Emrids and Earl decided to have their engagement pictures in Long Beach.  We spent the afternoon hanging out around Shoreline Village for their engagement session.  It was a Sunday afternoon and Shoreline Village was packed with couples strolling together enjoying the sun, families picnicking on the grass, and groups of friends hanging out!  It was a lovely sunny Sunday afternoon in California.
Since it was pretty crowded, I started Em and Earl off at a more remote and secluded area to ease them in and warm them up to the camera.  What do ya know… heehee…that surely didn't take long.  After about 10 minutes or so… these two completely learned to ignore me and enjoyed their date together.
I did not photo-shop this picture at all!  I've always loved shooting into the sun to get some cool looking solar flares but I especially love this picture for the sun rays and how it's shining through the trees!! I think it's pretty cool looking!!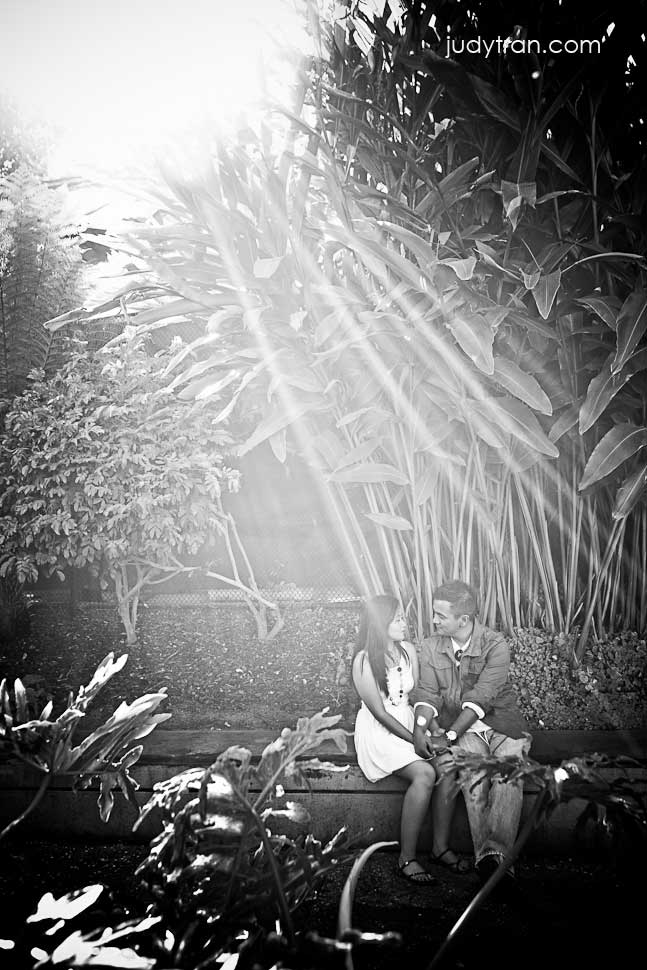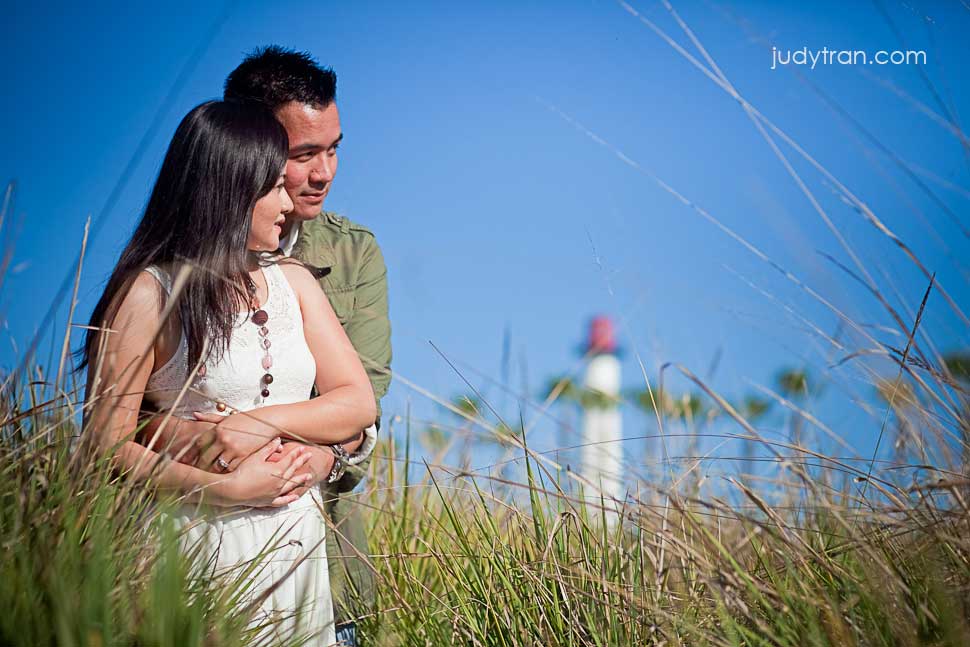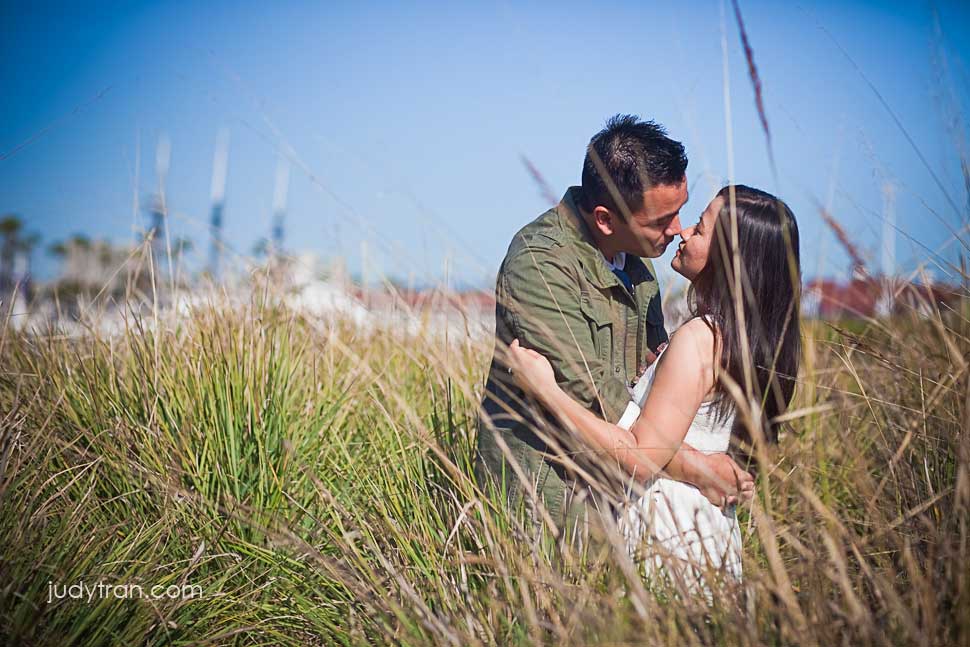 As Em and Earl enjoy their date… I joked about being their "third wheel".  In the middle of saying so… we stumbled into a wheel! LOL… this means they definitely have to take pictures with the "third wheel".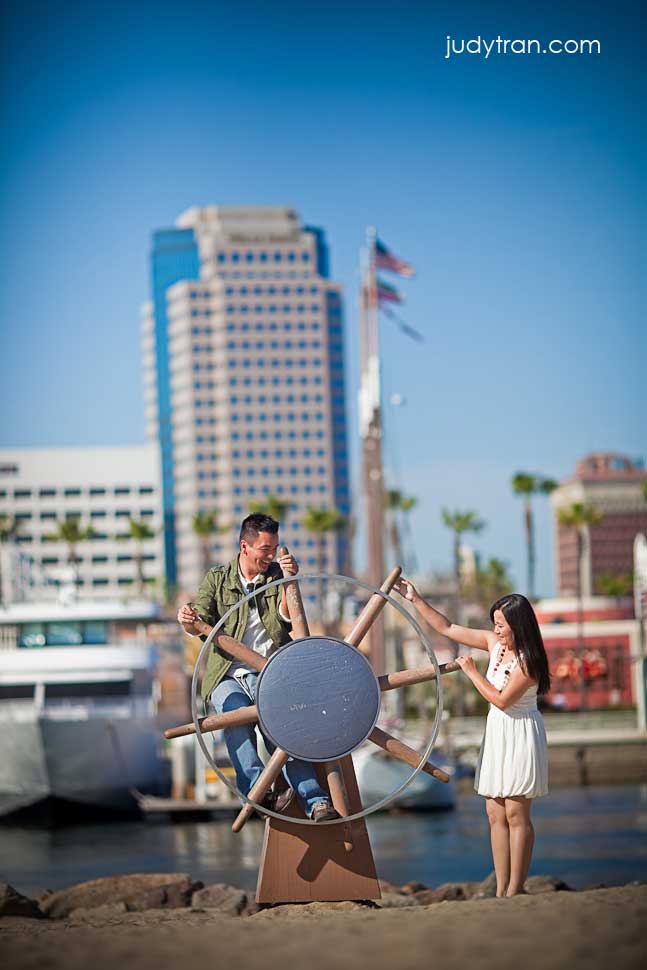 Like their cute shadow faces?!?!?  Earl got a happy face and Em got… I don't know… what does =O mean?!?!?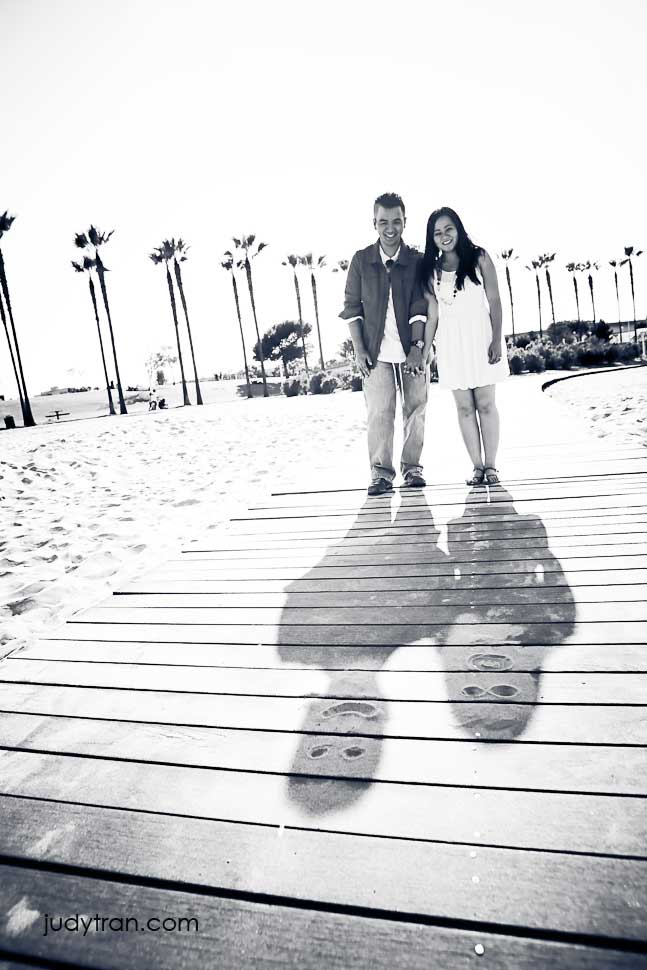 And of course the lighthouse is a must when photographing at Shoreline Village, Long Beach.  It's a landmark for that place.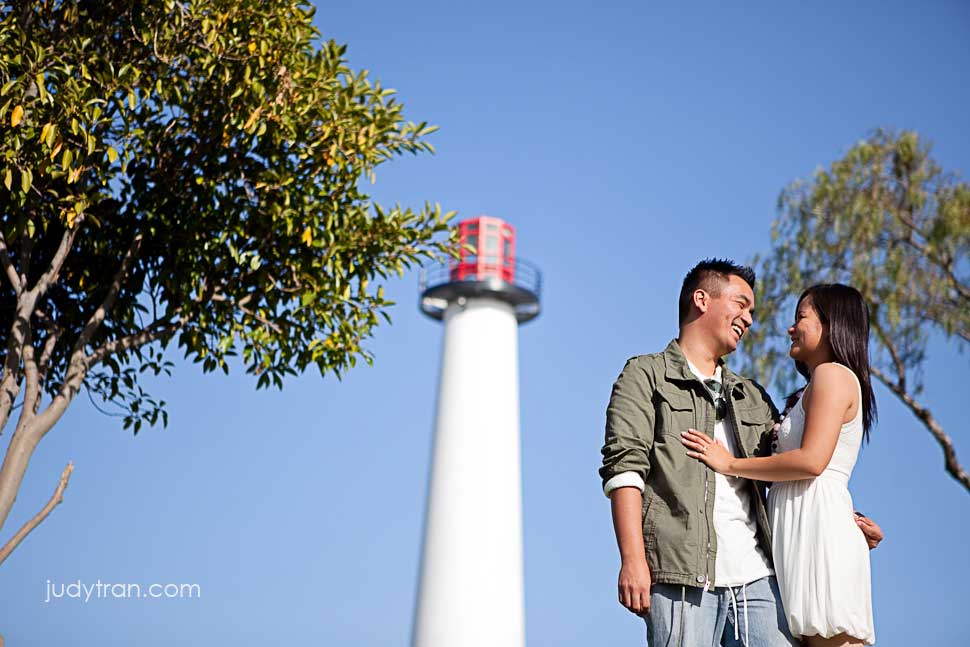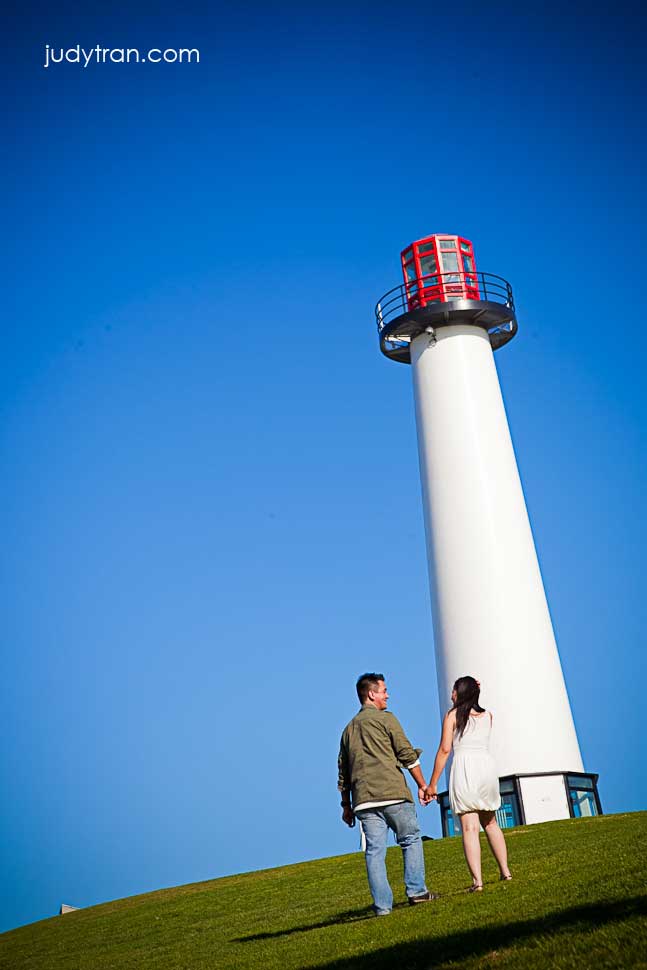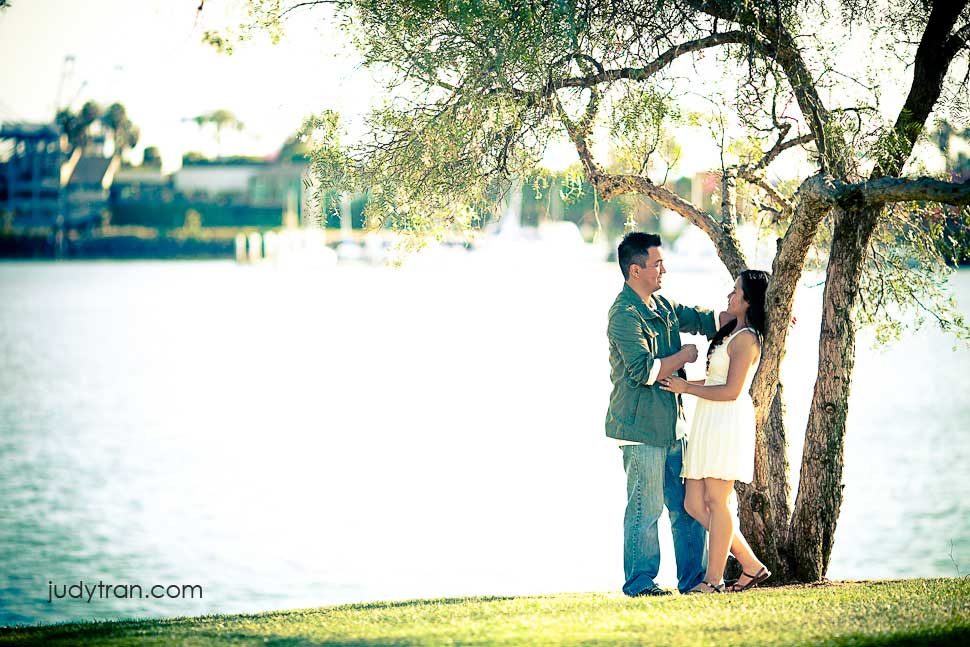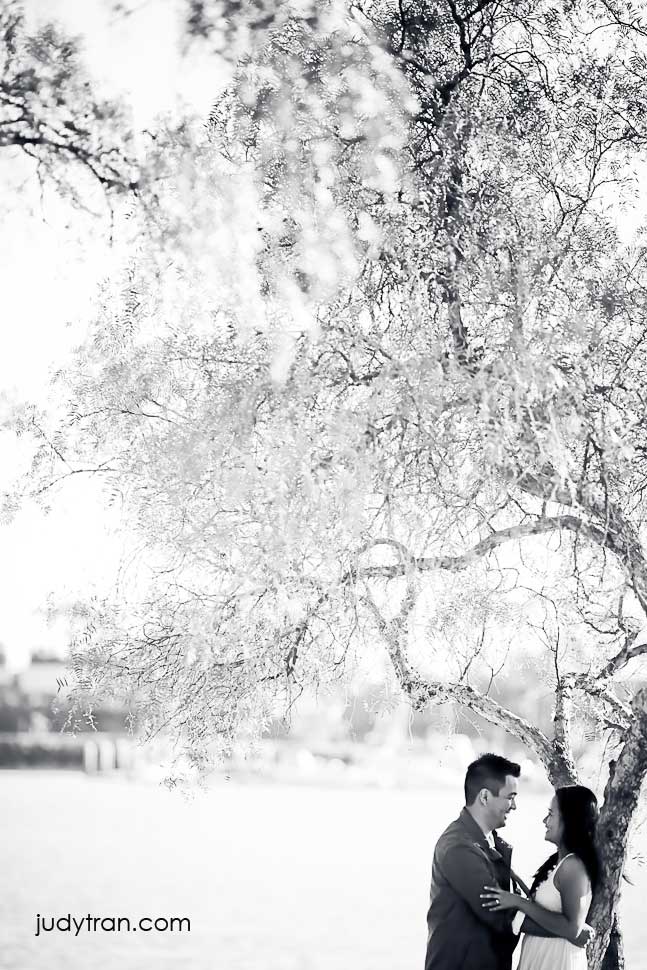 .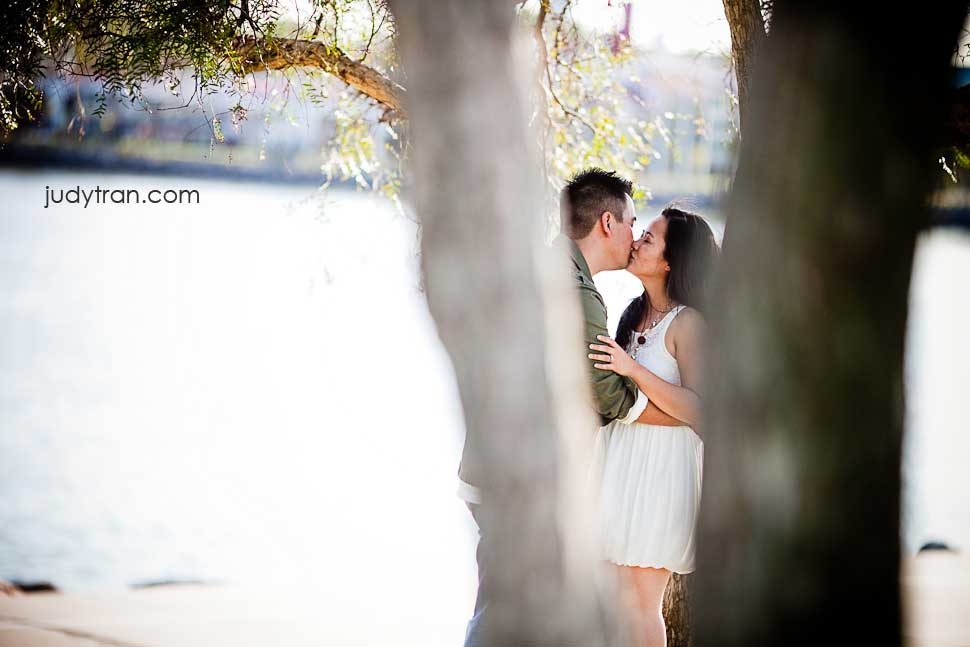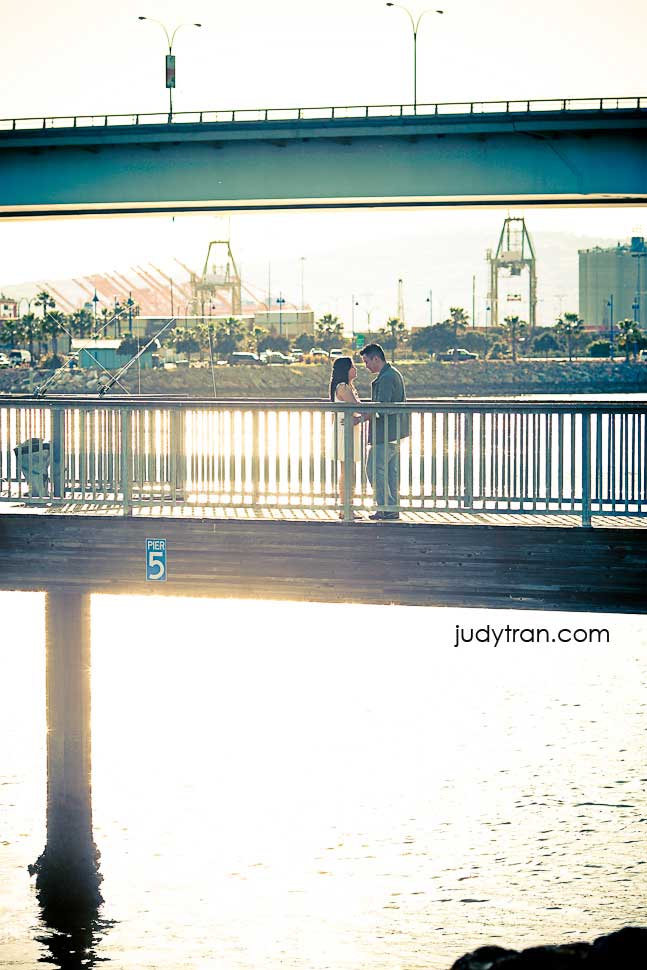 These two a always giggling and laughing.  I'm not surprised if they are laughing at me because my energy during a photo shoot can make me come across as weird!! =)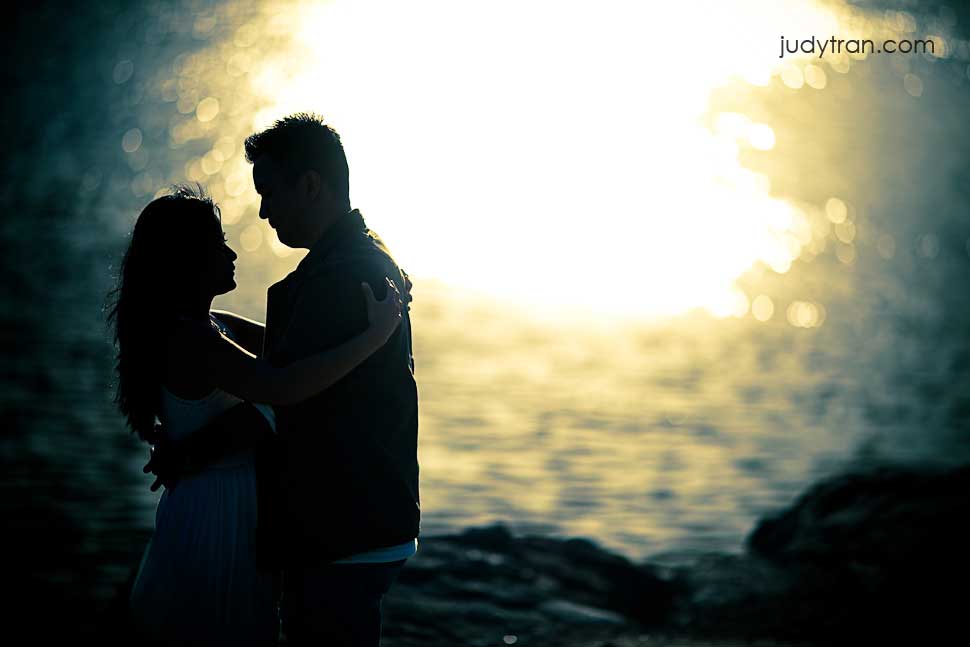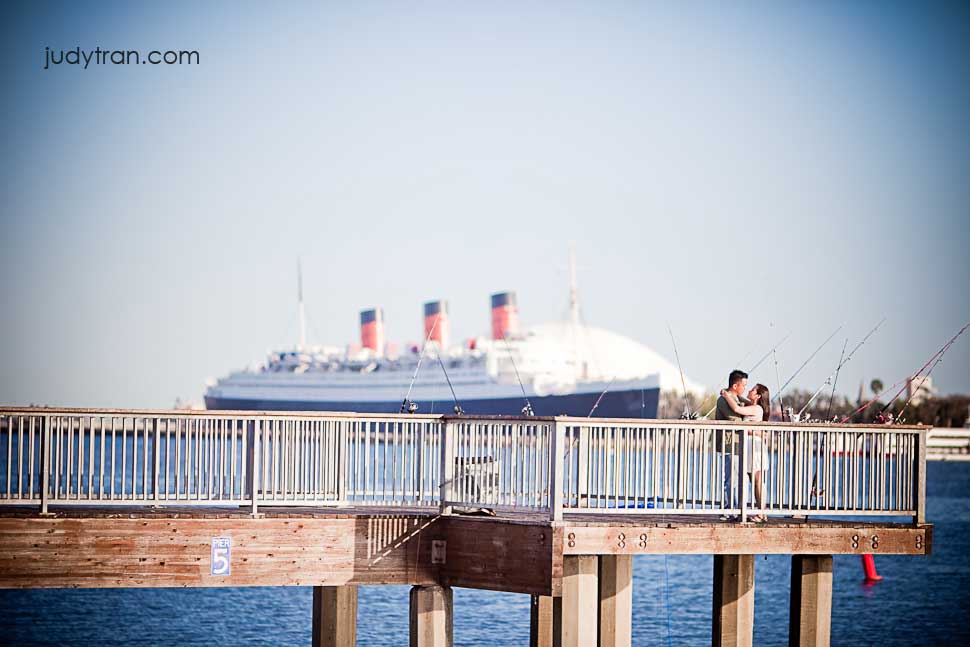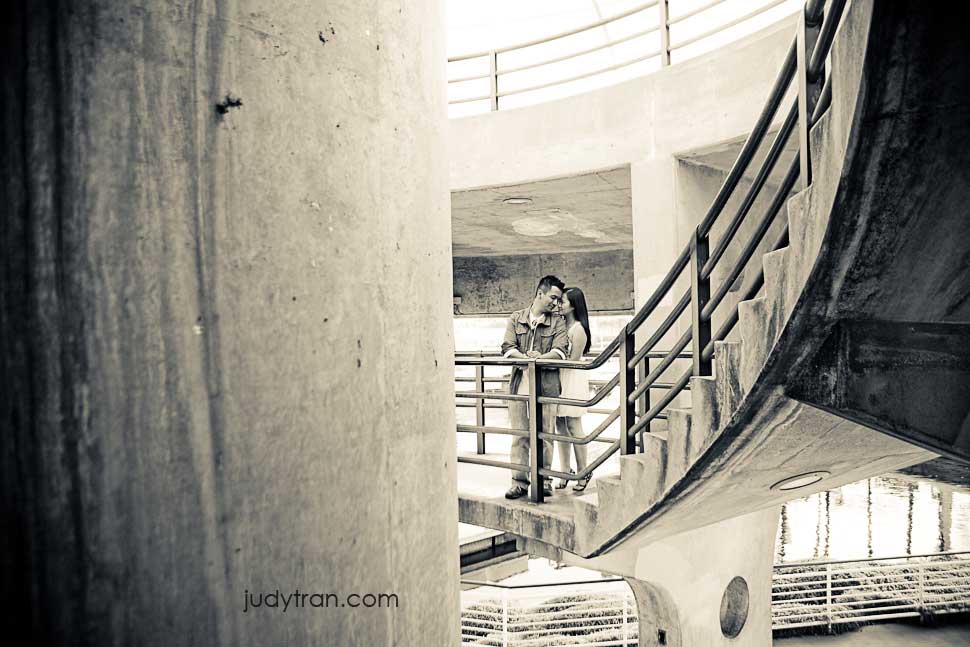 This picture was taken right outside a bar along the pier and what's cute about it is that there were so many people cheering Earl and Emrids on (whistling and clapping) as we took this photo!!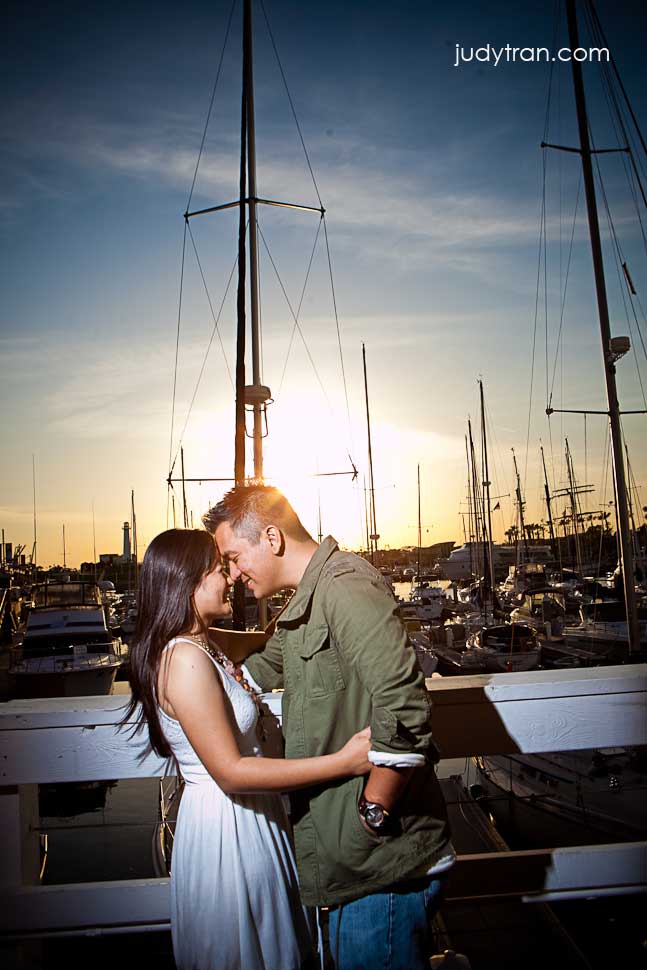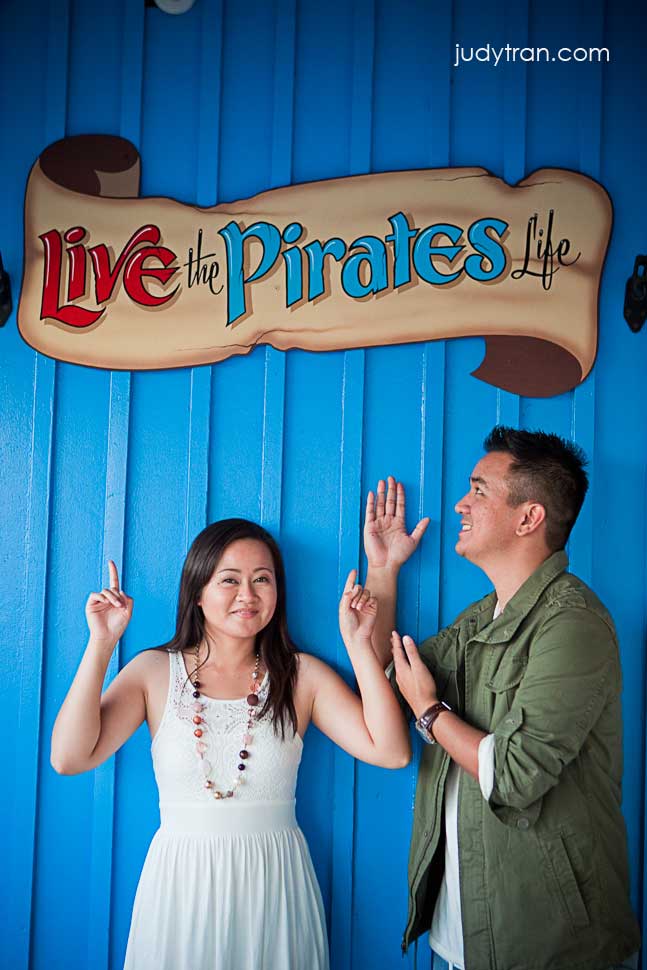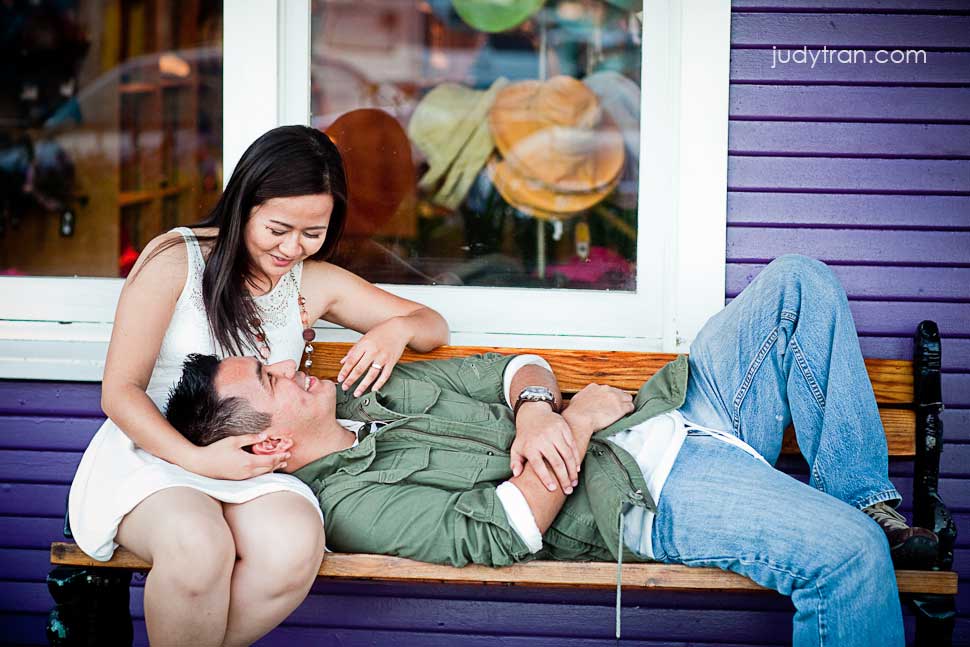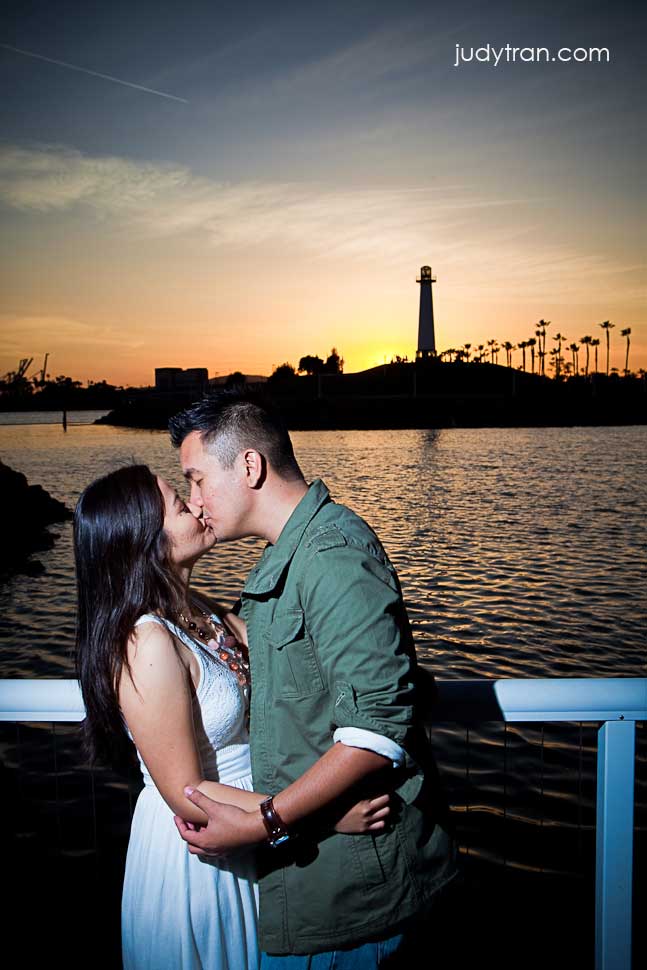 What's better than ending a beautiful date than sharing a kiss during a beautiful sunset!!