Jasmine and Marc are so sweet… so simple… and so in love!!  Jasmine and I hit it off the moment we initially chatted over the phone since we had Cedars-Sinai Medical Center in common.  Jasmine is a Registered Nurse in PACU and I worked in the pharmacy department at Cedars.  We probably crossed paths somewhere along the road and didn't even realize it.  As we talked more, we also found out that we had common acquaintances!!  What a small world right??  Over coffee, we had the pleasure of meeting Marc.  Gavin and Marc became instant ju-jit-su buddies!!  They both are blue belts and could not stop talking about their sparring techniques.  That leaves me and Jasmine handling the real business… wedding planning!! =)
We had a blast hanging out with these two for their downtown Los Angeles engagement photography session.  We started the engagement session at the Los Angeles Union Station.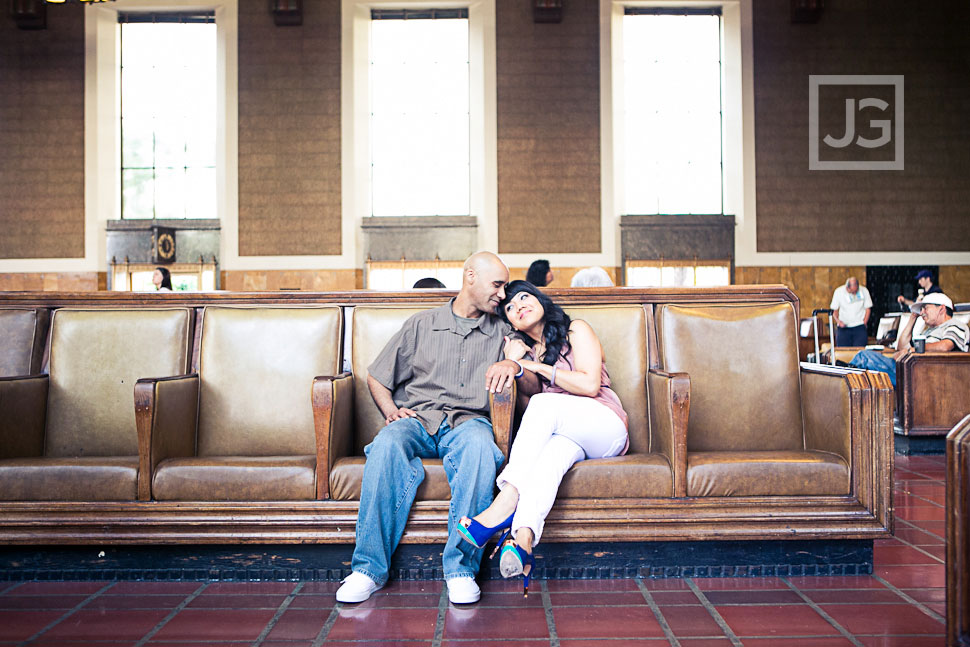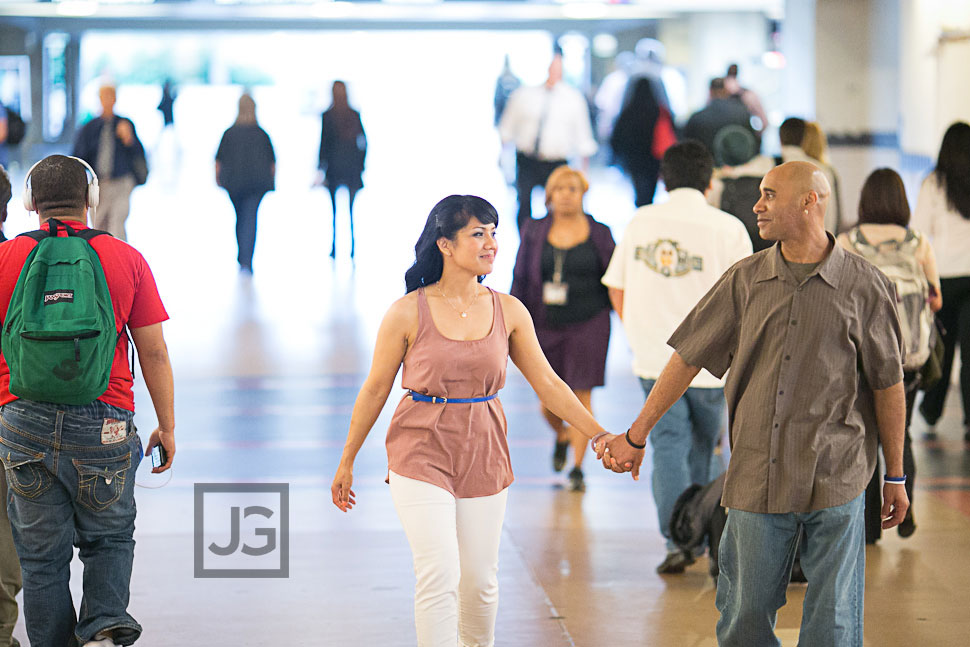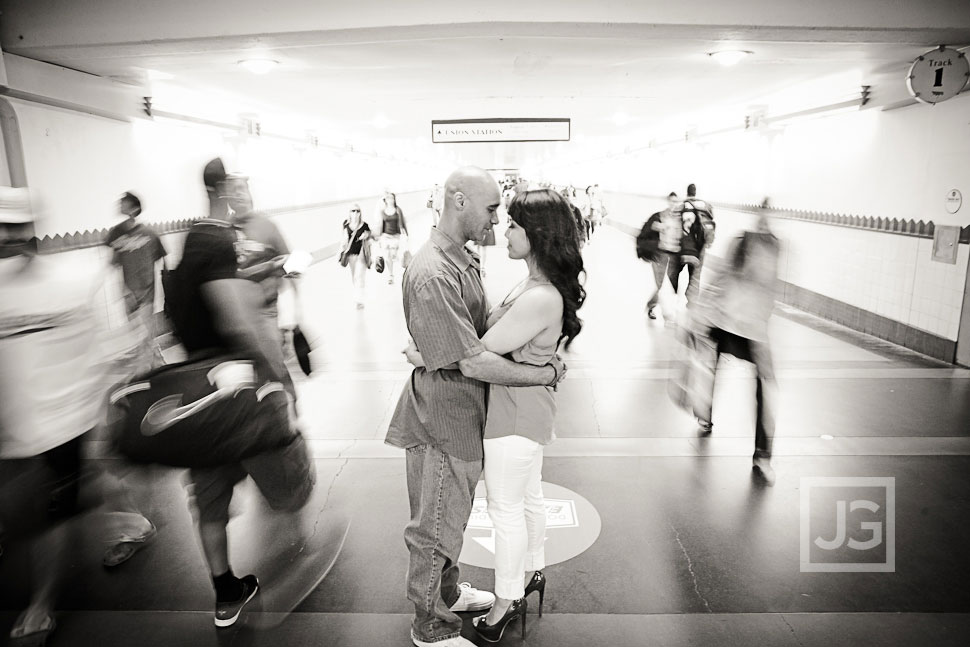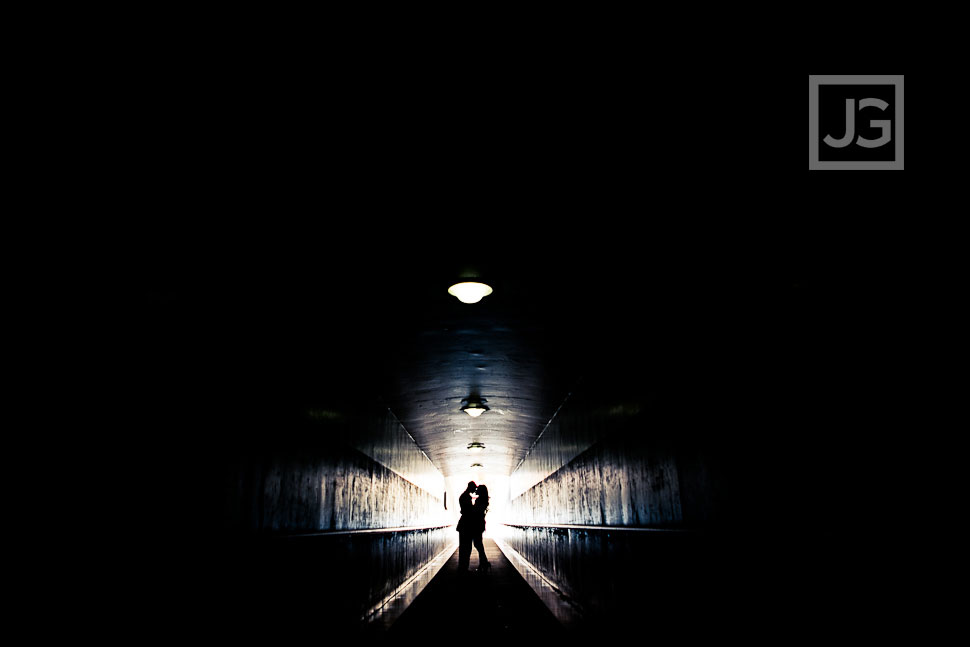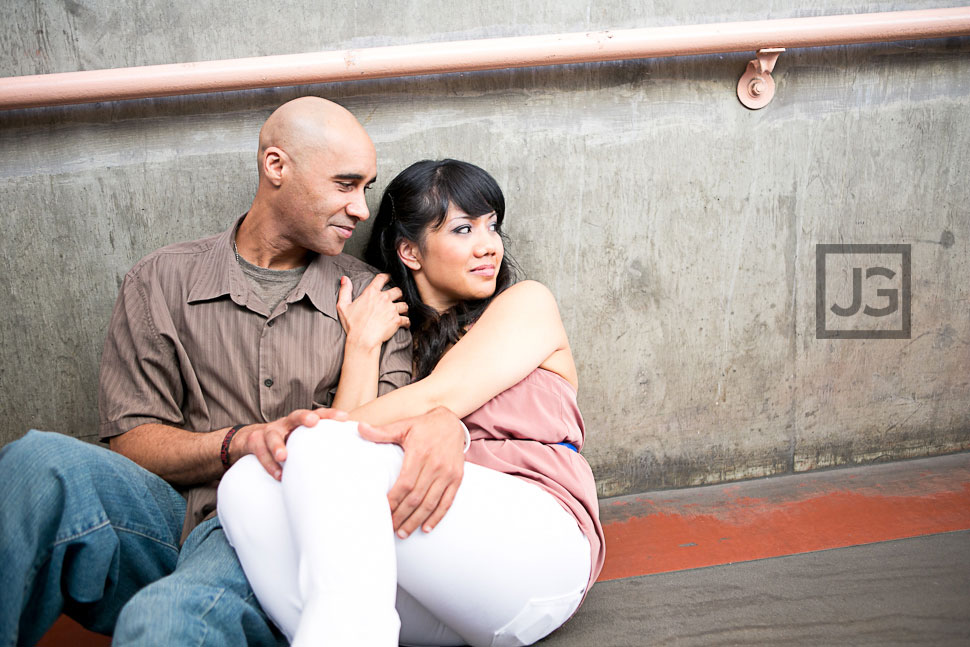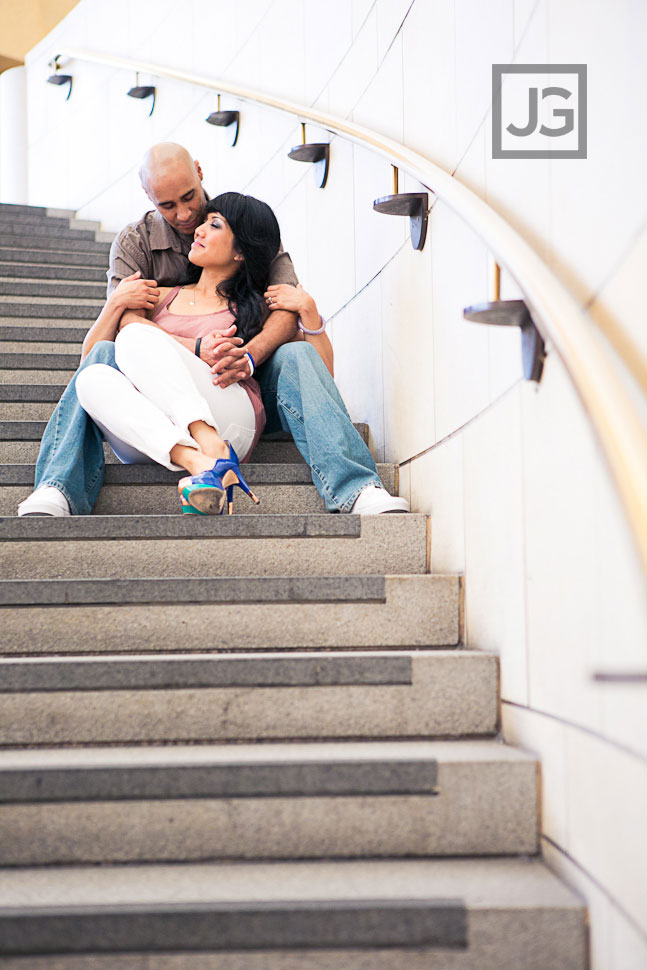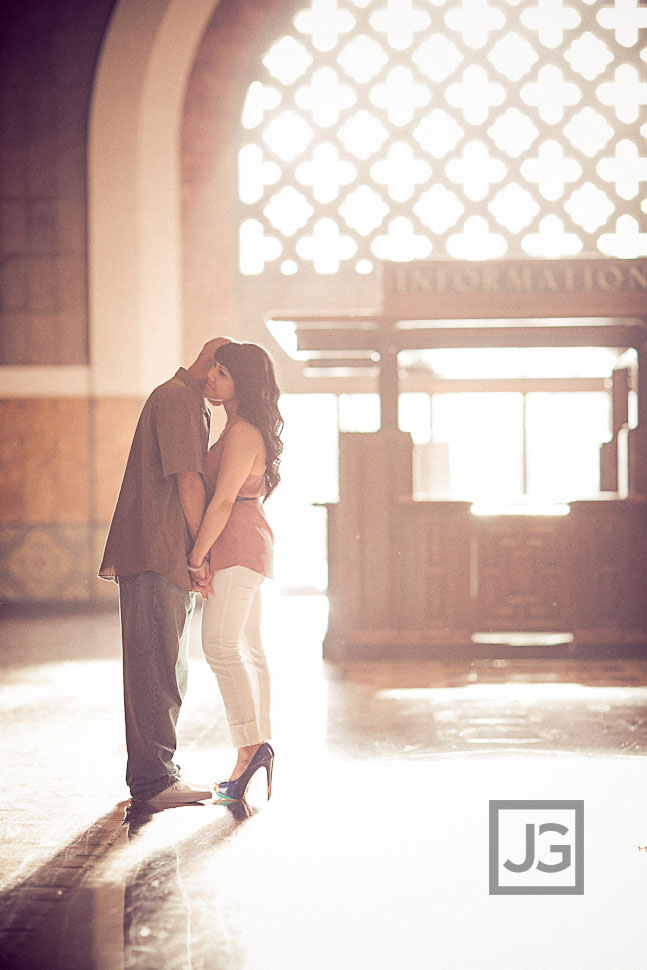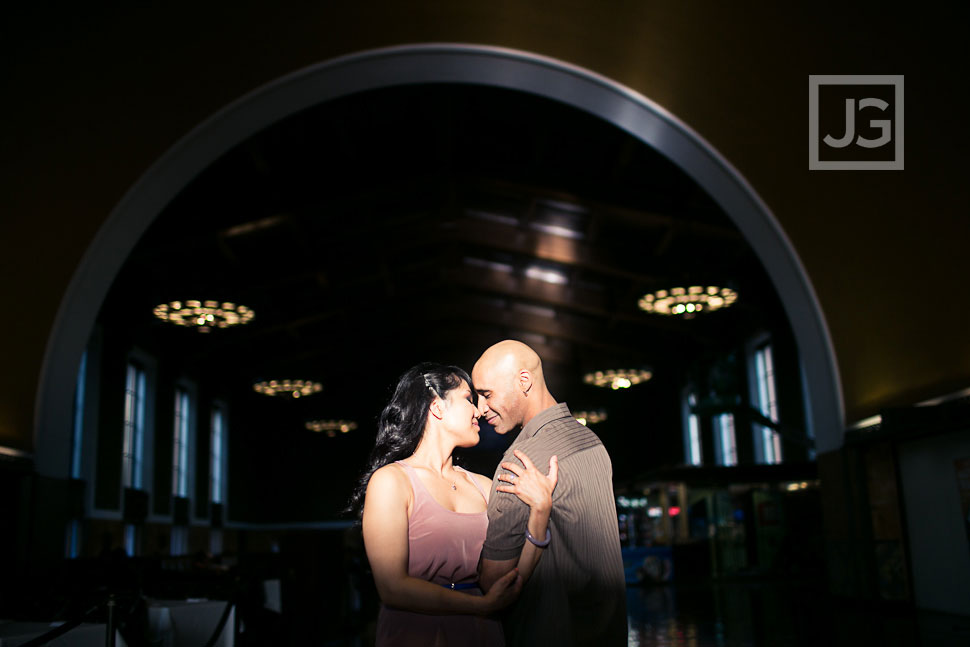 We had a beautiful sunset that day…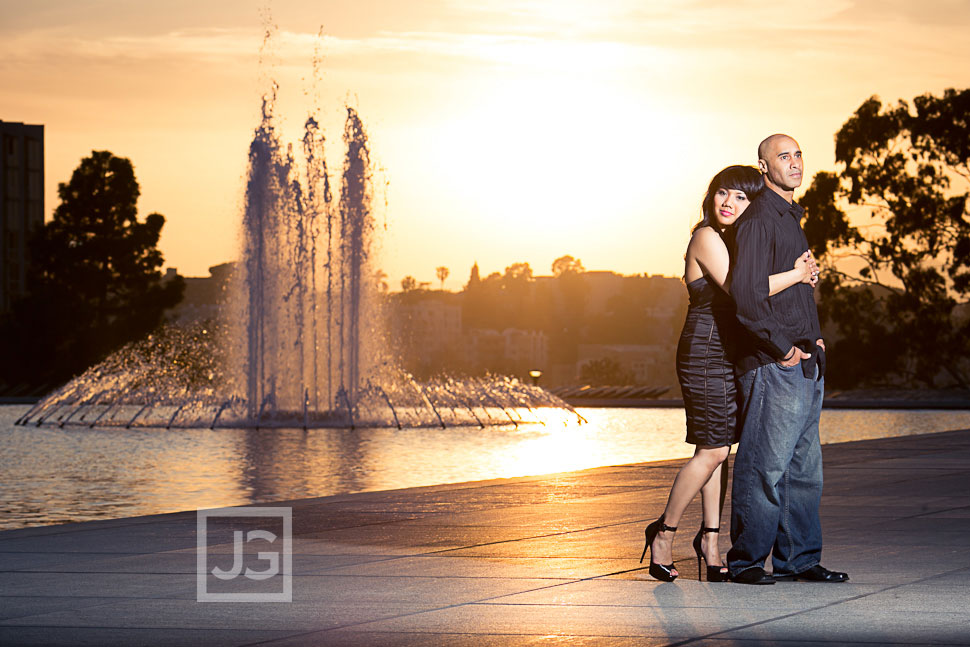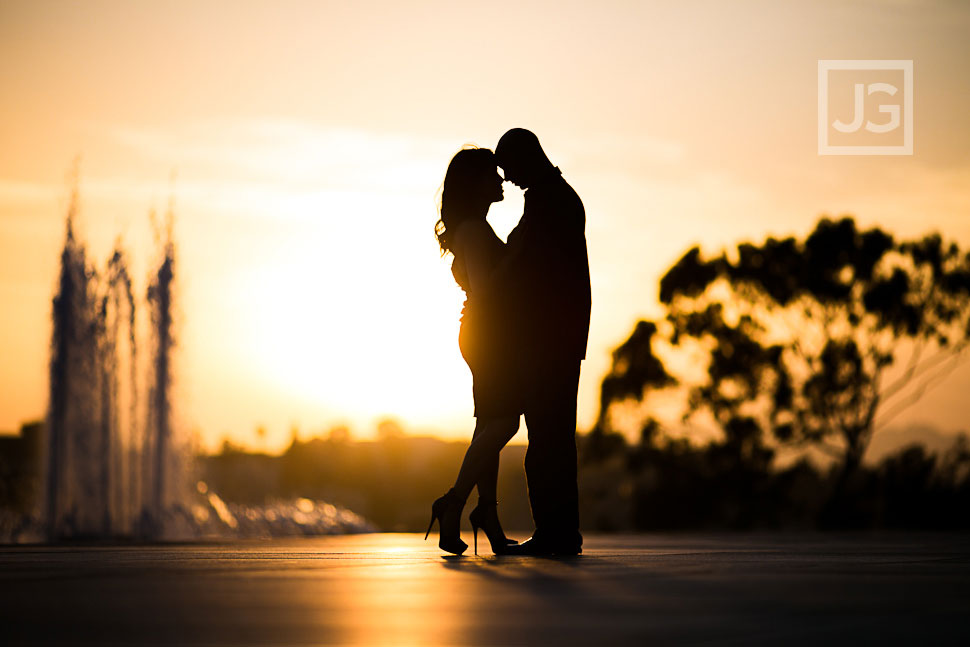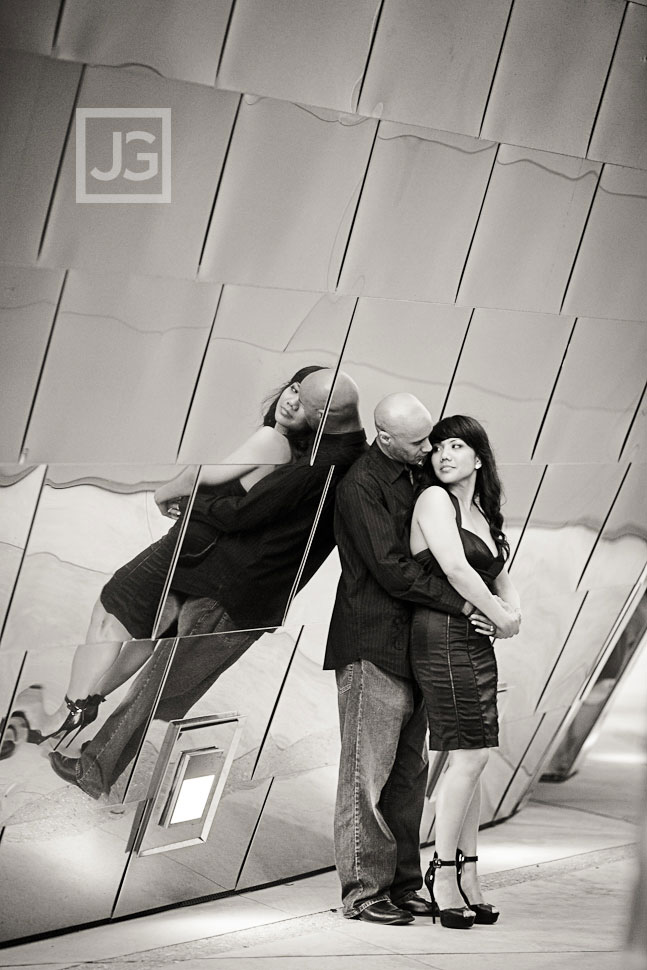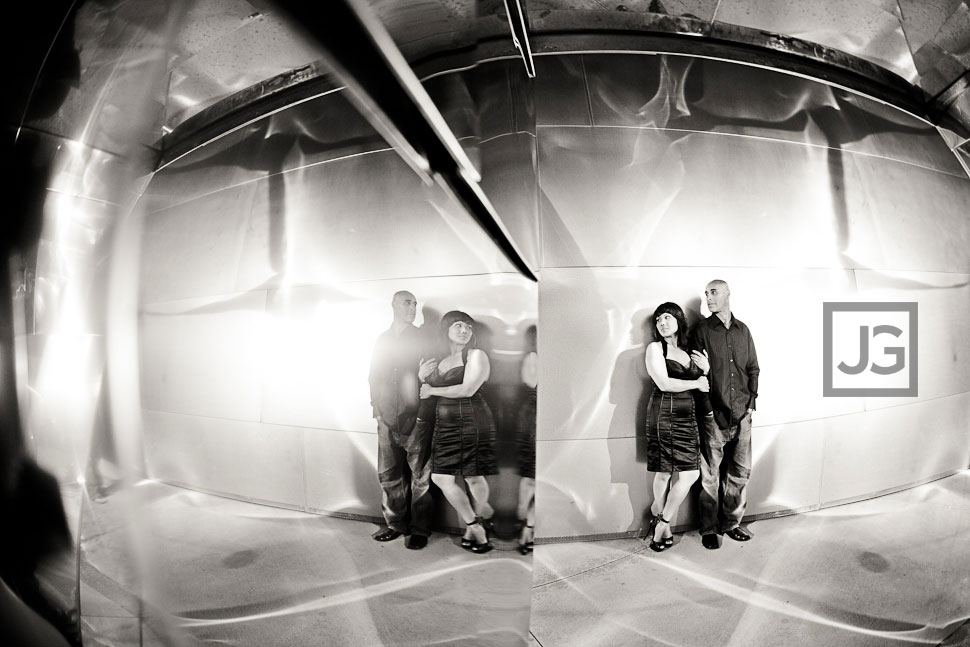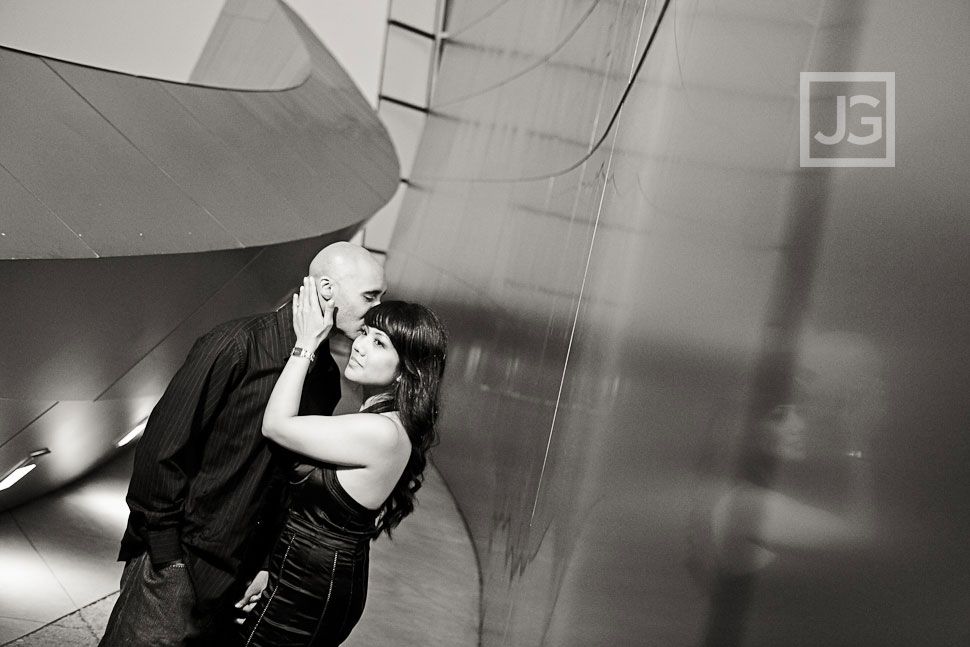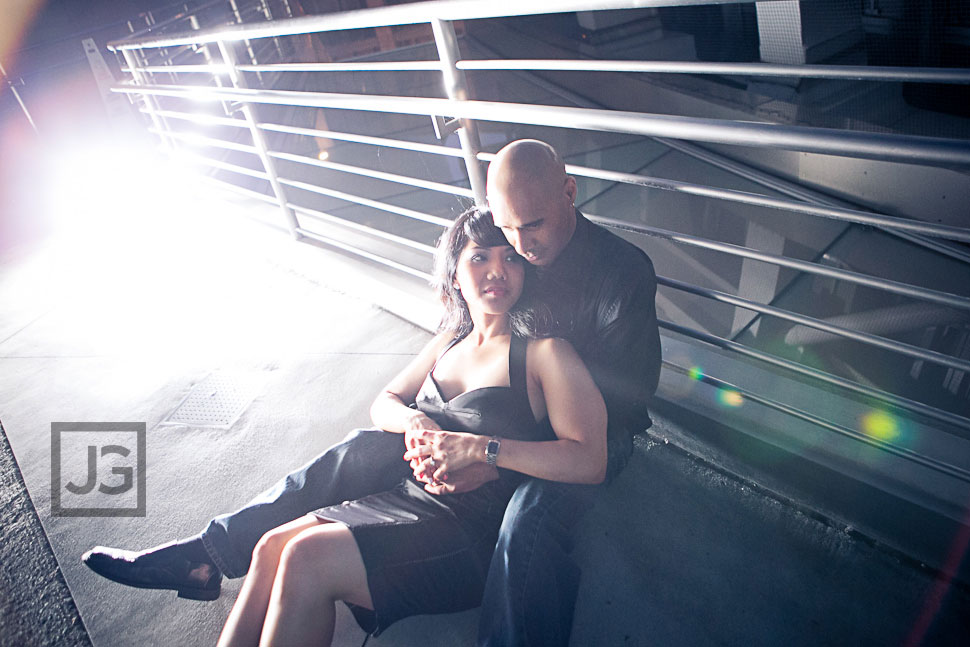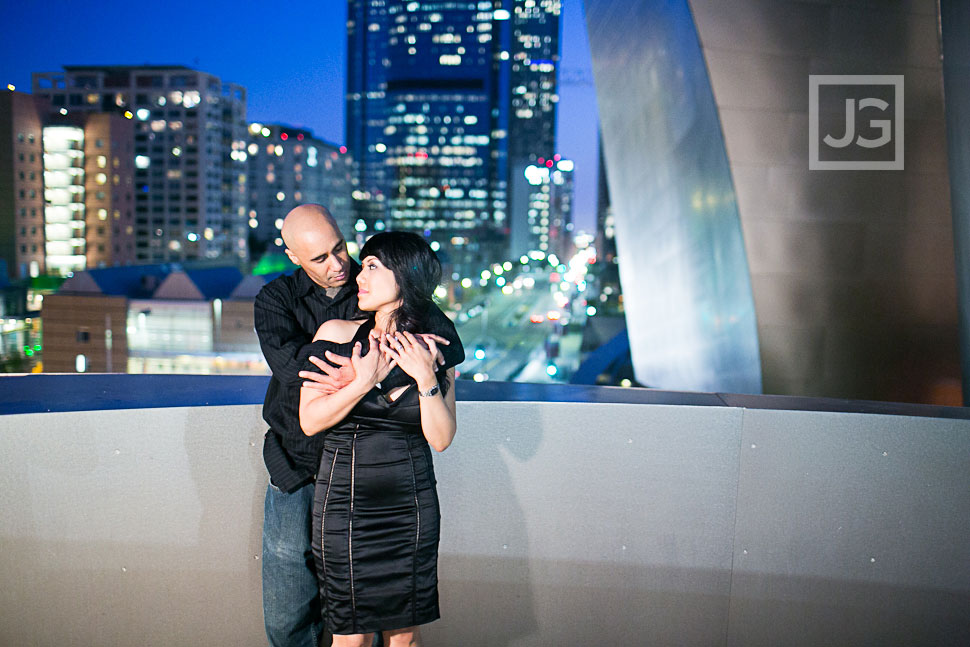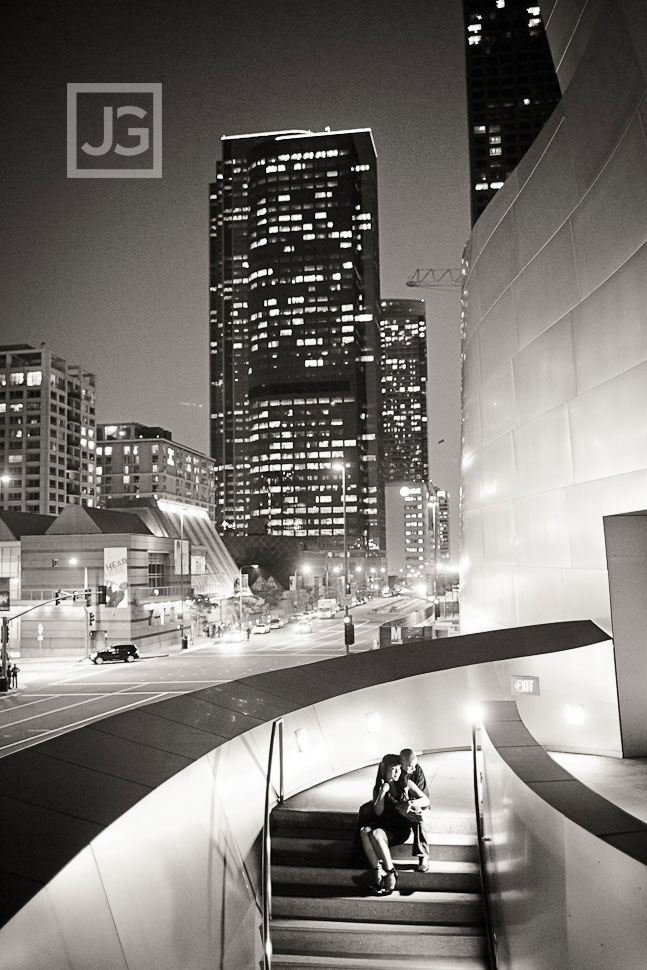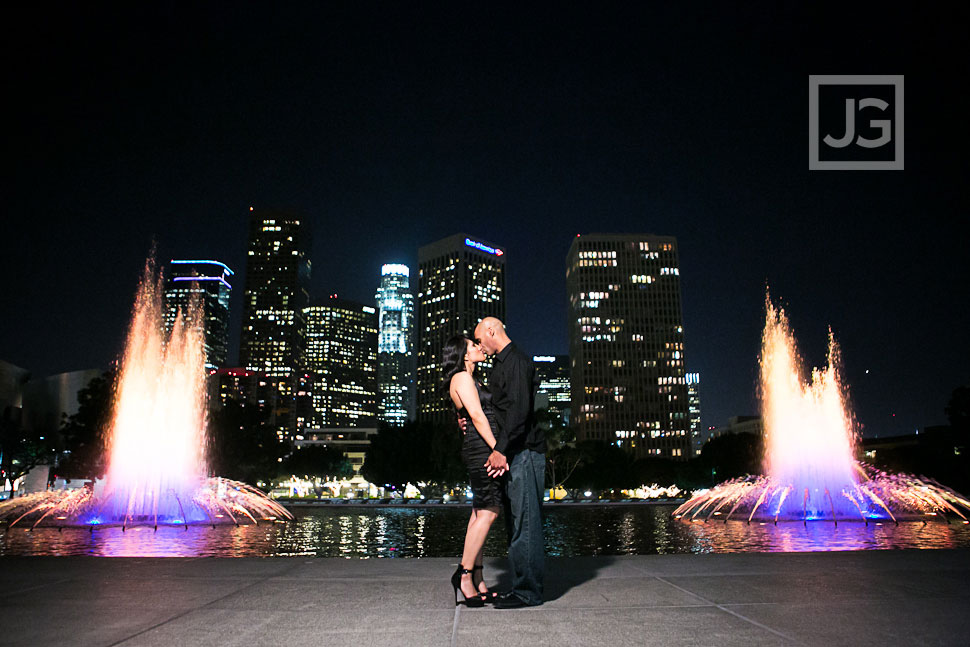 I absolutely LOVE doing engagement photography in Los Angeles!!  The city is just so beautiful!!