Gavin and I had an Traditional Vietnamese Wedding  in Vietnam this past December.  Many people have asked us why we decided to have a wedding in Vietnam… and the answer is because I want my Grandma and the rest of my Dad's side of the family to attend.  Although I left Vietnam when I was little, I still have a very close relationship with everyone there.  It's probably because I go back to visit them every 2 to 3 years.  I feel very blessed to have such an understanding fiance who was more than happy to travel over to Vietnam for me and my family!  I'm also very thankful that my Mom's side of the family (who lives in the states) all flew there to attend.  There were 30 of us on that ridiculously looooong flight to Vietnam.  It took 13 hours to fly from Los Angeles to Narata , Japan.  From there, we had to switch planes and flew another 7 hours from Japan to Saigon, Vietnam.  Aside from the flight, everything else was a blast!!  Check back soon for pictures from the trip!
For the wedding day, my parents hired a traditional Vietnamese photographer and videographer.  Knowing that this wedding was mainly for my family, Gavin and I pretty much let my parents took over with the wedding planning.  However, Gavin and I still wanted artistic wedding pictures so we found another photographer (Aidan Dockery), to do the day-after session.  Aidan is an English photographer who shares our passion for photography and has a similar style to ours.  He has lived and worked in Vietnam for about 6 years.  We were so lucky to have him agree to photograph our session.  Thank you so much Aidan for the beautiful photos!  It was truly a pleasure meeting and working with you!
You can see more of his work here:
http://www.abdphoto.net/weddings.html
http://blog.abdphoto.net/2010/01/binh-duong-wedding.html
Here are some of our favorites from the day!  Enjoy…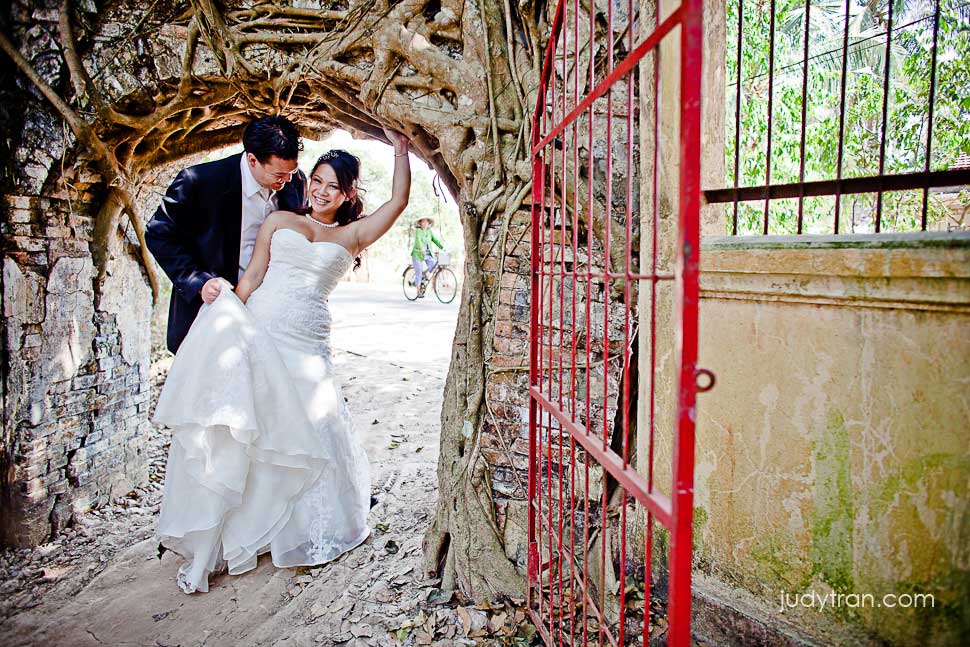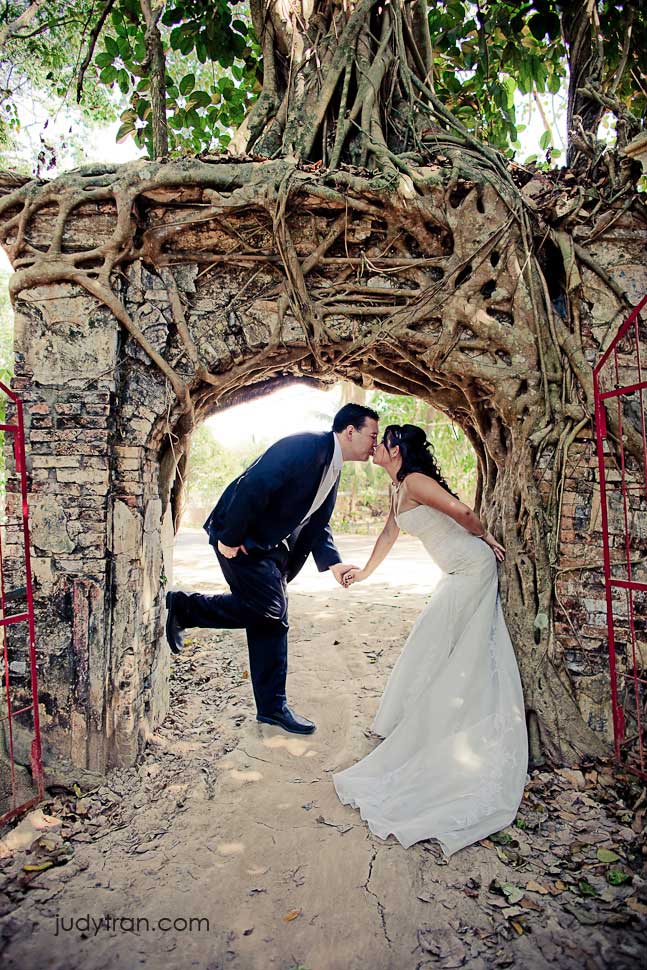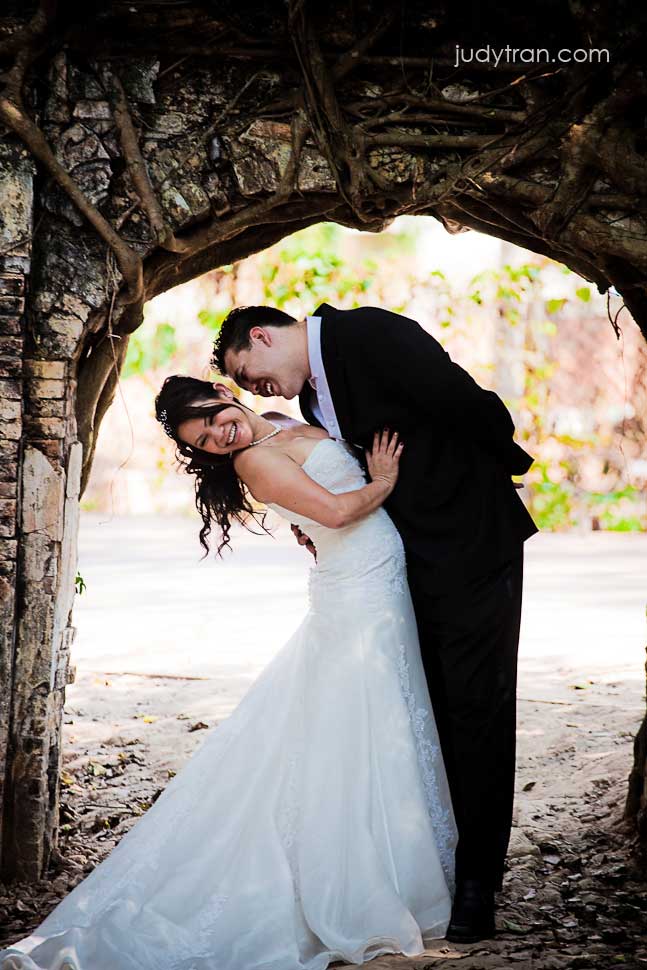 On our way to Dai Nam Park, we saw this beautiful rubber tree orchard!  As wedding photographers, we can't let the photo opp slip by…
With 3 professional wedding photographers, this was a piece of cake!  LOL…  The only downside was… it was blistering HOT and there were humongous red ants crawling everywhere!  They were at our feet and were not very happy that Gavin and I stepped on their homes and killed family members… so they decided to take revenge!  Not fun… but I thought it was so worth it for the pictures!  =D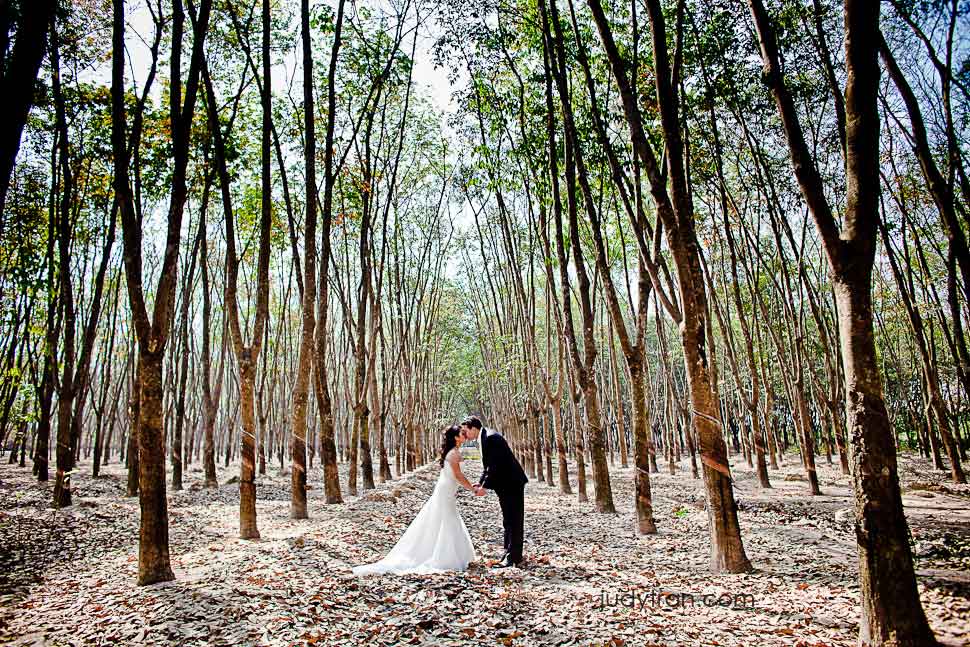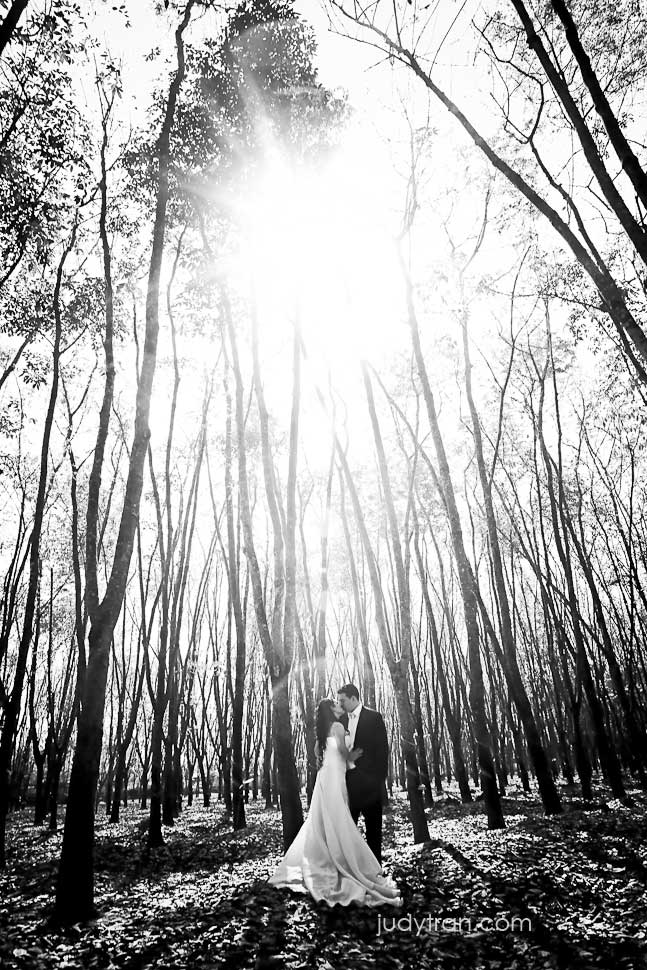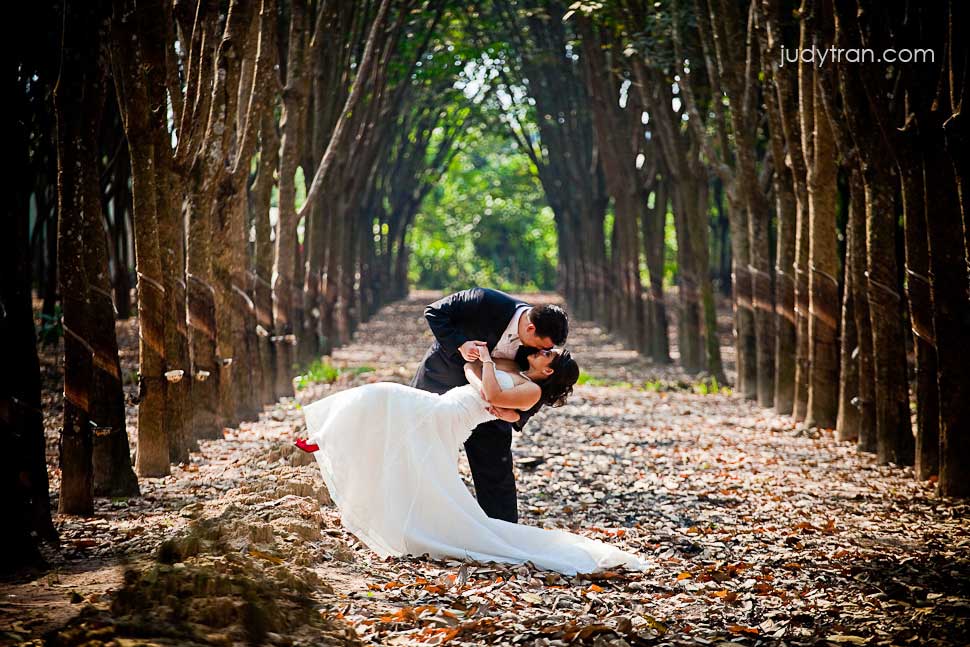 I especially love the following two pictures!  It looks so dreamy!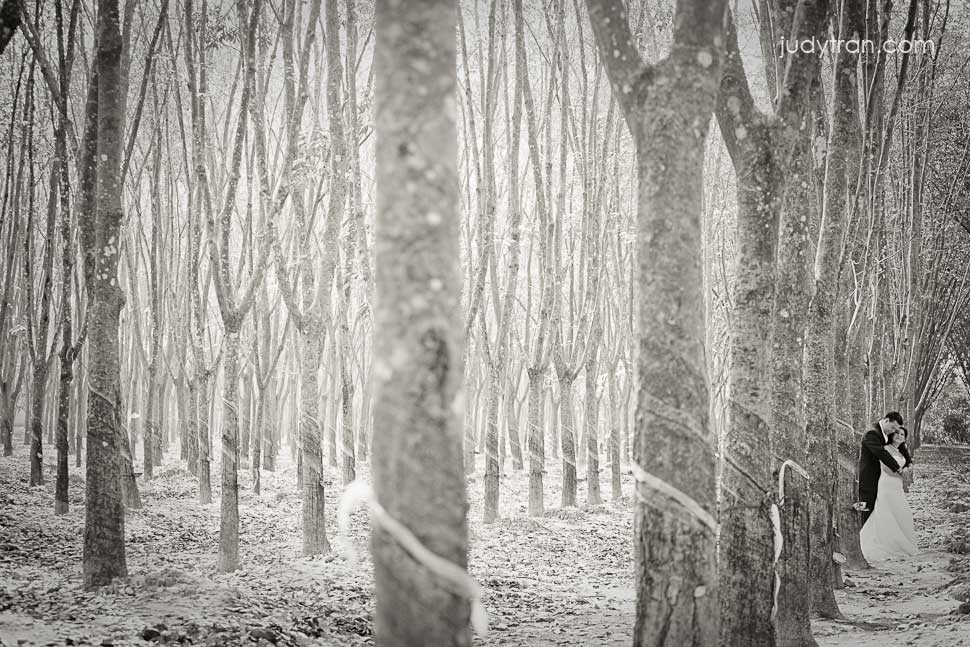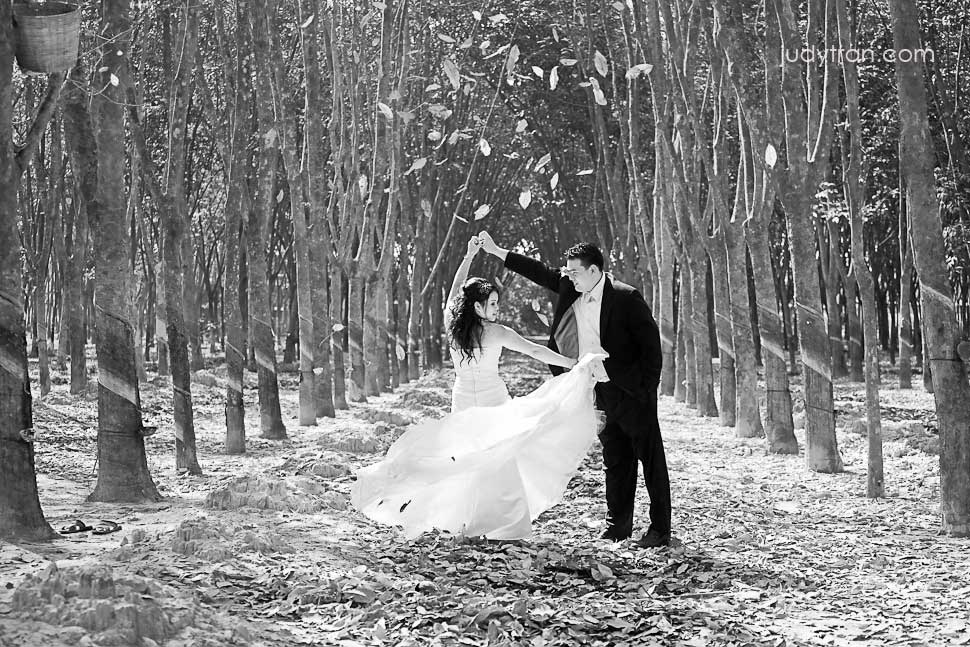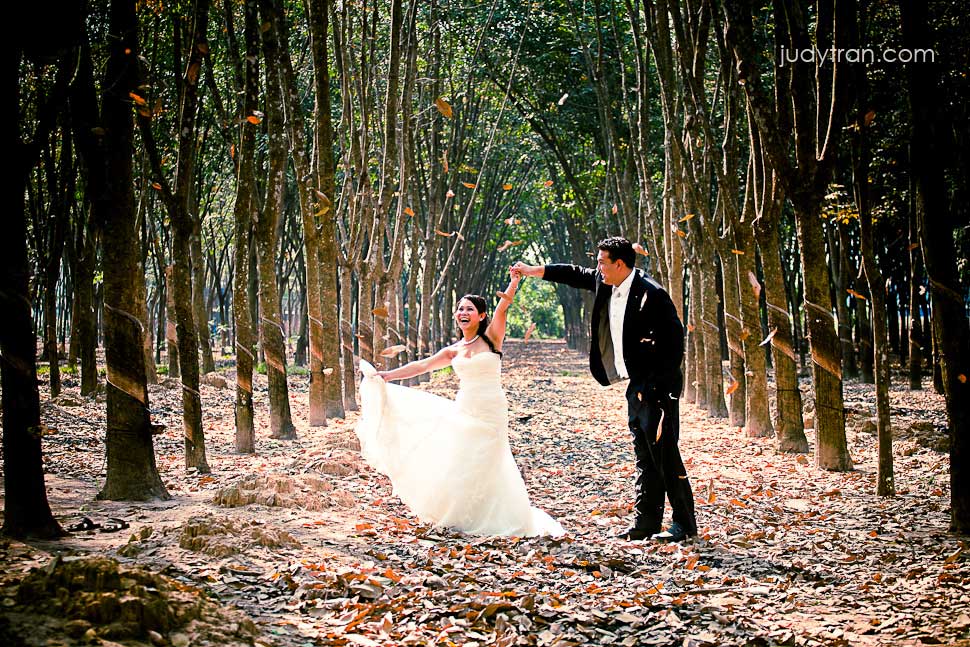 We finally made our way into Dai Nam Park.  It's a huge theme park that was build a few years ago.  The park has a zoo, a water park, a Buddhist temple, a movie theater, coaster rides, etc…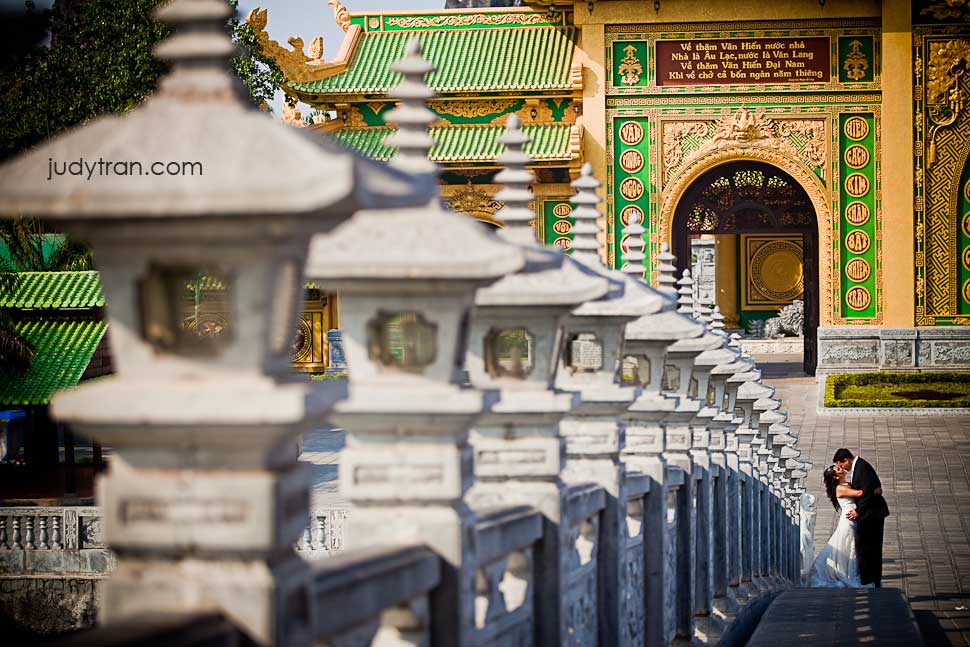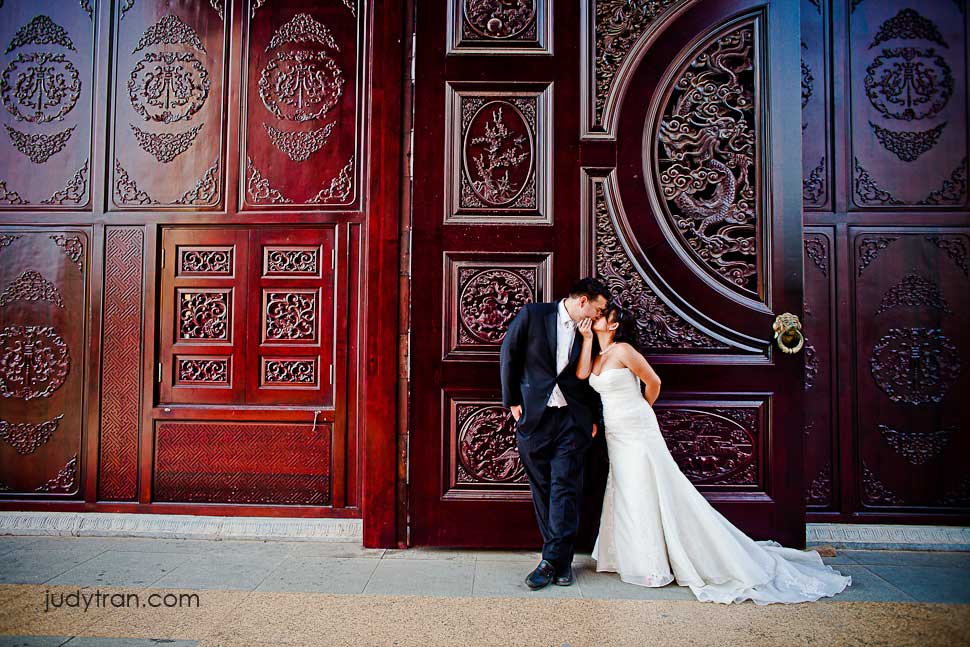 Love the reflection off the floor!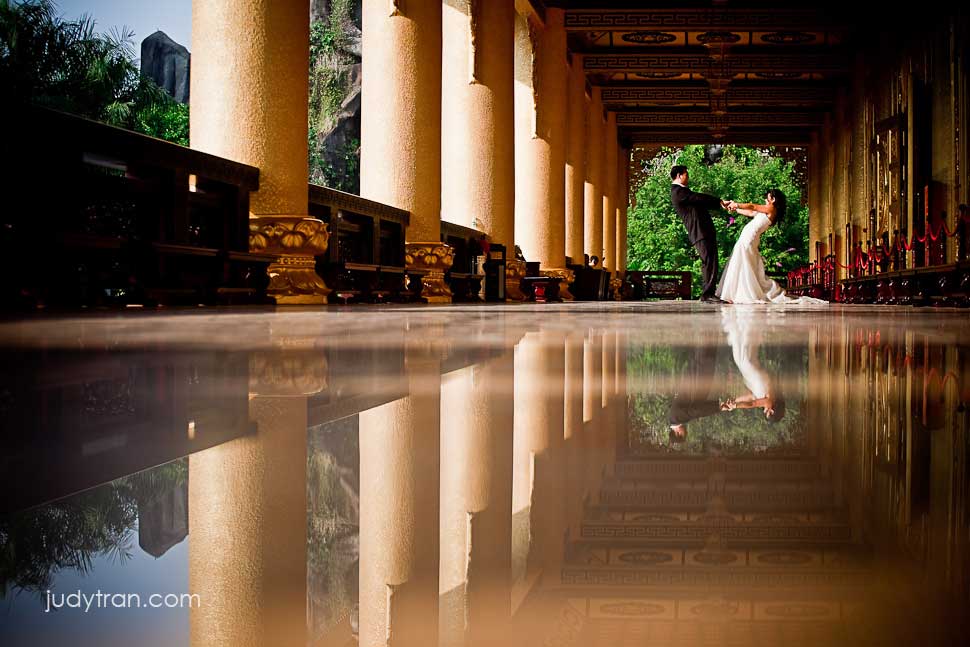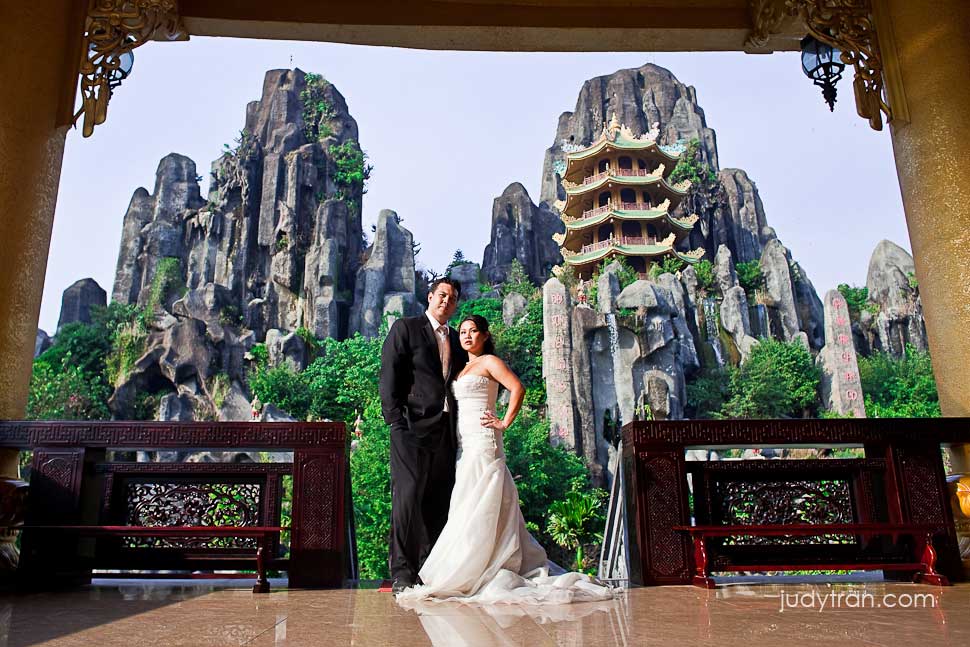 Gavin has a blue belt in Brazilian Ju-Jit-Su… so every now and then he has the itch to put me in a choke-hold!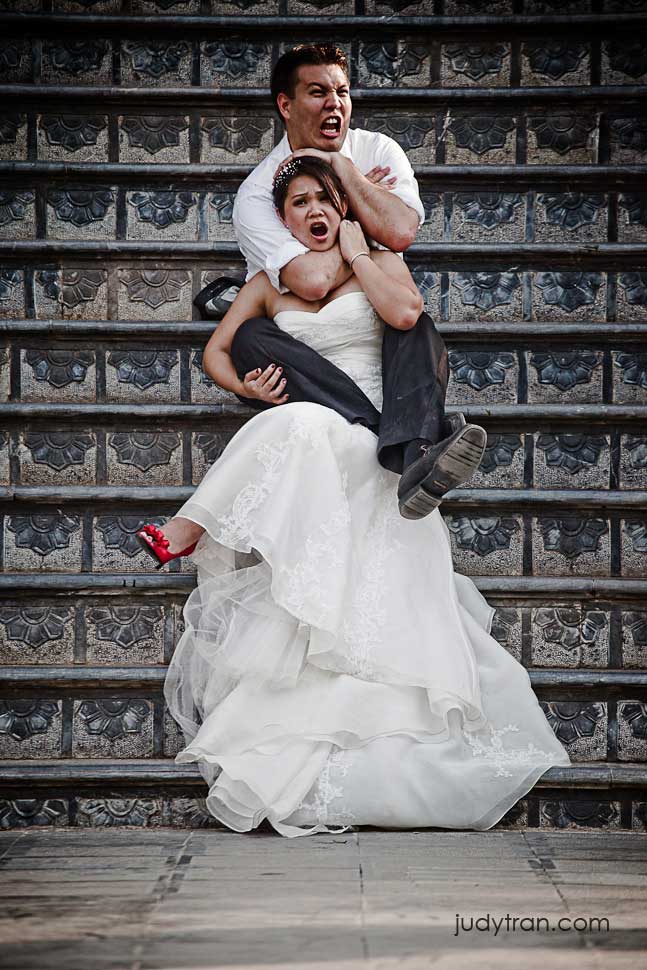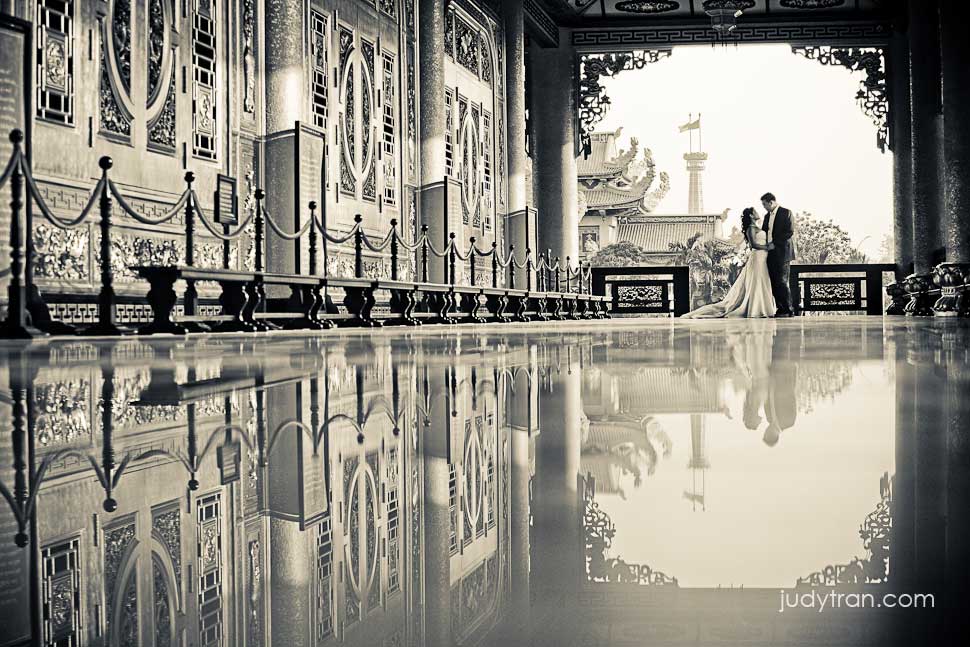 We ended our shoot with a beautiful sunset!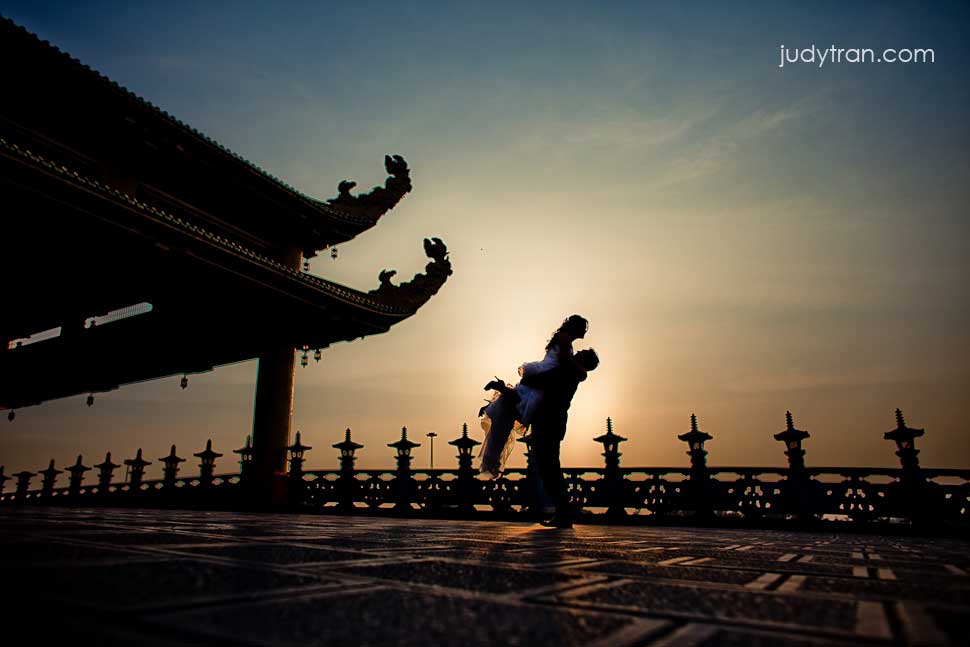 One wedding down… one more to go!  I can't wait to start planning for our American Wedding this coming December!  It's actually the same date (Dec. 26) as our Vietnamese wedding, just exactly one year apart!!