I've been super excited about Hannah and Topher's engagement session since the day we started brainstorming for it!!  Both Hannah and Topher love the great outdoors and hiking ventures so for their engagement we went hiking at Chantry Flats in Pasadena!  Yup… with equipment and all!!  I love it when my couples pick engagement locations that are significant to their relationship.  Some couples like to do their engagement session where they had their first date,  where he proposed, where they hang out often, or even a place where they really want to go but never had the chance to visit.  Wherever the location may be, I believe the main goal is to be with each other and have photographs that reflect the couple's personalities.  Gavin and I are totally down for trying out new ideas and experimenting with photography.  But read on for our day of Chantry Flats engagement photography!
Hiking the Santa Anita Loop near Pasadena
For Hannah and Topher, it was definitely hiking, being outdoors and enjoying the beauty all around.  It was such a beautiful day for a 9 mile hike!!  Just kidding… it was actually only about 2 miles to get to Stuartevant Falls.  However, if we were to do the entire hike, then it would have been 9 miles.  But then that would just be suicide for me.  Hahaha  =)  We had so much fun hanging out with Hannah and Topher as we took our time and enjoyed every step of the hike and appreciate all the natural beauty that surrounds us.  It was quite relaxing and I would definitely love to do it again.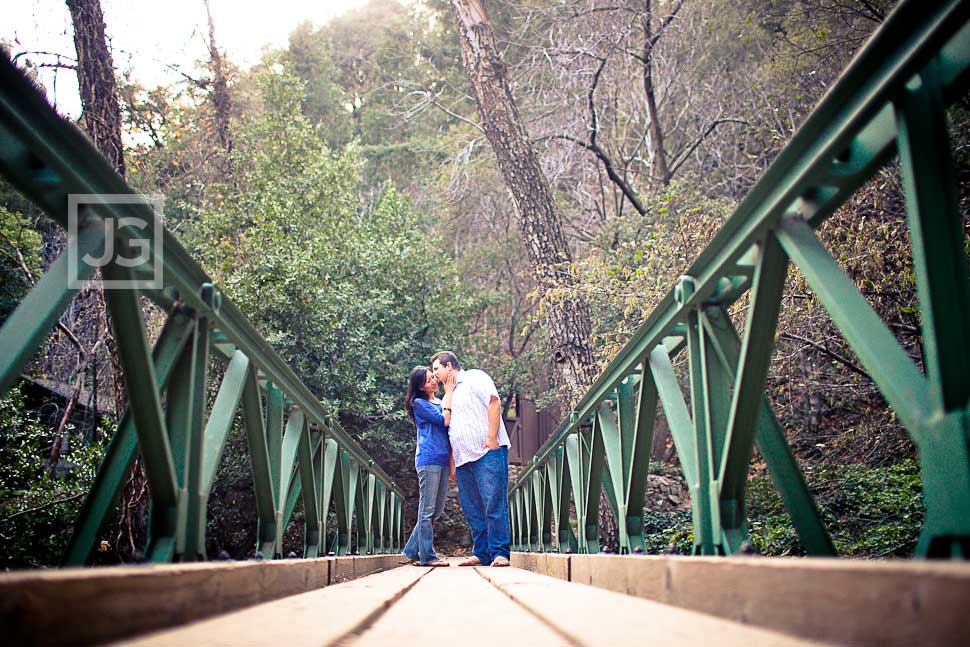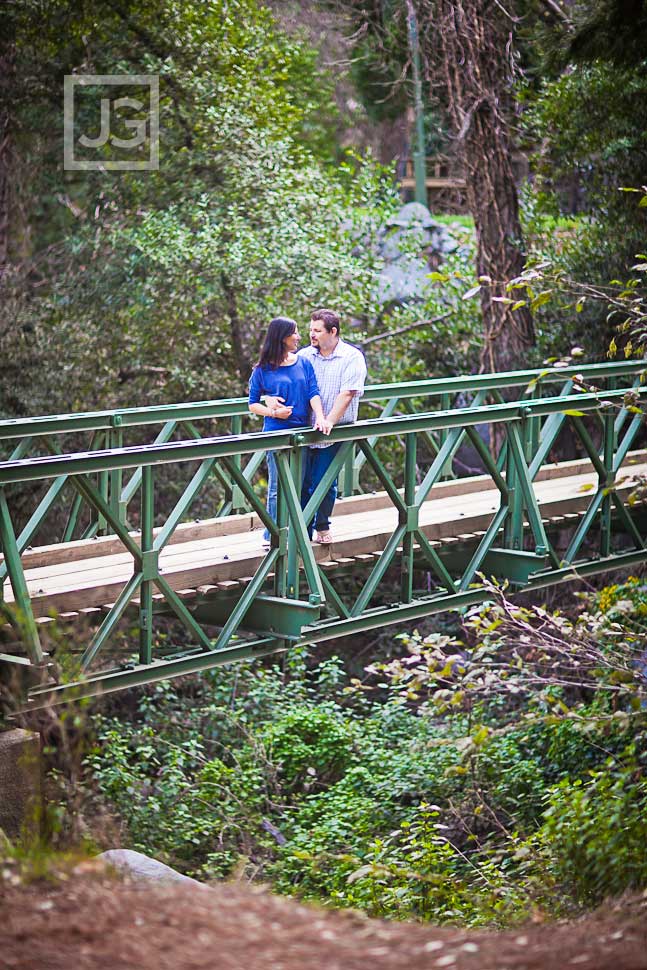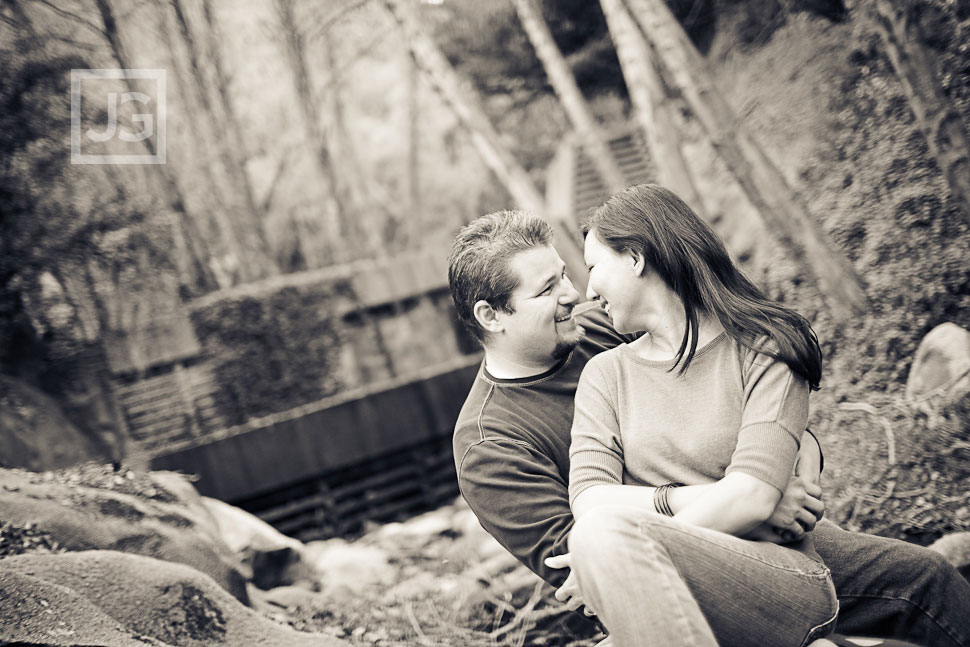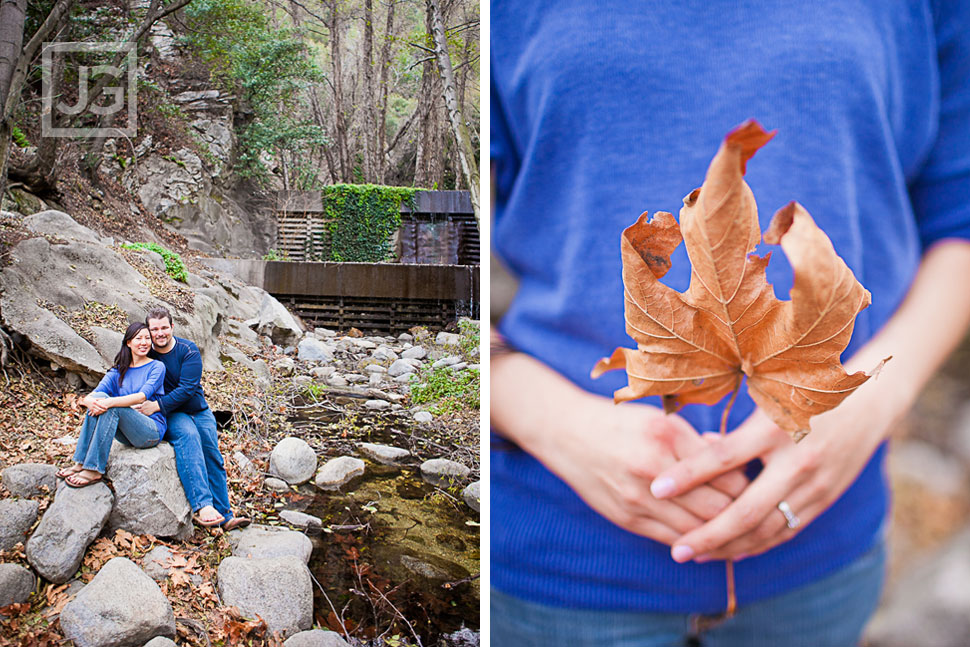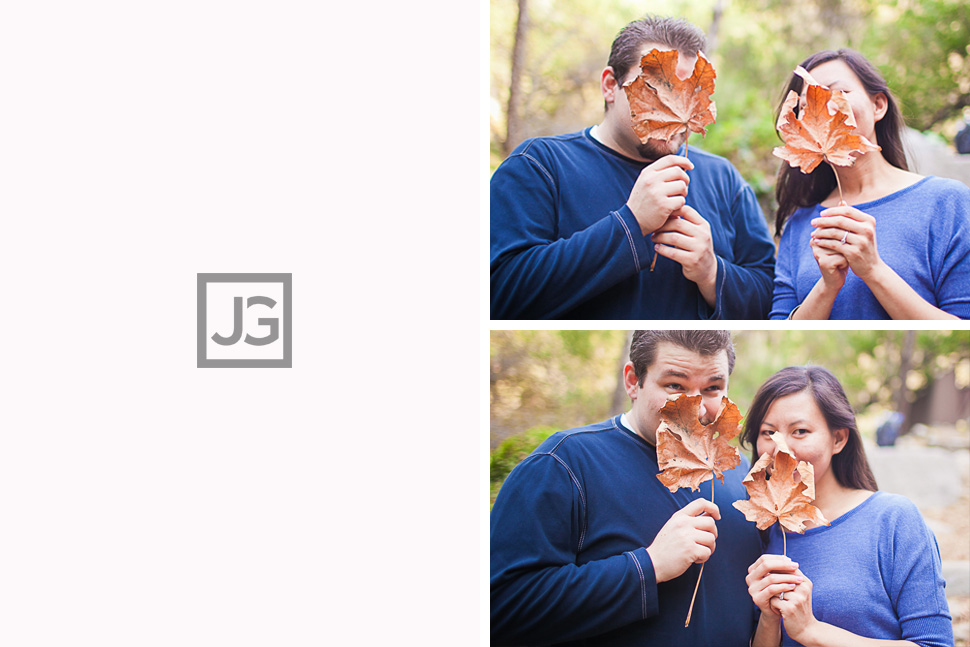 Gabrielino Trail to Chantry Flats
After the steel bridge, we took the Gabrielino Trail up to Chantry Flats and Sturtevant Falls. We crossed Big Santa Anita Creek several times as we worked our way up the creek.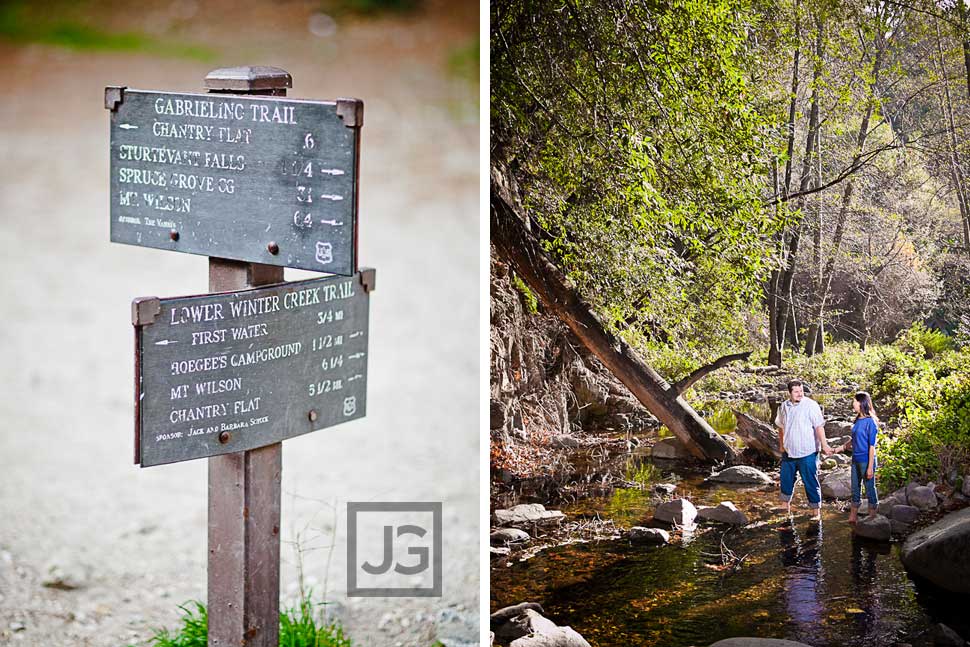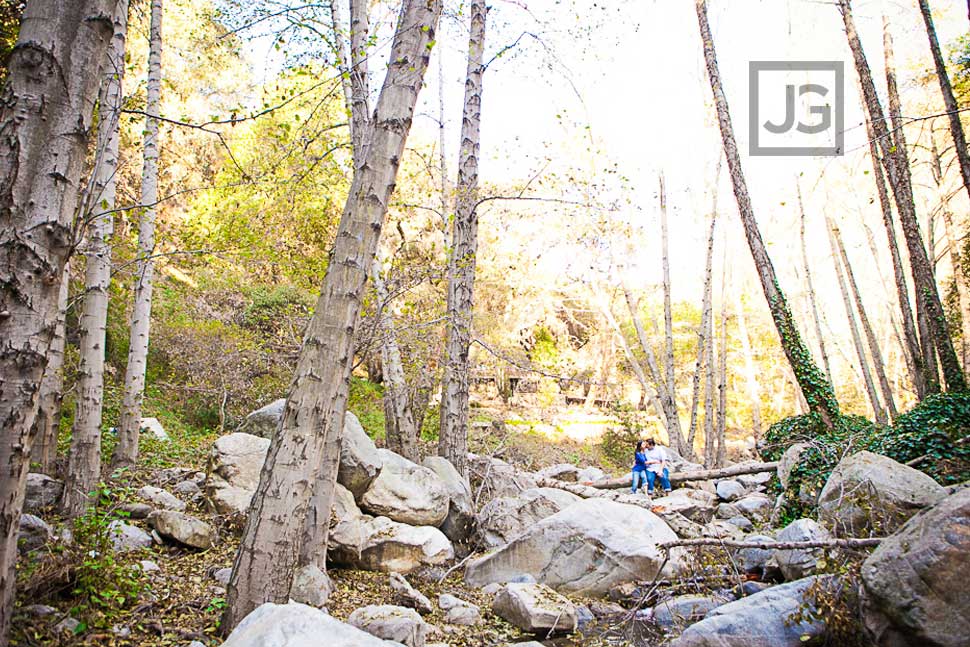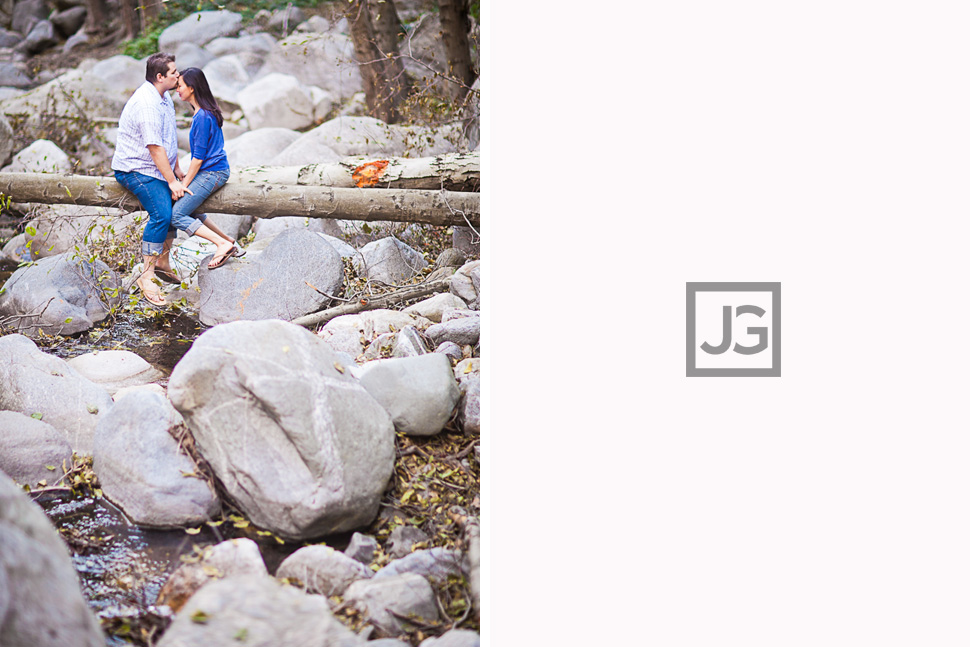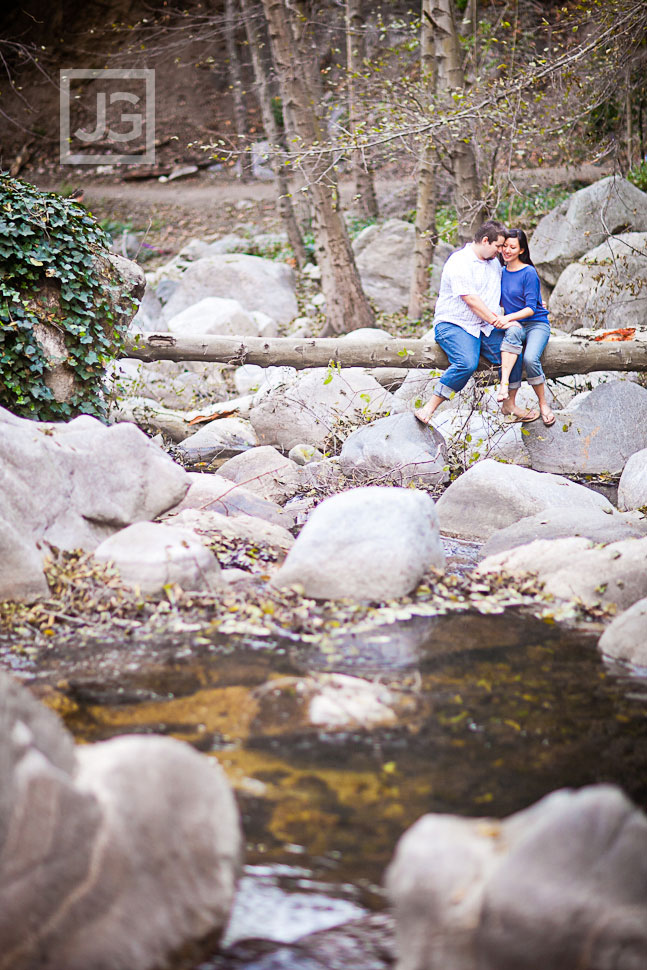 Stuartevant Falls Engagement Photography
This beautiful fall (Stuartevant Falls) is totally worth crawling over rocks and through water to get to!!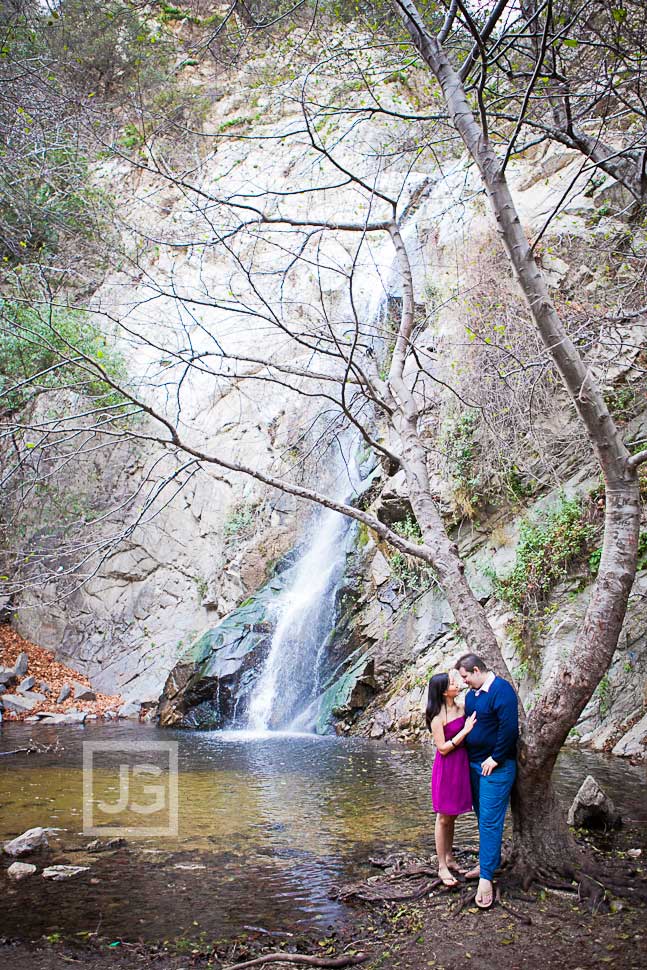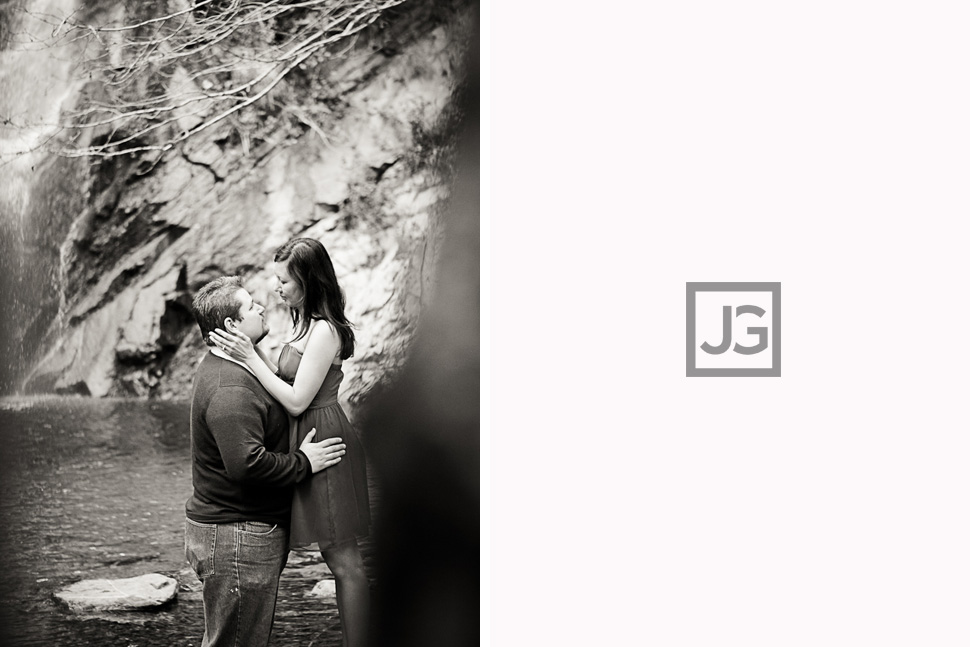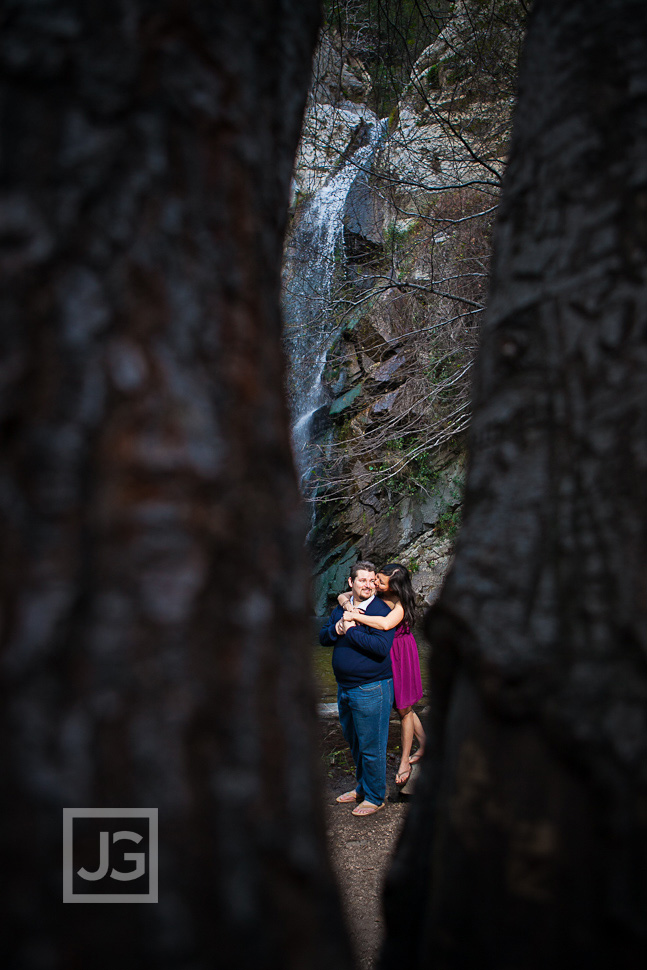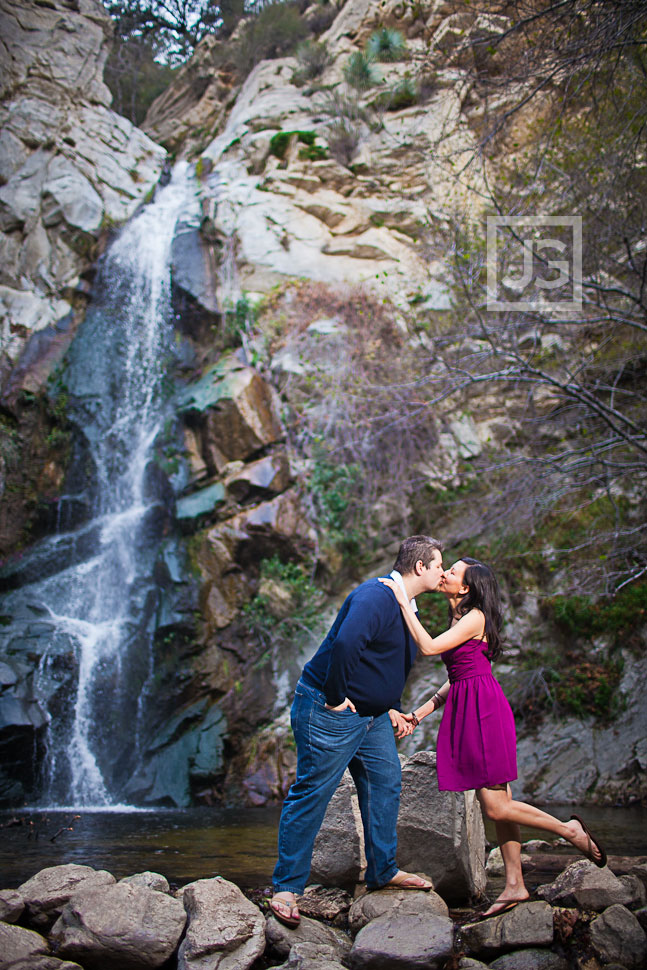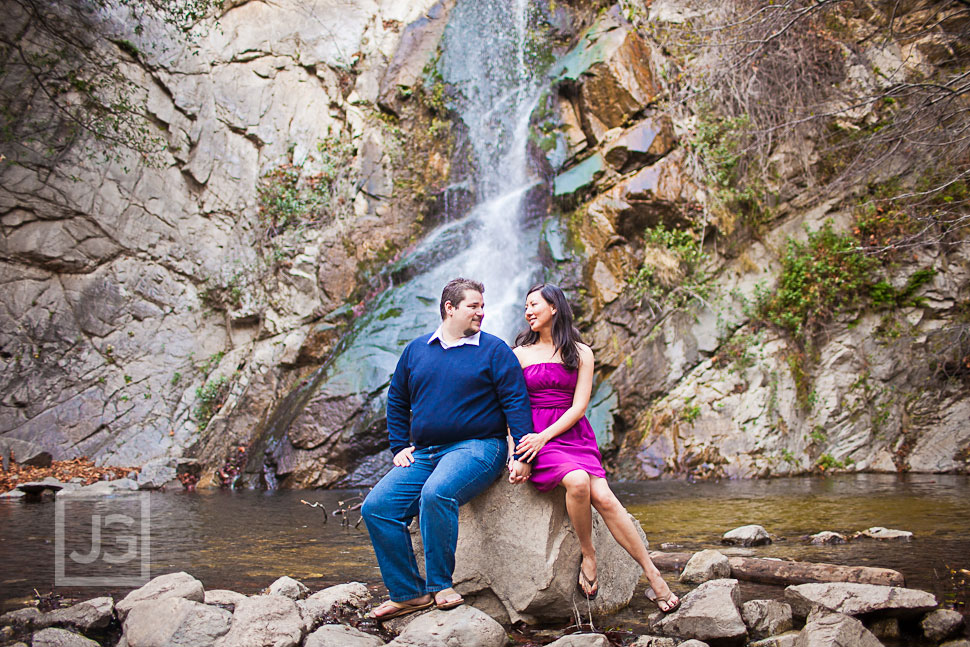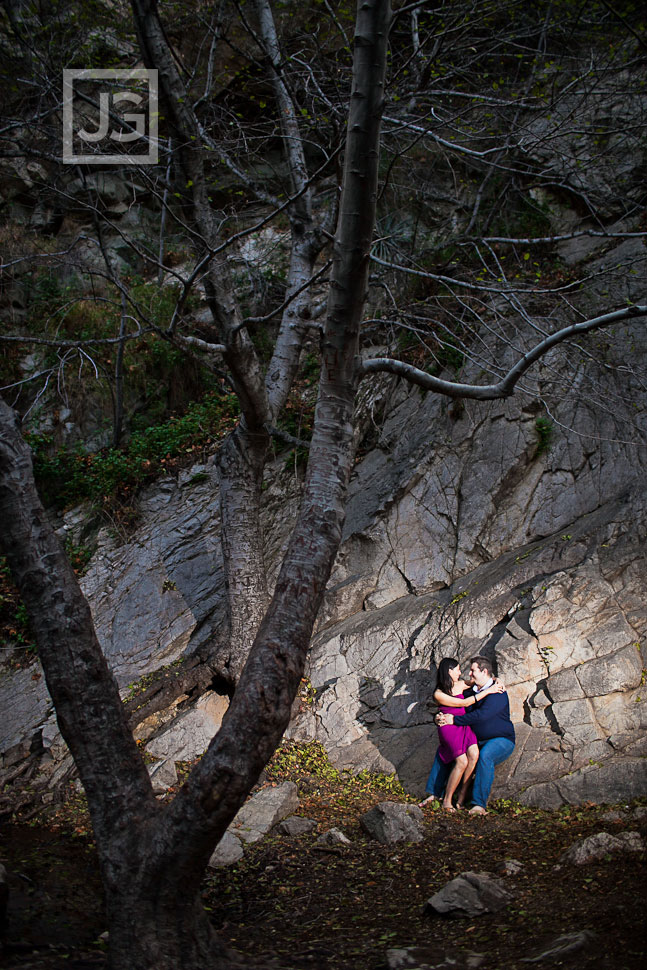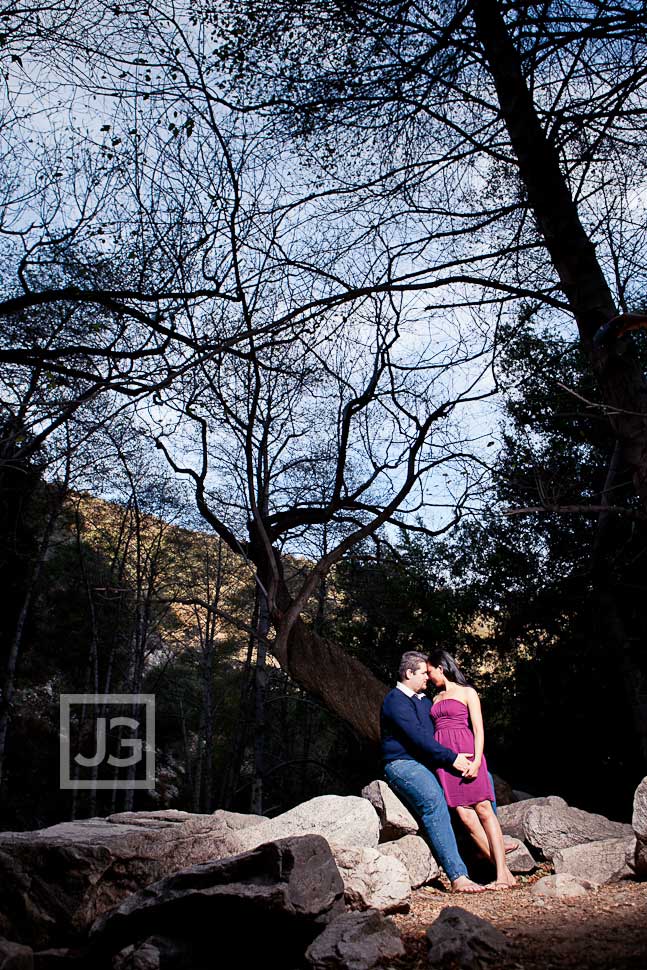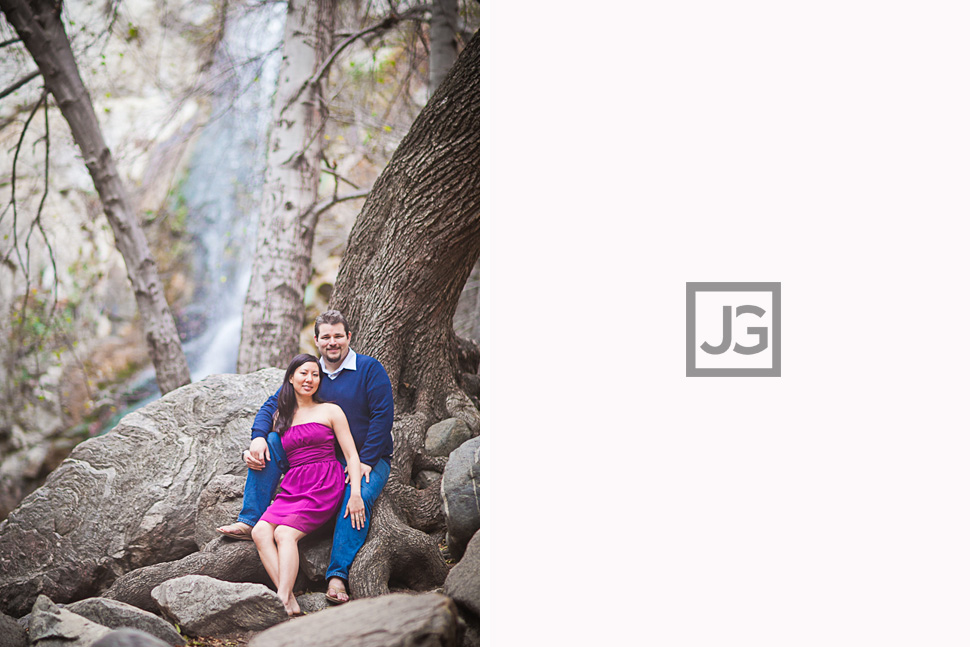 As the sun starts to set, we made our way back and on the way stopped for some low-light photography.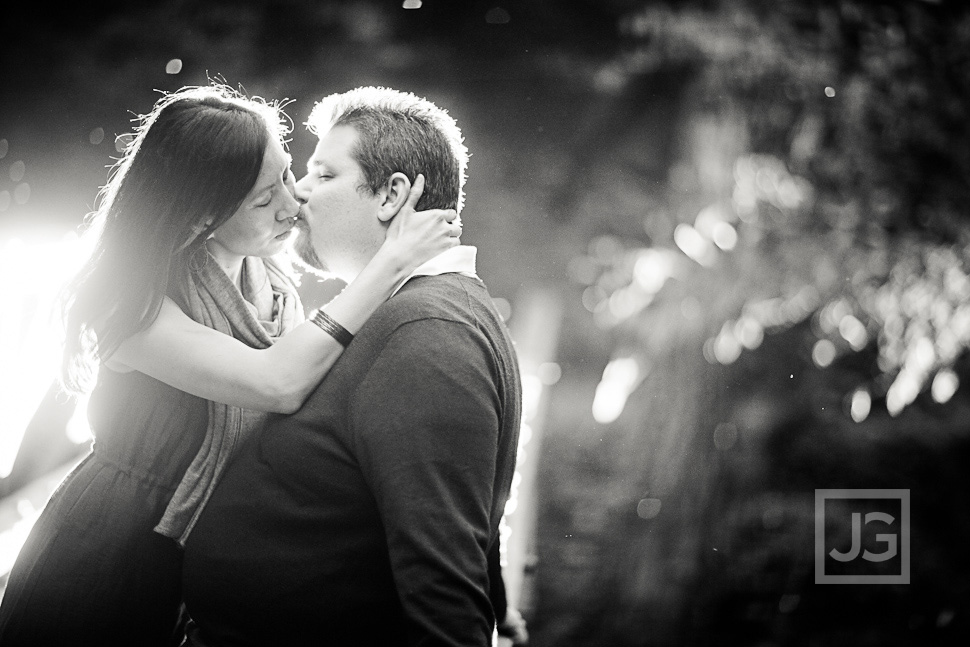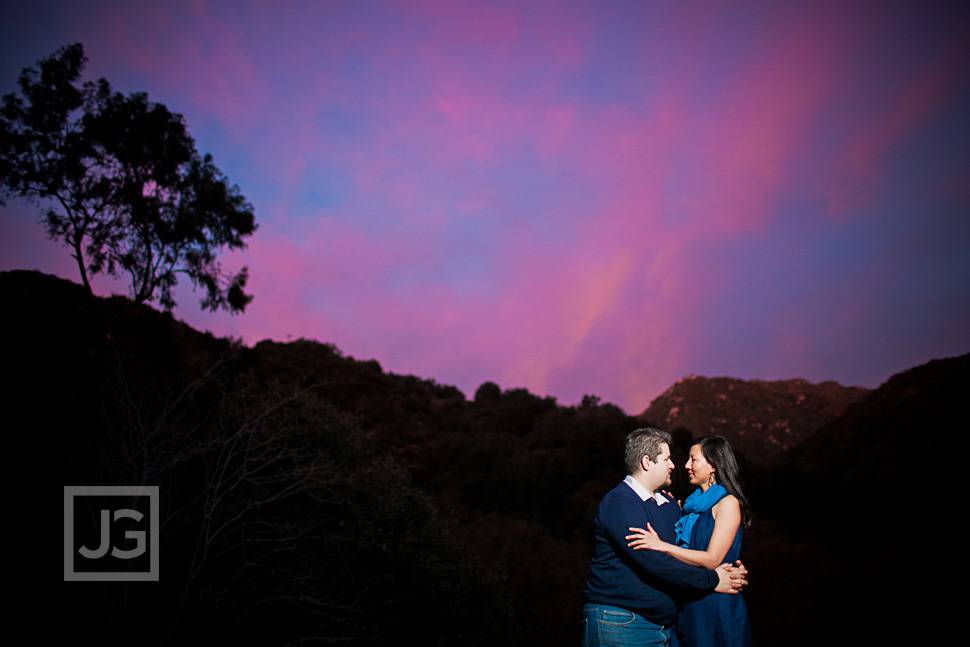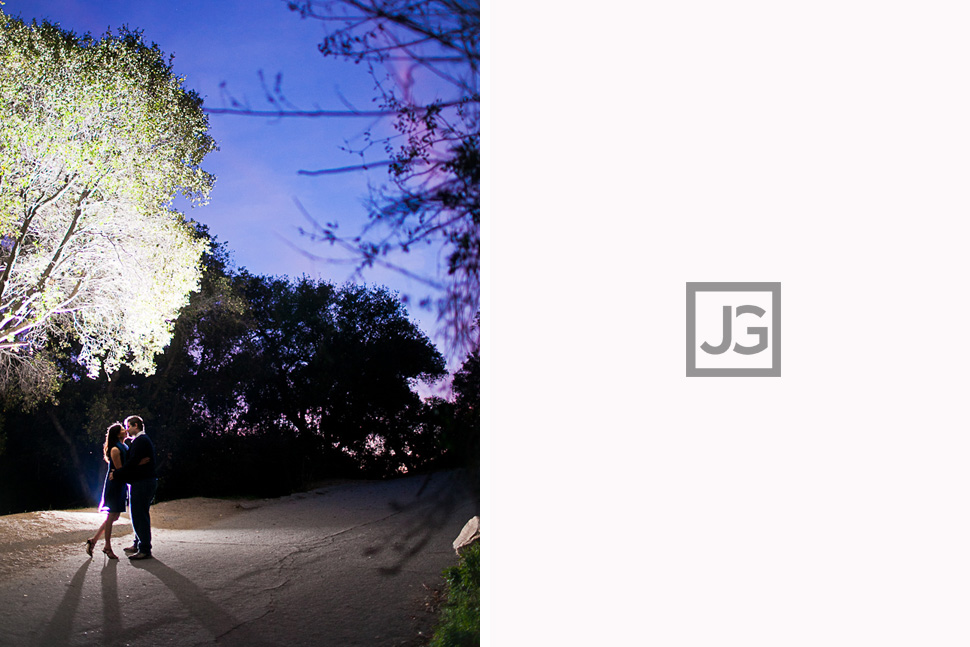 Thank you Hannah and Topher for such a wonderful adventure!!  Can't wait to hang out with you both again for your wedding at Almansor Court in Alhambra.
If you are interested in booking us for engagement photography in Pasadena, our prices and packages are all online and transparent.