You may remember Juli & Will from their cute and fun Disneyland engagement photos.  Well… we had so much fun together that they wanted to do it again!!  =)  This time… they decided to do downtown Los Angeles engagement photos!  Doing engagement photos in downtown Los Angeles offers a variety of backdrops from the modern architectural curves of the Walt Disney Concert Hall, to pretty pink blossoms, to gorgeous water fountains and glowing city lights!!
Juli & Will are two of the most sweetest individuals you'll ever meet!!  I love that they are always smiling and laughing and always enjoying every second together.  We are so excited to for their upcoming wedding at Calamigos Ranch in Malibu!
The Walt Disney Concert Hall
The Walt Disney Concert Hall is a great place for engagement photos, but sometimes it can be overdone. So every time we shoot there, we always try to do something different and mix it up. We like having unique photos among our own portfolio, nonetheless from other engagement photographers.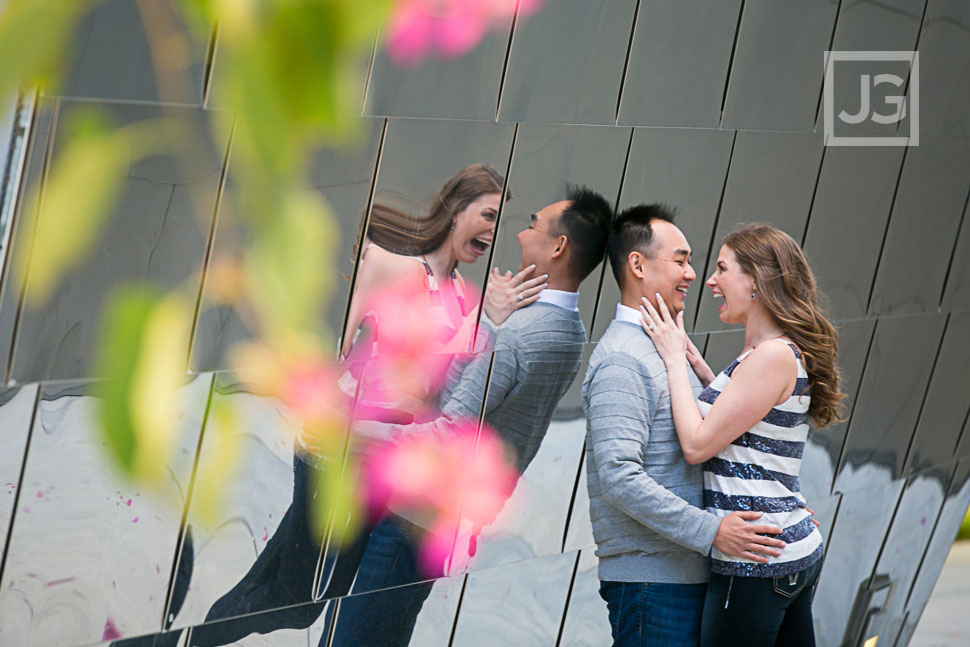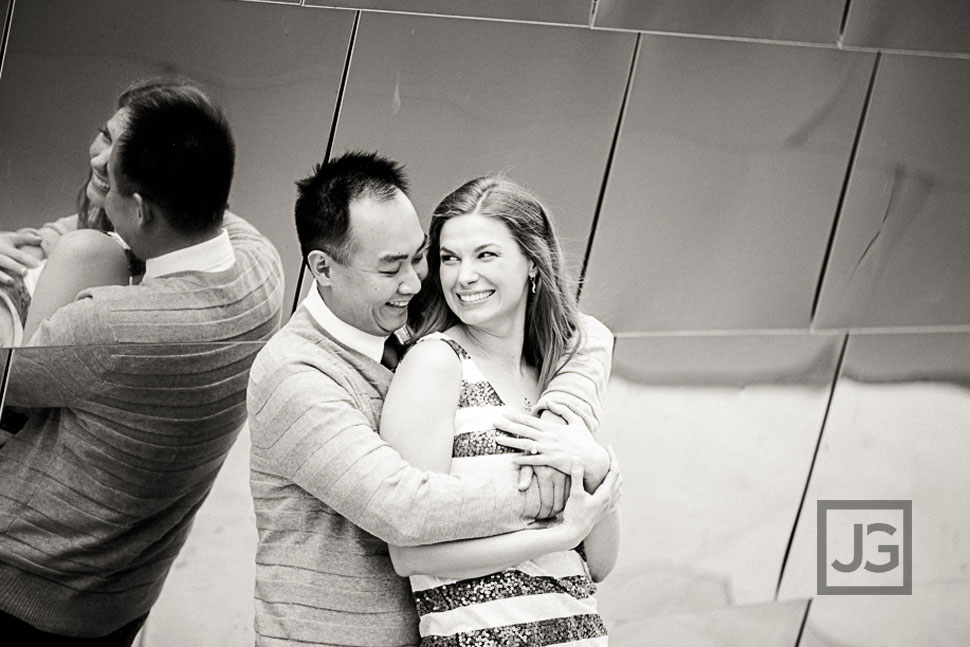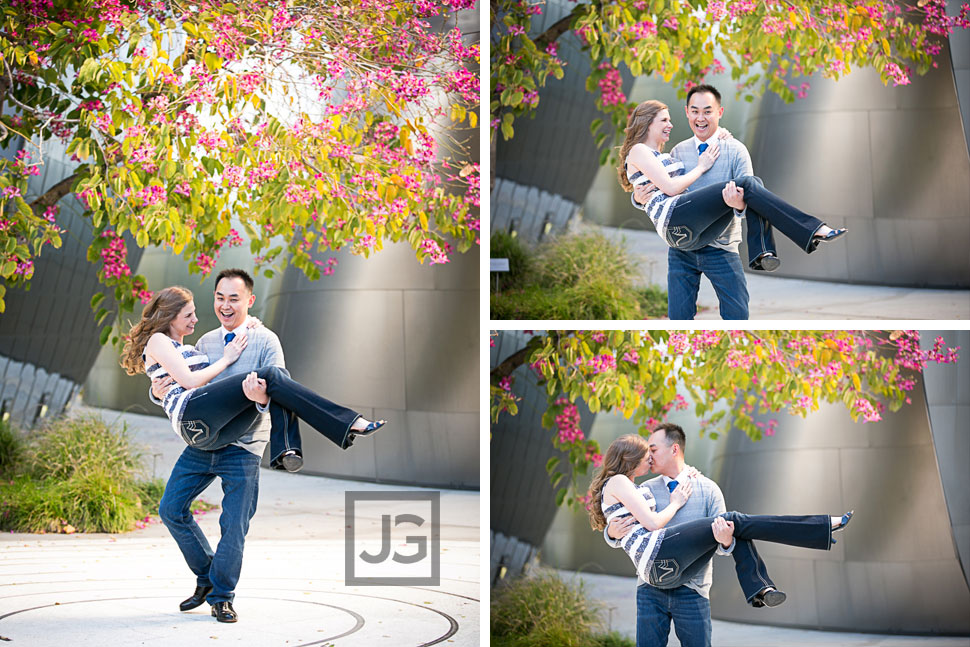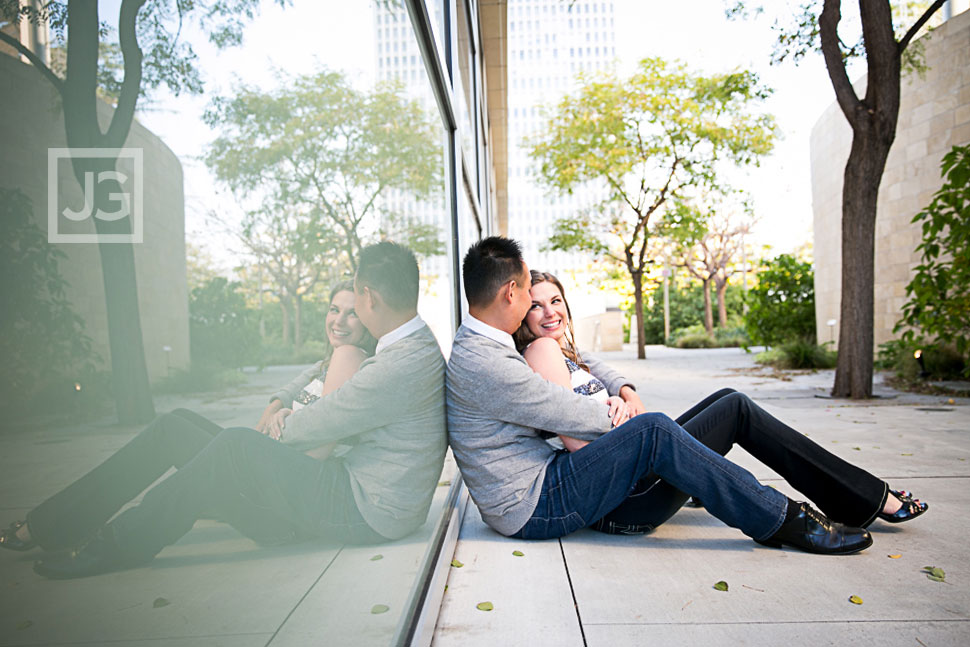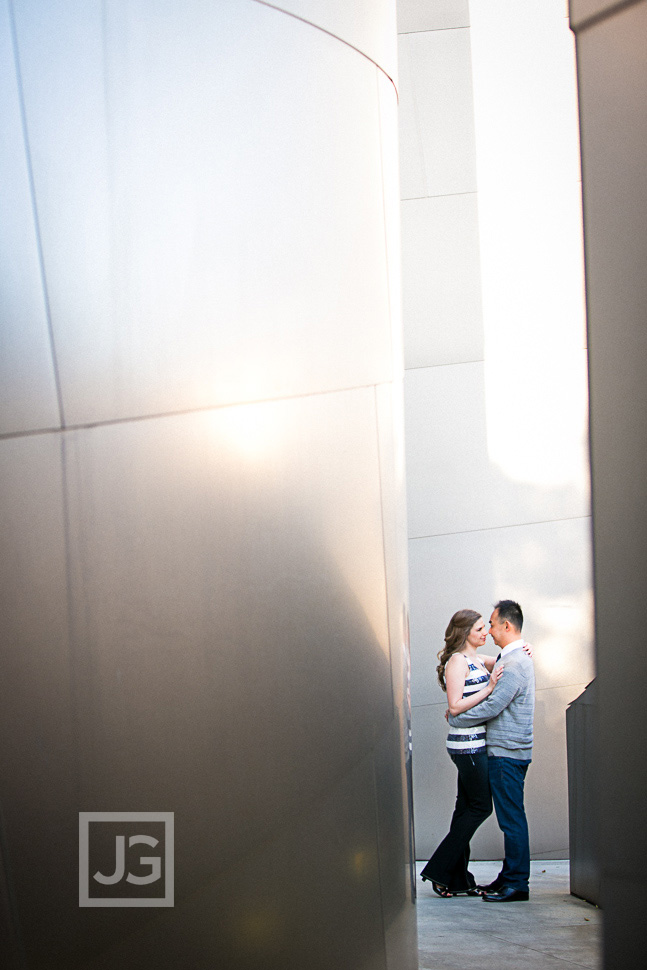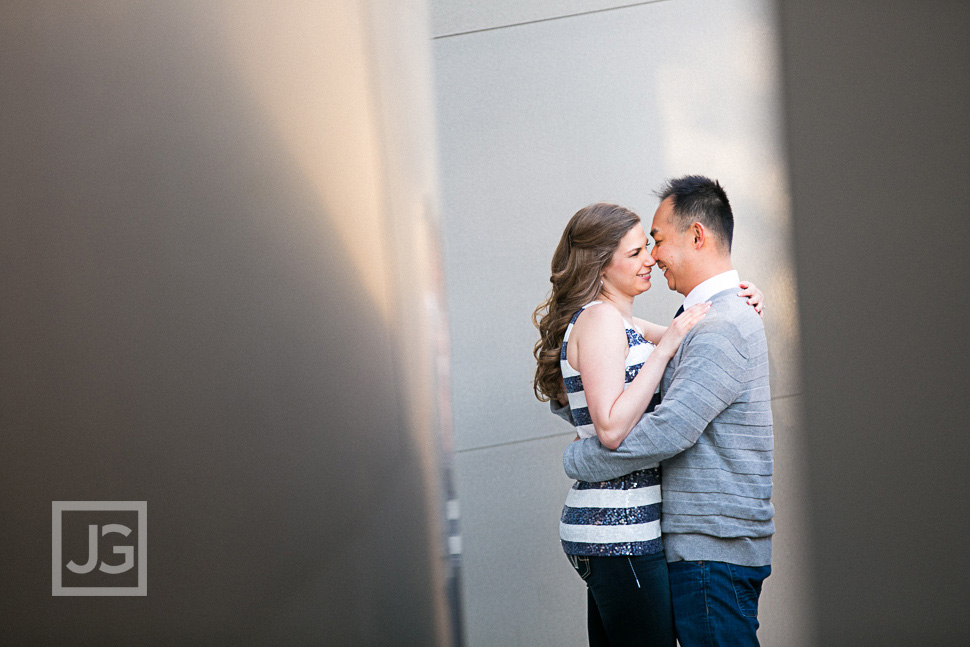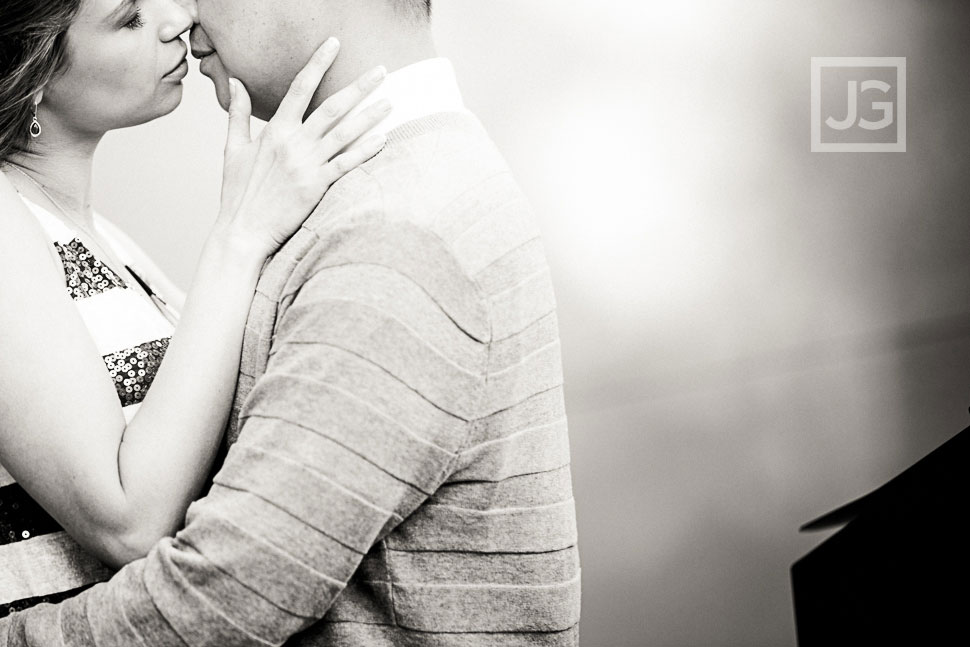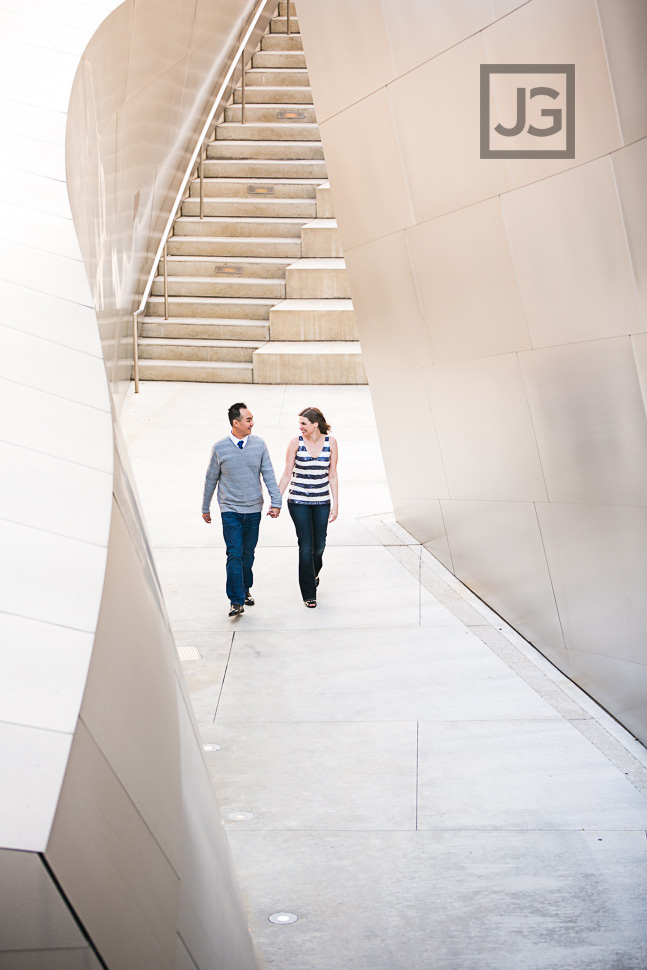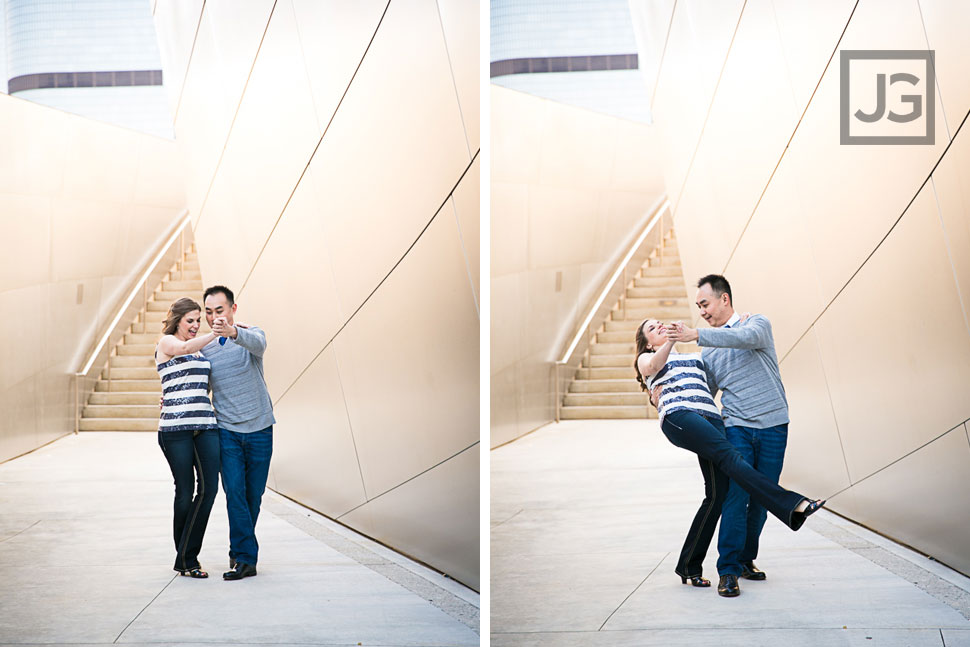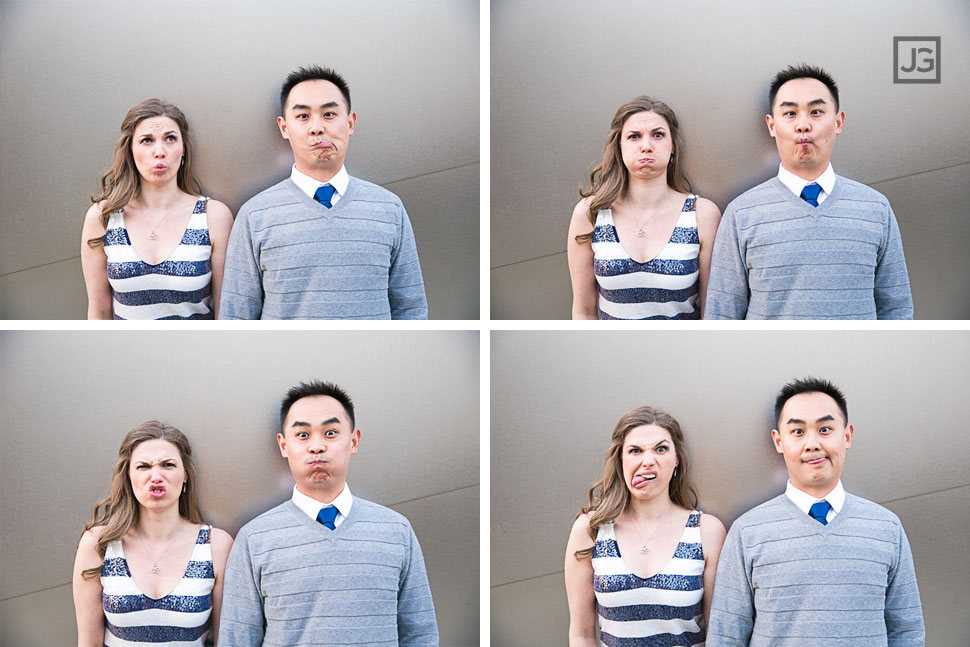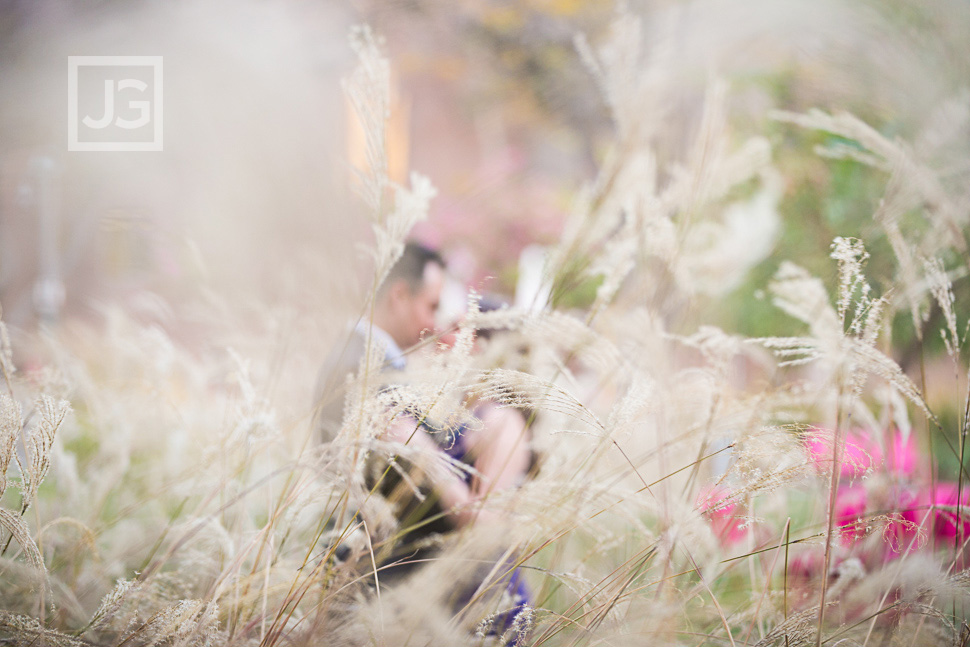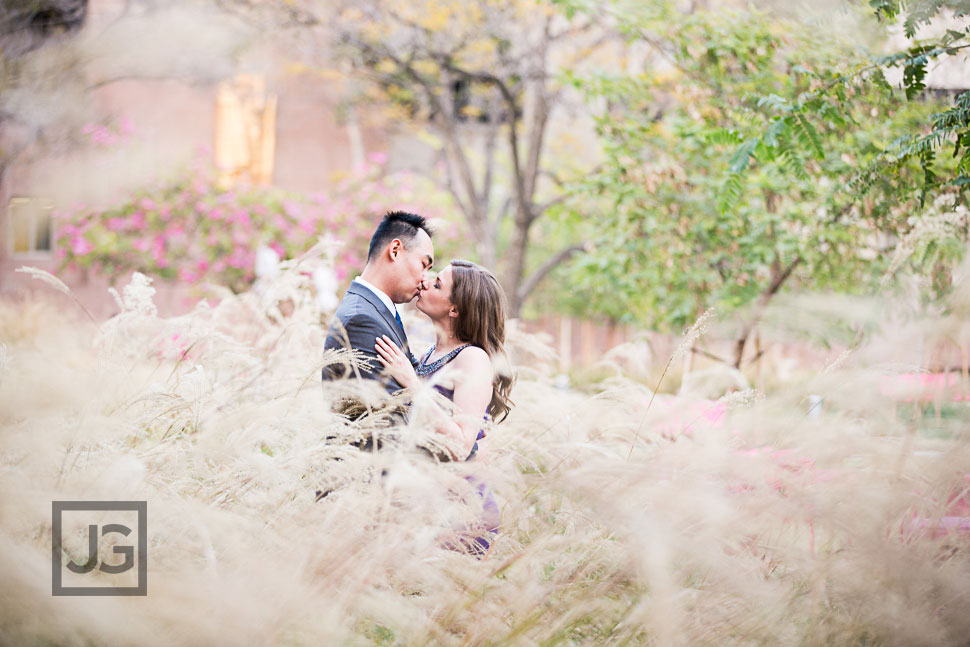 The Department of Water and Power (DWP)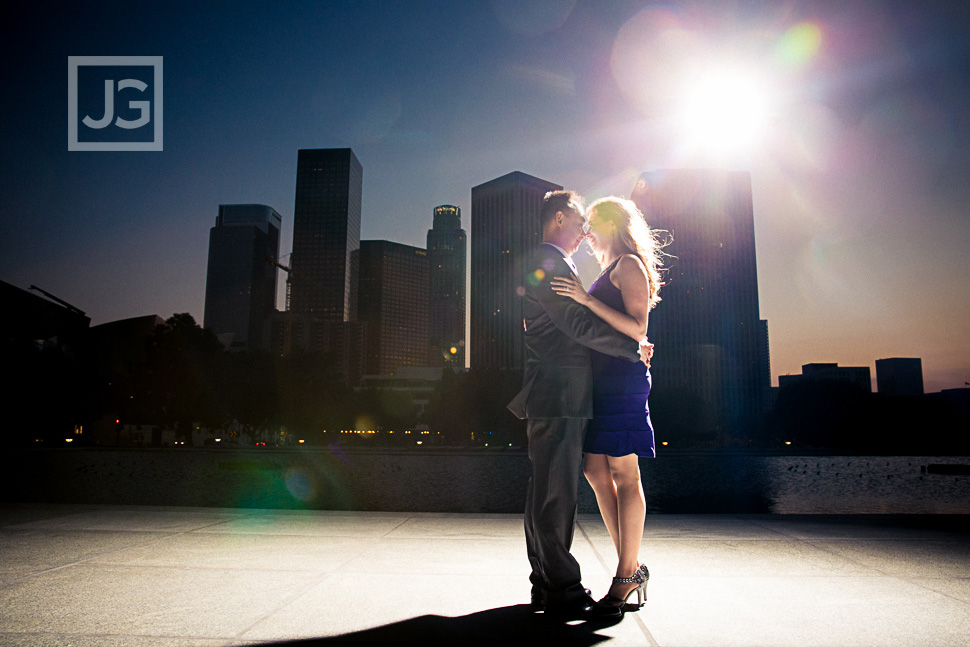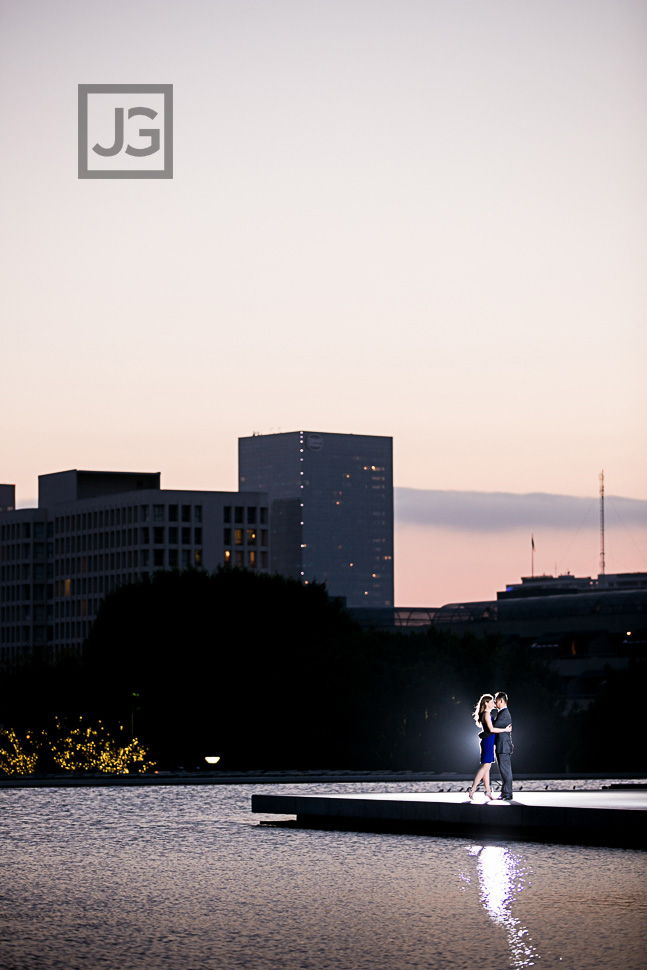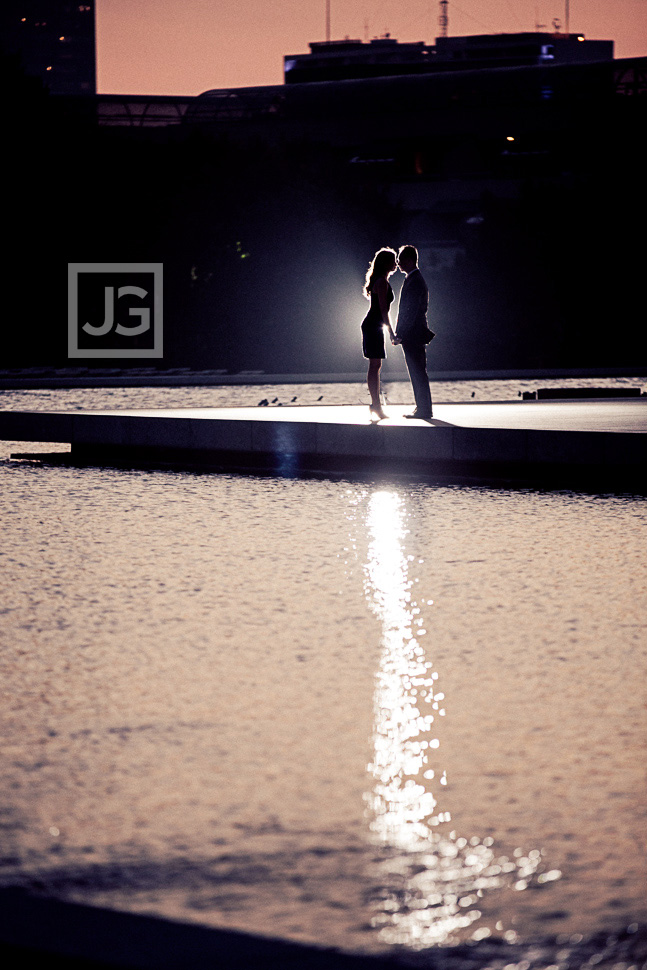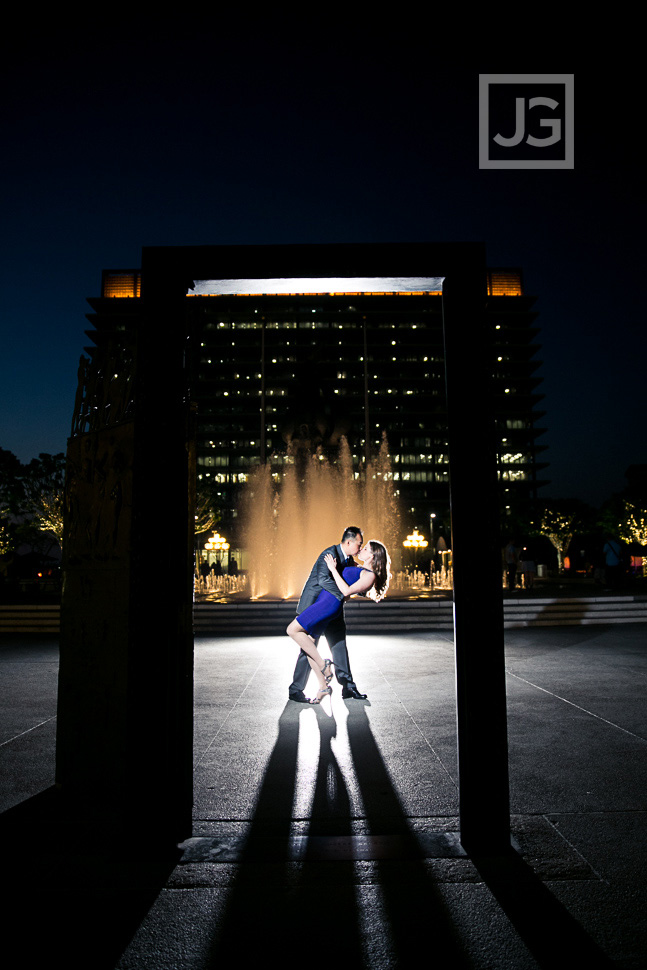 Grand Park in Downtown Los Angeles
After that we headed to Grand Park in the middle of downtown Los Angeles. Grand Park has a few restrictions on photography, so it's important that you choose an engagement photographer that knows the limitations of each location.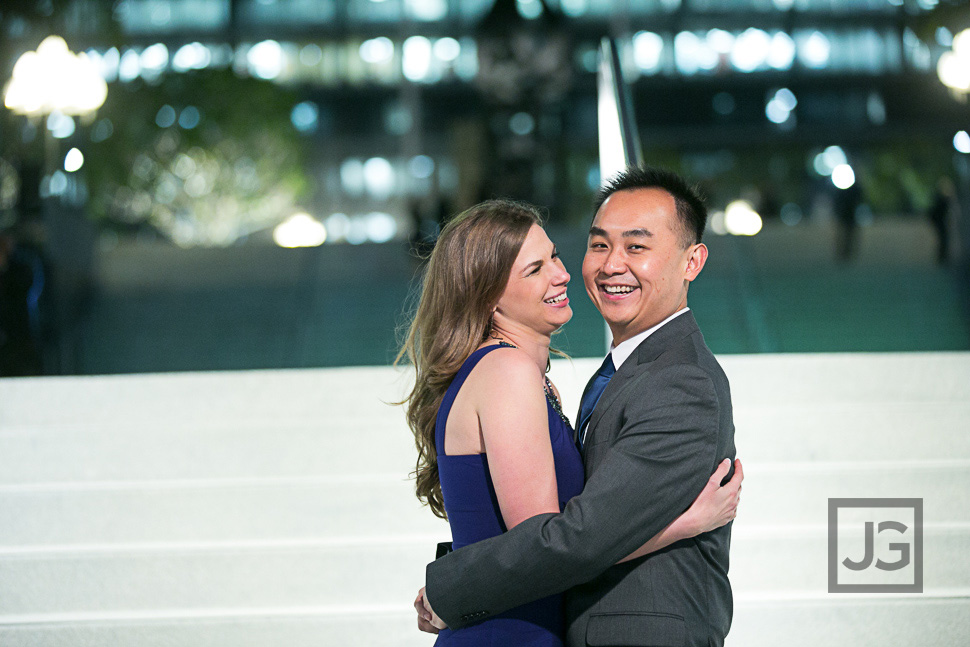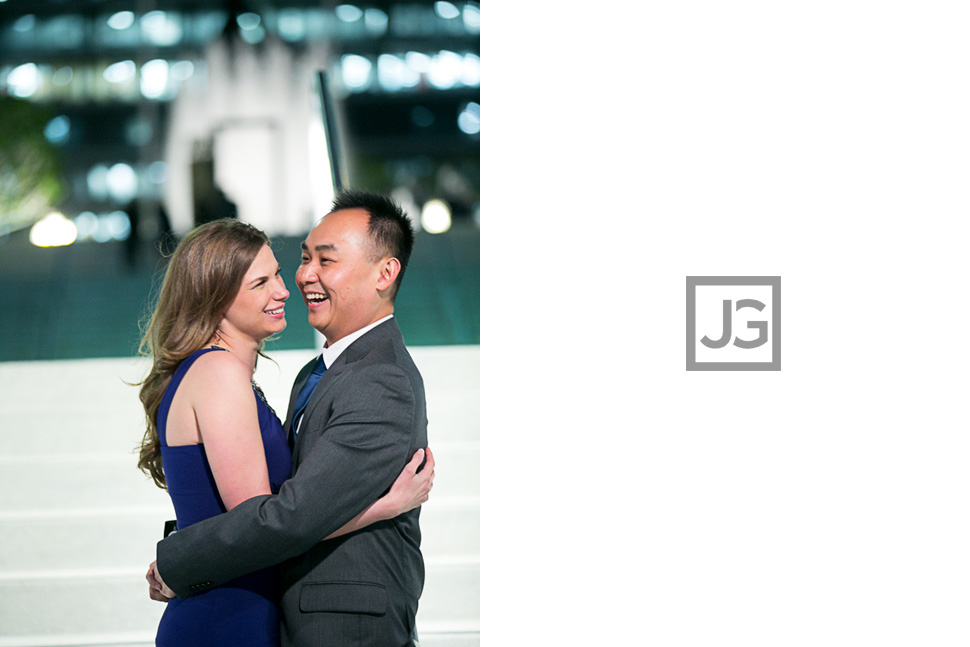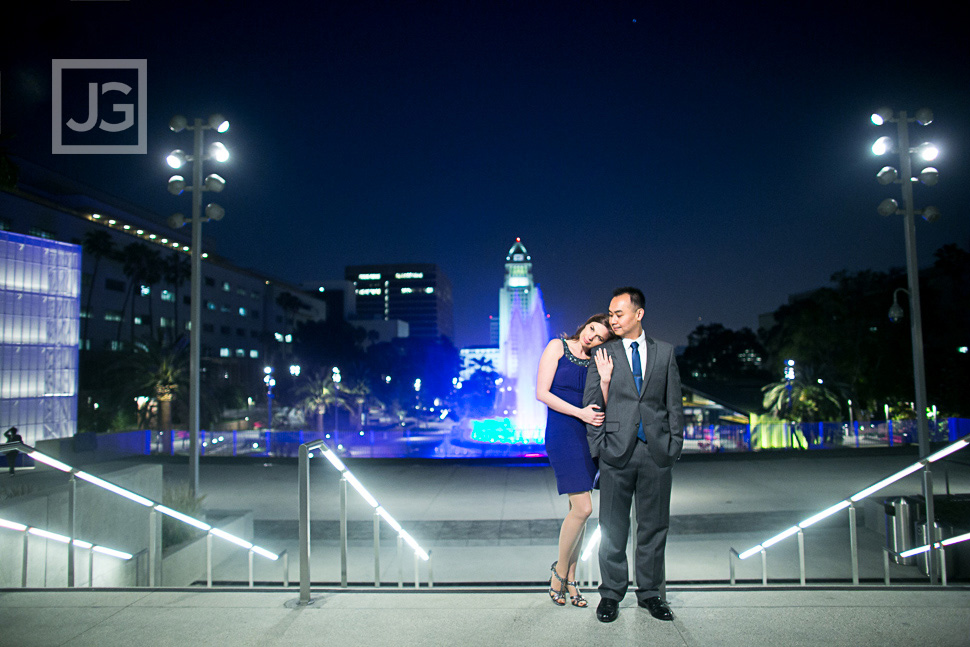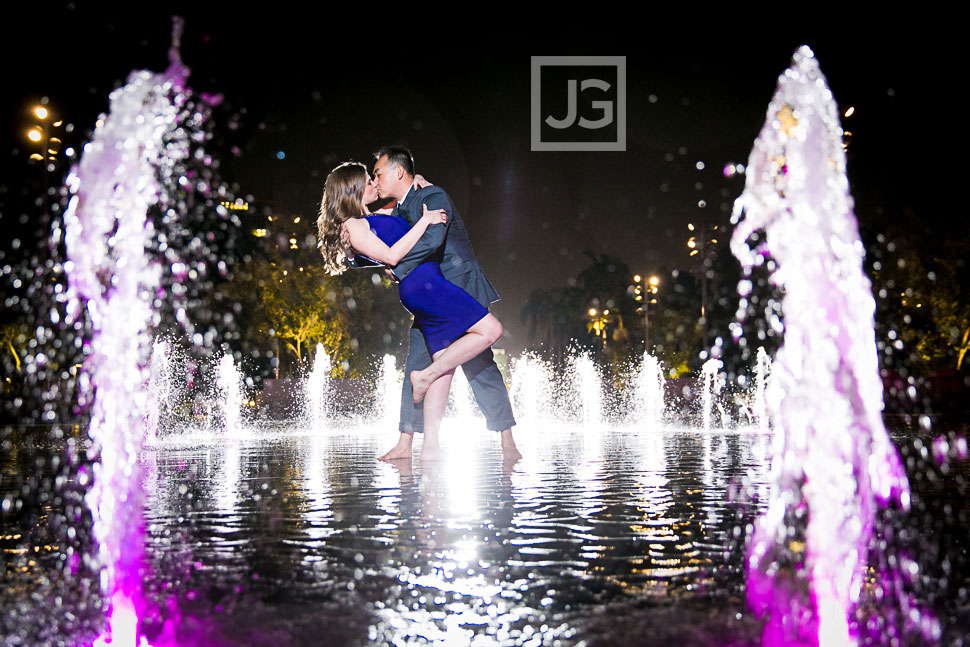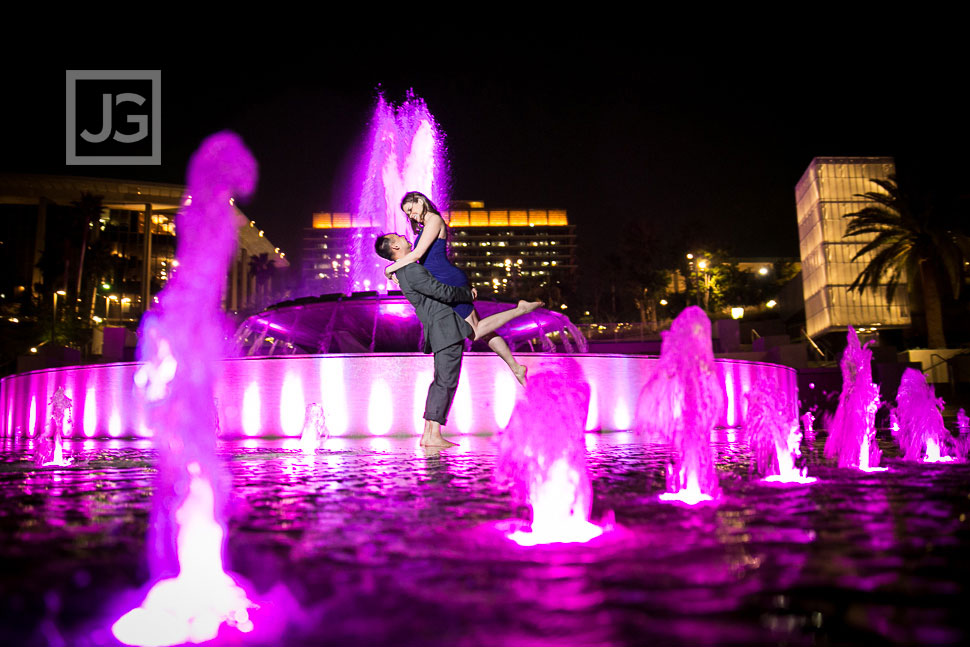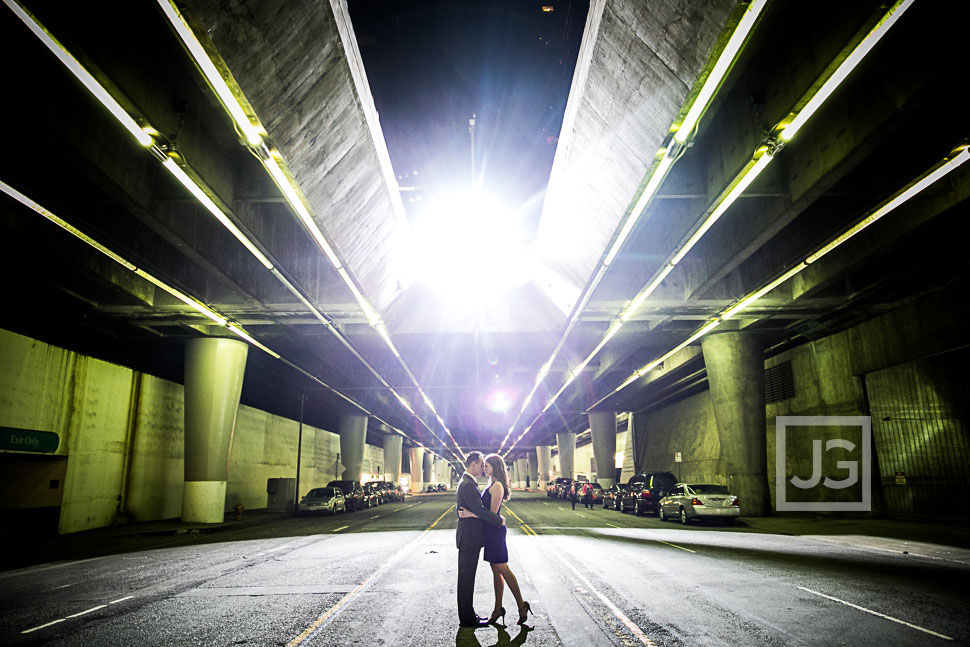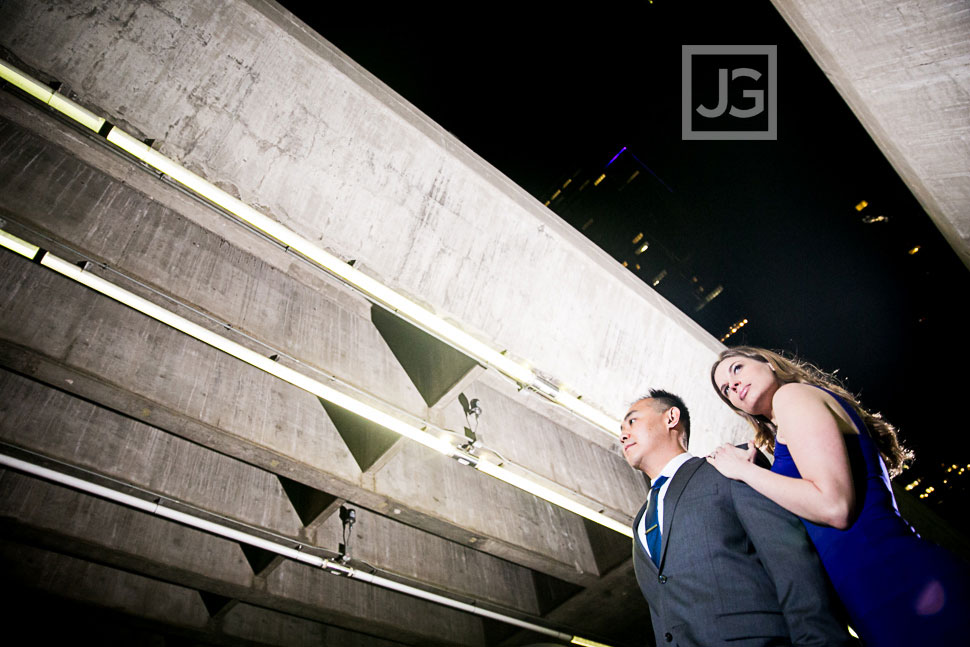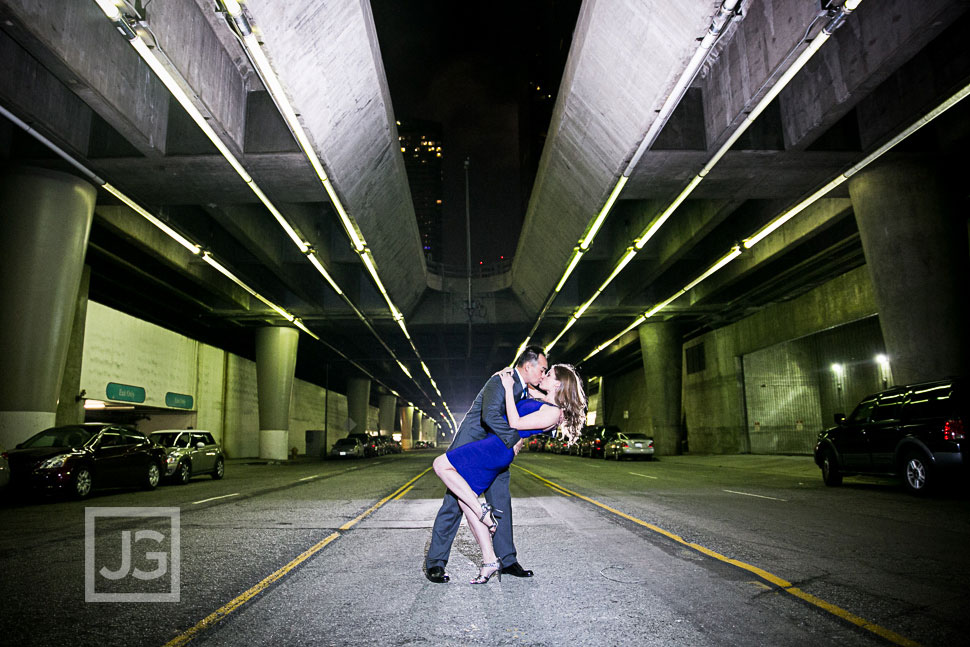 This engagement photography session takes place in downtown Los Angeles, including amazing locations such as the Walt Disney Concert Hall, Grand Park, and the DWP building. We have photographed these Los Angeles landmarks in the dark for over a decade now, and it matters having an engagement photographer that knows how to reliably create beautiful images in adverse or challenging conditions.