She was so excited to call us when she first got engaged.  And after we got off the phone, she was even more excited about doing an engagement session with us!!  After a few emails back and forth and a whole 6 months later, Leah and Chris drove to sunny So-Cal from Phoenix, Arizona for their romantic sunset engagement photography session in Laguna Beach.  She was just as pleasant in person as she was on the phone.  As for Chris, he's full for energy for the session and full of love for Leah!!  Together, they make such a beautiful couple!  
Leah & Chris love the beach and romantic sunsets so much that they have decided to exchange their vows  in Bora Bora next year.  I'm so bummed that we are not available (on their date) to travel to Bora Bora for their destination wedding.  I know that it's for sure going be a beautiful celebration and I wish them all the best!!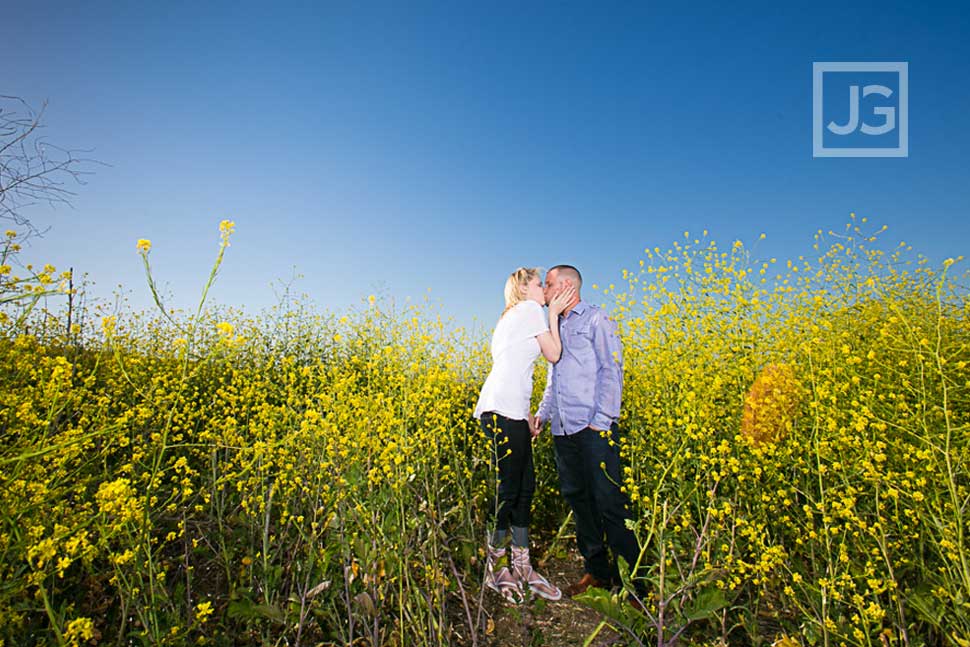 A huge wave come and completely doused them while getting this picture!!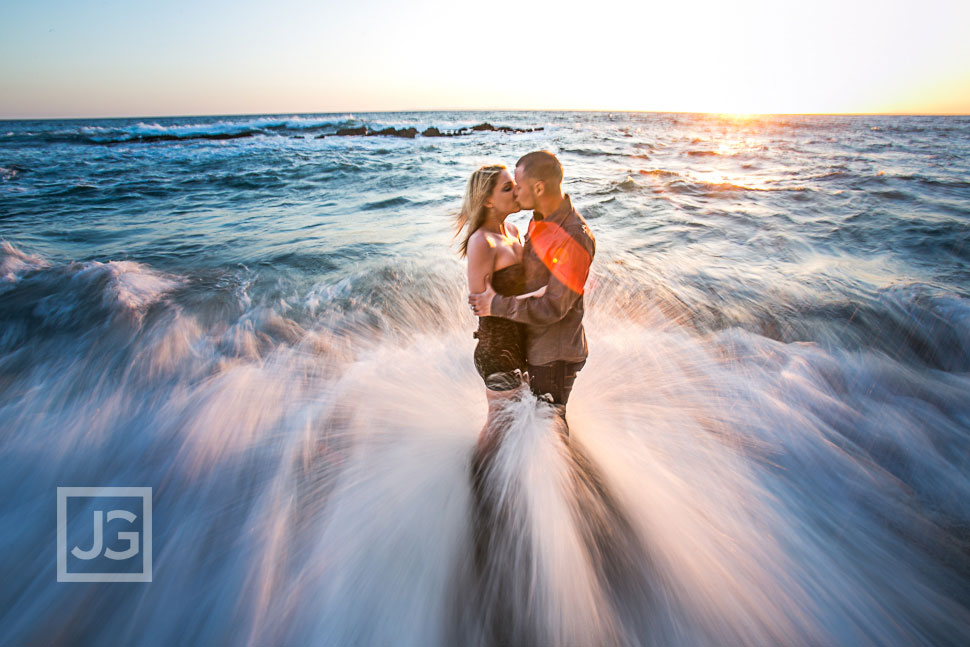 HAhahahahaa
And since they were completely soaked from head to toe… mind as well roll around in the freezing water.!!  They were such troopers though!!
What a HOT looking couple!!