With our lovely couple, Ashley & Phil
Downtown LA (Los Angeles) is a perfect place for engagement photography with a modern and urban setting. It's something that is distinctly LA, distinctly downtown, and uniquely amazing. We have been shooting in downtown Los Angeles for over 10 years now, meaning we have a very established comfort and knowledge with shooting in this urban environment.
So join us on our photographic journey through a metropolis love story.
We started at the Walt Disney Concert Hall (WDCH), which is a staple for engagement photography and wedding photos in Los Angeles.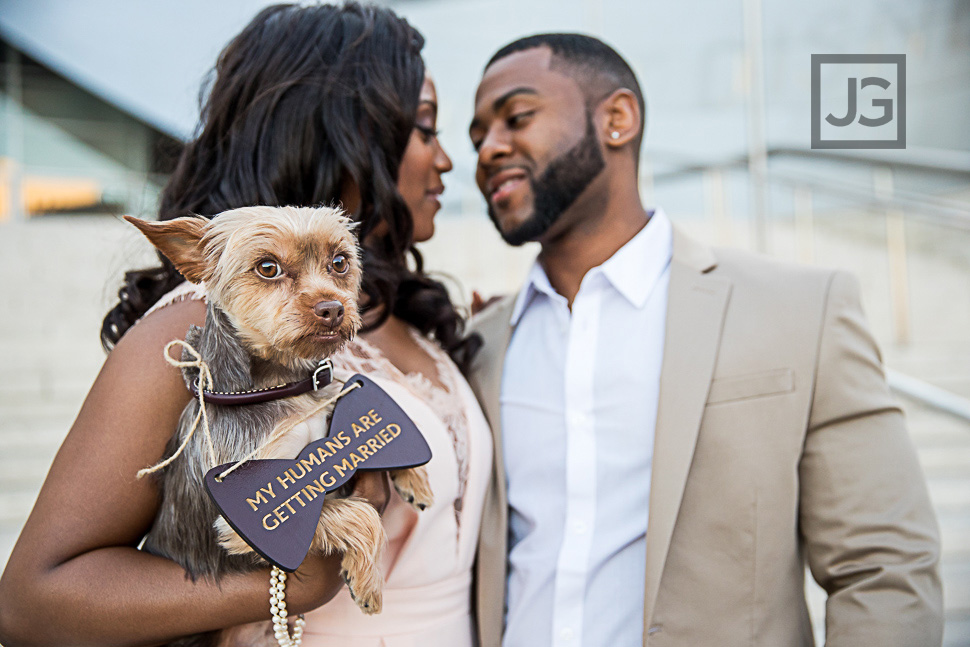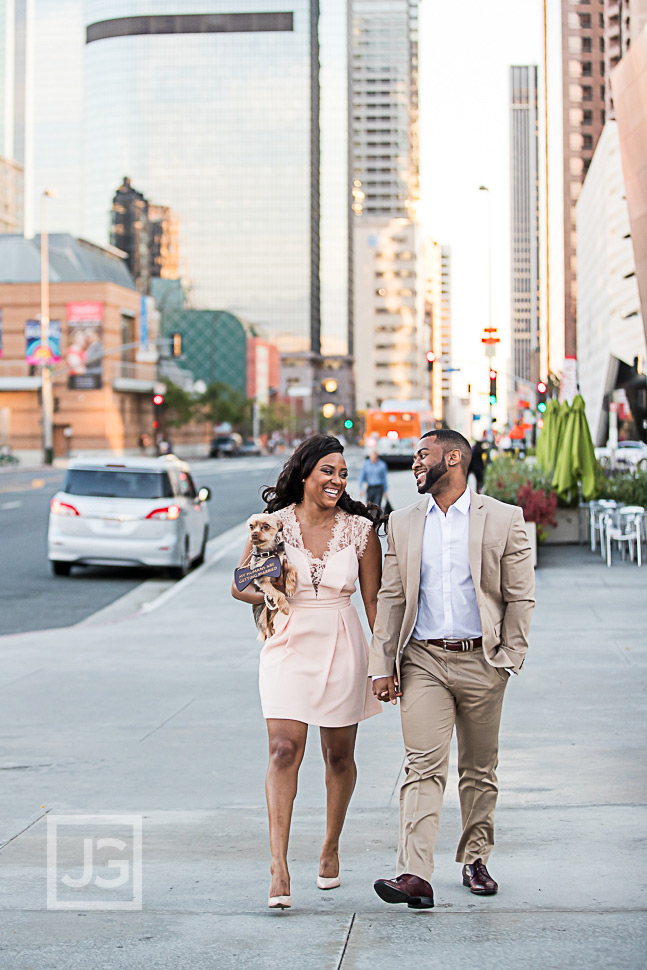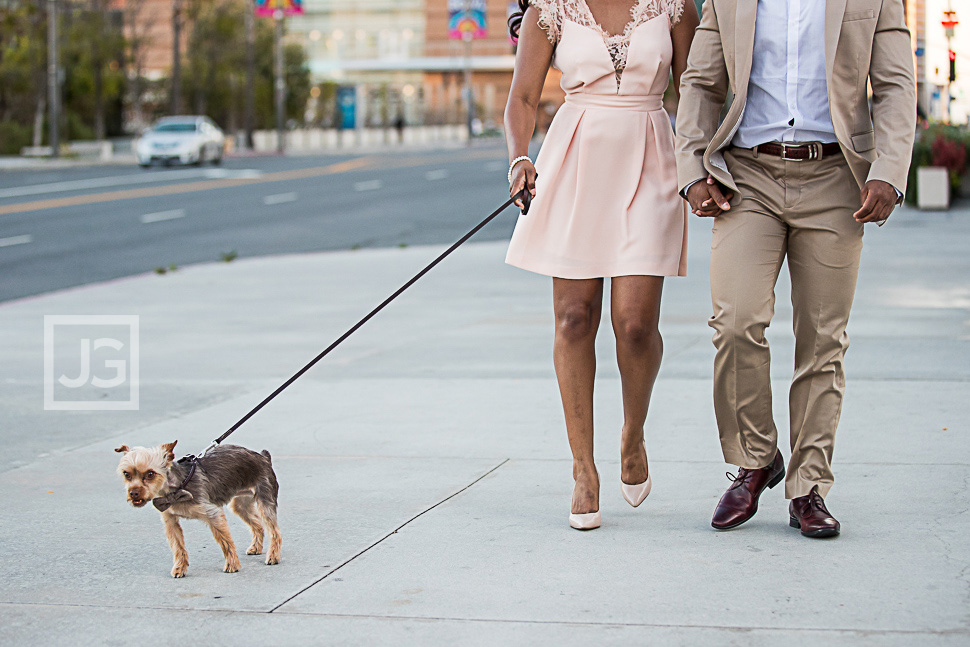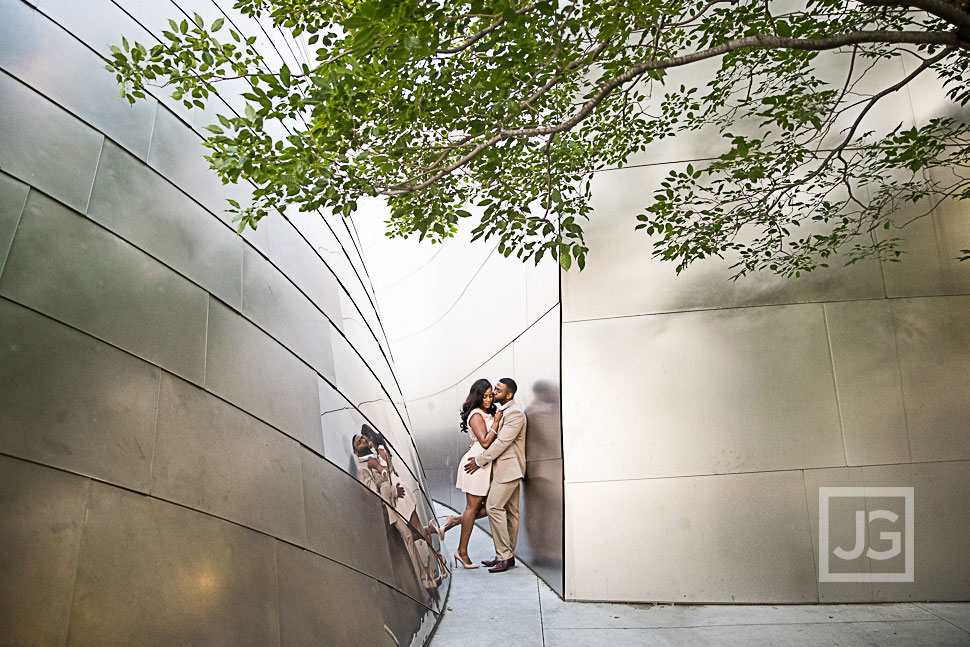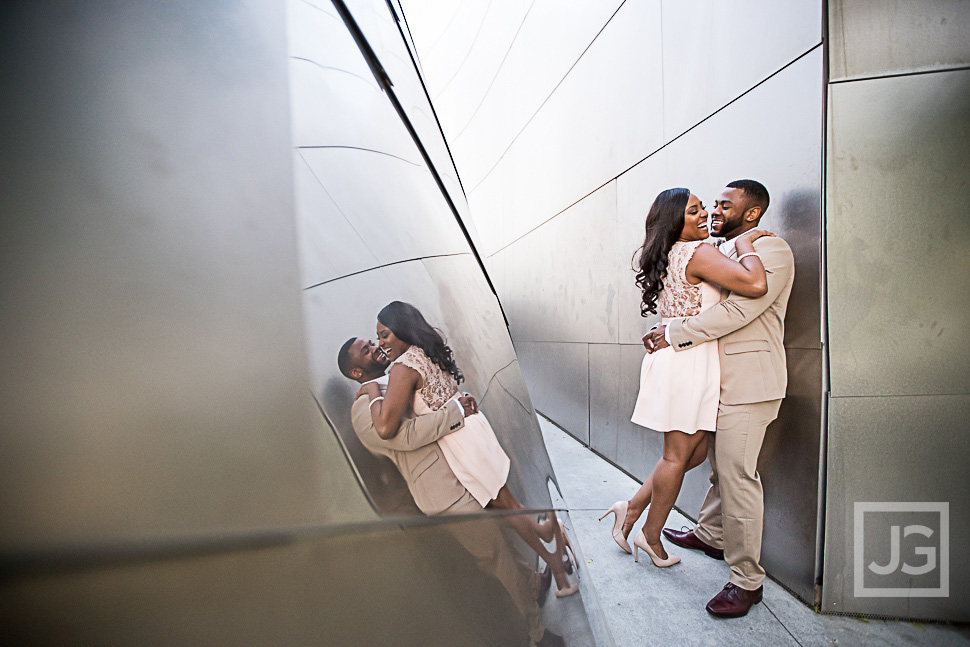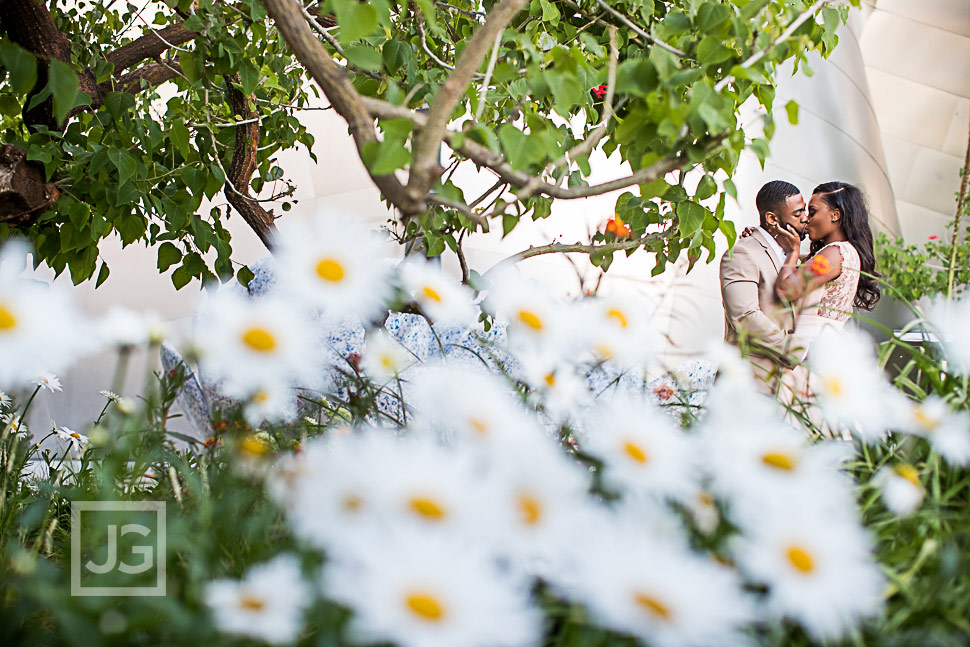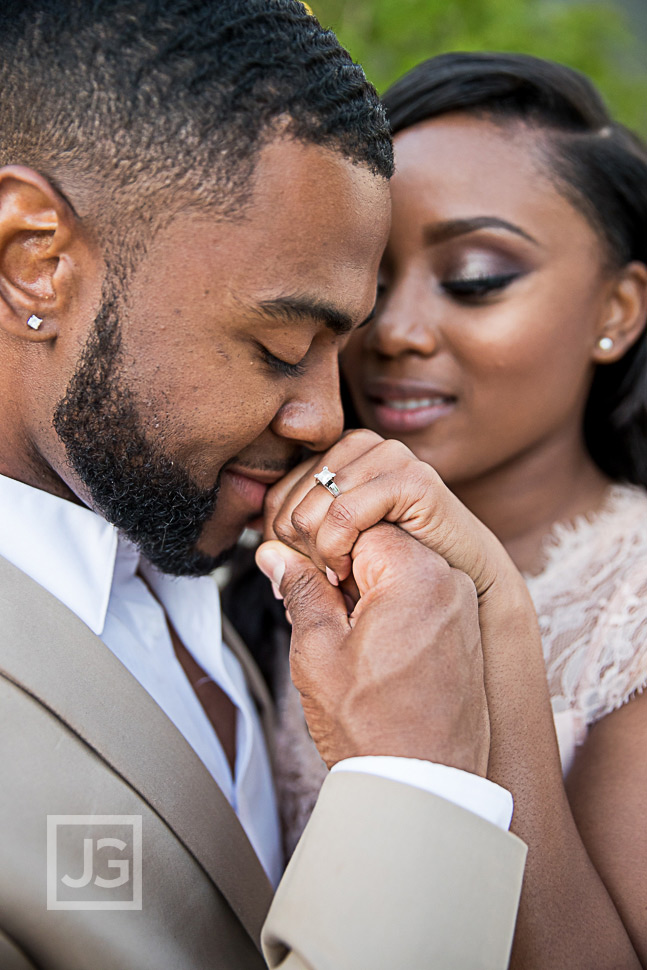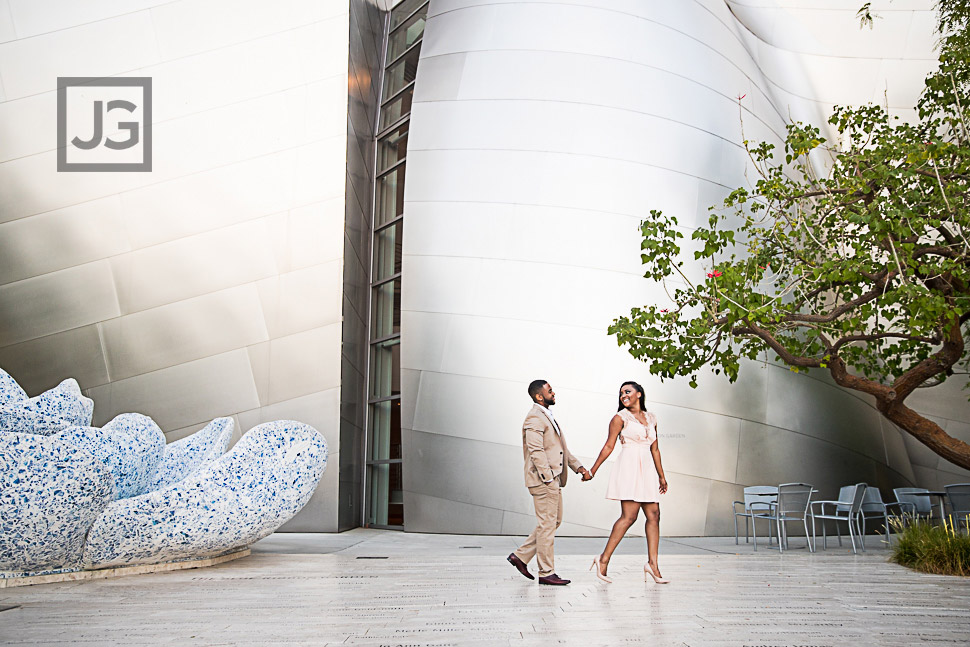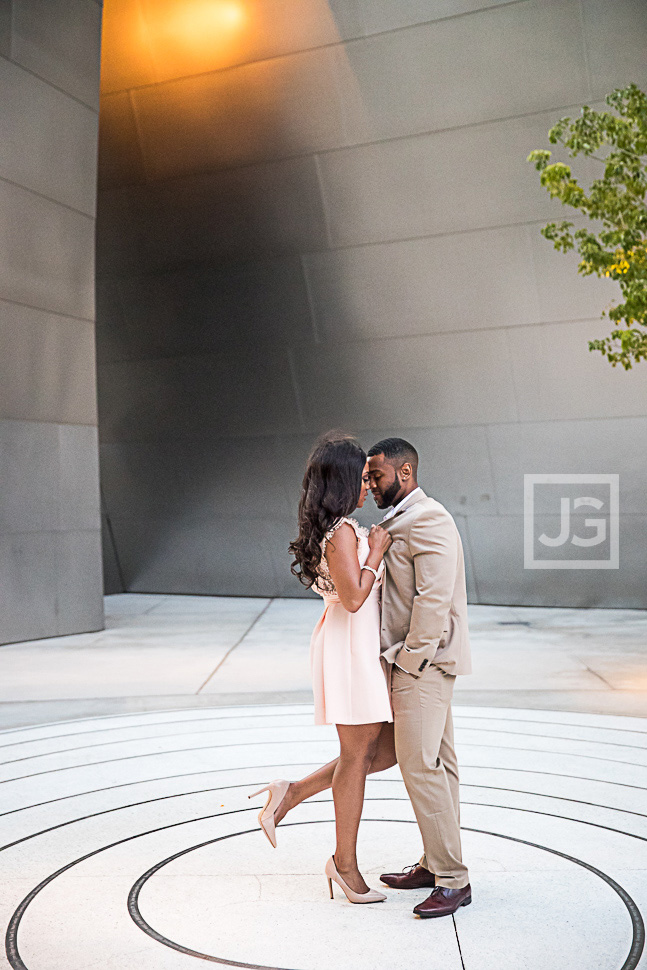 Once it gets a little darker, we get the lovely blue tones of dusk (the blue hour), which means we can use more remote lighting to highlight and accent our couple at the WDCH. It gives the photos a chic and modern edge, which is why good lighting is so important in an engagement photographer.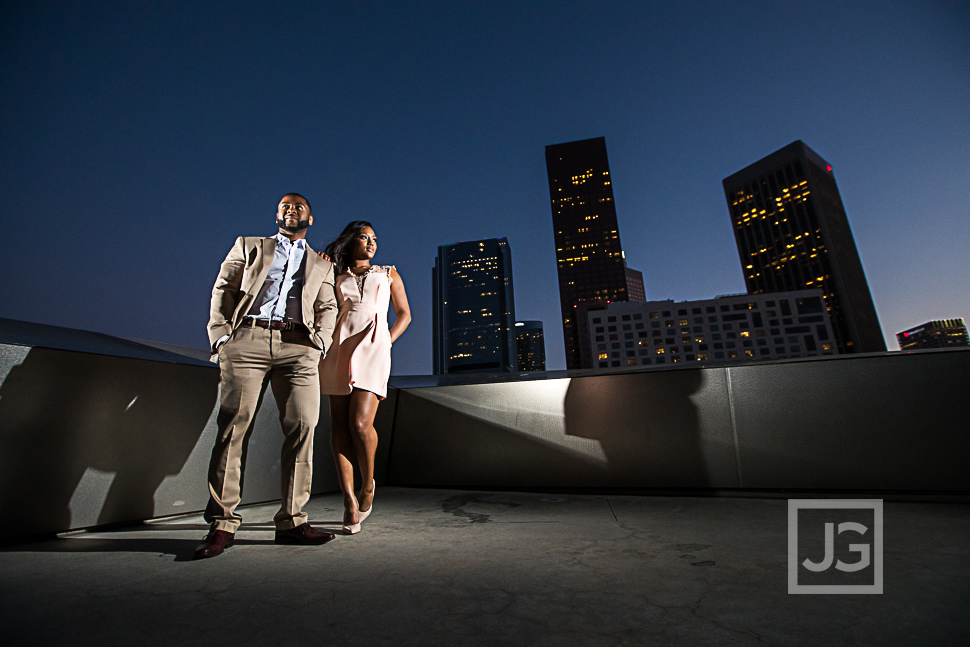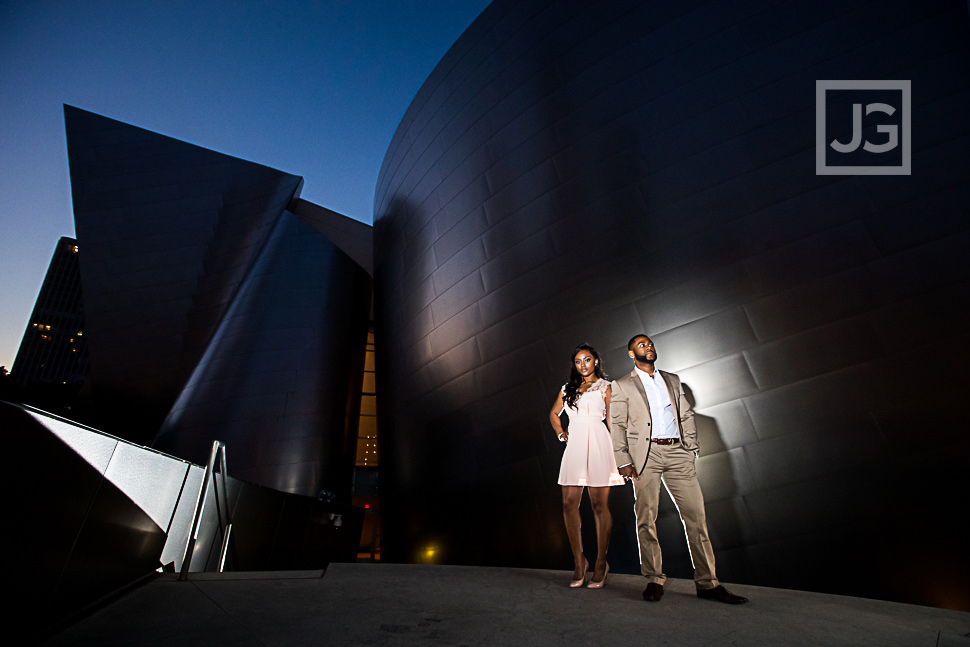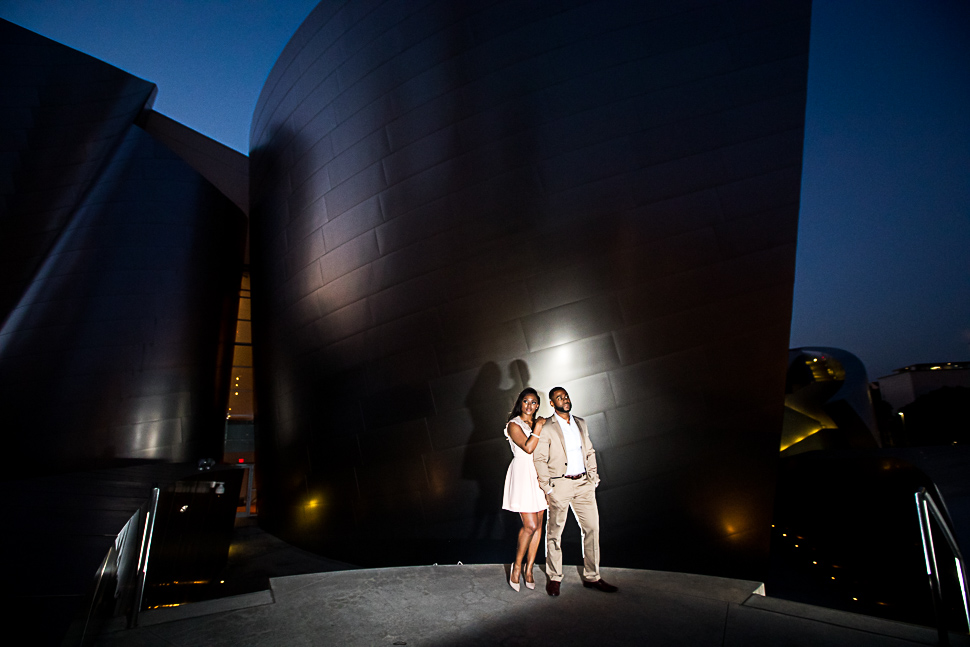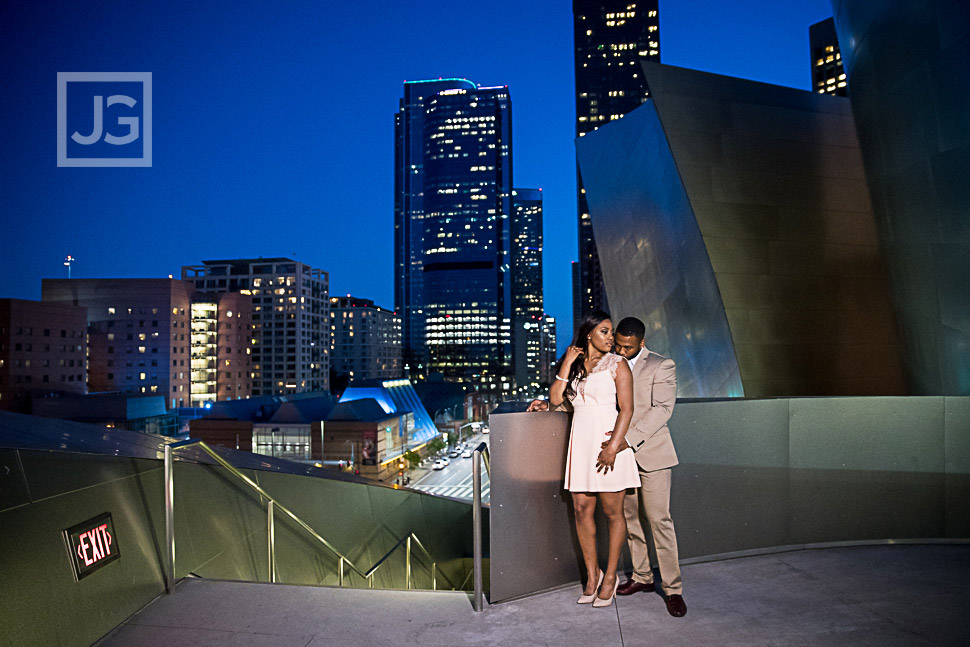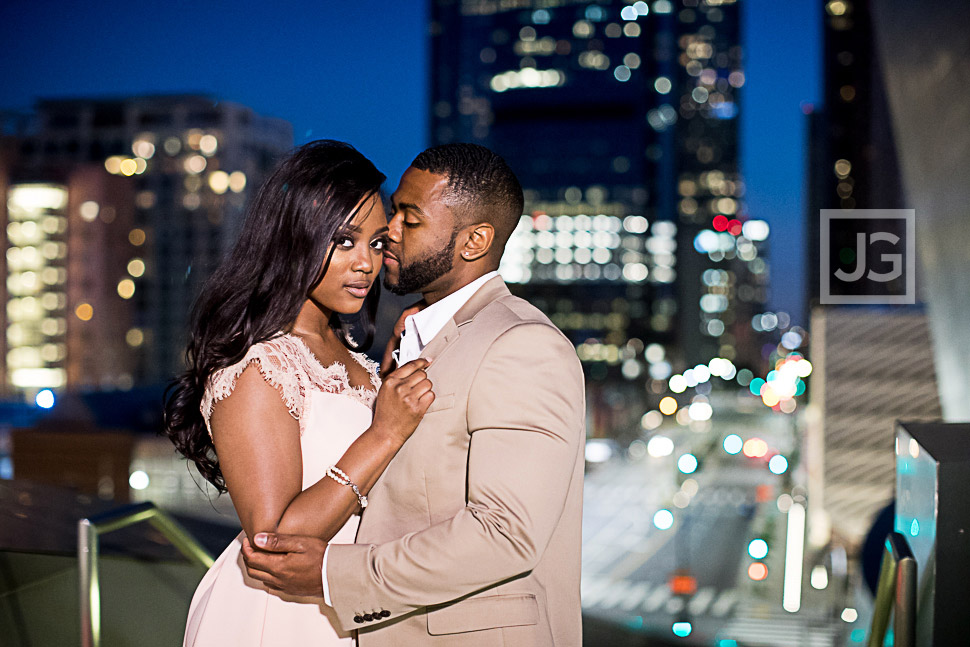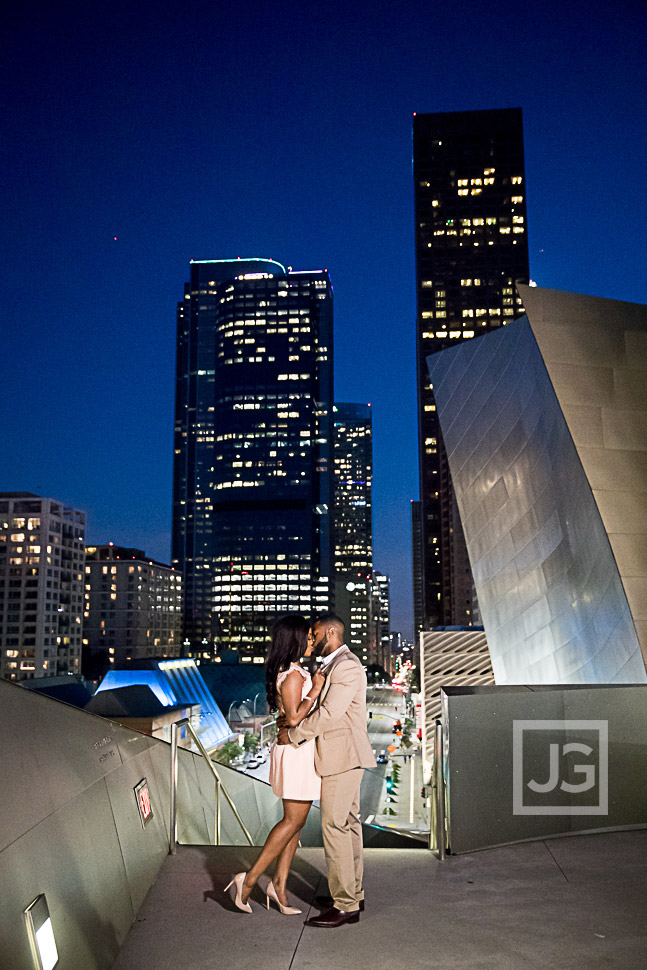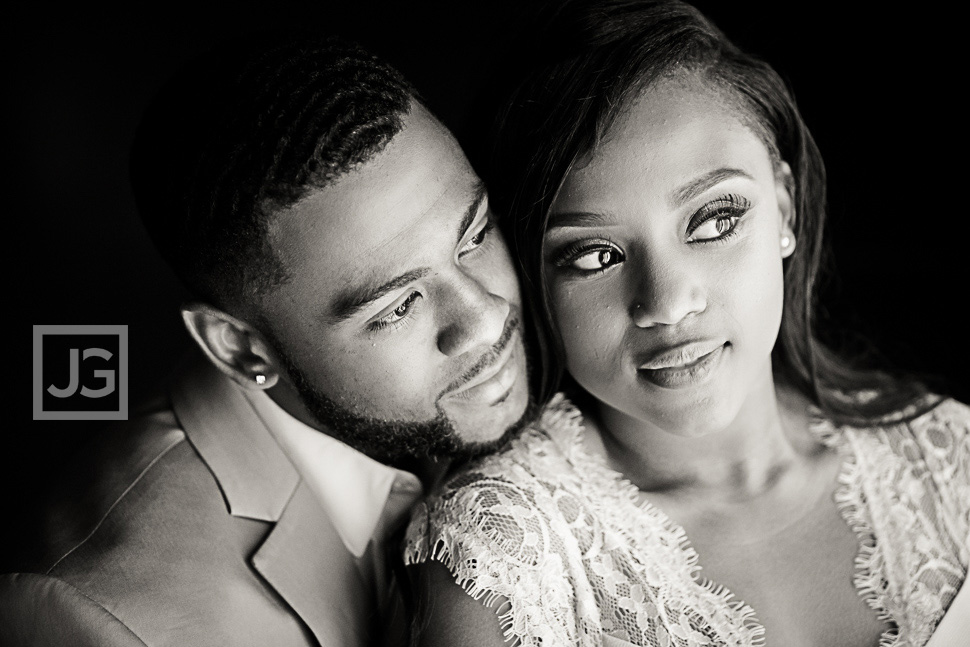 After that we headed to the Department of Water and Power for some more scenic photos of the Los Angeles skyline. Our couple did an outfit change (we usually recommend this to change things up) and the black dress really matches the urban backdrop.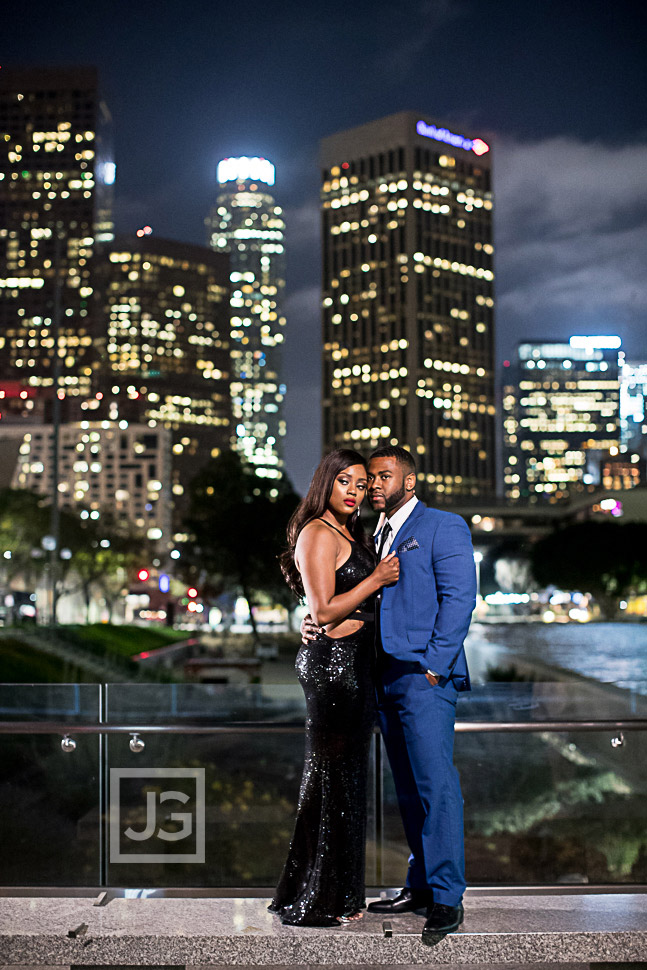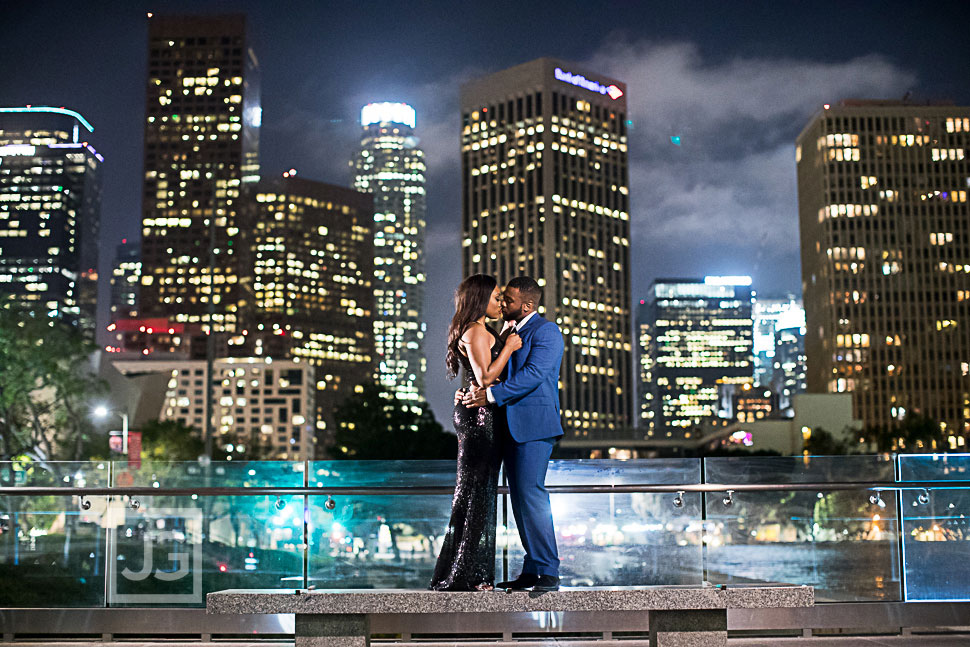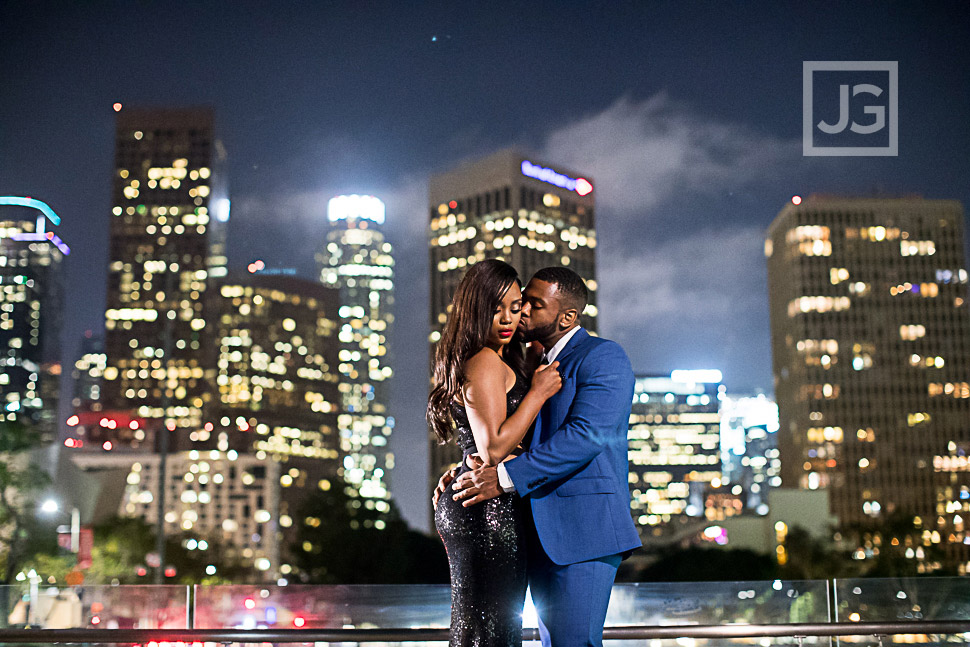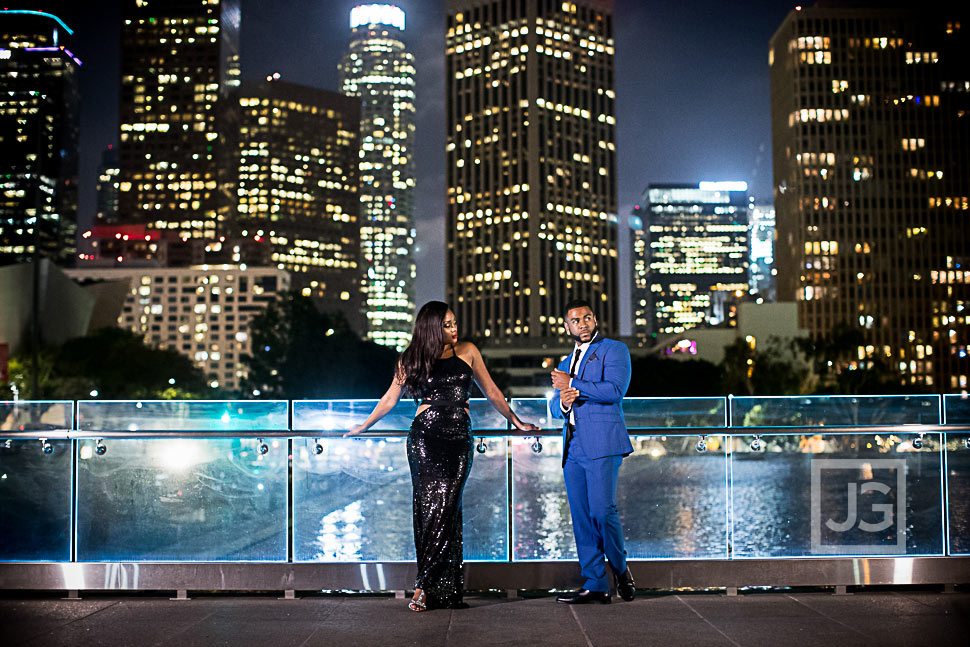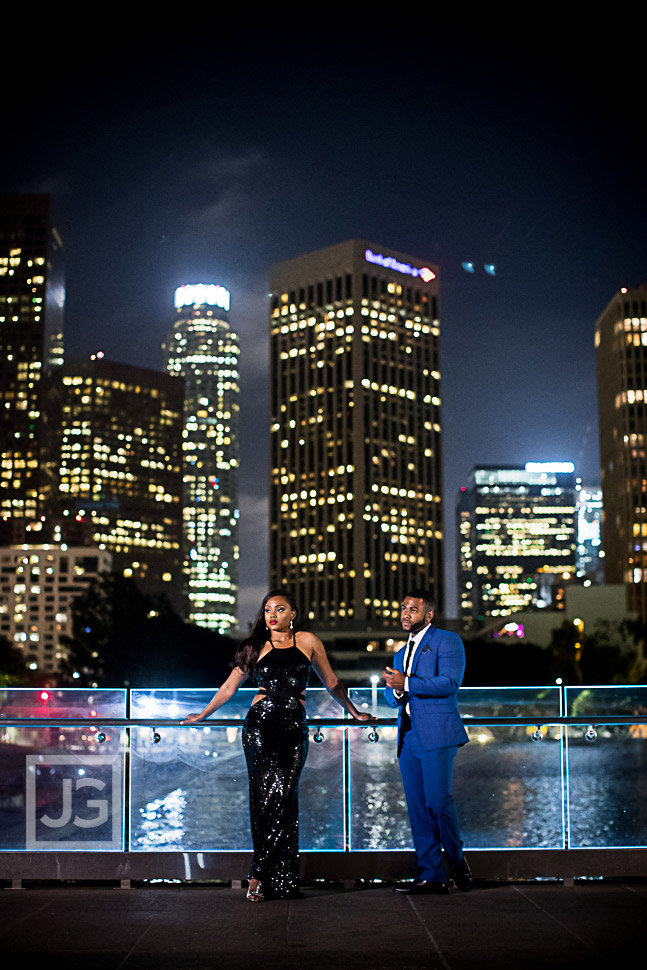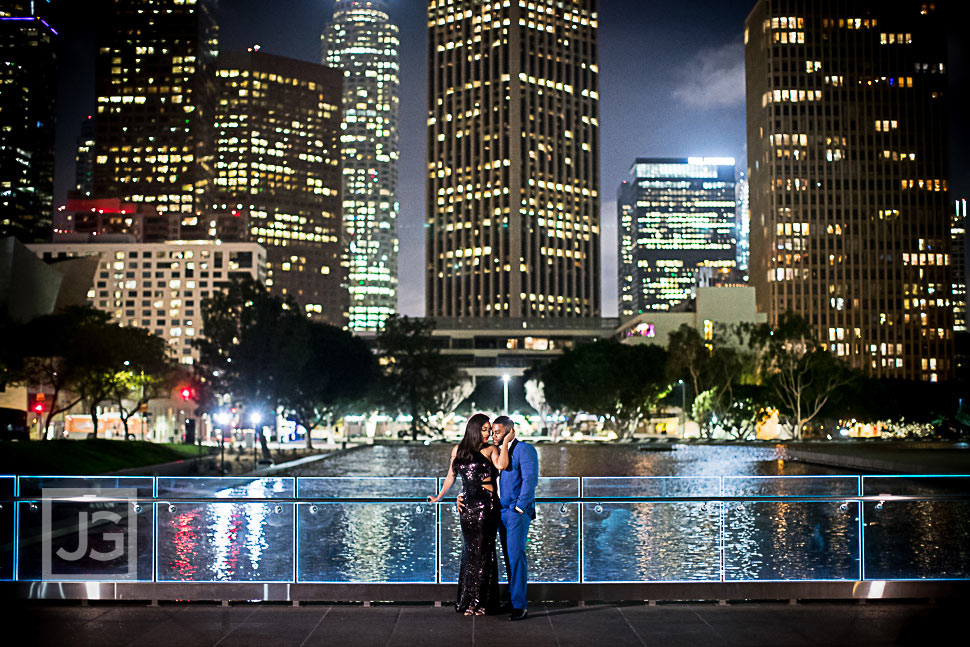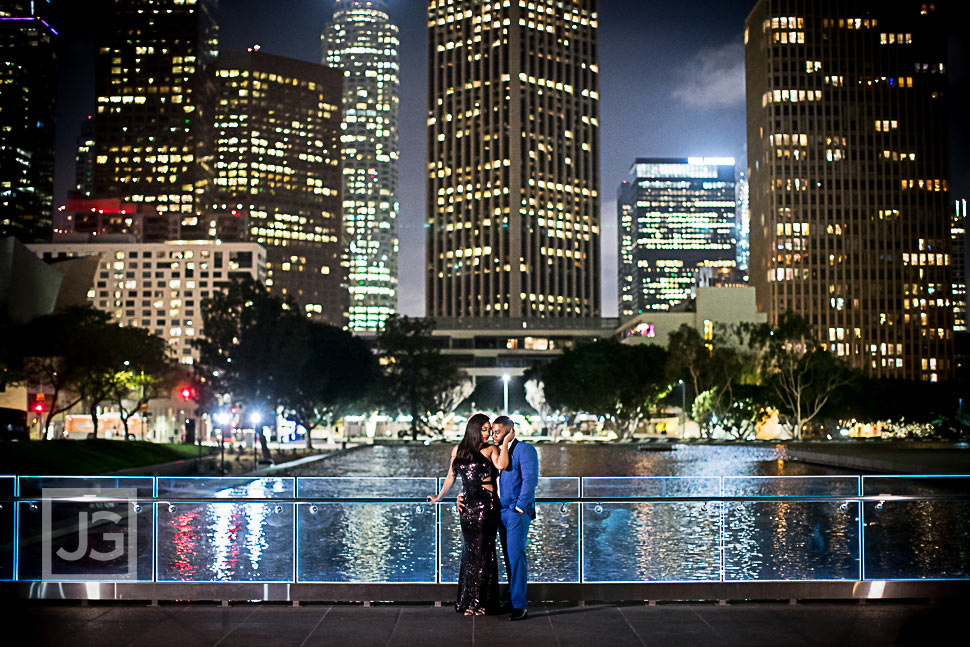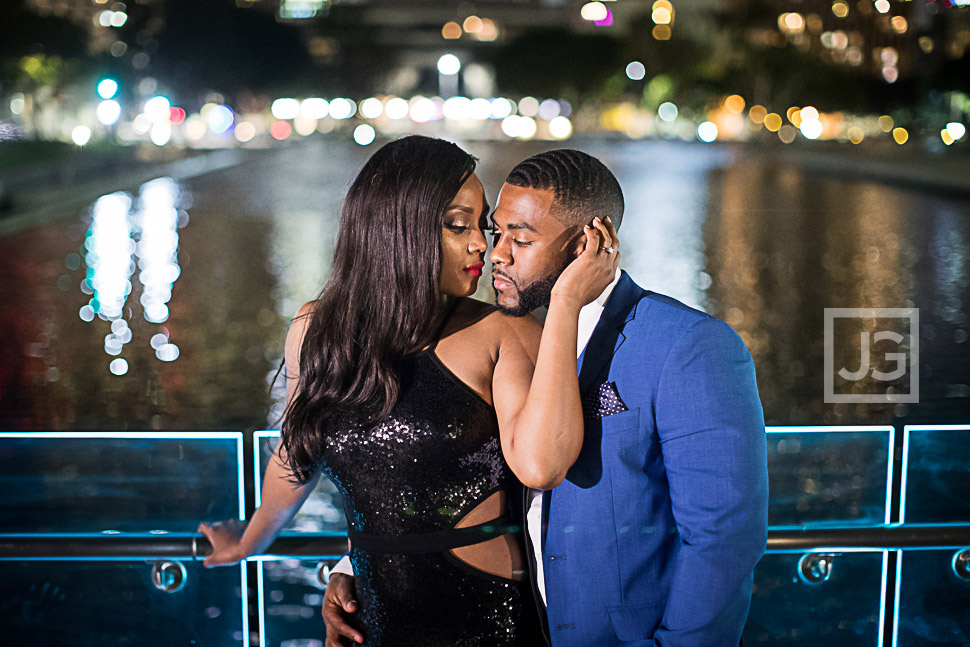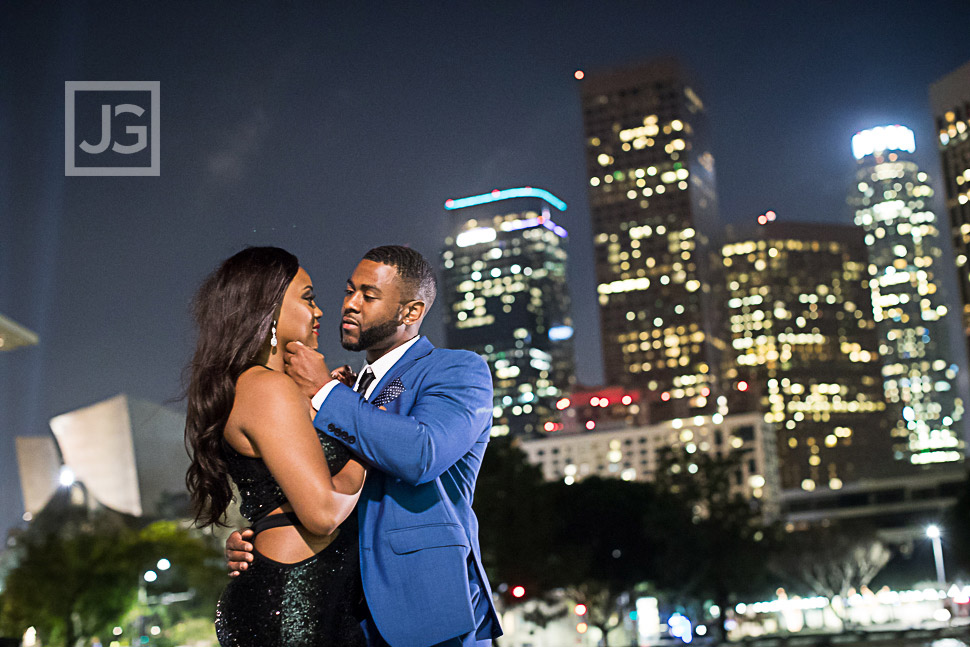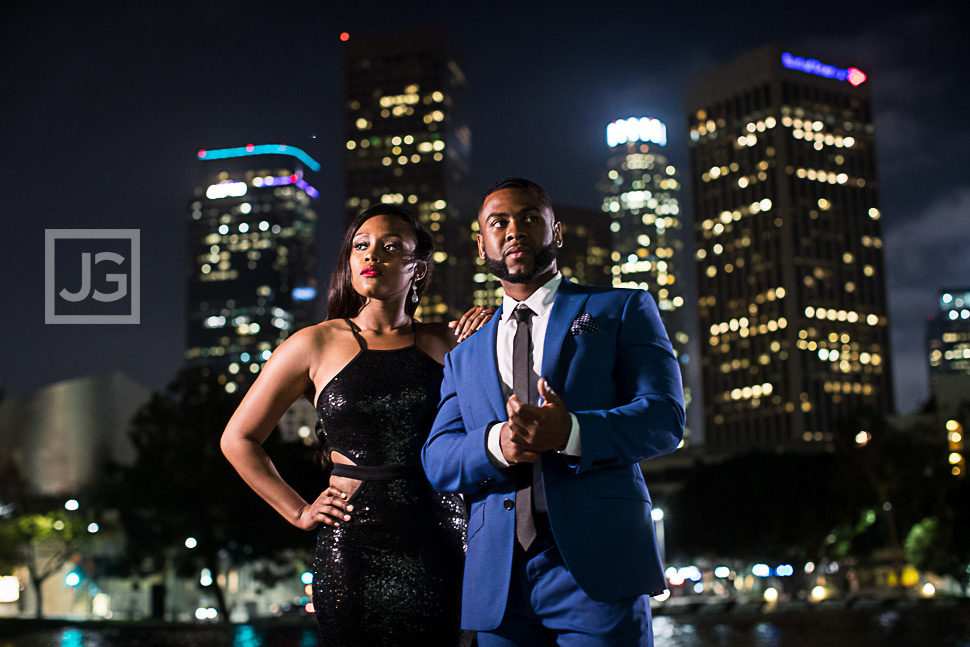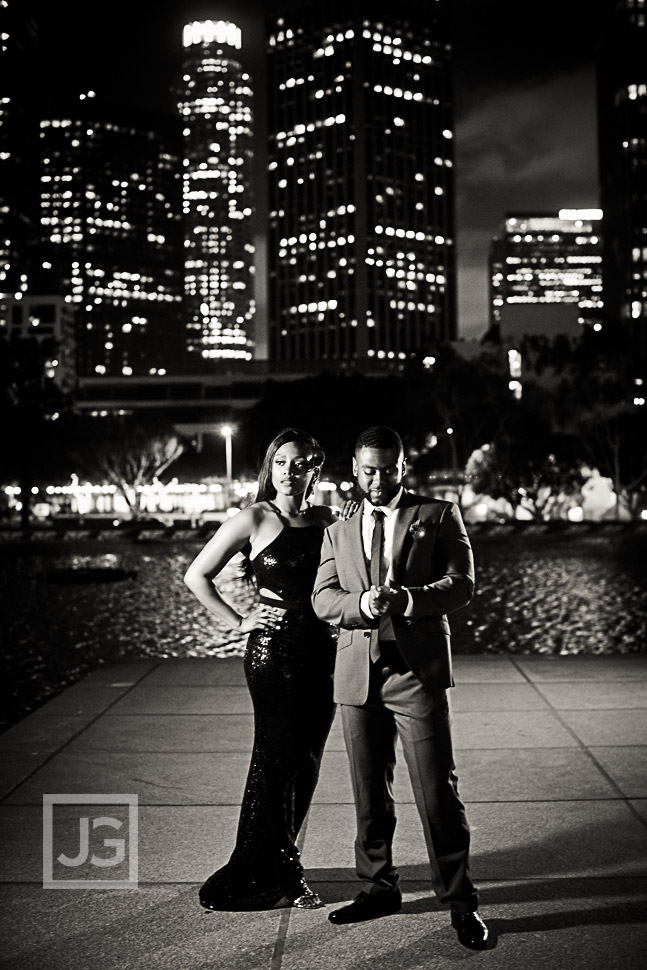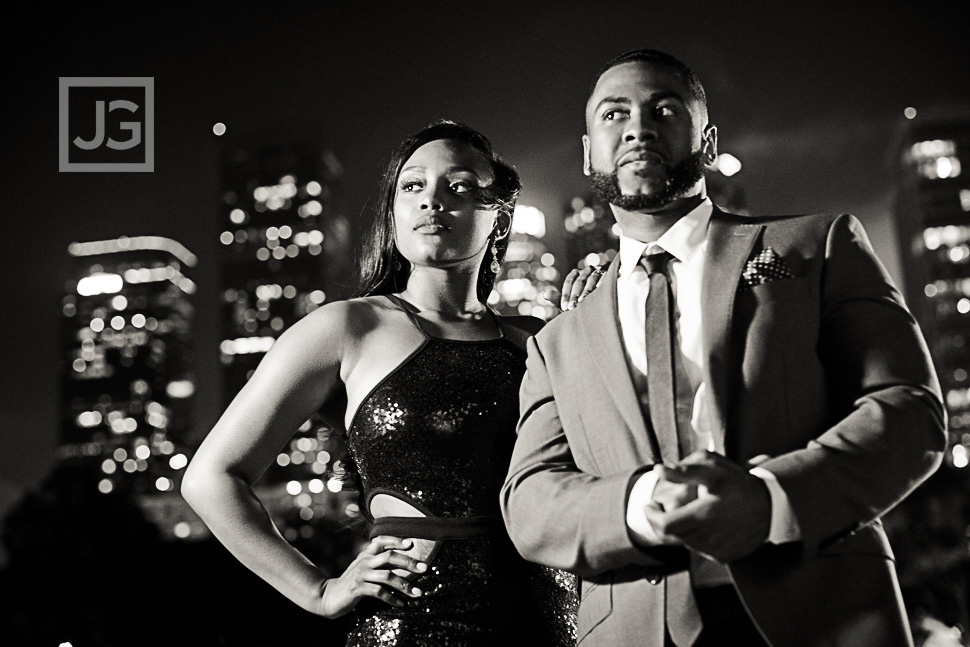 We finished the engagement photography session at Grand Park. It's important to know what the limitations of this location are now, since too many photographers have caused them to restrict access to it.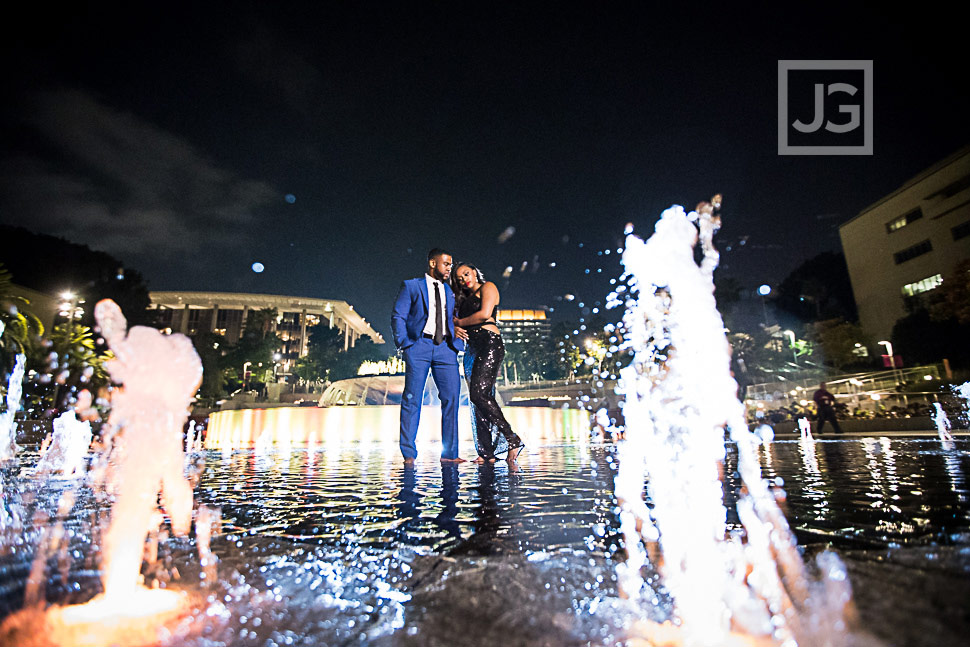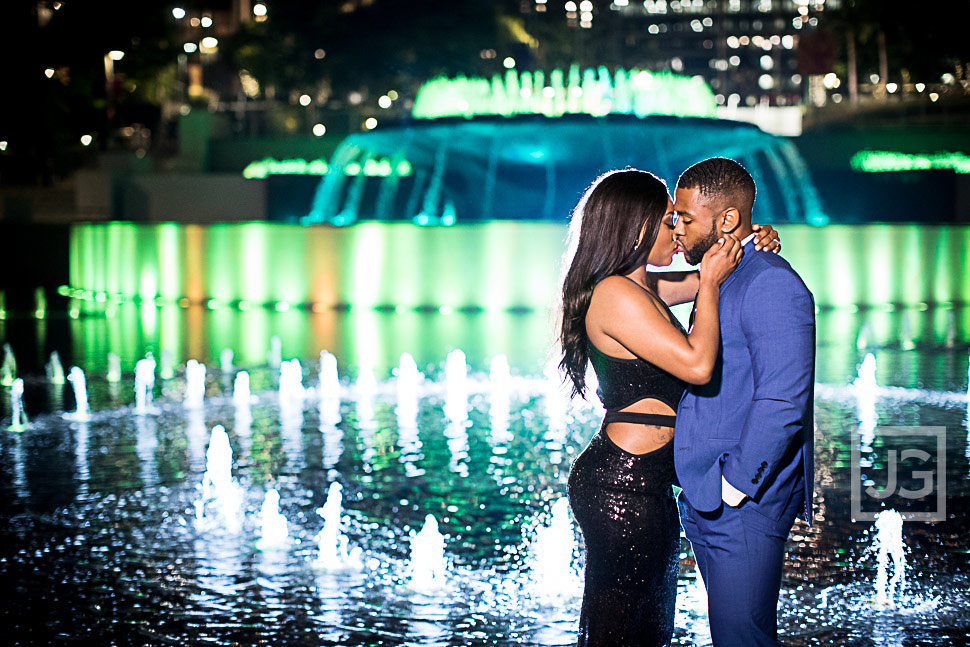 This shows downtown LA engagement photography in a modern style, which is exactly what our couple was looking for. The locations include the Walt Disney Concert Hall (WDCH), Grand Park (and it's huge water fountain), and the Department of Water and Power (DWP). This includes night photography of our couple with the Los Angeles skyline lit by lights. It includes beautifully lit water fountains. For more examples of our work, please make sure to check out our Instagram account, such as this photo of an engagement session at the same spot (she's a dancer). You can also find more examples of engagement photos we have taken at the Walt Disney Concert Hall.
We also have a new website for our family photography, which we often do for our wedding couples when they start their families. Here are the examples of family photography at the Walt Disney Concert Hall. Take a look!