They were on their way to dinner… just the two of them.  But after driving through the beautiful vineyards during sunset for a while, Nick says, "I think we're lost."  "Oh Great!!" thought Micah.  It's nothing out of the ordinary for the two of them to get lost (especially traveling in a new place).  Not long after that, Nick pulls the car over.  "We have a flat tire," he said.  This can't possibly get any worse!!  He got out, walked around to opened her door.  "What??  I don't know how to change the tire."  Micah seemed confused.  To her surprise, he pointed to the hills and showed her the "heart of trees."  And that is how Nick popped the question!  So romantic!!  
Micah and Nick's wedding at Talega Golf Club was the first wedding of this year.  And boy was it a great way to start off year 2013!!  They had a beautiful ceremony facing an endless lawn of gorgeous greenery.  And their reception… let's just say it was quite a party!!  The sheer energy and excitement of the wedding transcended into the night and many laughter filled the banquet hall.  Cheers to Micah and Nick!!
Thank you Steven Tran for being my second shooter.
Nick's niece drew this for them!! So cute right??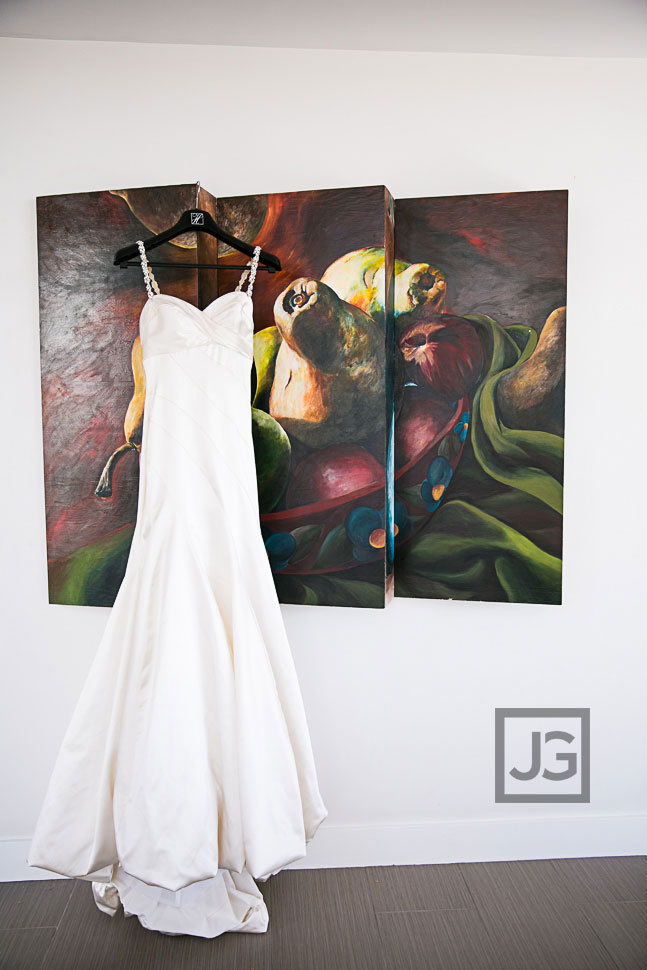 Lookin' great Nick!!
What a good looking couple!!
Instead of an ordinary grand entrance, they rapped their way in.
And then the dancing began…
Hahahaha!! You know it's a party when the bride does this!!  OH MY!!