If I could envision the best first dance ever, it would probably be along the lines of having a live performance by my favorite artist… singing my favorite song. Mekela, our lovely bride, got exactly just that! To everyone's surprise, Jason somehow arranged for Aerosmith's Steven Tyler to show up and sing Mekela's favorite song, "I Don't Want to Miss a Thing" for their first dance!!! It sure was a treat for everyone!! Like any other girl that grew up listening to Aerosmith, I was star-struck and had to remind myself to take pictures (instead of jumping up and down like a dork). LOL. So read on for our day of Walt Disney Concert Hall wedding photography!
I've been dying to share this wedding with everyone for the longest time, but I had to anxiously wait since it was pending for publication in California Wedding Day Magazine. Now that the Magazine has hit news-stands a couple weeks ago… it is my pleasure to share with everyone Mekela and Jason's beautiful wedding at the Walt Disney Concert Hall. Wedding Photography at the Walt Disney Concert Hall is always amazing because it is a marquee location in Downtown Los Angeles. It provides a modern and chic backdrop for today's stylish Bride and Groom. Don't forget to check out Judy and Gavin Photography in print in California Wedding Day Magazine
Mekela and Jason are a fun and laid-back couple who absolutely adores each other. After dating for 2 years, Jason popped the question during a Caribbean cruise. It also turned out that the proposal wasn't the only surprise: Mekela also found that she was pregnant. How exciting is that!!! Mekela gave birth to an adorable baby boy on Easter Sunday. Exactly one year later (on Easter Sunday), Mekela and Jason decided to tie the knot and have their two most important memories be forever entwined. Isn't it so romantic and thoughtful?!?!!!
A huge thank you to DeNeitra Vincent of Savvy-Events for making this day exceptional! Everything flowed smoothly and flawlessly!! DeNeitra and her team are super professional and nothing but a joy to work with. I can't wait to work with them again in the near future.
And now… Please allow me to lure you in with this first image!! Haahaha =)
Preparation at he Ritz-Carlton Los Angeles
Being in the heart of downtown Los Angeles, the Ritz Carlton is definitely a popular hotel for brides to get ready in. Check out the view from Mekela's room.

Check out Mekela's rock!!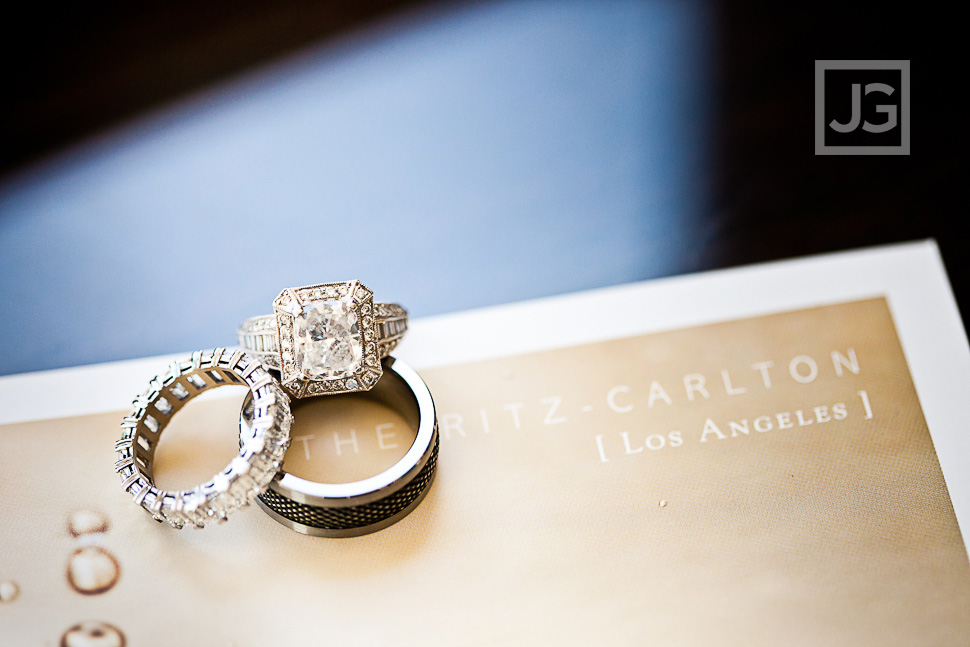 She's so cute!!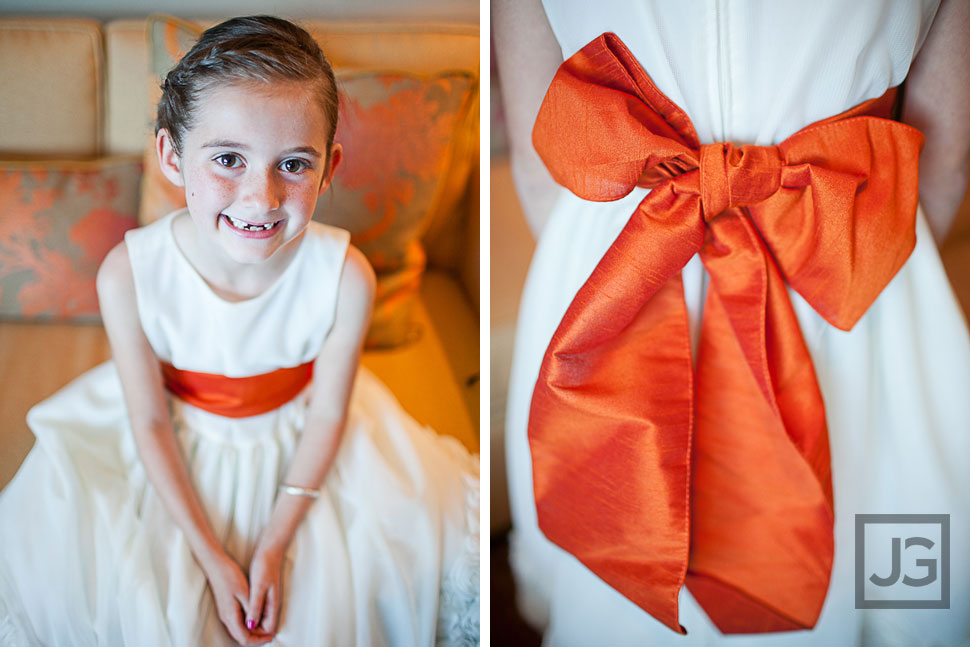 And here she is… our beeeaautiful bride!!!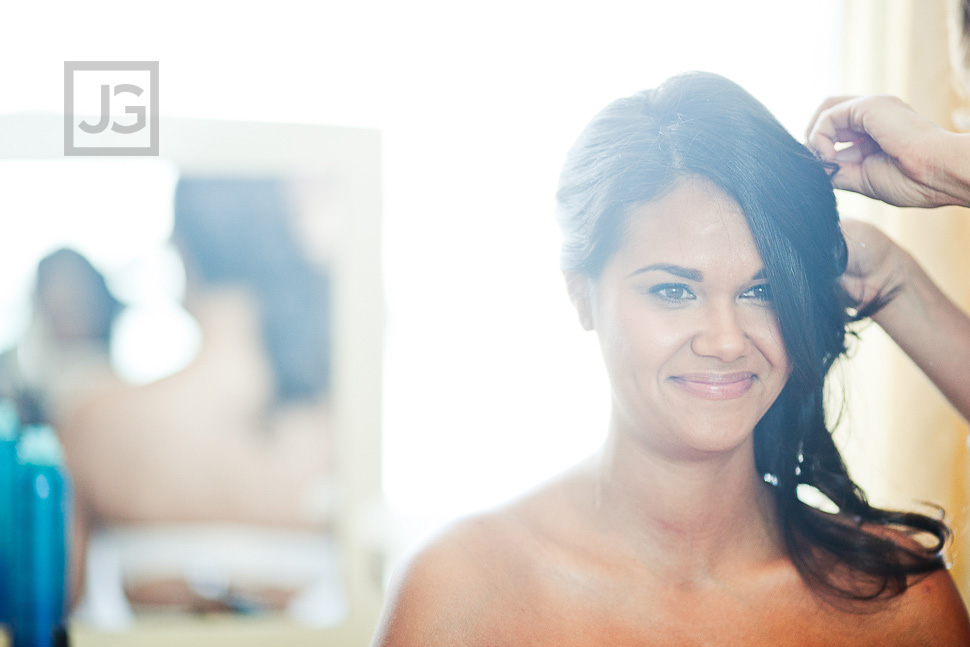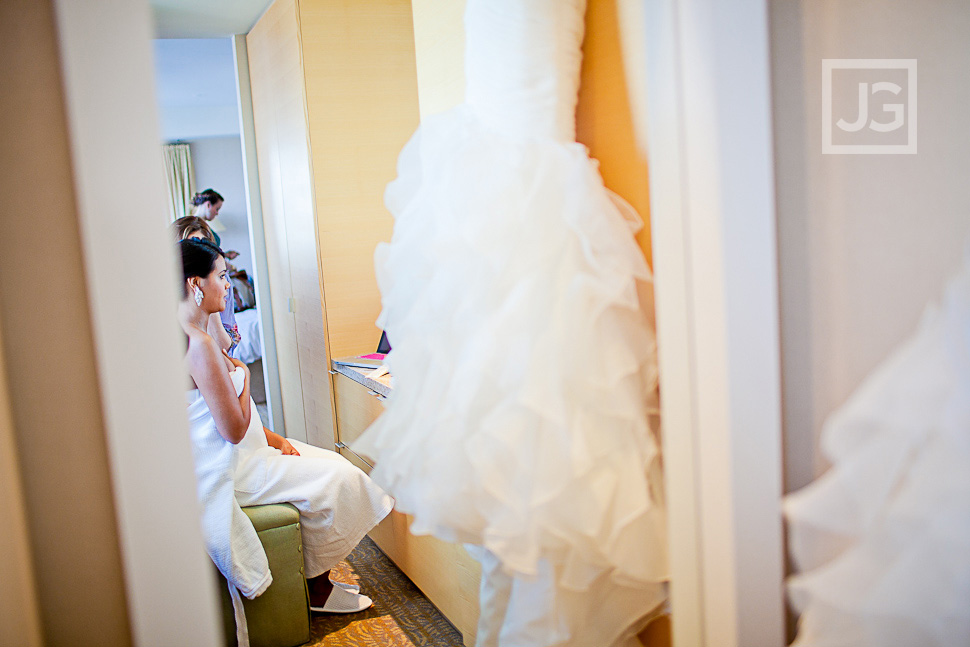 I love the braids in their hair.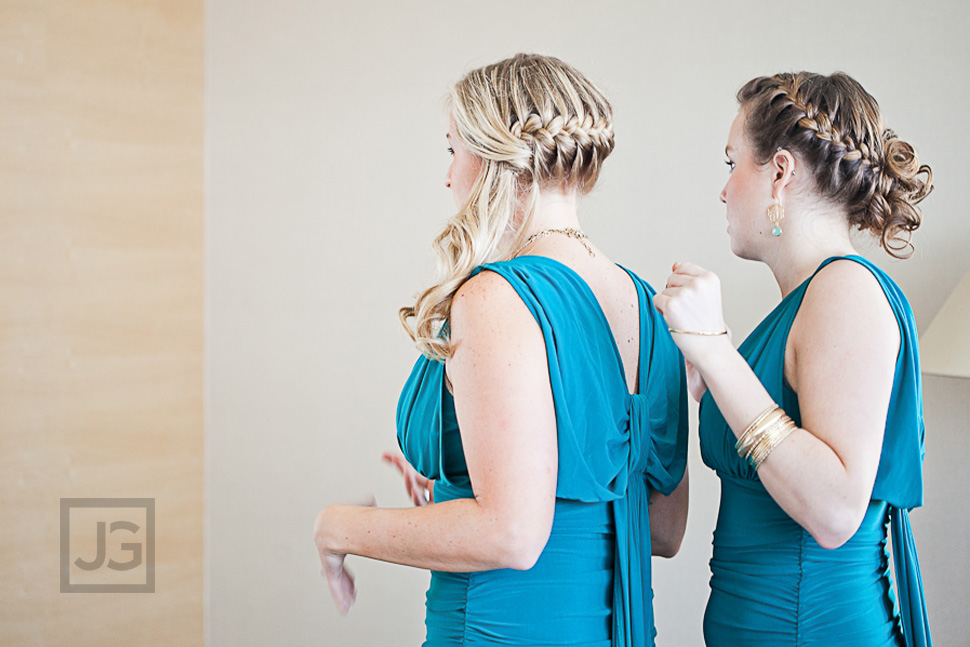 I think getting into the dress is one of the most exciting parts of the day!! This is when everything begins to settle in and the "Oh my God it's really happening" comes to mind. This is also where a lot of crying begins… tears of joy that is!!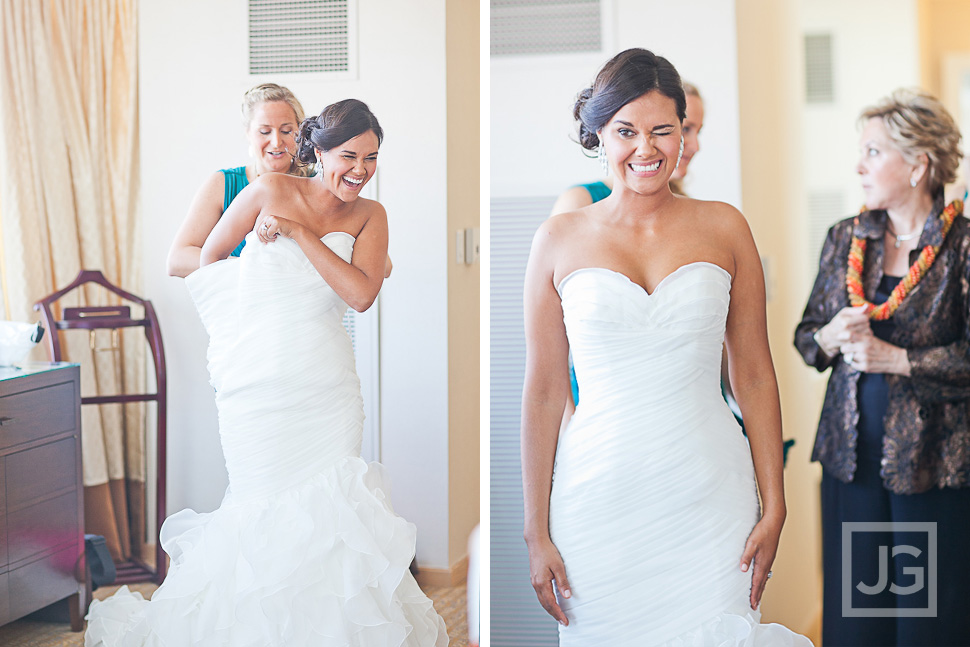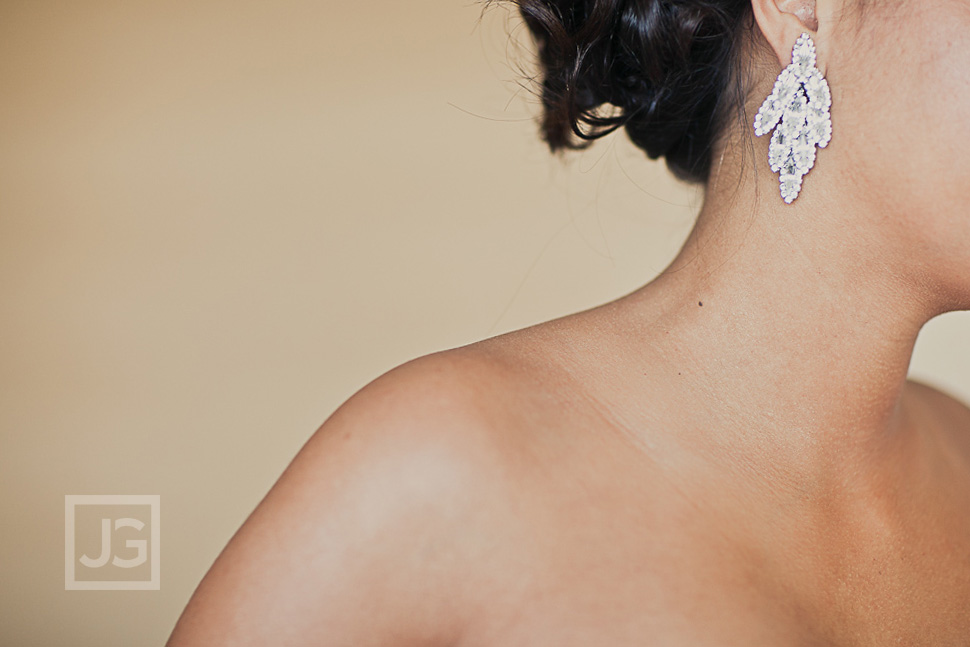 Instead of doing a first look with the Groom, Mekela did a first look with her dad. I thought was very sweet and thoughtful. There was not a dry eye in the room when Mekela's dad started crying when he saw his beautiful daughter in a wedding dress.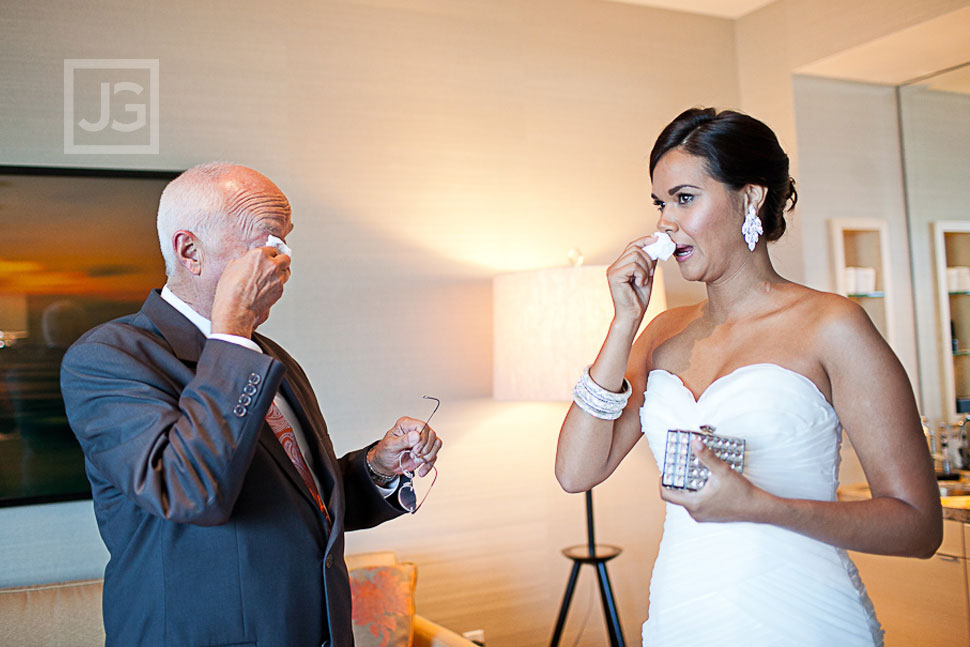 Mekela also had a present for her dad… a hand'kerchief that reads: "To the first man I ever loved…" At this point, the photographer, that would be me, started tearing up too!!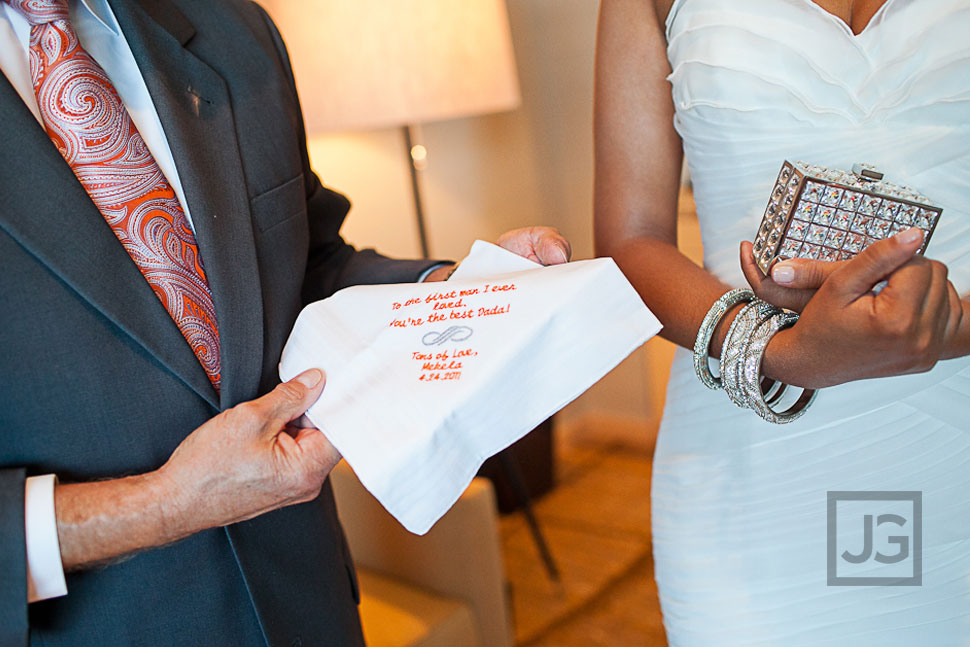 Walt Disney Concert Hall Wedding Ceremony
Their Easter-inspired wedding was decorated with spring colors mixed with a soft grey, to perfectly coordinate with the architecture of the Walt Disney Concert Hall. The rooftop garden (level 3) is called the Blue Ribbon Garden. This beautiful garden that is normally covered in tourists becomes exclusive for the wedding event at the WDCH.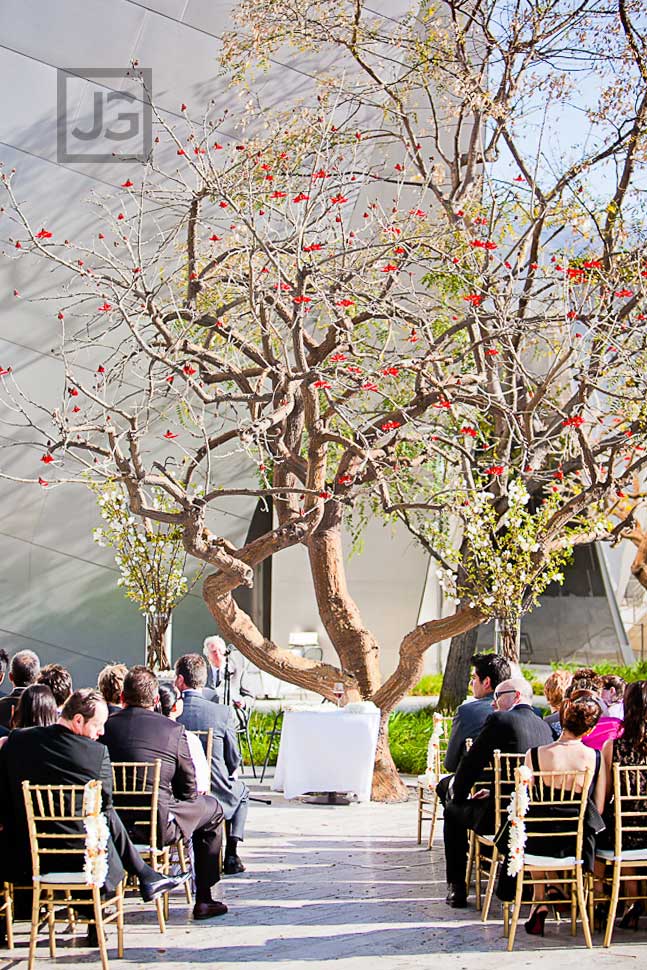 I love that all the leis were freshly flown in from Hawaii.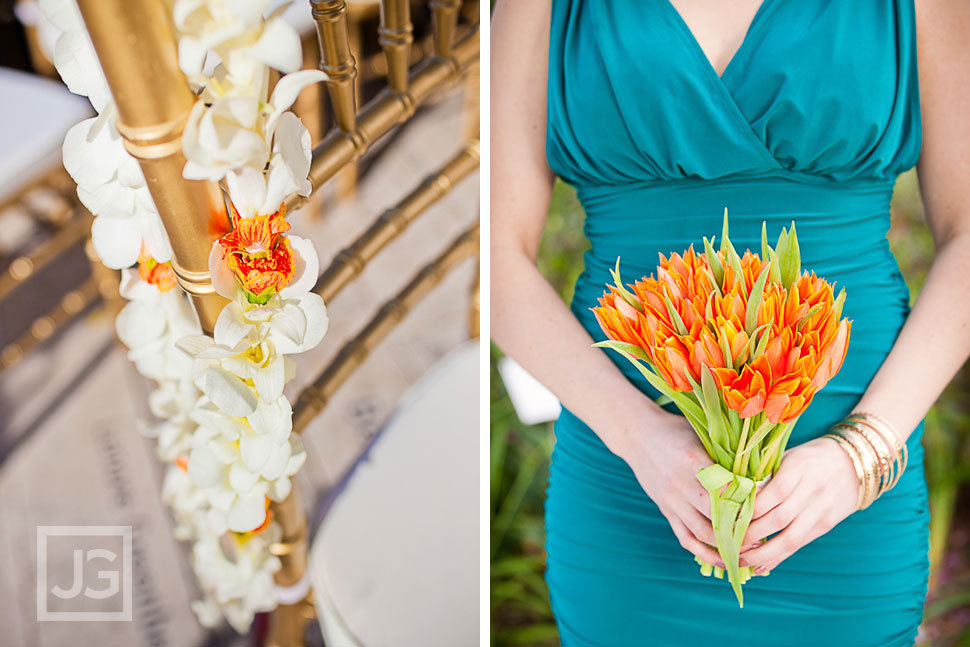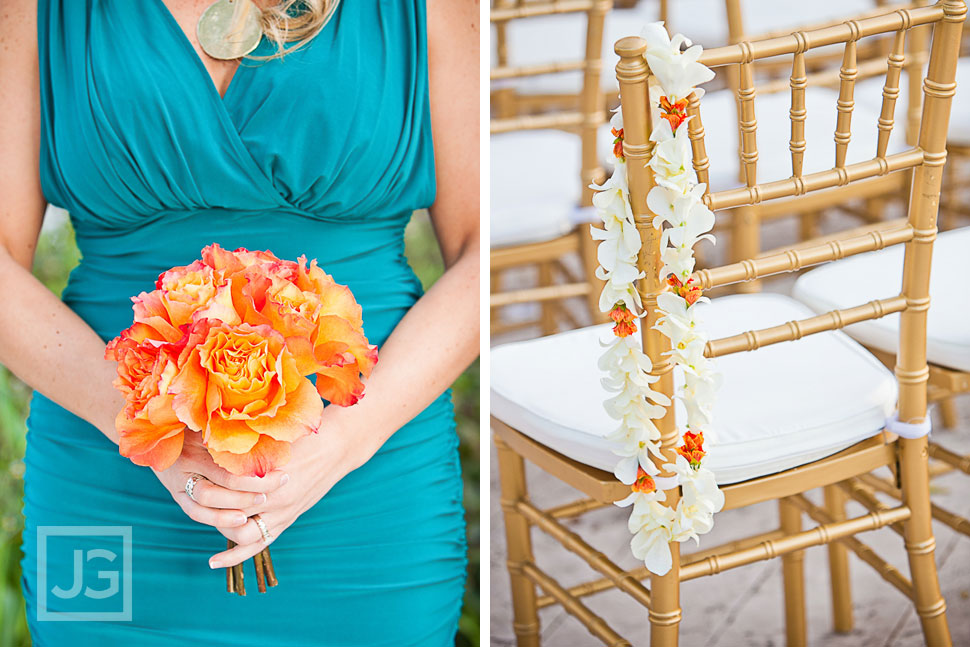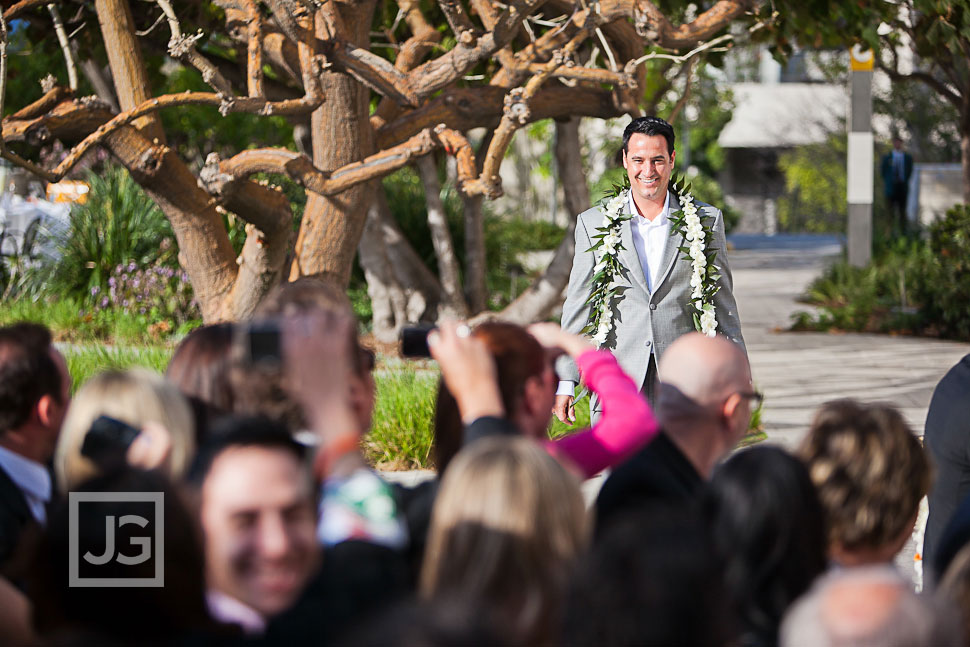 At the end of the aisle, our strapping Groom Jason strikes a pose (or two) for the camera. LOL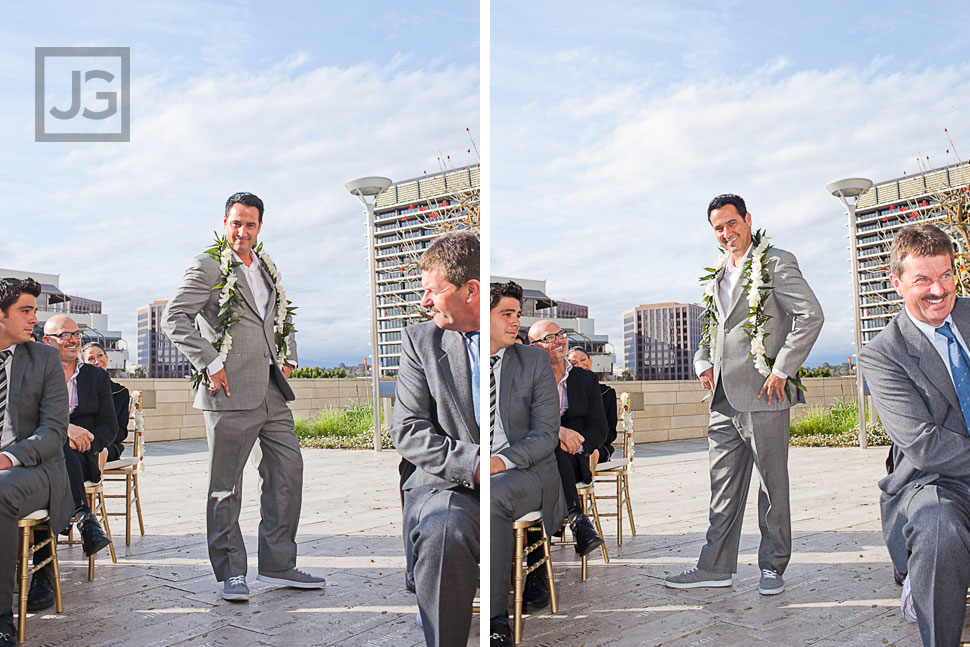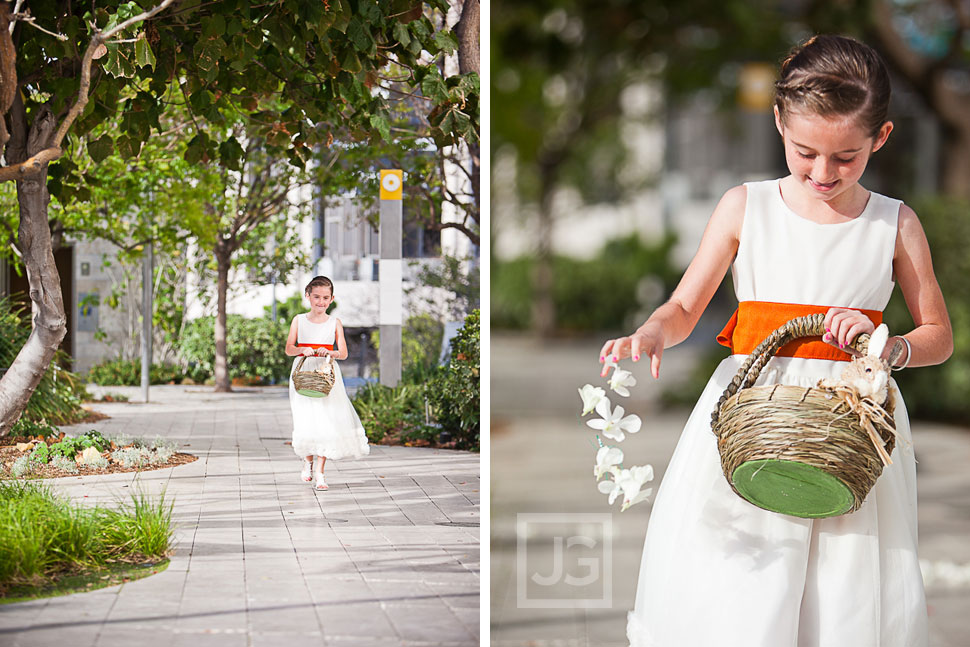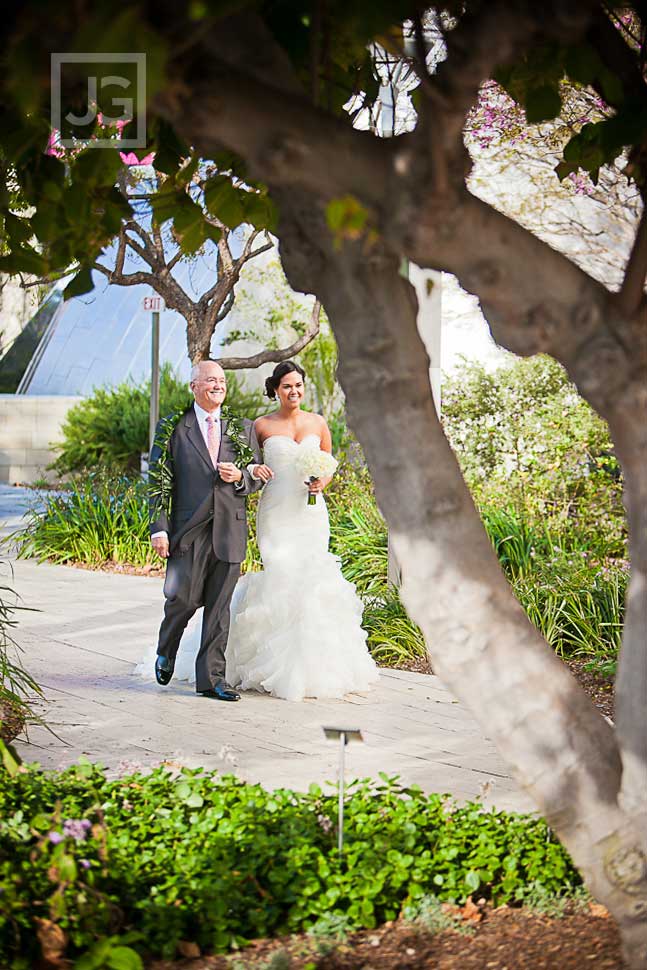 Mekela's family awaits as she walks down the aisle. By the way, look closely and tell me if you see someone else who is famous!! That's right… Pauly Shore is a good friend of Jason and is one of the groomsmen in the bridal party.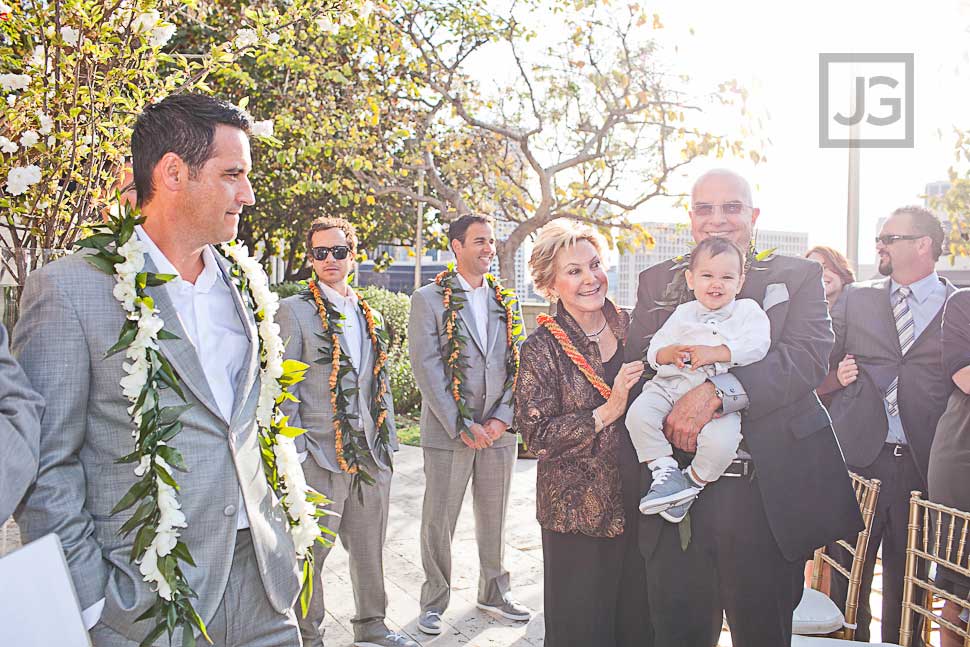 I absolutely LOVE photographing weddings!! There are so many good vibes and happiness to absorb from all the love that's around me. I am such a baby… I tend to tear up easily, especially when the bride or groom starts to cry.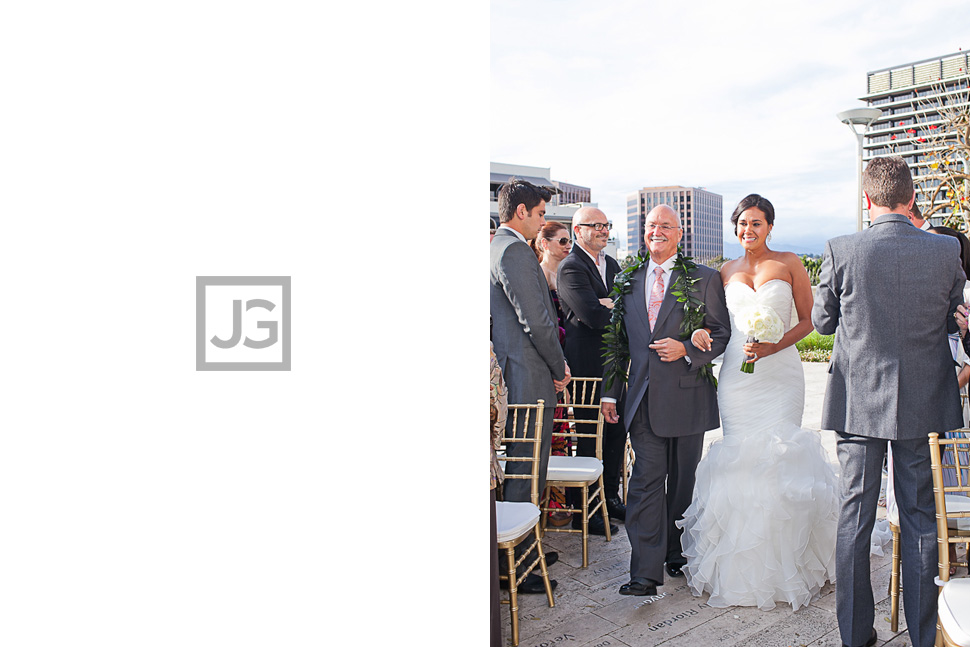 Note that this wedding ceremony is facing South, away from the water fountain. The setting sun was coming from the side. Here's a Walt Disney Concert Hall wedding ceremony facing the water fountain.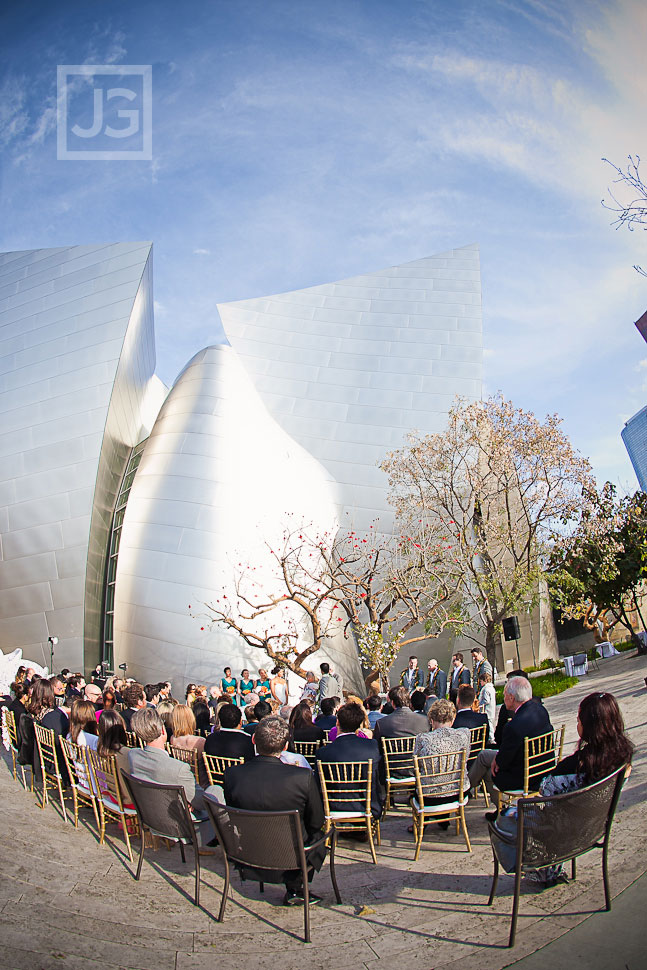 Wedding Photography at the Walt Disney Concert Hall is definitely toooo easy!! It's such a beautiful, beautiful wedding venue!!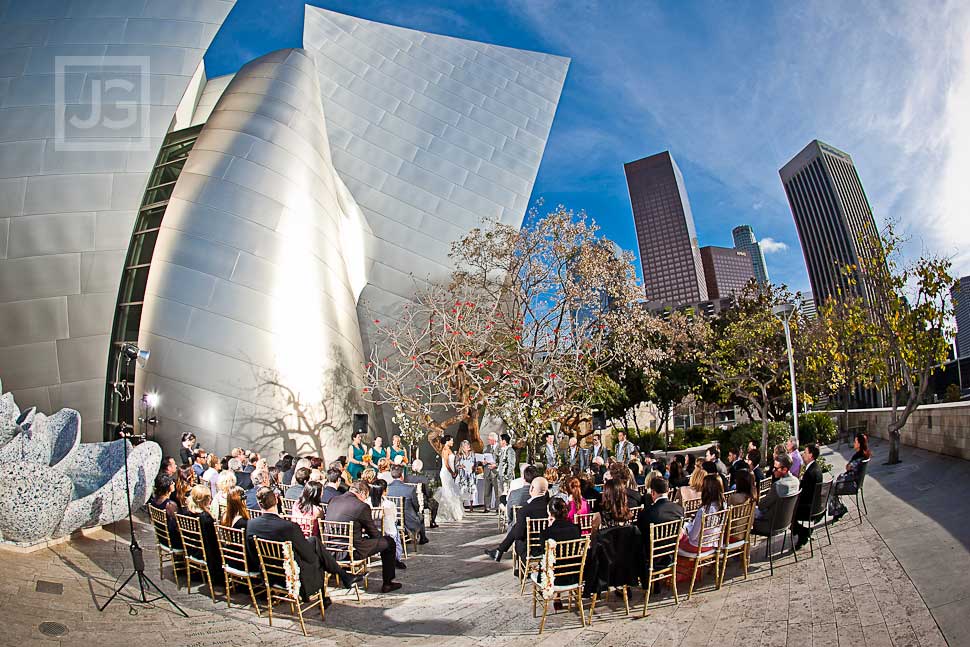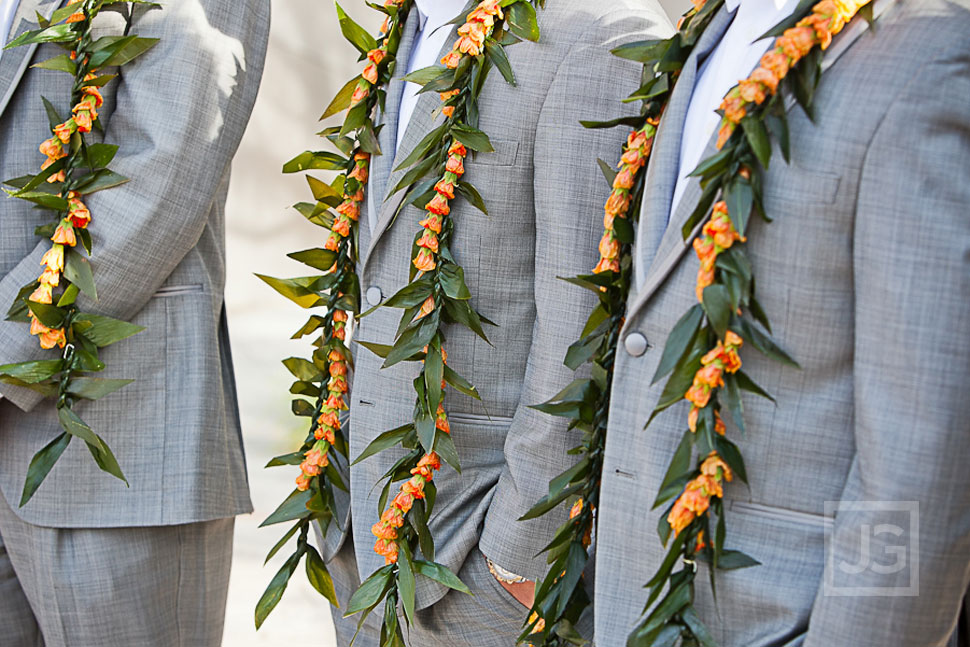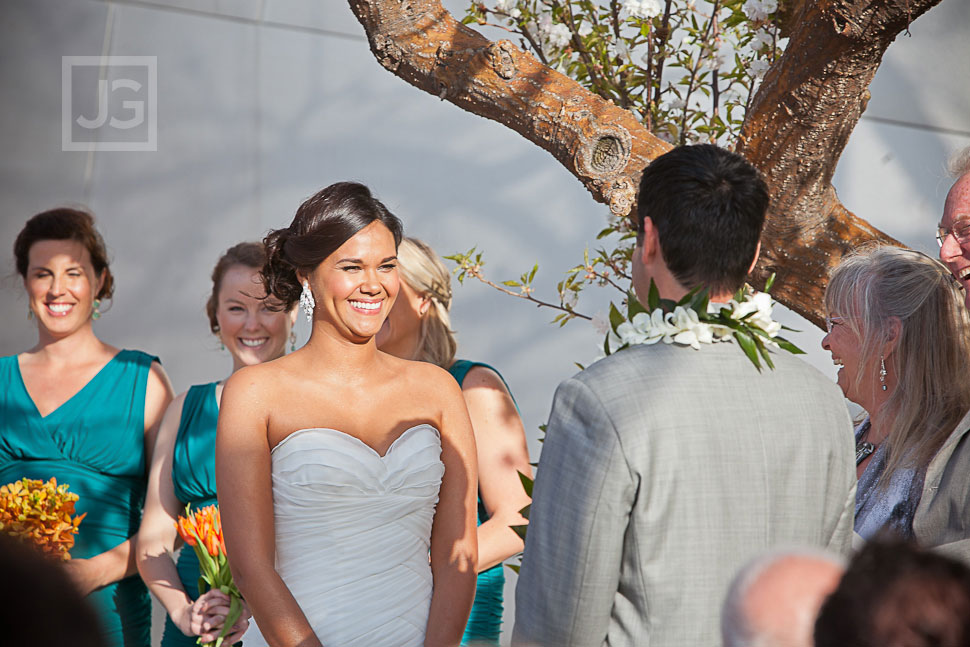 Hawaiian Native Mekela blended elements from her culture with western traditions with the exchanging of the leis as well as rings.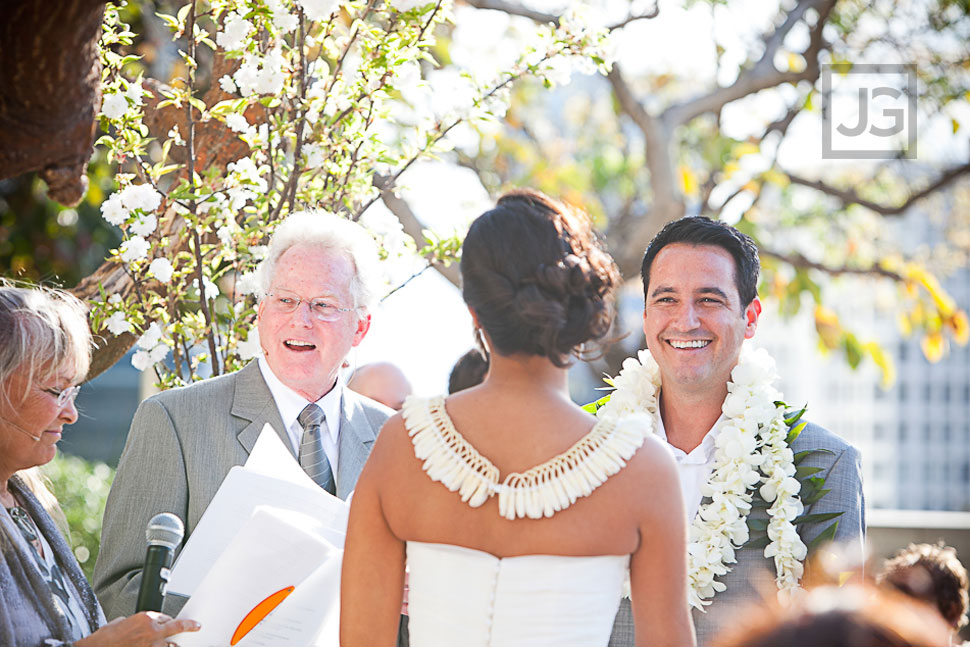 And this is their adorable son, Weston!! Happy Birthday Weston!!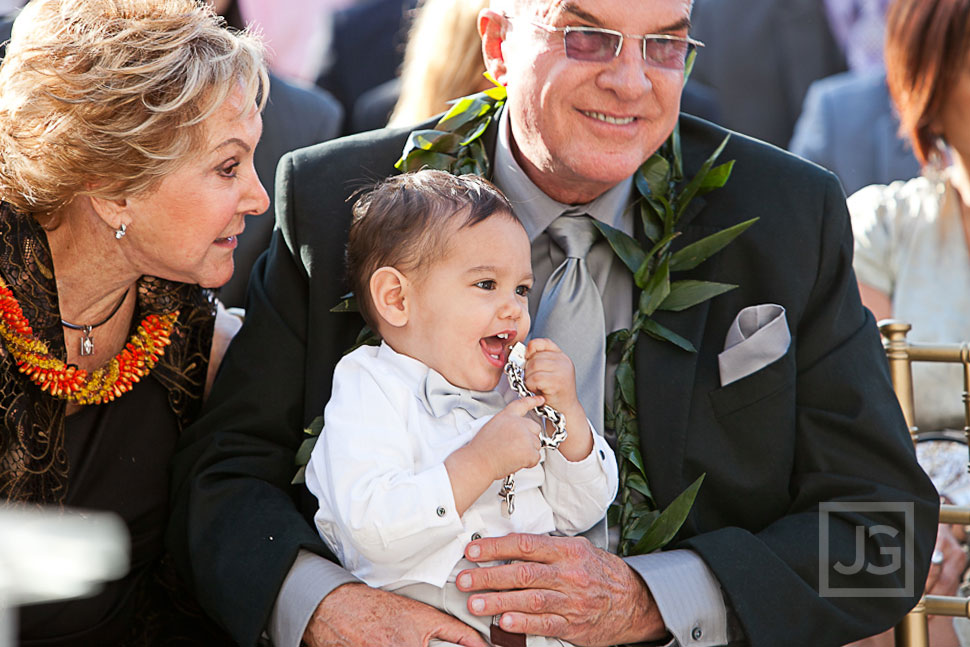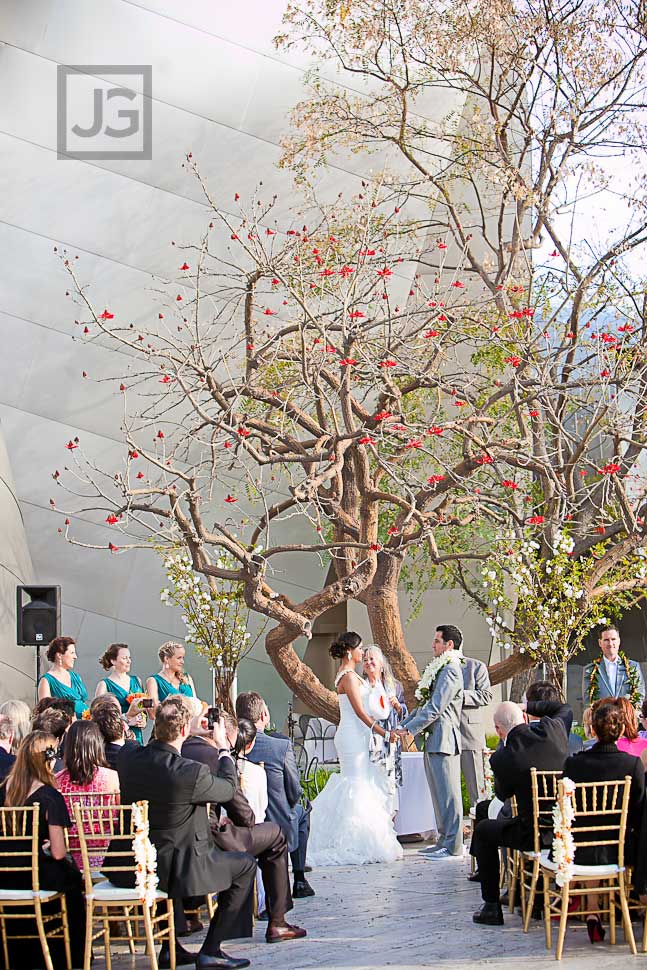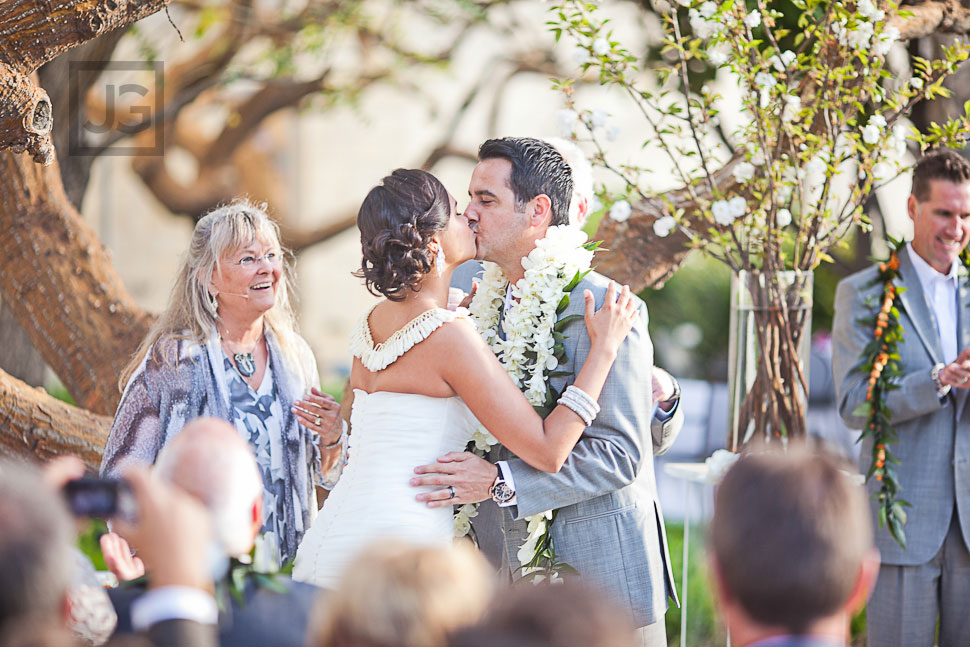 What a beautiful family…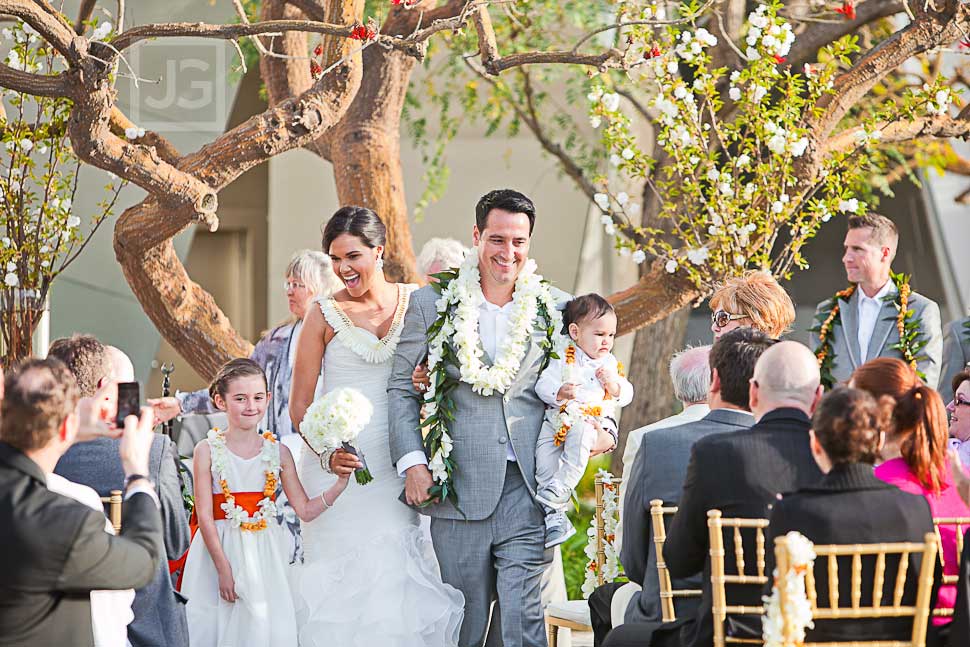 Pauly Shore is such a ham…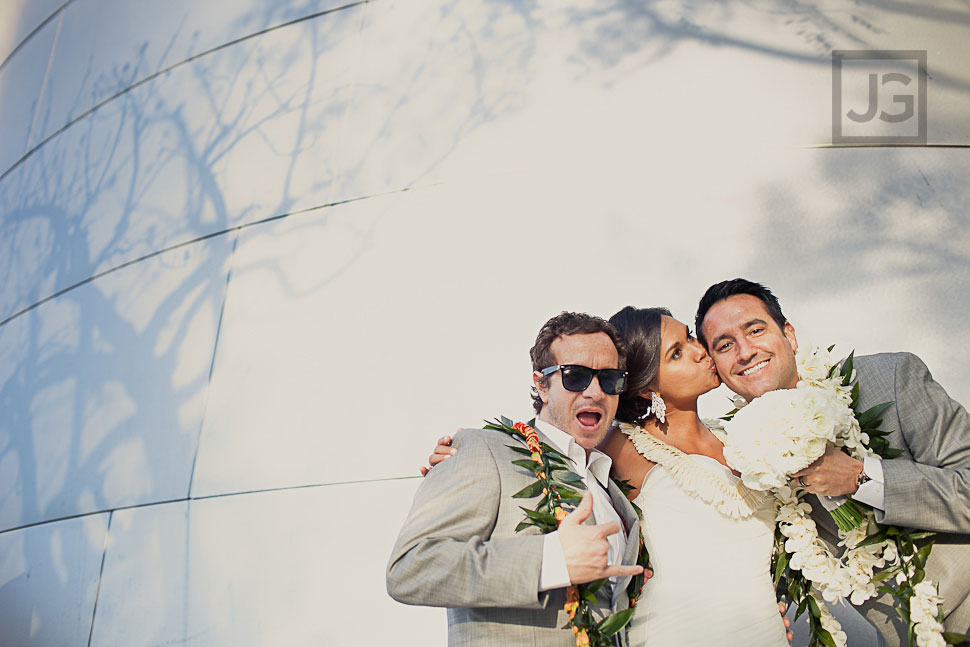 Walt Disney Concert Hall Wedding Photography
With only 15 minutes for the bride and groom portrait session, Gavin and I extremely happy to capture so many amazing pictures of Mekela and Jason.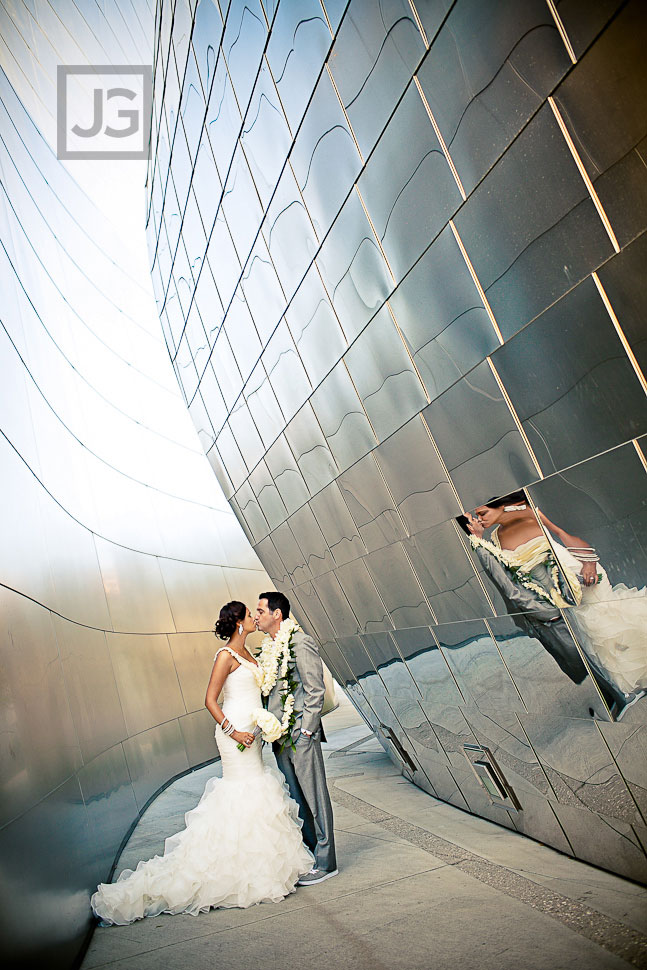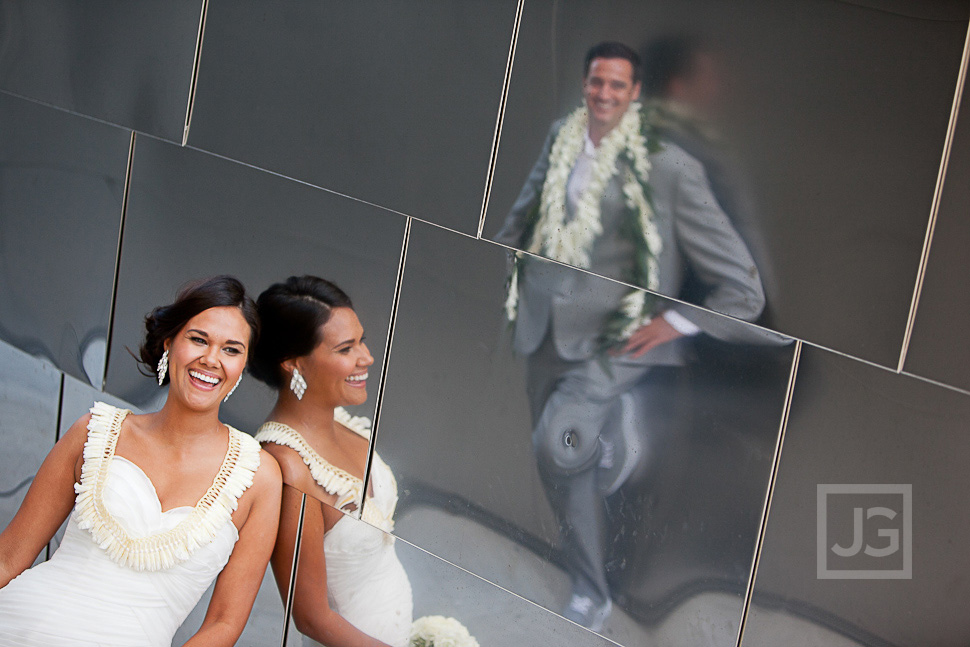 I love her dress…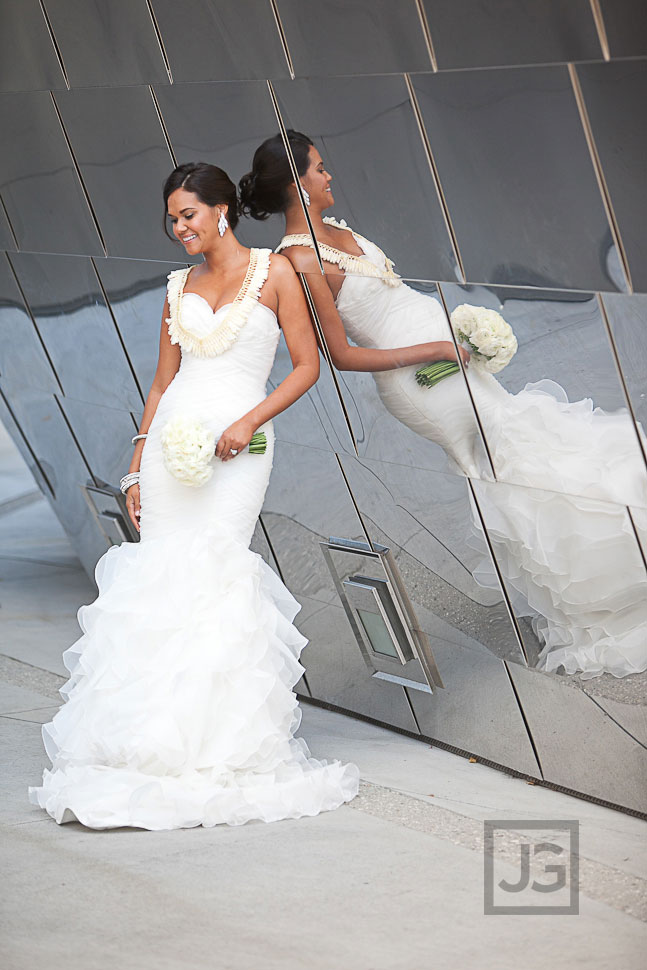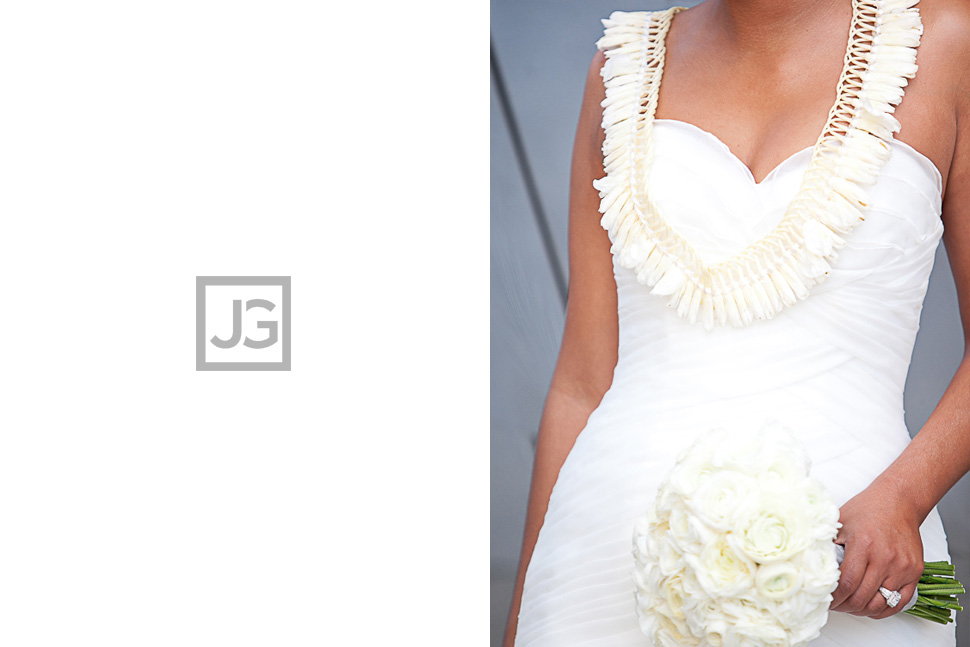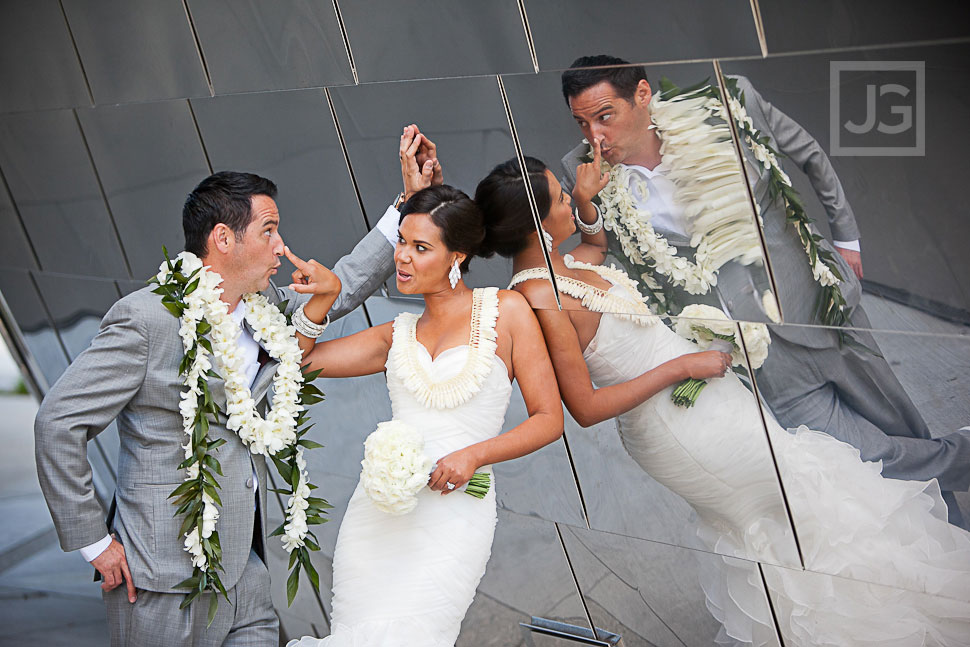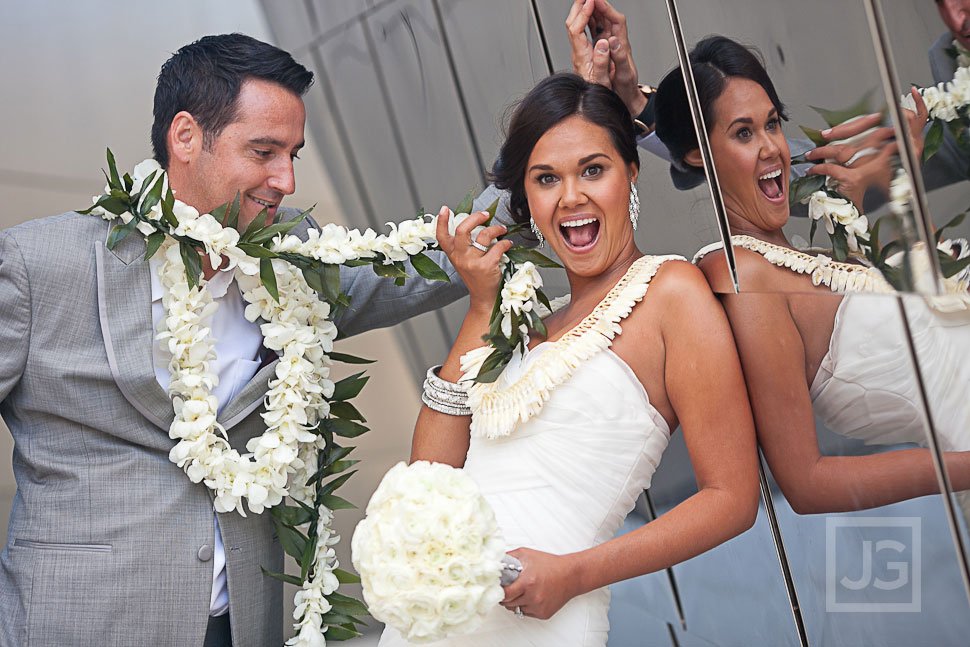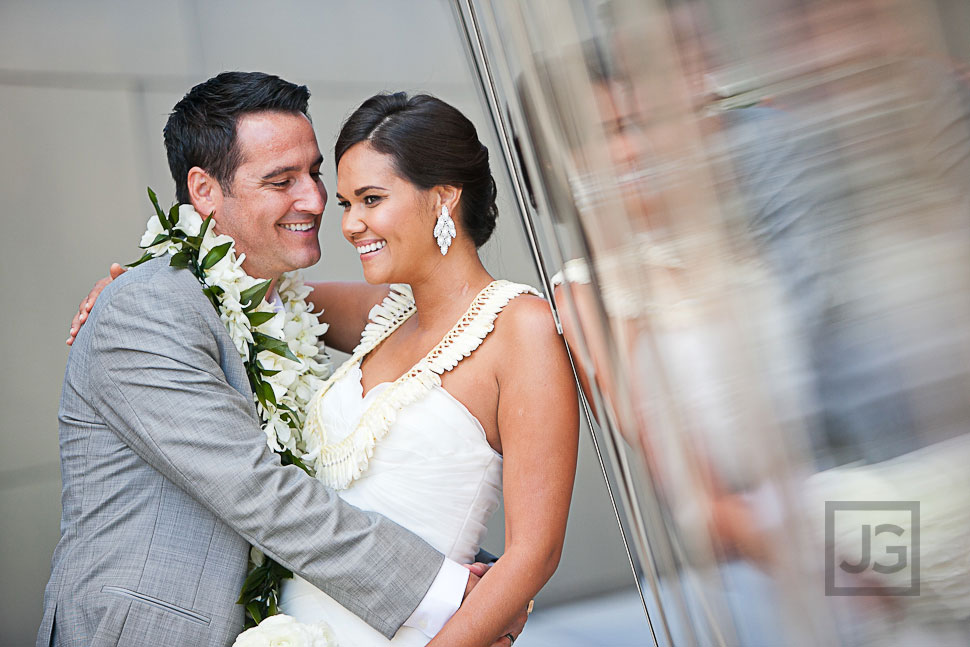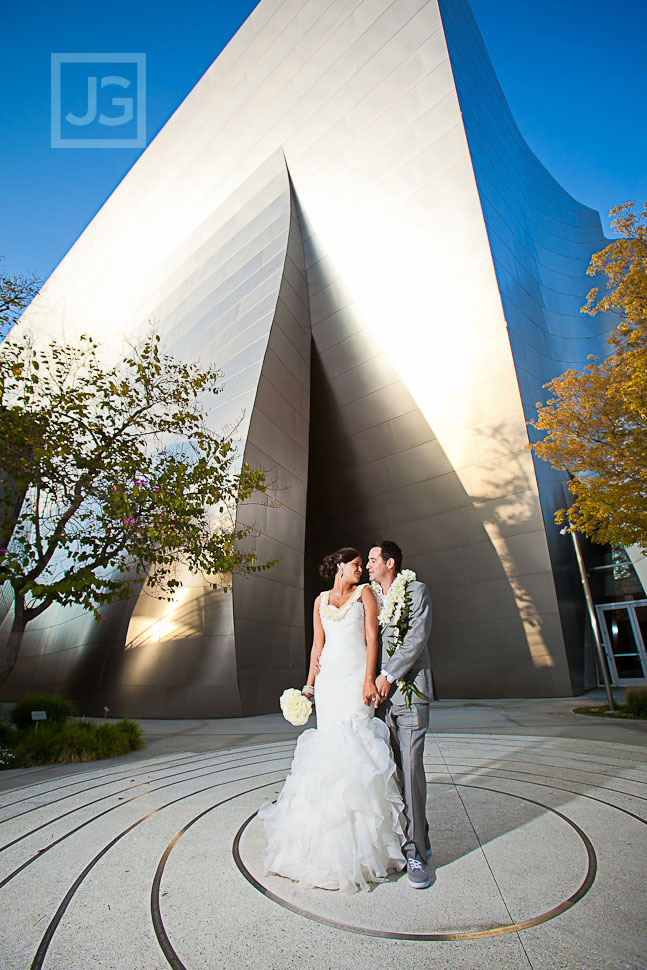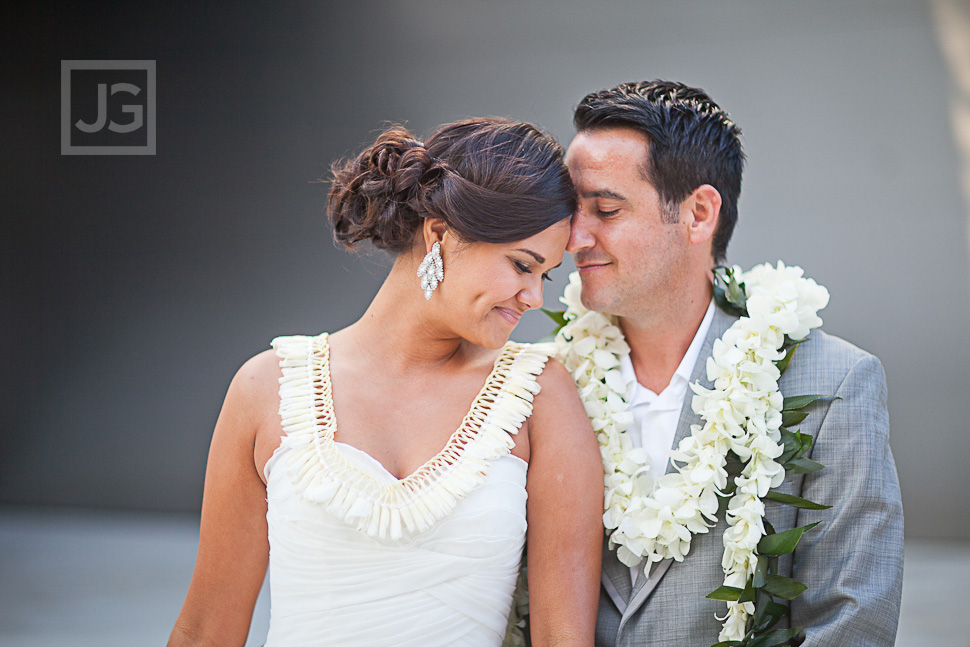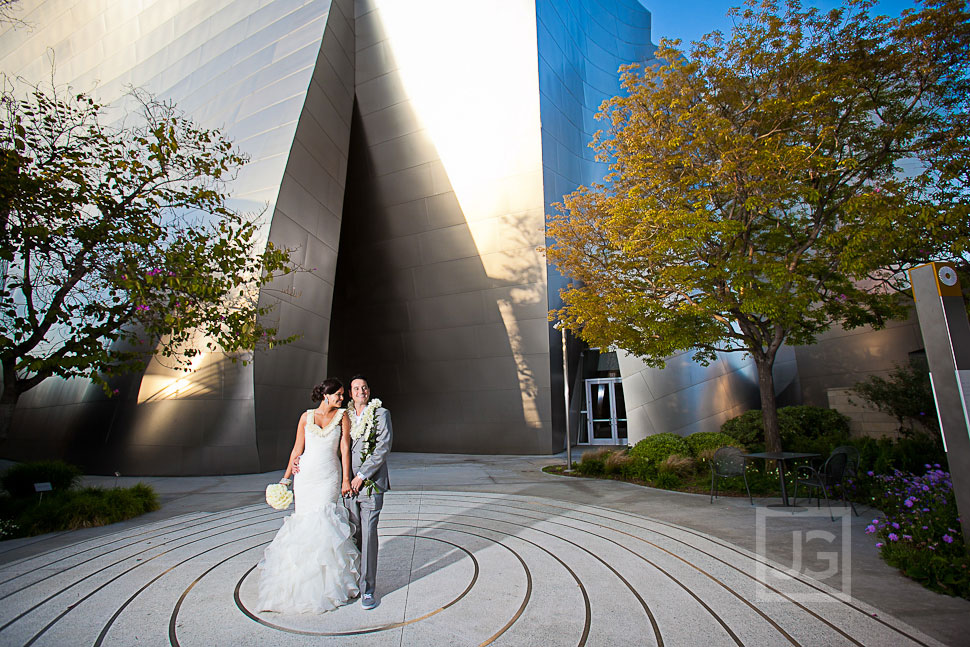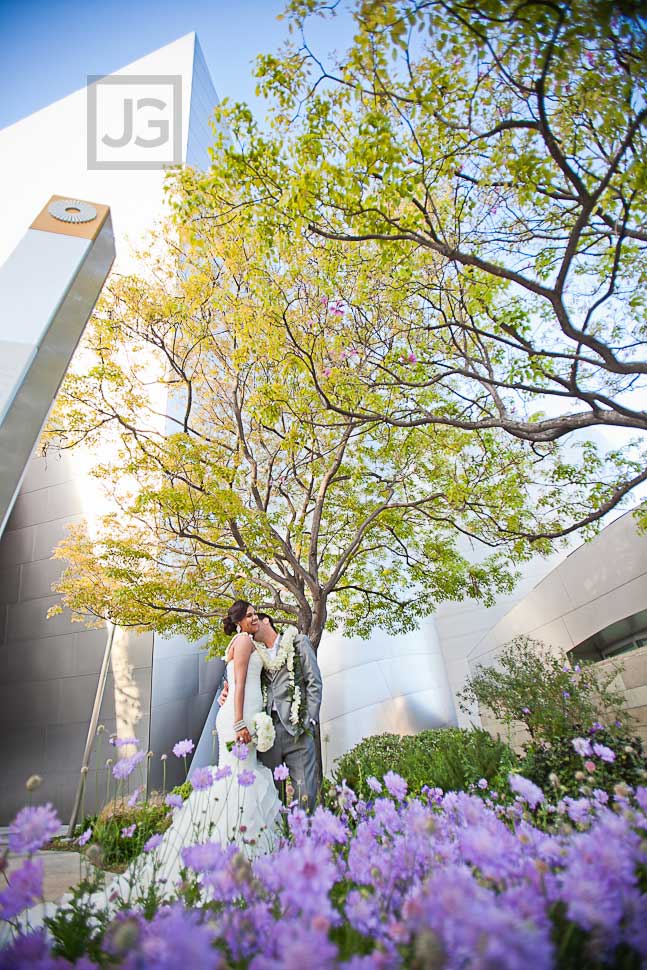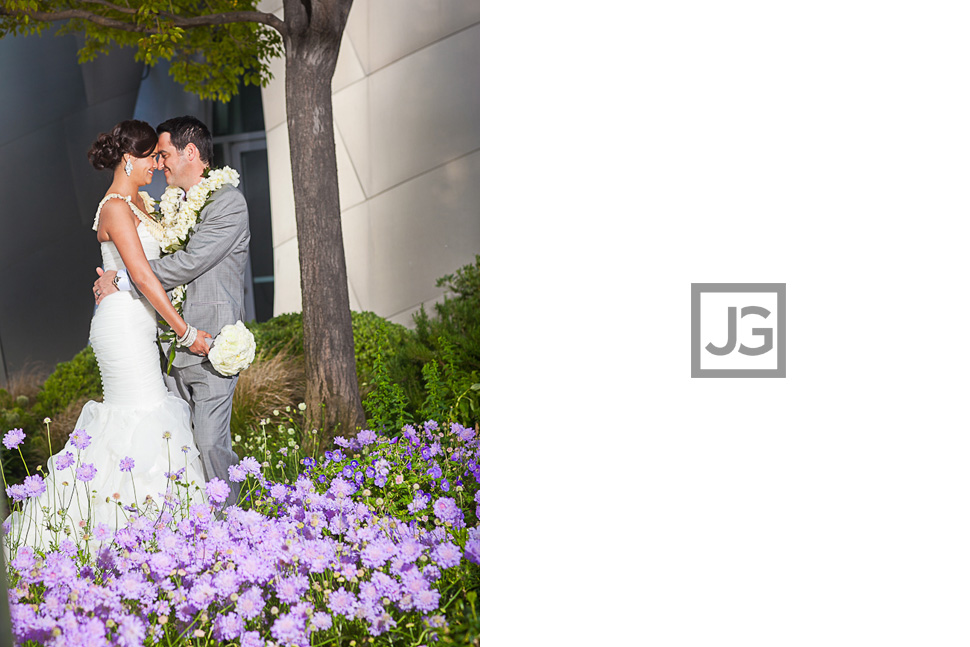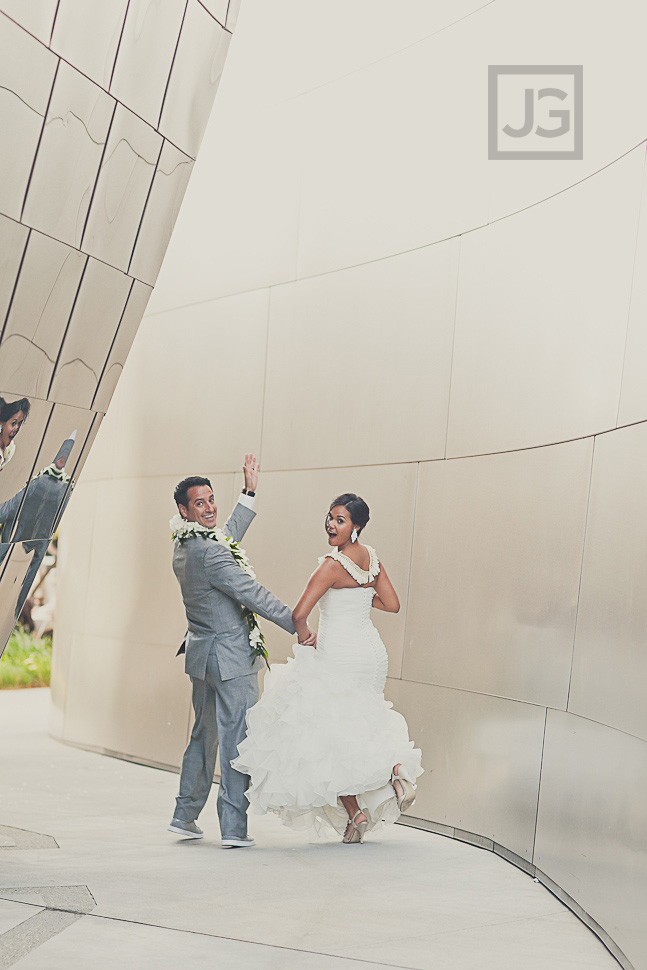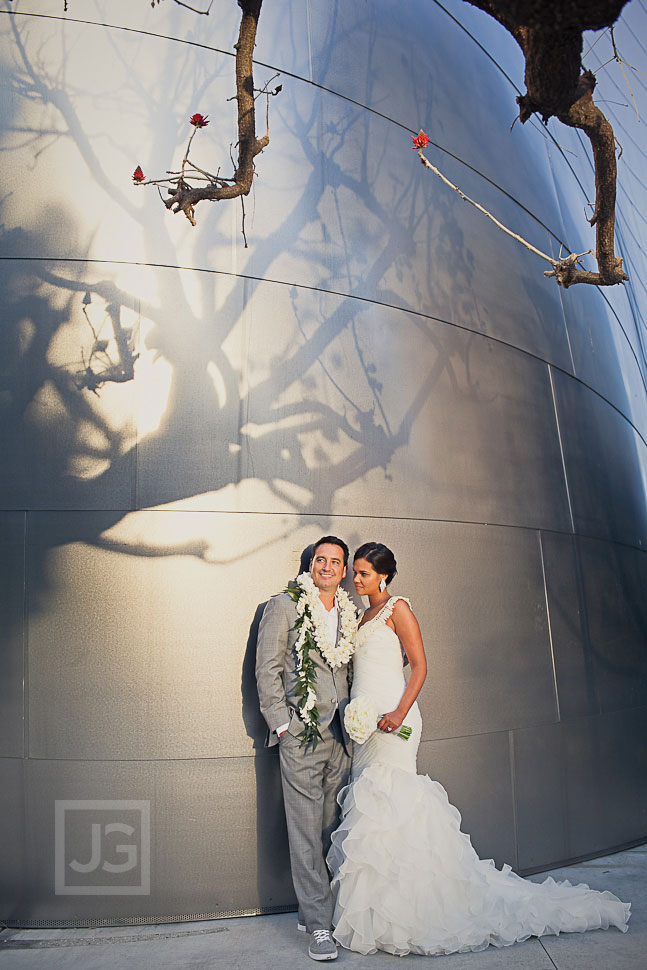 Wedding Reception at the Concert Hall
Mekela + Jason had their wedding reception in the Walt Disney Concert Hall Founder's Room, which holds up to 150 people. It's a beautiful room with a curvy, towering ceiling space. For larger weddings, the WDCH BP Hall is more appropriate for up to 300 people.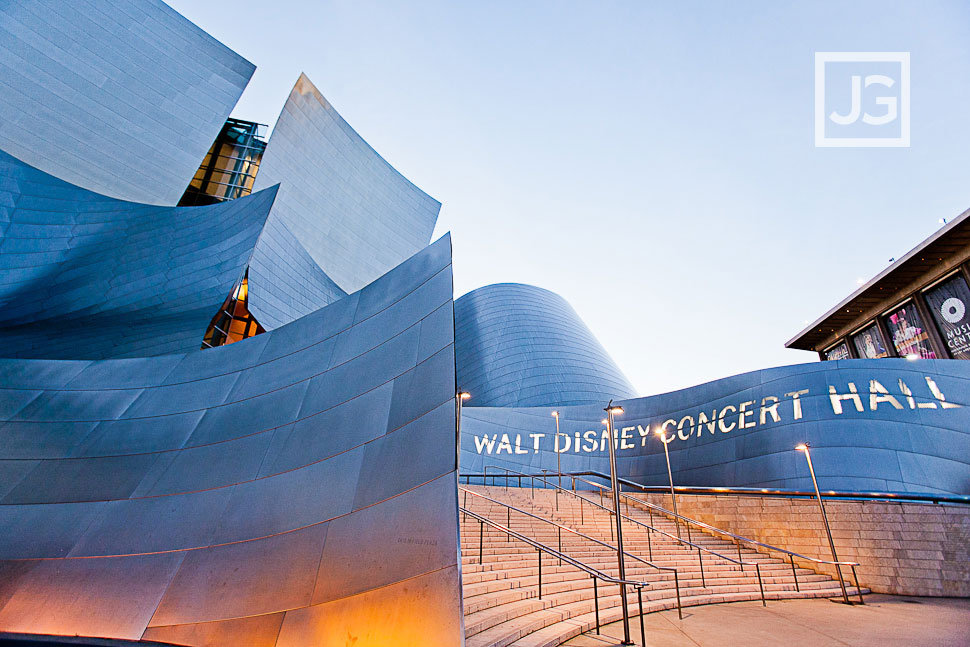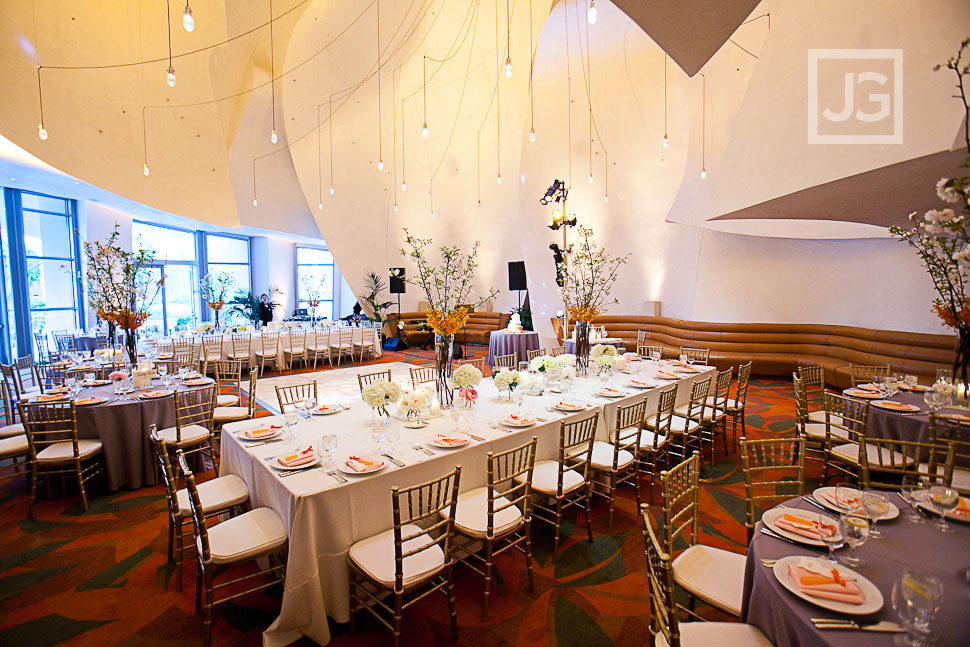 See the beautiful organic white curves of the ceiling space? Amazing.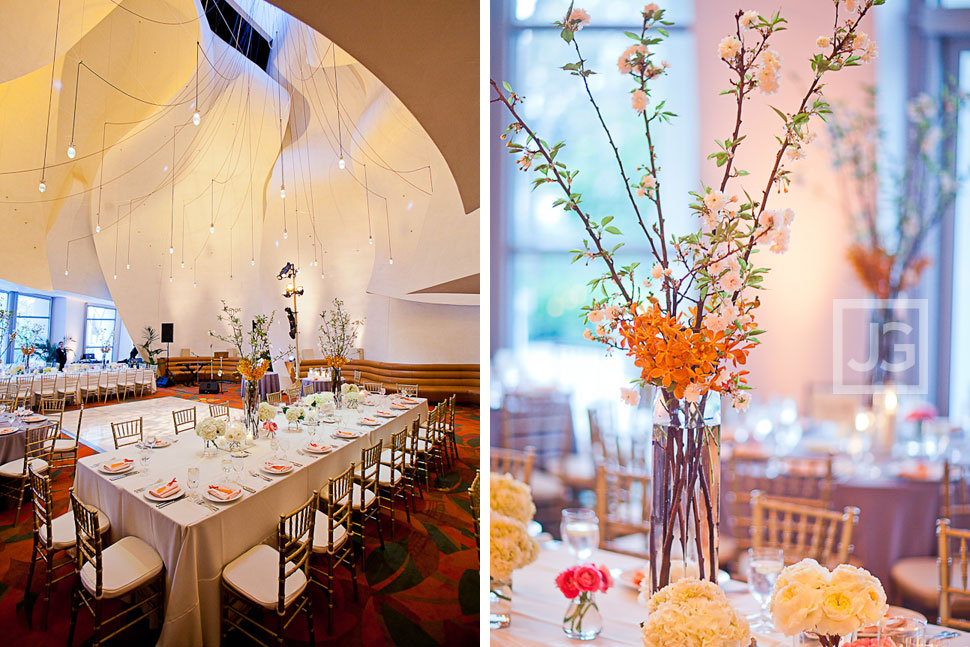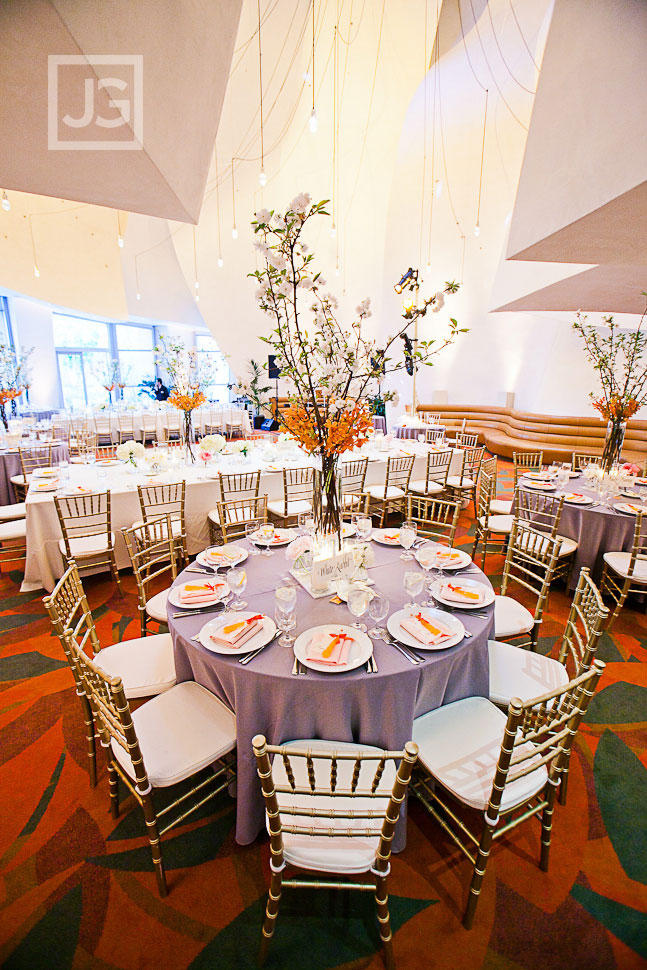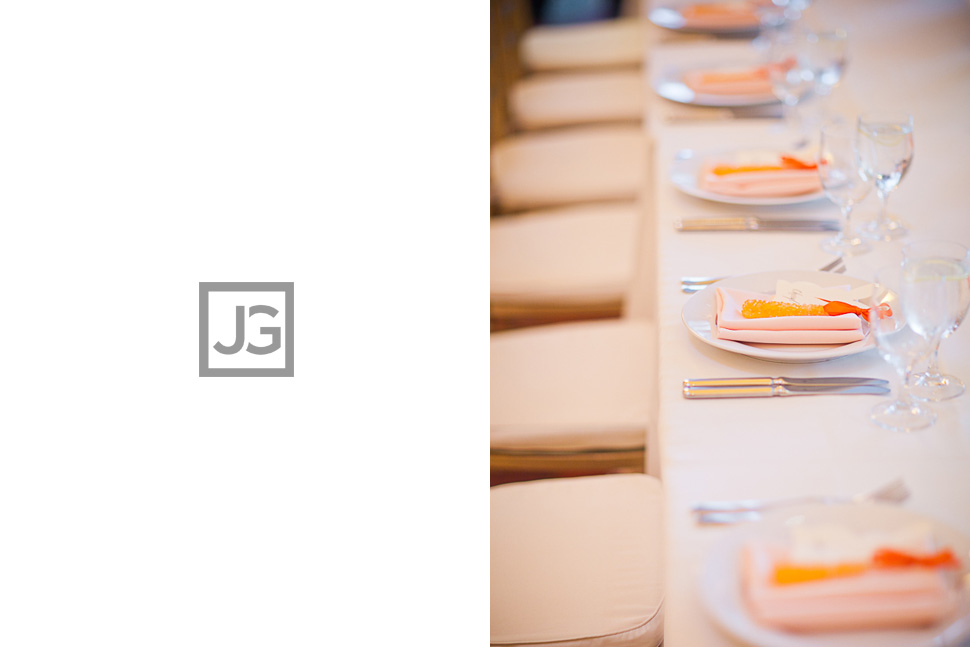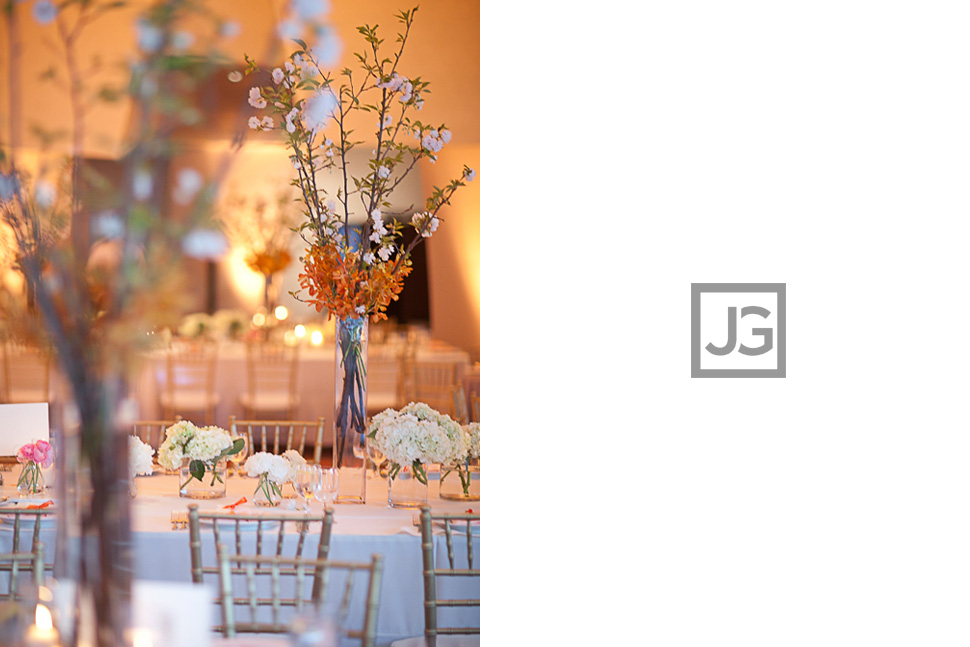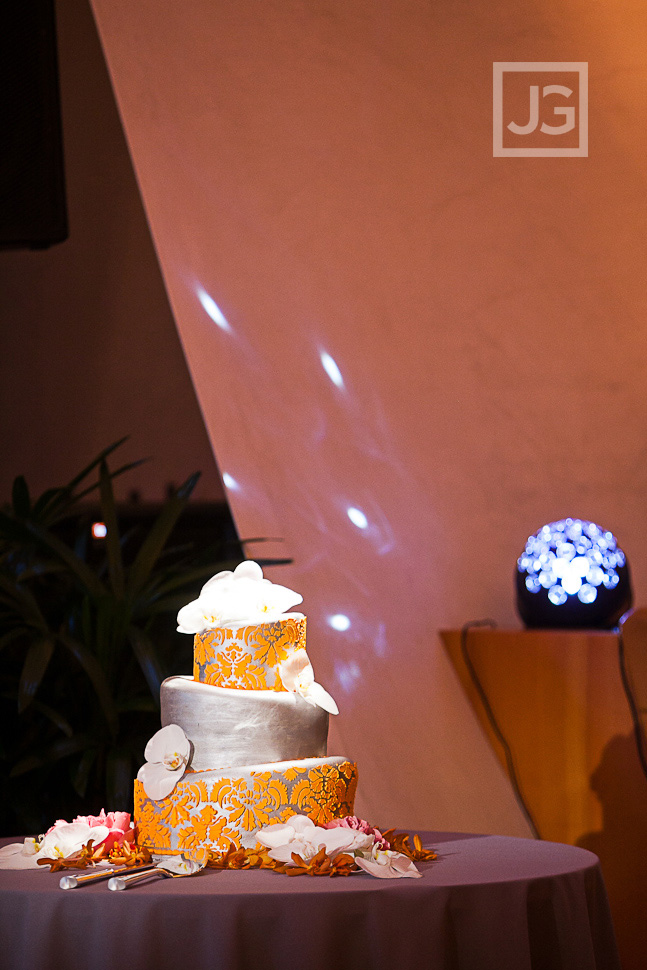 The Grand Entrance
For the first time: Mr. and Mrs. Jason Swing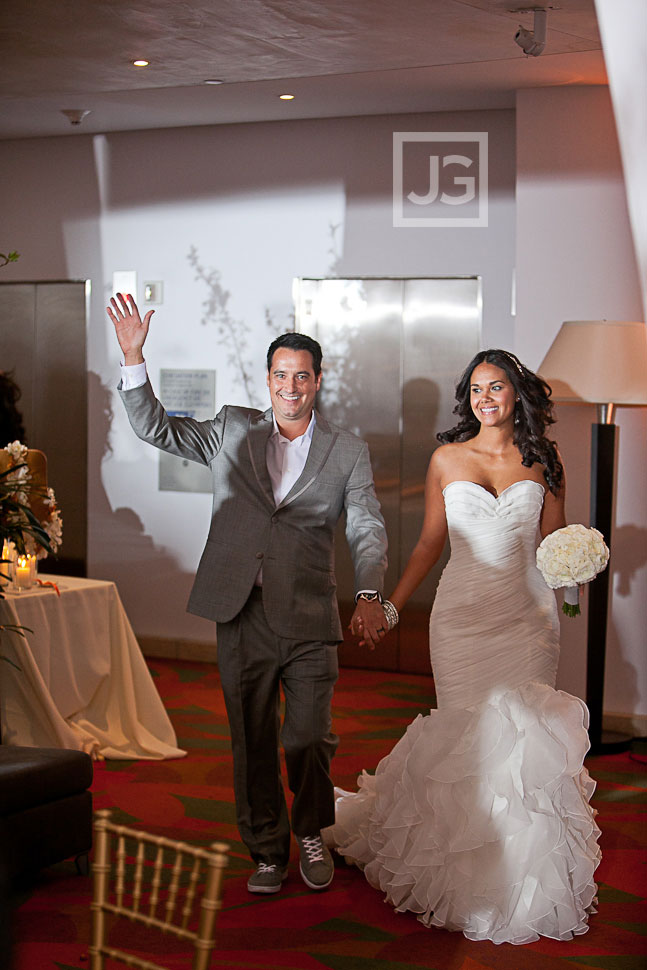 Little does she know that Jason has a really big surprise waiting for her!
The Best First Dance Ever!
And here's the moment where the crowd goes crazy!! Ahhhhhhhhhhhhh…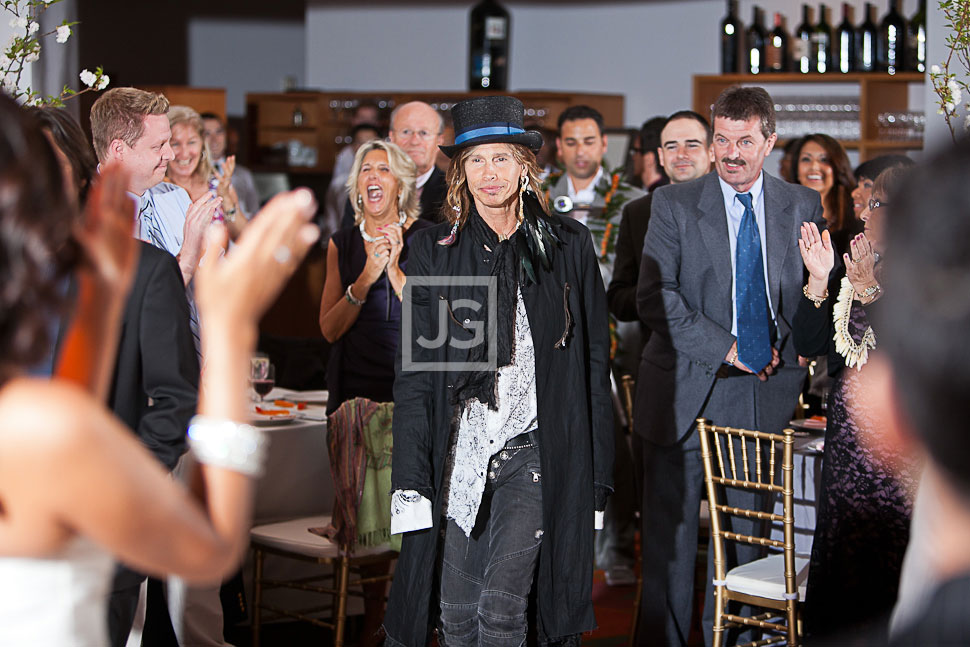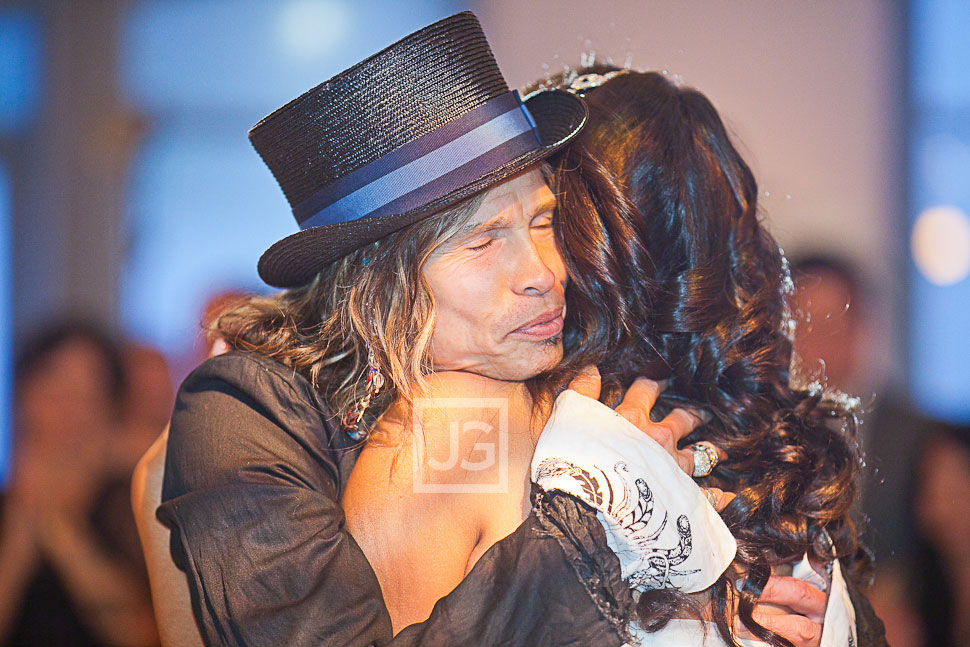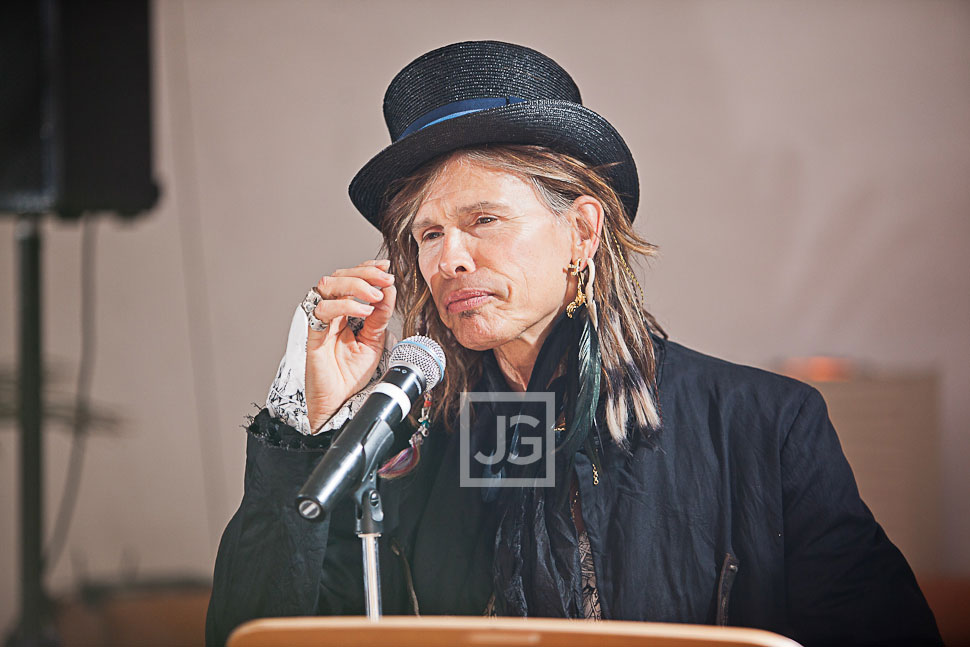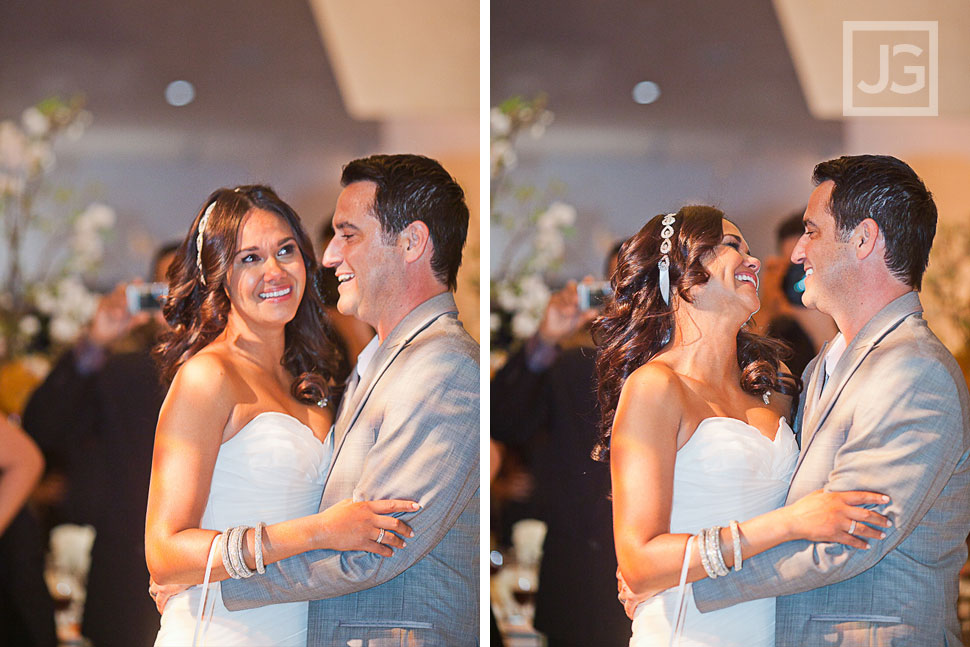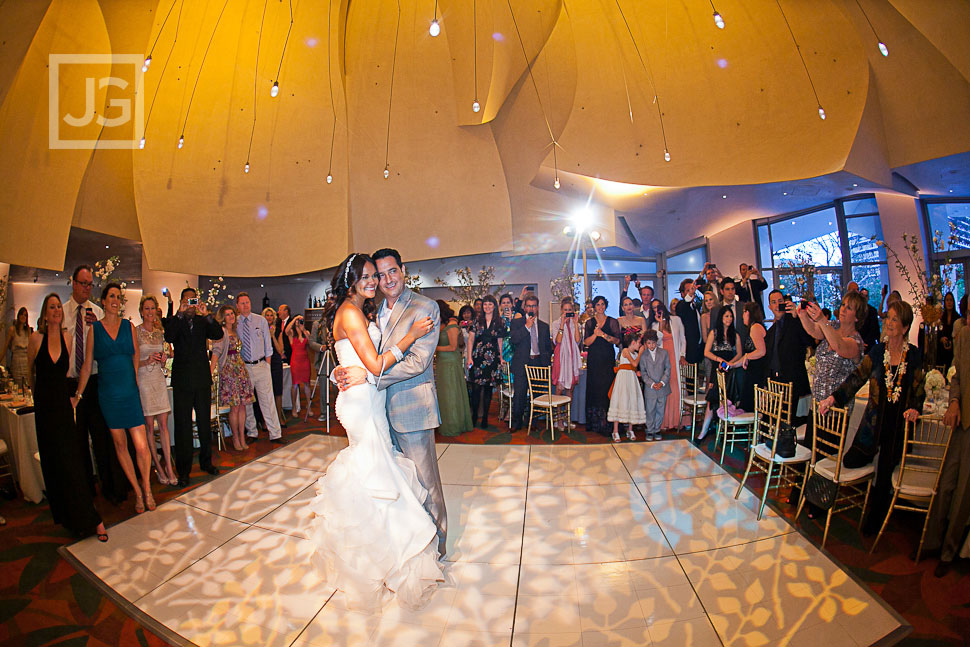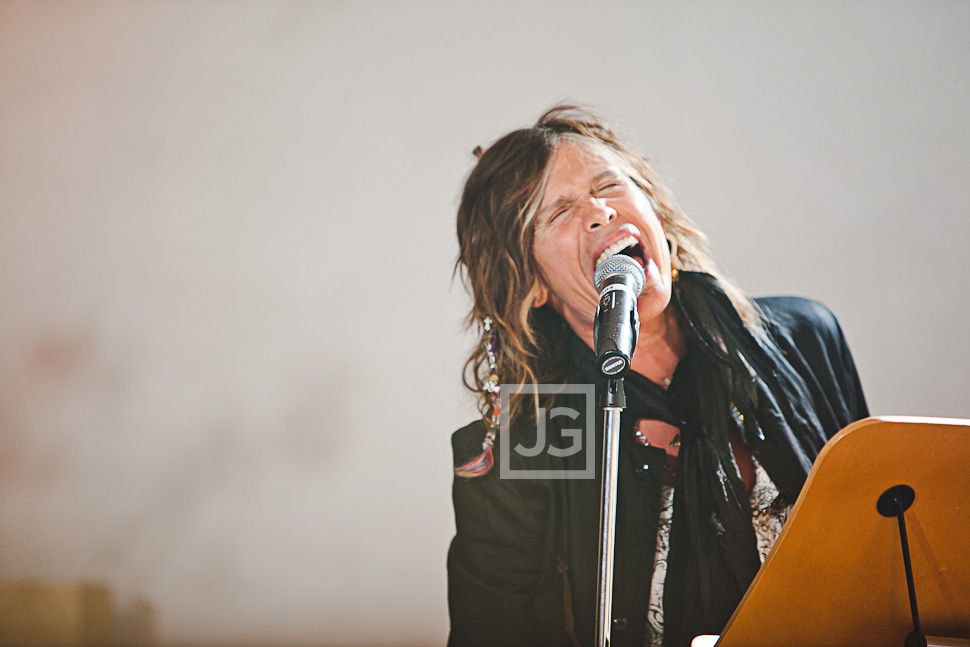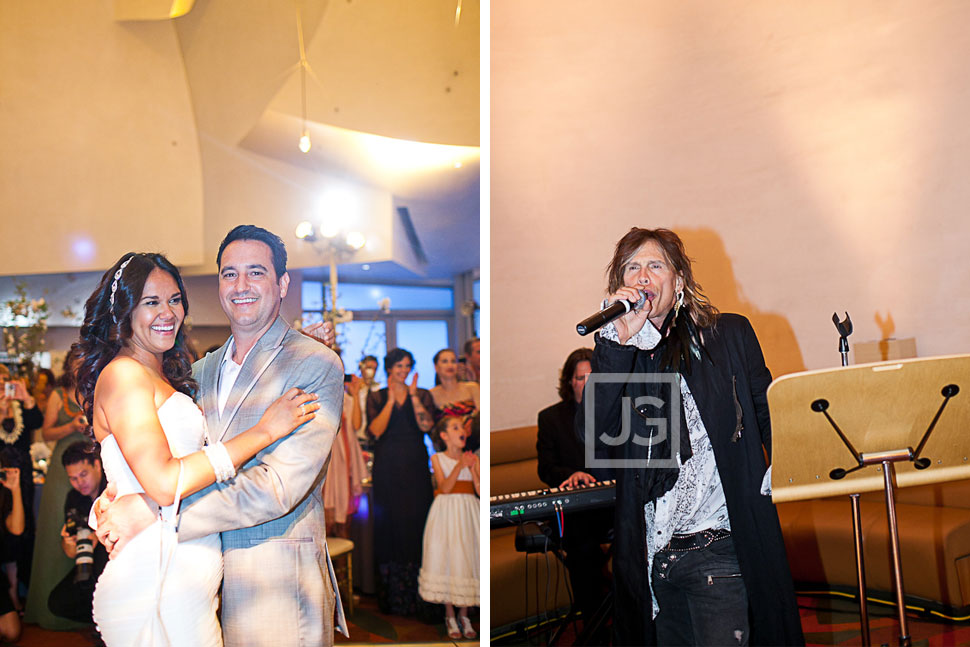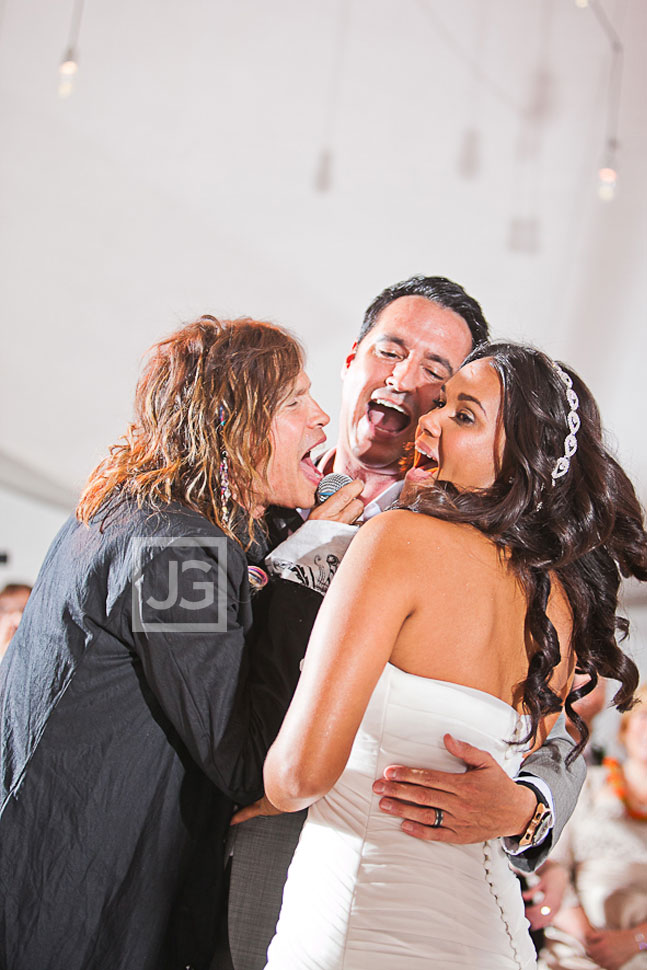 Bravo… Encore… the live performance of "I Don't Want to Miss a Thing" was AHHHH-MAZING!!!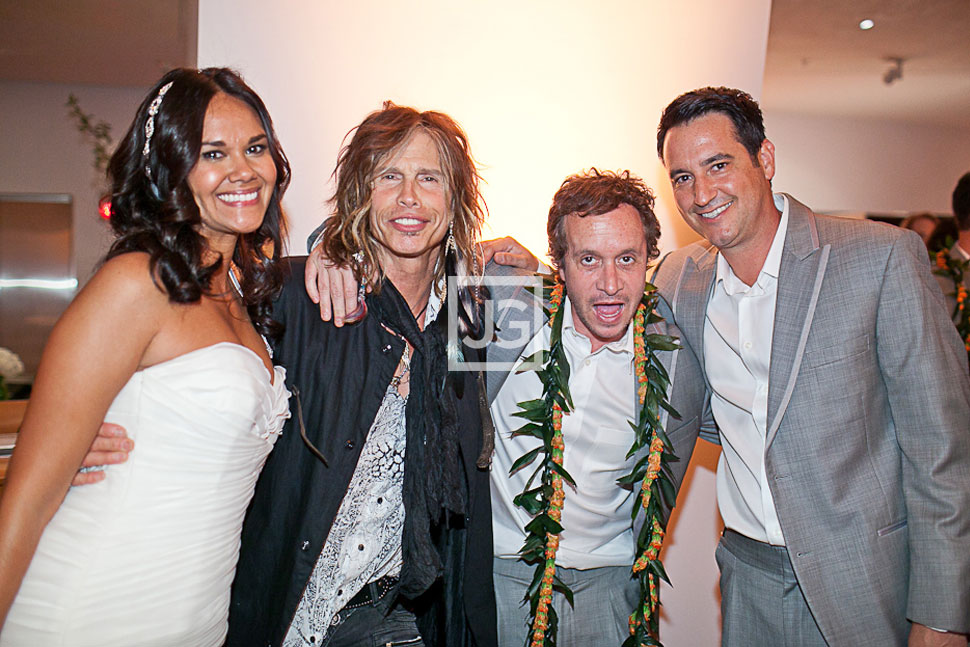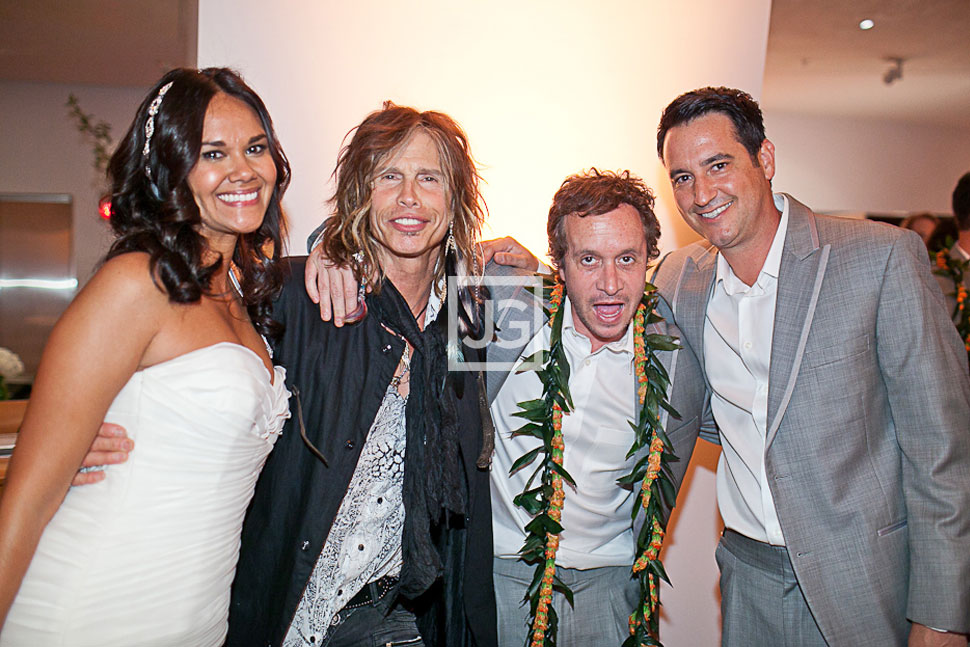 Performance Dancers – From Bollywood to Booty!
We were all in for a special treat the entire evening! Jason and Mekela had performance all night long. From Bollywood dancers to booty dancer!! LOL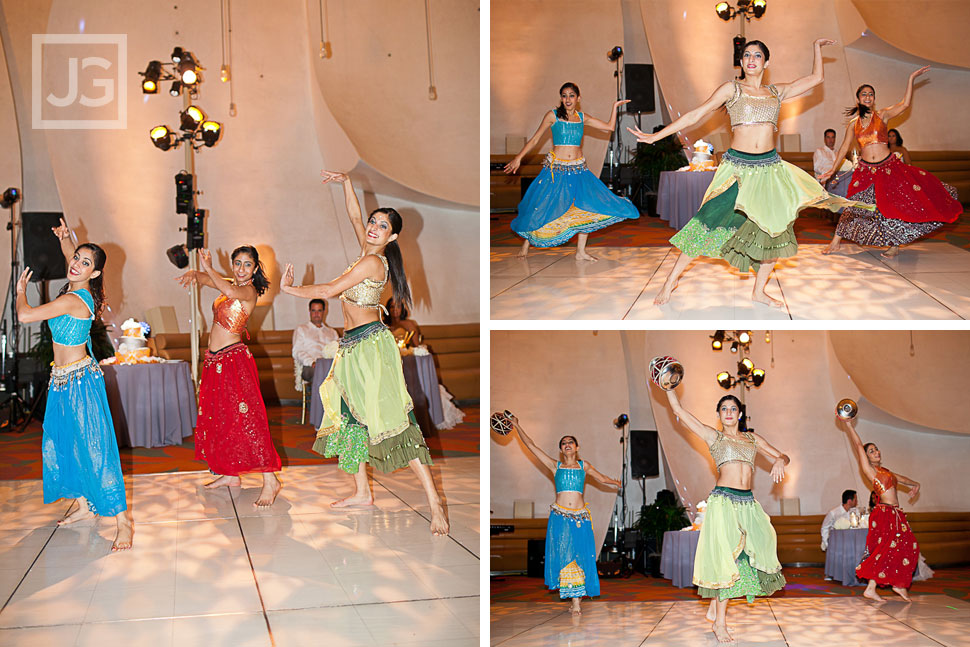 I'll let you have one guess at what song was playing!! Hint hint: "I like big butts and I can not lie. You other brothers can't deny. That when a girl walks in with an itty bitty waist and a round thing in your face, you get sprung…"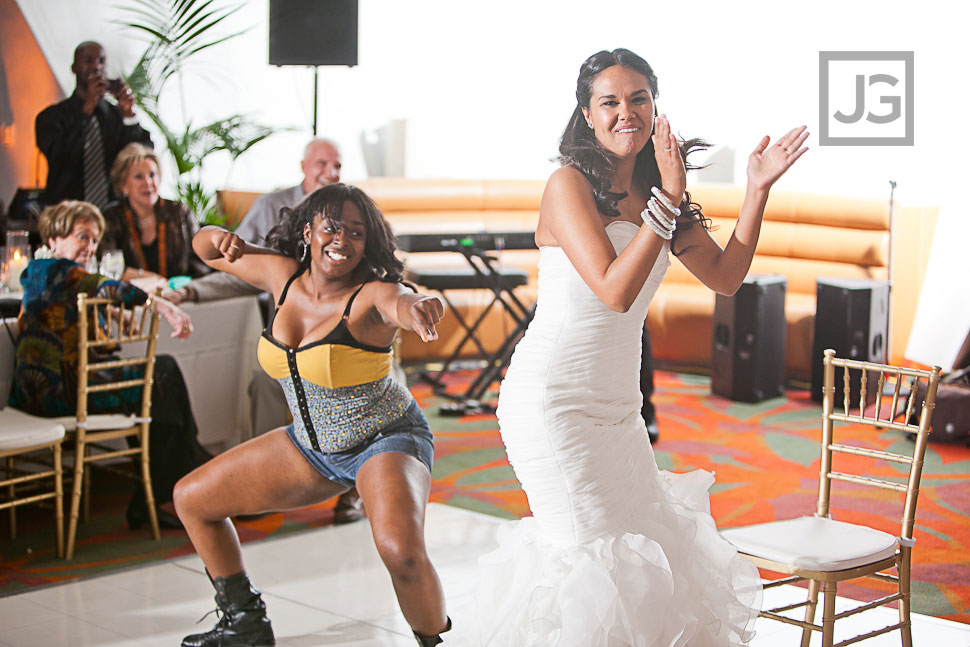 It was definitely a fun and memorable wedding reception!! I love the photo-booth pictures!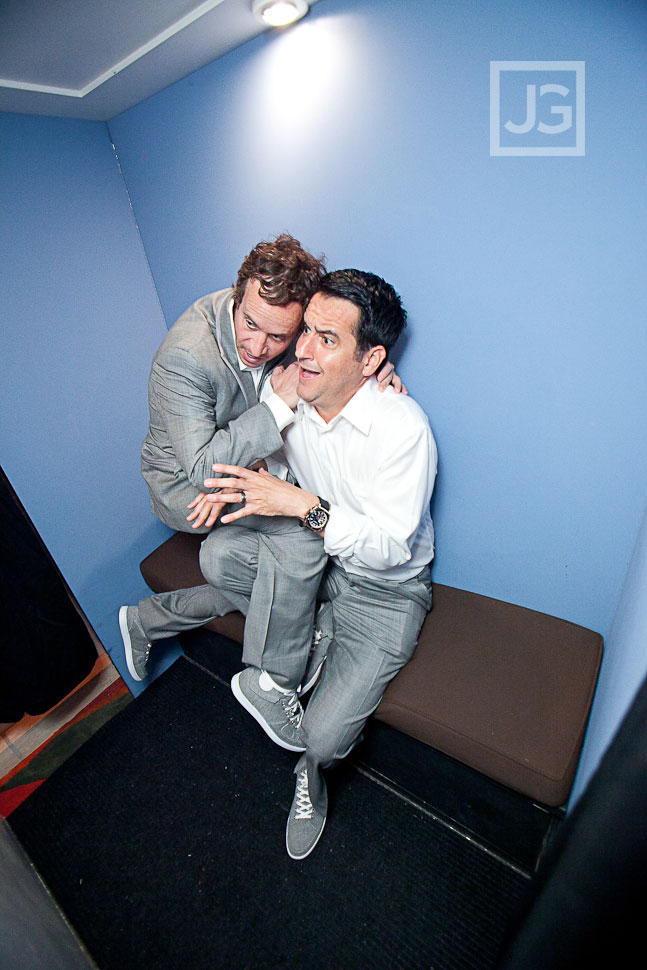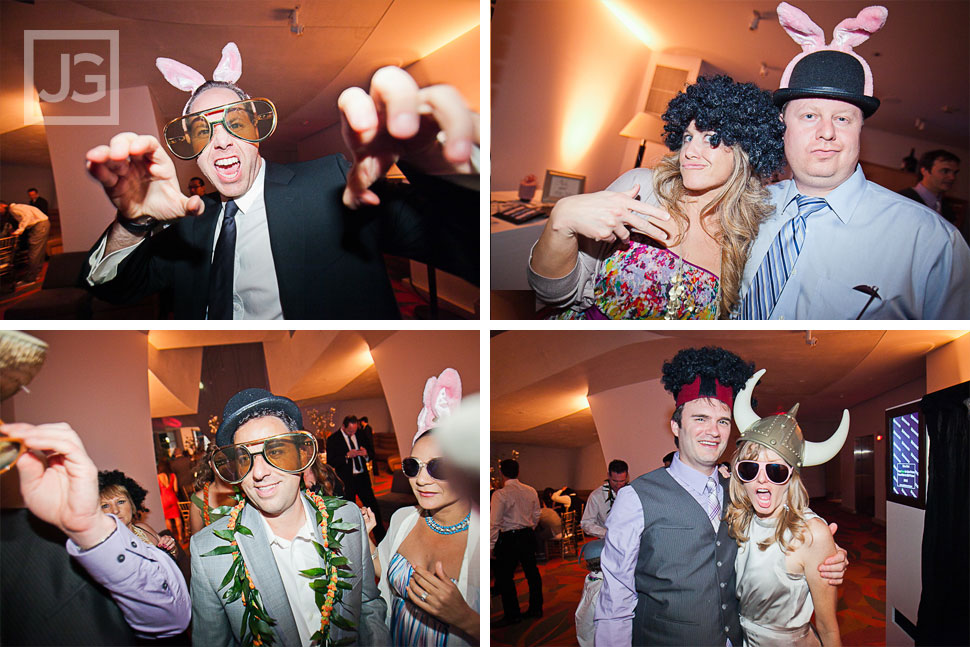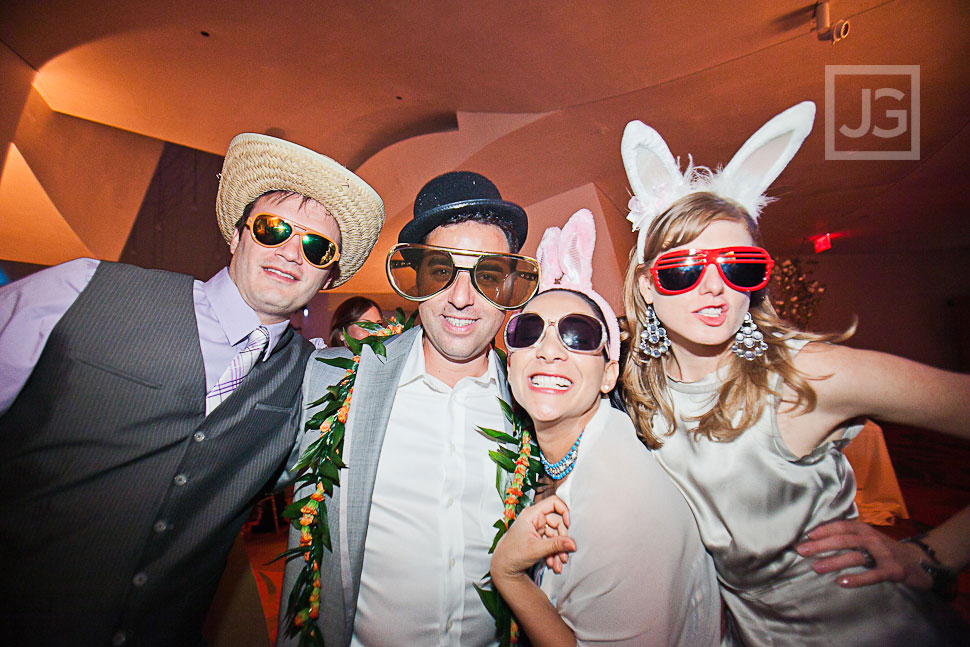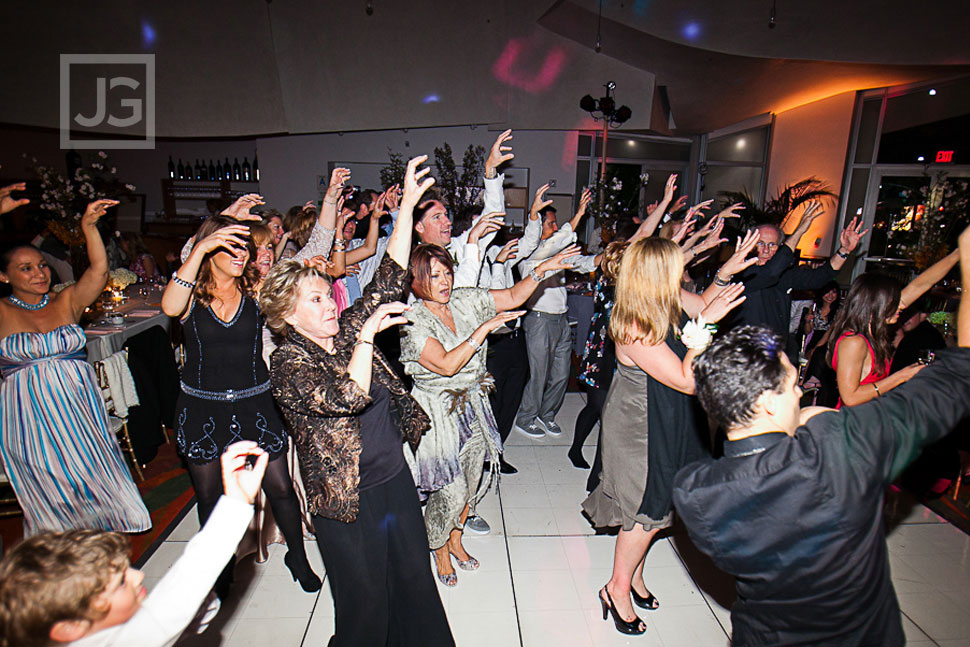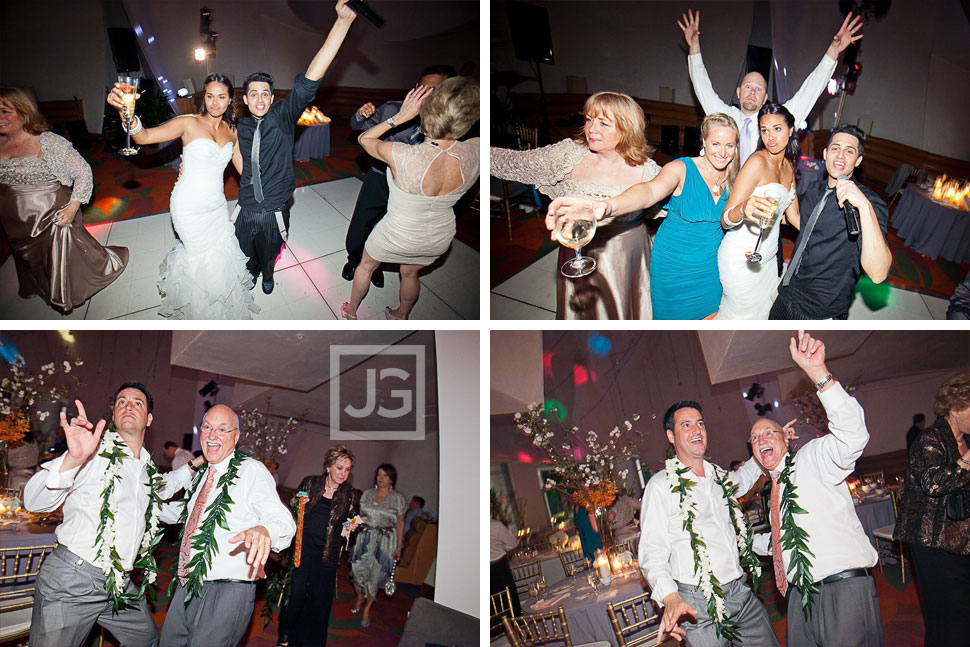 Reception Sparkler Grand Exit
Mekela and Jason also had a grand exit with sparklers!!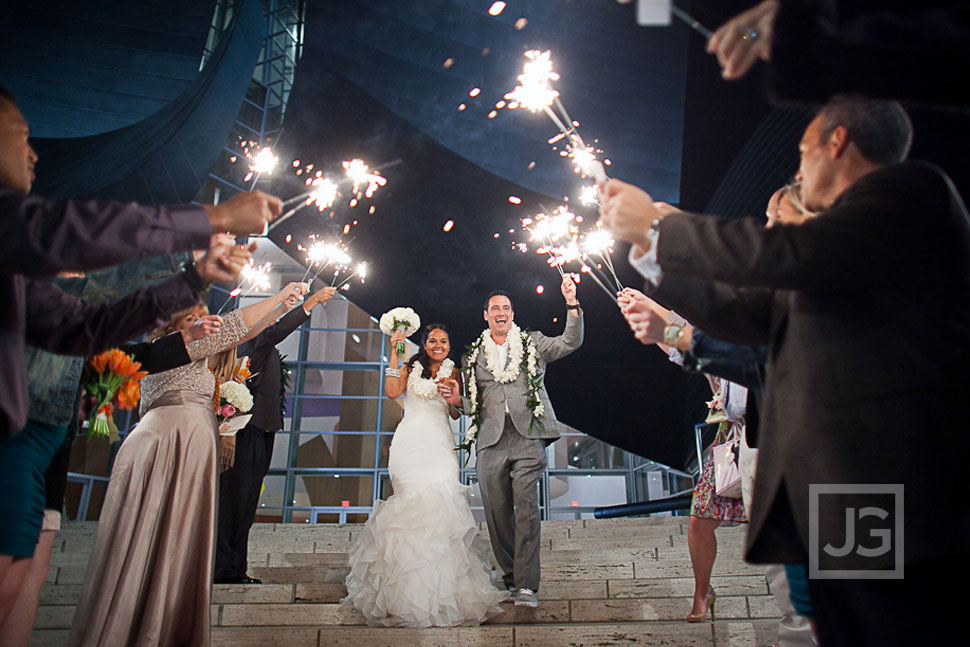 Thank you Mekela and Jason for having Gavin and I be a part of such a special day. It was such a pleasure working with you both. And since their wedding, Mekela and Jason have another addition to their family… another baby boy!! Best wishes to you both and I can't wait to photograph your family pictures soon!! xoxo
This article shows us doing Walt Disney Concert Hall wedding photography with the most amazing moments. Having Steven Tyler sing at your wedding for your first dance has to be at the top of our list of the most amazing wedding moments ever! The Walt Disney Concert Hall is in downtown Los Angeles, as is the Ritz-Carlton Los Angeles that our bride used for the wedding preparation. They also had their wedding ceremony at the Blue Ribbon garden (at the Walt Disney Concert Hall) for their rooftop garden ceremony.