Their love bridged the gap between two continents — Asia and North America. With thousands of miles separating them, and years worth of saying goodbyes to each other, MaryAnne and Nate knew they were destined to find friendship, love and support in each other. You may remember this beautiful couple from their creative and unconventional engagement session in Redondo Beach. I'm so happy that they are now Mr. & Mrs. and are together in the same city. I'm so excited to finally get a chance to share with you their gorgeous wedding at Rancho Del Cielo (a Malibu wedding venue). It was a breezy September afternoon that they vowed their lives to each other at Rancho Del Cielo – a hidden gem overlooking the Grand Pacific Ocean. A beautiful couple, an amazing view, and one heck of a reception party… Gavin and I so honored to capture everything!! You know it's a great party when not one, not two, but three guests ripped their pants on the dance floor. LOL!! Don't believe me? See for you yourself. =) So read on for our wedding day of Rancho del Cielo wedding photography and videography!
Don't forget to click play and check out their wedding video:
Preparation at Rancho del Cielo
Rancho del Cielo is an awesome location to get ready at, with lots of texture and character to be had.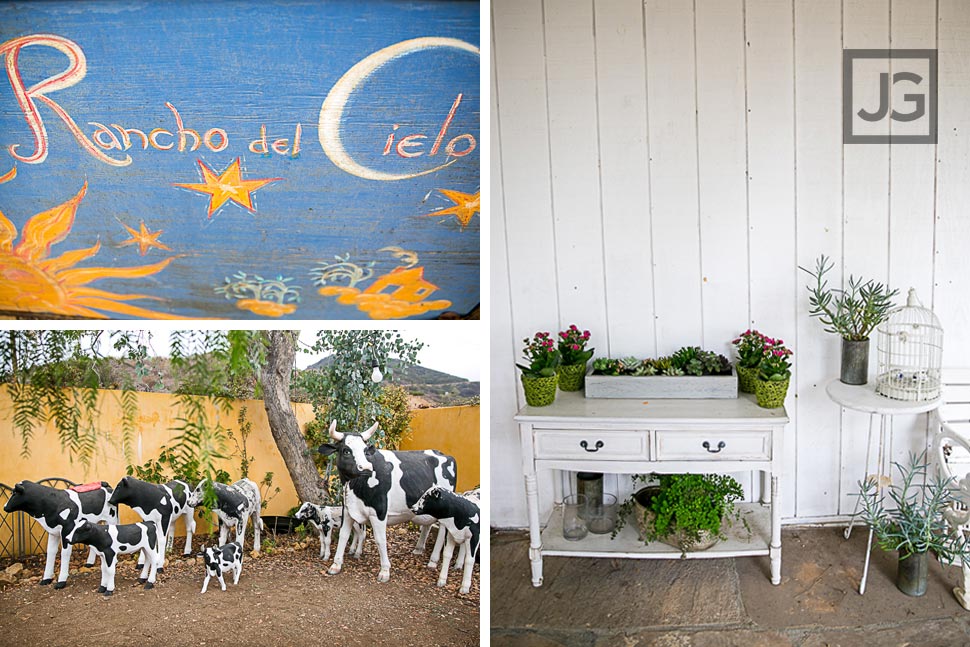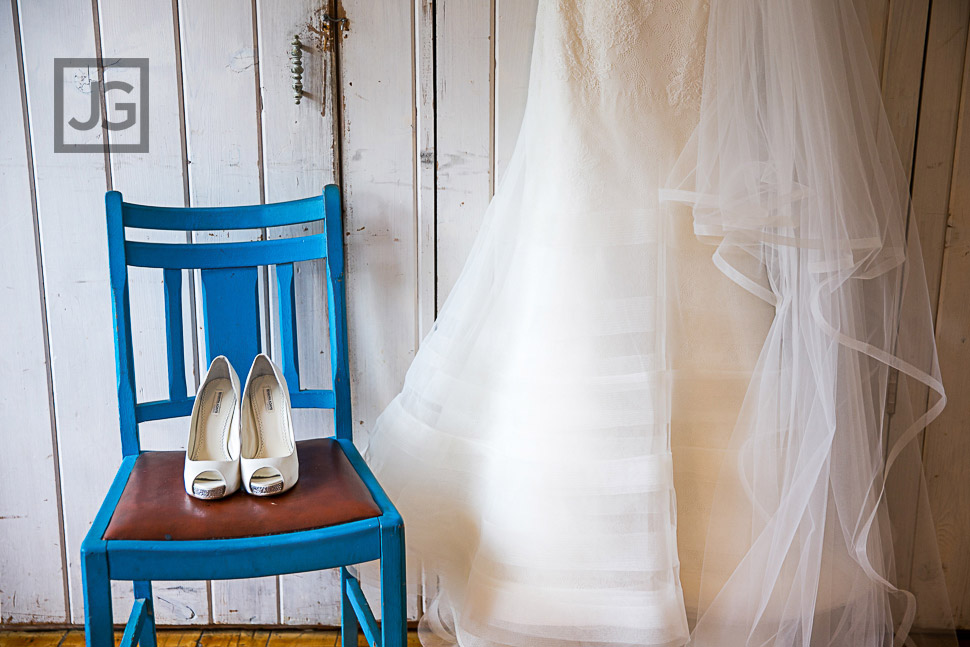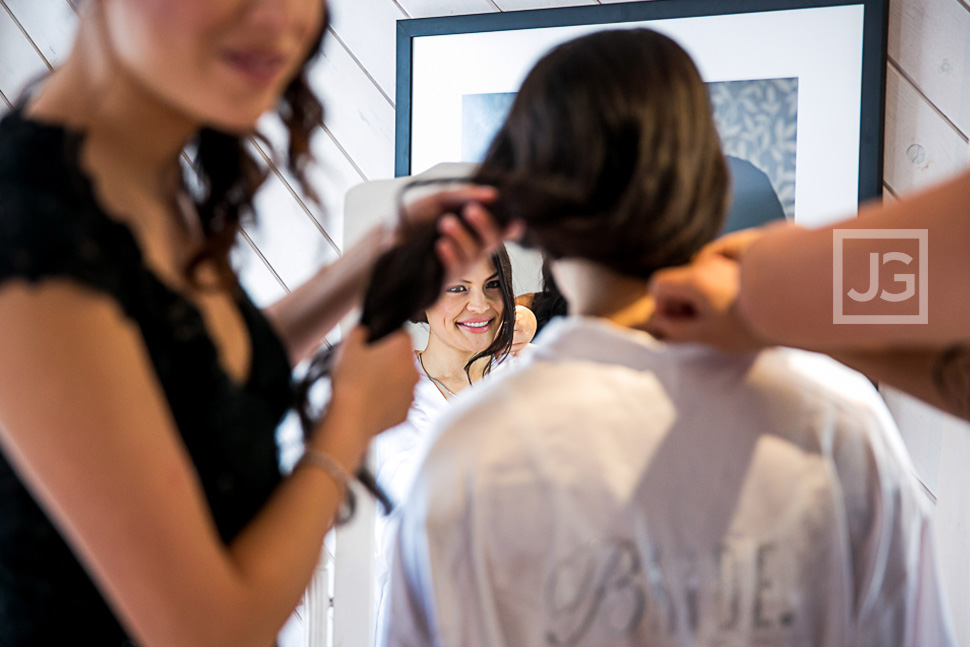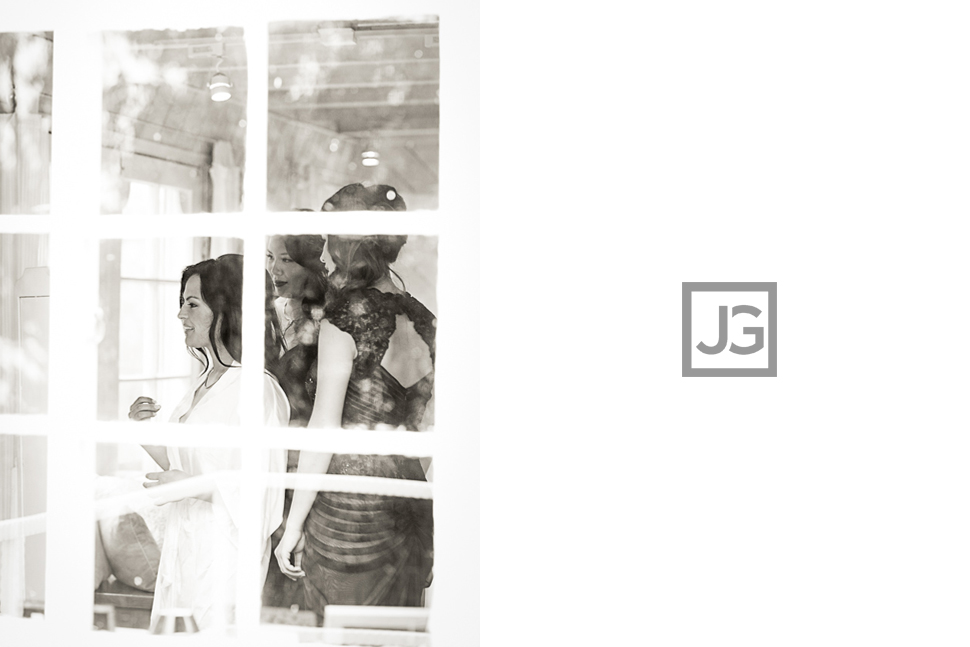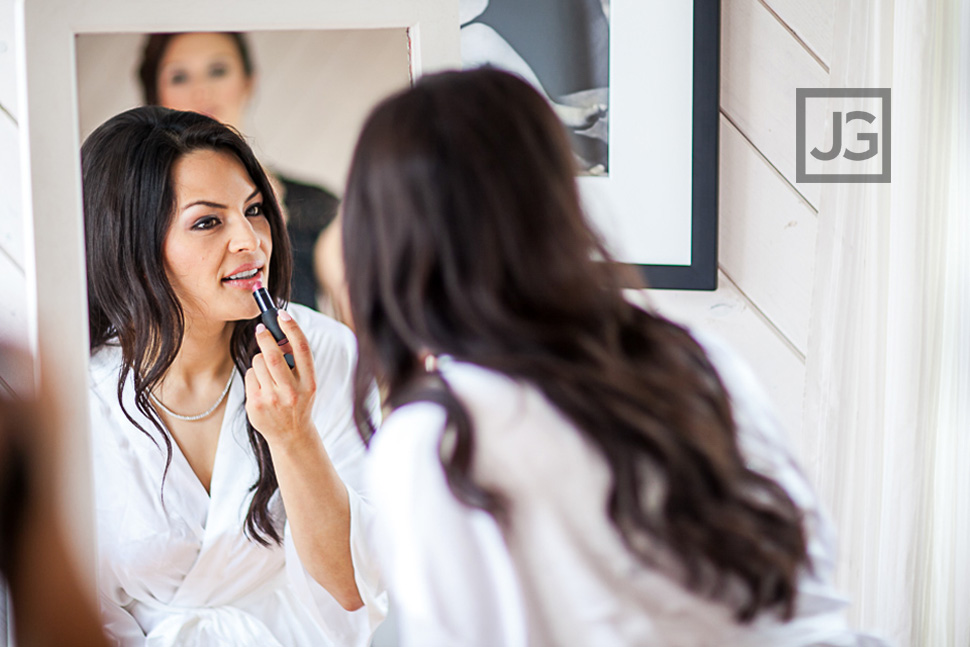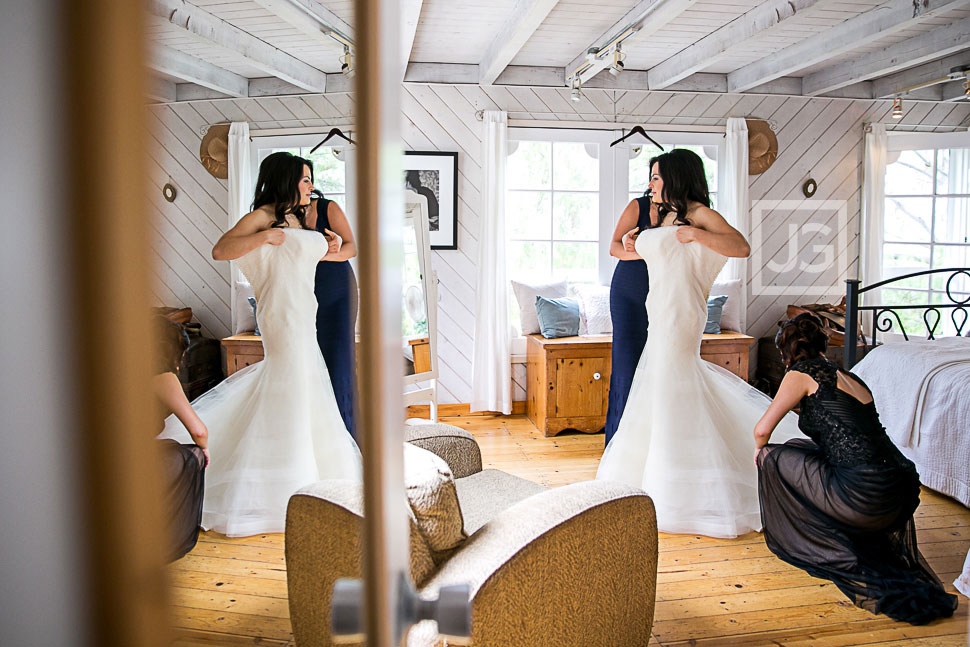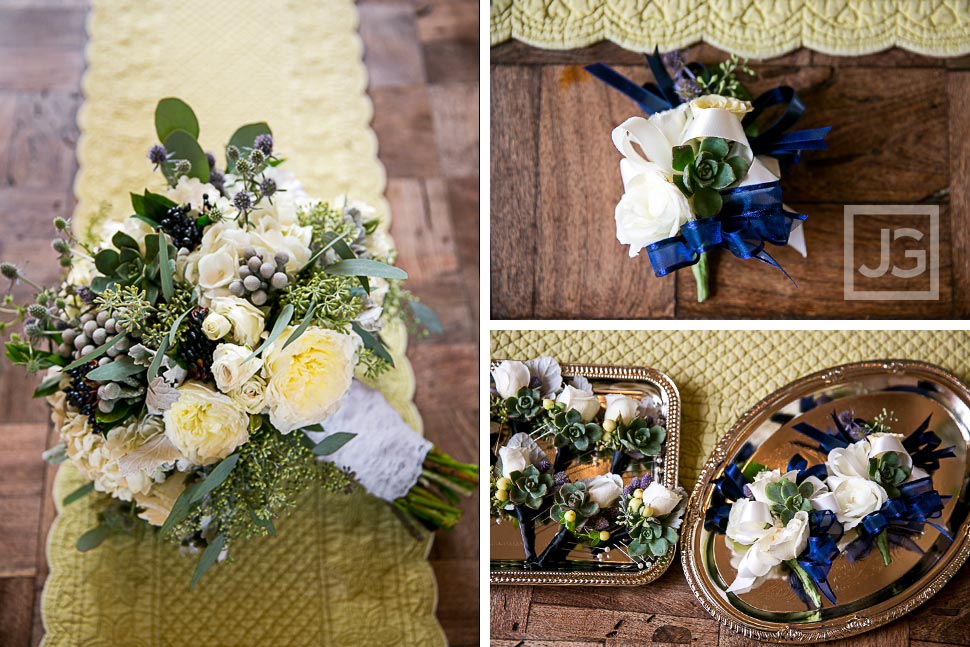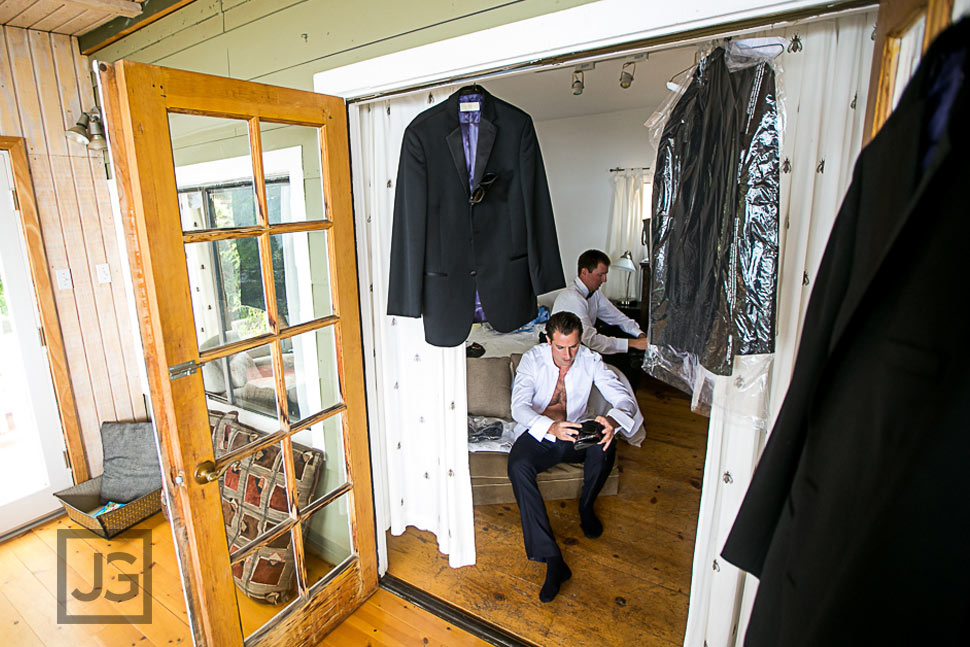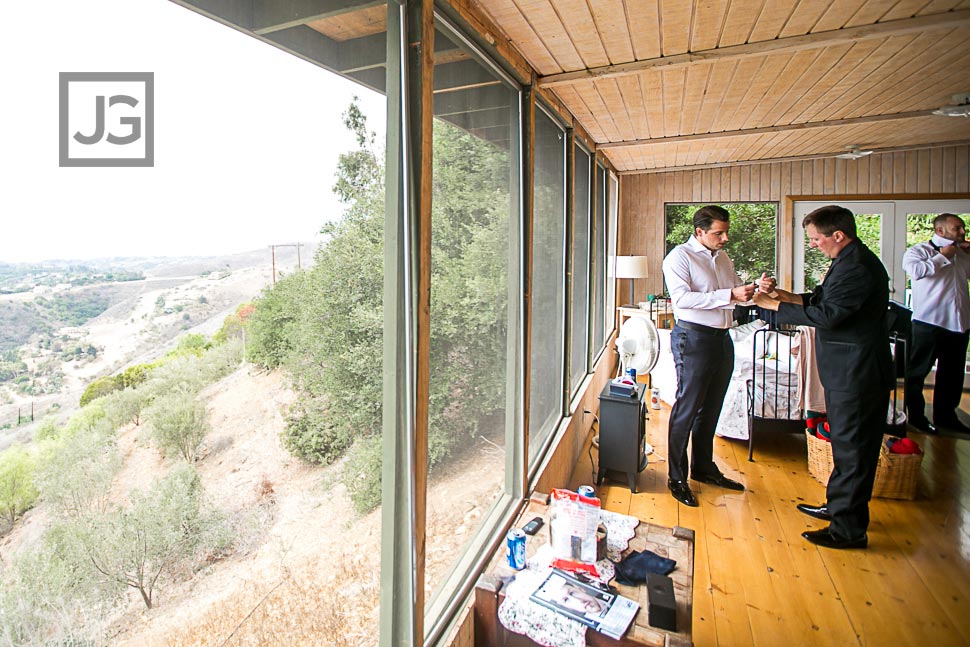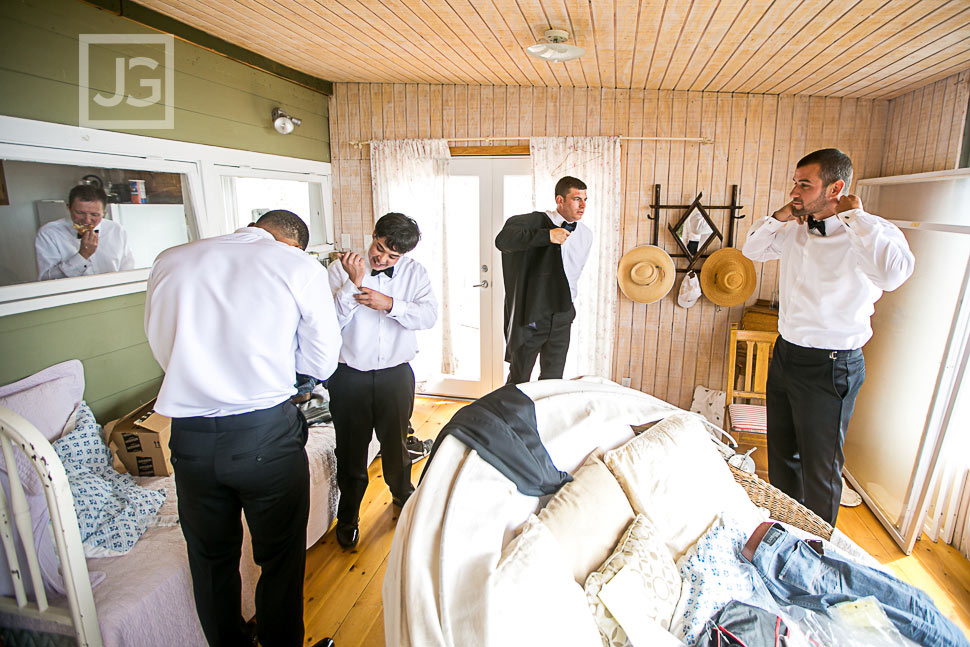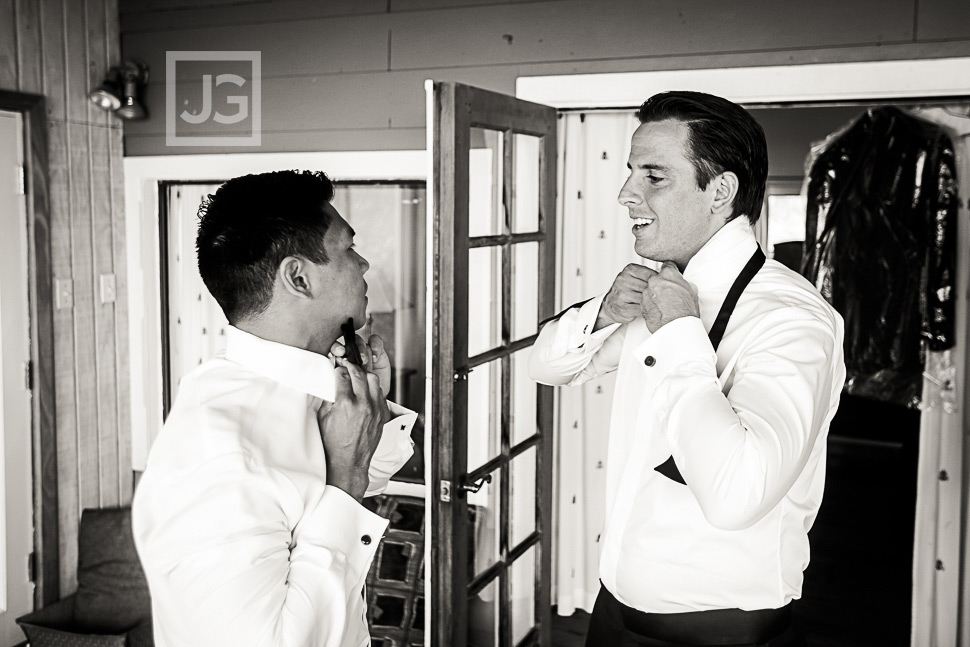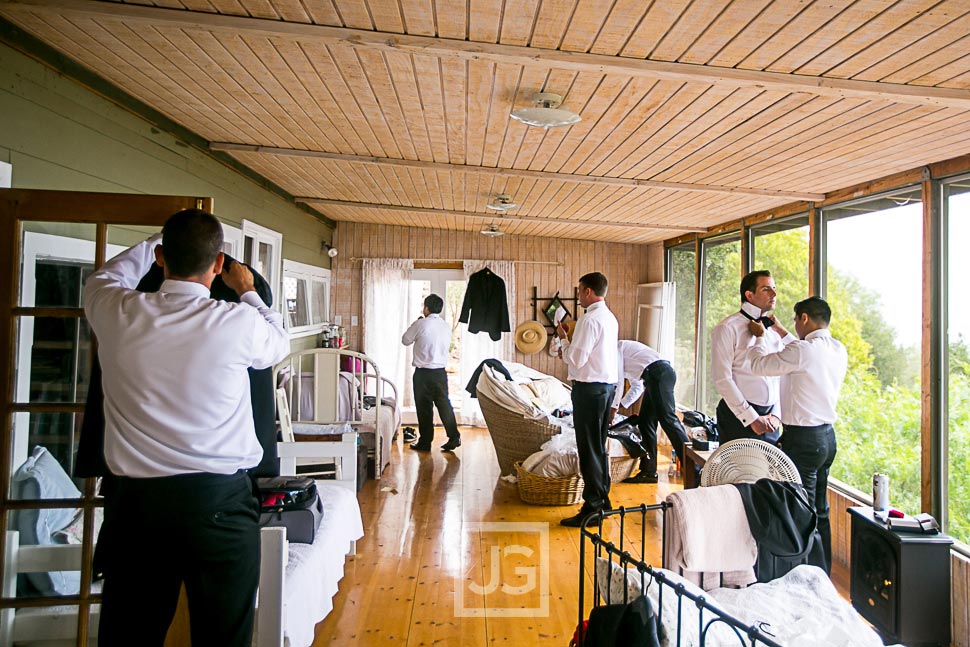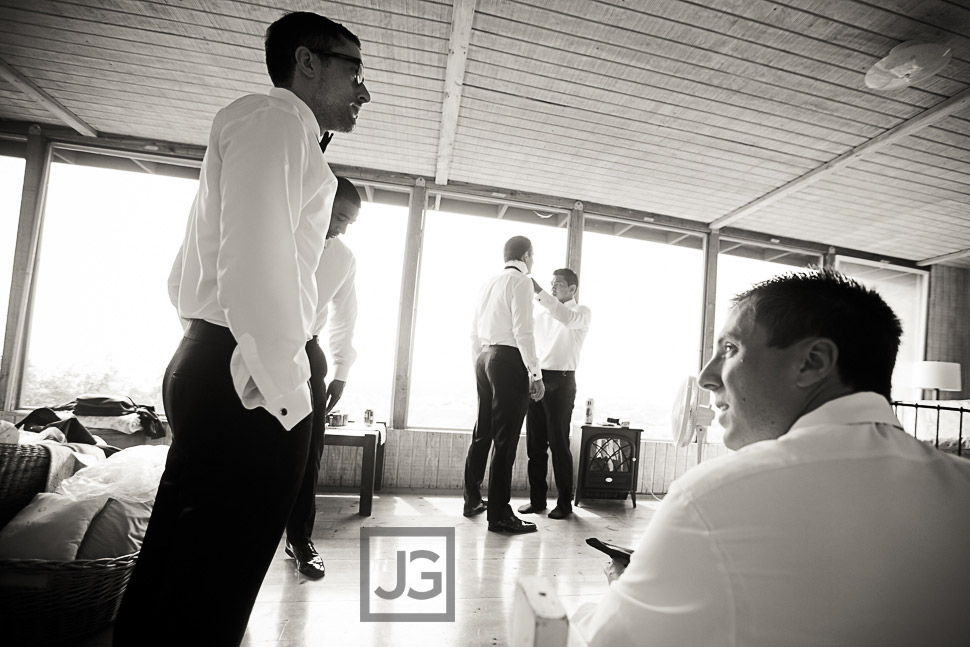 Bridal Party Photos
MaryAnne and Nate were not to see each other before the wedding ceremony, but we did each bridal party beforehand to make more time between the wedding ceremony and reception.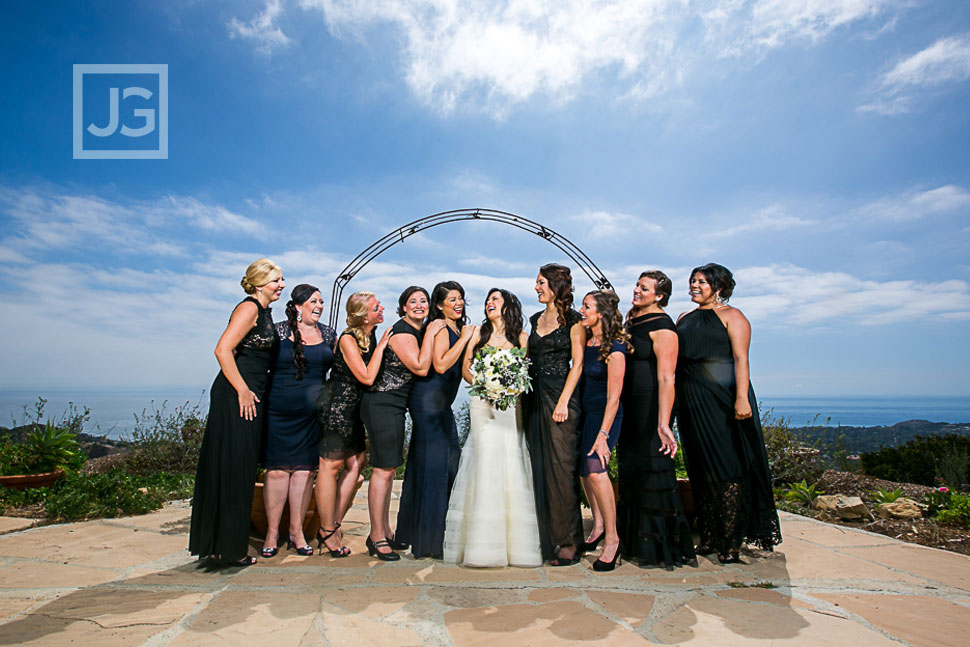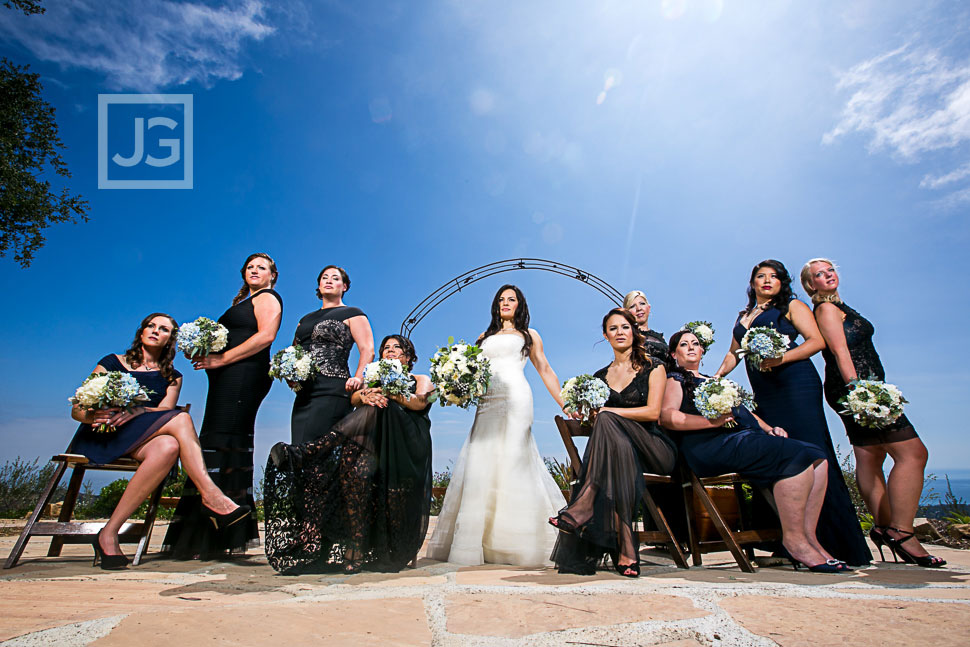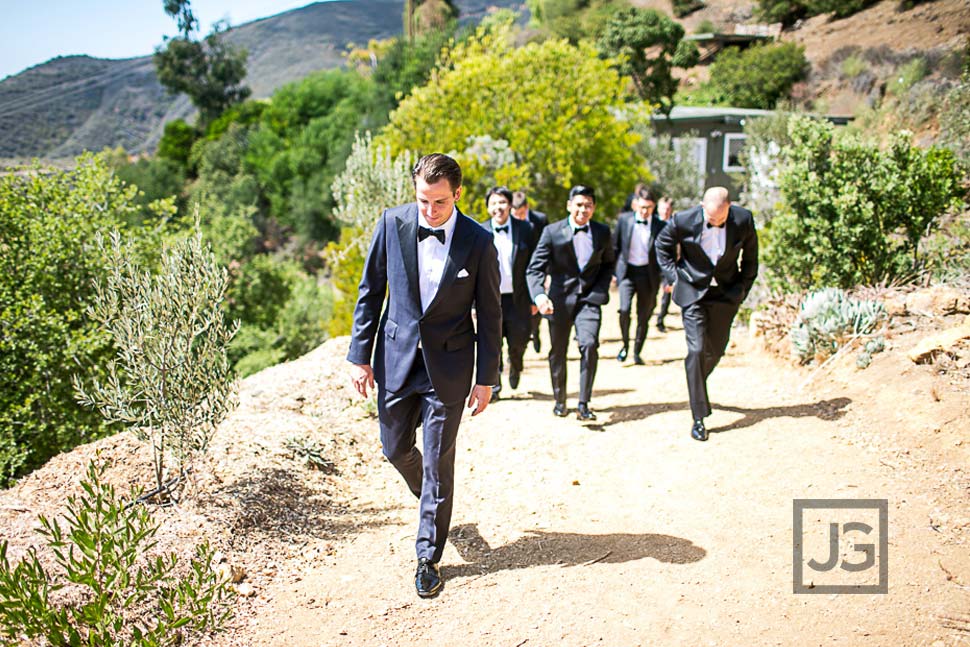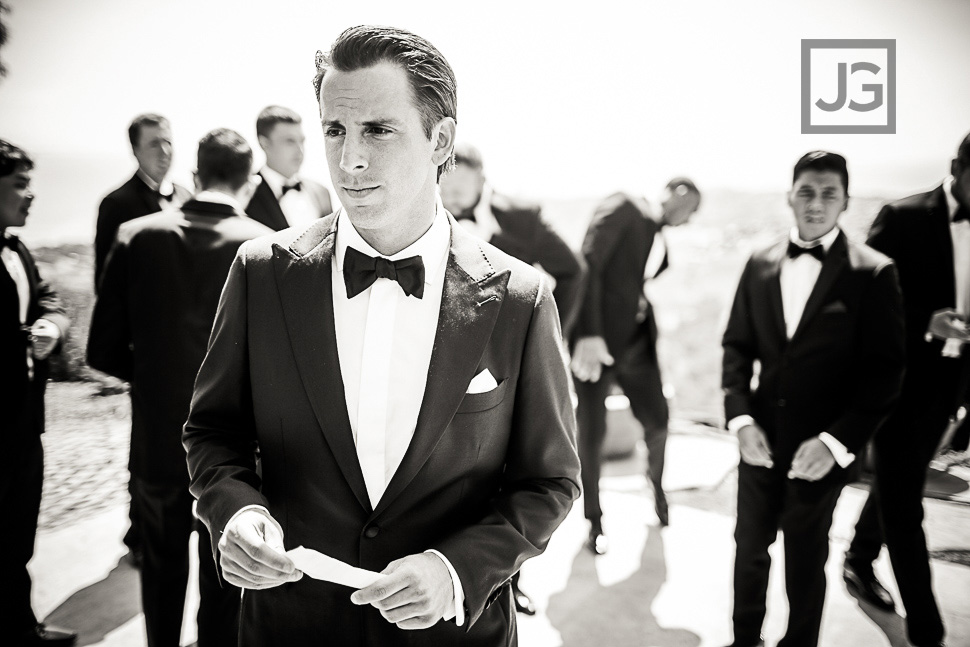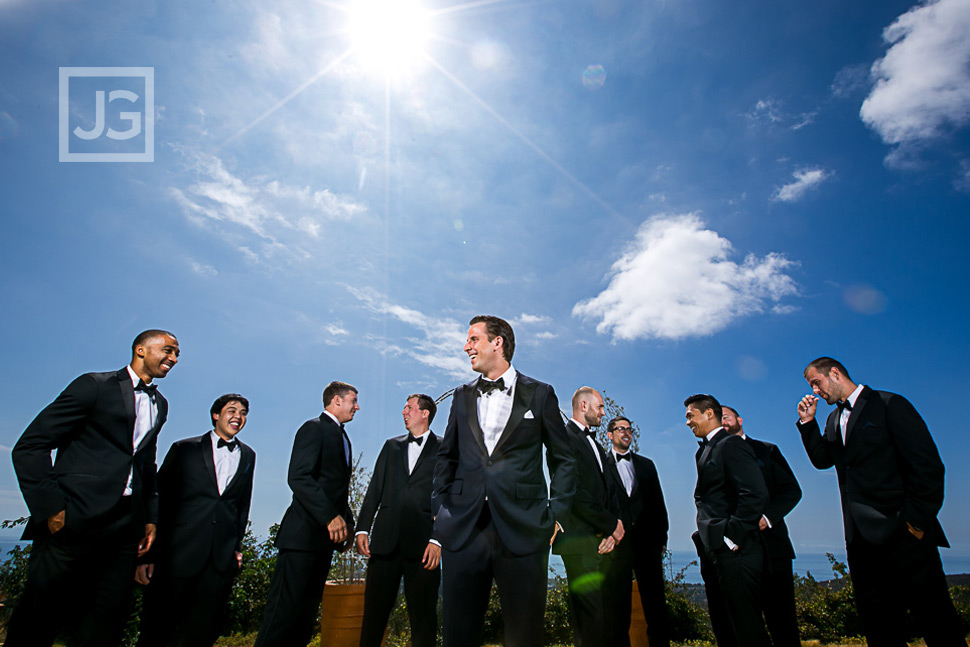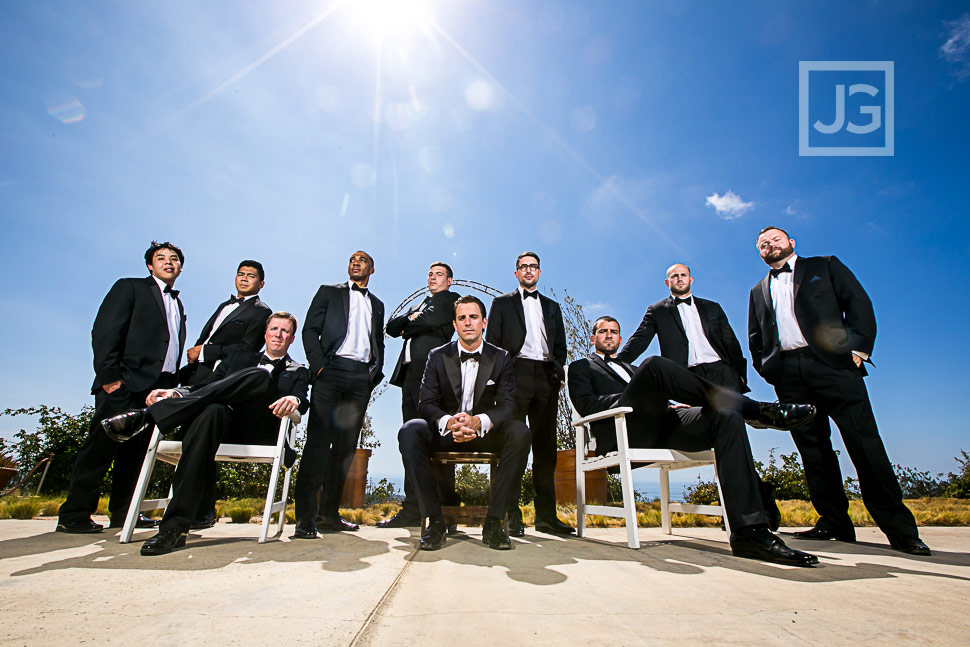 Wedding Ceremony at Rancho del Cielo
Here is the Rancho del Cielo wedding ceremony up in the hills of Malibu.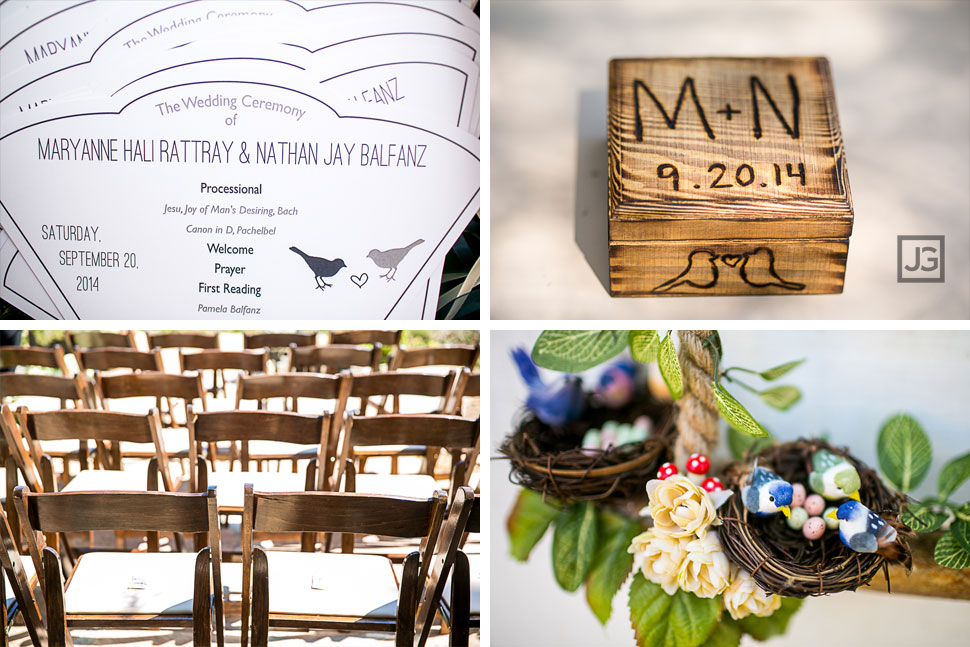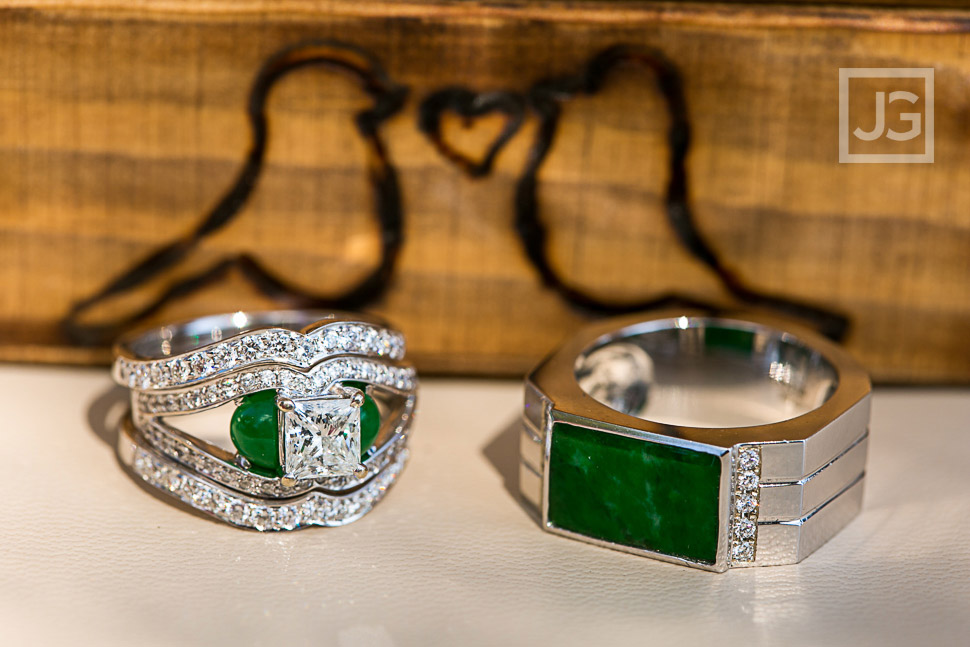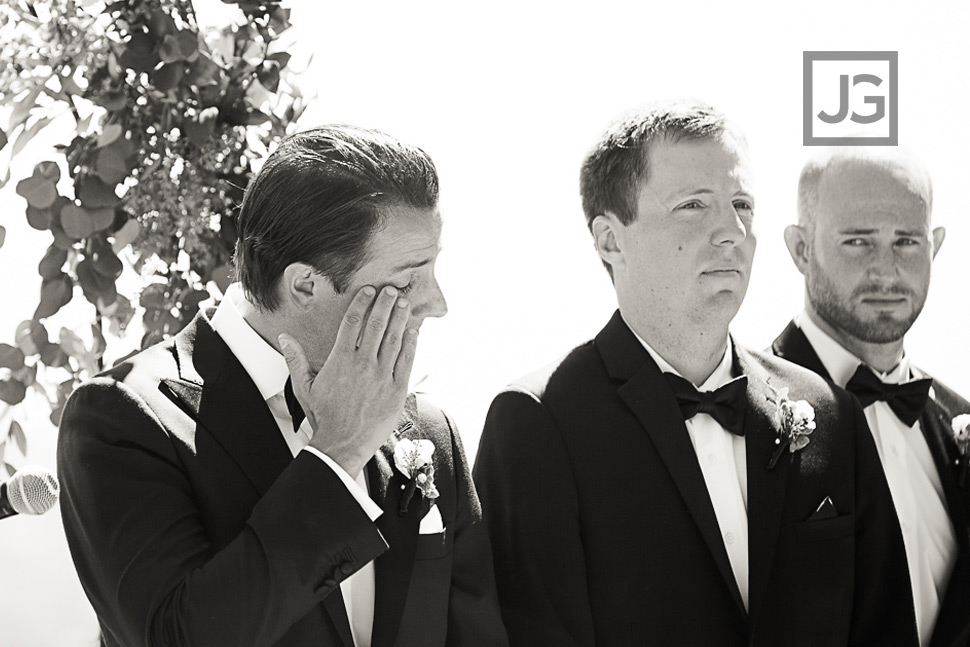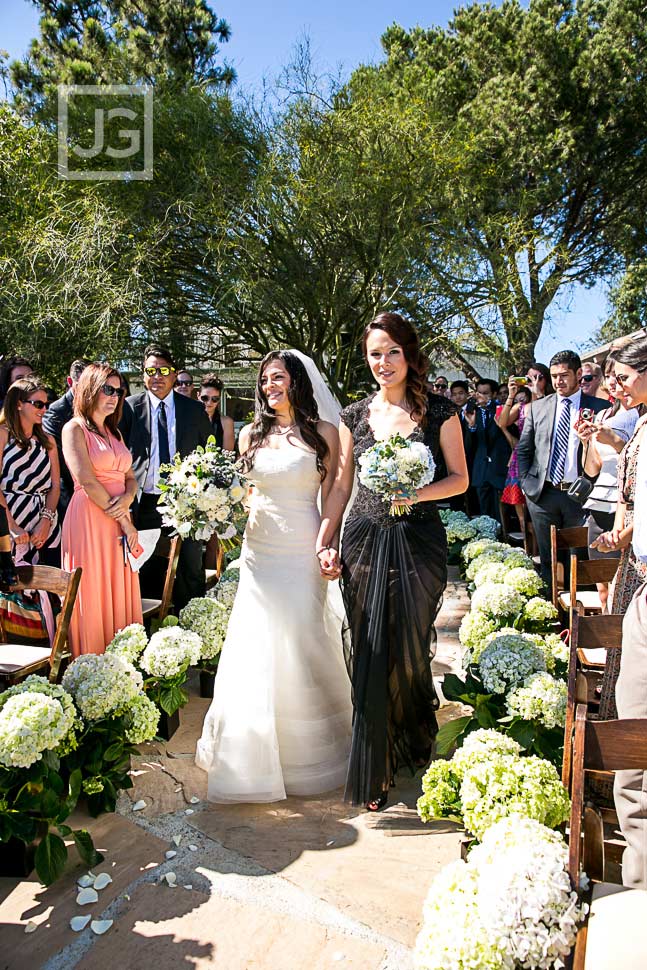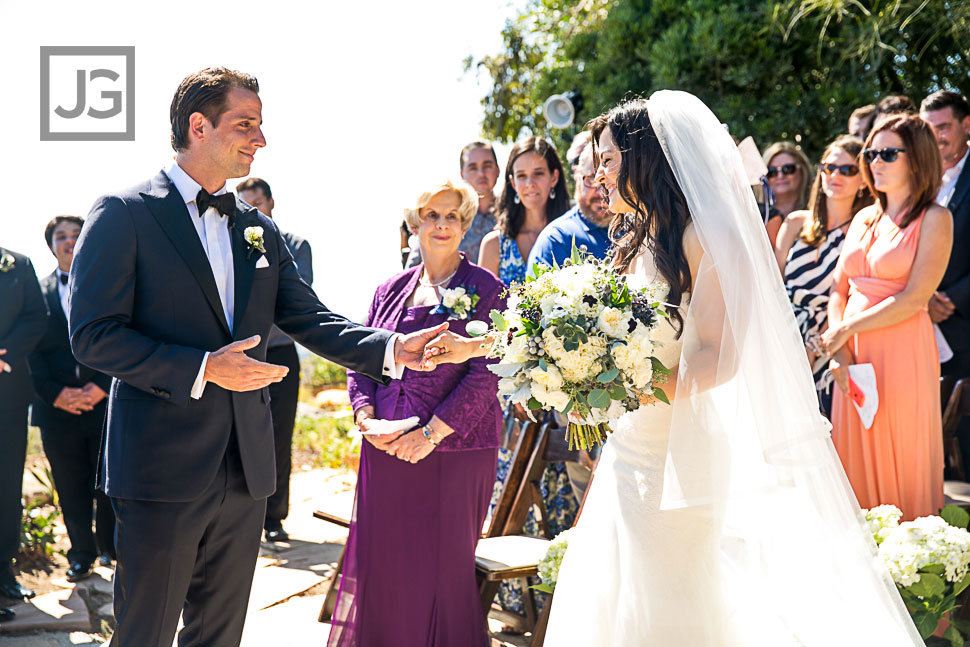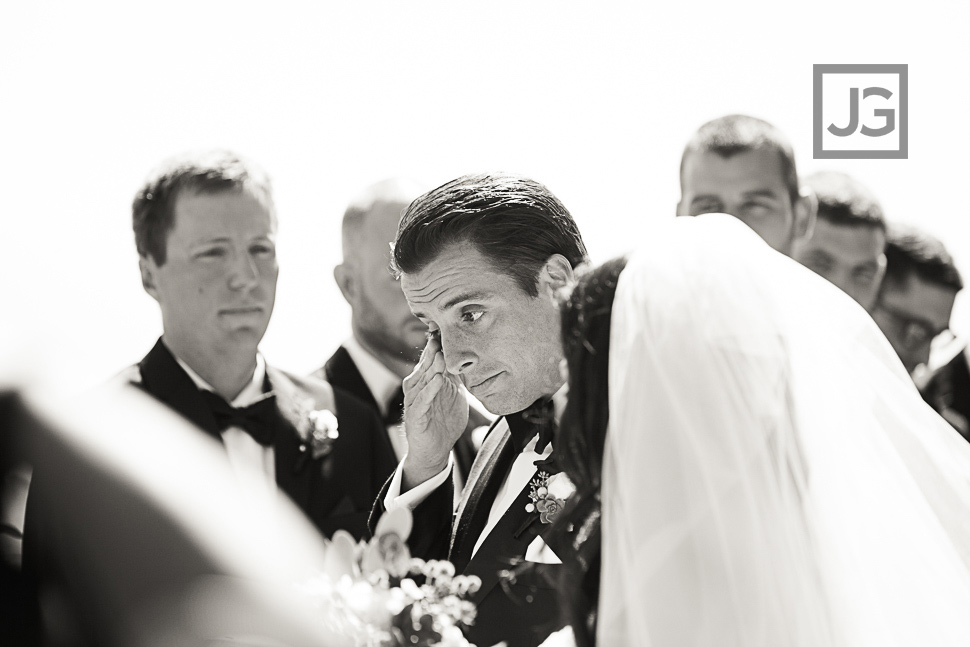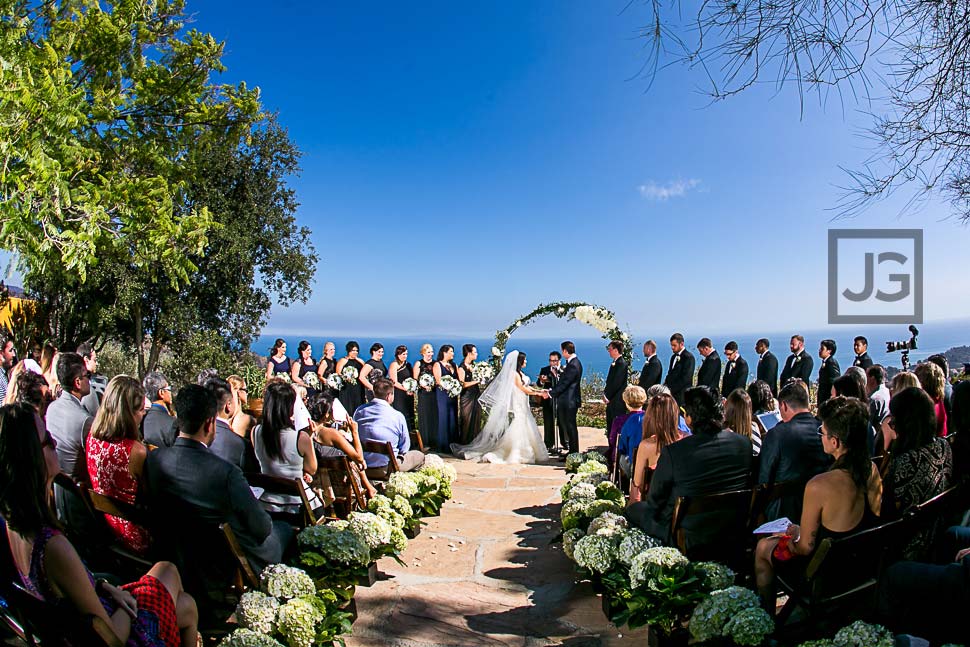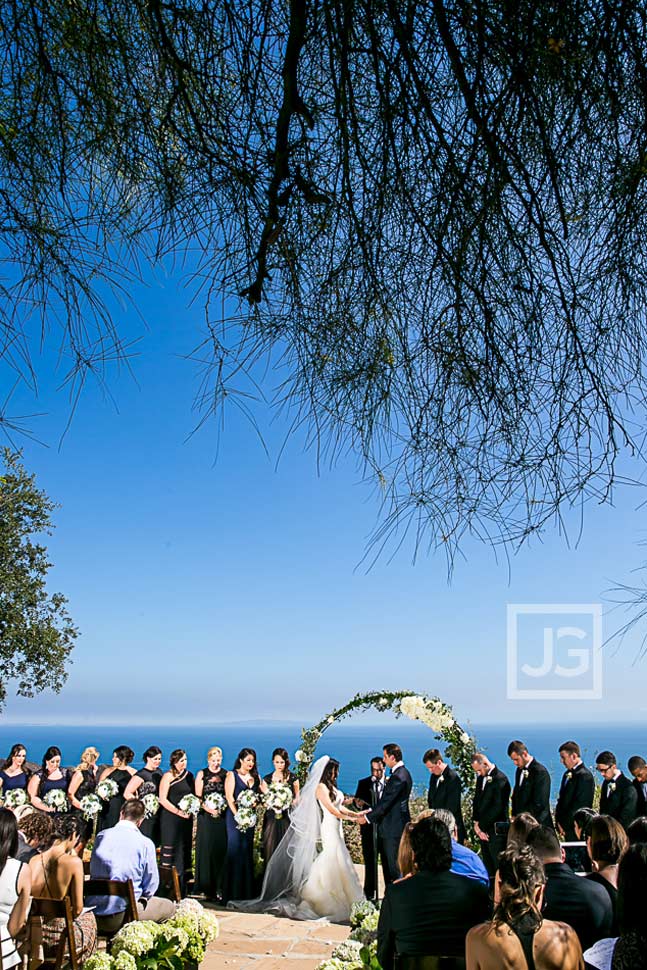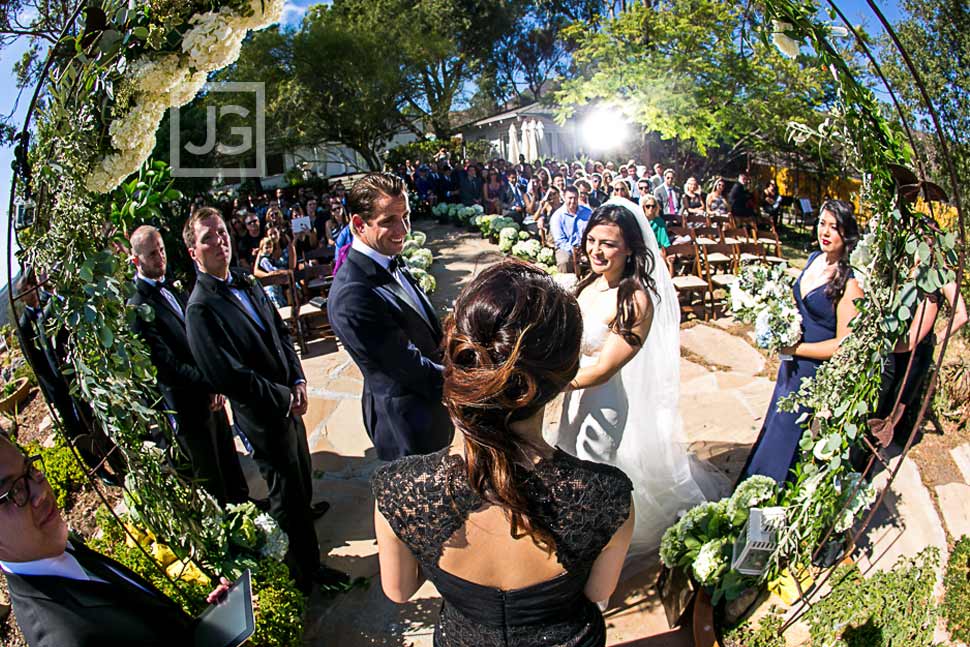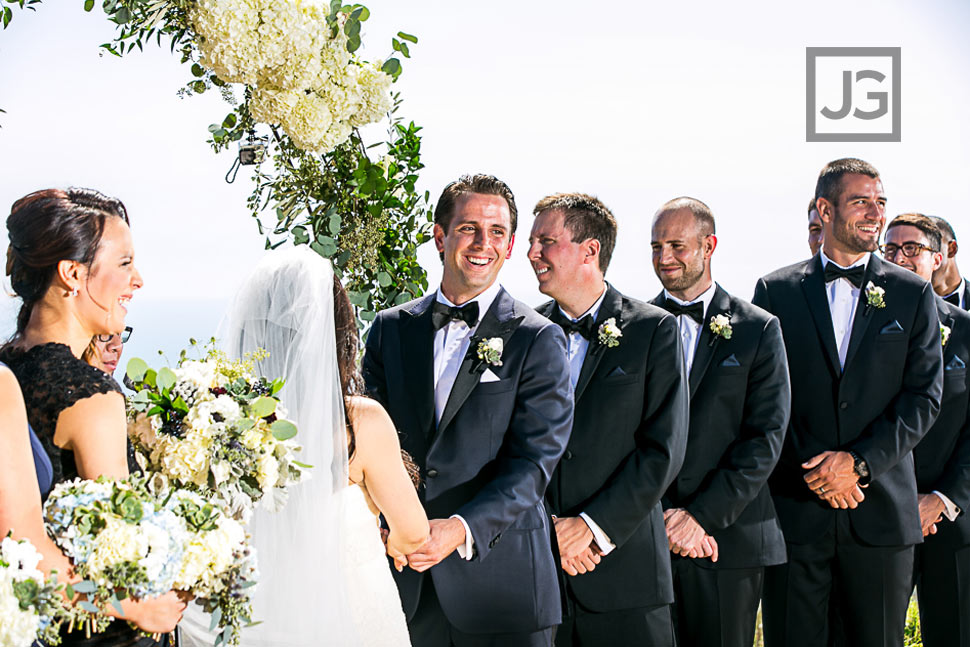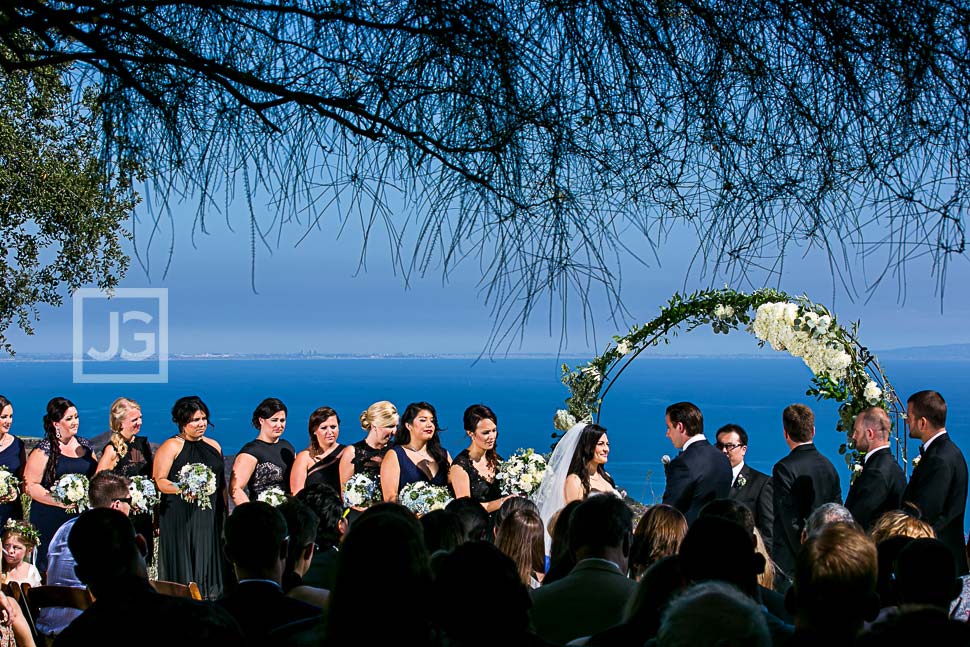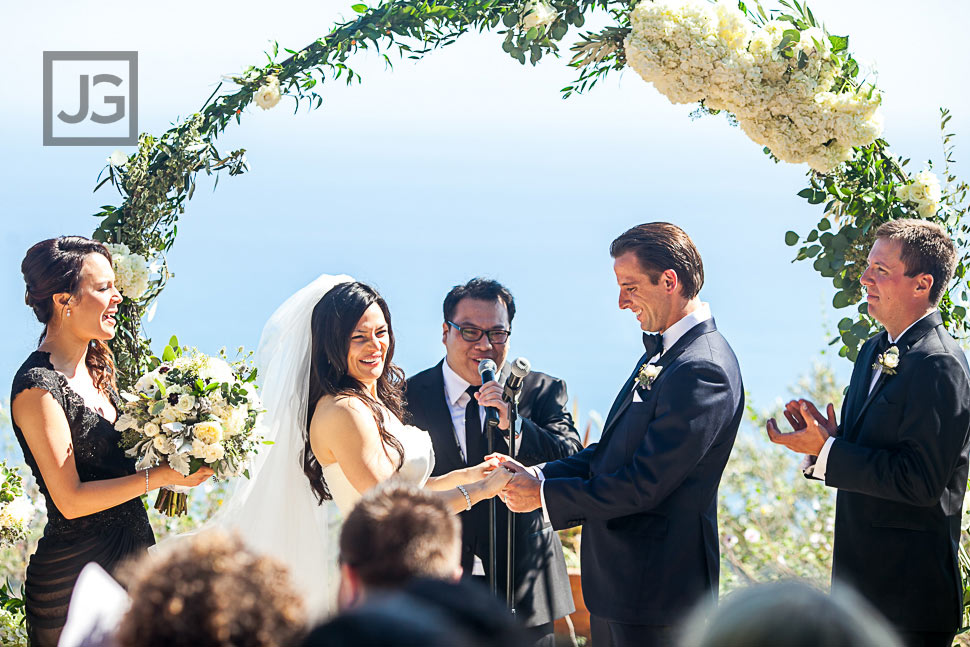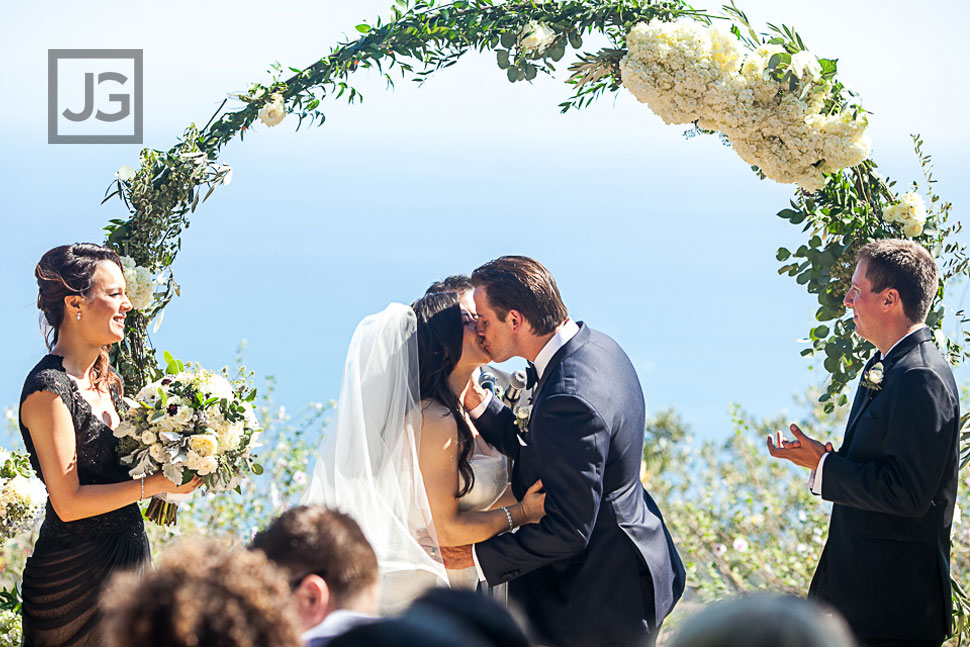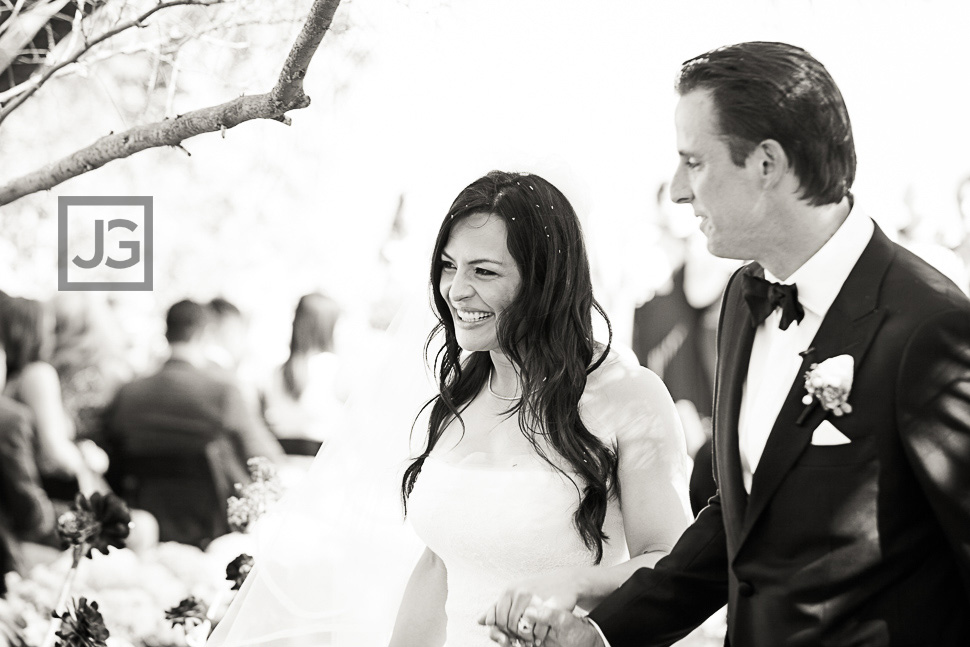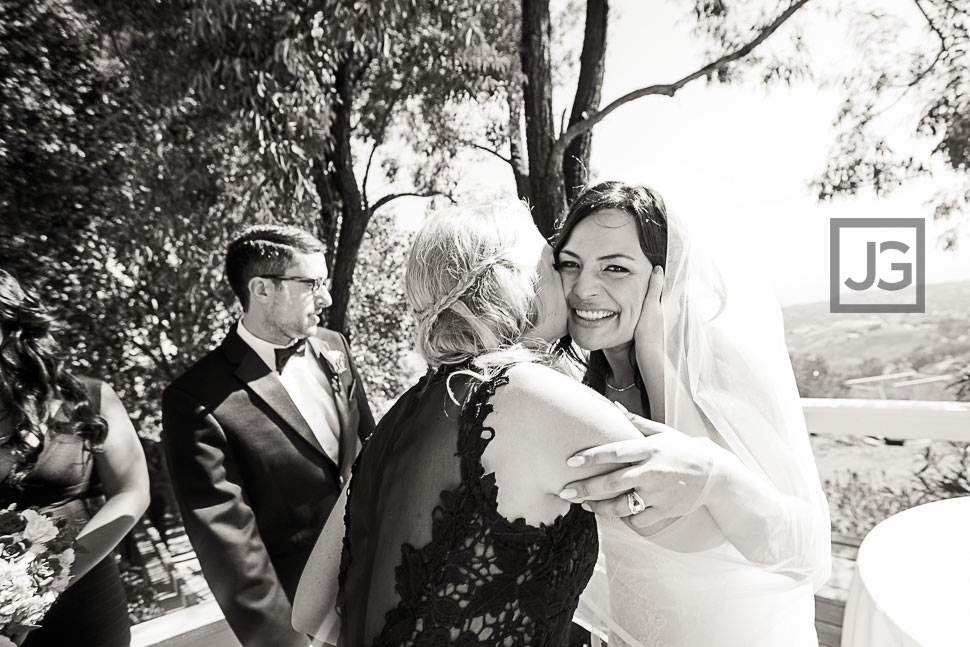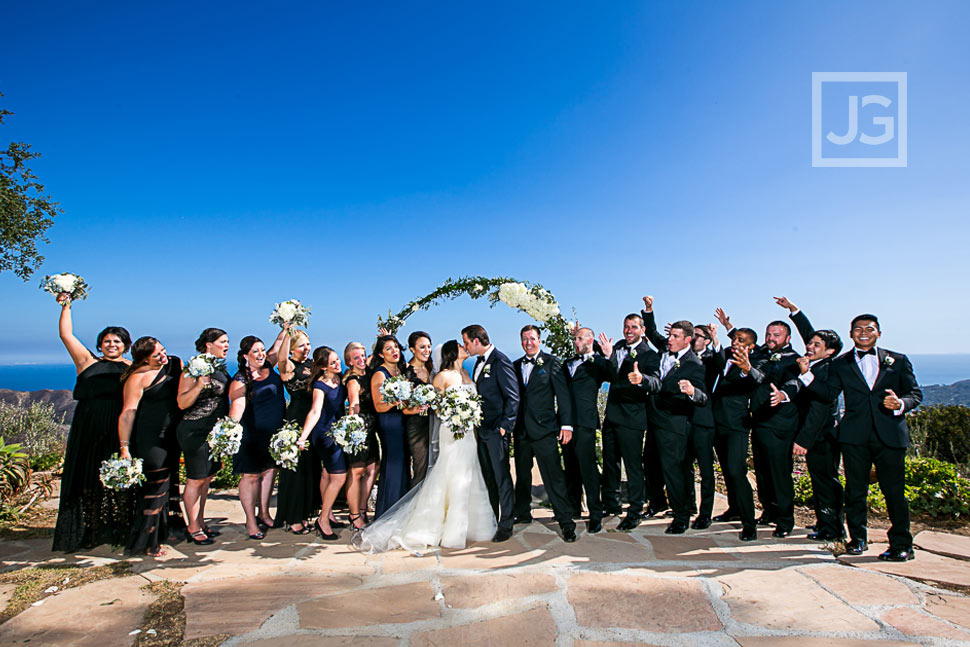 Rancho del Cielo Wedding Photos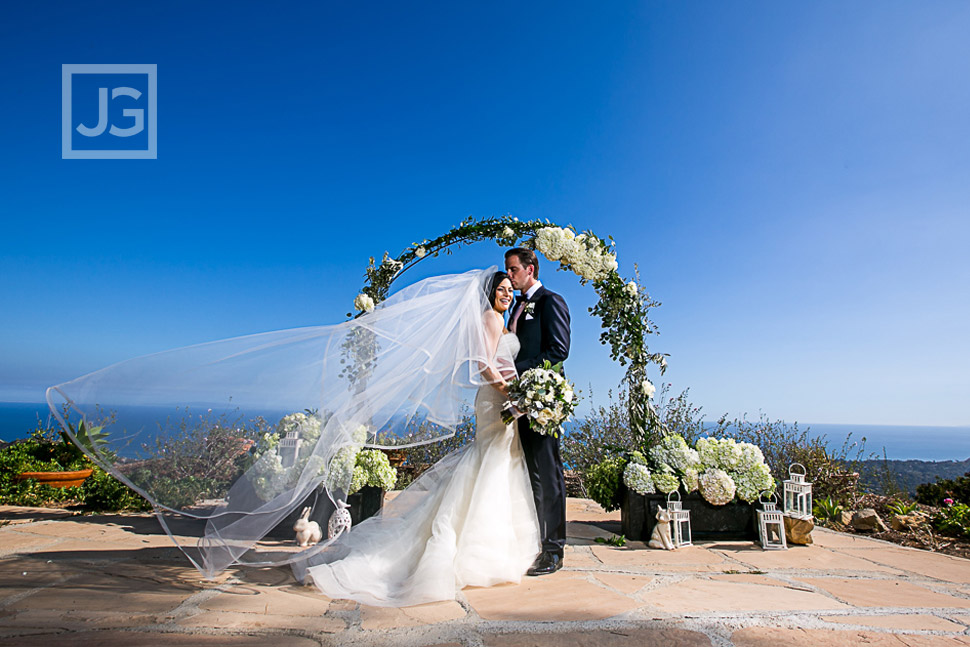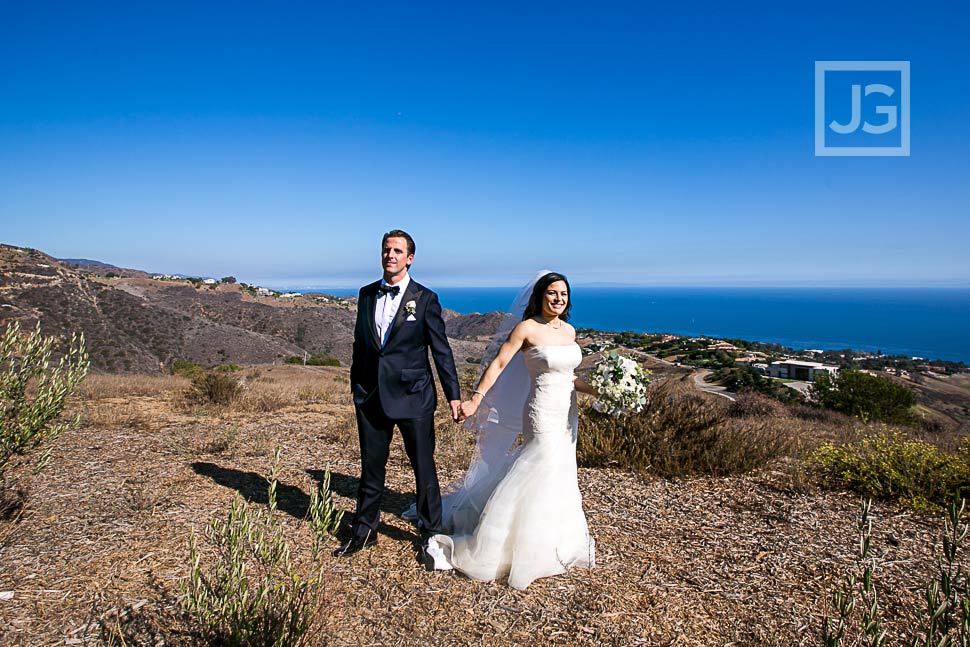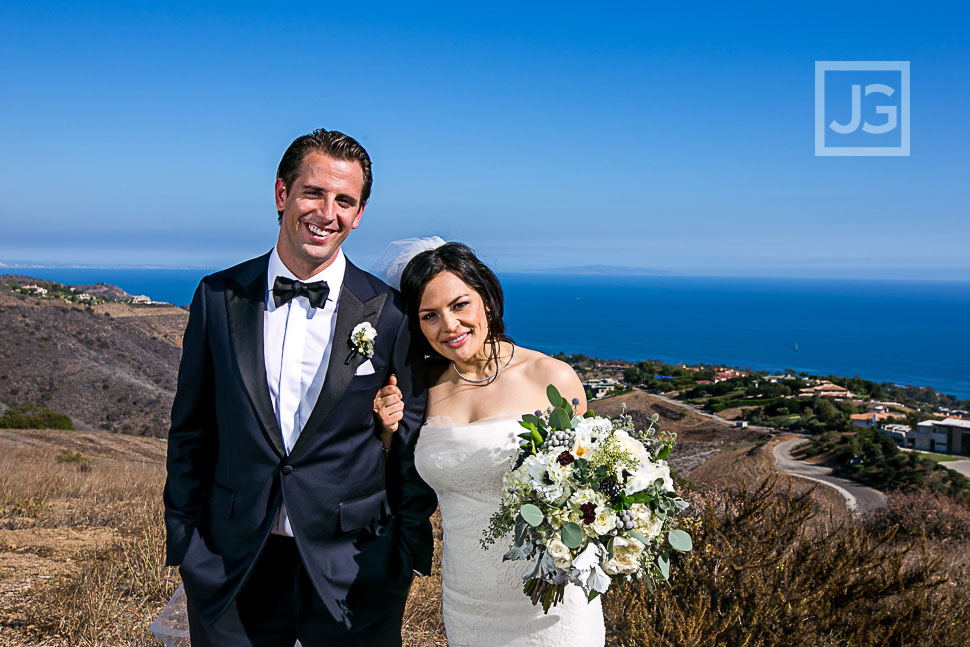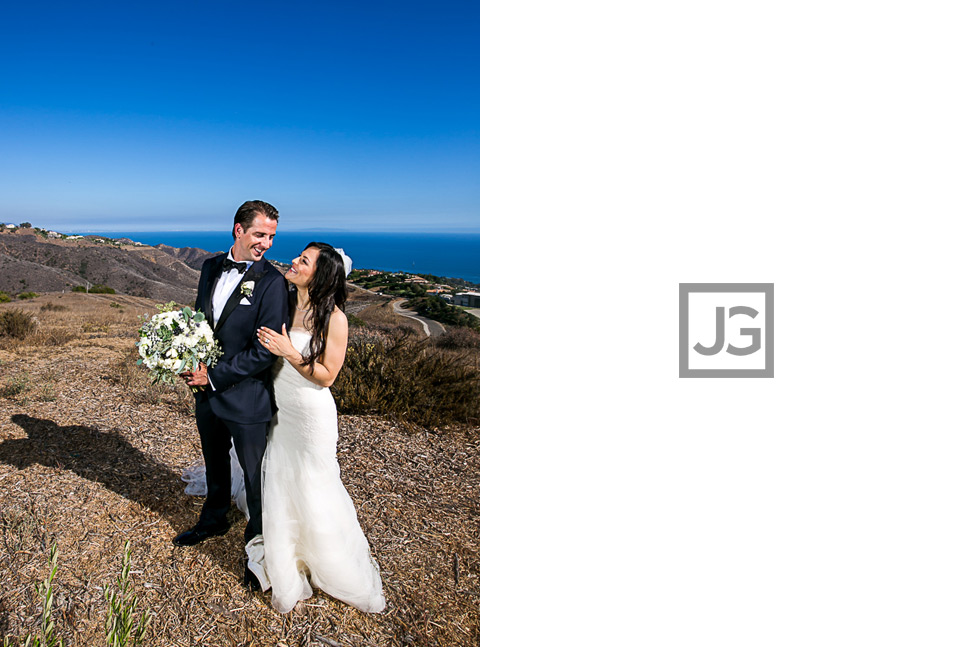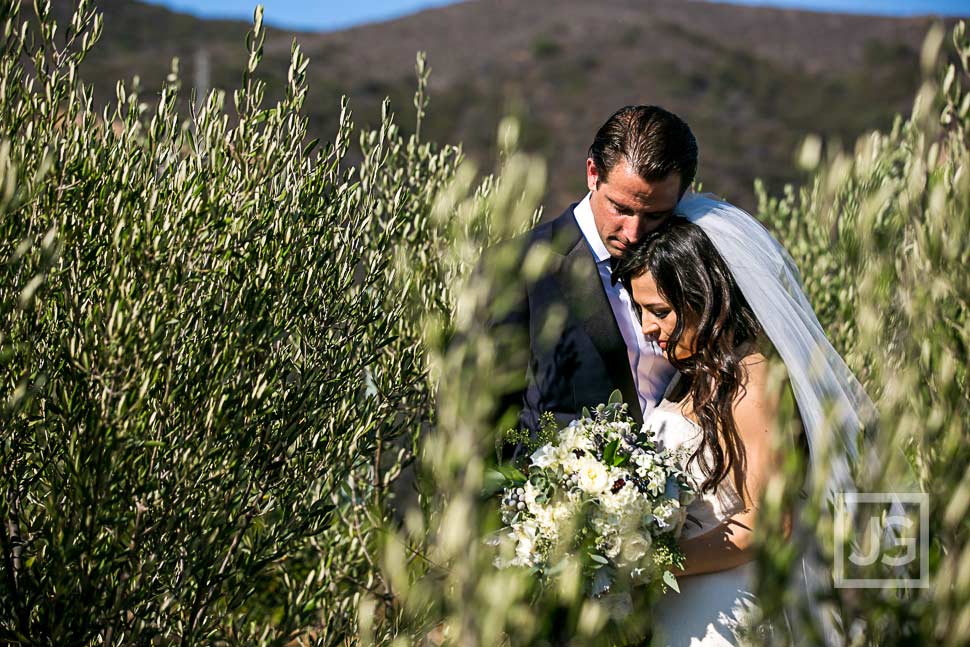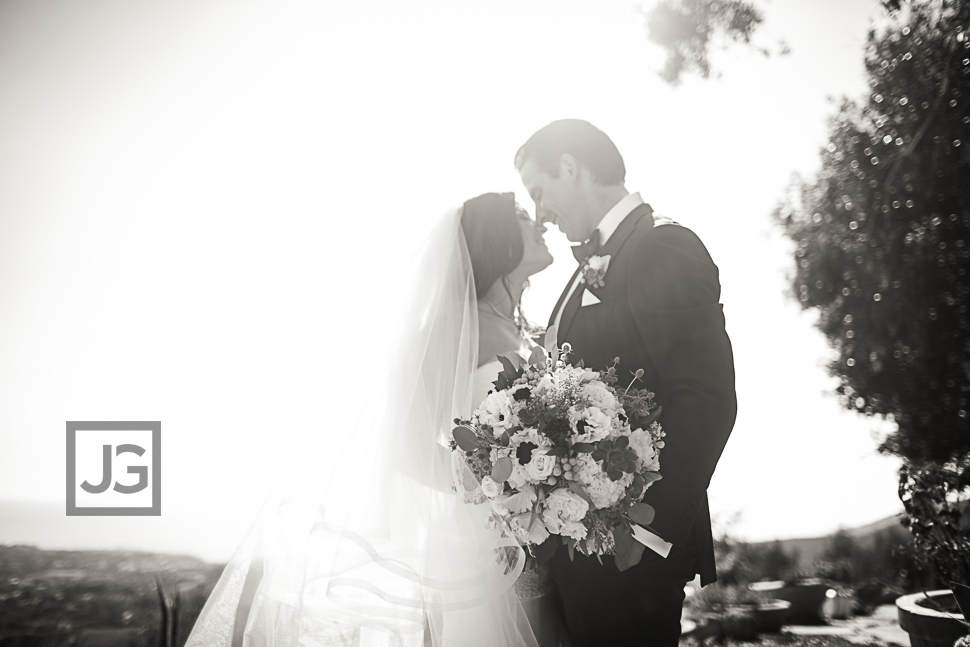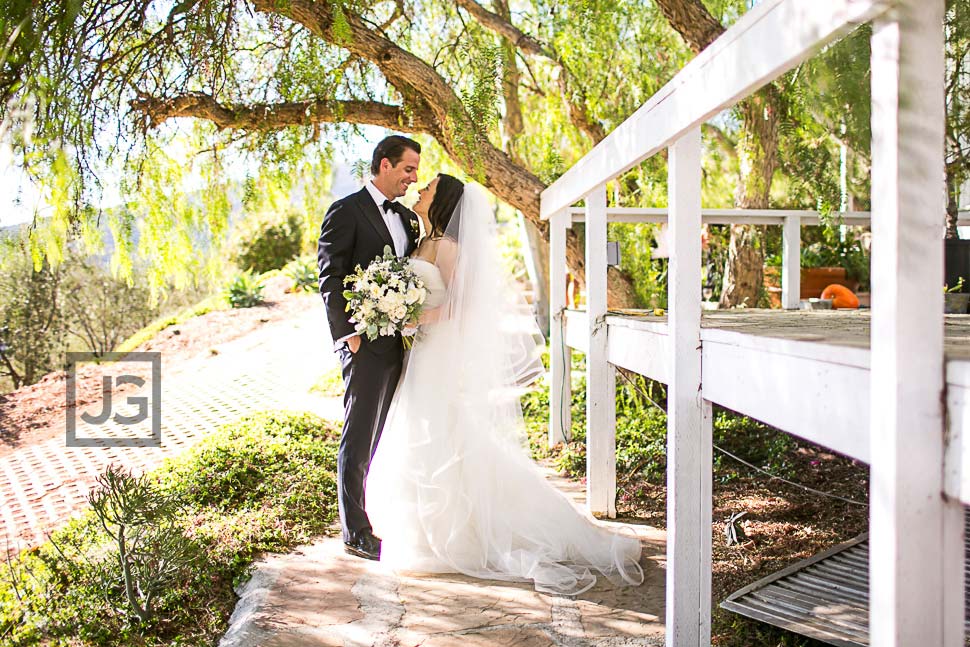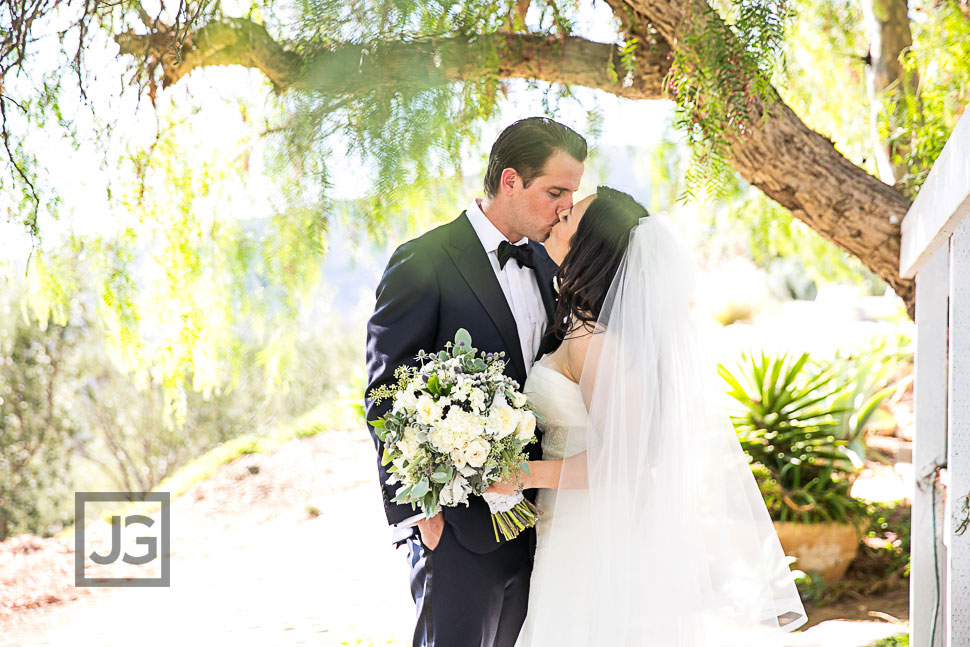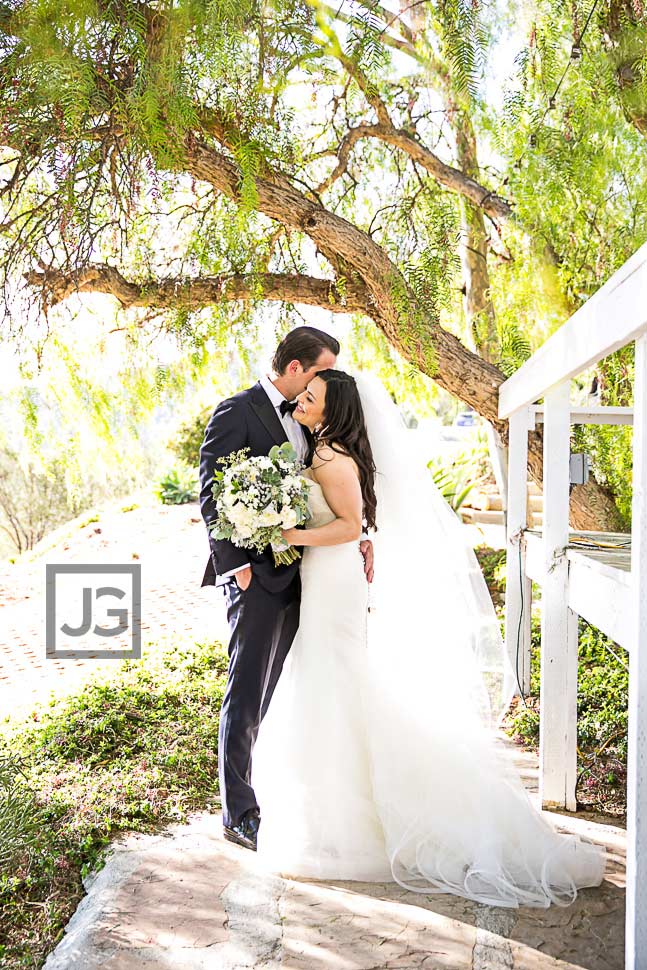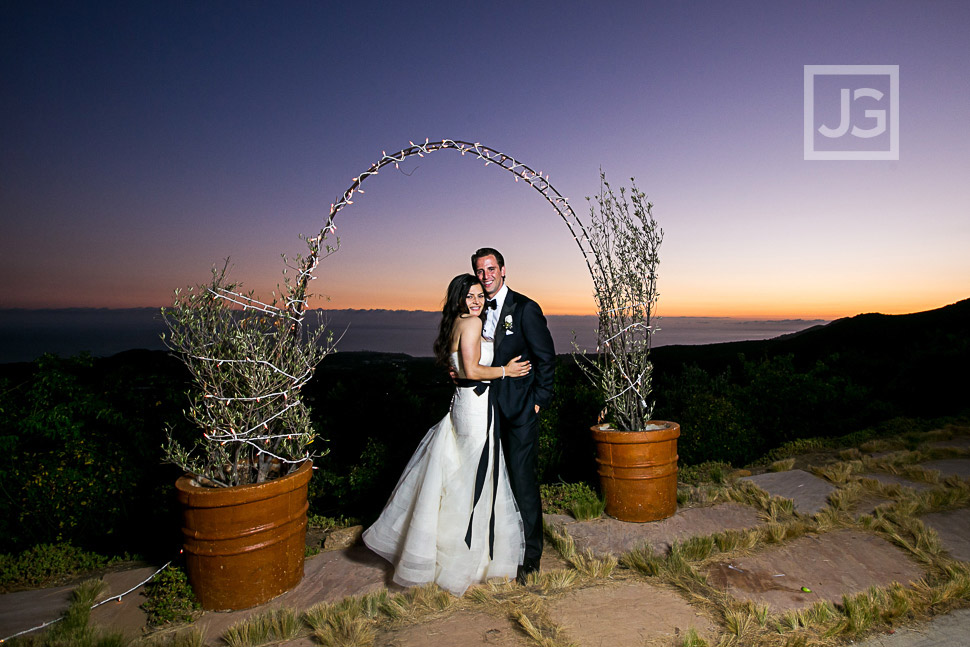 Rancho del Cielo Wedding Reception
Here are the details for the wedding reception.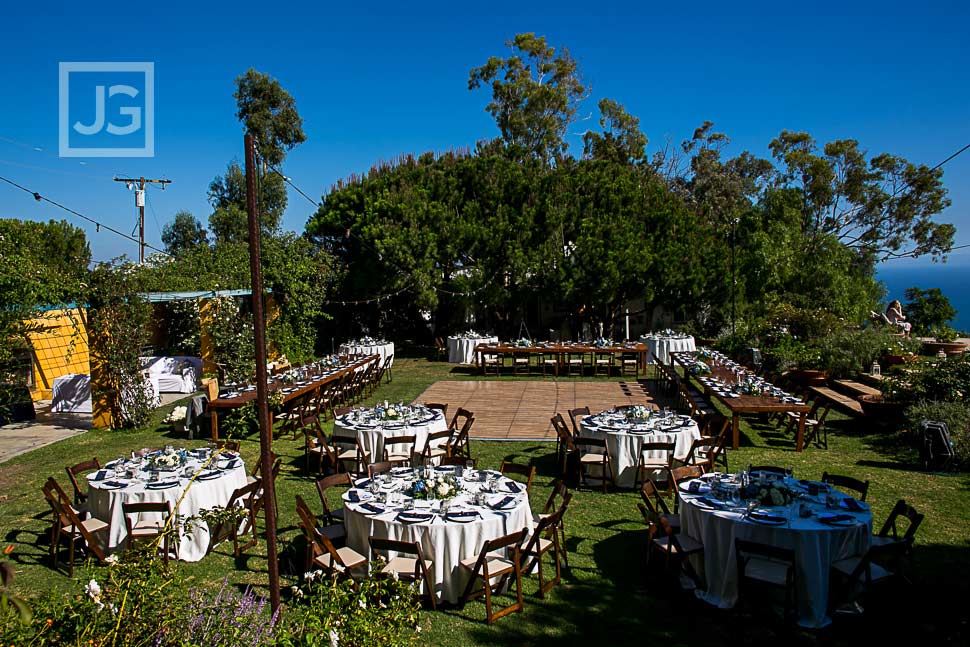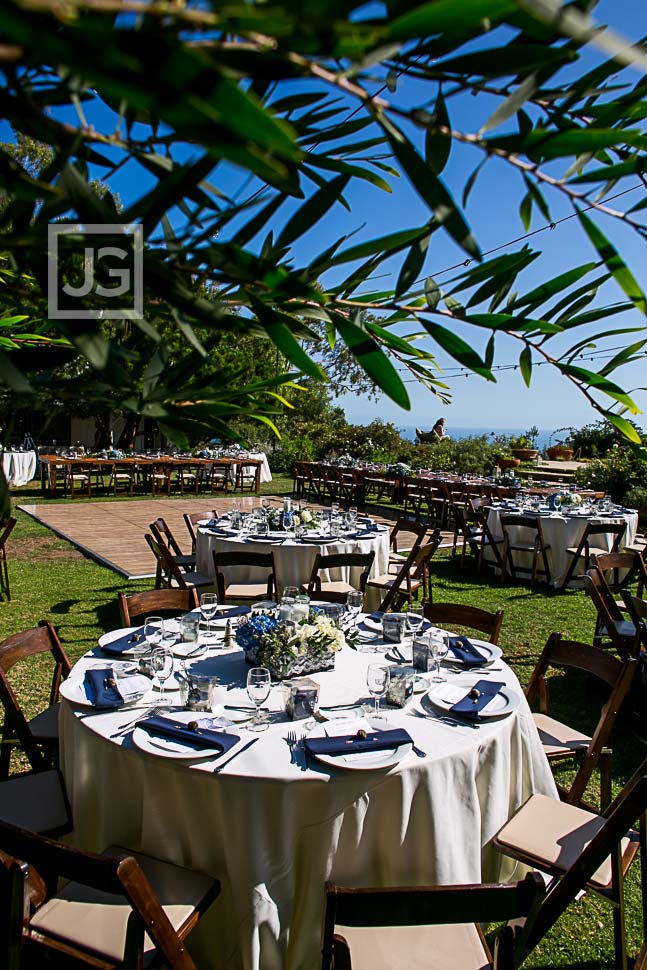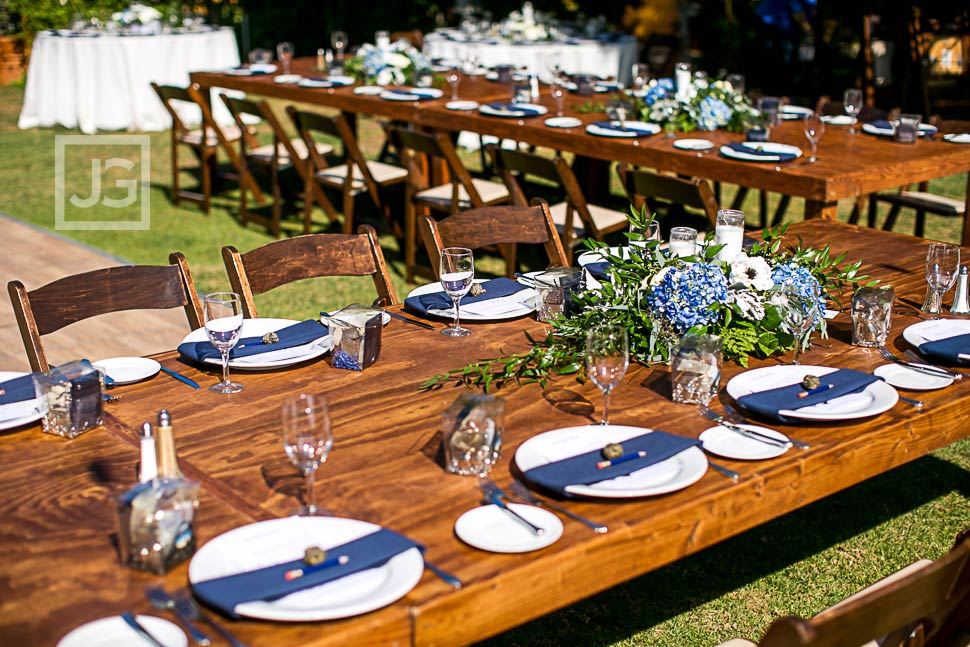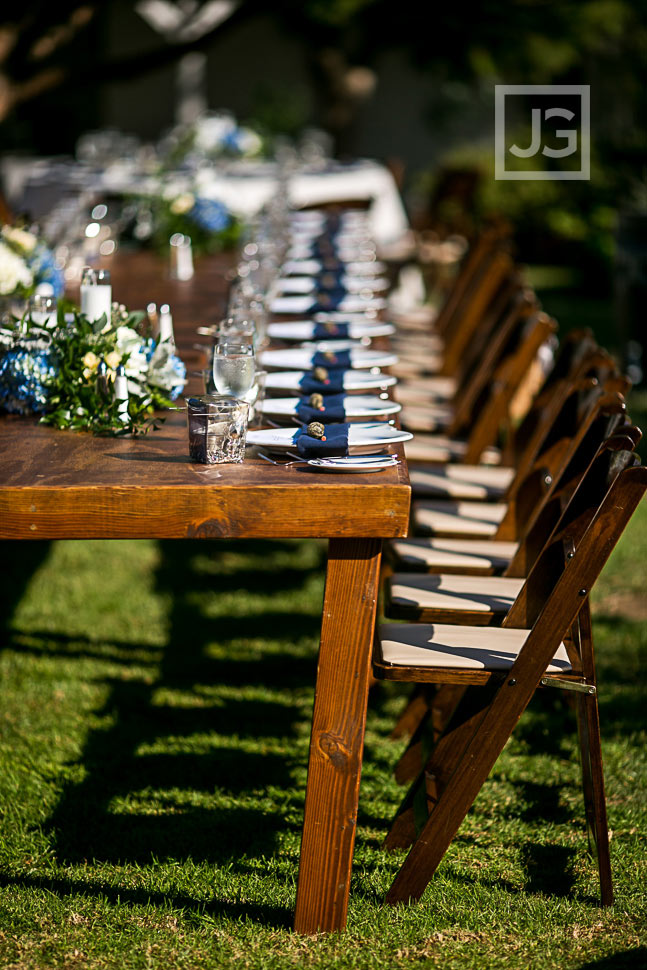 I like how they had a Tea Bar for their guests (versus a candy bar or what not). It had fresh teas that they could take home in bags. The rose tea smelled amazing!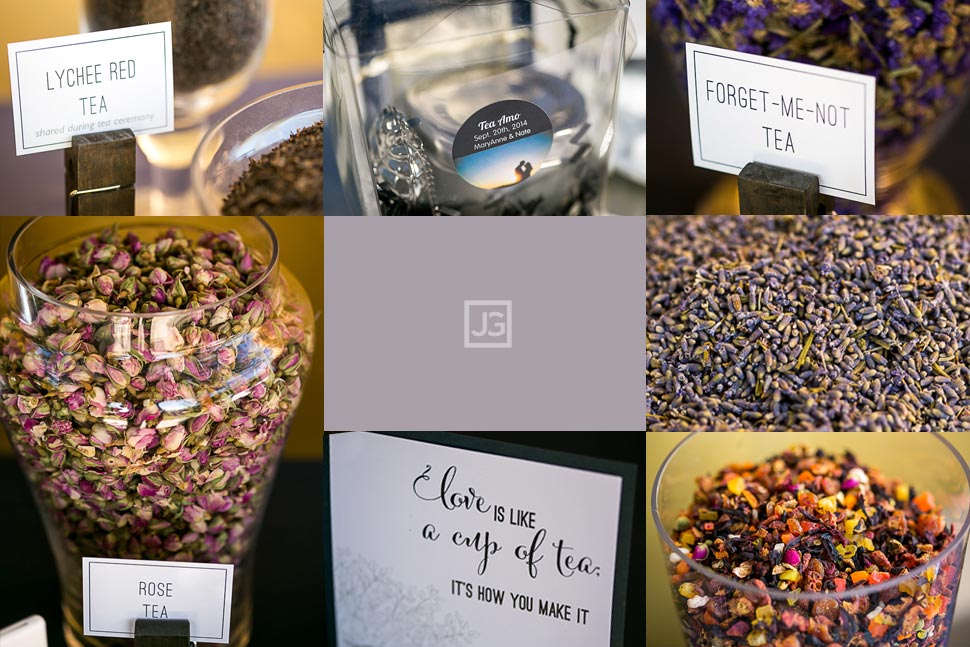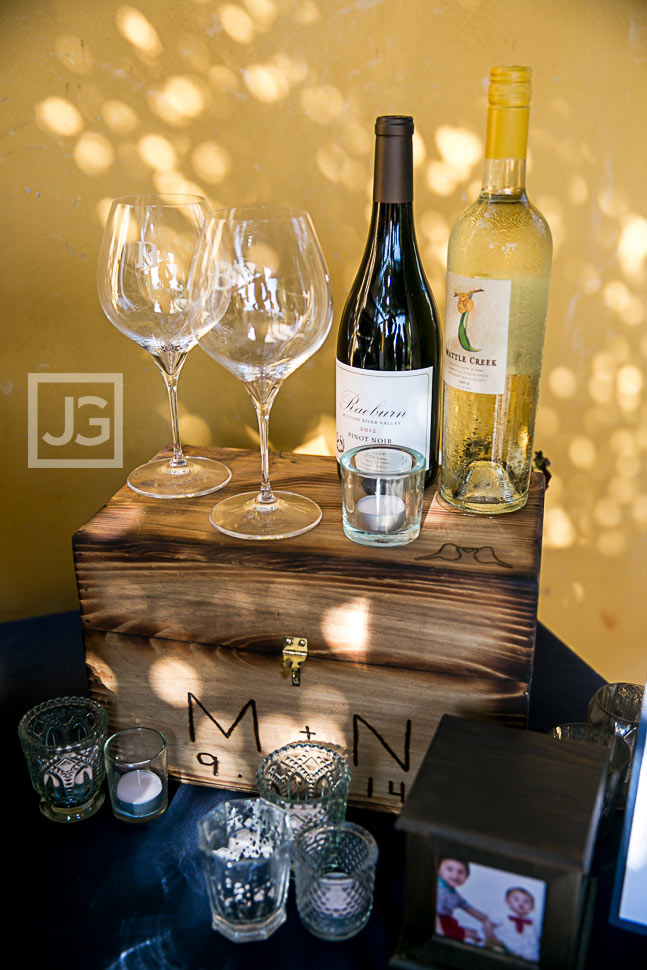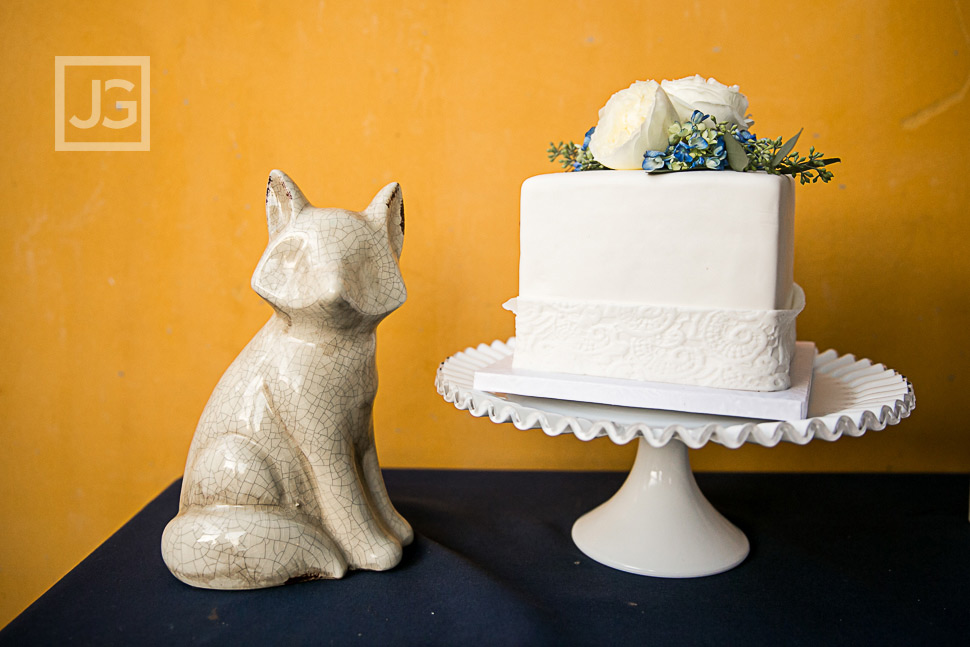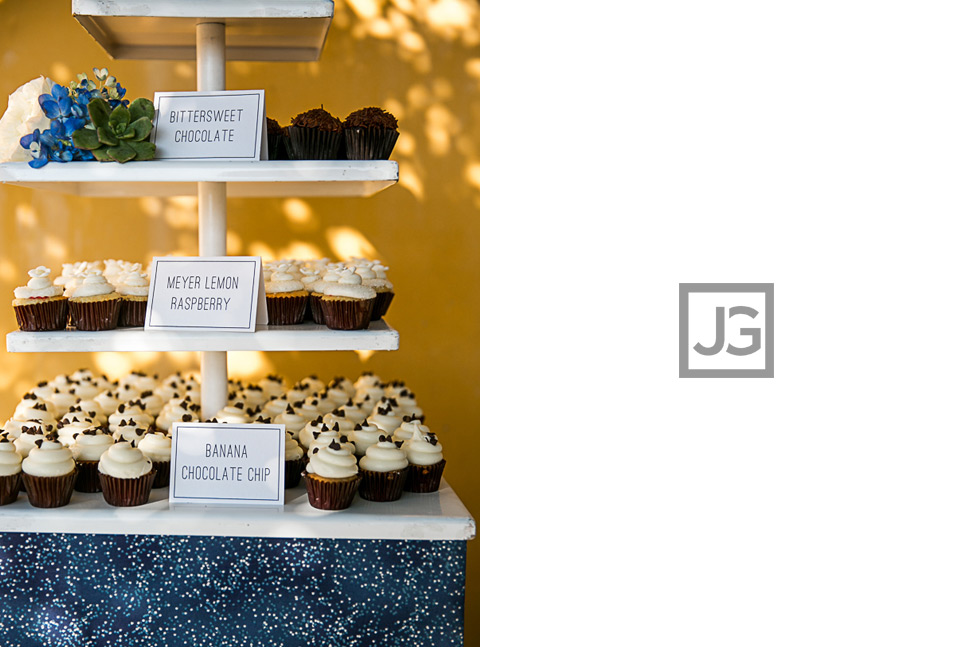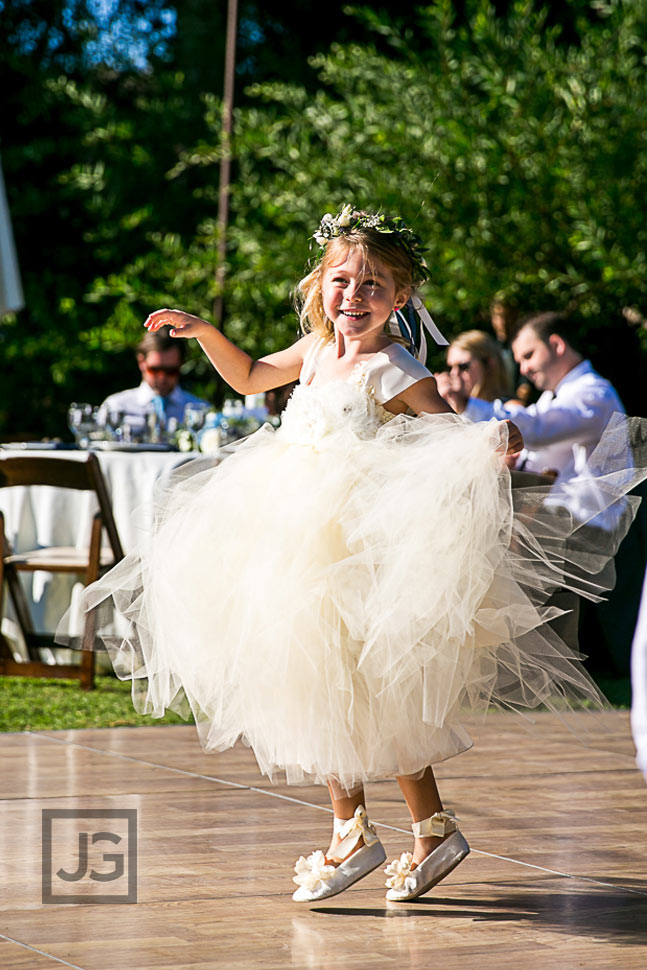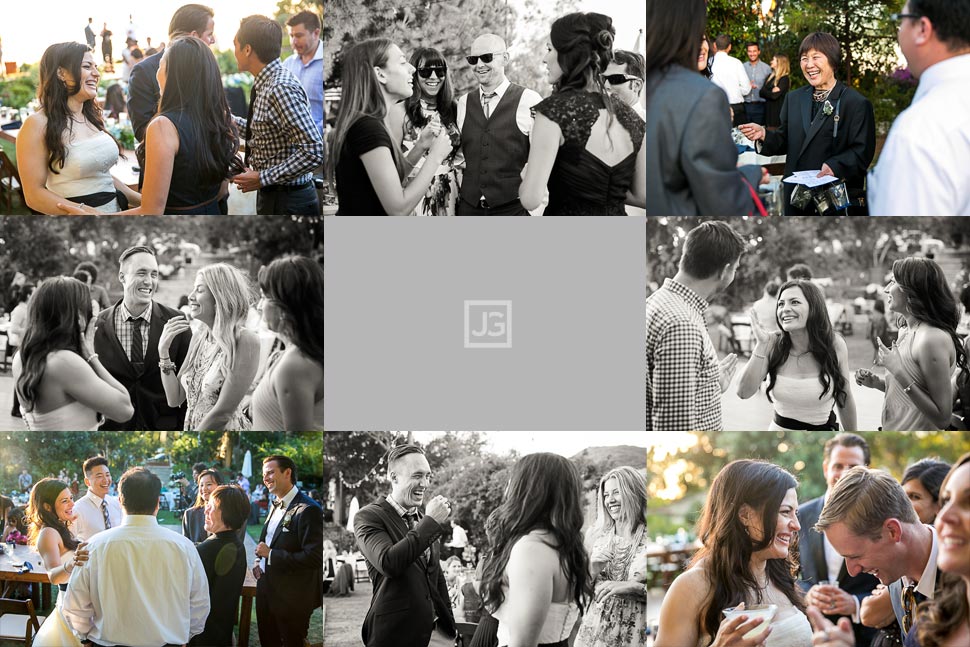 Their First Dance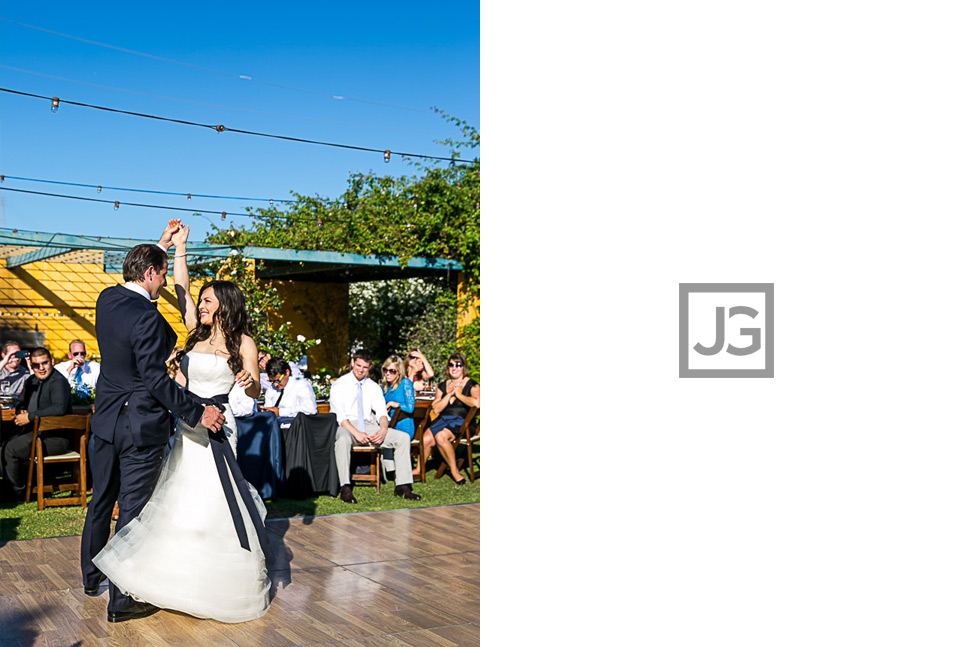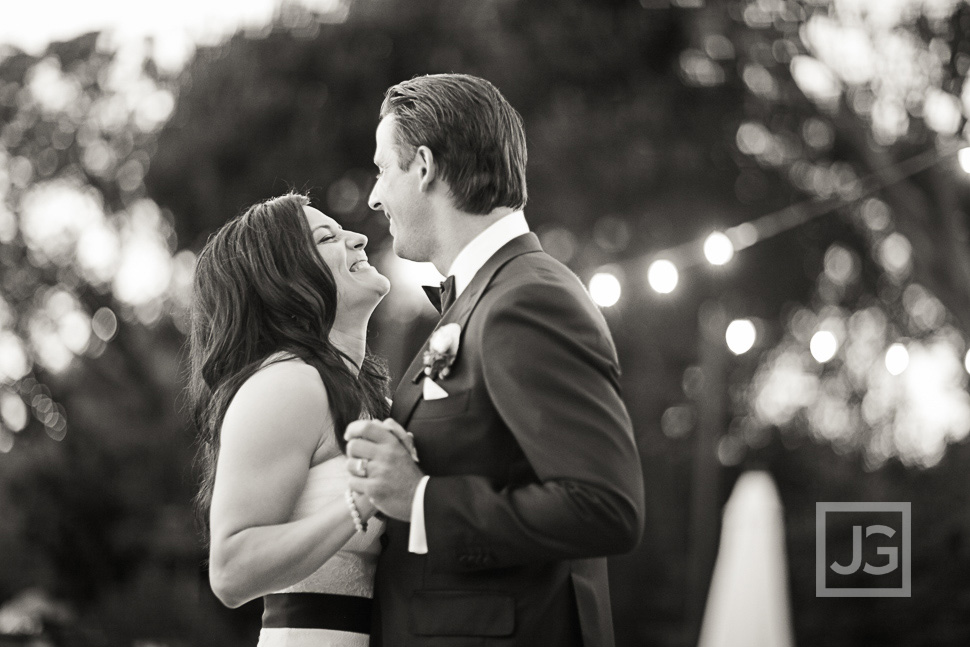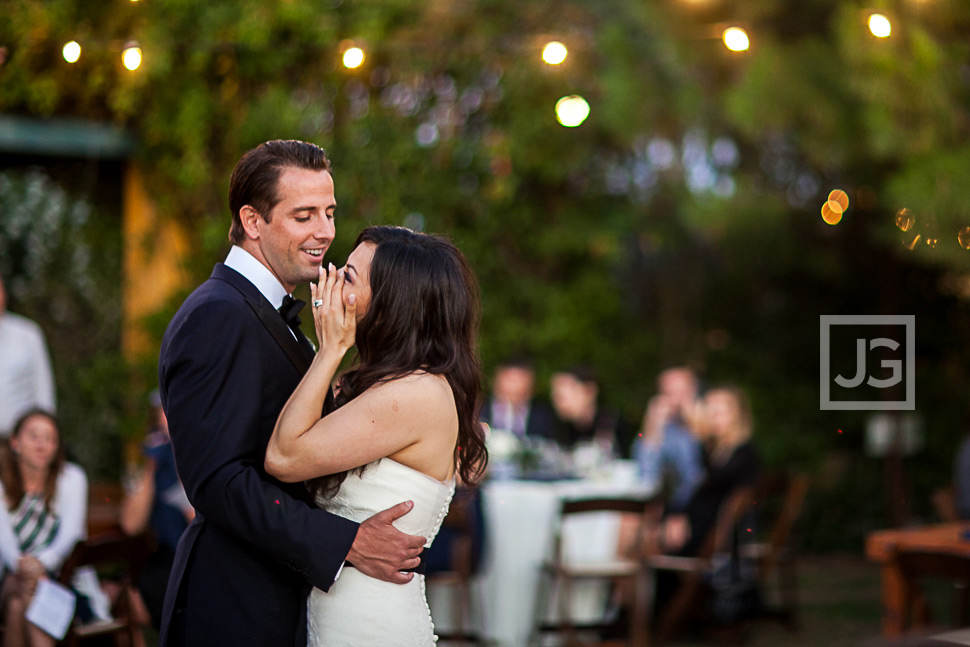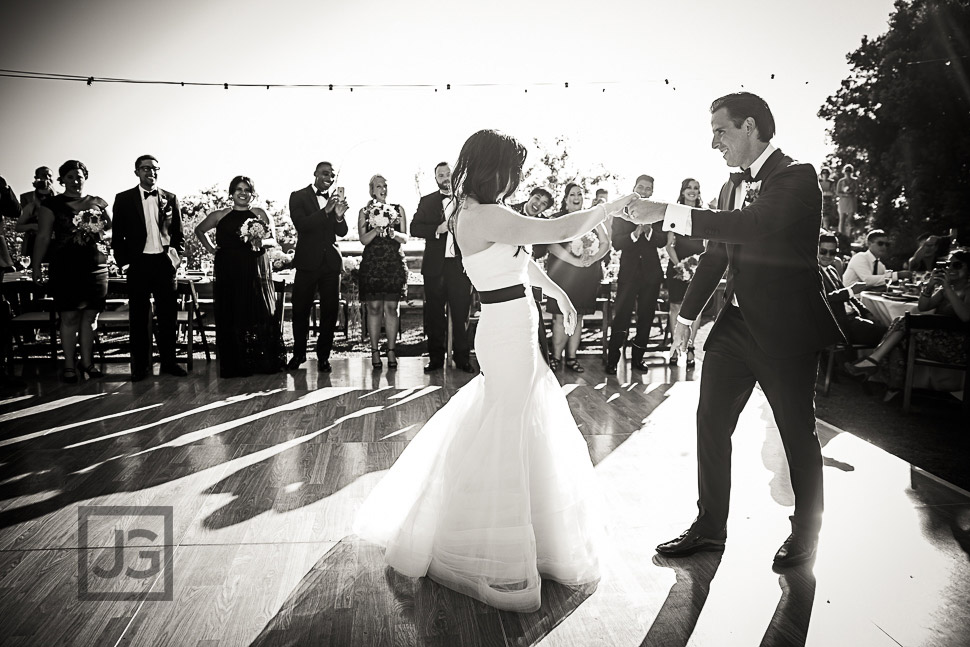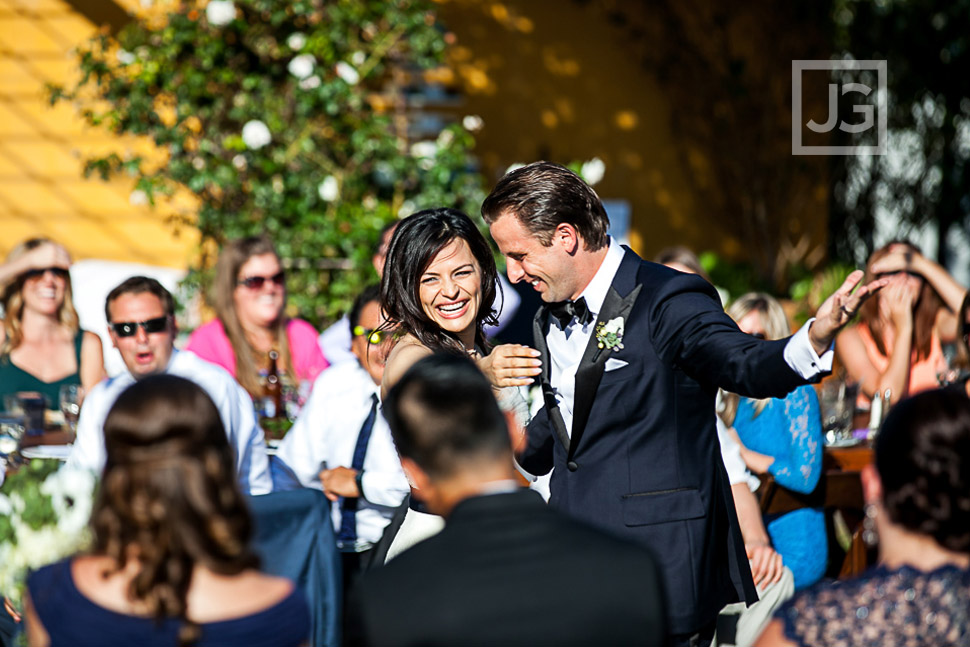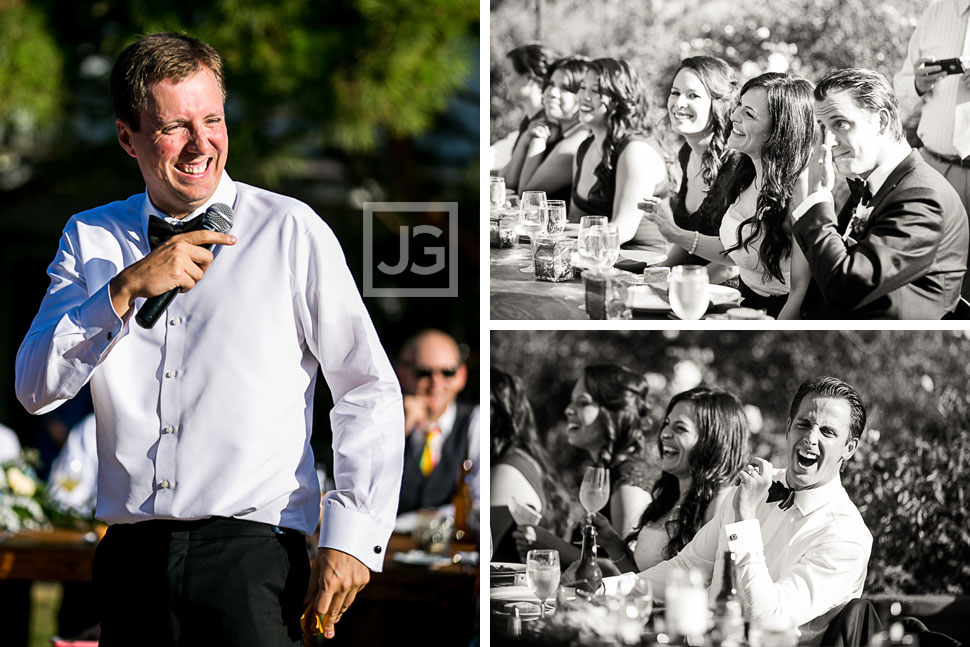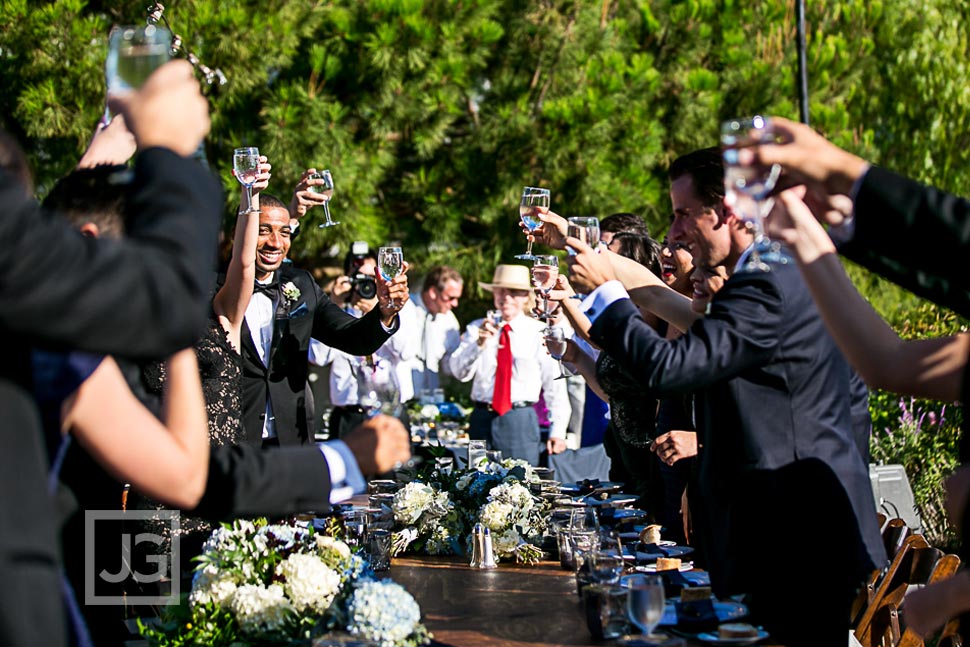 And a large group photo of the whole wedding!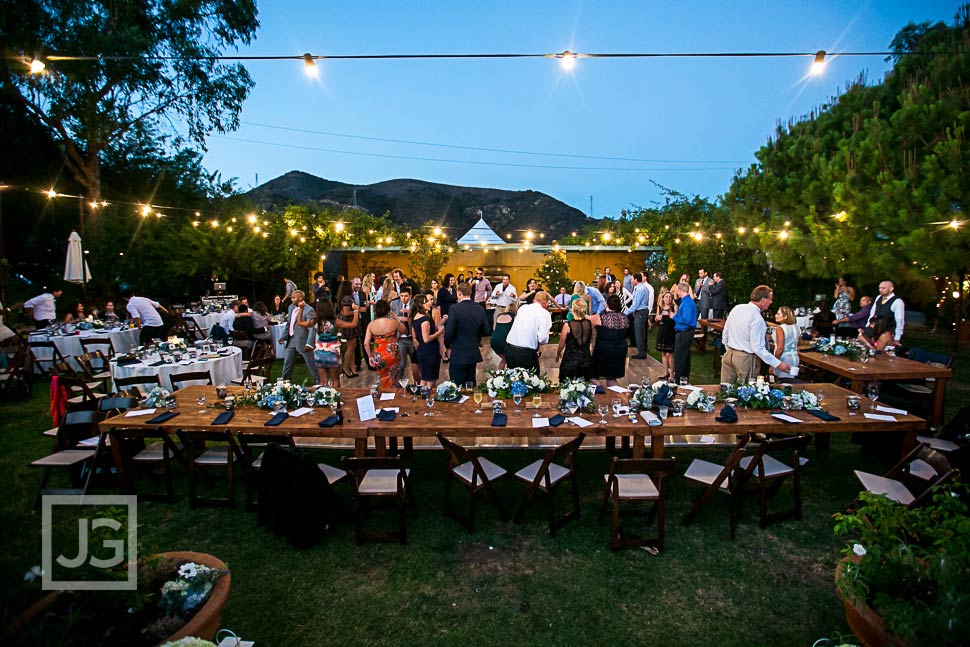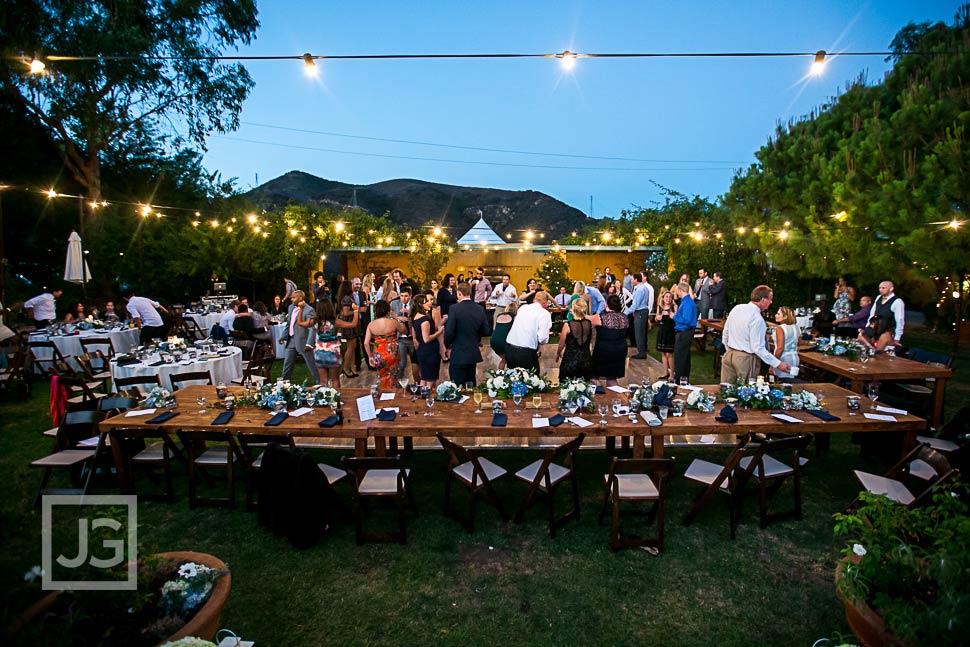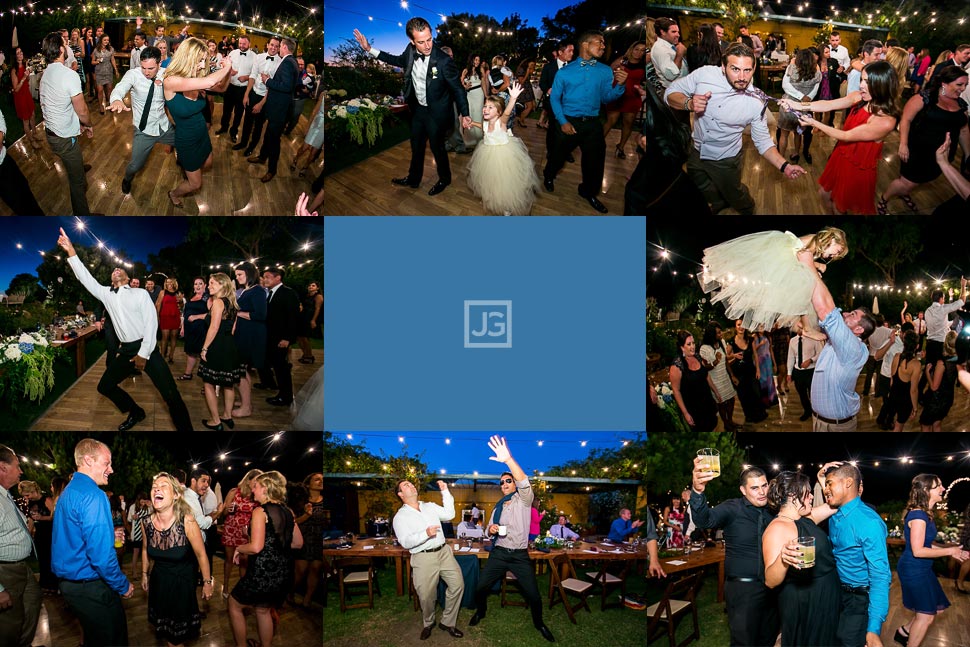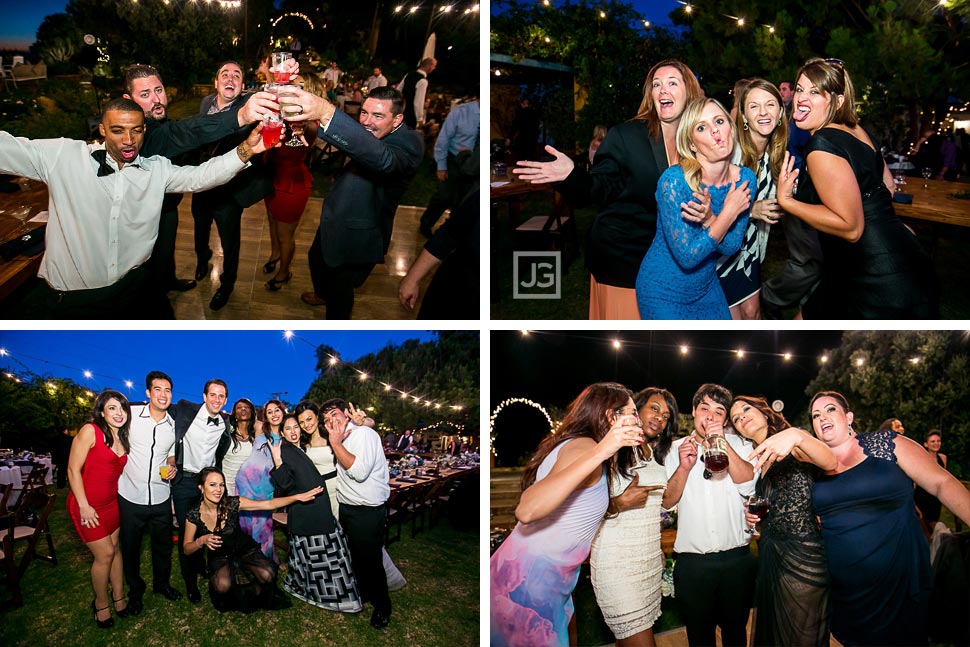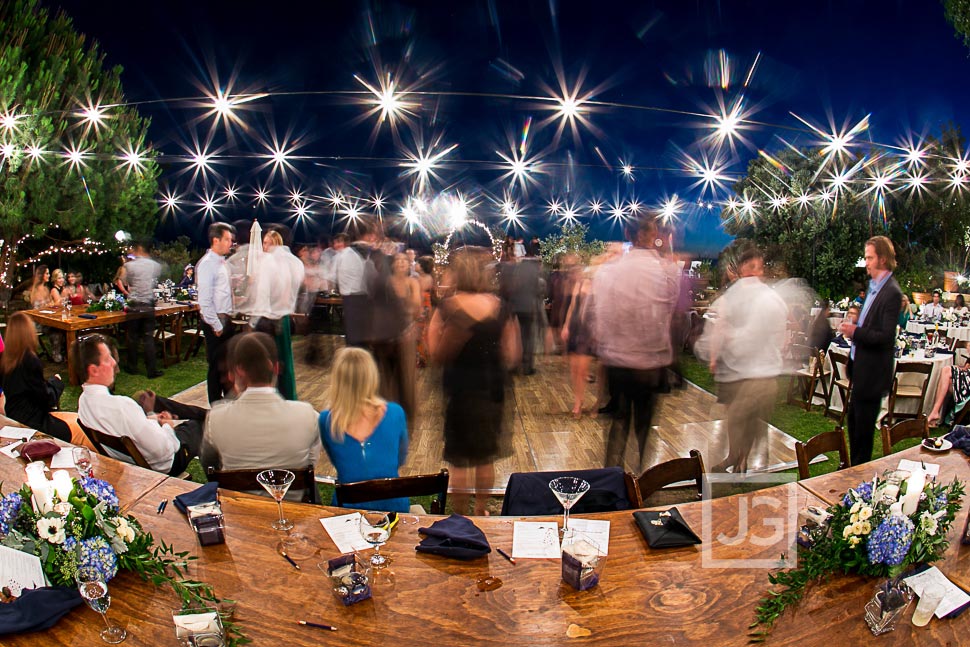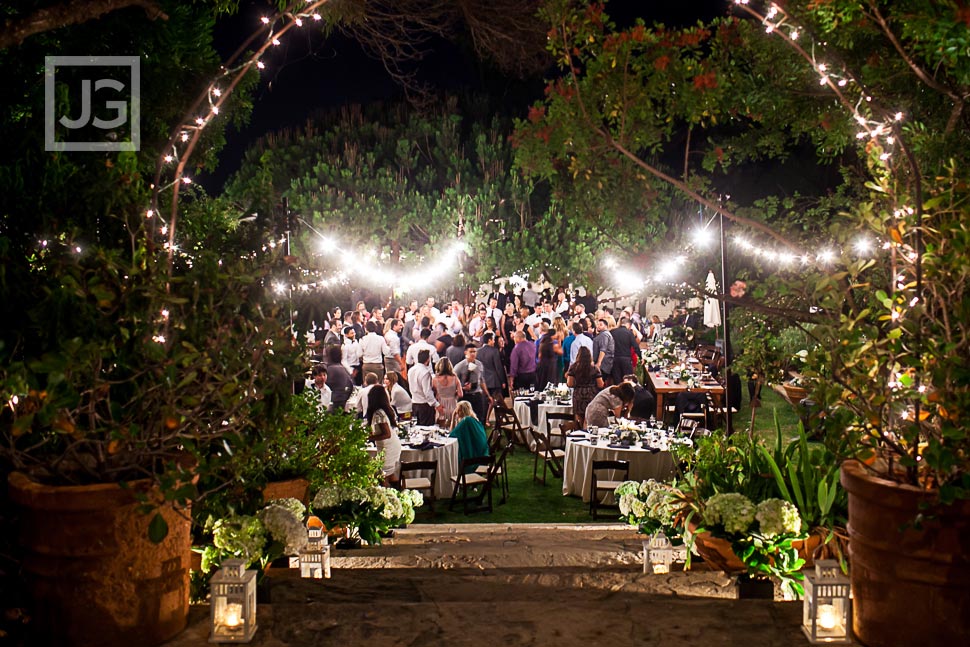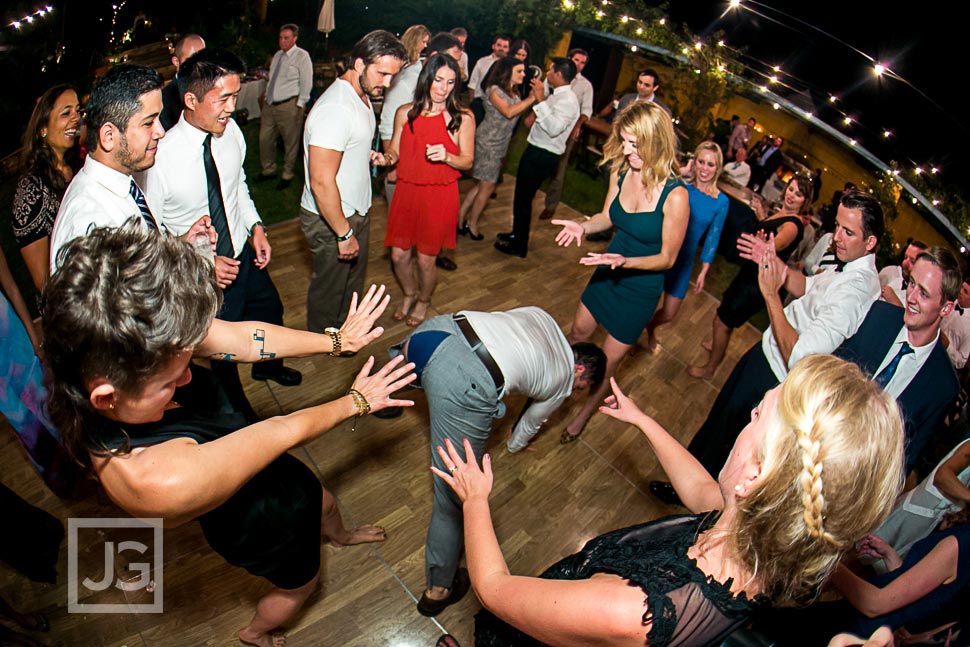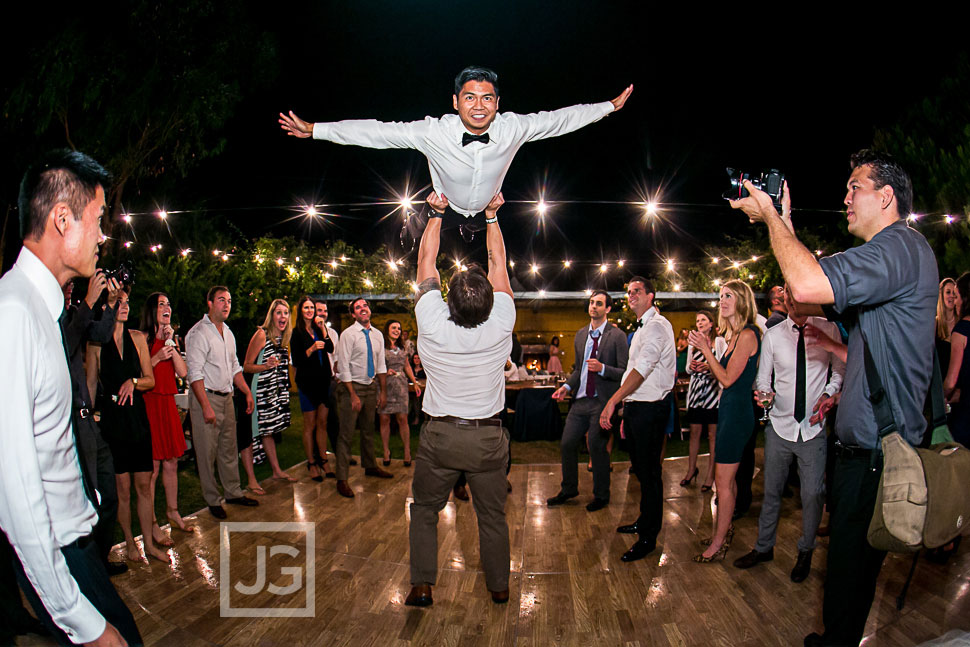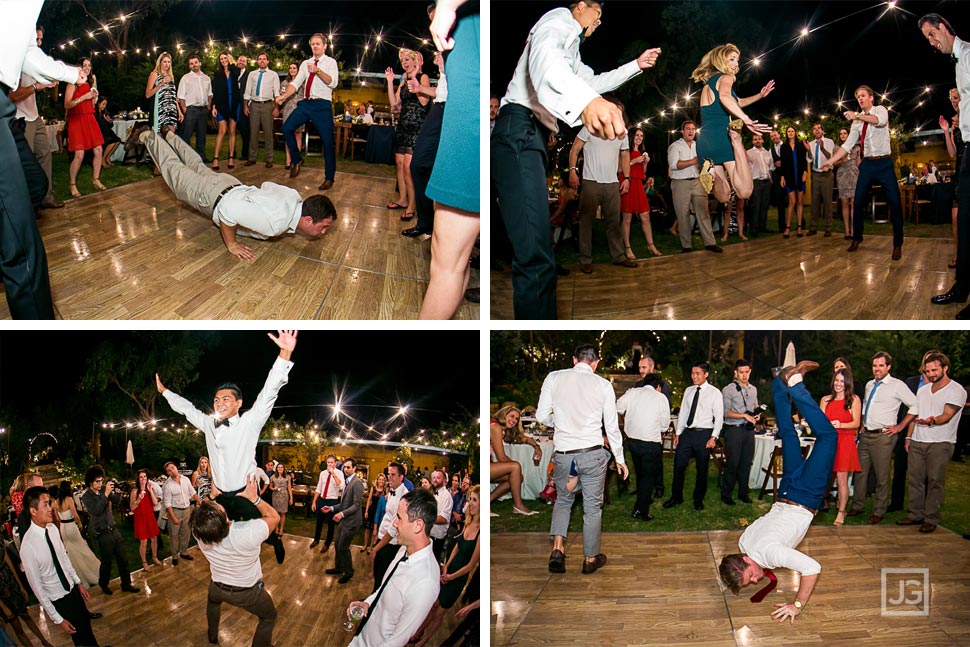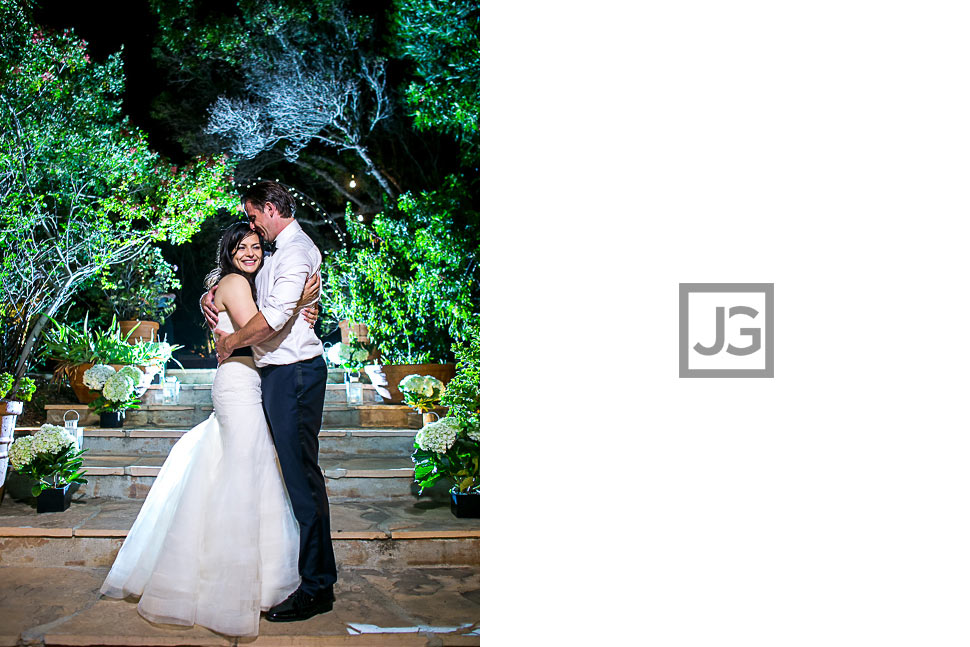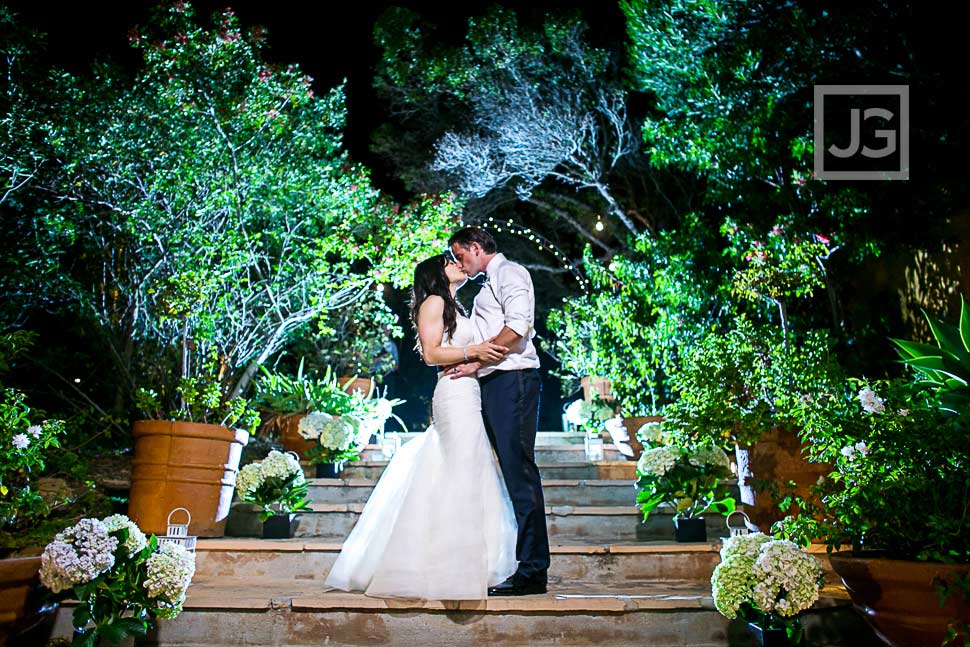 This article showcases Rancho del Cielo wedding photography and wedding videography. Rancho del Cielo is an amazing wedding venue tucked away in Malibu above Paradise Cove. It's a California style ranch house surrounded by flowers and trees. It's a picturesque place for a Malibu wedding.
For more examples of our wedding photography and wedding videos, make sure to wander around our blog. We have more examples of weddings in Malibu, along with much, much more in Los Angeles County. You can also find more recent photography work on our Instagram feed. For example, here is our post about that crazy dancing moment where two guys split their pants and didn't give a damn!
If you are interested in booking us for a session or for a wedding, make sure to look at our online Los Angeles wedding photography prices and packages for up to date pricing information. We believe in transparency, so we make everything online to streamline the selection process.