You know there are some people you've just met for the first time but it just feels like you've known them for years? Well… that's what it was like when we first met Cindy and Chris. We met up at a local restaurant for sliders and beer. We bonded over our love for food & traveling (and oh yeah… wedding planning/photography as well). I recall that Cindy was the first person to introduce me to Pinterest! Thanks Cindy! I'm now an addict!! Haha. I just really love that the four of us connected instantly. Cindy and Chris are a sweet, sincere, down to earth kinda couple whom we are so happy to now have as friends. So keep going for our day of Hilton San Gabriel wedding photography!
One of the best parts of my job is meeting wonderful couples (keeping in touch with them), and watching their beautiful family grow. Congratulations Cindy and Chris!! Gavin and I are very excited for them as they are expecting a baby girl this summer!! Can't wait till maternity photos!! =)
Here's their wedding video. Click the play wedding to enjoy!
Wedding Preparation at the Hilton San Gabriel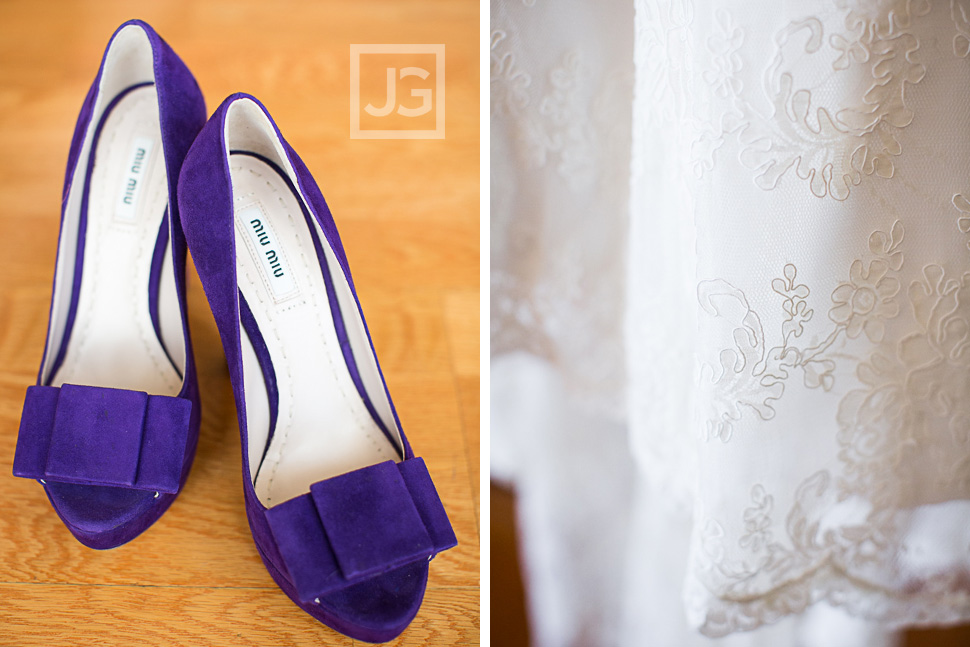 Thank you Angie (with the All Made Up Team) for Cindy's fantastic hair and make-up!! It's always a pleasure working with you girls!!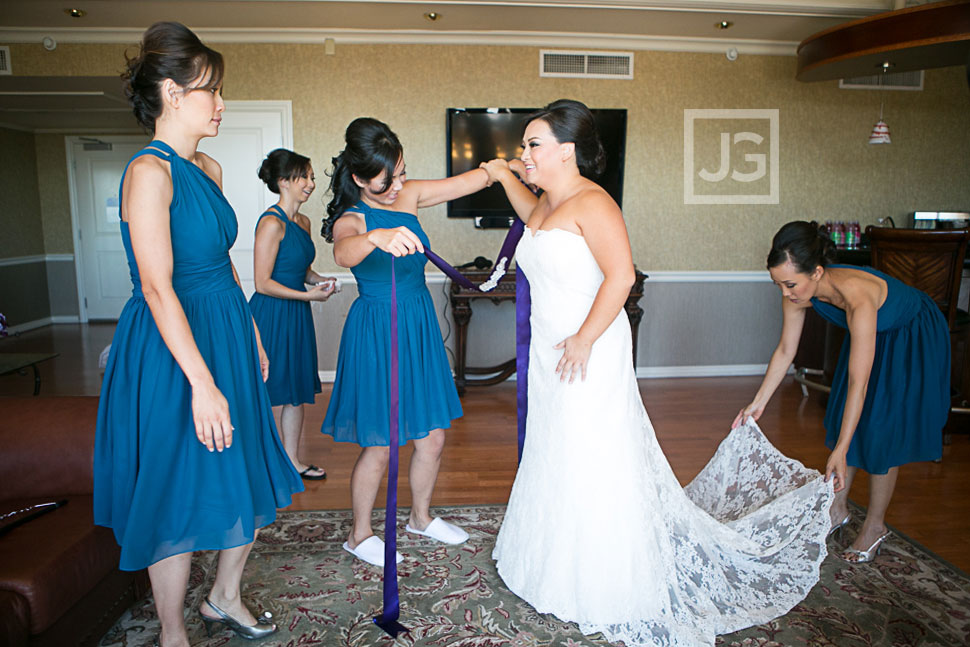 Hilton San Gabriel First Look
We did their first look at the Hilton in San Gabriel.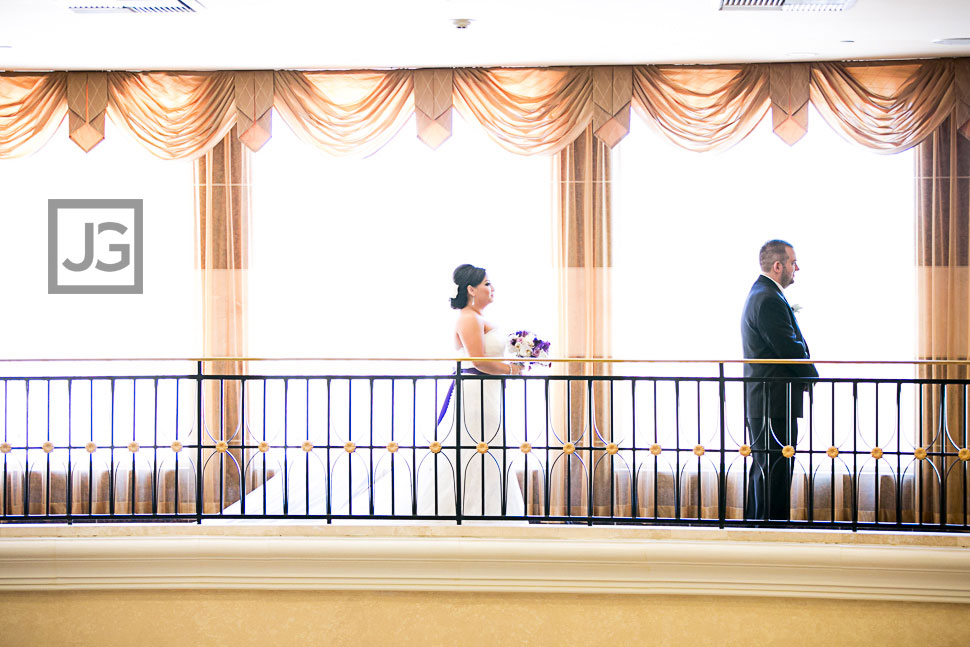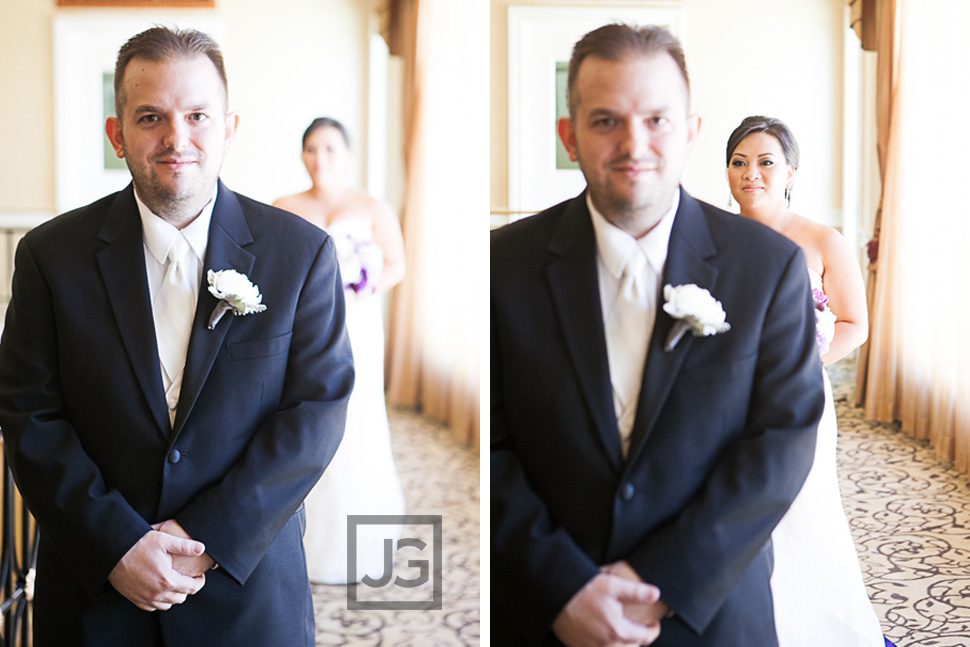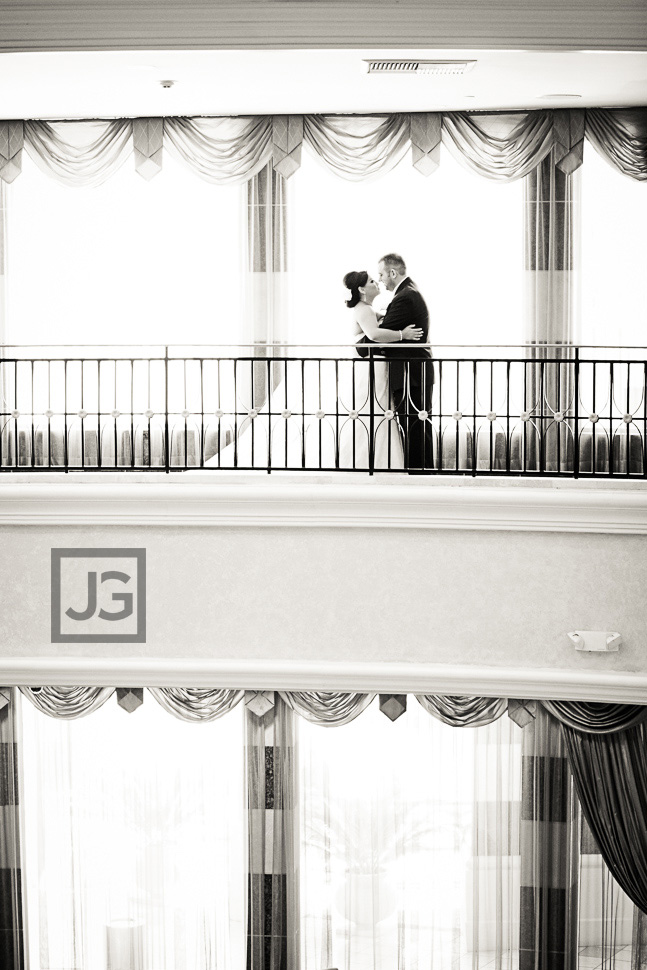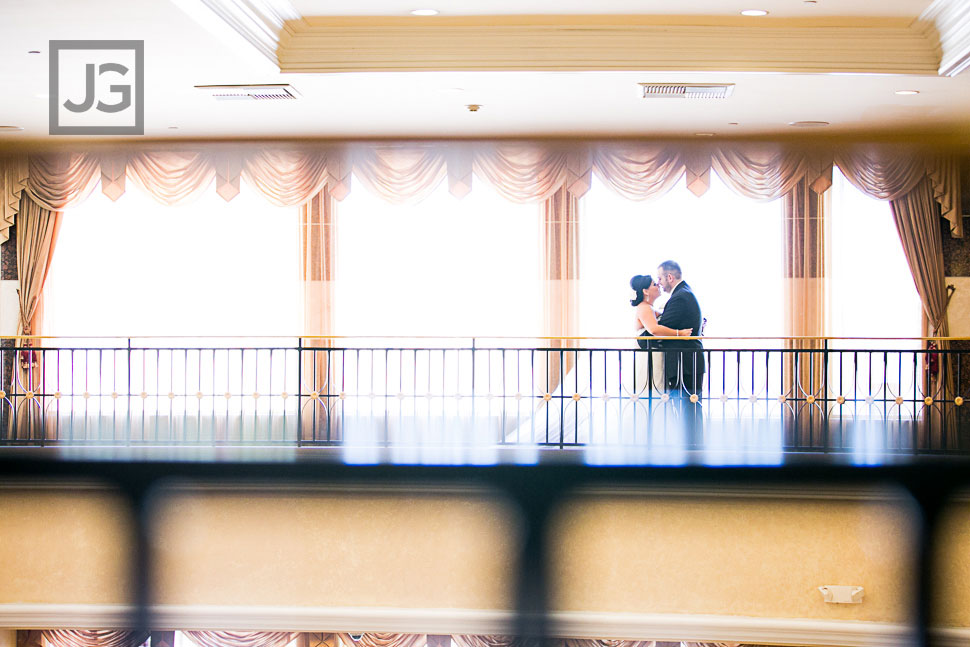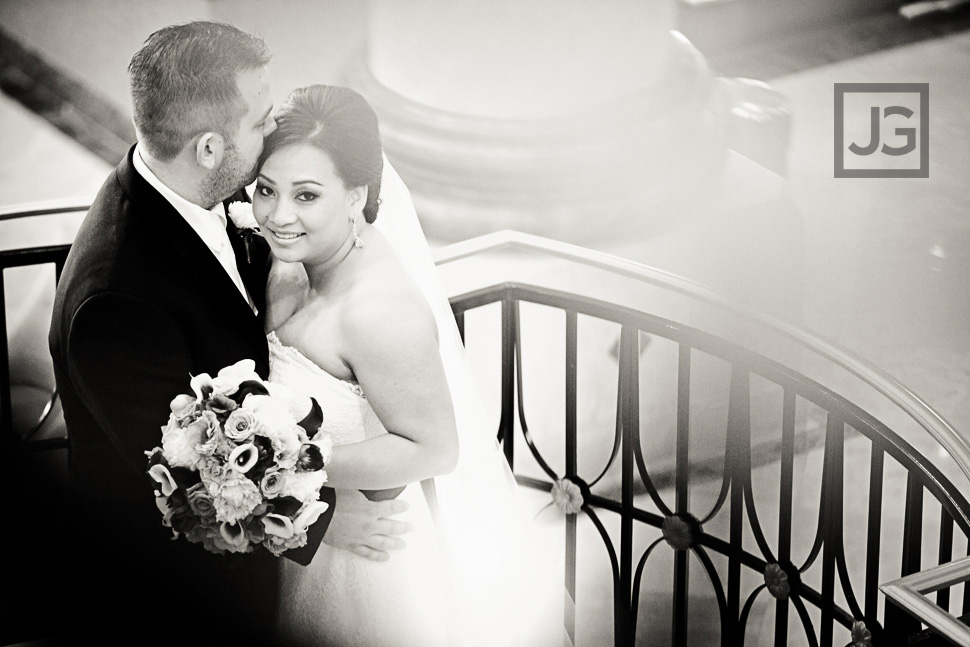 Pasadena City Hall Wedding Photography
From the San Gabriel Hilton, we went over to Pasadena City Hall for wedding photos.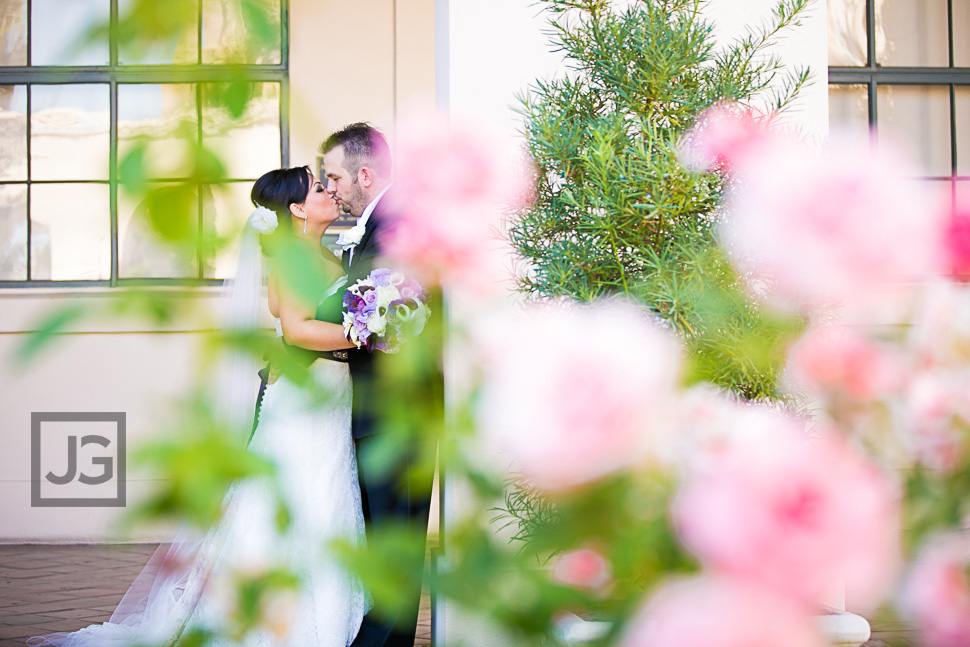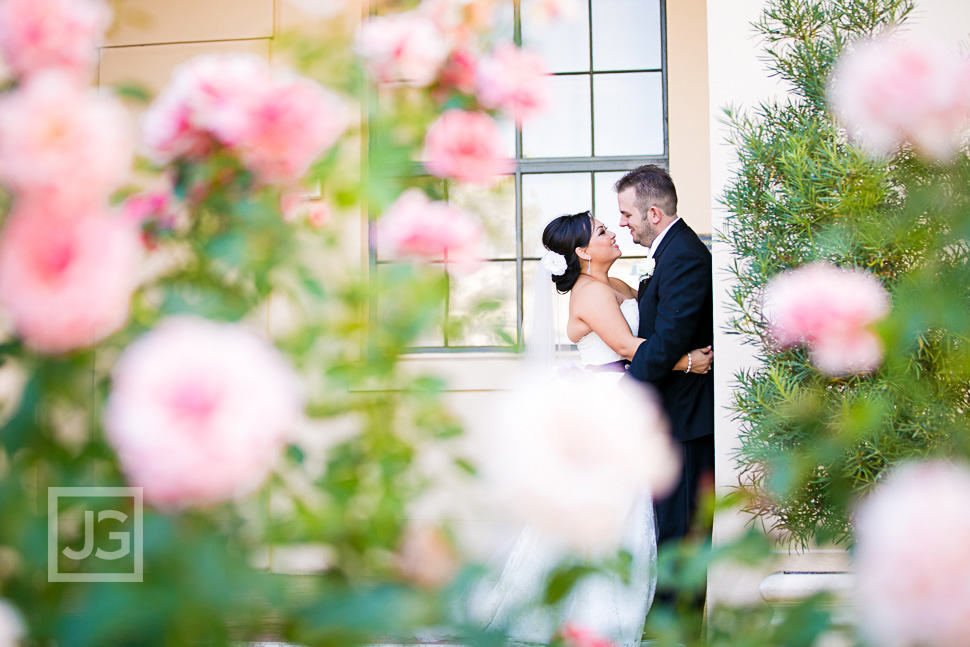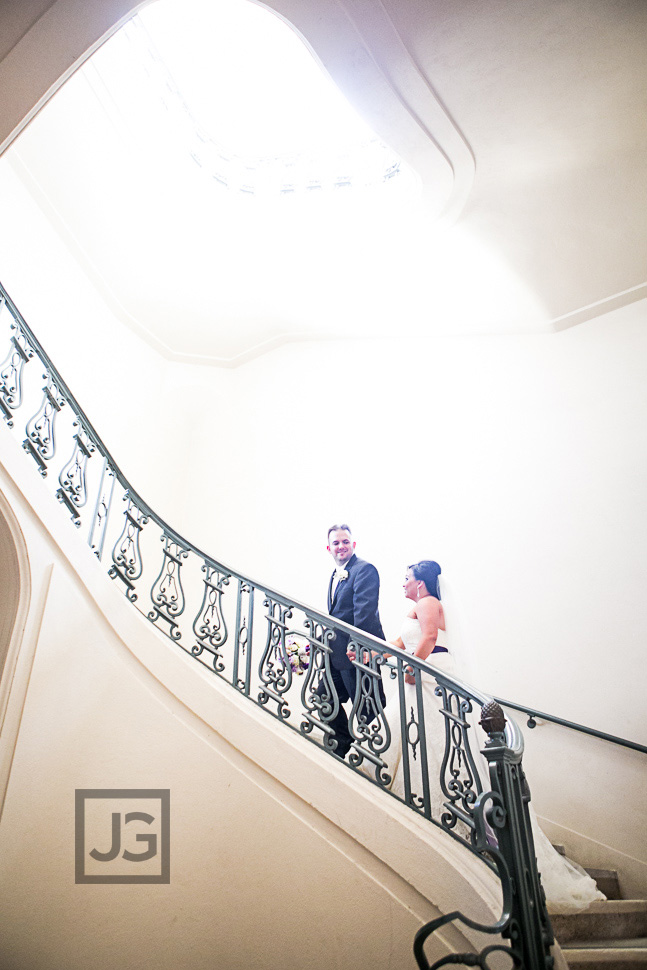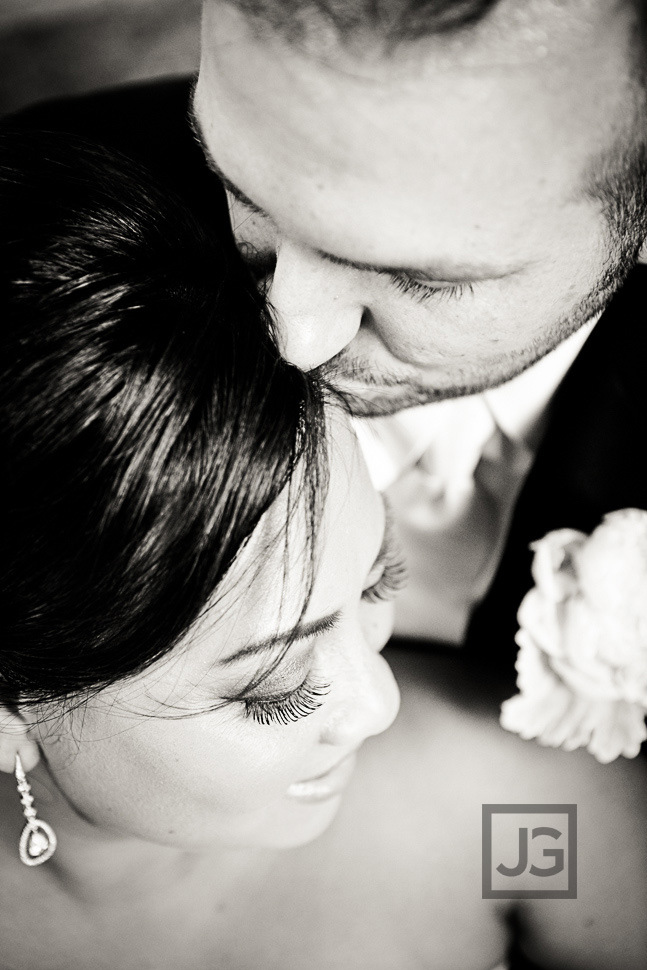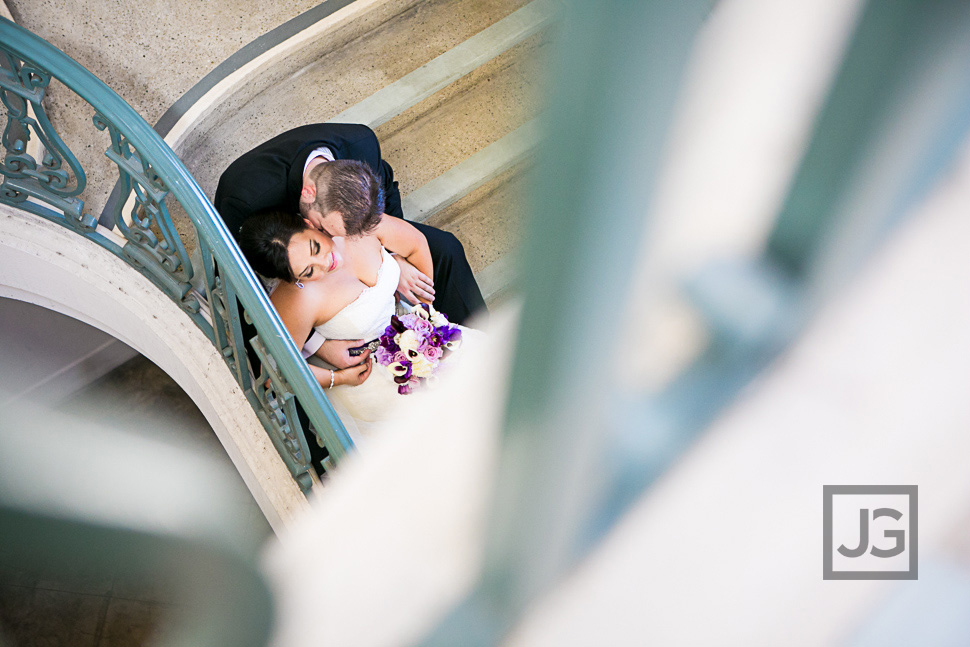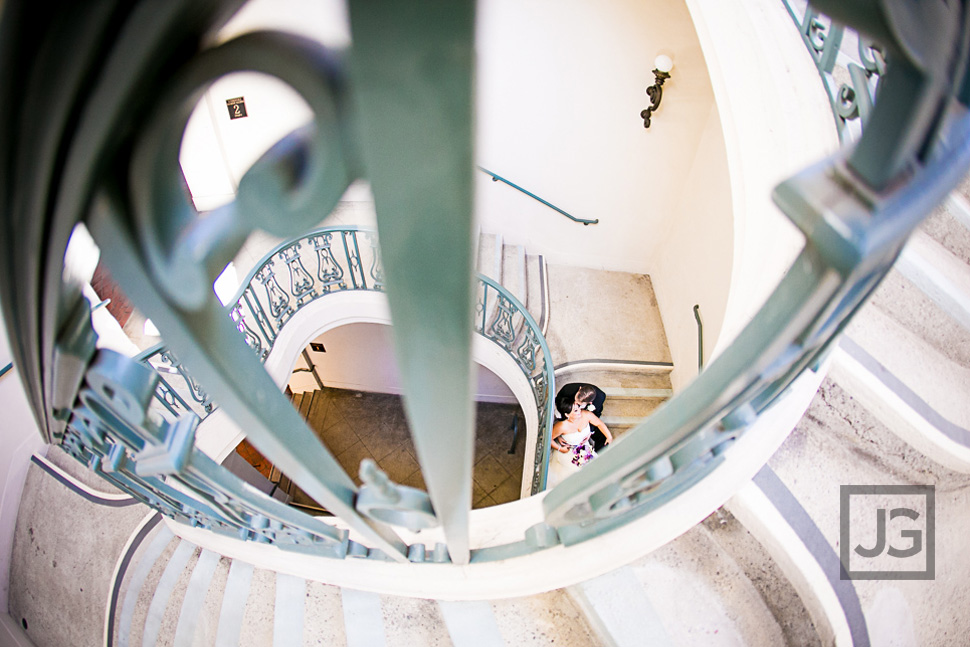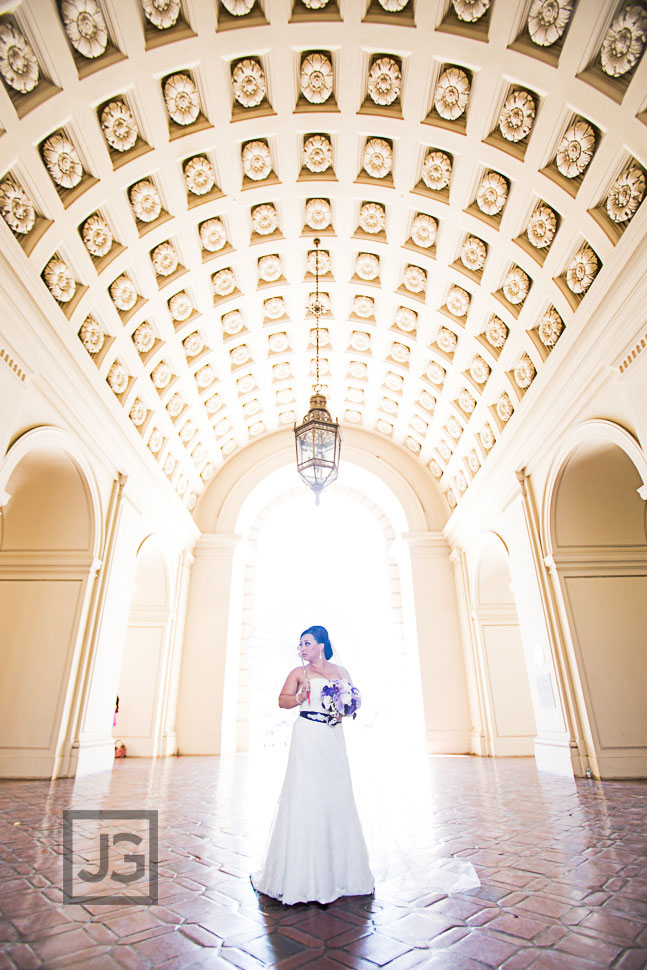 It always touches my heart when my brides carry a picture of a love one (who is there in spirit) on their bouquet.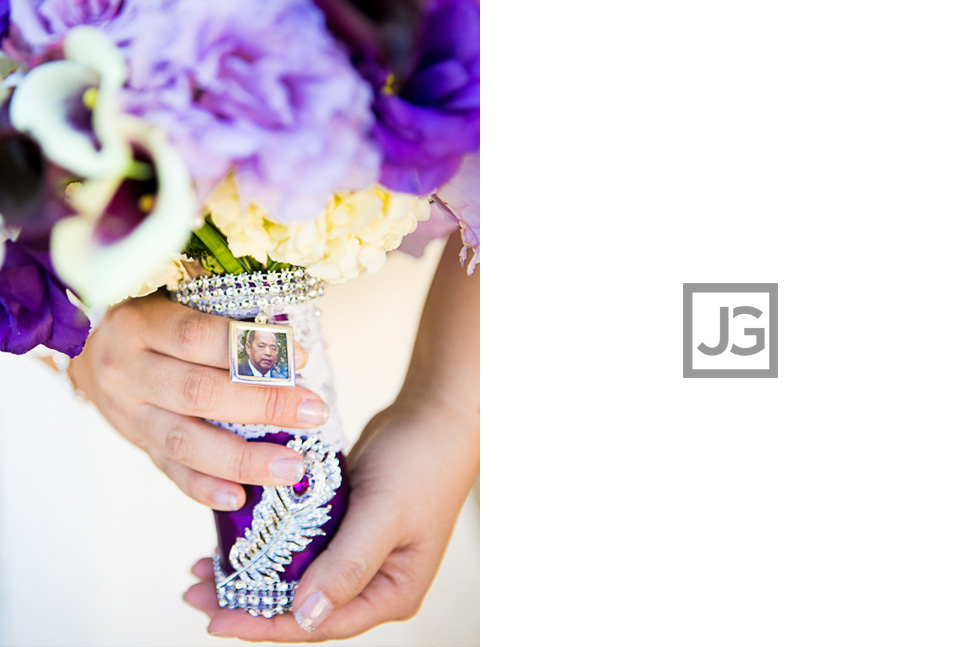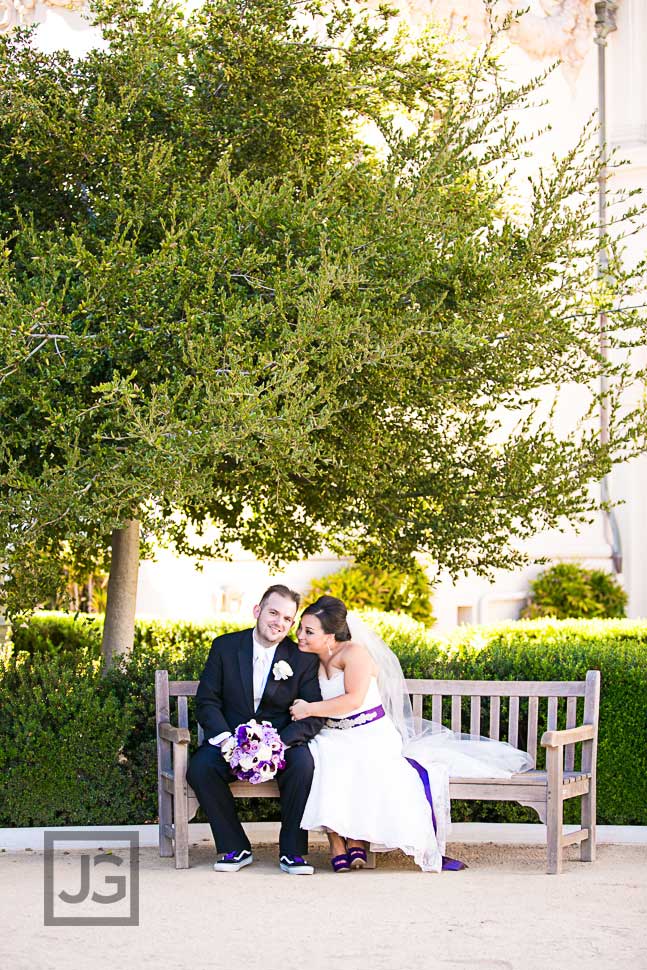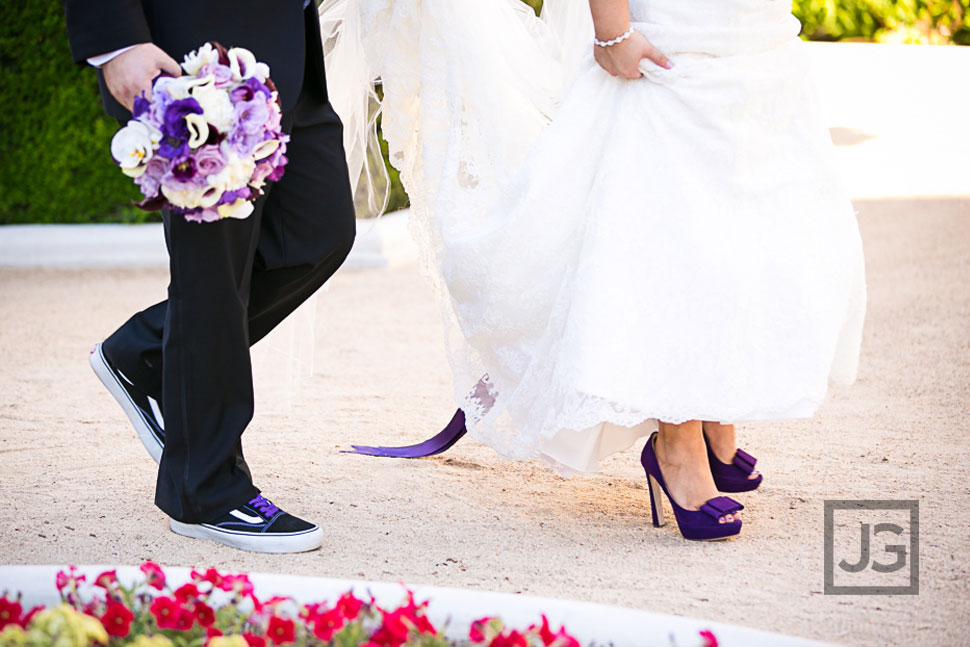 It was a windy day!! 😉 Love this picture!!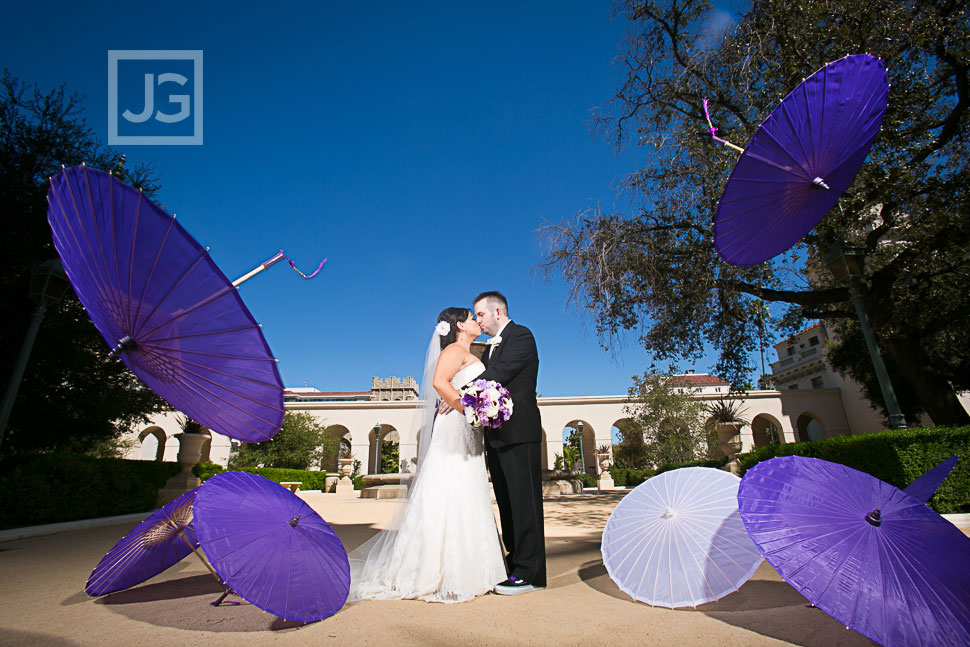 Wedding Party Photos at Pasadena City Hall

Oh yeah… and remember Gangnam Style when it first came out… in late August 2012? Cindy and Chris's wedding was the FIRST wedding (that we photographed) to do Gangnam Style poses. At first, I was like… "what on earth is going on??" Then, Gavin showed me the video (and I felt really silly). I'm obviously not up-to-date with what's in. LOL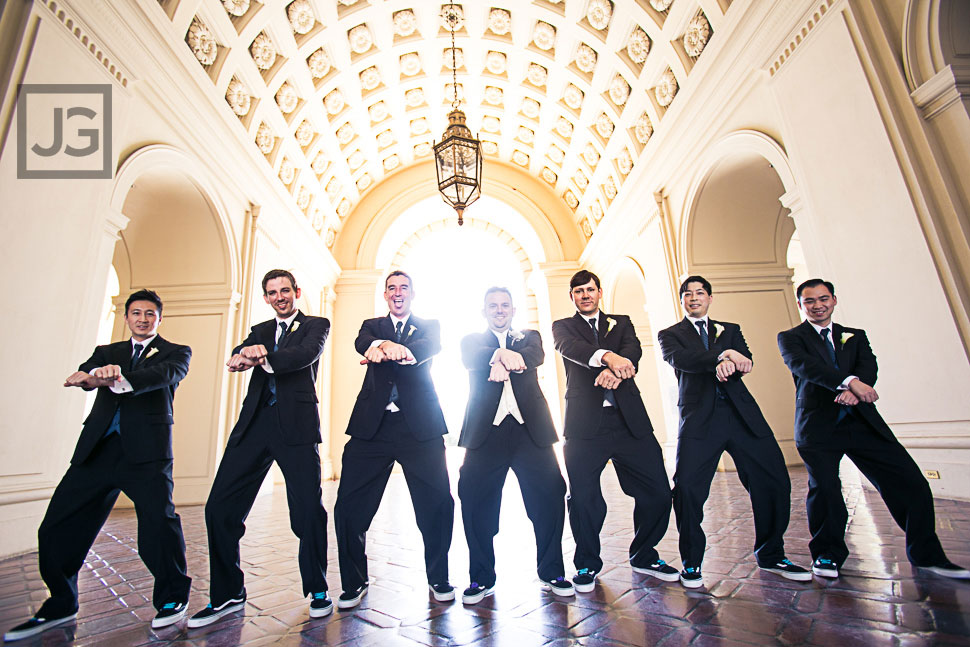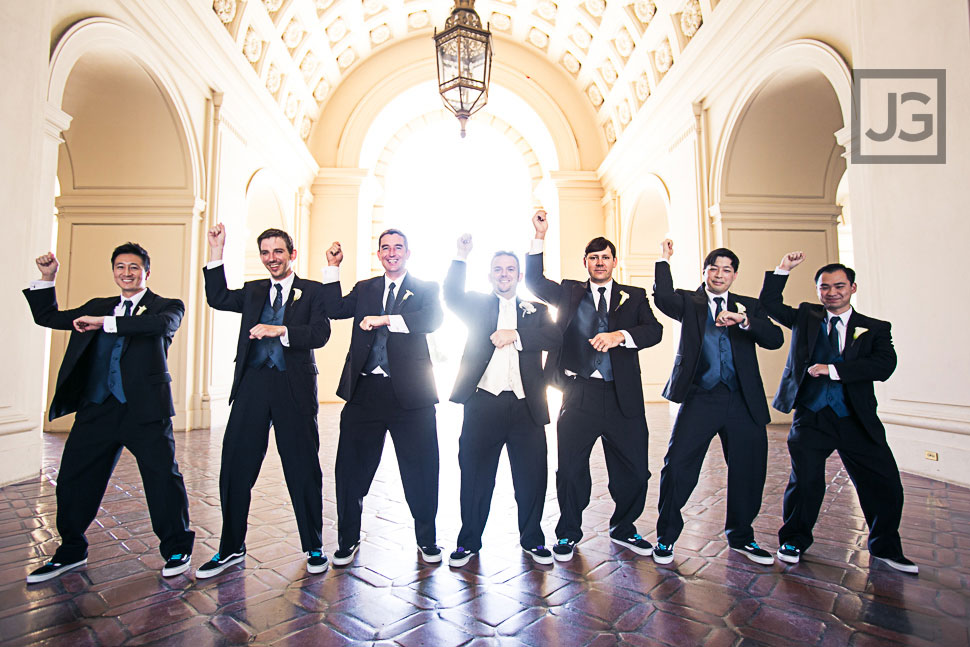 Their bridal party was such a fun group to be around. I had the pleasure of meeting the Mayor of Diamond Bar, Ling Ling Chang (who was also in the bridal party).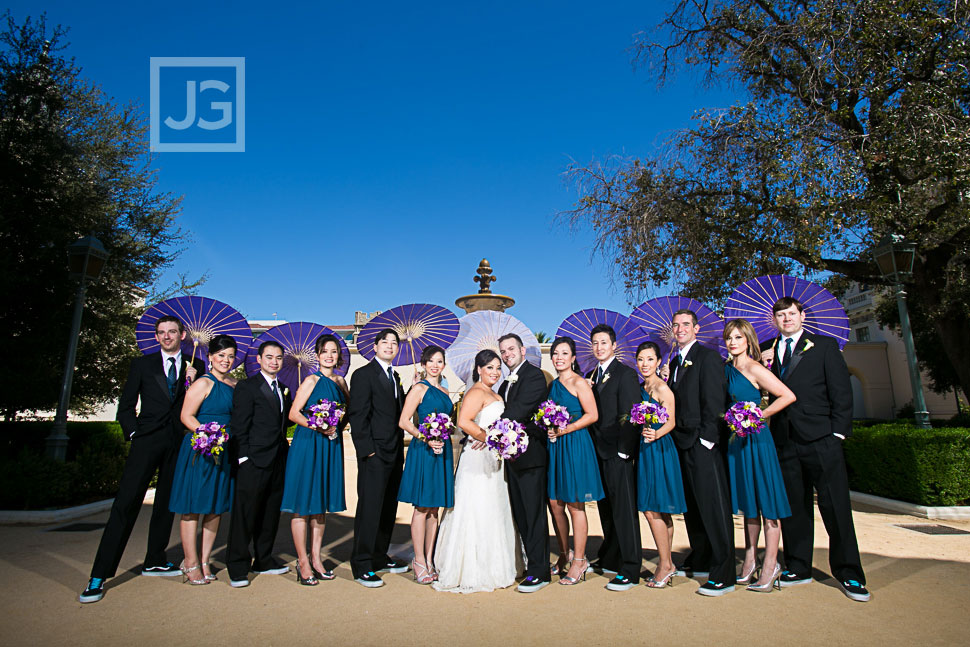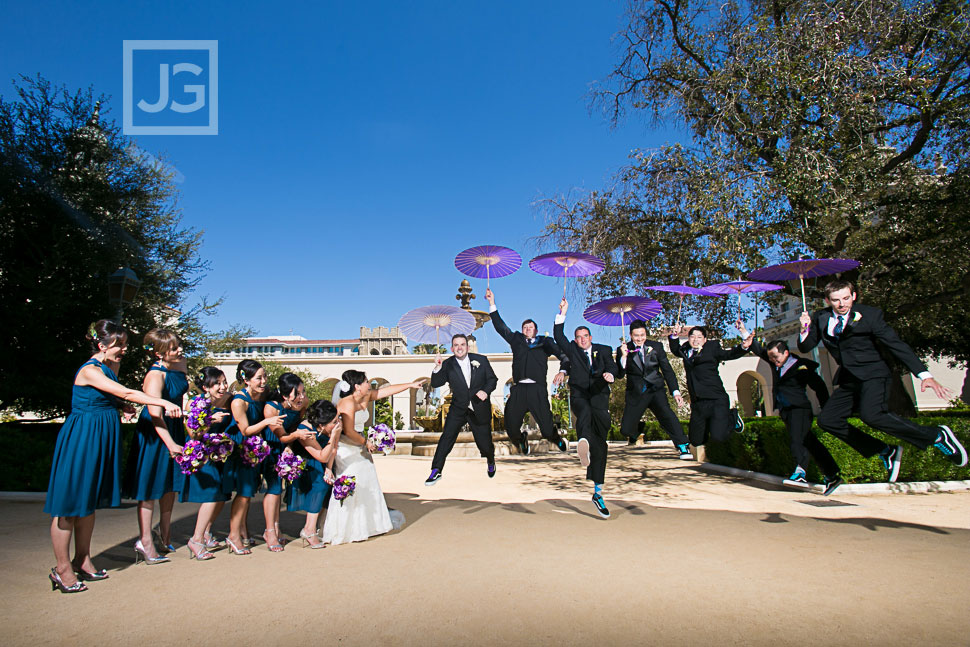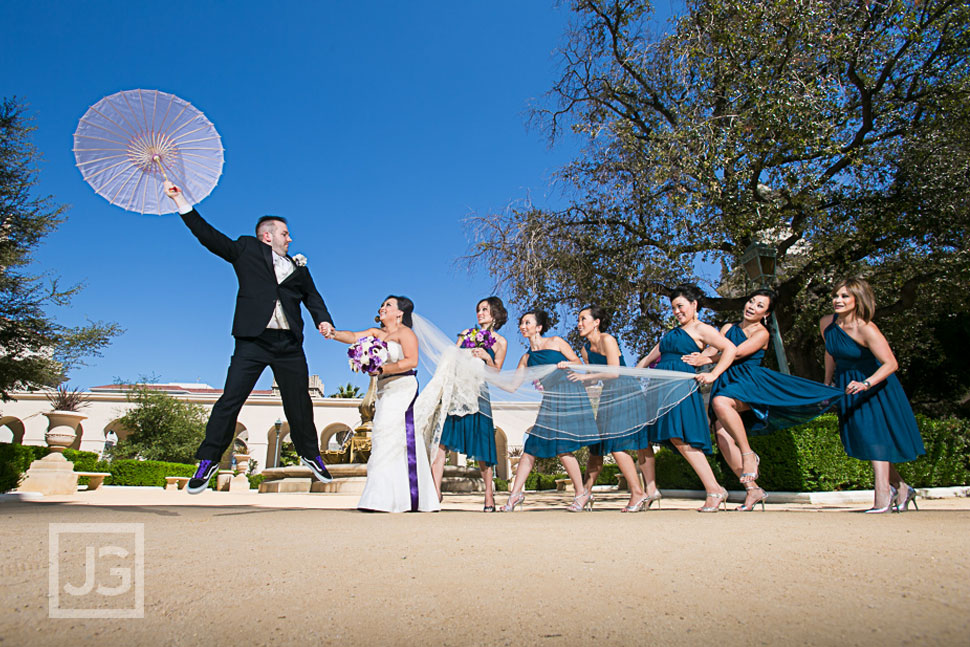 Hilton San Gabriel Wedding Ceremony
And now… we're back at Hilton, San Gabriel where friends and family gathered to witness their union.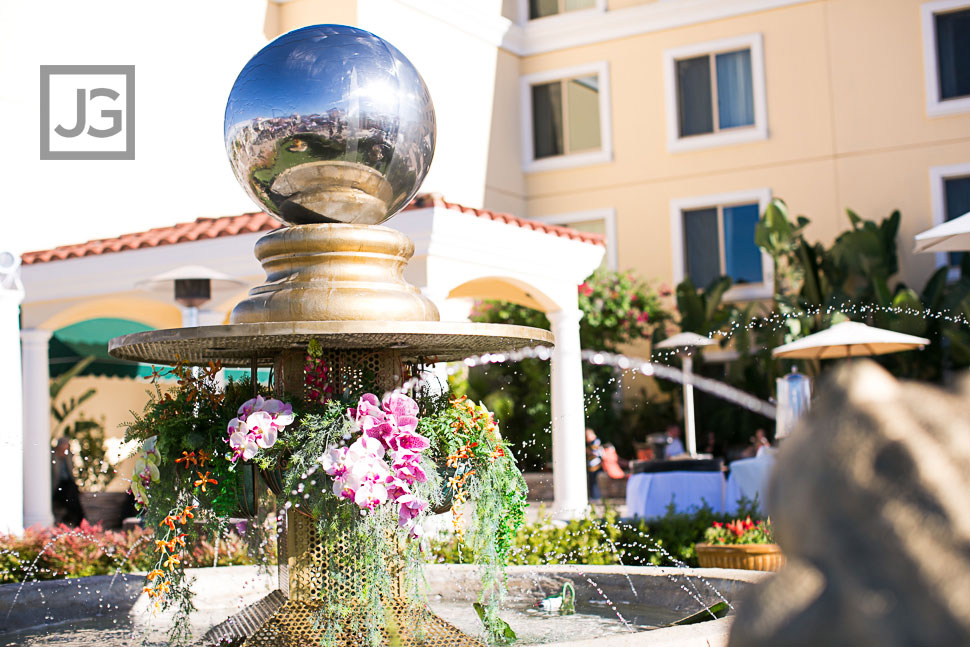 All the beautiful flower arrangements were put together by the talented Linda Vuong (of LV Floral Events).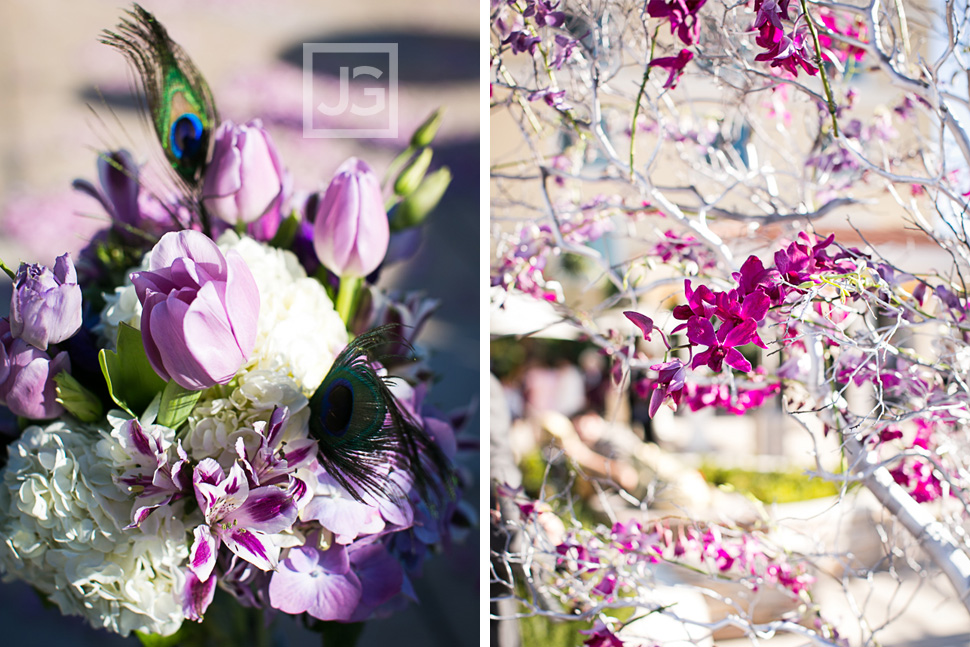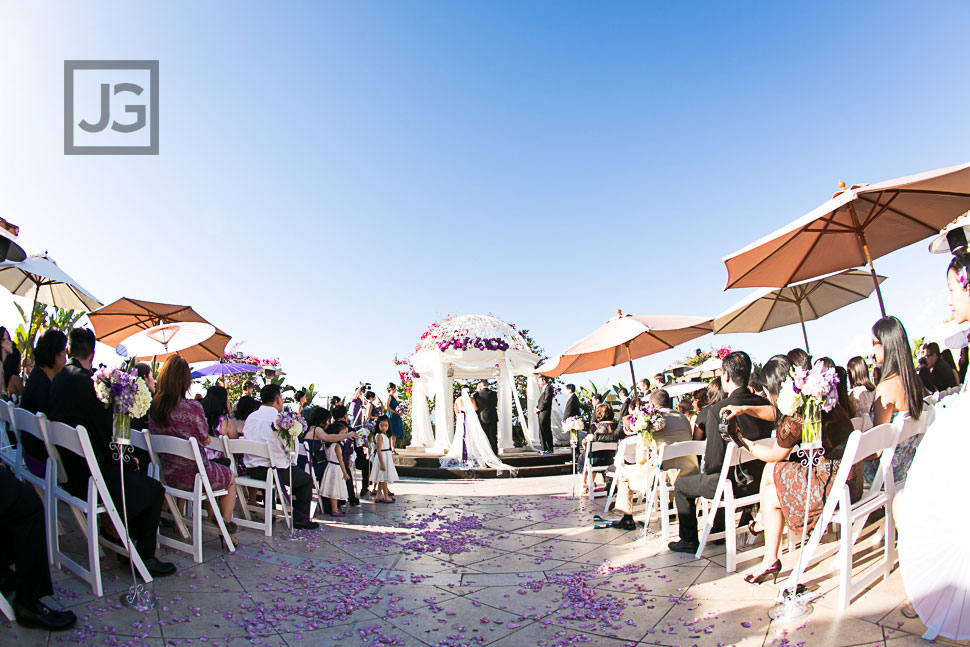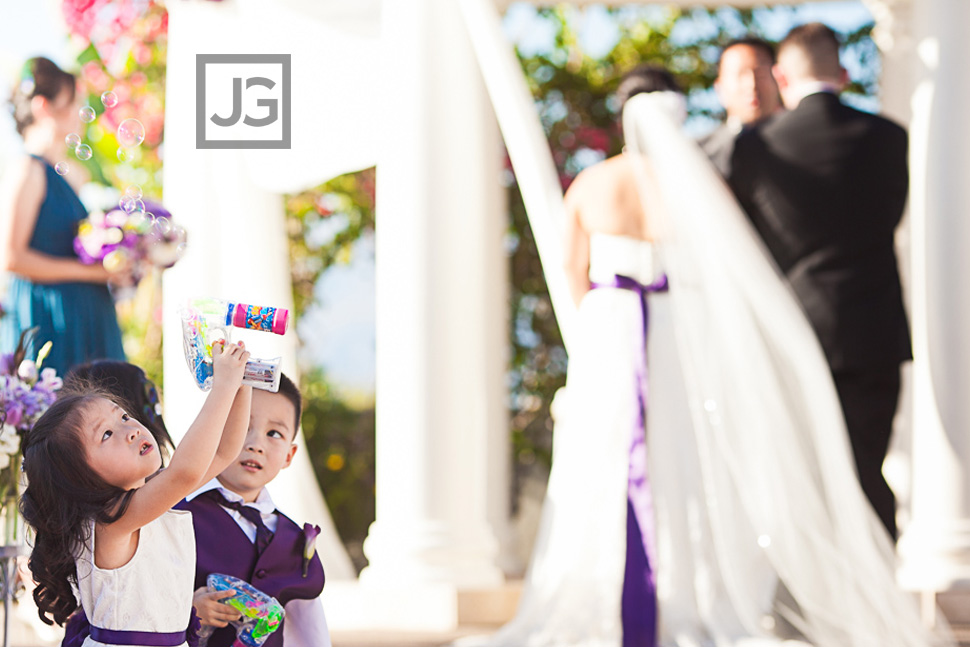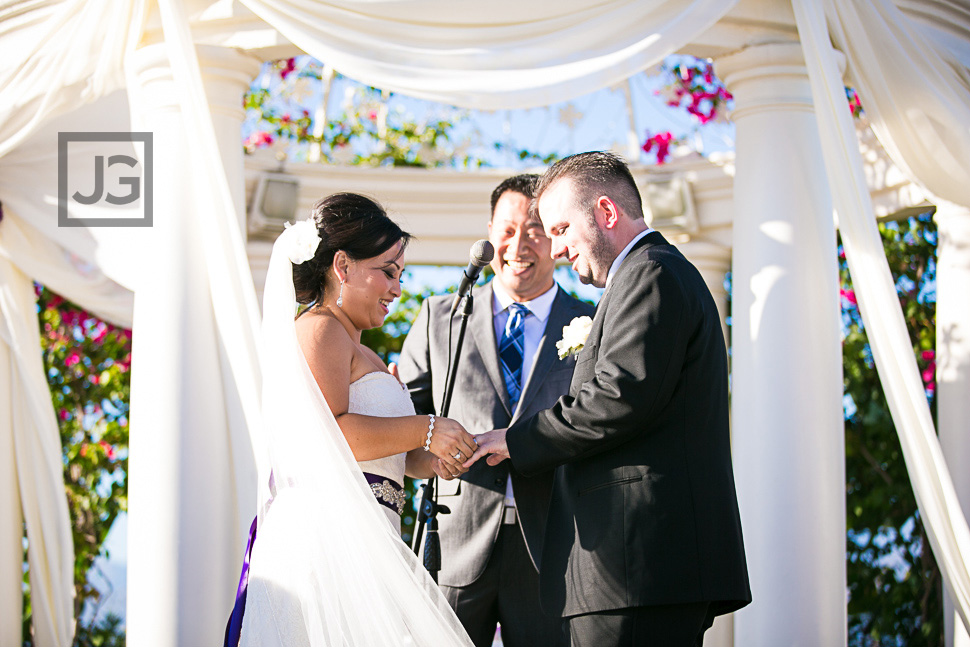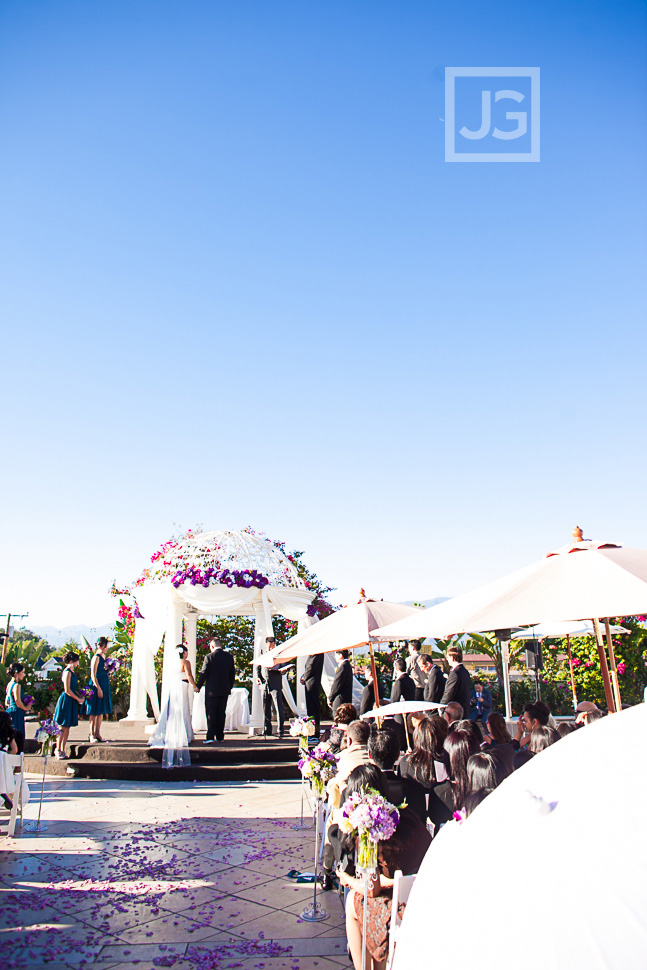 Wedding Reception at the Hilton San Gabriel
The day came together perfectly thanks to Ms. Queenie Lam and her team. Thank you Queenie for all your help.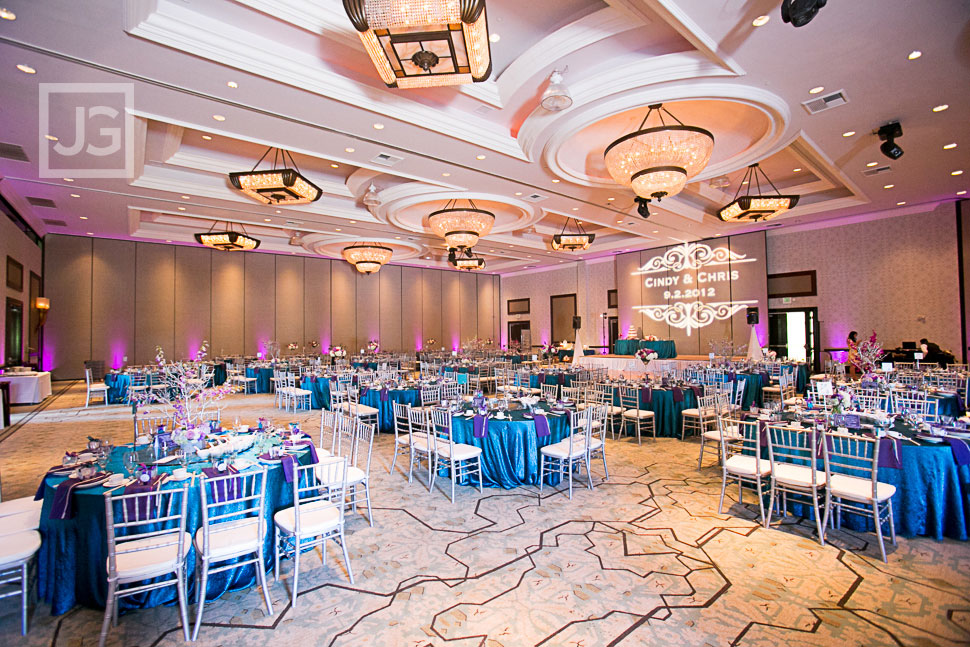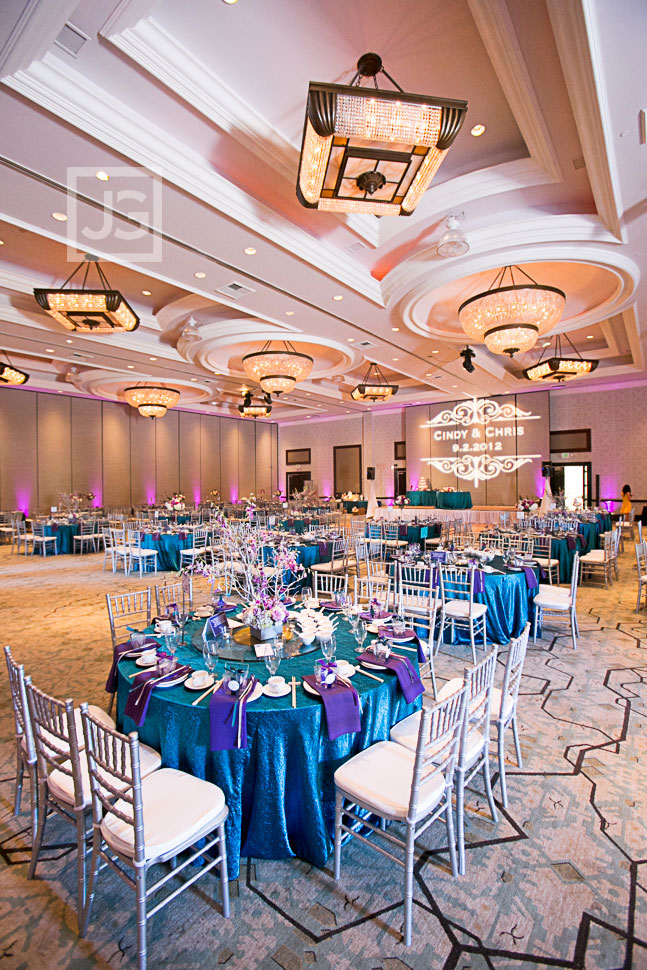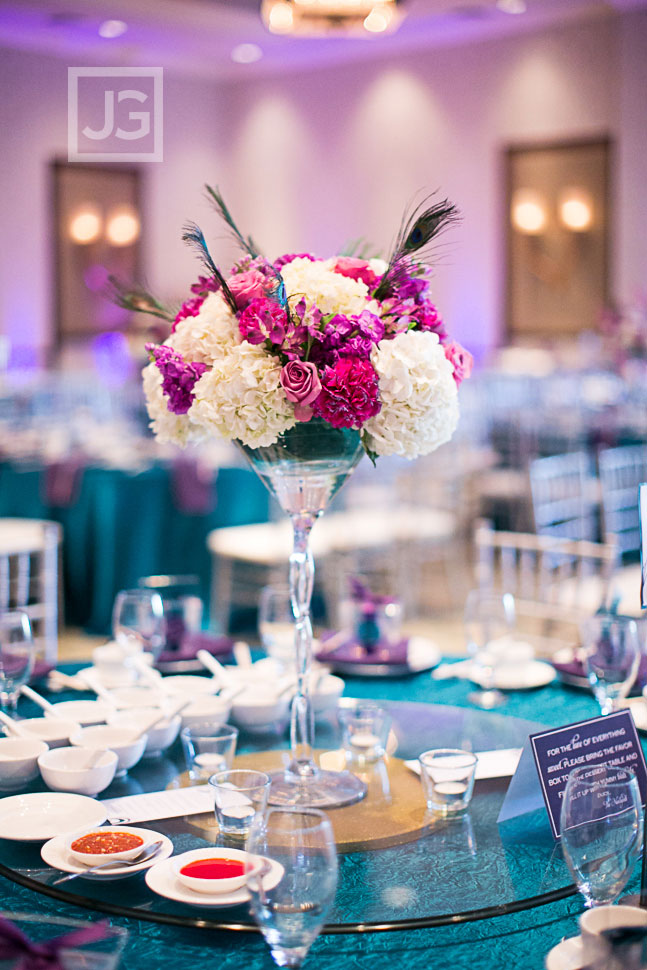 Believe or not, but our lovely bride Cindy made most of the goodies herself!! Right?? How do you have time?? But she's just that awesome!! Guess where I was hanging out most of the night?? hehe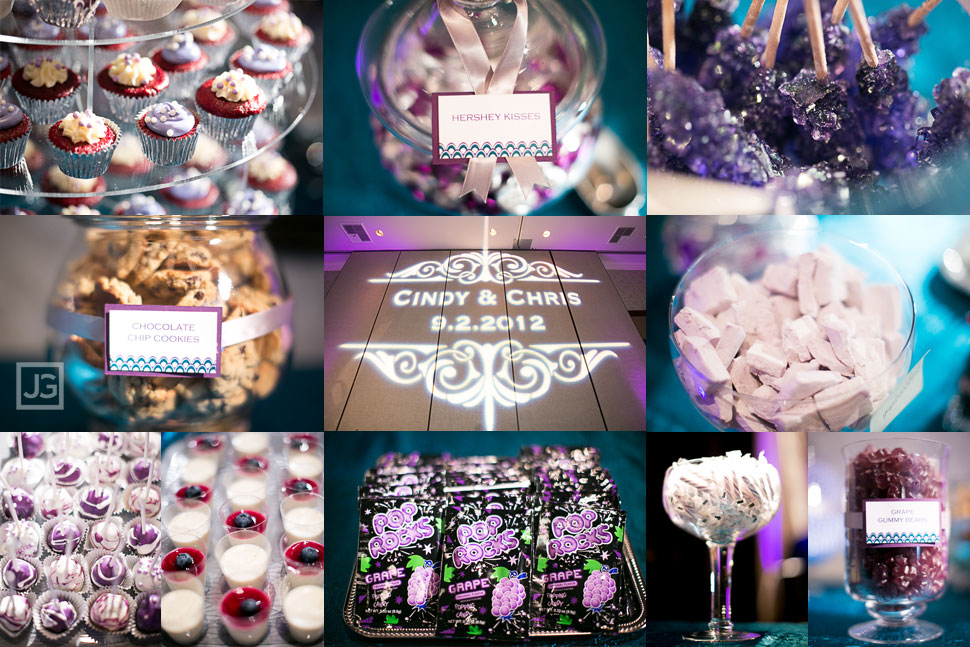 It's official!! They tied the knot!! Get it… get it?? LOL…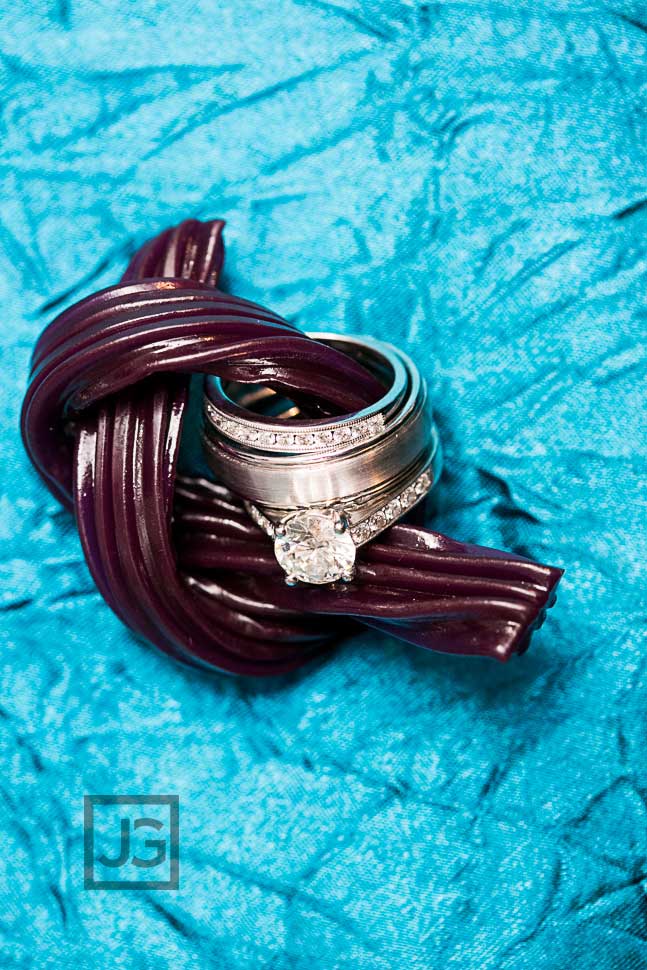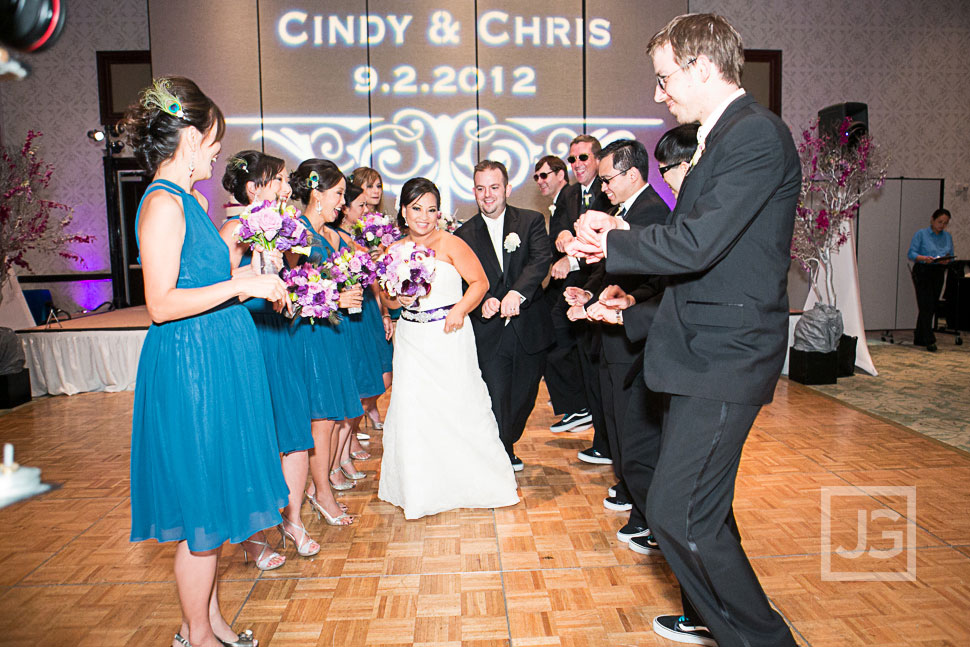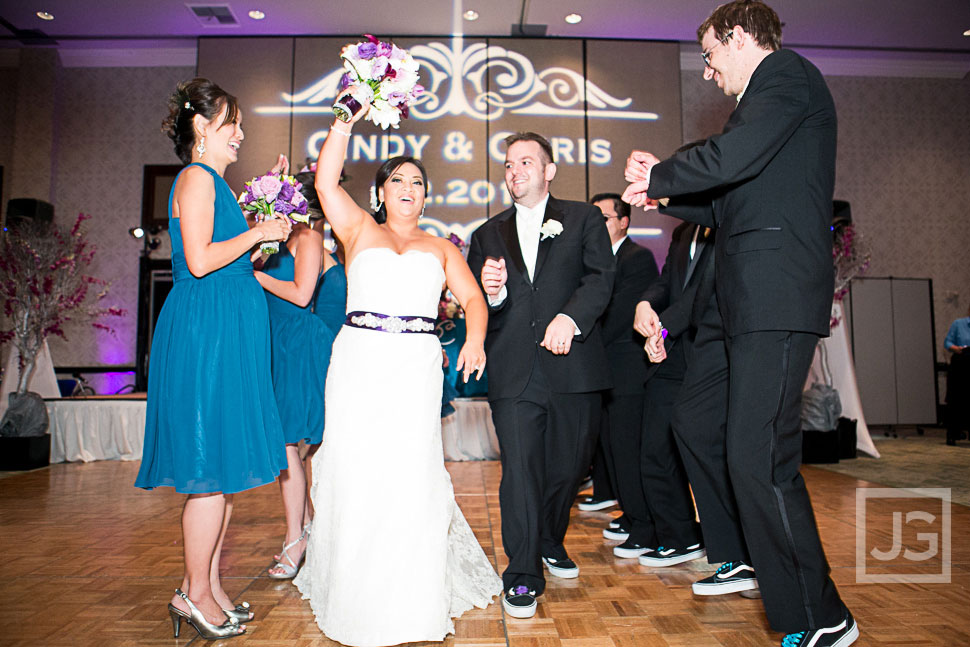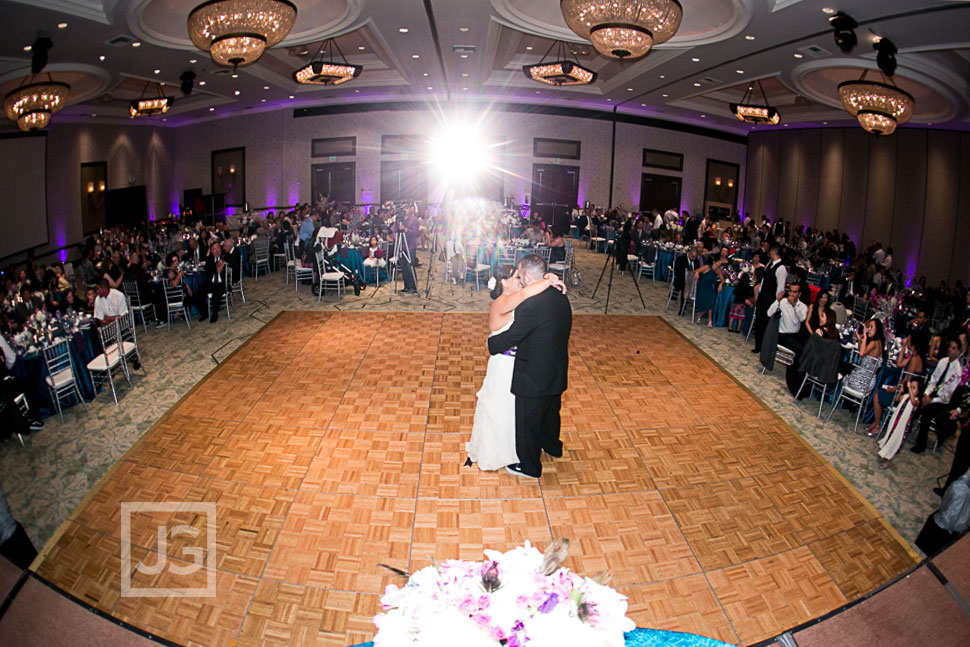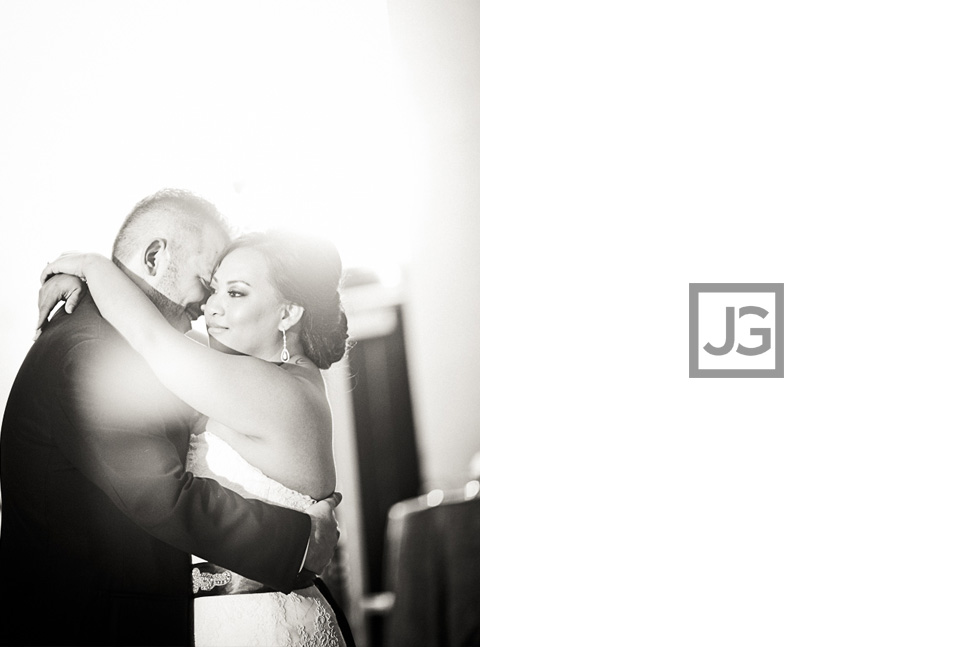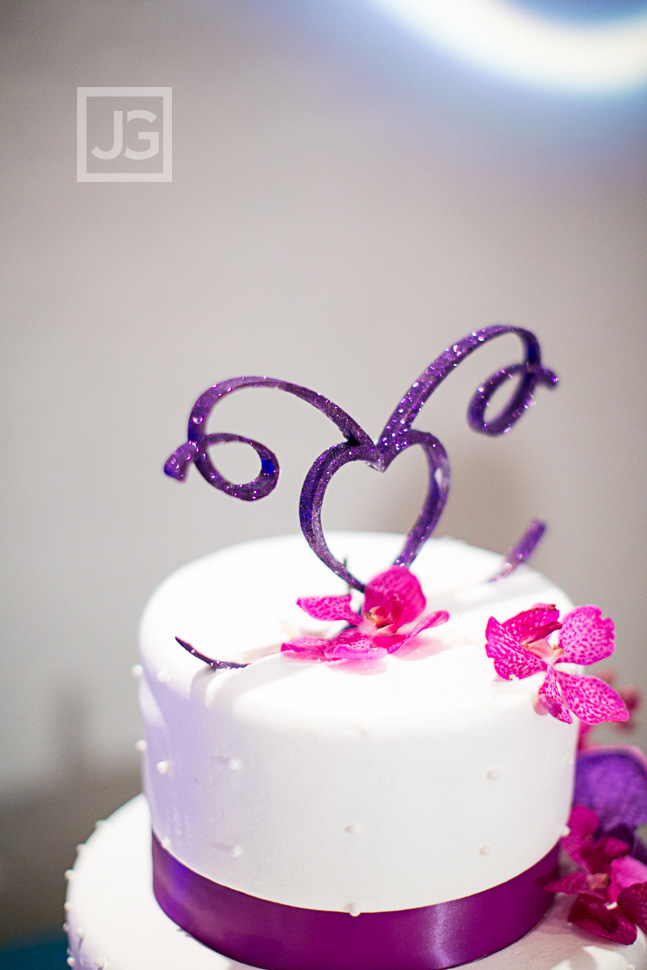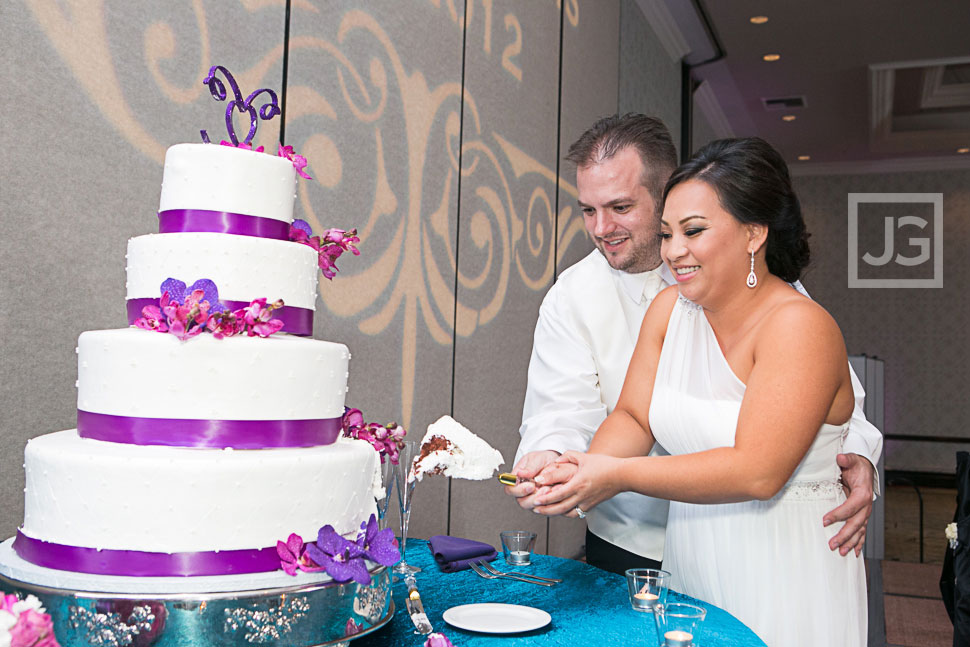 Party LA Photobooth was a big hit!! We've worked with Kevin and Doris of Party LA Photobooth many times and they are super awesome! I love all the props they have and the quality of their prints.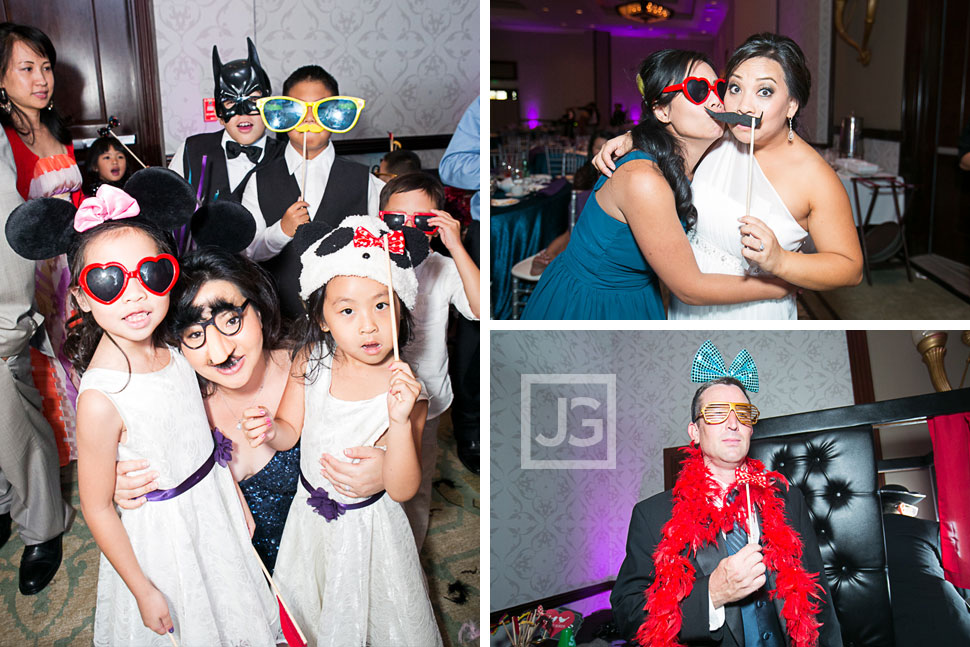 And let the dancing begin!!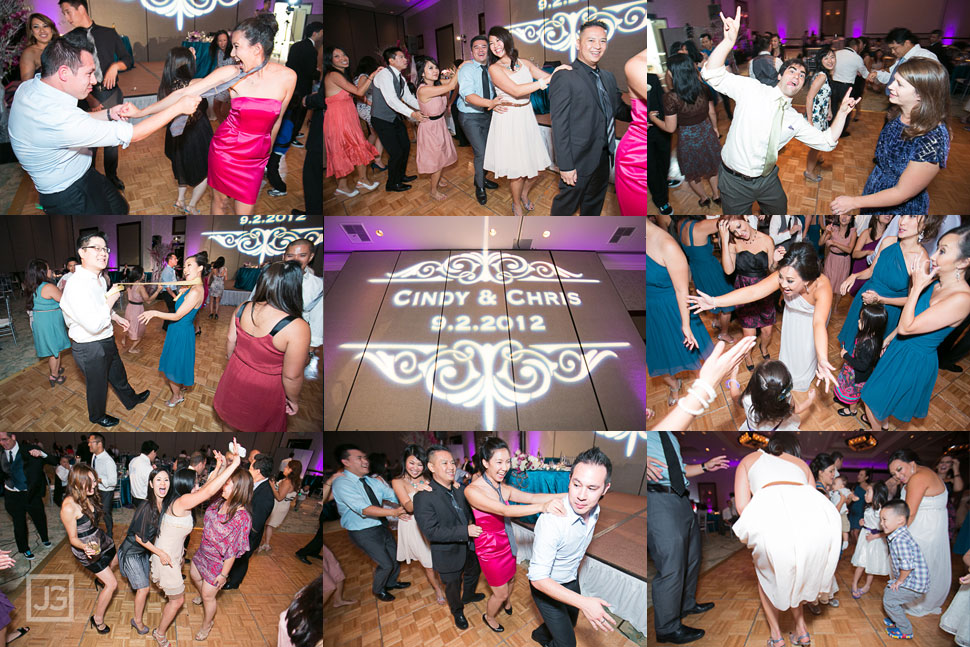 Wedding Lantern Release
Cindy and Chris did a lantern release at the end of the night. I thought it was very special and meaningful for a couple to start their lives together by making a wish. Here, Cindy and Chris made a wish, sealed it with a kiss and send it off on it's merry way!! Congratulations to Cindy and Chris! We wish you both nothing but the best!!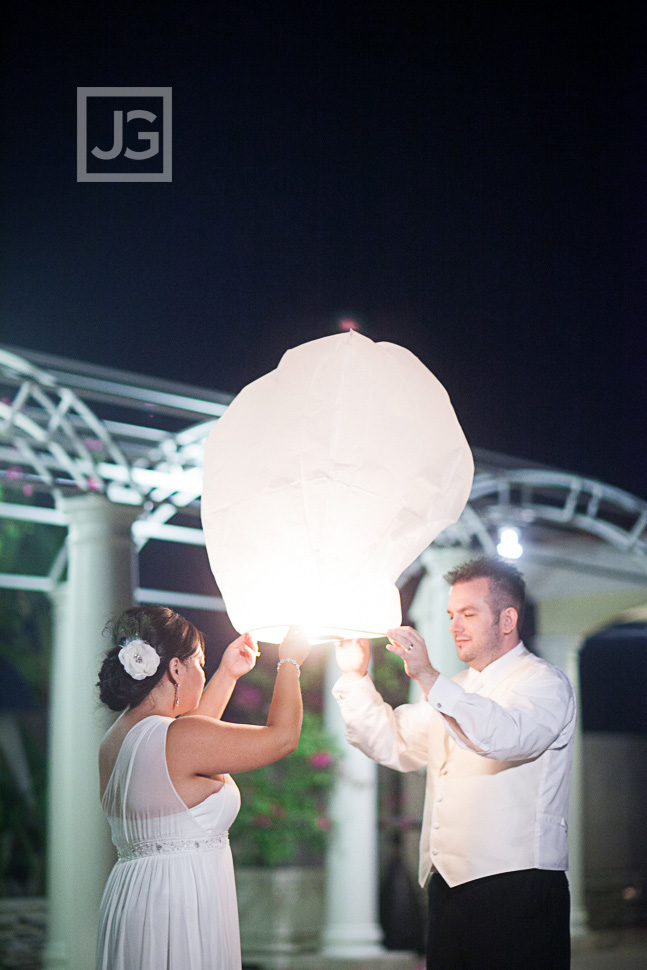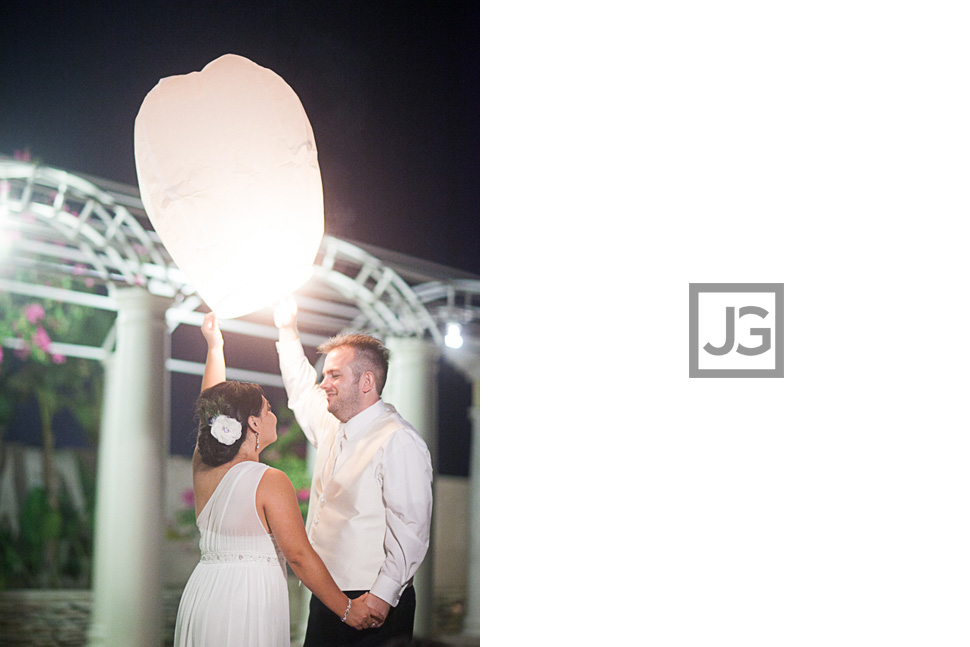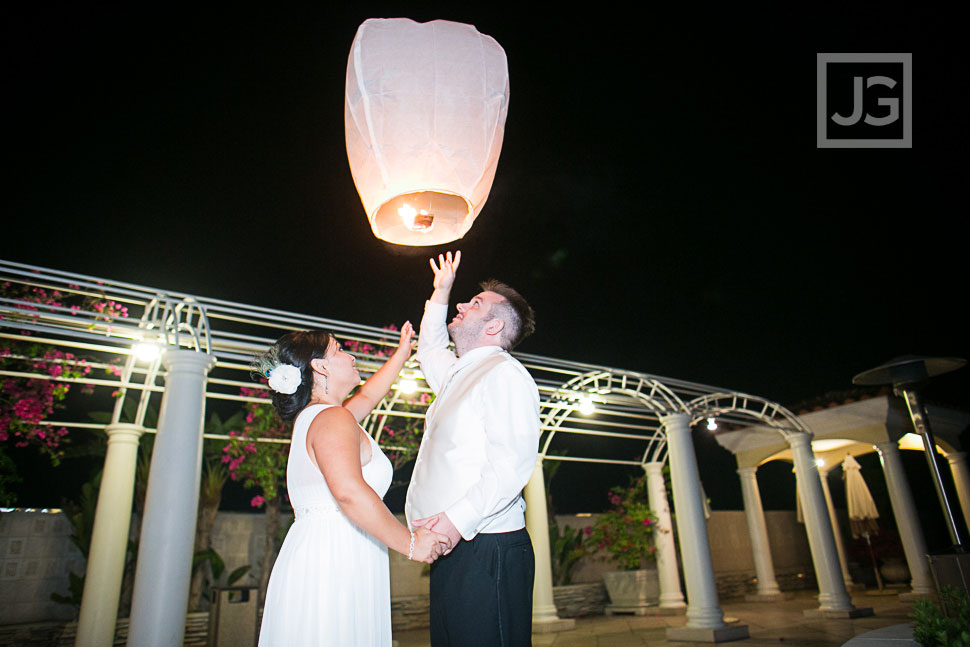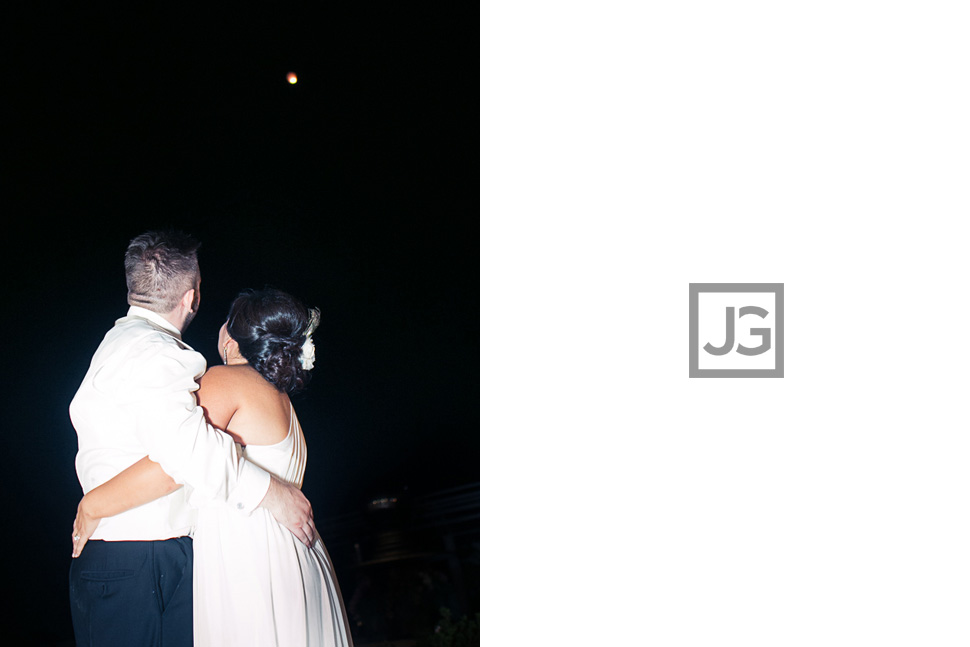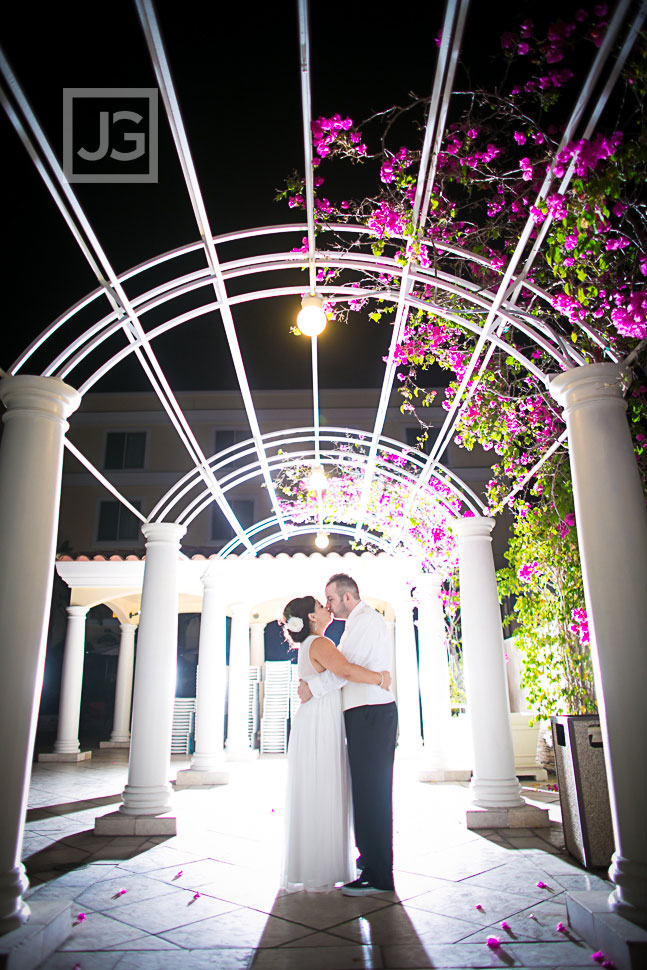 This wedding features Hilton San Gabriel wedding photography and video. We did wedding photos at Pasadena City Hall with both the couple and their bridal wedding party. At the end of the night, we did a wedding lantern release.