I love everything about this wedding… especially the Bride & Groom!!  Joanna and Adrian are one of the sweetest couples you'll ever meet!  His selflessness makes him a heroic fireman and her kindness makes her a loving nurse.  Just like how they give themselves to society, they also give themselves to the people that surrounds them.  It's no wonder that their beautiful wedding (at Hotel Maya) was a day filled with laughter, tears of joy, and a whole lot of love from friends and family!!
It was beautiful day here in Long Beach where Joanna and Adrian tied the knot!!  There were lots of cute, fun and tender moments captures.  Unfortunately, Gavin had another shoot on their wedding day.  Our good friend Steve Hoffmann (of Hoffmann Photographer) was available and came along to second shoot for me.  Thank you Steve Hoffmann, it's always a pleasure working with you!!
While the girls were getting dolled up at Hotel Maya, Adrian and his boys were having waaaay too much fun at a nearby English Pub.  A few pitchers of beer and shots after shots!!  I KNOW it's gonna be an awesome wedding.  Steve Hoffman was with the boys in the morning and got some awesome pictures!! I absolutely love these…
Joanna's dad was in the room when she was getting ready.  This adorable flower girl had to cover his eyes while Joanna hops into her dress.  Nobody asked her to do it, which made it so cute.
LOL!  Priceless!!
Sexy!!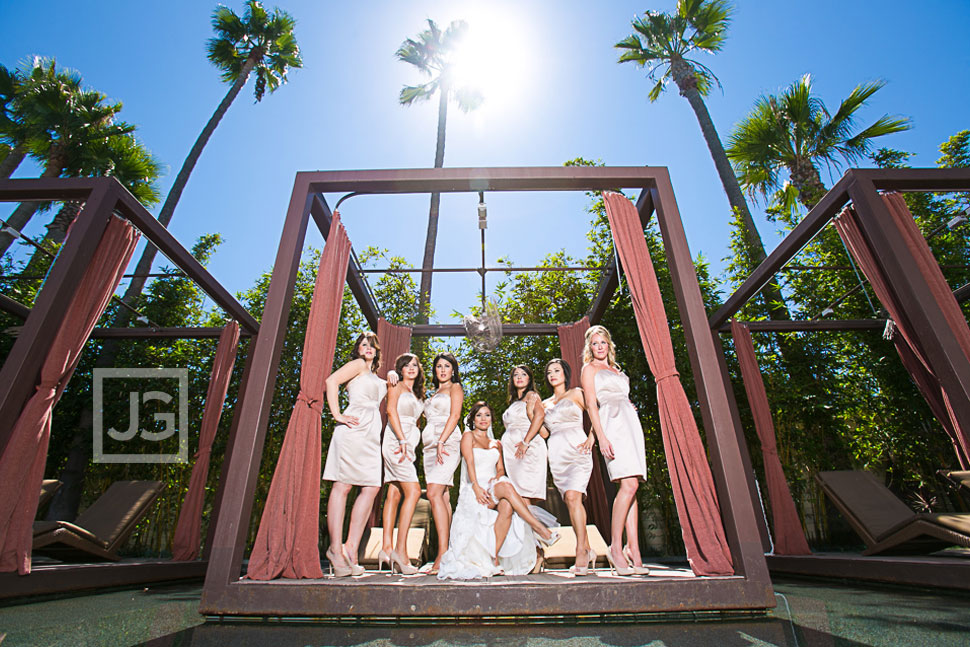 Work it girls!! =)
After their wedding ceremony at St. Barts, we all headed over to Shoreline Village for more photos.
The girls did a great job picking Adrian (a strong fireman) up.  The boys (on the other hand), dropped the 90-something pound bride! LOL.
And while I was doing photos with the Bride & Groom, Steve Hoffmann helped photographed these beautiful wedding details.
Joanna's dad serenaded the couple with Billy Joel's "Just the Way You Are."
What a gorgeous view!!