I had so much fun hanging out and being Jamie and Tony's wedding photographer (in LA County).  I connected with them the moment we met for our meeting.  Jamie and Tony are super awesome and sweet!! I really did not feel like I was working at all!!  In fact… I felt like I was hanging out at a good friend's wedding.  I feel so blessed to have such wonderful clients!!!
When I first saw Jamie's ring… I was like, "OMG… it's look exactly like MY ring"!!  No kidding…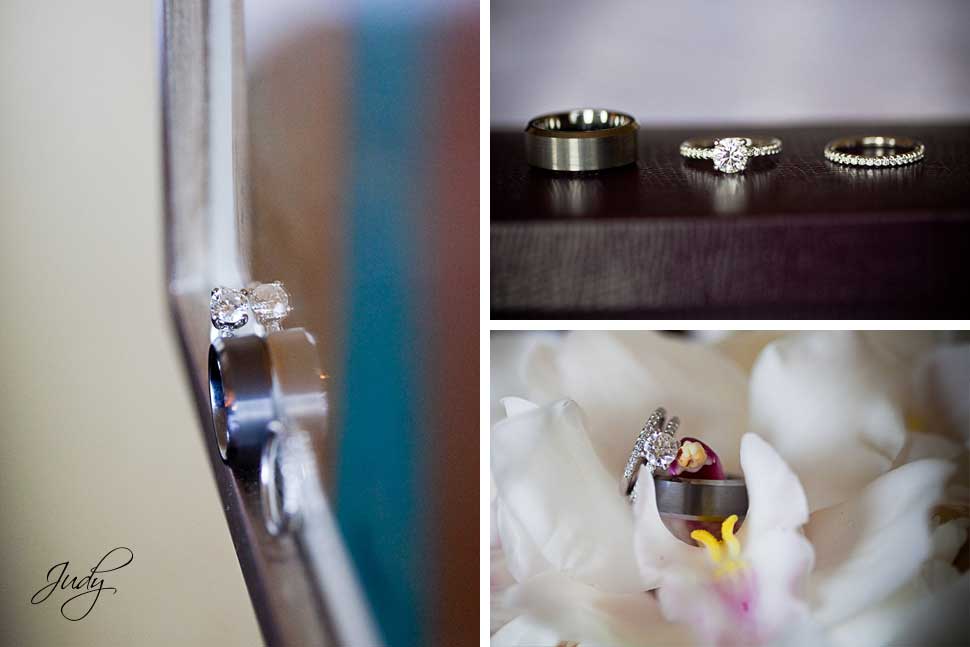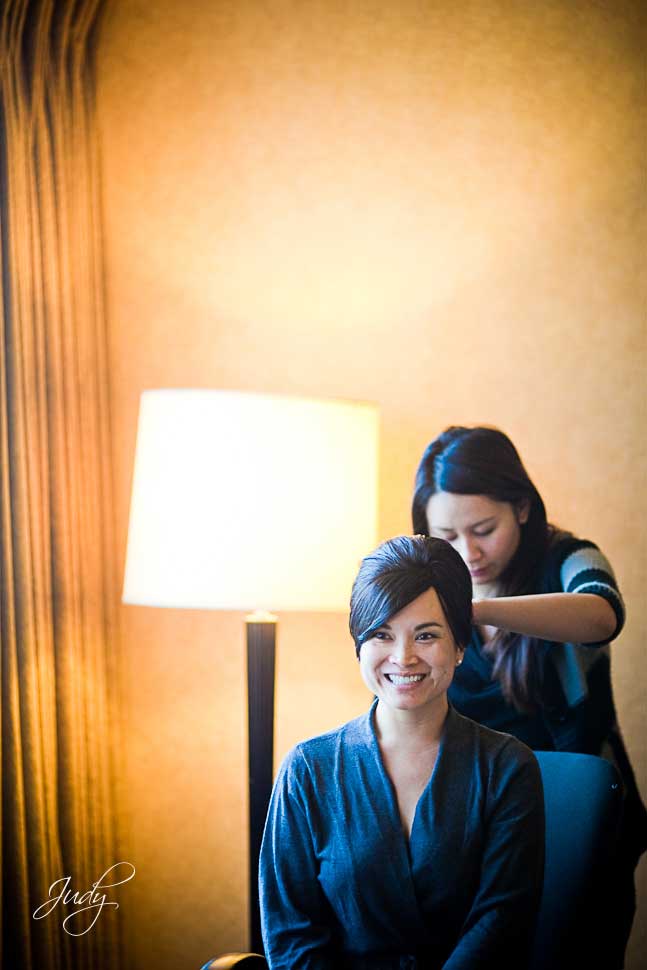 Jamie, you have such a beautiful smile!!!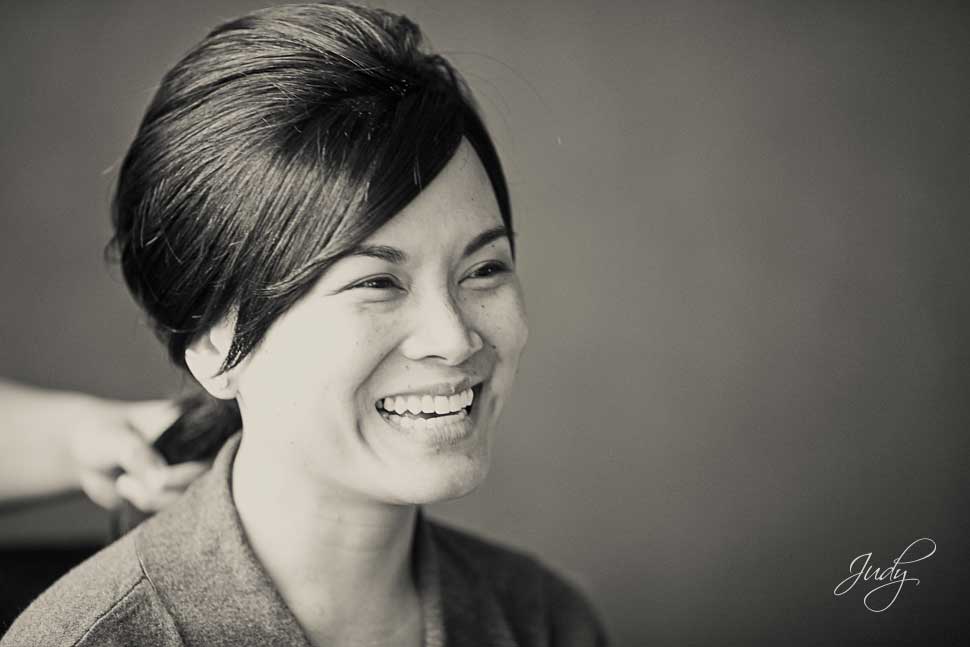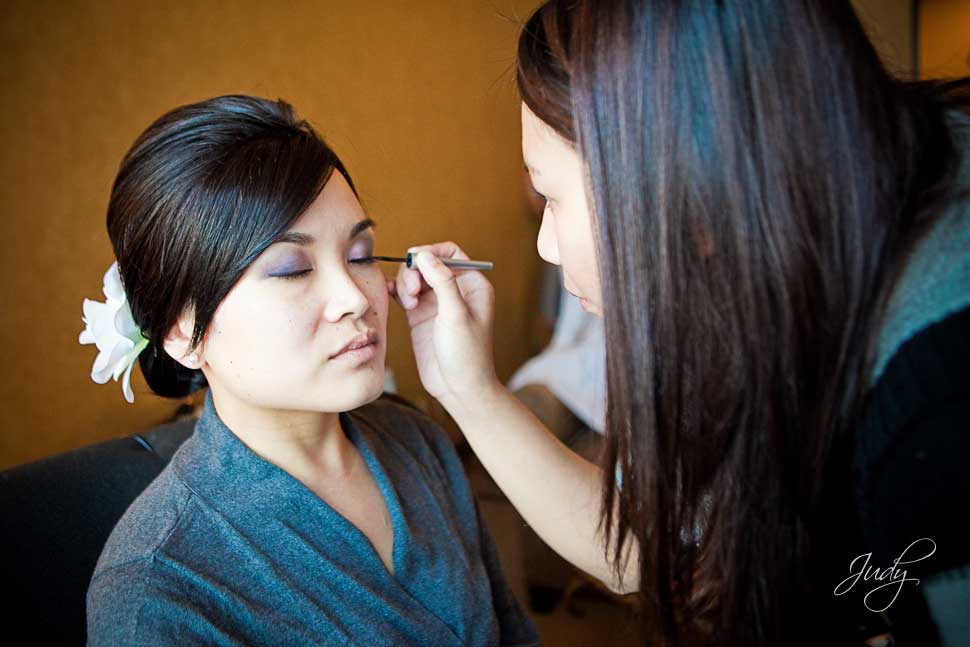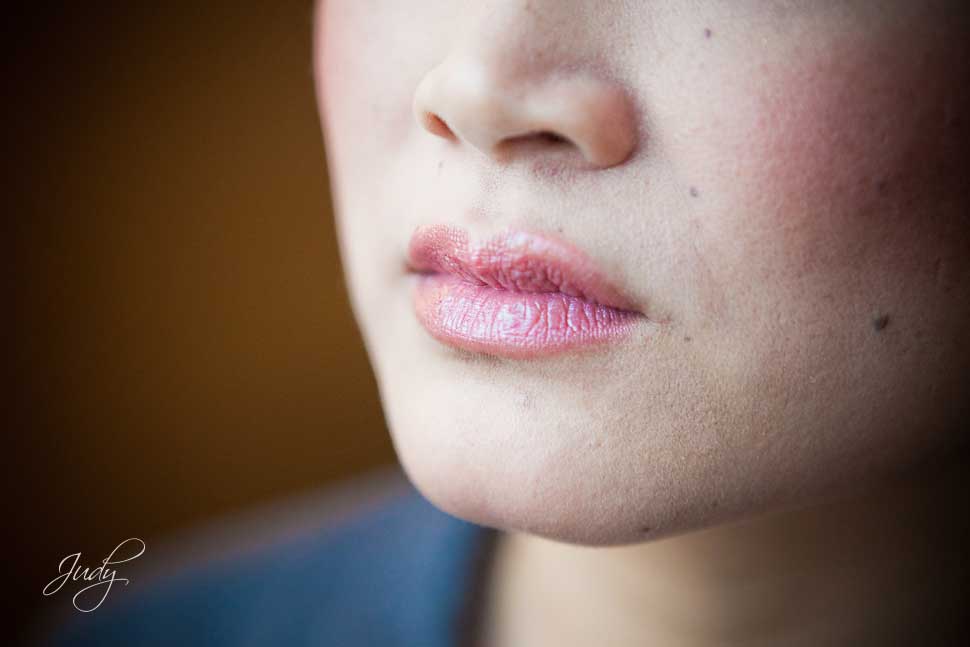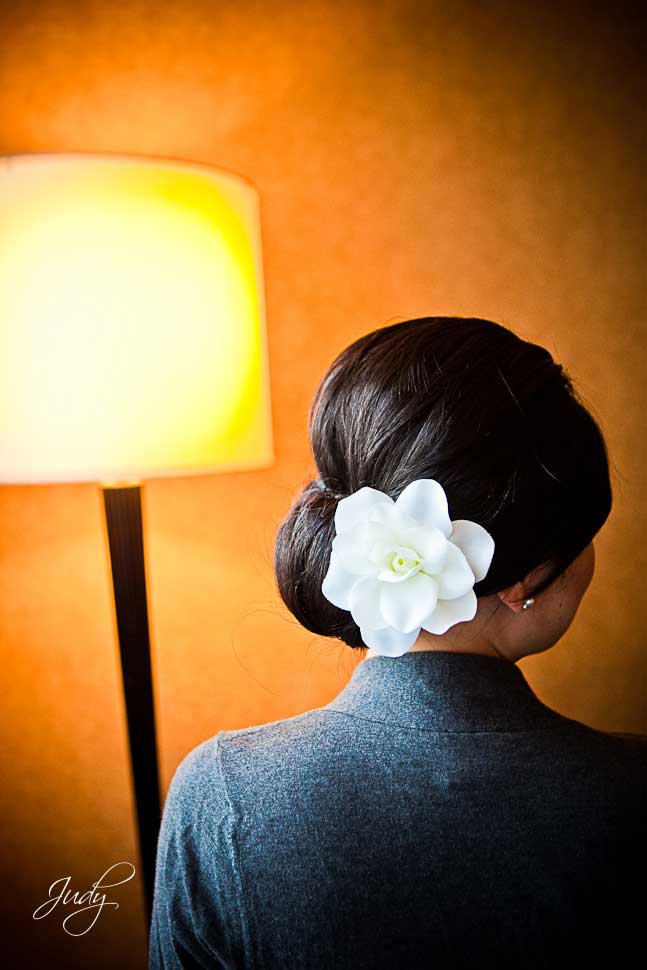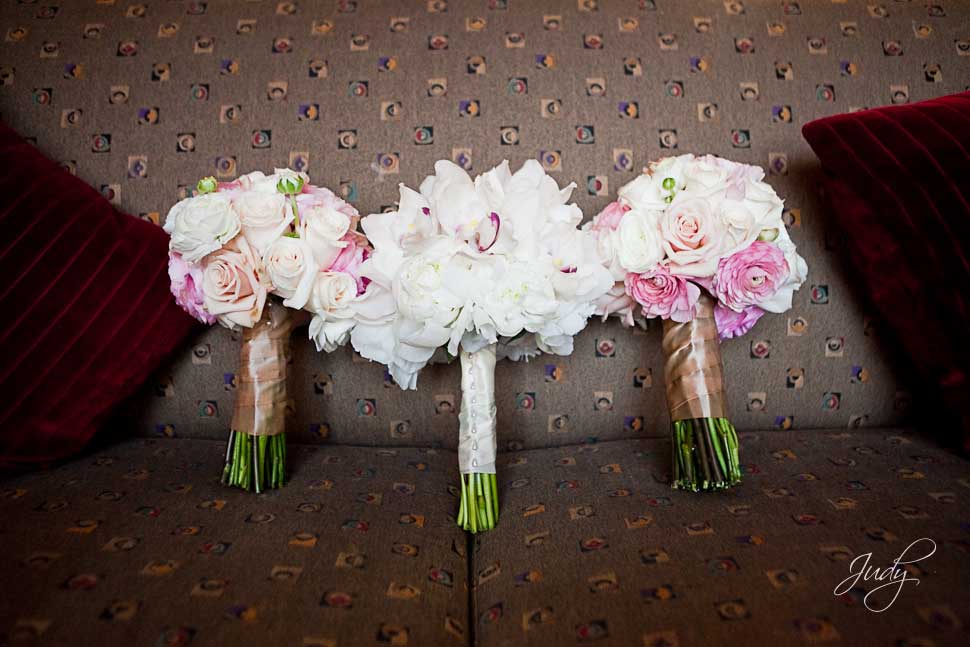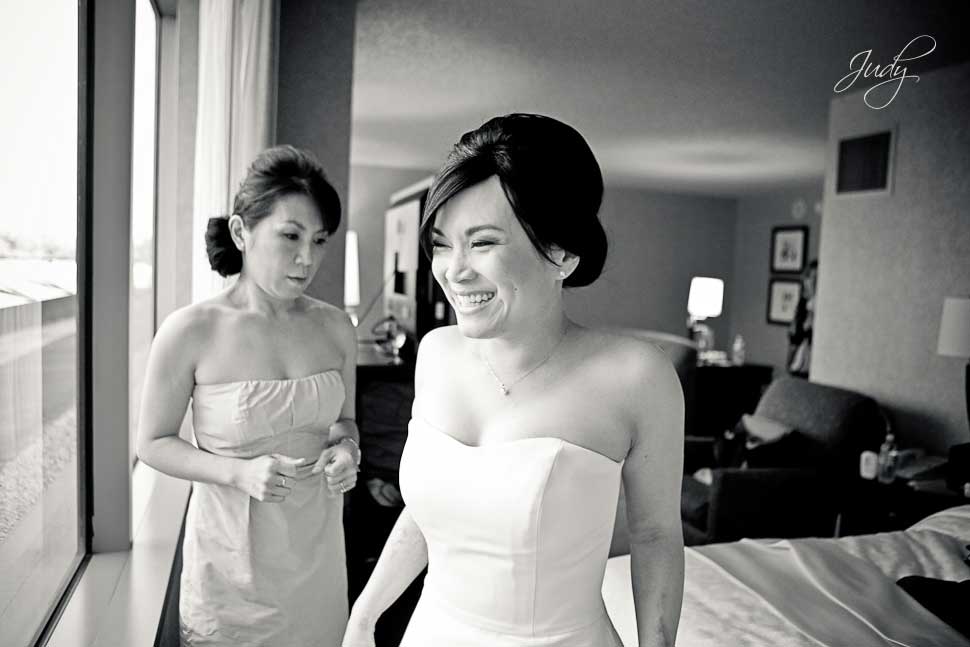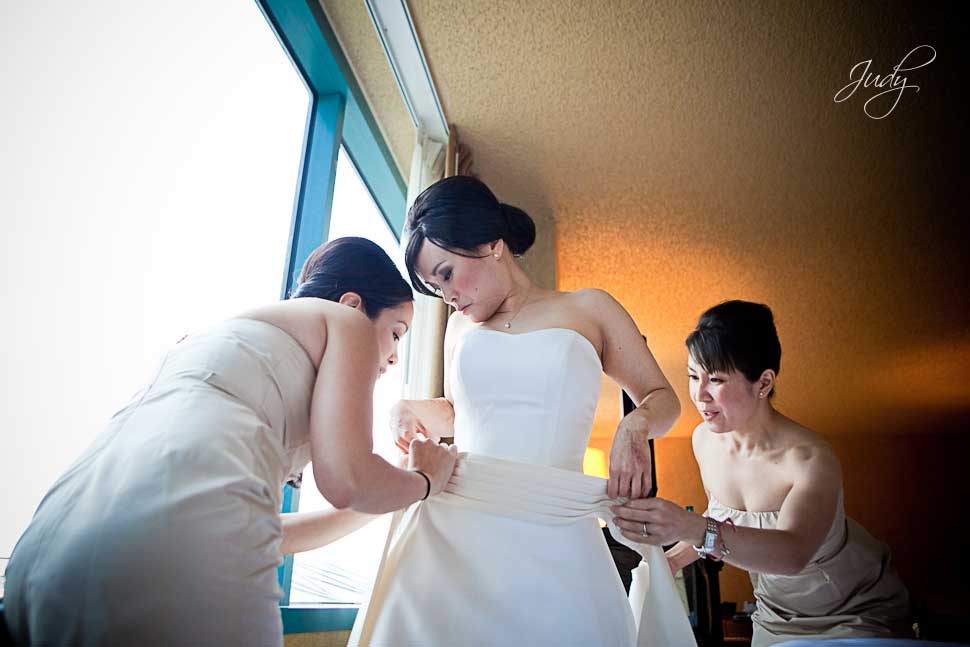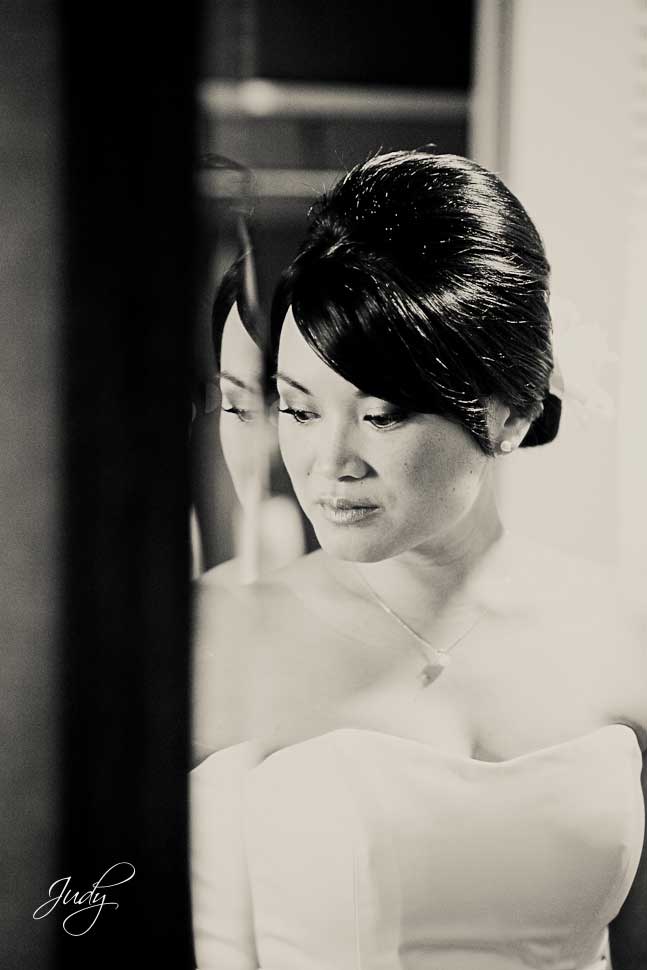 Meanwhile… Tony and his boys are drinking it up at the bar!!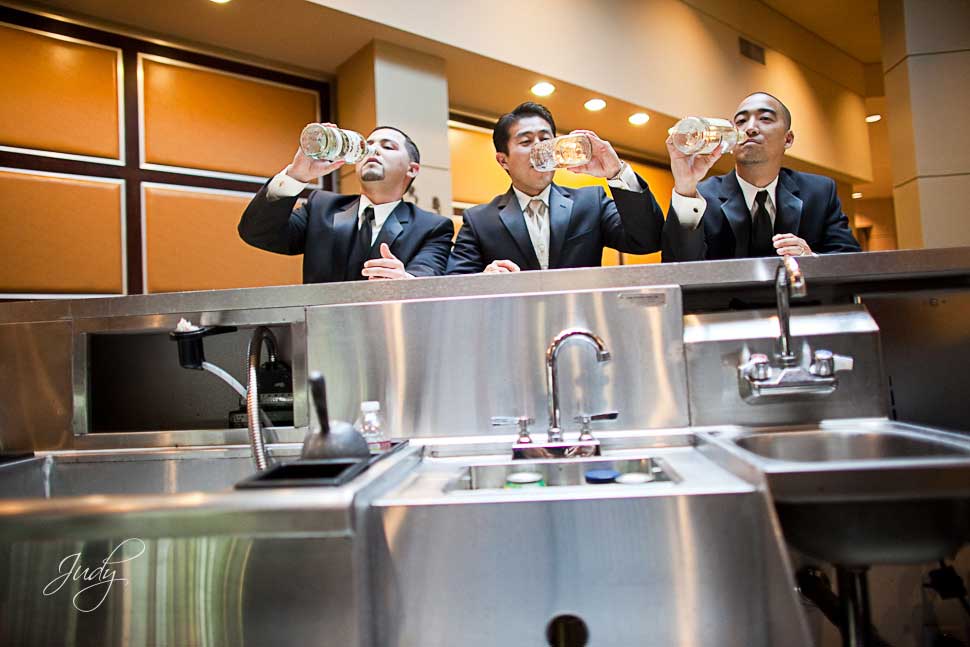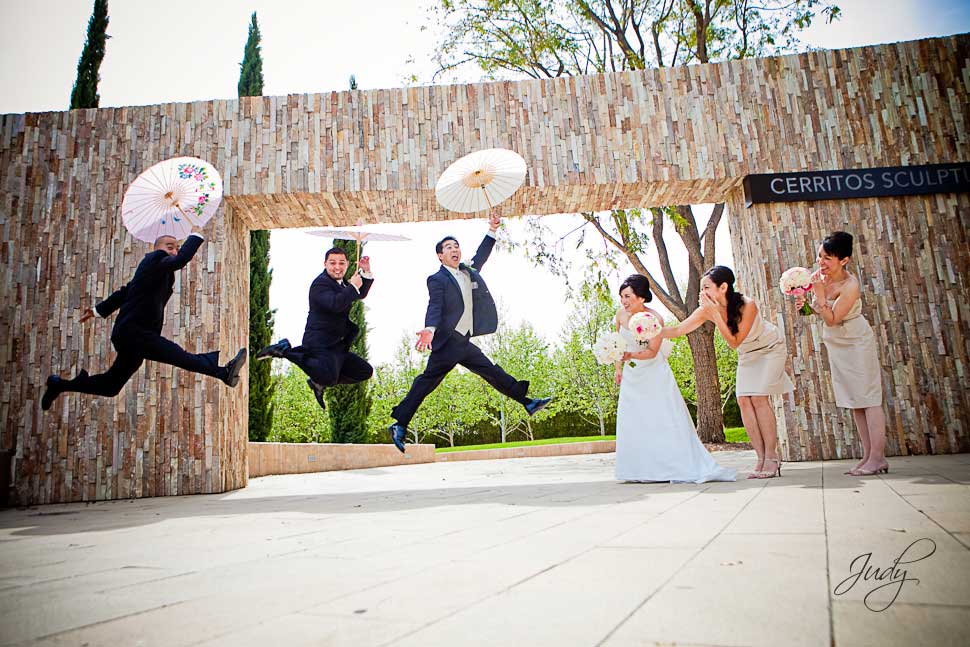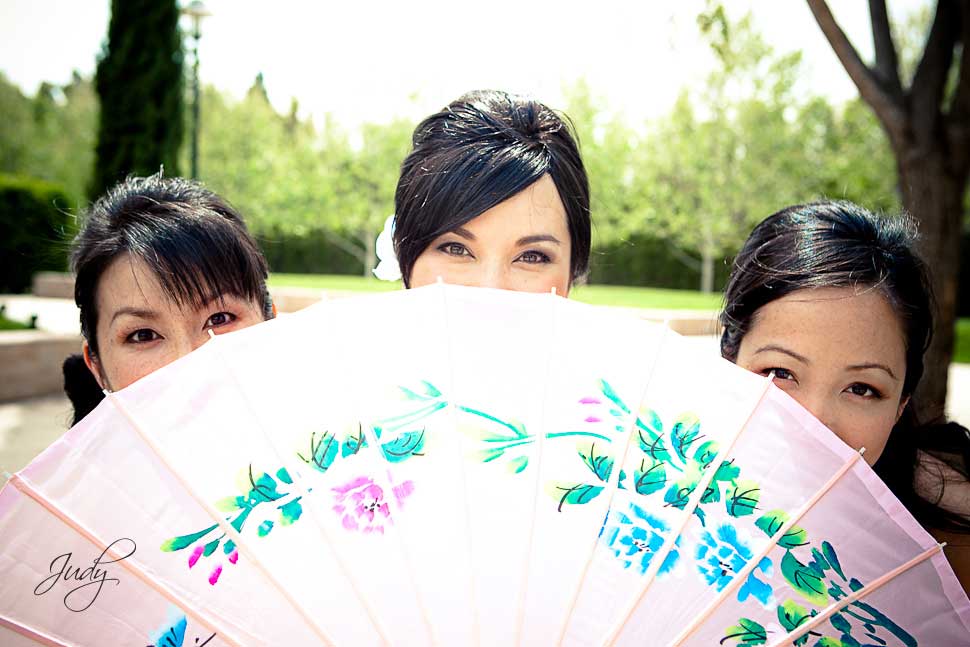 As I was photographing the girls, I turned around and this is what I saw!!!  ***sigh***  Boys will be boys!!!  🙂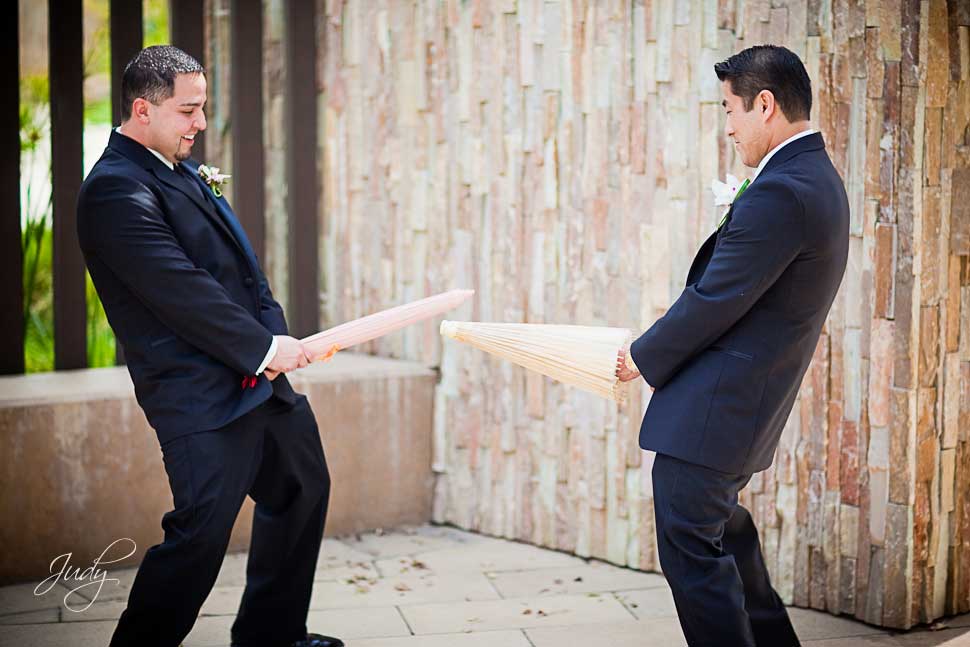 Jamie and Tony wanted to have their wedding pictures at the Cerritos Public Library.  The Cerritos Library was a jump, skip and hop away from the Sheraton Hotel, where they got ready (it was literally around the corner).  We started off at the Cerritos Sculpture Garden (which is part of the Cerritos Library).  Here are a few of my favorites…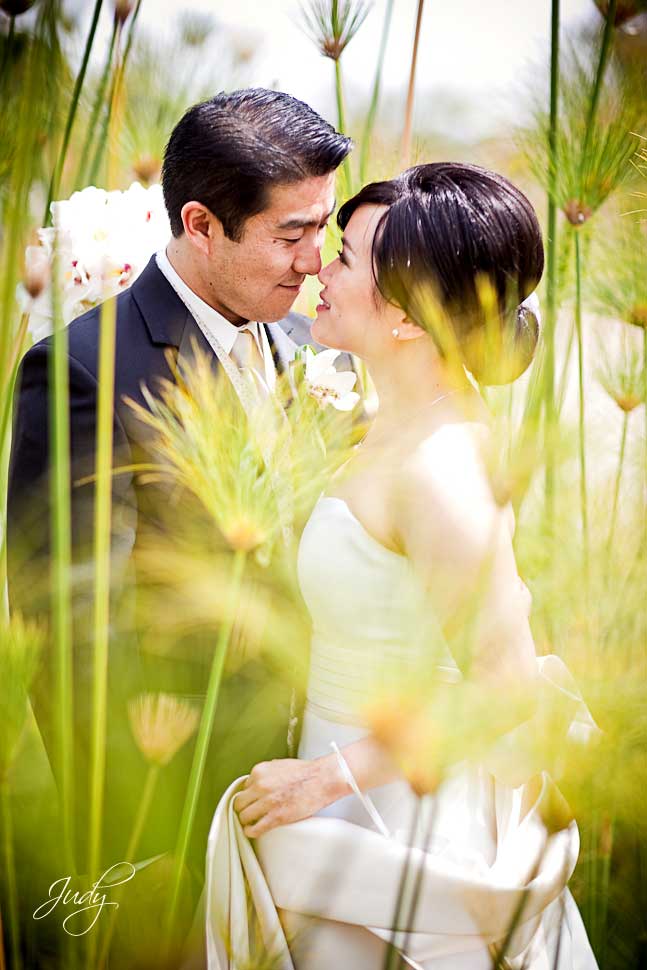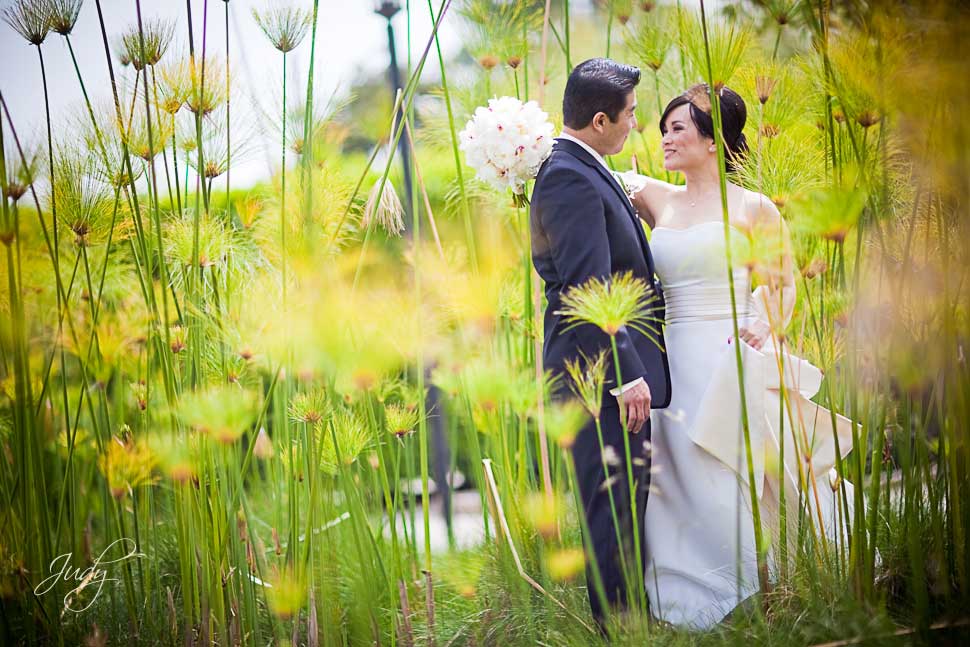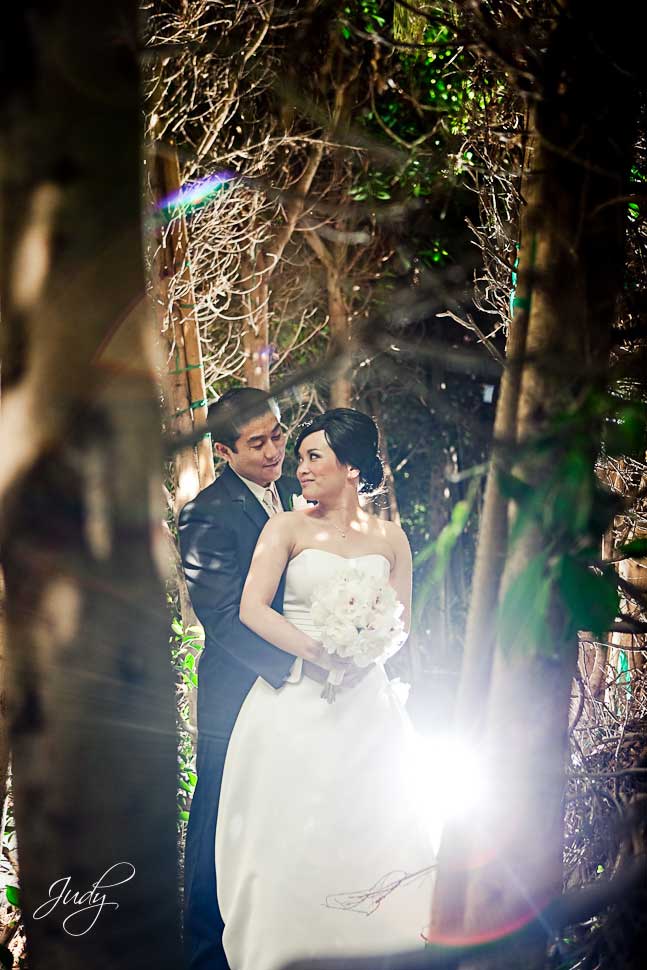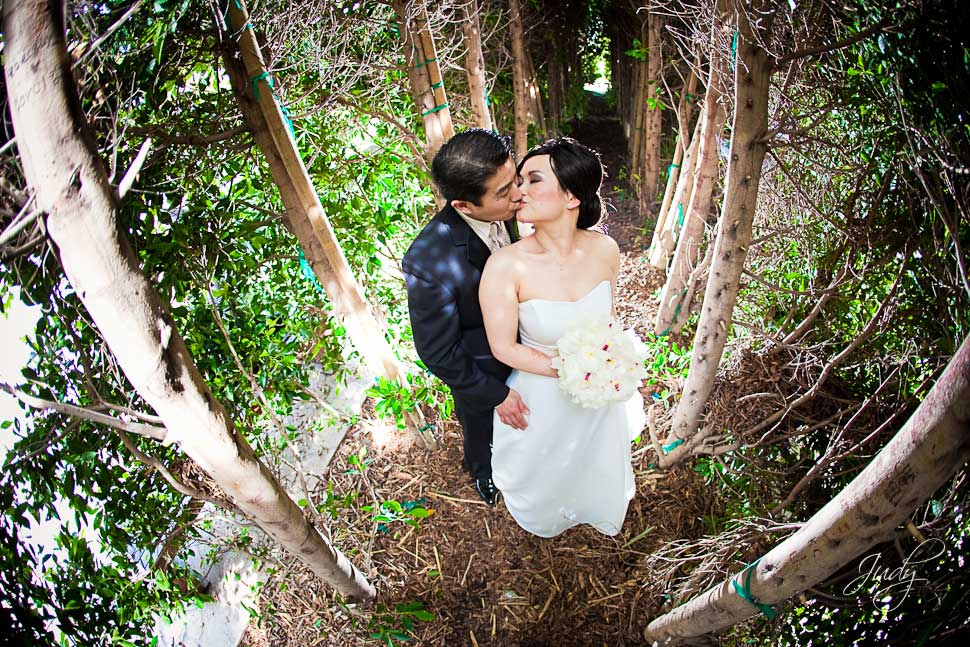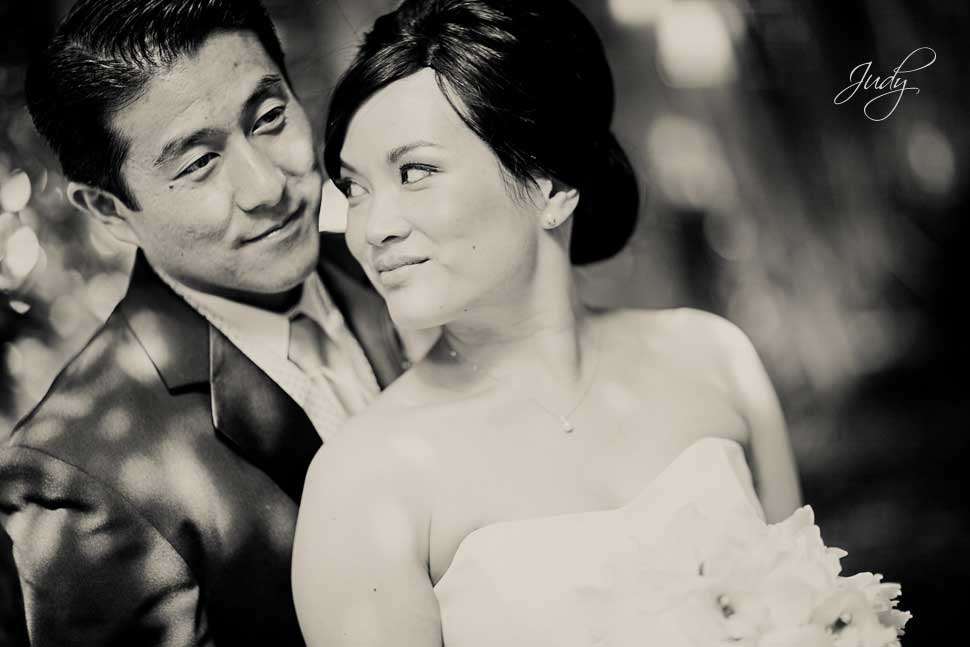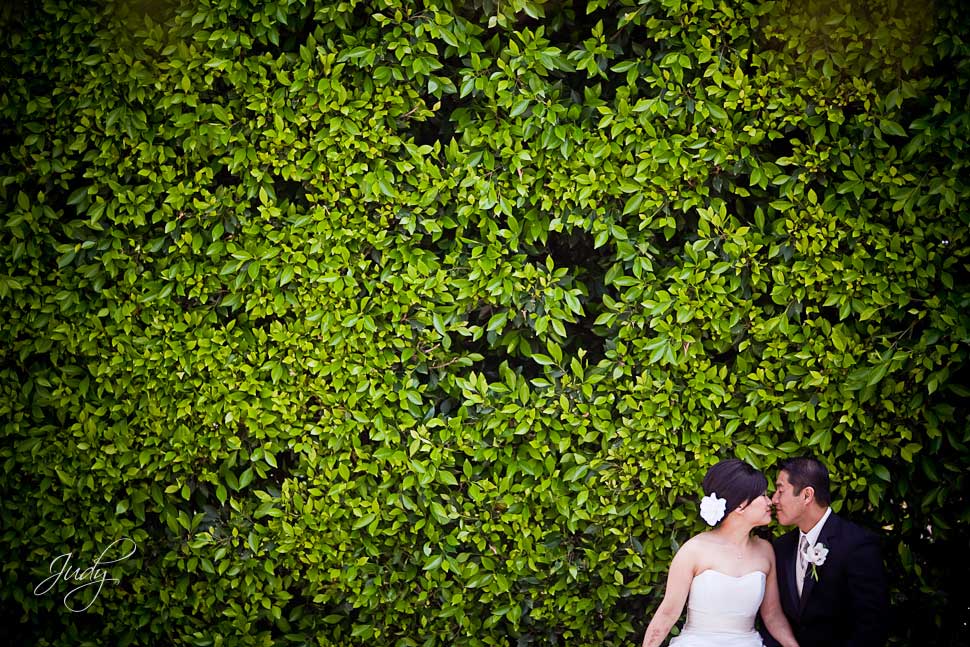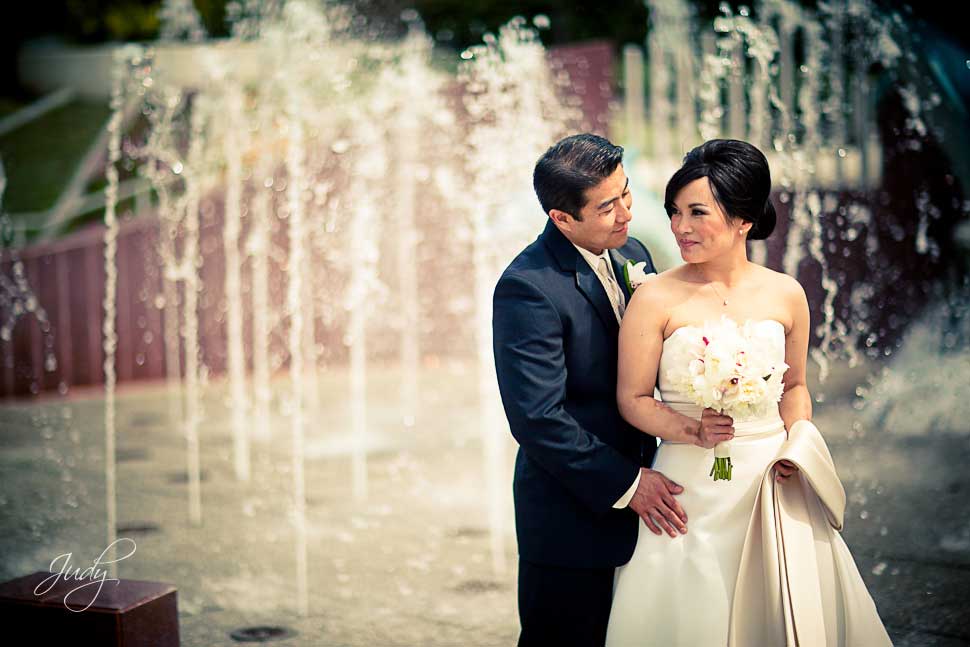 I love the inside of the Library.  It was like being in Disney's Mickey's Toontown!  Everything was so big and cartoon-ish!!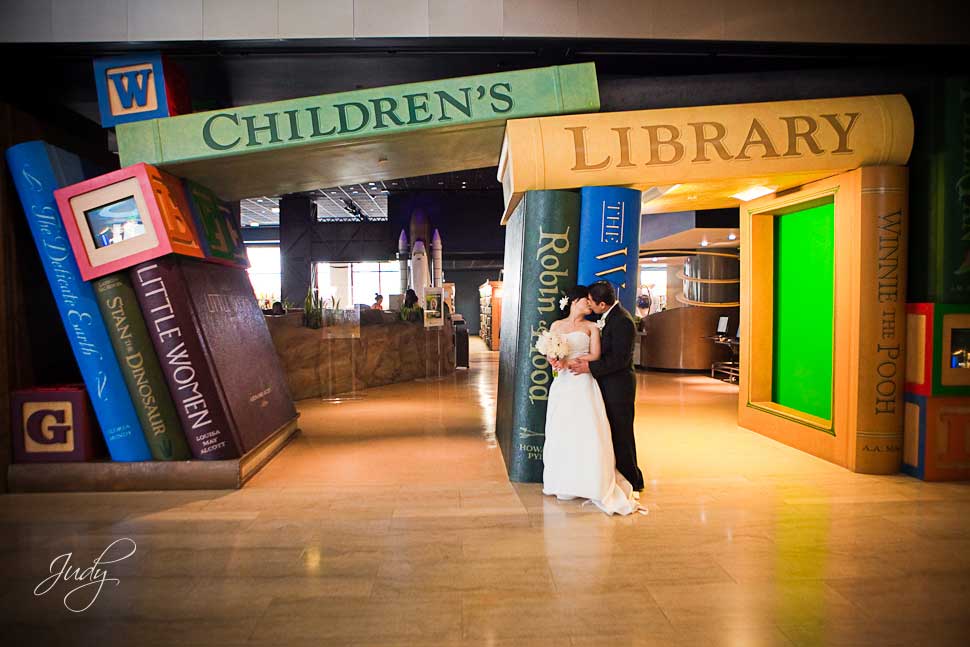 It was my first time shooting at a Buddhist "Church."  I thought it was very interesting that it's called a "Buddhist Church" instead of "Buddhist Temple".  The church is very modern and is similar to that of a Catholic Church (except instead of Christ, it's Buddha).  My family is Buddhist, thus I am born and raised as a Buddhist, but have never seen a Buddhist wedding ceremony.  I am so used to Asian wedding ceremonies that are held at home which involves praying to the ancestors followed by a tea ceremony.  Jamie and Tony's Buddhist wedding ceremony was an eye-opener for me!!  It was awesome.  I am always happy to learn new things everyday!!!  The Buddhist church wedding ceremony was at the Gardena Bukkyo Kai.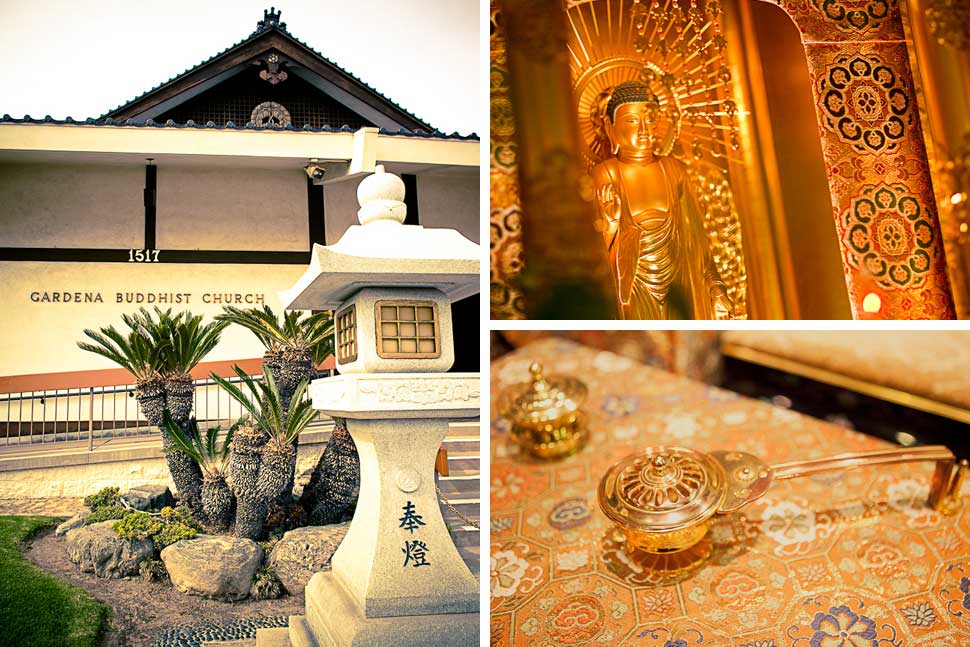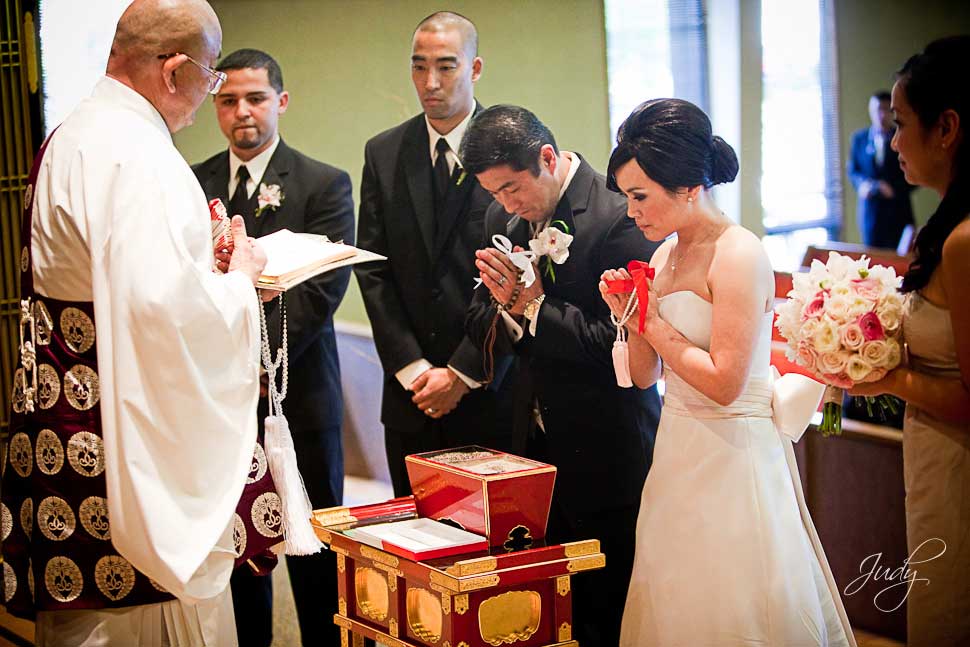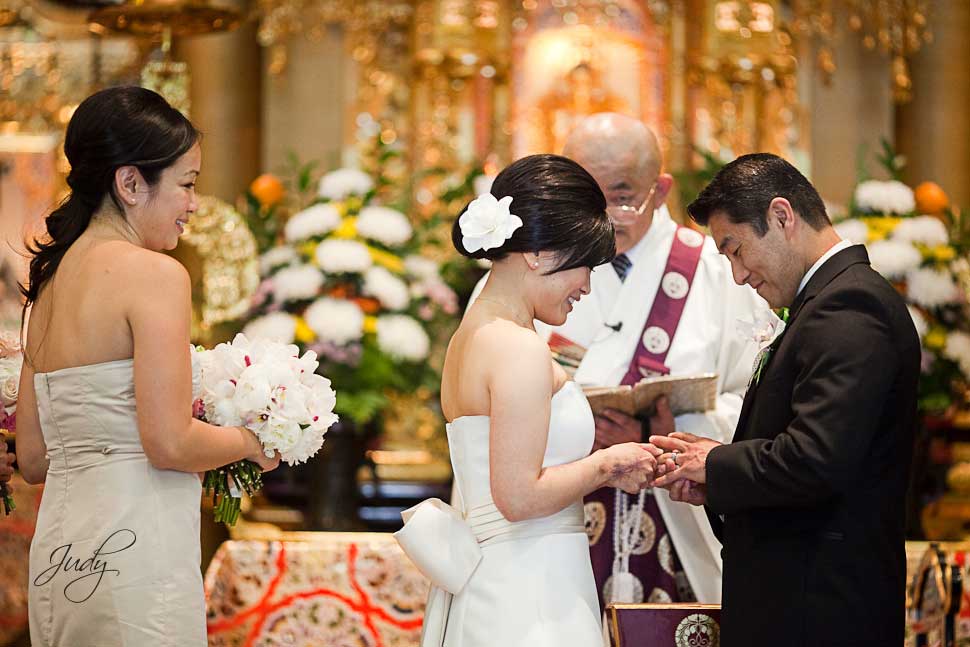 Jamie and Tony had their reception celebration at Prince Seafood in Cerritos.  Their reception was filled with lots of laughter… drinking… and MORE drinking!! I LOVE it!!!
Their cake topper is so cute!!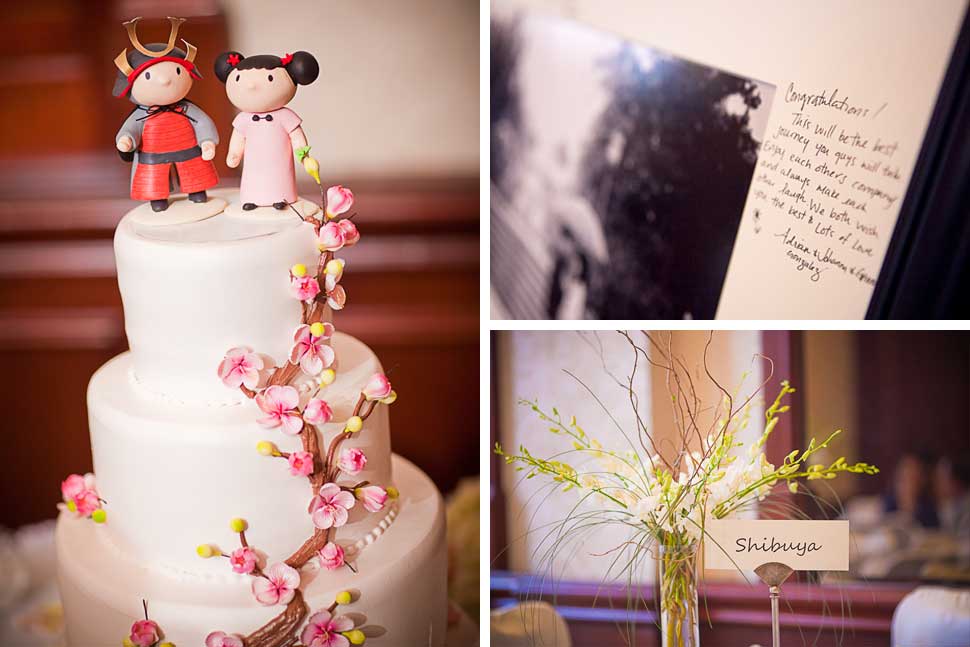 um… LOL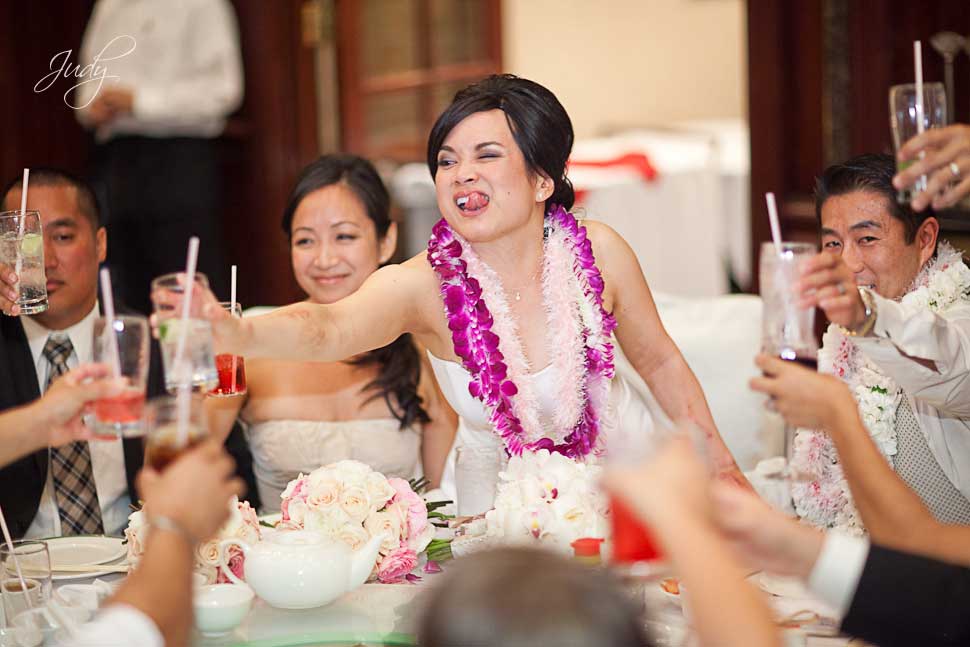 Awww…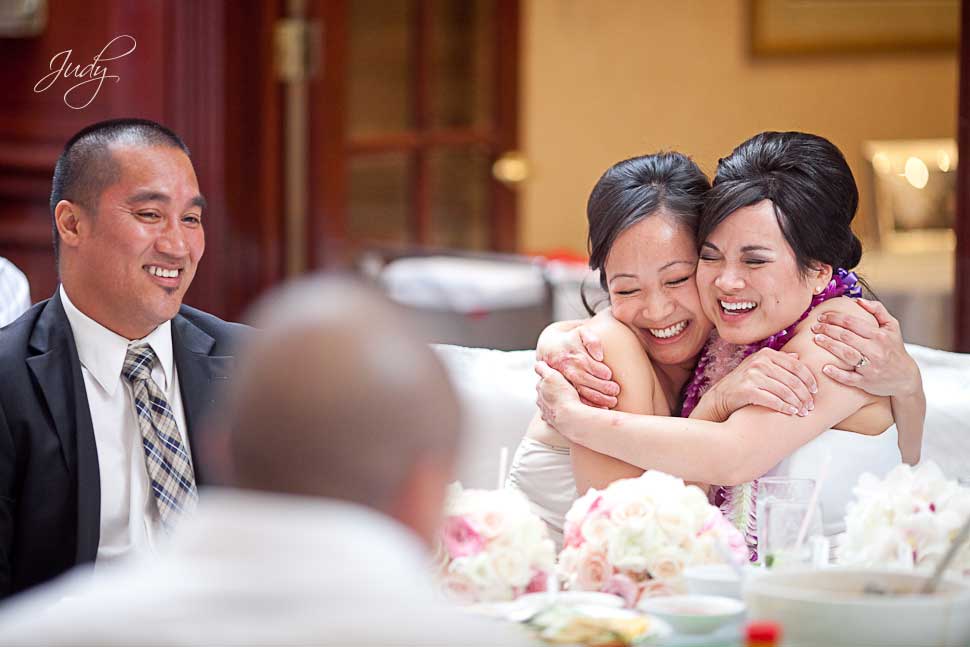 Their MC/DJ had Jamie and Tony out of the dance floor for some bride and groom games.  Tony had to do push-ups (but not just any regular push ups), he had to do it with Jamie sitting on his back!!!  He's such a trooper… he did 13 push ups!!!  Good work Tony!!!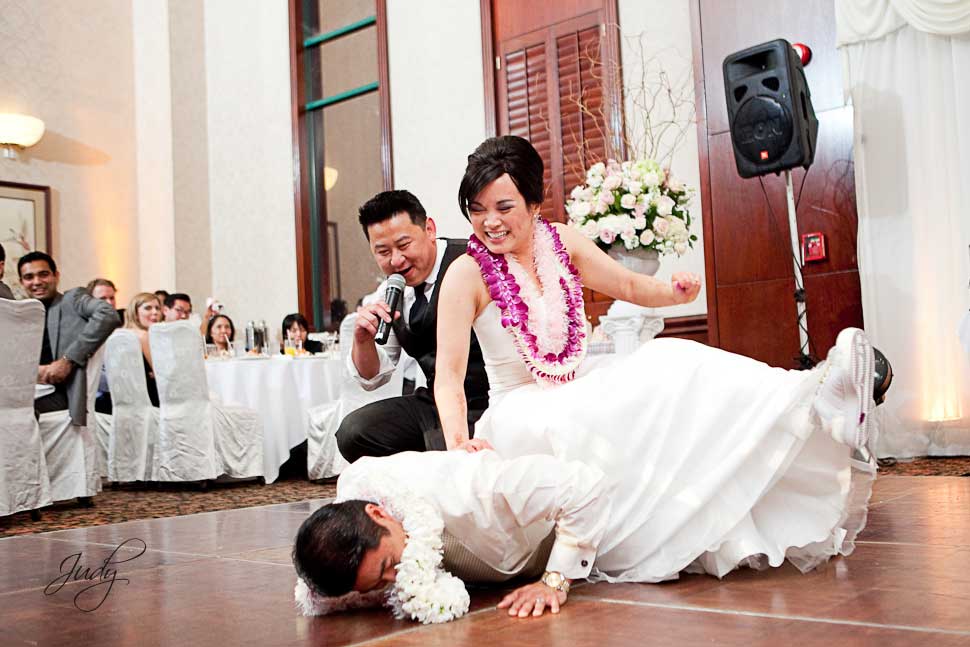 Chug… chug… chug….!!!!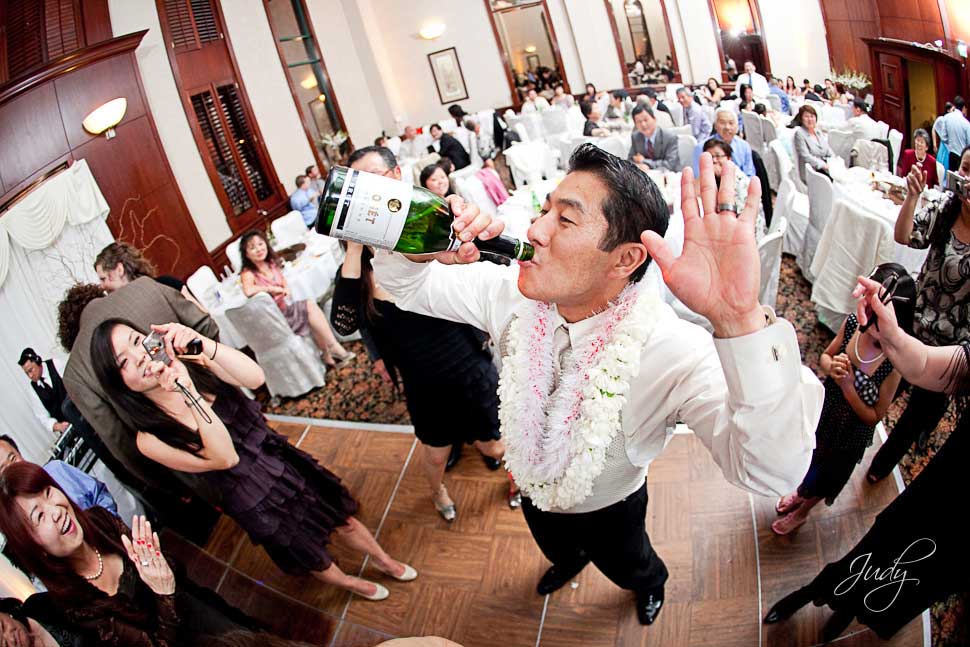 That's right… keep it going!!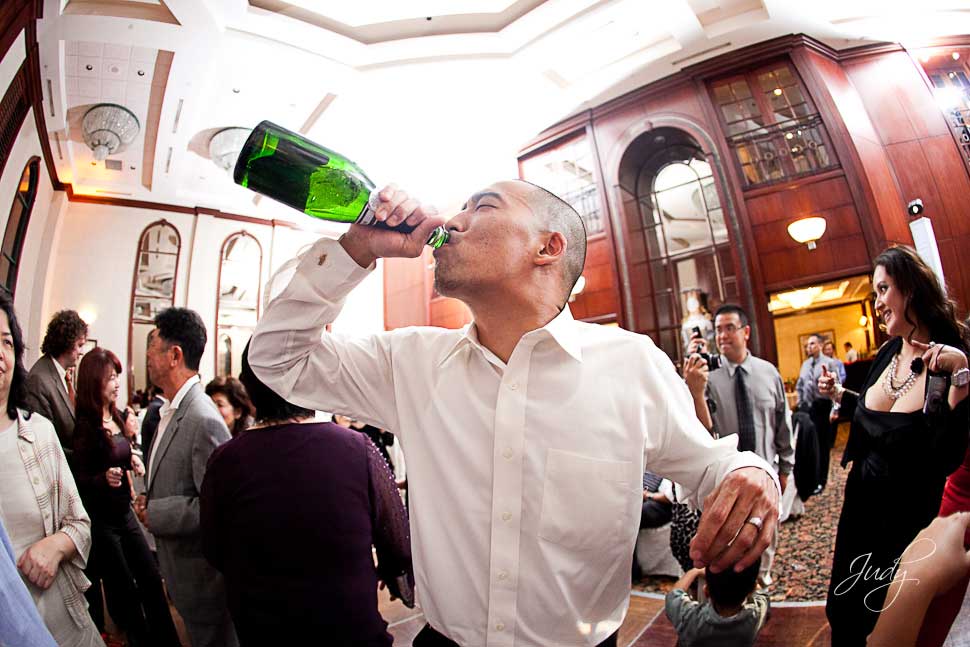 And… I think Jimmy's done!!  Buzzed yet?!?!?!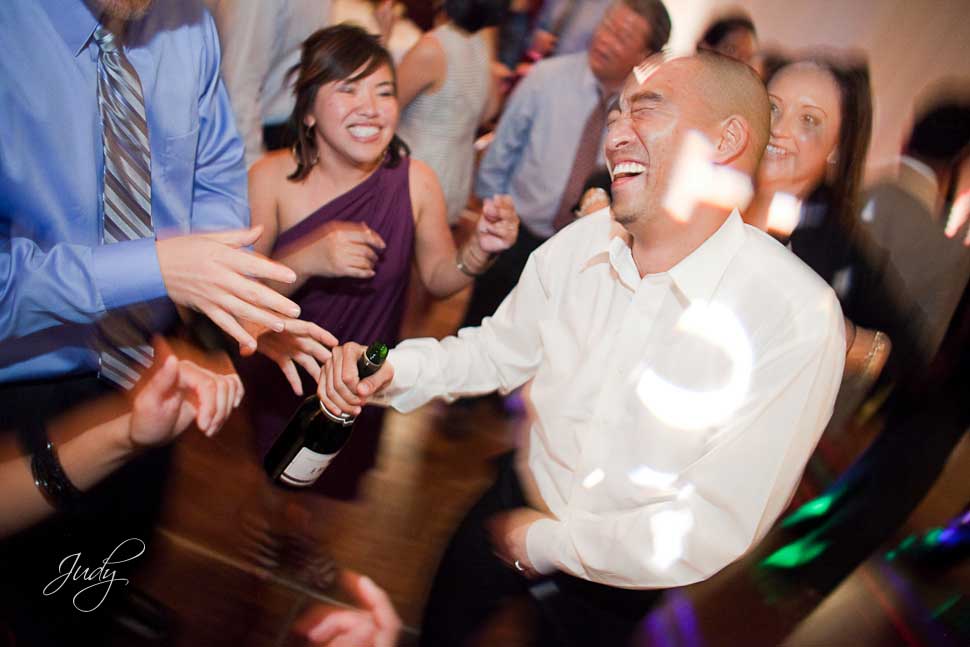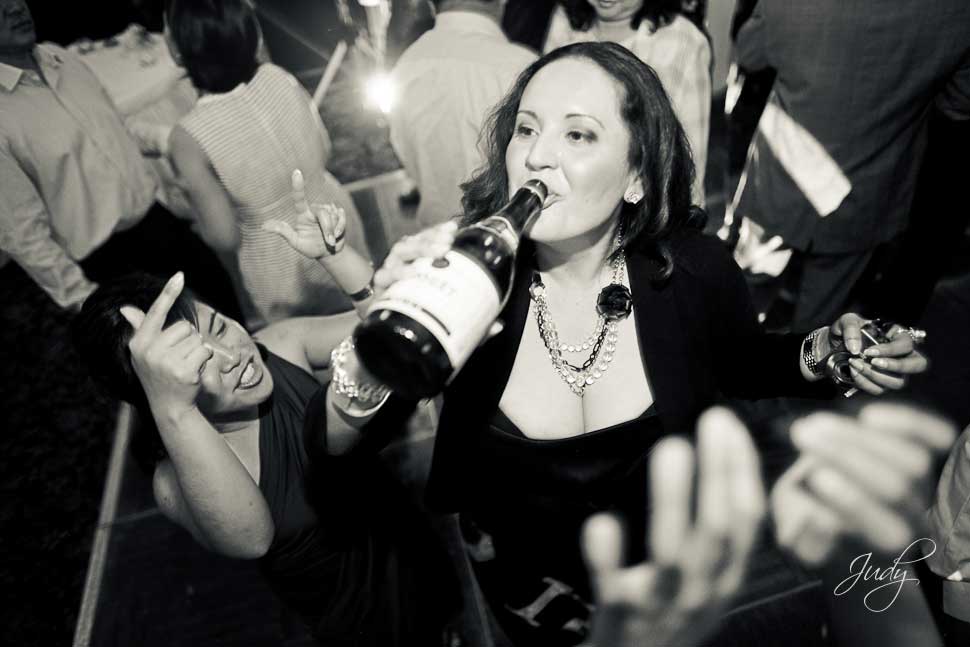 This cute kid was watching everyone shake their booty on the dance floor.  He followed me around to tell me… "No Flash Photography Please!!!"  I couldn't stop laughing…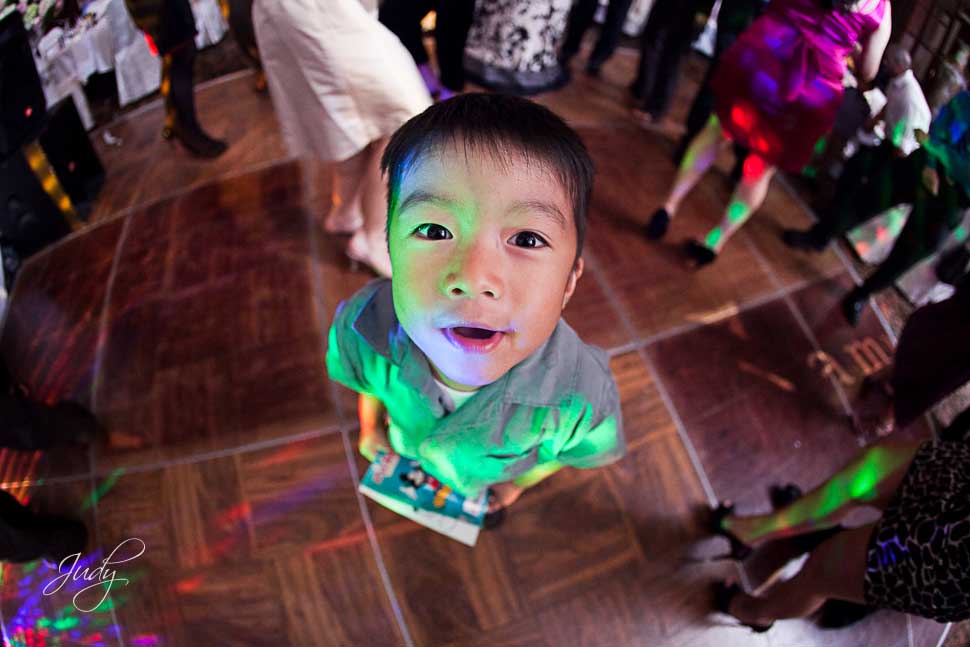 Are you gonna go for the chaser Tony??!?!?  LOL… I got photos to show Jamie…. 😉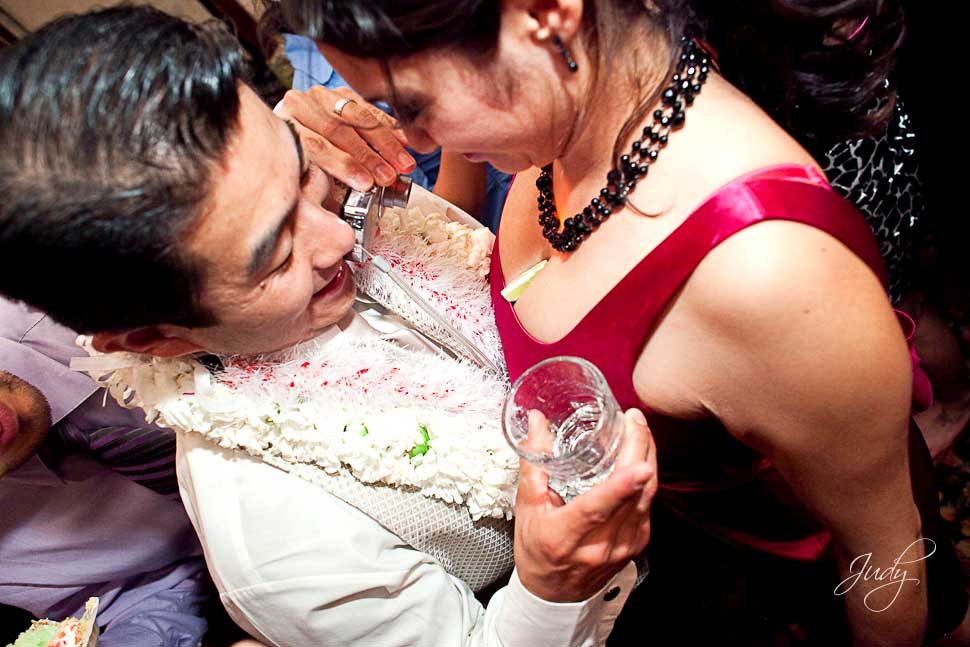 Congratulations Jamie and Tony!!  It was GREAT being a part of your special day!!  Best wishes to you both… may your ventures through life be filled with lots of Love and Happiness!!!
Also, remember to check out their engagement session at Scripps College (in February).