Doing an engagement photography session at the Los Angeles Union Station is always a treat!!  I was super excited when Jamie and Christian told me they wanted a vintage, roaring 1920's kinda-look for their engagement photos!!  I'm always up for experimenting with new ideas and absolutely love it when my couples have a unique look that they're aiming for.  I thought they pulled it off really well… don't you think?! If you asked me… I would never have guessed that she's a grade school teacher and he's a sales consultant.  From vintage attires to hair-do and jewelry, Jamie and Christian fit perfectly with the beautiful historic architecture of the LA Union Station.  I swear it was too easy for me to photograph them!!
Since their wedding at Castle Green in Pasadena next year is also a vintage 1920's theme, they decided to use their engagement photos as Save-the-Date magnets!!  They were so thoughtful to send me one as well.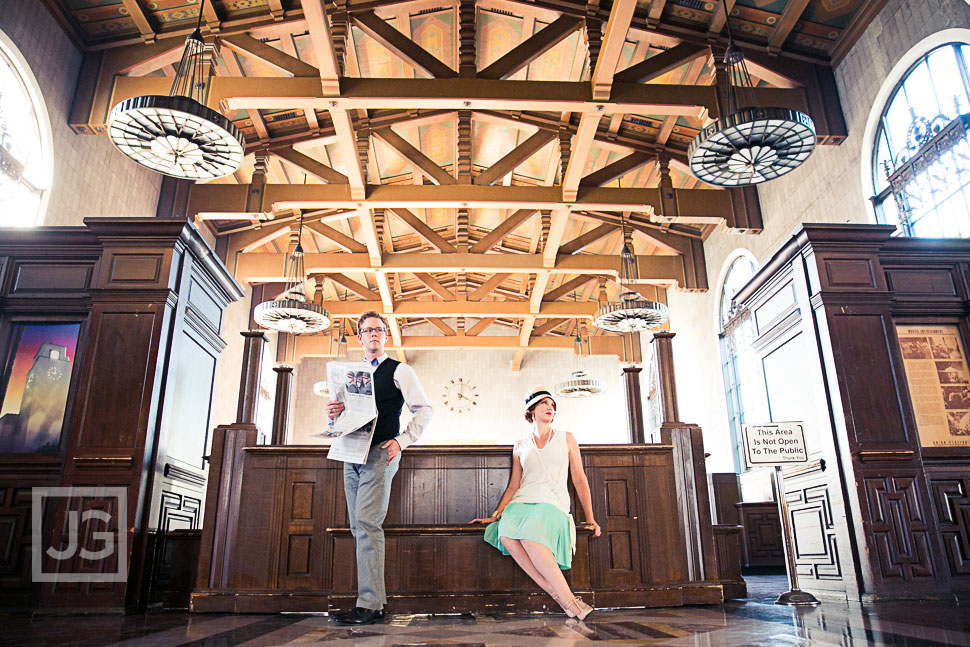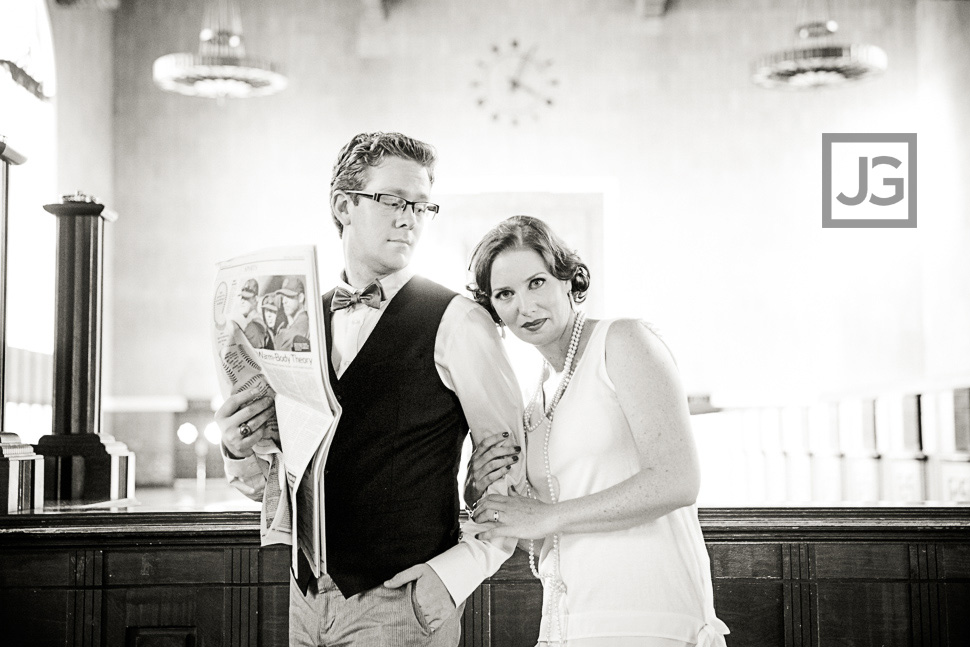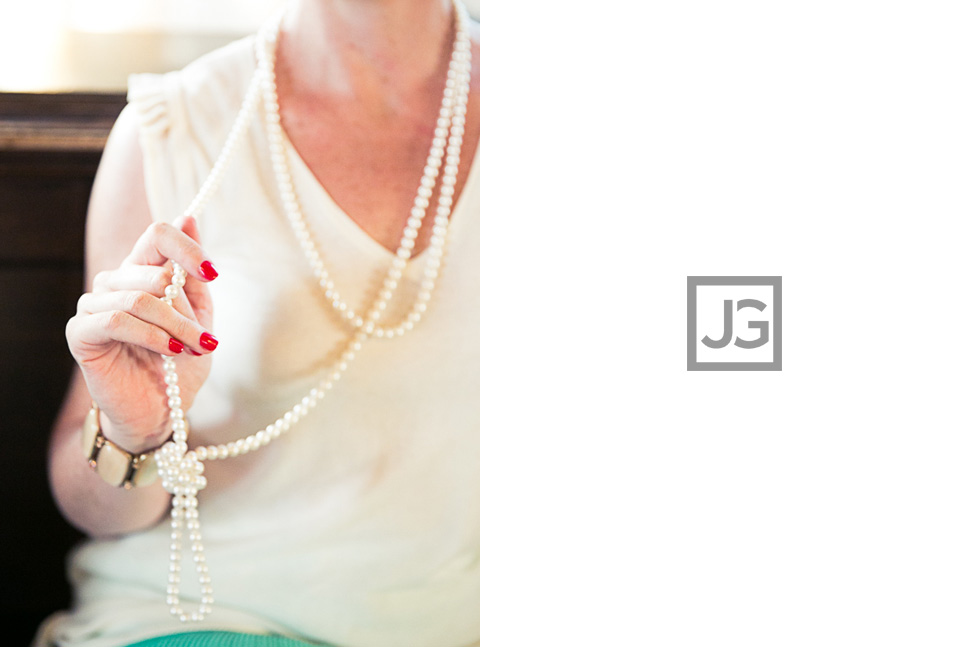 There is something about this picture that I am absolutely in love with.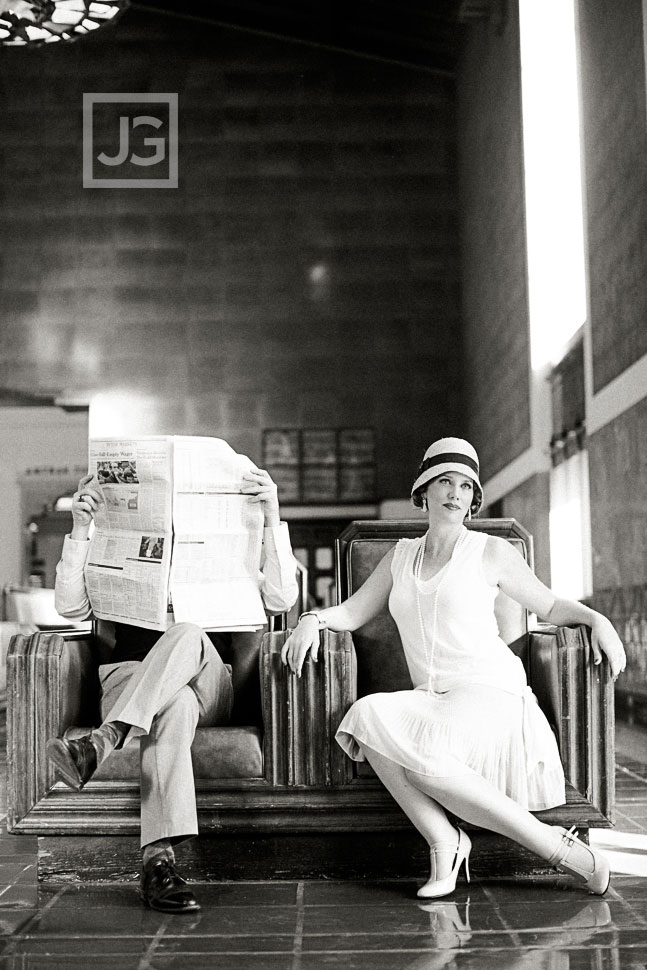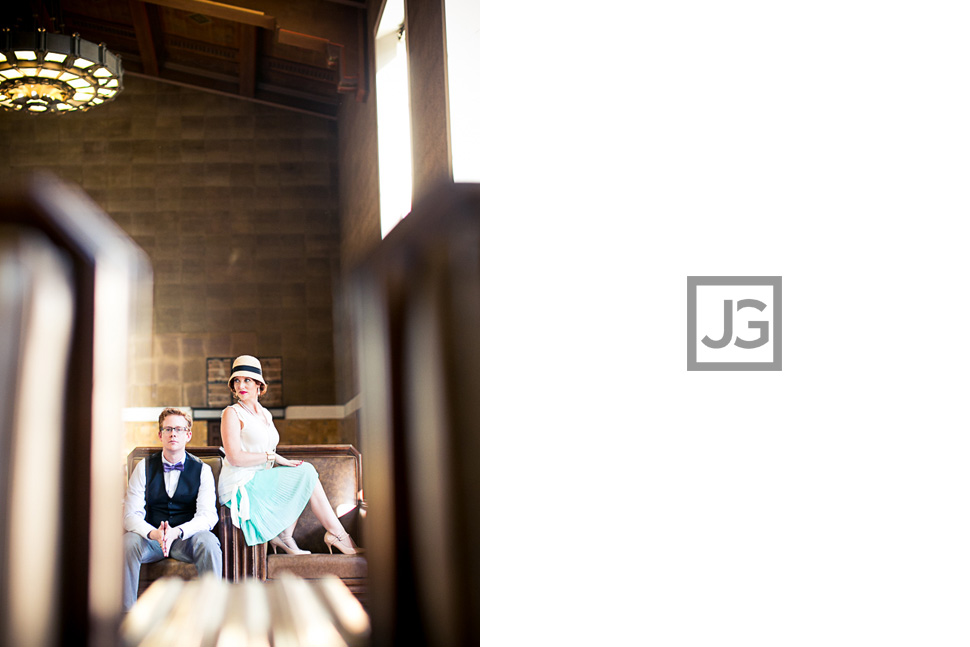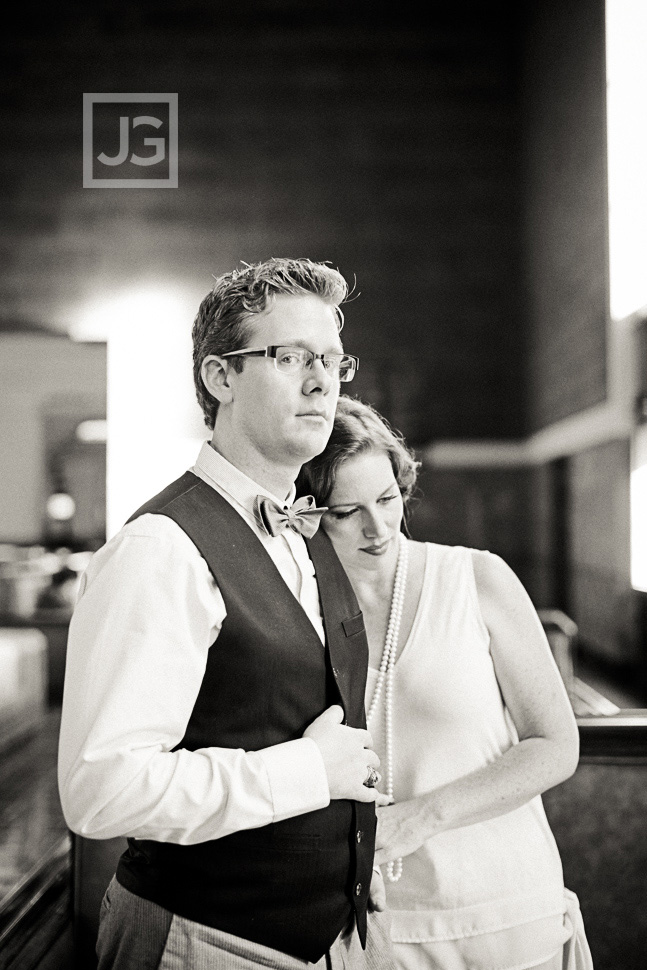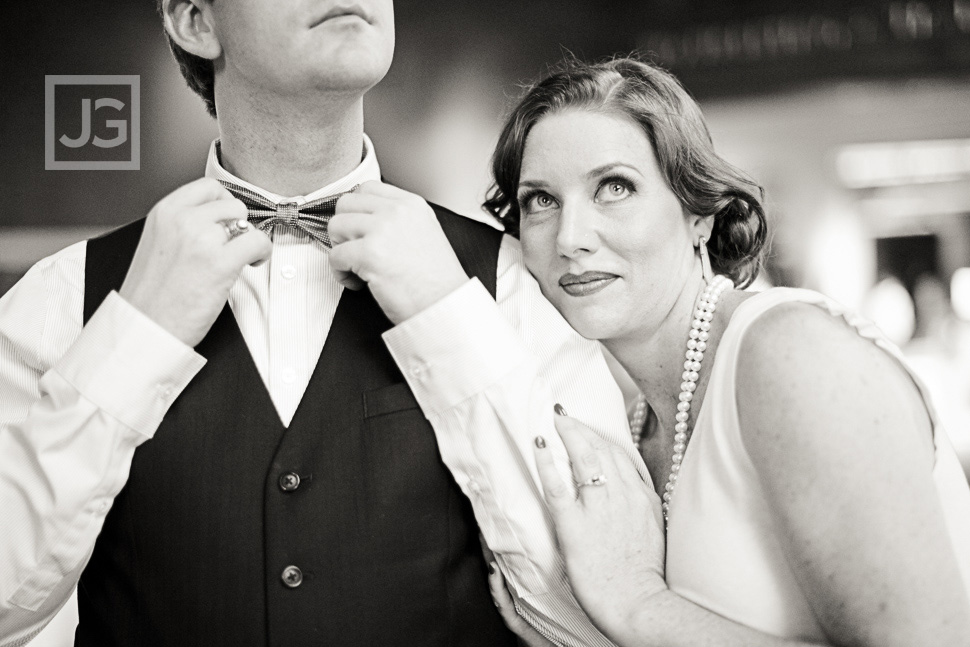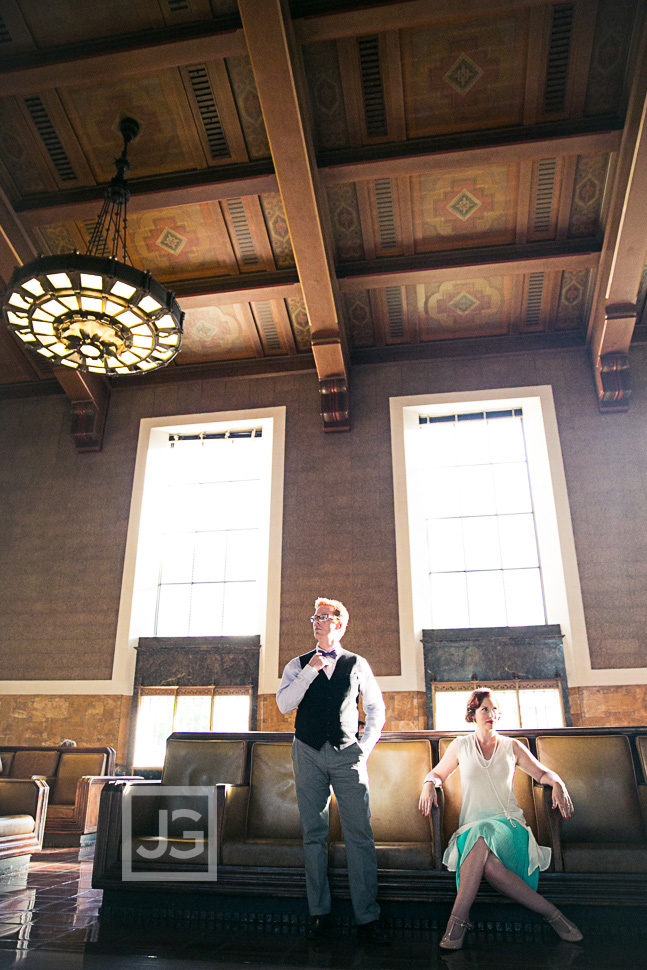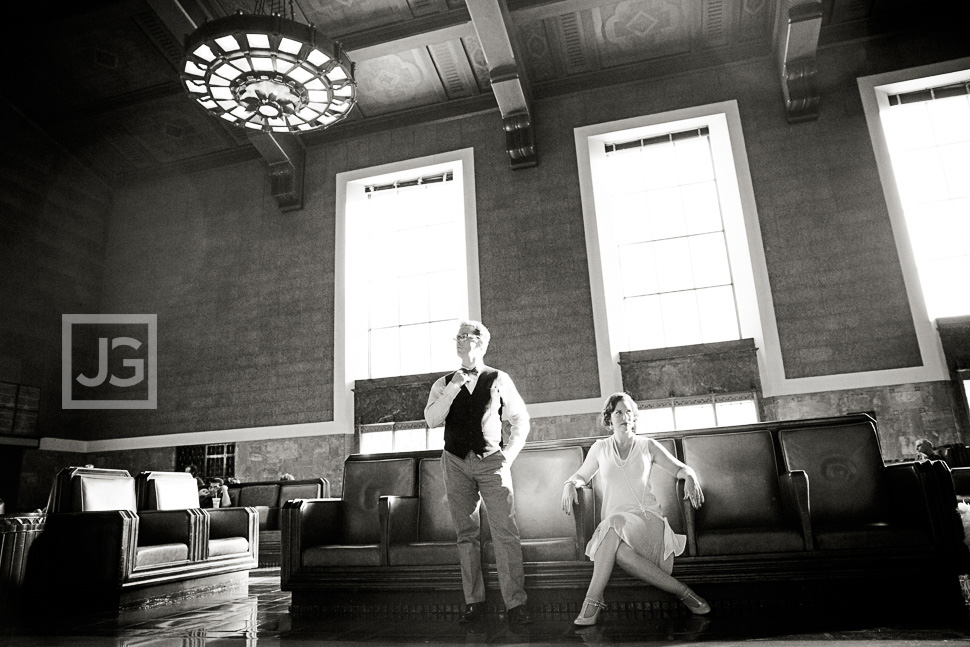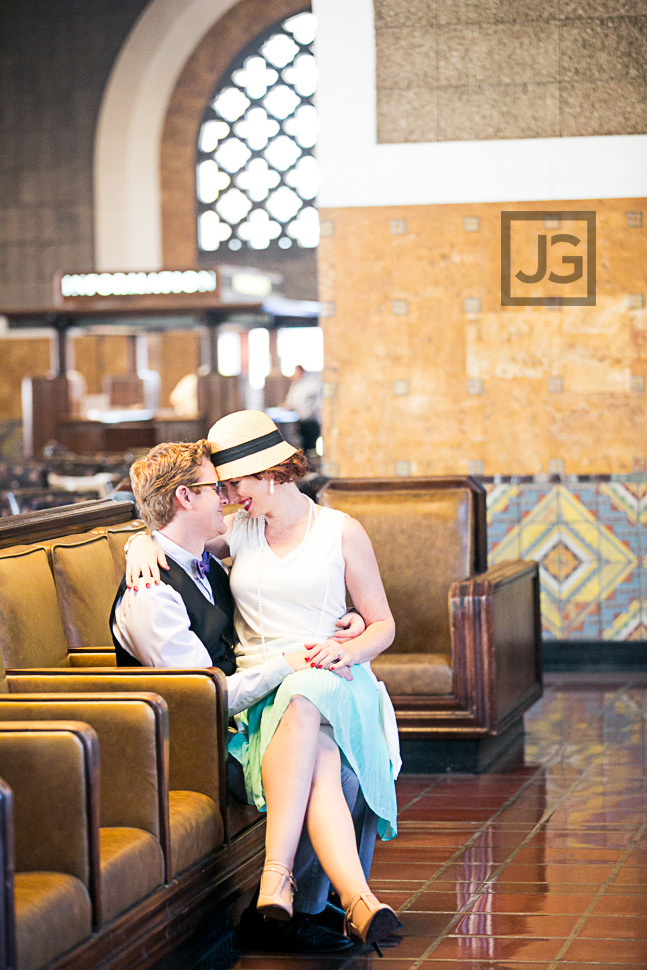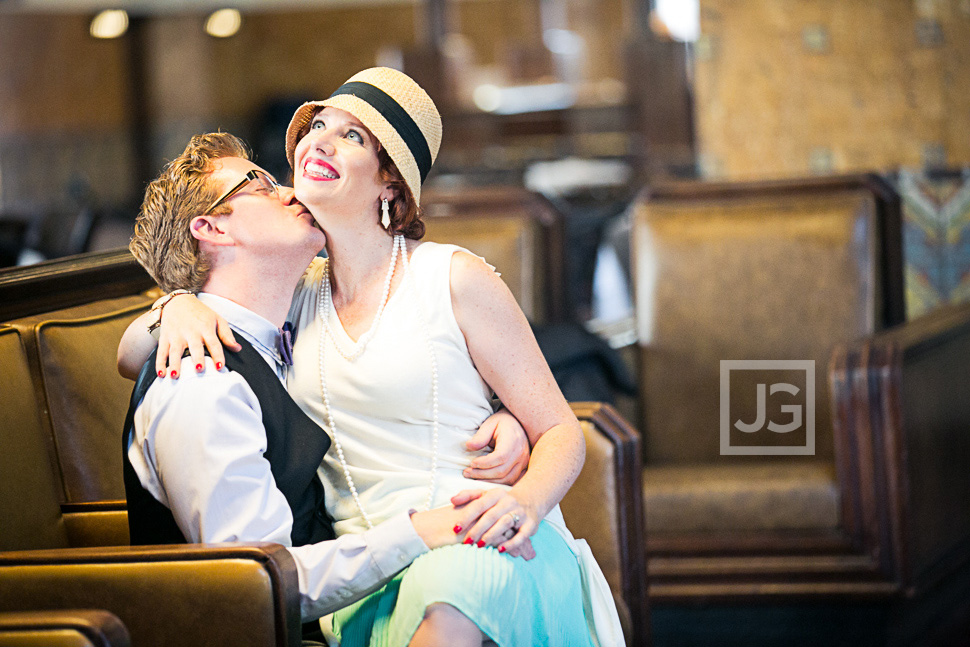 love the red lipstick and nail polish!!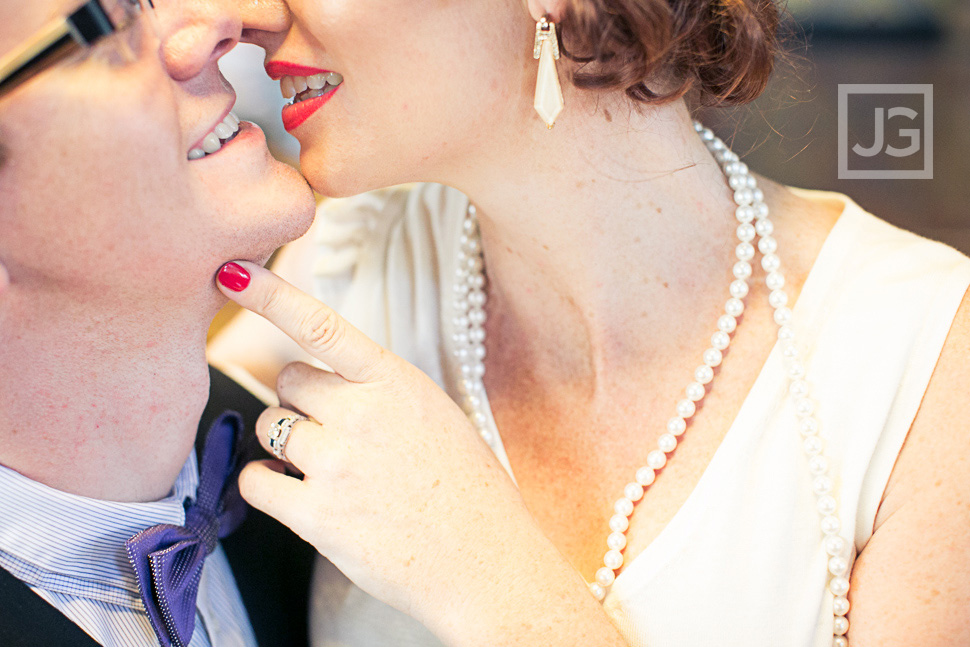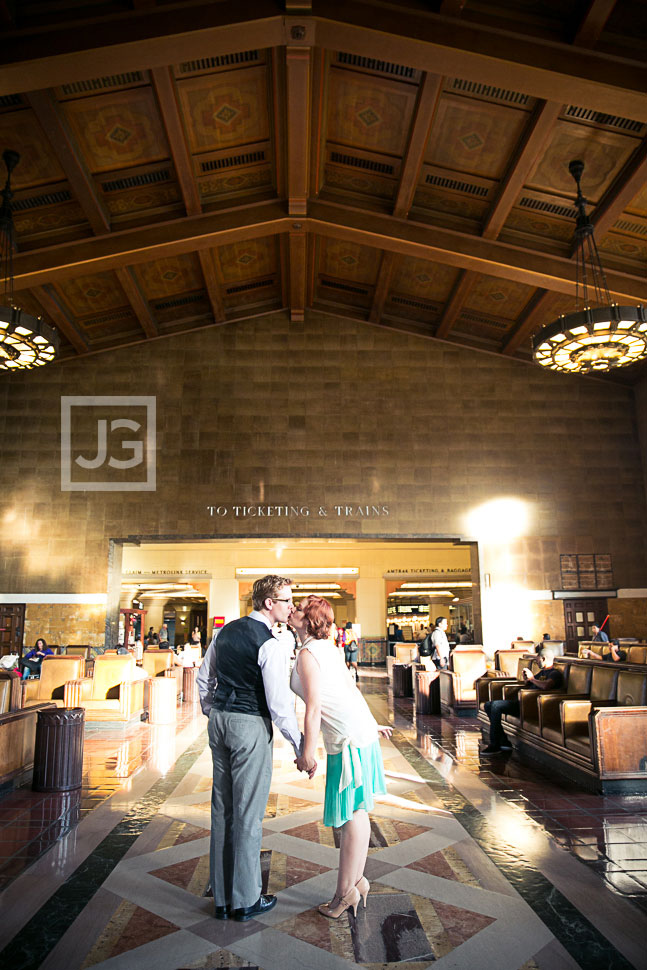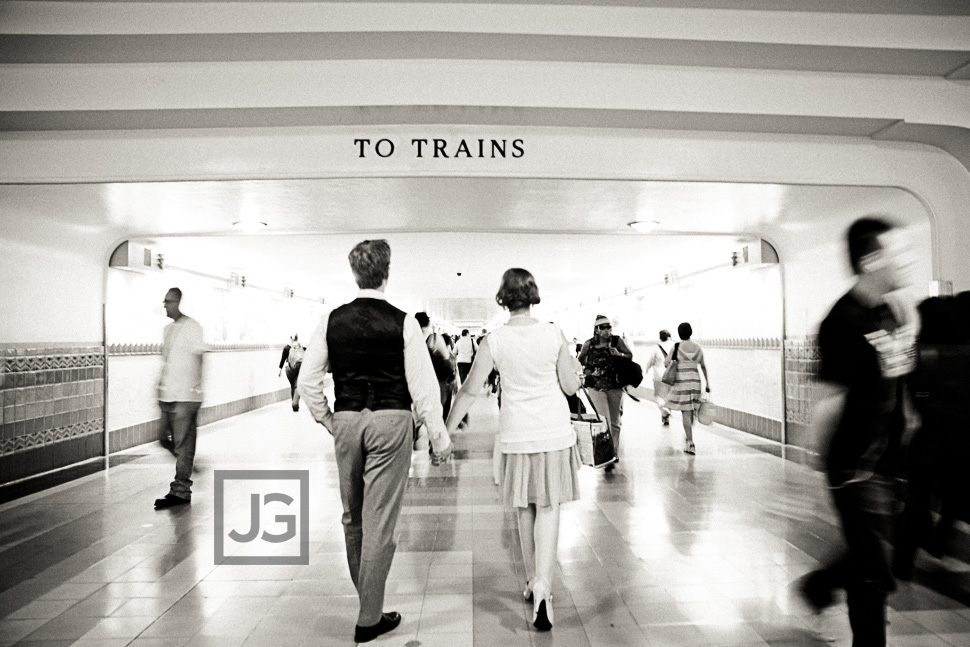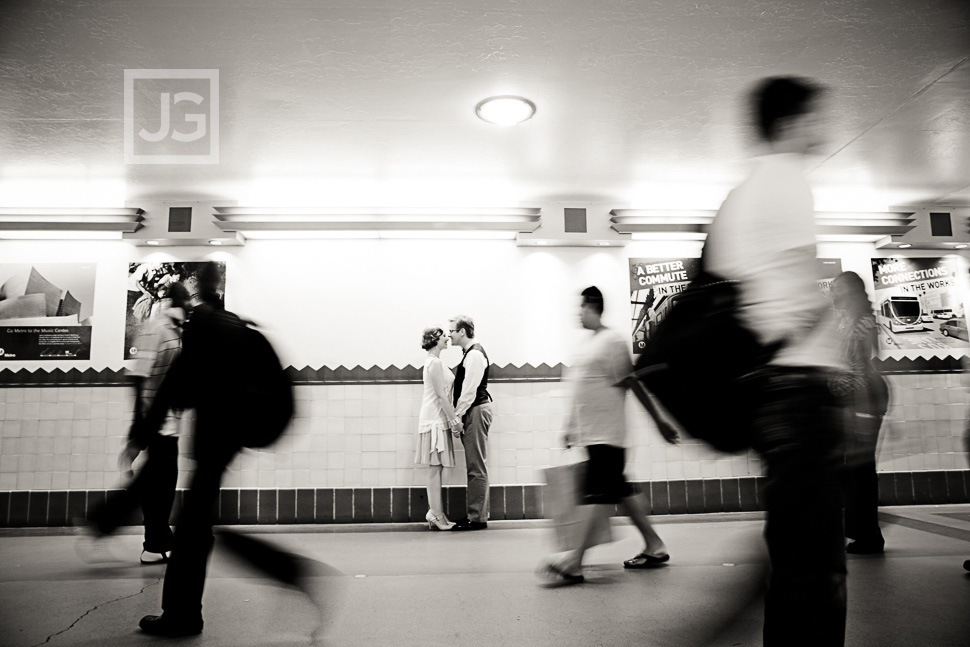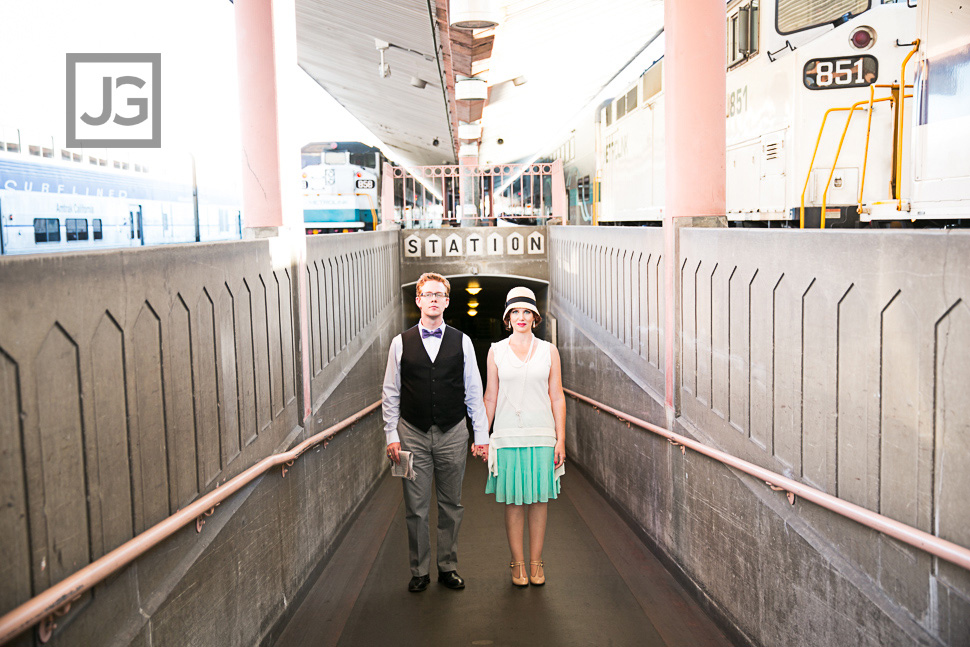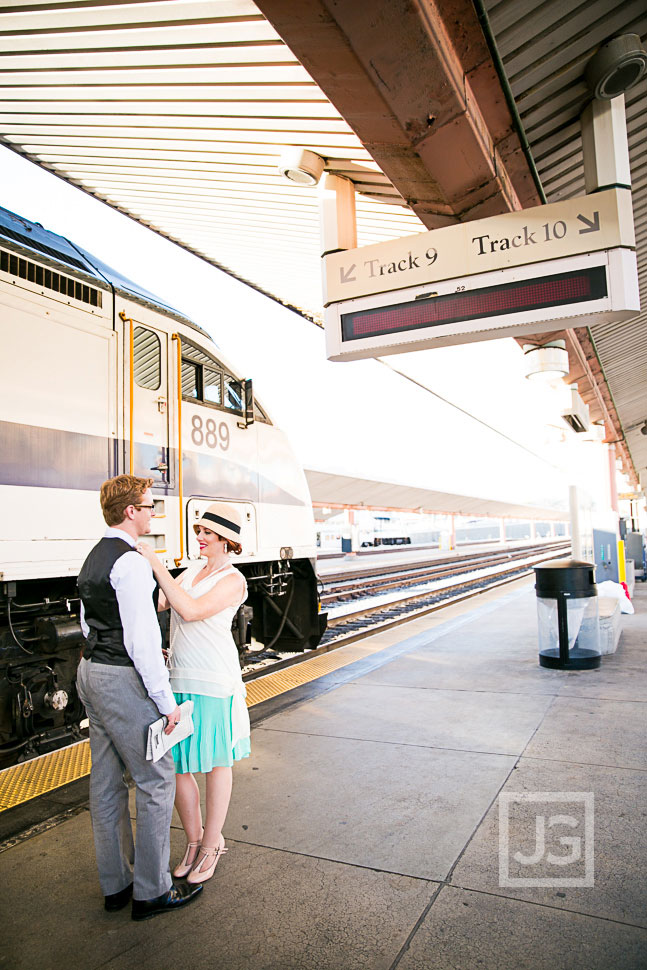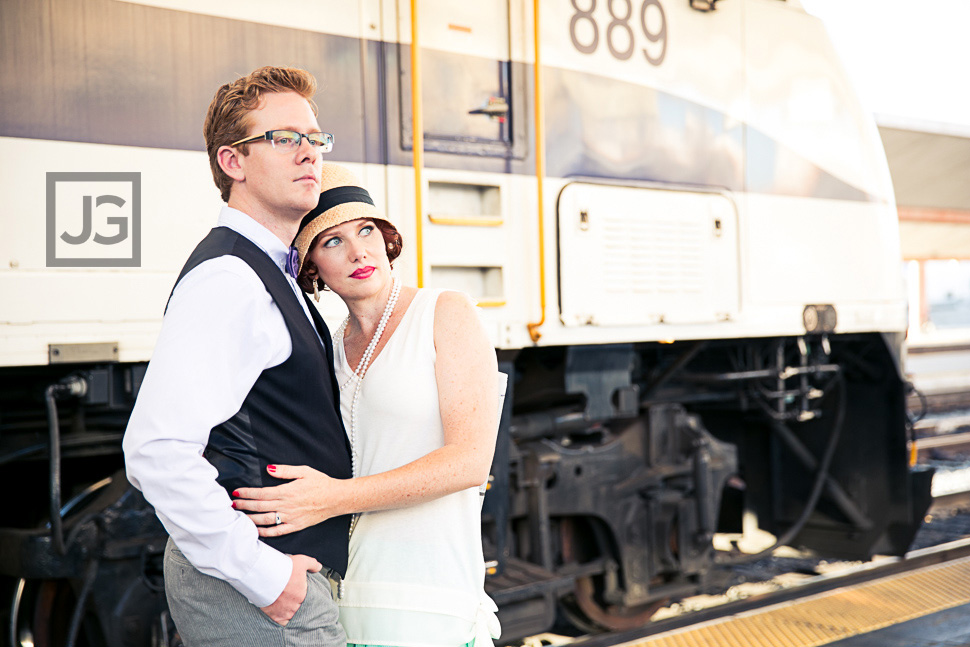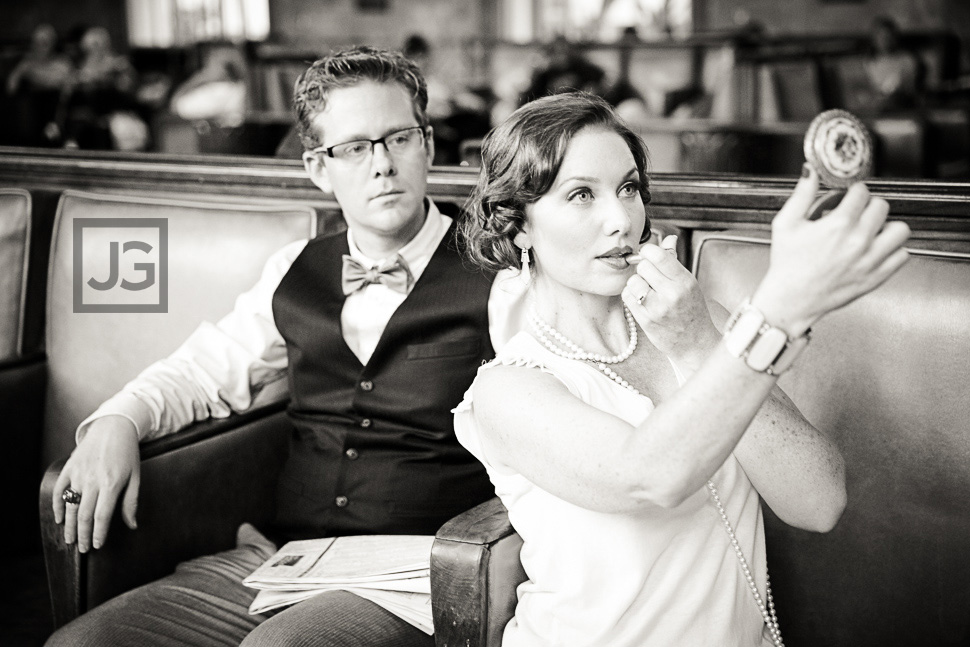 The Walt Disney Concert Hall is also another playground for me!!  =)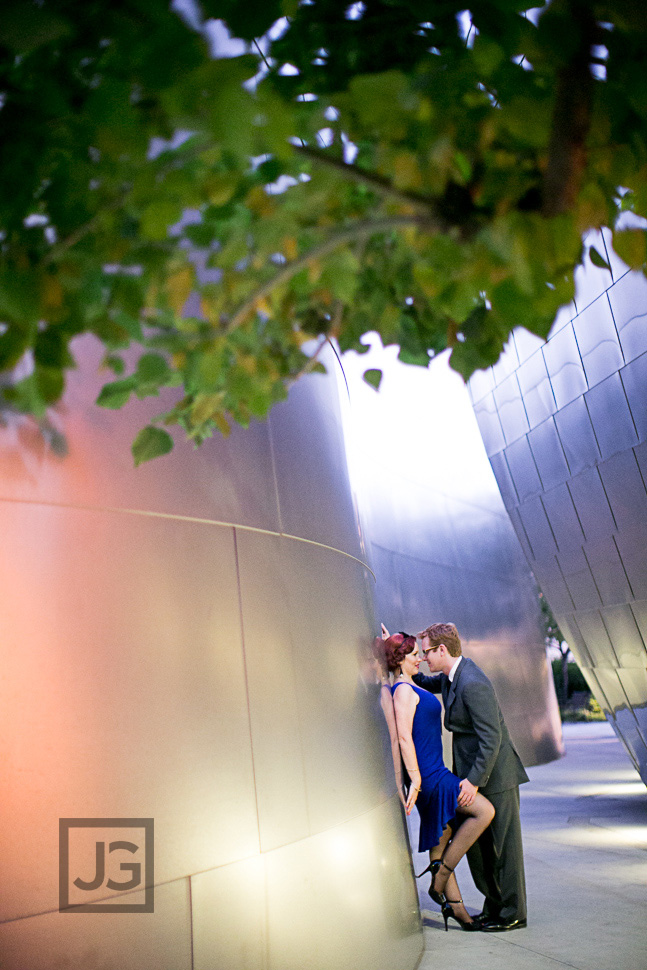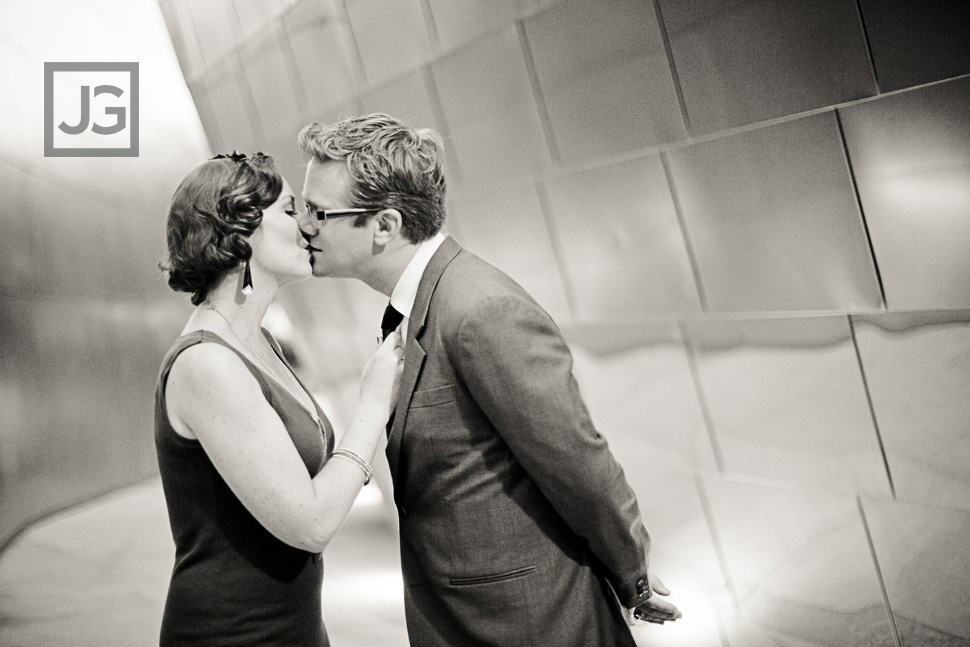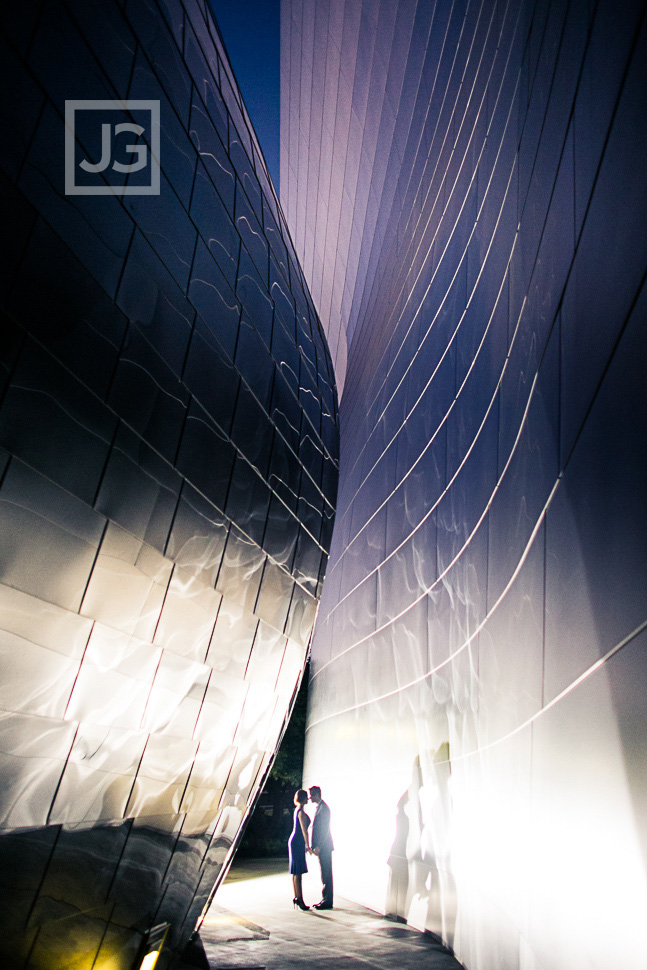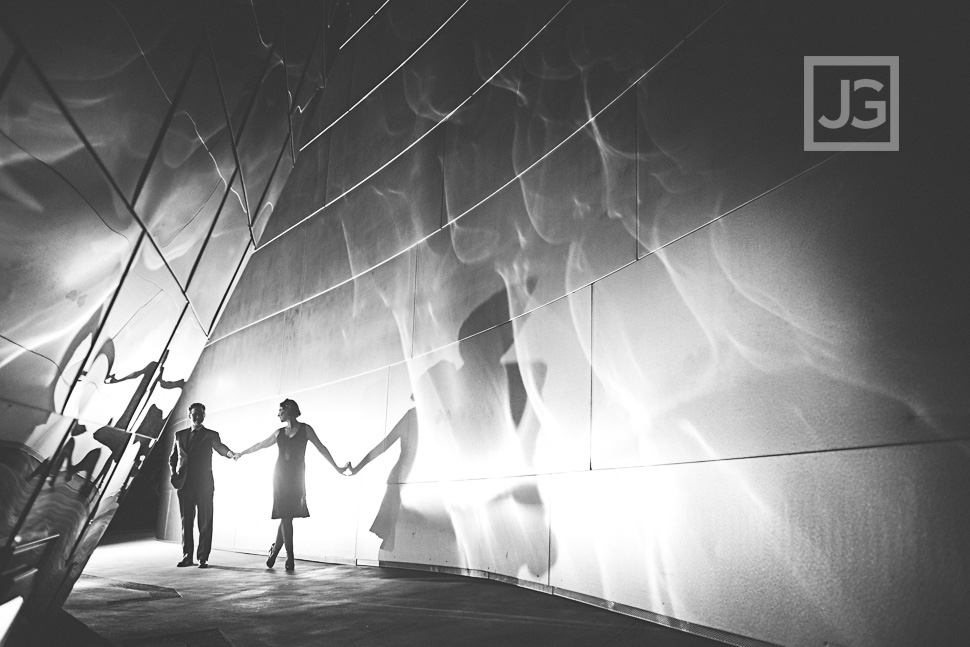 Doesn't Jamie kinda look like Scarlett Johansson in this picture???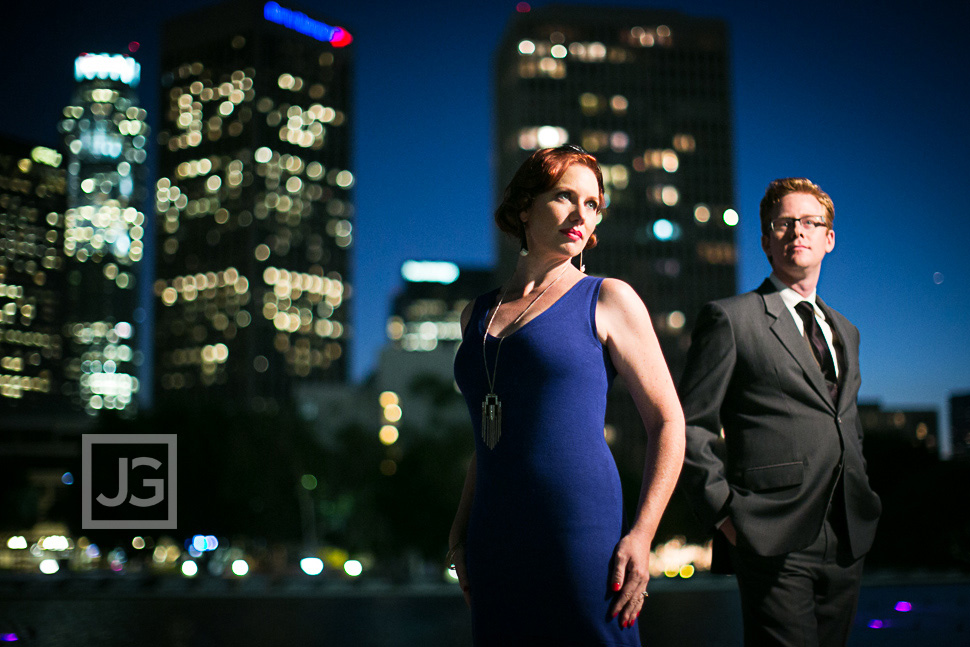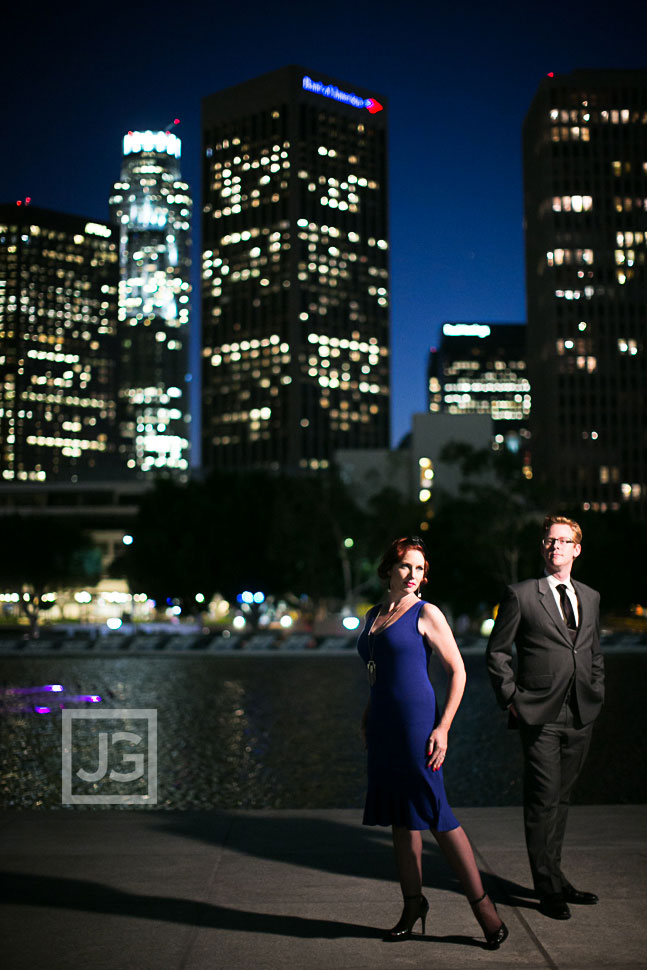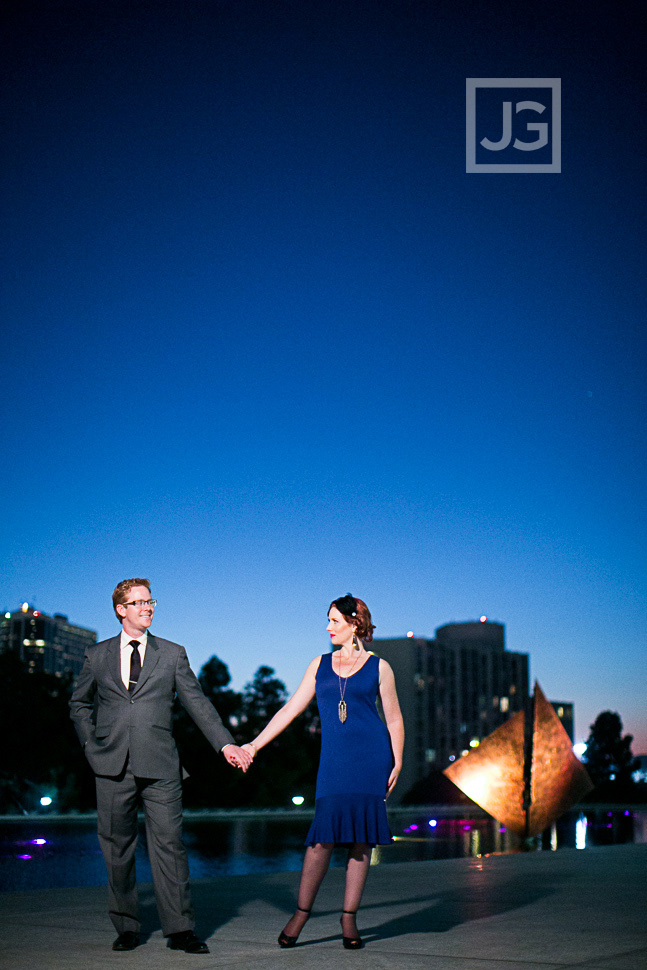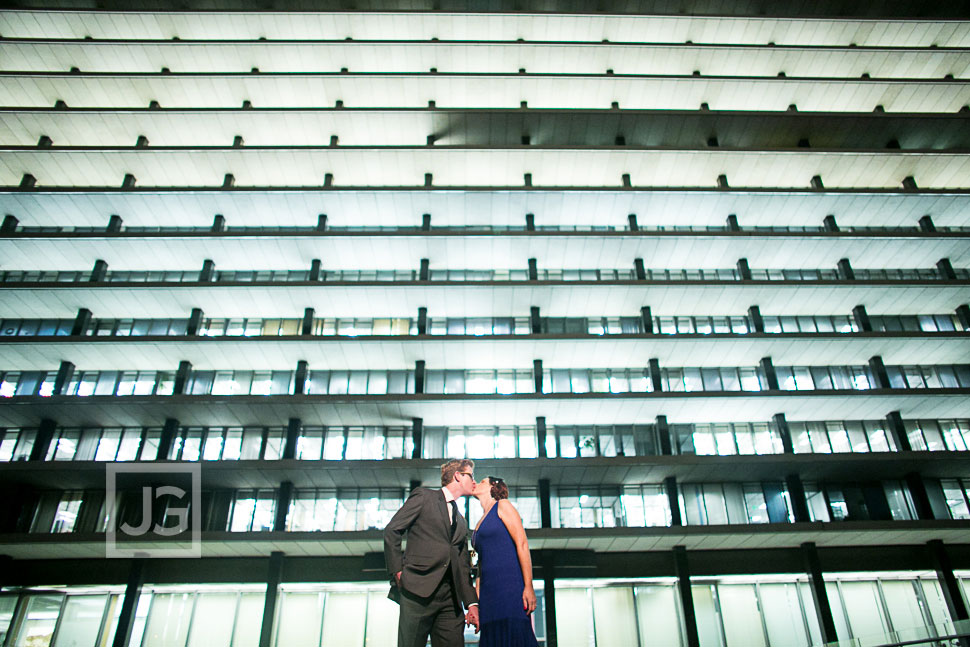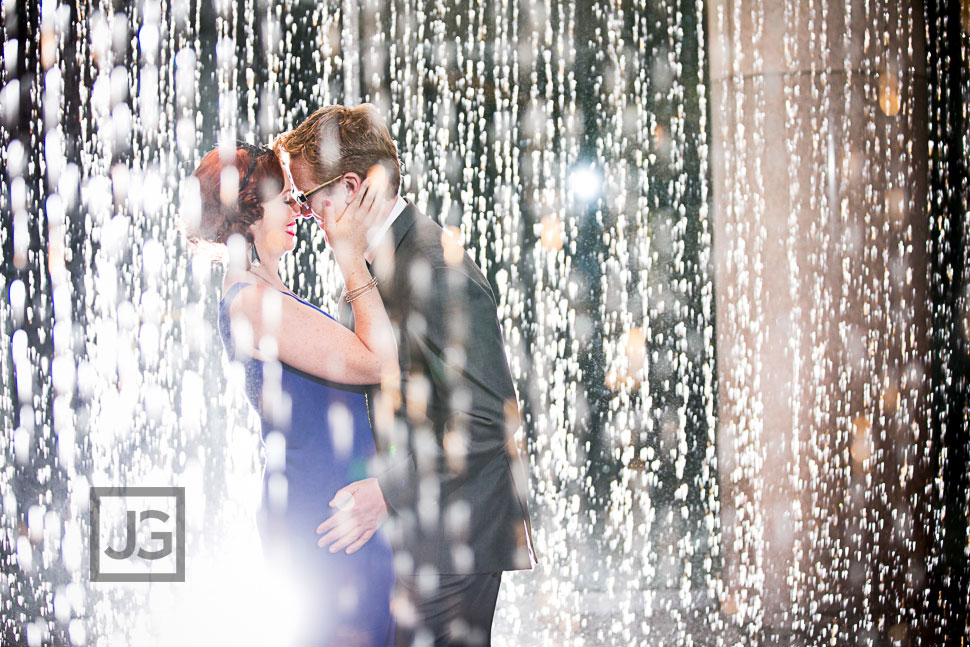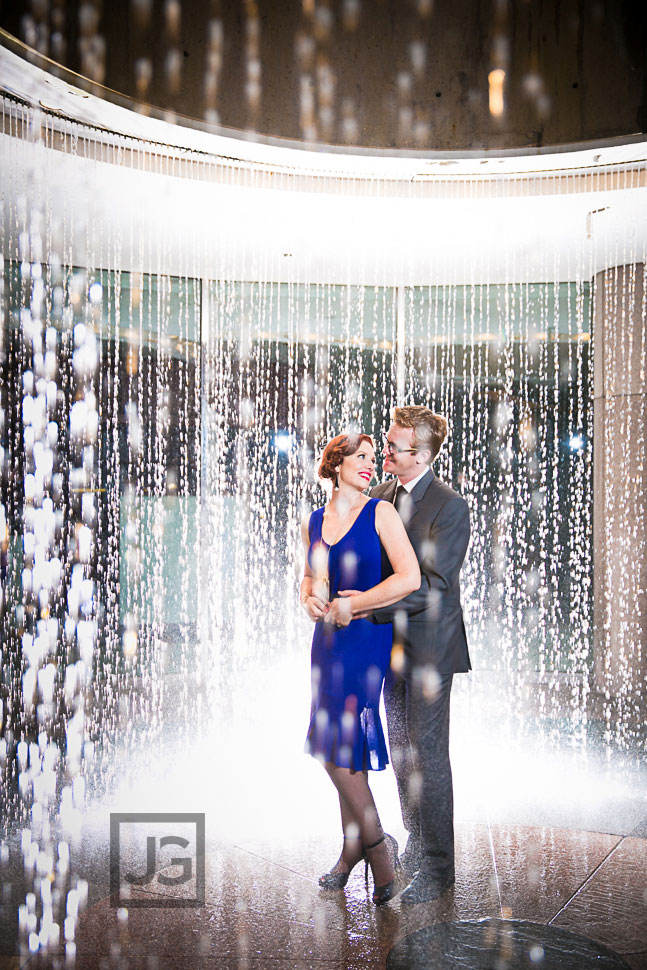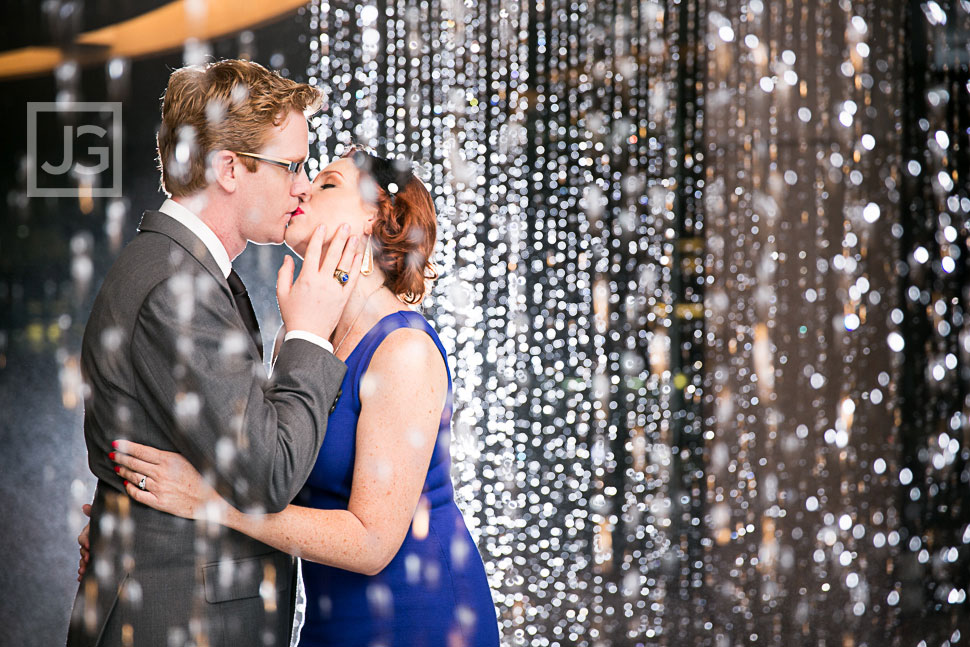 Thank you Jamie and Christian for an awesome engagement session in downtown LA.  I look forward to your wedding in April at Castle Green (in Pasadena).  I know that it's going to be nothing short of awesome!!