Doing an engagement photography session at the Los Angeles Union Station is always a treat!!  I was super excited when Jamie and Christian told me they wanted a vintage, roaring 1920's kinda-look for their engagement photos!!  I'm always up for experimenting with new ideas and absolutely love it when my couples have a unique look that they're aiming for.  I thought they pulled it off really well… don't you think?! If you asked me… I would never have guessed that she's a grade school teacher and he's a sales consultant.  From vintage attires to hair-do and jewelry, Jamie and Christian fit perfectly with the beautiful historic architecture of the LA Union Station.  I swear it was too easy for me to photograph them!! So read on for our fun day of vintage engagement photography with this classy couple.
Union Station Engagement Photography
We started the engagement photography session at Union Station, which is a historic landmark in Los Angeles. Many movies are shot here, along with it just a hub that unifies the LA metro region. The classic Mission Moderne styling of the architecture made for a perfect backdrop for our stylish roaring 20's couple.
Since their wedding at Castle Green in Pasadena next year is also a vintage 1920's theme, they decided to use their engagement photos as Save-the-Date magnets!! They were so thoughtful to send me one as well.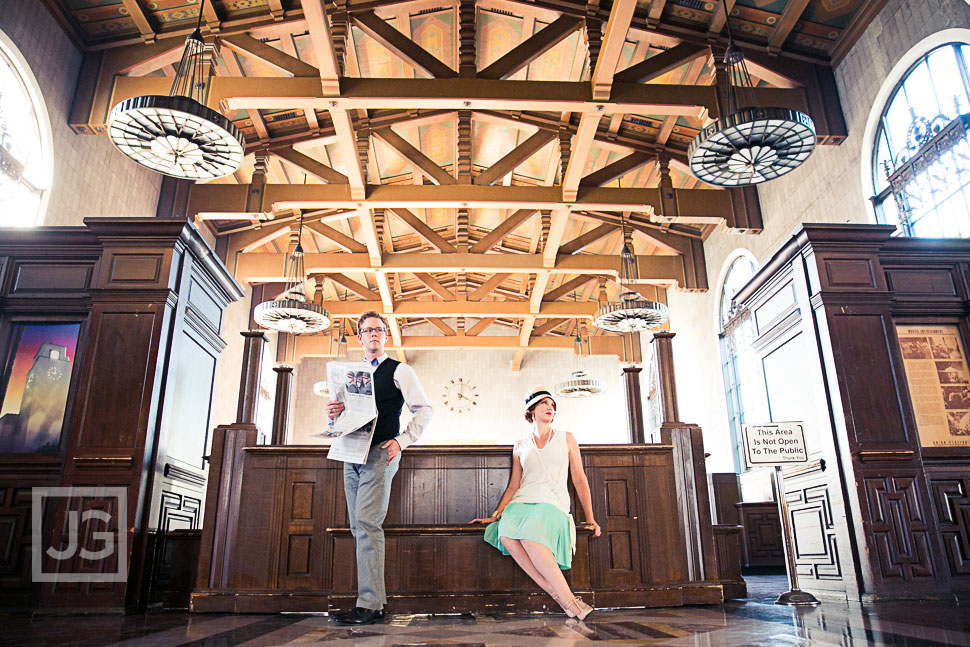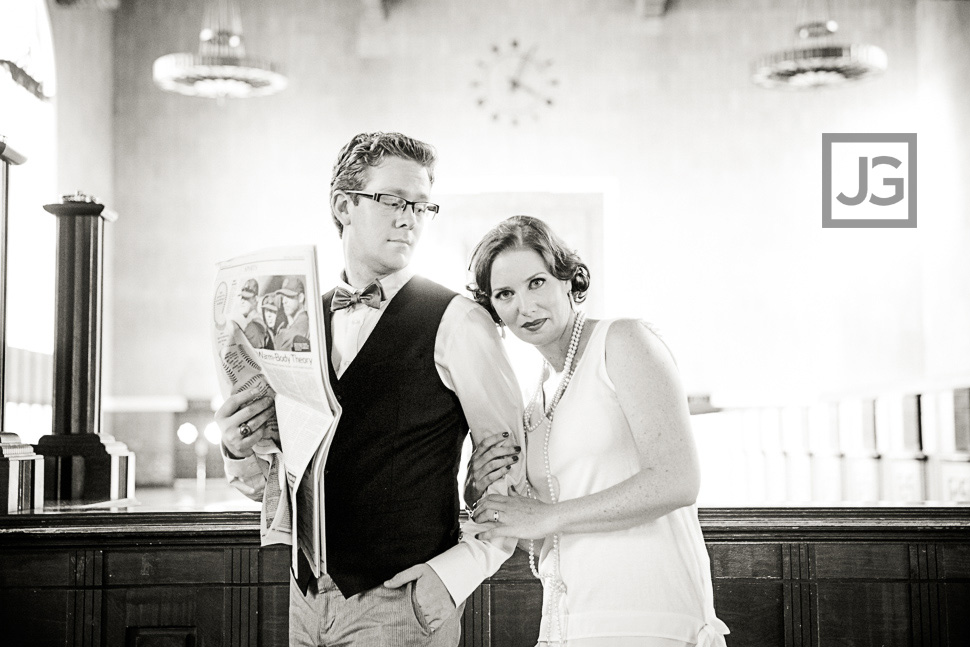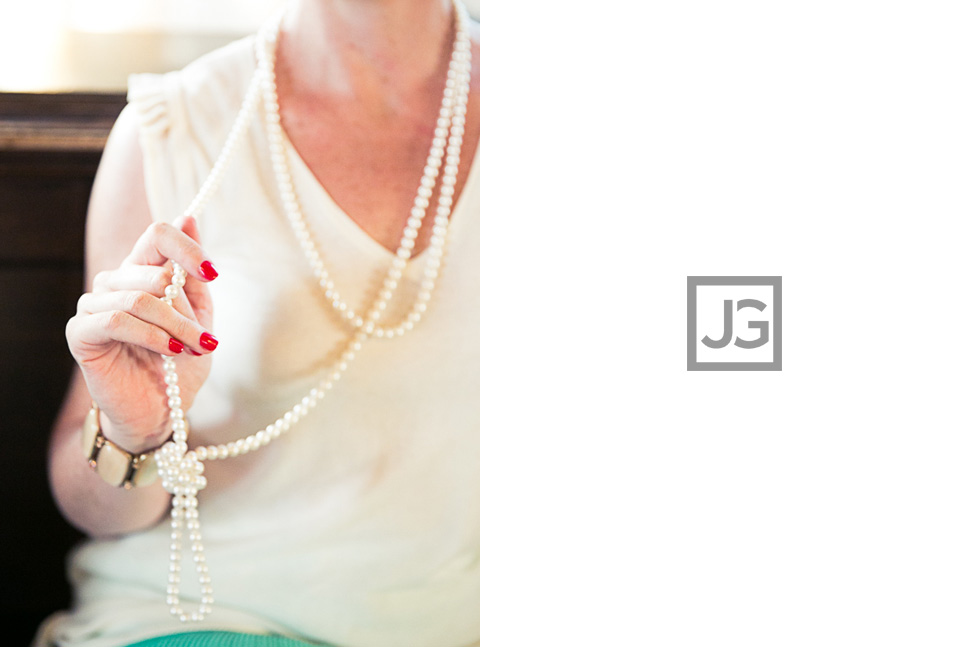 There is something about this picture that I am absolutely in love with.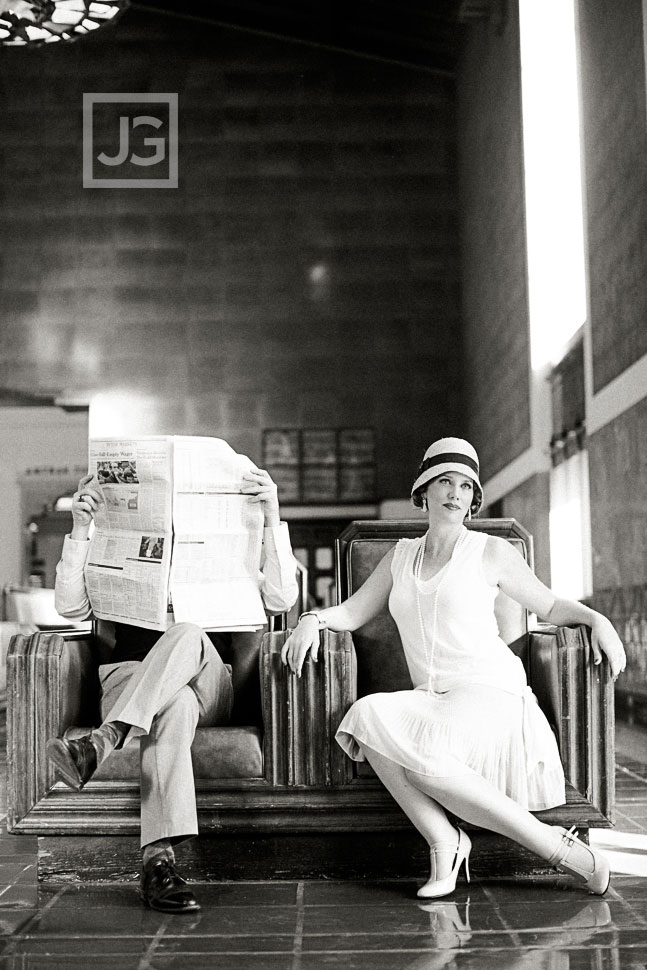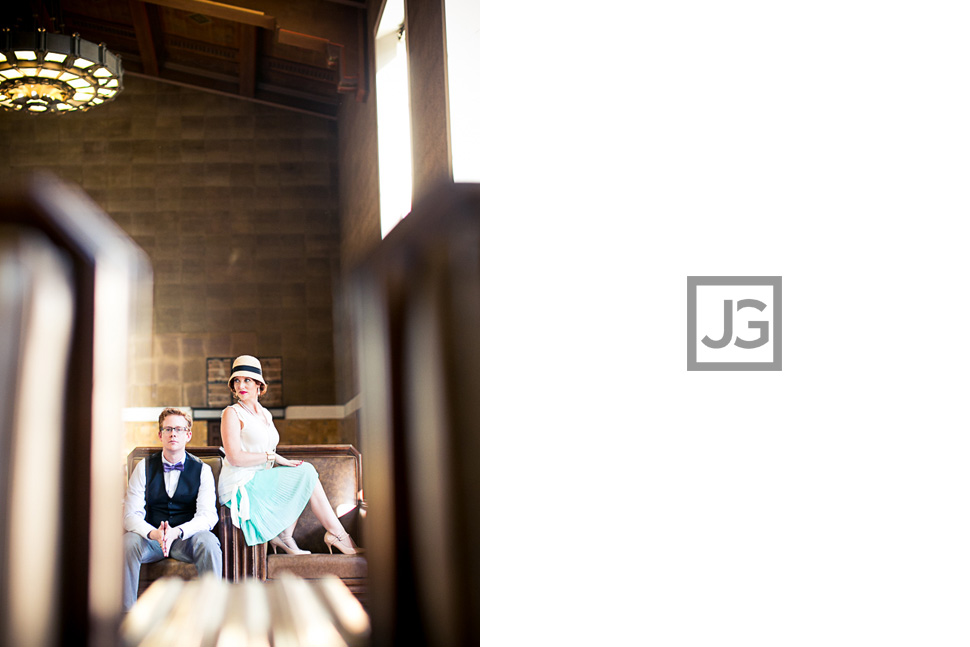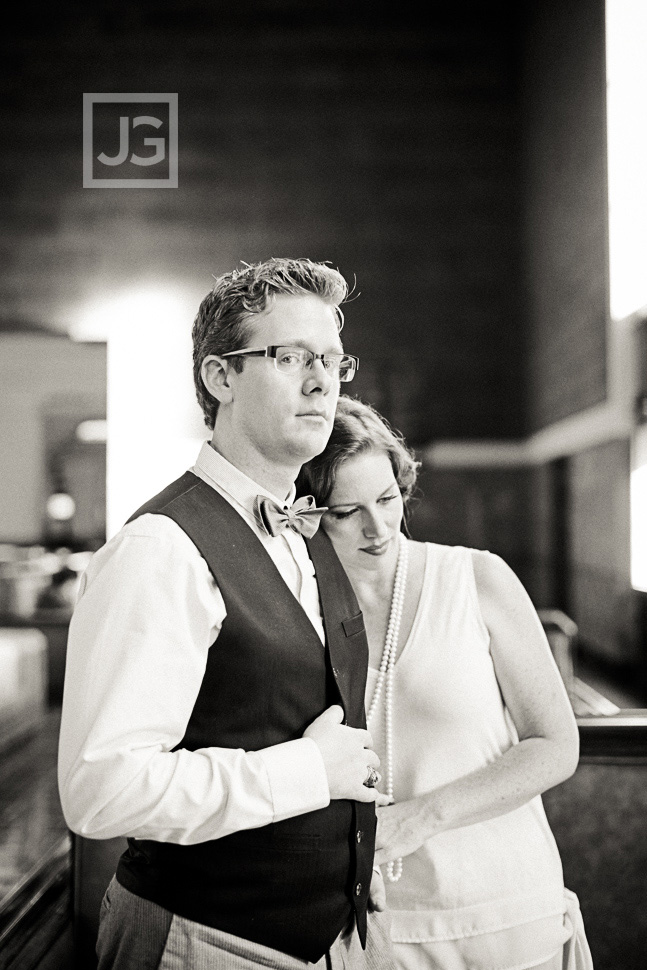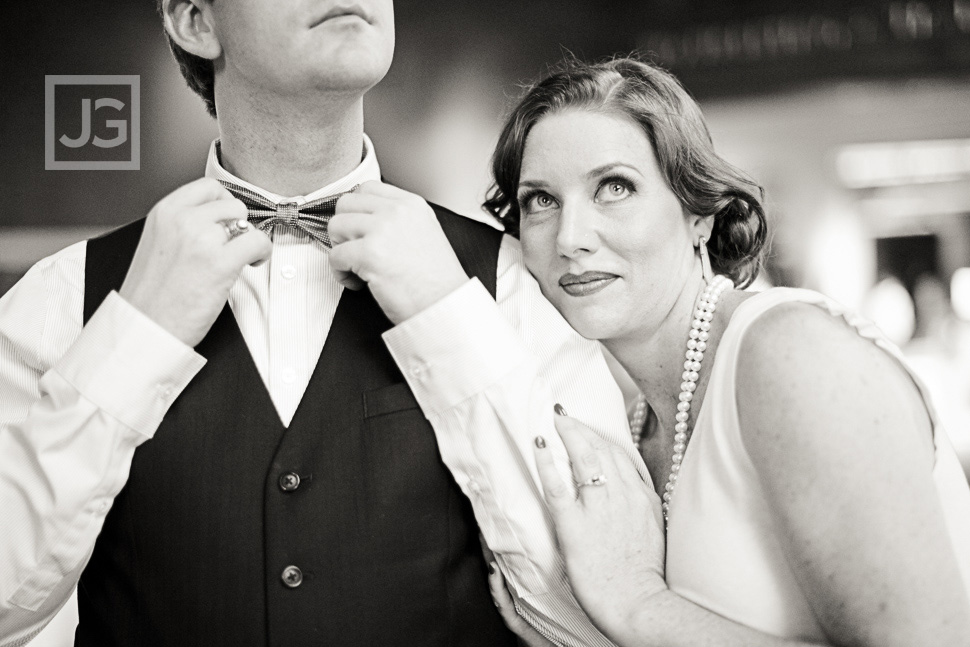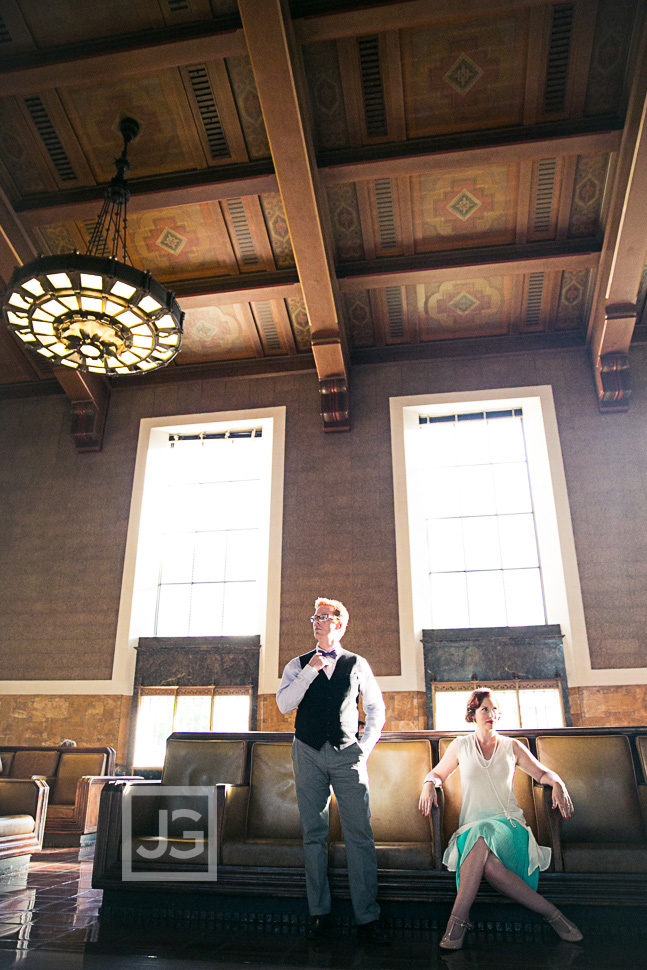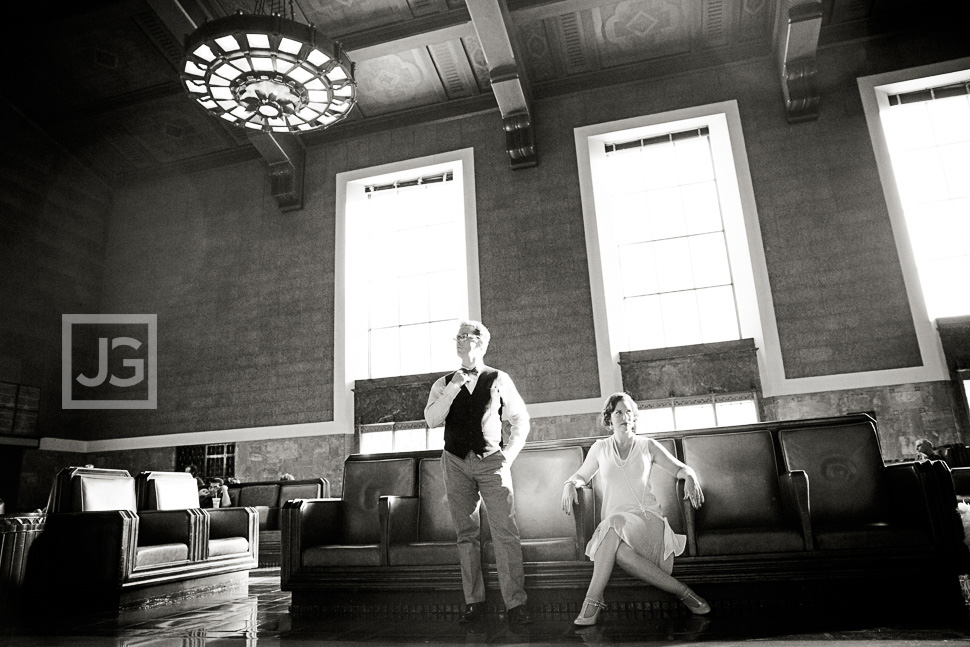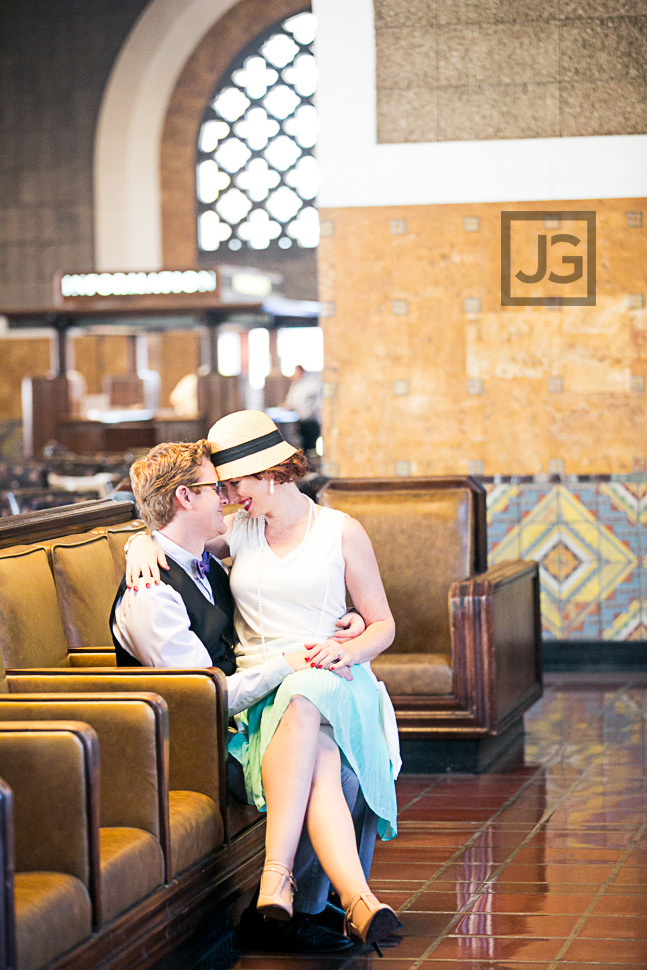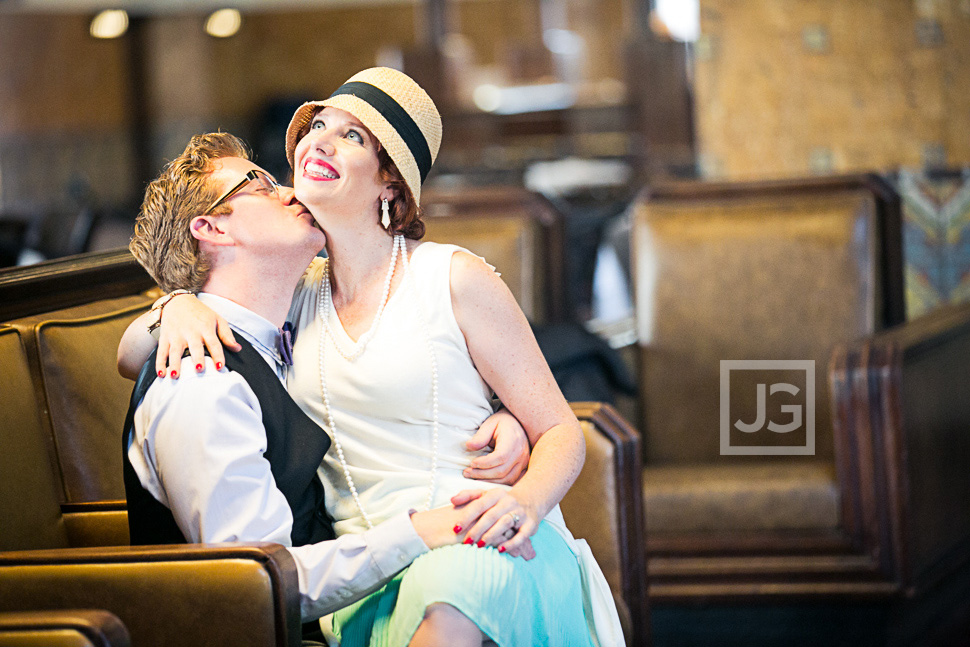 love the red lipstick and nail polish!!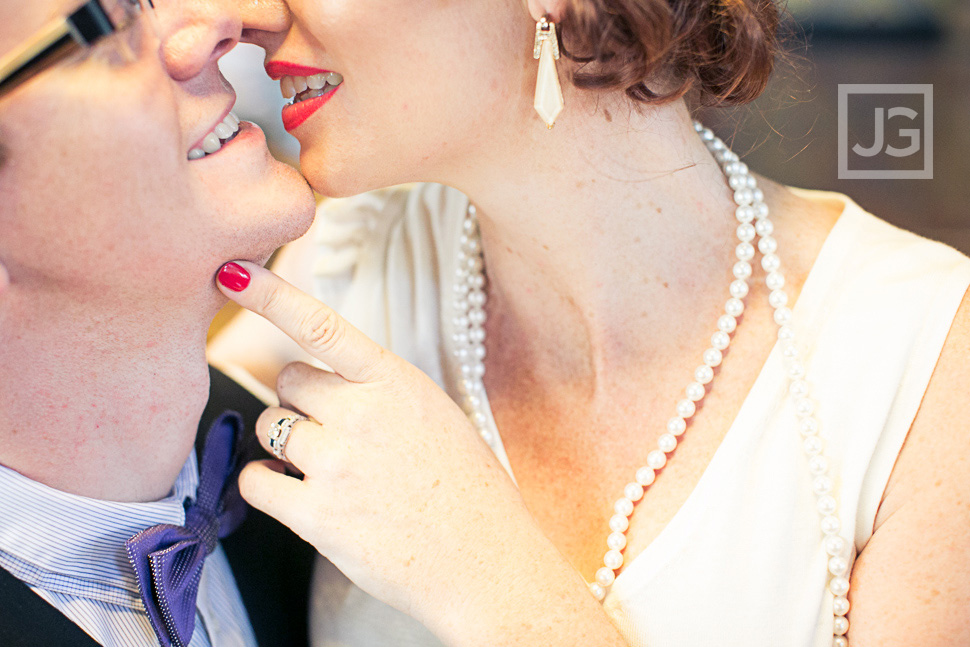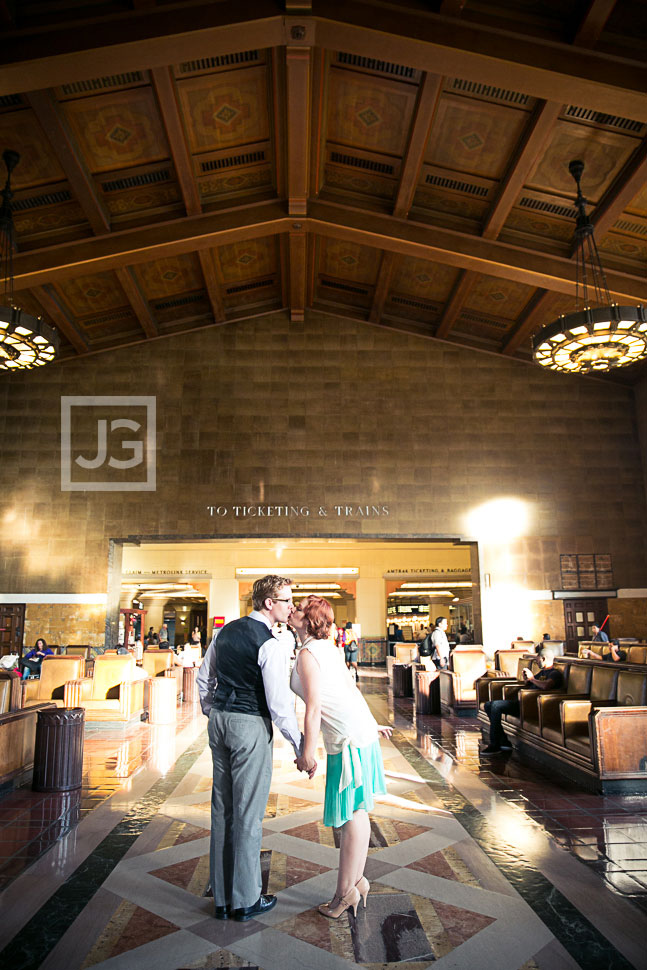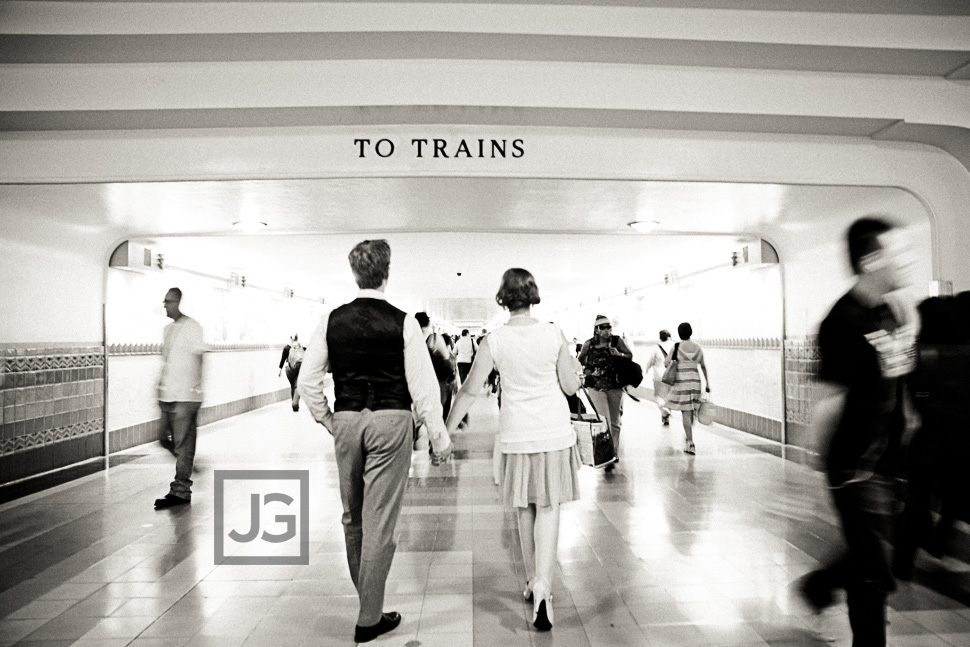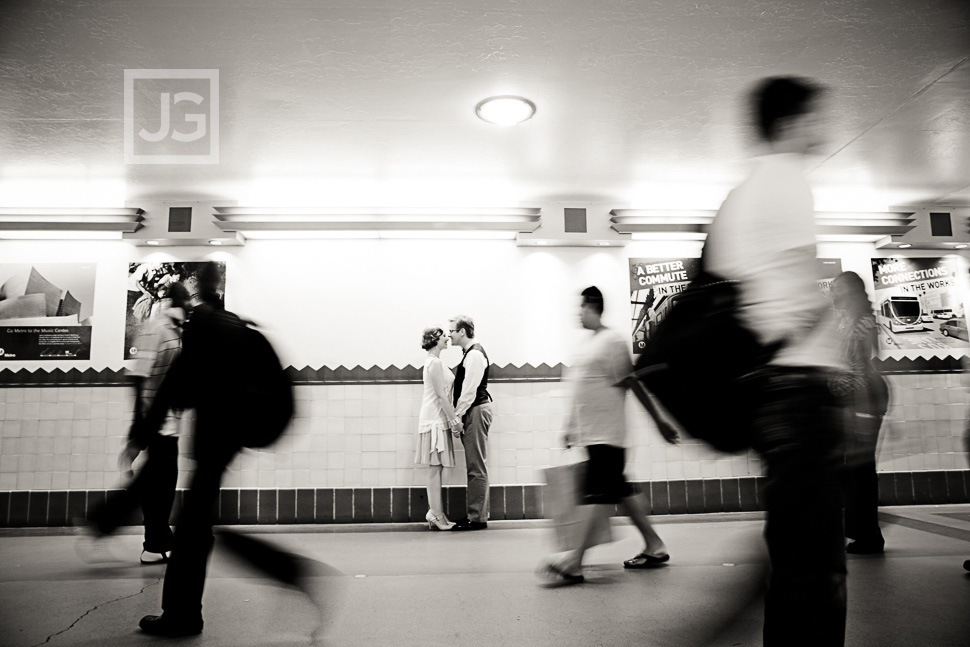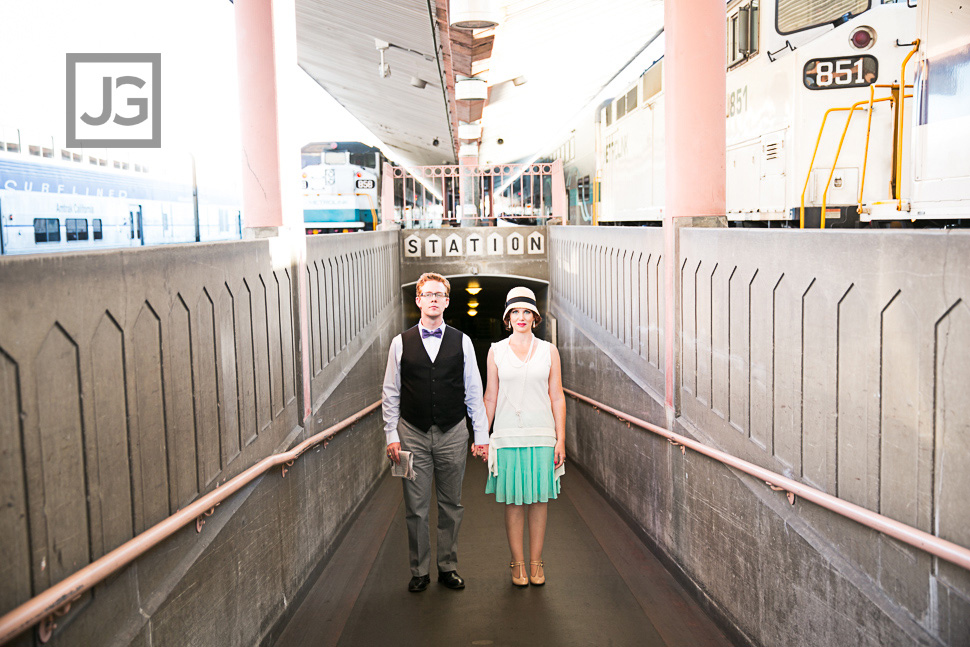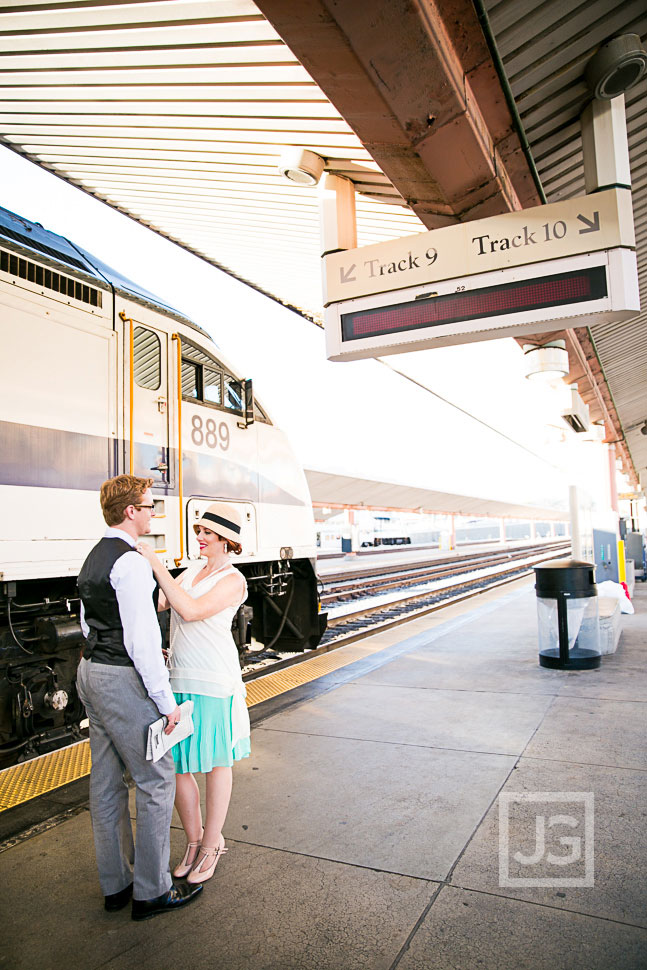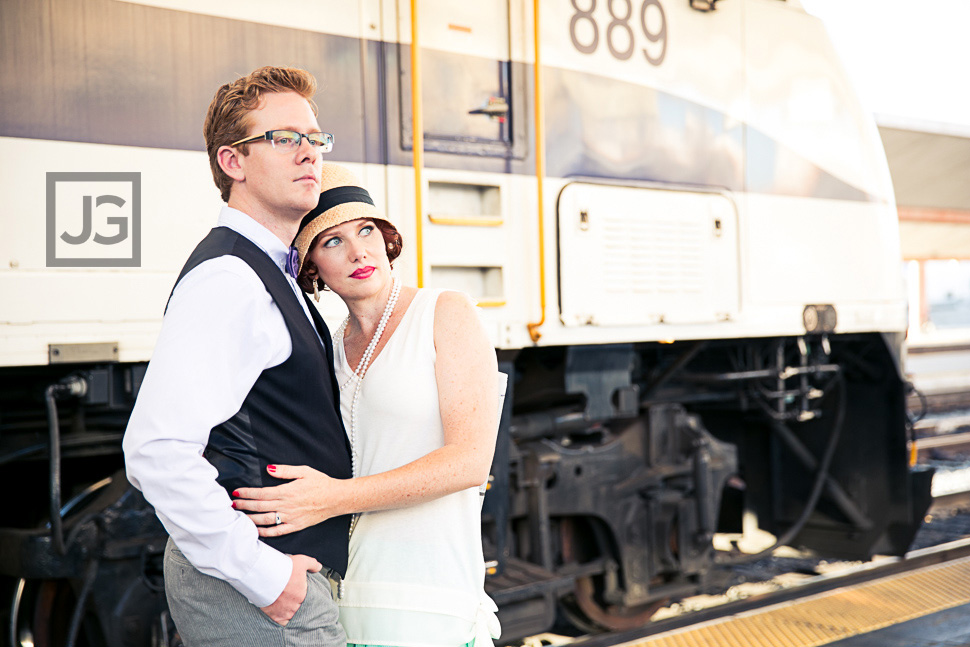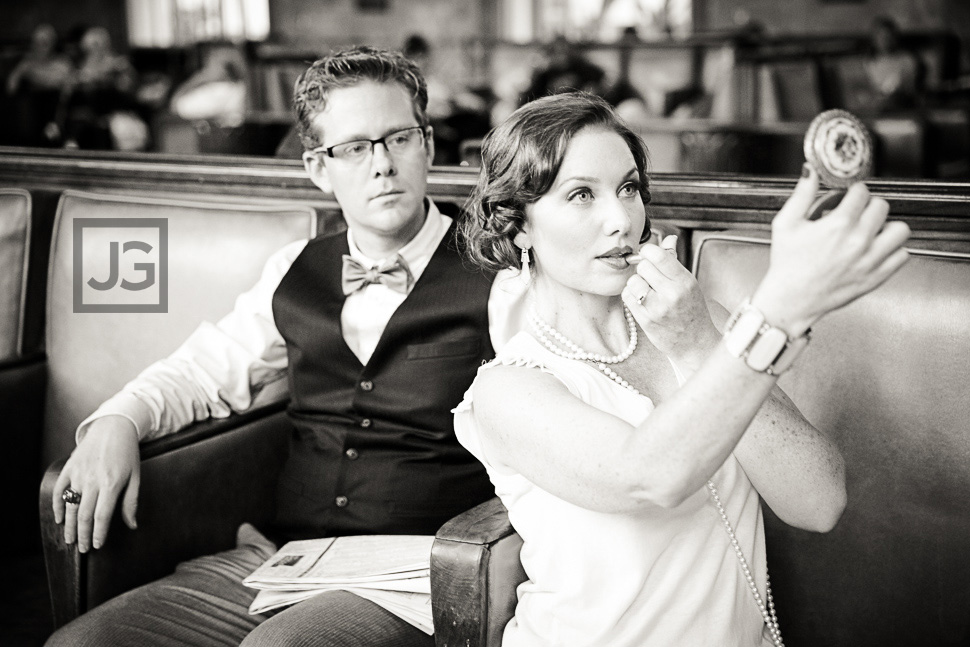 Walt Disney Concert Hall
Doing engagement photography at the Walt Disney Concert Hall is also another playground for me!!  =)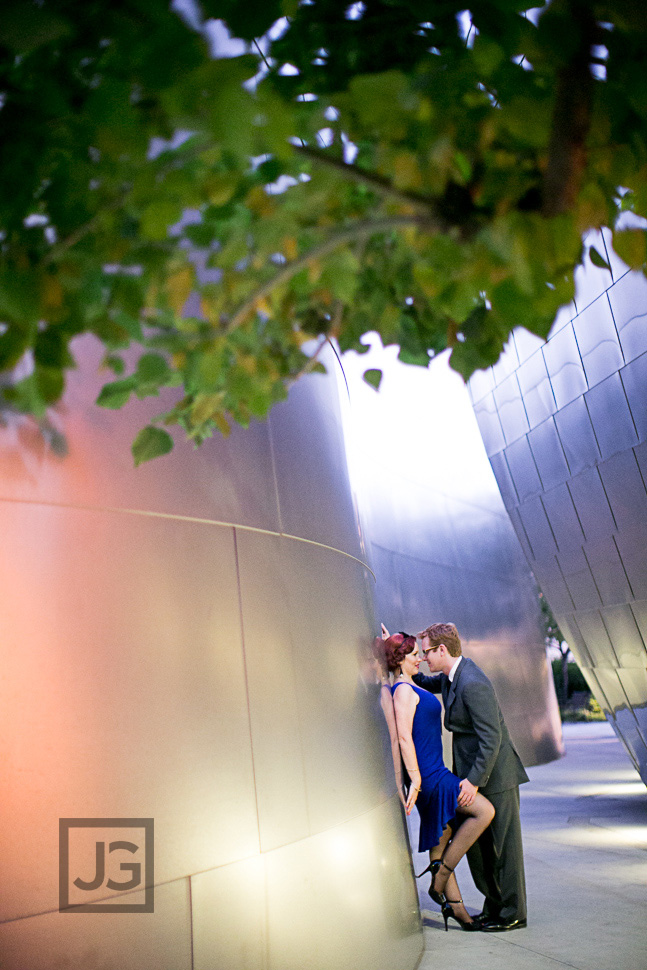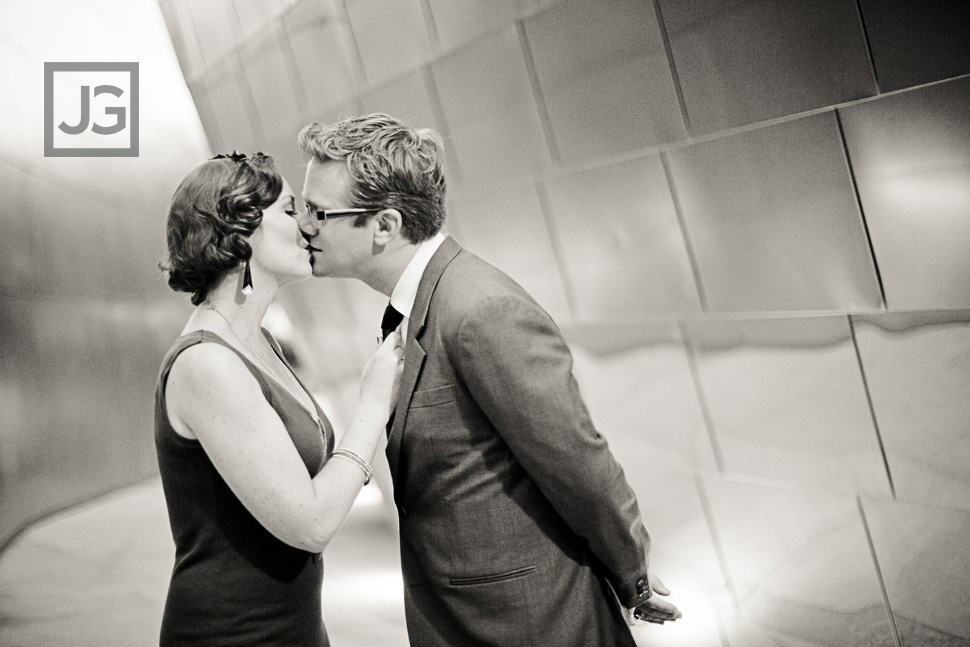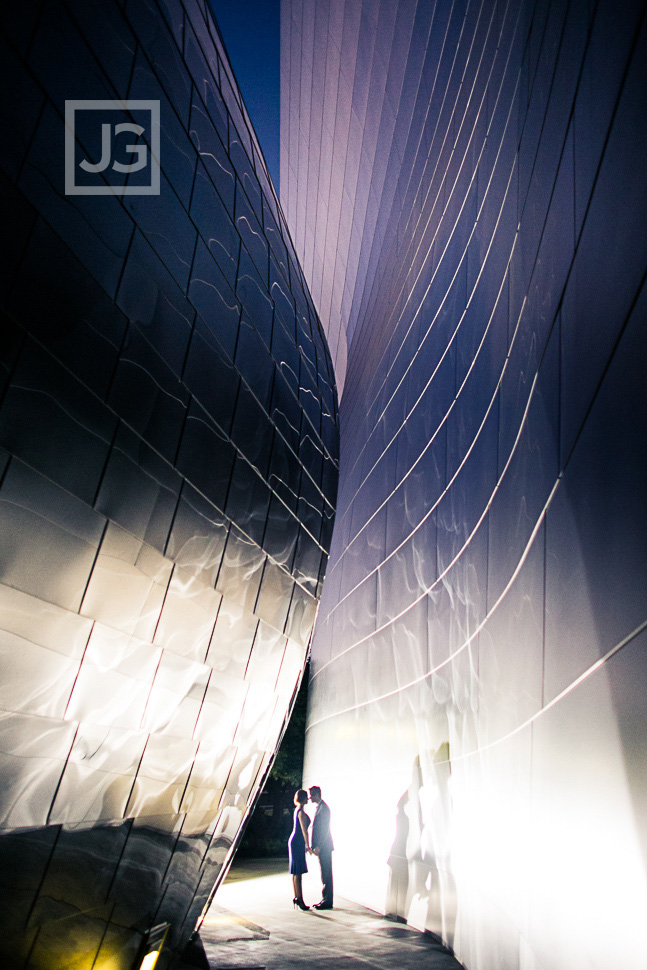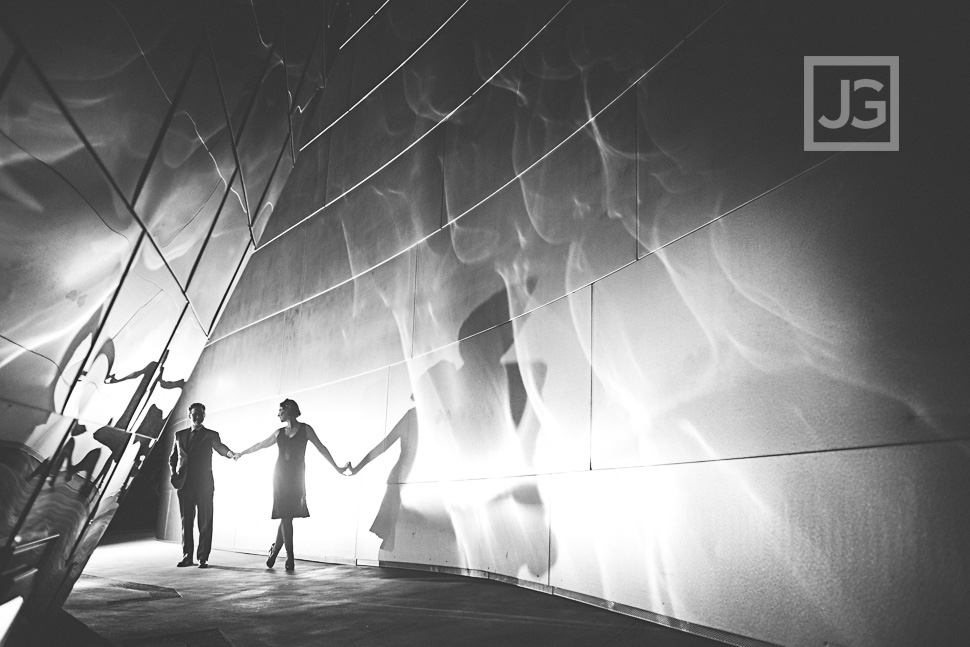 Department of Water and Power (DWP Building)
Doesn't Jamie kinda look like Scarlett Johansson in this picture??? The DWP is one of the few places left that is easy on restrictions for Los Angeles engagement photography, but we fear that a few bad apples may one day close off this awesome location.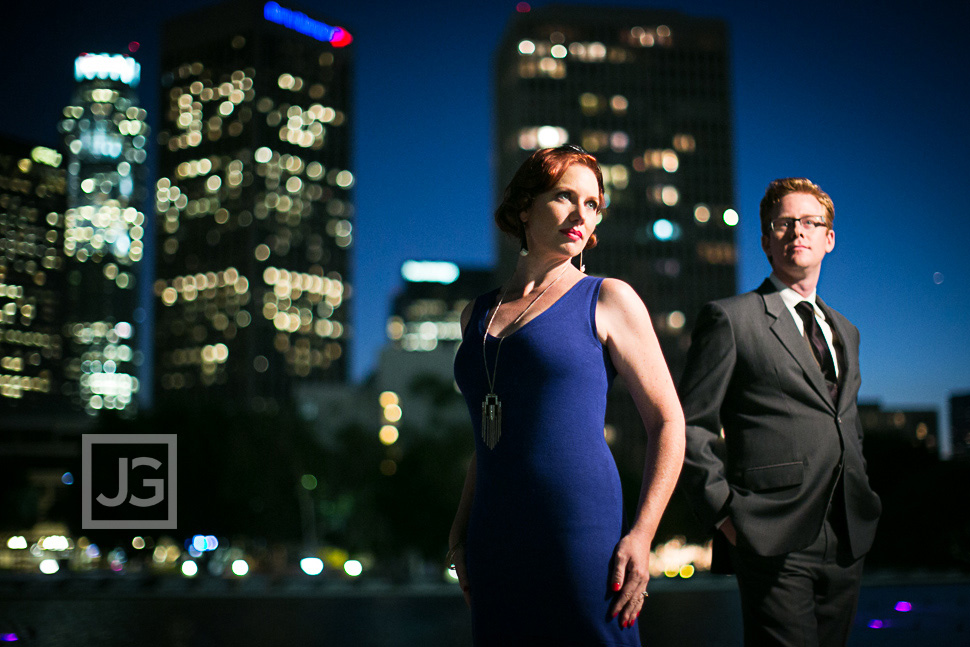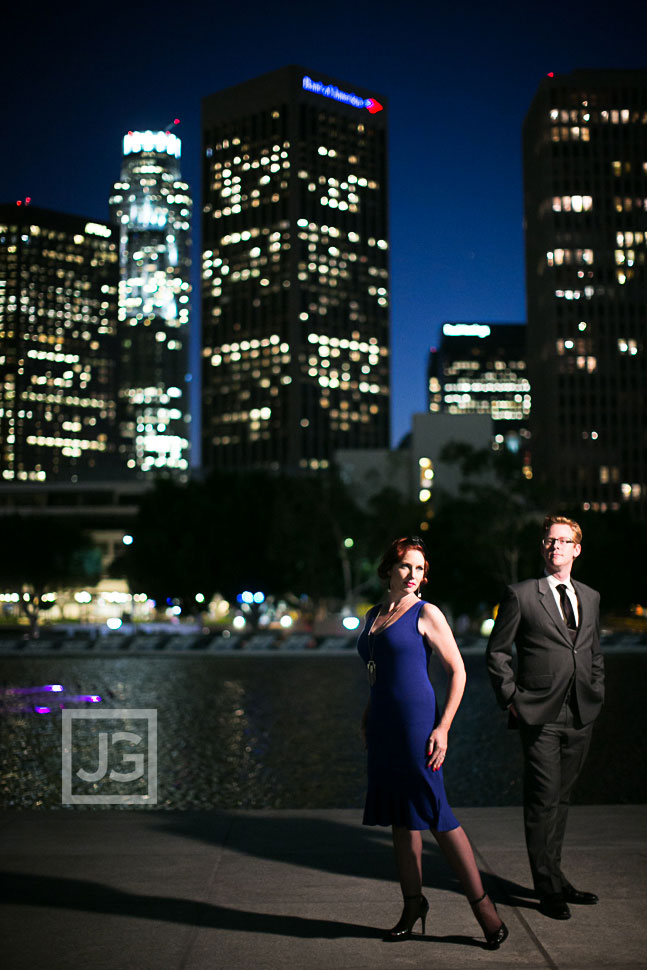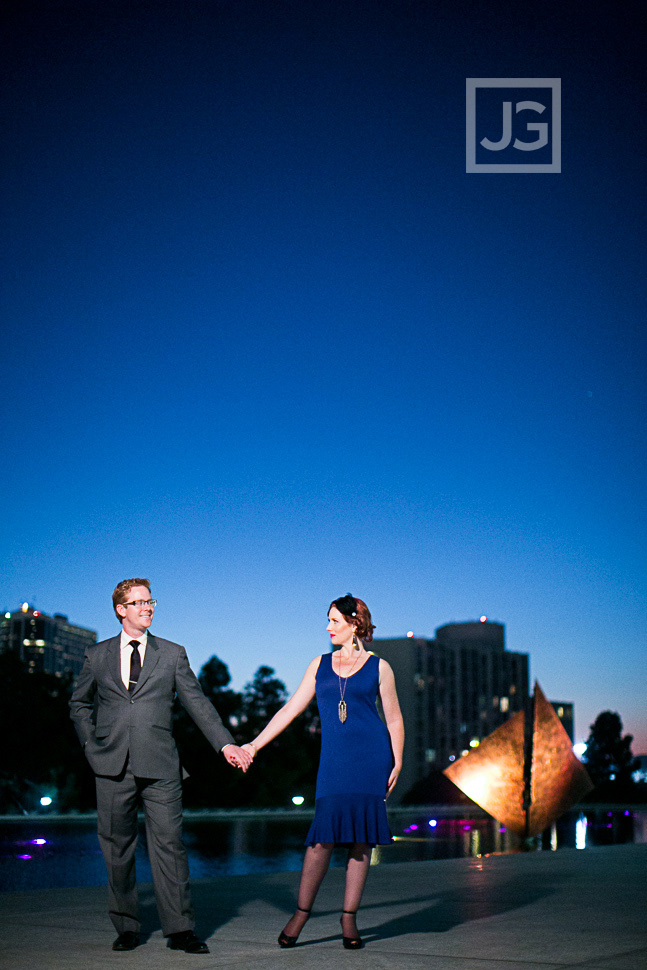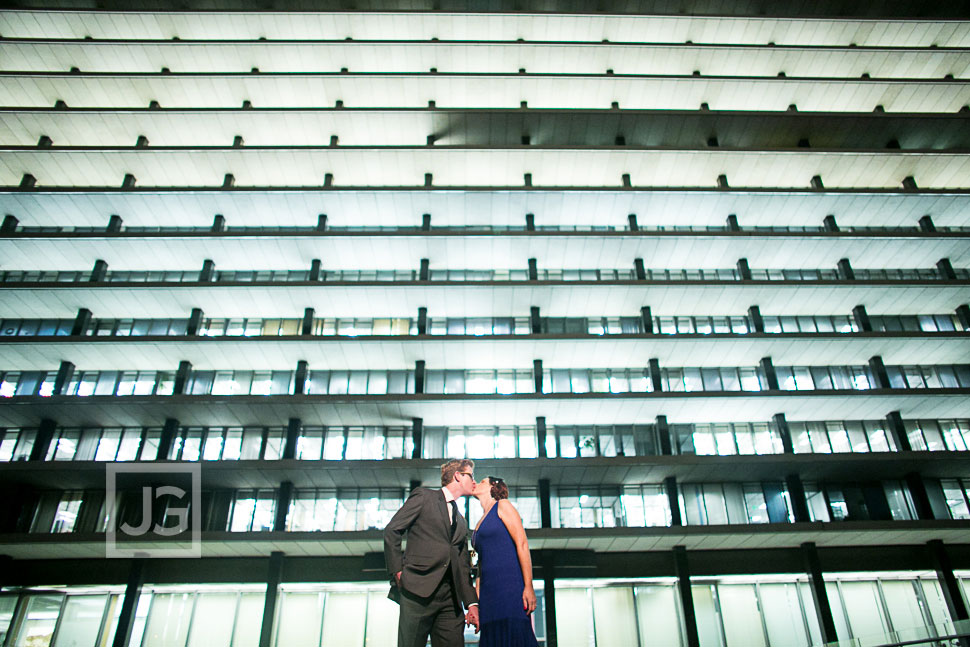 And a Falling Water Fountain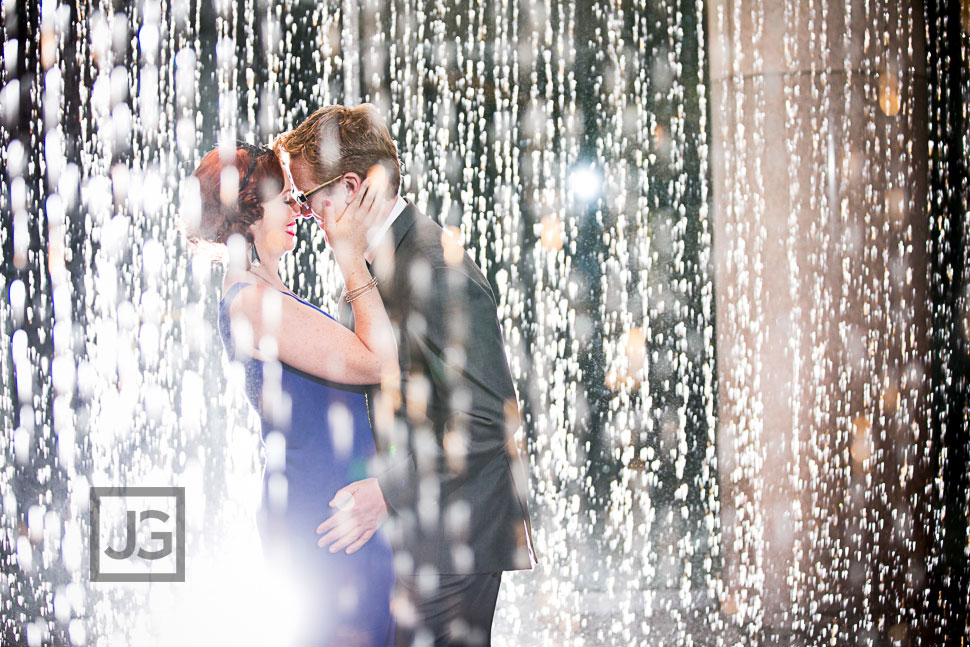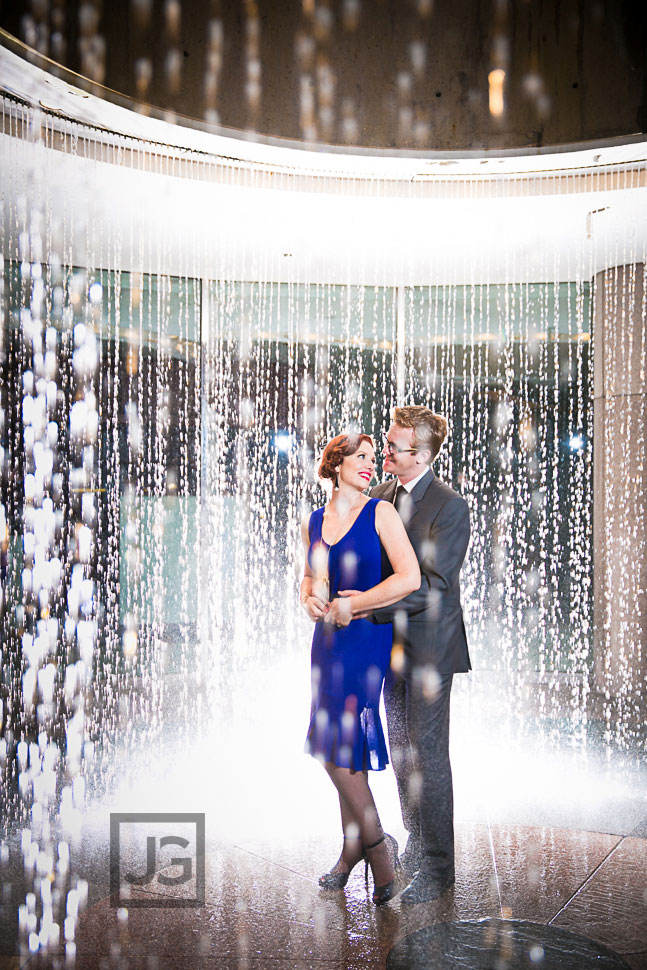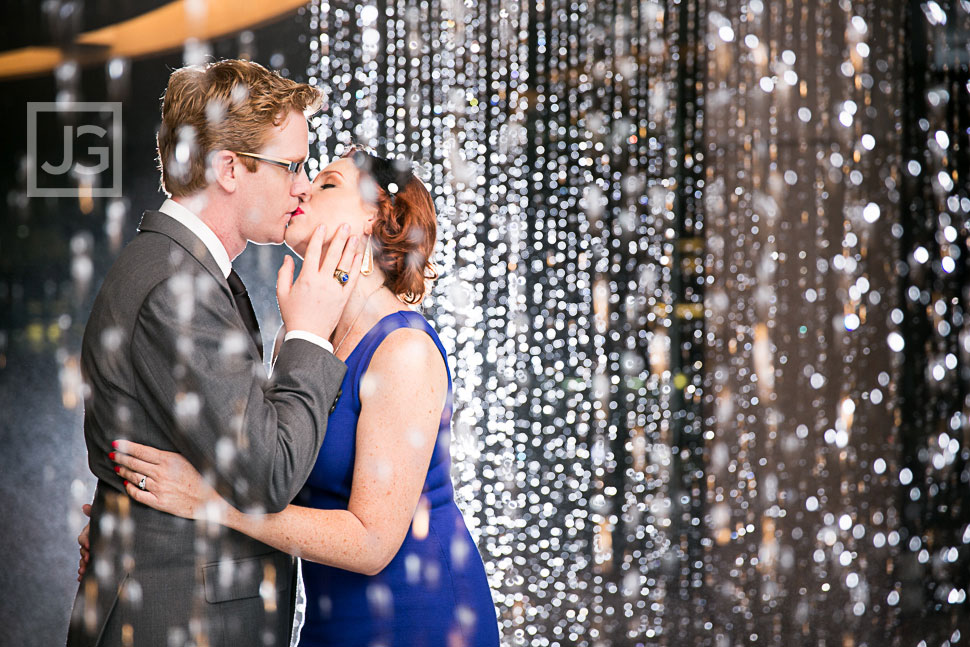 Thank you Jamie and Christian for an awesome engagement session in downtown LA.  I look forward to your wedding in April at Castle Green (in Pasadena).  I know that it's going to be nothing short of awesome!!
This article showcases vintage engagement photography in downtown Los Angeles. We started at the Union Station, a classic and historic location that gave a great background for our vintage styling.