Doing engagement photography at Disneyland is always a treat for us!!  I swear I'm like a kid again every time I set foot in at the Happiest Place on Earth.  Can we ride this? Can we eat that? And can we do photos here… and there… and there…. and THERE!! Hahaaha. It's definitely my playground!! And just FYI – CornDog Castle is a MUST!! So read on for our Disneyland engagement photos with Juli + Will!
It was so much fun hanging out with Juli and Will.  These two love birds met over 3 years ago (over the dating website, eHarmony) and can't wait to tie the knot at the beautiful Calamigos Ranch in Malibu.  They were both drawn to each other's down-to-earth and adventurous personality.  On their first date, over a pitcher of Sangria, they found out they had more in common than eHarmony had told them.  Finding an excuse to see each other again (and since their college football teams were playing the next day), they made a friendly wager that whomever's team lost had to plan the next date.  Well… the WSU Cougars lost to the UCLA Bruins, Juli had to plan date #2.  She signed them up for the LA Amazing Race, a 6 hour scavenger hung around the entire city!! Not only did "Team Legendary" have a blast running around the city together drenched in sweat and solving clues, but they actually came in 3rd place!! WOW!!  Not bad teamwork for a mere 2nd date right??  
Staring at California Adventures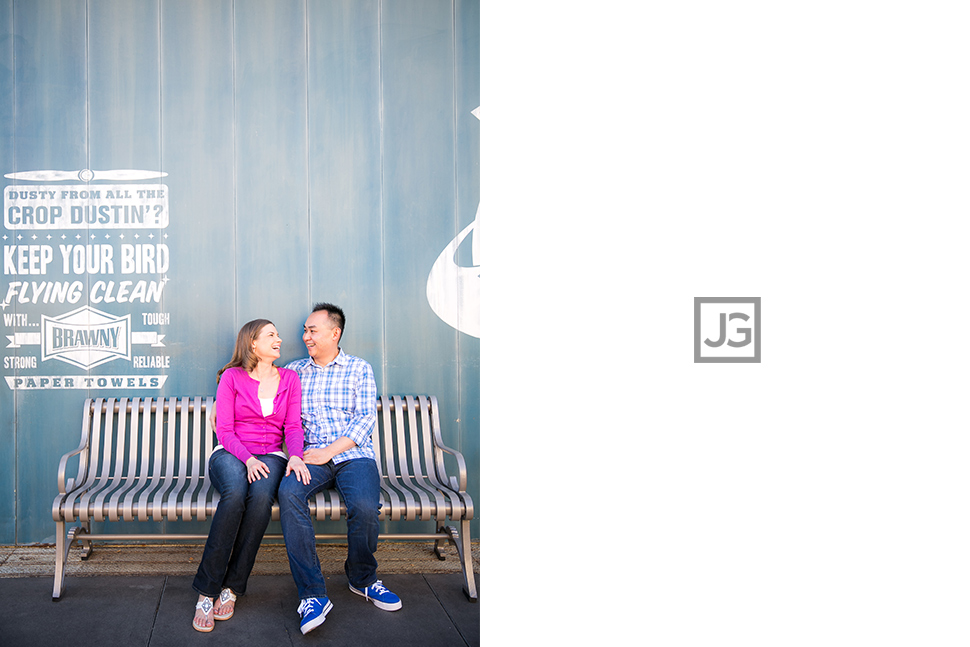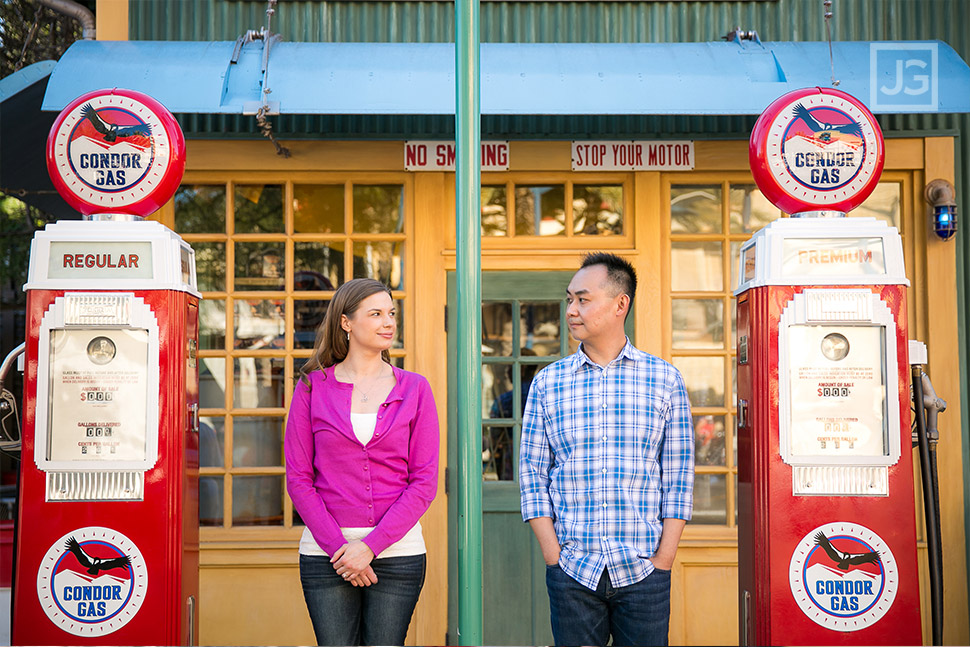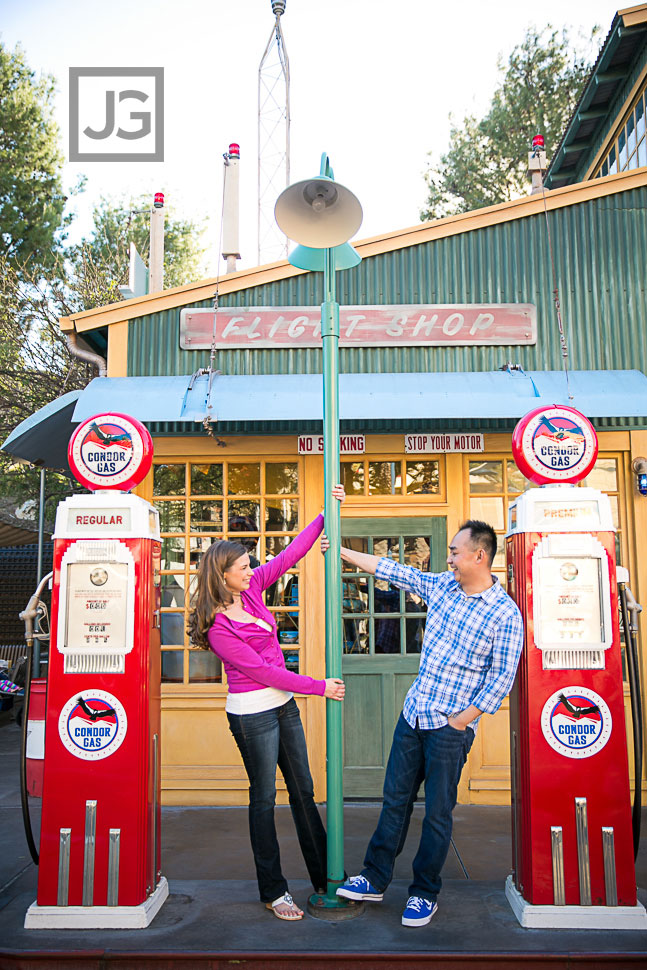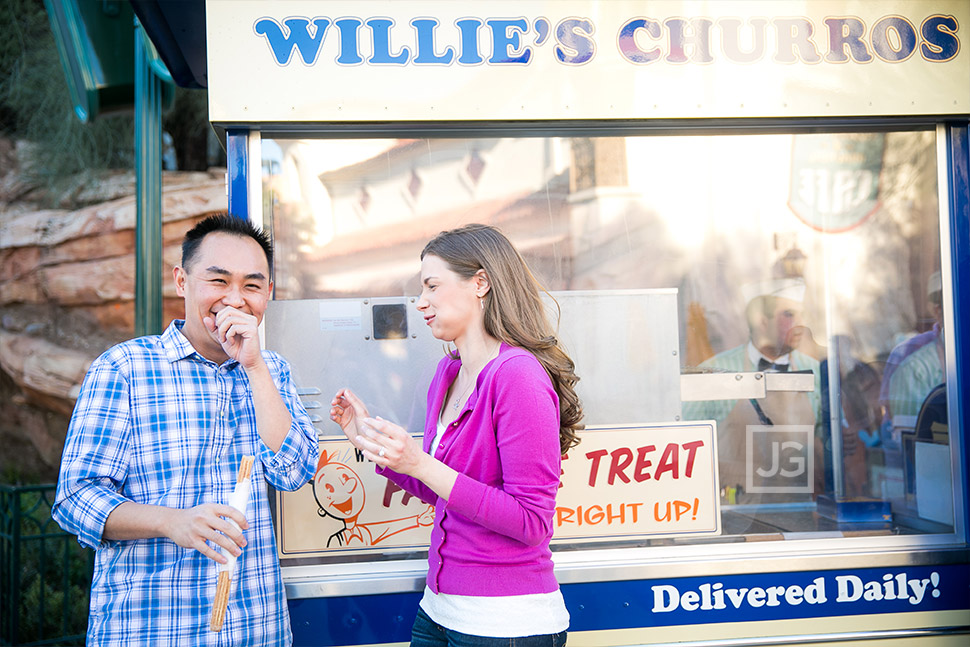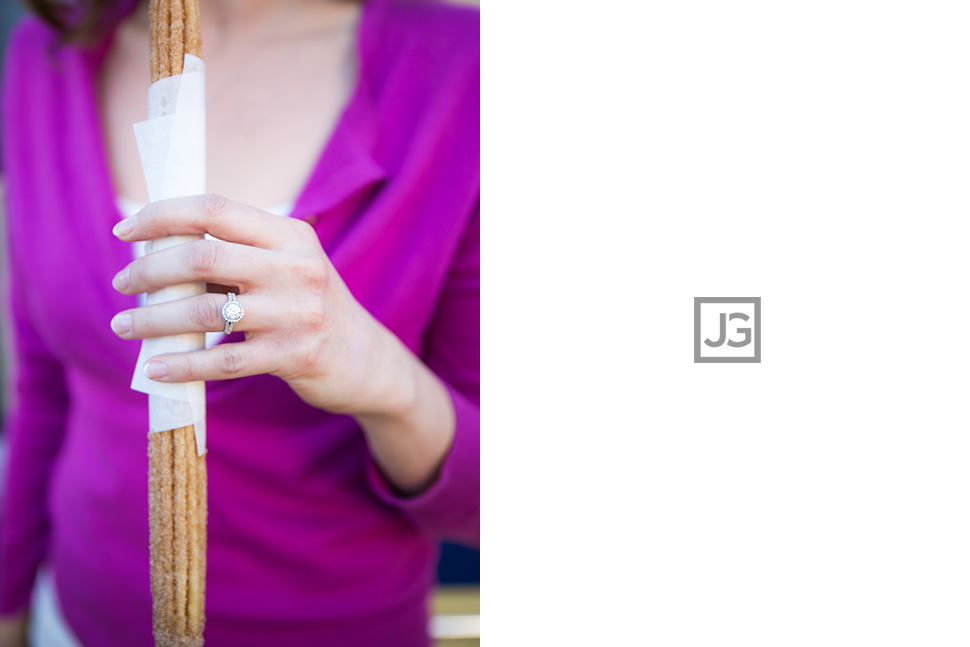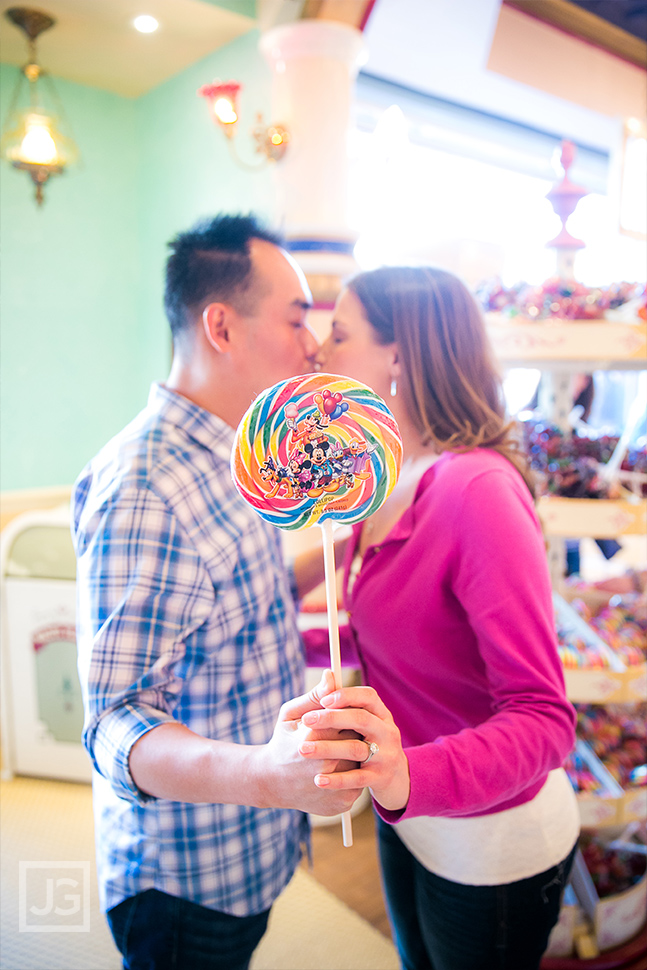 And into Toontown!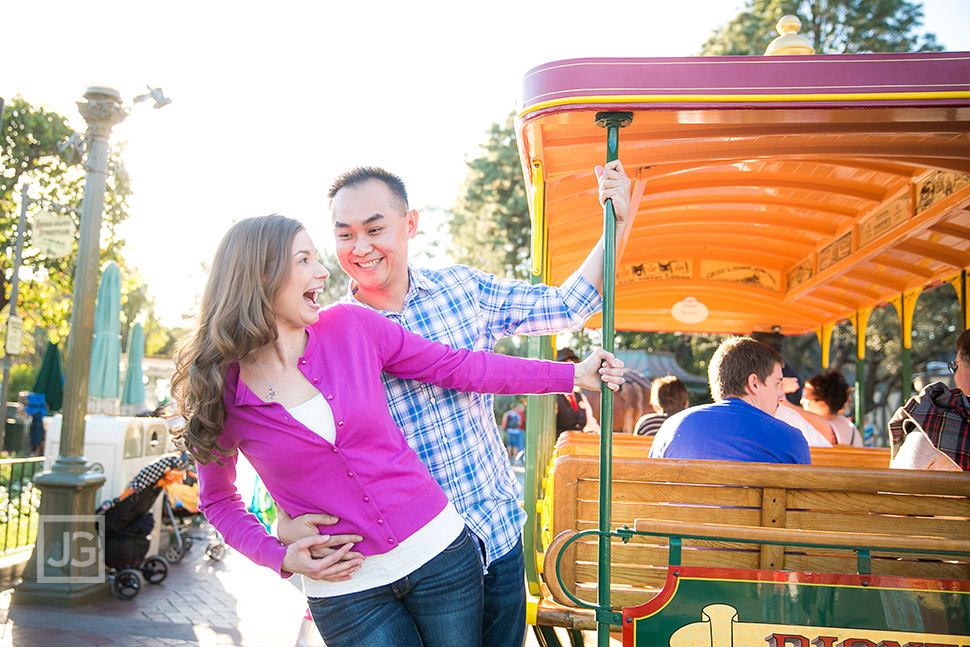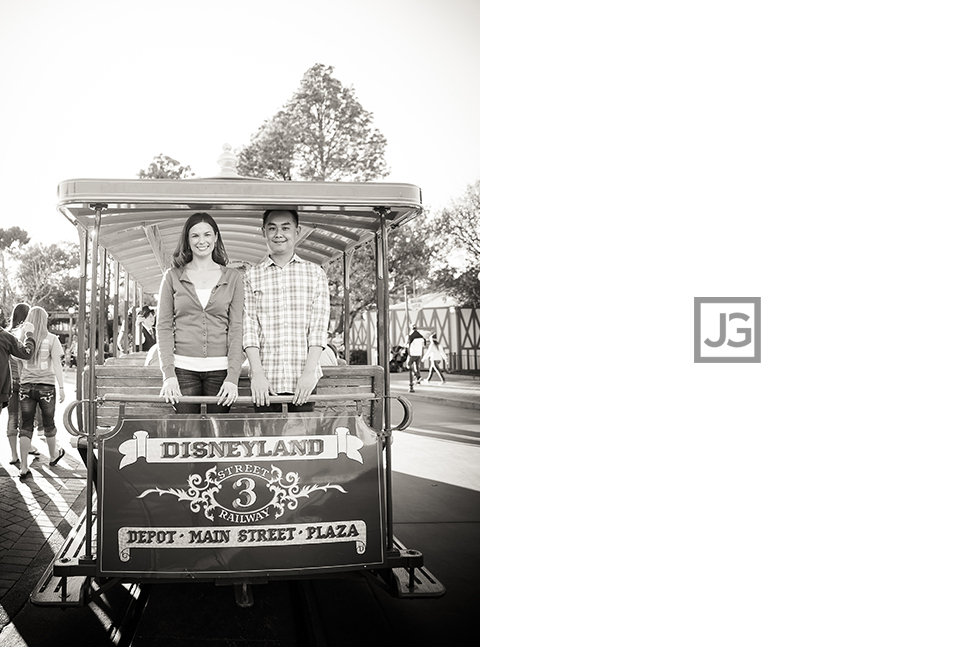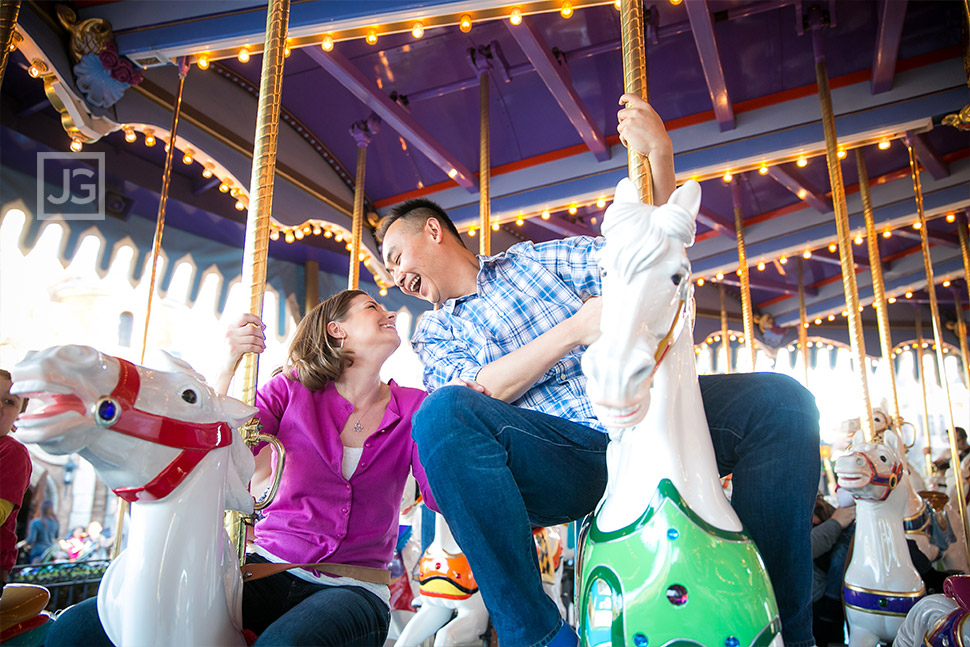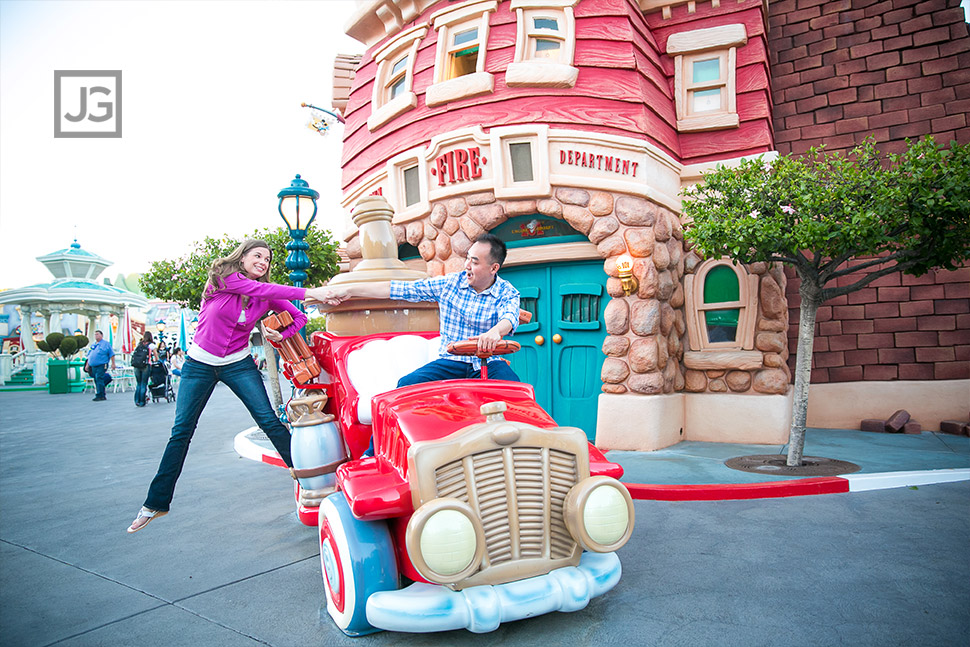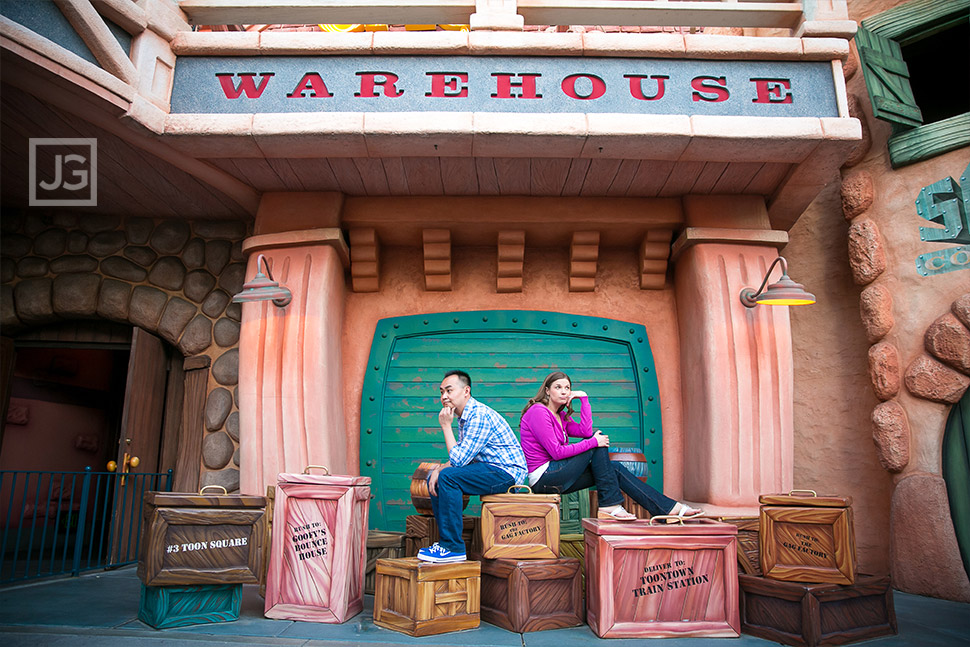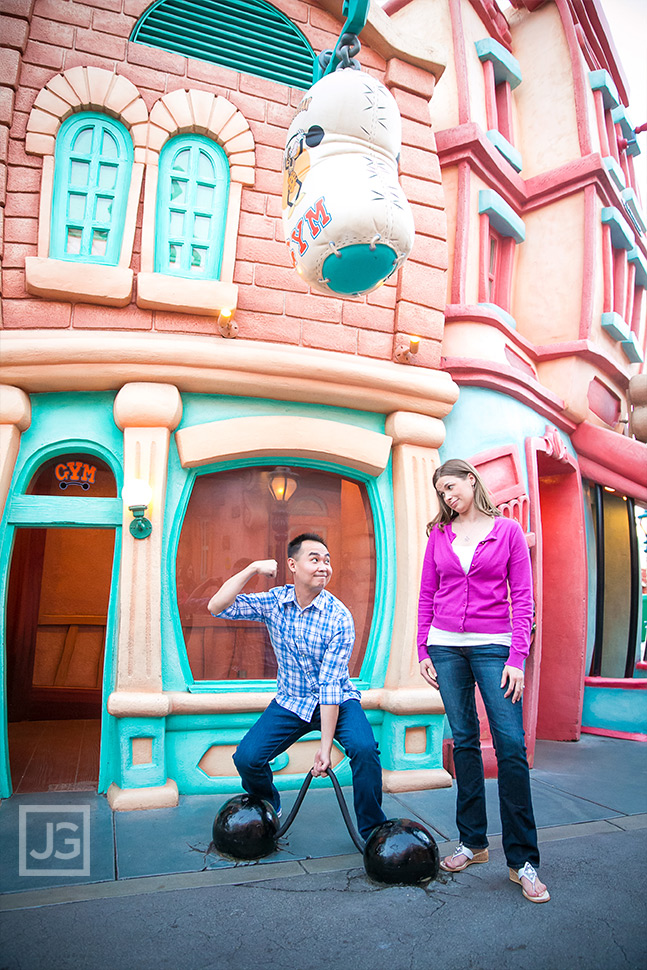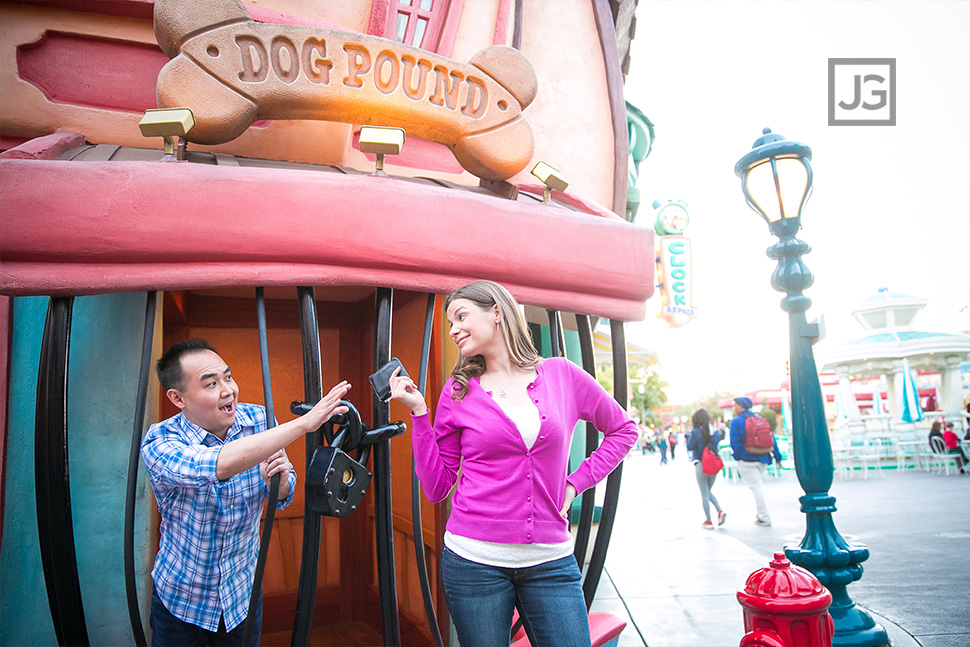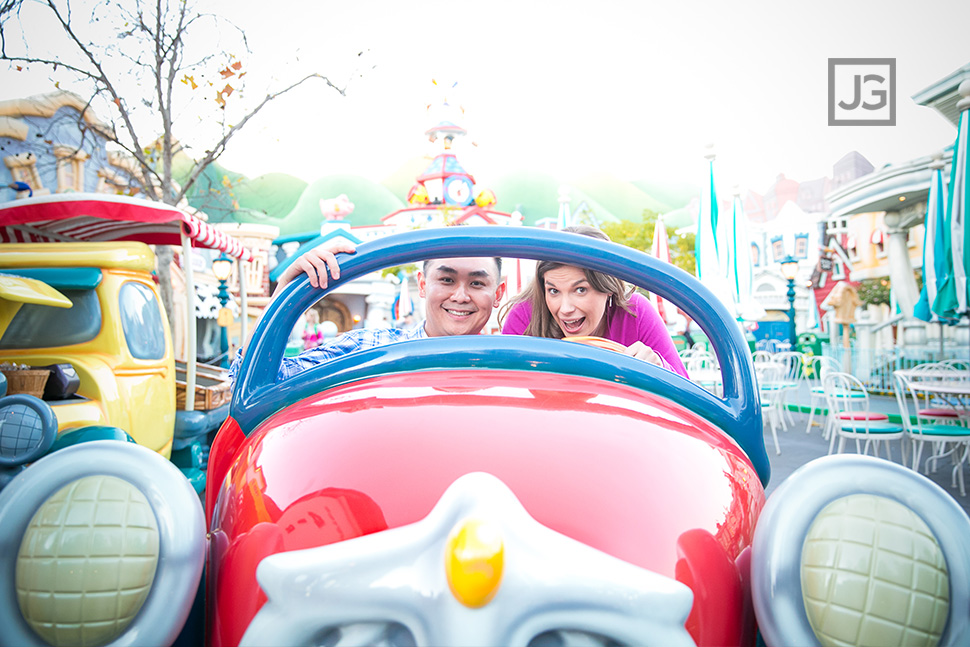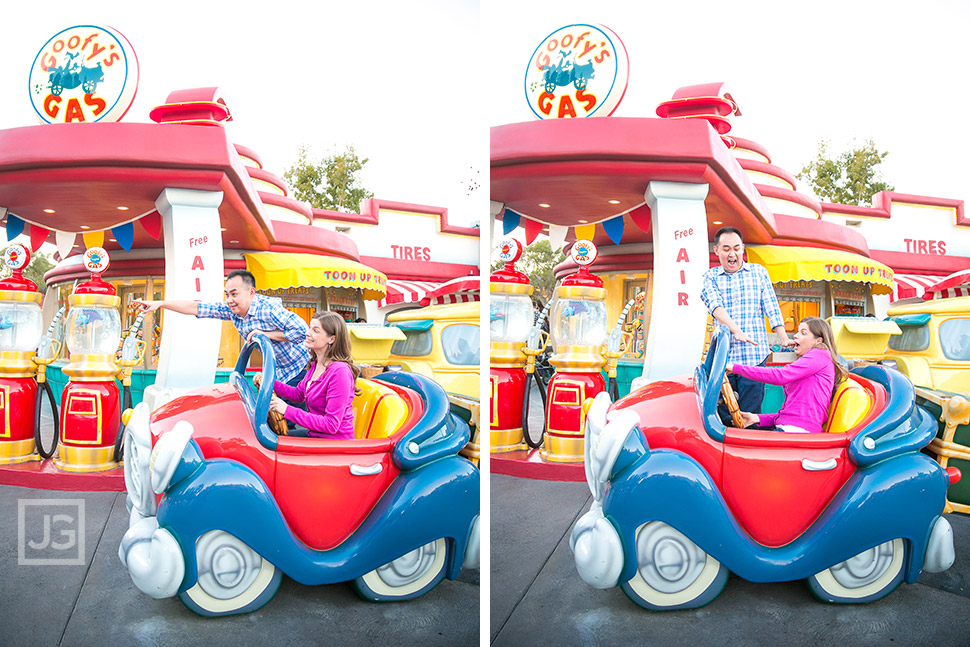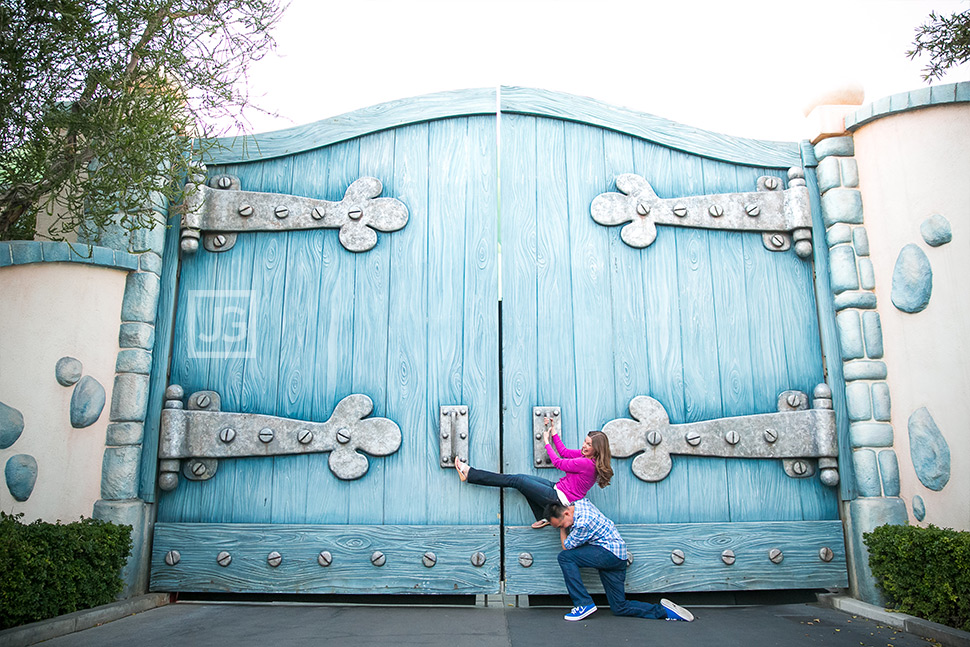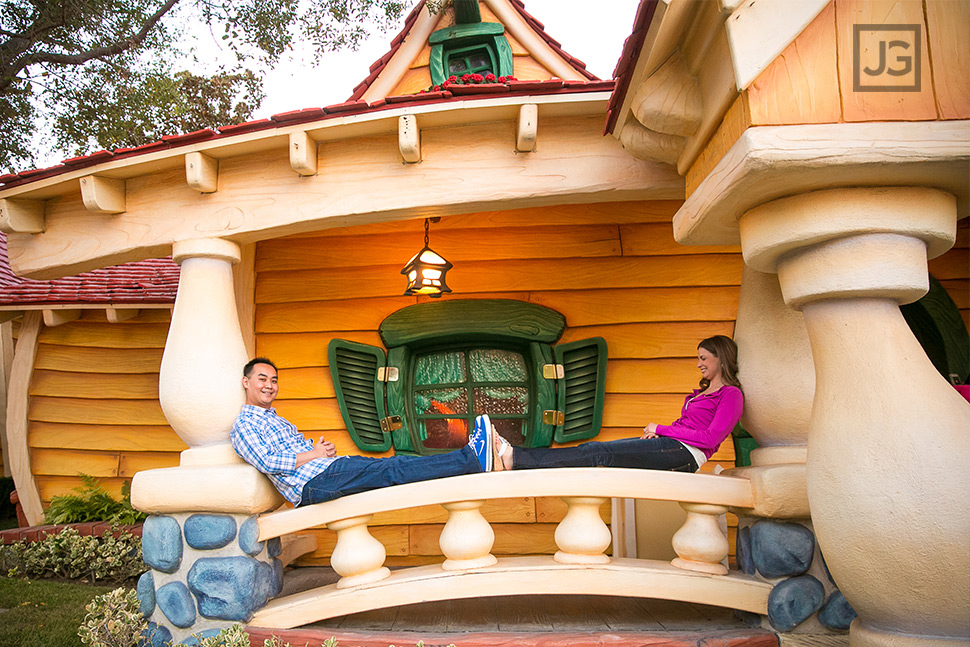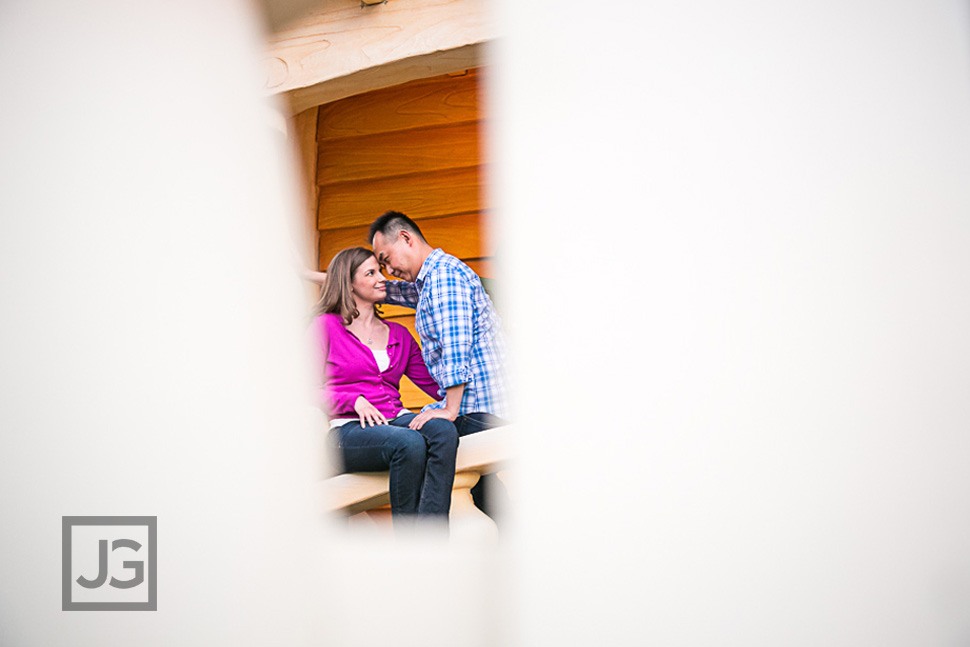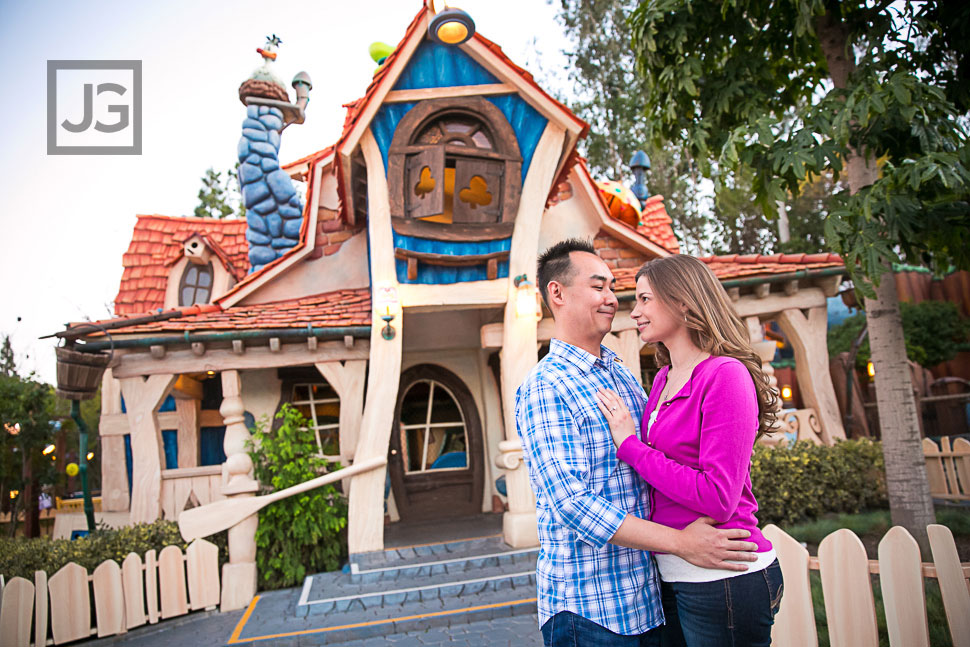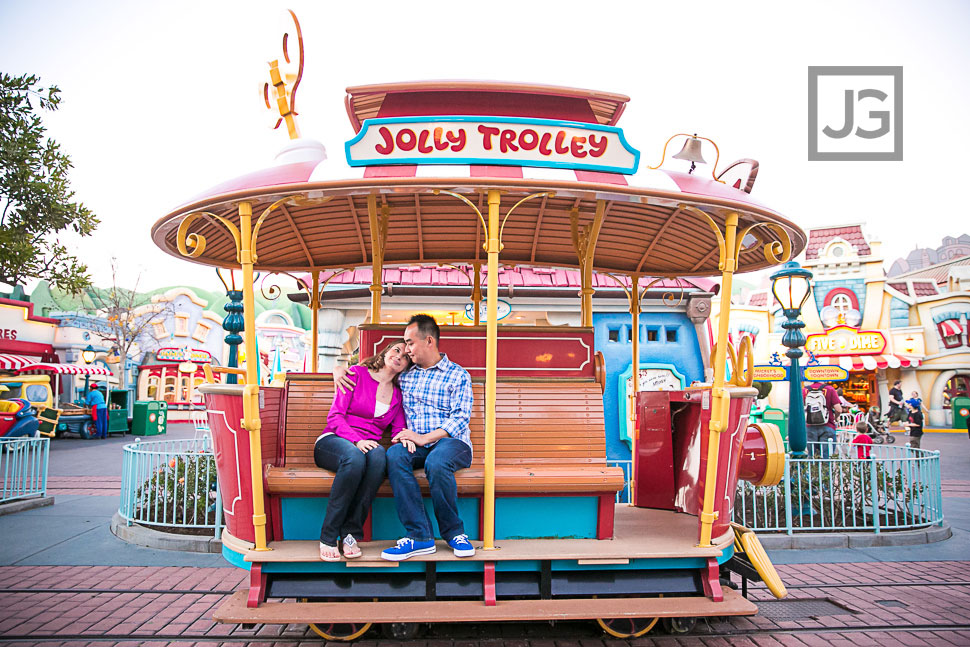 Disneyland Teacups (Mad Tea Party)

This was my first time on the Tea Cups Ride since gosh… forever!!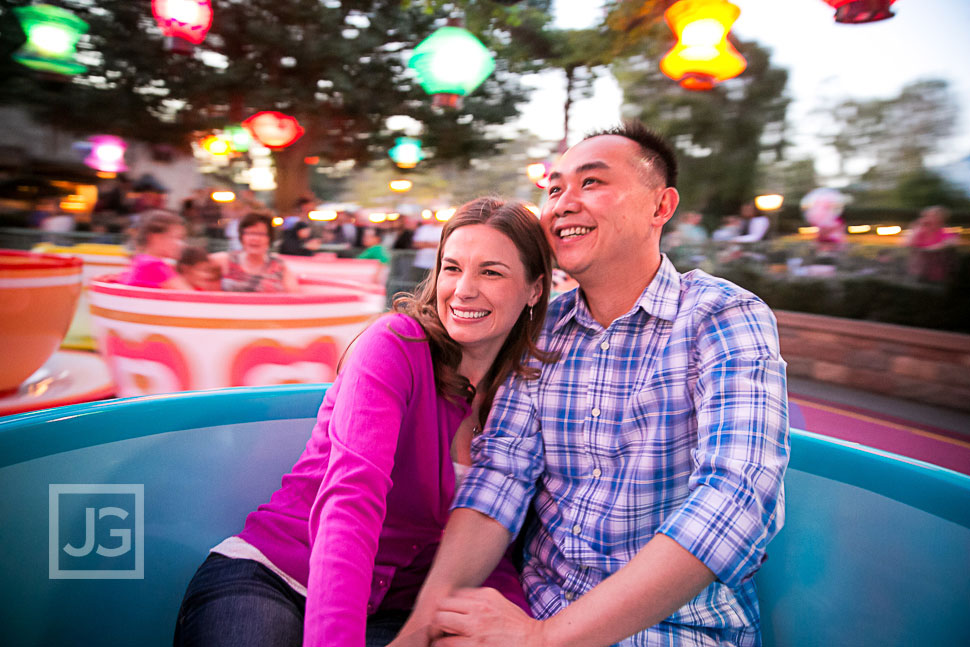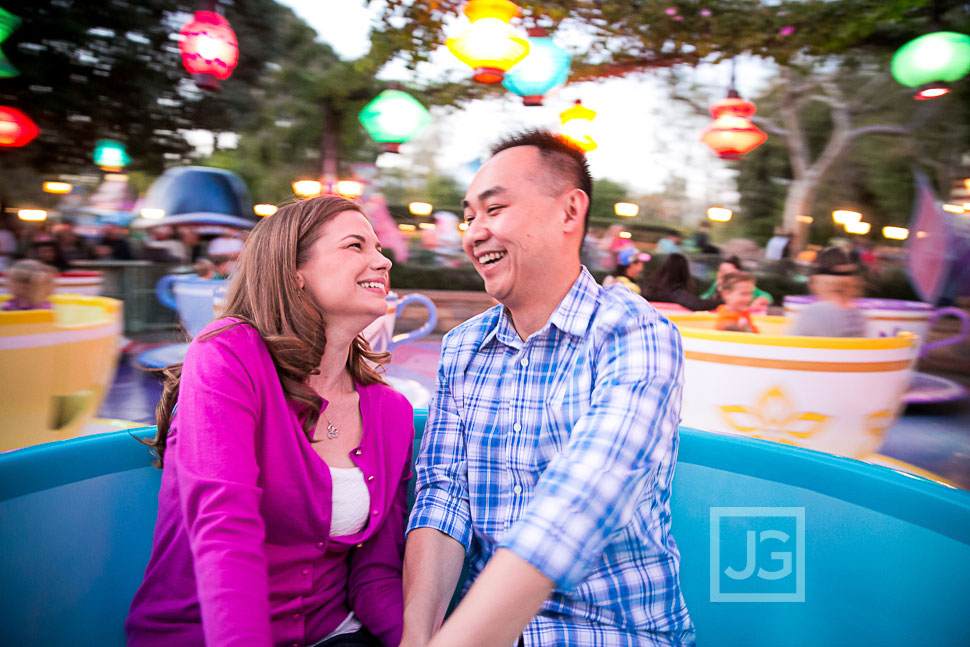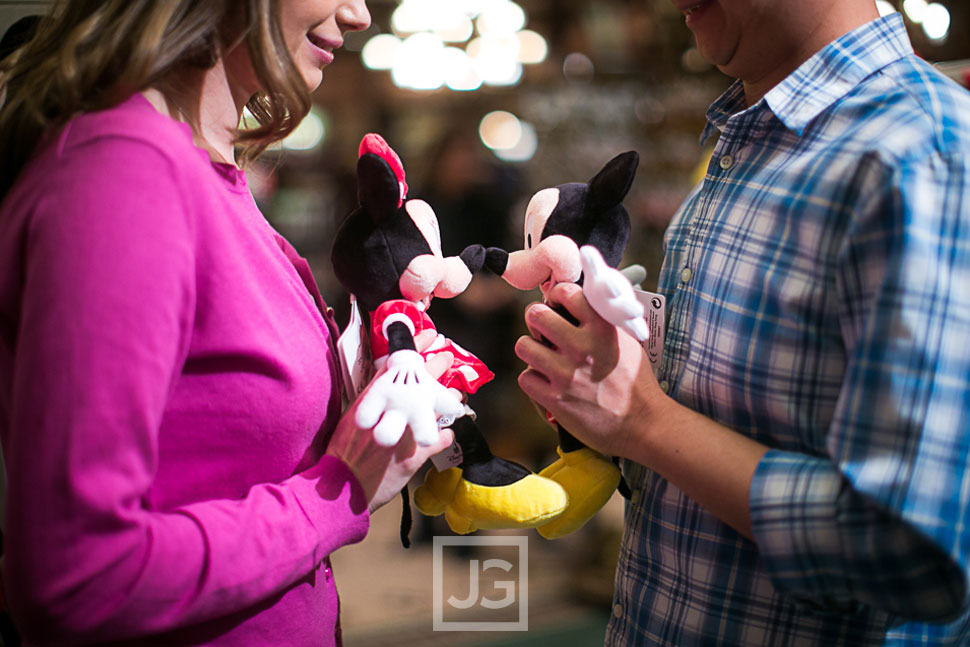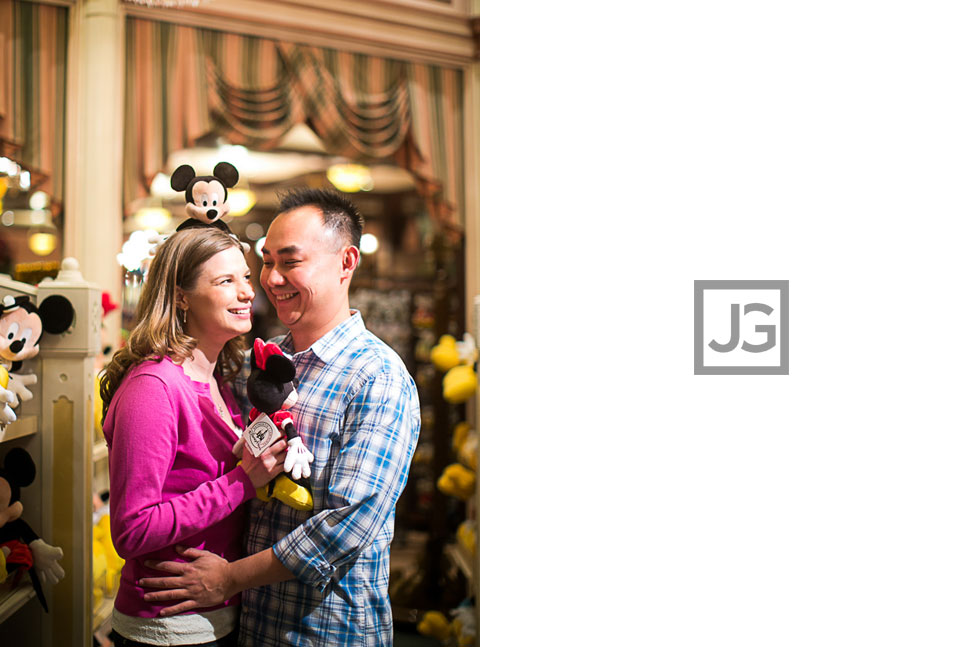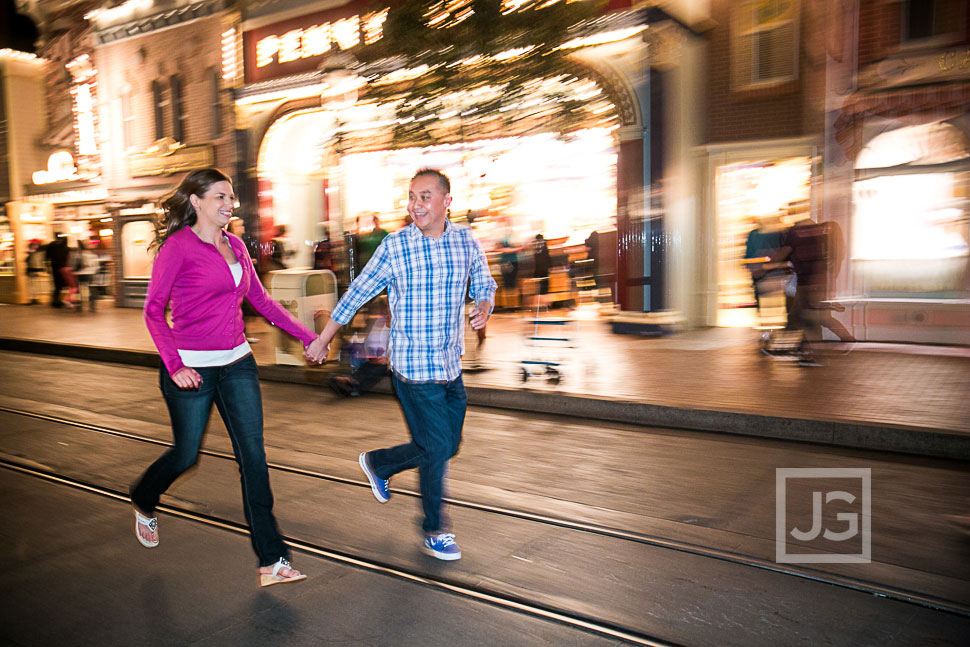 Carsland at California Adventures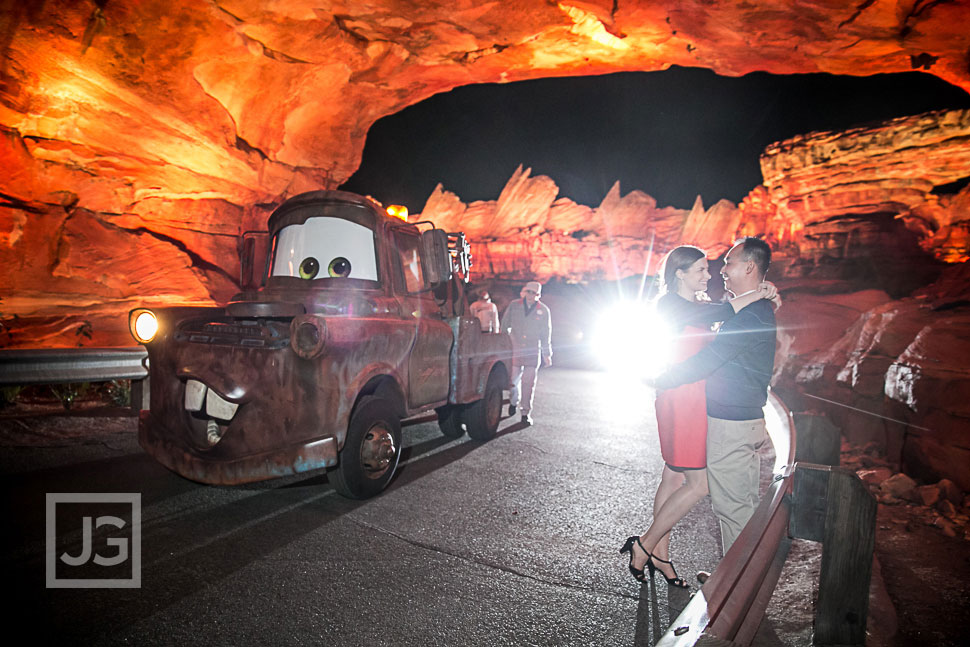 Definitely one of my favorite pictures from the night!!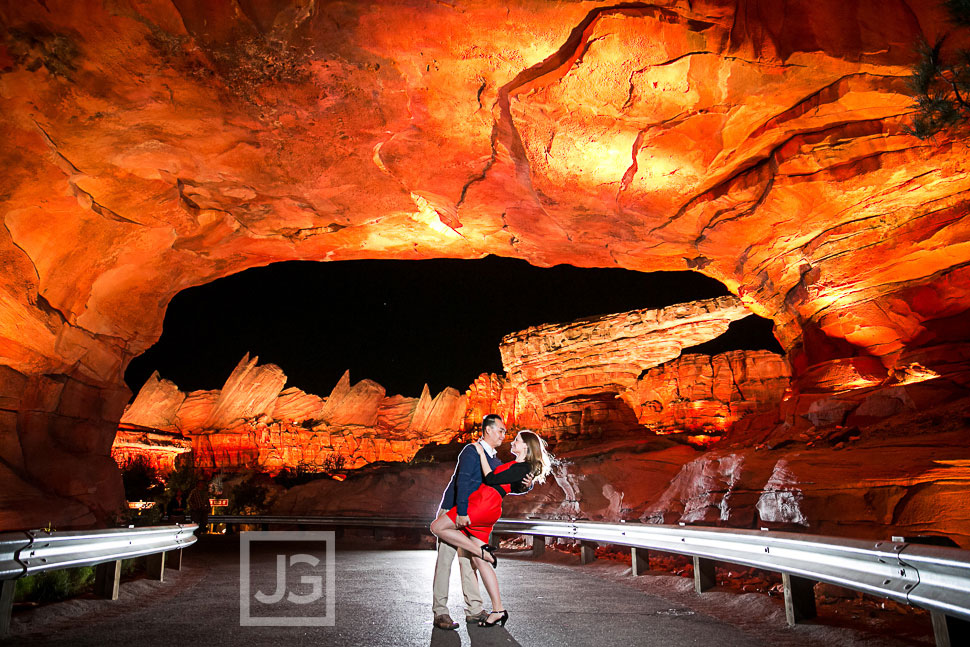 Ending with Pixar Pier (formerly Paradise Pier)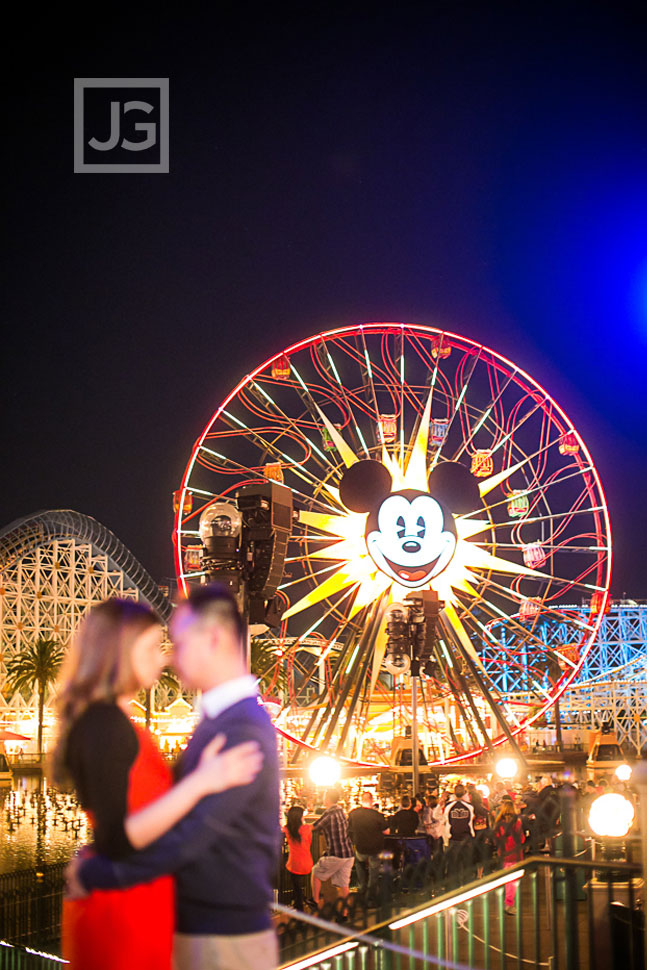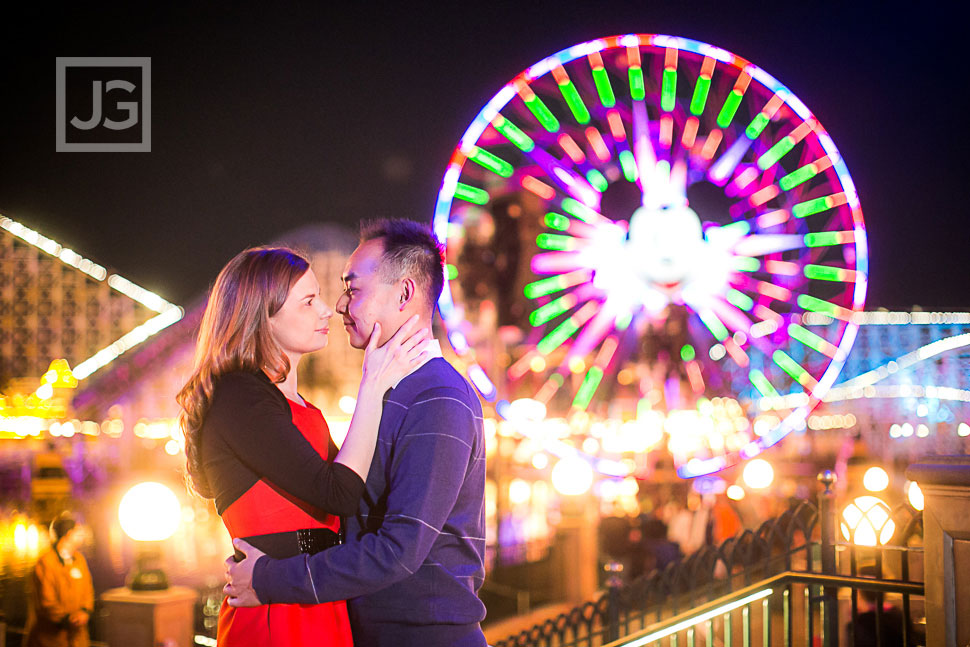 And They Live Happily Ever After…
This article shows Disneyland engagement photos (California Adventures included). We went to Toontown, did the teacups (Mad Hatter Tea Party), the Merry-Go-Round, Carsland, and Pixar Pier. We love shooting at Disneyland for engagement photography, since we ourselves have so many fond memories attached to this landmark of Southern California.
For more examples of photos we have done at Disneyland, make sure to check out the many blog articles we have online. You can also see the recent artwork we've created on our Instagram account. Here is a picture we took of Judy's own brother at Disneyland!