Jeanette + Ryan are Disney lovers, just like us! We get excited every time we get the chance to do Disneyland engagement photos or California Adventures engagement photography. Living in Southern California, Disneyland has become a part of our culture and lifestyle. So we get super excited when the blossoming love of couple can be captured with this iconic backdrop.
Main Street Disneyland Photos
We started the session on Main Street, with what else but an ice cream sundae in a cone.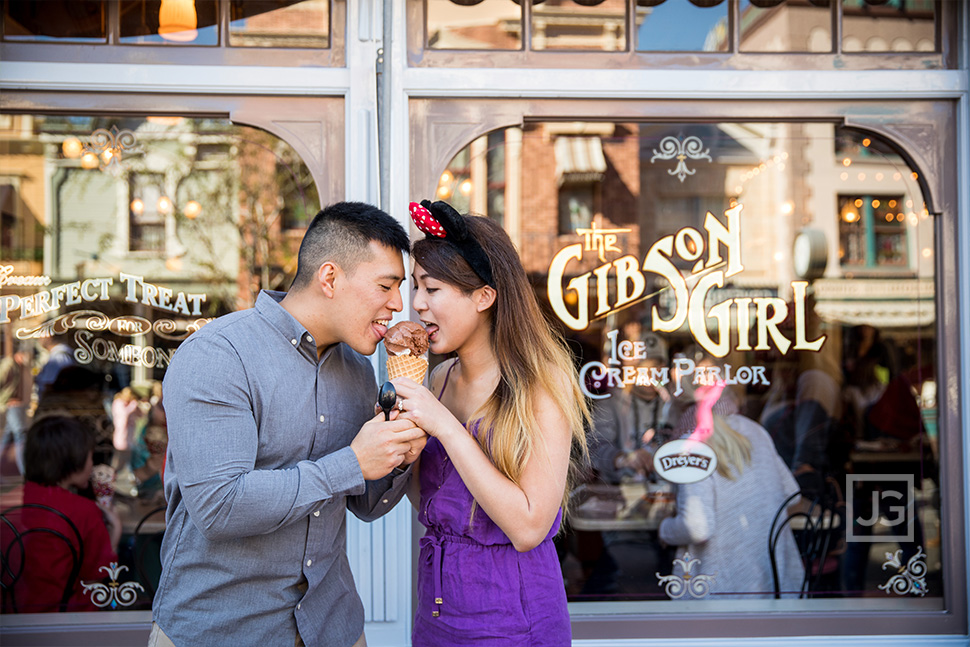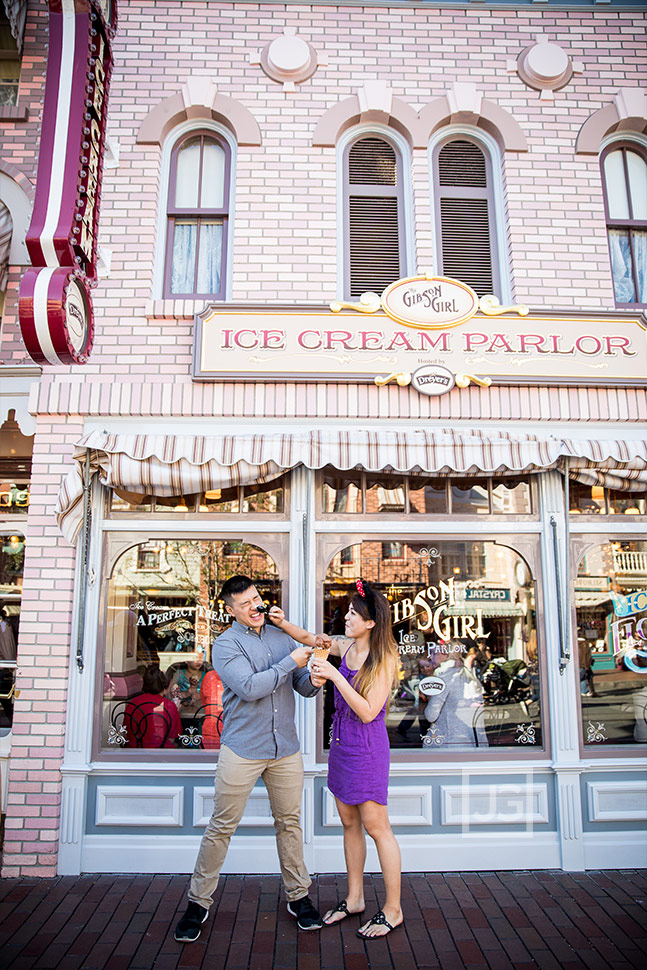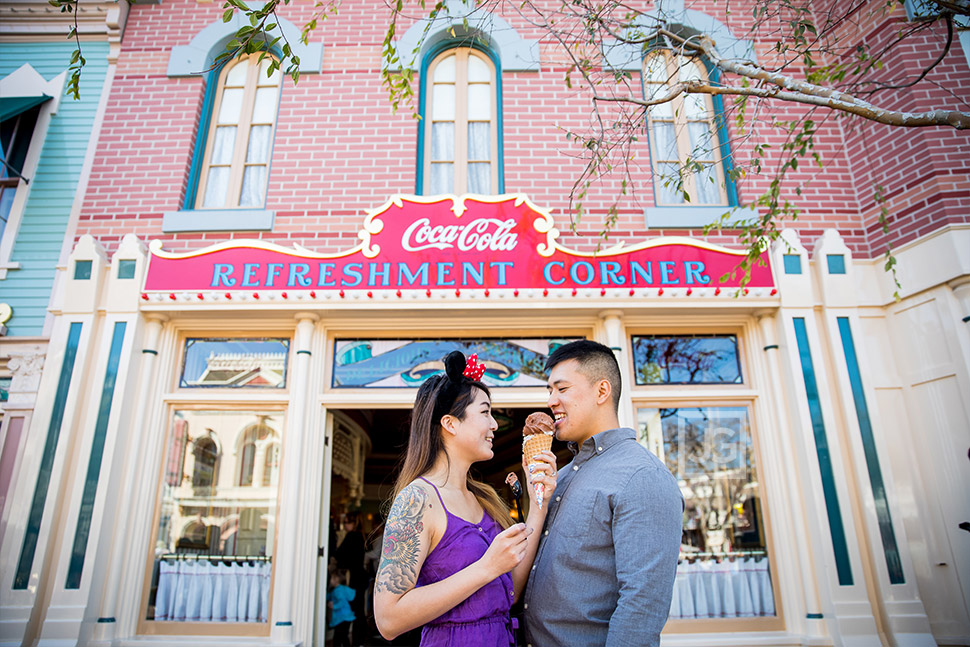 And then we took a stroll down Main Street USA in Disneyland.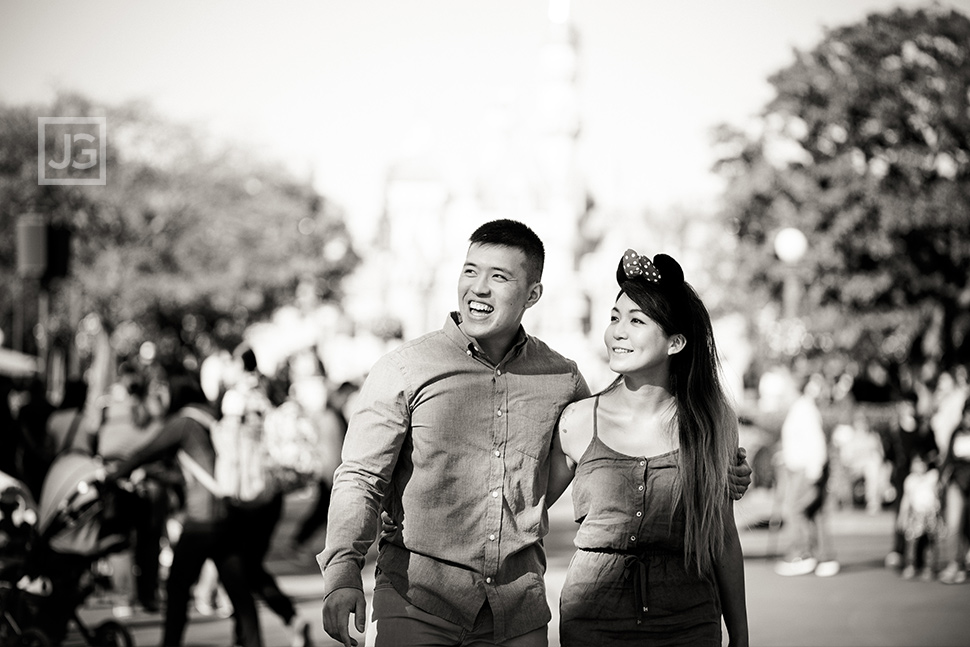 The King Arthur Carousel has many memories for us personally. We think it's such a romantic spot for a cute engagement photo like this one.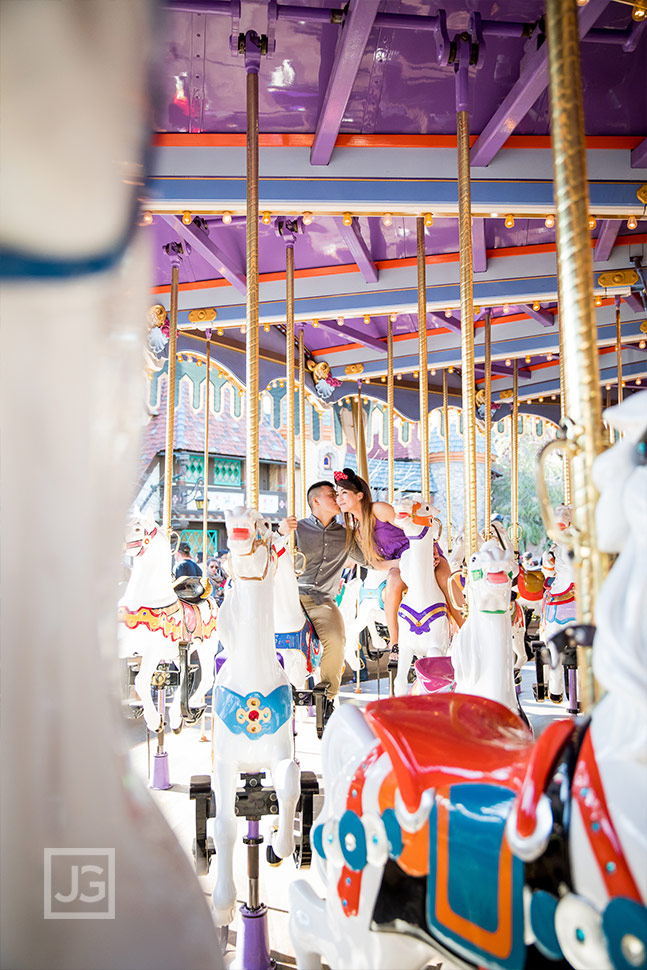 Toontown Engagement Photography
After that we headed over to Toontown, an amazing spot for engagement photos. The cartoonish curves and vibrant colors make for an awesome background.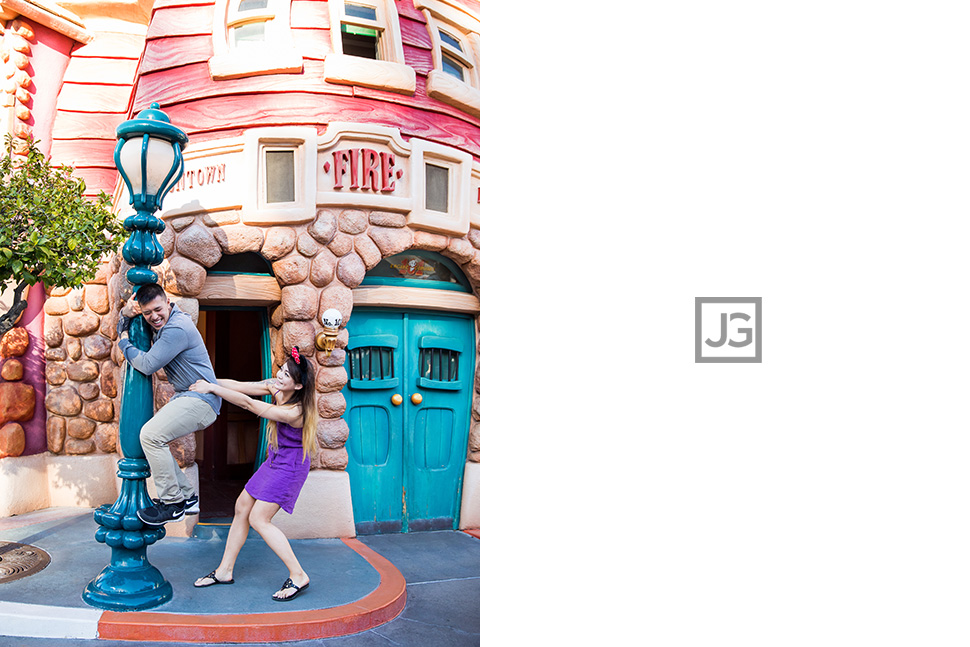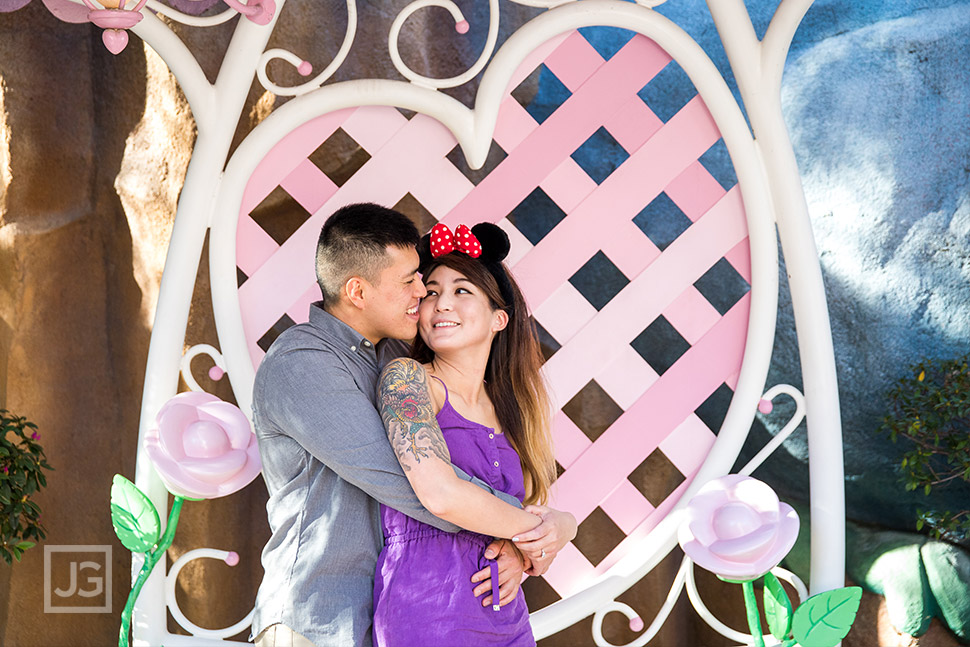 And here we are at the infamous Mickey's House in Toontown!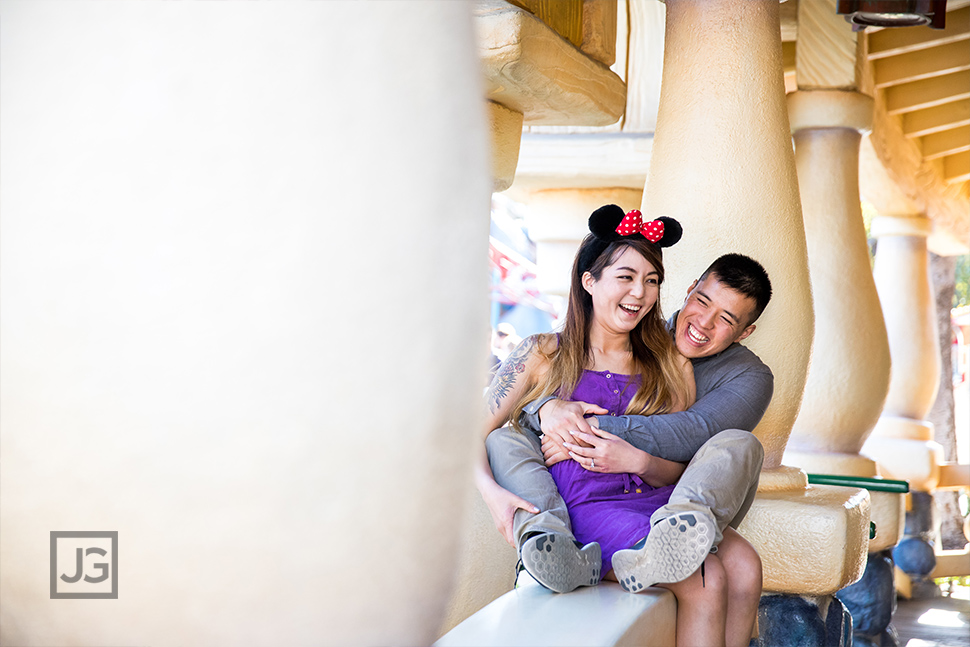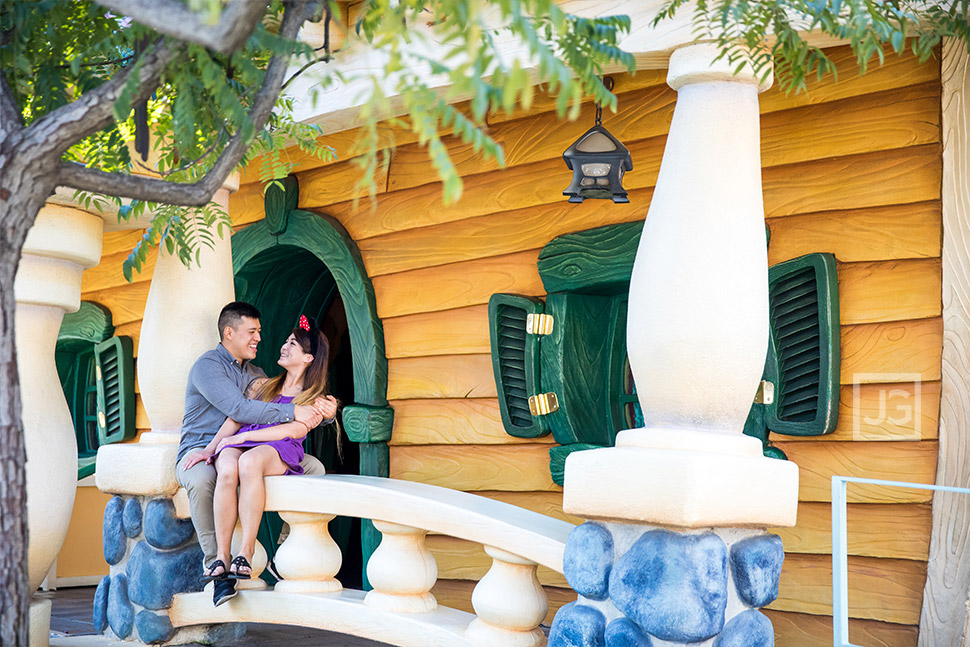 A typical couple on a typical day in a typical kitchen…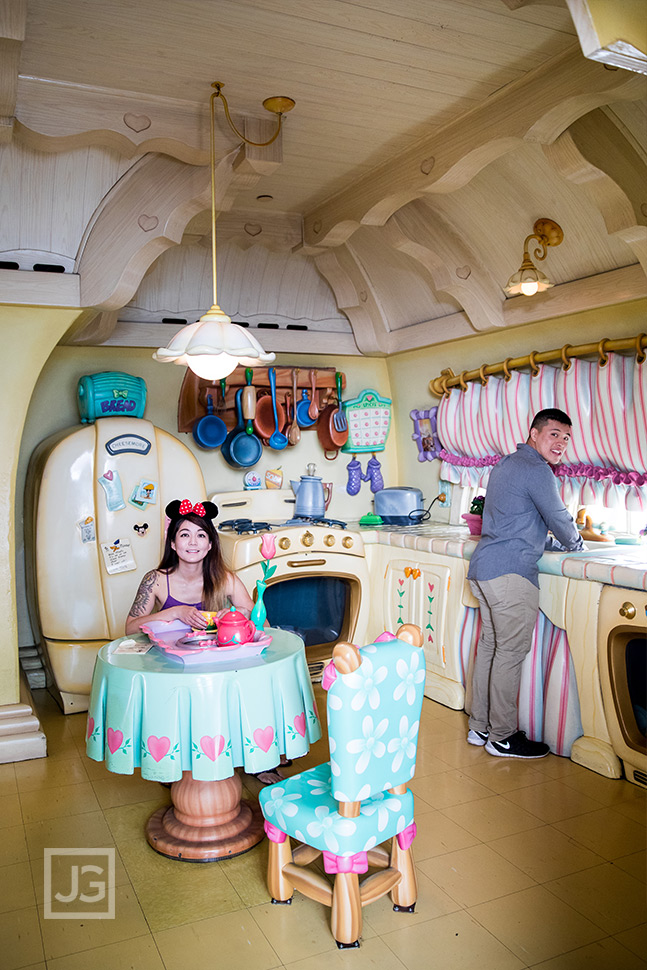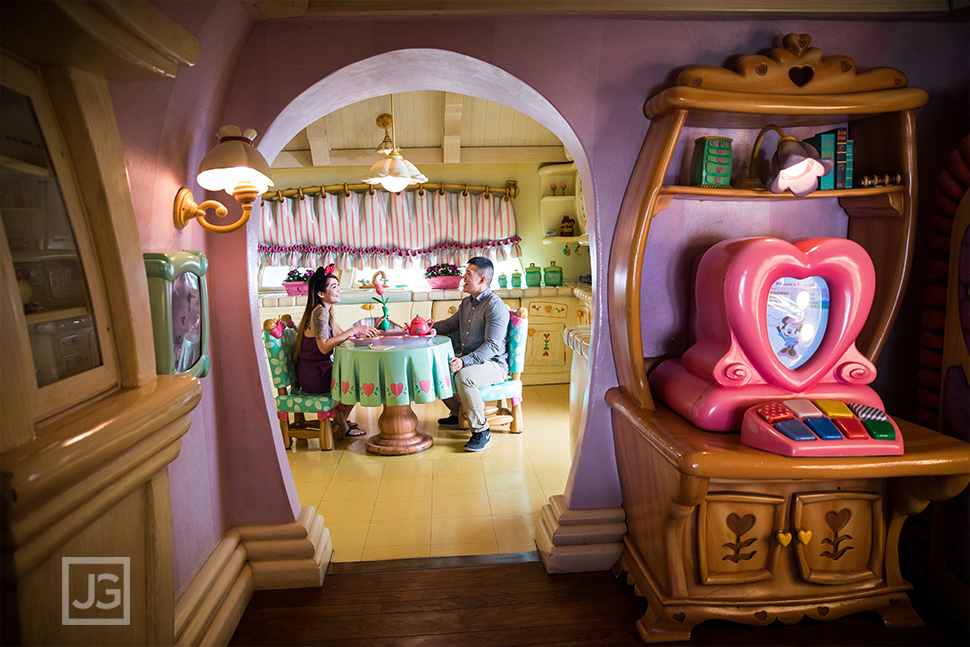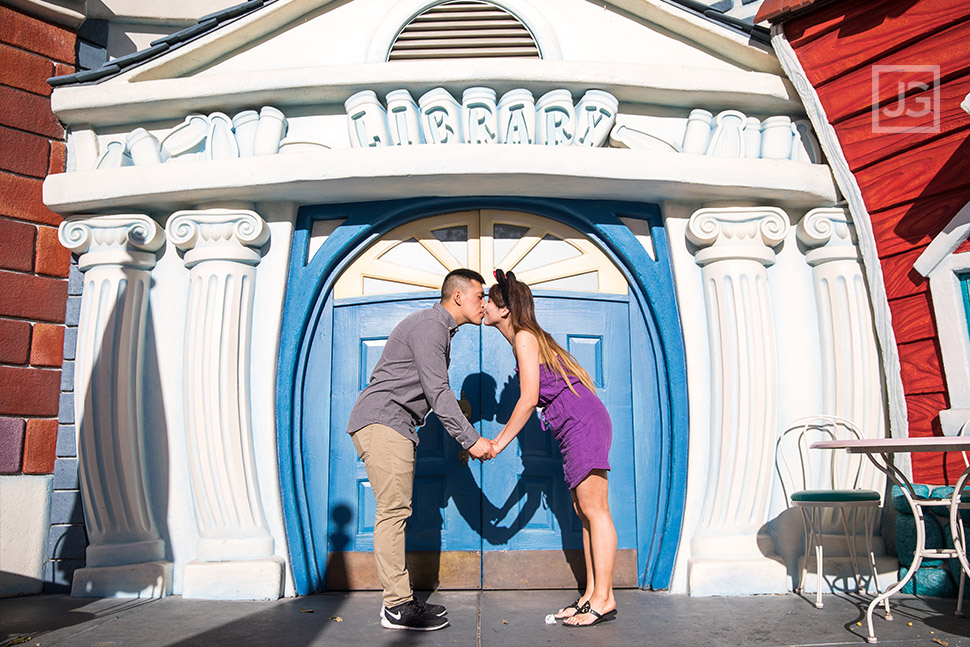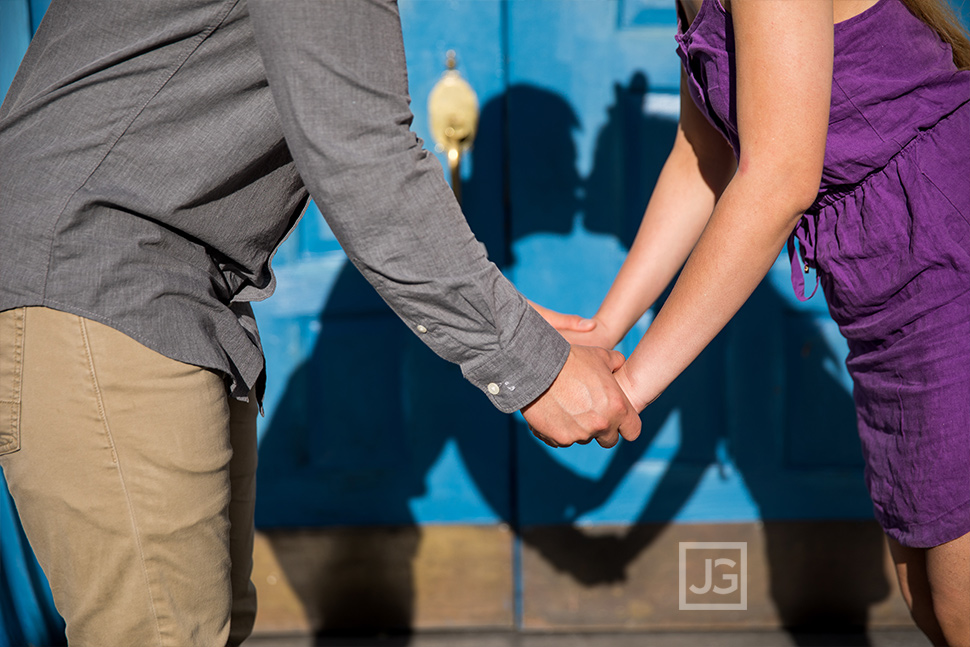 California Adventures Engagement Photography
After Disneyland, we hopped over to California Adventures, which has so many hidden gems for engagement photography. We started with "Once upon a time…"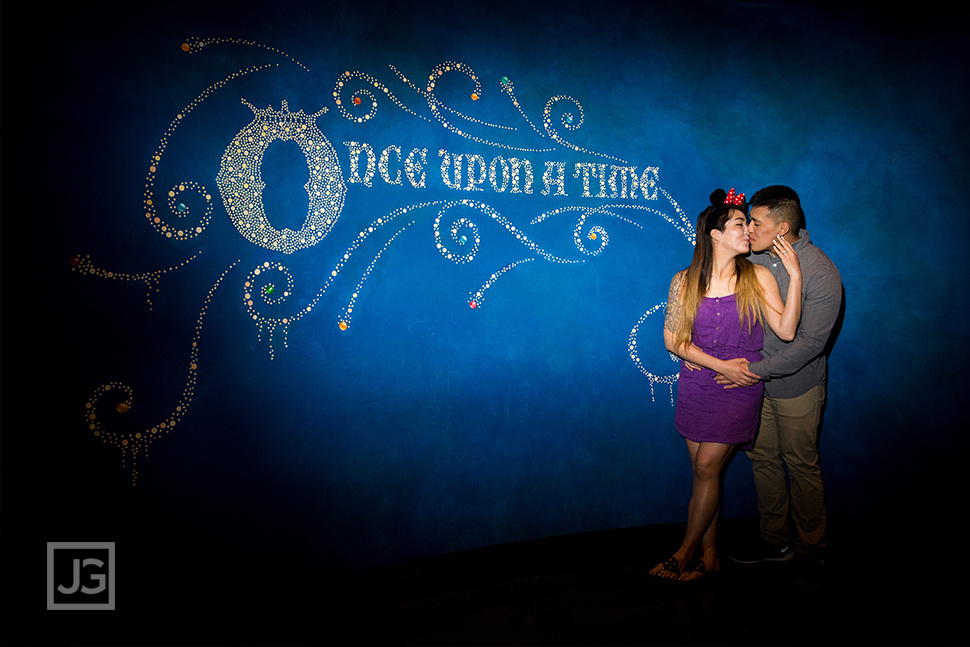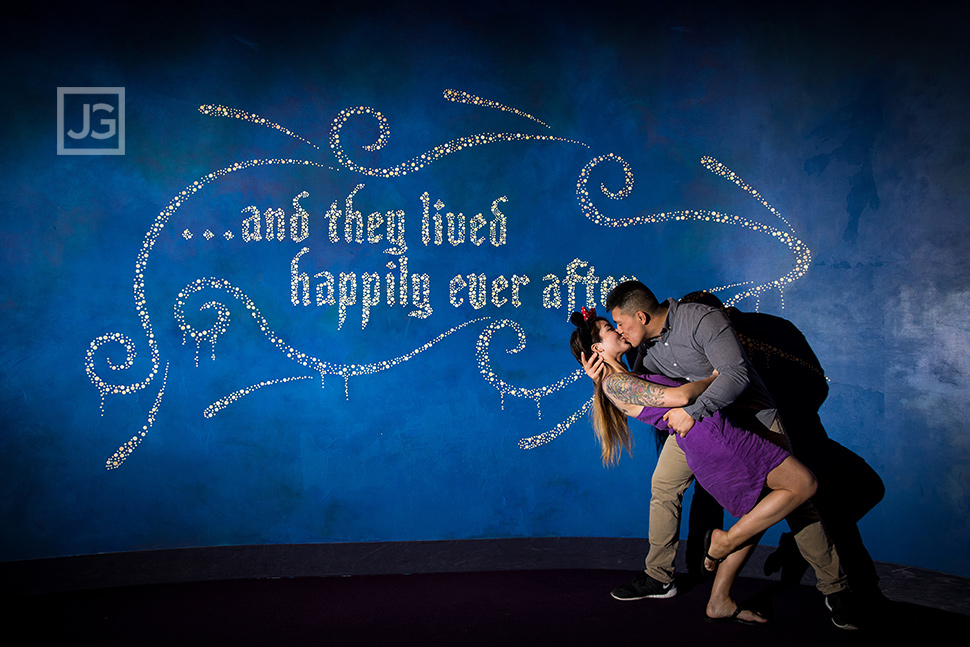 We love the look of Hollywood Land. The trolley train tracks make for some awesome photos.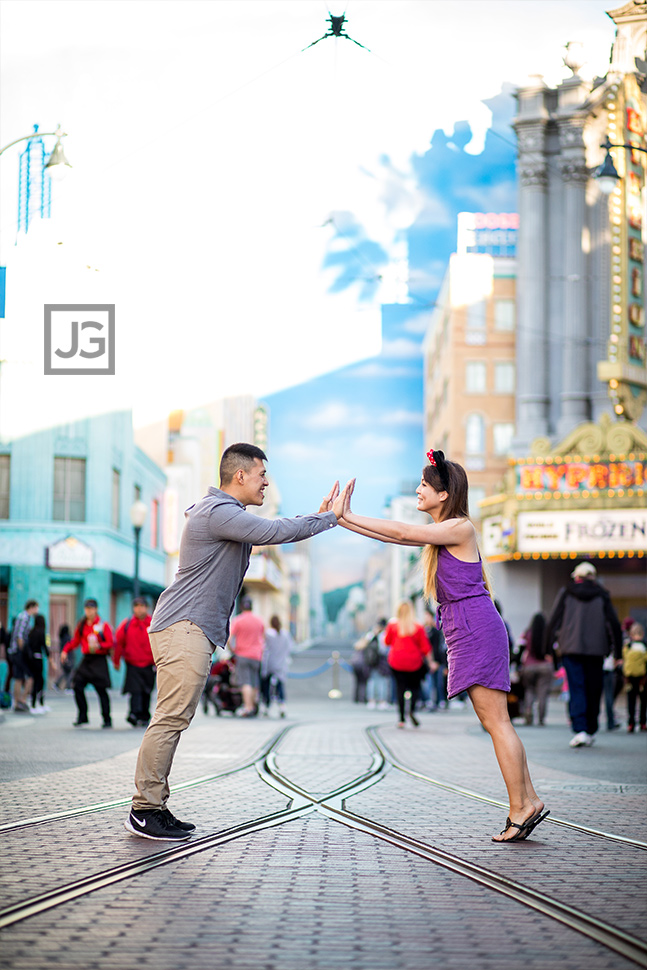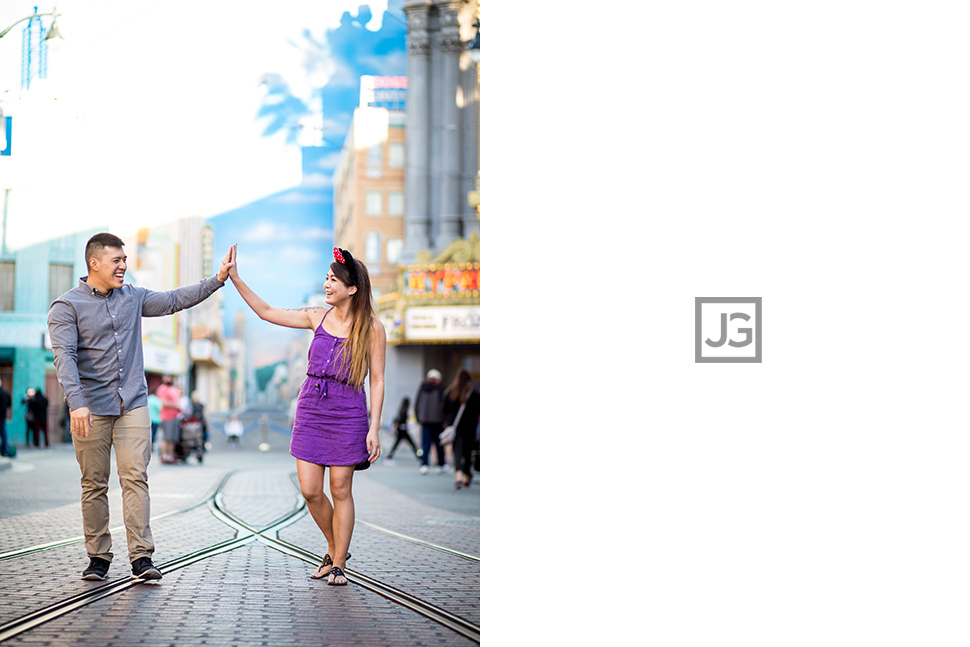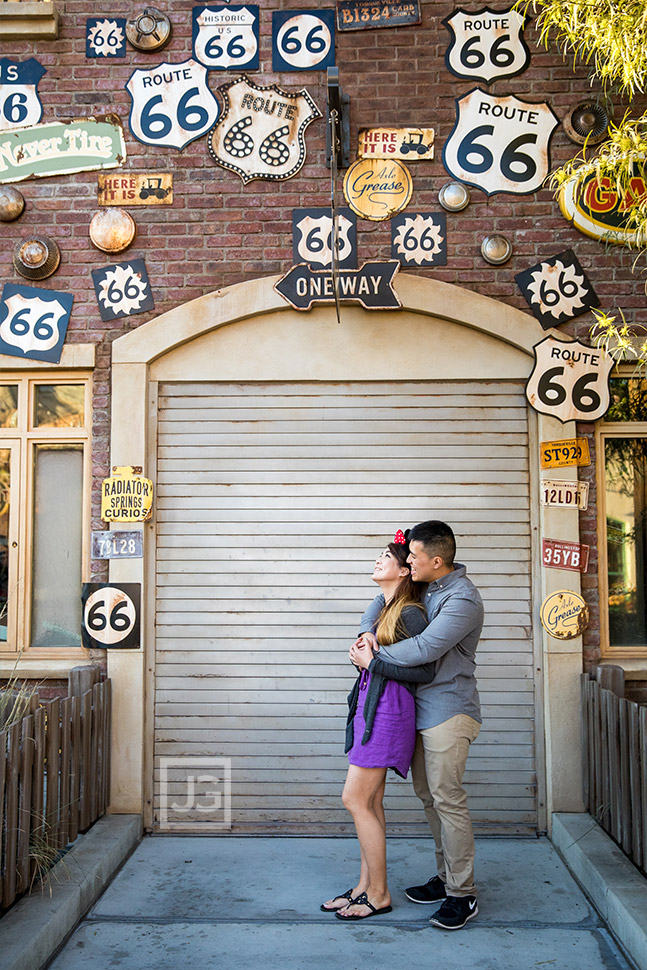 Pixar Pier (Formerly Paradise Pier)
We love the sunset at Pixar Pier, though I'm still trying to get used to that new name LOL. The sun can peek through the ferris wheel, with the iconic Mickey Mouse logo.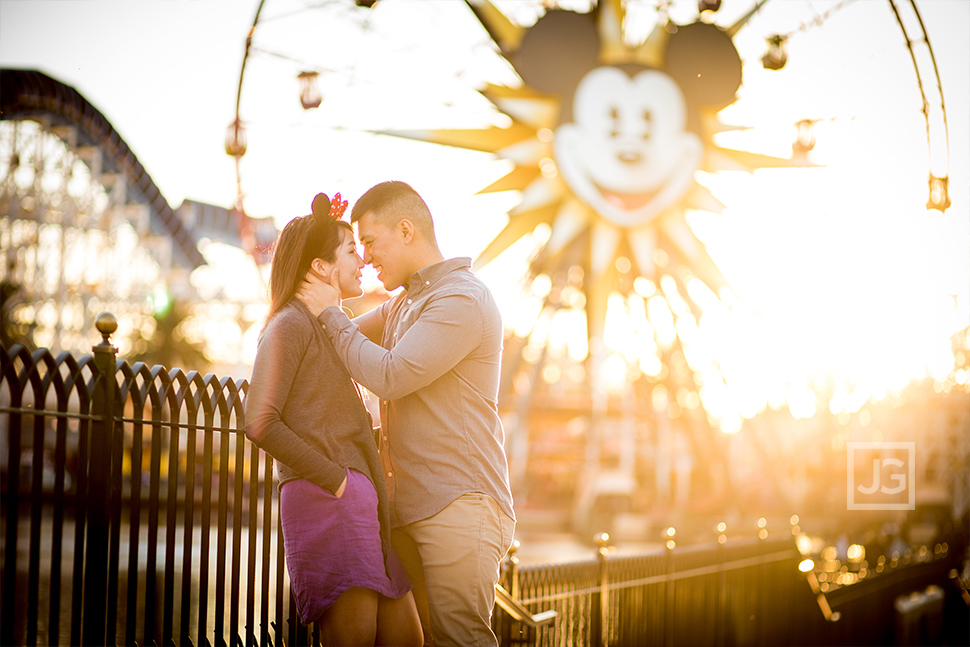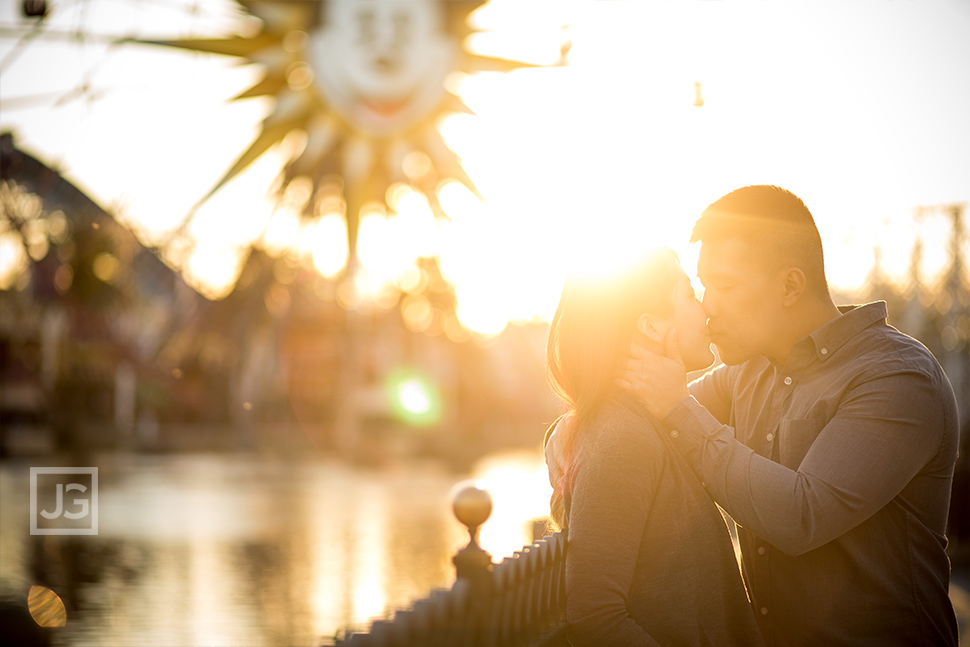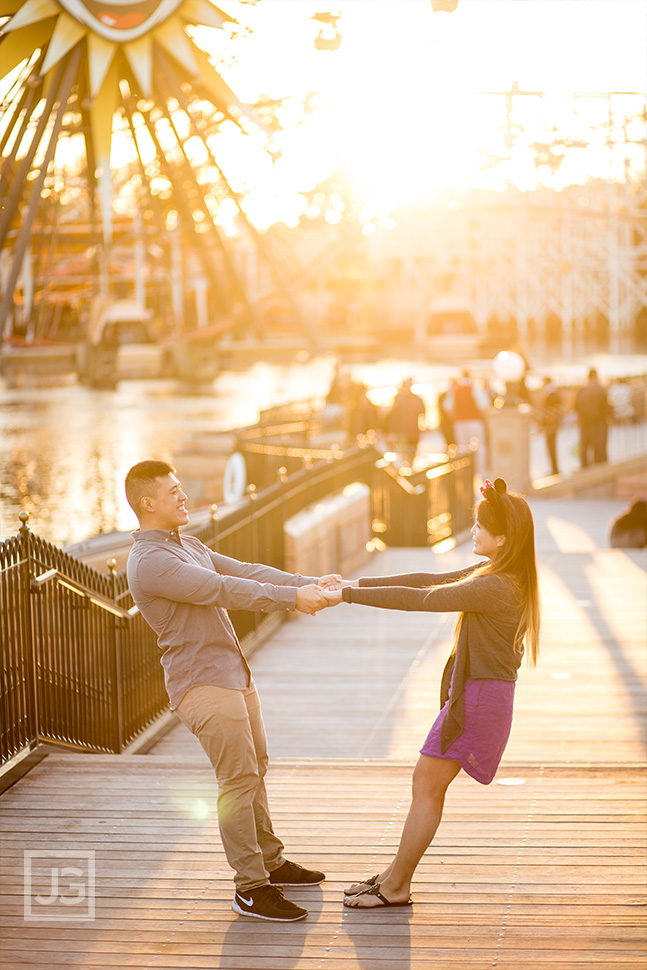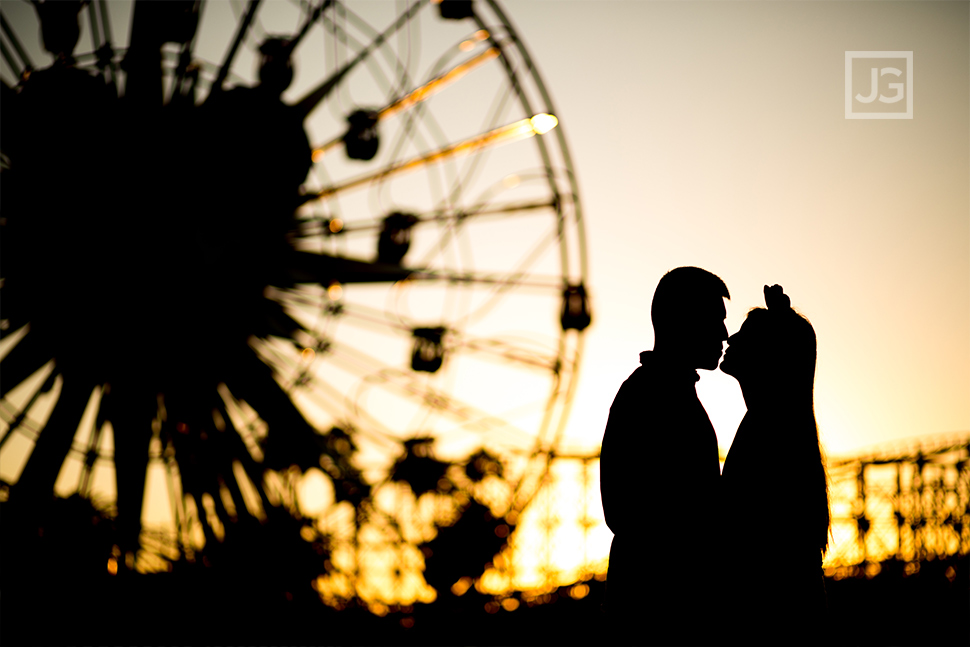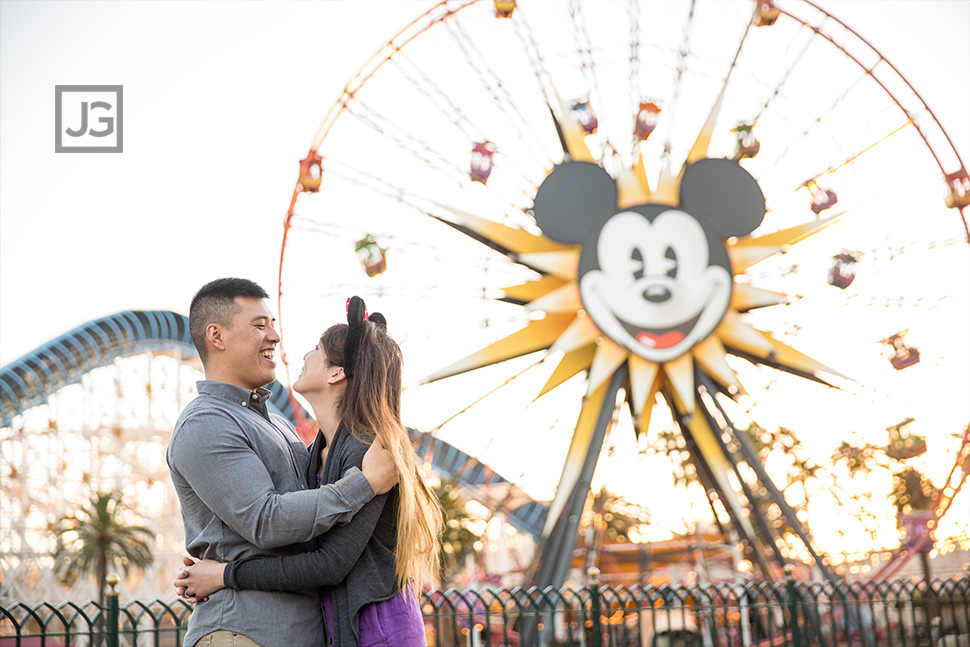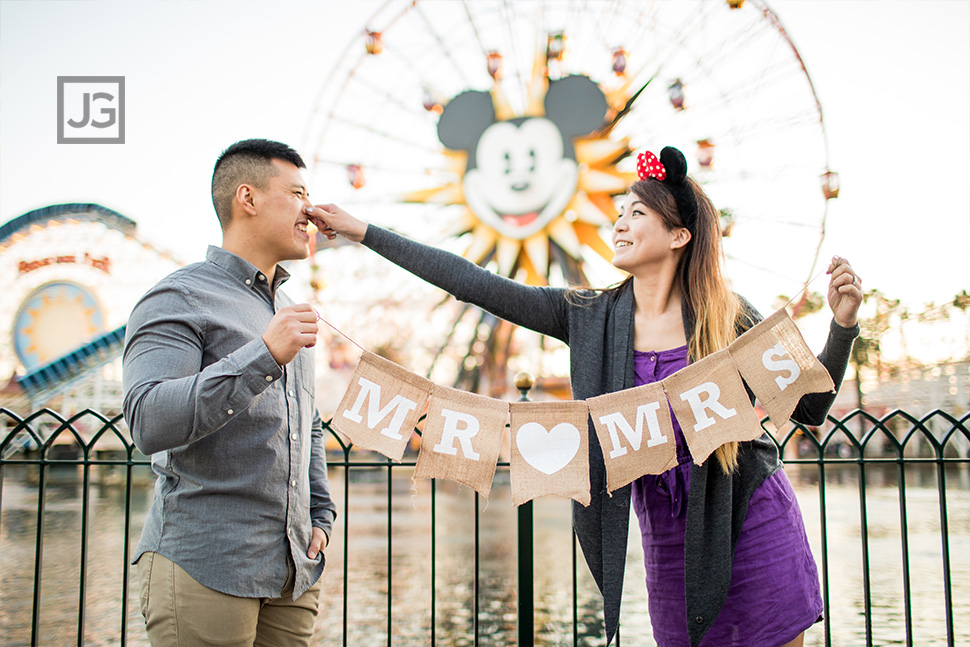 This engagement photography portrait session took place at Disneyland and California Adventures. We hit up a bunch of different spots inside of both. We frequent Disneyland quite a bit, which means that we've scouted out a ton of little locations that we love using for engagement photos.
For more examples of our work, make sure to check out our blog. We have more examples of engagement photography at Disneyland, among many other places in Anaheim and Orange County. For more examples of recent work, make sure that you check out our Instagram (@judyandgavin). Here is an engagement photo we did with the Milky Way in the background (it's a real photo that is NOT photoshopped):
If you are interested in booking us for an engagement photography session at Disneyland or California Adventures, make sure to stop by our engagement photography package and pricing page (Orange County prices).