WOW!! Meghan and Rob have known each other for 15 years!! All the toasts during their wedding reception (at Casa Del Mar), involved a joke of some variation of, " Wow… it's about time!!" =) While many say it's the longest courtship ever, Meghan and Rob like to think that good things come to those who wait! =) And I couldn't have agreed with them more!! So read on for our day of Hotel Casa del Mar wedding photography and video with Meghan and Rob!
Their love story started as a friendship between two young freshmen studying at Florida State University. They meet by chance and instantly became friends due to their love for the beach, live music and Outback Steakhouse. After graduating, Rob moved to California to live his dreams of being around the movie biz. A few years later, Meghan's job relocated to Los Angeles as well. This big move was what reacquainted their friendship and the rest was history!!
Remember Carmageddon?? Well… it's a weekend that will not only be remembered as the one when Los Angeles had NO traffic, but it is also the weekend that Meghan will never forget! Their wedding proposal involved Meghan running away and Rob calling out, "Wait… I forgot something." The story goes something like this: It was a beautiful (and somewhat windy) summer evening on Santa Monica beach. Meghan and Rob were cuddling up to watch the sunset (before heading to dinner reservations). While enjoying the beautiful view, the winds picked up and made it a bit too chilly to stay and wait for the sunset. Rob suggested, "let's head up to the restaurant where it's warm and we'll have a drink before dinner." With that said, Meghan grabbed her shoes and took off running towards the warmth of the restaurant. Somewhere off behind her she heard Rob's laughter and him calling "Wait! We forgot something, I forgot something…" As she stopped and turned around Rob came sliding in onto one knee (he had been chasing after her since she took off running) and shouted "WILL YOU MARRY ME?!?"
From where they met, to where Rob proposed to their beautiful beach engagement photography… everything involved their love for being near the water. It's no wonder that they decided to have their wedding at Casa Del Mar, Hotel by the Sea!! Gavin and I love doing wedding photography at Casa Del Mar. Wedding photography at this stunning hotel is always has me jumping for joy!!
Last year, Gavin and I had the pleasure of working with Allyson Levine (from Bob Gail Special Events) for Maura and Nate's Casa Del Mar Wedding. Oh oh oh… and the exciting news is, Maura and Nate's wedding is set for publication (in California Wedding Day Magazine) this coming September!! Can't wait to see their wedding in print! We once again had the honor of working with Allyson for Meghan and Rob's wedding. The day was perfect and stress-free!
Don't forget to click play and check out their awesome wedding video done by yours truly… Gavin Holt.
Wedding Preparation
The girls got ready at Hotel Casa del Mar, which is a beautiful location right on the Santa Monica Beach boardwalk (south of the Santa Monica Pier).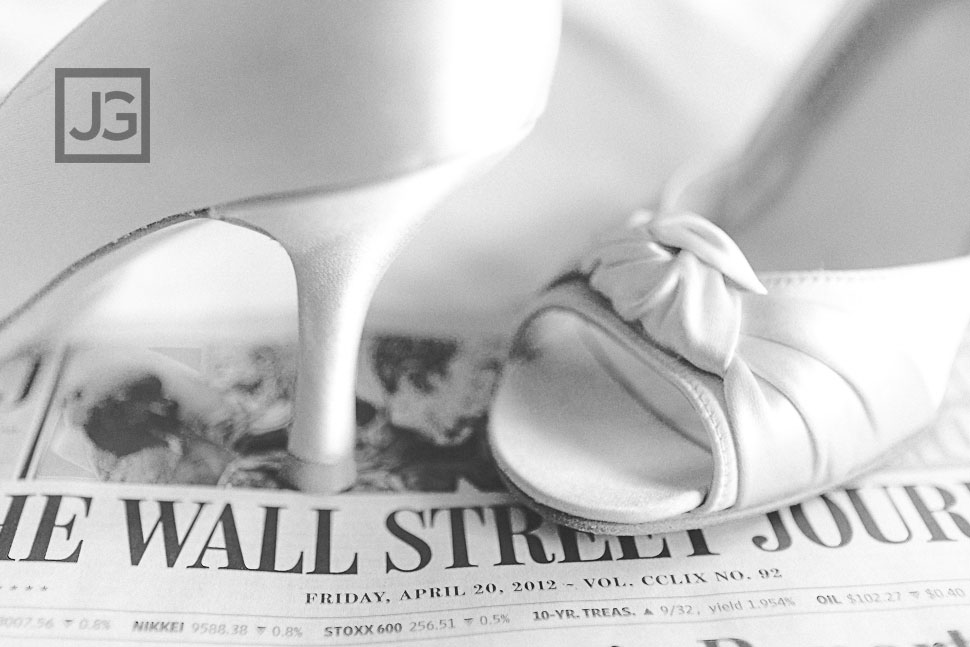 Meghan's Stuart Weitzman shoes are so cute.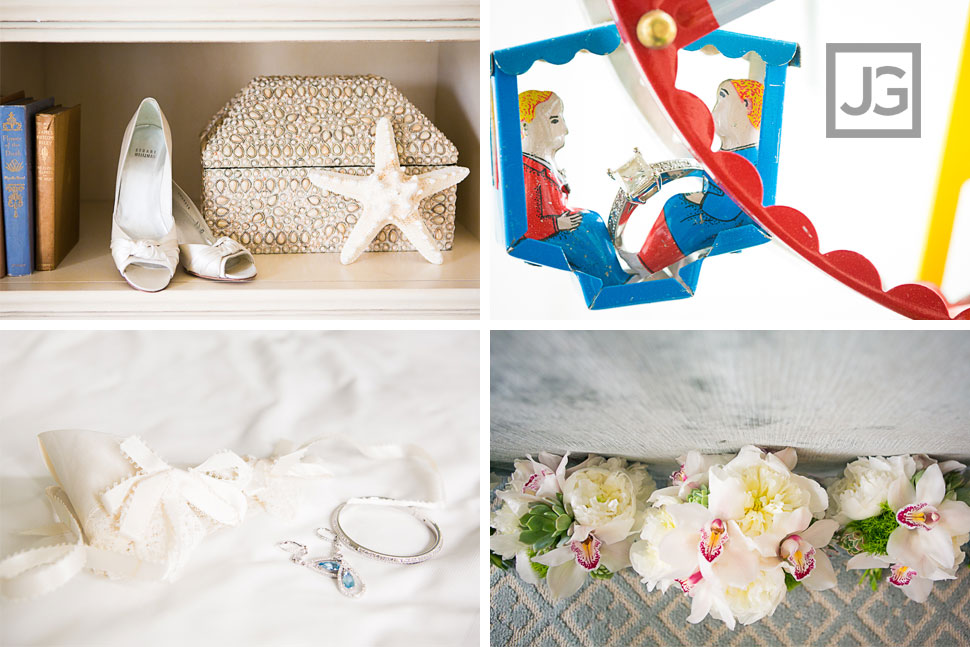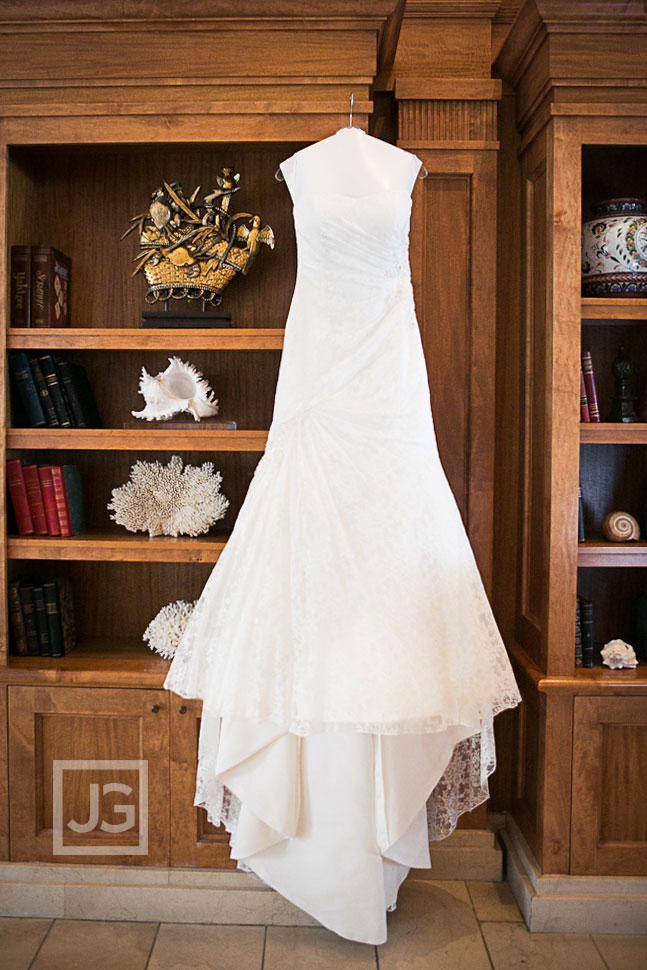 Meghan is an Account Executive for Christian Dior Perfumes and Cosmetics.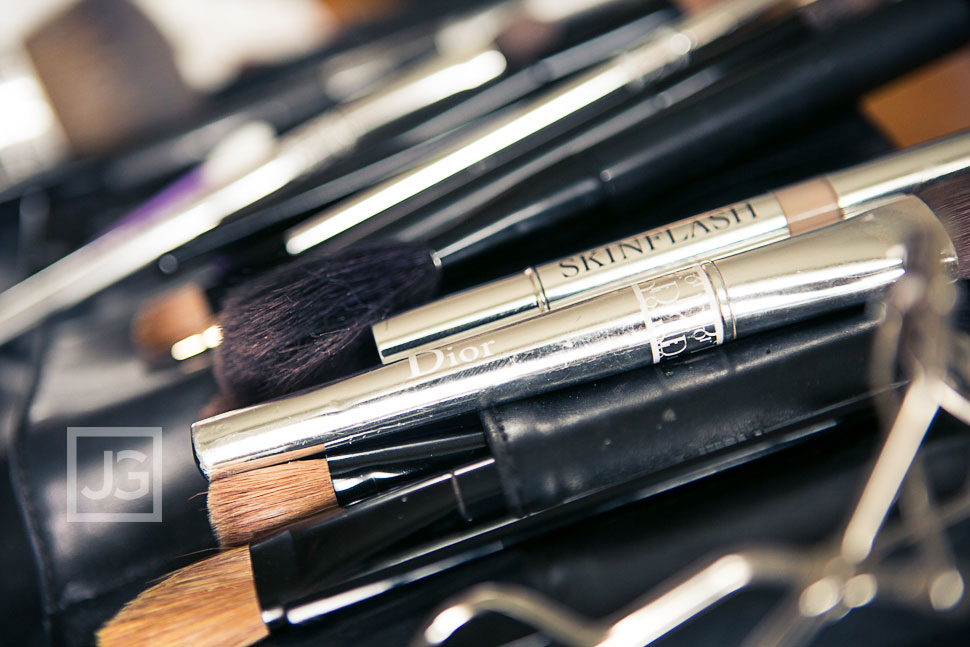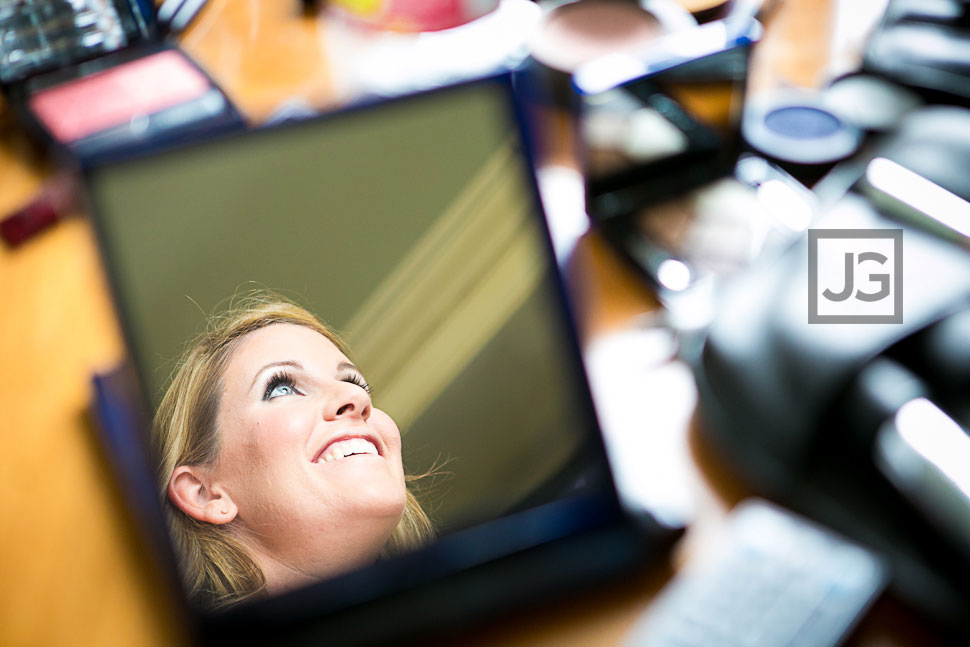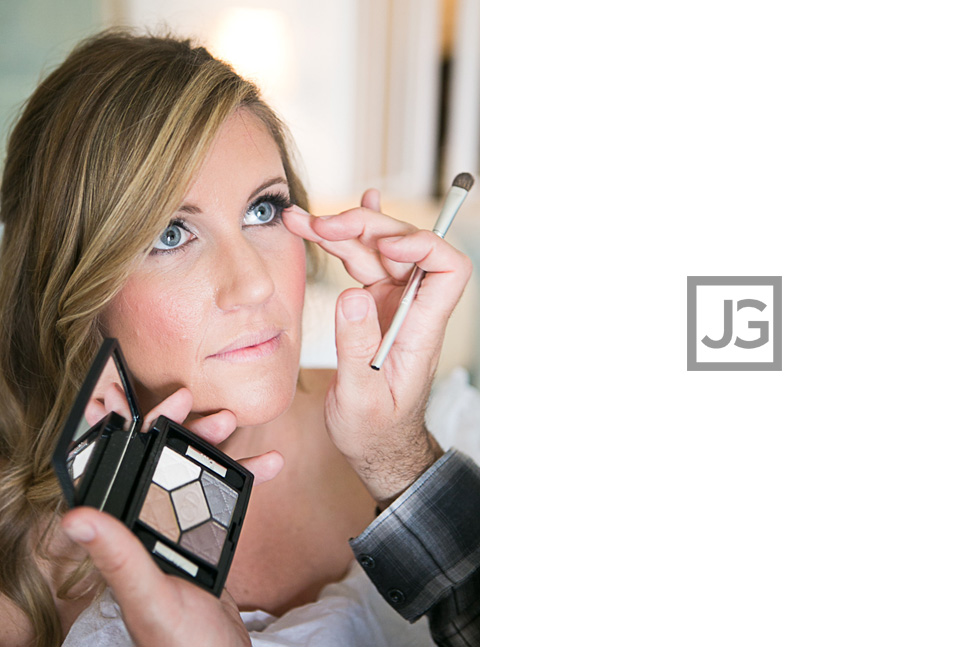 And Rob got ready at their apartment in Santa Monica
And here is Rob and his boys…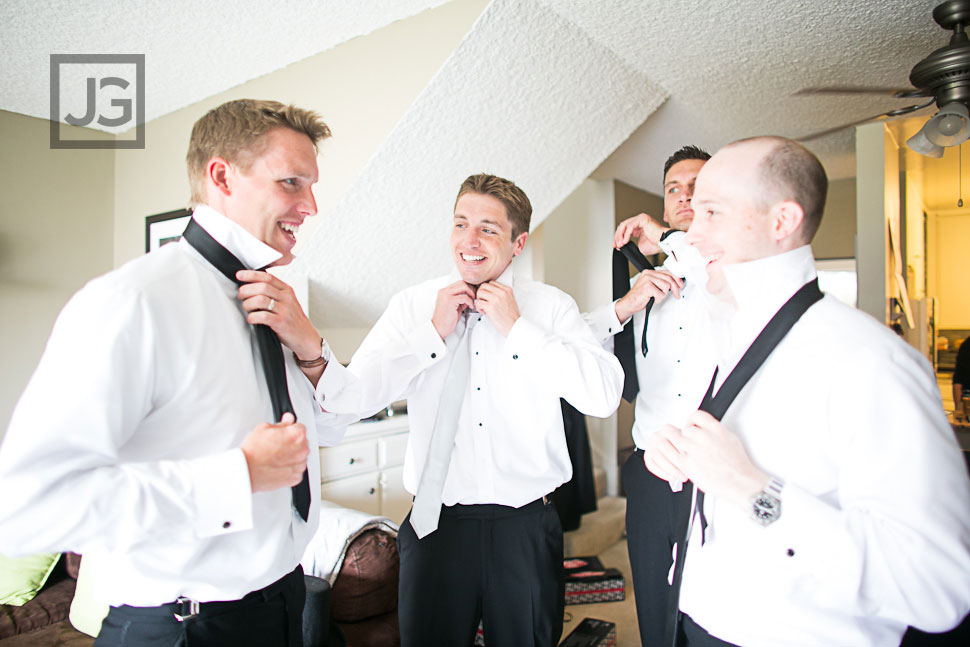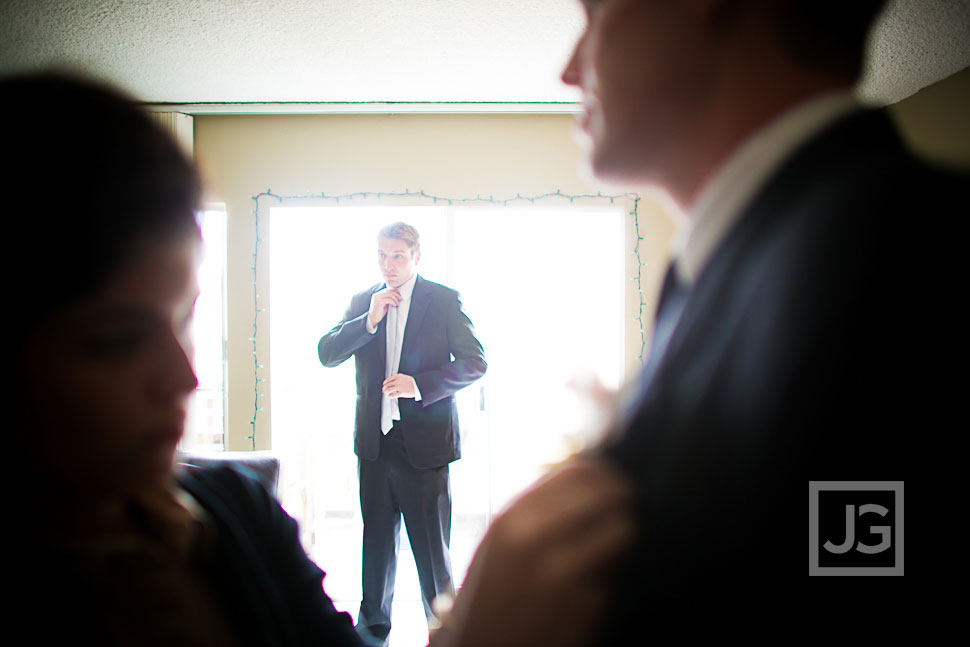 A little stop at the local park
yeah… boys will be boys!! LOL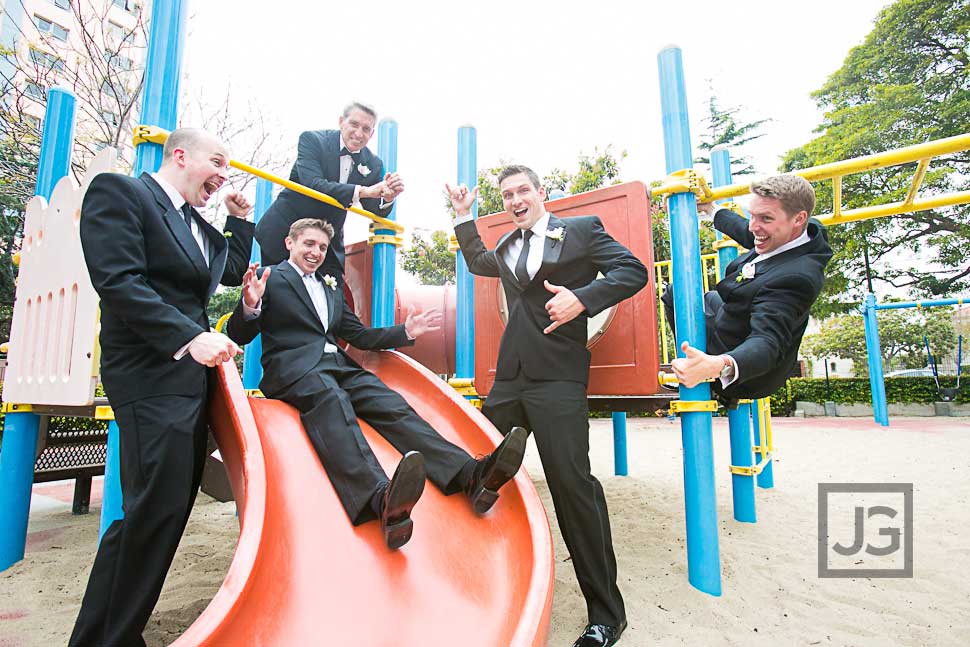 I absolutely LOVE this picture that Gavin took of the boys!!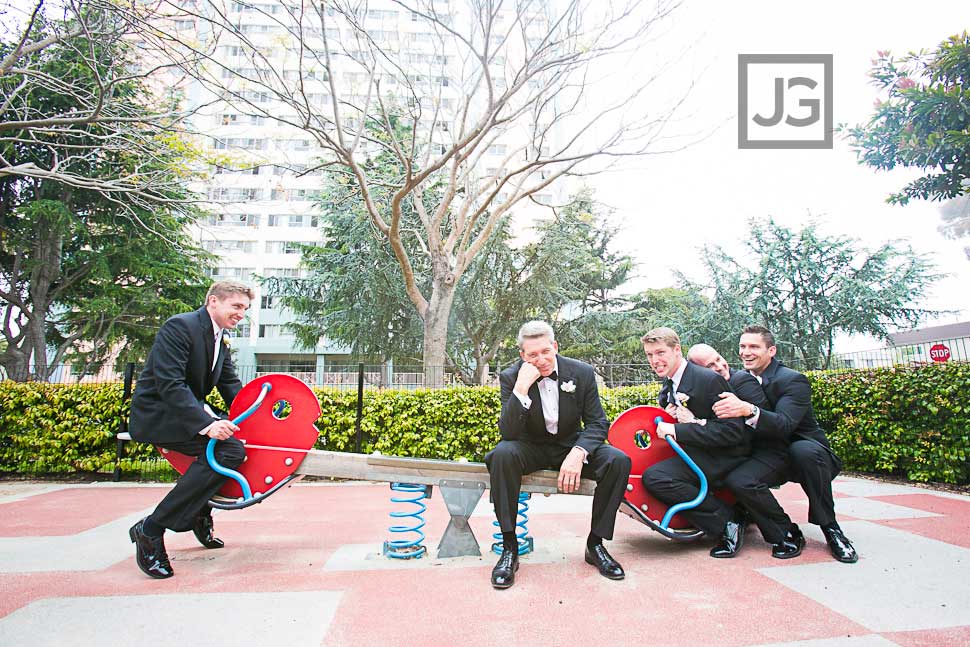 And back to our bride at Casa del Mar
Meghan's mom…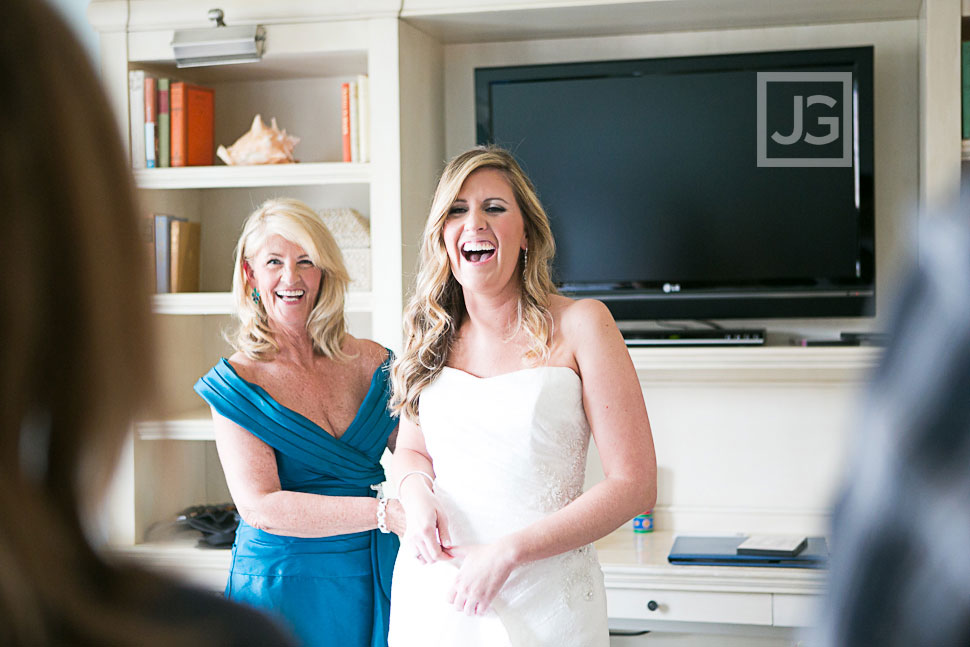 Meghan's Dad…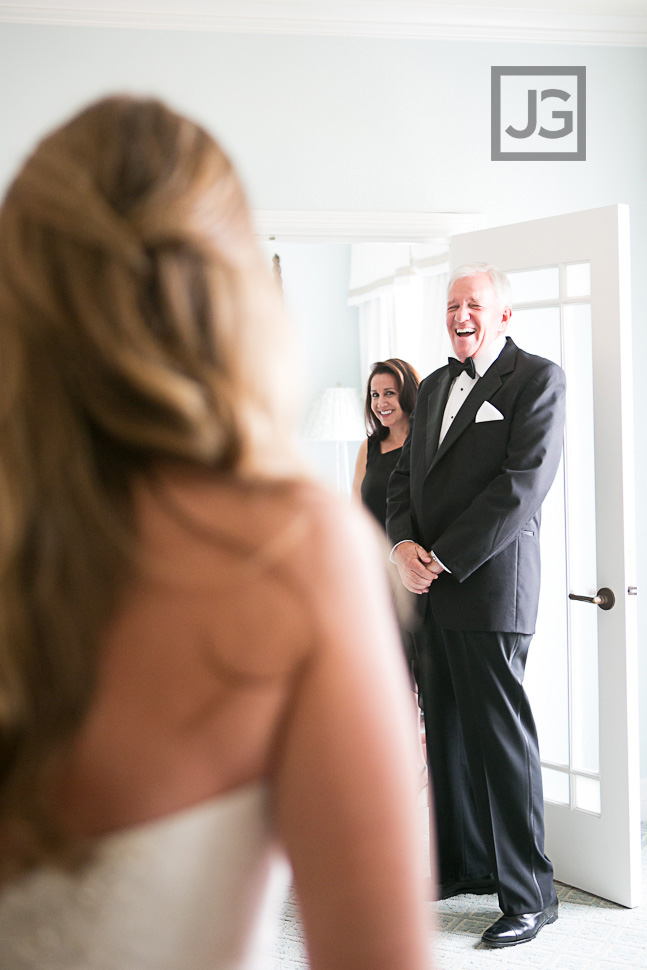 Our gorgeous Bride…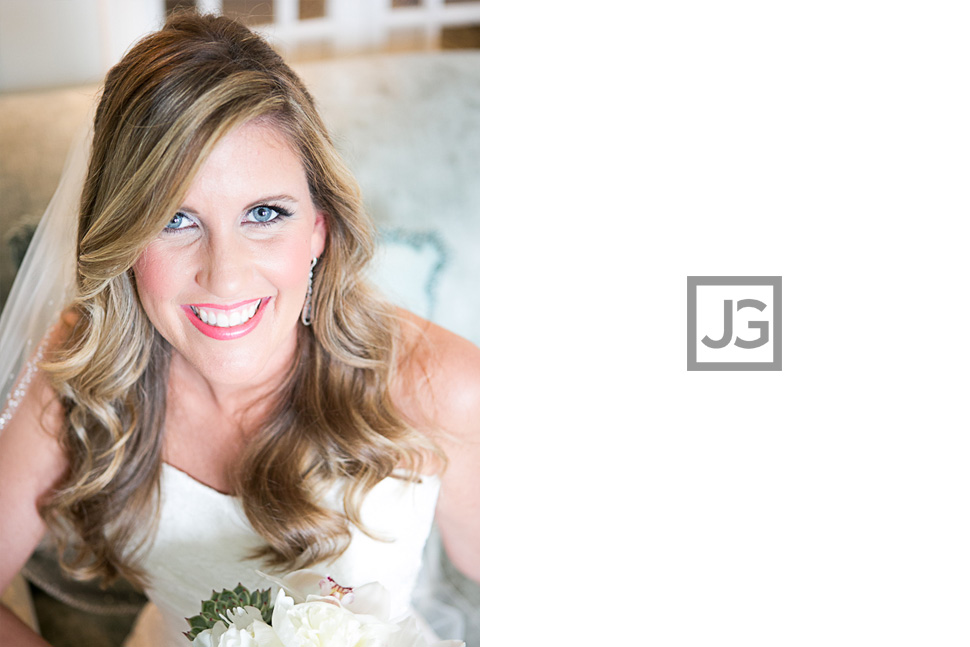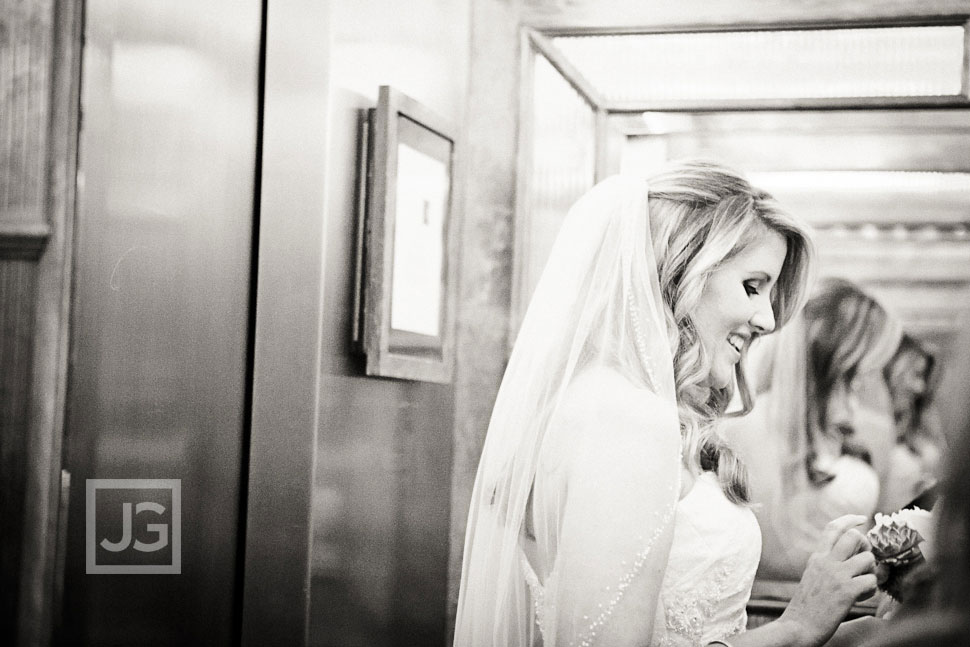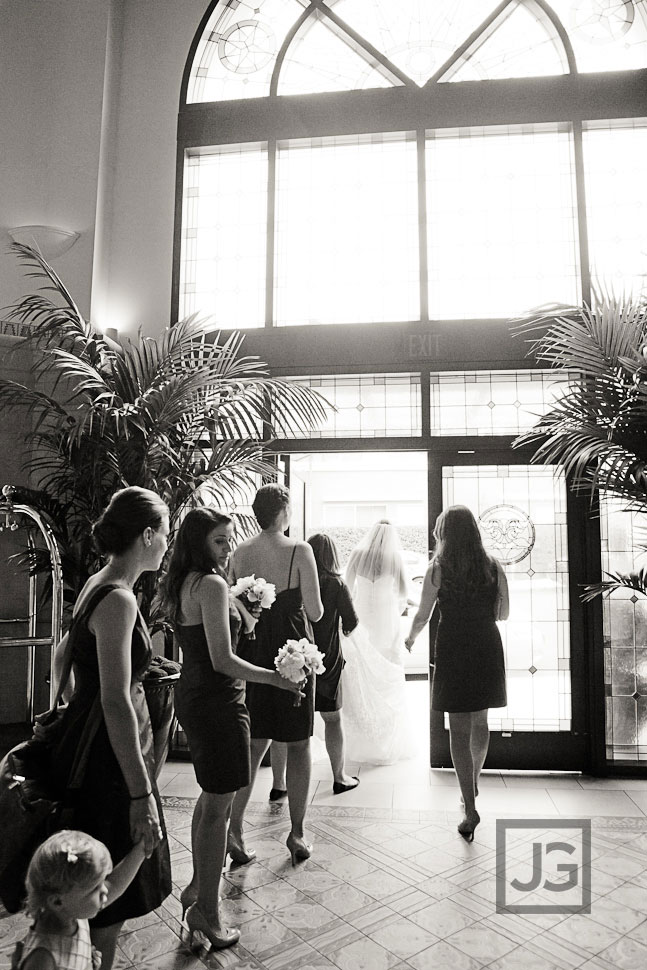 And here is she… all ready and on her way to the chapel!!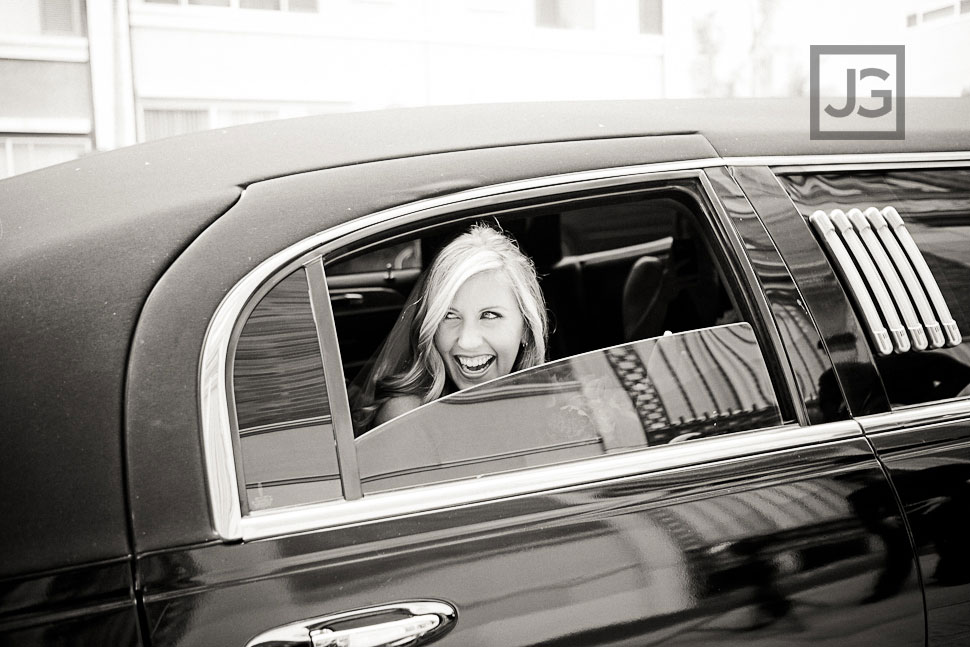 Saint Monica's Catholic Church Wedding Ceremony
Meghan and Rob tied the knot at the beautiful St. Monica's Catholic Church. Did you know that Gisele Bundchen and Tom Brady also got married on St. Monica's Catholic Church in 2009?? =)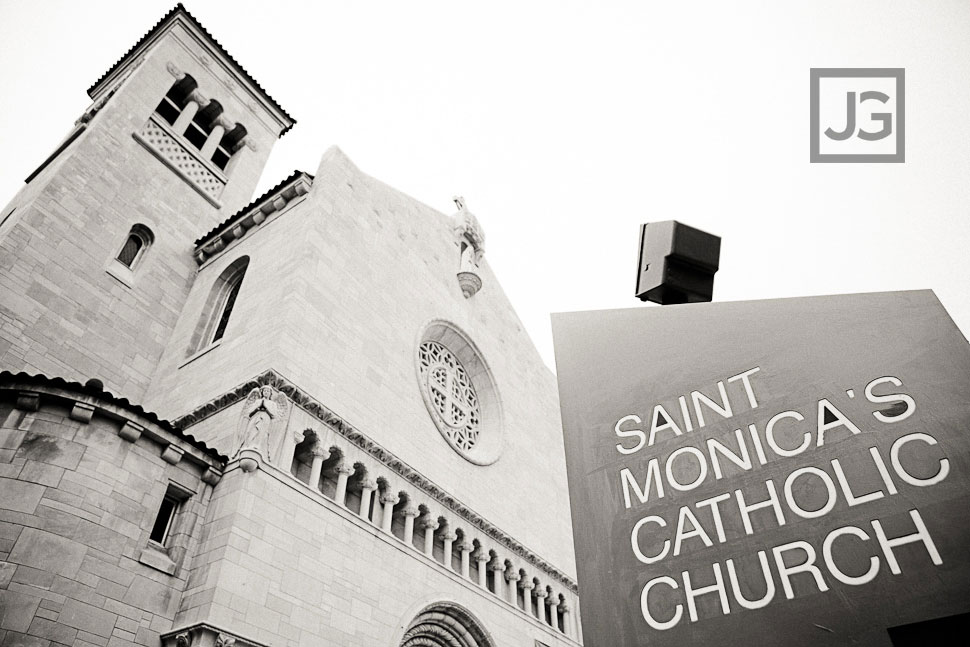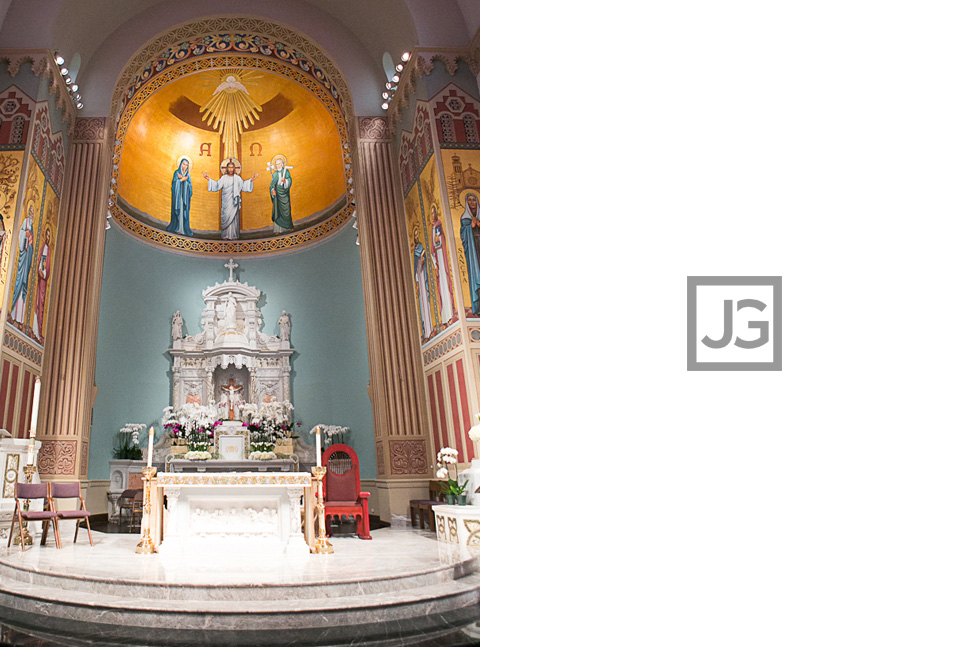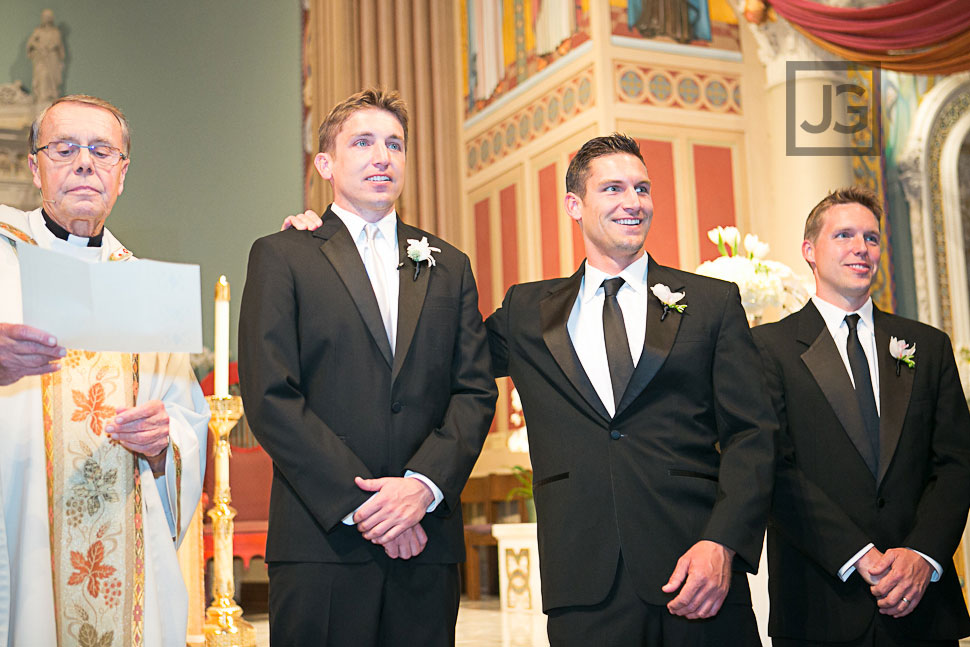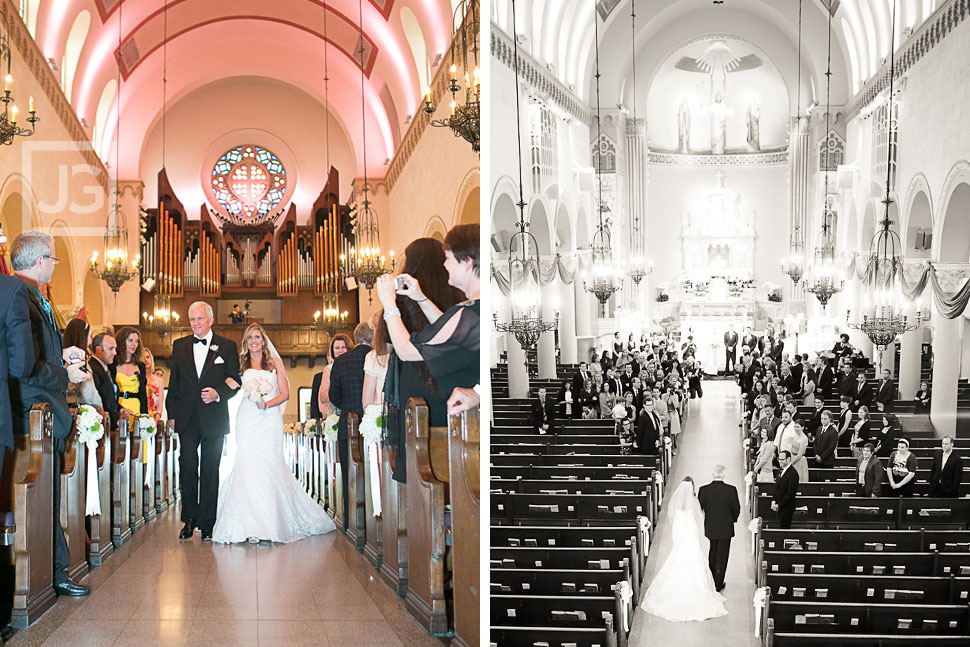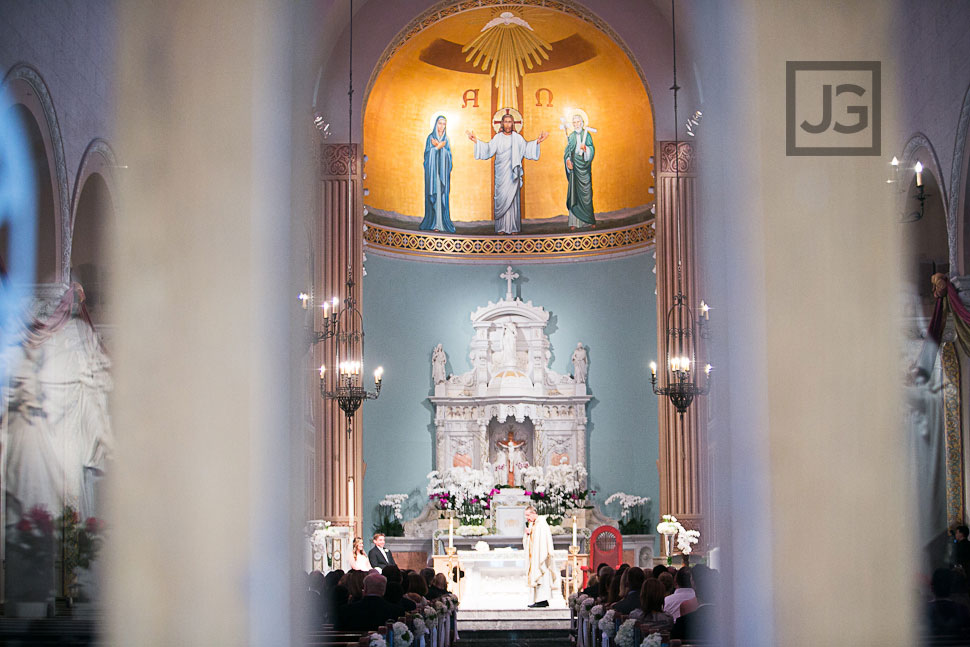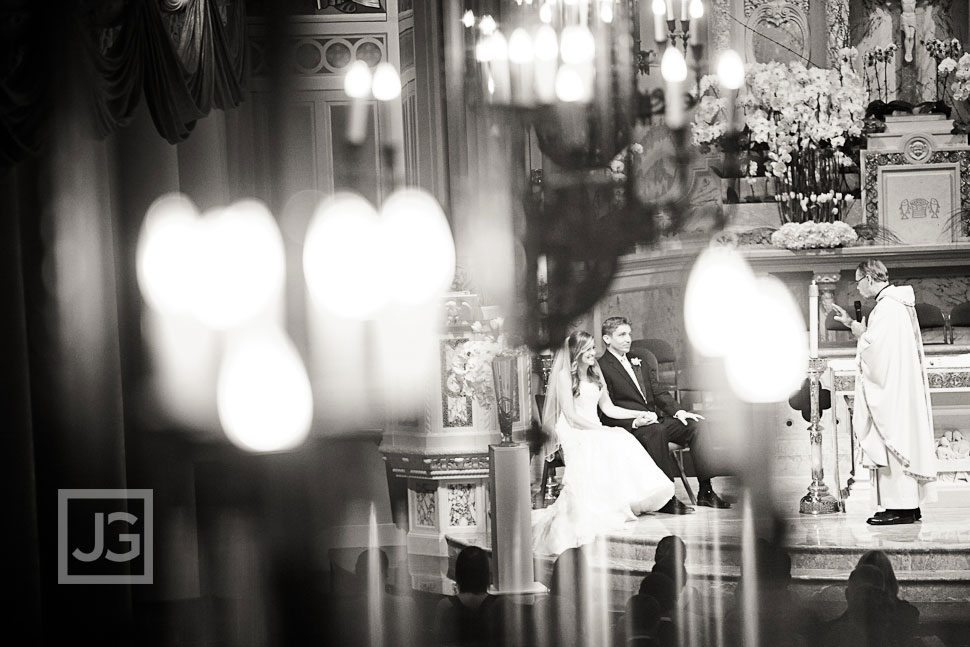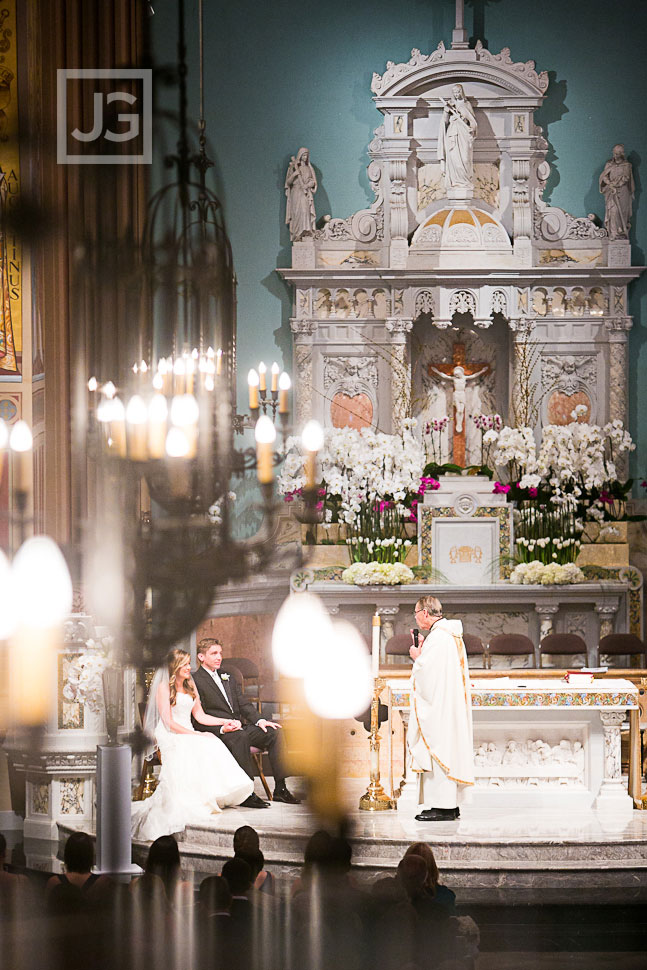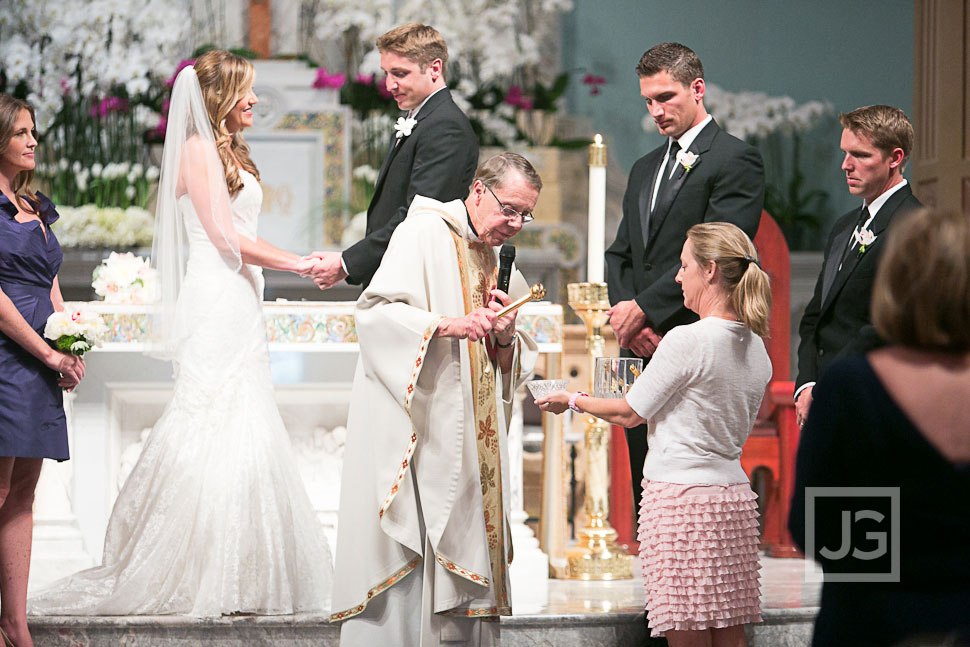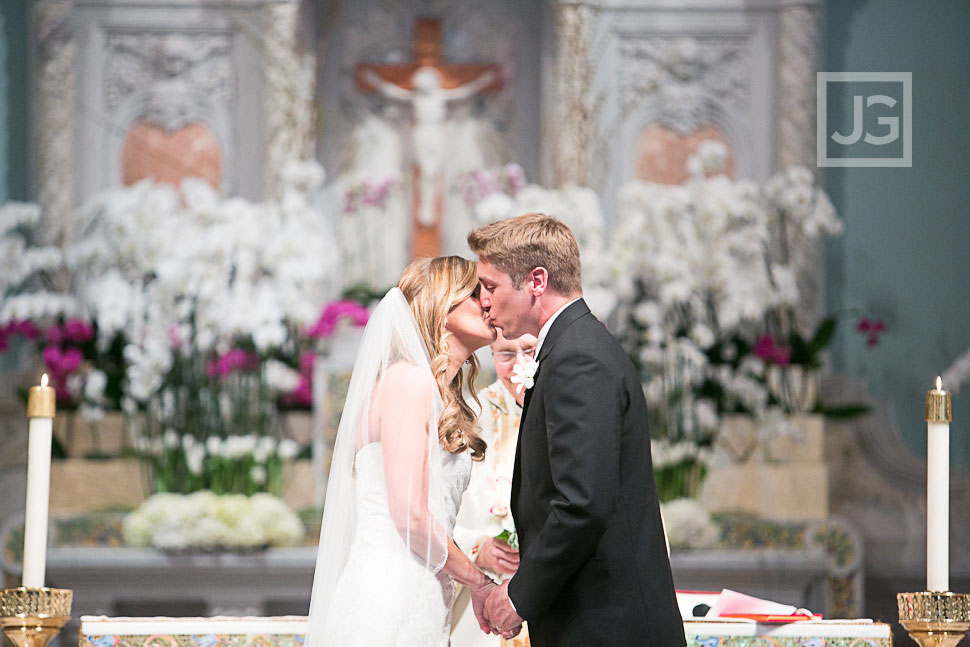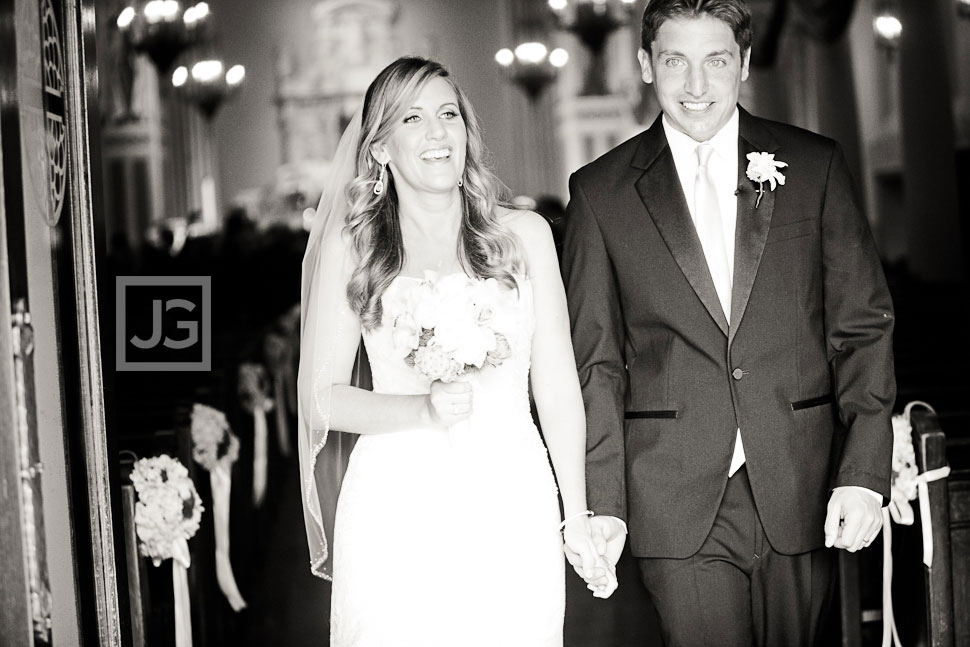 Rob's brother put on top hat and a fake mustache (held together by a piece of tape) as he chauffeurs the newly weds back to Casa Del Mar for their reception.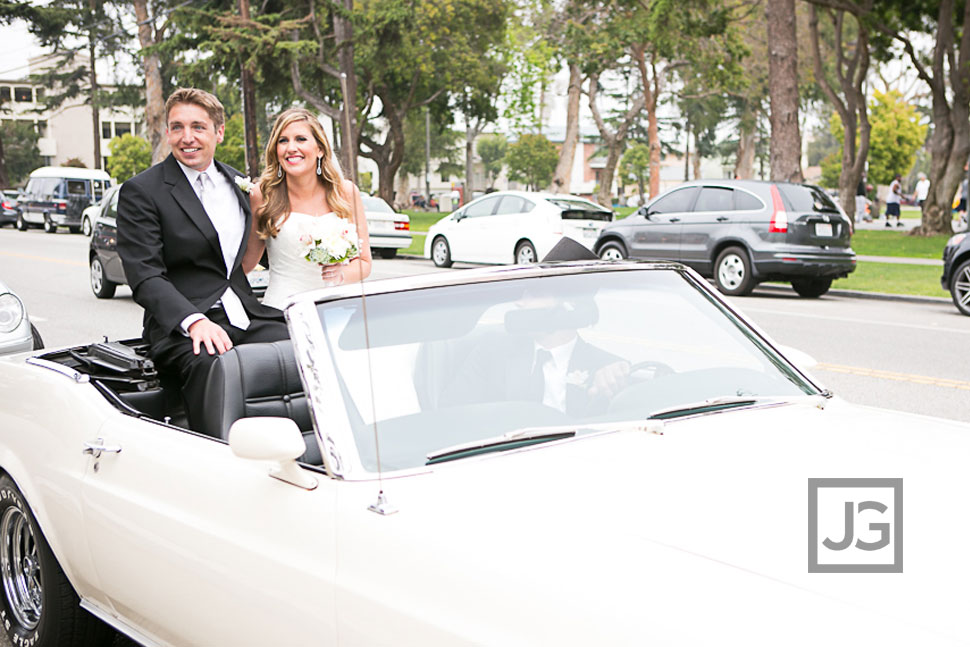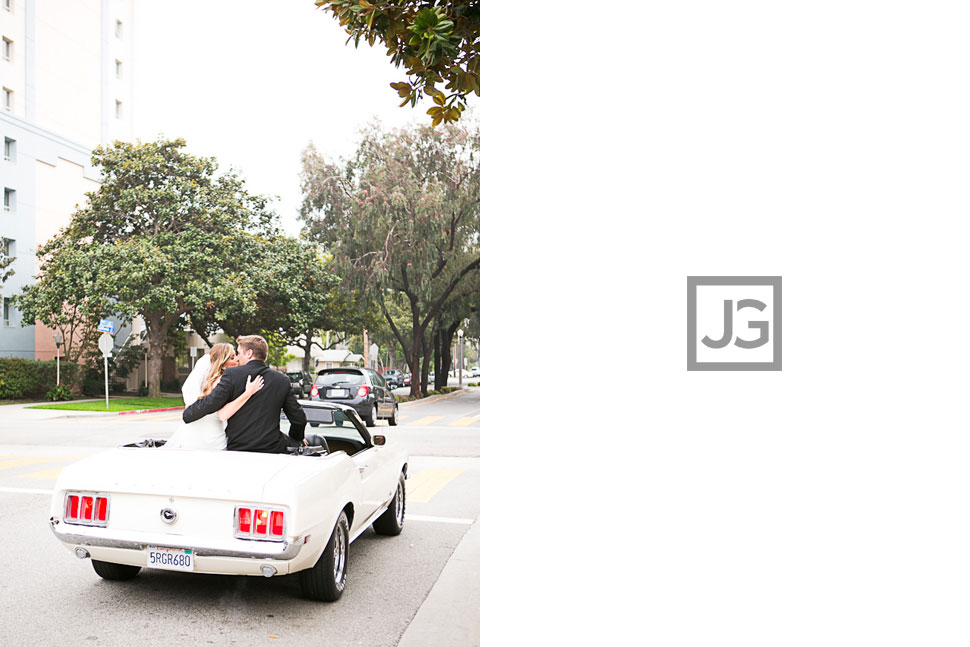 Wedding Party Photos
After that we headed back to Casa del Mar to get photos of the whole bridal wedding party together.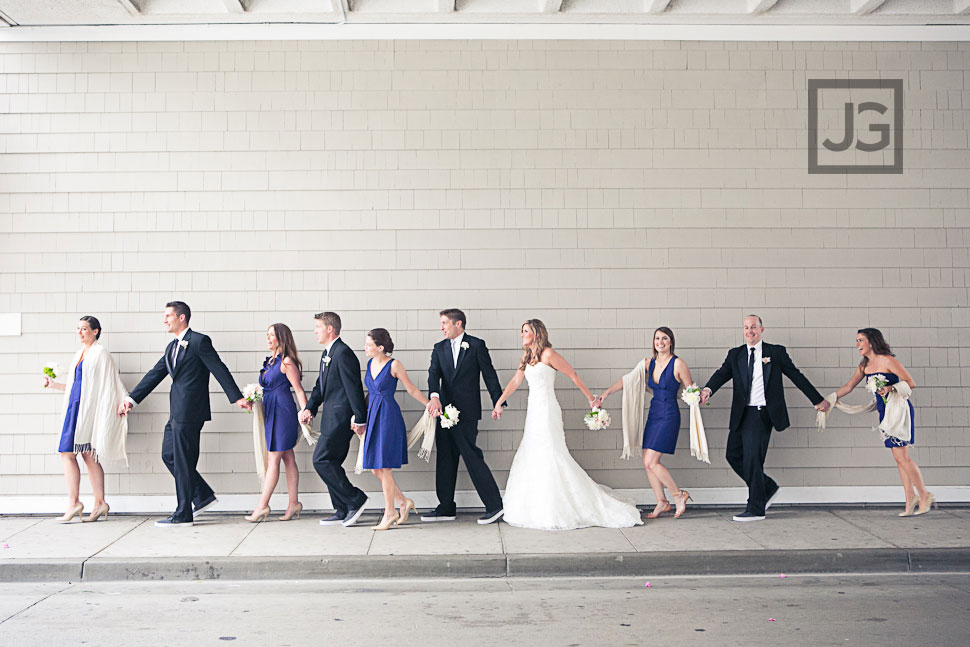 My idea of an awesome bridal party formal!! LOL… what is going on here?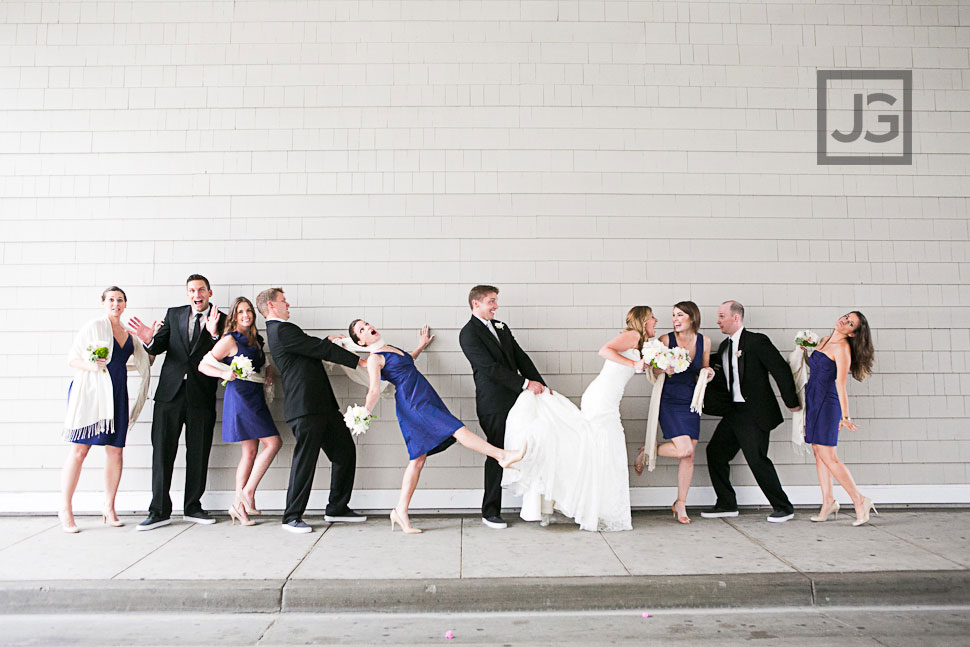 Santa Monica Wedding Photos
We then photographed them on the streets of Santa Monica. I love how these two are so comfortable with each other. Maybe the ease is something the comes with time… 15 years of time!! =)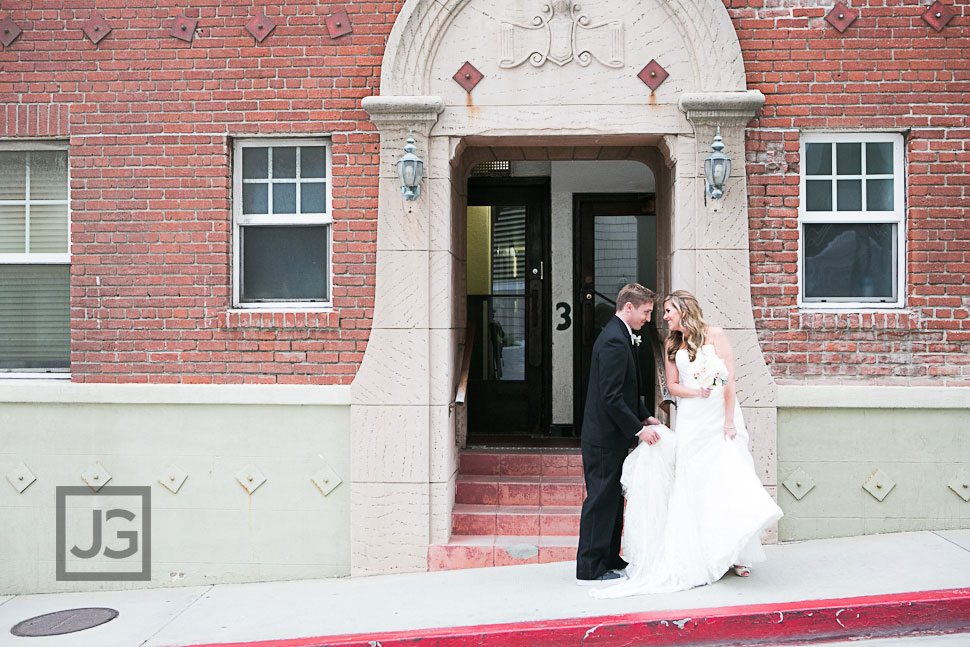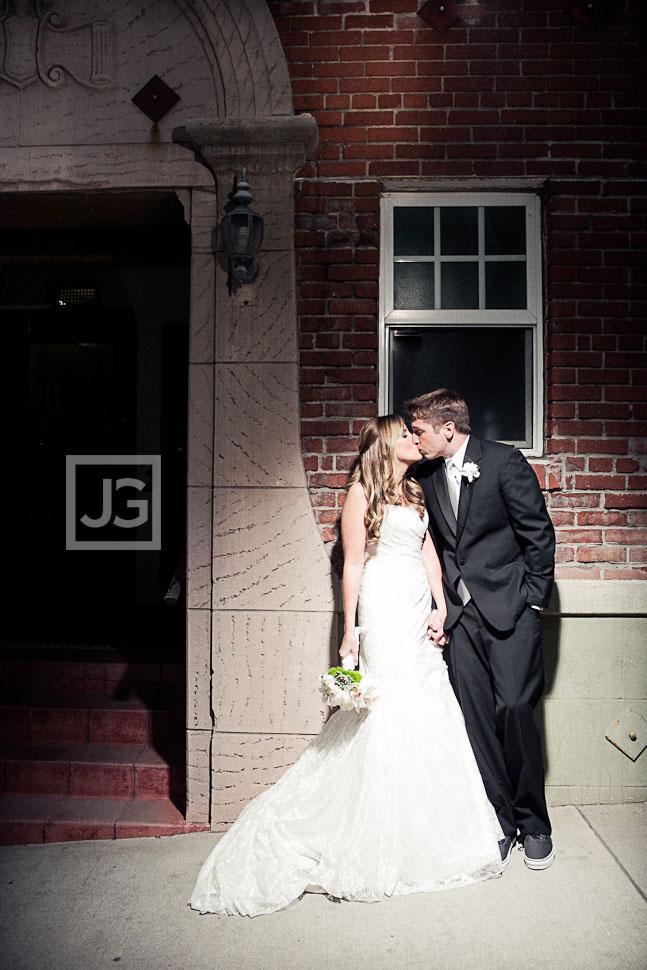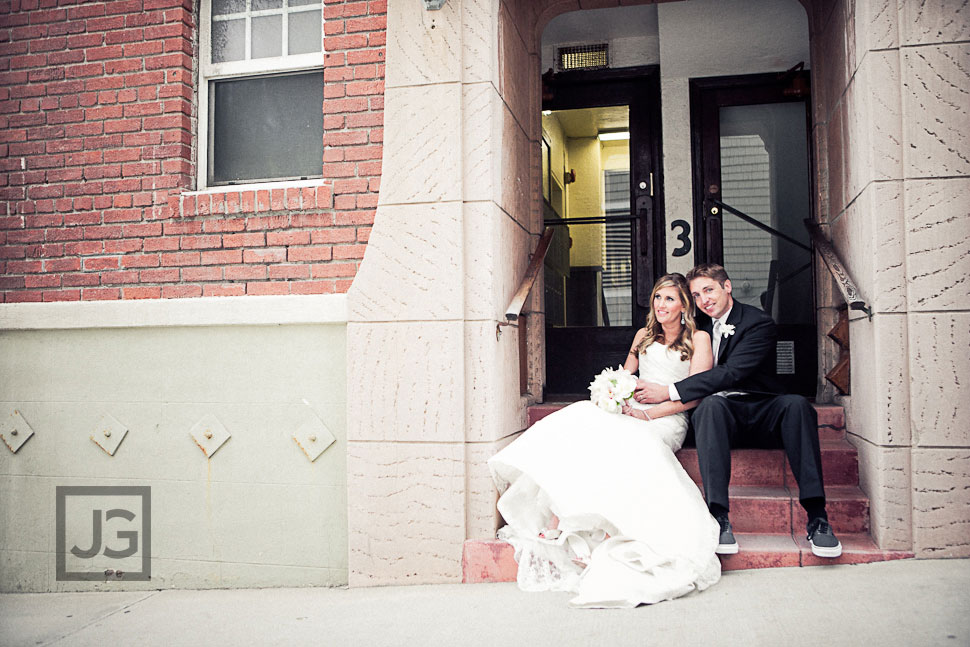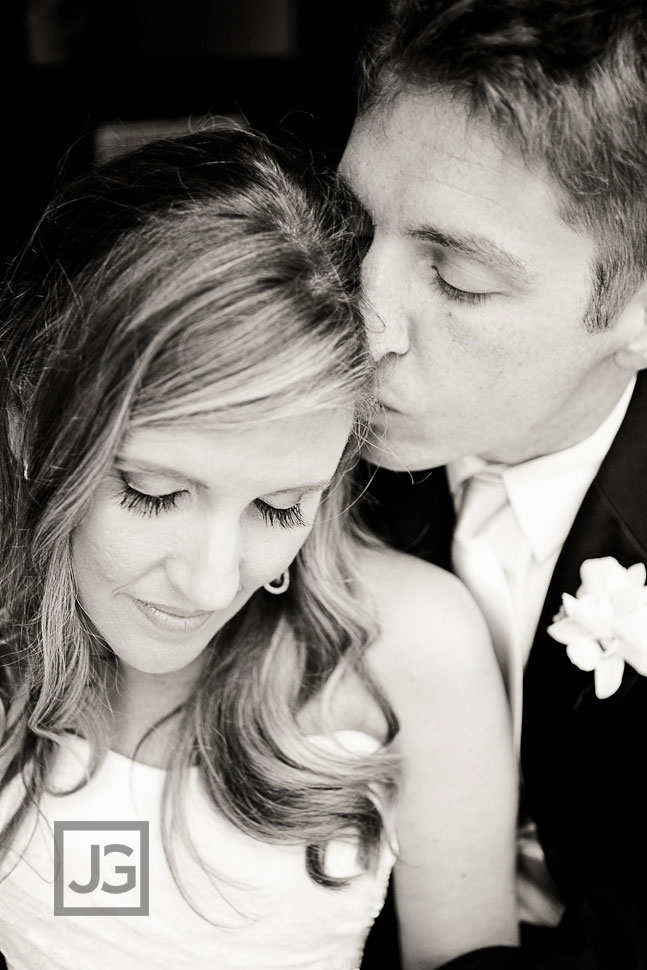 So cute…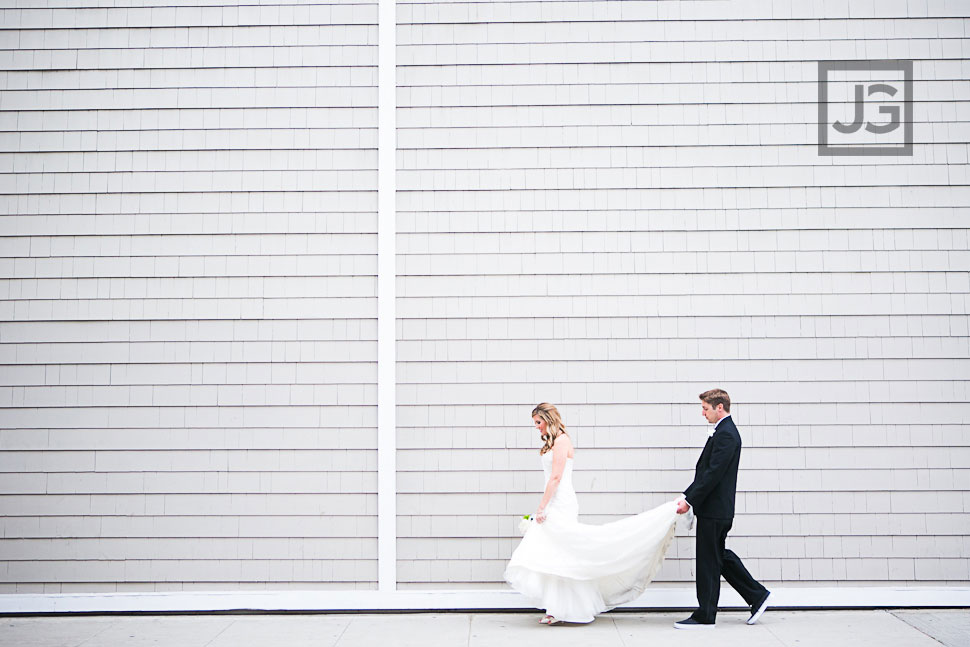 Definitely ONE!!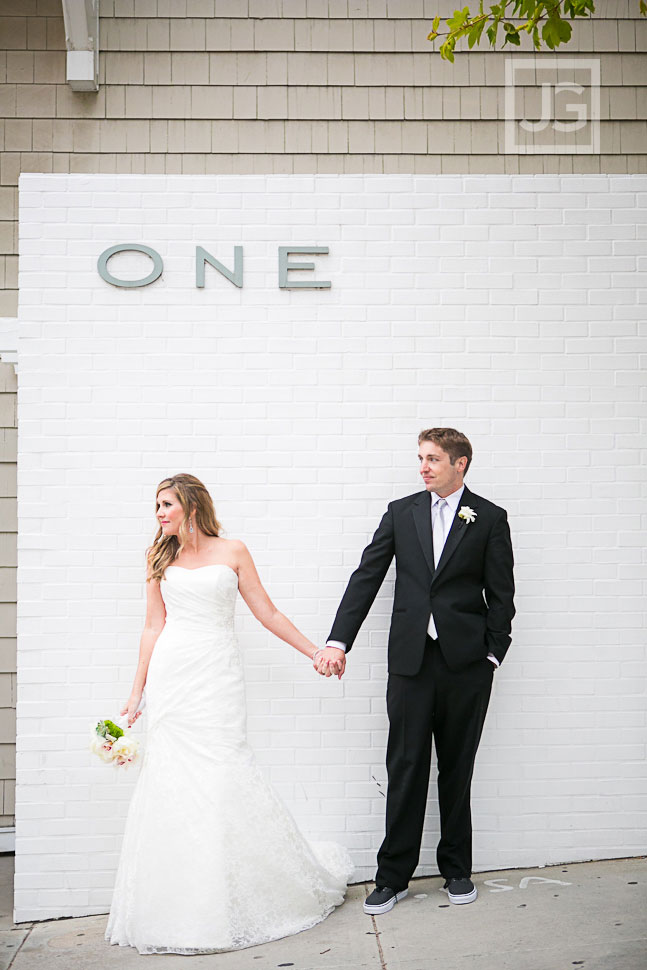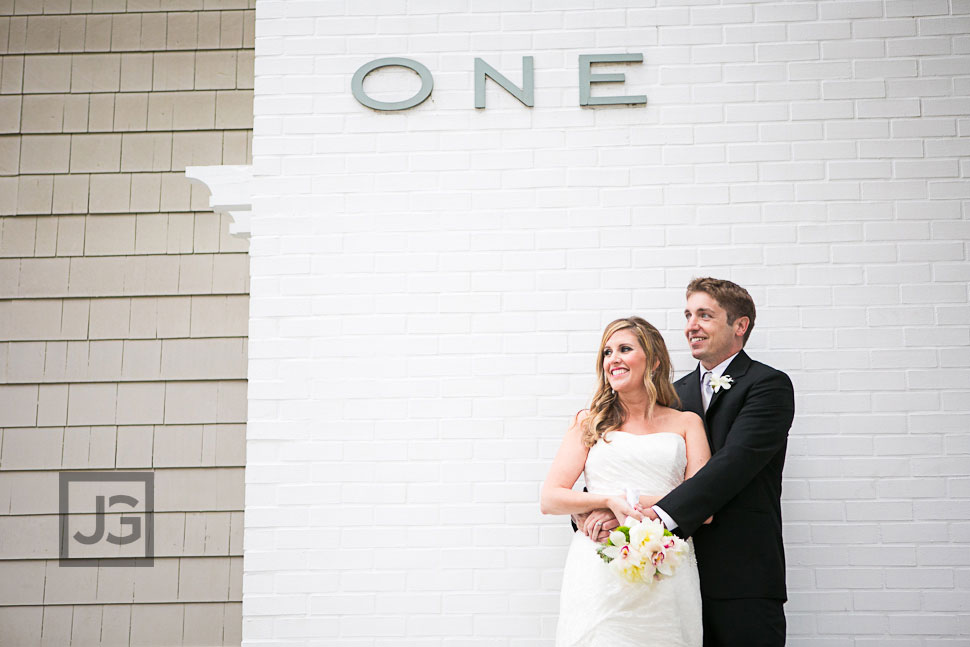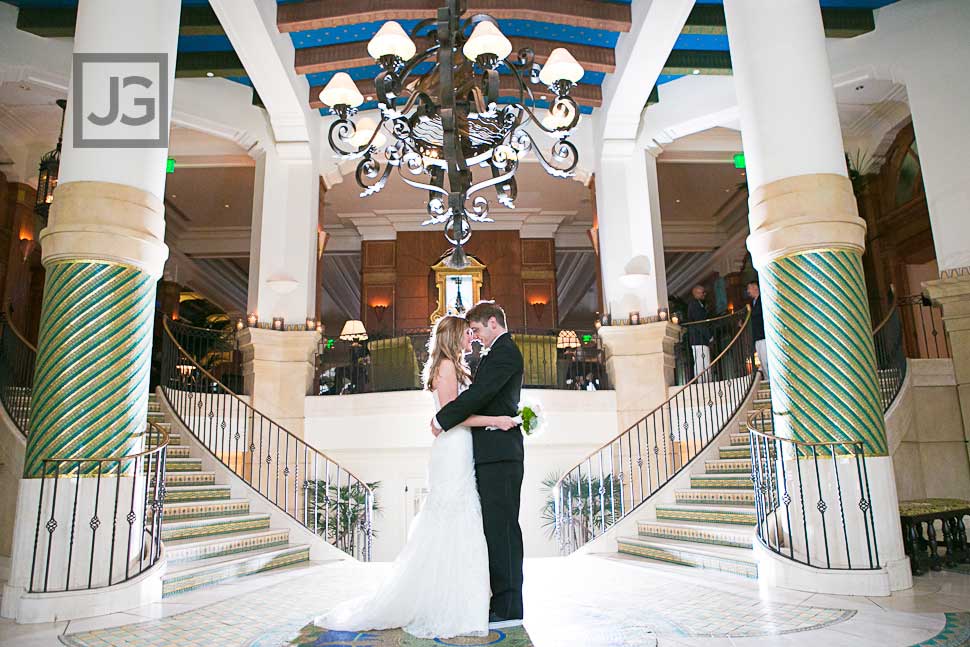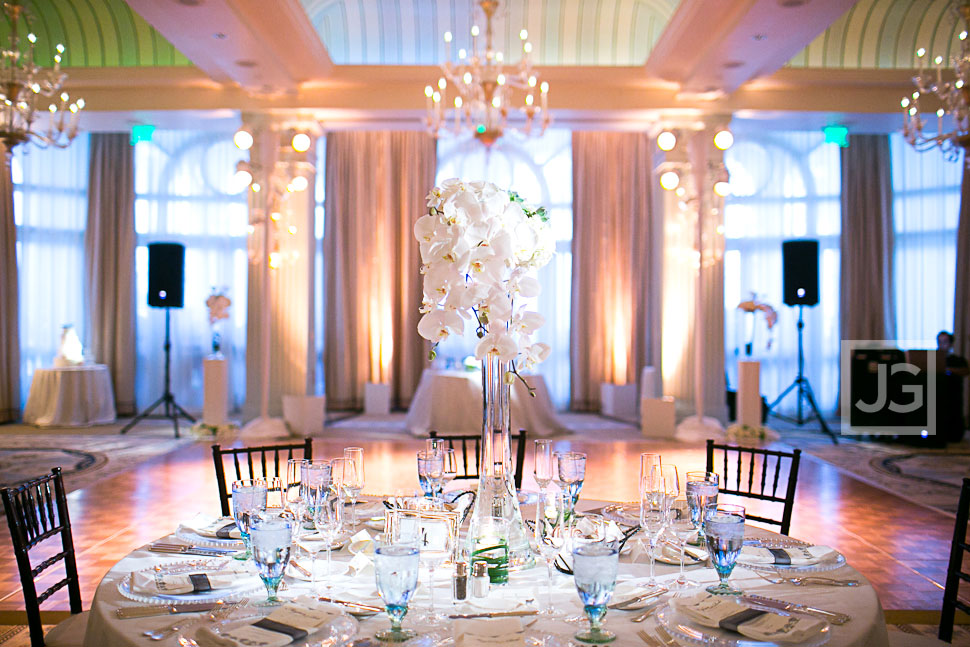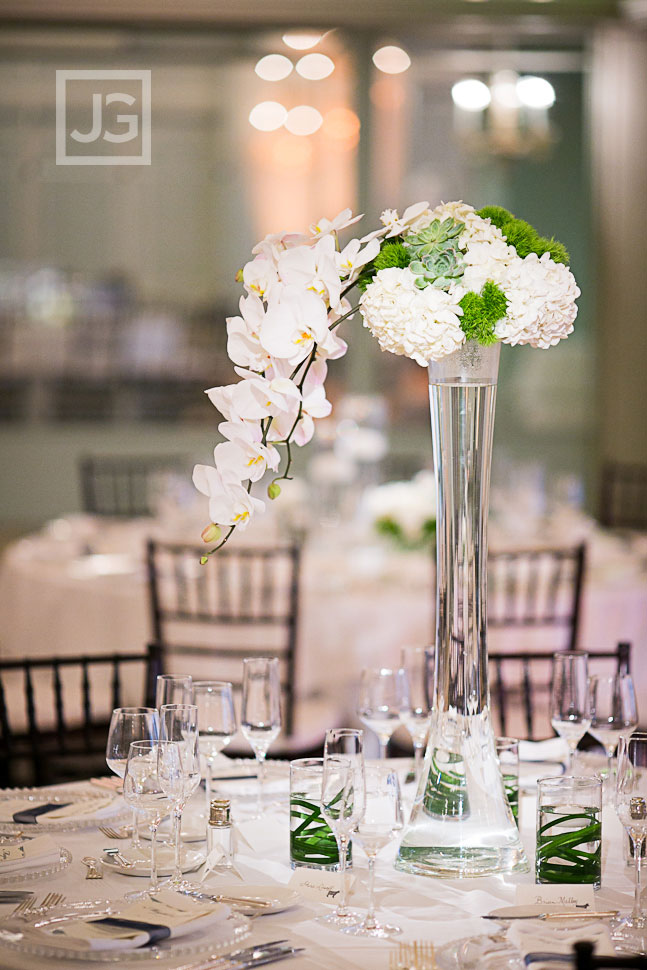 I love their wedding details and design!! Thank you Bob Gail Special Events!!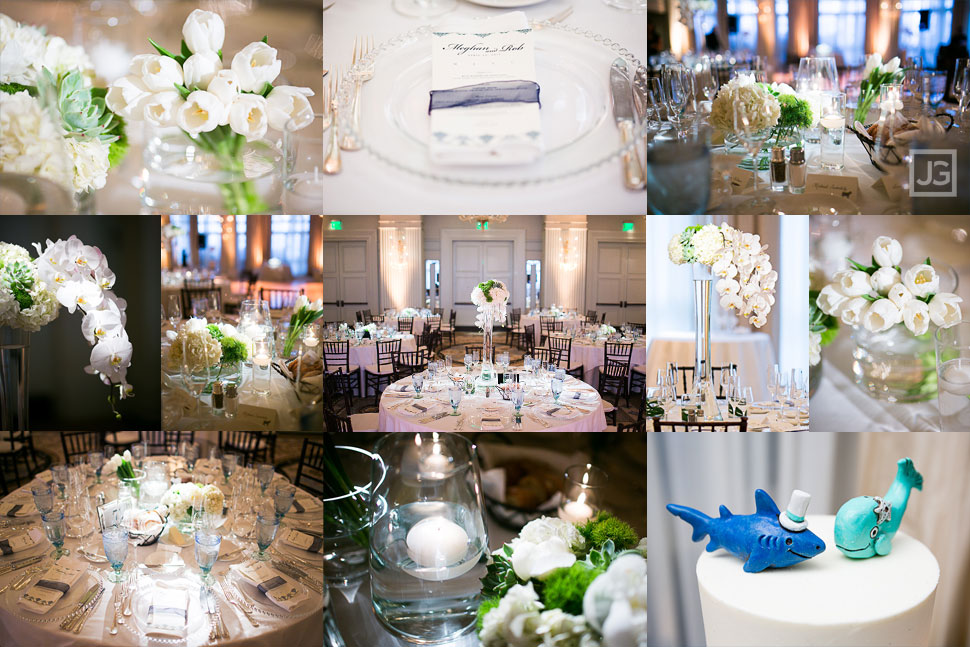 The cascading Orchids are my favorites!!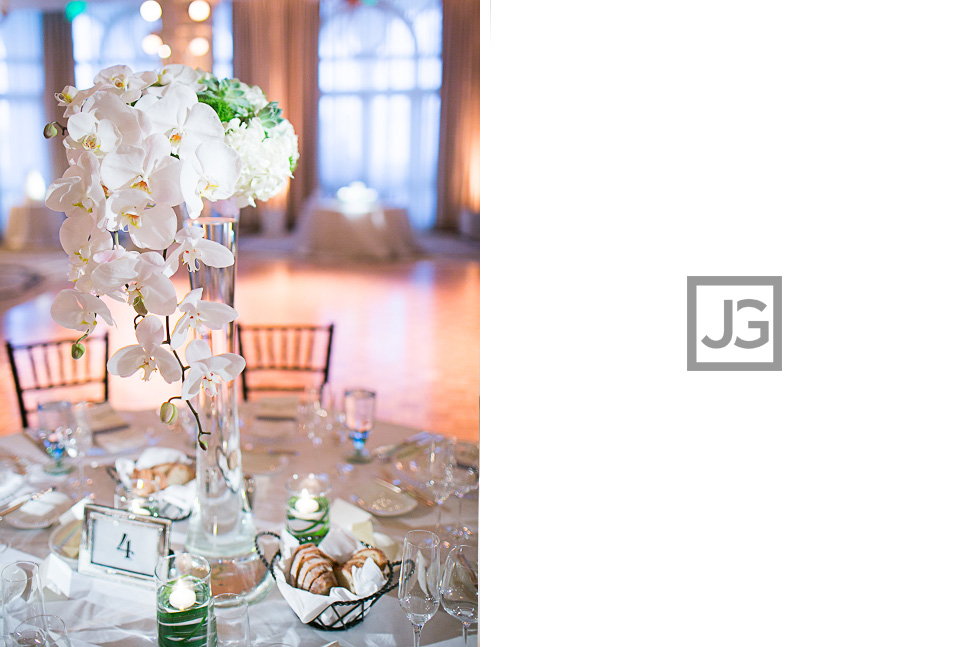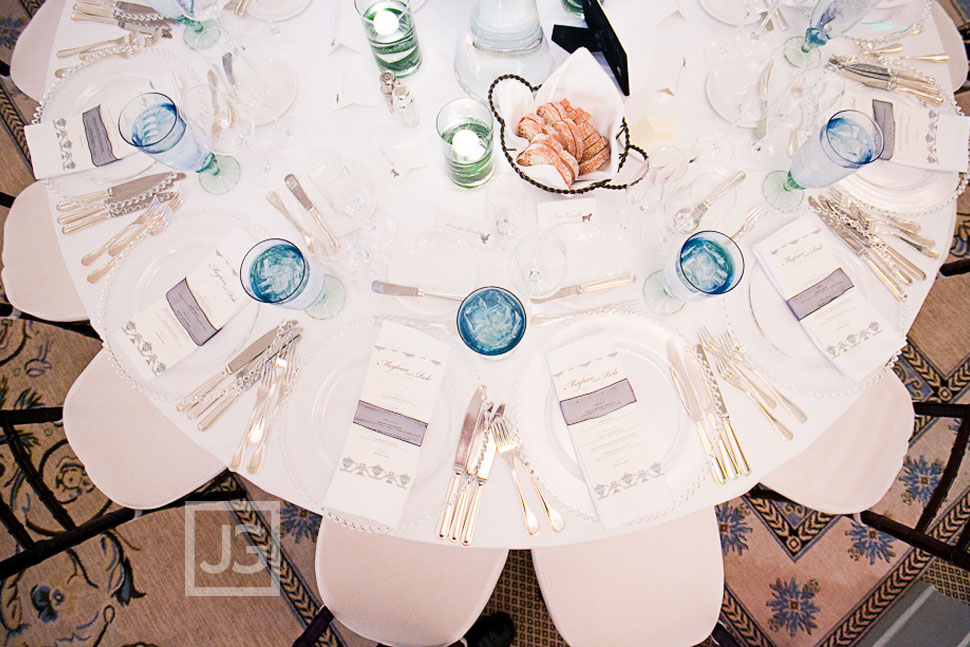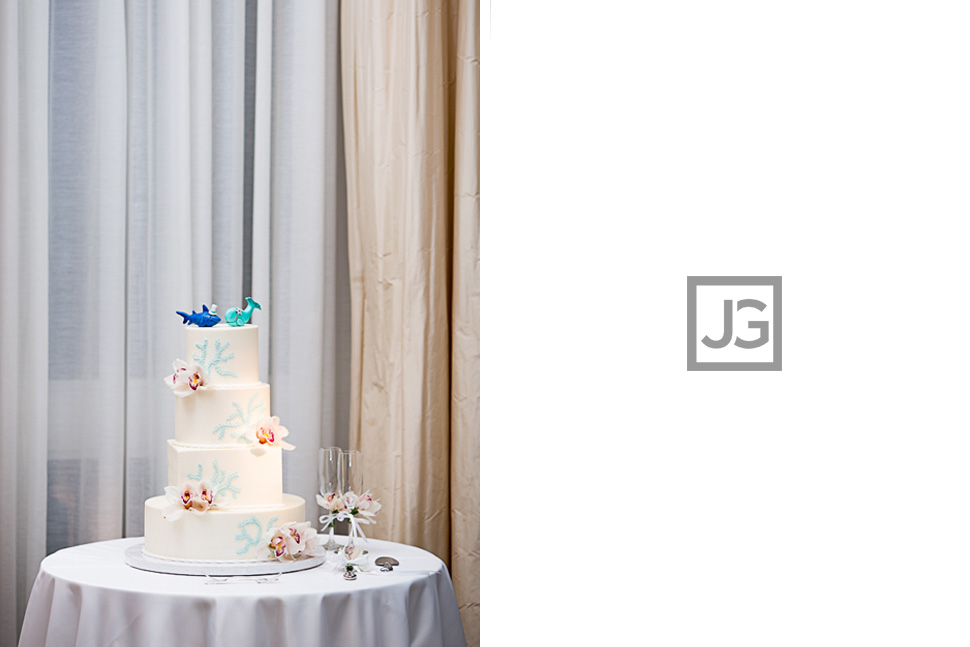 Their first dance as husband and wife…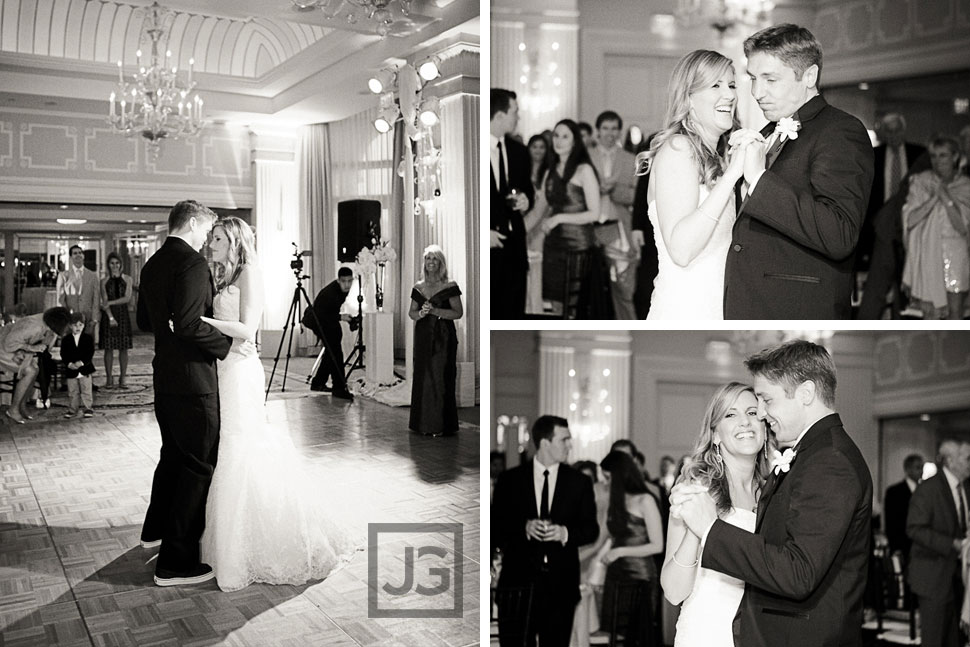 And soon… all the happily married couples joined the newly weds.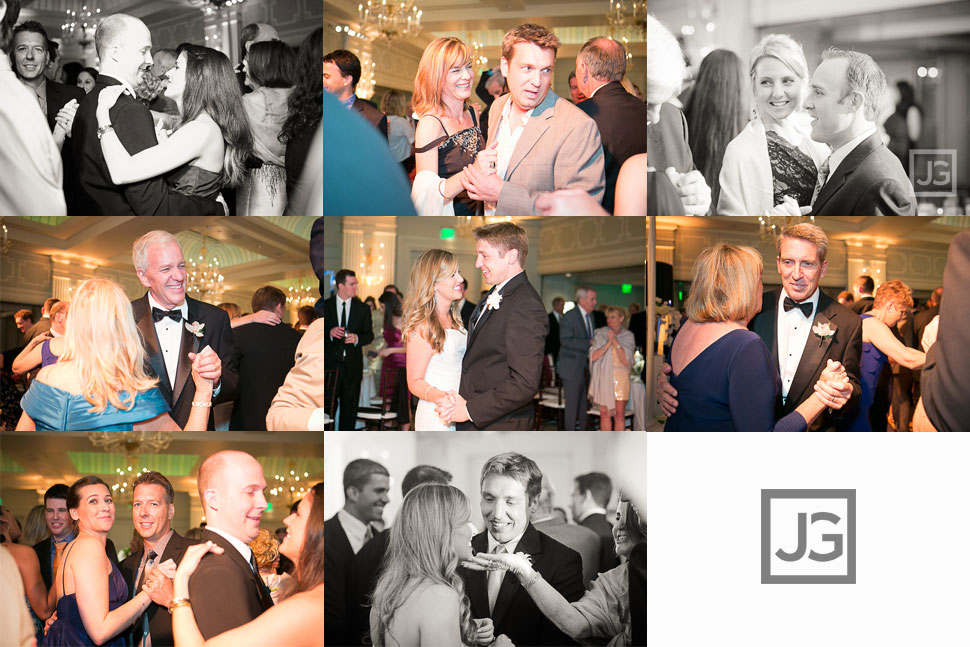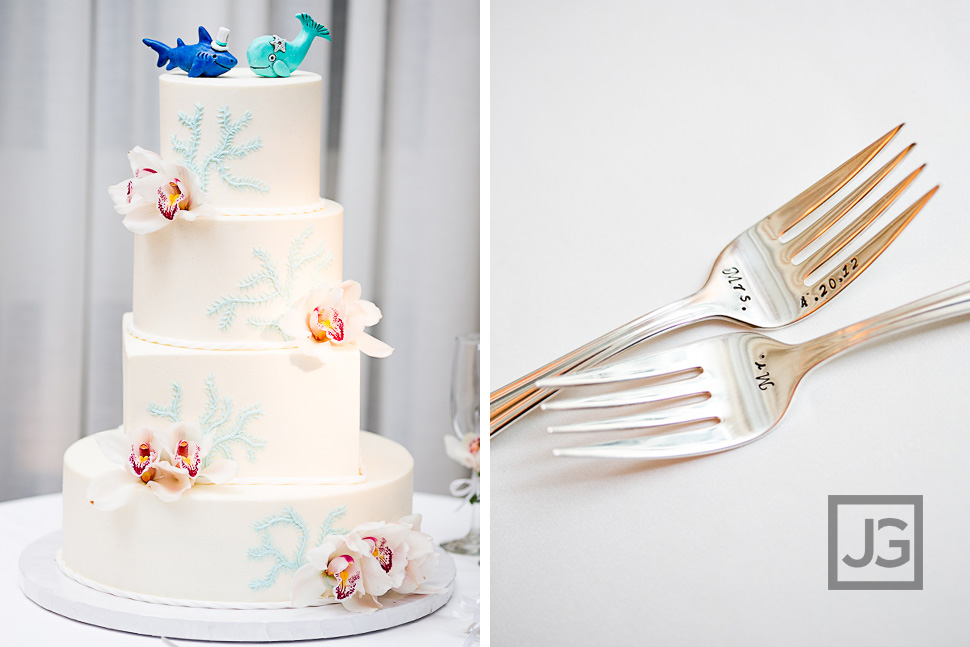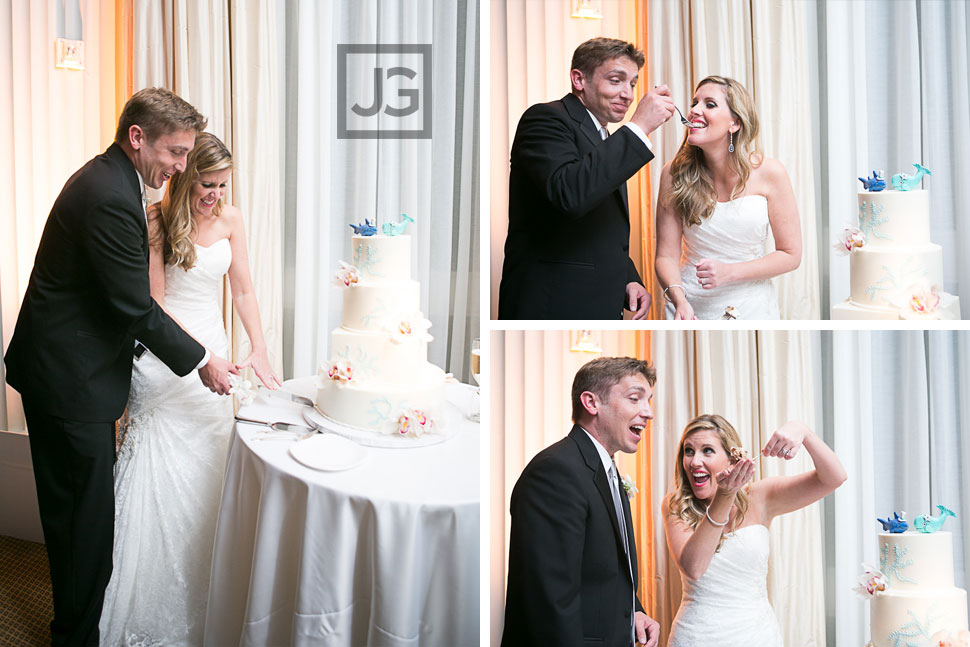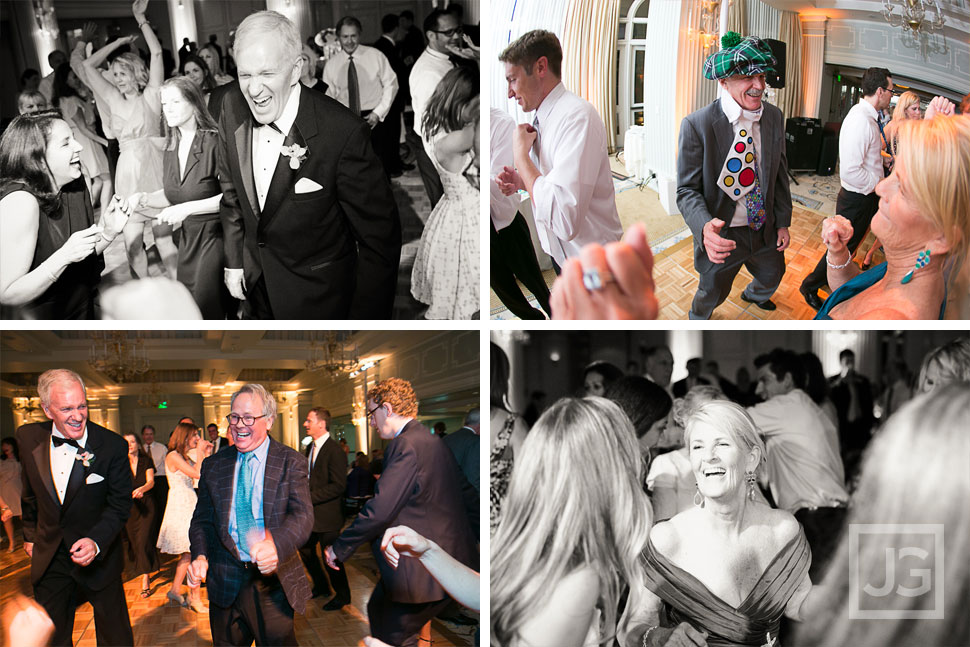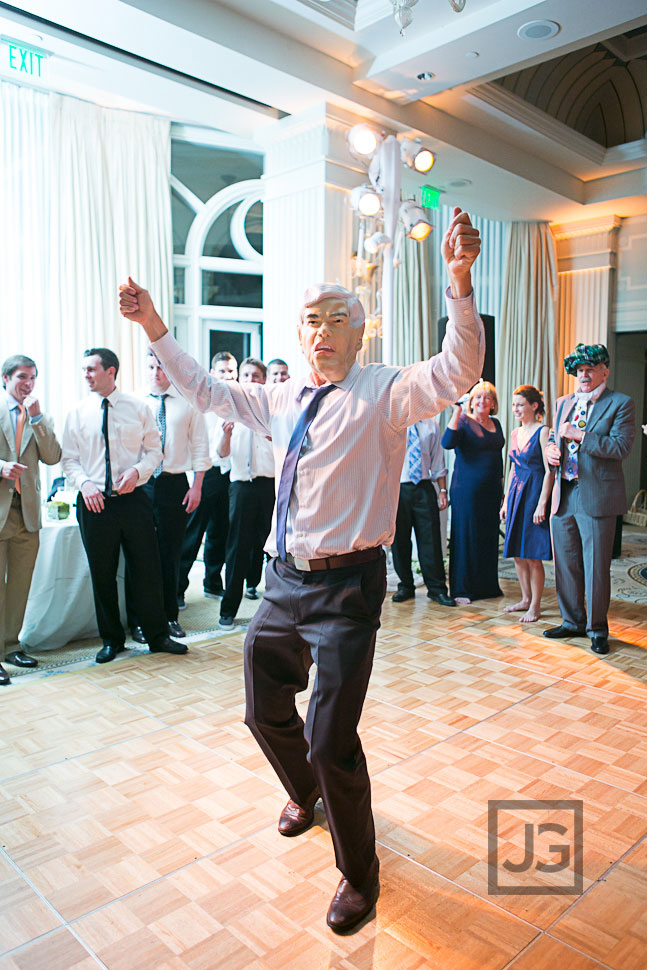 Night Wedding Photos outside Hotel Casa del Mar
As guests dance the night away, we stole Meghan and Rob away for some night pictures. They even brought their breach cruisers; how awesome is that!!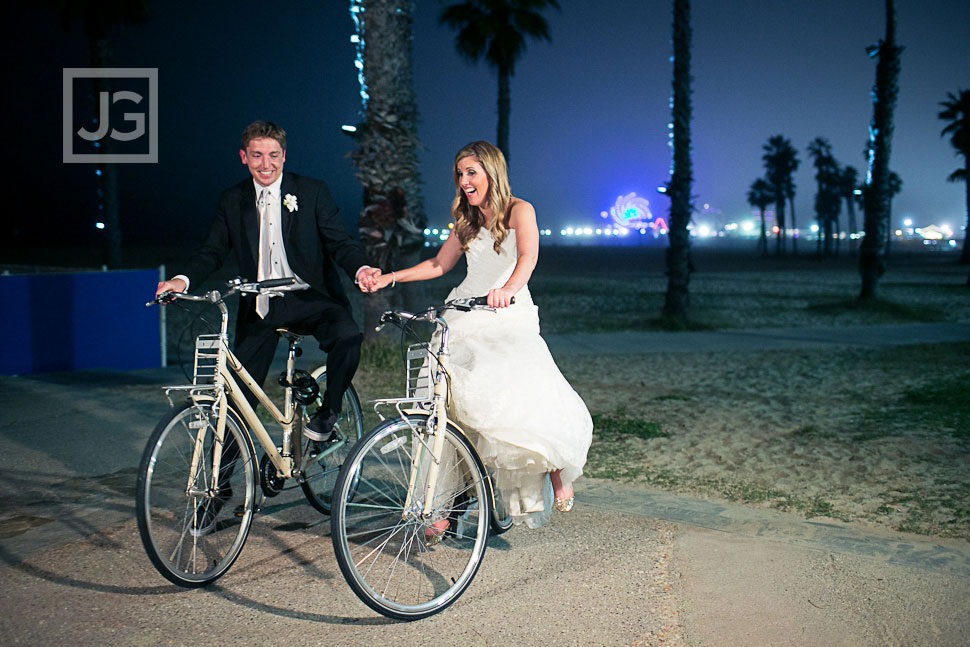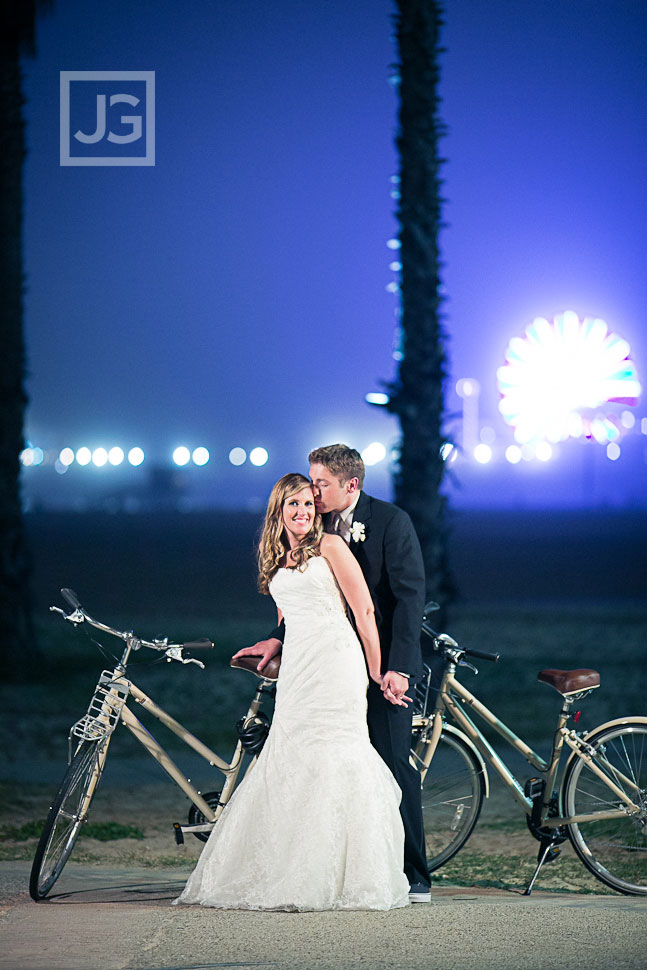 What a beautiful couple… inside and out!!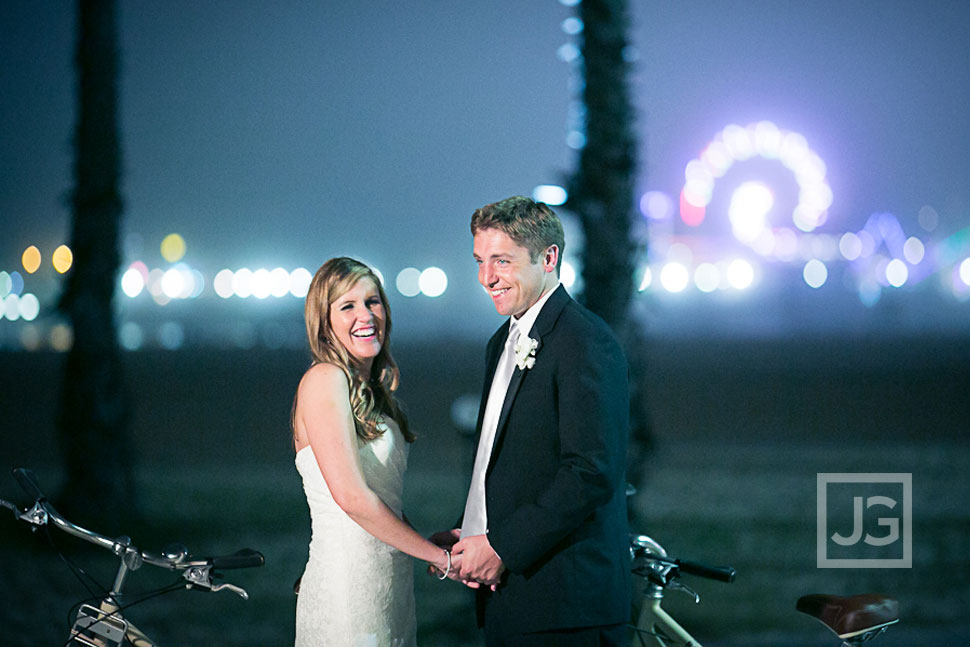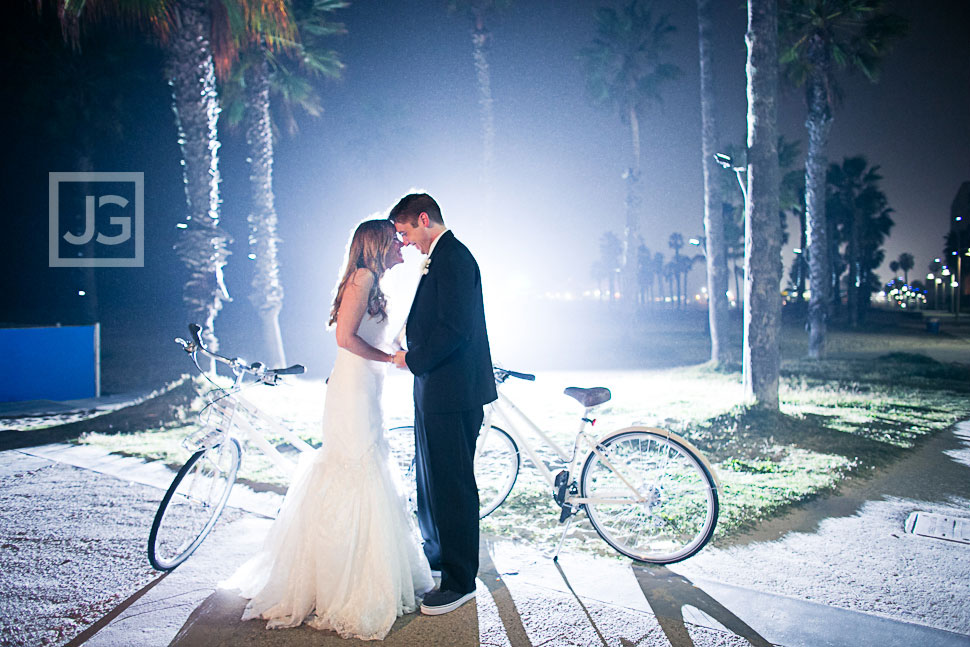 Congratulations Meghan and Rob!! Thank you for sharing your sweet love story with us and for having us be a part of such a beautiful wedding! It was definitely our pleasure (getting to know you both) and we wish you both nothing but the best!! xoxo
This article covers a whole day of Hotel Casa del Mar wedding photography and video, along with a Saint Monica's Catholic Church wedding ceremony. This couple lives and breathes Santa Monica Beach, so it only makes sense that all of this wedding reflects them and their lives there.