Connie and James are two beautiful people inside and out!! It's no wonder that their kindheartedness and love for people brought them to each other. Connie and James met each other at the hospital where they both work together. Connie, at her nursing station started noticing that Dr. James (who's a pediatrician) was making his round to her nursing station quite often. =) James was visiting more than just his patients… he was building up all his courage to ask Connie out for coffee. These two really are a perfect compliment to one another and we couldn't be more excited for them!! So read on for our Pacific Palms wedding photography and video!
It was a day filled with laughter, tears of joy, and a whole lot of love from family and friends. I love all the details and sweet moments captured on their beautiful wedding day at Pacific Palms Resort. A big "Thank You" to the lovely ladies, Melissa and Elsa of ME Events & Design for an incredible day. Their wedding day came together beautifully and ran flawlessly thanks to all your hard work!! Thank you and we can't wait to work with you gals again.
Don't forget to check out their wedding video
Wedding Preparation at Pacific Palms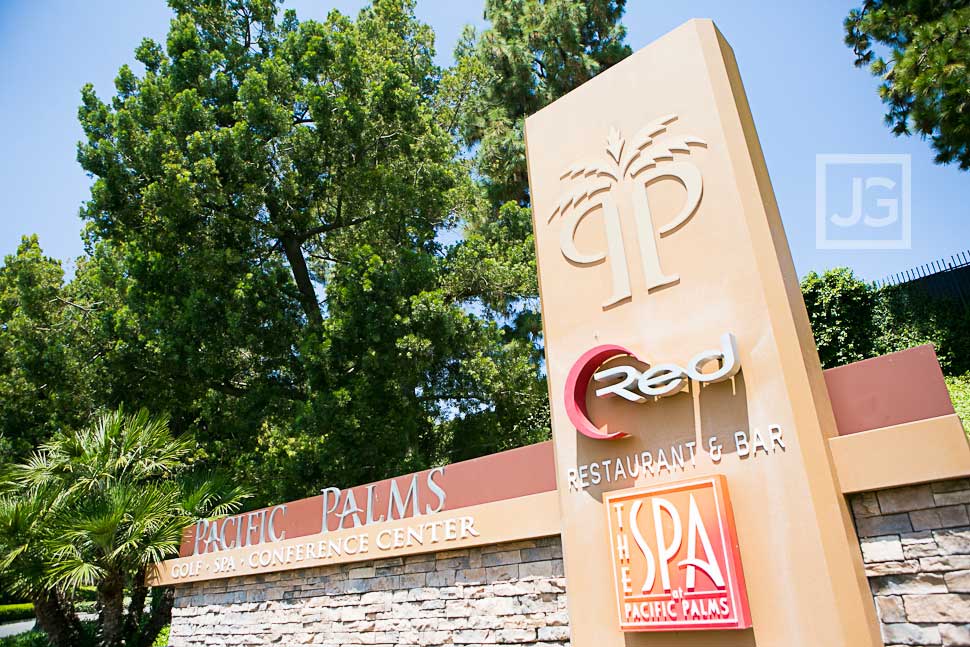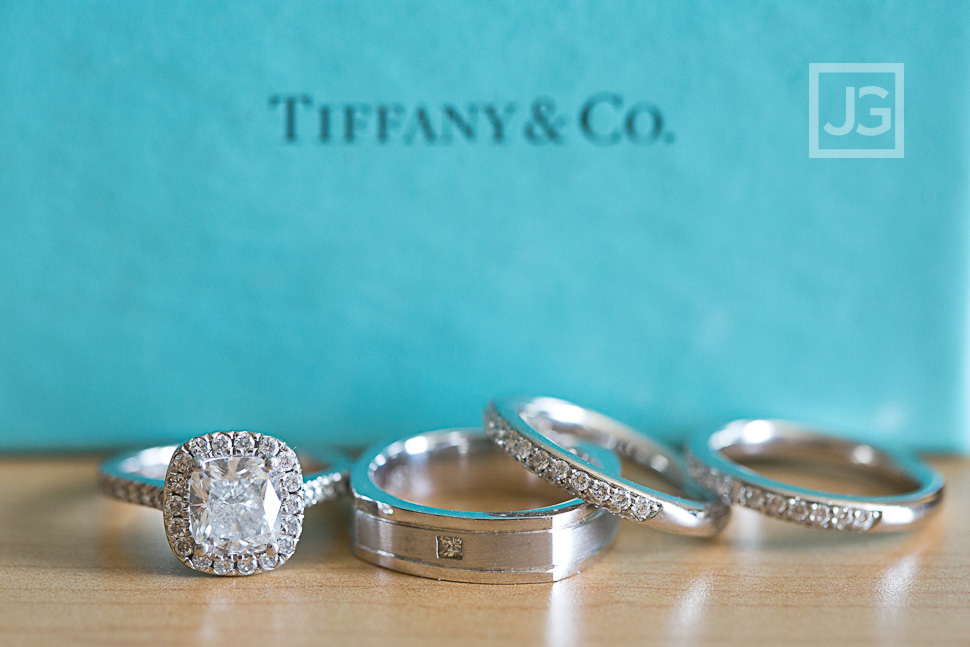 Connie loves shoes so much that she got two pairs for her wedding. The Badgley Mischeka for wear during the day and the other for during the reception.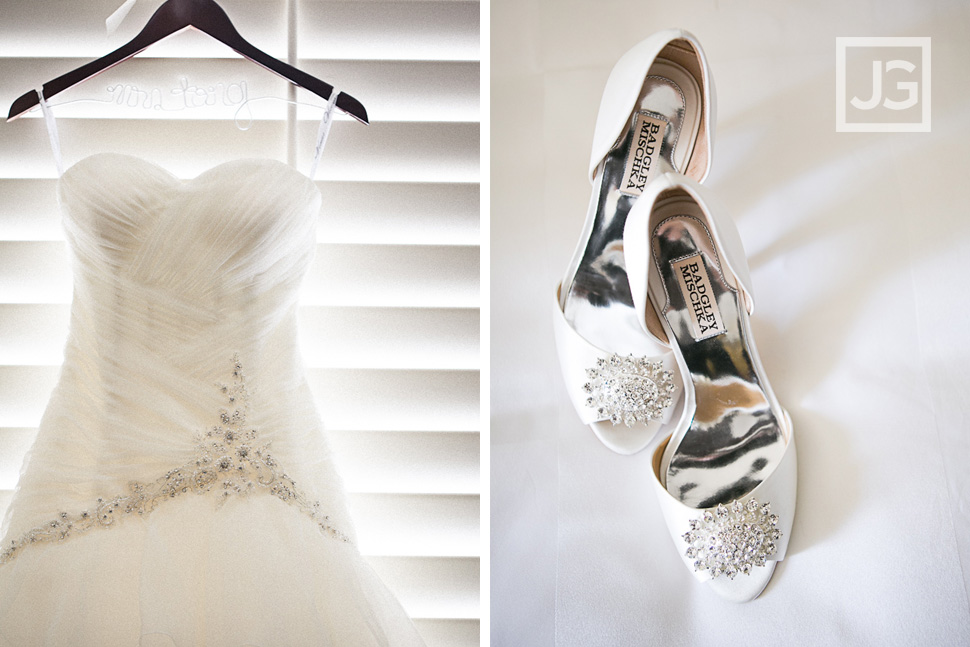 I love the " I DO" on the bottom of the shoes.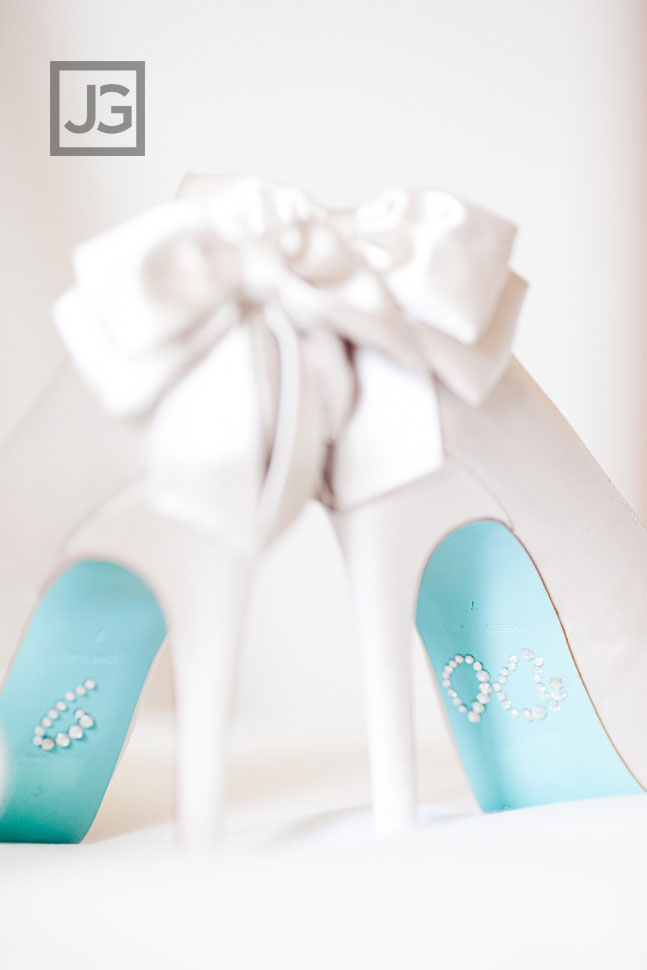 We once again had the pleasure working with Joyce Luck for hair and make-up.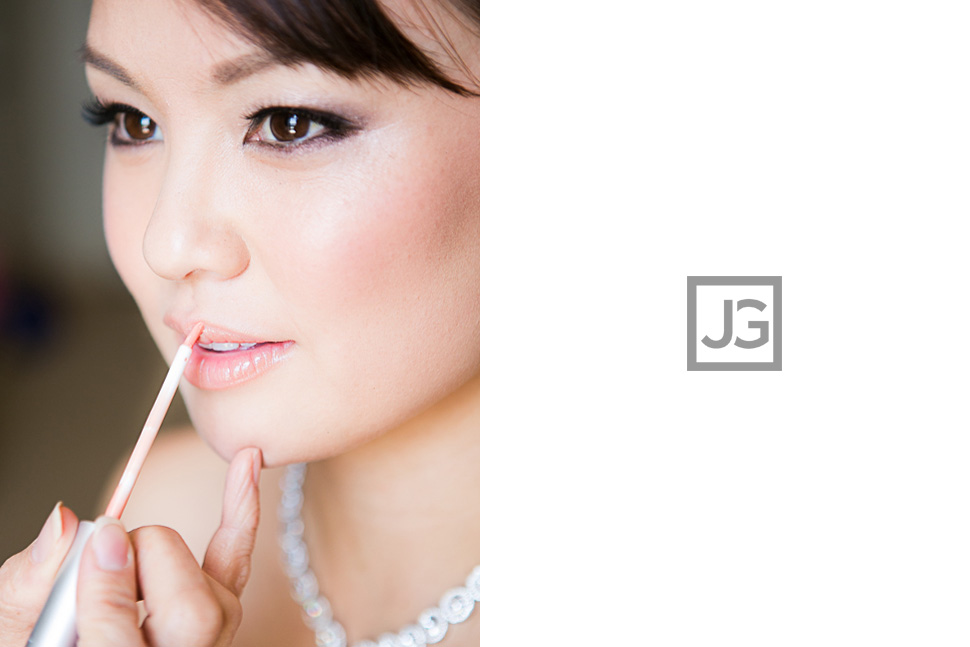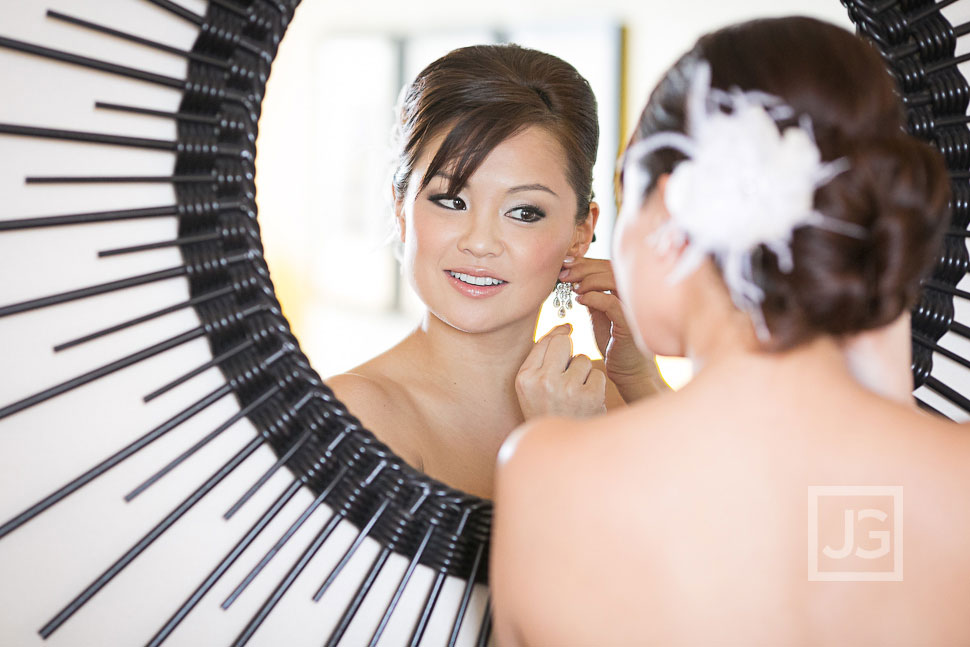 Doesn't Connie look radiant?? By the way… did I forget to mention that Connie was crowned 1st Princess and Miss Photogenic for the Miss LA Chinatown Pageant in 2003? I most definitely see why!!
Our Groom, James looks quite strapping himself!!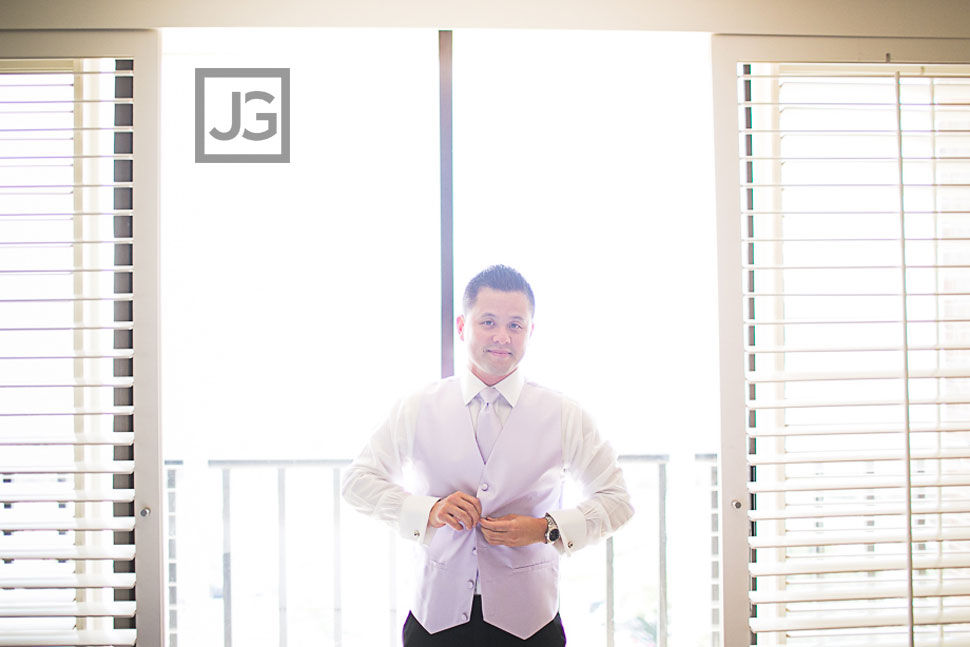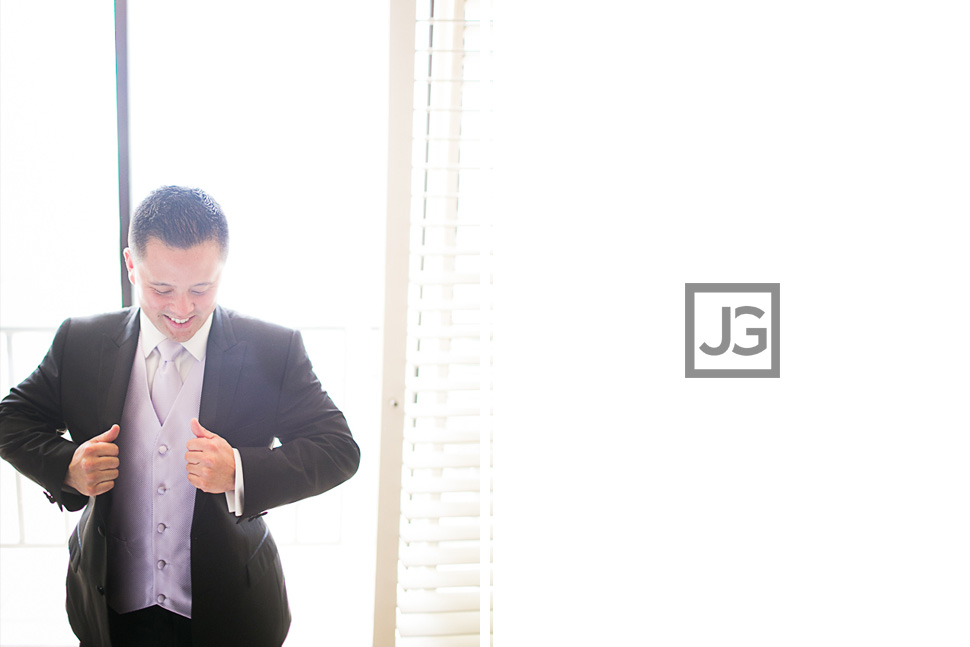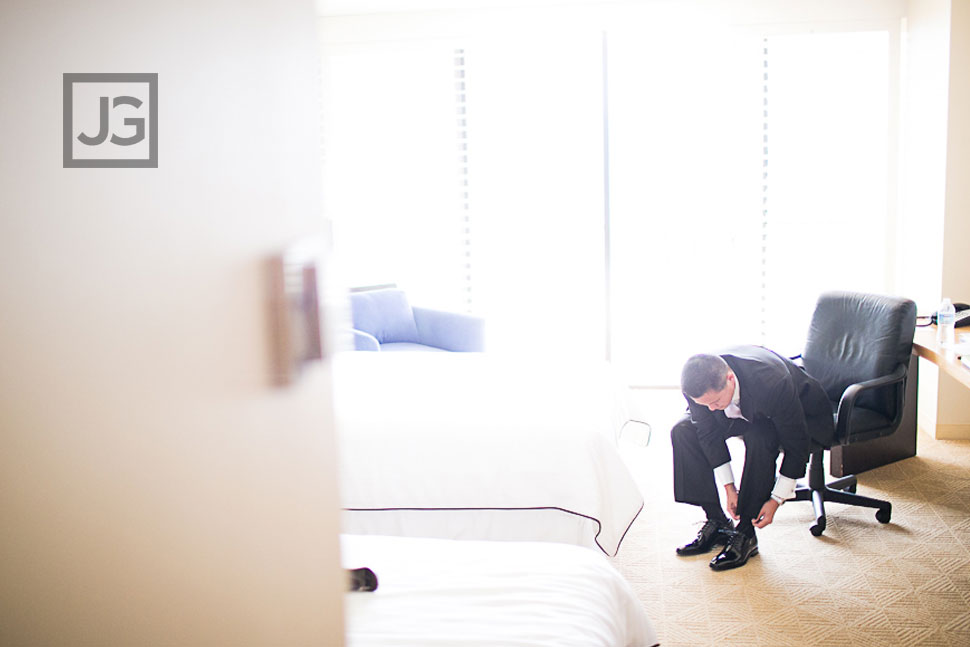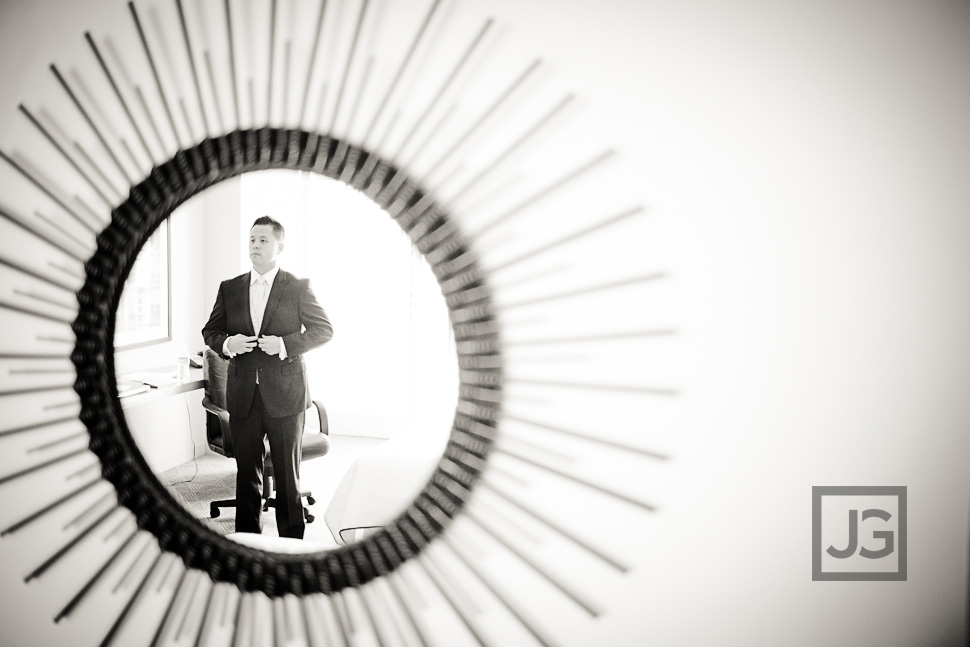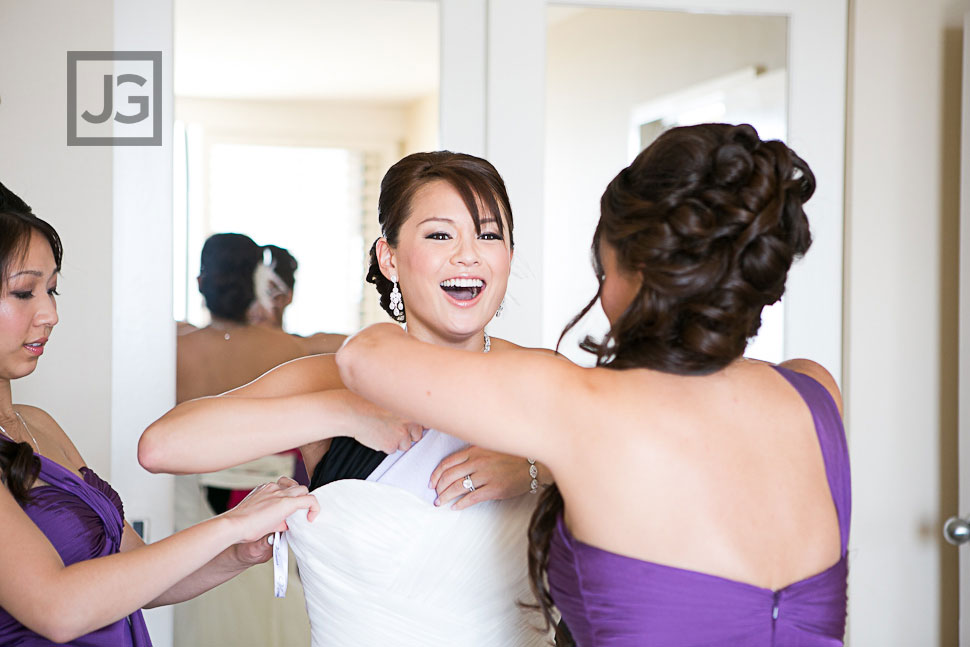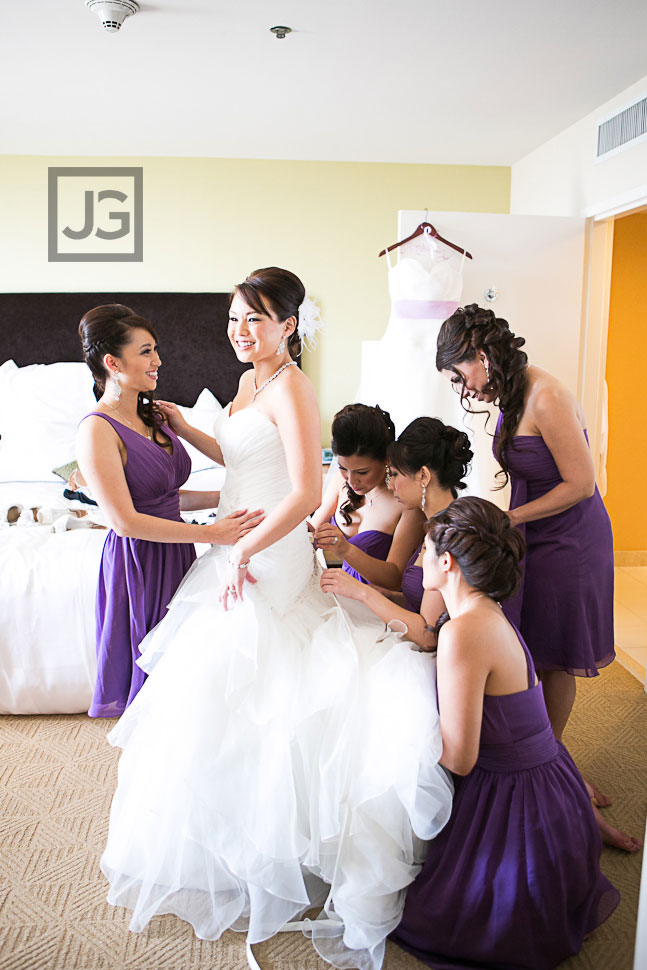 First Look at Pacific Palms
Like always, I love it when couples opt to see each other prior to the start of the wedding ceremony. The first look is a private way for them to connect as husband and wife; and the moment is simply beautiful!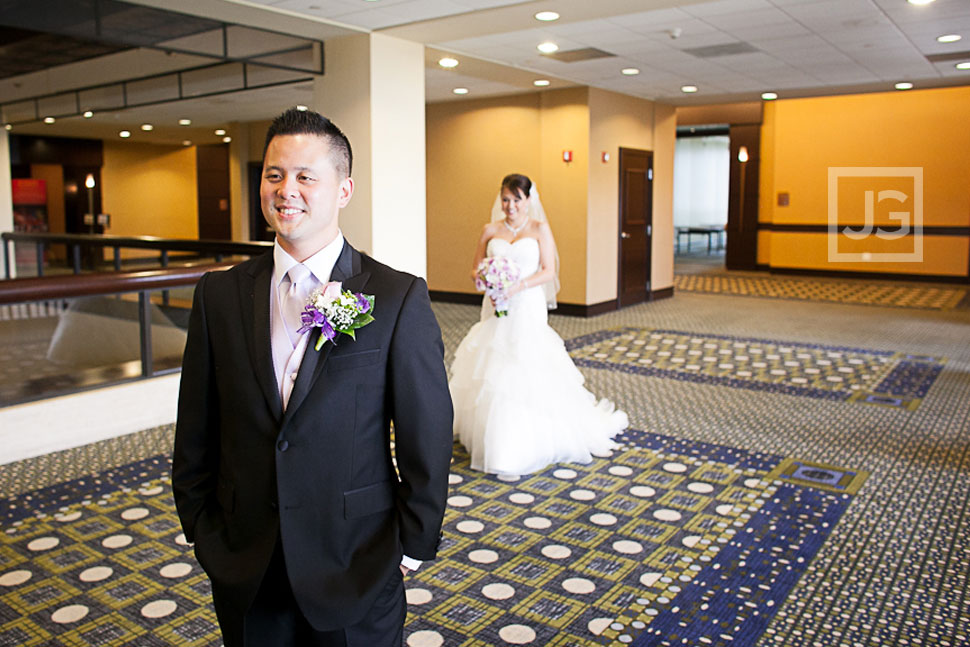 Pacific Palms Wedding Photos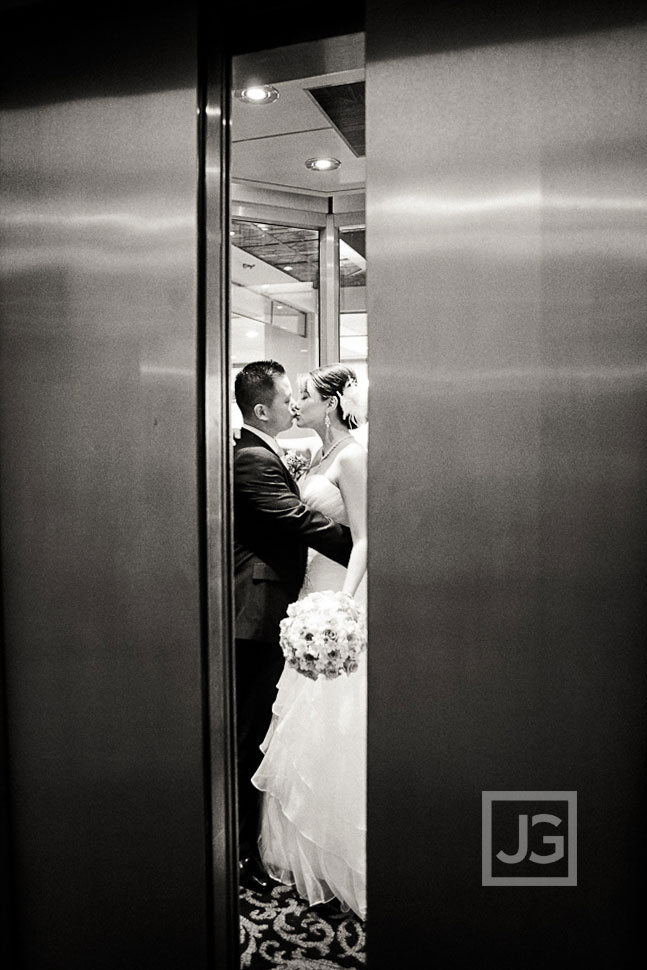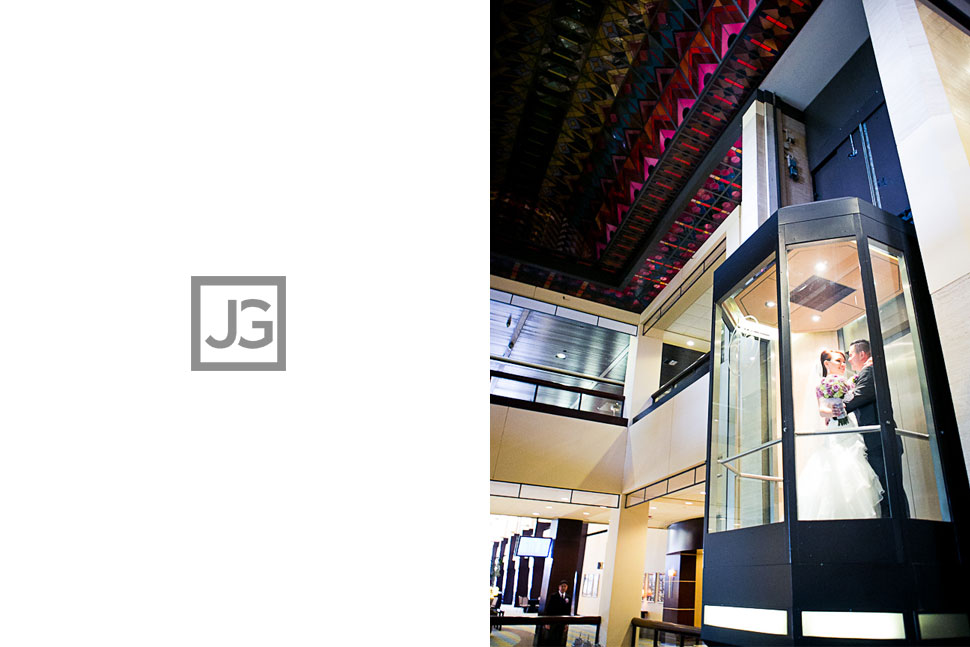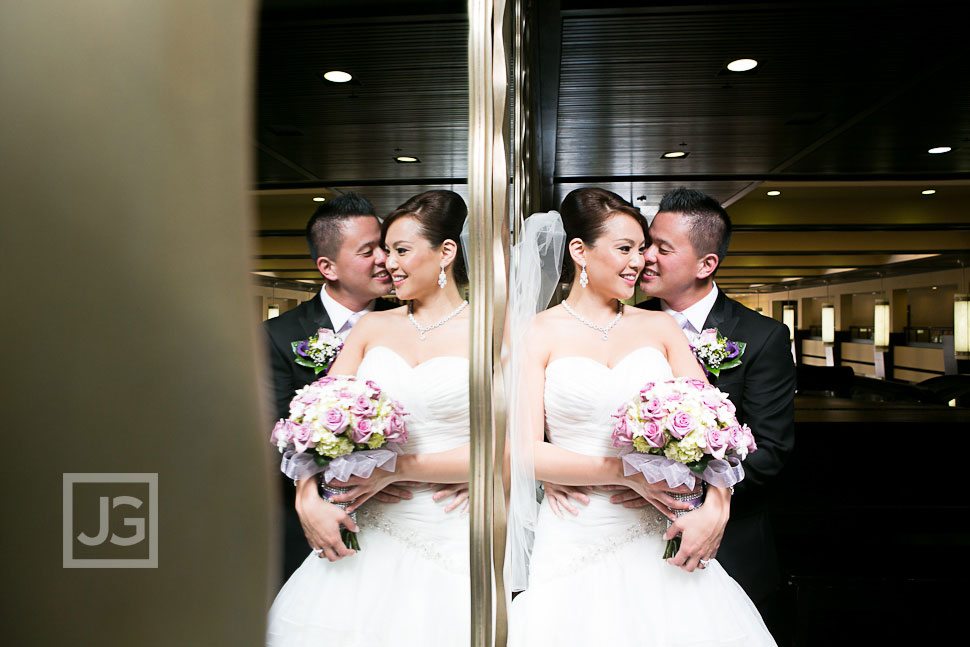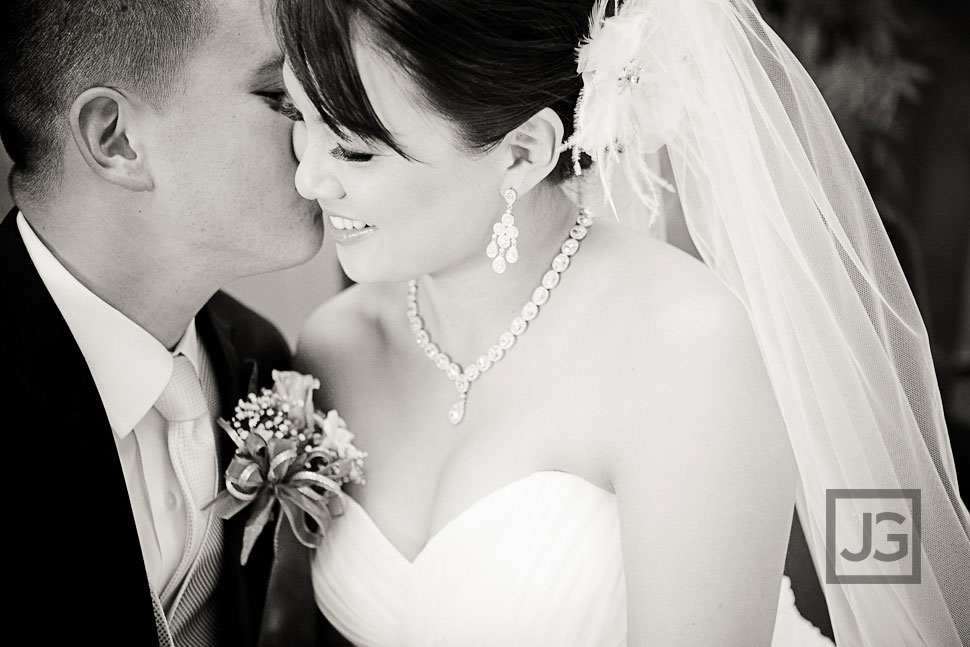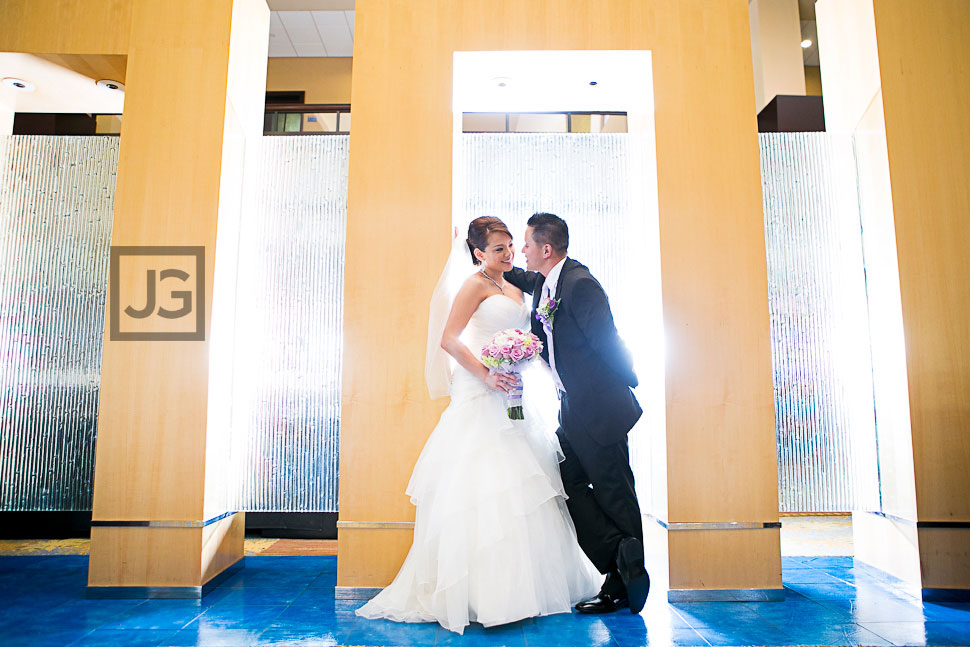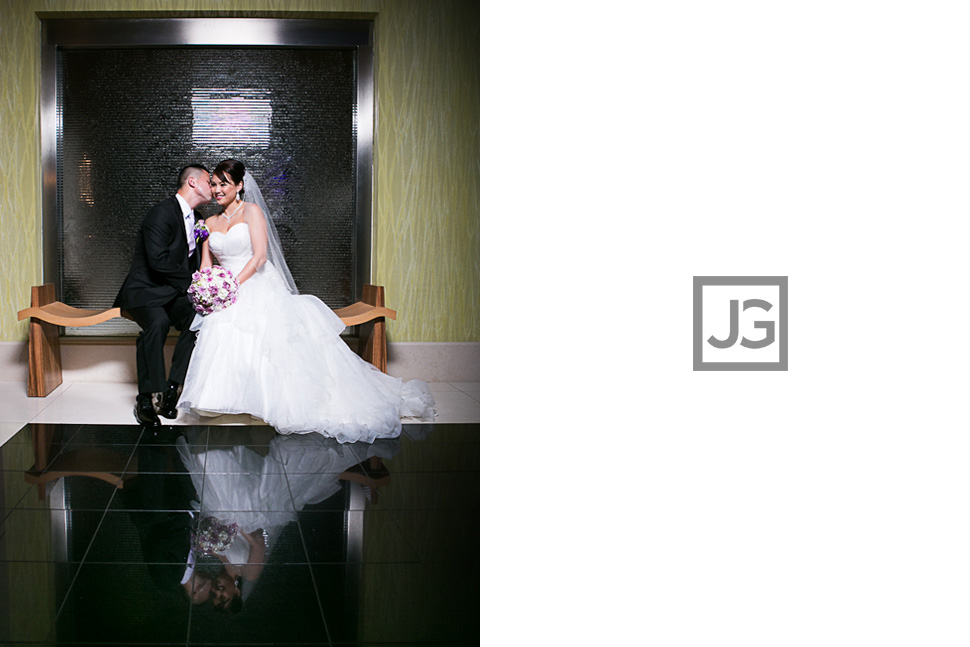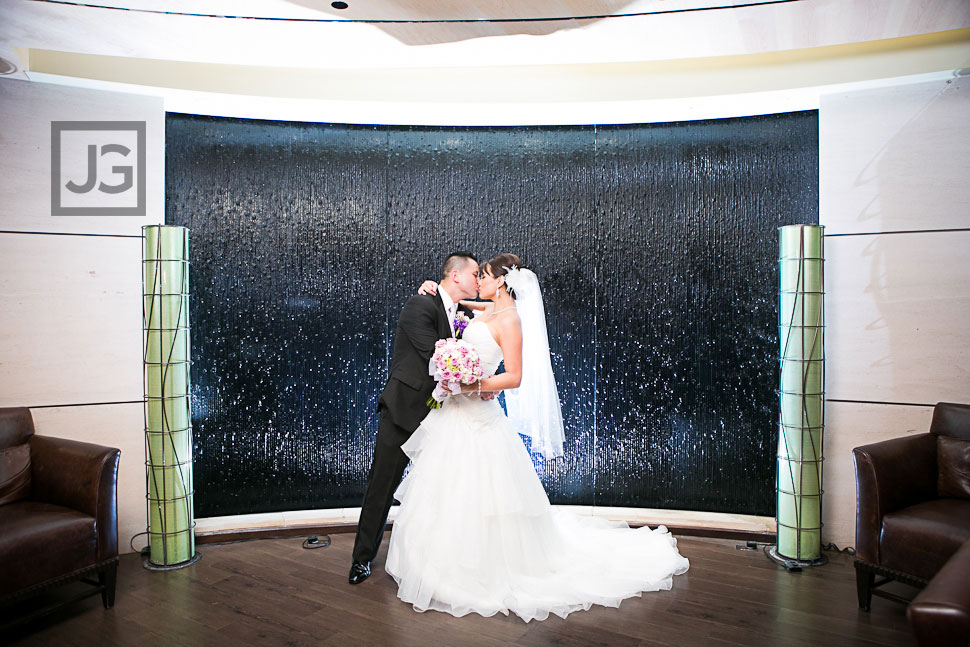 Bridal Party Photos in the Lobby of Pacific Palms
What a fun group to be around…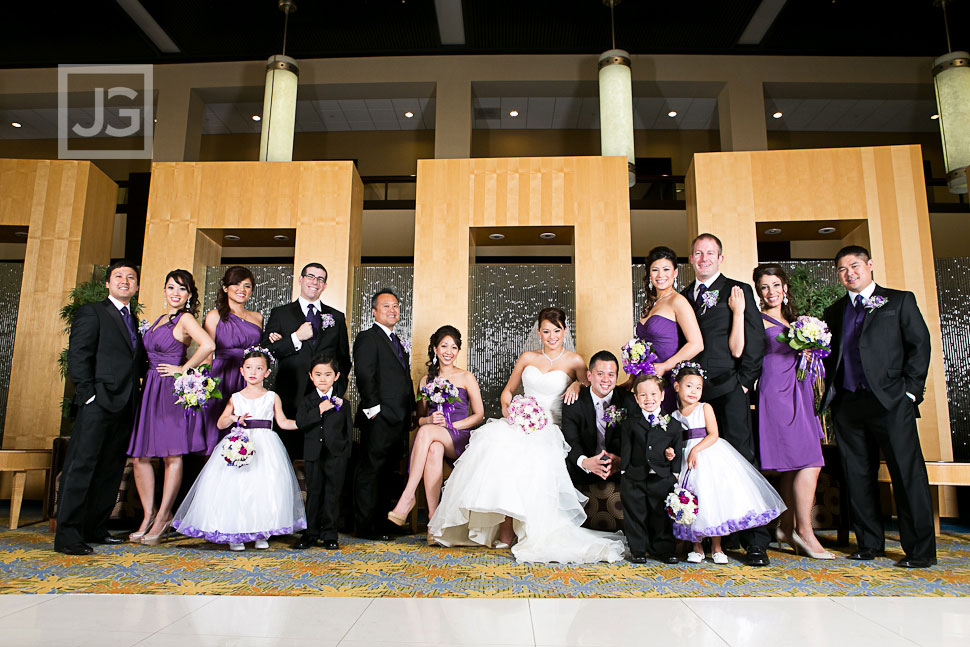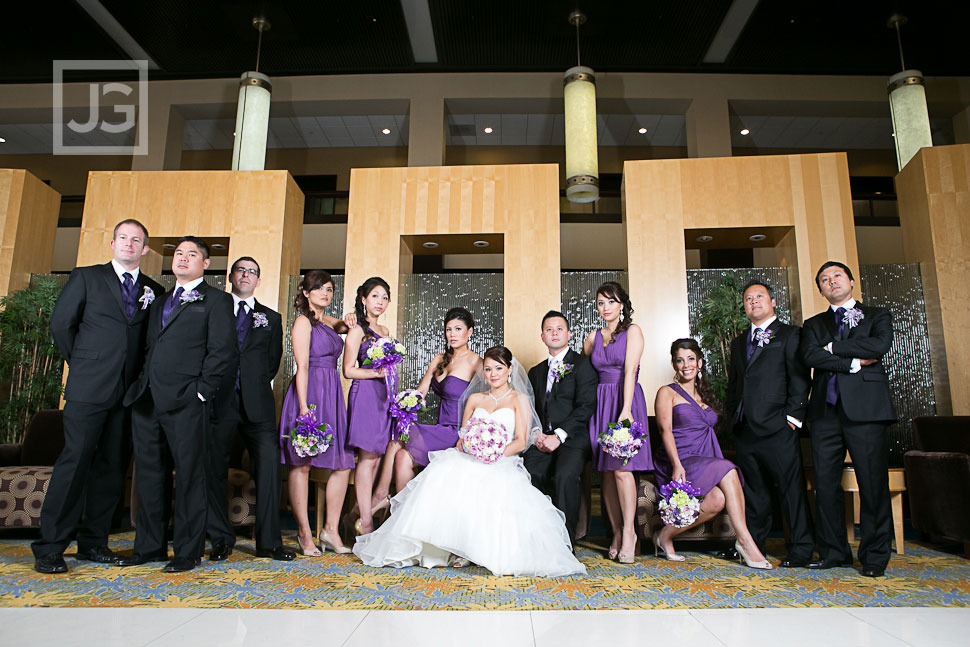 Wedding Ceremony at Pacific Palms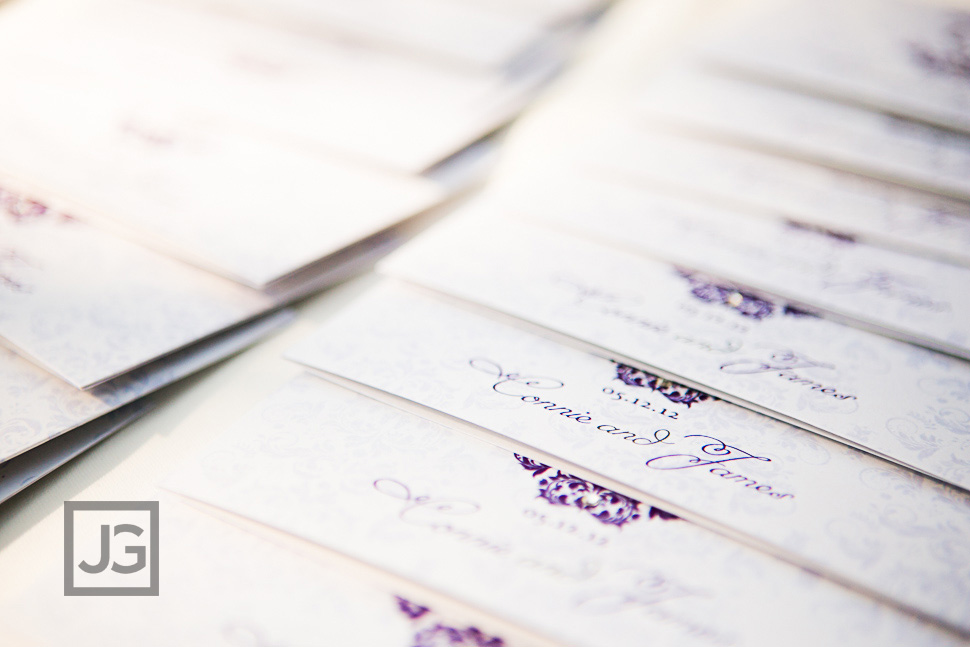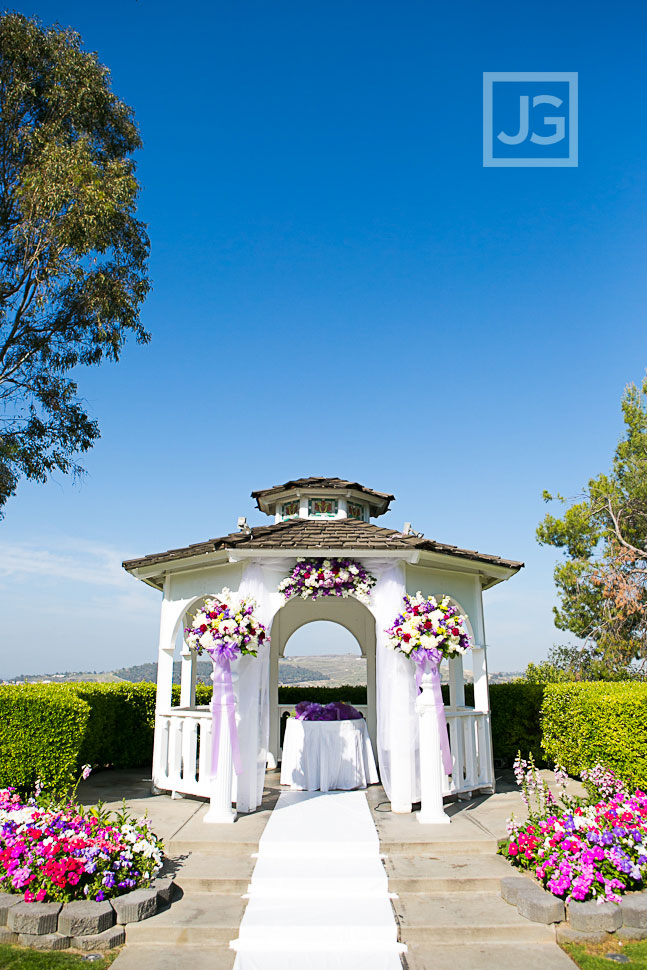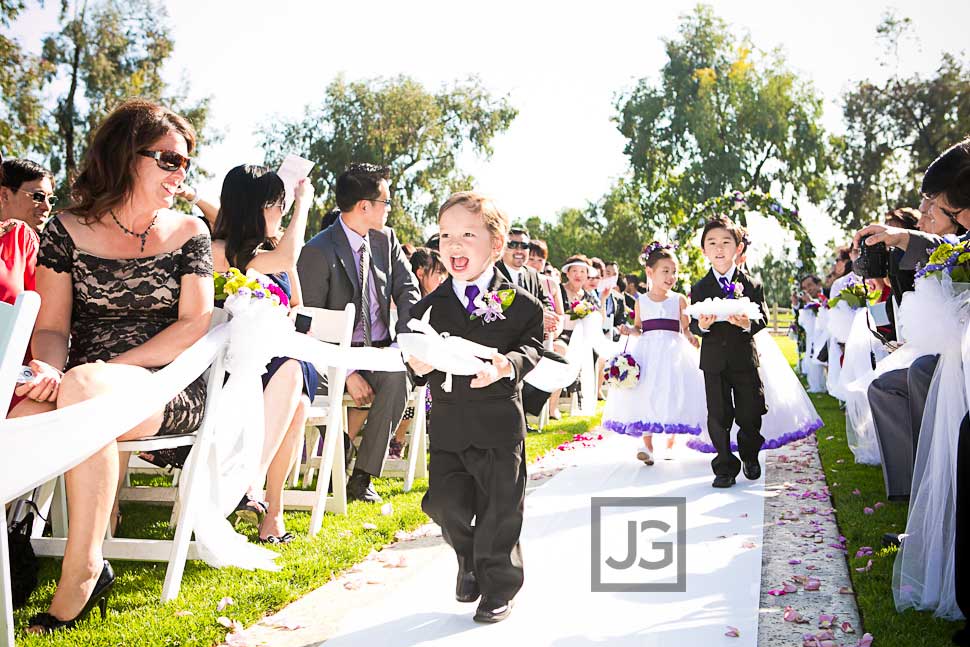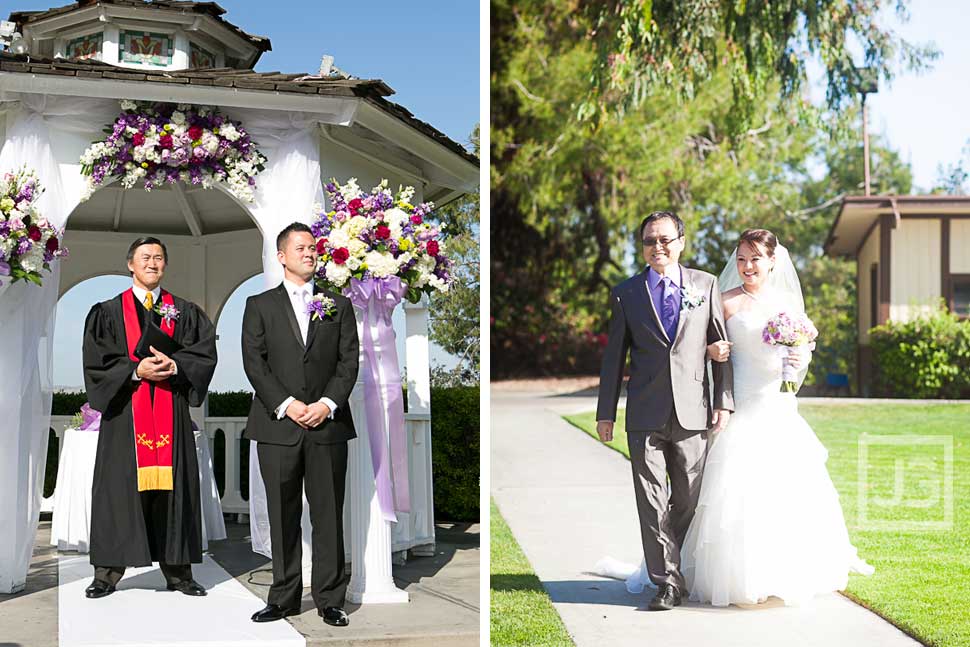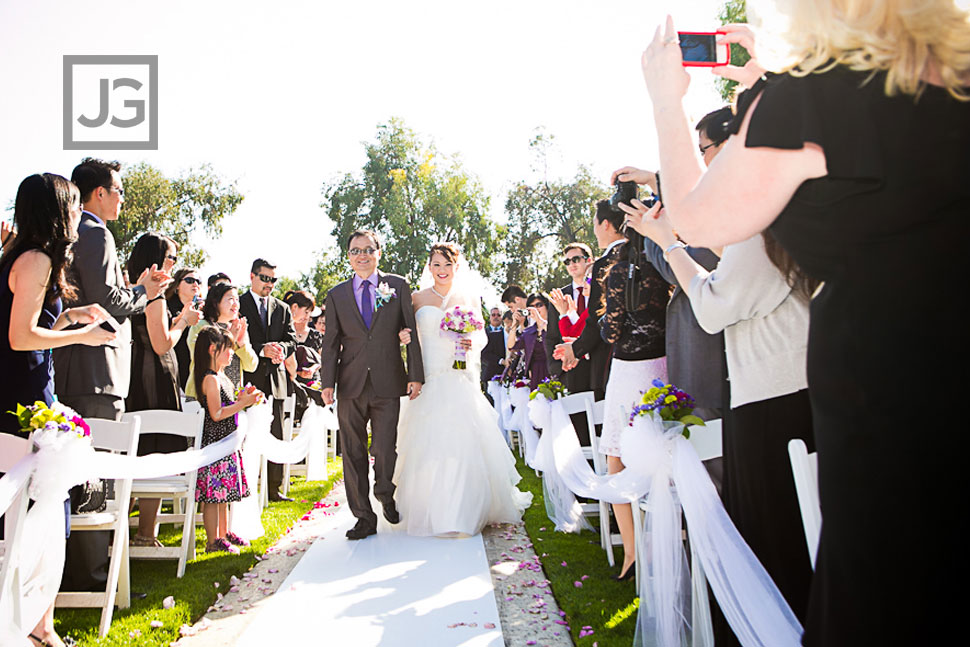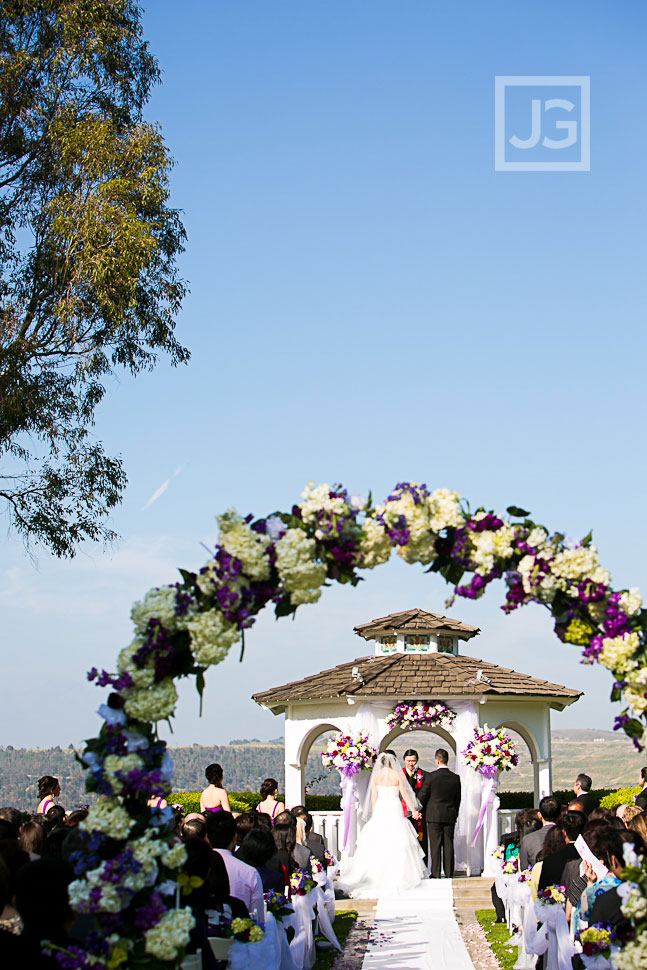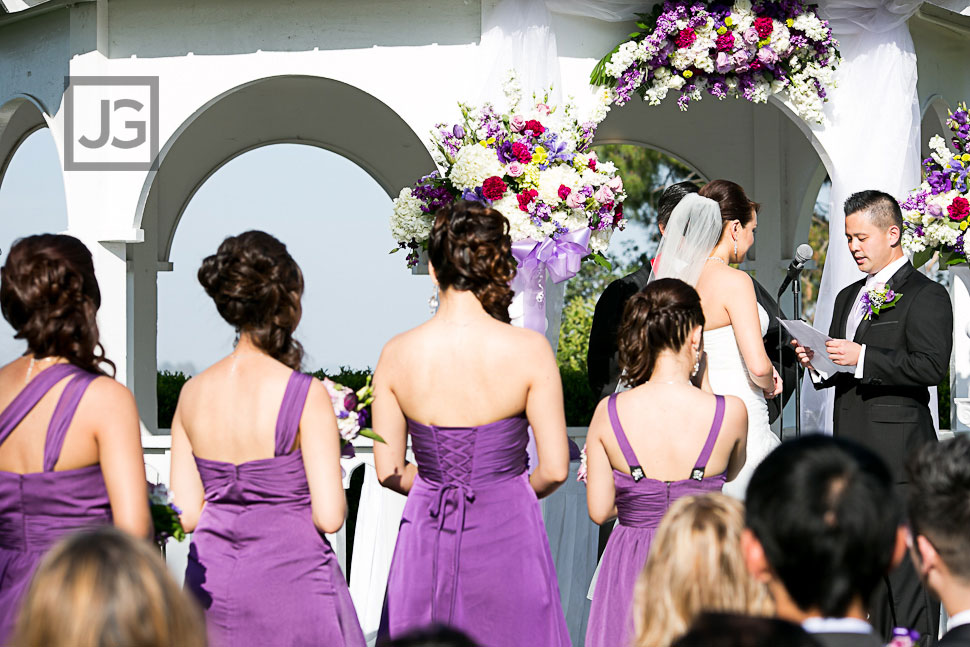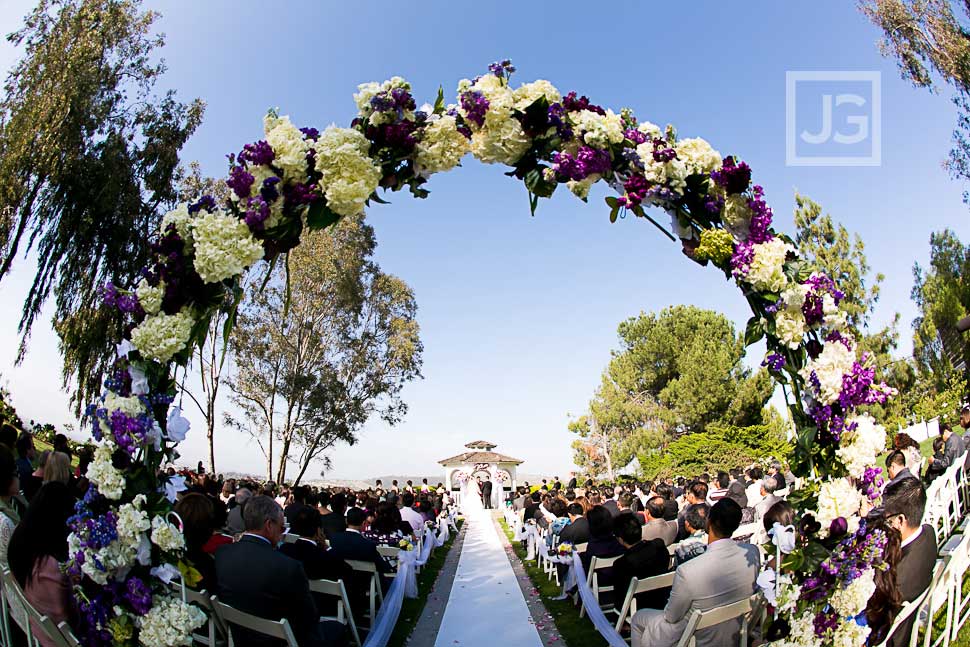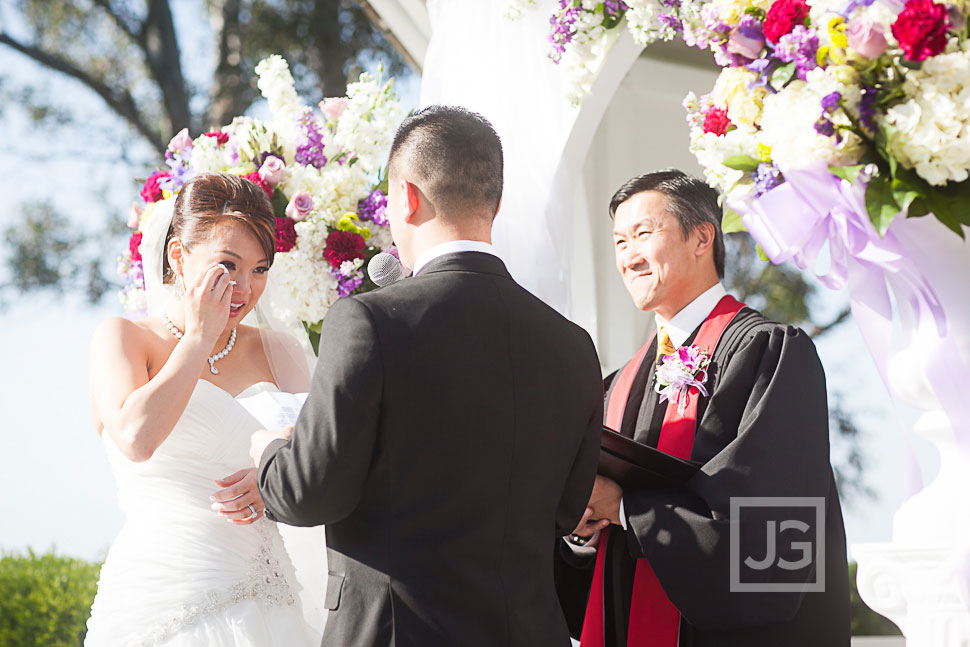 Since the beginning of time, white doves symbolize the purity and innocence of the marriage. Connie and James together released two white doves representing their new beginning together. And like the birds, may they always flock together and always find their way back home!!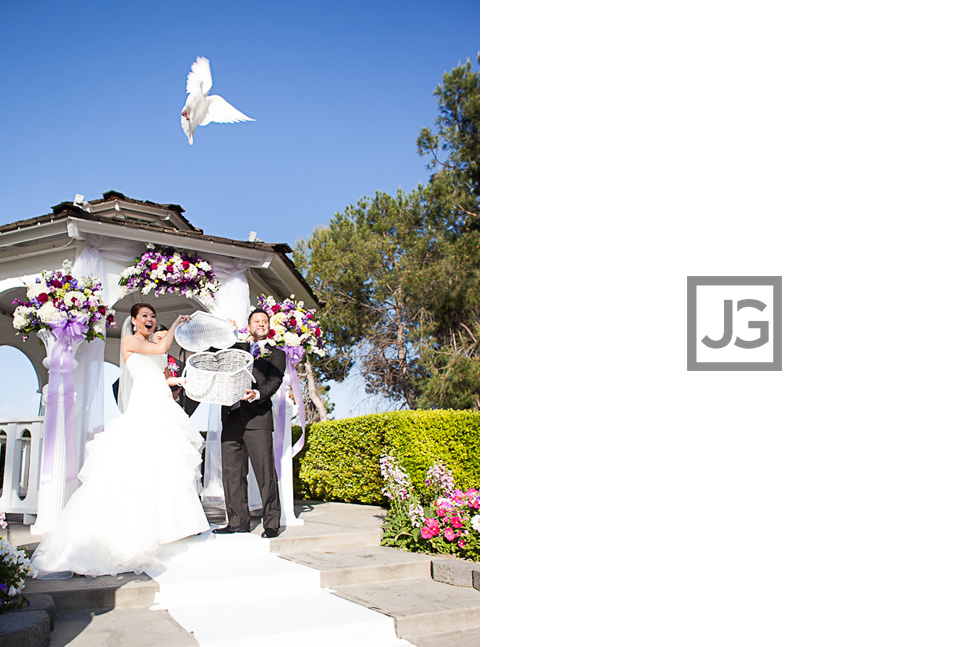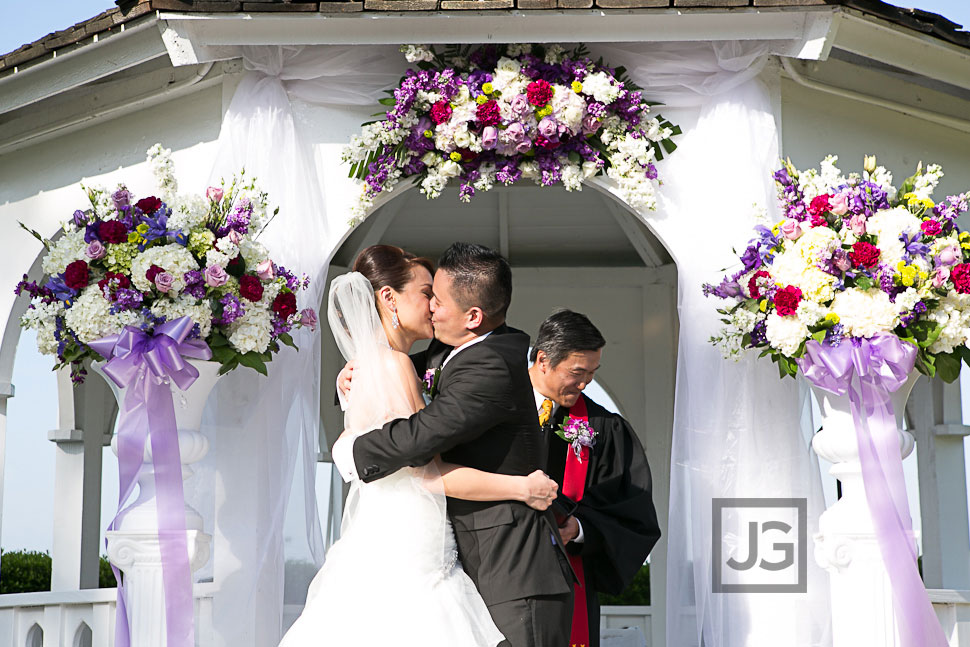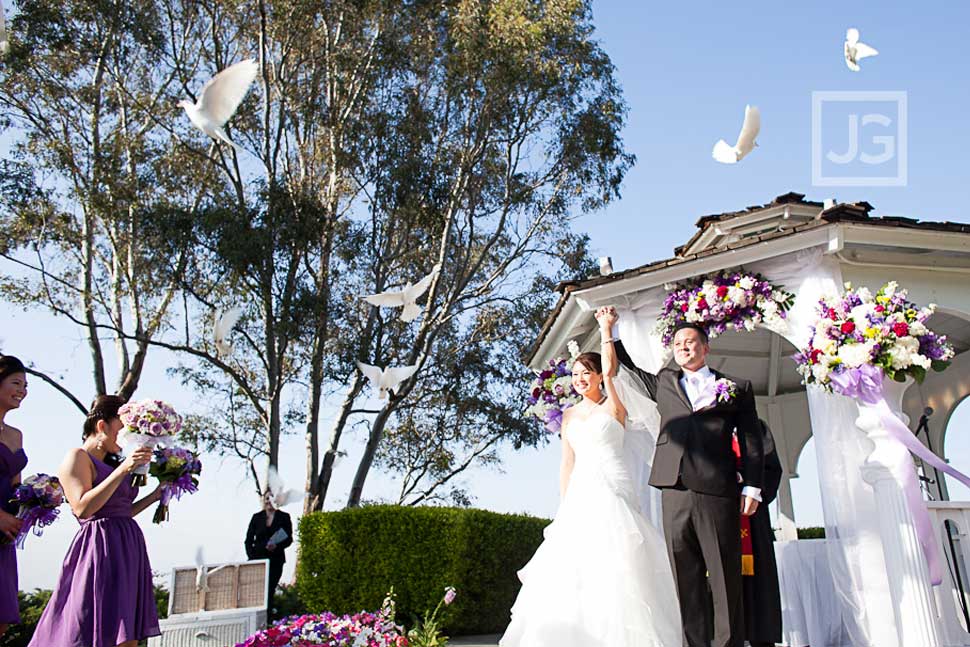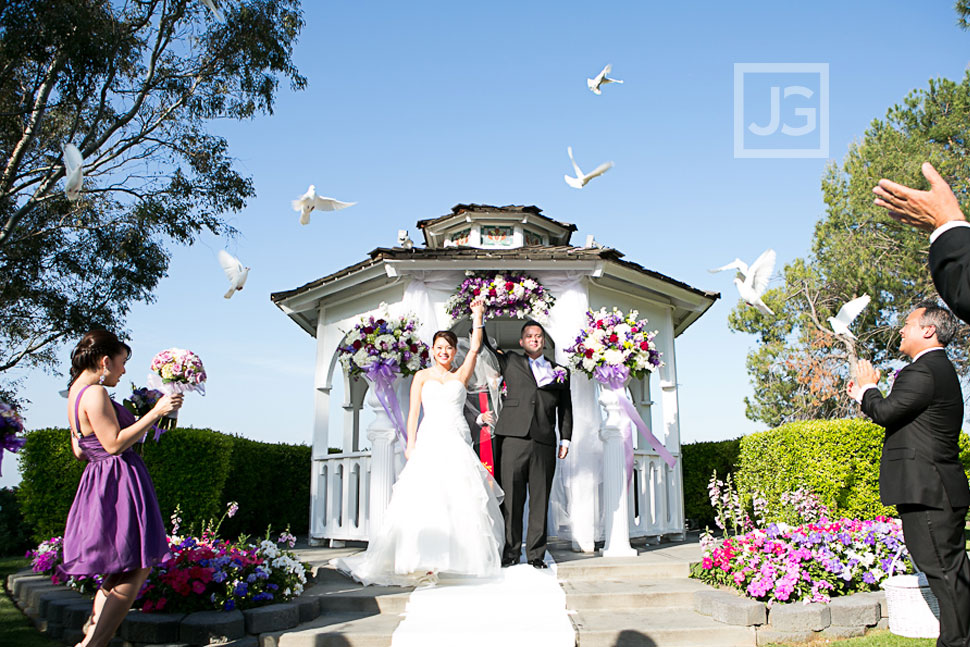 Bridal Party Photos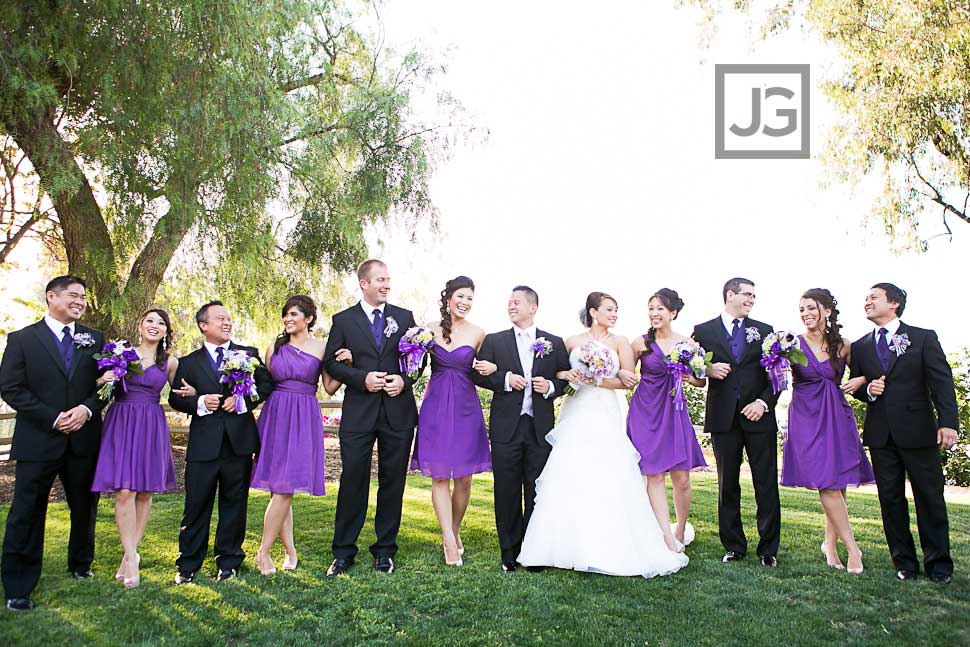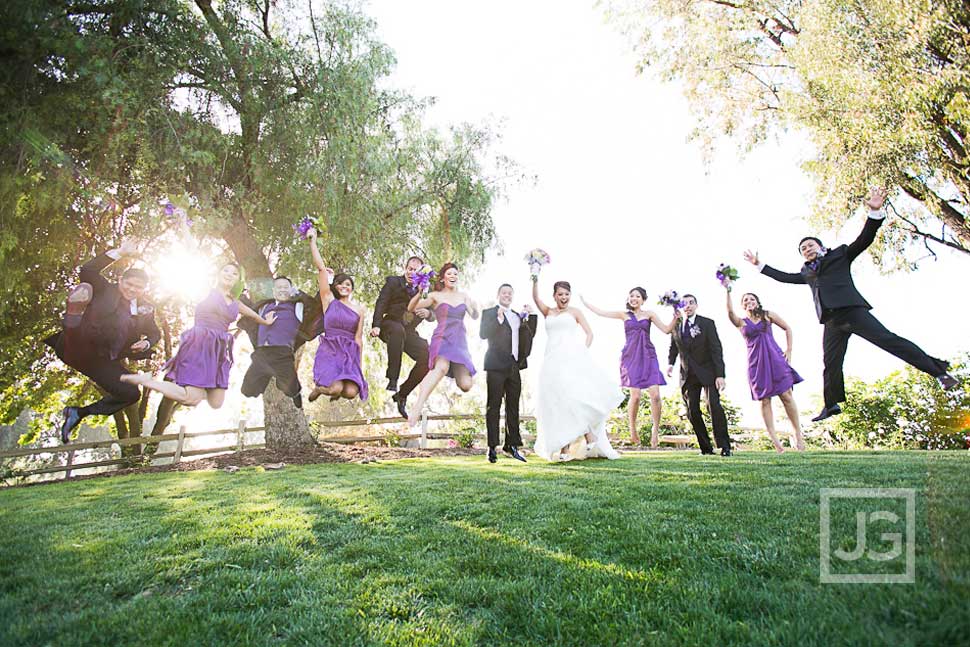 The boys had this thing with jowling… LOL.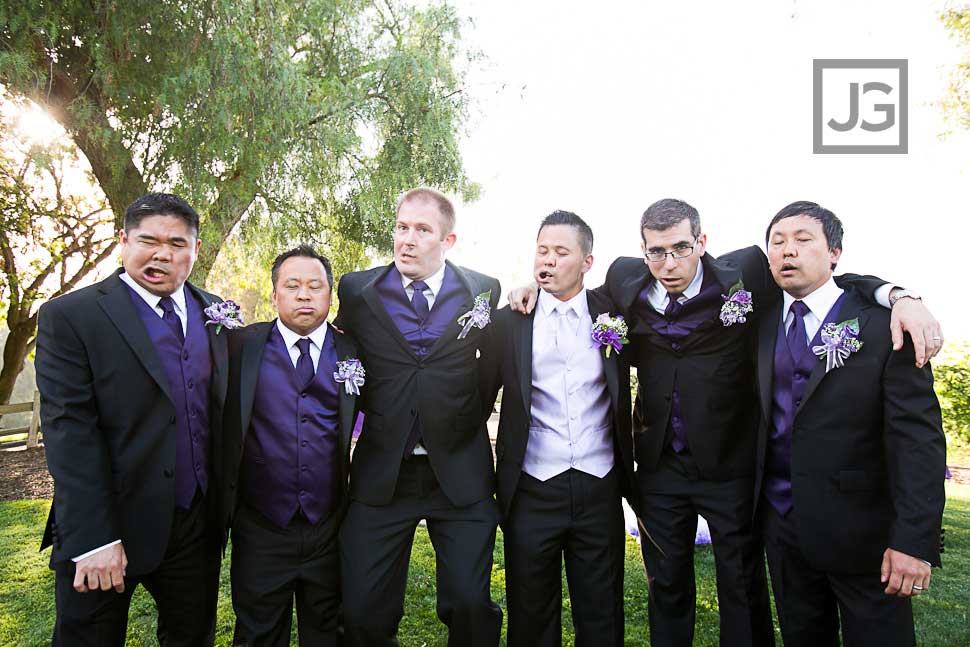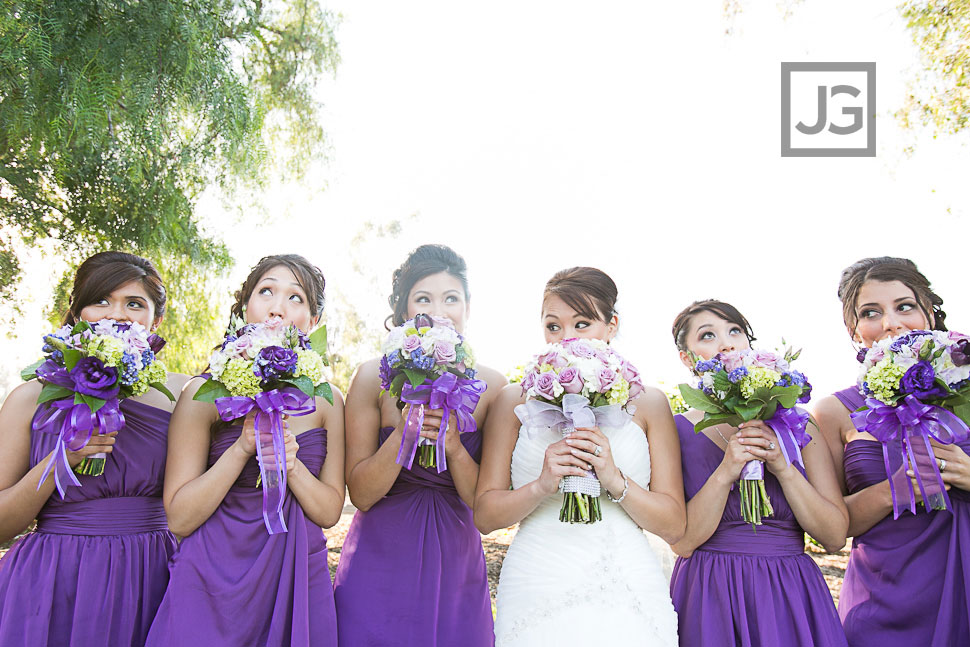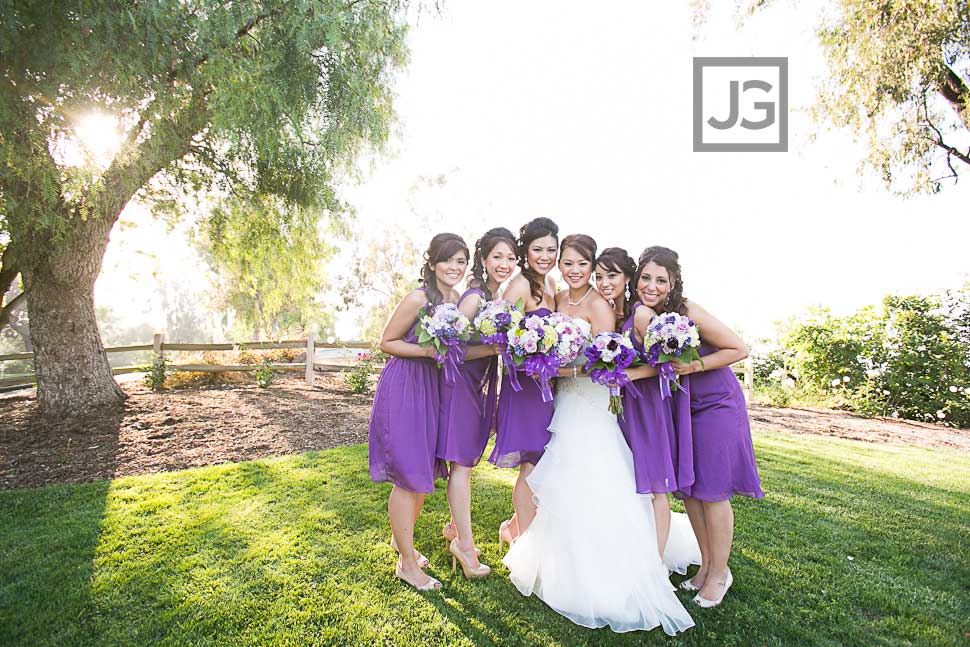 More Wedding Photos of our Couple
After the ceremony, the lighting was perfect for more pictures of our bride and groom.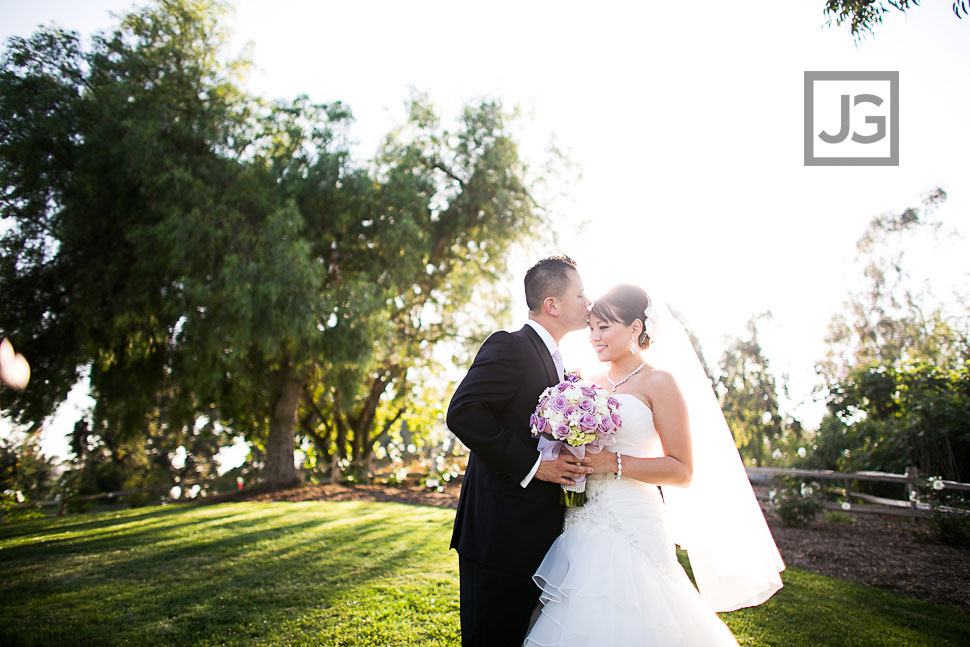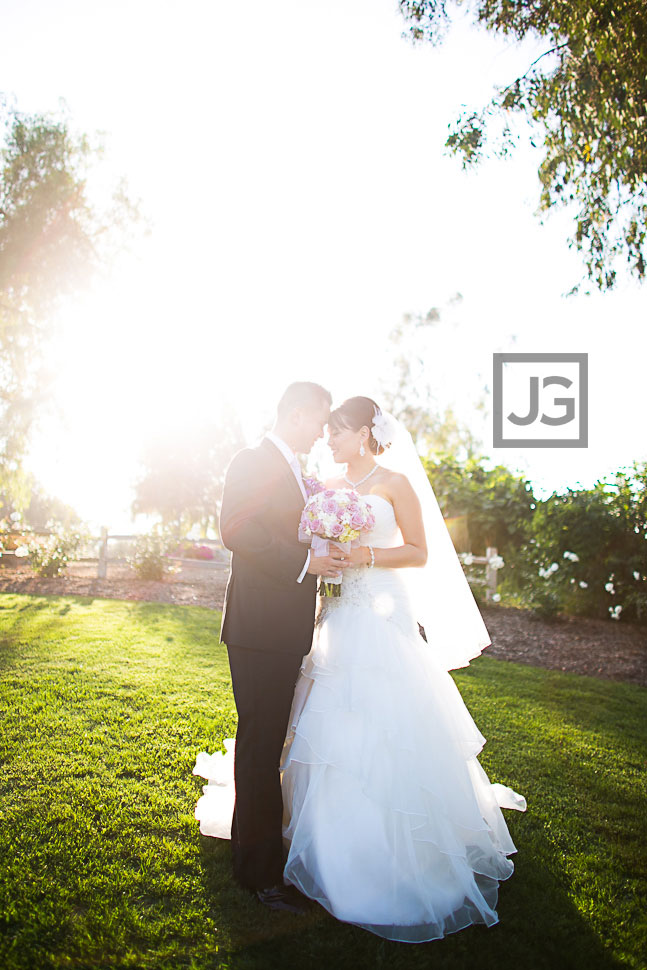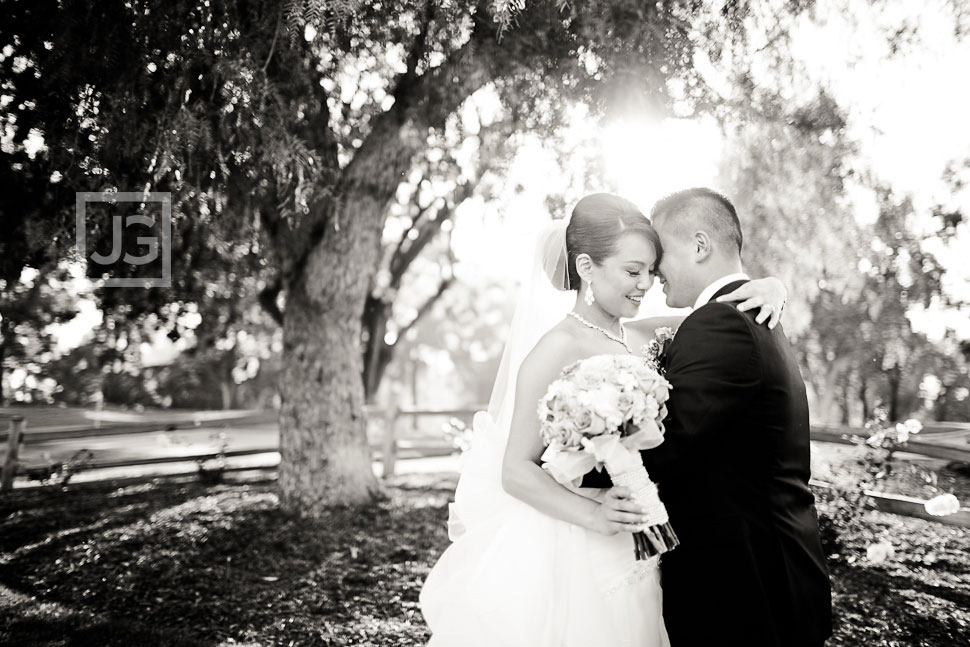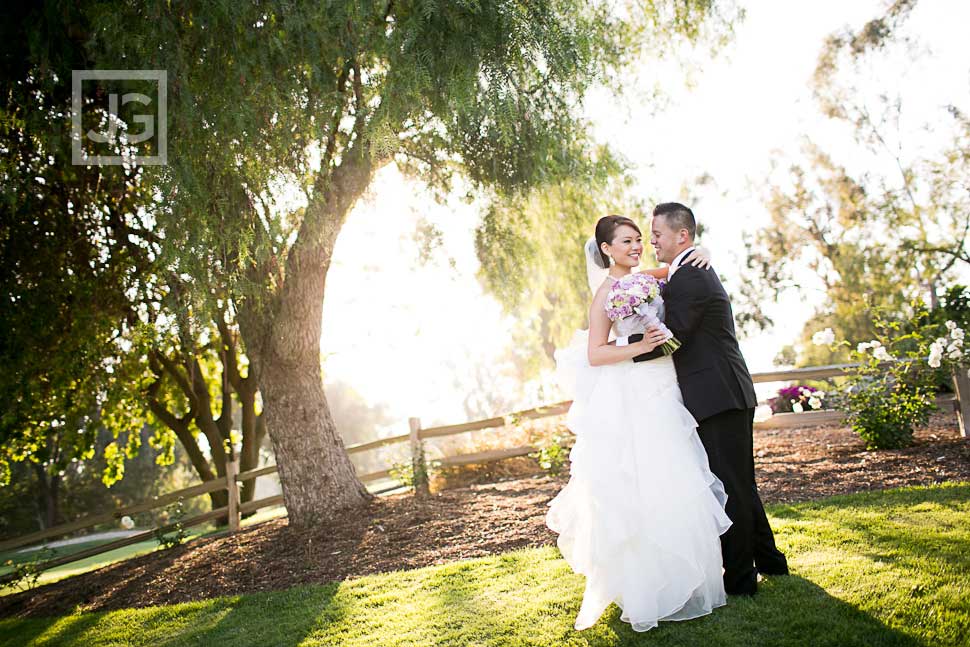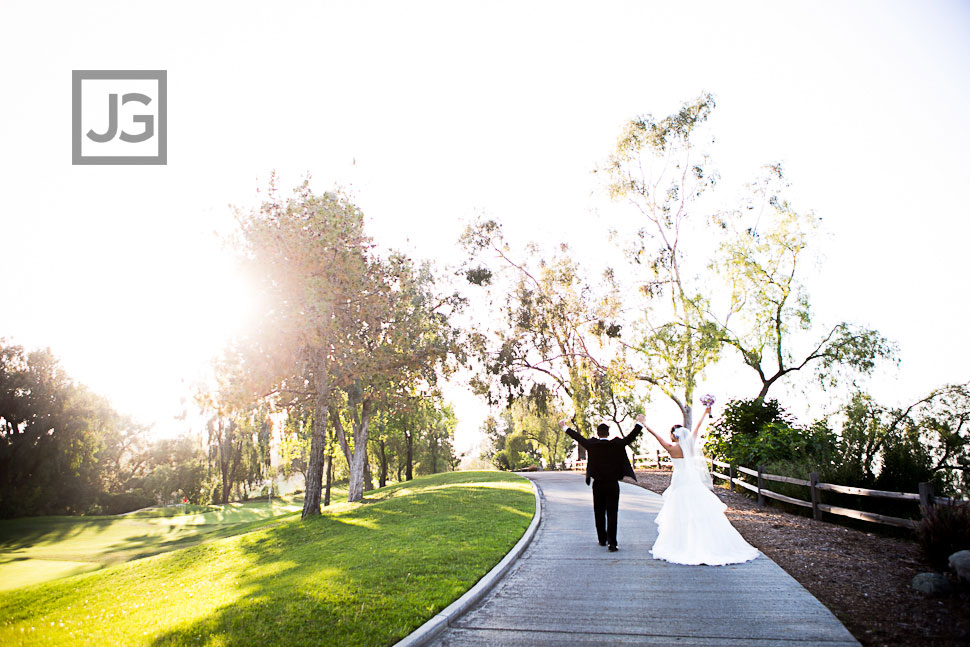 Pacific Palms Wedding Reception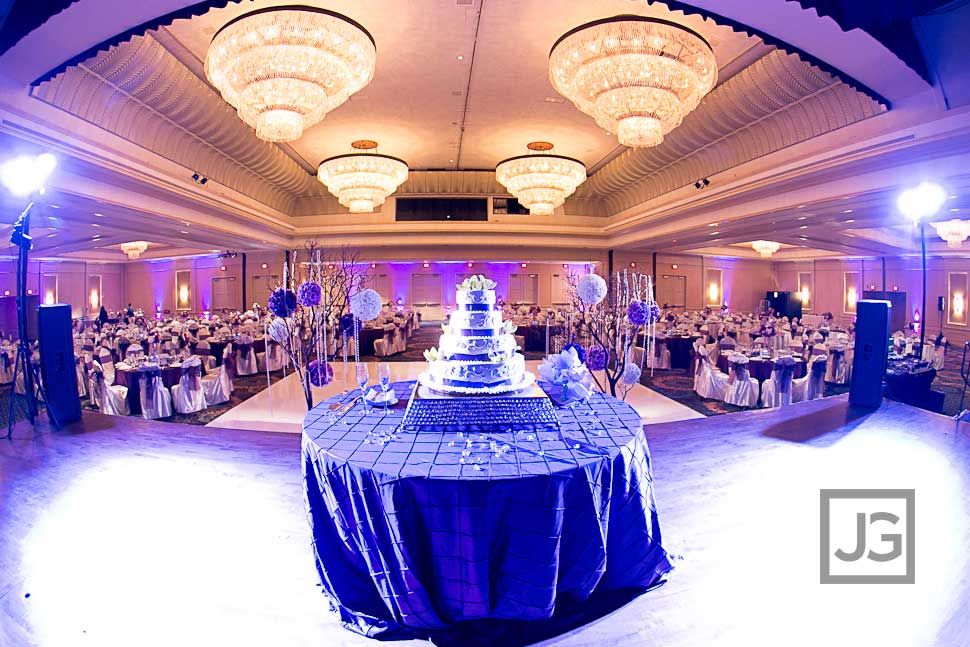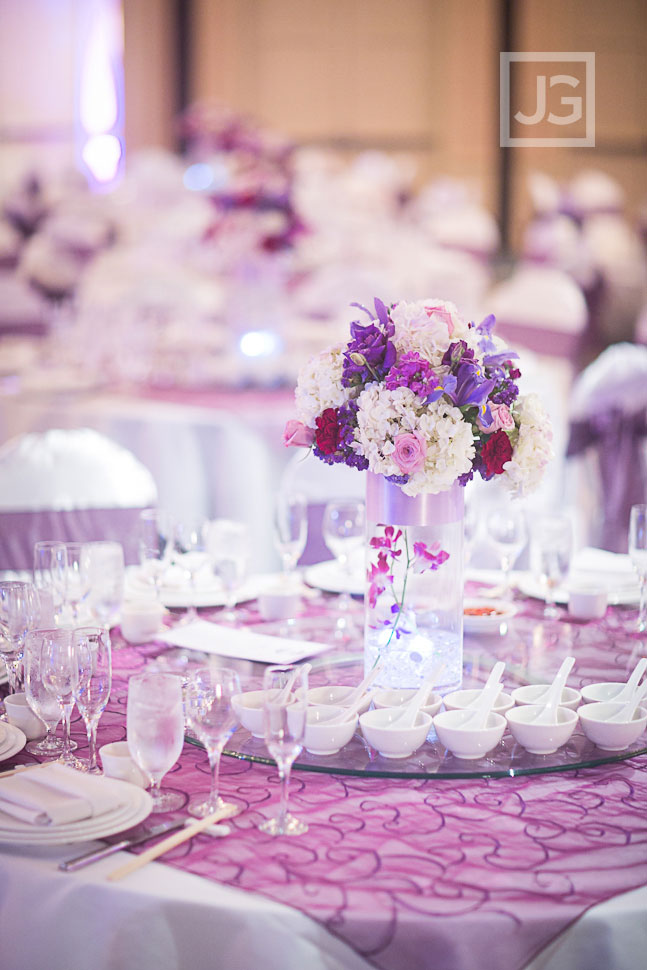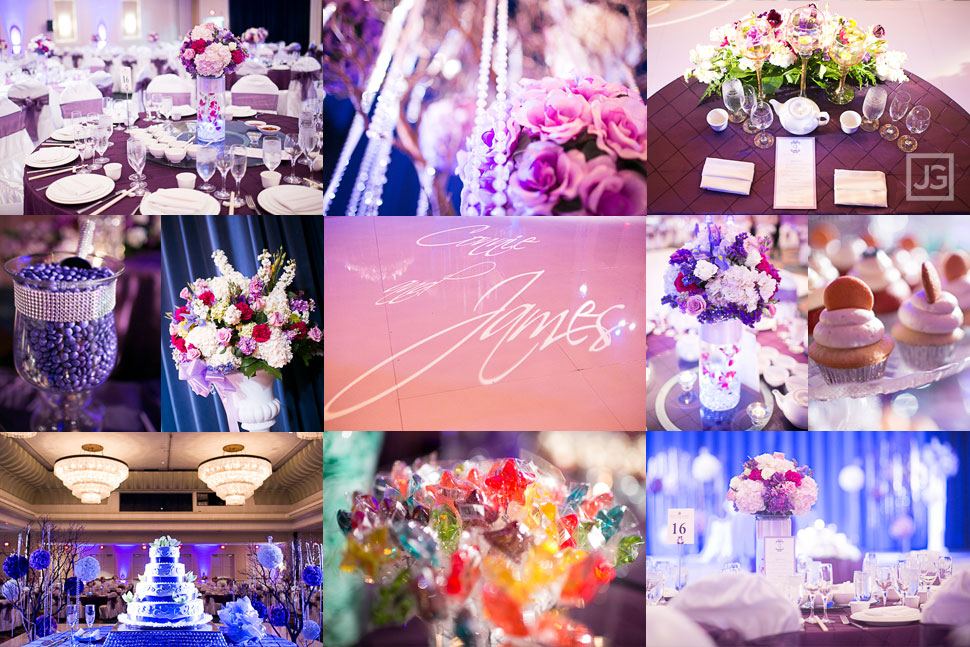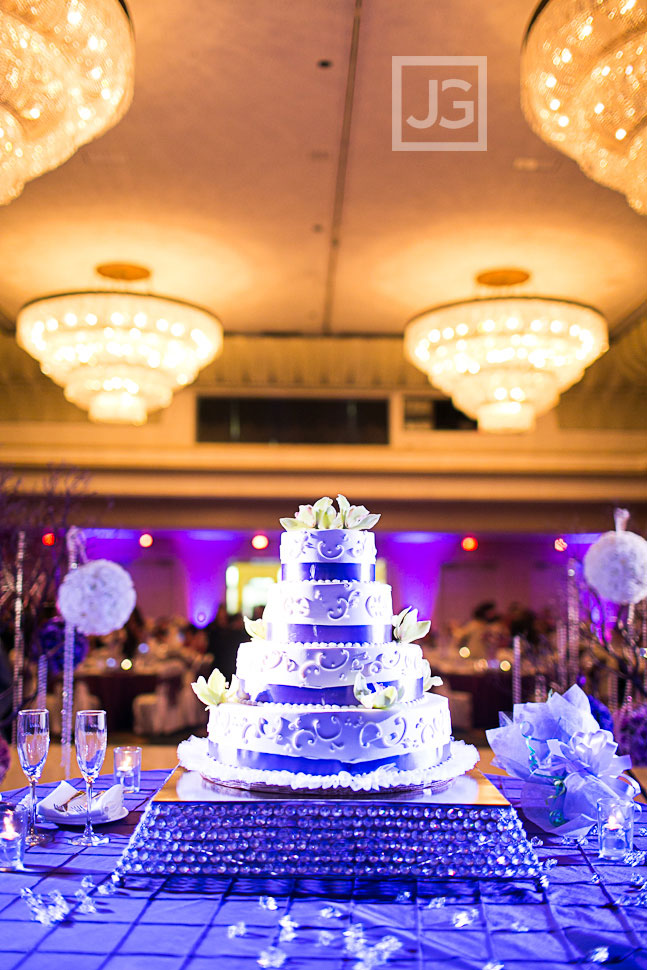 Guess where I was hanging out the majority of the night?? =)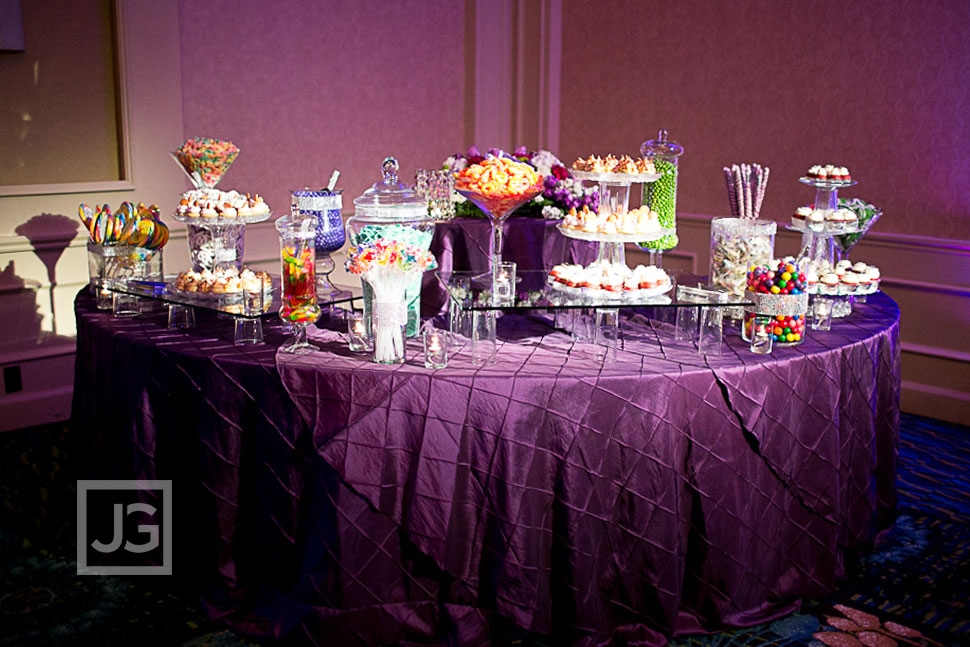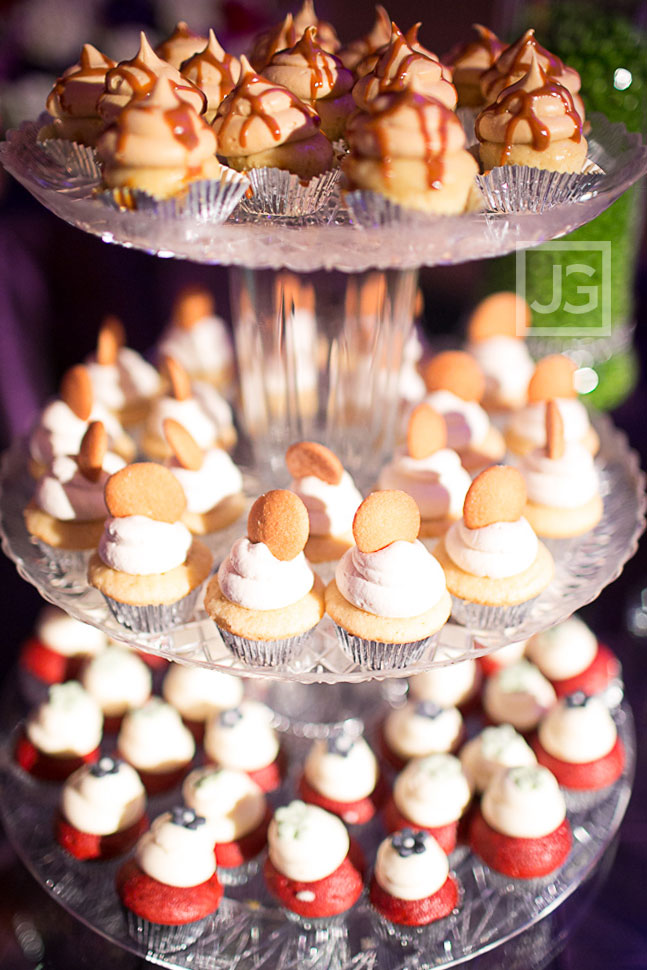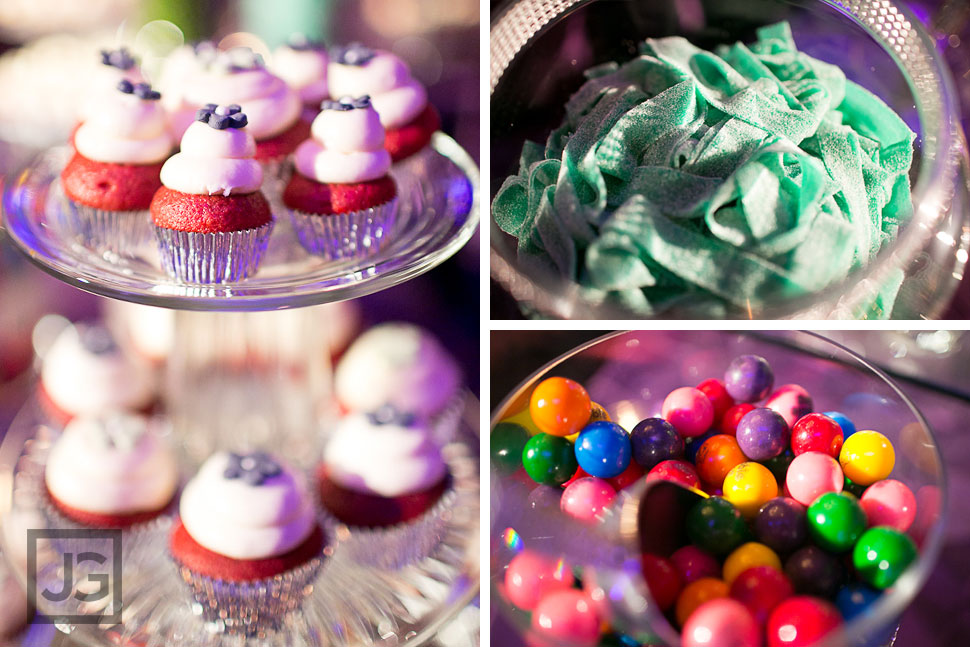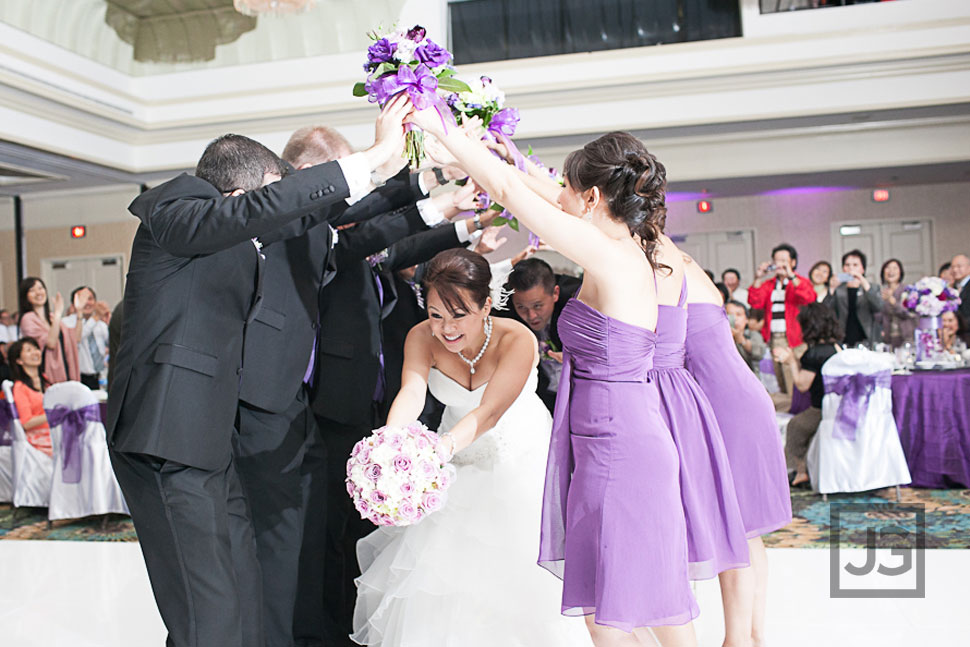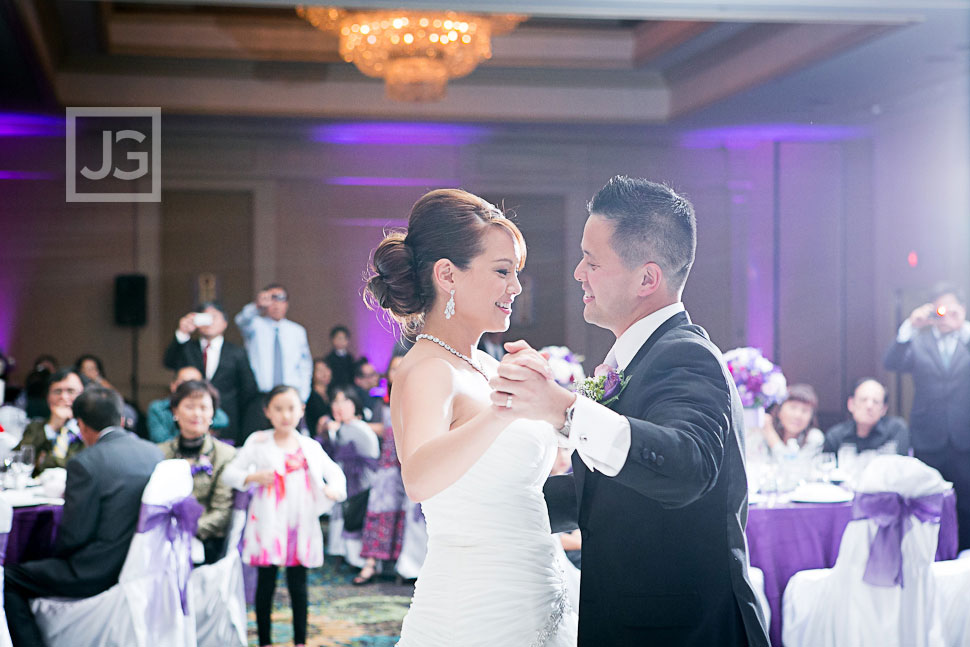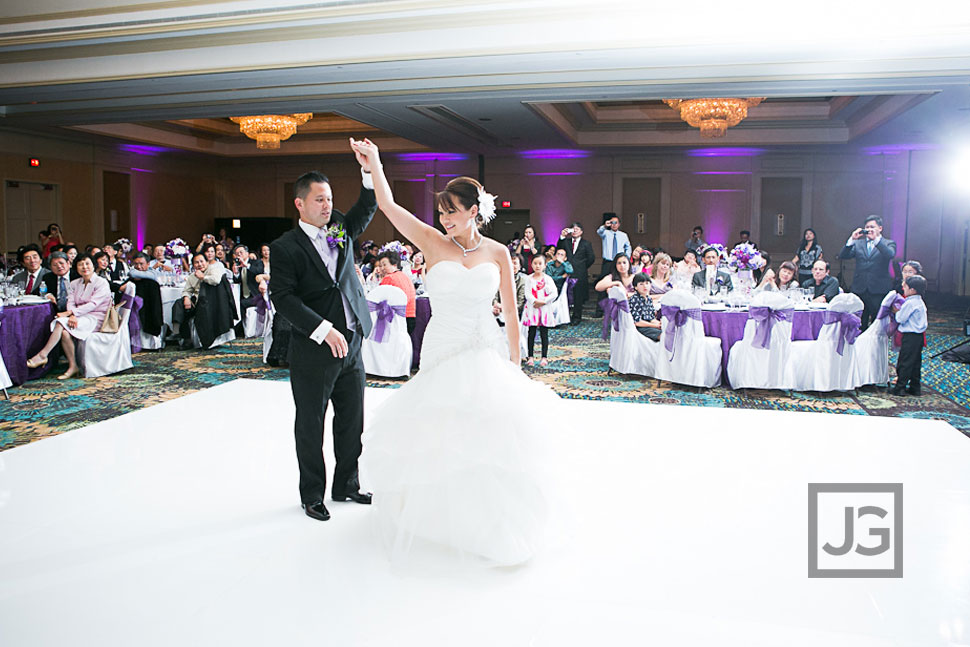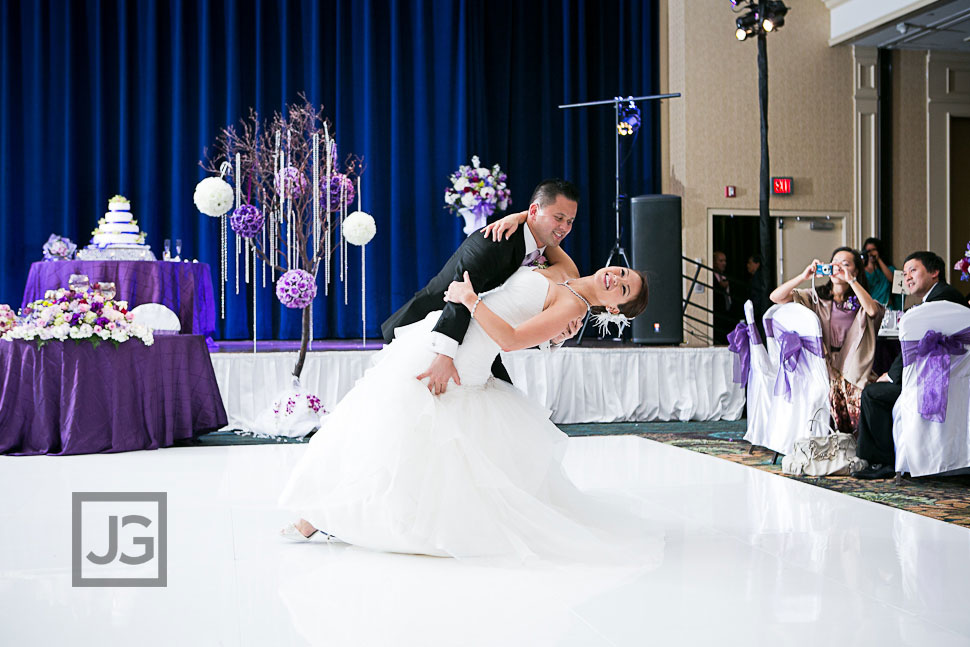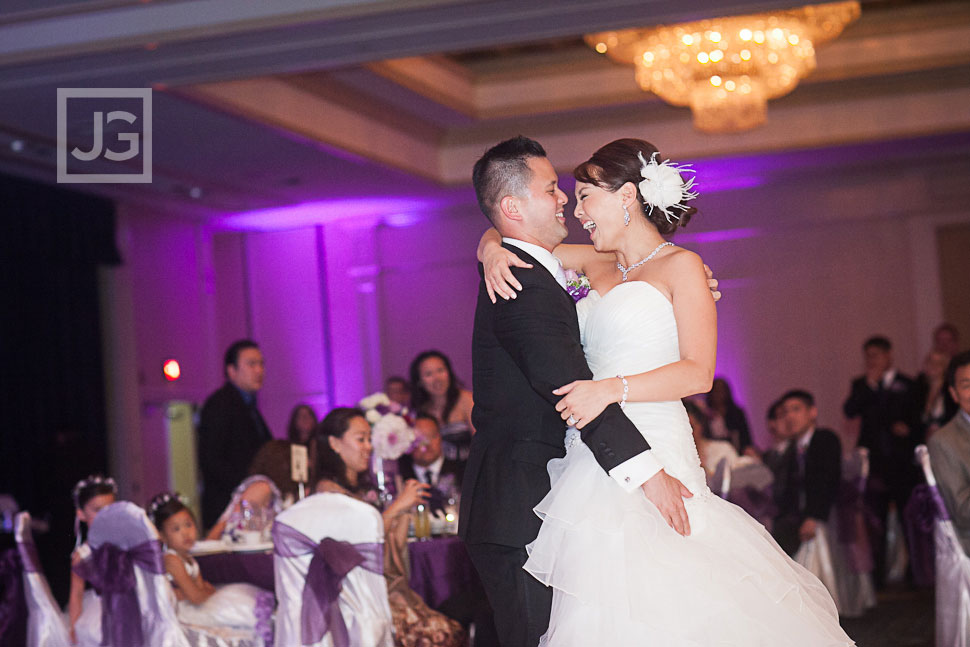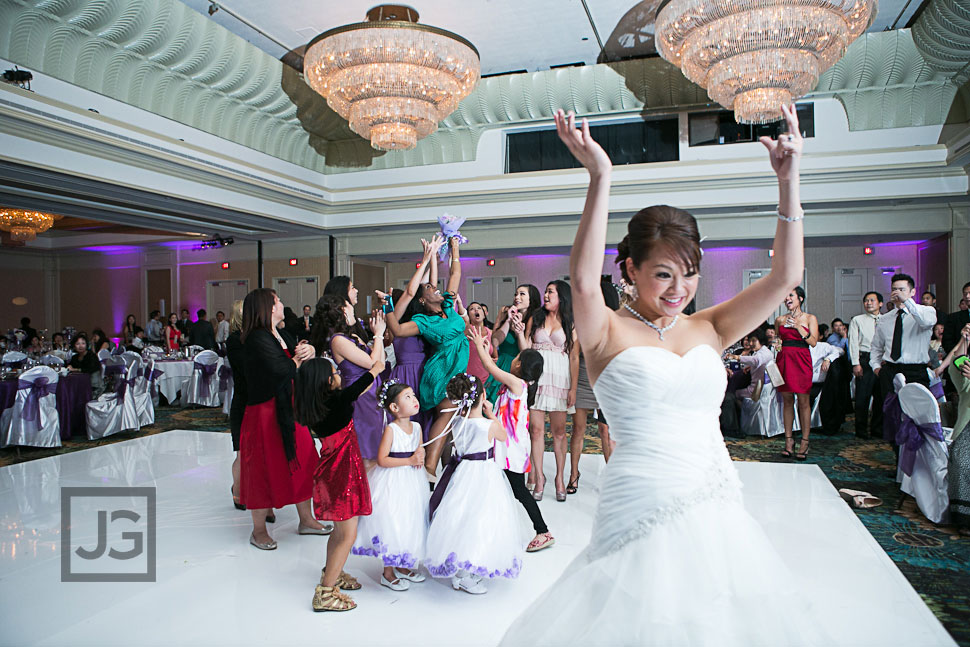 I love the curious look on this little boy's face!! LOL!!

And the partybegins!!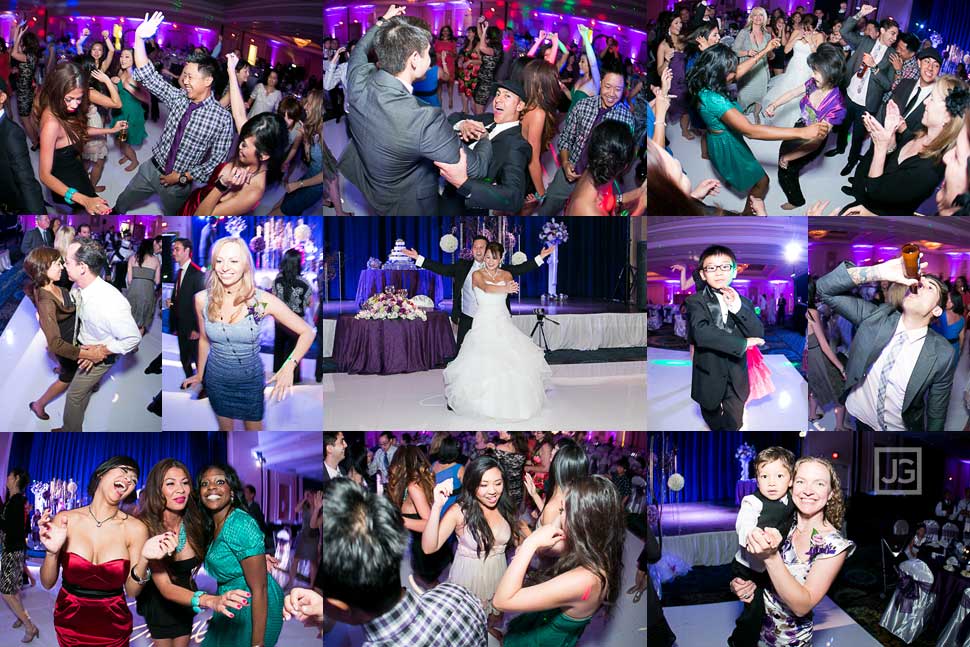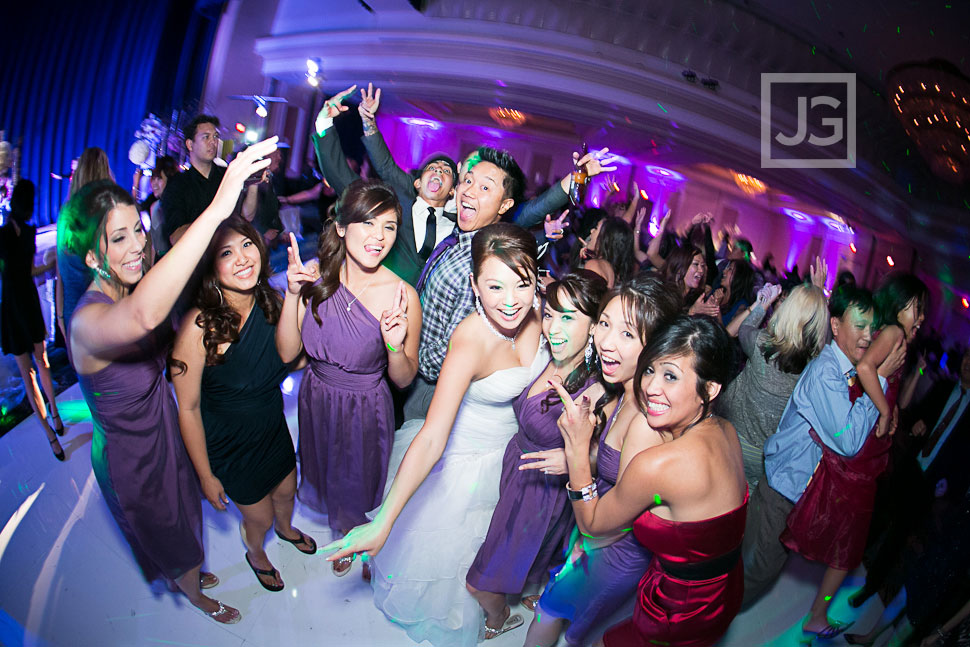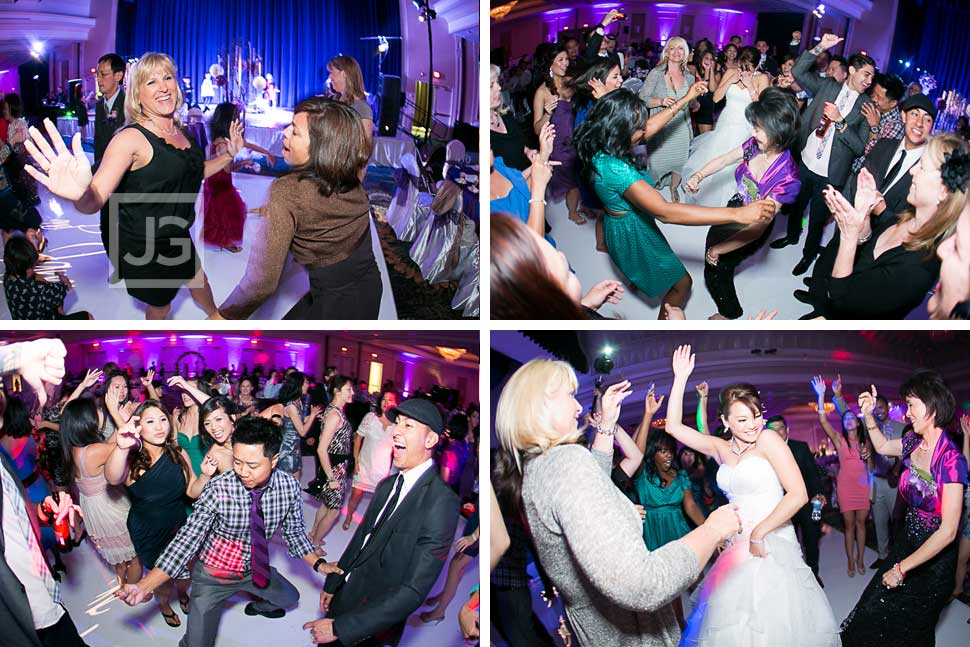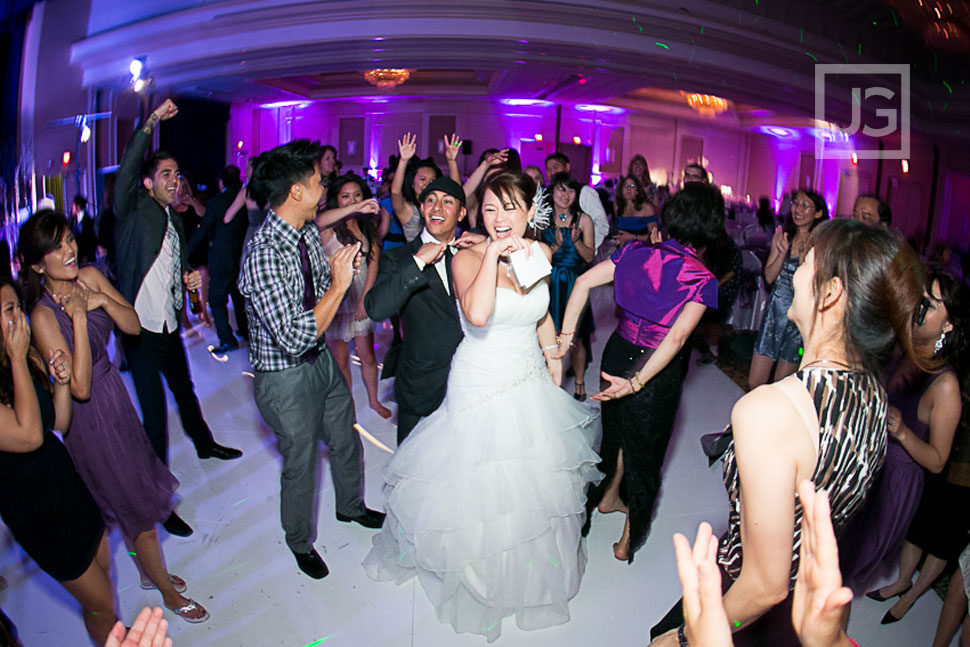 Toward the end of the reception, we pulled Connie and James away for a quick session on top of the hill.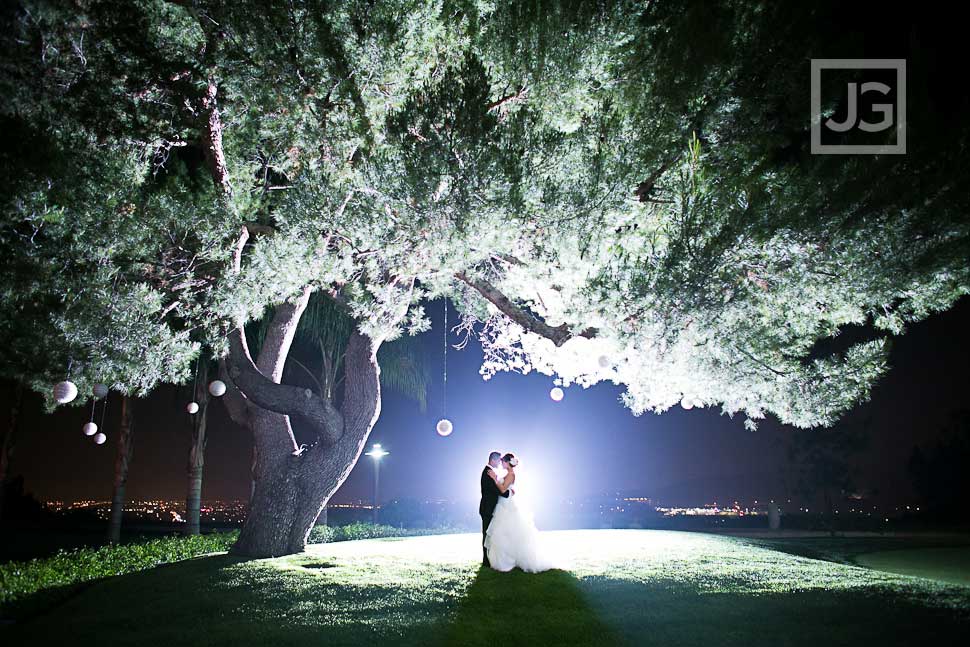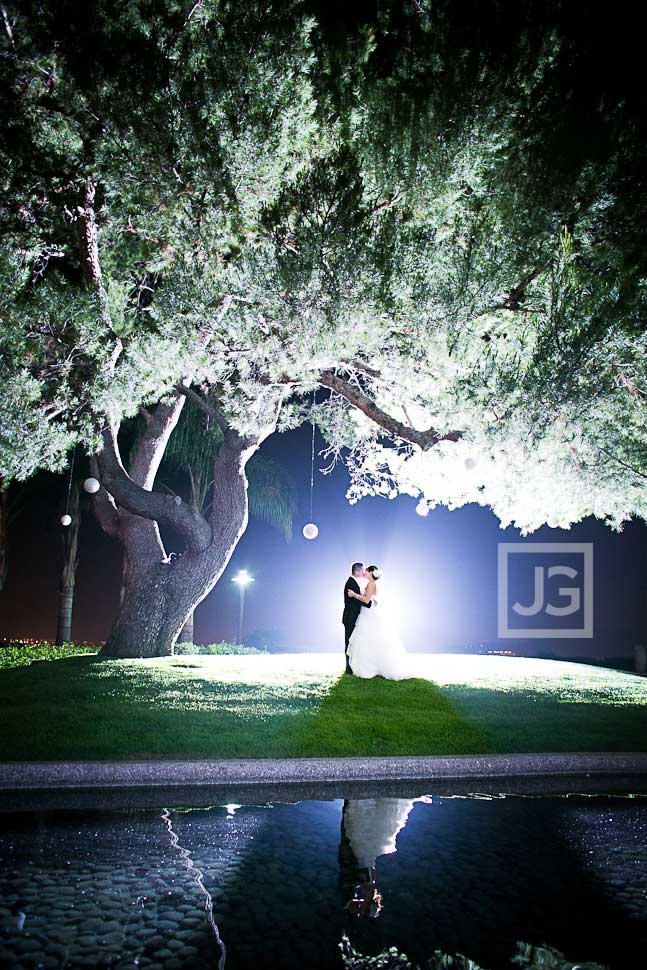 Yup… definitely made for each other!!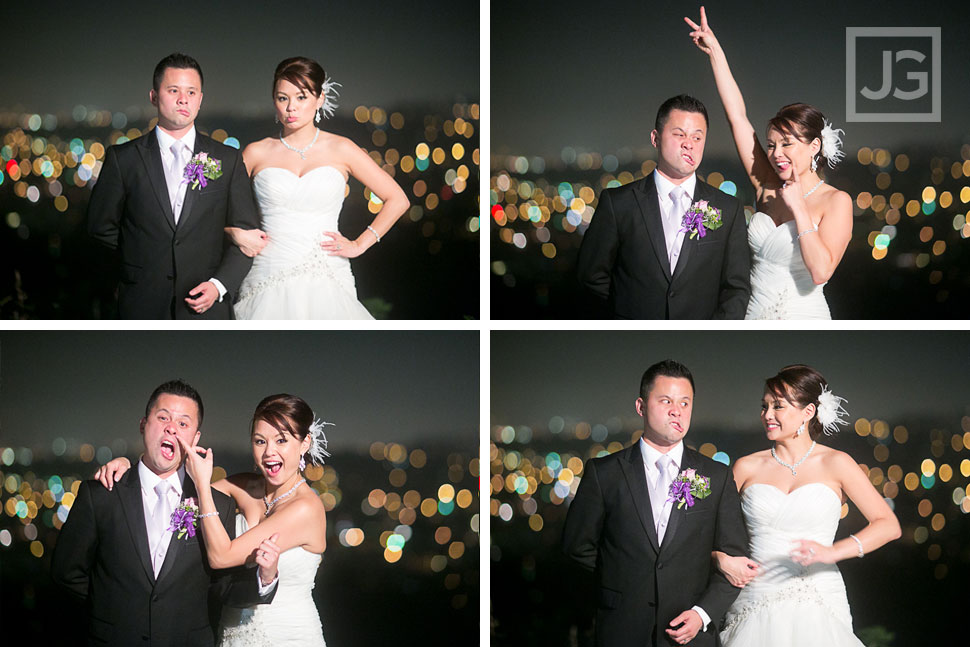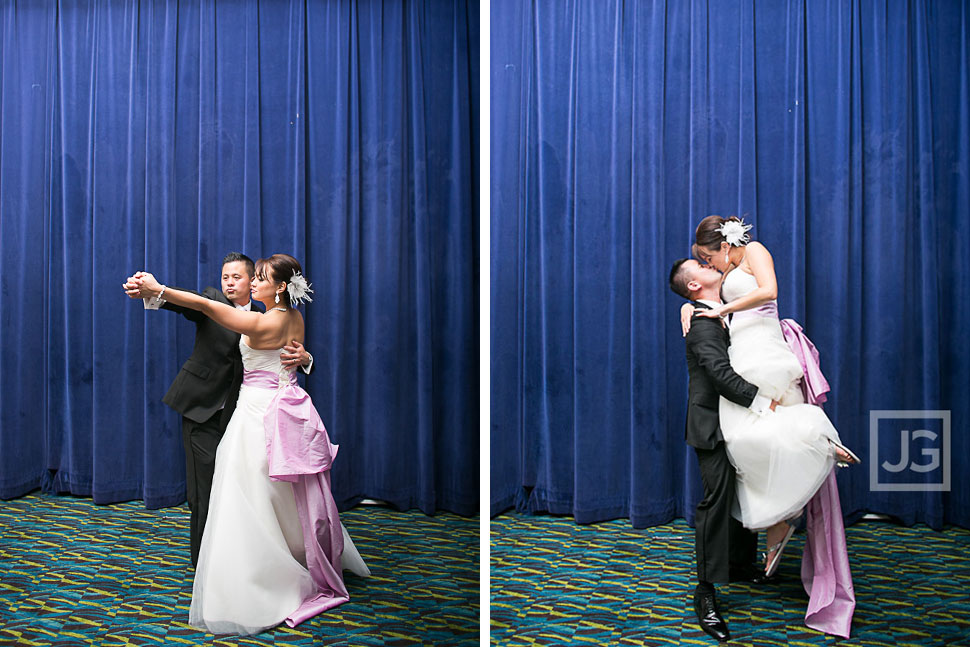 Congratulations Connie and James!! Thank you for having our photo-video team be a part of your memorable day!!
This article showcases a whole wedding at the Pacific Palms Resort, including the preparation, first look, couple photos, ceremony, and reception. The Pacific Palms Resort is a great location for weddings.
For more examples of our wedding photography, make sure to look around our blog for more of our art. You can also check out our Instagram feed for more of our ever-changing and developing photography (as artists, we strive to evolve). For example, here is an engagement photo we did out in the desert with the Milky Way in the background: