I am so happy to finally have the chance to blog about Valerie and Addison's wedding at the San Clemente State Beach Historic Cottage. You may remember Val and Addison from their awesome Laguna Beach Engagement Session earlier this summer. Their genuine smiles, their playful personalities, and their love for each other all summed up to a wonderful engagement photography session in Laguna Beach. So keep reading on for our tale of San Clemente Historic Cottage wedding photography with this amazing couple!
What can I say about these two love birds… Val and Add are beautiful people inside and out. They have amazing chemistry and share a kind of love that inspires all of us to love!! Val and Add have been together for over 7 wonderful years. But there are little moments — like the way they hold each other, the way they look at each other, or the way they laugh with each other that makes it as though the honeymoon phase never left. I am so honored to be a part of such a beautiful celebration!!
Wedding Preparation at the Hampton Inn
Val and Addison both got ready at the Hampton Inn & Suites in San Clemente, which made it easy for us to hop back and forth between the two of them. It also put them close to their wedding venue, the San Clemente Historic Cottage.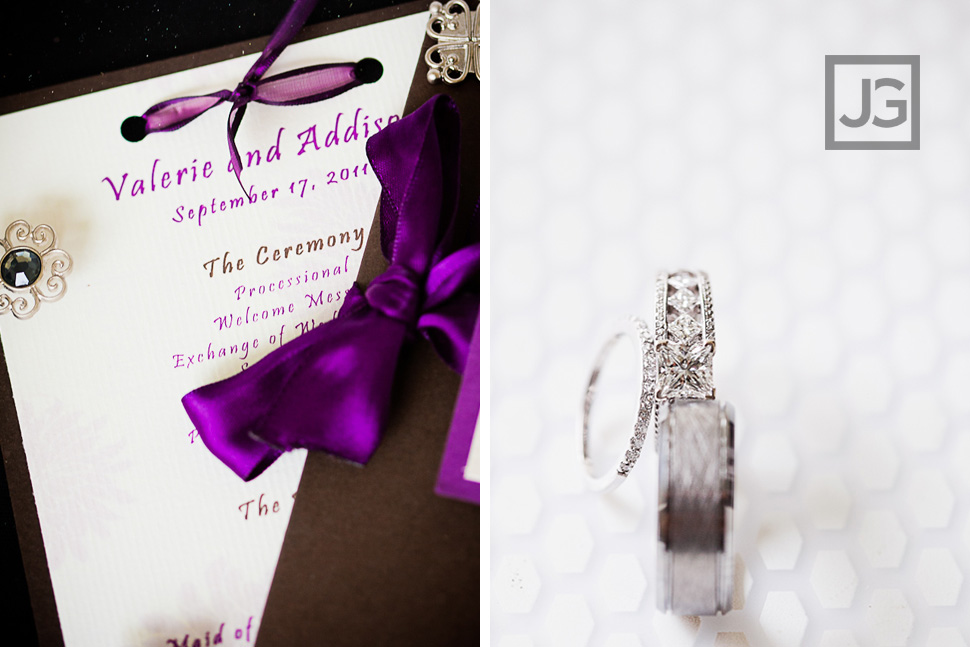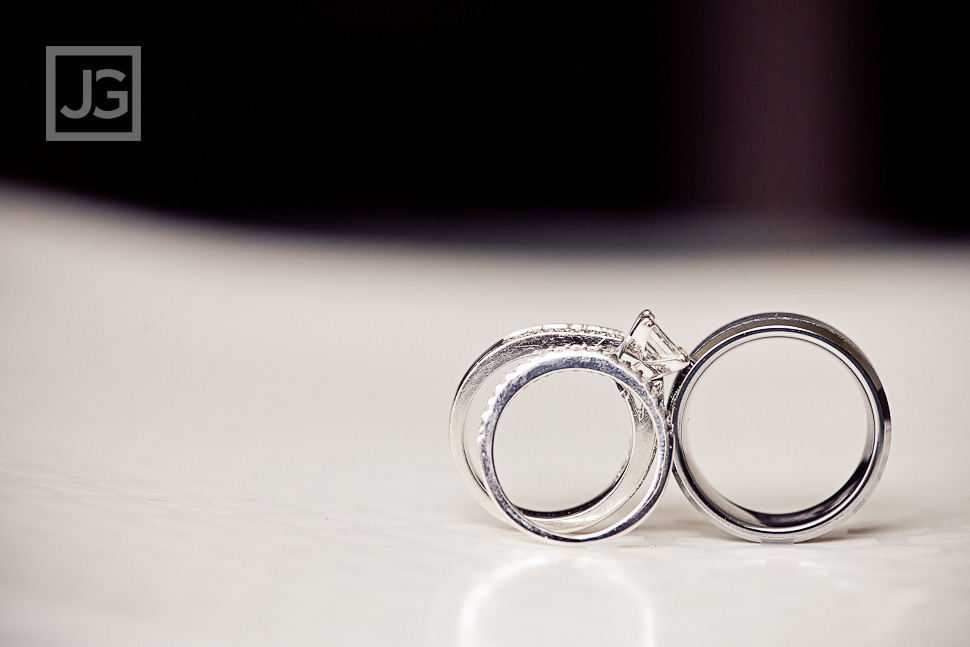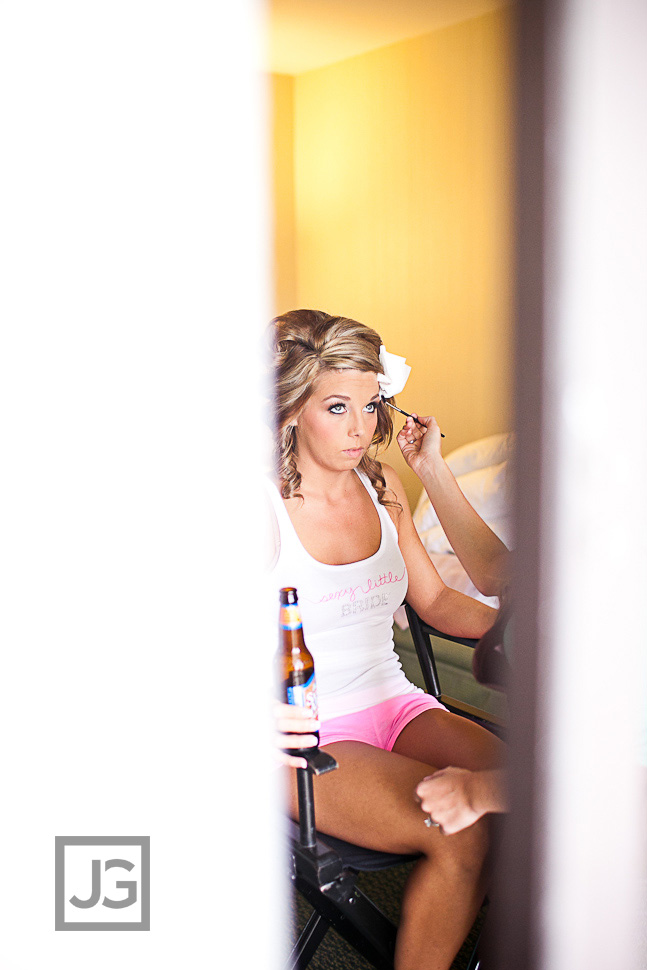 Addison and his best-man wasted no time with the drinking!! Cheers!!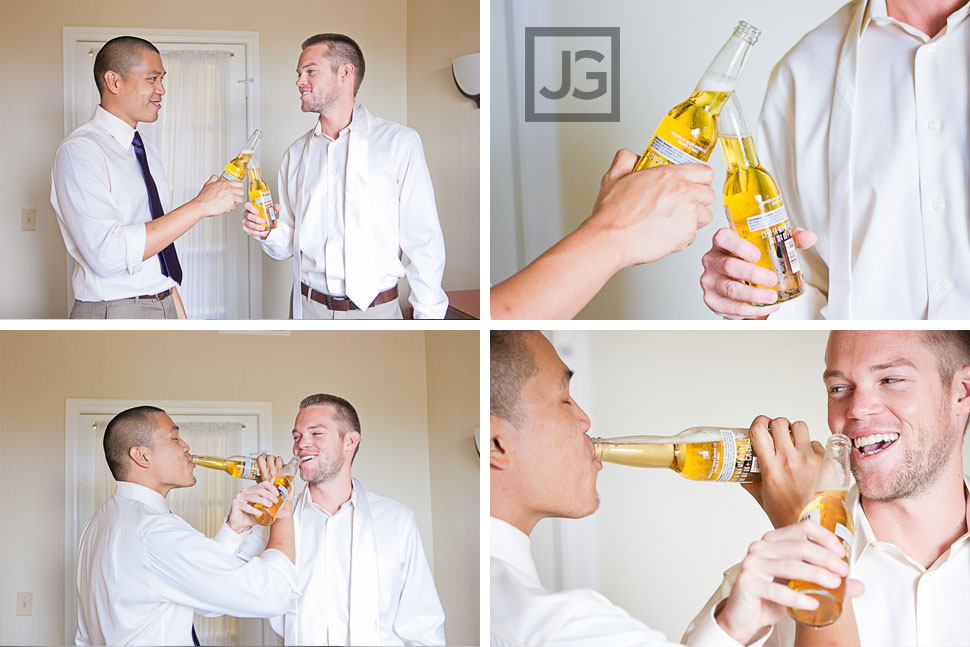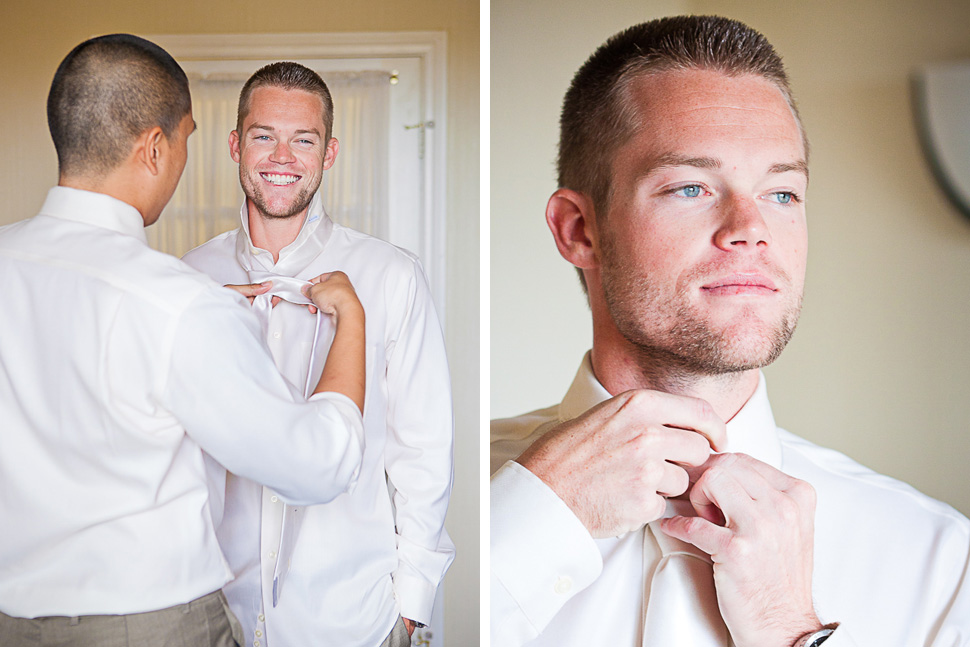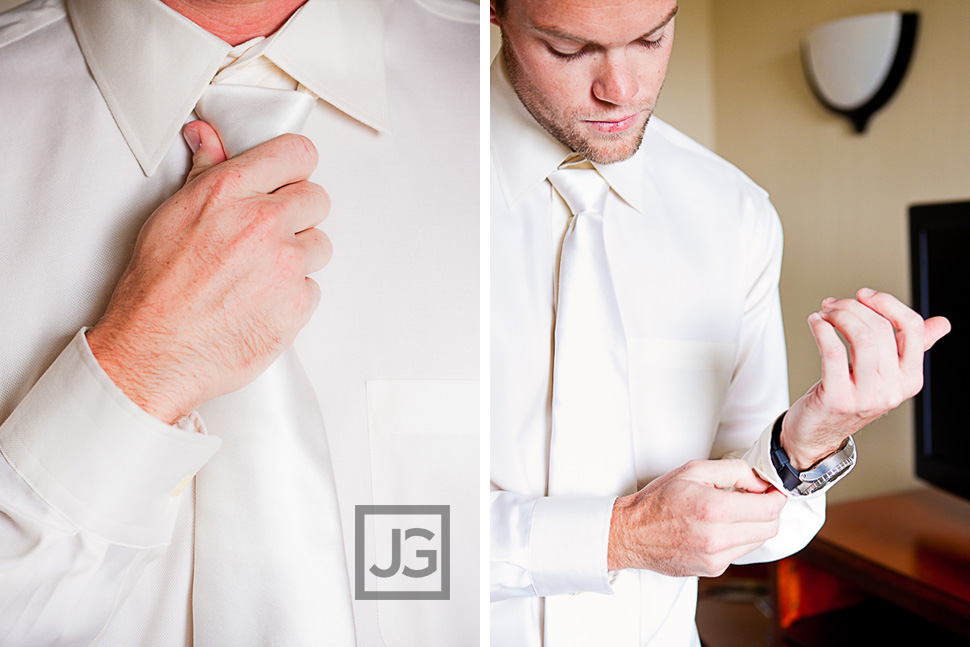 I thought it was really sweet that Valerie had all her girls deliver her wedding present to Addison — a card and a boudoir album!! Boudoir Photography is getting more and more popular lately in that it makes a great wedding gift for your soon-to-be husband. I guarantee it'll put a smile on his face… it sure did with Addison!! =)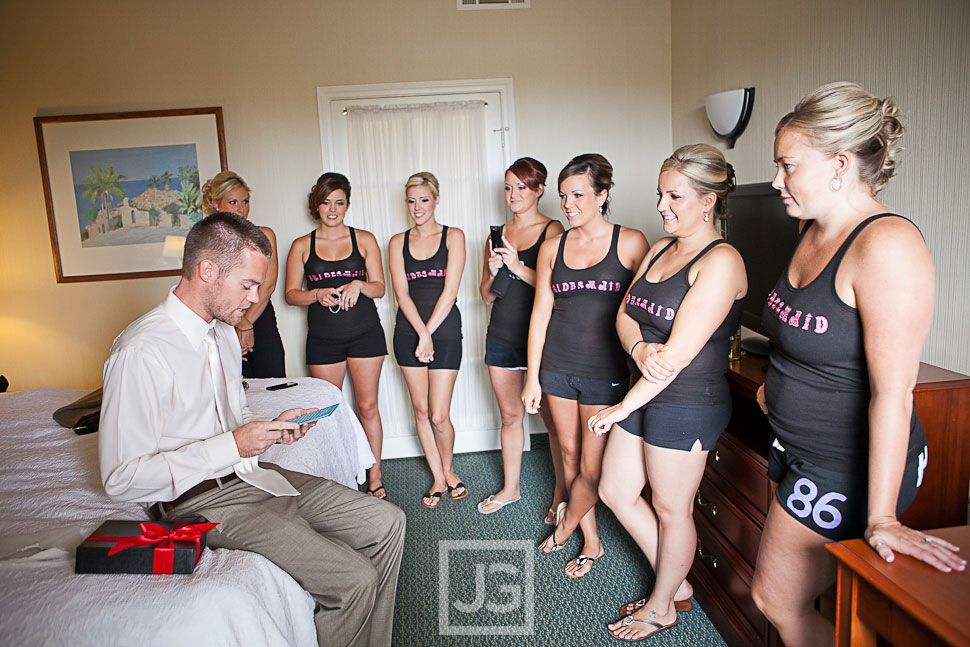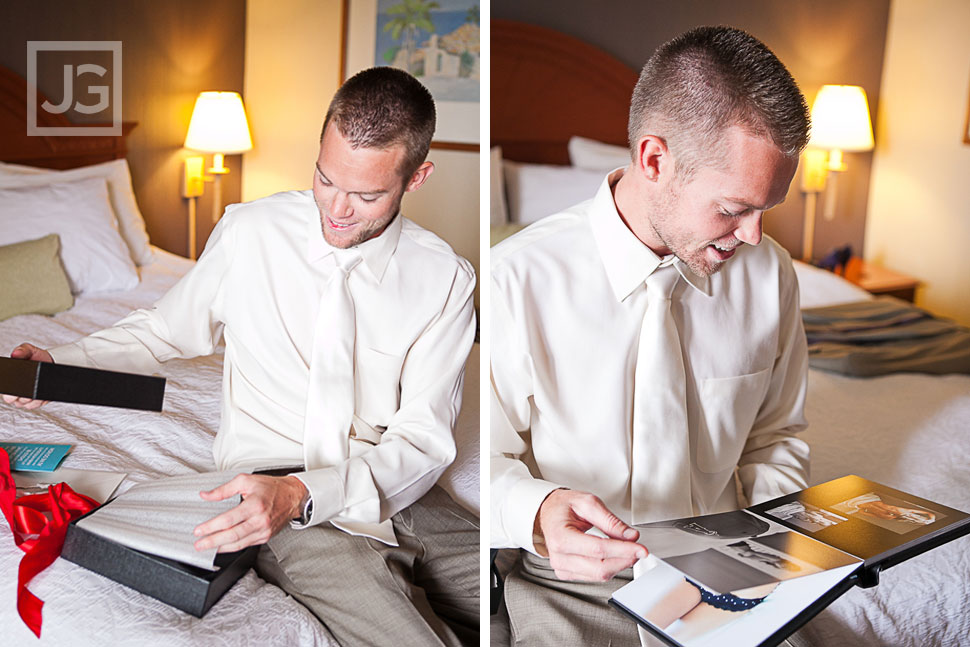 I love Valerie's wedding dress!! And isn't the coat hanger such a great idea??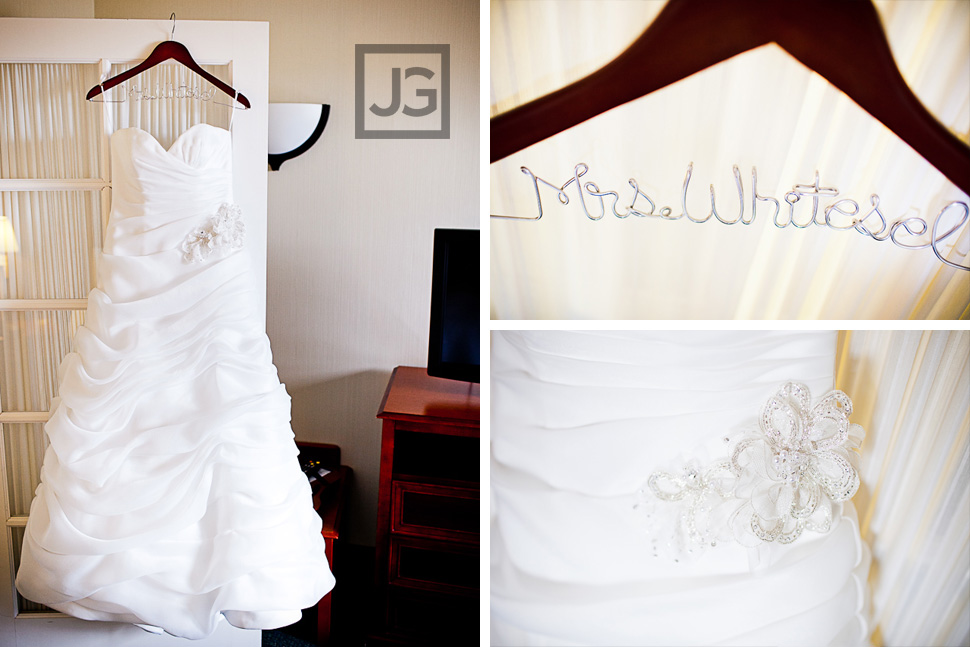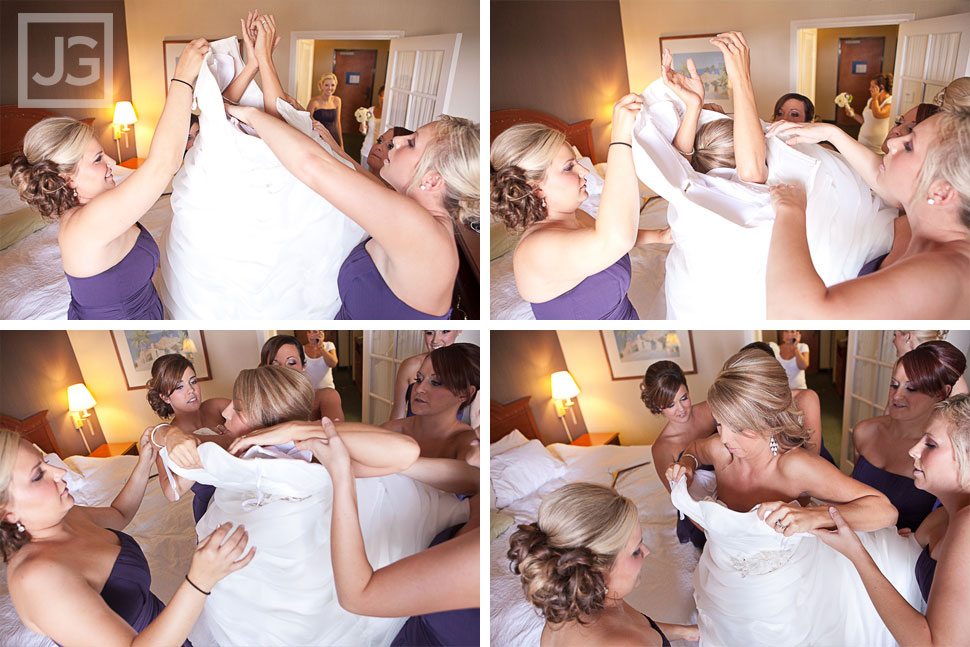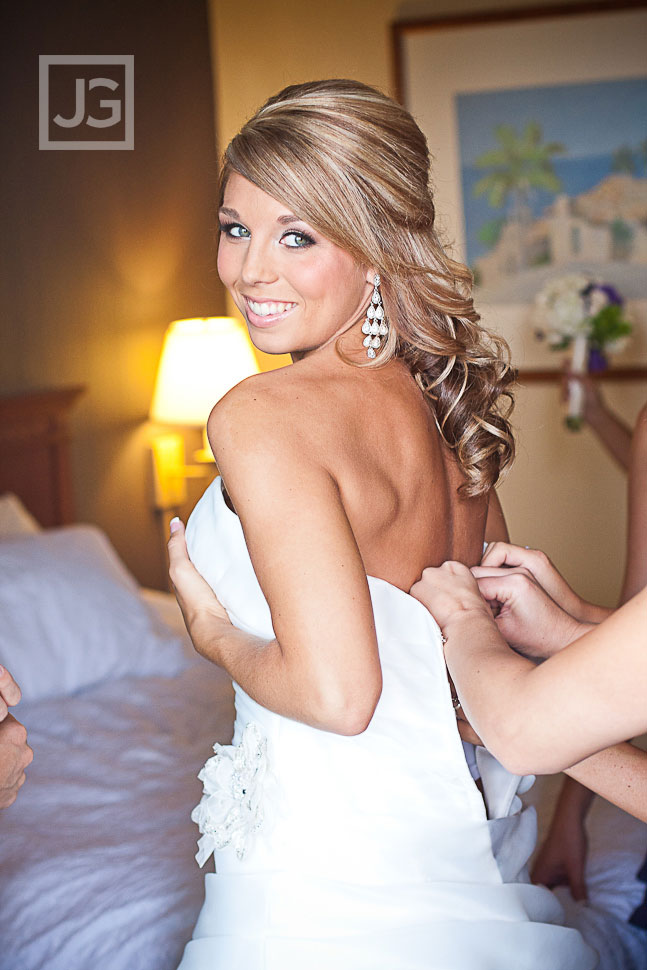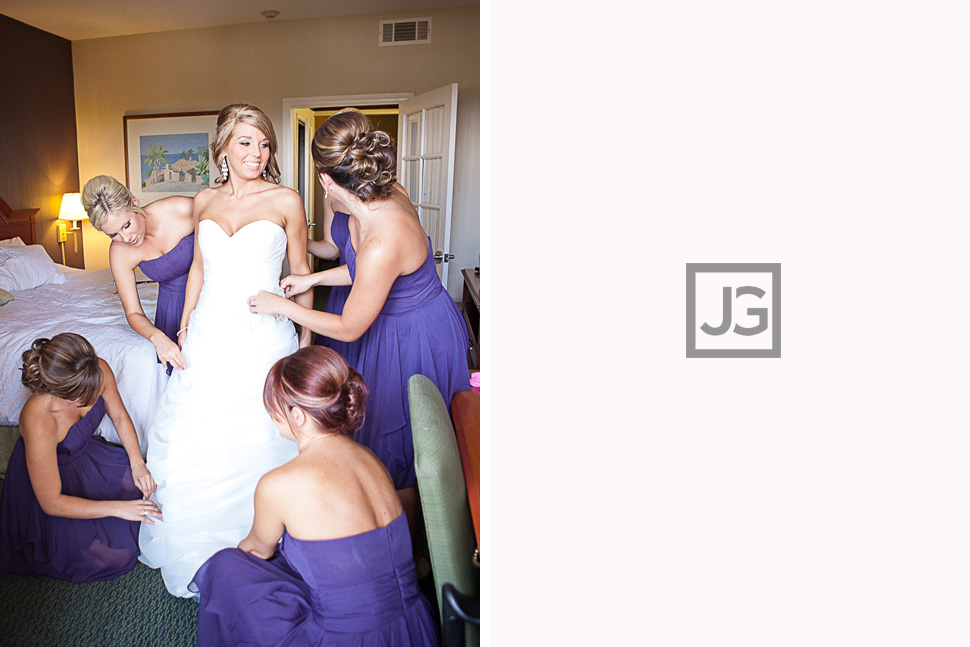 The First Look
And here's their first look. It's very common now for the bride and groom to see each other prior to the ceremony. I'd say about 75% of my clients choose to do the first look. This way, we have plenty of time for pictures and it sure helps alleviate a lot of stress for the bride and groom.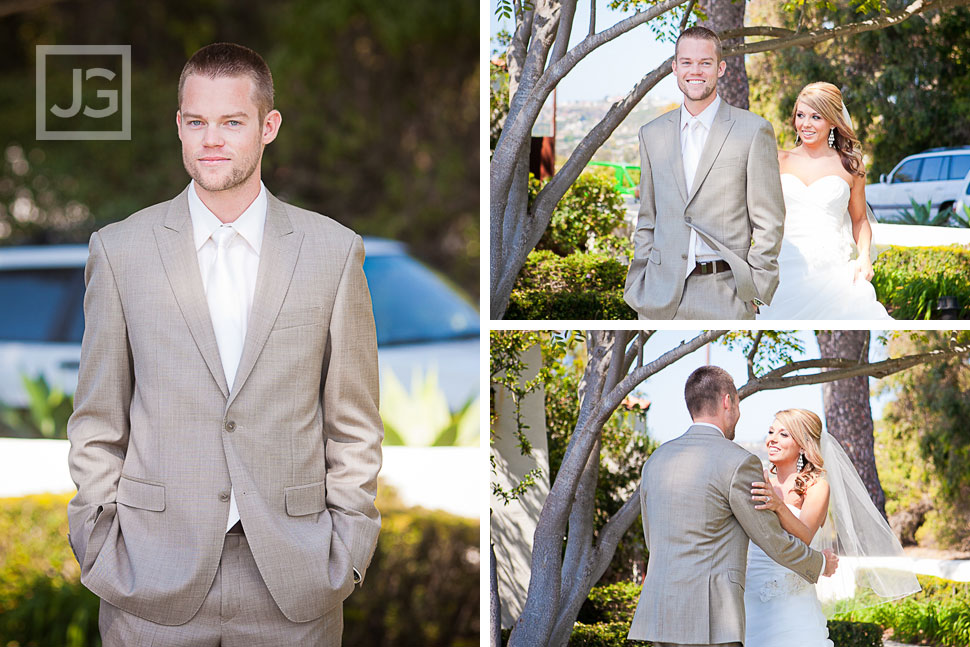 San Clemente Wedding Photography
It was quite warm that day, but Val and Addison were troopers to hike all the way down to the beach!! I LOVE it when my couples tell me, "whatever you want Judy"!!! LOL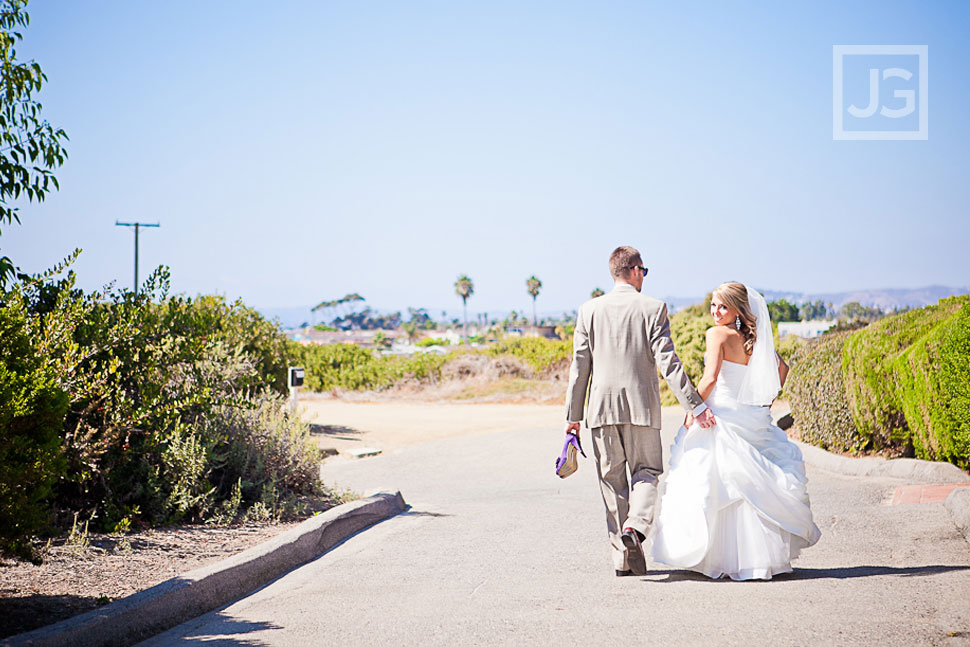 Here are a few of my favorites from their wedding photos in San Clemente Beach. It doesn't even look like it's in California… right?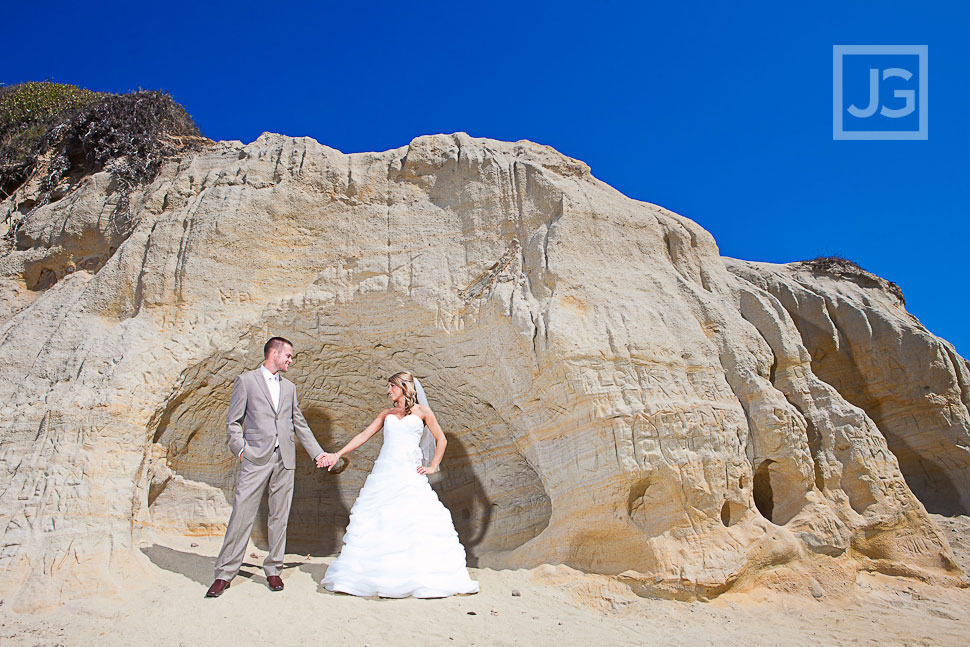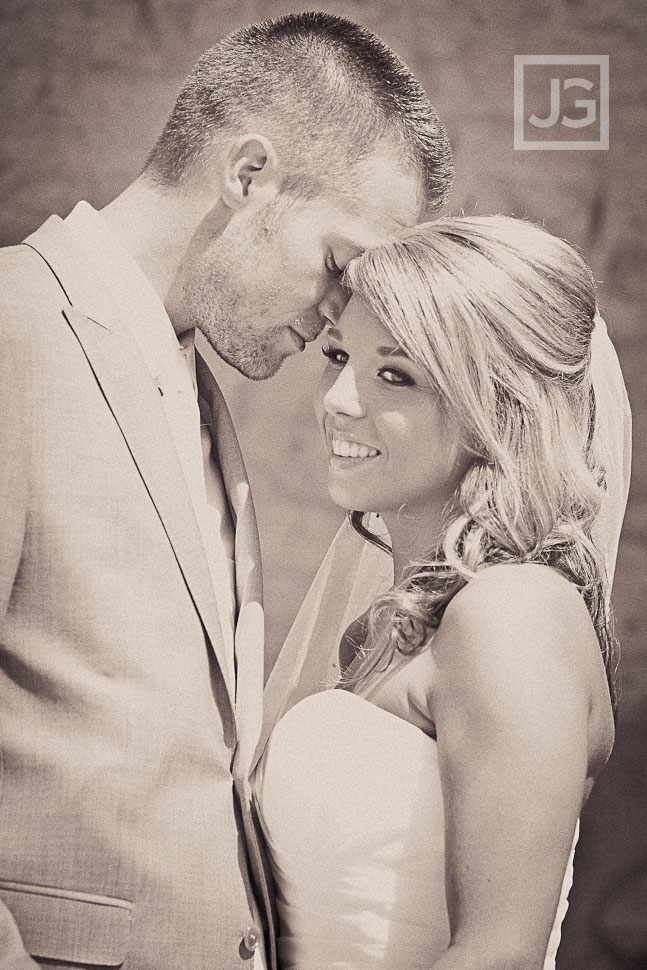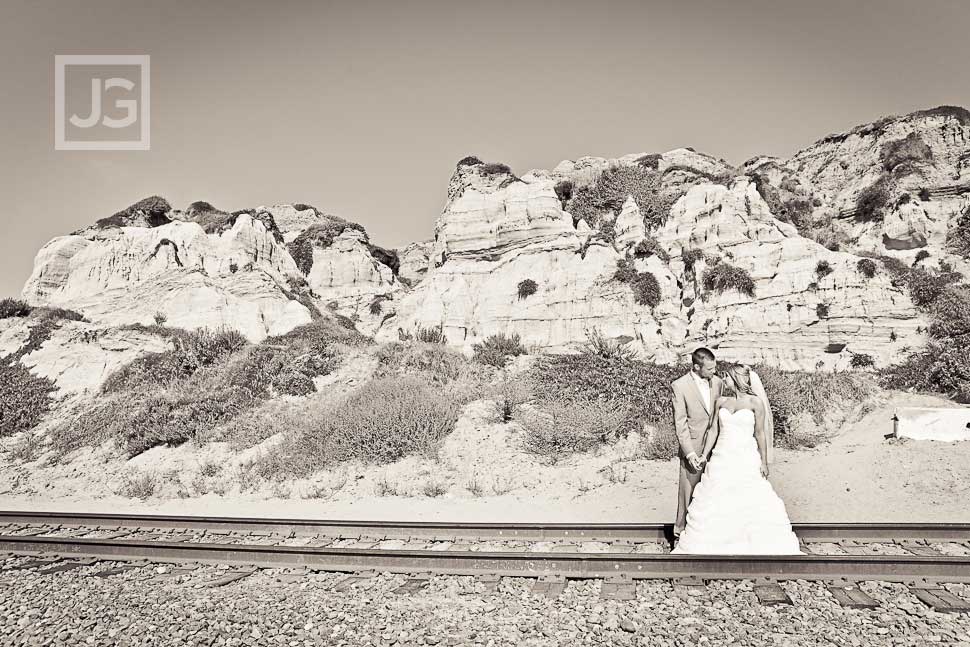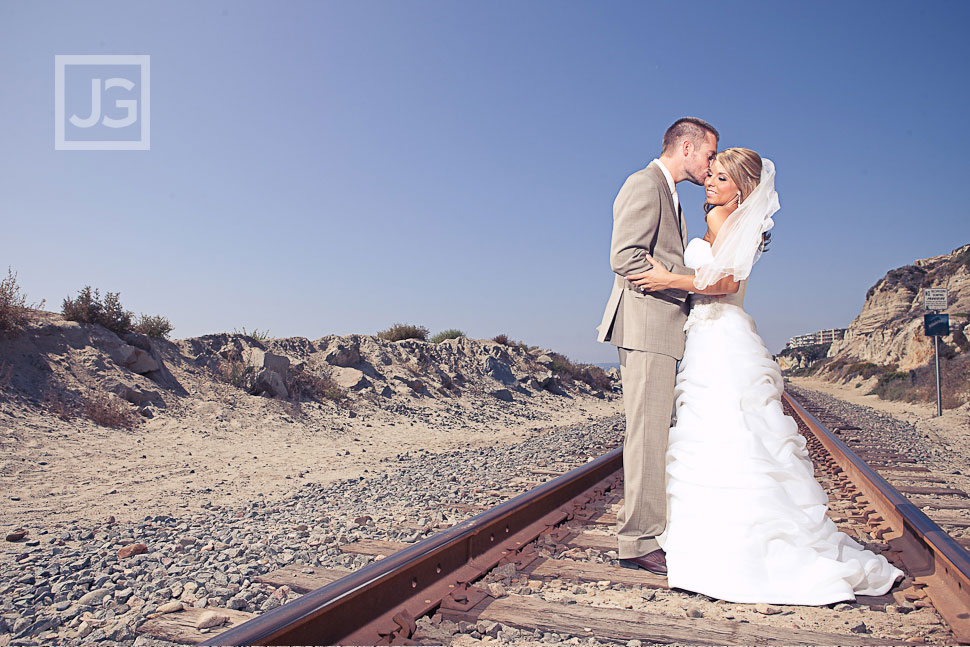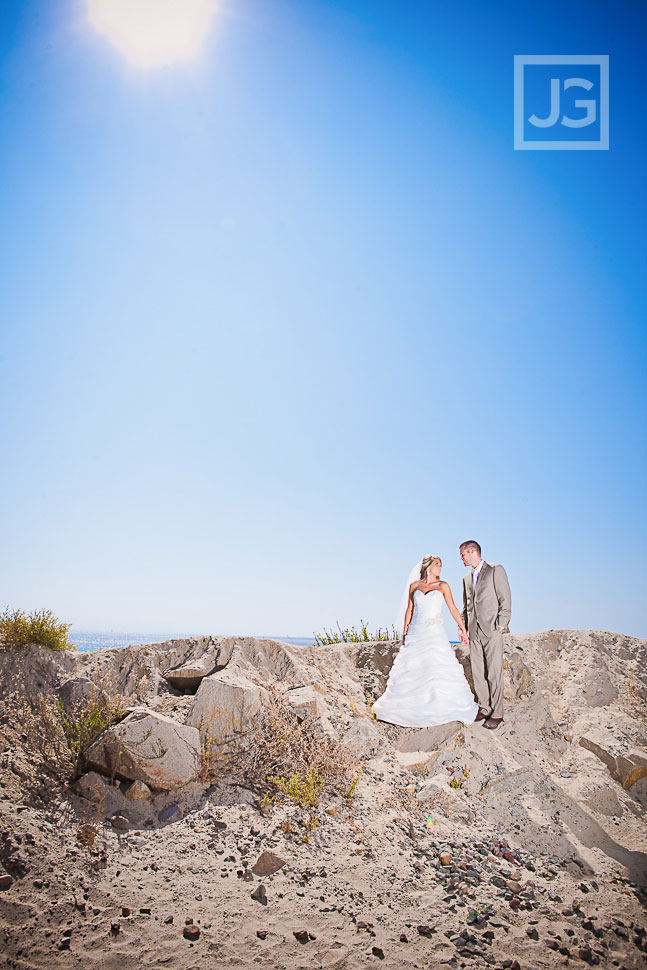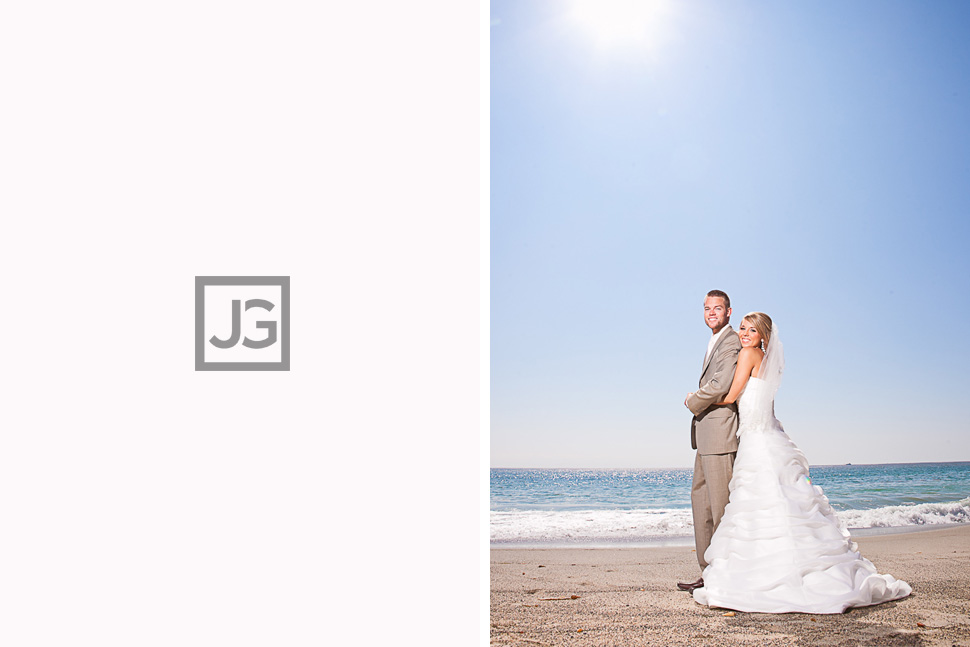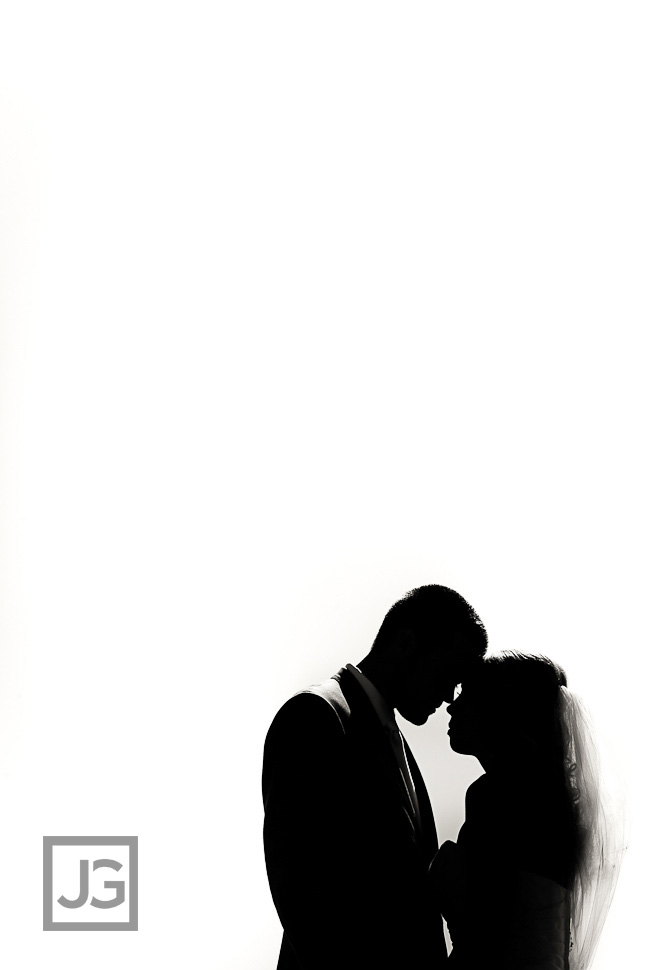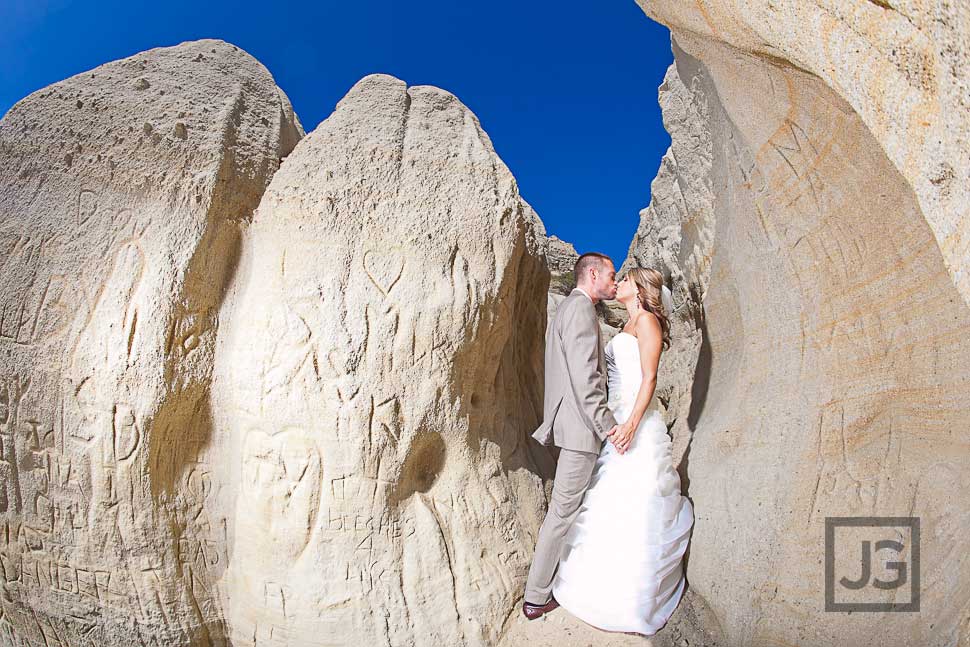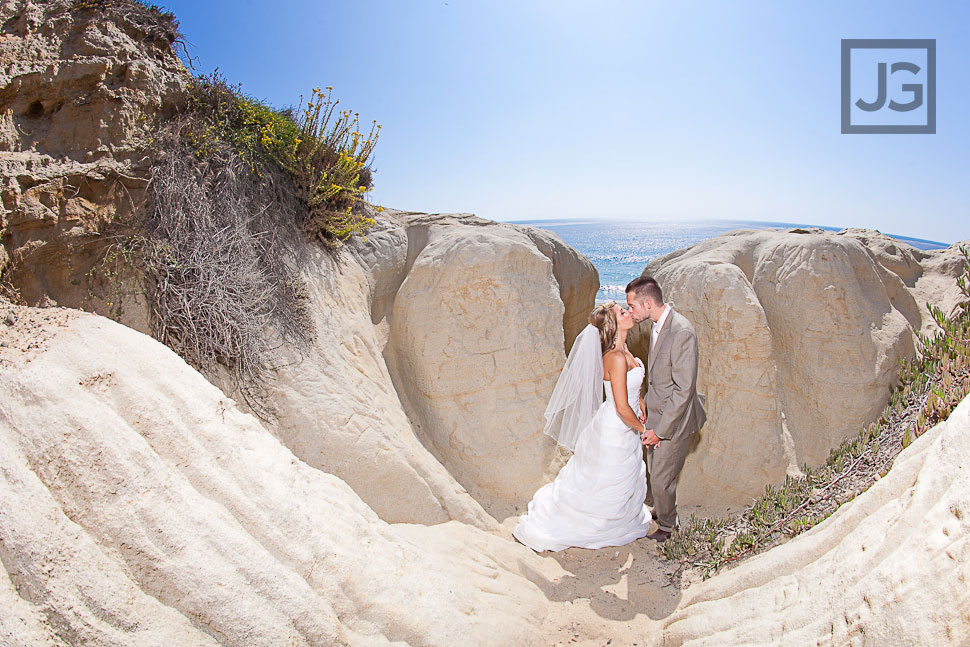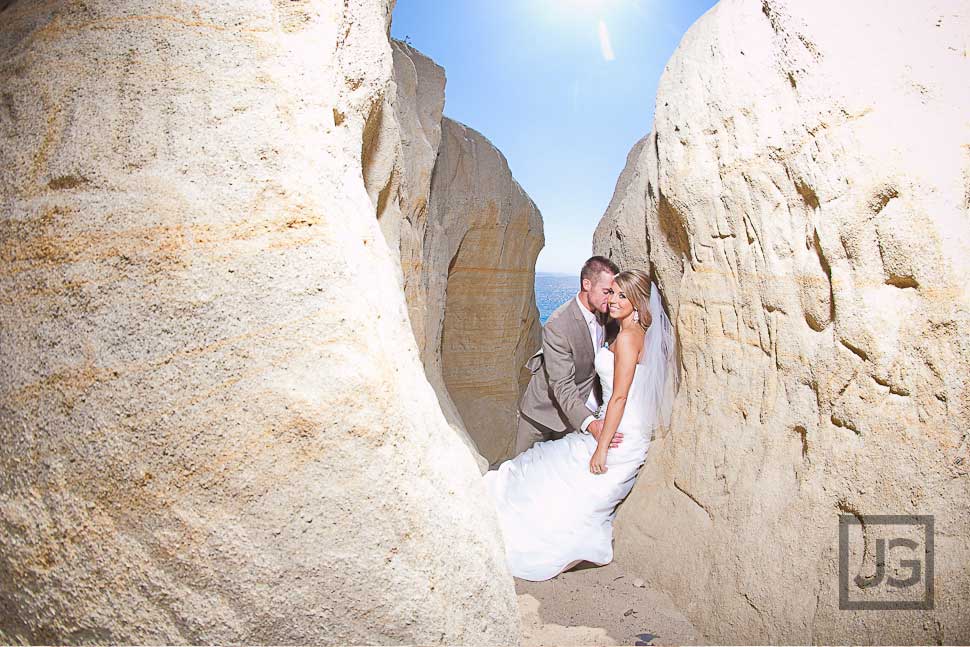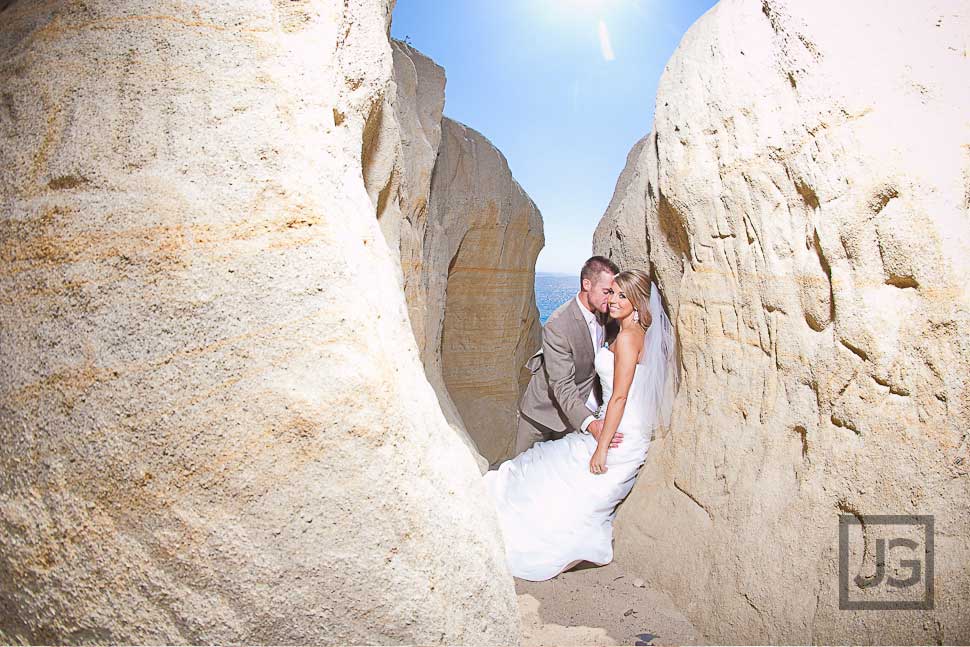 The Historic Cottage in San Clemente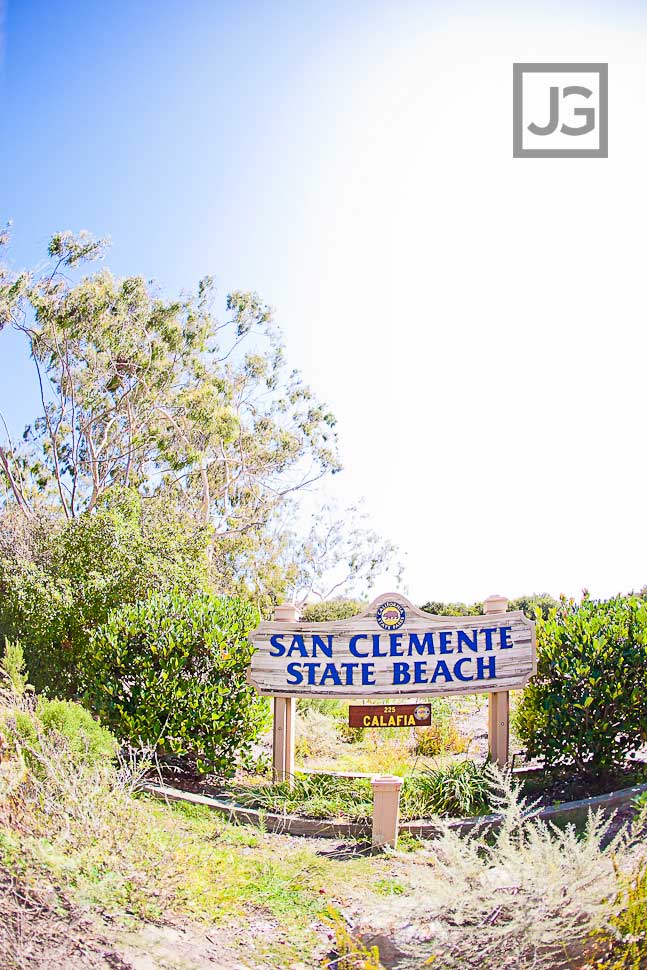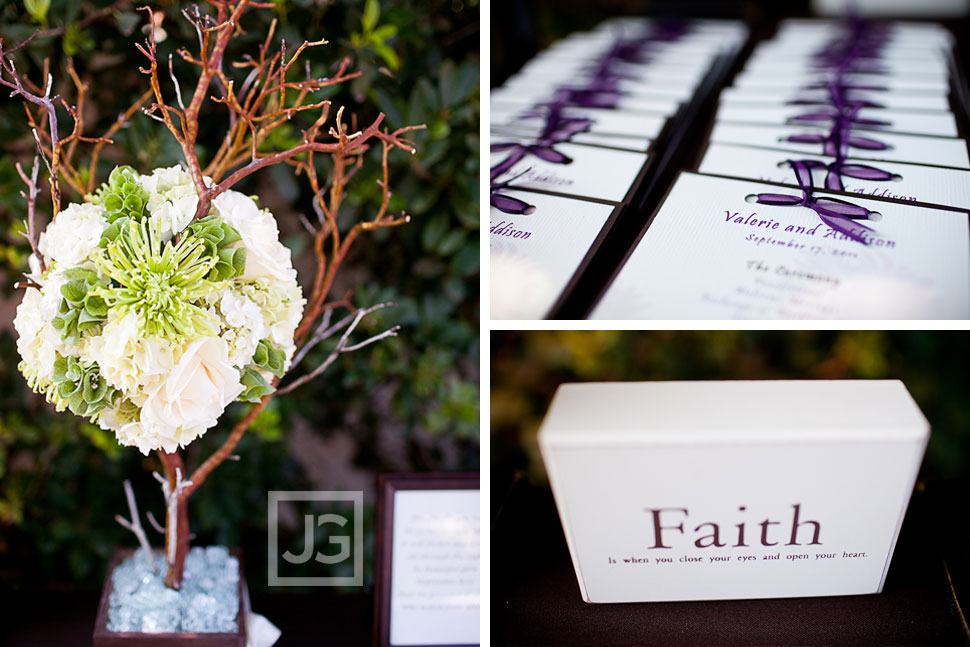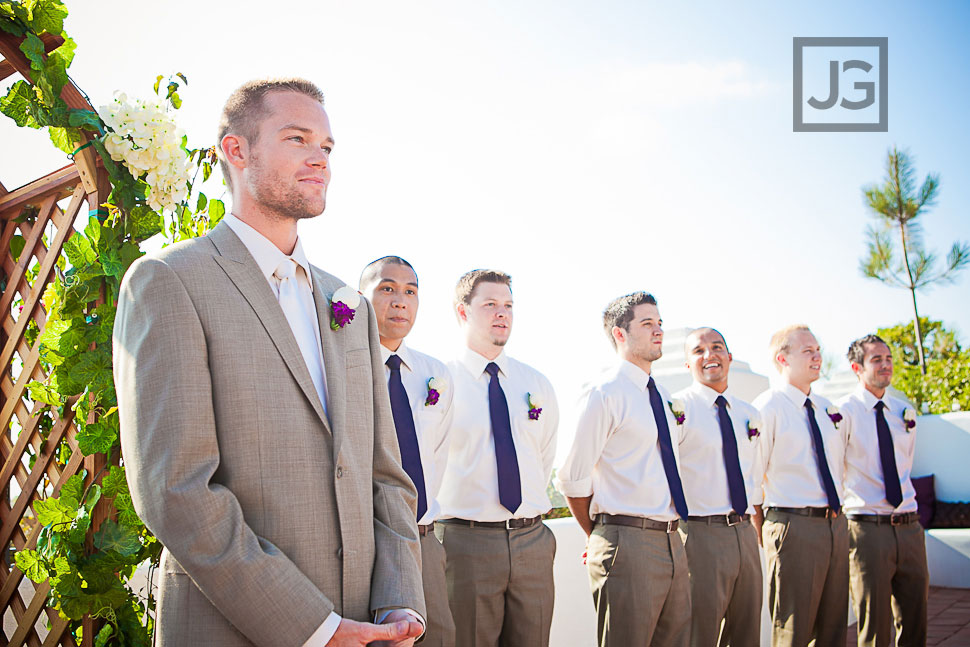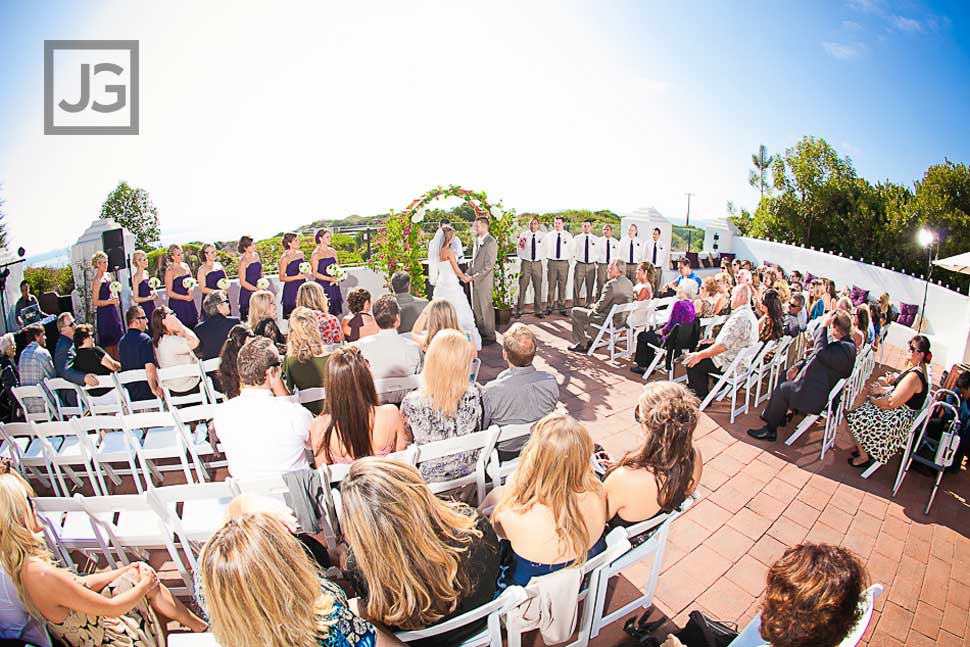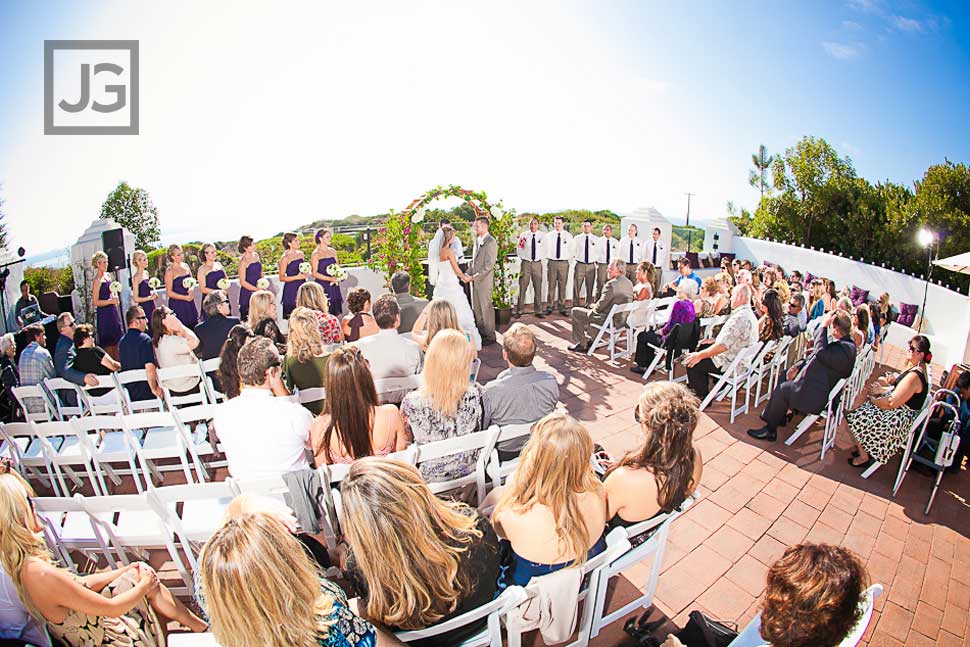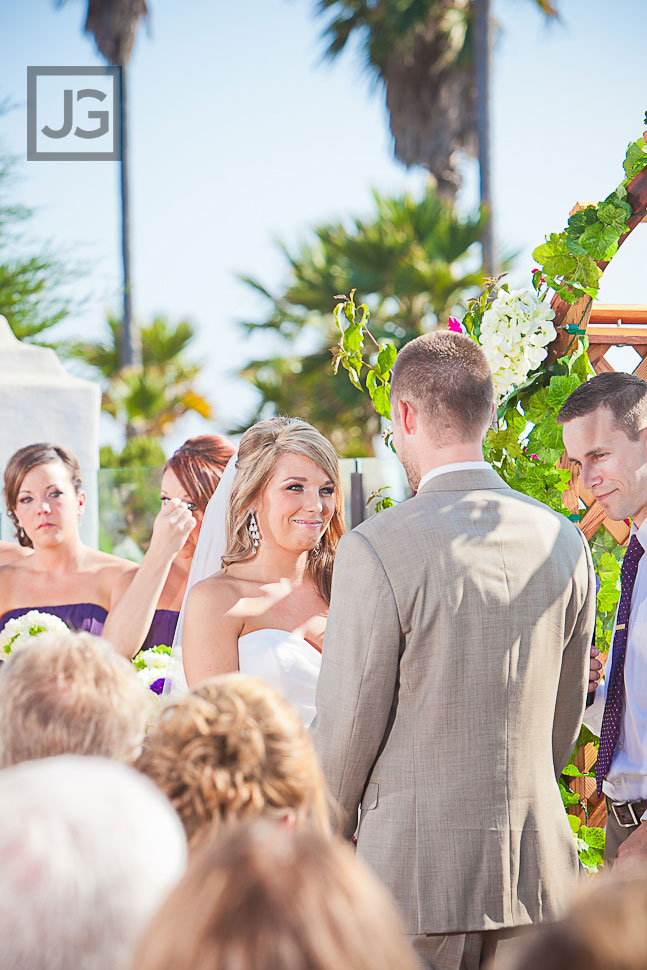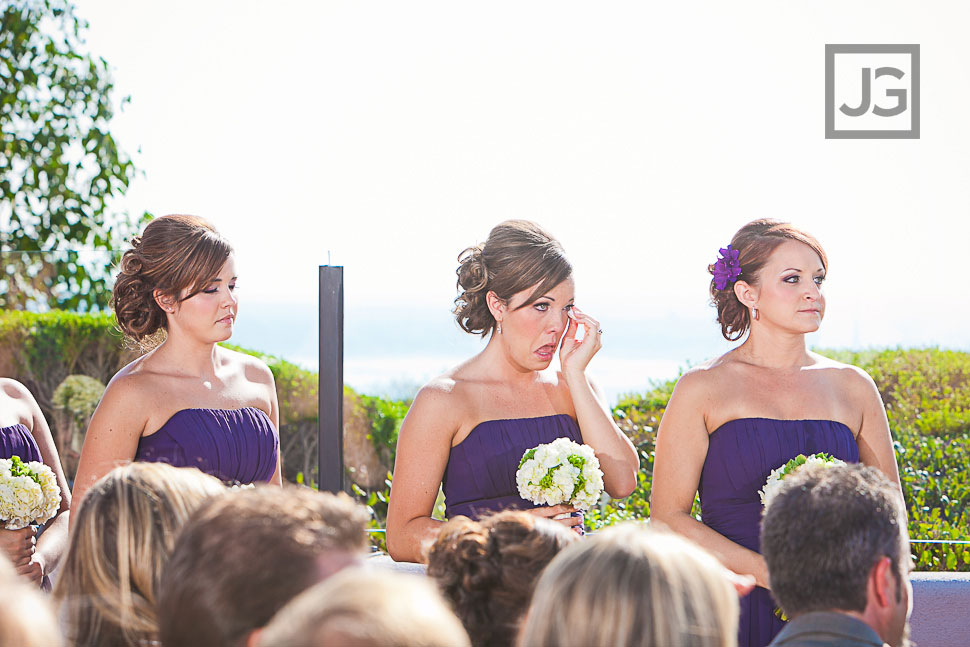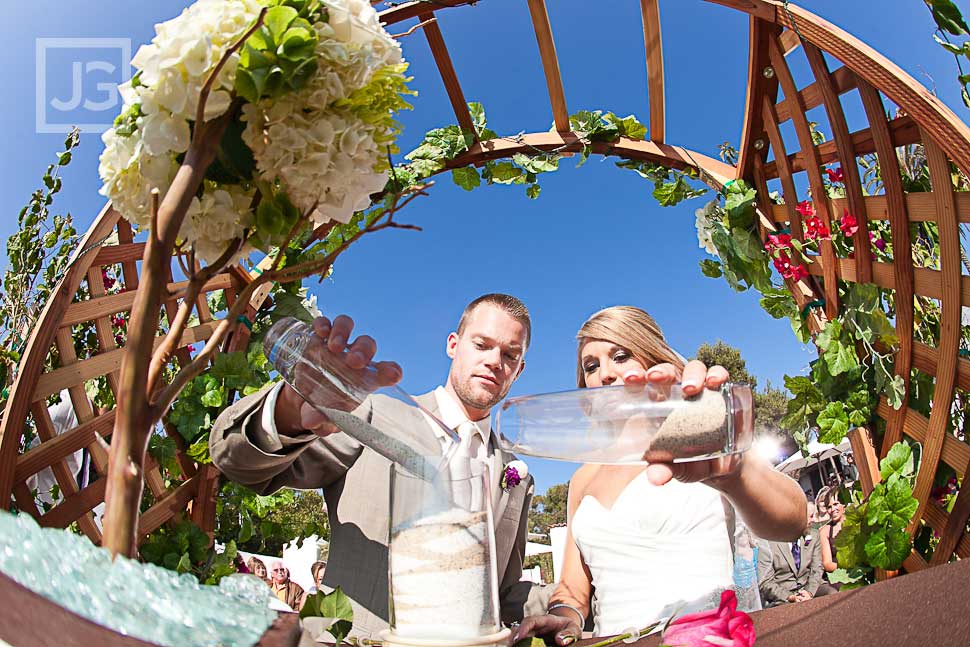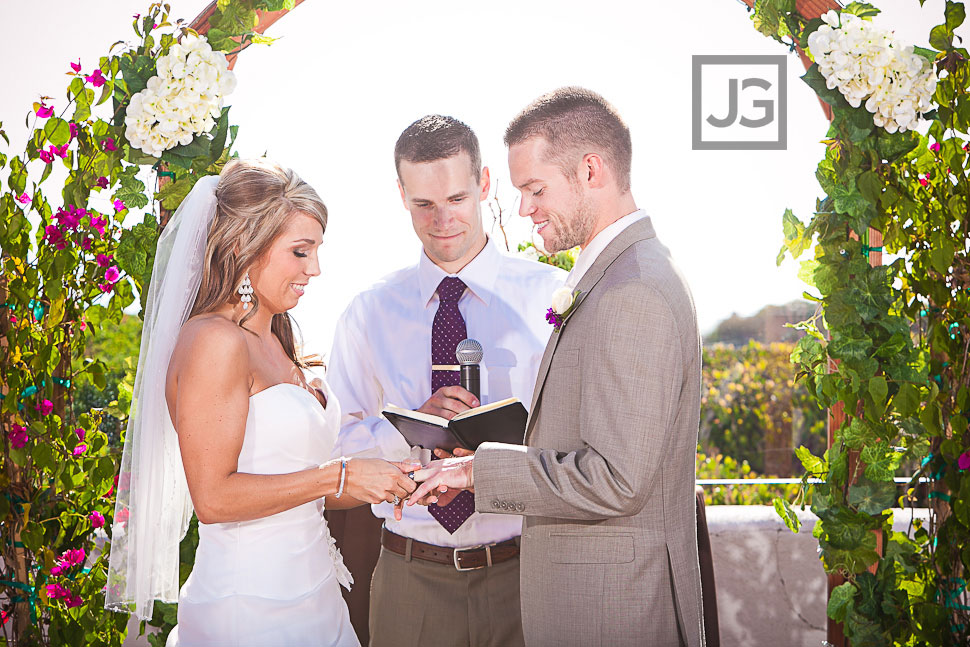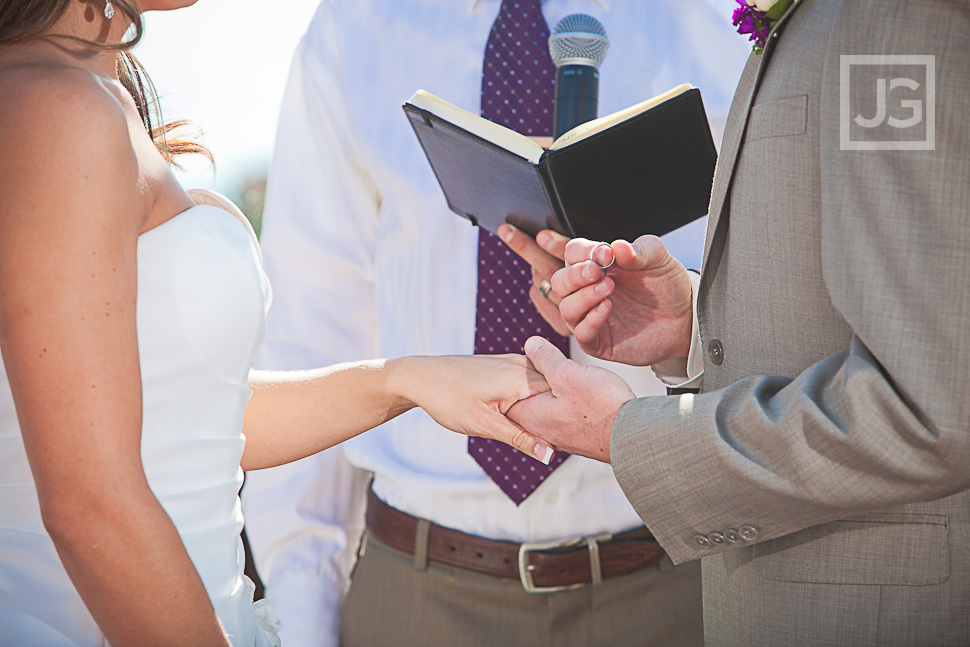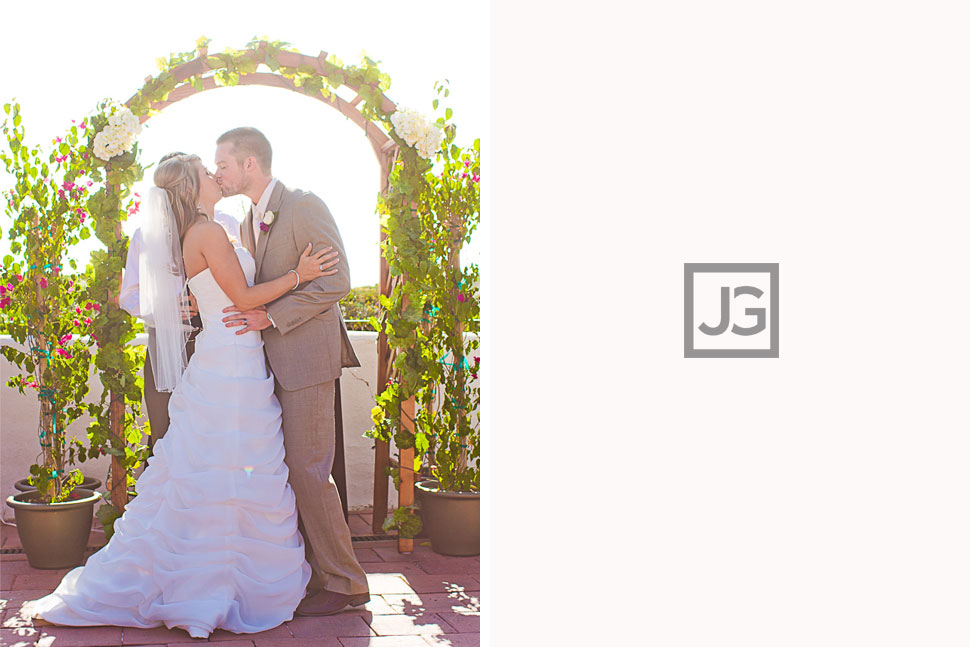 Historic Cottage Wedding Reception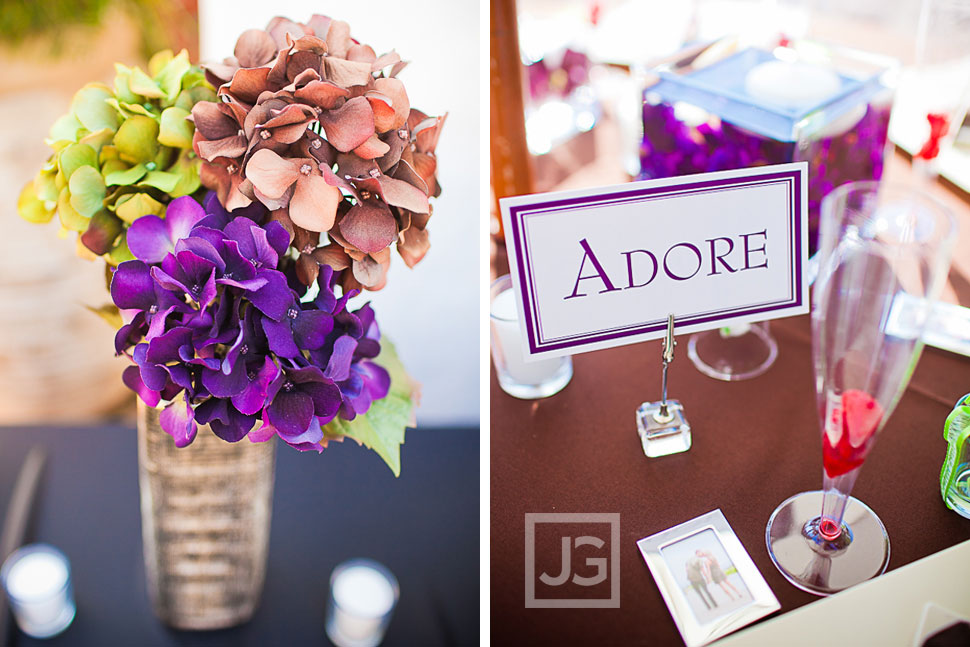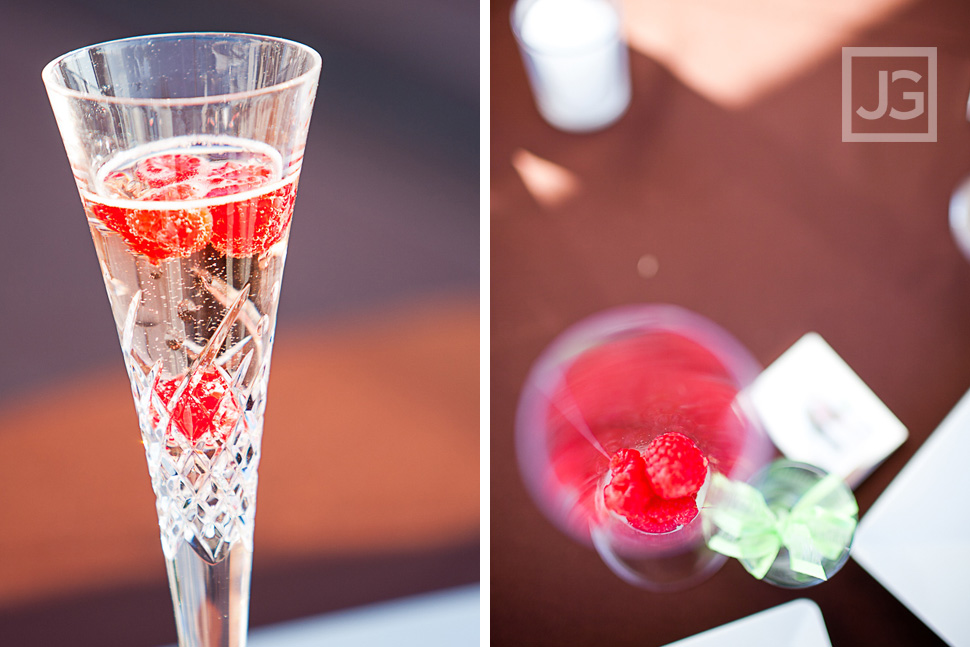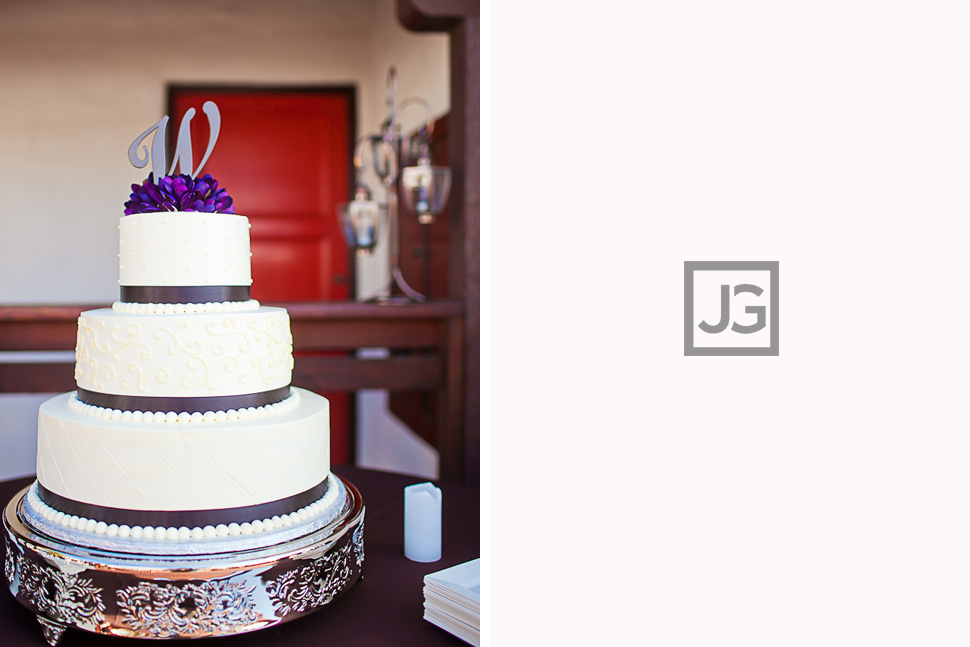 Their wedding toasts was during the beautiful sunset. I love the colors during the golden hour!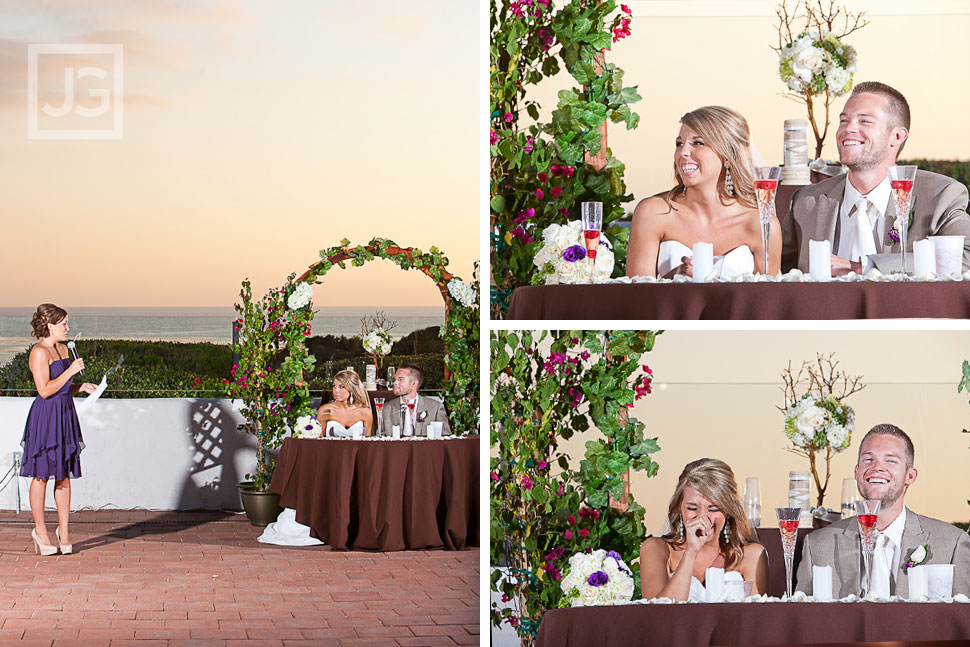 Open Reception Dancing
Capturing the dancing during the reception is definitely one of my favorites especially when there's one too many beers involved!! LOL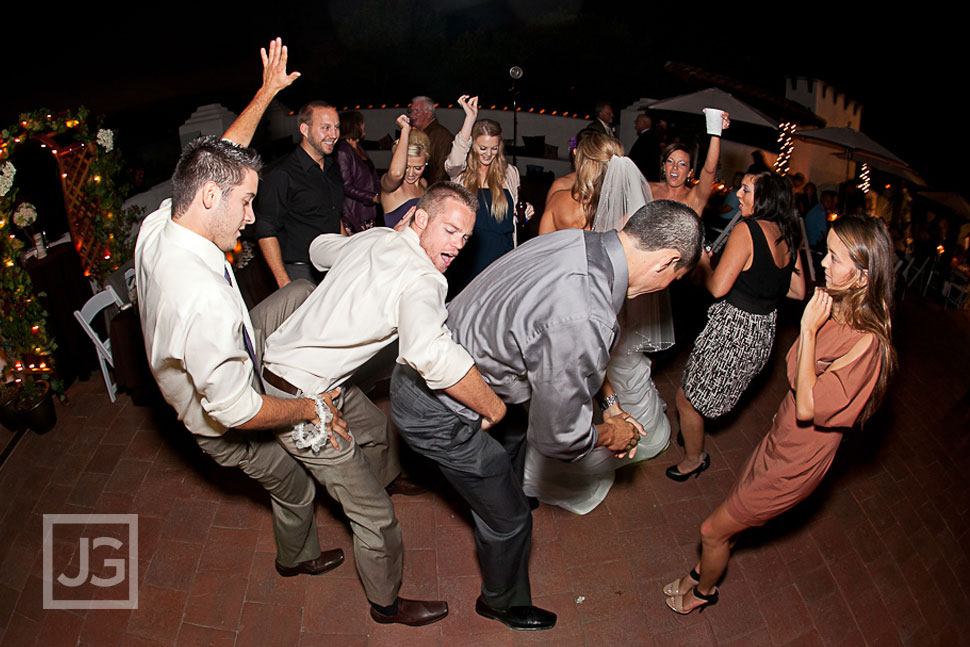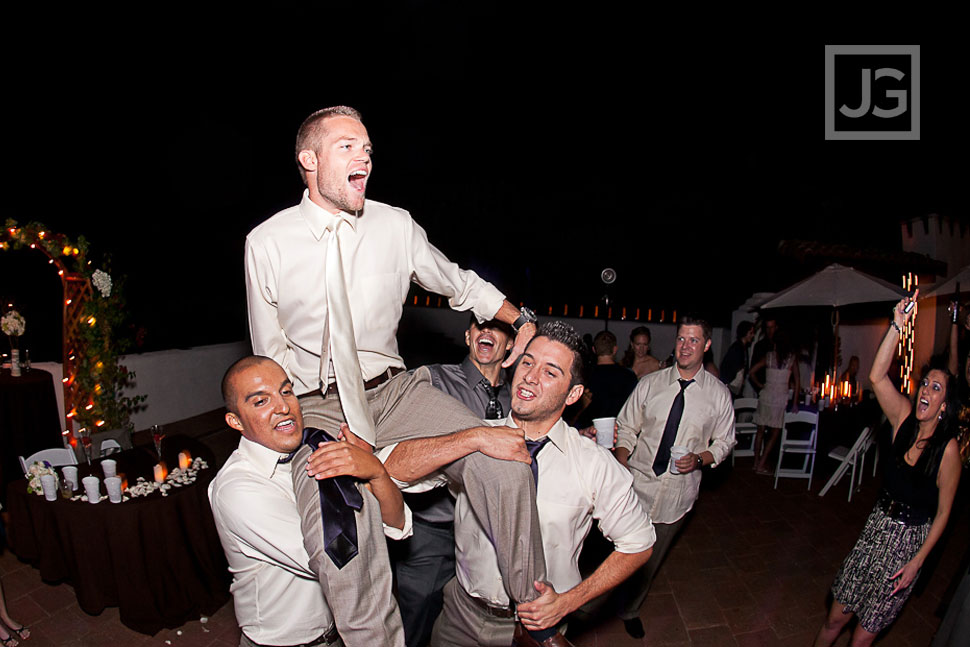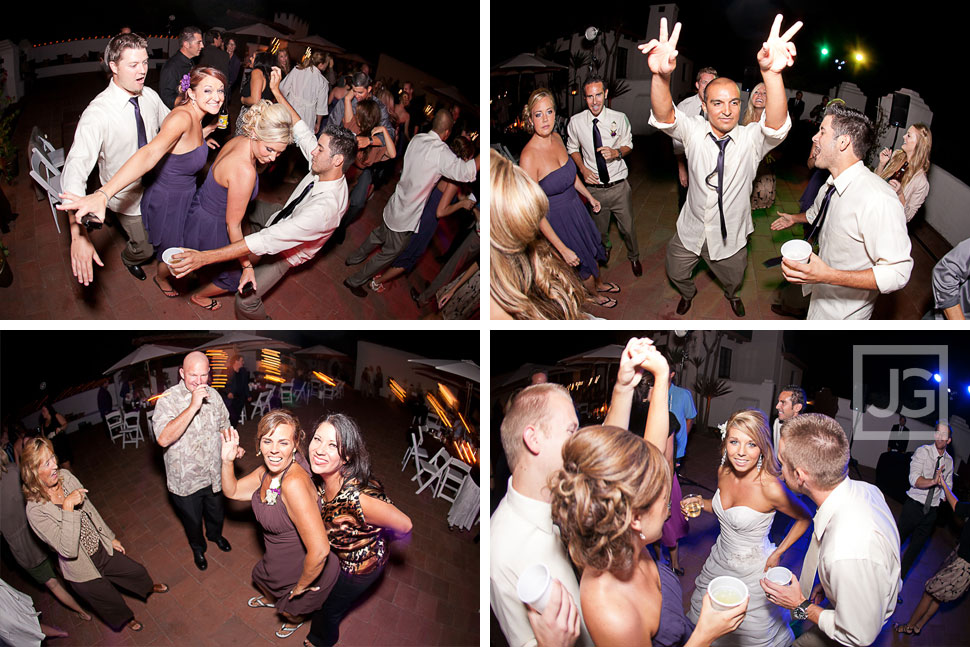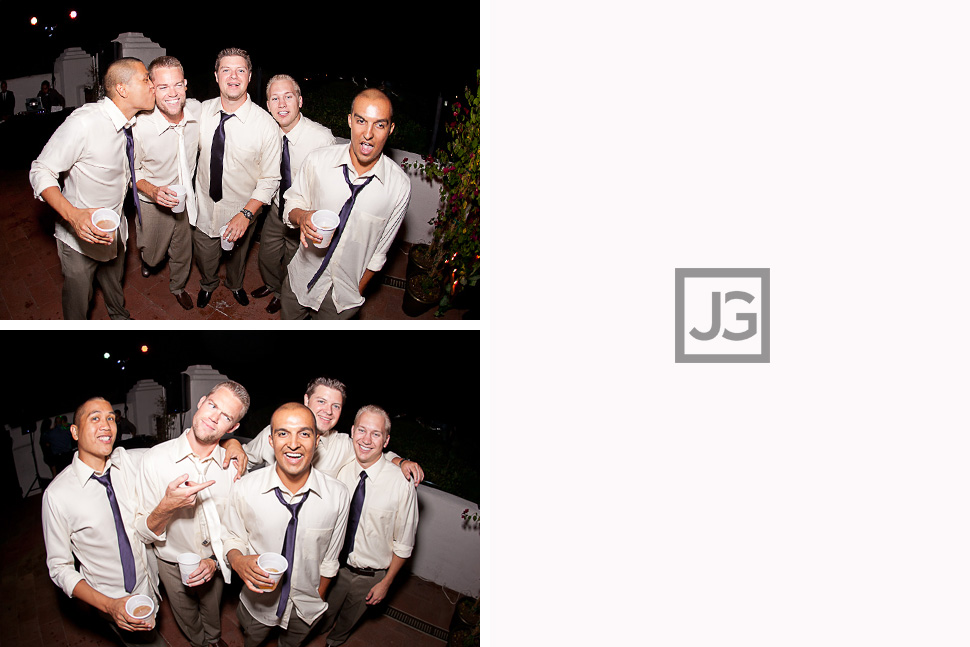 This picture is extra special for Valerie. It's her great-grandma being silly!! hahahaa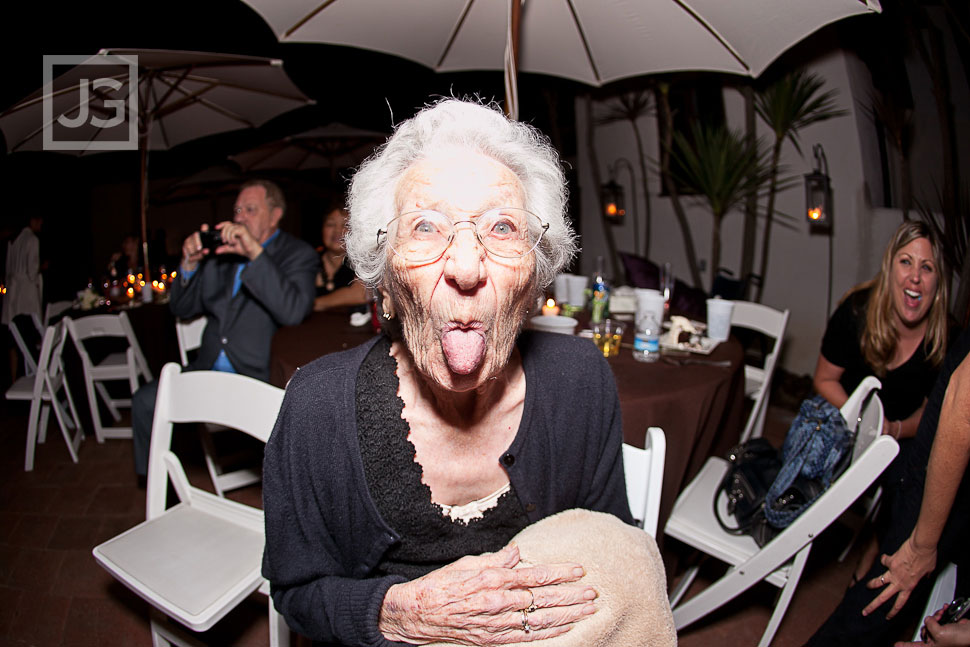 How come there's always this at every wedding I photography??? Because my couples KNOW how to have fun… that's why!! I love it!!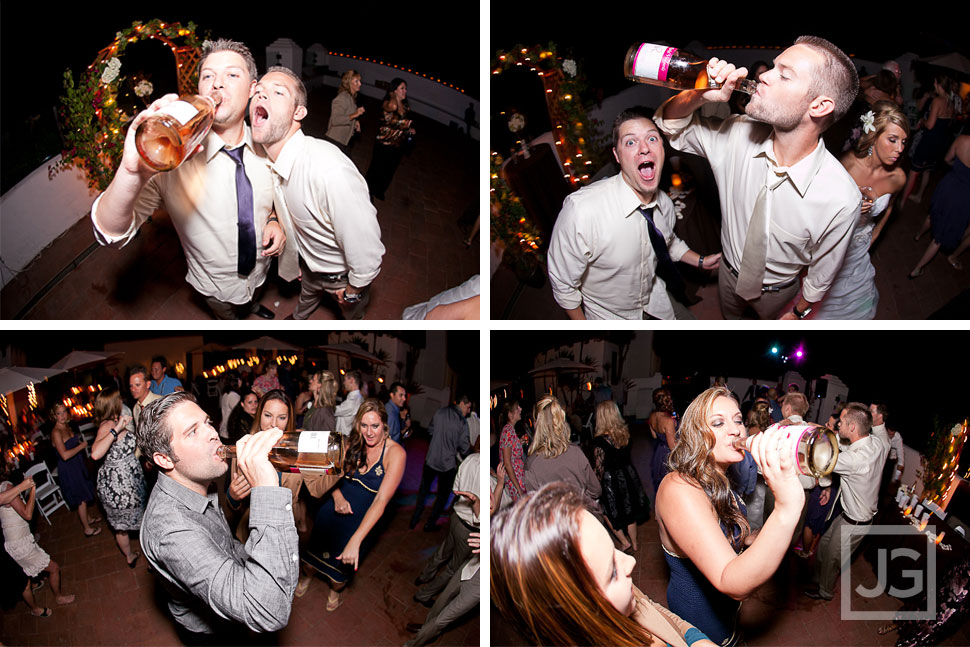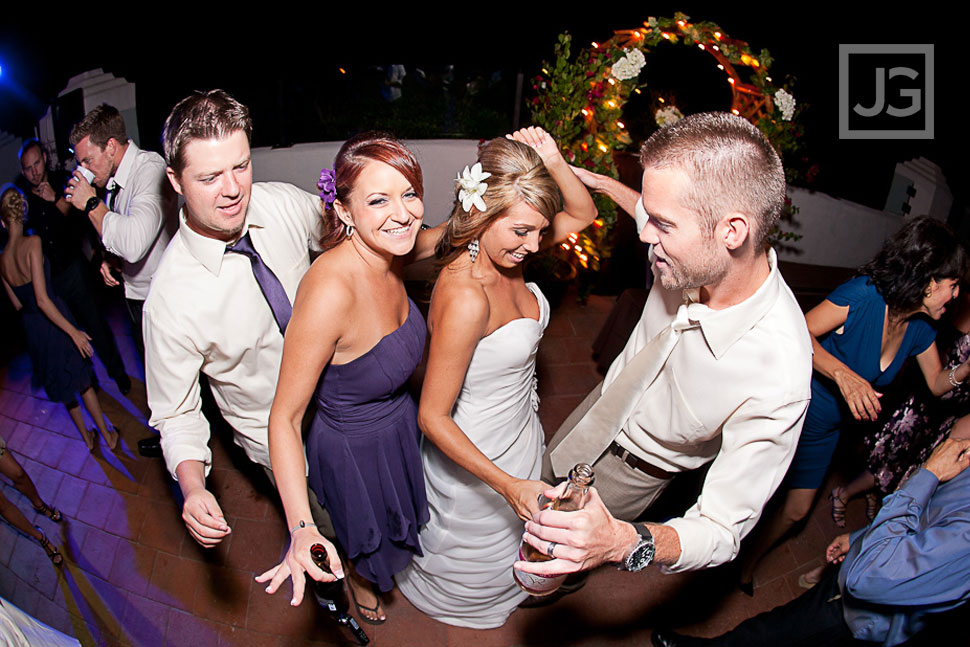 Hahahaa…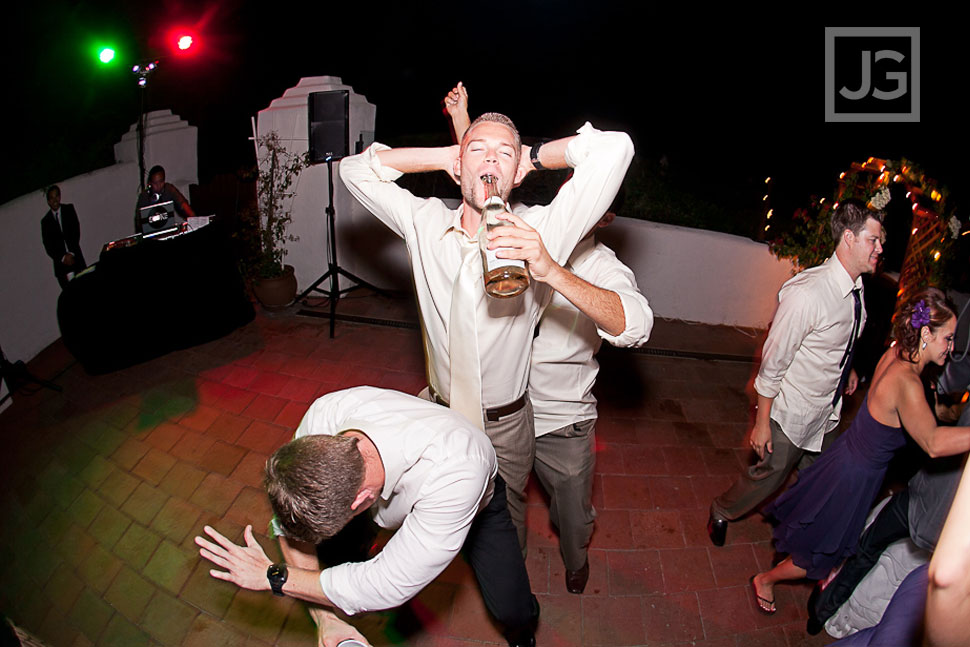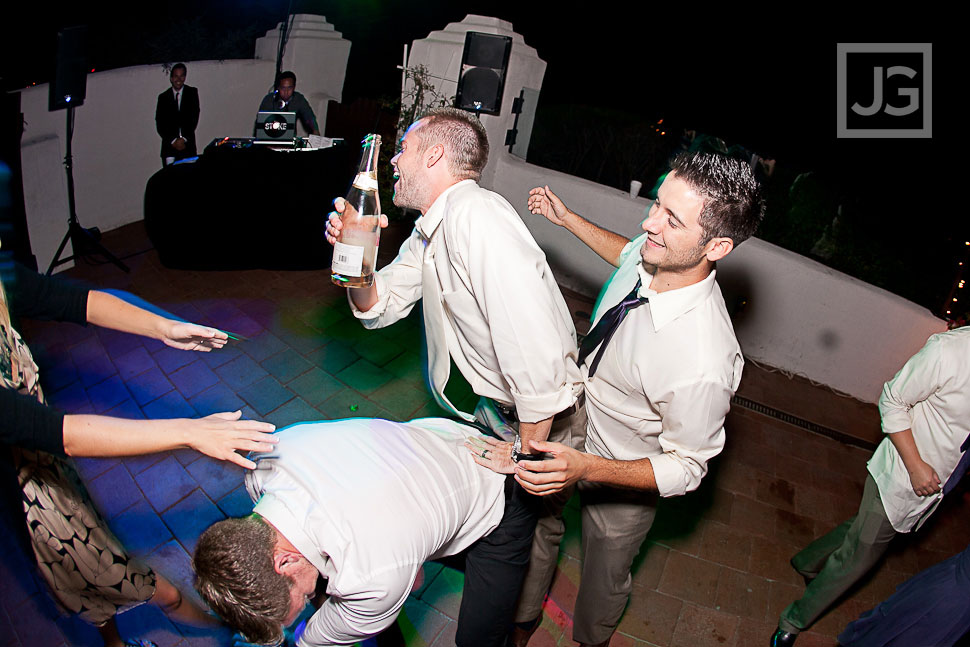 I thought this was hilarious!! When Addison was busy drinking one of his groomsmen knotted their ties together and he didn't even know!!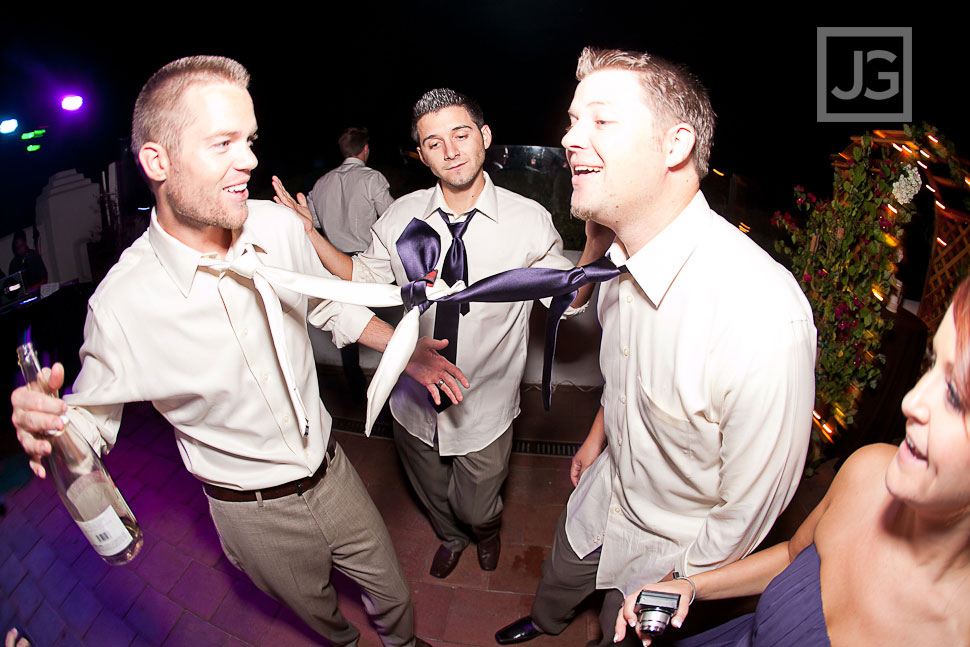 The knotting of the ties lead to a huge conga line!! How awesome is that??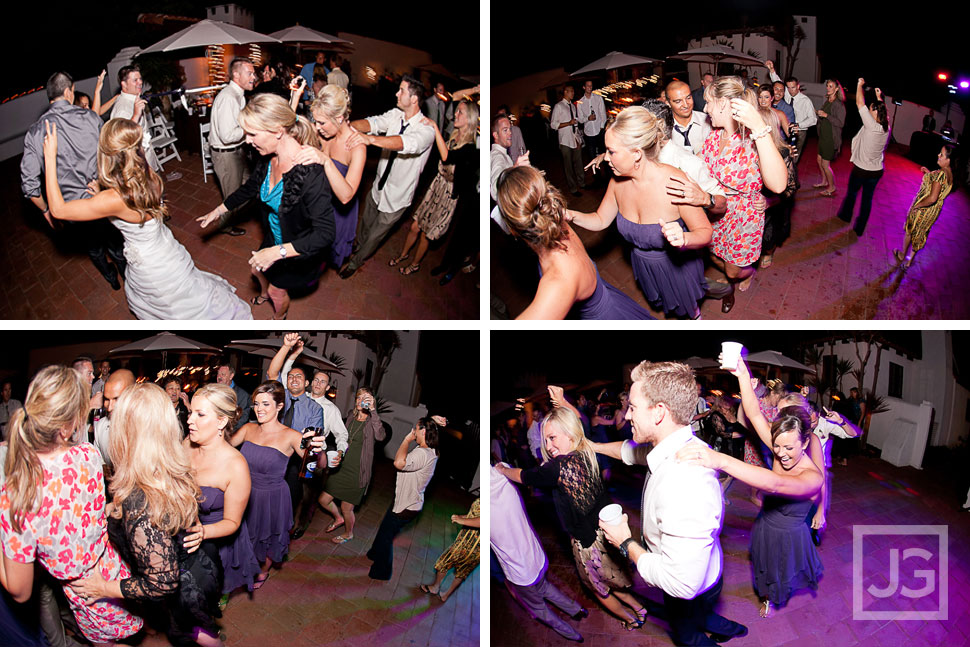 Thank you Valerie and Addison for having me!! Here's to a hundred more years of happiness … Cheers!!!
This blog article shows us doing San Clemente Historic Cottage wedding photography in Orange County. We also went down to San Clemente State Beach for wedding photos of our beautiful couple.