Angela and Alfred's big day sneaked up so quickly!! You may remember this kindhearted and genuine couple from when Gavin and I photographed their engagement session in San Diego. Since my initial conversation with Angela, I can tell that they not only love each other, but they also have a love for life and for people!! As I got to know them more over the wedding planning process, I can tell that Angie and Alfred are dedicated, compassionate and caring professionals. So read on for our day of Hilton Waterfront Beach Resort wedding photography!
Their wedding was not only a union of two families, but two cultures. Quite often, Gavin and I have weddings with different cultural backgrounds that create a unique blend of traditions. In this case, we started with a small Indian ceremony for Alfred's family, followed by a Catholic ceremony, followed by a traditional Vietnamese tea ceremony at Angie's parents home, and they ended it with a reception at the beautiful Hilton Waterfront in Huntington Beach. But first….
Wedding Preparation at the Bride's House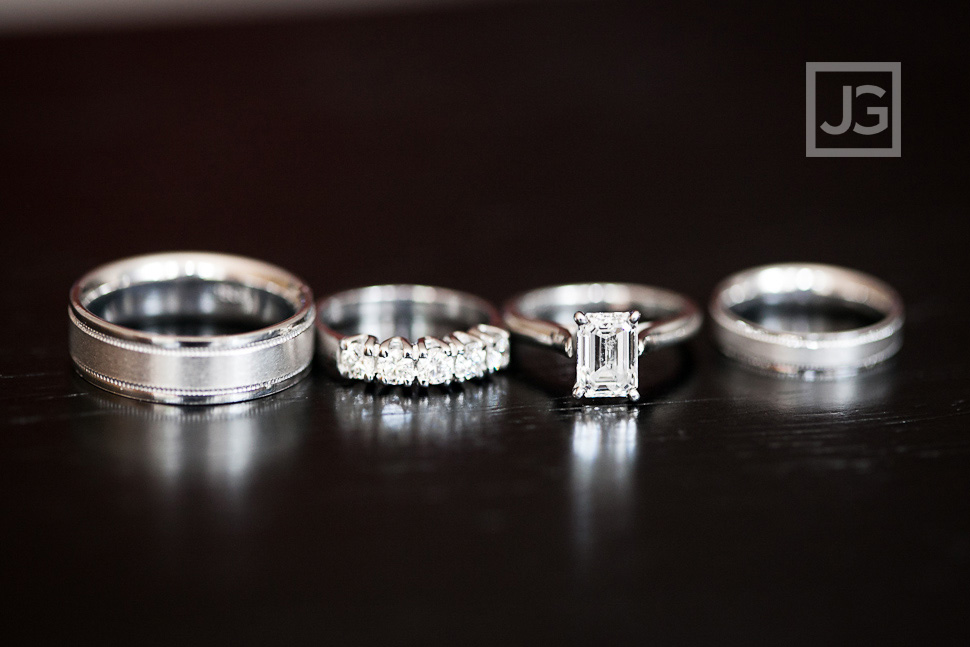 I love her Badgley Mischka shoes!! Like every female, i LOVE shoes!! But here is the weird part: I love them, I buy them, but I never wear them!! Therefore, Gavin sometimes has to play defense. =)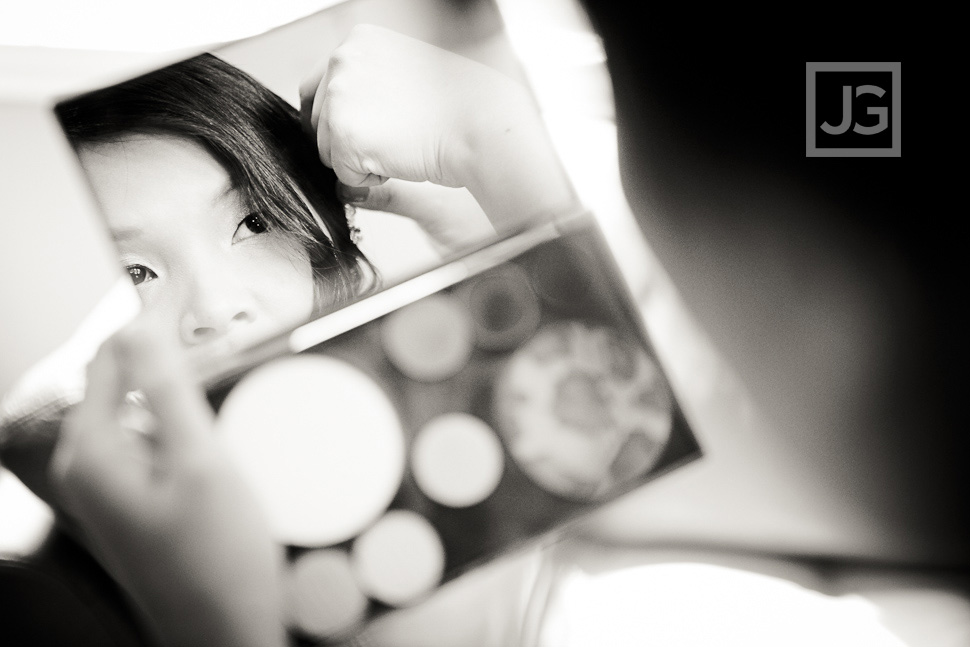 Thank you Kelly Zhang Studio for doing an awesome job!! I've worked with Kelly Zhang's team many, many times and her girls always do an amazing job!!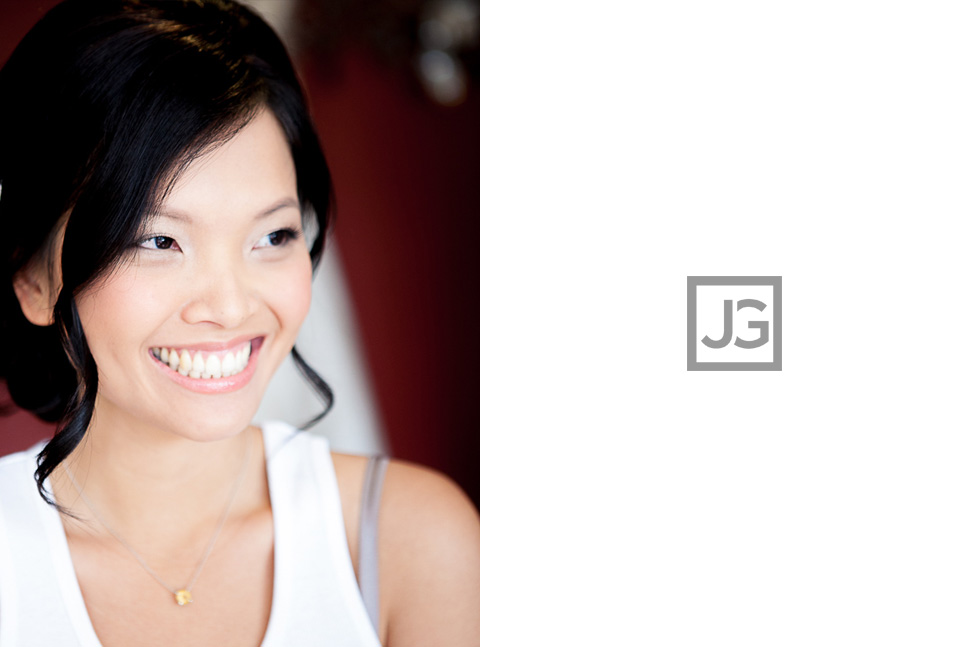 i LOVE the natural beauty look!!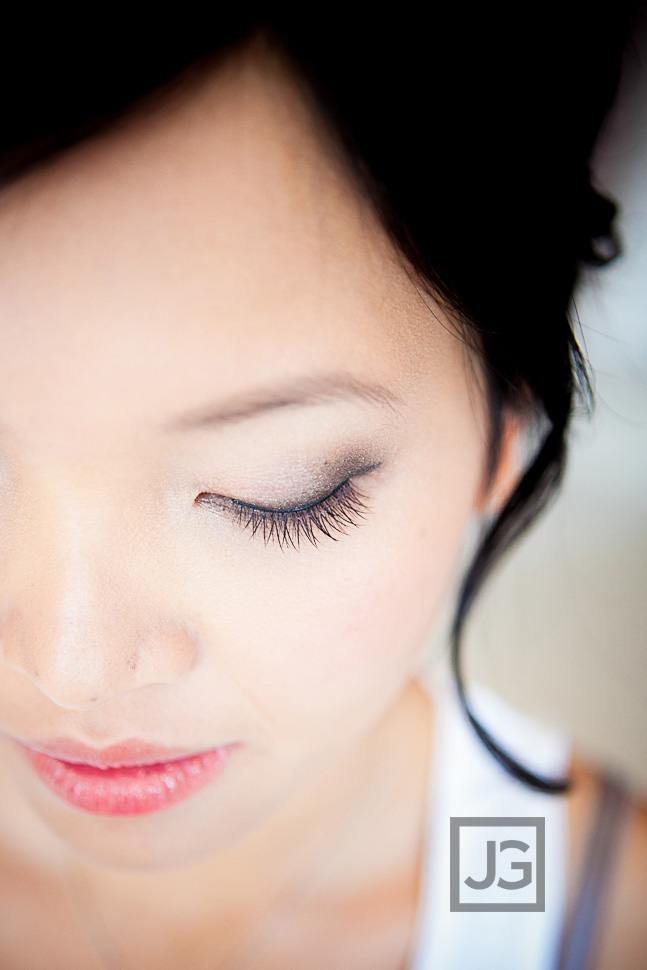 Hahahaa… I don't know what I said that was so funny!!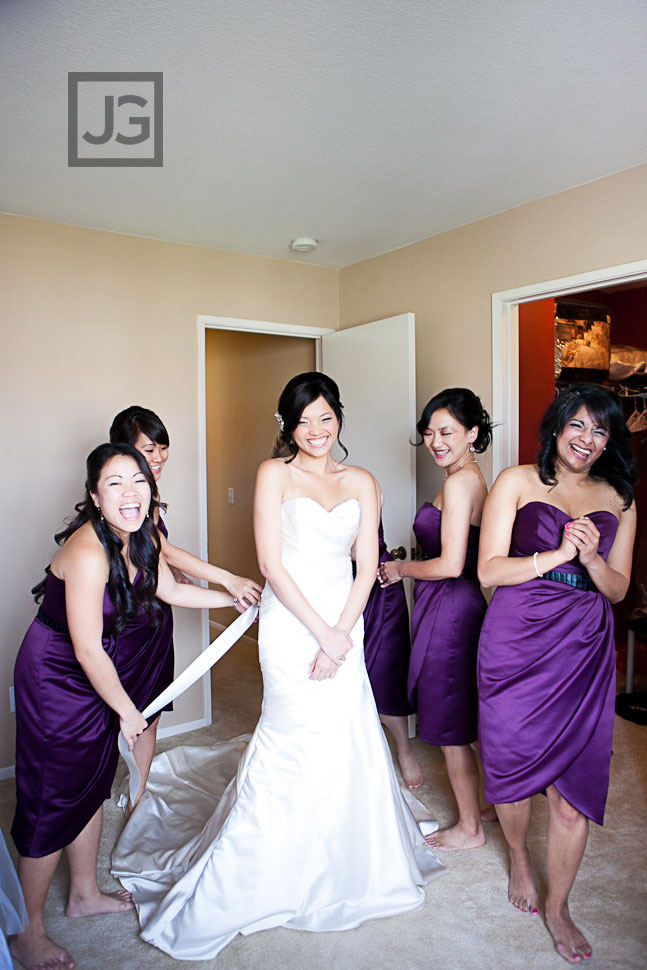 Oh yeah… I remember now!! "How many Doctors does it take to put on a wedding dress??" j/k LOL. For those who don't get it, almost everyone in Angie and Alfred's bridal party are medical doctors (or a healthcare professional). In fact, there were about 25 emergency room doctors at the reception!! Holy Moly… this is one wedding I wasn't afraid to choke on my food at!! =)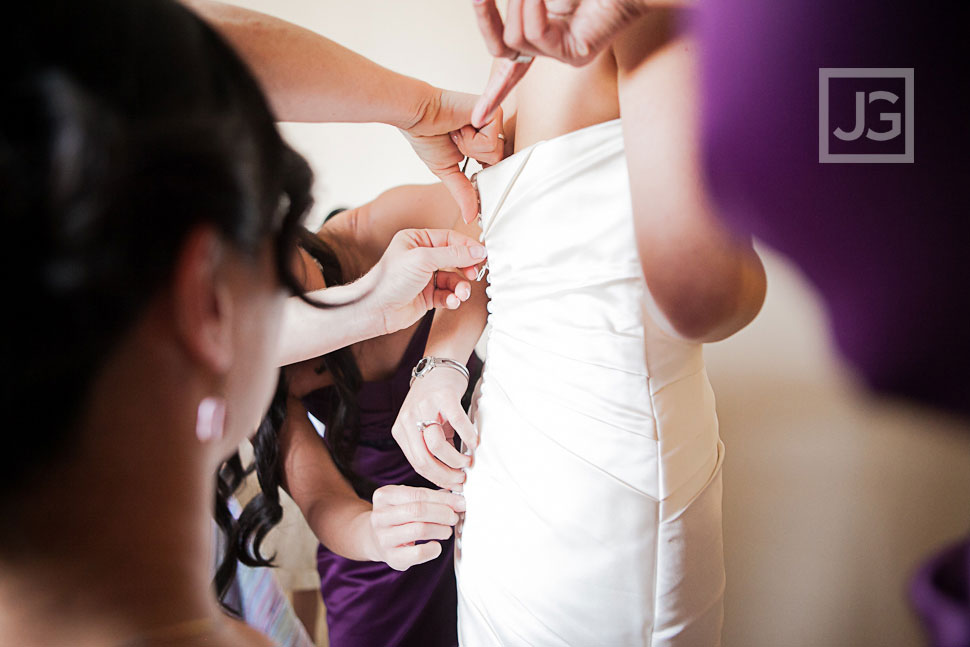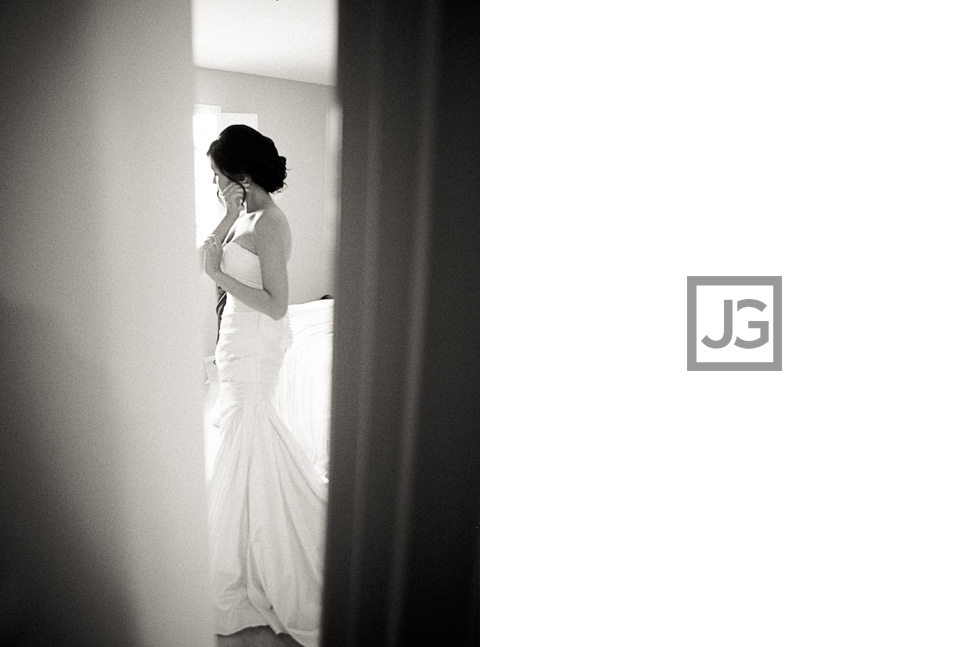 The Boys at Hotel Huntington Beach
While the girls were busy dolling up for the big moment, Gavin was with the boys capturing video footage and somehow still managed to do photographs!! =)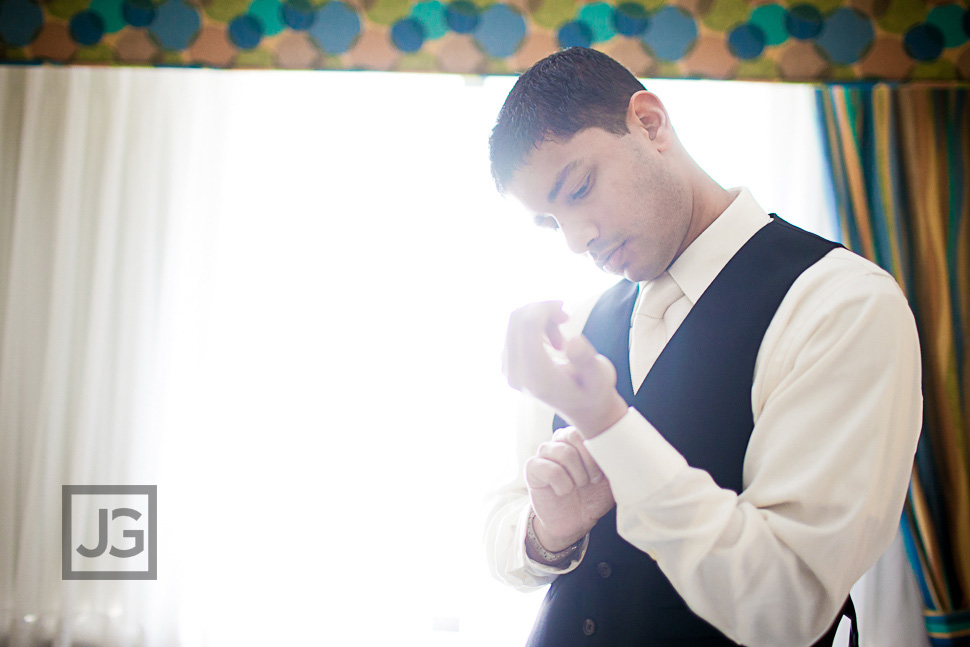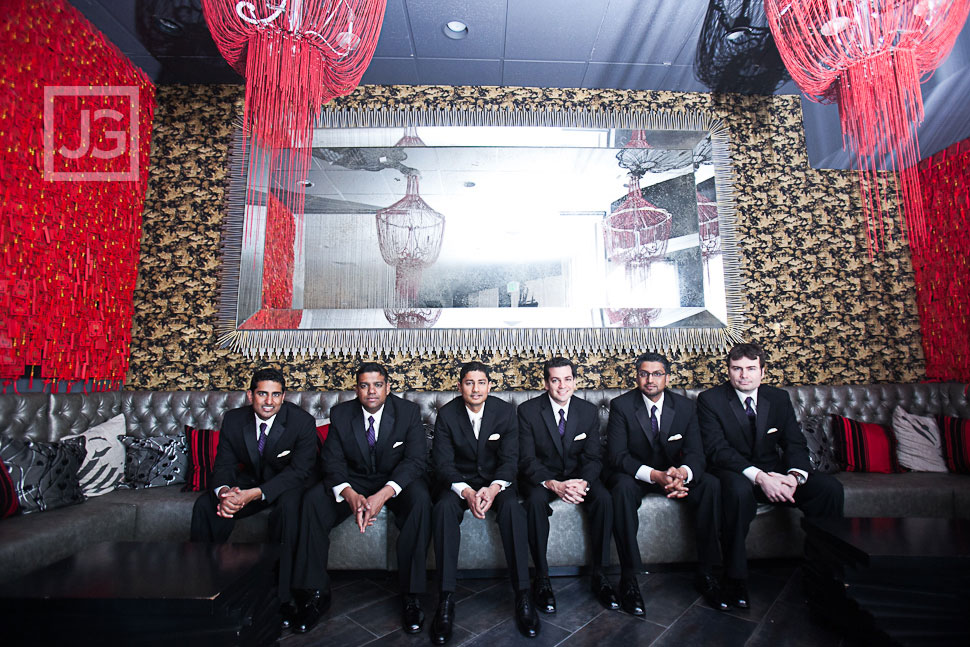 Holy Family Cathedral Wedding Ceremony
And then we headed off to church!! I kept humming … "Going to the chapel and we're gonna to get married." They had their Catholic wedding ceremony at the Holy Family Cathedral in the City of Orange (off Glassell St.).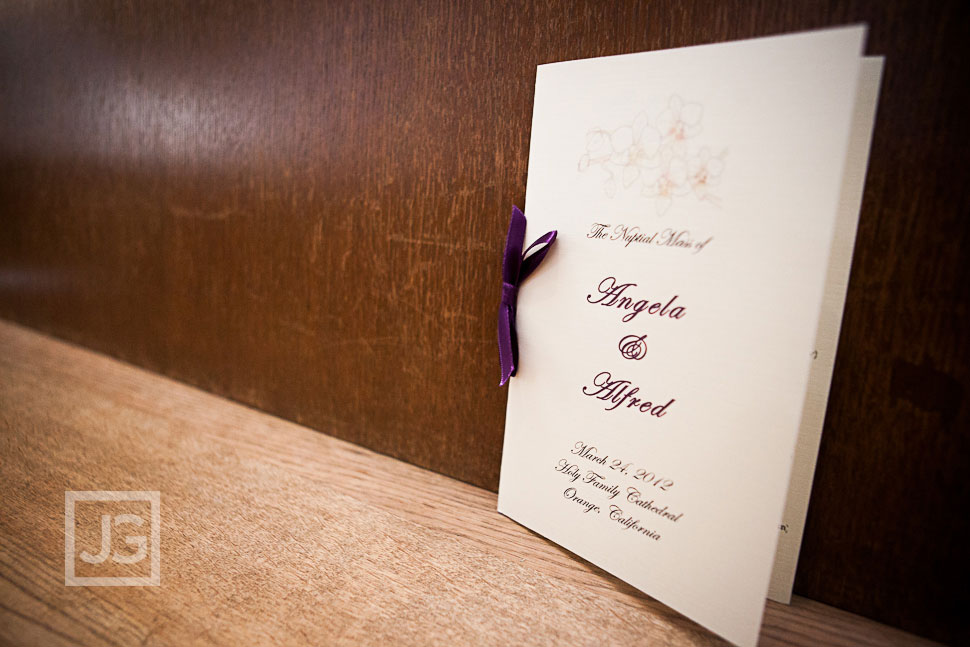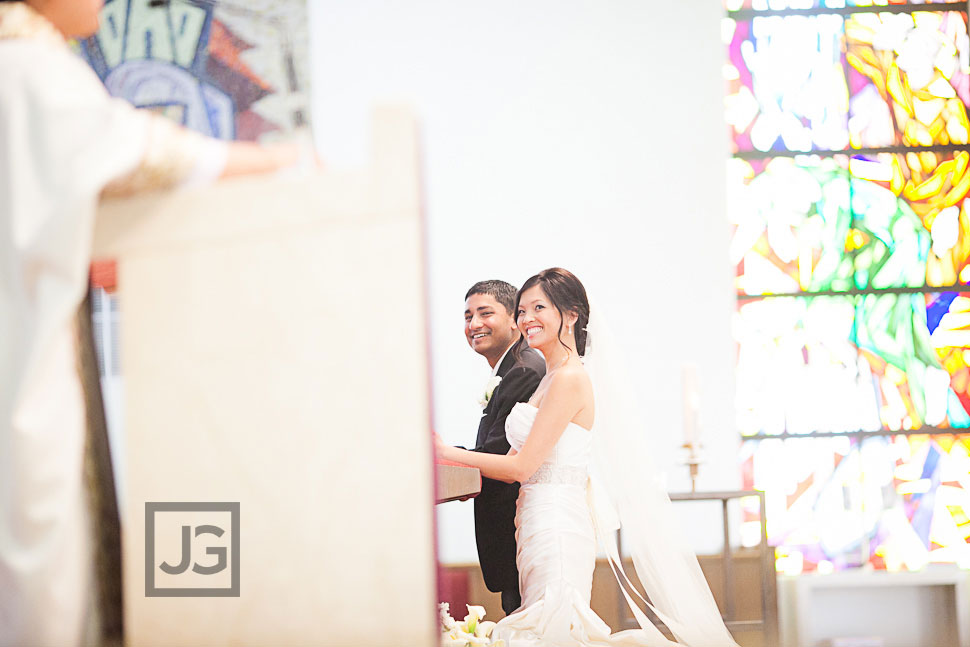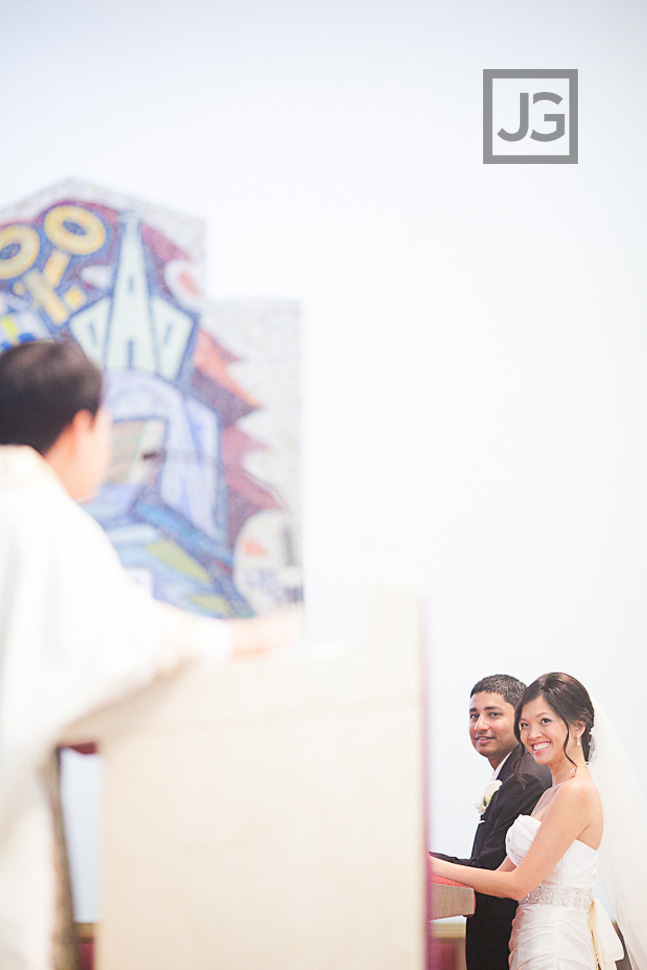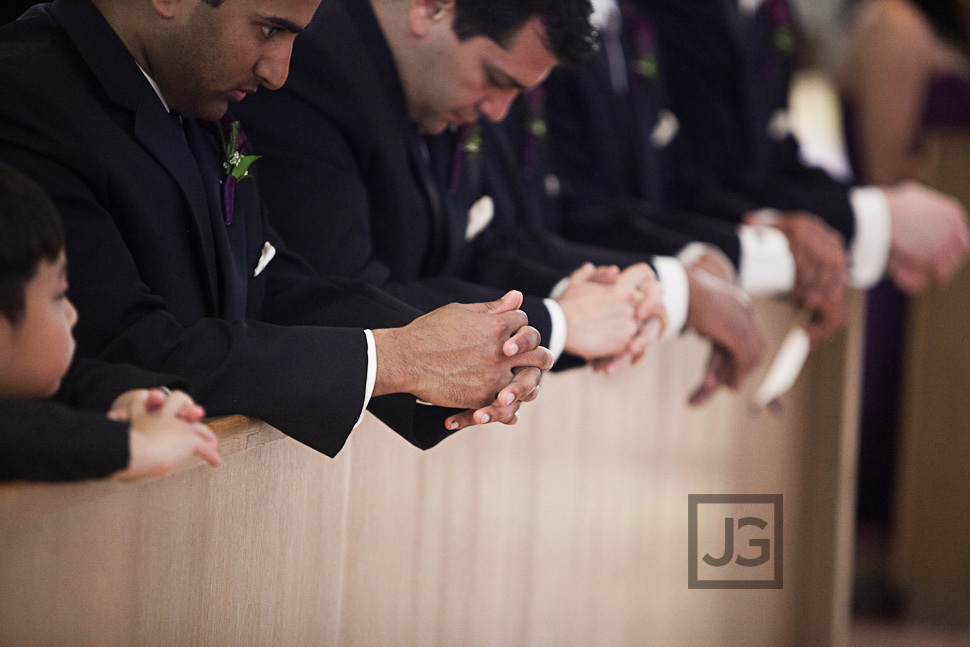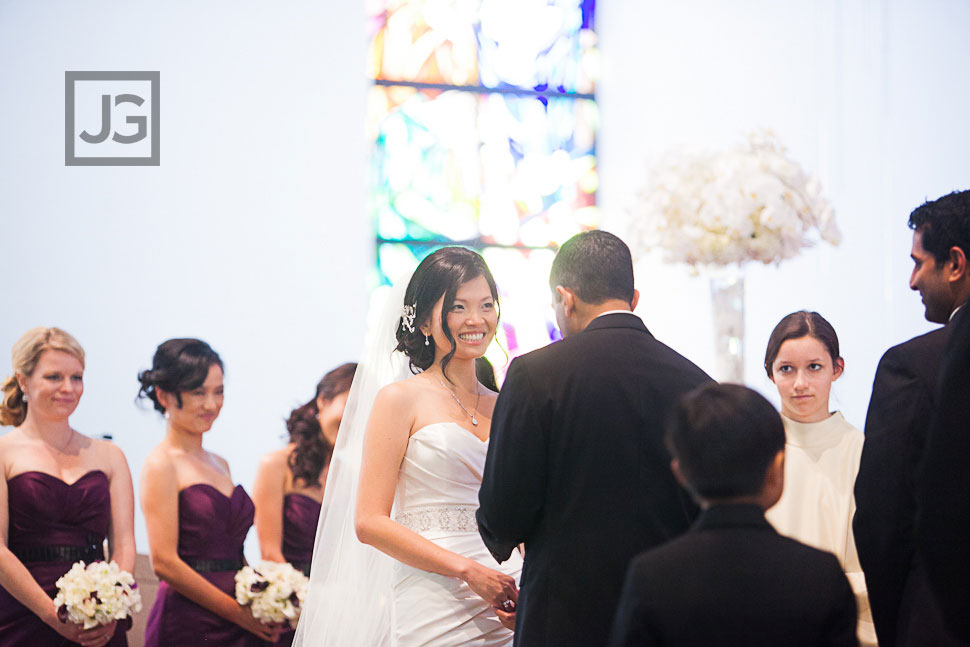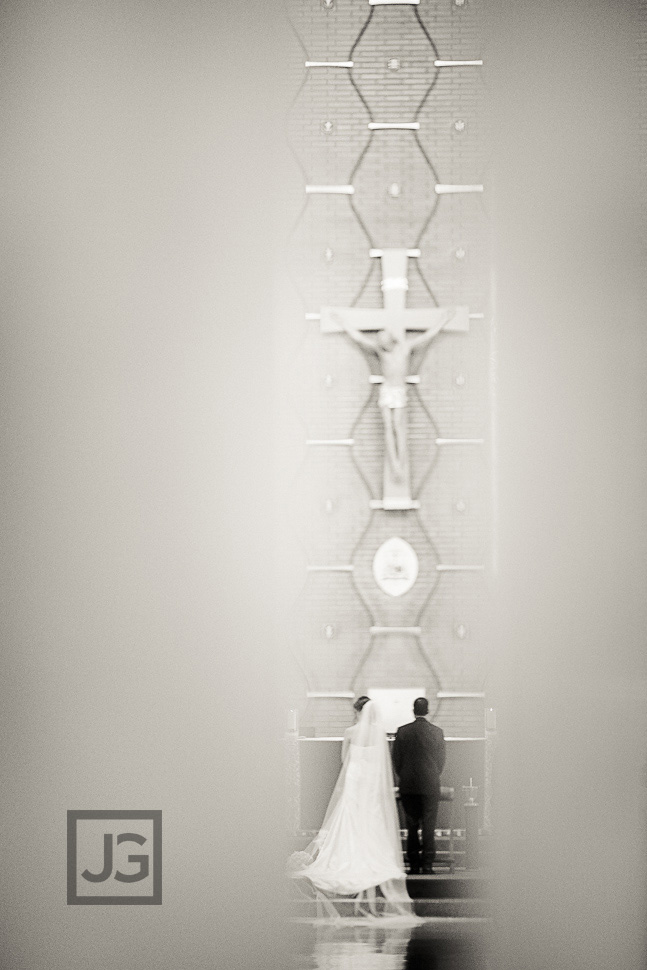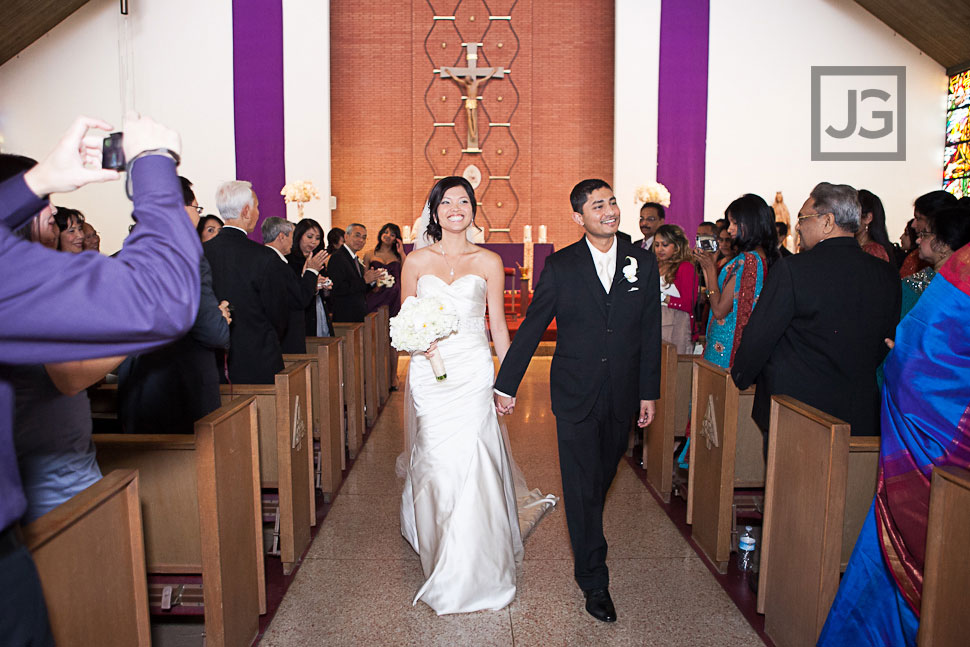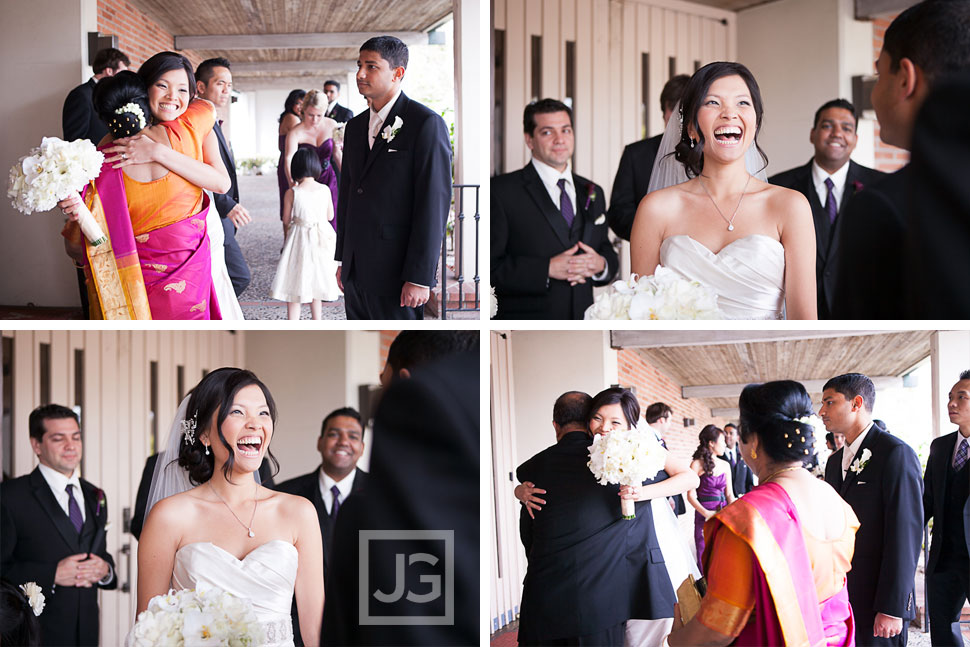 Vietnamese Wedding Ceremony
After their Catholic Wedding Ceremony, they proceed back to Angela's parents' place for the traditional Vietnamese Wedding Ceremony. For those who are not familiar with a Vietnamese wedding ceremony, the Groom and his family has to "receive" the bride from her parent's house. Gifts covered with red clothes (representing the wealth that the groom's family will bring to the bride's family) is always an important part of the Vietnamese tradition. The nice thing is they did this in a more modern timing, having the Vietnamese wedding ceremony in the middle of the day instead of in the morning. This made the flow of the day much more easier and we highly recommend it to any of our Vietnamese brides looking to balance tradition with modern wedding schedules.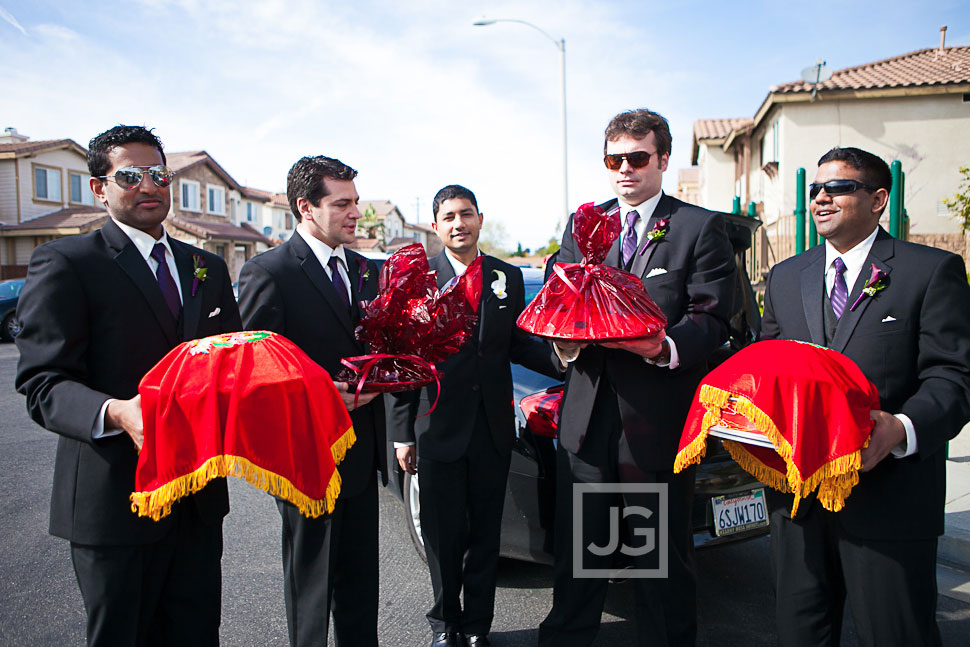 The bride and groom burn incense sticks, asking for permission from the ancestors to bless them. And may I add that I really LOVE her ao dai (traditional Vietnamese wedding dress)!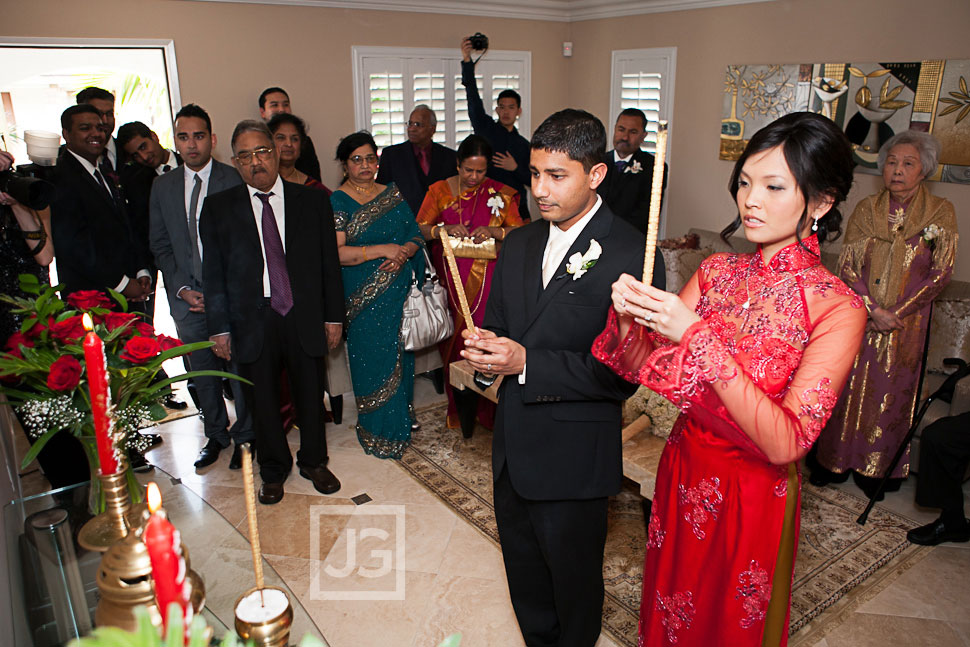 They will then in front of all their guests, serve tea to their parents. Each parent will then give advice about marriage and family to the couple. The most popular advice seems to be, "make me lots of grandchildren." LOL!!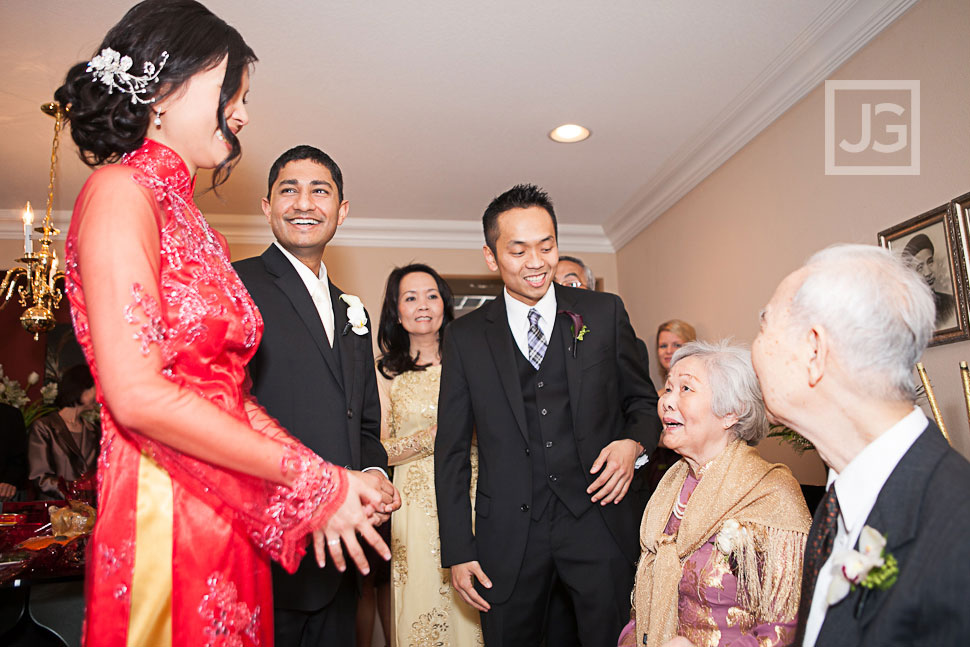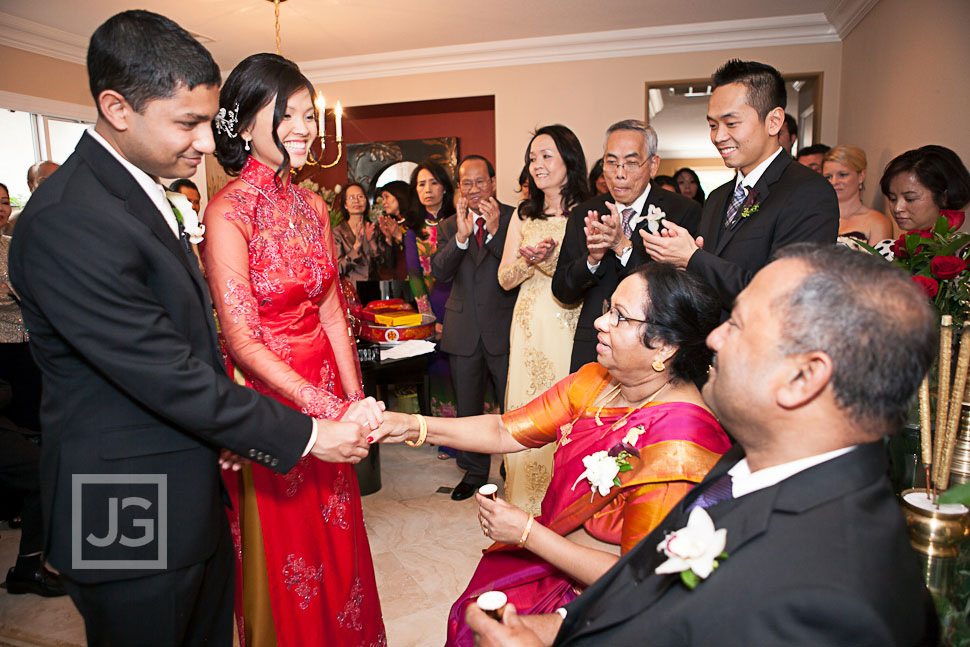 Hilton Waterfront Beach Resort Wedding Photography
Their reception was held at the beautiful Hilton Waterfront Beach Resort in Huntington Beach.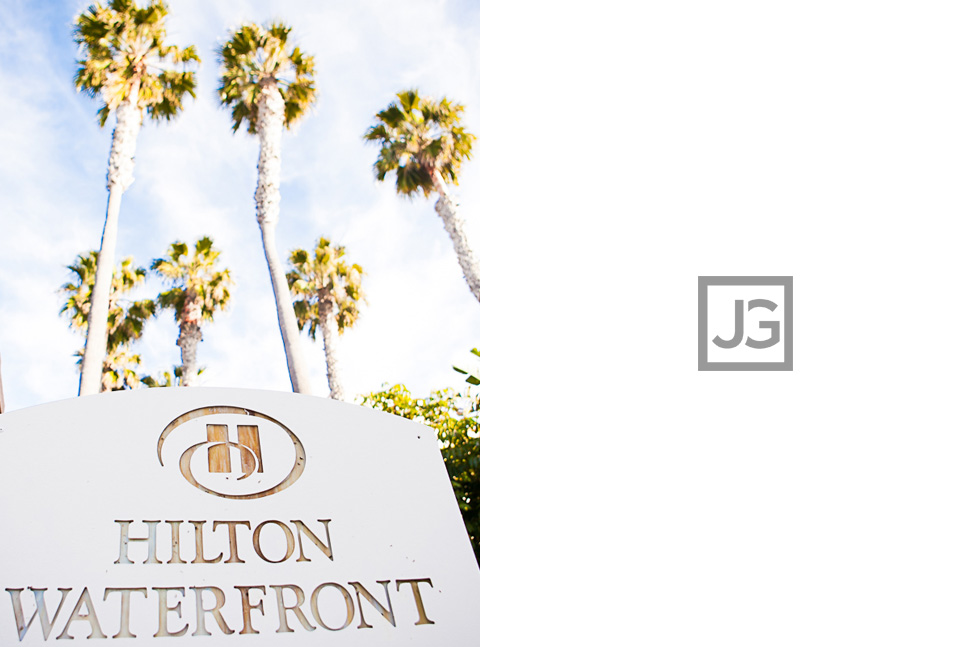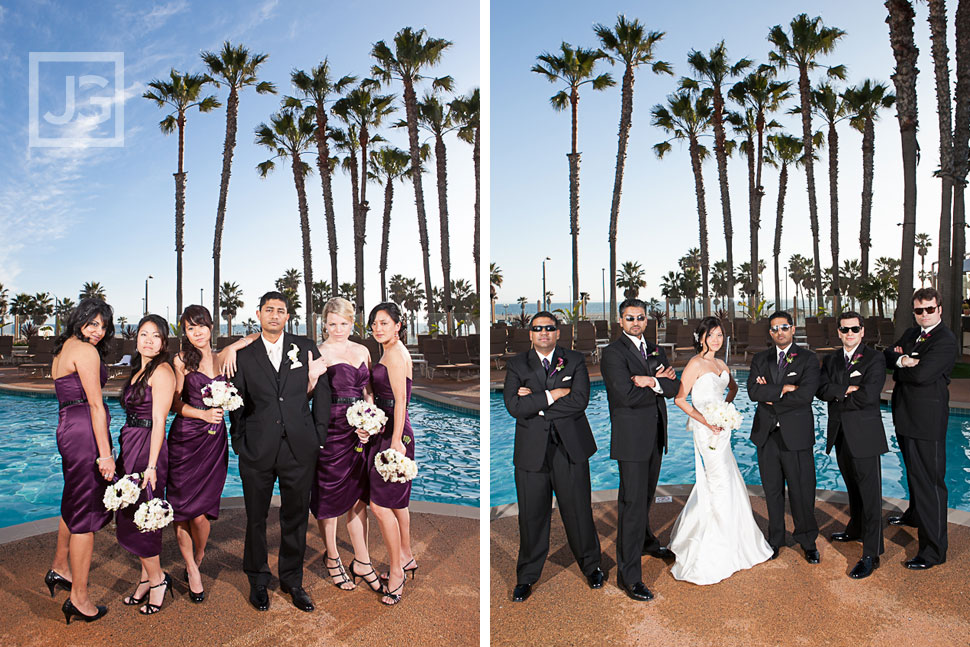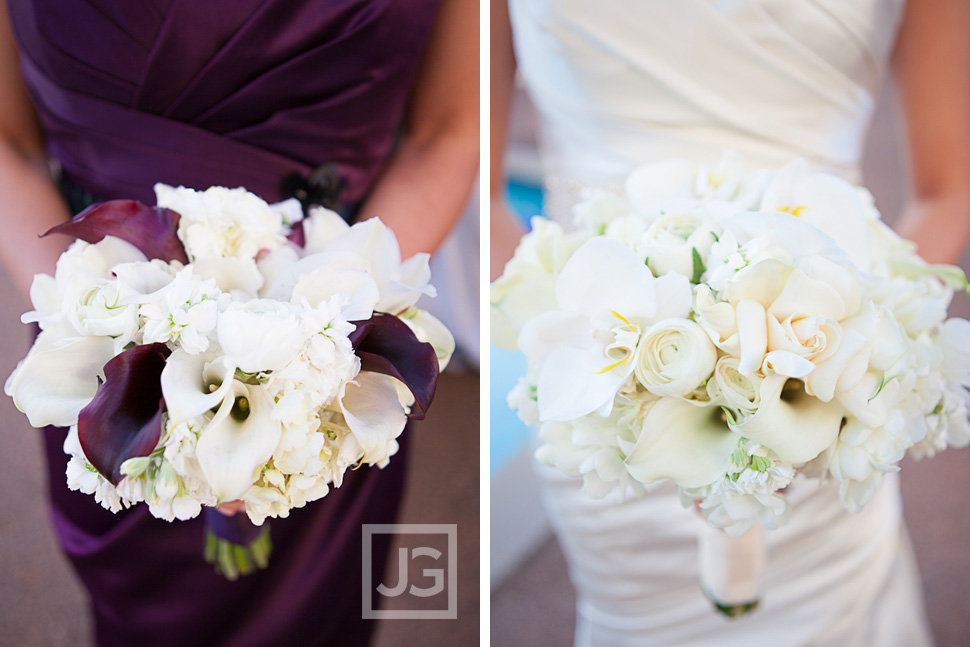 Hilton Waterfront Wedding Photography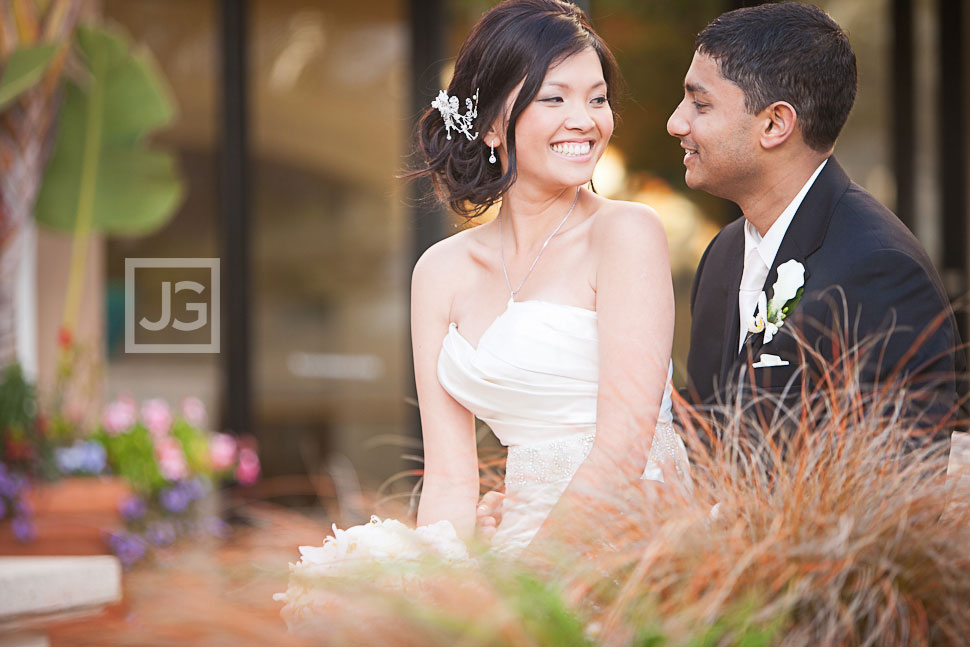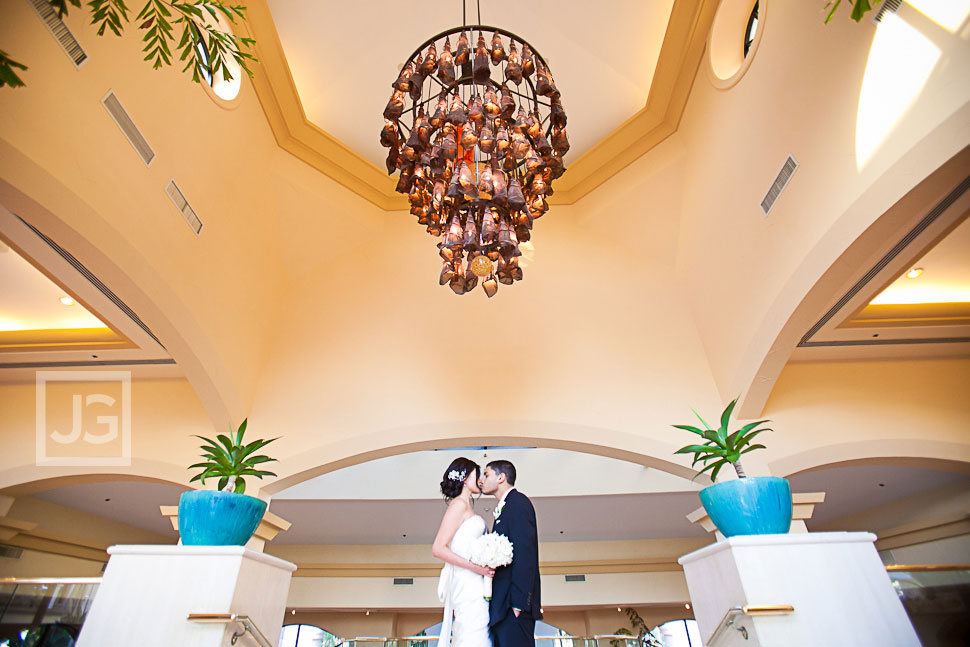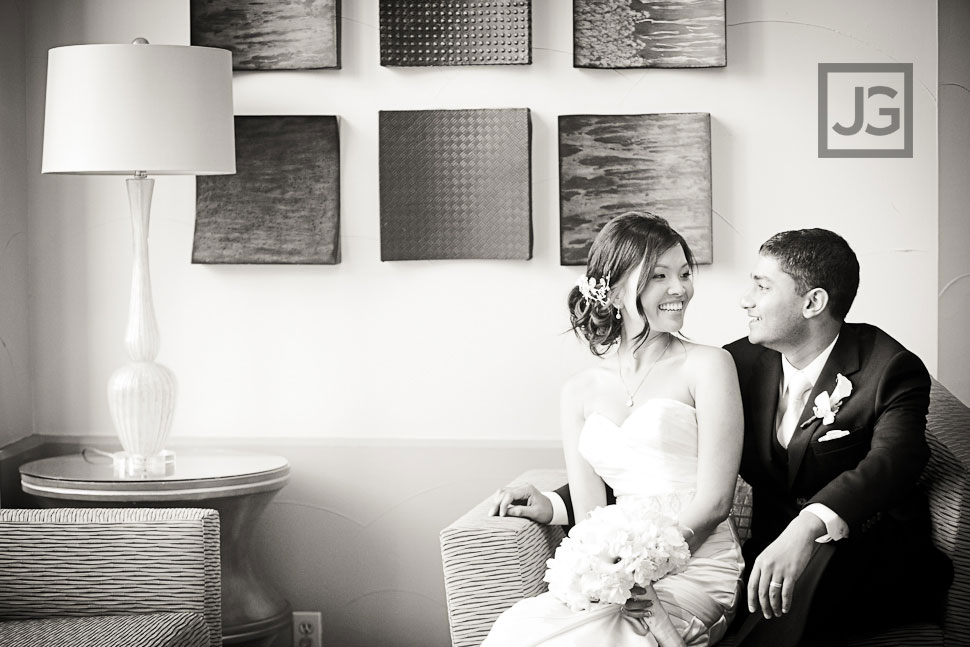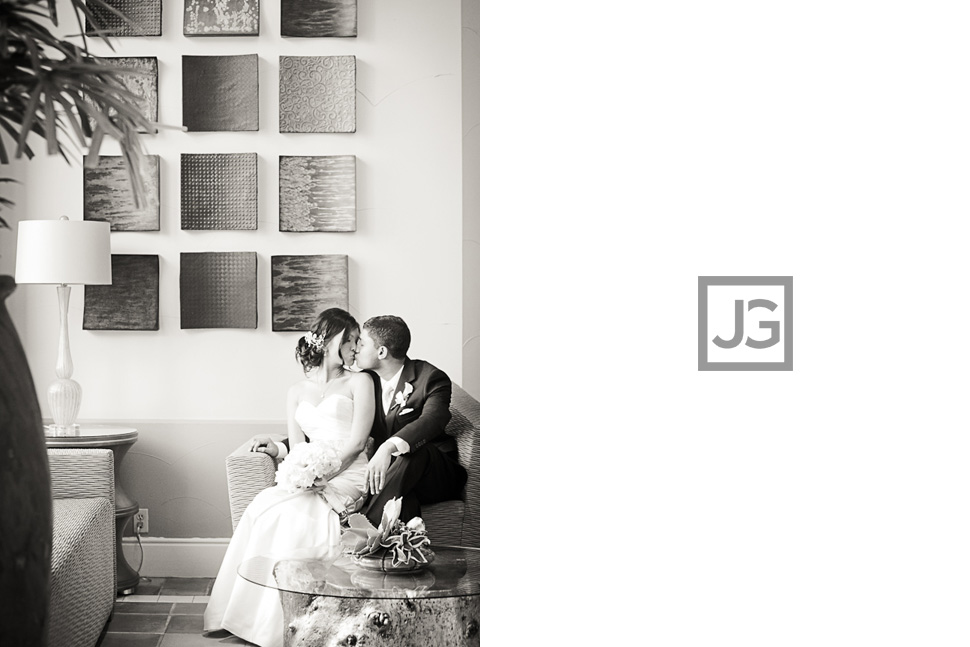 Hilton Waterfront Beach Resort Wedding Reception
Thank you Katie Webb and Emily Kouri of Interwined Events for helping Angela put together such a lovely wedding!! The details and design of this reception banquet was just amazing!!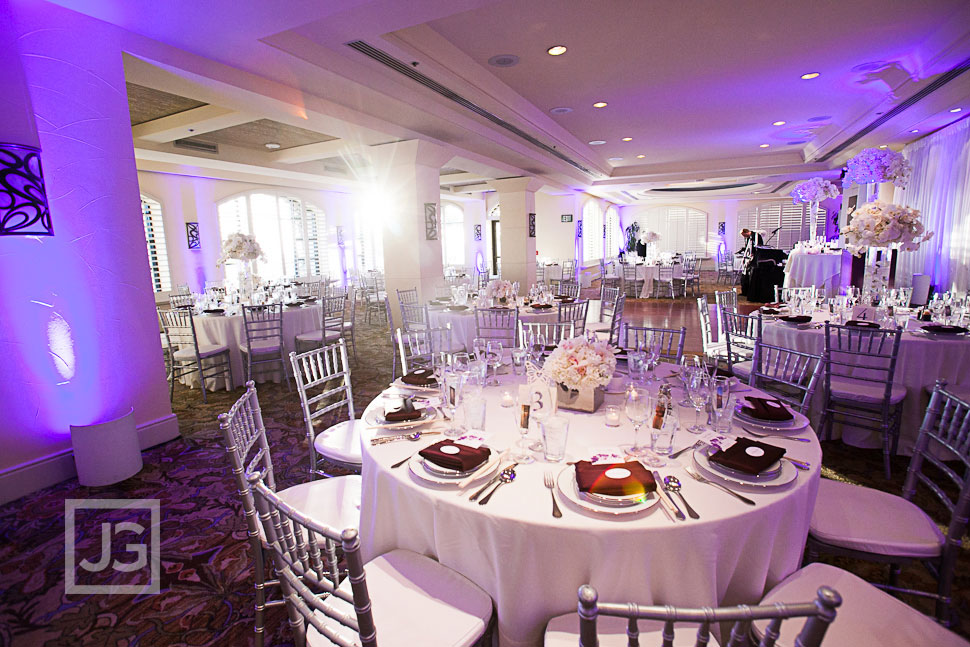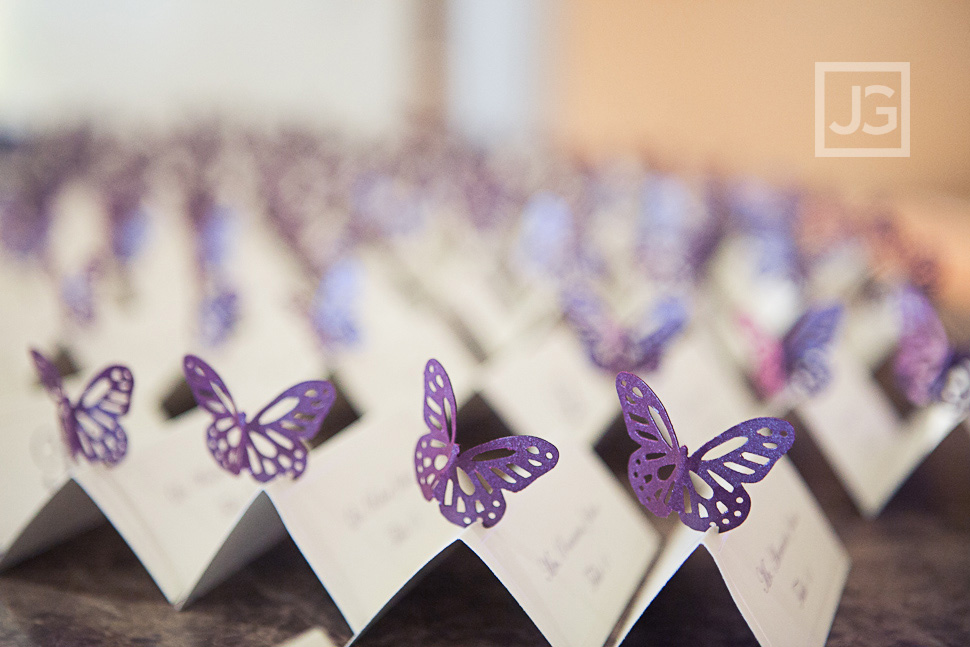 What I thought was SO meaningful was that in lieu of getting party favors for their guests, Angela and Alfred decided to donate money to charity … St. Jude's Medical Center.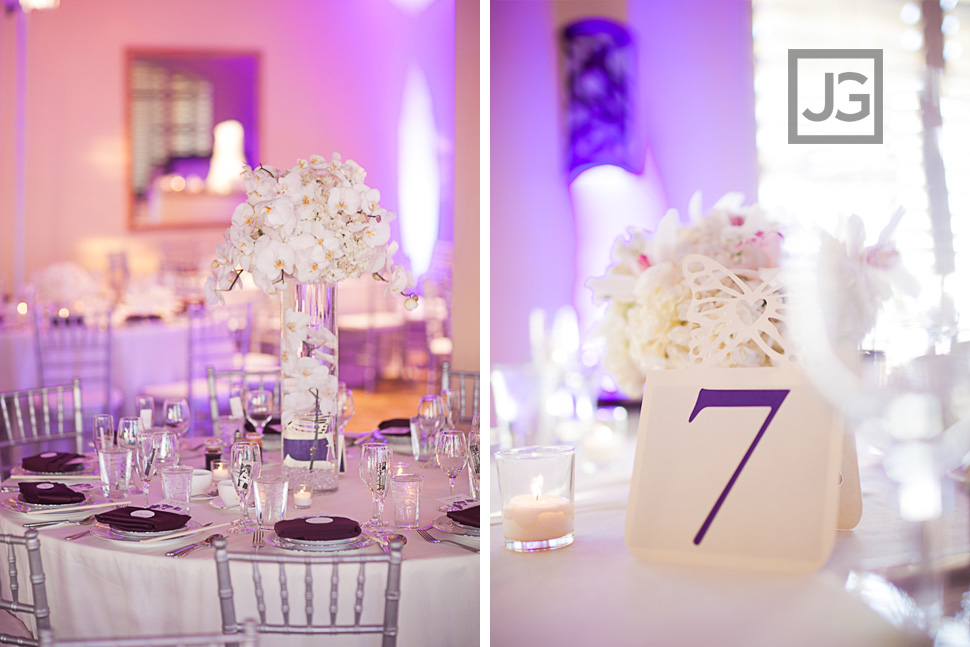 Steve at Honored Occasions did a fantastic job with lighting and DJ.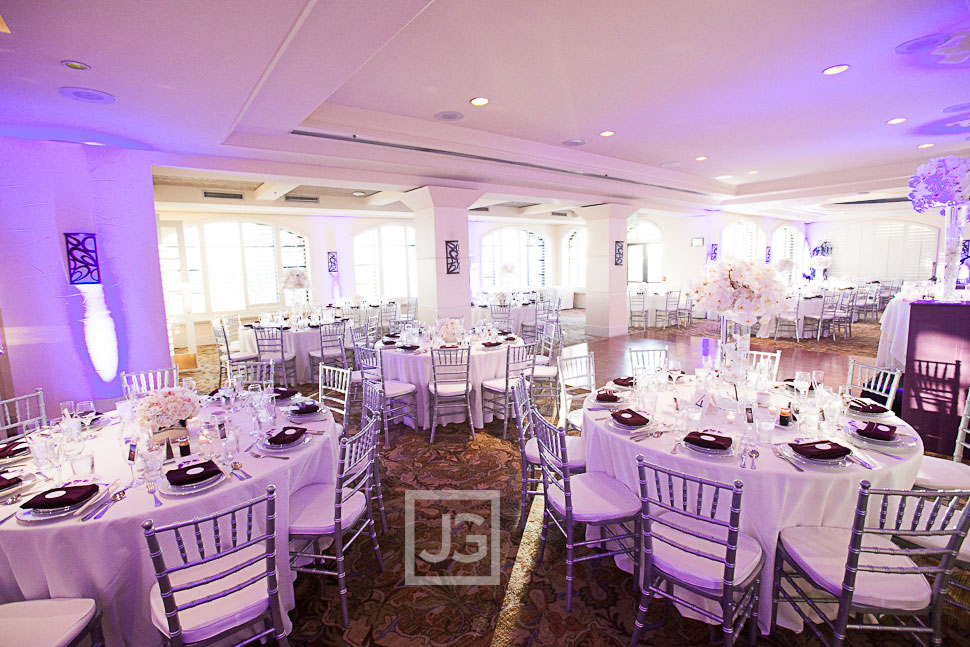 Orchids… what a great choice of flowers!! Did you know that Orchids represent represents love, luxury, beauty and strength? Don't ask me how I know but I find that Gavin and I read many random things and sometimes they just stick. Hahaaha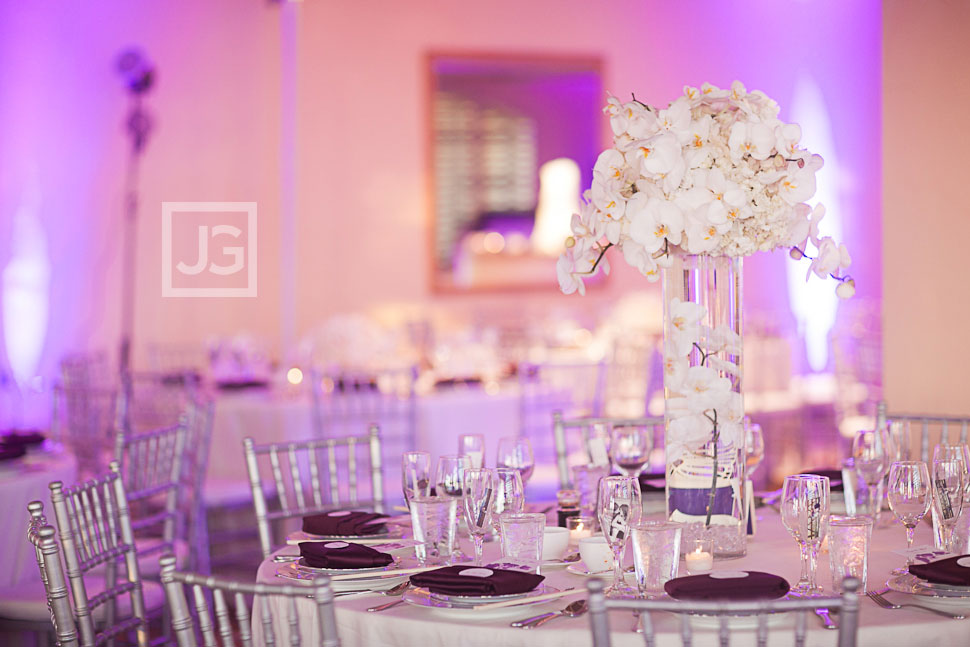 Oh… and guess what?? This cake is fake!! Yes… you read correctly!! It's make of Styrofoam!! For desserts, Angie and Alfred surprised their guests with ice-cream from Cold Stones!! WOW… what a treat!! I made friends with the waitress real quick!!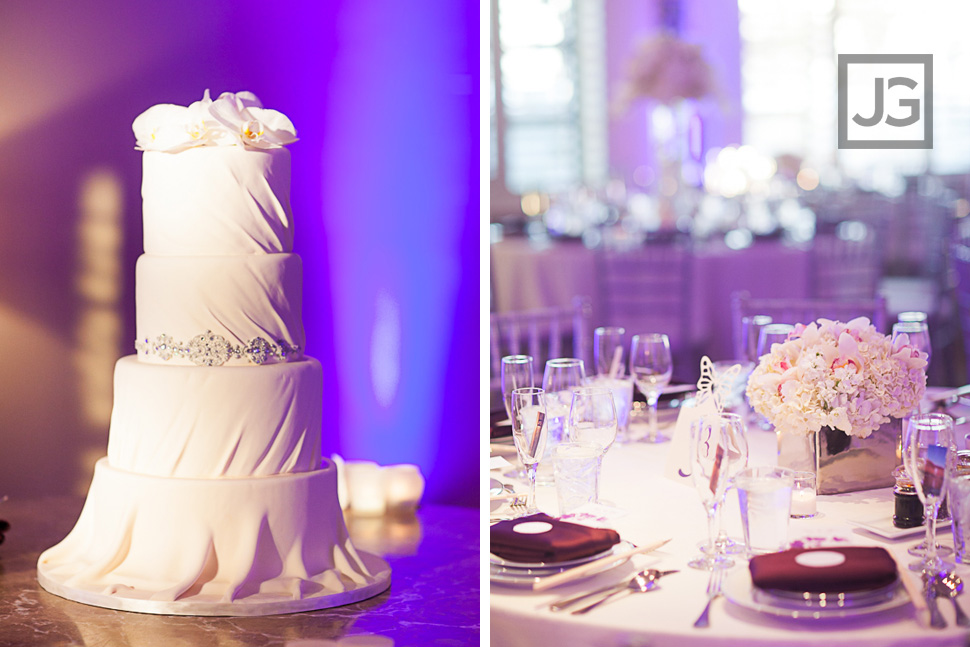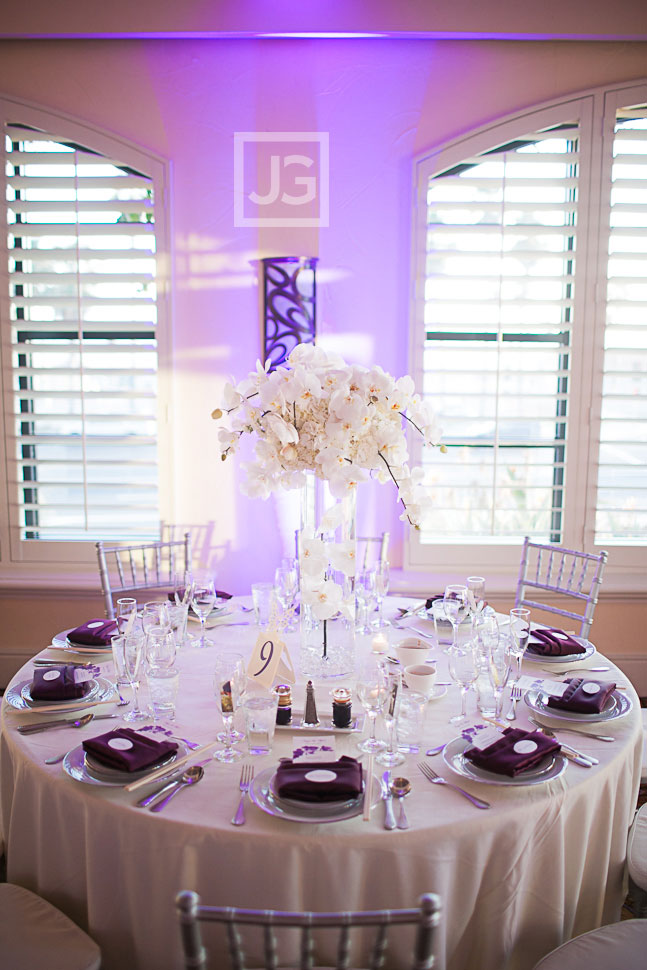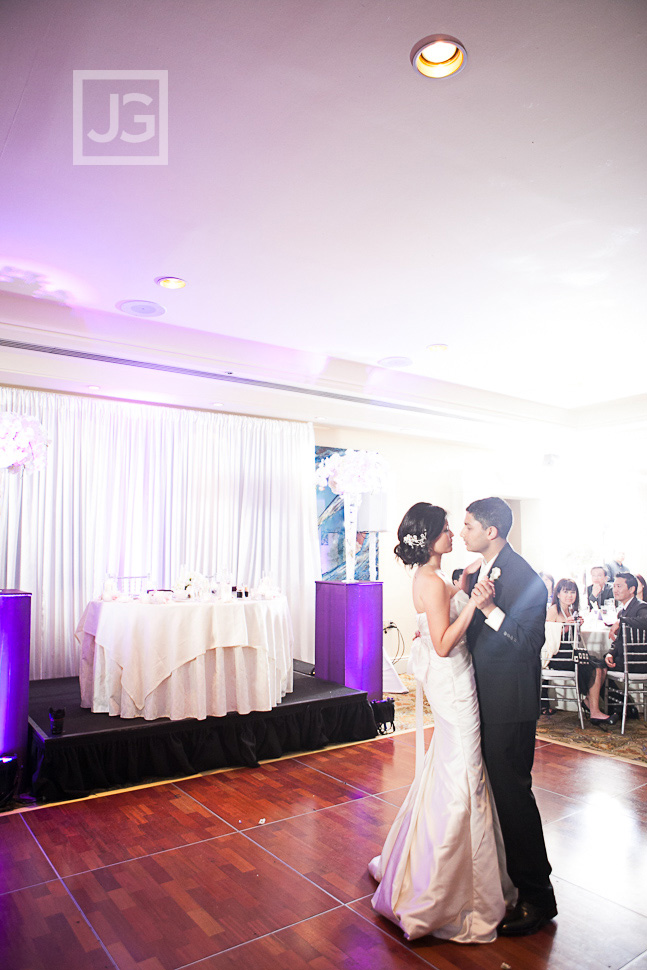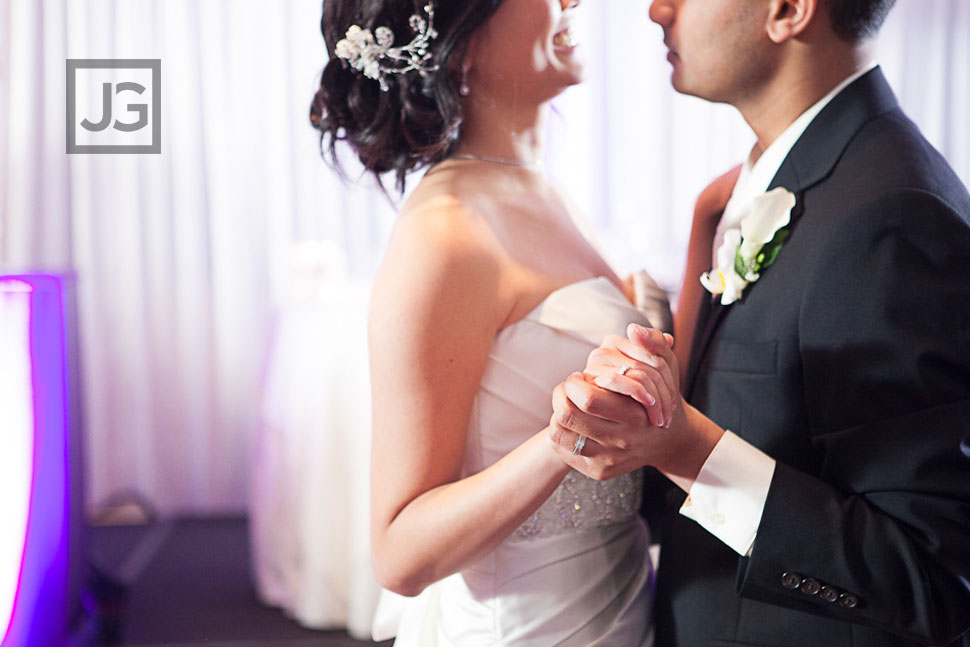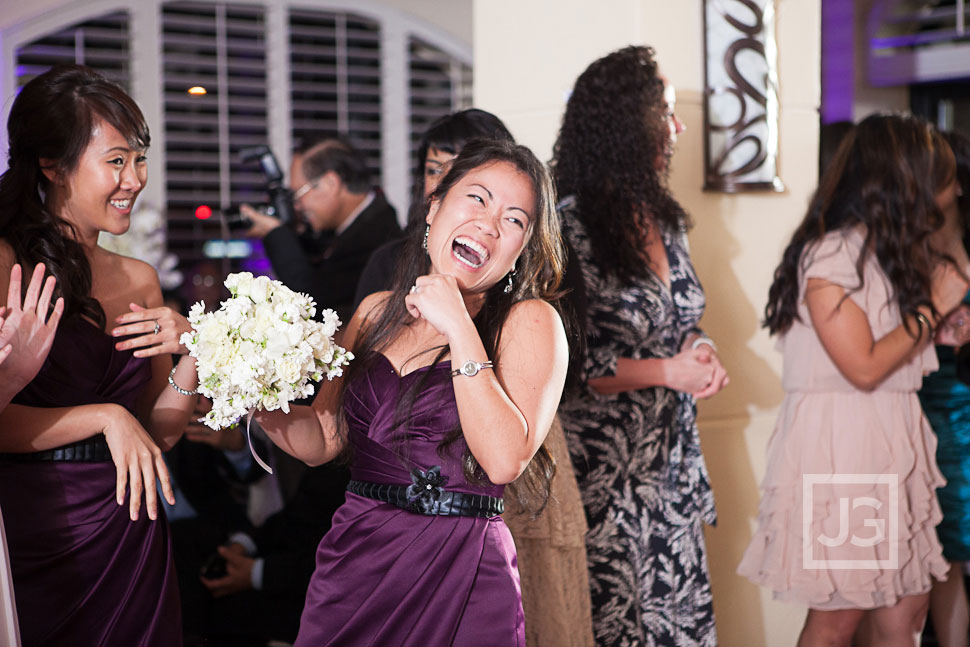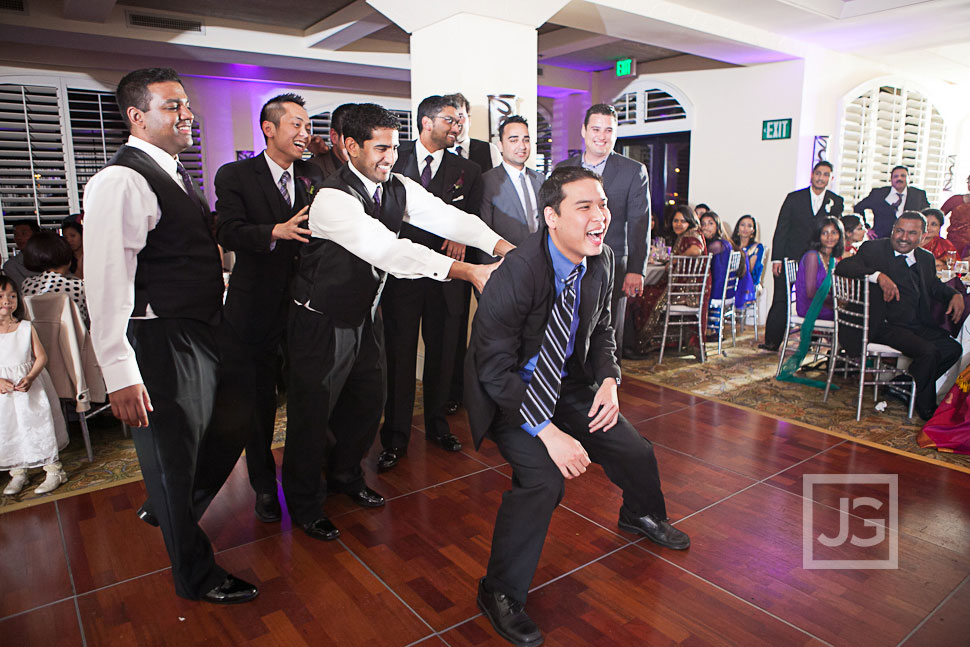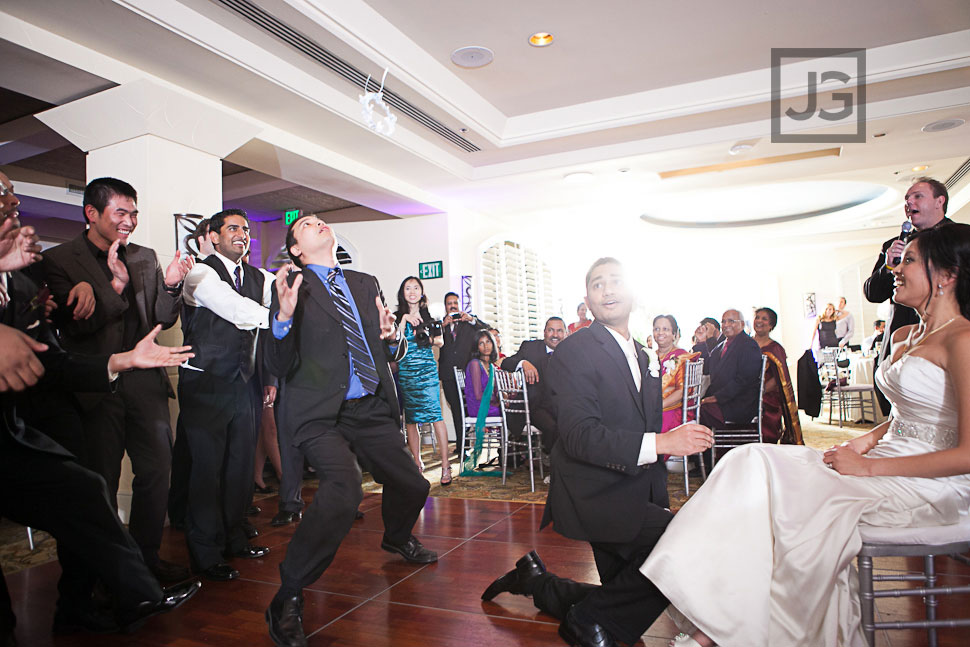 And then the party started!!! What a crazy crowd!!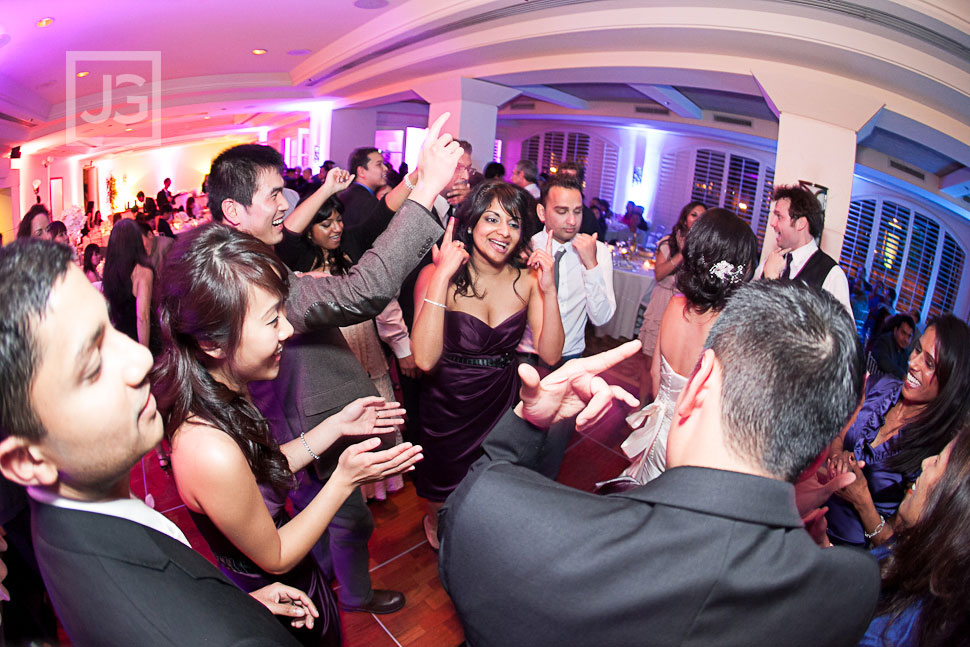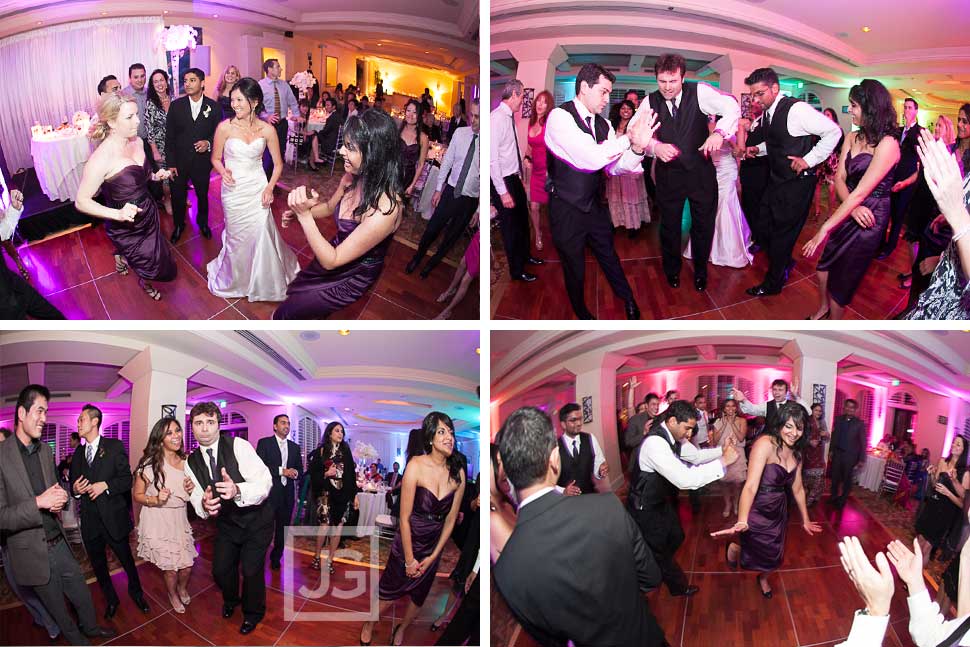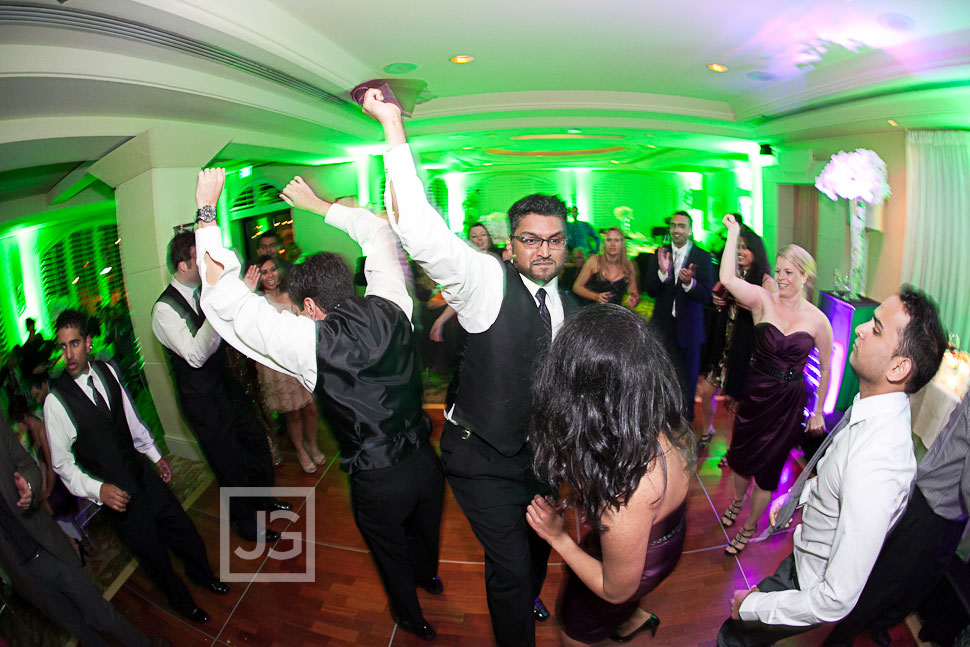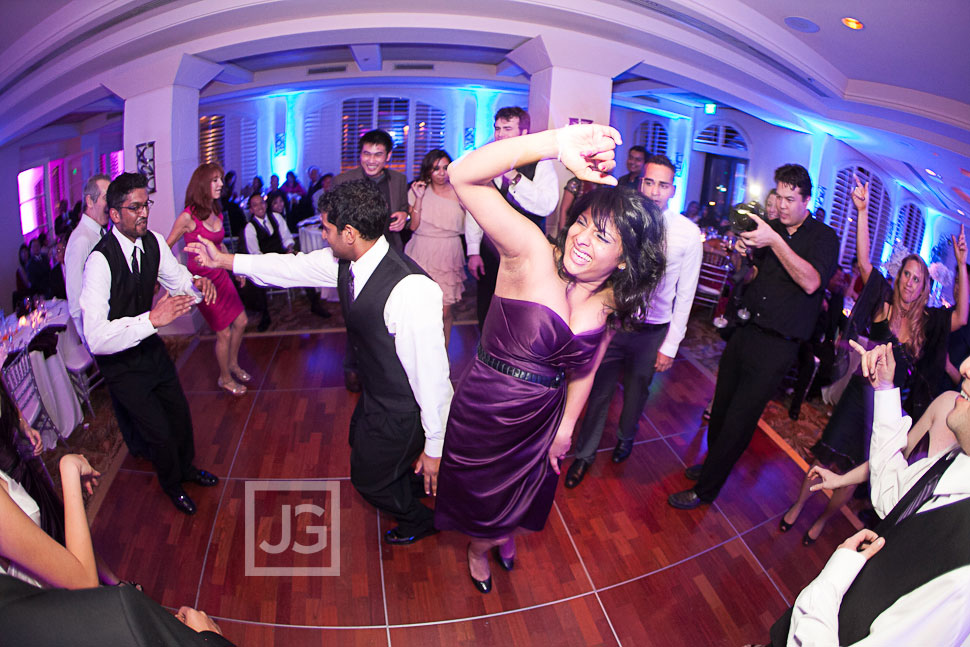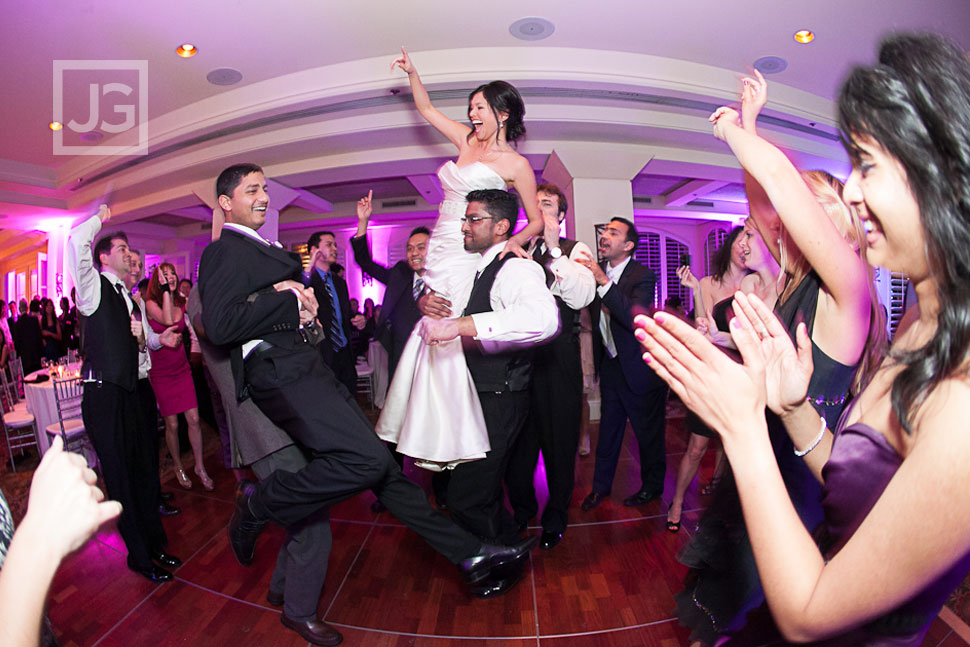 Night Wedding Photos at the Hilton Waterfront
Toward the end of the reception, Gavin and I pulled Angela and Alfred away for a quick 5 minute session at night.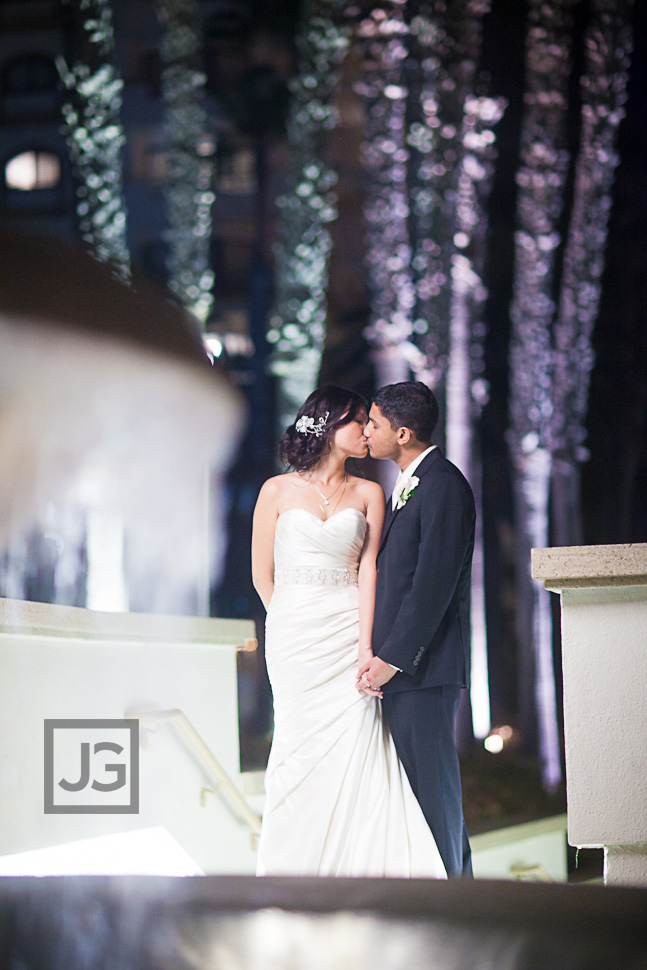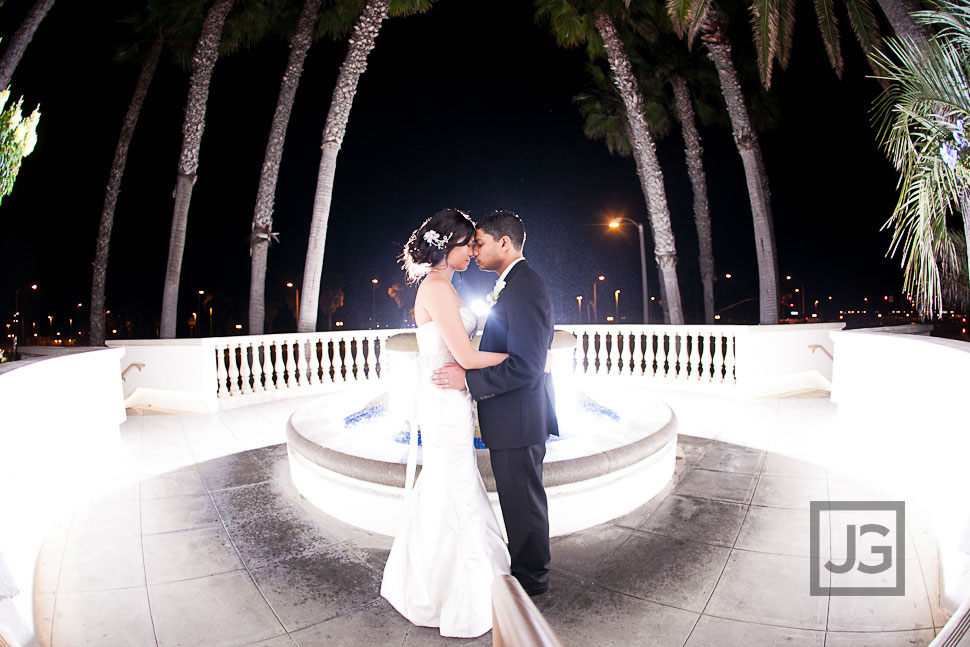 Thank you Angela and Alfred for such a memorable day!! We had a great time hanging out with your awesome group of friends. We can't wait to bbq at your house (hopefully soon). You guys gotta try Gavin's BBQ ribs!! He's really modest about it, but it's to die for!! =P
This article shows Hilton Waterfront Beach Resort wedding photography in Huntington Beach. I has a Catholic wedding ceremony at the Holy Family Cathedral in the City of Orange. It also includes a traditional Vietnamese wedding ceremony that was done with modern timing in the middle of the day (versus early in the morning).