In this line of work we get to see almost every type of wedding under the sun (or under the altar). The interesting thing about a Egyptian Coptic Orthodox wedding ceremony (also known as Eastern Orthodox) is that there is a crowning in the middle of the ceremony. It's symbolic in multiple ways, but I think the main way is that the couple, under God's blessing, is starting their own "kingdom". Since we have created our first royal subject, this symbolism resonates with us. =) They had their ceremony at St. Pauls Greek Orthodox Church in Irvine, with their reception at the Island Hotel (wedding photography seen below).
So let me introduce Miriam and Tony. They have an interesting story on how they met. They were both helping Tony's cousin move, but as fate would have it they were the only two to show up to help! From there started a relationship that brings us to this wedding day and this beautiful wedding at none other than the prestigious Island Hotel in Newport Beach (in Fashion Island). The day started cloudy, but only to give way to the classic sunny blue California sky. I like to think that's a metaphor for a marriage or something. I think the better idea to pull from it is that true love will always prevail, sunshine or clouds. And that's what we see in Miriam and Tony, where no matter how many clouds they have seen, they have held hands until the sun came shining on them.
But enough of that and on to their beautiful and extravagant wedding! Once again, we had the pleasure of working with Lisa Simpson who coordinated a smooth and flawless wedding.
Also, a shout out to Huey Le of Platinum Peaks Entertainment. He did an AMAZING job with the lighting, canopy and backdrops for the reception.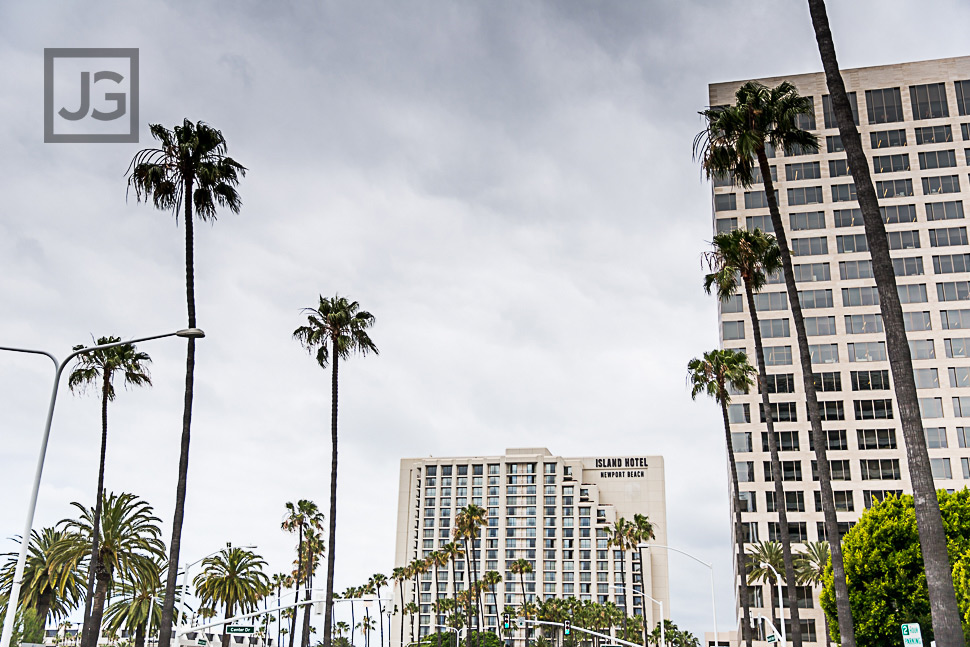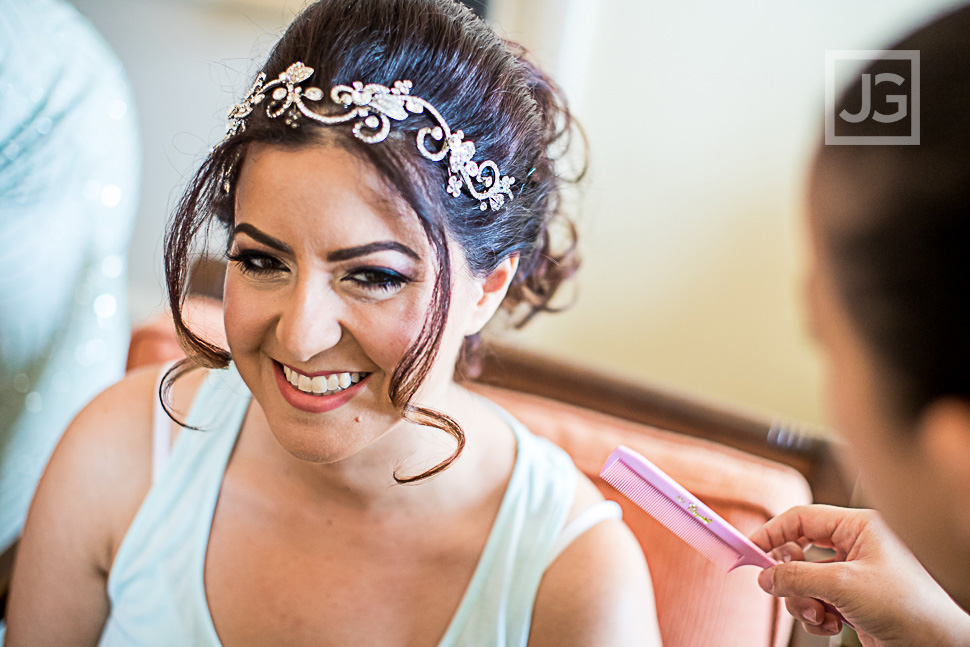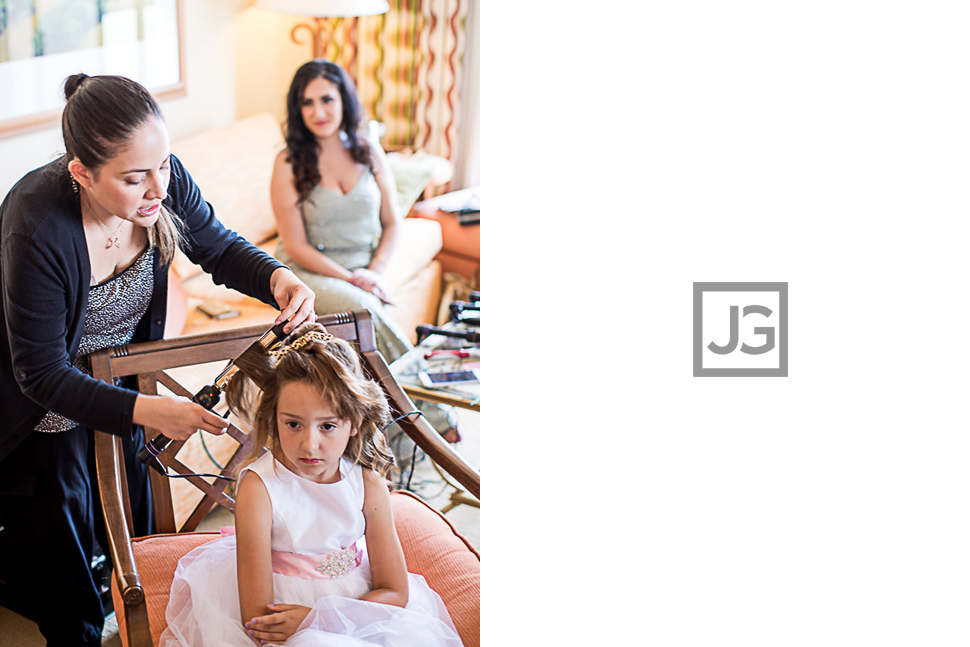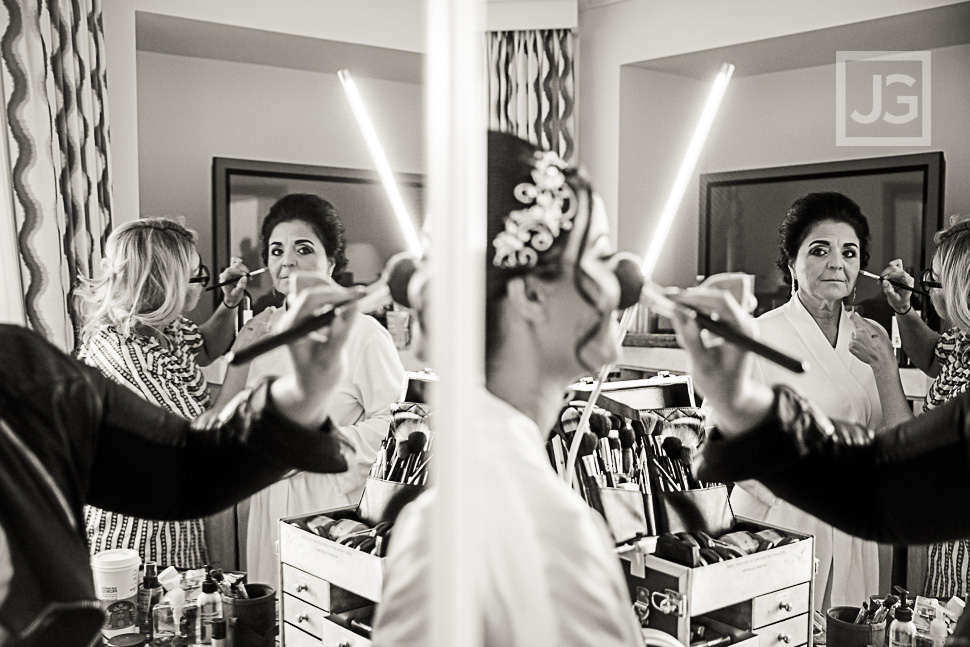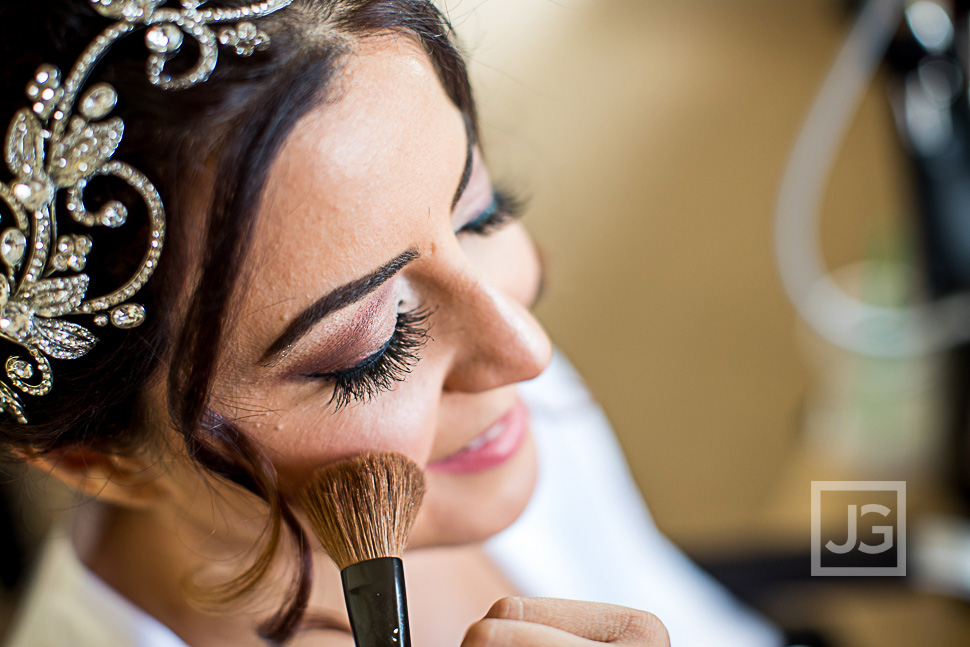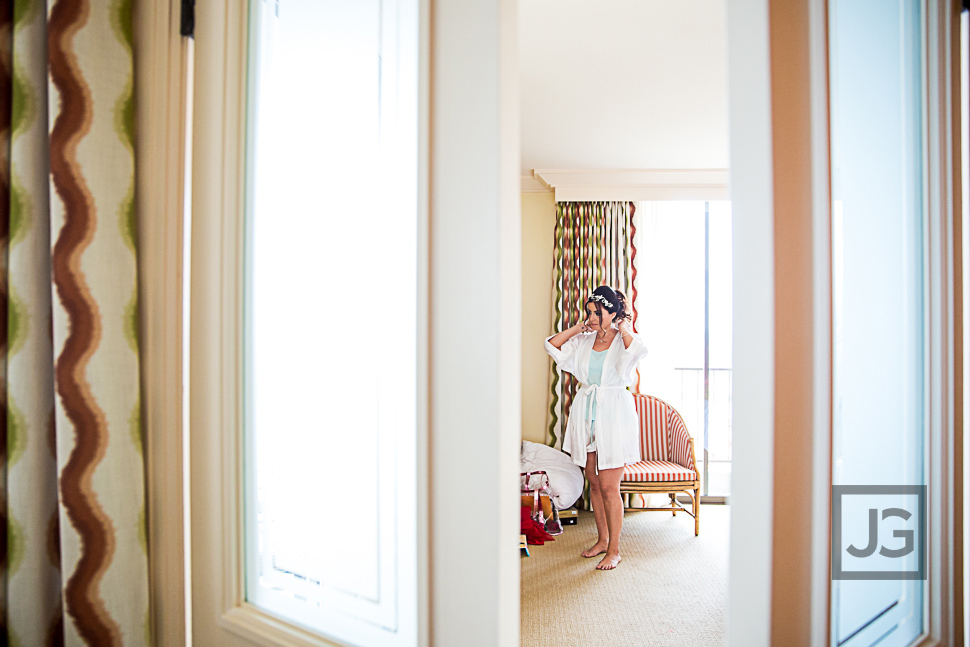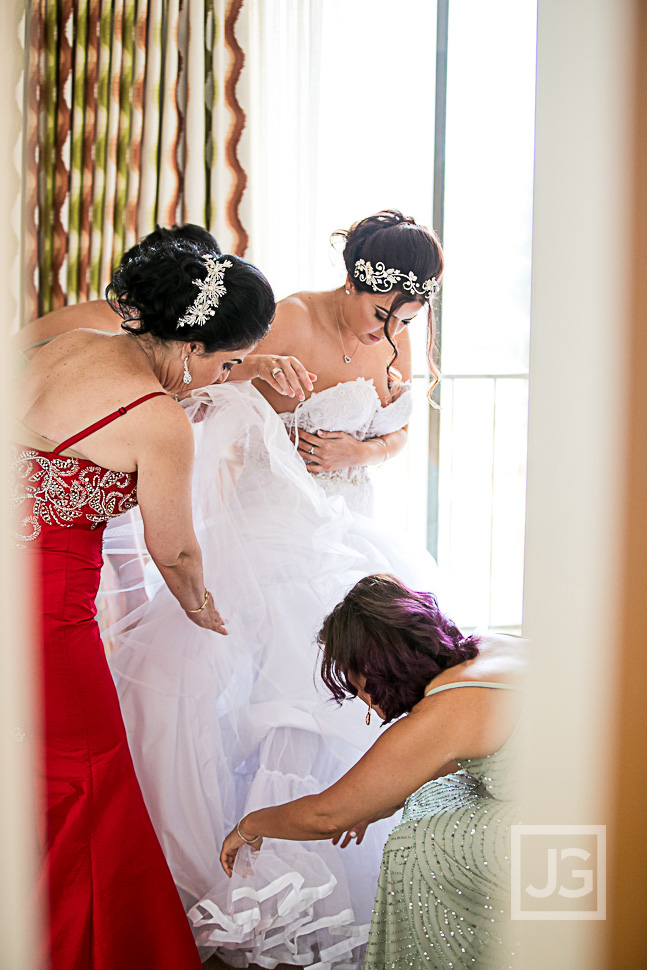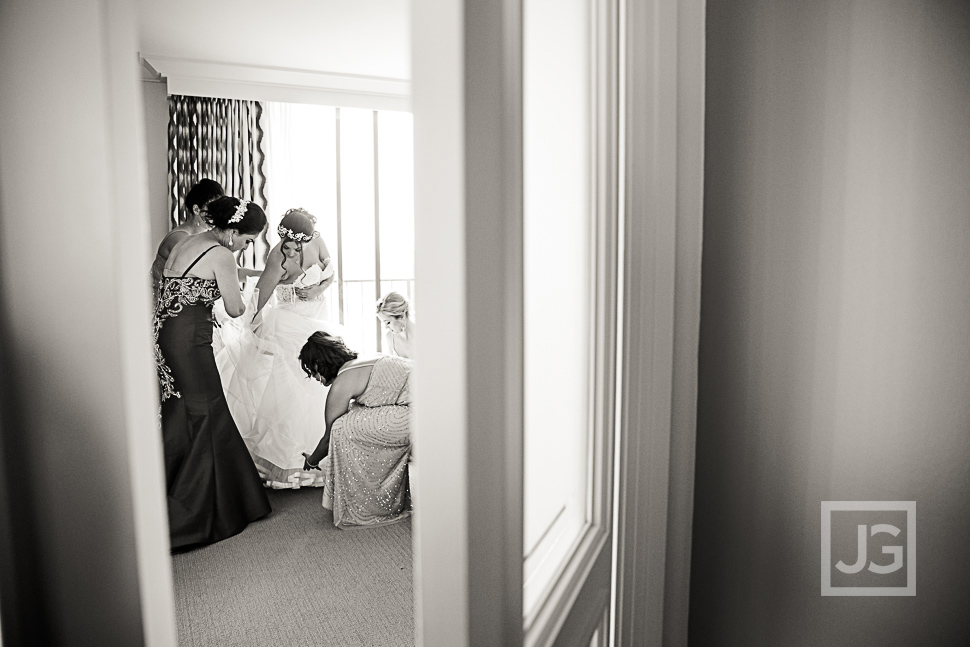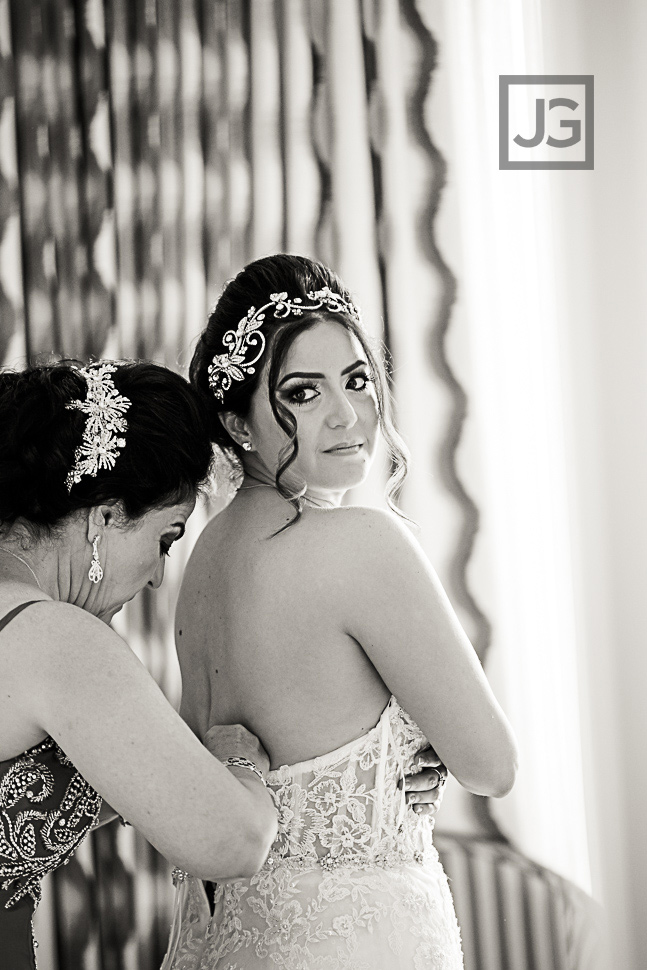 Then we went to the ceremony at Saint Paul's Greek Orthodox Church in Irvine. Wedding photography at orthodox ceremonies is something that we feel quite comfortable with.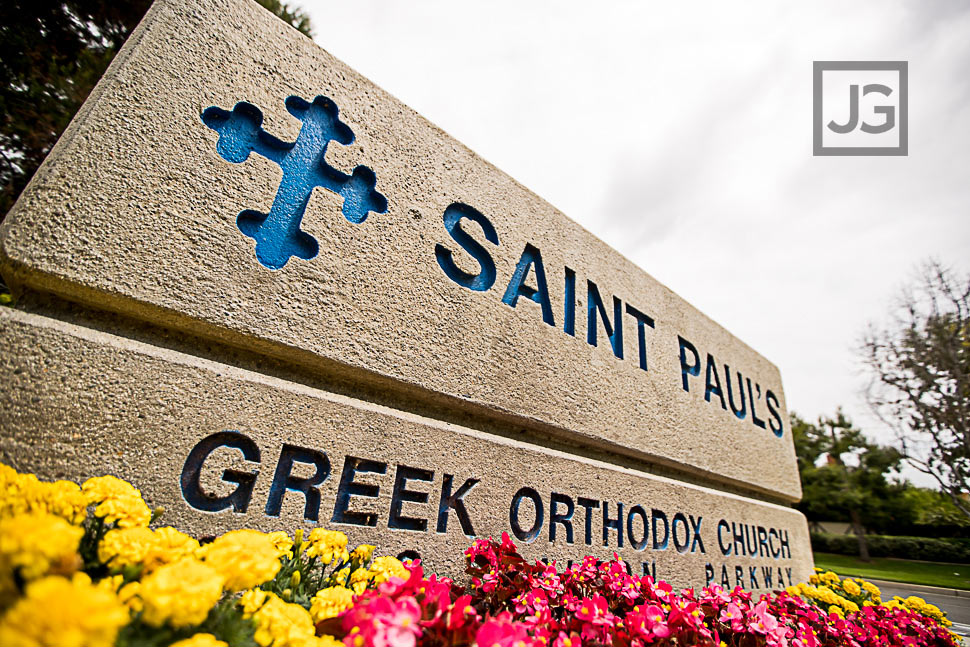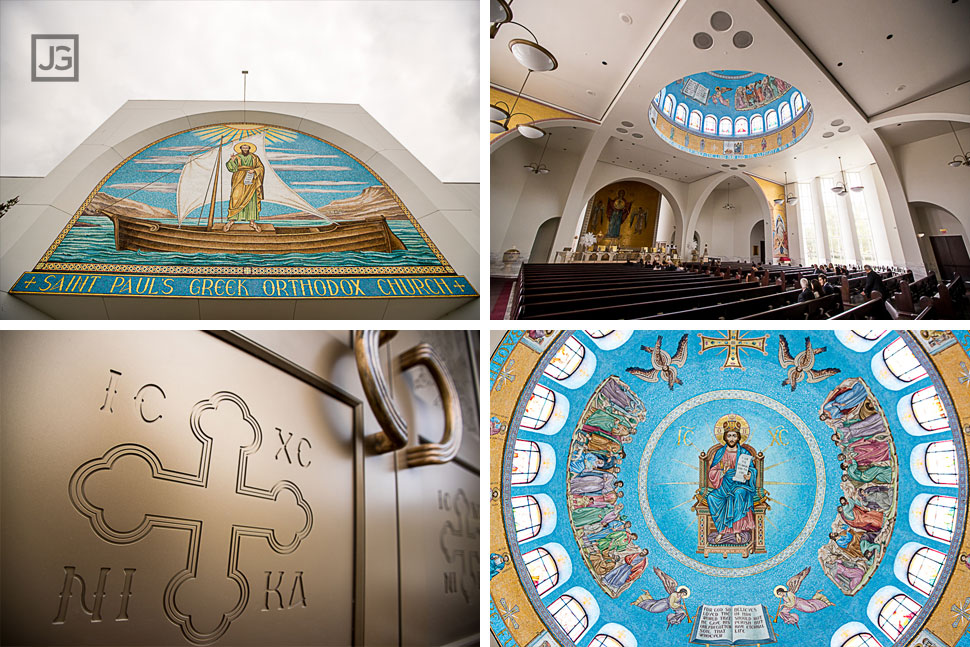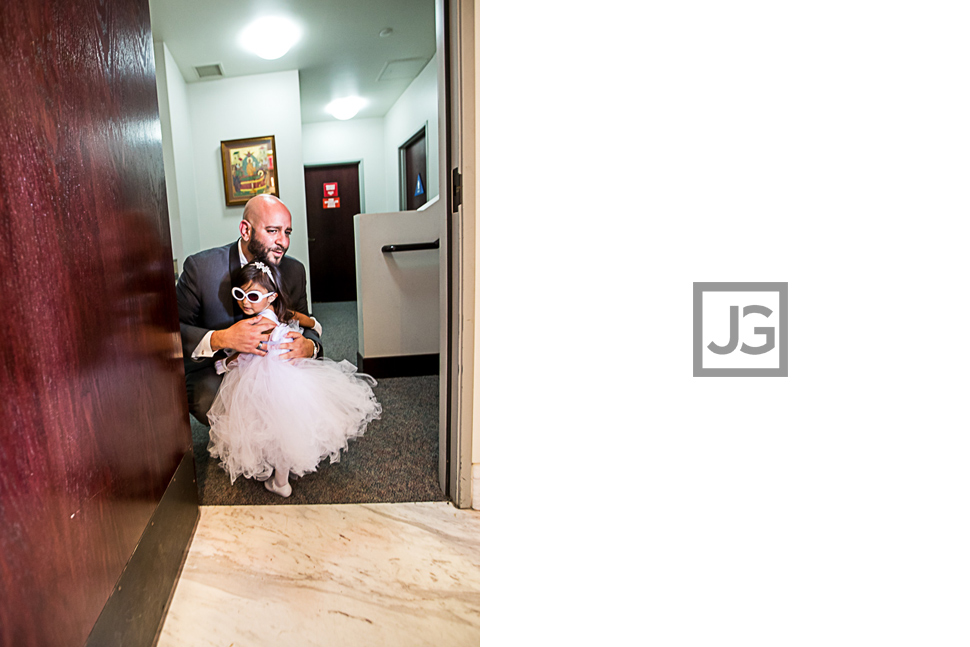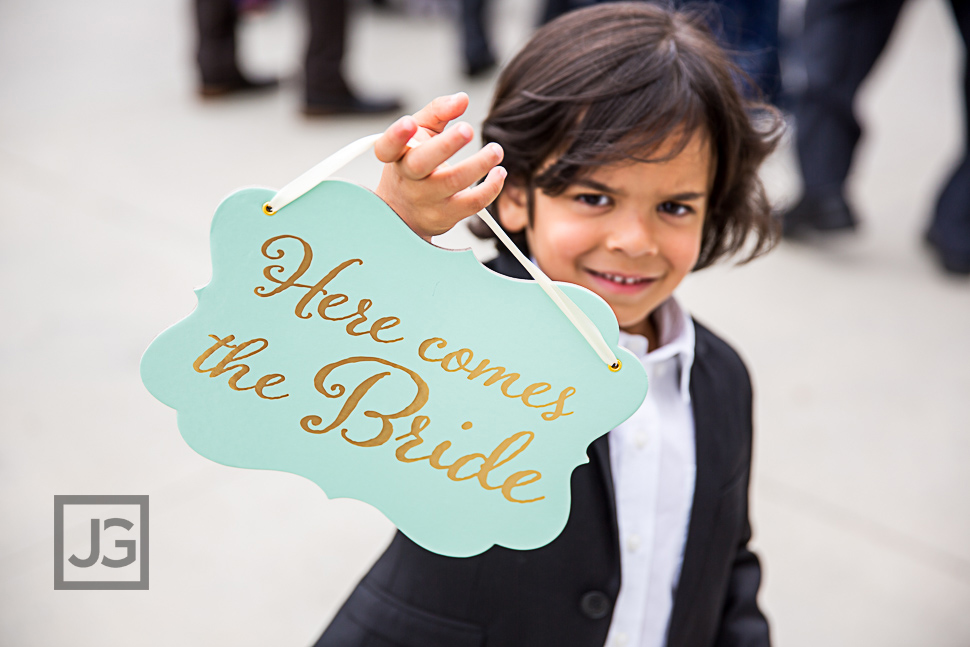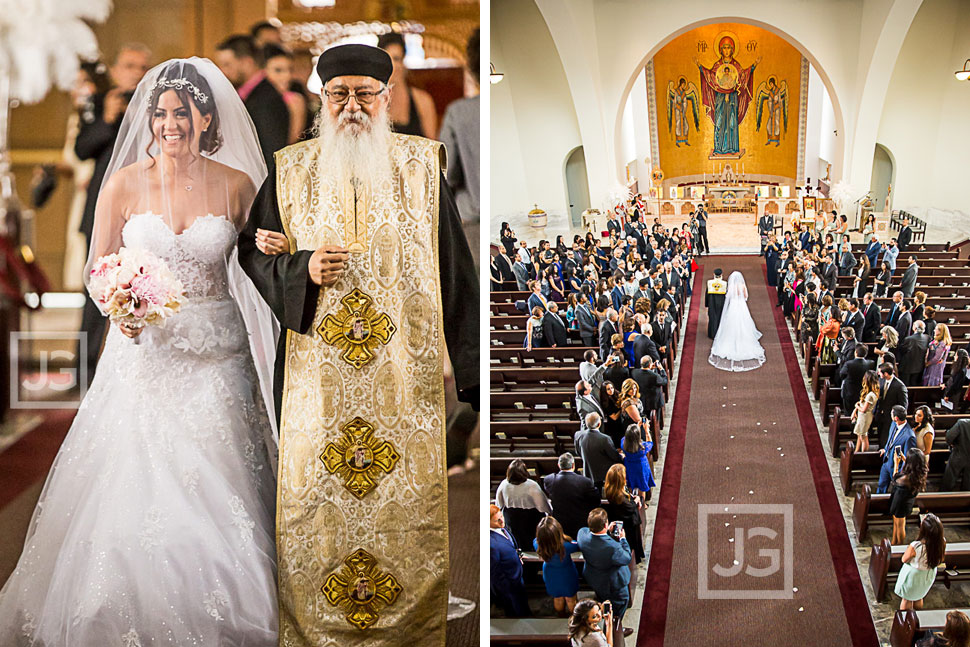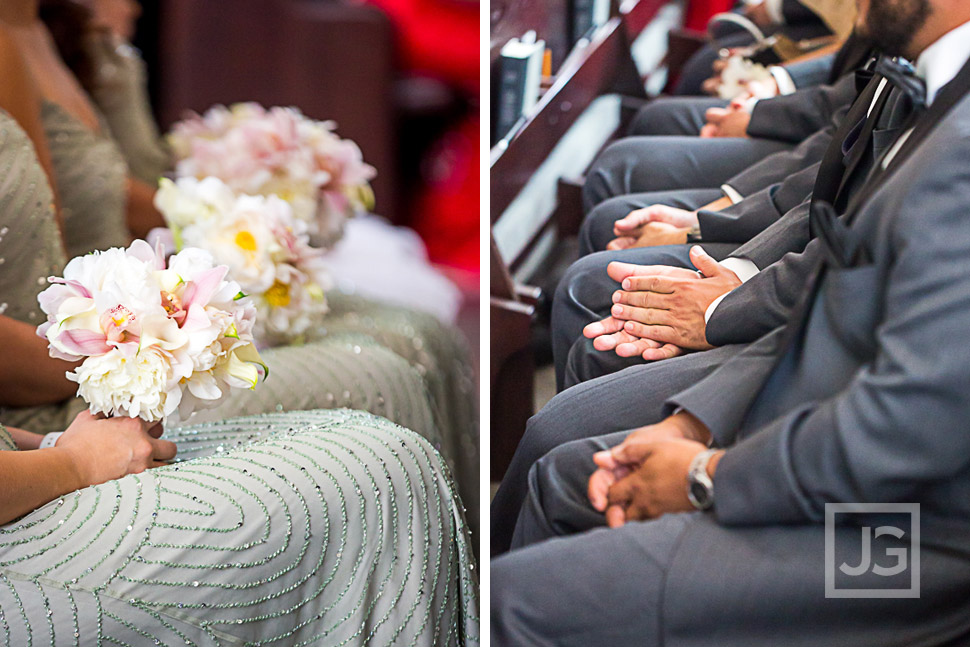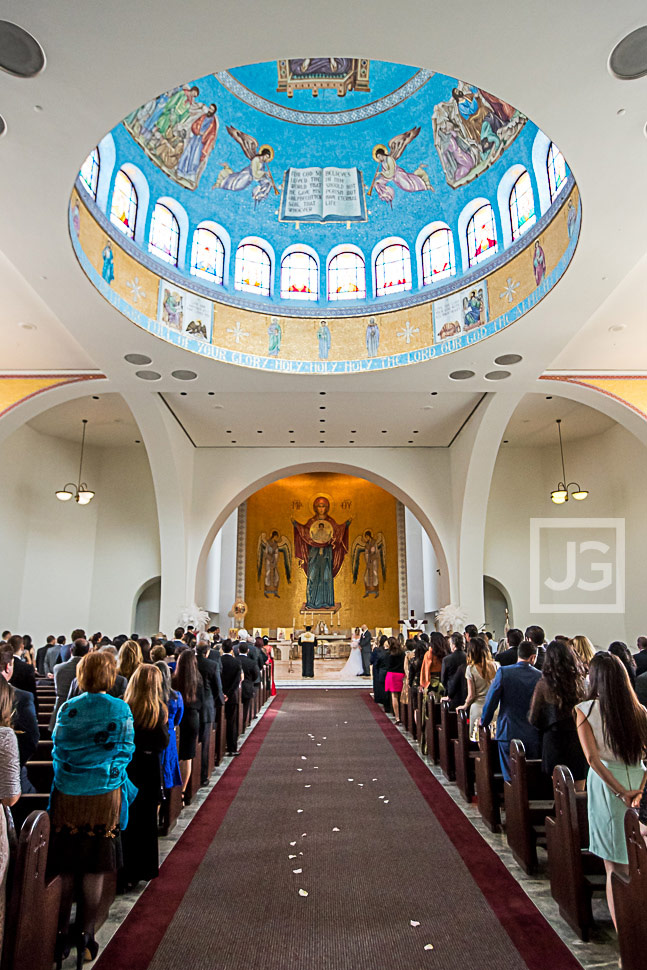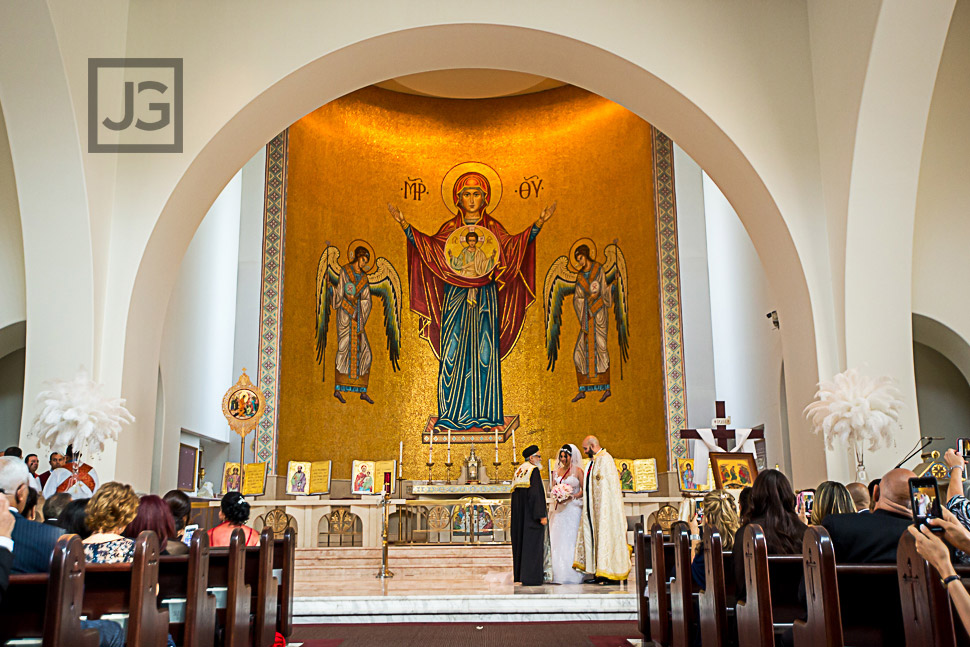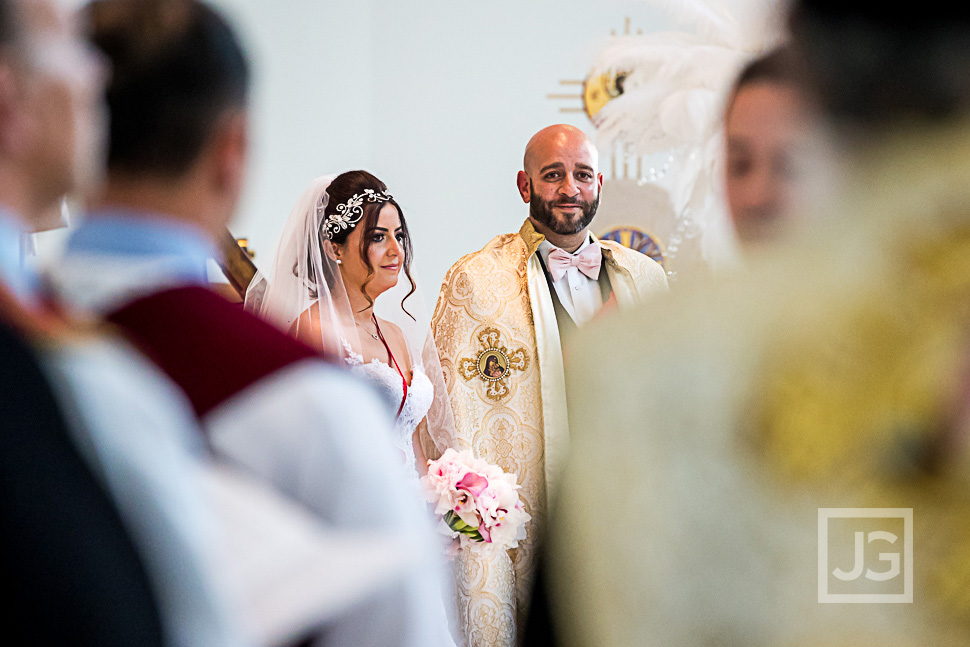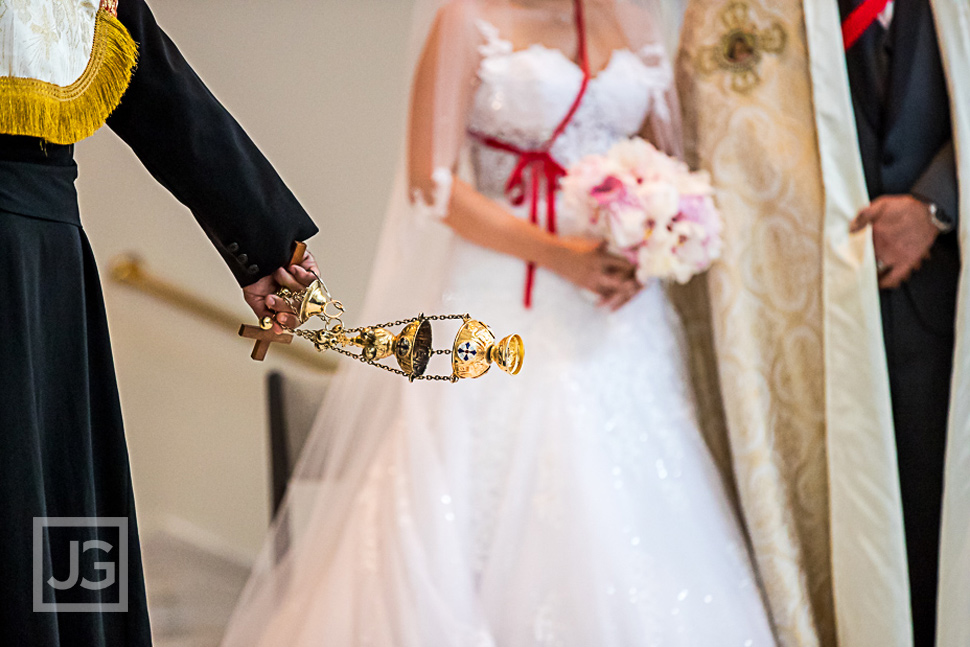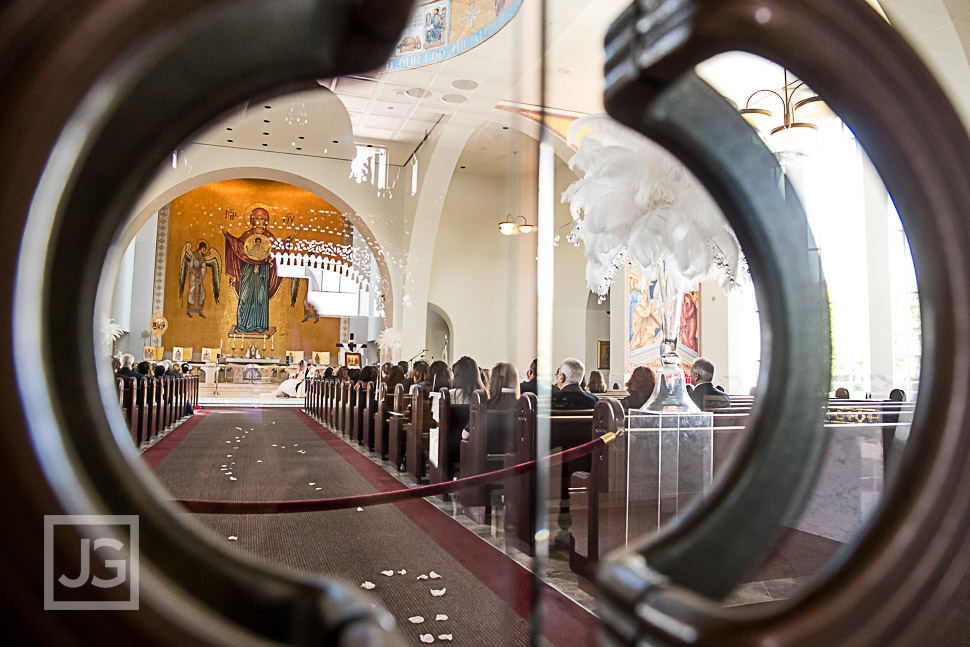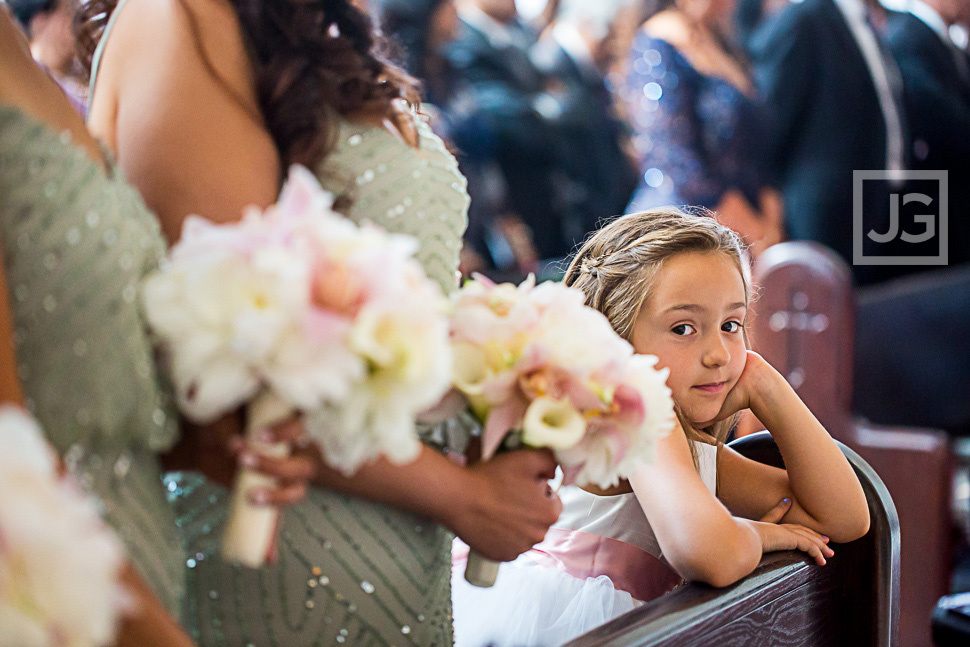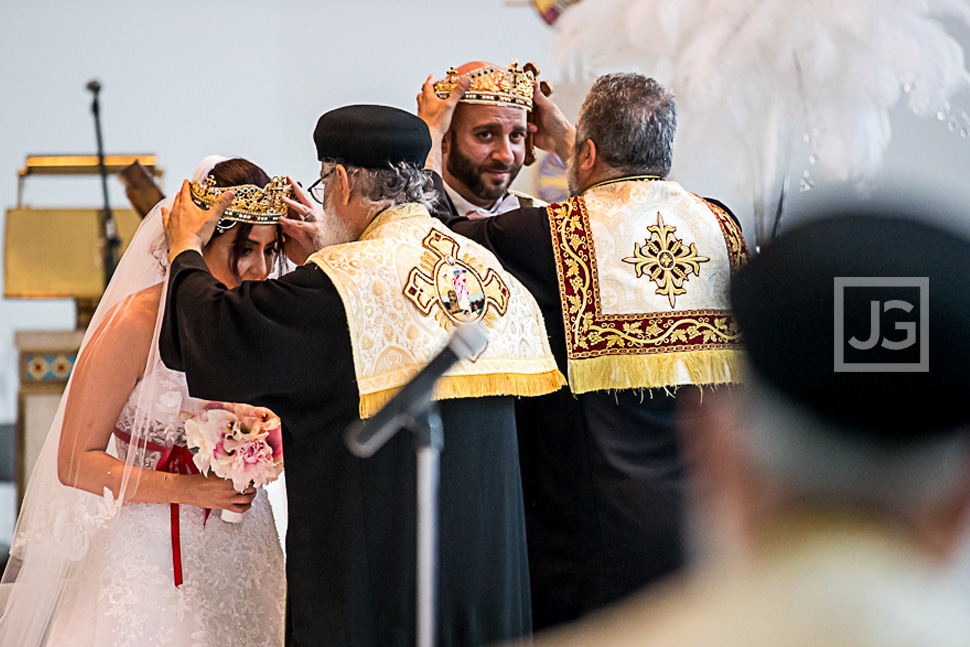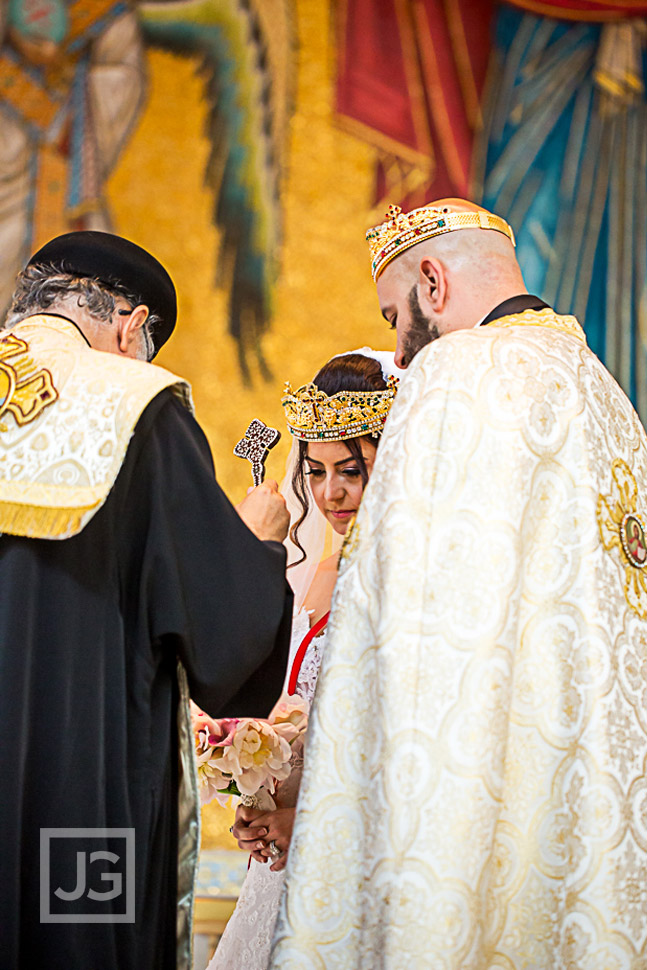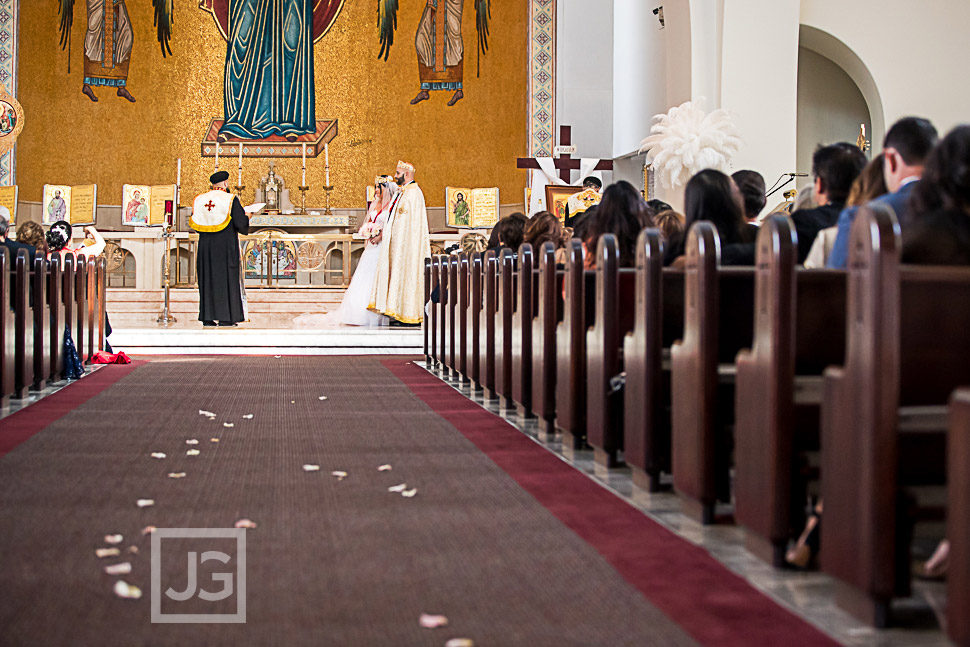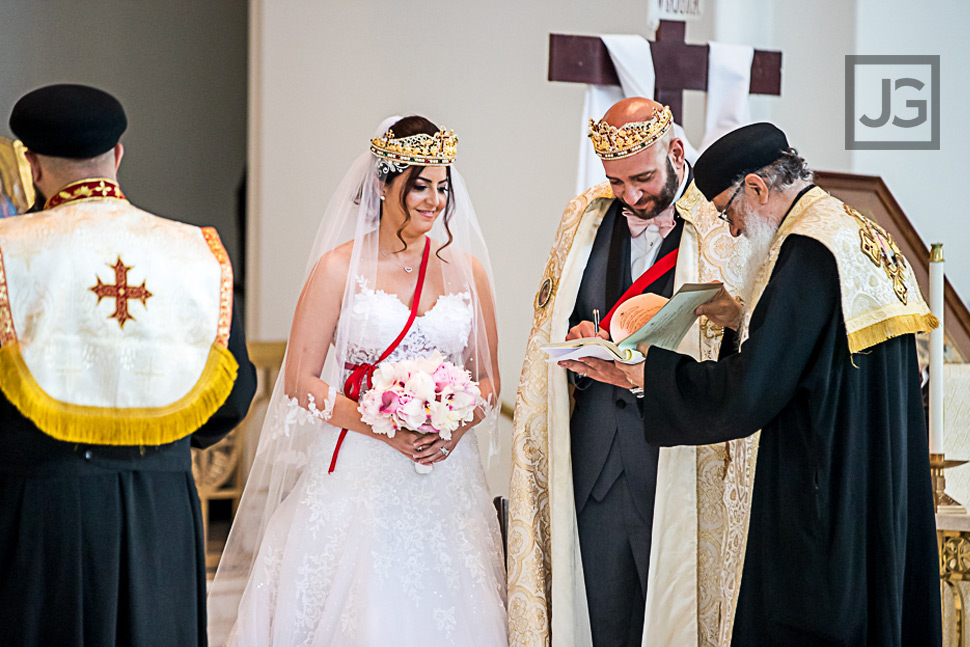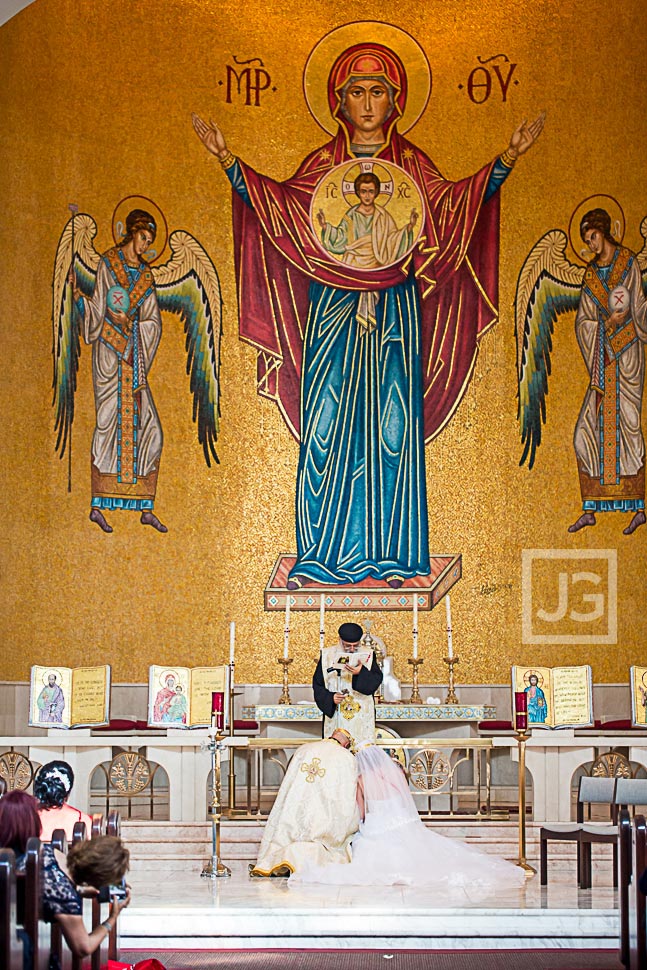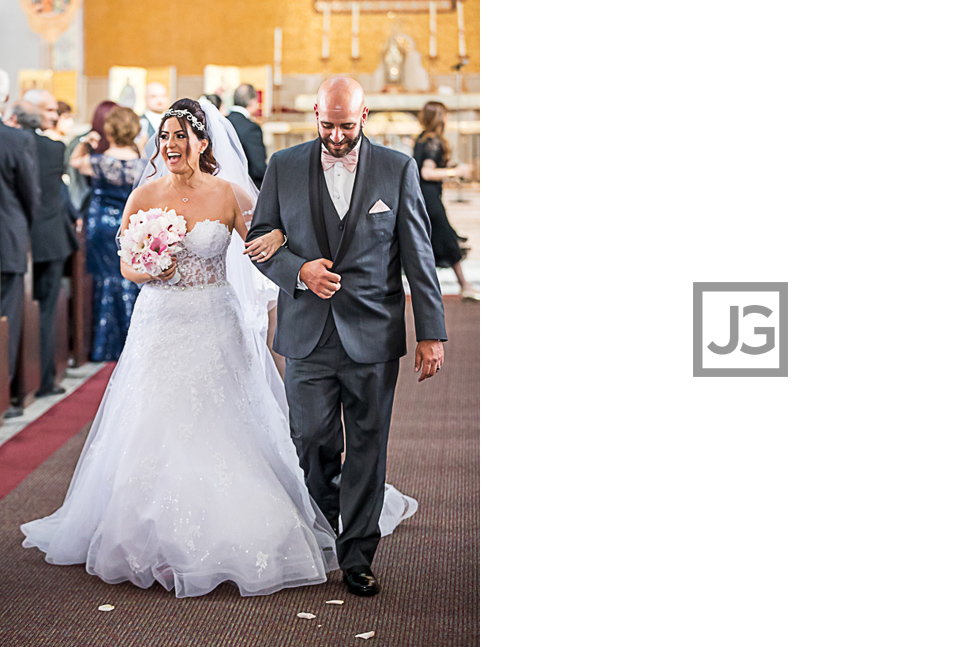 After the Greek orthodox wedding ceremony, we went back to the Island Hotel in Newport Beach for wedding photography of the bridal party and couple photos.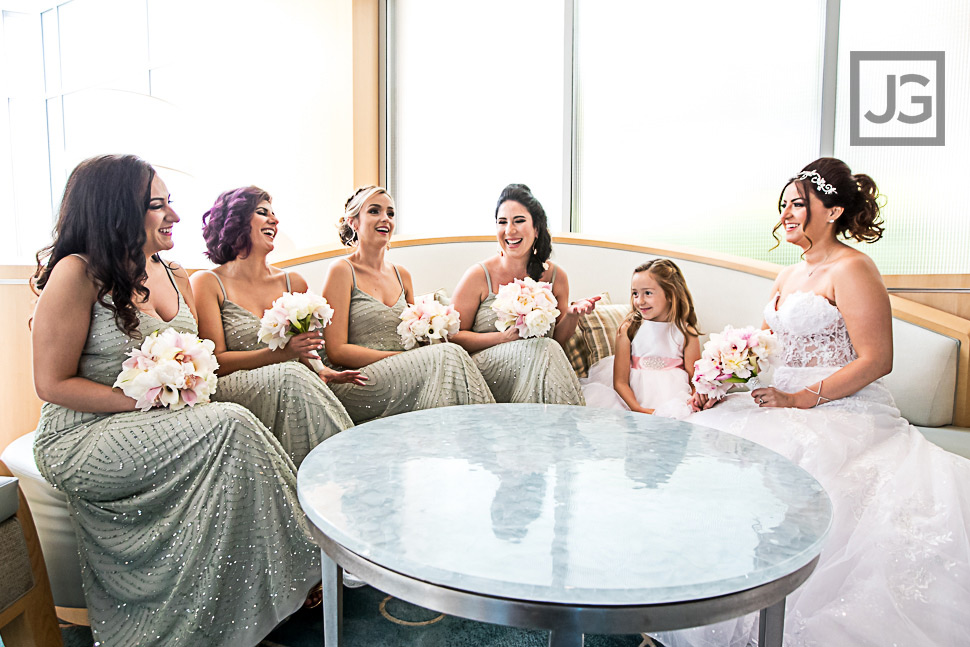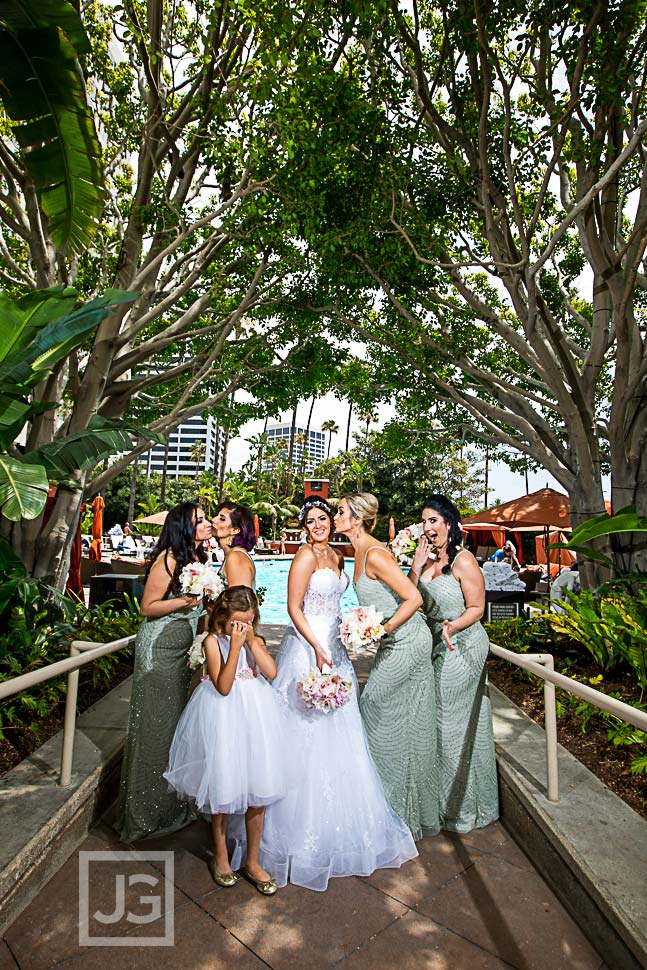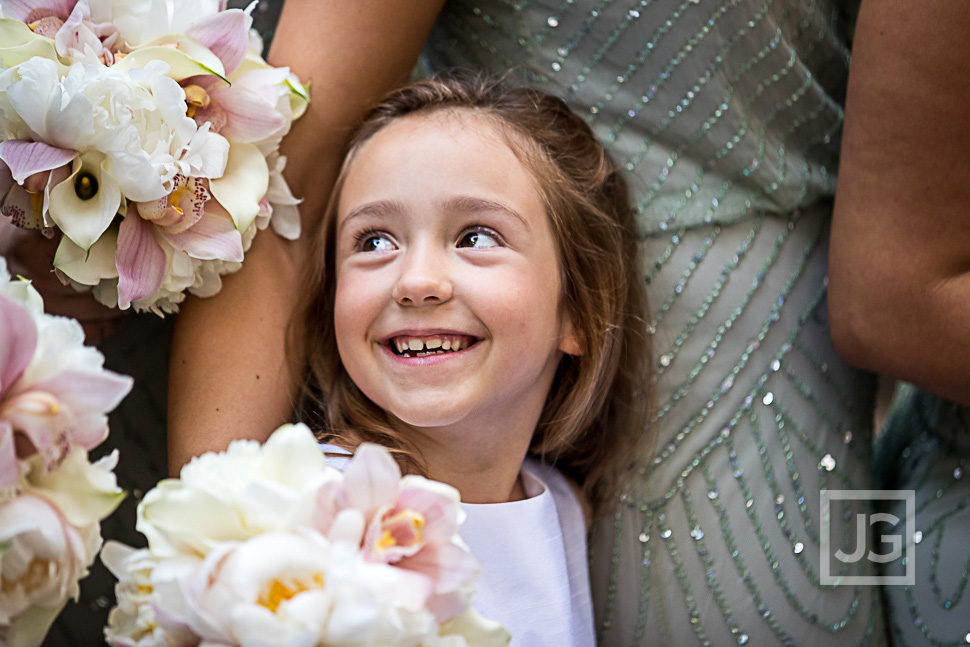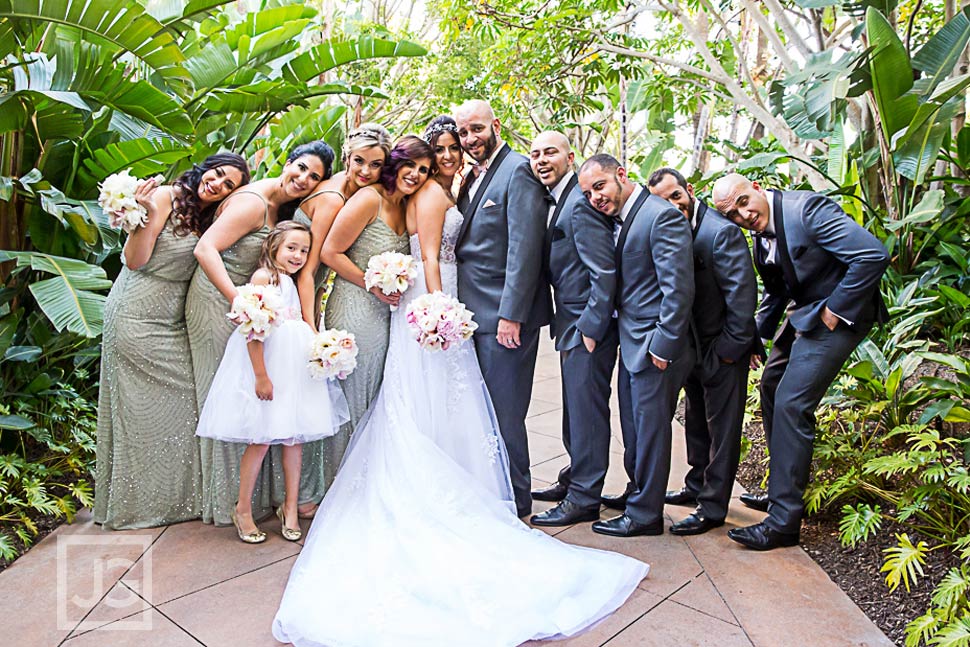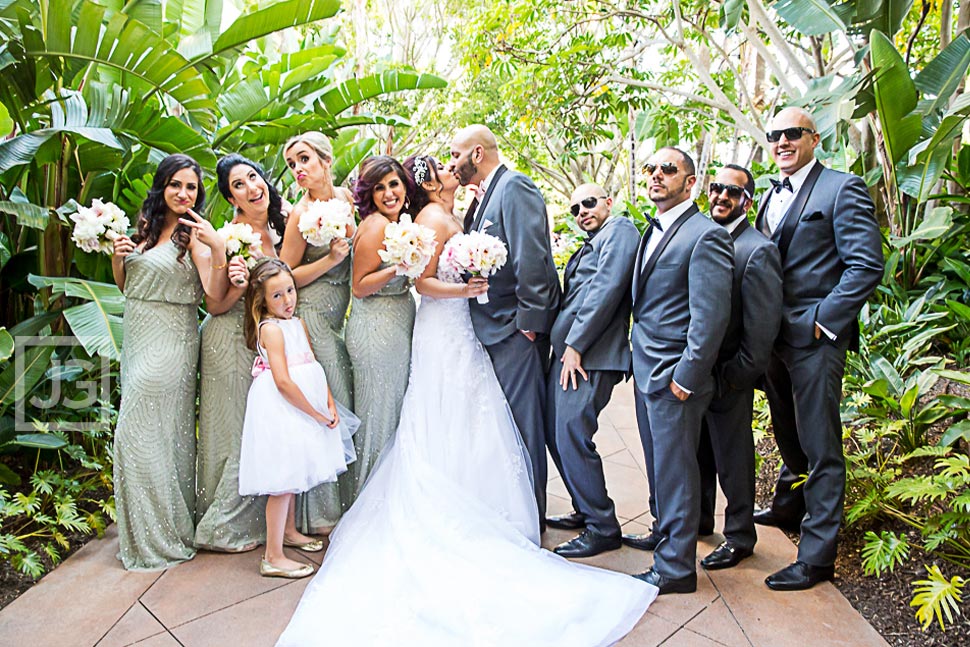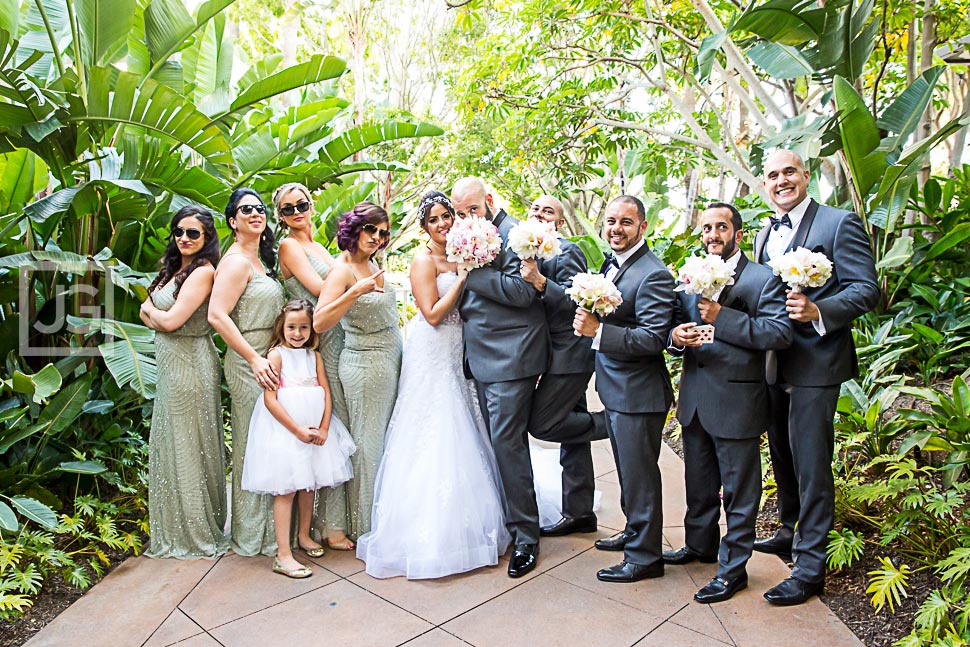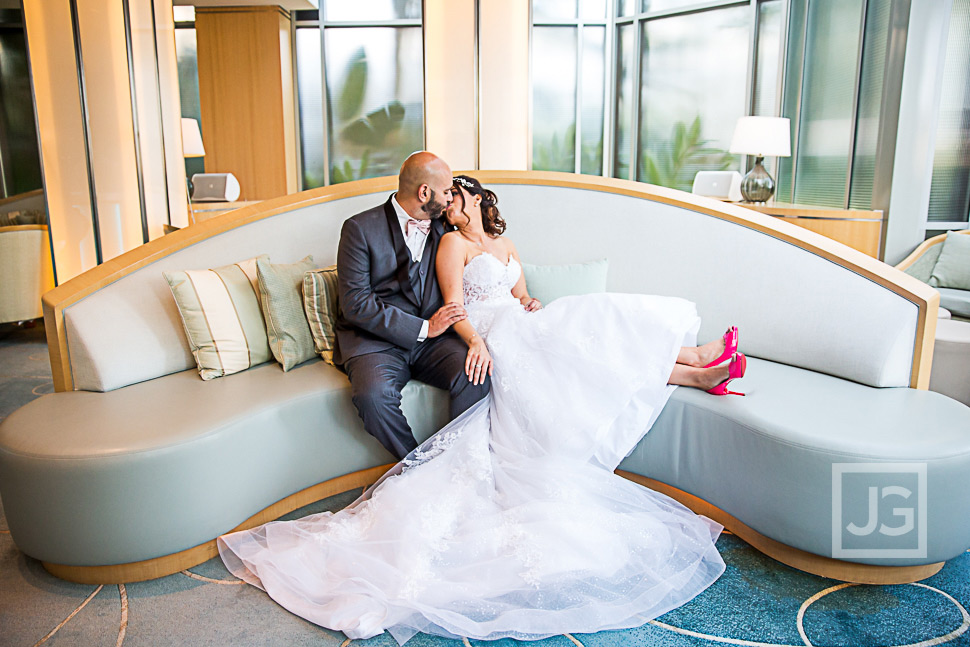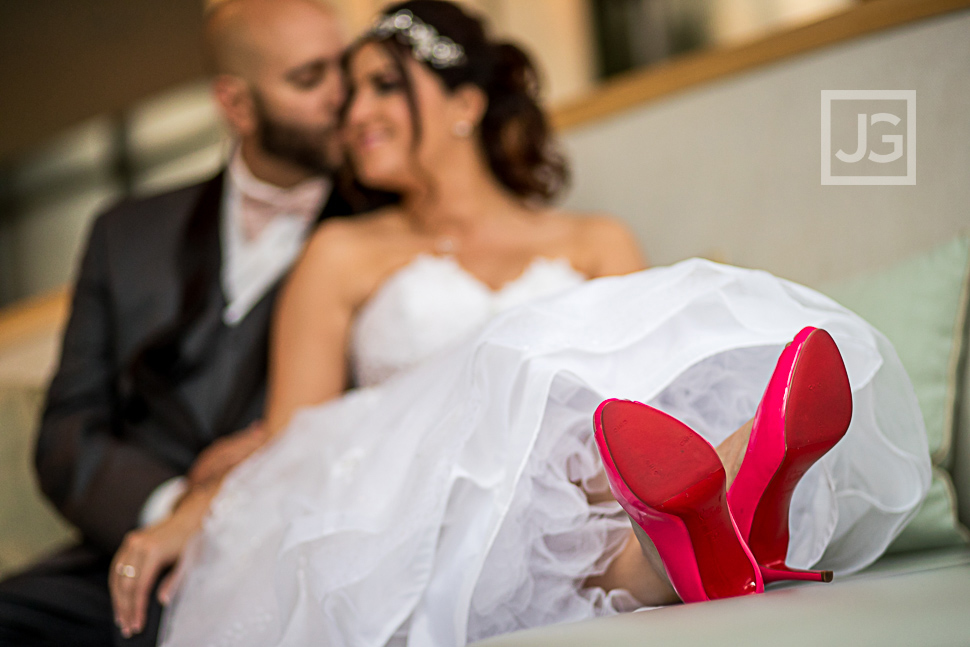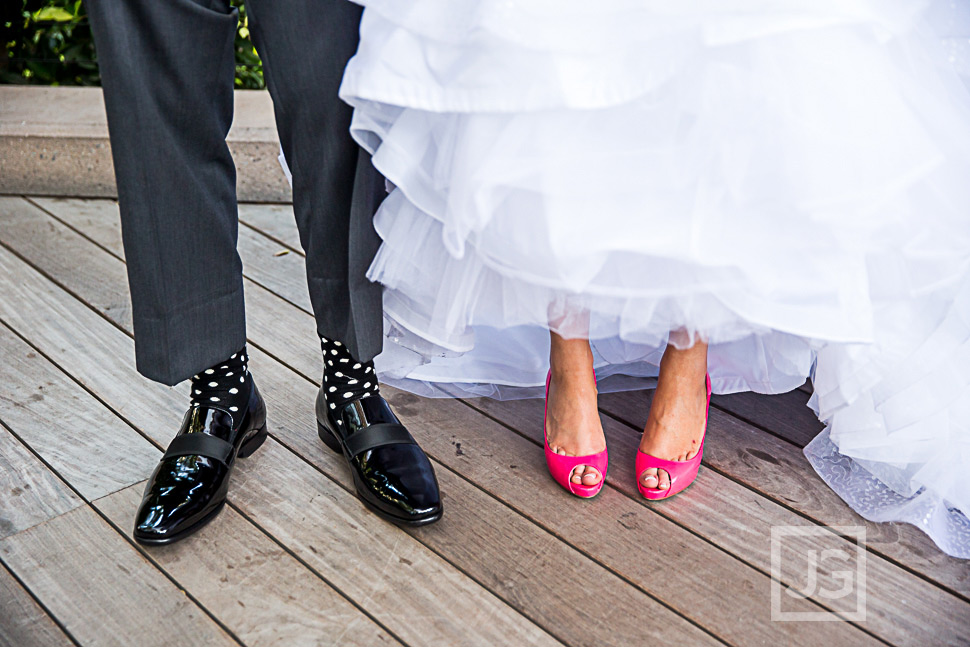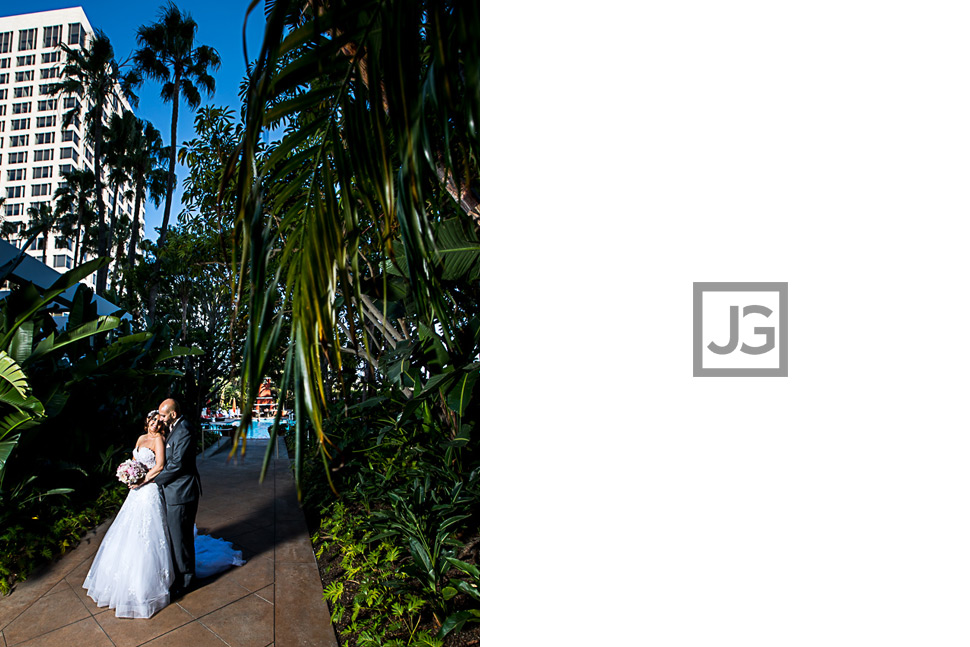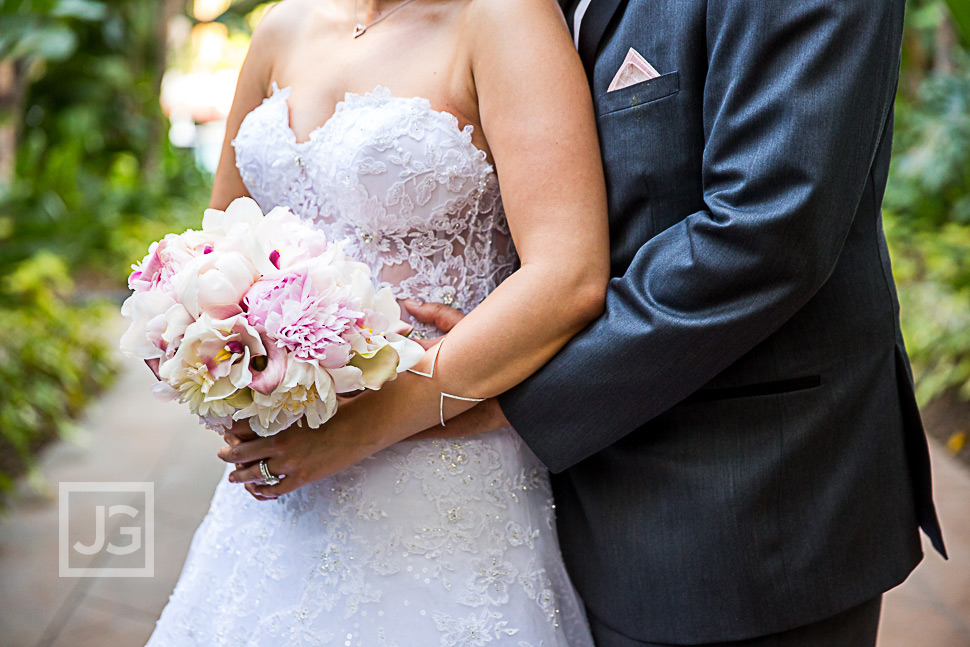 Tony does an awesome Blue Steel. I mean Le Tigre. Whatever, he's very very professionally good-looking.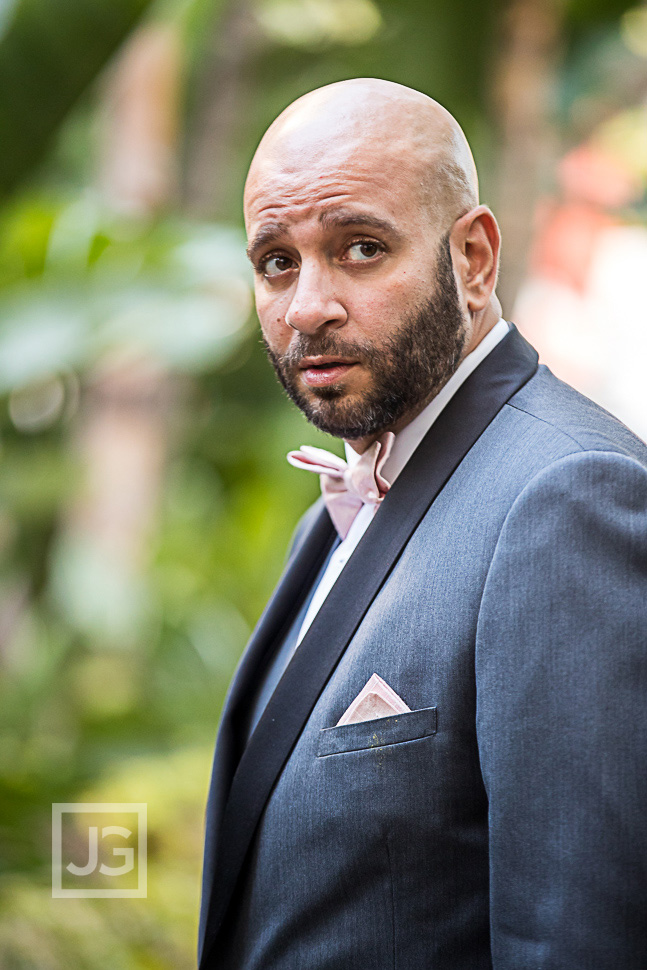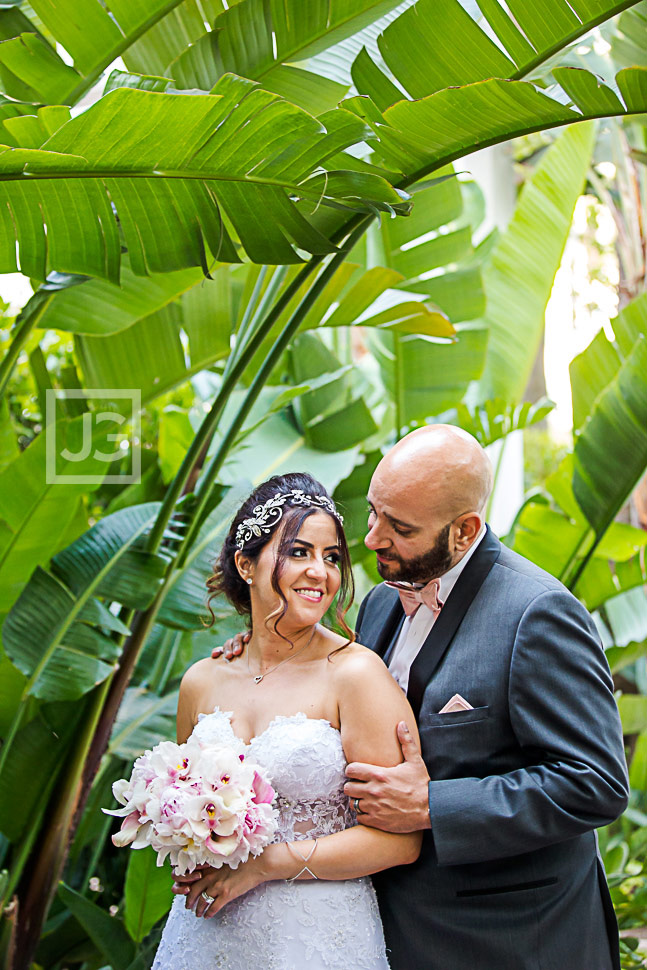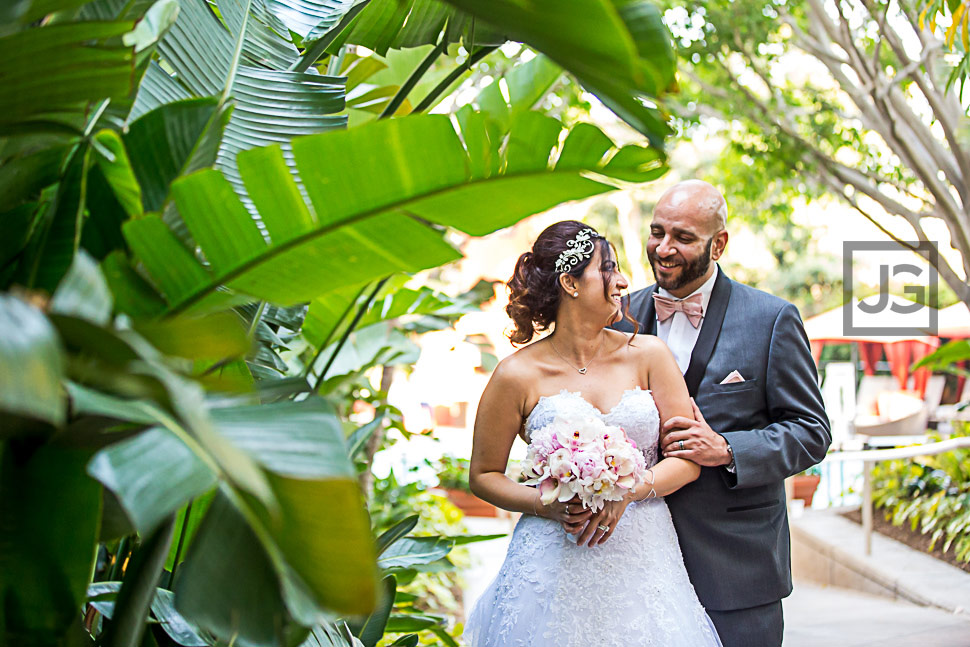 The wedding coordinator wanted a traditional photo of the couple with their fully-decorated reception hall, but we added our touch of style and lighting to it.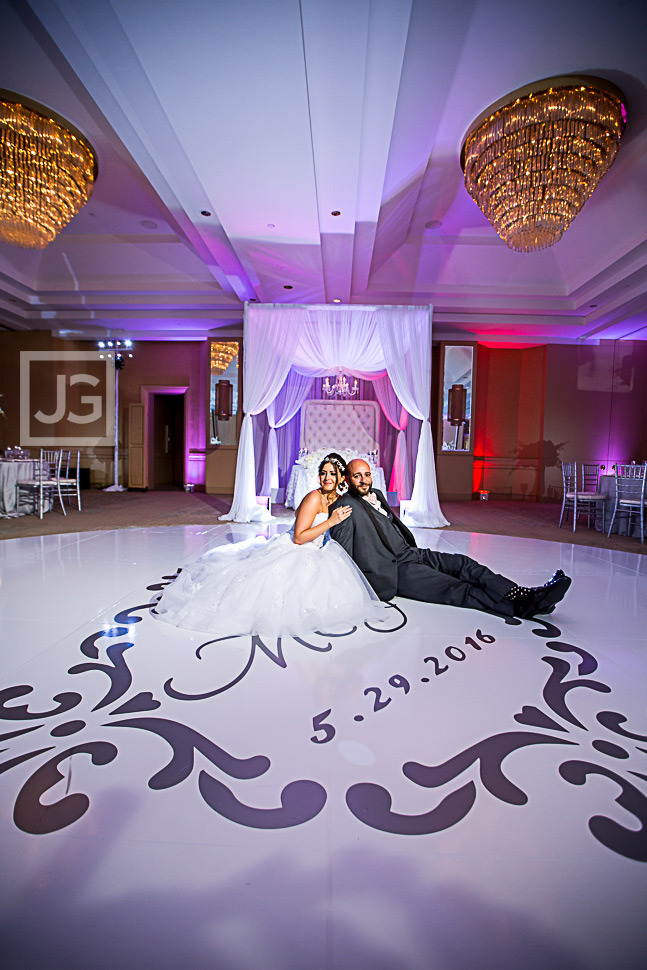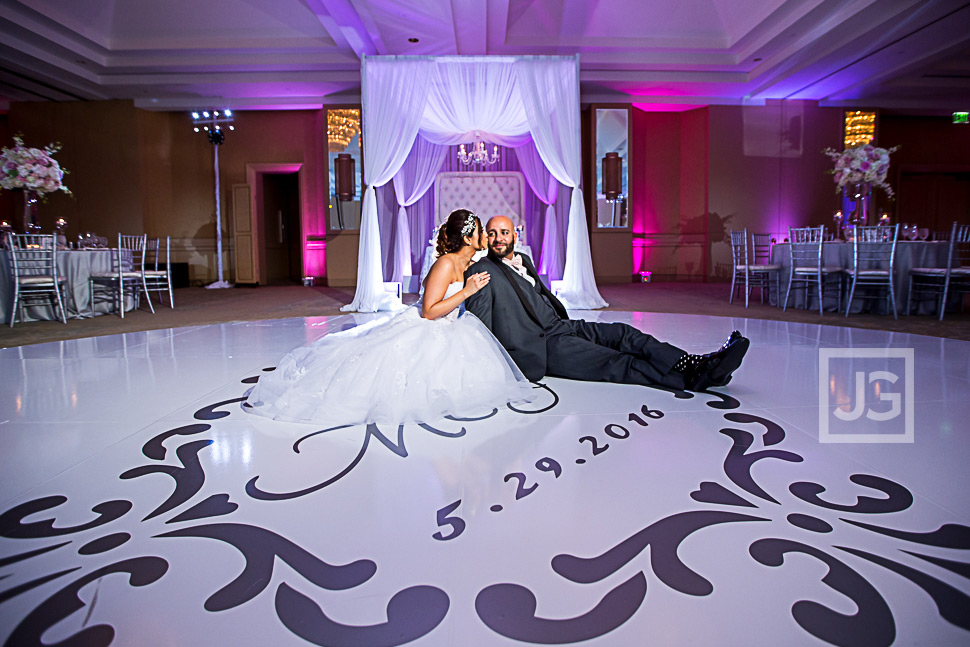 Here is the fully decorated wedding reception banquet room at the Island Hotel. Photography of a well-decorated room is easier when there is good lighting.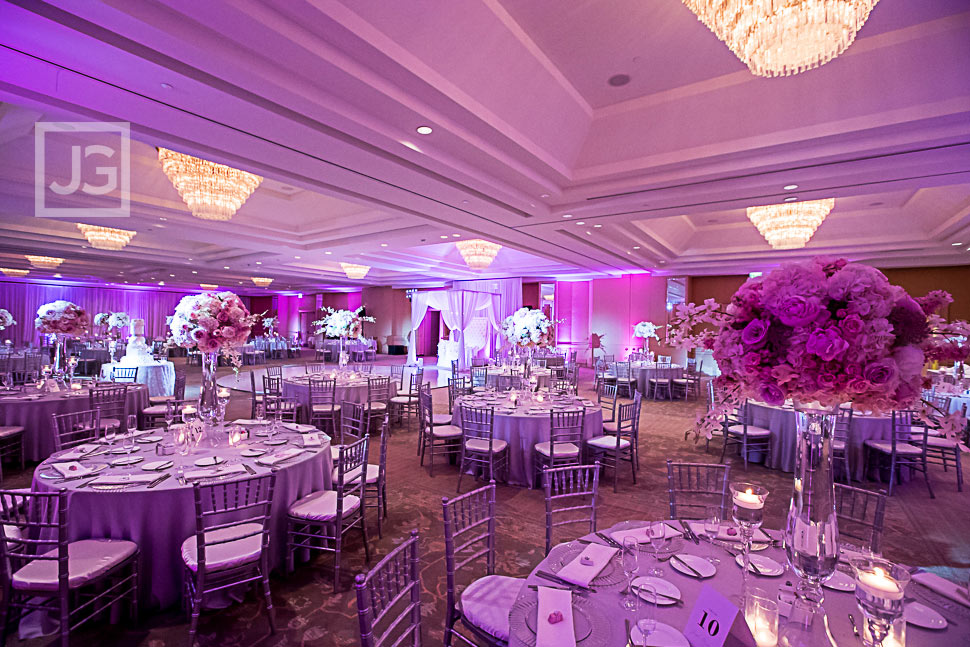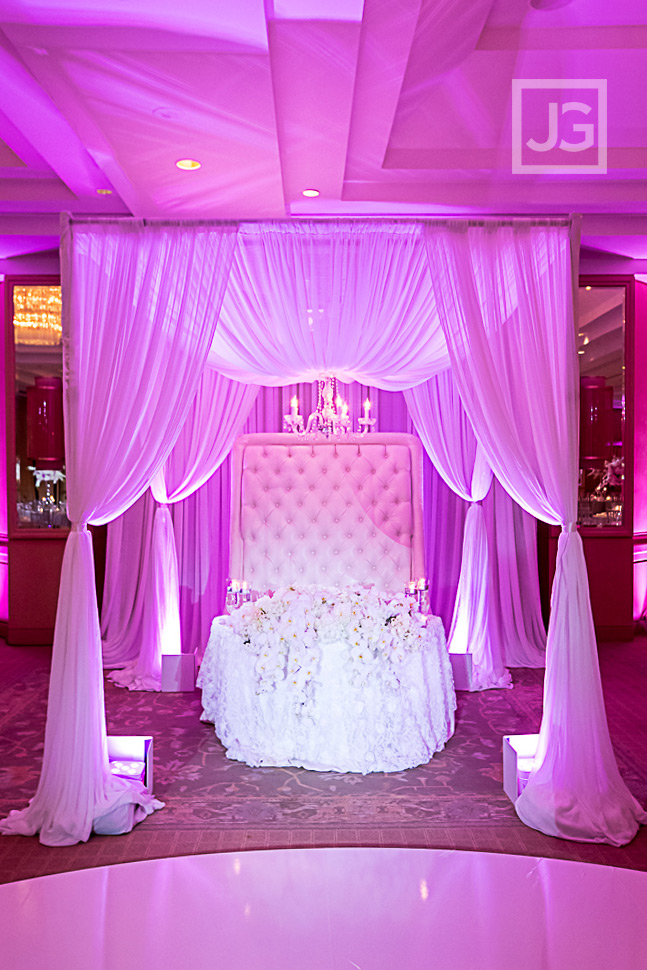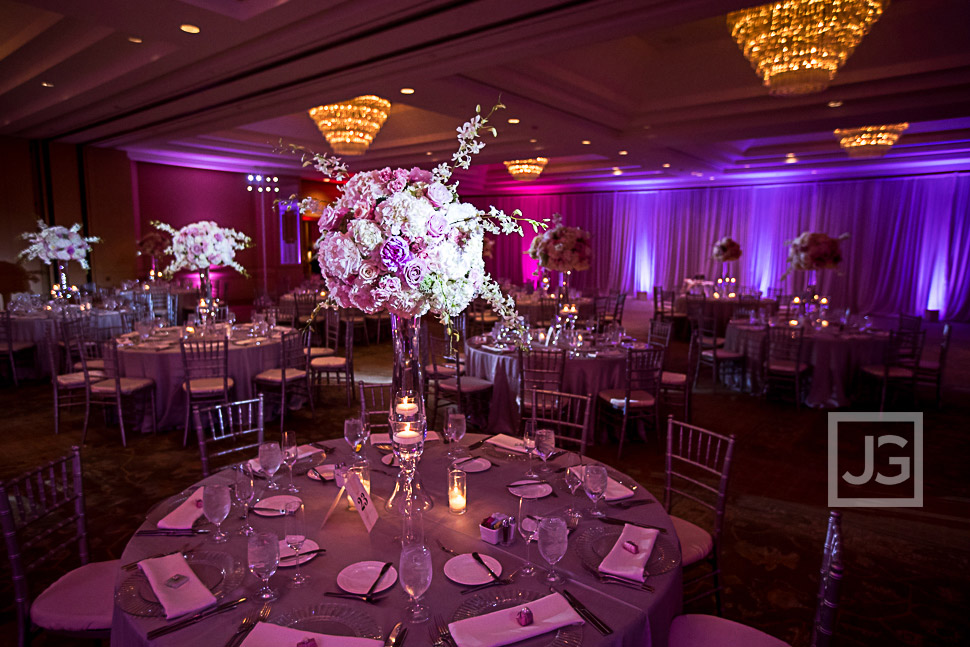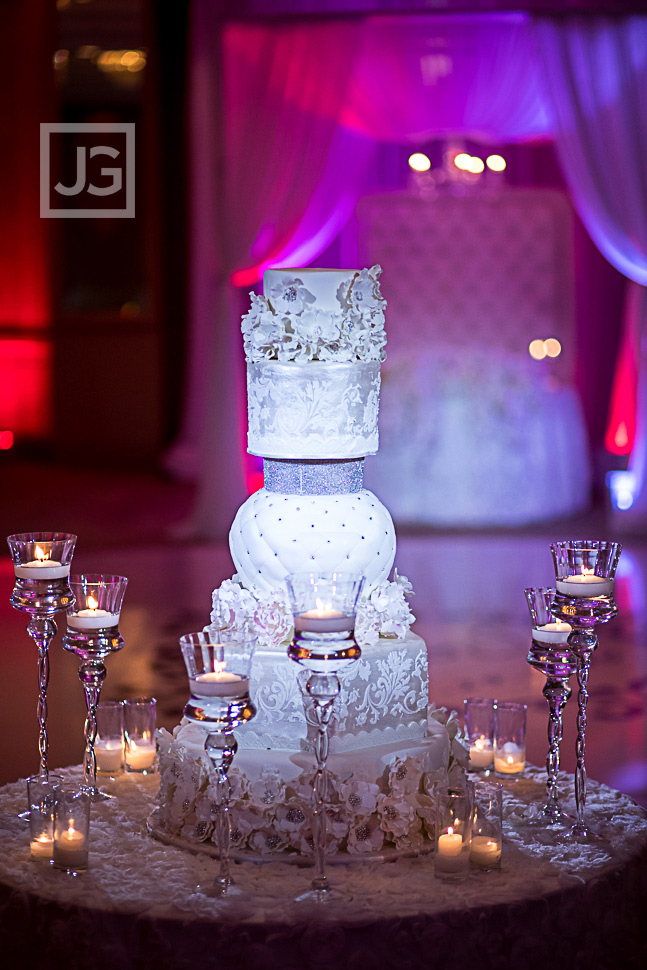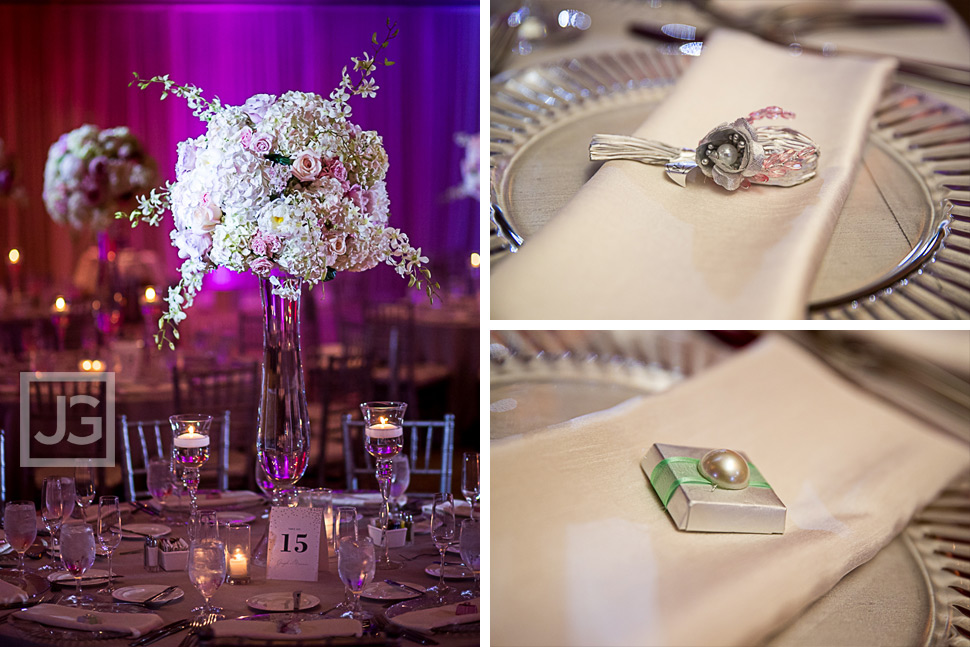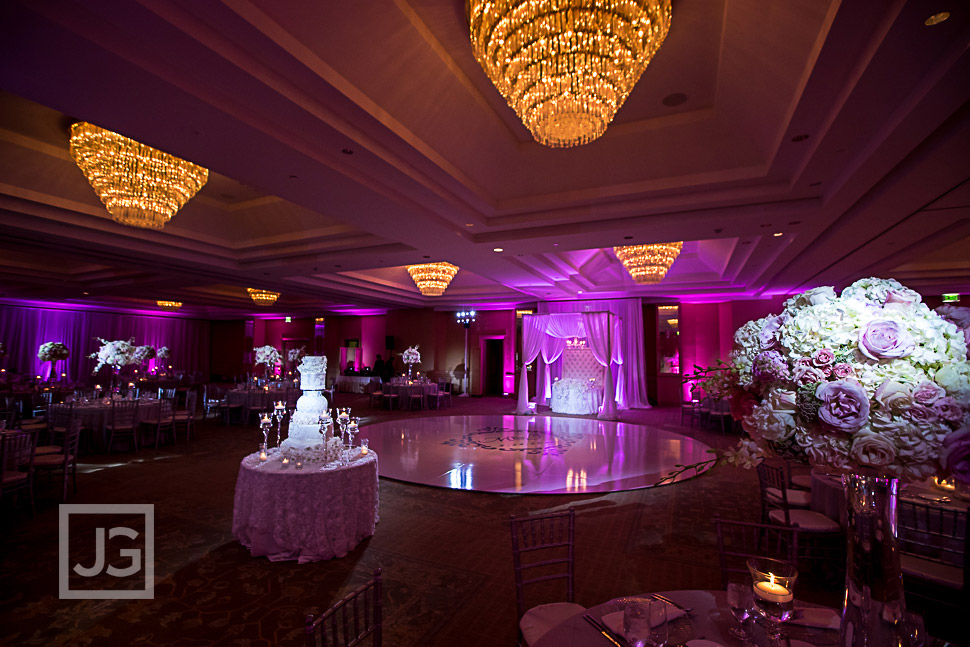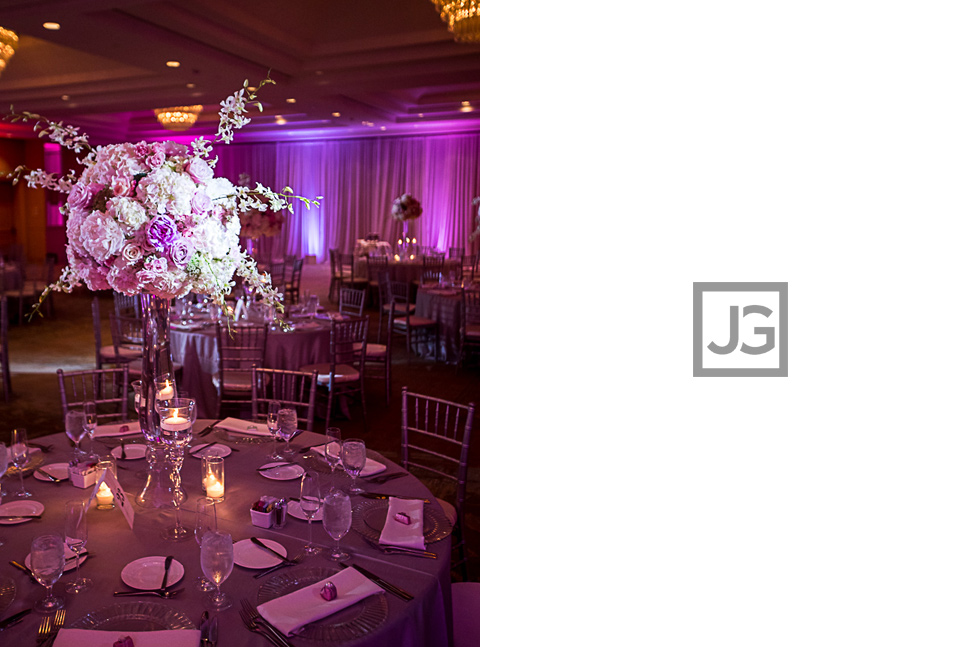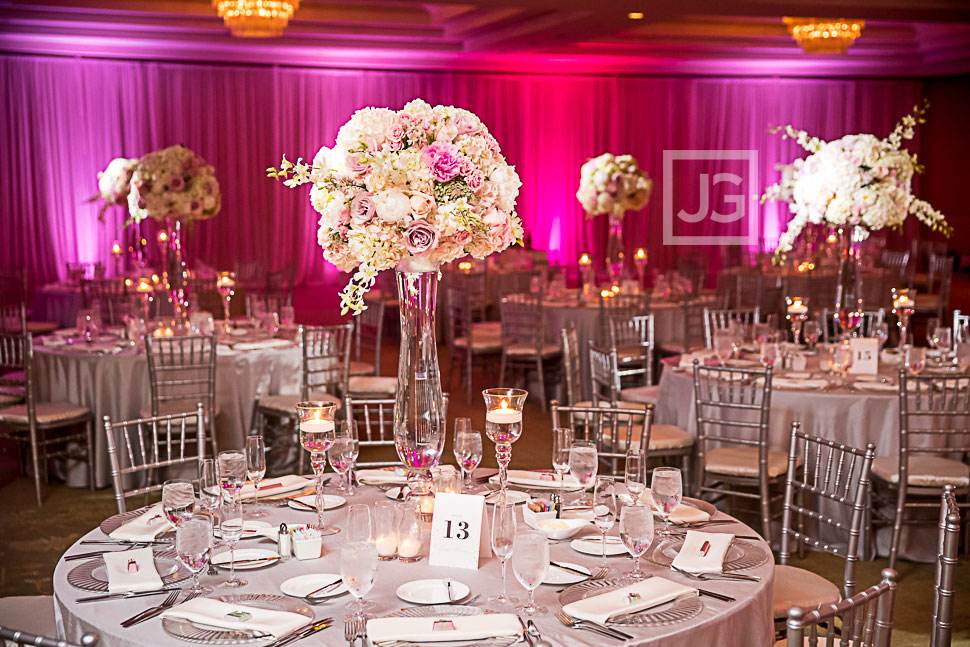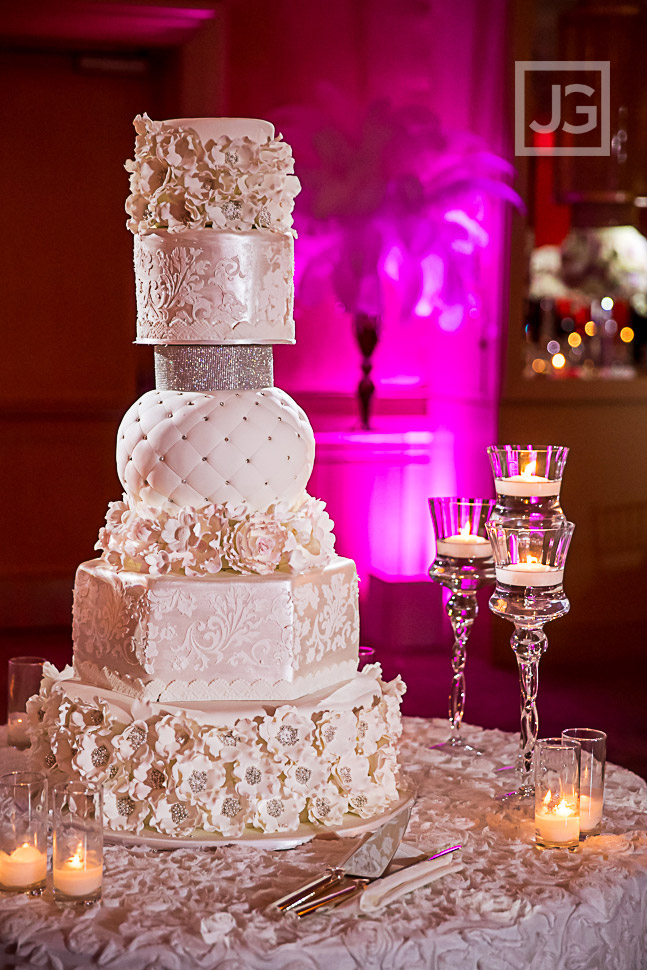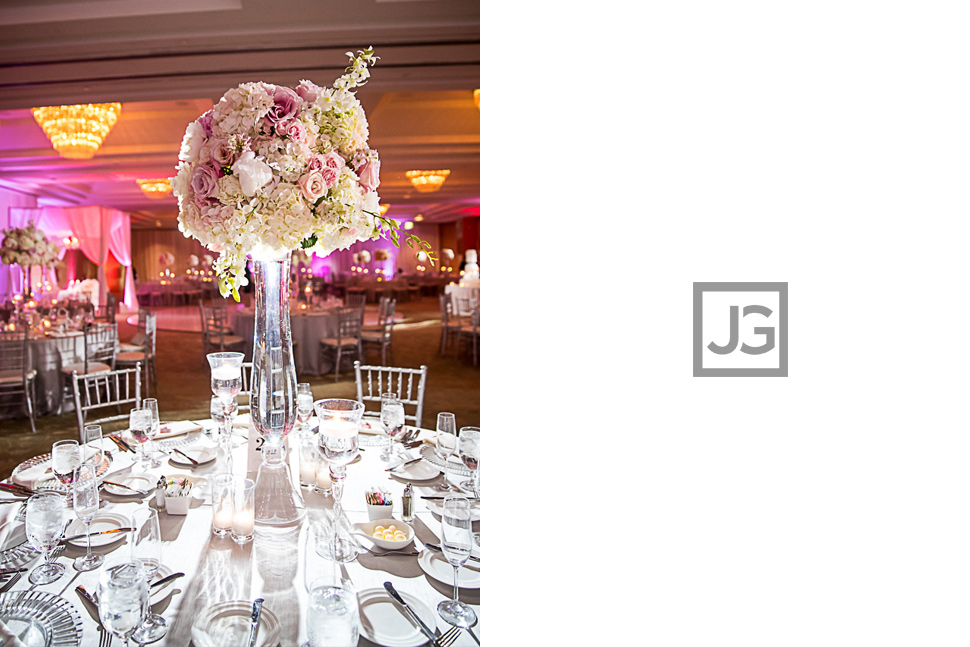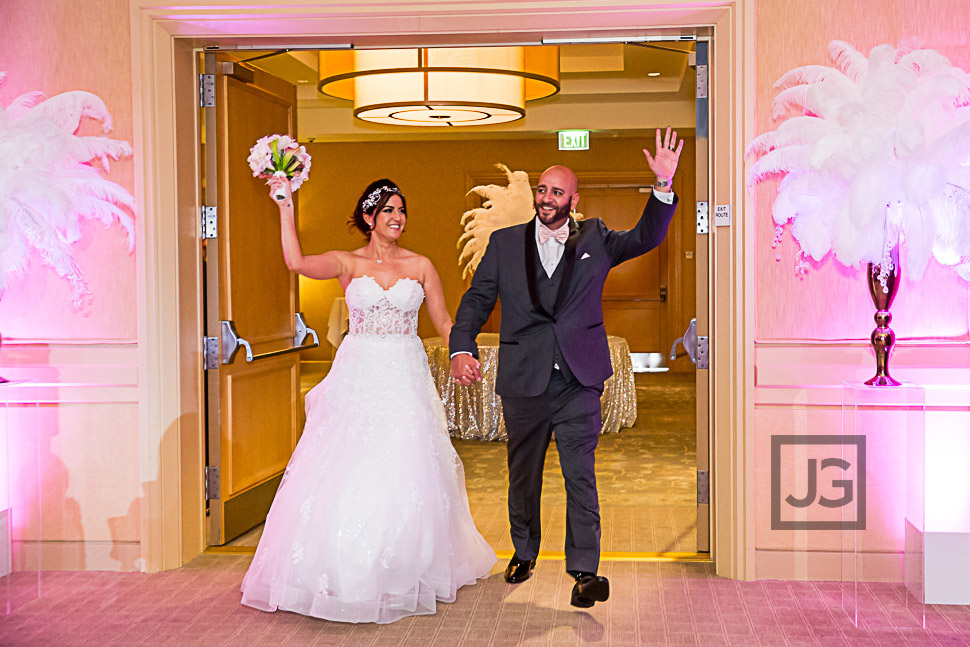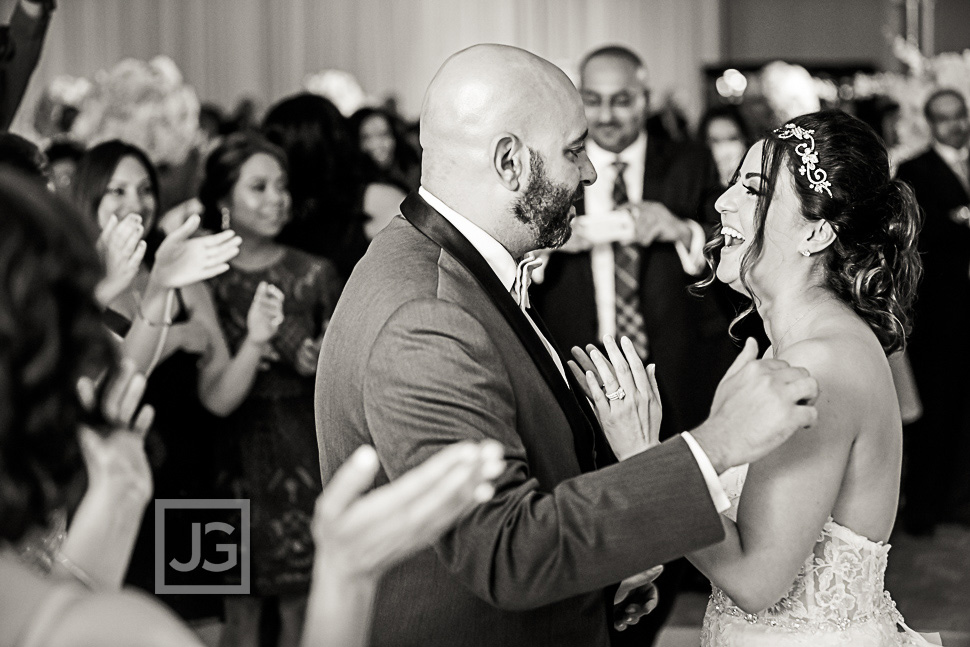 And any good Greek orthodox and Persian wedding starts off the wedding reception with lots of dancing! It's the best way to build up an appetite for the large feast to come.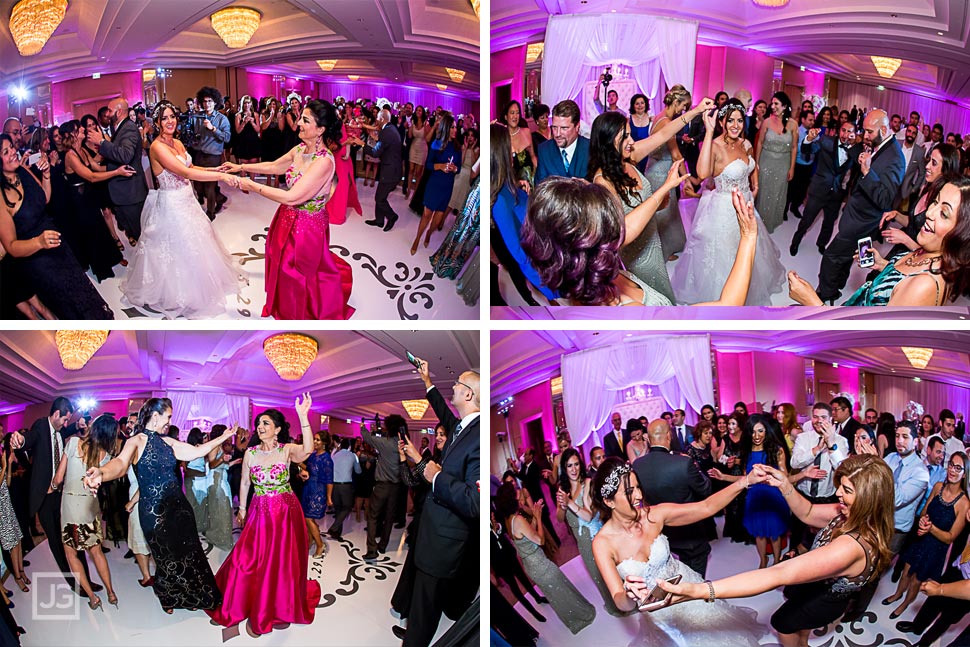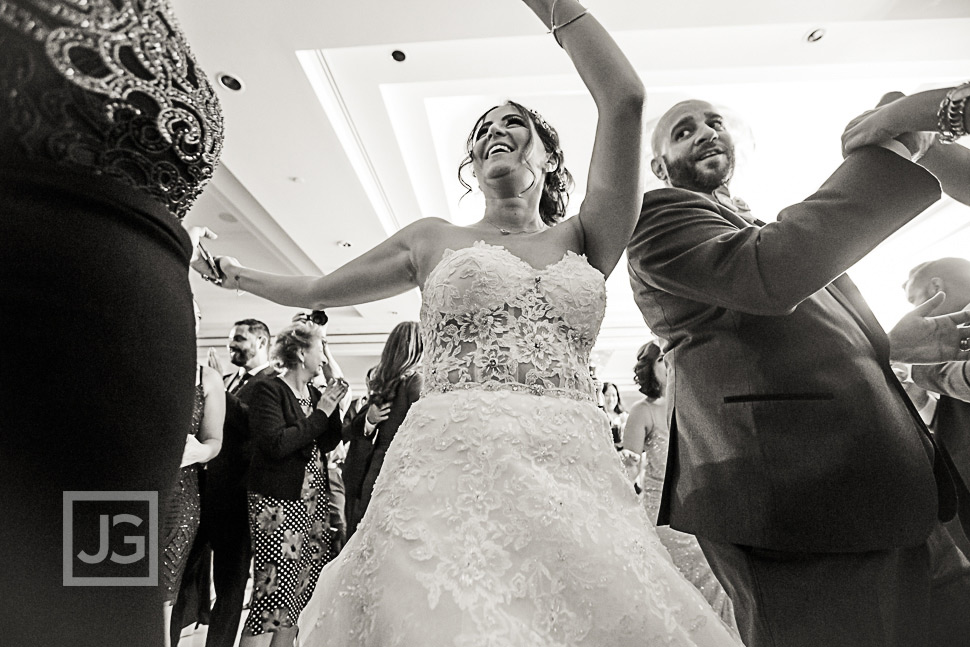 And what Greek/Egyptian wedding is complete without a belly dancer!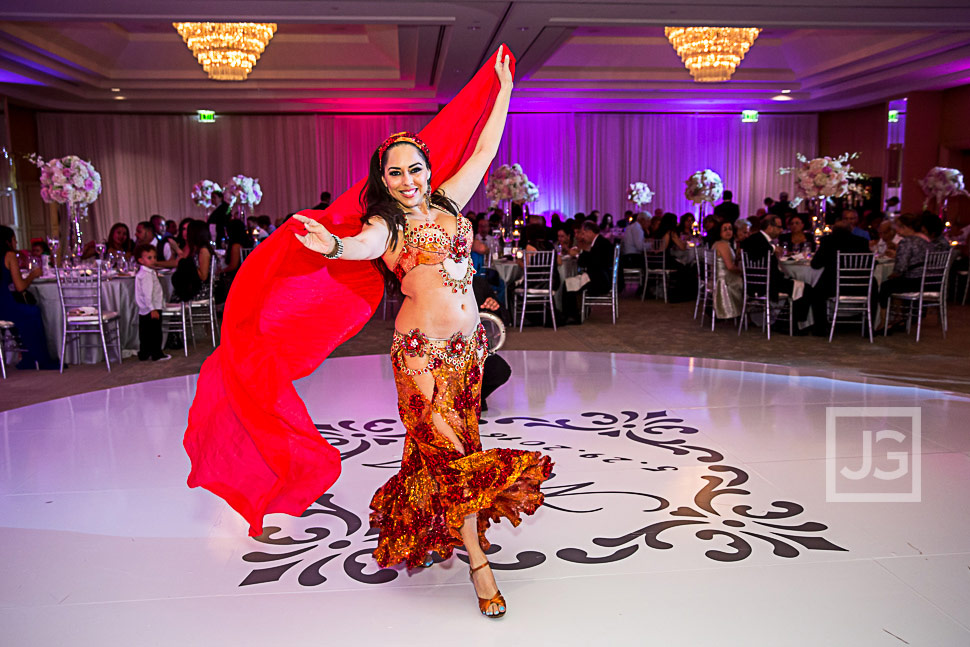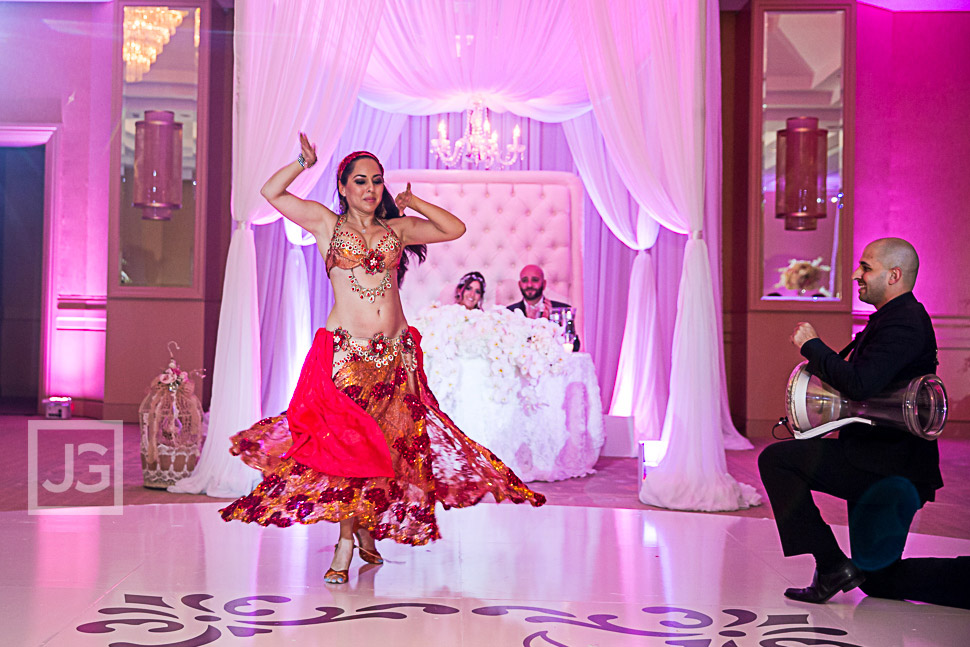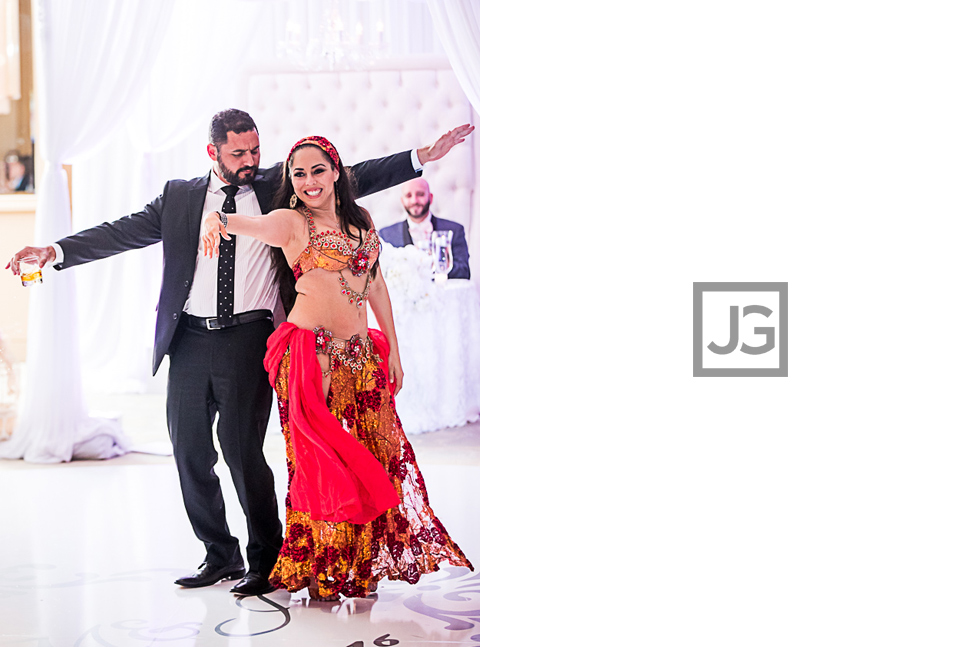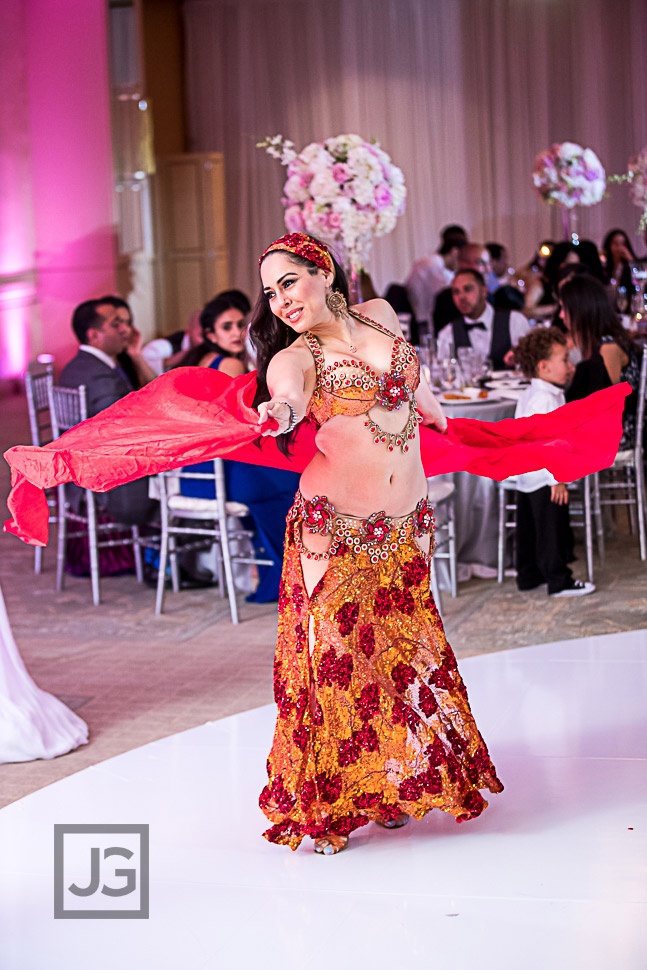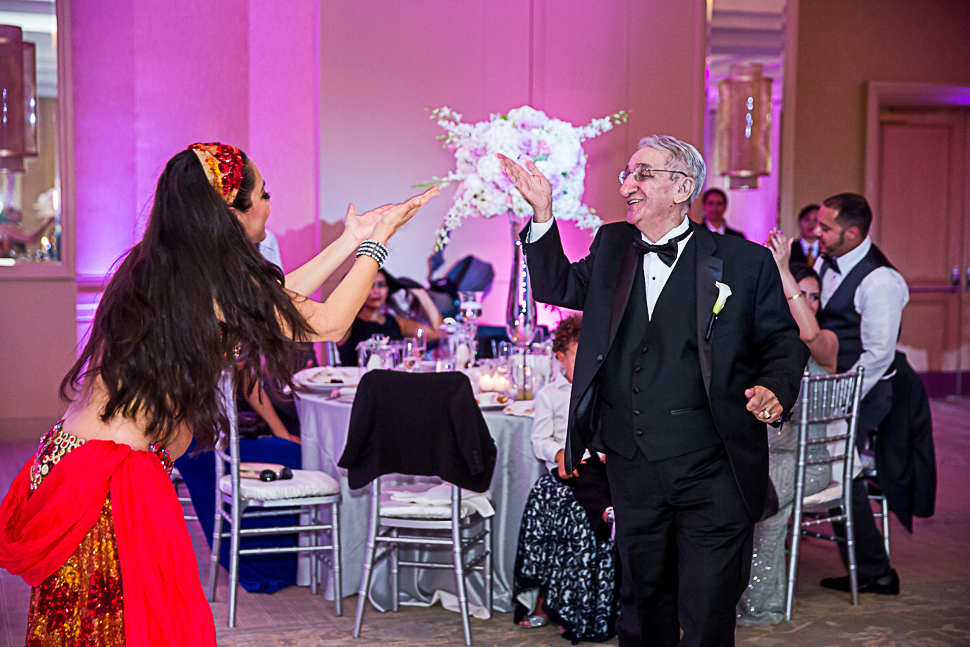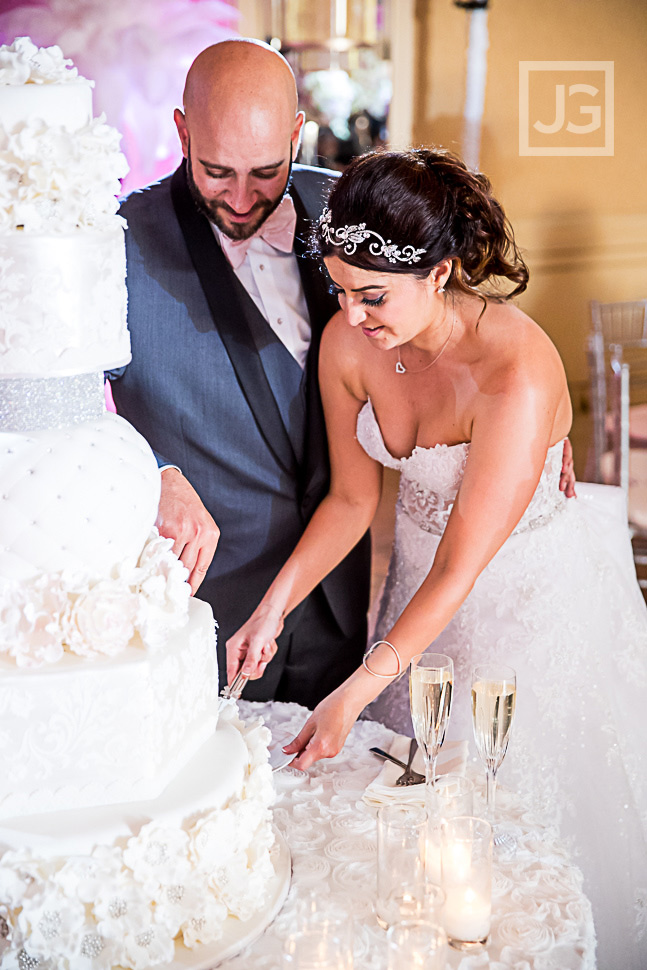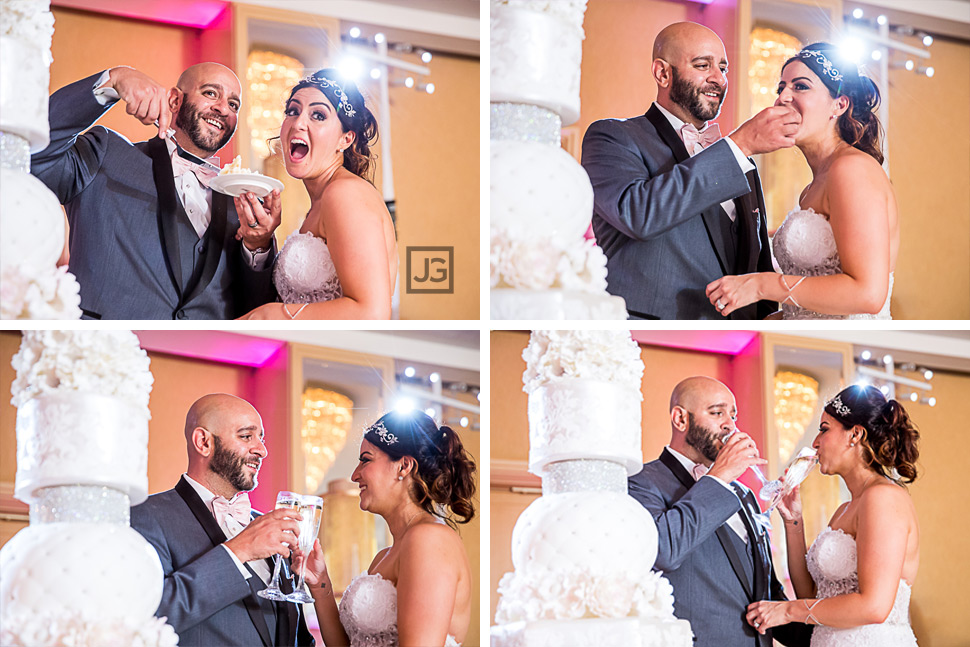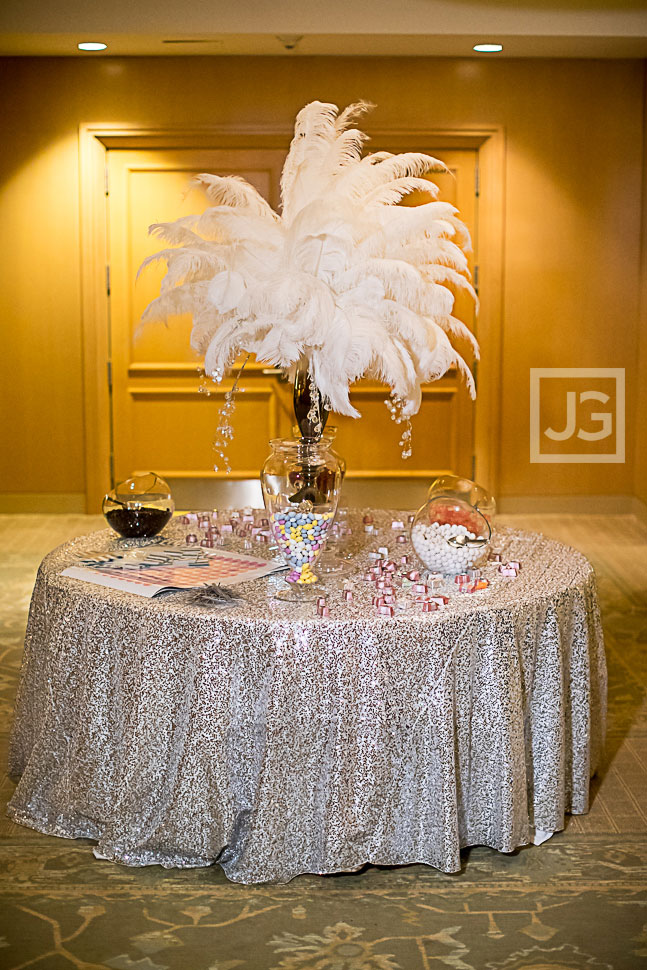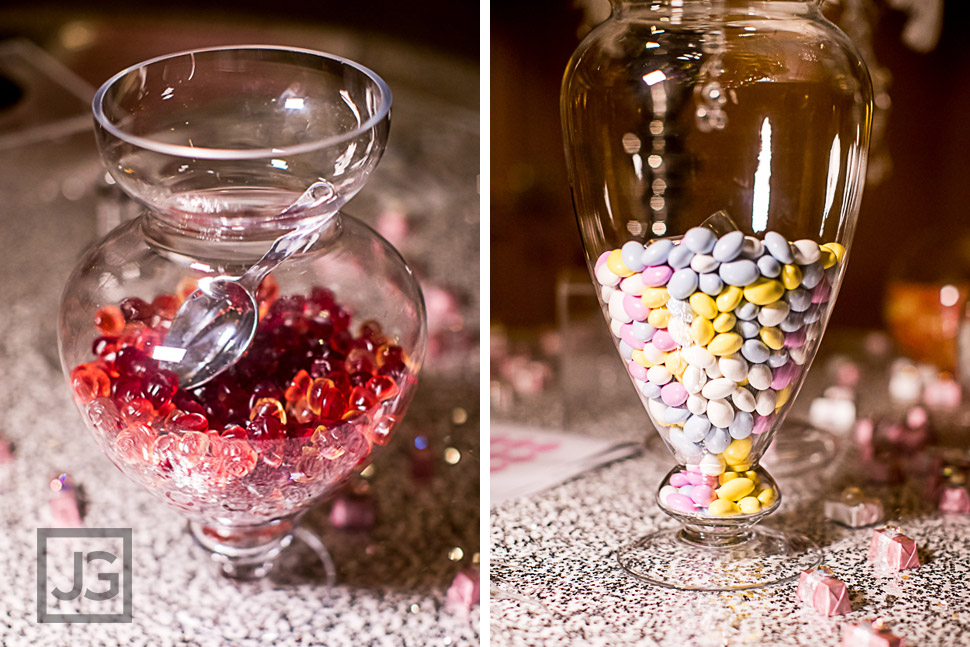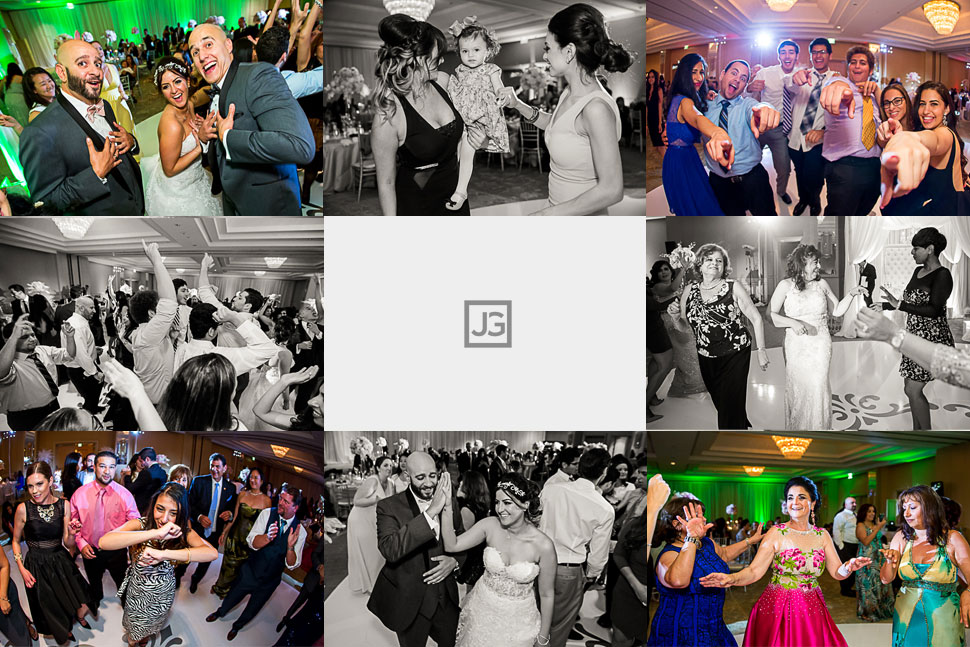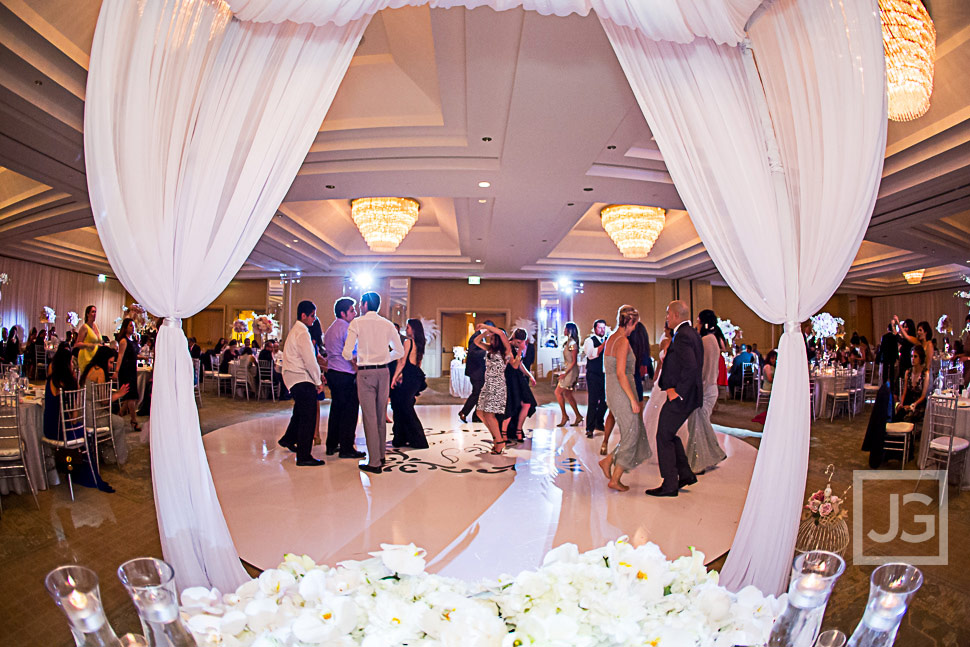 And here is a shot of their wedding rings. We specialize in low-light photography, so we tend to shoot our couples and these wedding rings in dark situations. This lets us control the light, since we aren't competing with bright sunlight. It doesn't matter if you are at the Island Hotel in Newport Beach or in the middle of street in suburbia, dark is dark and we can get awesome lighting in any dark situation.
Check out our blog for more examples of Orange County wedding photography. The Island Hotel in Newport Beach is a great place for wedding photography.