Janice and Kawai have a truly international love story!!  They first met on ICQ (haha… yea… remember ICQ?), when they lived in Hong Kong.  After dating for a while, Kawai moved to California to obtain his Ph.D in Aerospace Engineering at Cal Tech, Pasadena.  Janice, moved to Hungary to get her degree in Environmental Sciences.  Being 5,000 miles apart only made their love for each other stronger than ever!!  Janice and Kawai truly embraced every moment they have together.  It's truly an honor for me to be around such genuine love.  I am so happy and excited for Janice and Kawai because they will be tying the knot in Hong Kong this July and finally be together in one place. So read on for our day of airport engagement photography and more!
Airport Engagement Photography
We photographed Janice and Kawai's engagement session over the Christmas Holidays when Janice was visiting Kawai from Hungary. I love meeting my couples for the first time, but Janice and Kawai were extra special to me because of their love story. They told me that airports and airplanes are very meaningful to them. They spend a lot of time on flights flying back and forth to see each other. I'm super thrilled to be their Los Angeles engagement photographer and capture some wonderful memories for them to take back to Hong Kong. For their engagement photography session, we started off at the El Monte Airport. Engagement photography at El Monte Airport (or any airports) is a no no due to security reasons. Fortunately for us, one of Kawai's friend at Cal Tech teaches flying lessons there and so we were hooked up. =)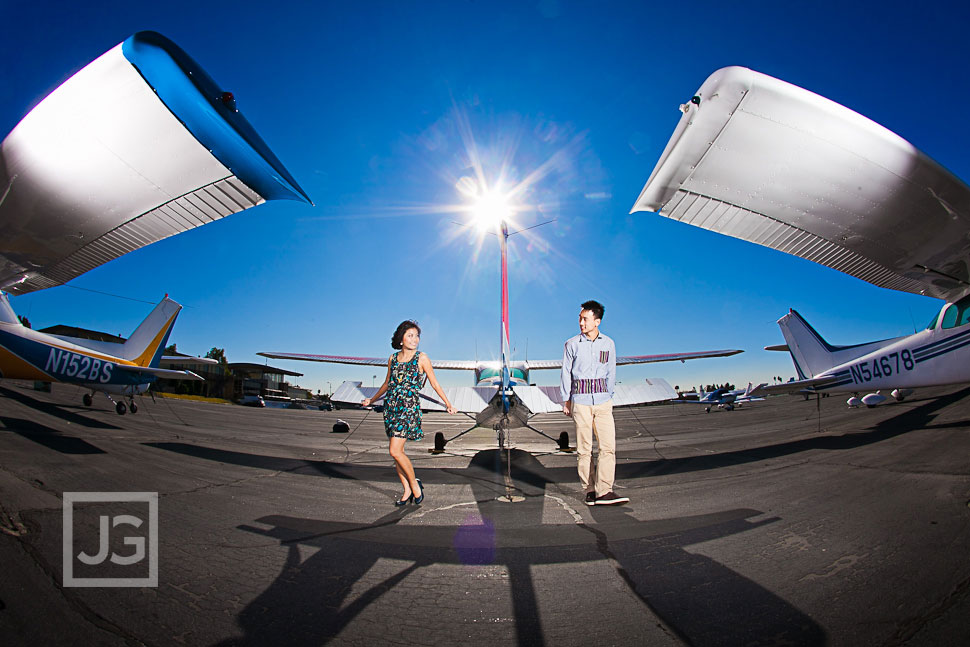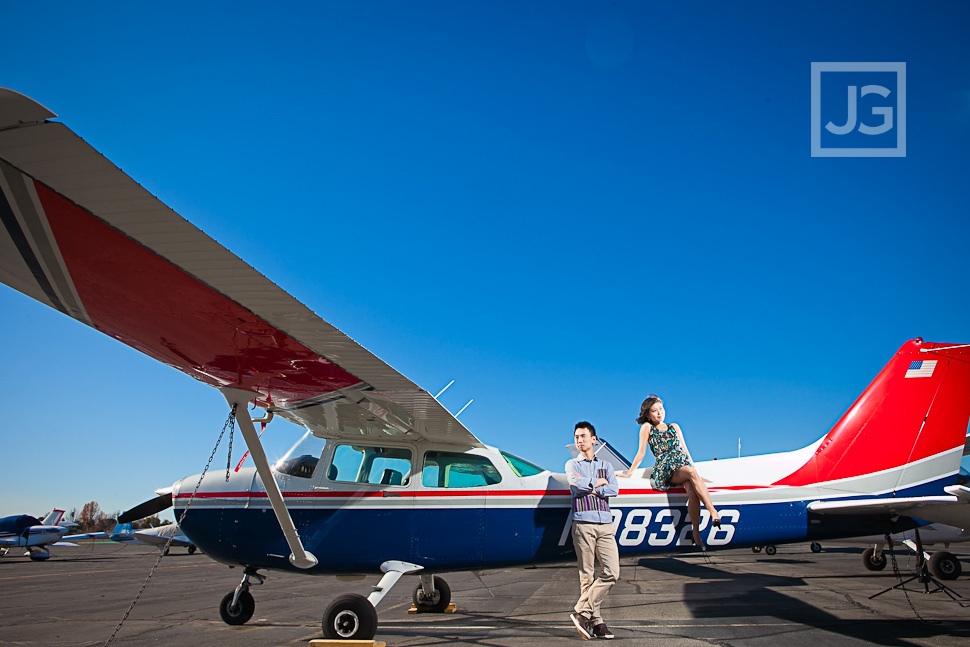 Janice has a beautiful smile!!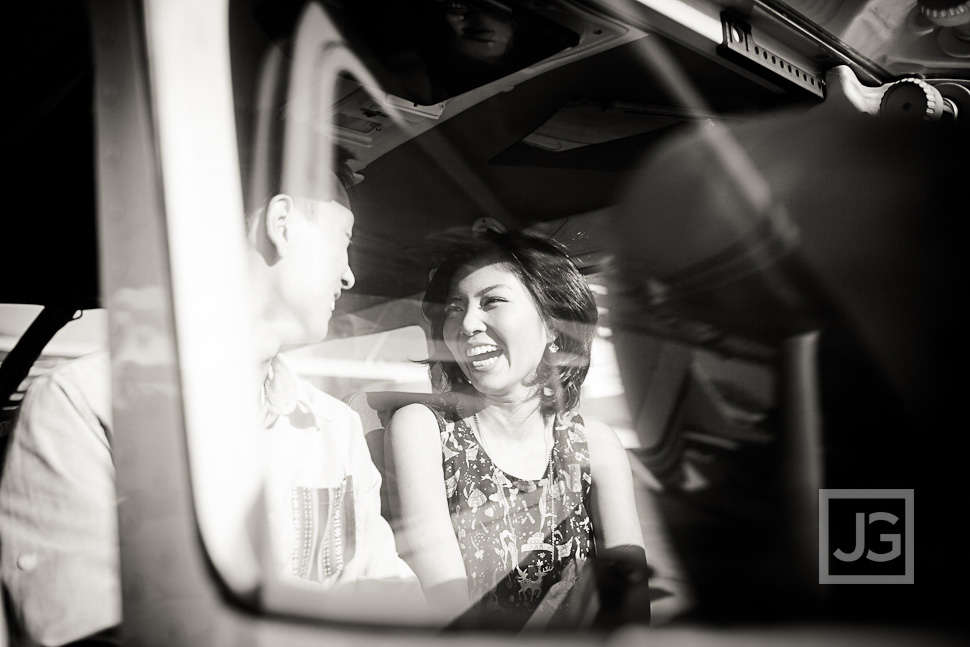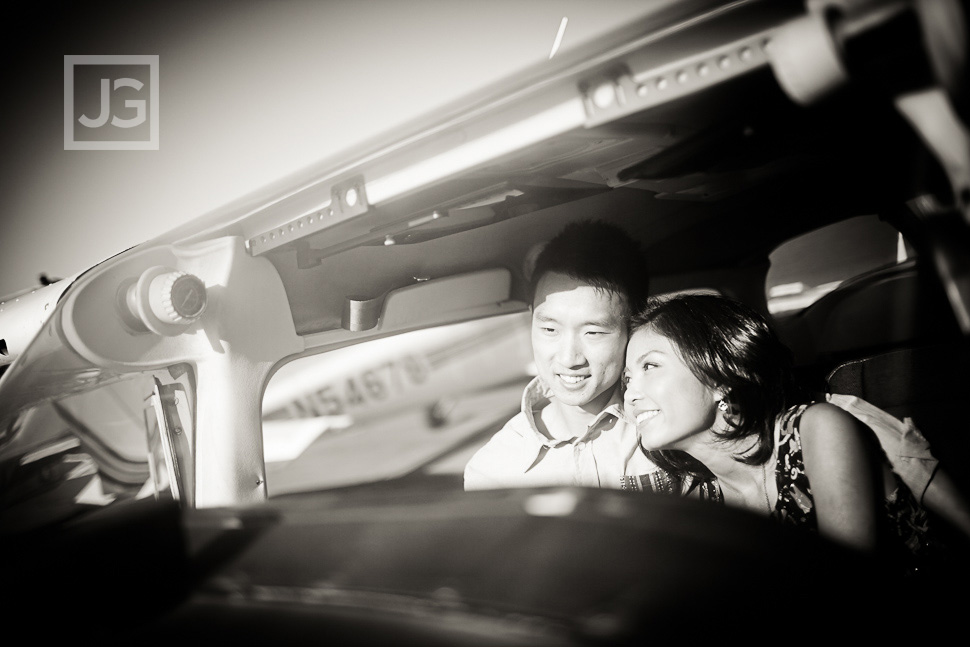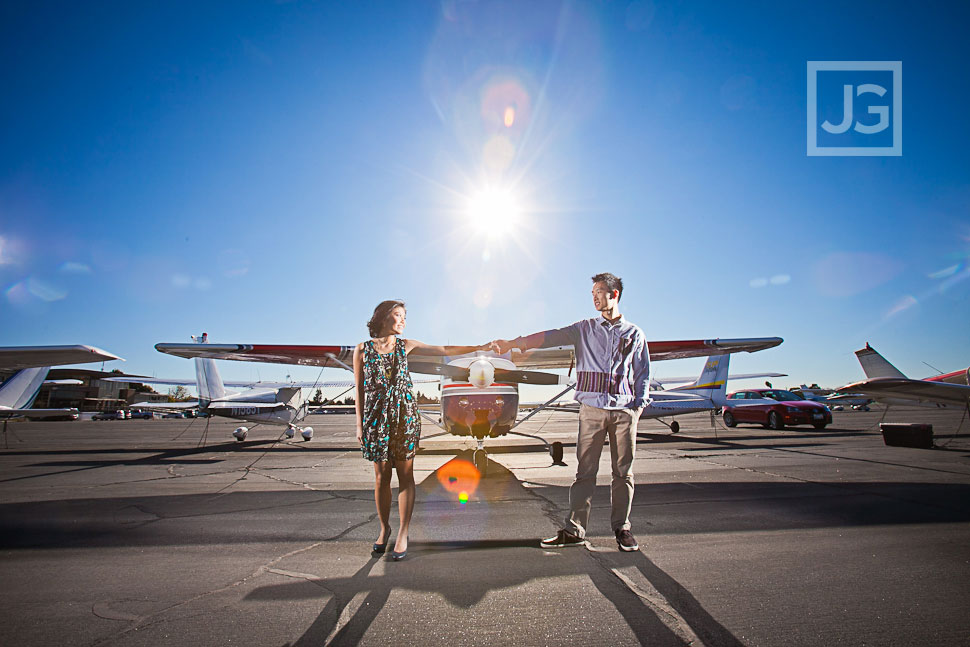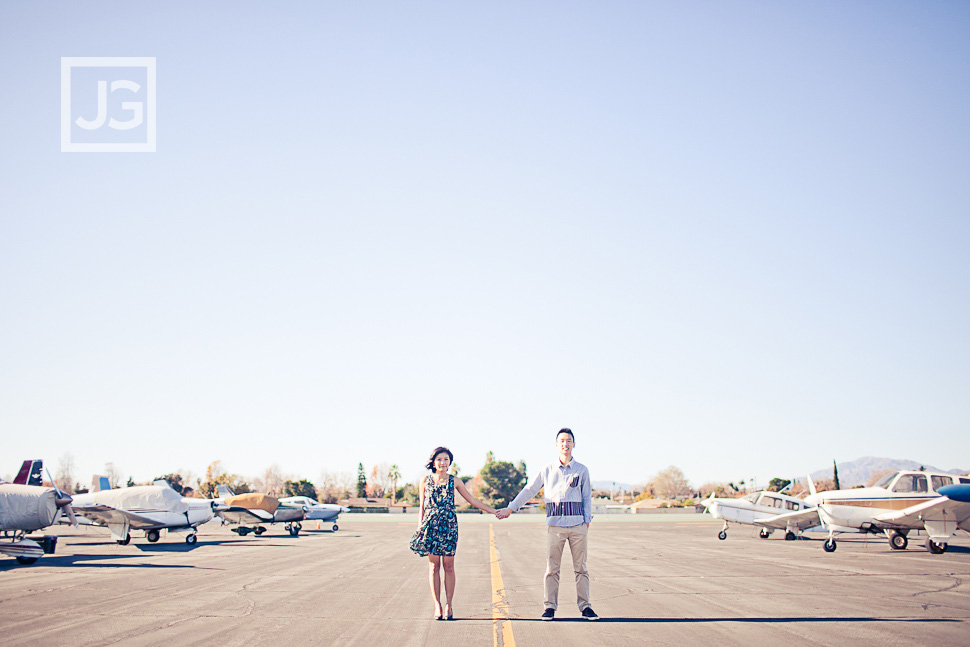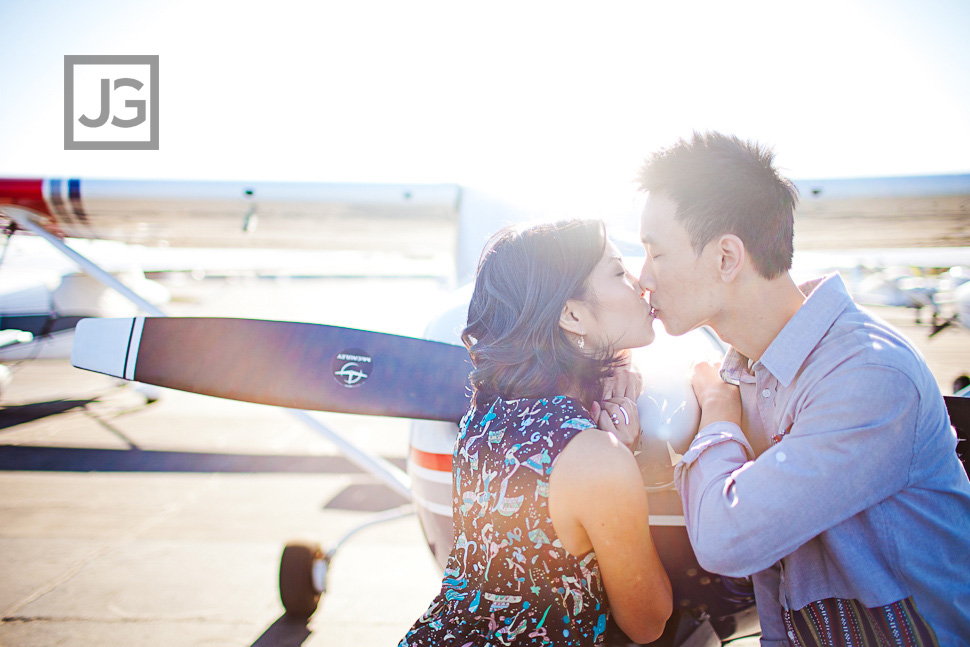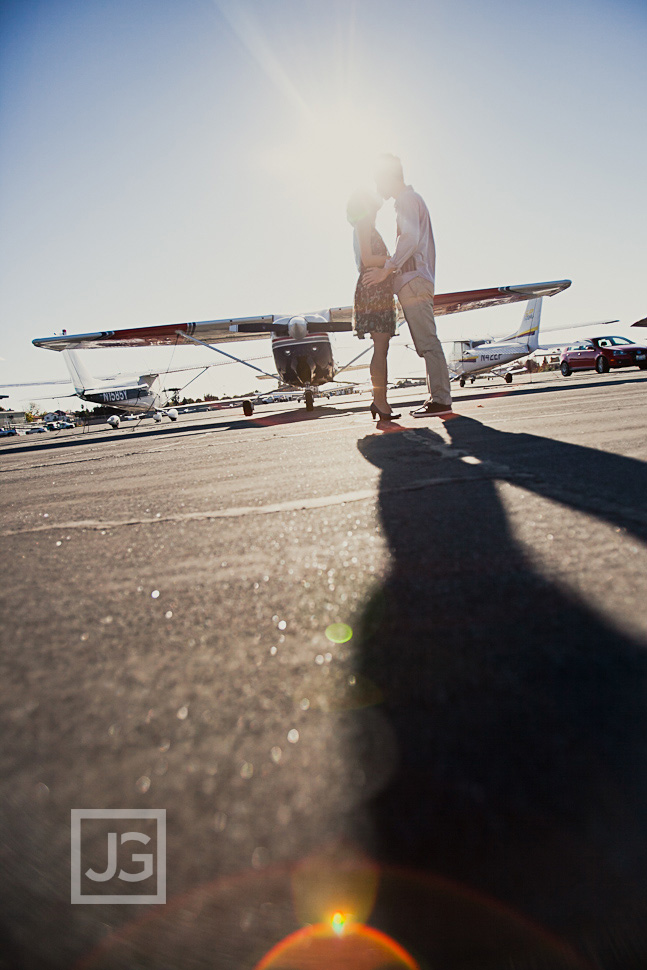 Downtown Los Angeles and the Walt Disney Concert Hall
We continued their Los Angeles Engagement Photography Session at the famous Walt Disney Concert Hall (engagement photography). You can never go wrong doing Engagement Photography at the Walt Disney Concert Hall.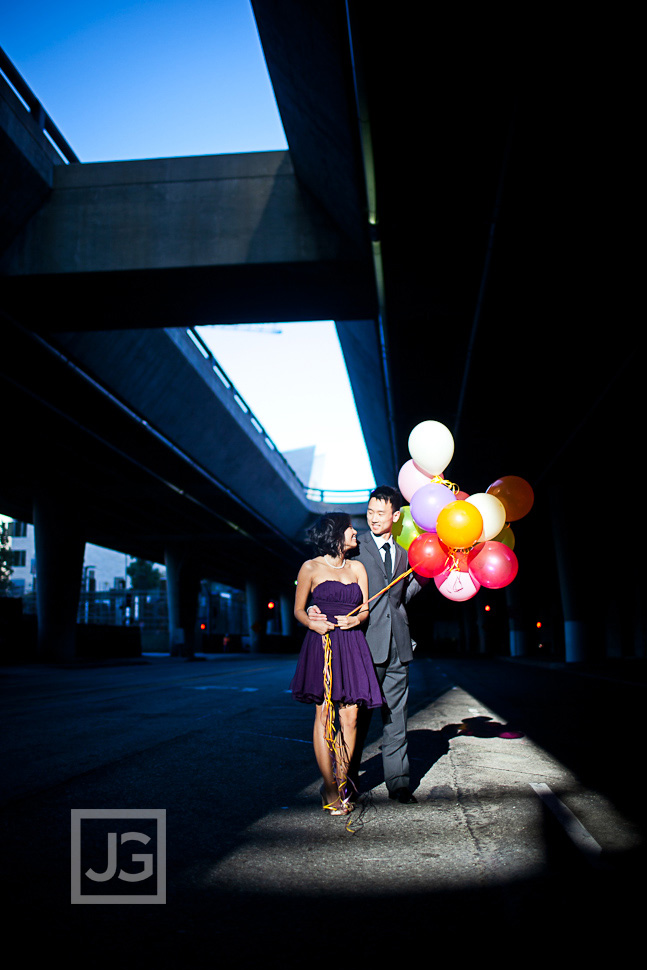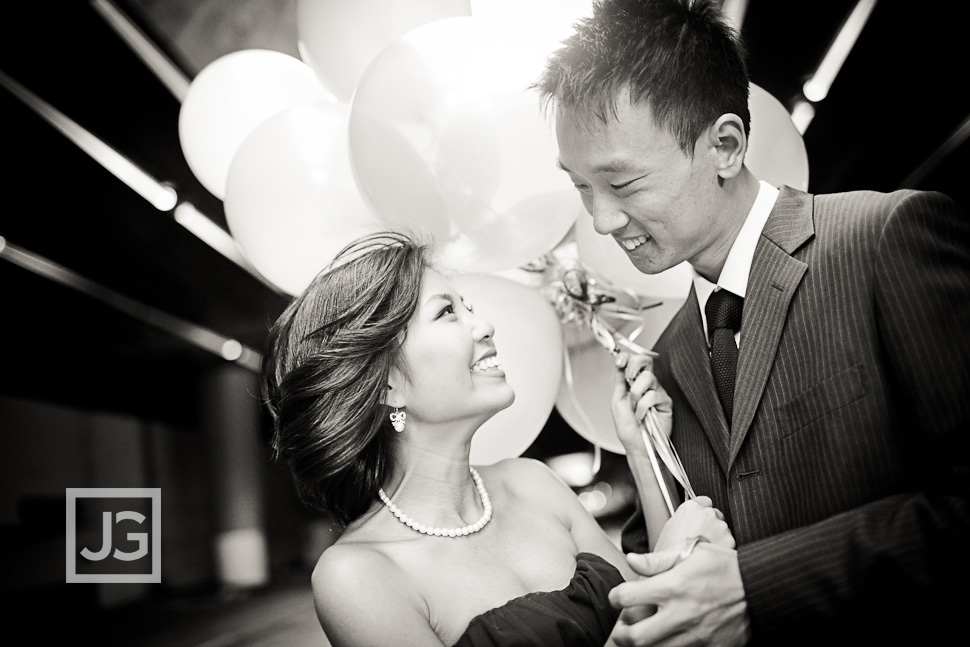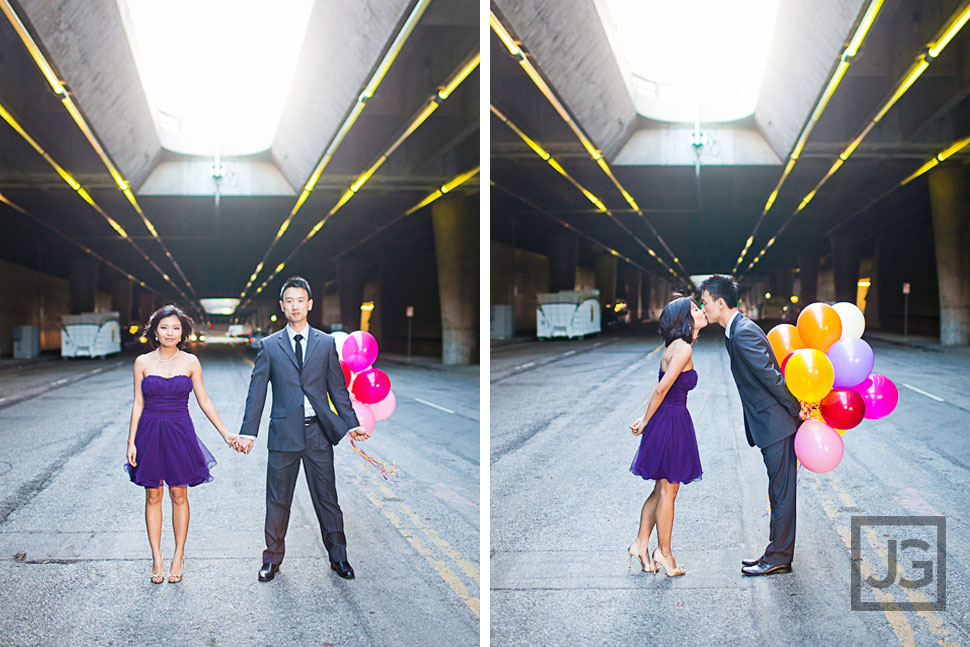 There are just tooooo many beautiful spots that make awesome backdrops at the Walt Disney Concert Hall (WDCH). During certain time of the day, we were able to utilized the sunlight bouncing off the surfaces to create awesome images. And at night time, the Walt Disney Concert Hall and downtown Los Angeles glows beautifully!!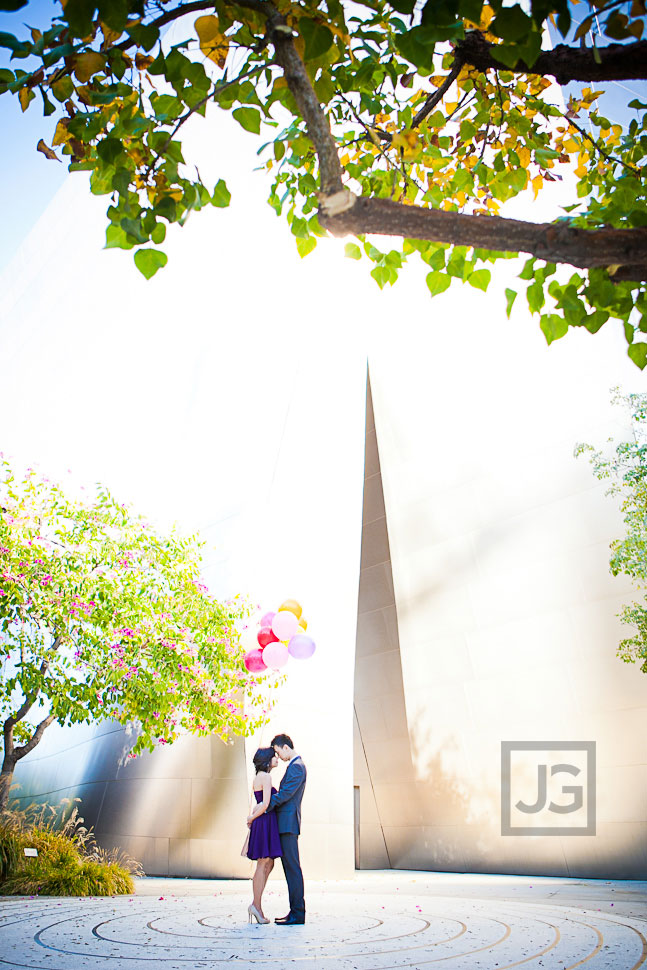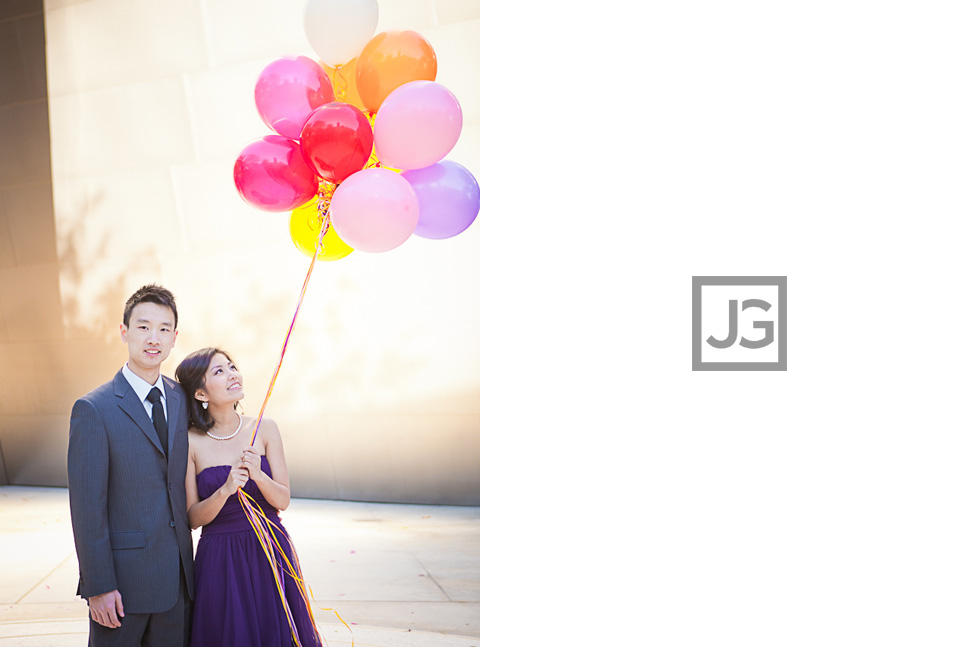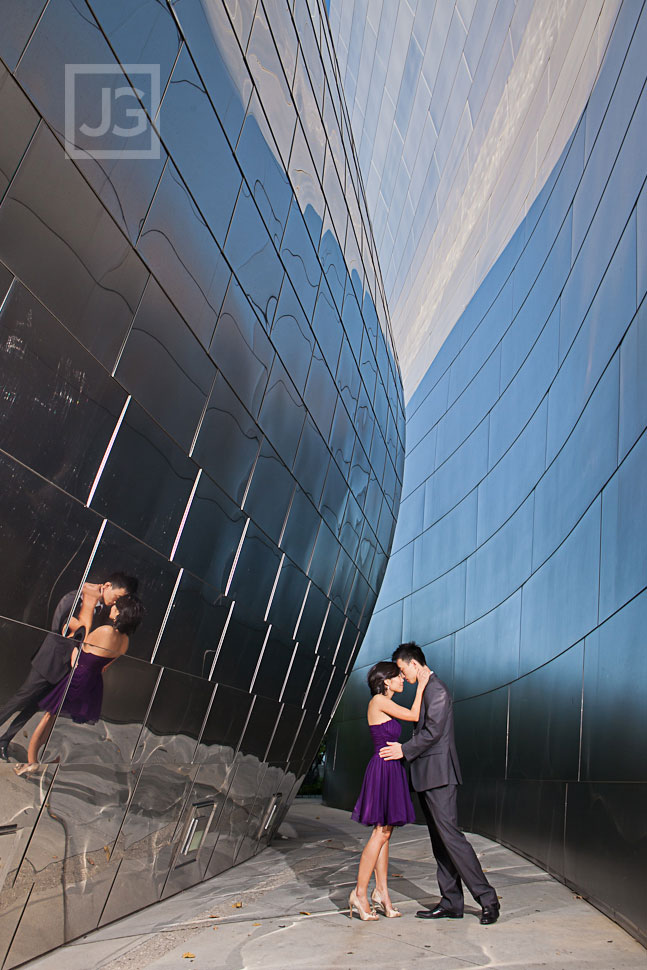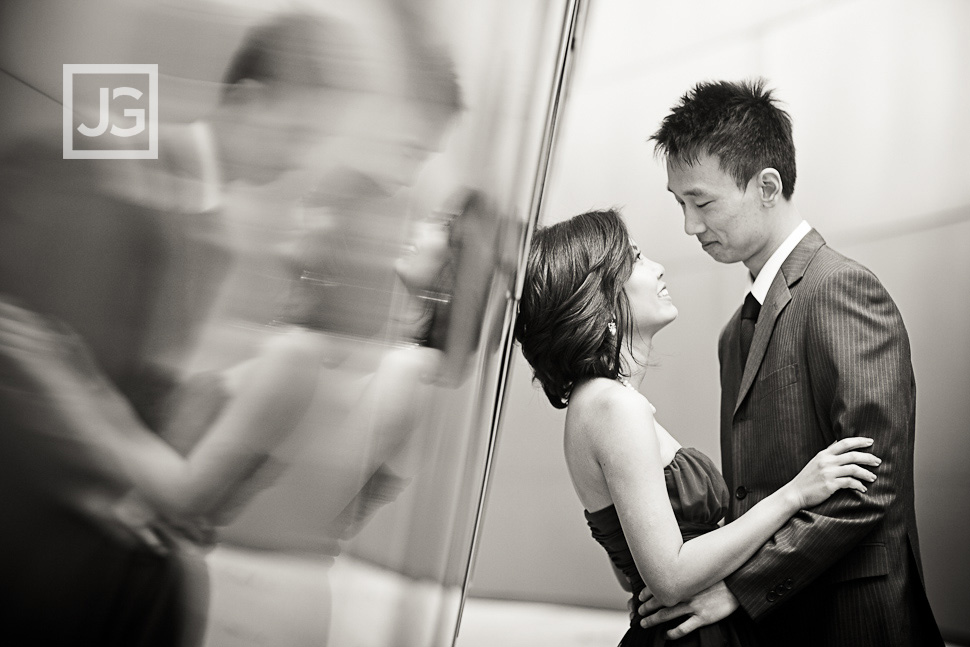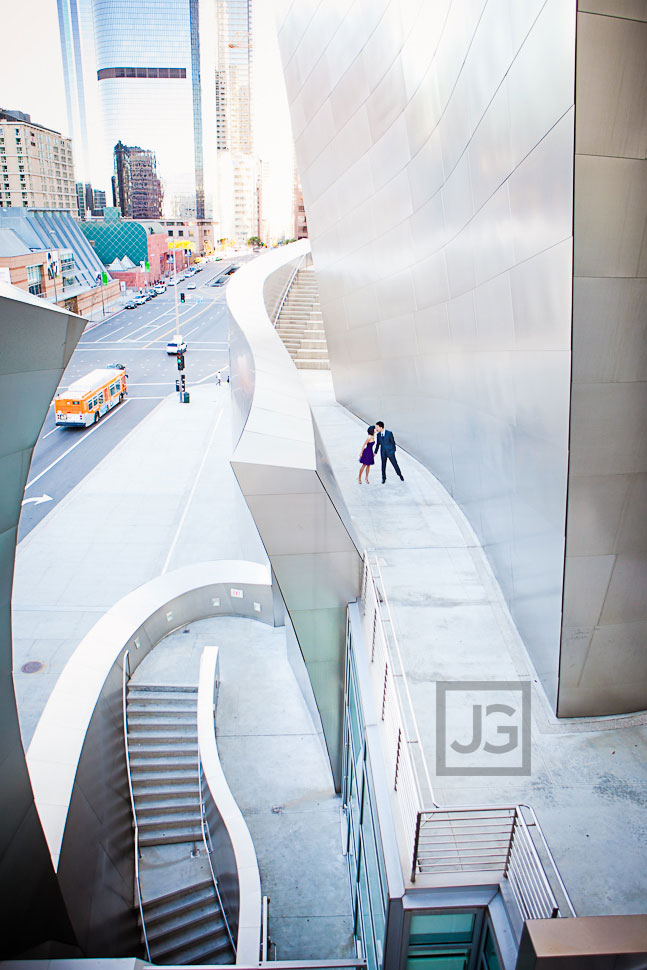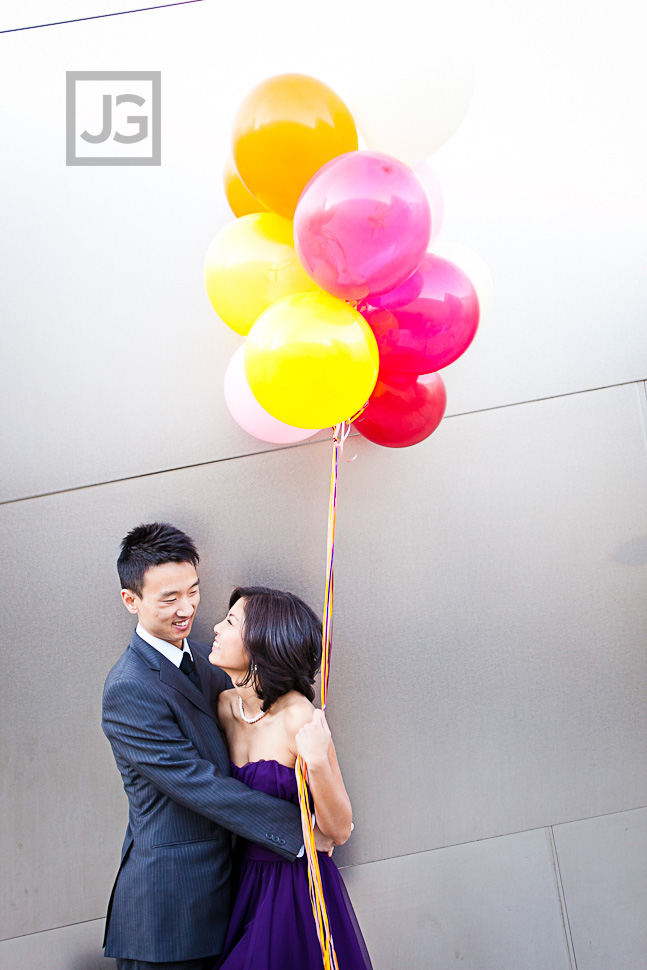 Santa Monica Pier and Beach
And finally, we ended their Los Angeles engagement photography session with beautiful and romantic sunset engagement photos. Another popular spot of engagement photography in Los Angeles is at Santa Monica Pier.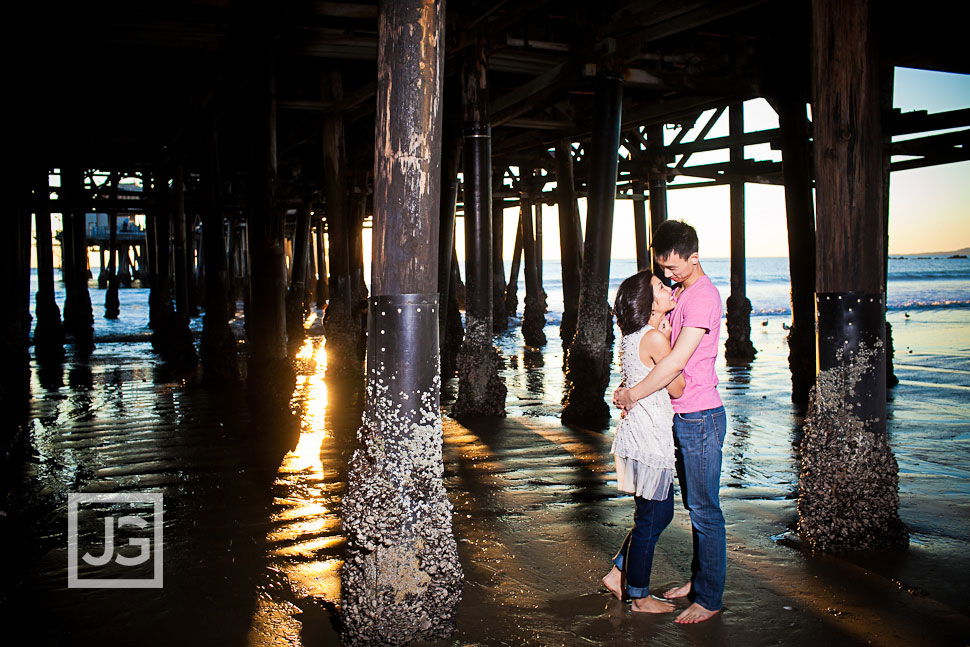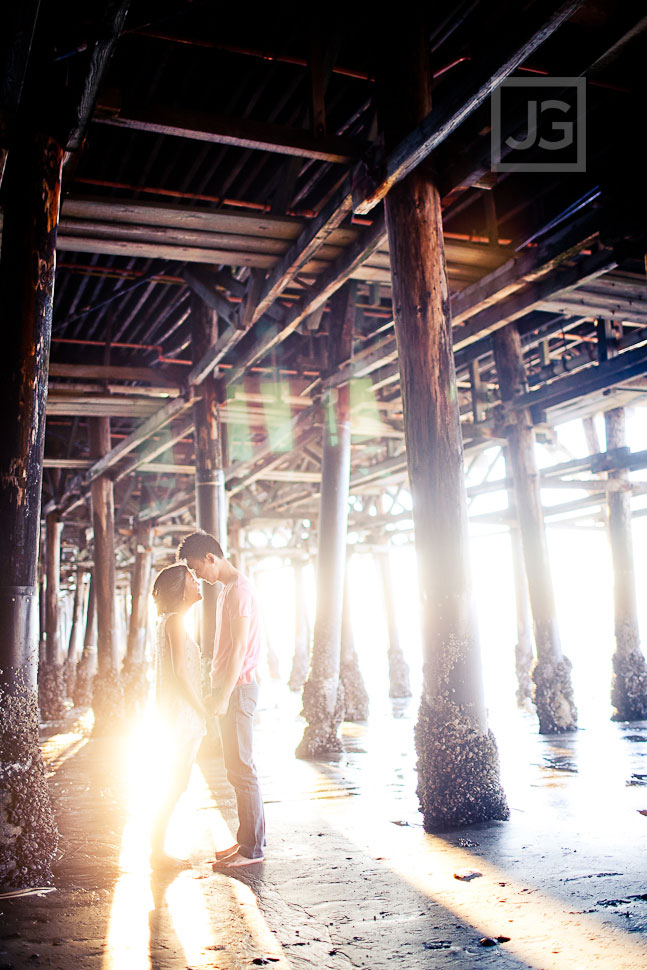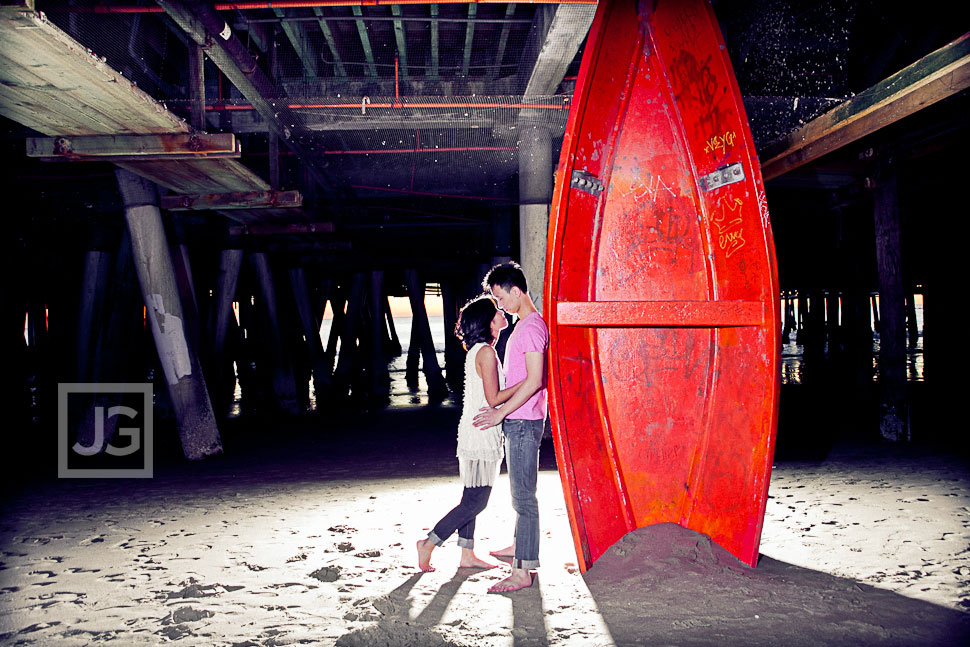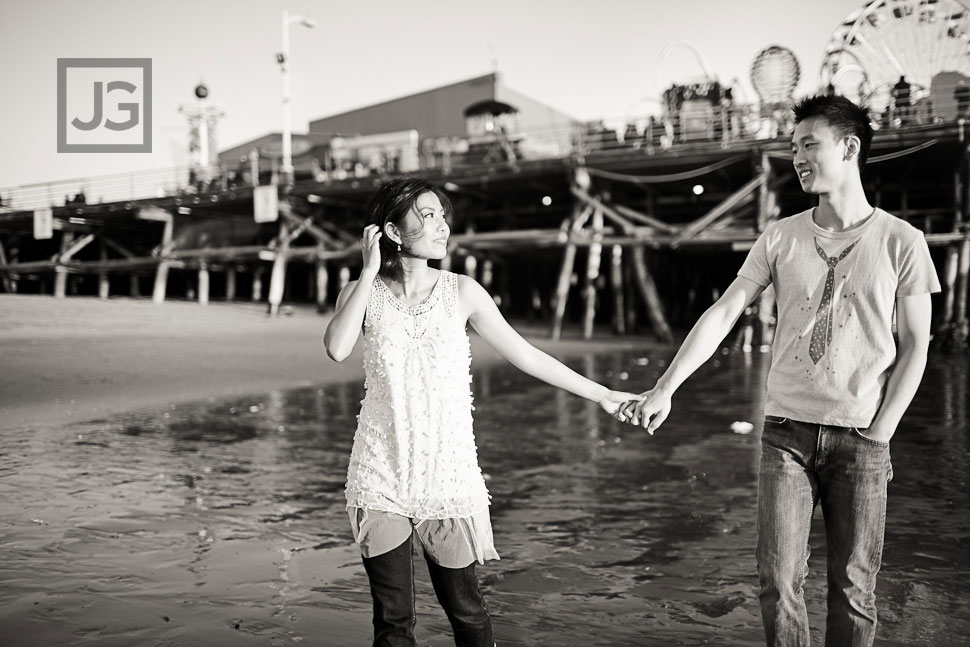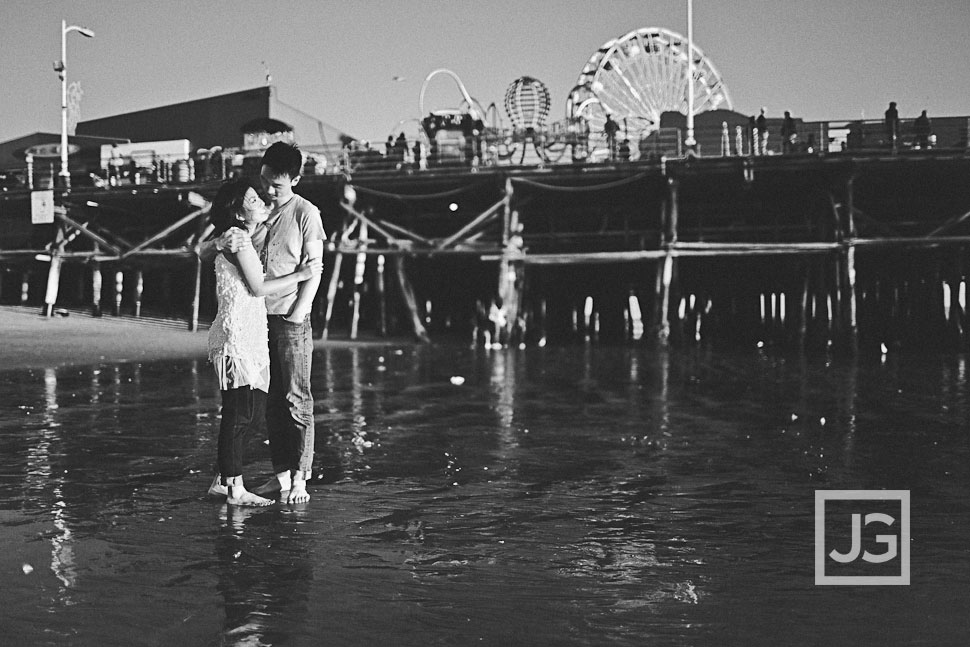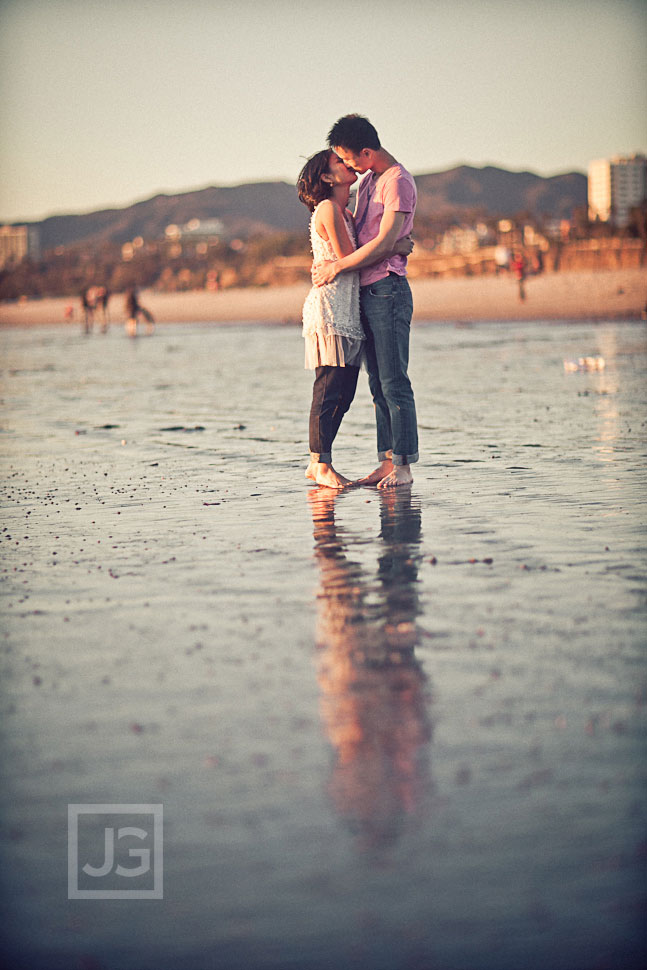 Janice and Kawai… enjoying the sunset in Los Angeles.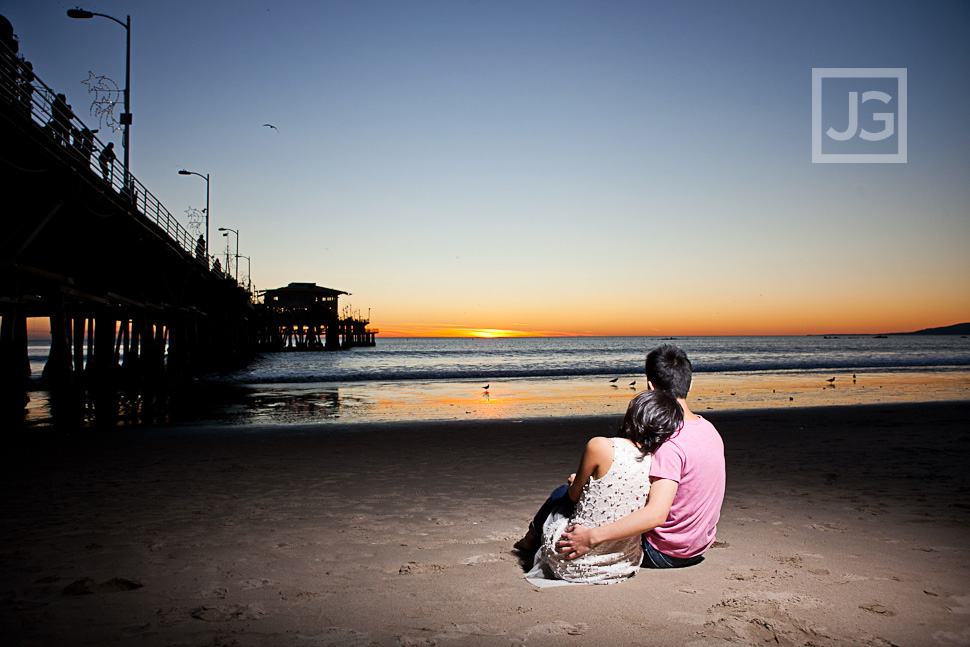 We had some really low-tides that day and it created some really cool patterns in the sand.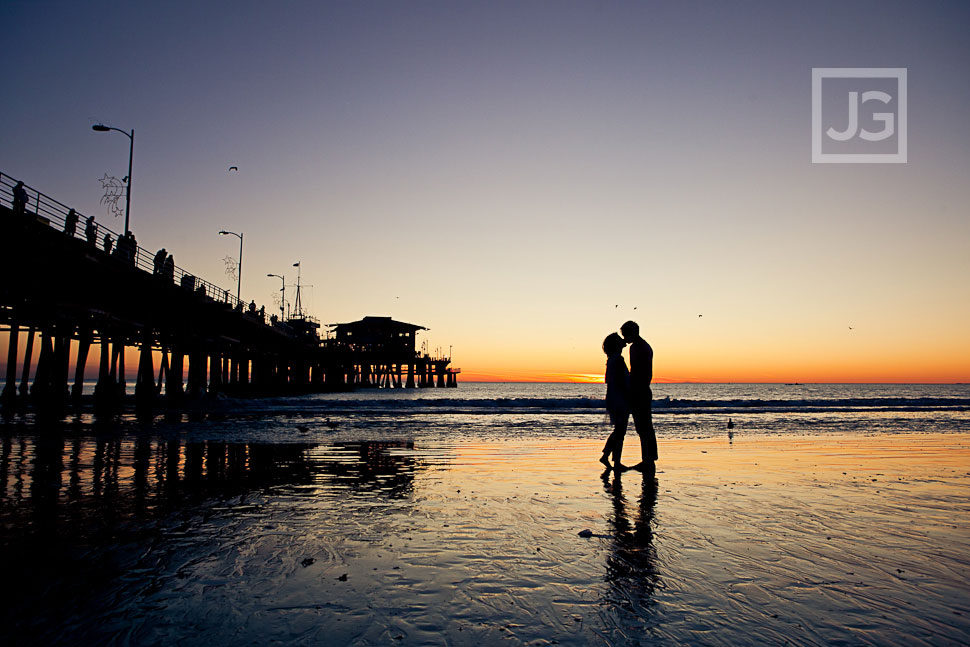 They really do embrace every second with each other!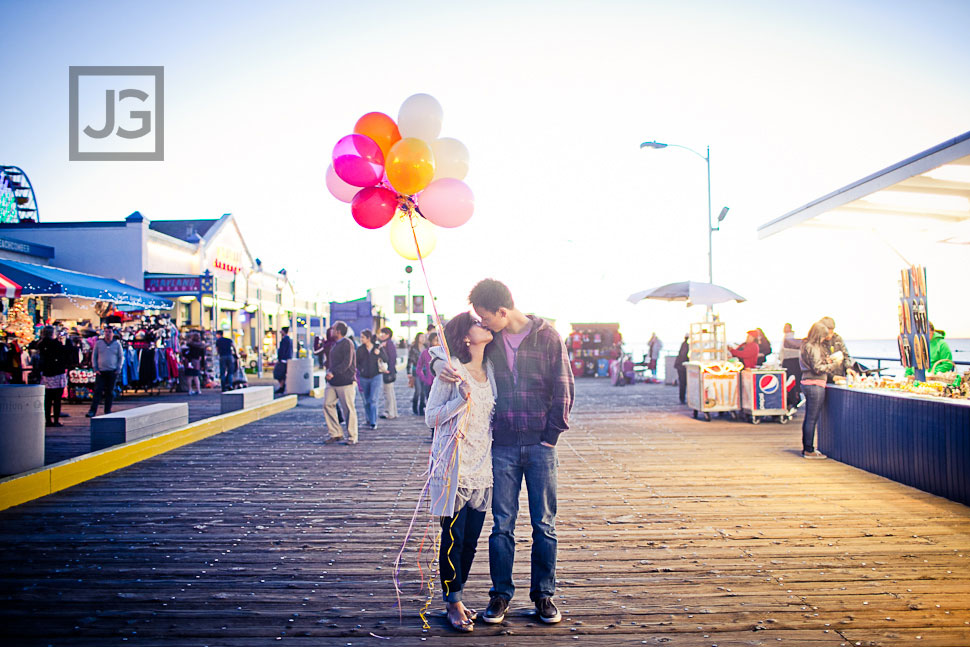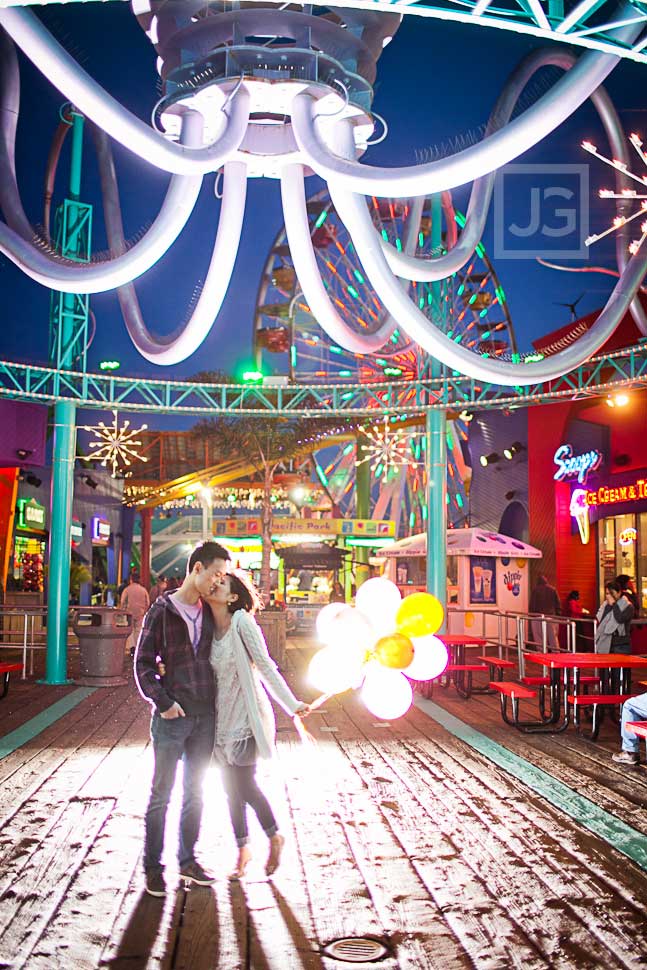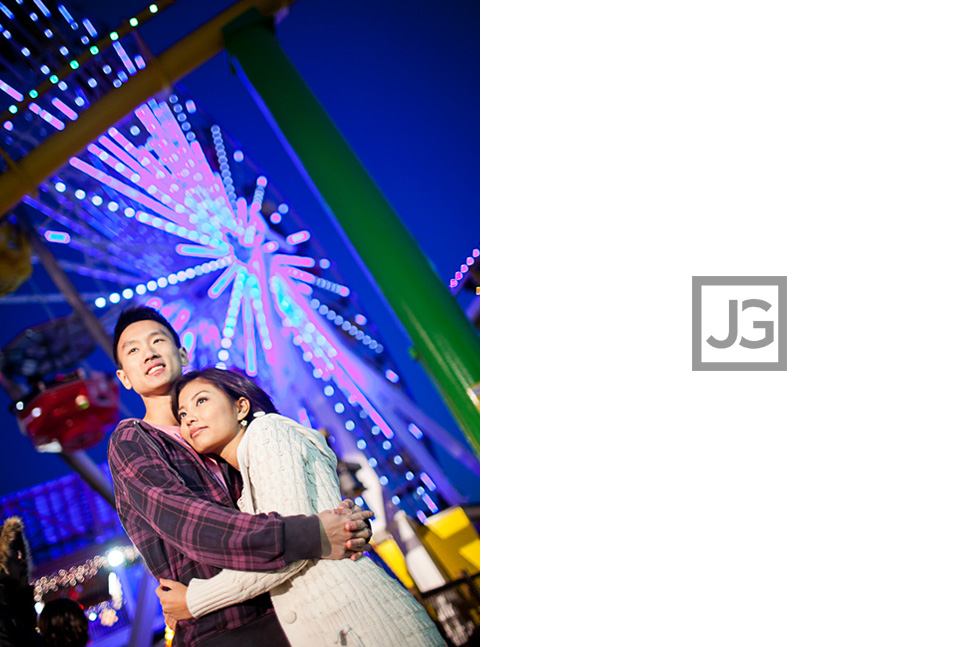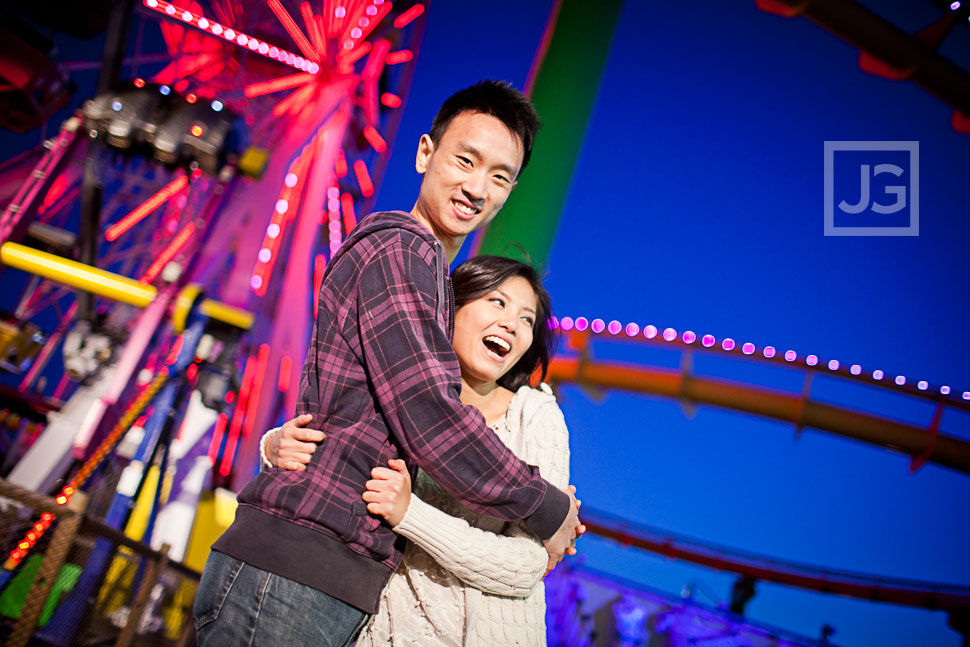 Thank you Janice and Kawai for such a beautiful love story and a wonderful afternoon!!  We had lots of fun hanging out and getting to know you both.  All the best as you finish your education and start a family together!  Hopefully Gavin and I can visit you both in Hong Kong one day!  And then you can show us around!!  =)
This article shows us doing El Monte airport engagement photography, Walt Disney Concert Hall engagement photos in downtown Los Angeles, and finally sunset photos at the Santa Monica Pier and Santa Monica Beach.