I've known Kam for about 5 years now (when Gavin and I first started dating).  Gavin told me many silly and crazy stories about his college years at UCLA with Kam.  A few years ago, we went on a double date and that was when we met Roxy for the first time… and NOW they're getting married!  Their wedding will be on Aug. 15th at the Hilton Waterfront Beach Resort in Huntington Beach.
For their engagement session, we started off with some quick pictures around the house and then over to Laguna Beach for engagement photography.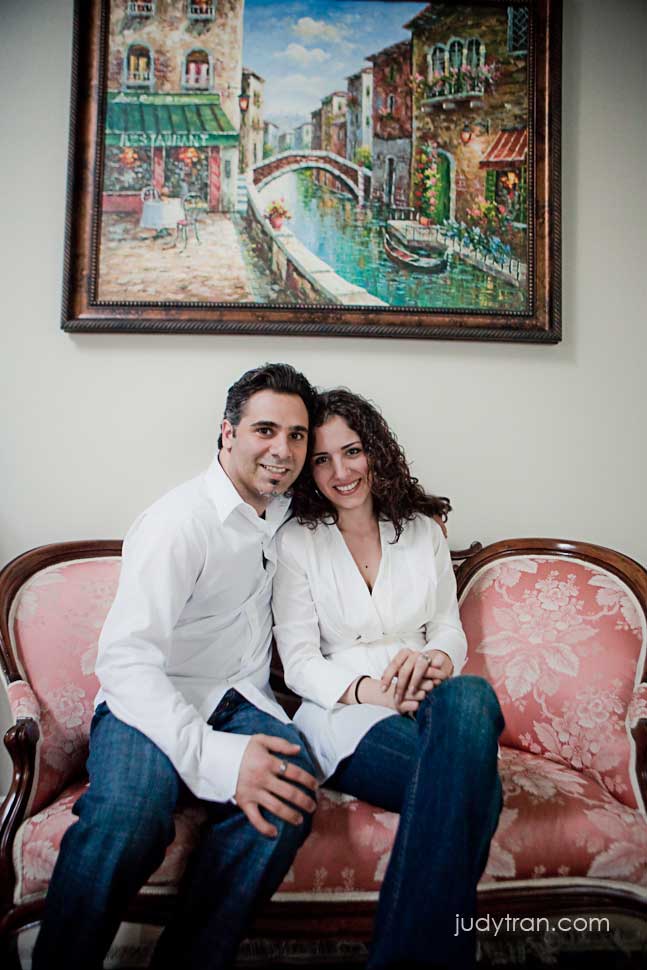 I love this picture of the two of them.  These two are so madly in love that every smile is so geniune and filled with happiness!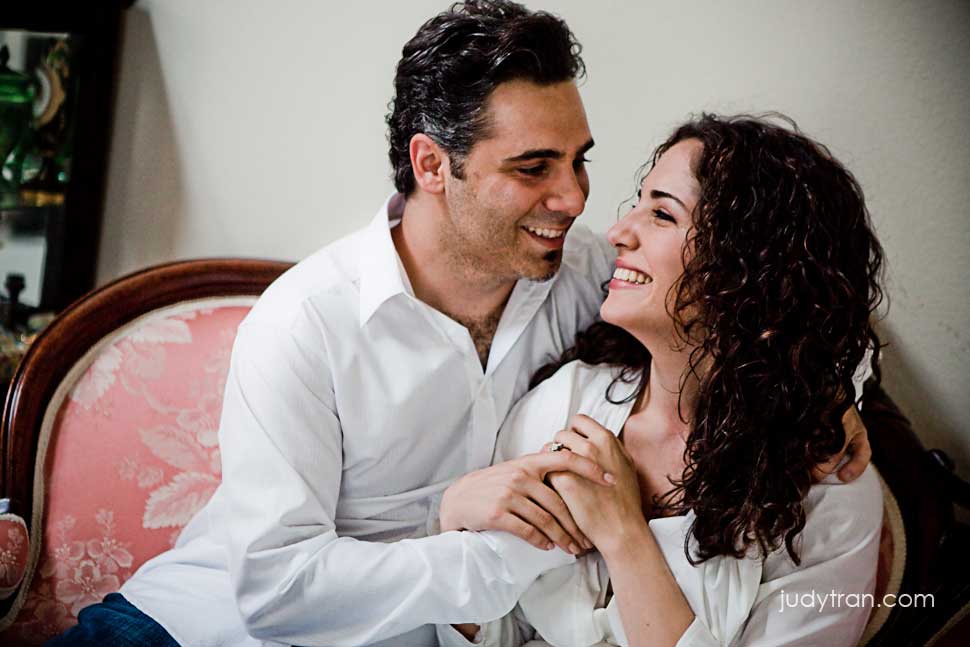 They decided to do their engagement session in Laguna Beach.  This is where Kam proposed!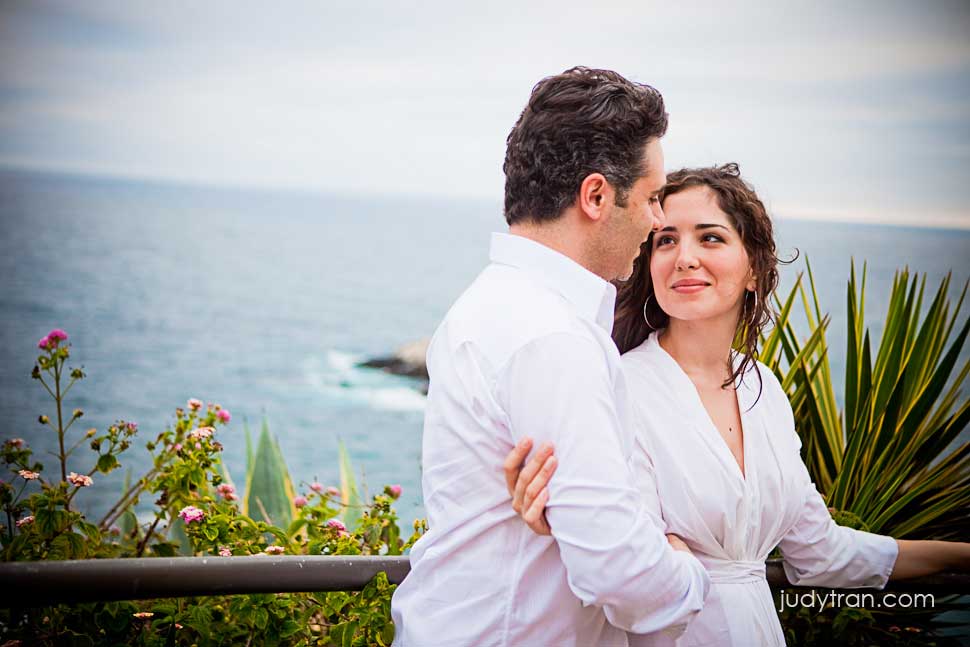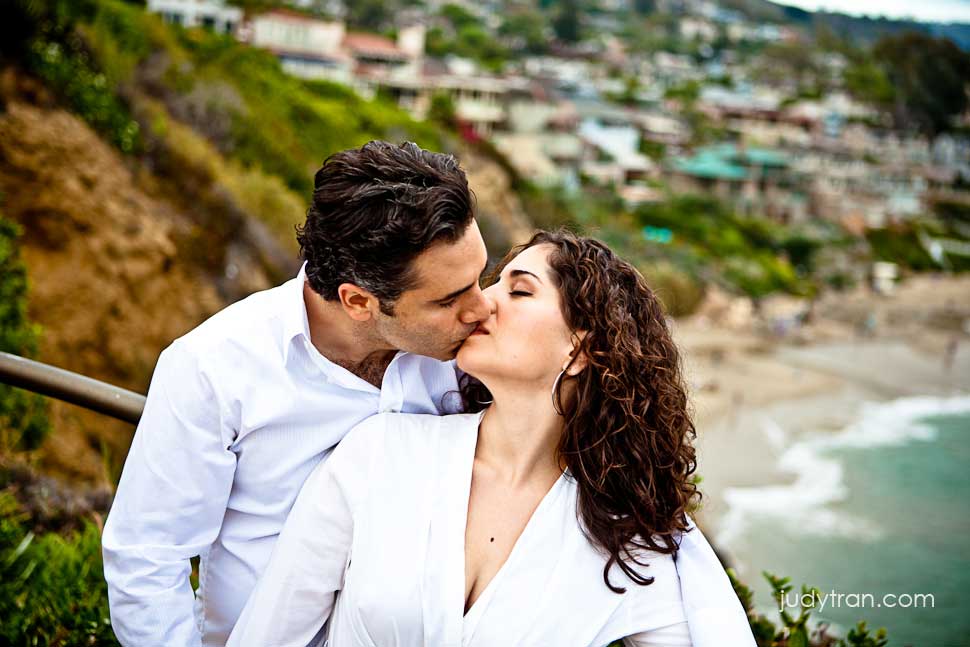 I love the view!!!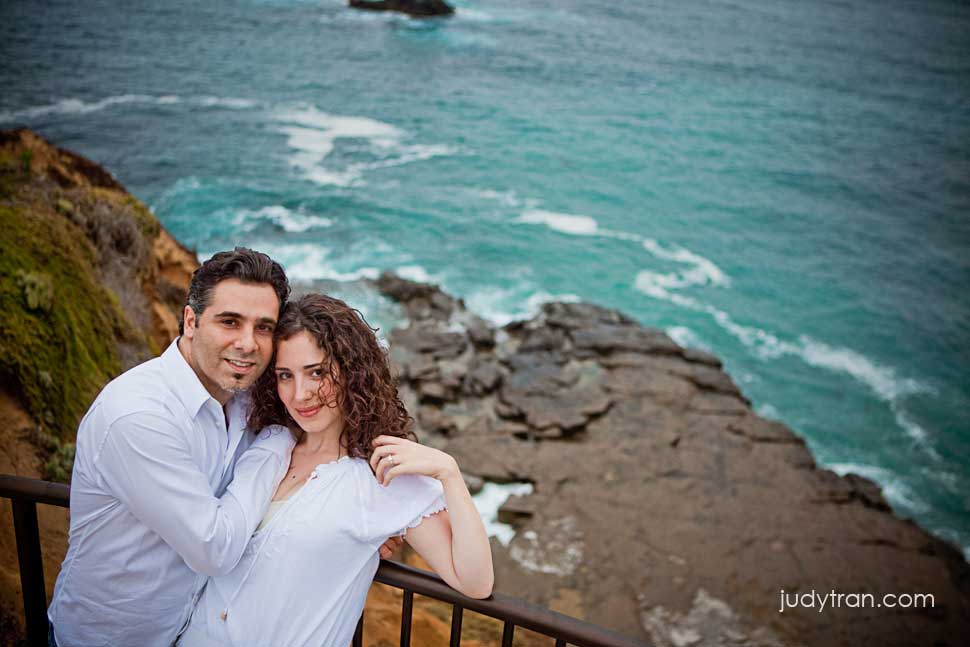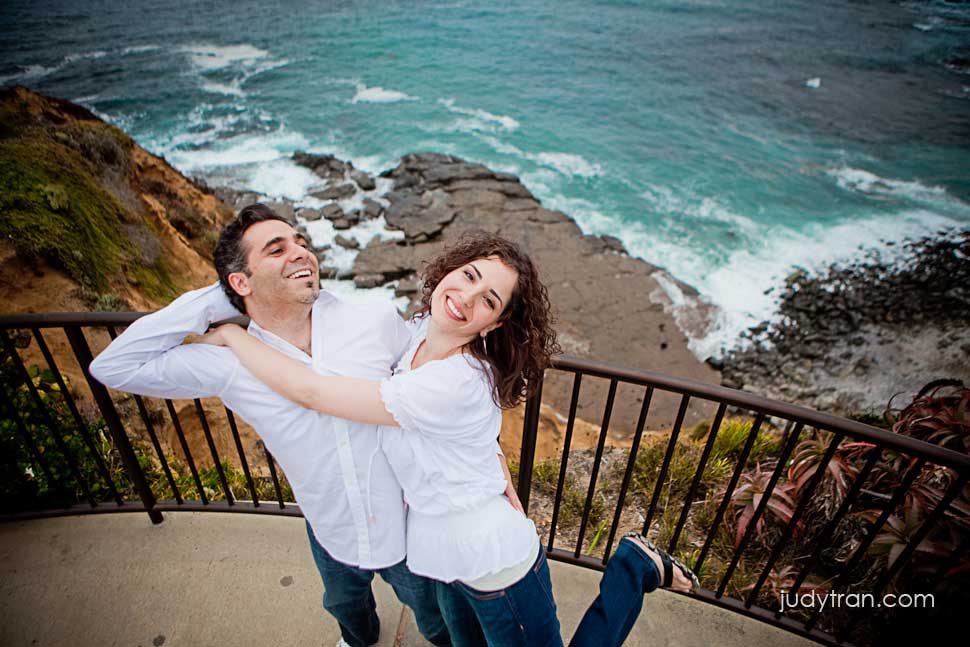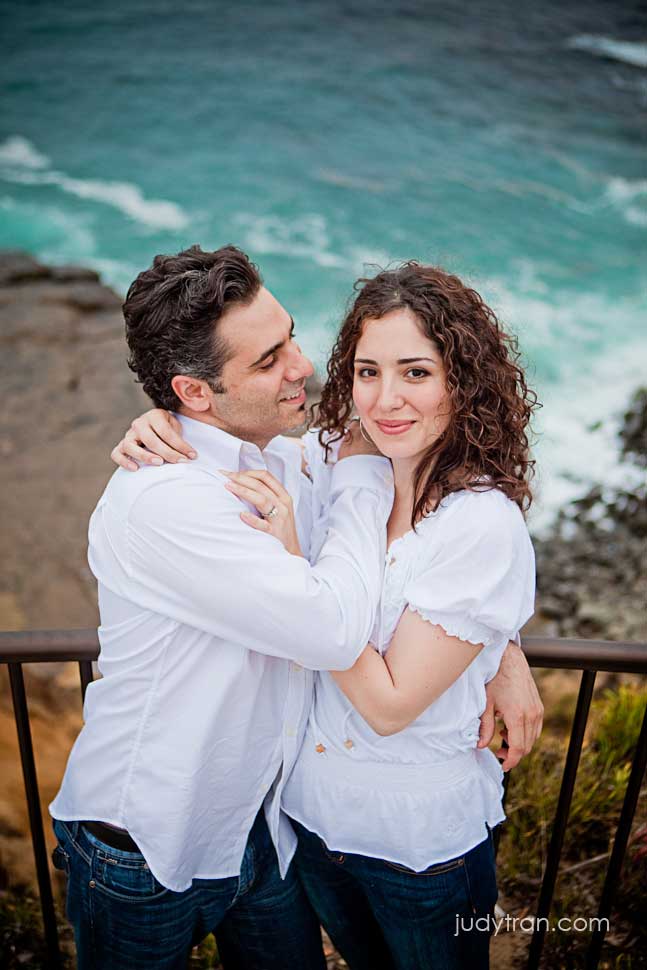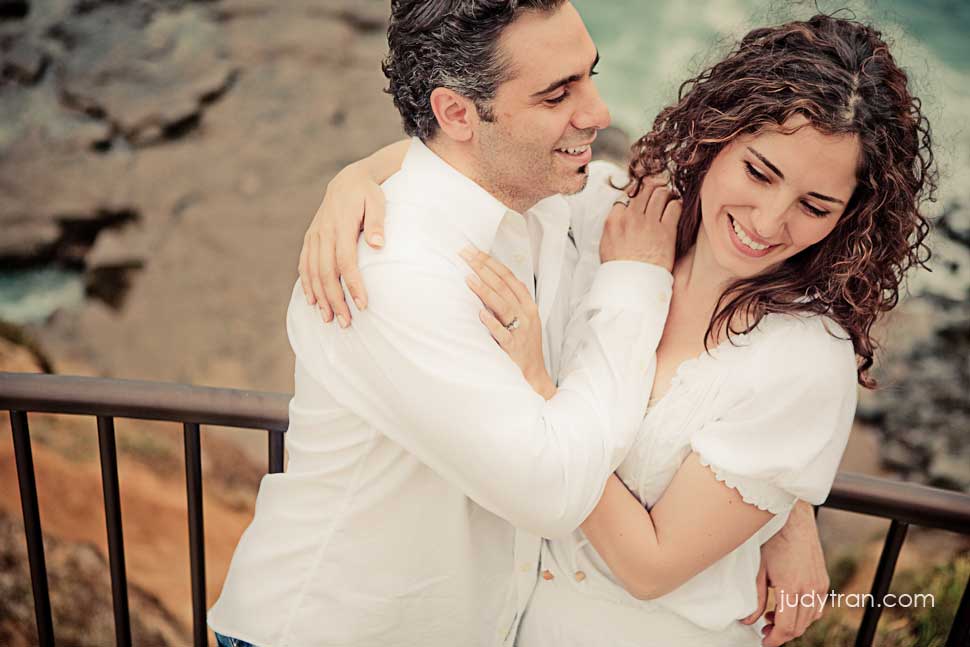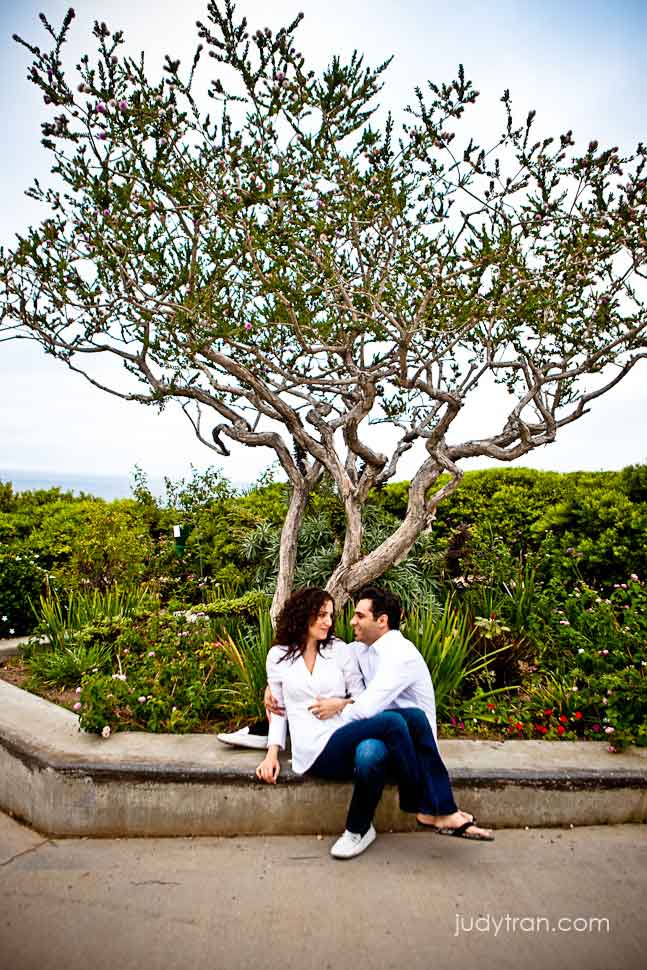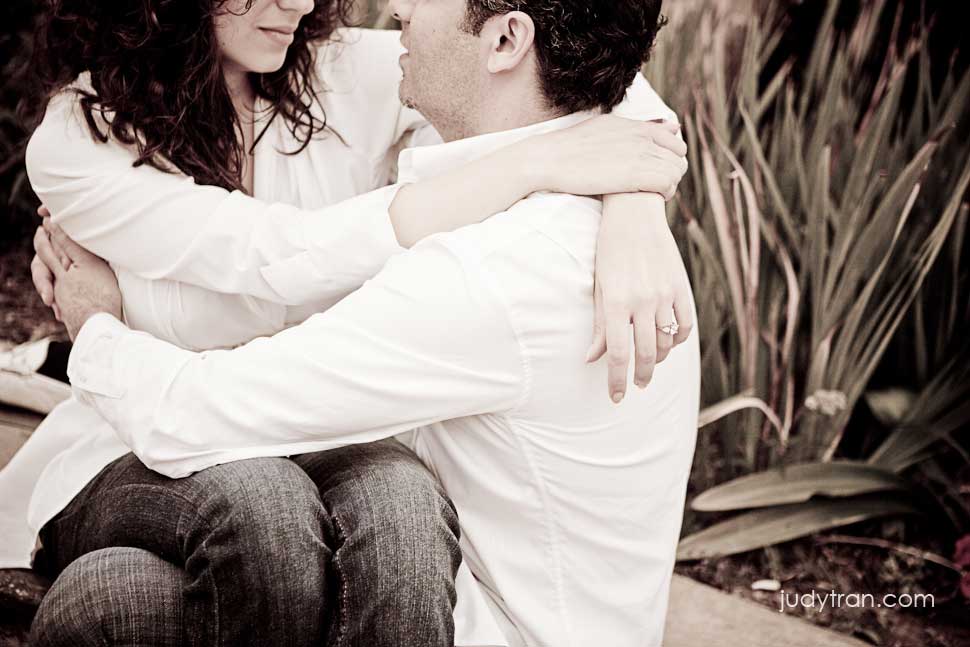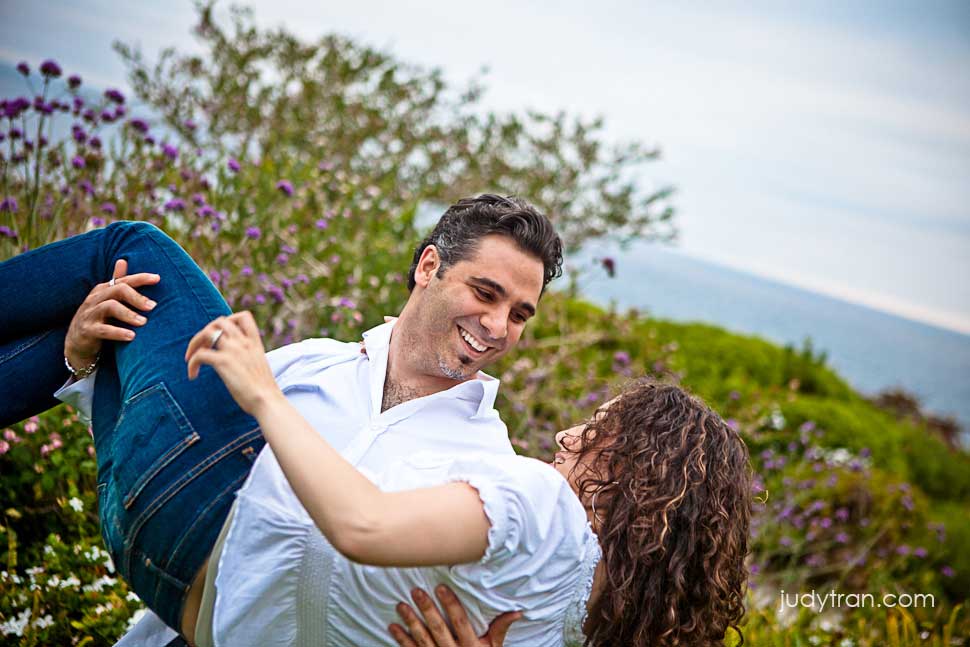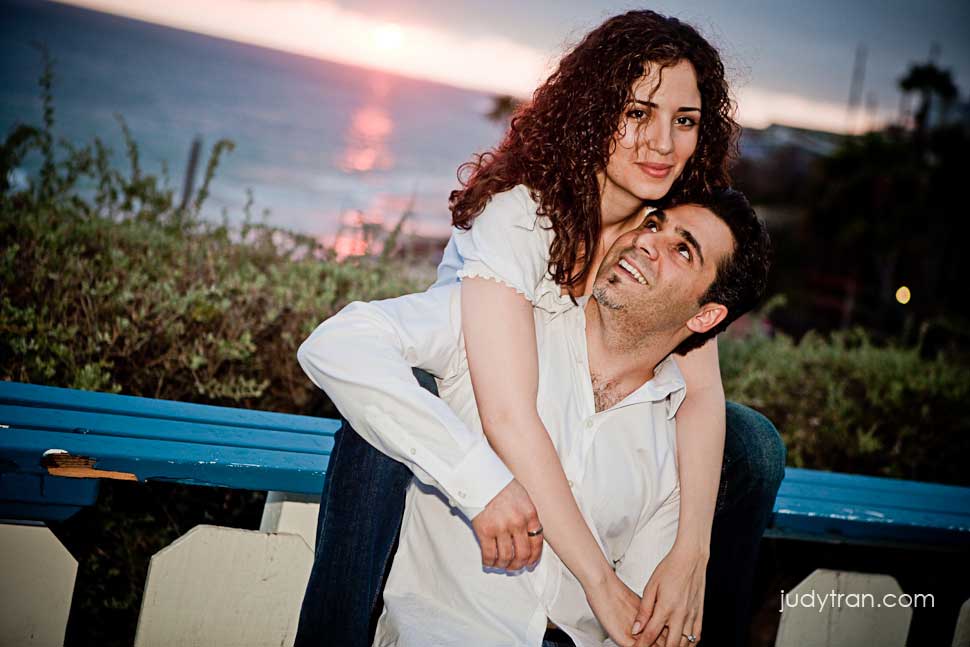 We ended the night with some delicious ribs at Lucille's.  Here are some pictures while waiting to be seated.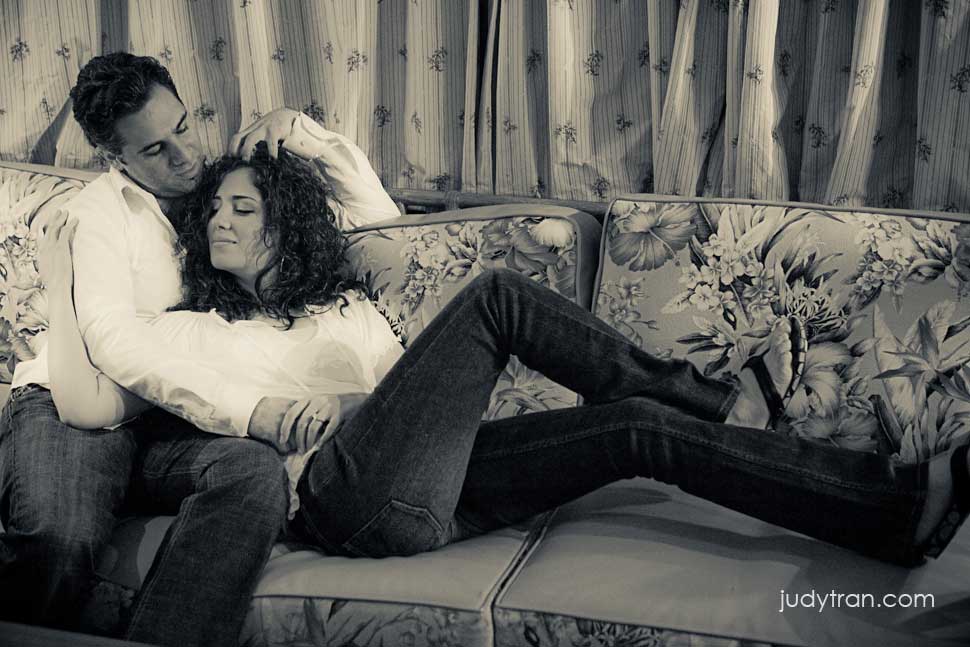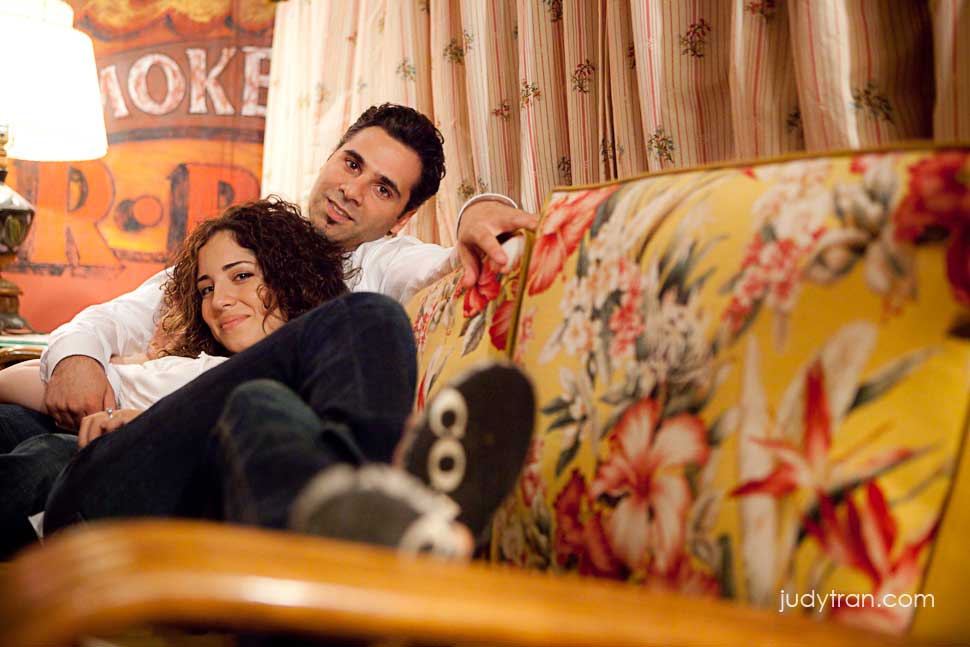 Congrats guys!!!  What an amazing engagement photography session at Laguna Beach