Happy one year anniversary to one of our sweetest and most fun couple!!  Exactly one year ago, Gavin and I had the honor of flying to Milwaukee, Wisconsin to photograph Jeni and Jay's awesome wedding at the Milwaukee Public Museum.  I definitely apologize for the delay in sharing such a great wedding, but I've been so behind.  I figured it'll be a great do a post for their wedding anniversary instead.   I hope that Jeni and Jay will see these photos, relive their beautiful wedding day and share their joy with friends and family!!
It really is such an honor when clients fall in love with our work so much that they rather fly us out than getting a local photographer.  Gavin and I clicked with these two the instant we chatted them.  What's there not to like about them?!?!!  As you'll see in these pictures… Jeni and Jay are so much fun to be around, so laid back, and so so sweet!!  These two have such amazing chemistry… making photographing them super fun and easy (not to mention the beautiful locations).
Don't forget to check out my other blog entries to see their Milwaukee Engagement Photography Session and our fun-filled adventure to the Mid-East.
Gavin and I arrived in Milwaukee a couple days prior to their wedding and stayed at the Pfister Hotel where Jeni got ready.   When we saw her that morning, she was such a ray of sunshine… so happy and anxious to be married to her best friend.  And let me tell you… Jeni does this cute little bunny dance (jumping up and down while clapping her hands) when she gets excited.  It's really cute…
It was really hard picking out pictures for the blog entry because there were so many that I wanted to share.  So… here are just a few of my favorites.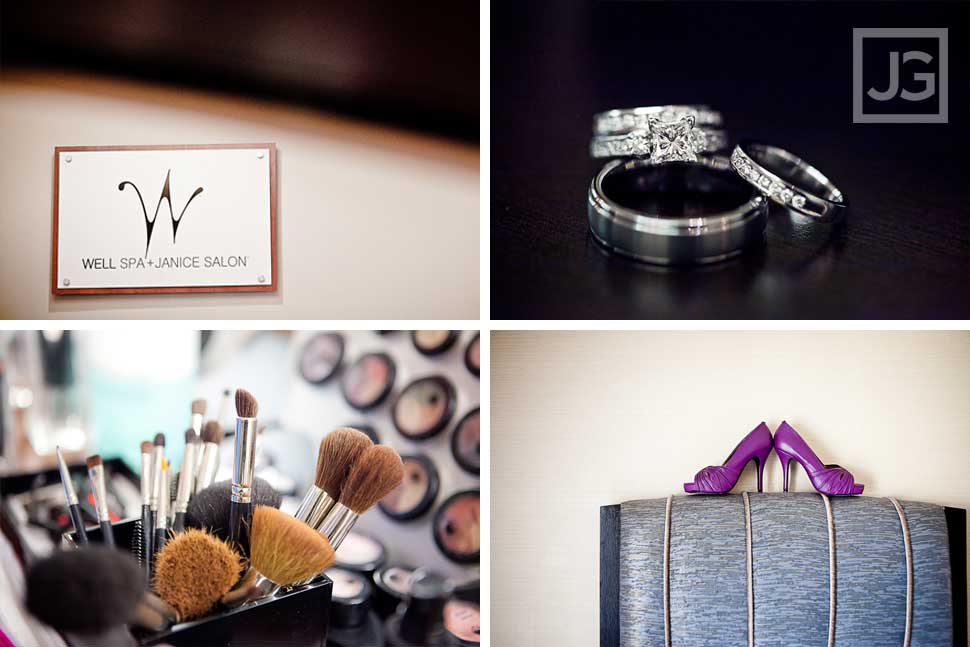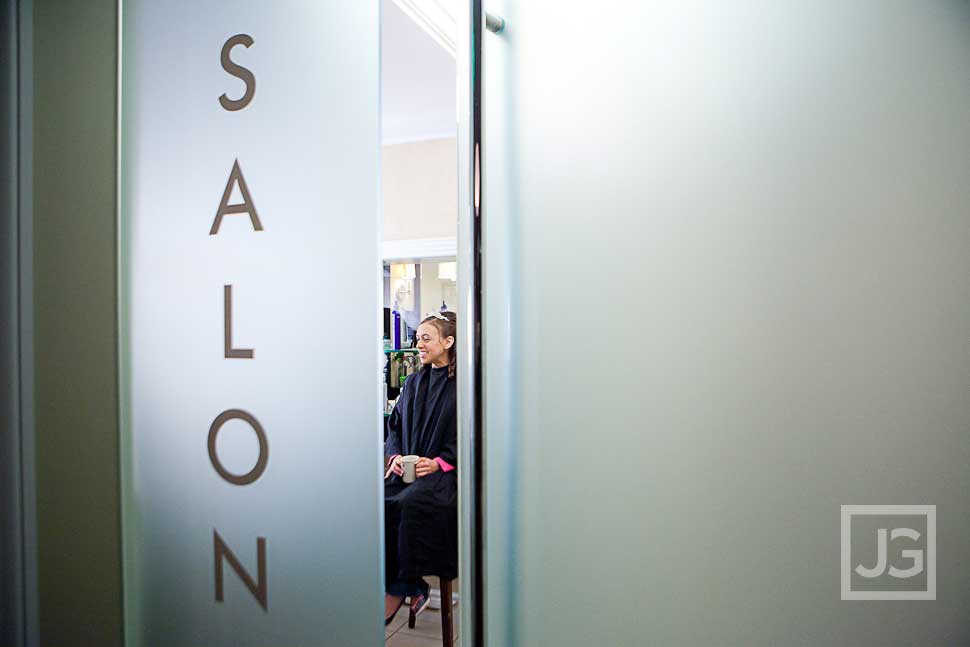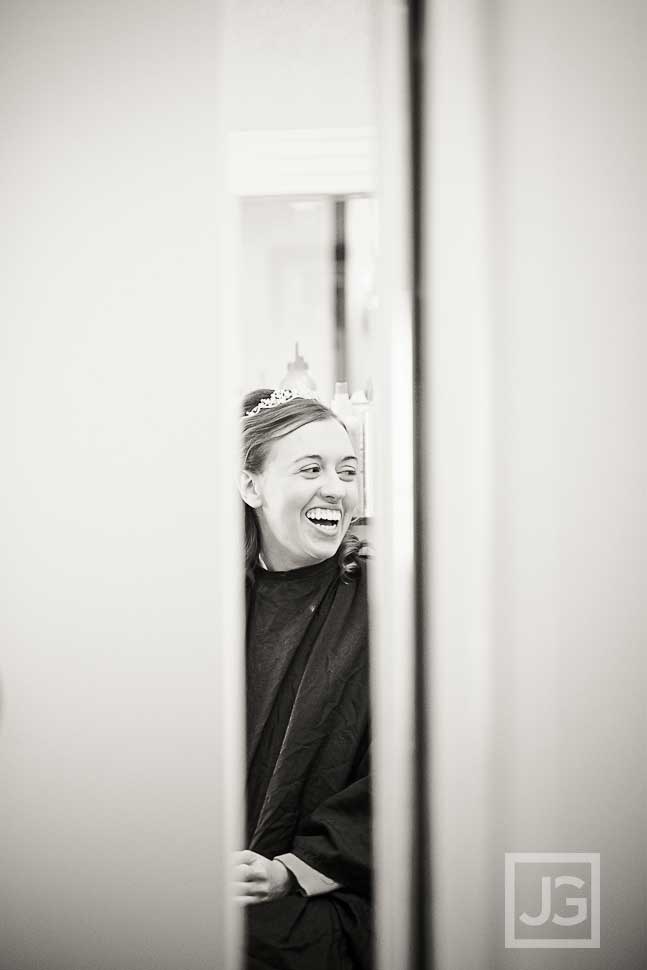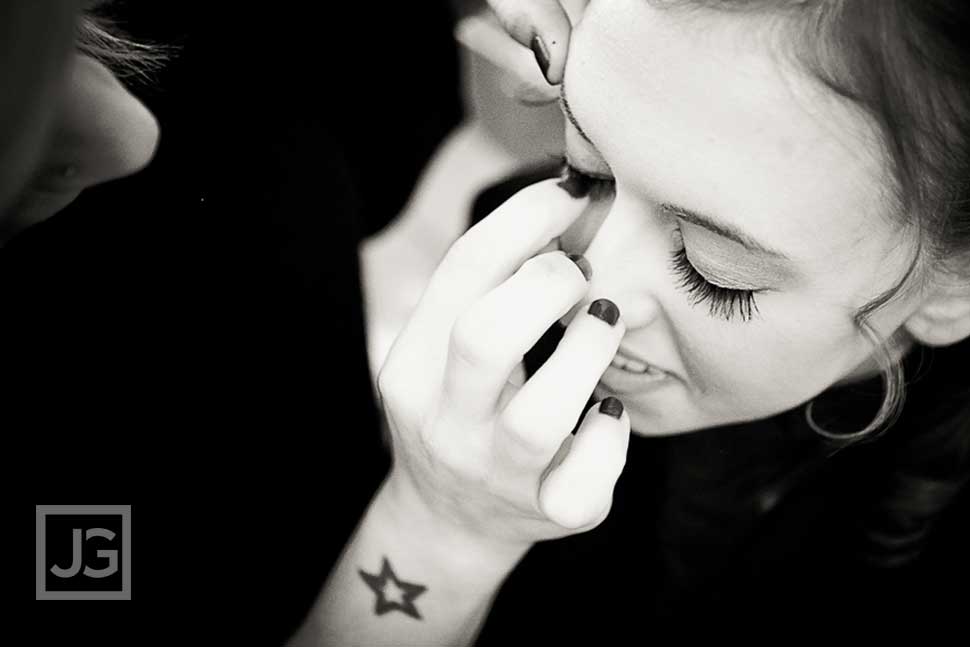 While I was with the girls at the spa/salon, Gavin was with the boys in the hotel room.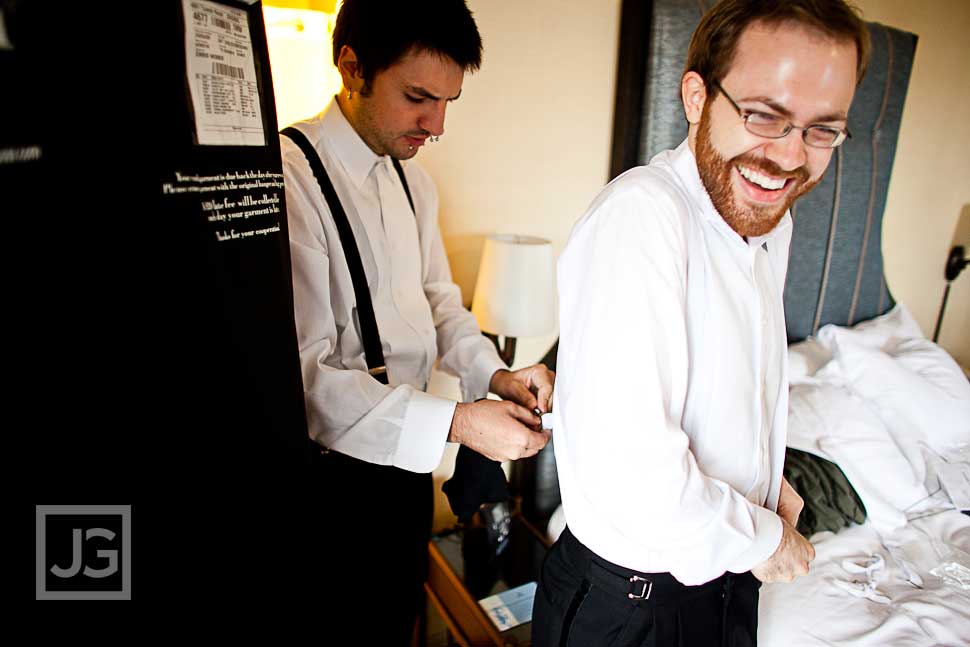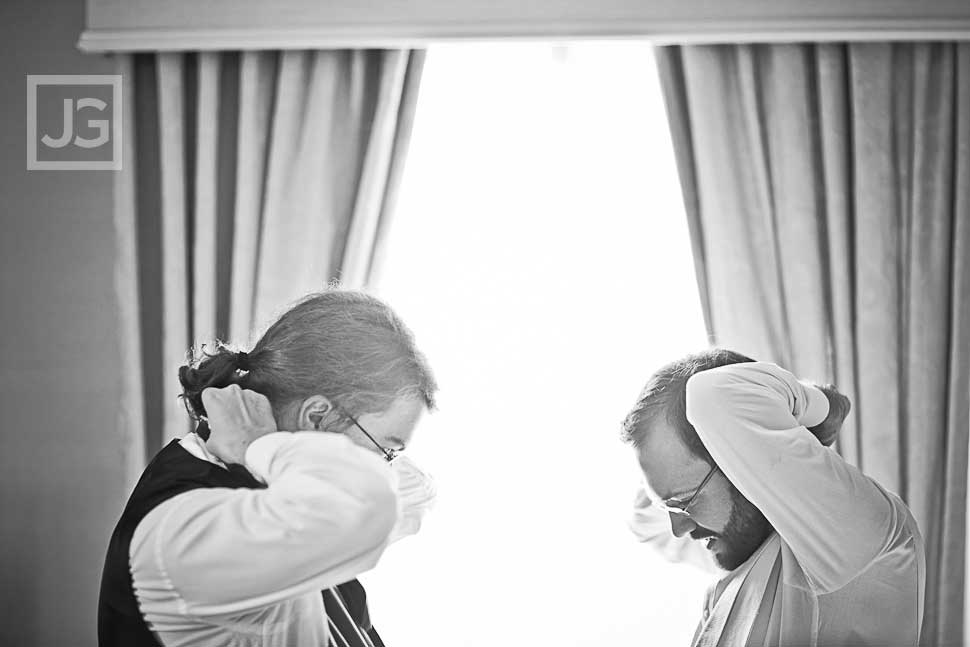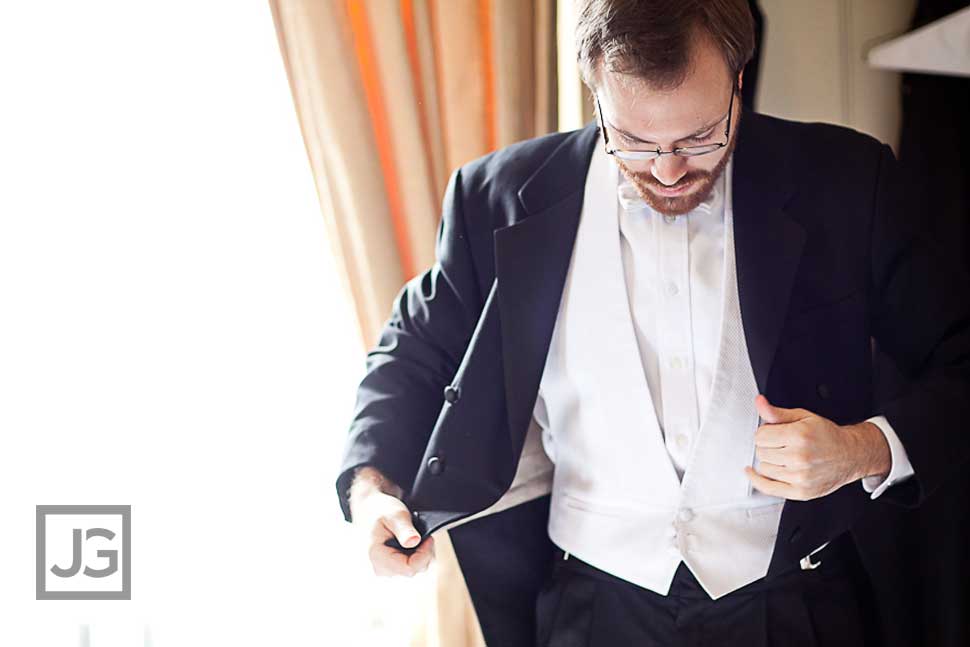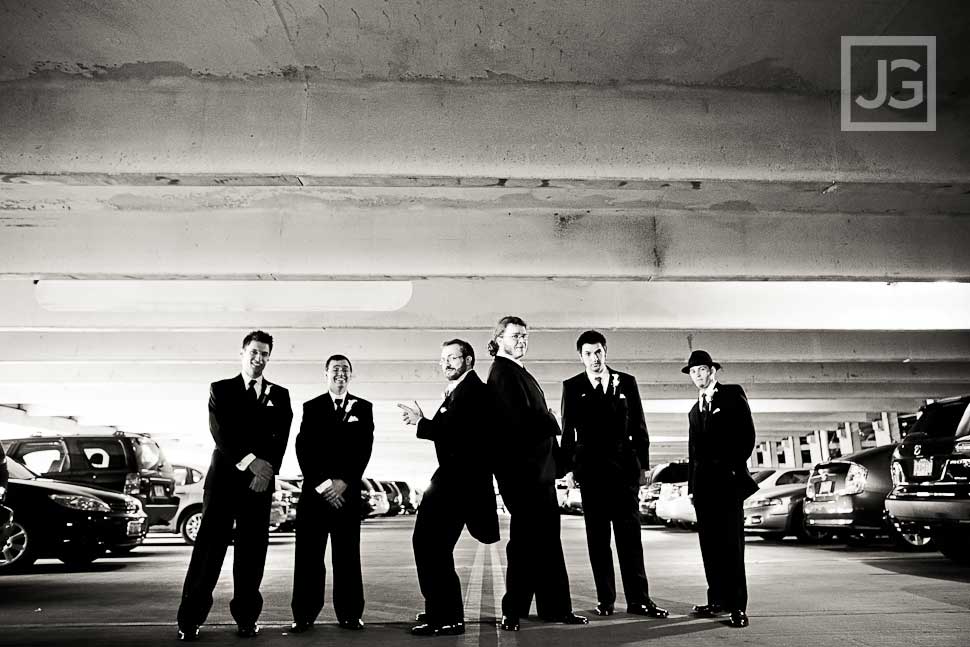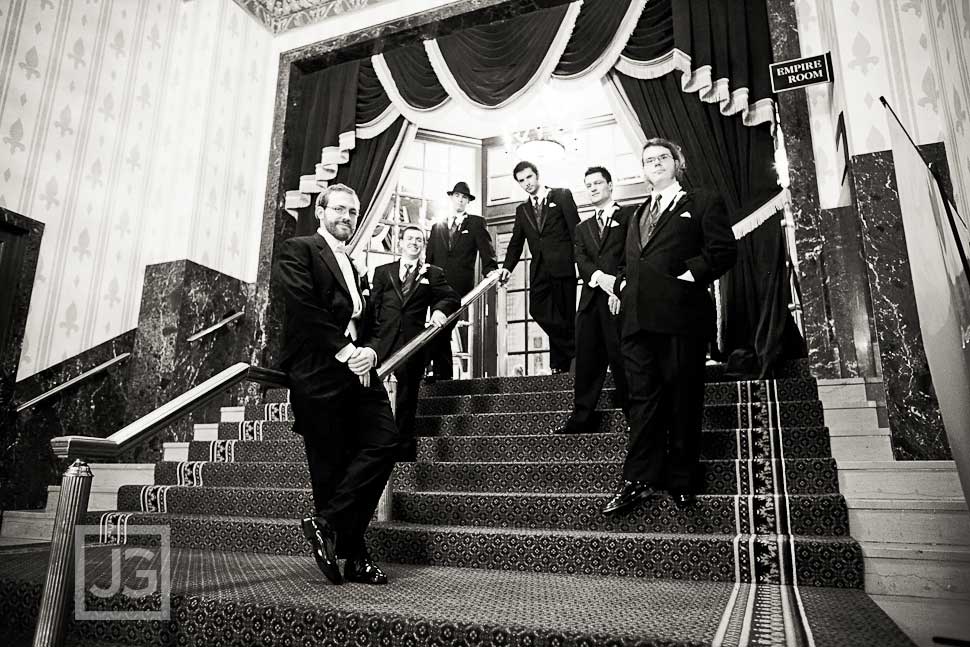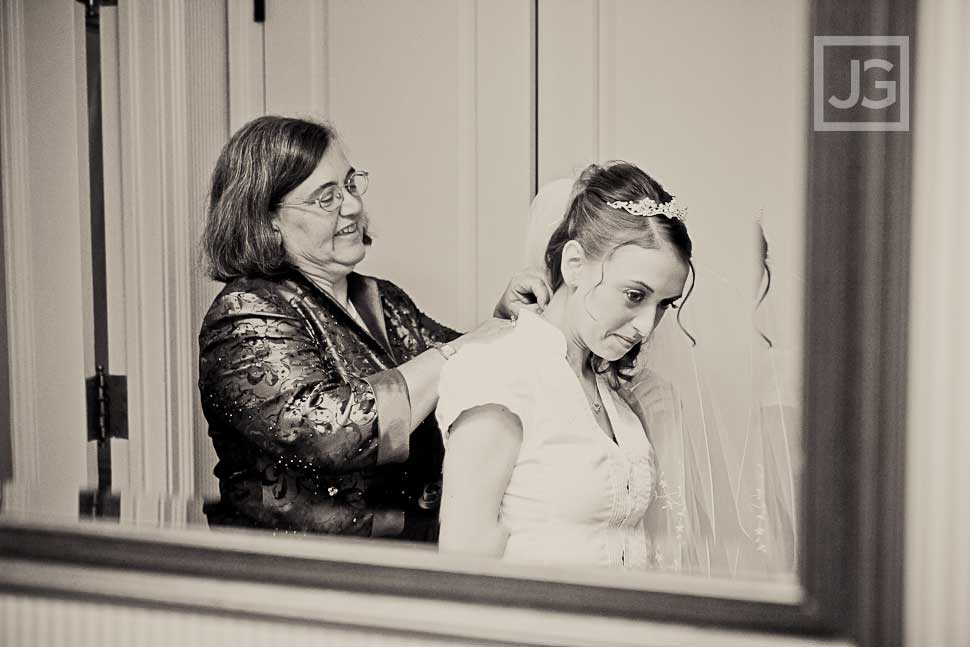 Ladies… concerned that your wedding dress doesn't have pockets to carry small items??  No need to worry… Jeni will show you how it's done!! Hahahaaaaa.  Isn't amazing what you can fit in there?? Whhaaaaa???  😉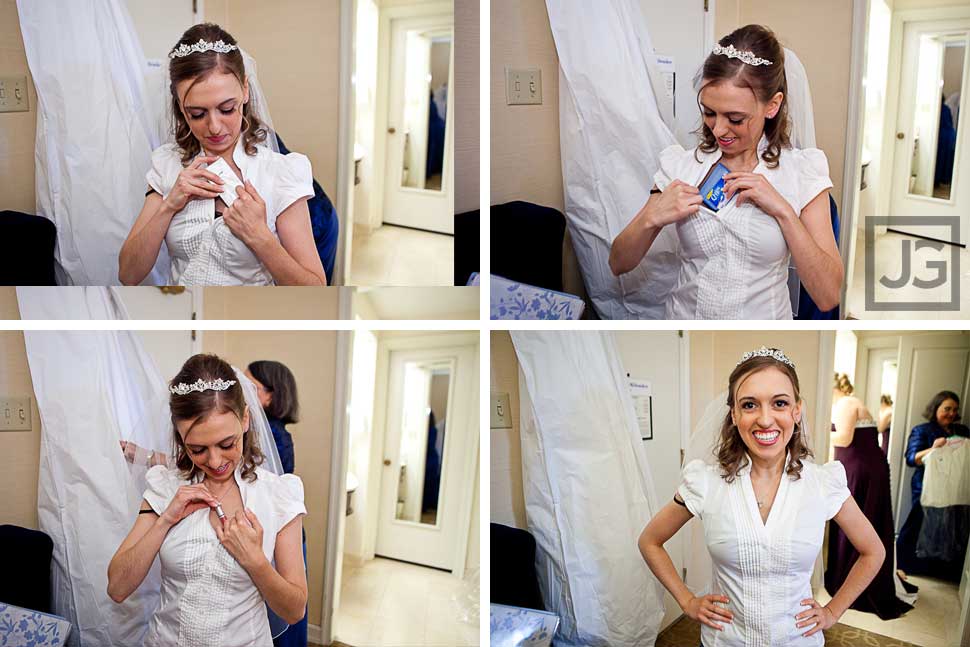 They got married at one of the most beautiful churches that I've ever seen.  I found on google that The Gesu Church (in Milwaukee, Wisconsin) was designed to look like French Gothic building resembling the Church of Chartres in France.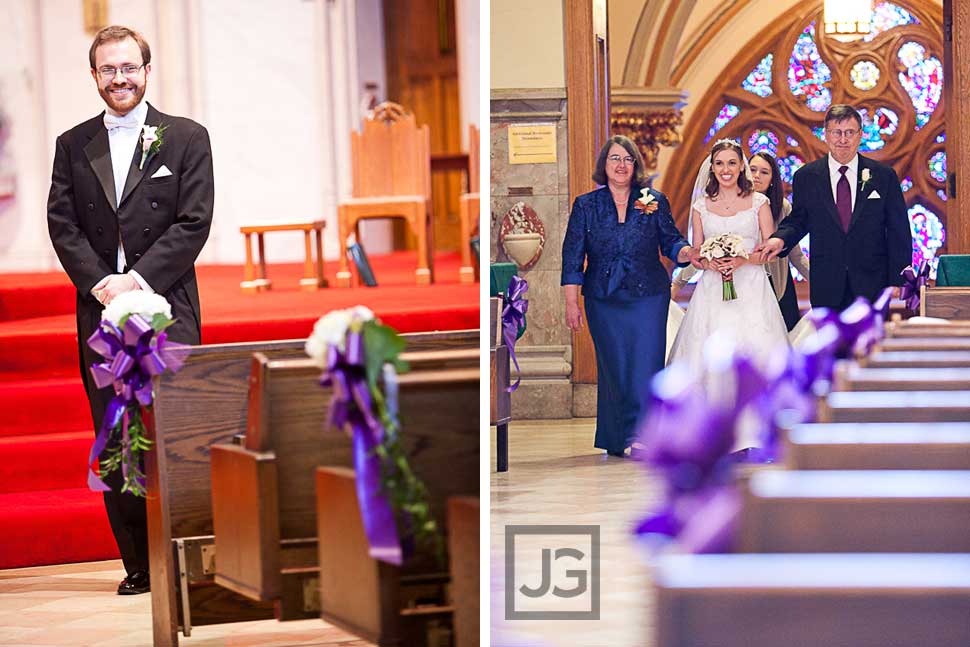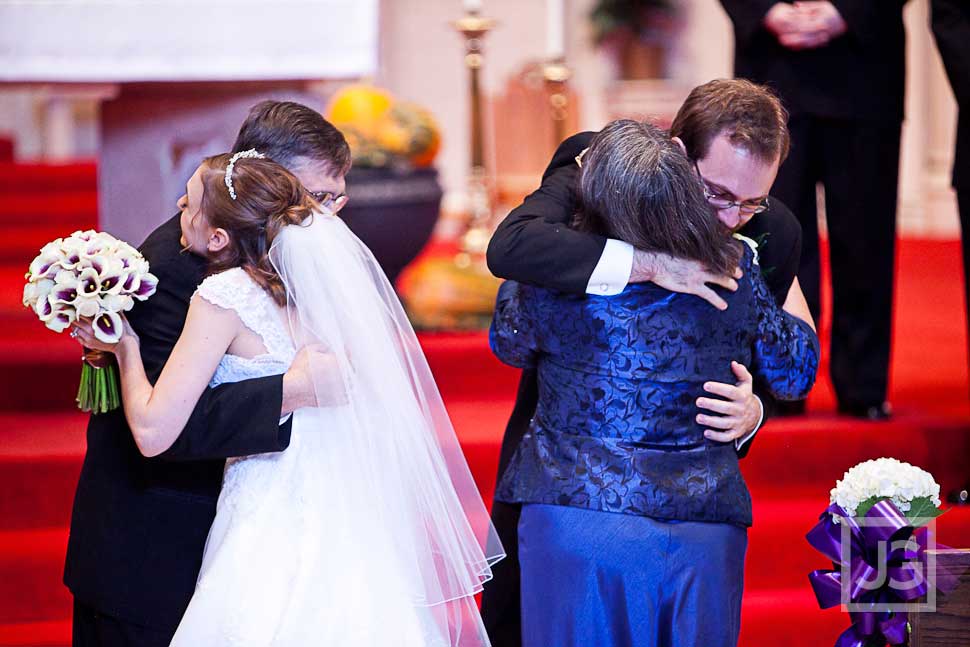 I wasn't kidding when I said this church was beautiful…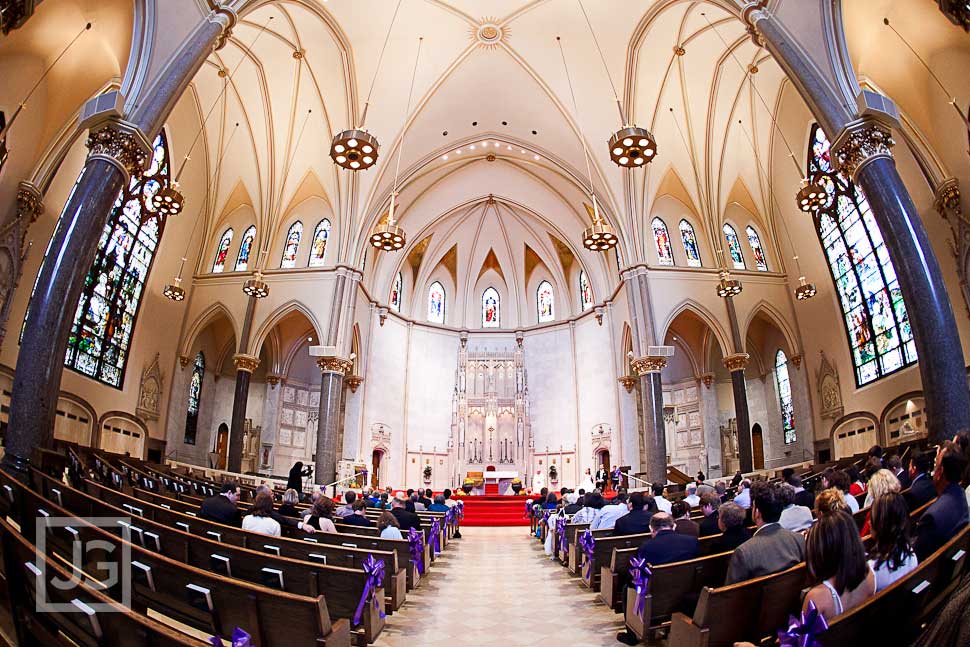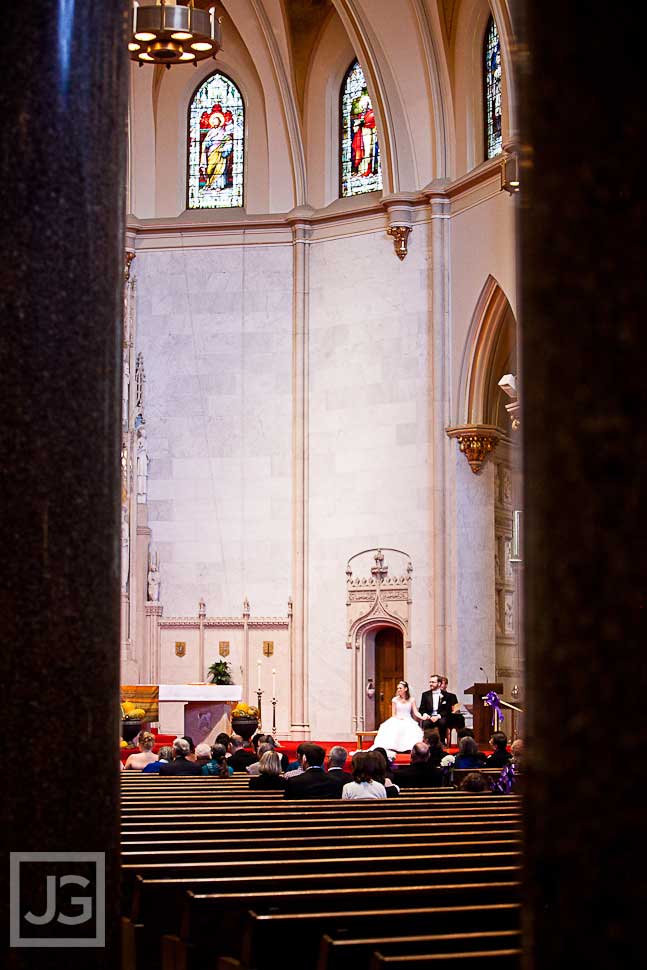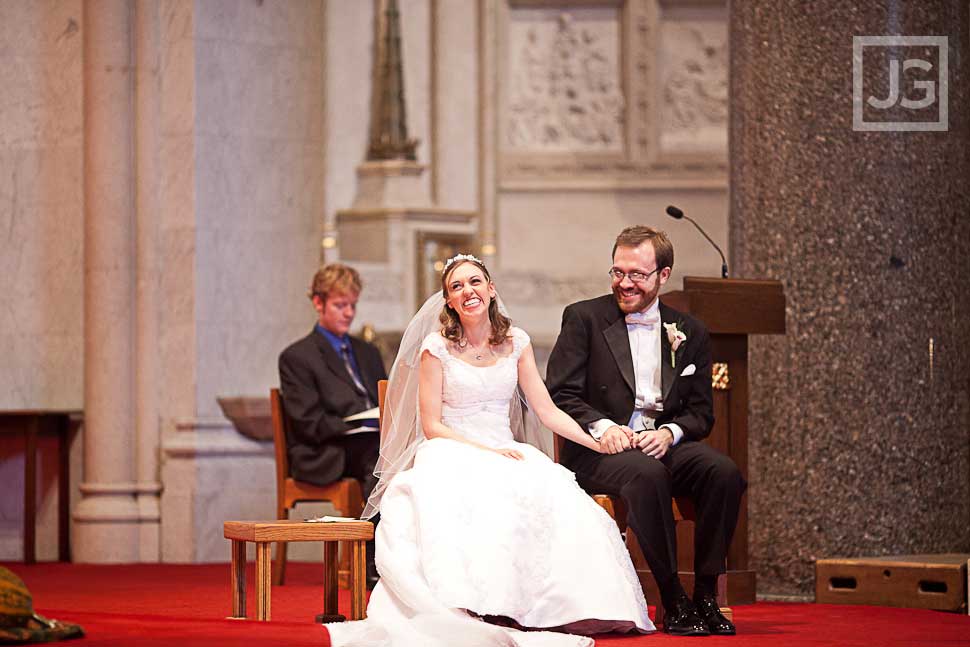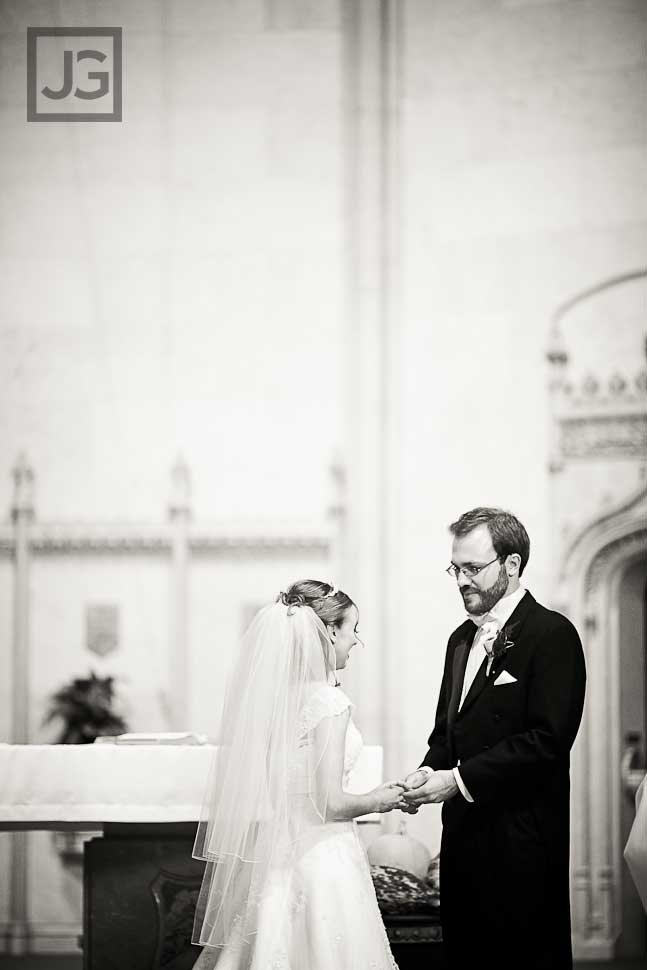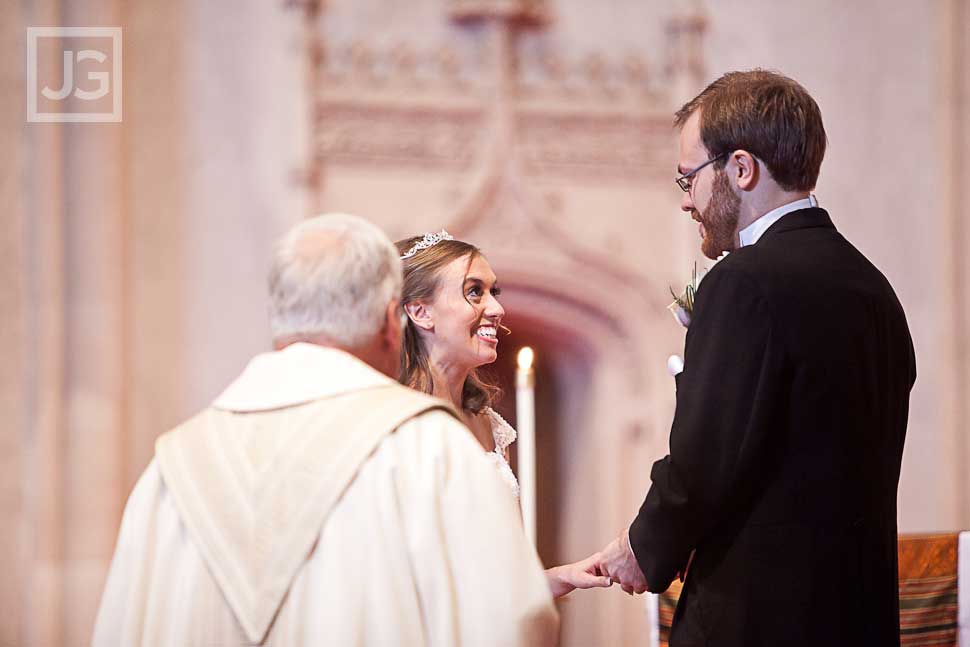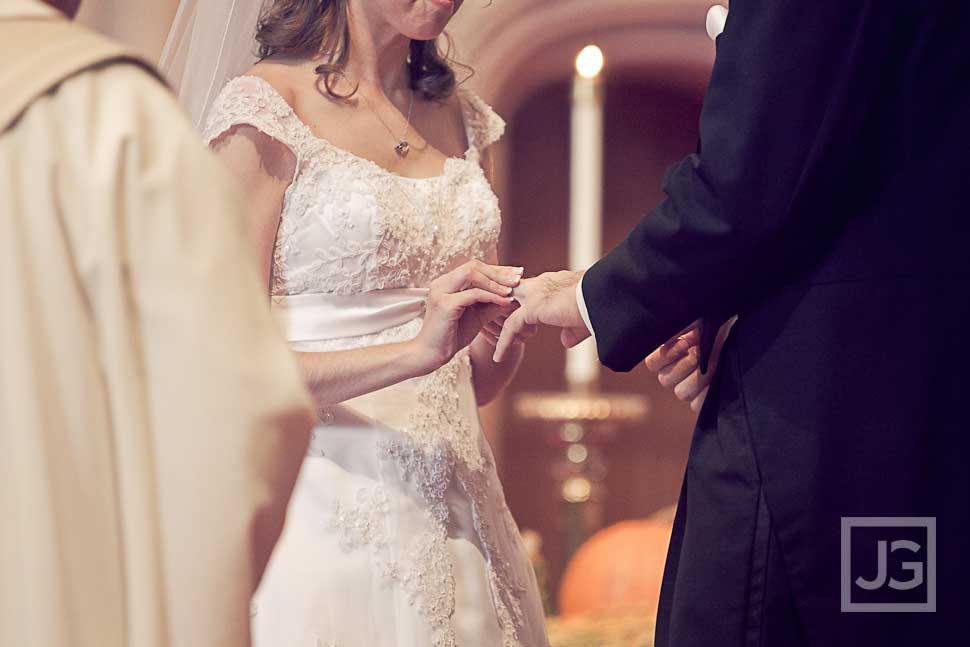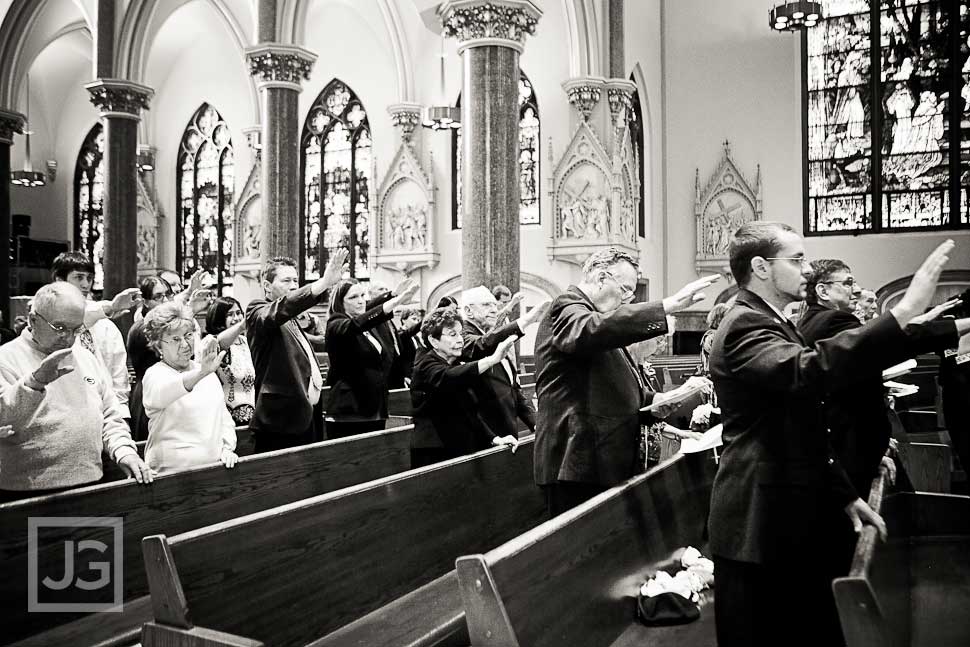 Jeni is in the church choir and did a beautiful rendition of Ave Maria.  I was blown away by her incredible voice!!  I'd never expect it coming from someone so petite.  Till this day, I can't forget how beautifully she sang.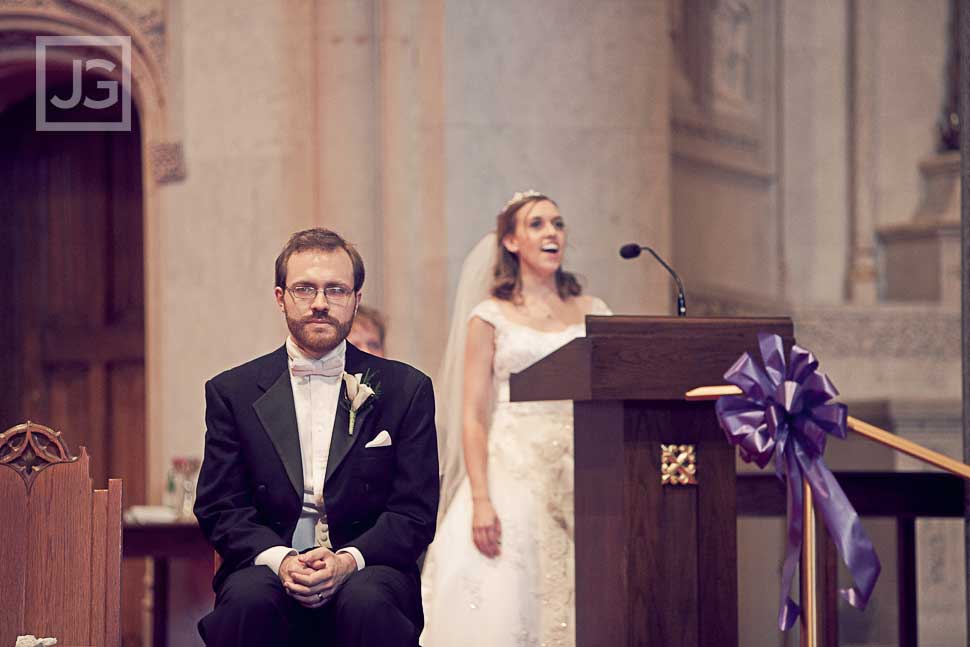 So excited to announce the couple, the priest completely forgot their first kiss!!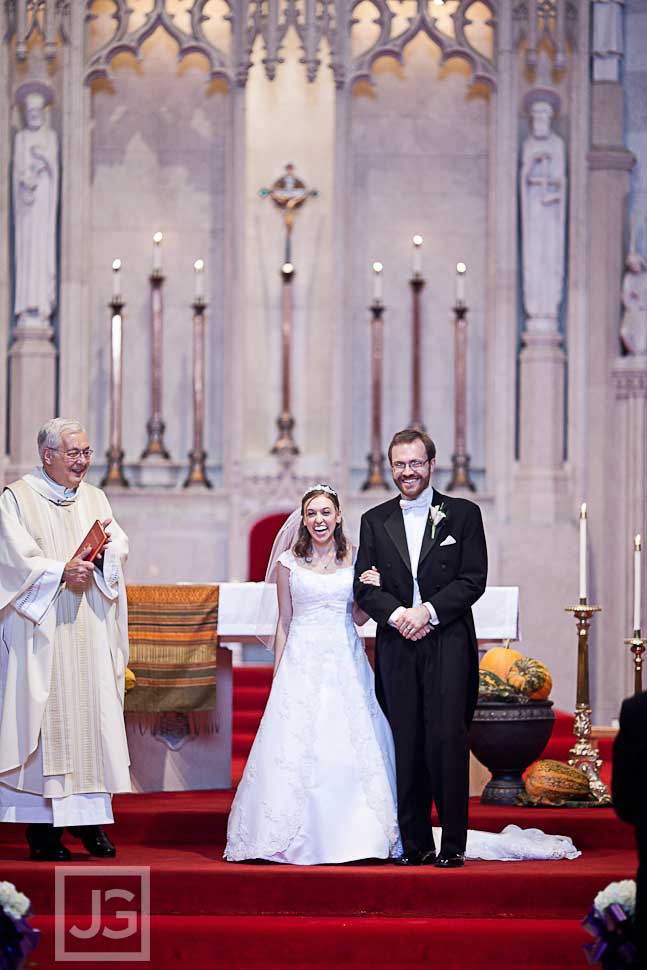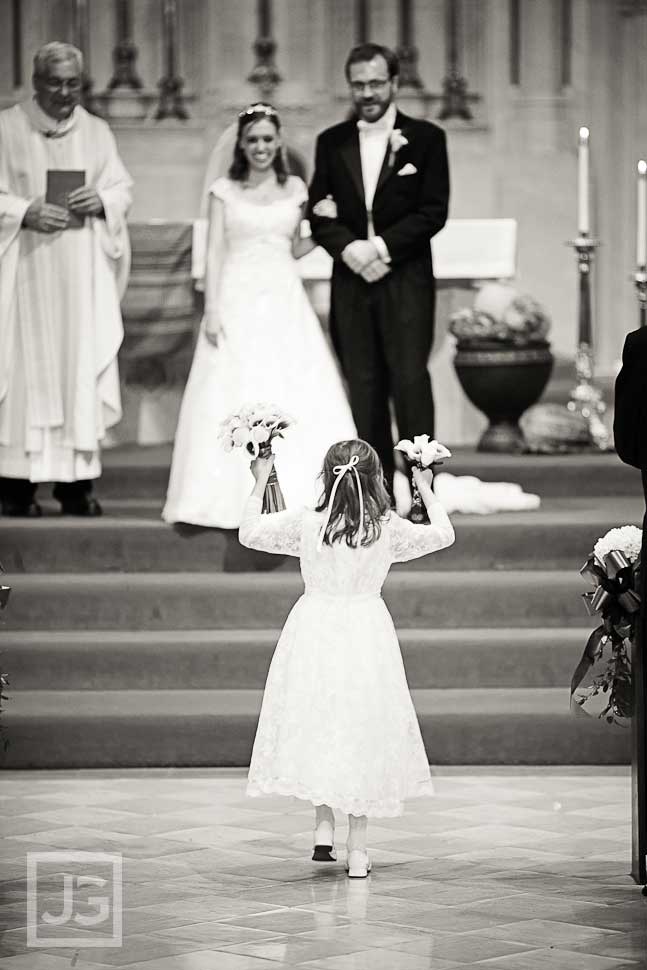 This is actually their first kiss as husband and wife.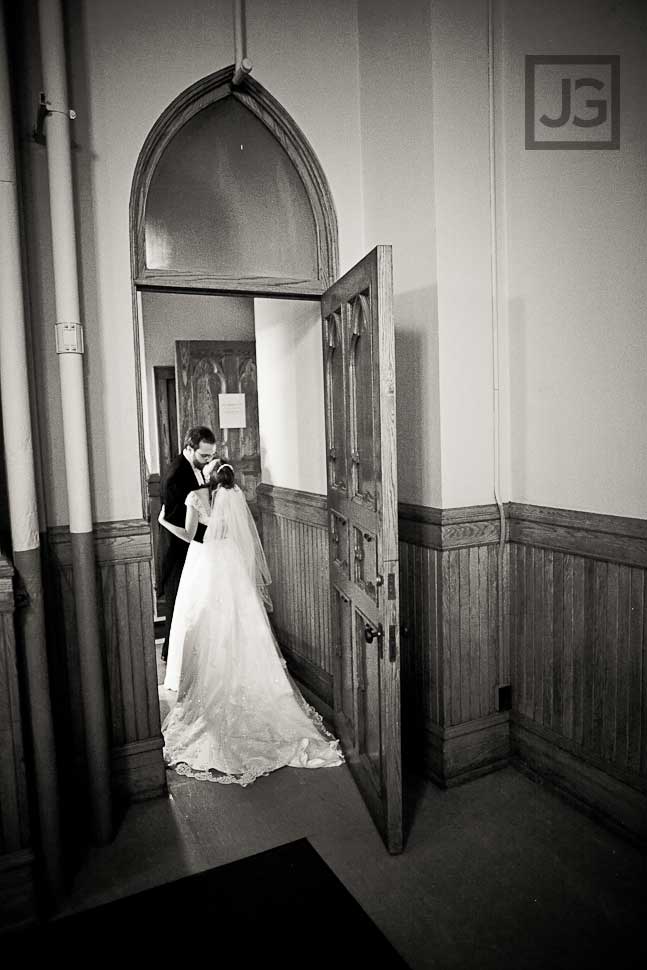 After their wedding ceremony, we made our way to the wedding reception at Milwaukee Public Museum.  It was so great that we had access to the entire place and various exhibits (ranging from the Moroccan Square, to the African Savannas, to the Japanese Garden, to the Arctic Igloos… just to name a few).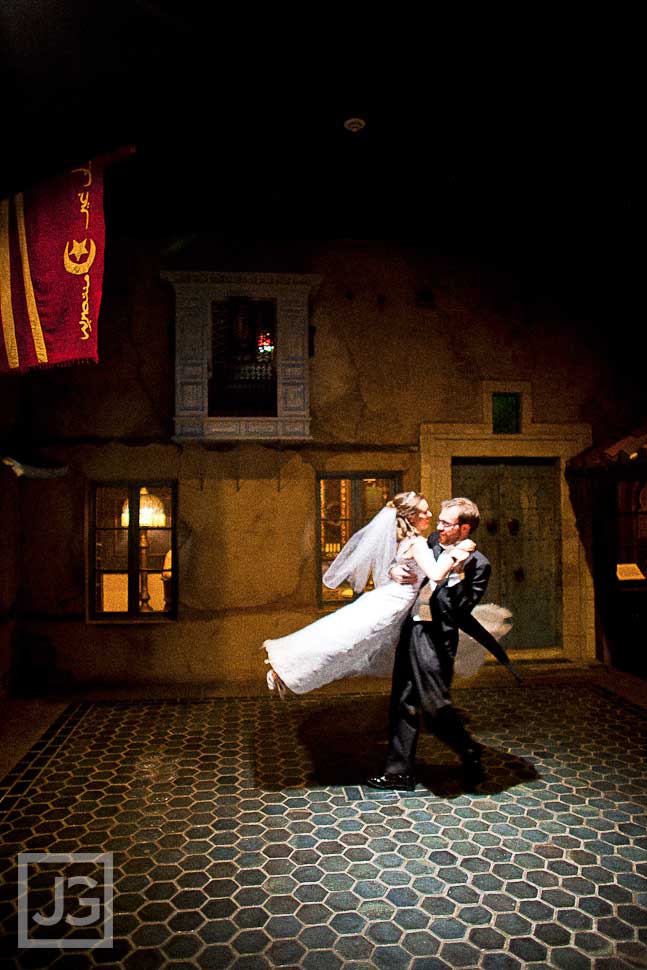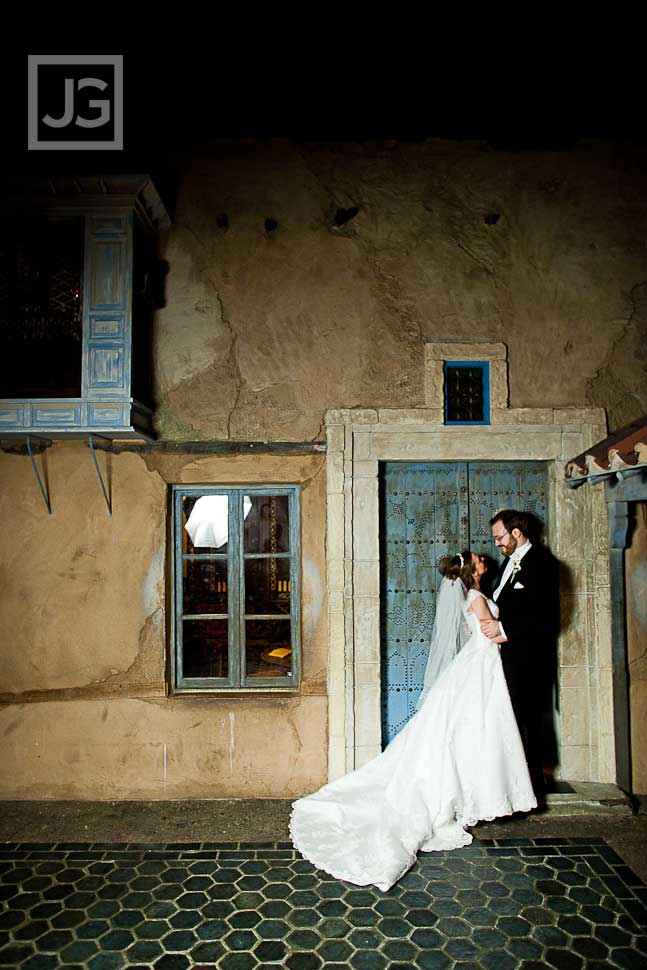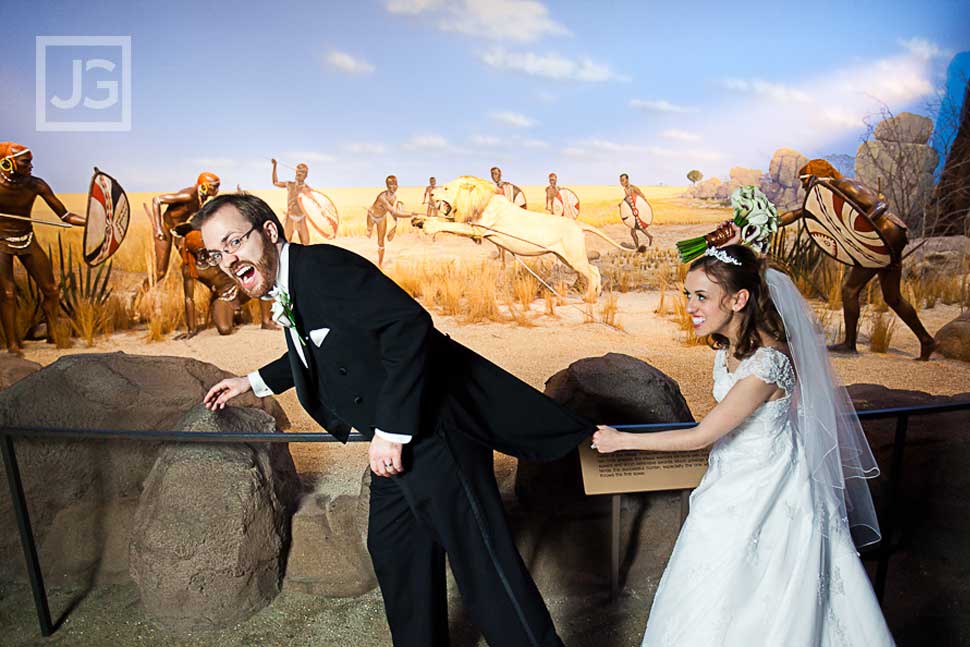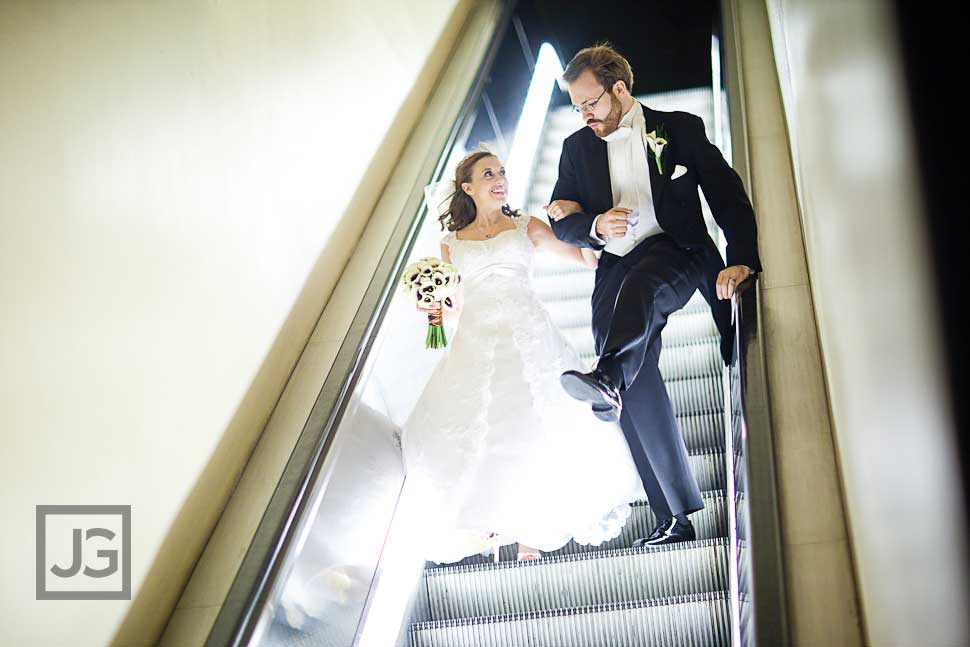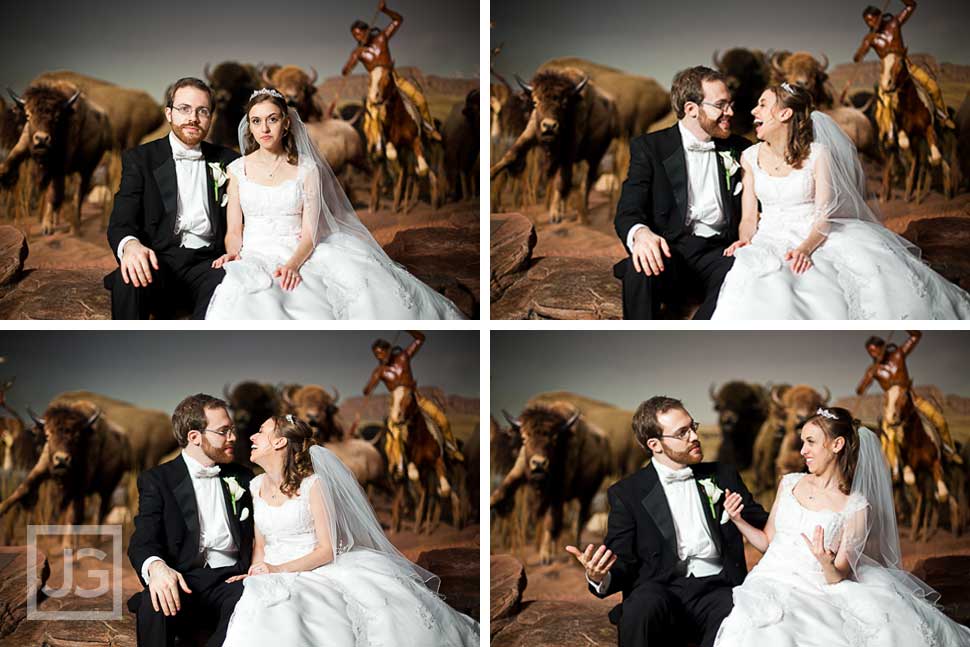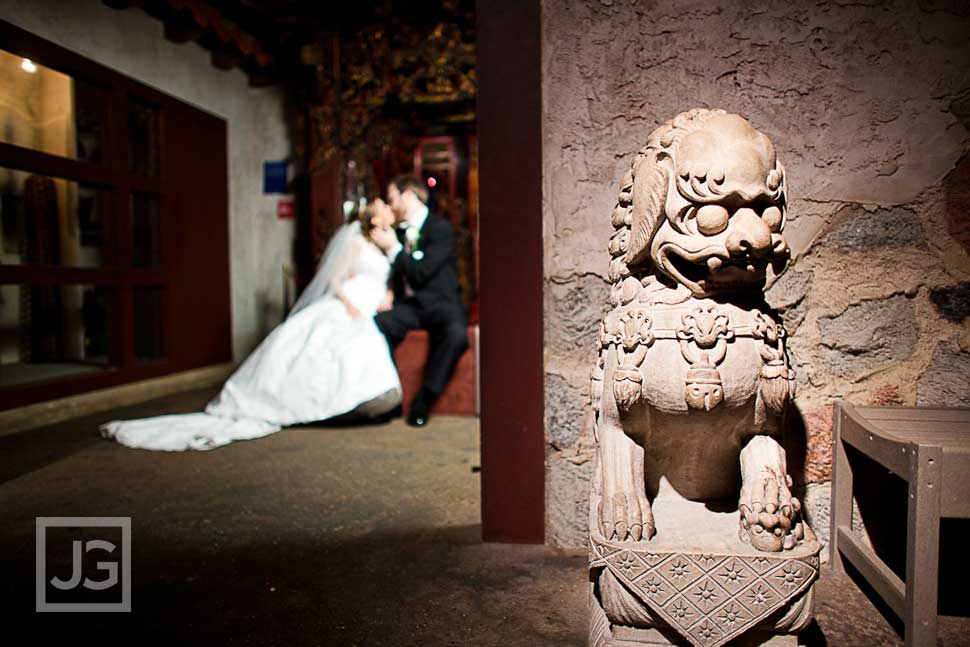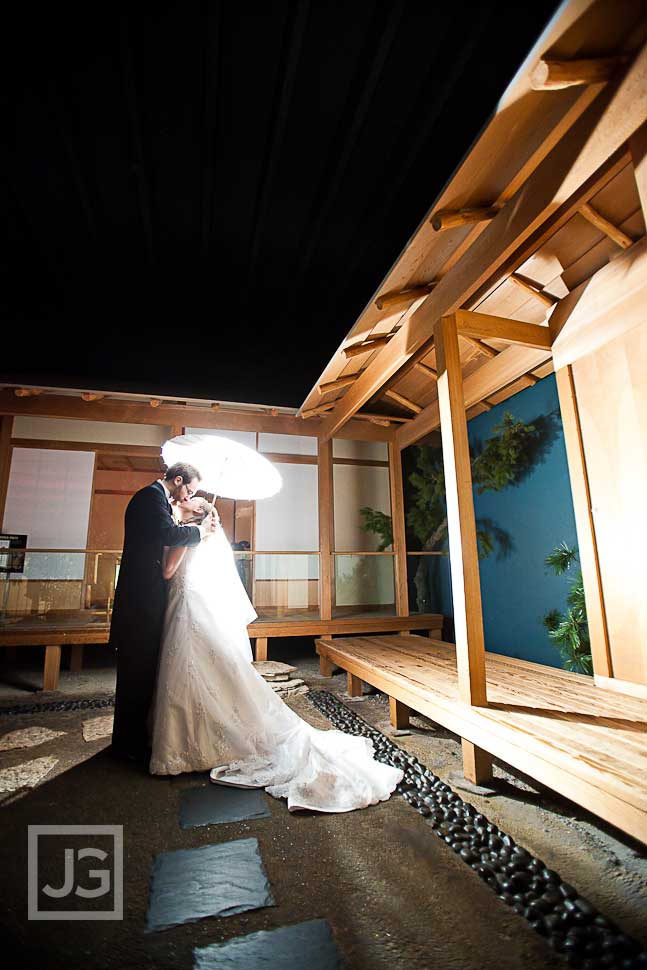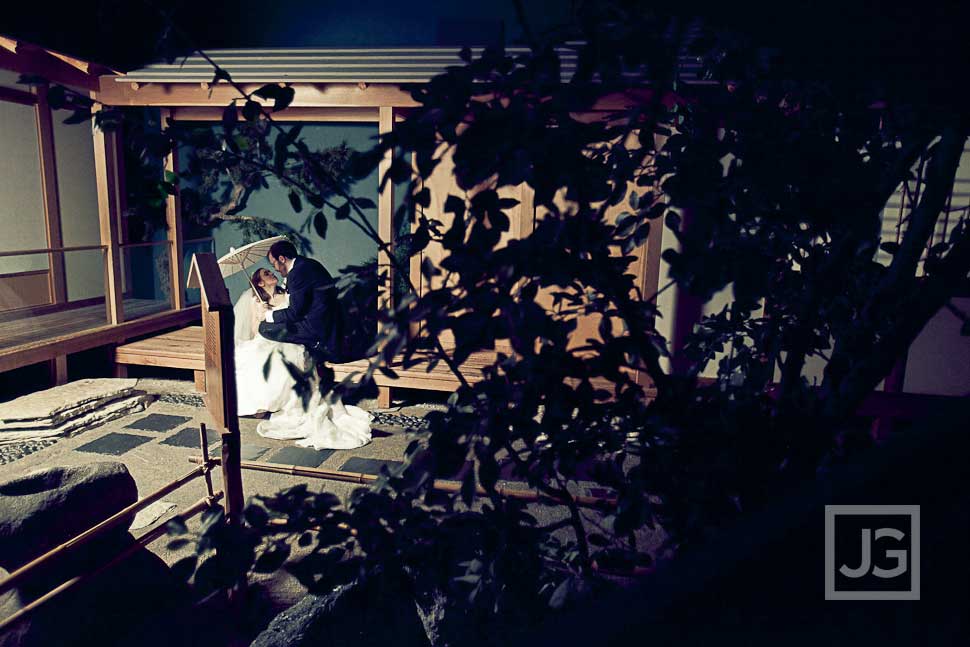 Silly Jeni, she's hoping to camouflage with the white igloo.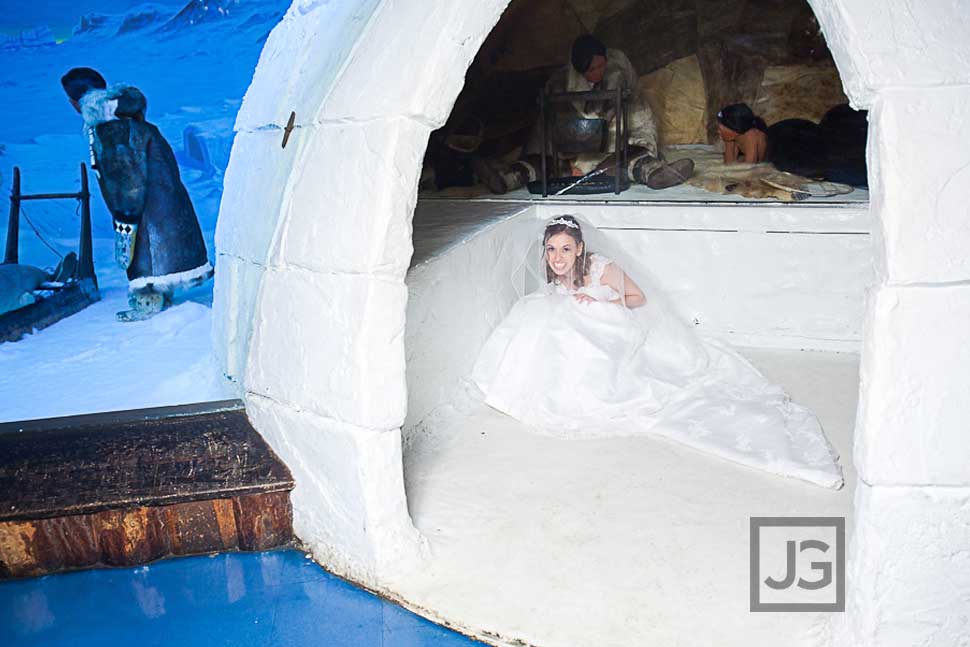 "The Streets of Old Milwaukee" was definitely one of my favorite exhibits.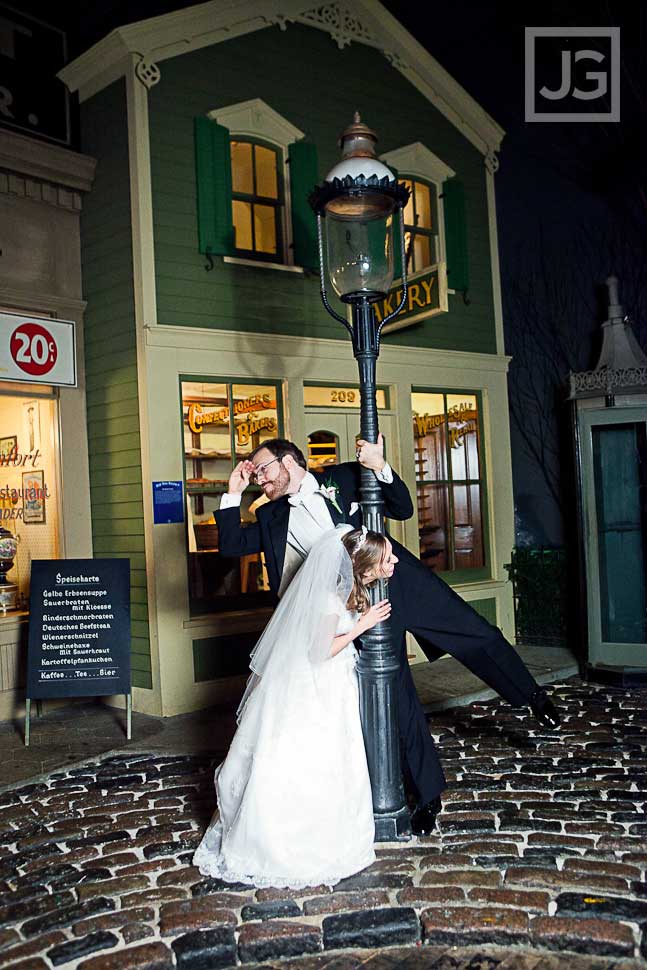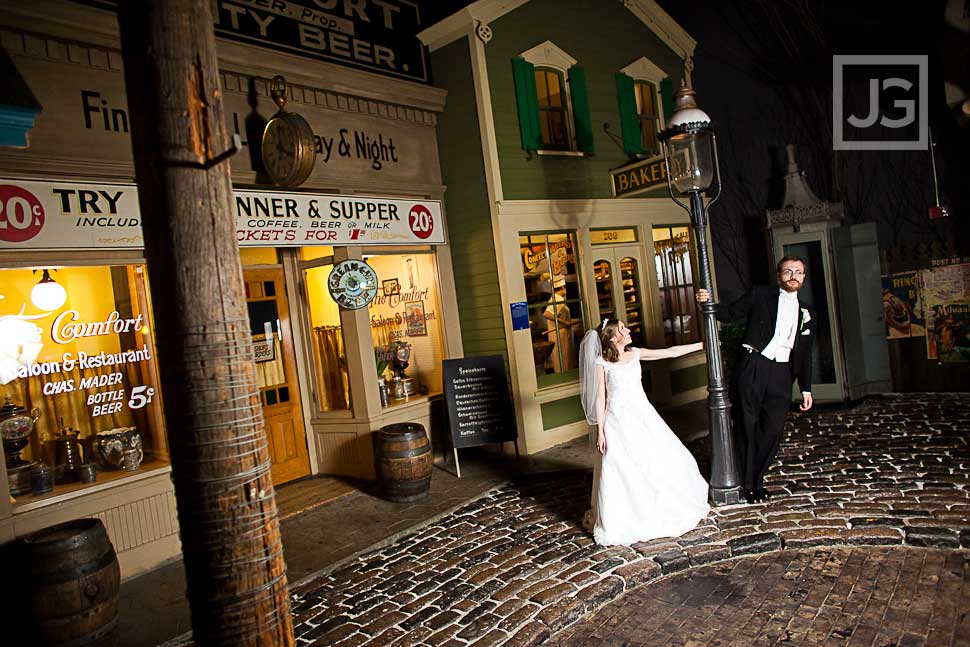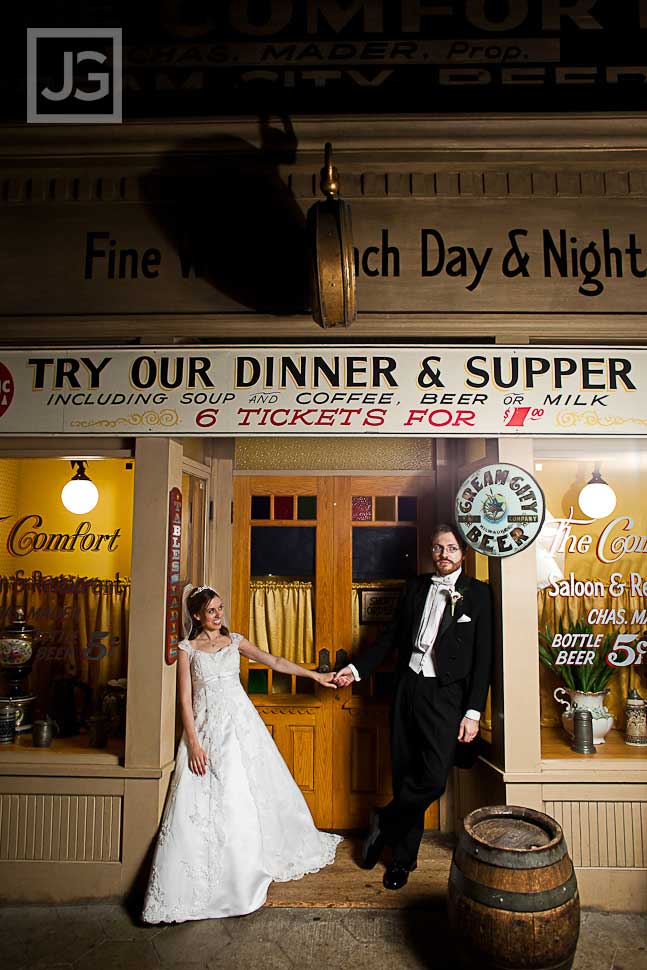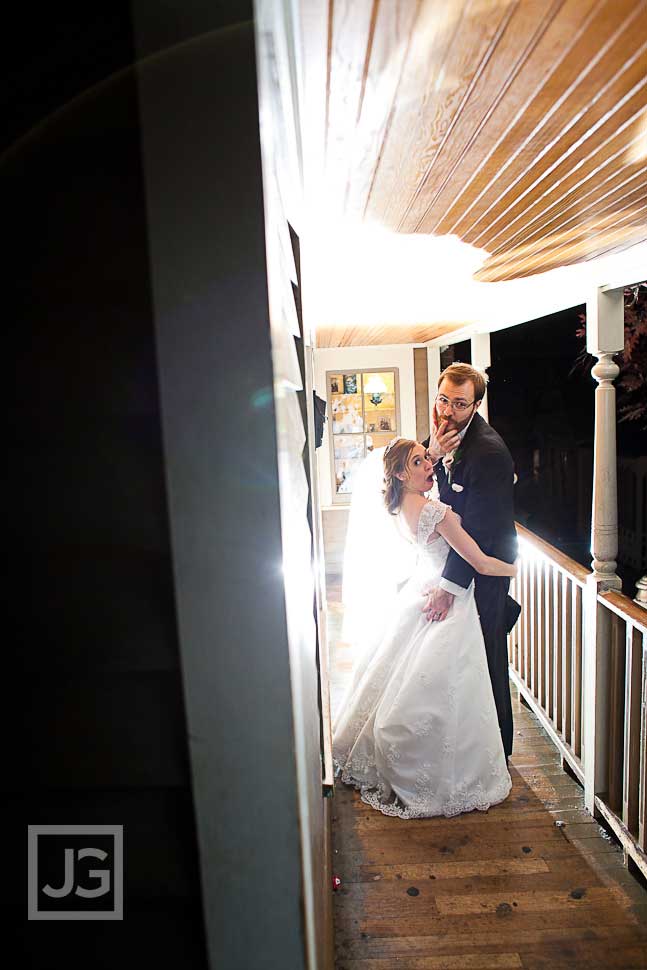 It's so awesome… like a mini movie set!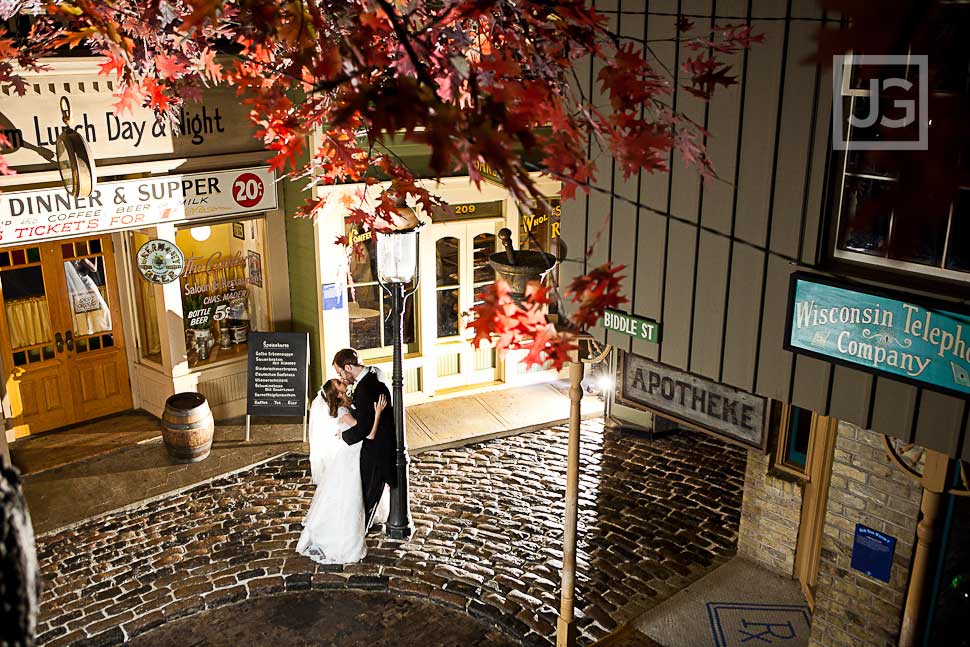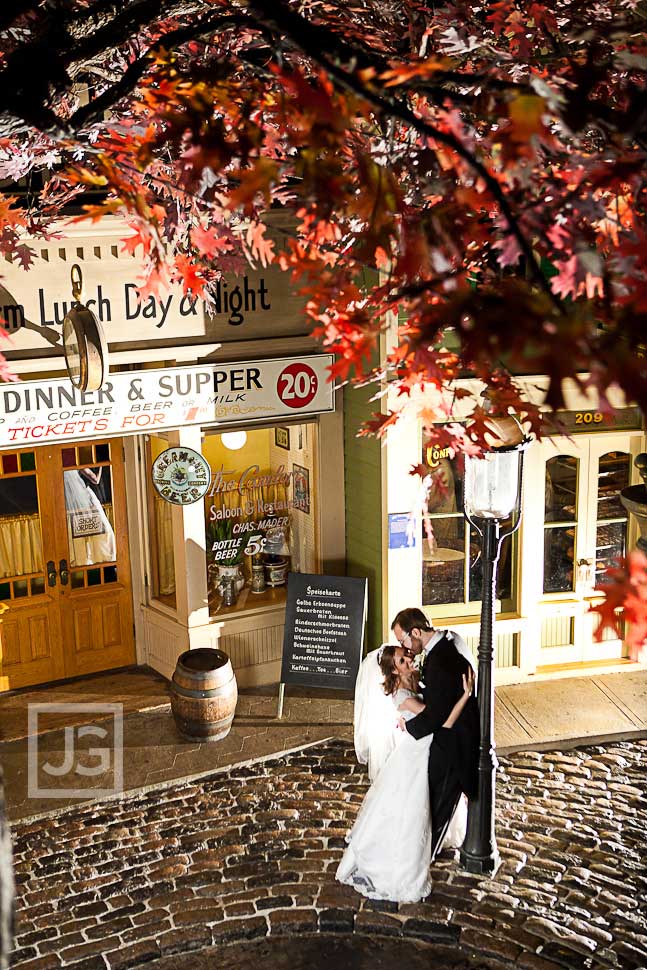 What did I tell you about these two being silly?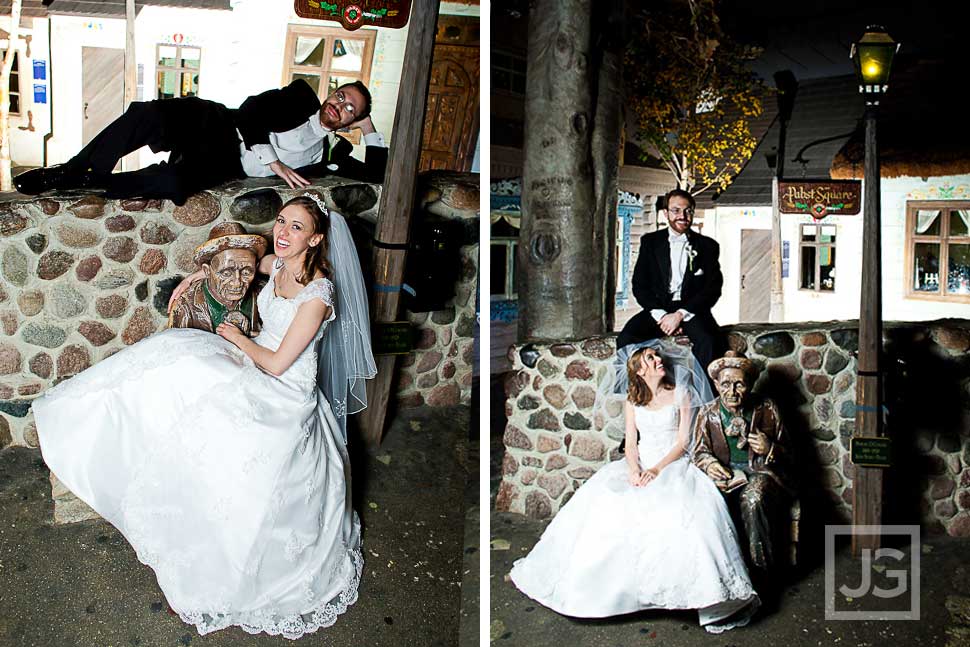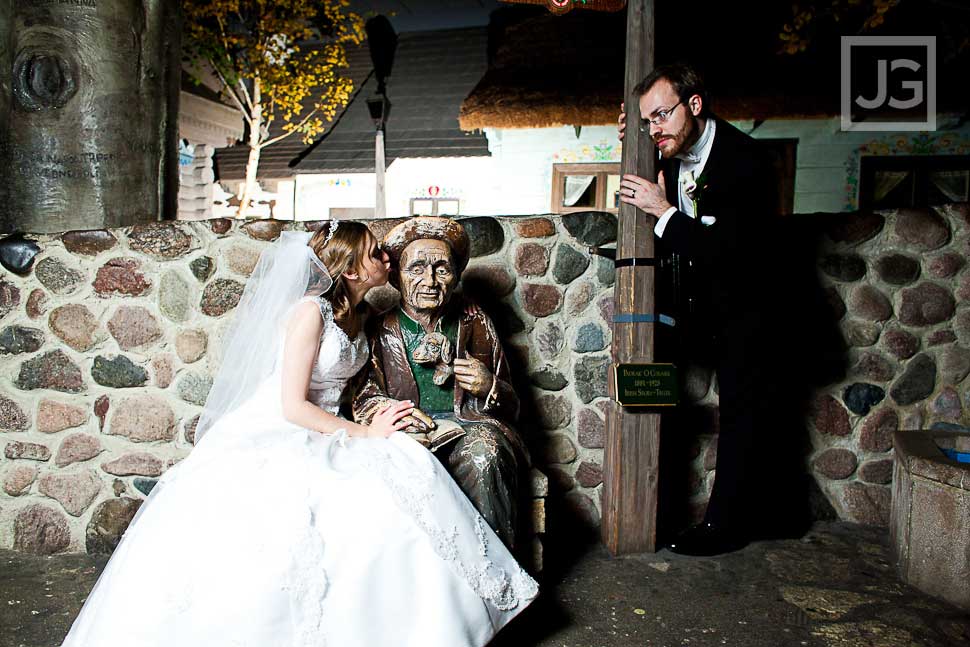 Their reception…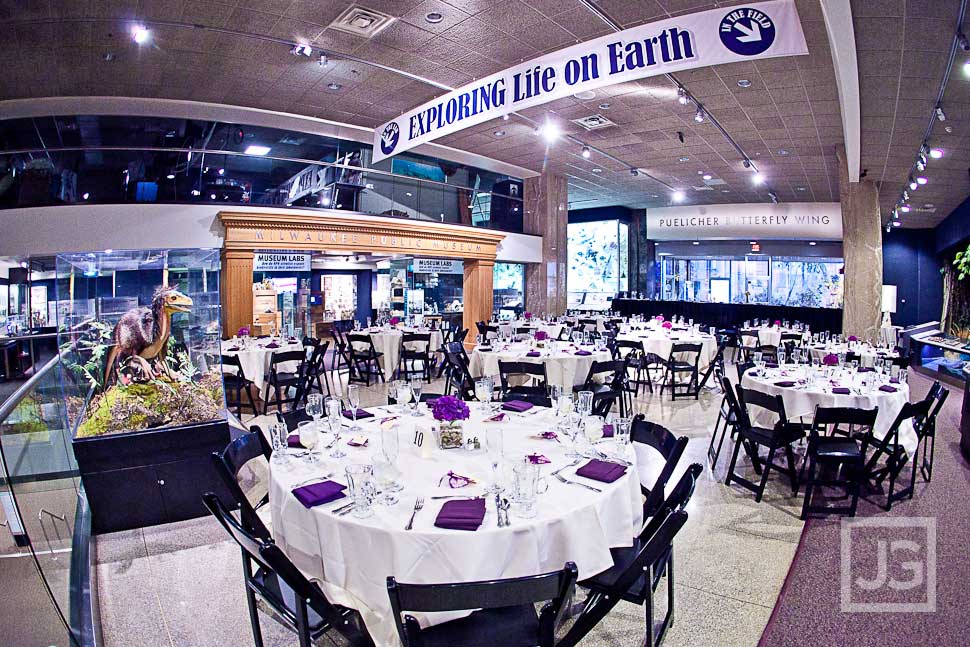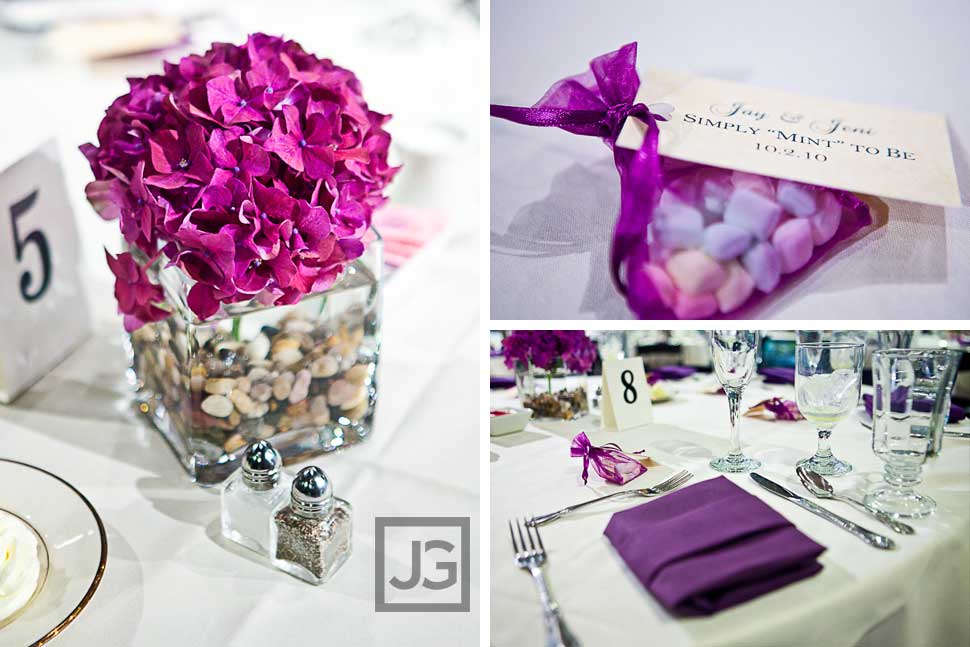 Oh… did I forget to mention that there was a live butterfly conservatory??  Some of the patterns are just… beautiful!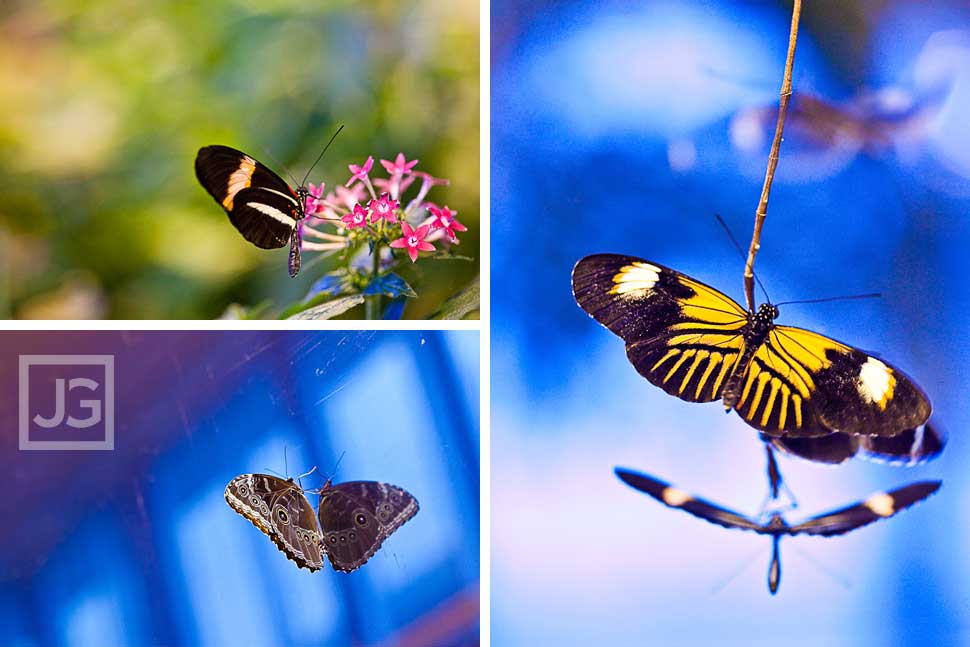 Their first dance…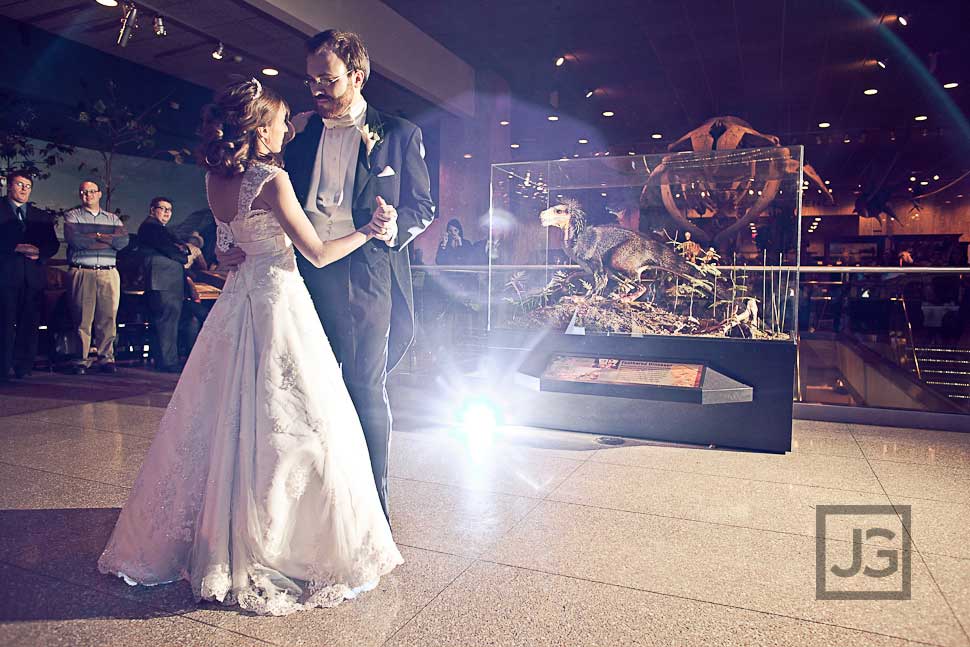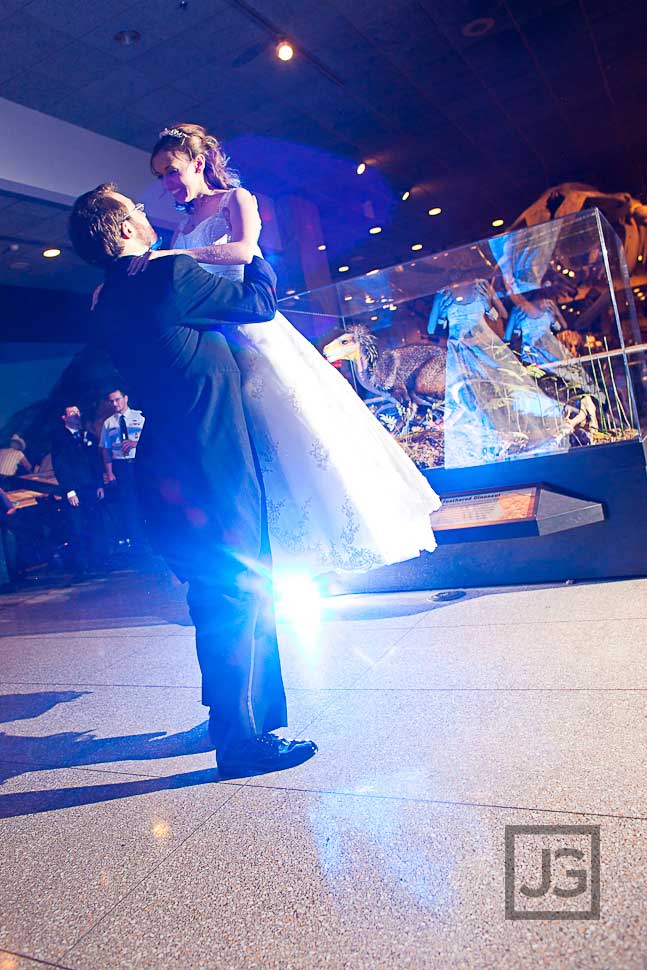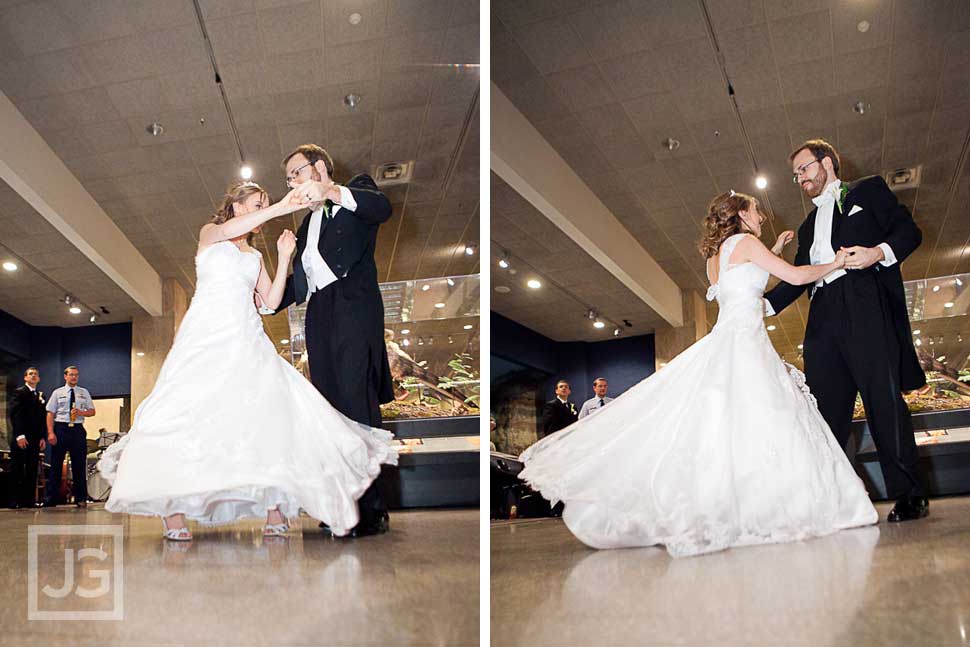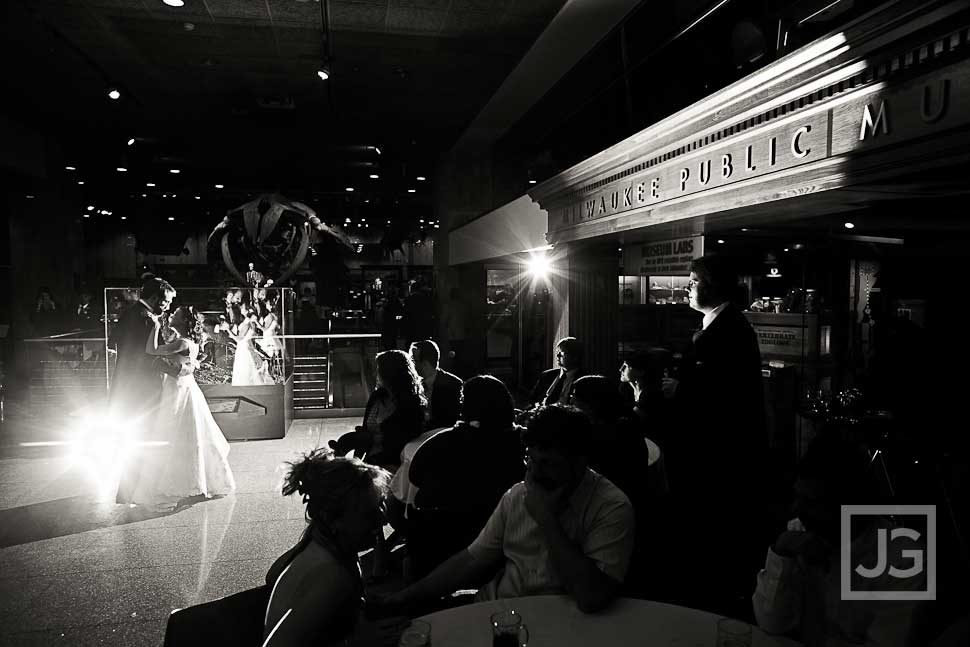 After their caking cutting… Jeni and Jay tried feeding Samson (the overweight Gorilla).  I'm serious… Samson made the Guinness book of "Animal Facts and Feats" for his remarkable 652-pound peak weight.
"No thanks, I'm stuffed." — no pun intended.   Baahahahaha….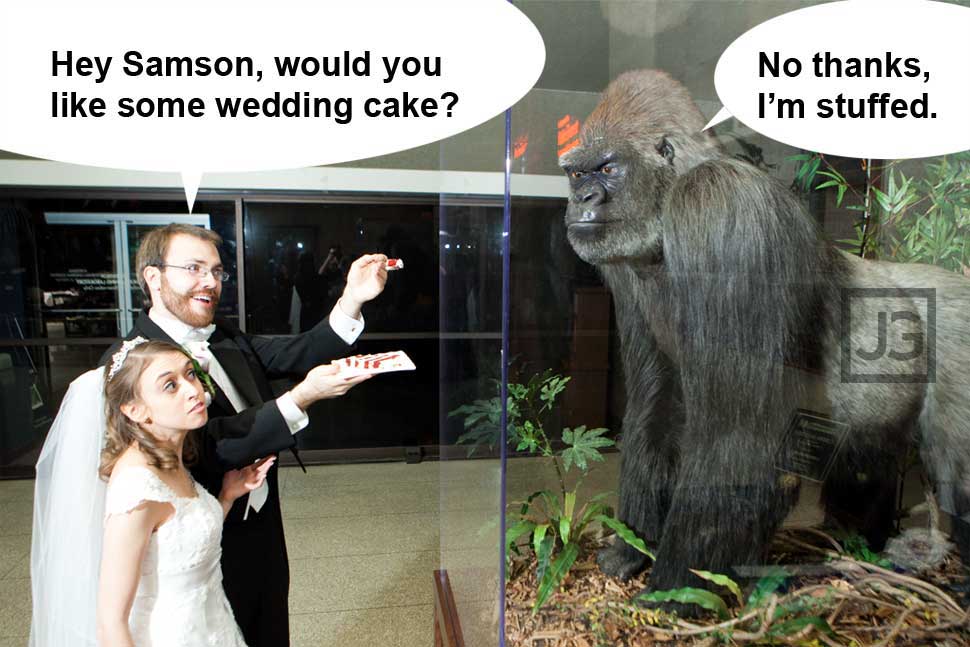 A huge thank you to Jeni and Jay for flying us out and allowing us to be a part of such a beautiful celebration.  Happy Anniversary to you both and many many more to come!!  xoxo