Gavin and I are beginning to book more and more weddings together as a 'husband and wife' photography team.  I LOVE working with Gavin and think it's truly a blessing to be able to work with your significant other (without strangling each other by the end of the day).  We work well as a team and I can't ask for a better business partner, best friend,  and husband!!  This blog is the first blog entry that has BOTH, my work along with Gavin's work.  You'll begin to see this more often as we  begin to promote ourselves as a  husband and wife photography team.  =)
Nikole and Jason celebrated their big day at the Huntington Hyatt in Huntington Beach.  The unique thing about their wedding is that it's a day wedding, meaning they started early and ended early.  We started around 9:30am in the bridal suite for preparation pictures.  The ceremony was at 11:00am.  After the ceremony, Nikole and Jason took family formals and from there went to mingle with their guests.  The grand entrance into the ballroom was at 1:00pm and the reception ended about 4:00pm.  After the party ended, we had LOTS of time to take the bride and groom around the Huntington Hyatt for their portrait session.  What's really cool is, because the reception ended early, Nikole and Jason invited their family and friends to join them for a bonfire on the beach later that evening!!  How cool is that??
In most of my blog entries, I generally show pictures from every part (i.e. preparation, ceremony, couple session, and reception) throughout the day.  However, with Nikole and Jason's, we got SO MANY great pictures with the two of them, I decided to eliminate the reception photos (from the blog) to show more of their bride-groom portrait session around the Huntington Hyatt.  Enjoy —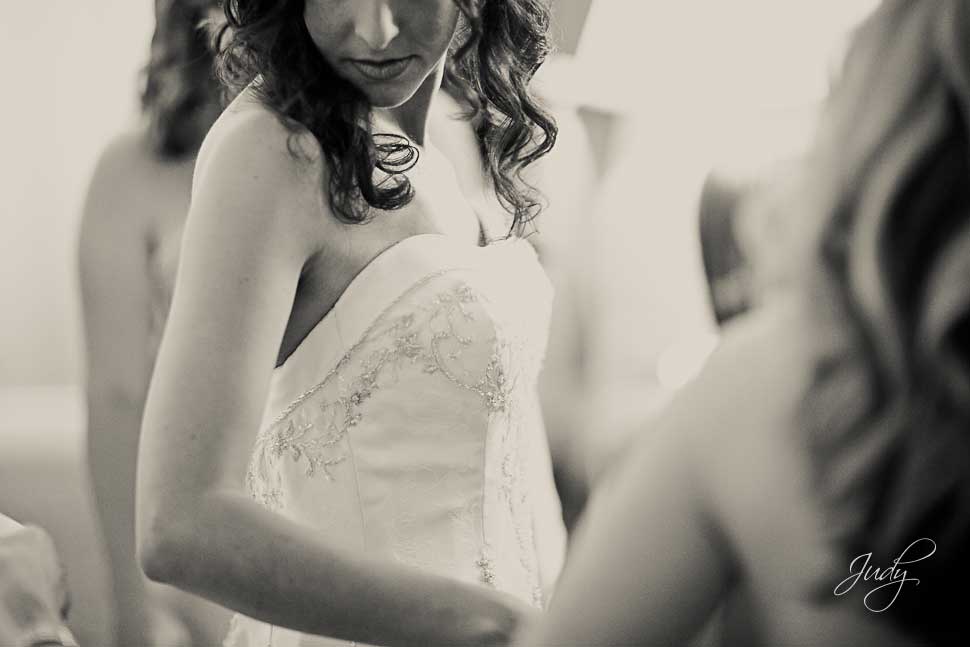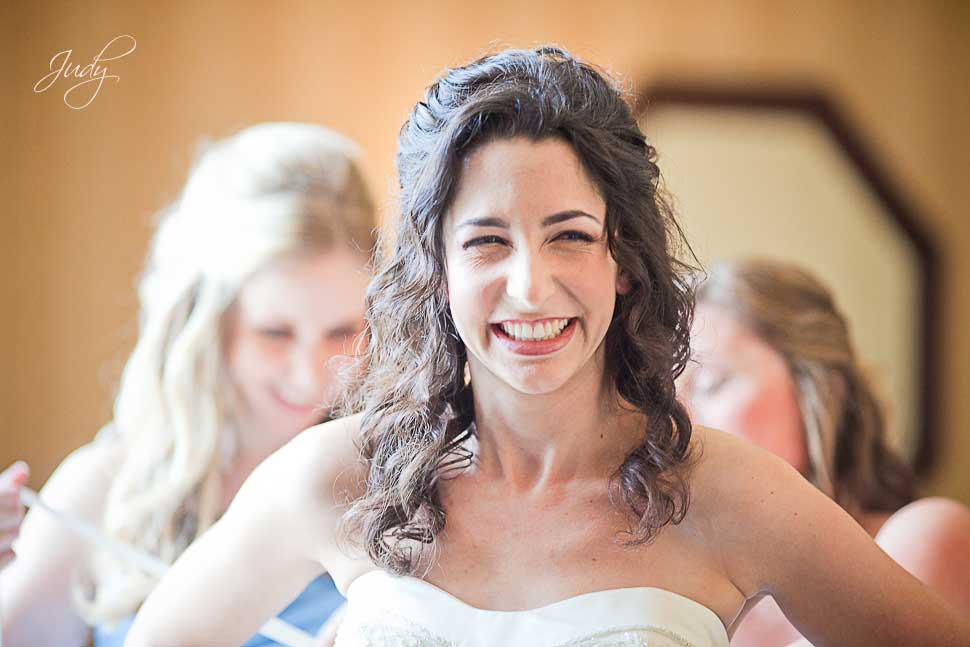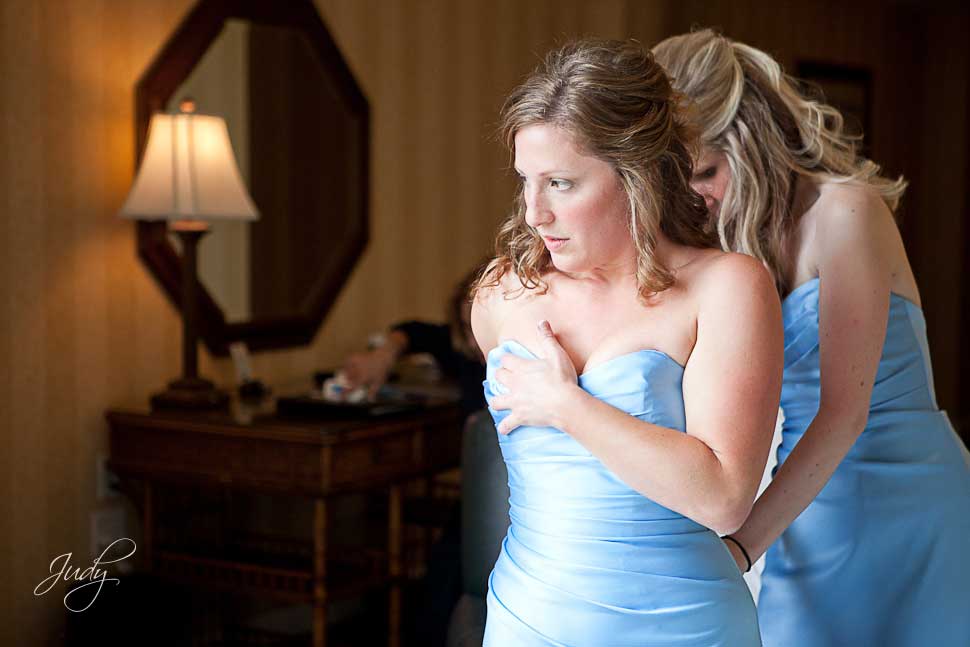 I love how the bridesmaids dresses matched the bride's dress.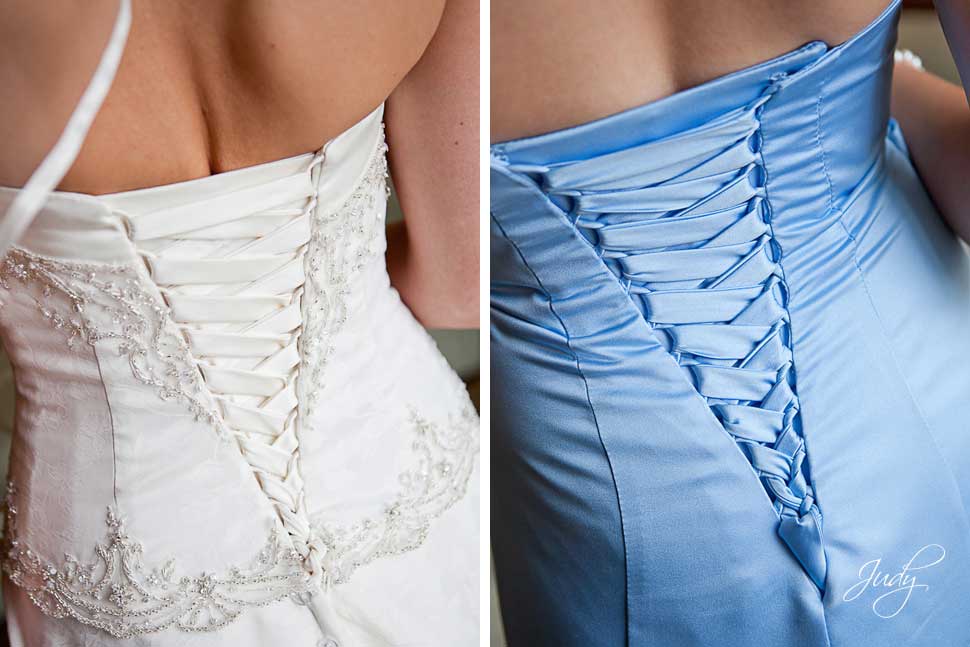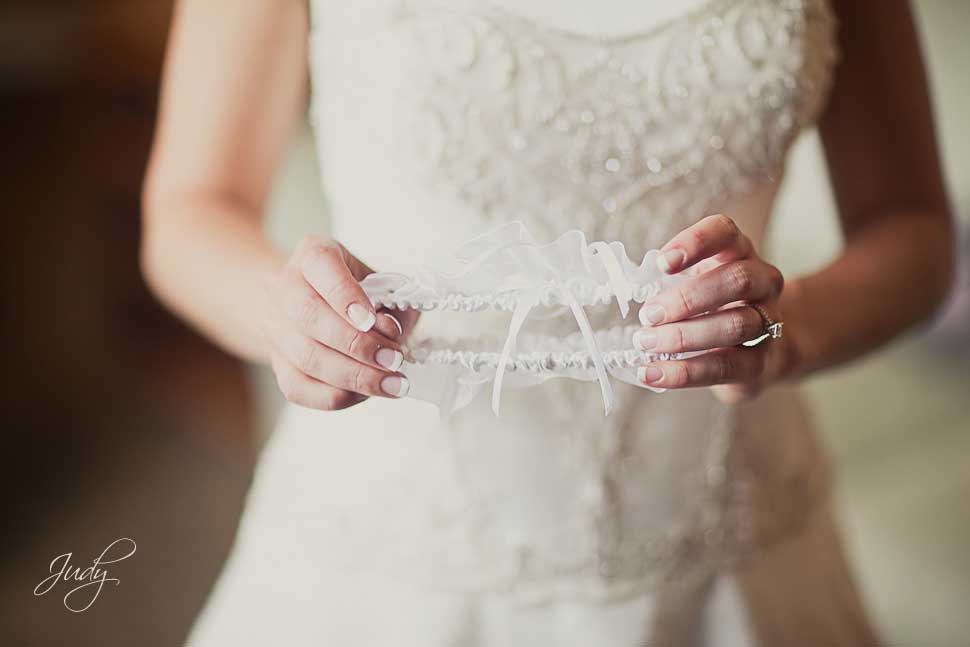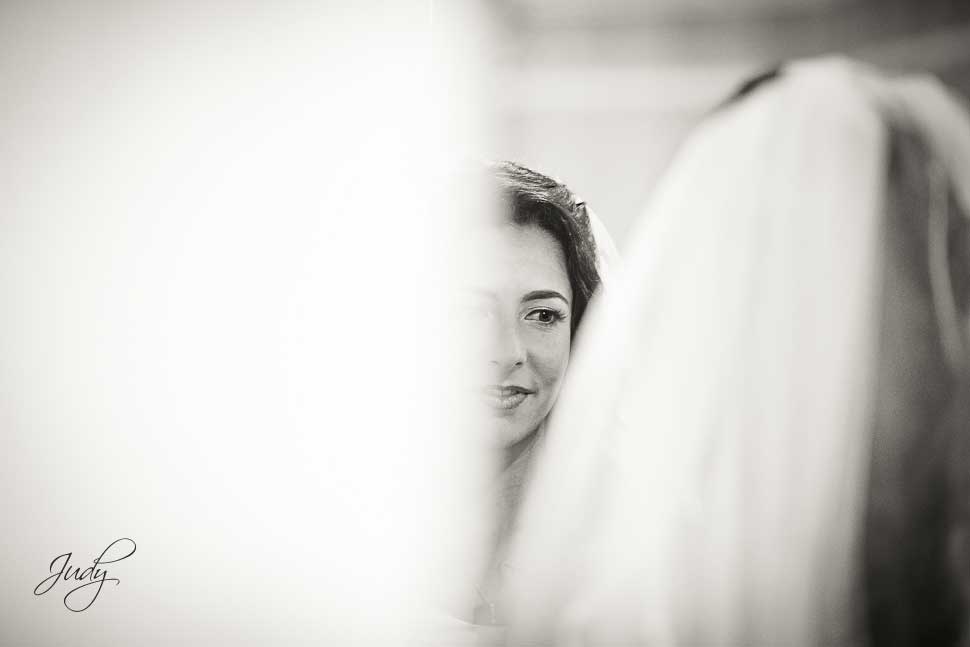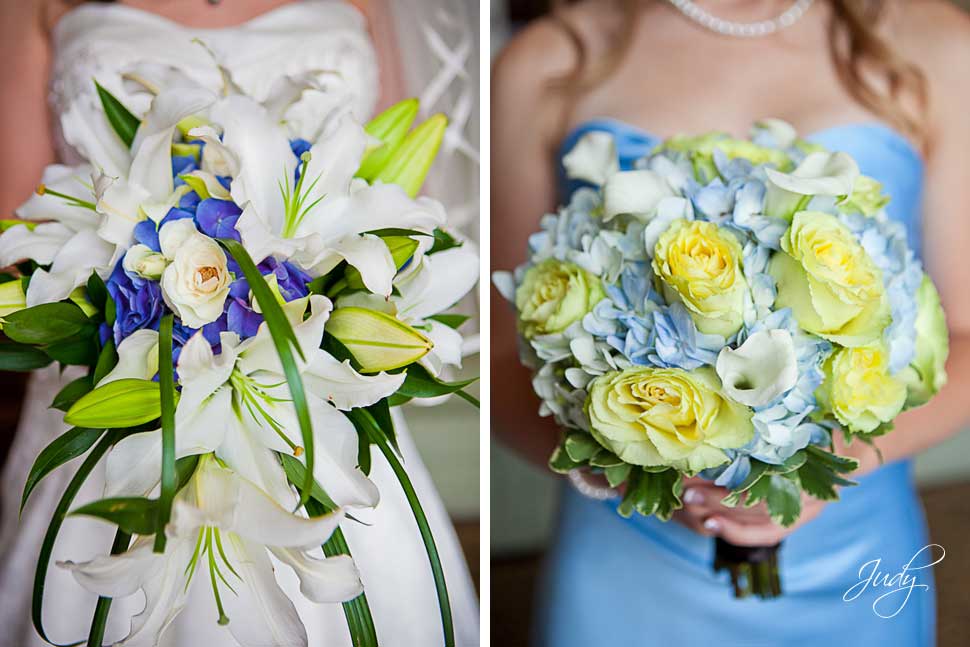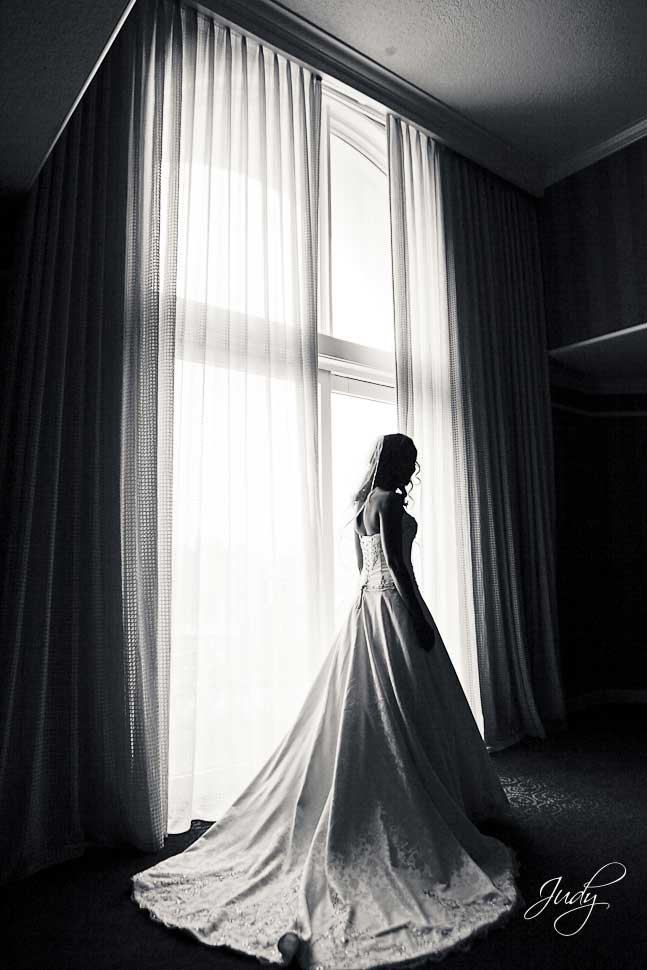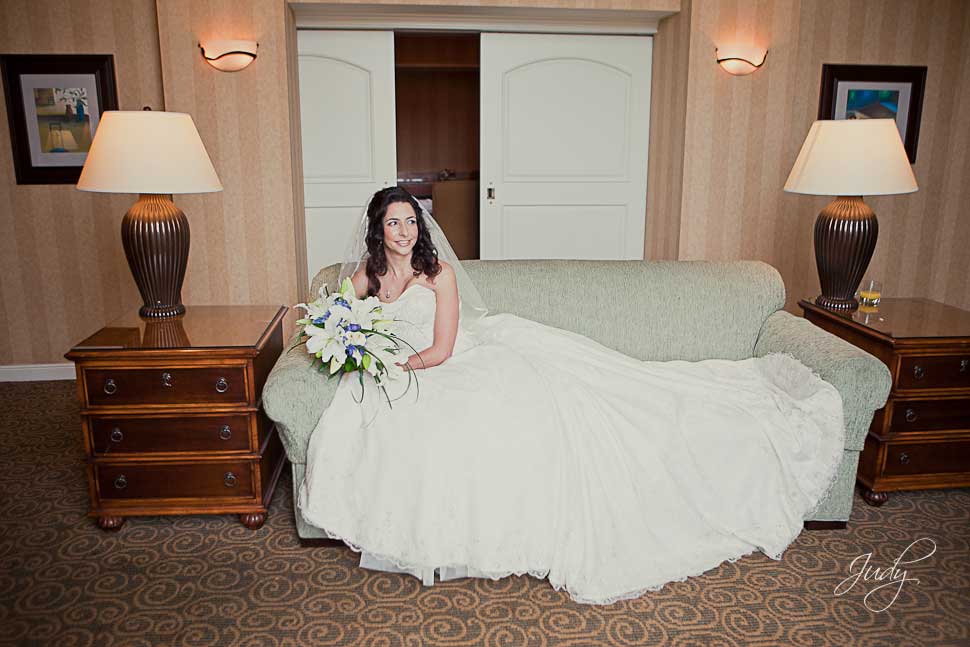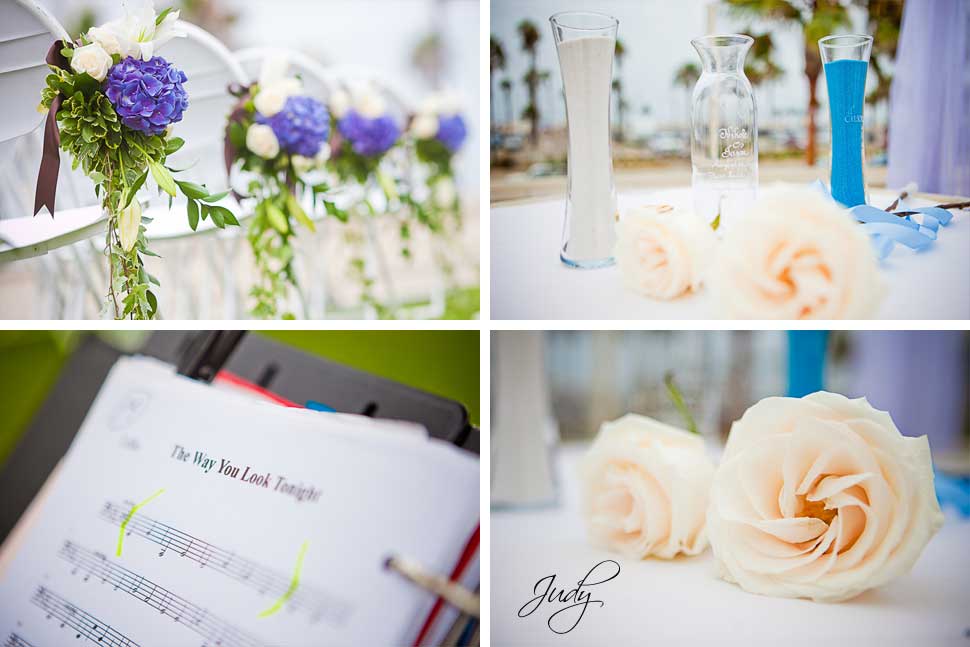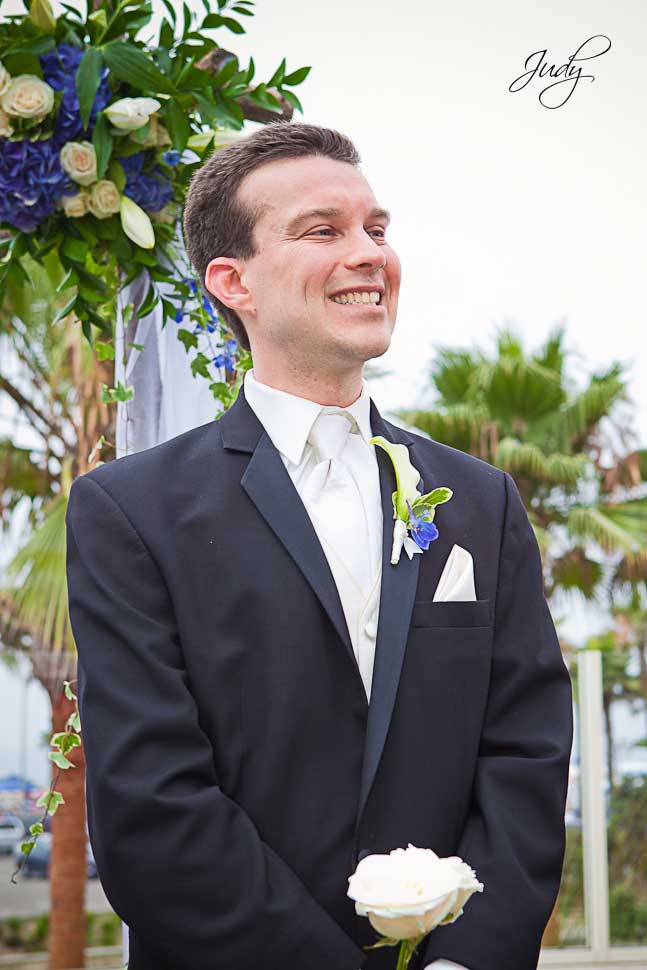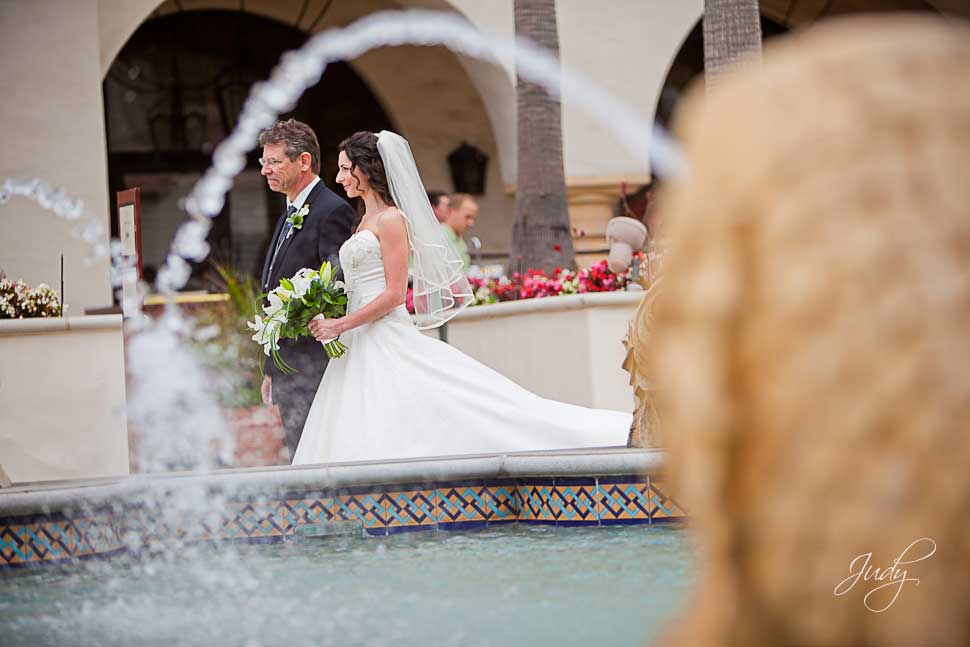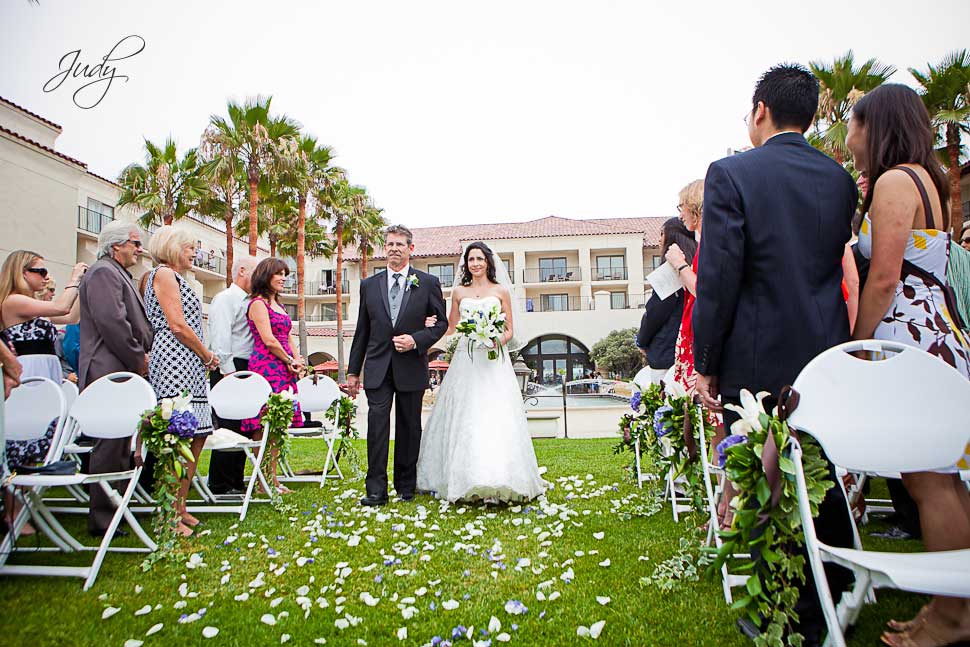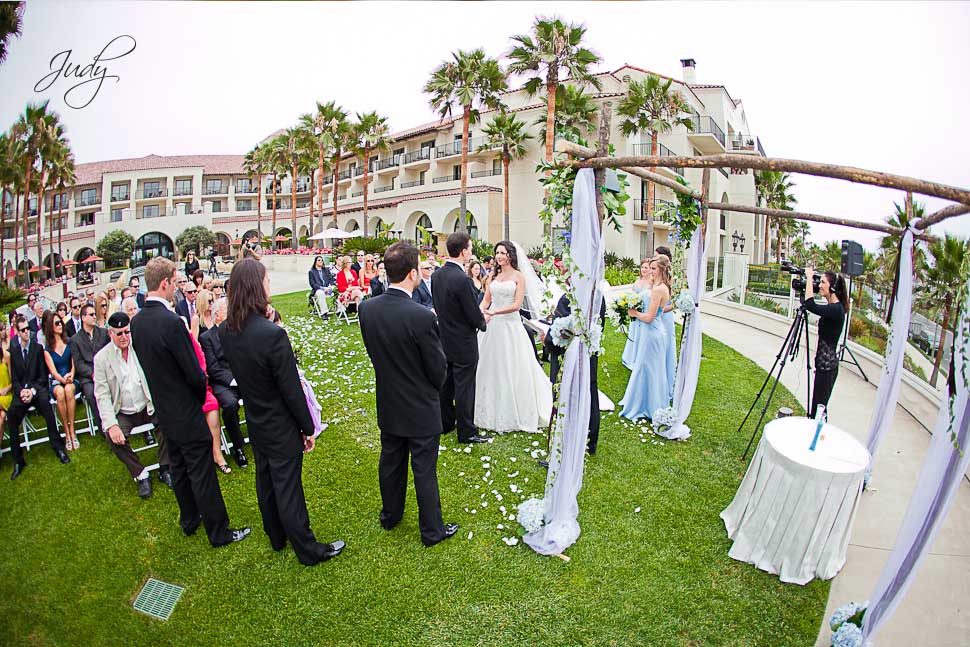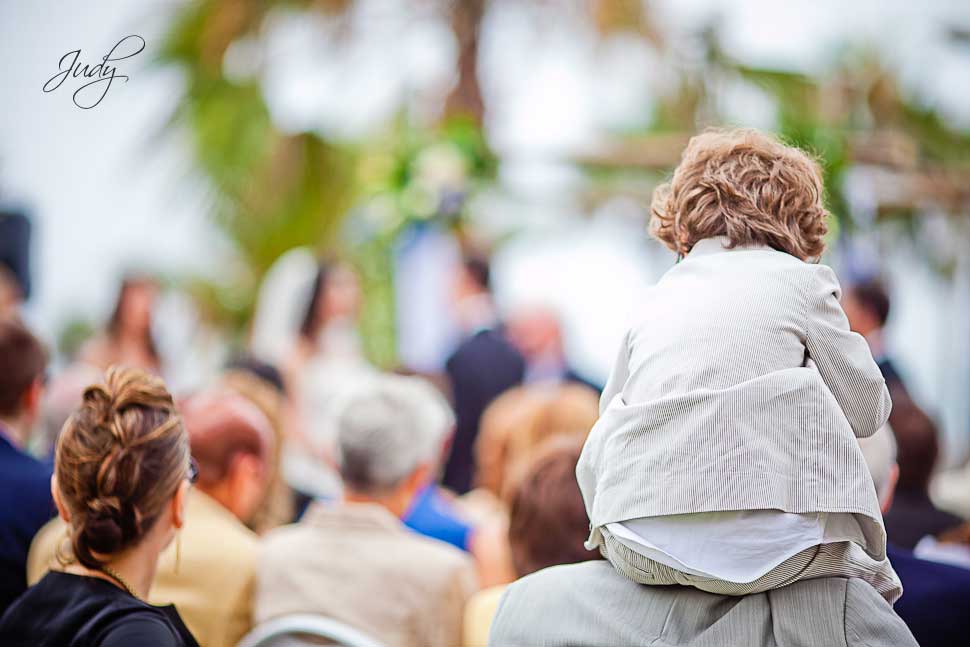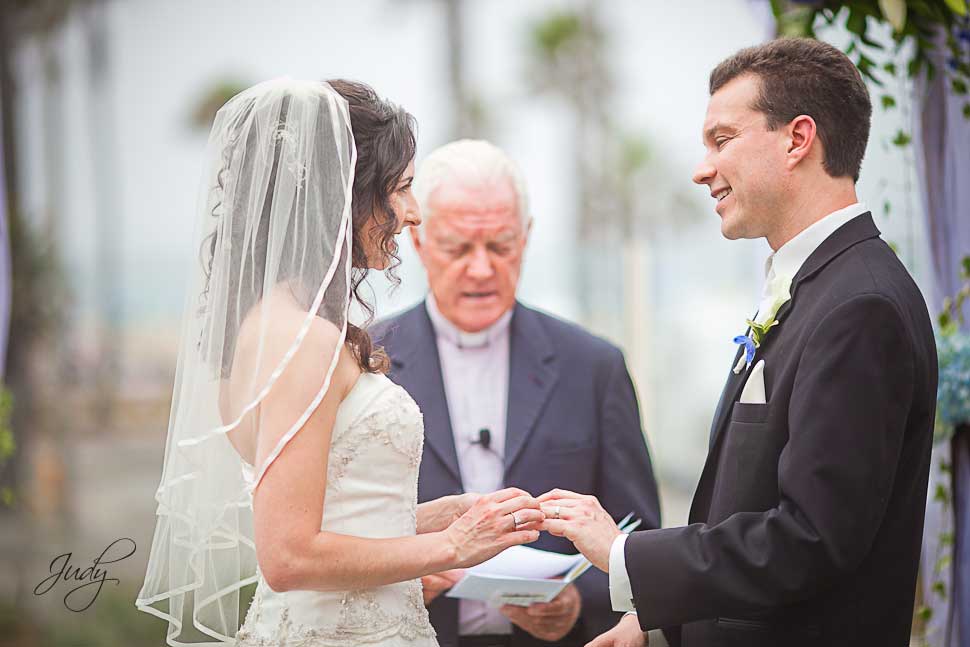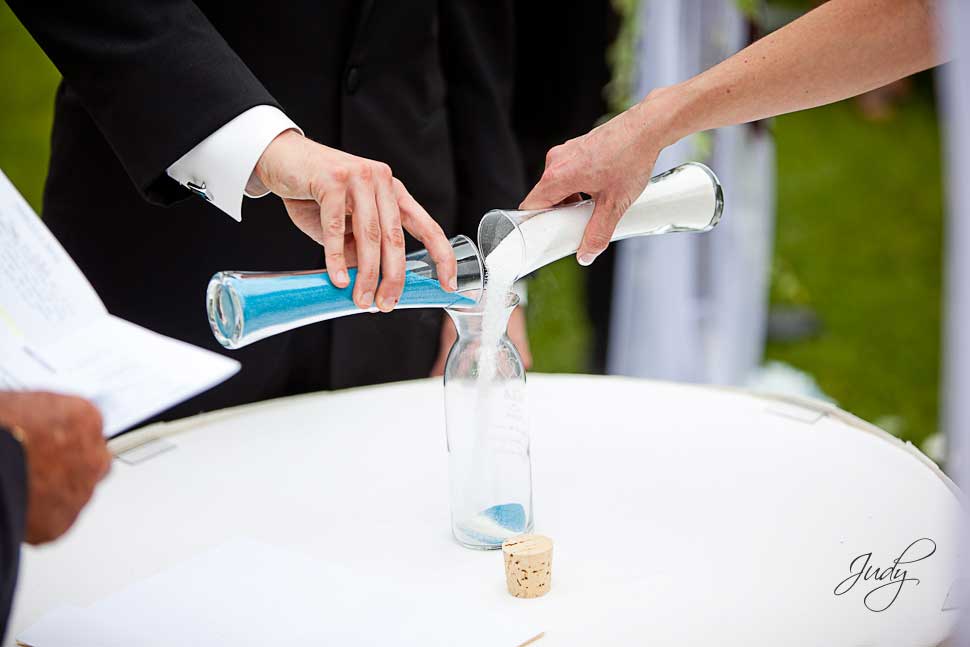 The Huntington Hyatt is definitely famous for this bridge that connects the Hotel to the beach.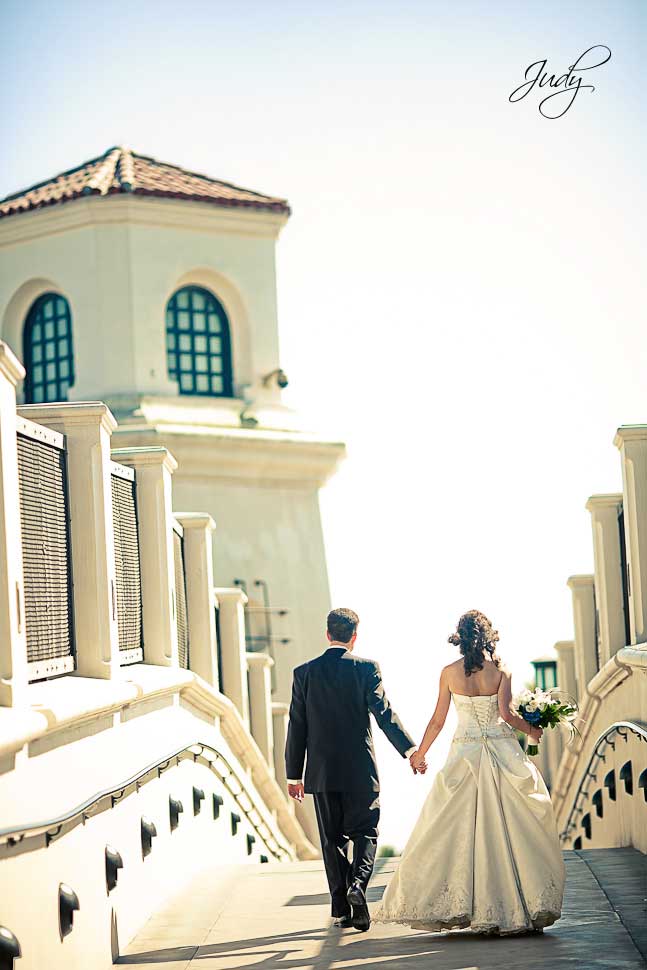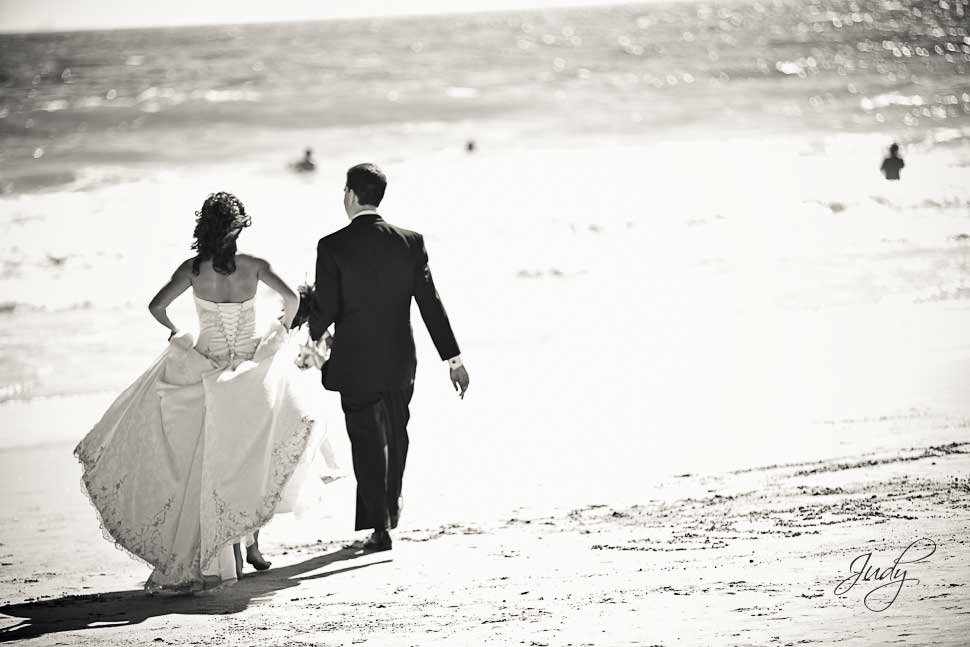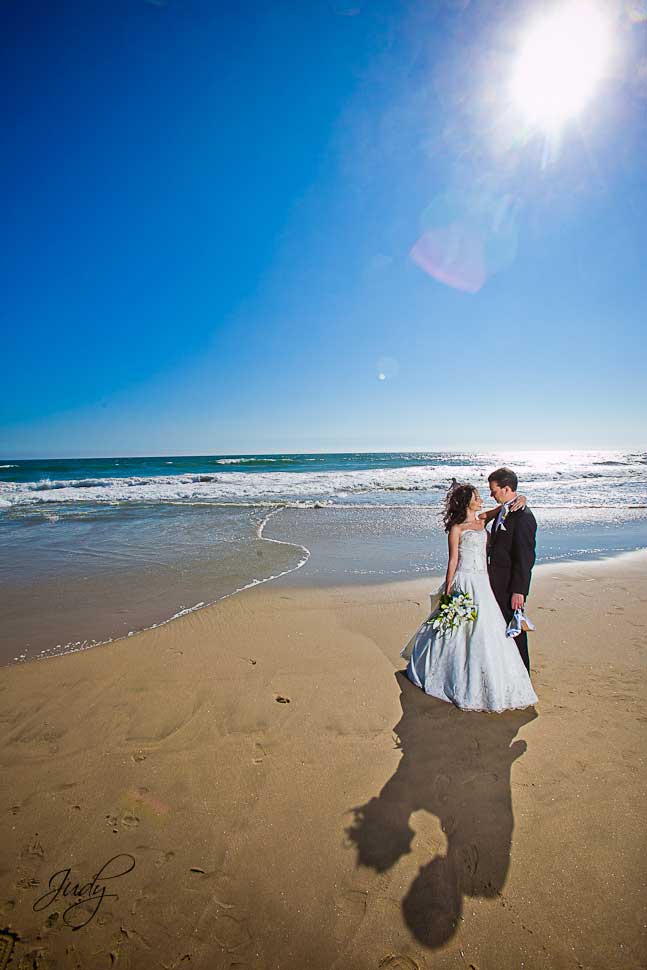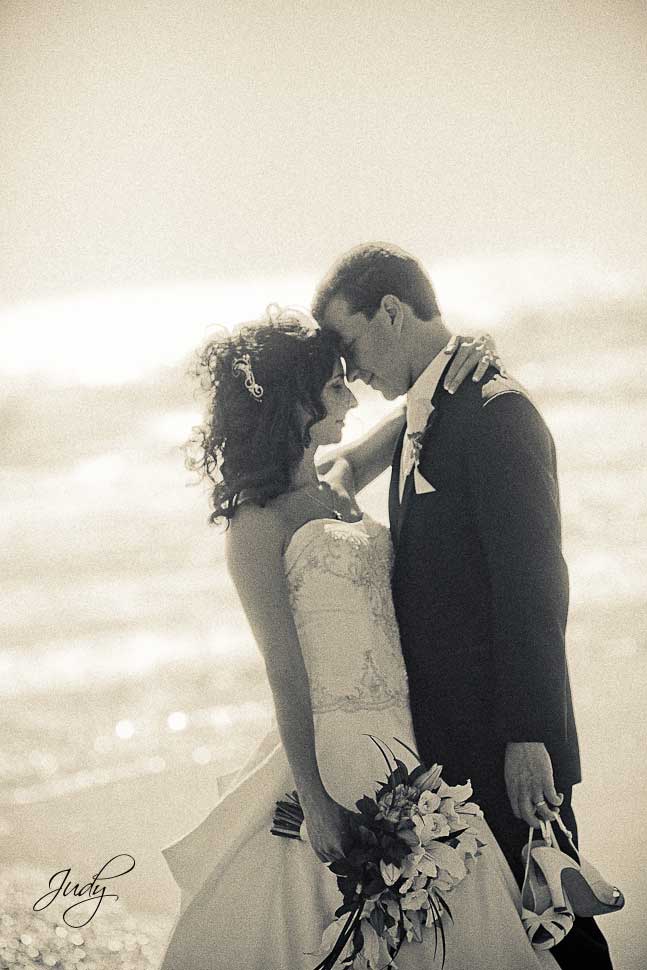 We wanted to take pictures on the lifeguard stand, but unfortunately we can't get onto it.  I love how the lifeguard just stand there… not a problem, he adds to the pictures.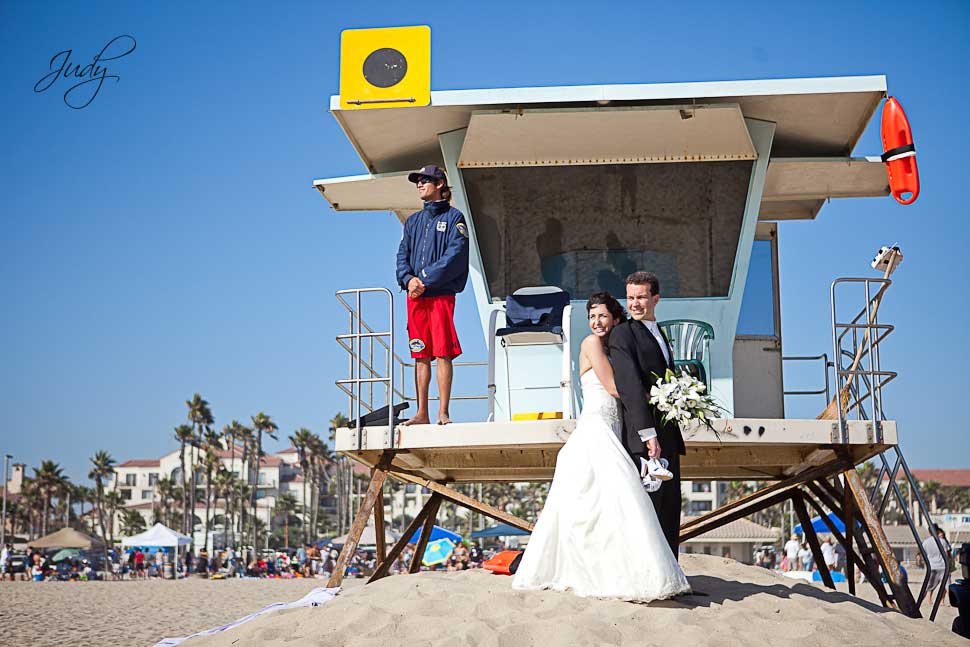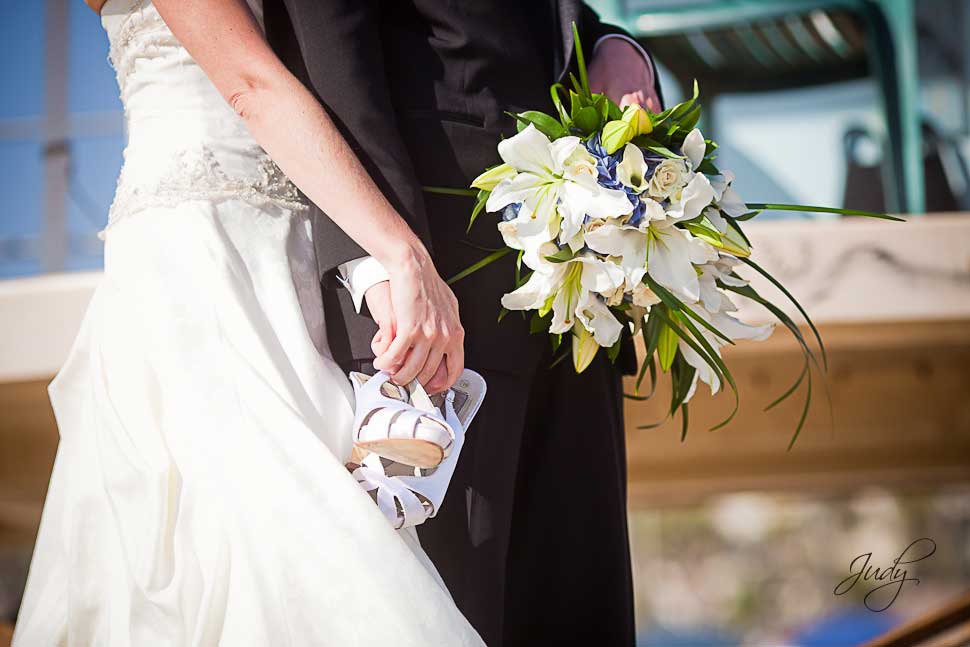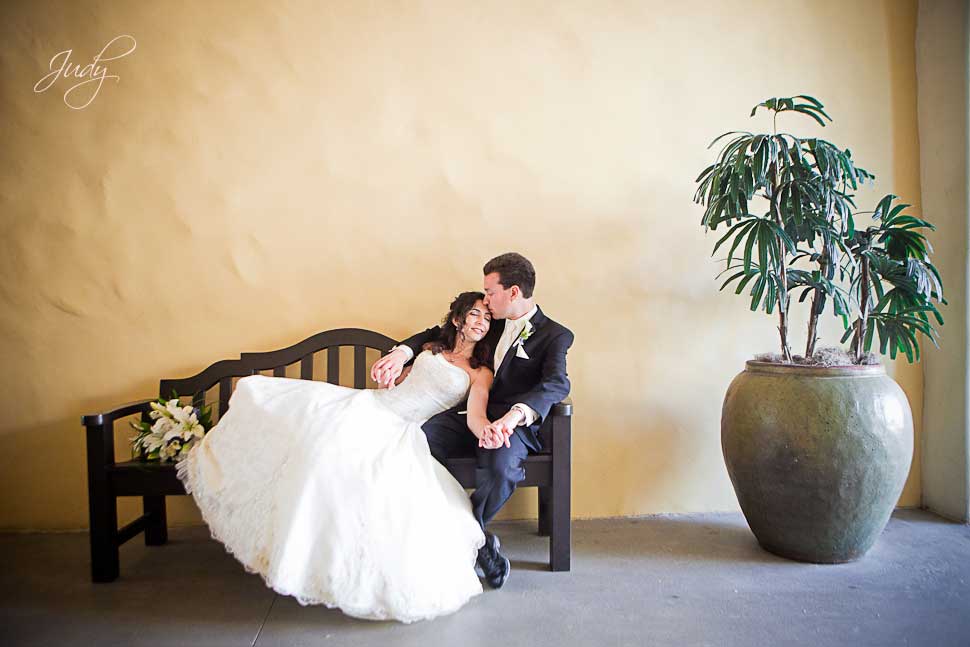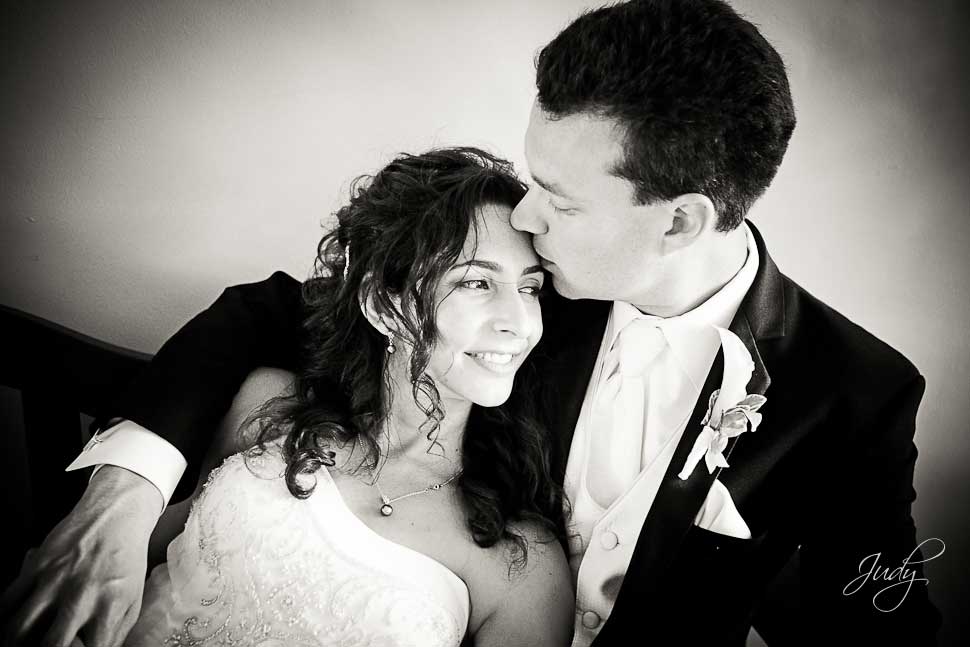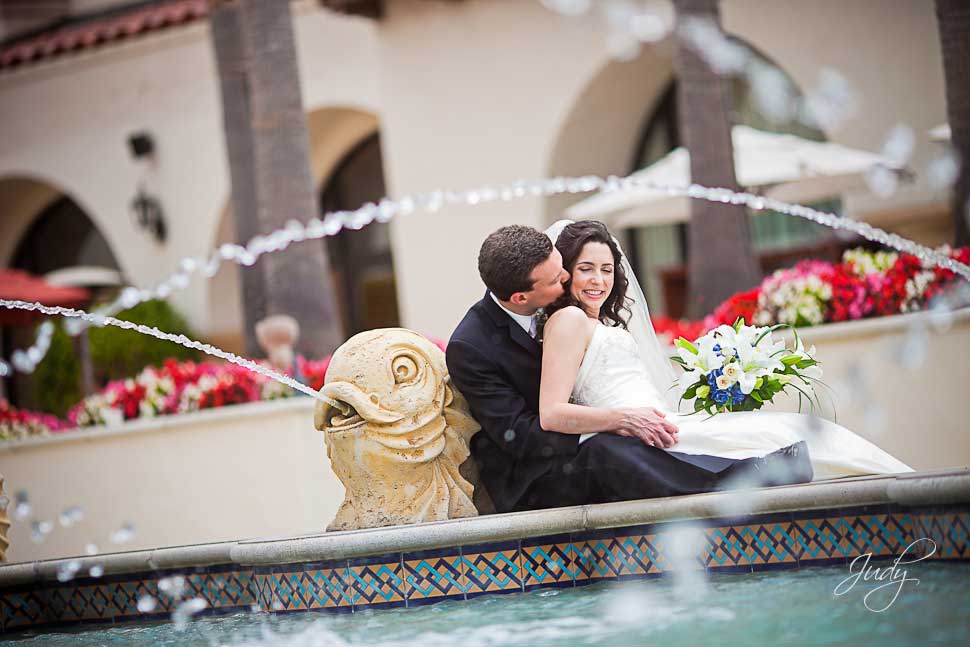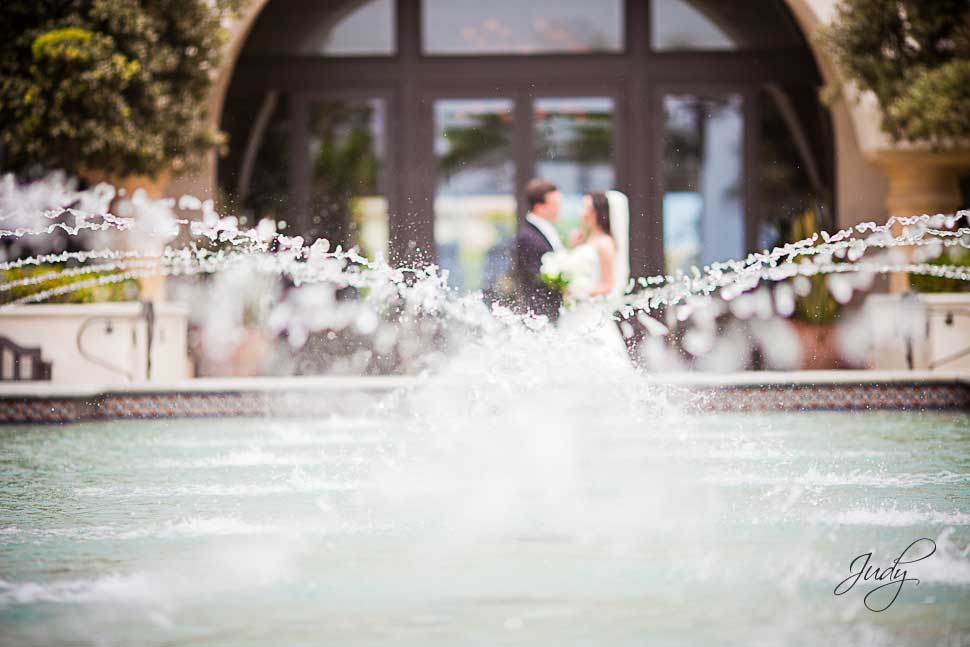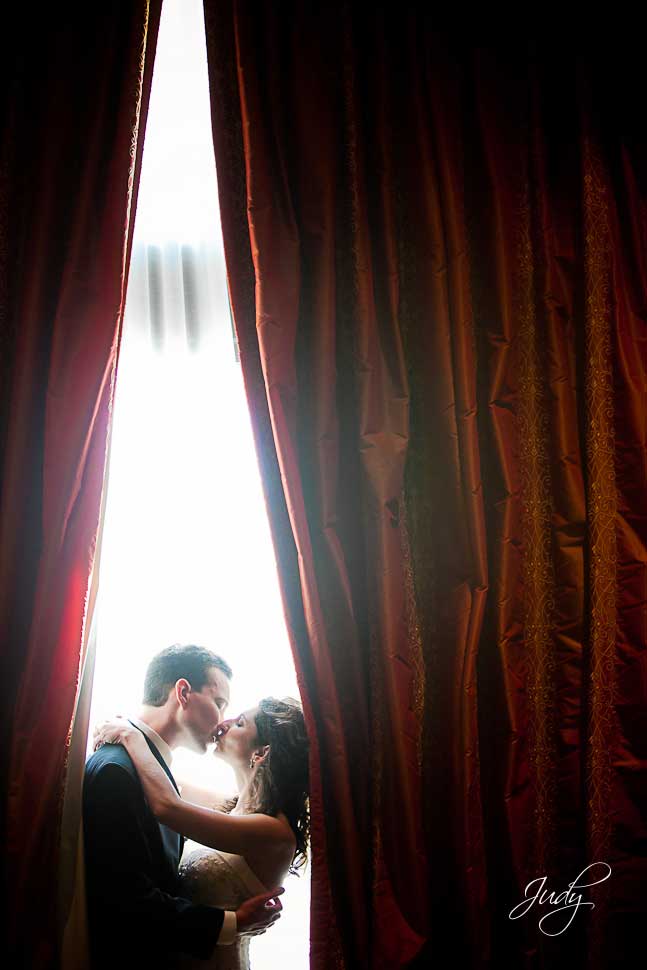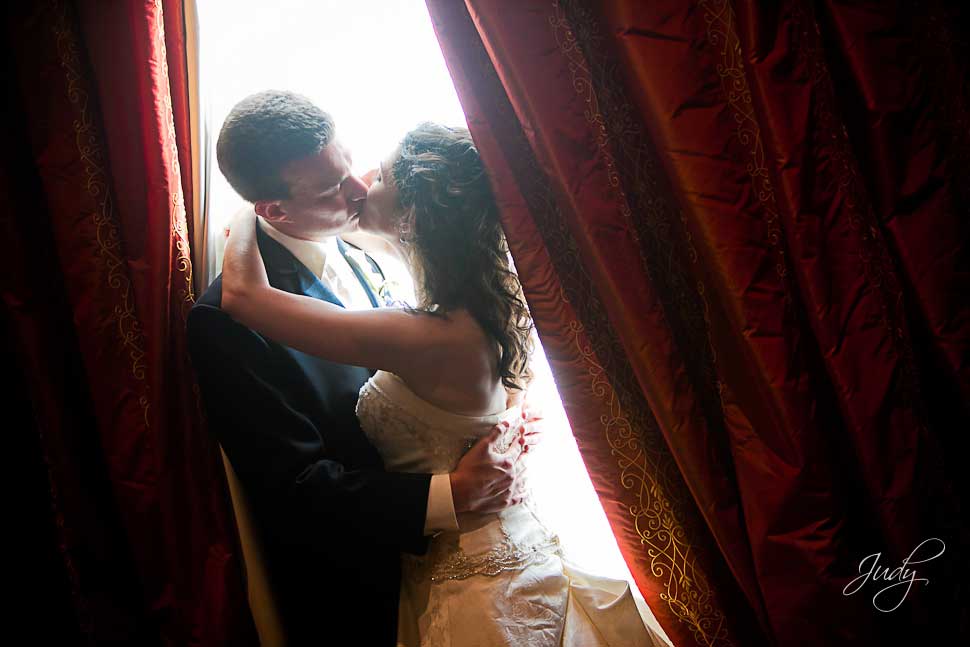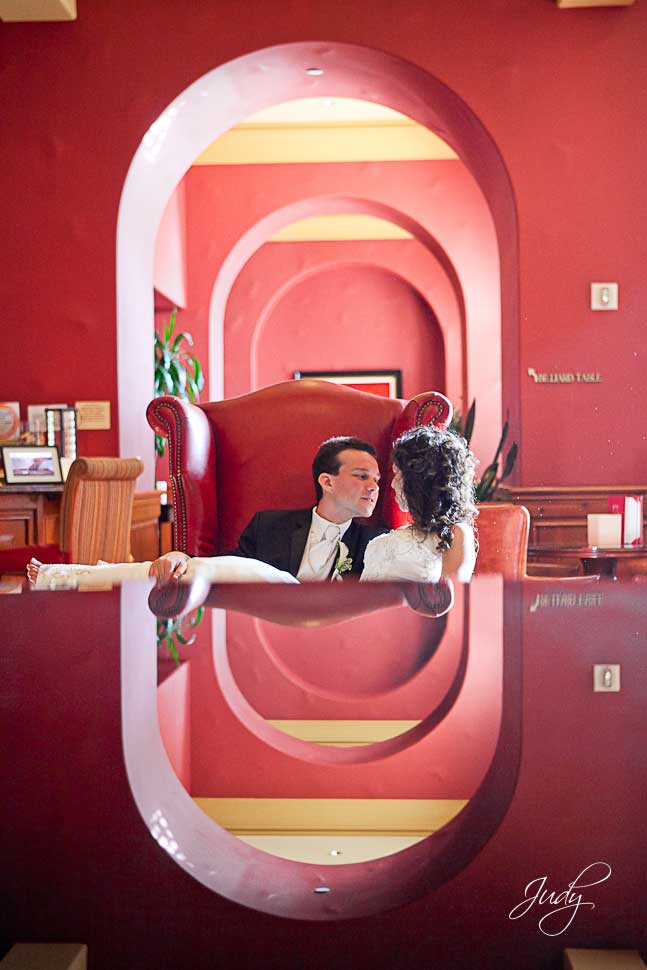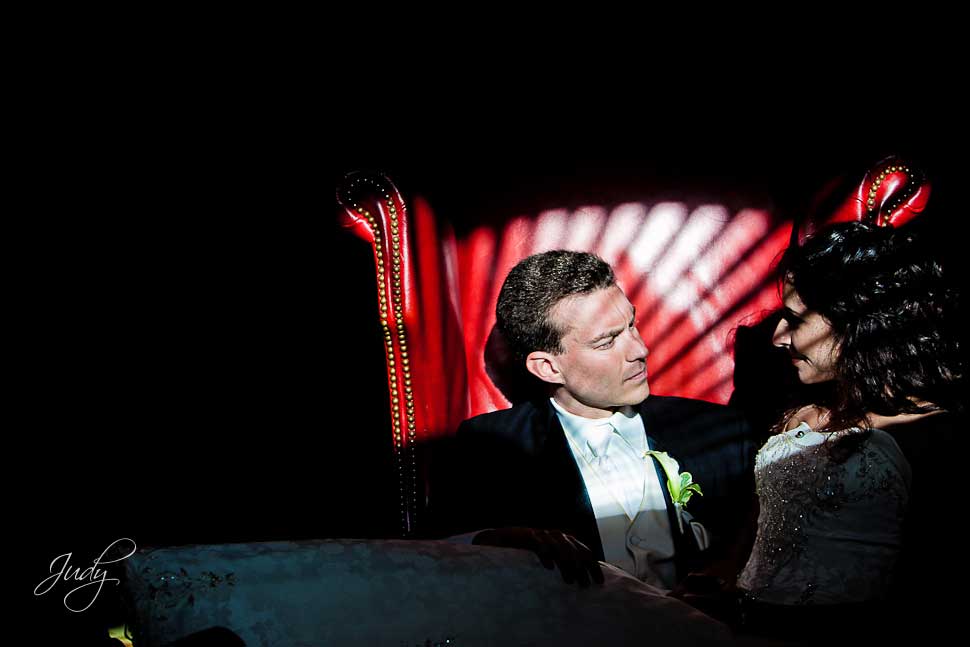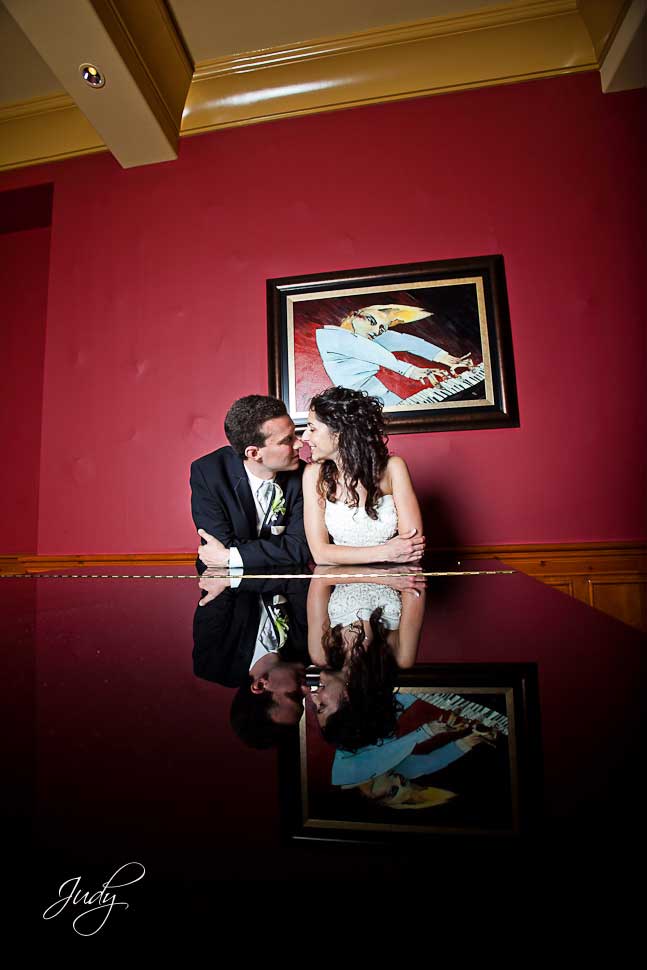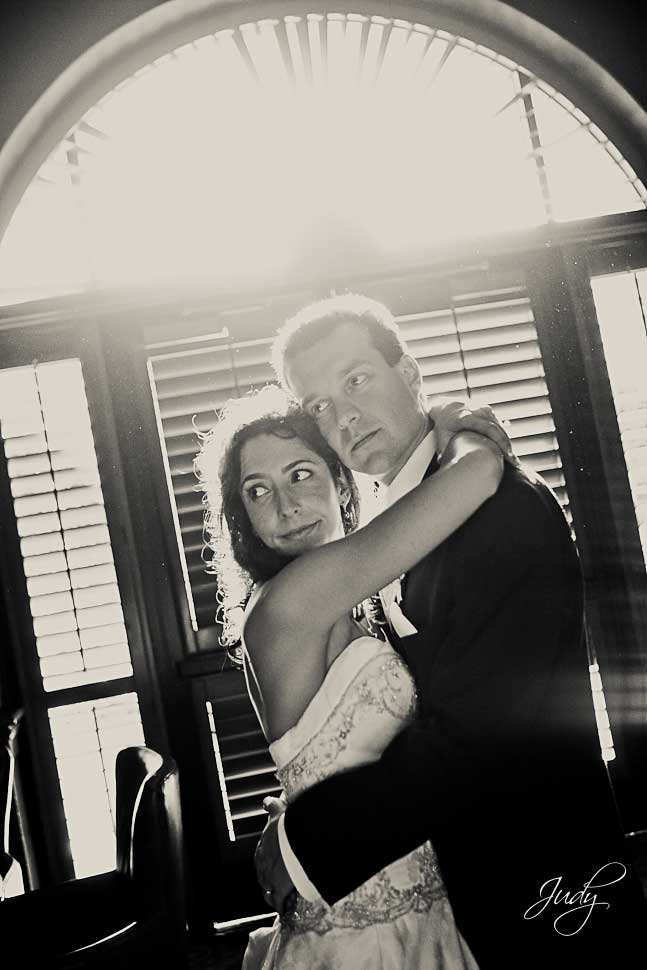 We sneaked in a picture of the tipsy bridesmaids jumping in the courtyard fountain.  Within minutes a staff radioed security, but by that time, we were done and out. LOL…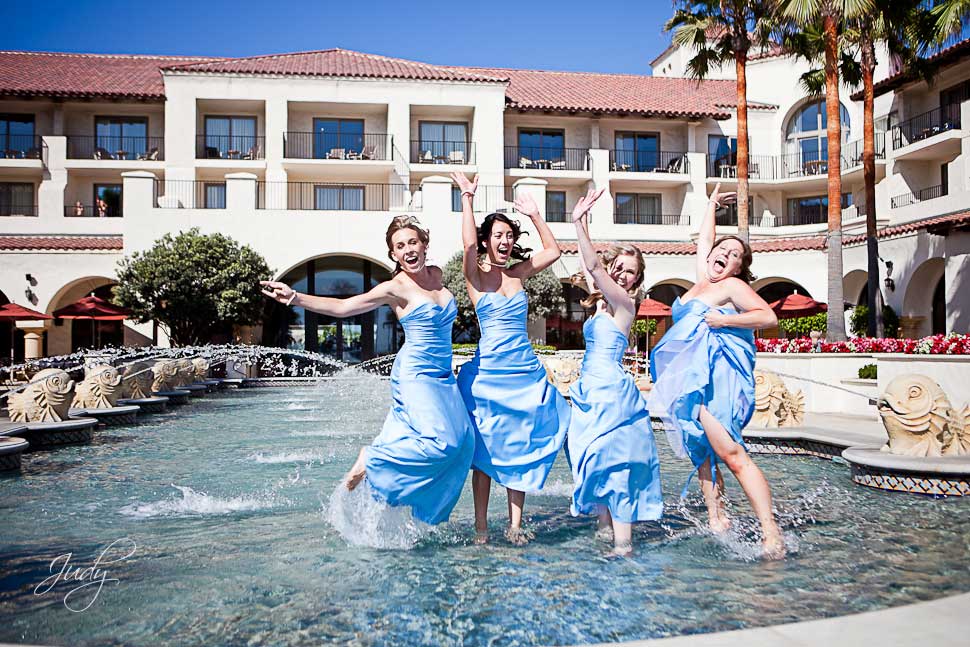 Special thanks to Steven Tran for coming along as an assistant.  Thanks baby brother!!