I usually like to start each blog entry with my couple's wonderful and unique love story.  However, for Joy and Joe's South Orange County Engagement session, I'd like to start off with one of my favorite pictures from their beach engagement session.  I have to say… these pelicans couldn't have flown by at a more perfect timing!!  I absolutely LOVE this picture and it's sooooo worth getting wet (from a wave that sneaked it's way up to me).  I usually wear flip-flops for my beach engagement (photography), but I don't know what I was thinking that day… I wore my favorite pink flats.  Silly me… but I totally did not mind at all.  Anything for a beautiful photo session. =)  When I saw the birds in the distance, I had a vision for this perfect photo.  And when they flew closer, I was like…"Oh My God… birds!! OMG Birds!!  Game on guys!!"  I was so excited about the birds and the photo opp, I completely forgot about the waves!! HAHAHA!!!  Anyhow, remember to go all the way till the end and enjoy this beautiful Laguna Beach Engagement session.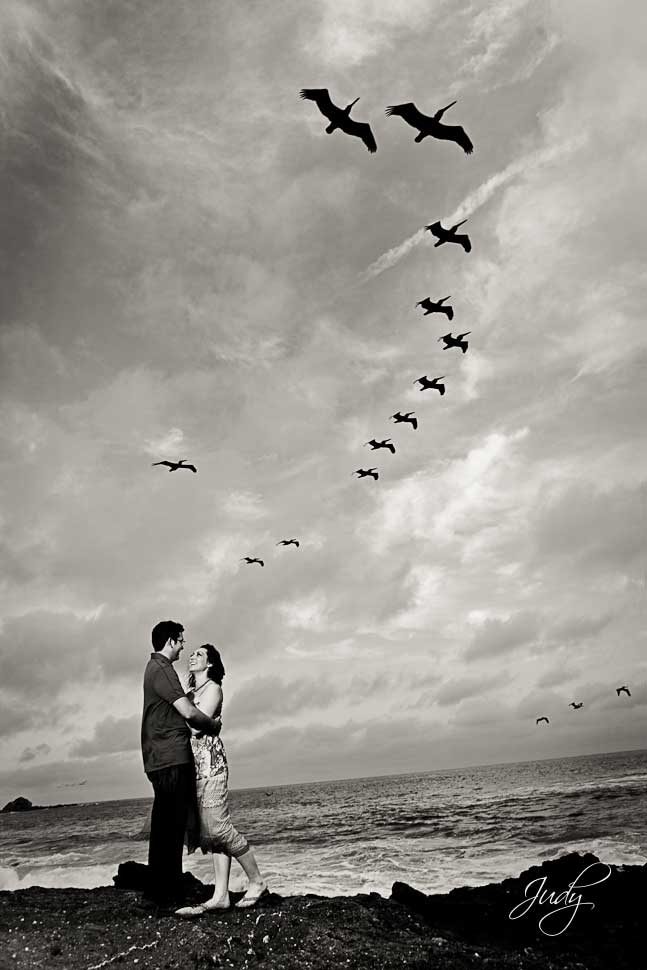 For their engagement session, Joy wanted a background that has wooden fences, brick walls, park bench, train tracks, etc.  I told her Rancho Capistrano has it all!!  We were originally gonna shoot inside Rancho Capistrano Mission itself (permit required), but since it was Good Friday, the Mission closed earlier.   I love shooting engagement sessions in Rancho Capistrano, there are so many great places around the mission that serves as a great backdrop.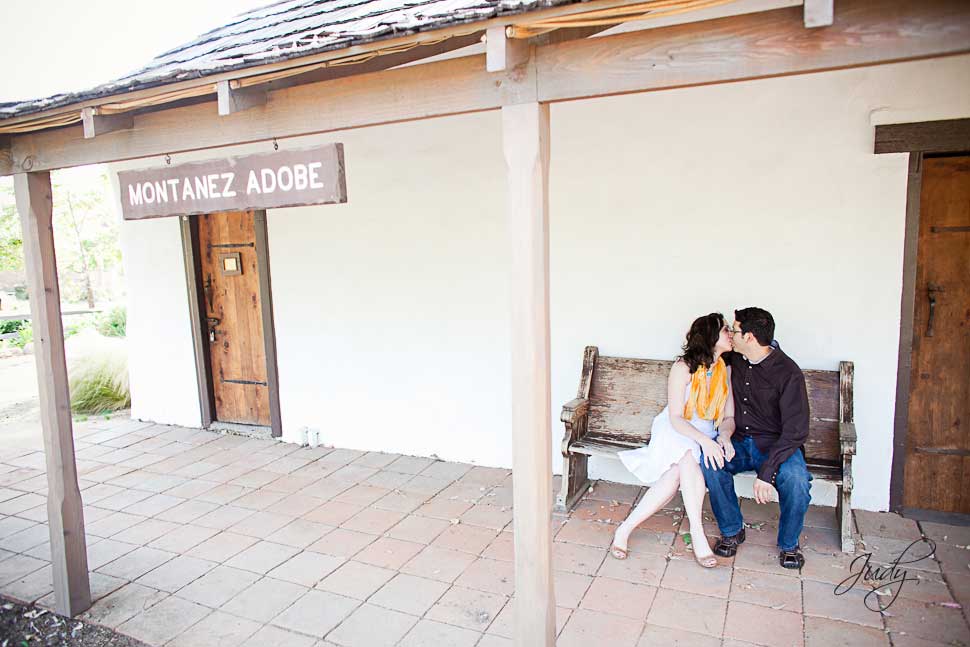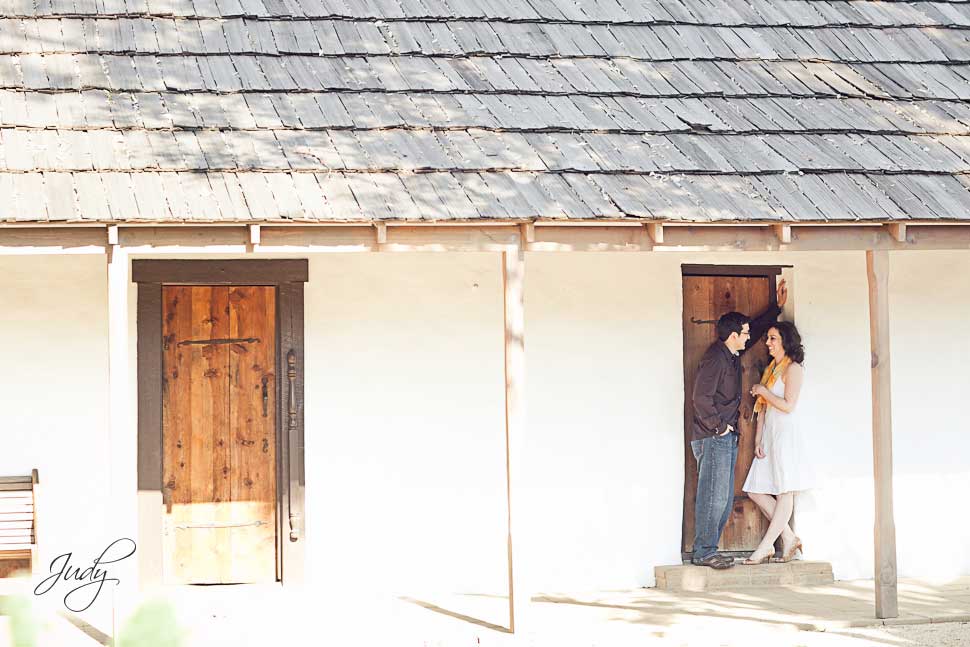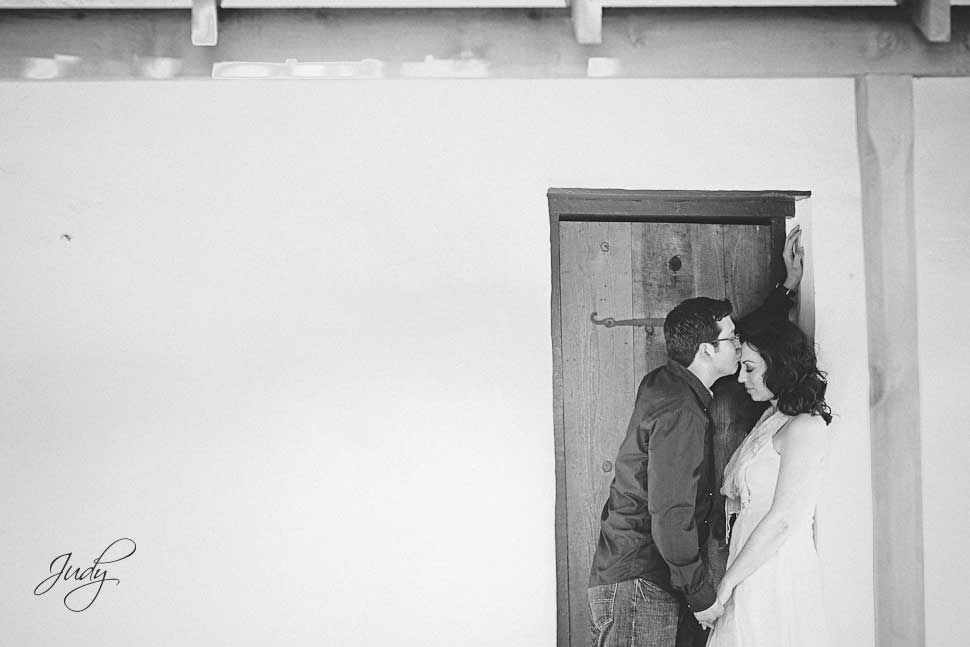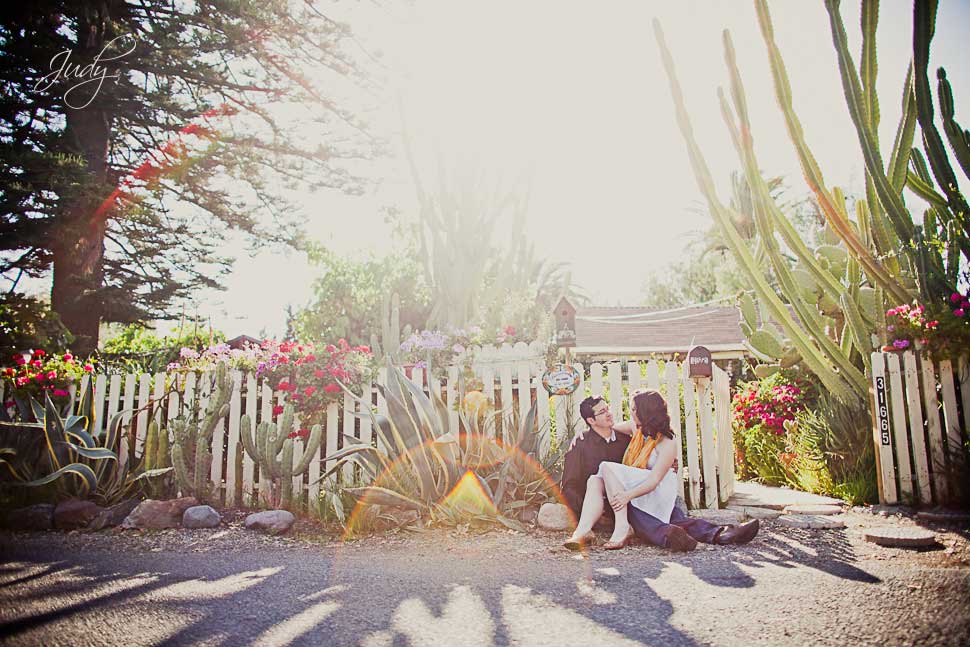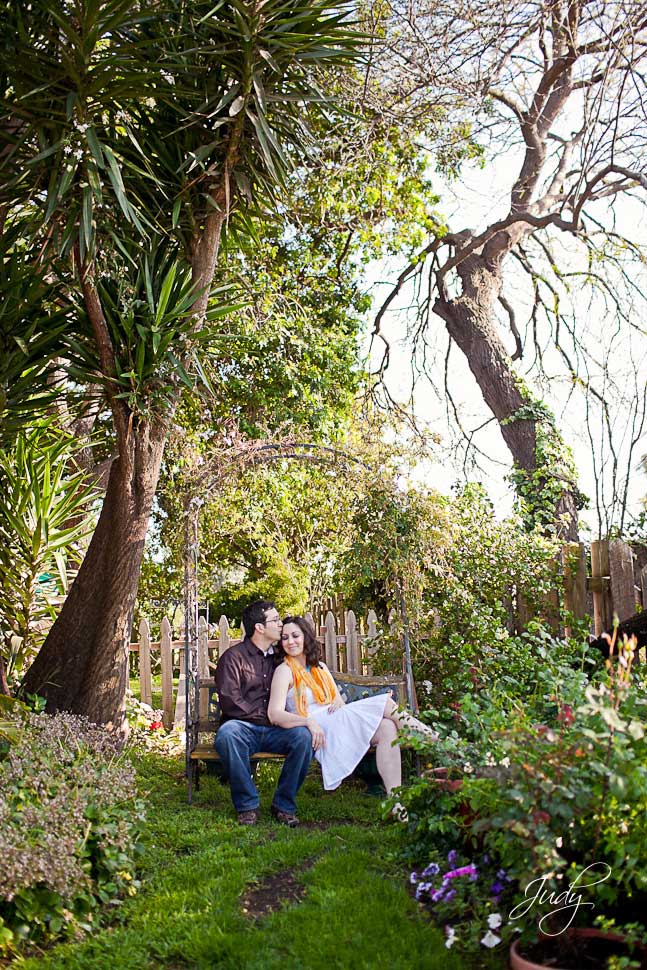 Joy's name definitely suits her personality.  She's so joyful and pleasant to be around.  Joe too!!  These two are totally naturals… the camera loves them!!  I love how they are always smiling and giggling.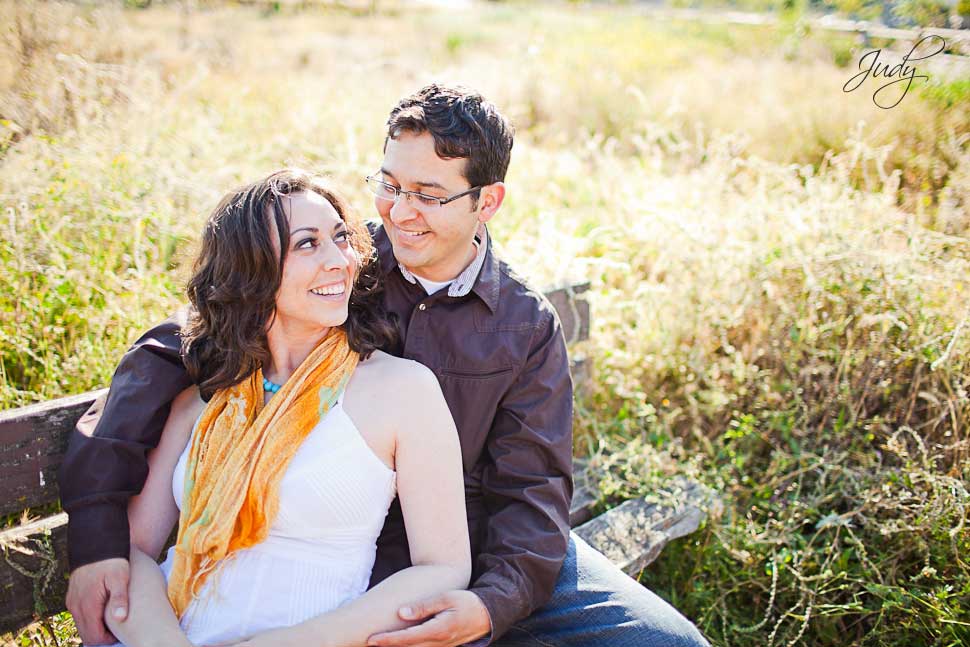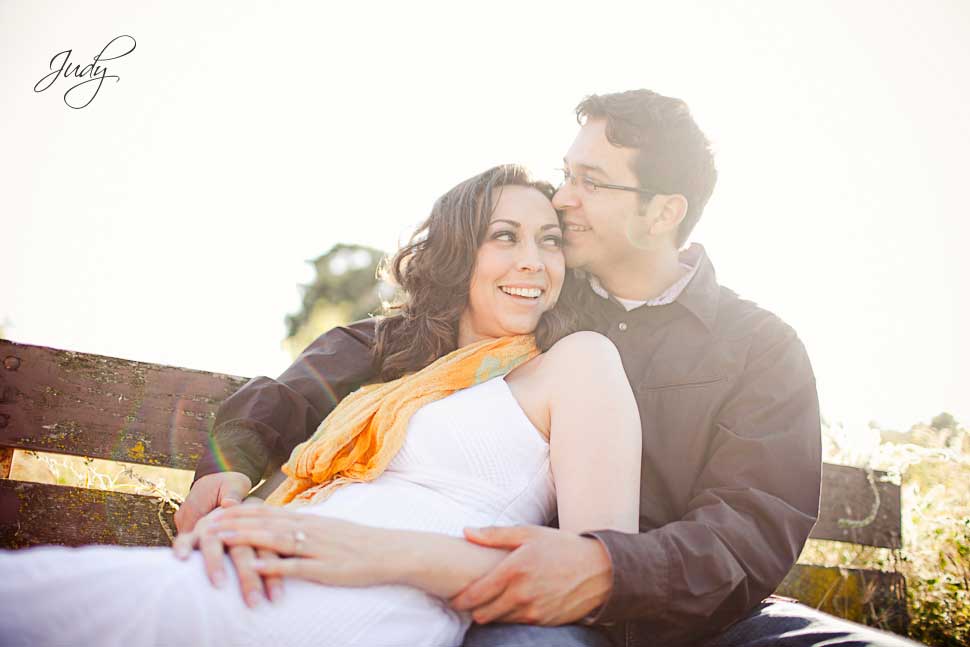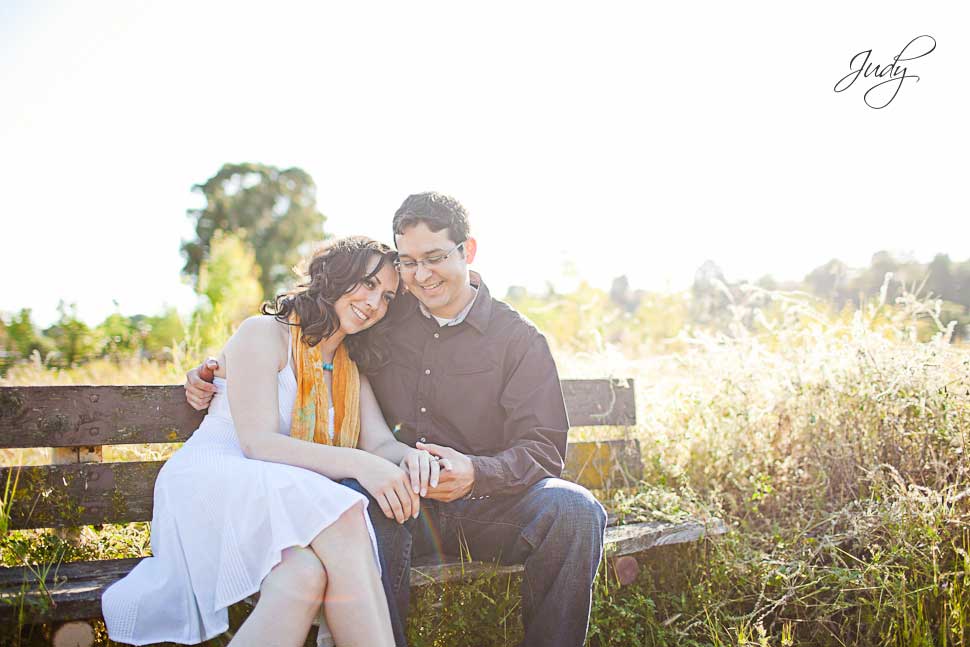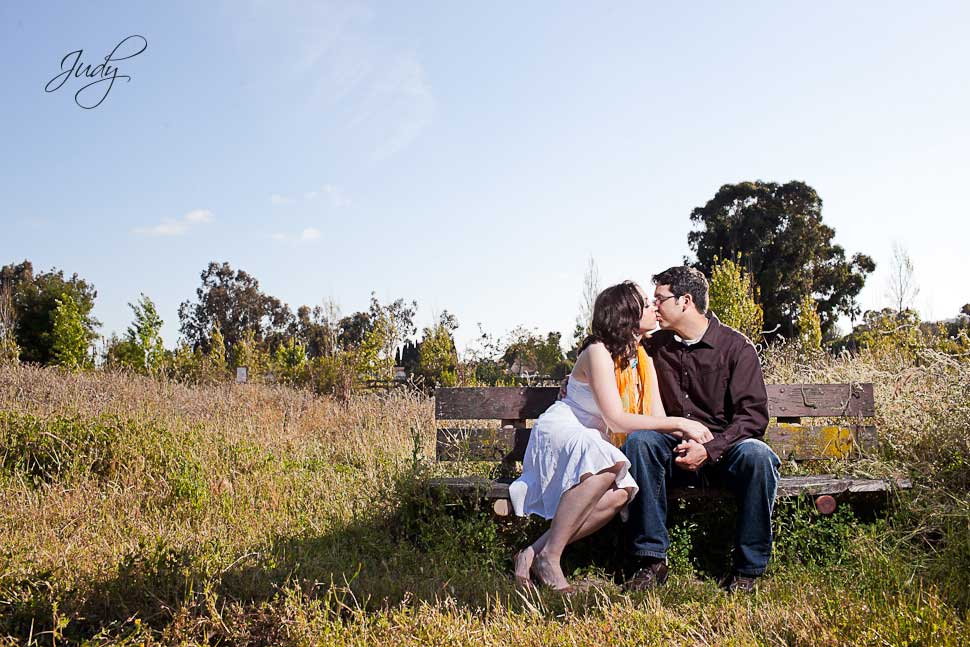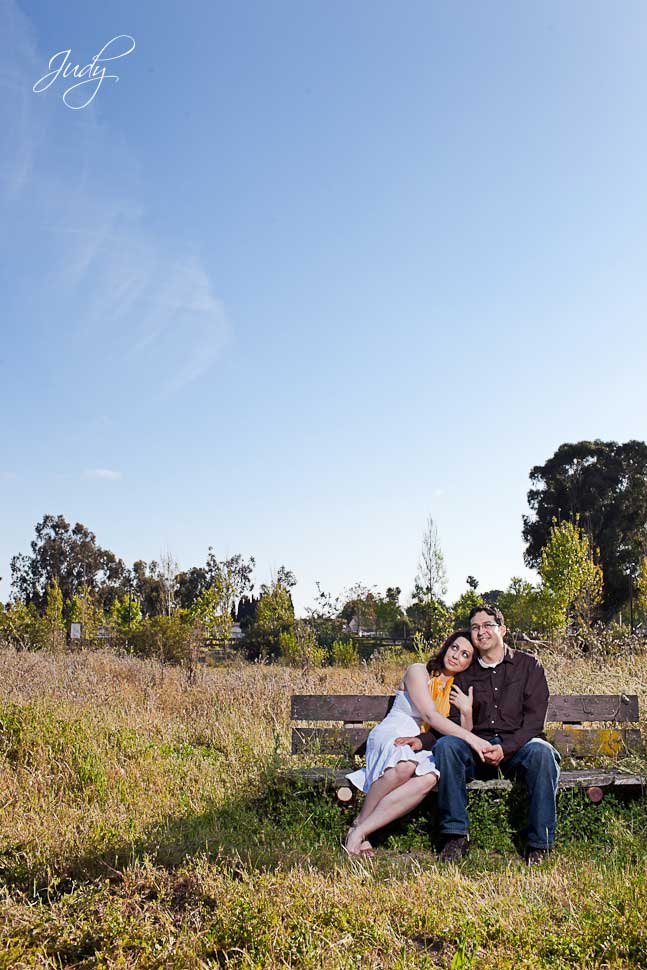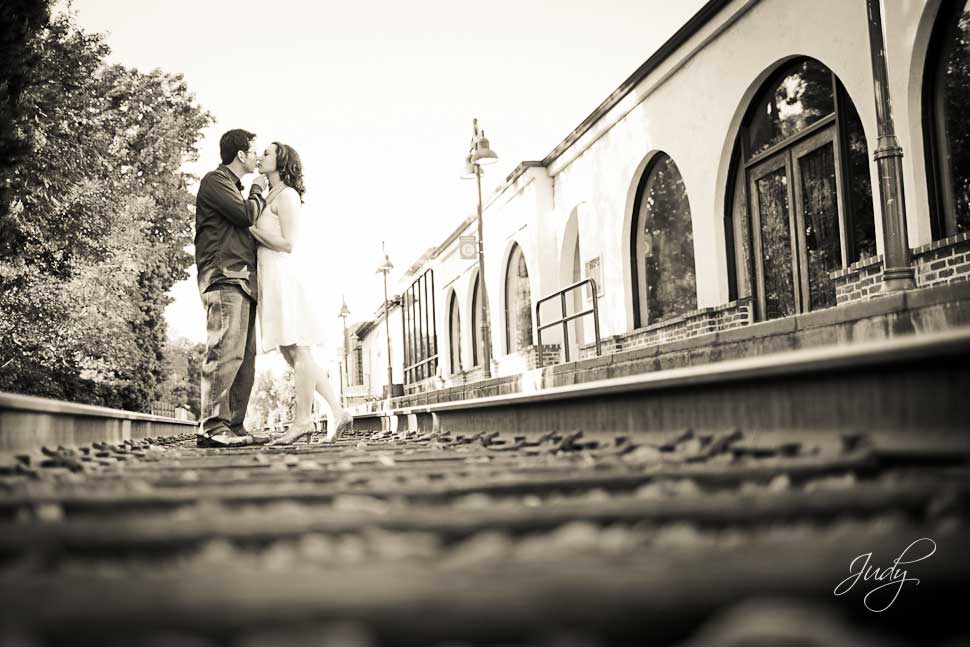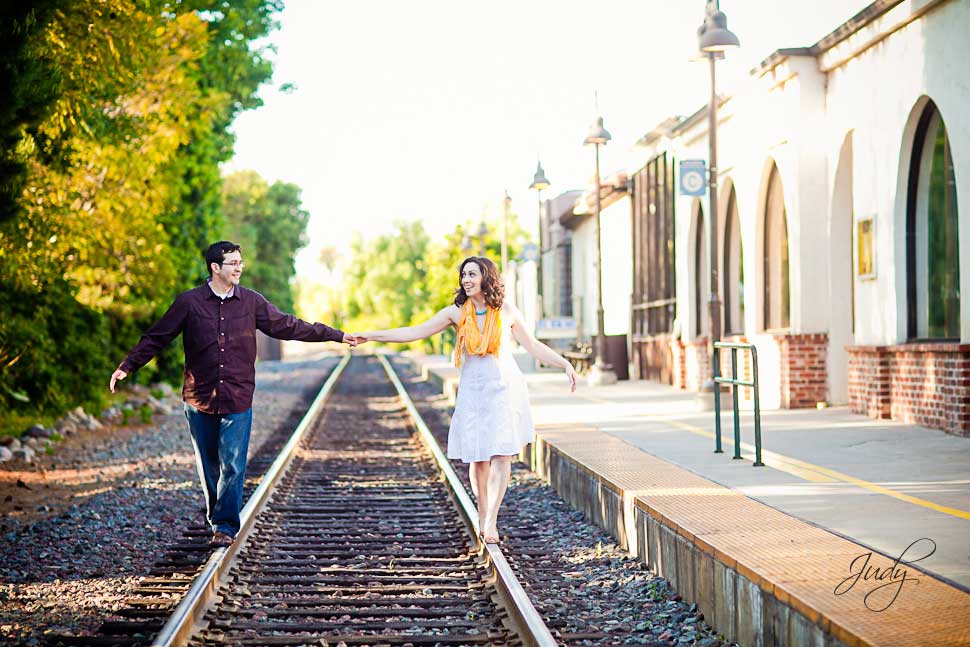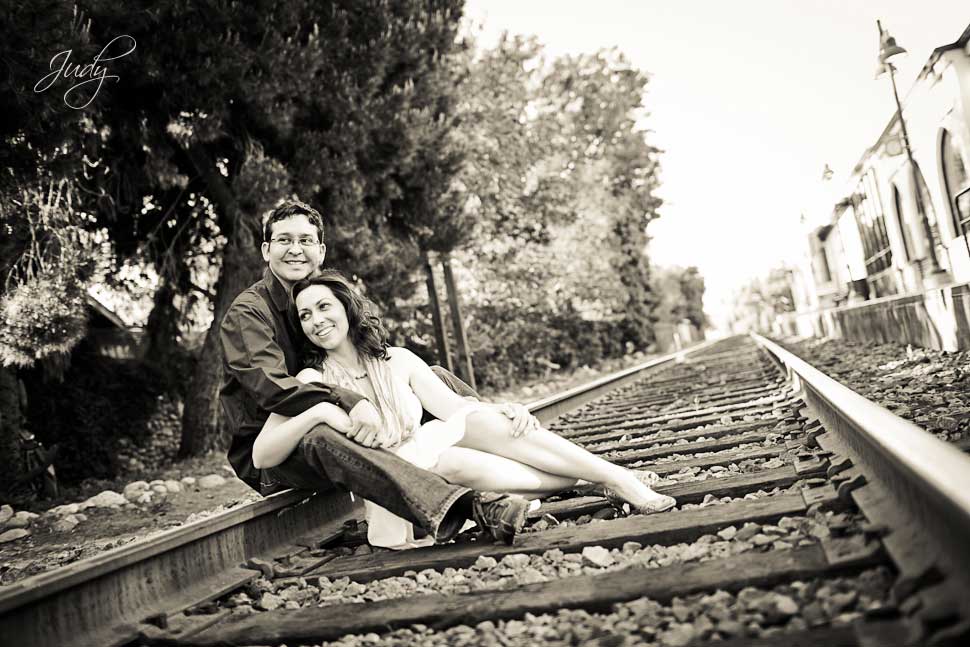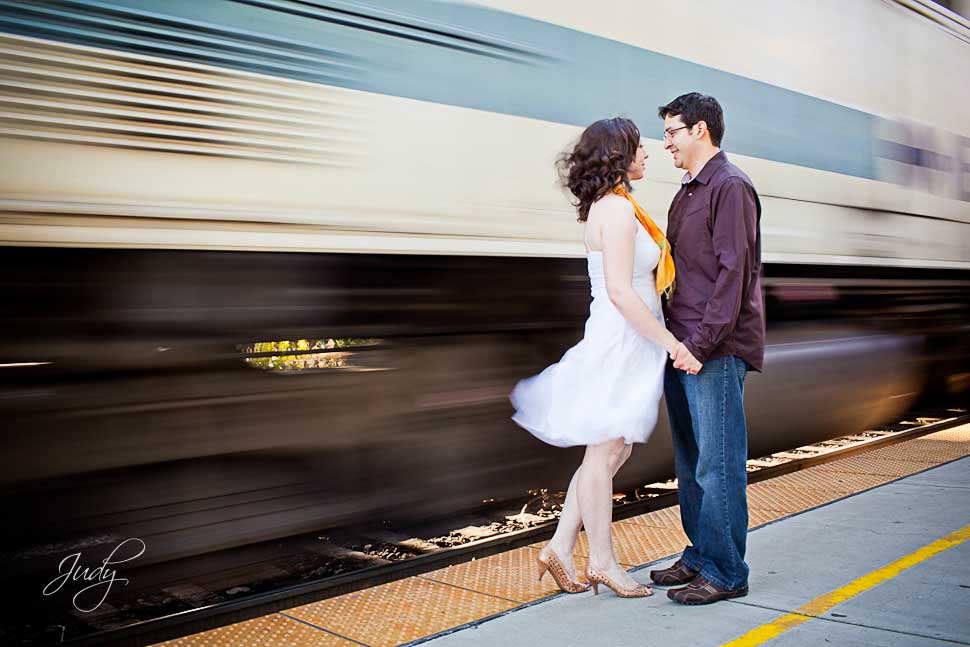 After Rancho Capistrano, we headed over to Laguna Beach for the remaining half of the session.  It was a bit overcast when we got to the beach, but we still got gorgeous pictures and a beautiful sunset.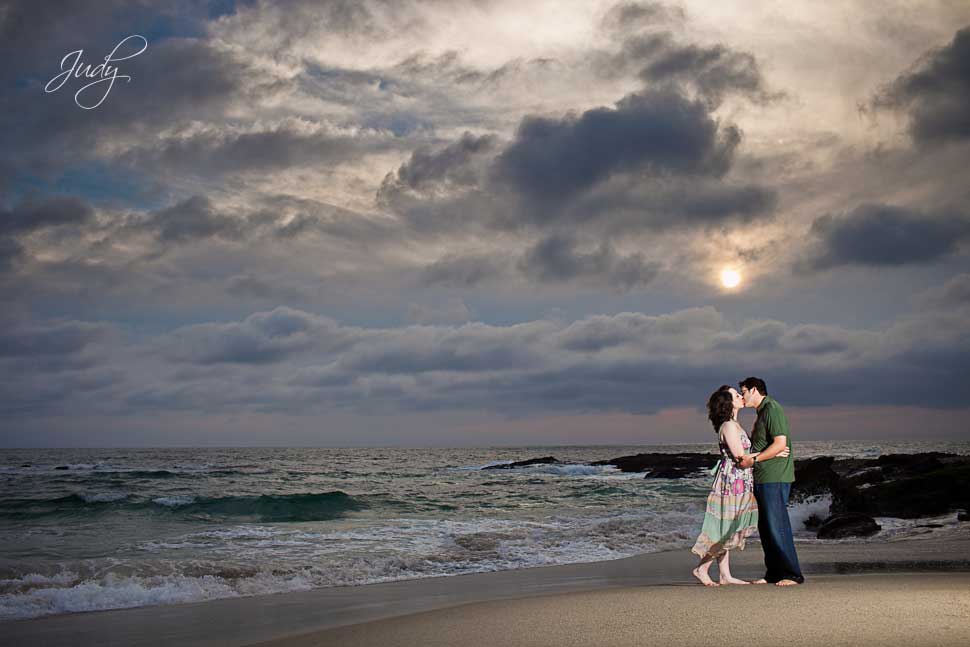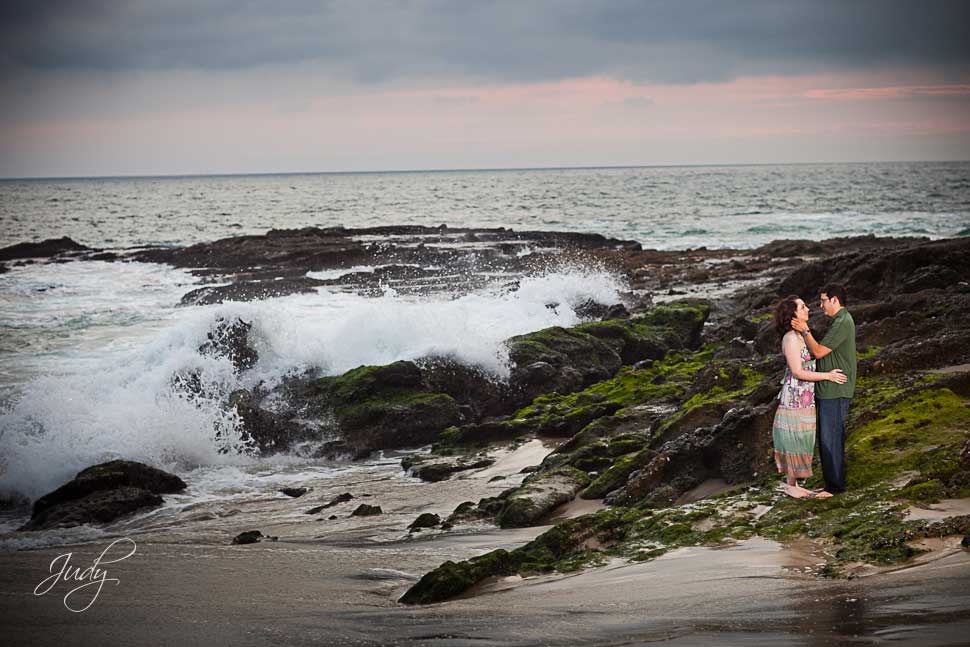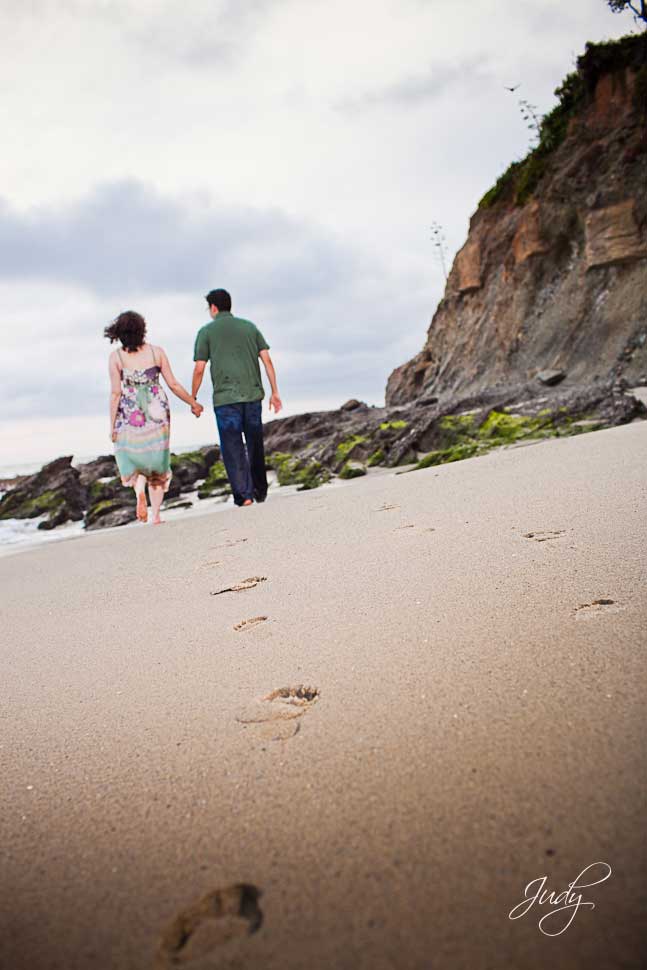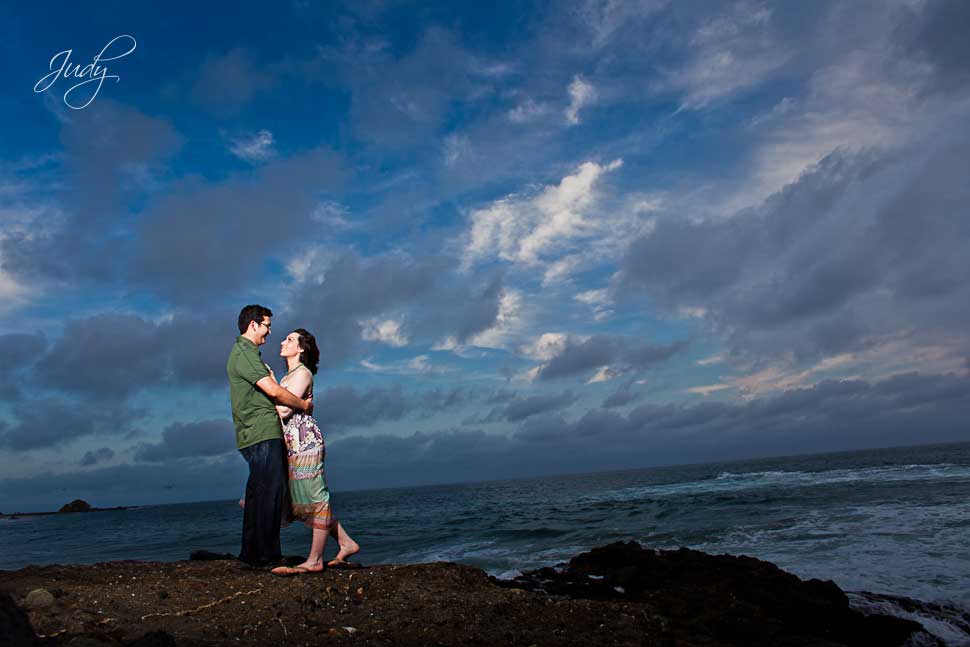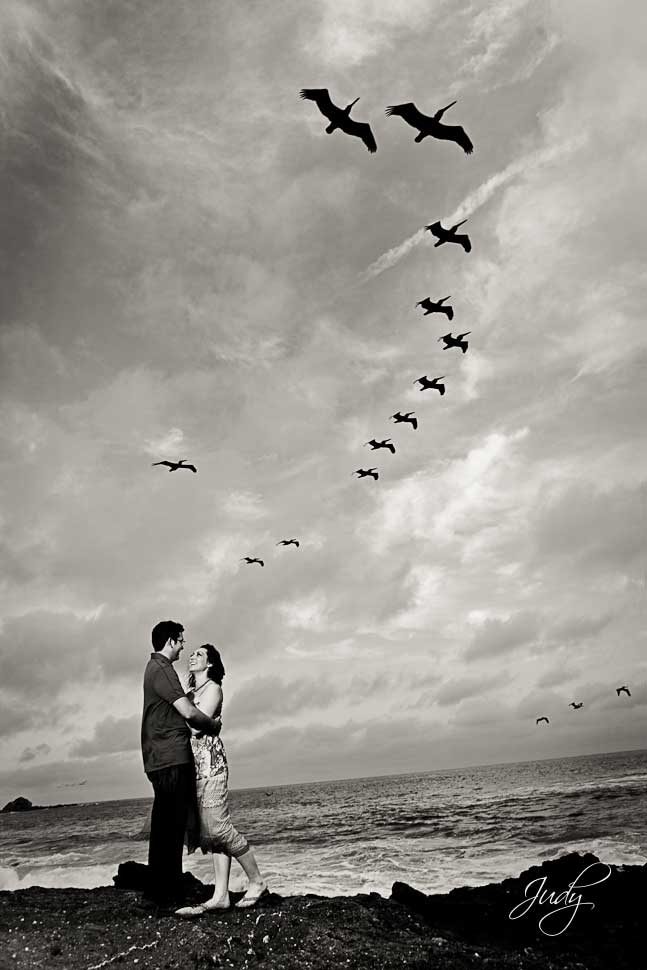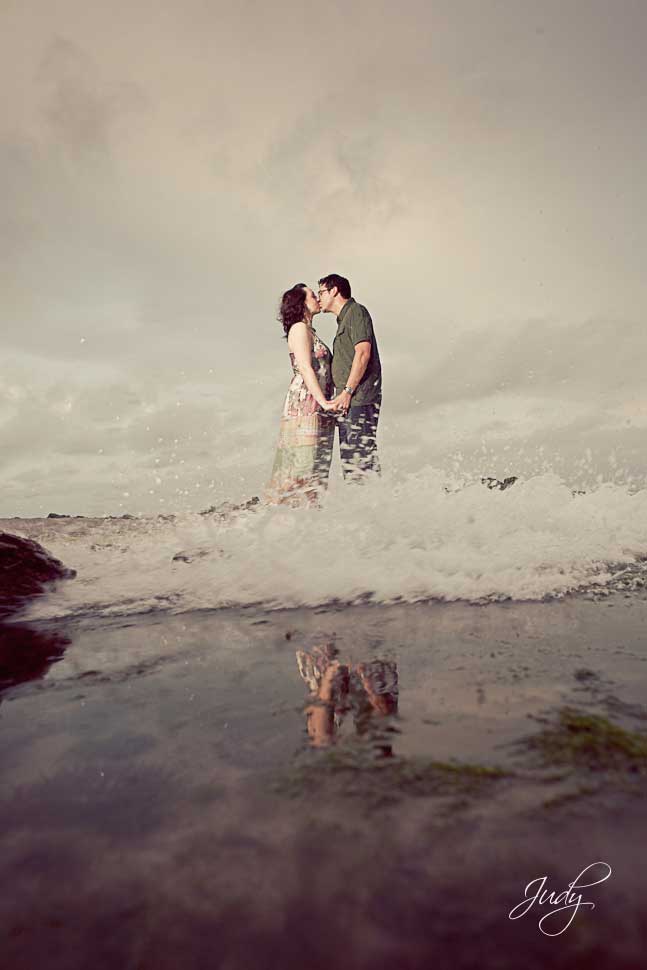 The waves were so big that day!!