I did Cassie and Ryan's engagement session in Pasadena back in April… and now… it's their big day!  My does the time fly by quickly!
This is completely off subject but… is it me or does time go by really really fast once you're past 21 years old.  I recall being 16 and wishing I would be 18.  Once I was 18, I couldn't wait to be 21.  Now that I'm past 21… I'm thinking… "Dear Lord, please slow down"!!!
Ok… back to Cassie and Ryan!  They had their wedding at a church out in Rialto.  From there, we drove to the Puddingstone Resort in San Dimas for the reception.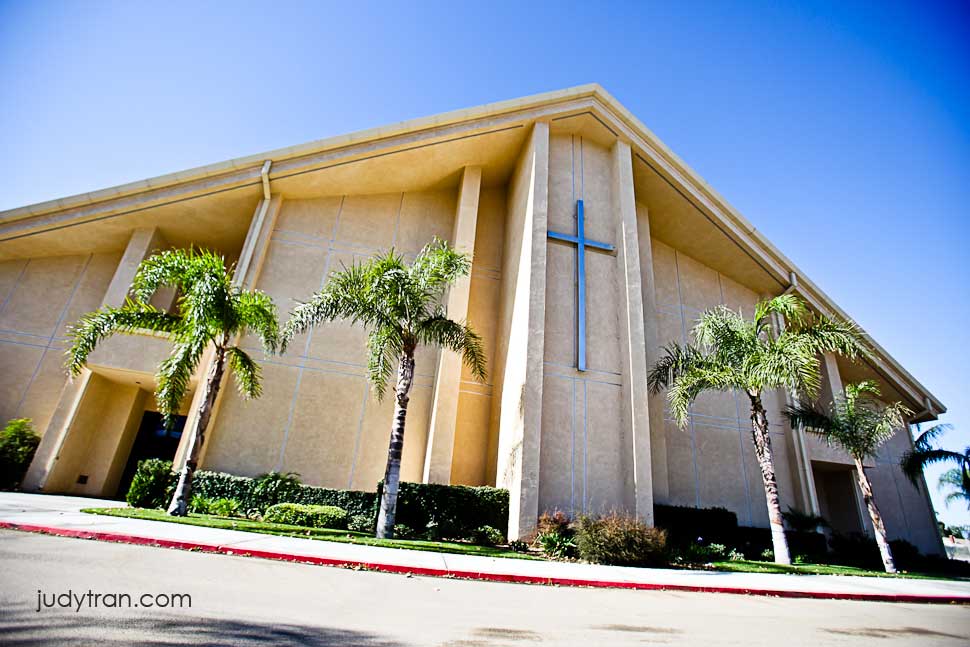 The dress…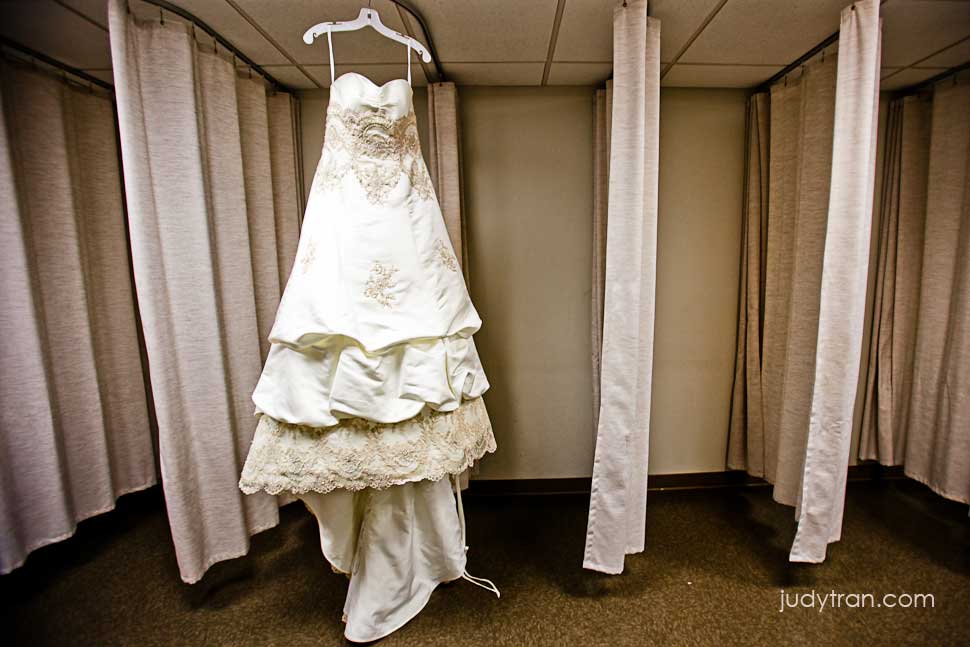 The shoes…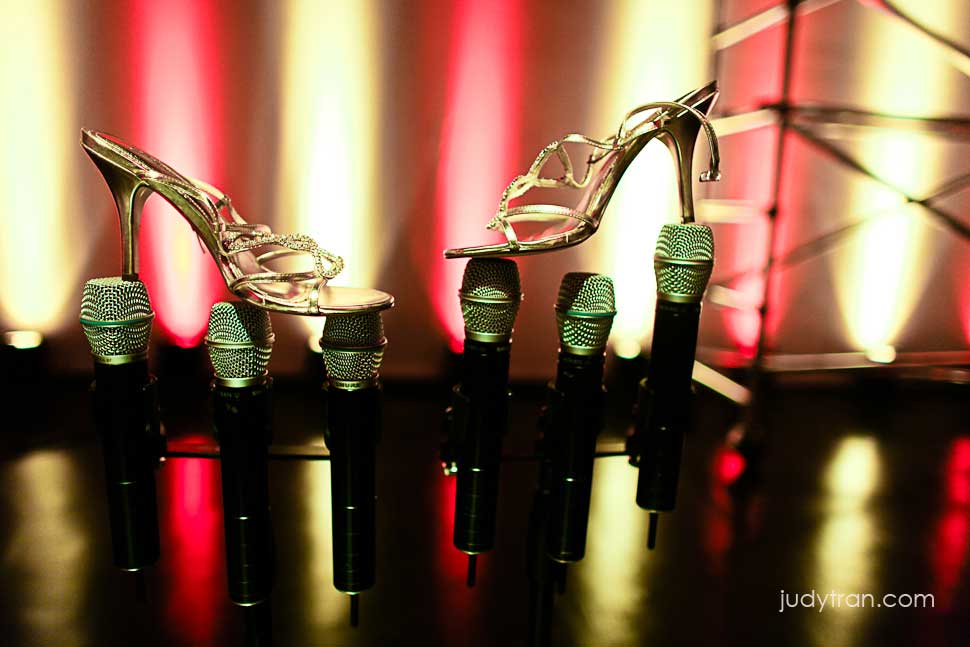 and of course… the Ring!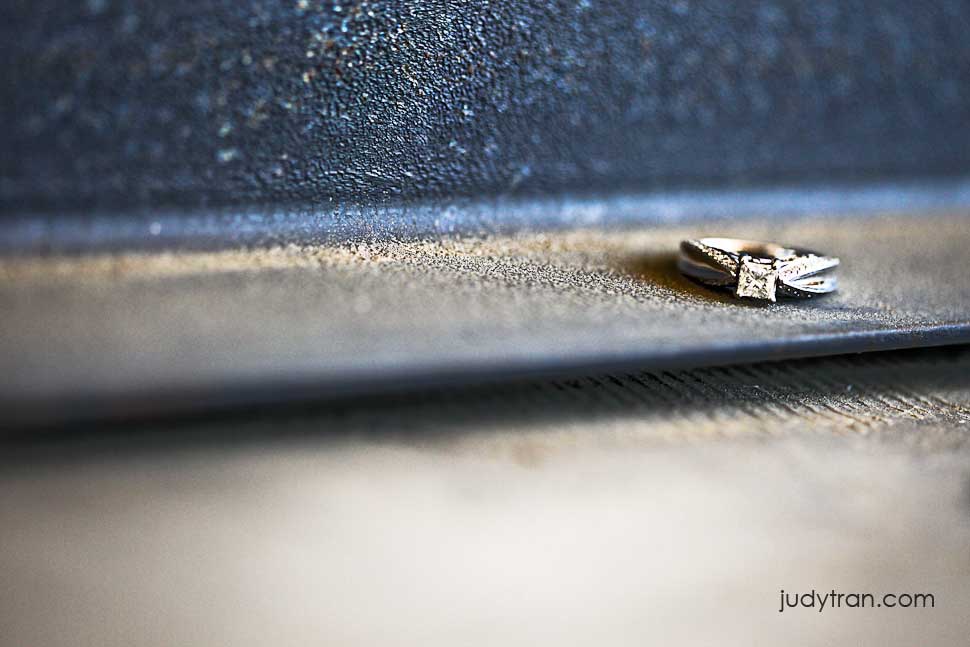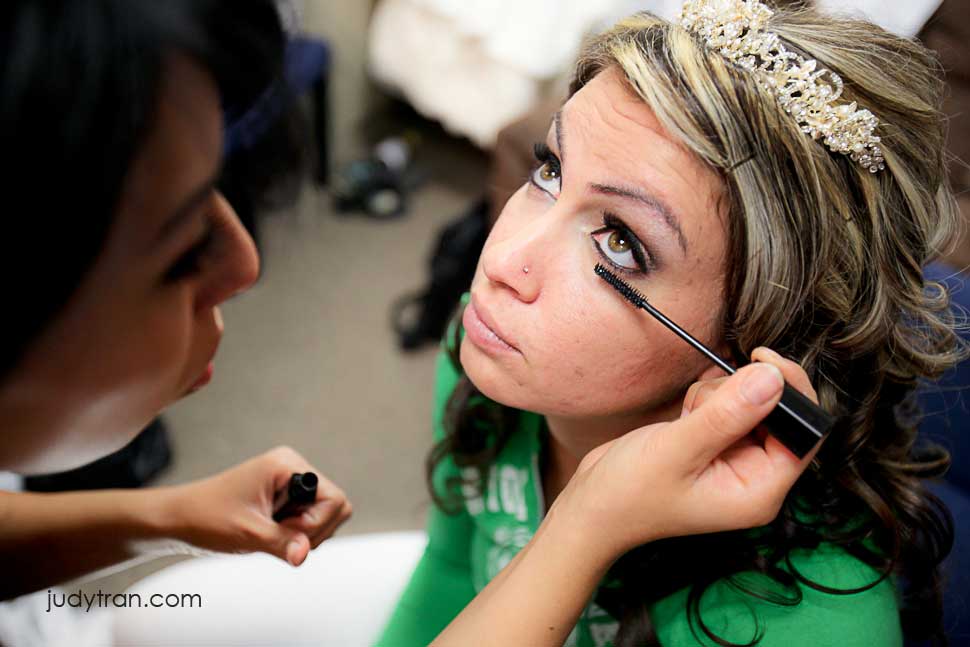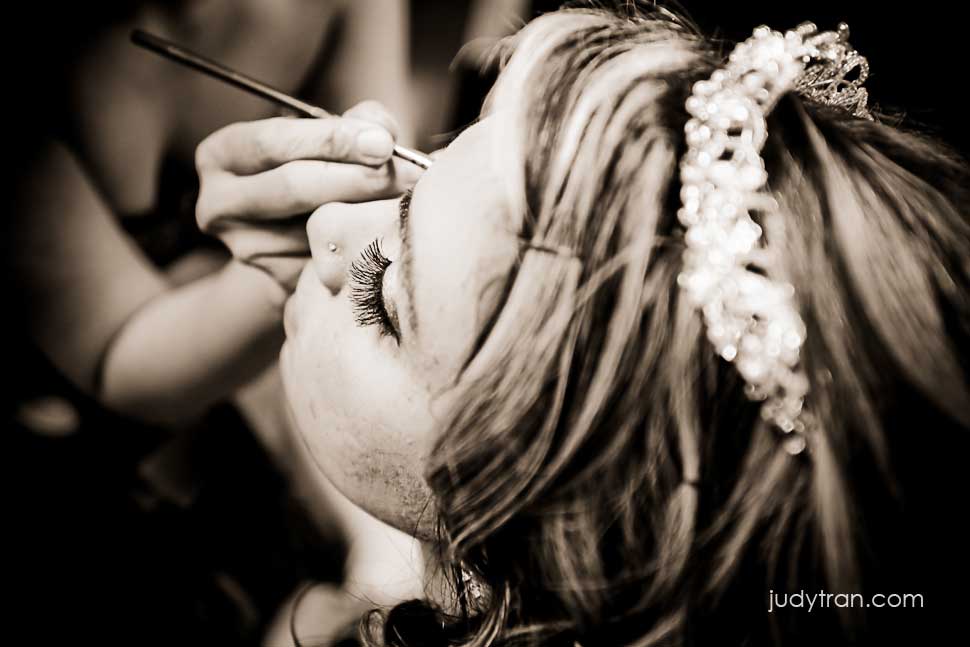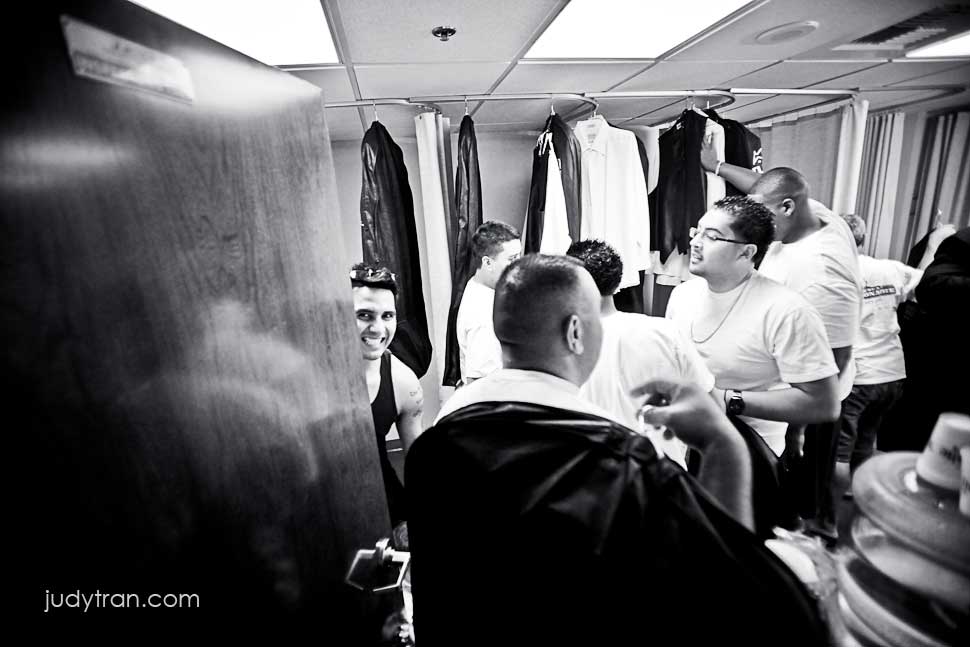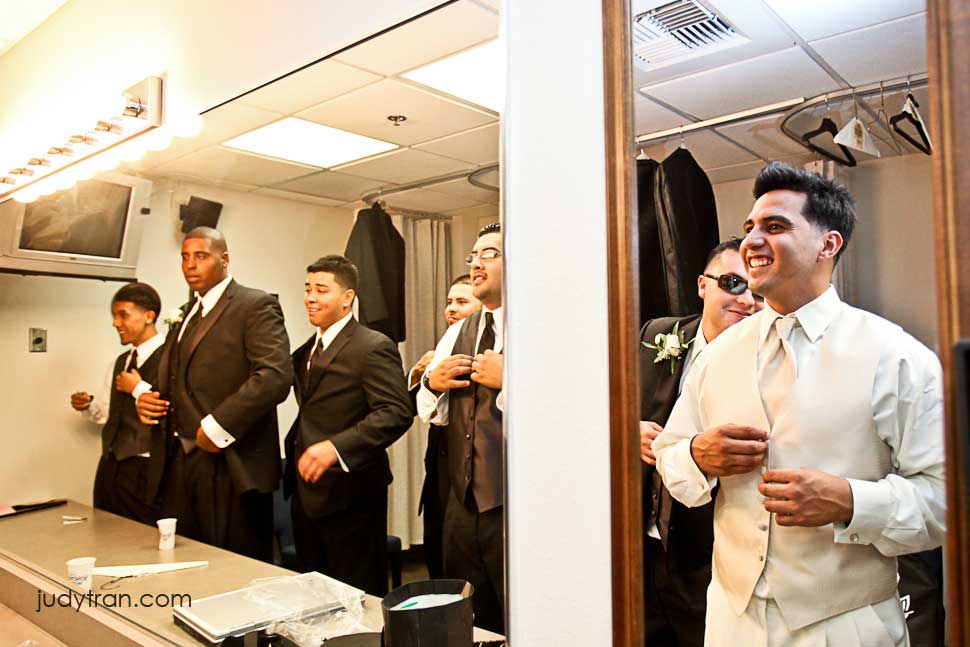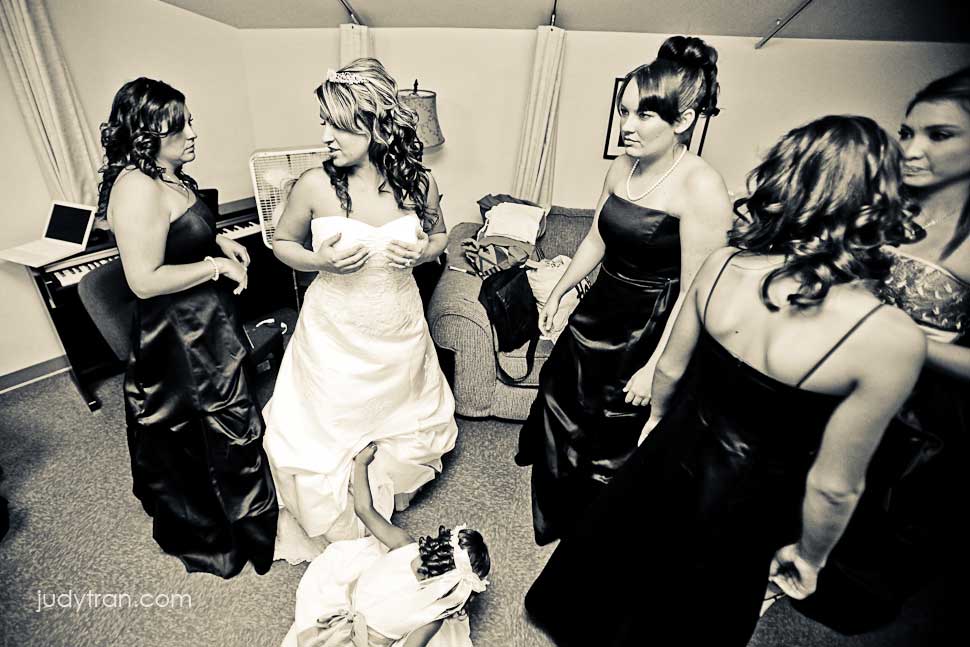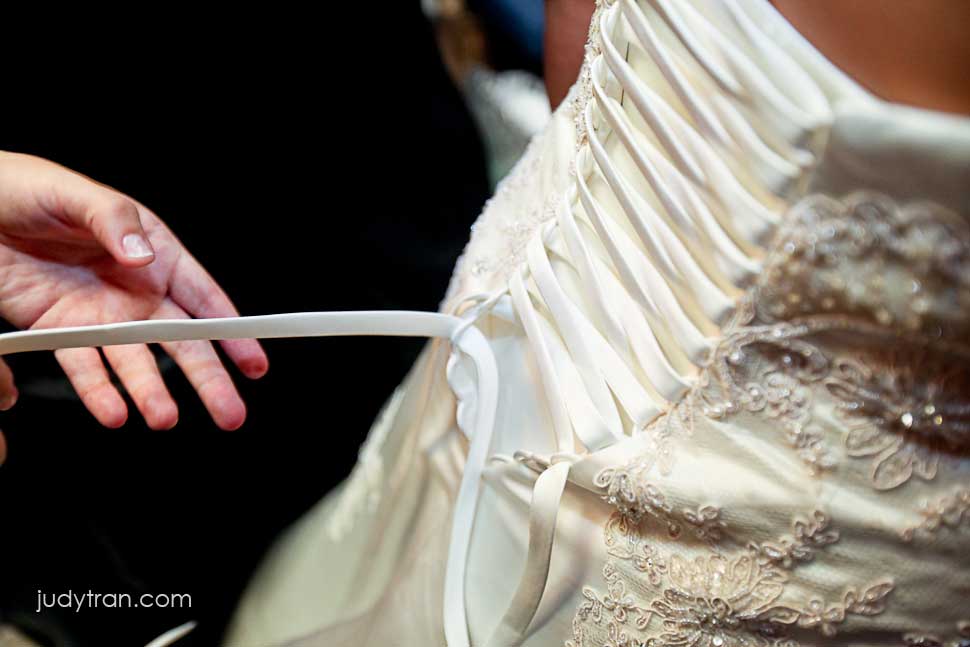 Silly girls… just ask Judy (that would be me) if you want your picture taken! =)
That's a cute picture though…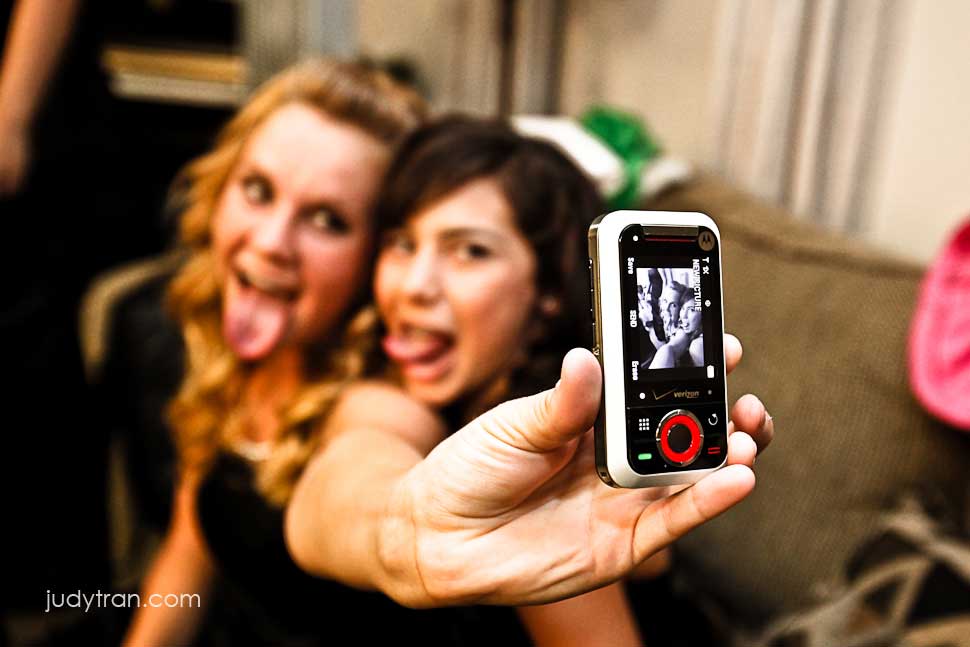 And here is their adorable son!  This little boy is like a ninja and doesn't like his picture taken.  But, what do you know… he pimpin the camera in this one!!  Isn't he so adorable?!?! Gonna be a lady's man when he goes up!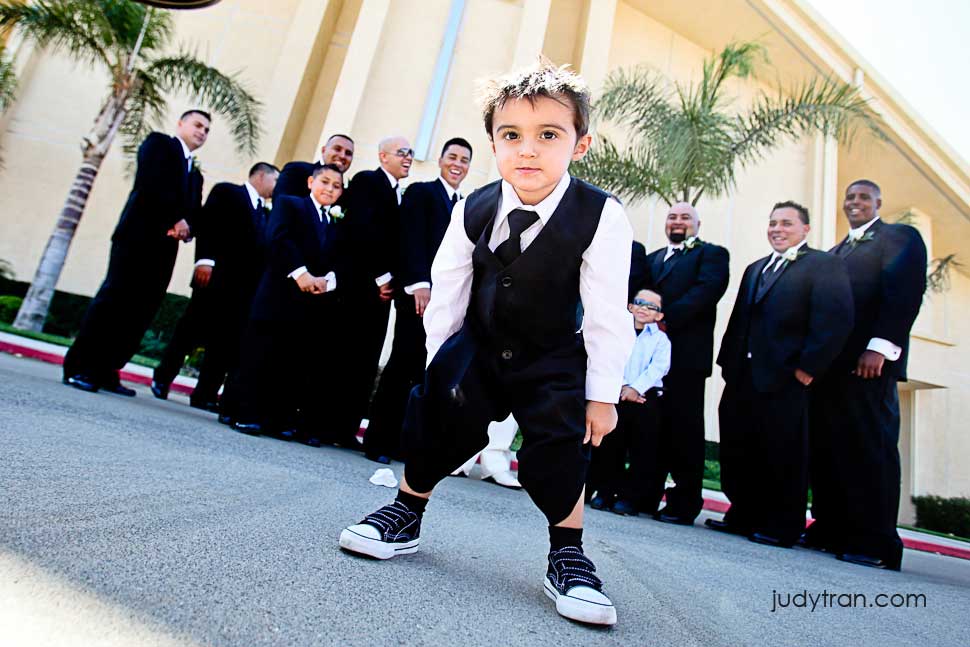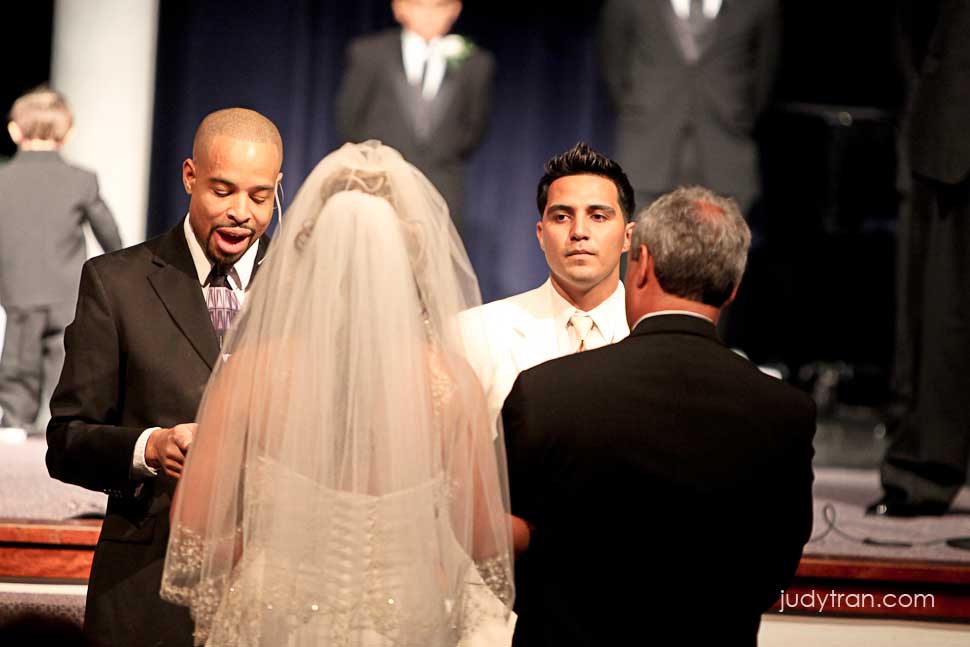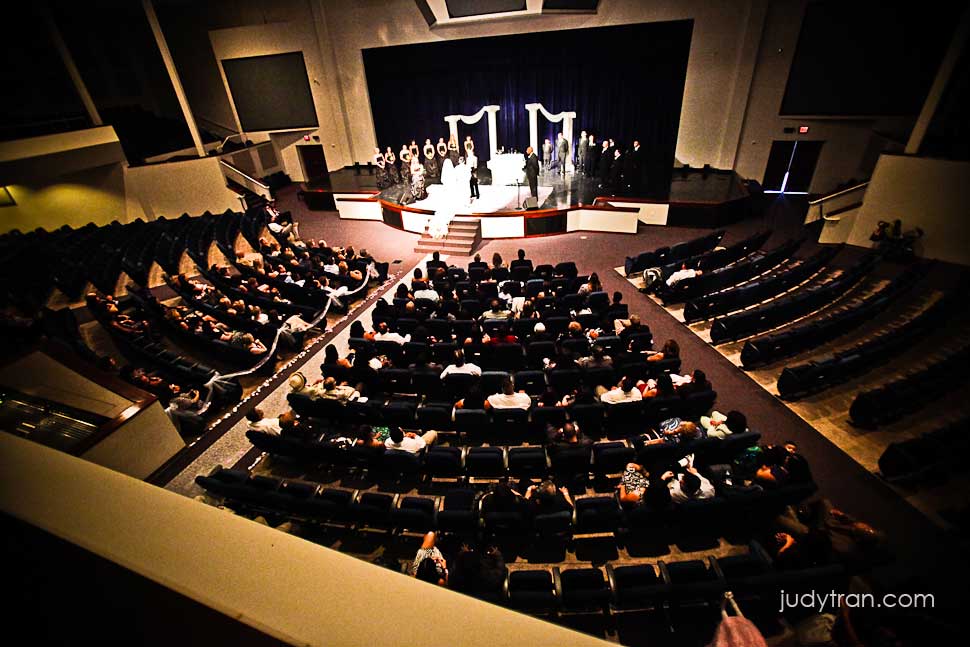 Cassie and Ryan's ceremony was quite touching; I found myself tearing up when they exchanges the vows that they wrote for each other.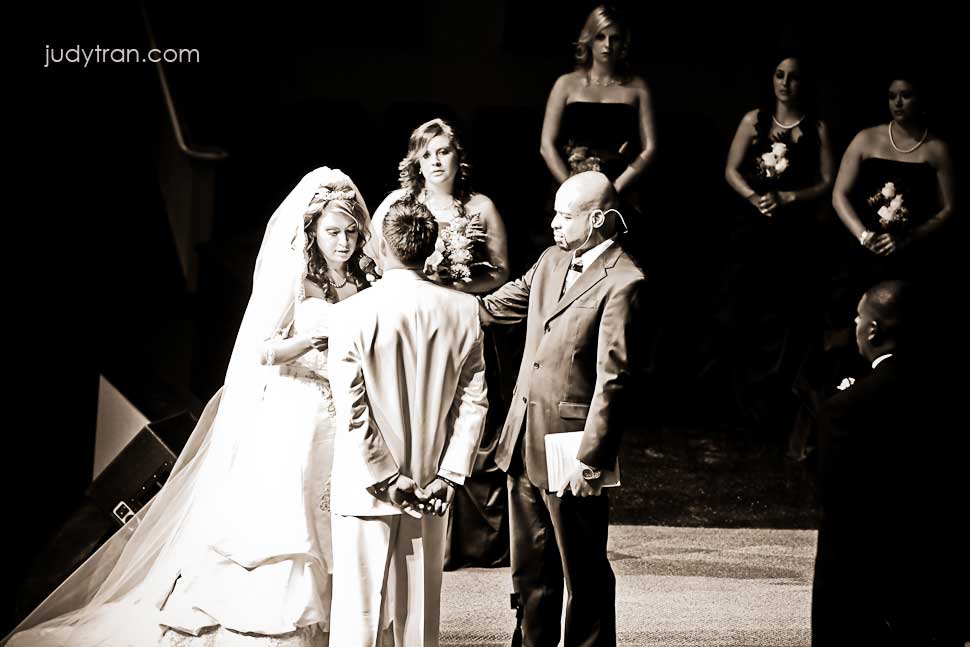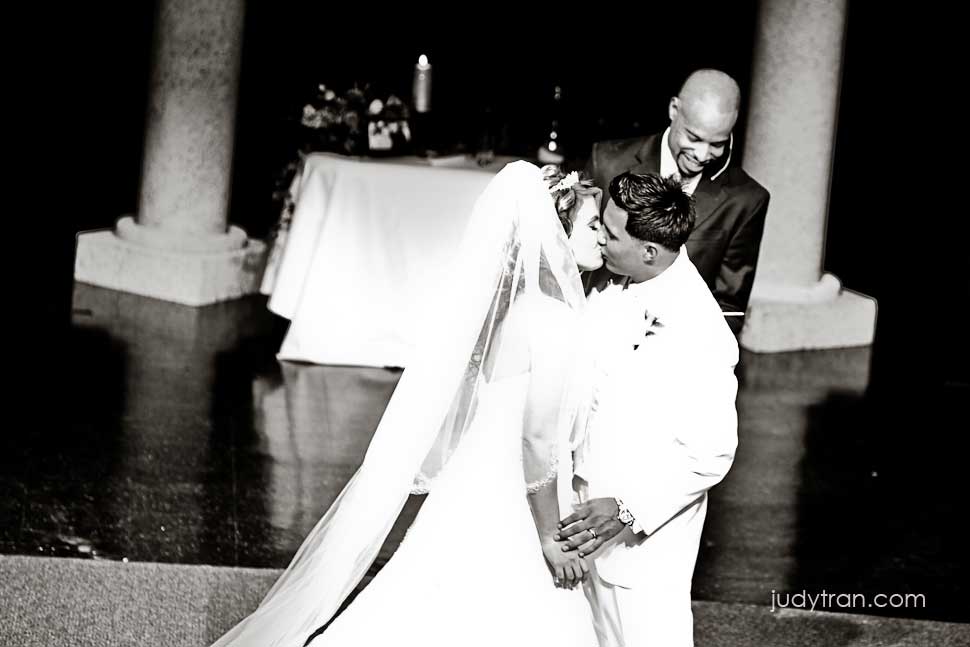 From the ceremony, we drove to The PuddingStone Lake for a few group photos.  Cassie and Ryan had 11 bridesmaids and groomsmen (we kinda lost a few during the drive over to the lake).  They're a fun group to photograph!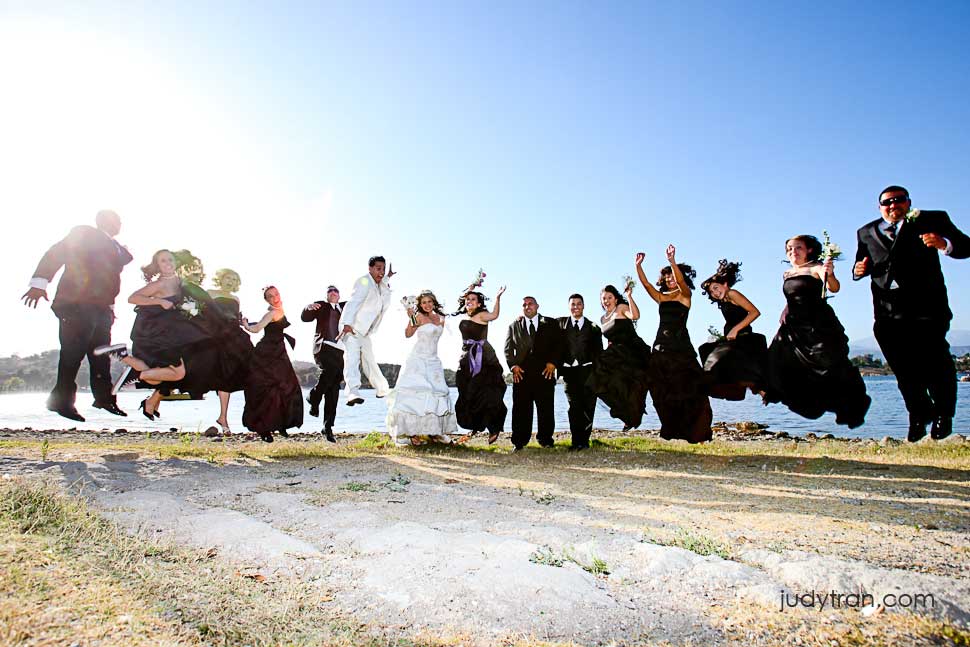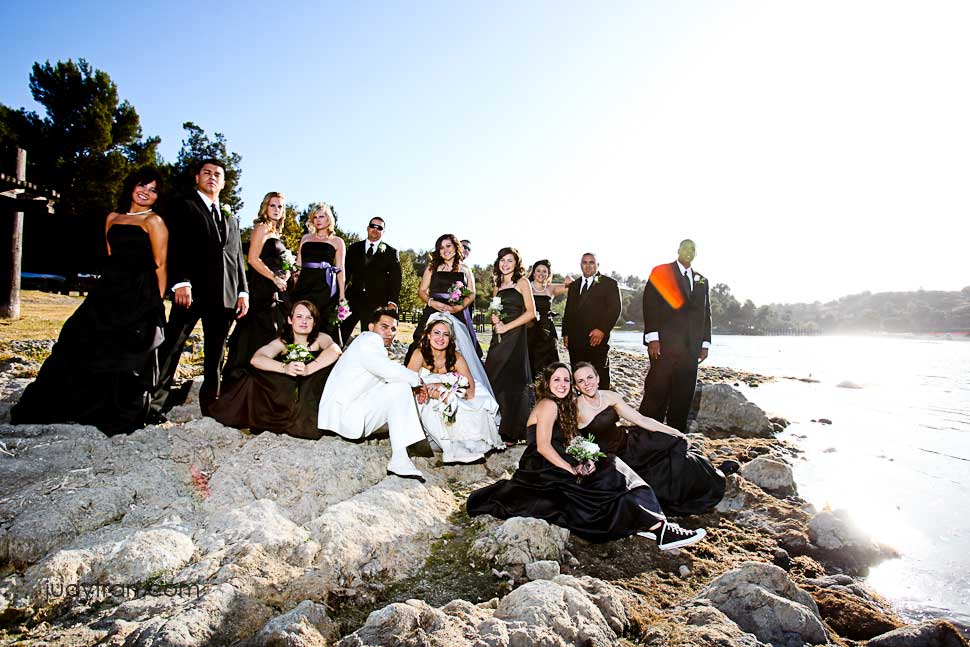 These two are so in LOVE!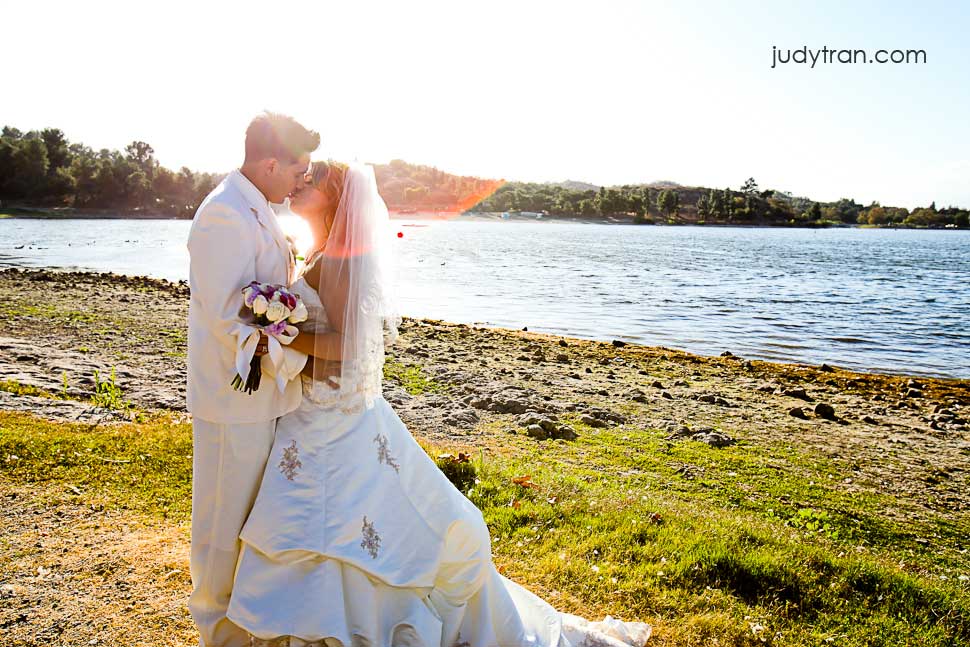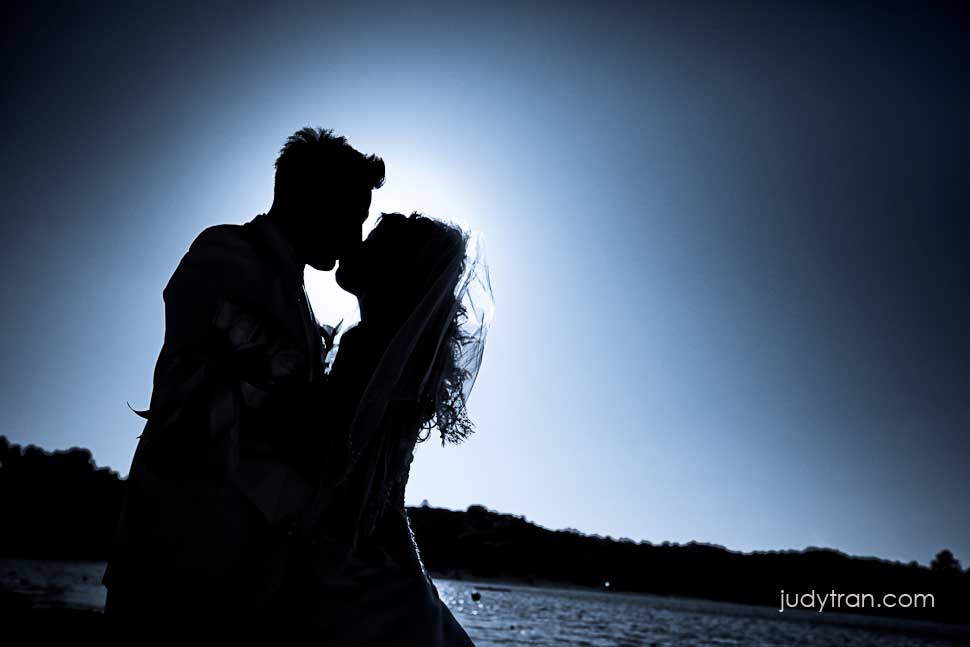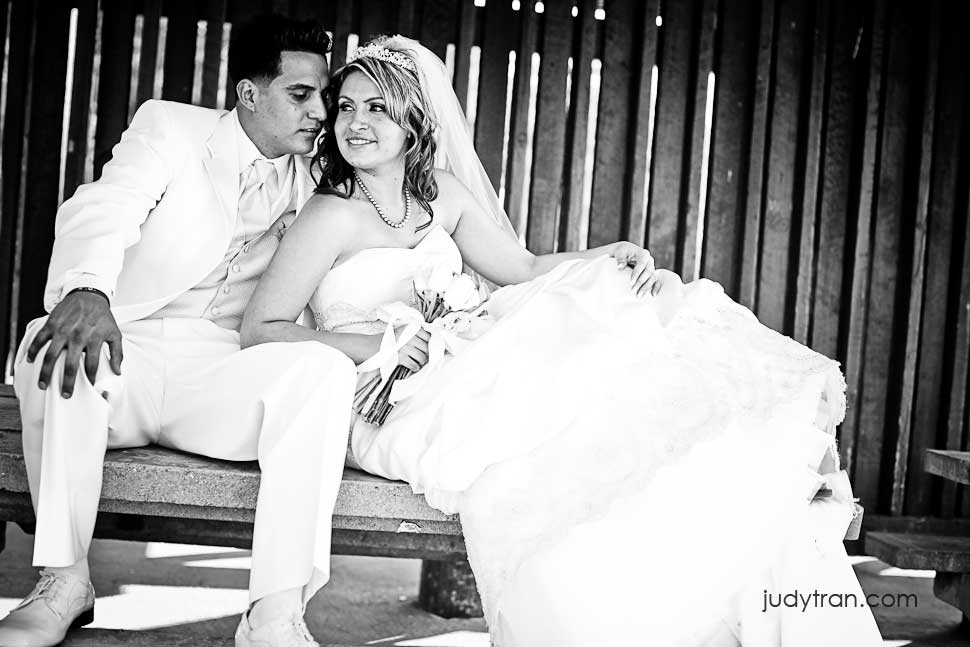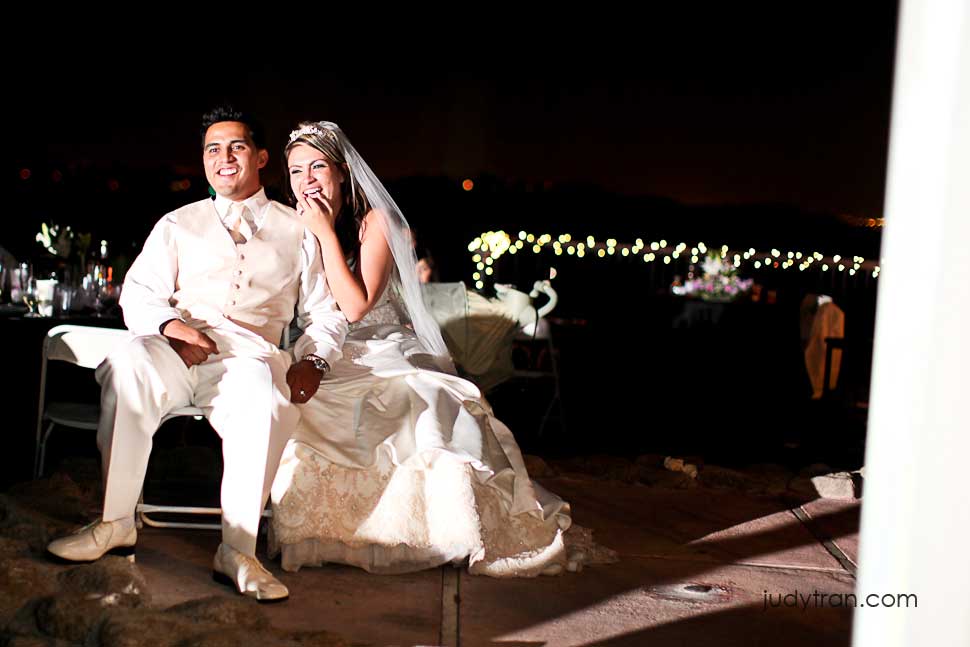 Dancing…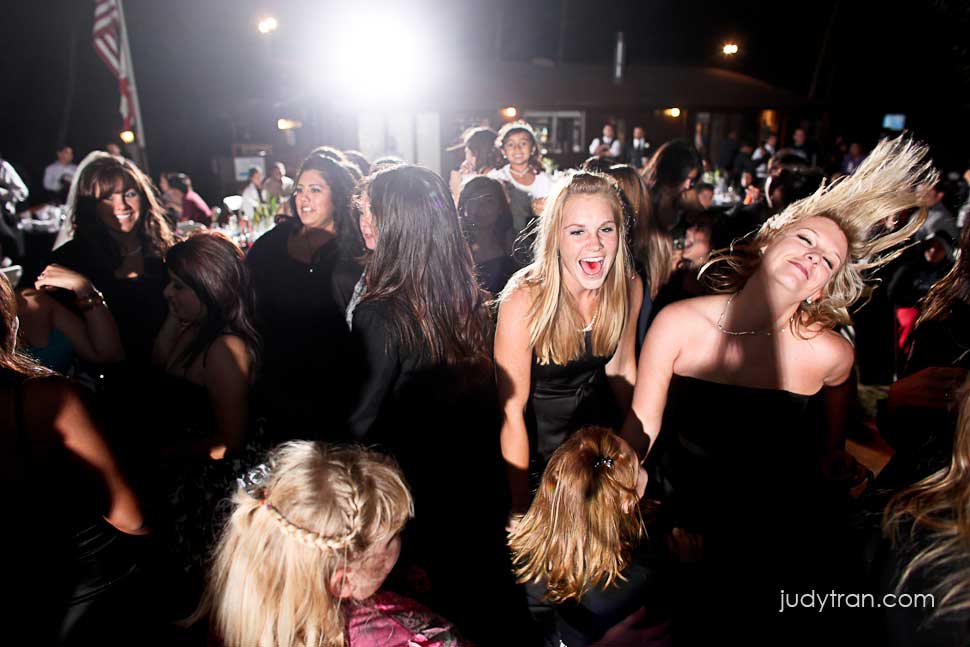 Dancing…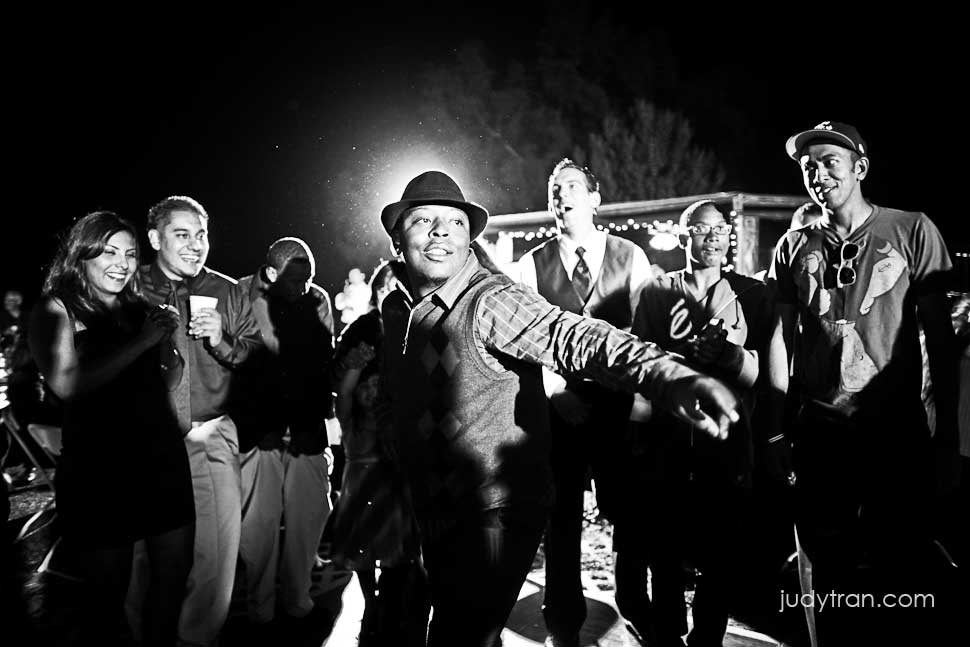 and more dancing!!!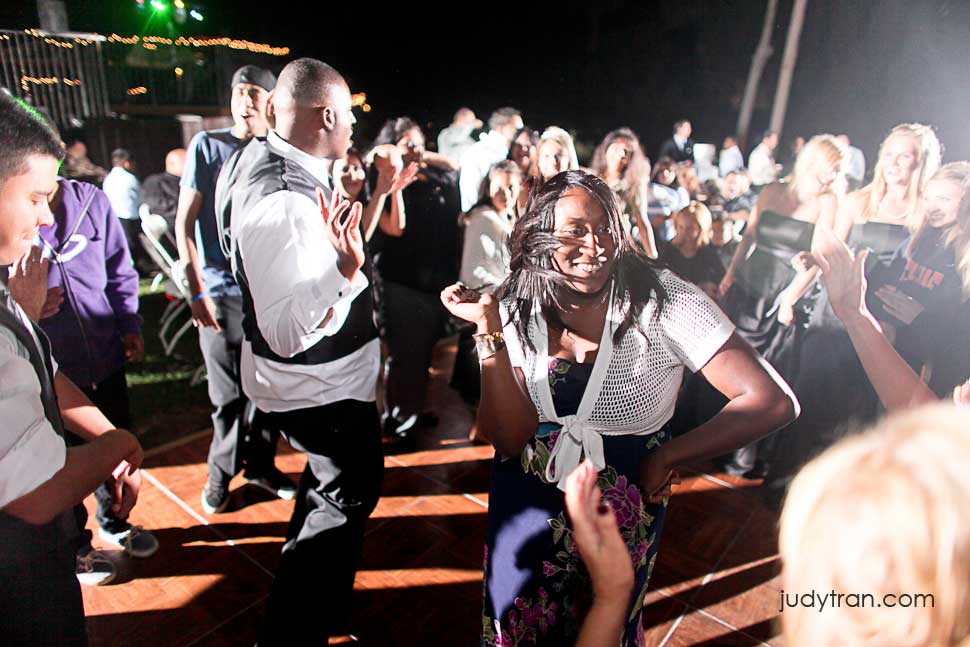 This cute little fellow was always on the dance floor!  Break-dancing already?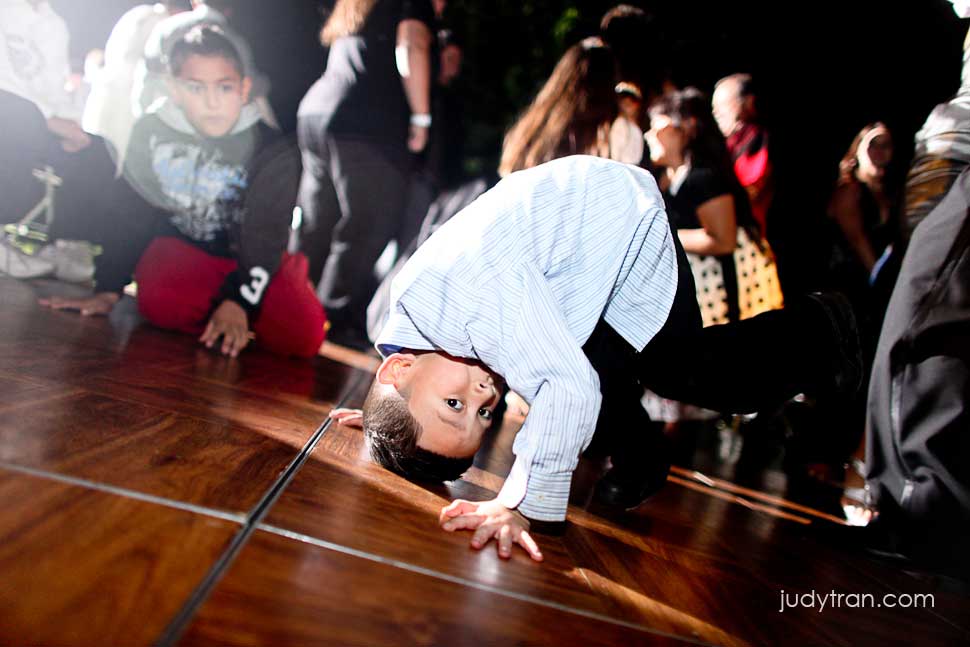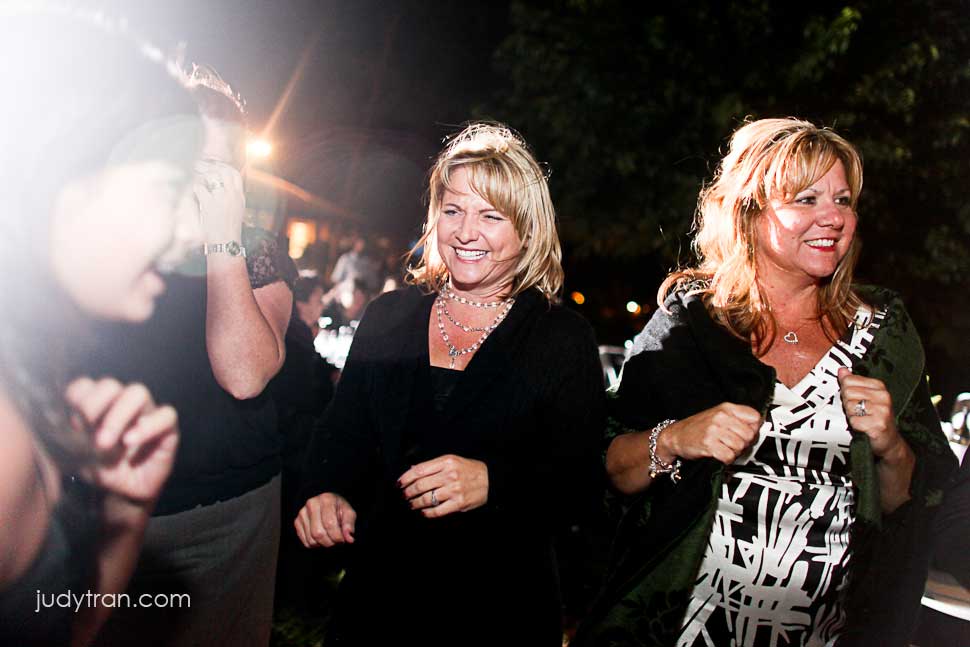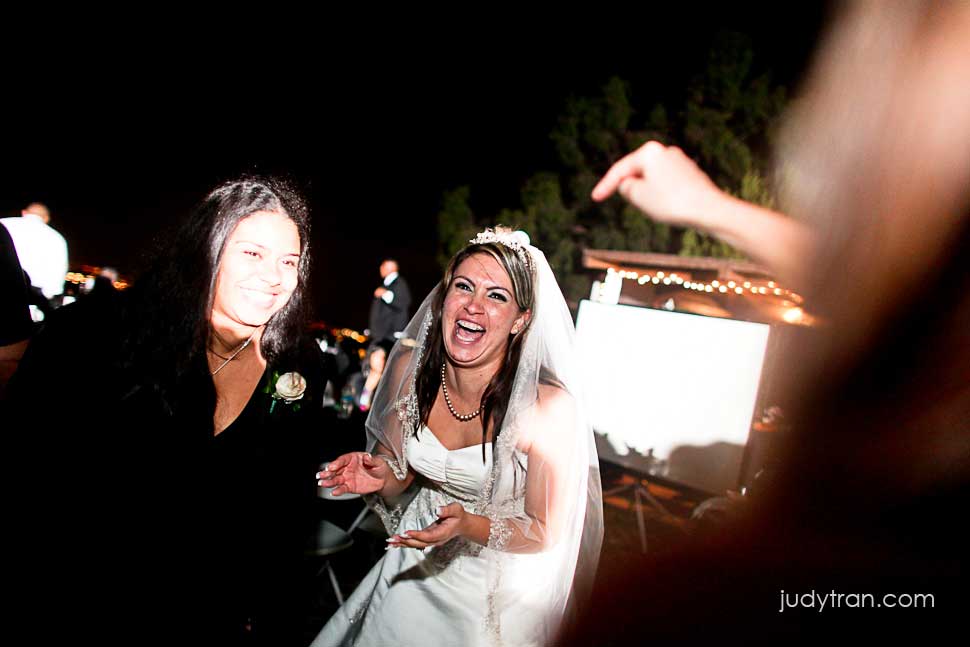 Congratulations Cassie and Ryan!  I'm so excited and happy for you both!  Best wishes as you share your life together…
Also, thanks Doug (of Furious Photographers) for coming along as my second!
You can see their engagement pictures here.