Zohreh and Jack asked to have me photography their preparation and couple session (at the LA River Center) only.  Zohreh and Jack are officially married a couple months prior and is now having their wedding reception at the LA River Center.  These two decided not to have a wedding ceremony.  I've noticed that it's quite common now where couples would be married prior and then have a reception a few month (or even a year) later.  In fact, Gavin and I were thinking of doing the same thing.  We were thinking of going to the local court house to sign our papers and legally be married in February or March.  That way,  we get the paper work out of the way and then throw a big party later on!
Zohreh got ready at the Hollywood Renaissance Hotel.  We were literally right next to Hollywood and Highland.  Too bad we didn't have time to go out there for pictures.  I would have LOVED to take her out and do a shoot around Hollywood and Highland.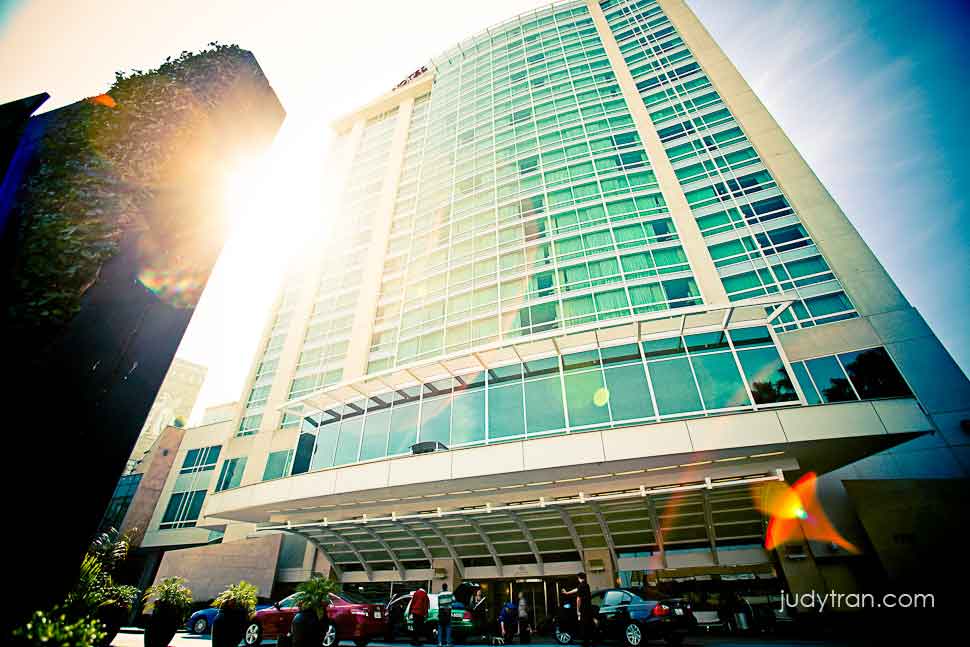 Zohreh's sister was her make-up artist.  I wish I had a sister who works for Bobbi Brown and can put make up on me.  My little brother (Steven) thinks otherwise though!  I remember when Steven was little, I would dress him up as a girl and put make-up on him!  I even have pictures to prove it!!  I can't wait until he gets married and I can use those pictures as black mail!!!  LOL… can't wait!!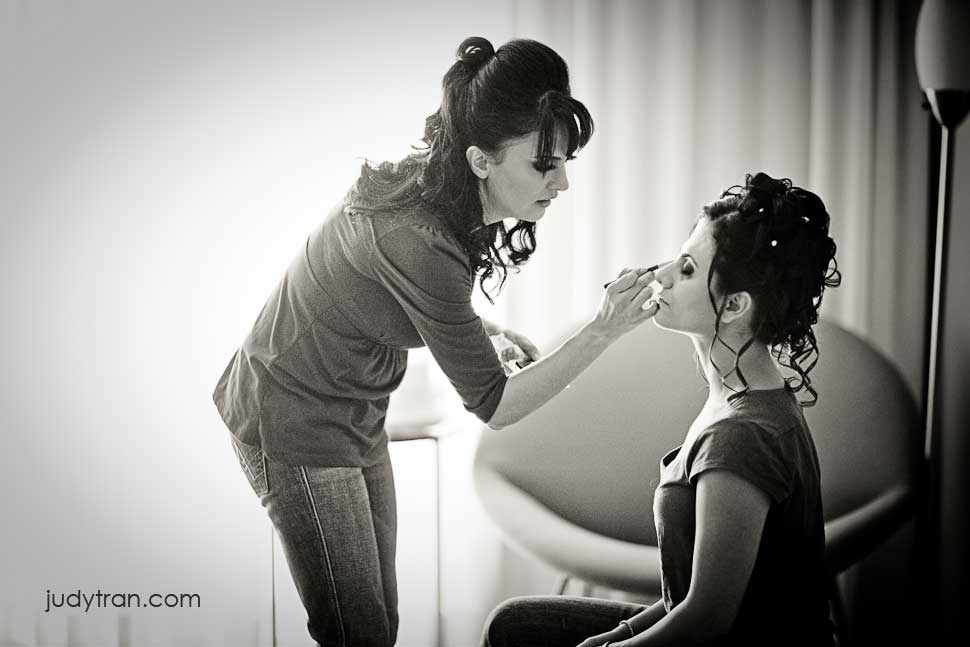 Awesome lashes…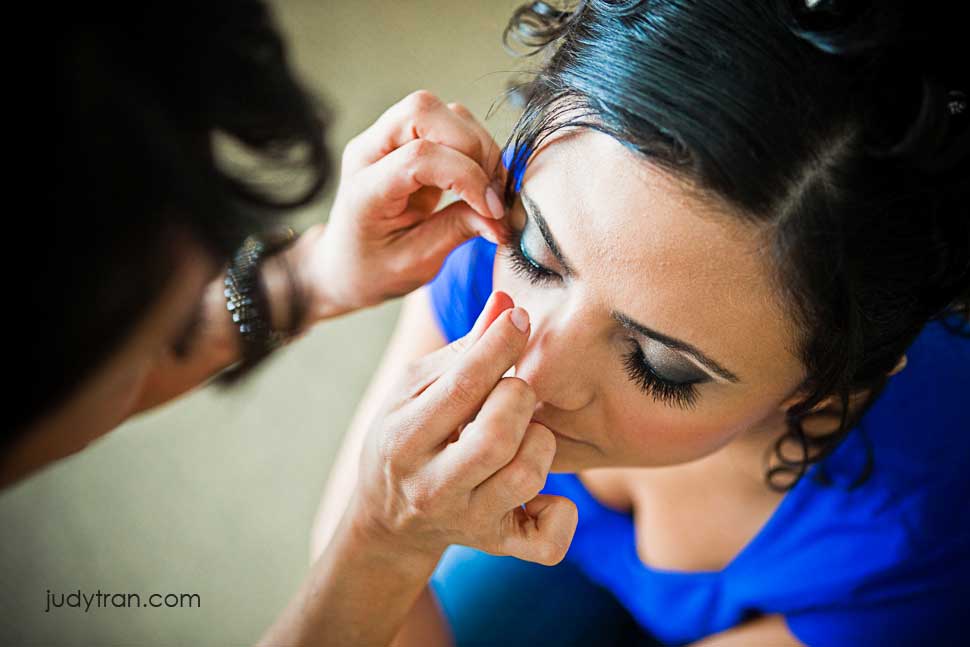 And of course…  the rings!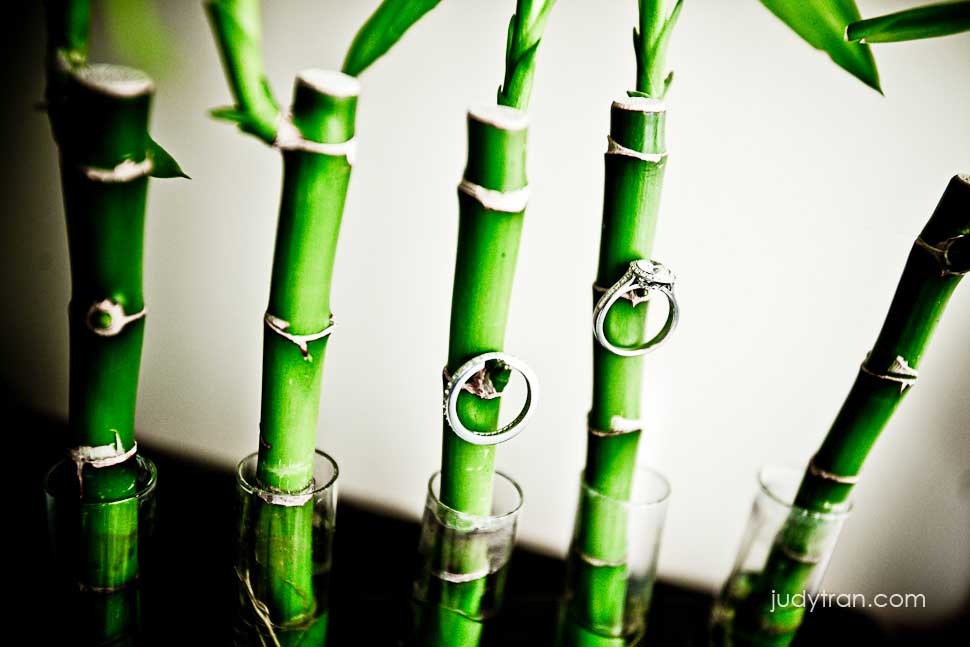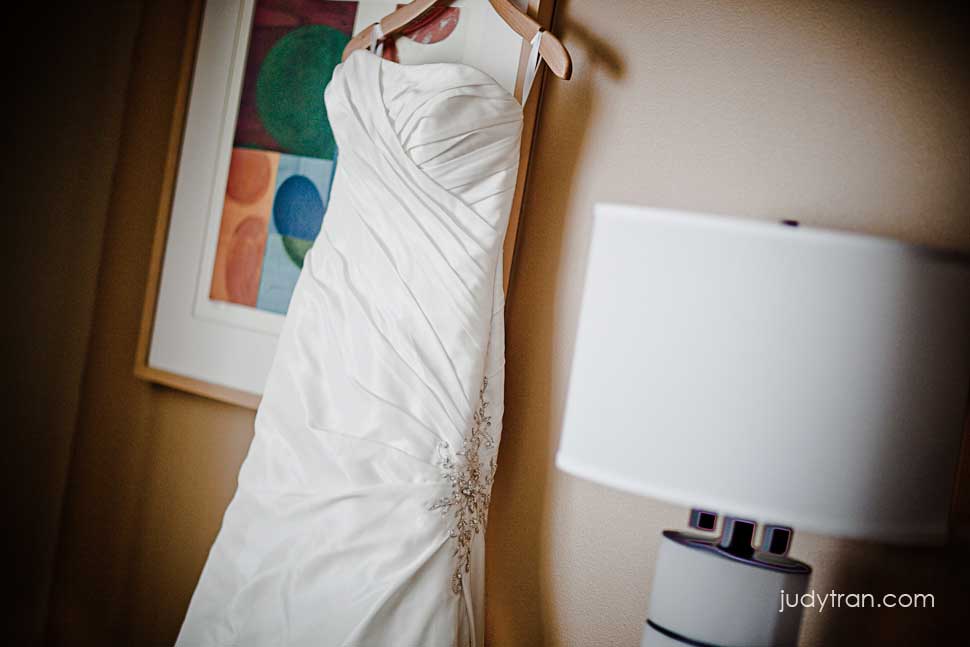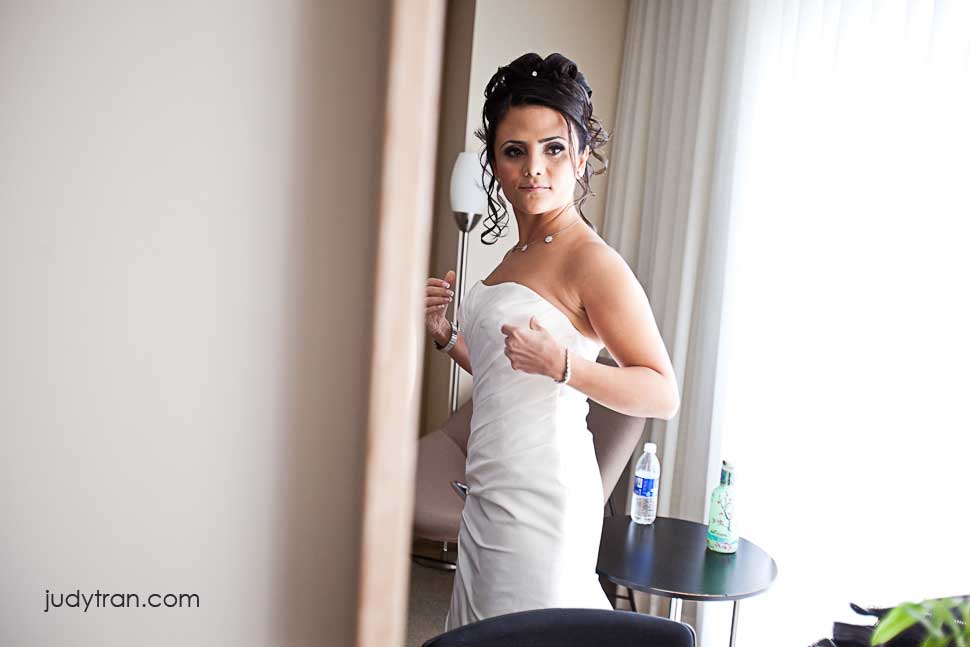 After Zohreh got into her dress, I snuck in a few quick pictures of Zohreh around the Renaissance Hotel while the valet guy went to get the car.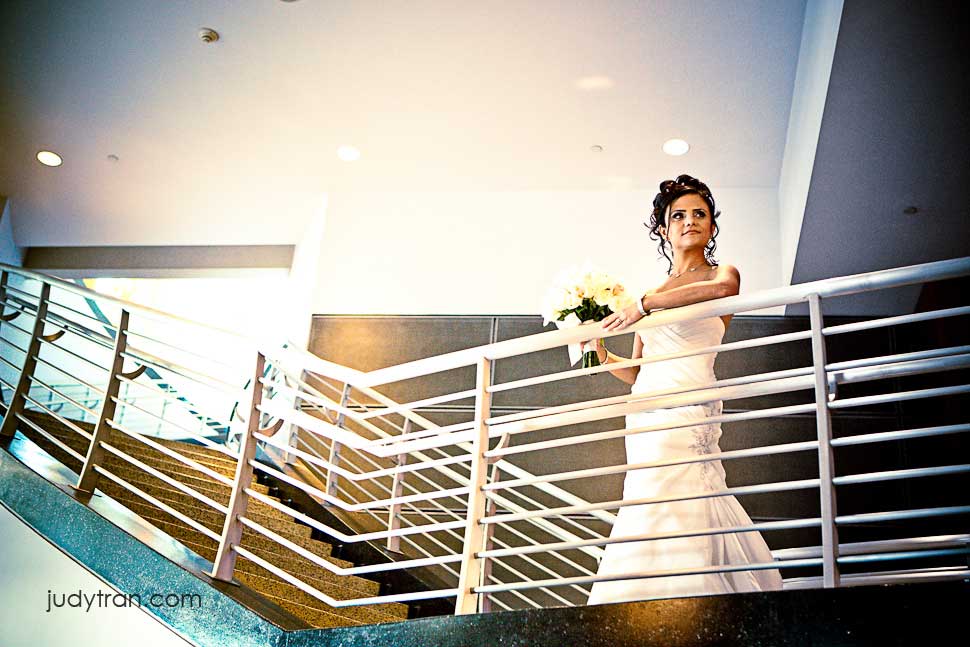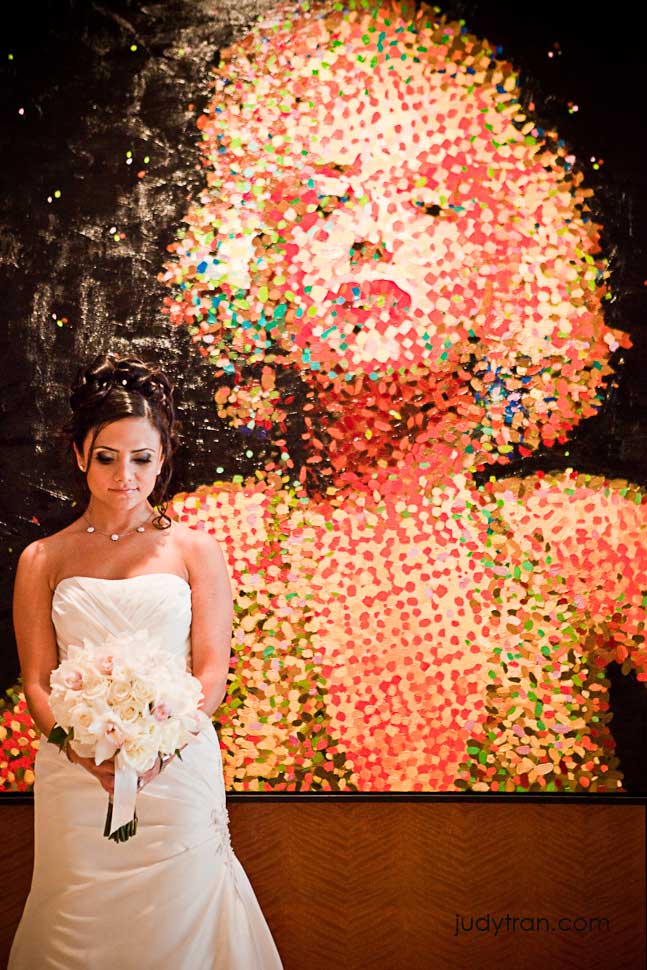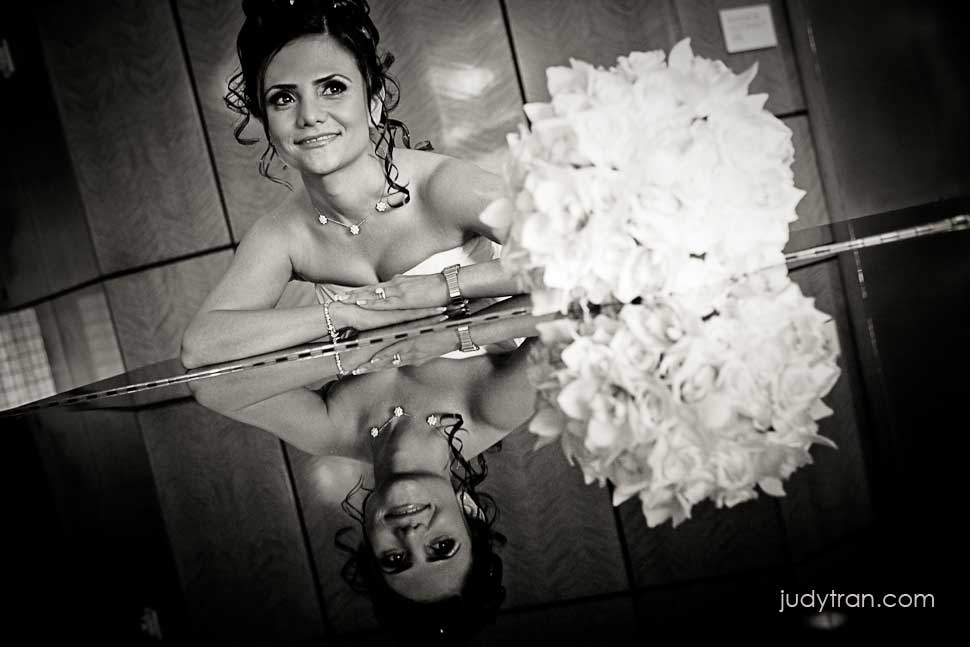 From the hotel,  we hopped over to the LA River Center where I did their "couple session" before their reception starts.  Jack is a teacher, but also does photography (for fun) and so for their reception, he asked his friend (who is also a wedding photographer) to photograph for them.
I love this picture of them…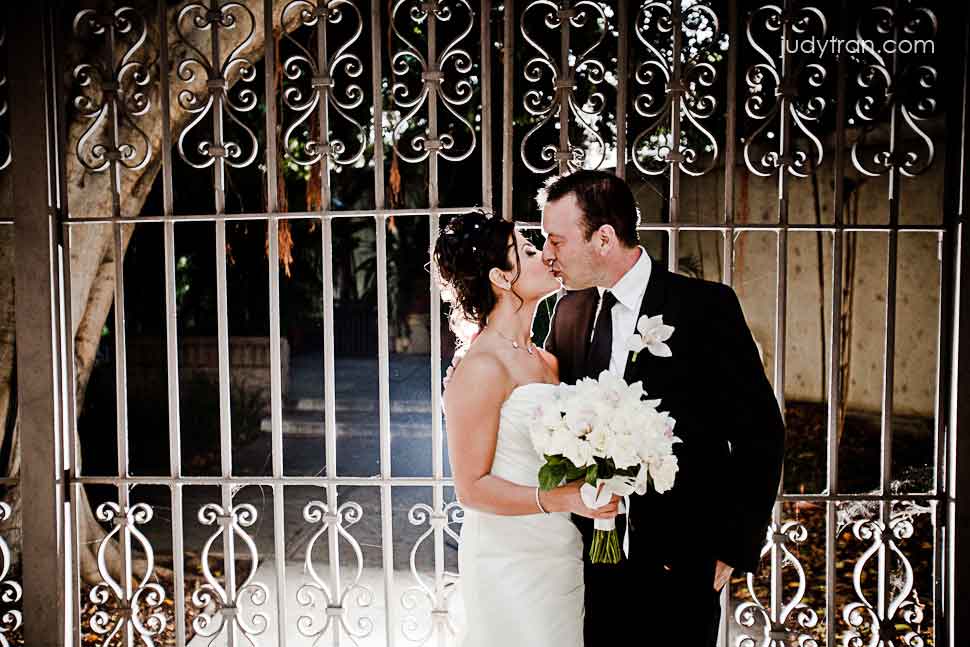 I placed a light source behind the gate and when it fired… it casted a beautiful glow!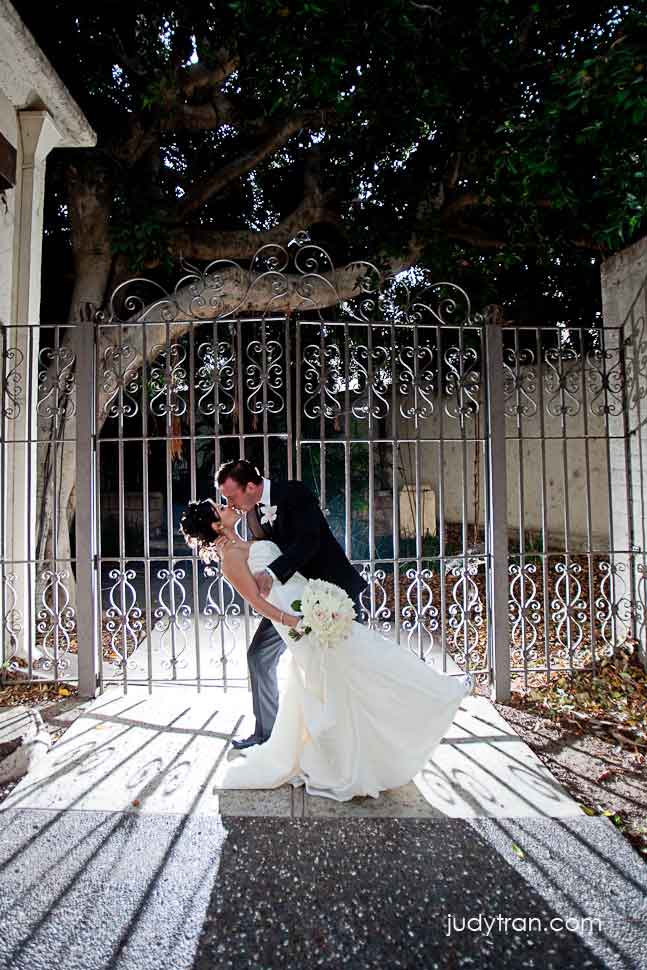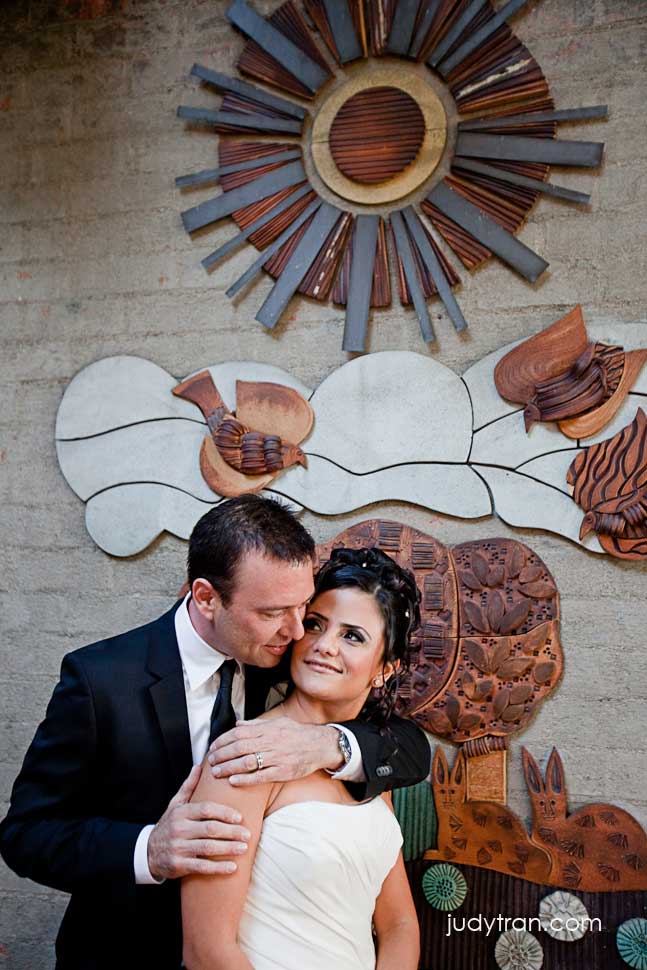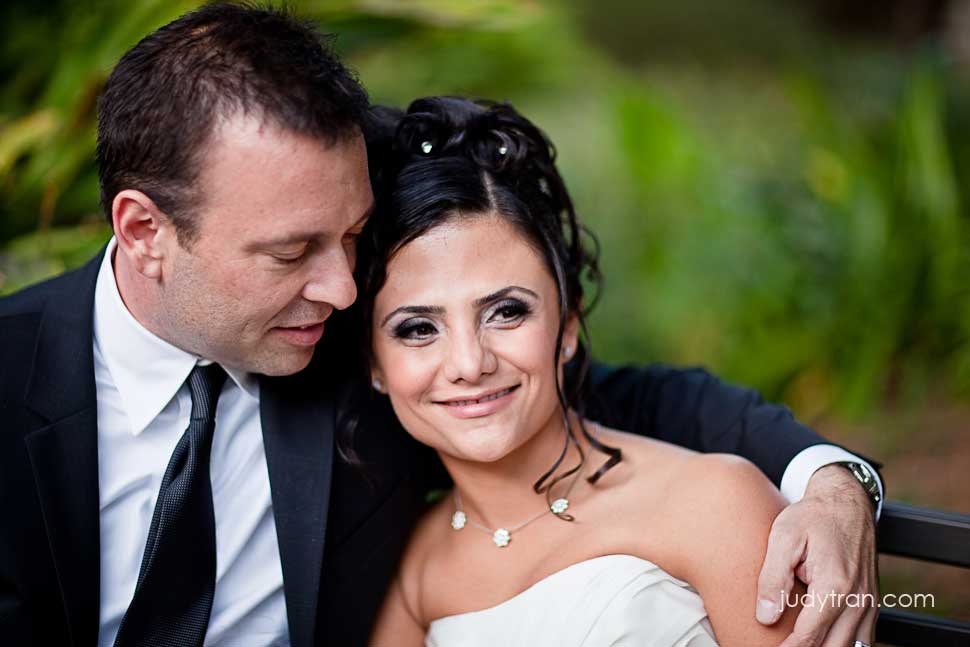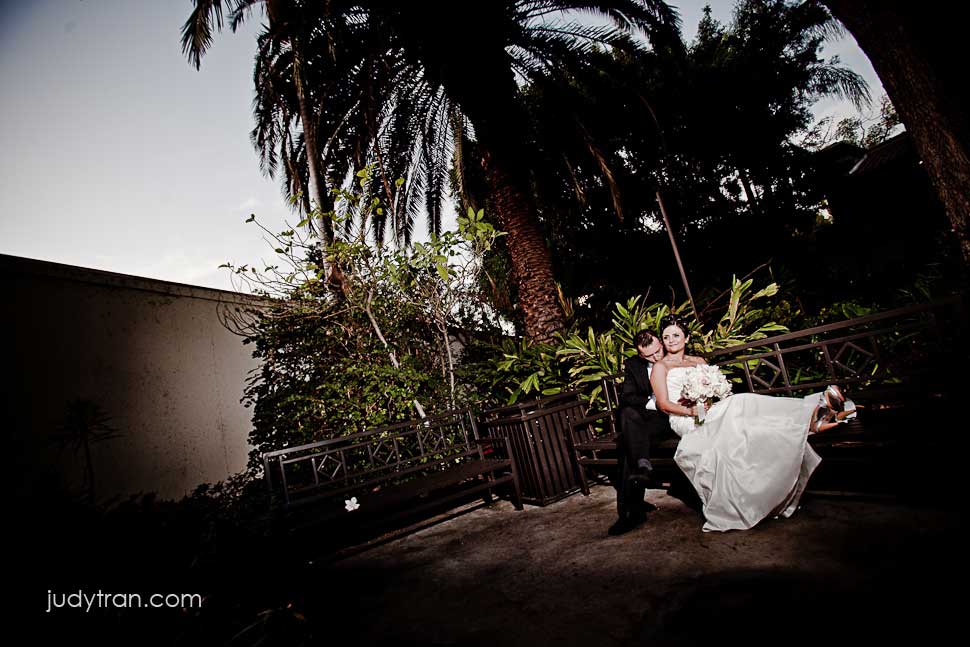 You can see the full galleries here: