Nisha and Mike are from Washington DC and did all the wedding planning for their beautiful Indian Wedding over the internet. Gavin met with them when they were visiting Los Angeles to check out their Wedding Venue — the Los Angeles River Center and Gardens, which by the way is a lovely location!! I didn't get to meet Nisha and Mike until we photographed their Mendhi. It was also my first time photographing a Mendhi party and I have to say… it was so much fun!! I learned that Mendhi is a ceremonial art form which originated in ancient India. It's the application of intricate patterns onto the bride's hands and feet. So read on for our day of LA River Center wedding photography.
I always get excited when meeting my clients for the first time… it's like going on a first date!! Hahaha. I knew I was gonna LOVE their wedding the minute I met them. Nisha and Mike are so incredibly down to earth, know how to have a good time and make each other laugh!! Their Indian Wedding Ceremony and Reception was hosted at the beautiful Los Angeles River Center and Gardens. Gavin and I have done wedding photography at the Los Angeles River Center and Gardens multiple times and each time it gets more and more lovely. Residing on the outskirts of downtown Los Angeles, the LA River Center and Gardens is an ideal backdrop with many spots for photos!
I LOVE photographing traditional Indian weddings because it's so fun and vibrant!! The celebration is always so lavish, filled with enthusiasm… and not to mention the feast!! OMG… Indian people do not kid around when it comes to food! Seriously… I thought the appetizers were the meals!! They fed me so much I thought I was gonna die of food coma! Haha
LA River Center Wedding Photography
We started their wedding day with the Bride and Groom portrait photography around the LA River Center and Gardens. Here are few of my favorites!! Enjoy…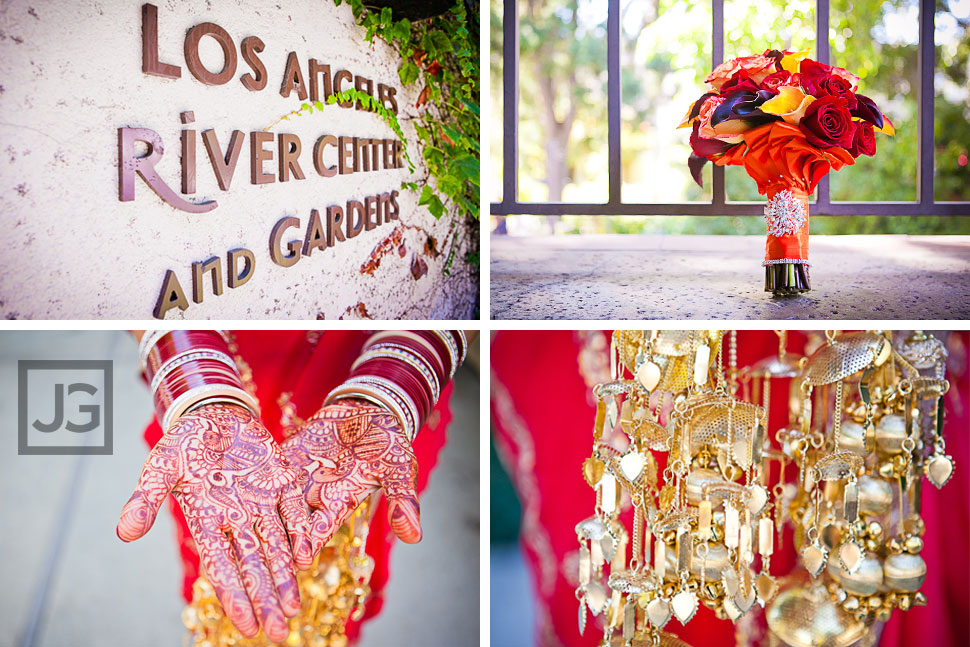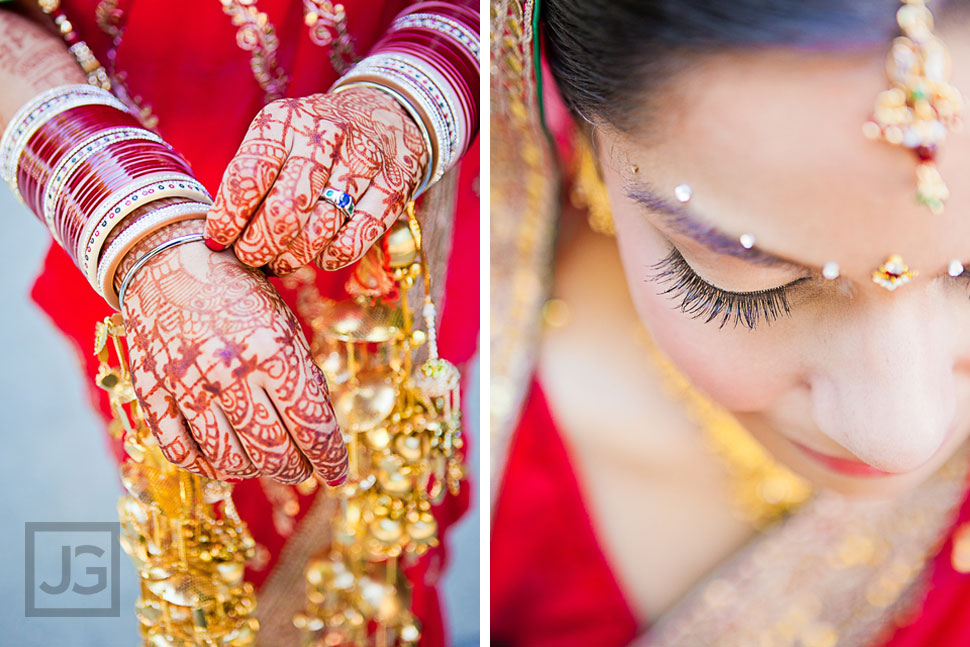 This may sound weird… but I LOVE this gate!! Haha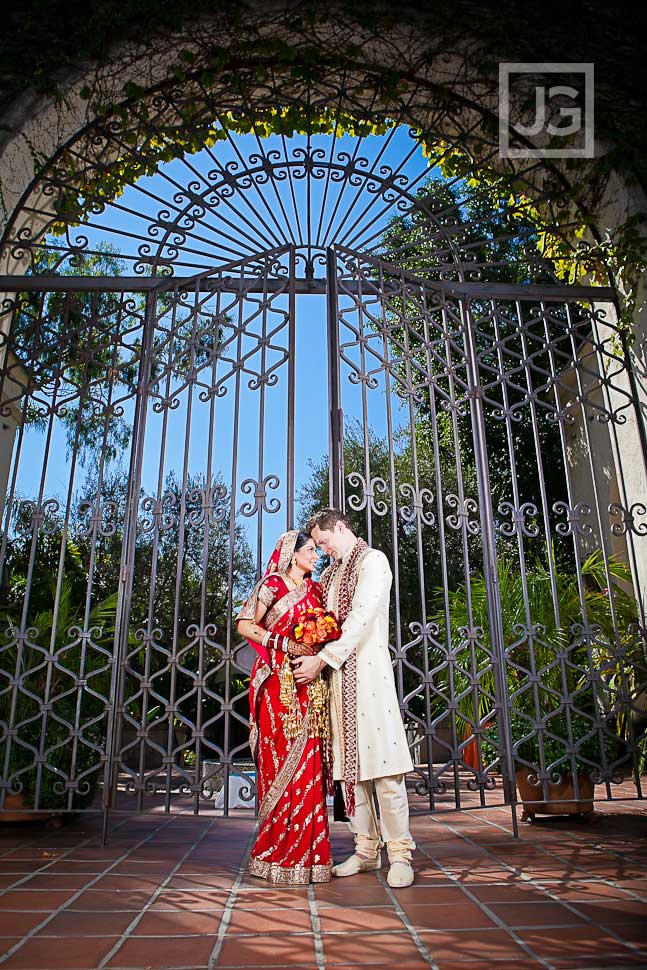 Nisha and Mike both have such beautiful genuine smiles!!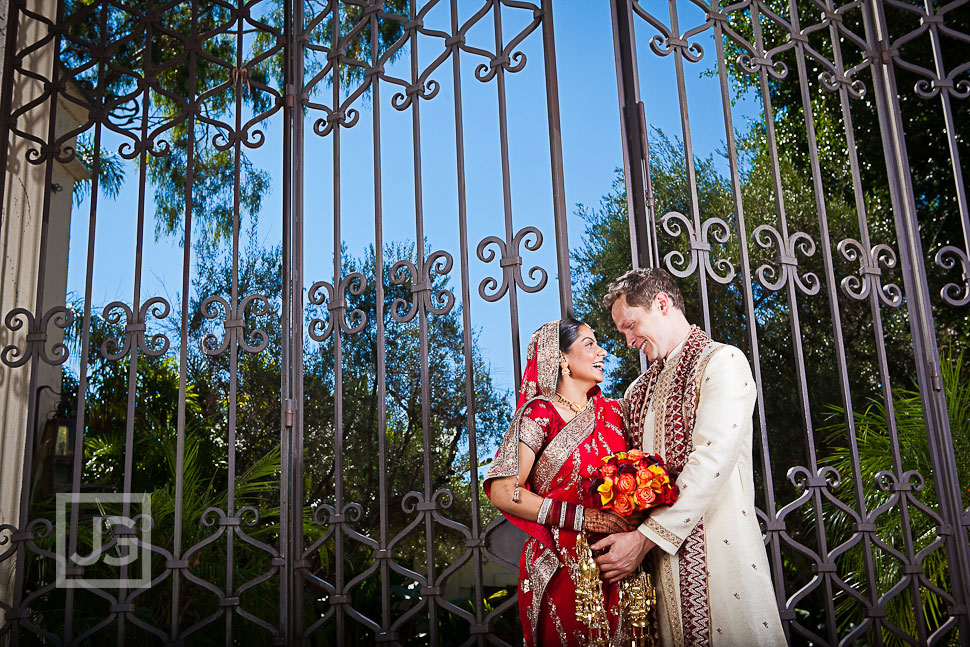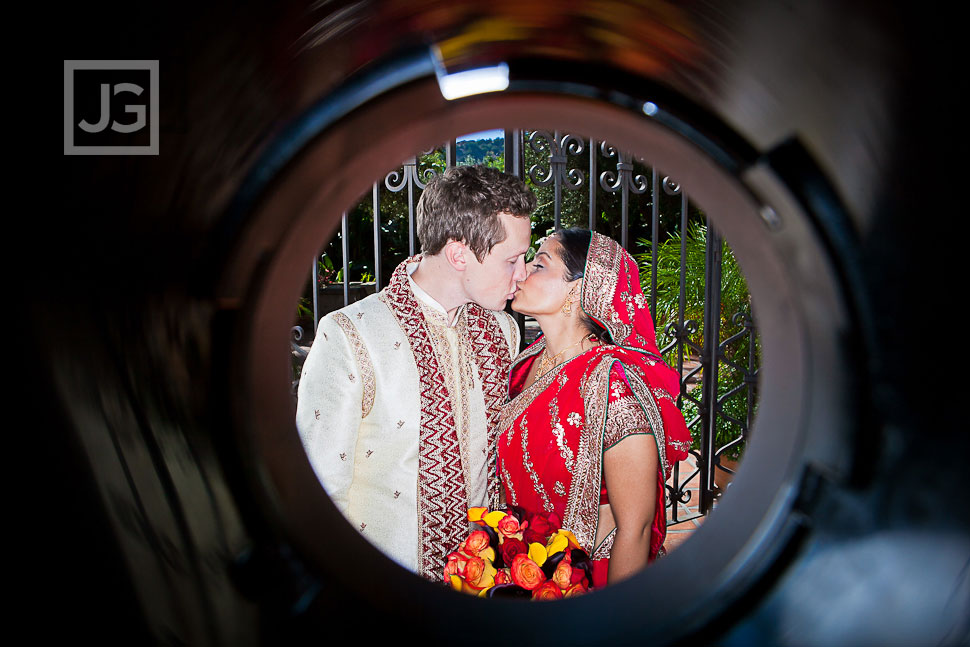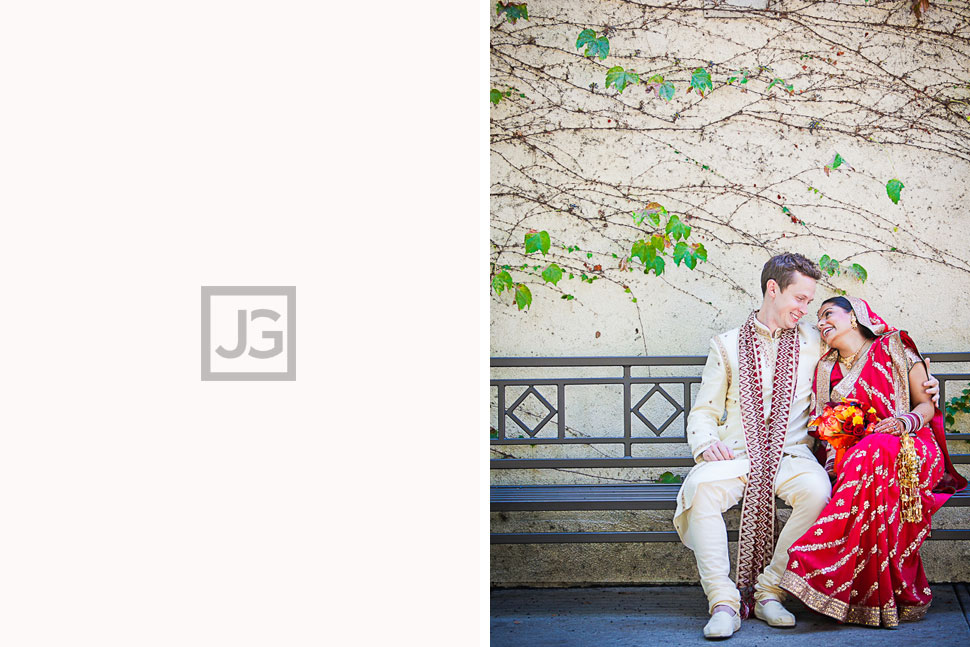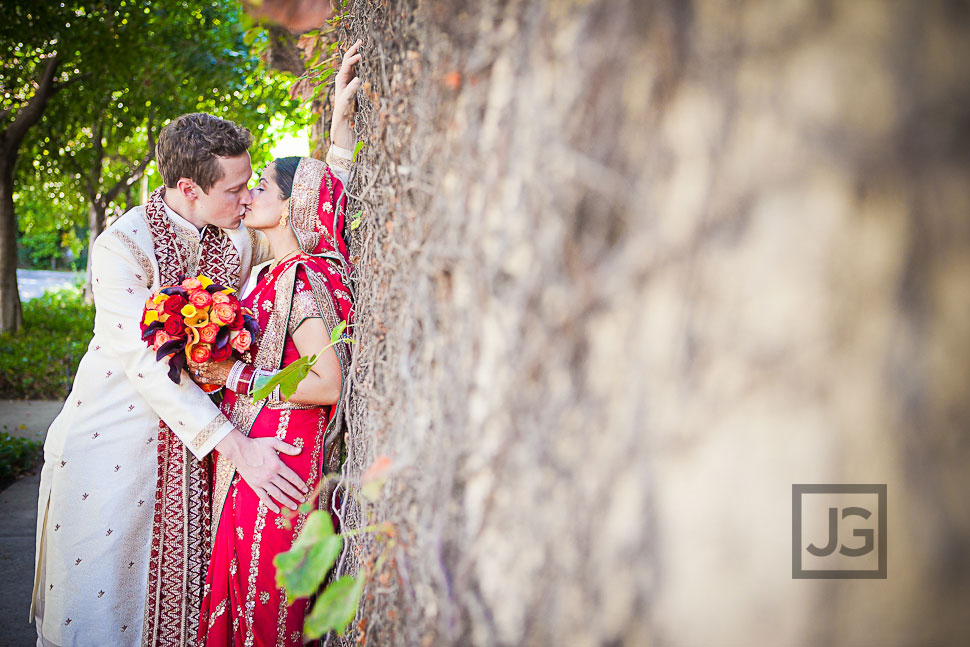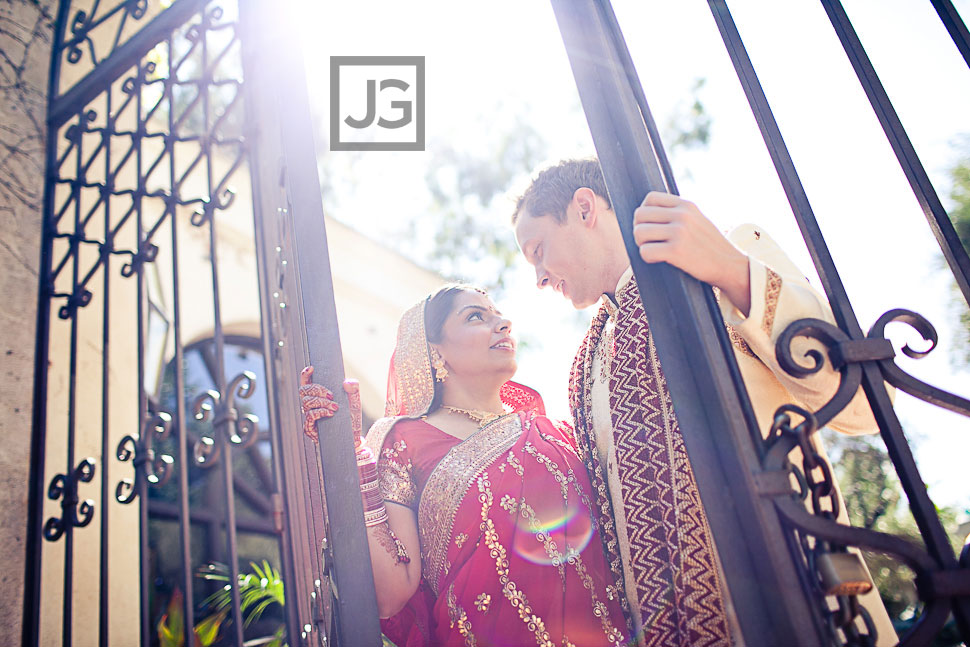 What a handsome couple!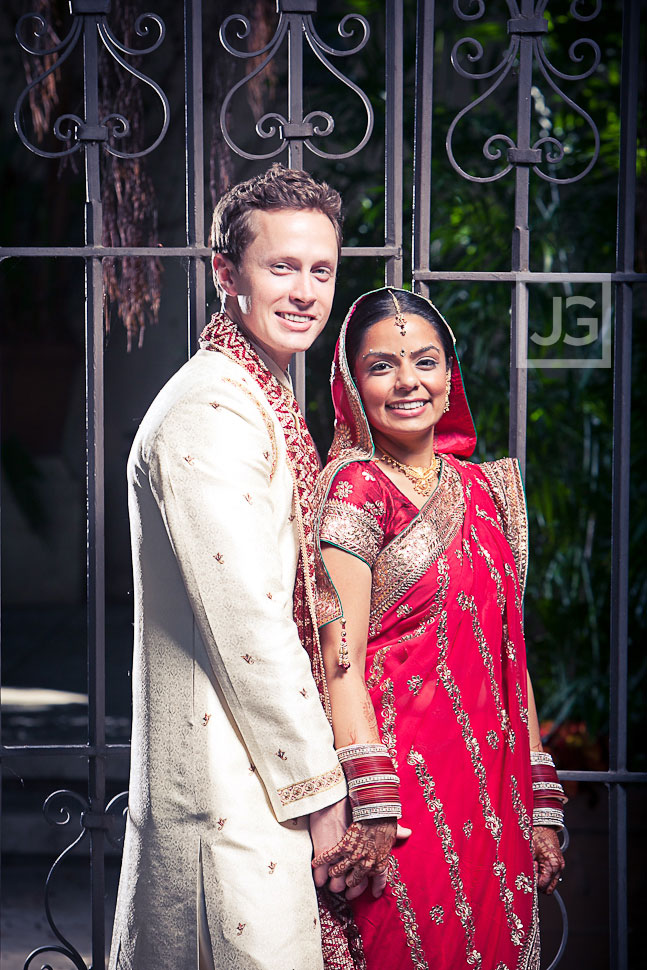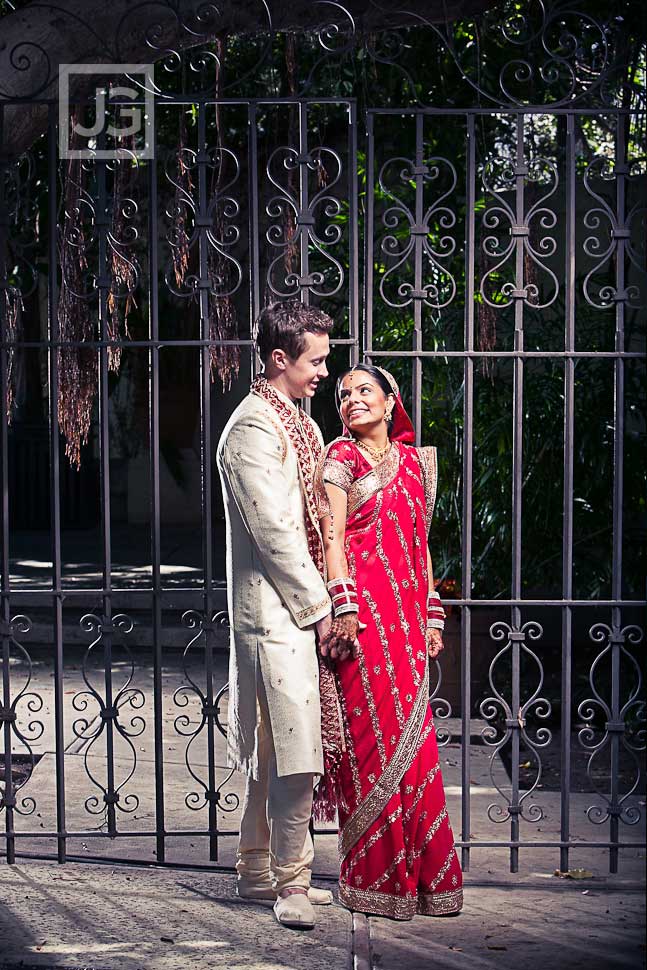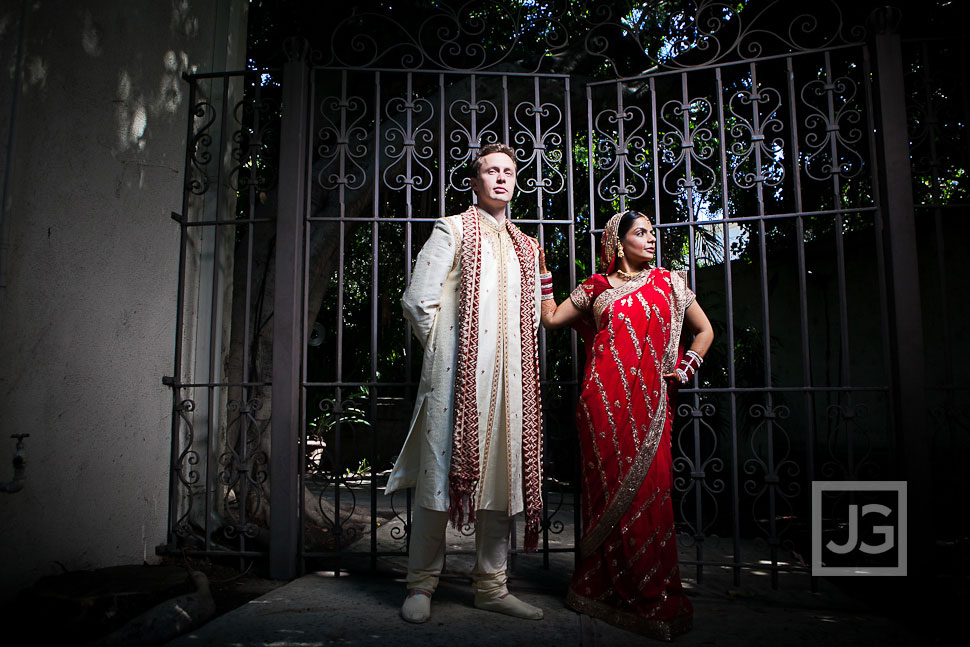 Doesn't Nisha look stunning in her beautiful red Sari??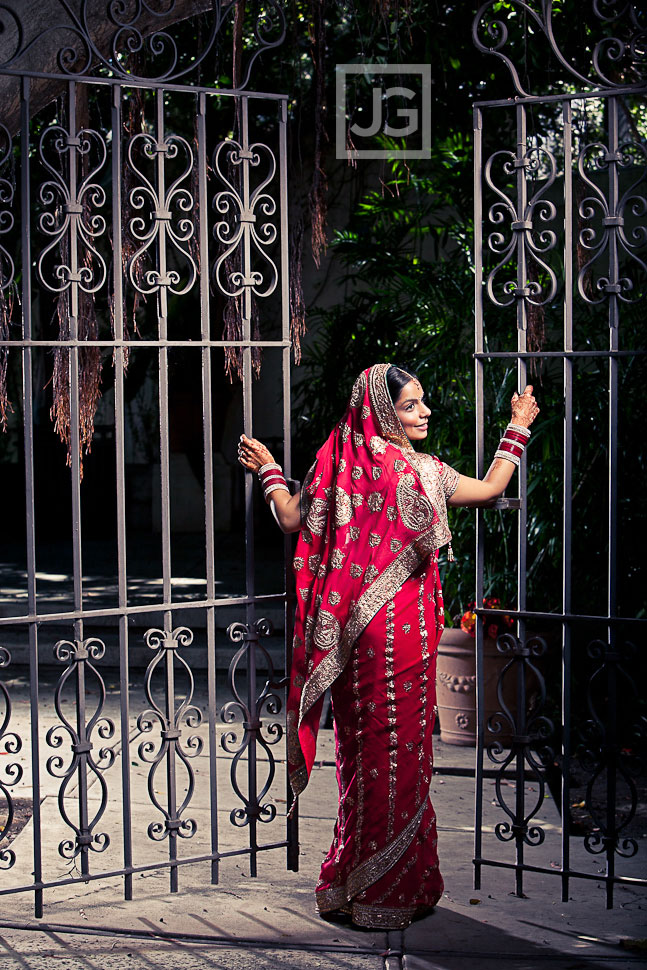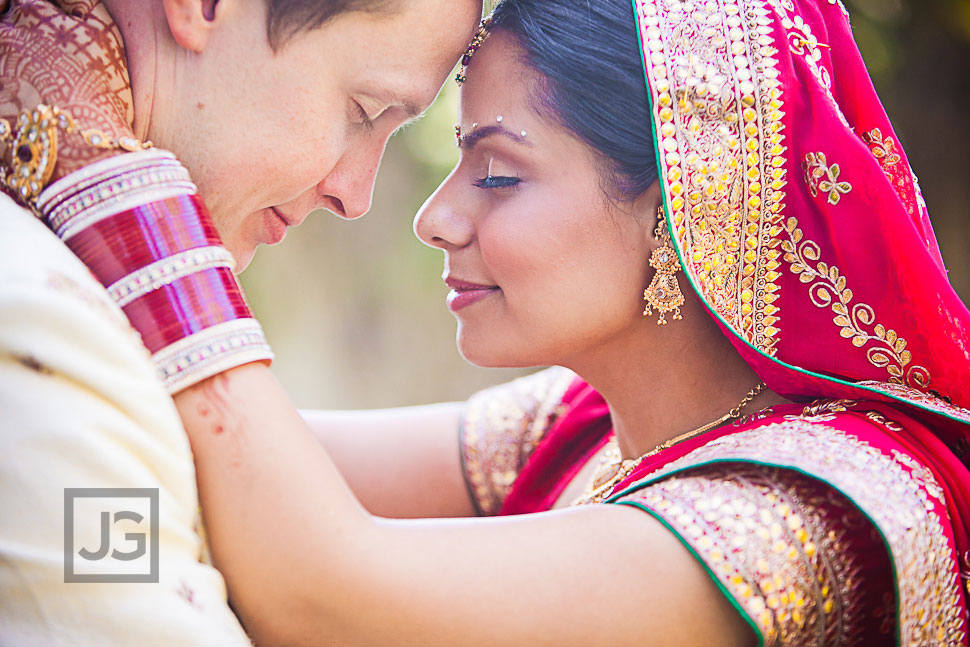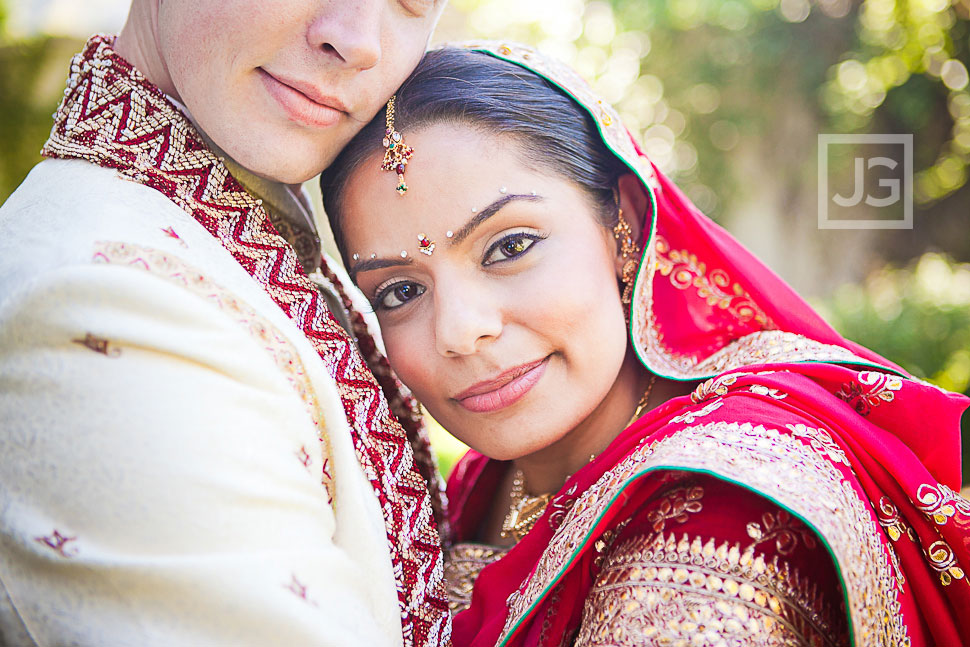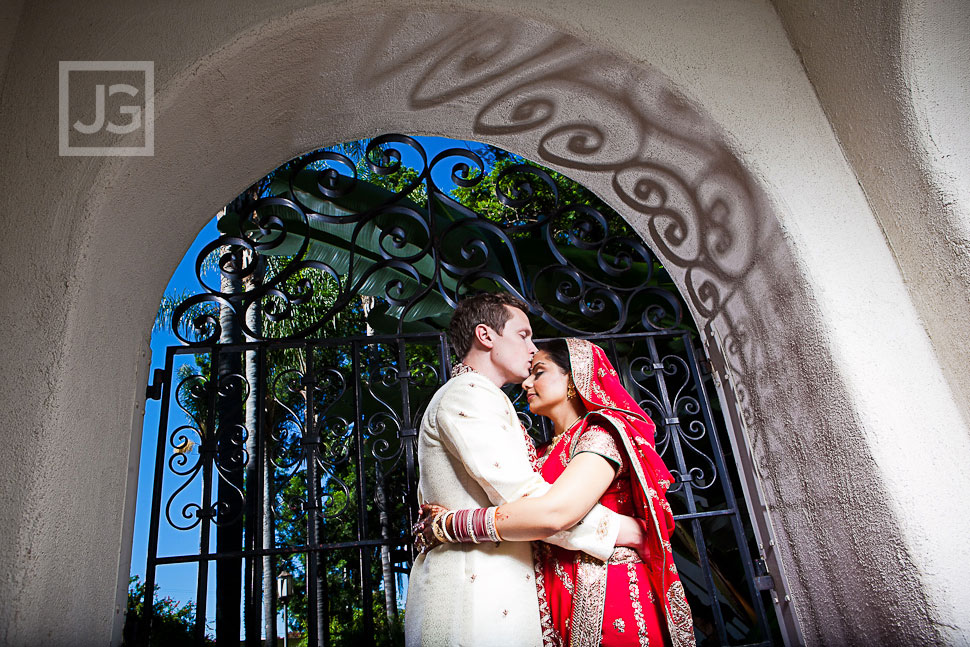 Indian Wedding Baraat at the LA River Center
And here is Nisha stealing a peek during the Baraat. A baraat is a wedding procession where the groom travels to the bride's house (or in this case the LA River Center and Gardens) on his horse (or elephant). For this ceremony, family and friends of the groom dances and accompany him as they meet with the Bride's family.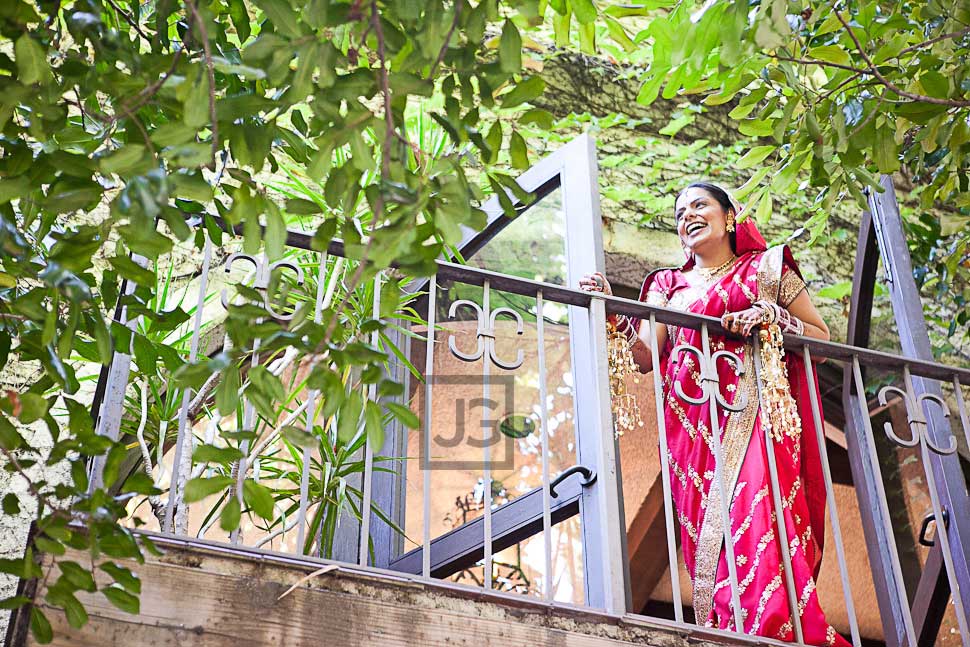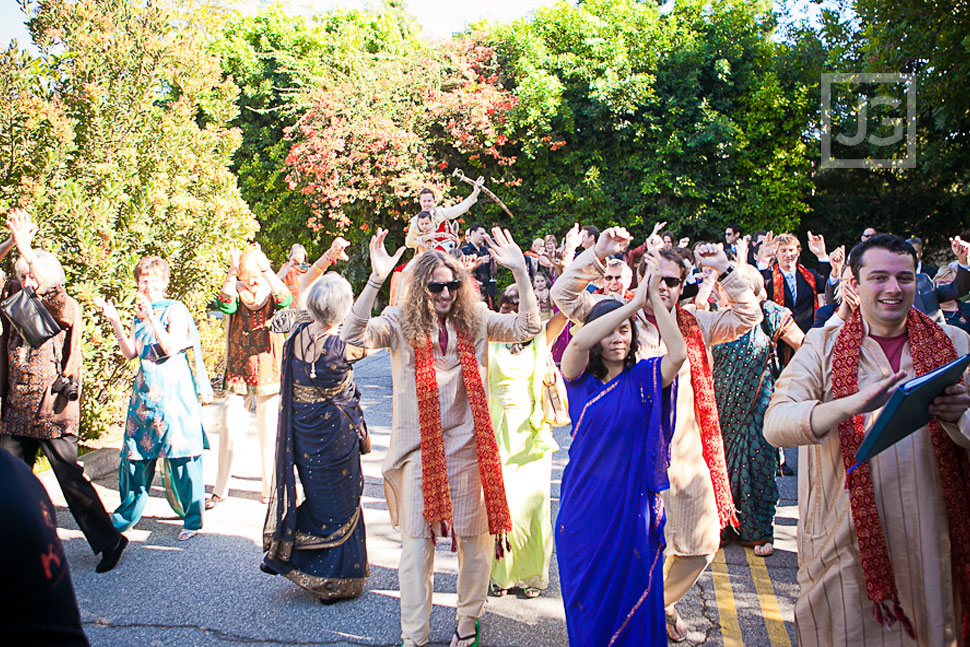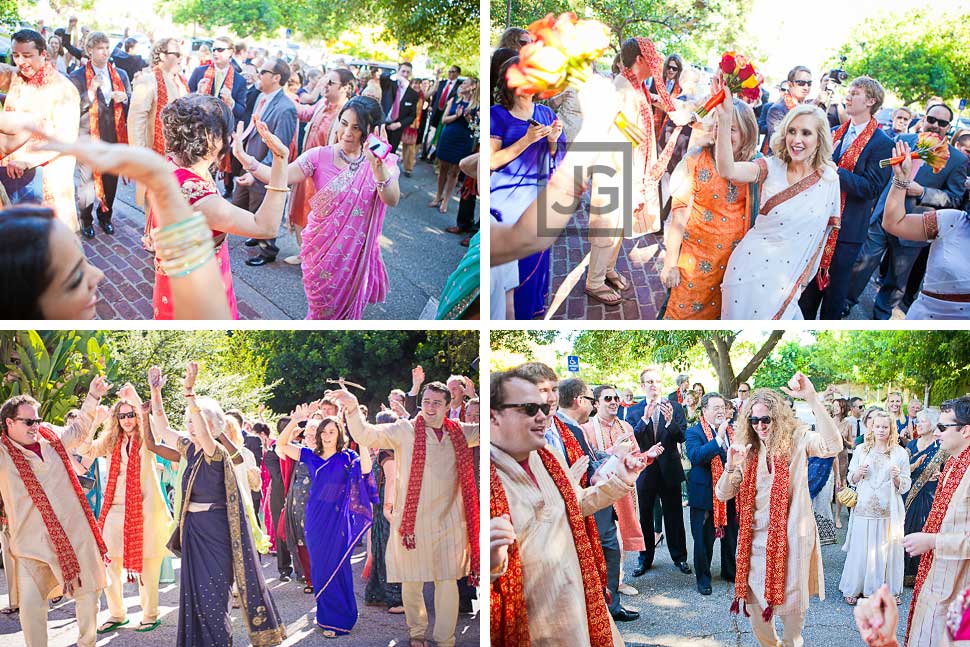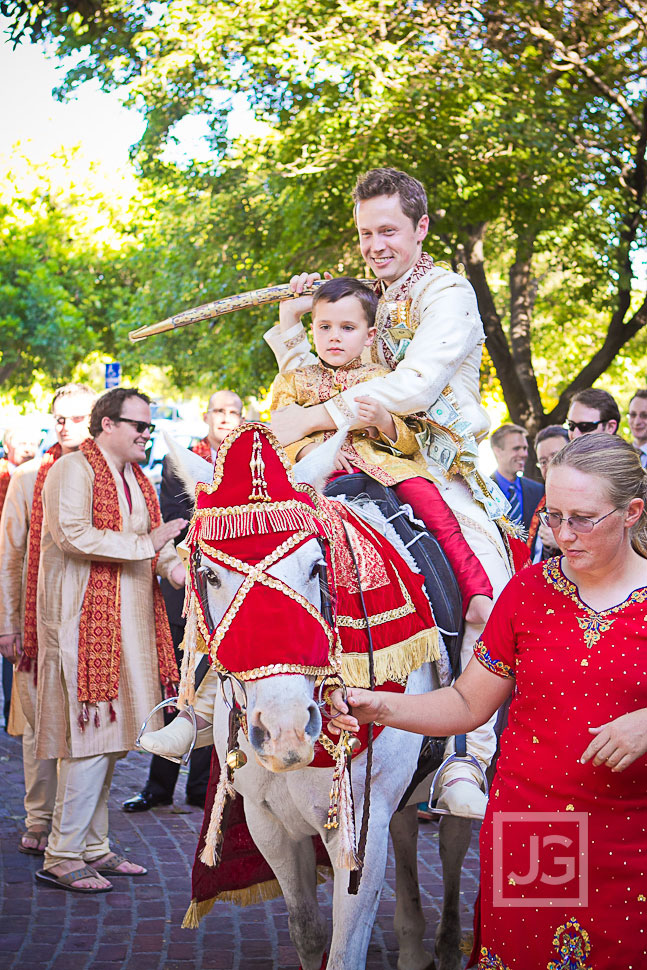 And here, Nisha mother applies Tilak on Groom's forehead to ward off any evil.
Indian Wedding Ceremony at the LA River Center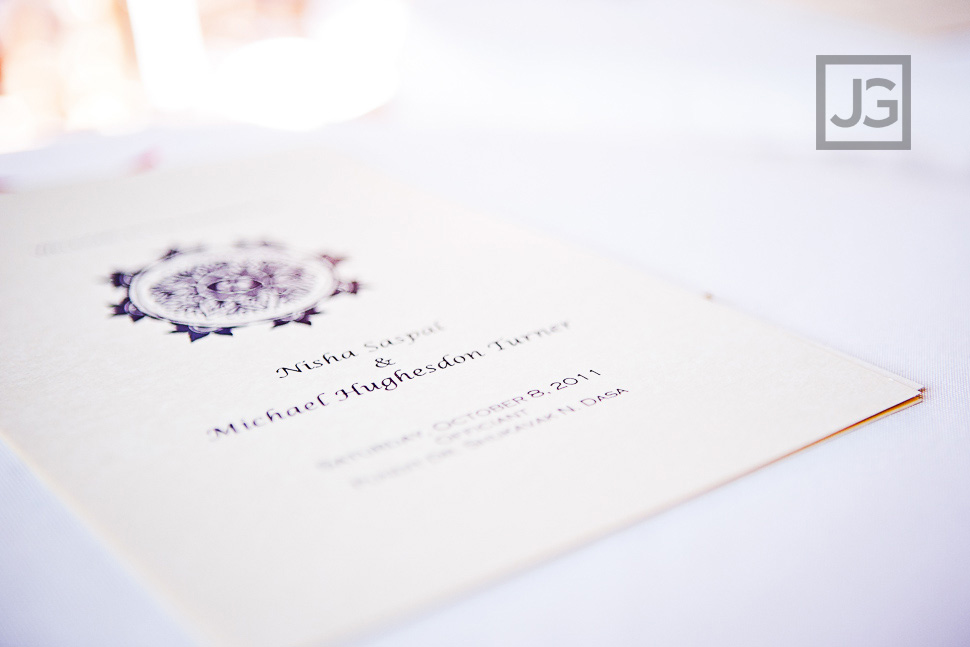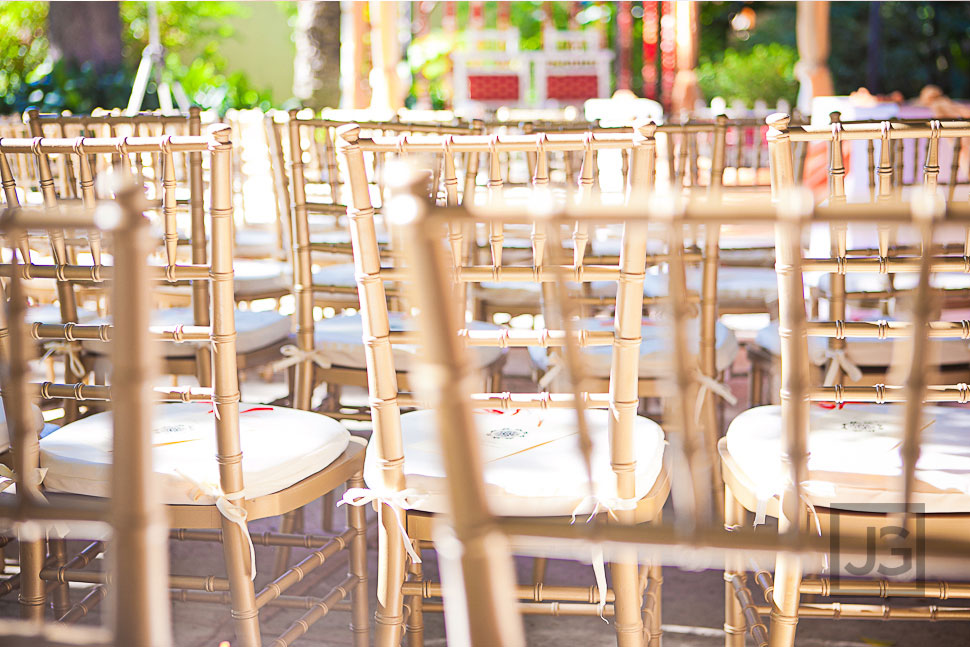 Here is the traditional Indian wedding ceremony at the Los Angeles River Center, with a beautiful layout and spread. It's a long ceremony to watch, but an amazing experience to witness.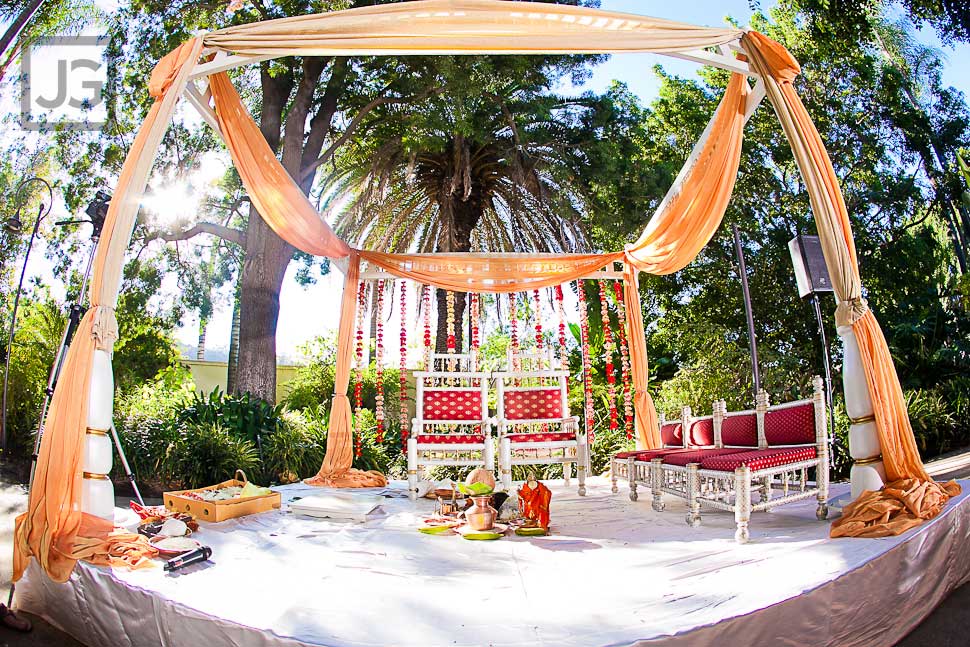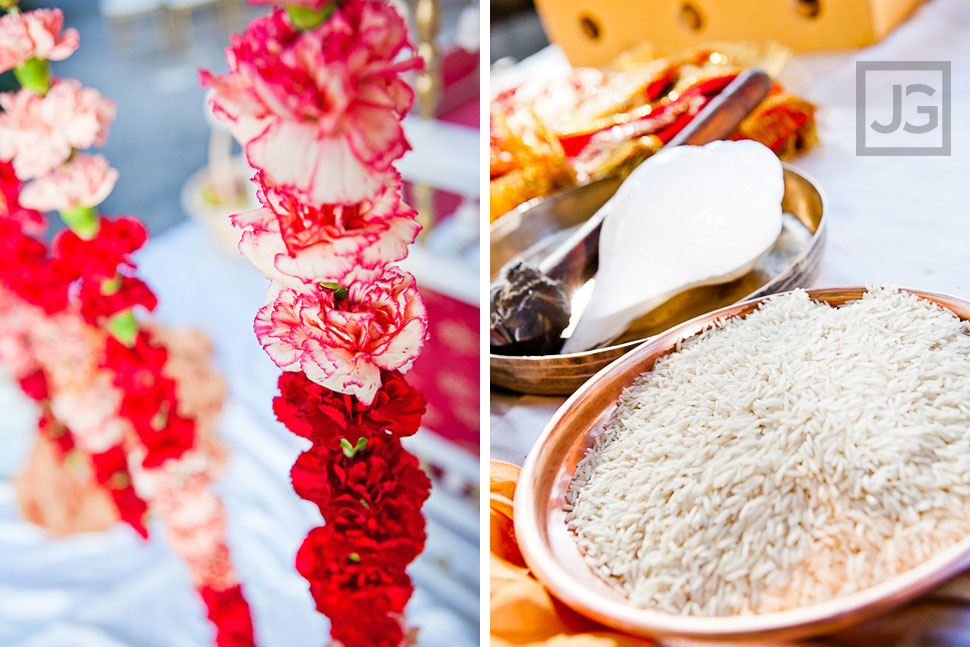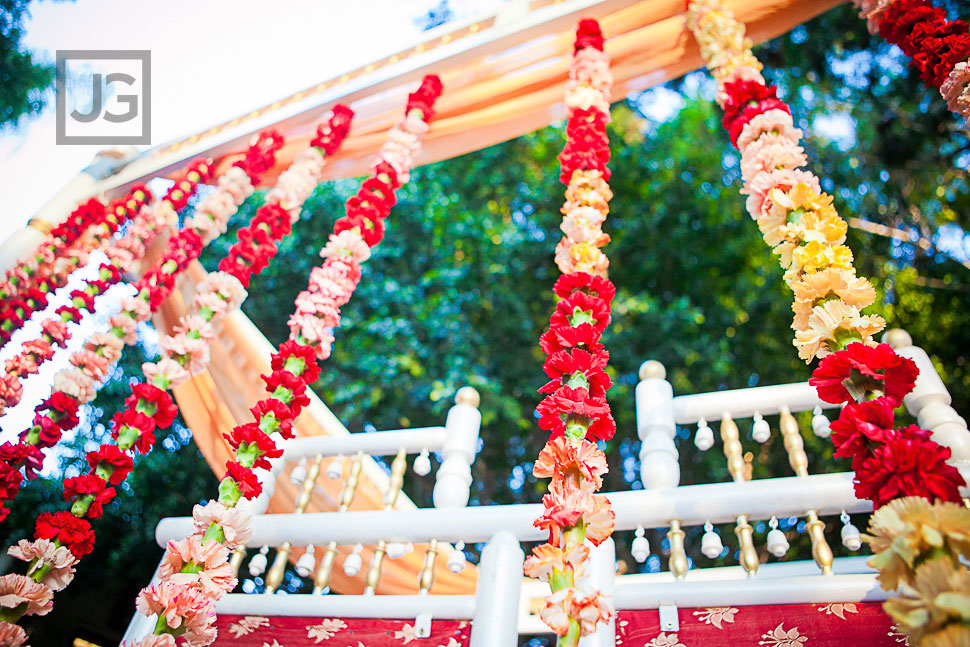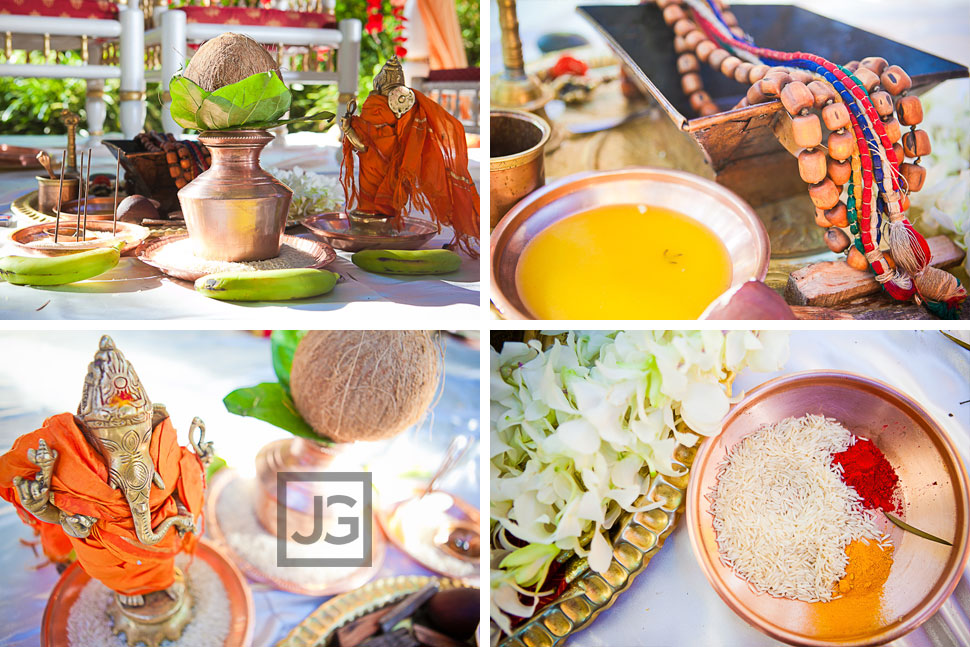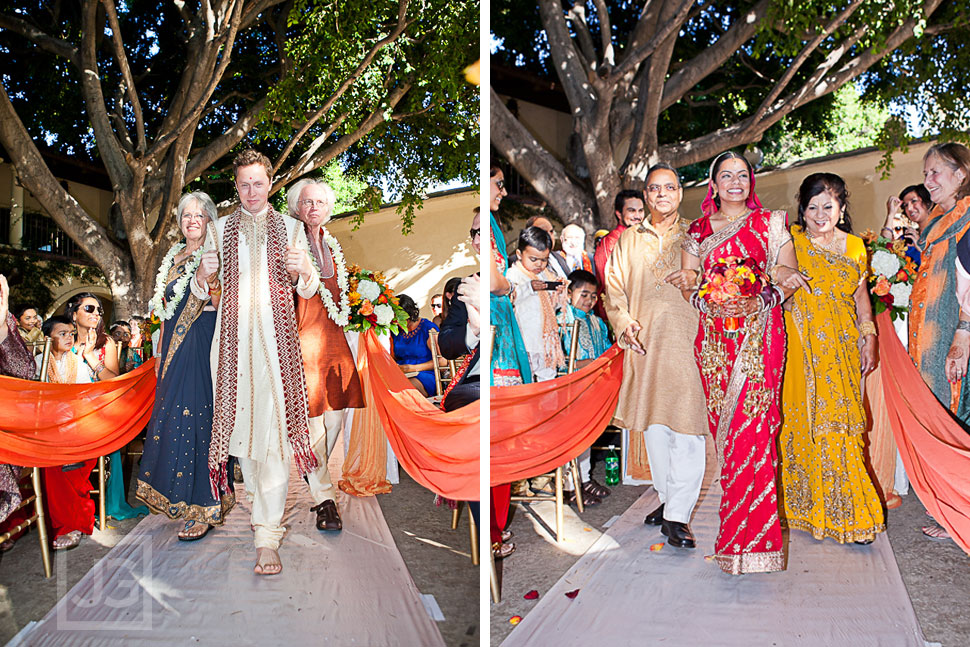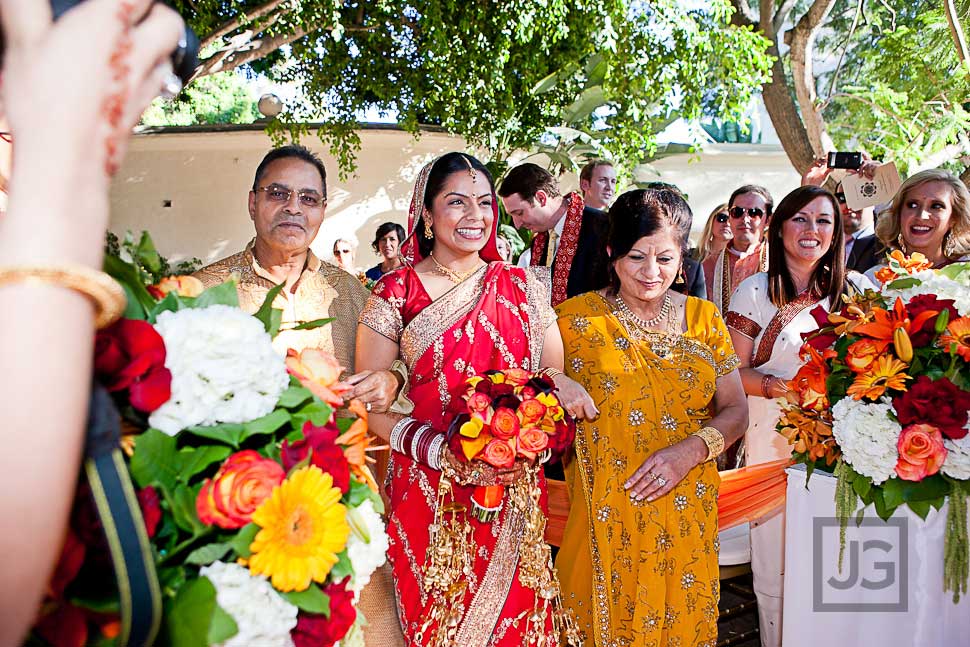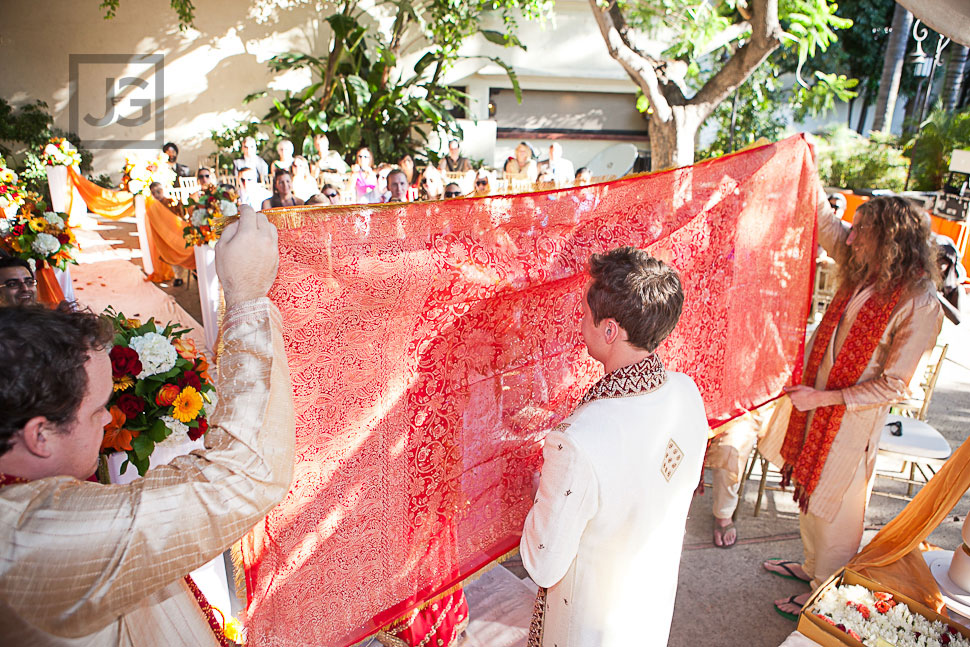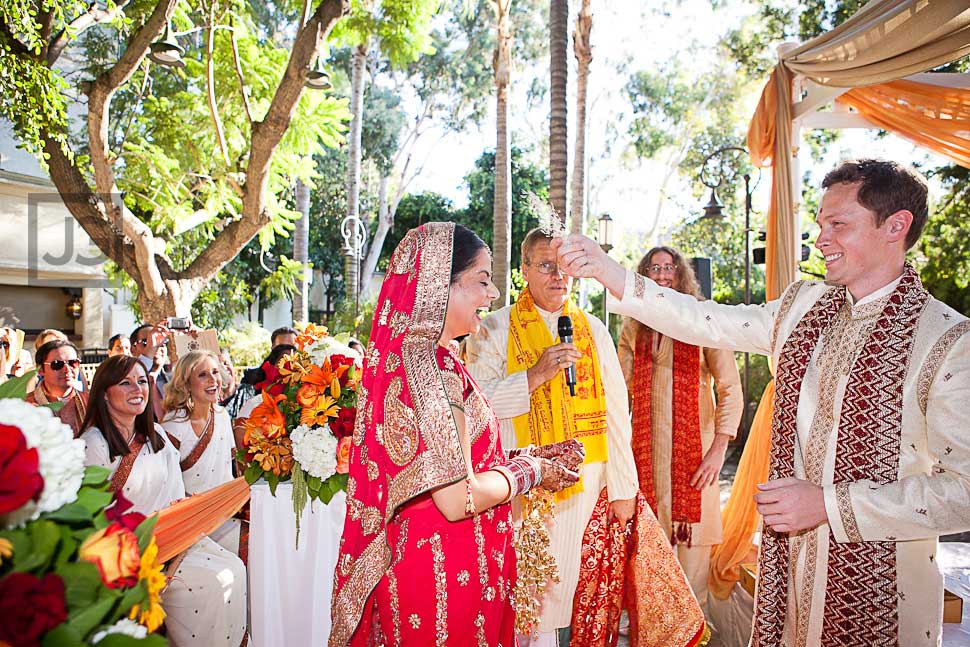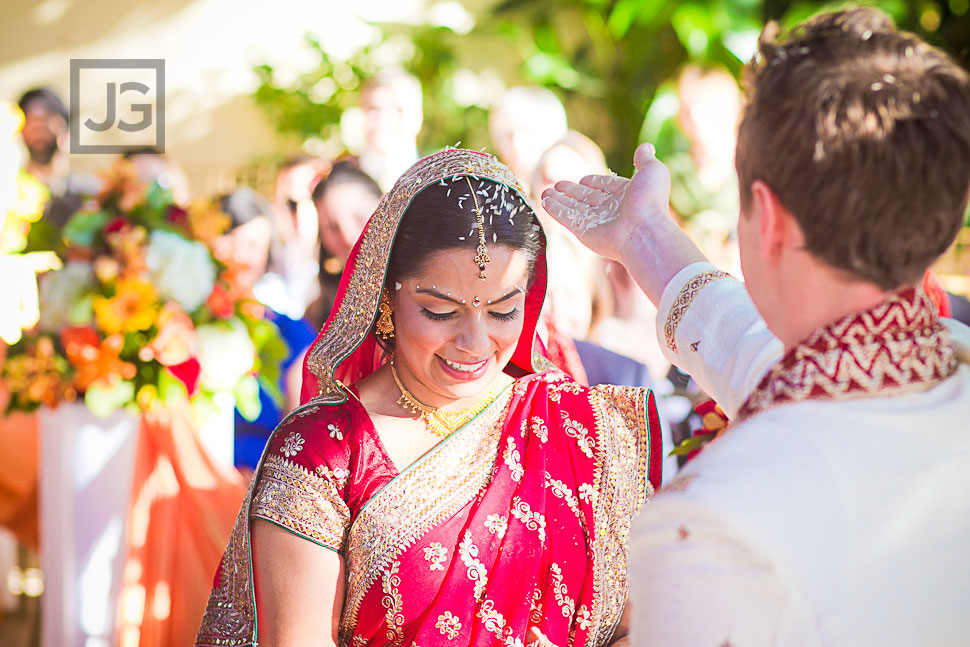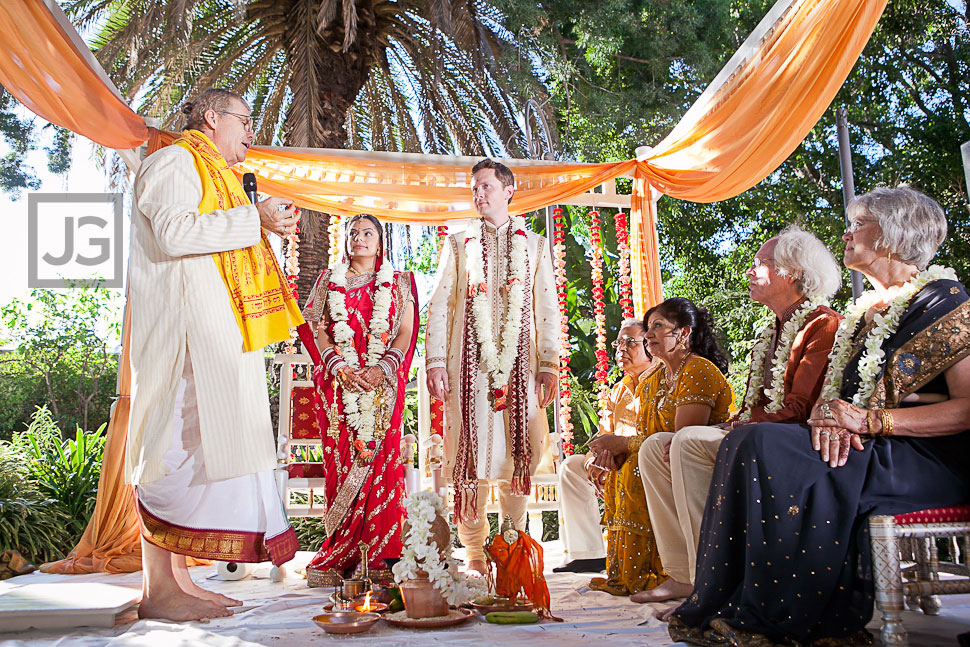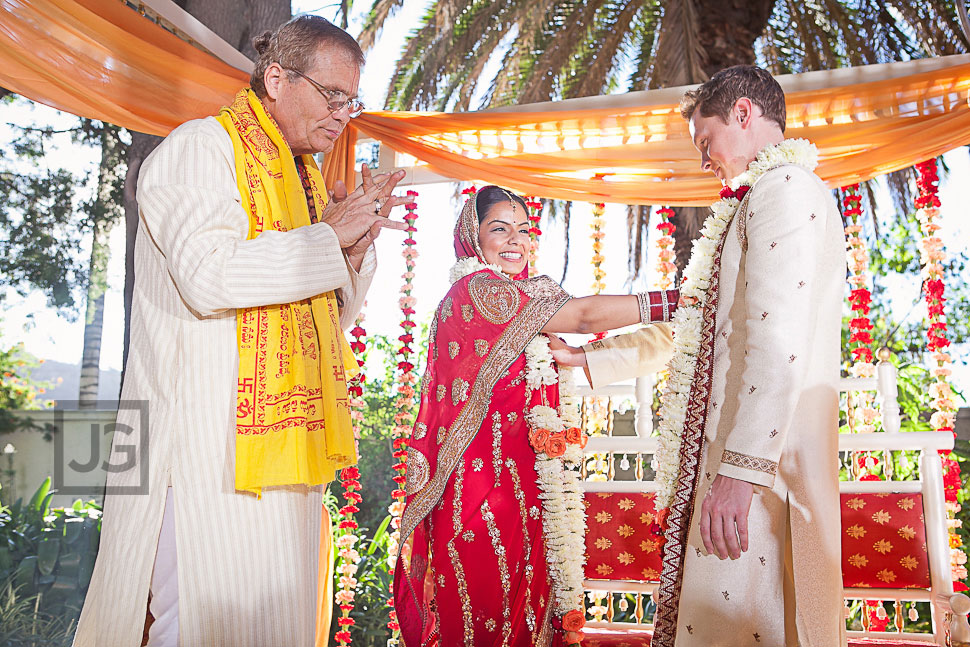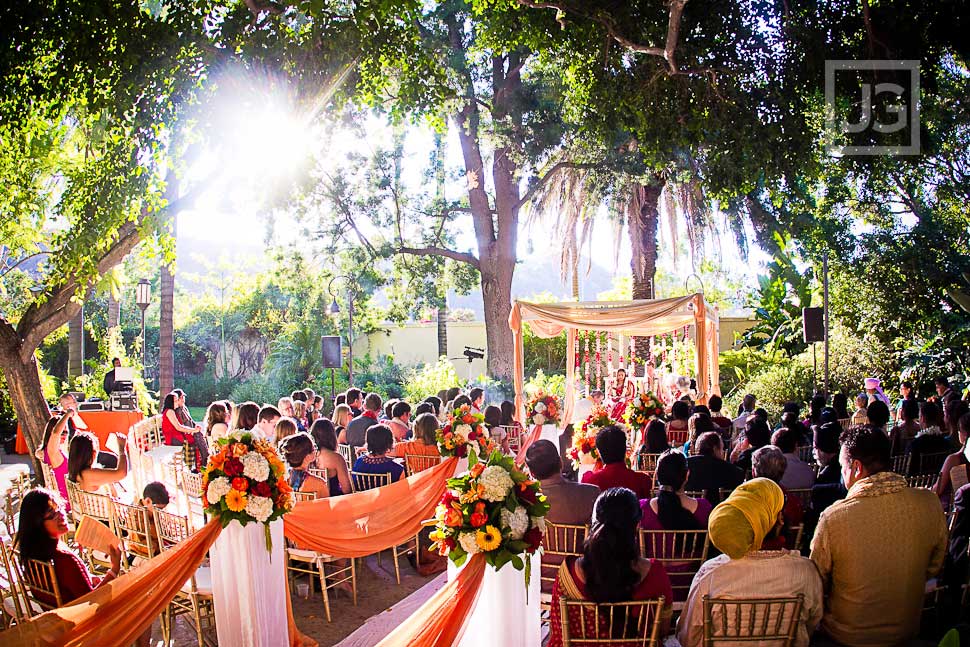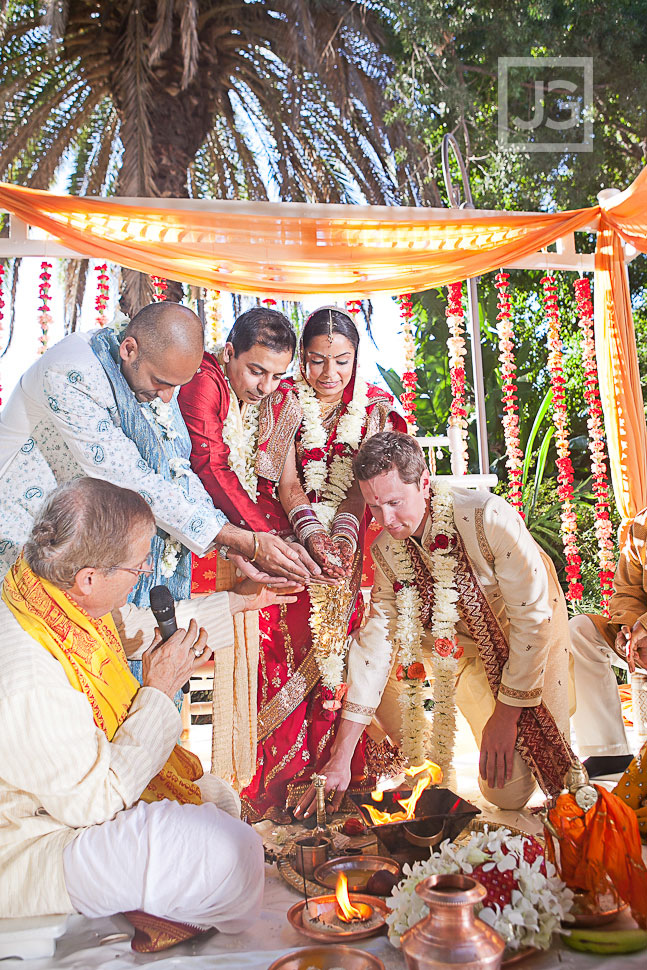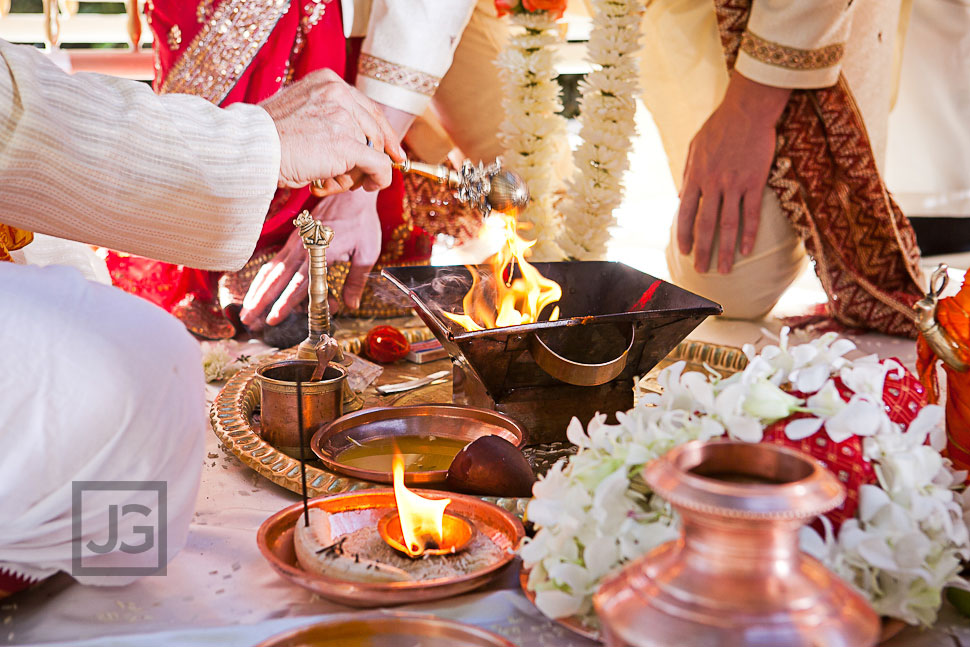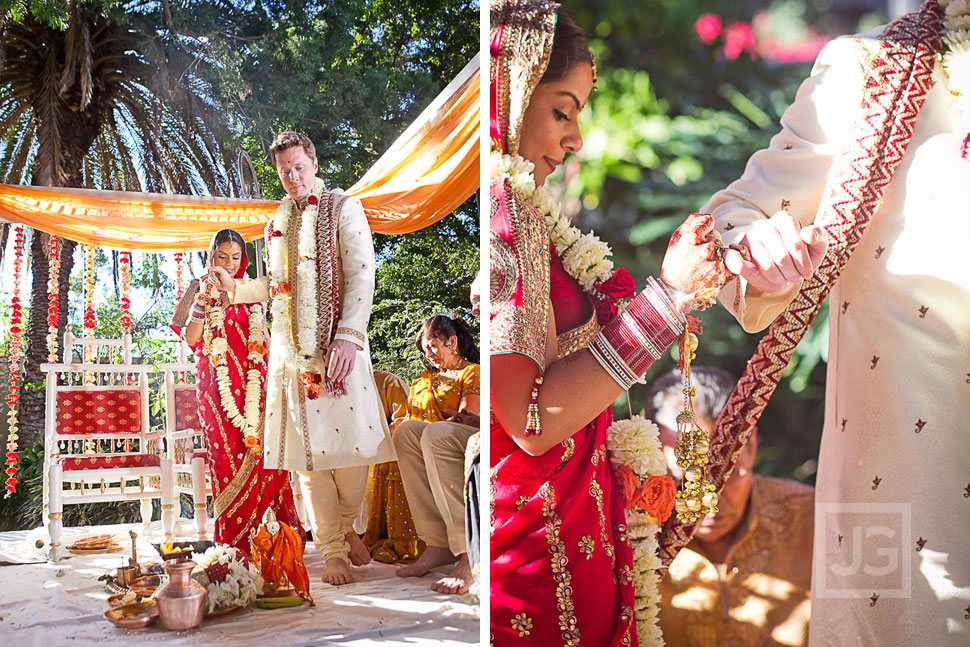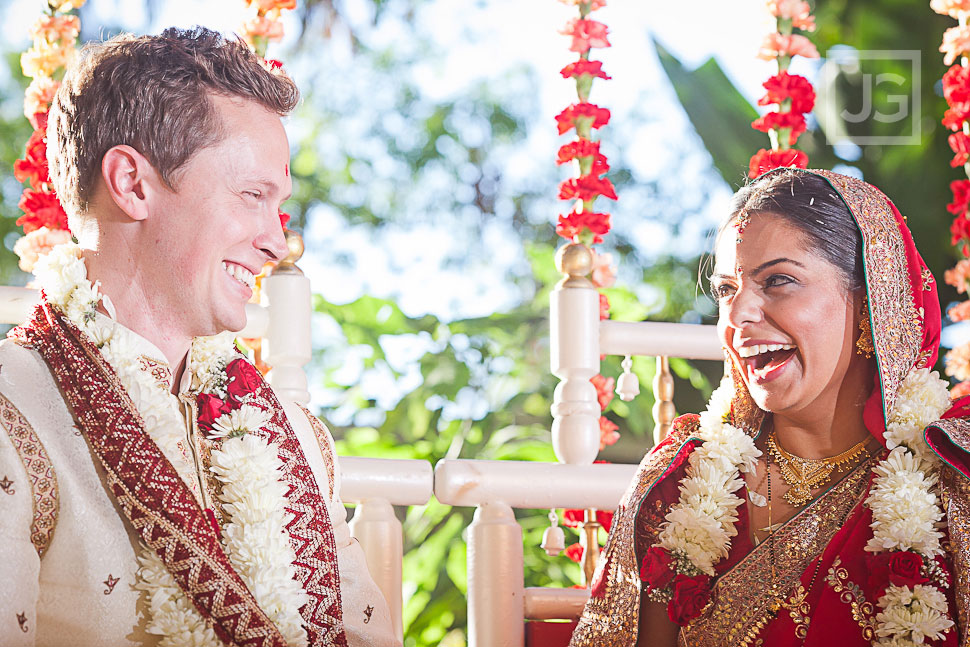 So cute that they gave each other a high-five instead of a first kiss.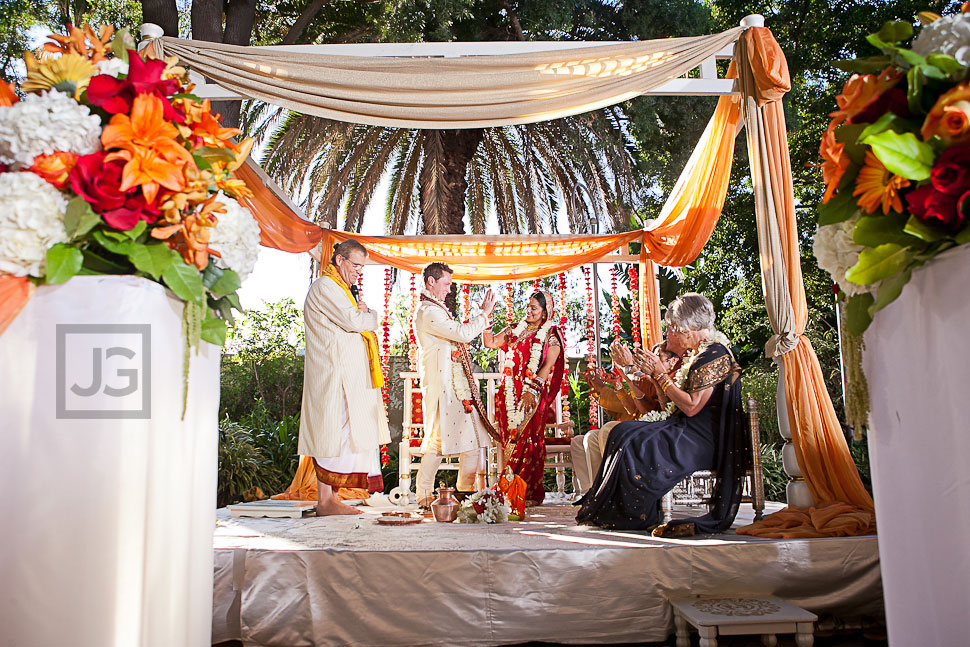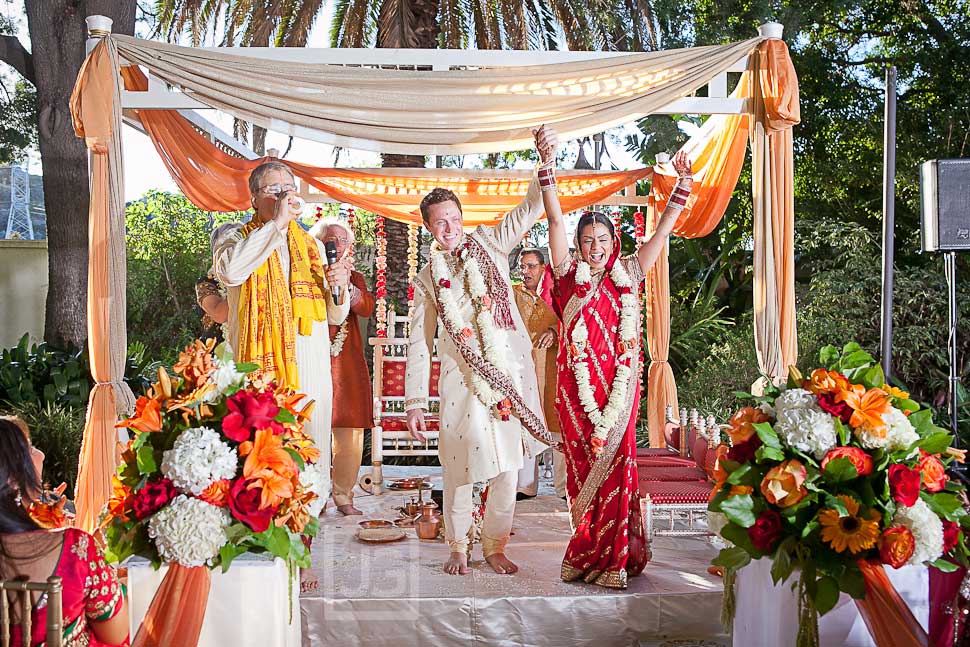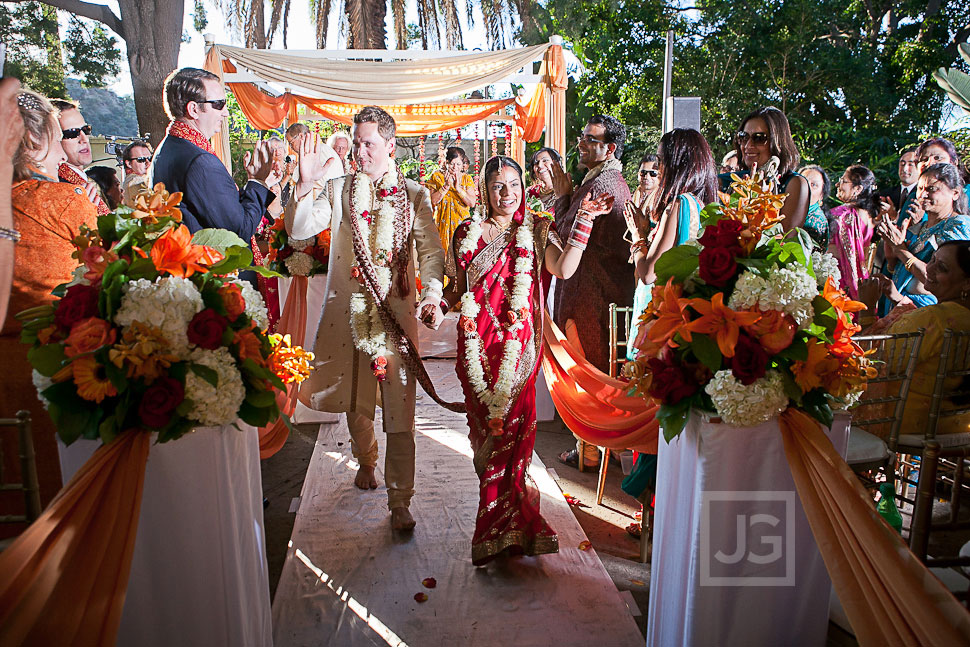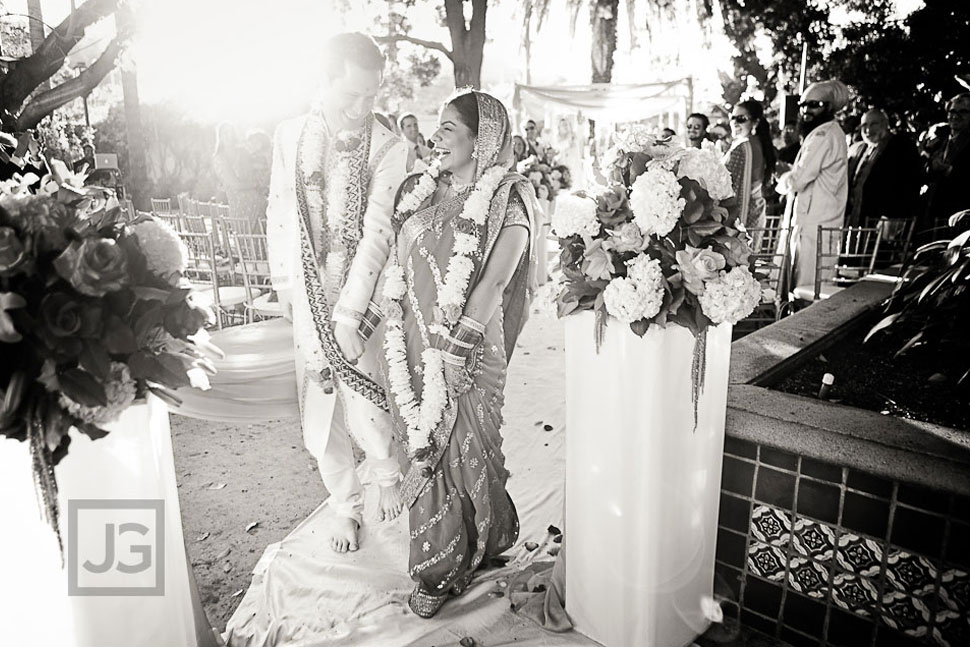 LA River Center Wedding Reception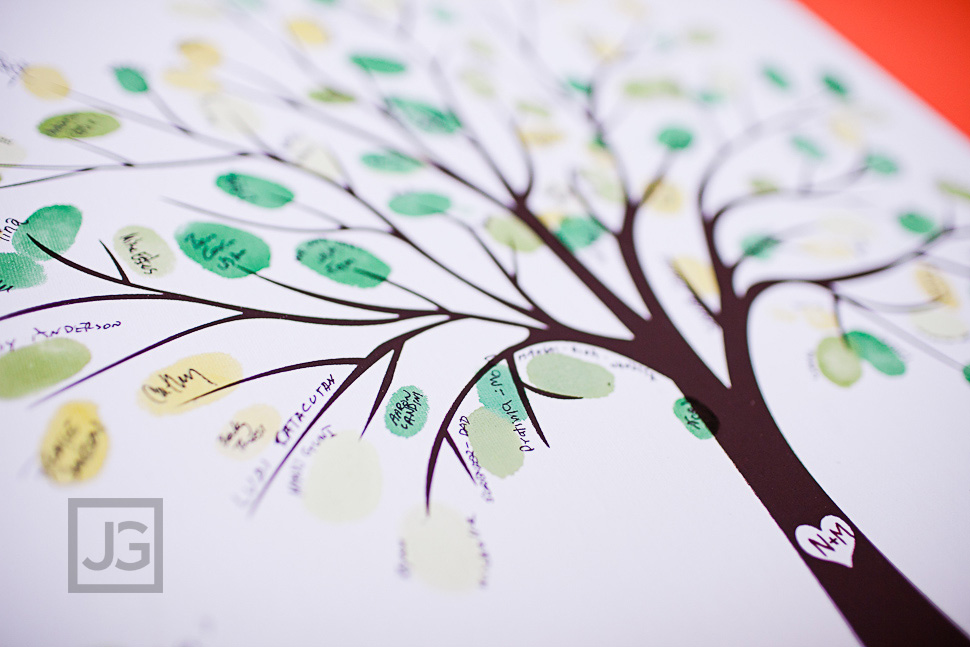 Check out this gorgeous location!!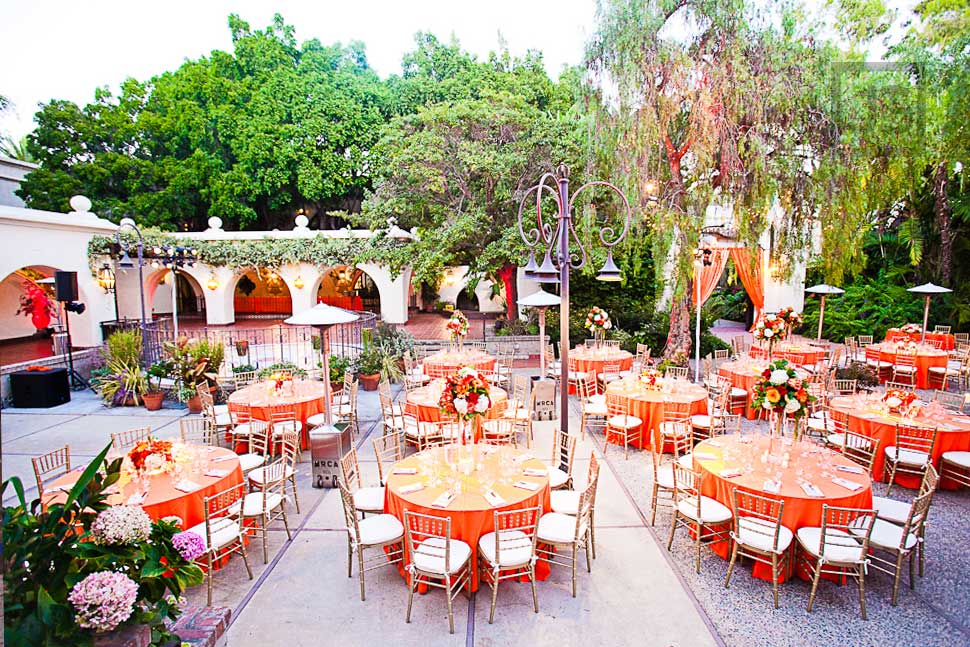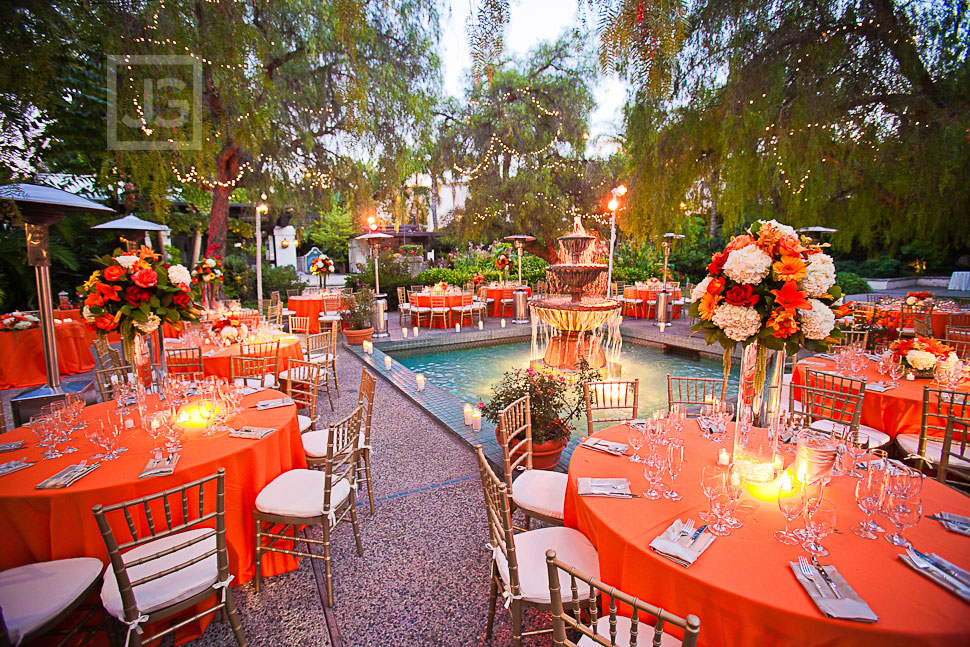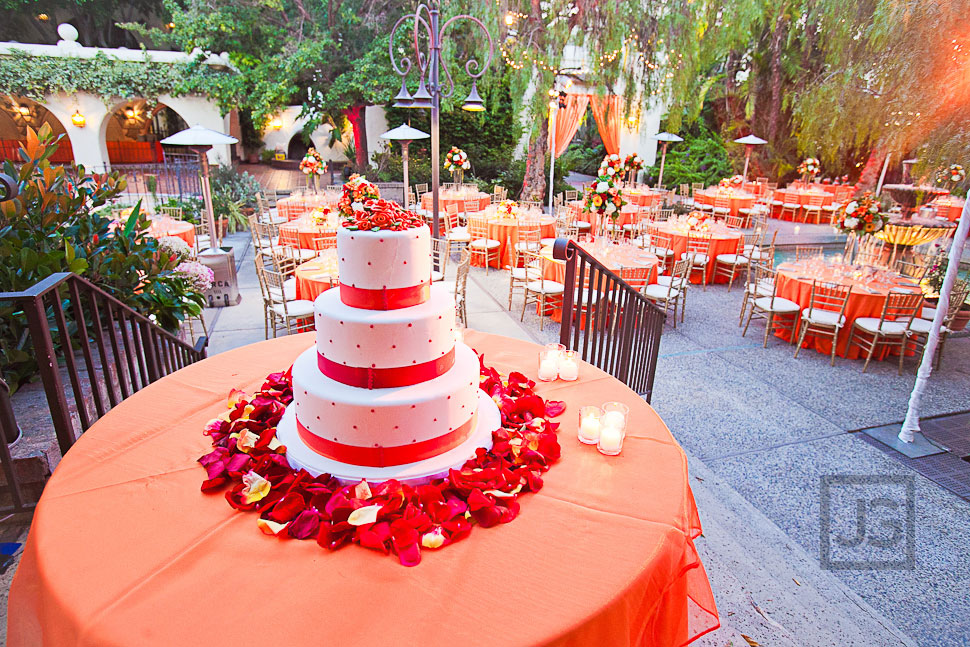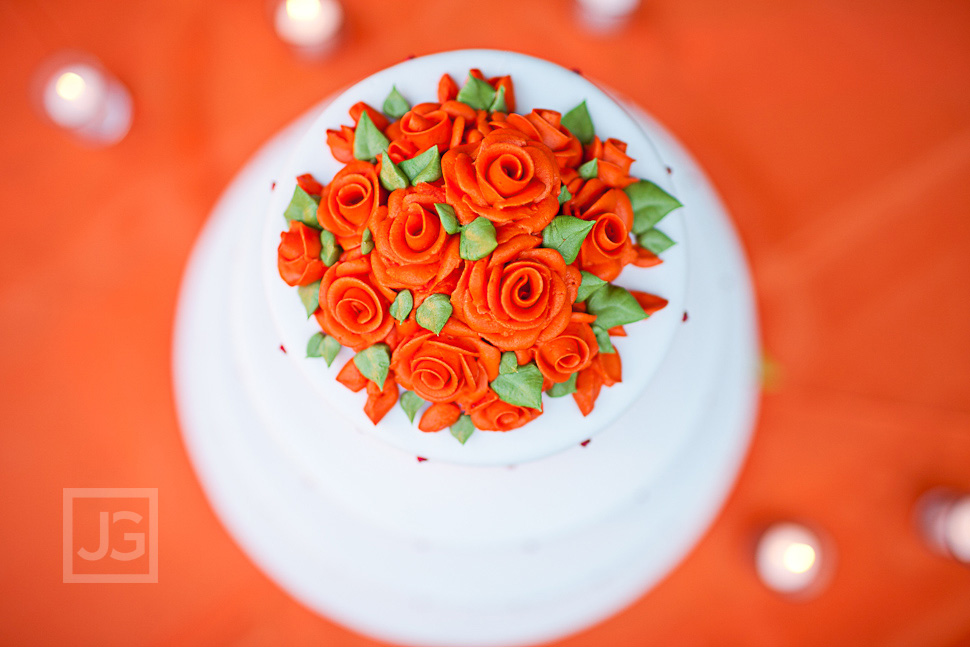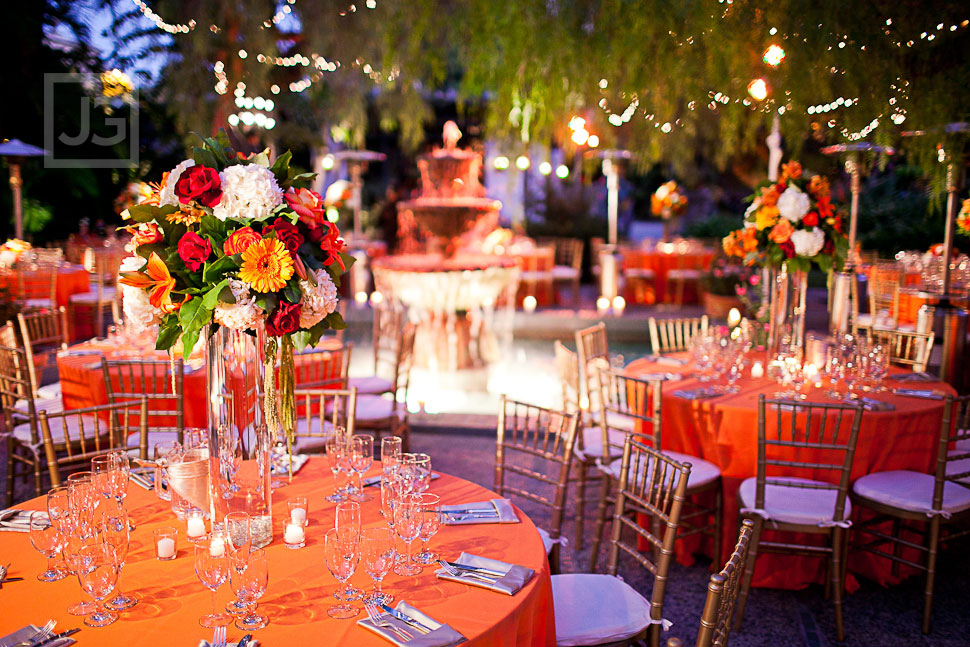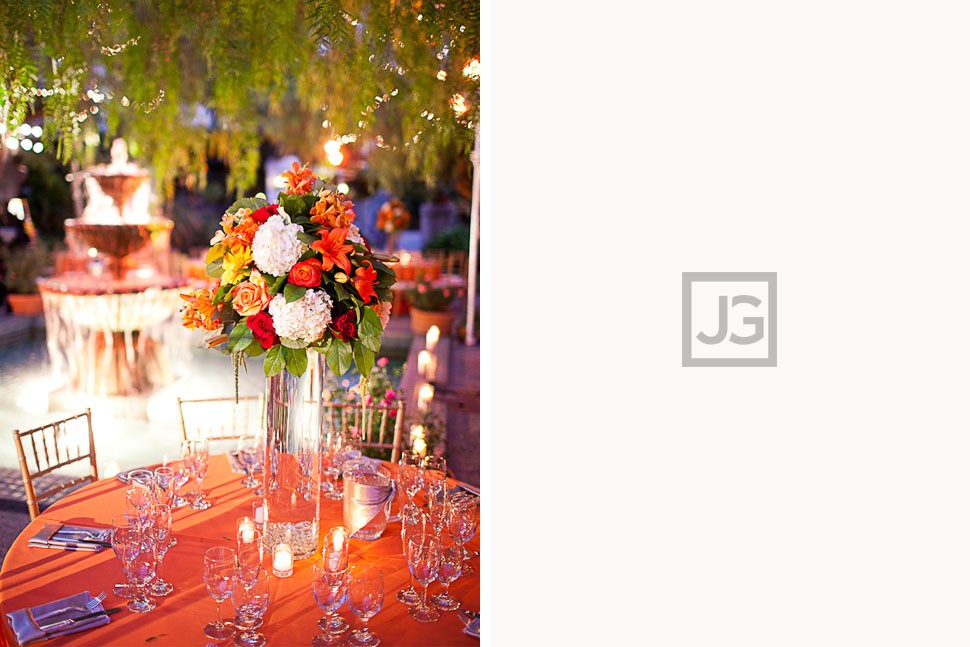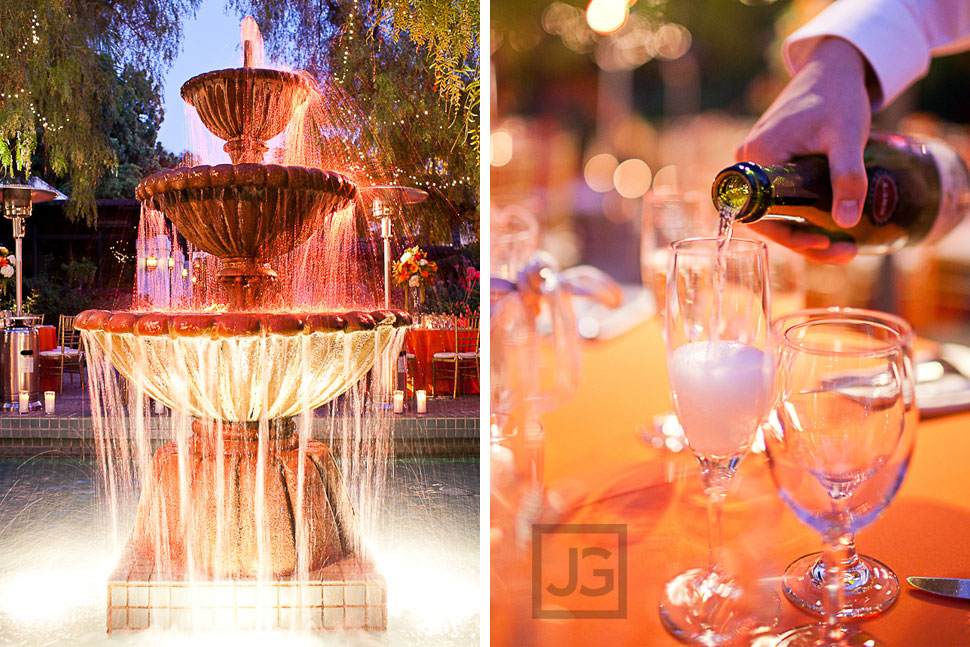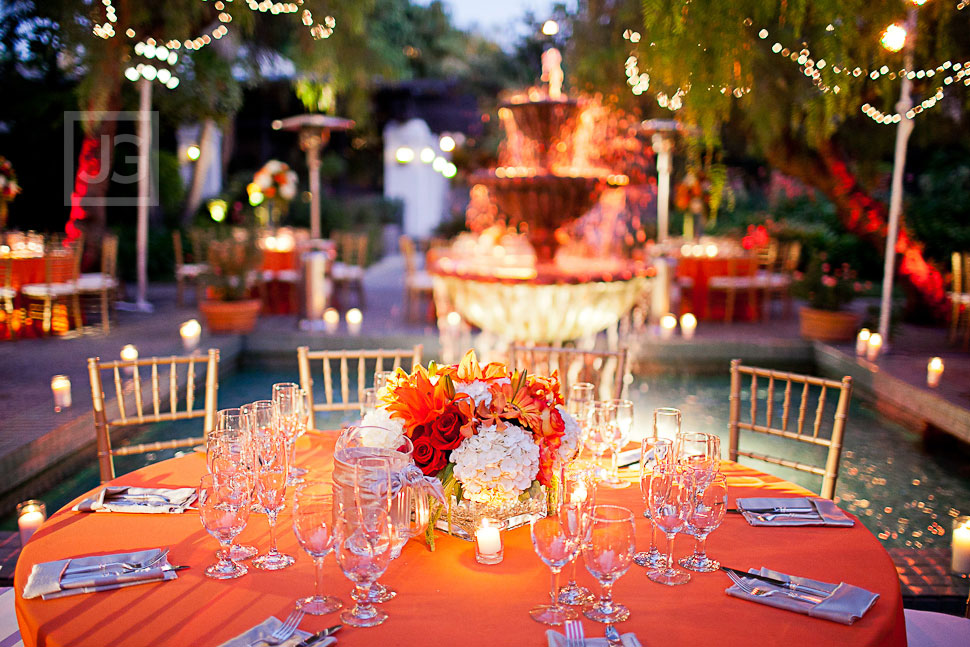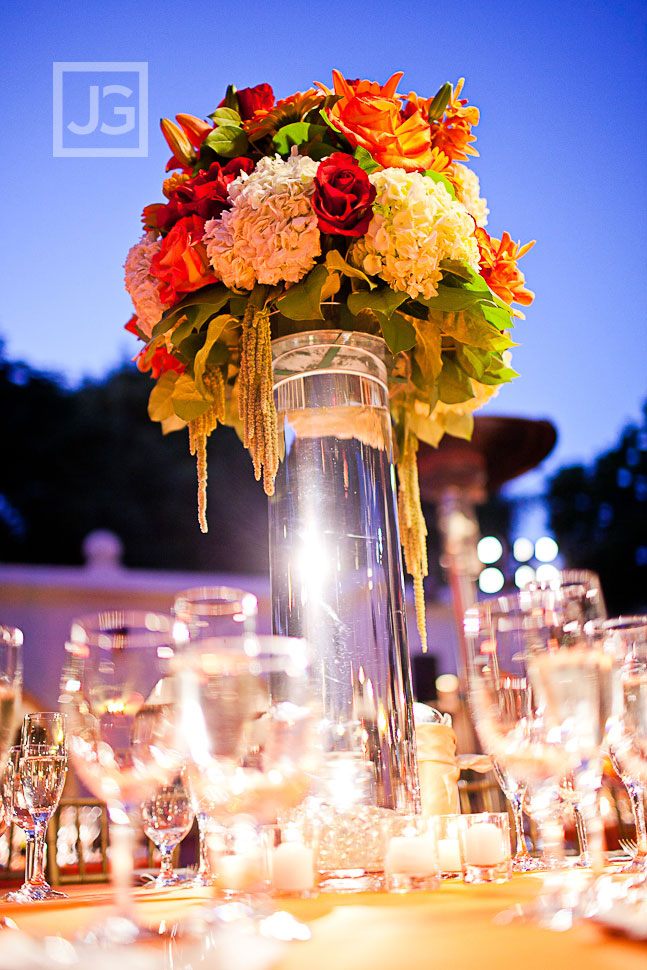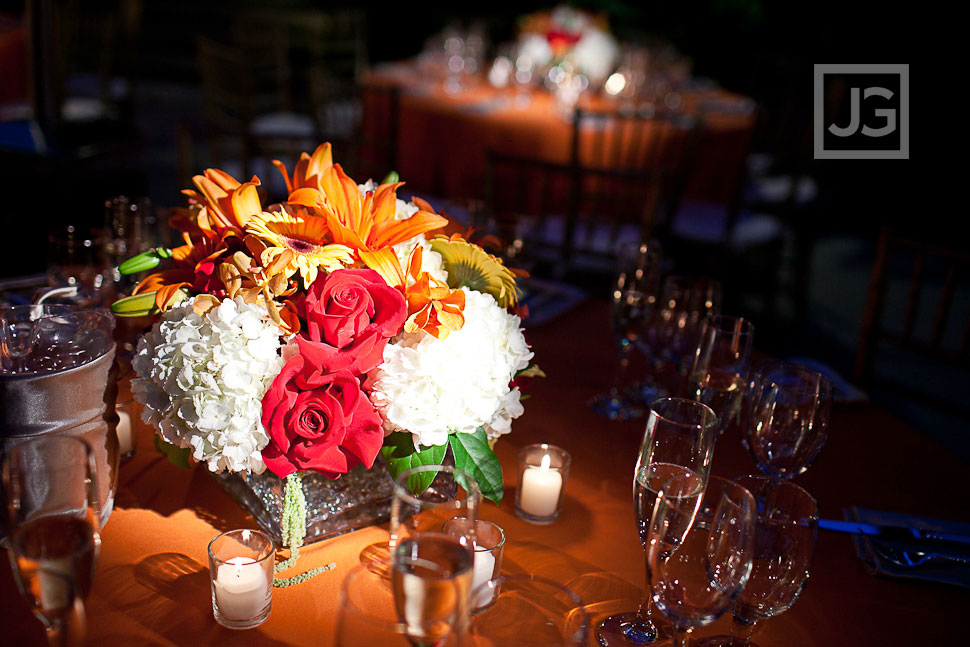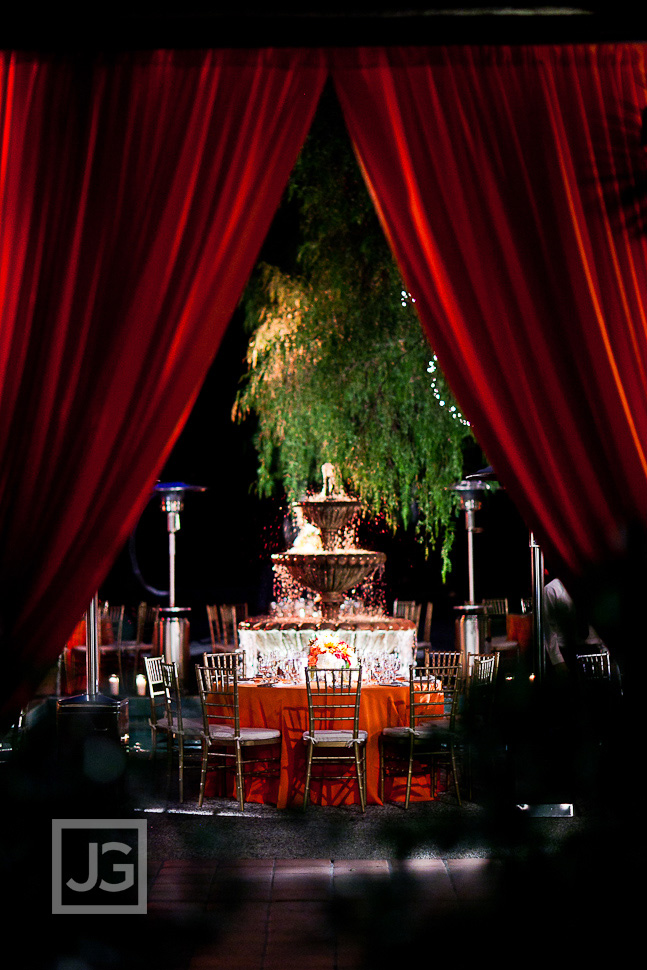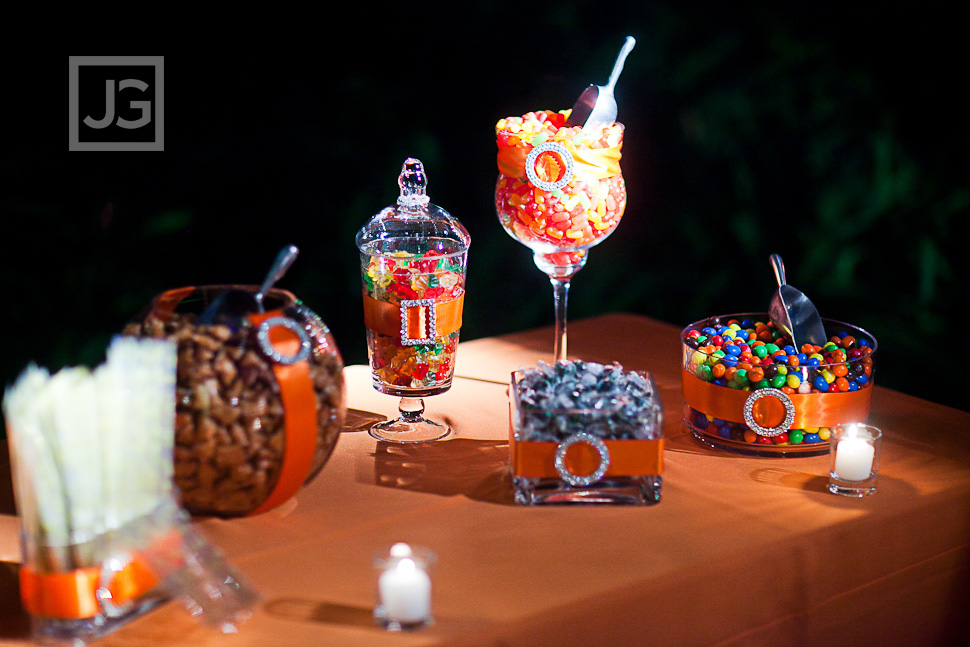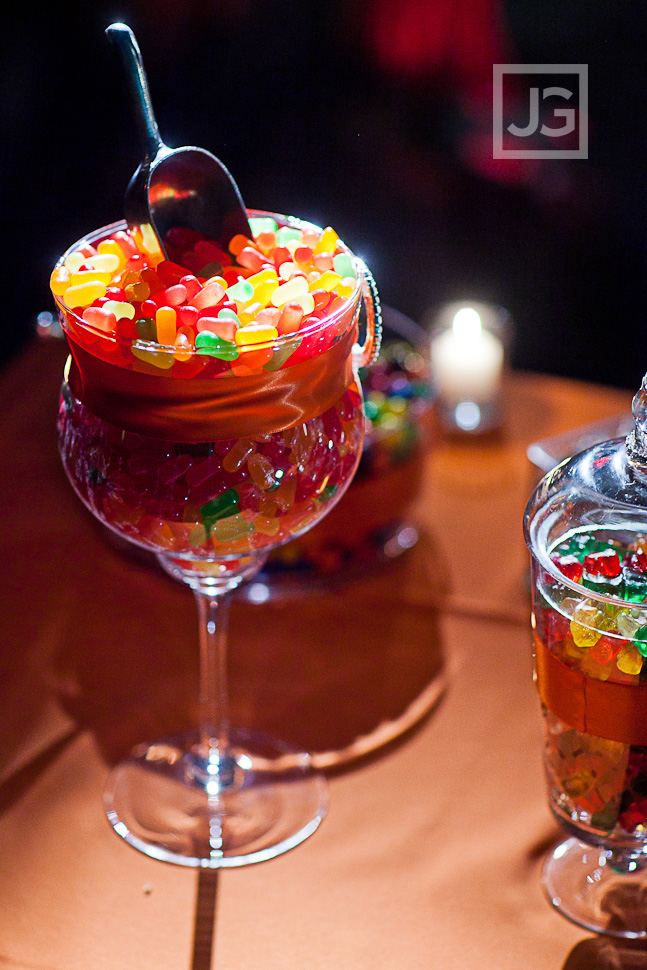 Grand Entrance
For the first time… the Mr and Mrs!! For the reception, Nisha changed into another gorgeous Sari.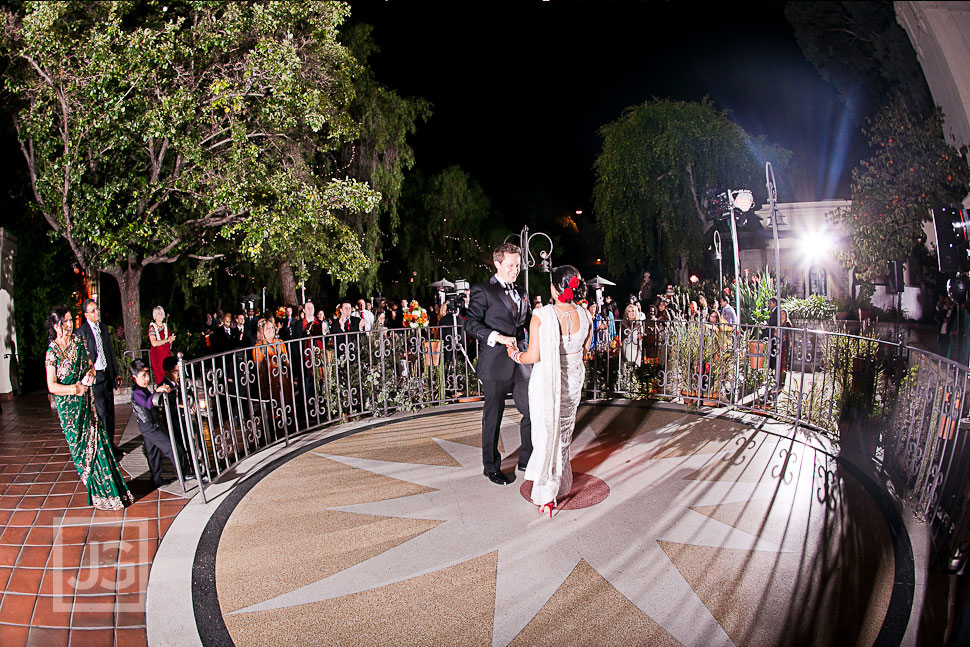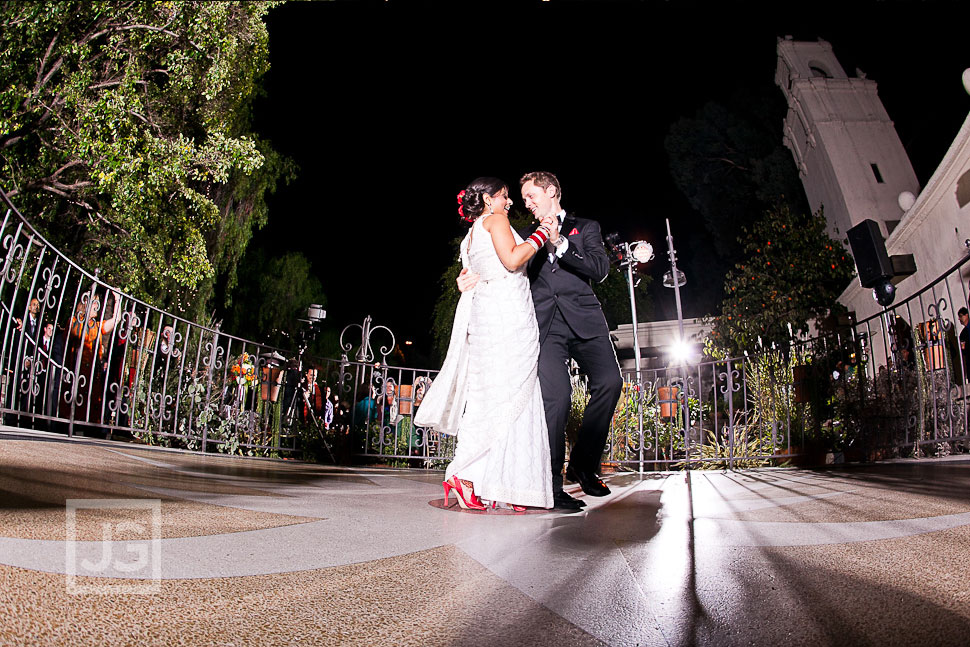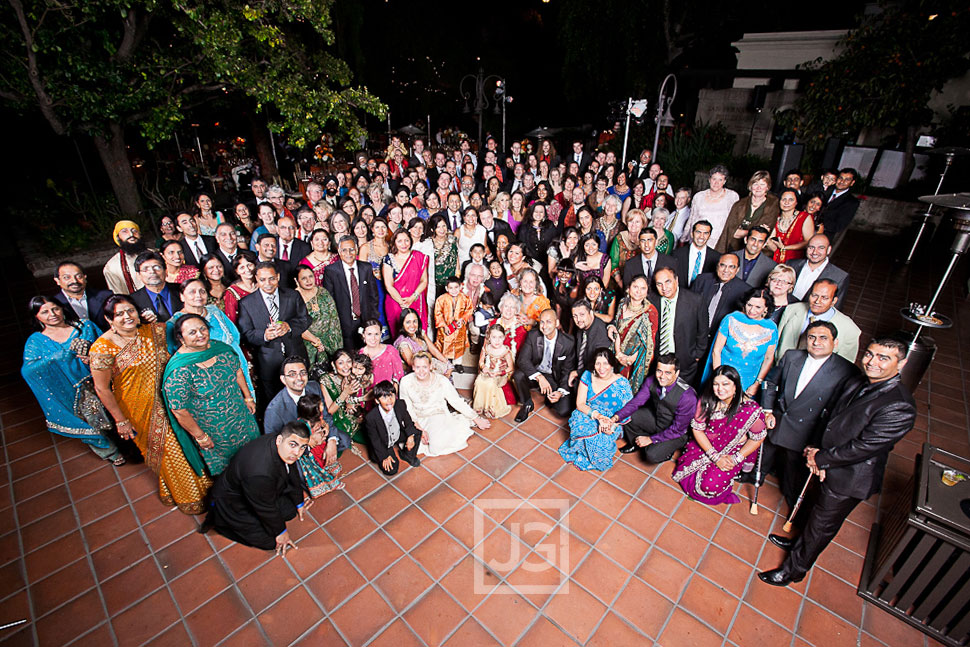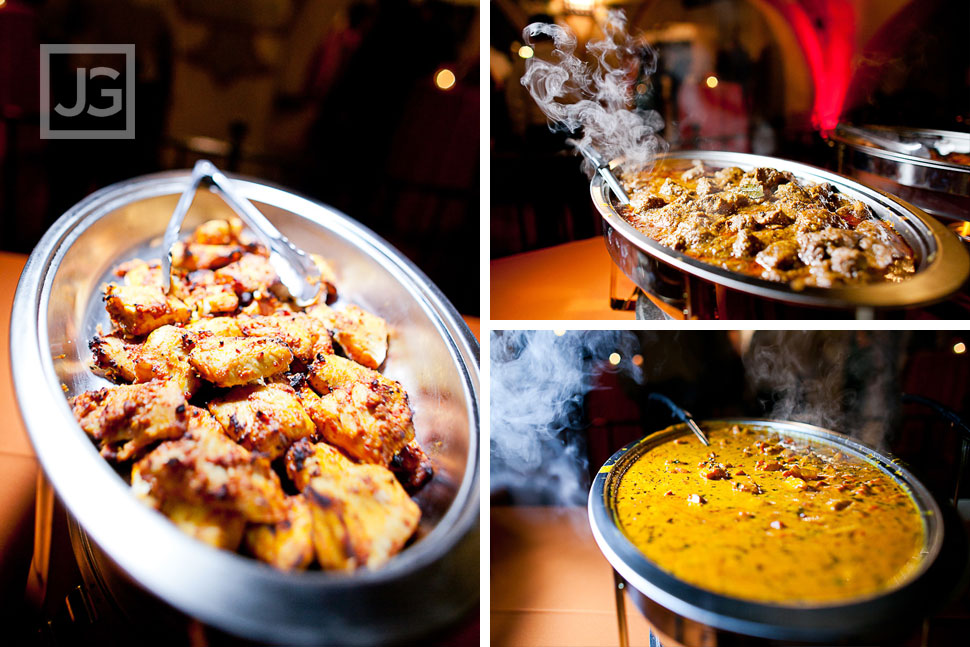 Open Dancing at the Wedding Reception
And let the party begin…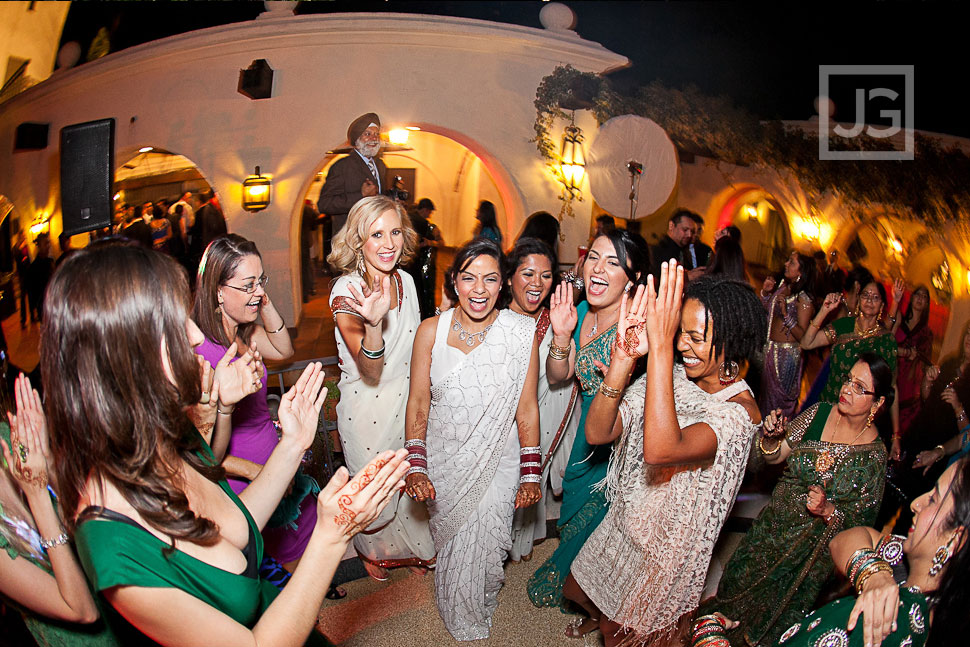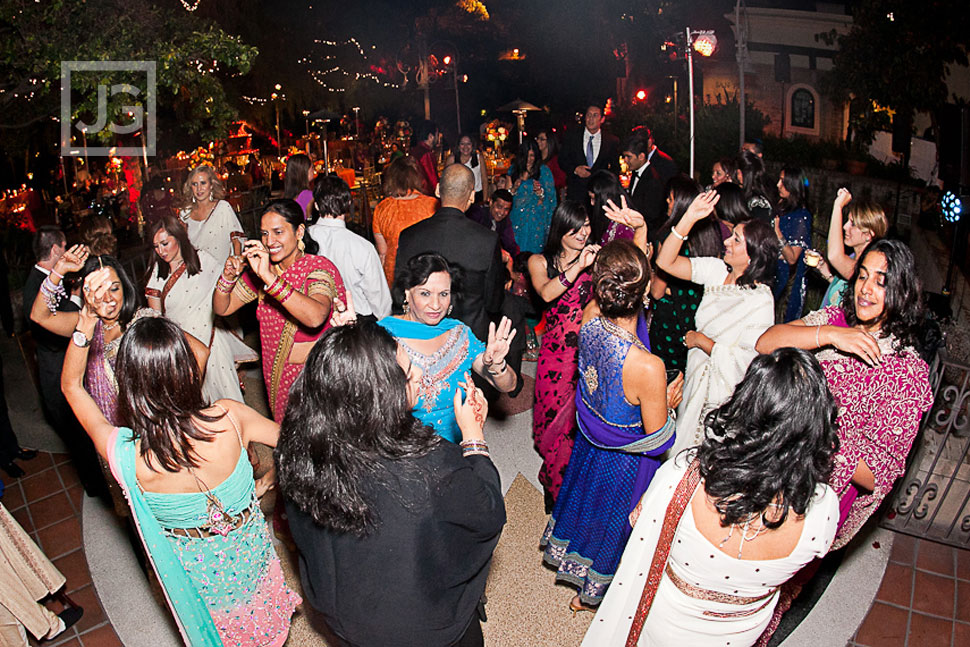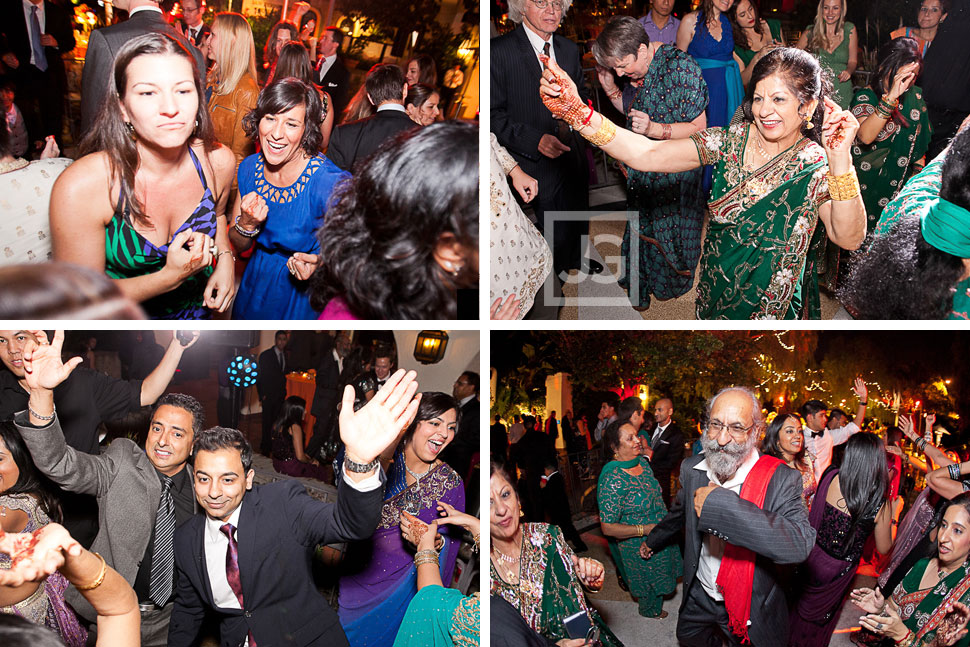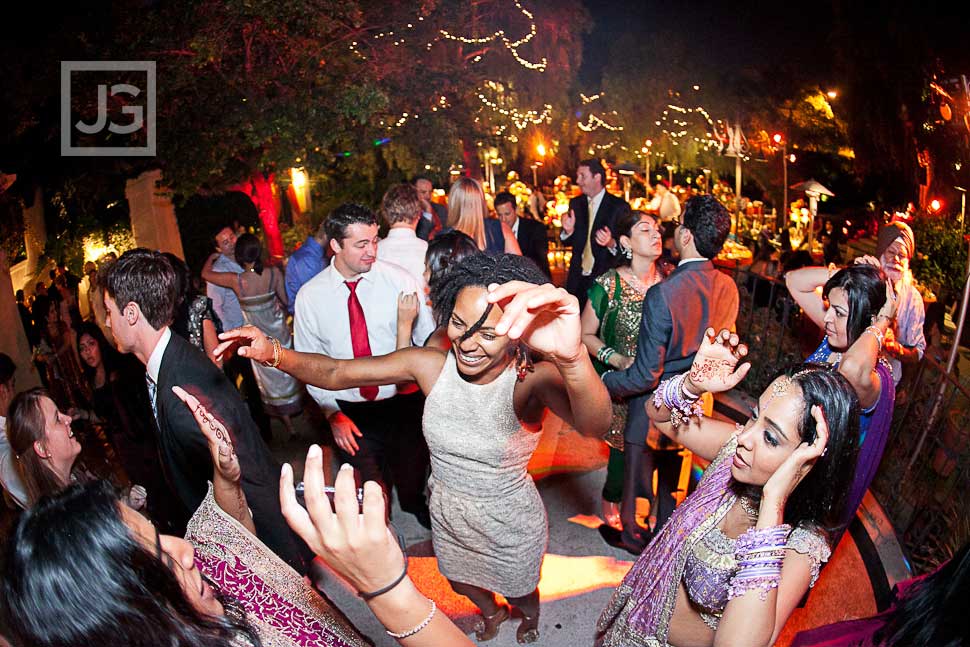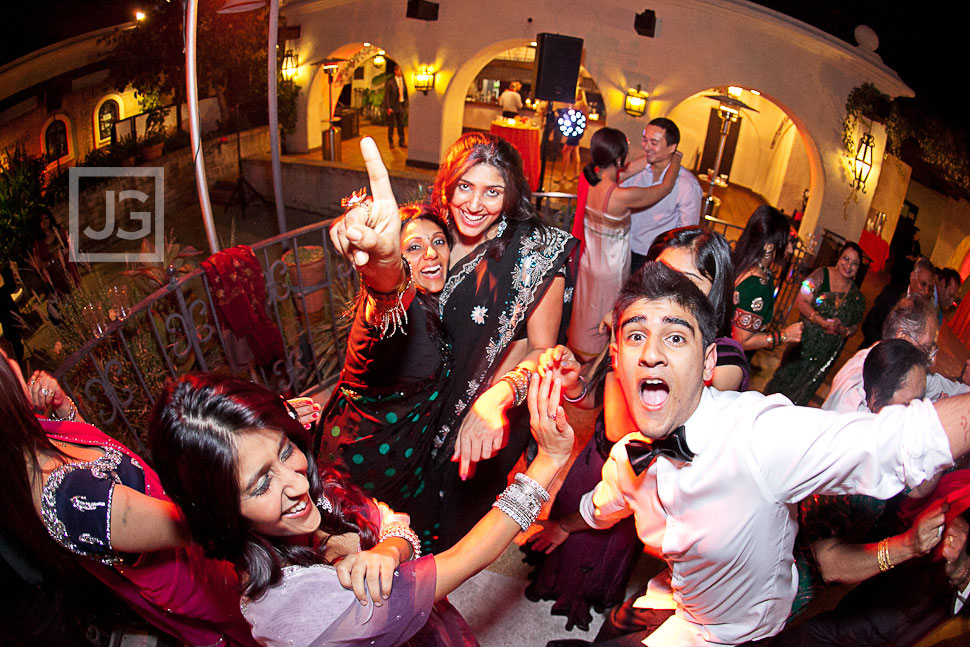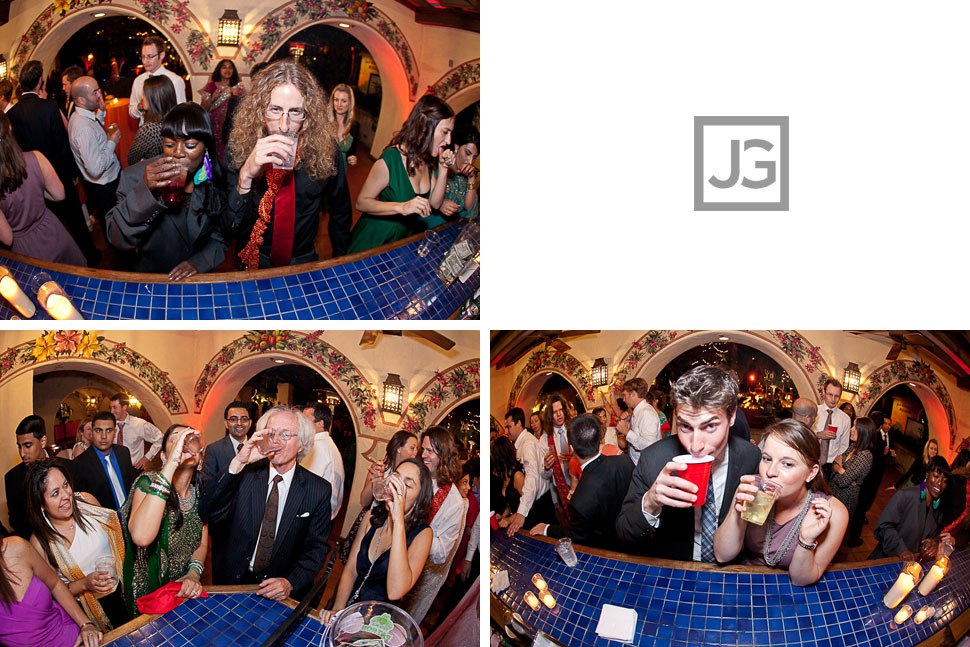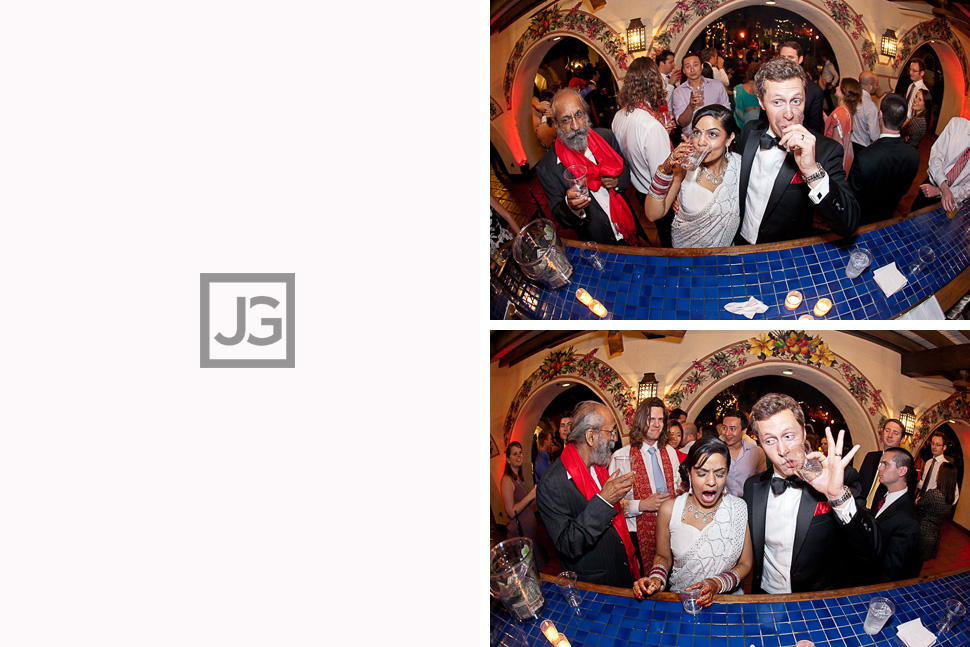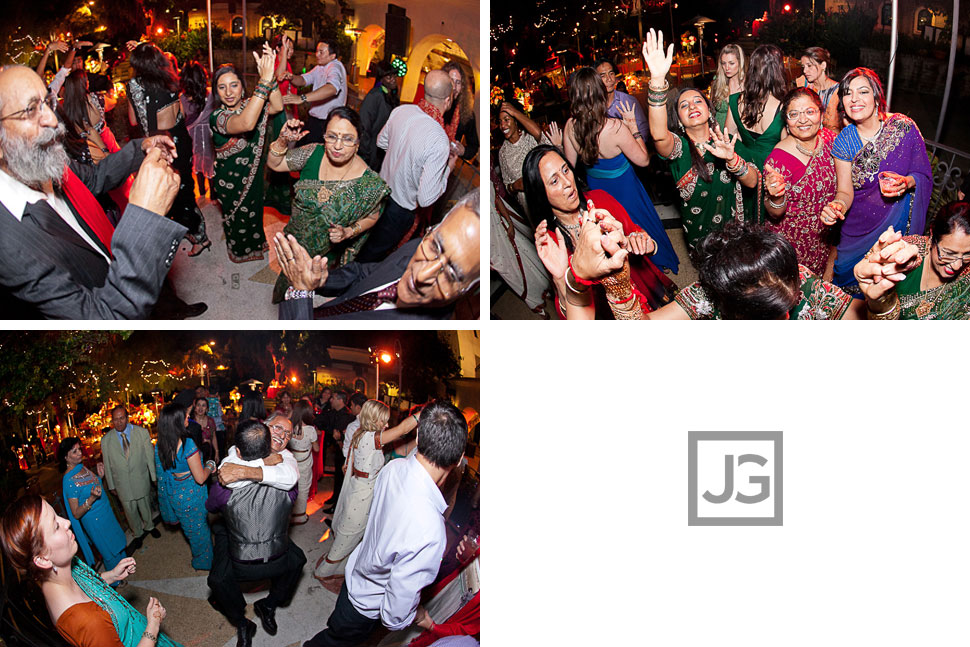 I love a wedding that has Limbo!! LOL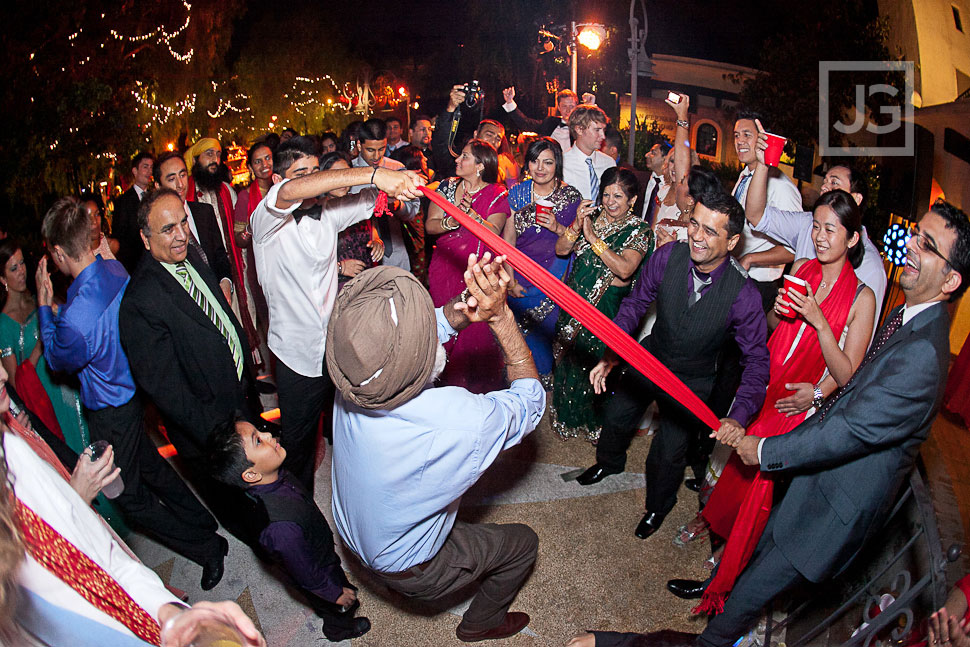 In addition to the candid pictures during the reception, Gavin set up a photo-area where guest took silly pictures!!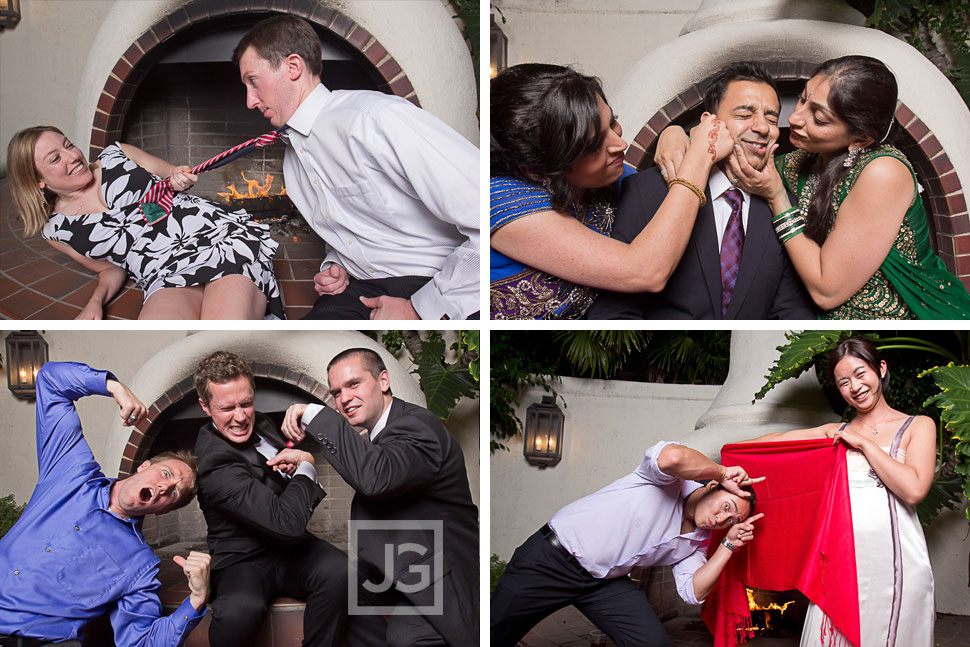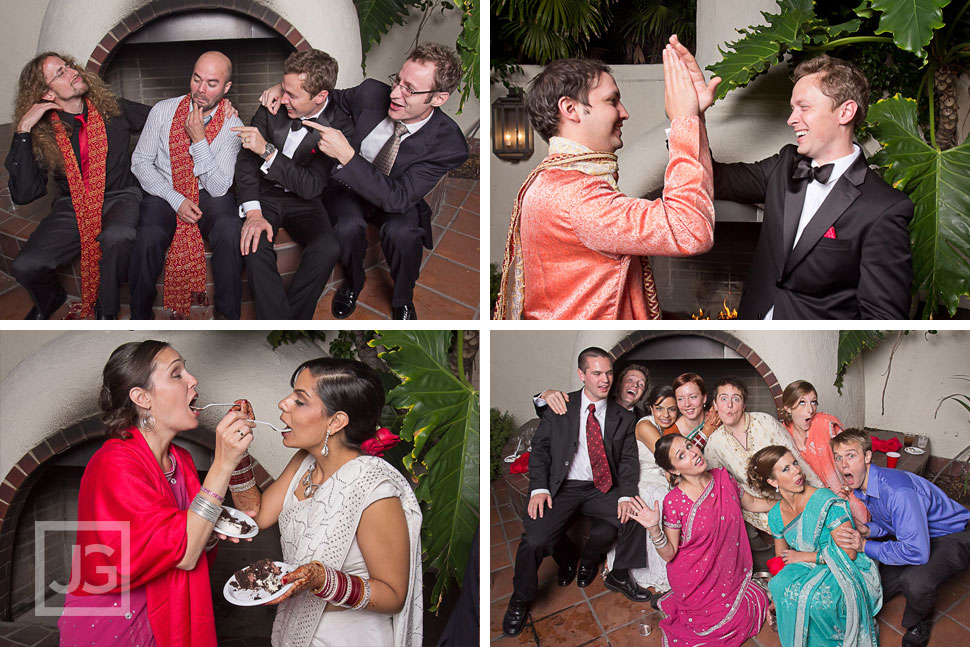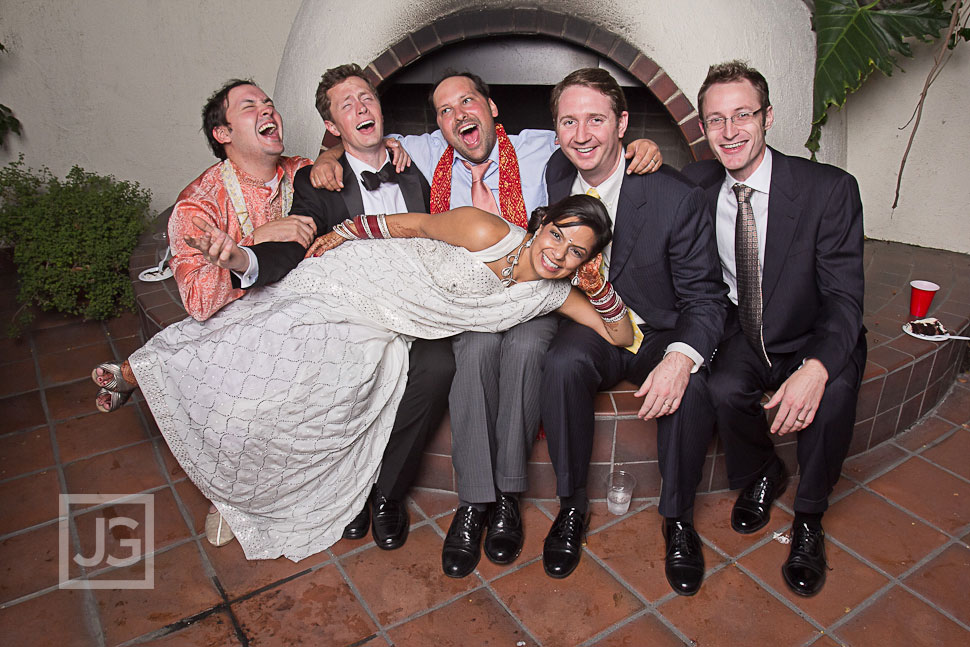 What an incredible wedding!! Thank you Nisha and Mike for having us! The Los Angeles River Center is an amazing wedding venue and we love shooting there. Wedding photography at the LA River Center is something that we are quite familiar with, since we've done weddings at that location almost a dozen times. This shows Indian wedding photography in Los Angeles.
Also, thank you Steven Tran for assisting with our photo-video team!