The very first wedding that Gavin ever took wedding photos was at the Hacienda back in 2006, so shooting here brought back some memories (and in a way it feels like it's come full circle). The Hacienda is a hidden little gem of a wedding venue in Santa Ana, Orange County, and is a great place for a wedding. This location matches Claudia and Jason, who are Mexican and Filipino. They are such an awesome couple and are down for getting great wedding photos. For example, it rained during their engagement session and we got amazing photos in the rain.
Wedding Preparation at the Embassy Suites Anaheim Orange
Claudia and Jason did their wedding preparation at the Embassy Suites in Anaheim (Orange). This hotel is not only at a very convenient location for an Orange County wedding, but it has a great open air atrium that we used for a "not first look." But you'll see that down below.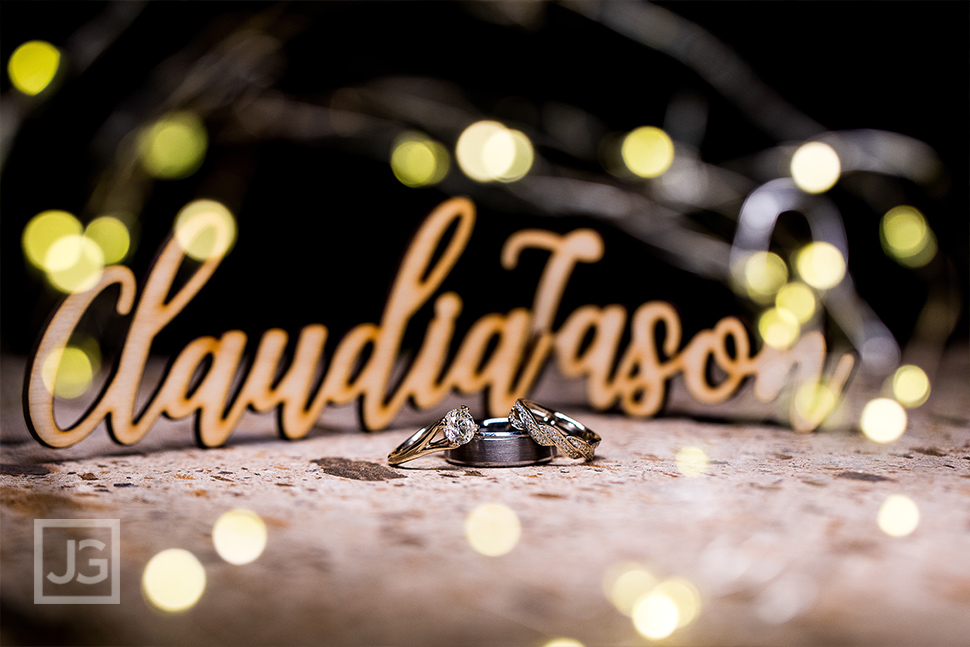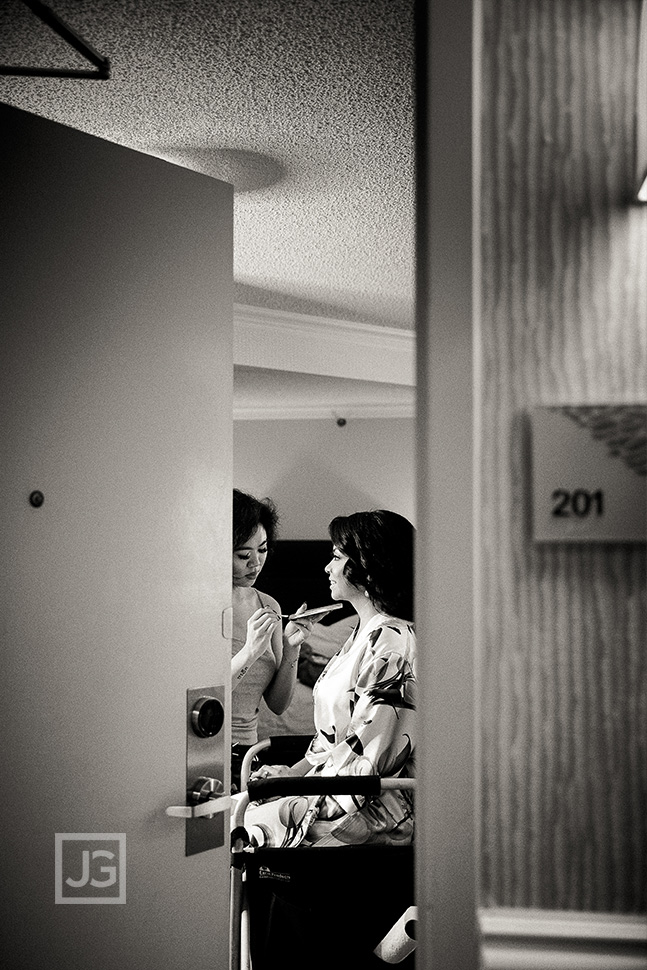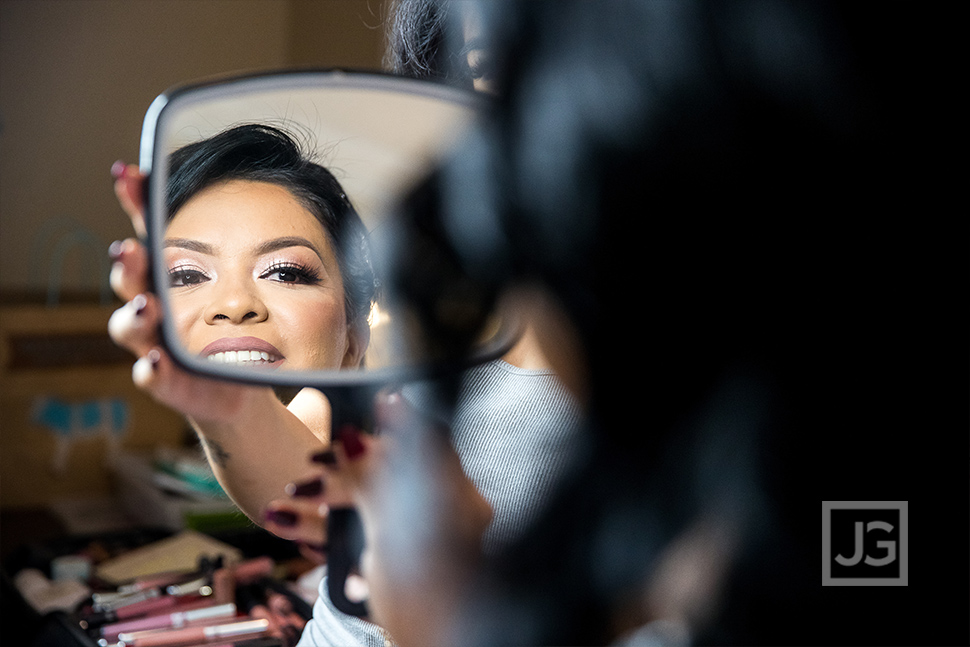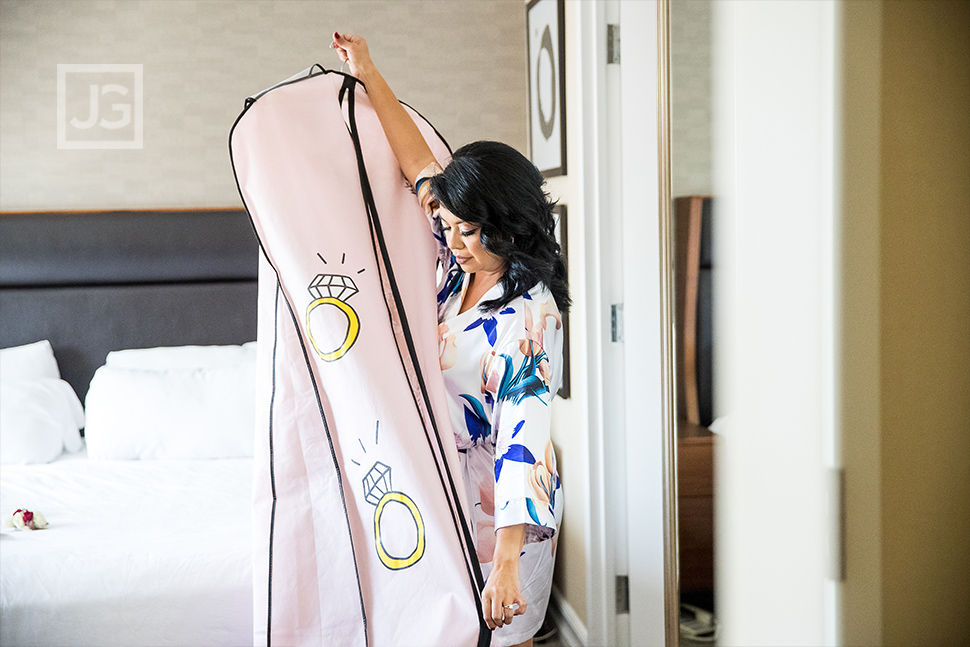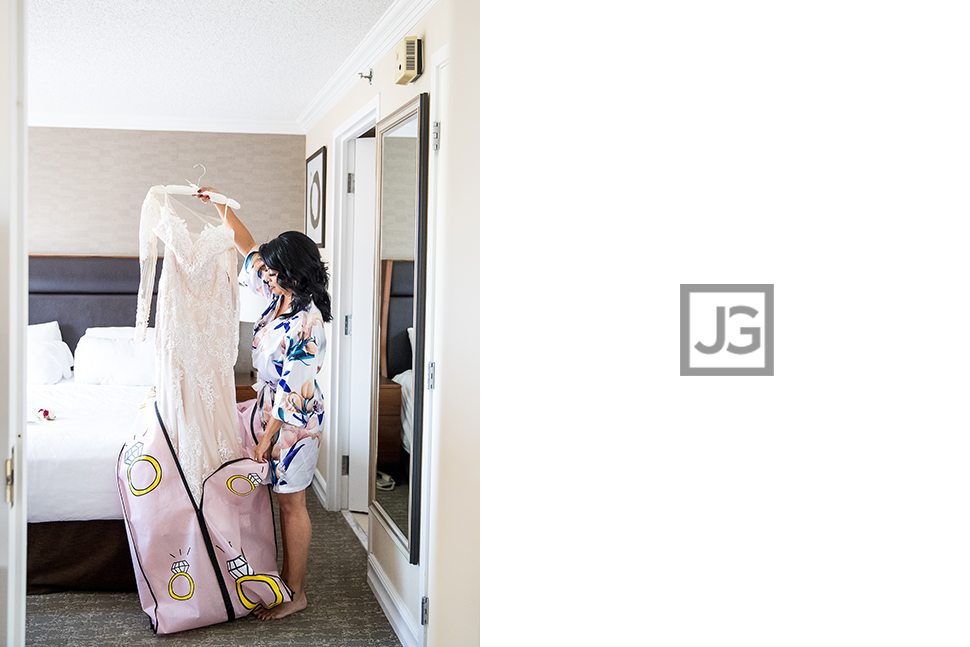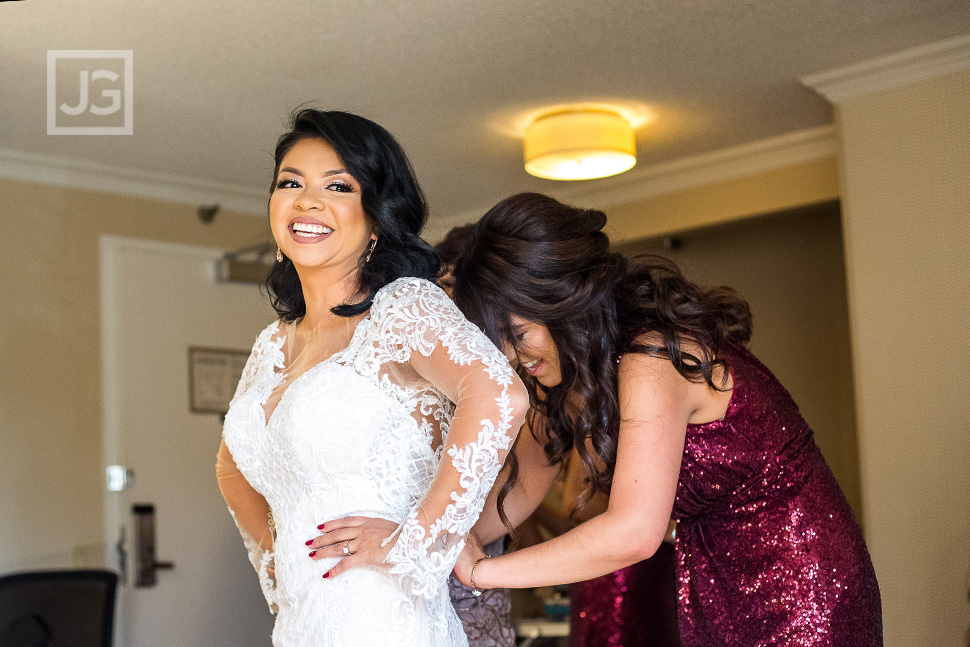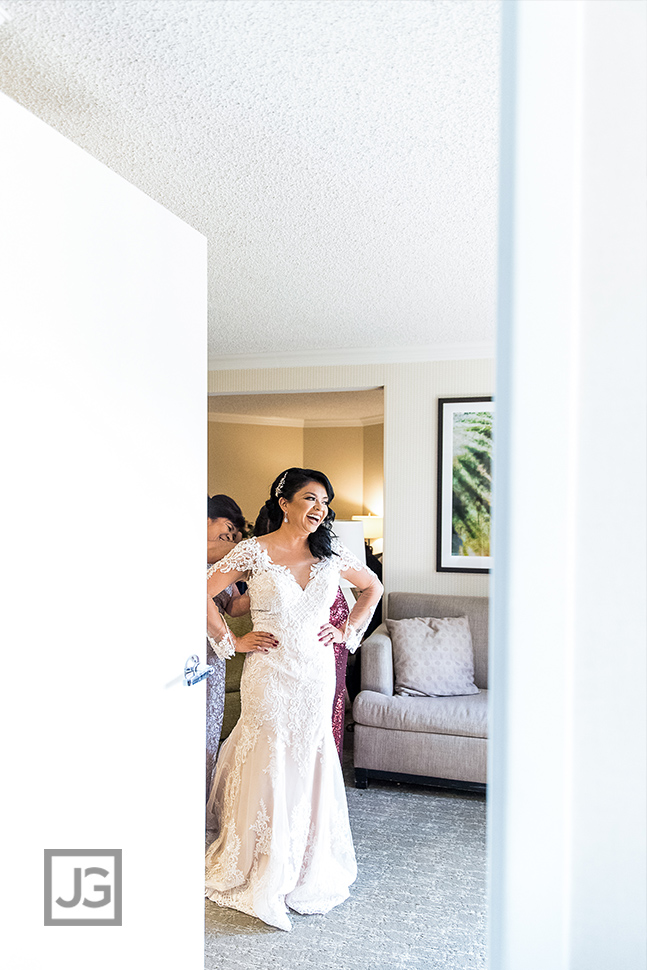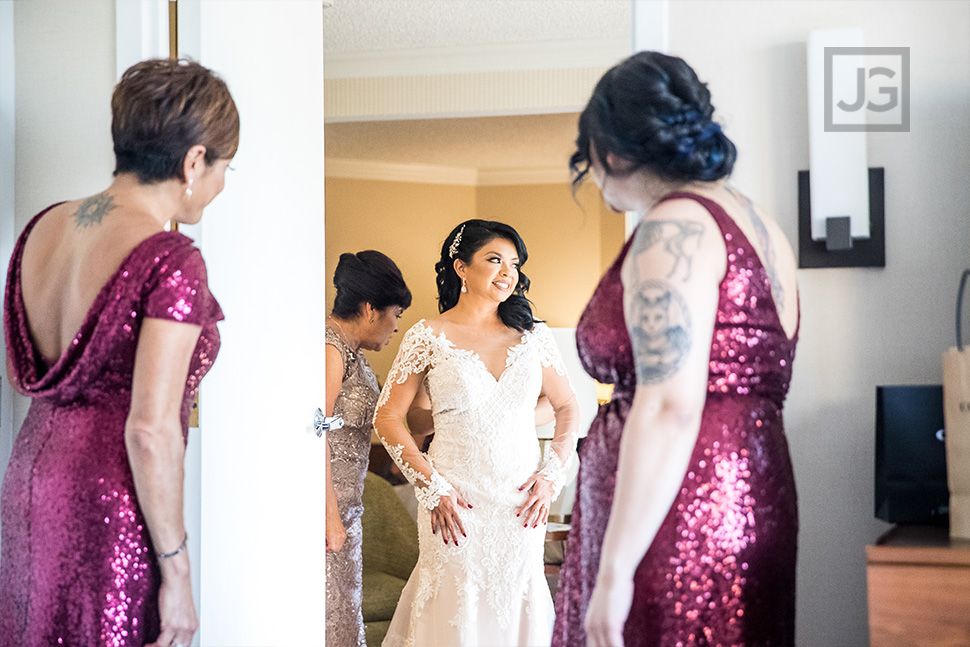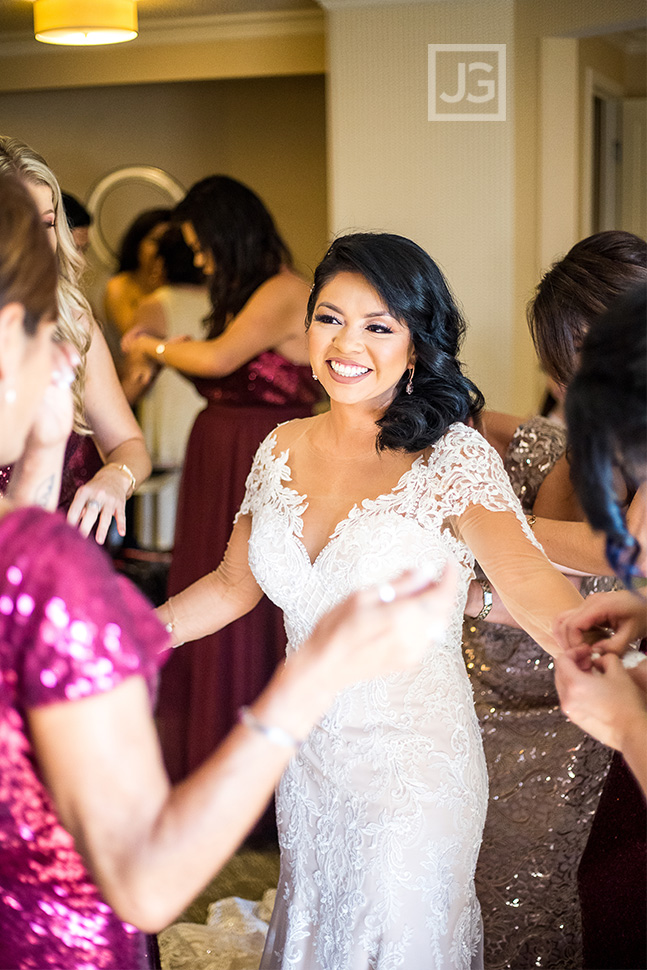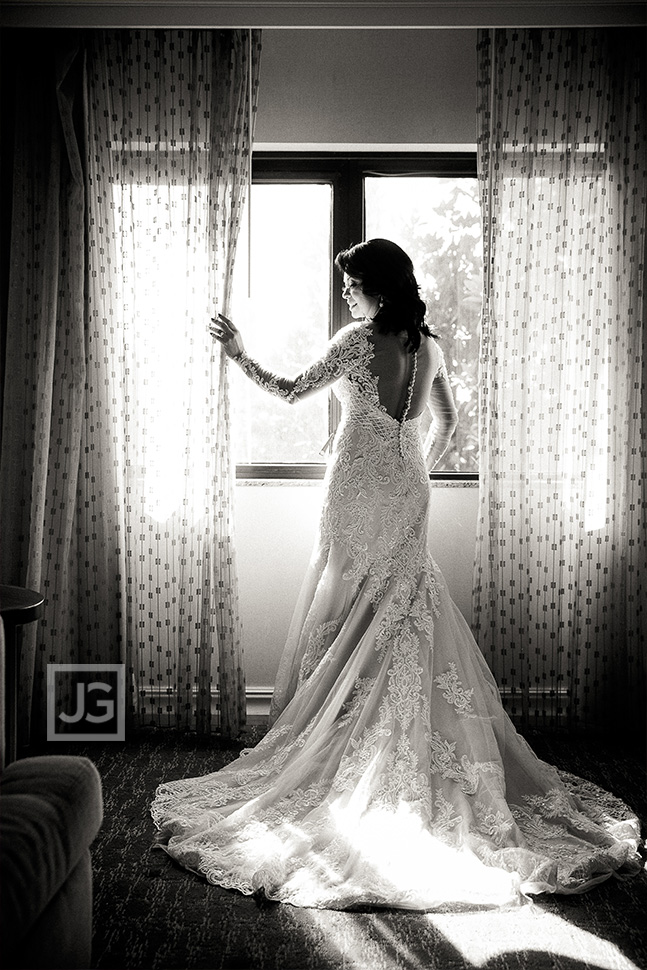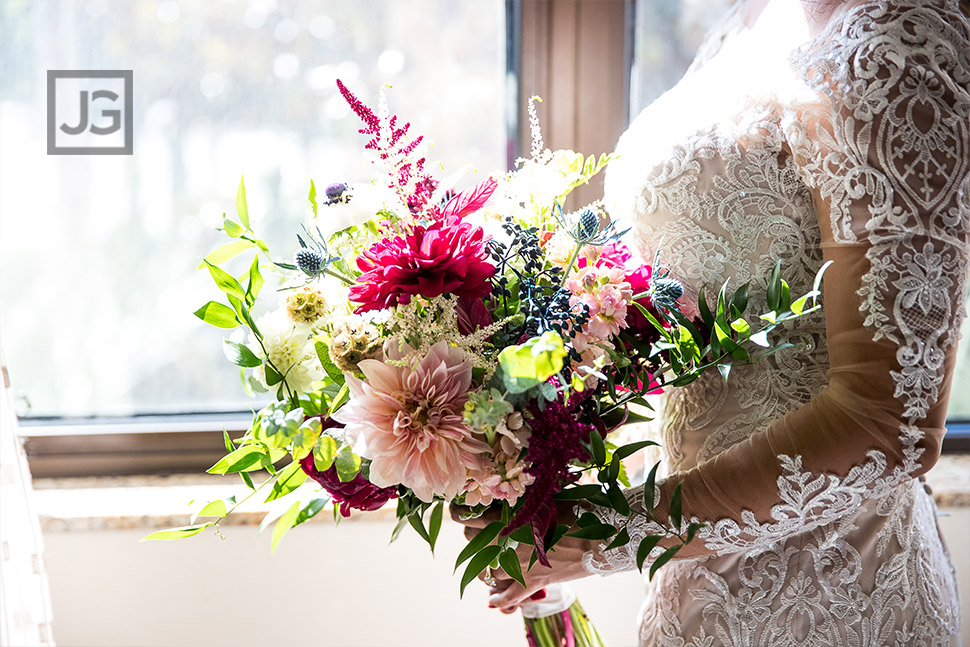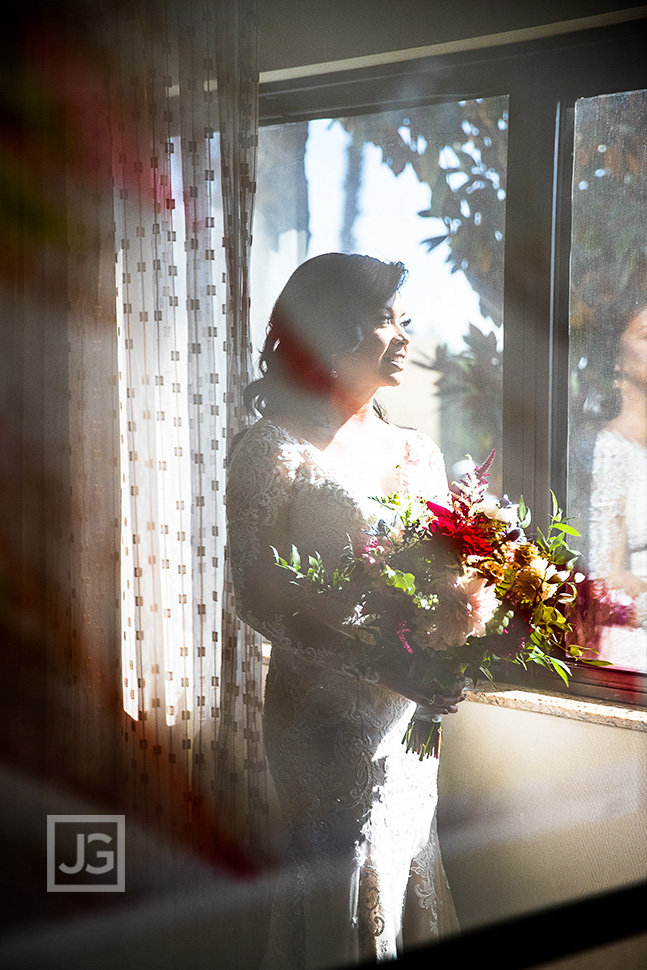 Since the bride and groom weren't seeing each other until the wedding ceremony, we did bridal party photos of all of them like this!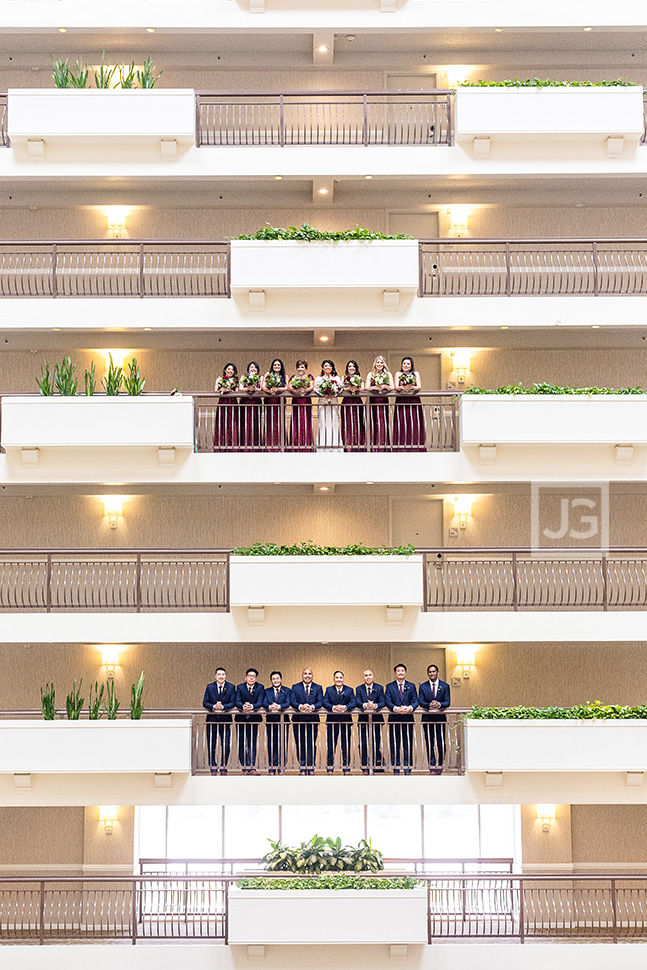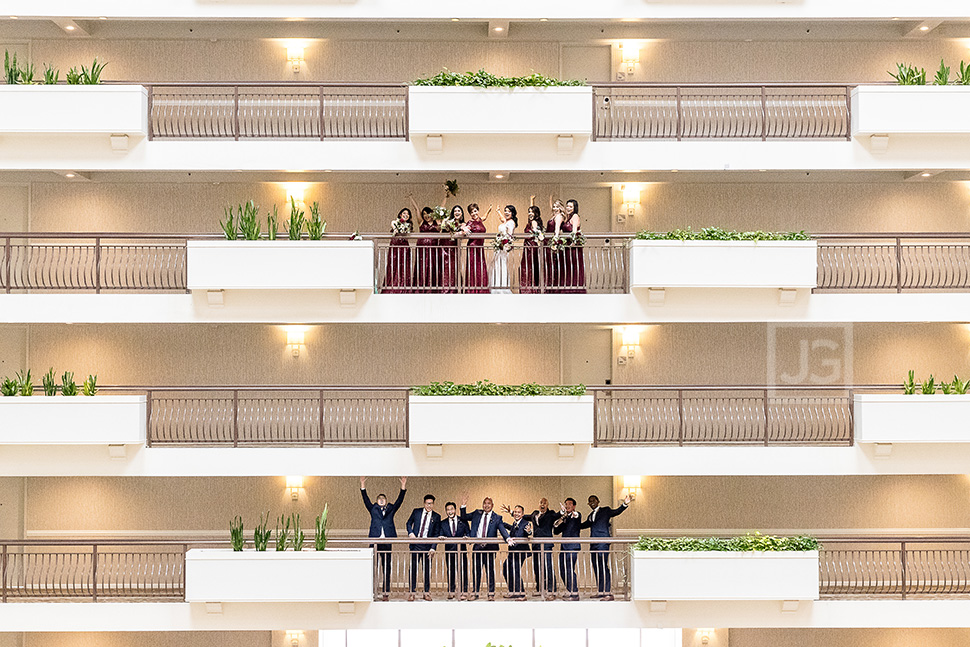 And here is a photo of our bride and groom on separate floors, right before they head off to Saint Martin Catholic Church.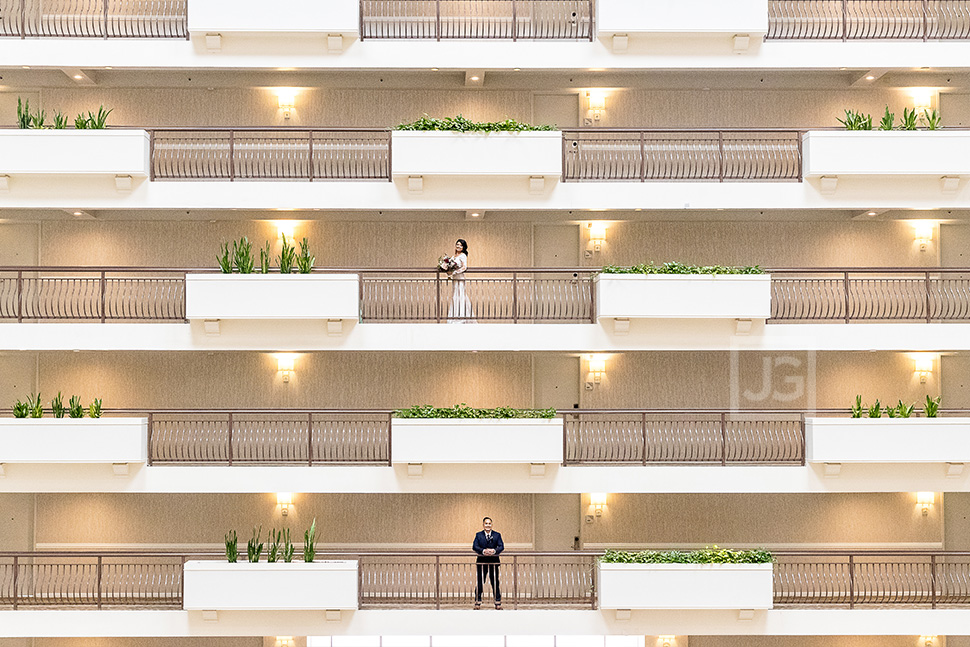 St. Martin de Porres Church Wedding Ceremony
The wedding ceremony was at Saint Martin Catholic Church in Yorba Linda.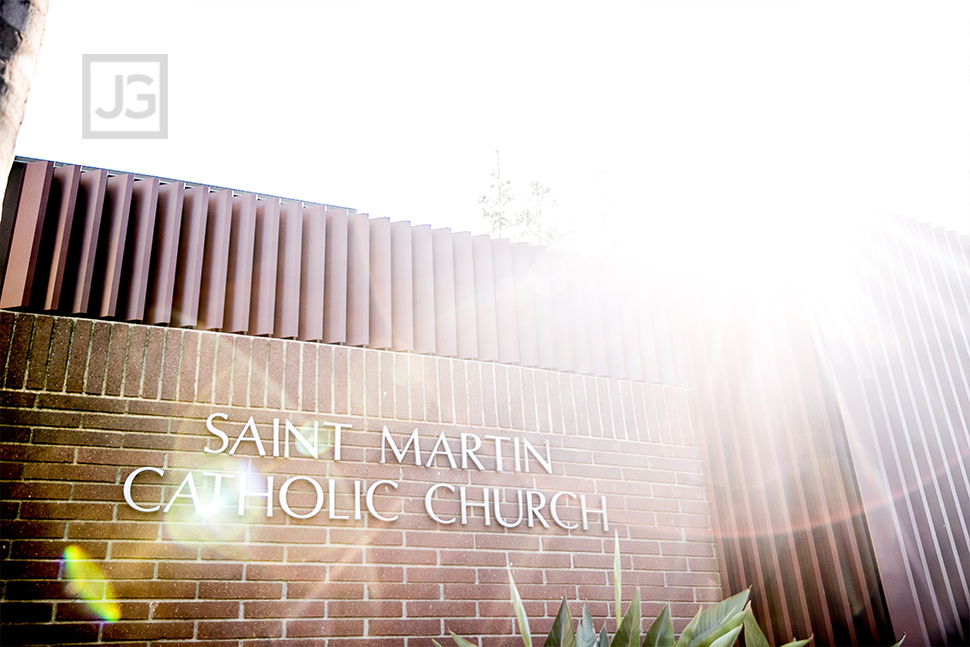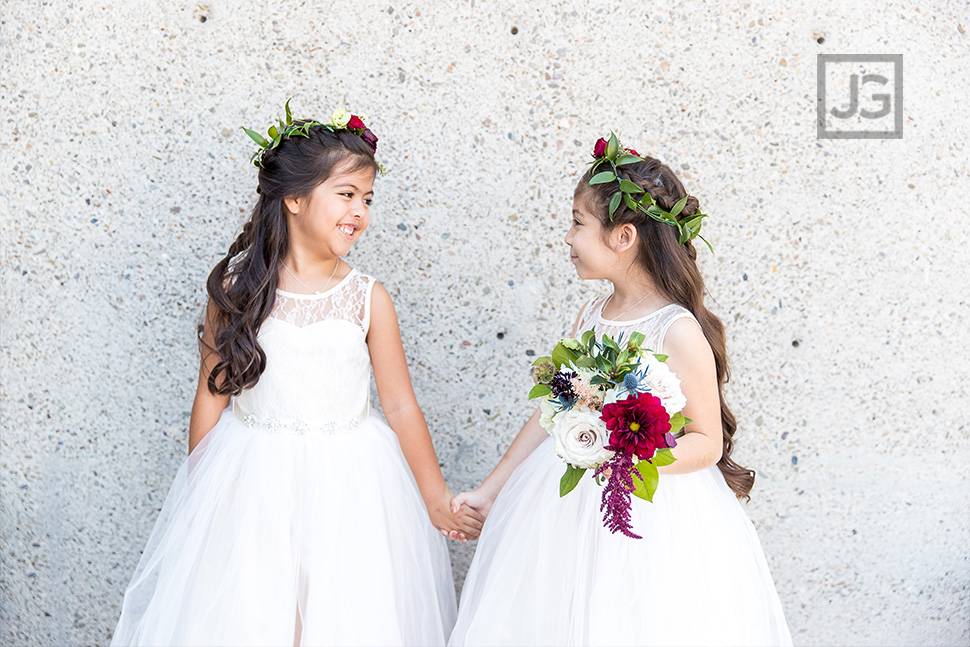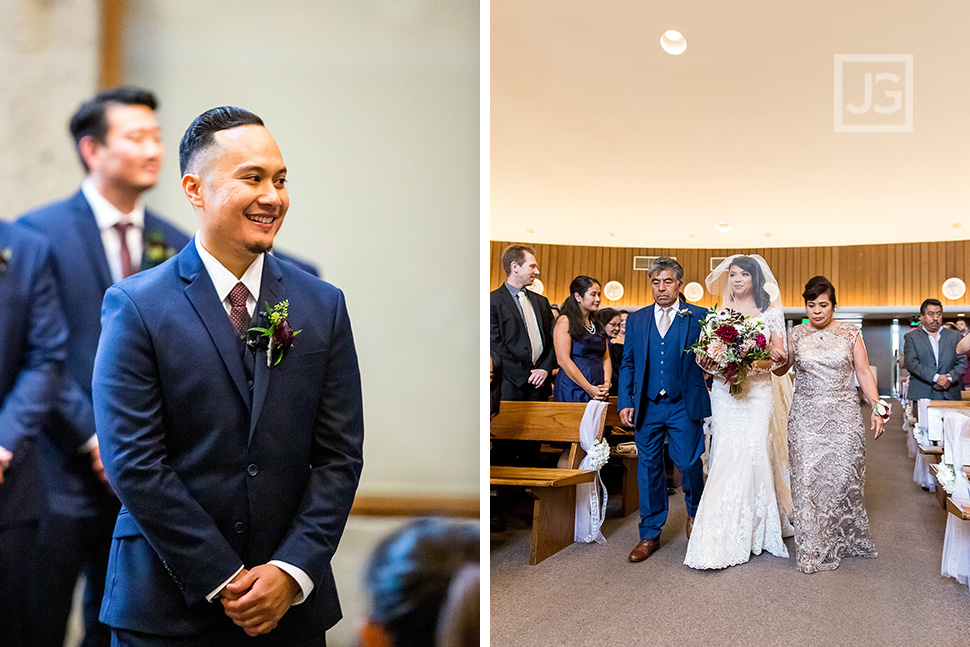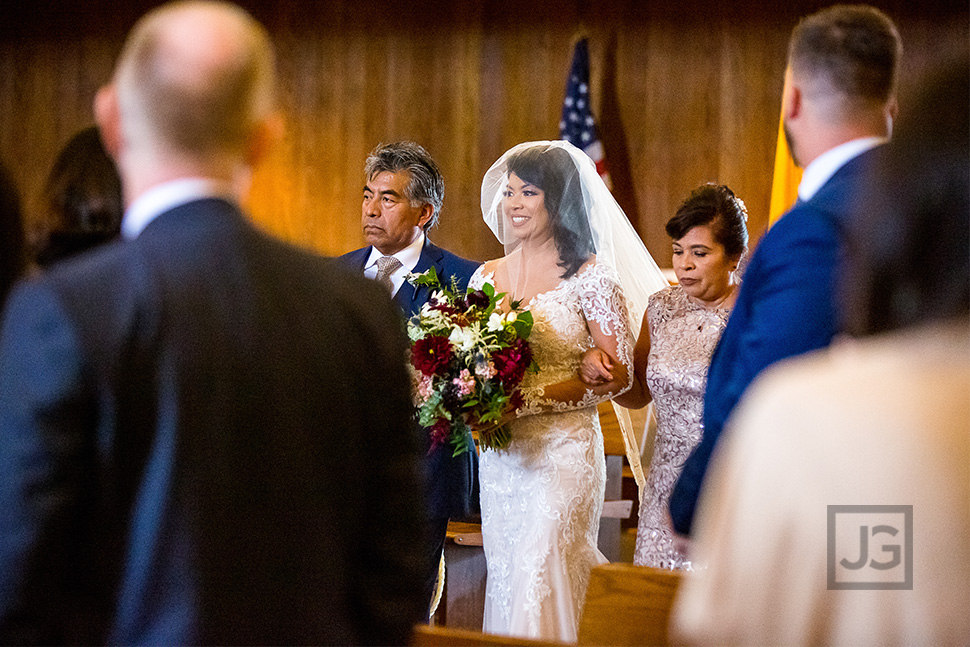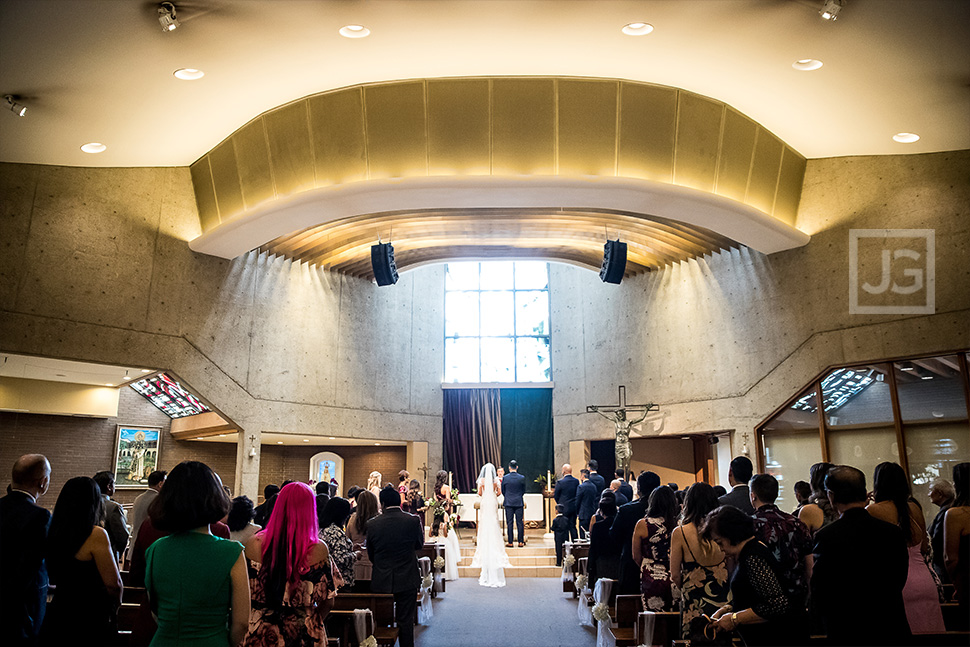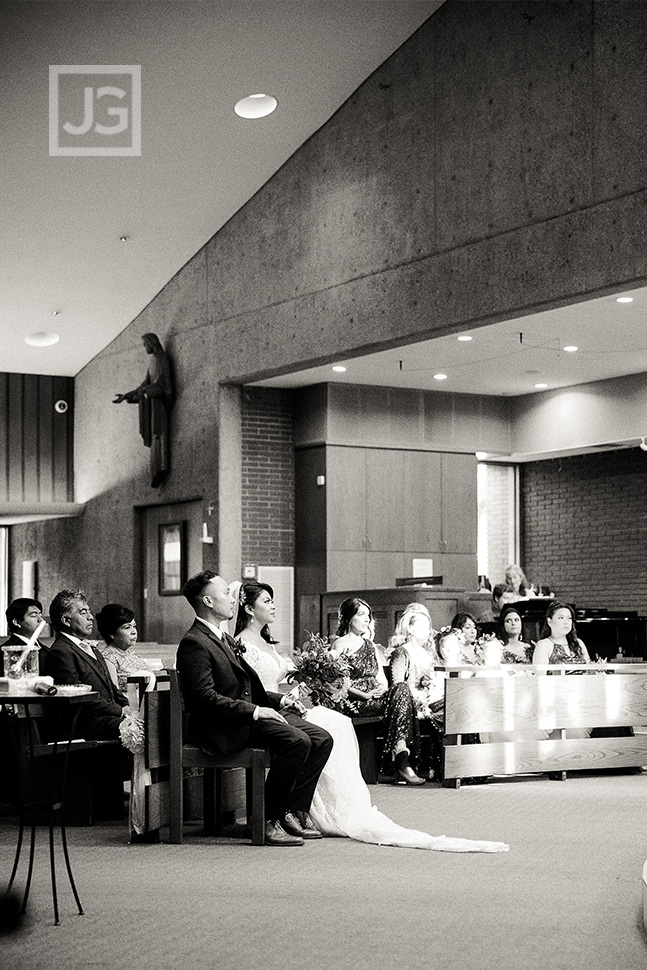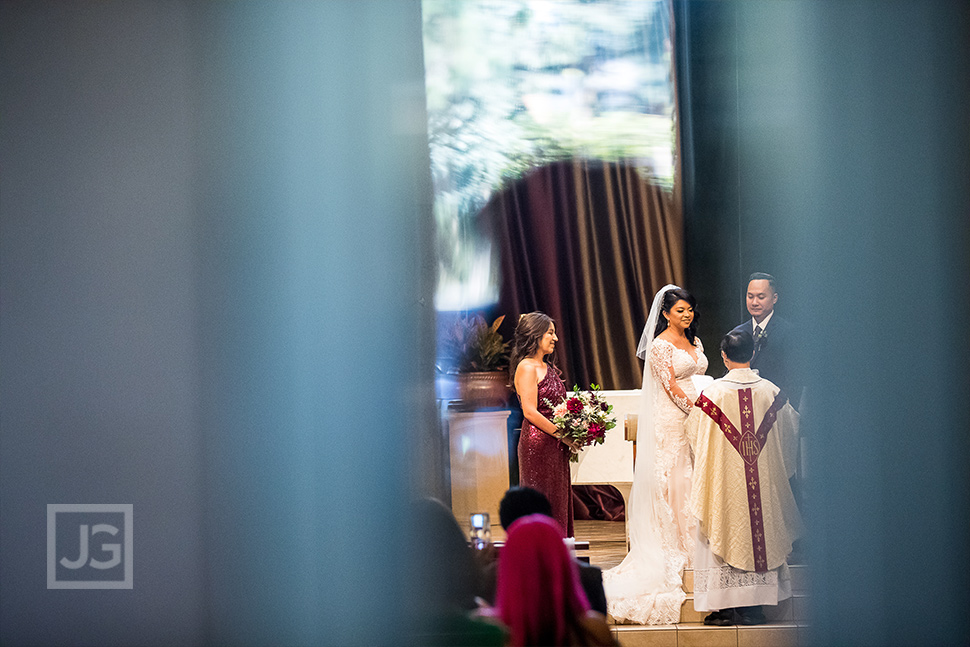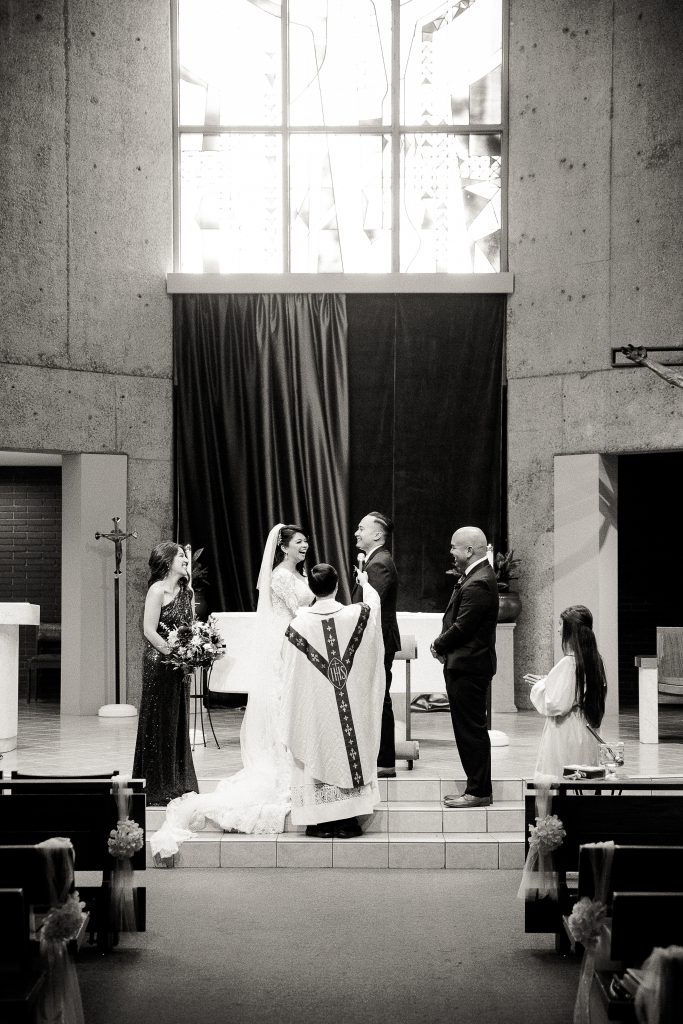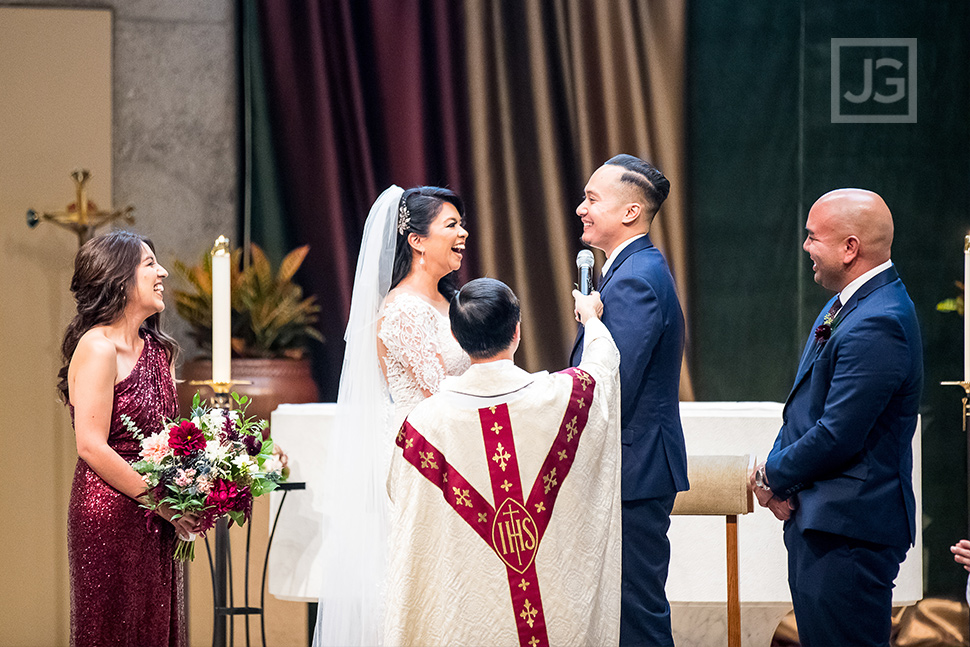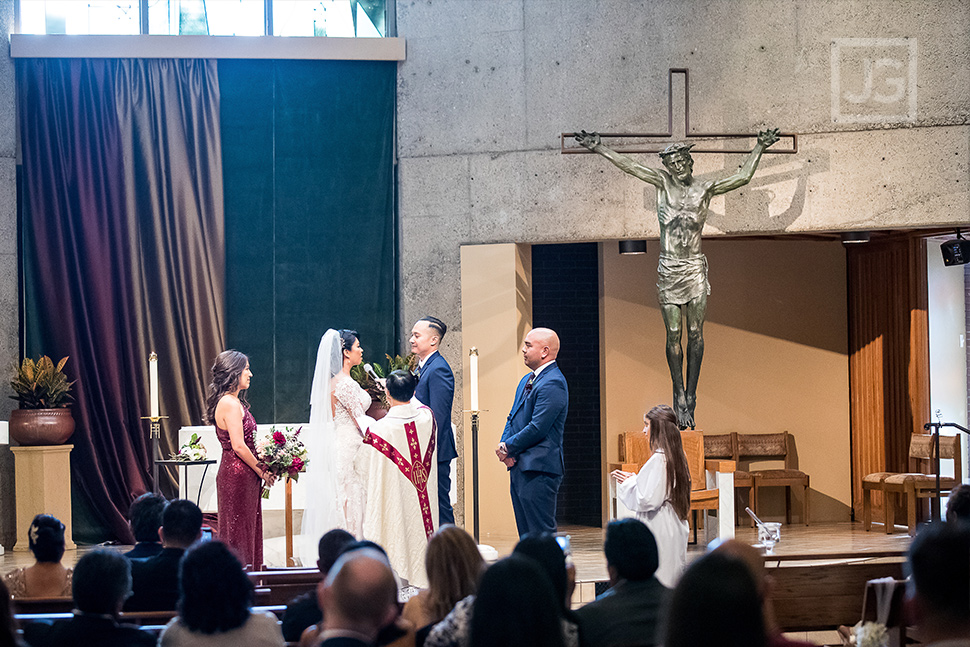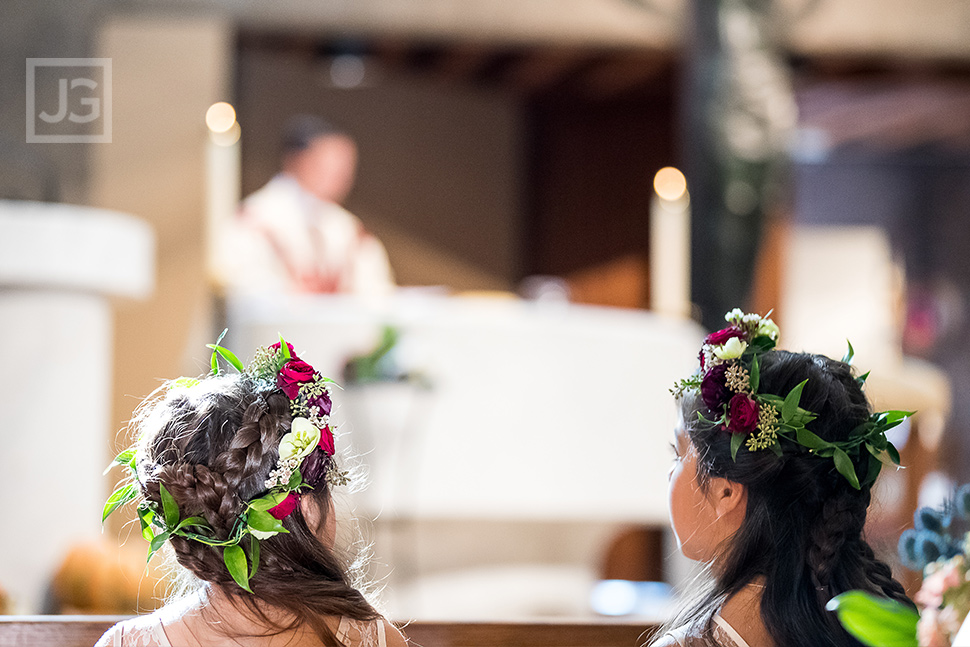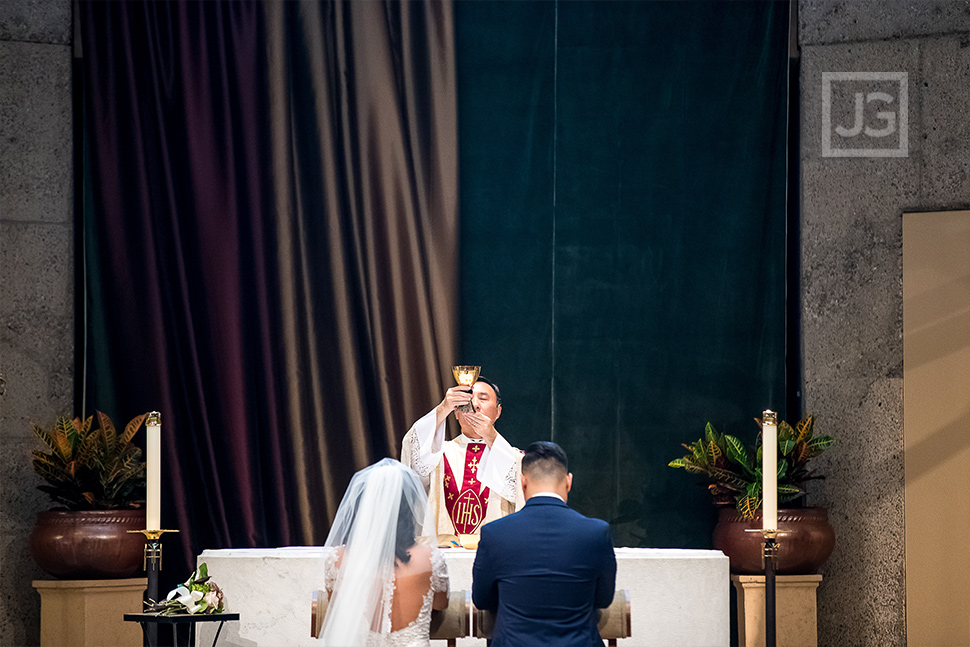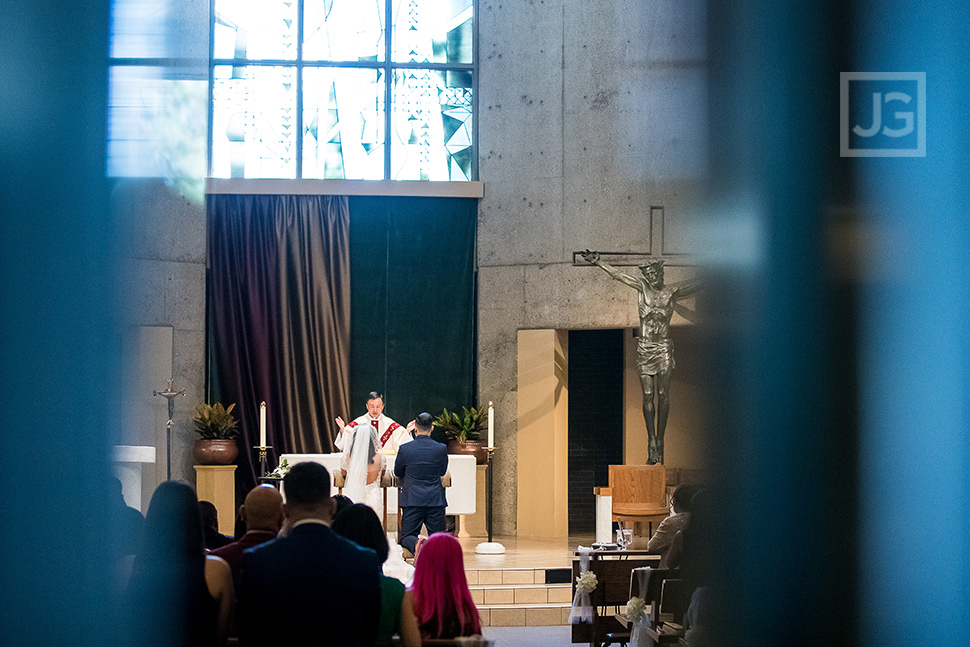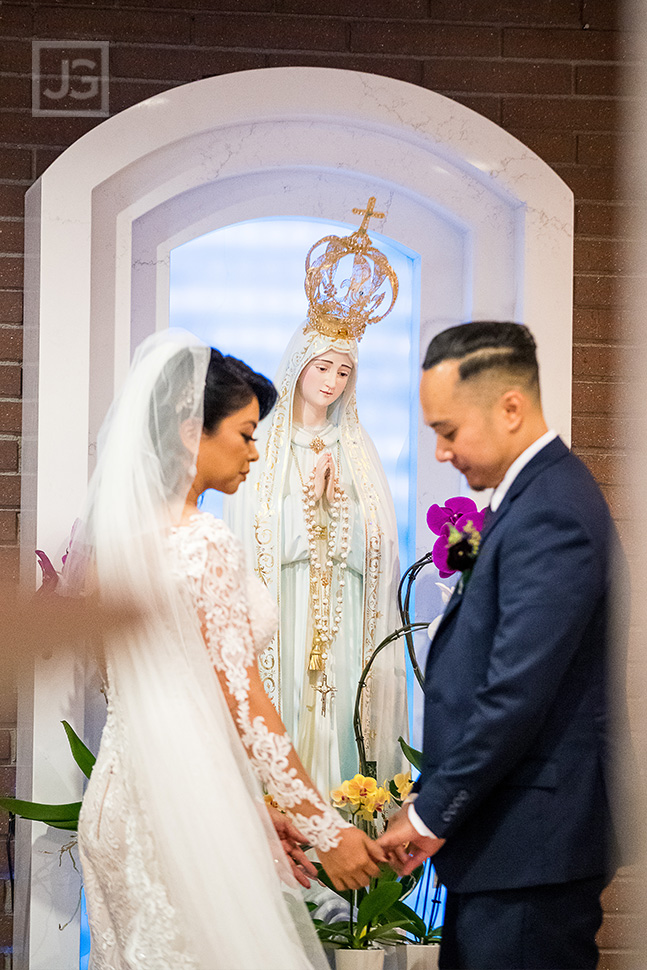 And a funny moment from their first kiss!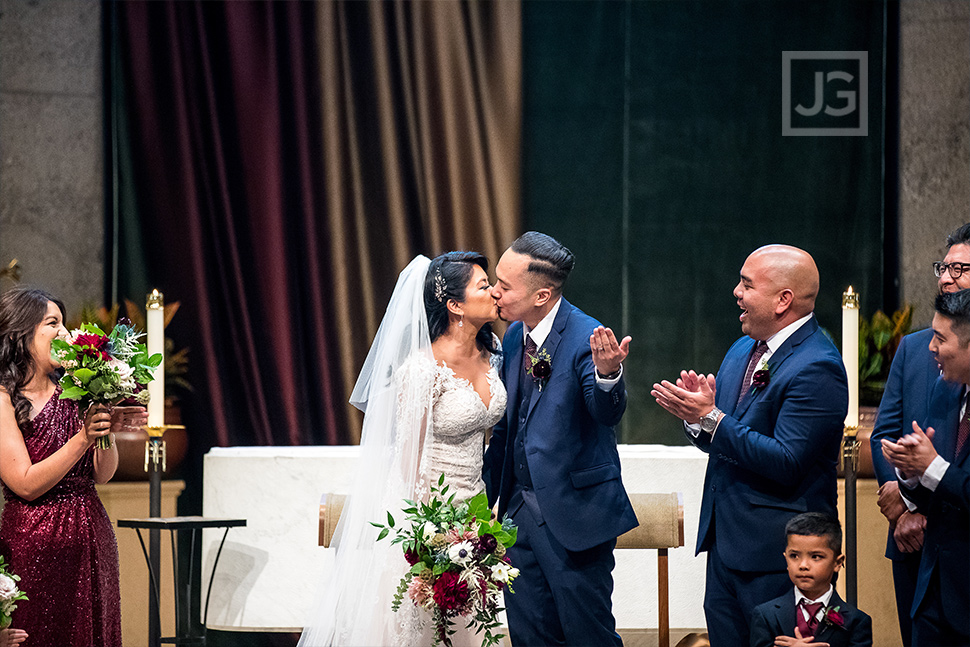 Hacienda Wedding Photography in Santa Ana
After the wedding ceremony, we headed back to the Hacienda in Santa Ana for more wedding photos of our newly married bride and groom.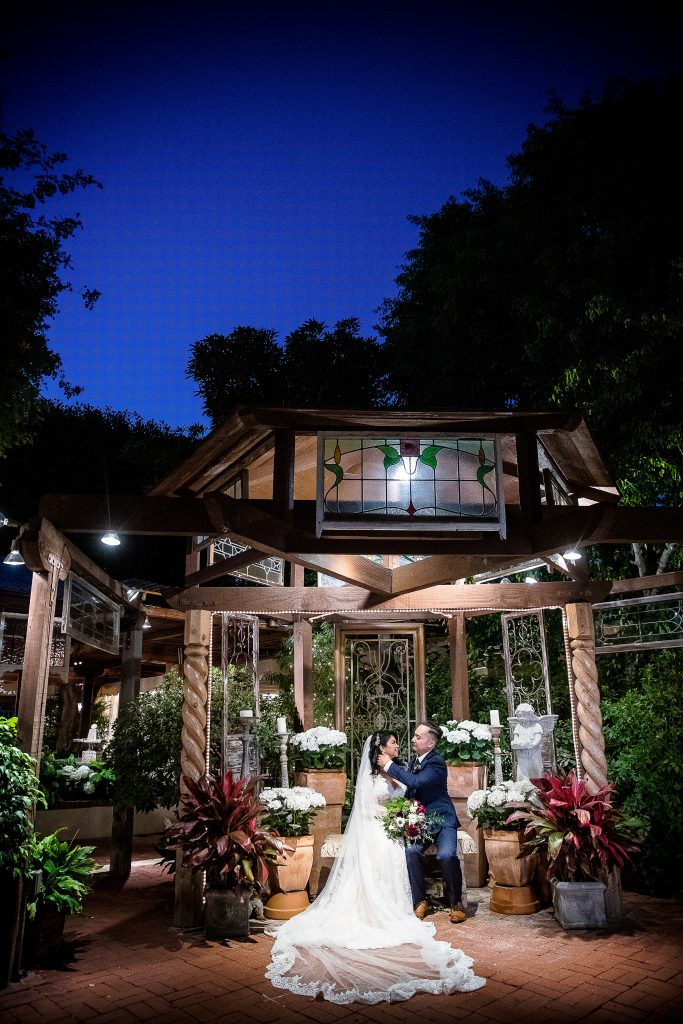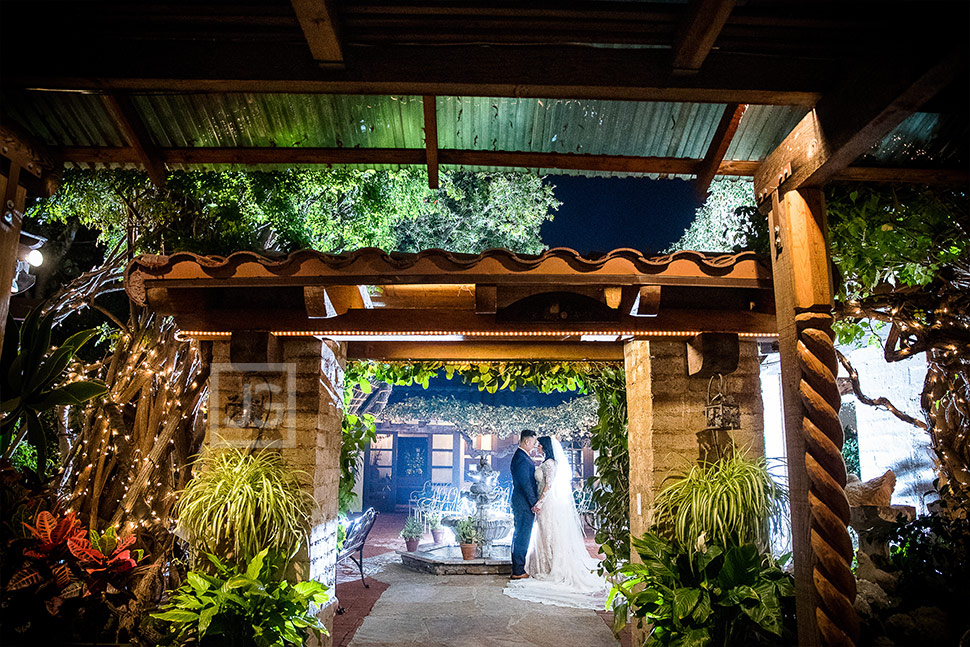 There is a cute cottage that is used for the bride ready room which made for some nice photo ops.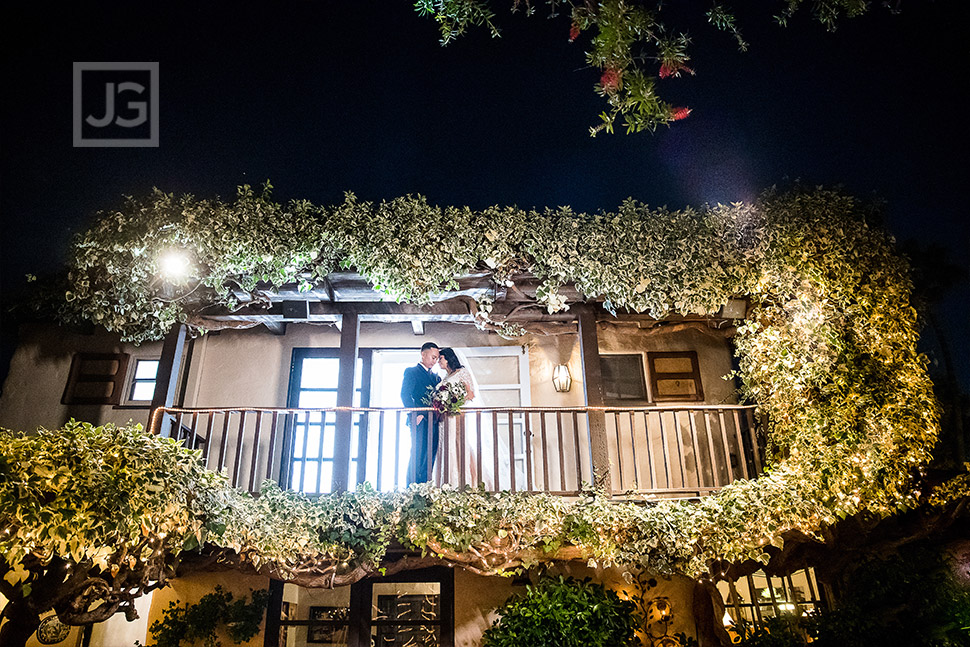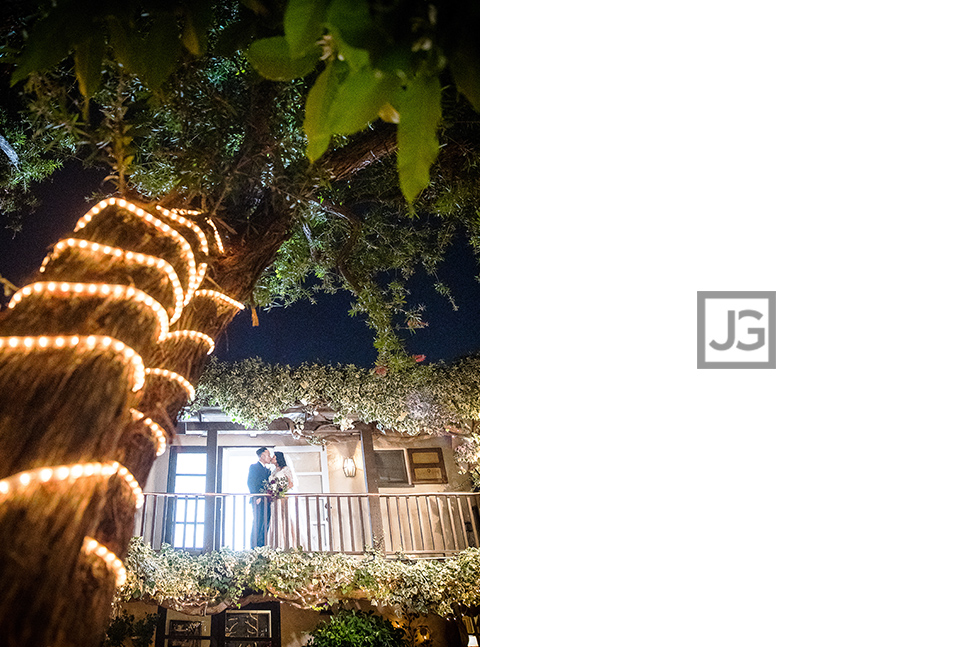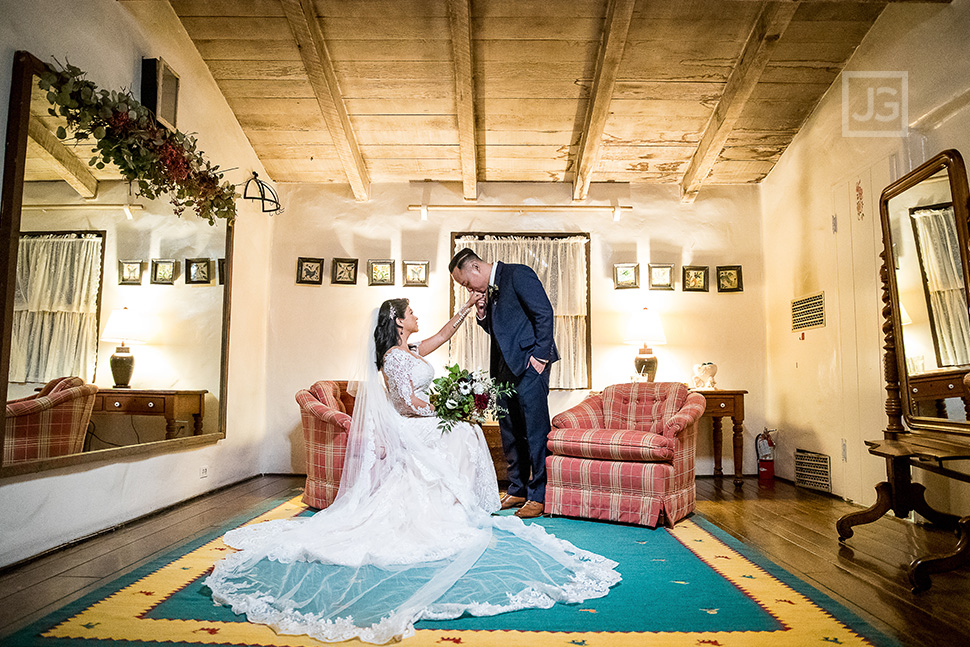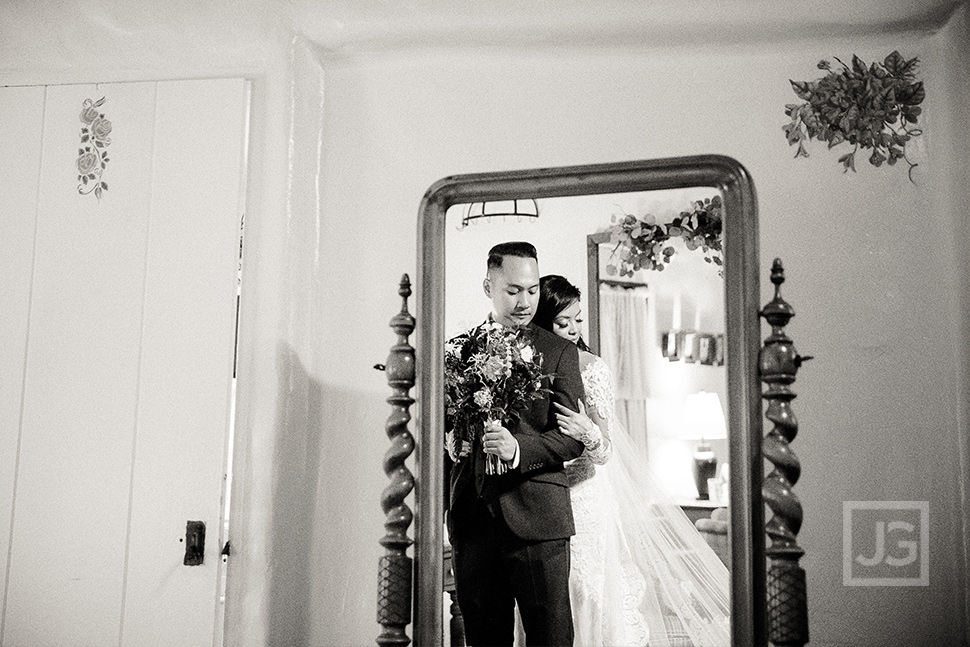 We then hopped outside of the Hacienda for some night photos outdoors.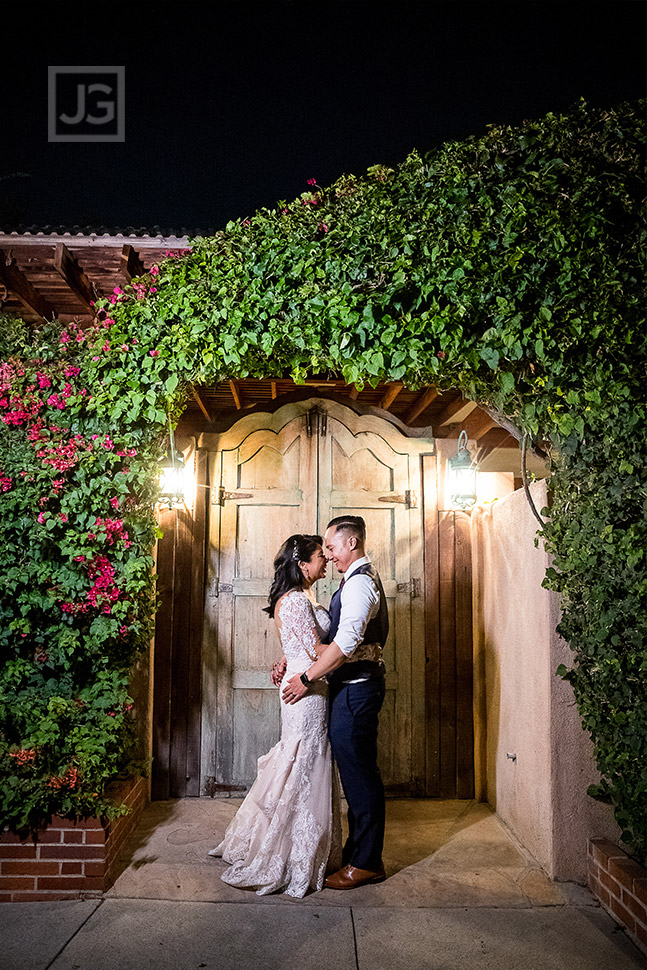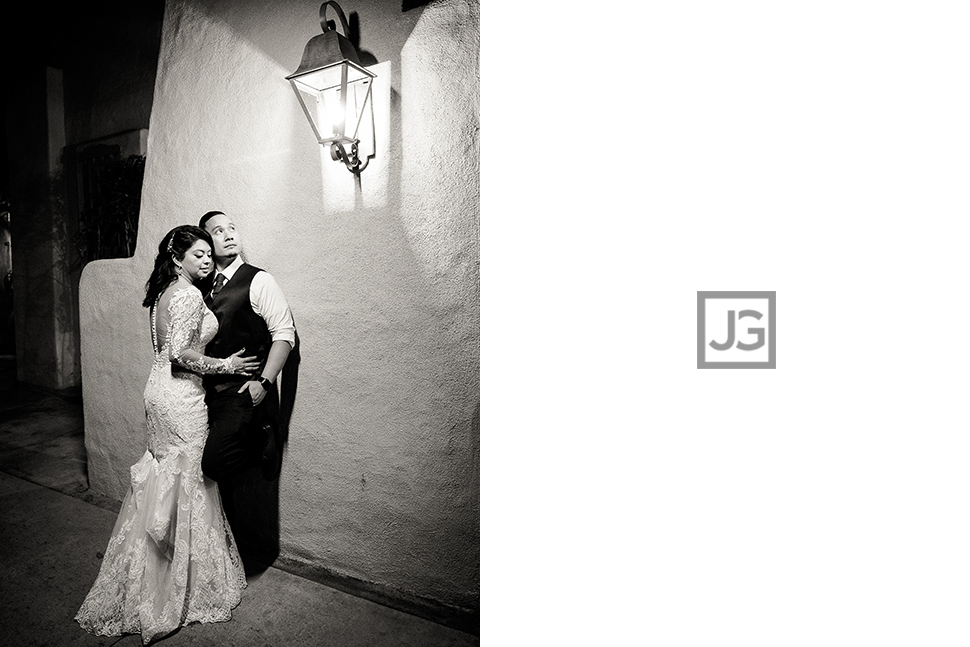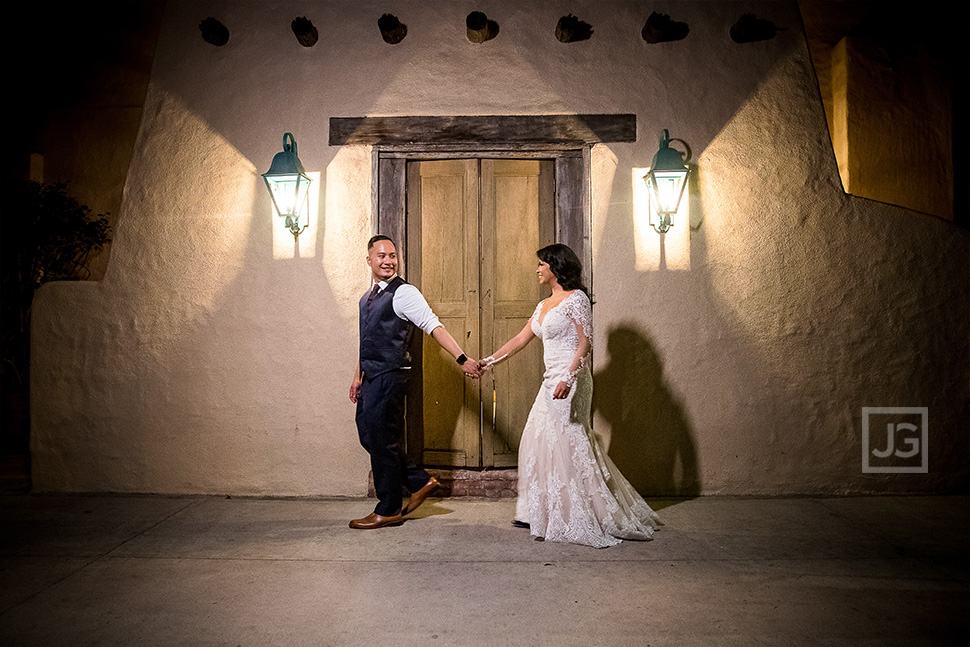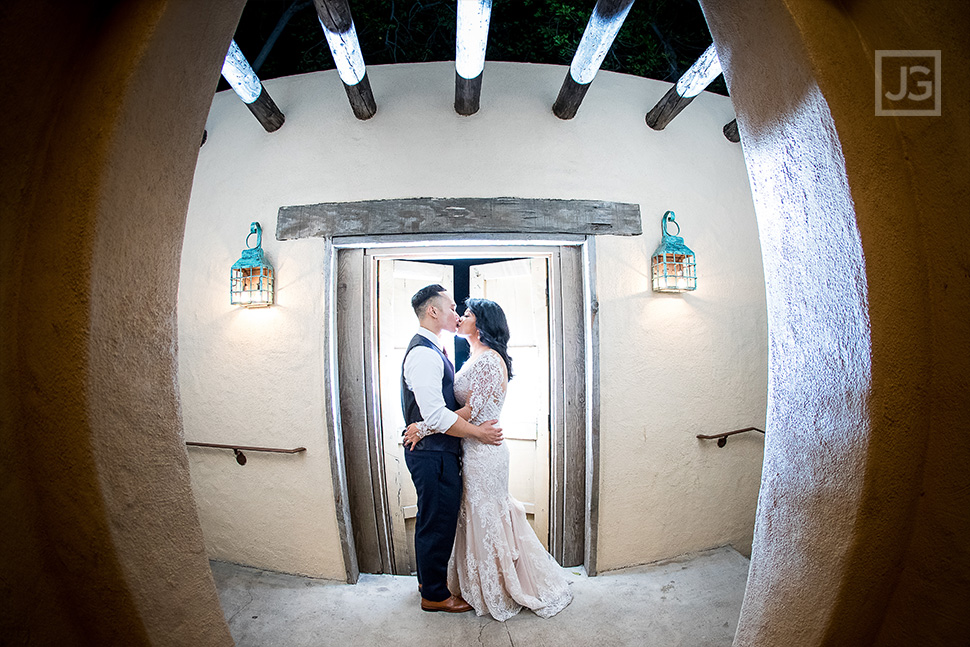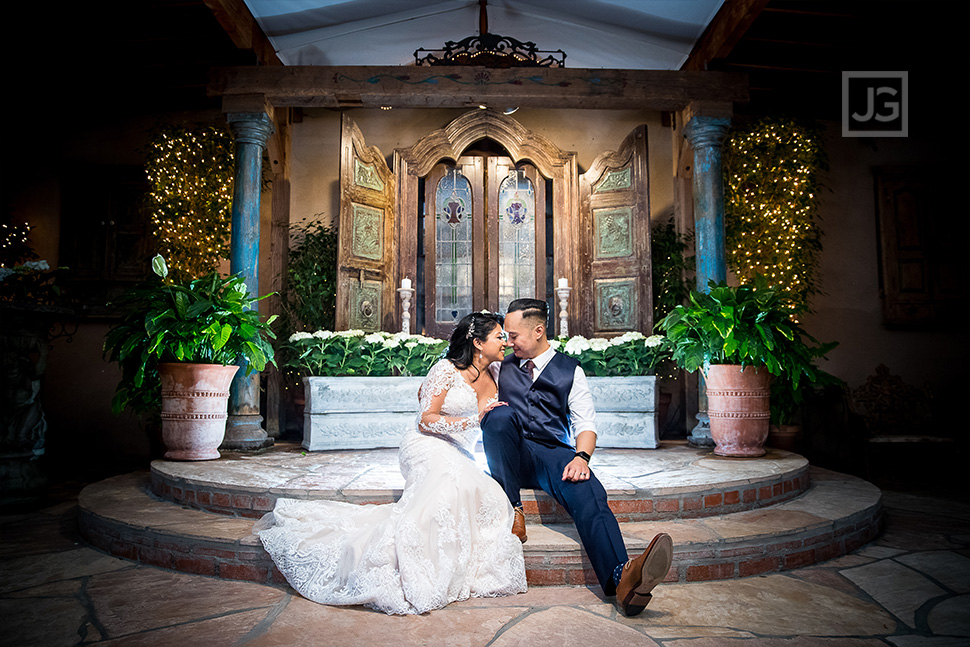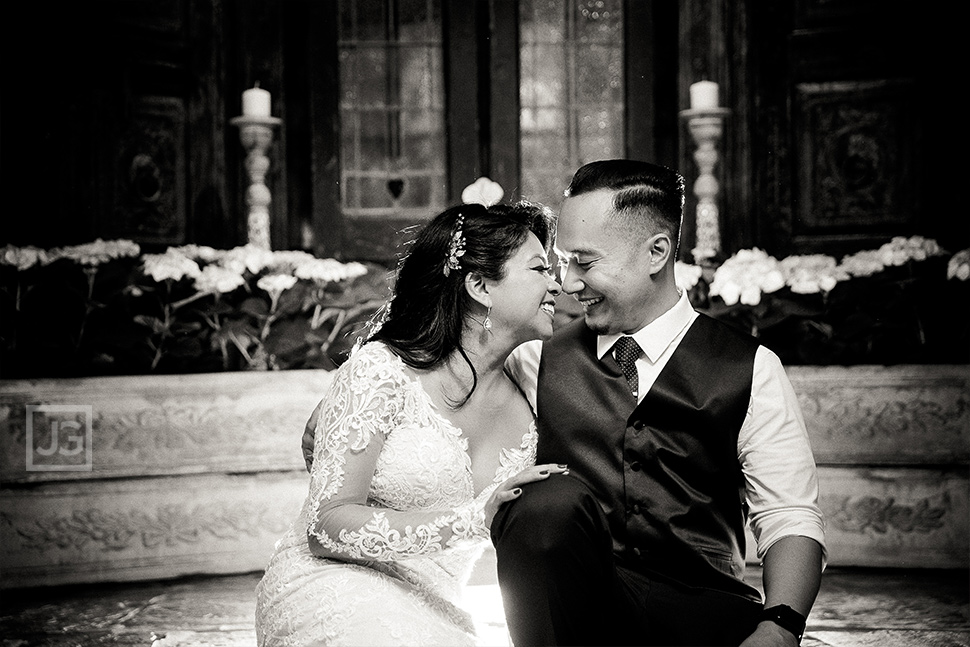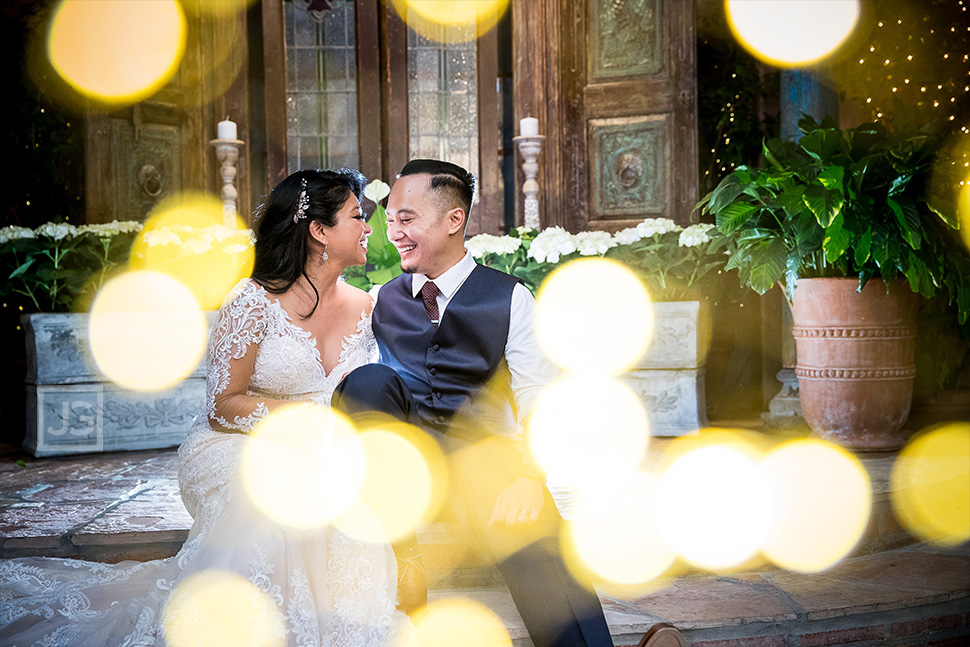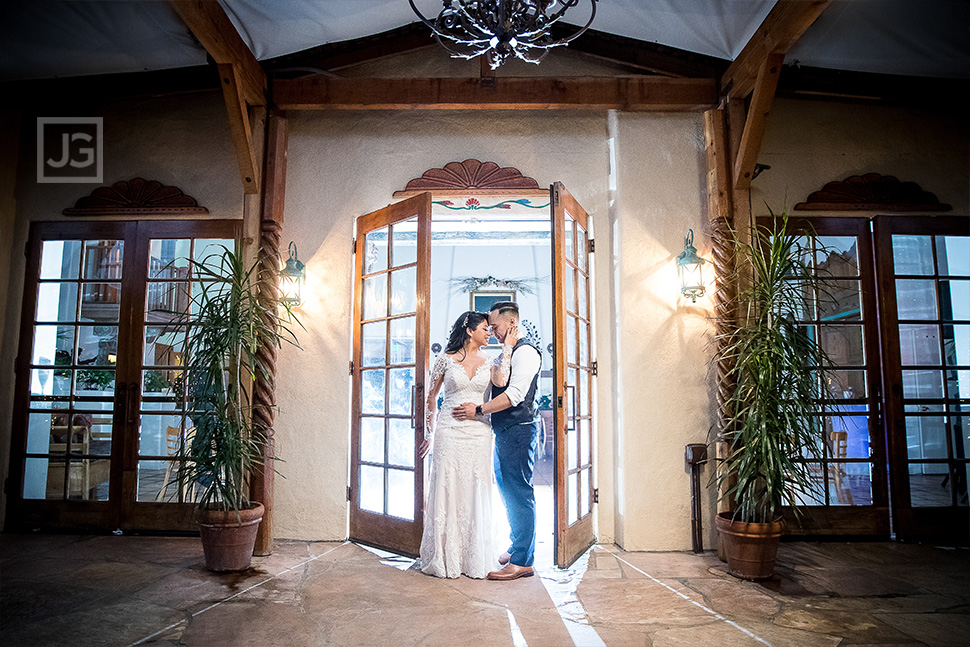 The Hacienda Wedding Reception
The party starts!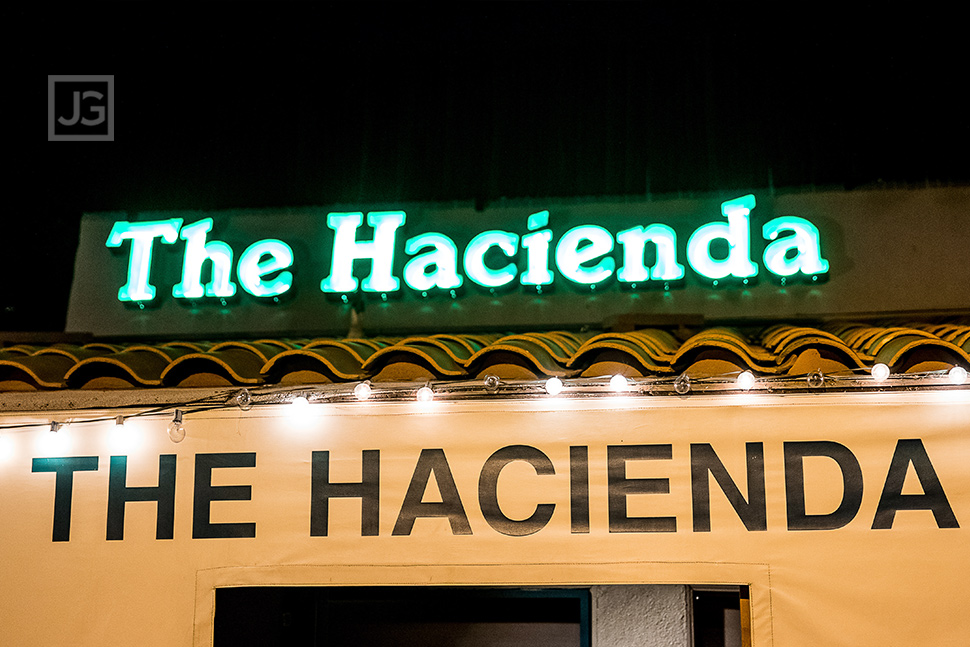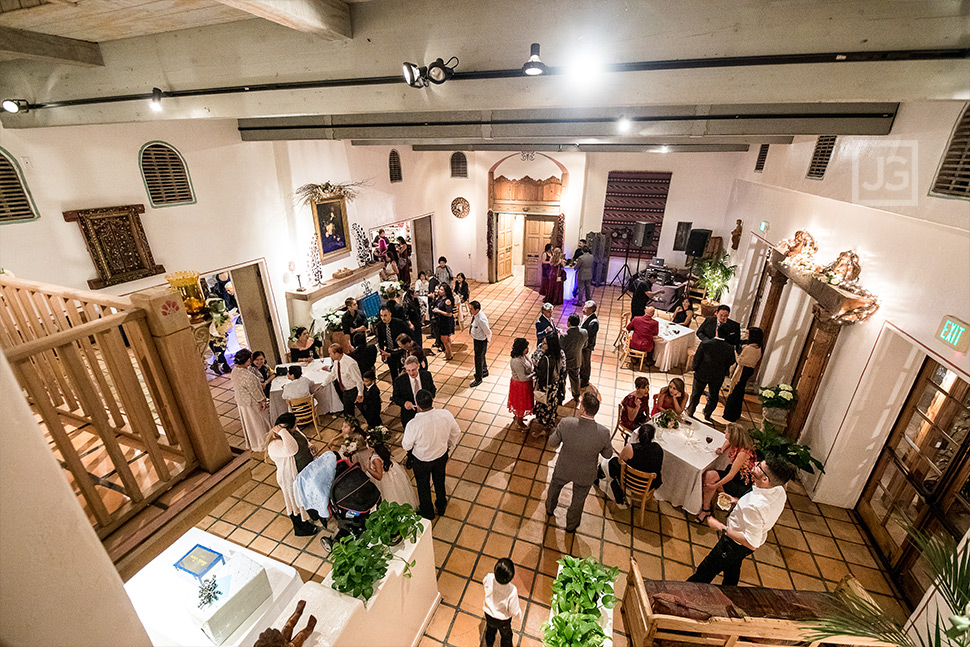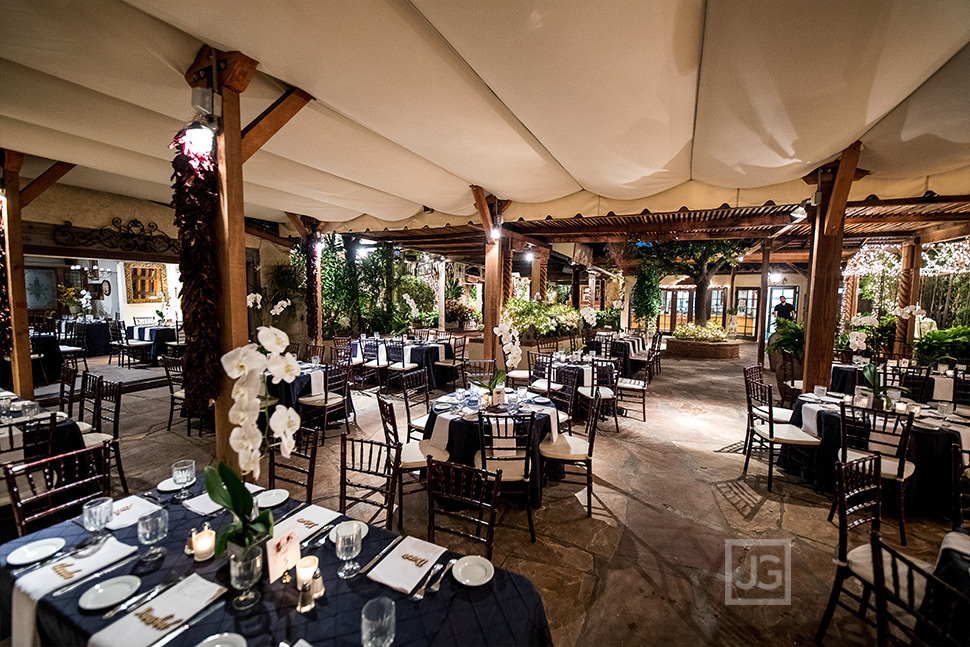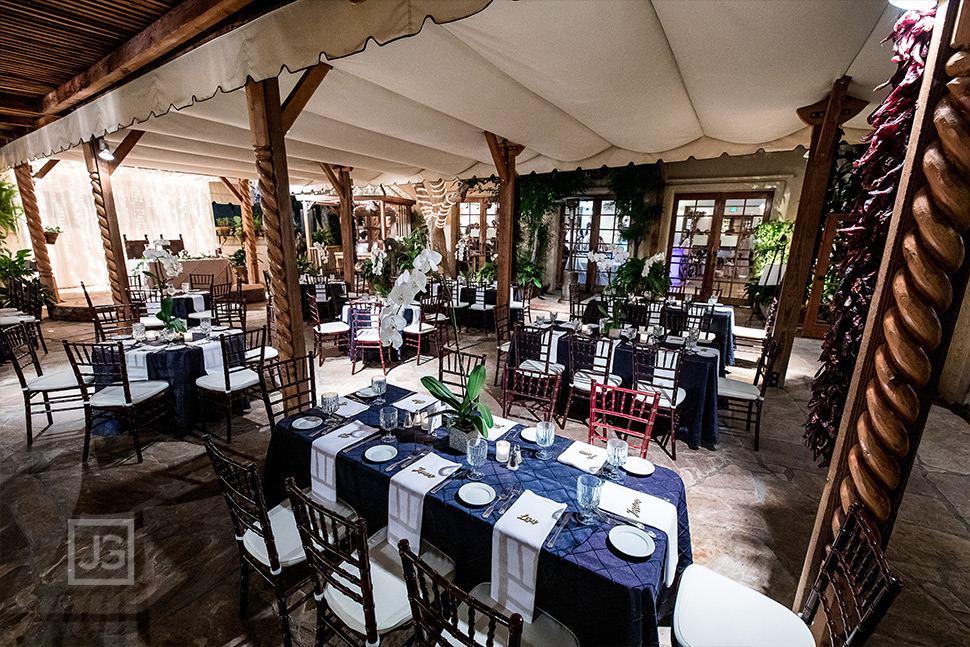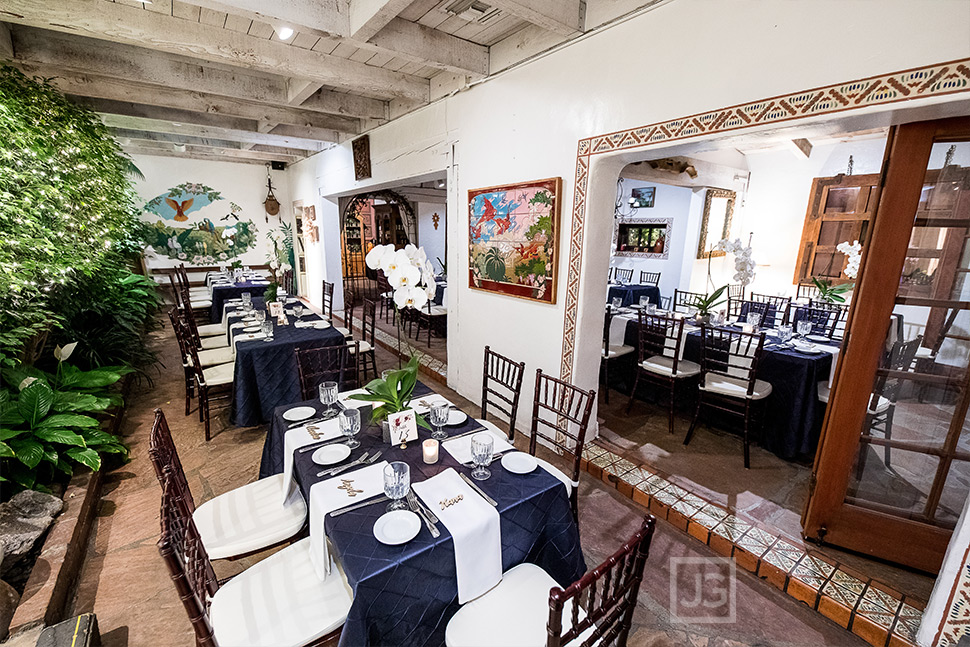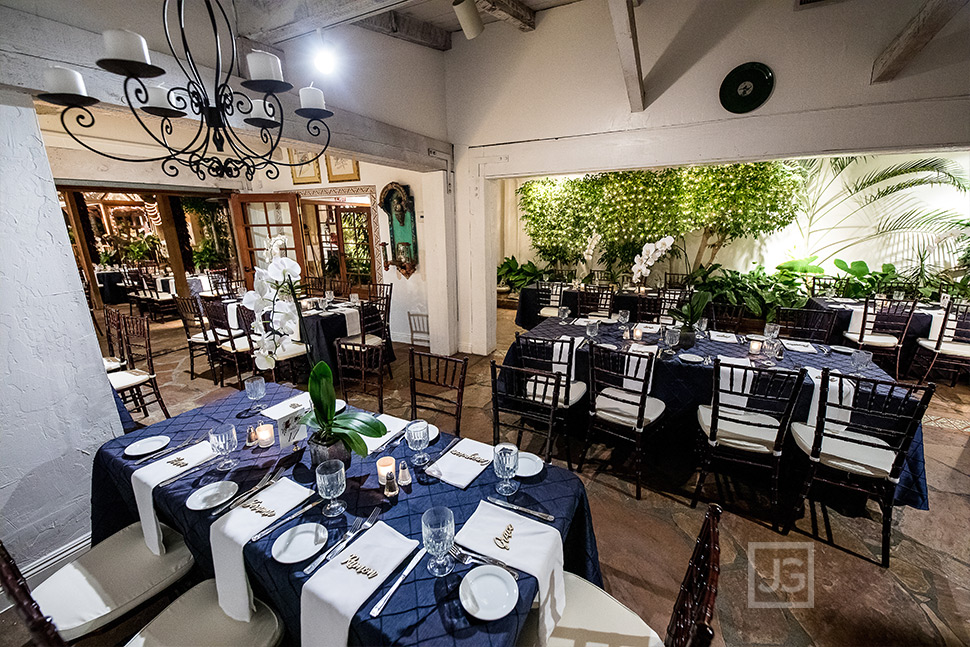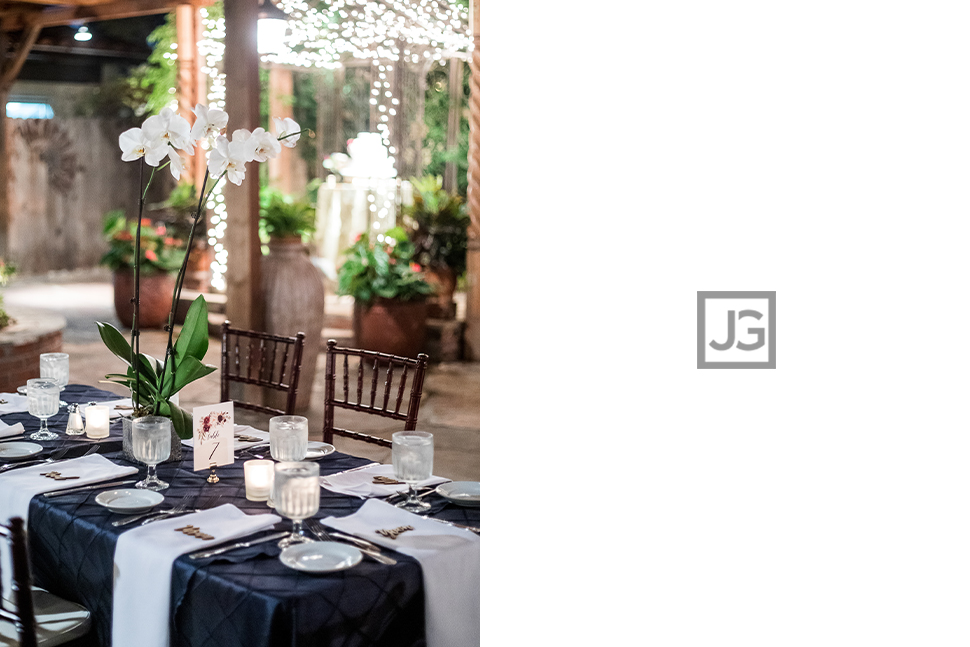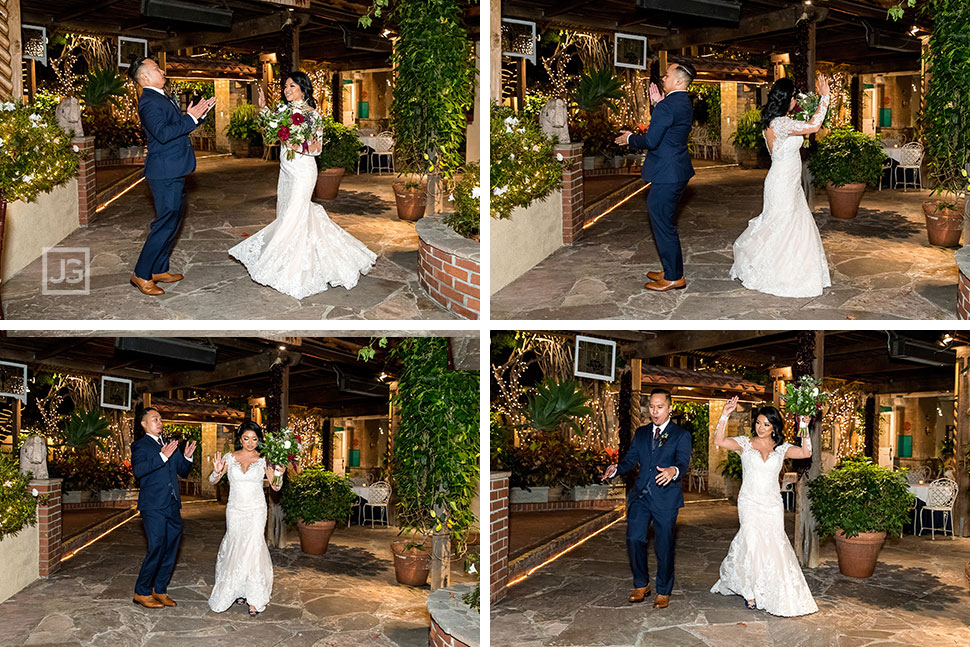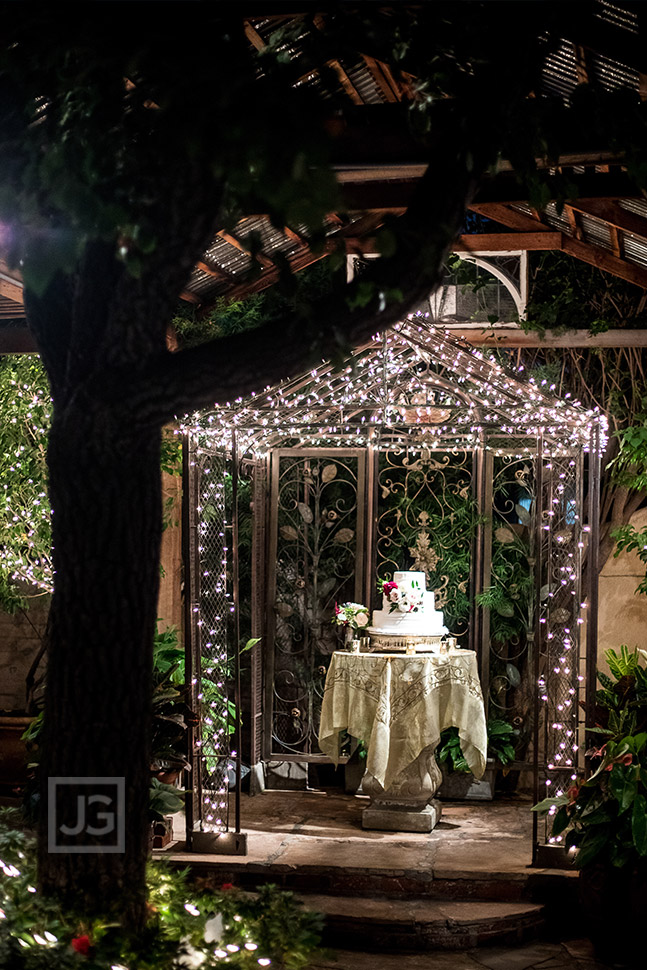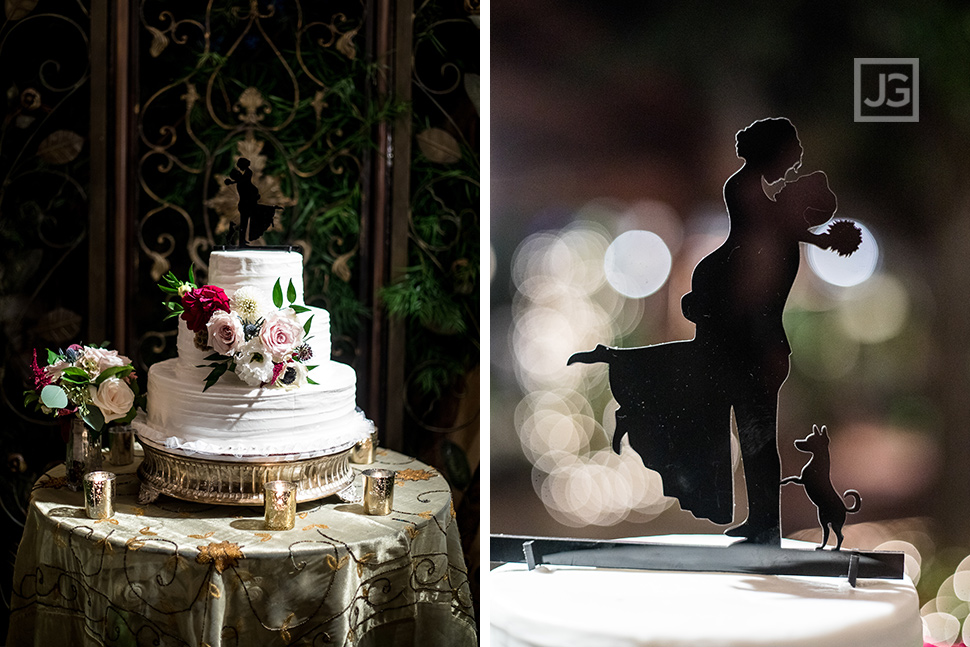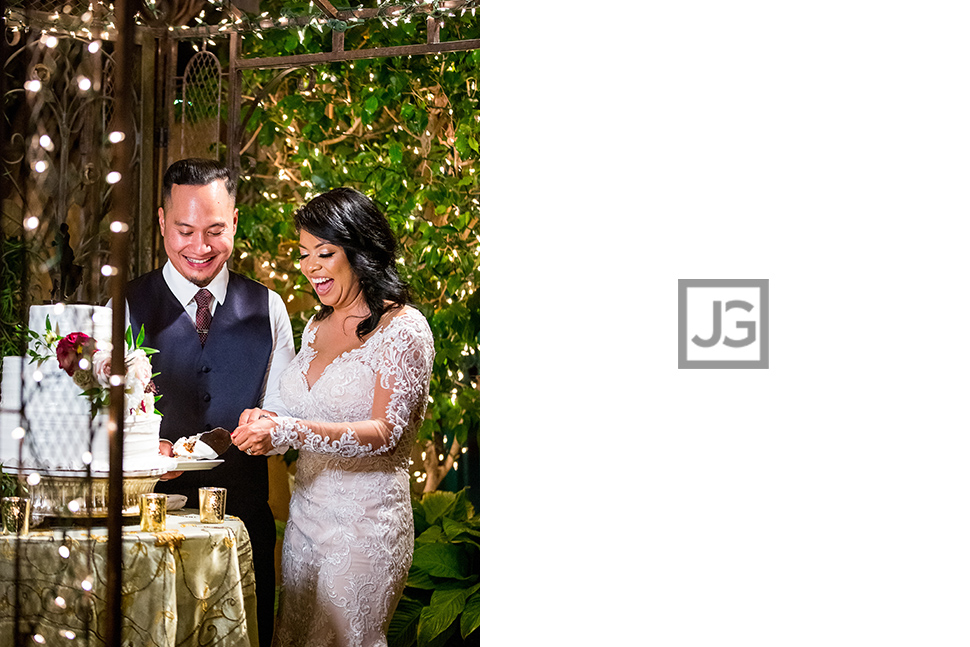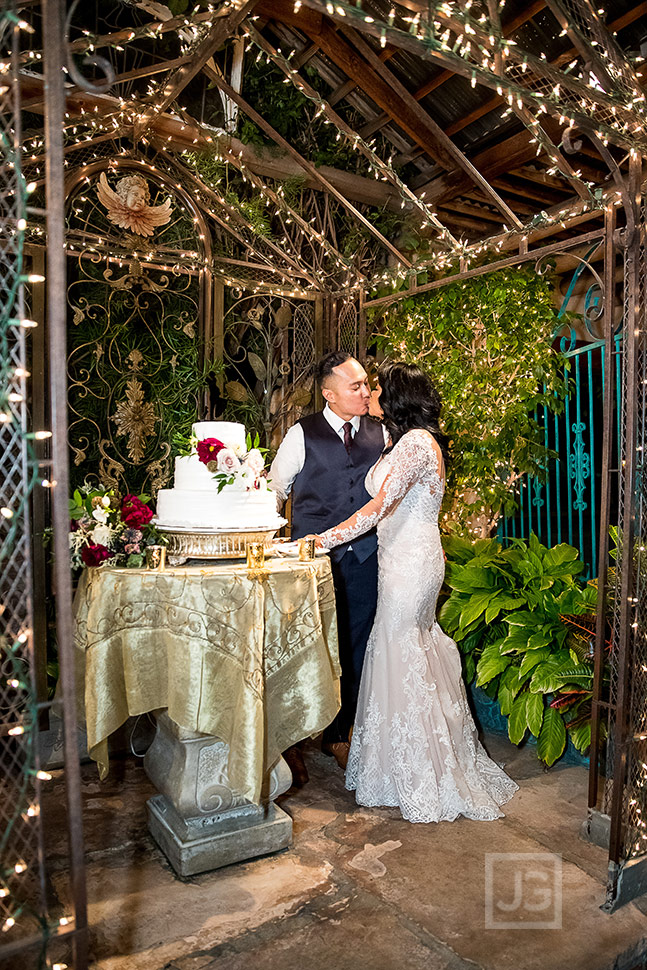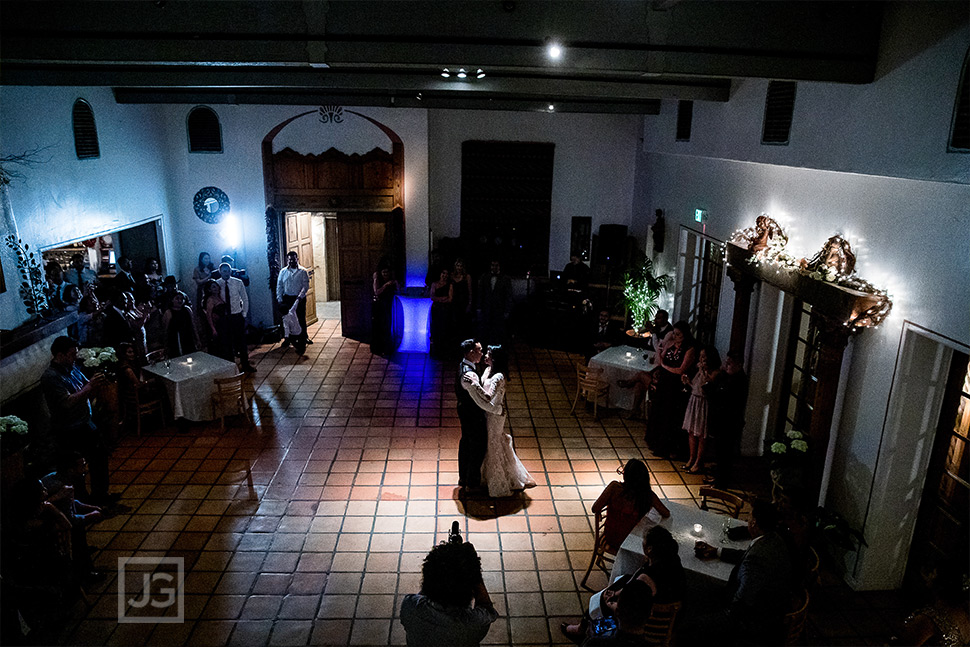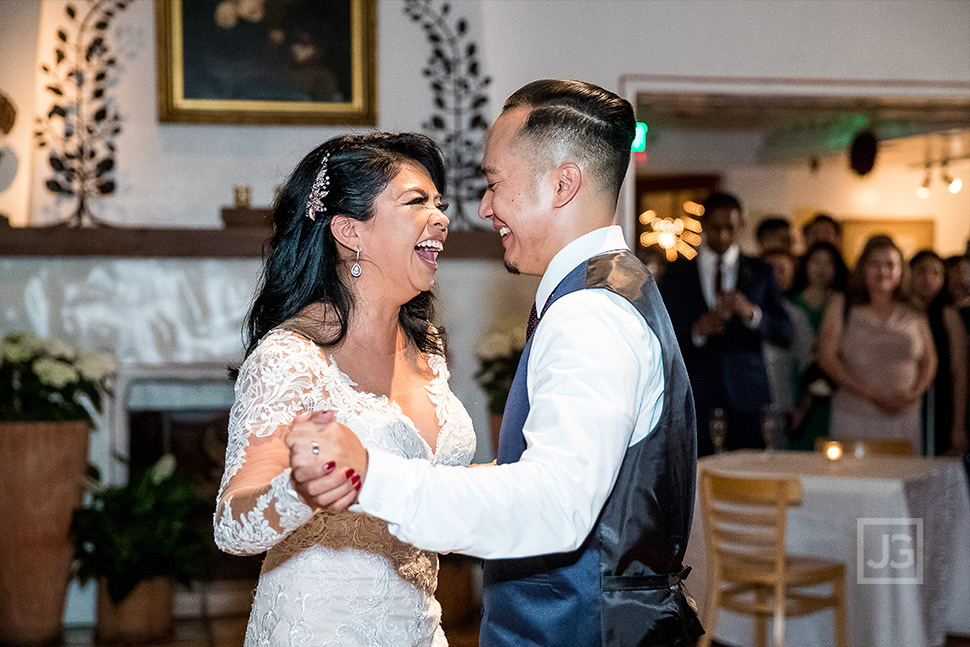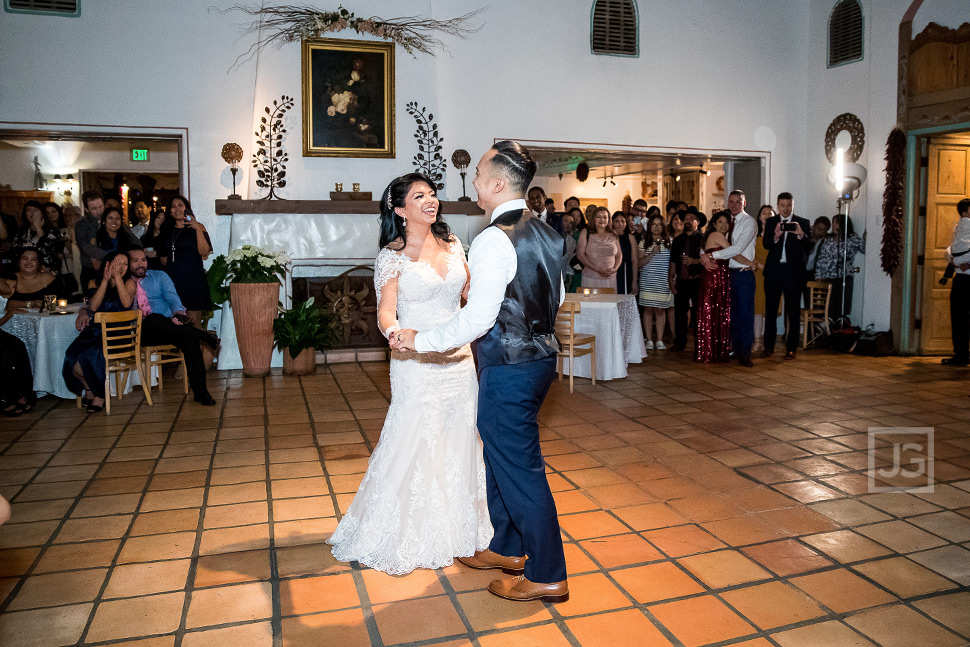 This article shows us capturing Hacienda wedding photos in Santa Ana, Orange County. Wedding photography at this hidden gem in Santa Ana is always a pleasure and is actually the location of Gavin's very first time doing wedding photos (as a second shooter). The wedding preparation was at the Embassy Suites Anaheim Orange. We did the wedding ceremony at Saint Martin Catholic Church in Yorba Linda. The Hacienda has a classic Spanish architecture setting with gardens and fountains (Santa Fe style).
Make sure to take a look around our wedding blog for more examples of weddings in Orange County, including Santa Ana and Orange. And definitely keep up with our most recent work on our Instagram feed. For example, here's a photo from an engagement session in Laguna Beach:
If you are interested in booking us for wedding photography, make sure to check out our Orange County wedding photography prices and packages.