Rain on your wedding day is a symbol of luck.  In the Chinese/Asian culture, it's symbolic of money and it's symbolic of new, fresh starts. So here's our wedding photography done at the Los Angeles Athletic Club.
The thing is that we look at rain as something unique here in sunny Southern California (since we don't get rain very often). When life gives you lemons, you make lemonade, and Gavin and I love making some tasty lemonade! One thing we've learned as photographers is that there is beauty in literally everything. There is beauty in both life and death, simplicity and chaos, happiness and tragedy, and in both sunshine and rain. It's a great metaphor for life. It also shows that the love Elissa and Brandon have for each other shines through in the pouring rain. It shows that the love that their family and friends have for them endures both the bad (weather) and the good (one hell of a party after the bad weather). And here's how we chose to capture that: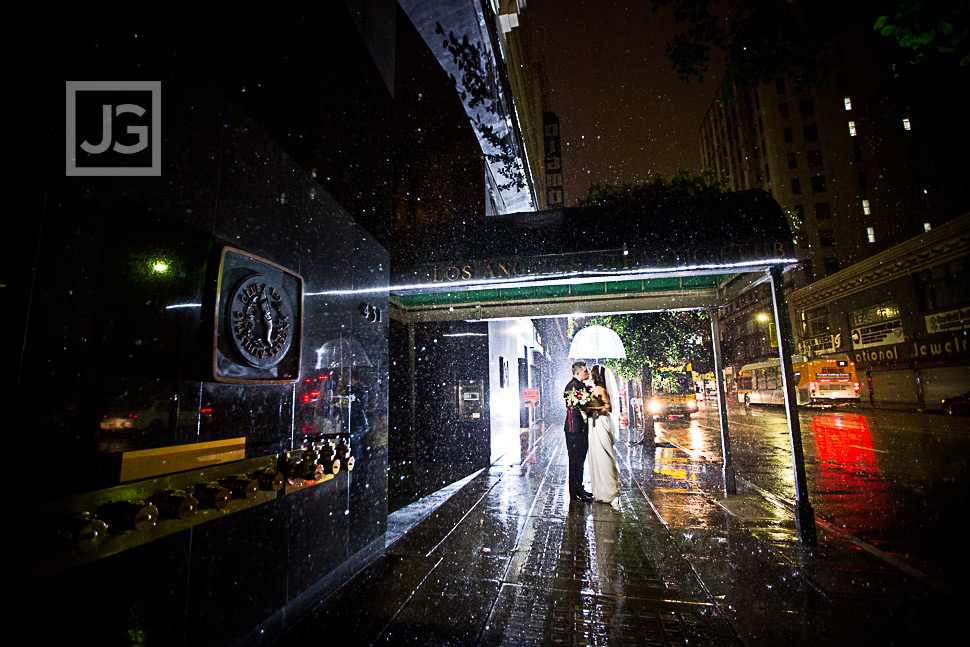 So have fun on this atypical Los Angeles wedding, but then again the love on a wedding day is often never typical!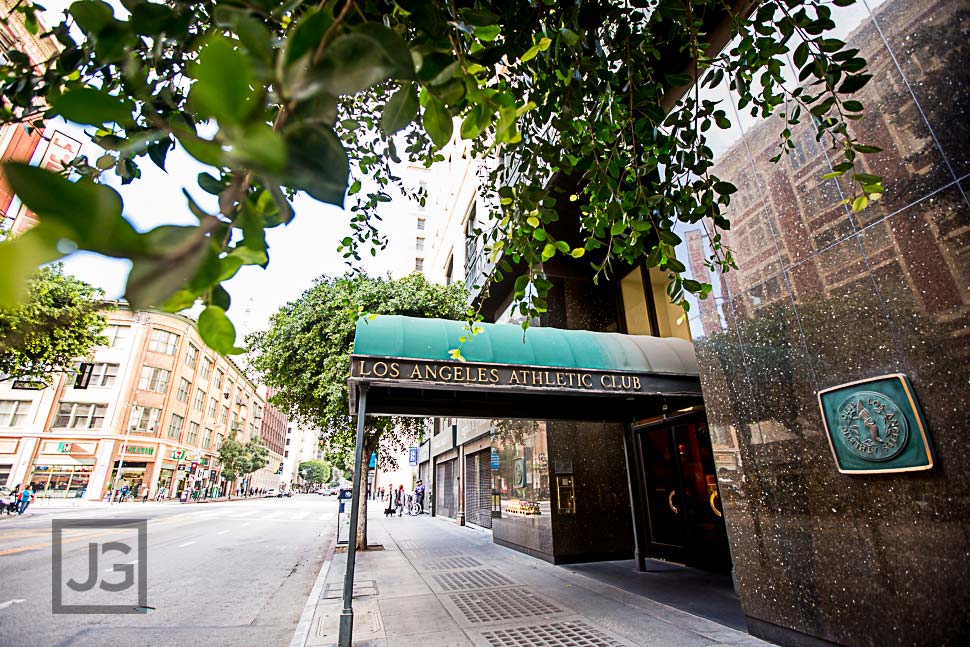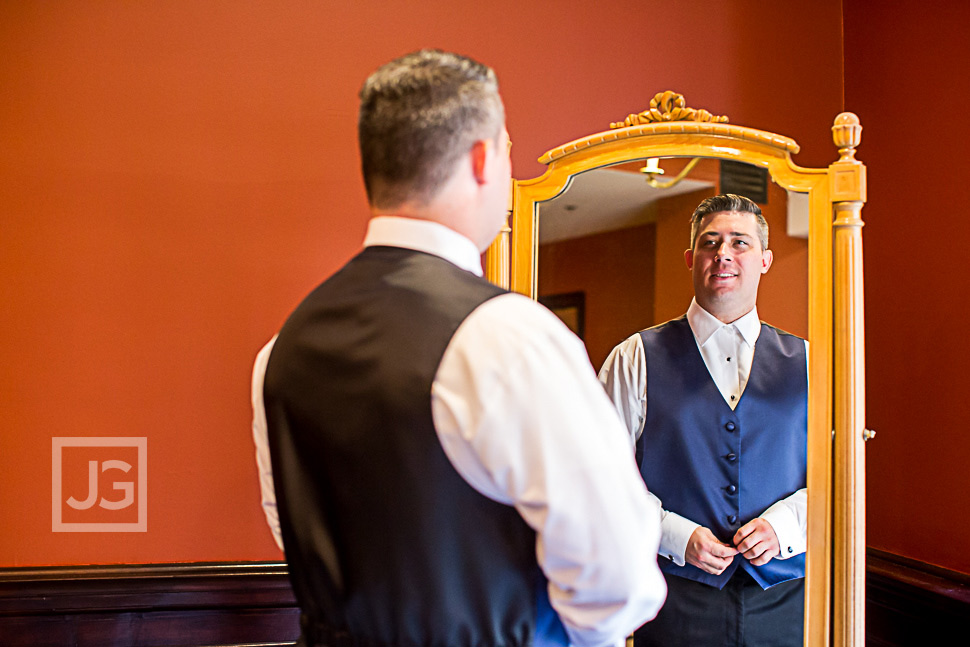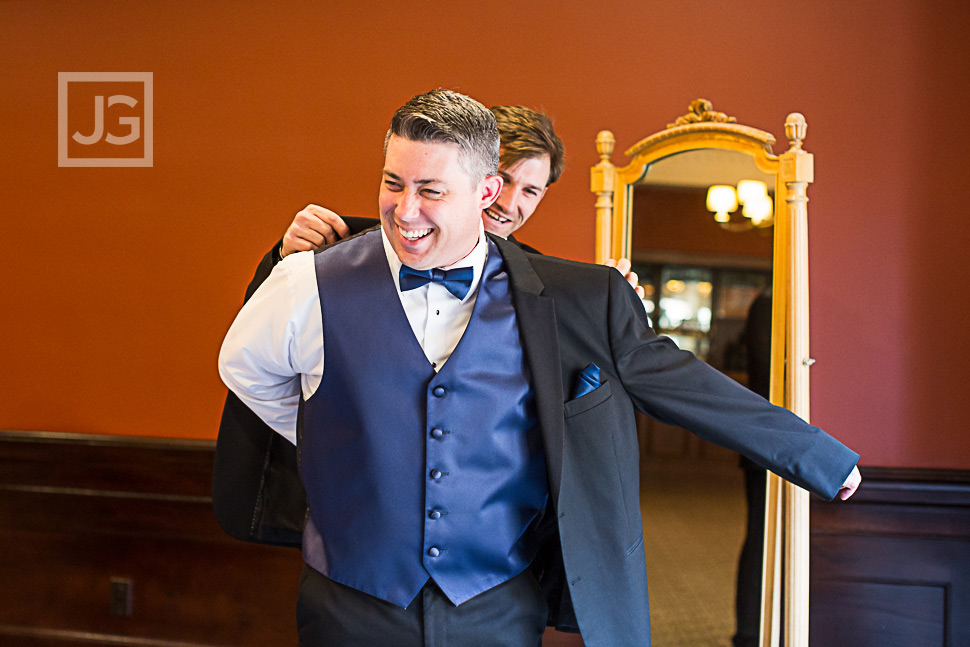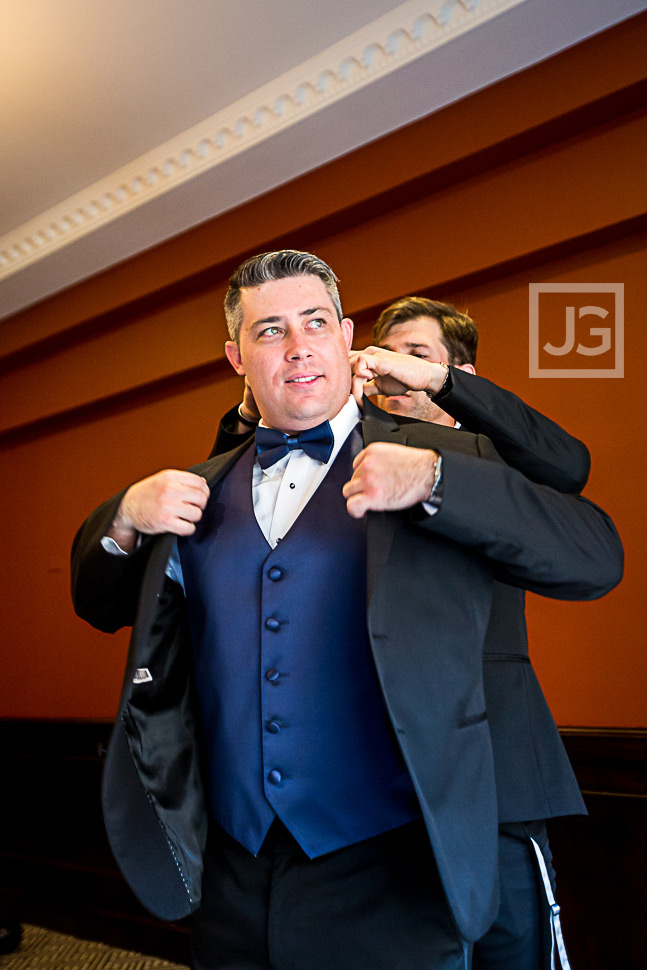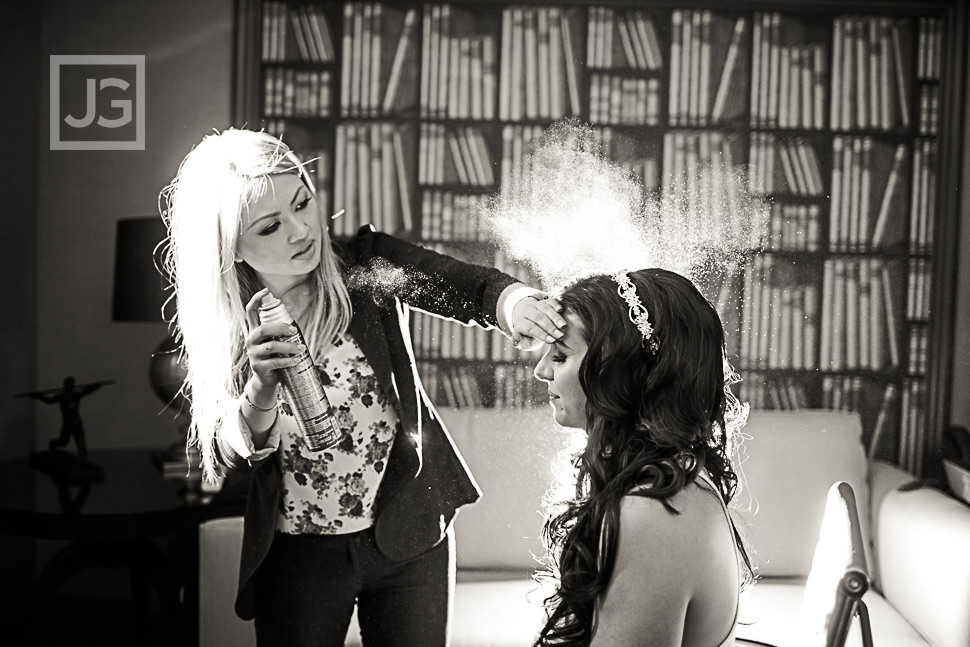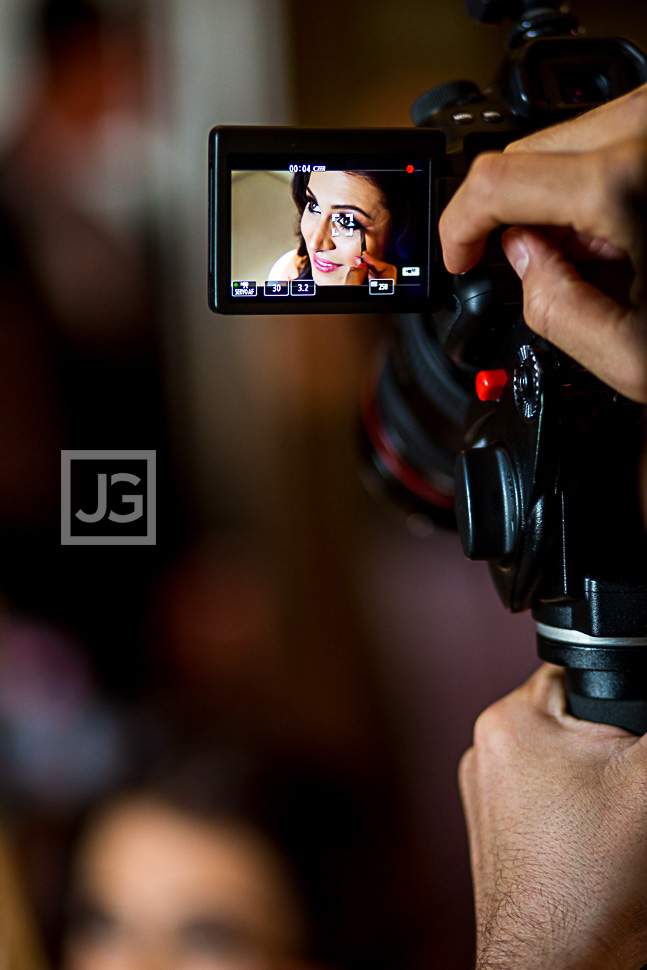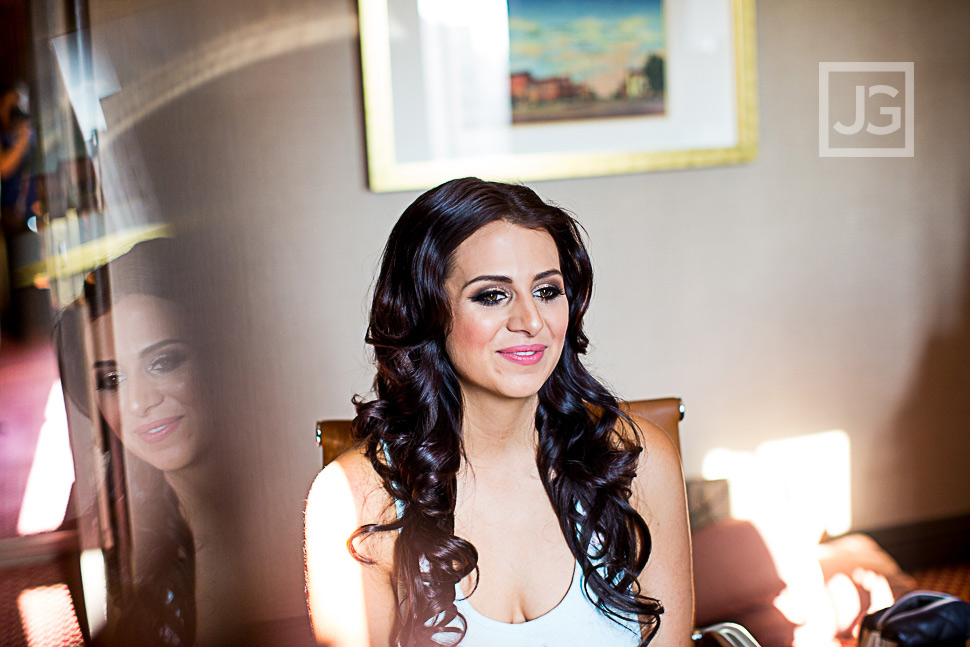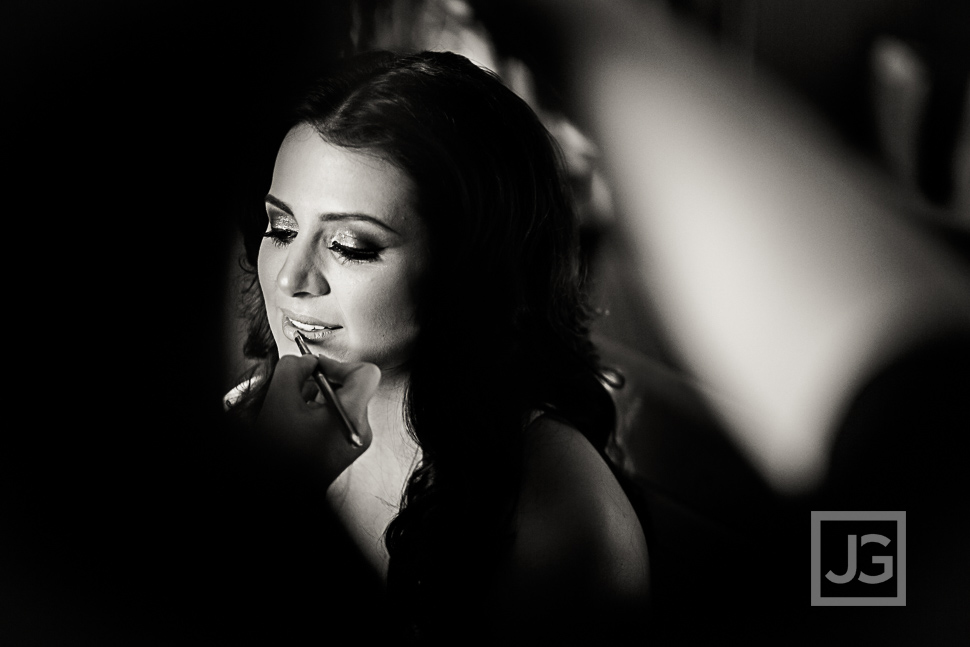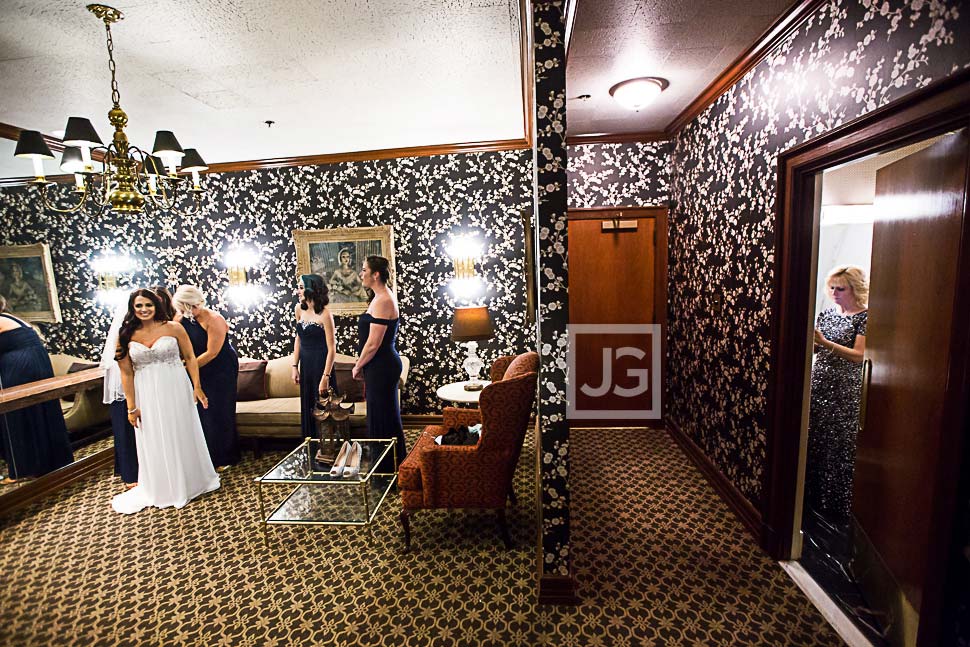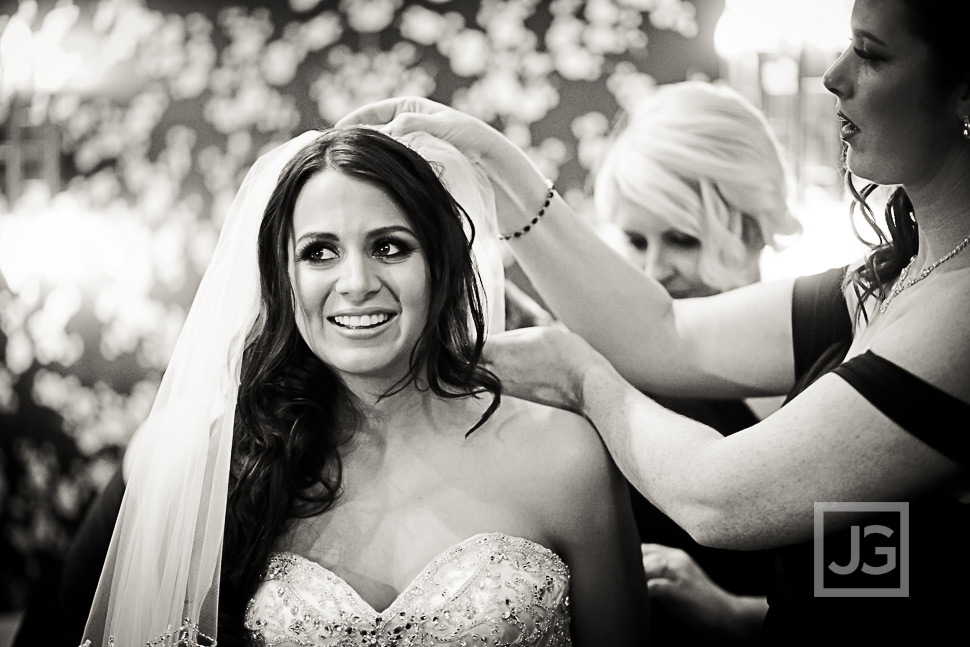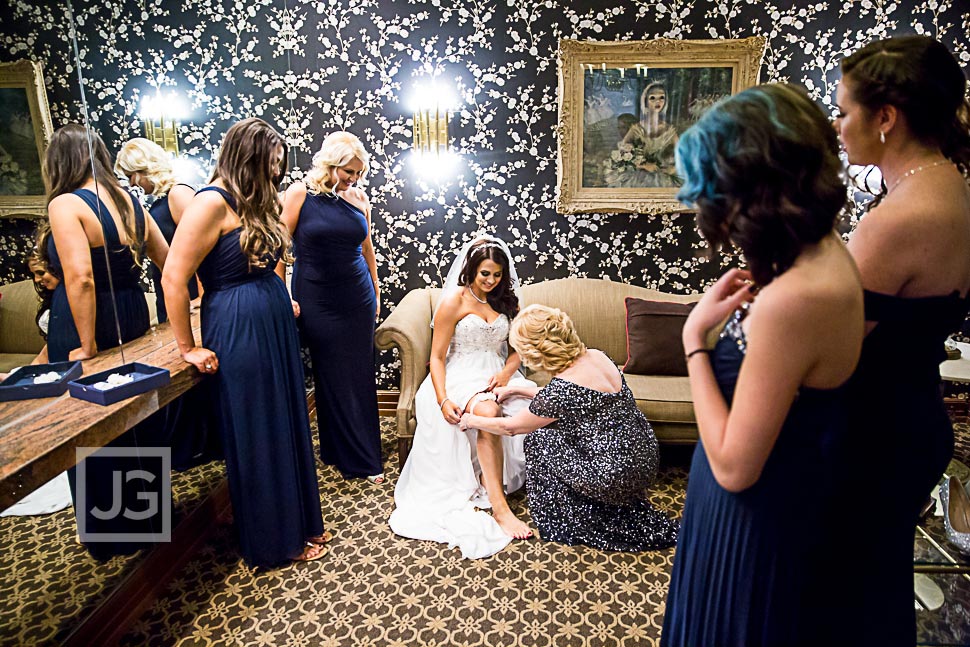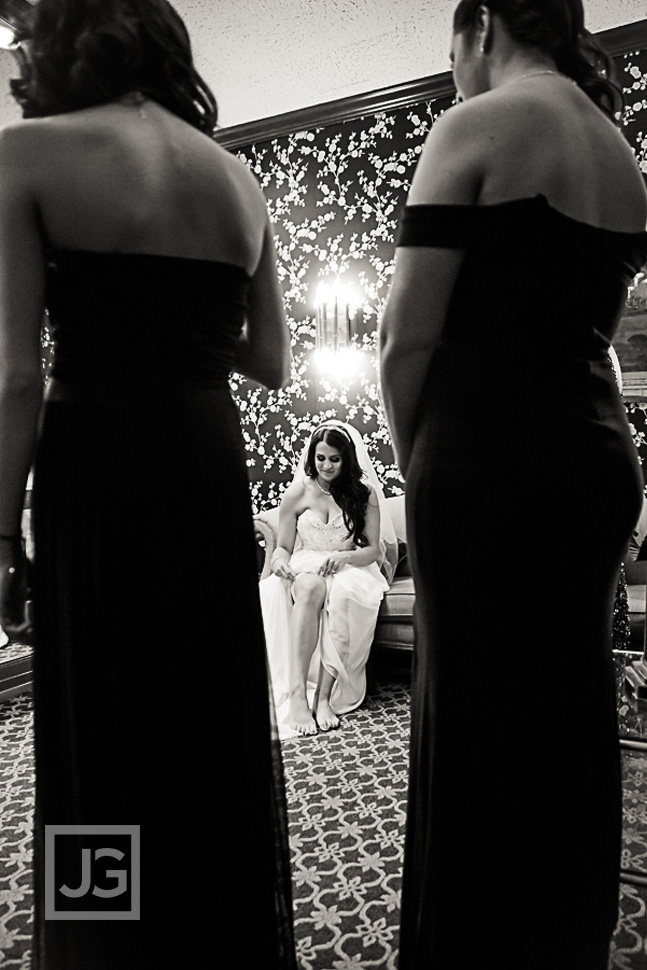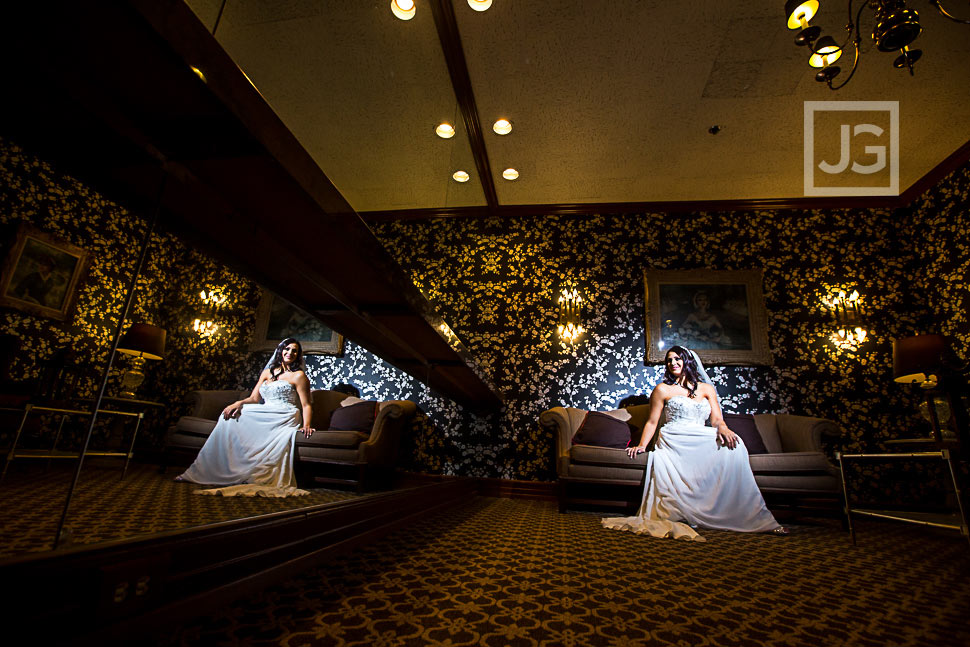 We did the first look on the rooftop, luckily before the rain came. We love wedding photography on rooftops in downtown Los Angeles.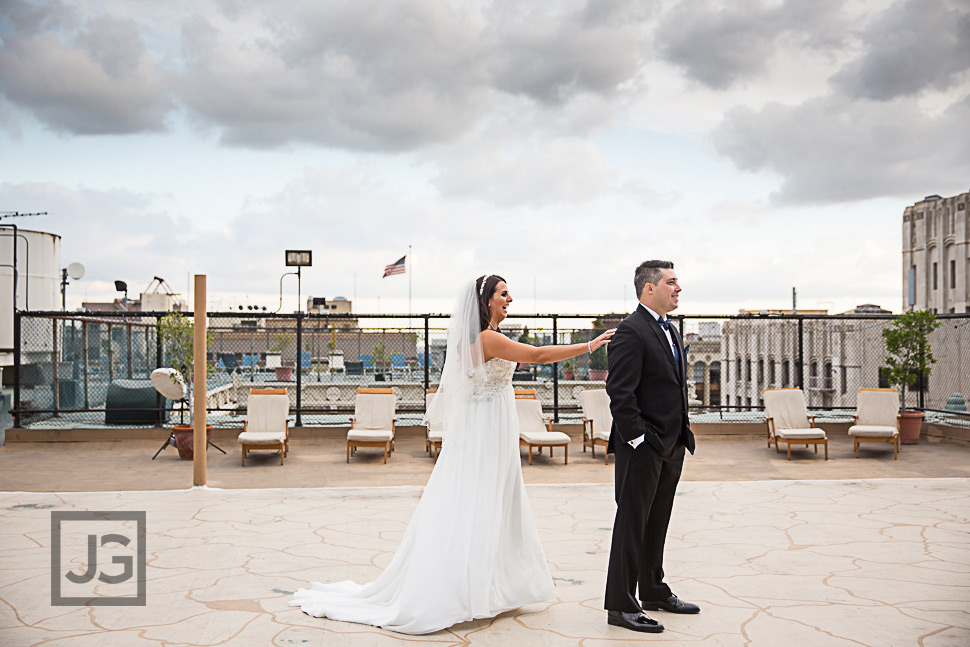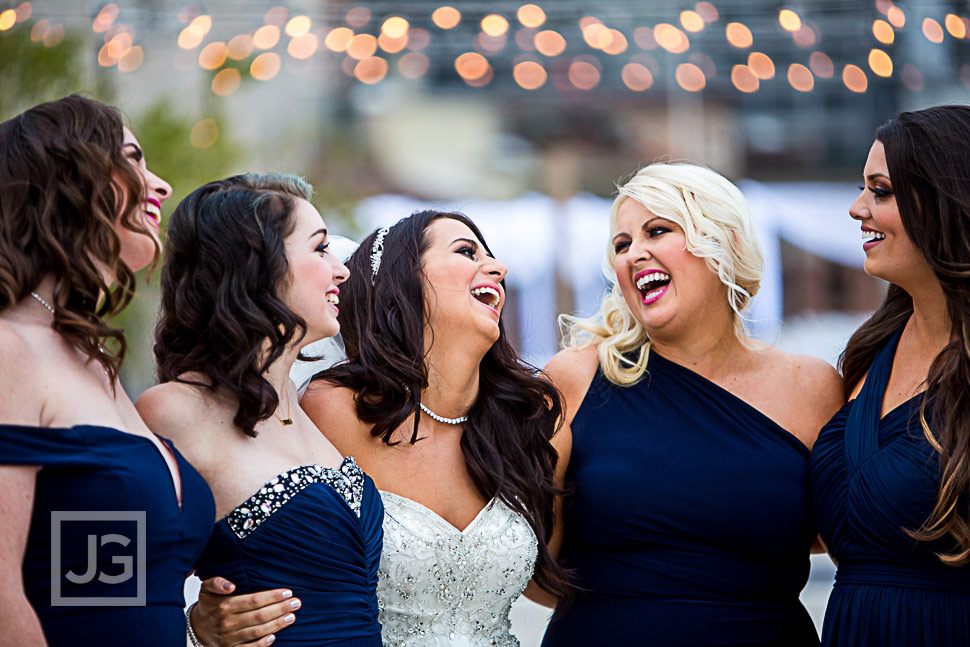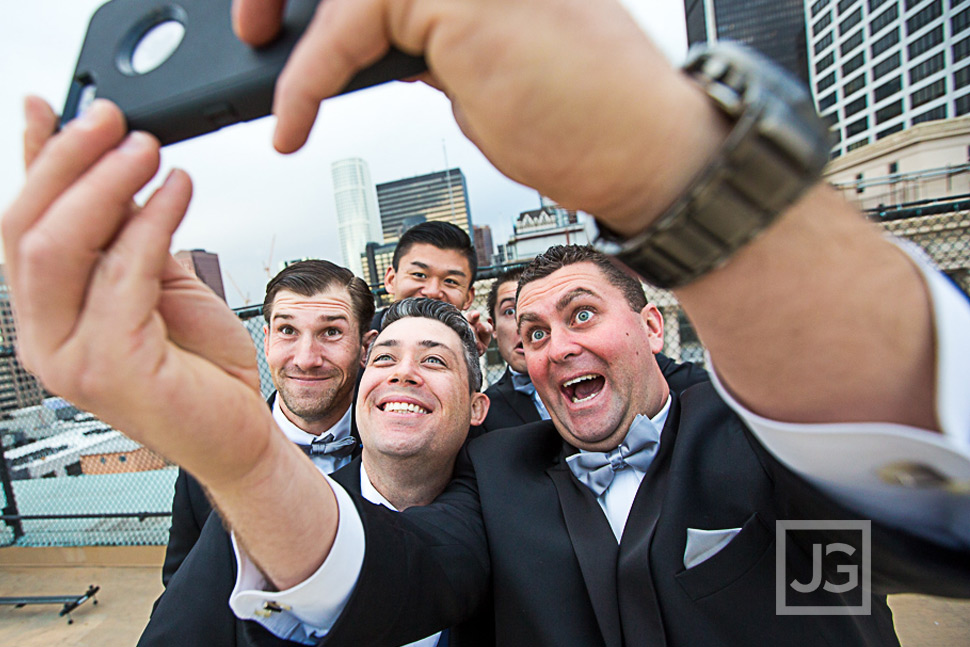 It started to rain, so we took the bridal party inside to finish the bridal party wedding photography.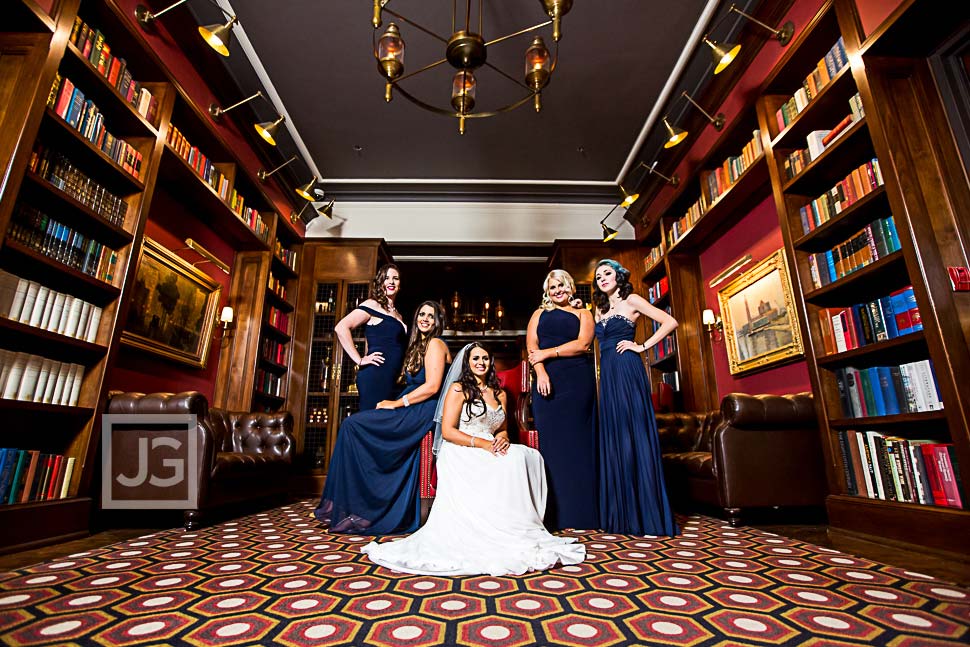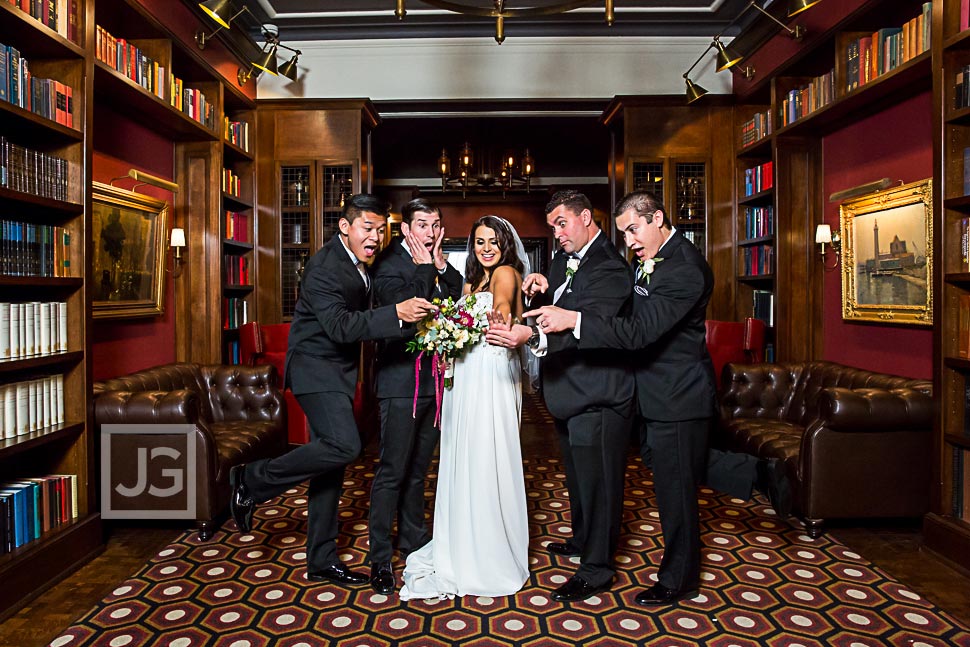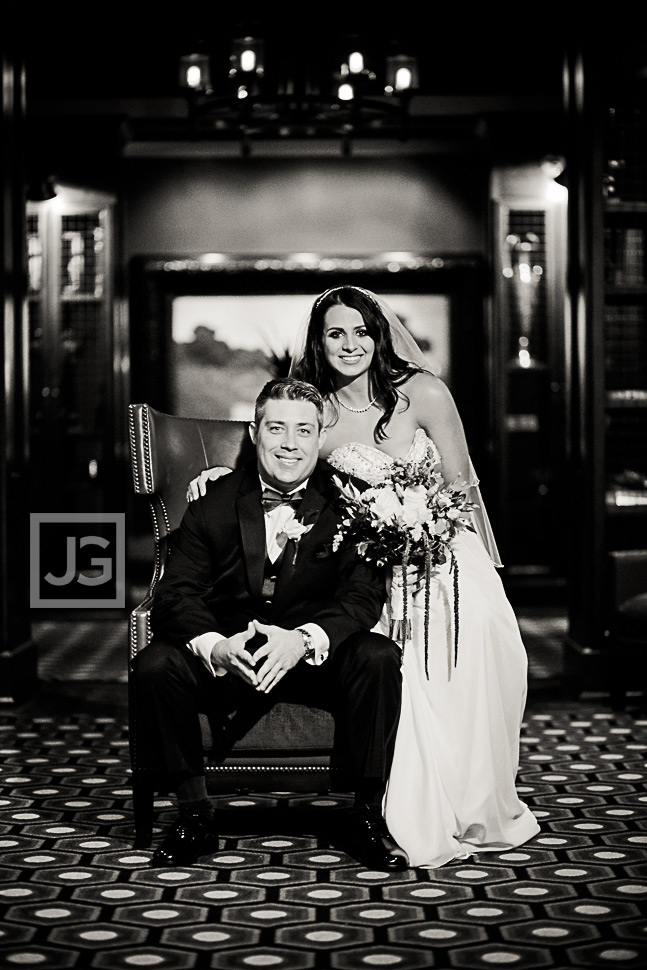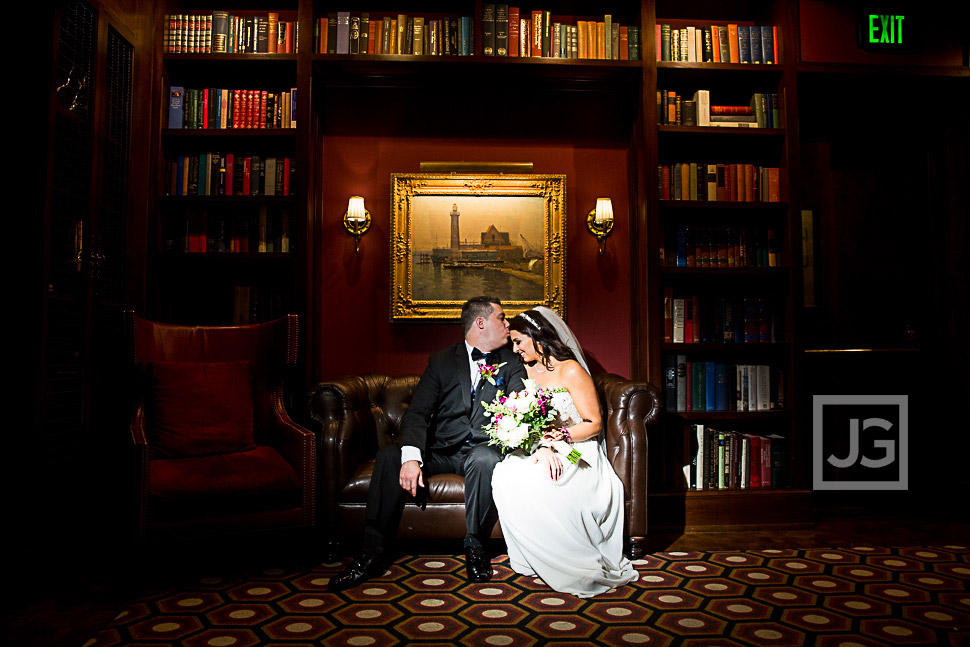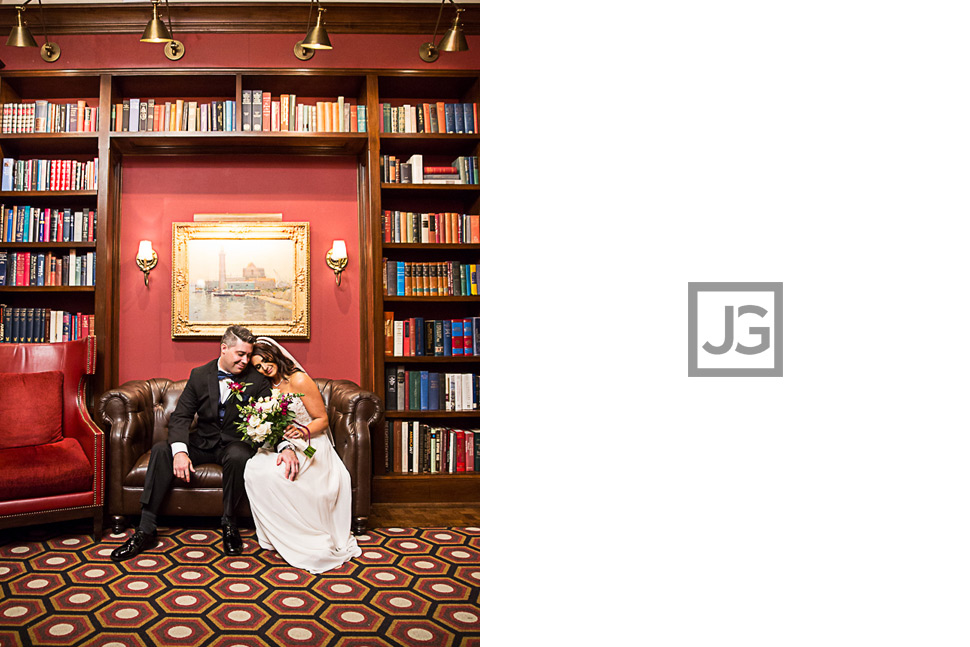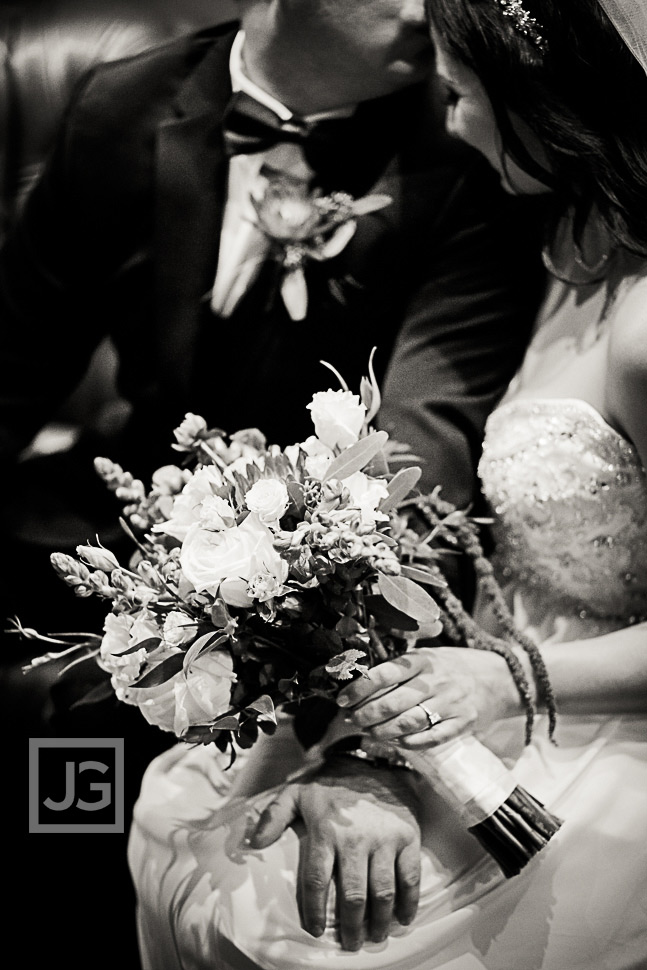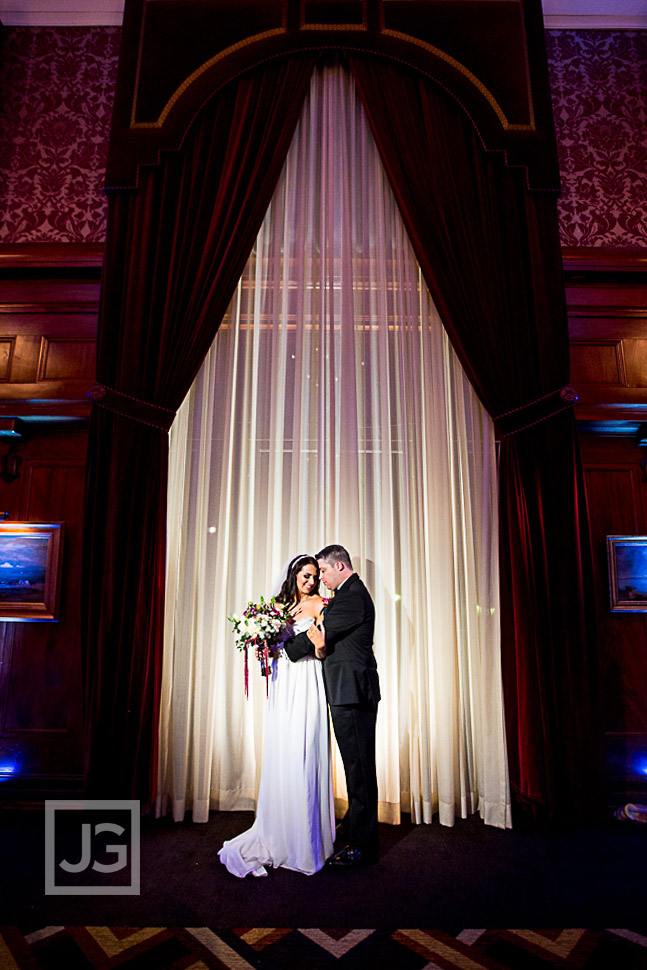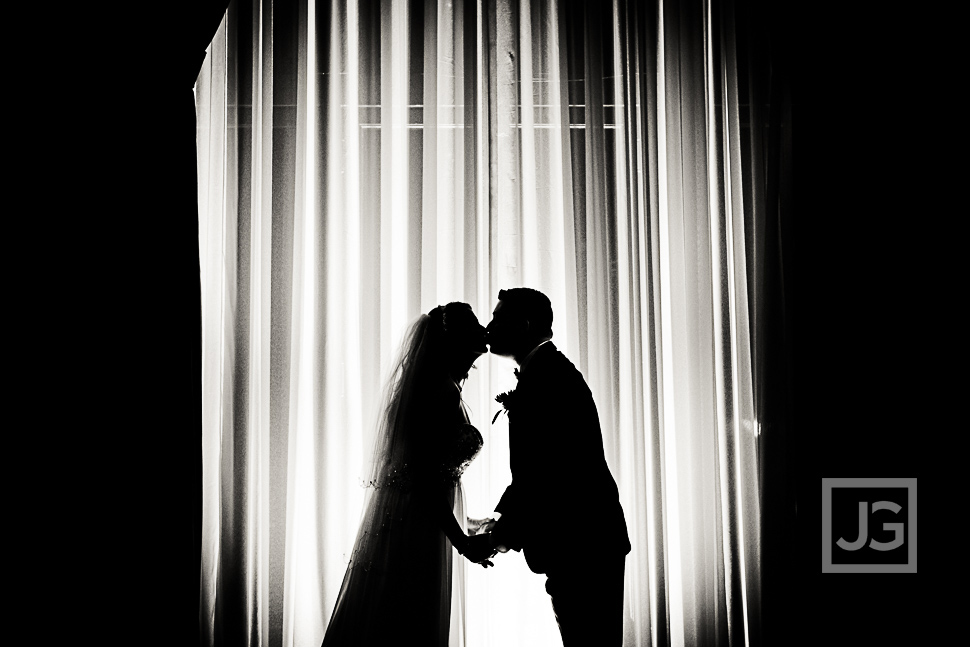 We asked our couple and they were cool to get a little moist for an awesome rain wedding photography opportunity. We had them under the entrance tarp, but we sure got a little wet. Worth it!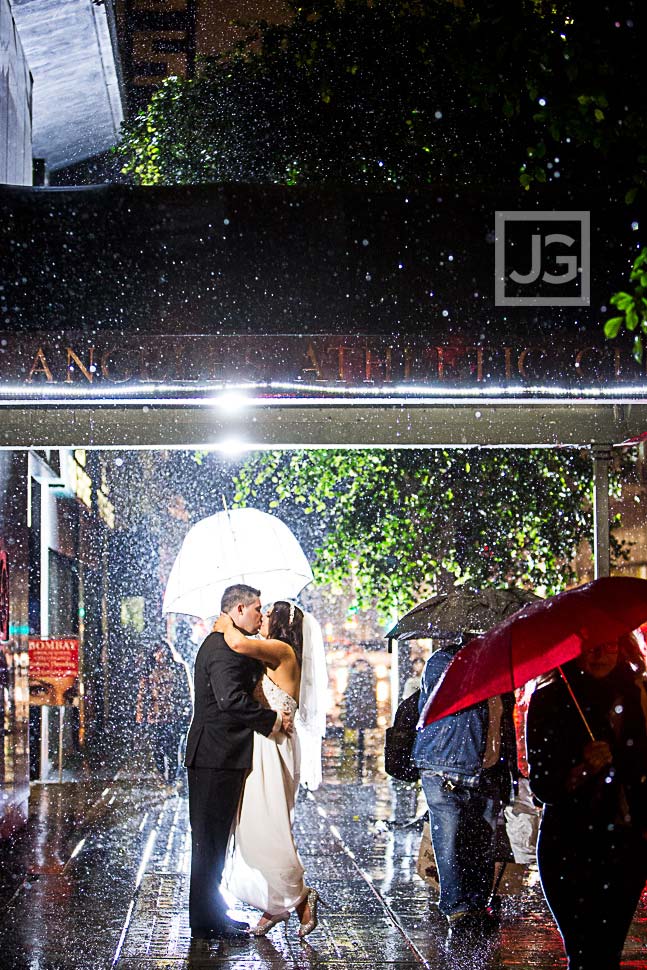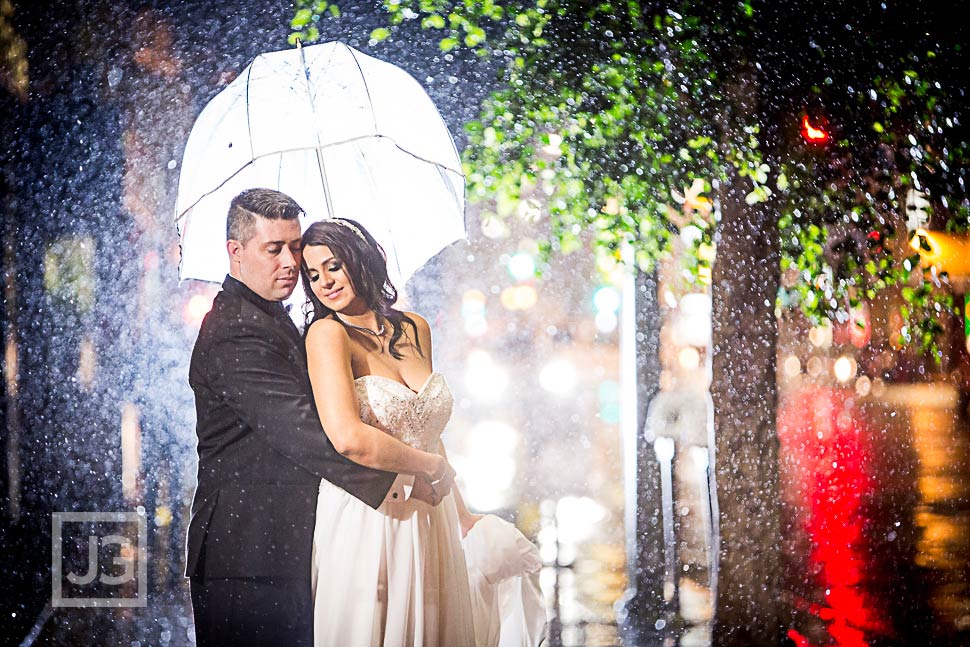 This is why we actually get excited about wedding photography in the rain and inclement situations. When your wedding day gives you lemons, we make lemonade. With some basil. And vodka.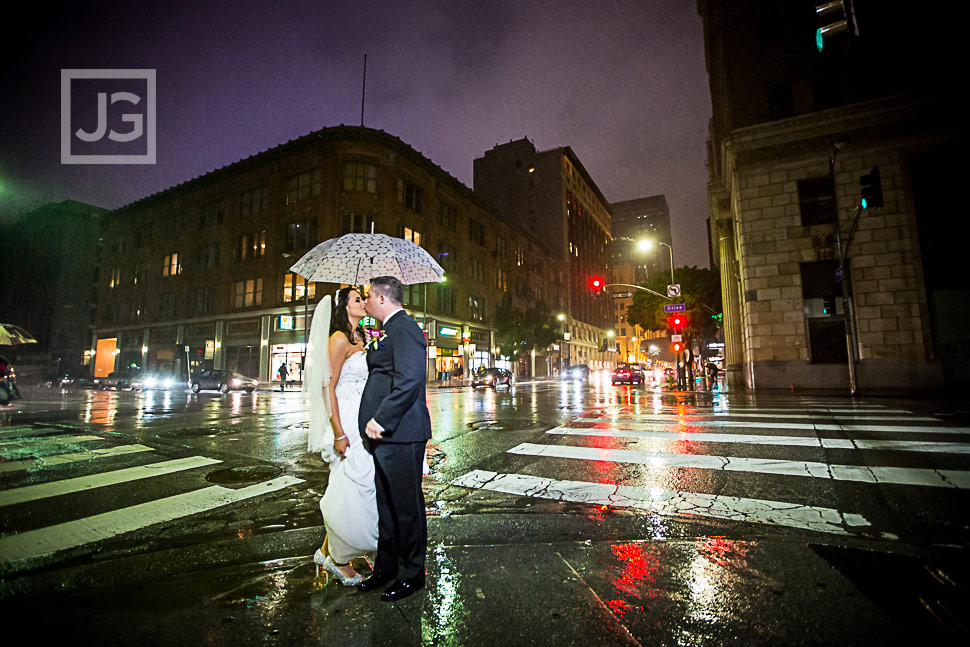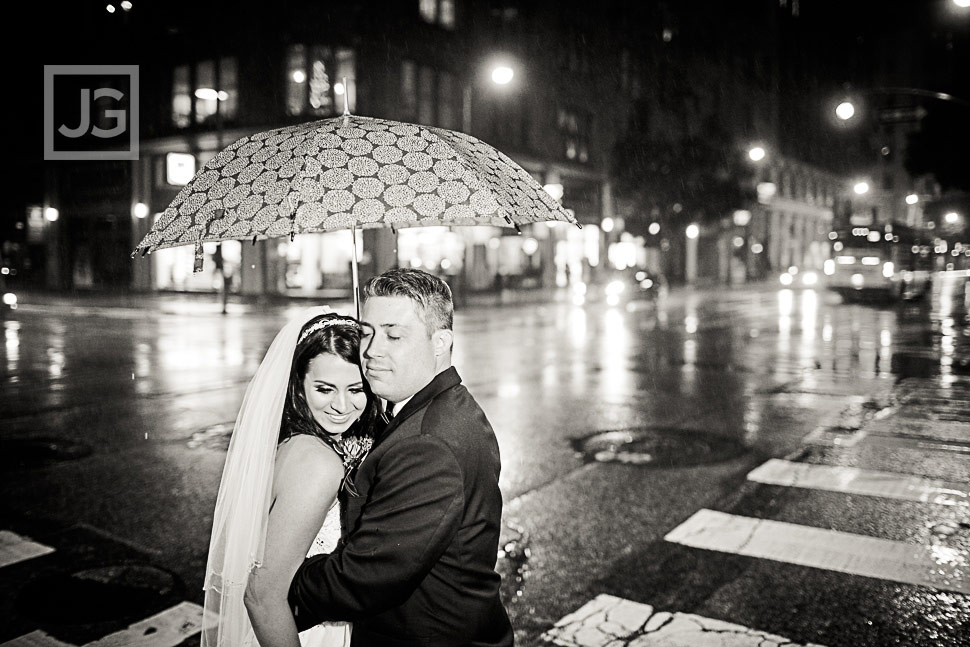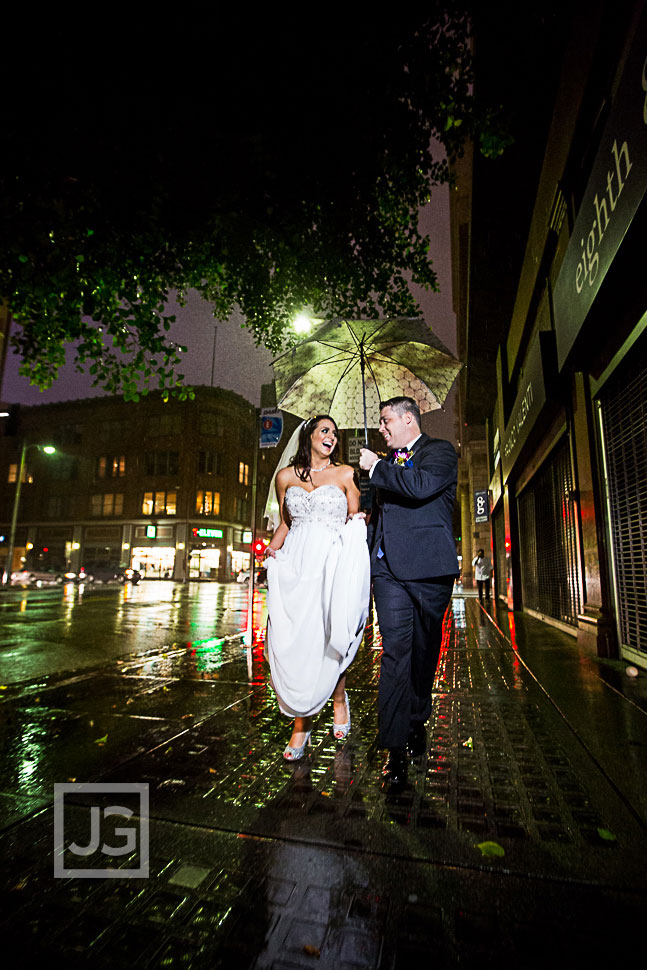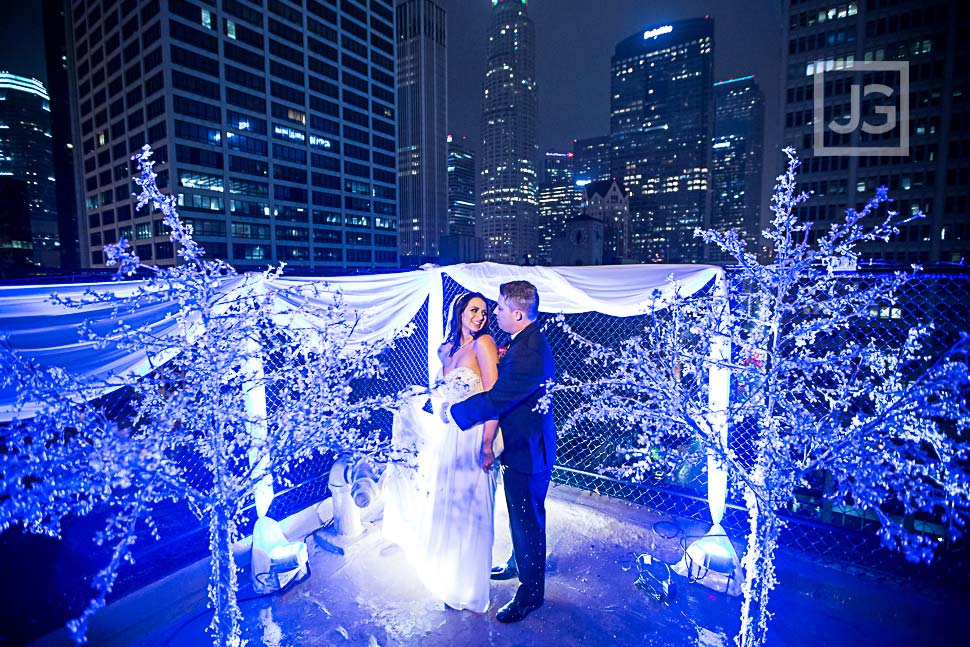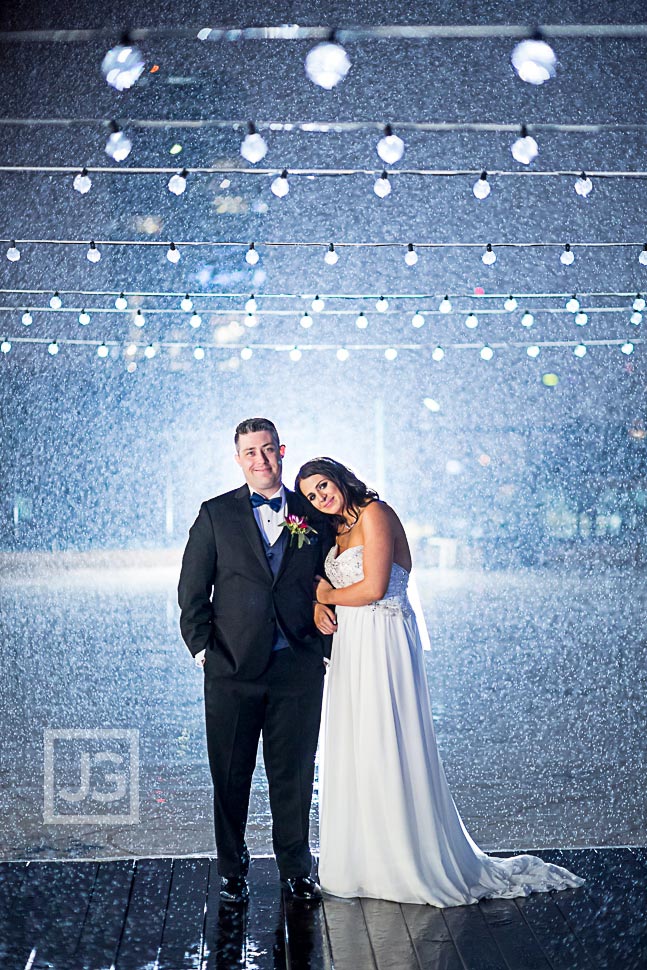 And here they really let us have our way for a little wedding photography in the rain. Luckily it's only a sprinkle and our cameras were pulling out way more than the human eye would ever see.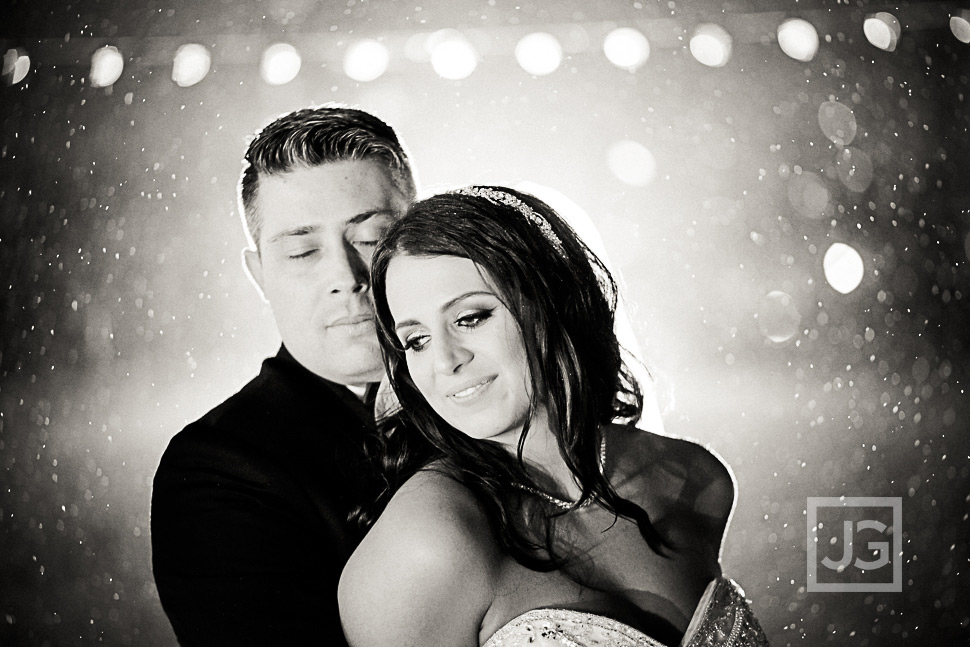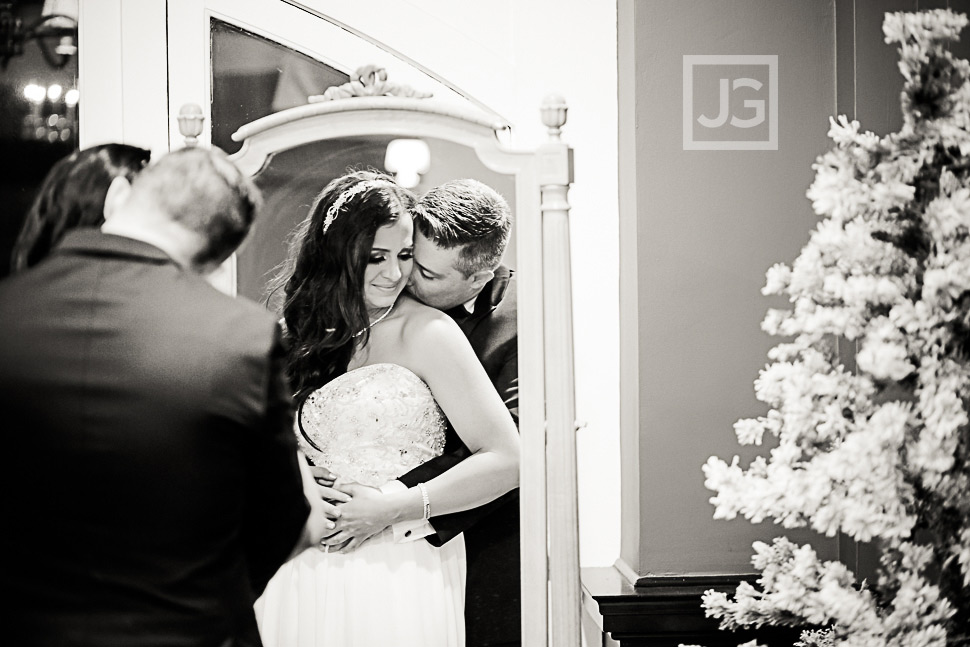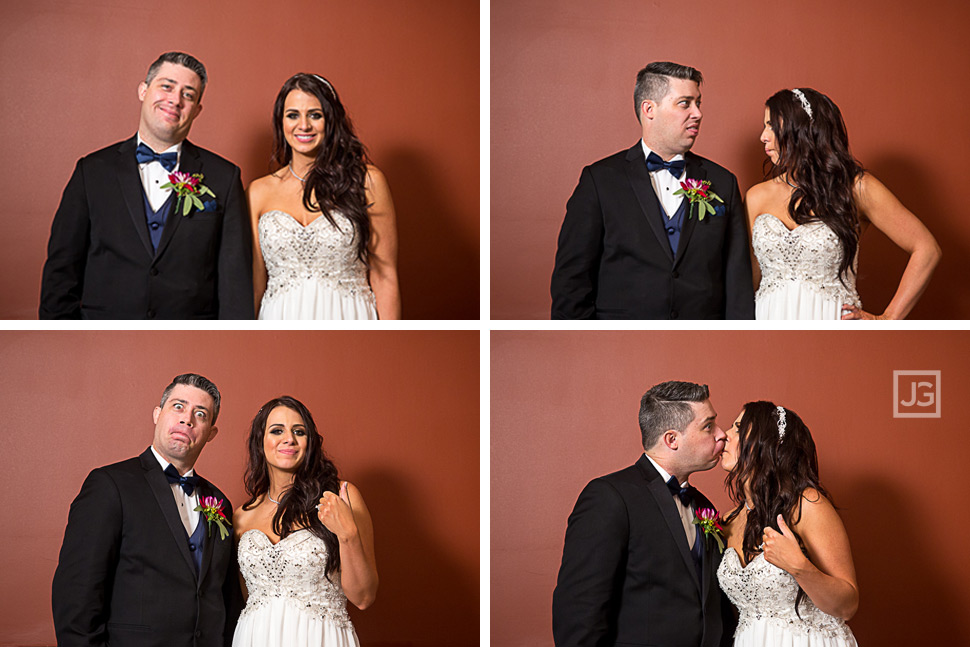 Wedding Ceremony at the Athletic Club
So here you can see their wedding ceremony on the rooftop of the Los Angeles Athletic Club completely in the rain. But even then the warmth and love of their loved ones made it intimate and beautiful.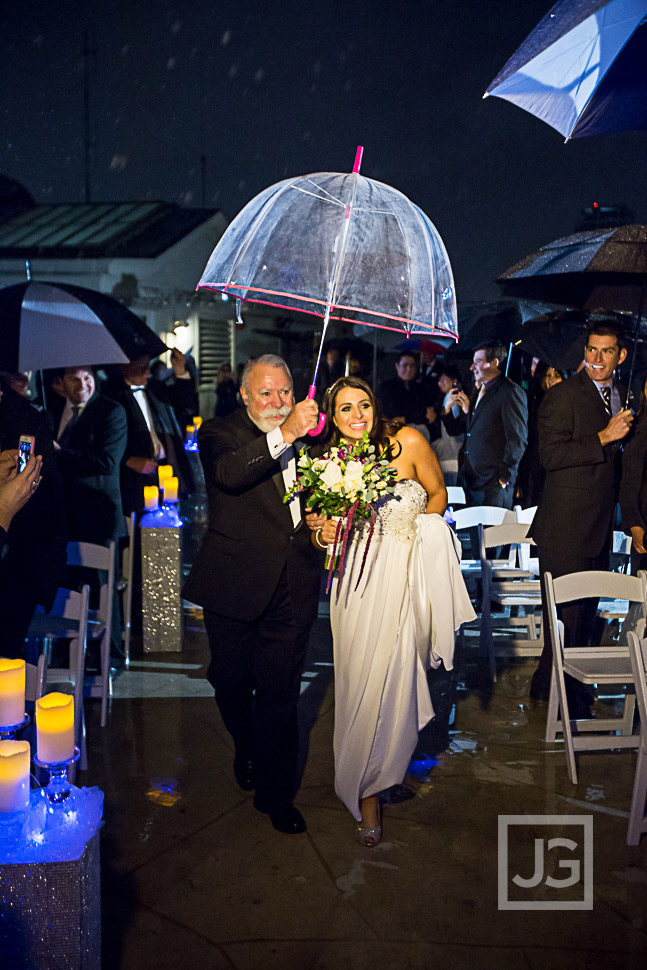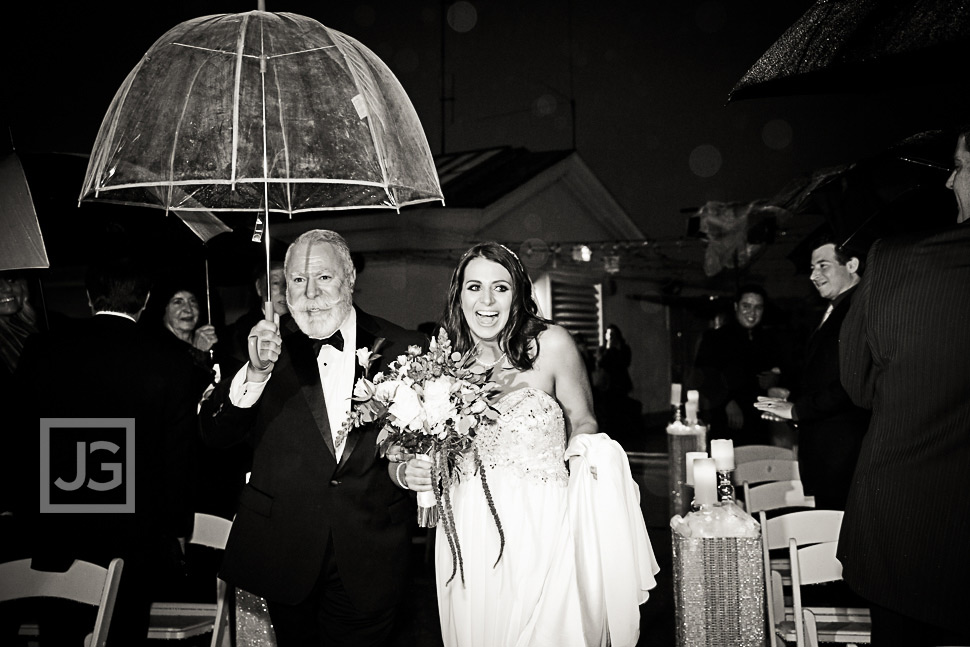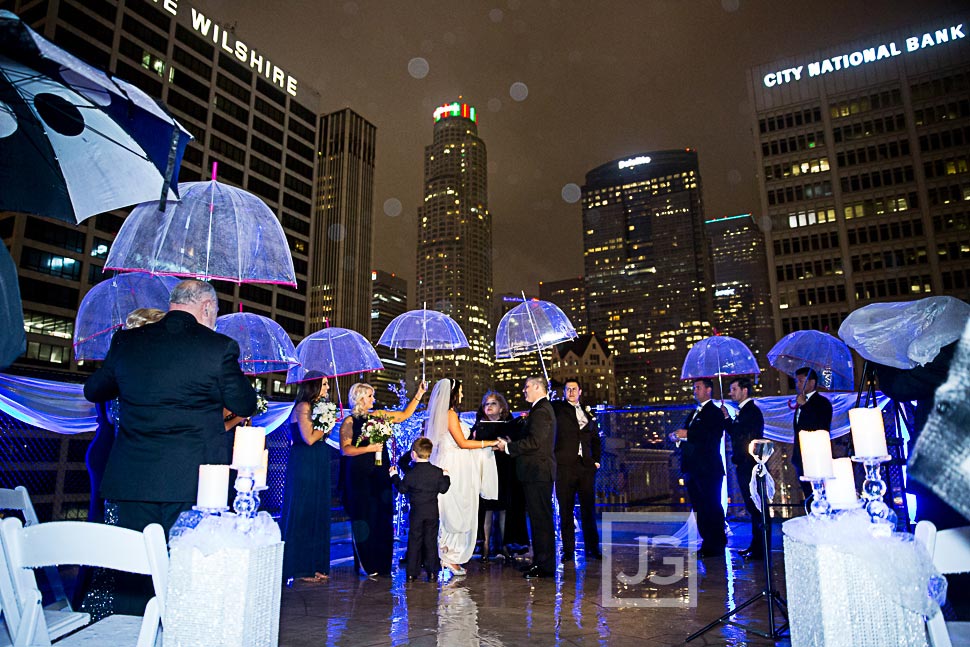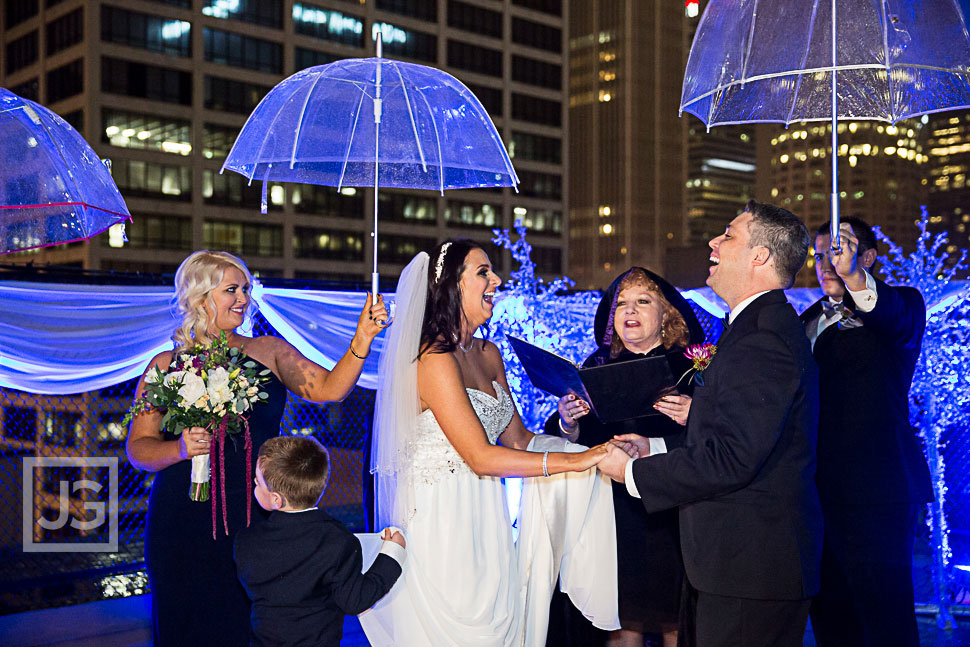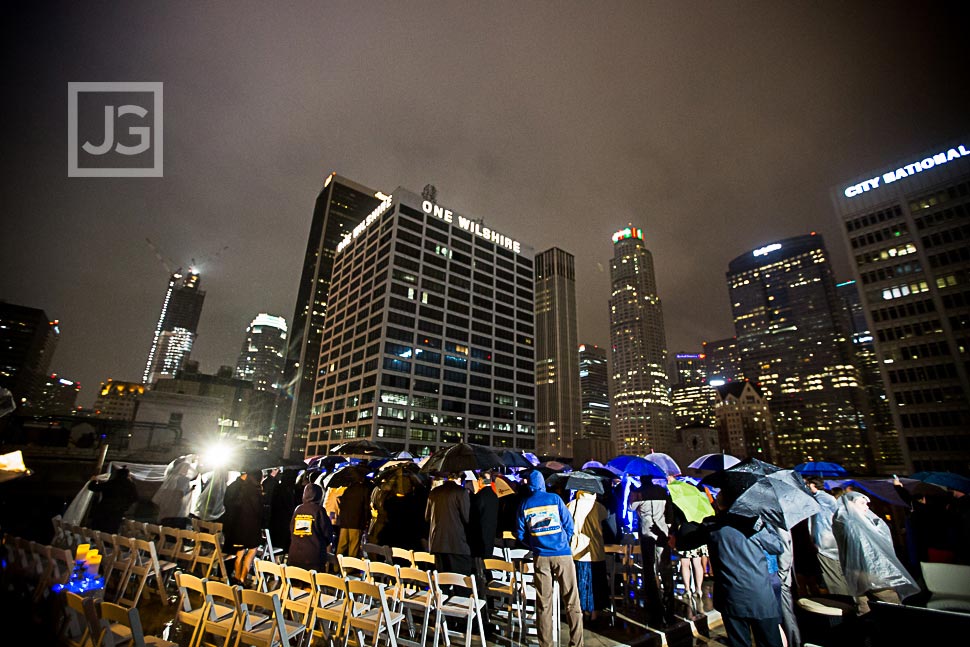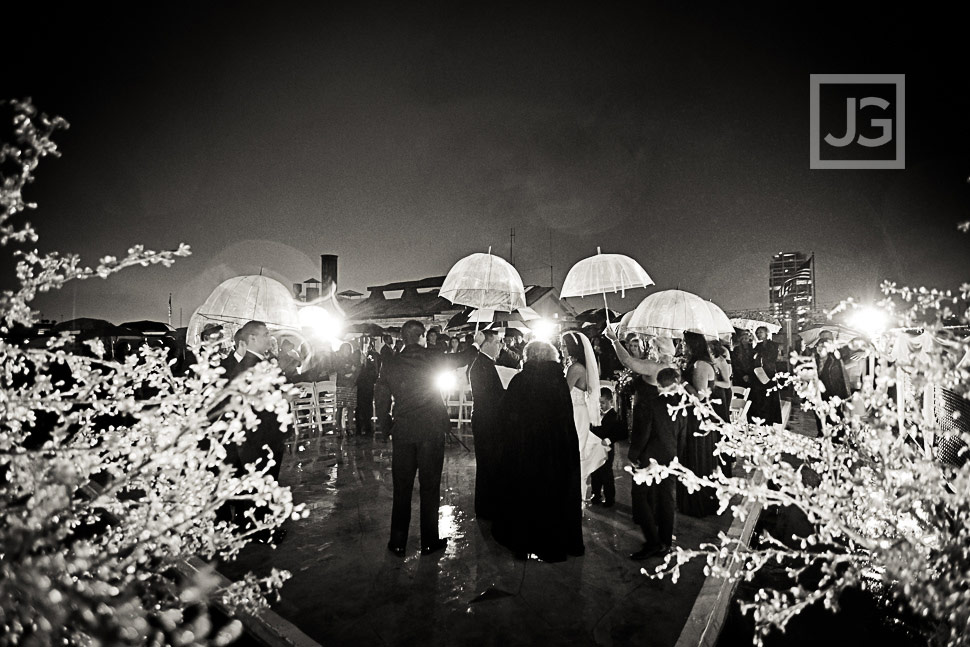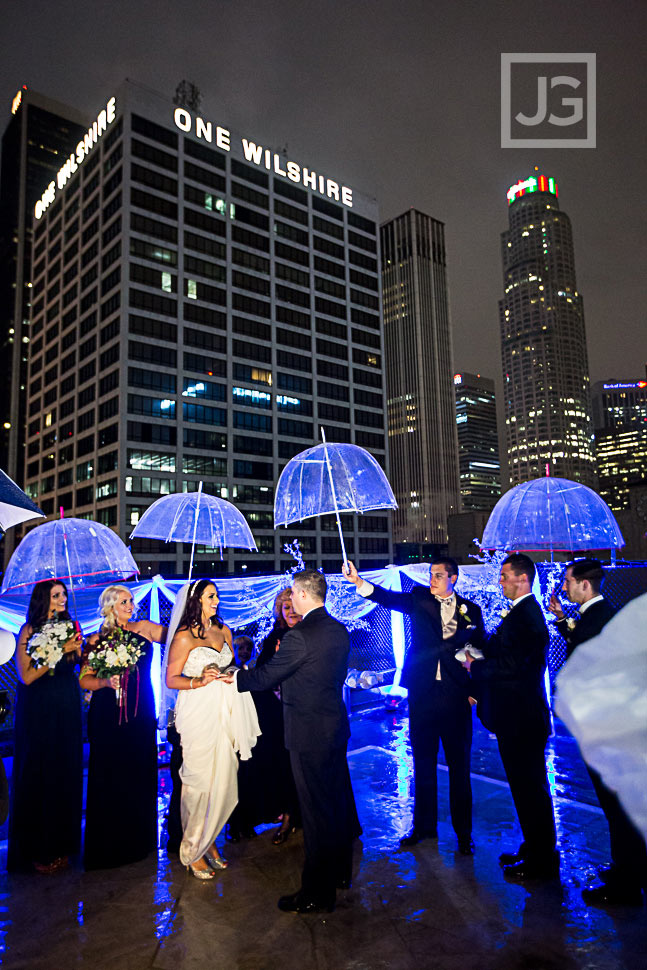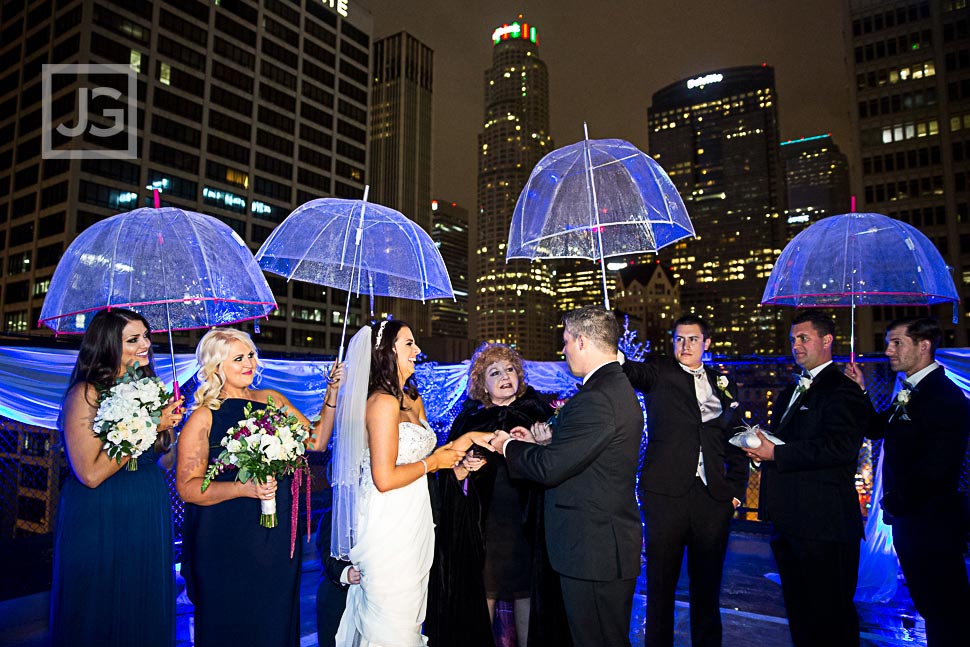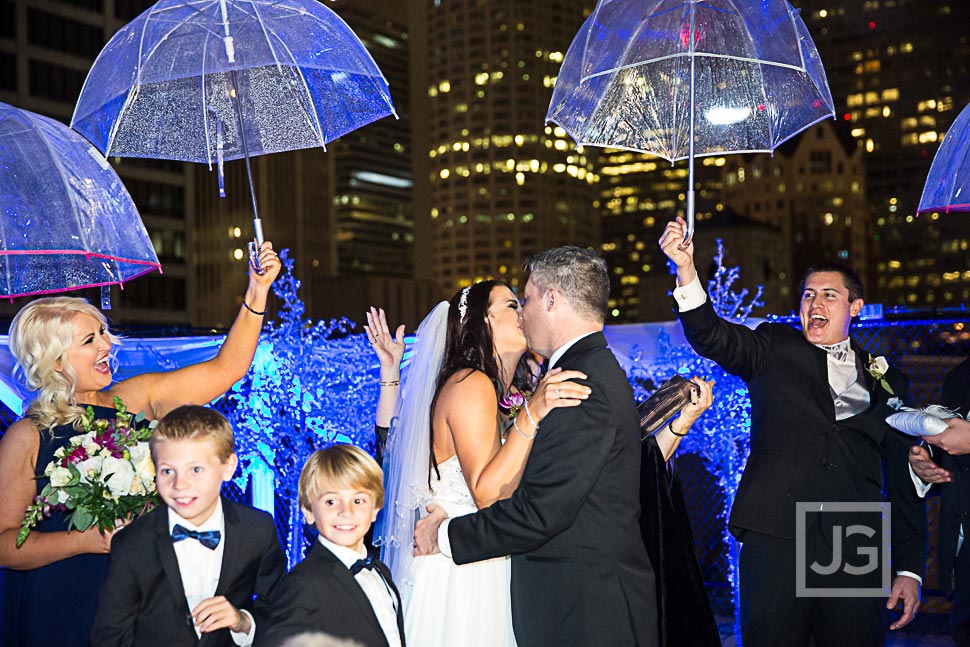 They had a snow machine for the wedding ceremony, but the rain prevented it from really taking off. These next two photos are all that we got with it, but luckily we were able to capture it and salvage an awesome memory from it.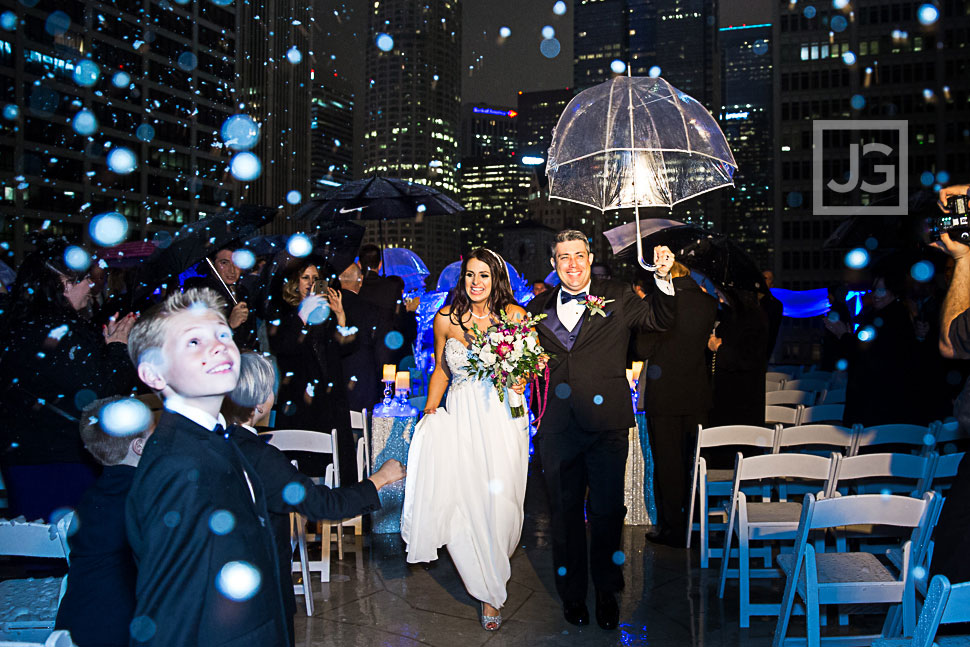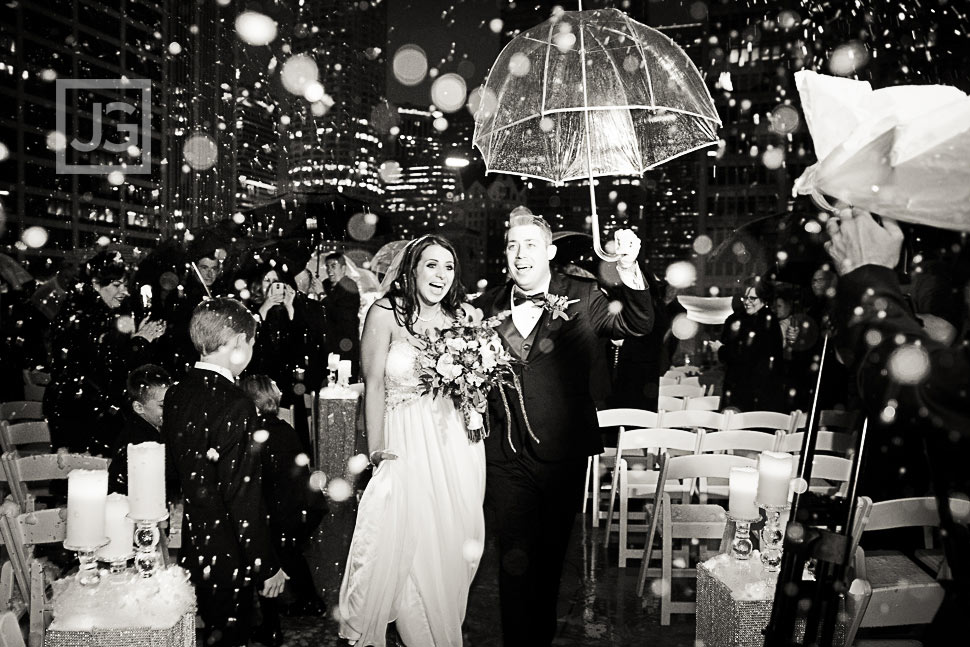 Wedding Reception at the Athletic Club
Here are photos of the banquet hall at the LA Athletic Club in Los Angeles.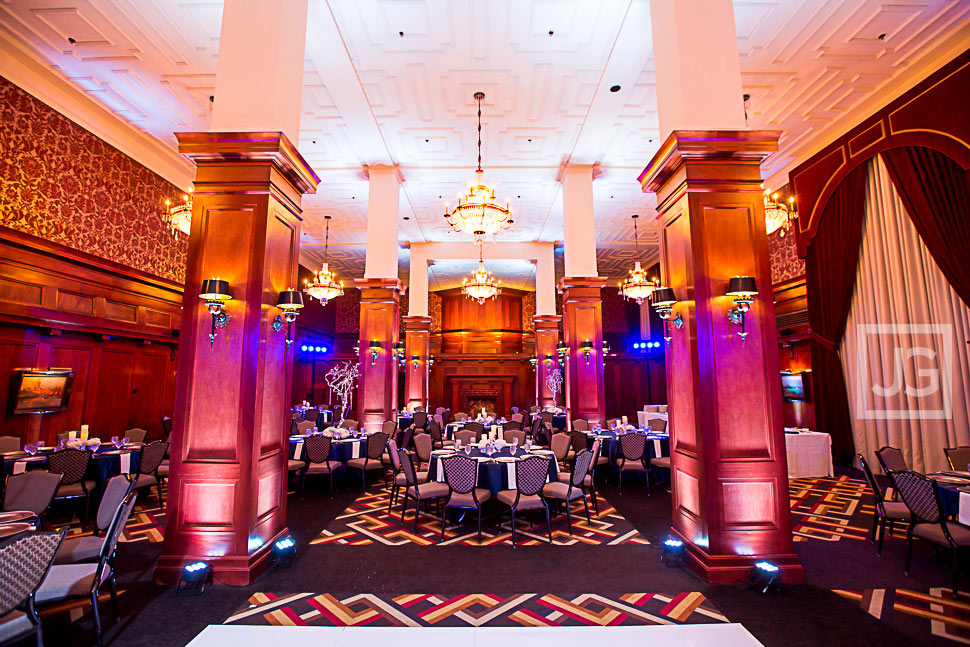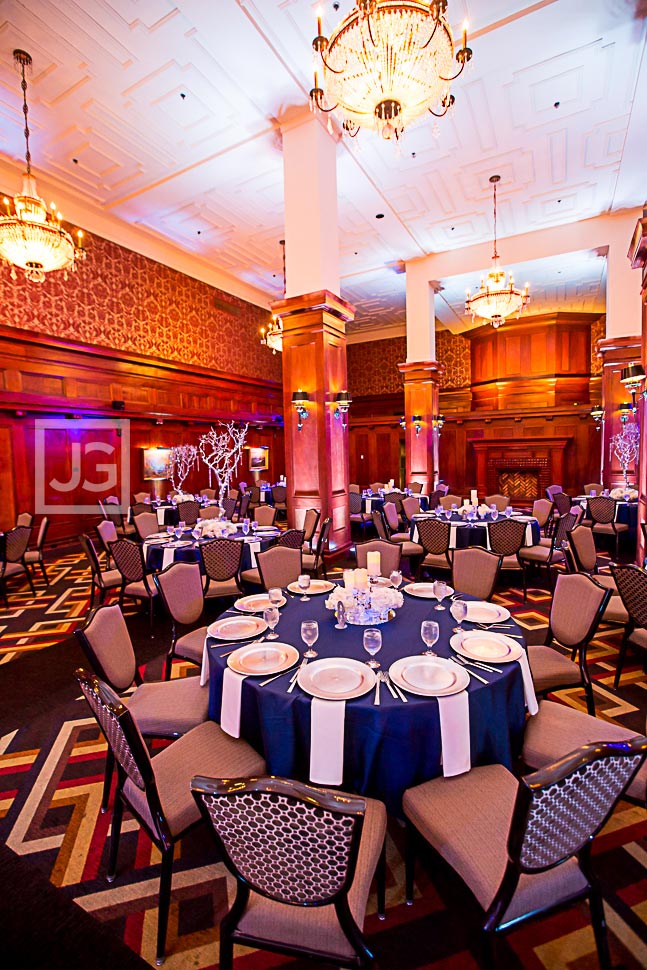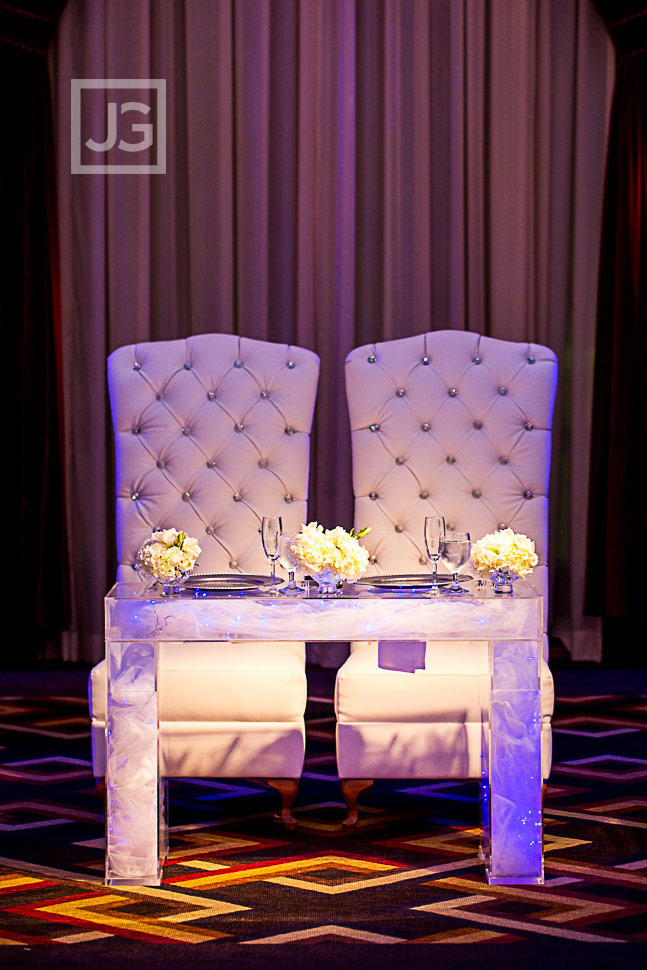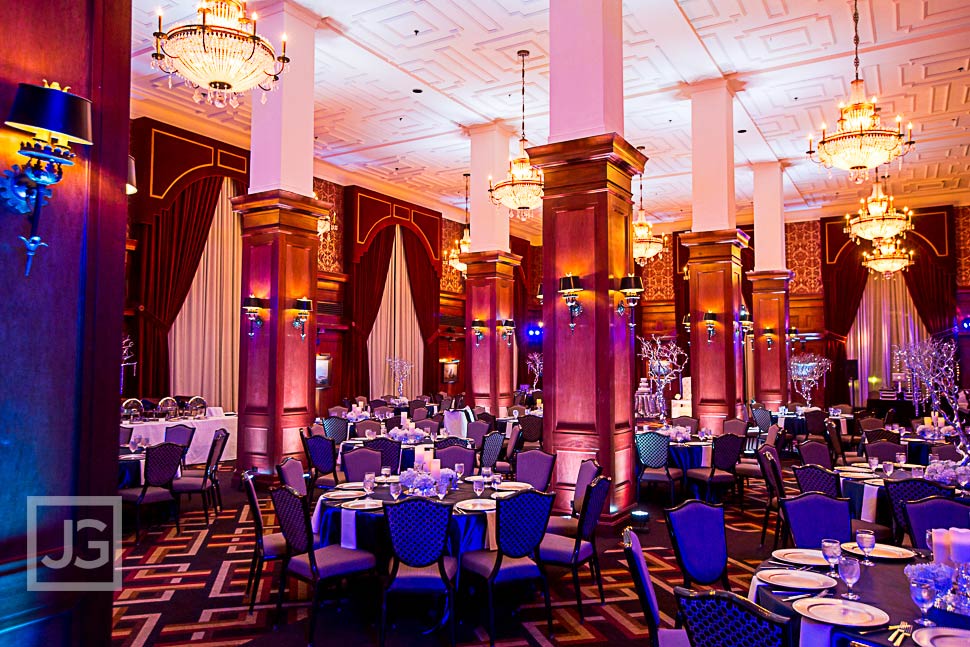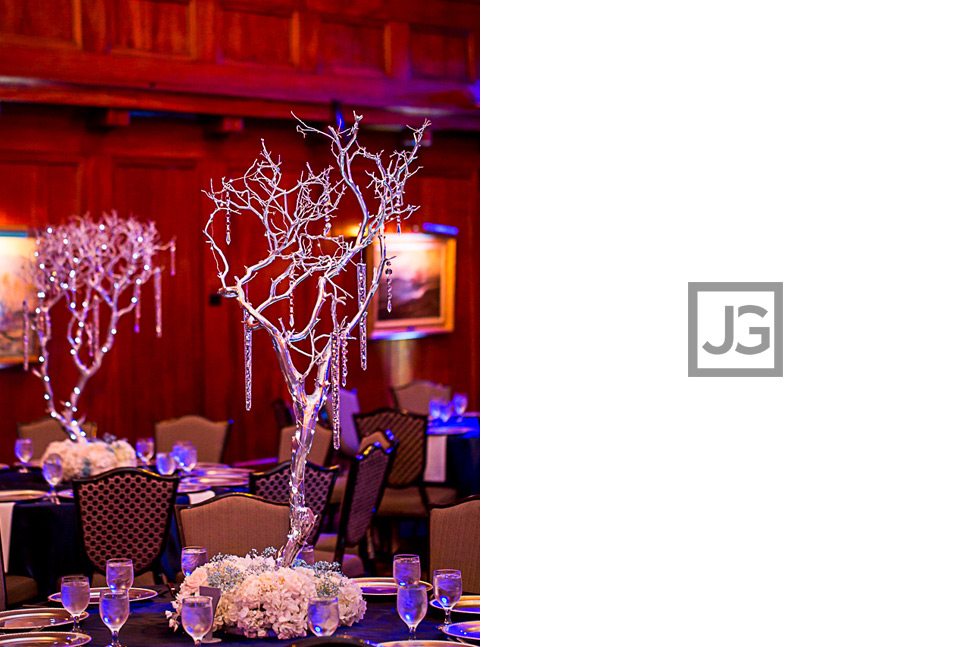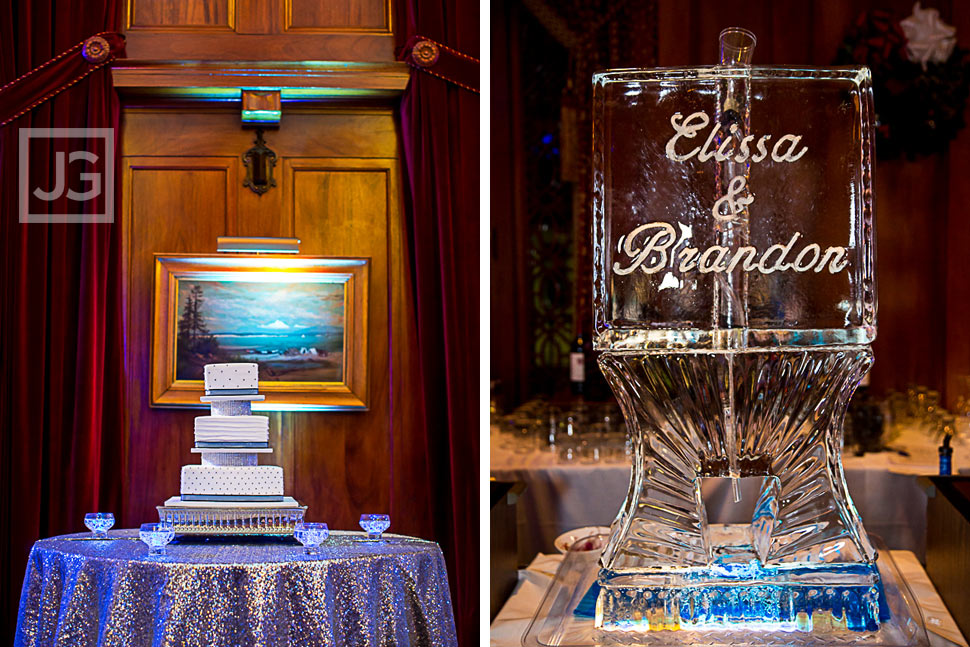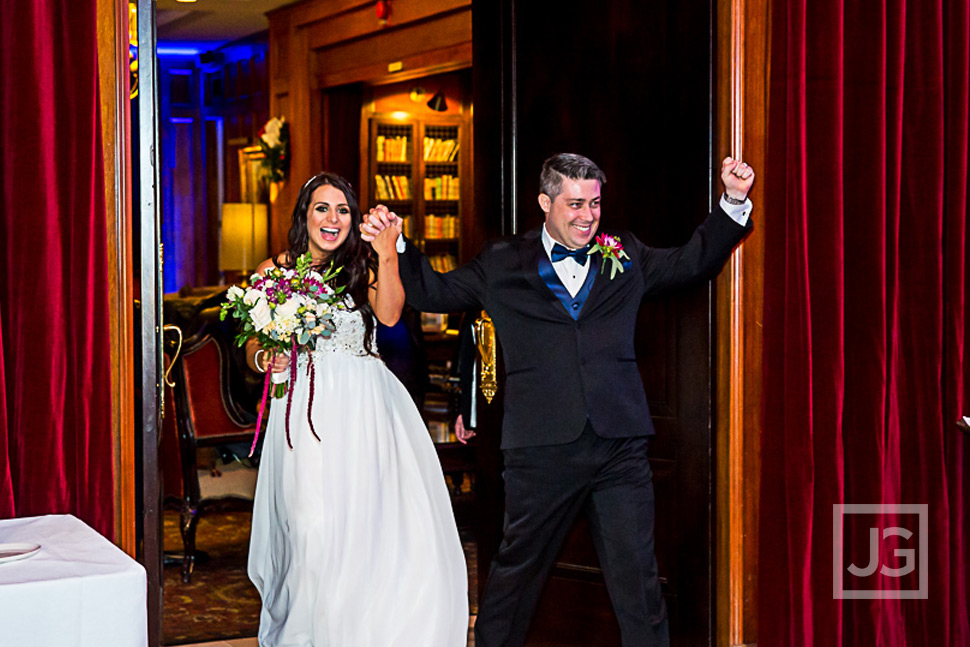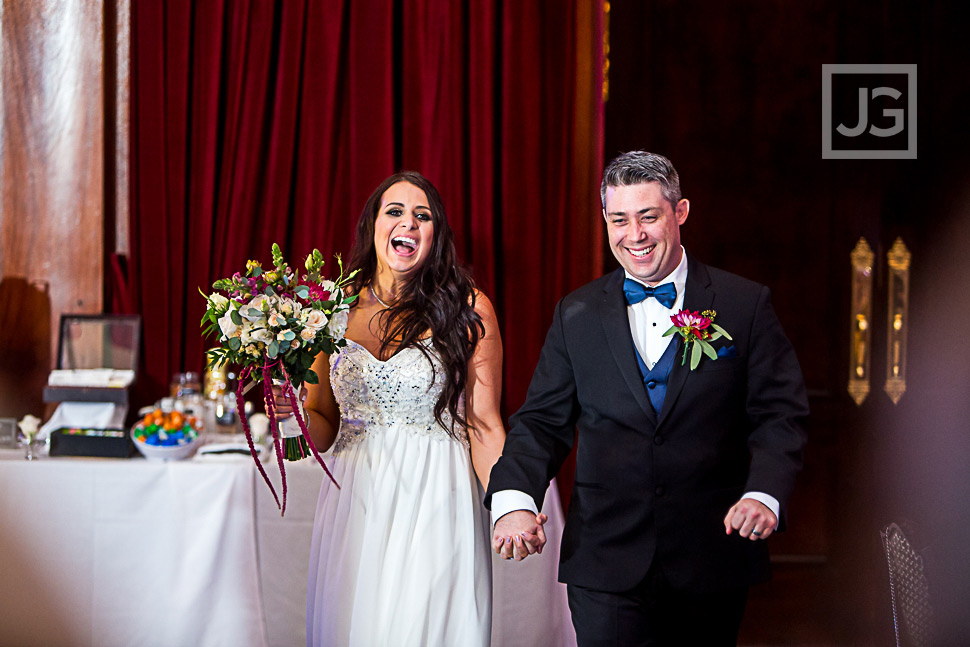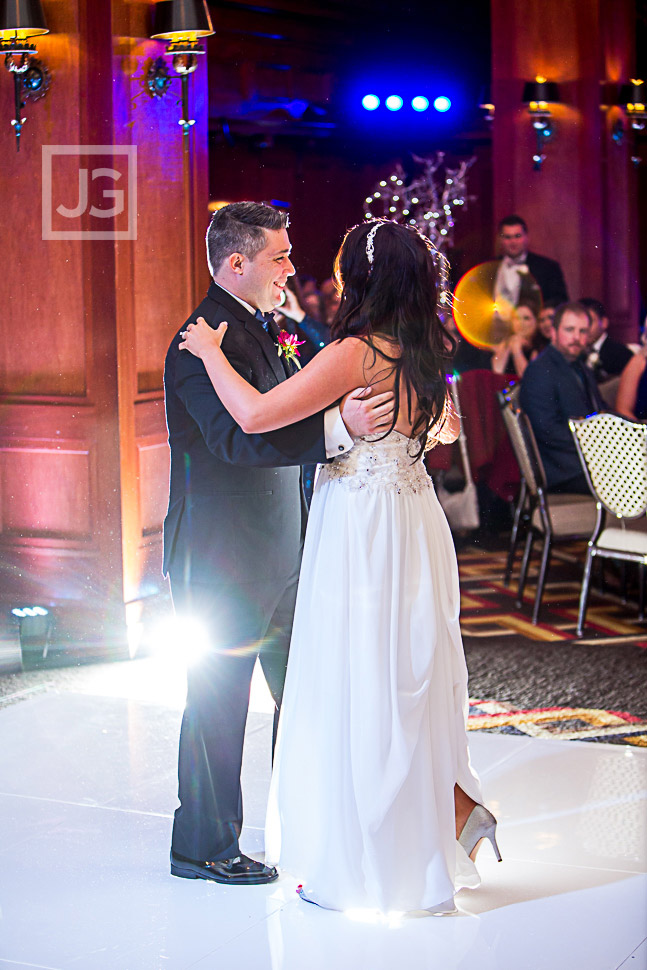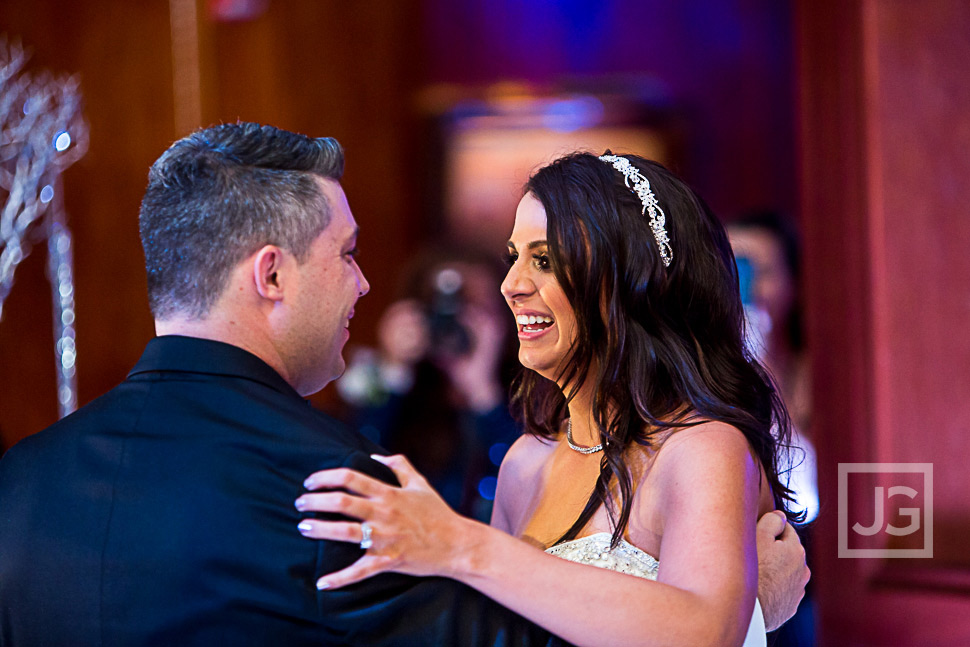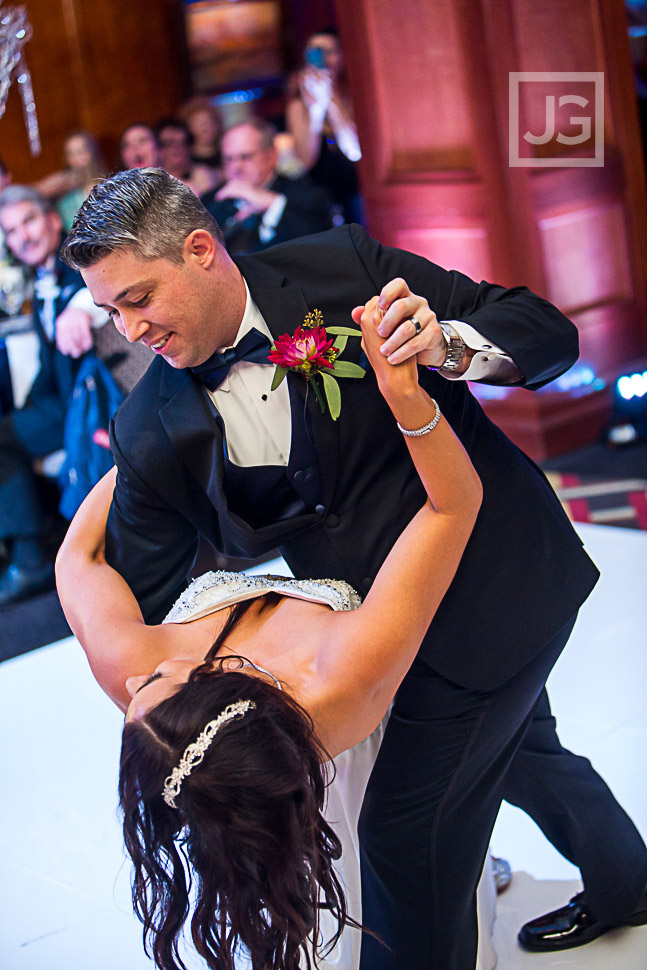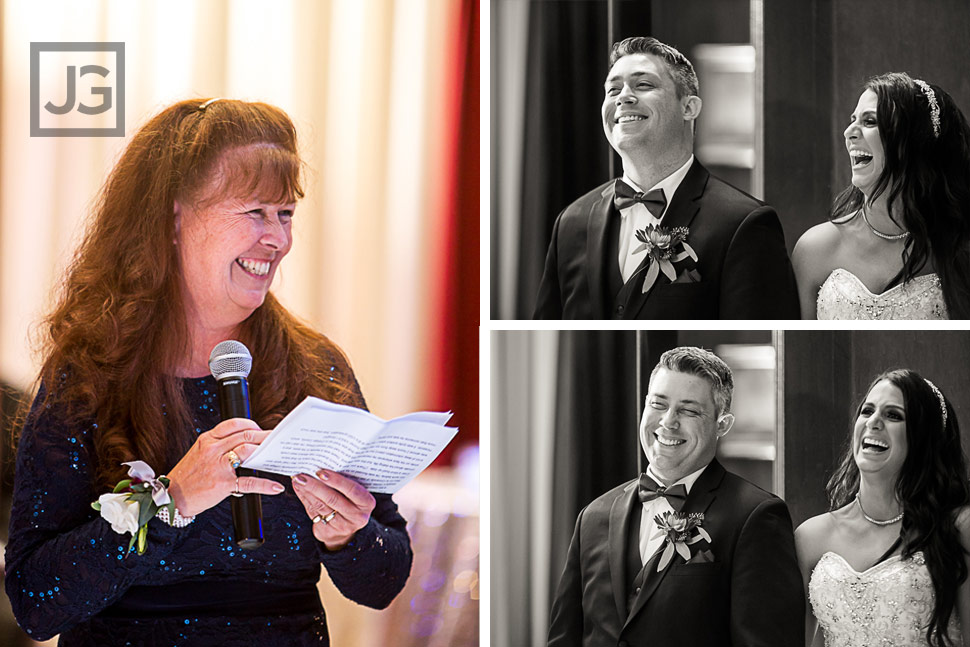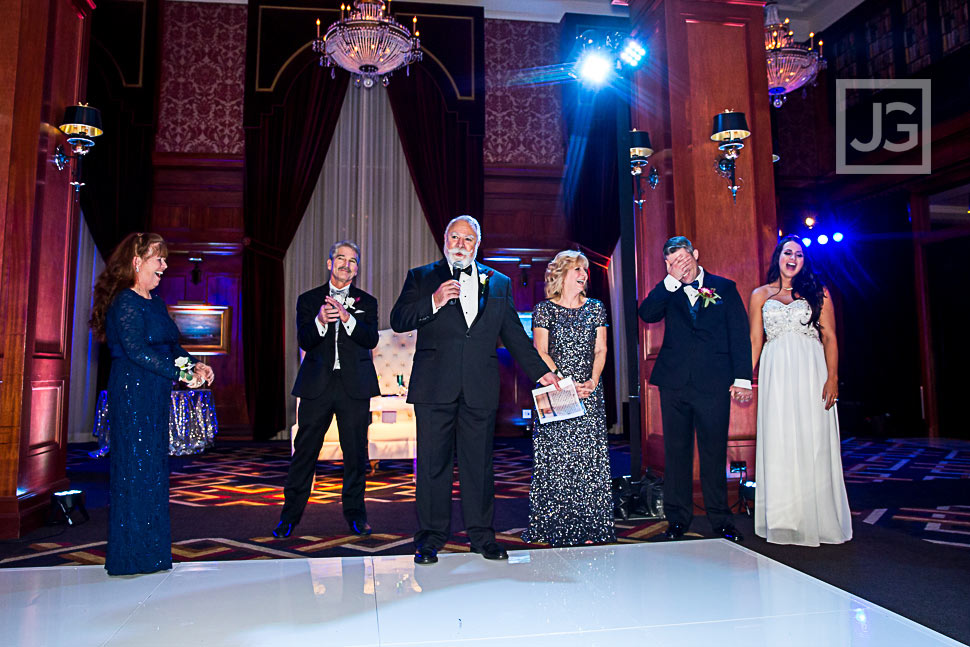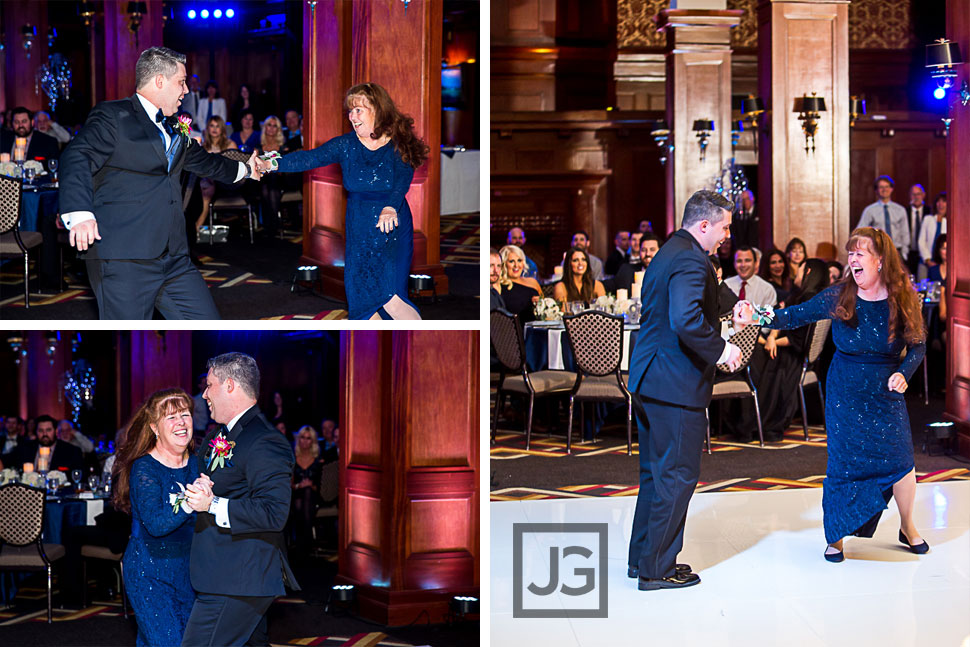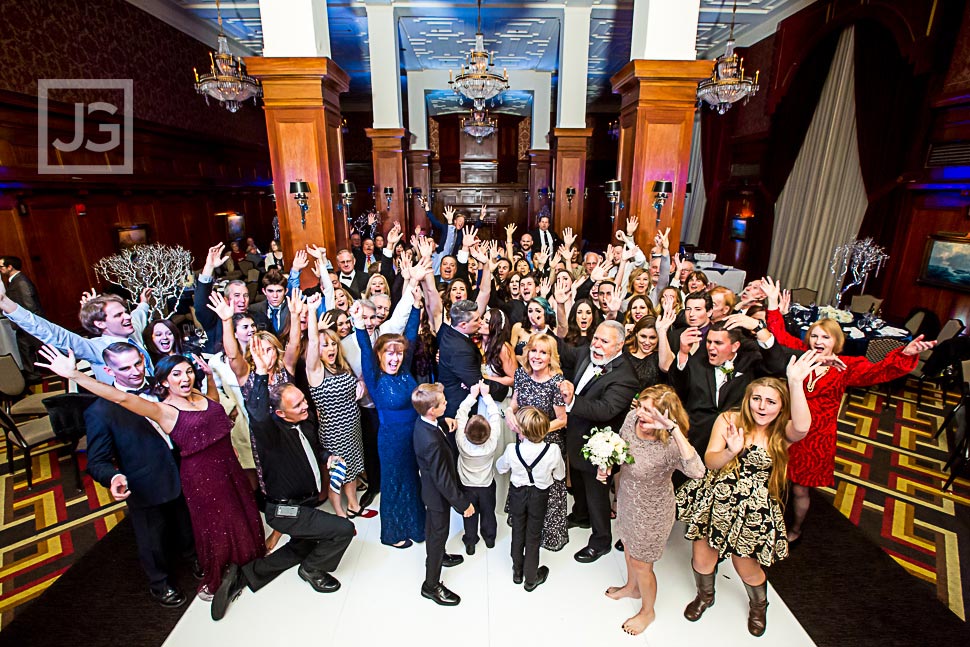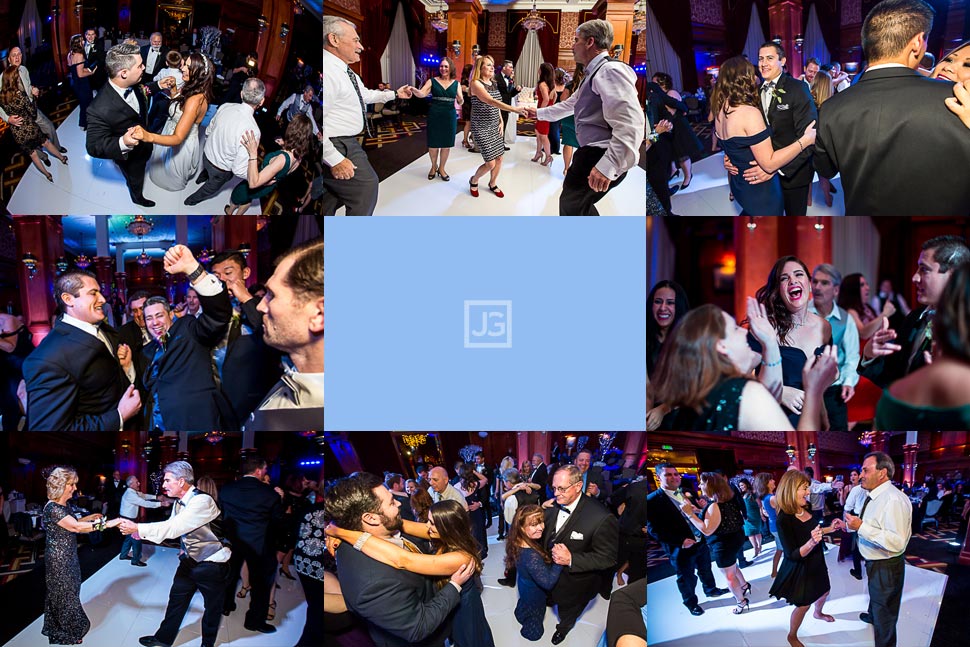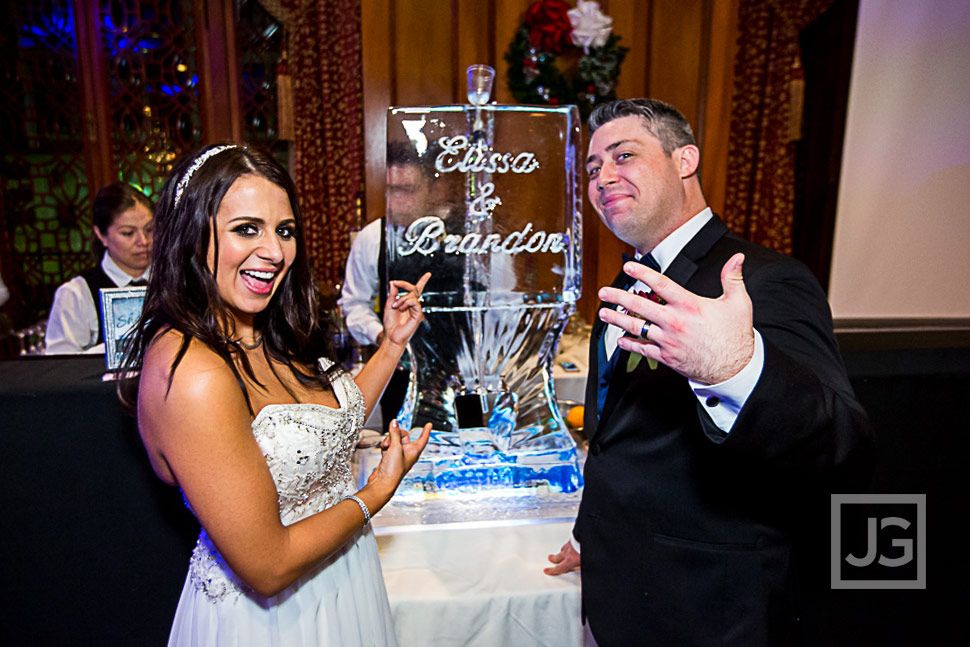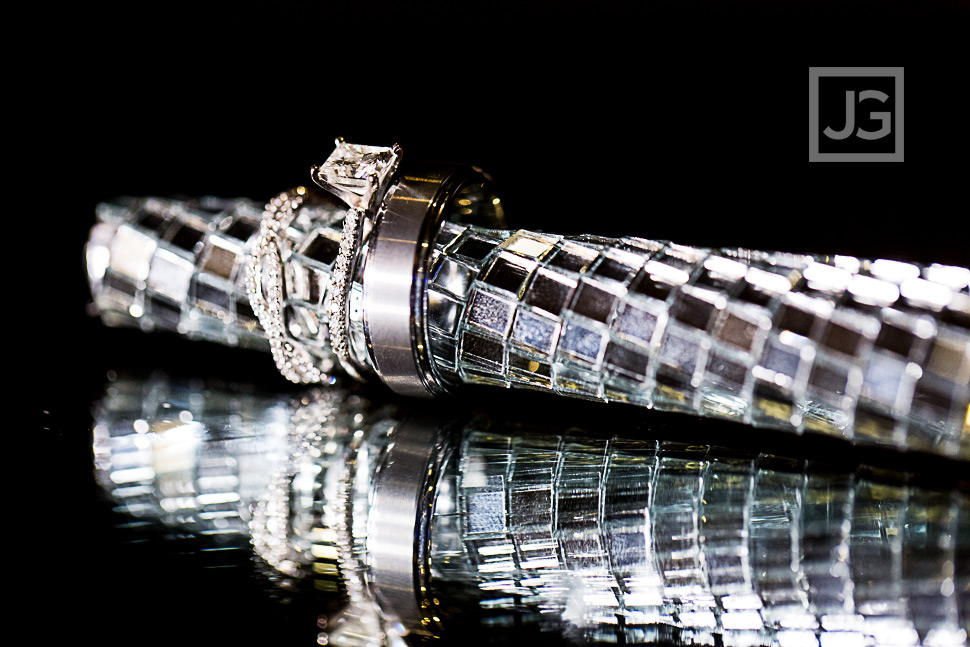 Thank you Bonny of B-Spoke Events for all your hard work in making Elissa and Brandon's wedding at the LA Athletic Club so smooth and flawless!!  For more examples of Los Angeles wedding photography and the LA Athletic Club, check out the rest of our blog.  This wedding has examples of dealing with rain and inclement weather, which is a rare thing in Los Angeles.
You can find more of our work on our blog, including more wedding photos shot in the rain. You can also find out more about our wedding photography packages and pricing here on our main site.