Hannah and Topher are definitely a match made in heaven!!  They both are sweet and compassionate individuals and it's no wonder eHarmony matched them perfectly with each other.  After being matched on eHarmony and after a few correspondence, it became apparent that their lives overlapped by two degrees of separation!  First, they were both involved with InterVarsity Christian Fellowship at their respective colleges.  (Hannah went to UCI and Topher went to UCLA).  At one point, they were in the same room at the same conference, but they never met…till 7 years later! They also had lots of mutual friends (Hannah attended a church in Long Beach where Topher's college buddies attended.)  They were even invited to the same Memorial Day BBQ (just a few months prior to being matched).   Isn't so funny how things worked out??
Their wedding day started early with the girls getting ready at Salon de Jeunesse in Arcadia.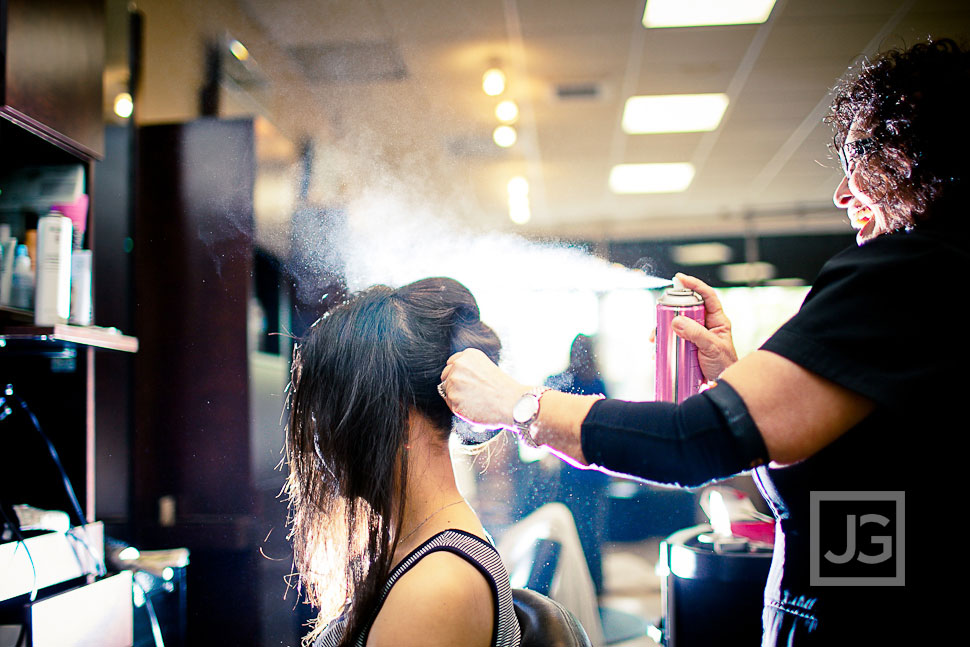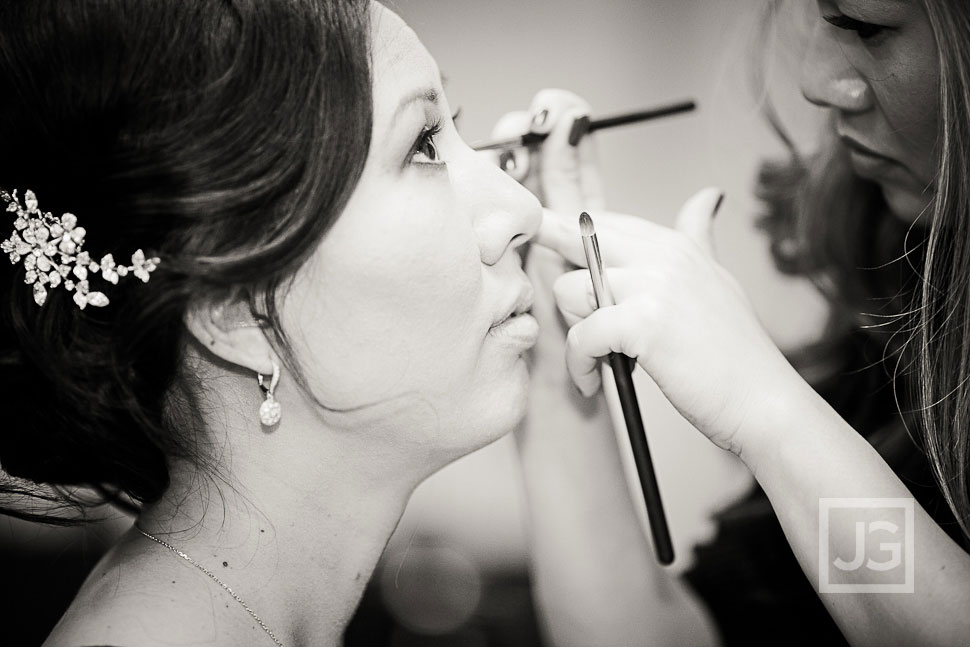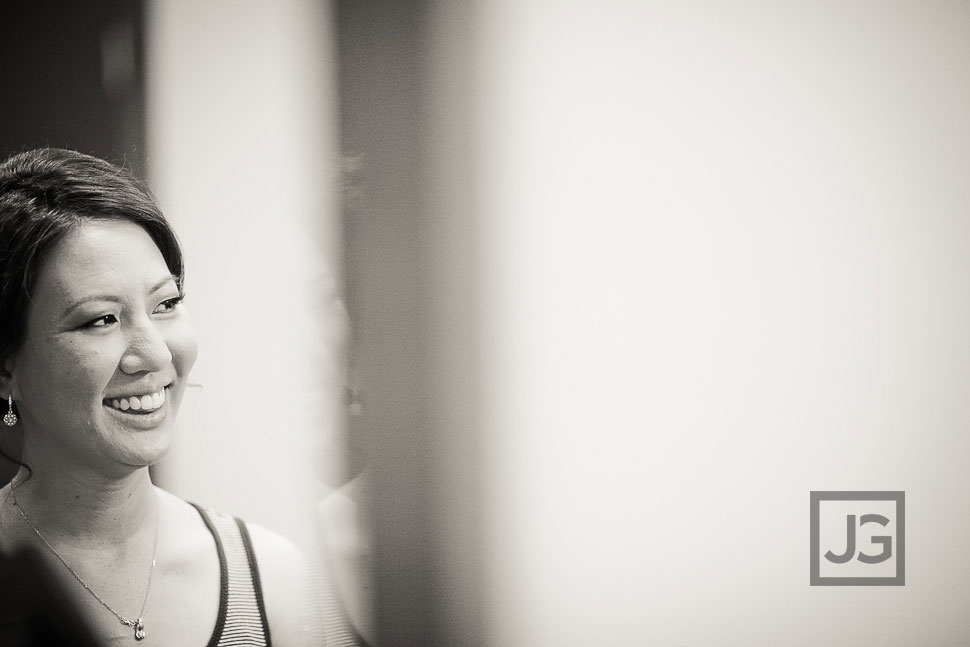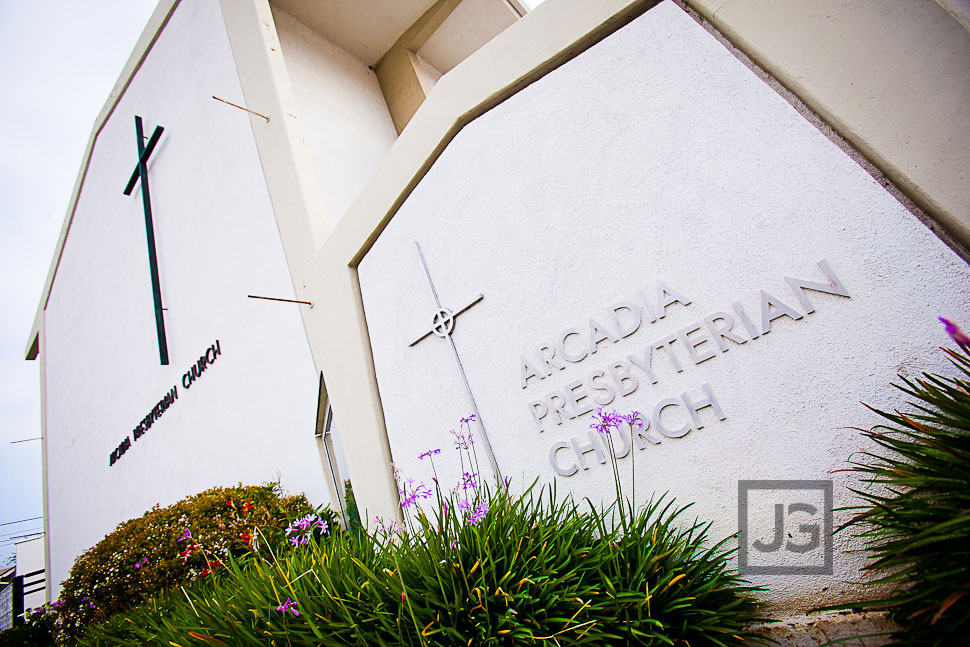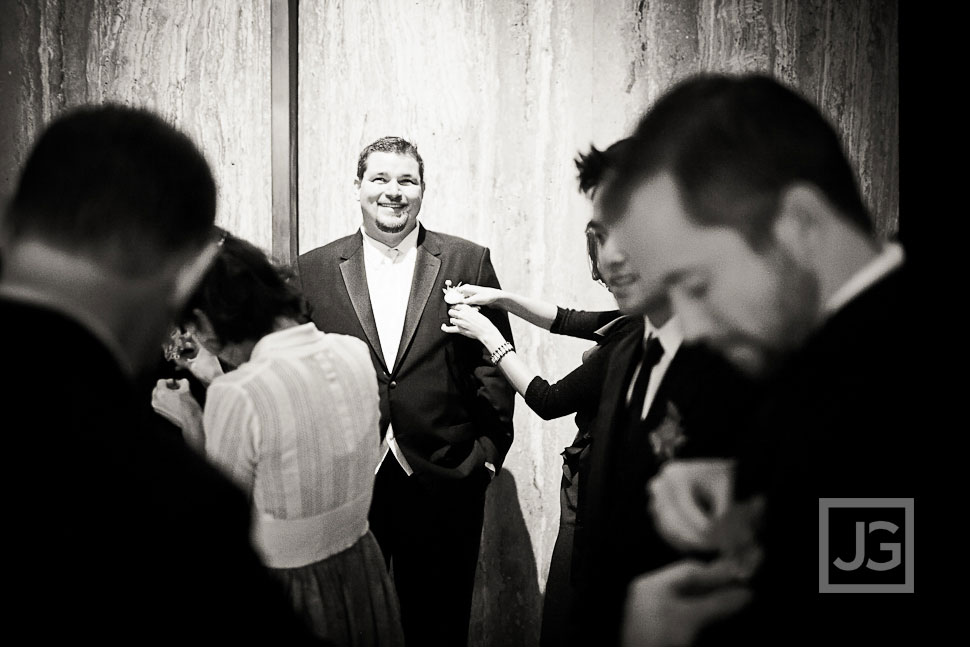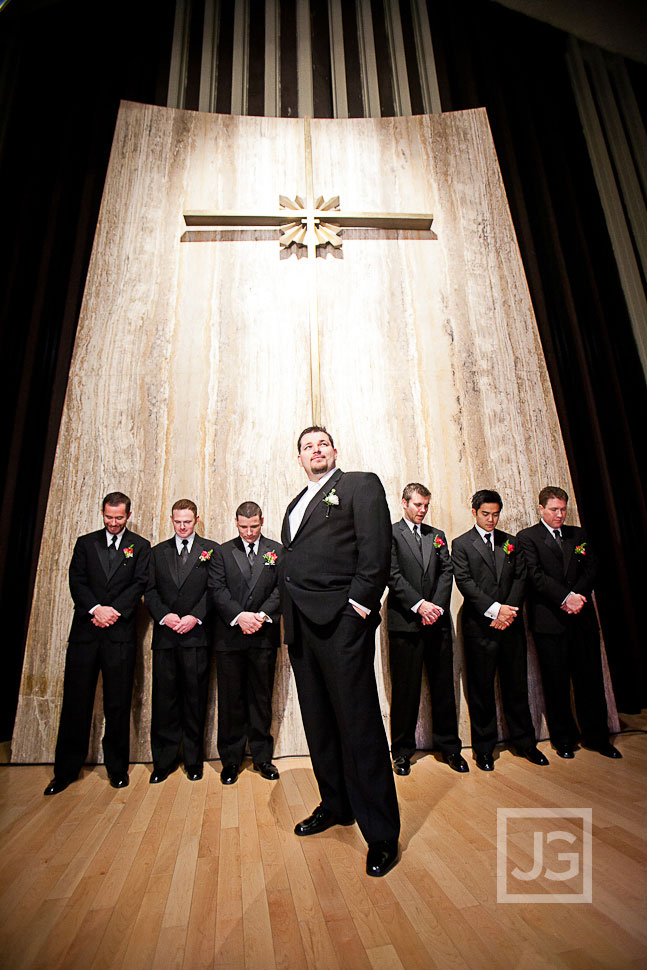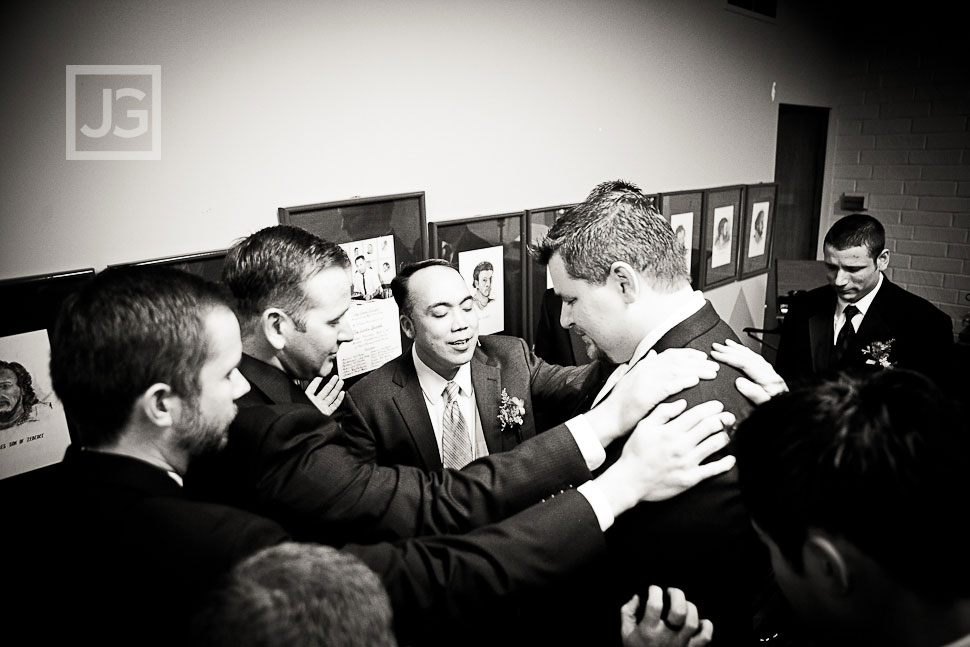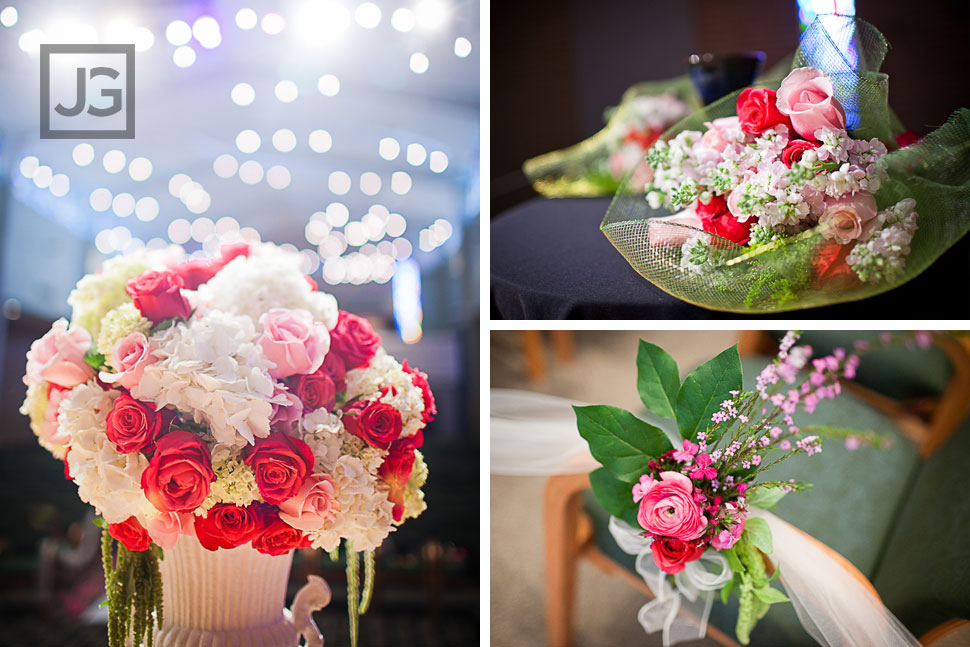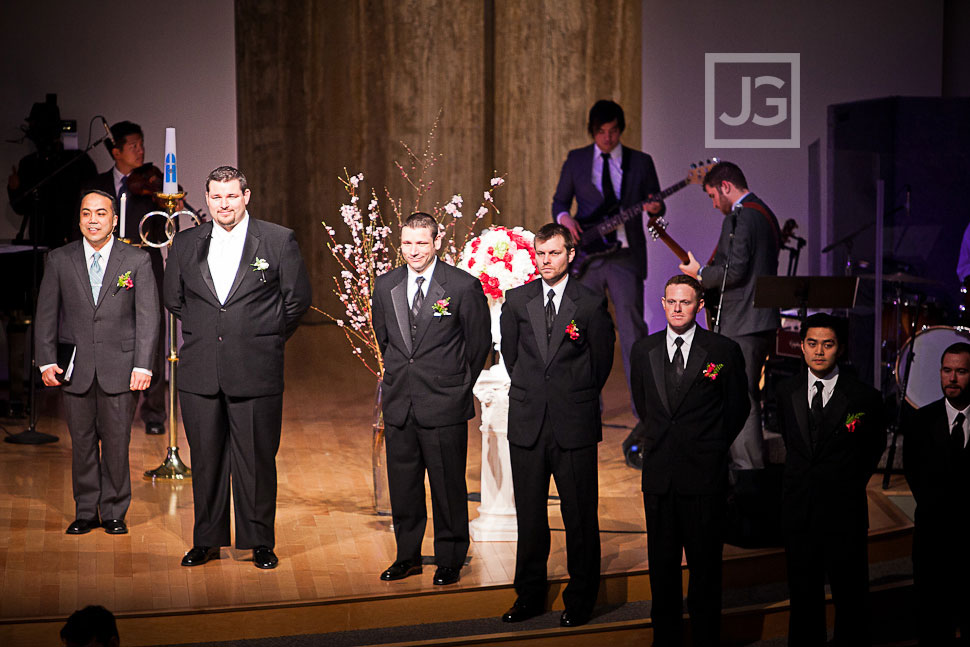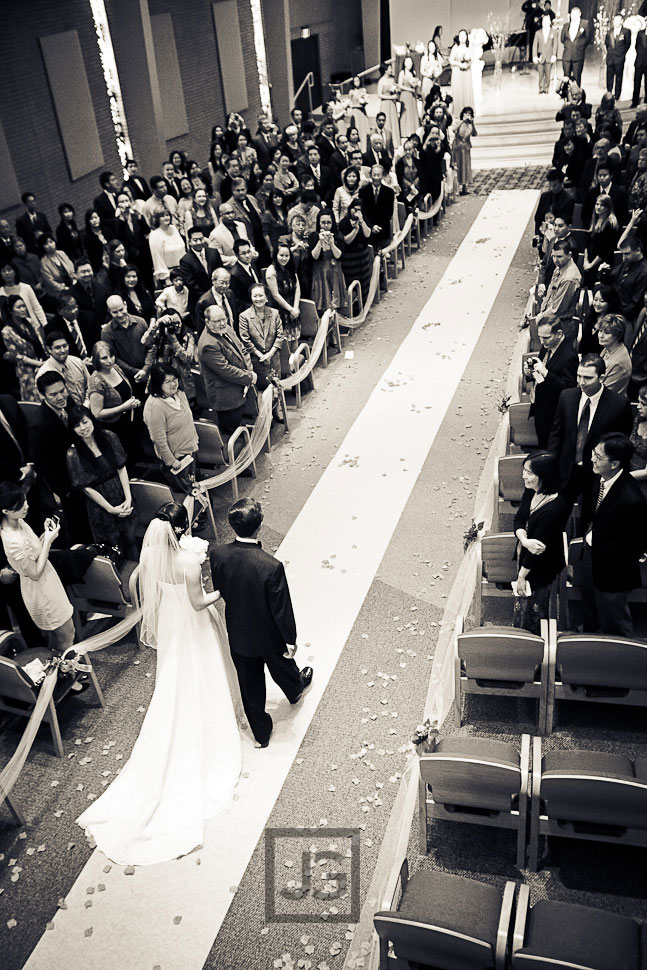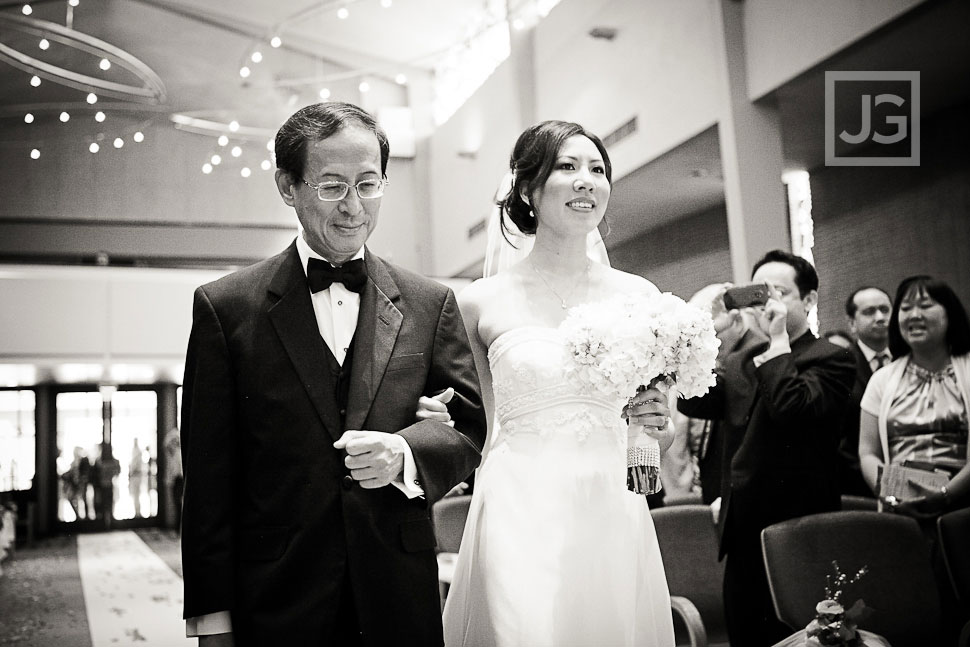 So sweet!!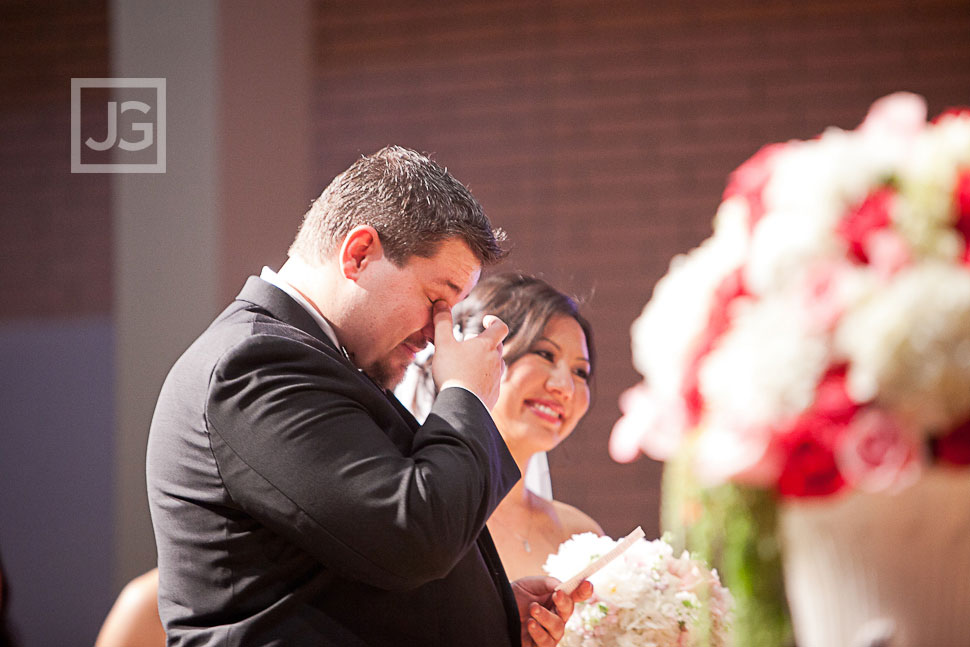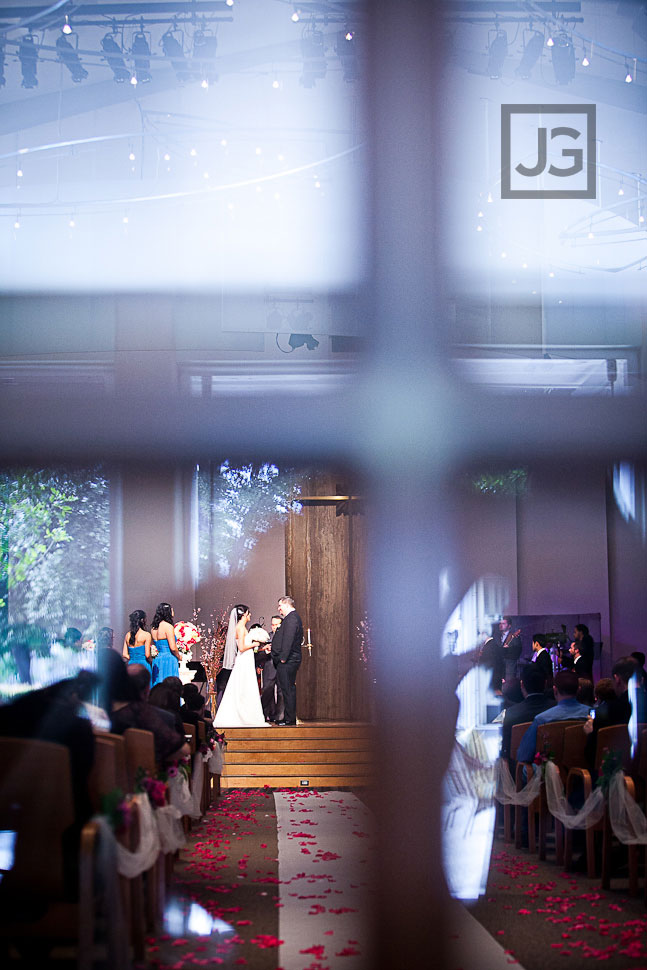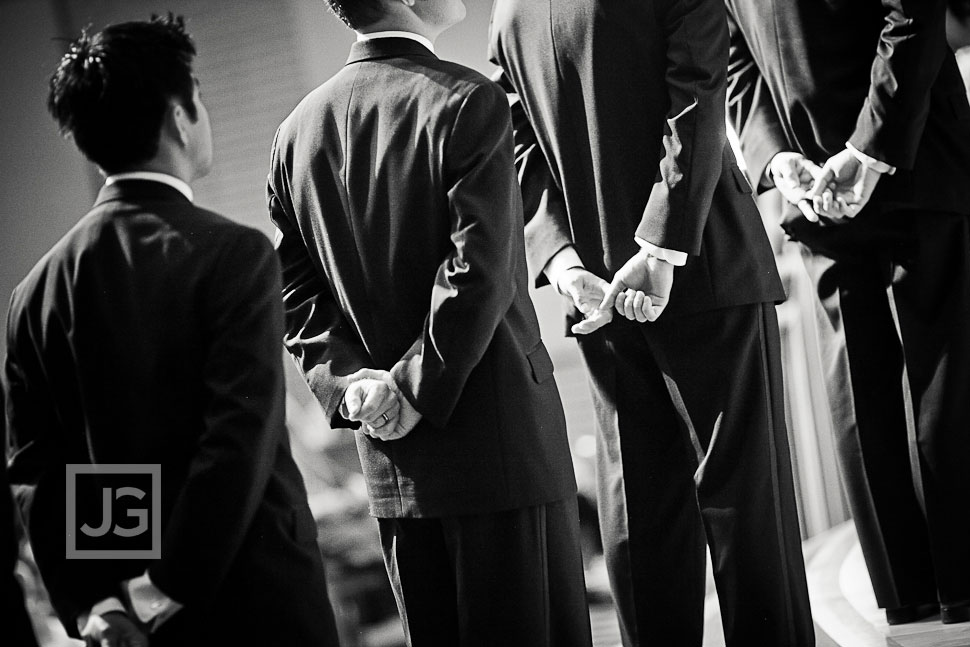 I caught this adorable ring bearer in the following sequence!! LOL  He's teasing another kid with some candy!!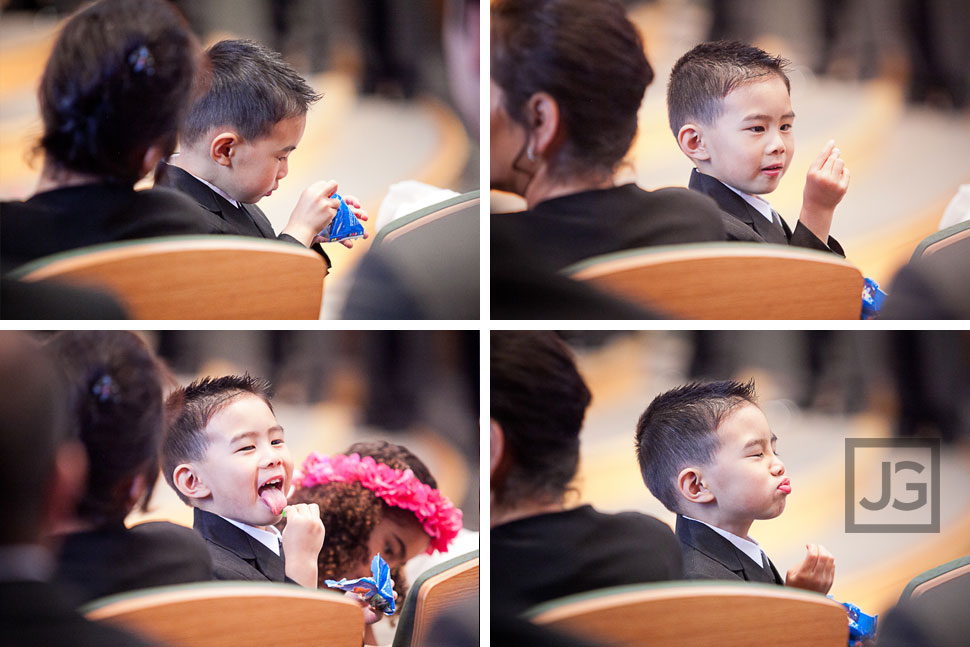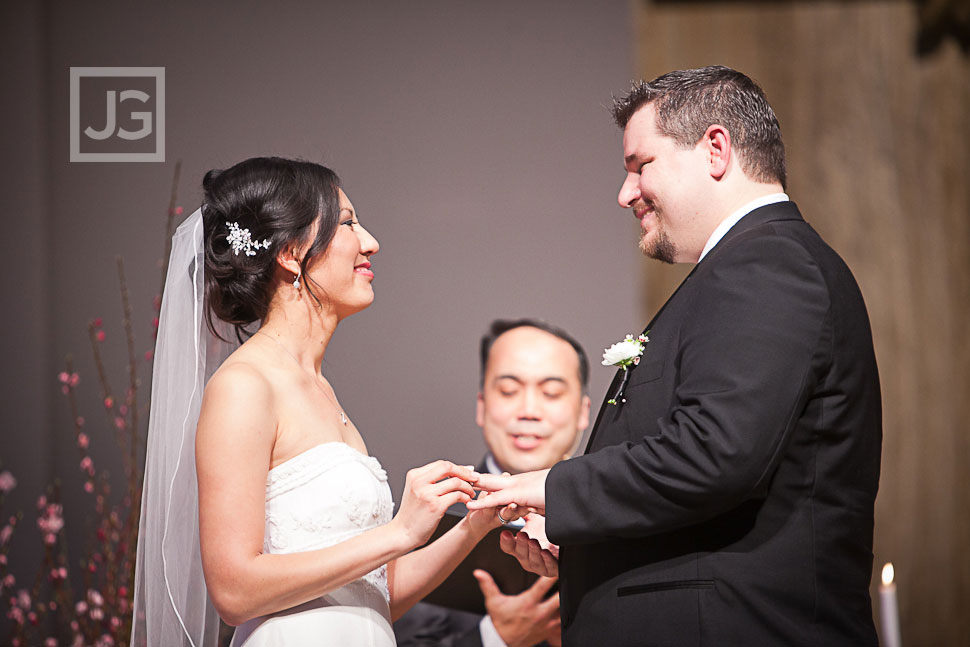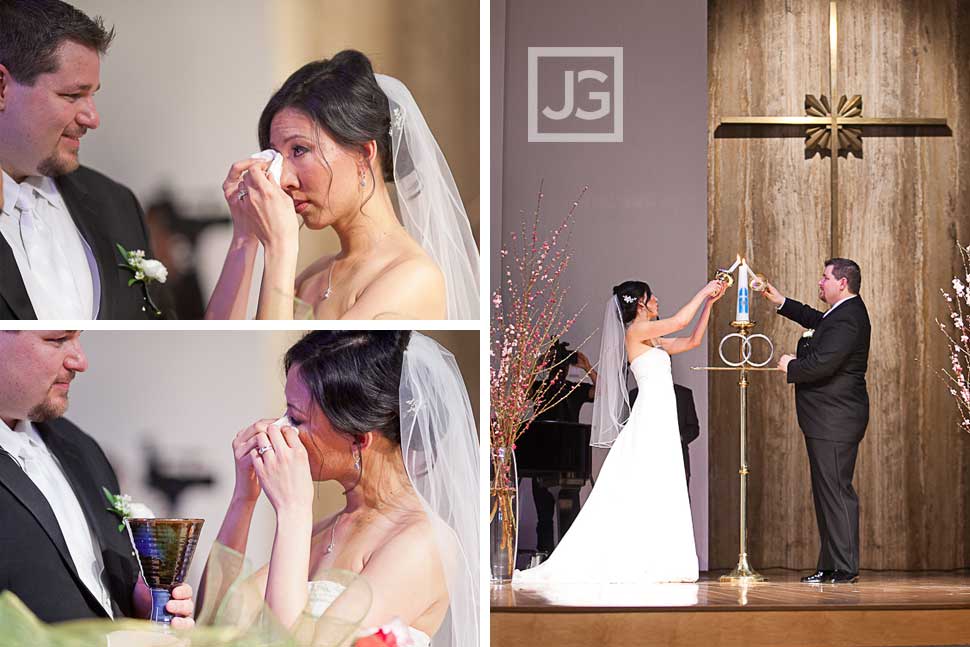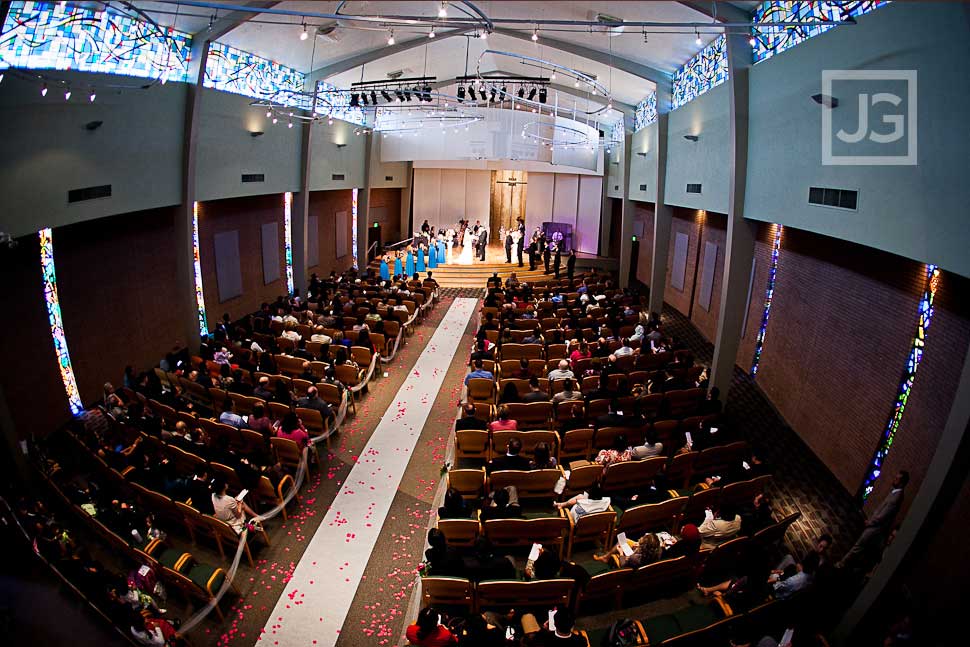 And finally… Mr and Mrs!!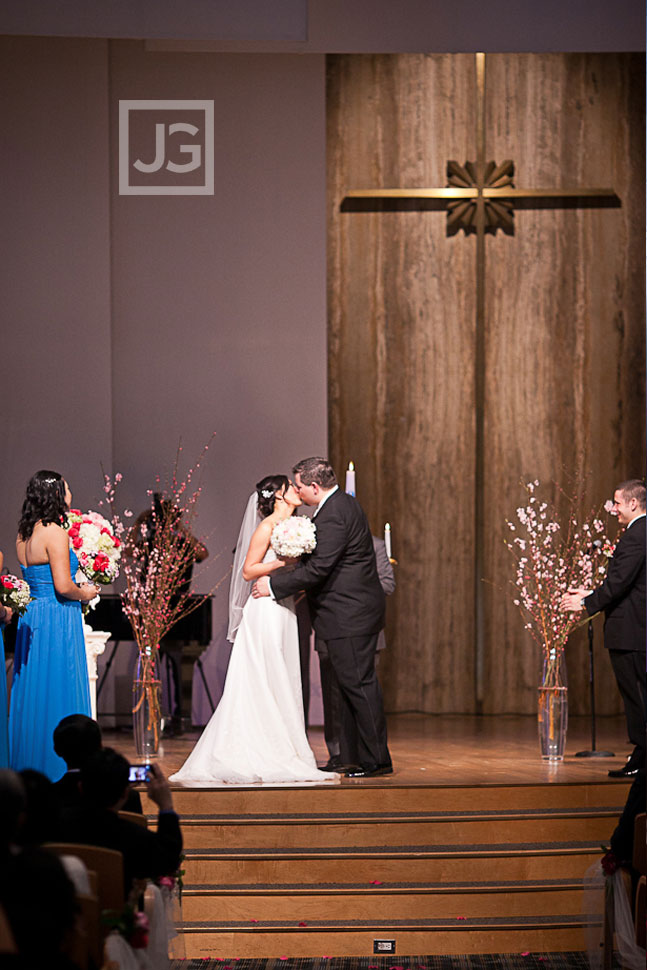 Hannah and Topher had their beautiful lunch reception at Almansor Court in Alhambra.  I love colors and details of their wedding.  I thought it was very creative (and thoughtful) that each of their table numbers represents their corresponding dates (and details).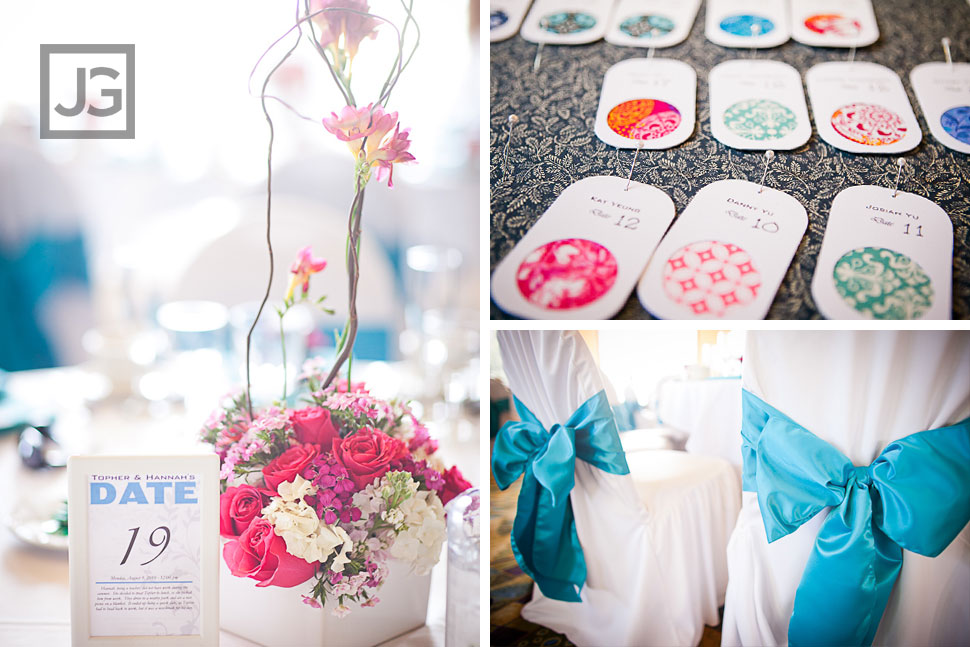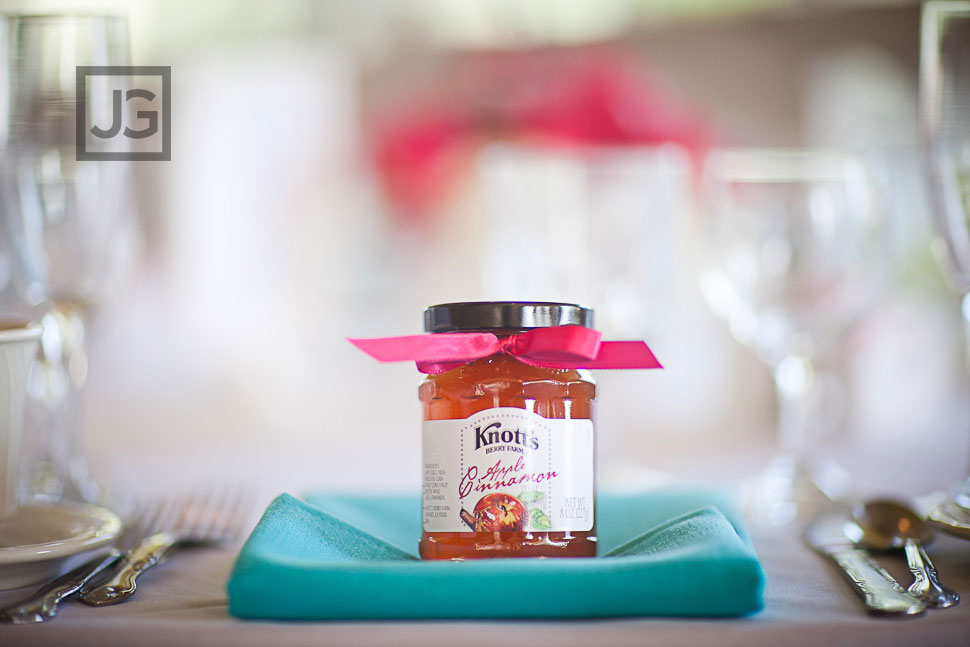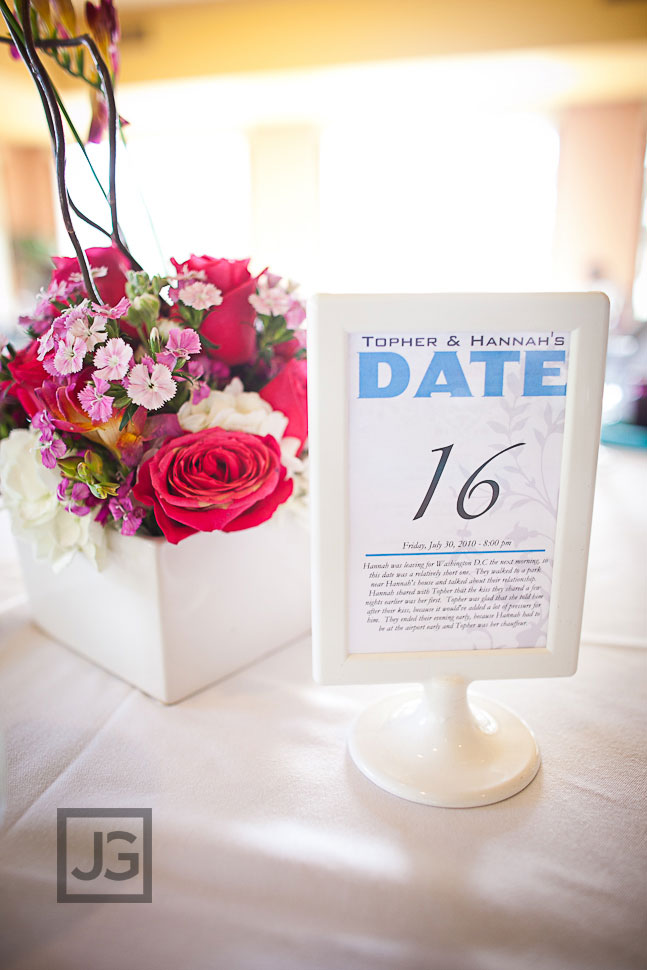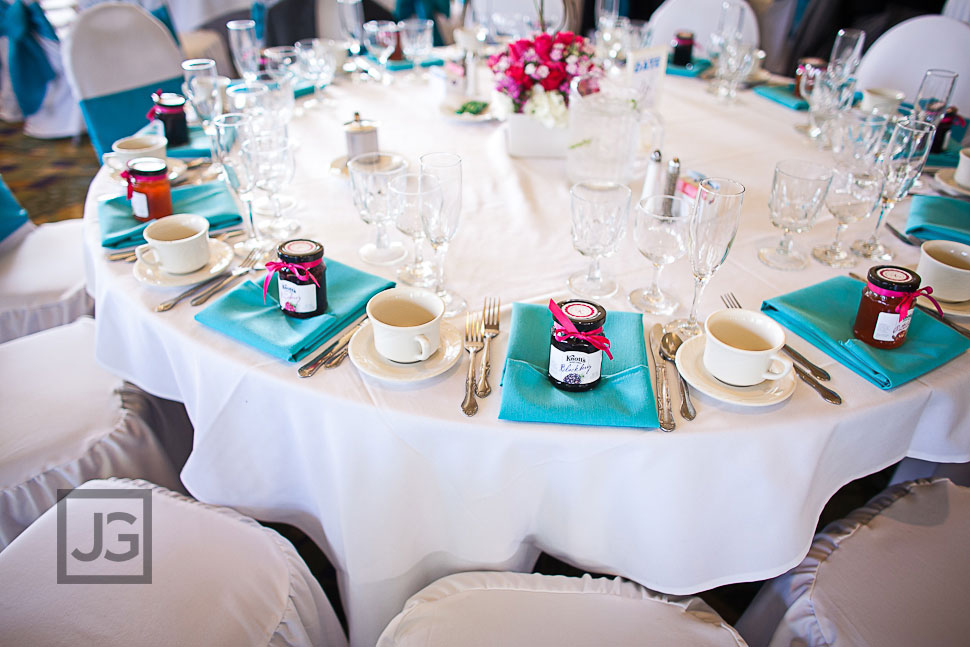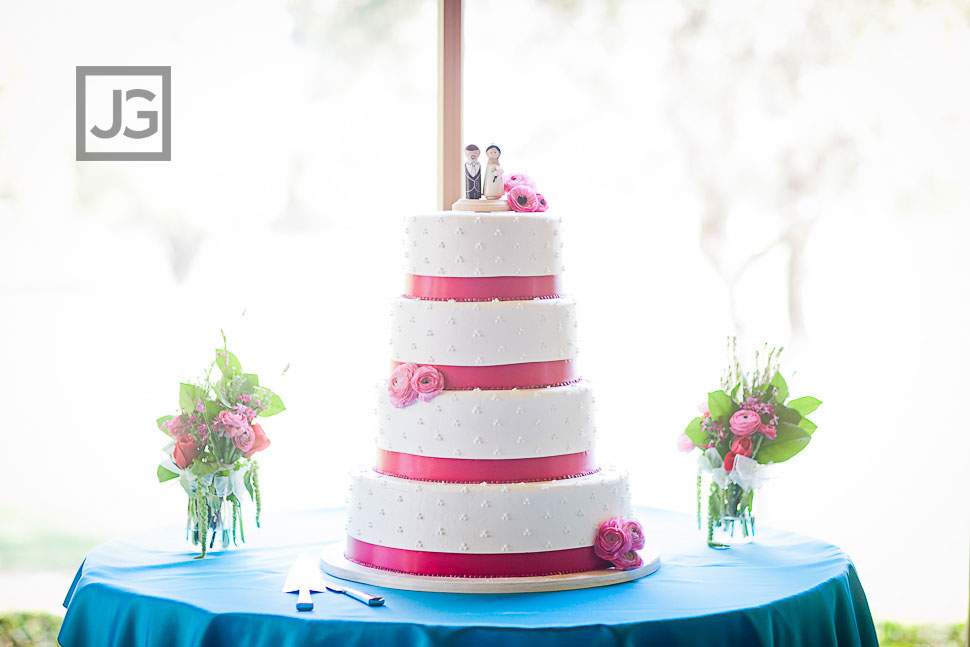 Such a cute cake topper.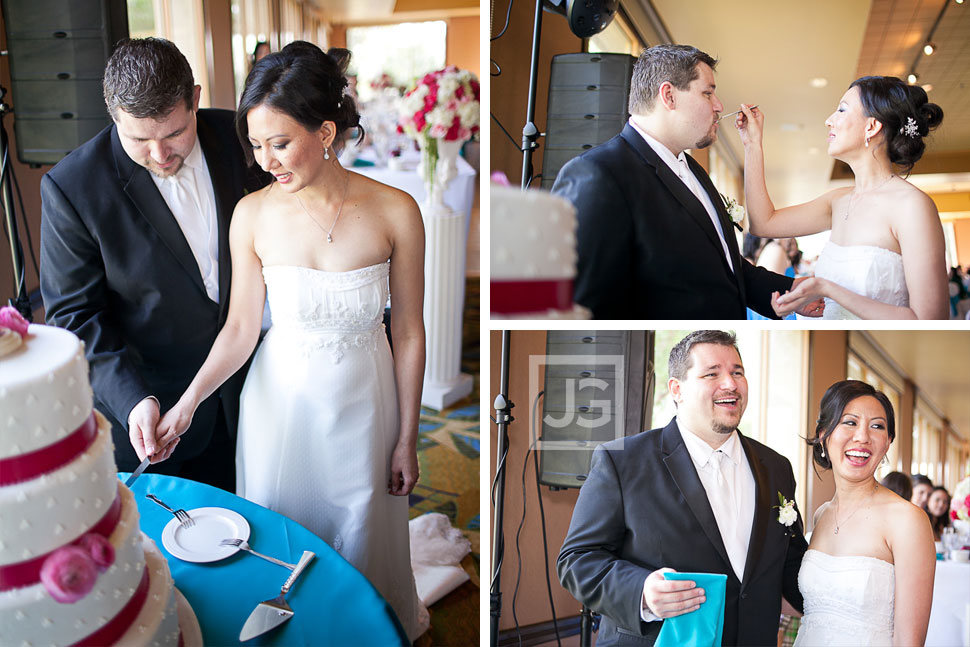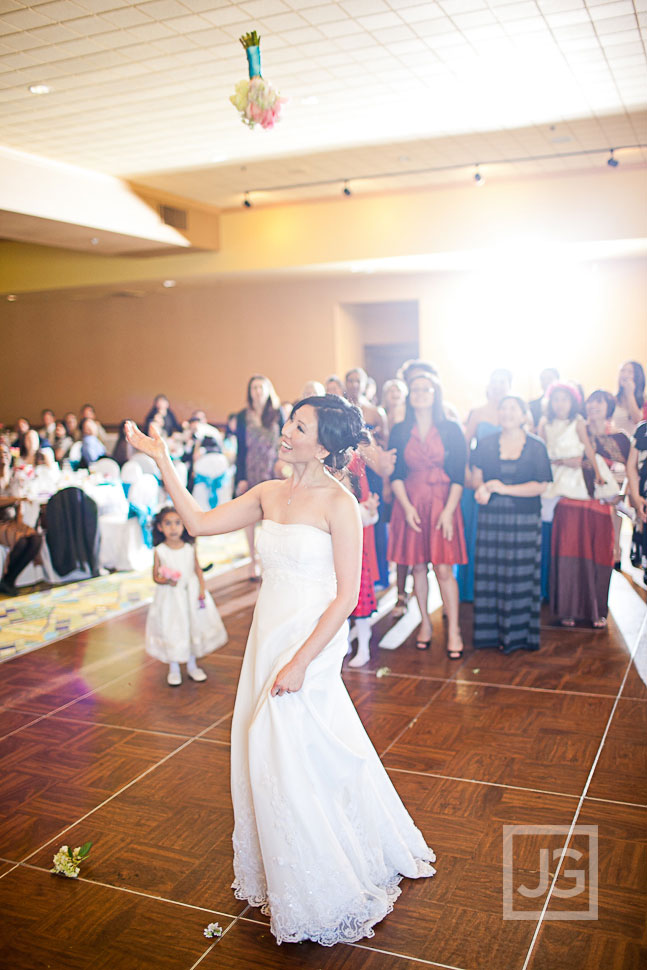 WOW…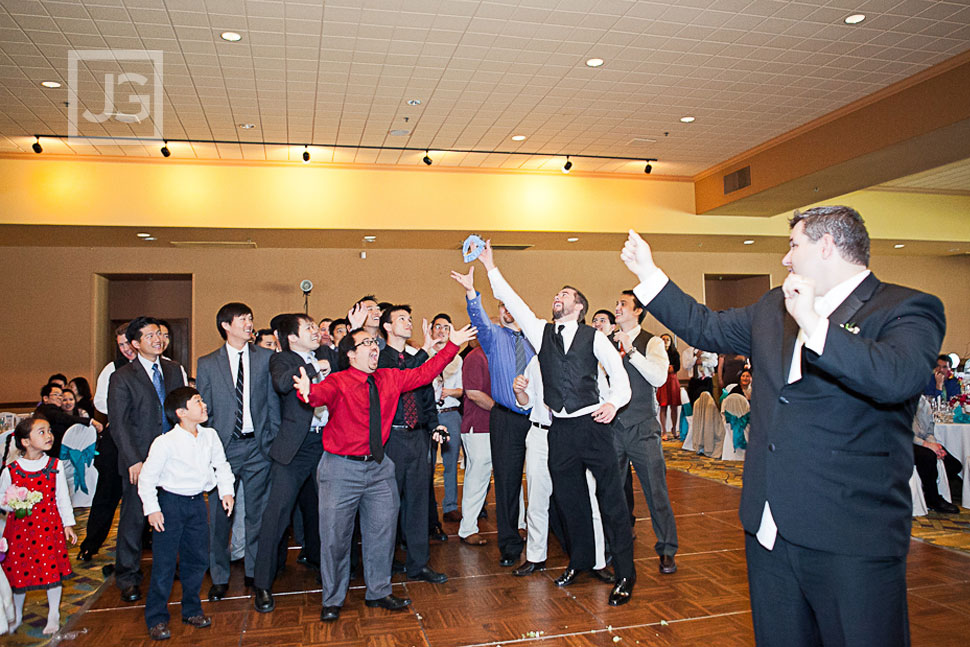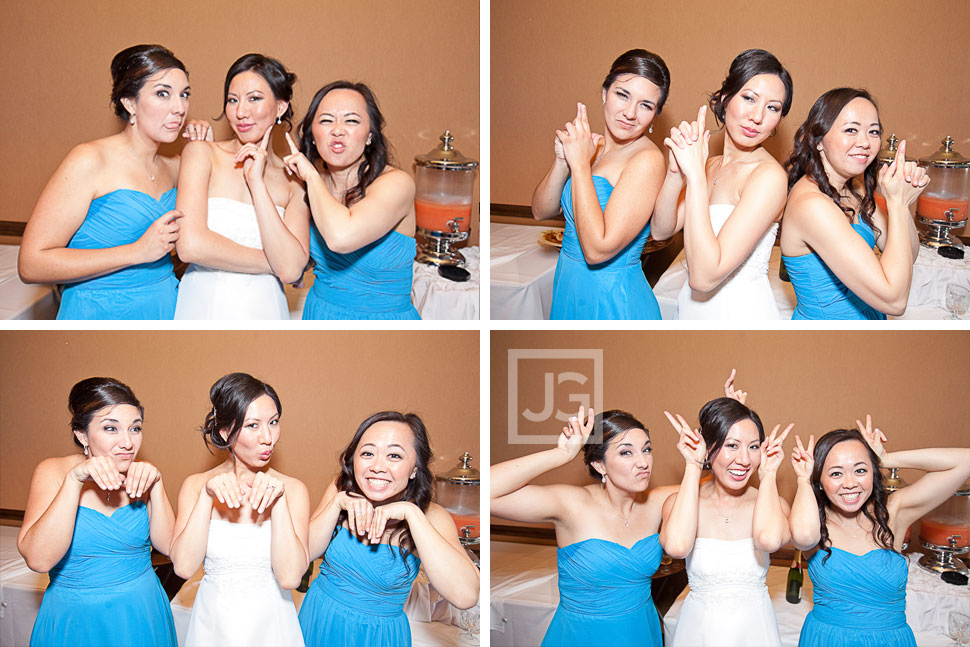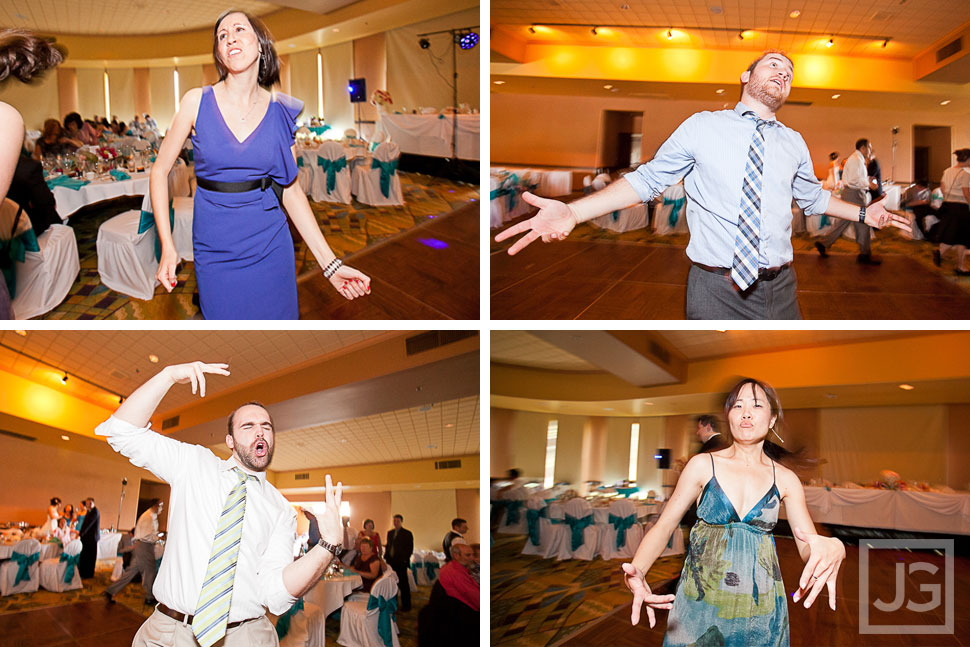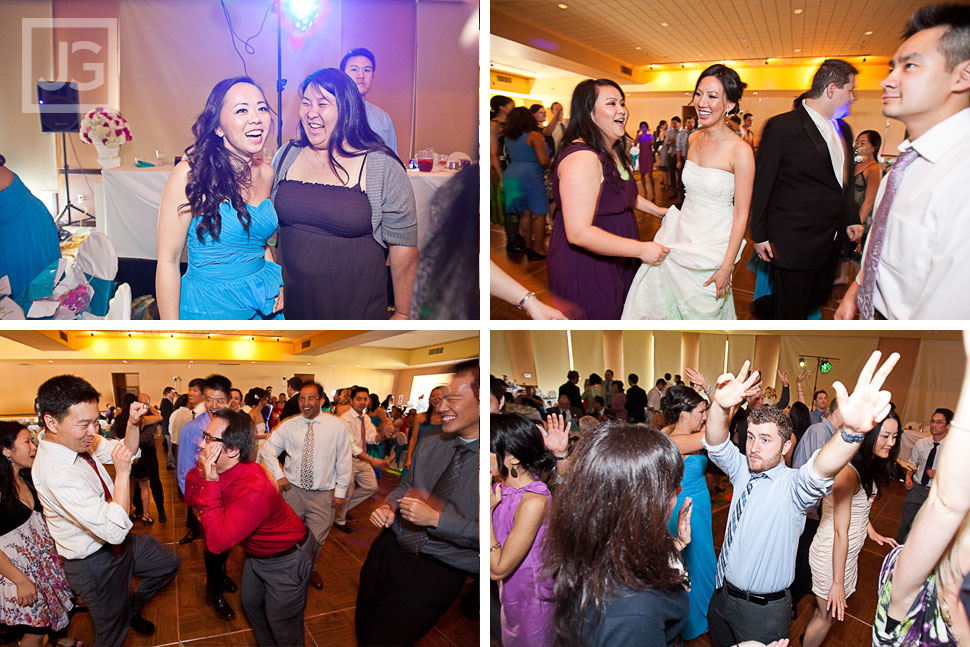 i LOVE this picture!! LOL… it still kinda trips me out!!  Hannah and Topher made human size cut-outs from their engagement photography session at Chantry Flats, Pasadena so guests can take pictures with them.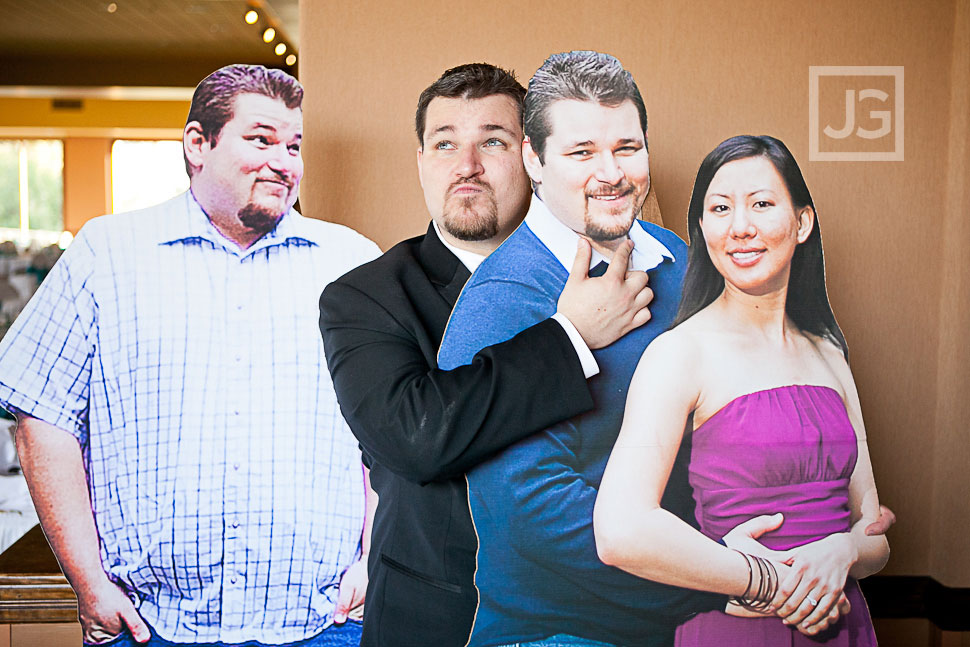 After their reception luncheon ended, we took the couple around the Almansor Golf Course for their Bride & Groom Portrait Session.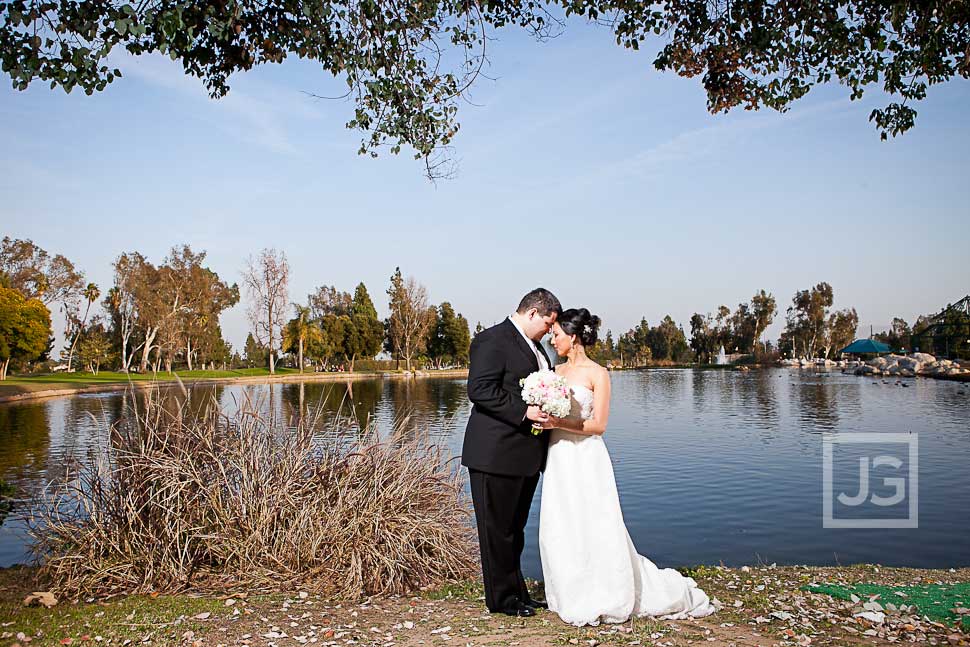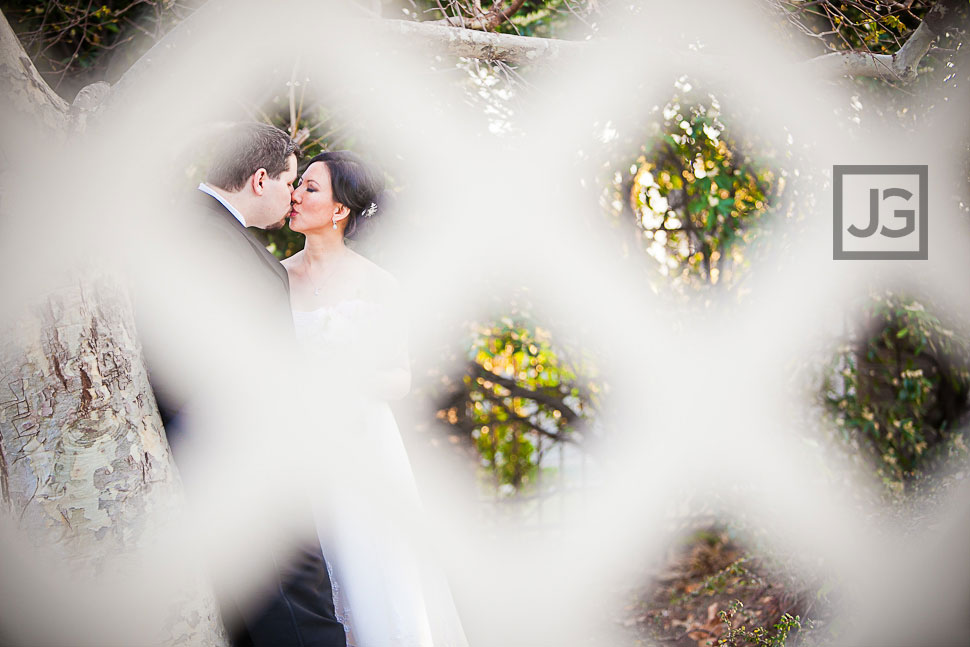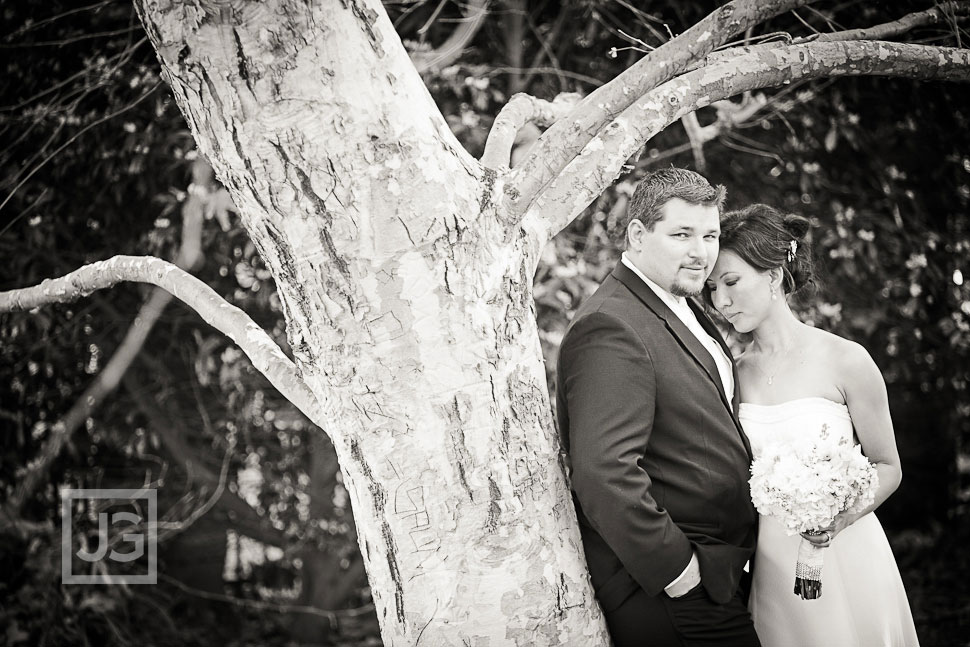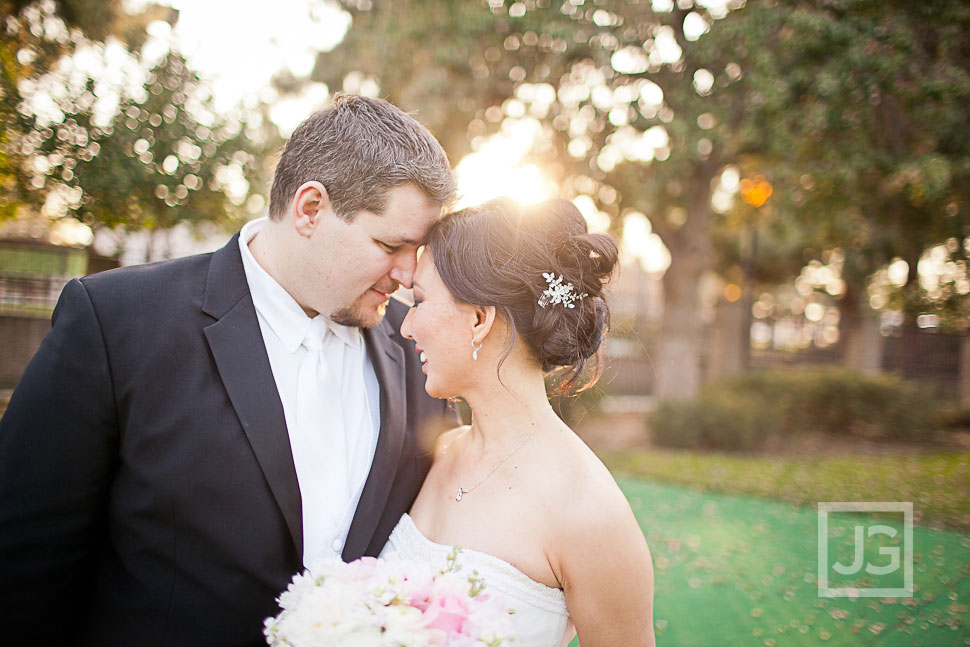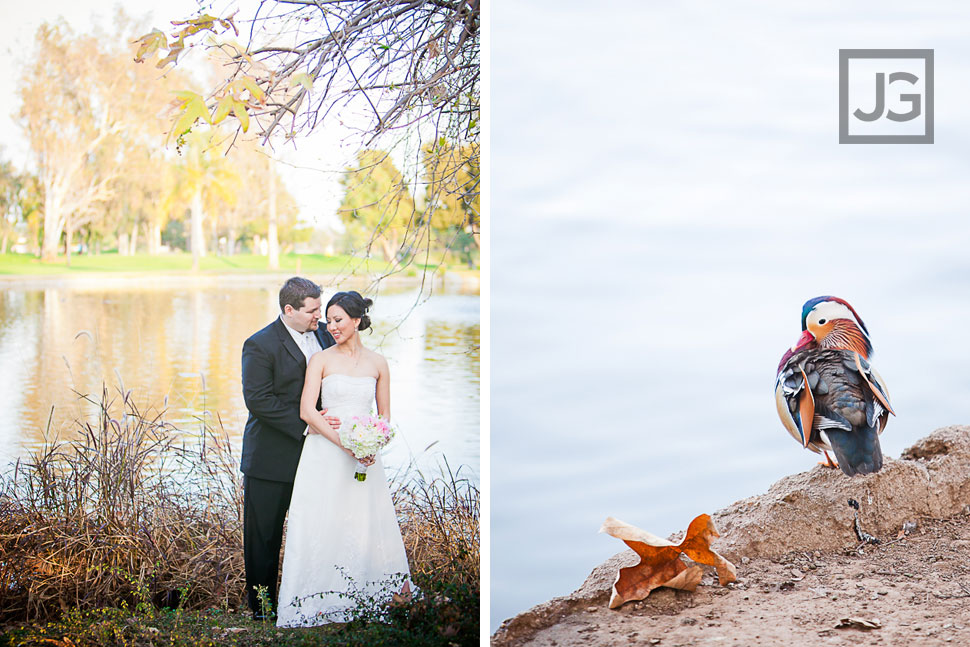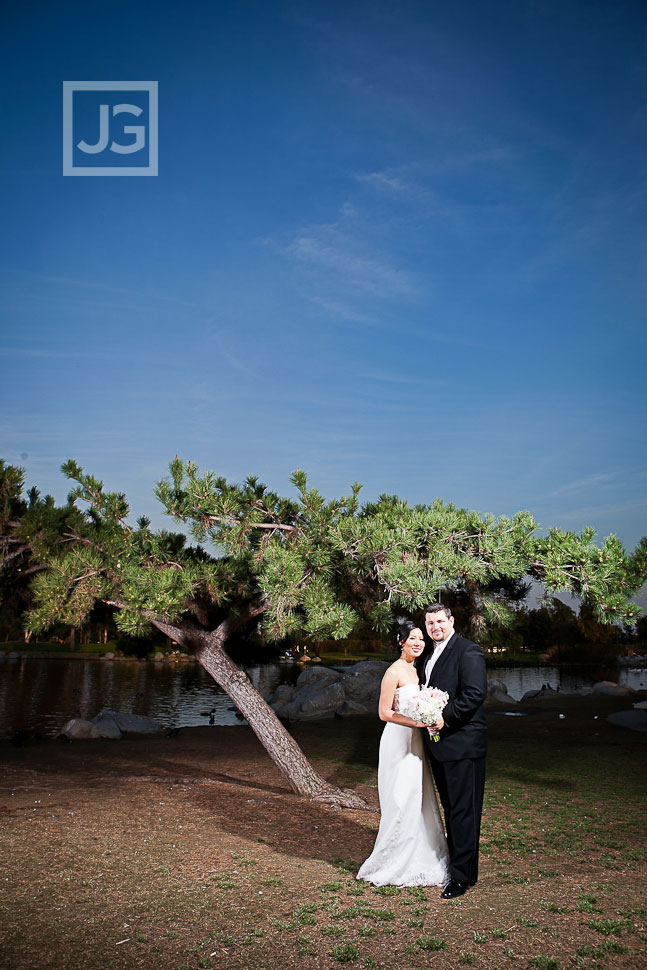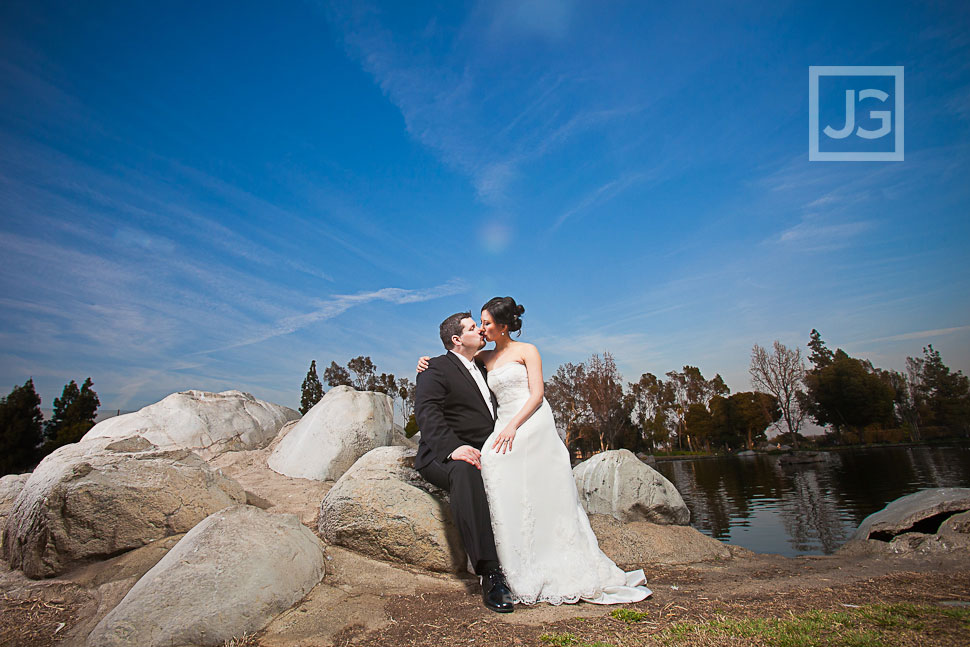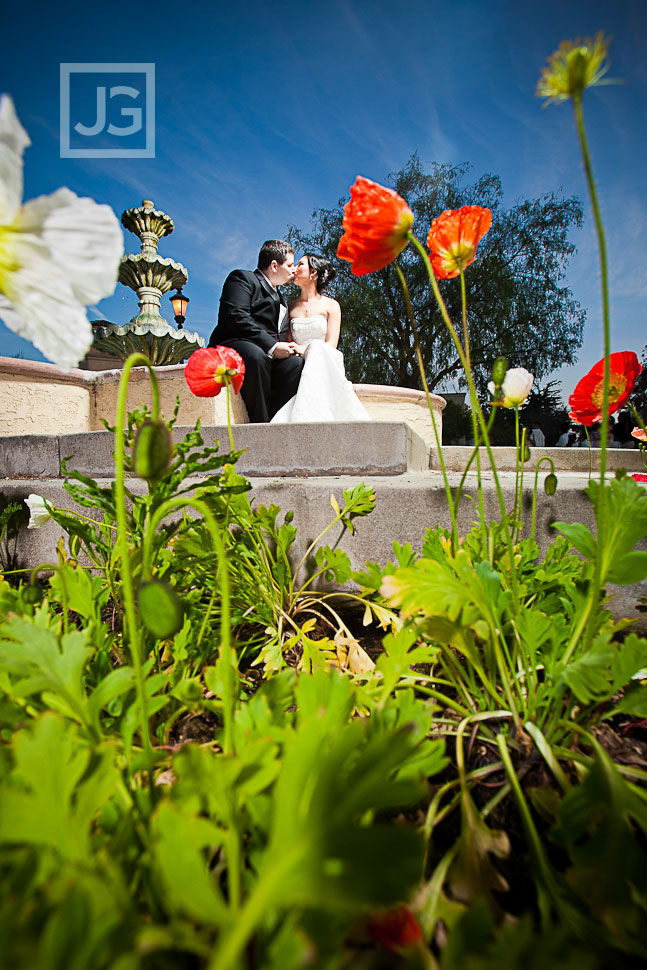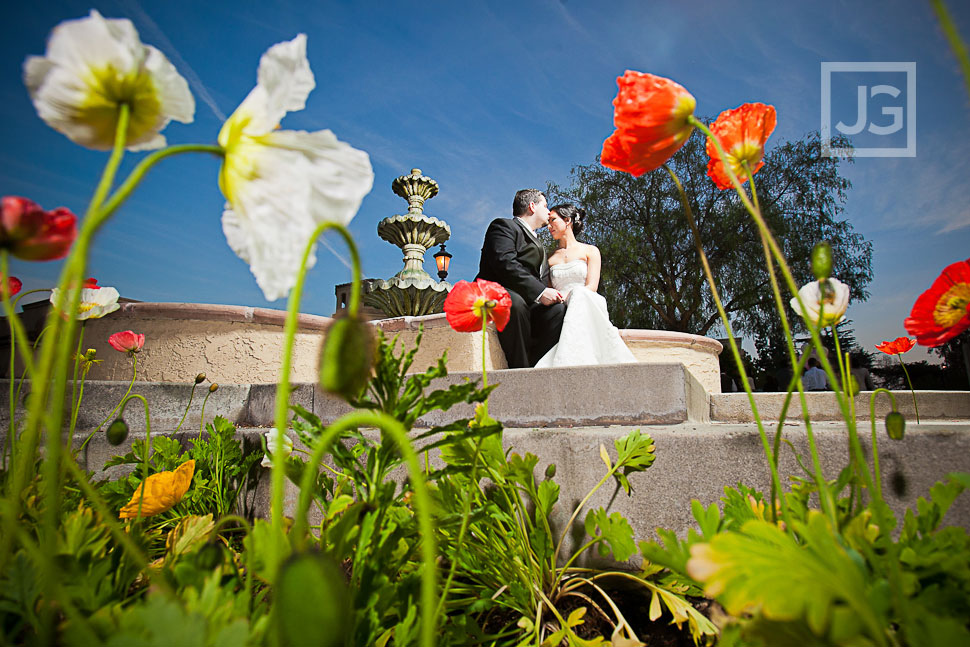 Thank you Hannah and Topher for such a beautiful wedding!  Gavin and I had an amazing time with you guys and can't wait to design your wedding album.