This is our first time doing Dolphin Bay Resort wedding photography in Pismo Beach. Enjoy!
When you hear the contagious laughter of Shannon, and then see the adoring look on PJ's face, you know right away that these two puzzle pieces fit perfectly together. It's something that is natural yet magical. One of there special places is Pismo Beach in San Luis Obispo County (SLO), where their relationship grew before stretches of long distance. They brought their wedding day back here and chose the Dolphin Bay Resort to bind their love in the vows of matrimony. It's a scenic, cliffside resort overlooking the Pacific ocean. And this is where we begin the wedding day with the bride's preparation in her bridal suite.
Wedding Preparation at the Dolphin Bay Resort
Wedding Ceremony at the Dolphin Bay Resort
This Pismo Beach wedding ceremony at the Dolphin Beach Resort is on the cliffside boardwalk, graced by sweeping views of the Pacific Ocean.
Wedding Photos at the Dolphin Bay Resort
Dolphin Bay Resort wedding photography includes locations such as the cliffside boardwalk that overlooks the Pacific Ocean. The resort also includes many photogenic spots with greenery, bushes, flowers, and of course a large Dolphin water fountain.
Wedding Reception at the Dolphin Bay Resort
The Dolphin Bay Resort wedding reception was held in their large white tent, which protected the guests from the elements and provided a beautiful view of the cliffs right outside. The white ceiling is perfect for a wedding photographer to bounce light with, making for beautiful lighting all night long.
And here is their sparkler exit!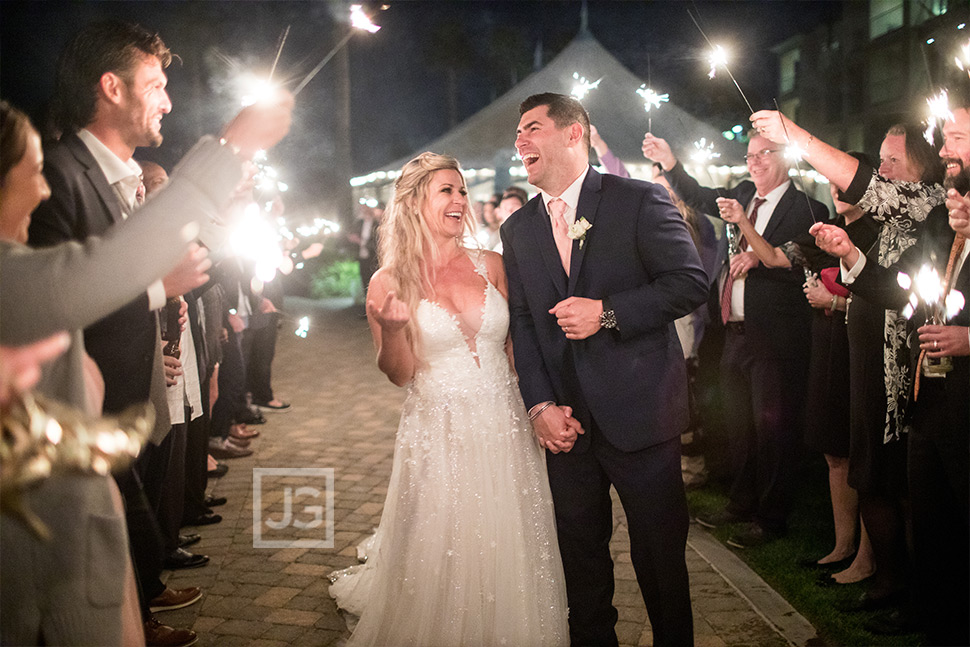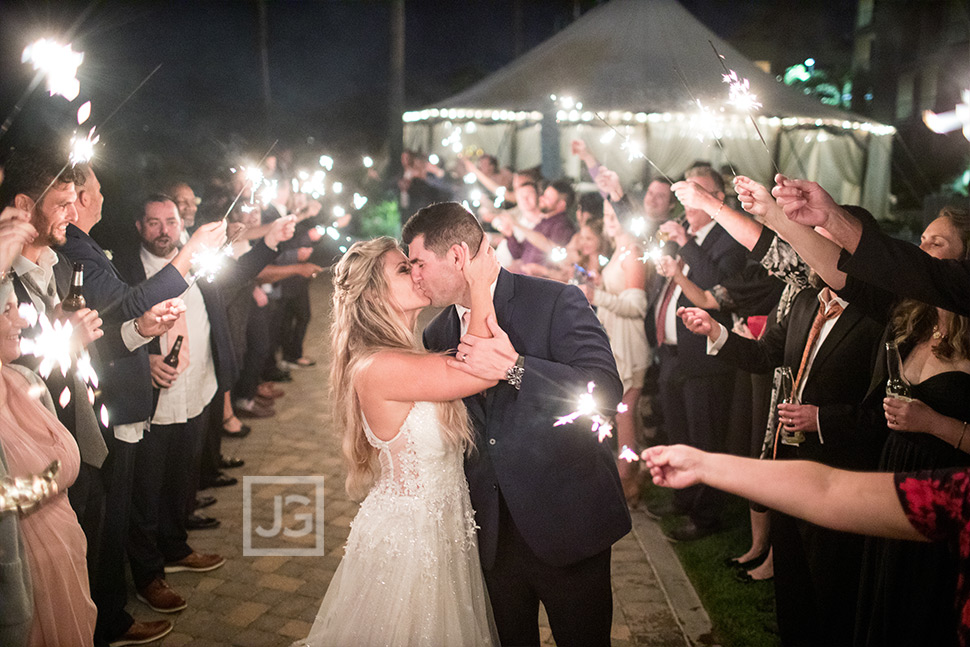 And a Sparkler Wedding Photo at Night!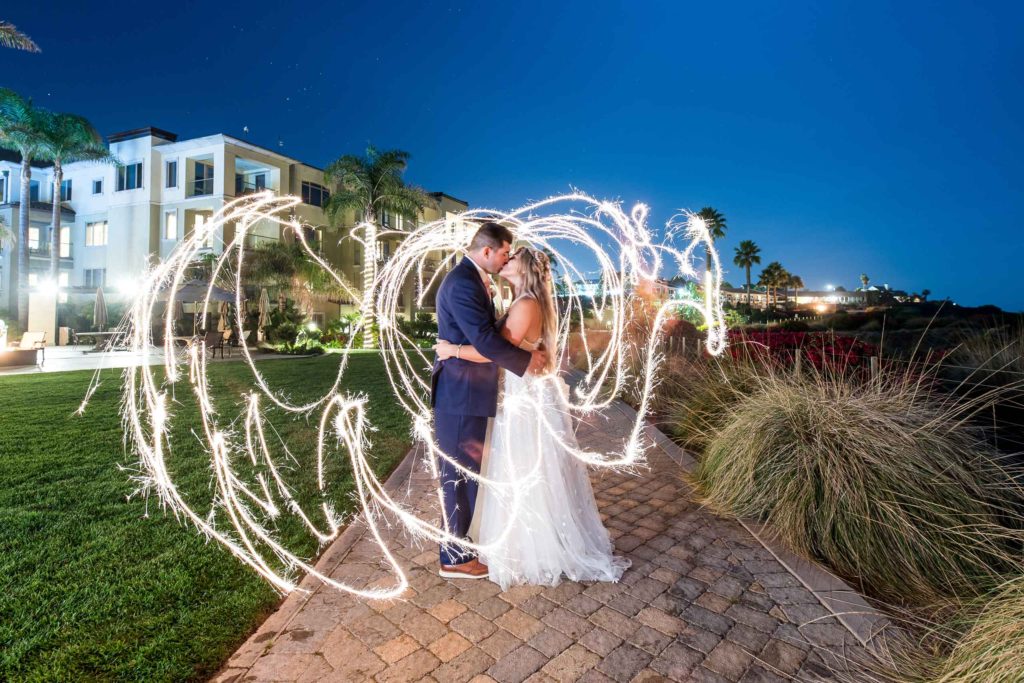 This shows Pismo Beach wedding photography at the Dolphin Bay Resort in San Luis Obispo County (SLO). Wedding photos include the wedding ceremony on the cliffside, the tented wedding reception in a large, white tent, and preparation at the Turtle Bay Resort. We had a sparkler exit along the cliffside boardwalk, with a long-exposure sparkler wedding photo too!
If you would like to see more of our recent and exciting work, please make sure to look at our wedding photography instagram feed! You can also find more examples of wedding photography on our blog.