Happy 1 year anniversary to one of the sweetest couples we know!! Wow… has it been a year already?? Obviously I'm waaay behind with blogging my weddings. =) It's an amazing process that we go through with our couples.  It all starts with a sweet email introducing themselves, then a friendly chat on the phone.  Not long after, we get to meet them, where we find out if we are a good match.  Pretty soon, we were getting dinner (Sushi Show FTW) and Tania was baking us cookies.  It's exciting that we shot their wedding, and now they get to see us enter the joy of parenthood.  It's a cycle that keeps looping… a relationship that keeps growing.  So if I were to throw out a generic statement like "Tania and Pablo are great people," it really means that and it means that they are great people to us. And that meant all the more that we could provide Oviatt Penthouse wedding photography for such an awesome couple.
Happy Anniversary Tania and Pablo. Cheers to many, many more years and we hope you're having an amazing time in Aulani, Hawaii. Hope to see you guys soon! And now on to some Oviatt Penthouse wedding photography…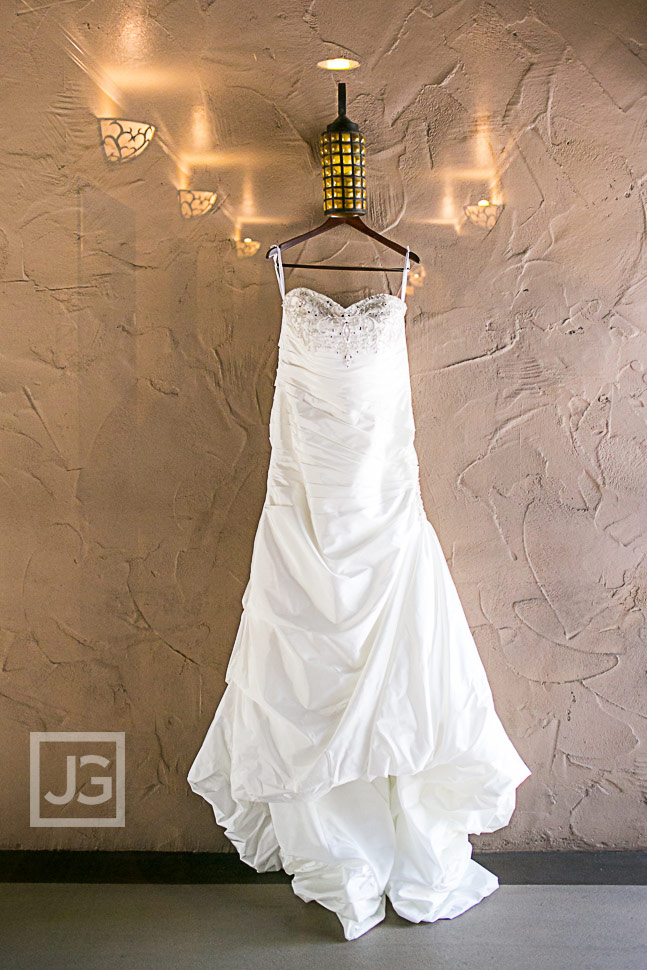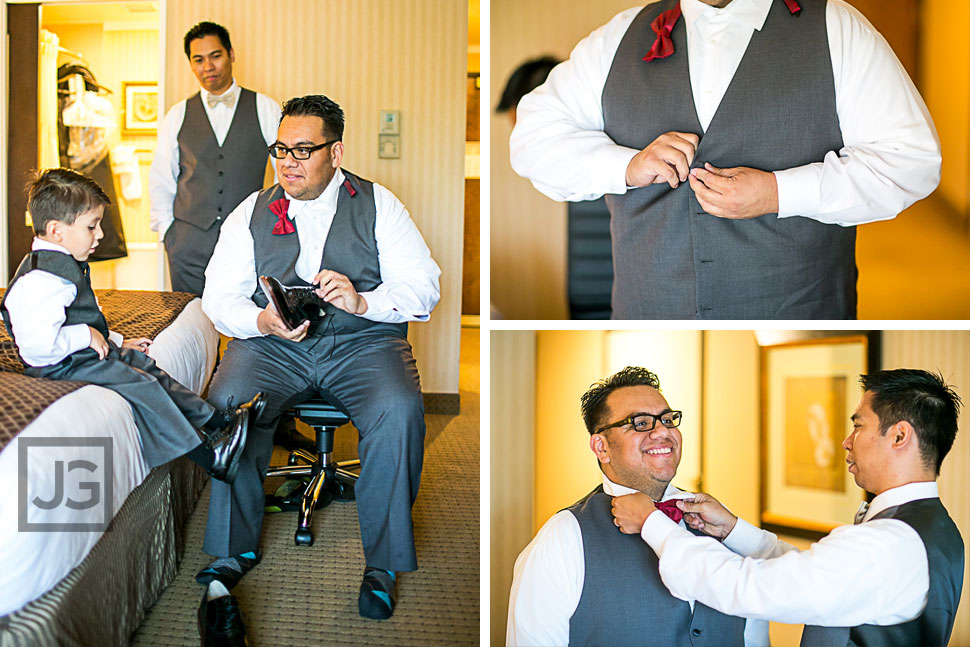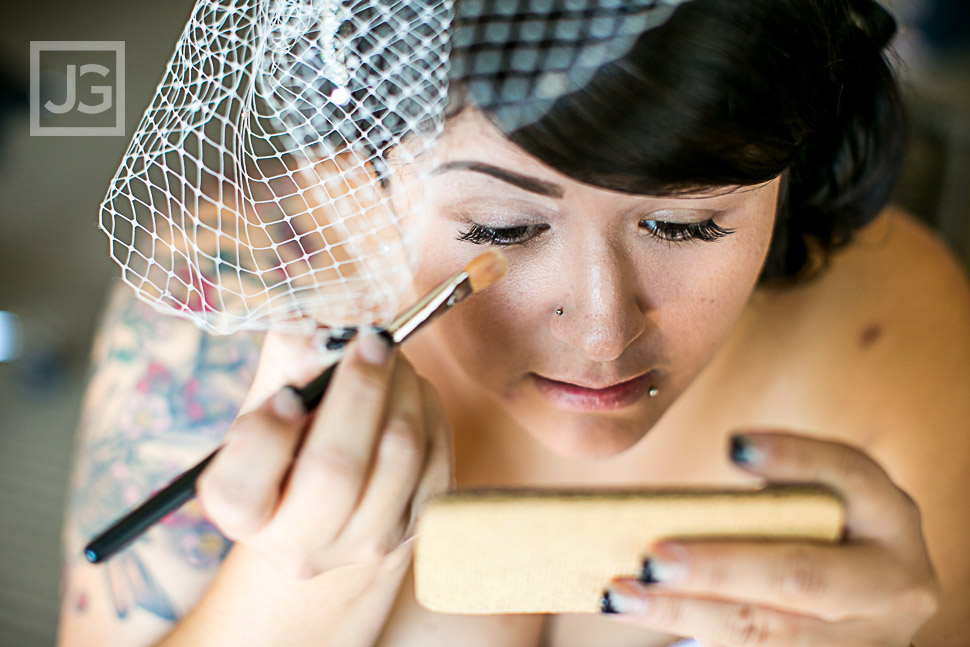 Haha, love this picture of their baby girl digging for gold. She seems pretty excited, don't you think!?! 😛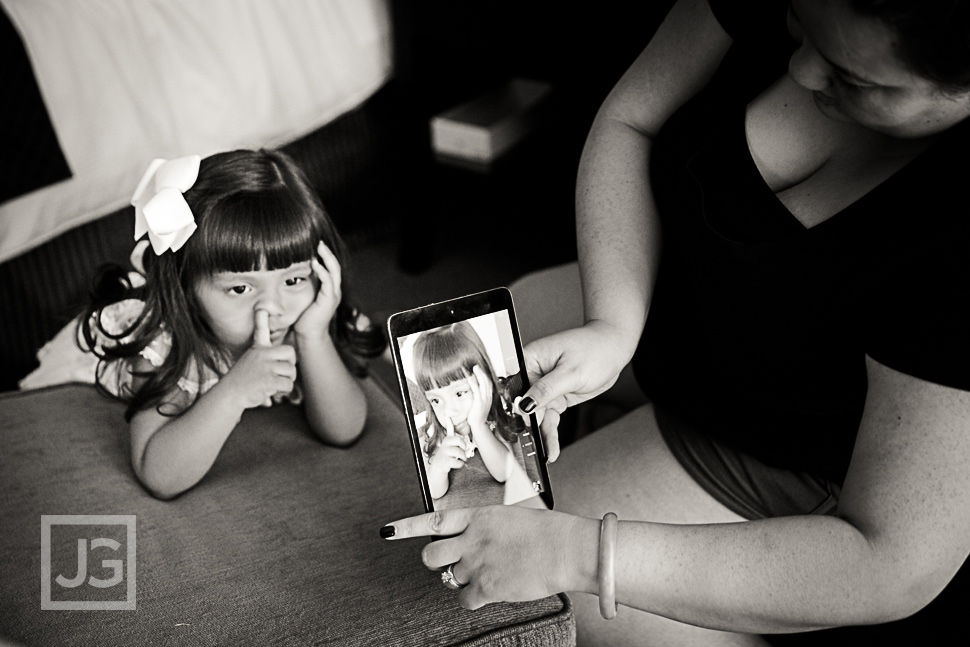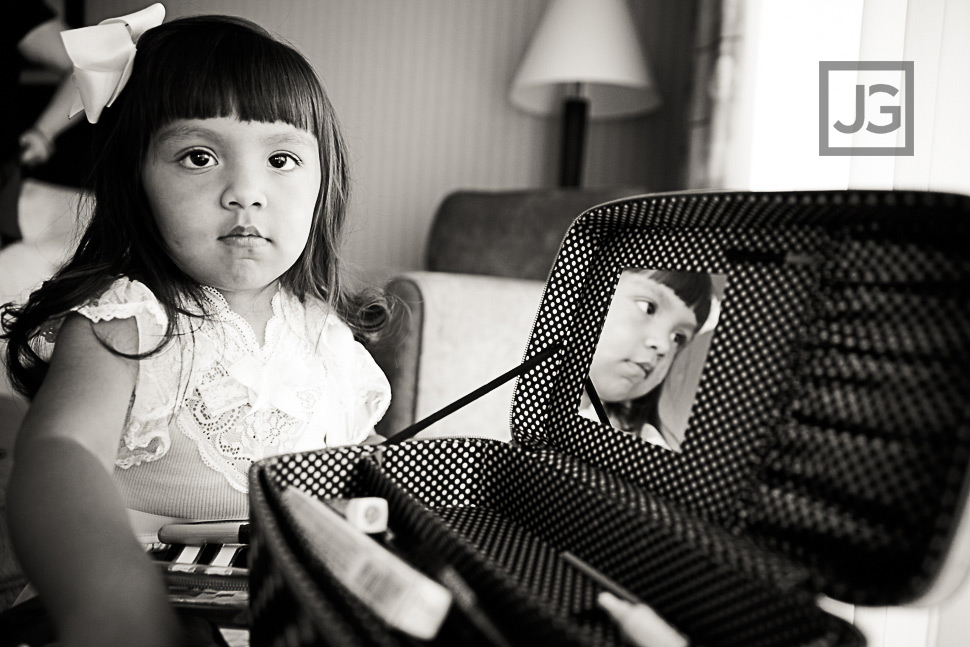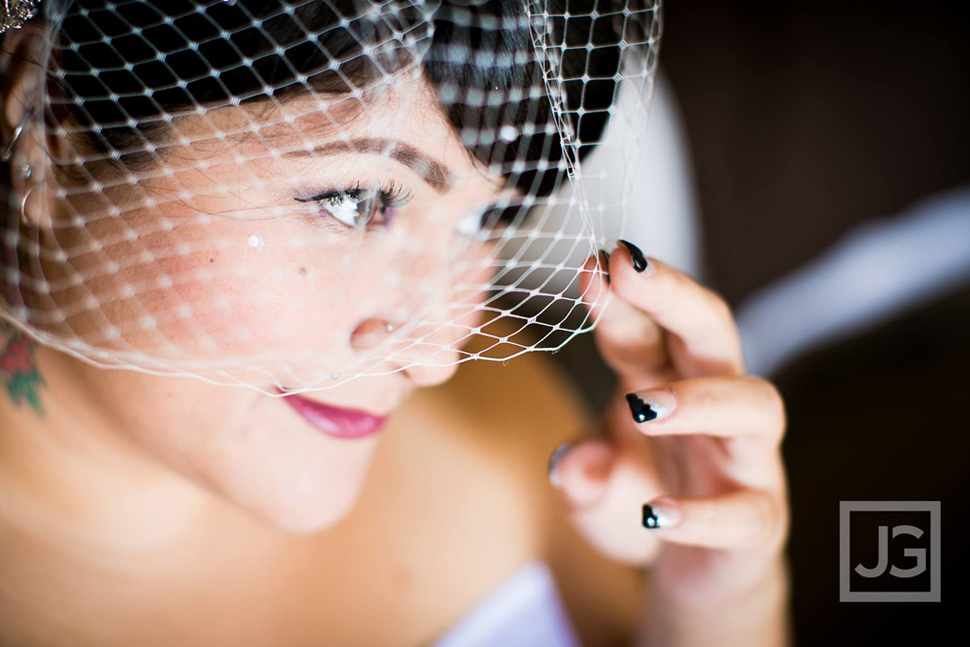 We did a first look at their hotel so that we could start their couples photos at the beautiful Claremont Colleges.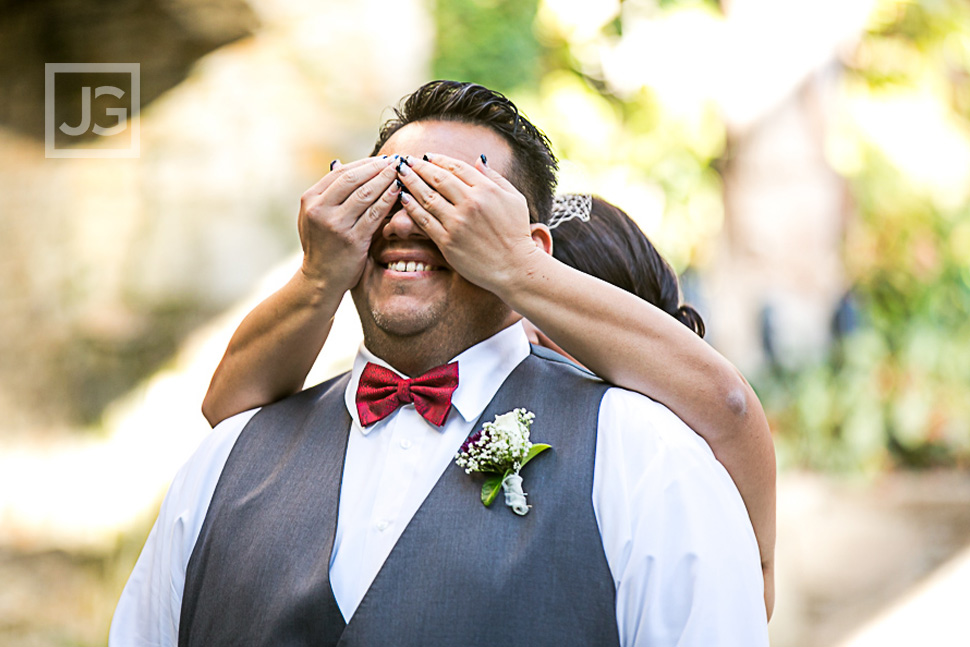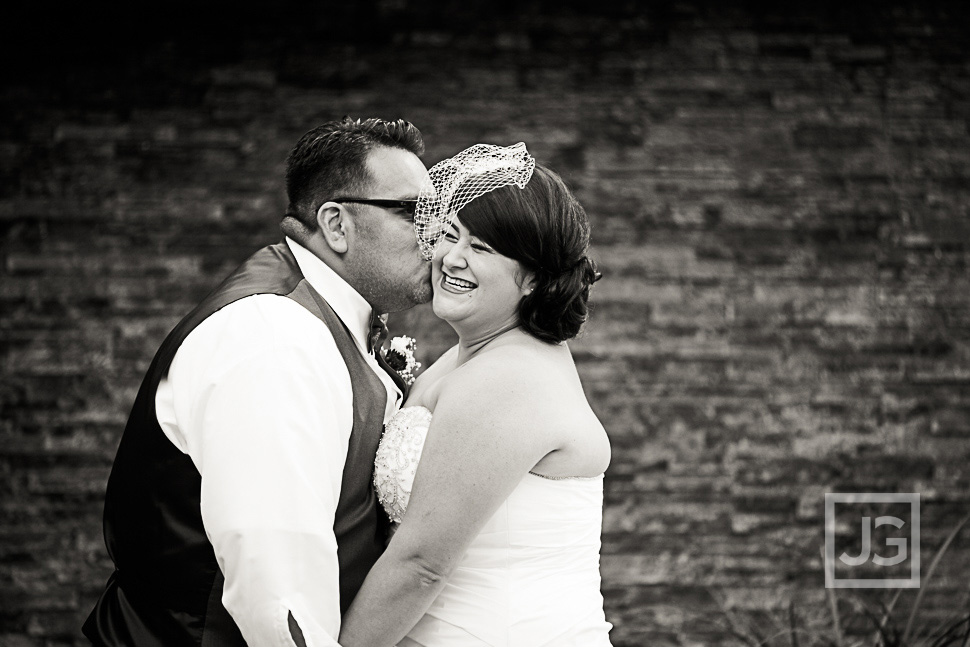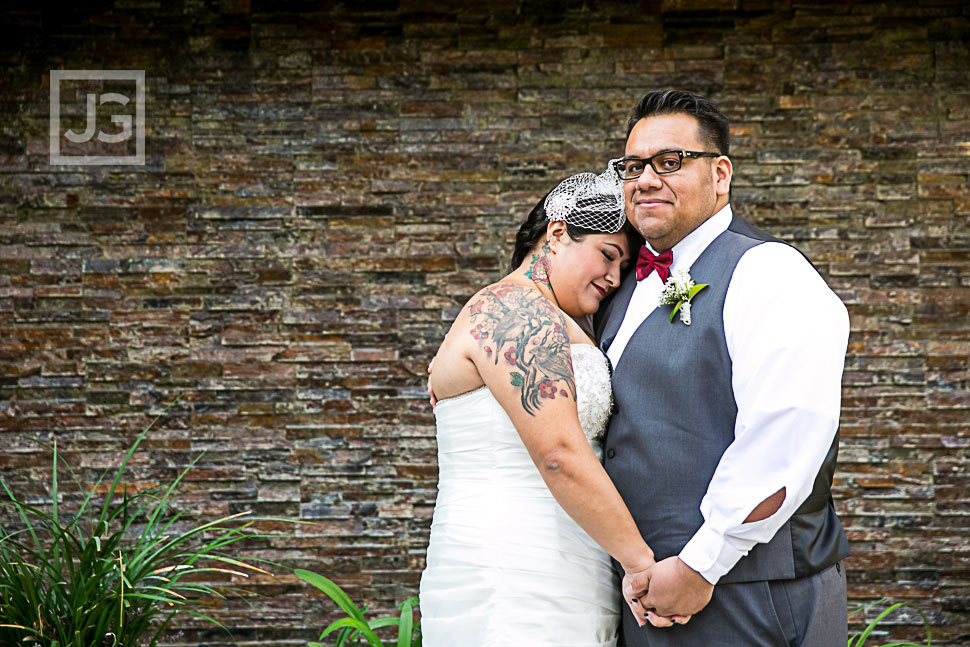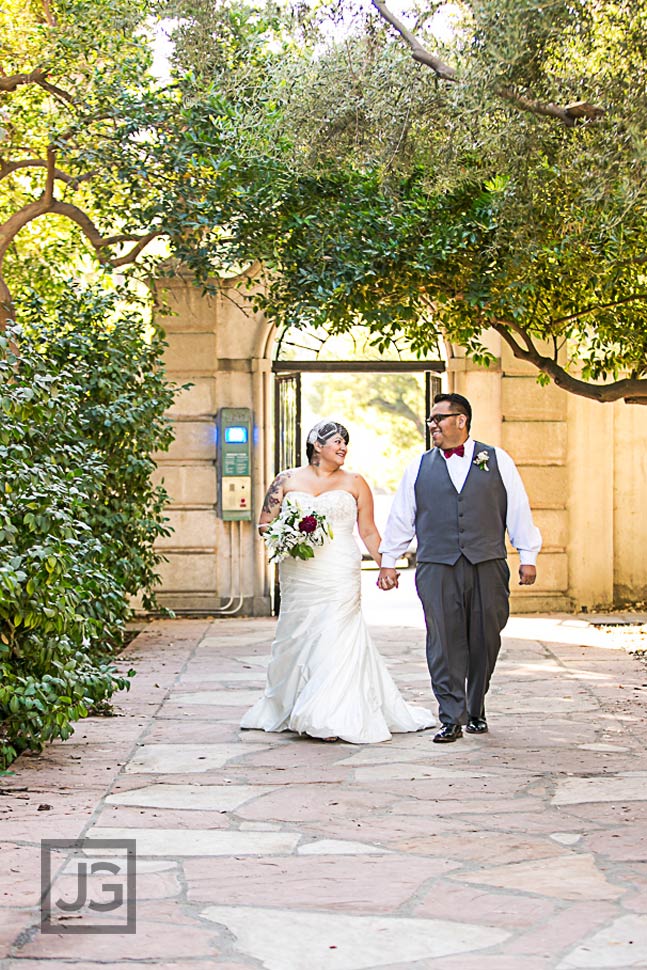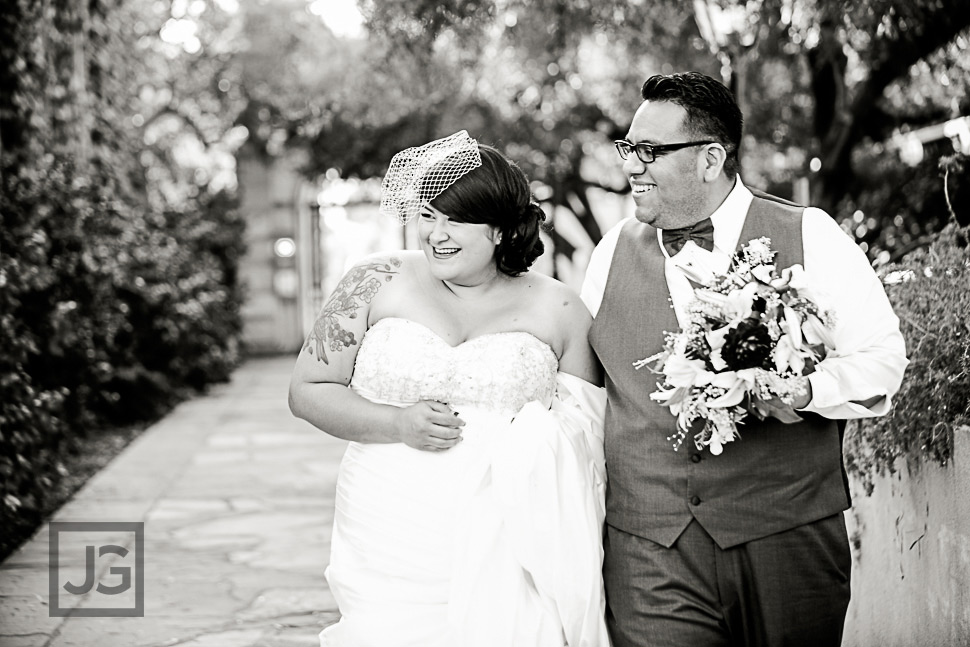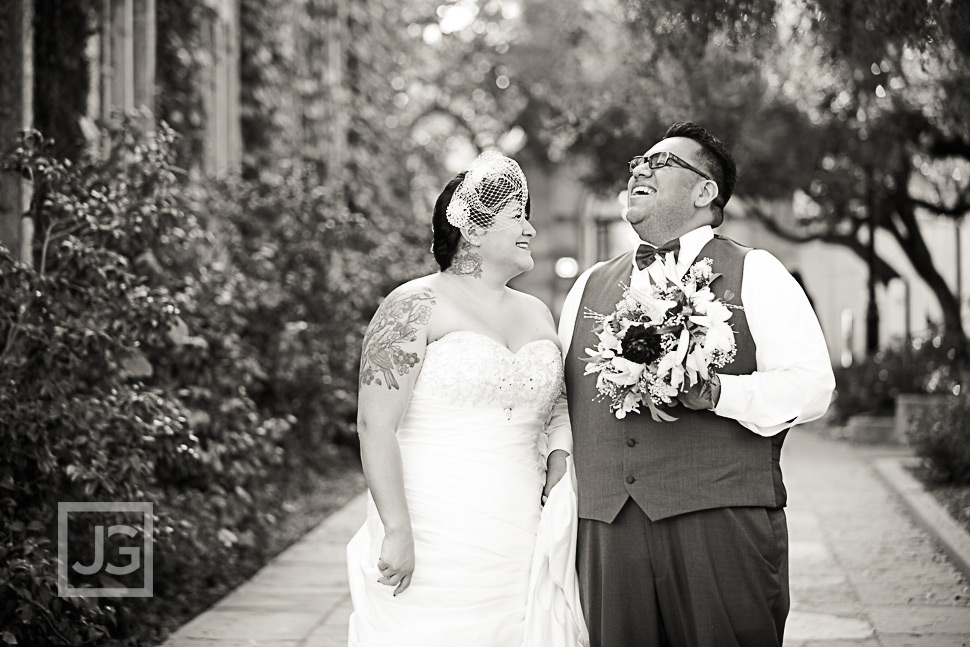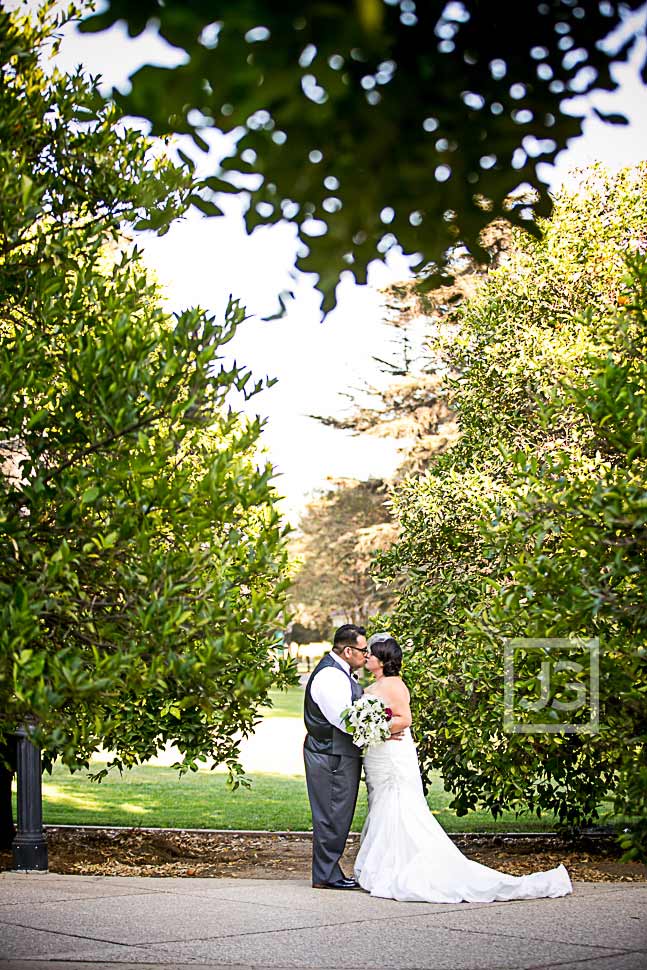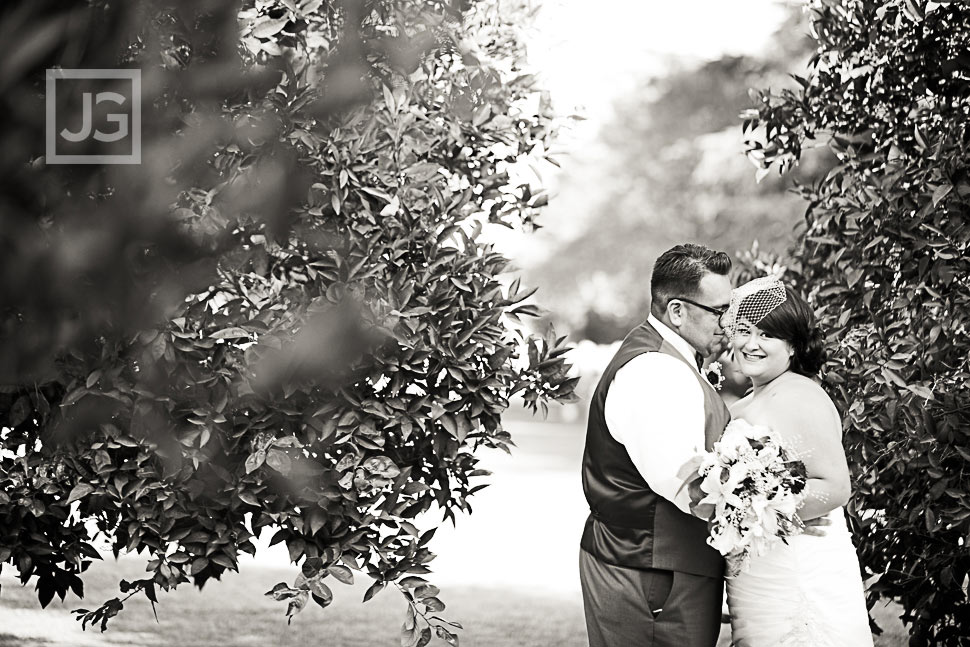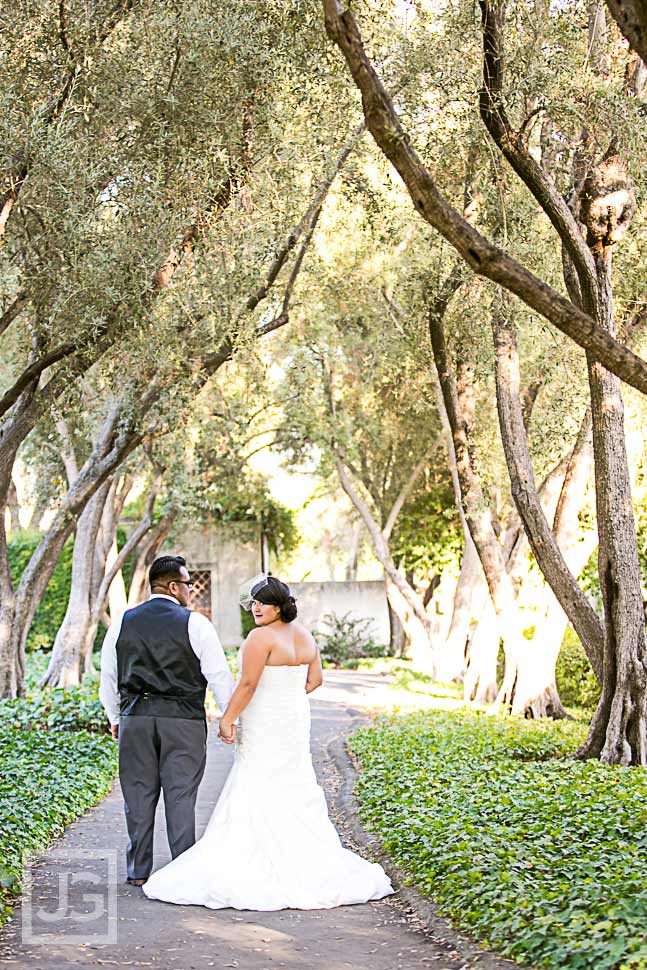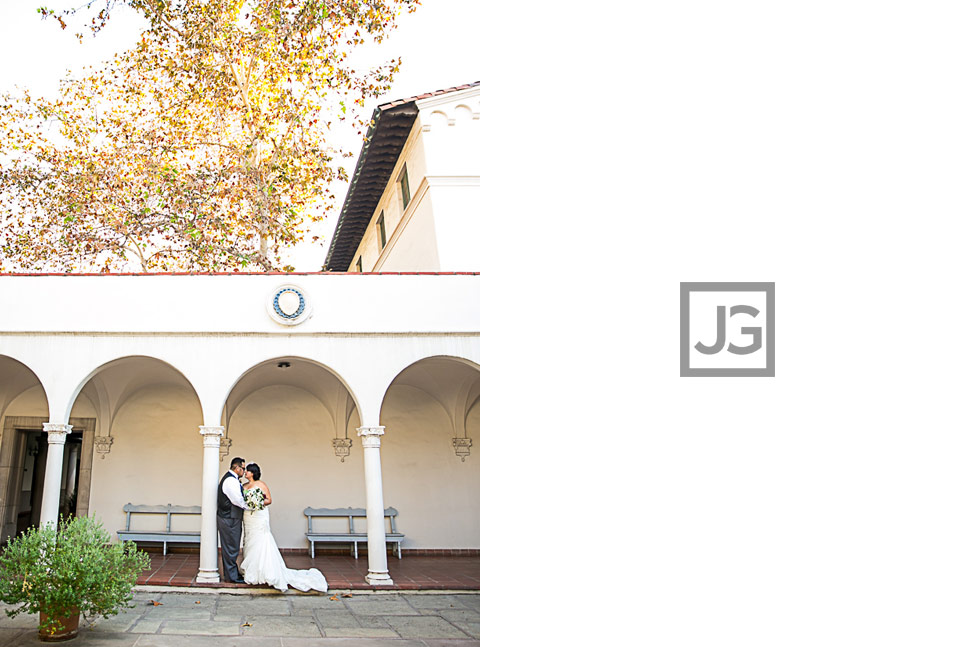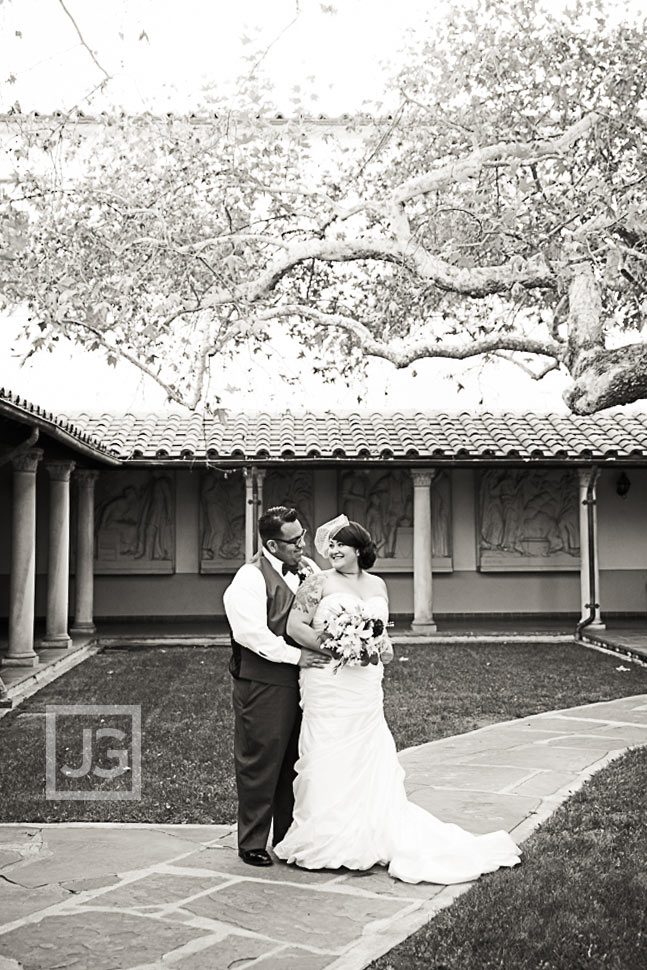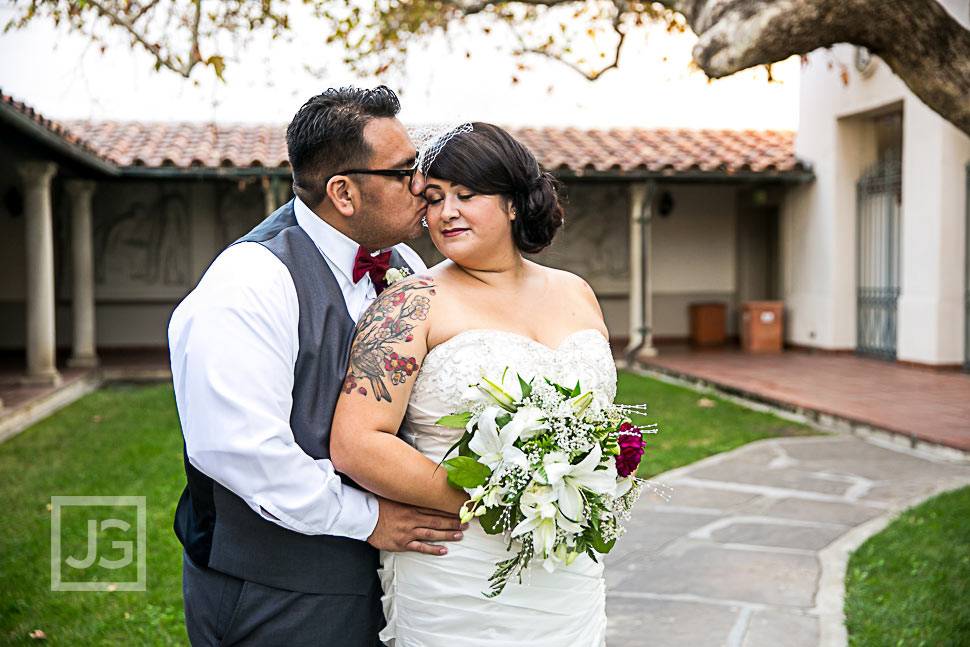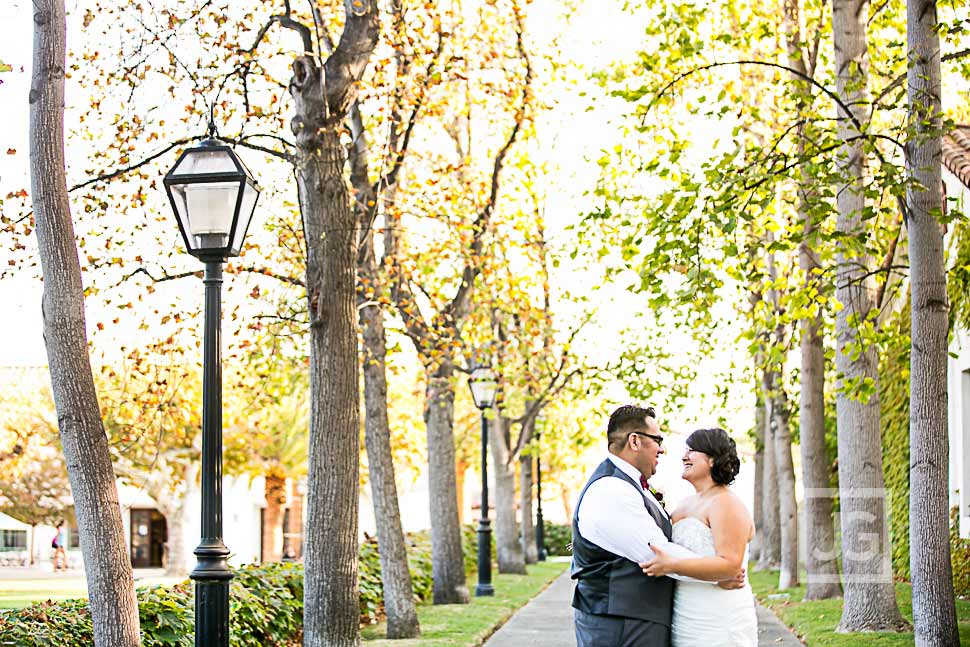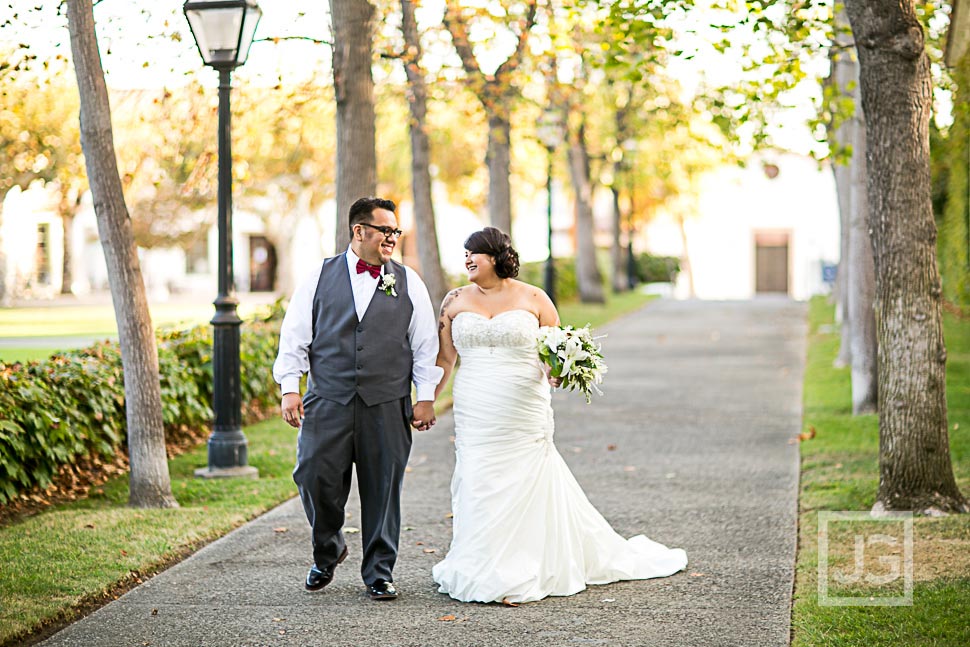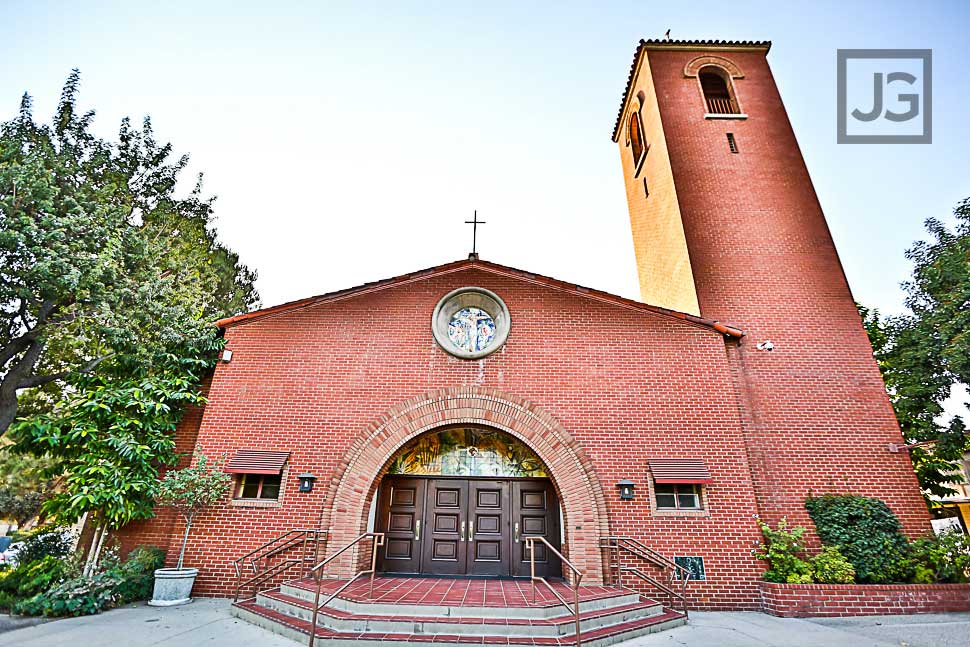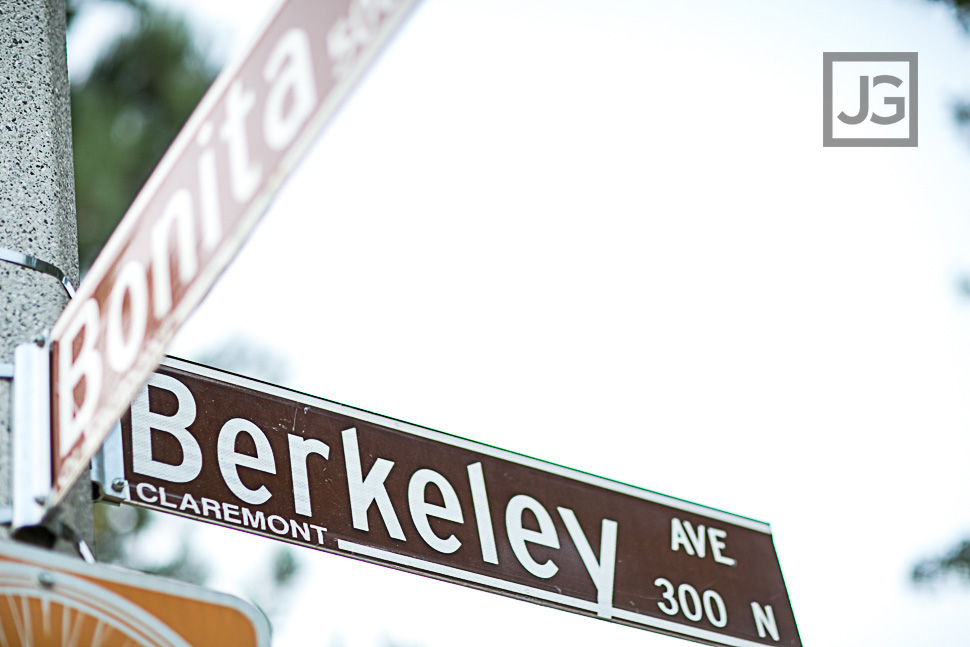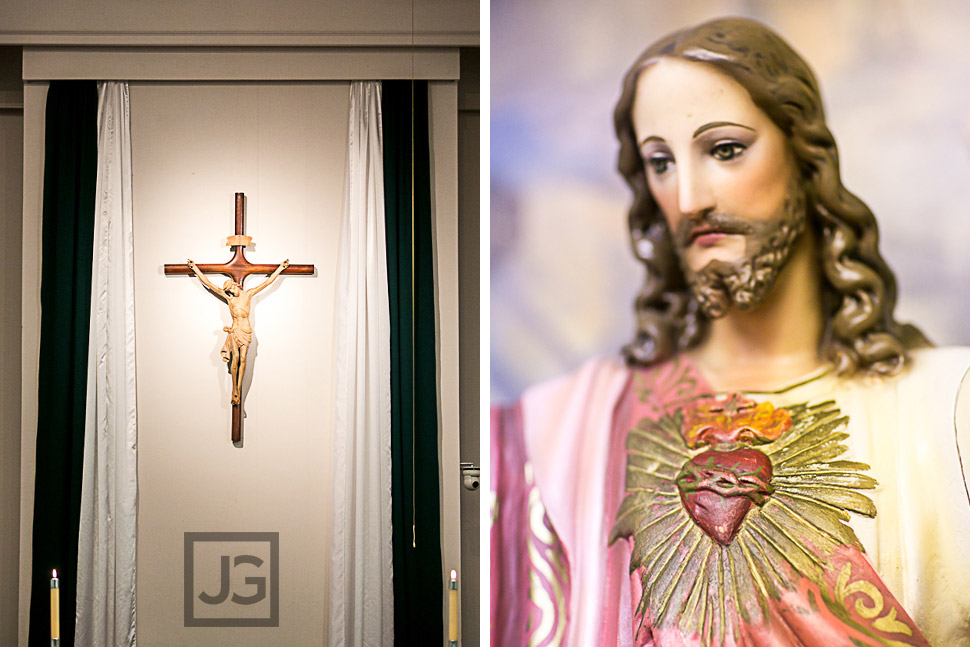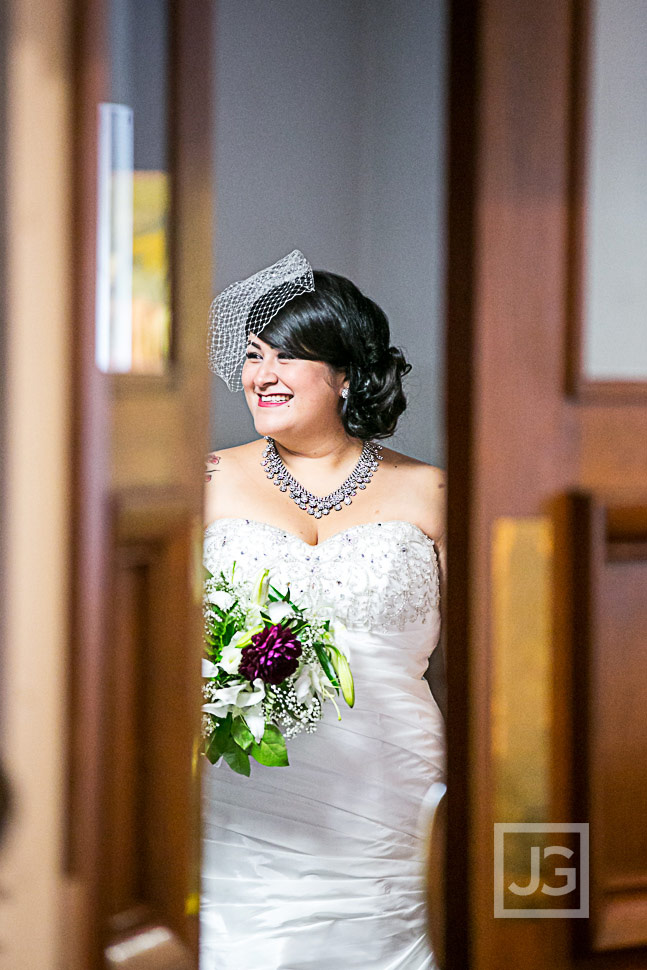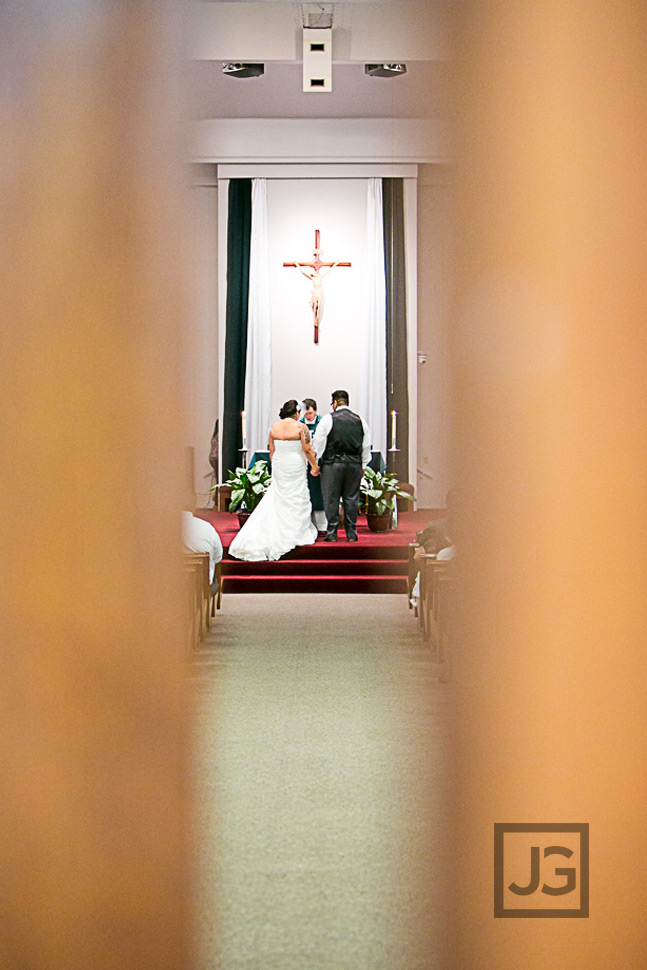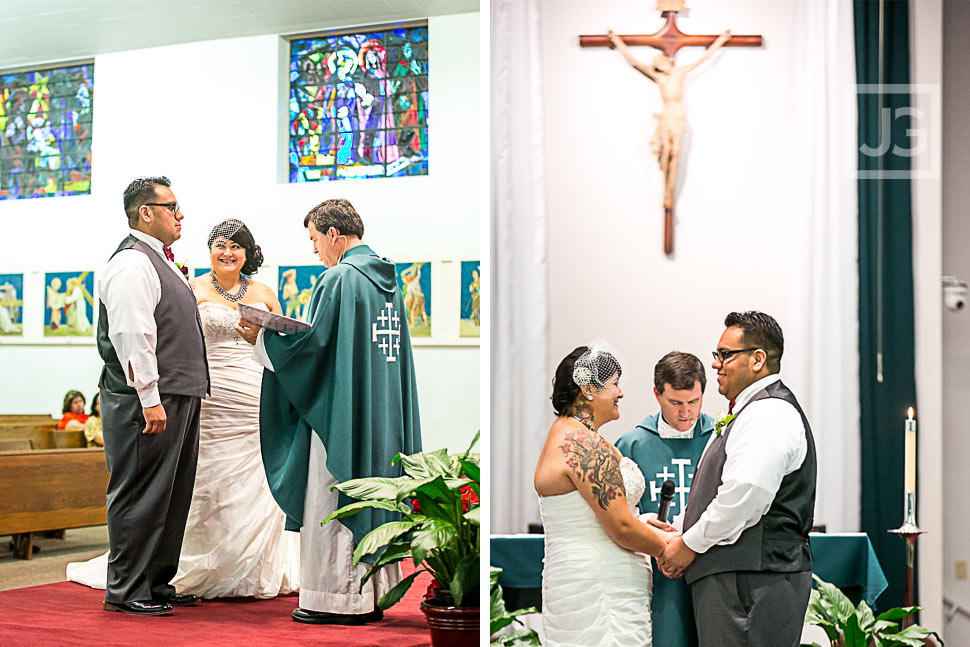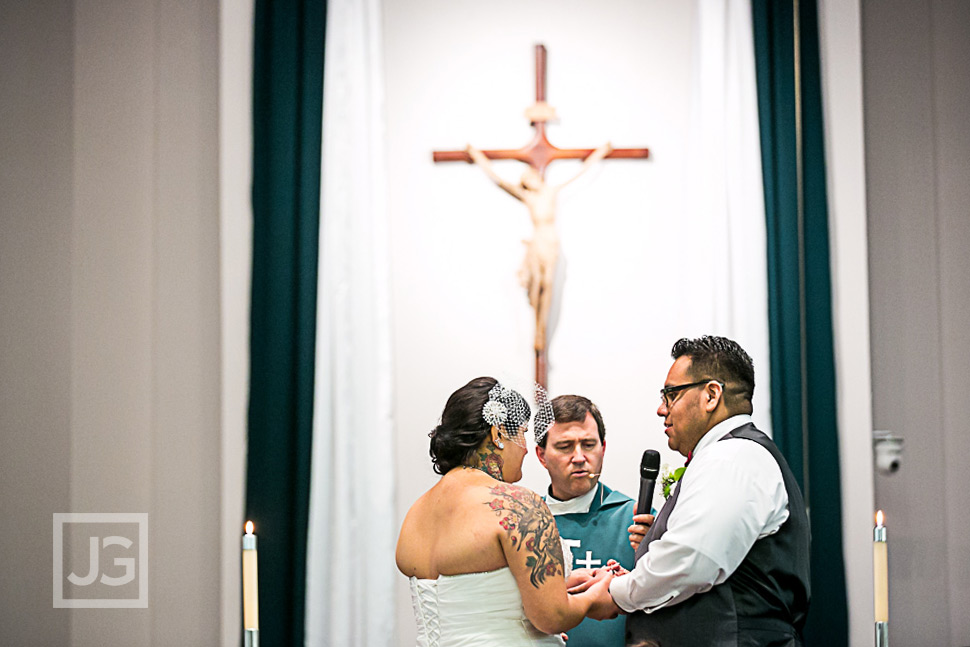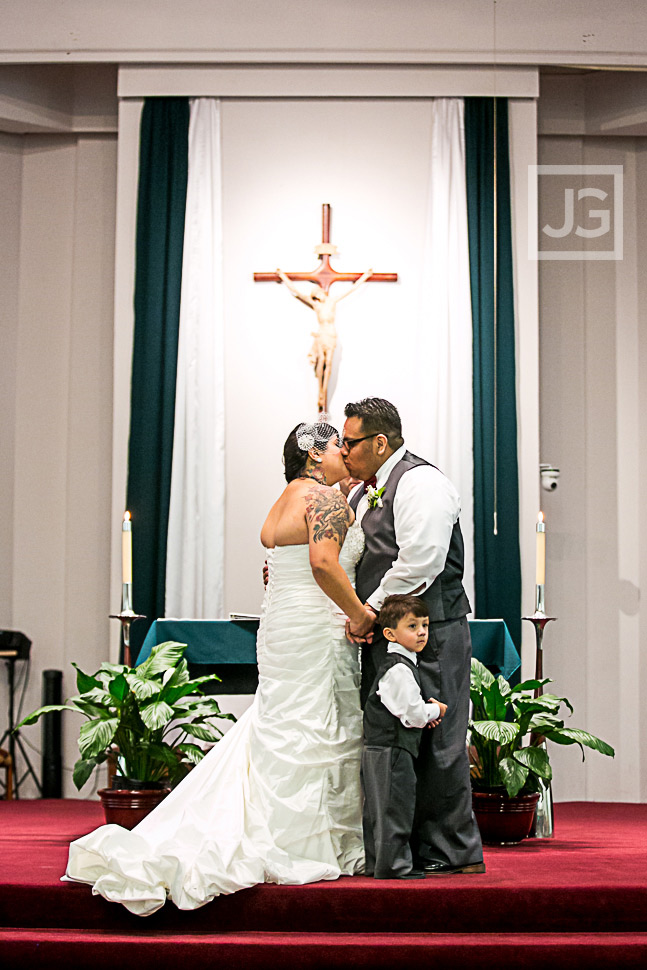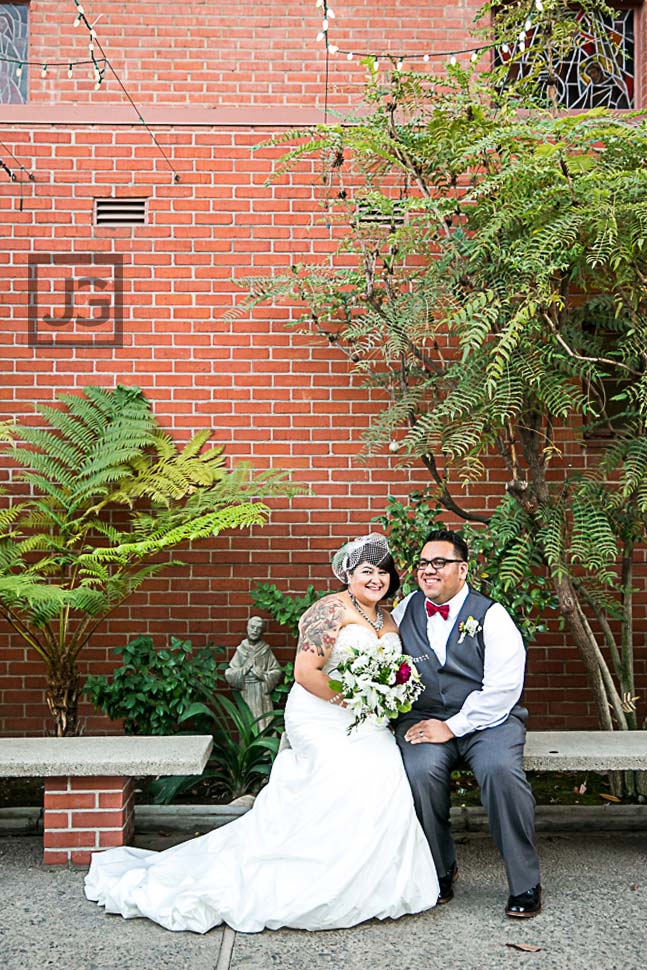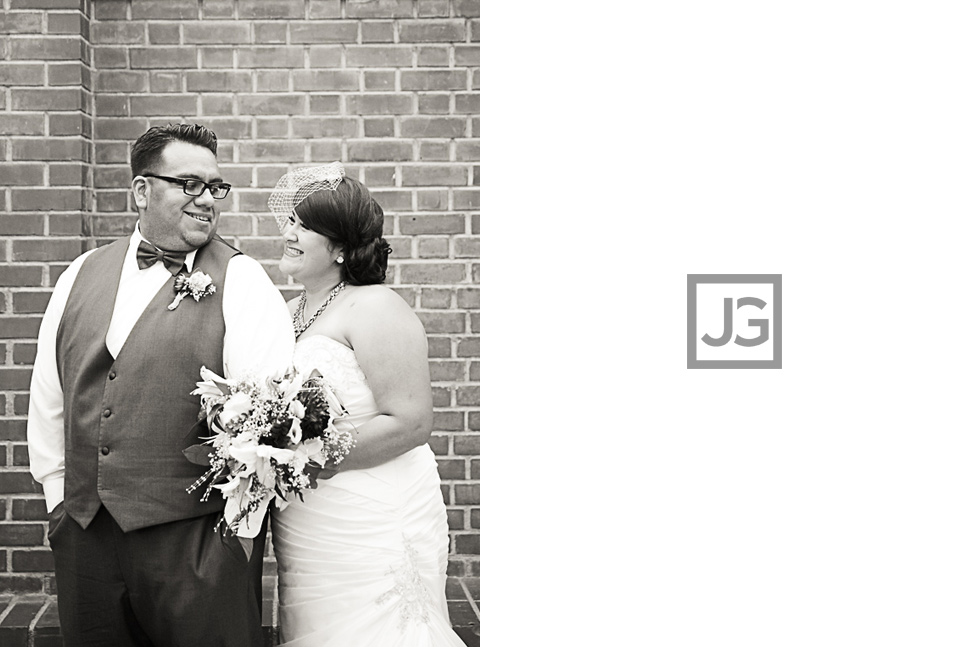 After the Catholic church ceremony, we headed to Downtown Los Angeles for the reception at the Oviatt Penthouse, which always has such an amazing view of downtown.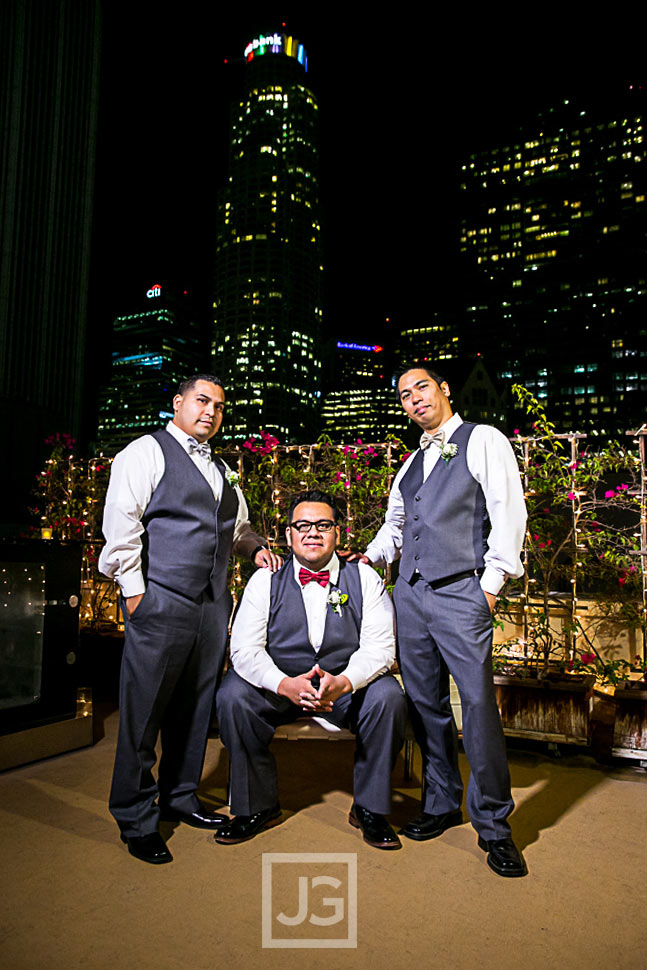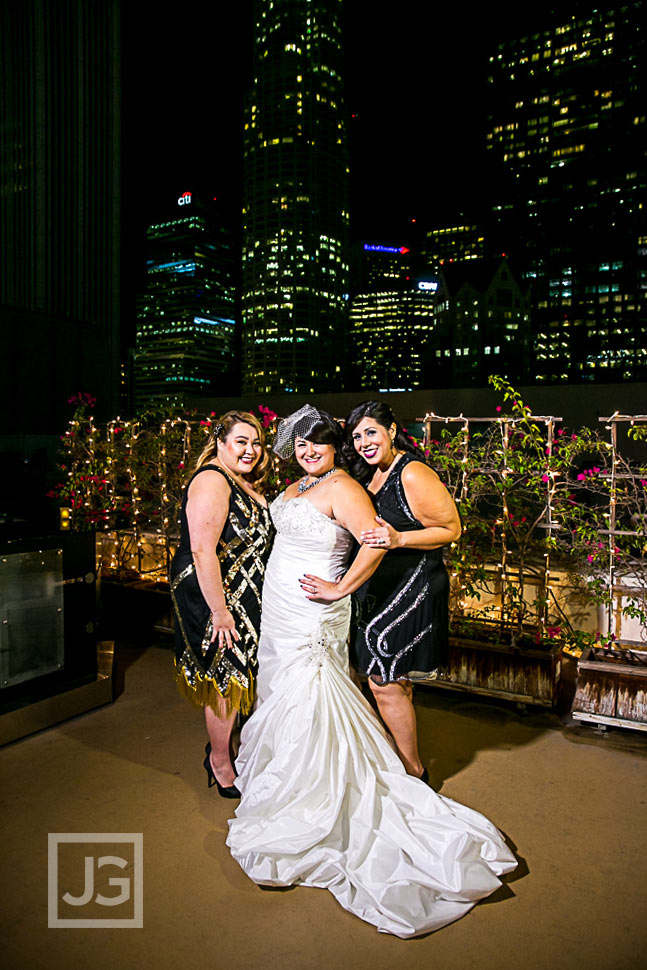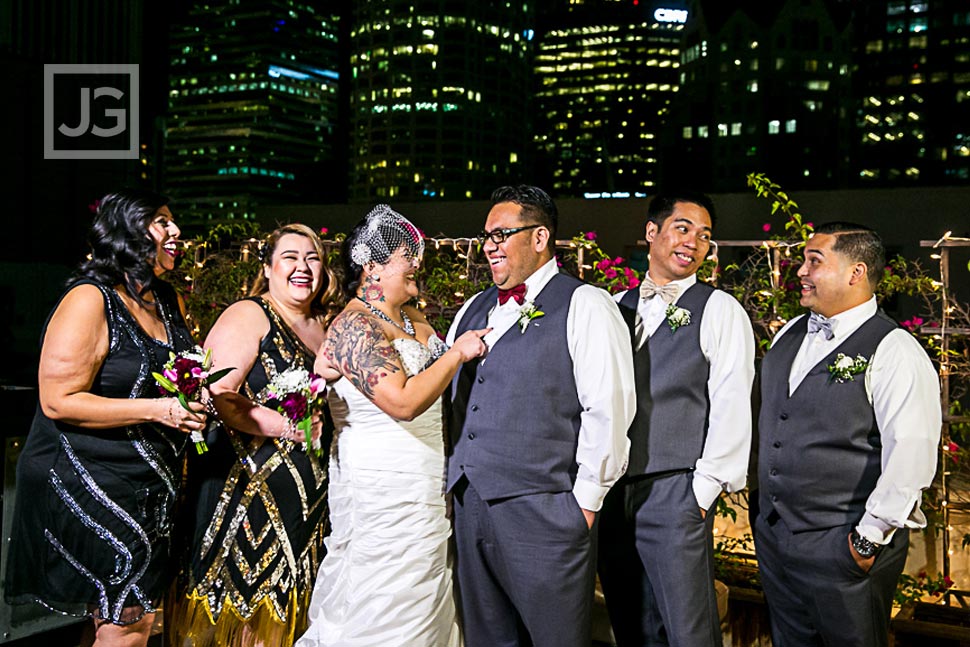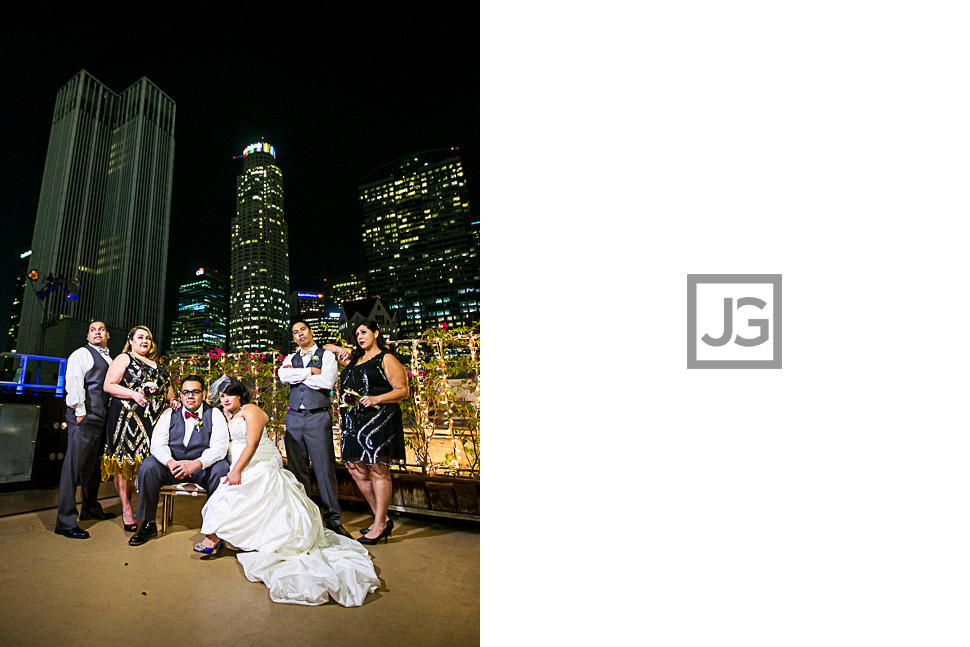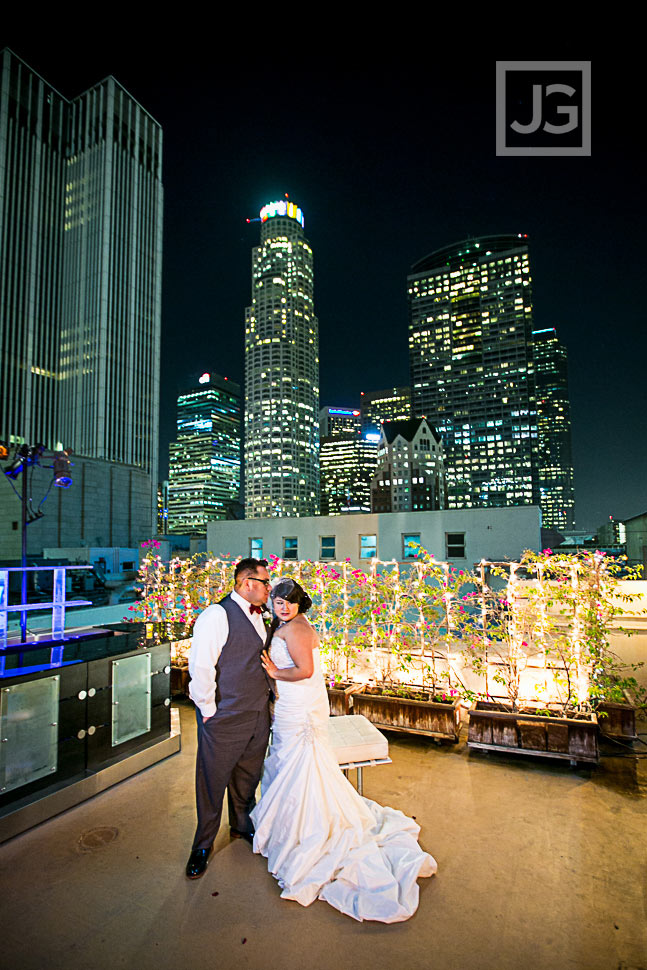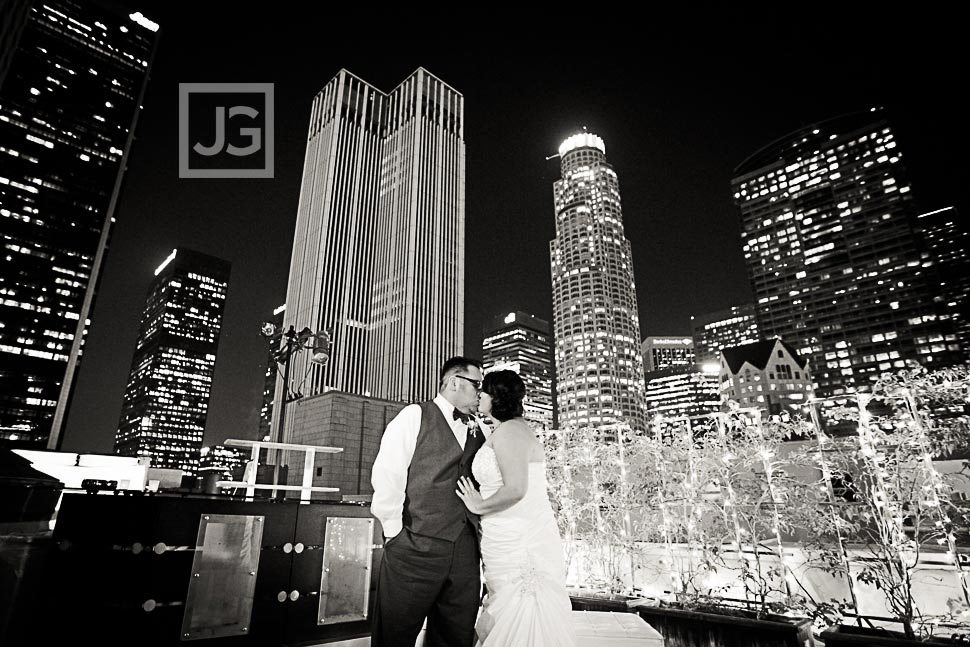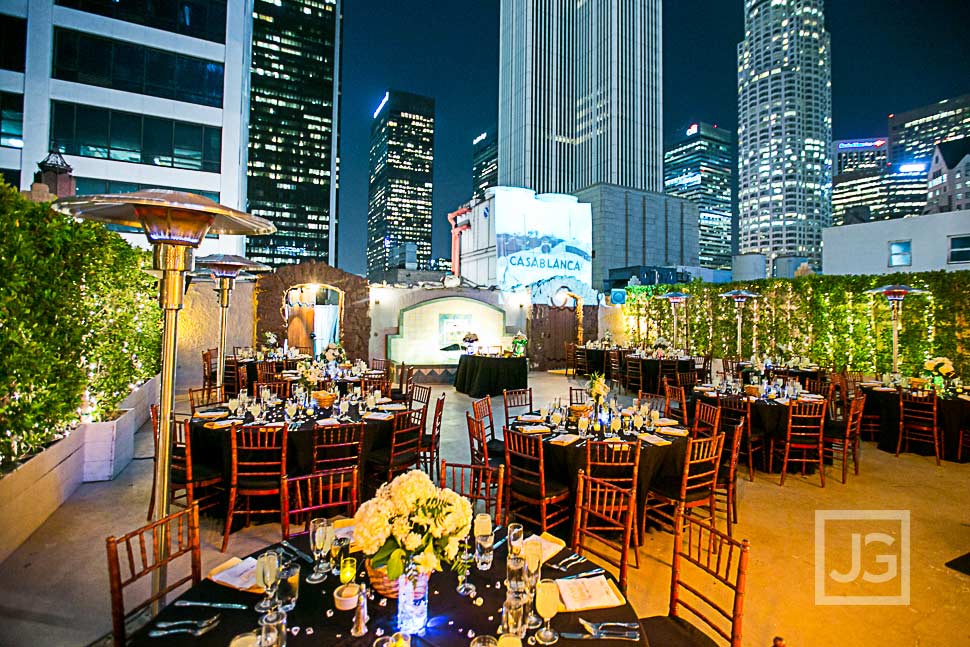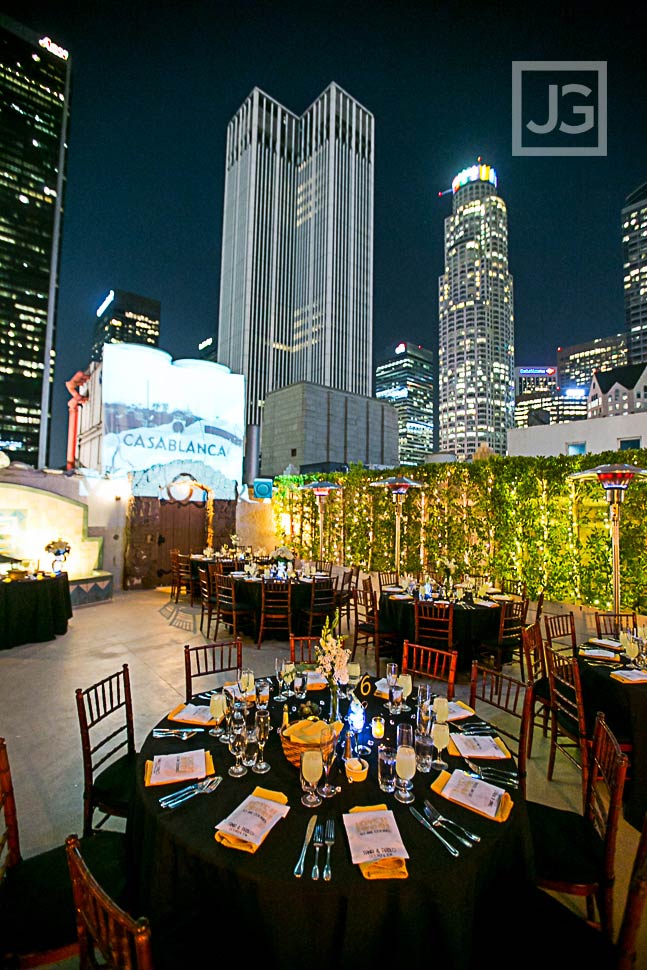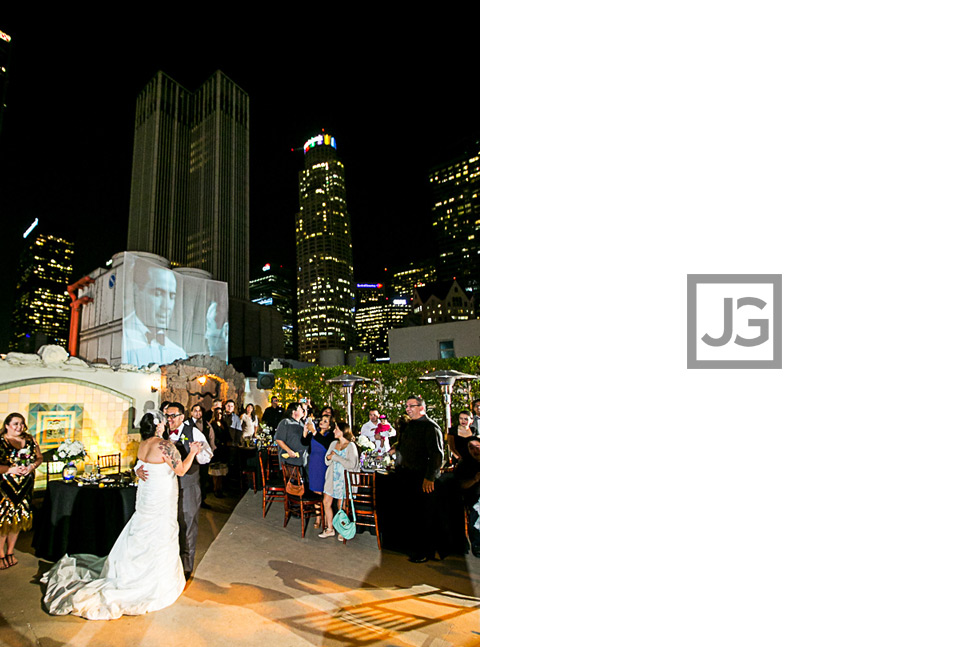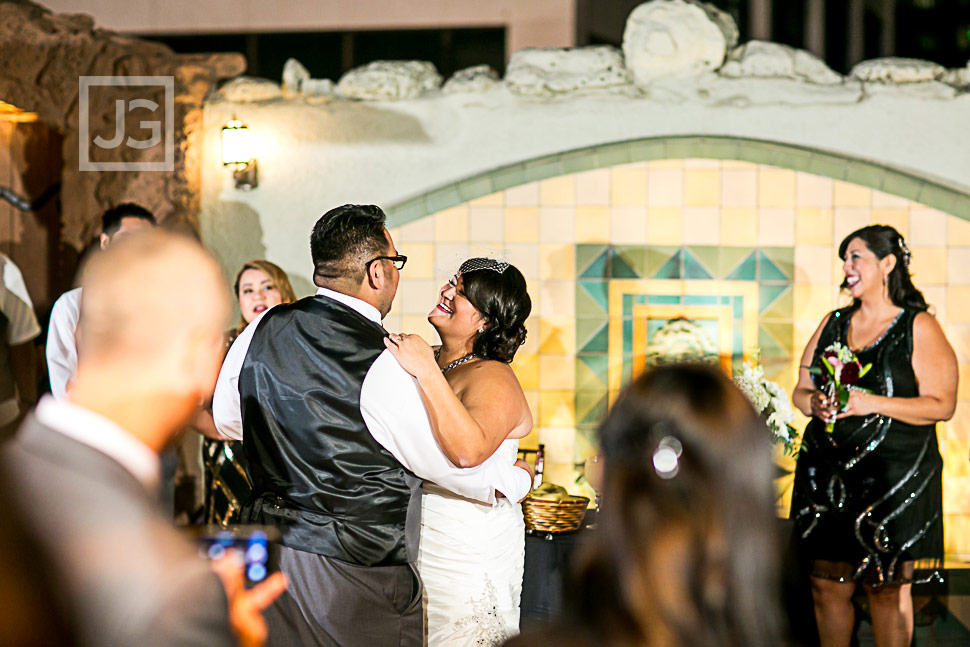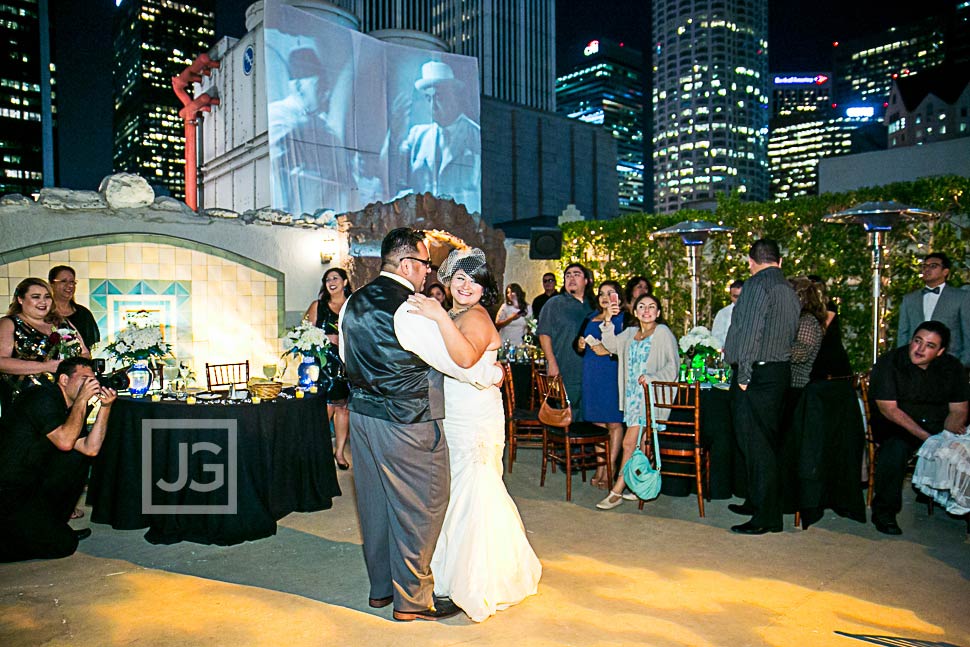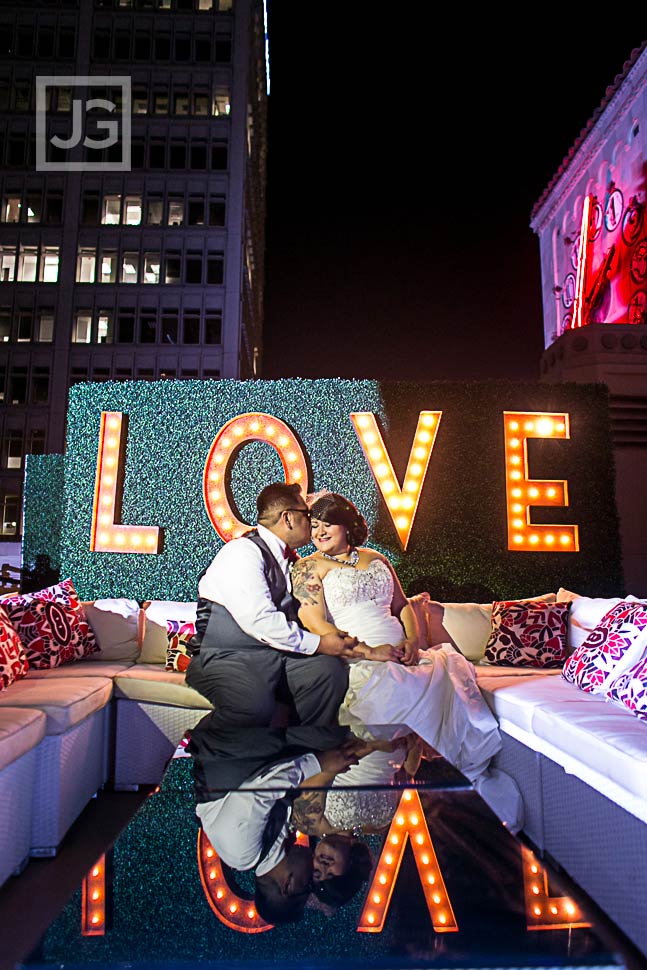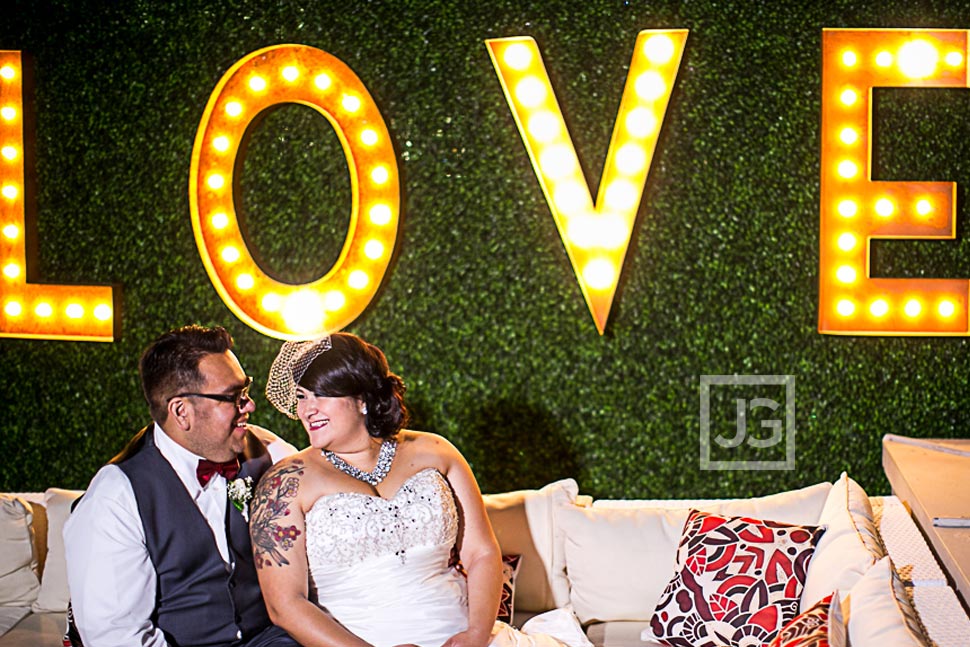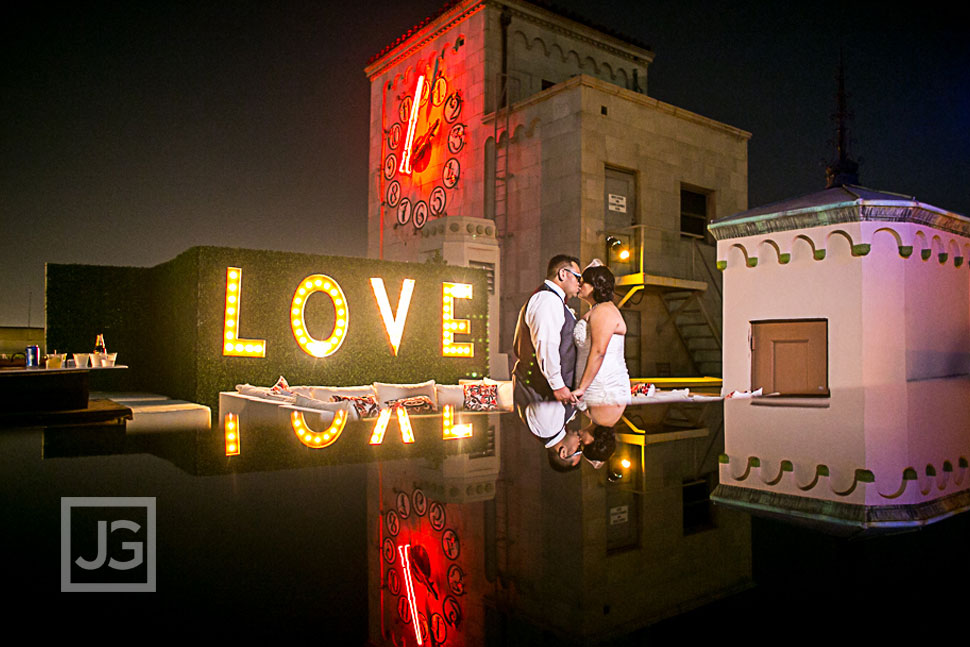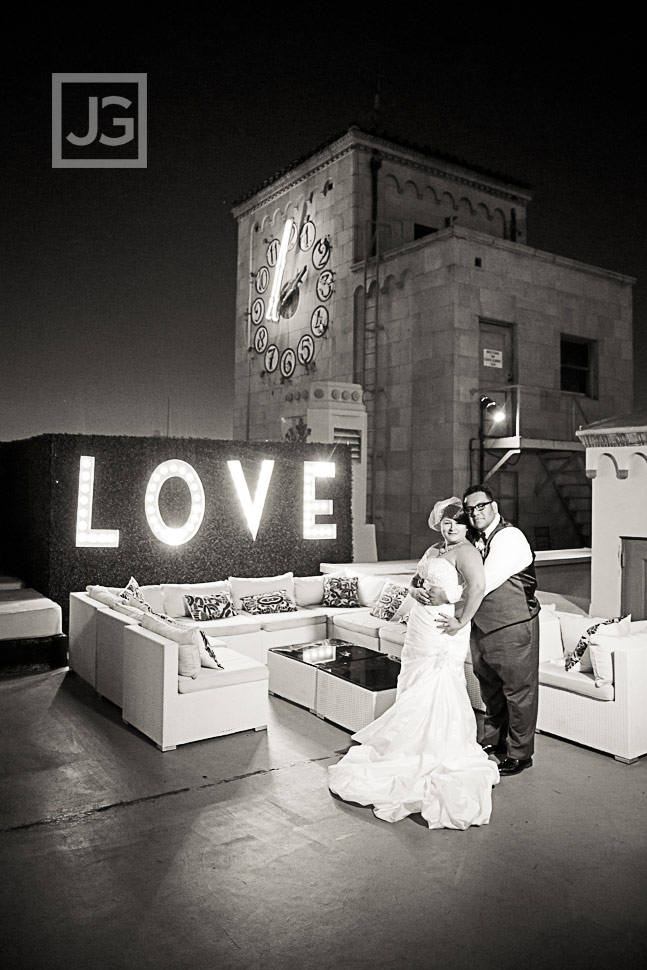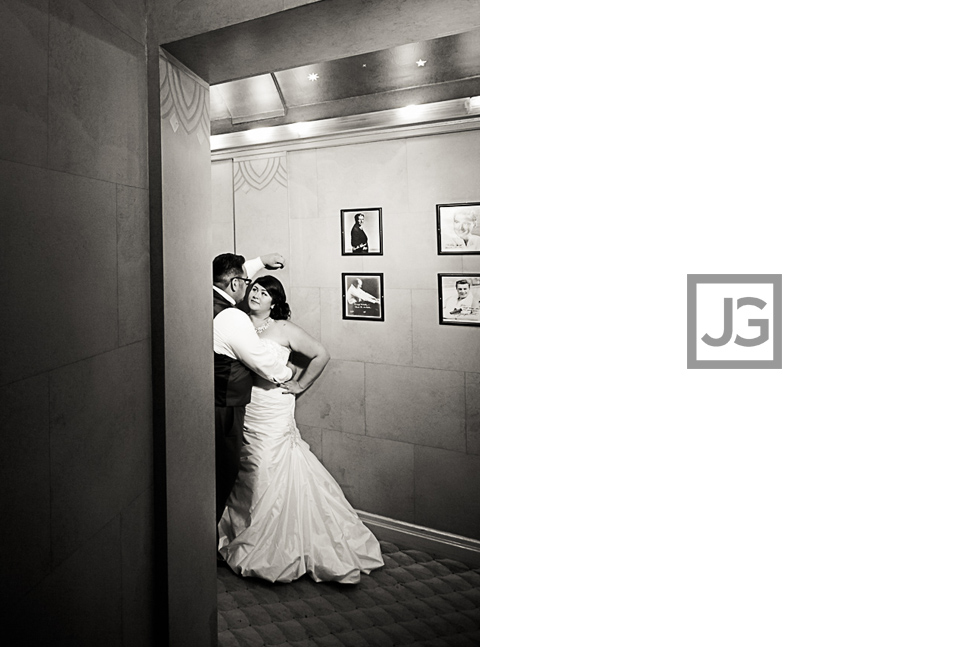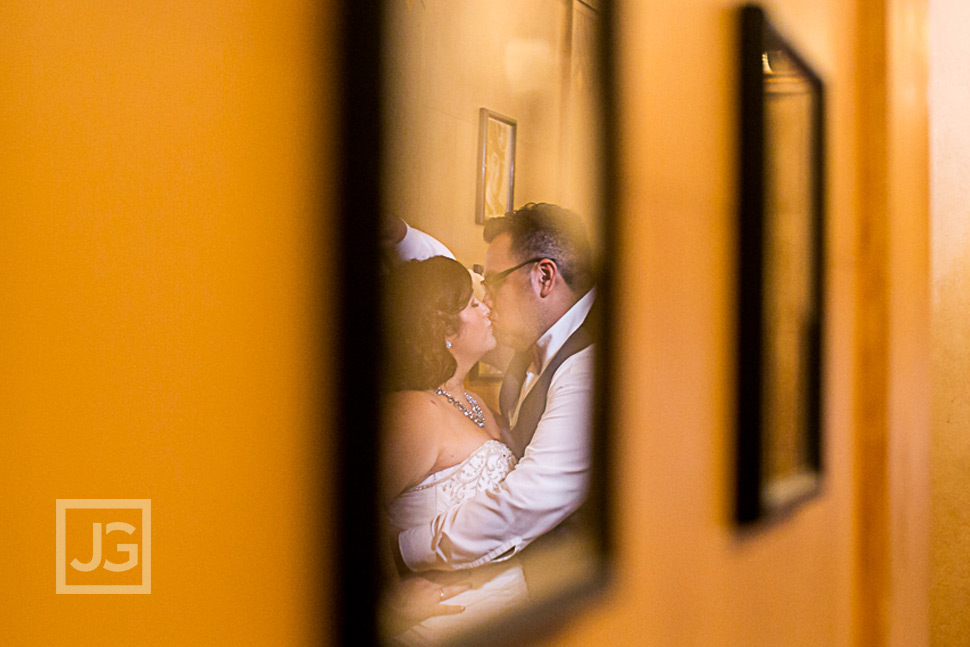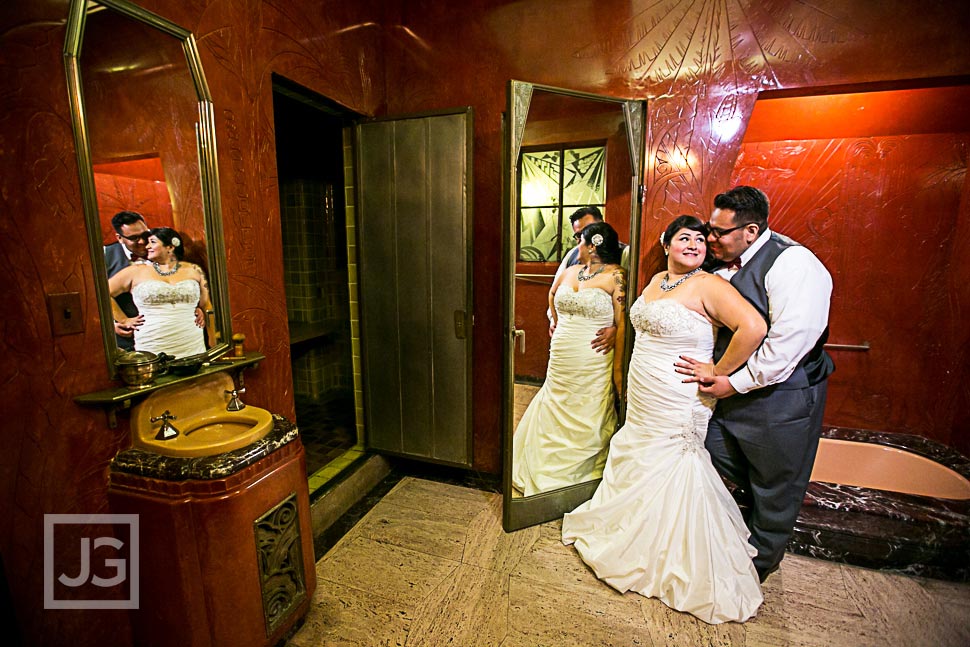 This shows Oviatt Penthouse wedding photography. The Oviatt is an amazing rooftop downtown Los Angeles wedding venue that has panoramic views of the nearby buildings. Make sure to look around our blog for more examples and articles on downtown Los Angeles wedding photography and more.