VoyageLA is the flagship publication of Voyage Group of Magazines (based here in Los Angeles) and is a media company dedicated to showing the best of Los Angeles, from meetup groups to makeup artists to wedding photographers (yaaaahhhh us!). They have a chic and modern approach to gathering content that resonates with our communities, and we couldn't be prouder to be featured in their segment "#LACreatives: the local artists who inspire us." They choose some Santa Monica engagement photography as their lead image to the article, which also gives some street cred to the wedding photography industry as a whole.
Here's the article, with our image leading the story 🙂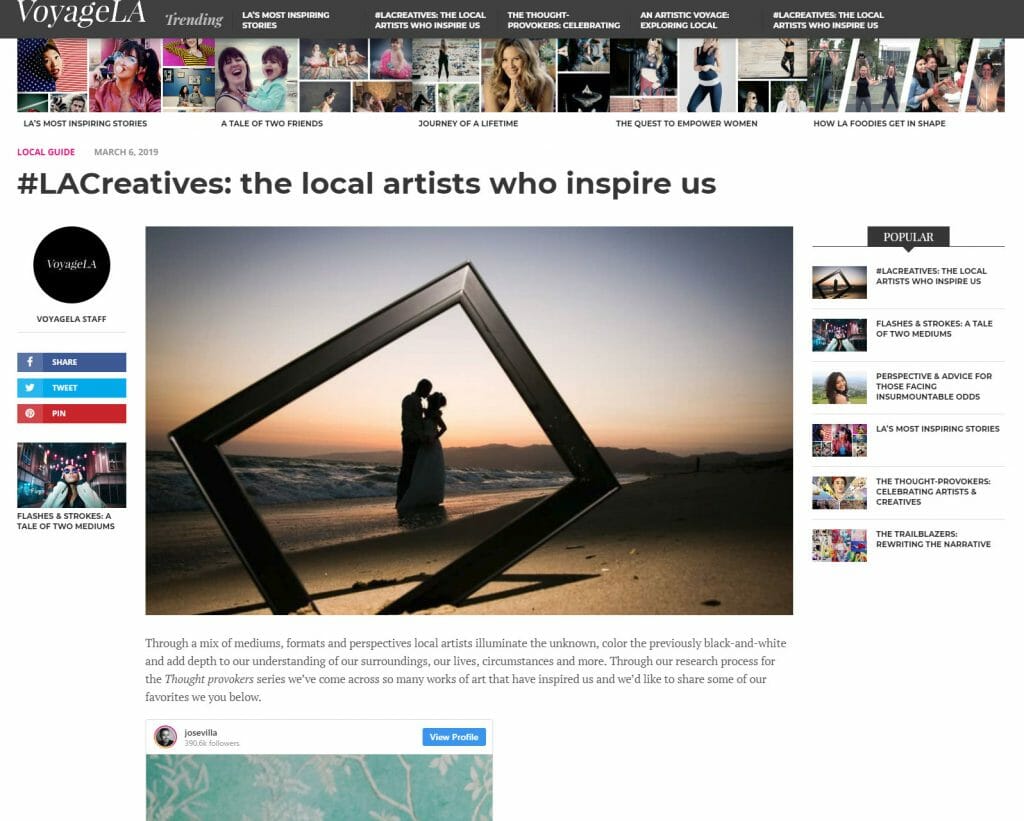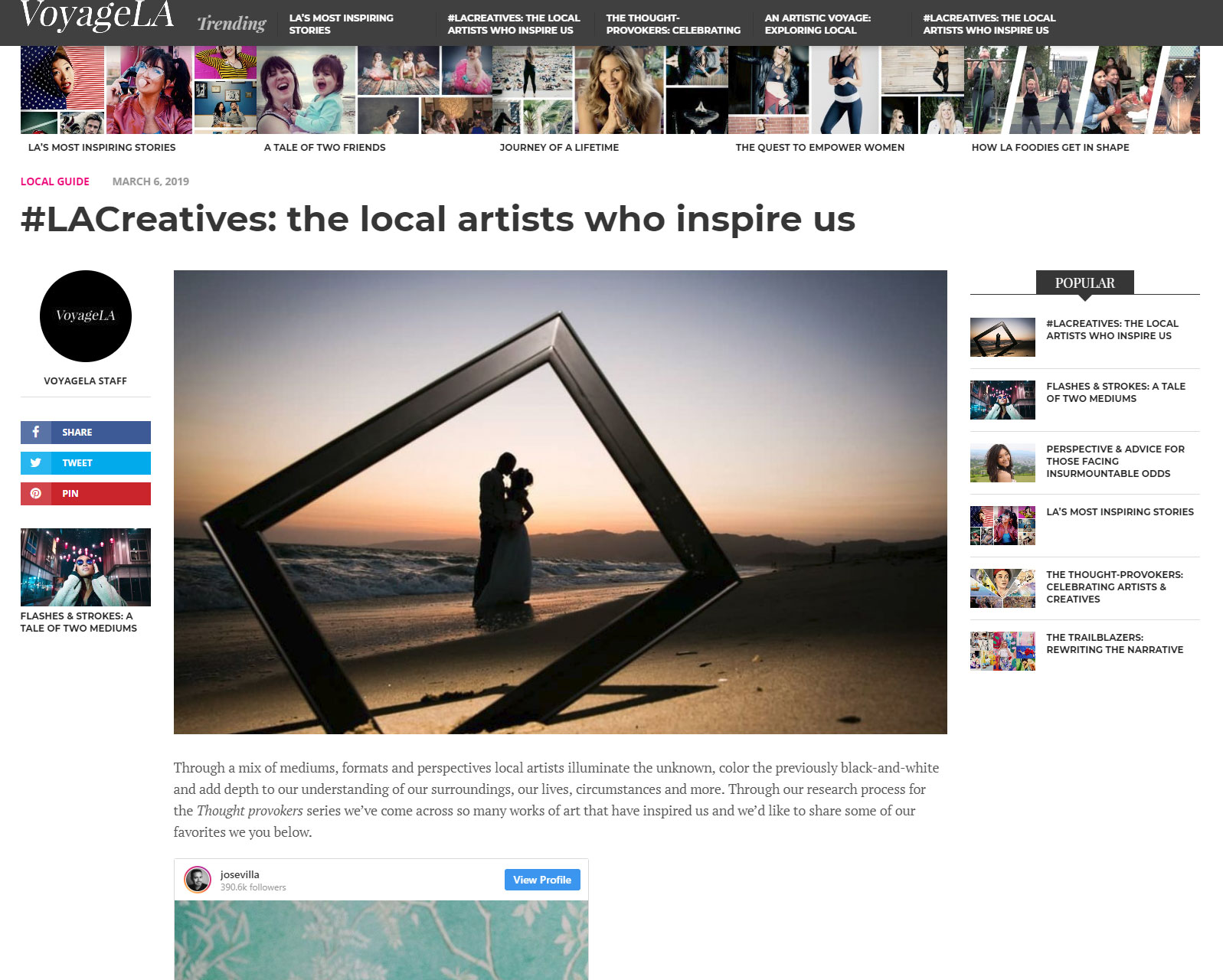 Here we are on the front page of their website, where they used our image as the featured image for the article. It's from a engagement session in Santa Monica after the sunset, using a photo frame to highlight the silhouette of our couple.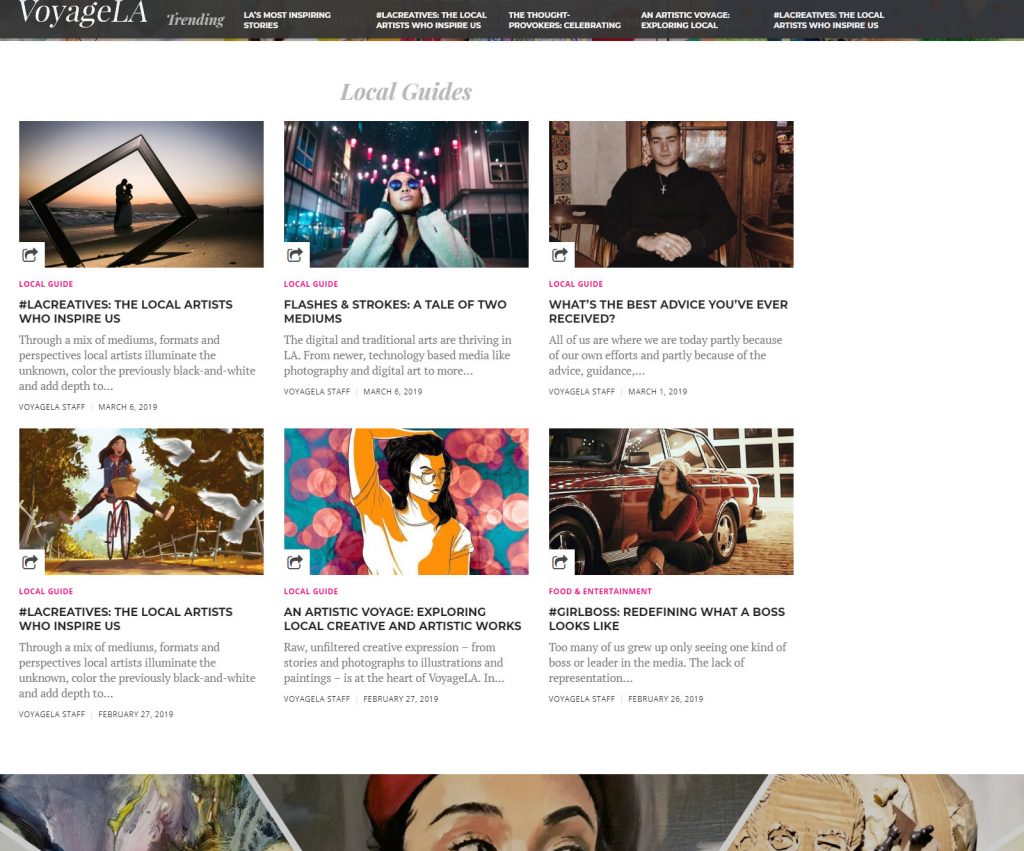 And here is the instagram feed embedded in that article.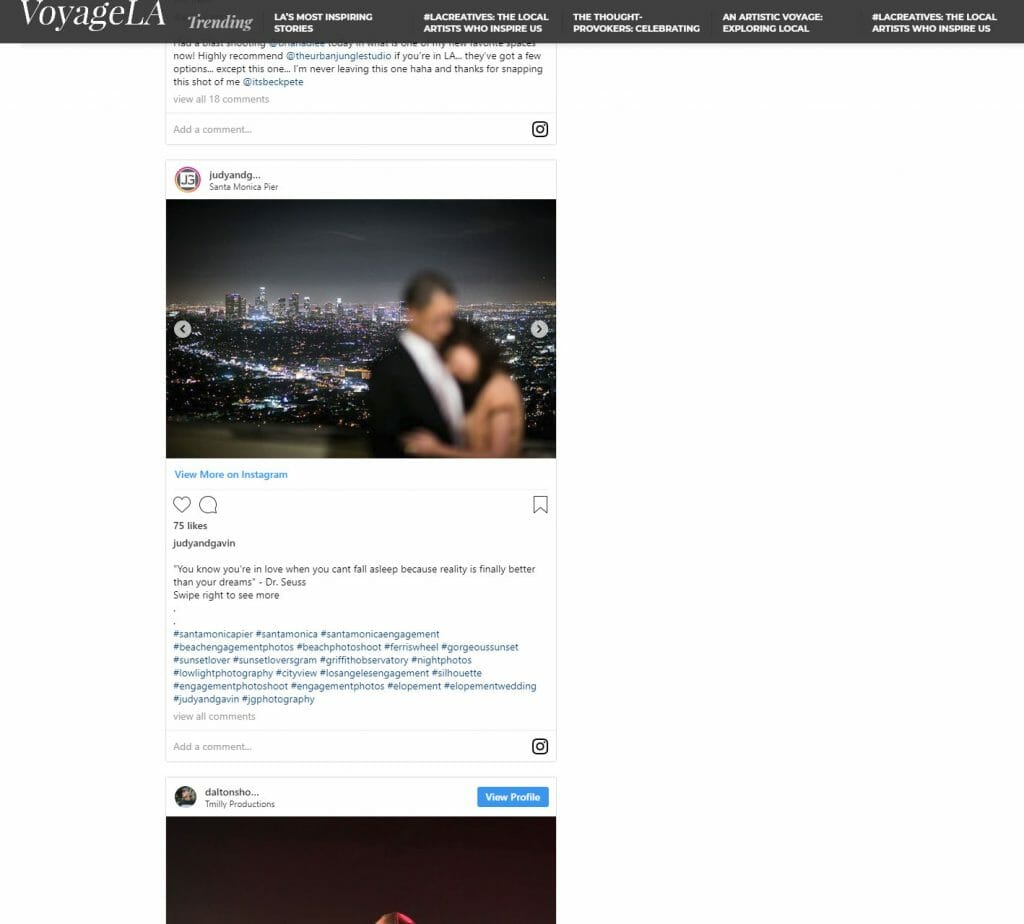 And here is a link (embed) to our Instagram, where you can follow us for more recent work:
It feels great getting local recognition from a magazine dedicated to unique and interesting content. Many of the wedding publications are kind of a hustle, where to be "featured" in their content one would be required to pay for advertisements. So this feature means much more in that VoyageLA found us and chose us without any influence or bias. For more examples of wedding photography here in Los Angeles, check out the other parts of our blog!
This is also engagement photography in Santa Monica, a location that we love shooting at and, even though it's tourist-y, is a staple and icon of Los Angeles. From the Santa Monica Pier to the amazing sunsets, Santa Monica Beach is a great place for wedding and engagement photos. It also does not require a permit (for small, non-commercial portrait sessions).