There's an ongoing joke among wedding vendors, which is that we don't get repeat business… well, I had shot Russell's first wedding back in 2007. We became friends after that and he picked up photography as a hobby. I saw him as he transformed himself after his marriage failed into a different person, but still the same guy with the same energy. And after that transformation he met the girl that really matched who he was and was going to be. Heather is his real match. They chose the Richard Nixon Presidential Library as their wedding ceremony and reception location. I LOVE the style and look of the ballroom, the long water fountain leading into the garden, and also where else do you get to take pictures with a friggin' helicopter! So read on for Nixon Library wedding photography and a wedding video too!
Check out the wedding videography (Nixon Library) here:
Preparation at the Nixon Library
The preparation for the bride and groom at the Nixon Library is on the lower floor, where there are portraits of Richard and Pat Nixon.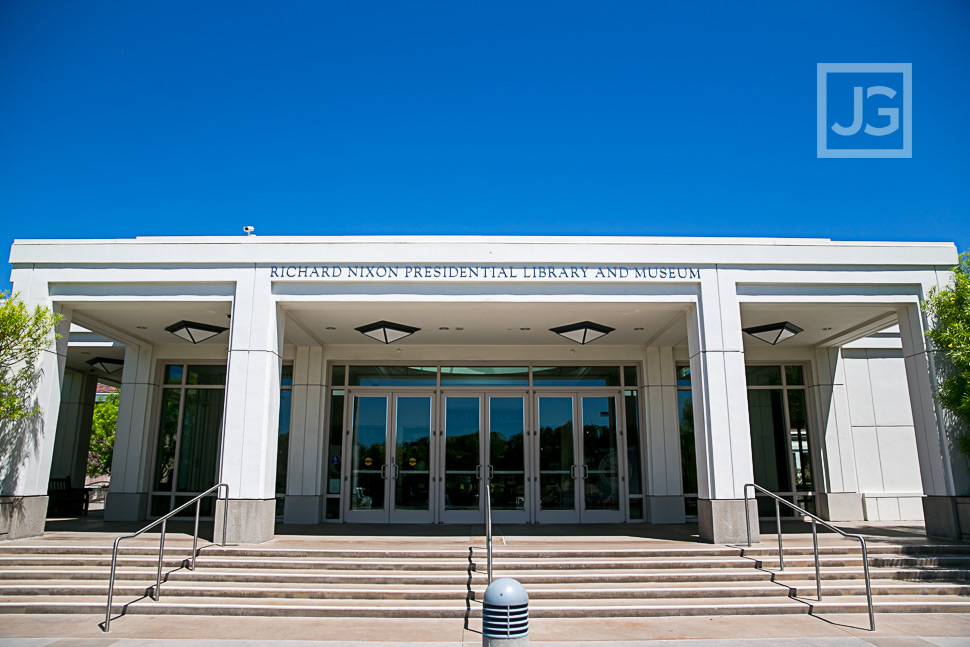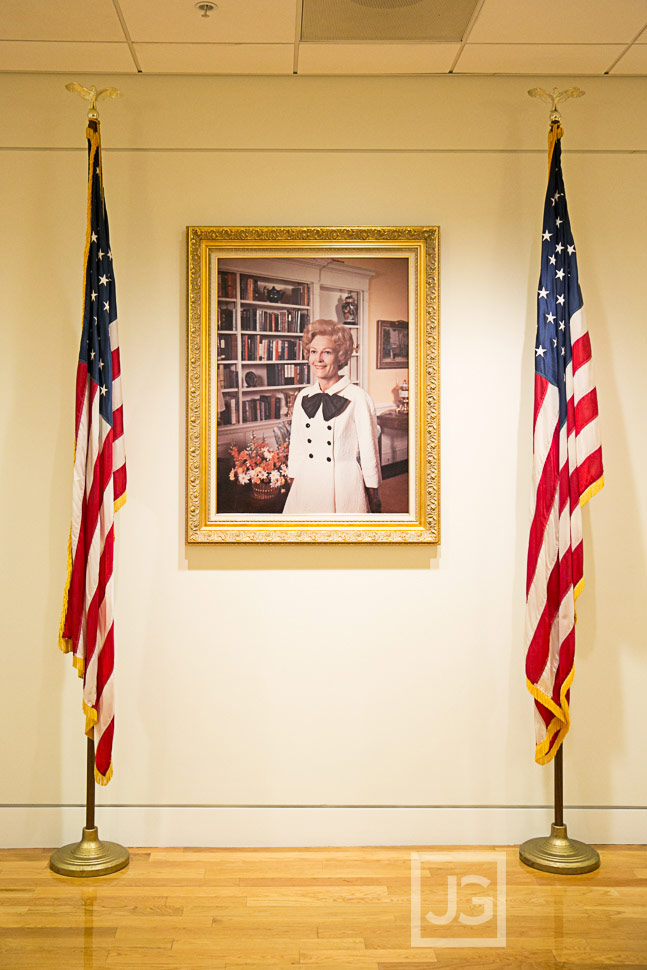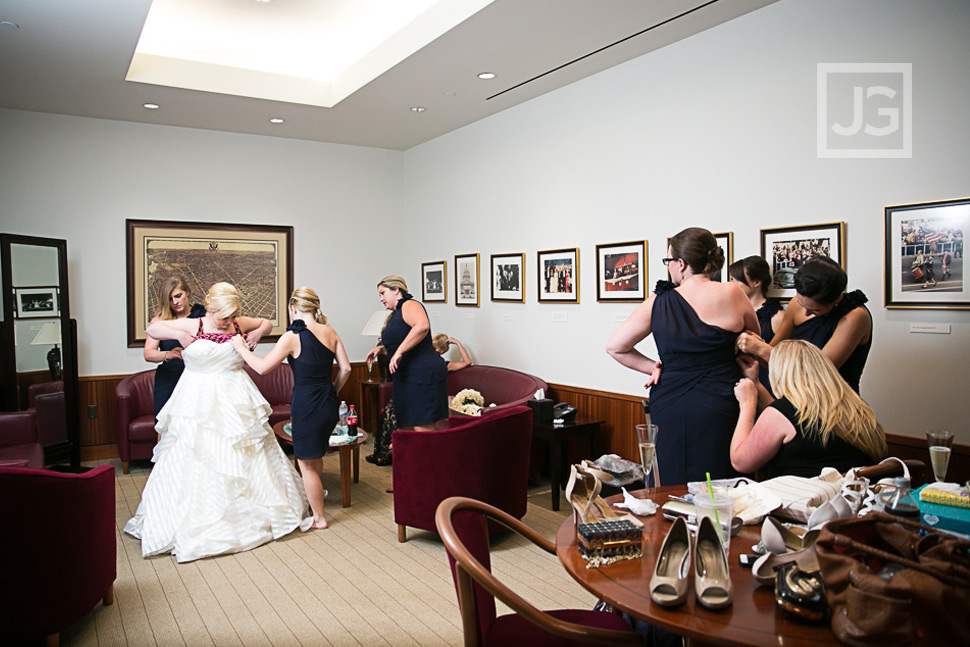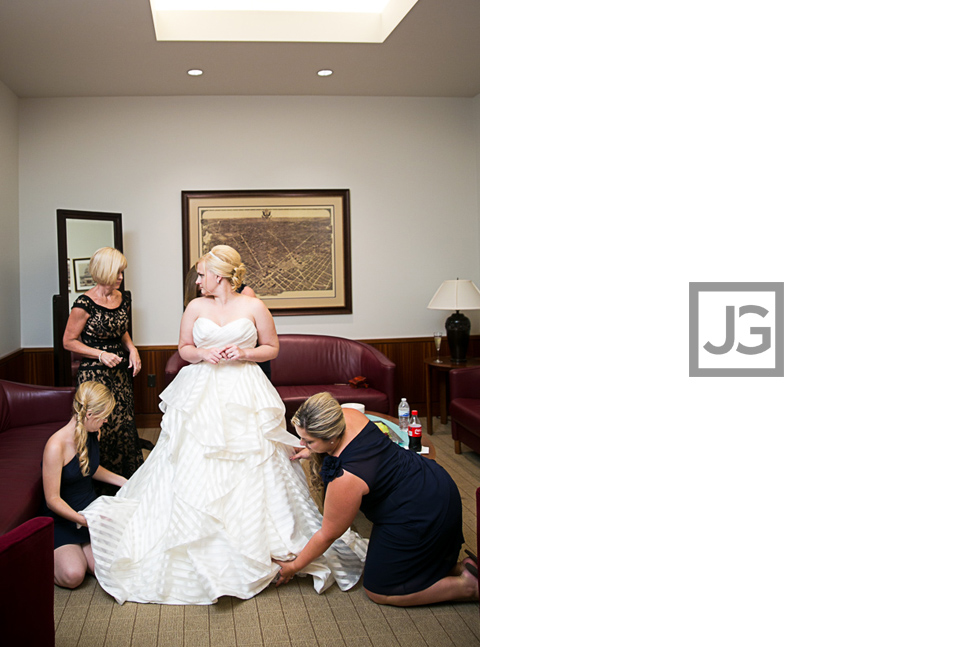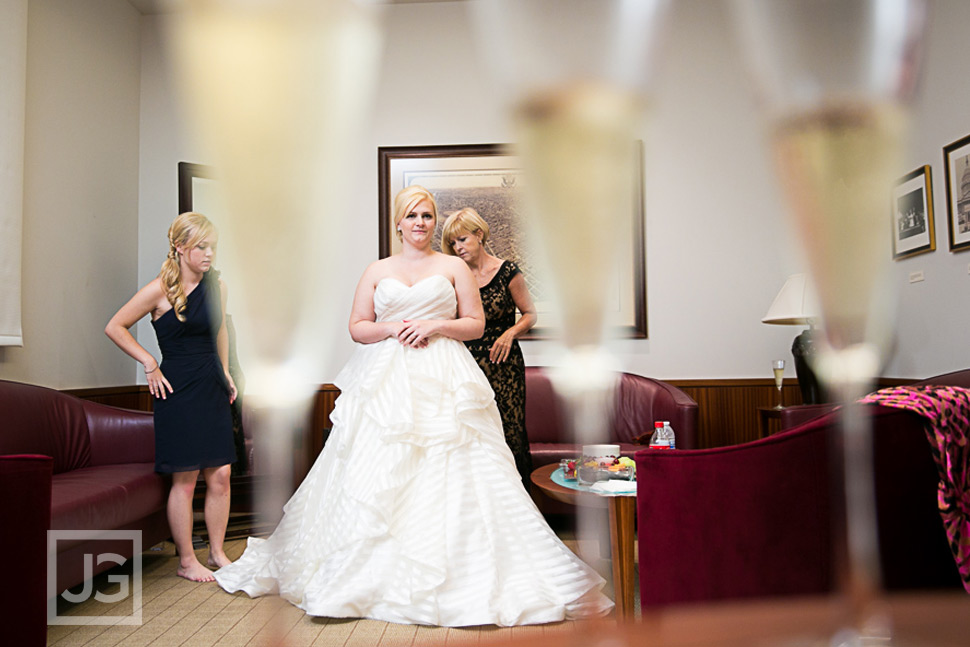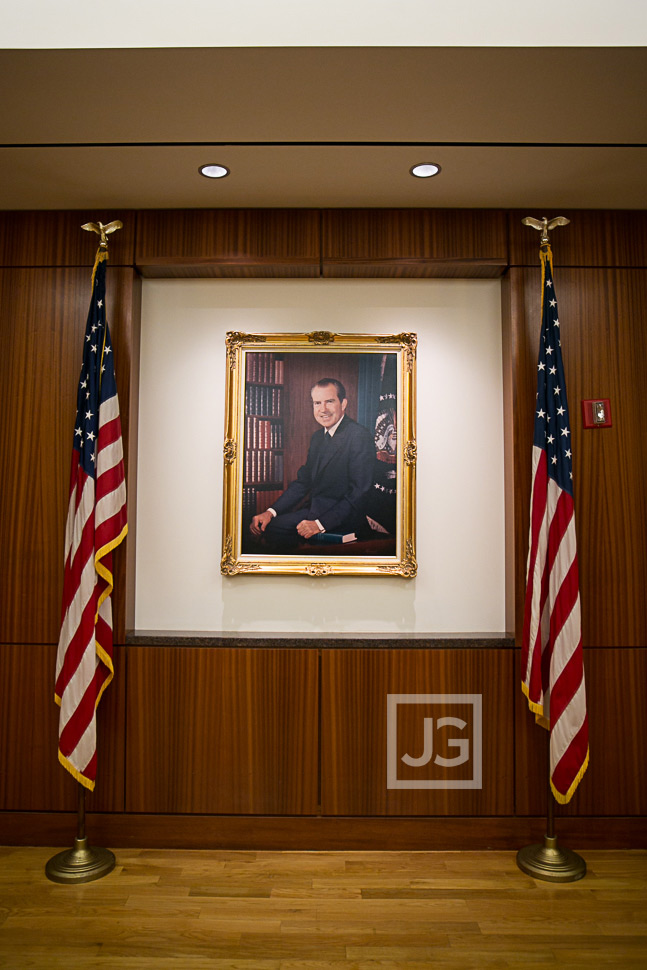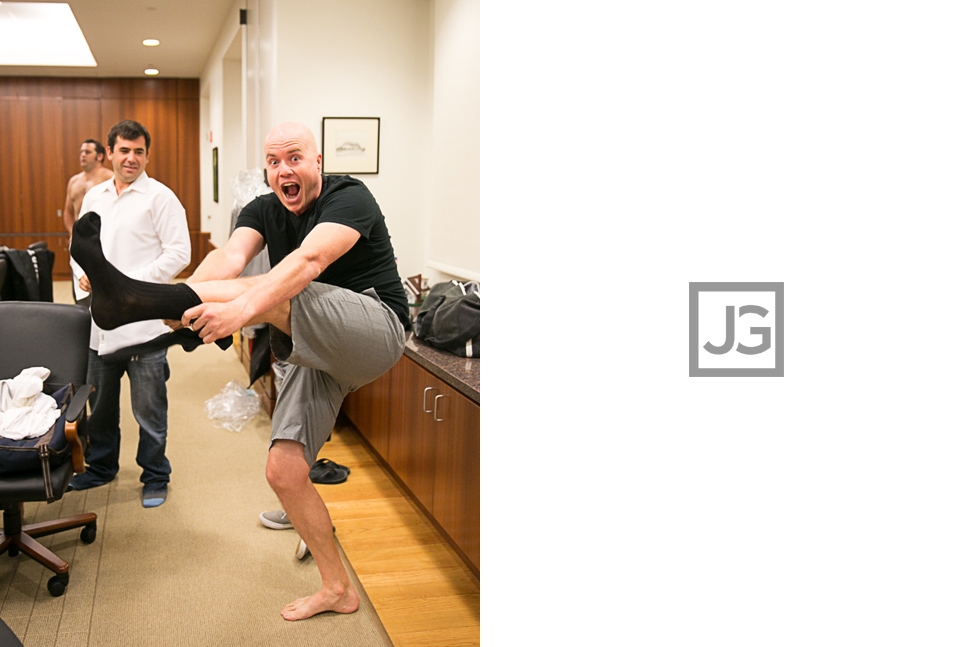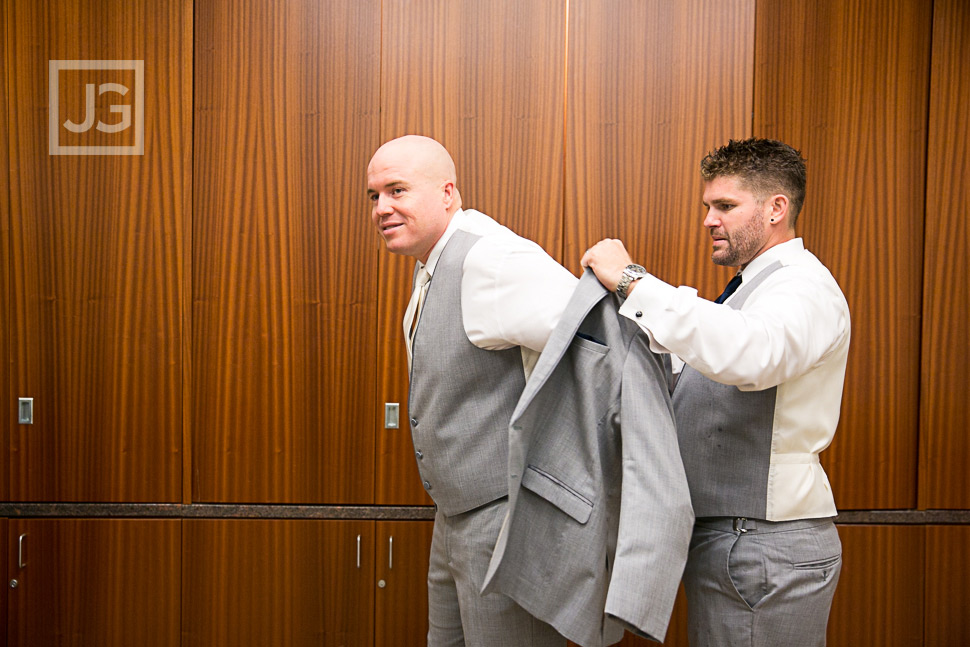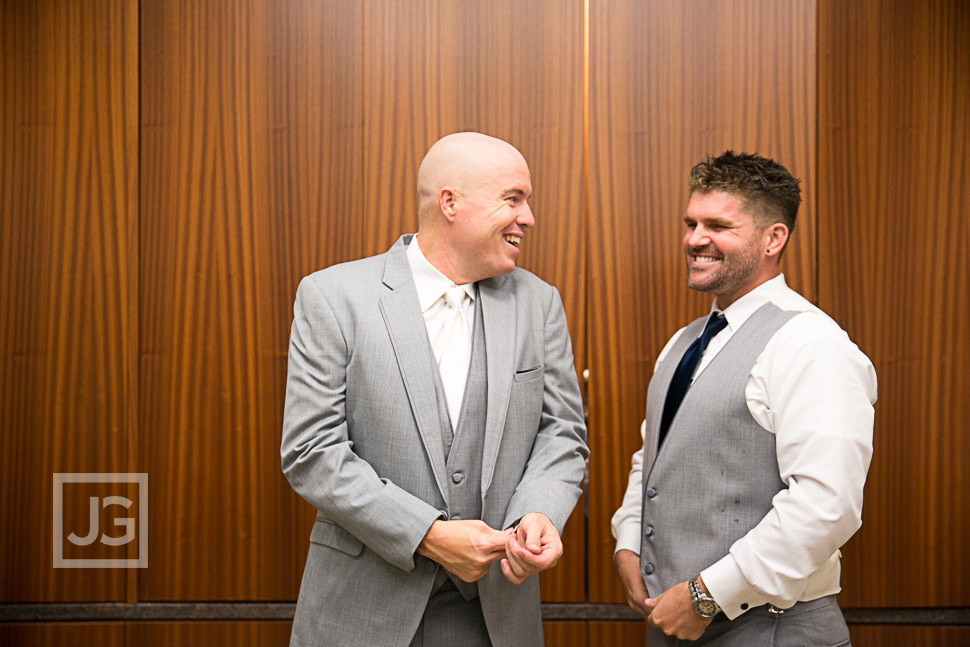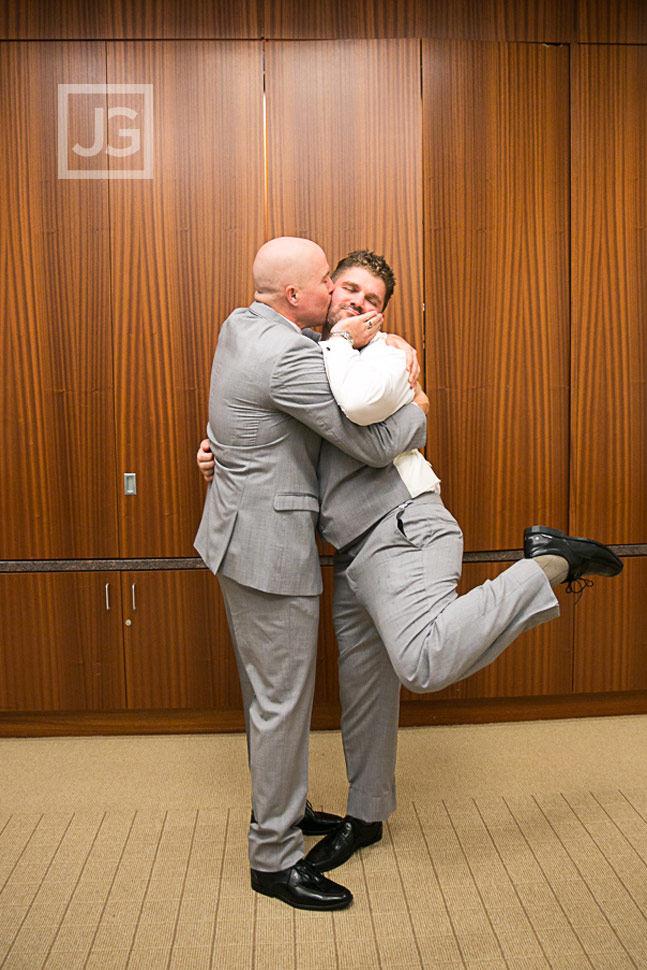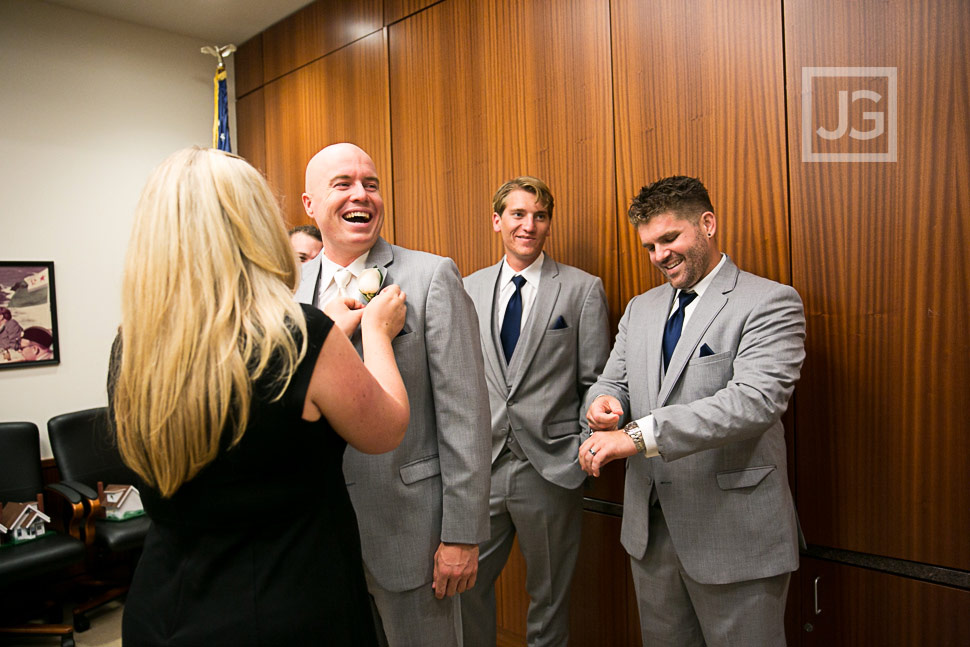 First Look at the Nixon Library
We had the first look at one of the corridors along the outside pool at the Richard Nixon Library. It's an intimate and sometimes cute moment.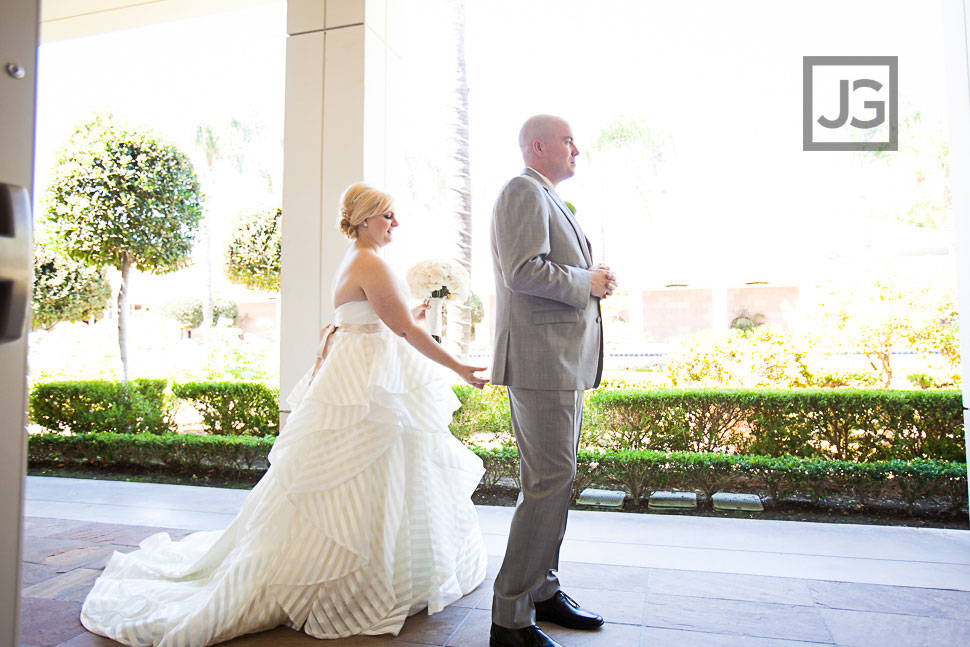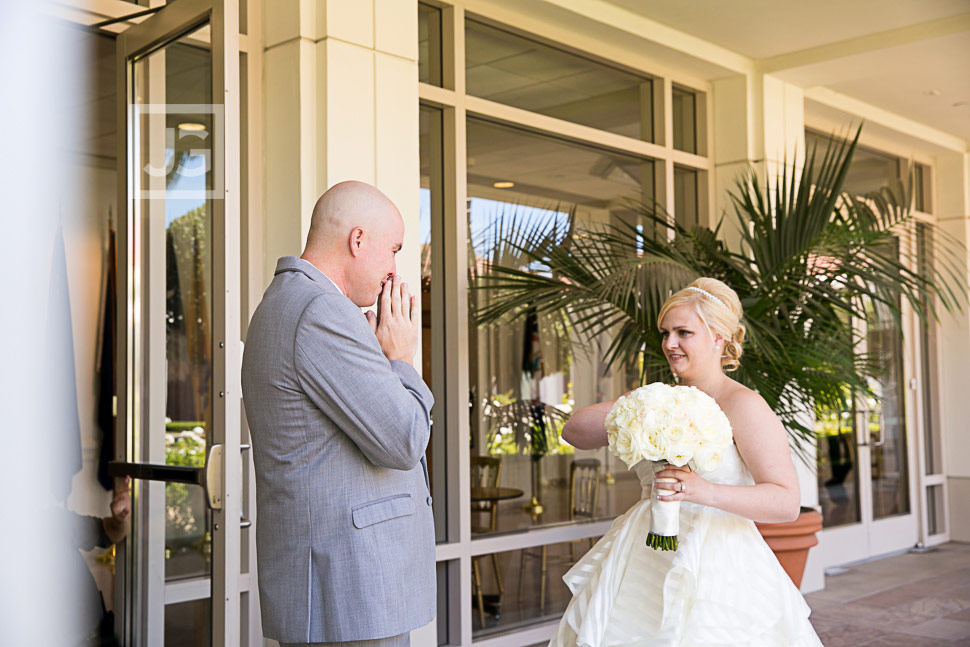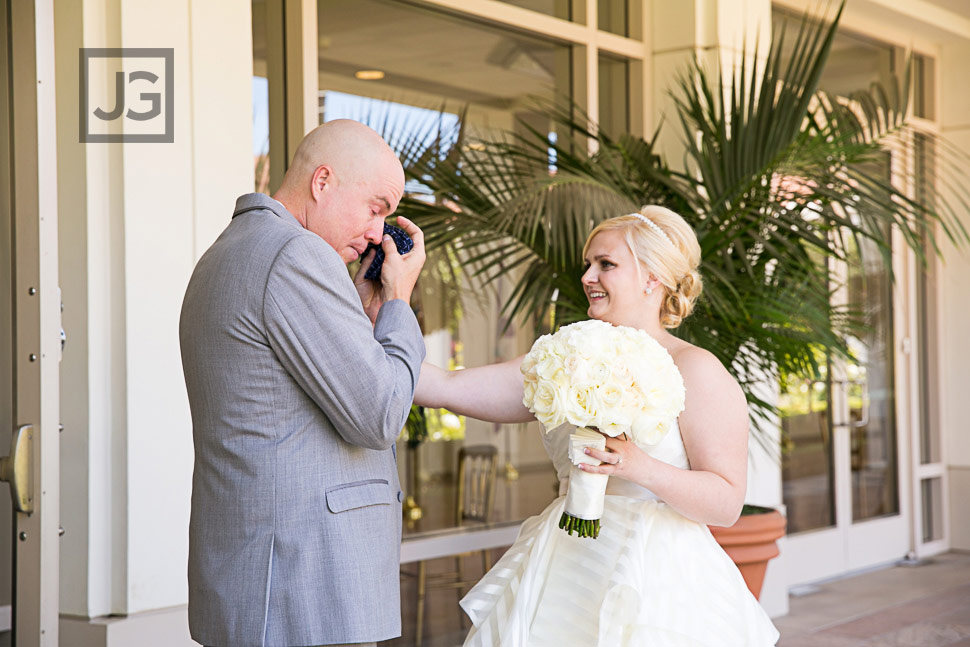 Nixon Library Wedding Couple Photos
After that we did wedding photos of our couple and their bridal party, before the ceremony and reception. The Richard Nixon Library is a prefect place for wedding photography, with a large variety of spots, lighting, and backdrops. Oh, did we mention they have a friggin helicopter?!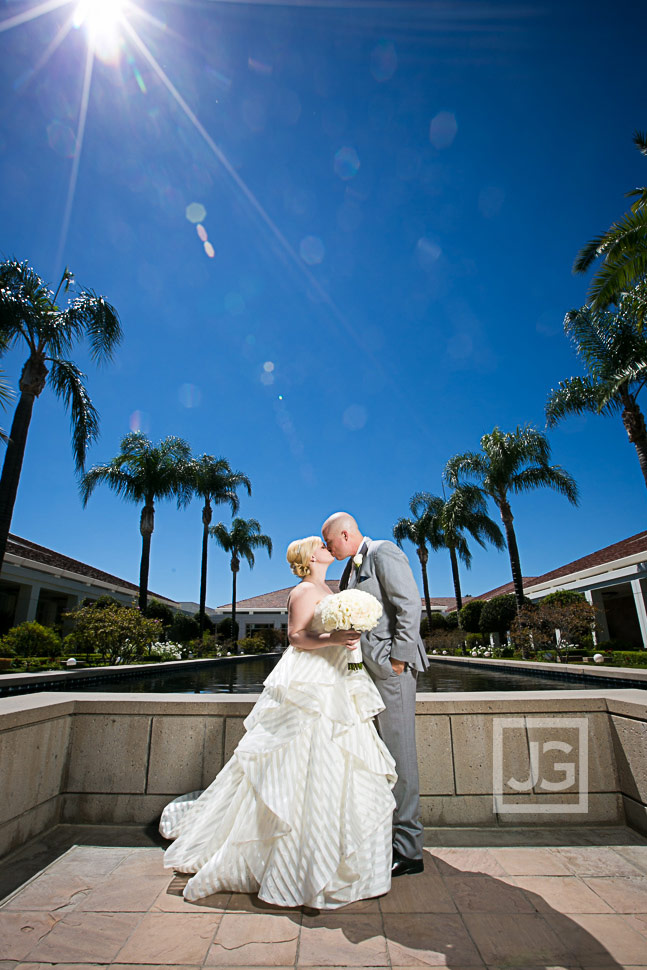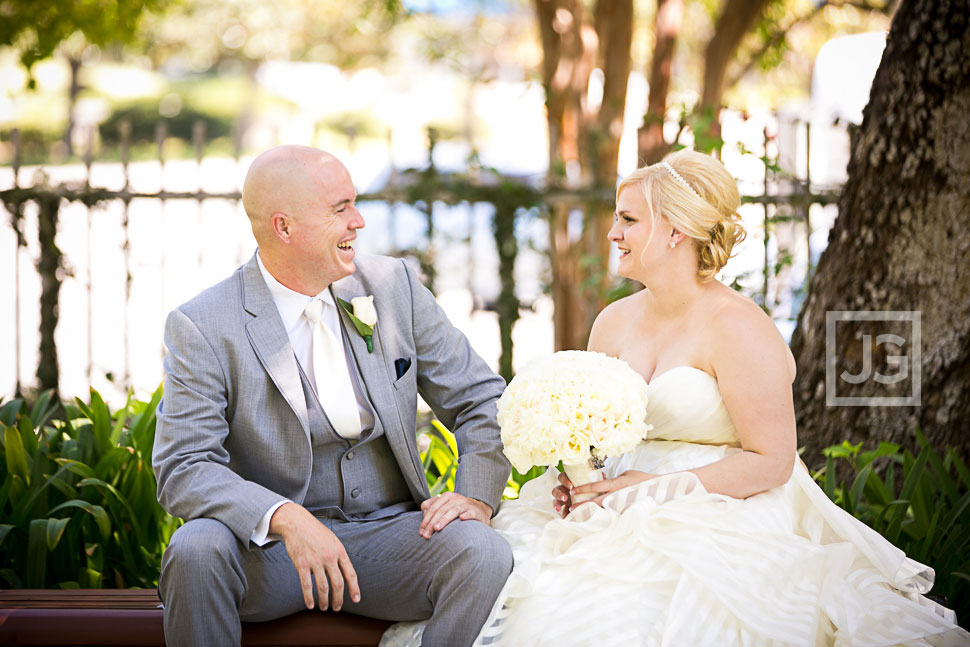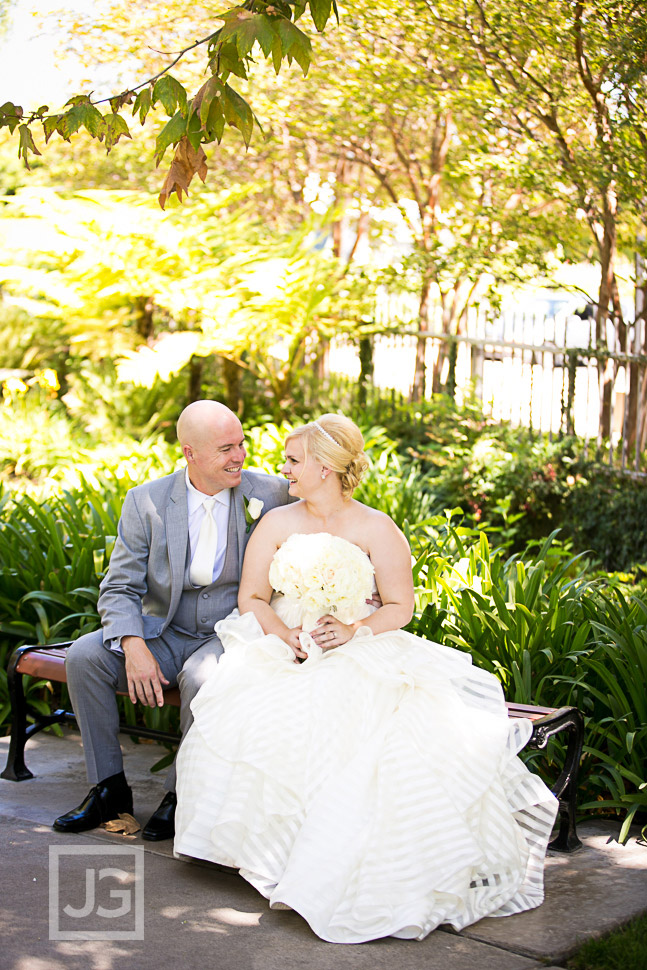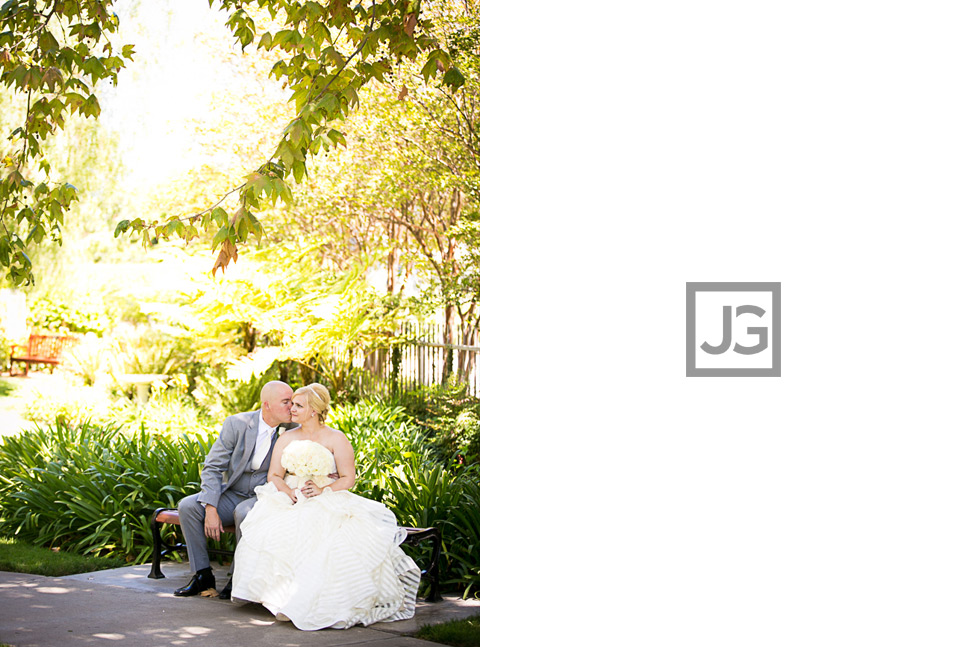 And then we hopped over to the helicopter, which is the original presidential helicopter for Richard Nixon, along with Kennedy, Johnson, and Ford. It's a Sikorsky VH 3A "Sea King" and flew Nixon on more than 180 trips. And we get to take helicopter wedding photos with it!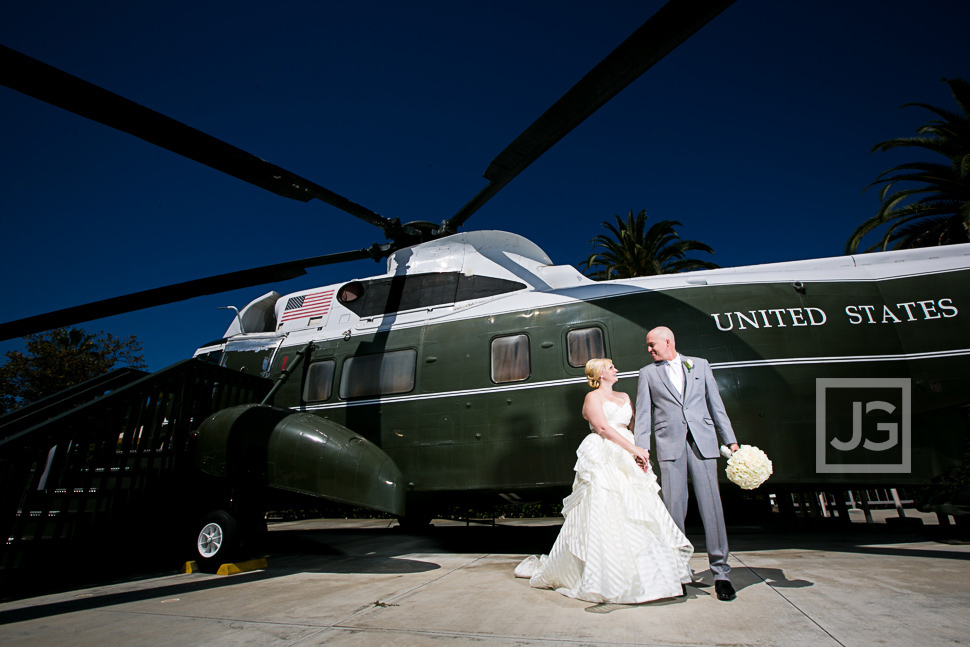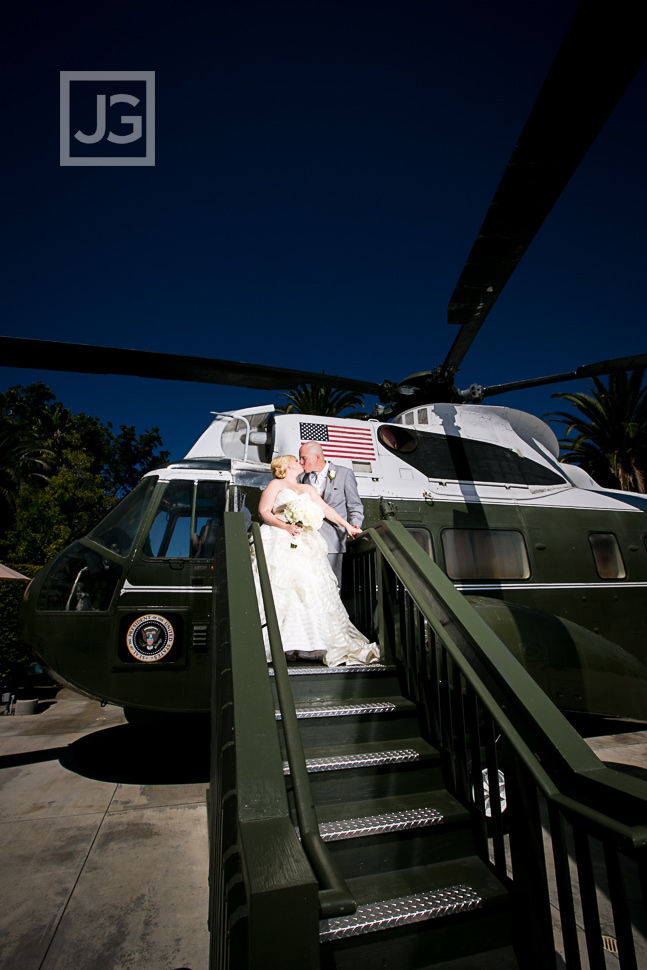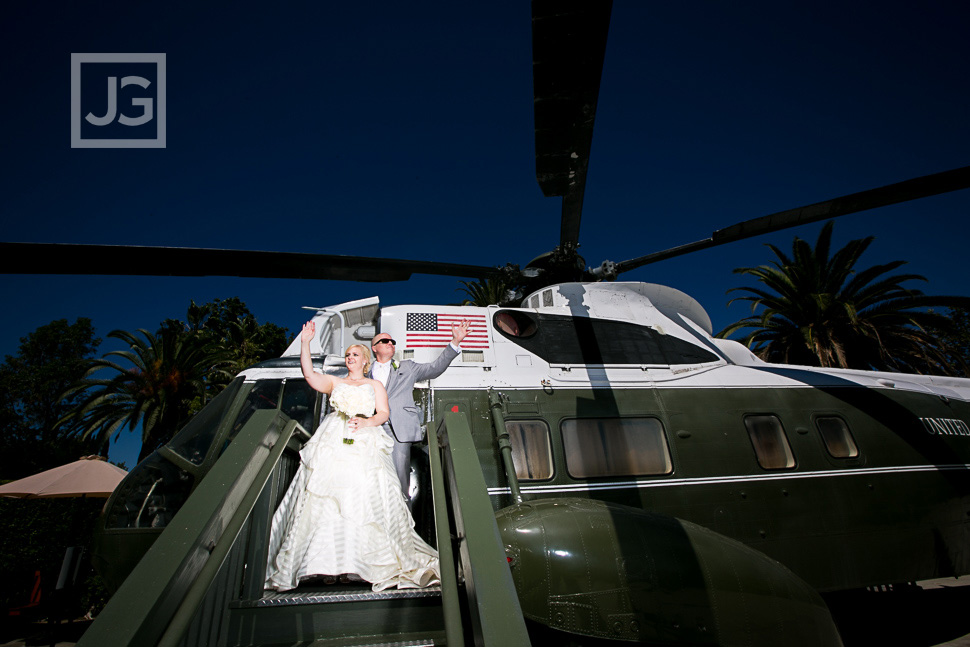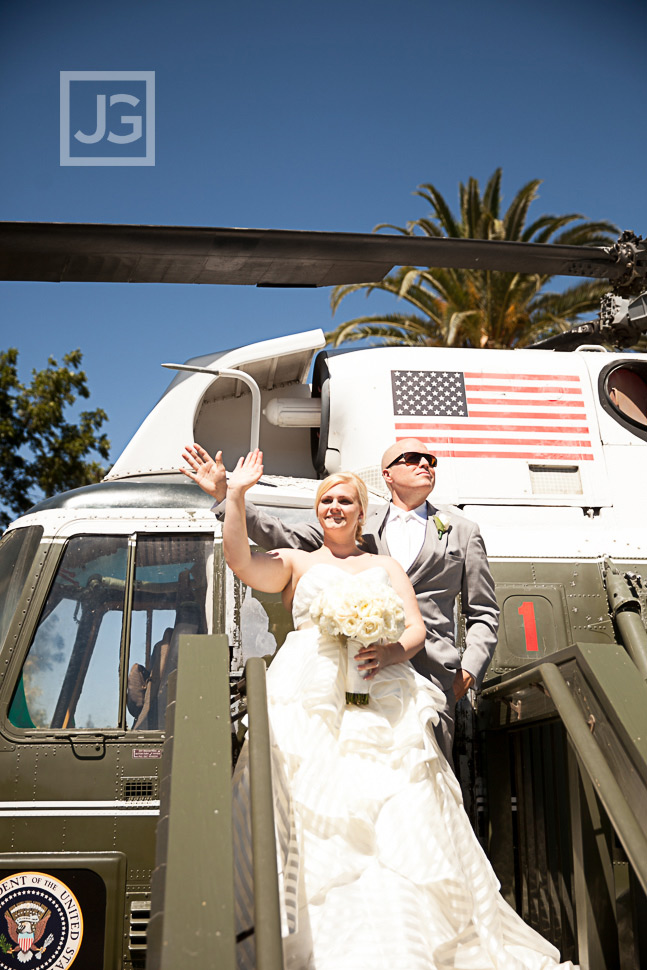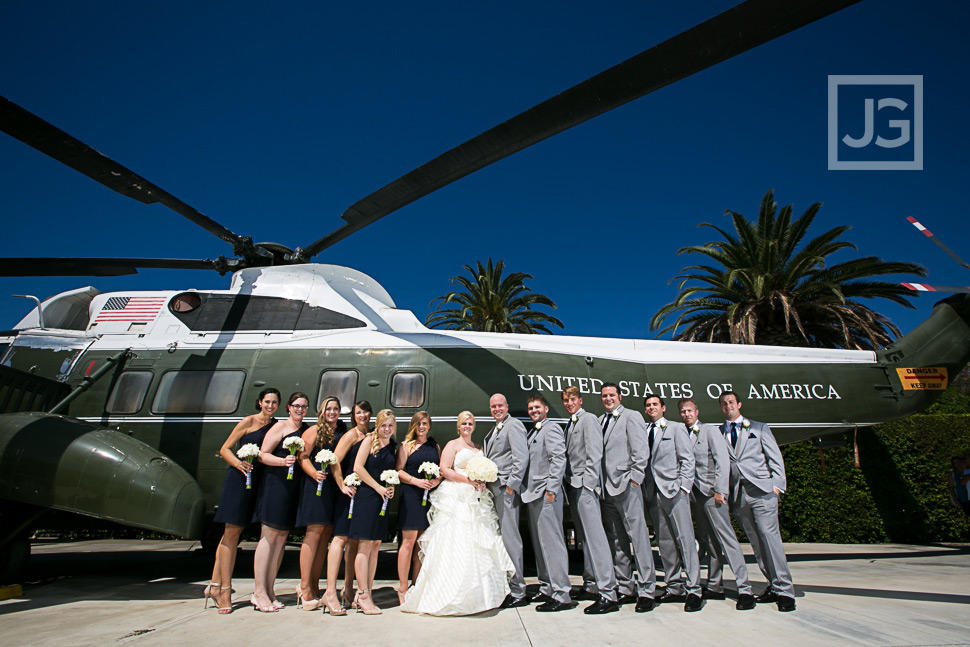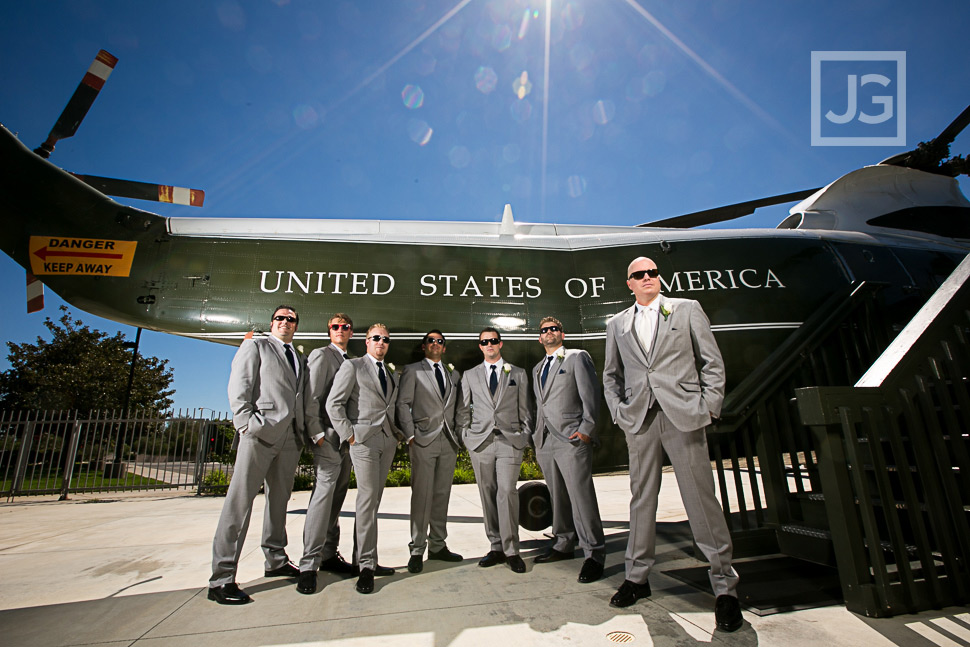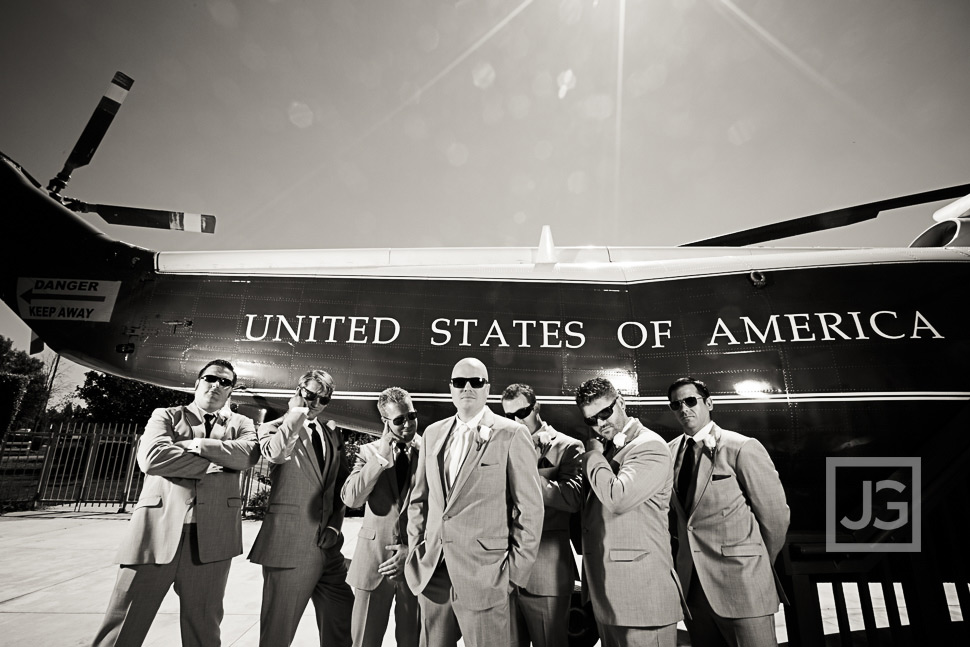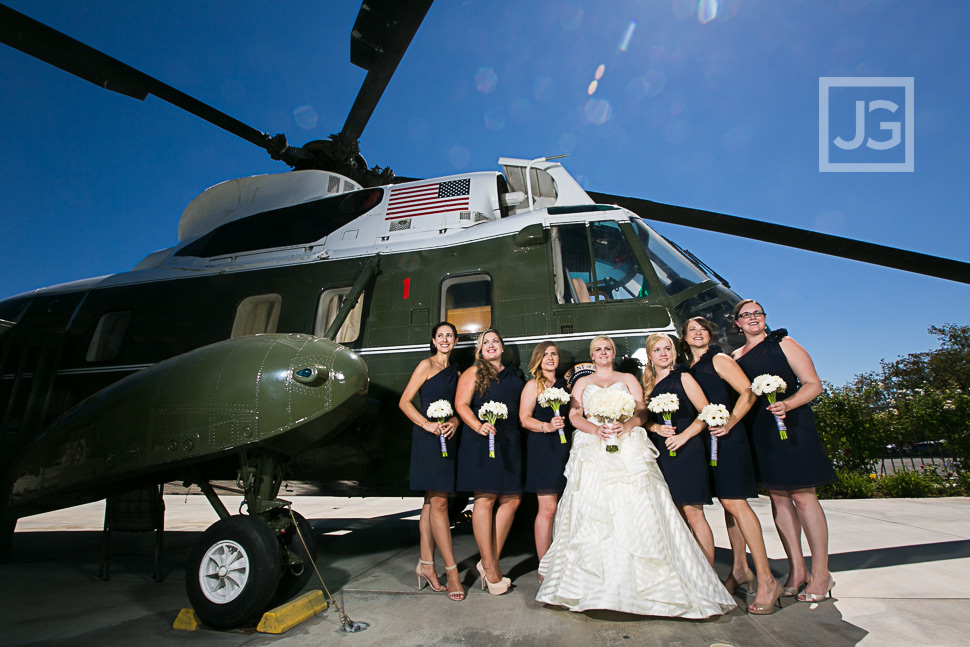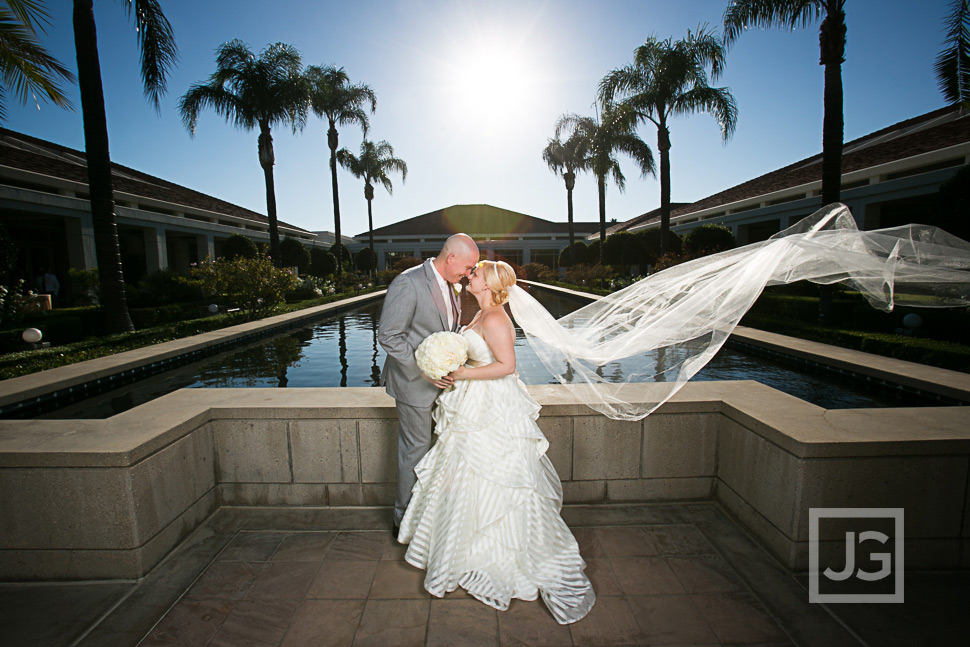 After the sun sets at the Richard Nixon Library, the grounds are cast in a soft shade that makes photos easy at almost any spot along the grounds.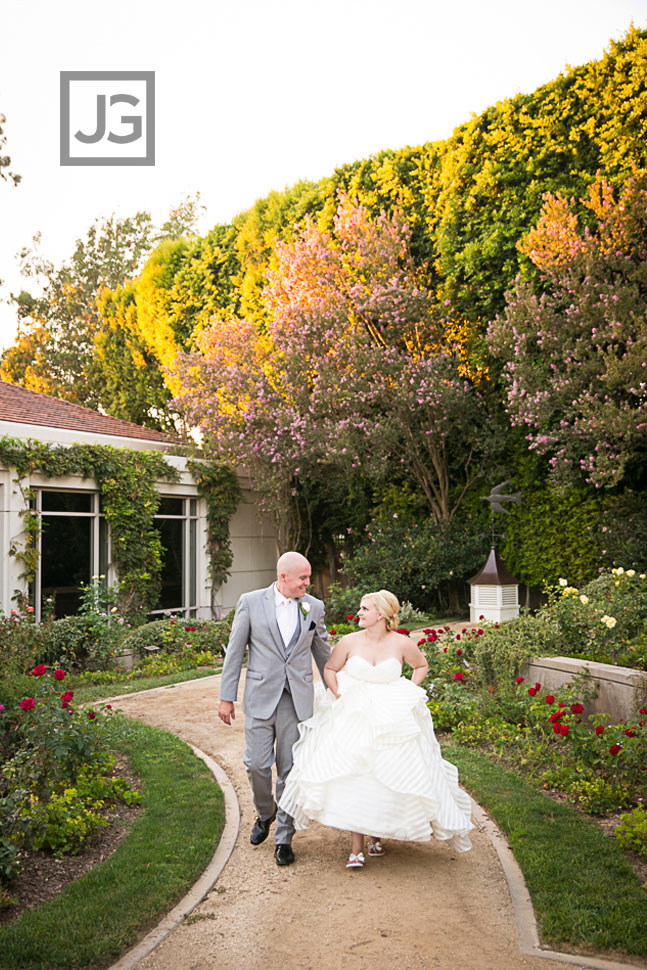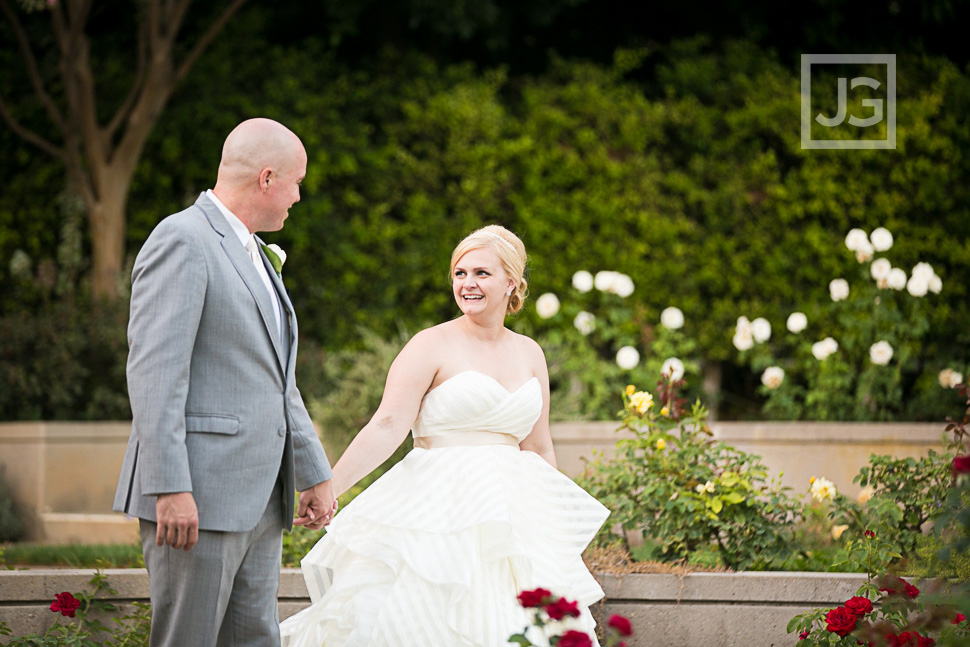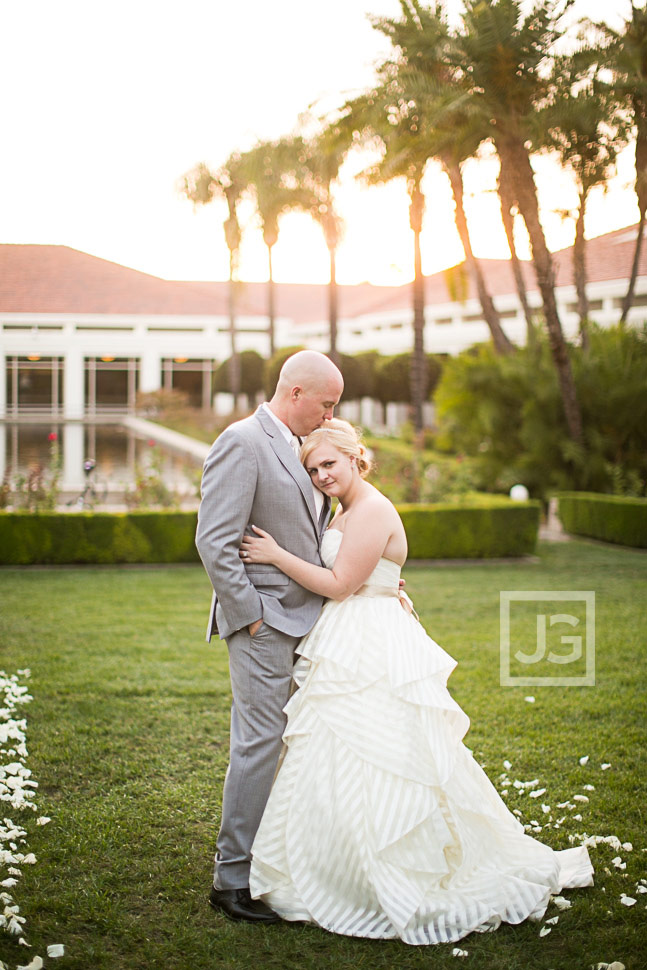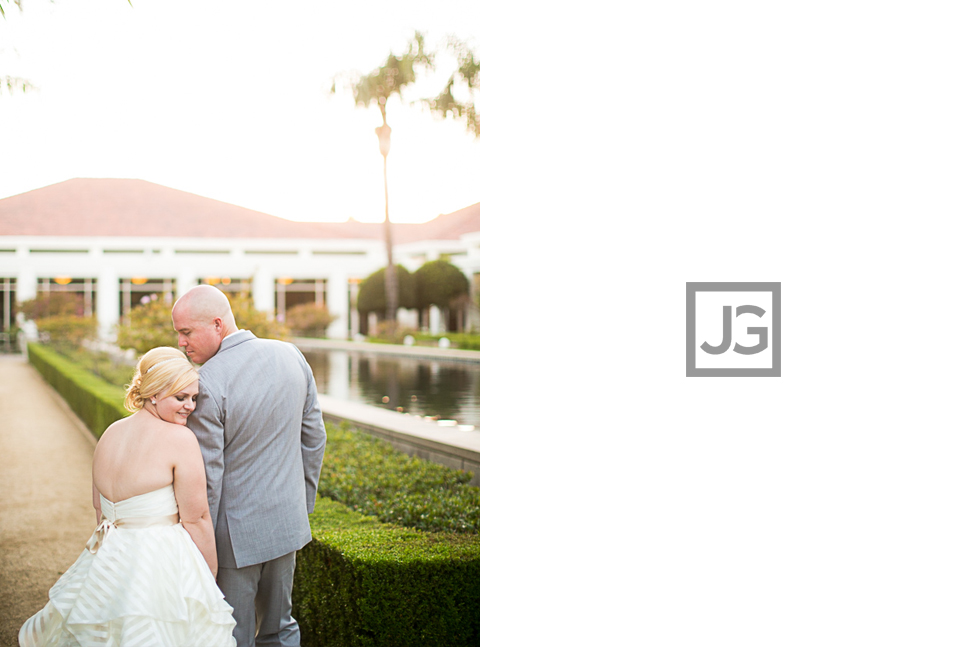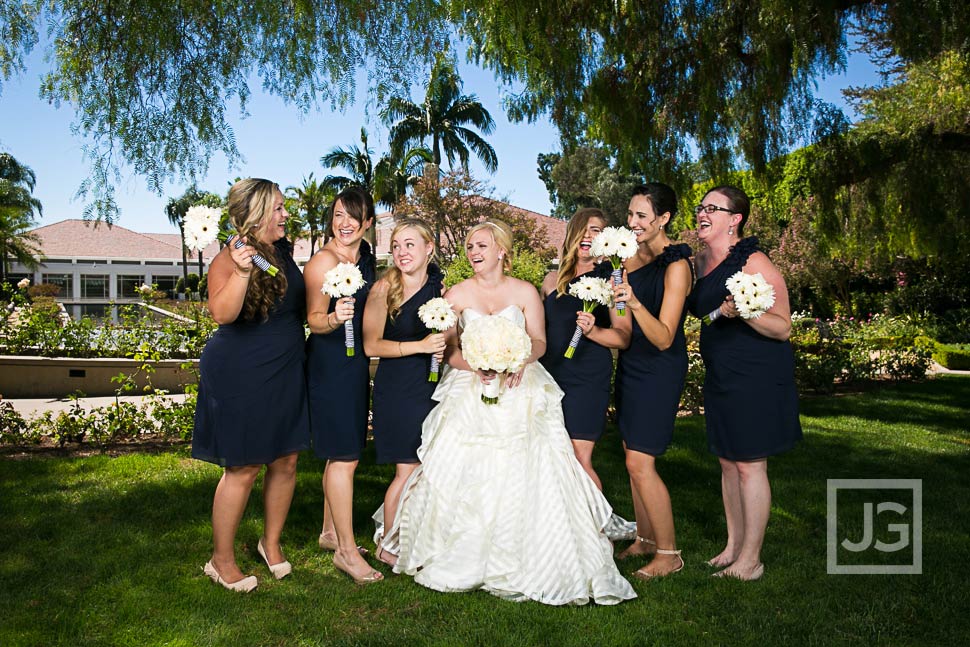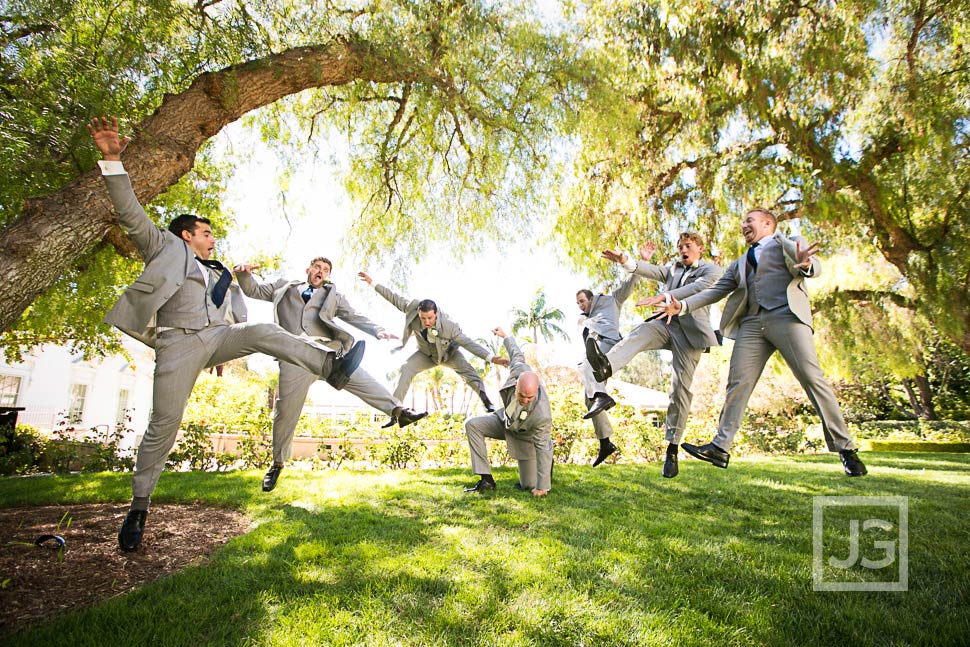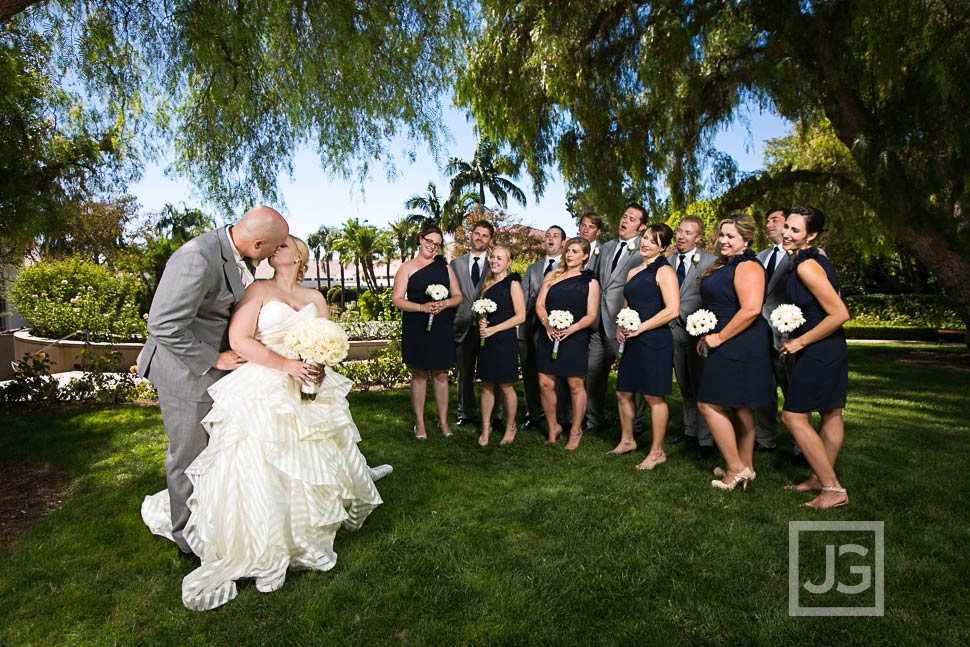 Nixon Library Wedding Ceremony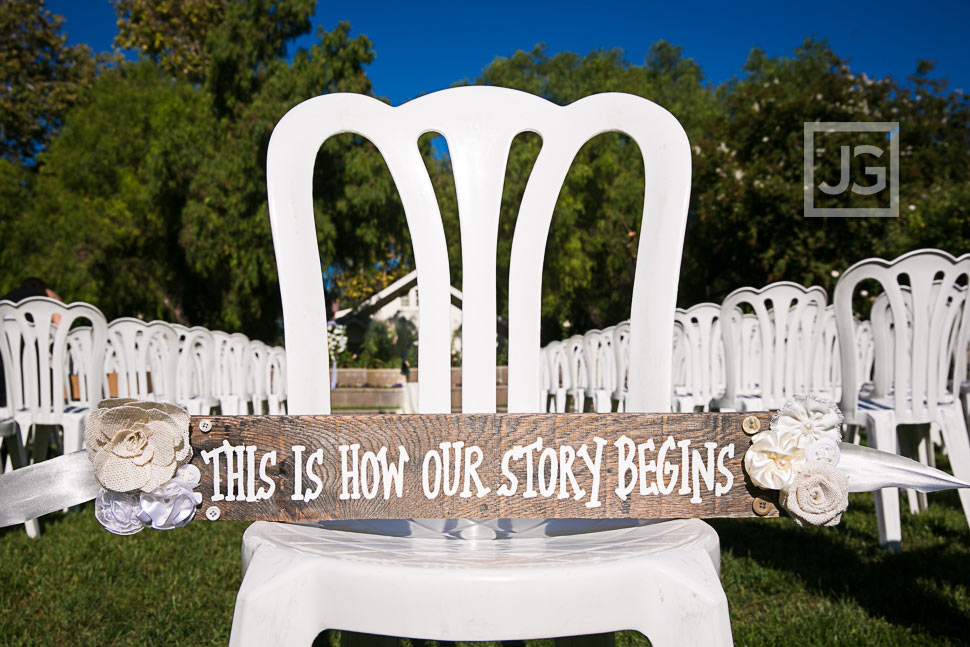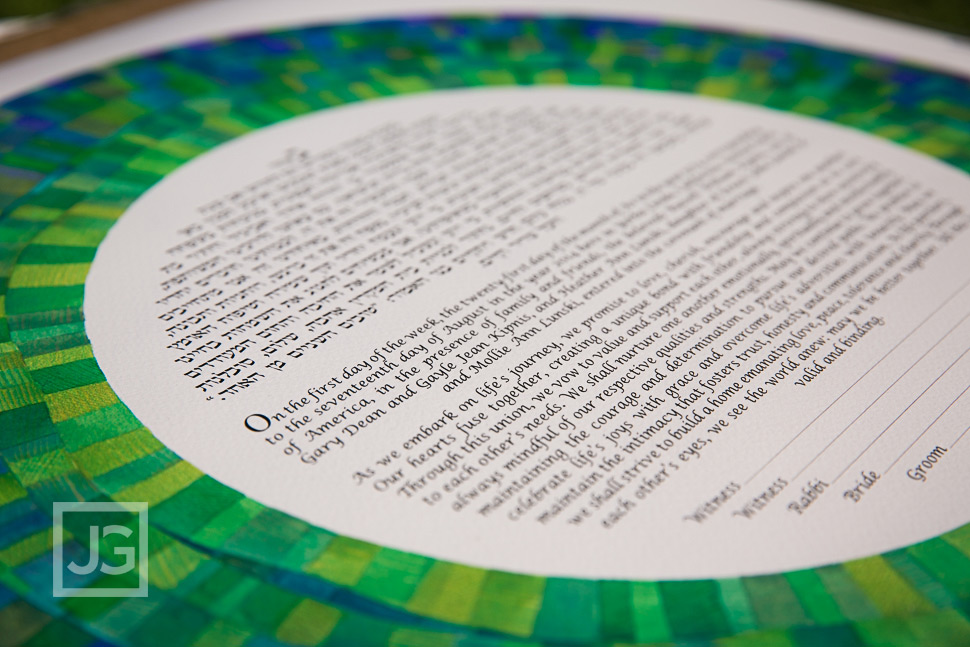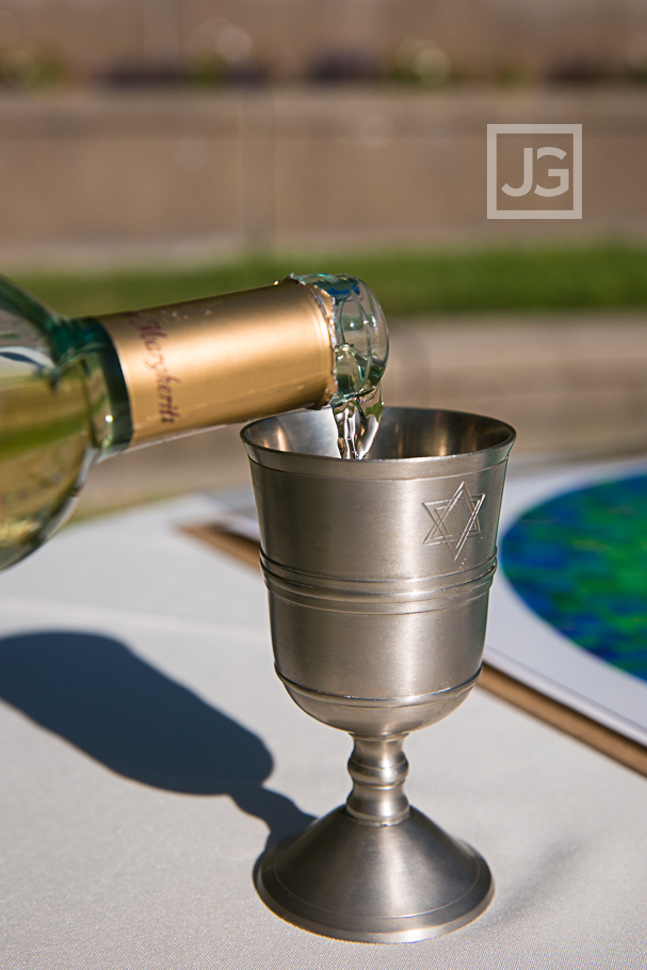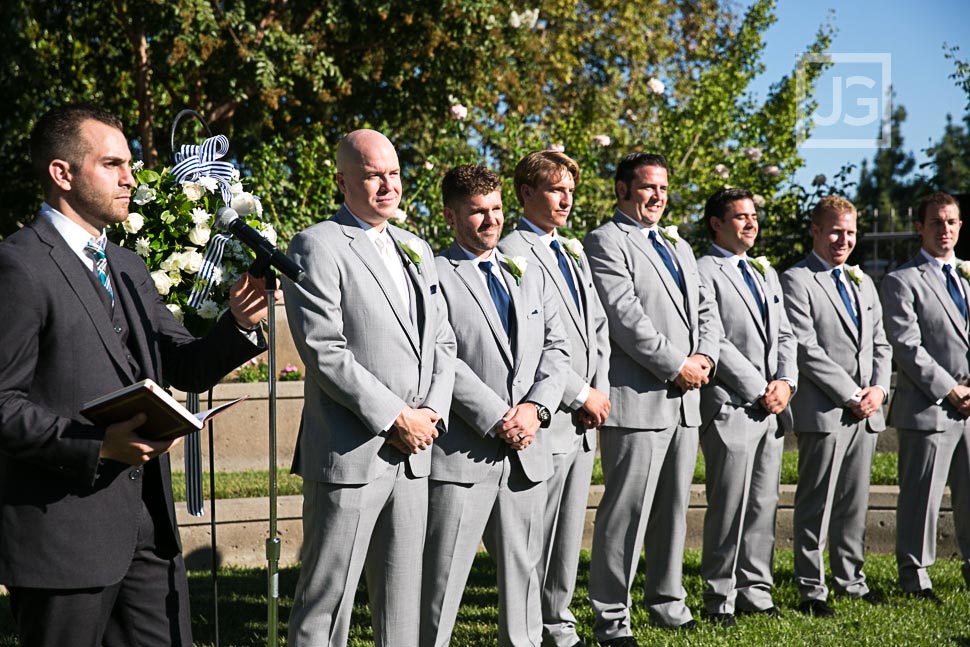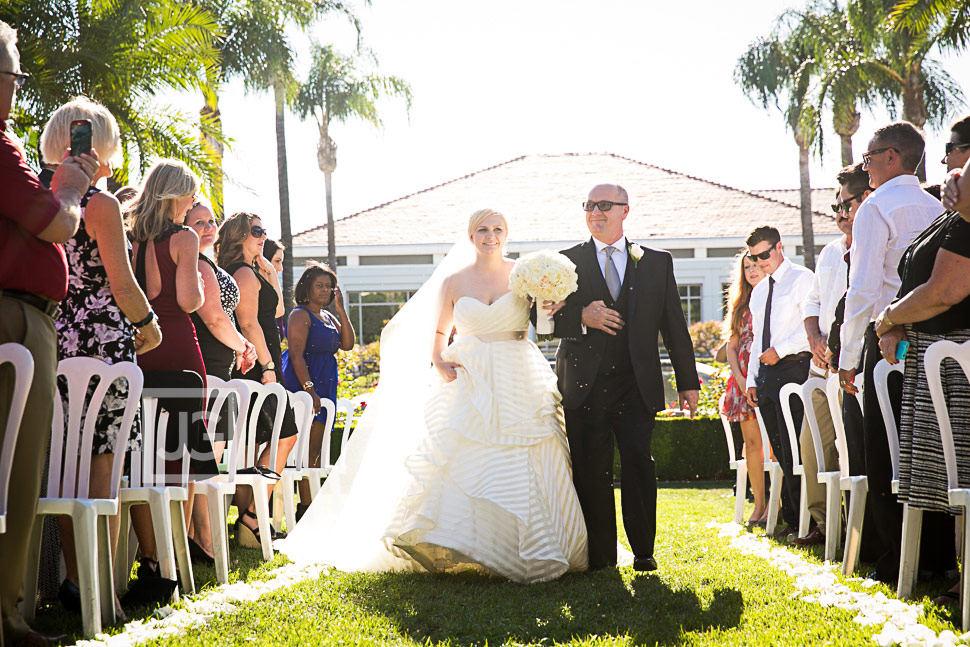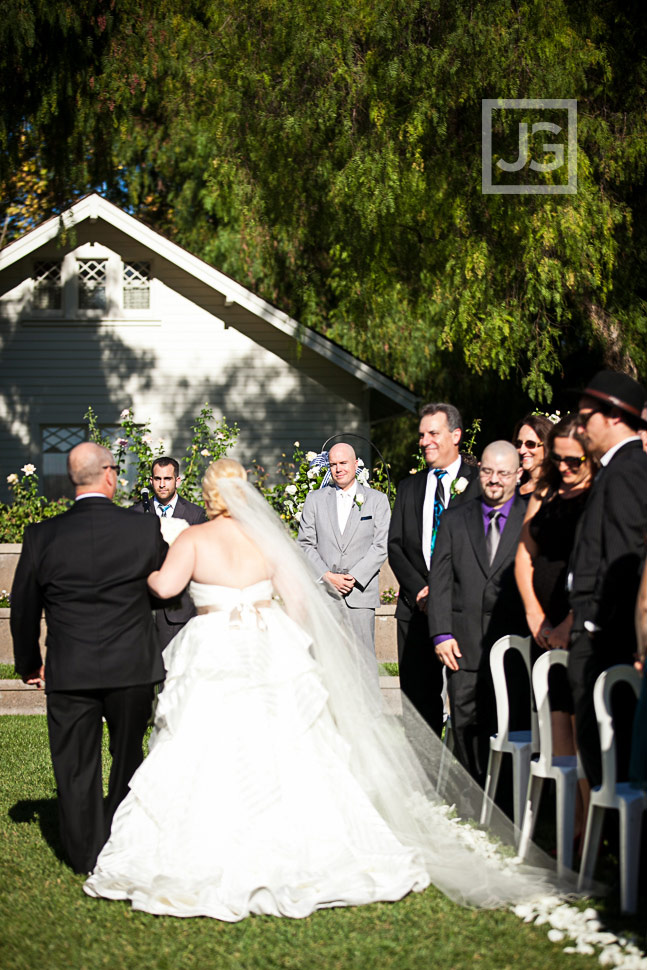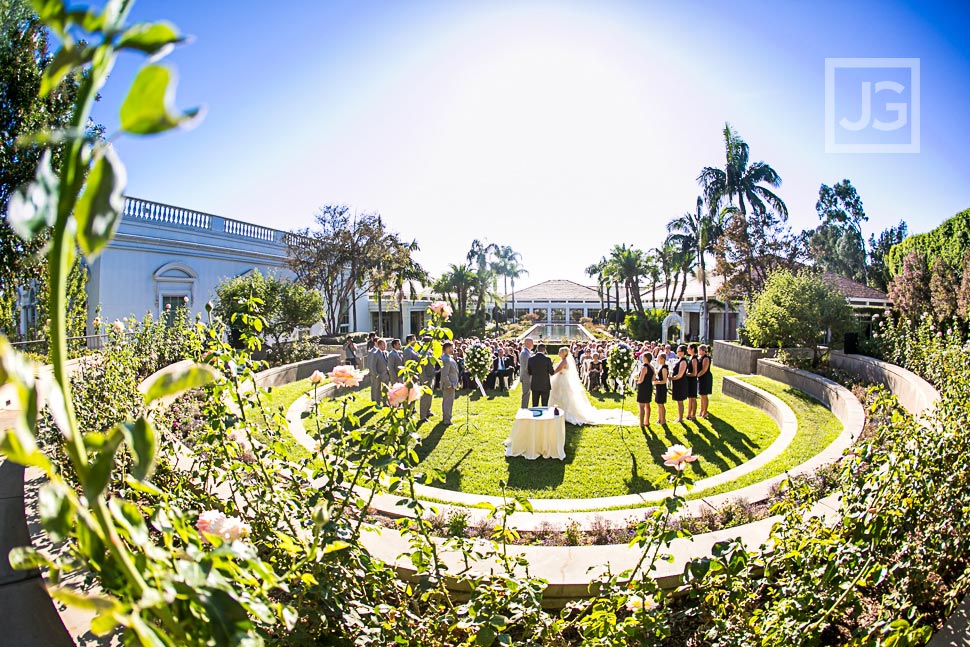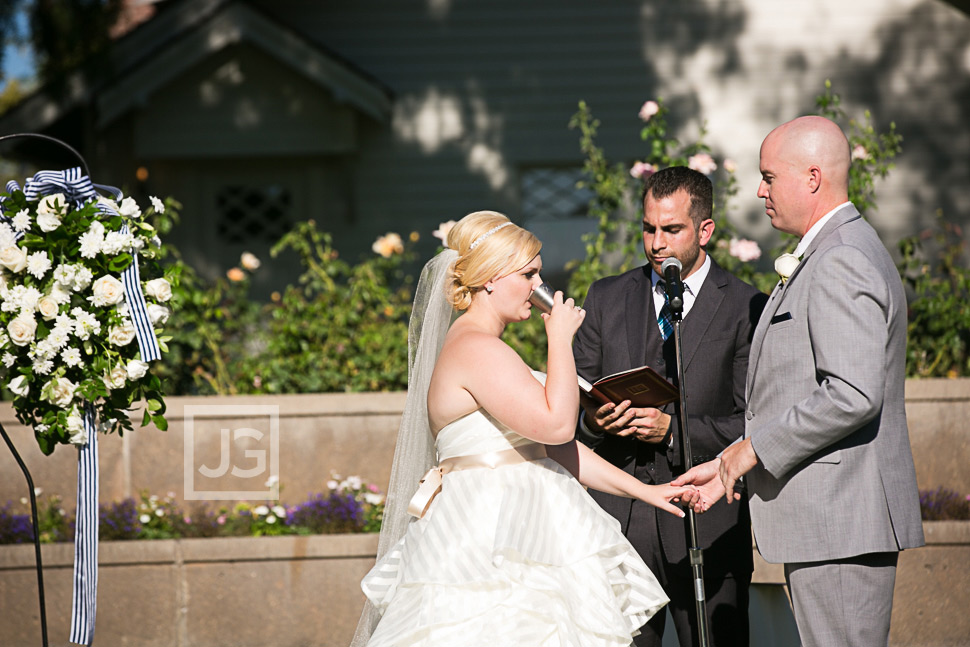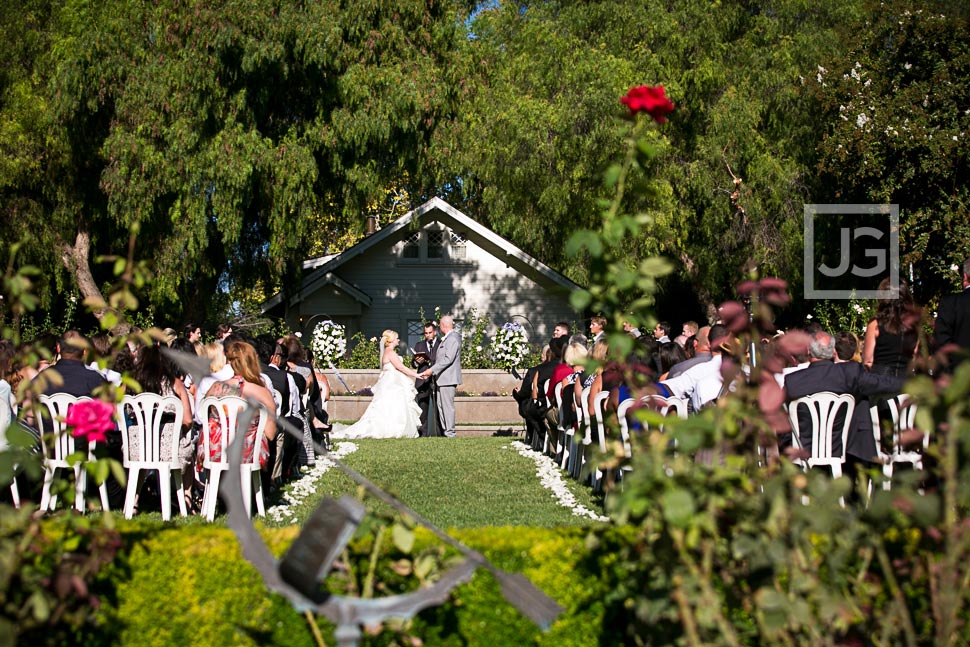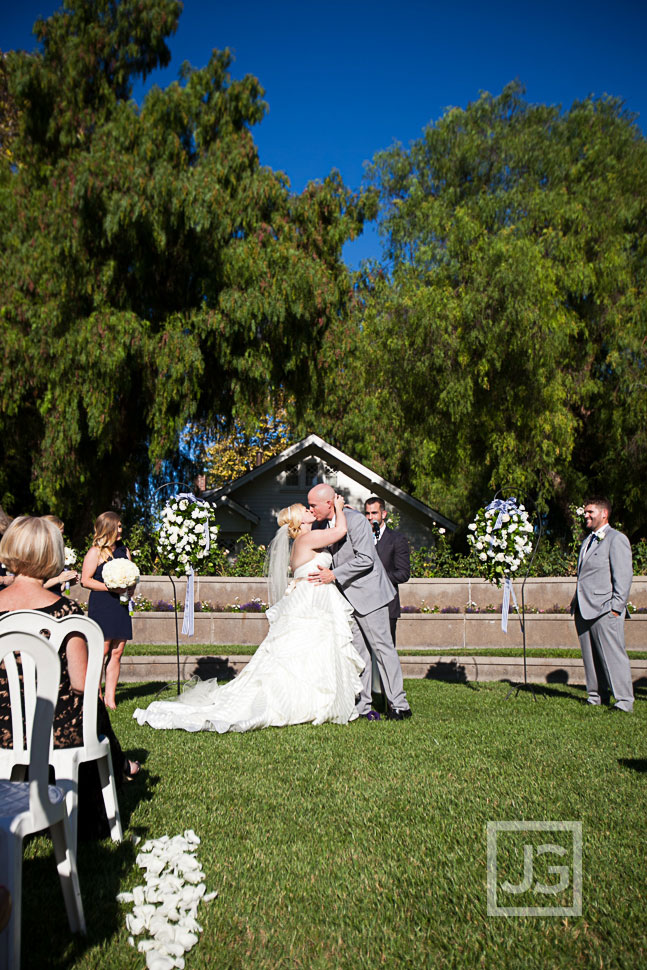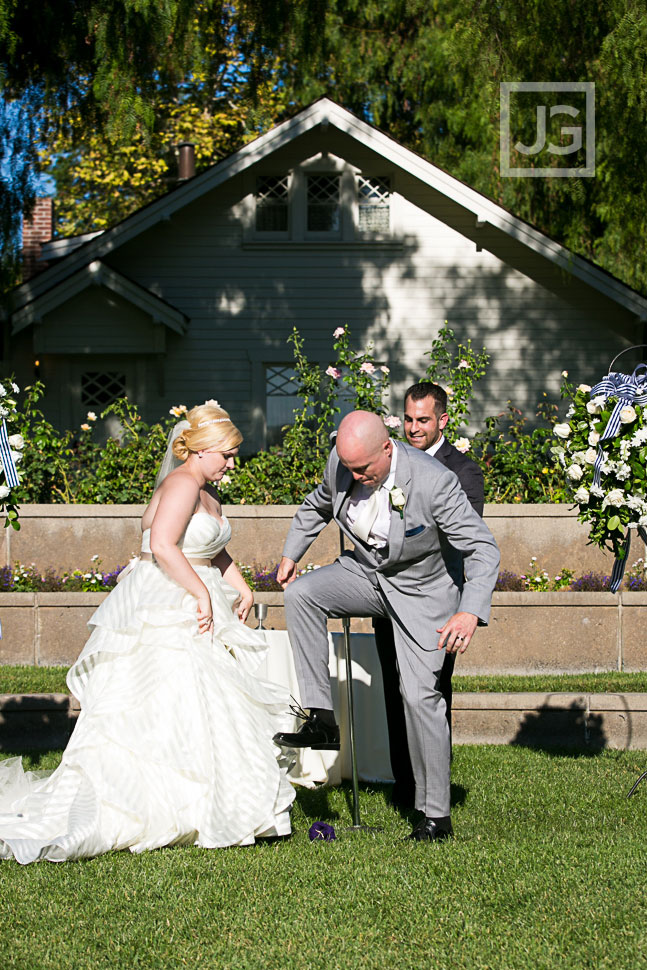 Wedding Reception at the Nixon Library
The East Room reception ballroom at the Nixon Library is truly the centerpiece of the whole venue. It is a replica of the White House East Room, with three crystal chandeliers, Italian drapery, and various artwork. I love how it feels like a classic East coast event here in California.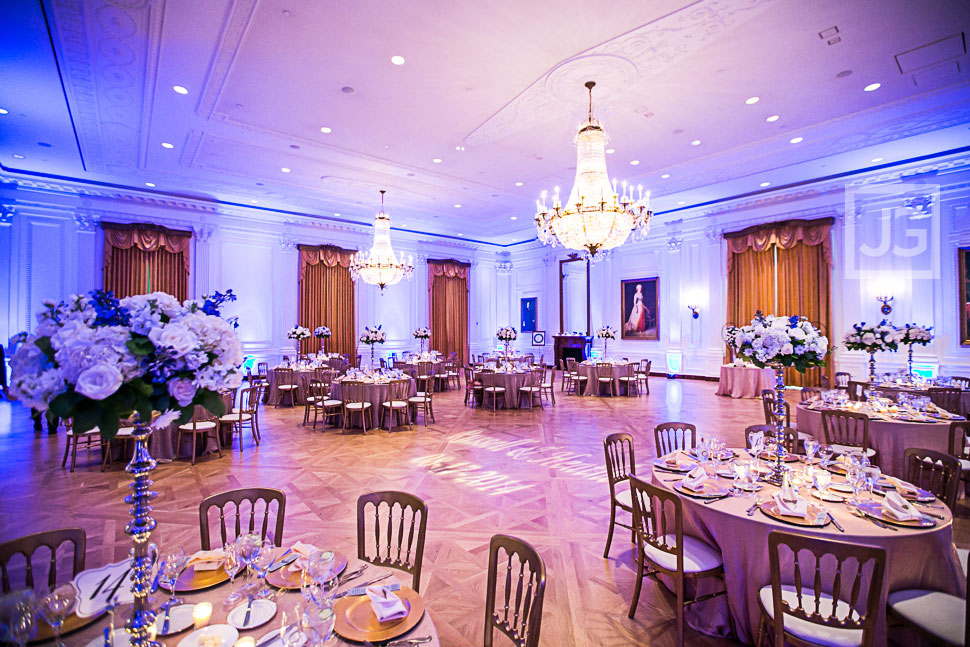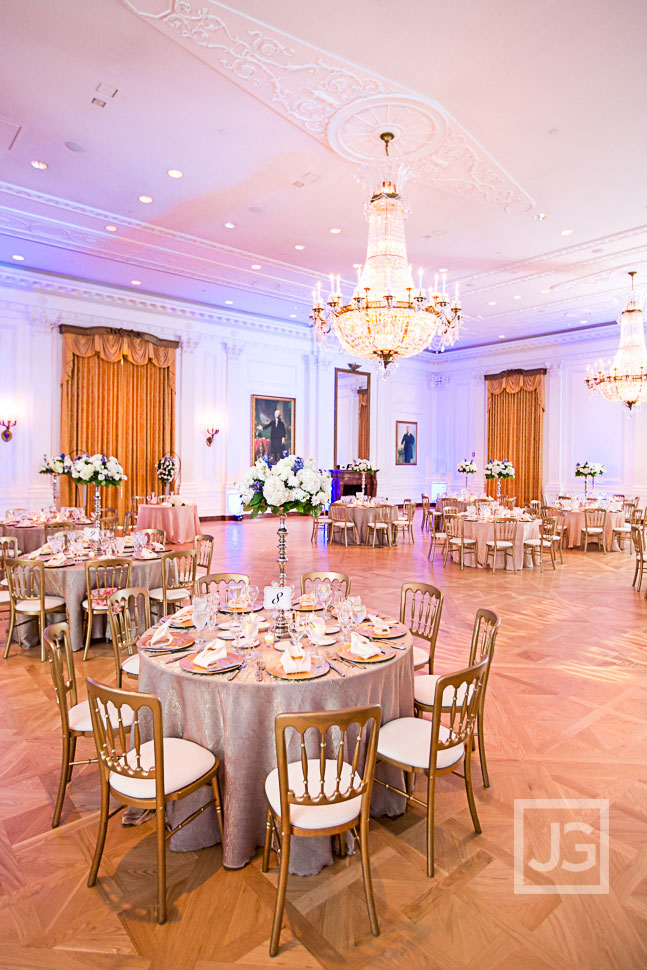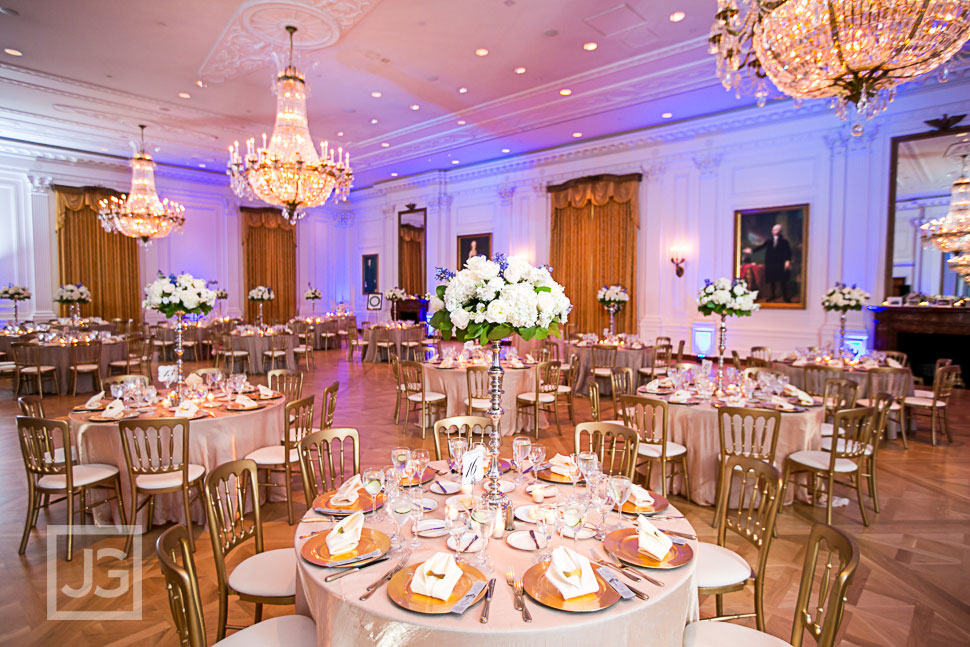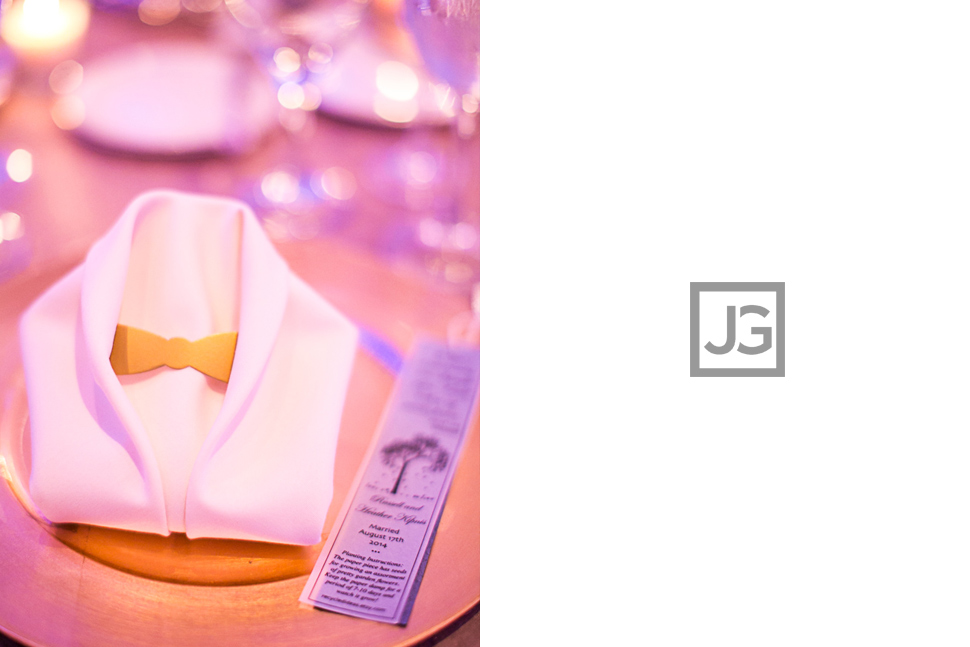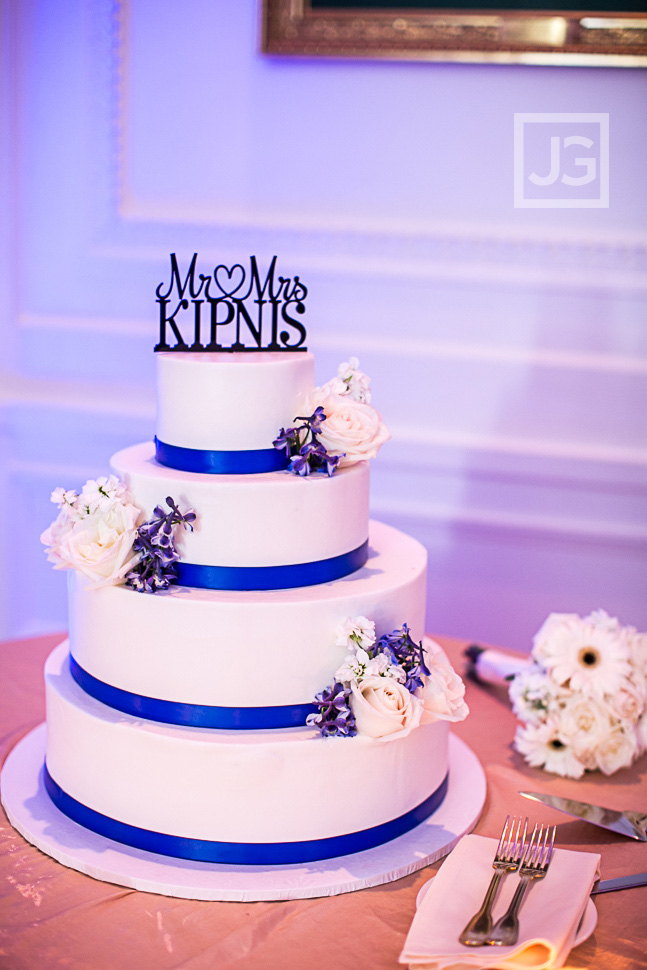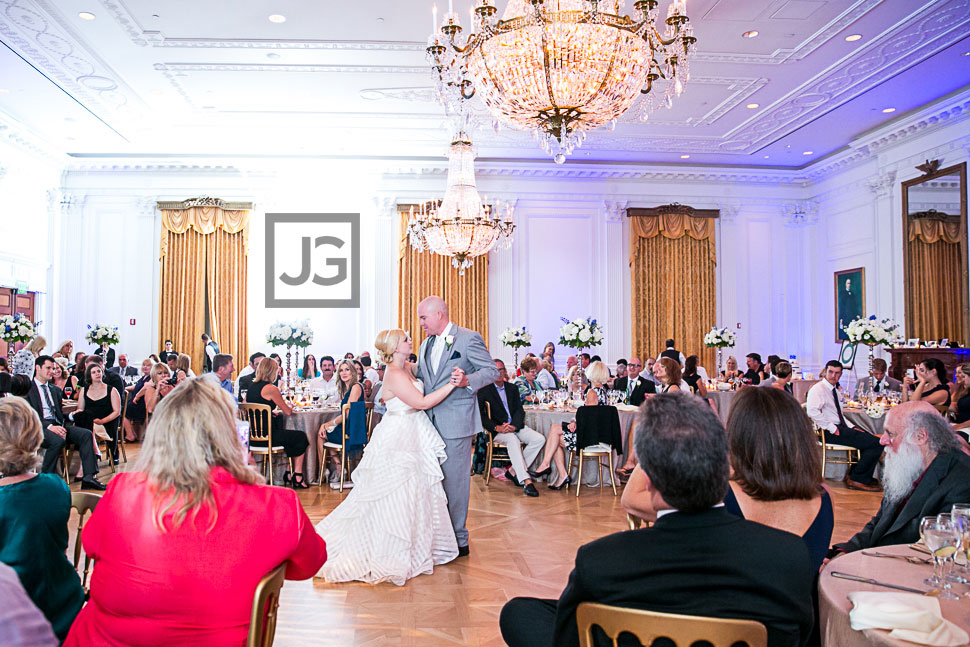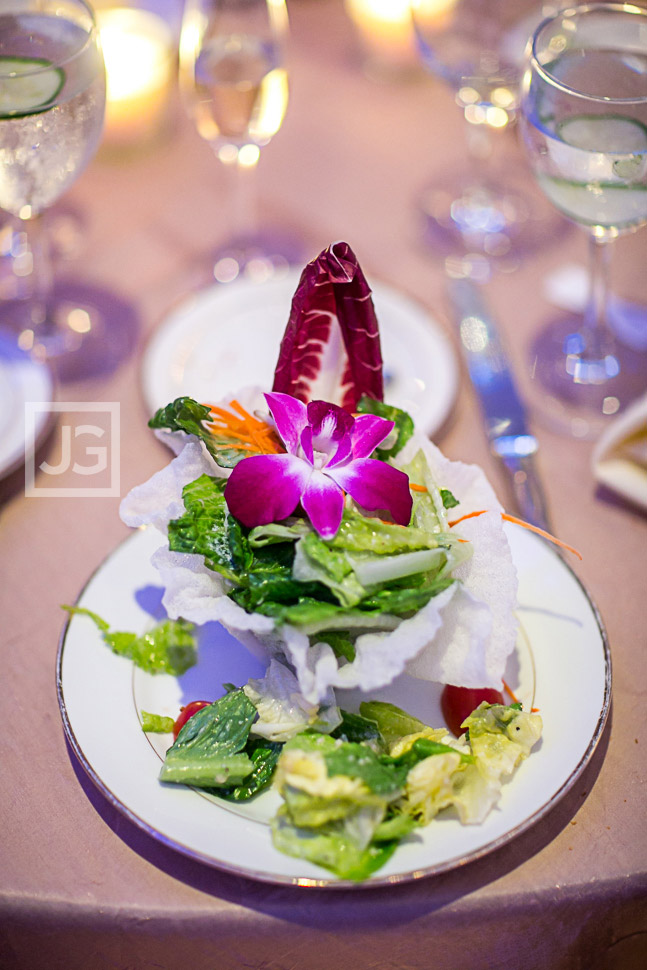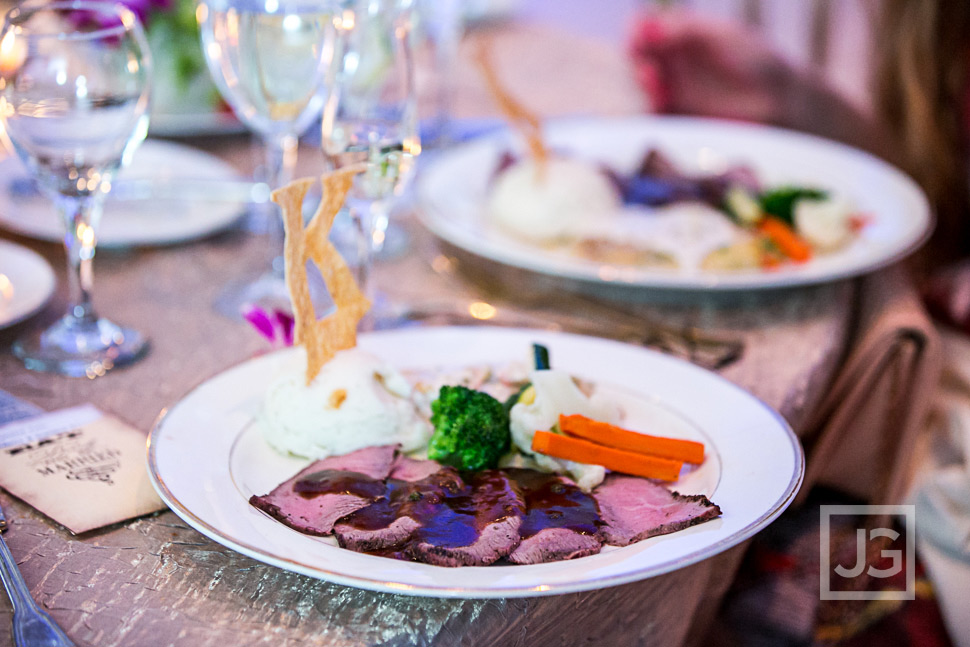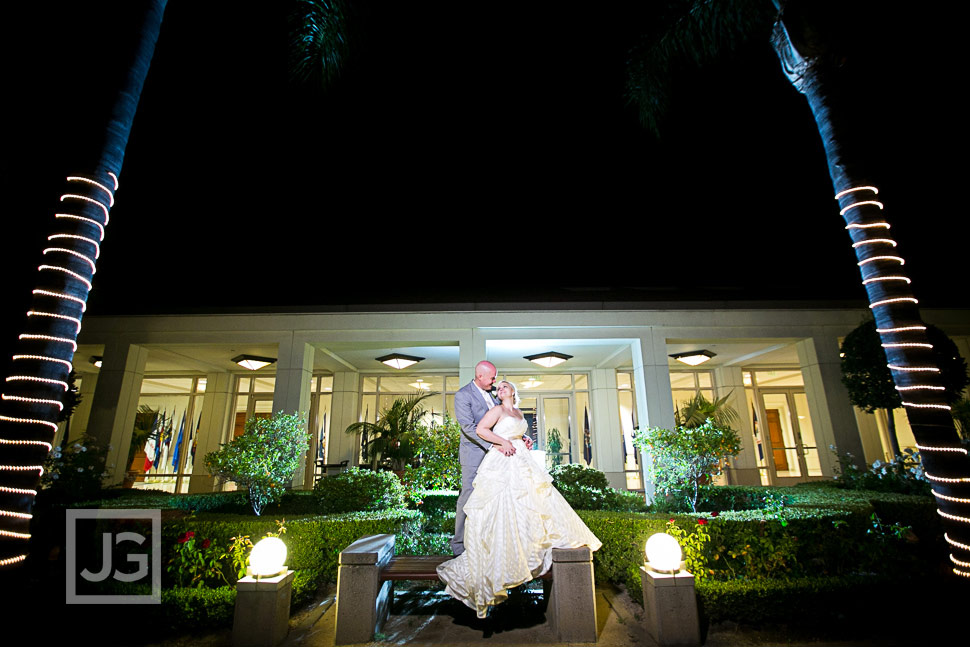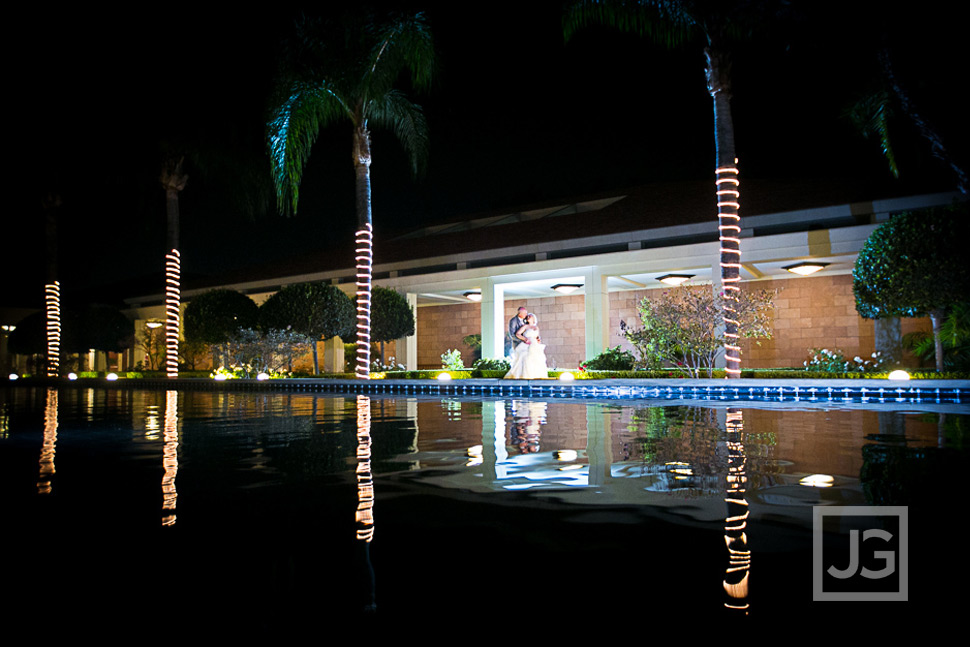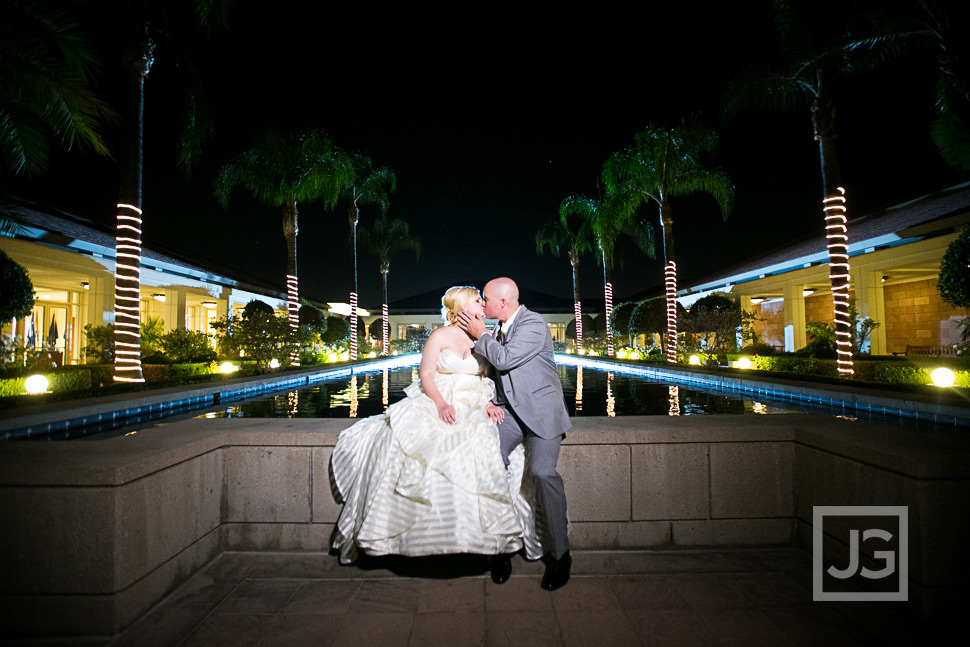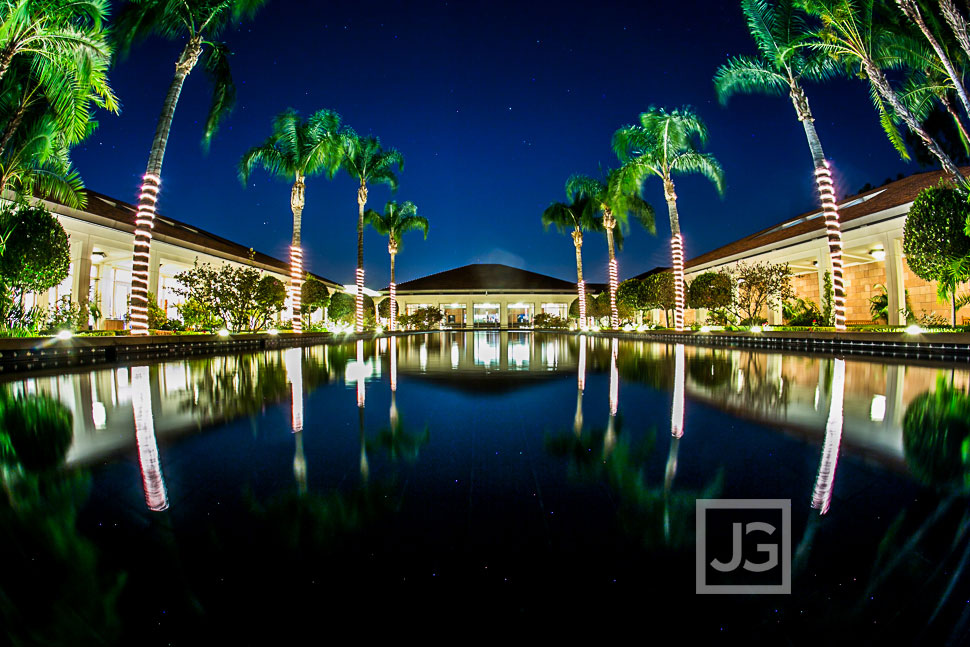 This article showcases Richard Nixon Library wedding photography and wedding videography in Yorba Linda, California. The Nixon Library is an iconic and historic landmark and provides an established and distinguished backdrop for a wedding.
You can find more examples of our recent work on our Judy + Gavin Wedding Photography Instagram feed. We experiment constantly, so our wedding photography work evolves over time.