"WOW" is a mild form of describing Joyce and George's wedding at the Beverly Hills Four Seasons. It was a another beautiful day, but this morning had clouds ominously lingering above. The clouds passed by as the day went and left us with a beautiful day for a wedding. East of us, the clouds rained down on another happy couple, but rain couldn't stop Judy or her couple from getting amazing wedding photos in the rain and from having a great time! But read on for our day of Four Seasons wedding photography…
So here we are at the Four Seasons in Beverly Hills. When most think of Beverly Hills, they think of the glamorous life of celebrities. Well, that day they had a press junket for the movie "Out of Furnace" and they had it on the same floor my bride was getting ready on. One of my groomsmen had a conversation with Christian Bale in the elevator. My second photographer (Steve Hoffmann, one of the wedding photographers I learned from) was gawking over his sighting of Zoe Saldana. I had Donald Sutherland accidentally photobomb my photo of the wedding dress near the elevators (though I deleted the image when he requested it)! So enough about Hollywood…. and on to an elegant Los Angeles wedding with one of the most stunning receptions I've ever seen.
Preparation at the Four Seasons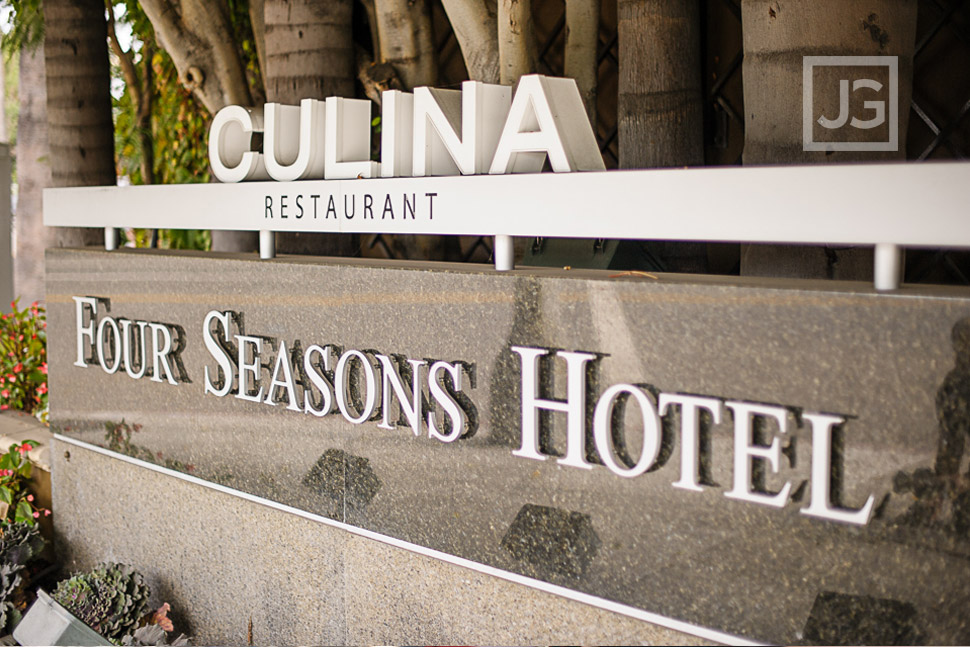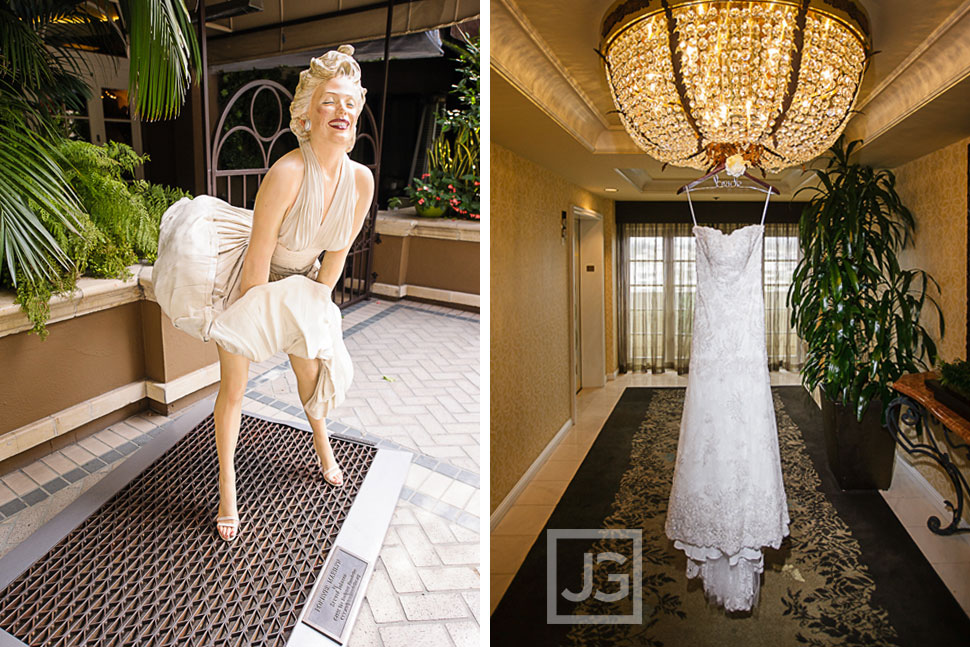 Gotta love the details!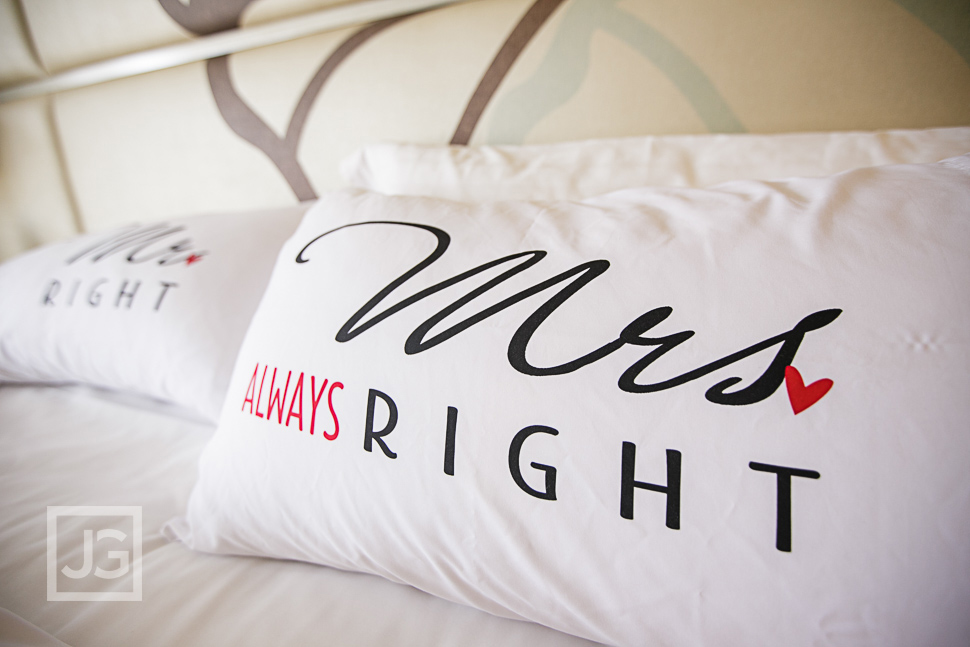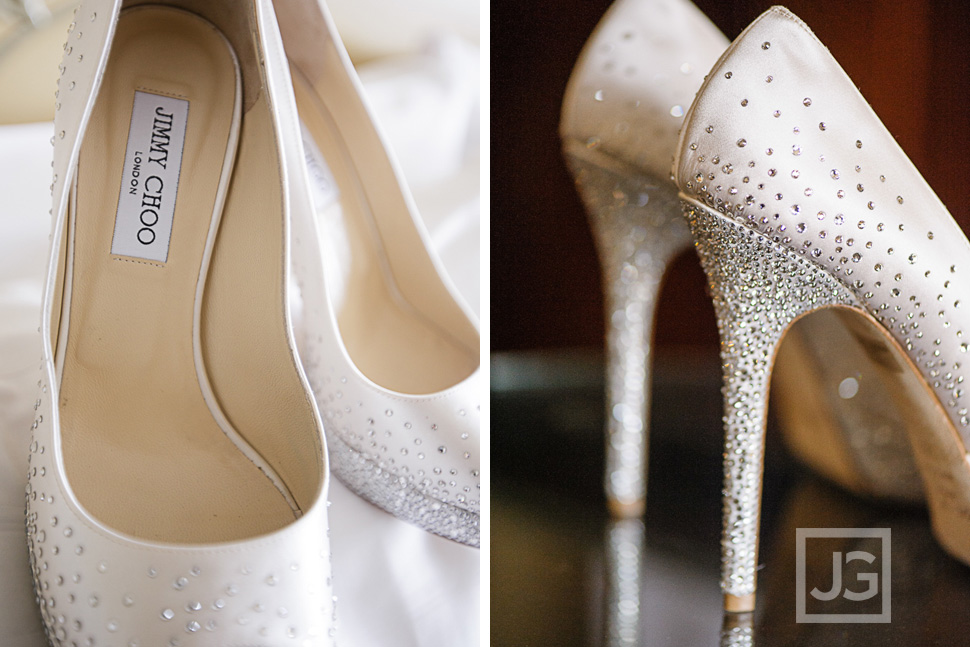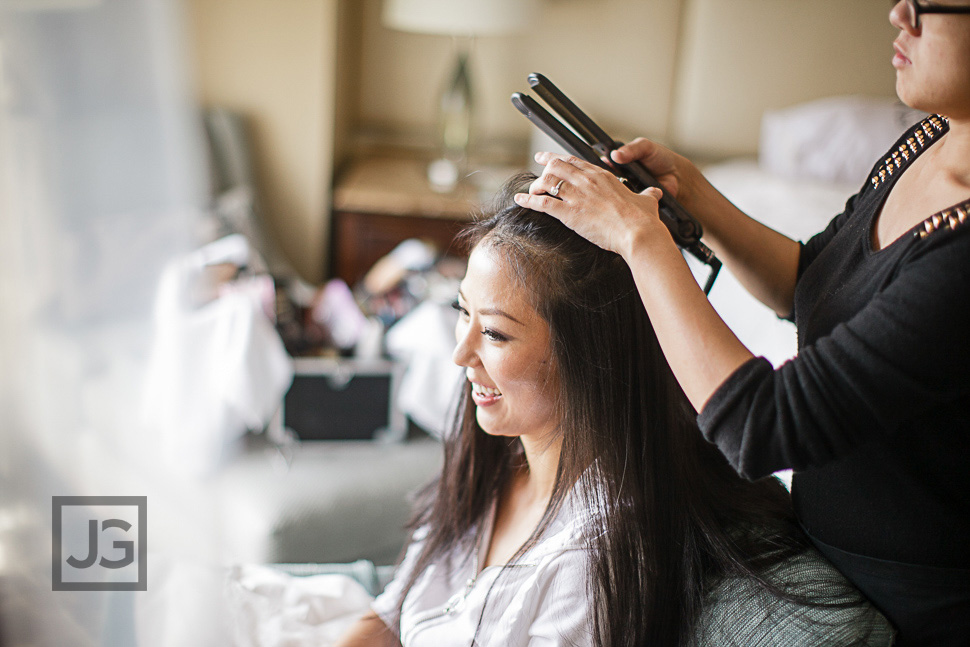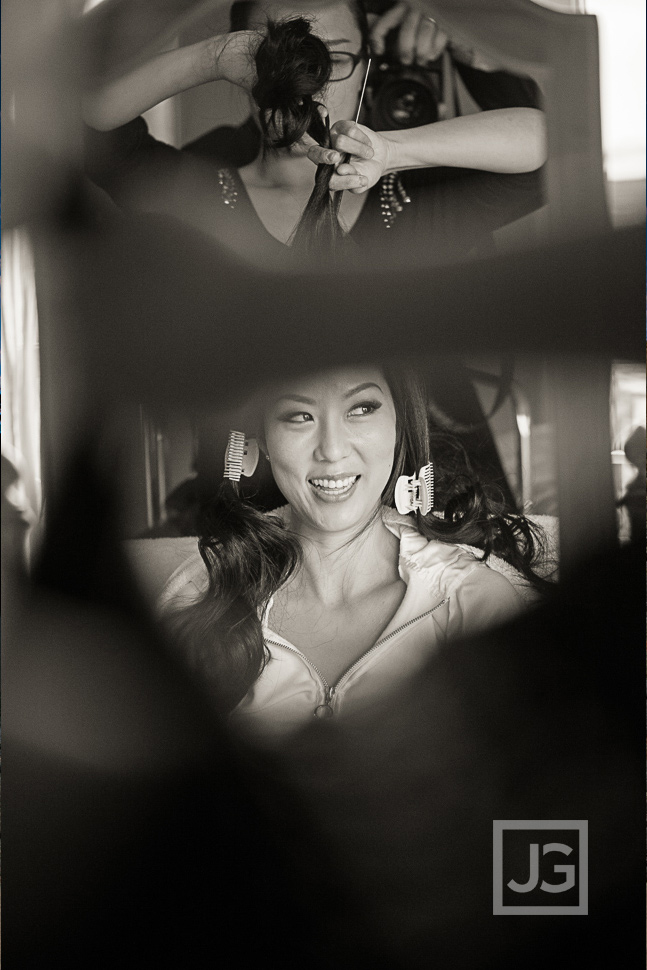 This little guy was one of two adorable doggies to steal the show at the wedding.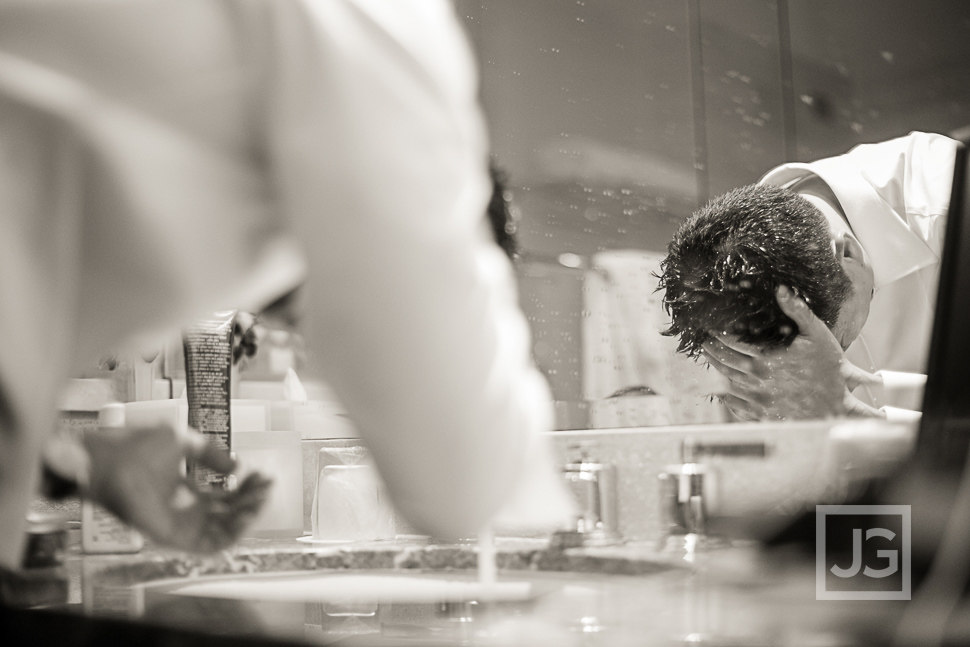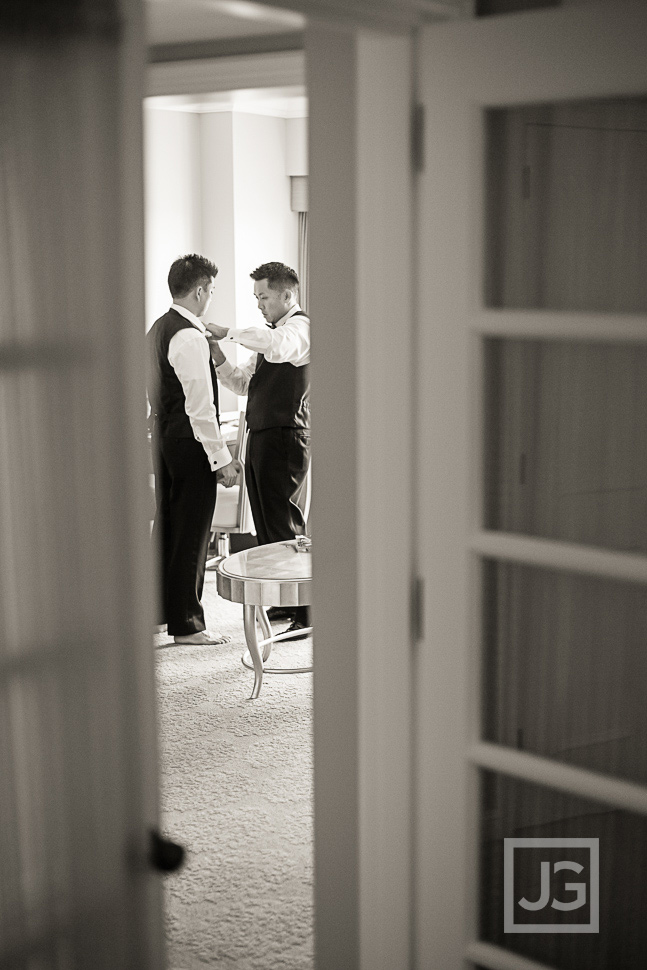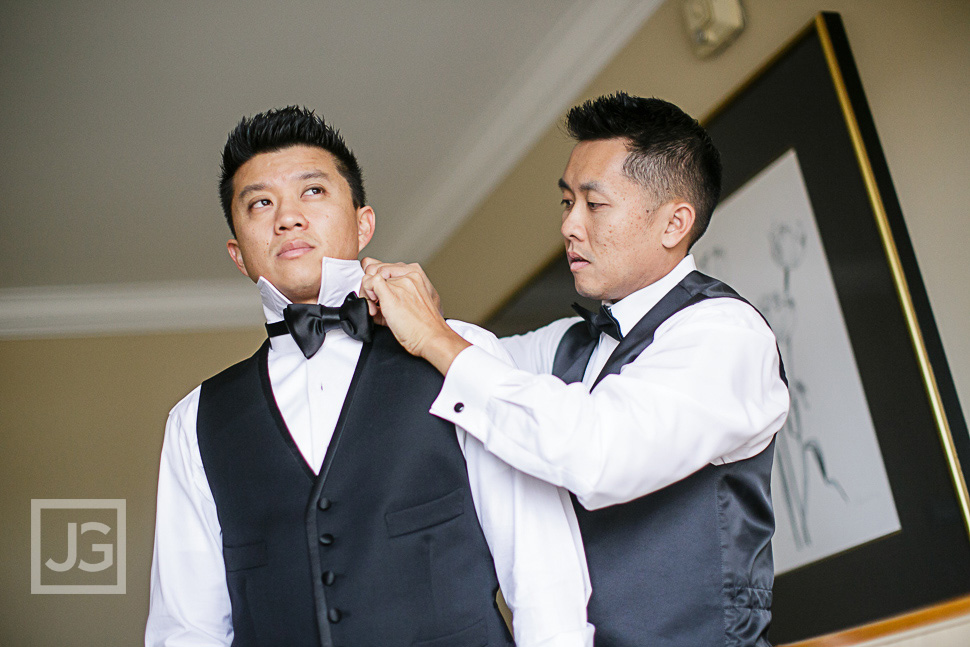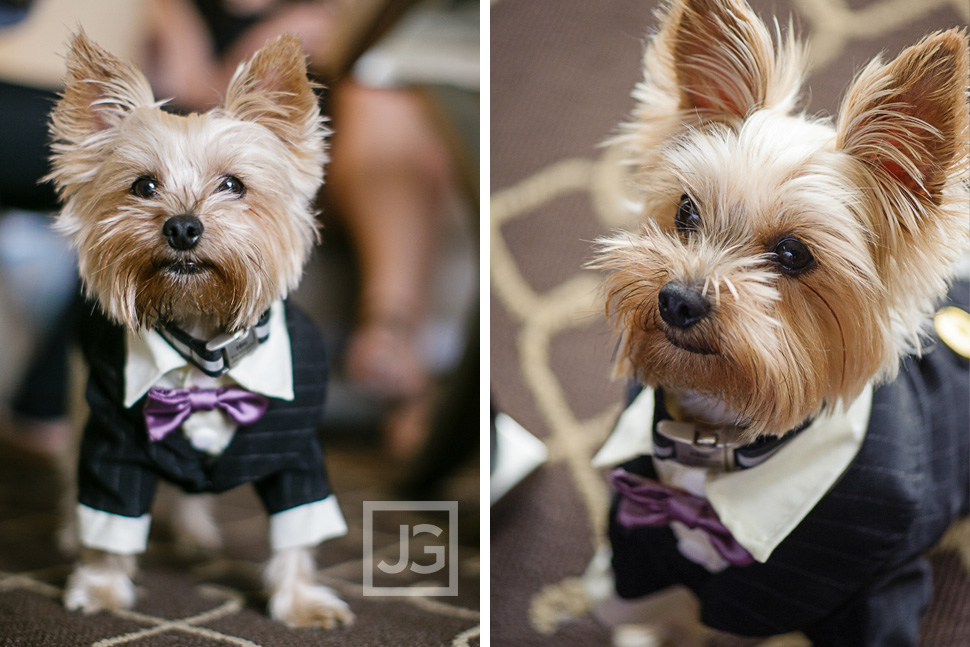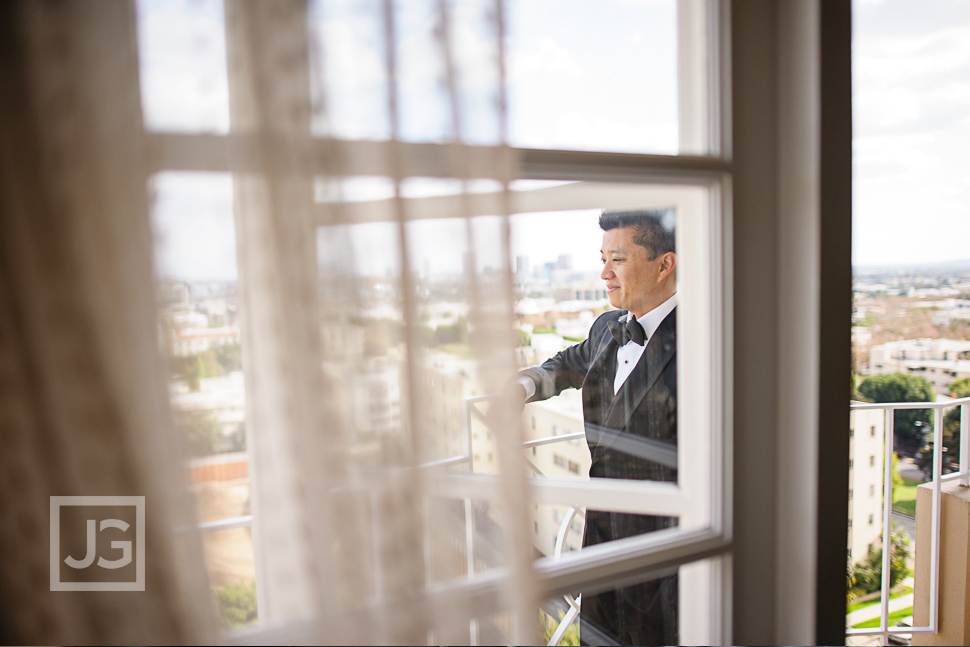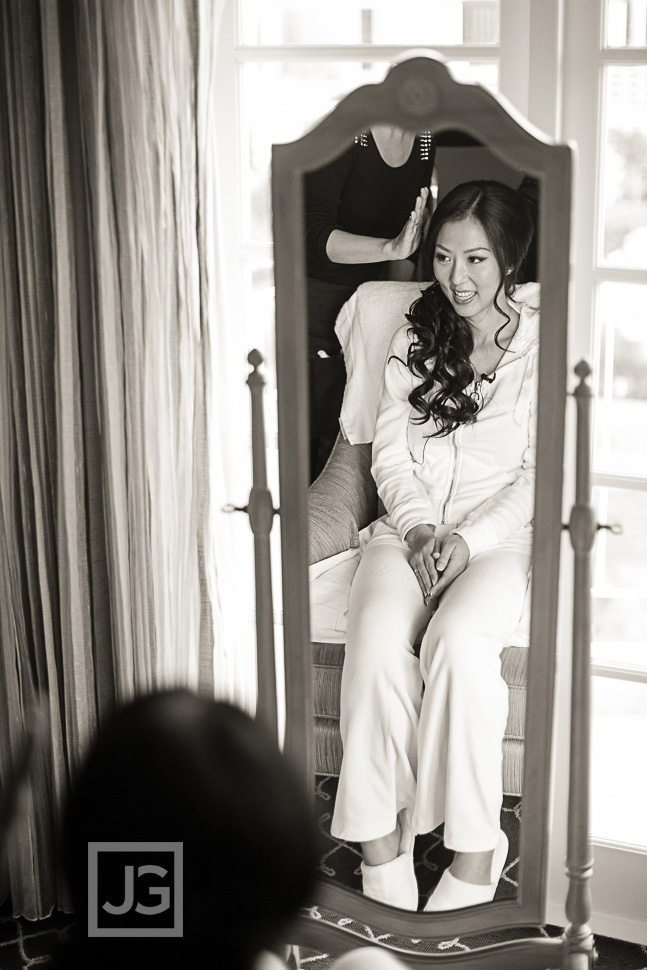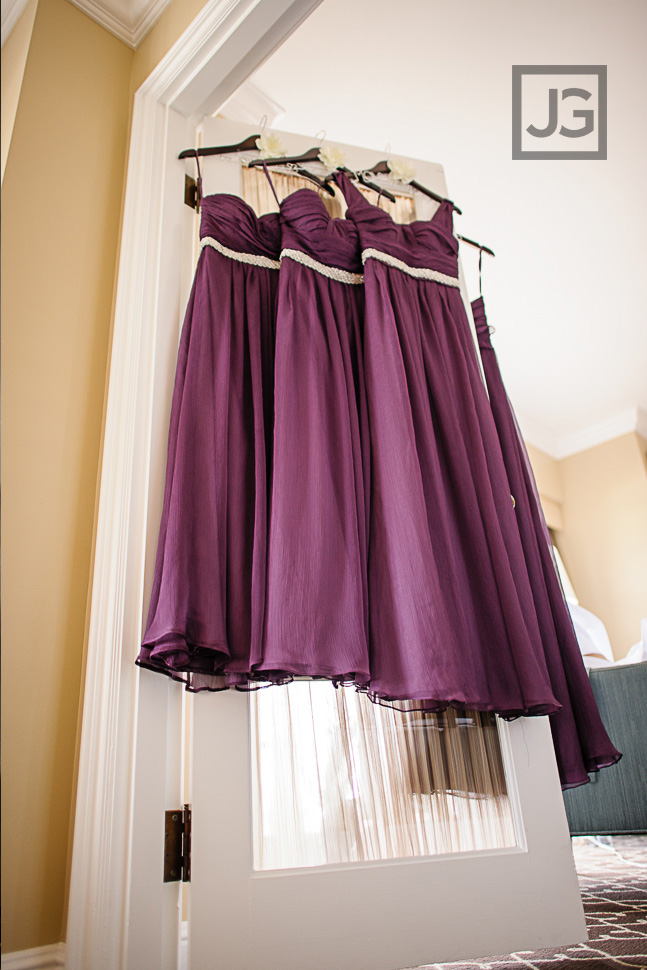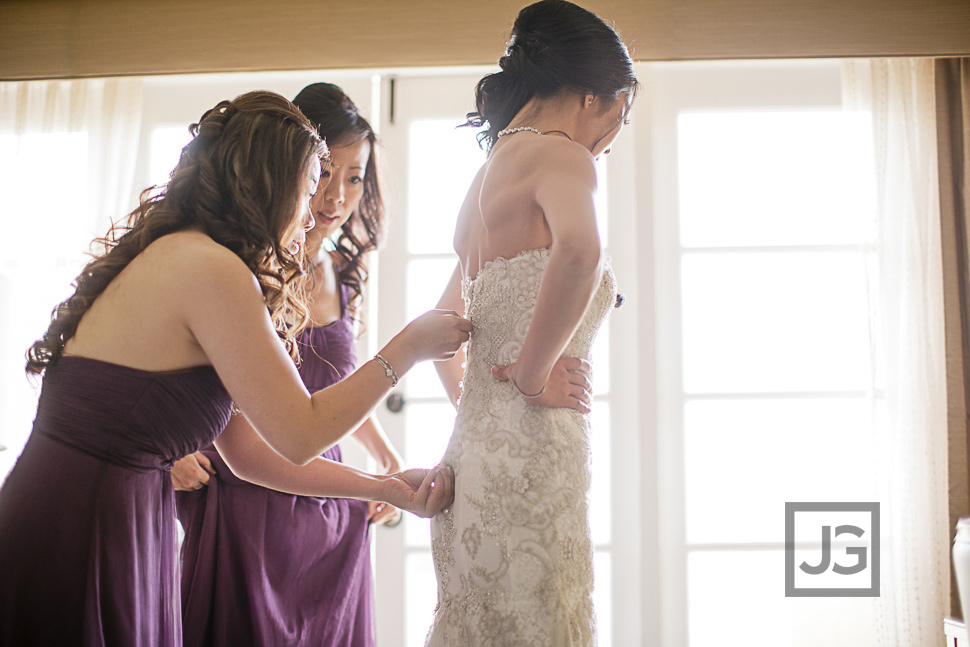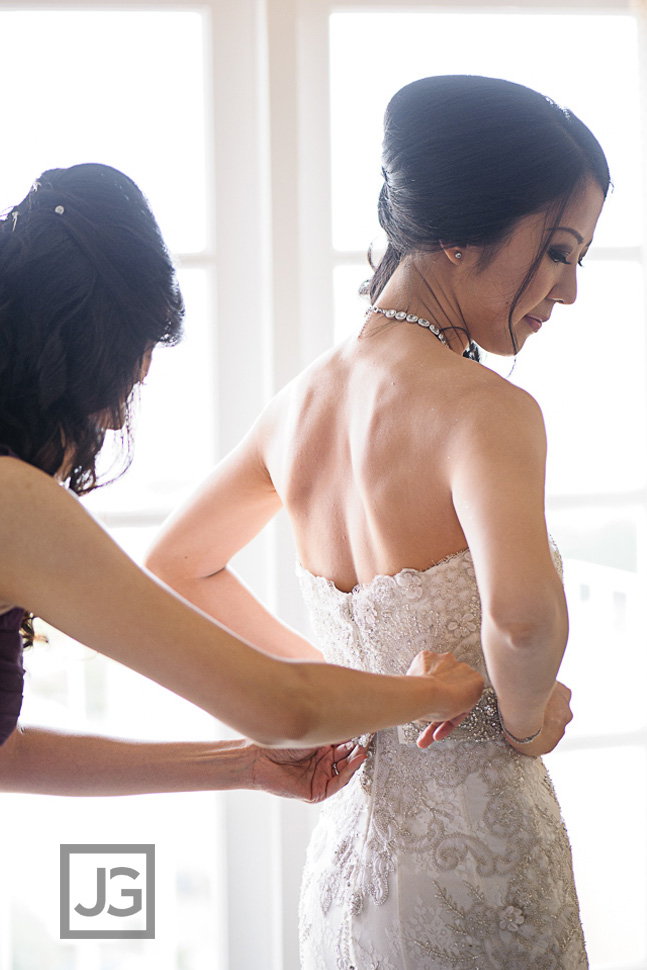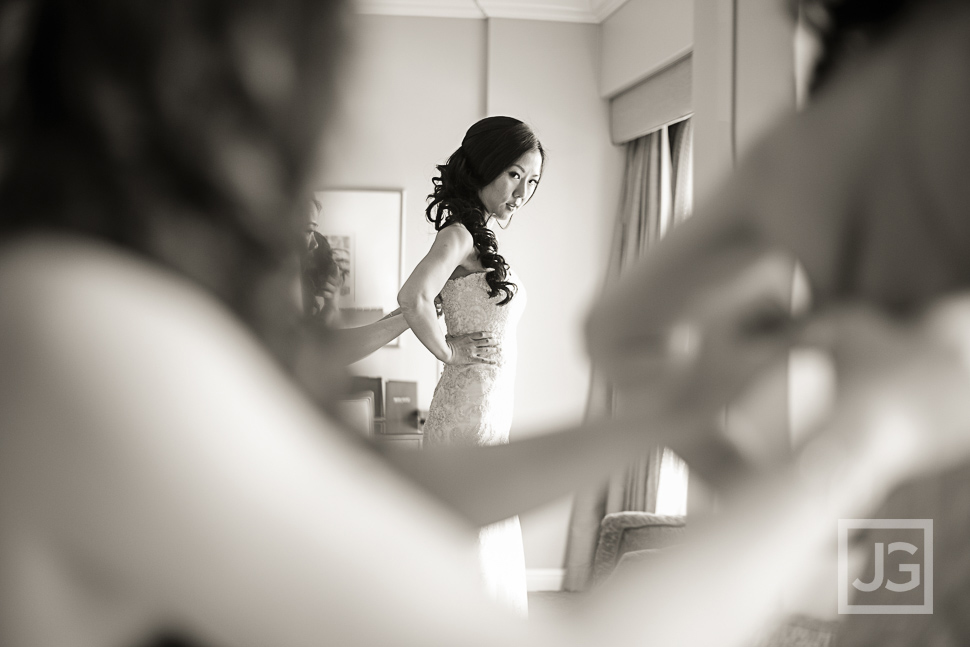 Before seeing each other for the first time, they both exchanged gifts.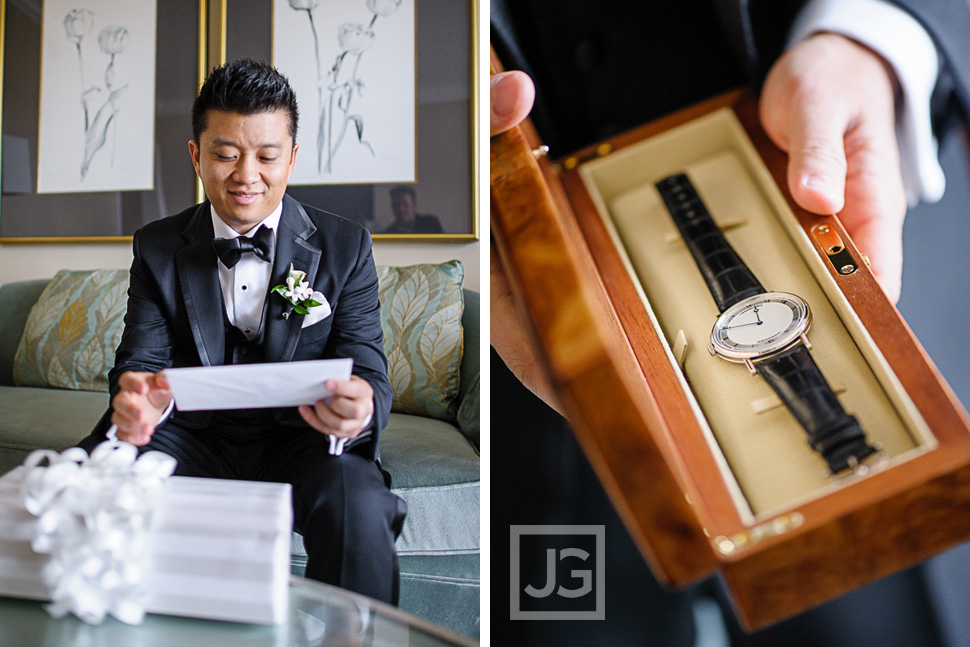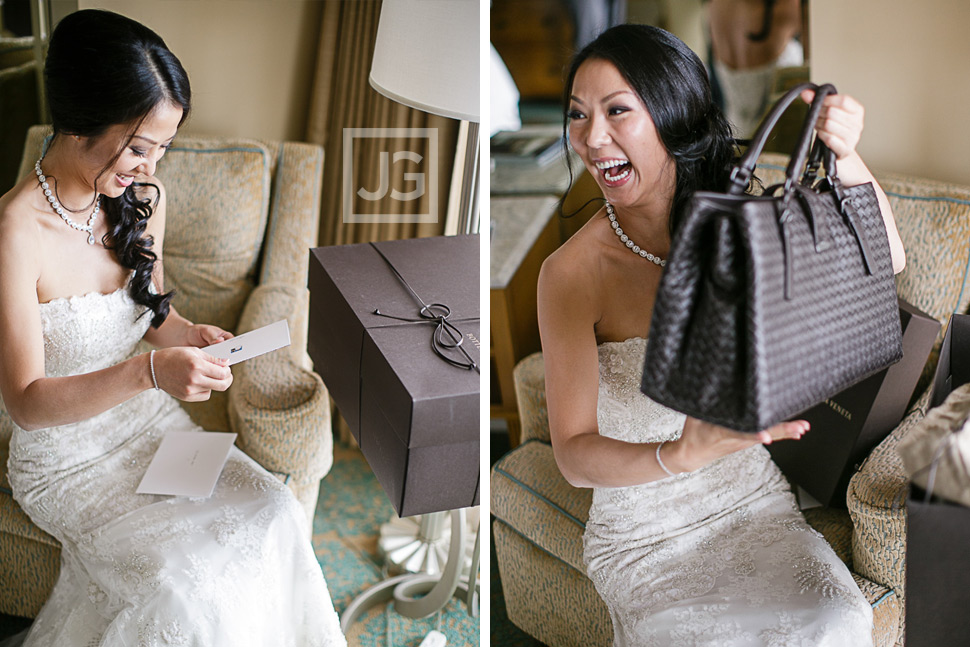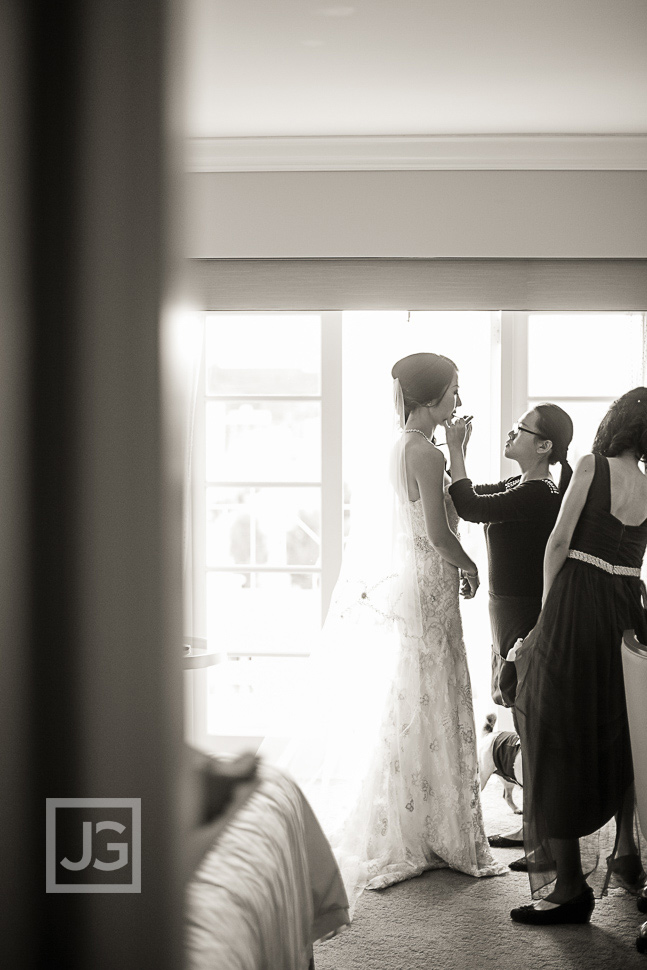 First Look at the Four Seasons
We had the first look before the ceremony, which makes the whole day go by a little easier.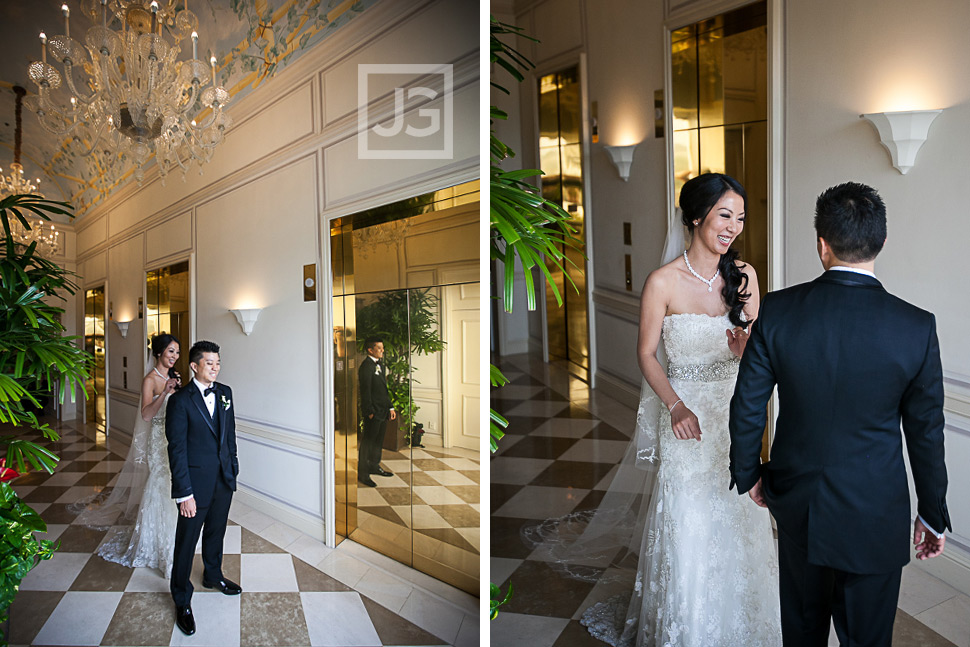 Wedding Photos on the Roof / Helipad
And on the helipad, those ominous rain clouds made for an amazing backdrop. It's quite unique in Southern California (considering we're in a drought now) lol.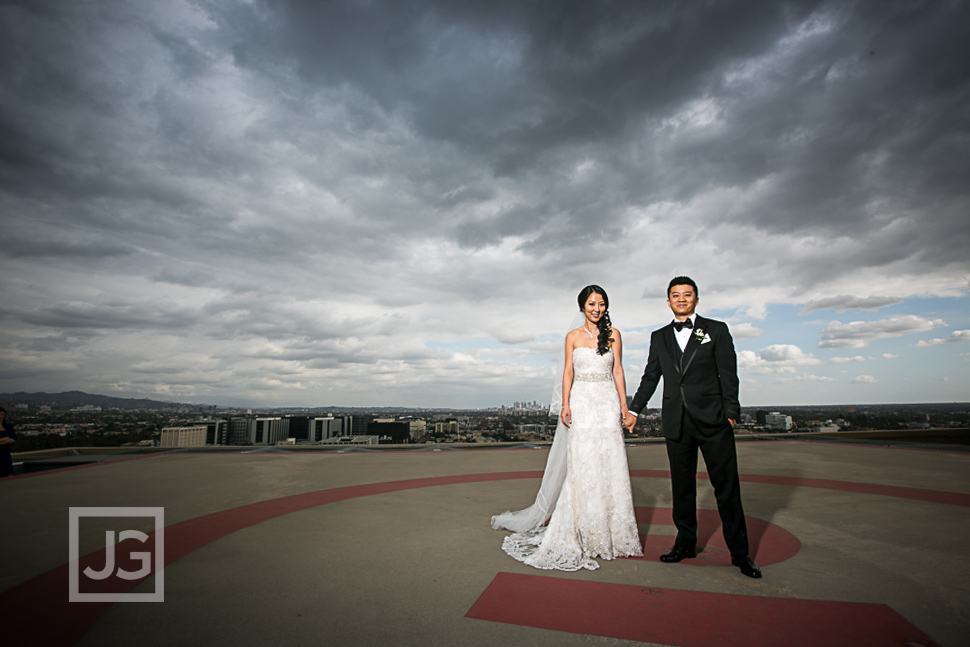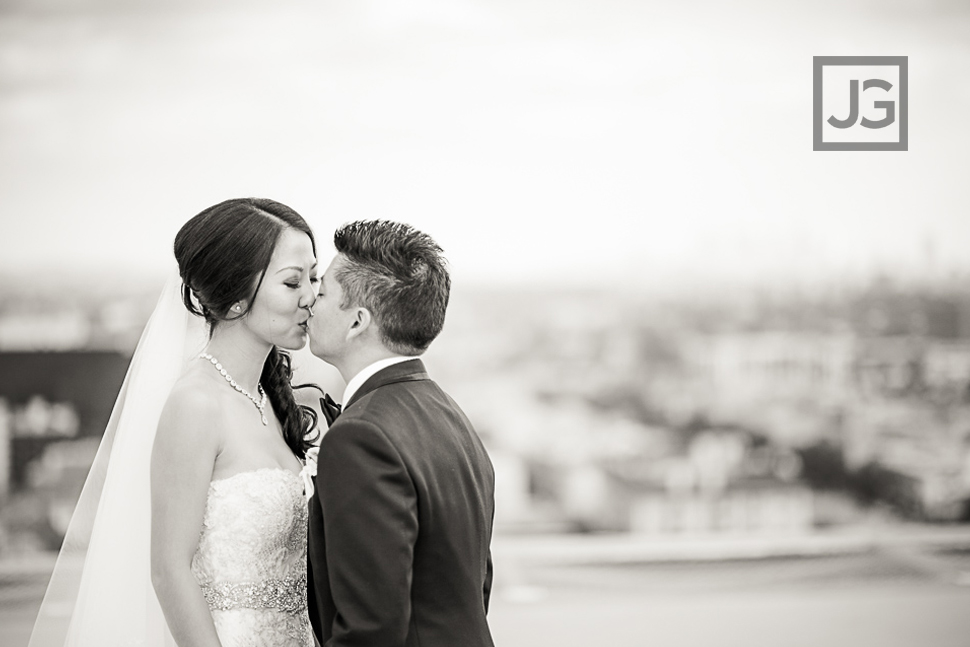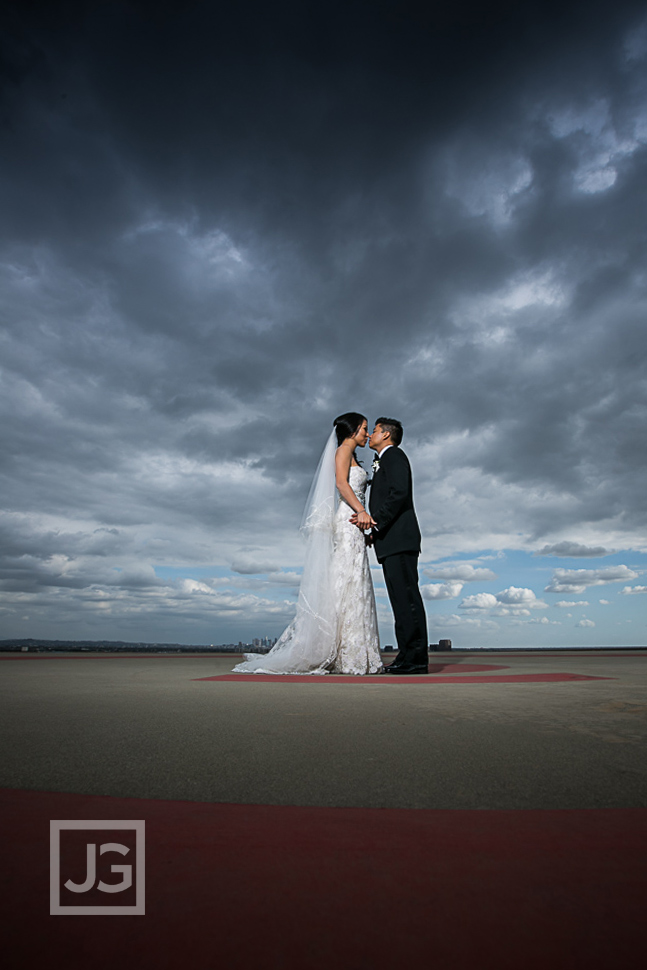 And I had to squeeze in a shot of downtown Los Angeles with a telephoto lens. This is where it is nice having remote lighting to pull out the otherwise blown-out background.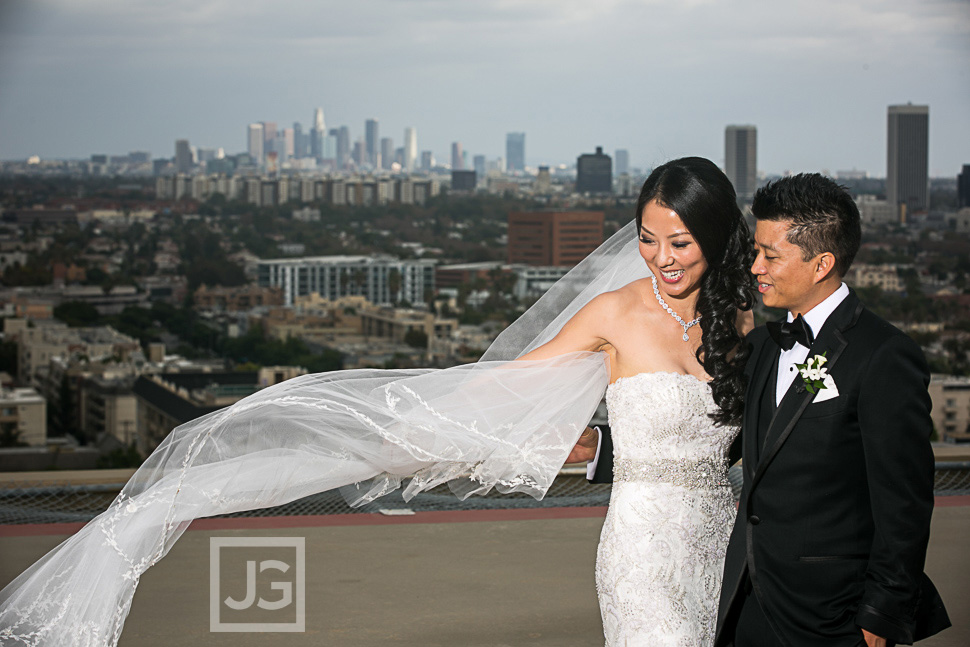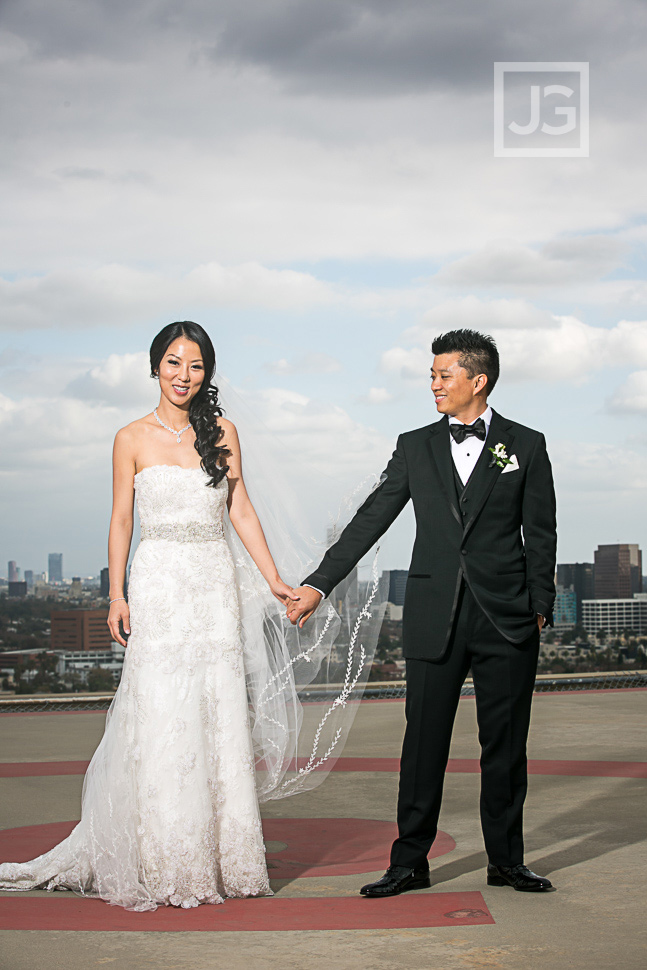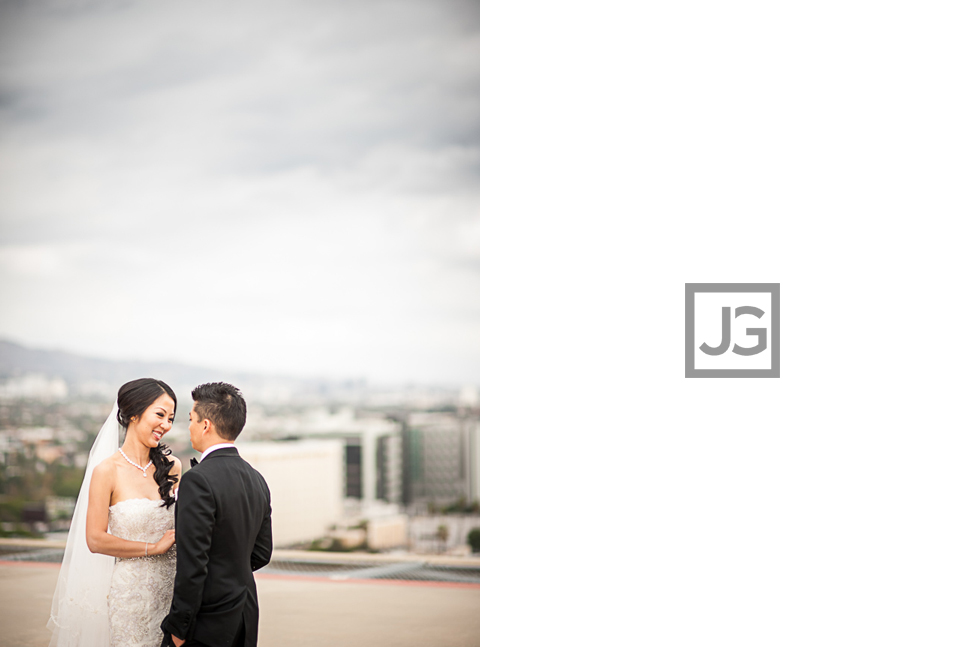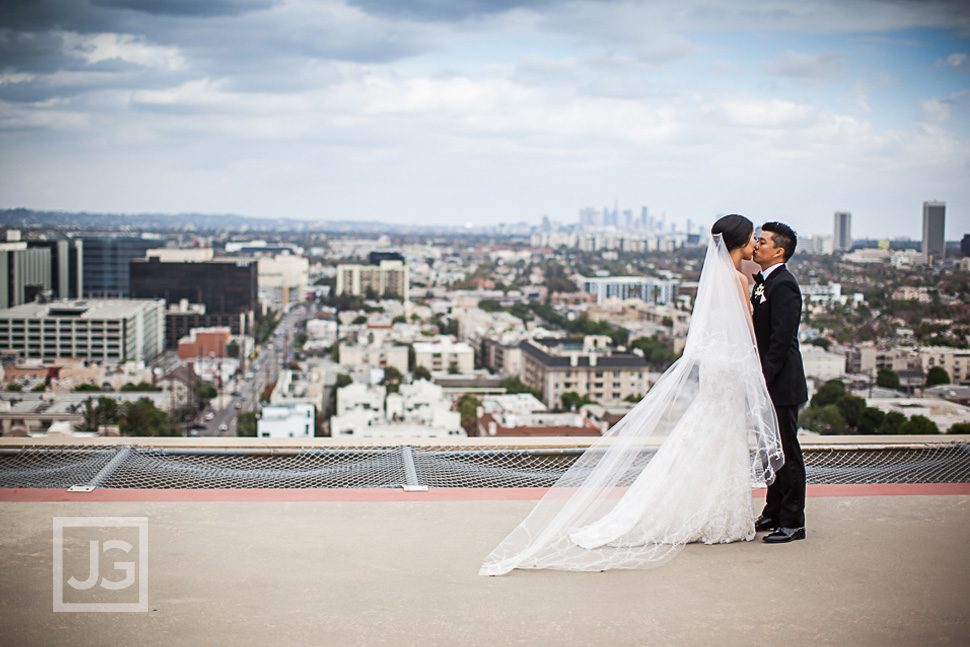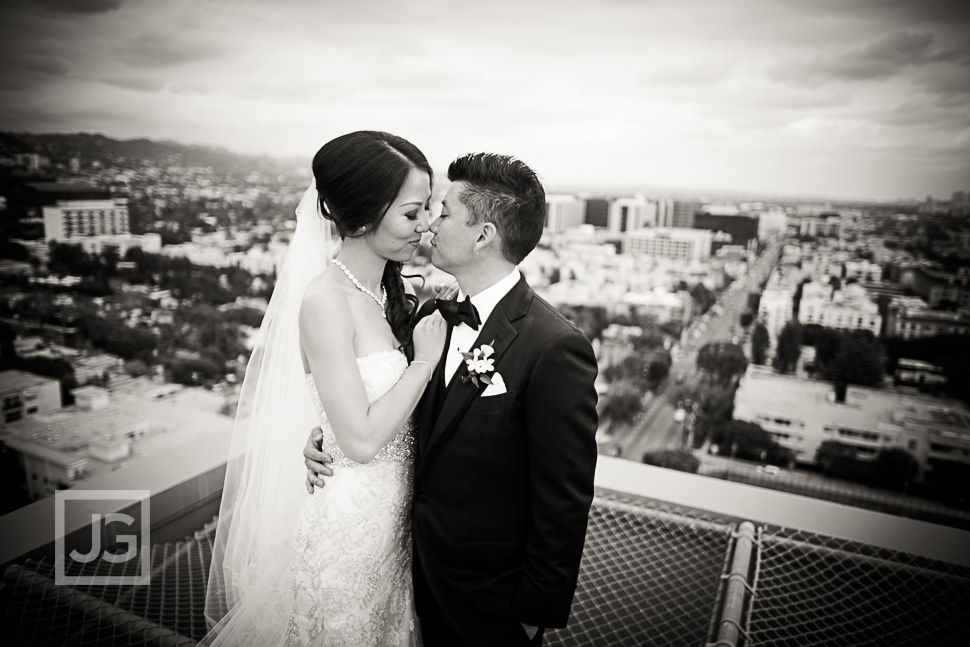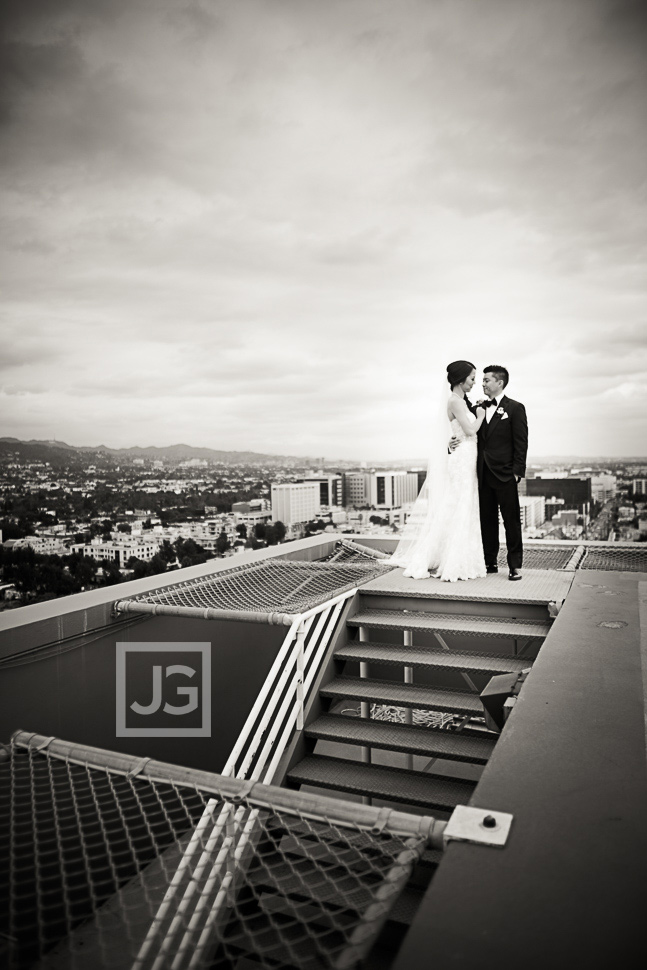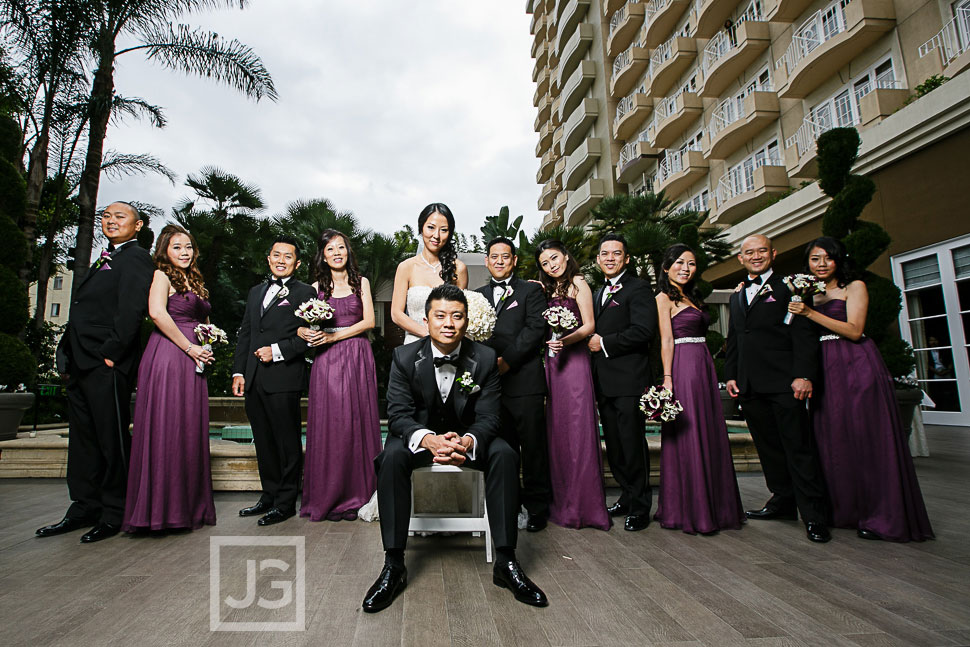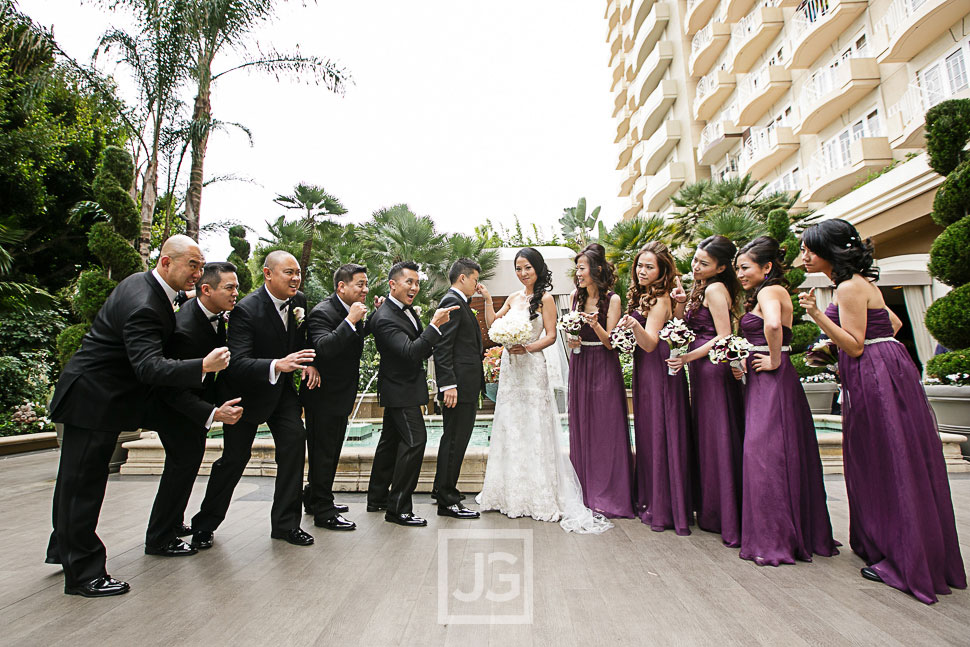 Four Seasons Wedding Photography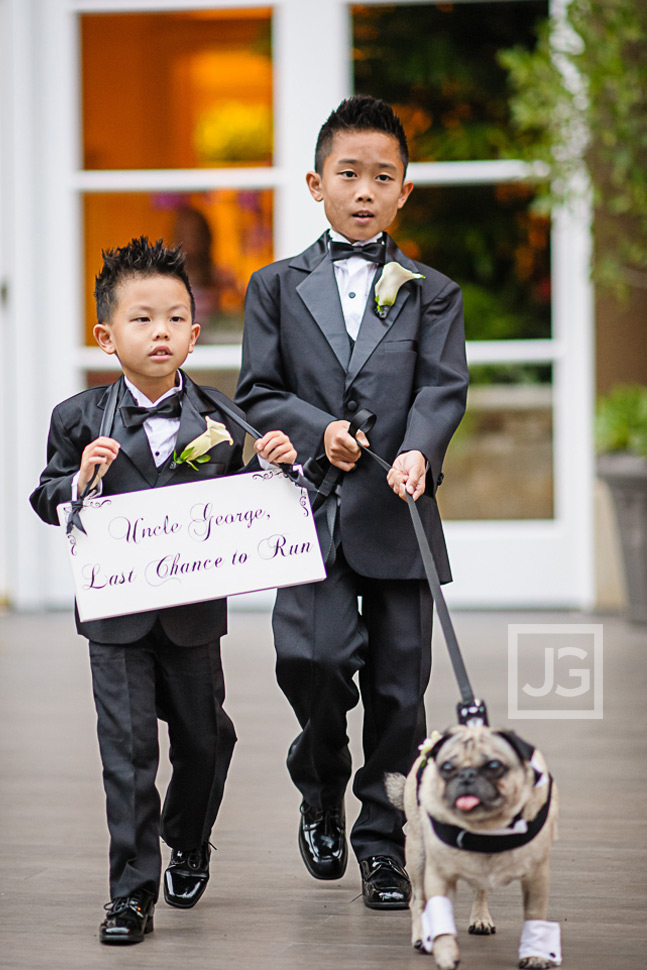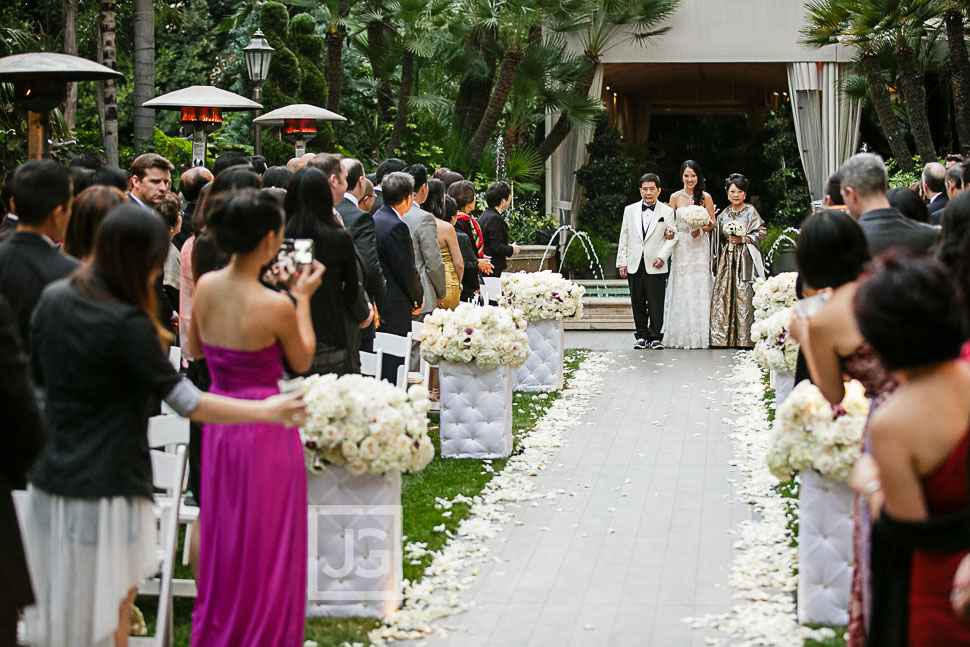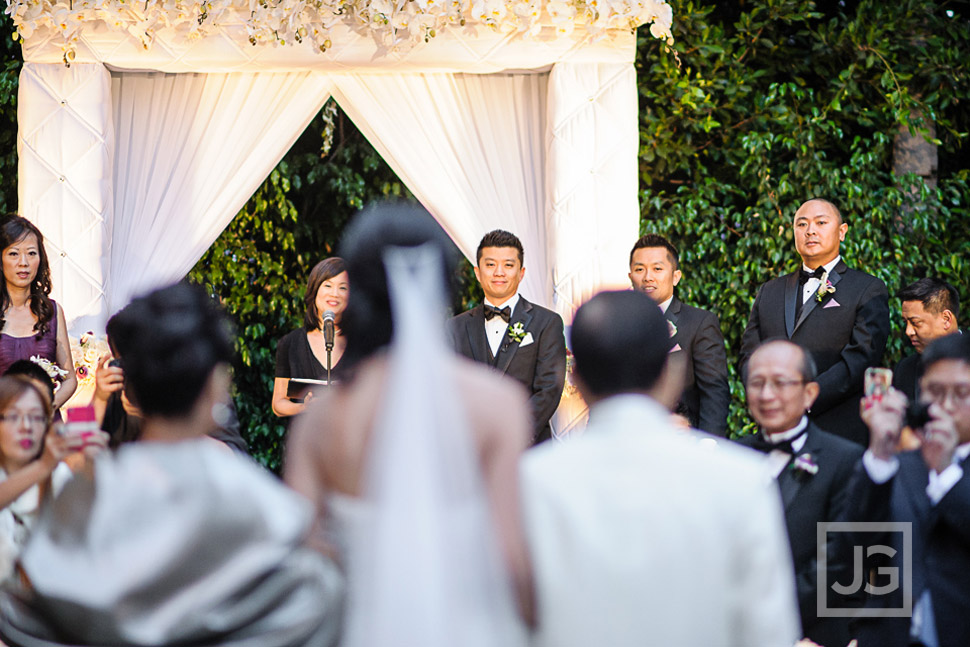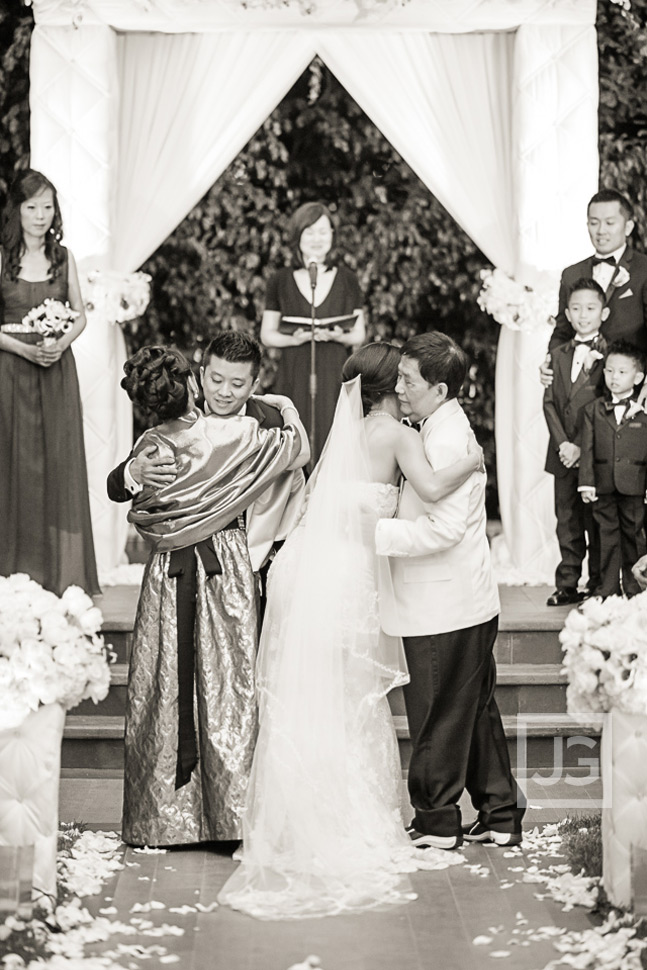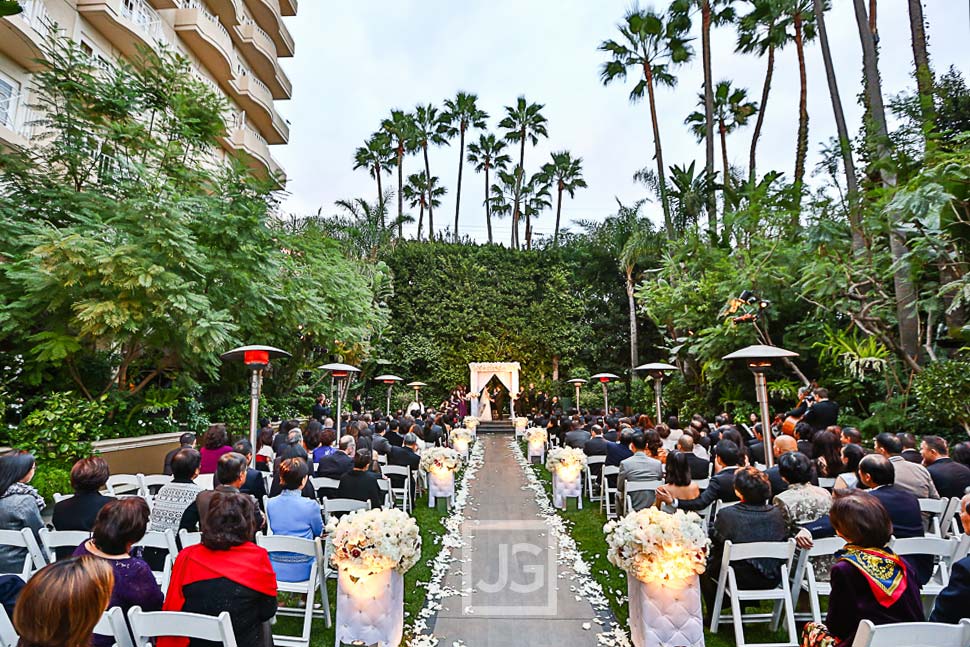 So one thing I should mention before you see the rest of the ceremony photos is how George said his vows to Joyce. George is a blunt but honest guy, and that's exactly how he did his vows. He spoke as himself and as all of his friends are used to hearing him talk. I'm guessing that's why they smile on Joyce's face is so genuine.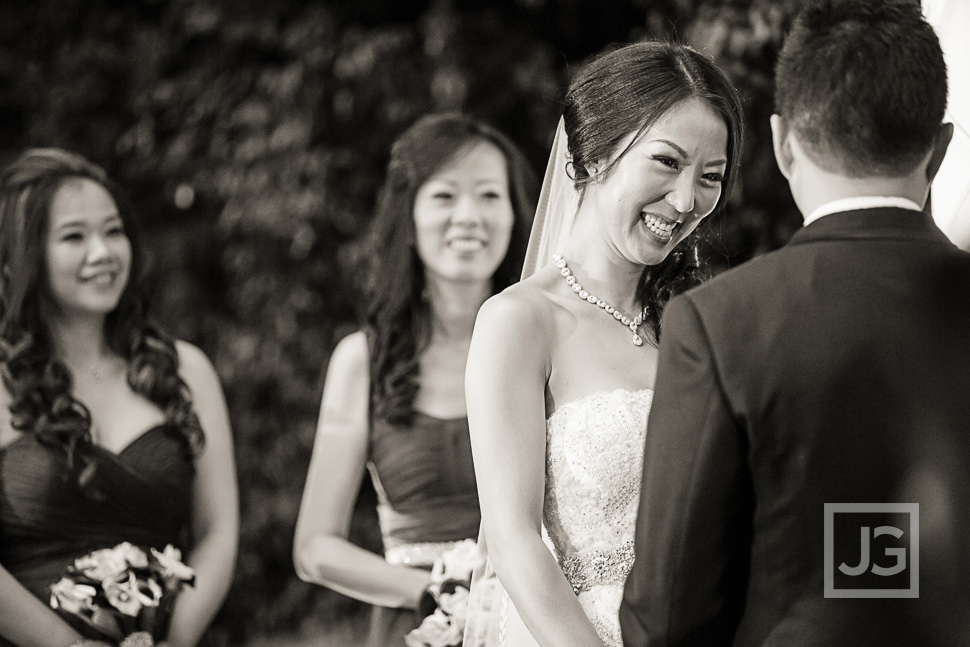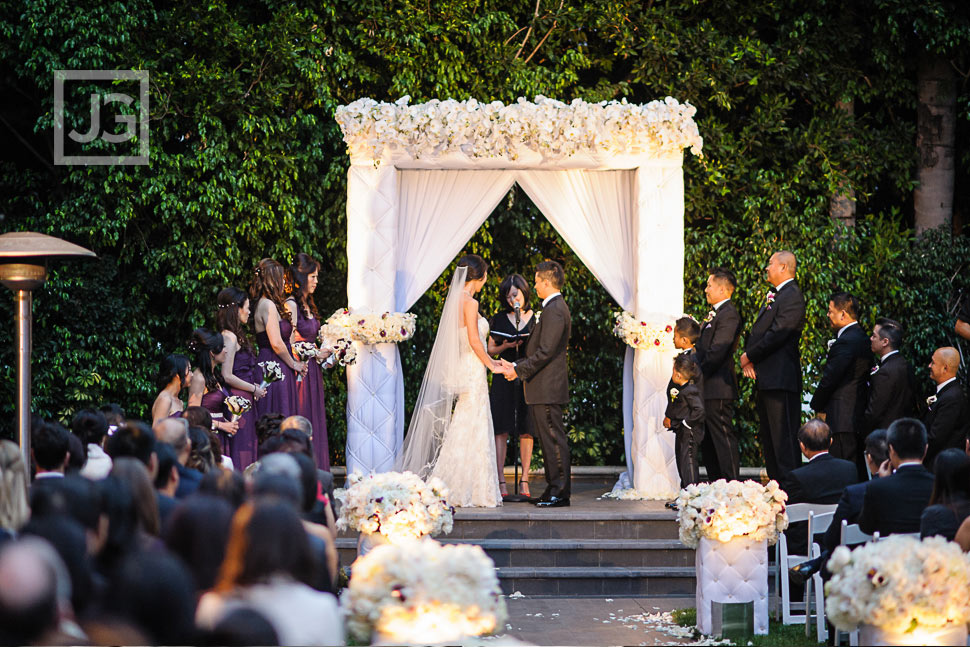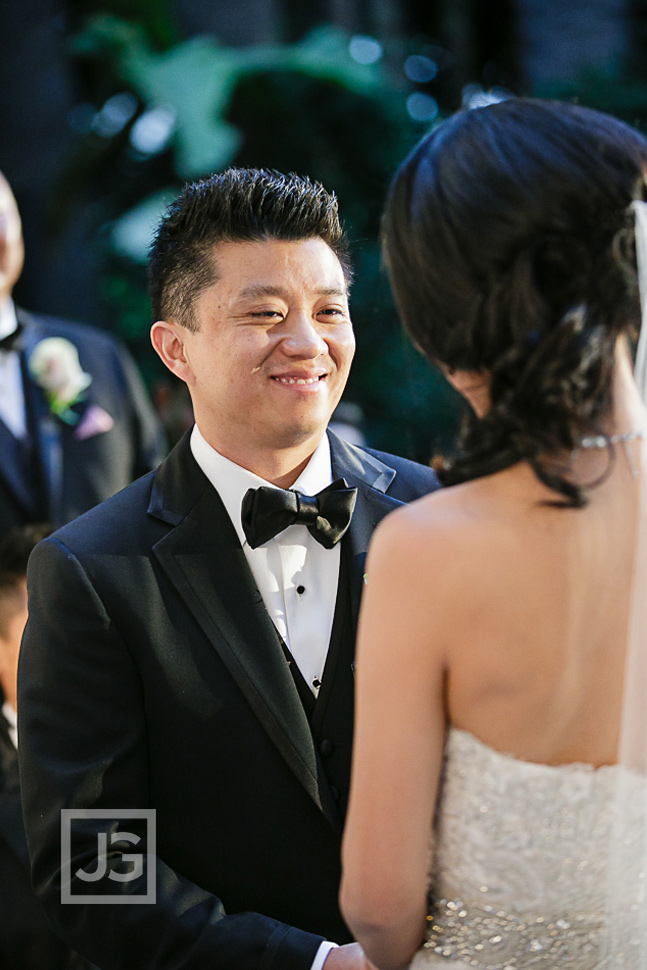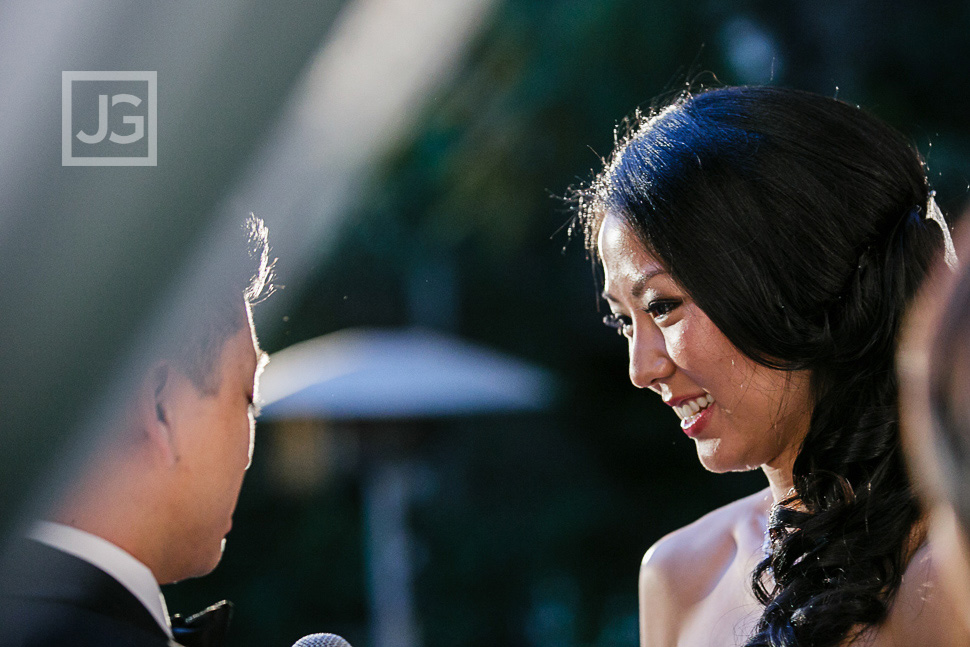 In the middle of the vows, George talked about when he proposed to her the ring he gave her was more quaint and simple, but how that wasn't a reflection of how he wanted her to have everything that she deserved. So he surprised her with another ring (I guess it's not an "engagement ring", but now a "wedding ring") and re-proposed to her in front of all of their friends and family. It was pretty awesome to see such a genuine moment in front of everyone.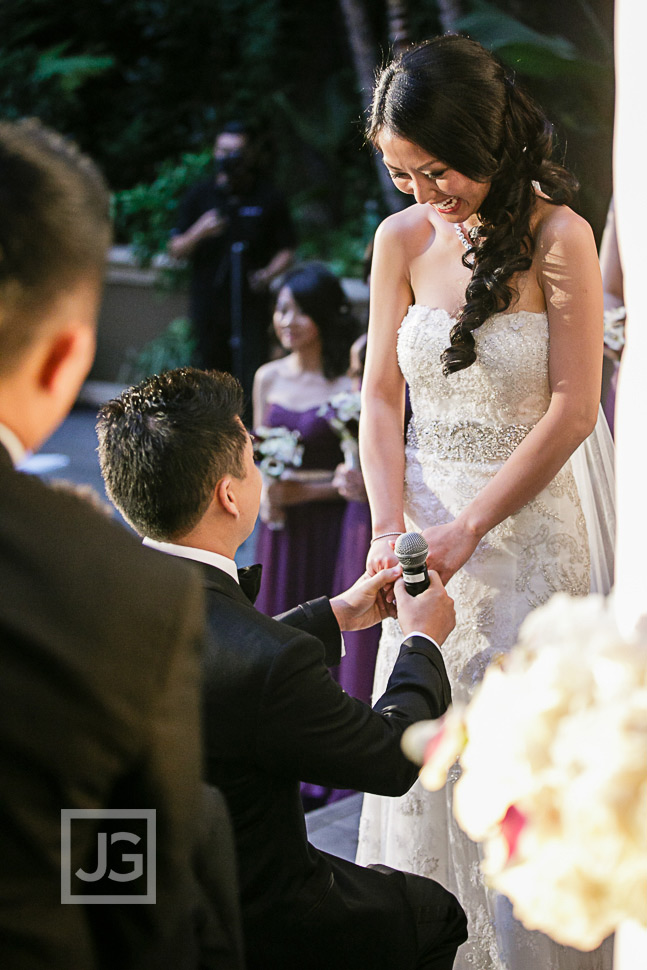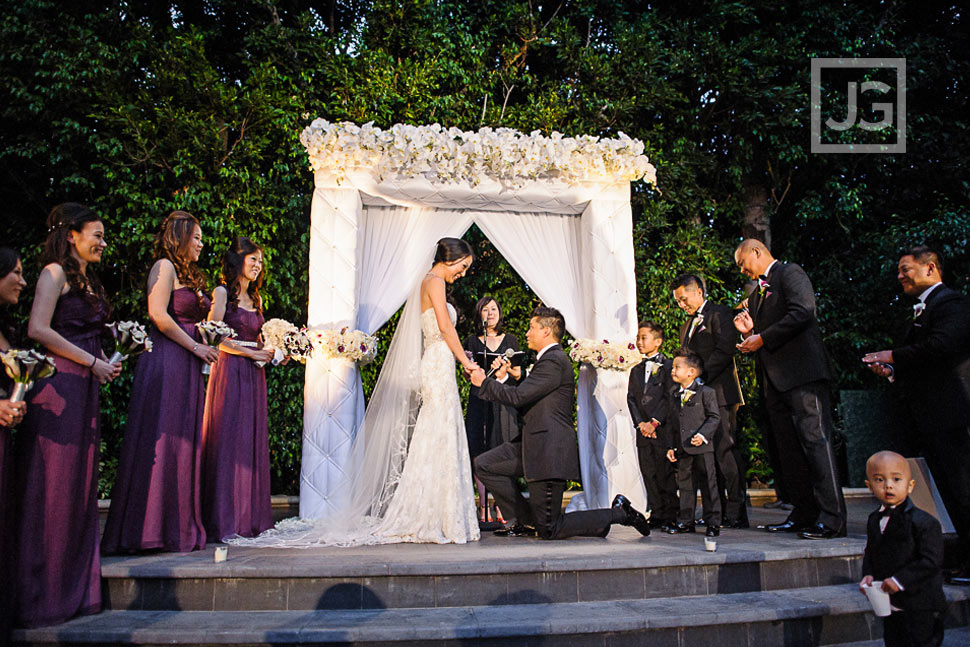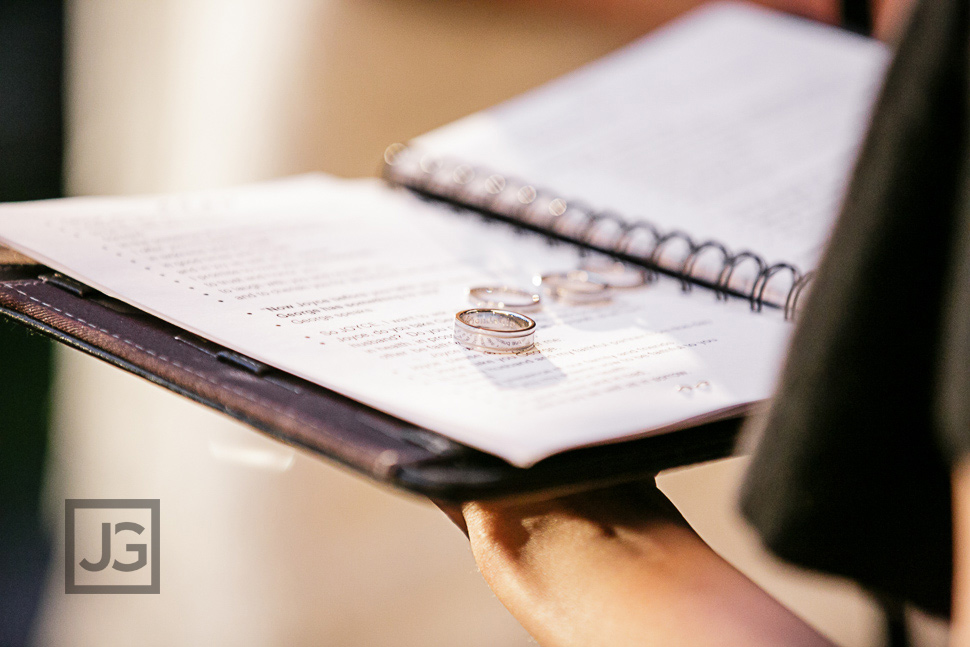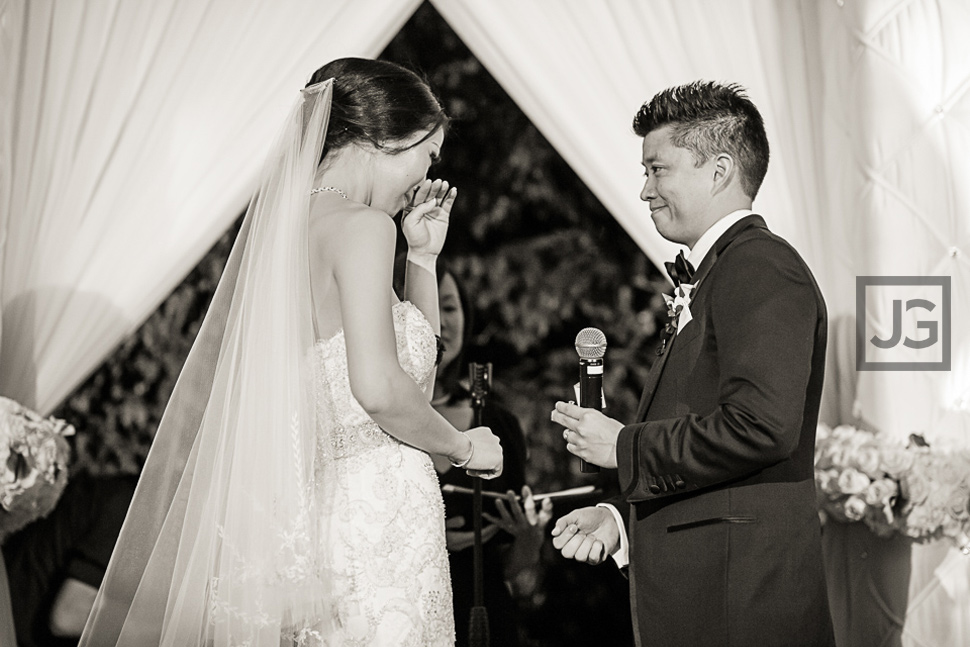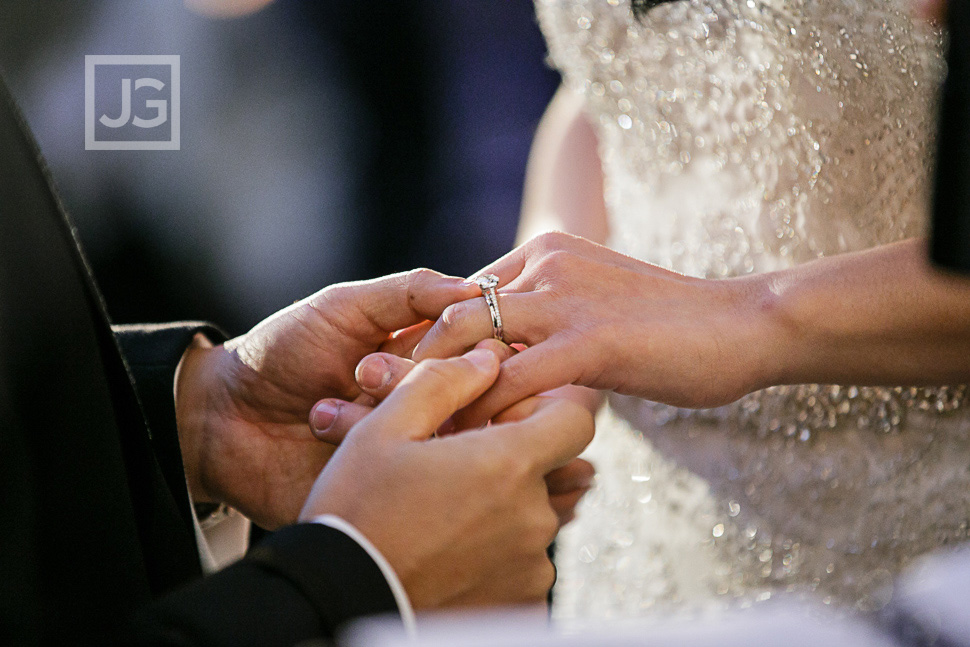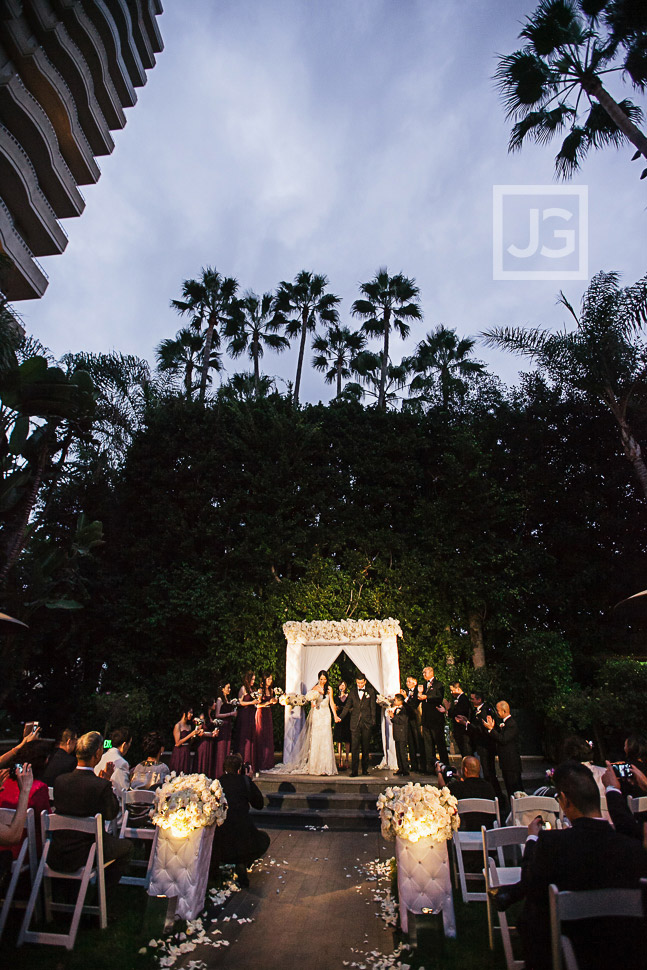 Four Seasons Wedding Reception (Beverly Hills)

Okay, I've seen many receptions, but this blew my mind. They took the already classic ballroom and completely transformed it! They brought in soft, white carpet for the whole ballroom (I really wanted to walk barefoot on it) and covered all the walls in white and blue drapes. The tables all had mirrored surfaces. It was elegant, clean, and stylish.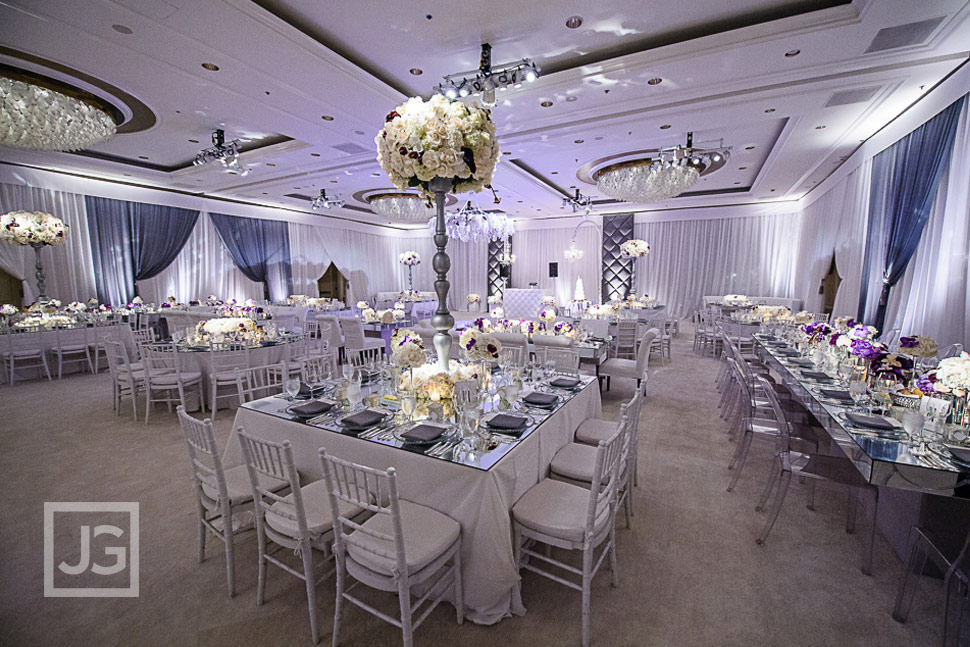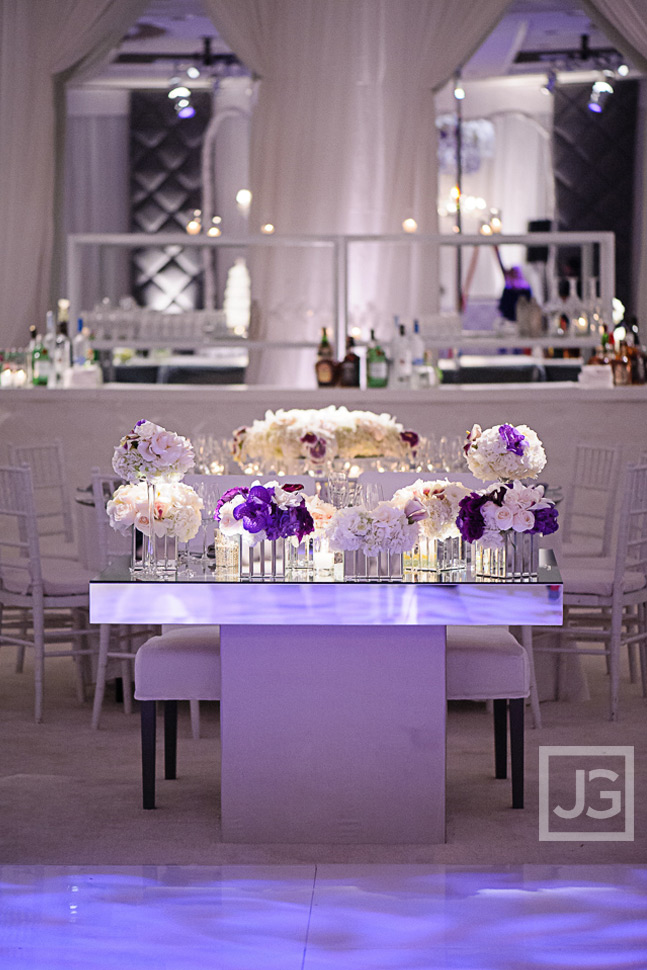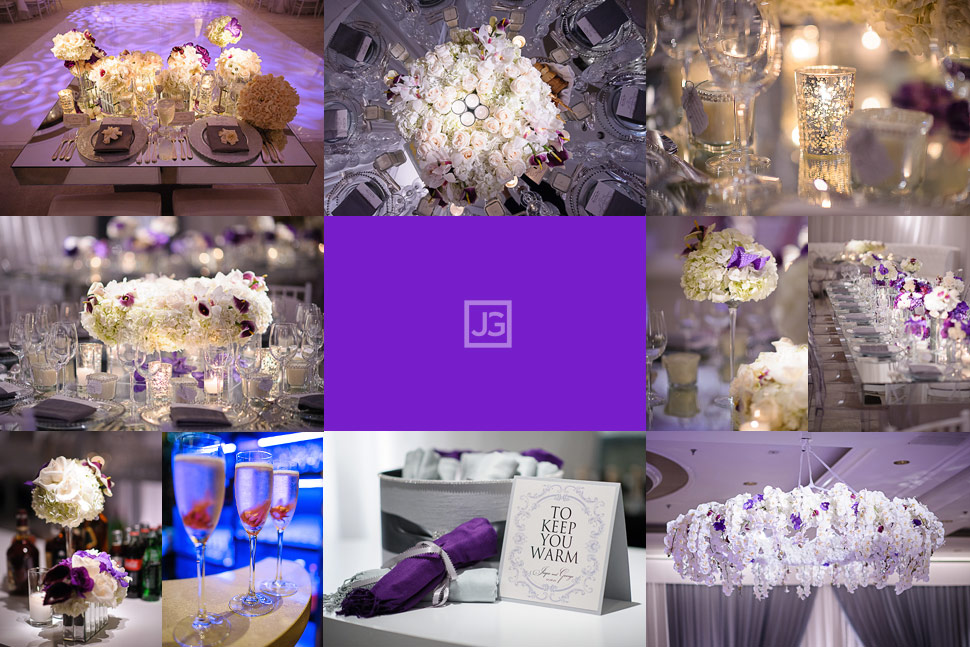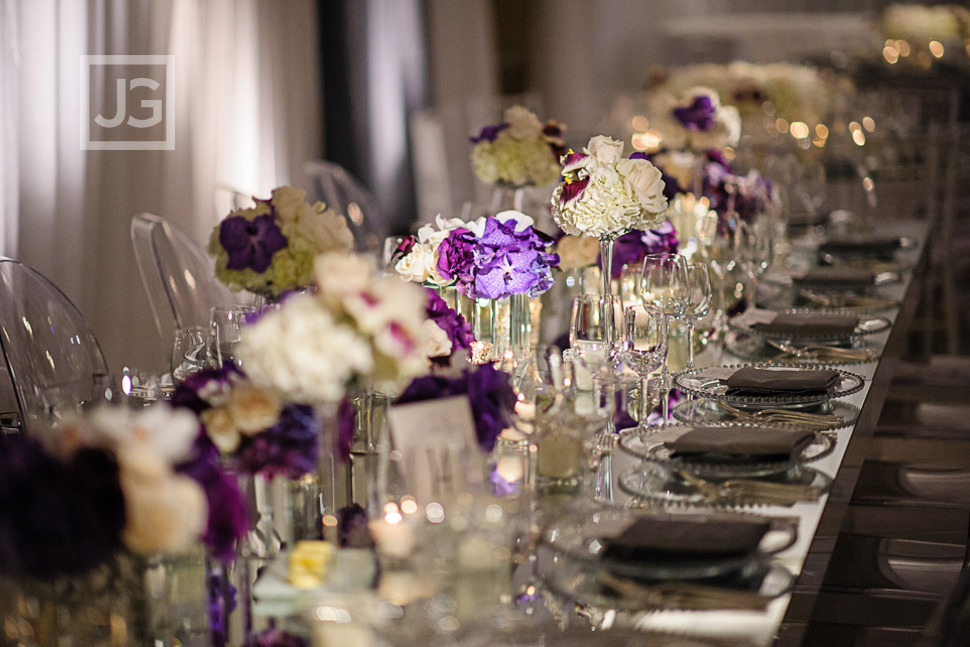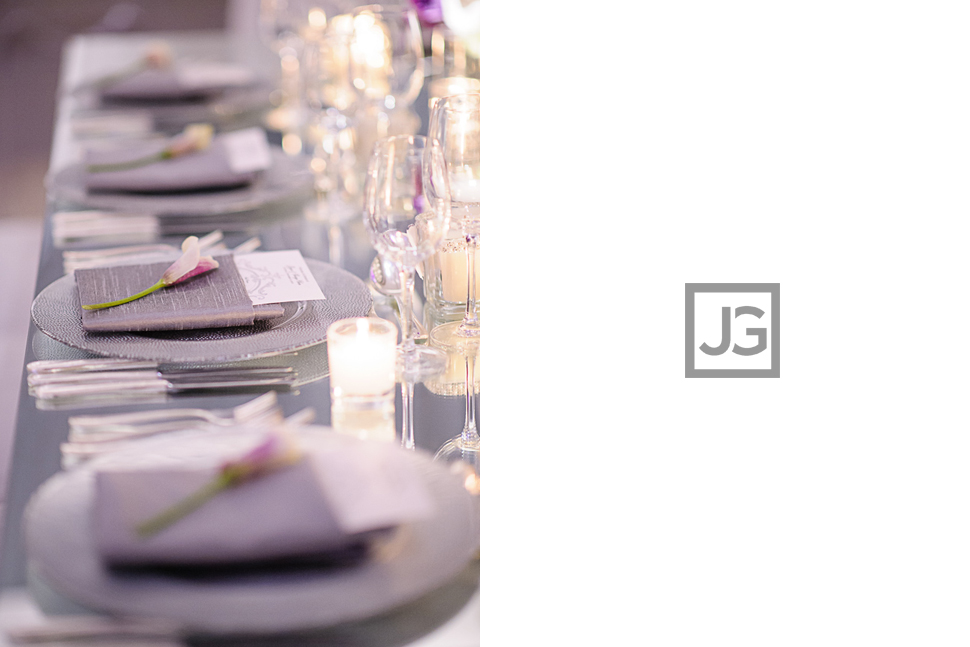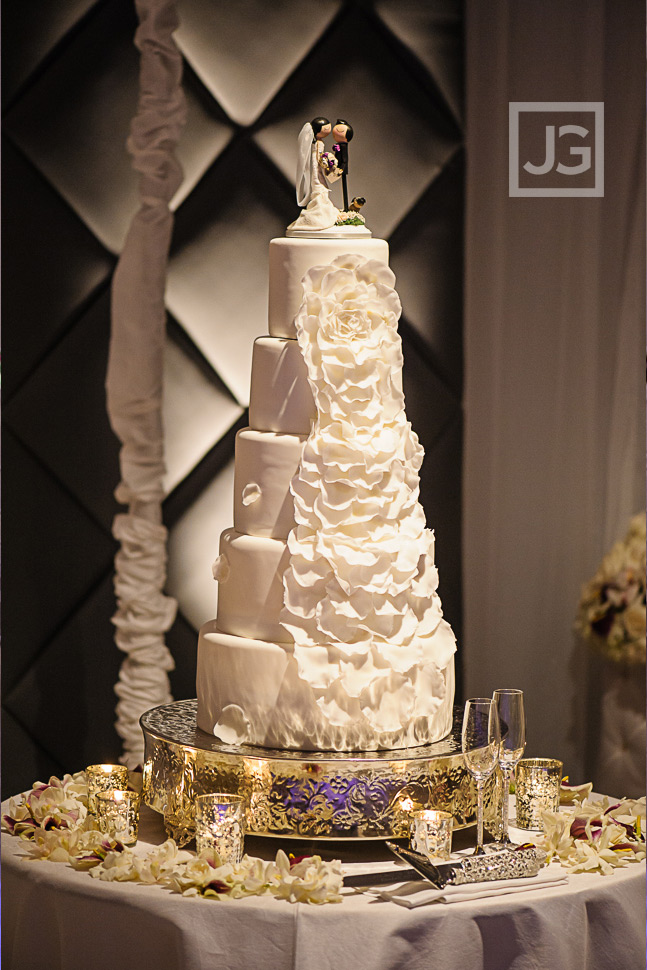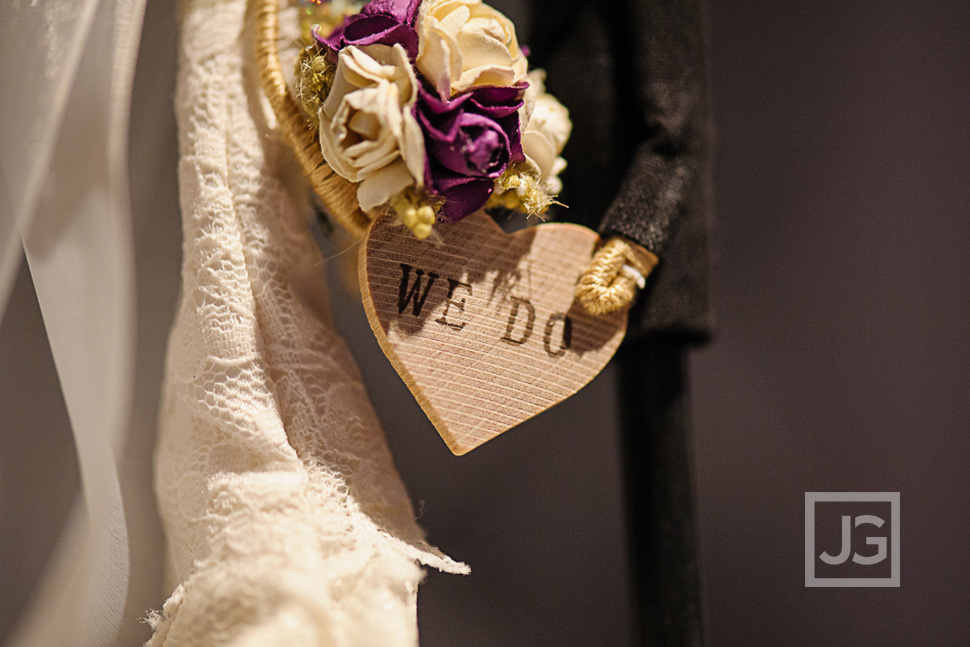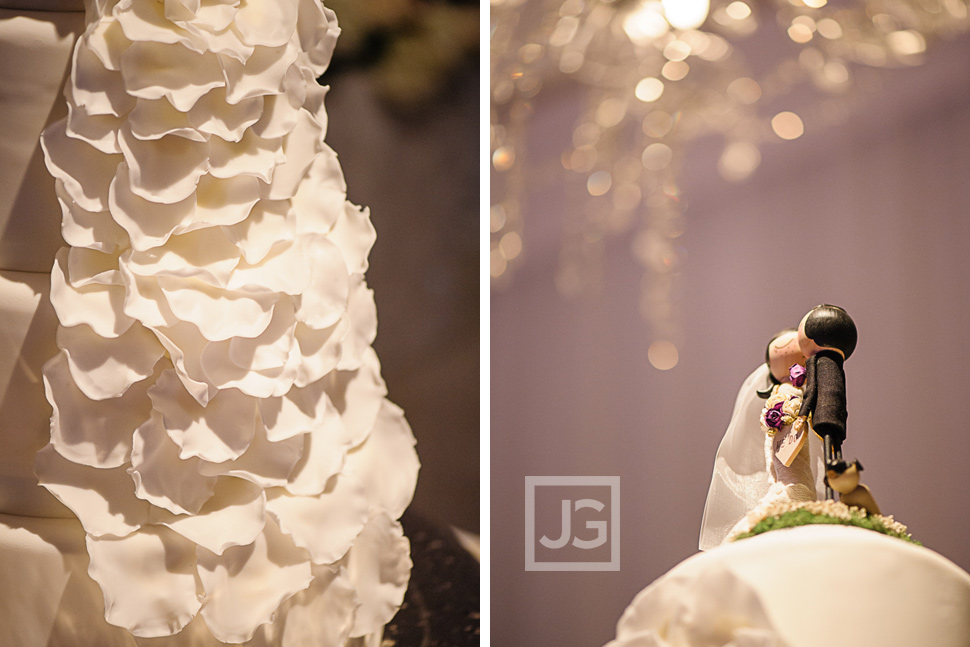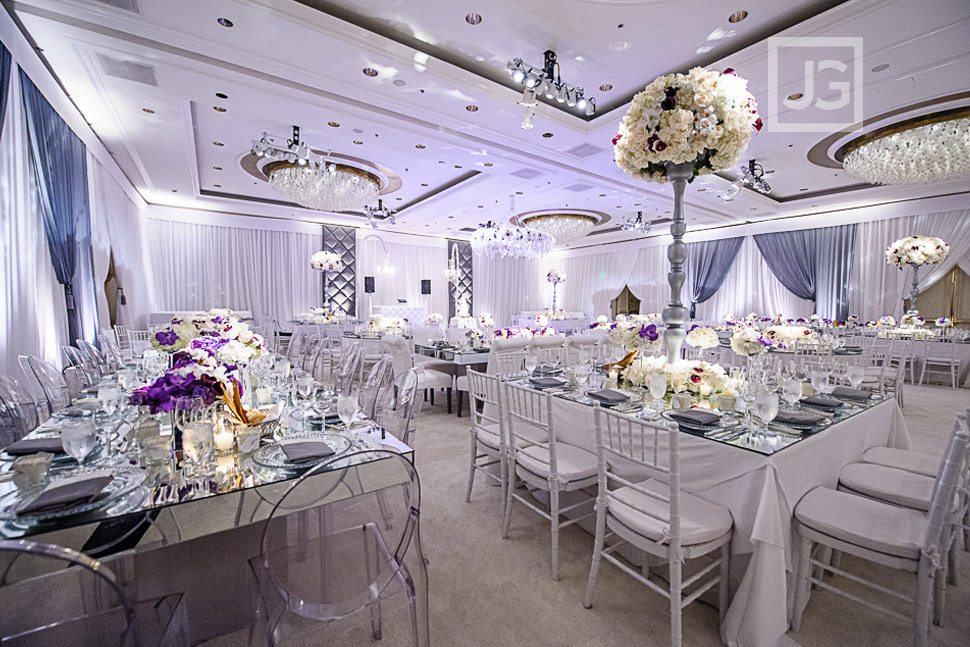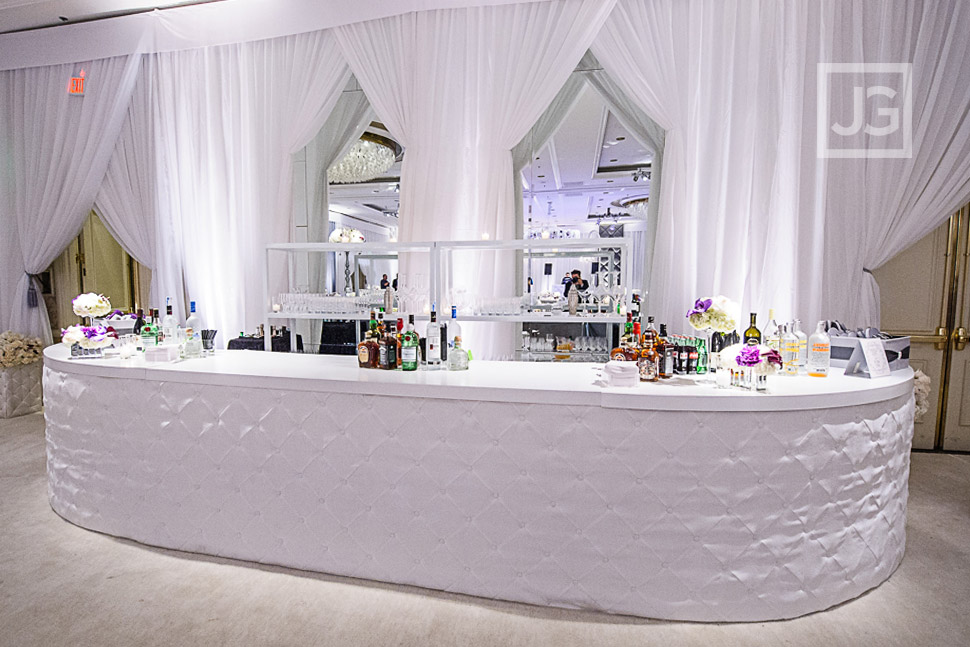 First Dance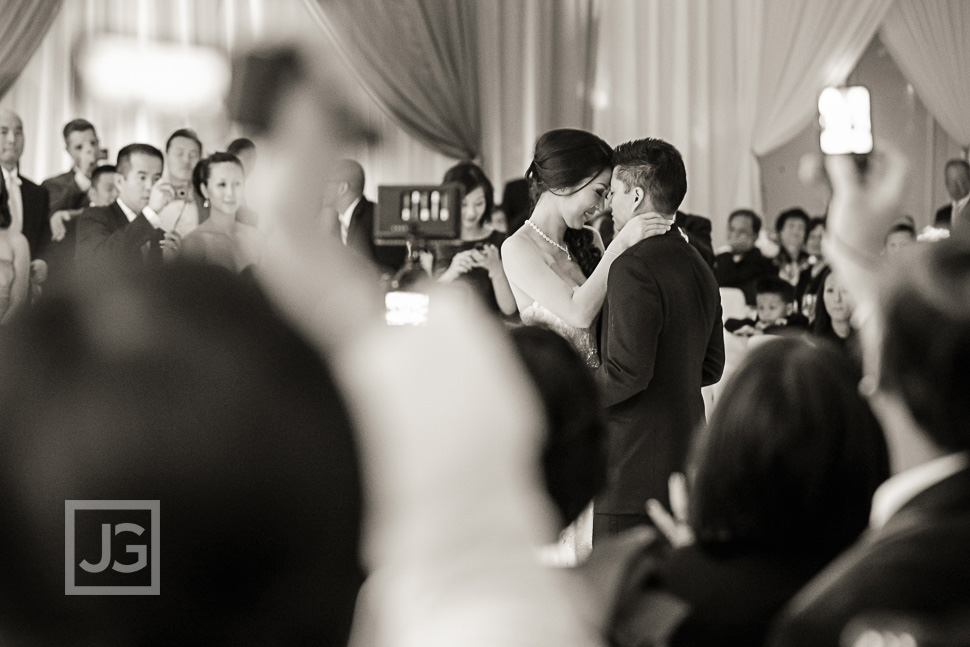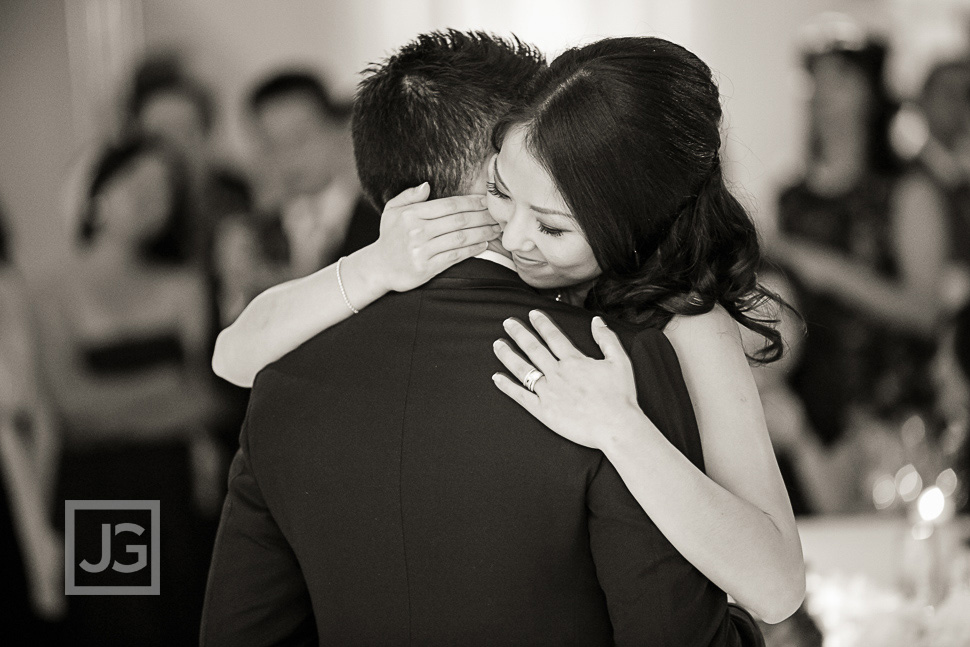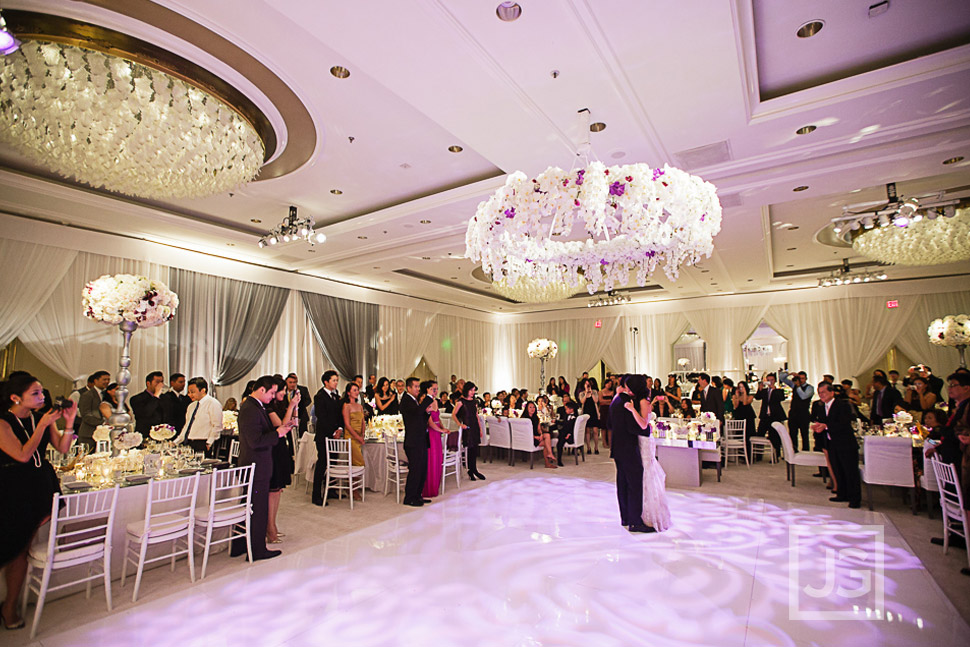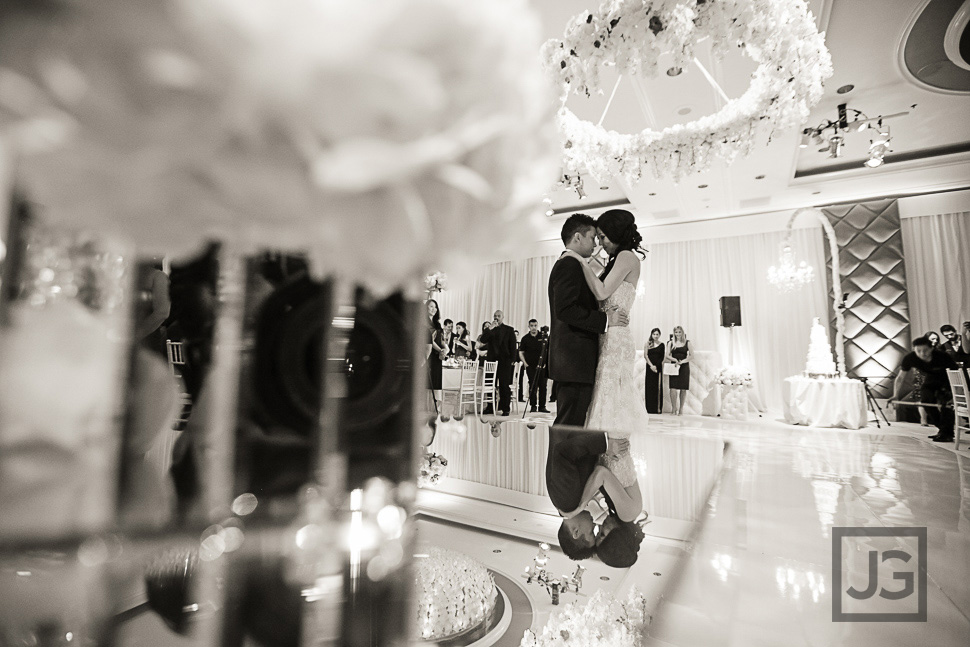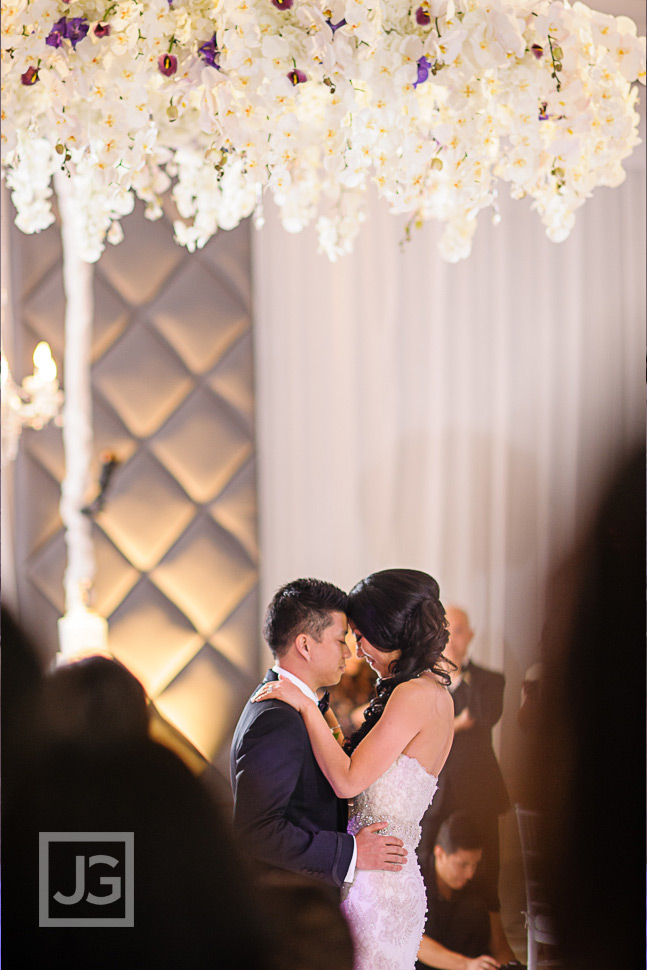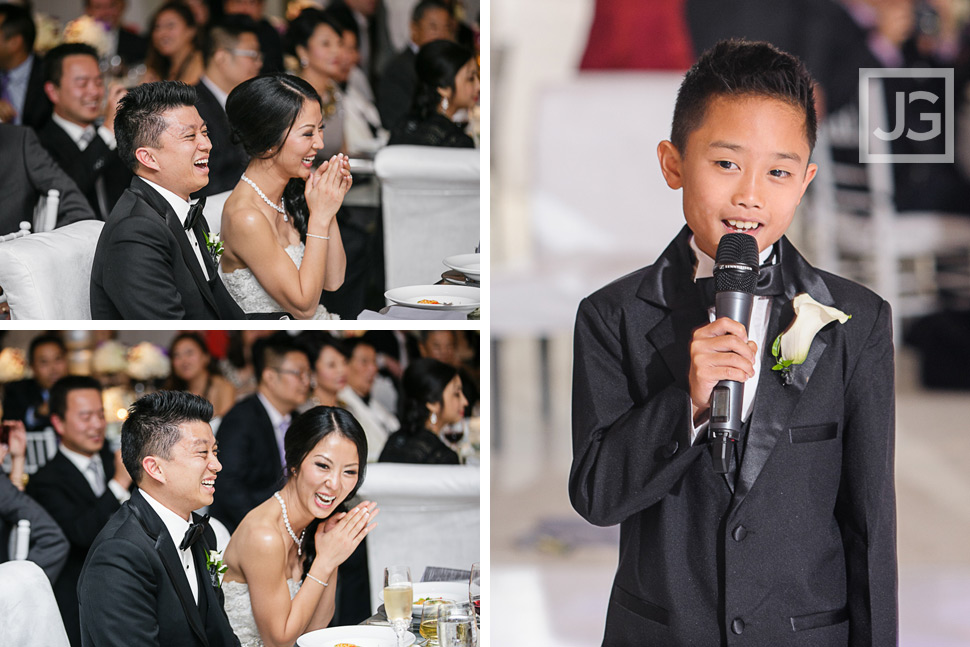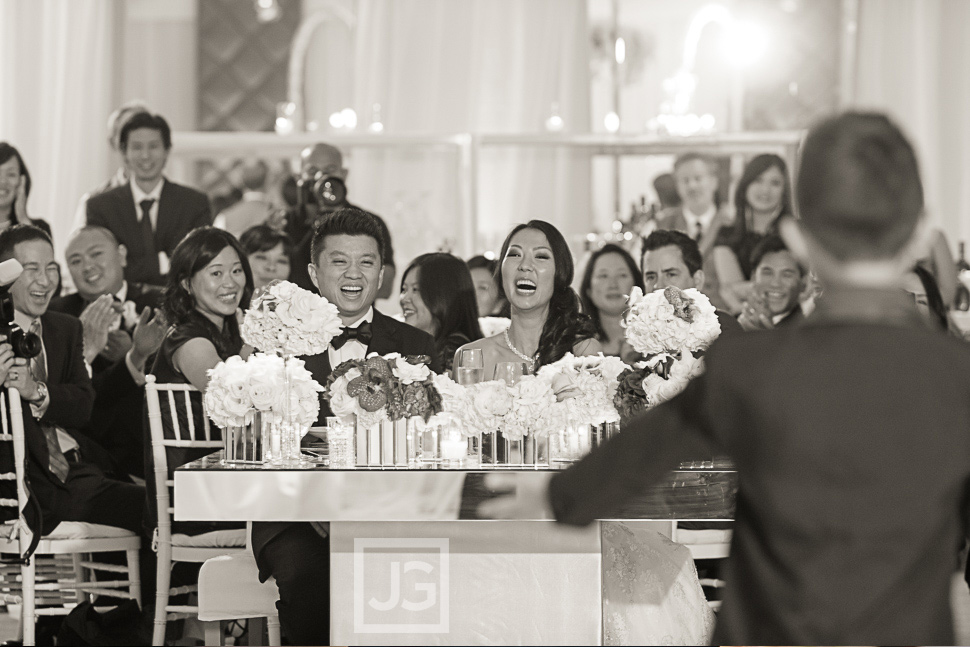 As a foodie, I was eyeballing the dishes more than my second photographer was eyeing Zoe Saldana! The lobster risotto was amazing.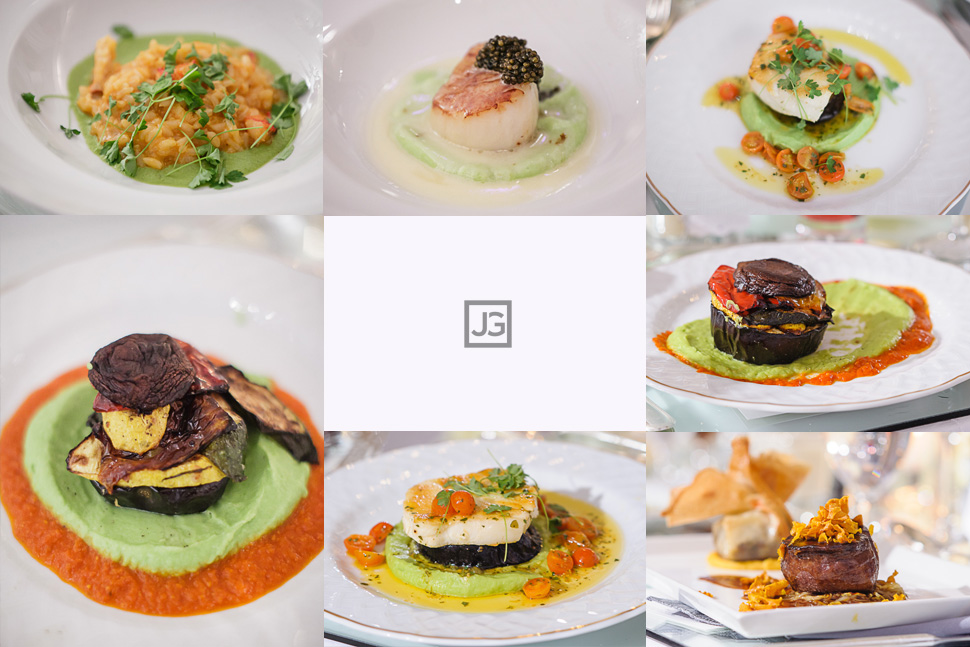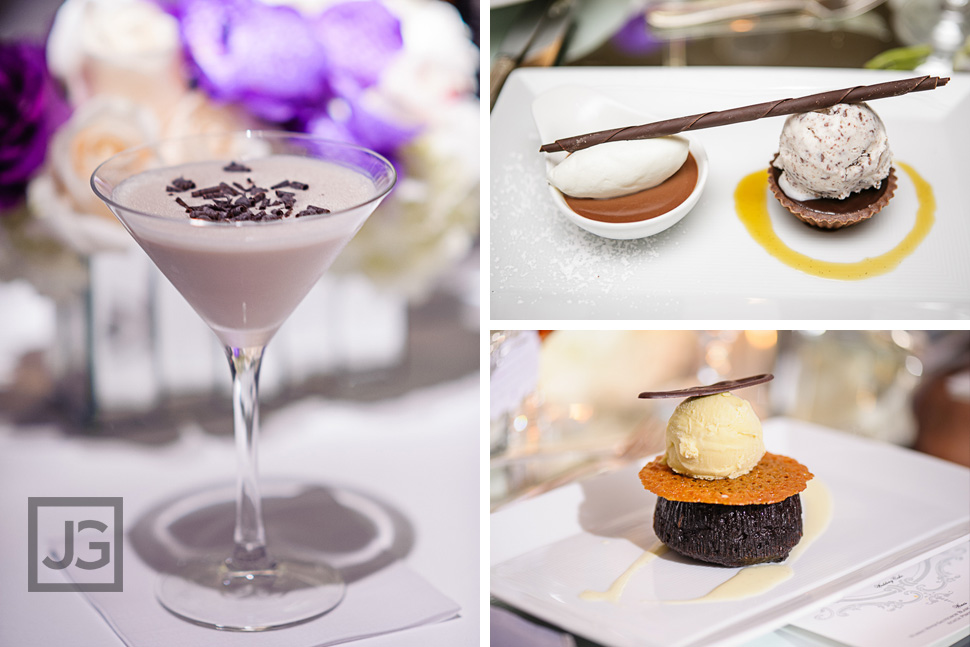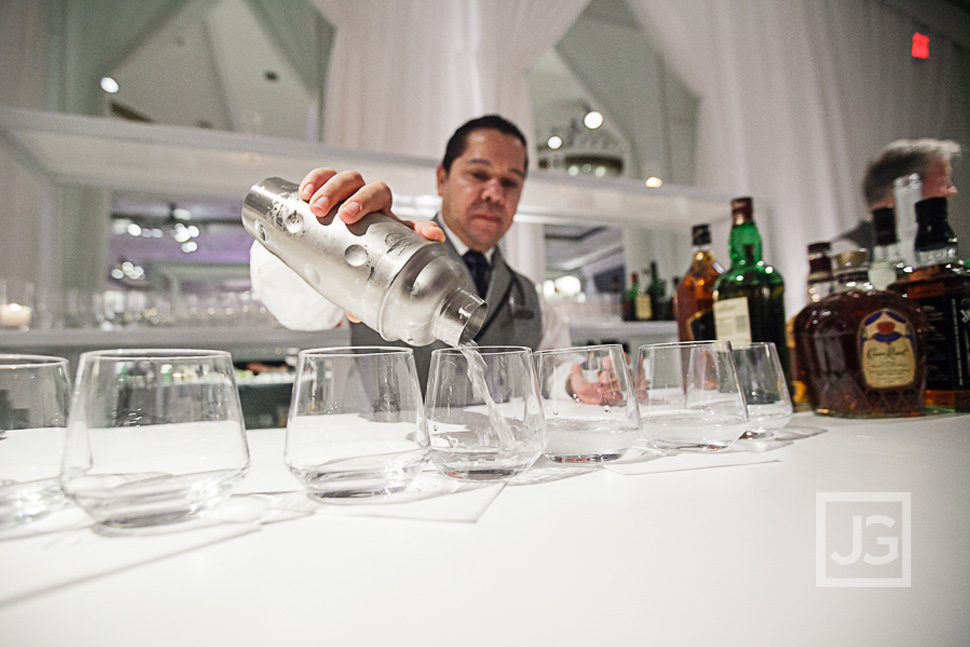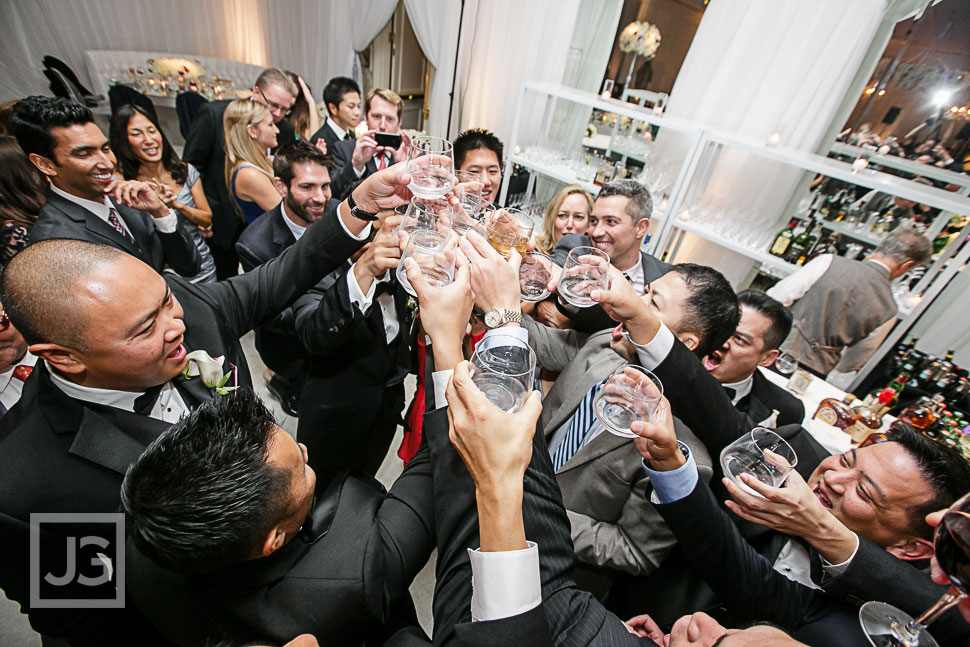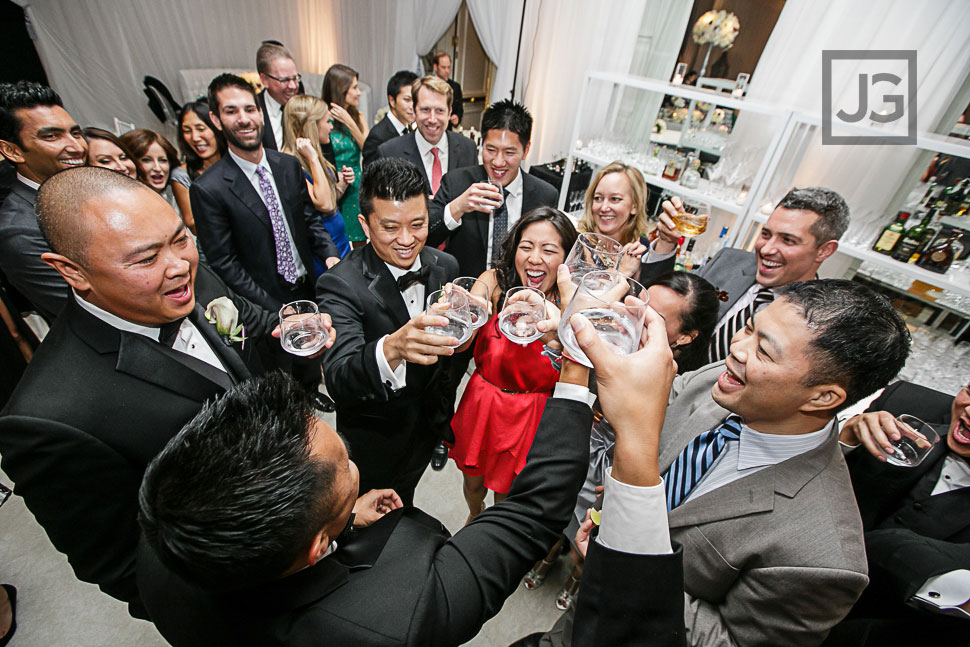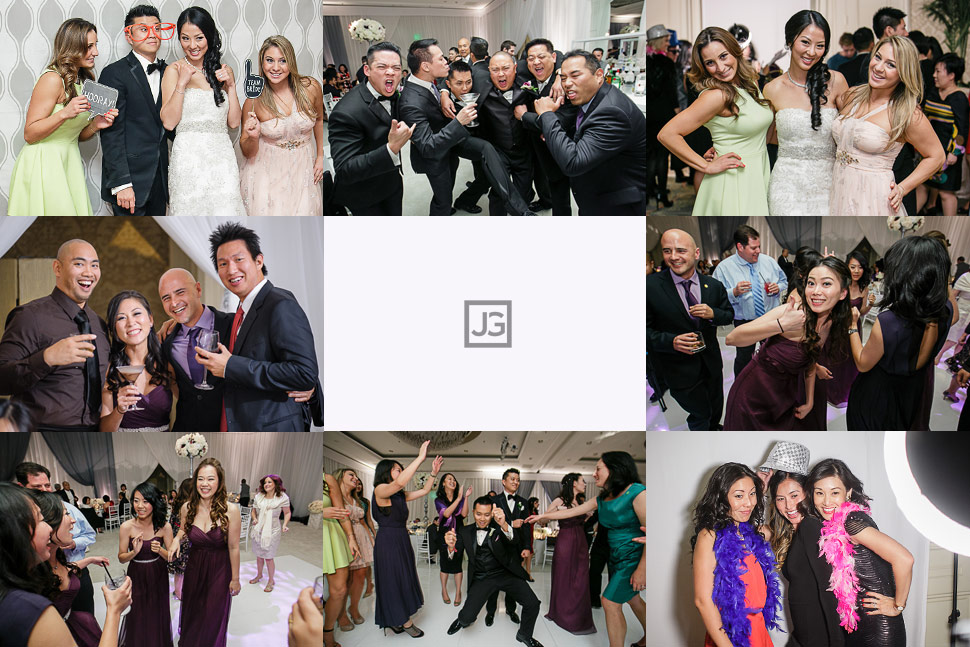 They had a game during the wedding reception where Joyce had to guess "which one" was her new husband.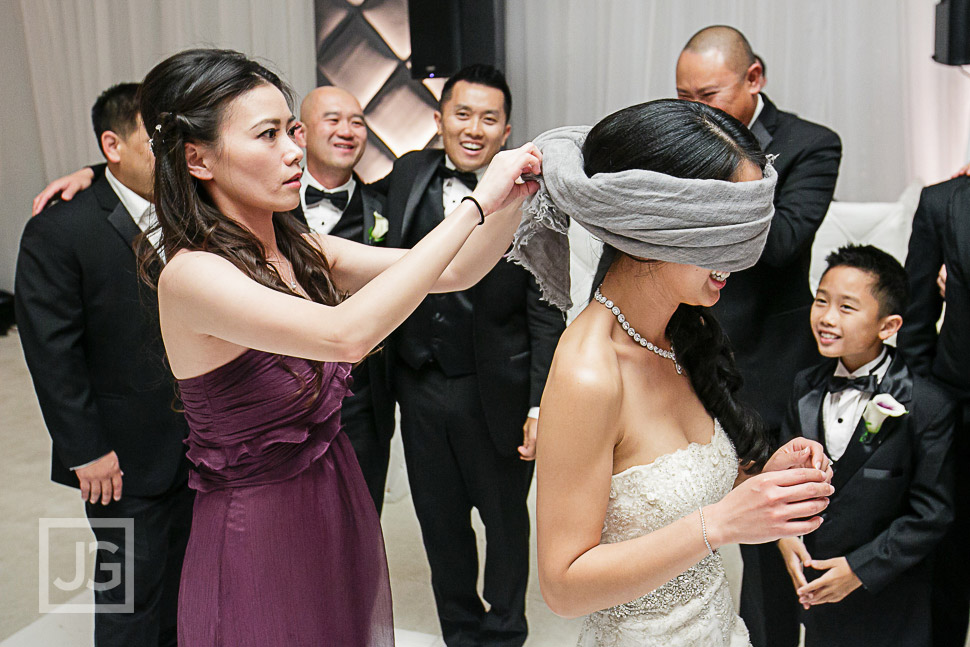 Not it.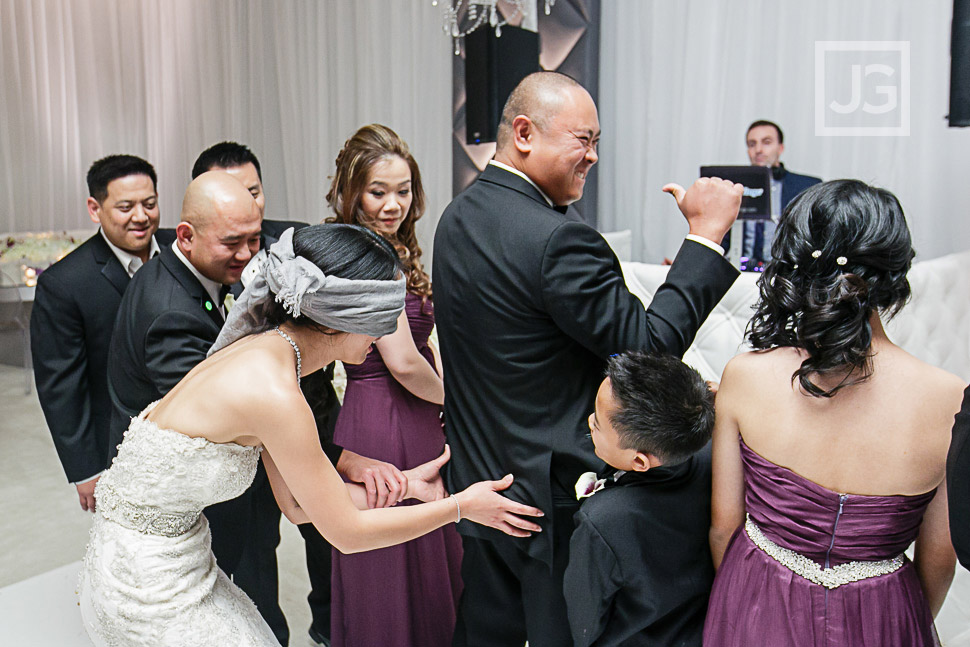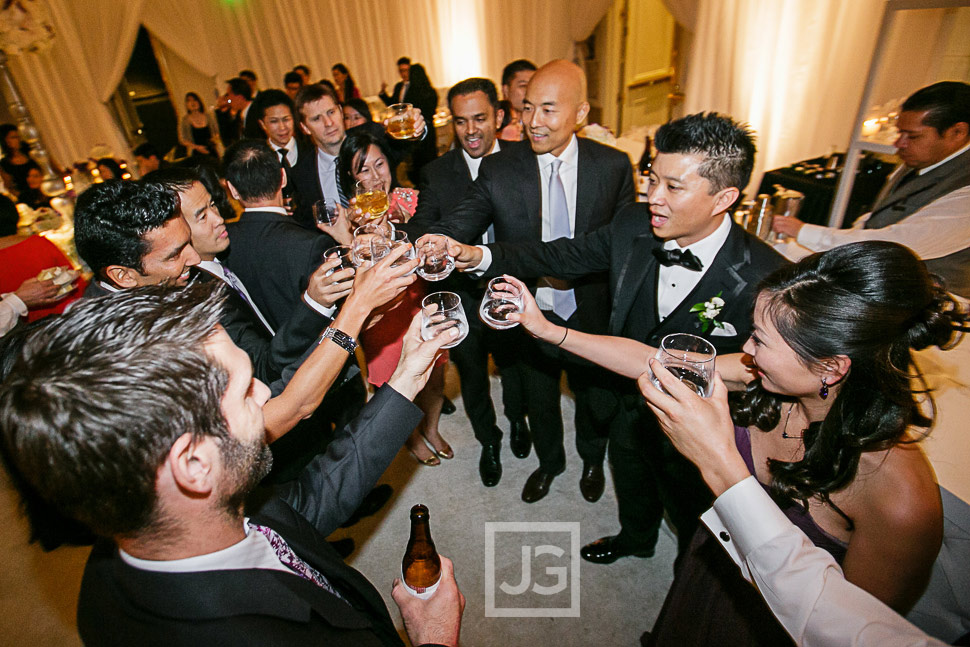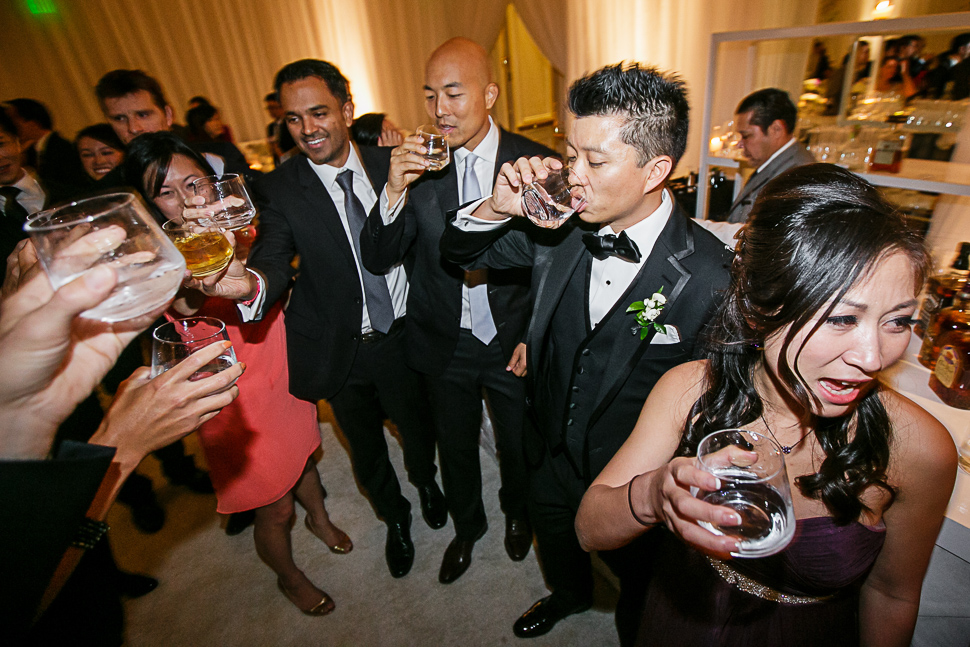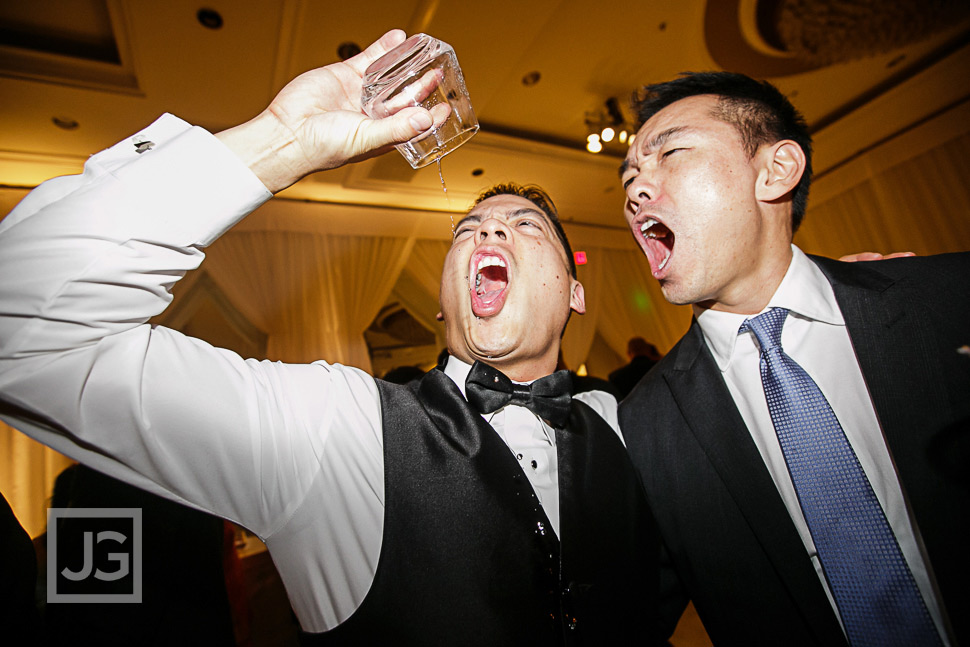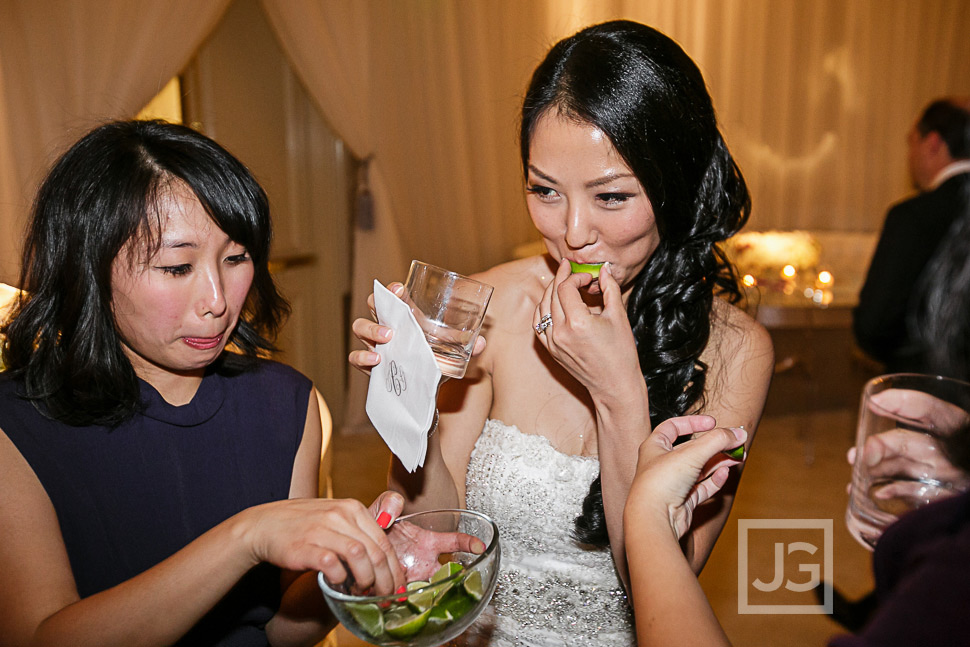 And to finish here is a closeup of the wedding ring George got for Joyce. I like taking ring shots at night so that I can light it up like I would in a studio.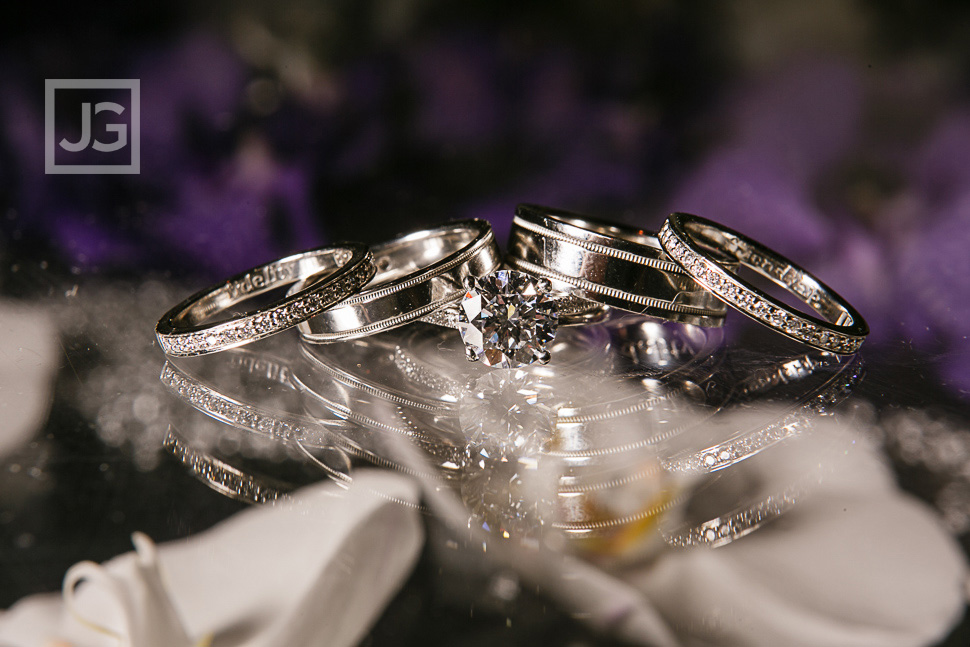 This wedding was shot at the four seasons in Beverly Hills. We did some rooftop wedding photography on the helipad. Make sure to look around our blog for more examples of wedding photography in Los Angeles.
You can also find more recent examples of our wedding photography on our Instagram account. Here is a wedding we also shot at the Four Seasons: