Dorothy and Chee's wedding was a day filled with LOTS of fun!!  From start to finish… laughter all around!!  You'll see what I mean as you go further into the blog entry.
But first… let's start from the beginning.  Dorothy and her girls got two rooms at the beautiful Westin Hotel in Pasadena for their preparation.  The dress was very simple in the front, but had lots of layers in the back.  And her shoes… super cute!!!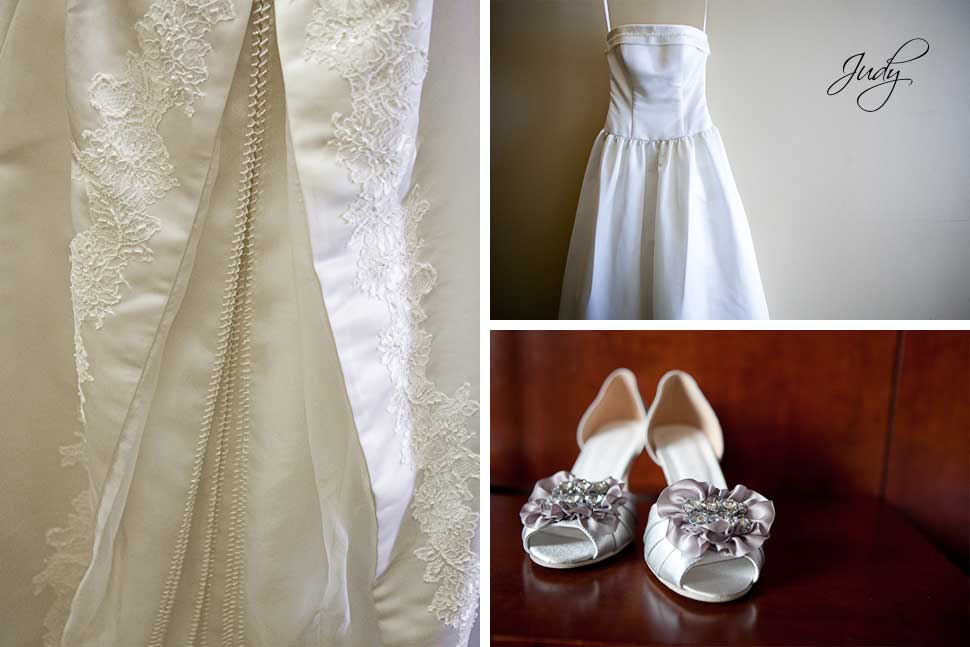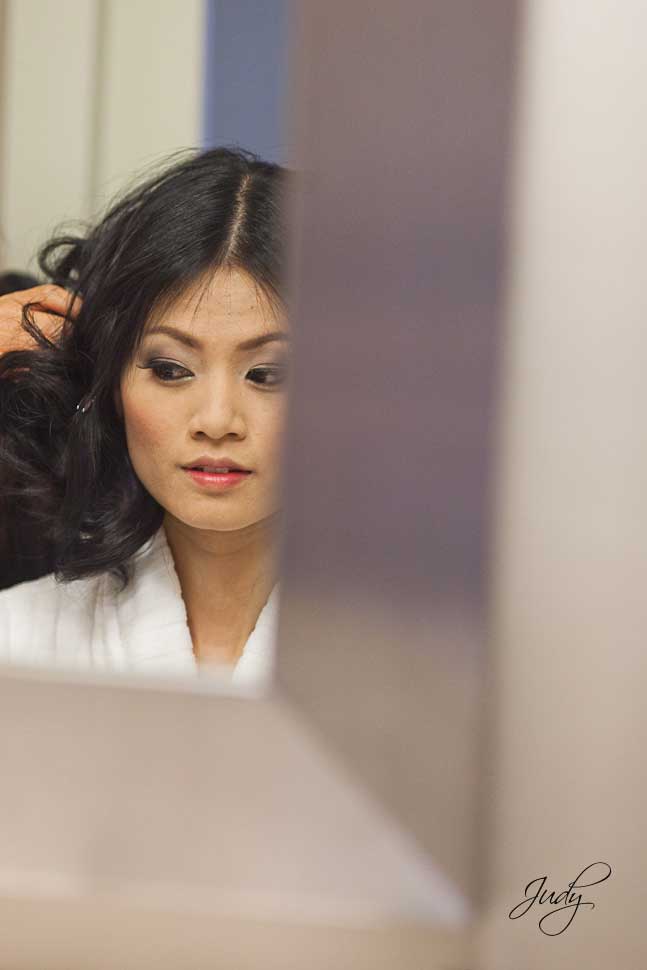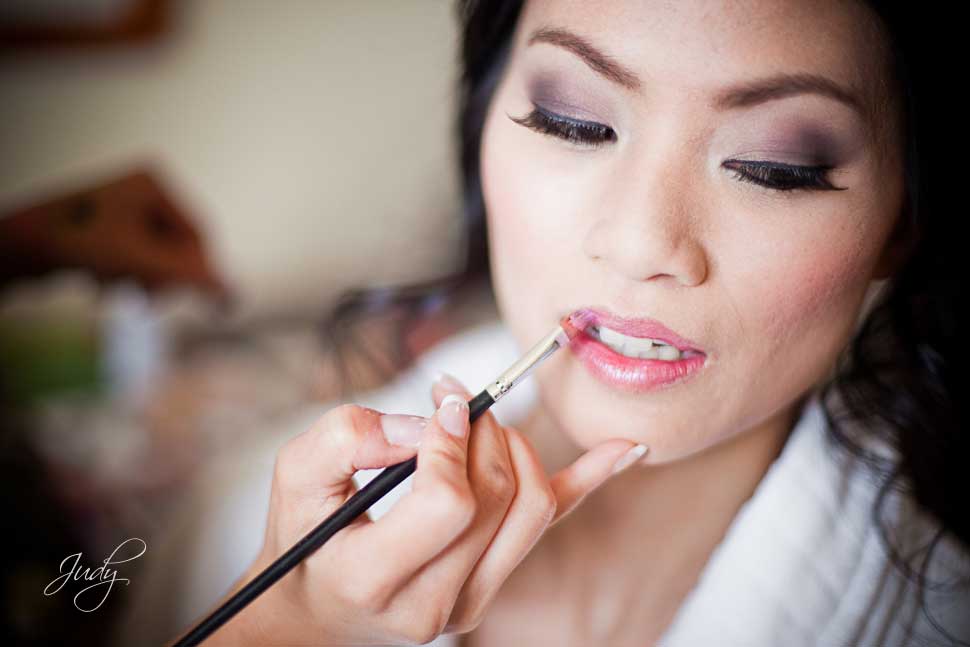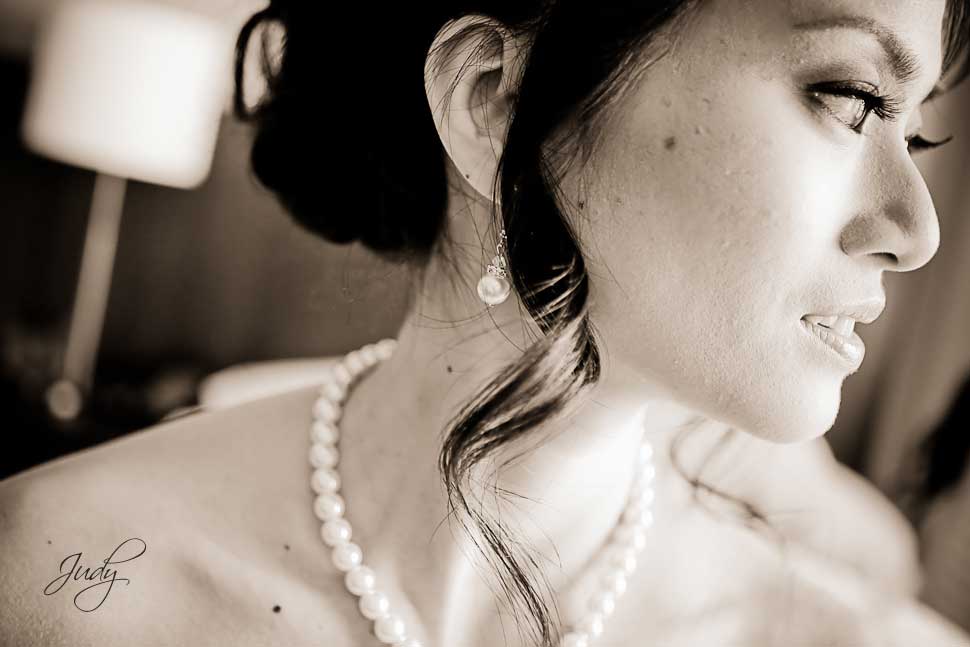 It was such a challenge for me to get this picture (without being killed)!!  You see… in the Asian culture, before the groom is able to see his bride and seek her hand in marriage,  the bridesmaids have to put him through a series of tests.  This tradition is to test the groom's perseverance, sincerity and love for his soon-to-be wife.  The groom will try to buy his way in by presenting "Li Shi", money wrapped in a red envelope (for good luck).  The entire "bargain" process is joyous and good-natured.
Anyways… I was almost stampeded on when the door cracked open (to initiate the "bargaining process").  Chee and his boys tried to cheat and pushed their way in.  After a few unsuccessful attempts, the finally gave up and handed over the required red envelope with the money!!  LOL… little did Dorothy's girls know… the red envelope was stuffed with foreign money.  hahahaaaa… good job guys!!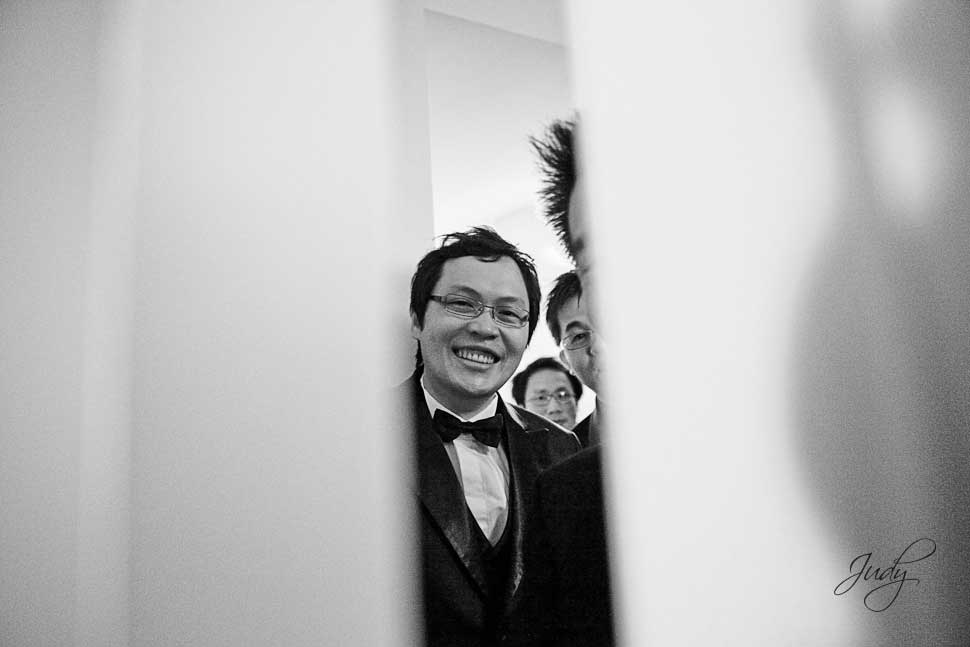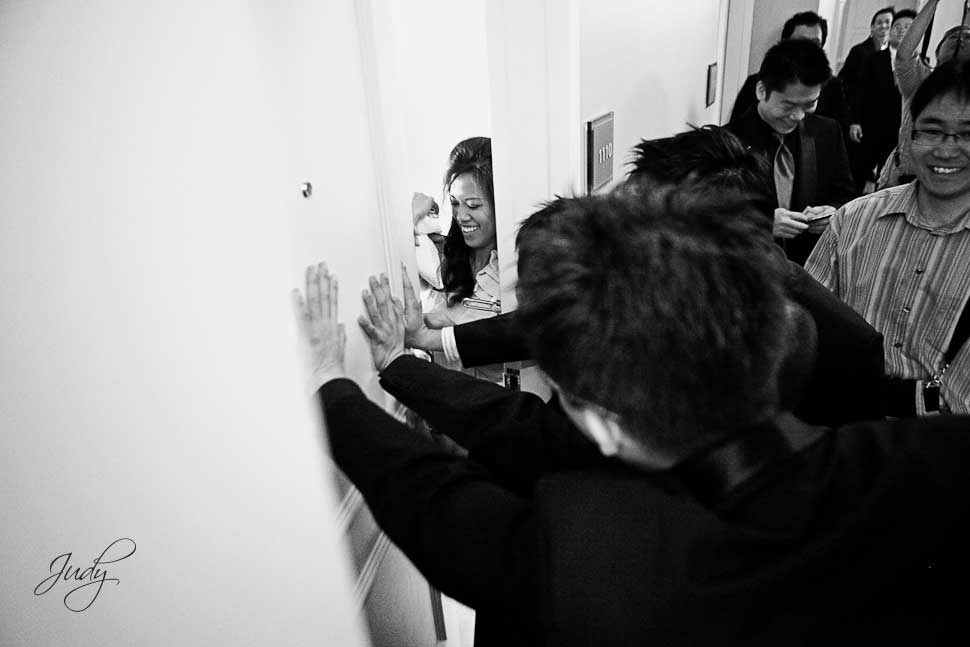 Because Chee and his boys tried to pull a fast one… they ended up paying for it at the end!!  Here are some challenges they ALL had to go through in order to get to see Dorothy.
First, all the groomsmen each chewed a piece to gum.  You know… to freshen up their breathe for this activity.  Then, a piece of thin… I mean… THIN seaweed got placed on the Chee's lips and from there it is transfer from one groomsmen to another!! WOW… I'm sure the game brought their friendship to a whole new level.. LOL…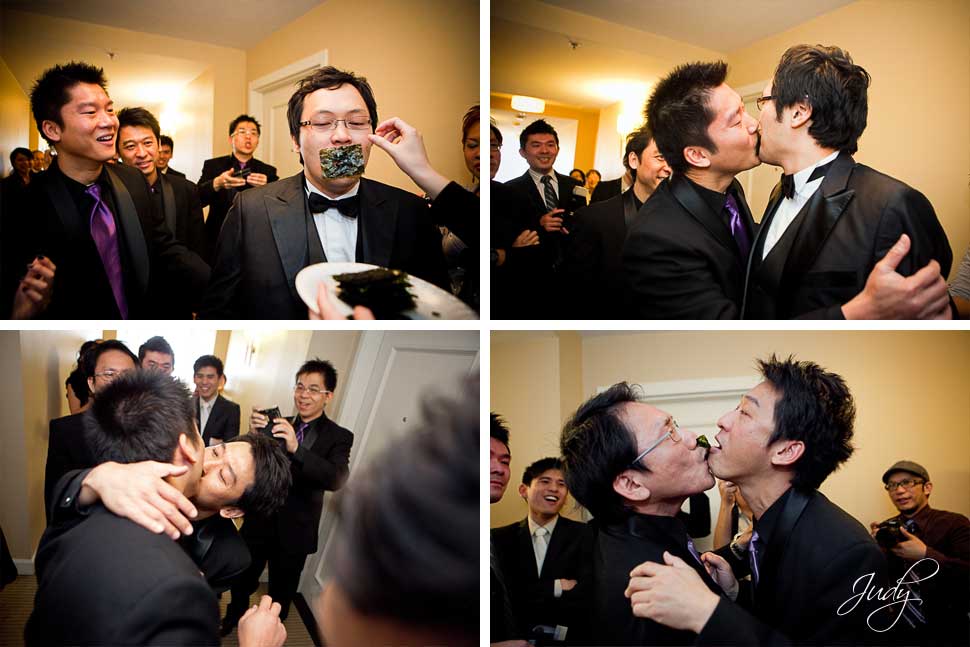 For the second challenge, Chee had to take off his sock and place his foot into a bucket of water full with ice to retrieve ping-pong balls.  The catch is… some ping-pong balls have a Chinese character and some are blank.  Chee has to one by one fetch each ping-pong ball until he has enough characters to make a sentence.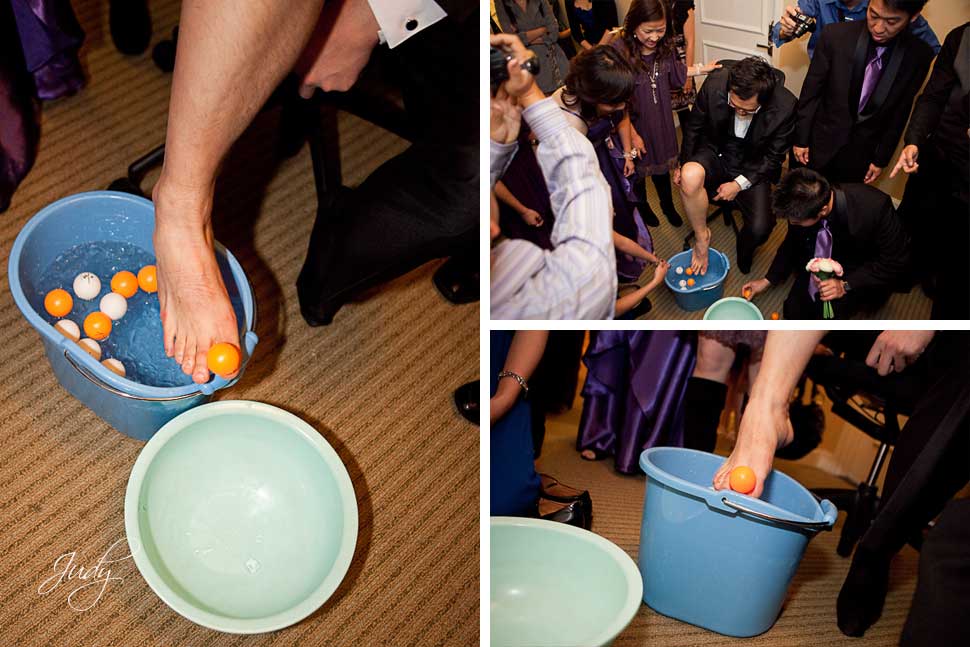 And here's the end result!!  A sentence that reads: " Dor, I will love you for a lifetime"  That just tooooo tooo sweet!!!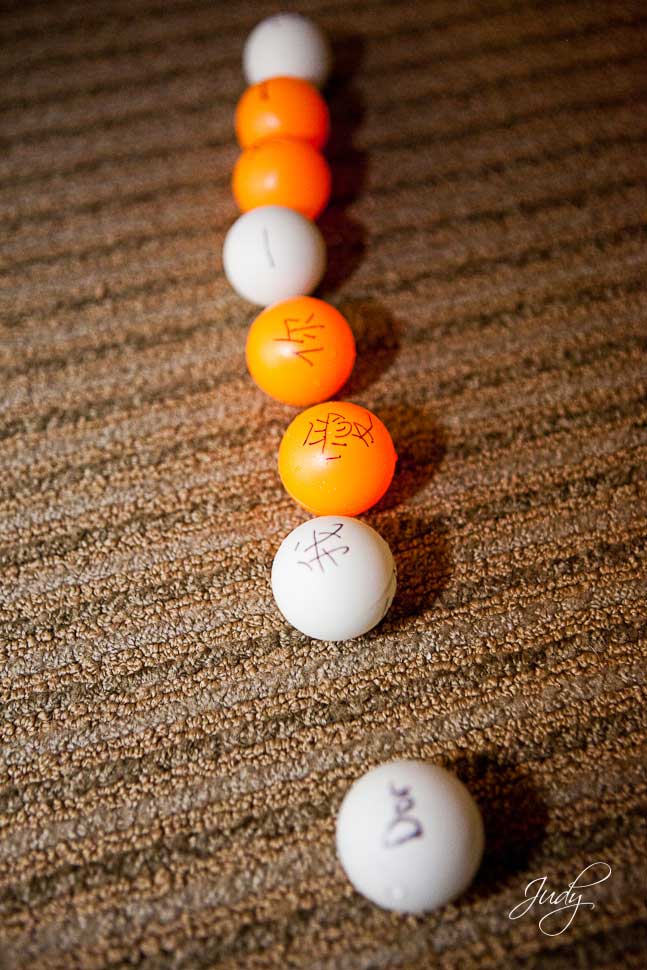 Challenge number 3  requires all groomsmen to take off one of their socks.  From there, the socks are hung on the outer rim while fruit snacks are hung on the inner rim.  Chee (who is blind folded) has to go through the small circle of wore socks and eat the fruit snacks.  Ewwww…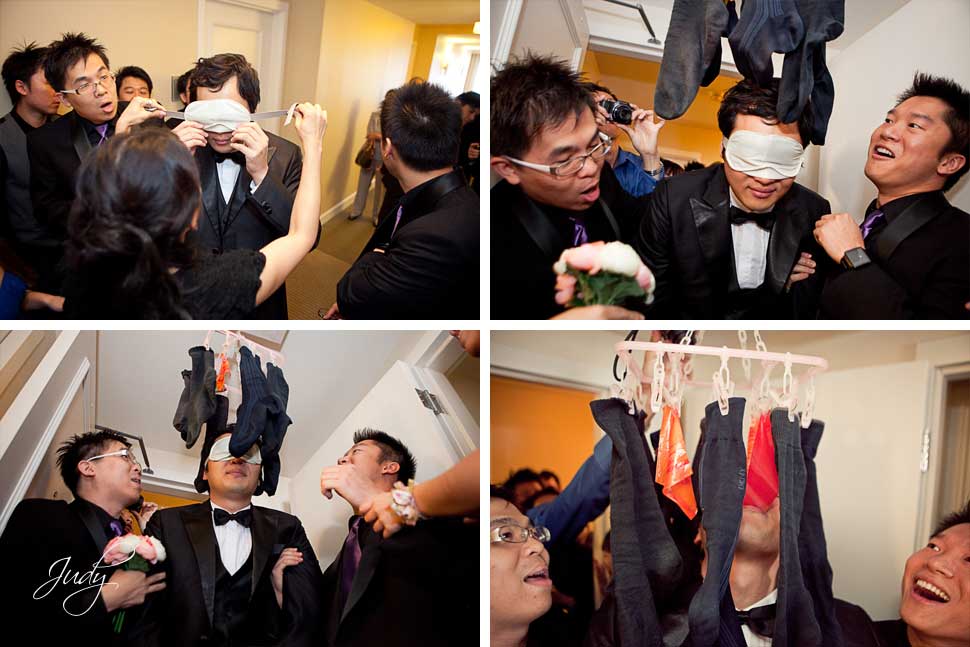 Creating poems, singing, begging… Chee did it all!! And finally… Dorothy's bridesmaid allowed Chee to finally see his beautiful bride!!!  WOW…
After a quick tea ceremony in the hotel room, we hopped over to Pasadena City Hall for pictures.
Dorothy and Chee had their engagement session done in Hong Kong… and now… they are Pros in front of the camera. =)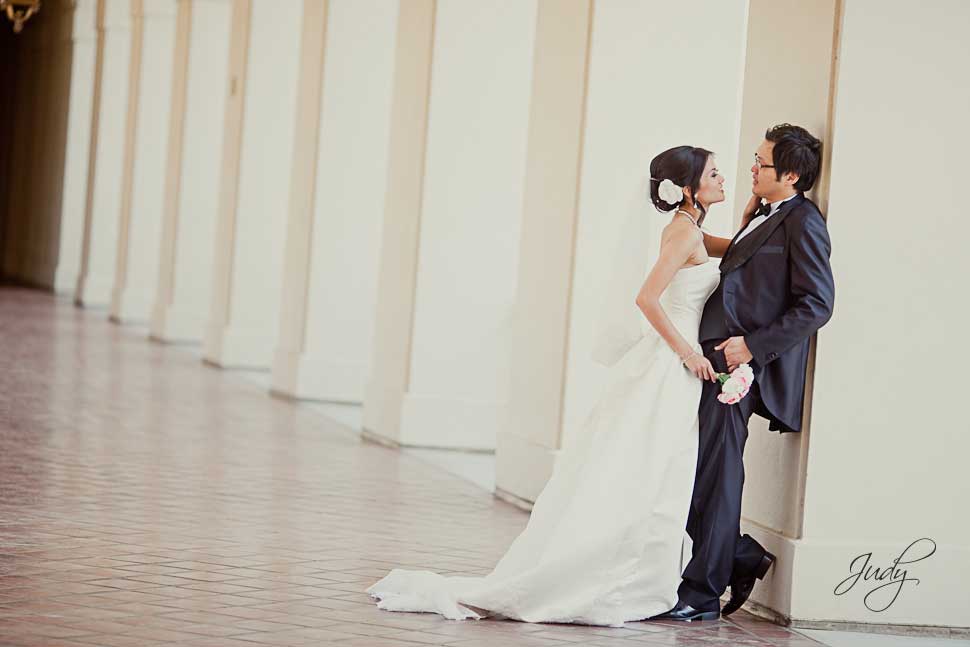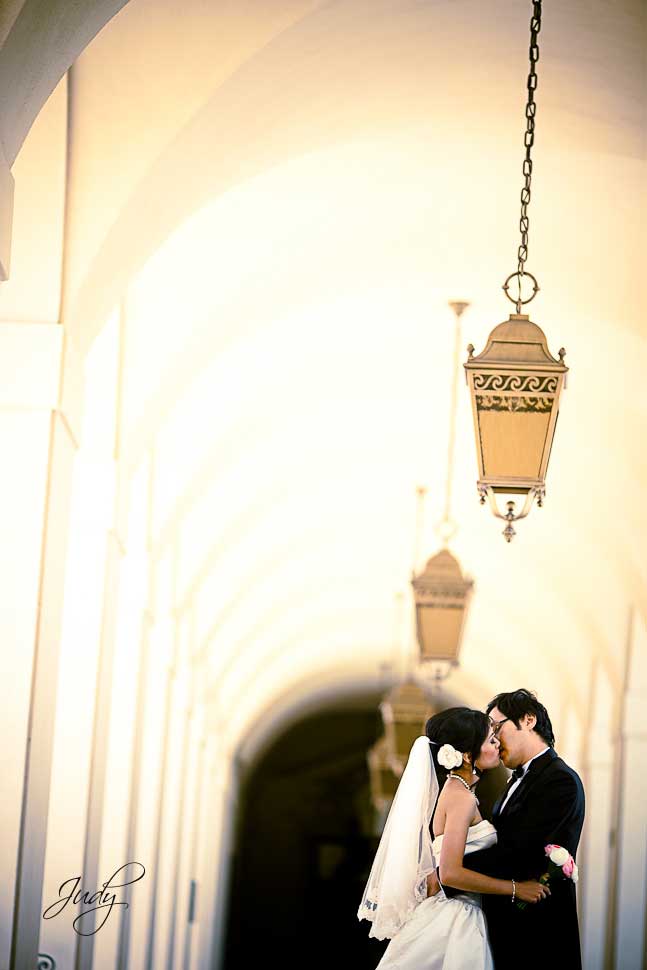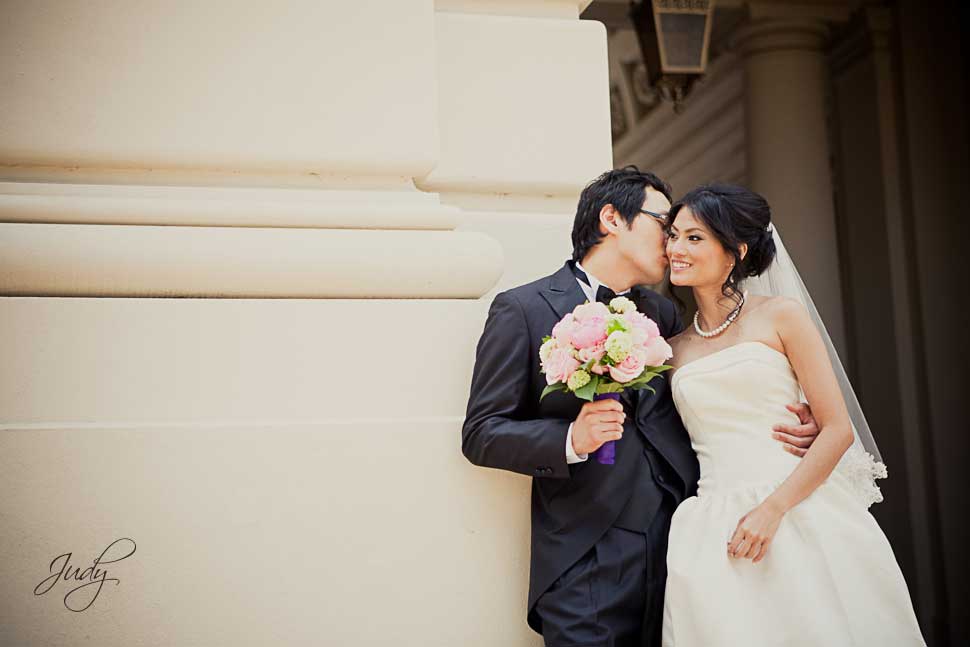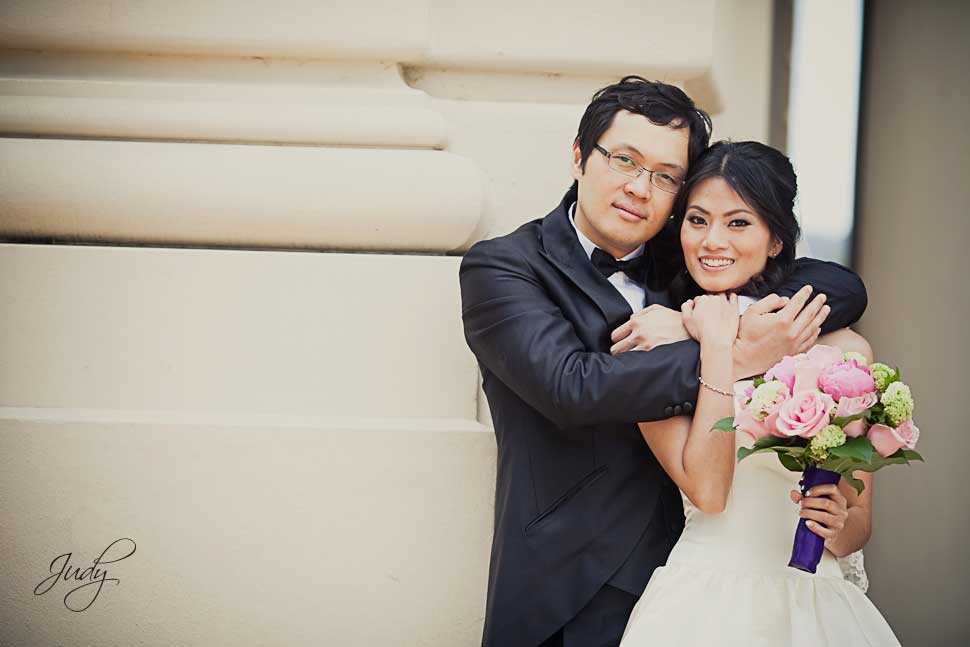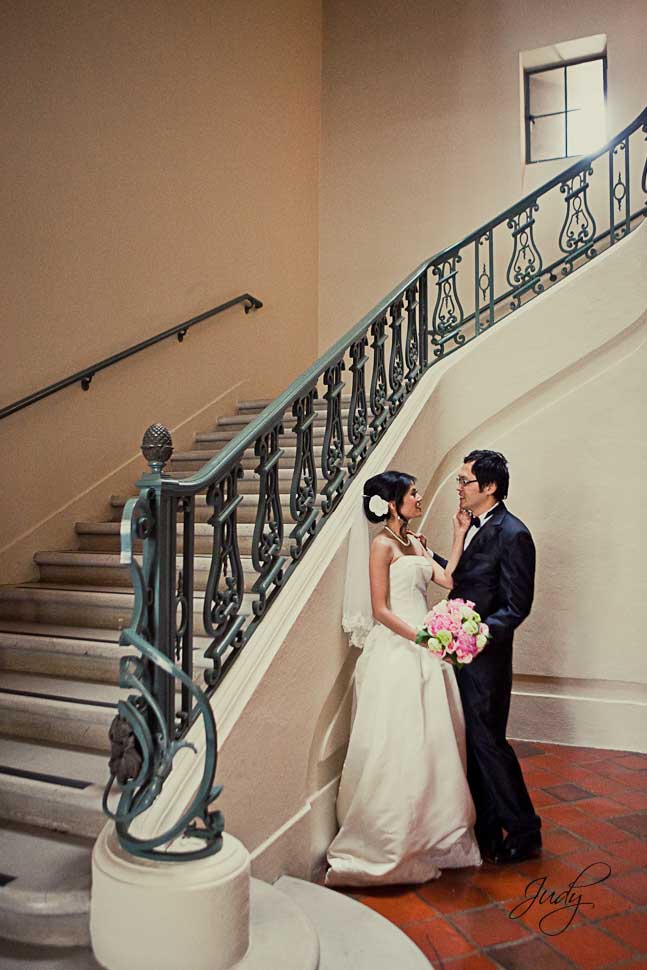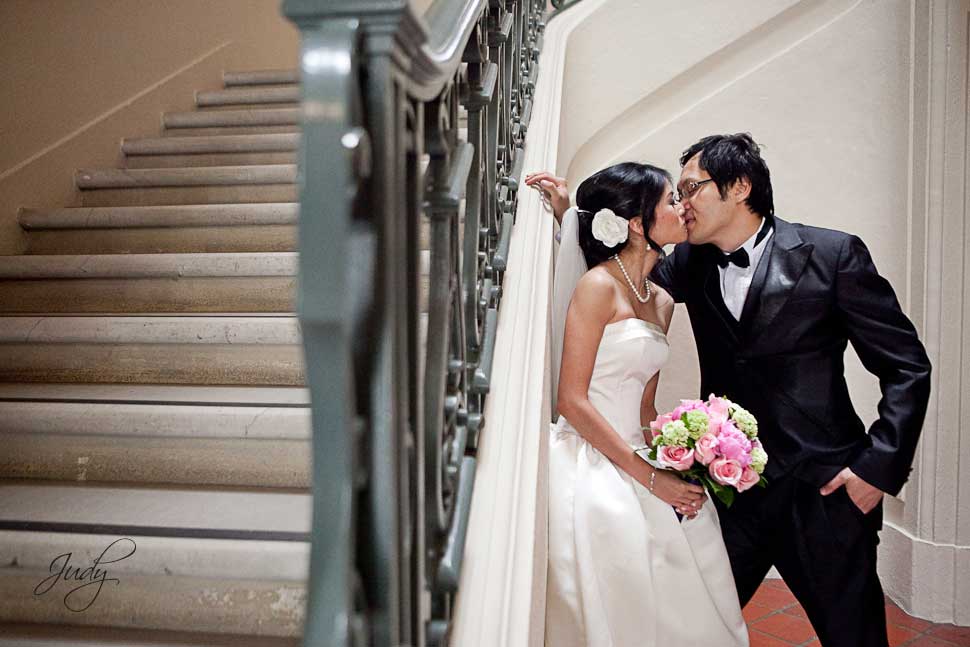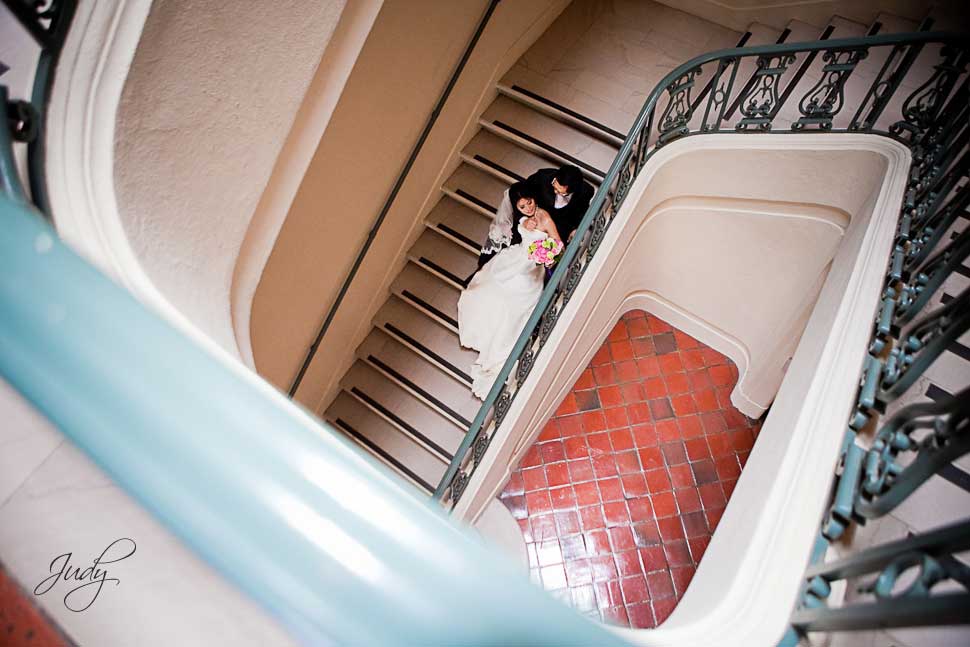 Dorothy and Chee's church is probably the most strictest Christian church that I've ever shot at.  I was not allowed to move around or stand on either sides of the church.  I had to be seated with the guests and pictures are to be taken from there only.  Luckily, I had Gavin there as my assistant photographer (who was also bound by the same restriction), but at least there are two camera angles.  For this reason, I highly recommend a second photographer for weddings at restricted venues…venues that do not the photographer to move around often (i.e. churches, yachts,etc.).  The Christian church ceremony was at the Oneonta Congressional Church in South Pasadena (on Garfield).  It is a very beautiful Christian church to shoot at.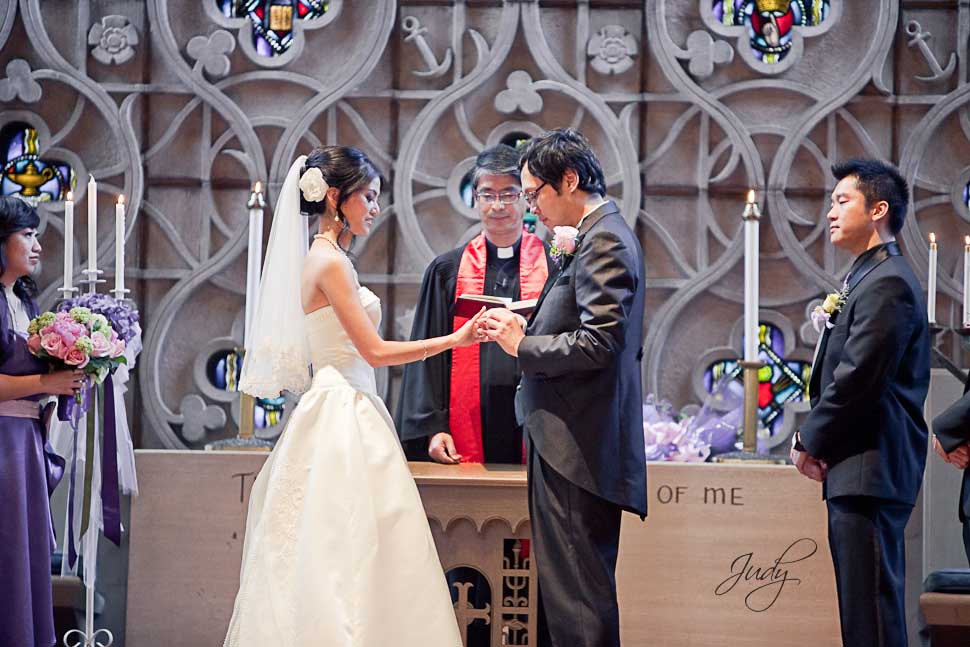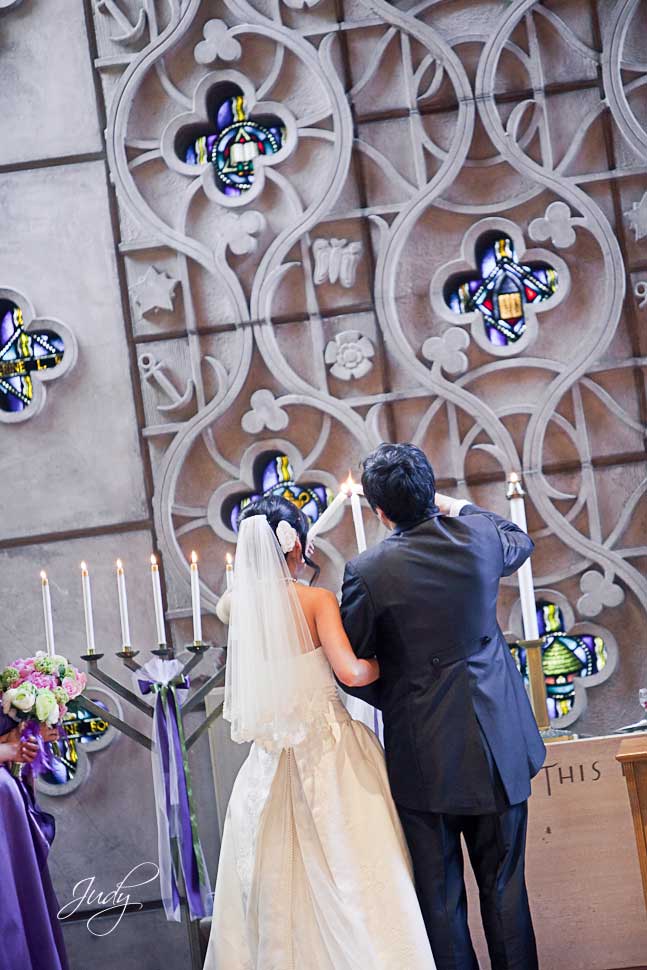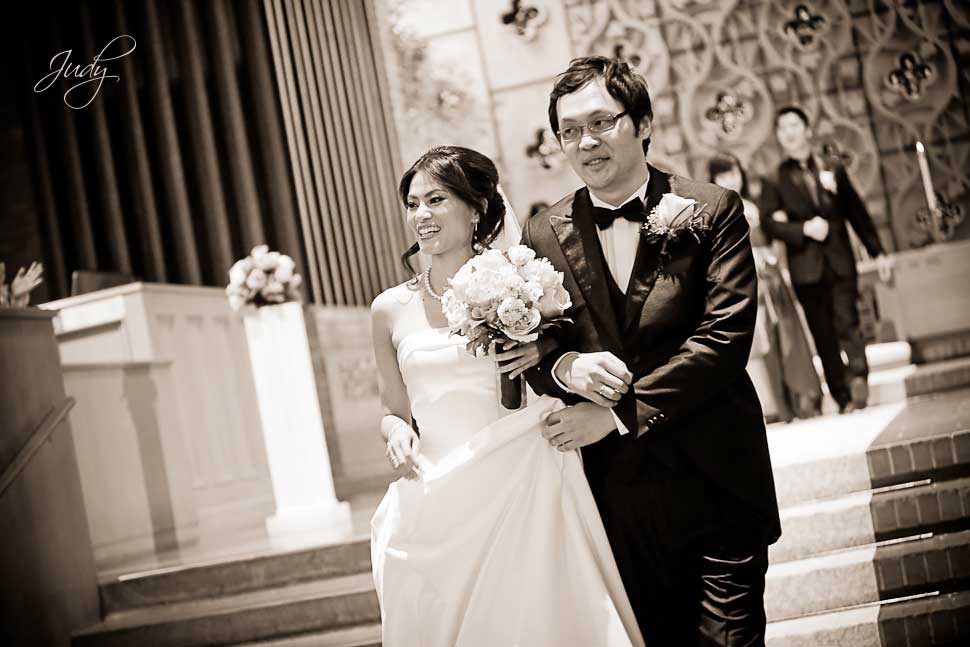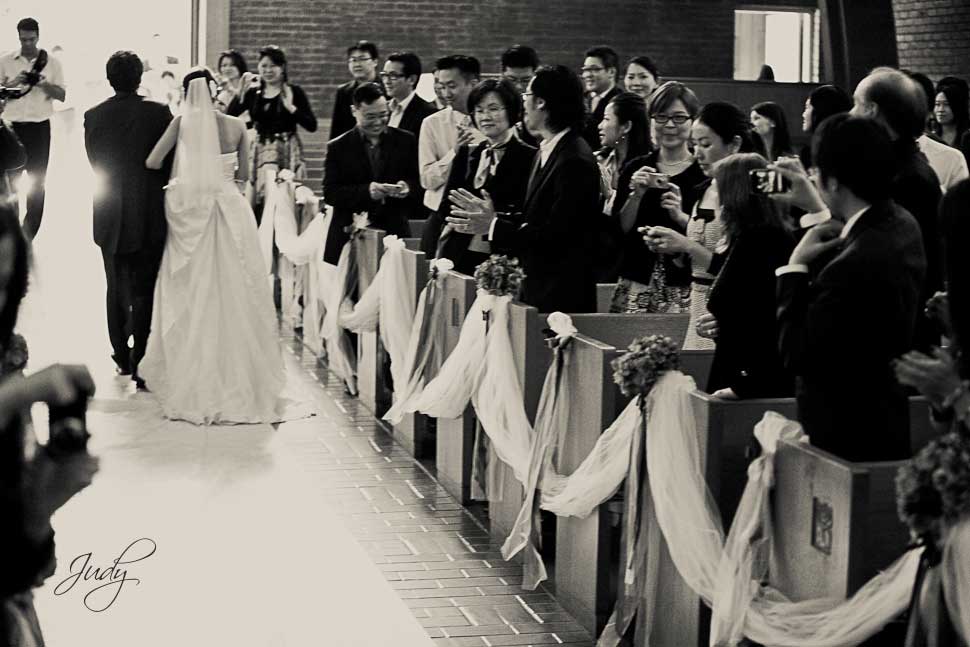 Some quick pictures in church before we head over to the Granada for their dinner reception.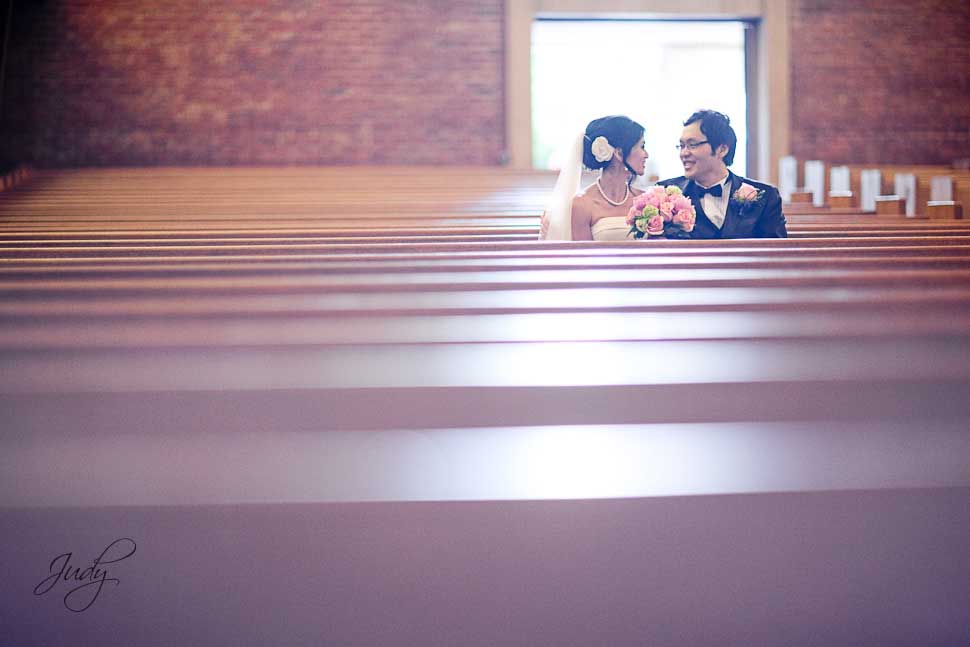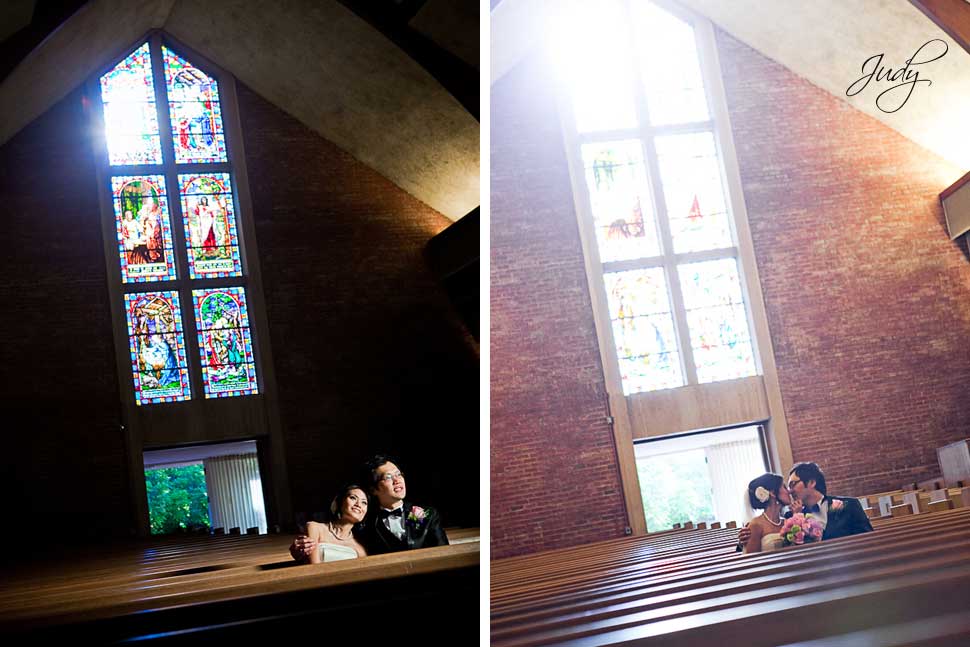 I love the lighting on this one!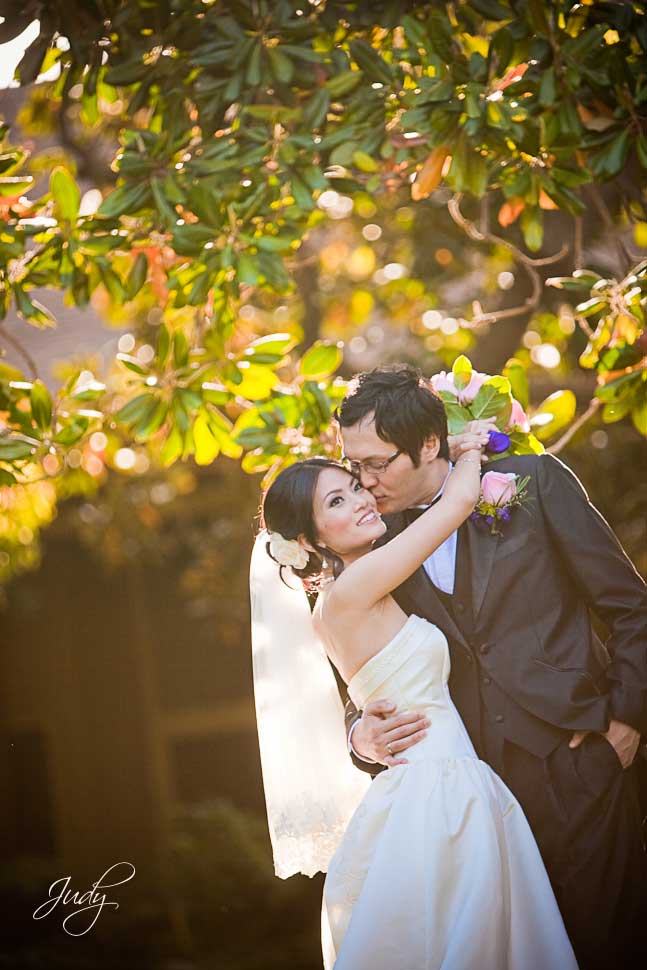 The dinner reception was hosted at The Granada (off main street) in Alhambra.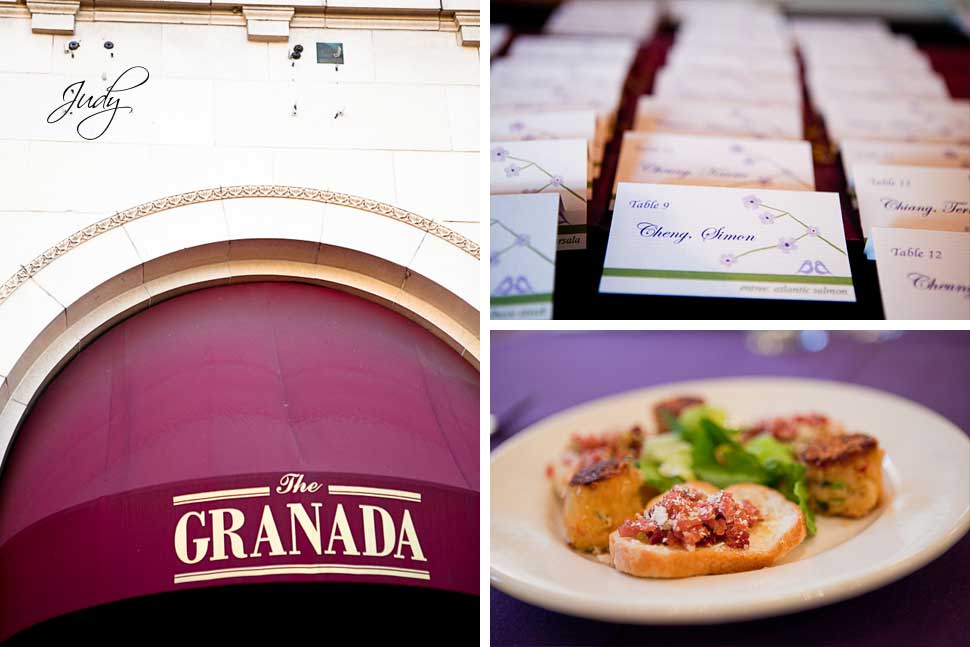 At the reception, the bridesmaids and groomsmen joined forces and played silly games/pranks on the bride and groom.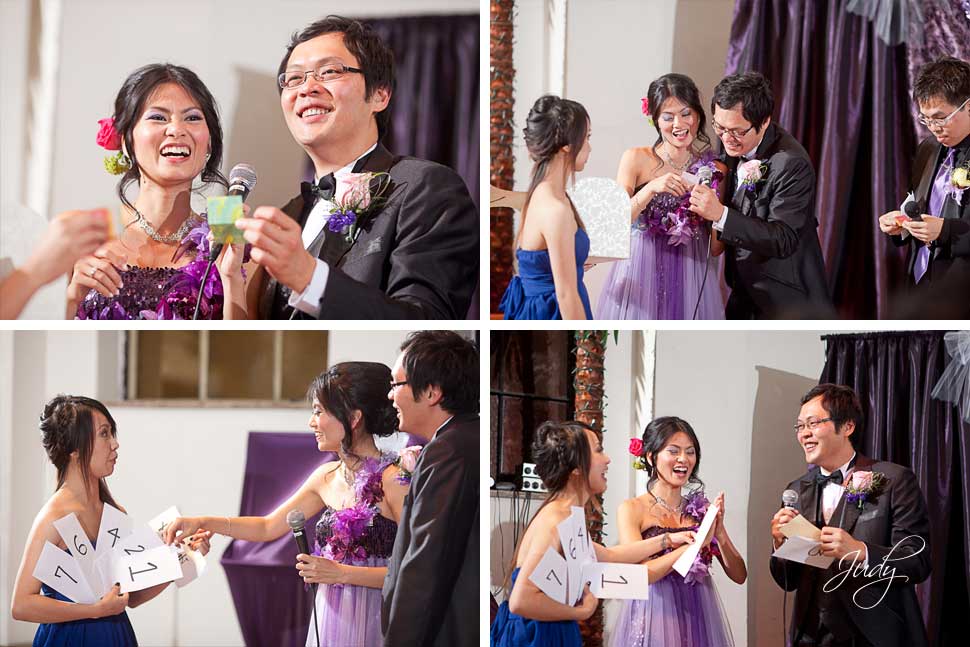 Their night ended with dancing… and more dancing!!!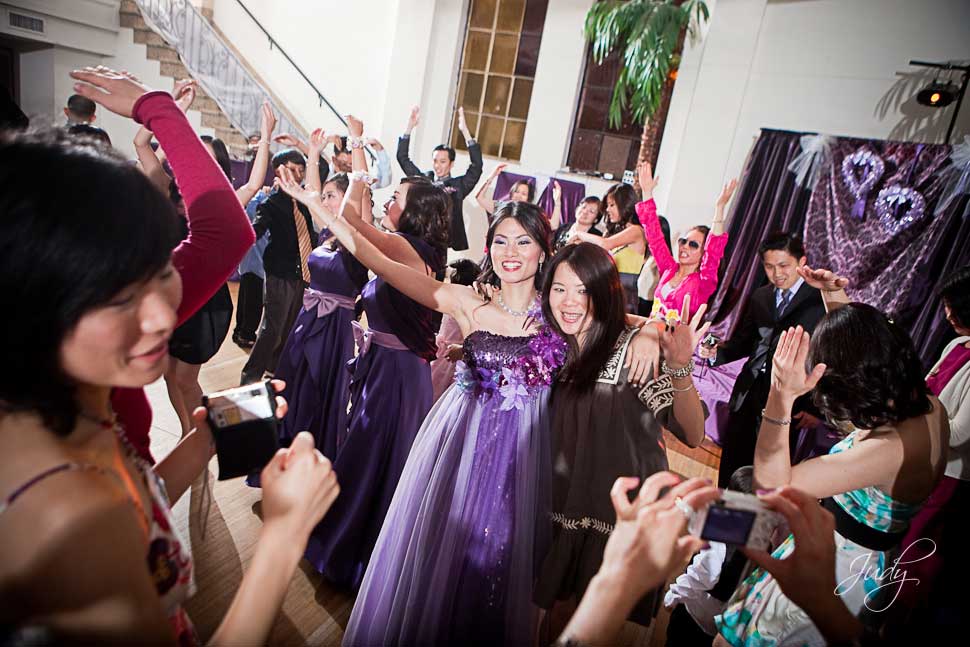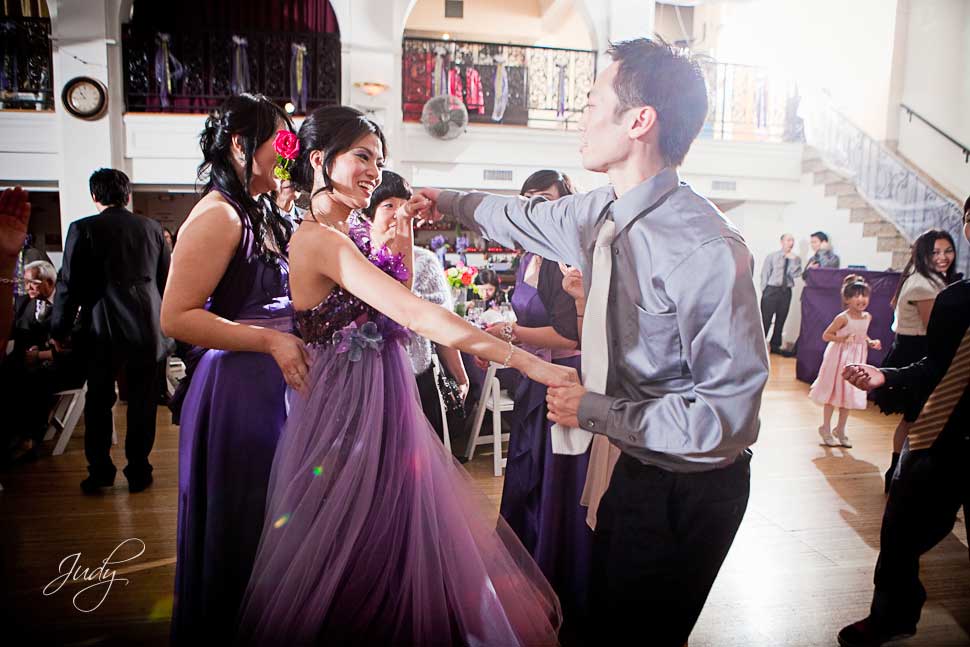 What a fun-filled day!!  Thanks Dorothy and Chee for having me be a part of it!!  Congratulations and best wishes…