It was a blast photographing Valerie and Jabra's wedding at Pacific Palms. They are a sweet and caring couple who are all about creating a day just as much about their family and friends as it is about themselves. Valerie and Jabra decided to keep it traditional and not see each other prior to their wedding ceremony. But what's unique is that Valerie decided to do a "first look" with her father-in-law, her brother, and lastly her dad. It was such a wonderful idea to have a special moment with each and every important male in her life before she walks down the aisle towards her main man. Their wedding day was filled with lots of laughs and tears of happiness as both families welcome the other into their own. It was a day where as two hearts become one, two families join and two cultures (Latin and Middle Eastern) blend. I love that Valerie and Jabra are so thoughtful to include a Mariachi band and a belly dancer as a representation of entertainment for each culture. It surely was a treat for everyone. So read on for our Pacific Palms wedding photography and video!
And as for me… we've done many church weddings (whether it be Christian or Catholic), but this is my first time doing an Orthodox Christian Wedding. The crowning, the common cup, the dance… all of which are a great learning experience for me. That's one thing I love about what I do (my "job" if you will); I get to learn new things all the time and embrace the various cultures around me.
Wedding Preparation at Pacific Palms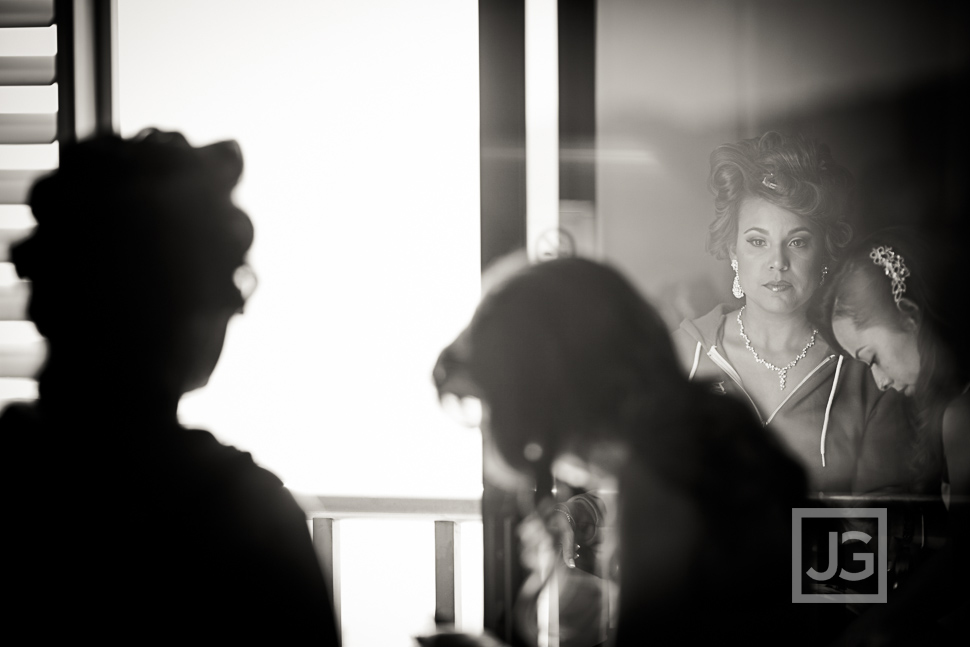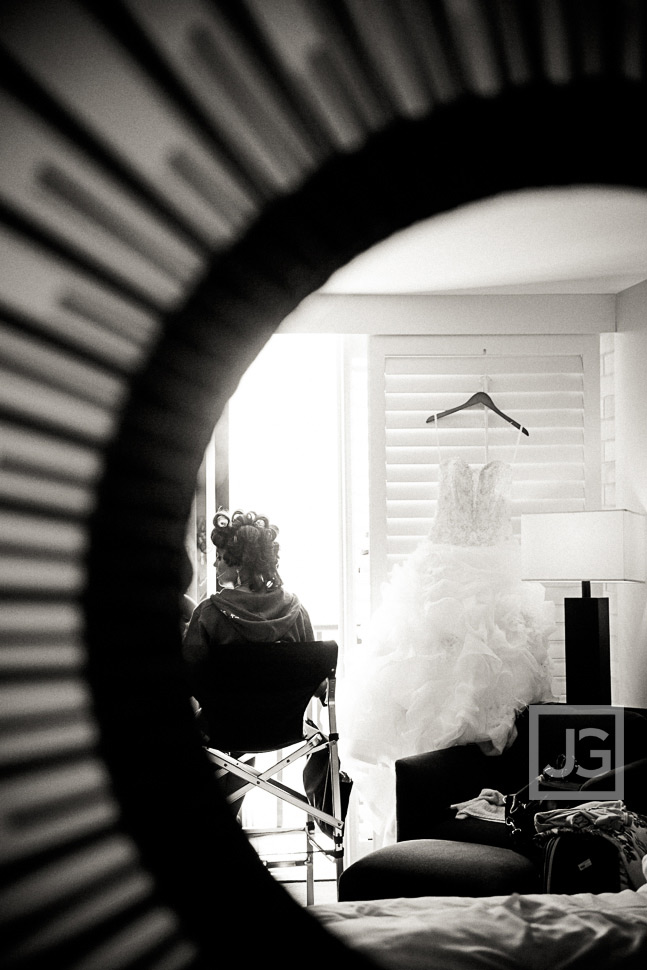 This little flower girl was sooo adorable. The camera loves her and she's not at all shy with it. =)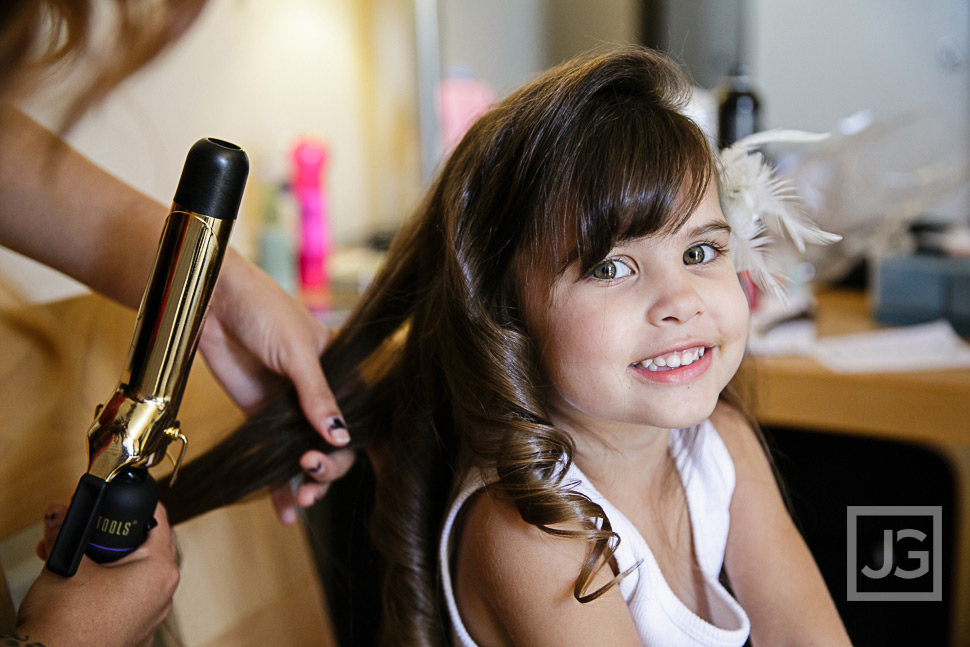 Moments like this are so special. Jabra's dad helping him get dressed for the big day.
And what's really sweet is that Jabra got Val's dad cuff-links that says, "Father of the Bride. I loved her first."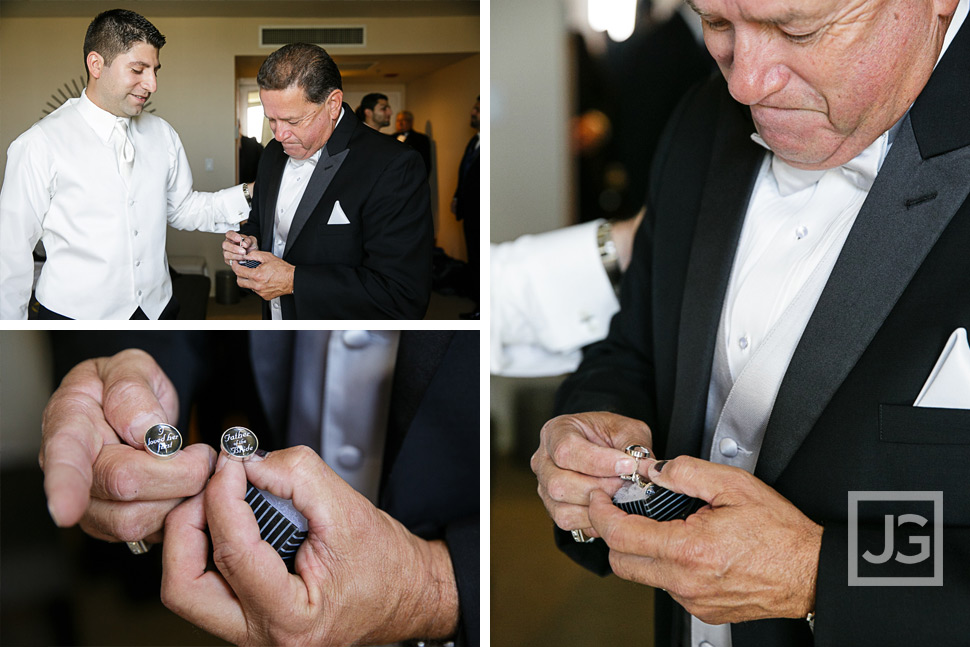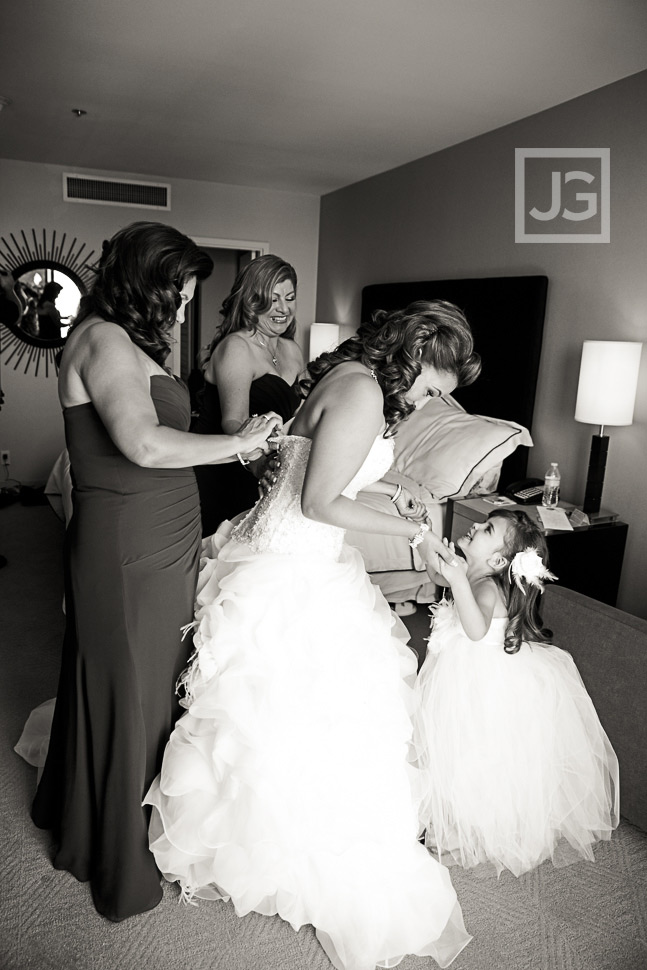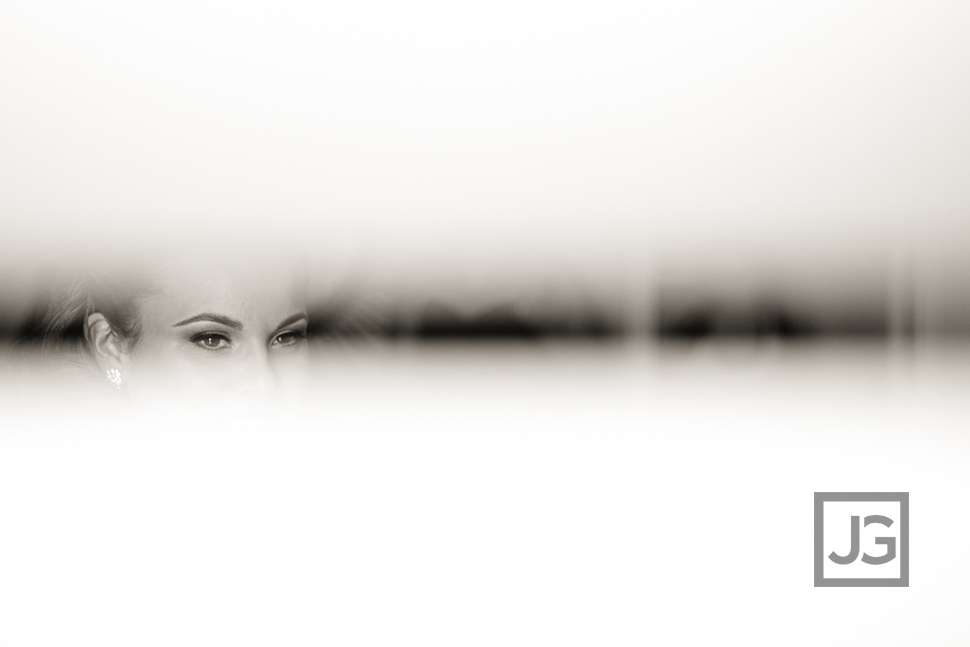 Val's first look with her father in law. She also got him cuff links as well.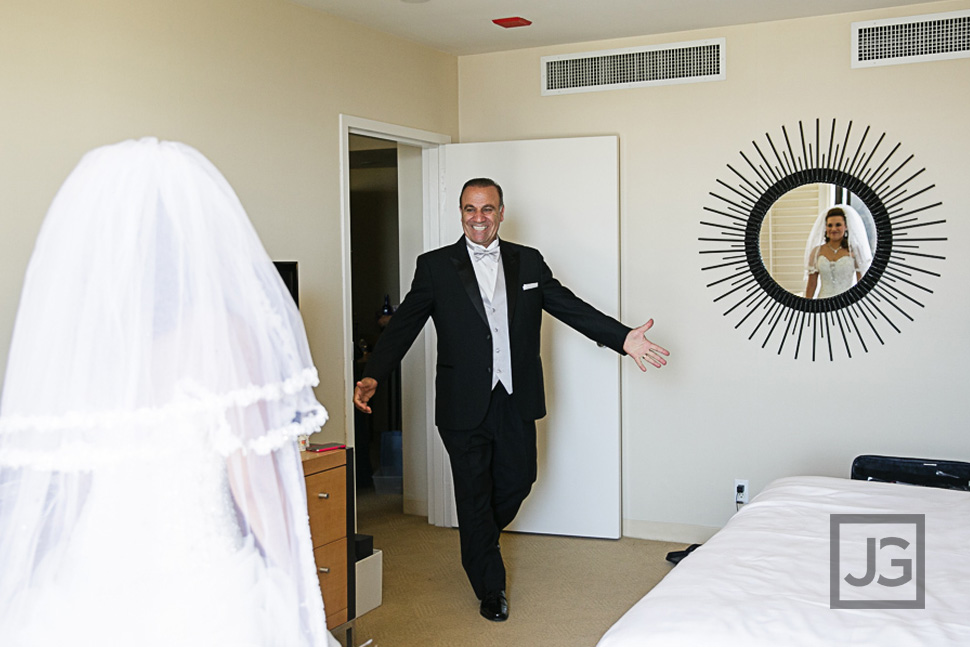 Val's first look with her brother. So sweet that they are close to each other, It really reminds me of how close my brother (Steven) and I are.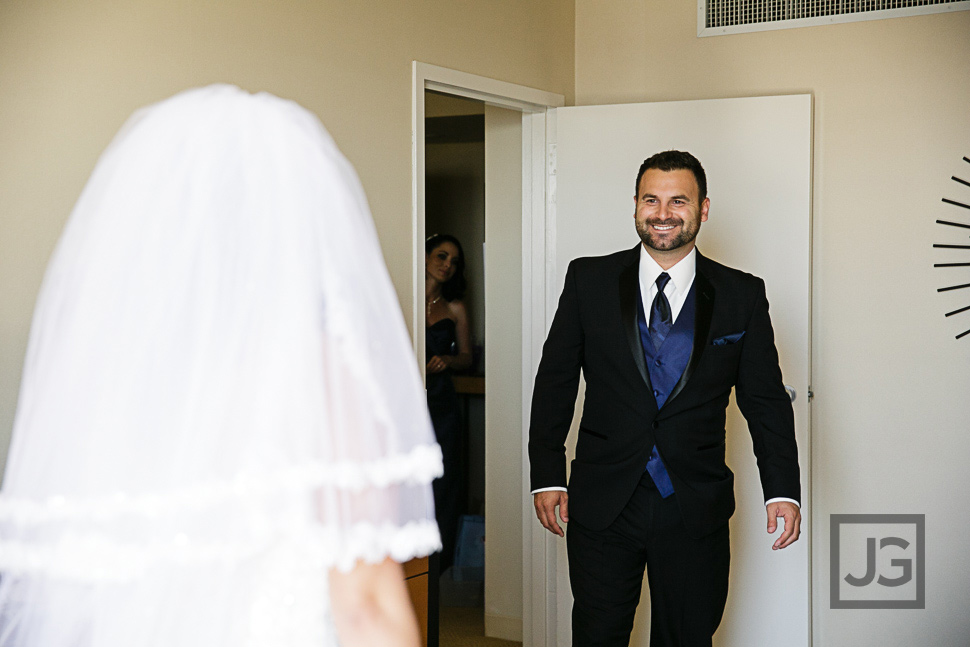 And last but not least, the man who loved her first!! It was really a special moment and I couldn't help by to cry watching them. So sweet!!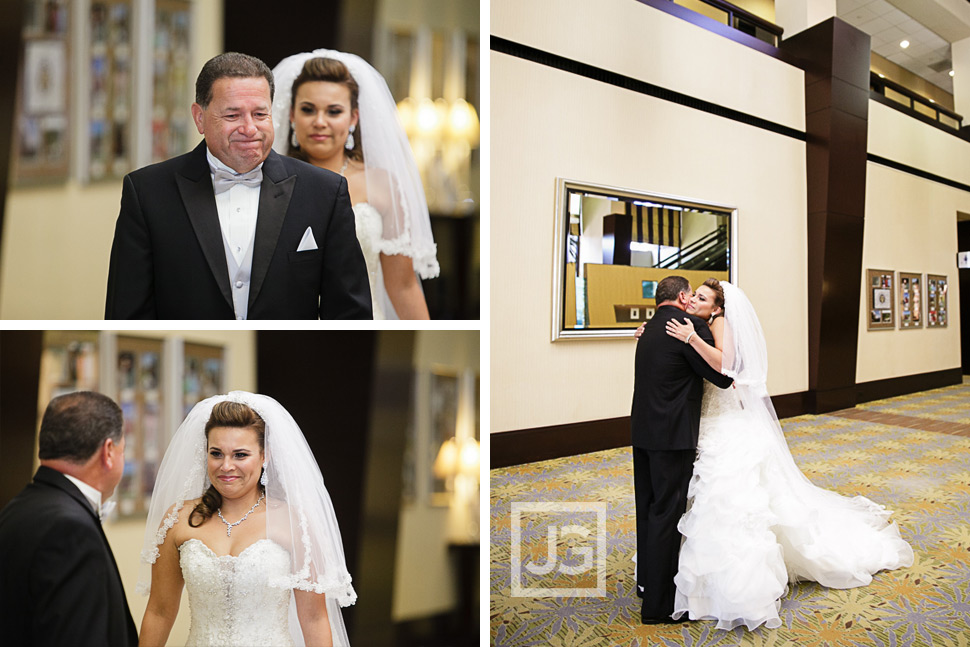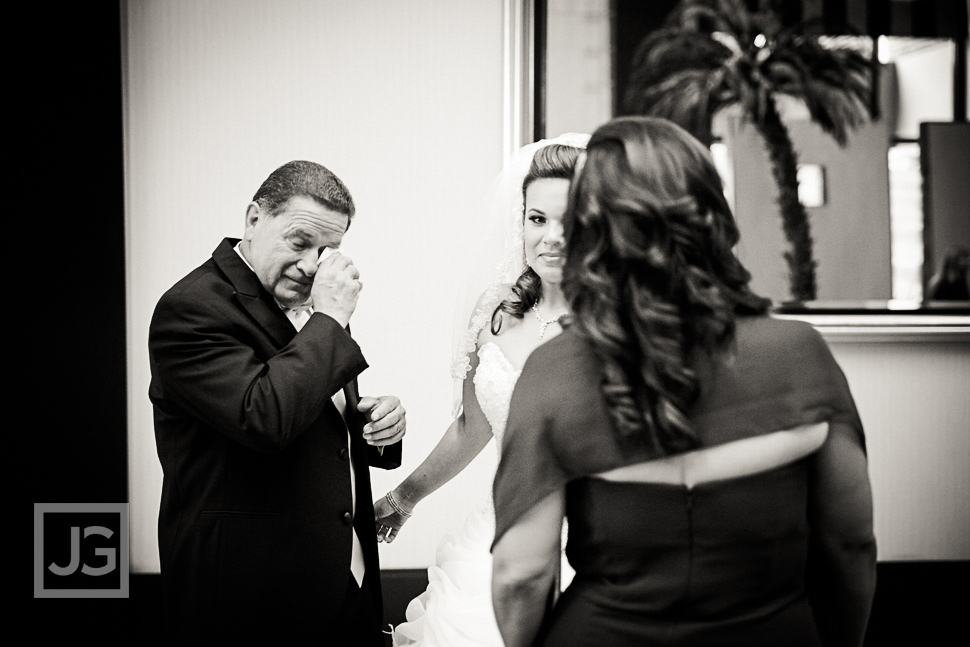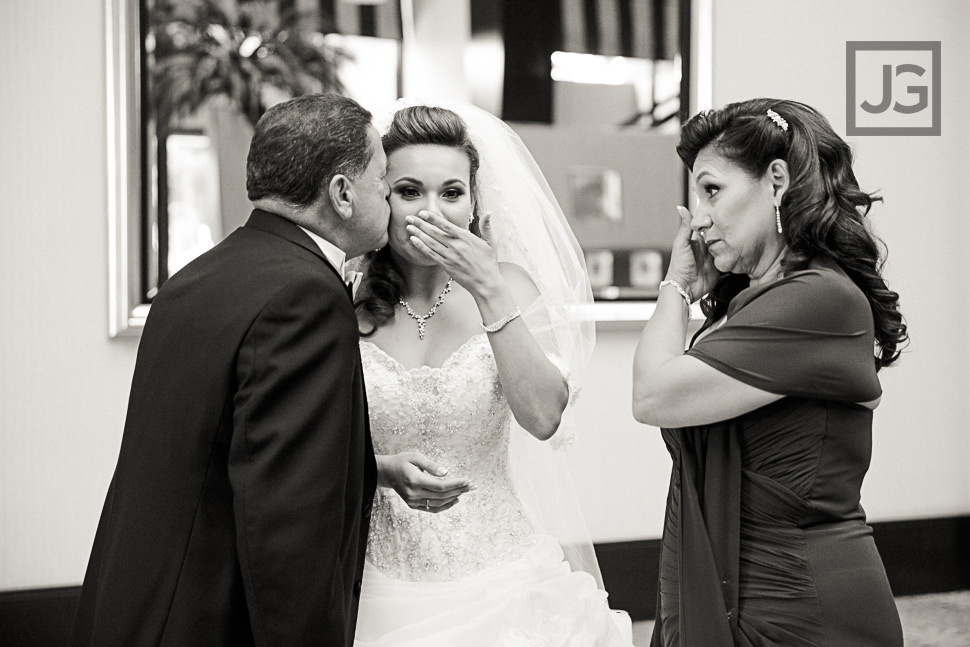 Wedding Ceremony at St. Nicholas Cathedral
St. Nicholas Catholic Church in Los Angeles (near MacArthur Park) is an orthodox church. From a wedding photography standpoint, it is highly ornate and beautiful to shoot in.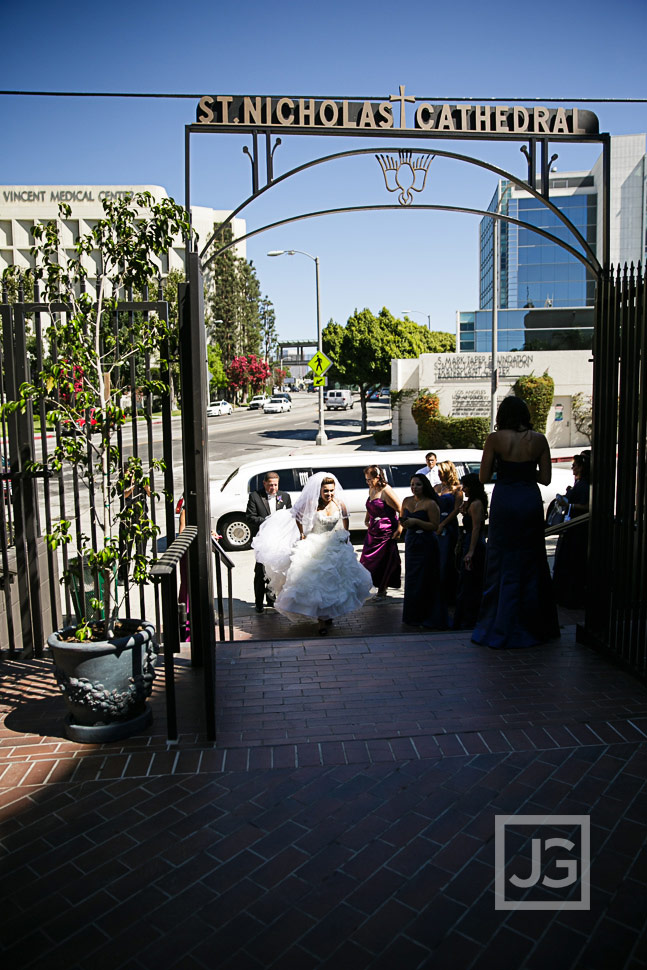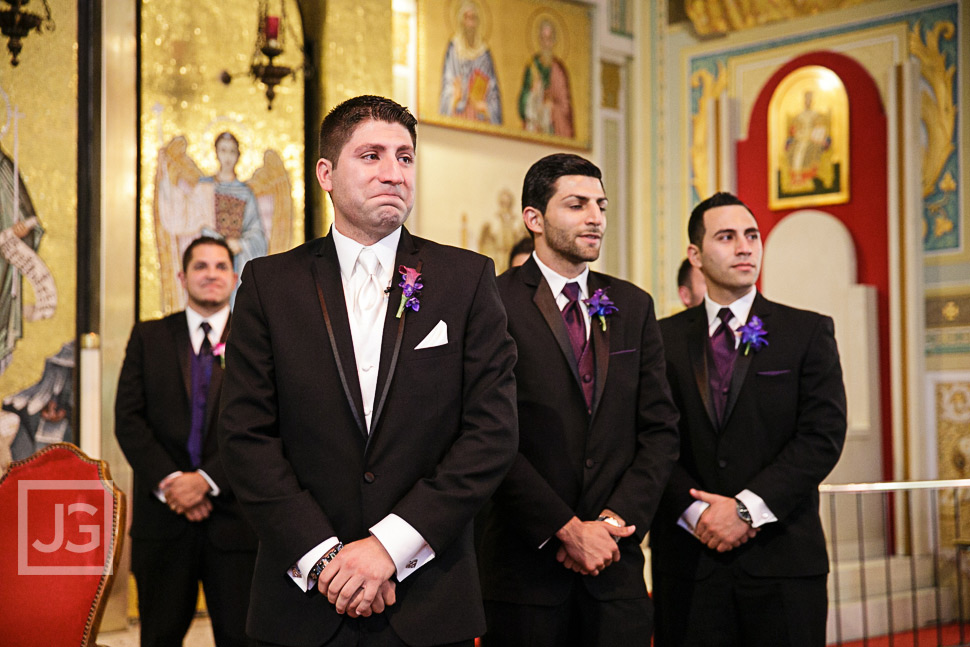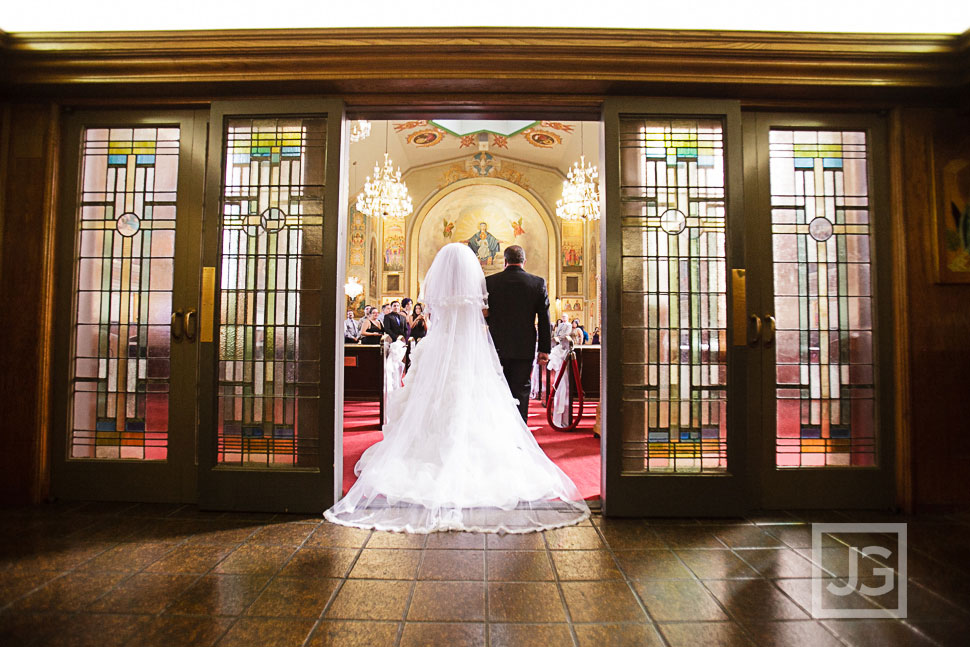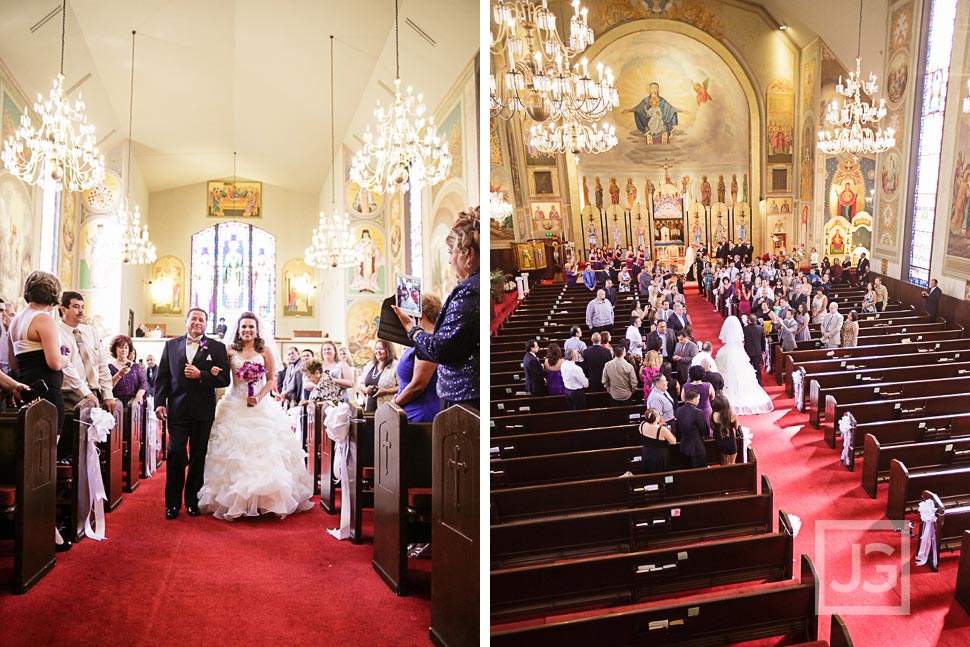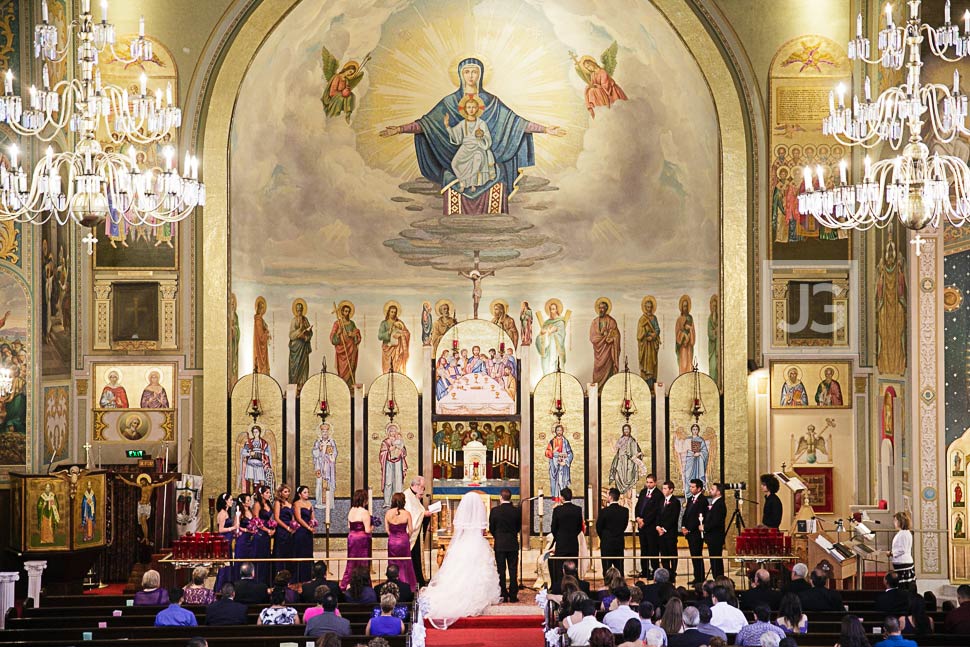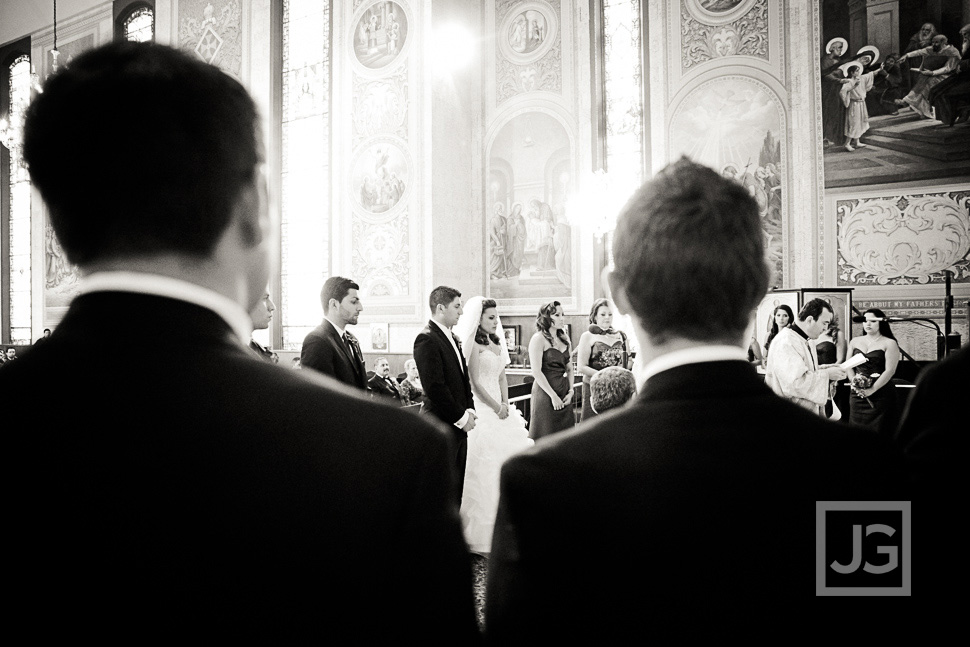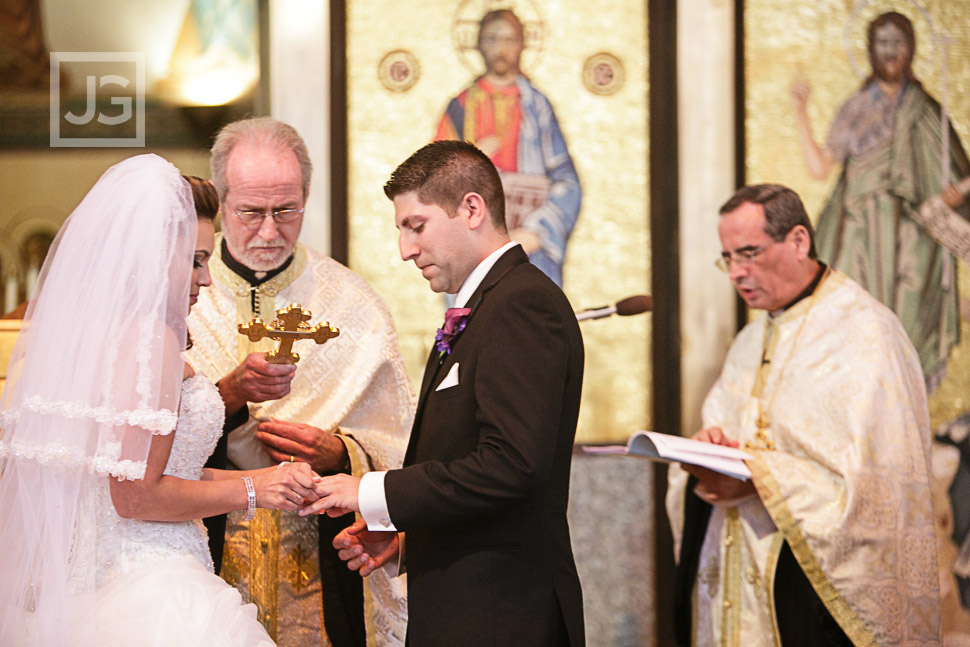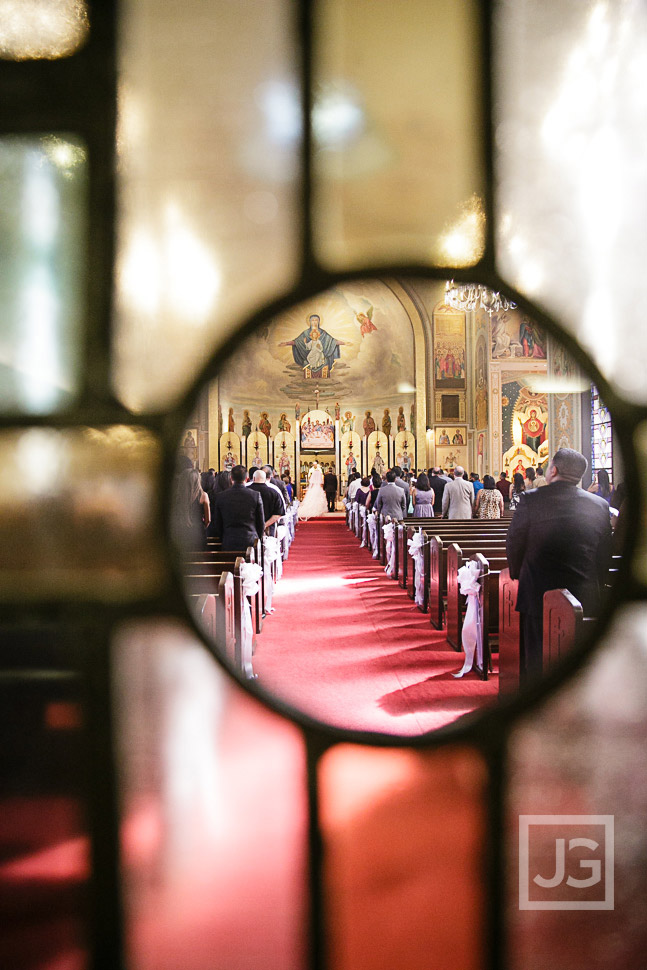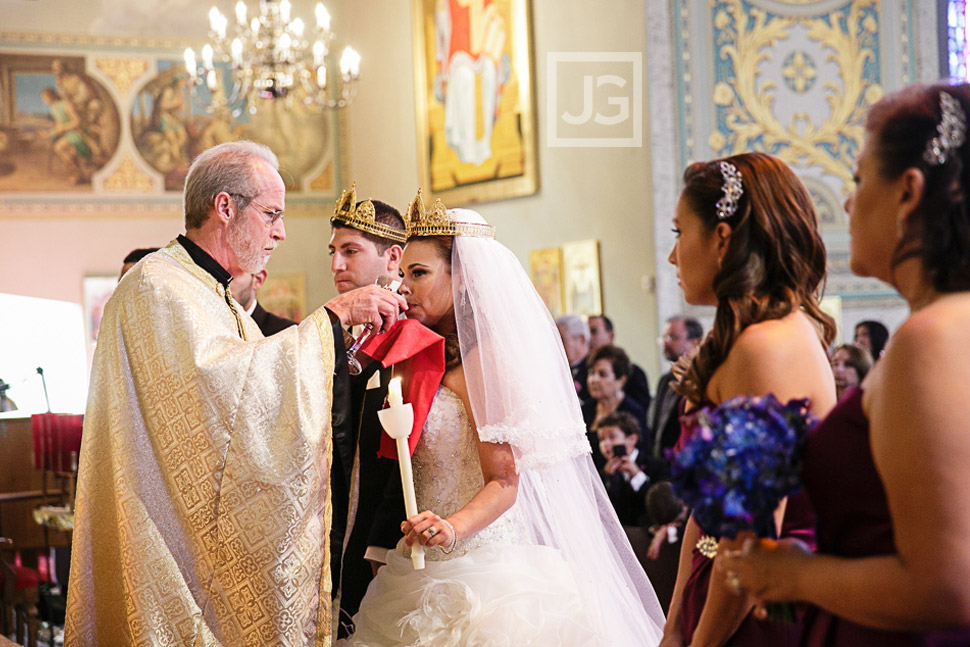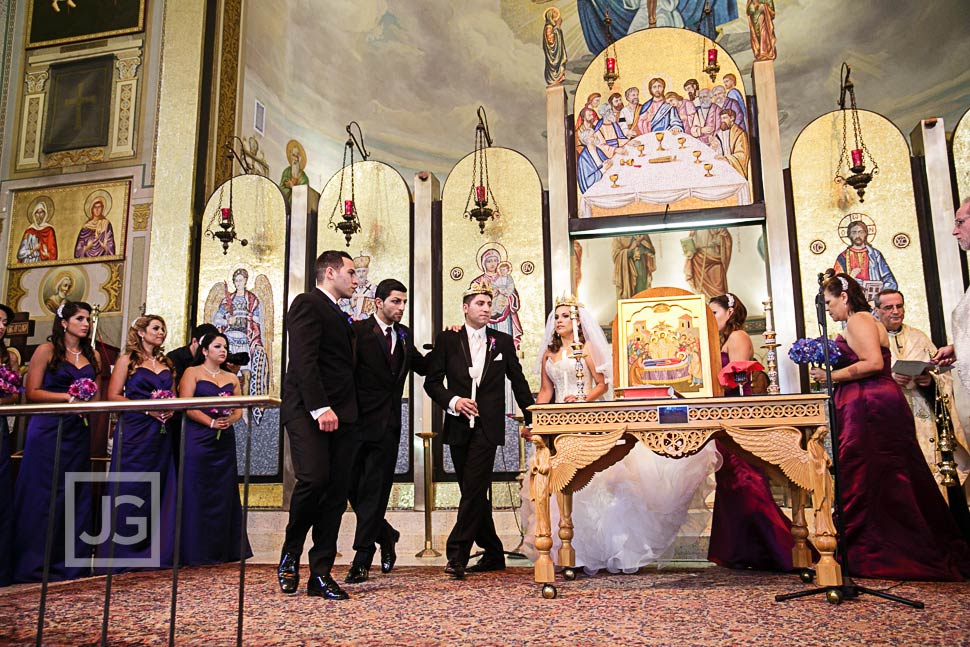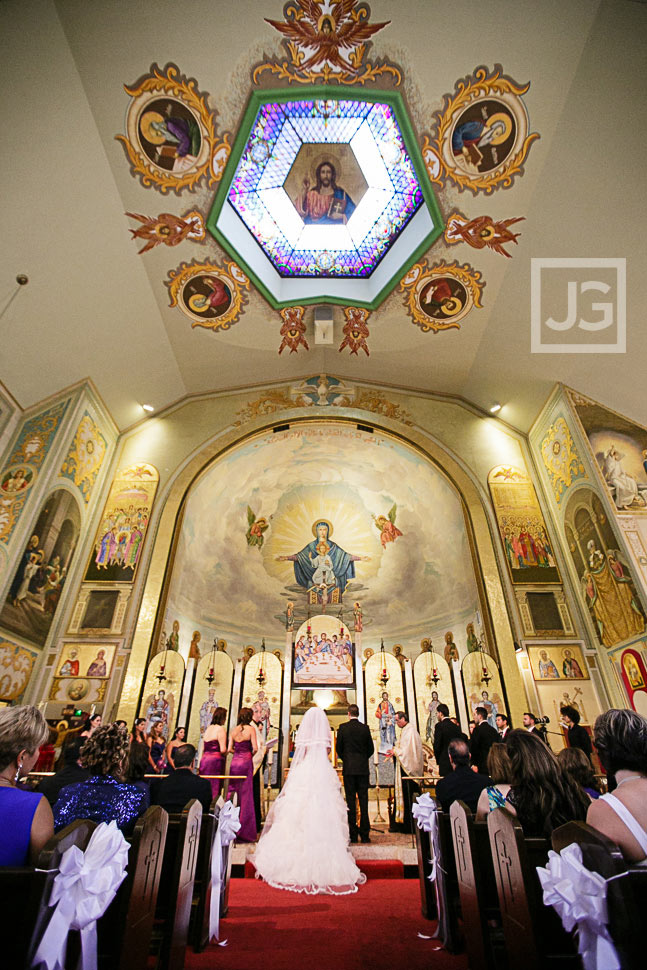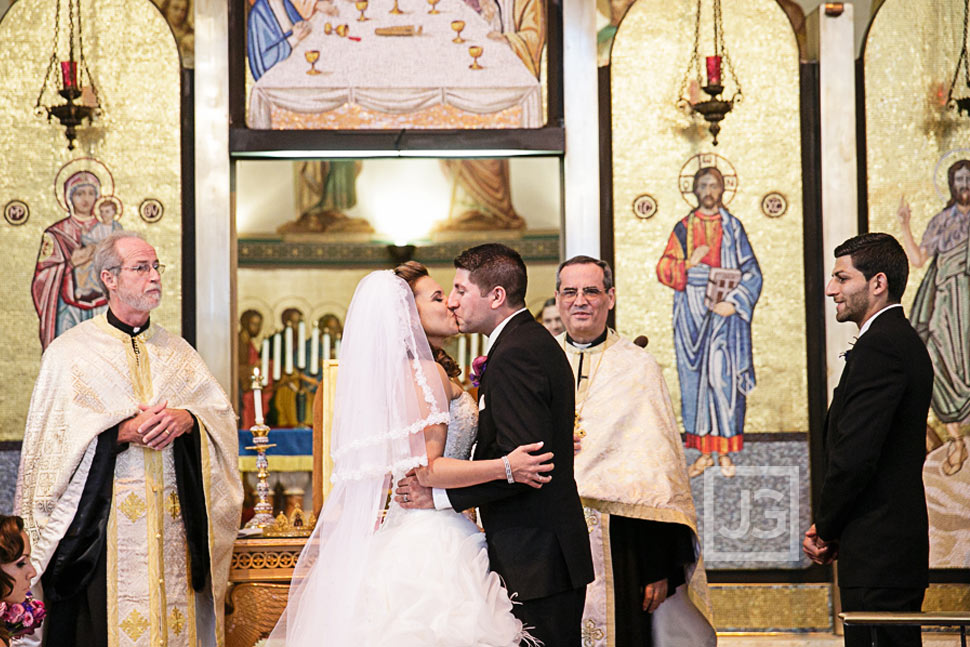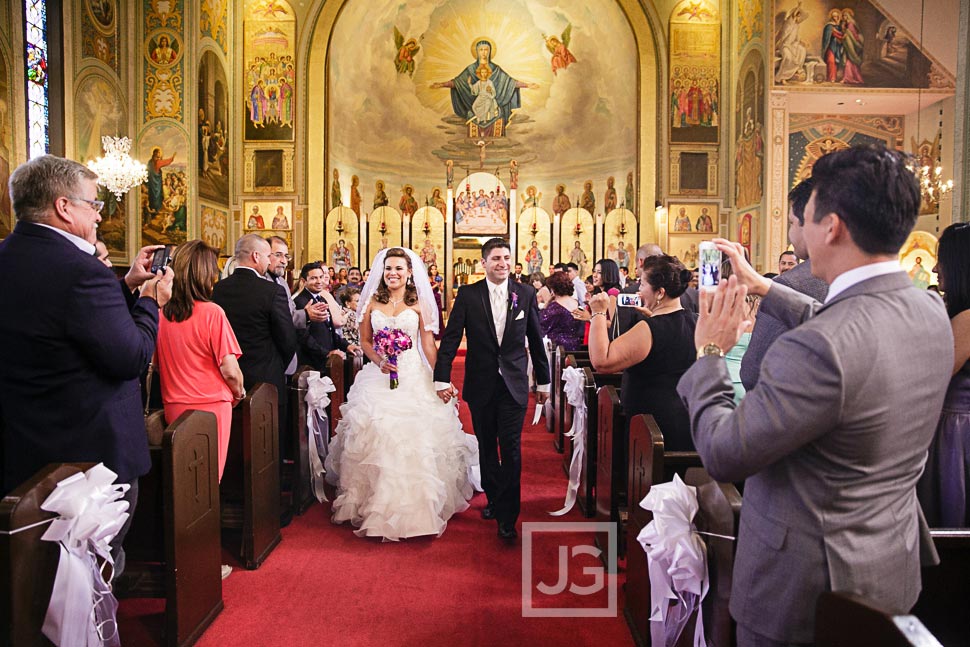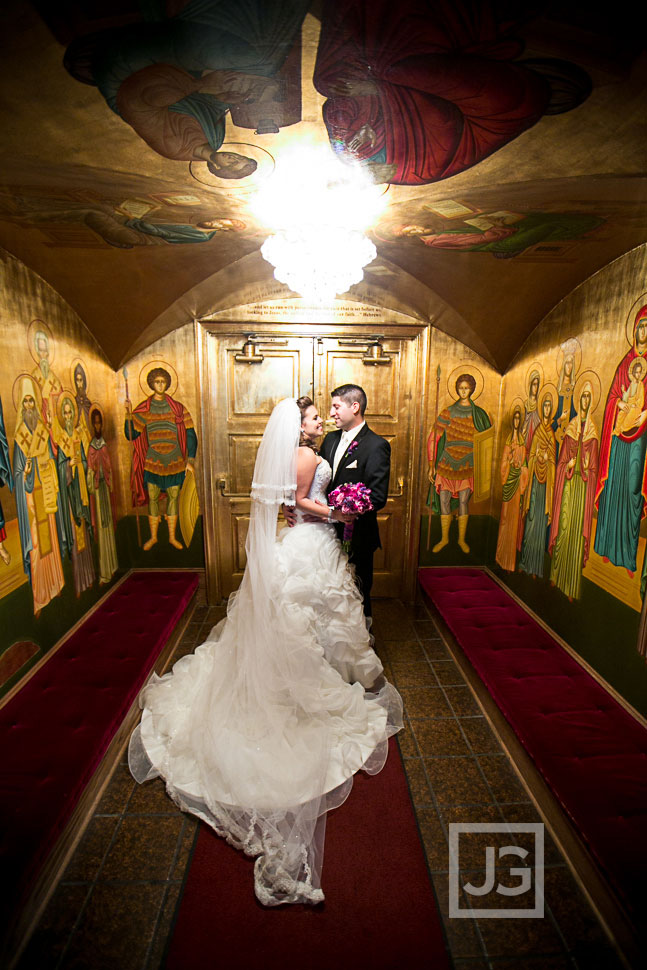 Pacific Palms Wedding Photos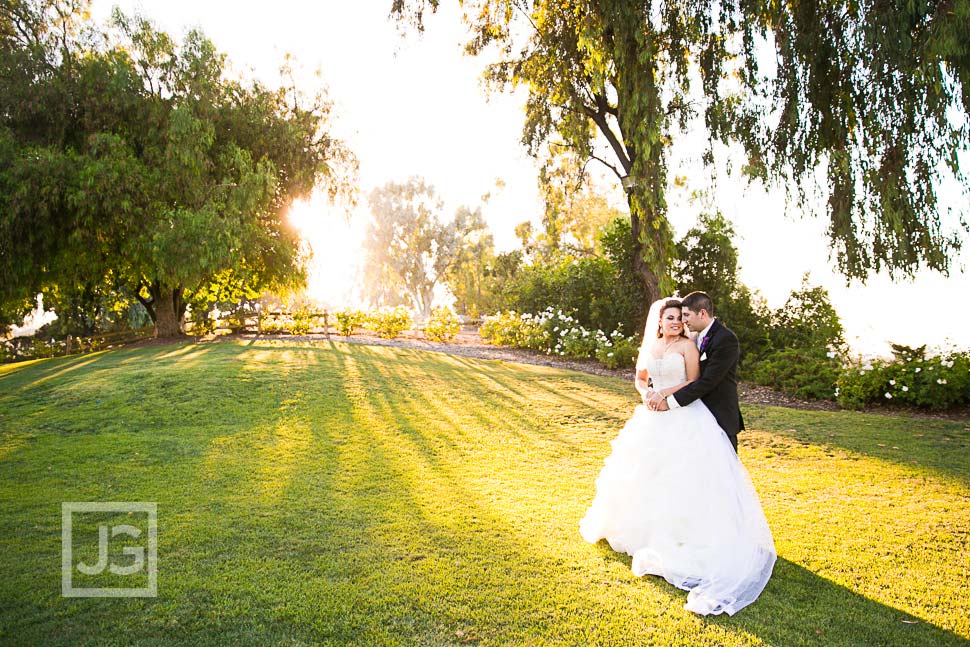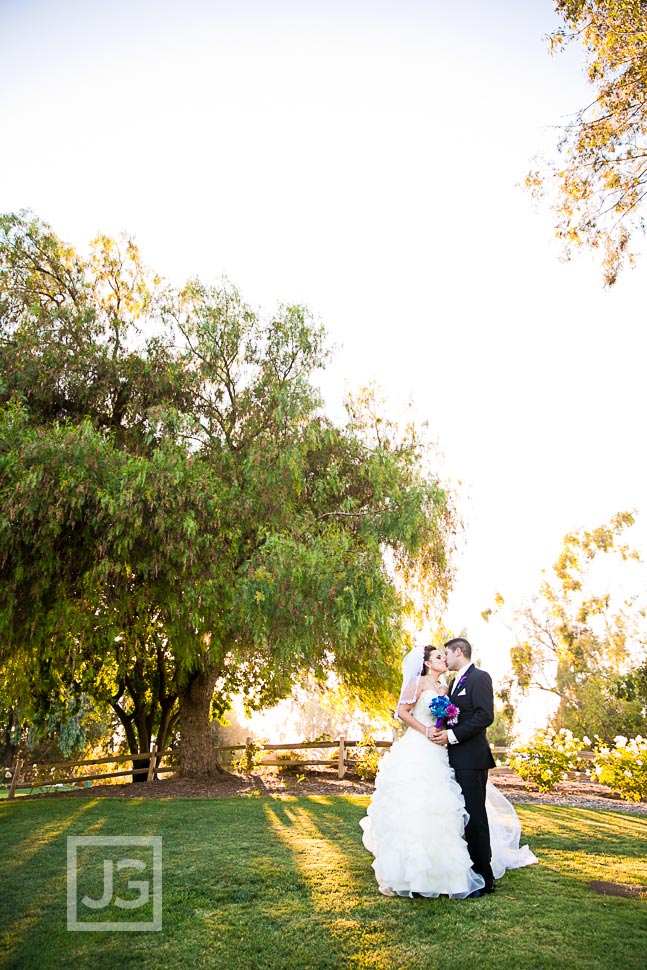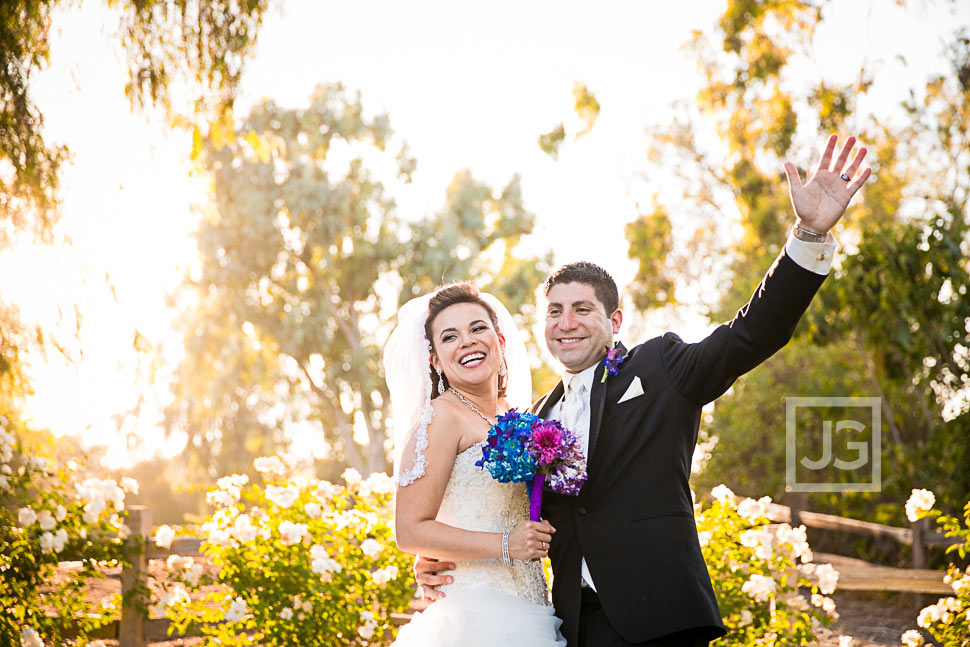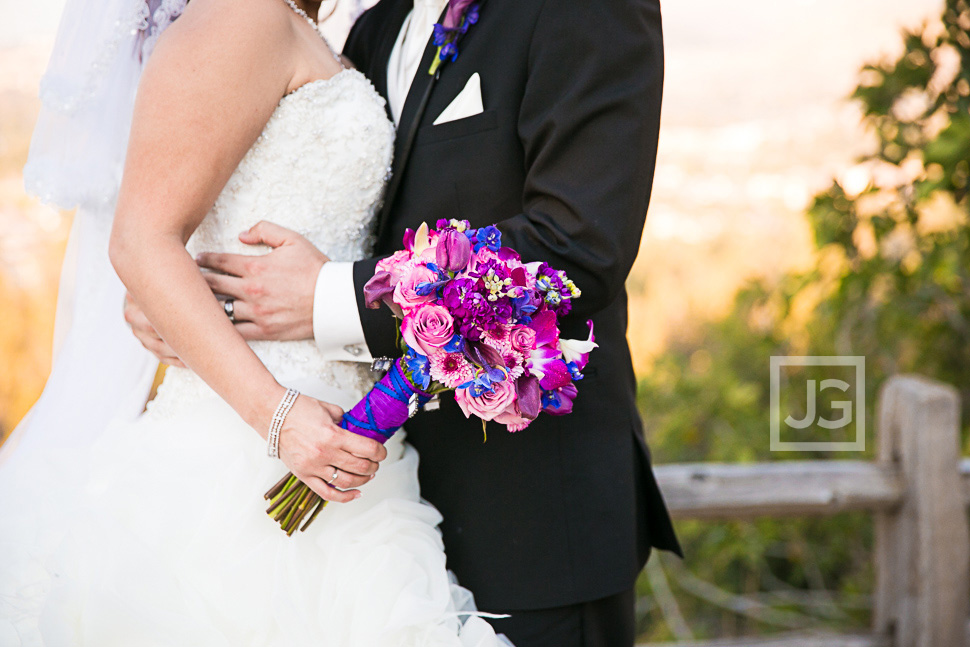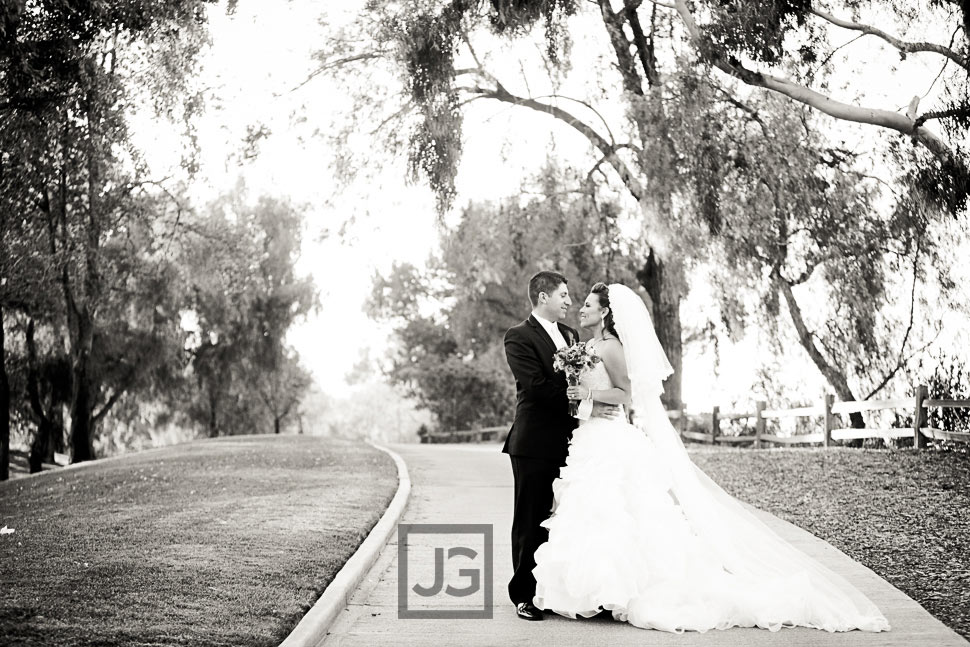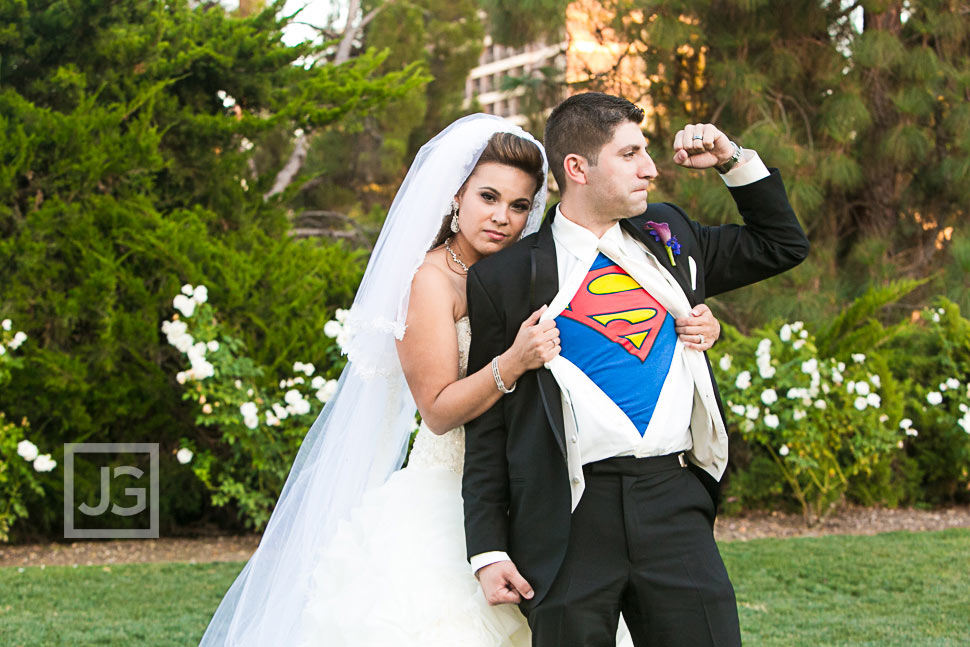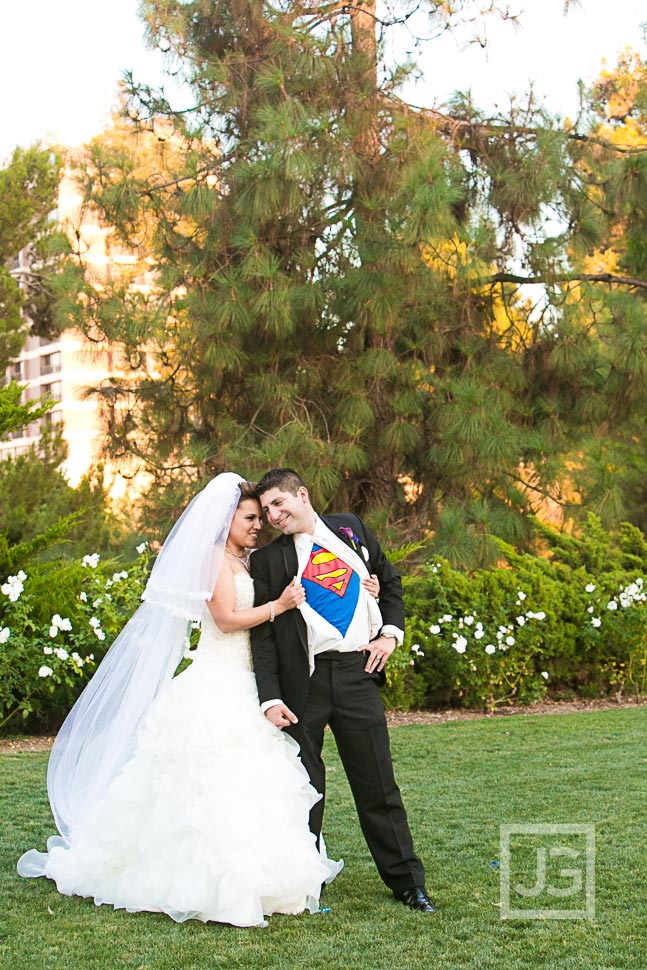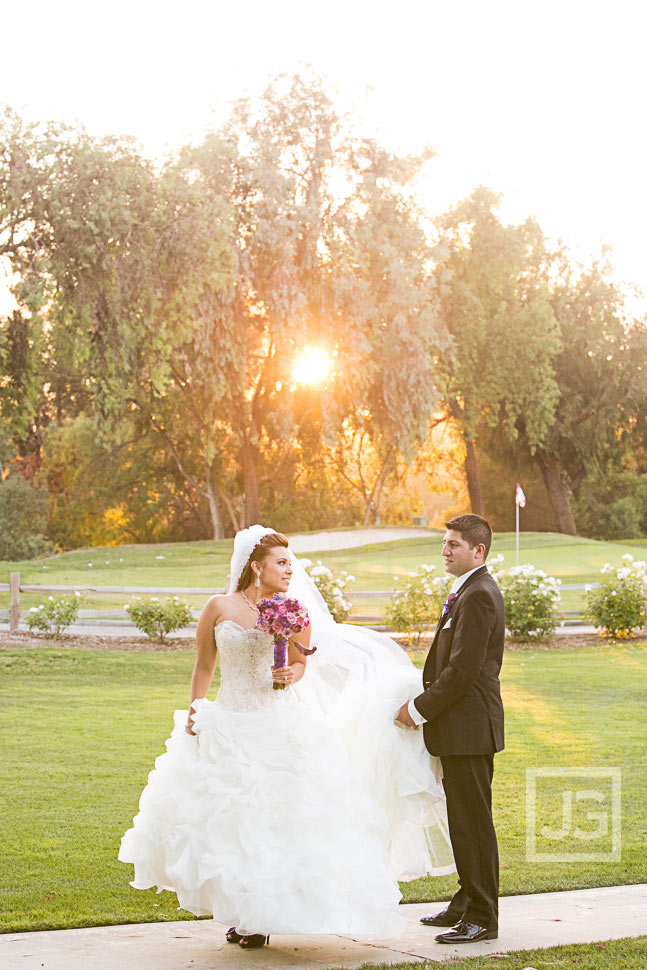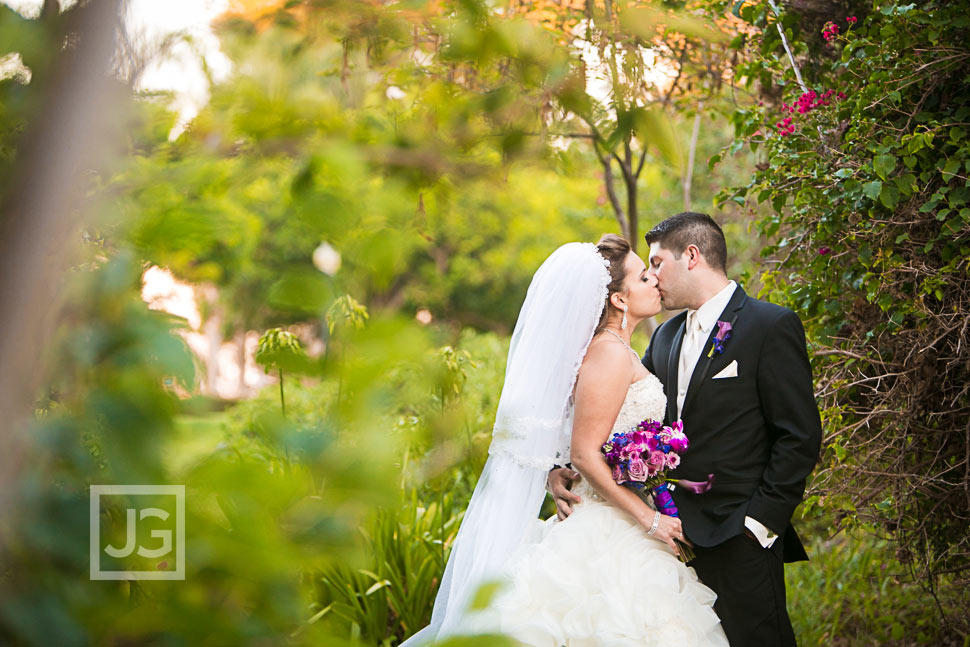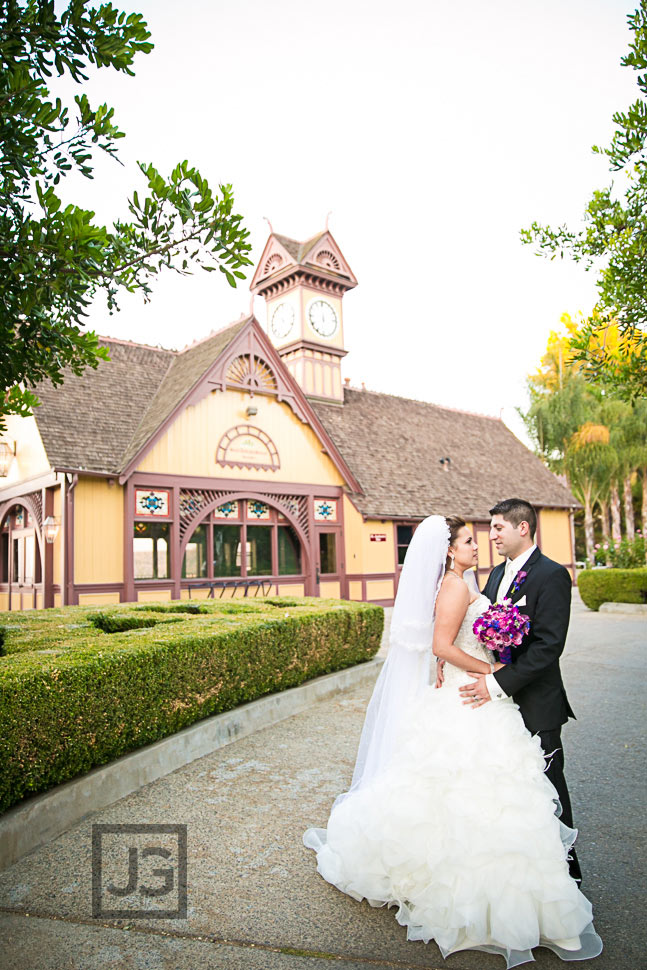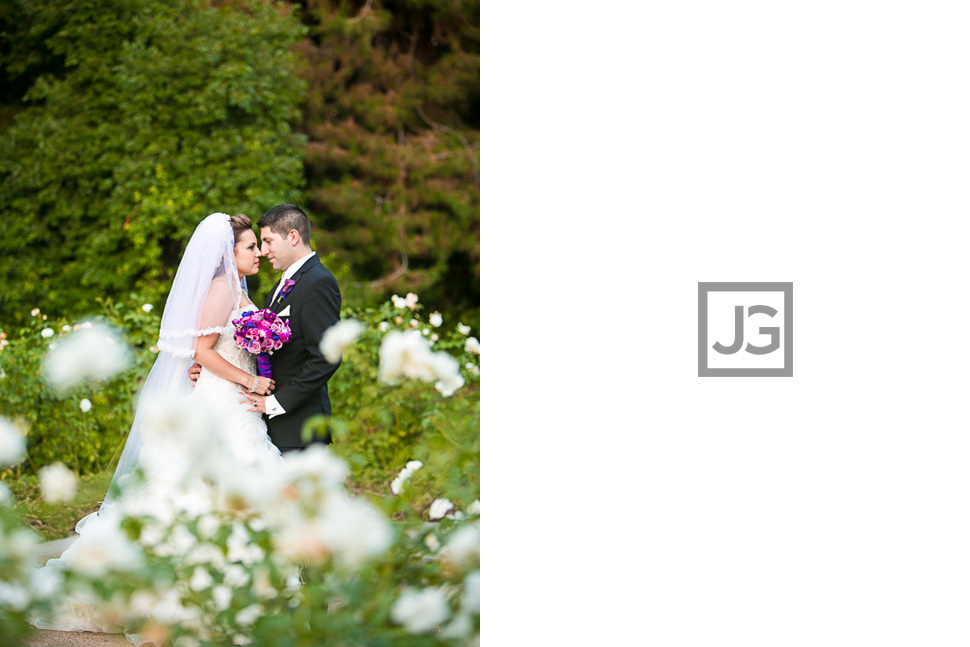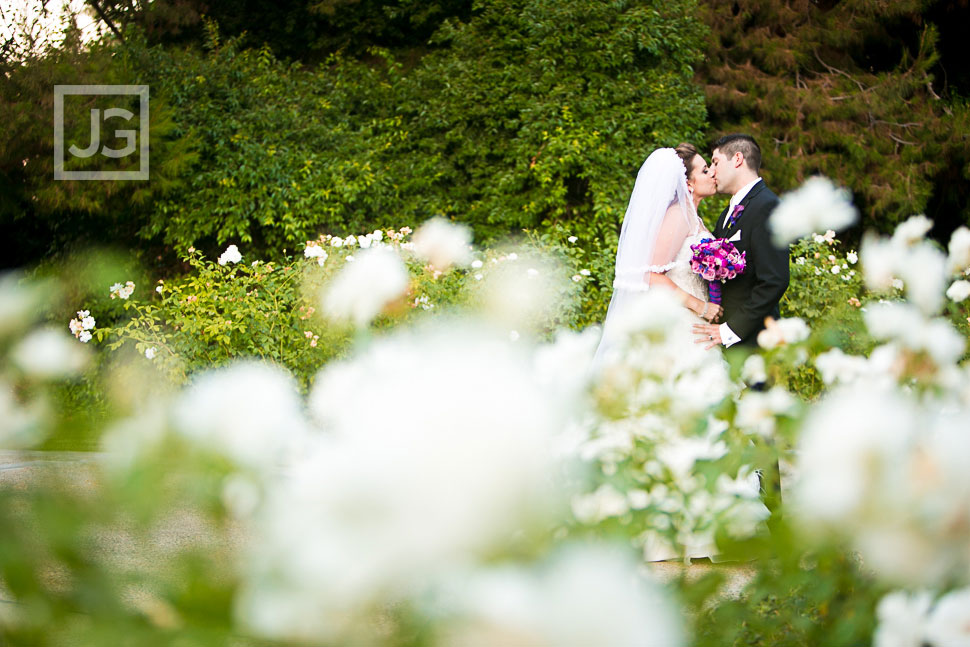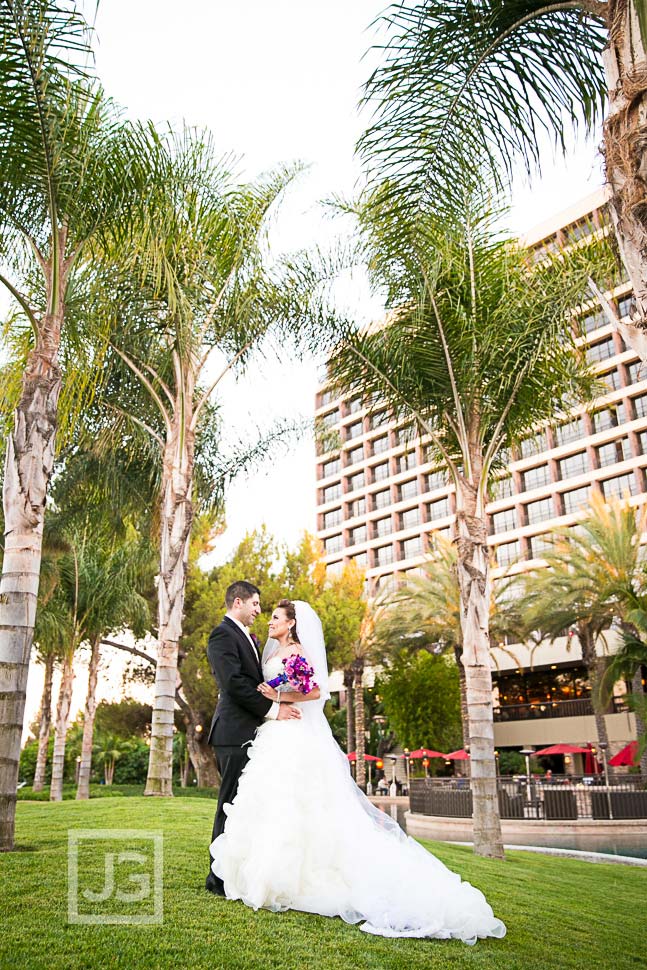 Bridal Wedding Party Photos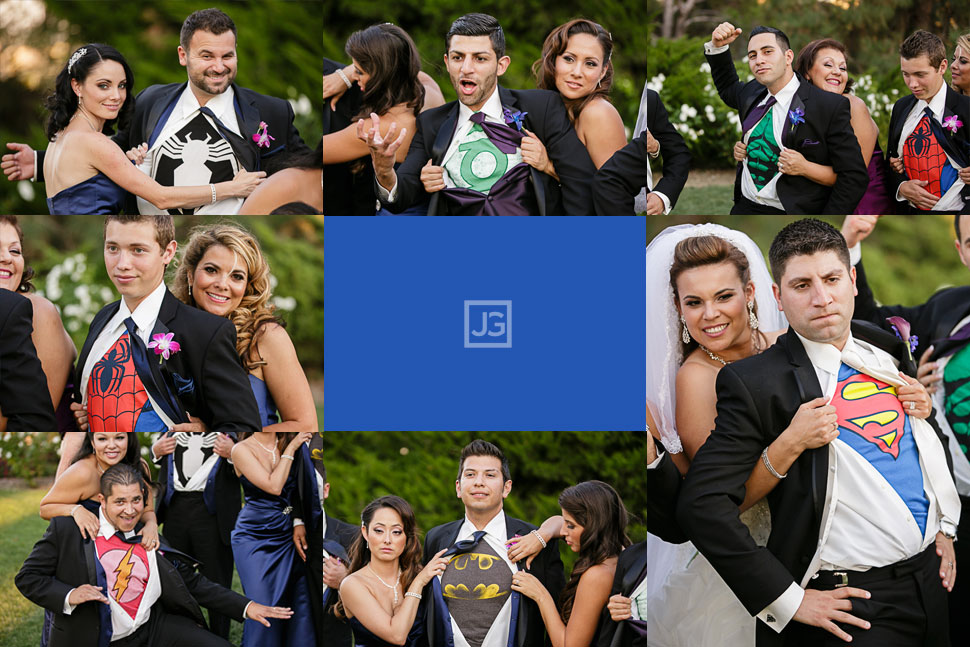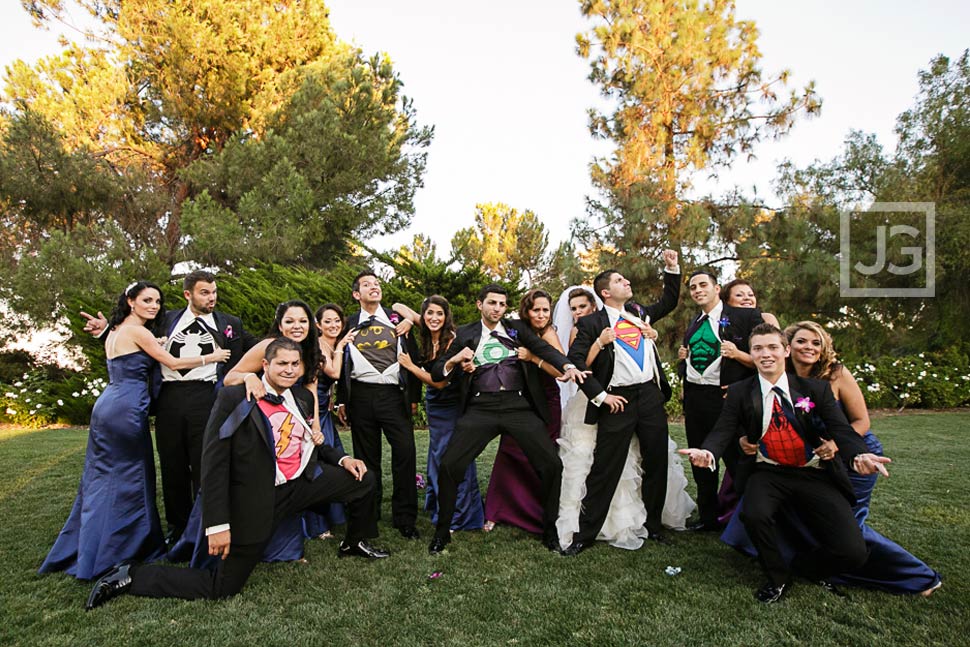 Wedding Reception at Pacific Palms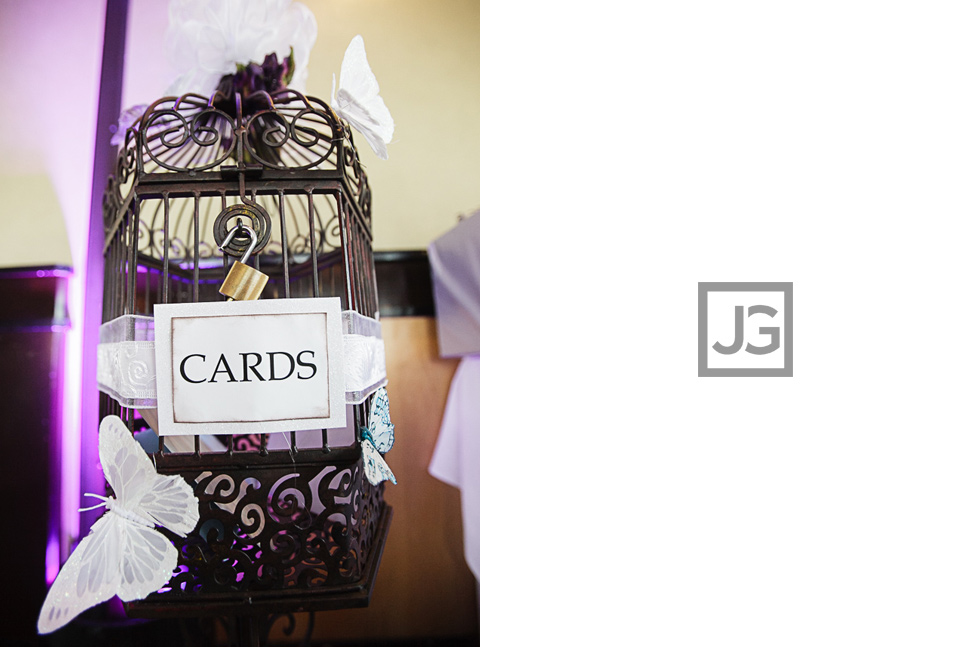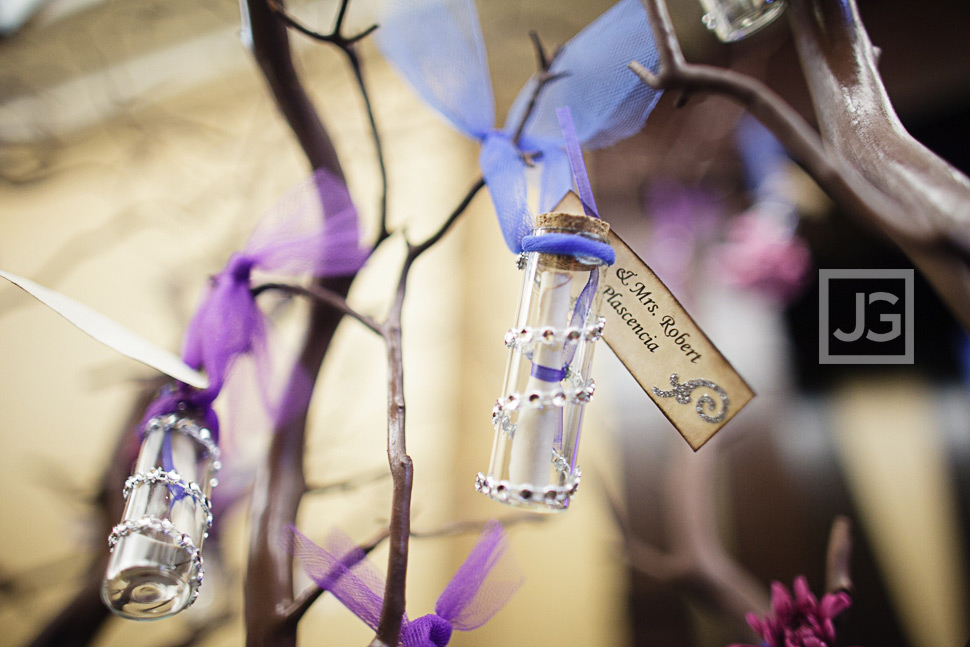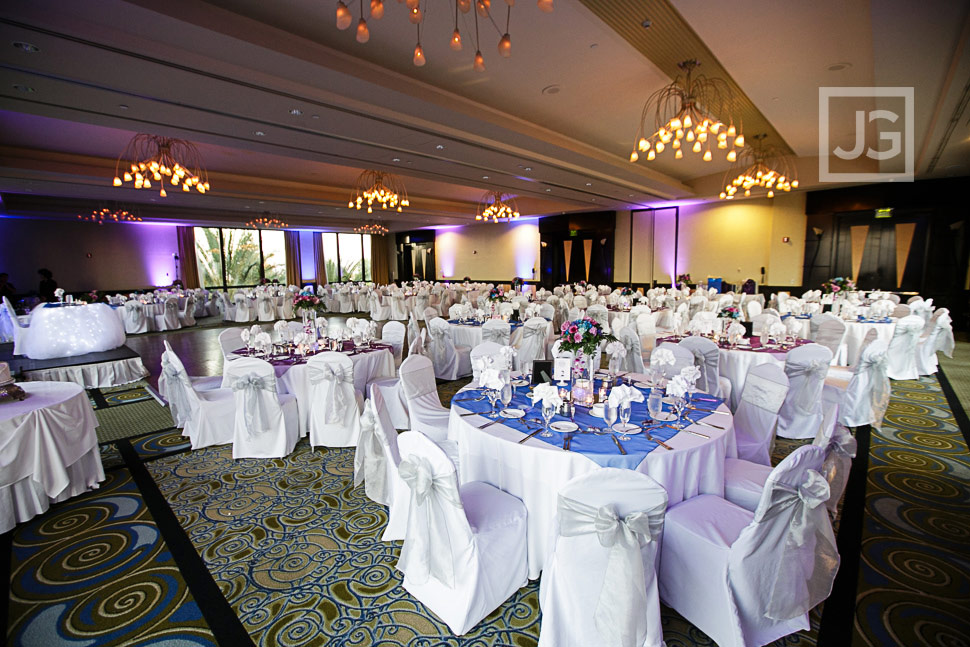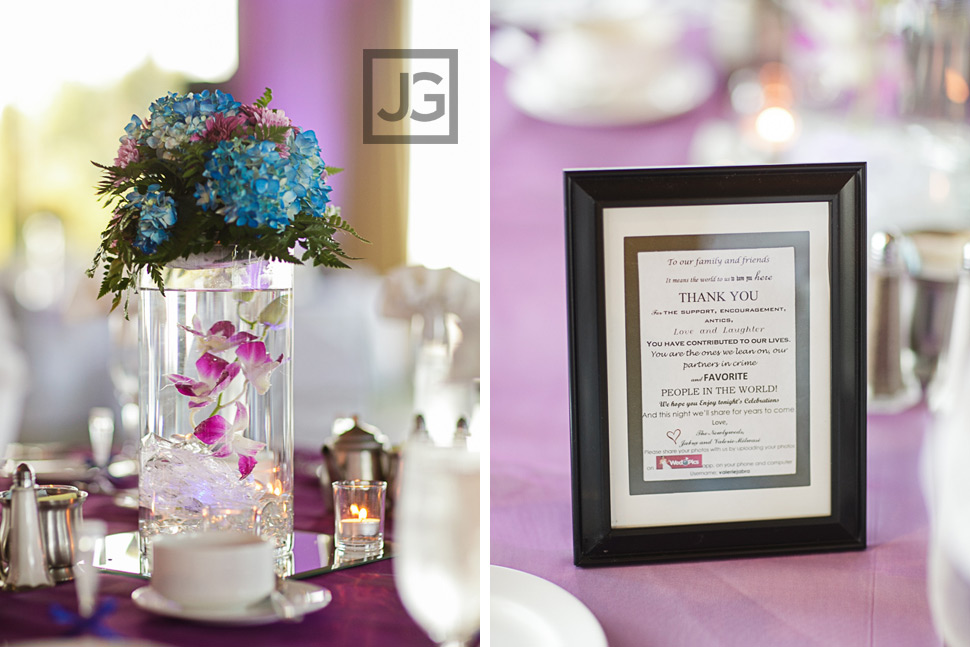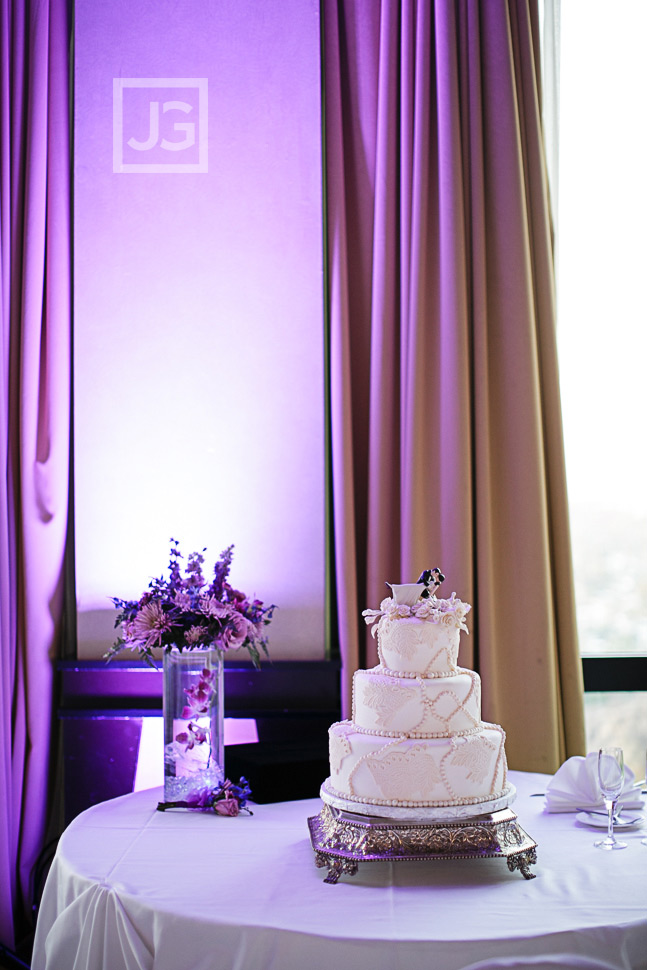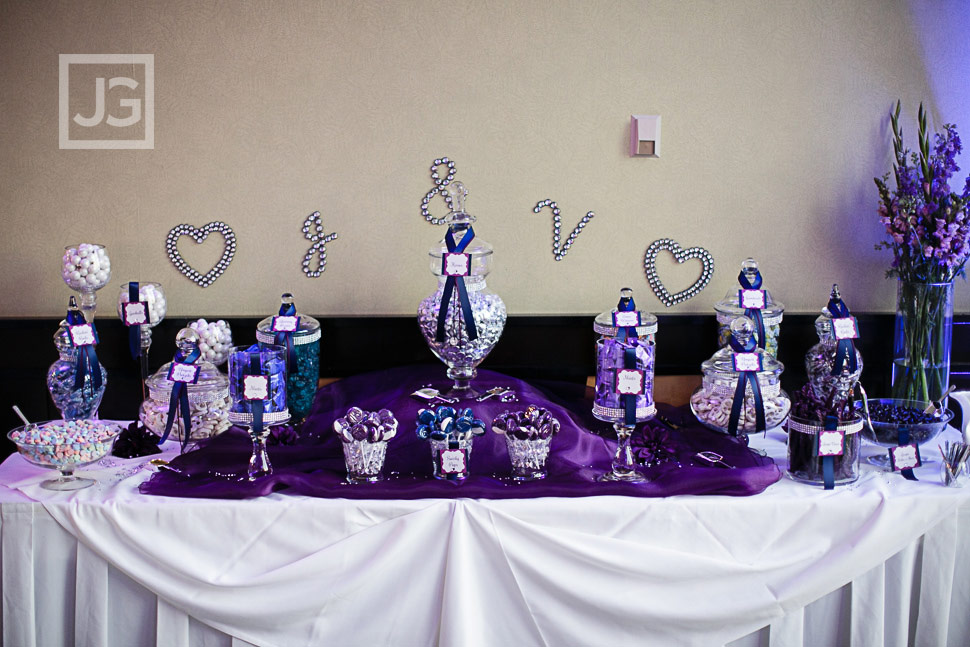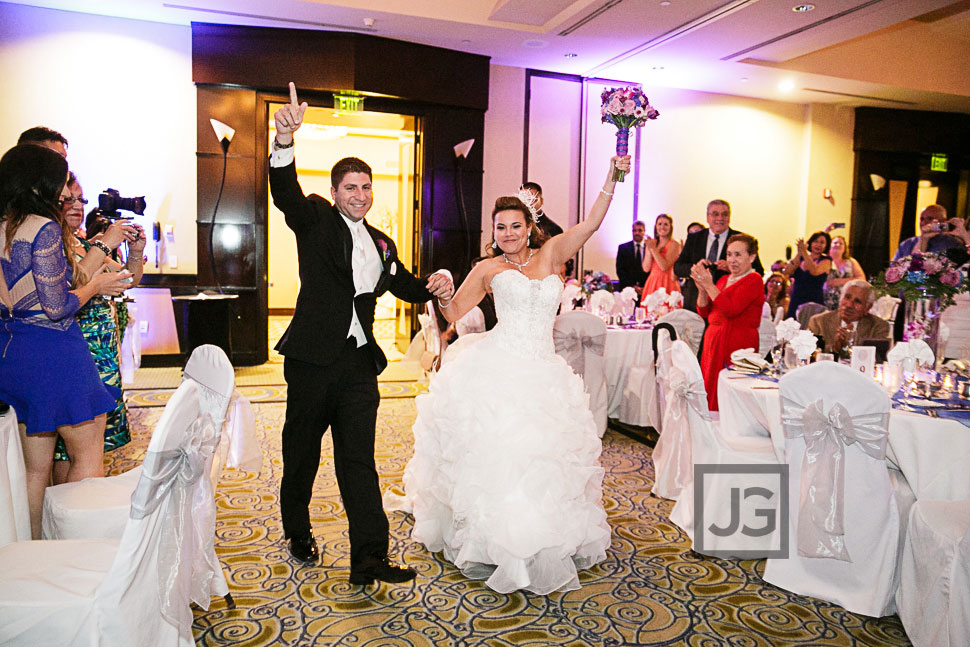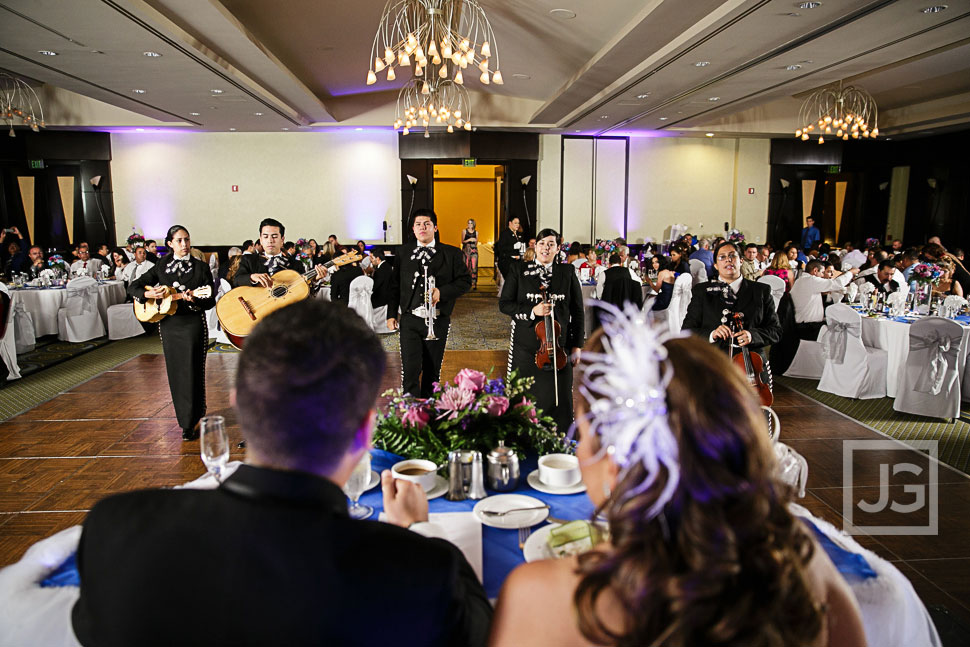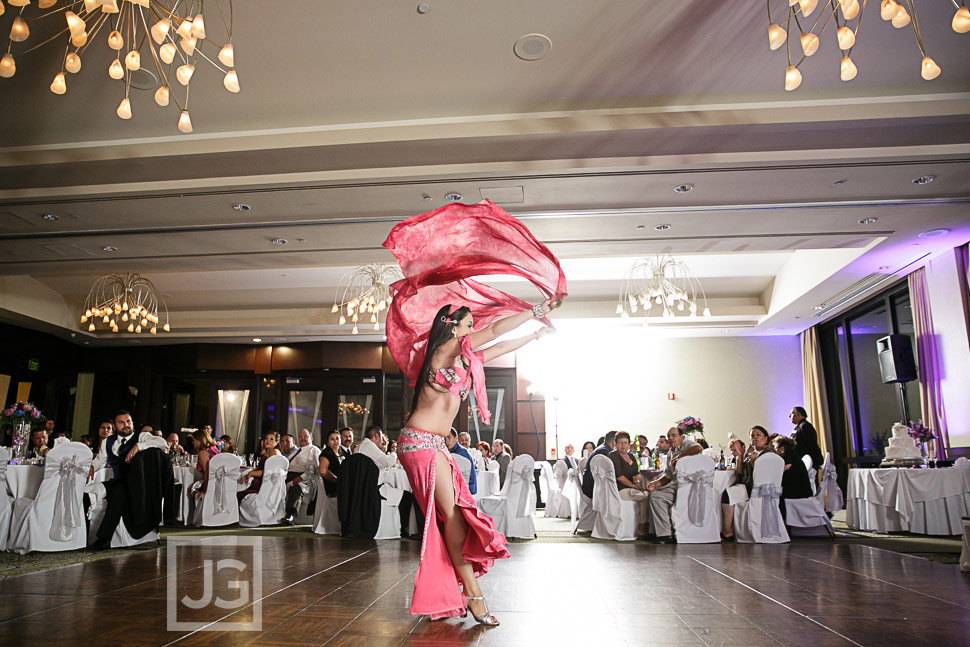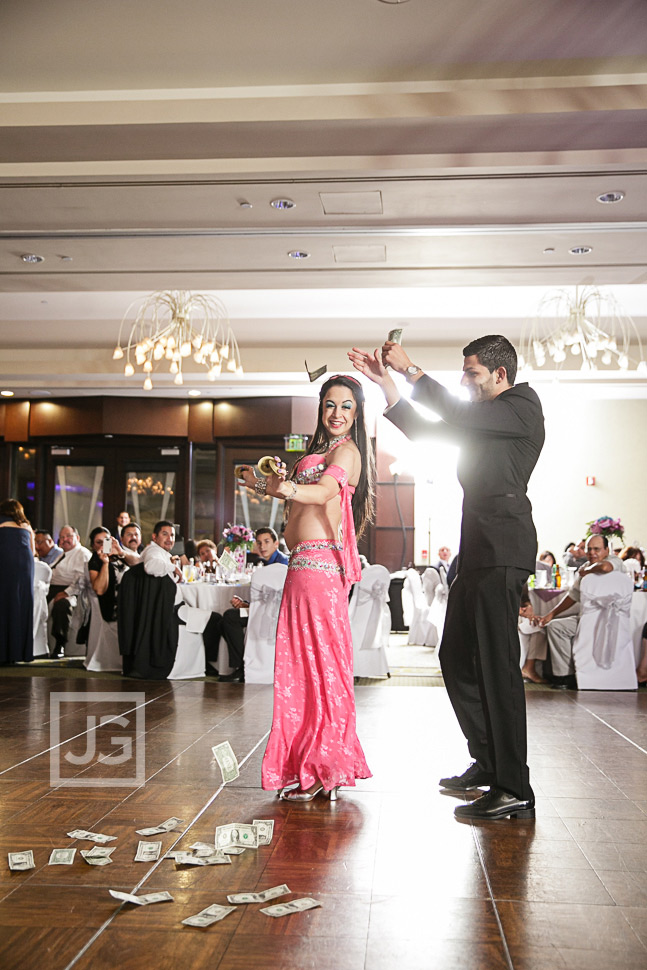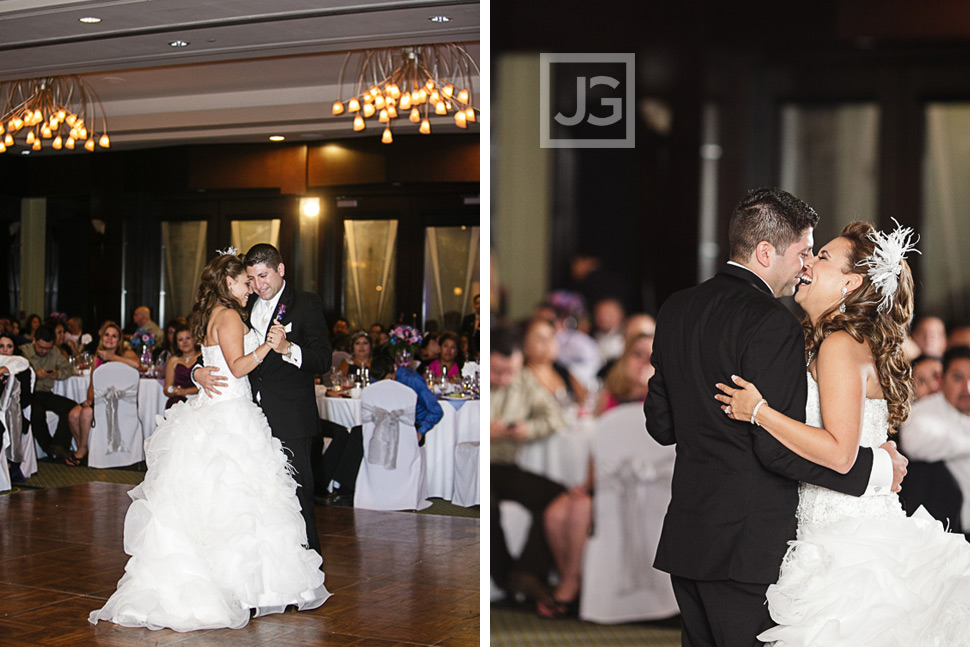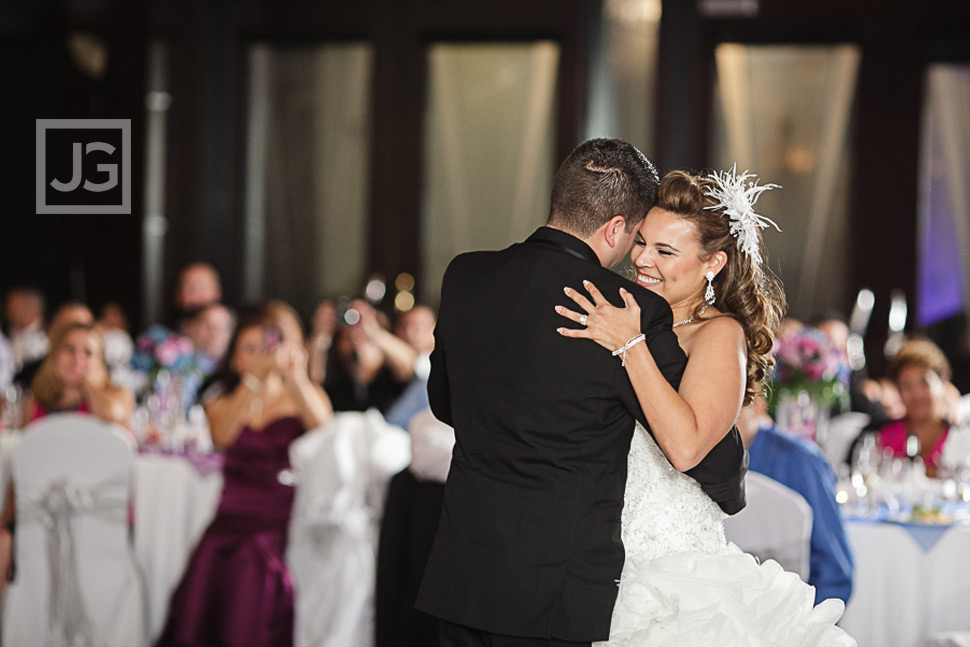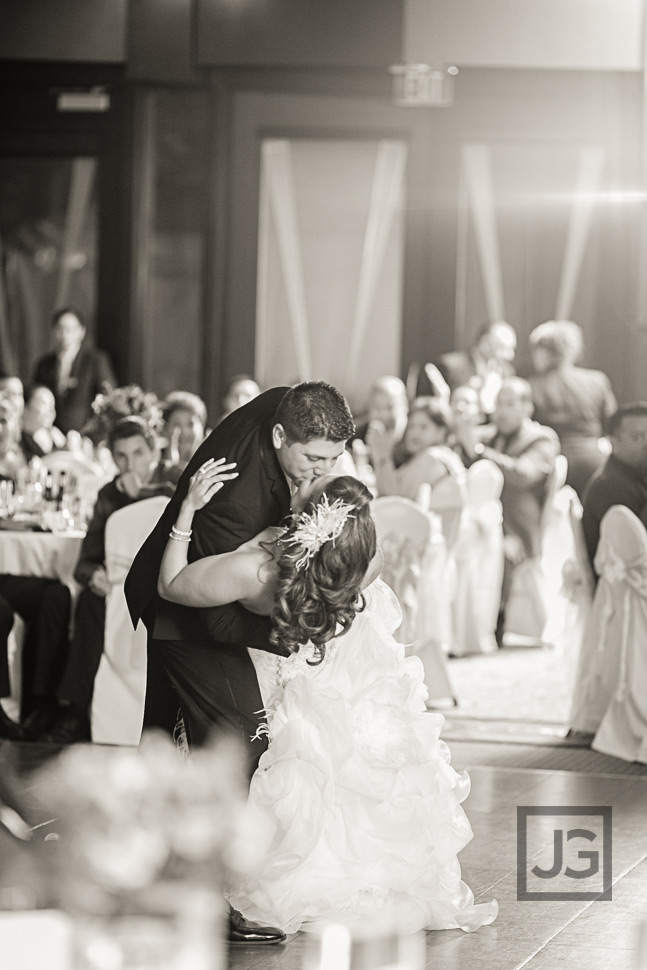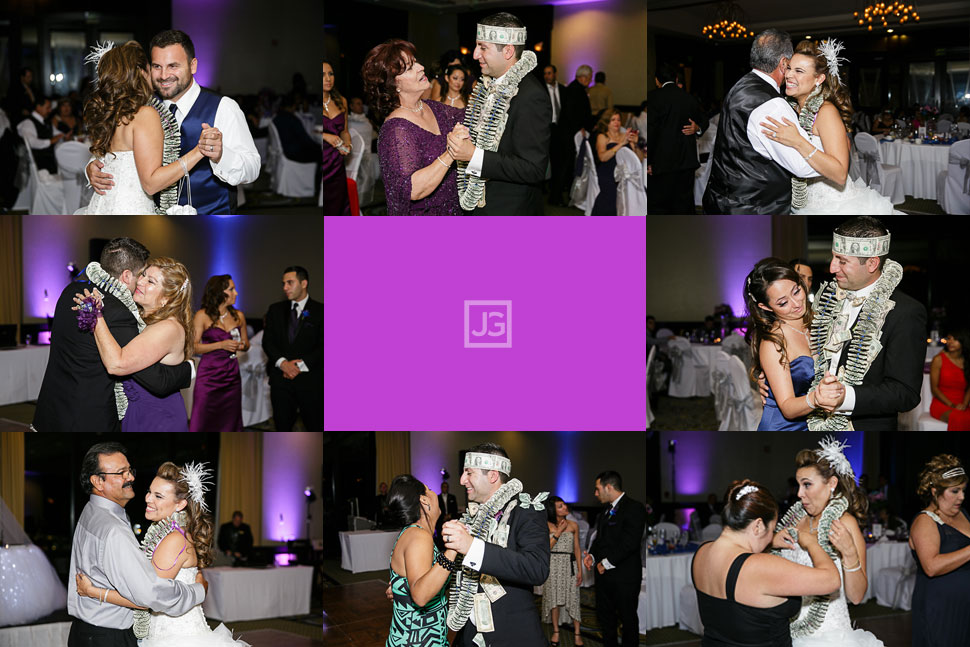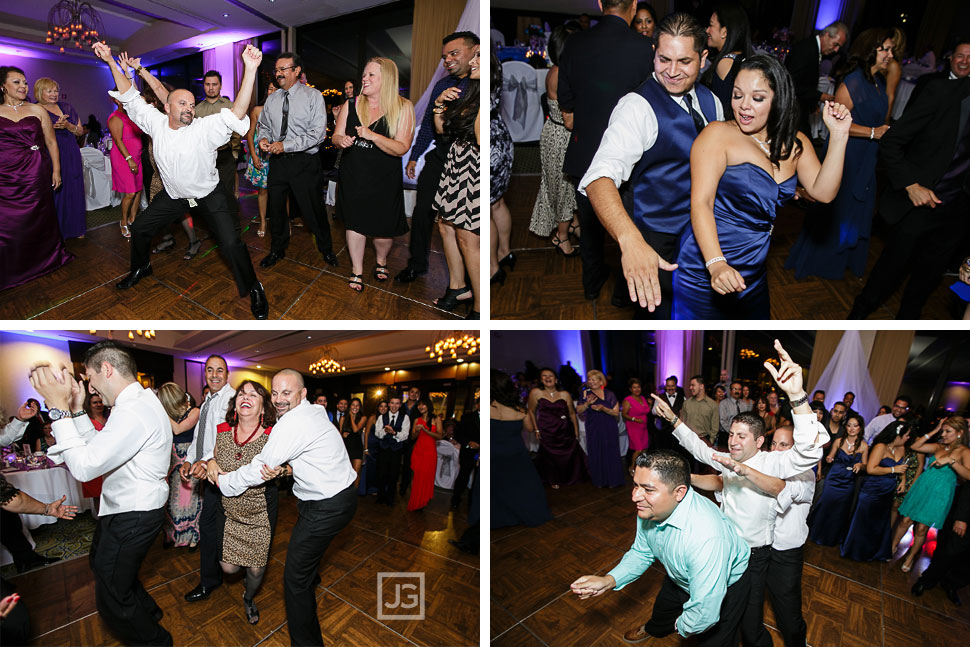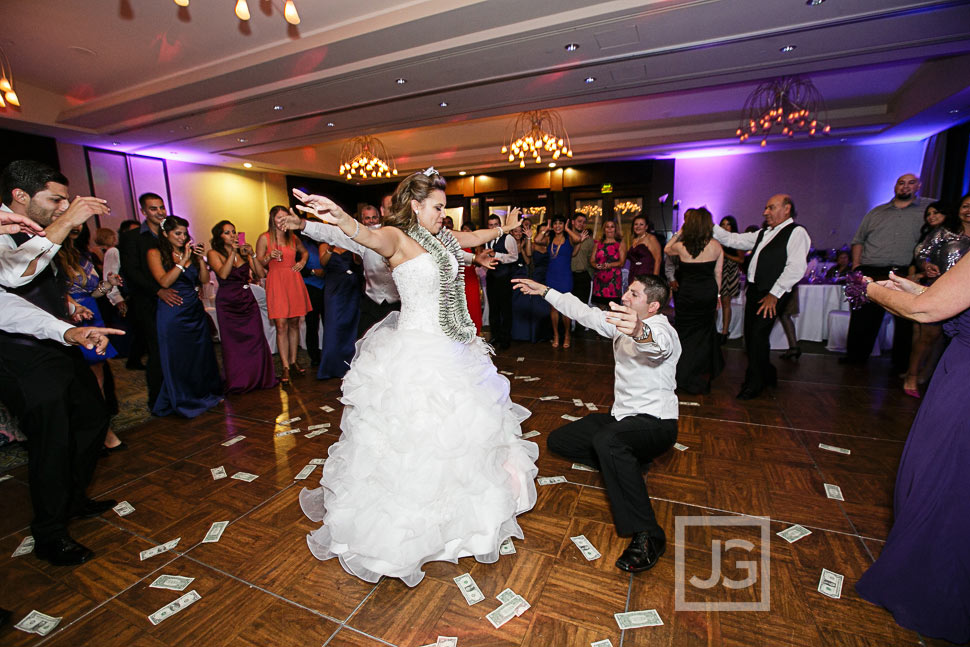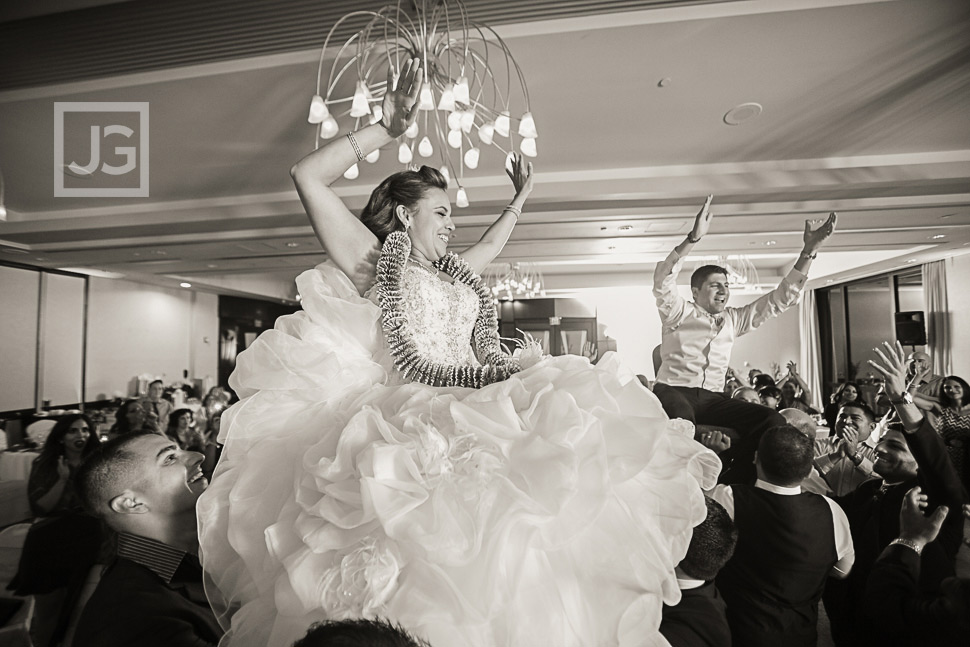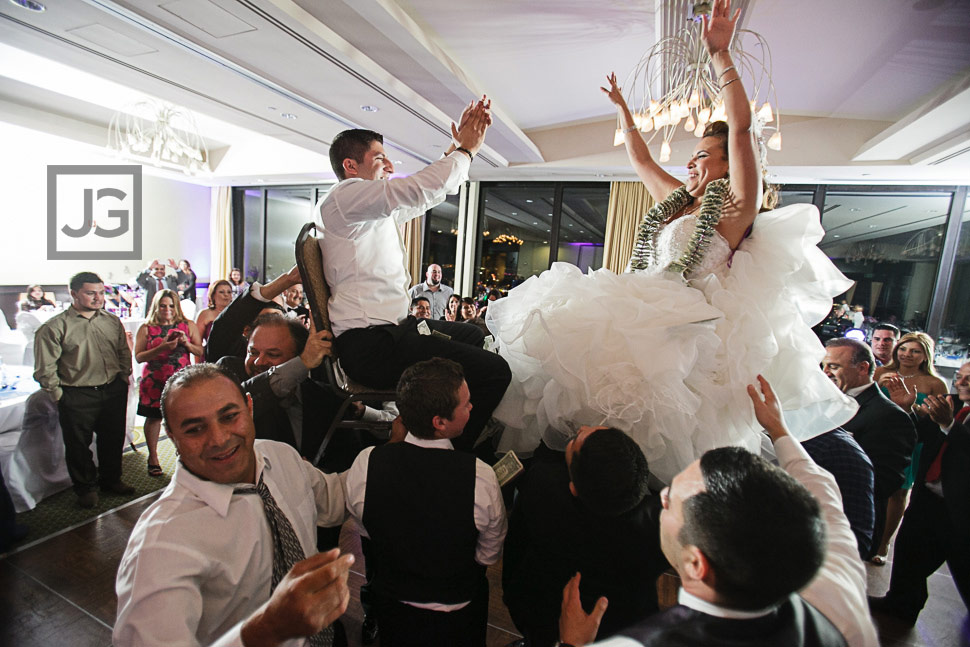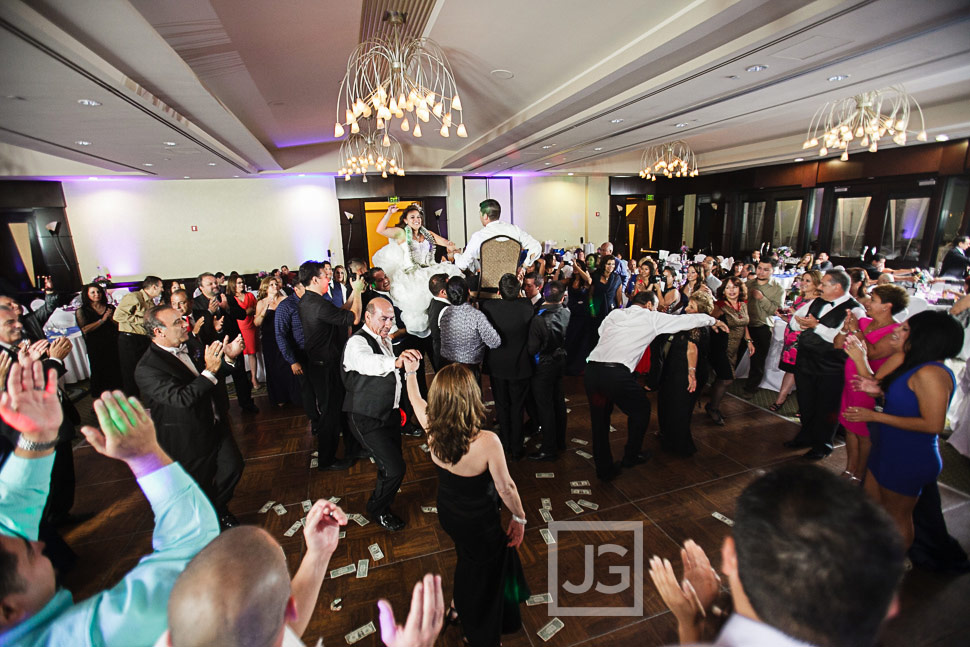 Hahaha… LOVE this!!
This article shows Pacific Palms wedding photography, along with St. Nicholas Catholic Church (Los Angeles) for the wedding ceremony. The Pacific Palms Resort is an amazing place for weddings and events and photographs very well.
Make sure to read around on our blog for more examples of wedding photography in Los Angeles or more weddings at Pacific Palms. You can also find more recent examples of our engagement and wedding photography on our Instagram account. For example, here is a photo from Val and Jabra's engagement photo session (it's his car):
Before booking us for your wedding, it would be a good idea to look at our wedding photography prices page first. We have all of our prices online and transparent, just like we would like it for ourselves.