Veronique and Yann are an AMAZING couple!!  I had soooo much fun being their wedding photographer and hanging out with them the entire day.  A few days before their wedding I had caught a nasty flu/cold from my trip to Vegas for a photography conference (WPPI).  I thought I was gonna die from my throbbing headache, sore throat and aching body (and no I am not exaggerating) but once I showed up at their wedding, their joy and cheerful energy miraculously transferred to me and I completely forgot that I was sick!!  No really… !!!  These two are super cute and perfect for each other…  Their love story started when Vero was in France working as an English Teacher; and they met through Yann's dad.  Actually, it was Yann's dad that hooked them up because he insisted that Yann showed Vero around while she was in France.  It was so cool listening to them speak to each other in French.
If I had to describe Vero and Yann's wedding in two words, I'd have to say it was ABSOLUTELY PHENOMENAL!!!  They broke all traditions… from wedding dress to wedding cake; and now WE are gonna break traditions with some kick-@$$ wedding pictures!! heehee 🙂
A week before their wedding, Vero sent me an email and in it these were her exact words, "… just ask us to do anything if you have  ideas, we'll do anything short of jumping into the ocean (it's so cold!)."  I LOVE it when my couple is down for experimenting and doing different things!!  I'm sure that if the water weren't so cold (and if they didn't have a reception to attend afterwards), this laid back couple would totally be up for jumping into the water.  Vero… you up for a trash-the-dress session???
And for those who are new to my blog entries… I'm a ring nut and I make it a goal to take different ring shoots each time I'm at a wedding!  So here it is…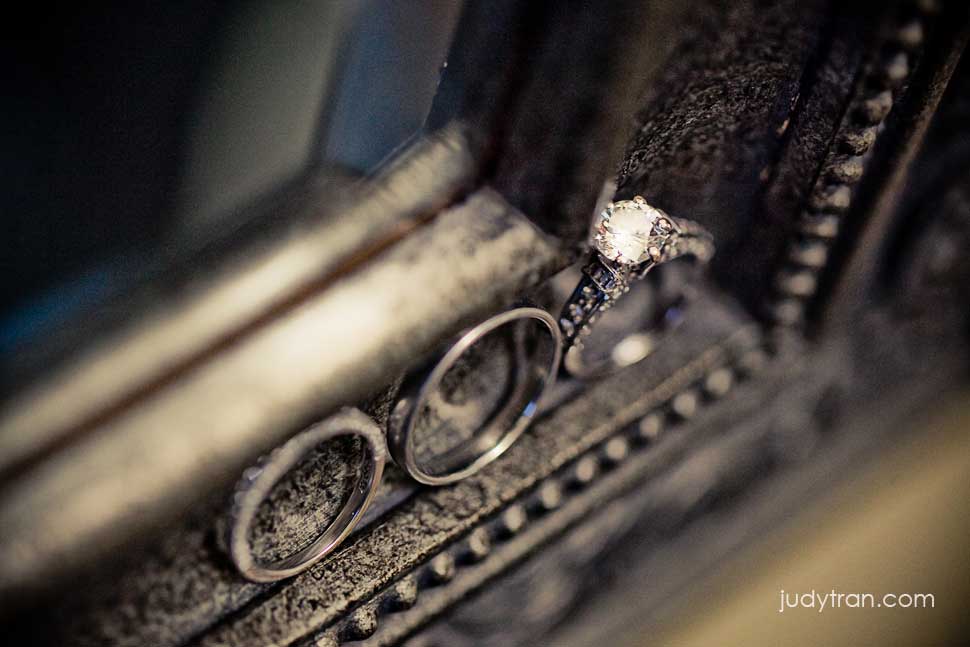 Oh… and about breaking traditions… I almost forgot to add that Vero and Yann are already married (to each other) prior to their "wedding day".  Because they had a court wedding ceremony (a while back), they decided to not have a wedding ceremony again, thus we got LOTS of time of pictures.  Veronique and Yann got ready at a beach-front house that they rented for the day in Newport Beach (next to Balboa Island).  From there, we hopped down to the beach and then over to Balboa Pier, The Fun Zone, random streets, parking lot … LOL  everywhere!!!  It was such a fun day!!
Once again I got a chance to work with a good friend of mine, Vivian Tran of the  All Made Up Team.  I've worked with Vivian and her girls (Angelina in particular) multiple times and each time they do an outstanding job on make-up and hair!!  I can't wait until she does my hair and make-up for my wedding this coming December!!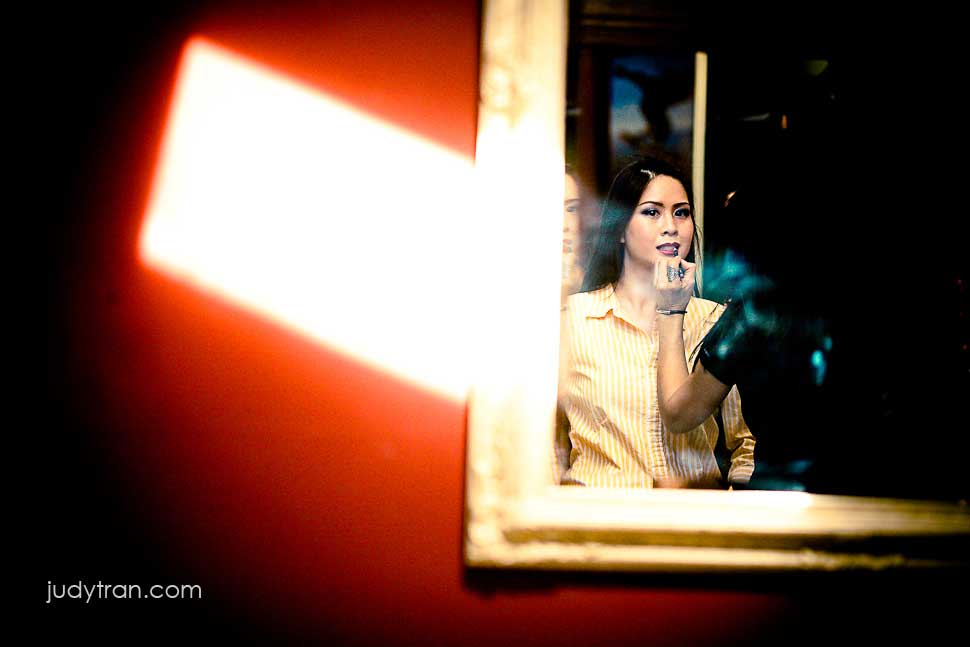 Aside from wedding rings, I also have this "thing" for lashes too!!  It could very well be that my lashes are short and thin, thus I'm making up for it in my pictures! 😉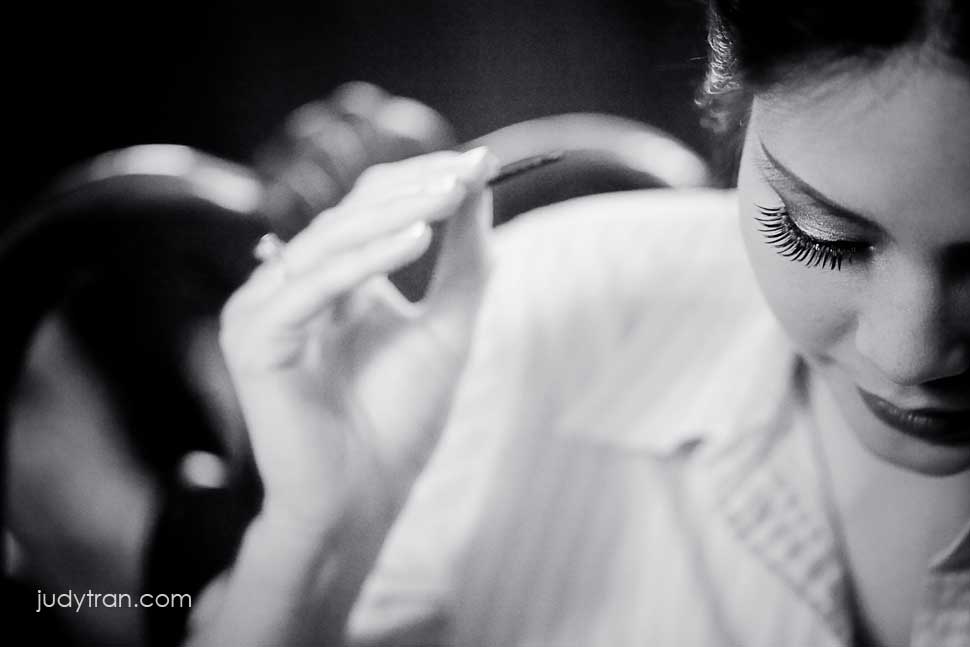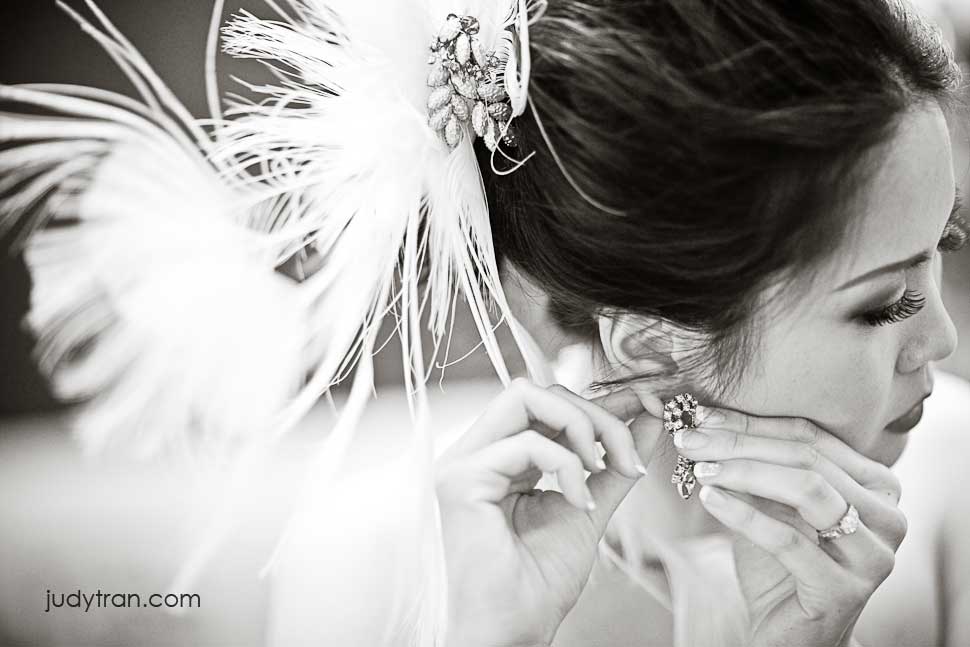 There was this awesome ray of light shining through the window and I was stoke to capture the following…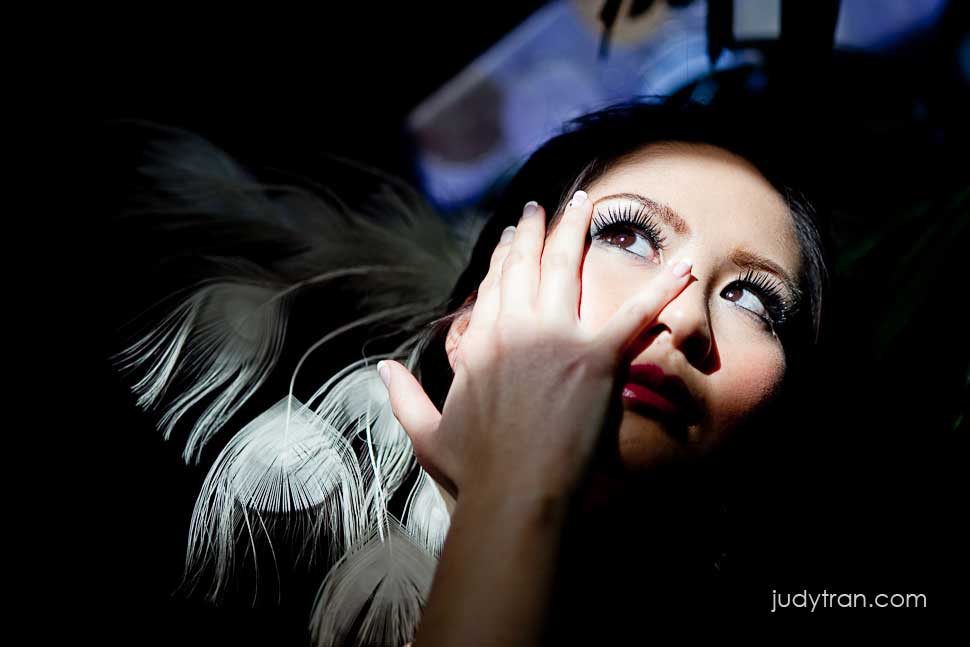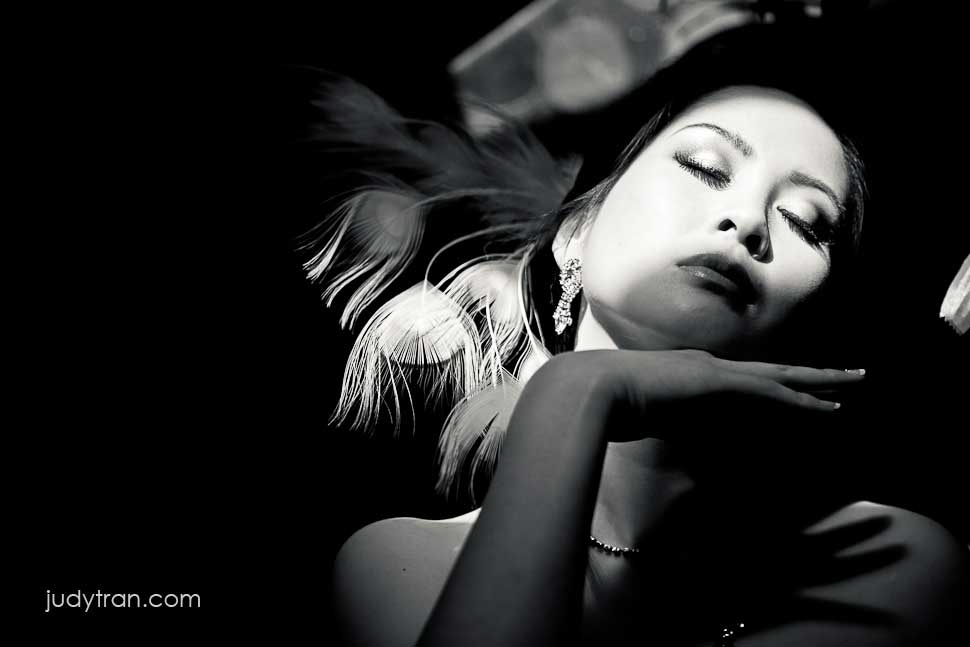 YES!!! They brought props!! Awesome isn't it?!?!?!  I got so excited when I saw that they had brought a picture frame for the shoot!!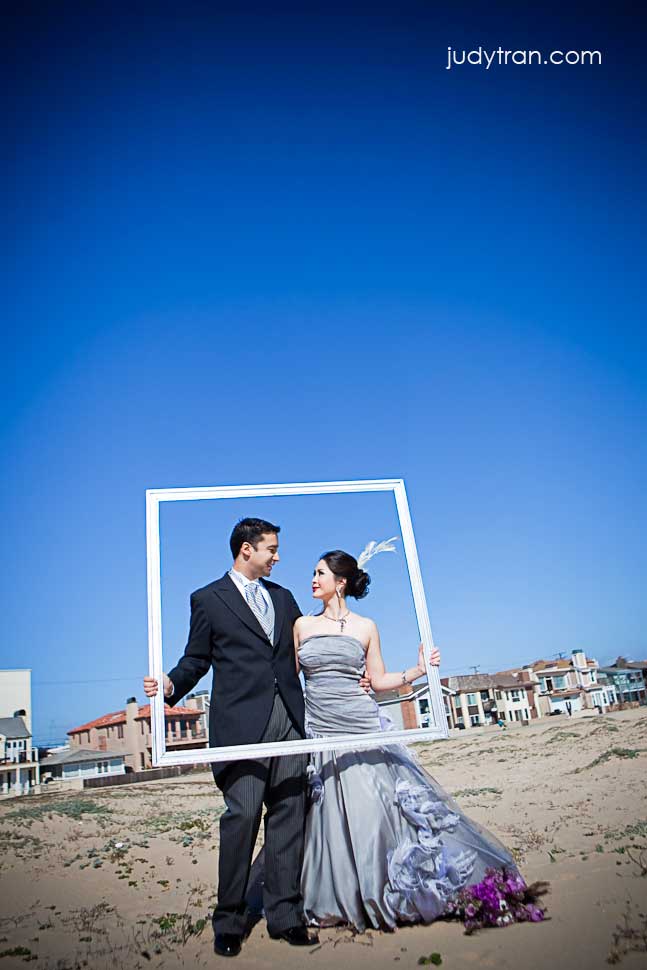 Vero had her dress specifically designed for her.  She and her seamstress had been working on it for about a year… designing the dress… picking out the fabric and… and making of the dress!! Isn't that cool??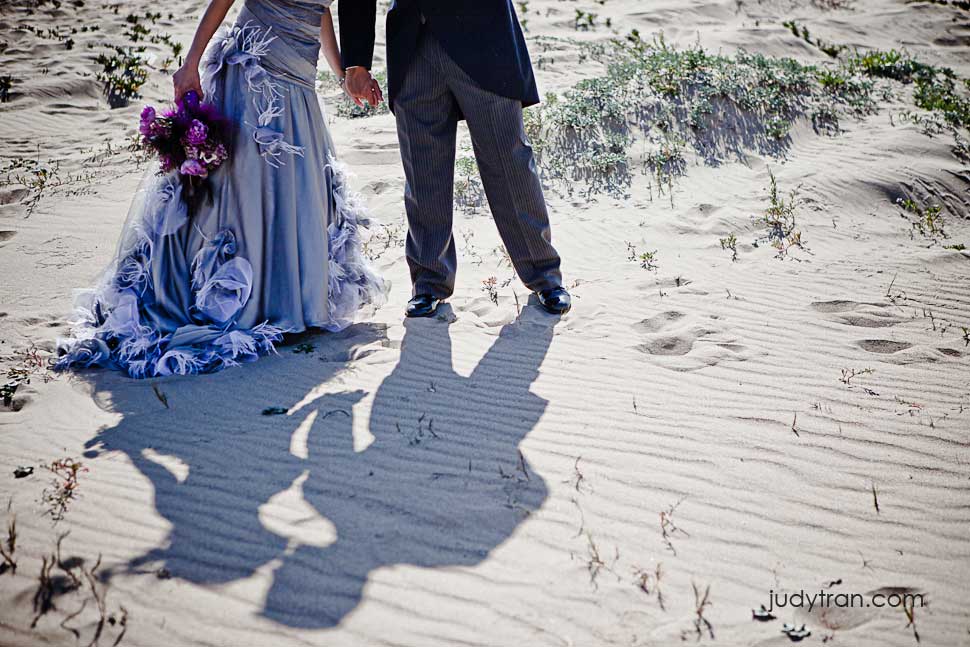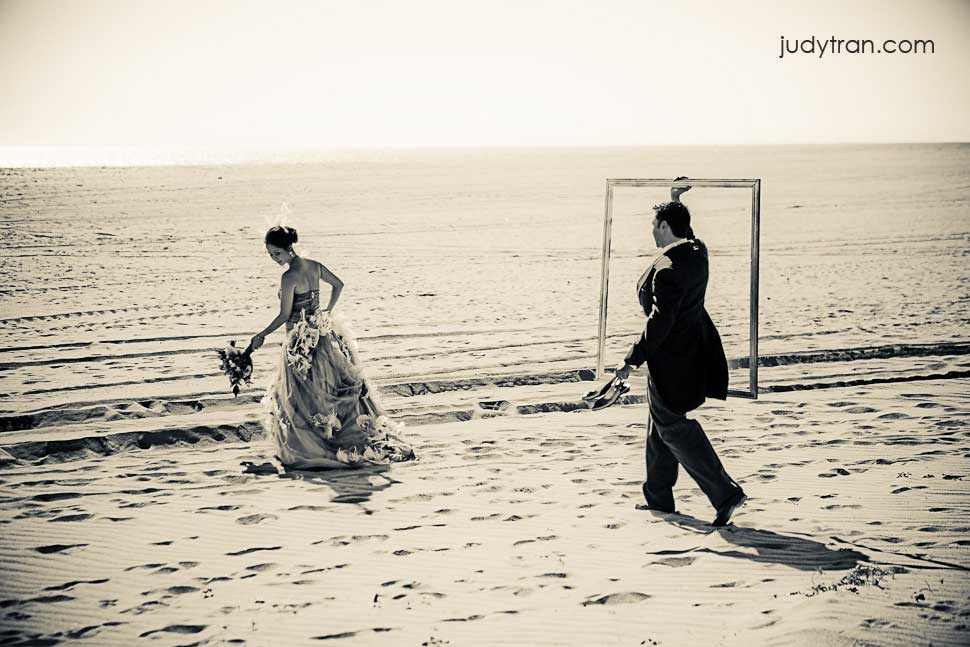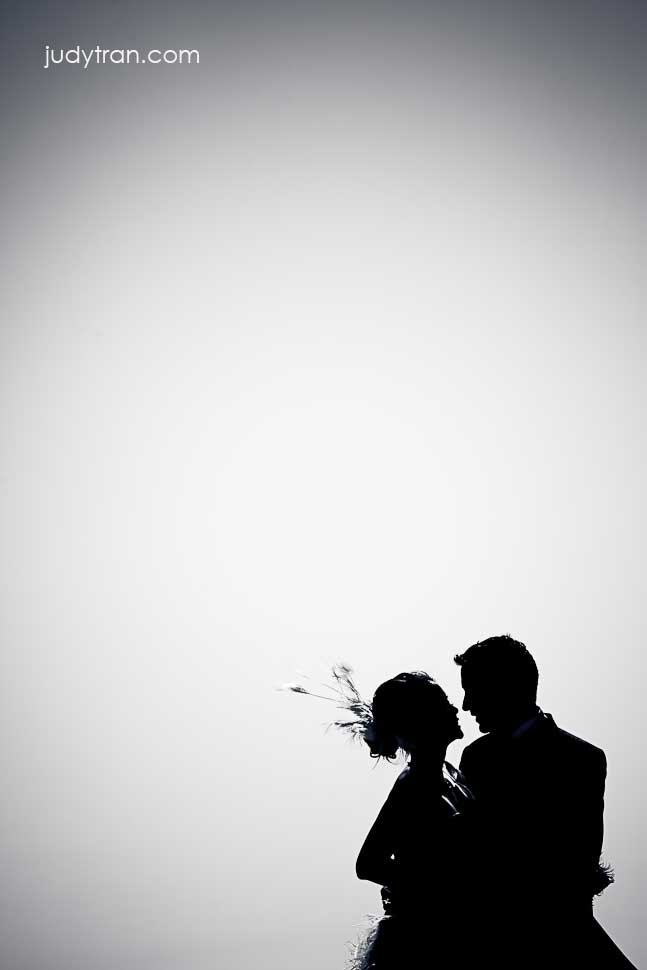 and oh boy do they know how to work the camera!!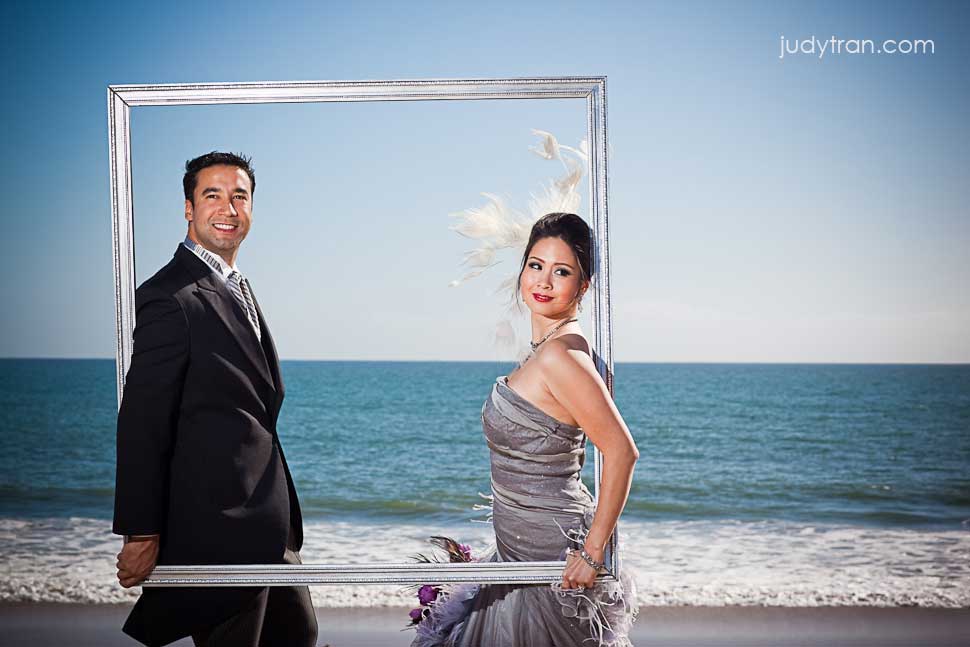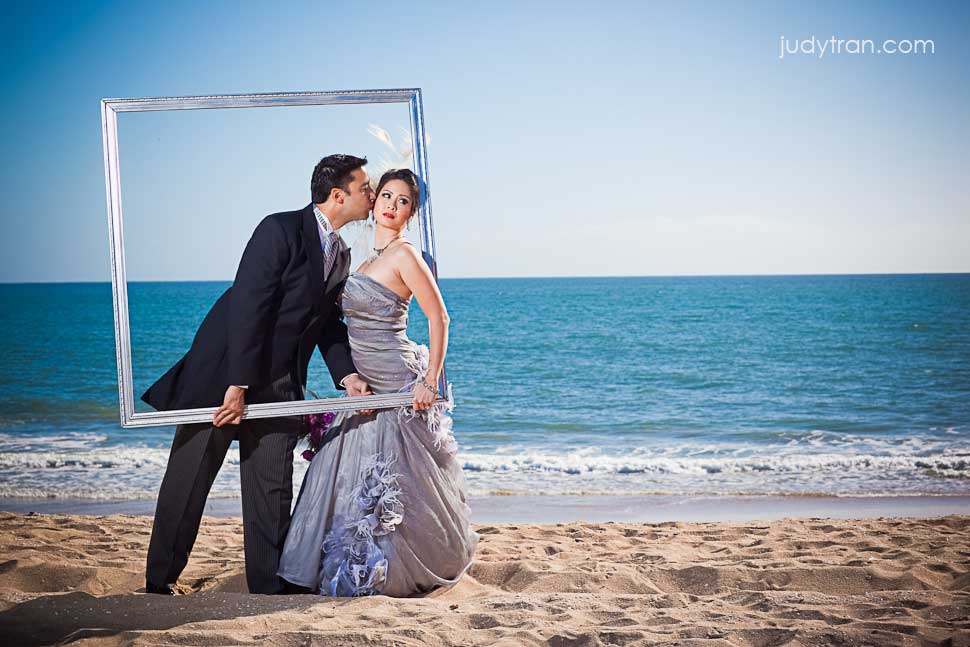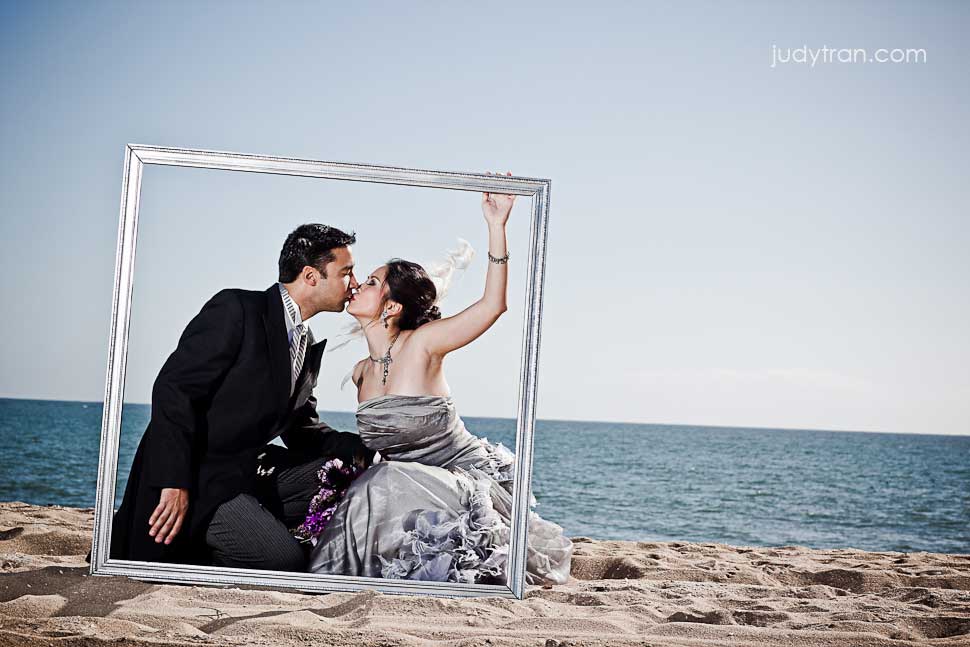 This is HOT!!!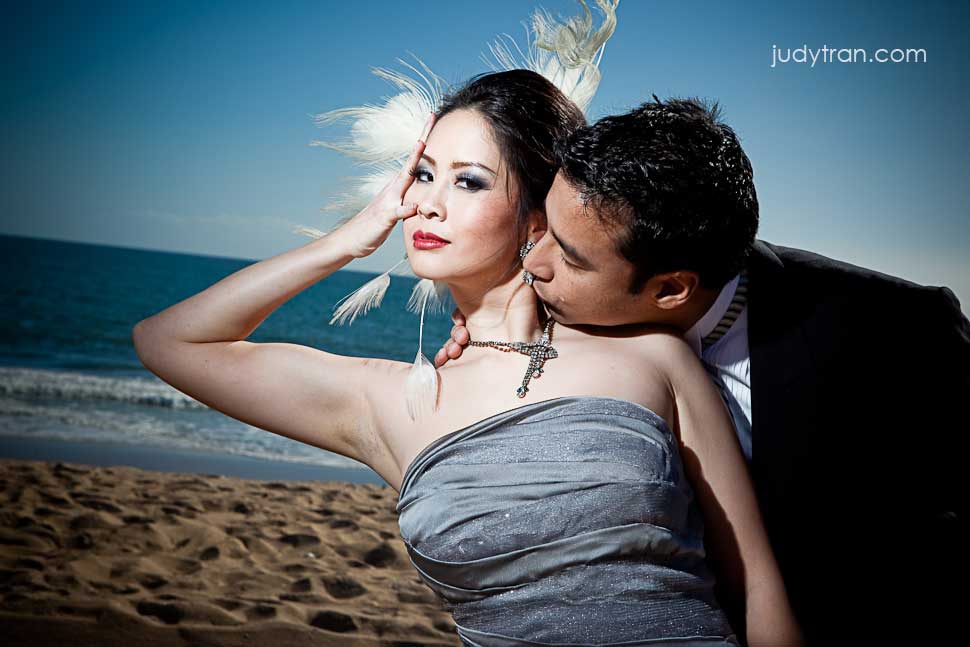 Vero… you ever thought about changing careers and being a model???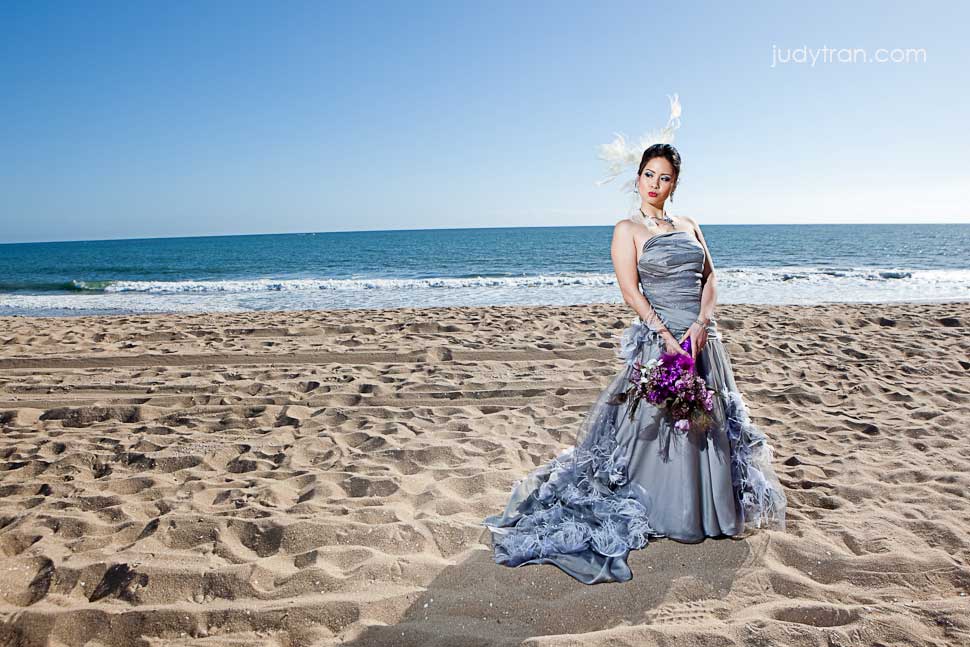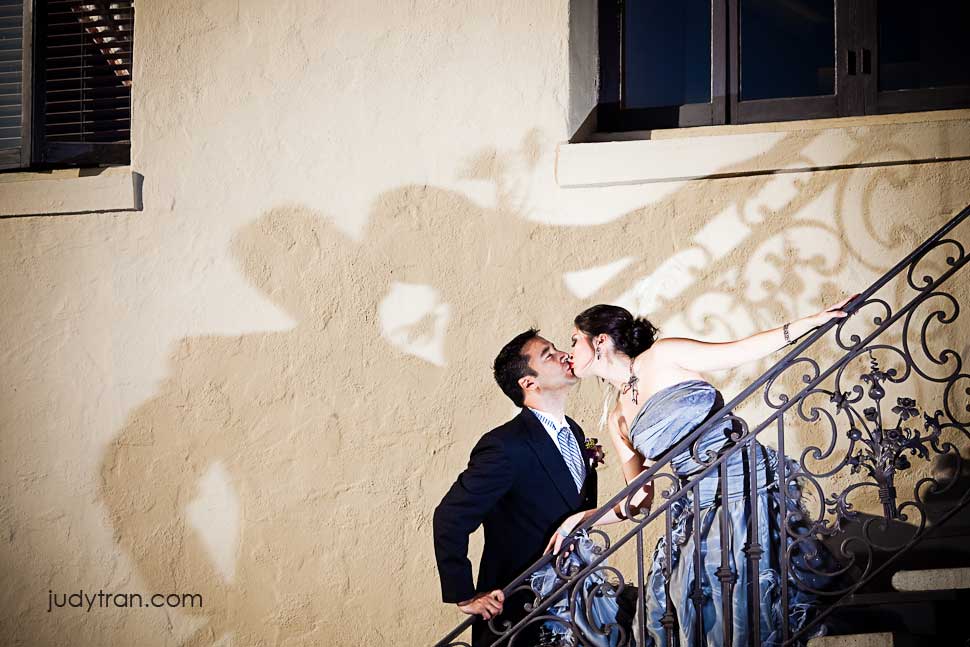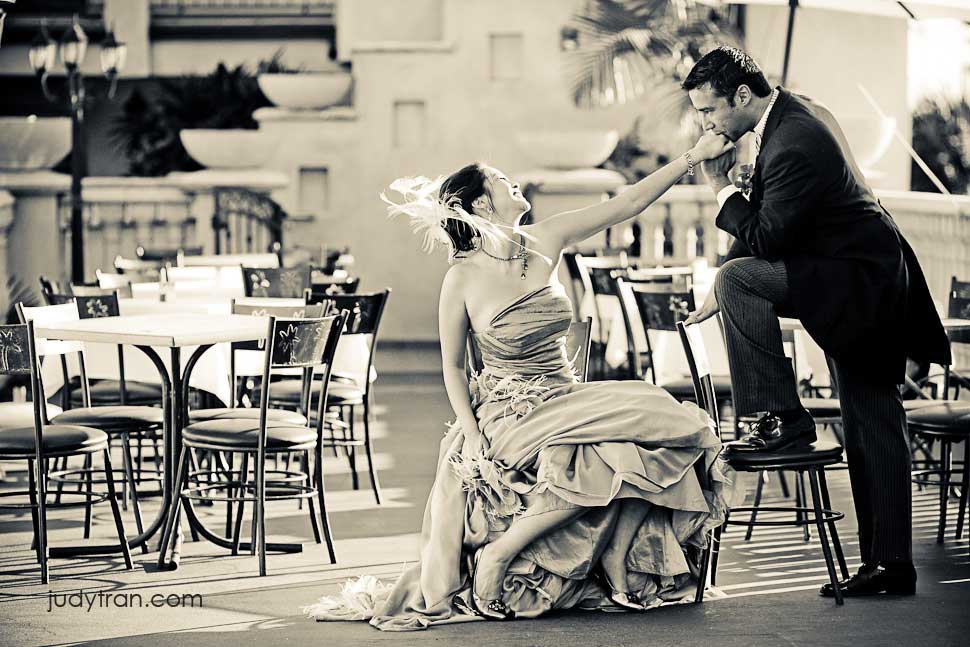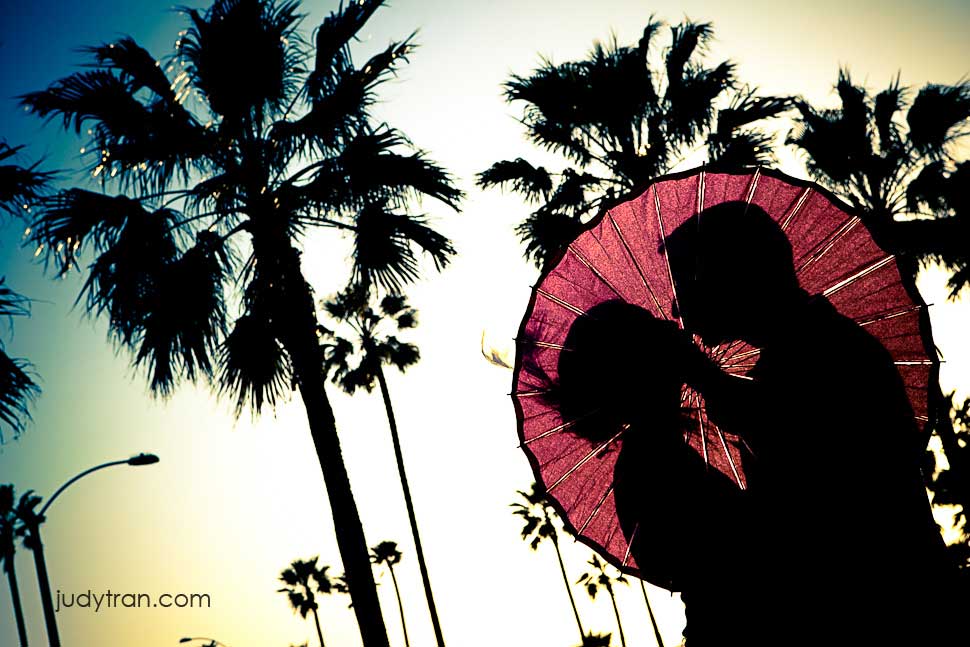 They had their reception at Harborside Pavilion in Balboa island.
Check out their wedding "cake"!!  LOL… it was about 4 to 5 feet tall!  That "mountain" was completely made of cream-puffs!! Yum… I love cream-puffs!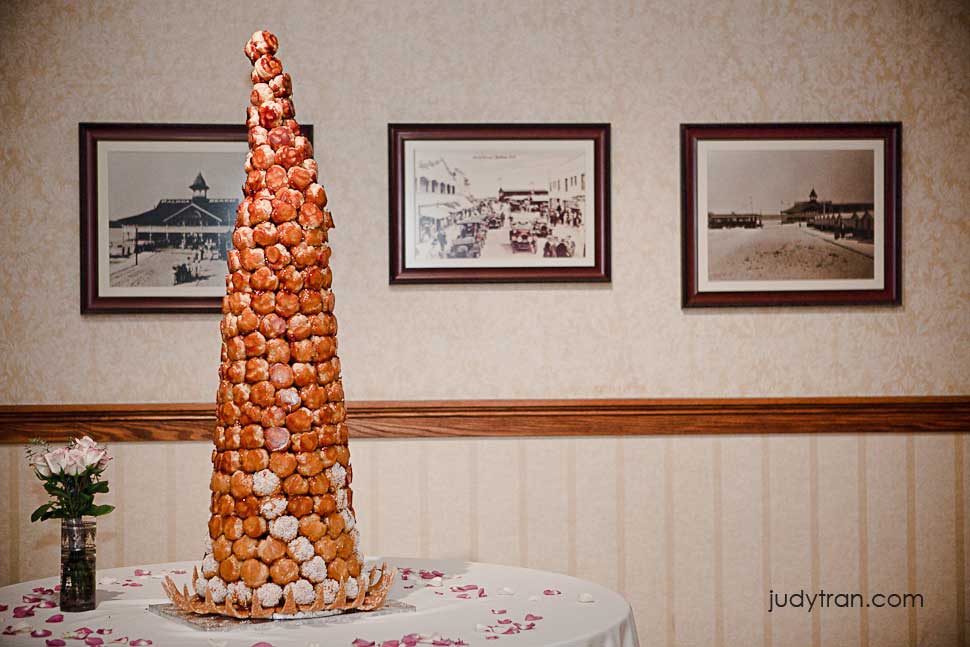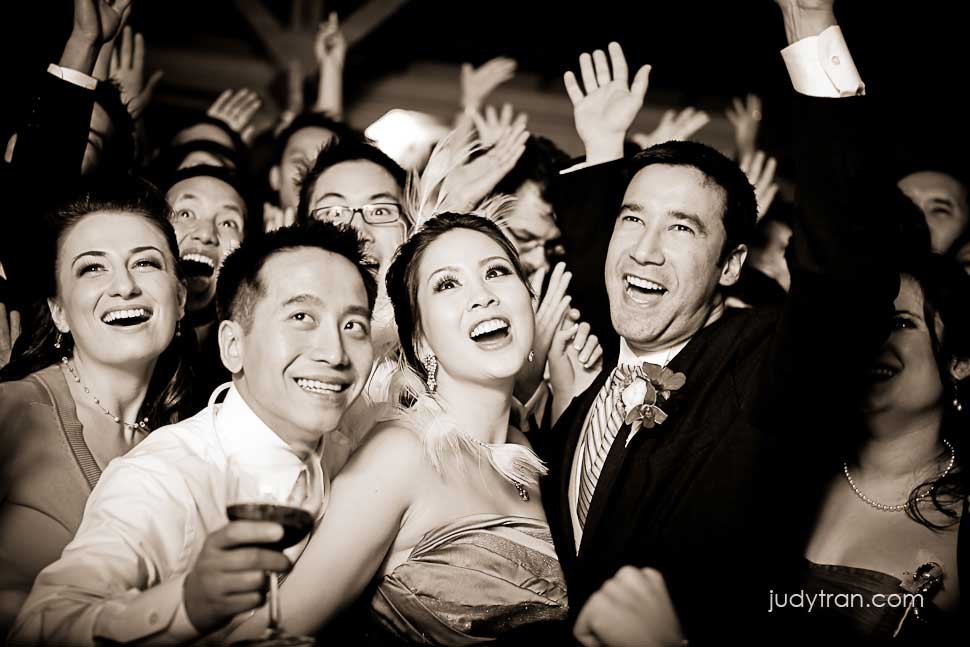 Vero have been doing Irish dancing for 12 years now, so for her wedding… she and her girls performed for everyone!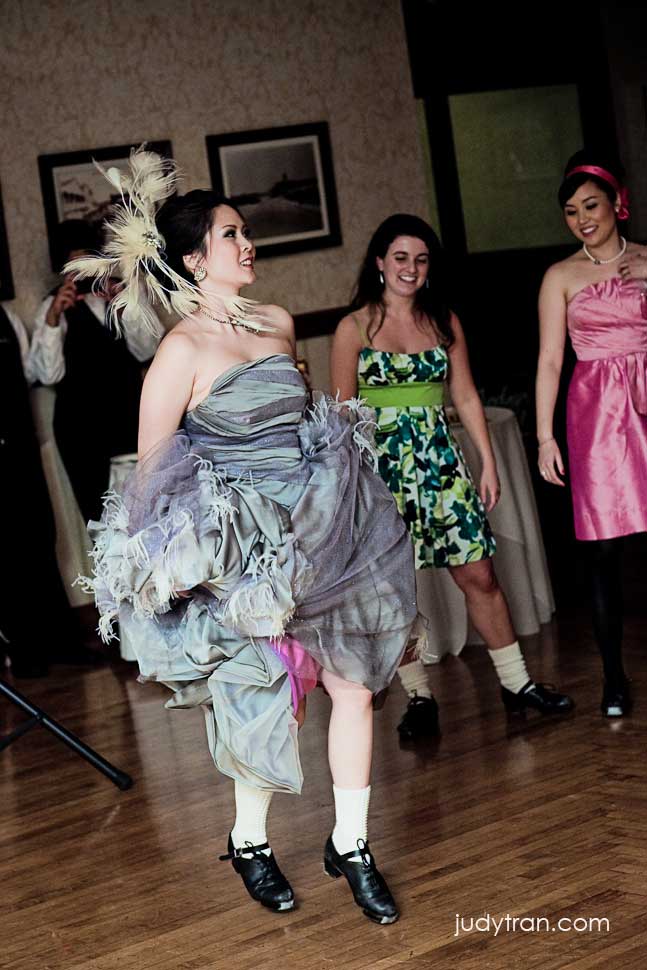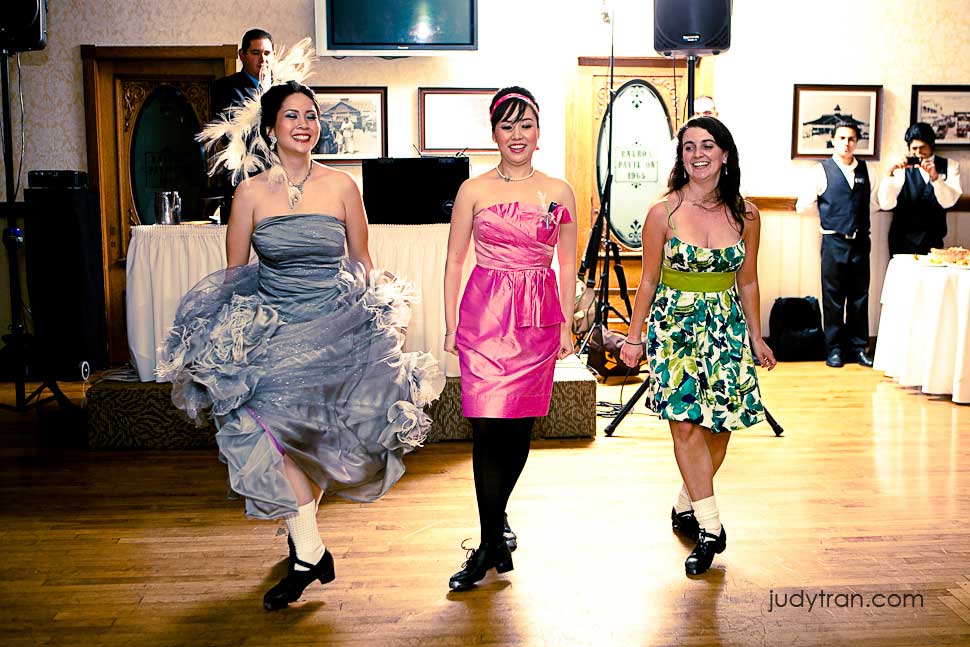 Then… she got everyone onto the dance floor and TAUGHT them a dance!!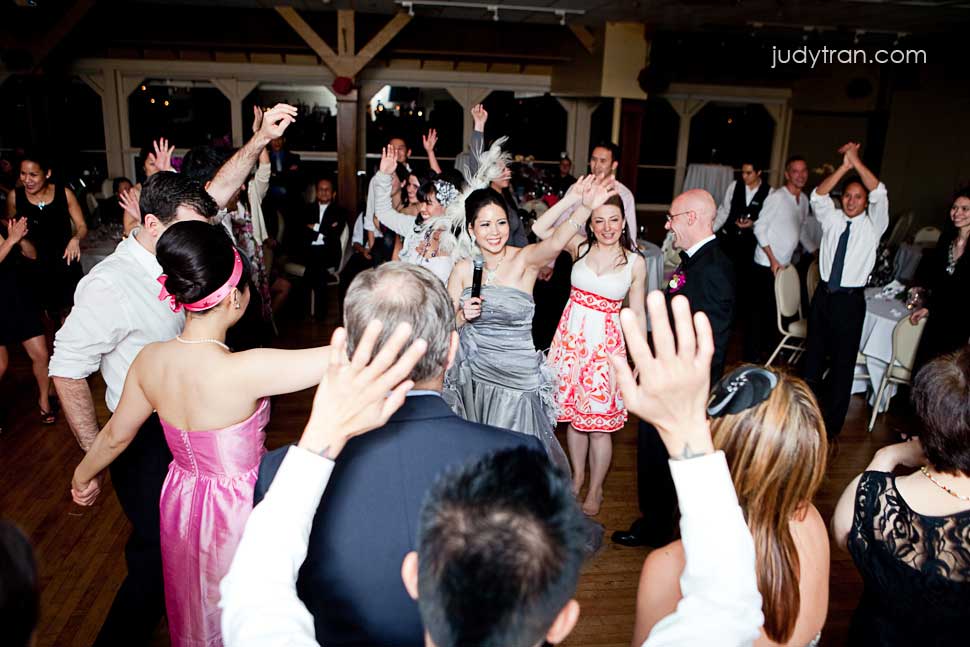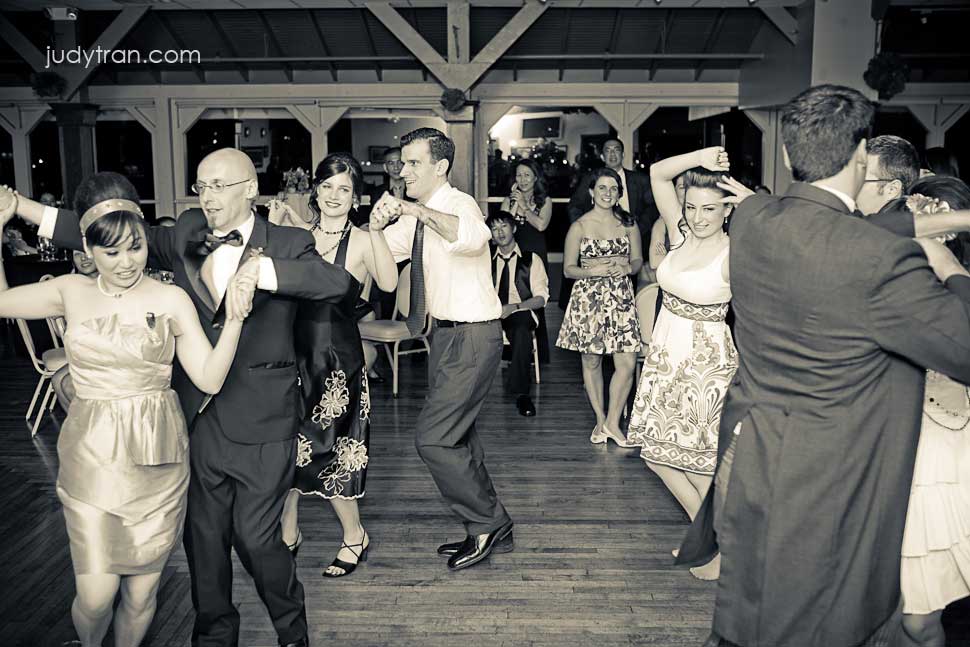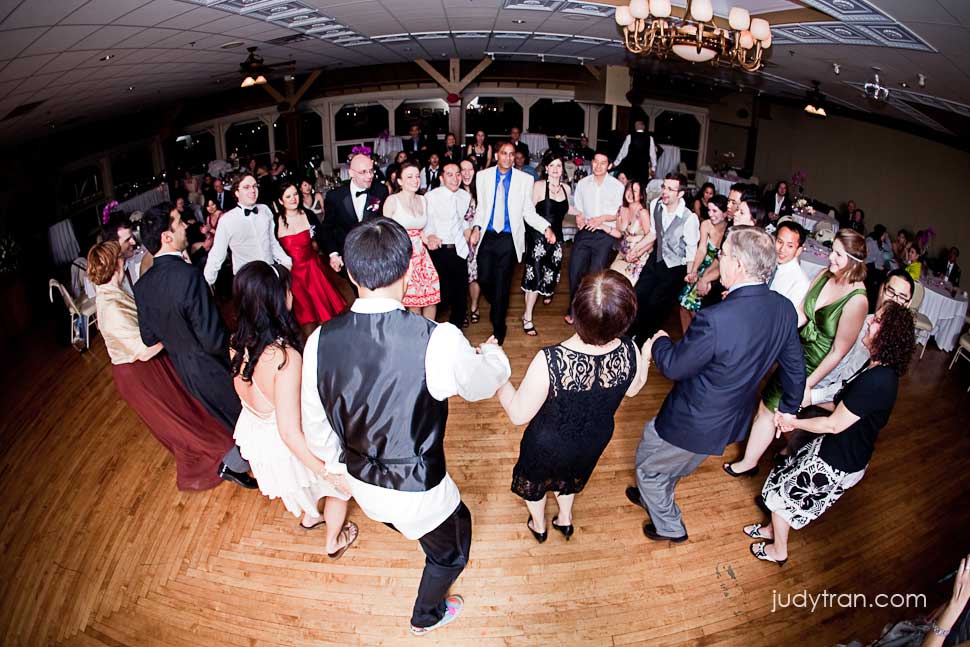 Vero and Yann… you guys make a beautiful couple!!  Congratulations and best wishes!!  I'm honored to be apart of your special day!  Can't wait to design your wedding album!!