This is the second time I've had the pleasure of working with Brittany's family as I shot her sister Valerie's wedding (in San Clemente) a couple years ago. I love doing multiple weddings for the same family; it's always great seeing familiar faces. And with that, I was thrilled when Brittany contacted me to document her big day with Kirk at Serendipity Gardens. You all may remember this sweet and handsome couple from their fun and super romantic sunset engagement session in Laguna Beach. So read forward to see our Serendipity Garden wedding photography!
It had been raining for a few days straight, and we were all a little anxious to know how the weather would play out on their big day. When I showed up to the hotel, Brittany was all smiles but I can tell she was a little antsy for the storm clouds to go away. Who wouldn't?? BUT, I like to believe that rain on your wedding day means good luck… LOTS of luck!! Not everyone gets to be "showered" with that blessing. I definitely considered it an indication of a fresh start to a great marriage!!
Wedding Preparation at Casino Morongo
The rain surely didn't get in the way of Brittany and Kirk's dream wedding. Her horse drawn carriage trotted cheerfully down the winding path lined with beautiful roses. And at the end, a her handsome groom awaits his beautiful bride. Brittany and Kirk's wedding day was filled with everything that mattered most to them… liveliness, laughter, and LOVE!! It makes me so happy to be in the presence of their love!!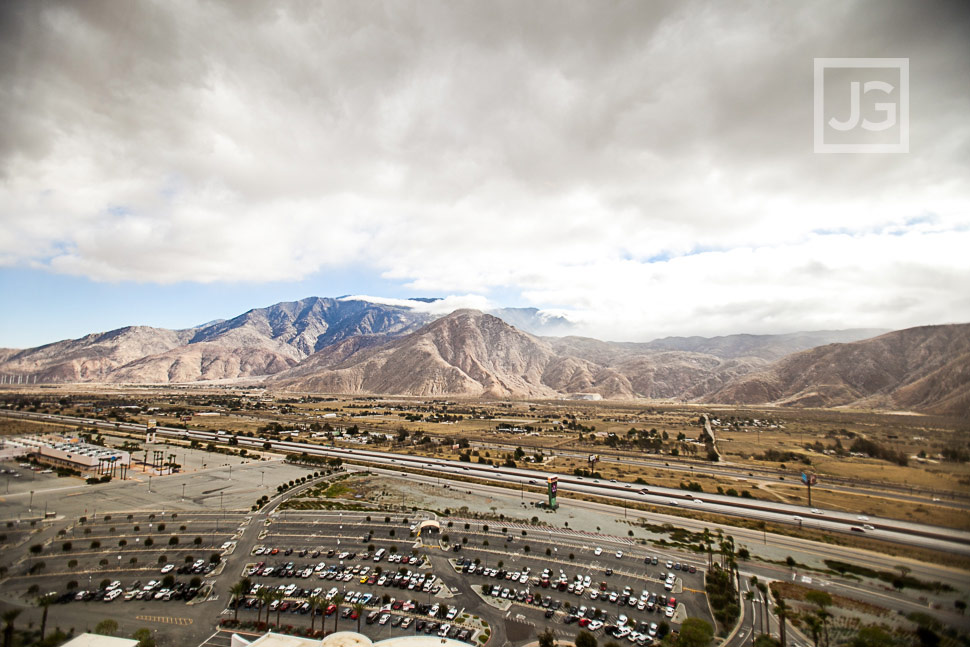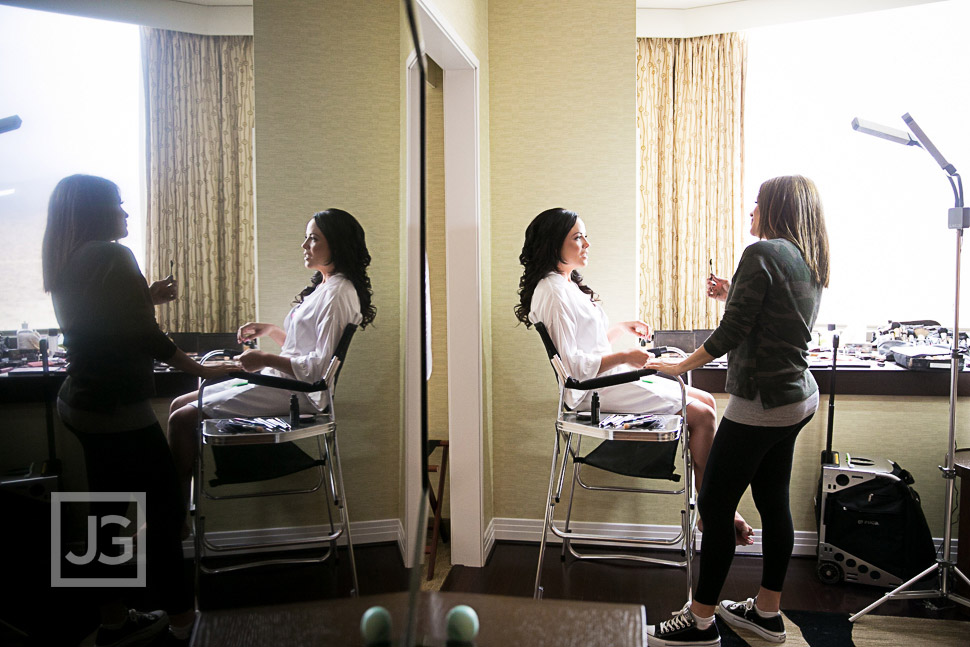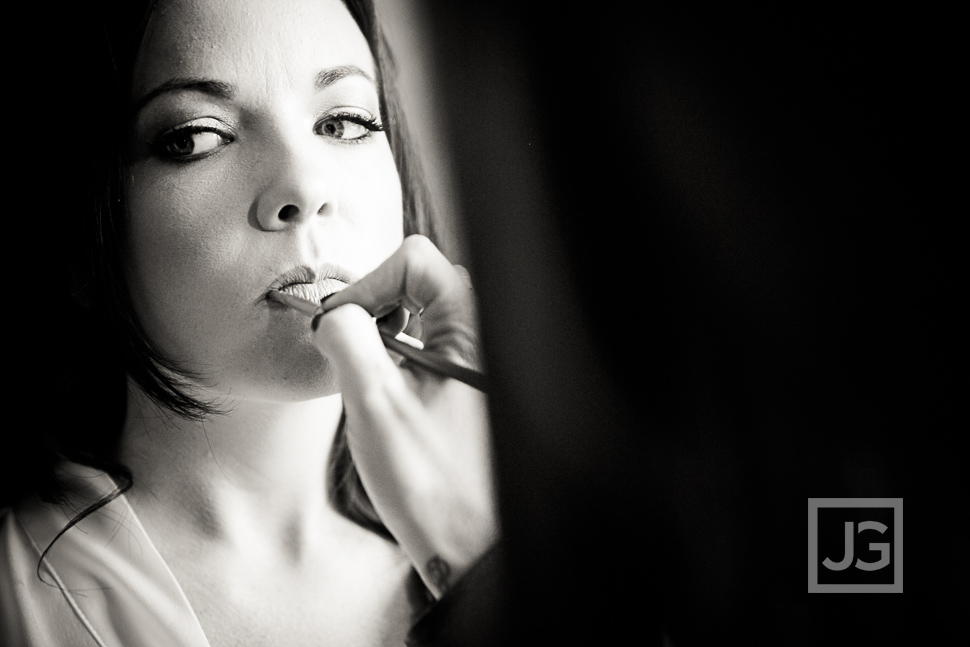 It's always so sweet when the bride and groom exchange gifts. Kirk was surely in for a sweet treat when he looked through the album Brittany put together for him. *wink wink*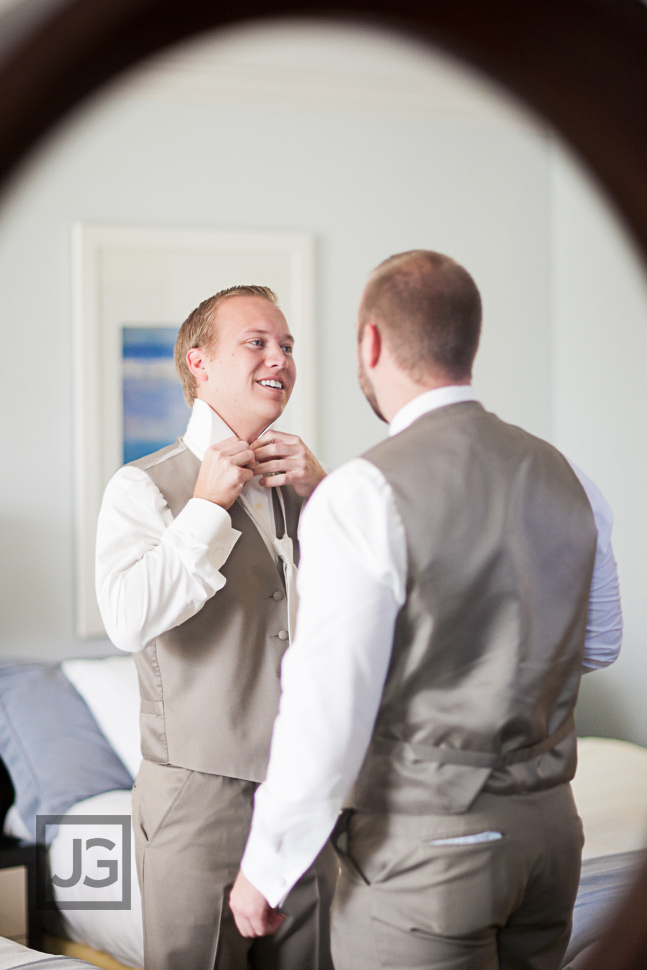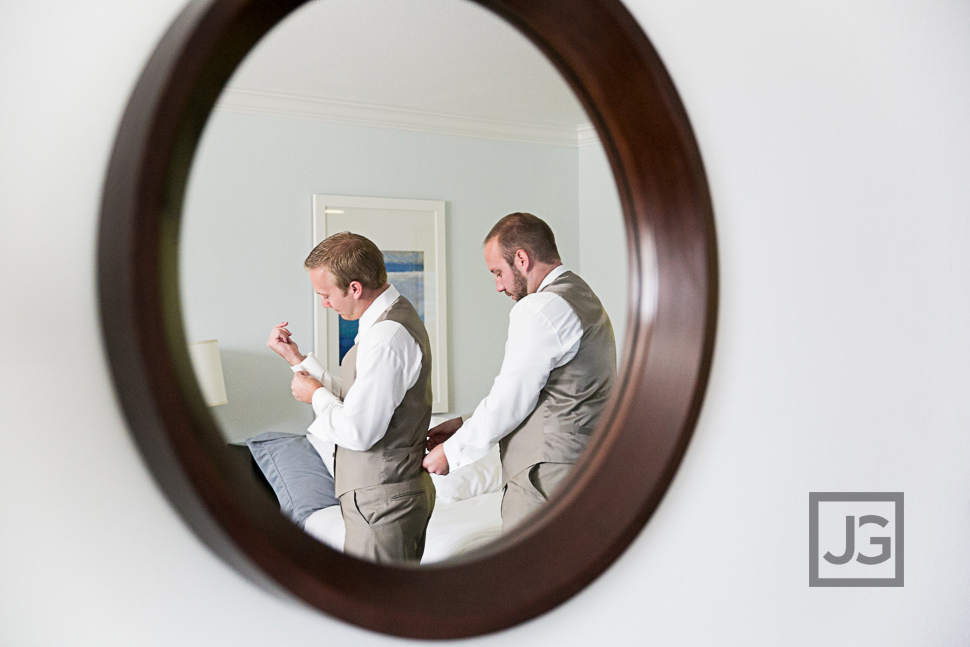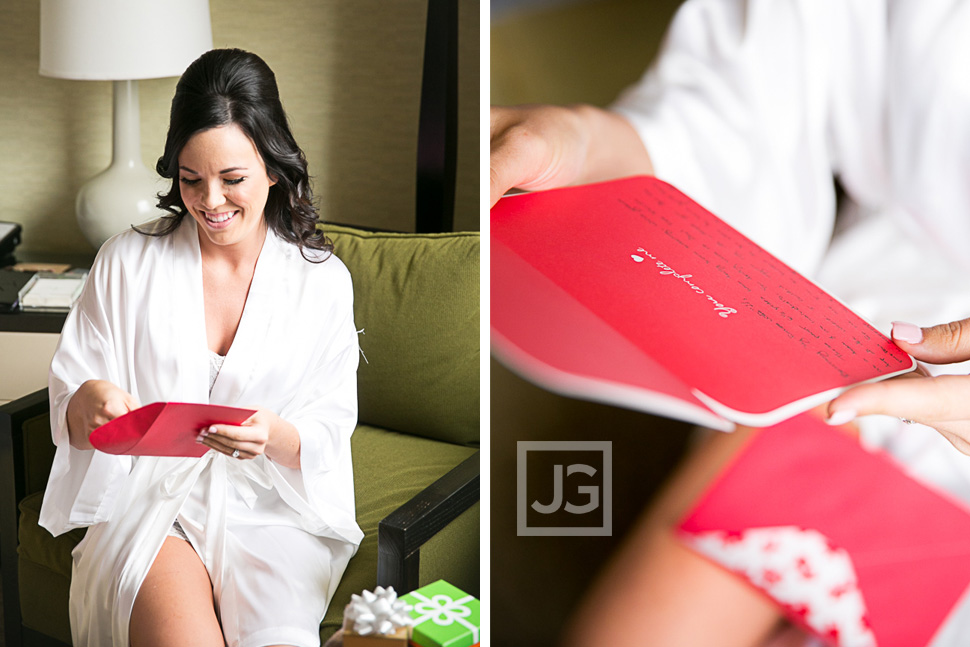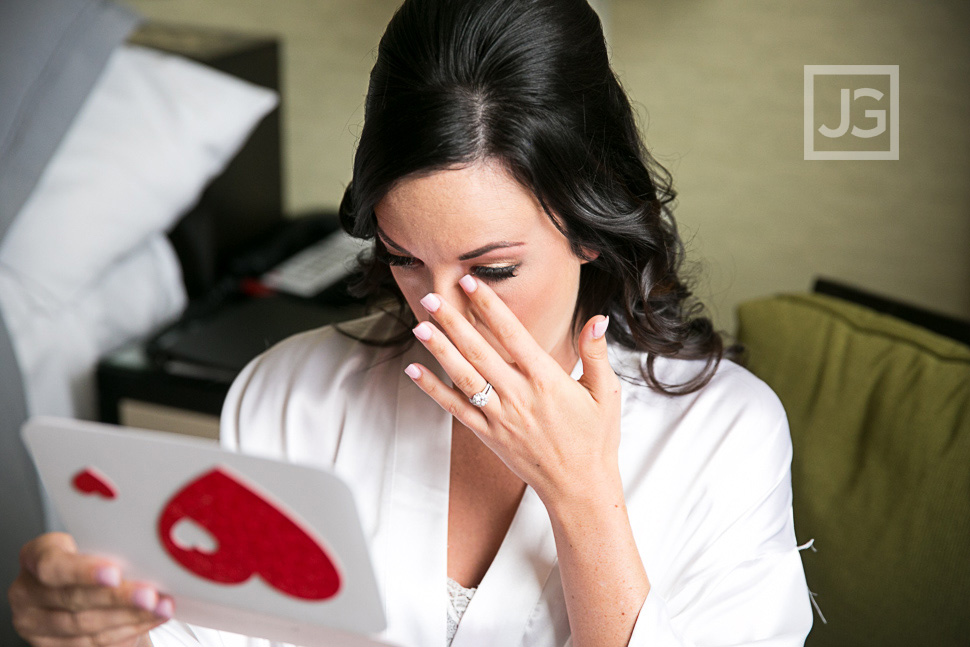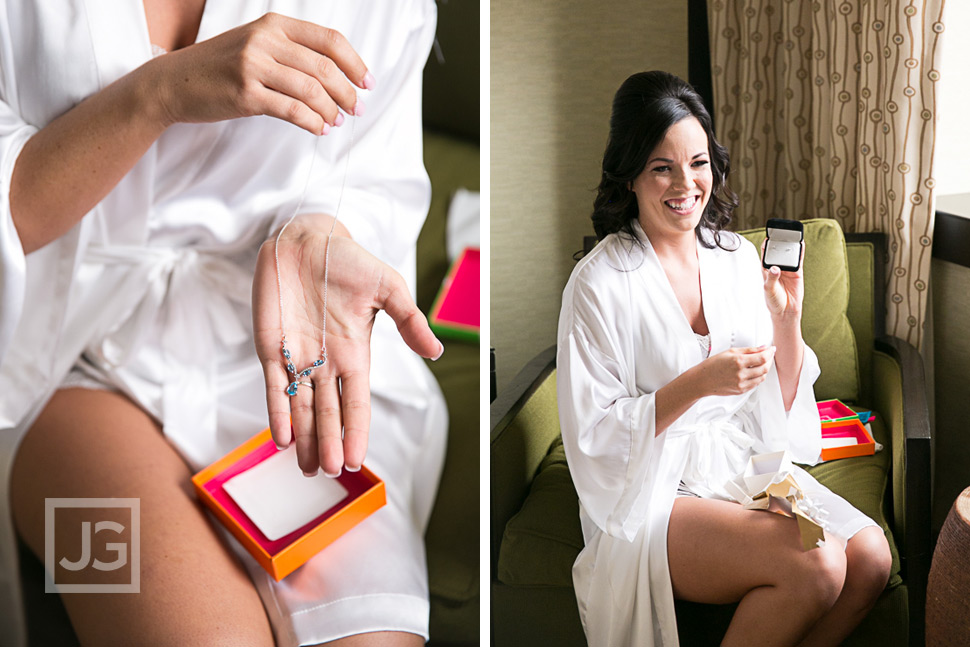 He got her a "something blue" necklace. So cute!!
On to Serendipity Garden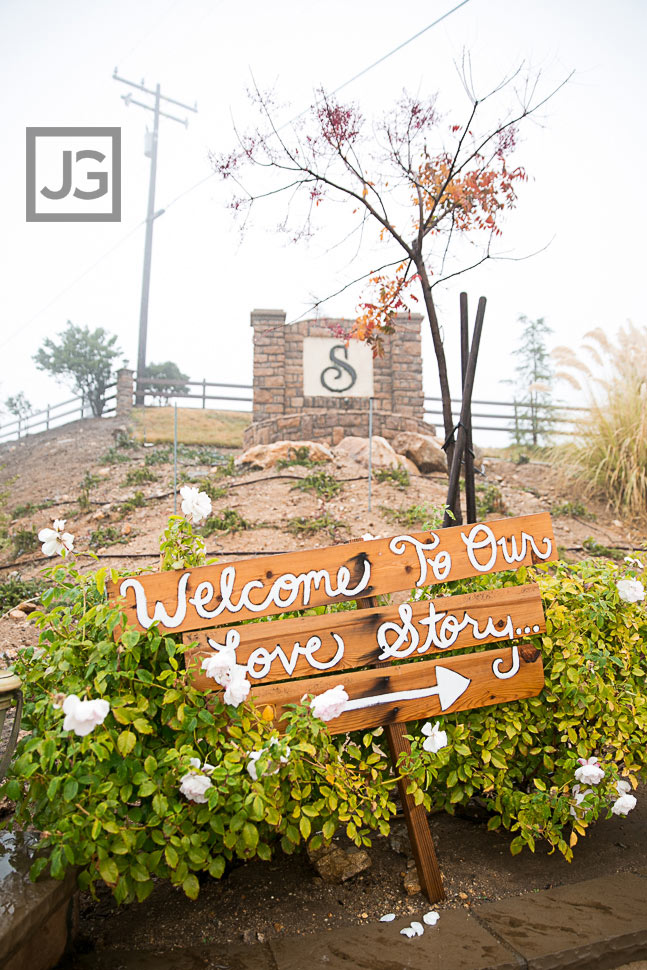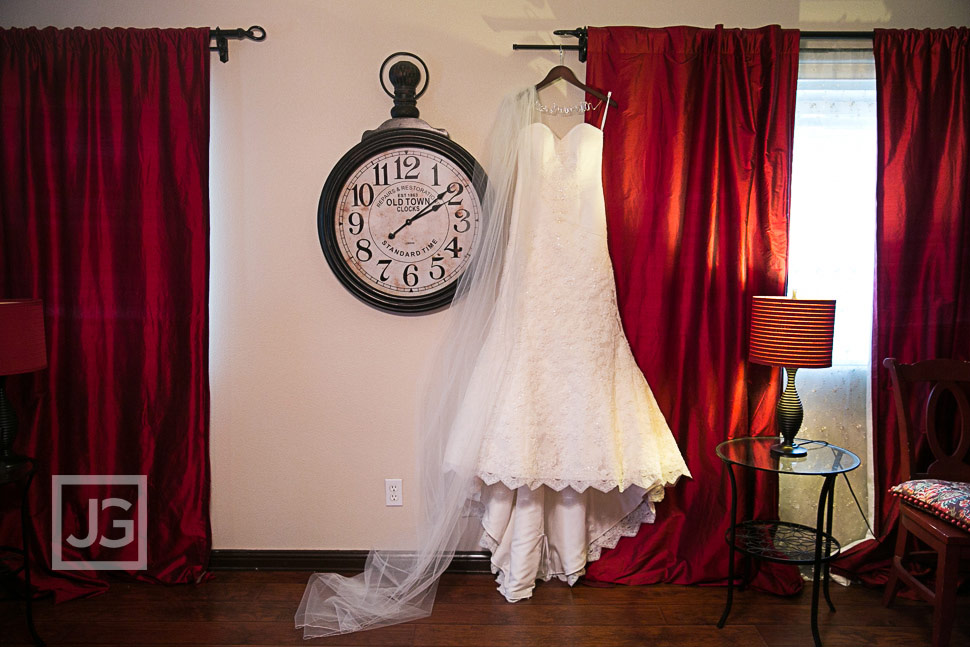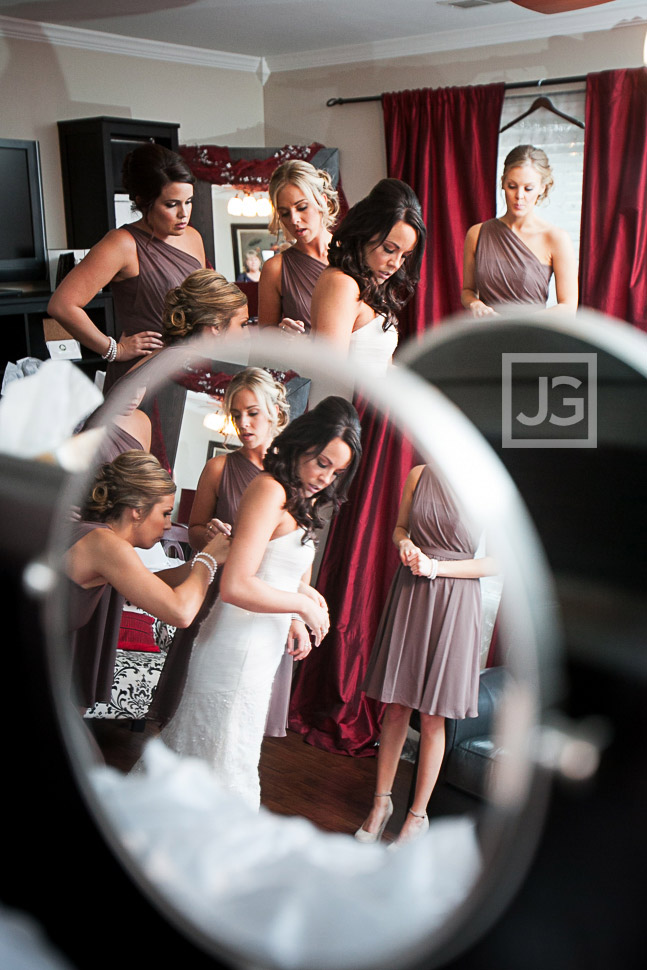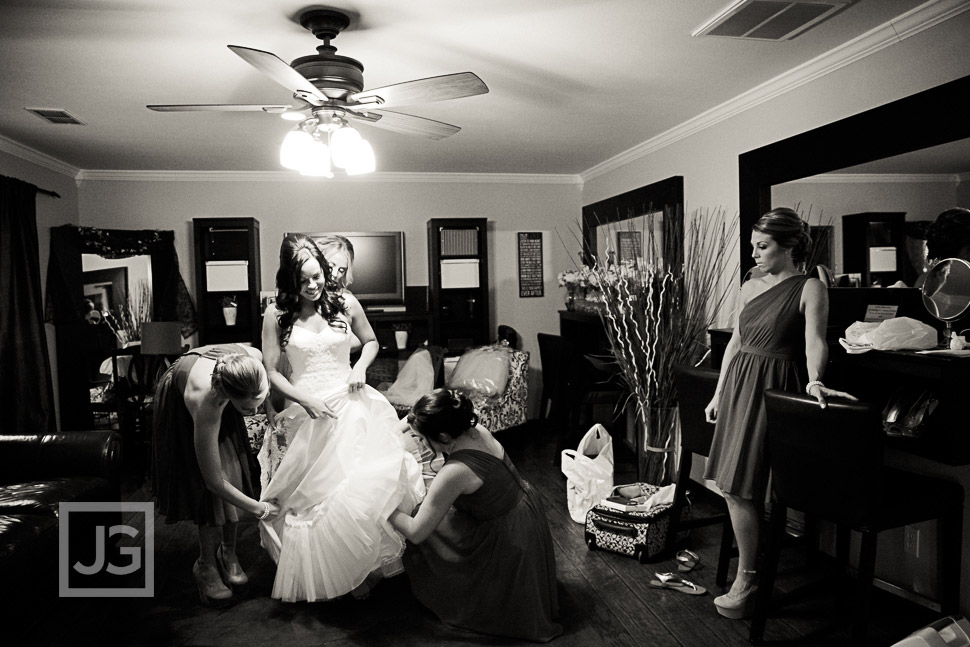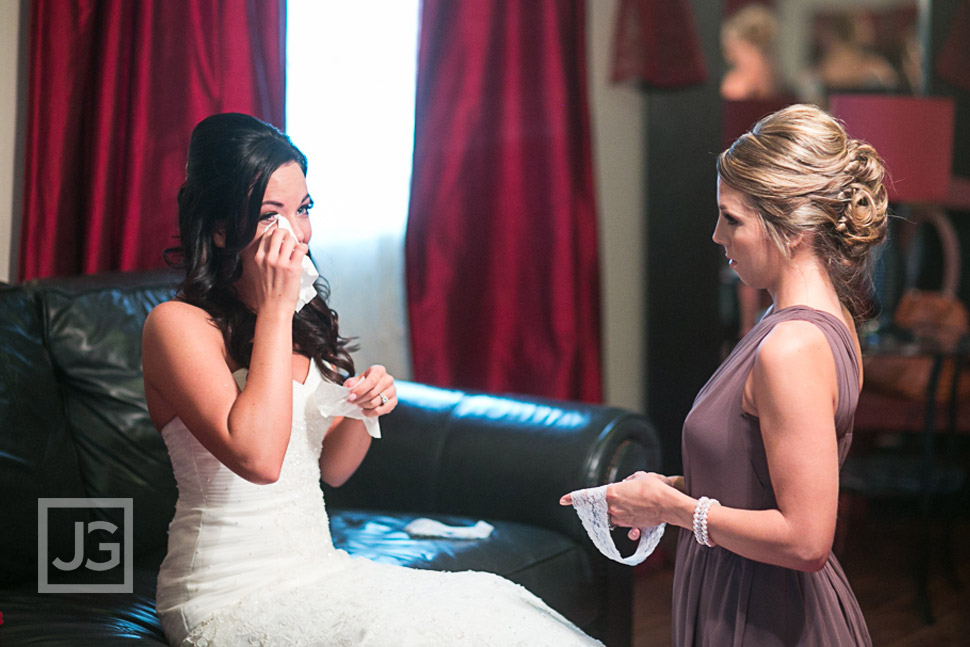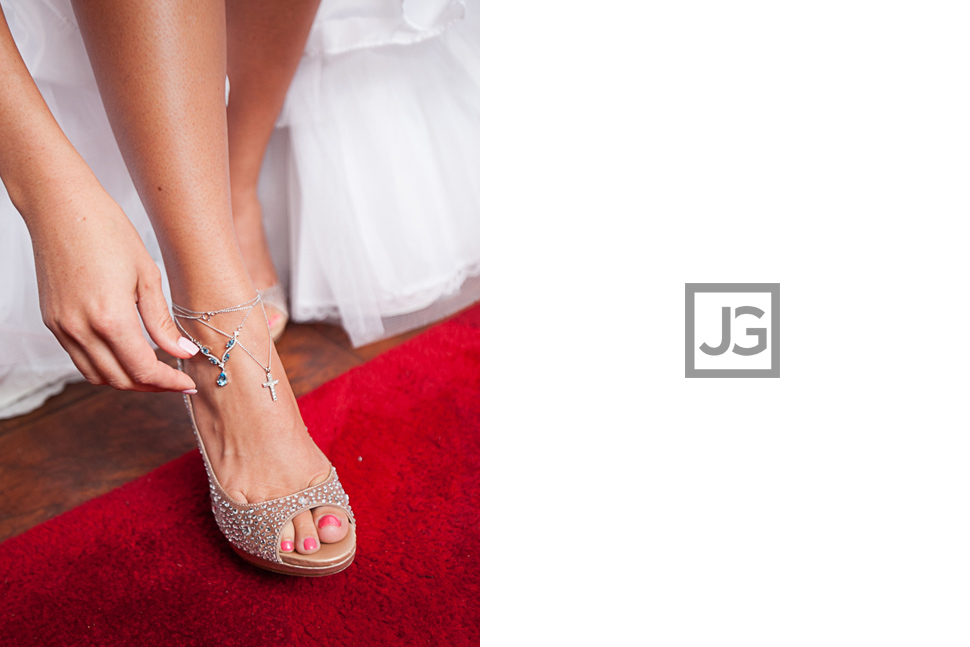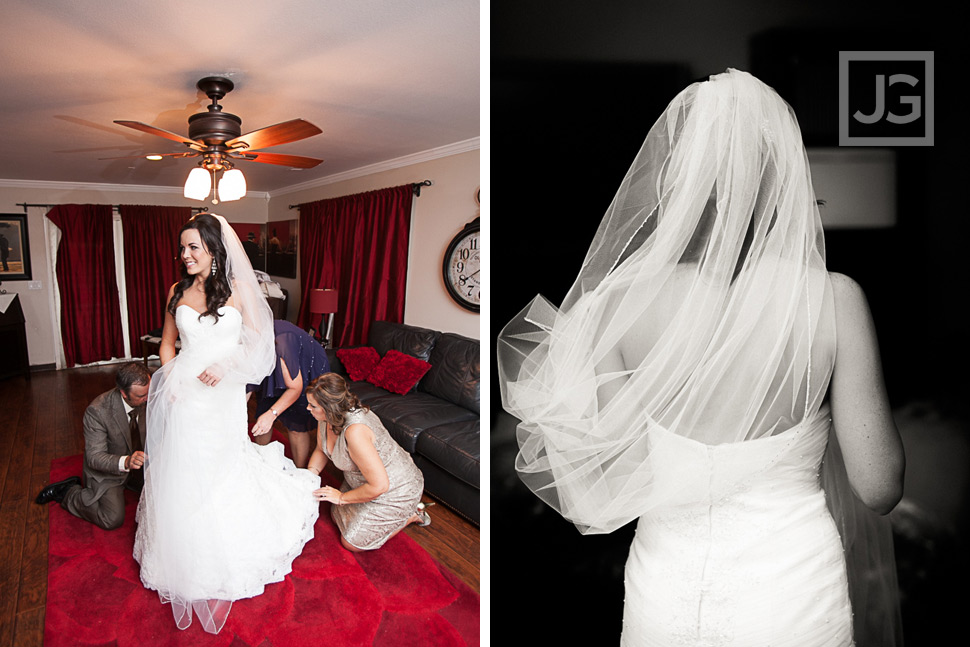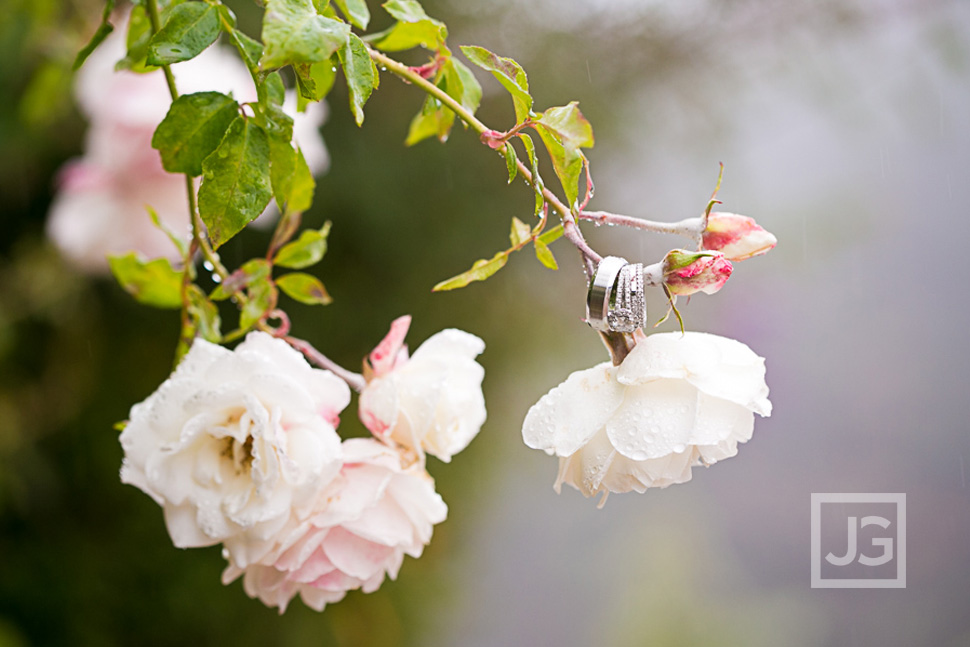 First Look at Serendipity Garden
Their first look was one of the sweetest I've seen. It was super romantic — with Kirk holding the umbrella, eagerly waiting in the rain for his bride. As for Brittany, she was a little nervous with the rain but once she saw Kirk, somehow her fear magically went away!! And that is the power of love!!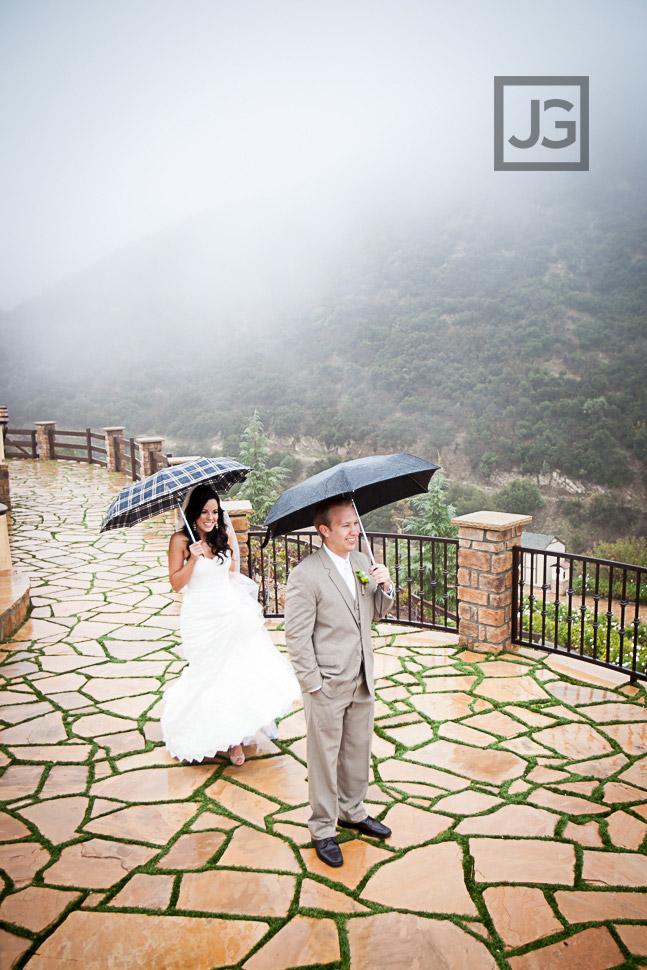 I absolutely love these two. They were such troopers and as a result I'm so happy with how unique their wedding photos came out!! =) Can you believe these were all take BEFORE their ceremony?!?! Brittany was one cool, down to earth Bride. I mean… her veil, her hair, her dress… everything was soaked by the time of the ceremony.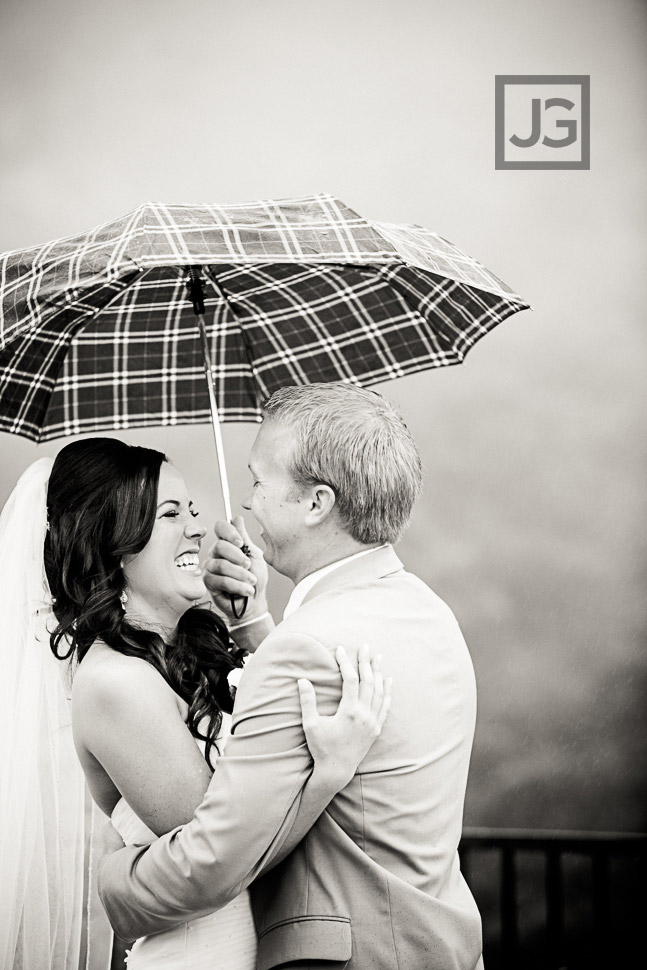 Serendipity Garden Wedding Photos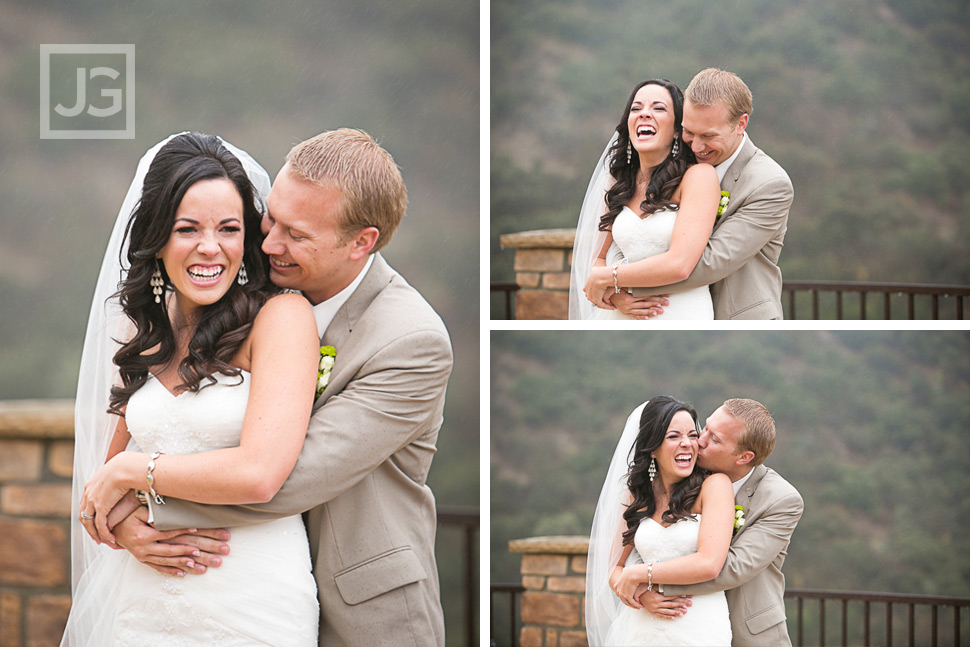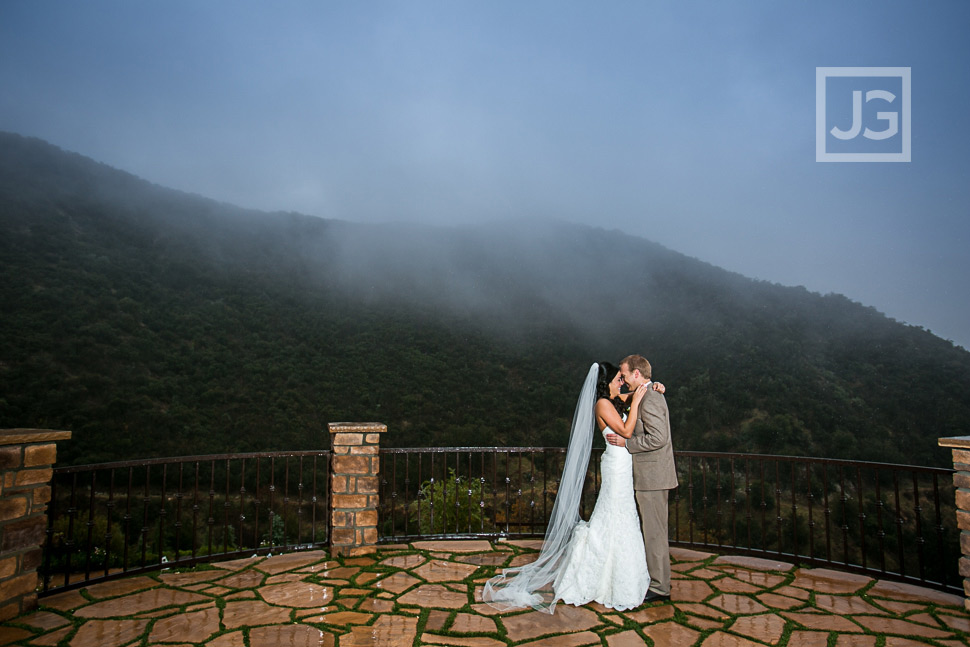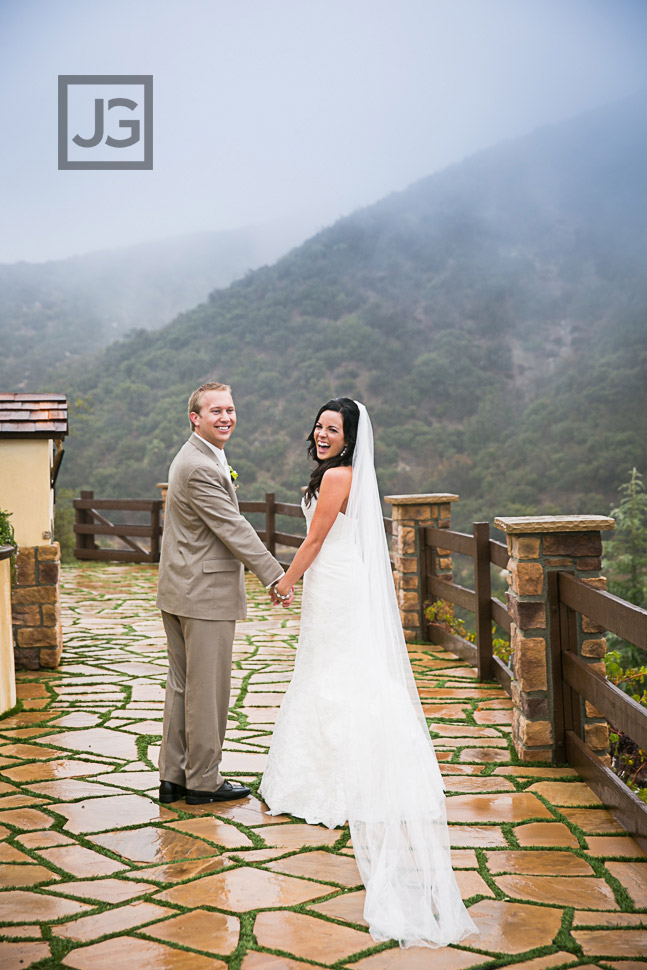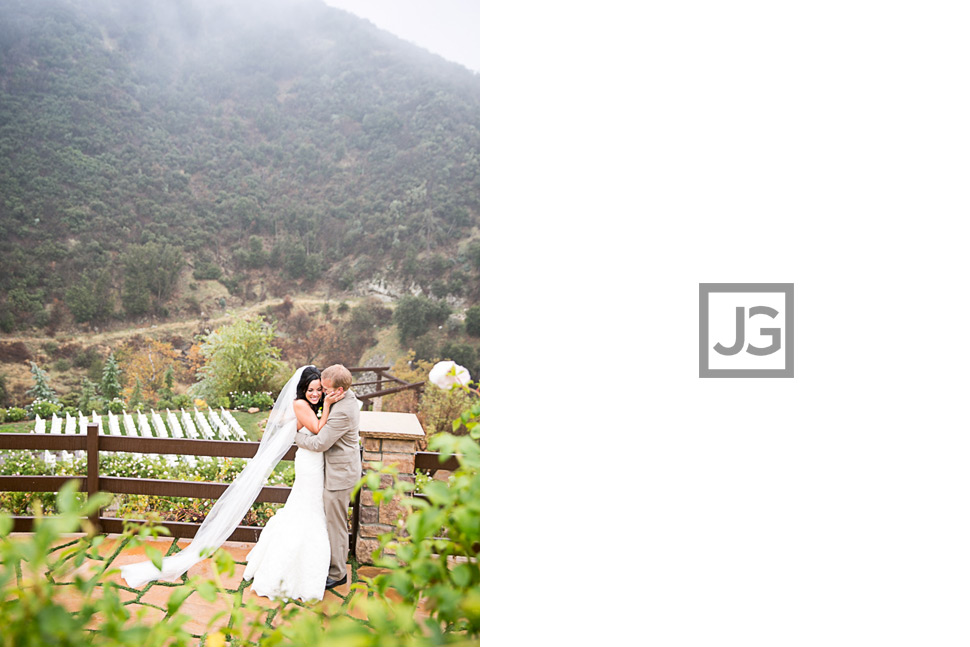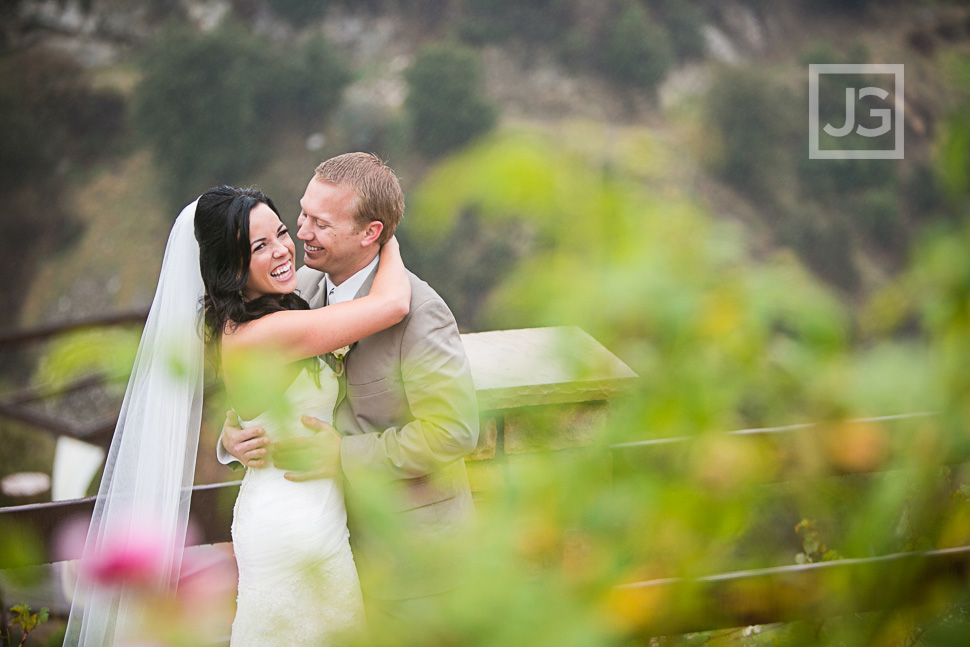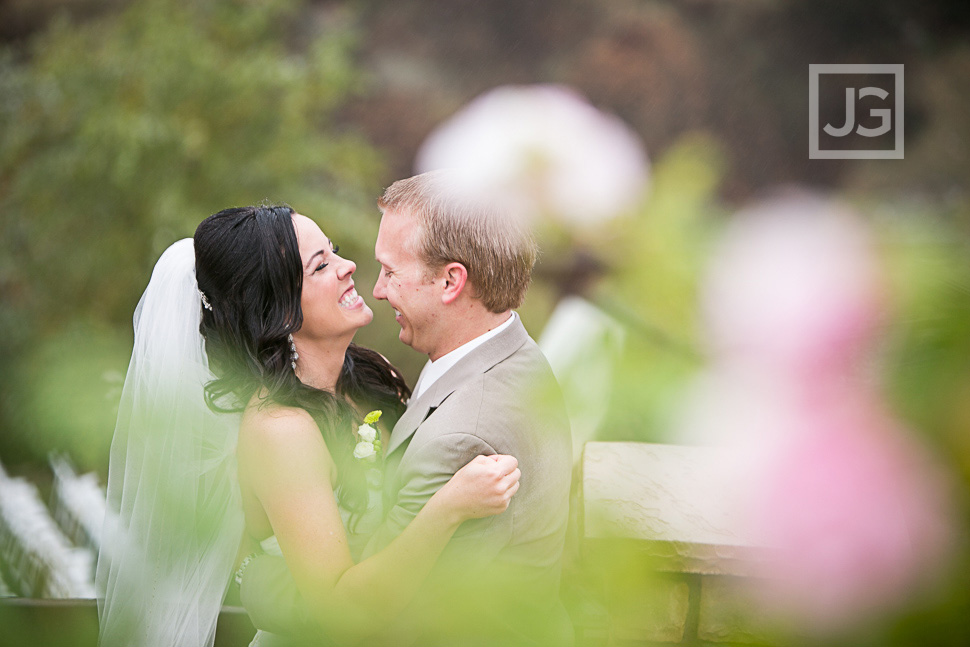 I love, love, love how these came out. Thank you Steven Tran (my second shooter) for helping me with lightning.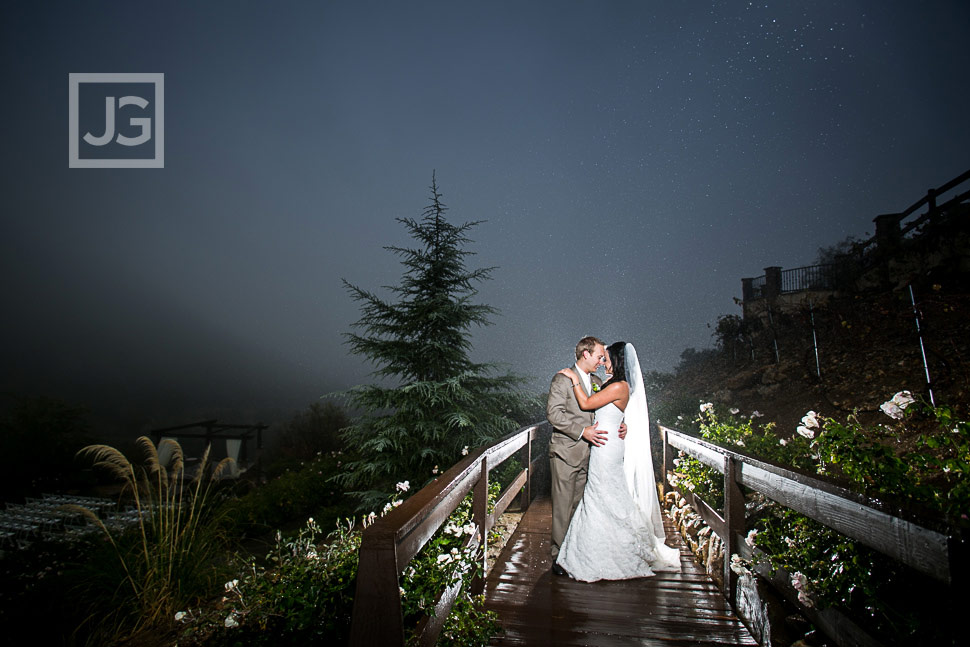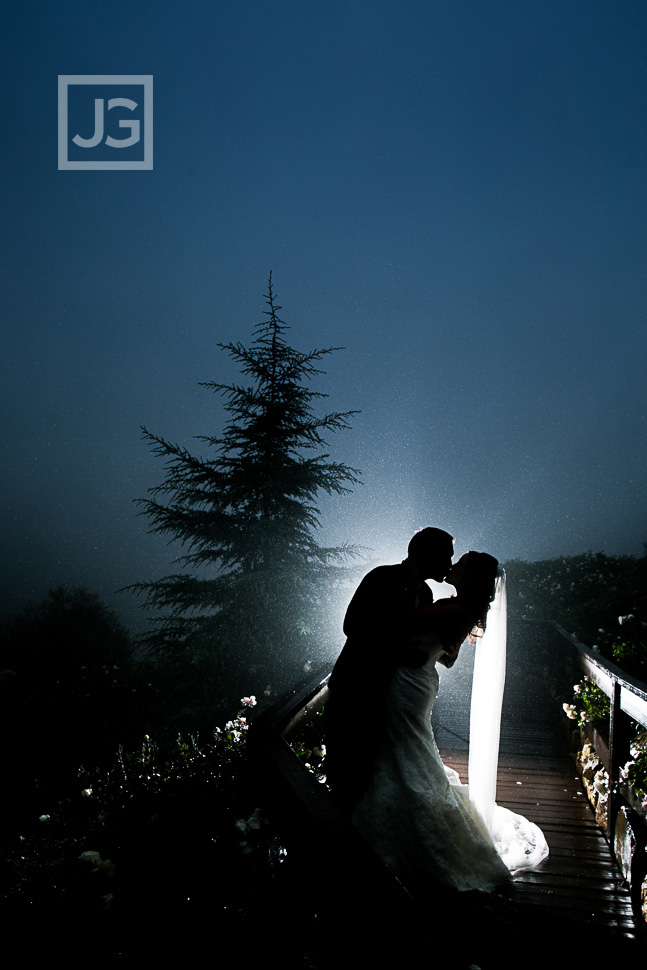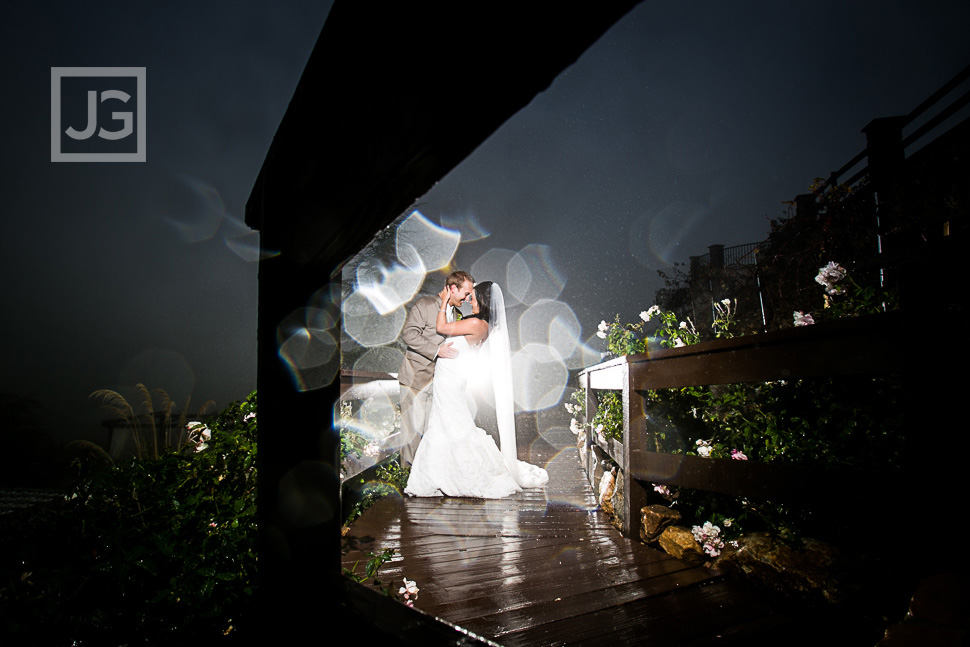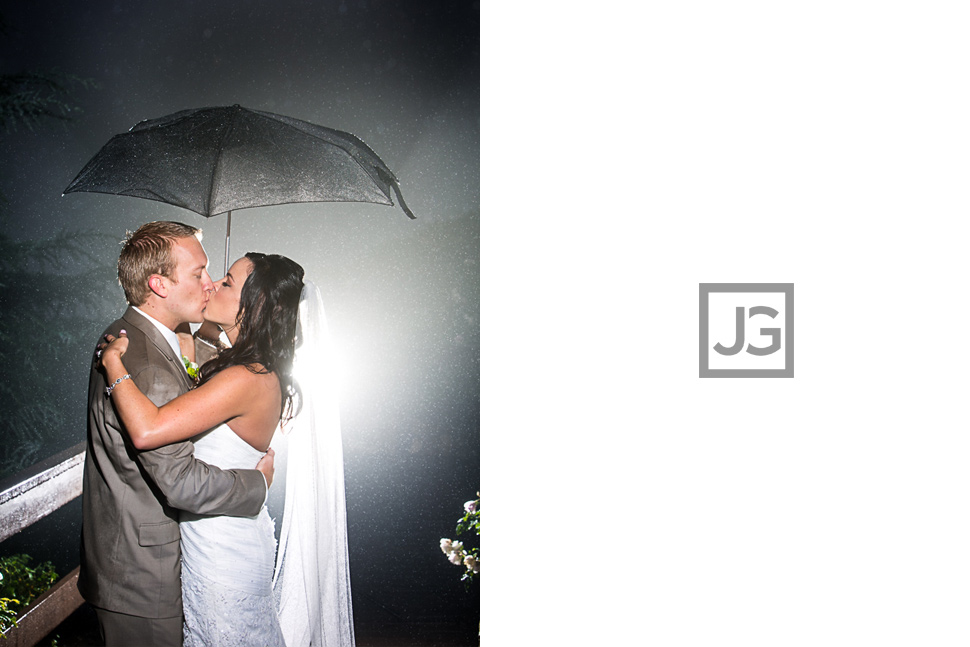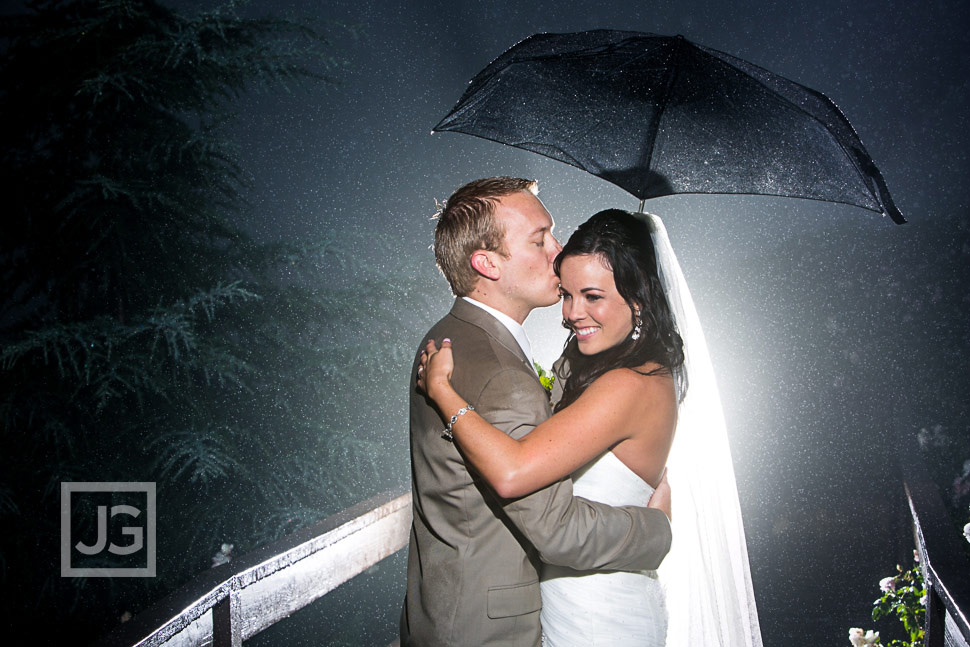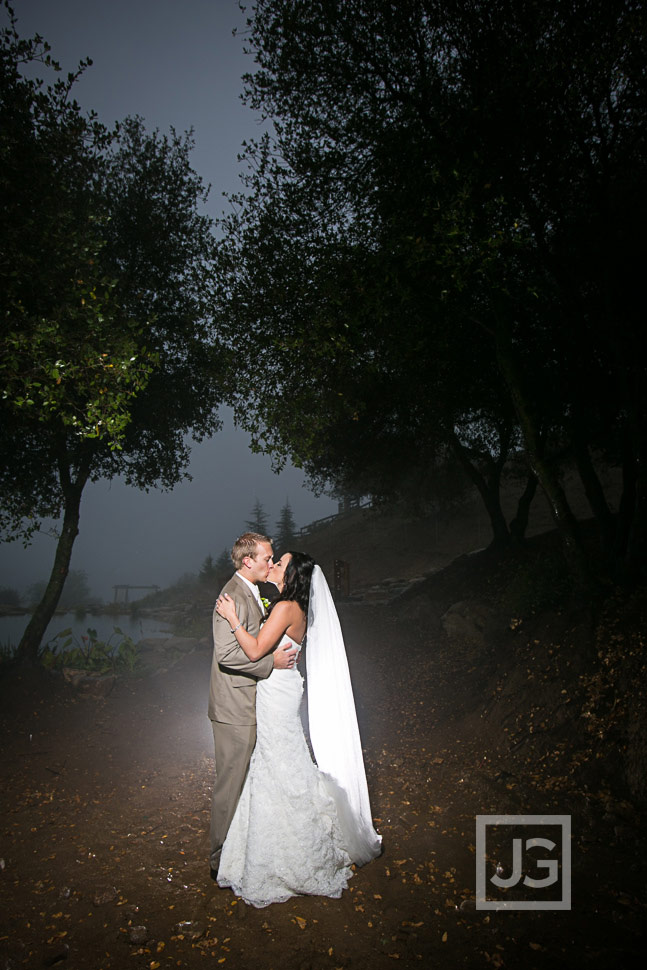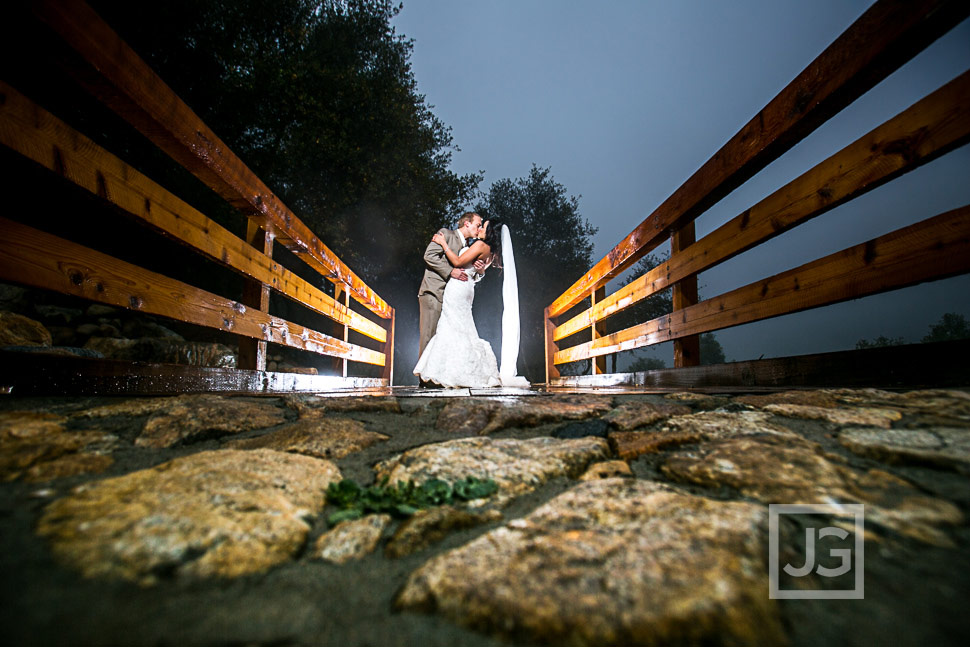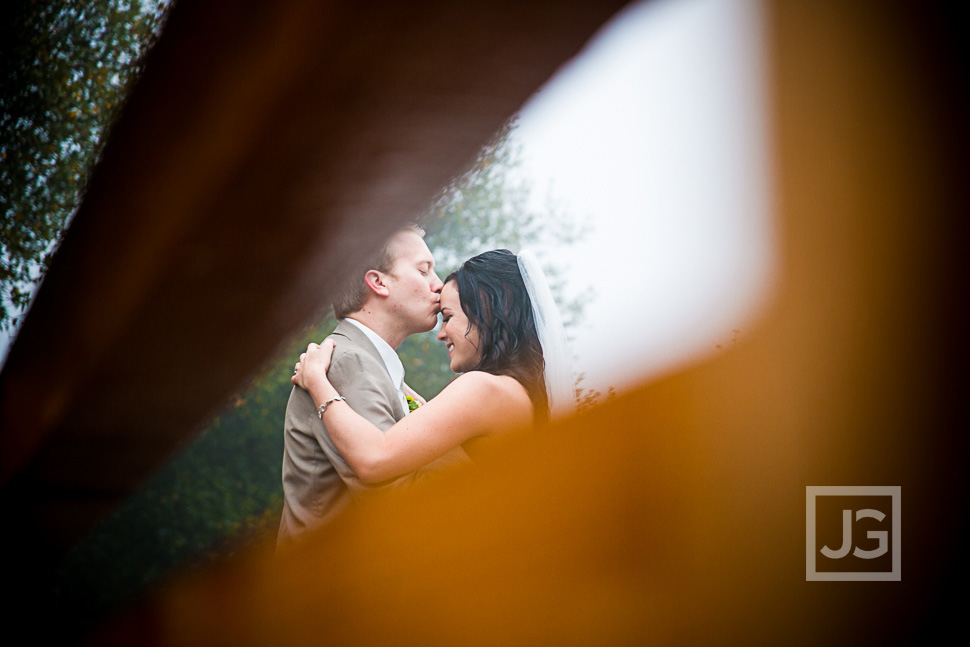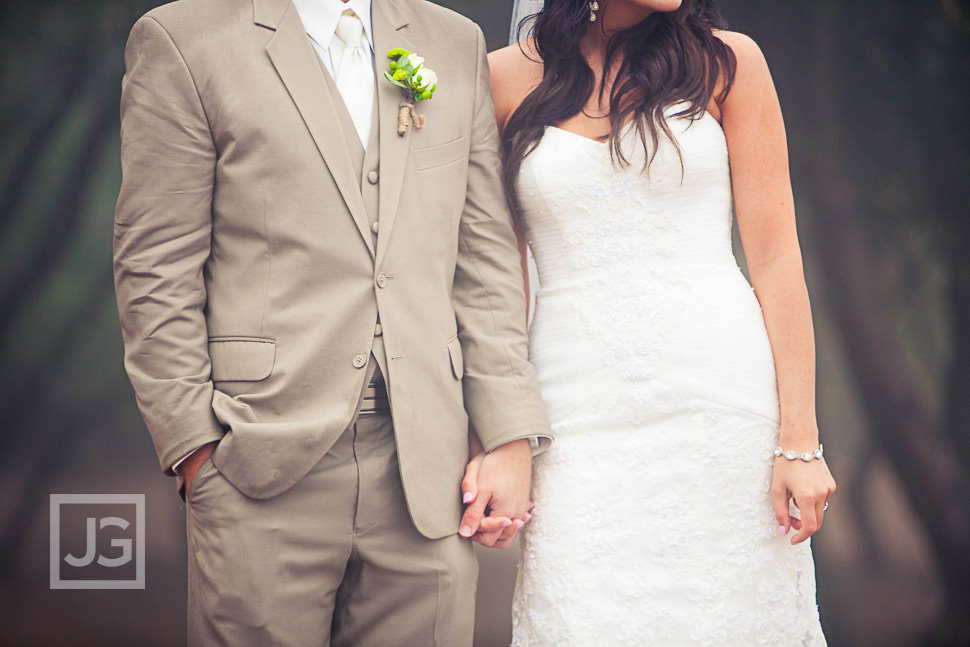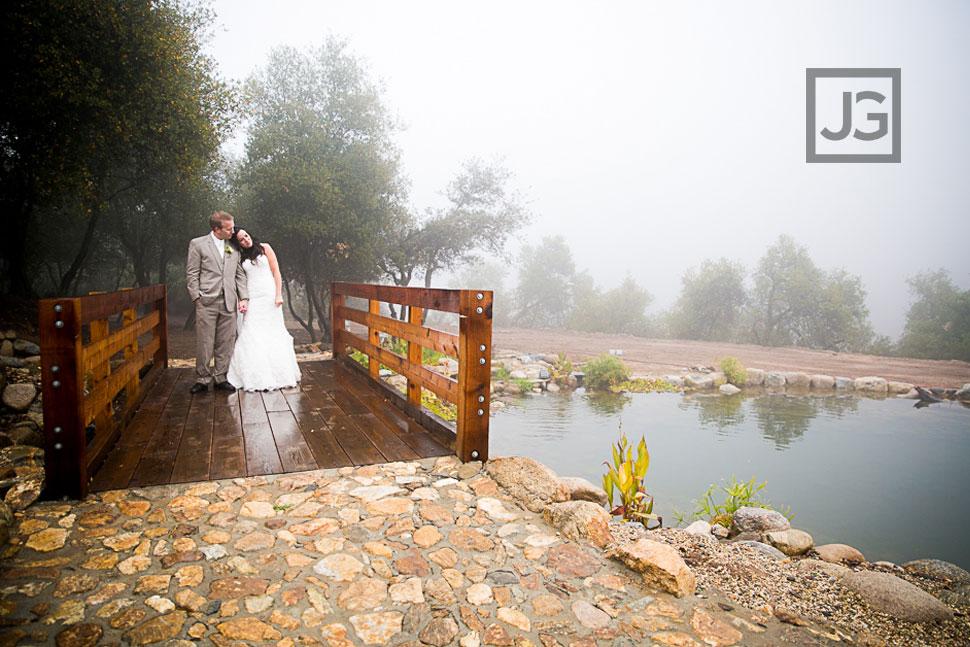 Serendipity Garden Wedding Ceremony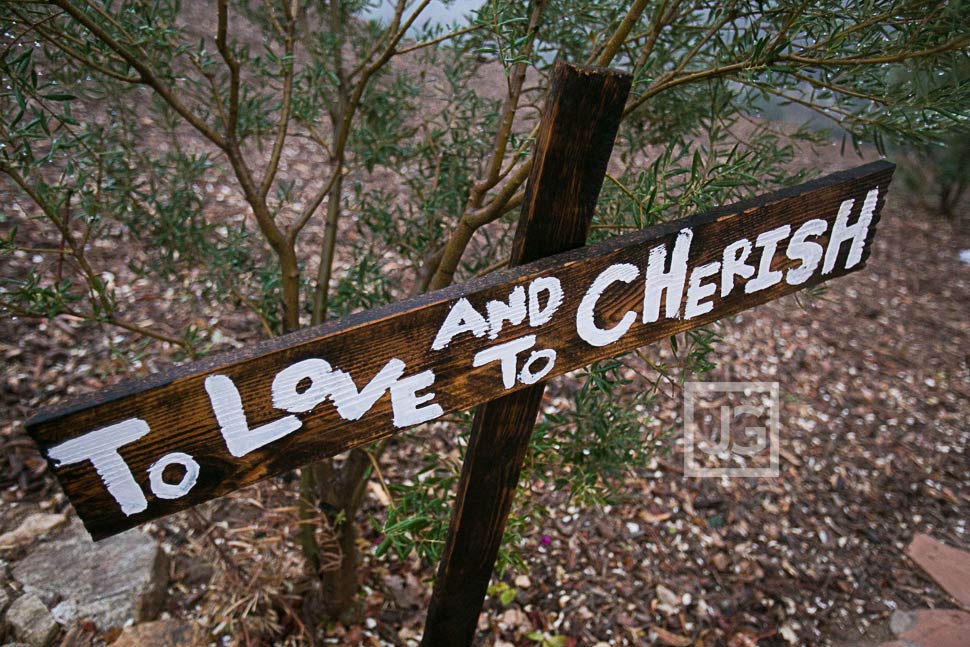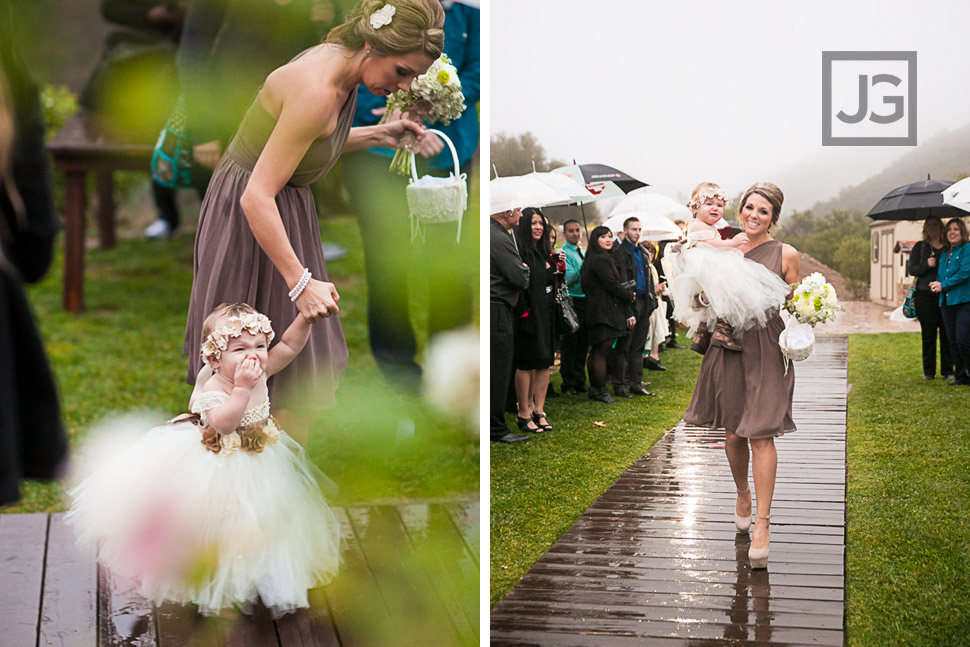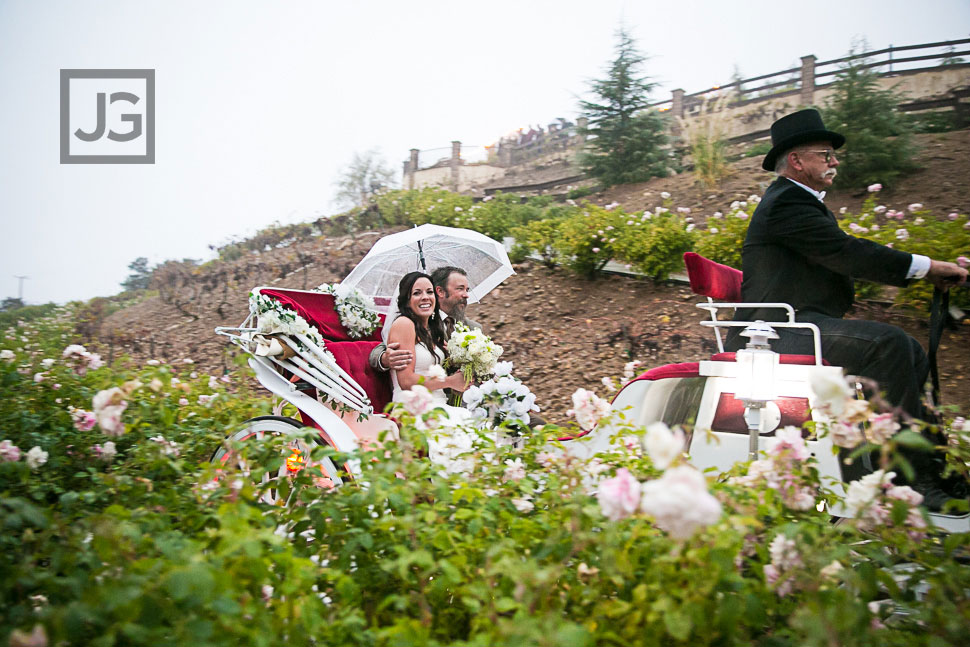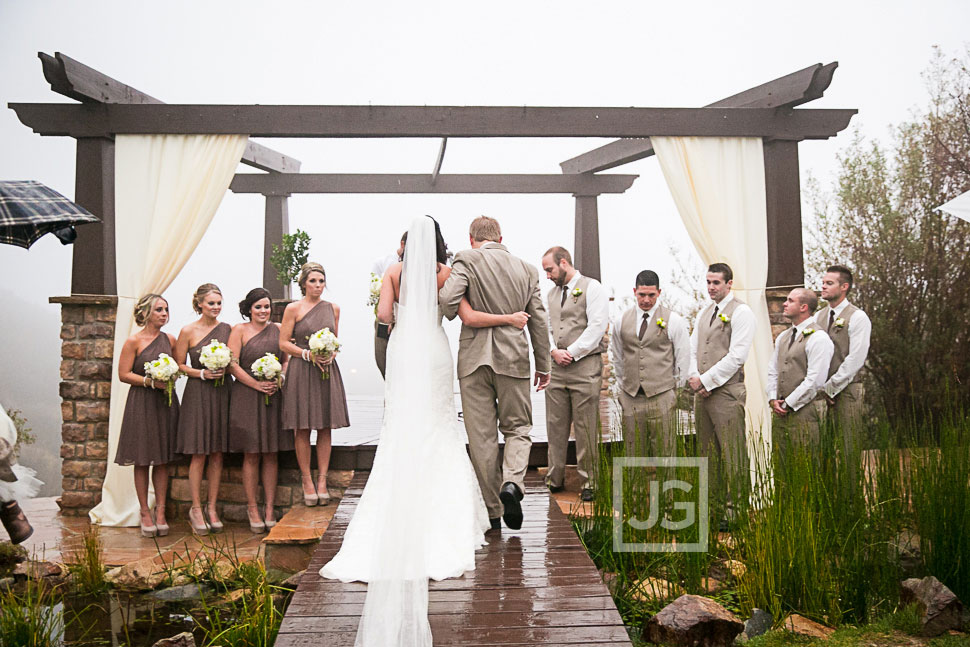 The fog was so thick… it was like they got married in heaven.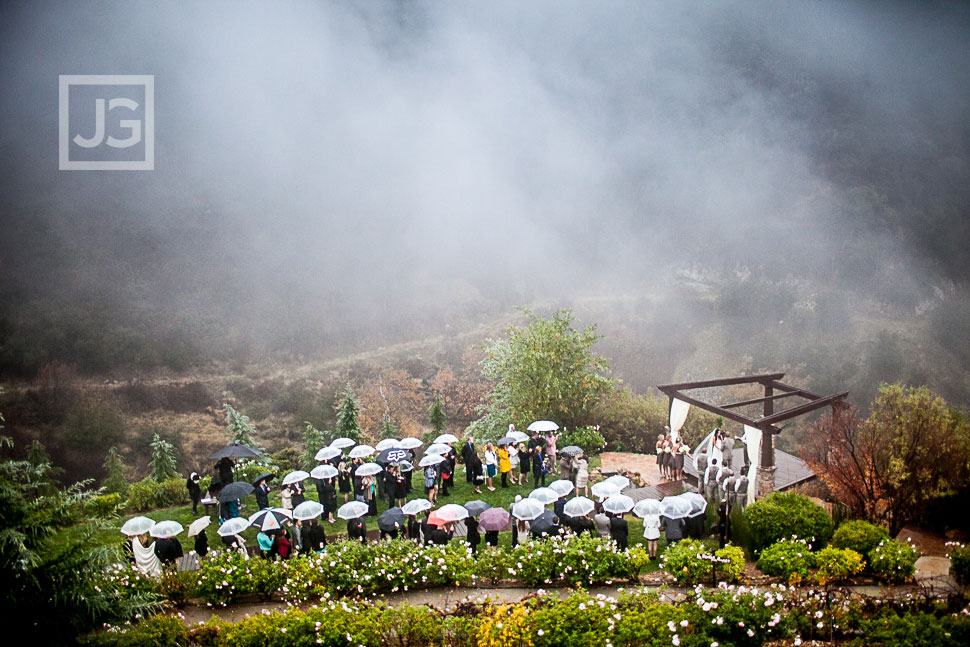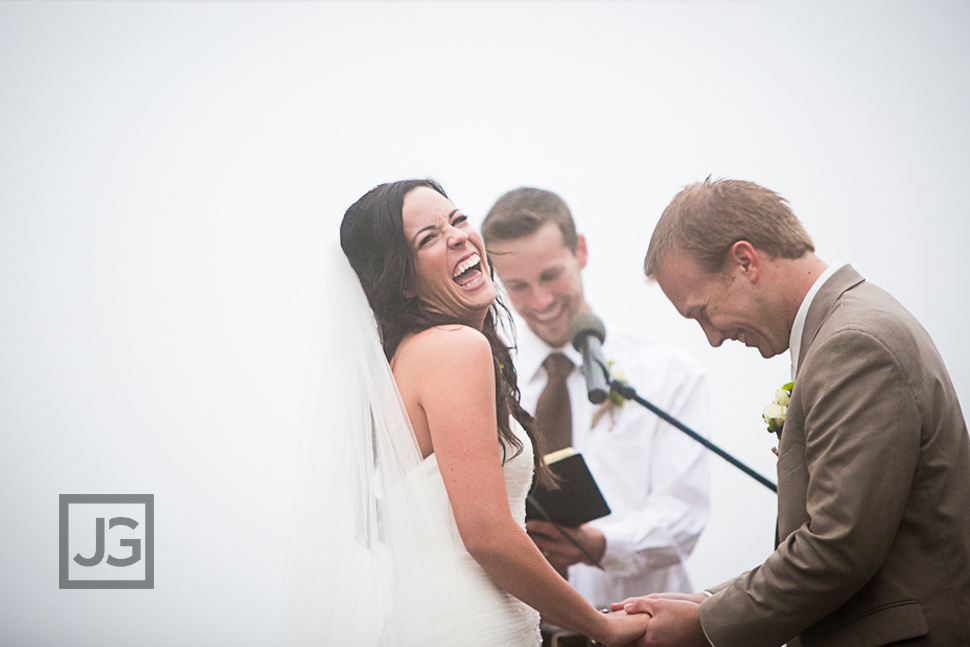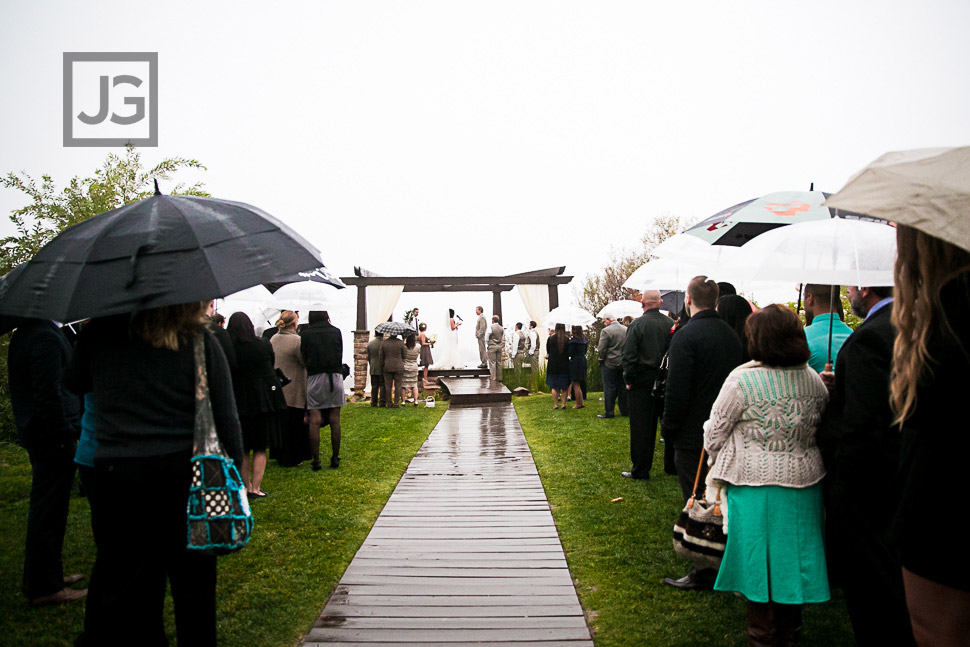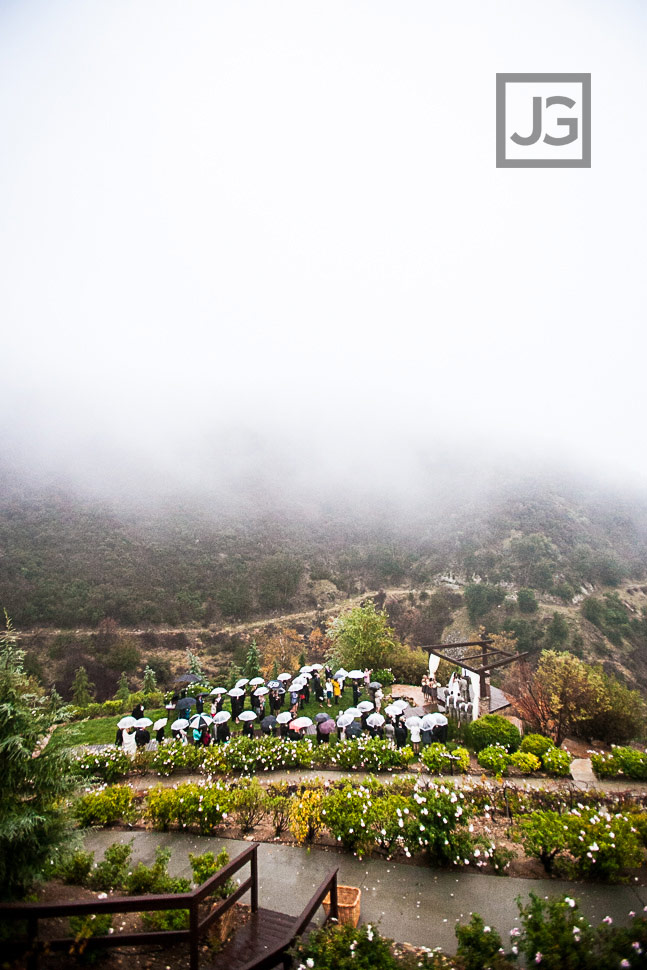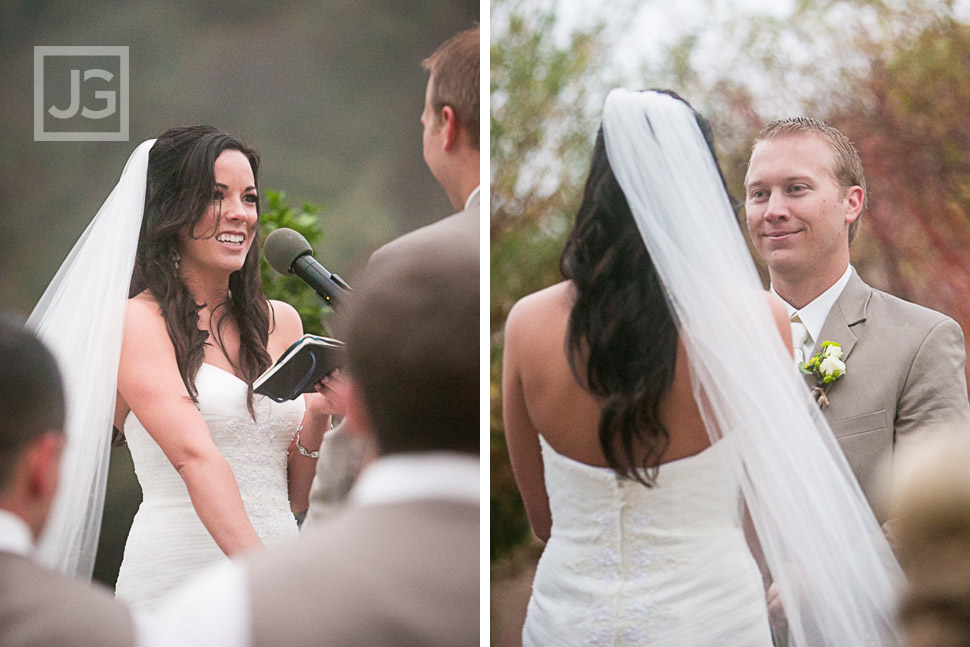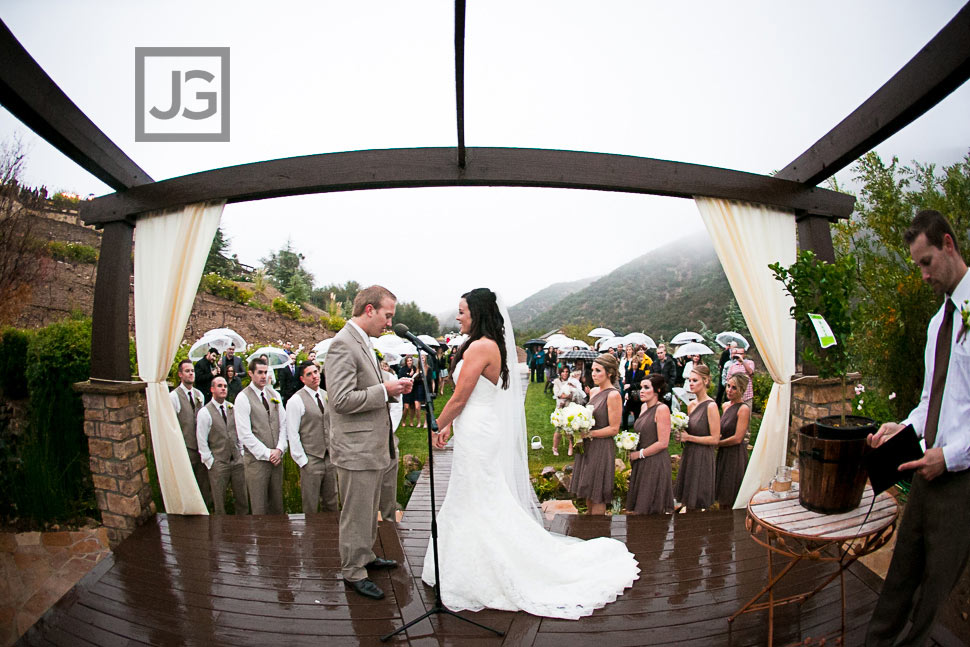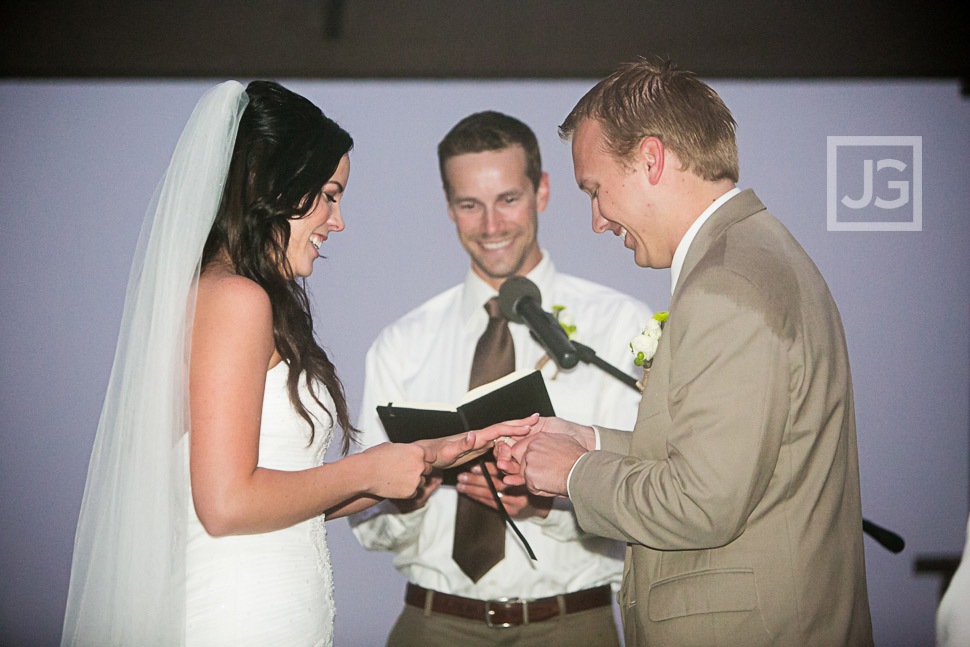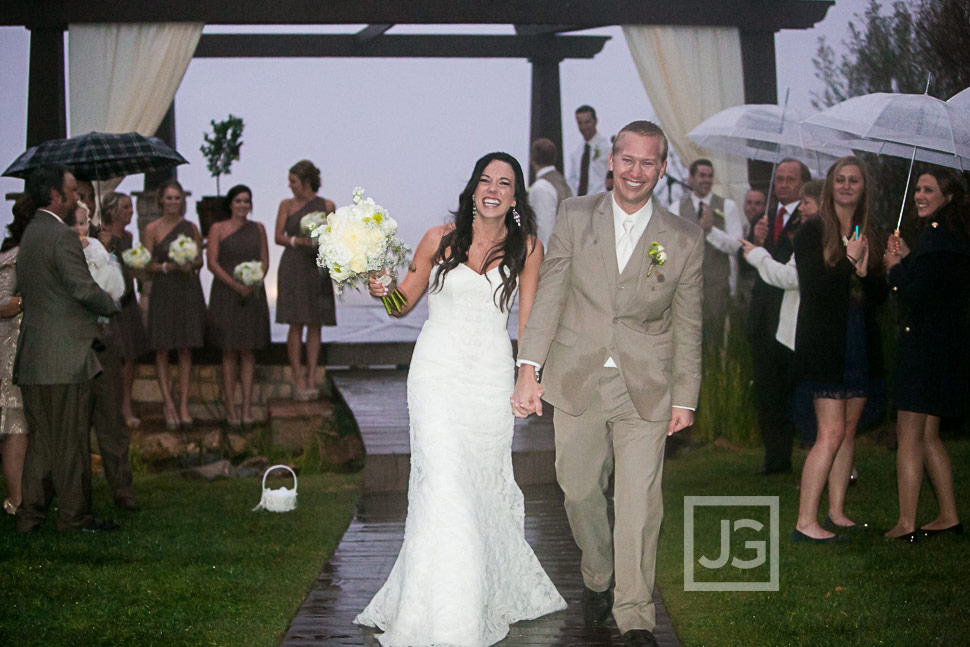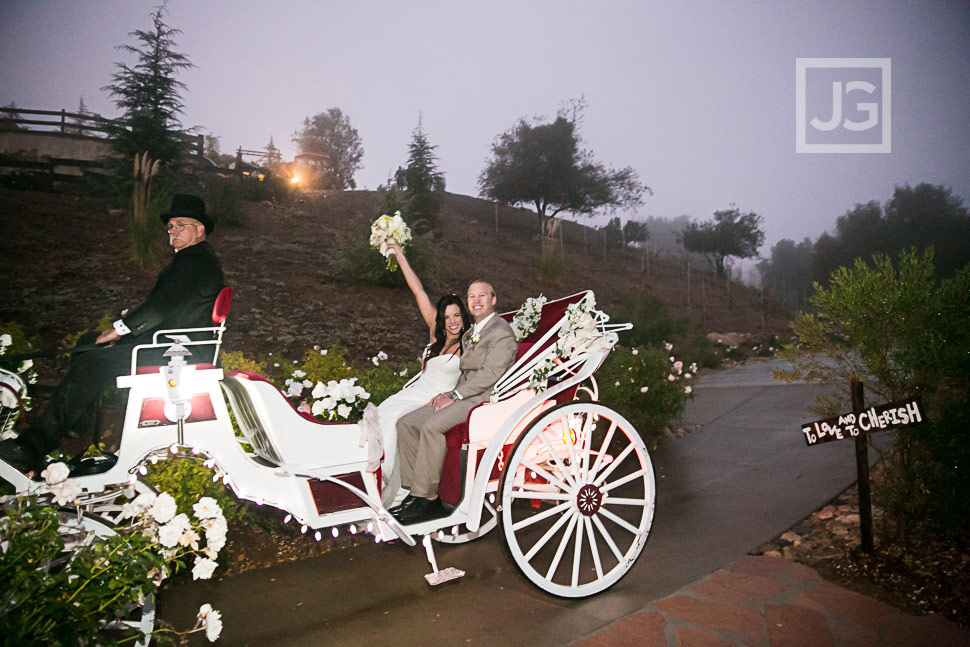 Serendipity Garden Wedding Reception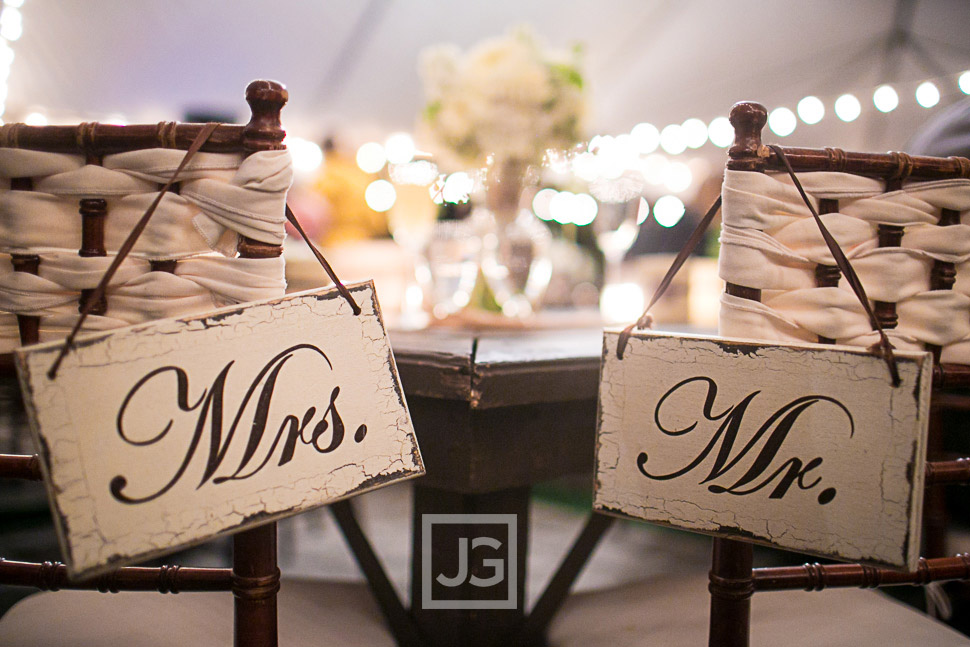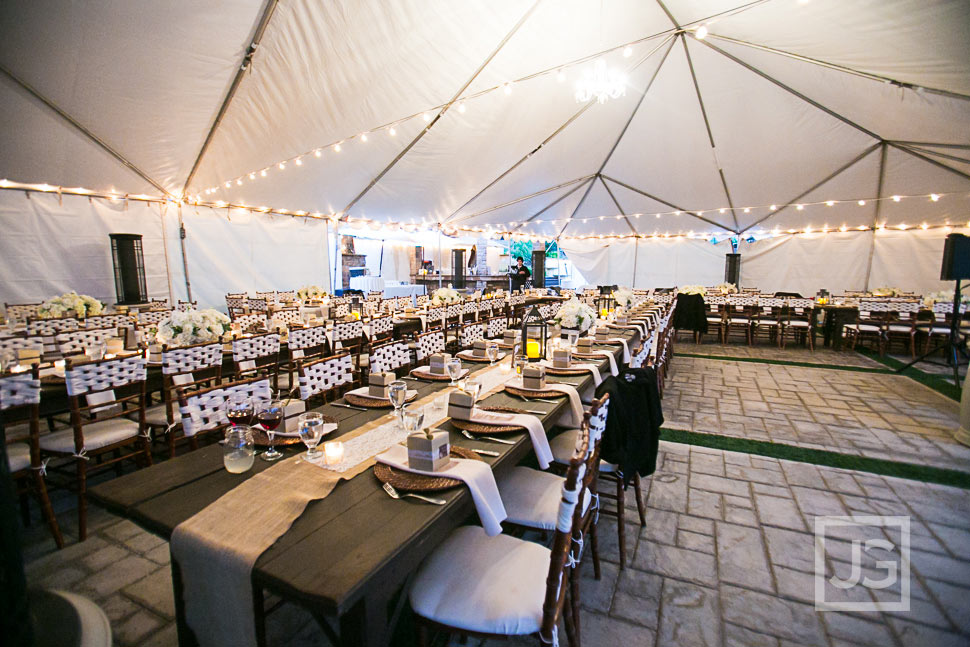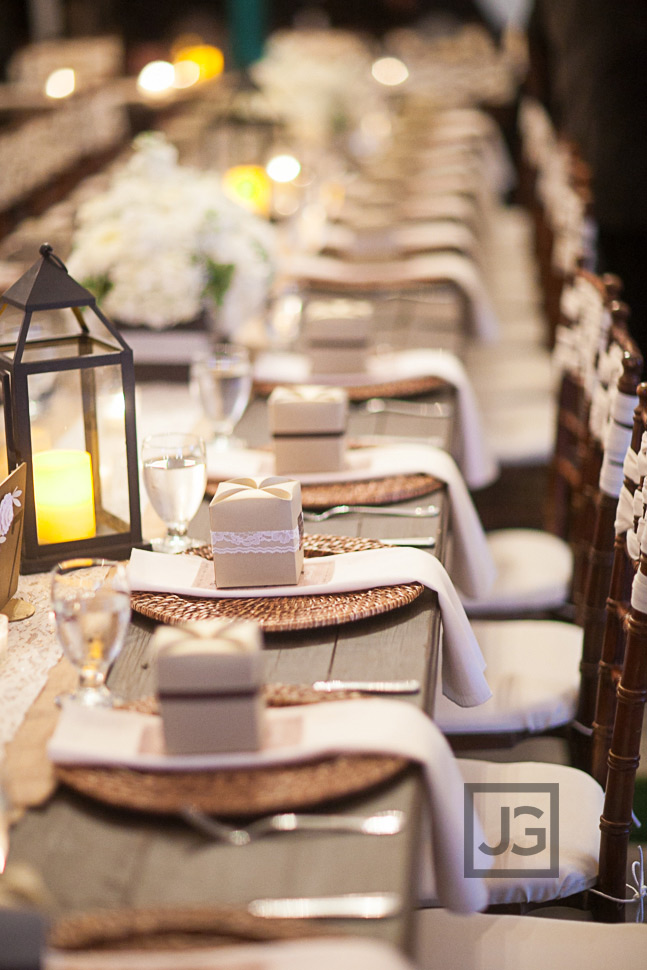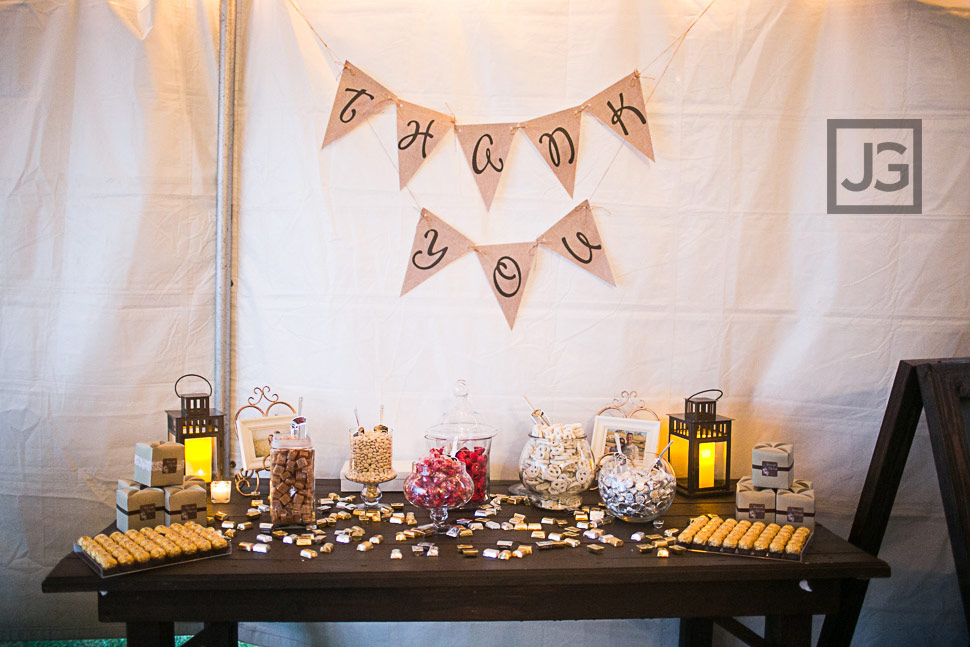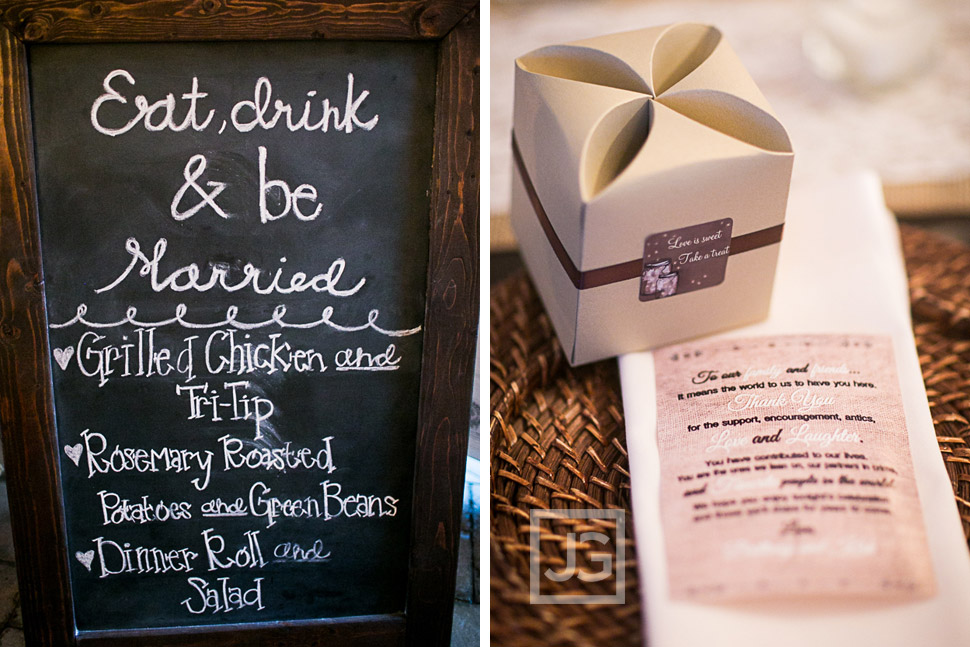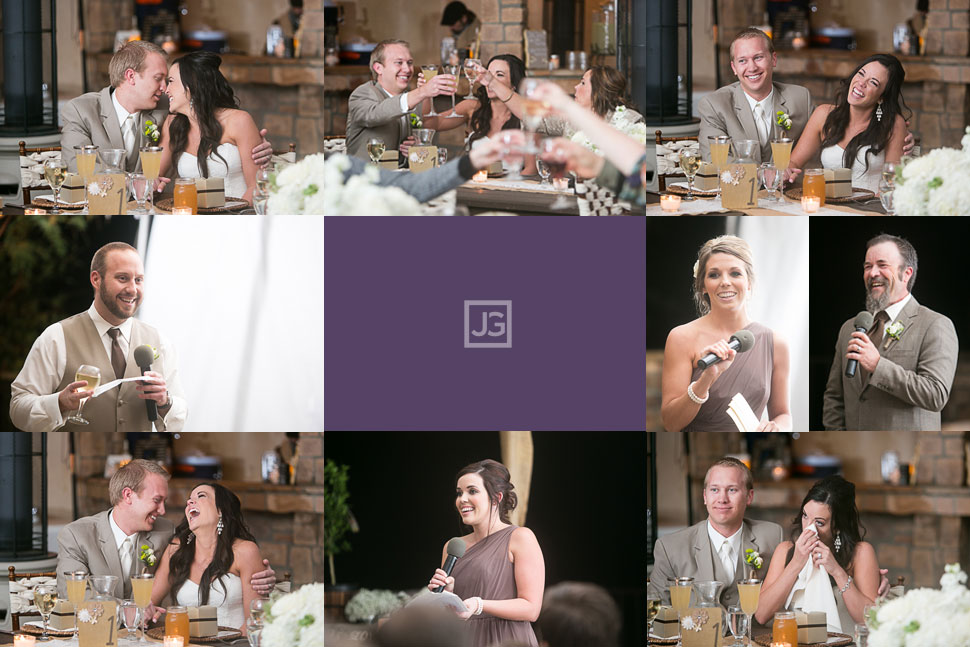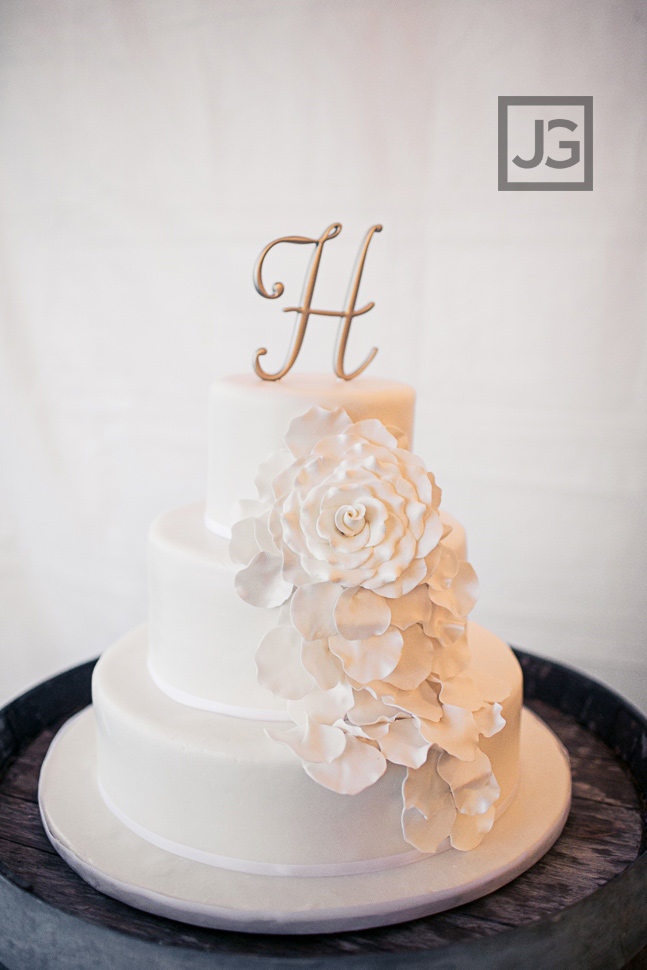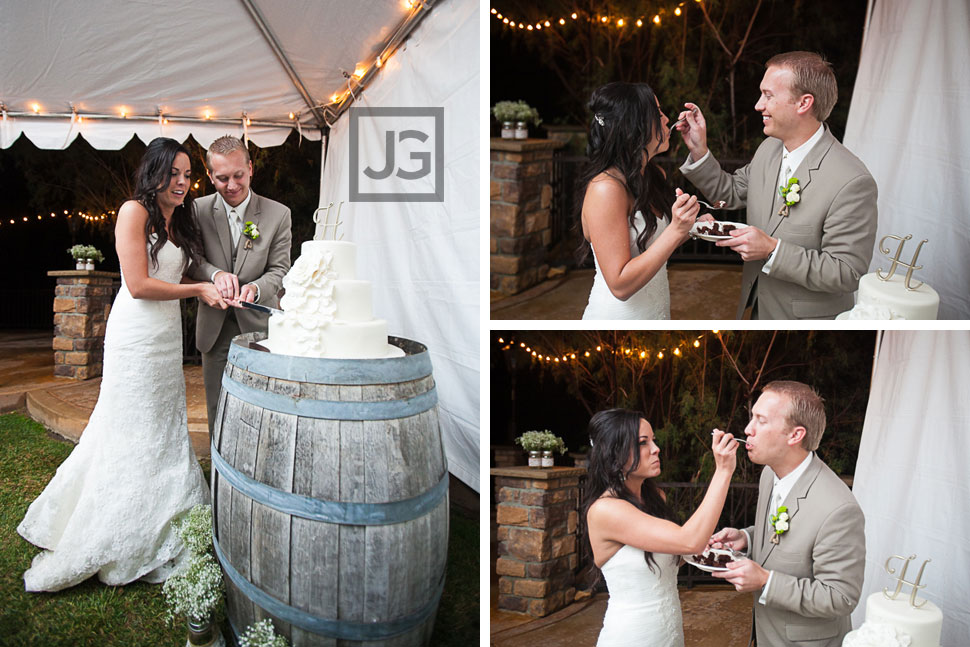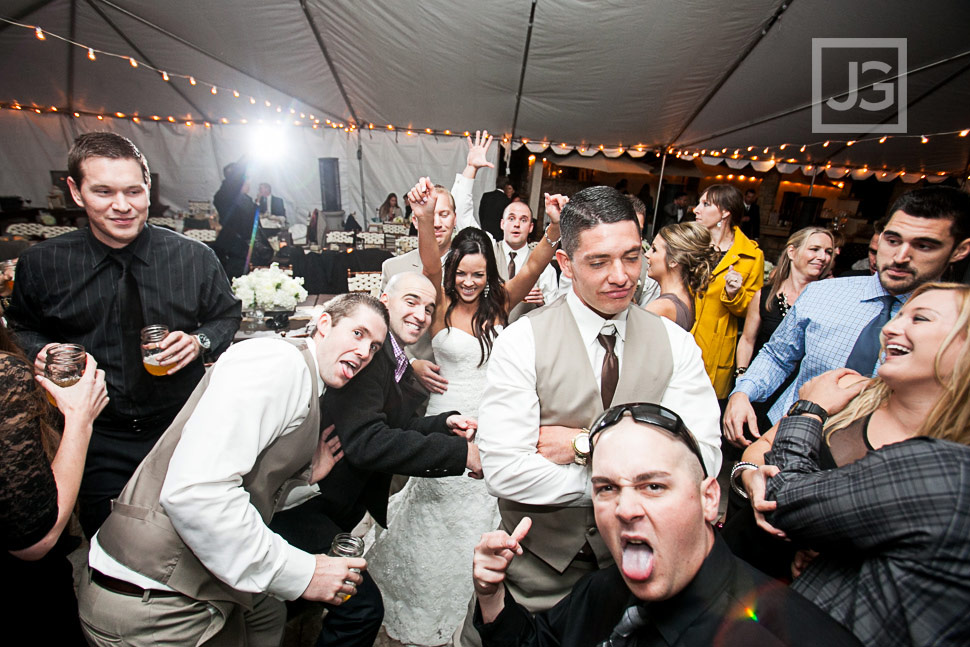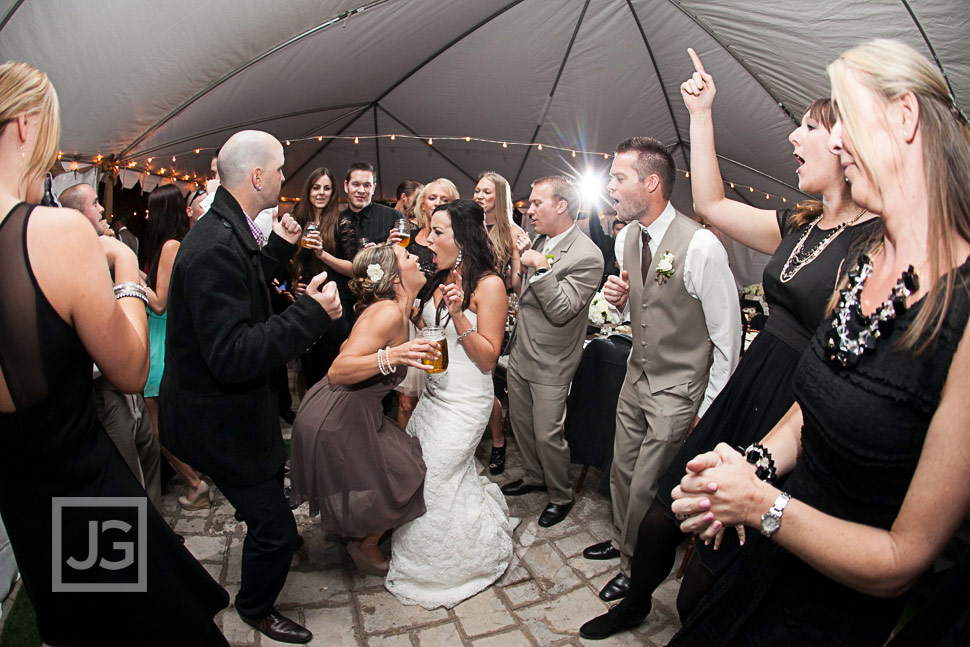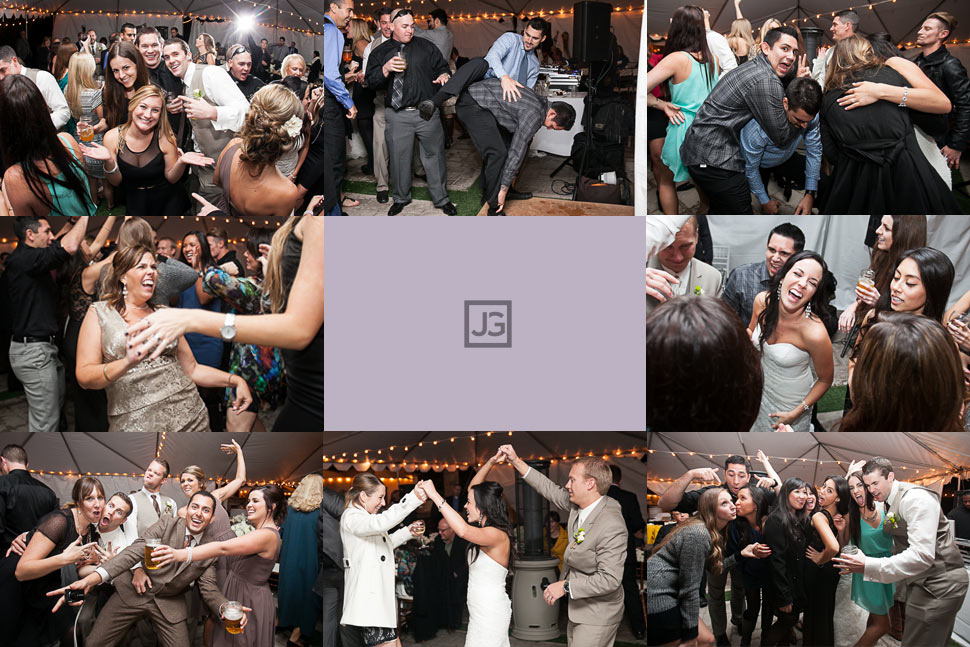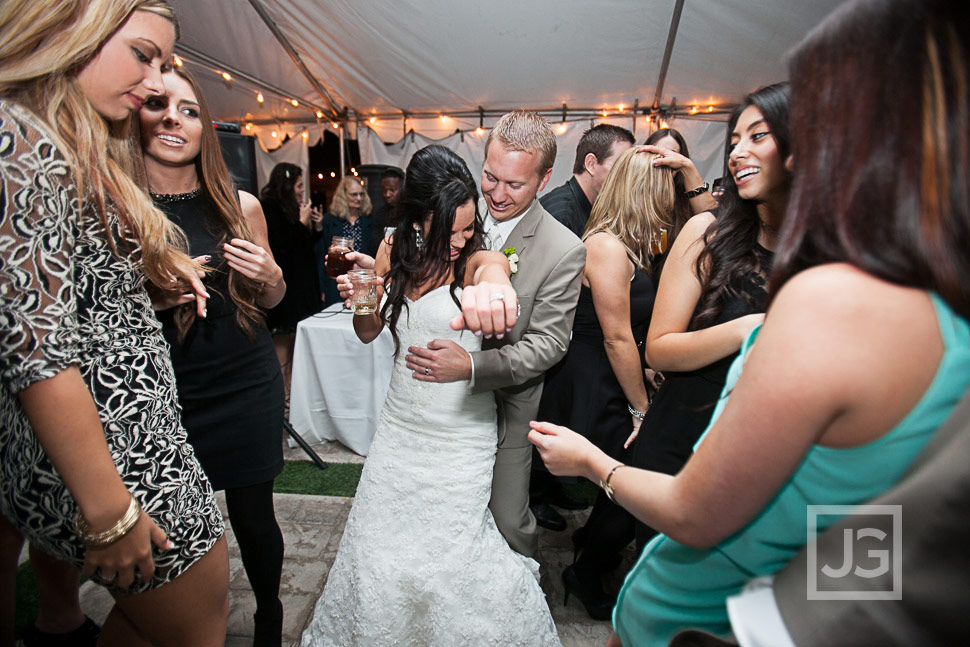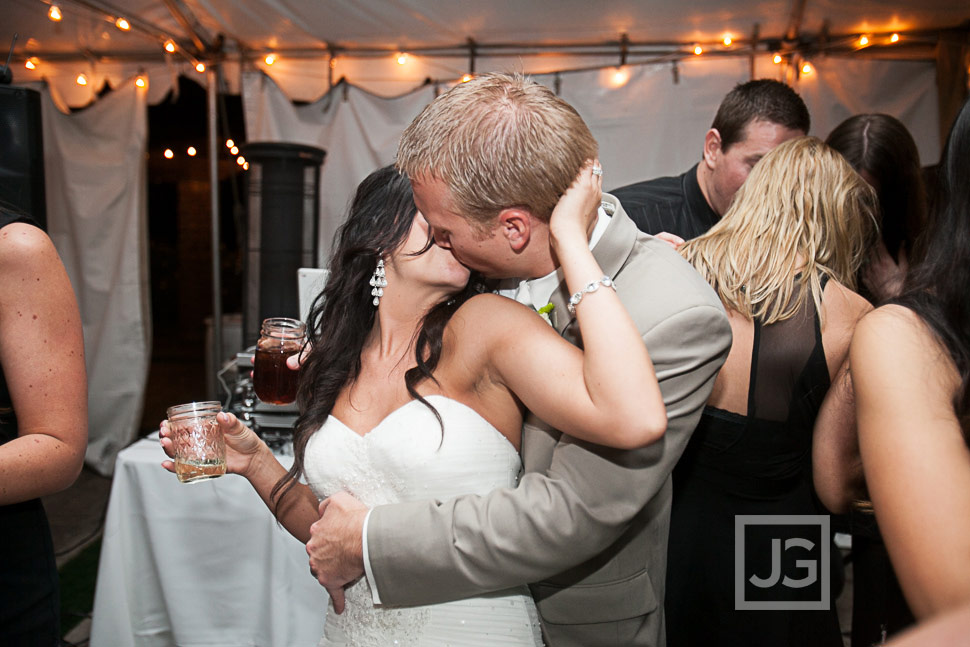 This article shows Serendipity Garden wedding photography in Oak Glen (Yucaipa, CA) on a rainy day. This shows how you can have awesome and unique wedding photos even on a rainy, gloomy day. They had to tent their reception to protect it from the rain, since Serendipity Garden is an outdoor venue.
Please feel free to look around our blog for many more examples of wedding photography, including wedding photos in the rain. You can also find more recent examples of our work on our Instagram account. Here's a photo from this specific wedding:
If you are interested in booking us for your wedding or for a session, definitely check out our pricing page first. We like to keep all of our wedding photography pricing online to promote transparency and reduce the bartering that occurs with most wedding vendors (which also means we intentionally start with lower prices).