As you may recall, I shot Mae and Pat's engagement session at Signal Hills a couple months ago…  Mae and Pat are two of the sweetest people; so kind and easy-going!  When I first talked with Mae over the phone, we got along so well that Pat thought that Mae was talking to one of her girls!  In fact, some of the guests at their wedding thought we were long time buddies.  It's always such a compliment to me when guests think that I'm a close buddy of the bride and groom.
Mae and Pat celebrated their wedding at Coco Palm Restaurant in Pomona (off Fairplex Drive).  They had a fun-filled day wedding surrounded by lots of love from friends and family!
Here are some pictures of Mae getting ready (at the Radisson in West Covina).  Because the wedding ceremony started at 11am, our lovely bride had to start getting ready at 8:00am.  She is such a trooper… she only had a half hour nap the night before!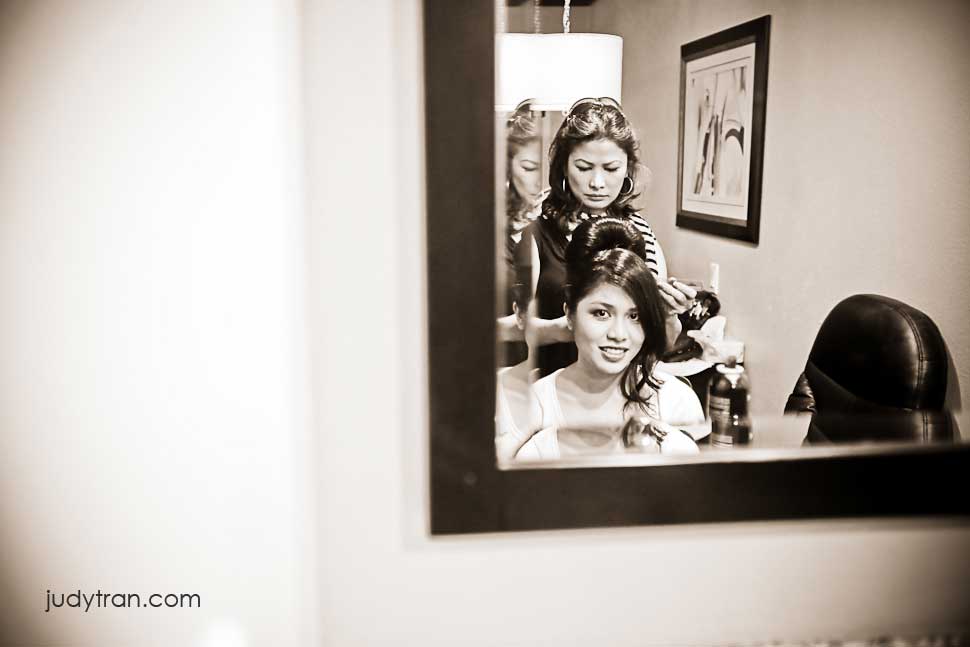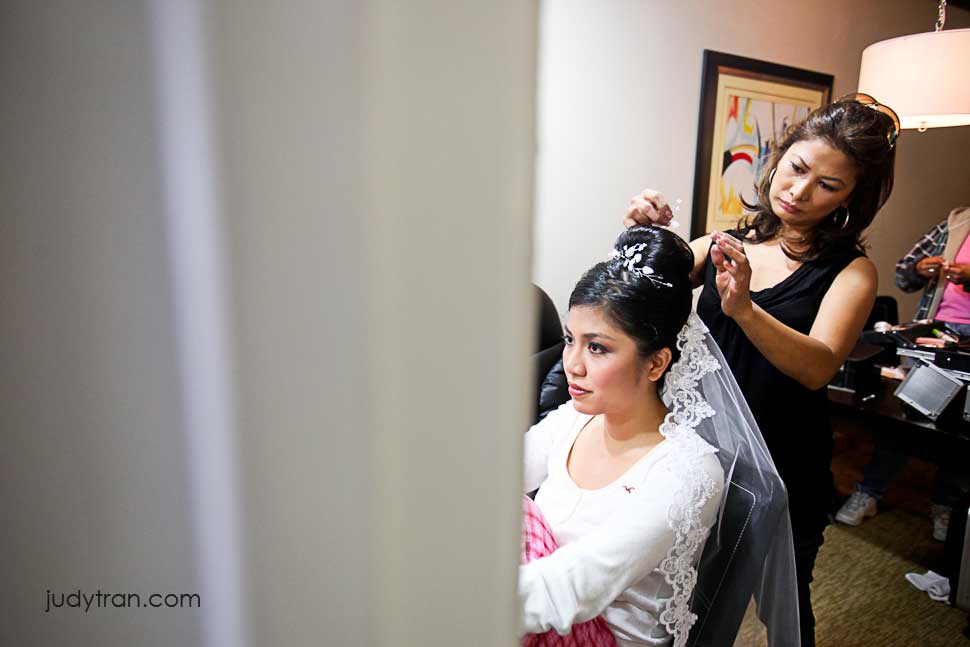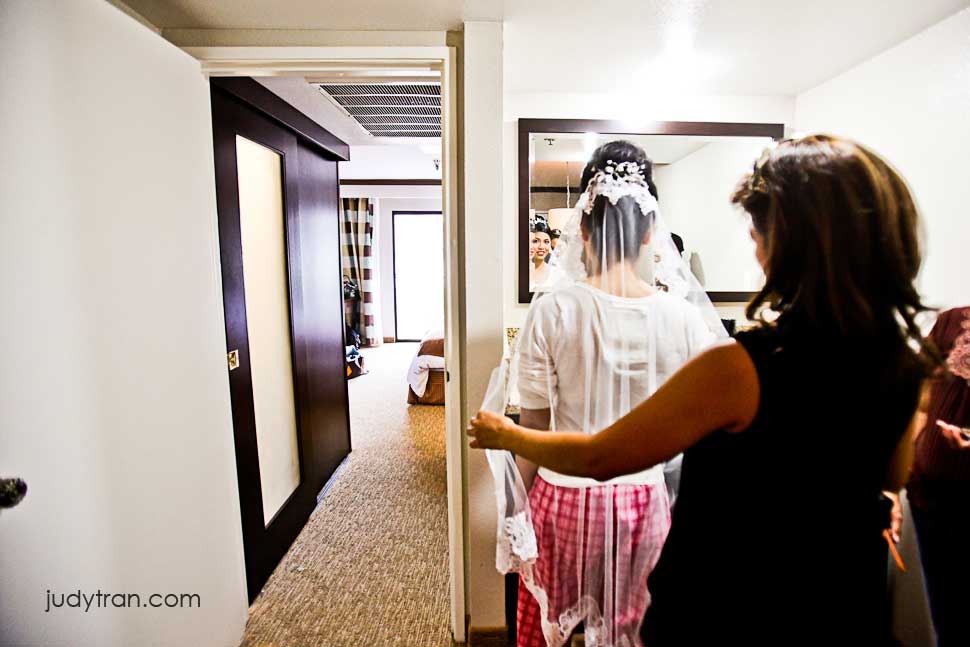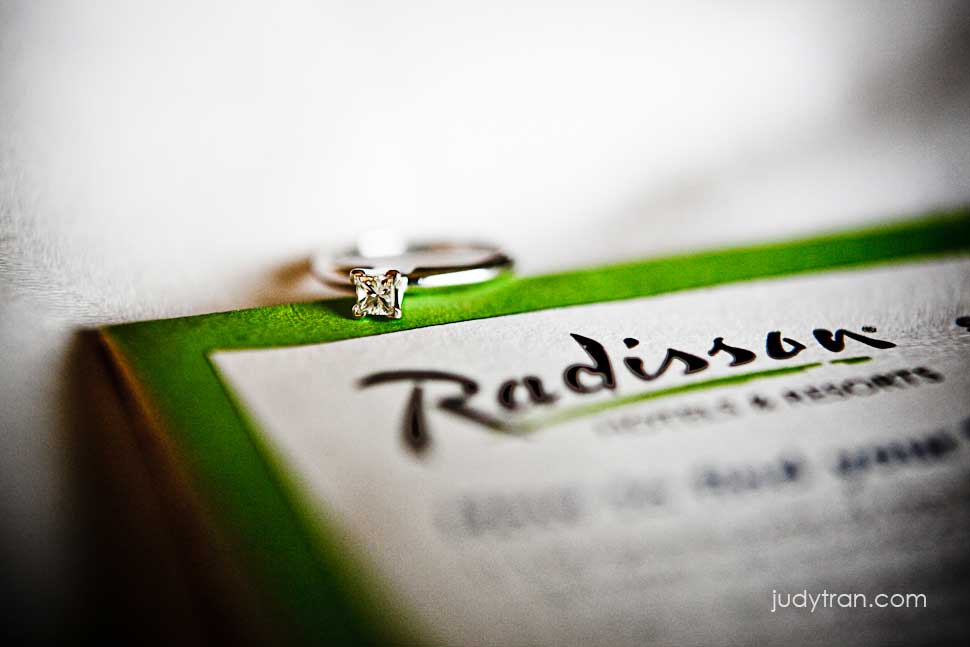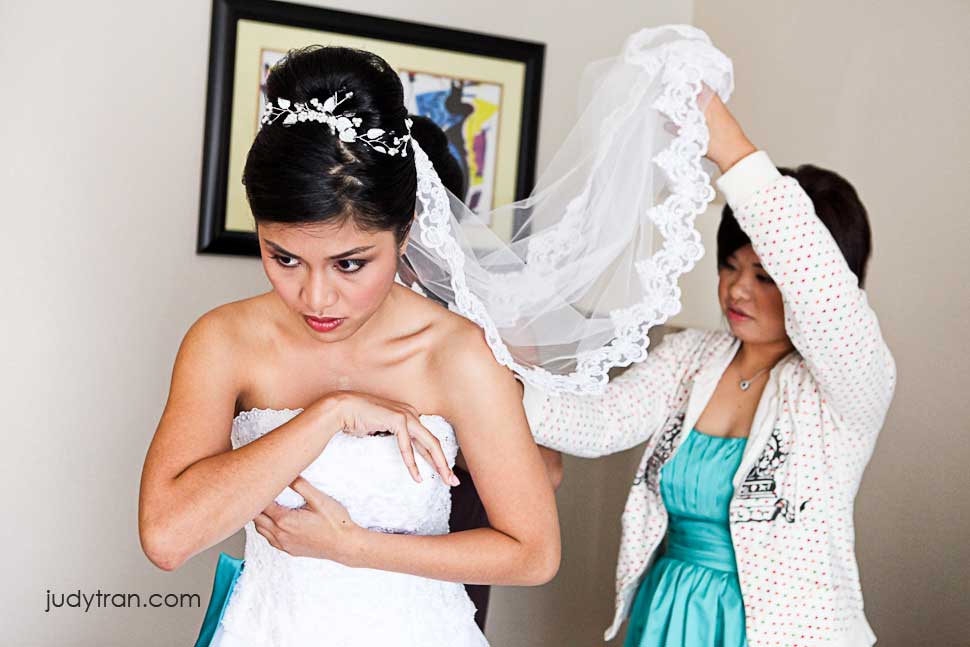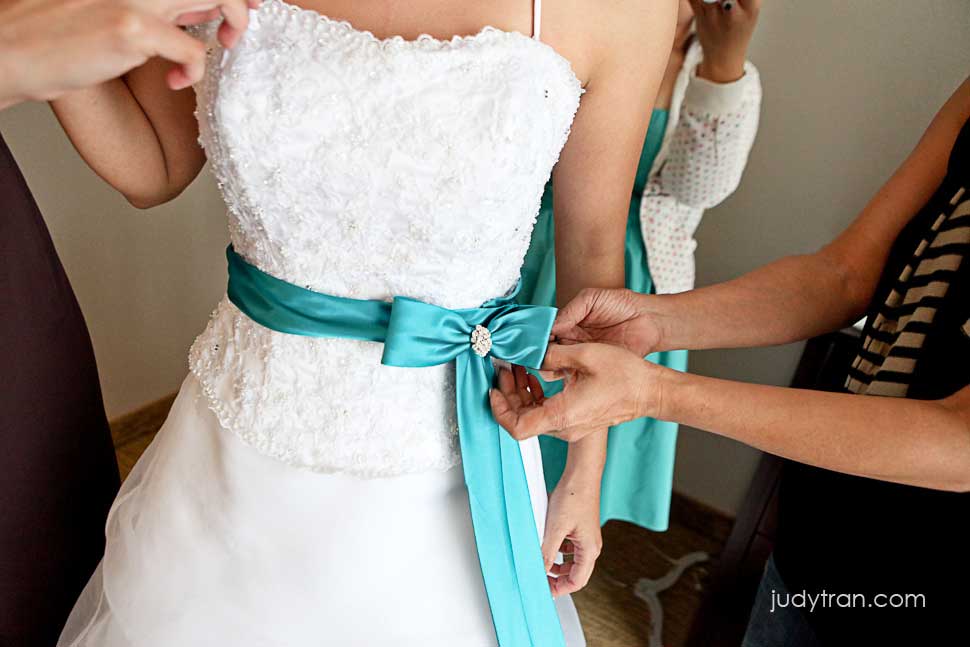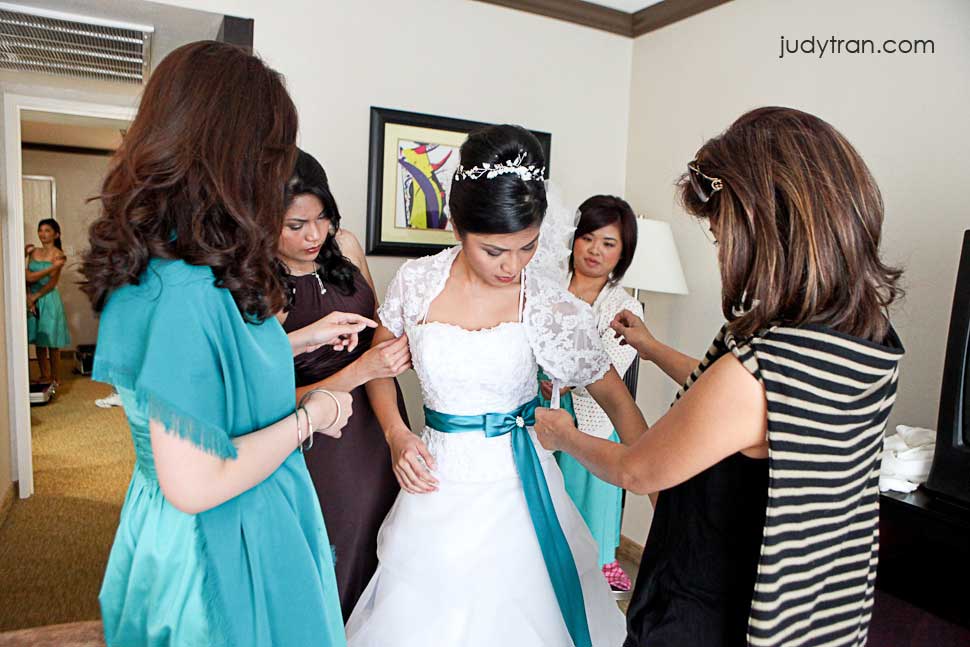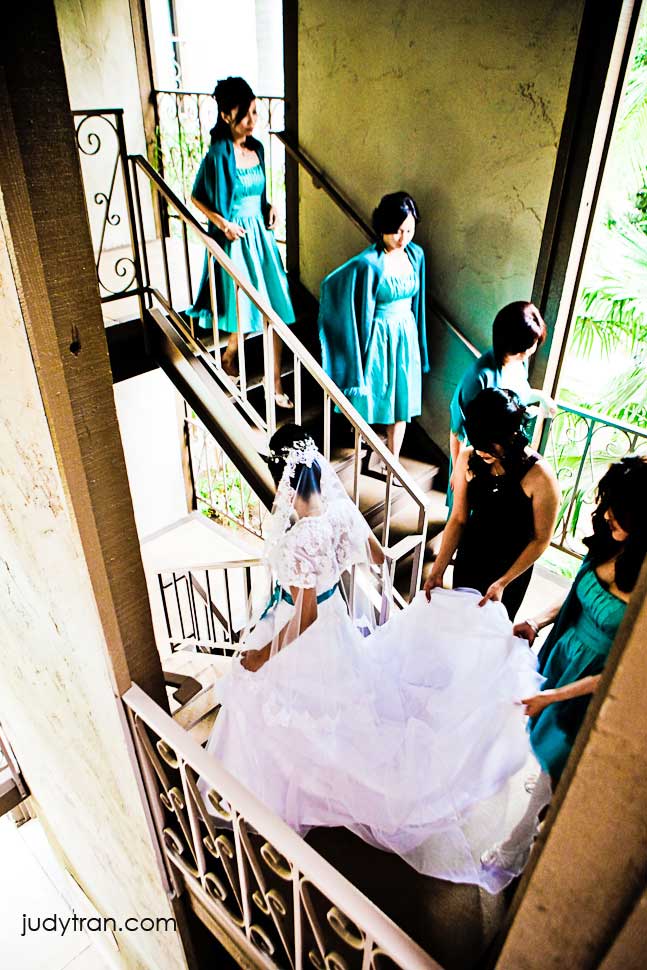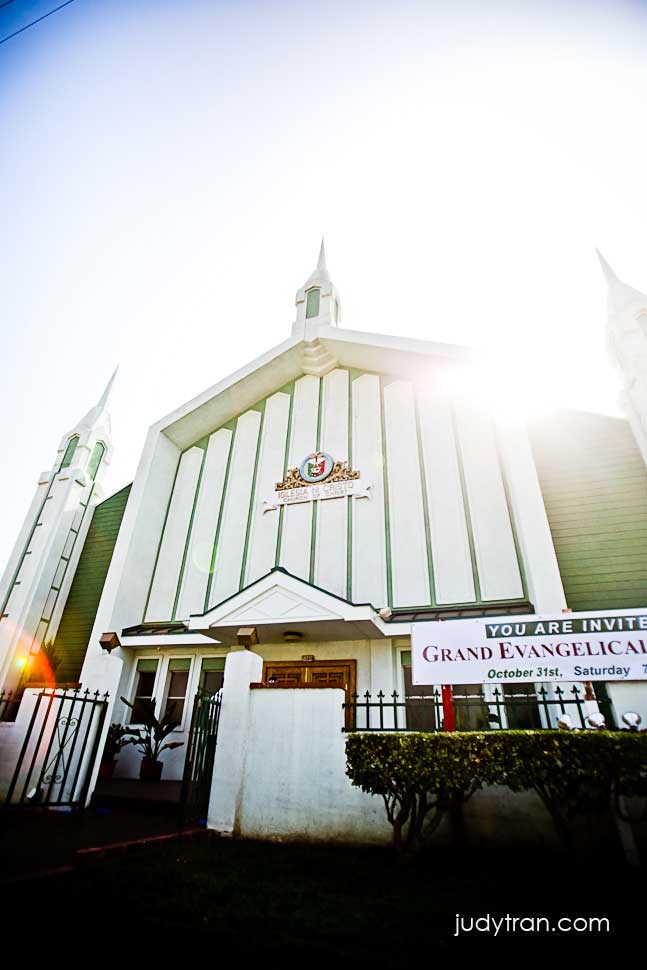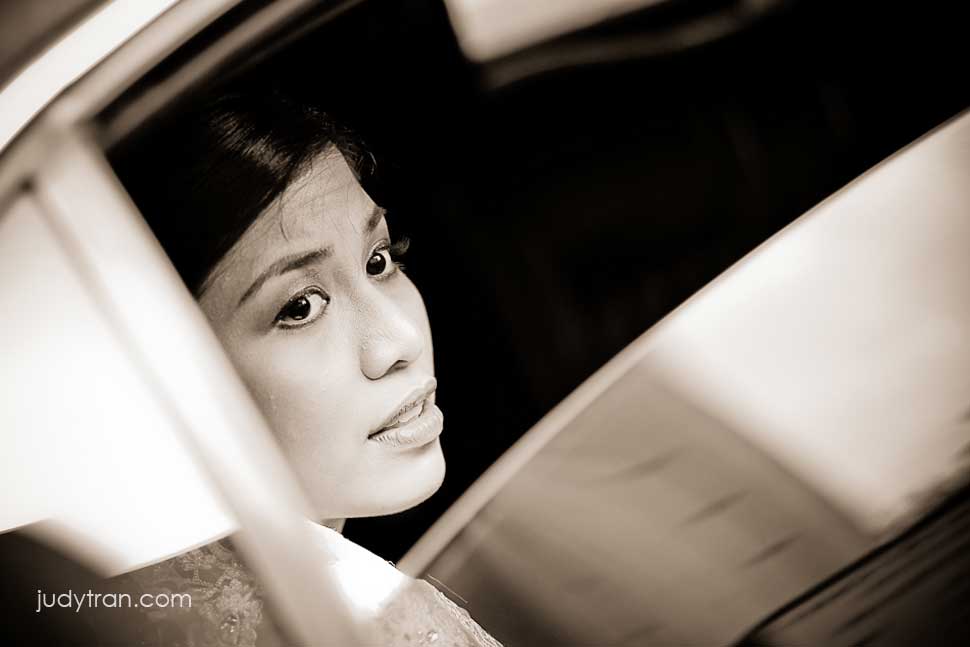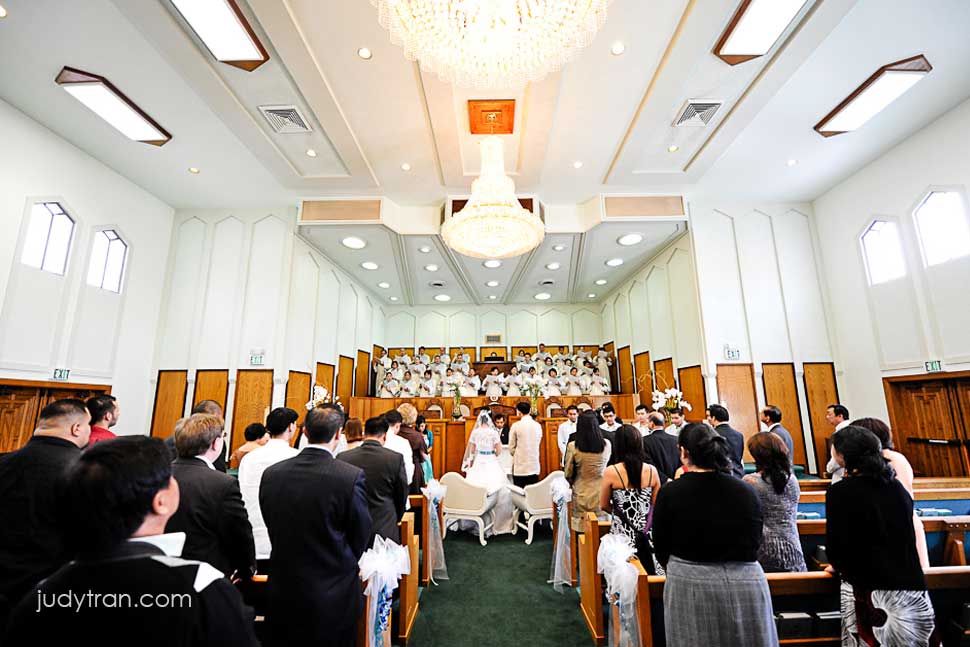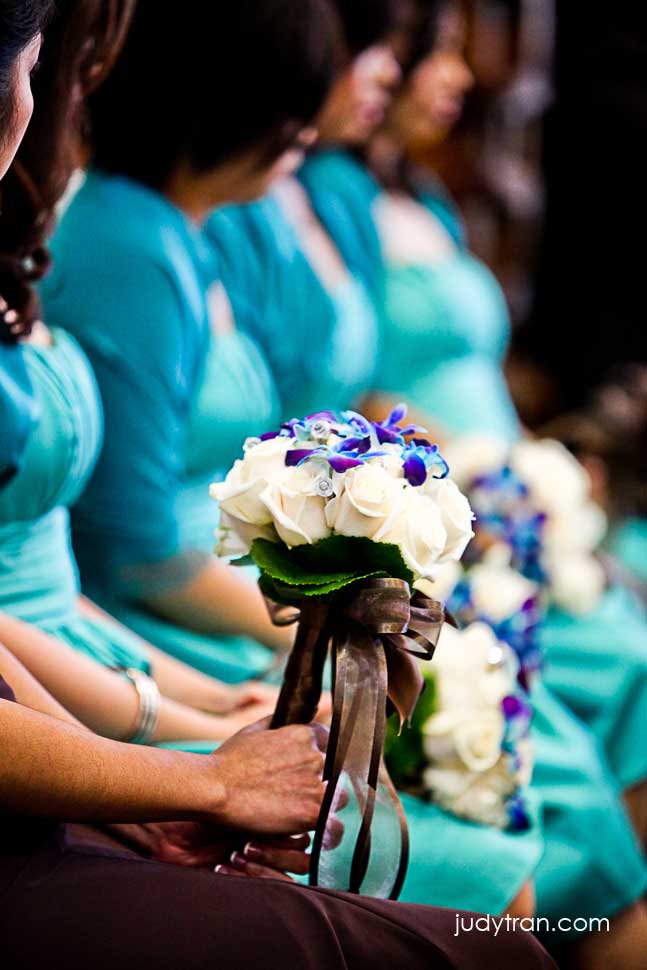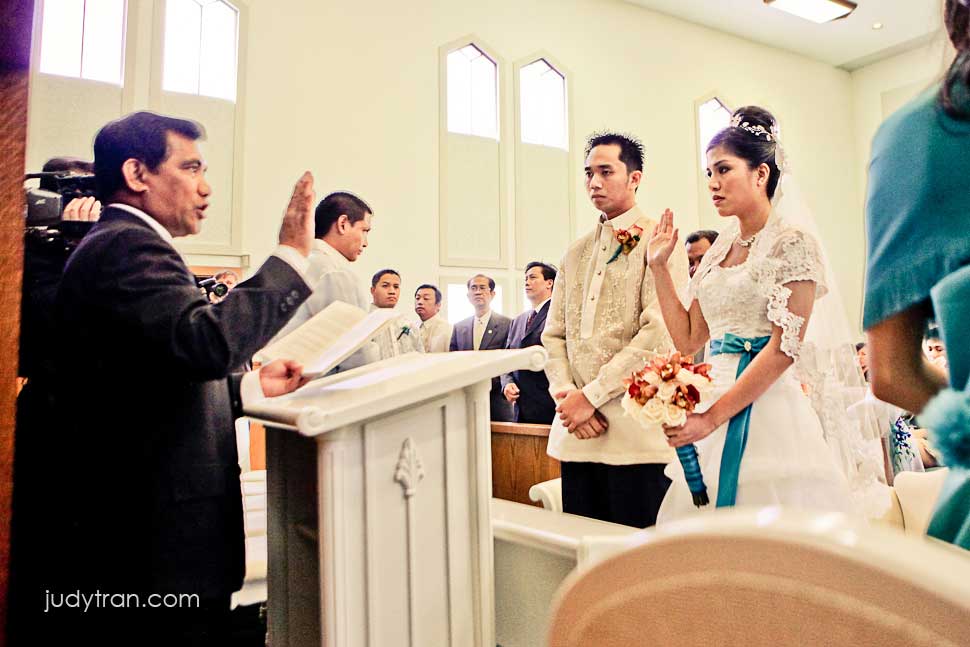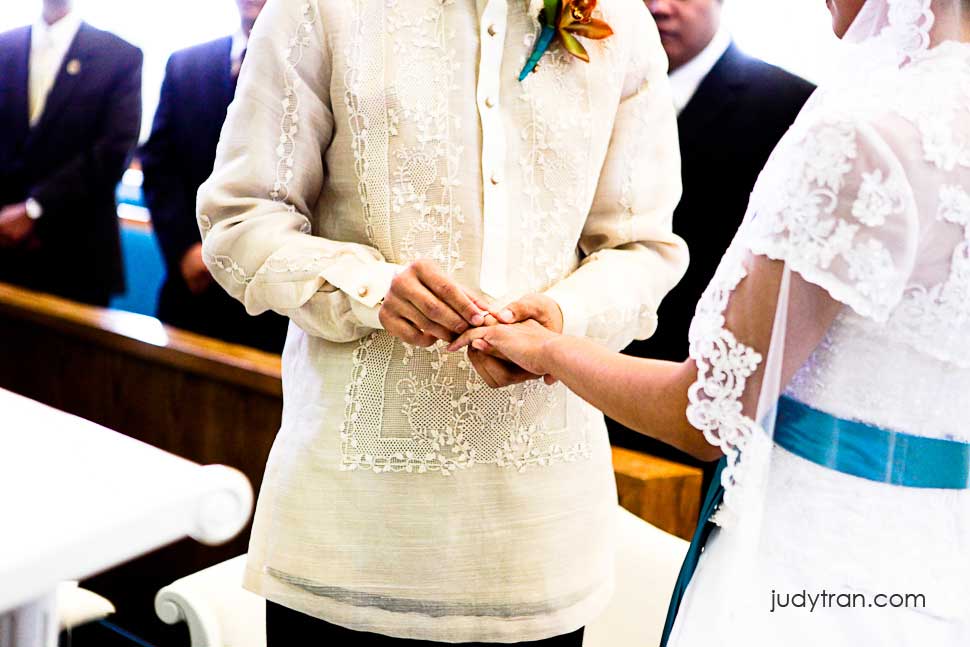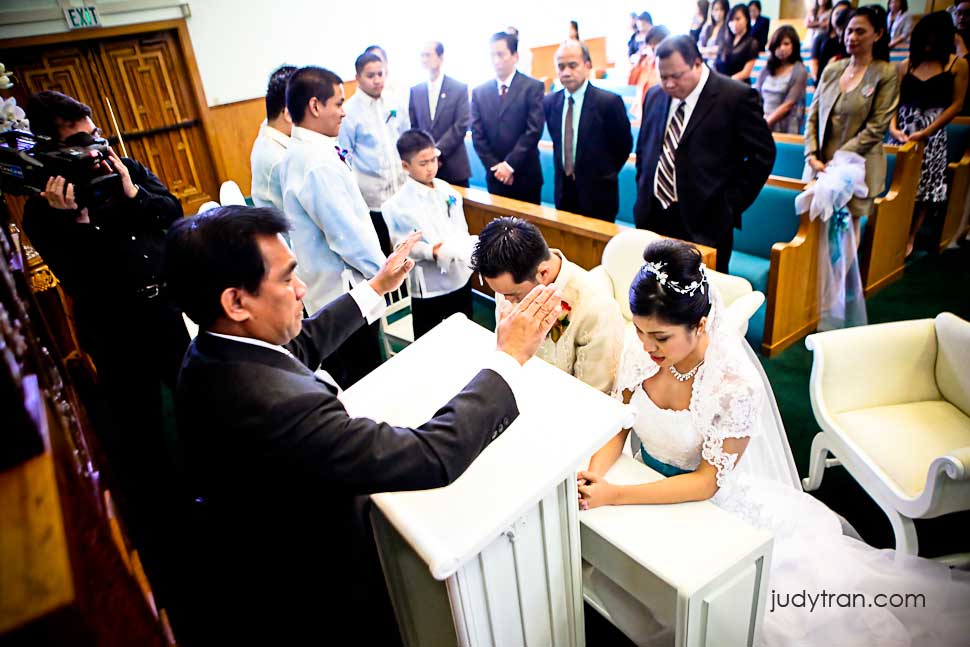 If you're into Cuban food… definitely check out Coco Palm Restaurant.  Mae and Pat had a brunch buffet… and oh man was it delicious!!!  My problem with a buffet is … my eyes tend to be bigger than my stomach!  I sat down at our table with a plate piled with delicious Cuban food.  My second photographer sarcastically said, "I don't think you have enough food Judy!" LOL…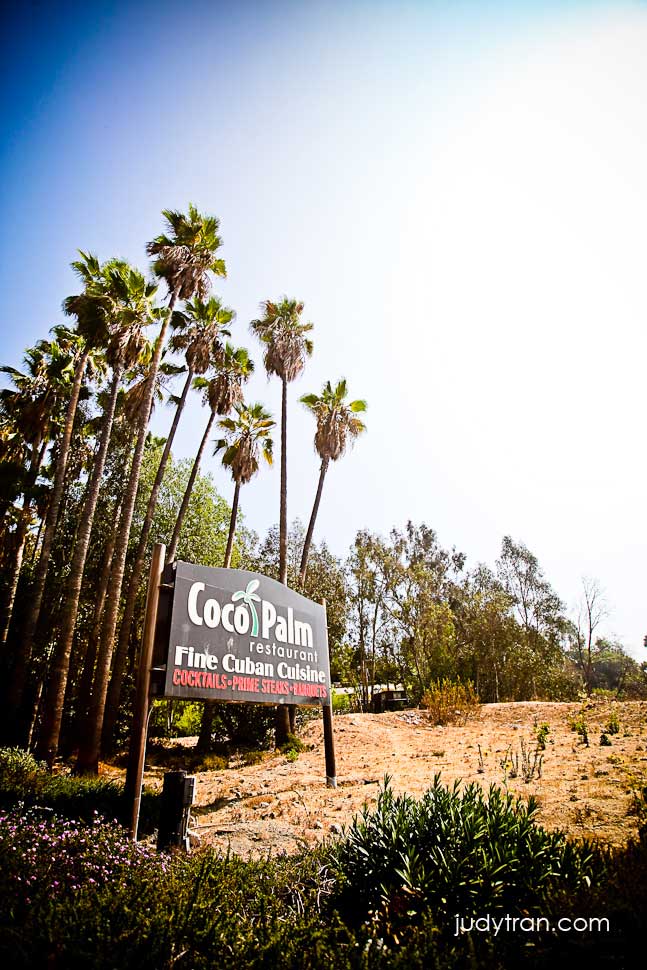 How 'bout this for a grand entrance!?!?!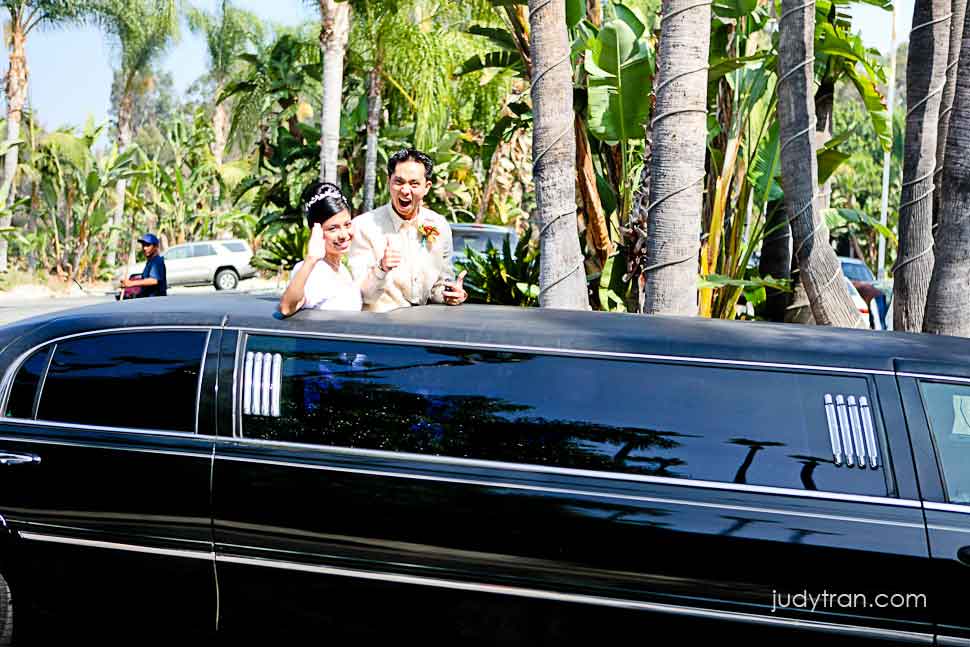 Mae and Pat decided to have picture frames (nicely boxed and wrapped) as their party favors.  Each box contained a different picture from their engagement session.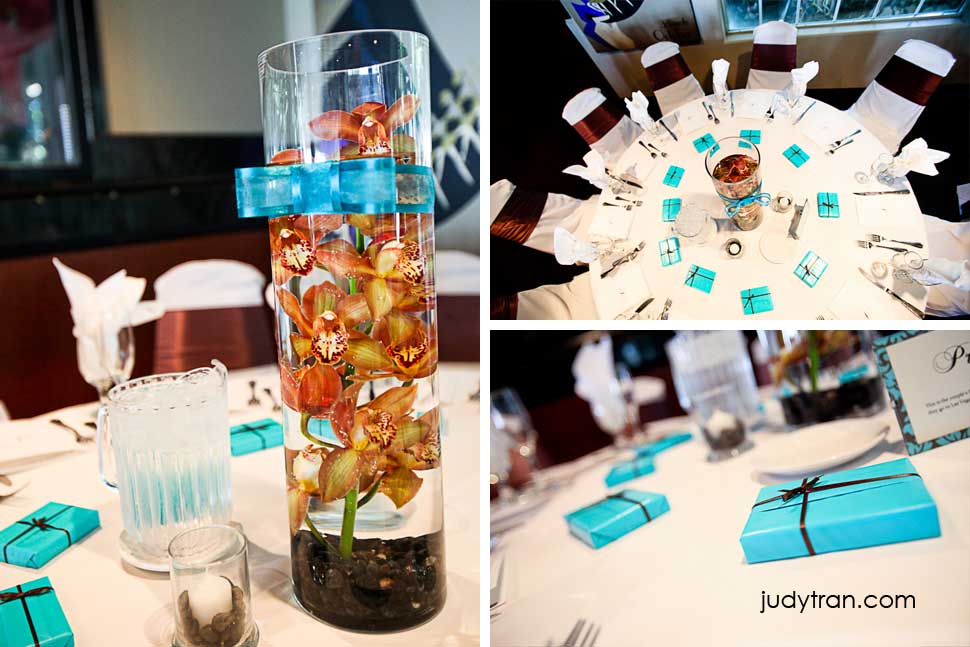 The reception was filled with touching toasts and performances.  It was so romantic when Pat surprised Mae by serenading to her!
I think Mae looks a little surprised… don't you think!?!?!  =)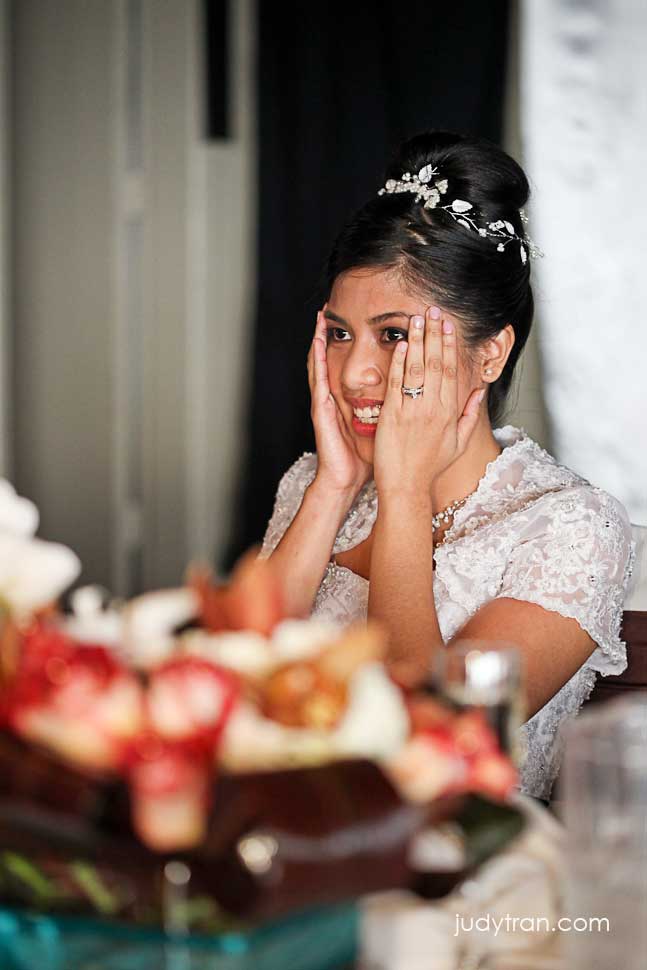 Their wedding reception ended around 3:30pm.  With the day ending so early, we went around Coco Palm Restaurant for a few couple pictures.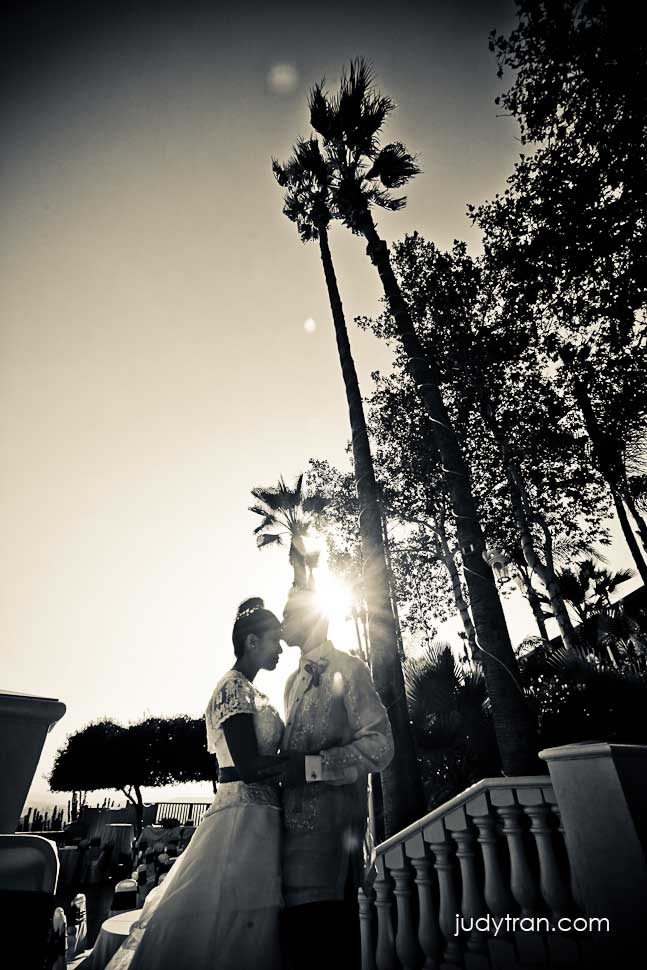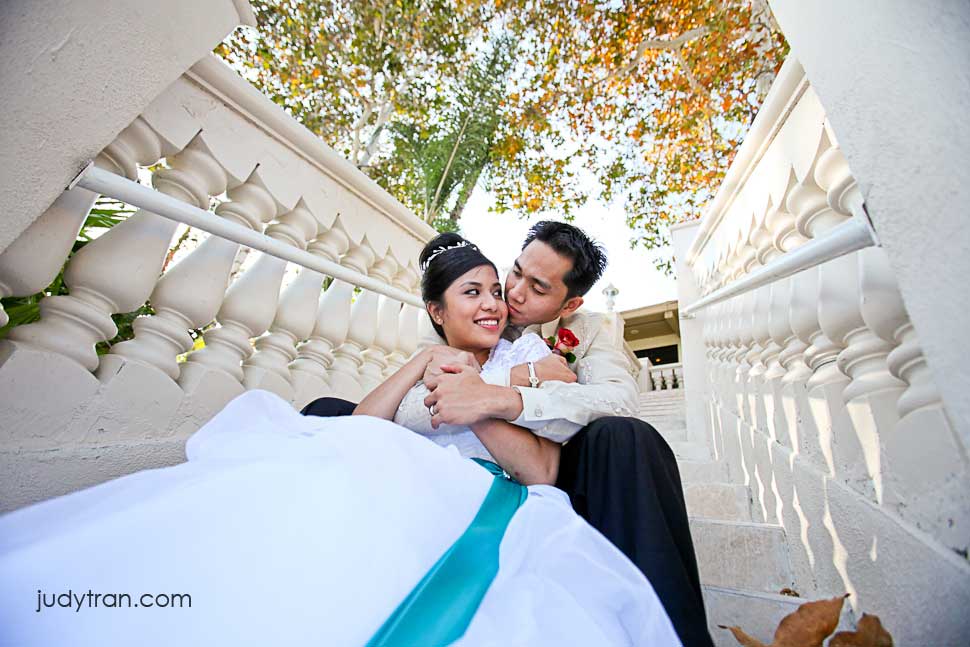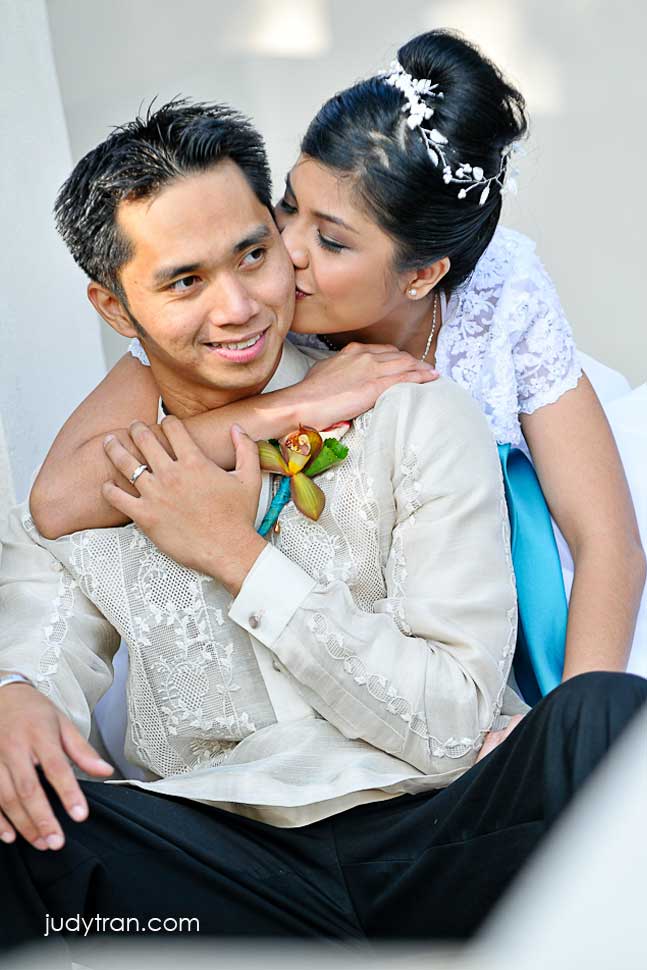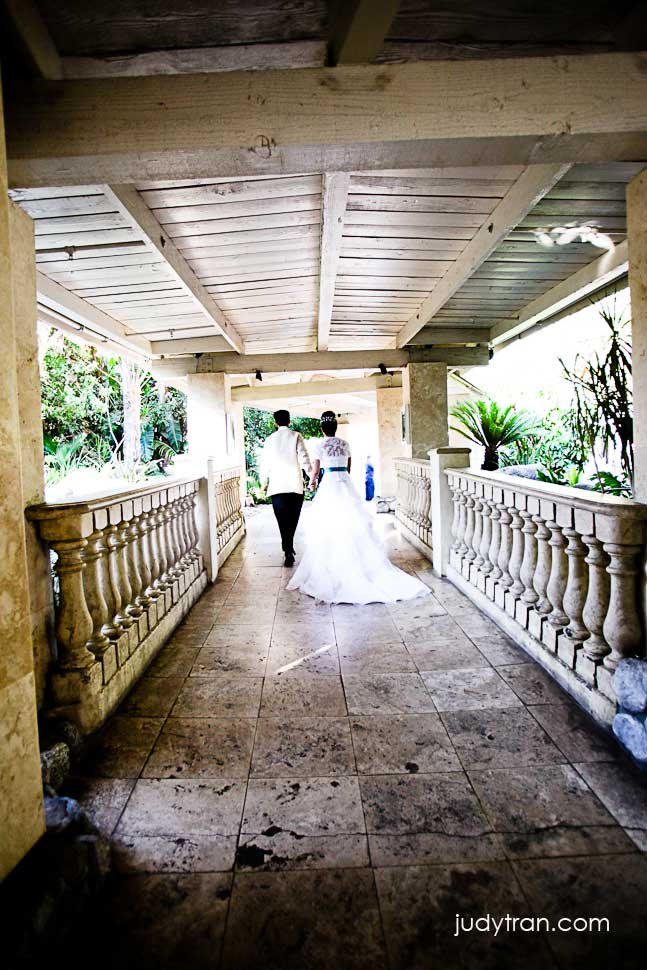 Thank you Mae and Pat for having me be a part of your special day!  You both are so cute together… totally made for each other!  Warm wishes as you both share your life journeys together!
Also, thanks to Steve Hoffmann for coming along as my second photographer.
You can see their engagement pictures here.