I don't even know where to begin with Jamie & Christian's wedding.  I love, love, LOVE everything about Jamie and Christian's wedding at Castle Green; especially the couple!!  You may remember them from their awesome vintage themed engagement session (in Downtown Los Angeles).  Gosh… if you thought those was awesome, wait till you see these!!  Jamie and Christian pulled off the 1920's look so well… SOOO WELL!  In fact, if I didn't tell you, you would totally believe that some of them were taken from "back in the days" and not from this century!!  We shot most of the images with black & white previews and when it came out so nice, we kept it in black & white to give it the classic-vintage feel. So read on for our day of Castle Green wedding photography in B&W!
Wedding Preparation at the Hilton Pasadena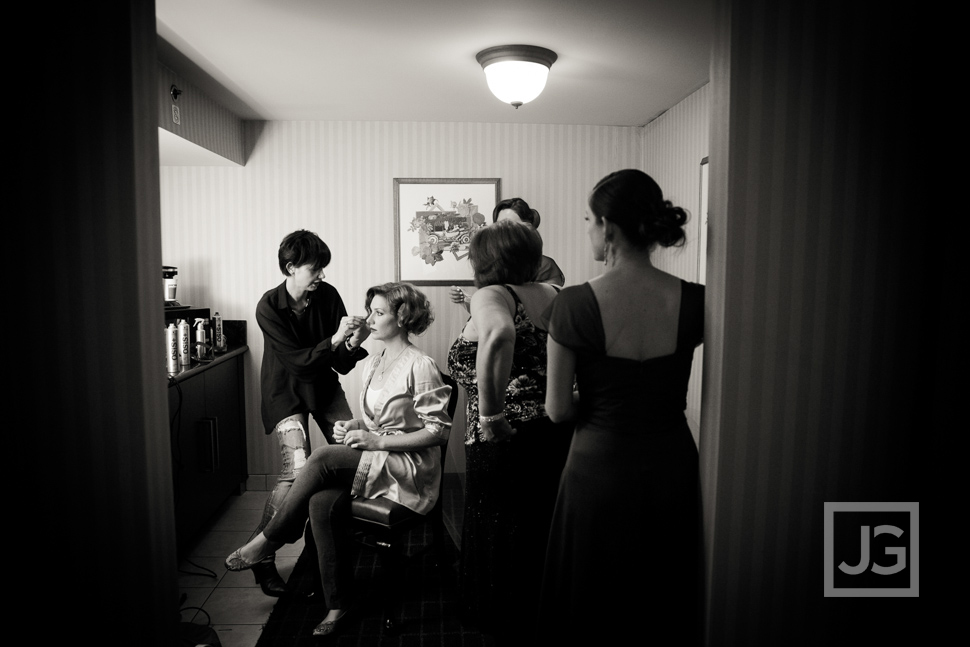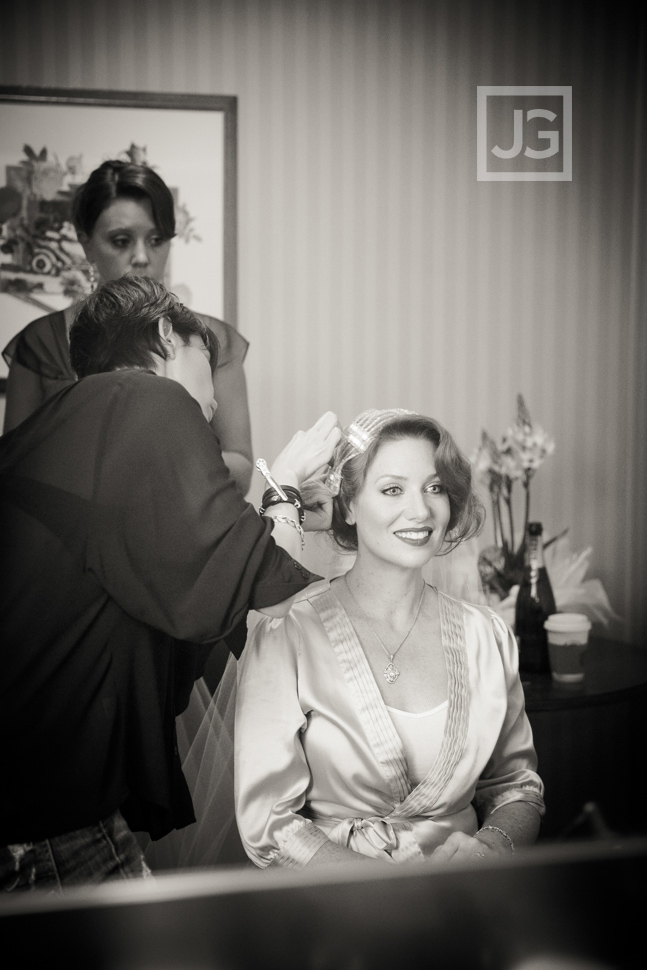 Her movement is as graceful as a flower swaying in the wind; you can tell she was a dancer. Her smile… [bright and filled with elegance] captivated his heart right from the beginning!! =)
Christian… a scholar and a gentleman!!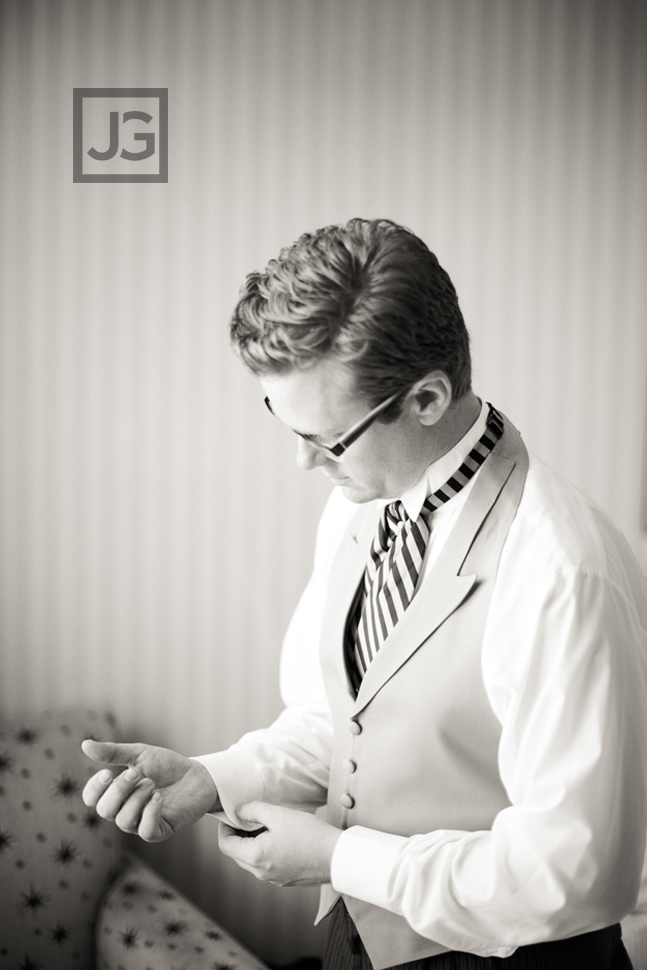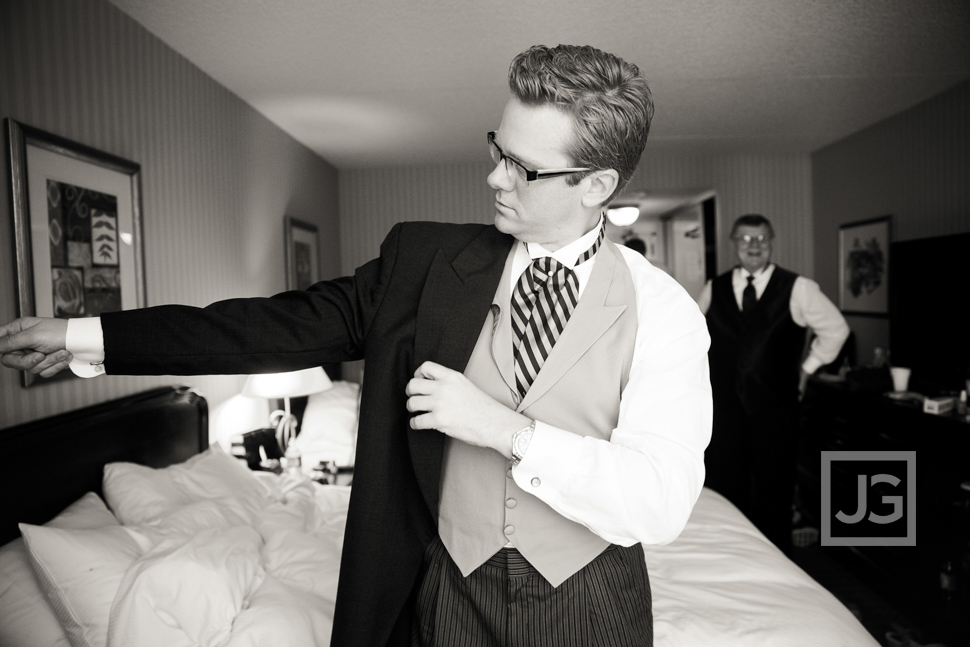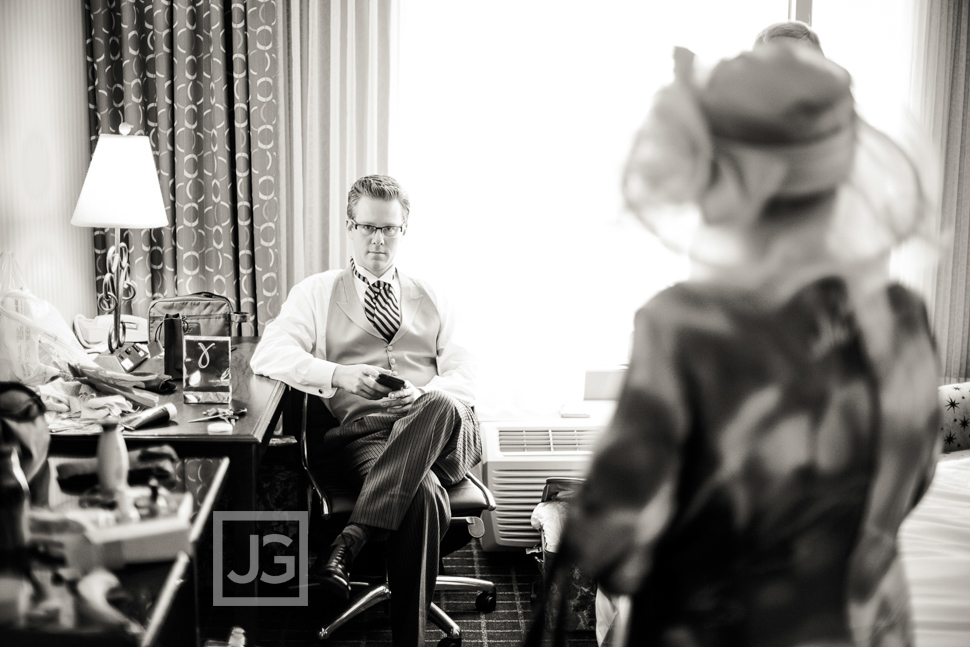 Getting into the Wedding Dress at Castle Green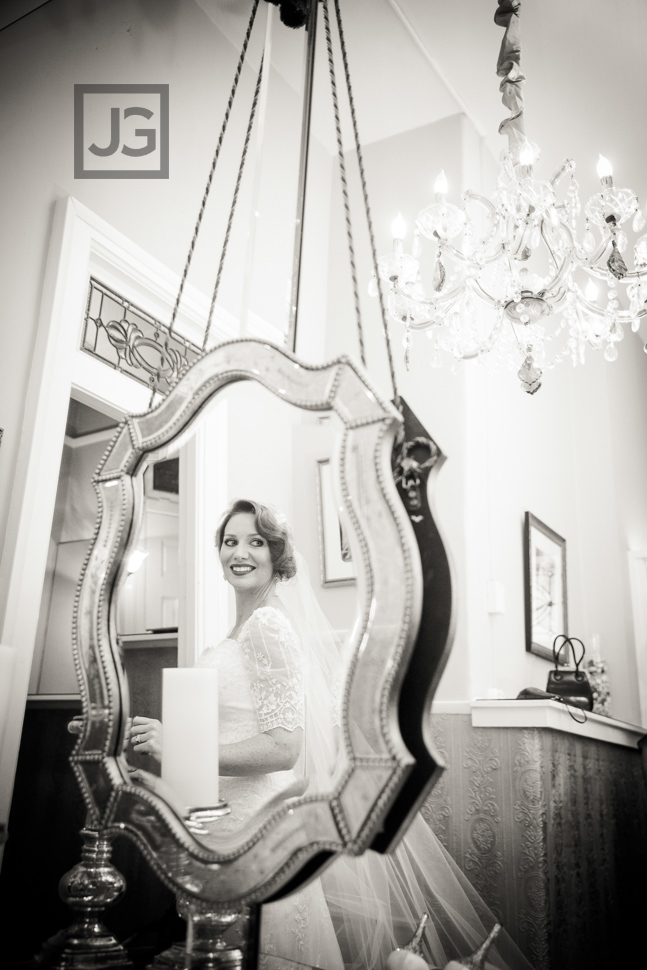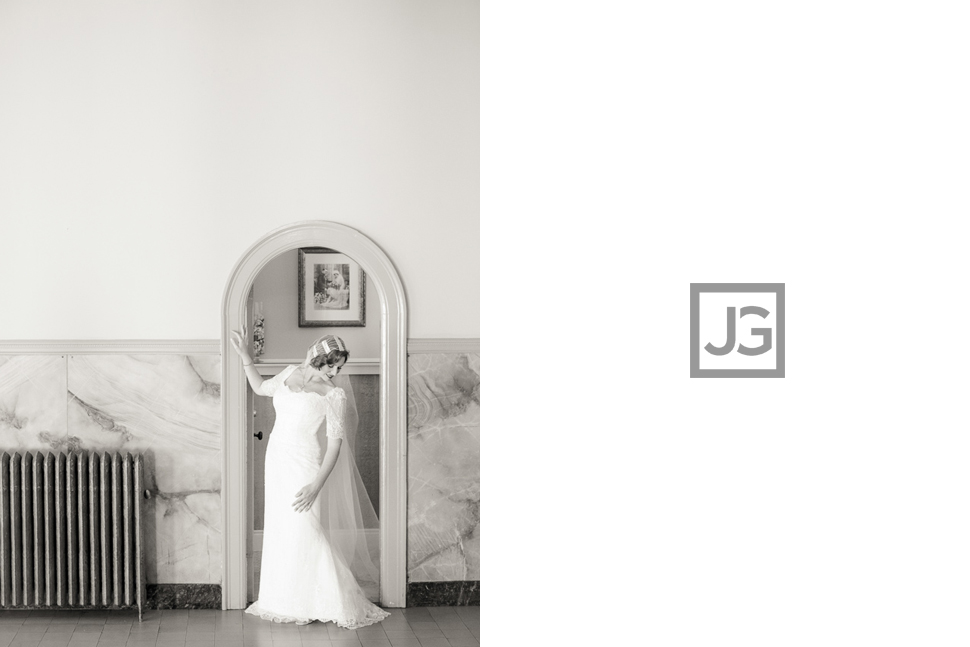 Wedding Party Photos at Castle Green
Love this photo of Jamie and her bridesmaids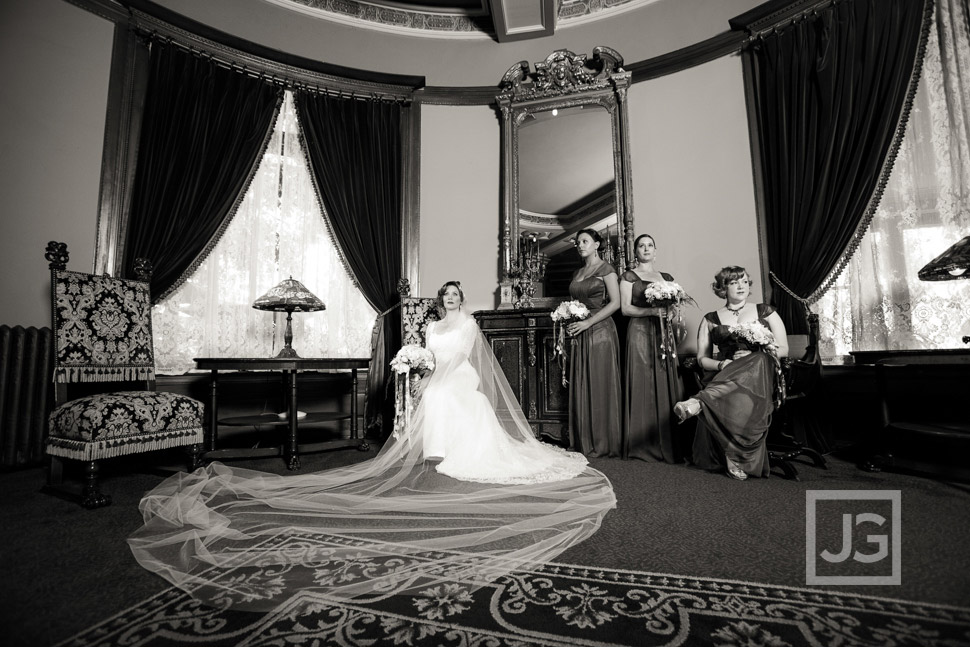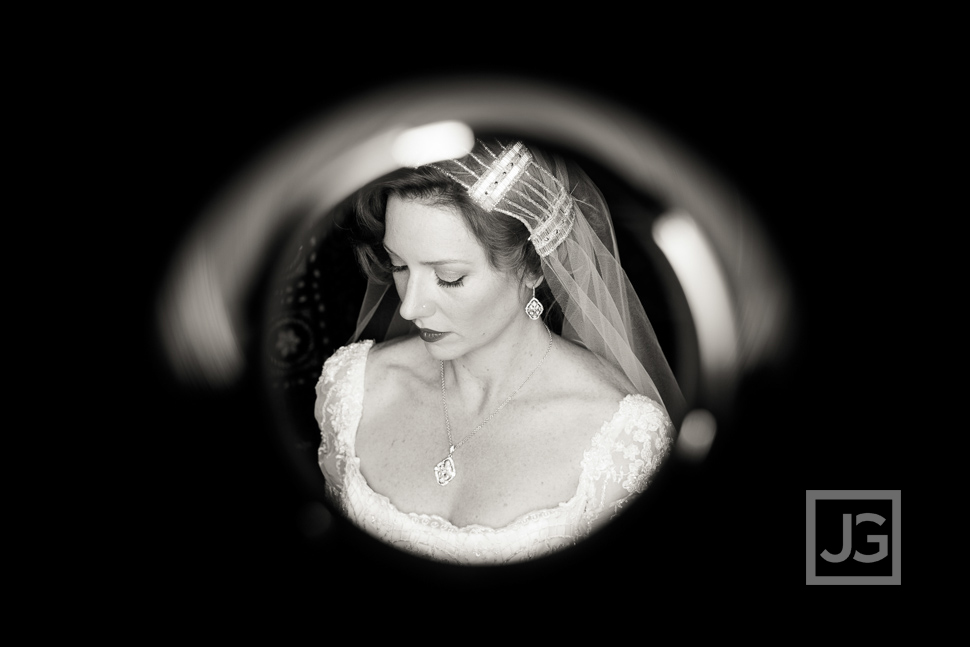 Heading off to church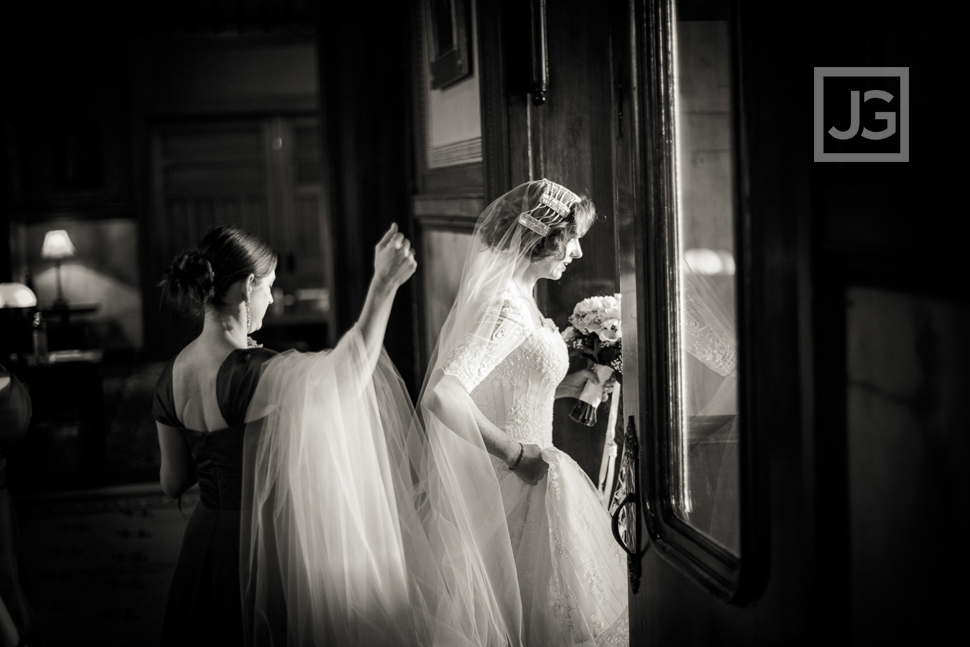 Wedding Ceremony at Holy Family Catholic Church
They had their wedding ceremony at the Holy Family Catholic Church in South Pasadena, which matches so well with our black and white wedding photos motif.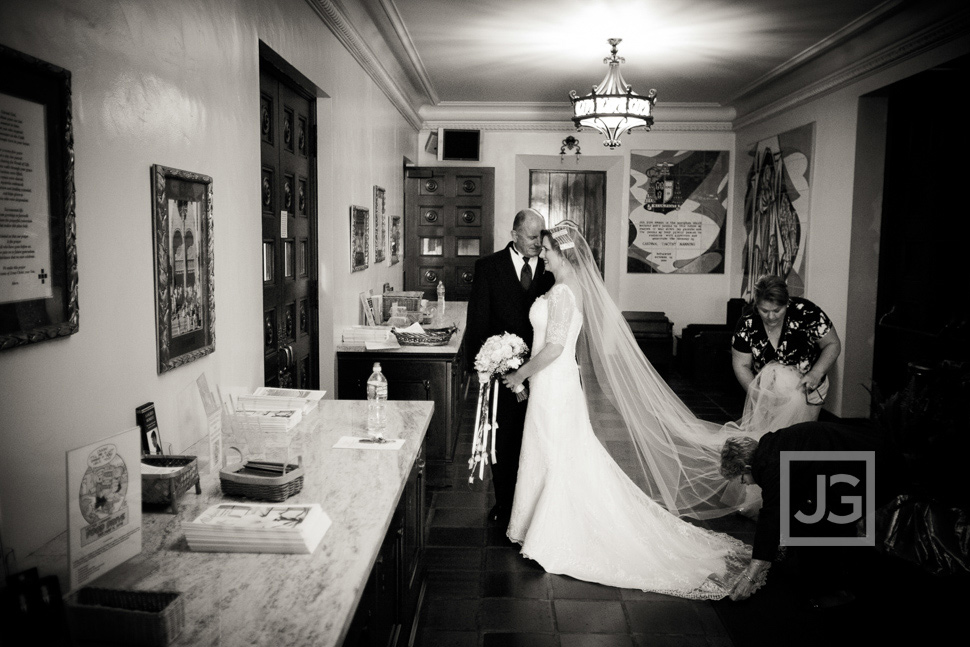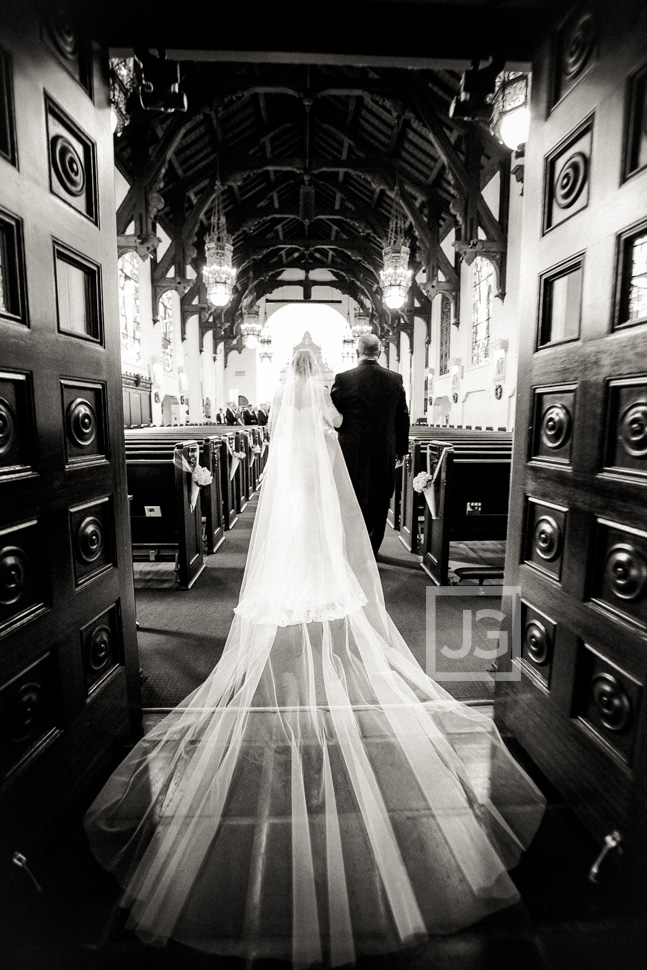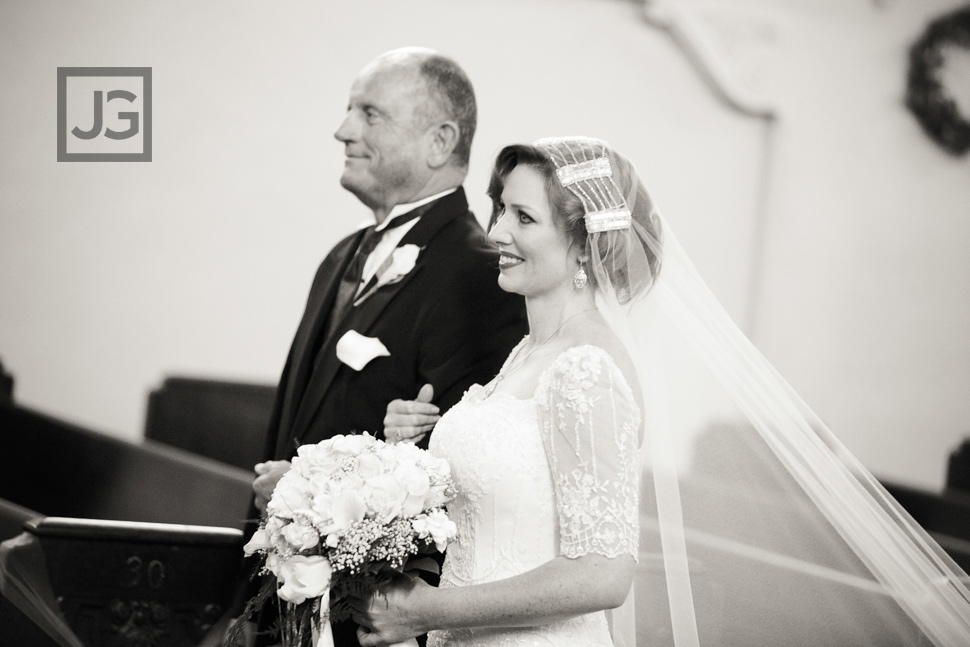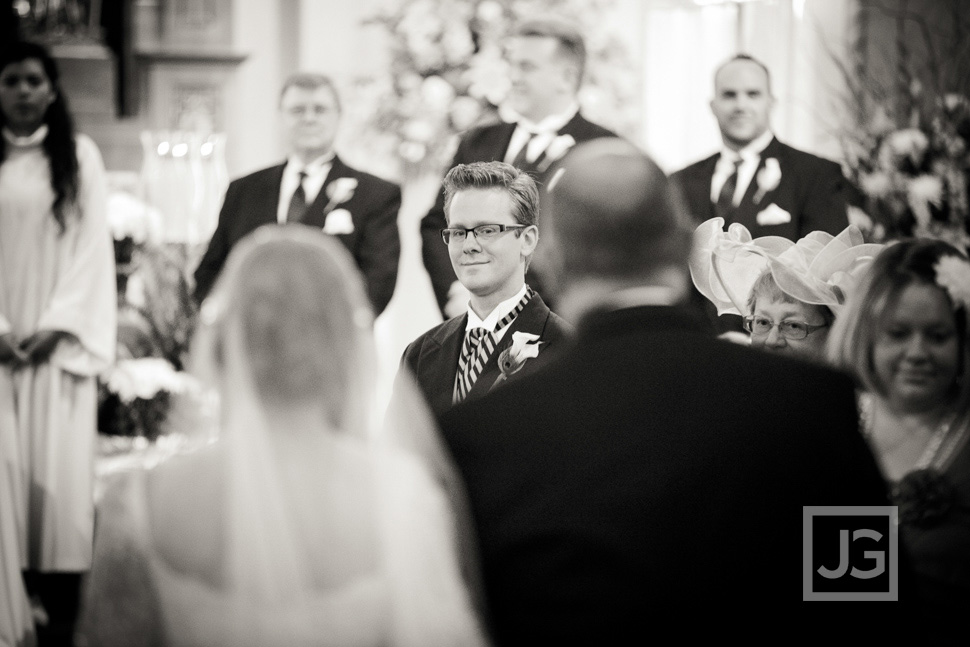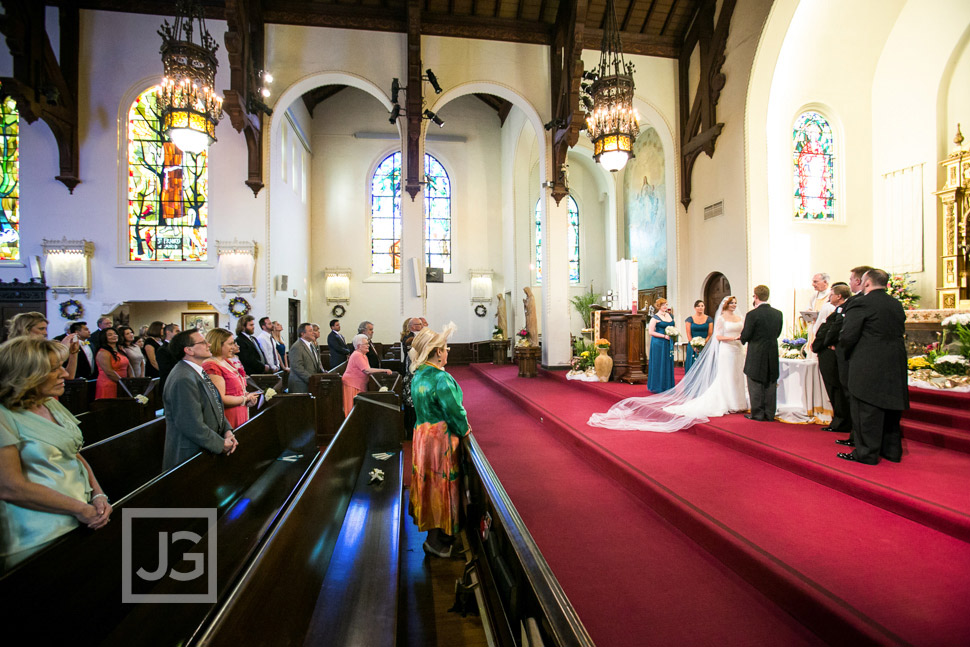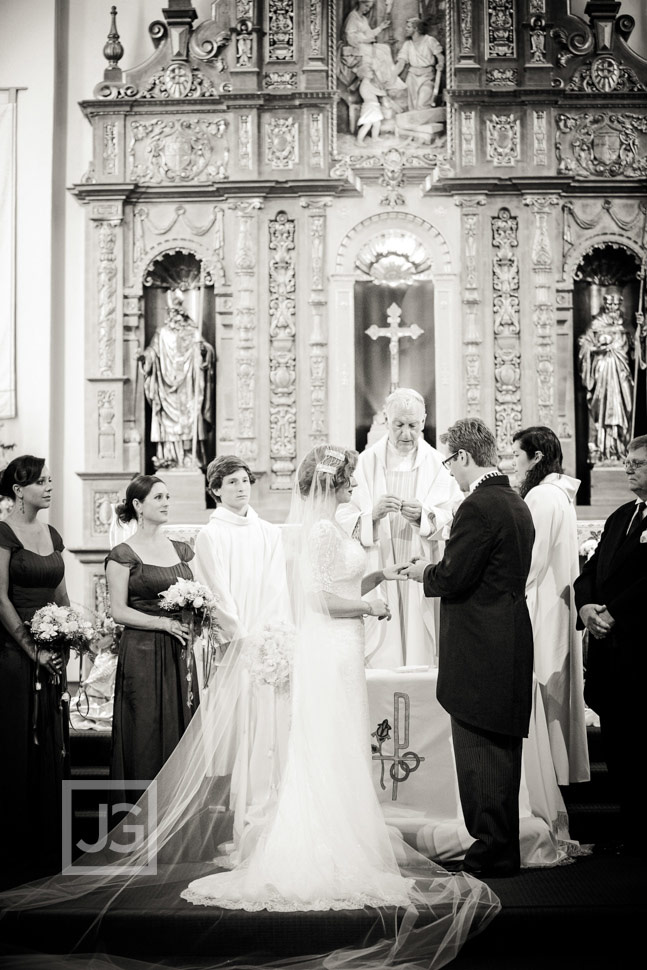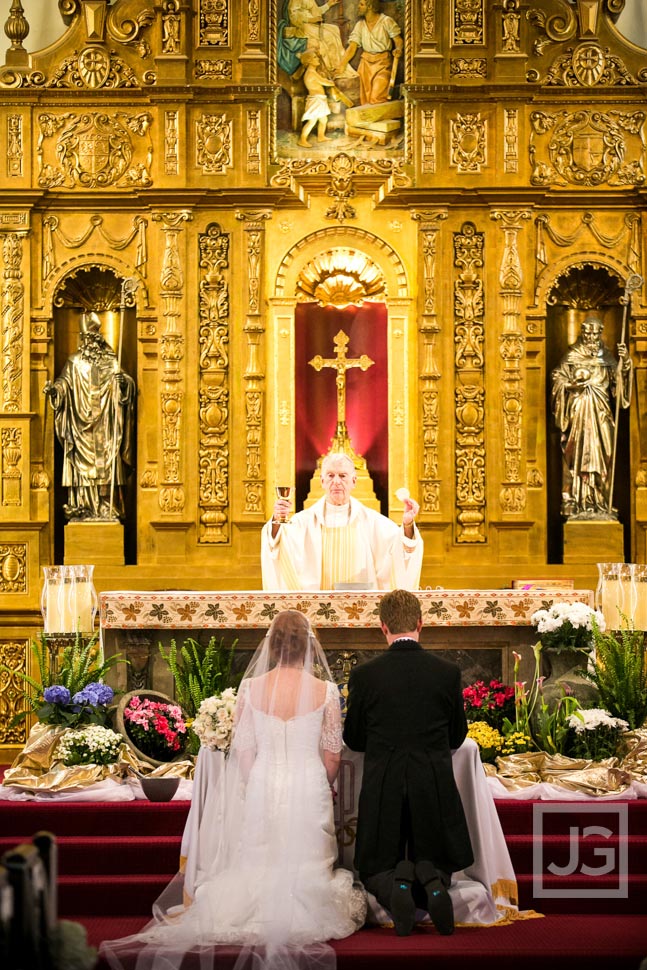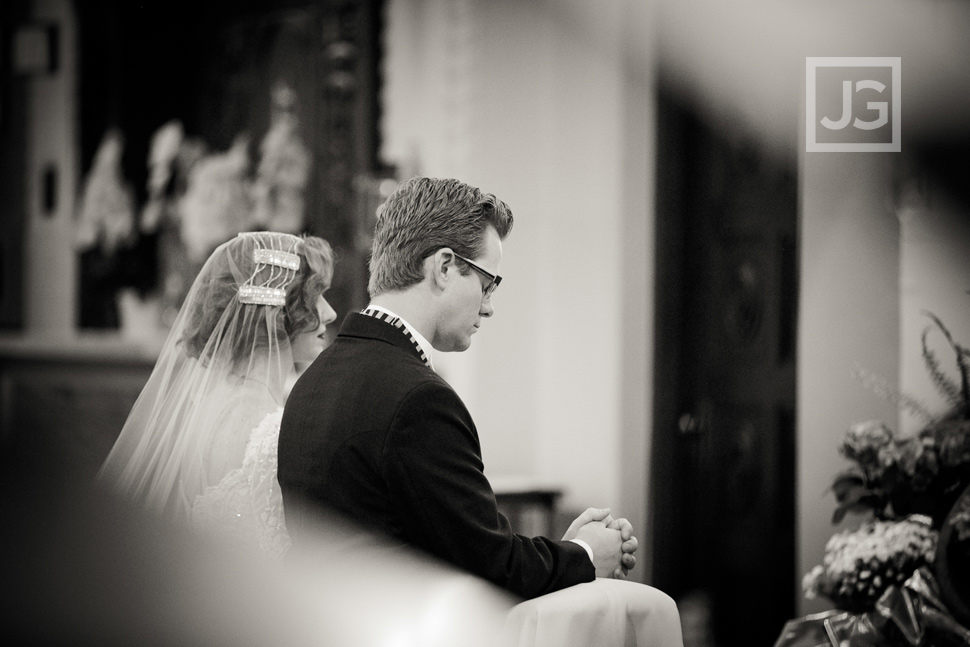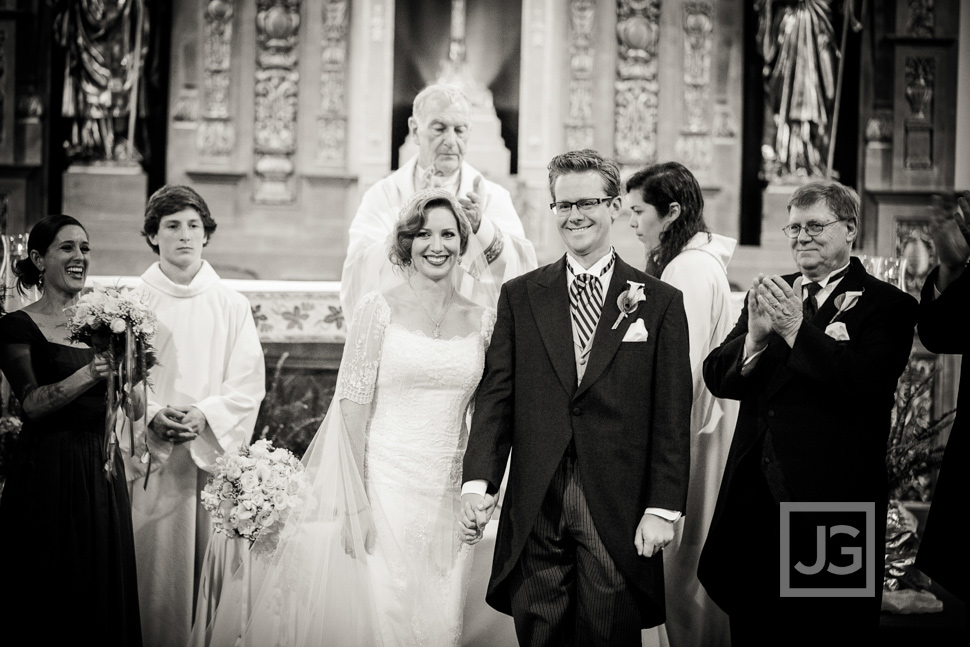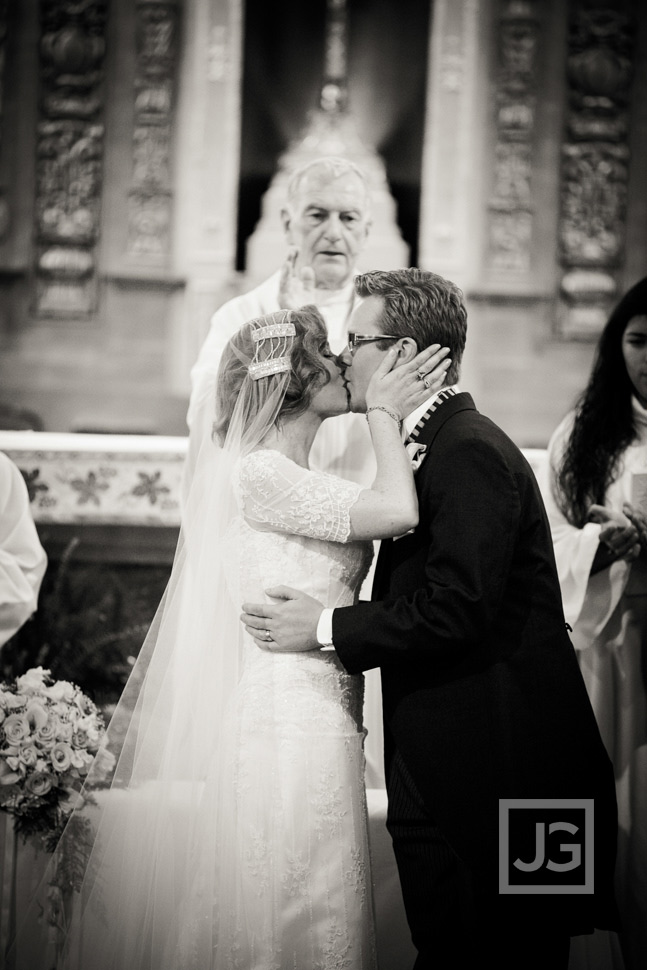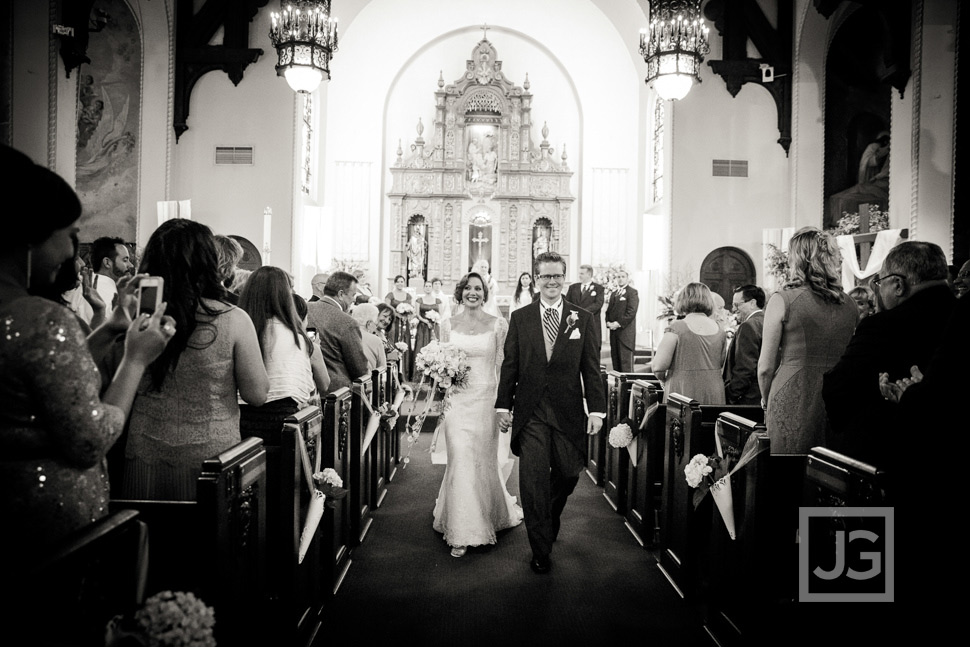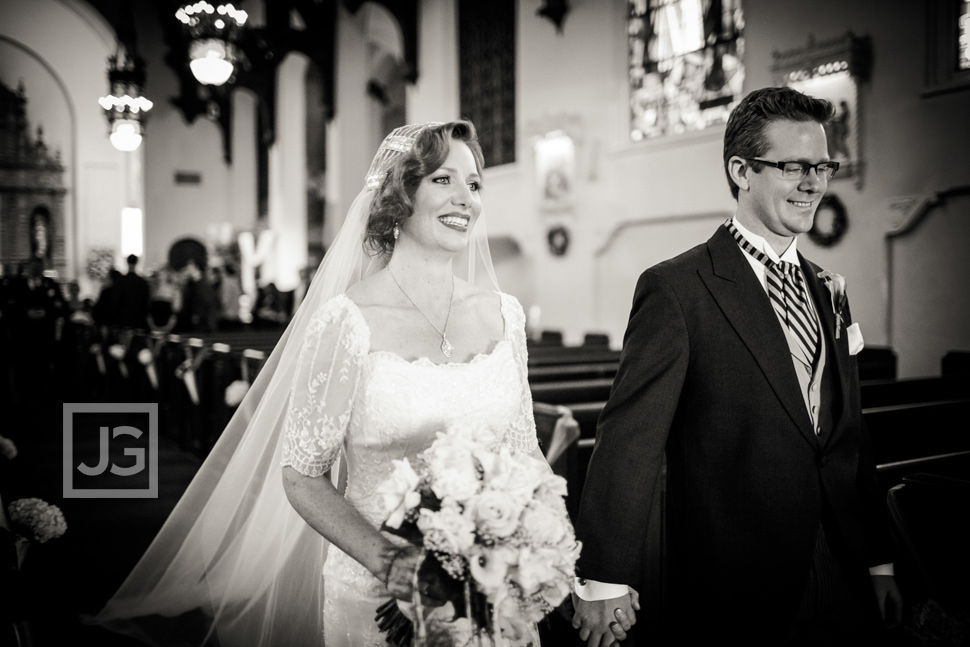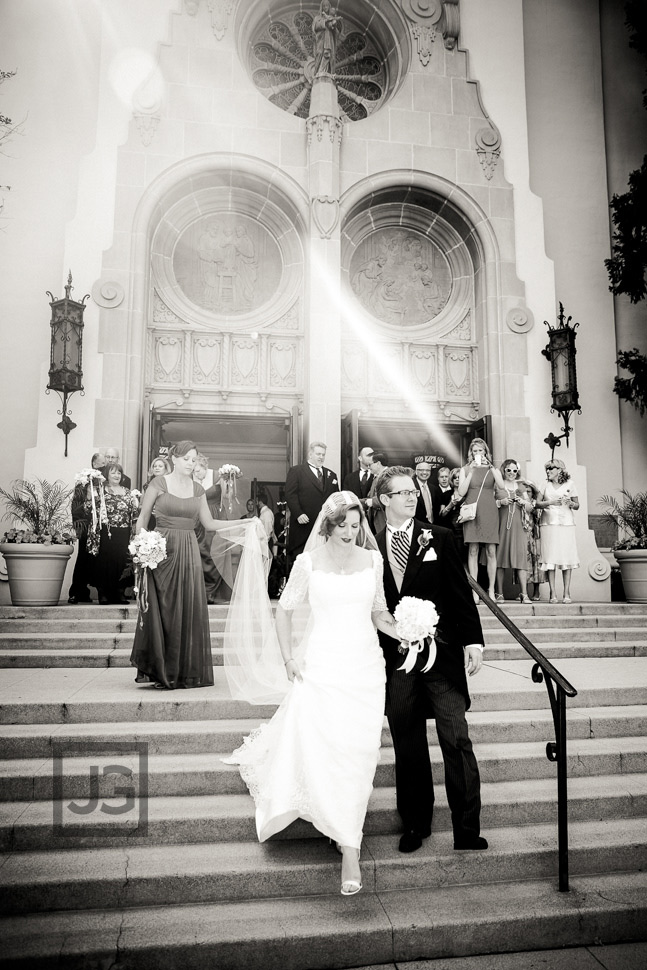 Traditionally, the bouquet is tossed right after the ceremony outside of church.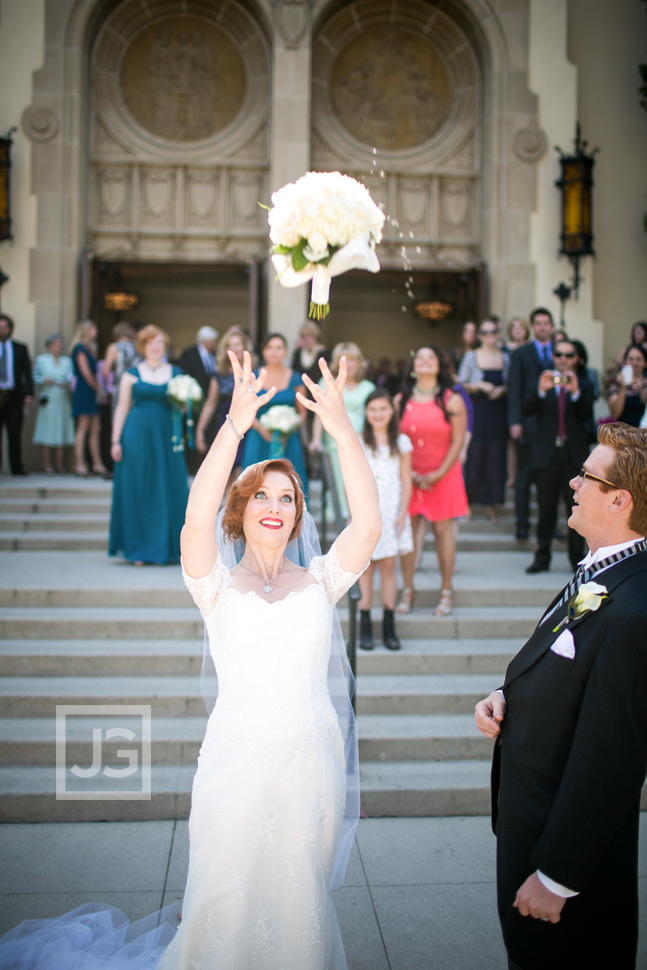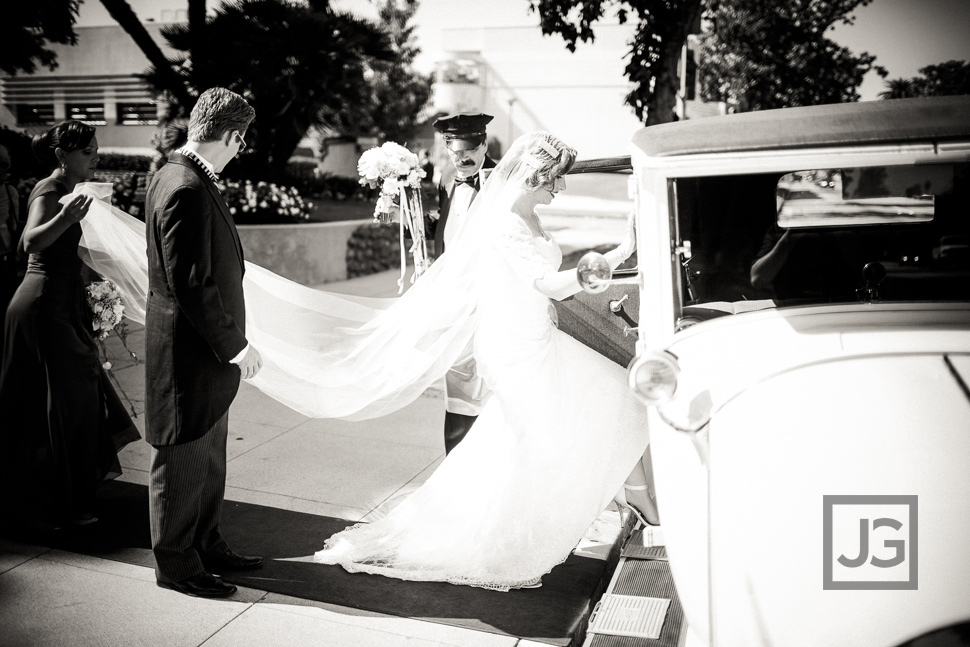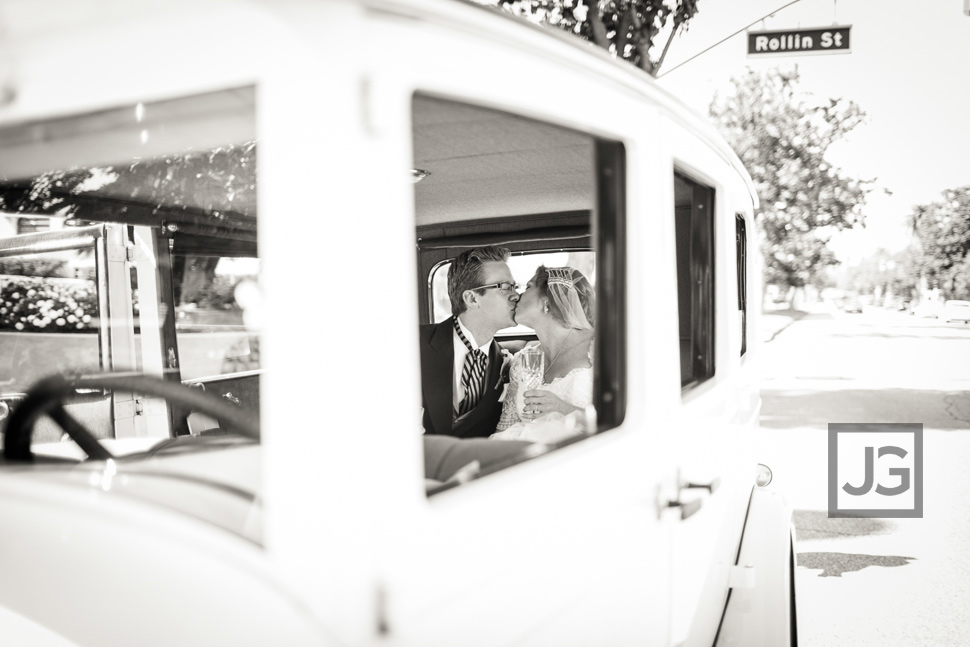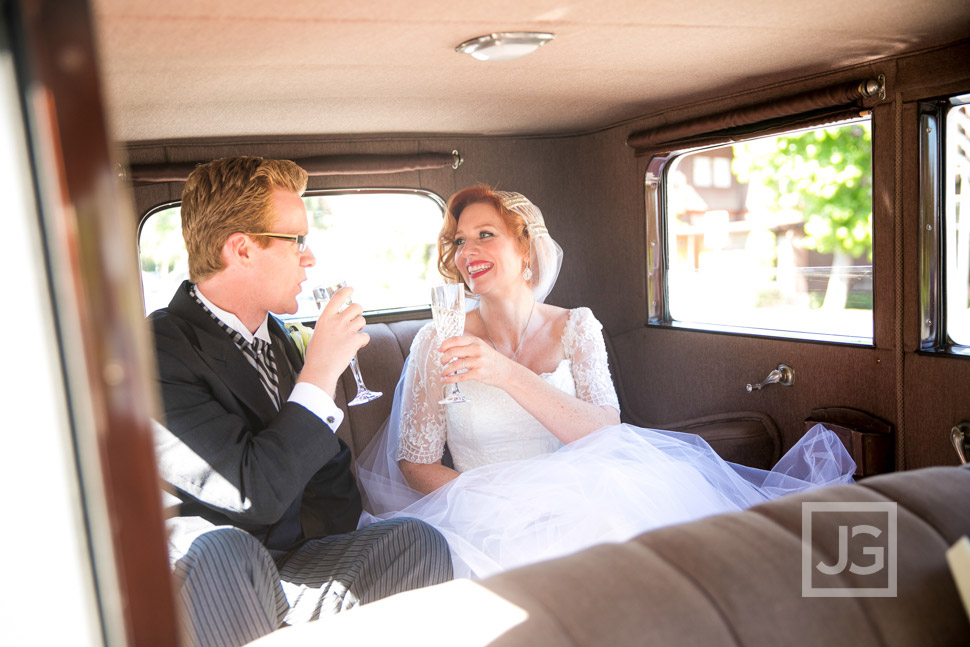 And Back to Castle Green for Wedding Photography
We went back to Castle Green for wedding photography of our newly married couple.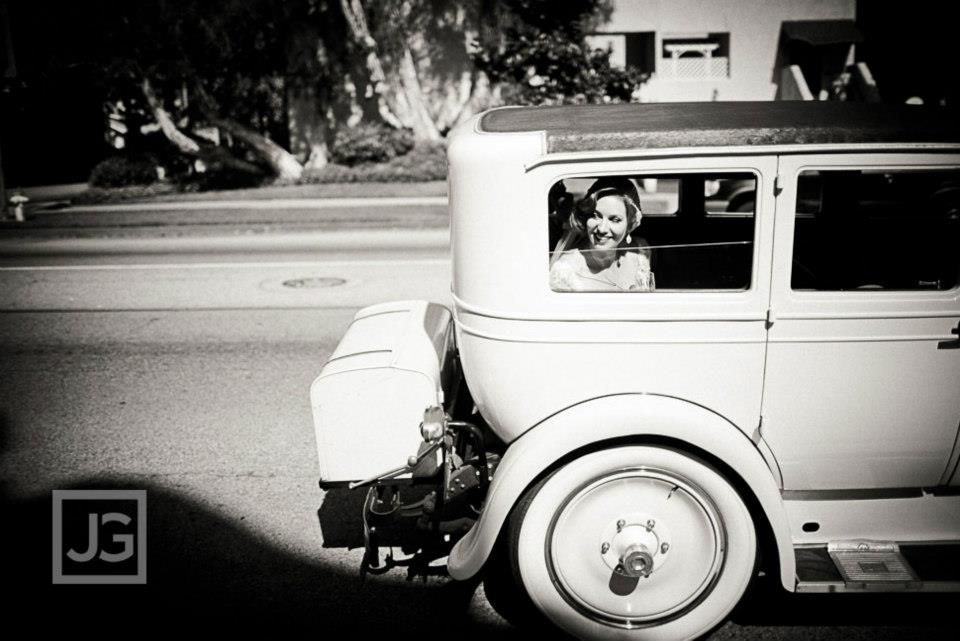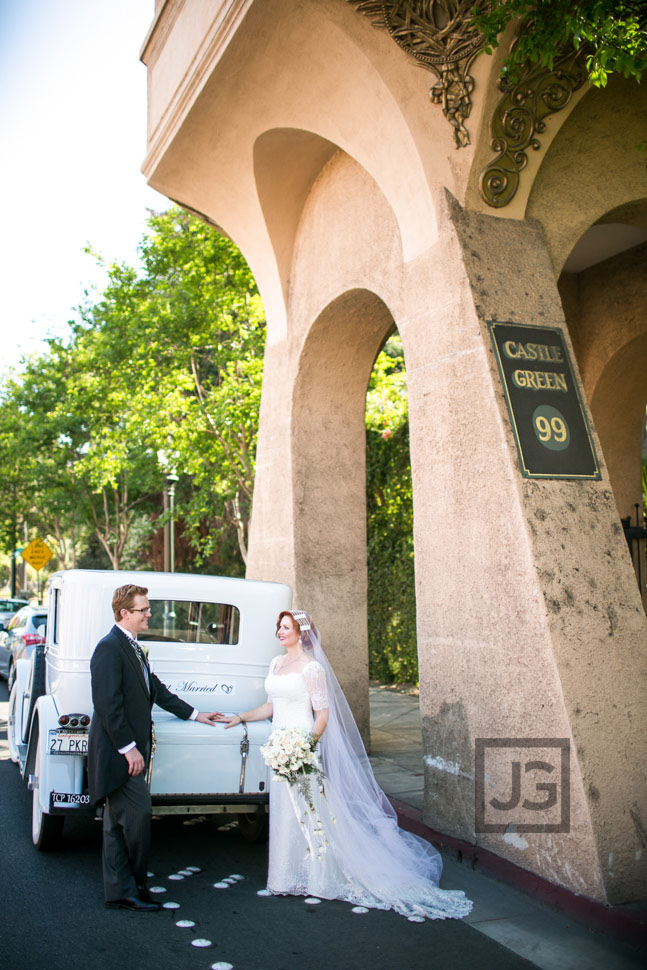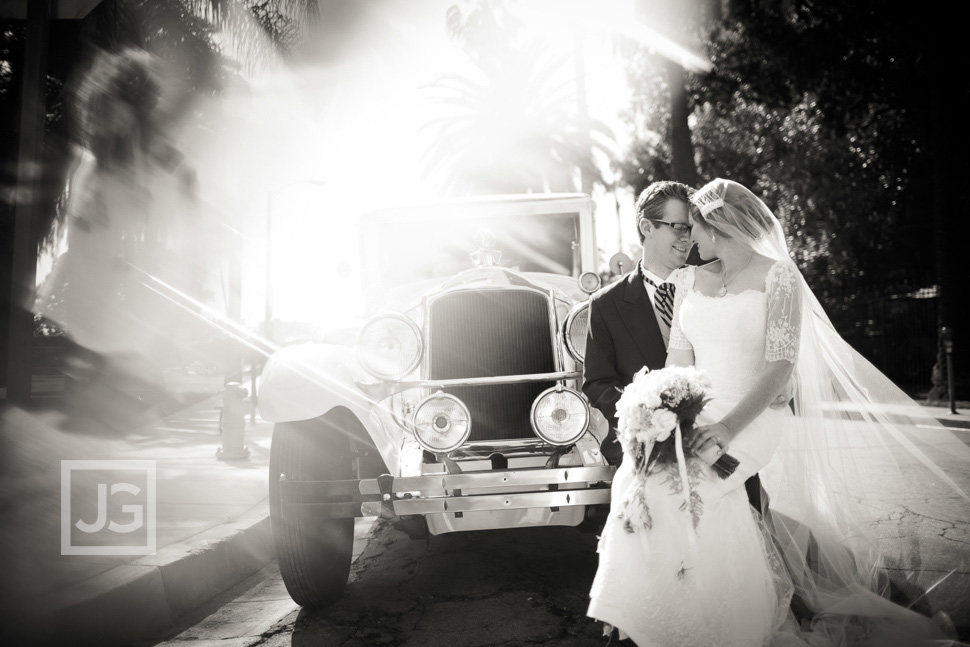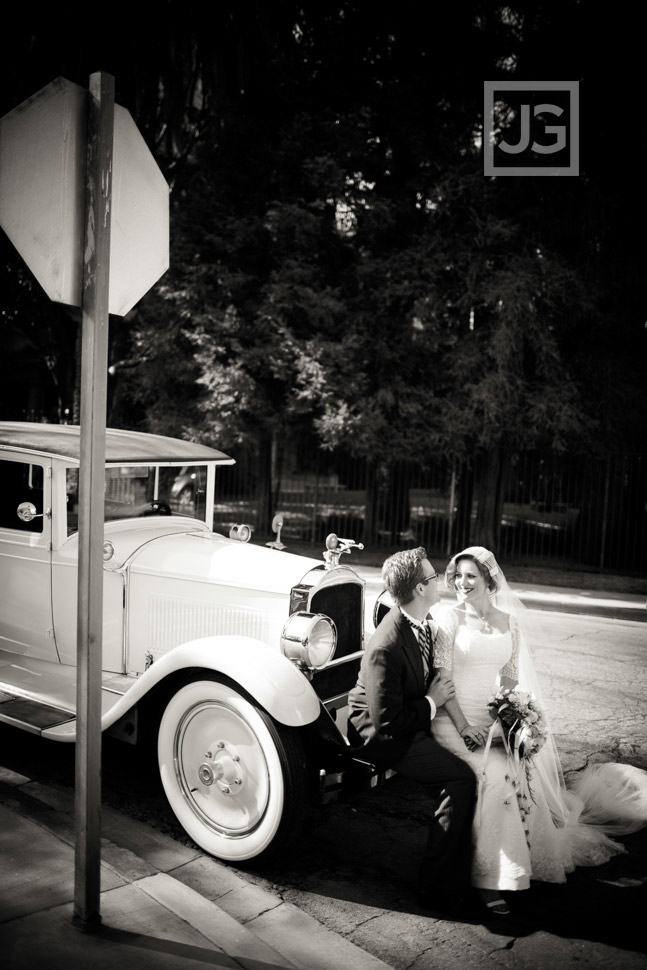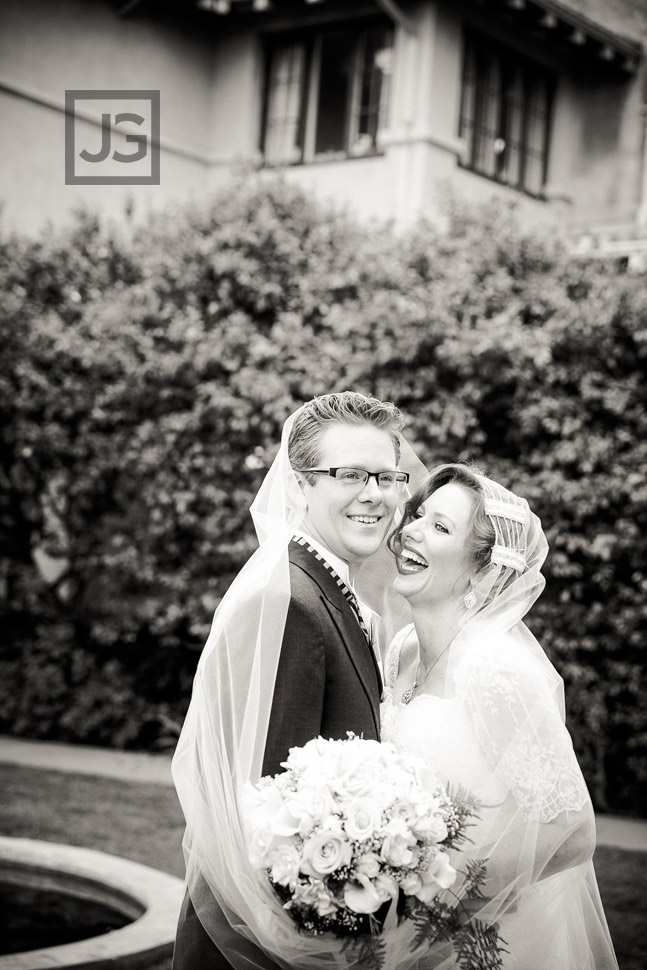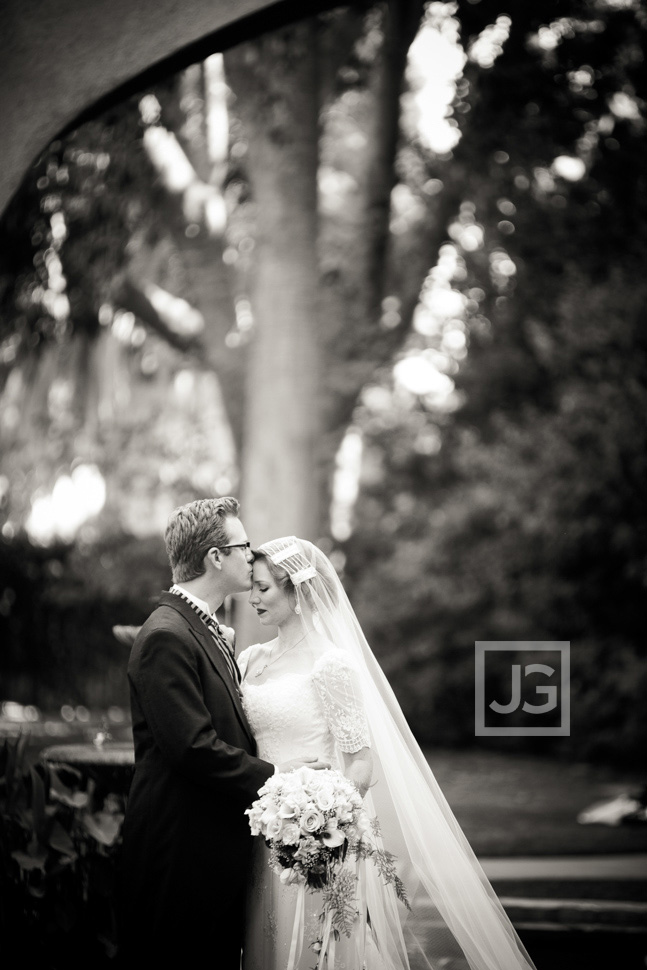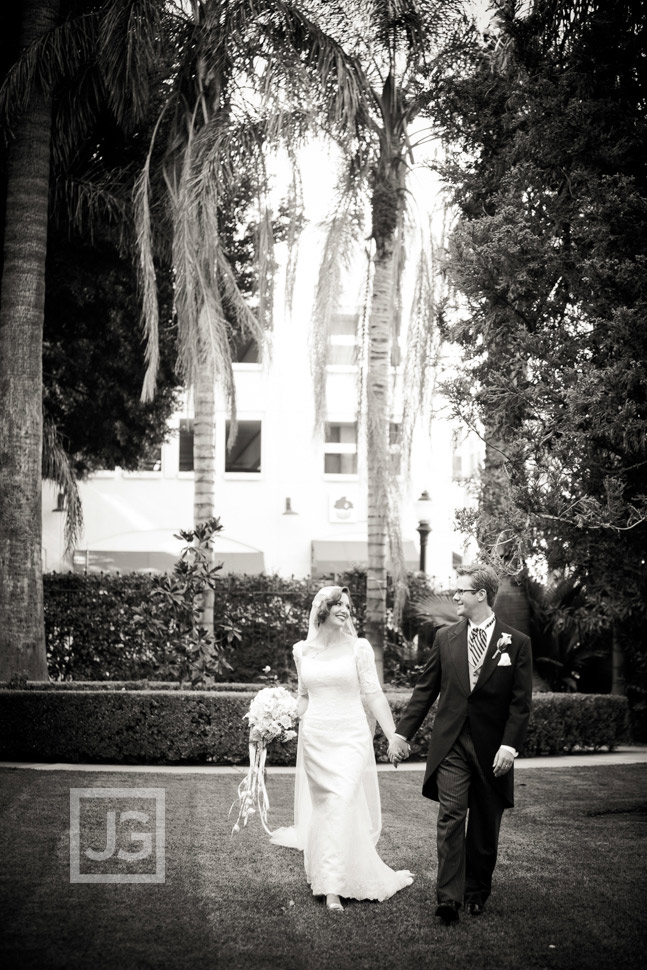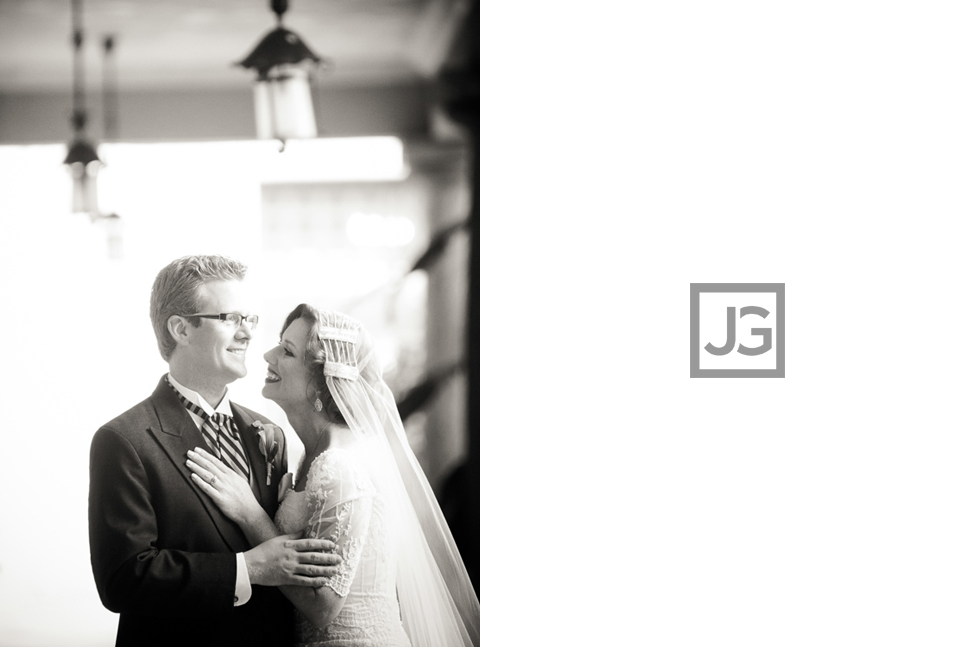 Castle Green Wedding Reception
The Castle Green ballroom is a beautiful place for a wedding reception, especially considering that Castle Green is a historic building.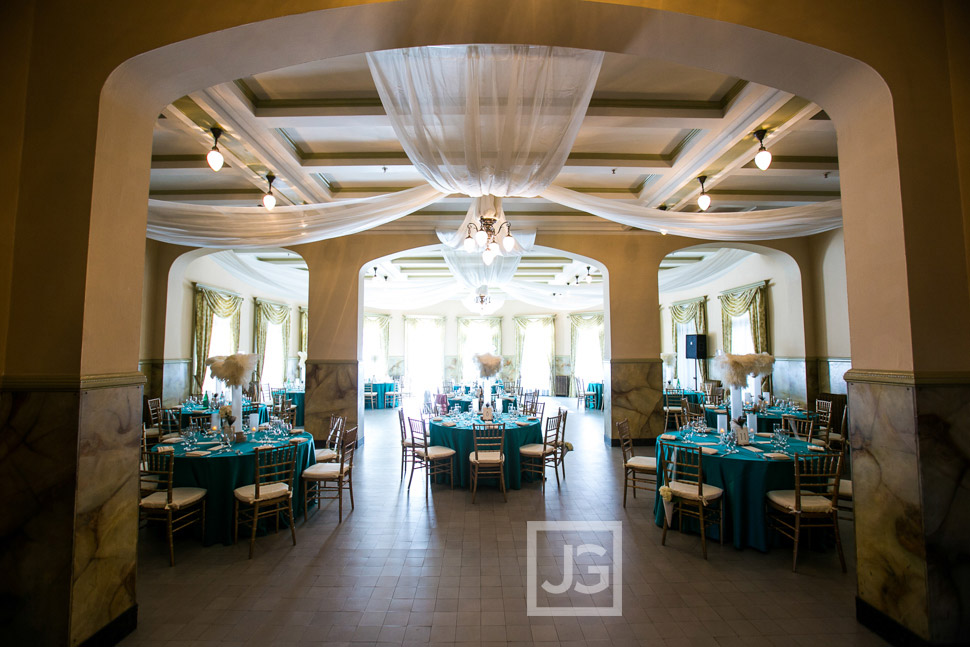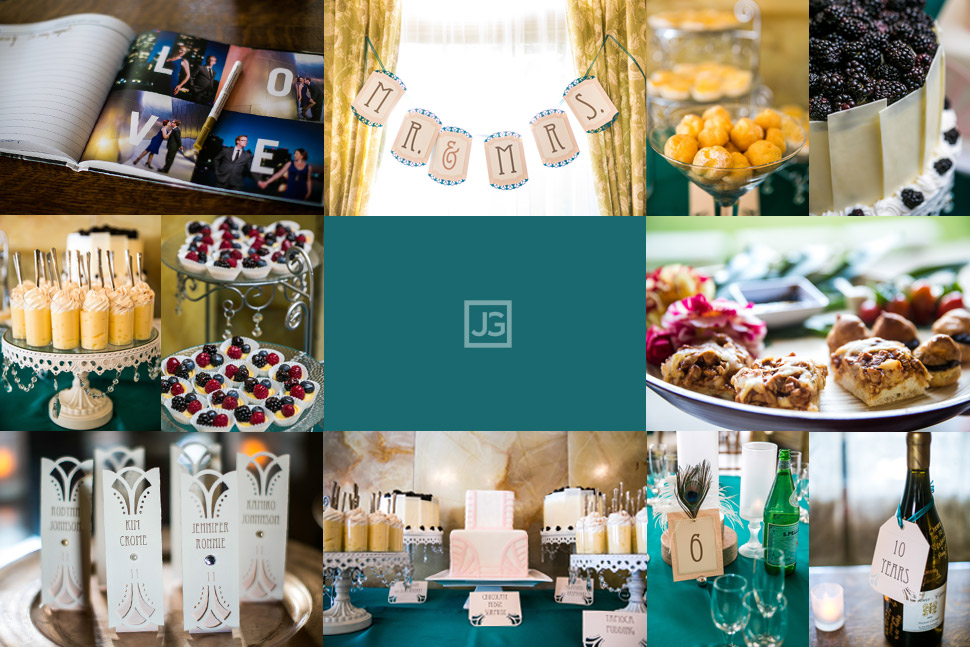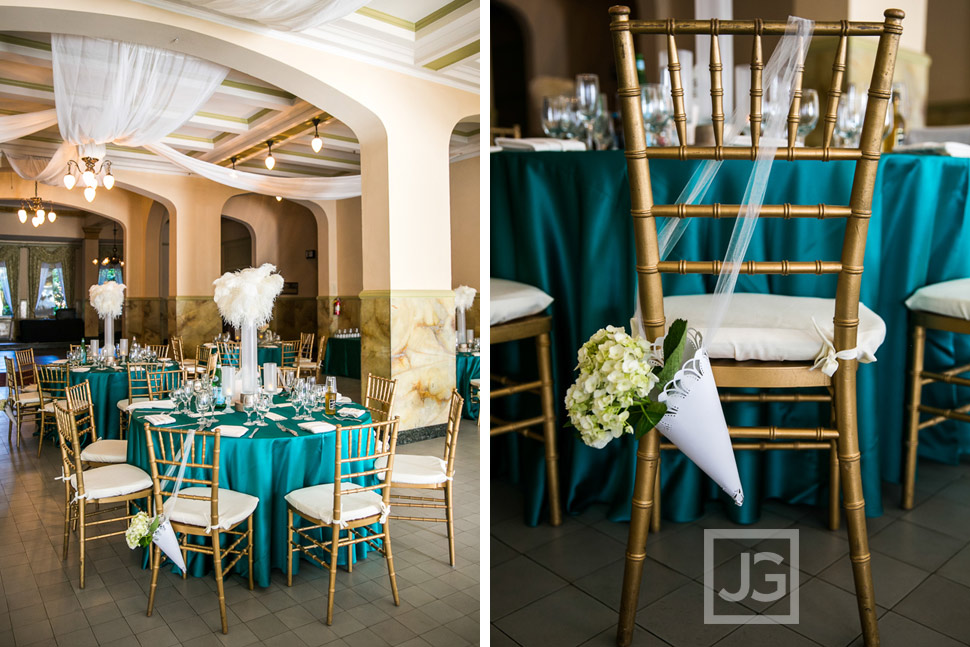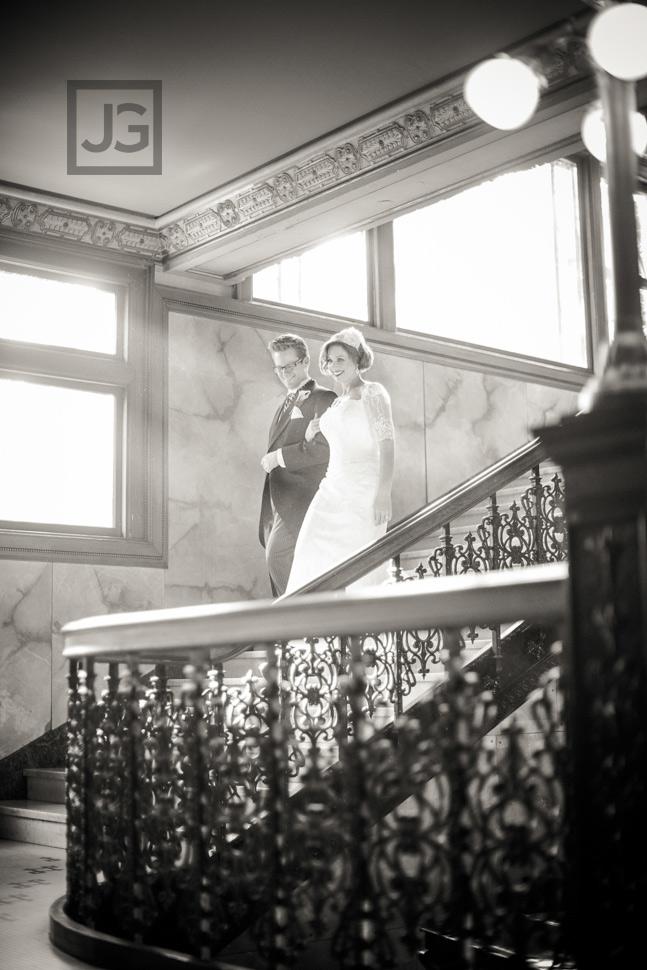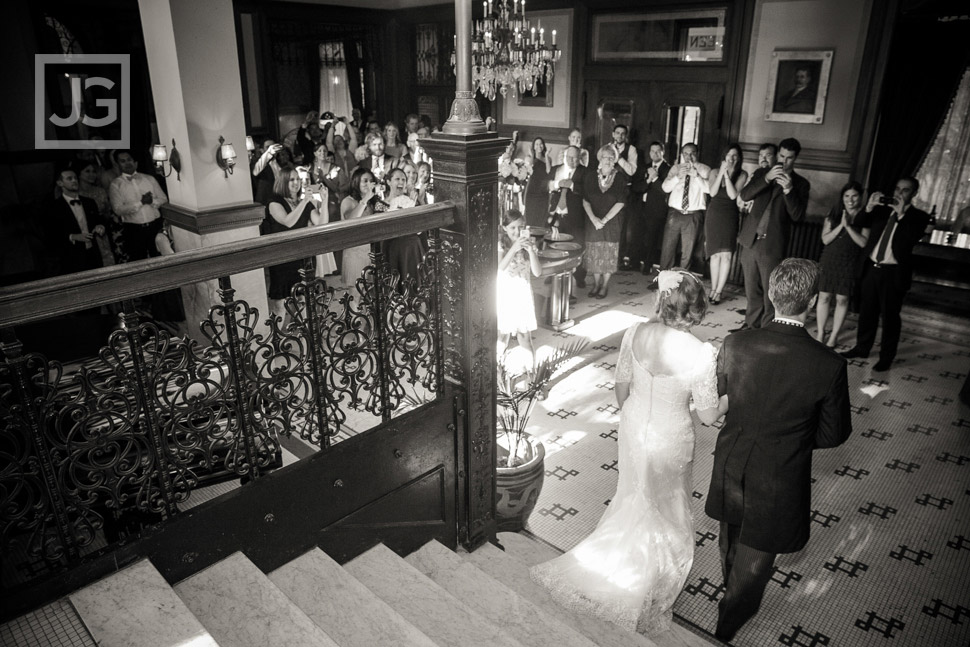 I absolutely love this candid moment!!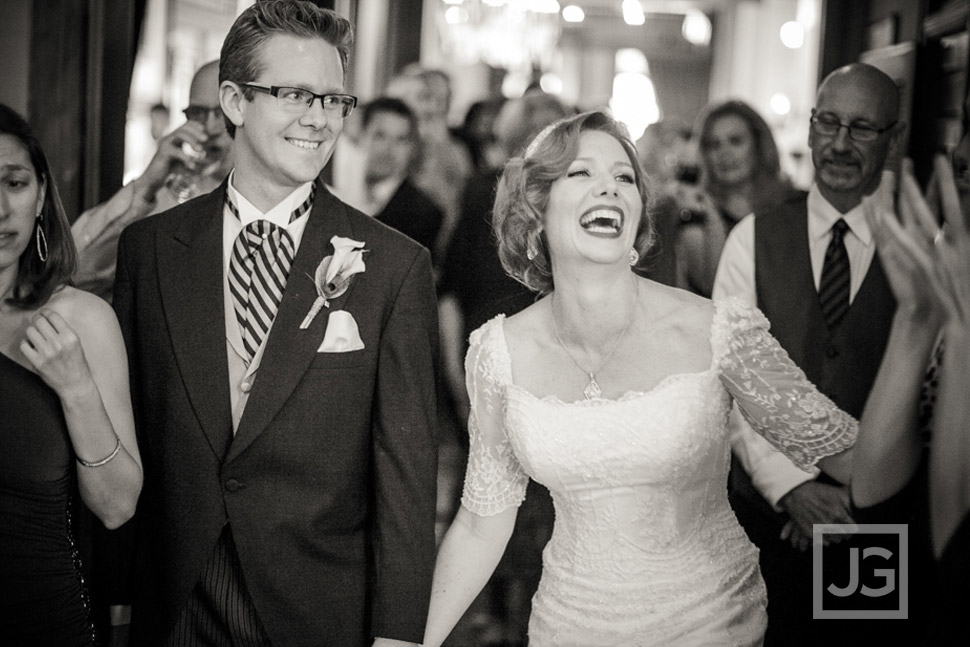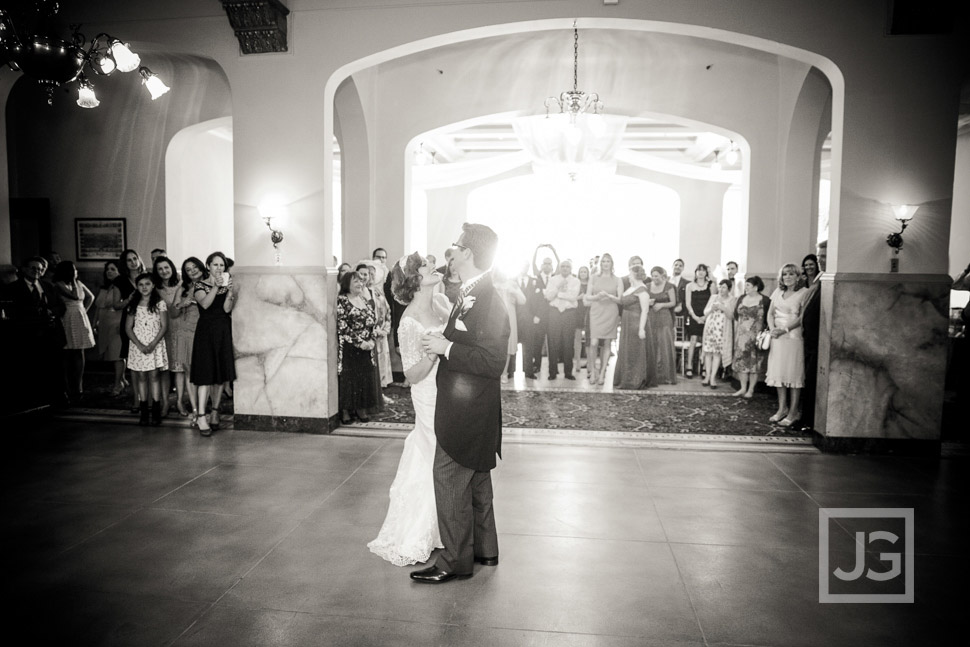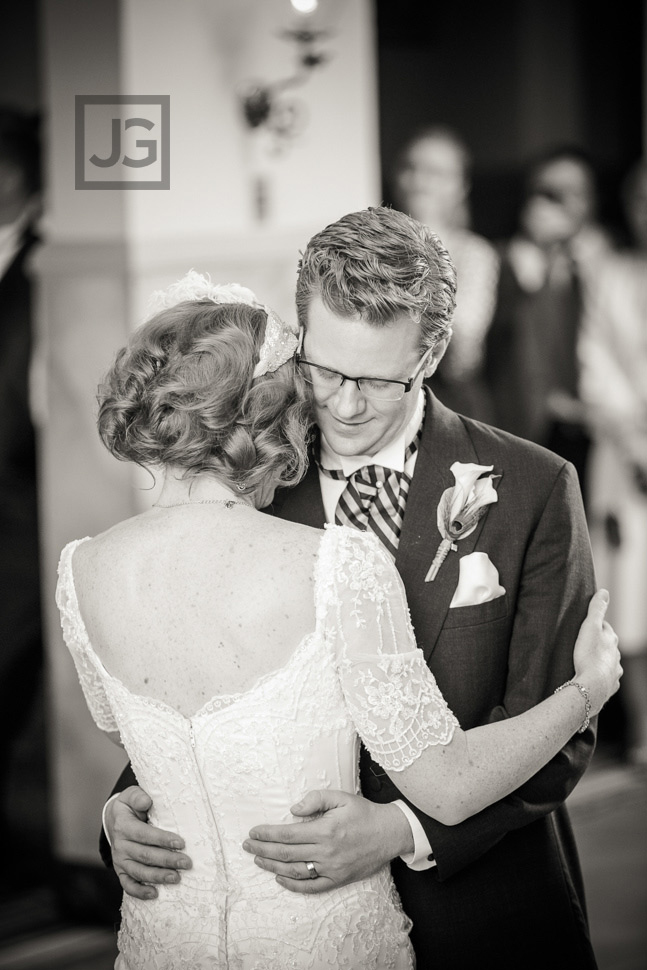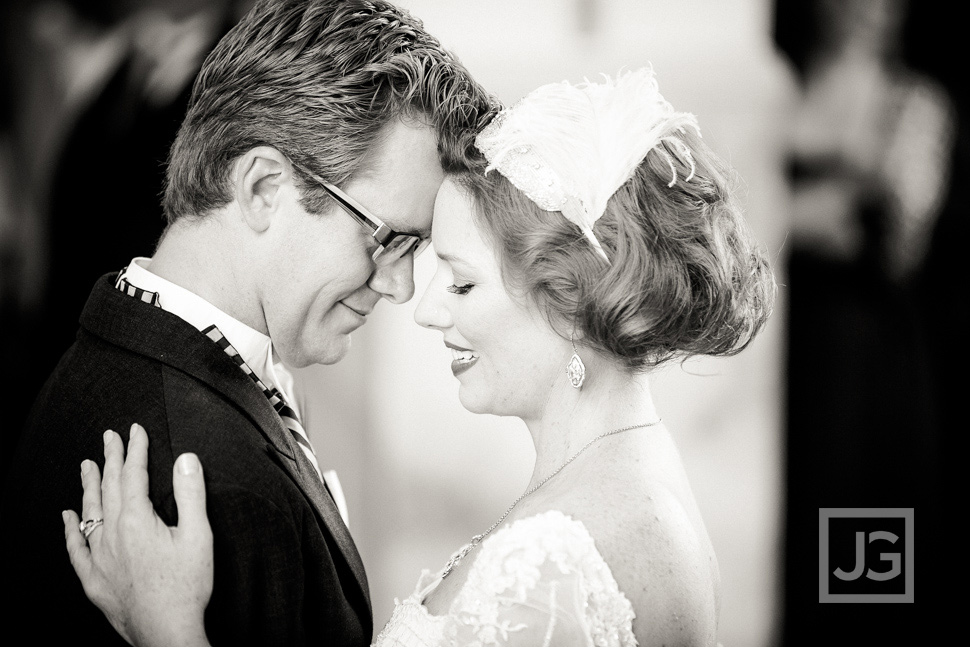 And here are many of my favorites from the day!!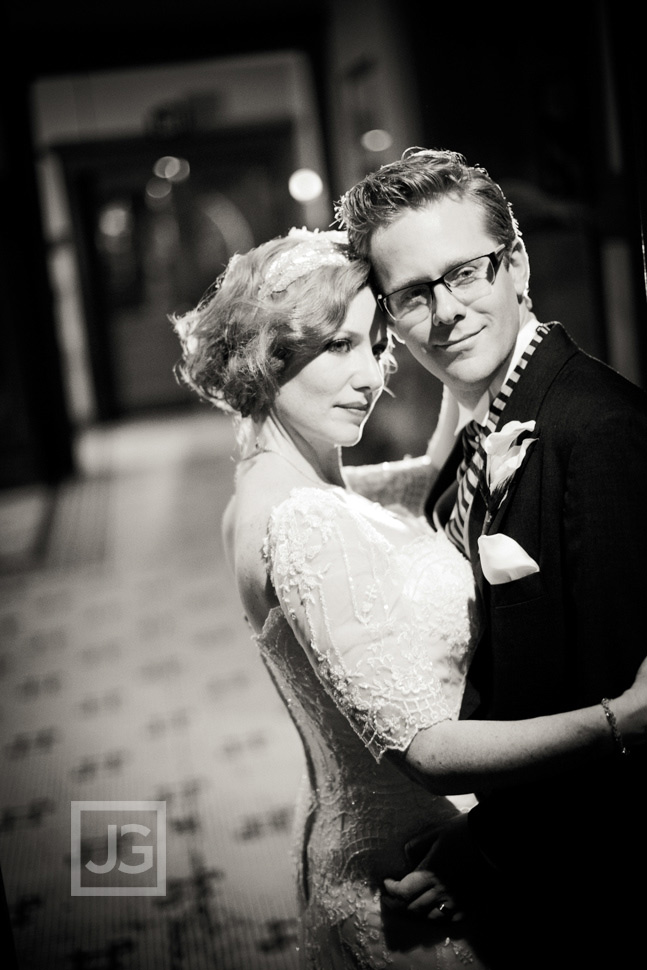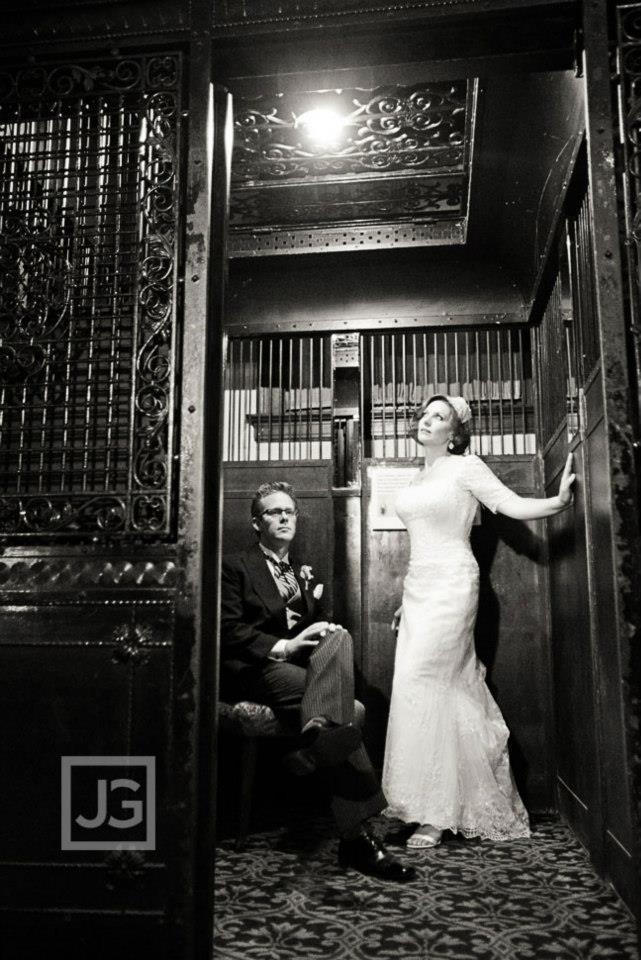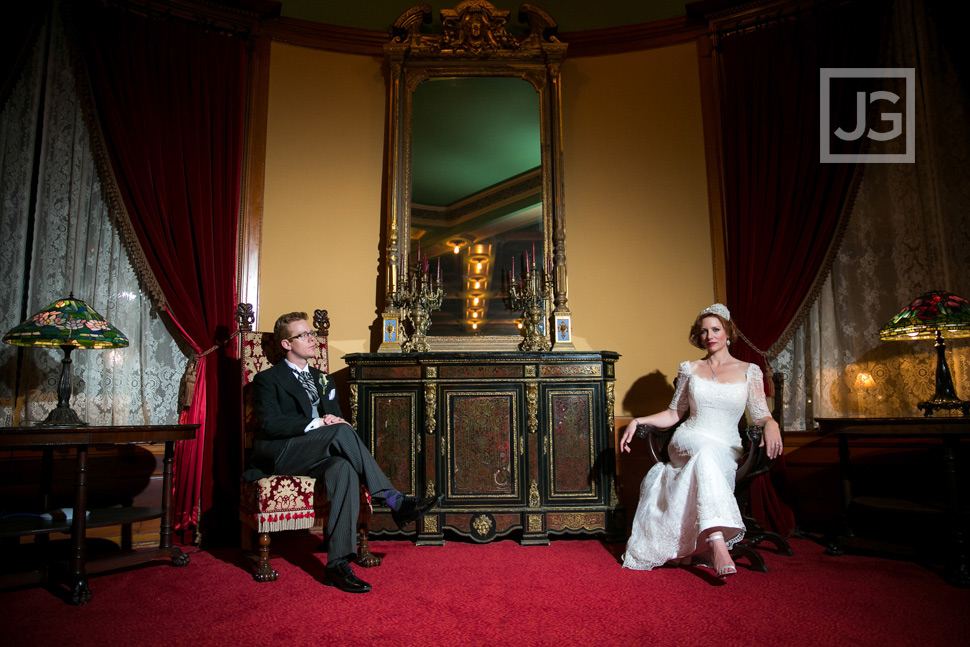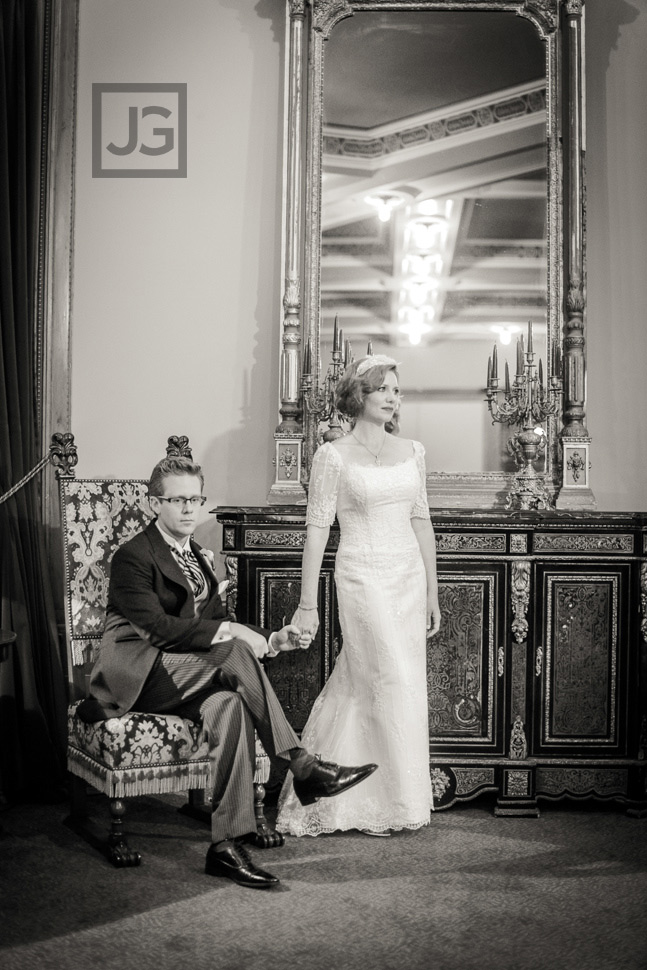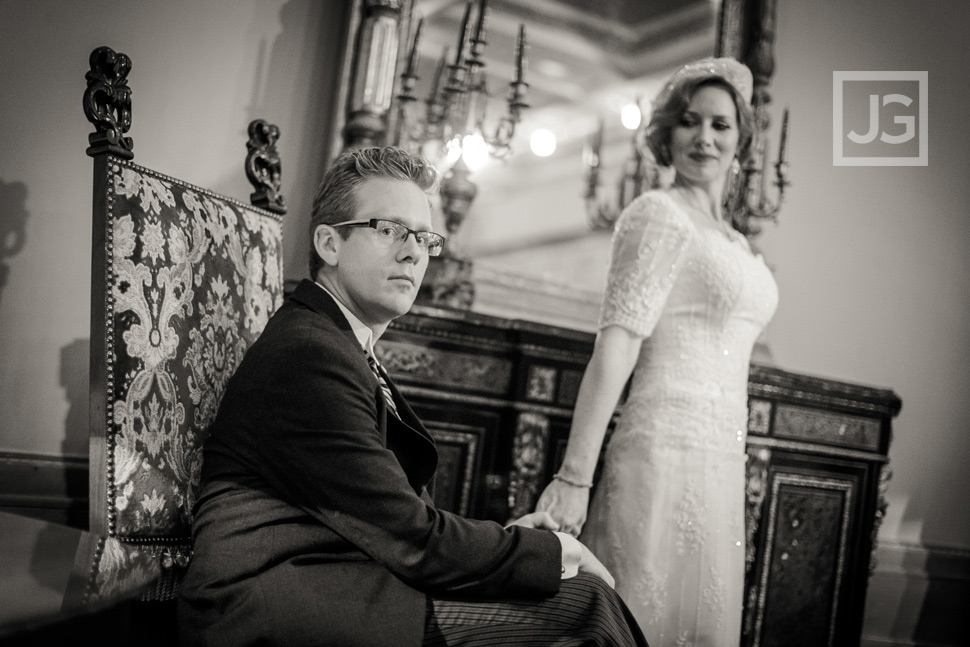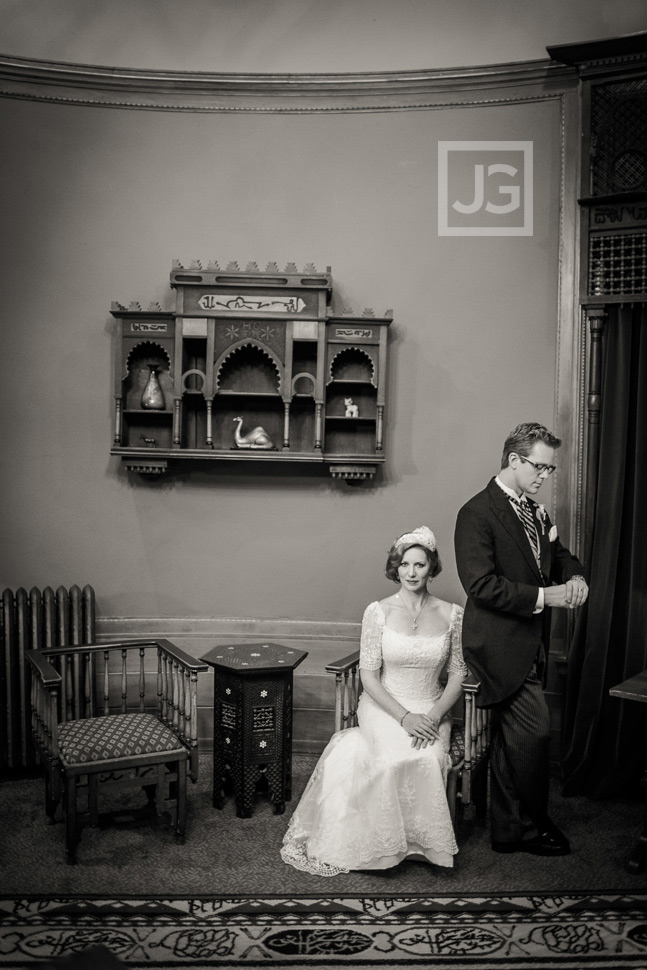 And this next wedding photo in particular is one that I believe captures the essence of what our couple wanted. It's classic, it's timeless, it's traditional in a modern time. It's better than vintage. This picture to me is my favorite Castle Green wedding photography we've done in years of shooting there.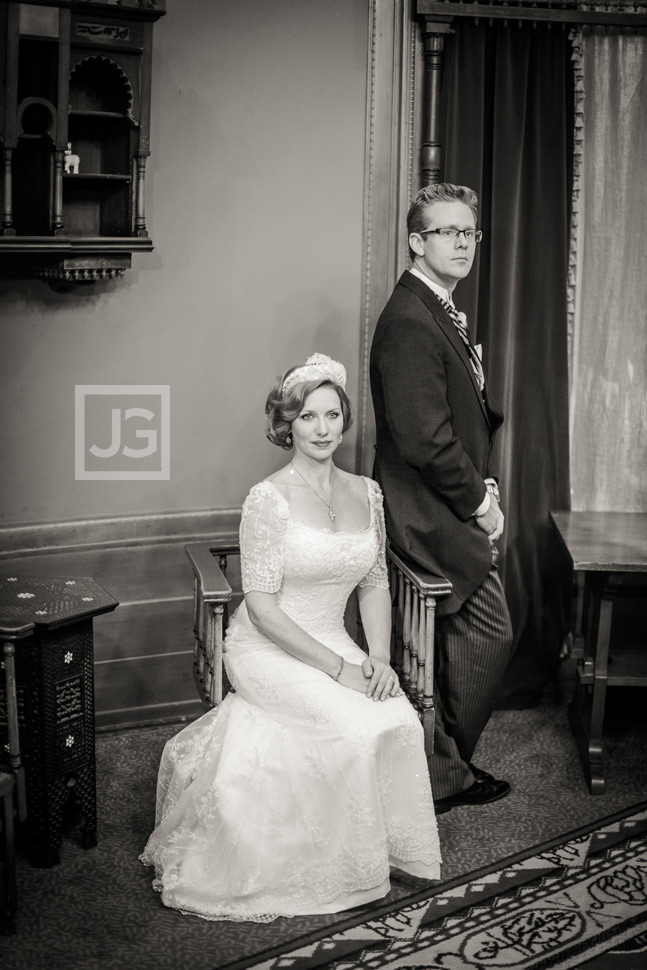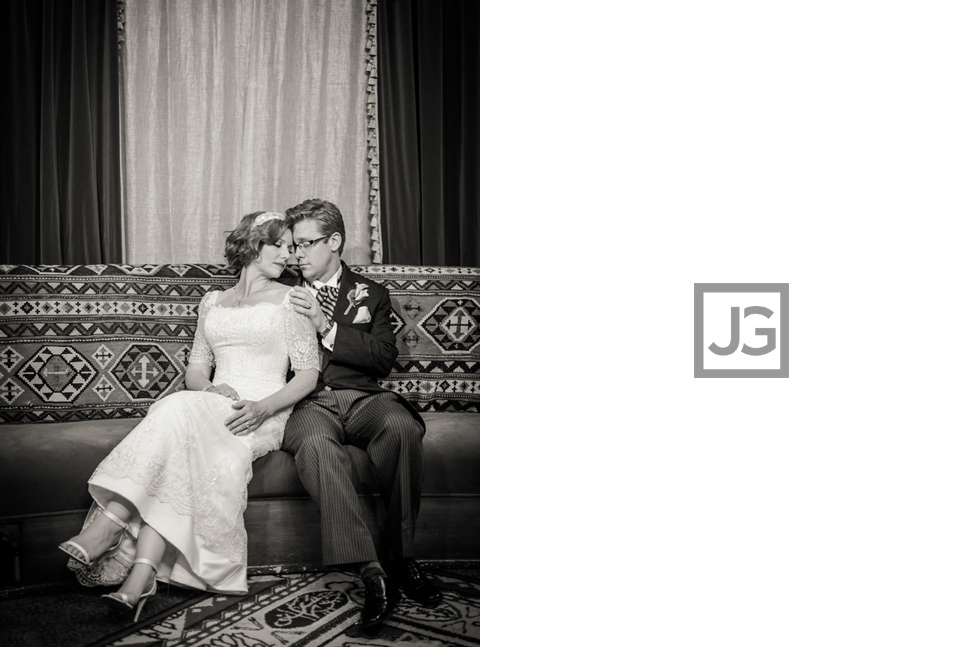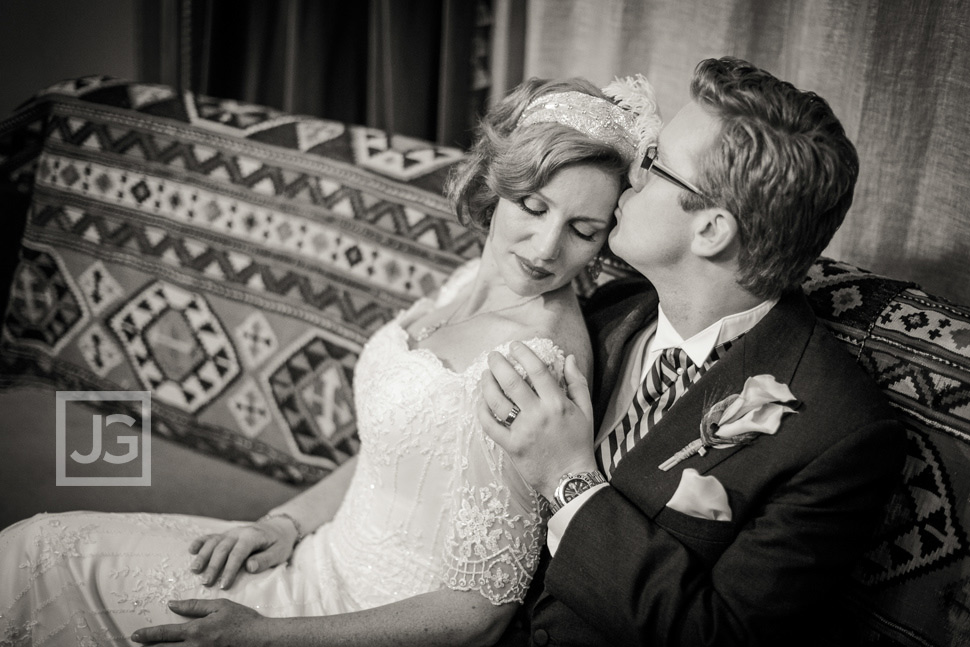 And here we are getting creative and fun with it.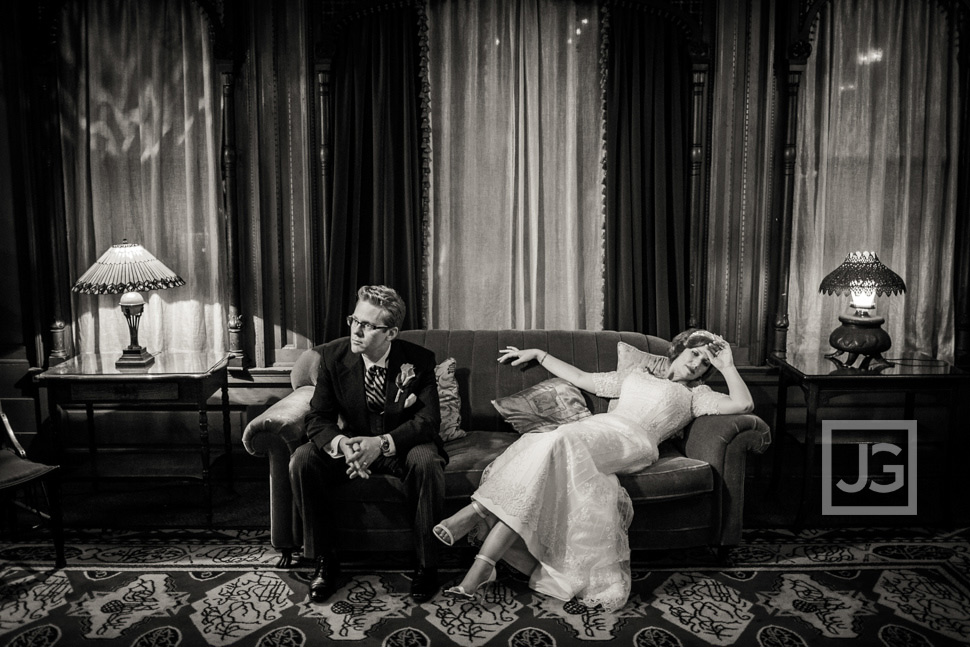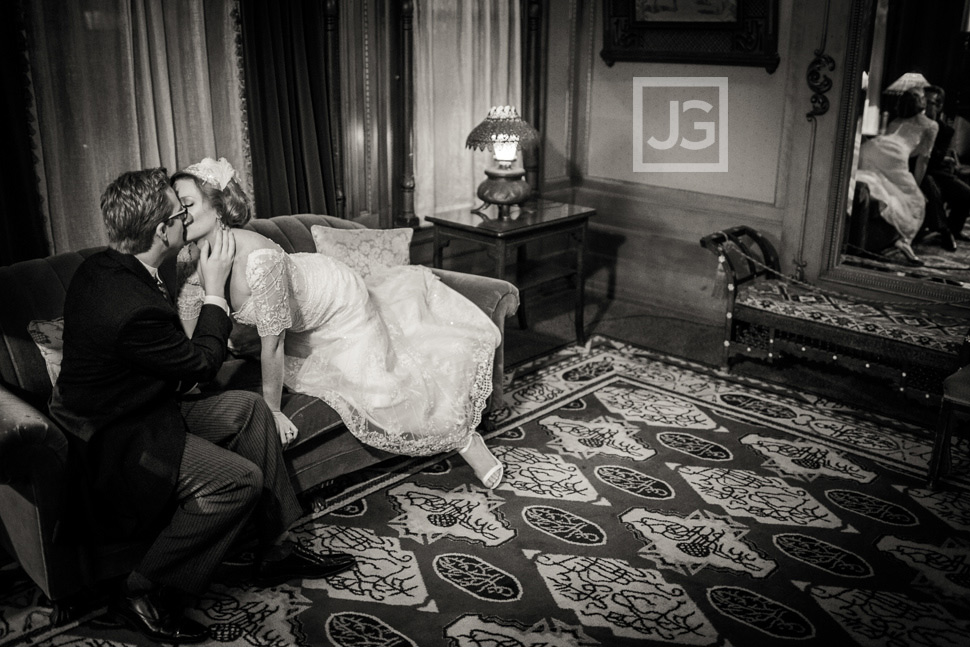 This wedding took place at the classic and historic Castle Green in Pasadena, along with a wedding ceremony at the Holy Family Catholic Church in South Pasadena. The Castle Green is not only a place that we've photographed many weddings, but Gavin's cousin actually owned one of the few office spaces on the first floor. It's a hidden gem in Pasadena.