I love Cynthia and Milton's wedding colors: a subtle peachy-orange with a pop of purple accents. All of the details that Cynthia & Milton had so carefully planned had fallen into place perfectly. And with the help of their awesome coordinator, Colleen (of Fairy Godmother), their fairy tale wedding came true at the Portofino Hotel & Marina. It was already a perfect and beautiful wedding, but to top it off, Milton added more romance to the atmosphere when he surprised Cynthia by serenading "Angel" to her!! Everyone was in awe couldn't be more happier for the newly weds!! Check out their awesome short video to share their joy and at the same time check out Milton's talent singing skills. =D So read on to see that and our Portofino Hotel wedding photography!
Wedding Preparation at the Portofino Hotel
Cynthia and Milton had their wedding preparation at the same hotel as their wedding, the Portofino Hotel.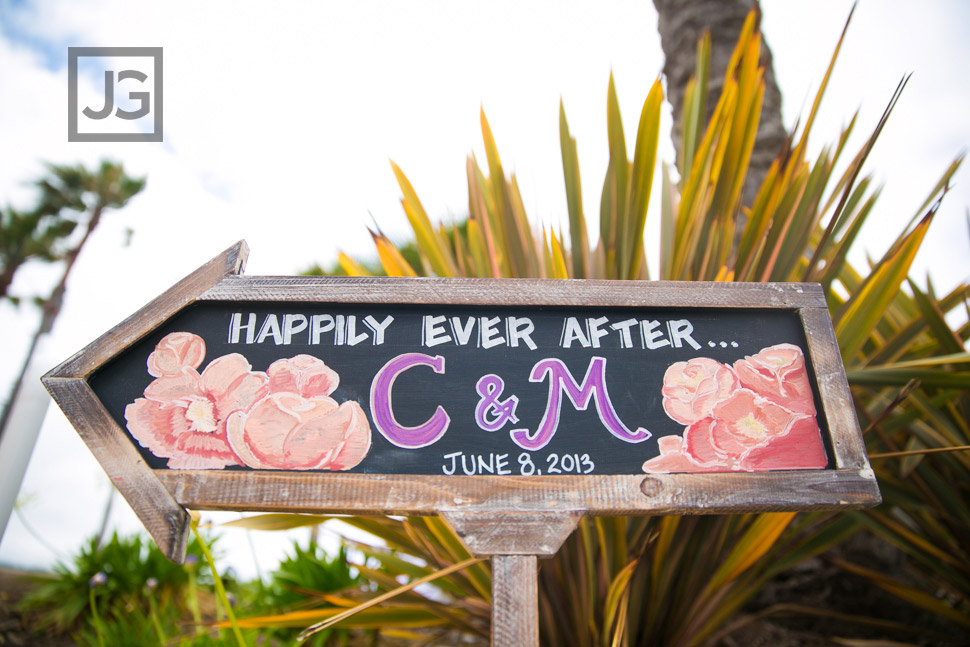 Milton had his personal barber come and give his boys a shave and a haircut.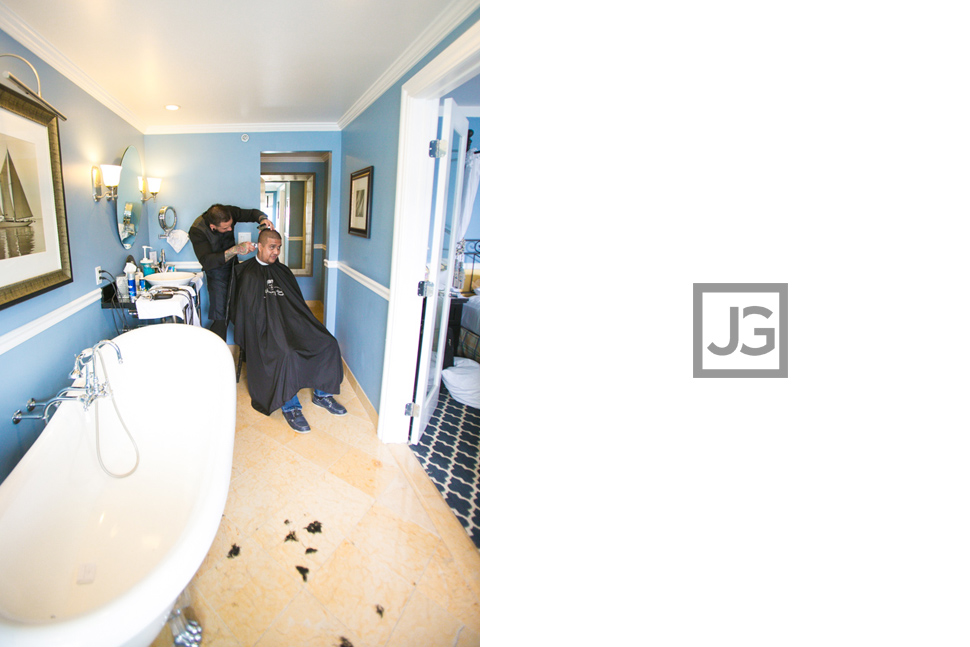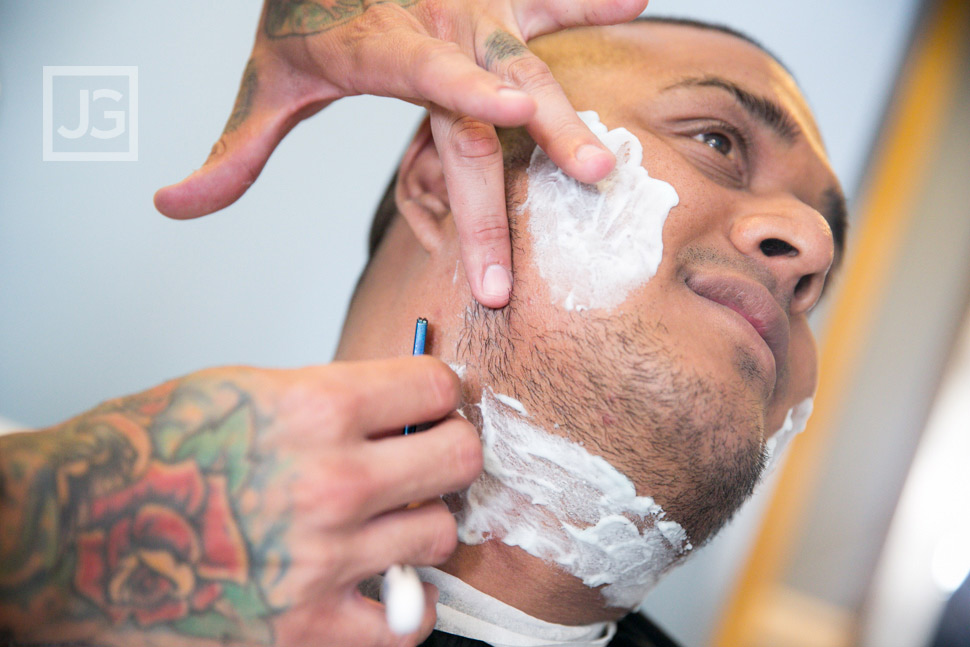 How cute is this little guy??!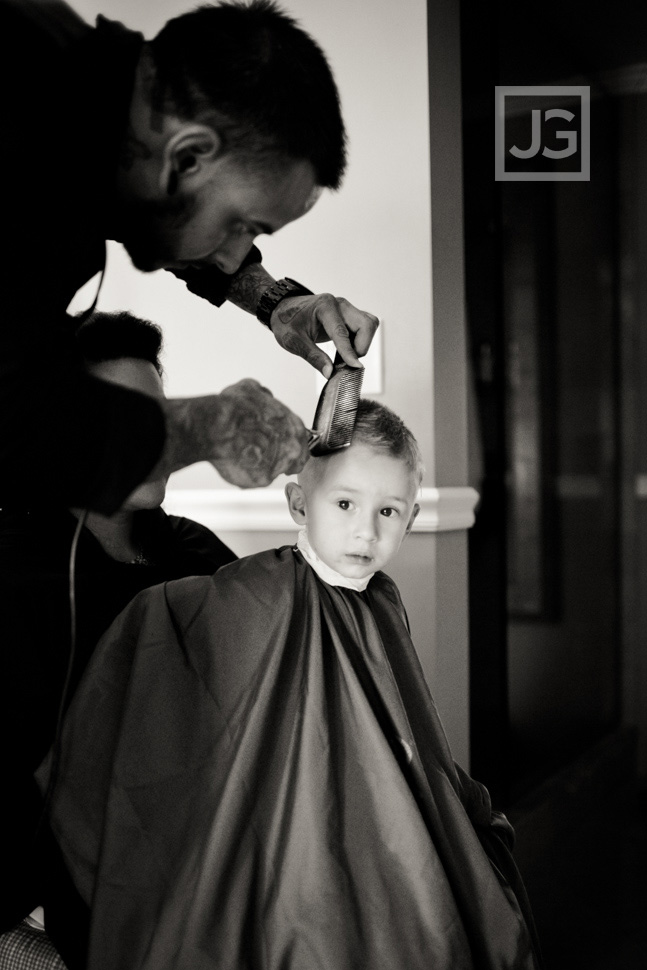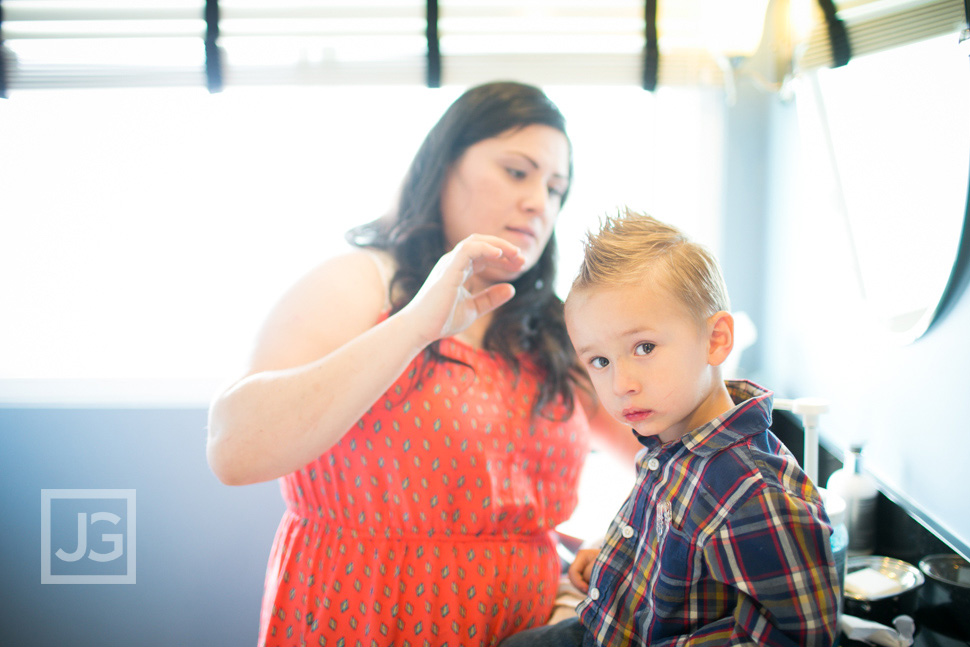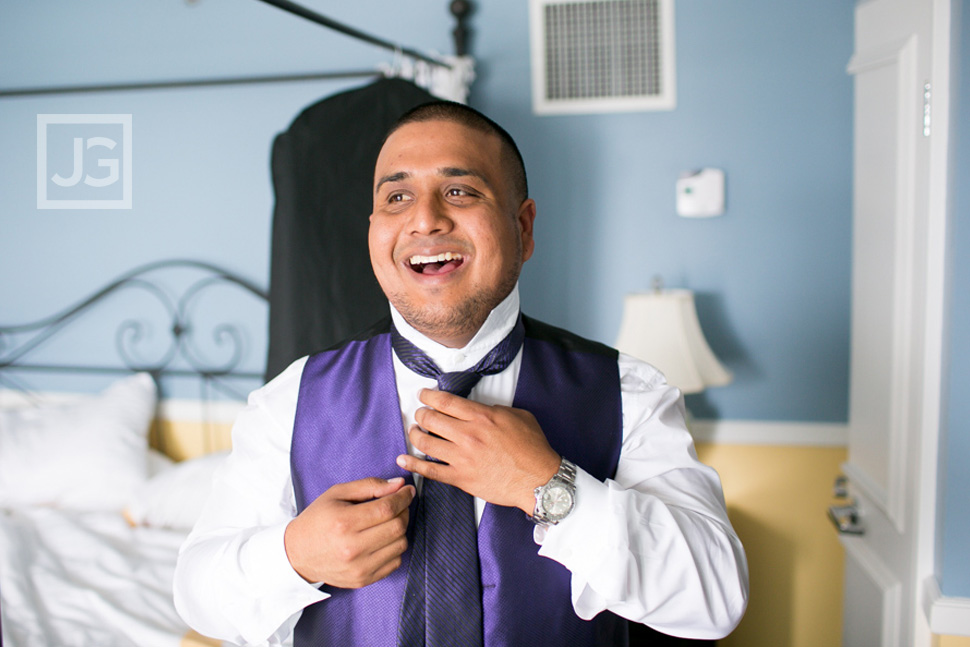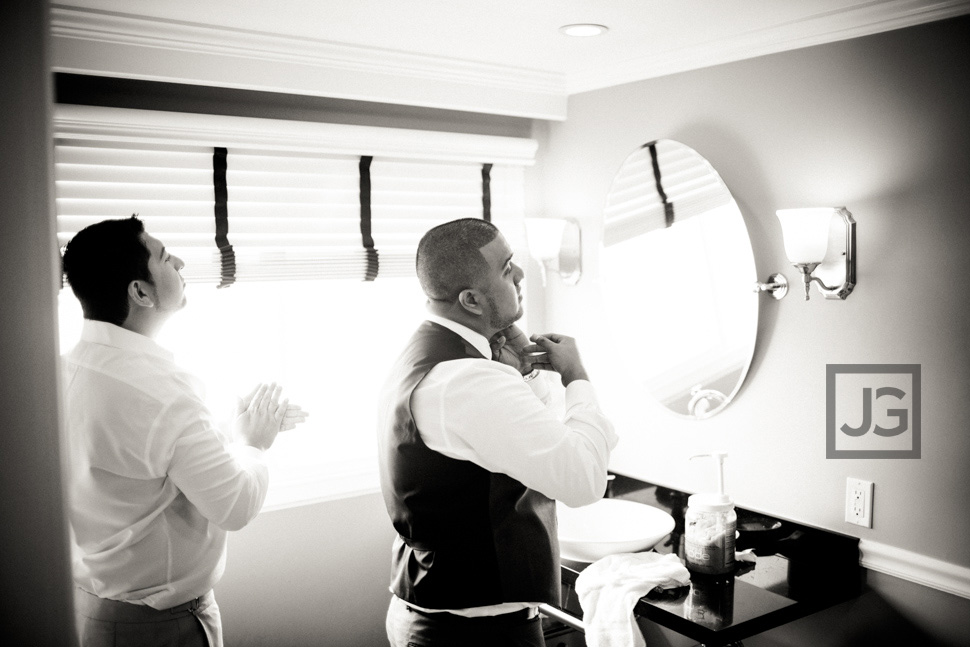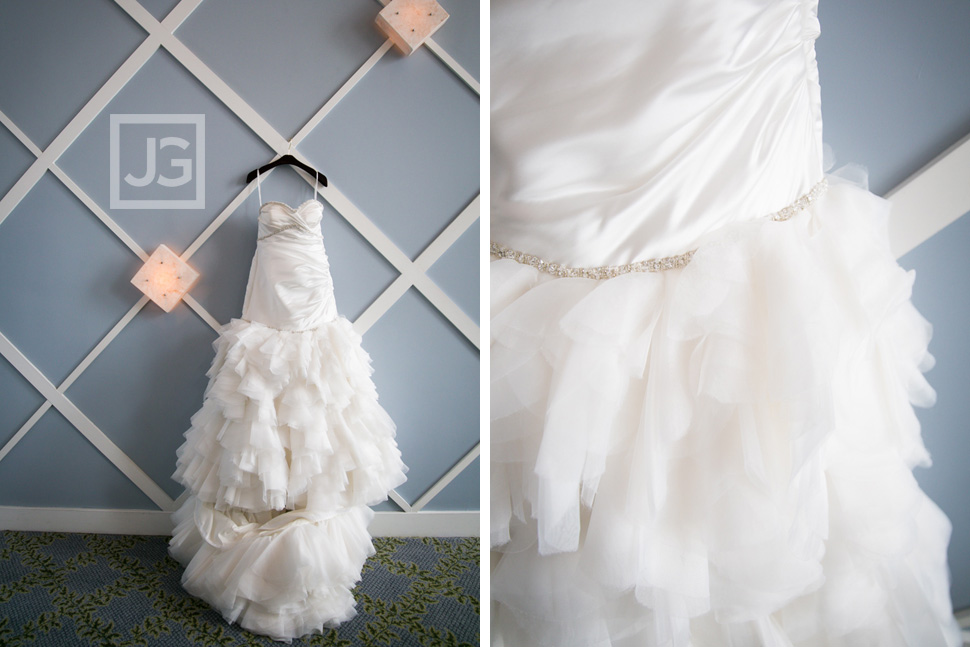 So adorable…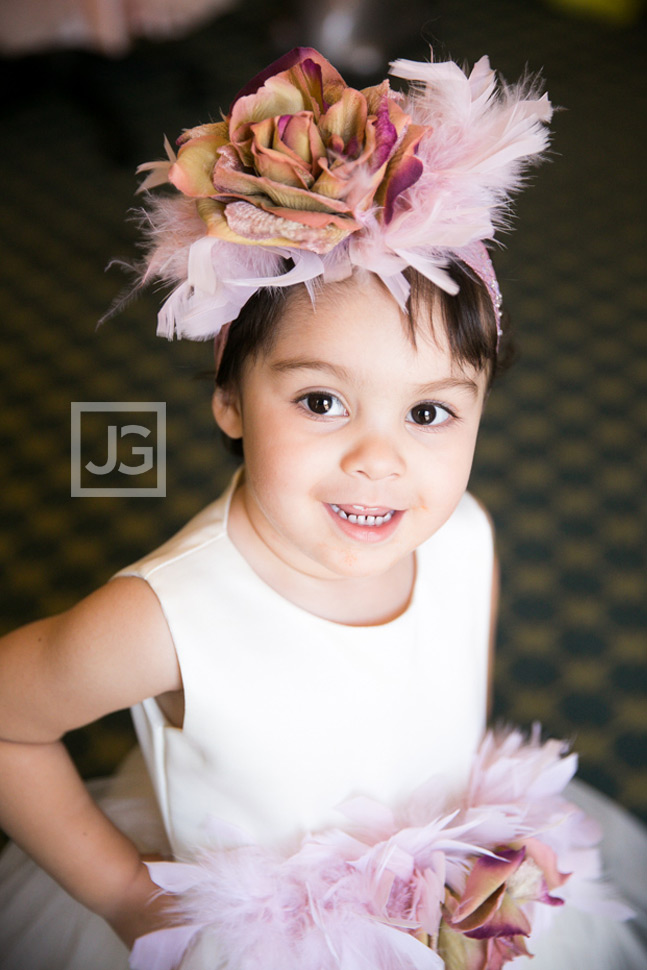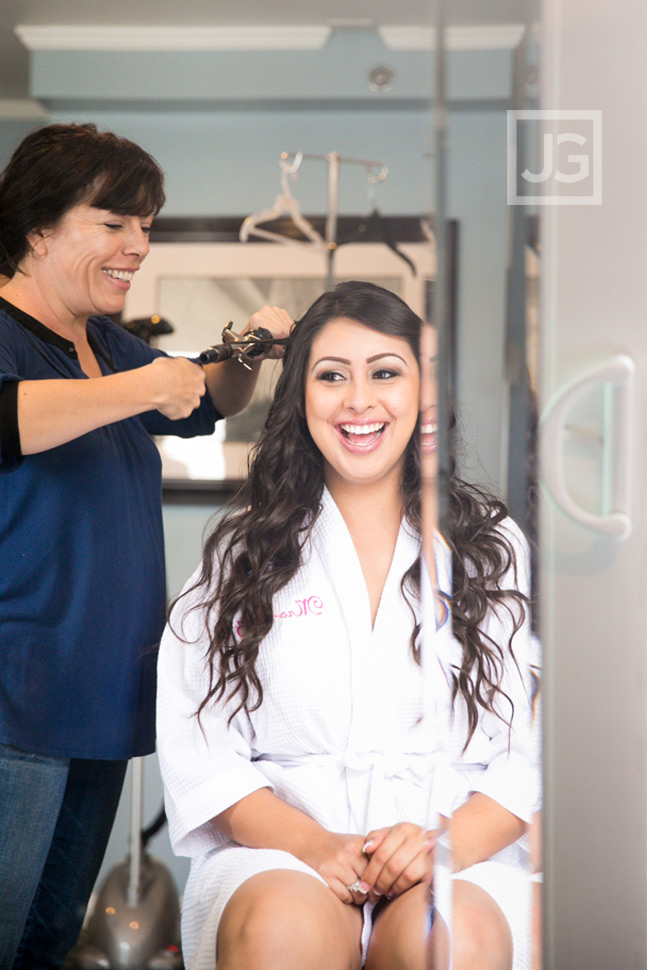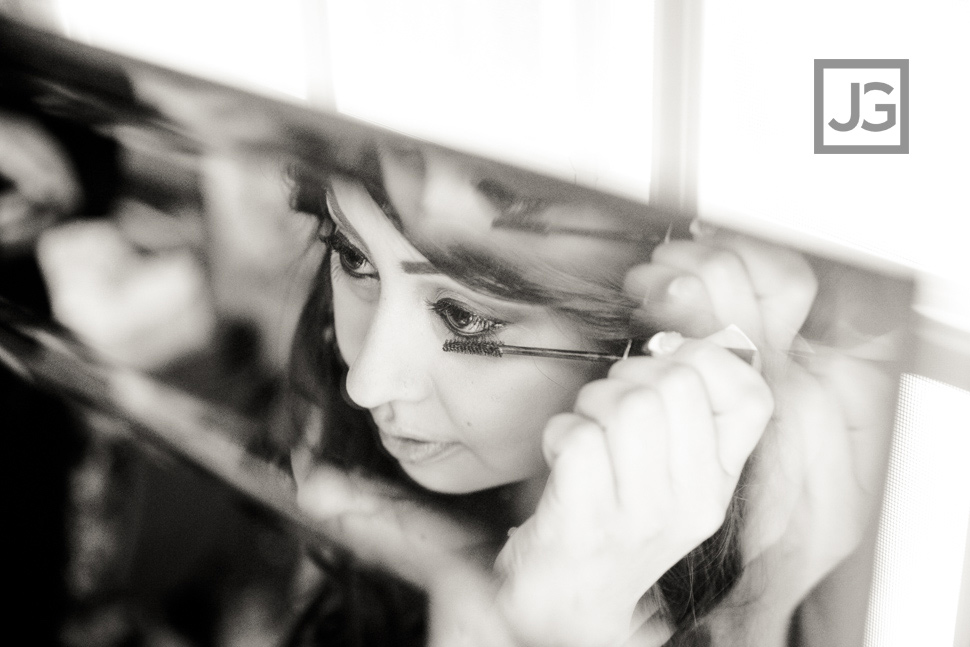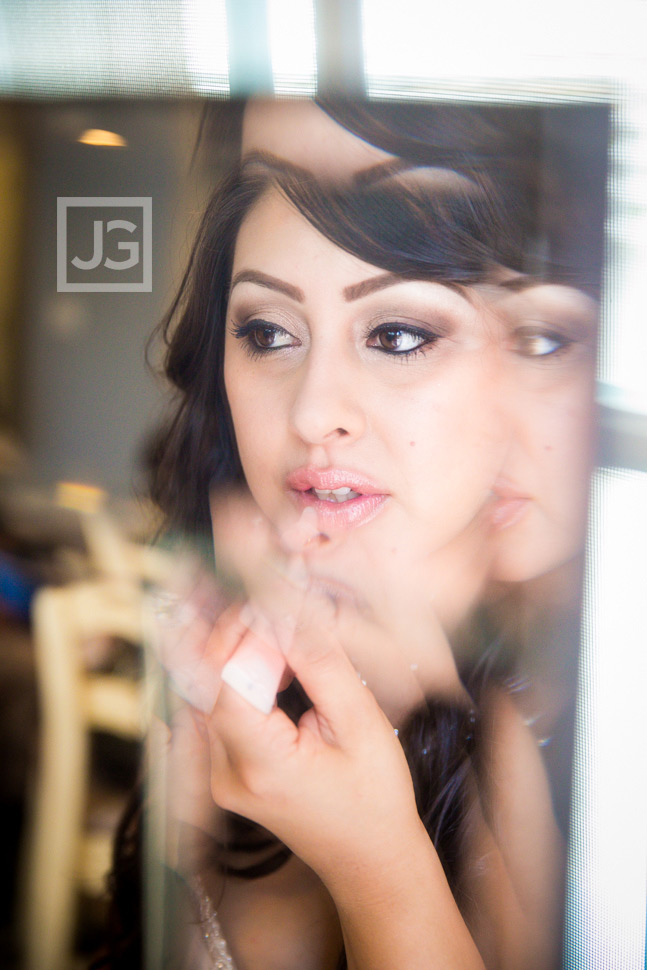 Cynthia and Cynthia decided to keep it traditional and not do a first look. We had some time before the ceremony and I was happy to squeeze in some photos of them alone at the gorgeous Portofino Hotel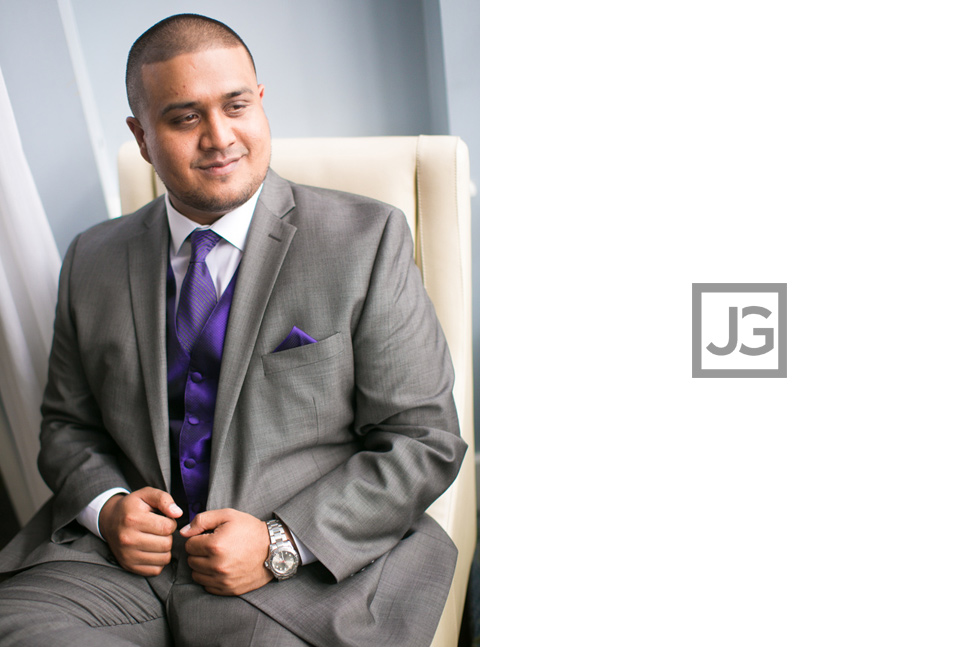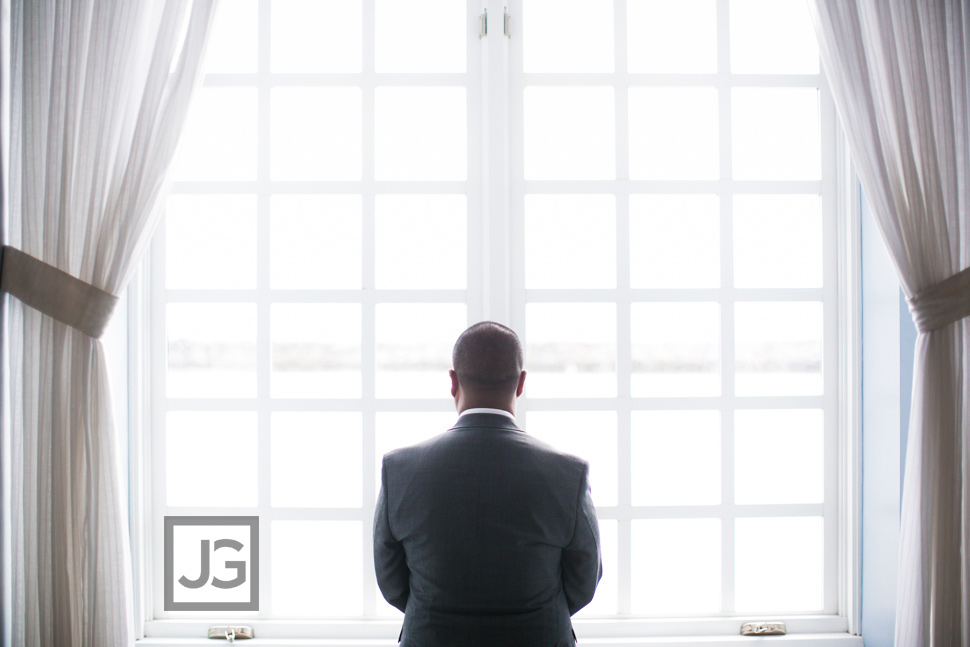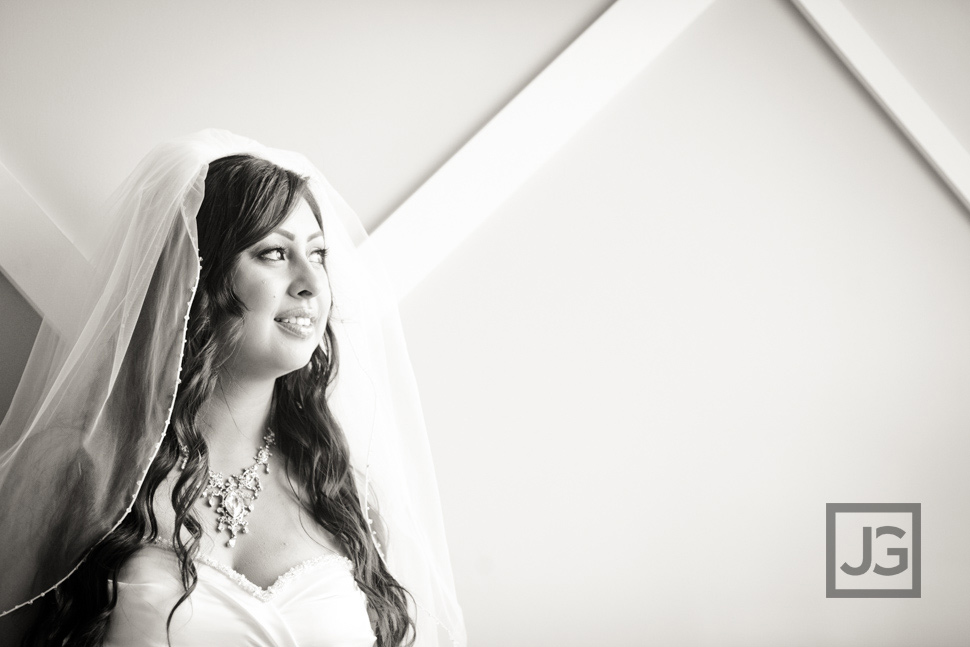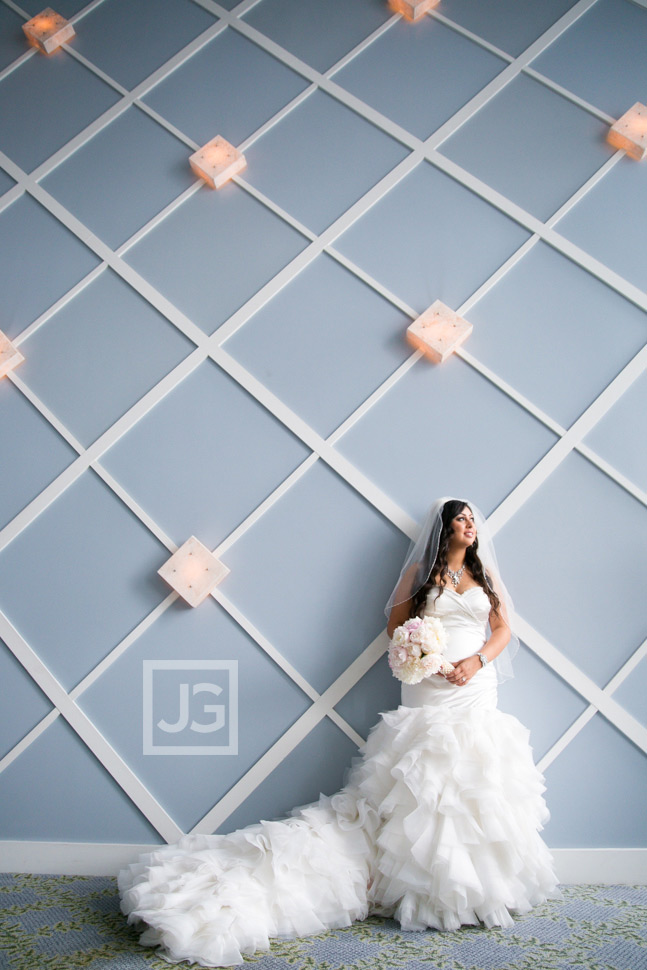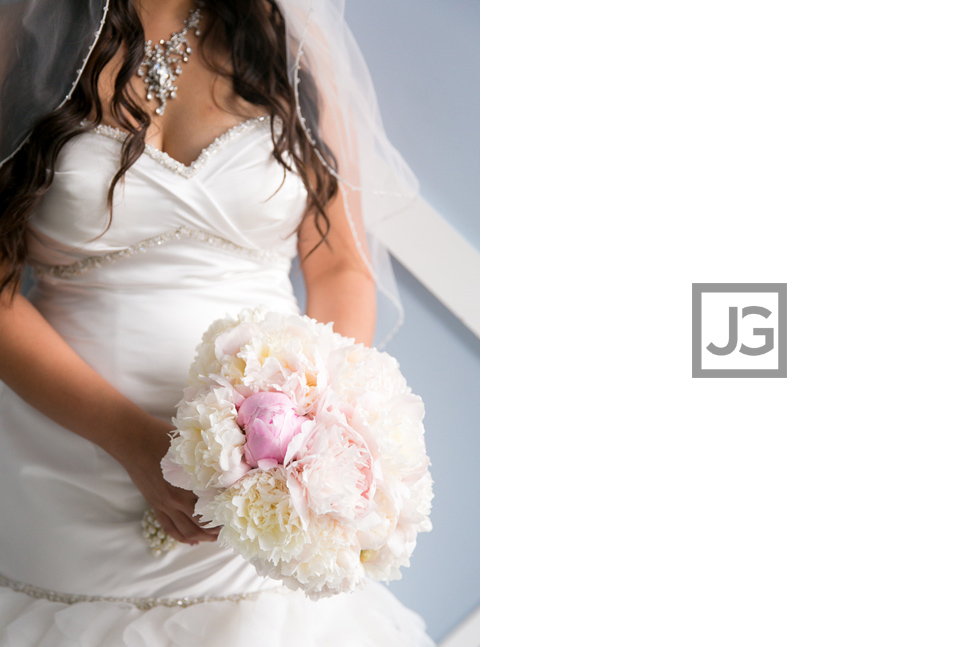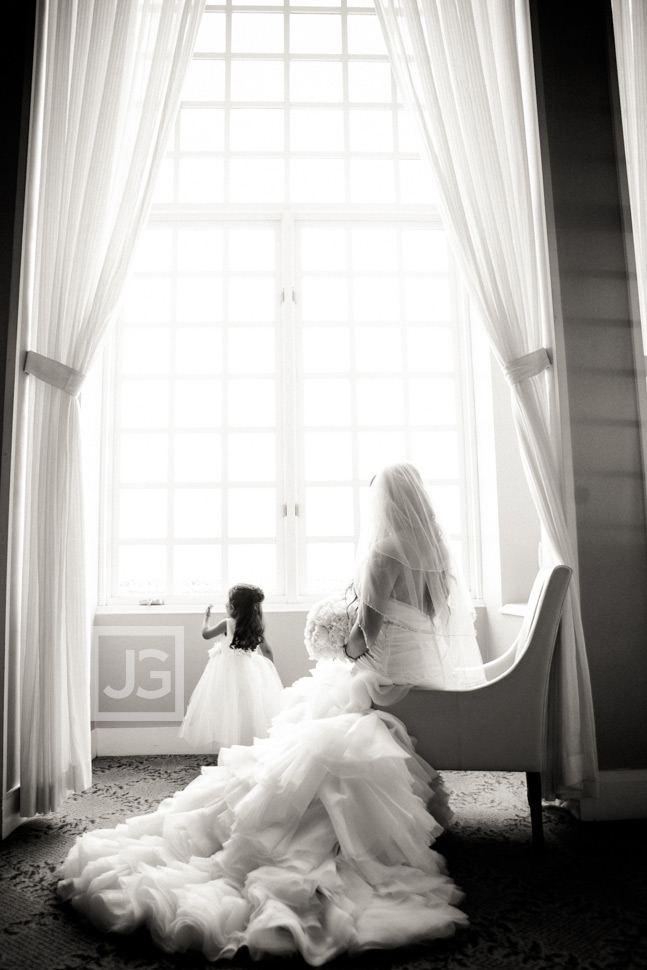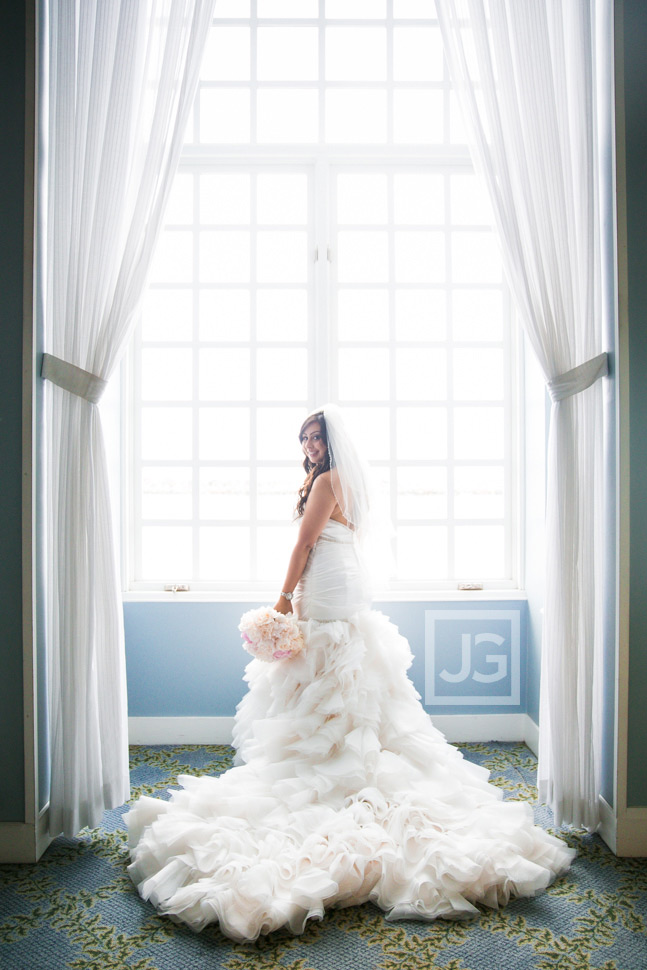 Portofino Hotel Wedding Ceremony
The wedding ceremony was held right outside the hotel and next to the marina. The sky was overcast, but that didn't cast any gloom on our happy couple. One thing to note is that overcast and cloudy may seem gloomy, but is awesome for soft light on a wedding day.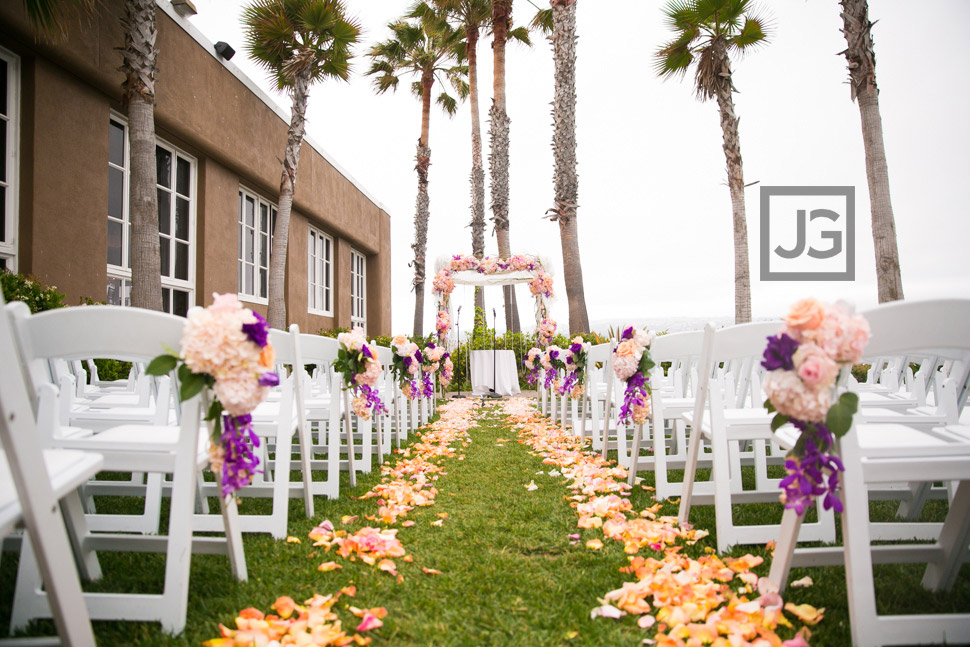 I love this picture!!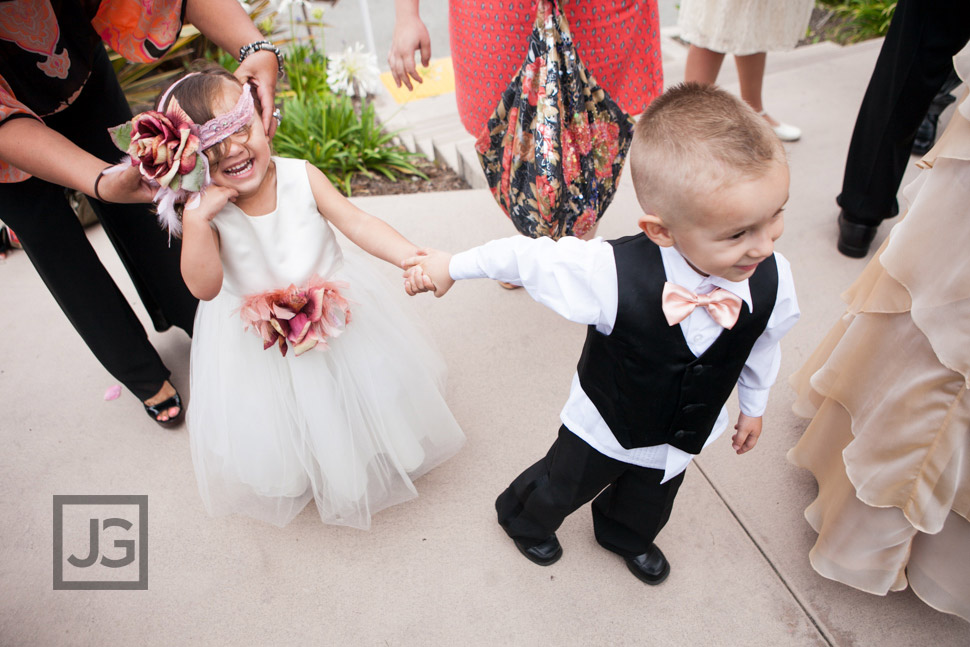 Insert heart here!!!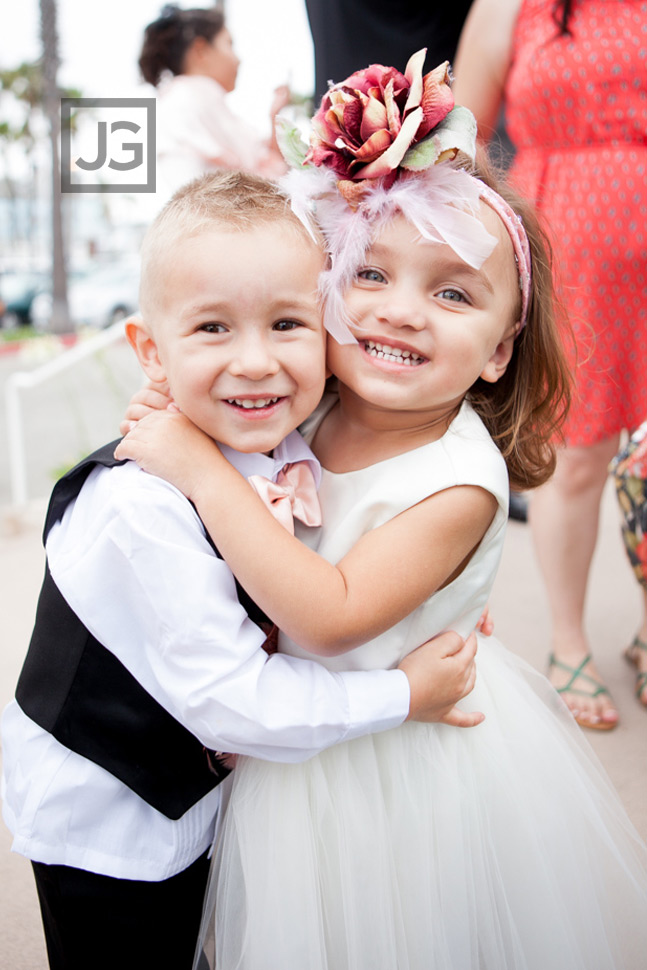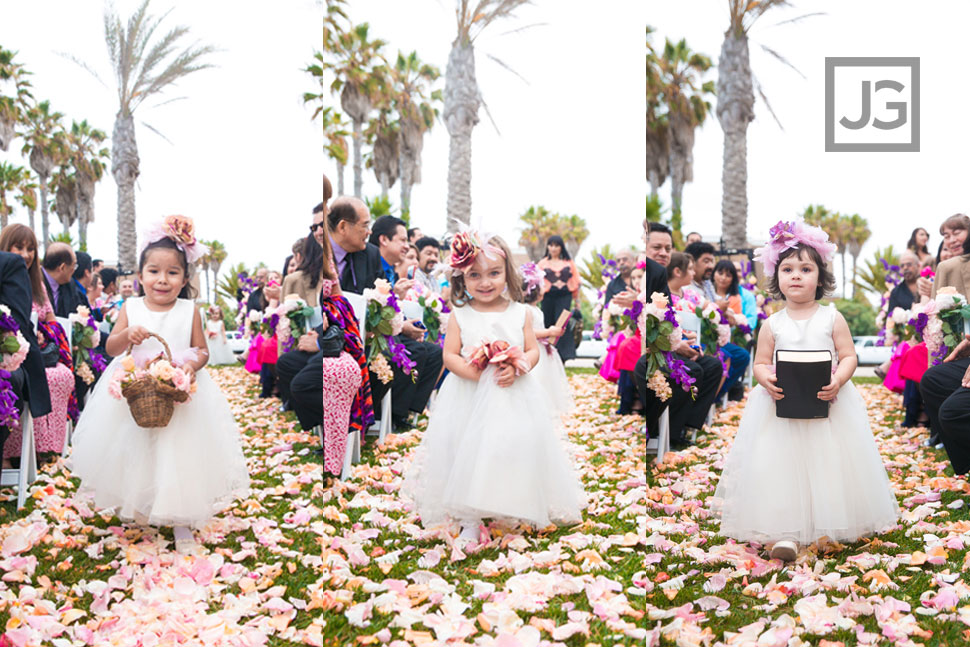 And of course… every fairy tale wedding has to have carriage!!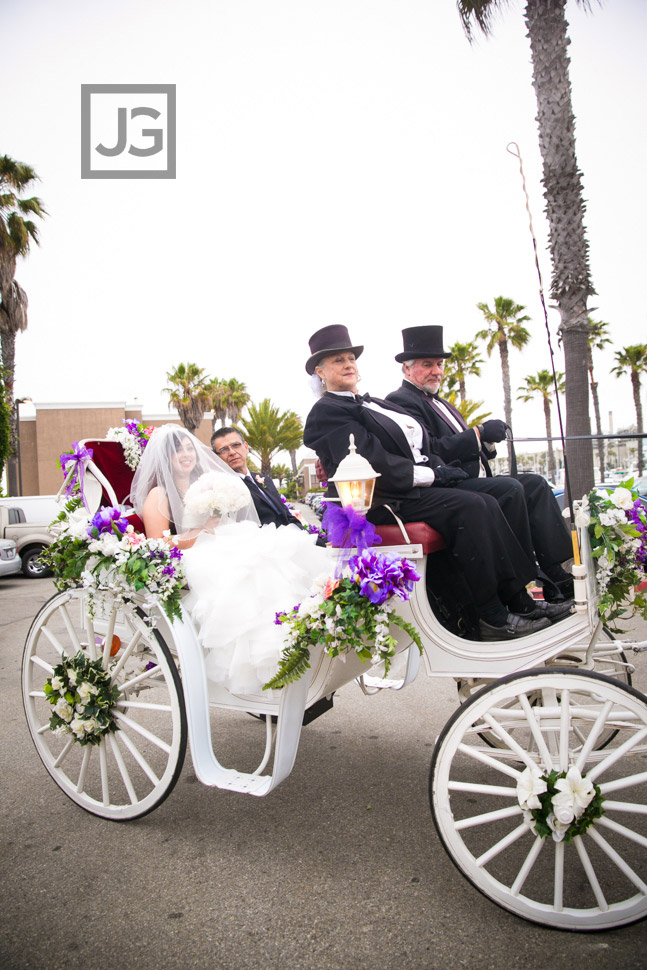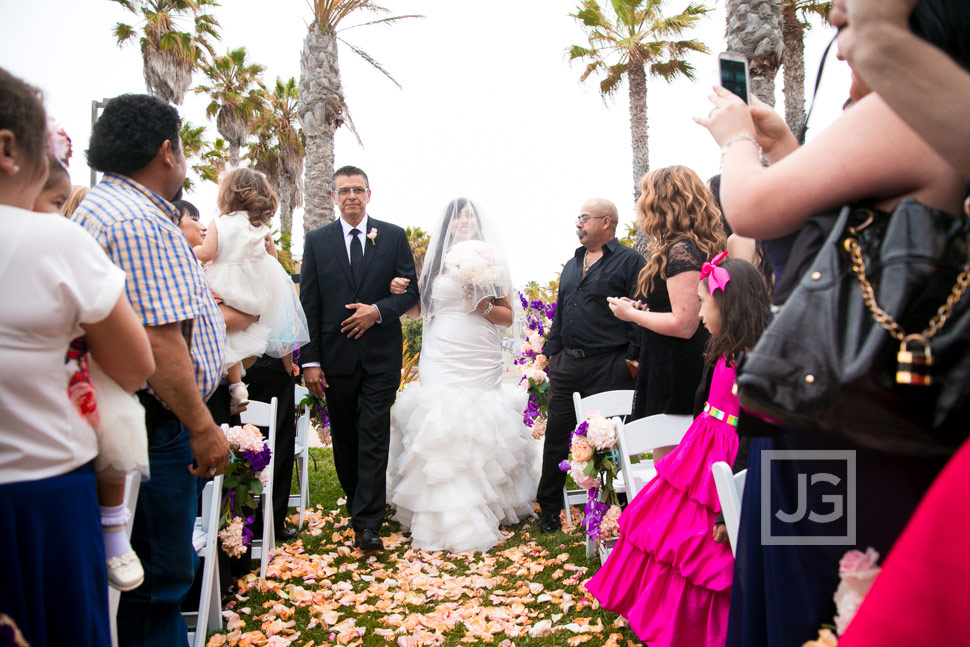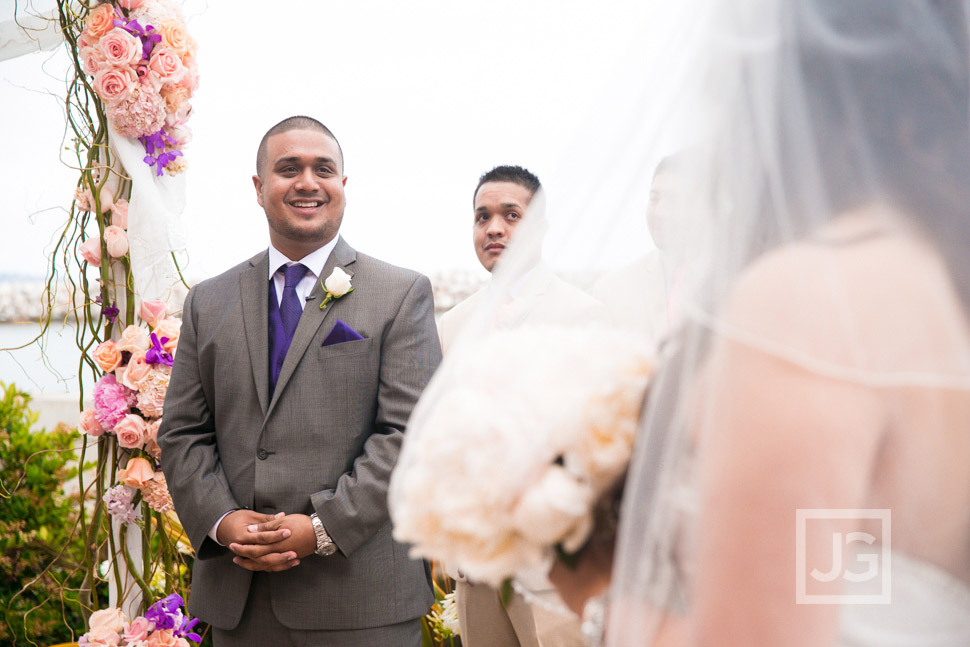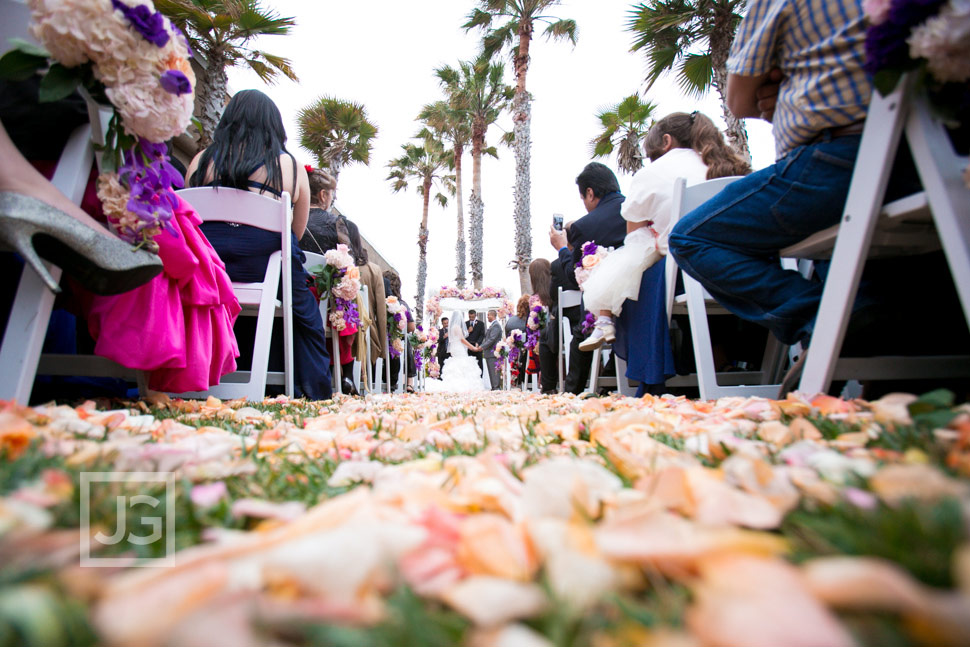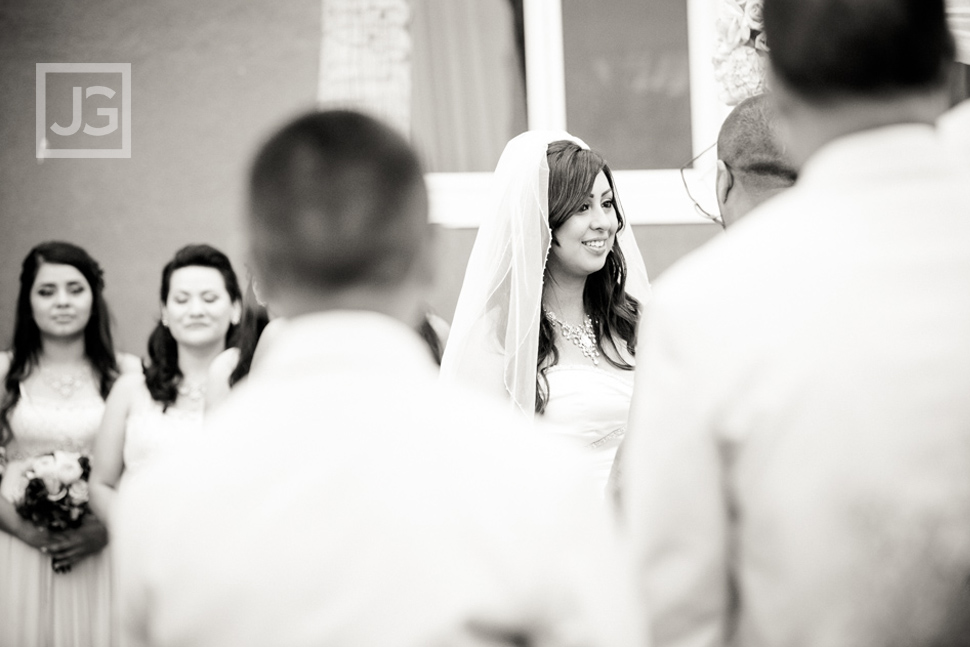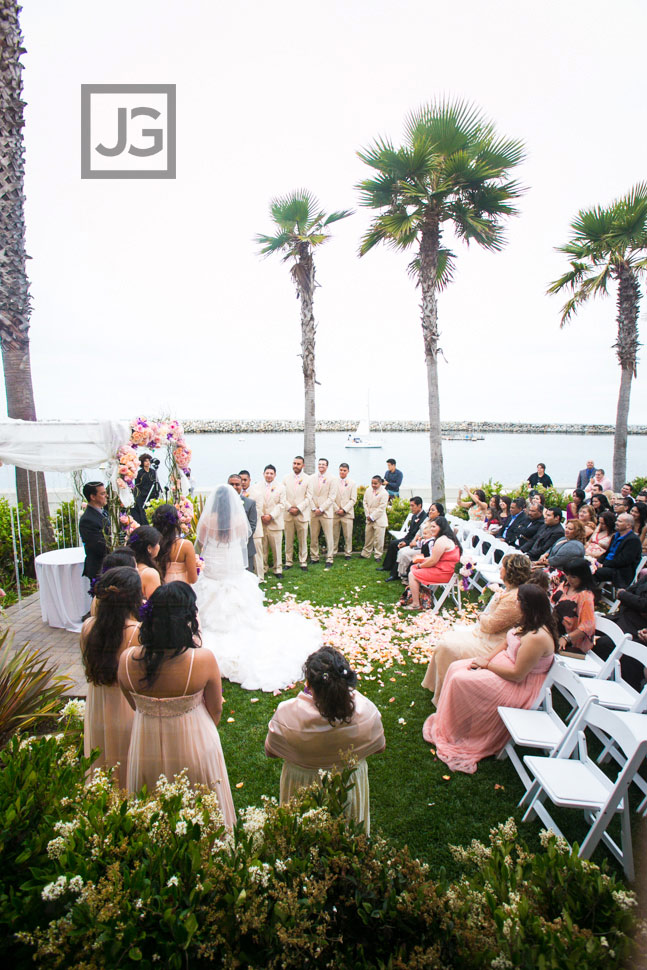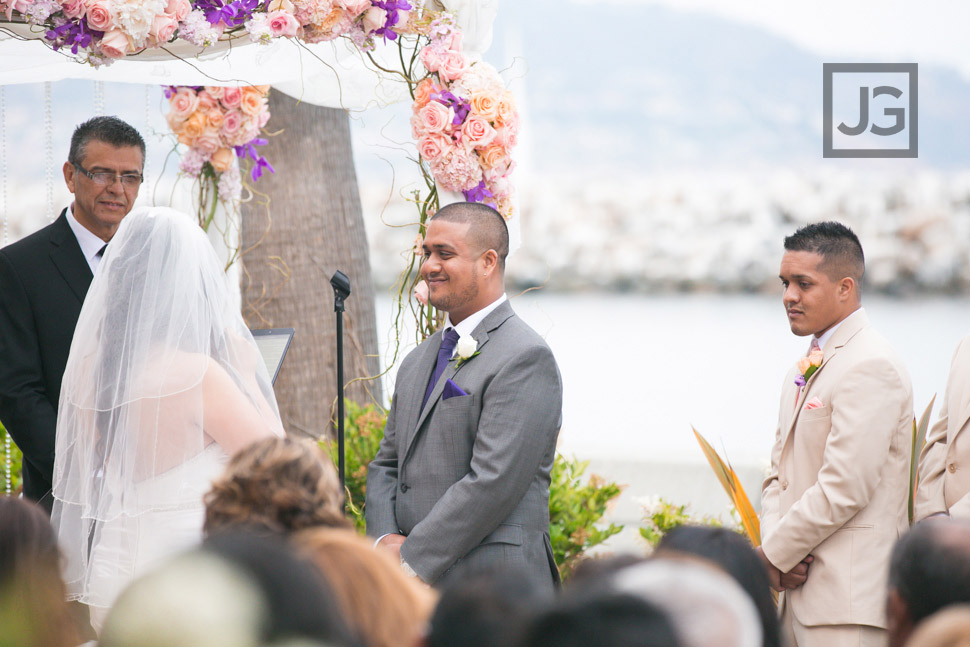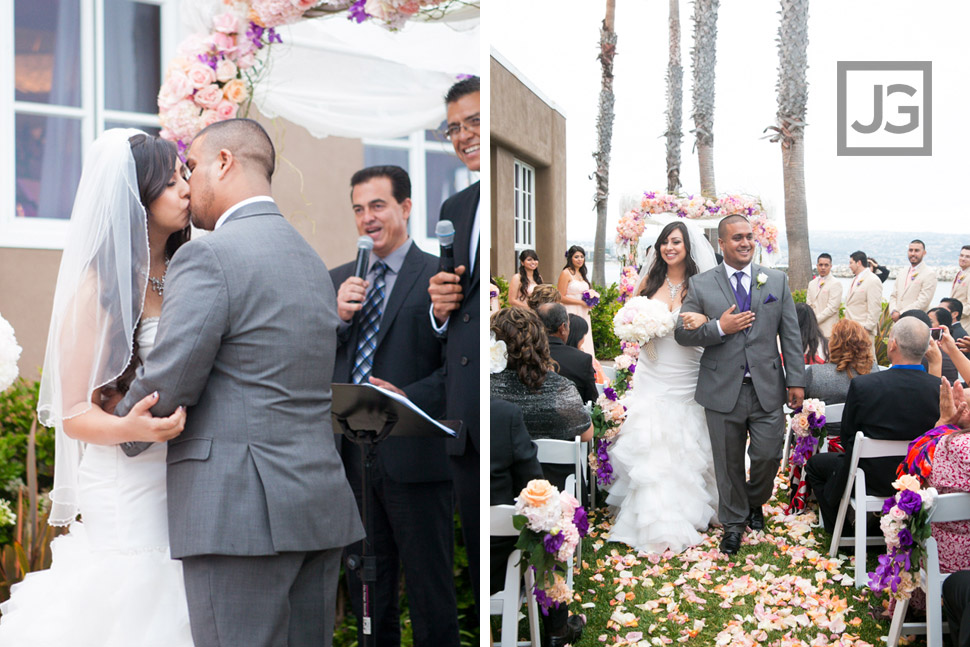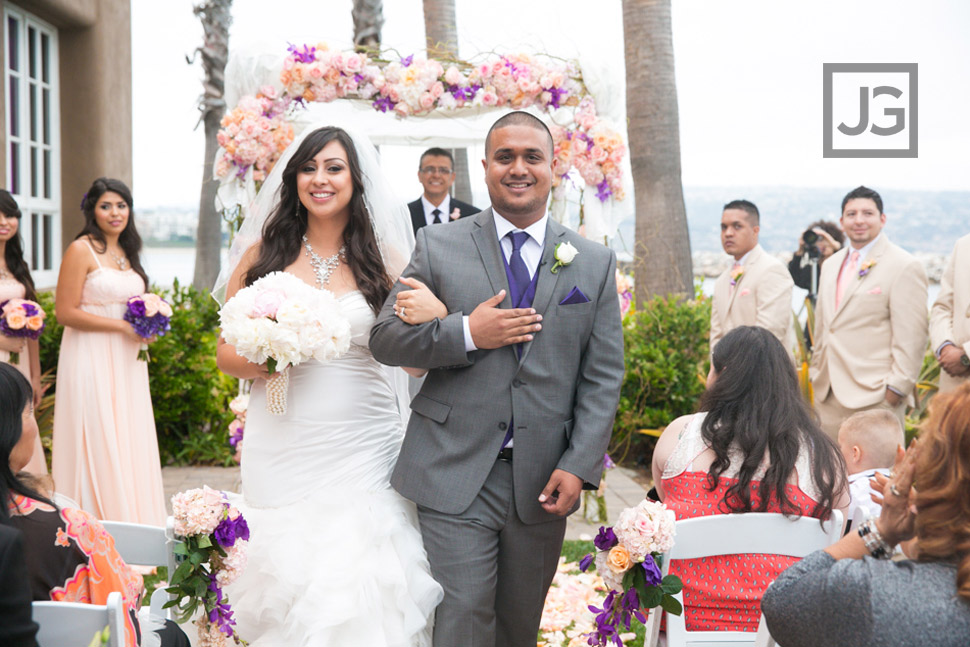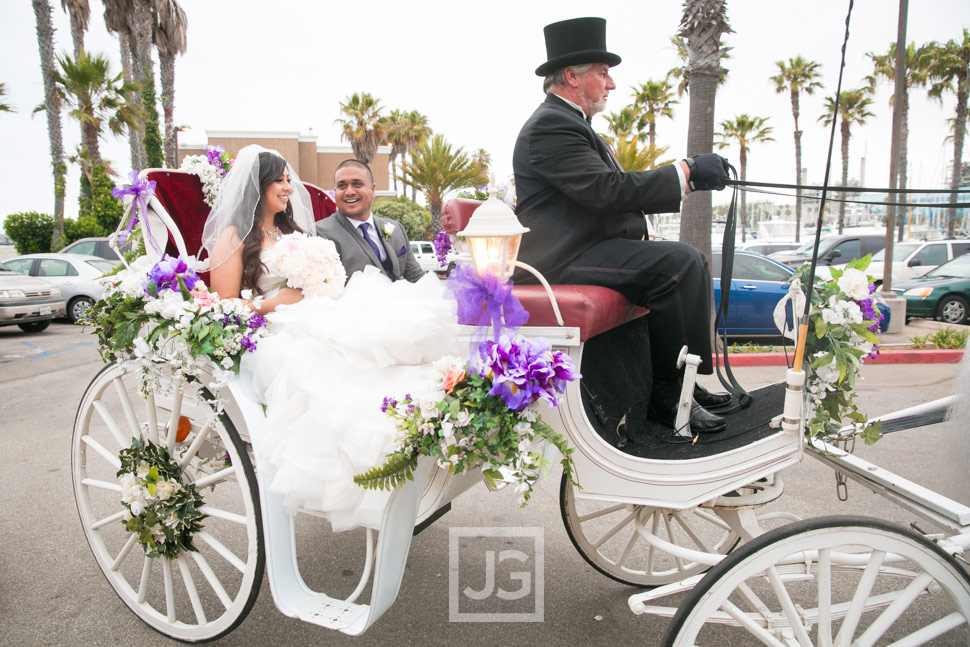 Portofino Hotel Wedding Photos
After the ceremony, we headed around the Portofino Hotel property to get wedding photos of just our couple.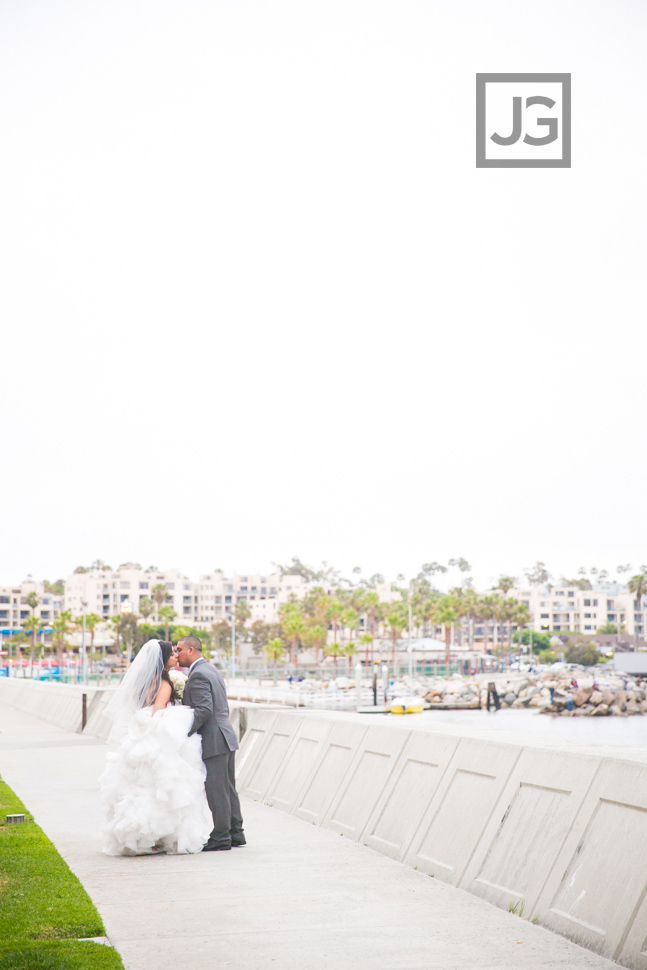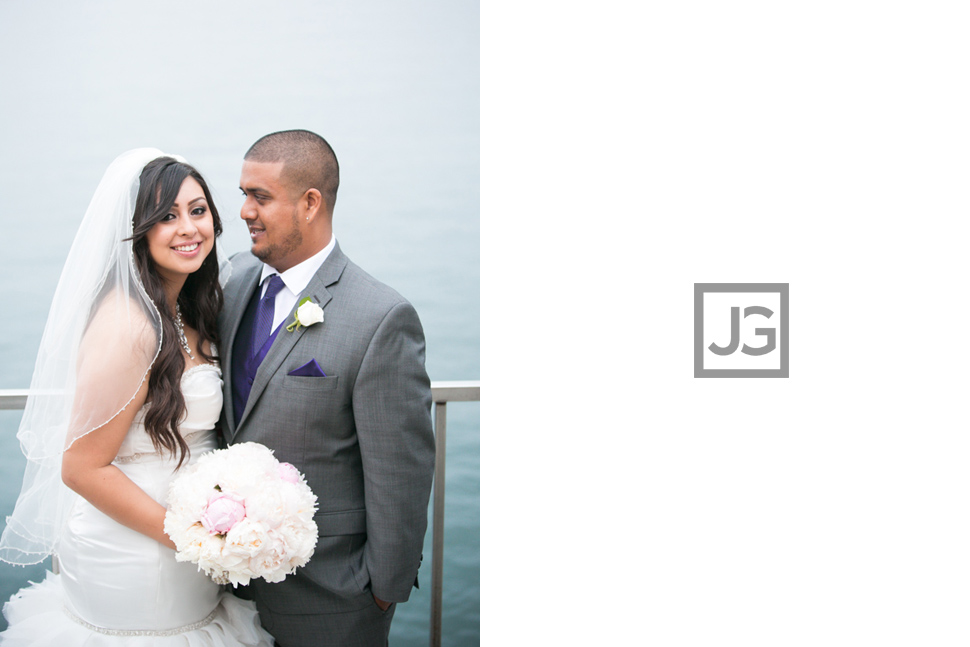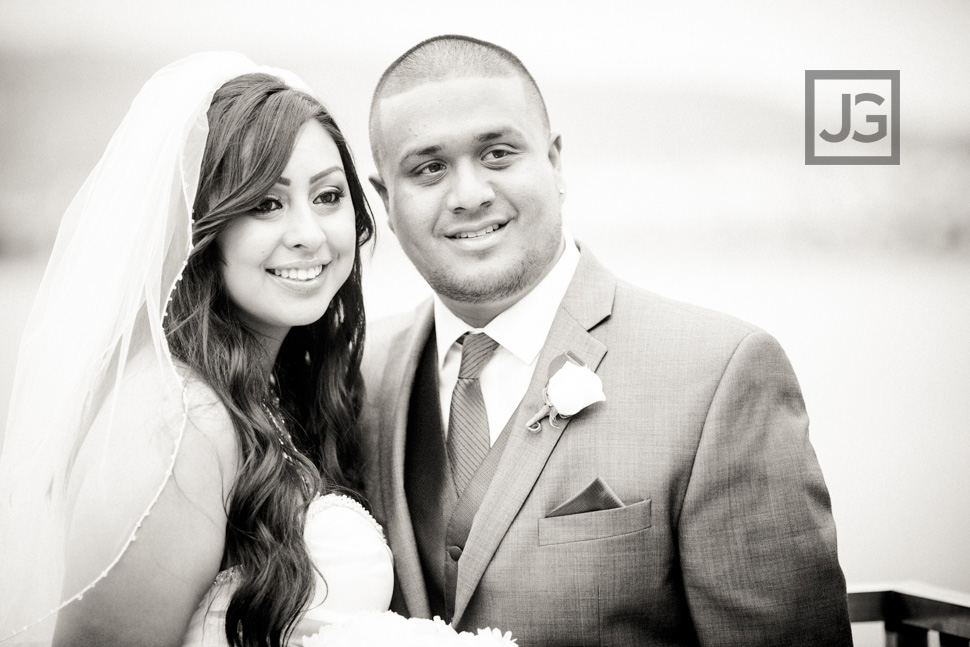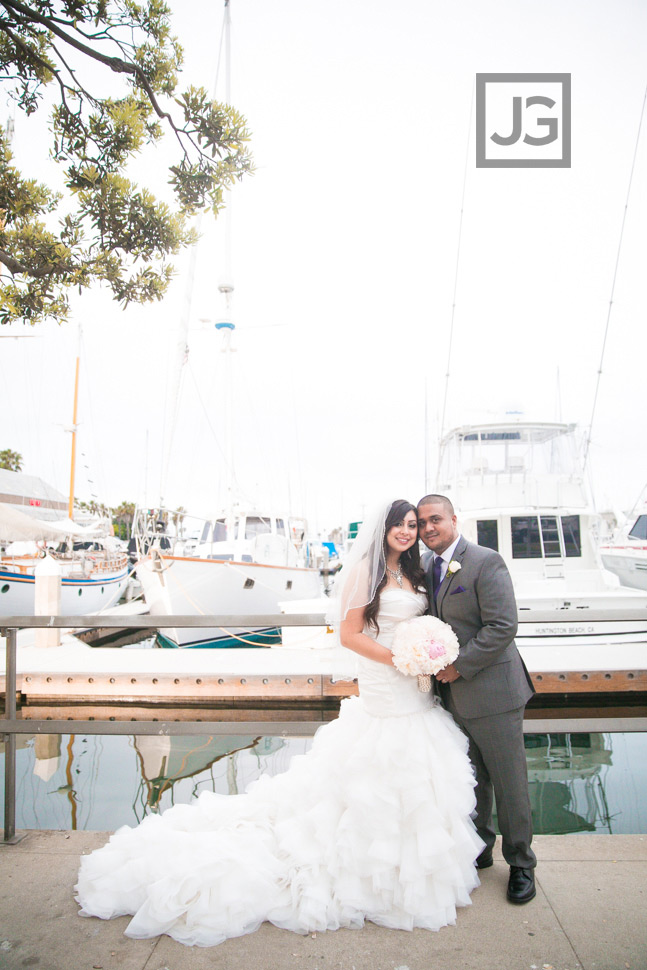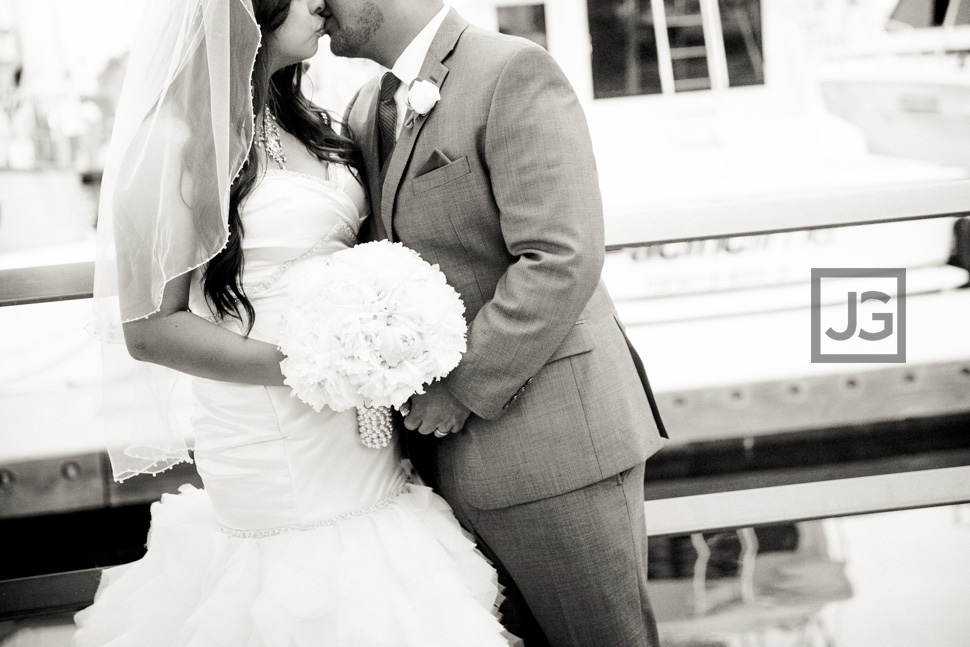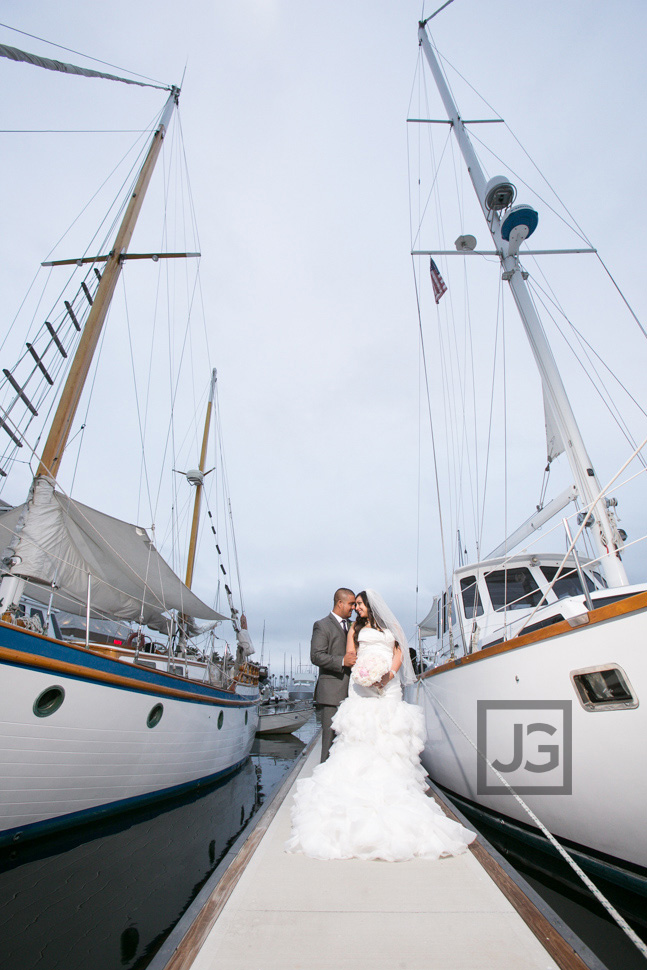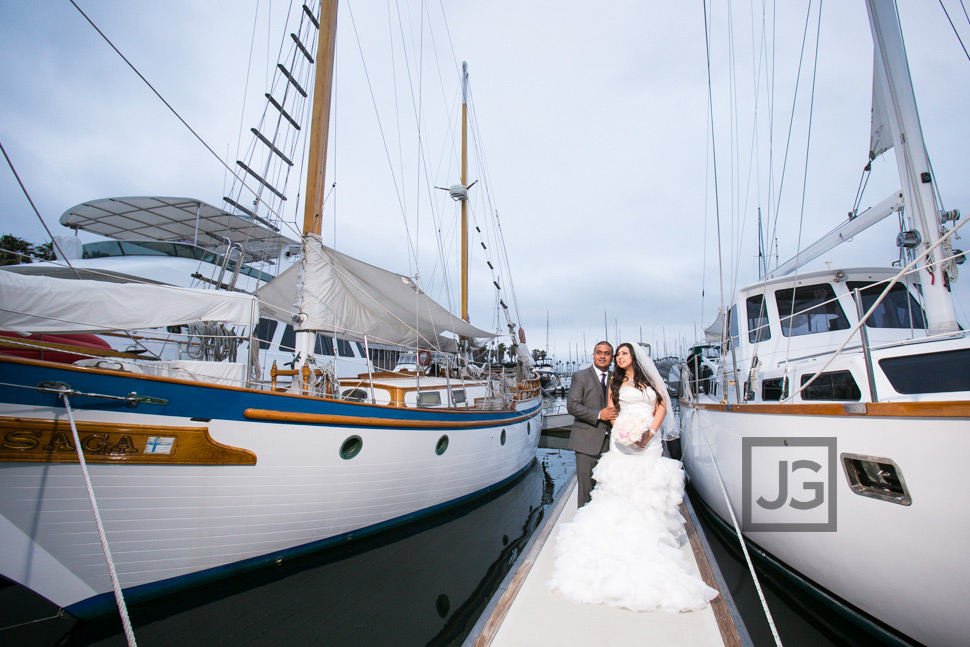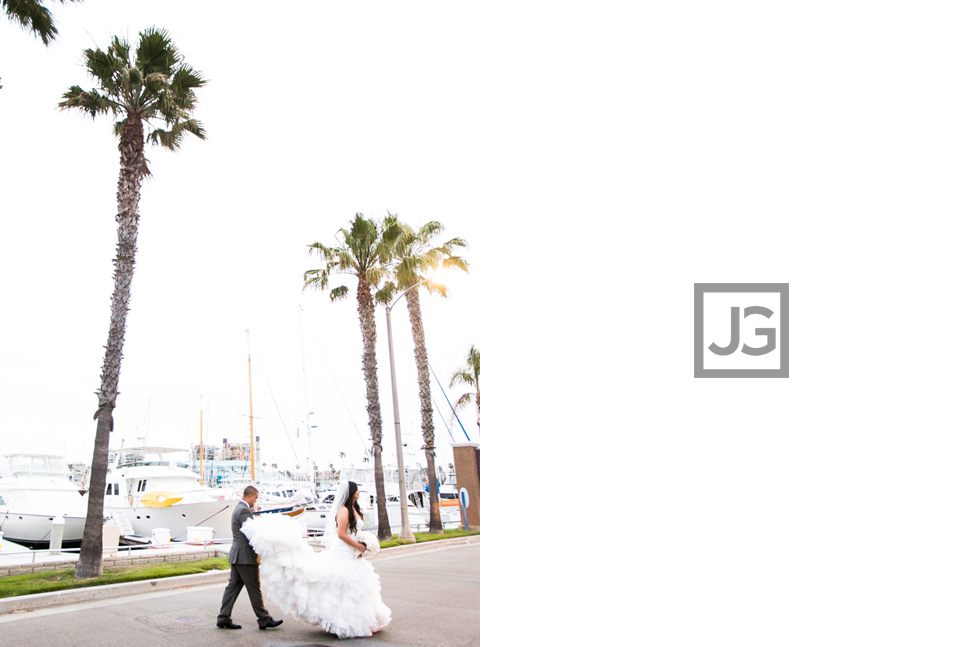 Portofino Wedding Reception
Their ballroom looks incredible!! This is the ballroom at the Portofino Hotel when it's decked out for a wedding reception.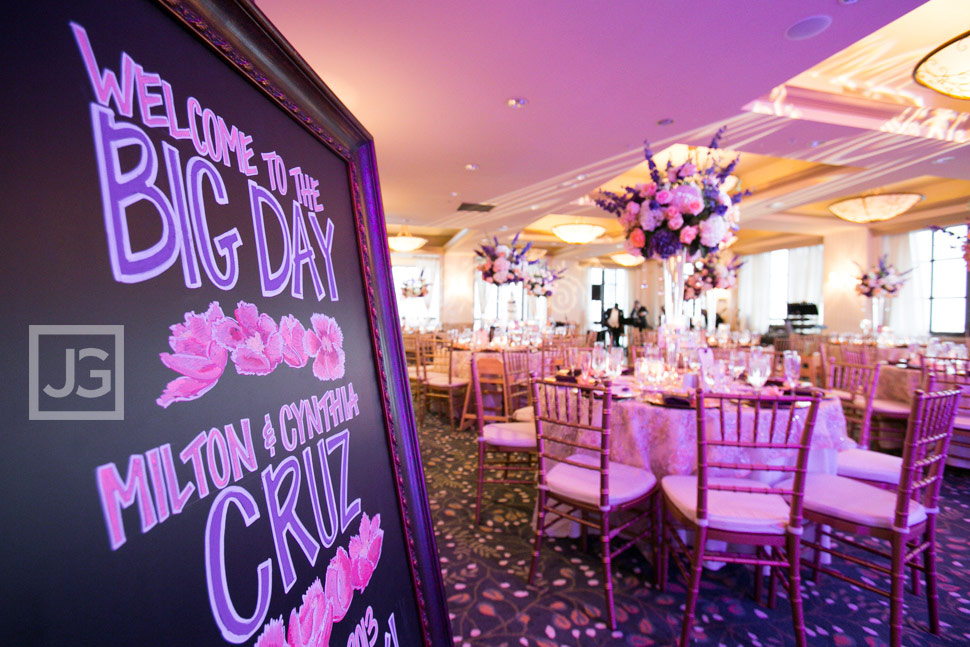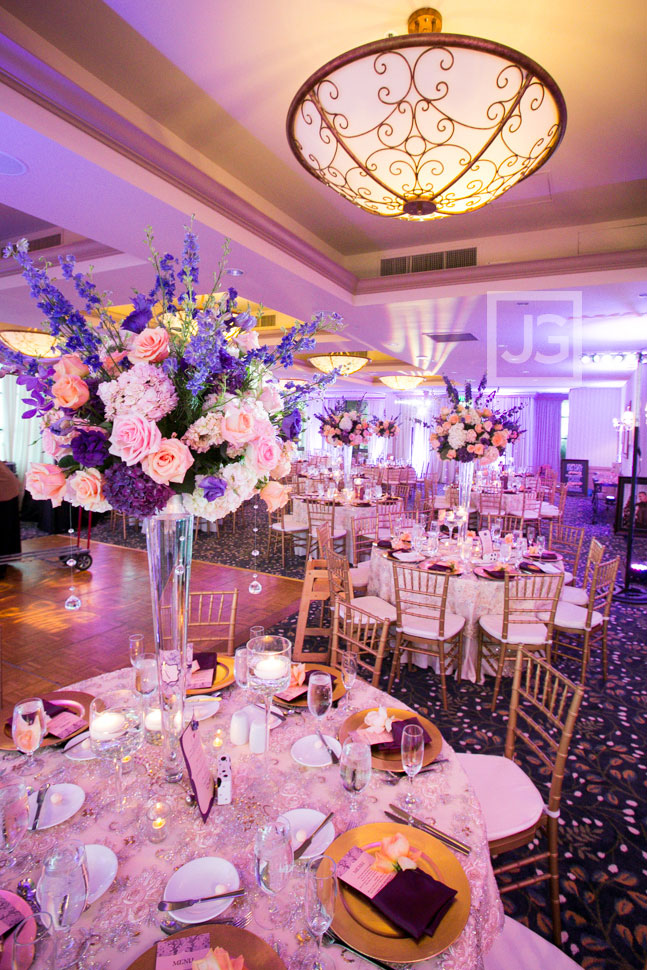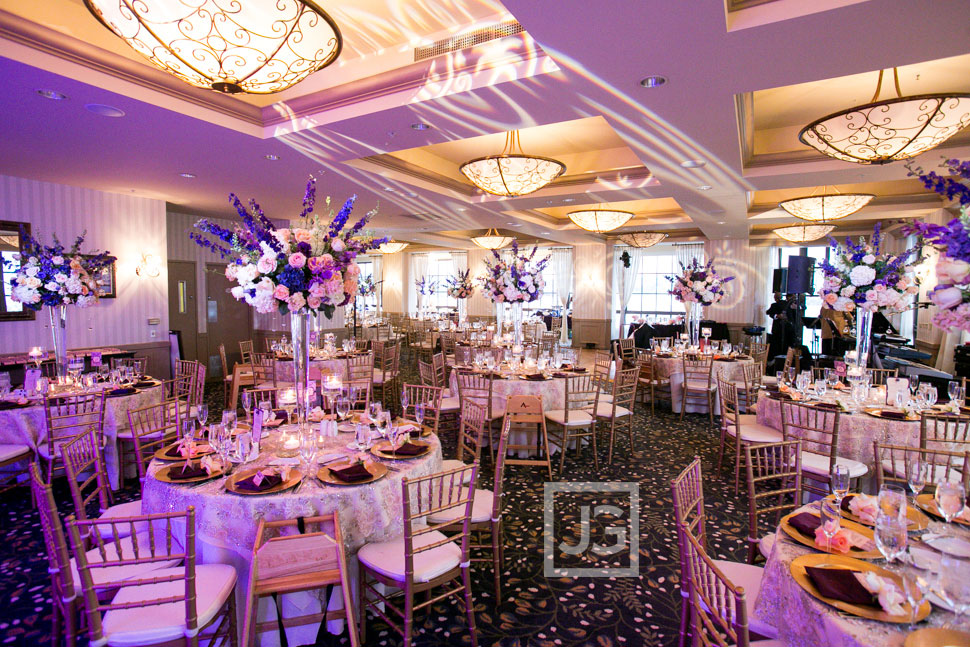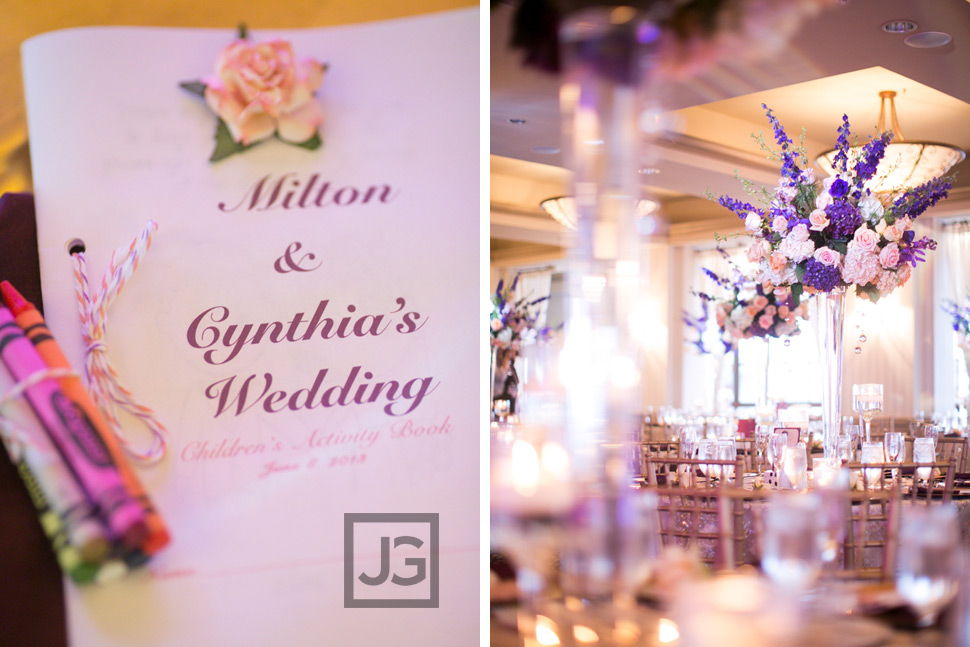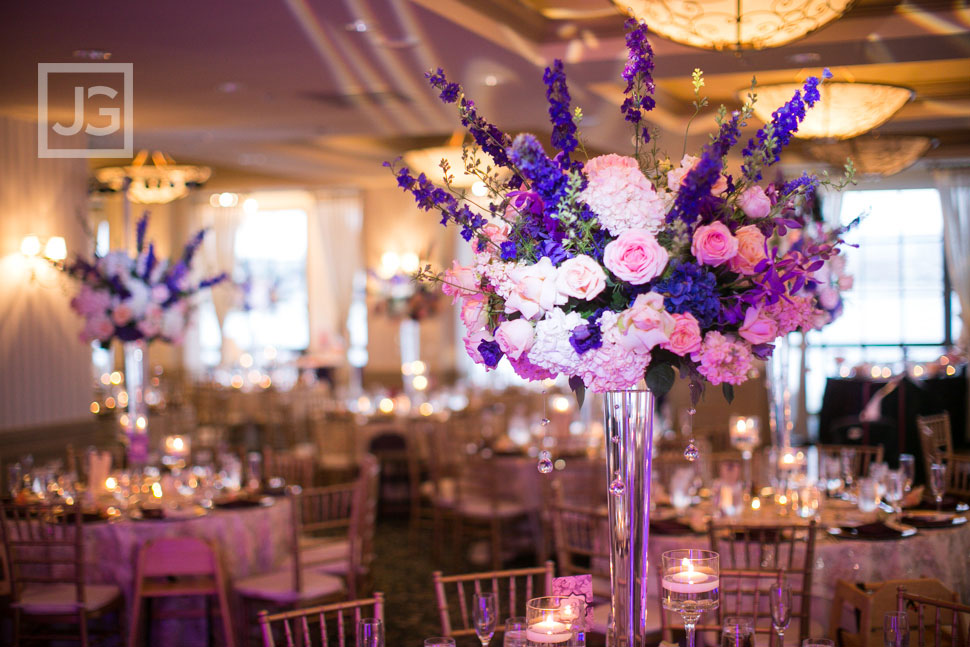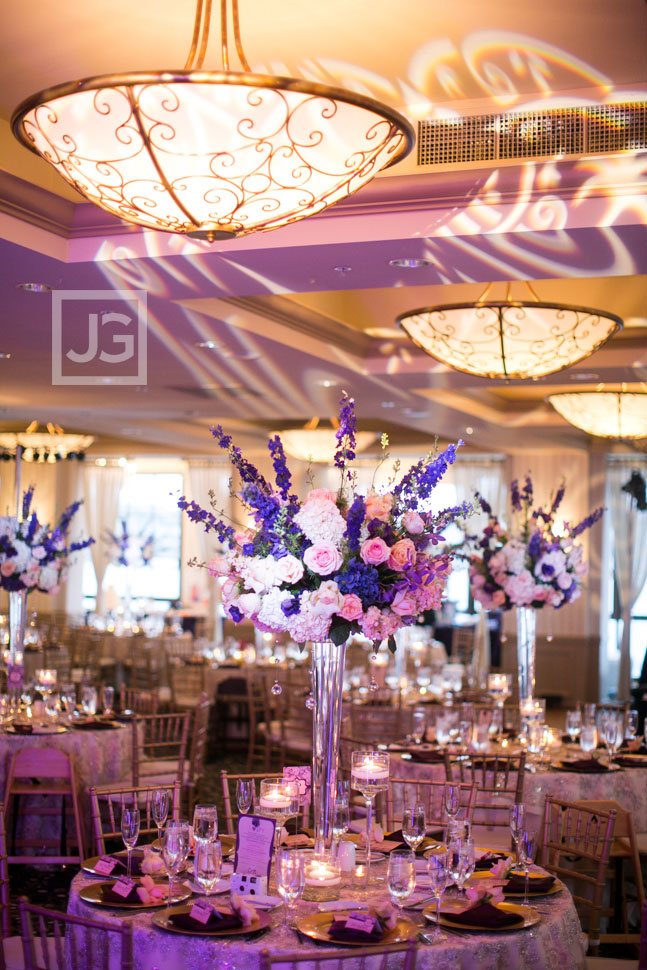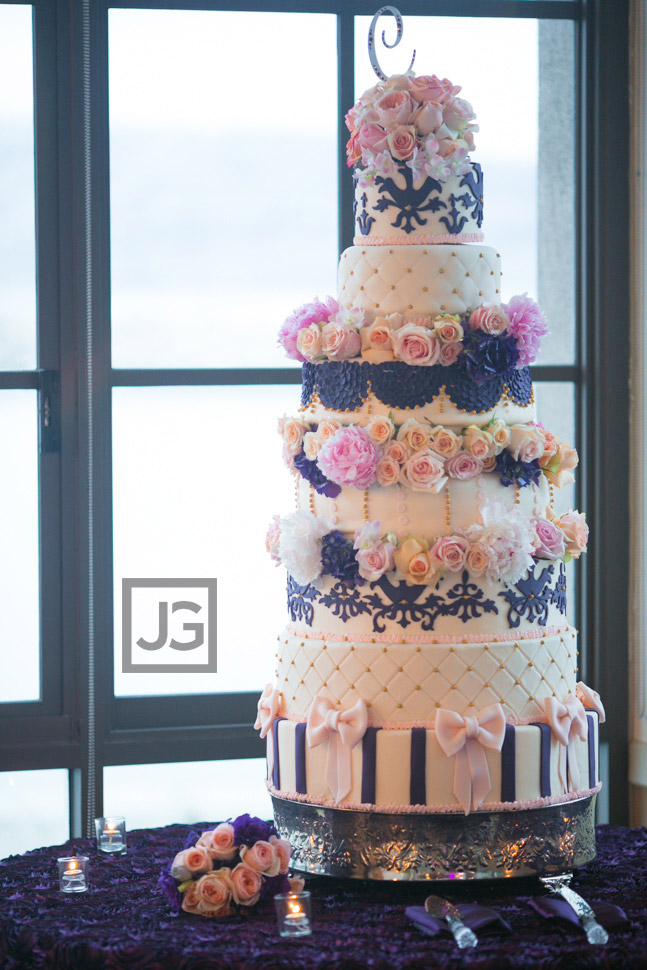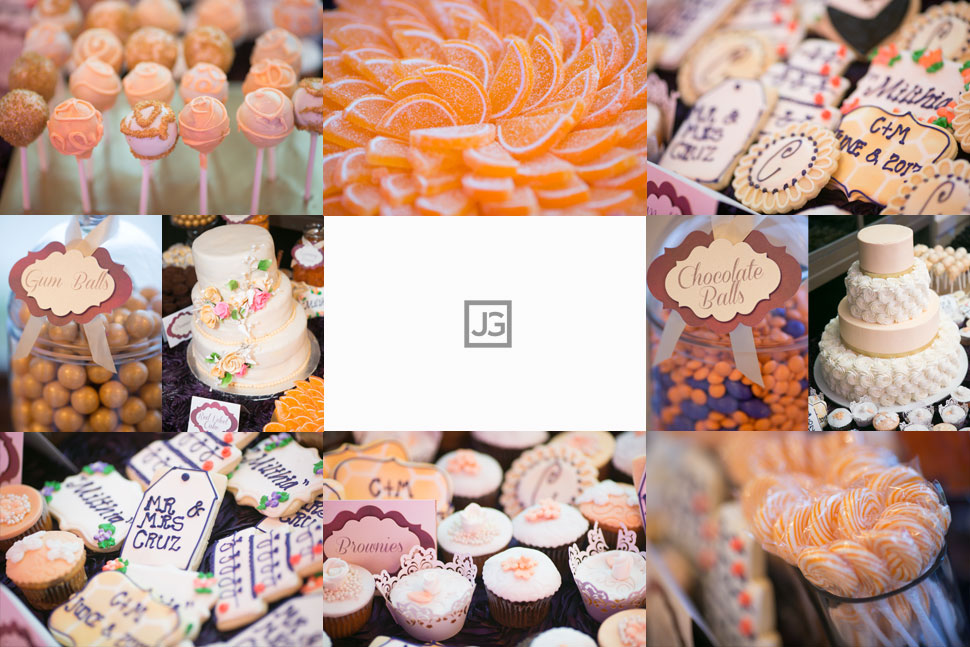 First Dance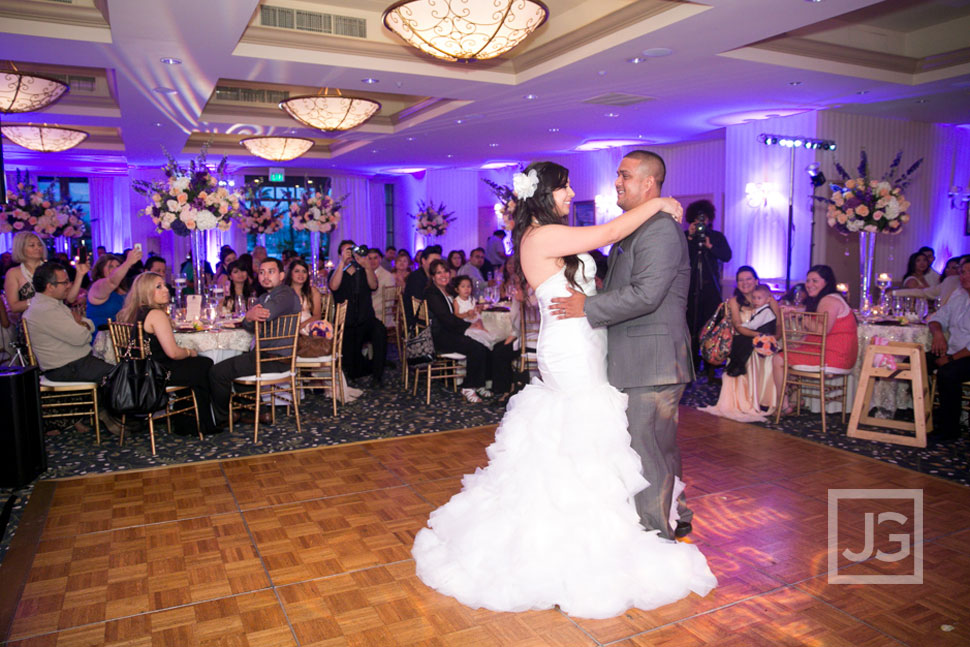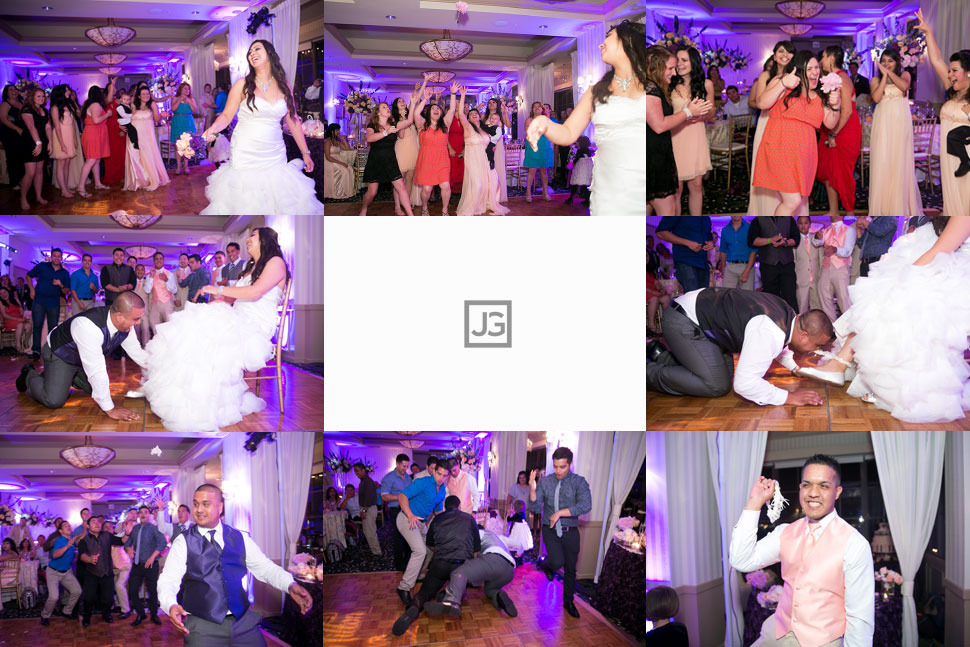 And then the Reception is Open for Dancing!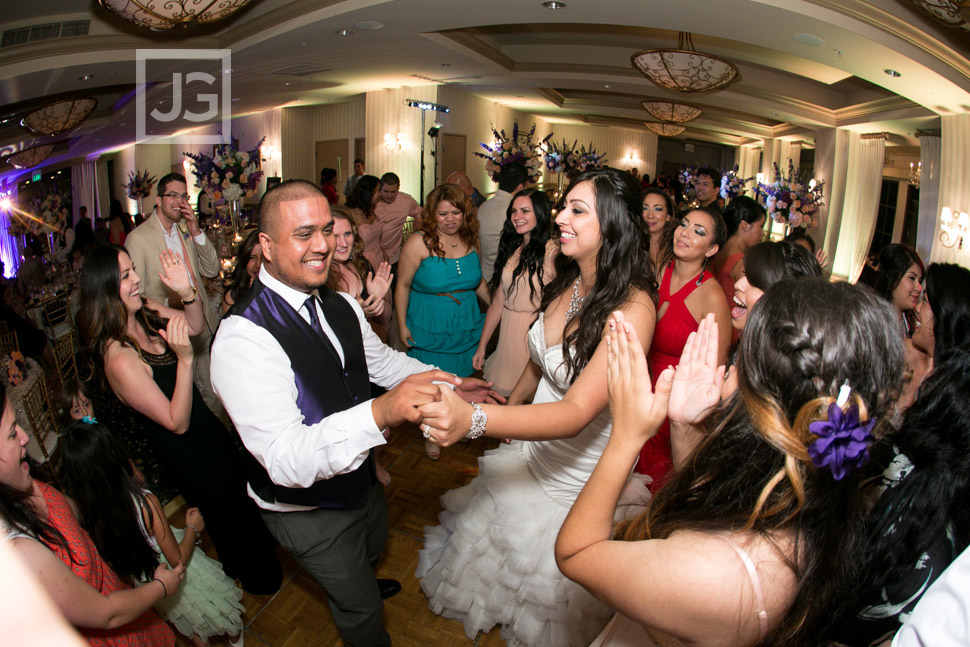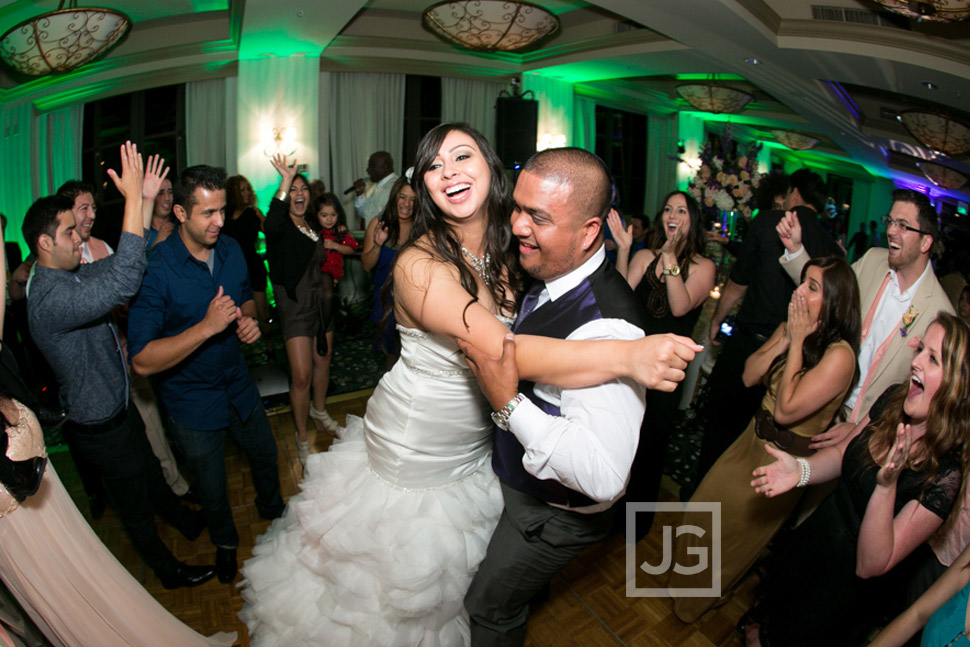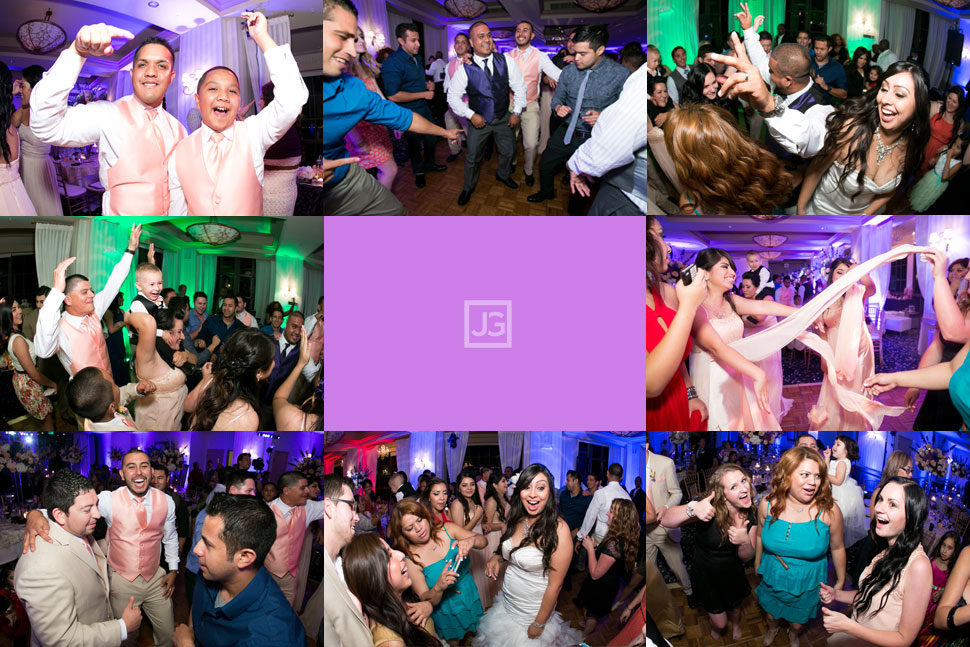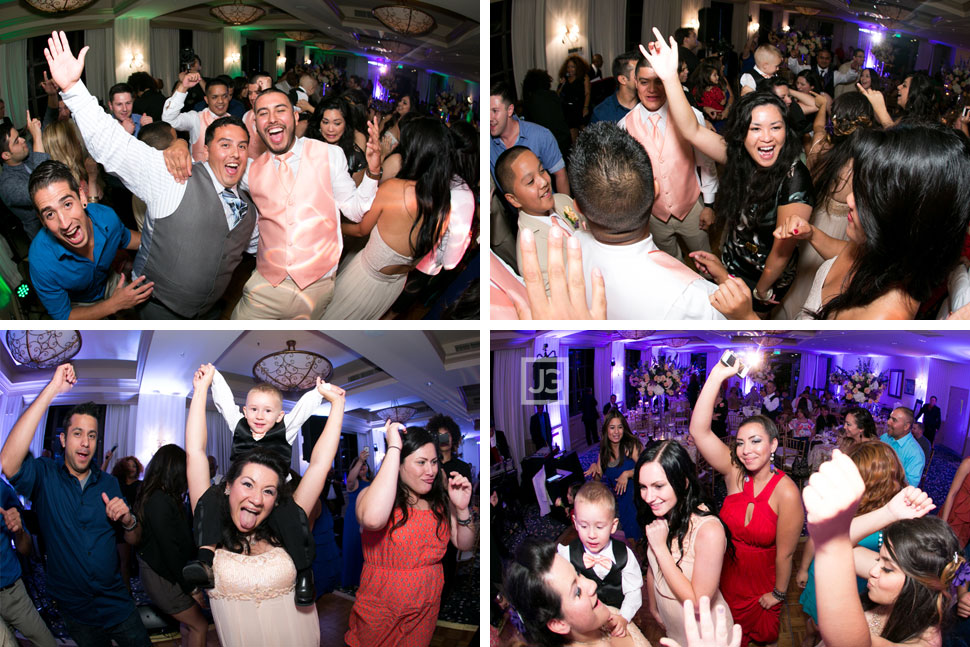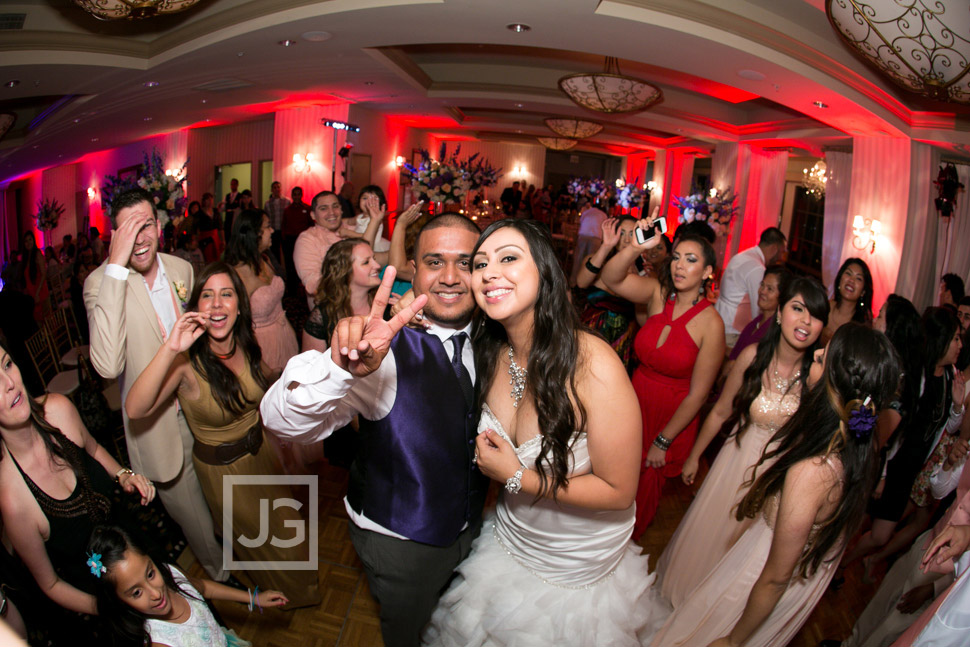 And that's when Milton got on the keyboard and serenaded his new bride!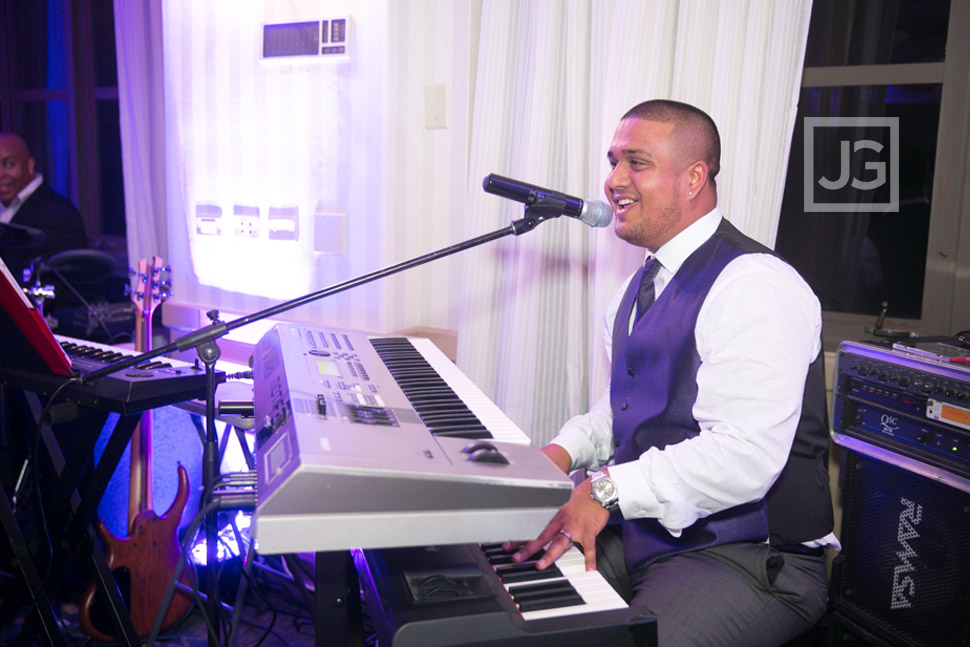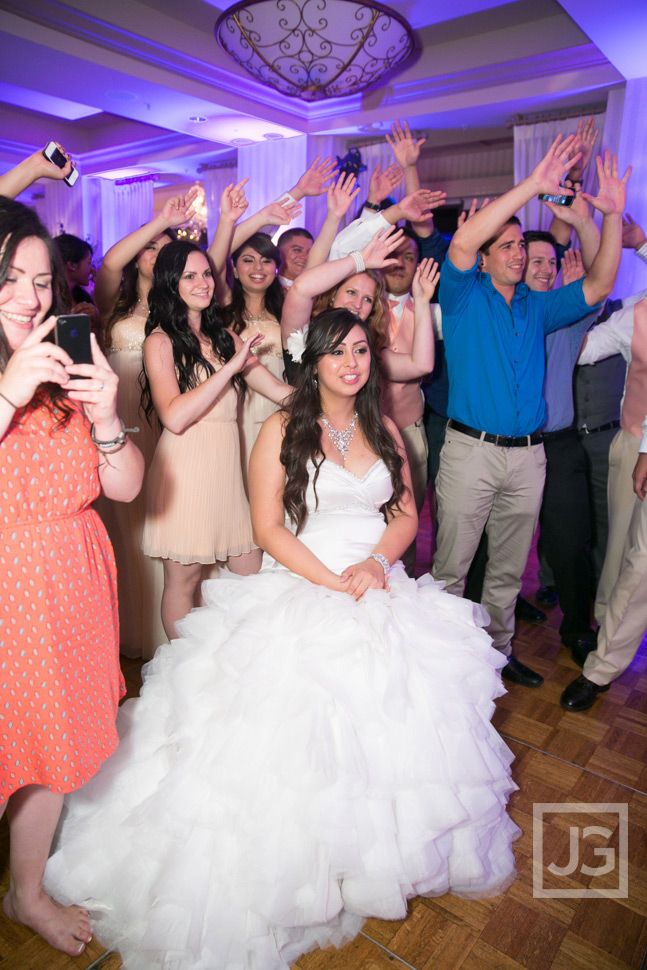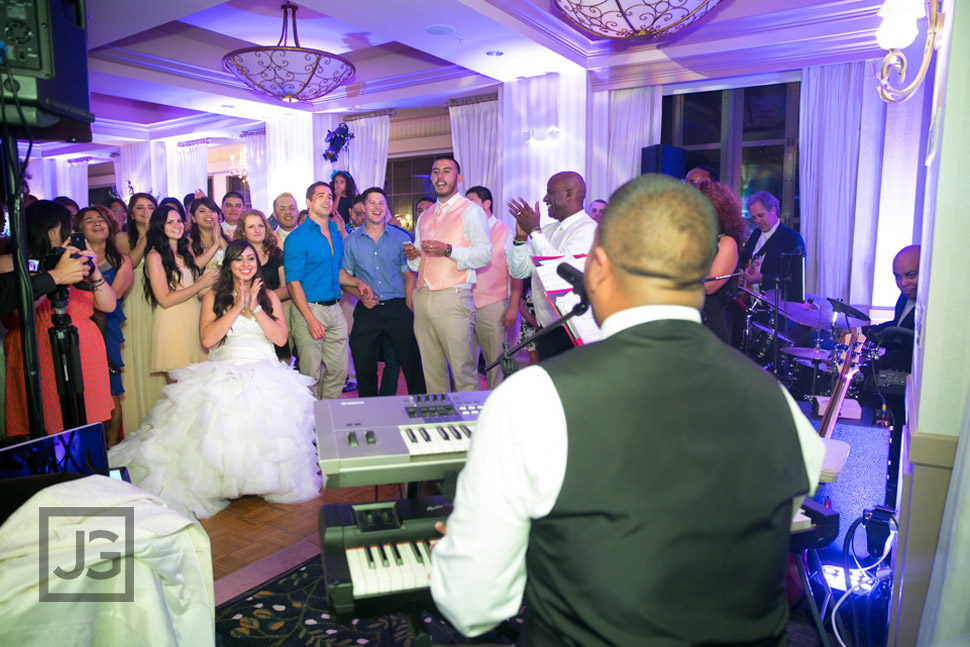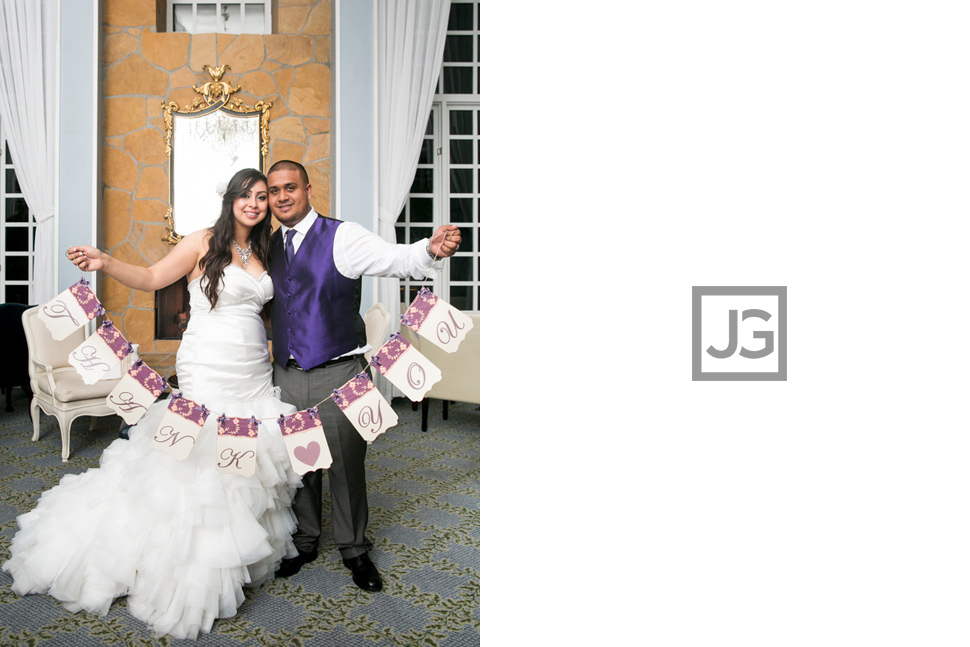 Cynthia and Milton had a live band and boy did they rock the house!! Thank you Full Spectrum for an amazing evening of entertainment!!
For more of our recent work, you can check out our Instagram. For example, here is a Milky Way wedding photo we got at a wedding a little more south of Redondo Beach in Palos Verdes. BTW it's really hard to get any stars with the light pollution of Los Angeles in the background: