The internet… I absolutely LOVE it!! And I'm sure Jasmine and Marc would definitely agree to that. They met 8 years ago, the old fashion way… on MySpace (of course)! That's right… we all remember MySpace right? =) It was pretty random that Marc messaged Jasmine (just to say hi and commented on how beautiful she is.) Their first conversation was just the start of a new friendship that either of them had expected. A friendship that blossomed into an inseparable love and now ending in happily ever after!! So read on for our lovely day of Plaza at Cabrillo Marina wedding photography!
We had a great time with Jasmine and Marc during their downtown Los Angeles Engagement Photography session and are incredibly honored to be a part of their BIG day!! These two love birds are like two peas in a pod. Jasmine – a mellow and relaxed bride, excited than ever to party it up with her family and closest friends. Marc – an easy going and goofy groom that is head-over-heels in love with his beautiful bride and is excited for forever!! Their day was filled with laughter, and a whole lot of love and care from family and friends!!
Click the PLAY button to see their wedding video!
Preparation at the Doubletree Hotel San Pedro
The Doubletree Hotel San Pedro in the Los Angeles Harbor is right next to the Plaza at Cabrillo Marina. It's a perfect location to do the wedding preparation and hop right over to your wedding ceremony.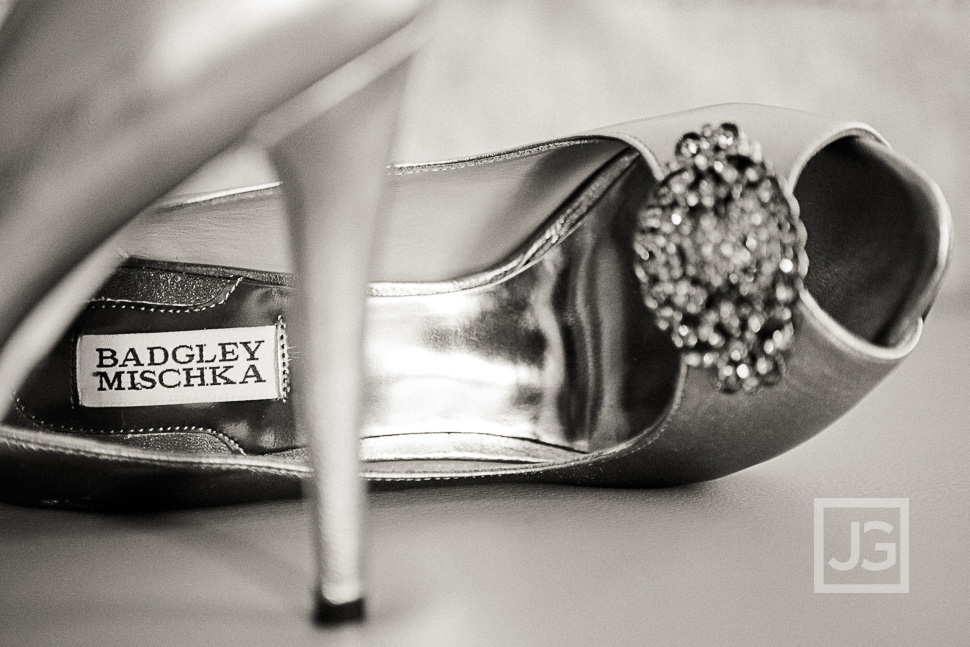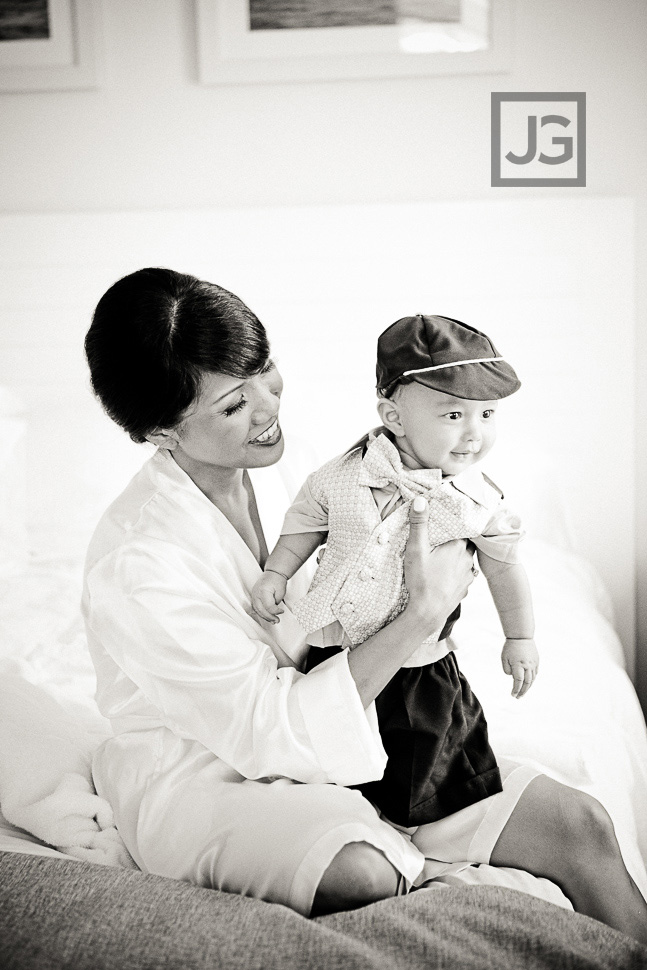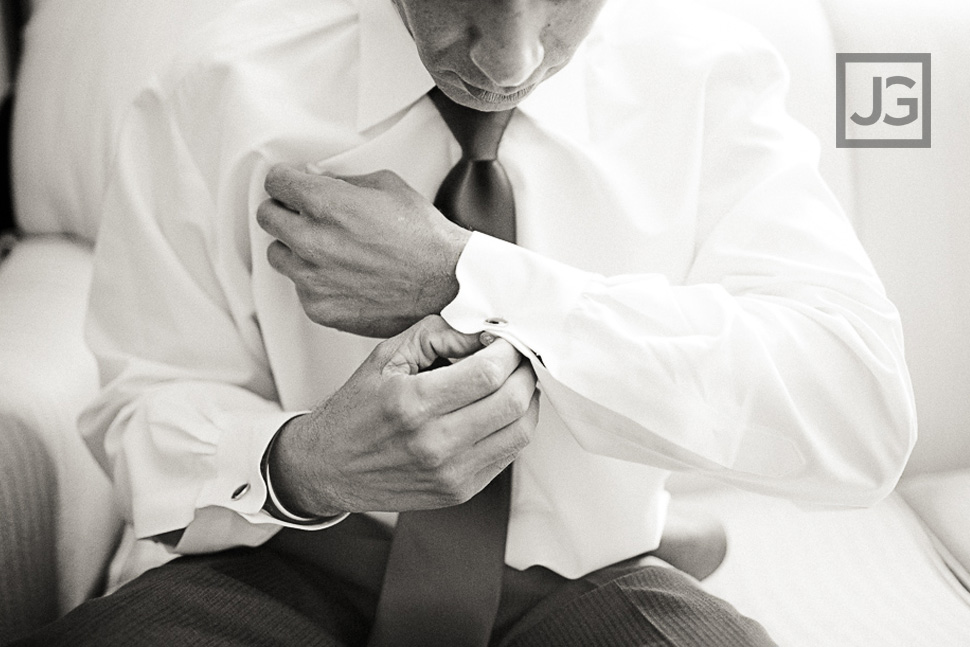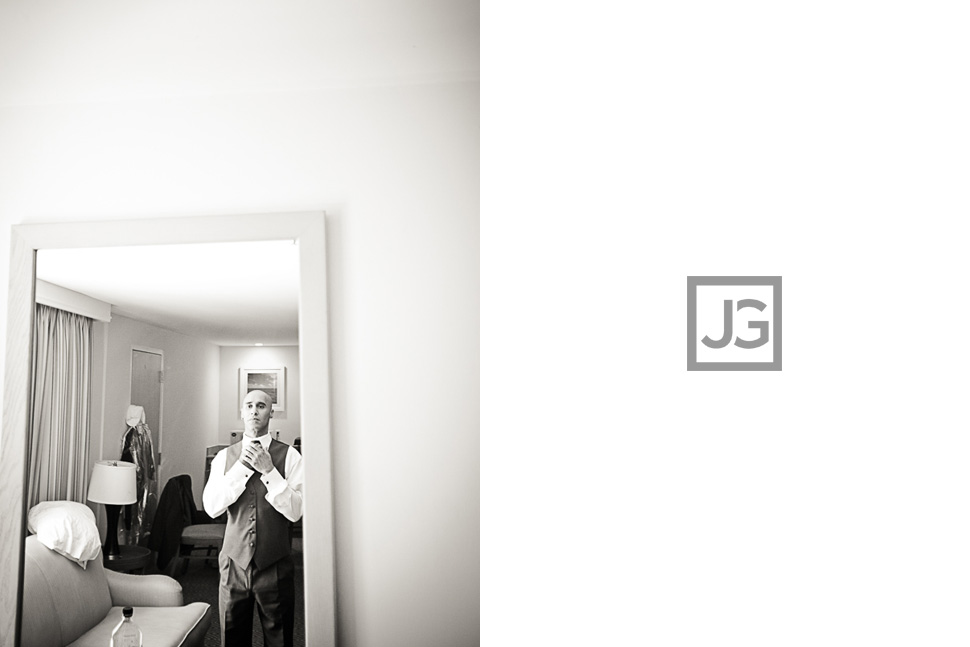 I can see the excitement in her eyes and smile as she steps into her wedding dress.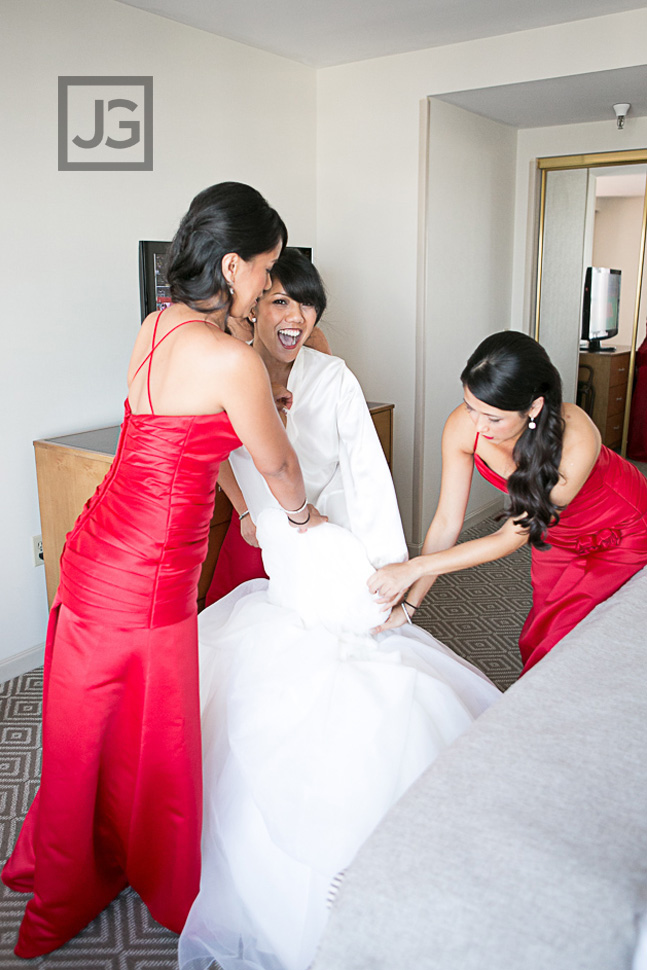 simply GORGEOUS!!!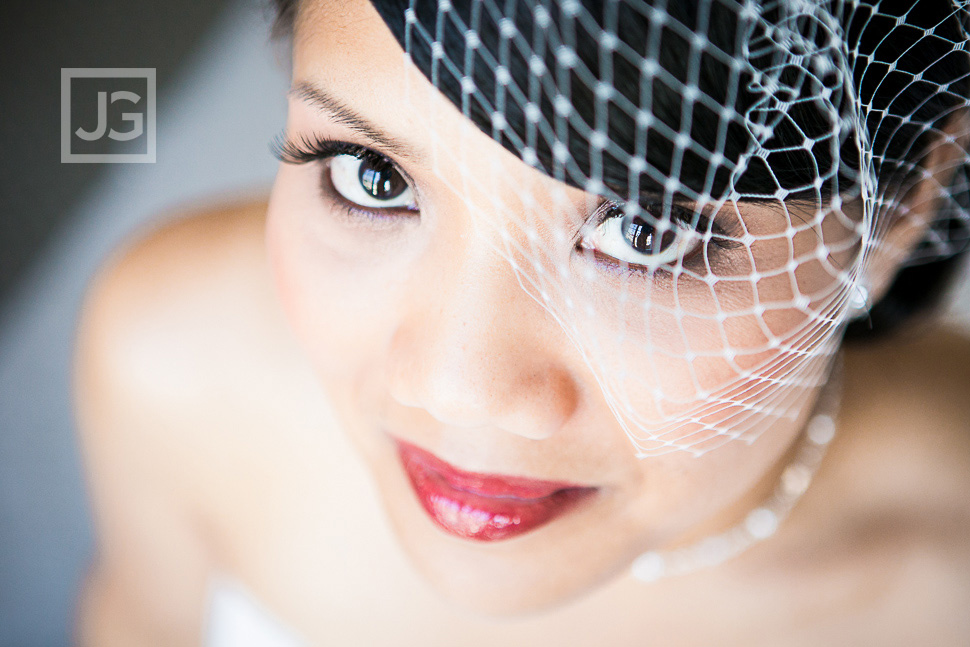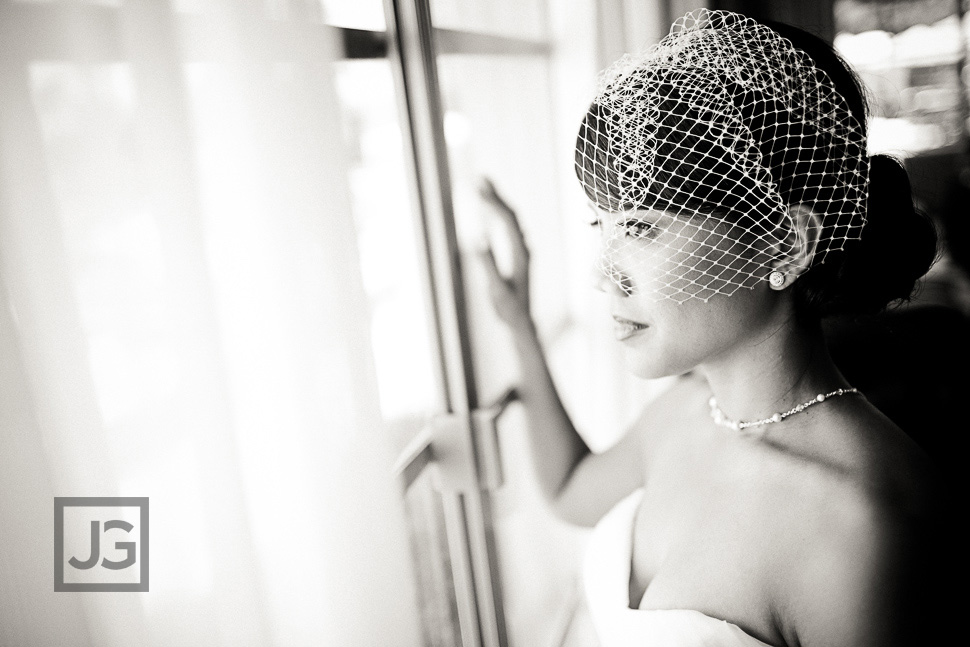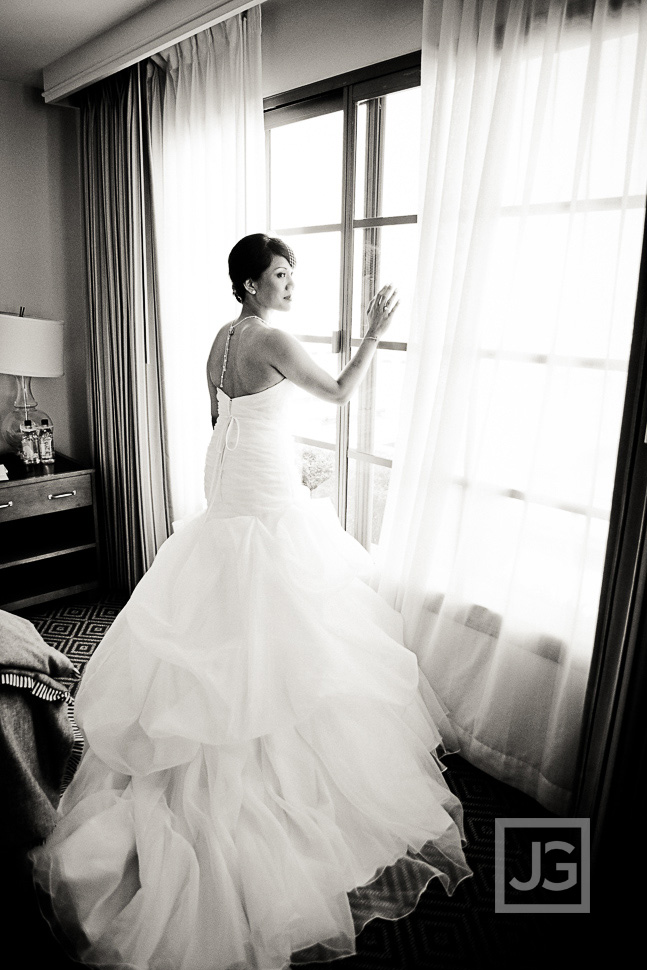 Wedding Ceremony at The Plaza at Cabrillo Marina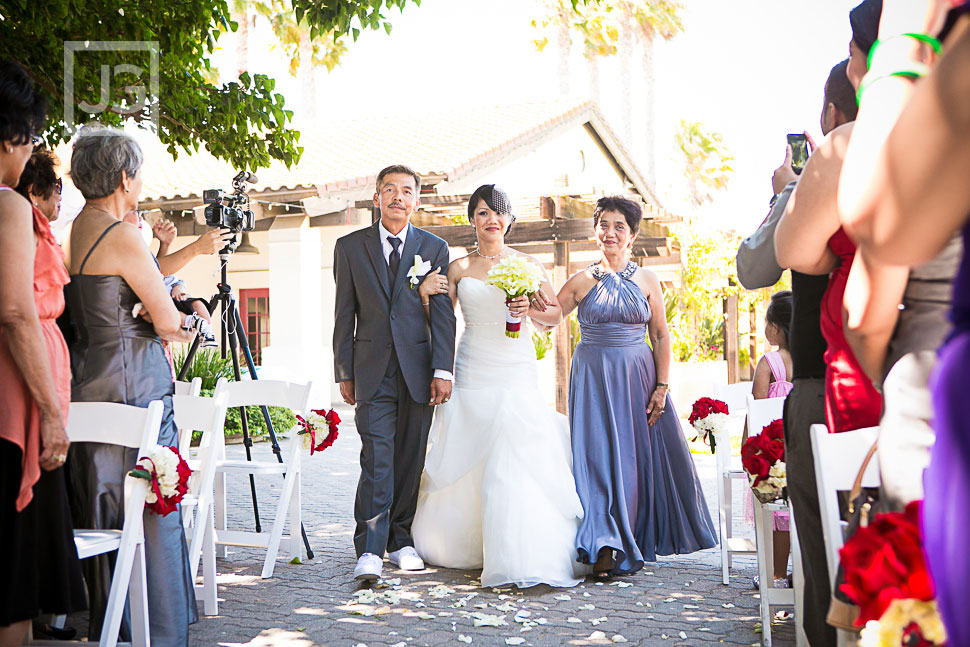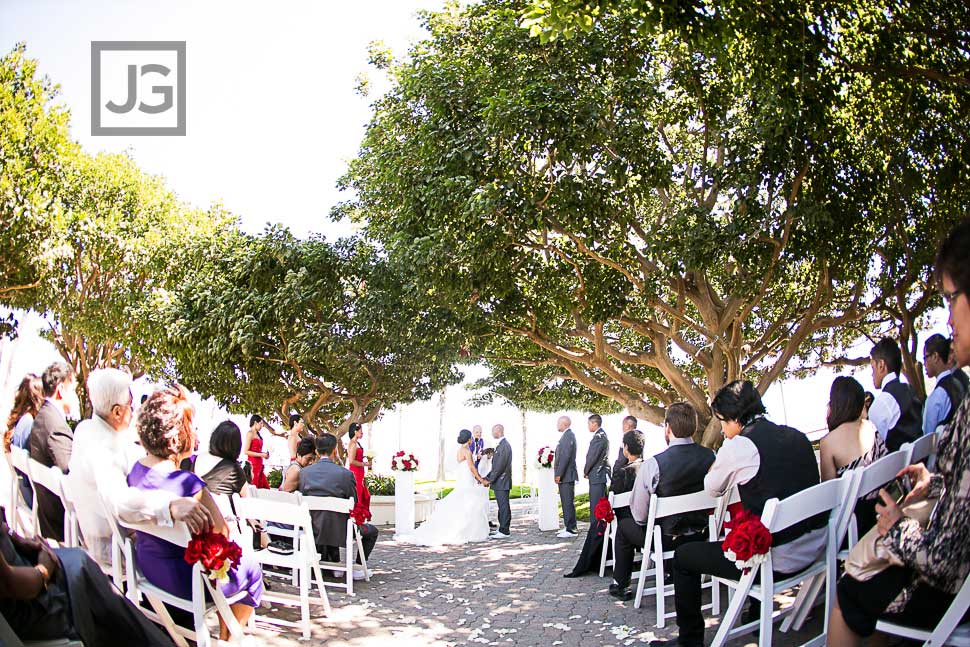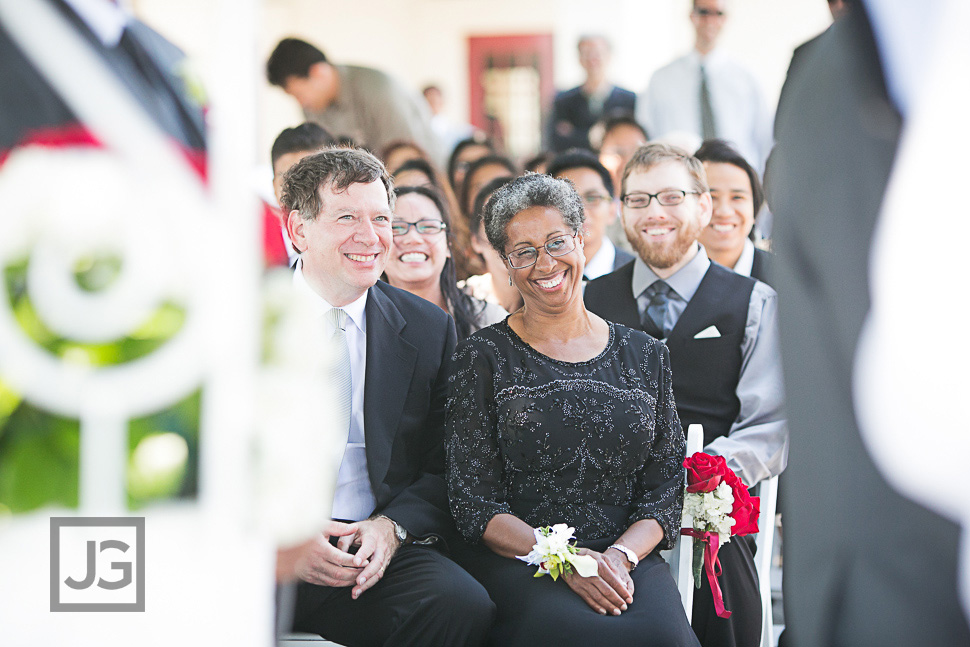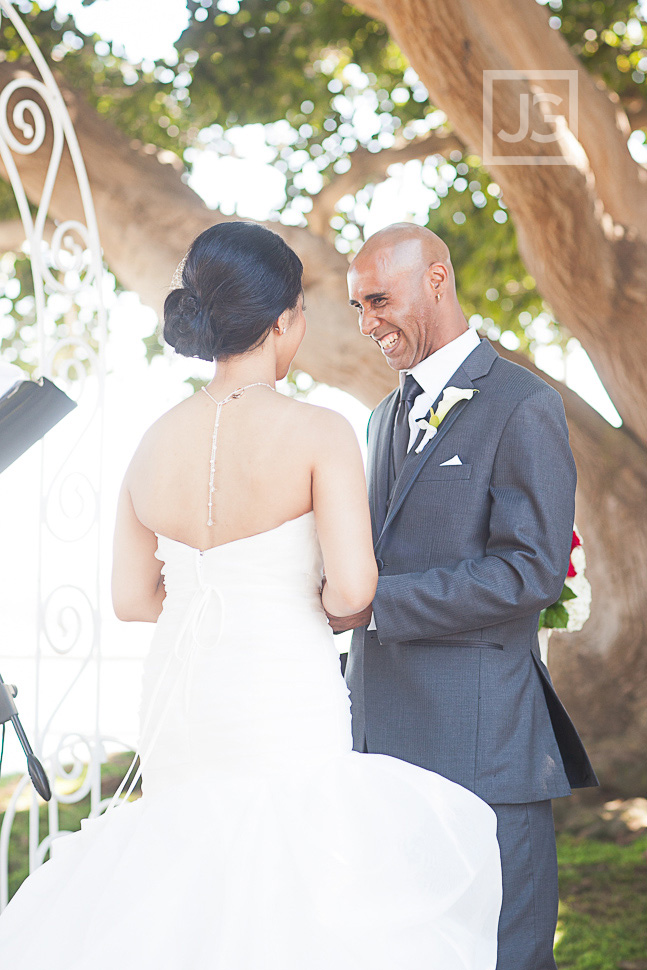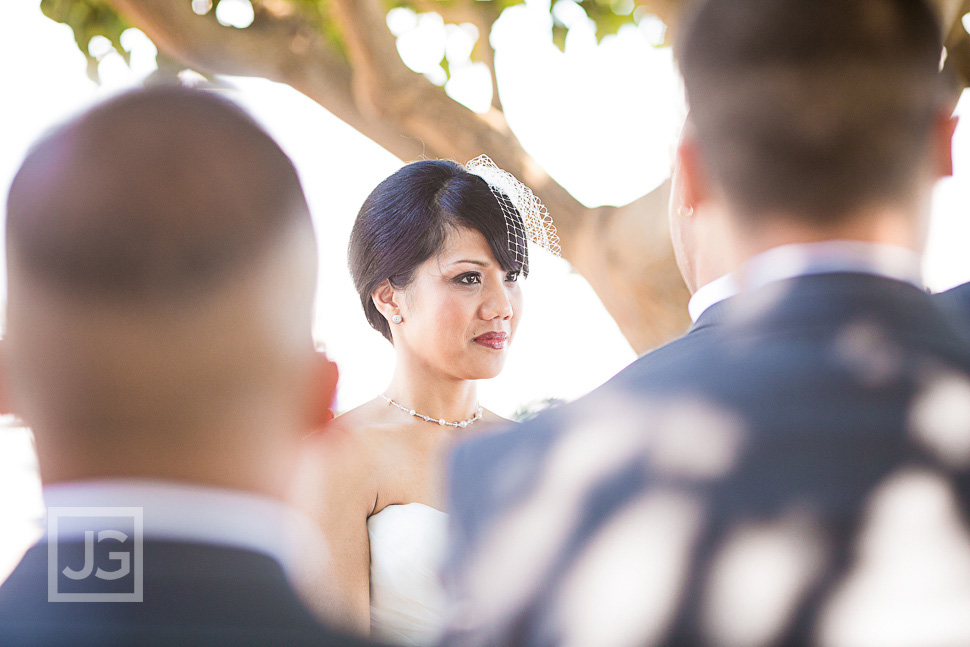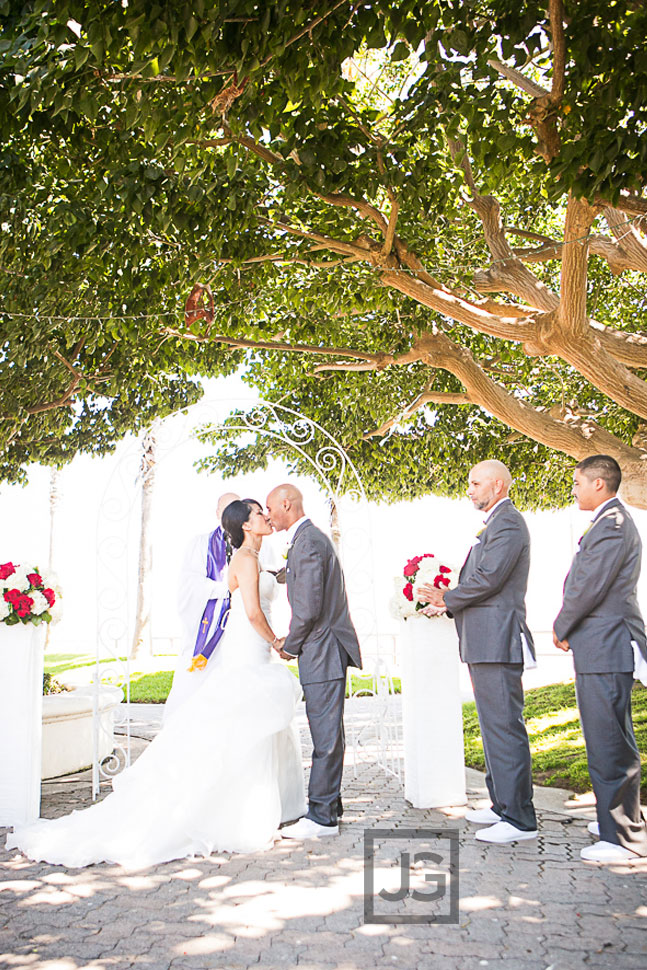 Korean Friendship Bell Wedding Photos
What better place to do pictures of a very close group of friends than at the Korean Friendship Bell. I love that the red on the bridesmaids dresses "pop" against the blue sky.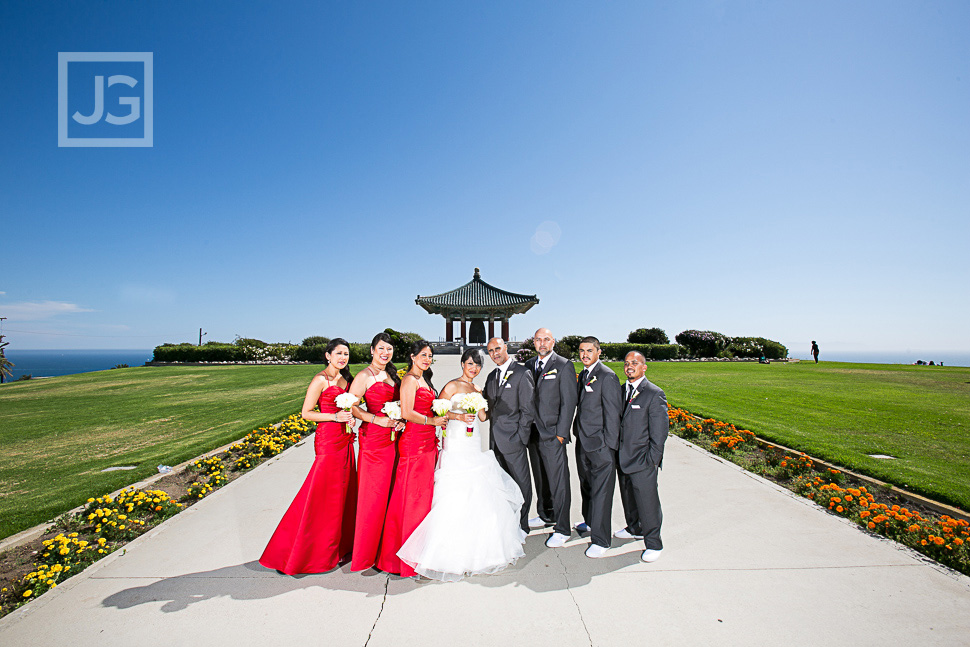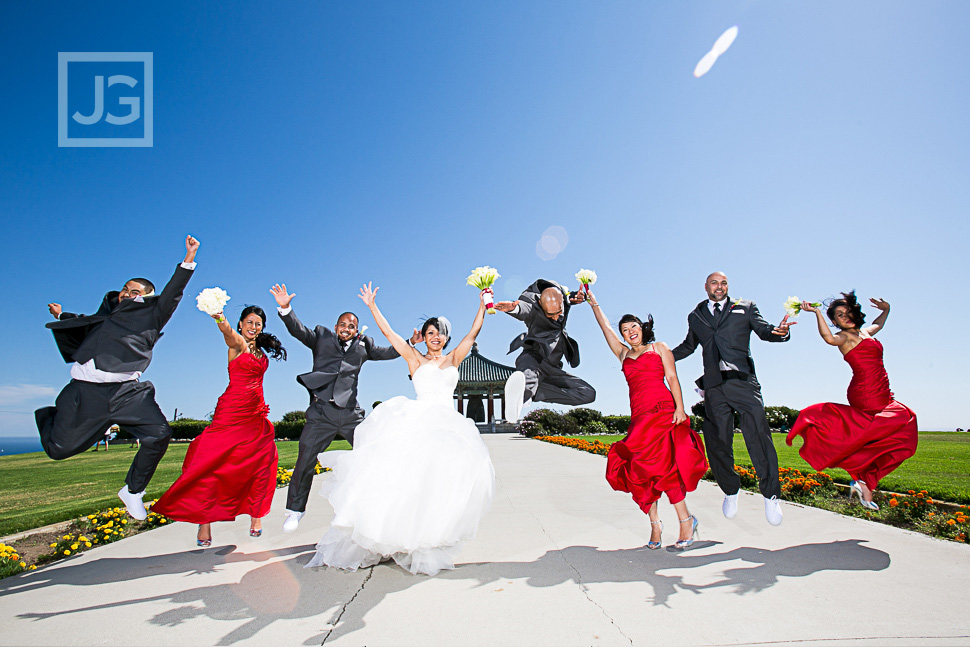 It was such a lovely day to do wedding pictures in Palos Verdes!!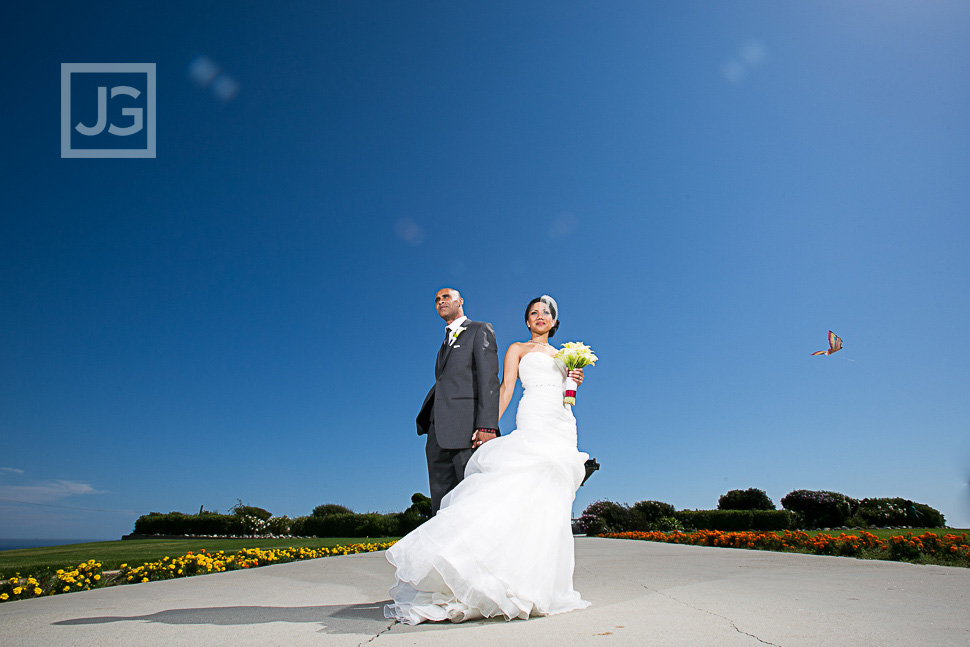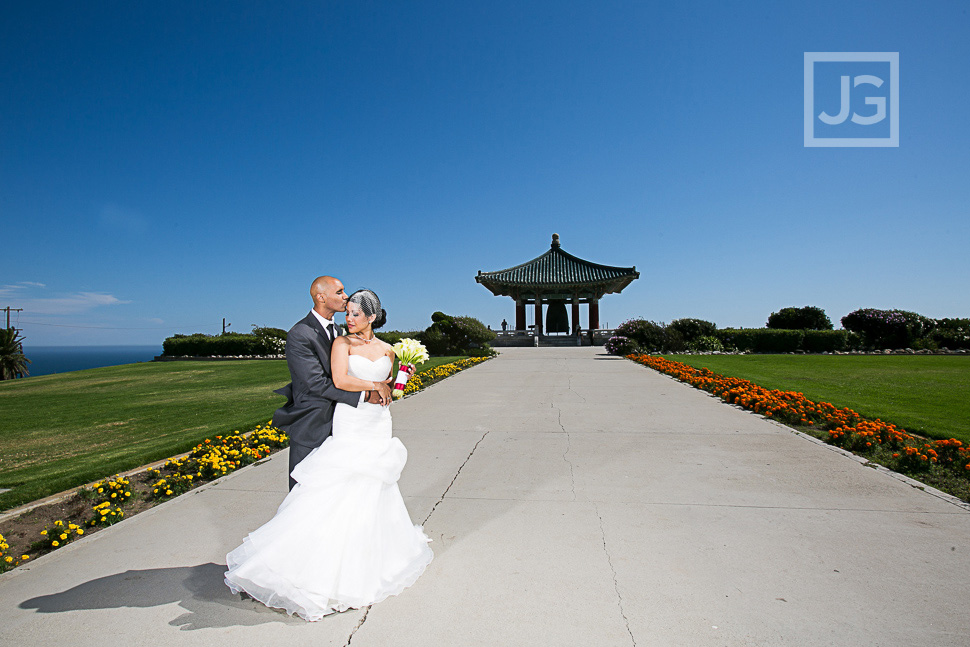 "Grow old with me and the best is yet to be…"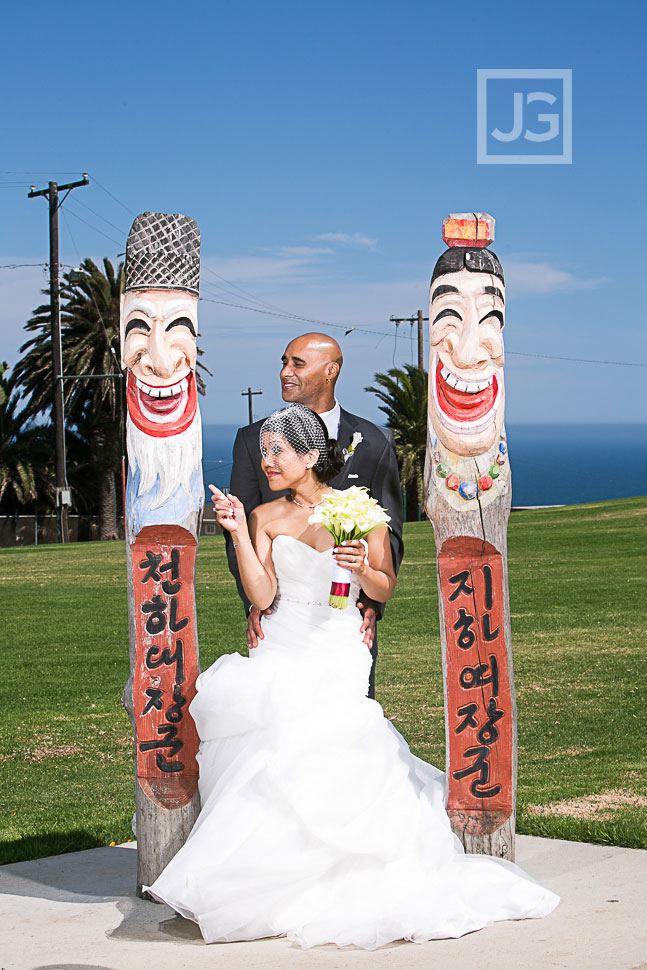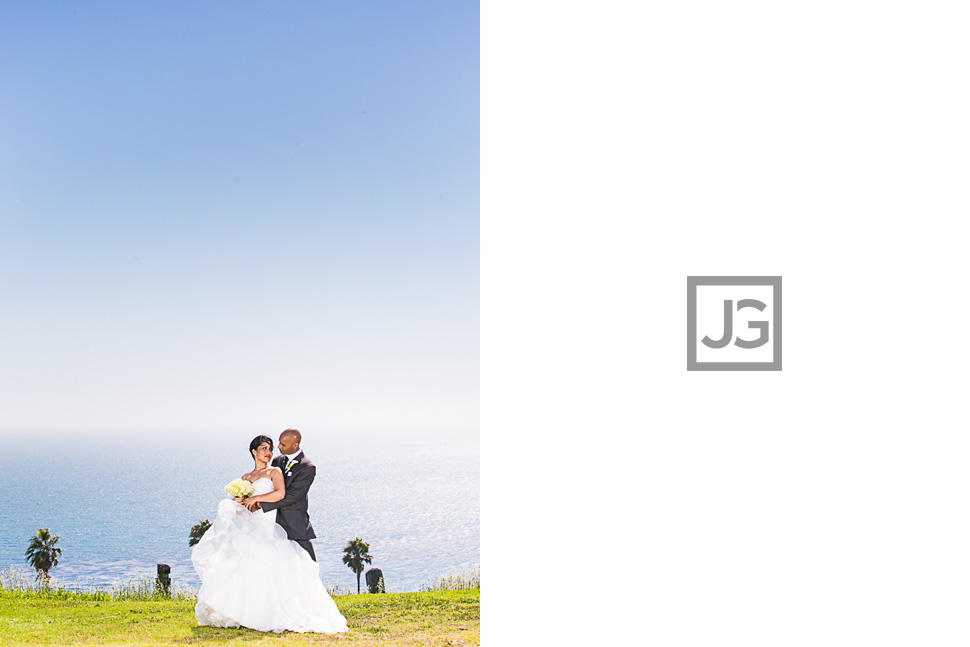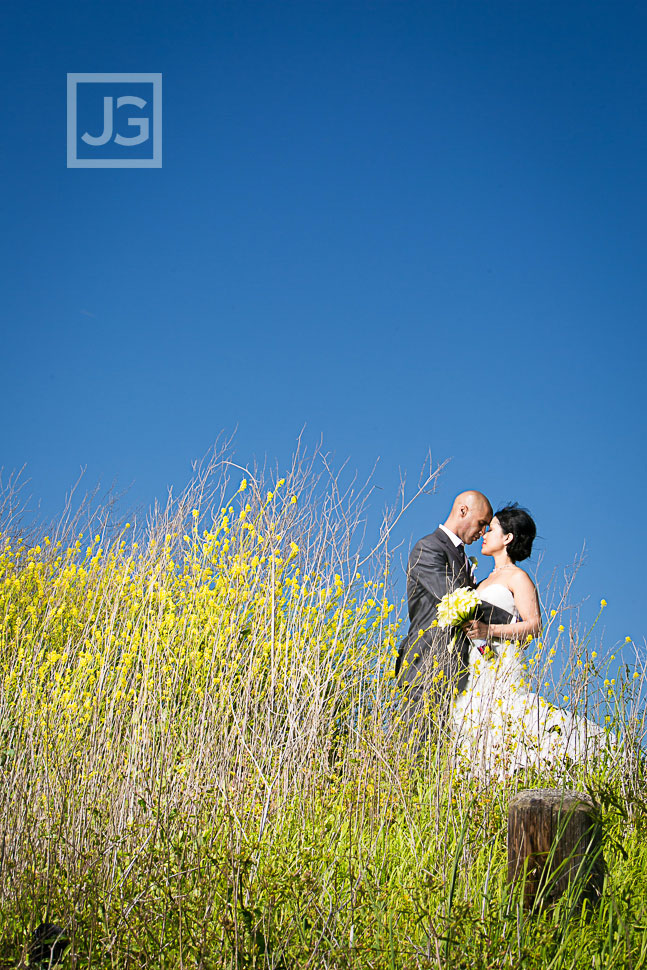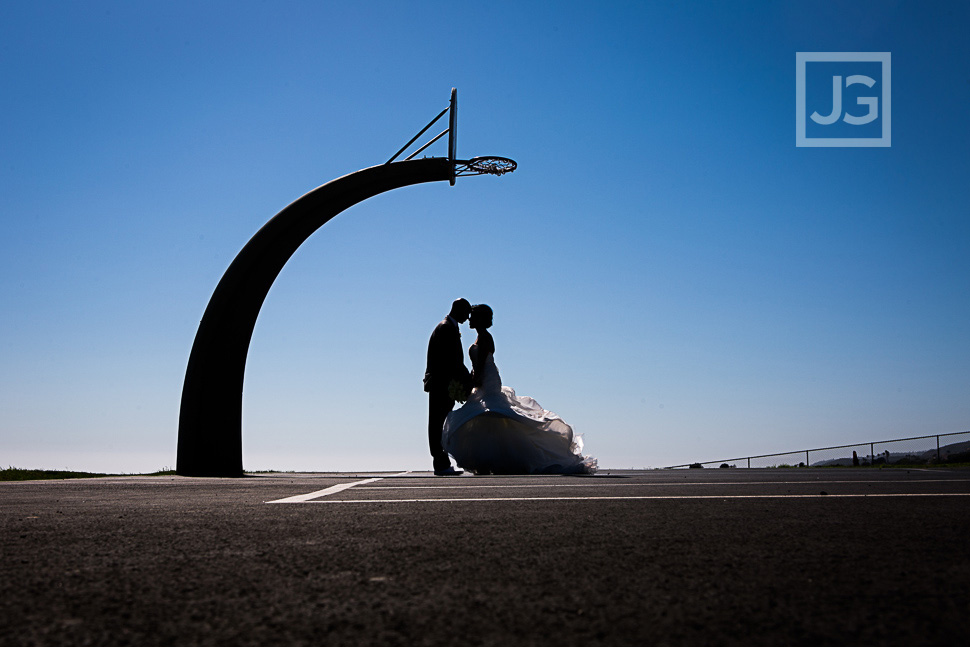 Cabrillo Plaza Wedding Reception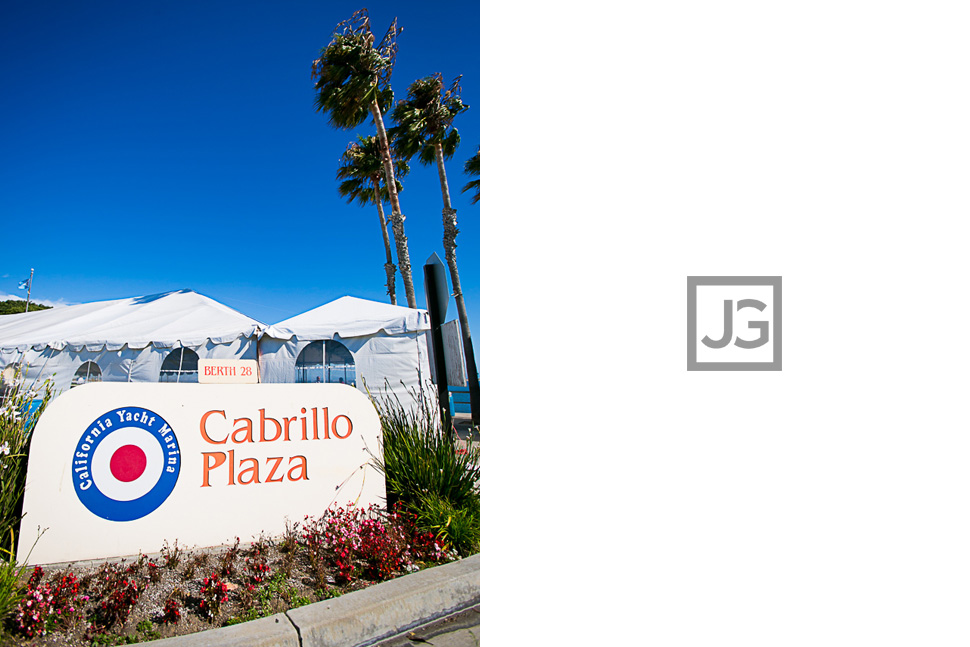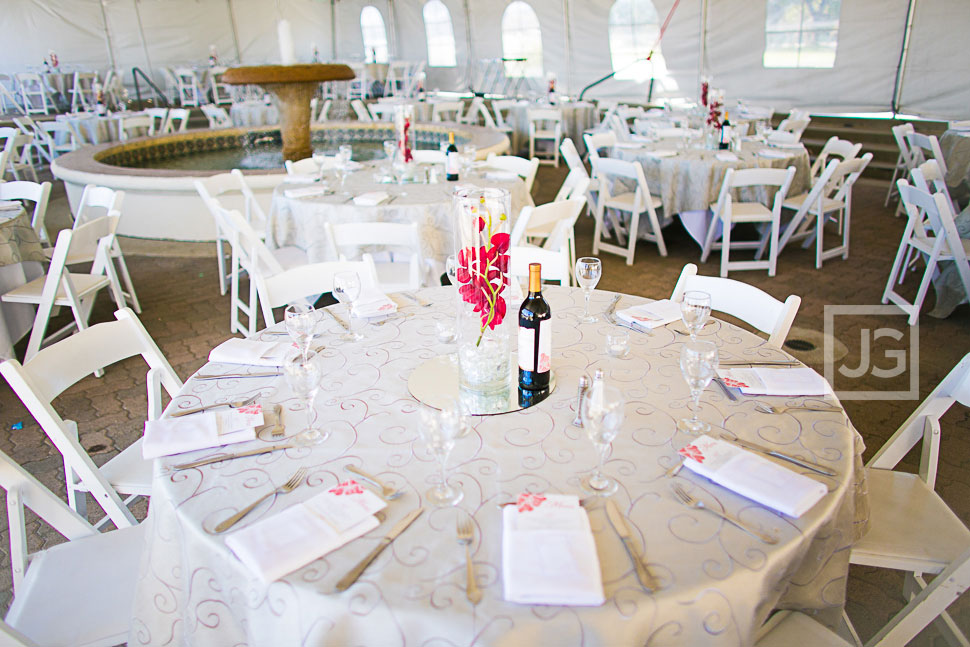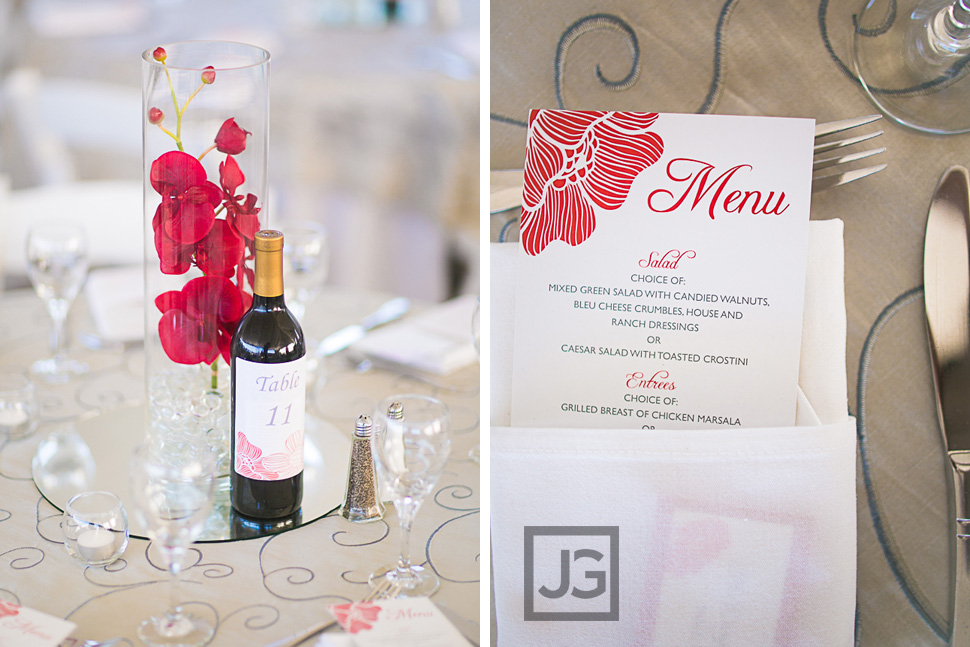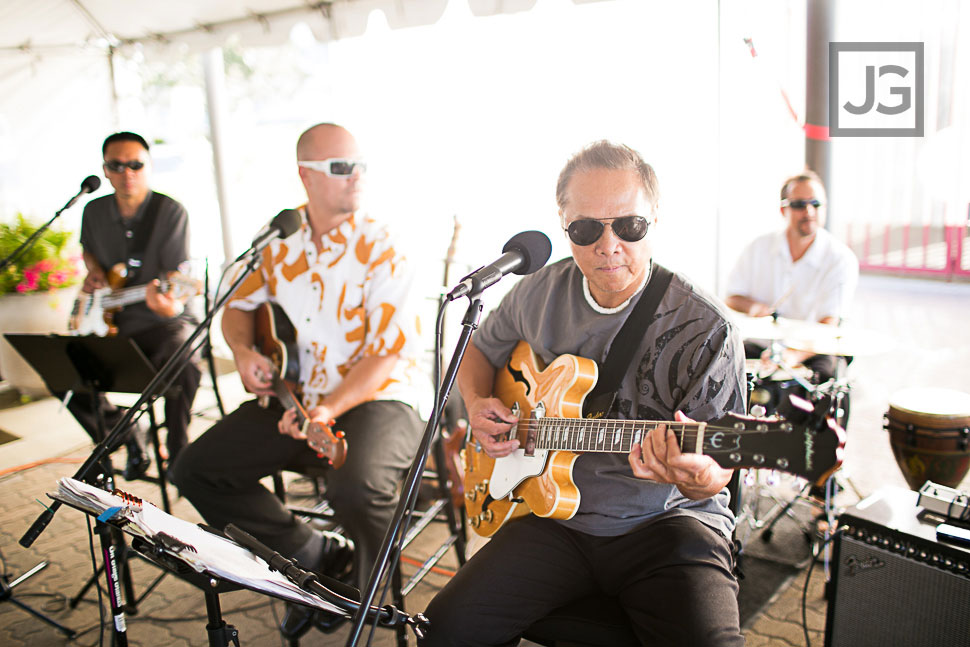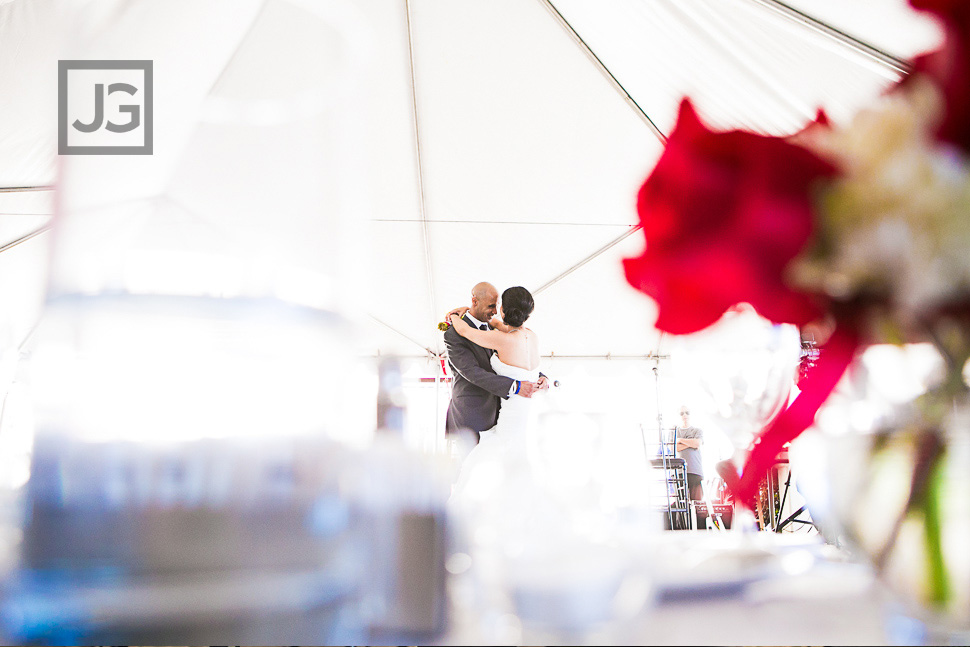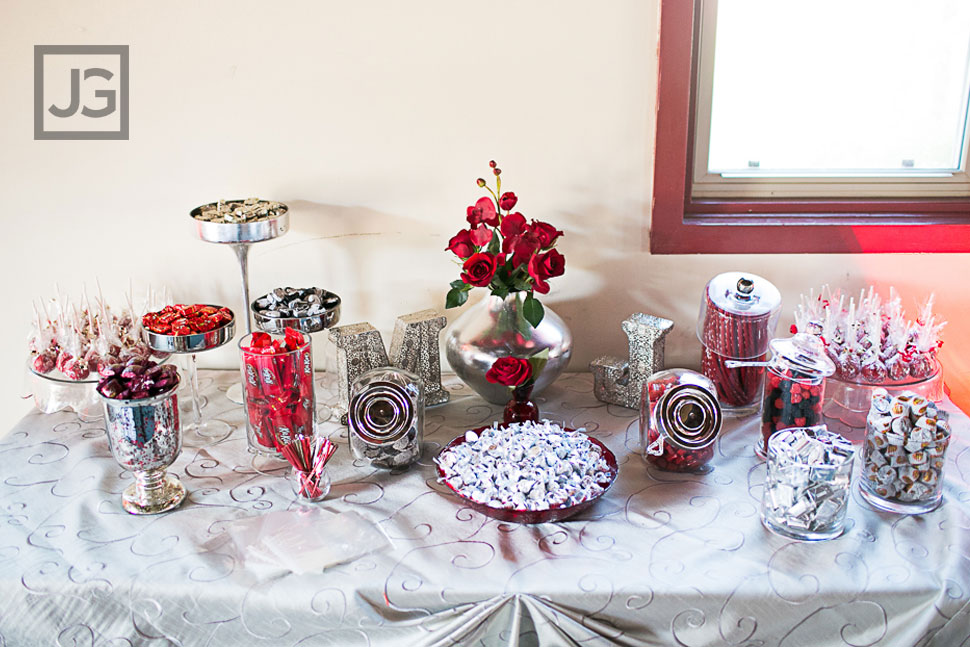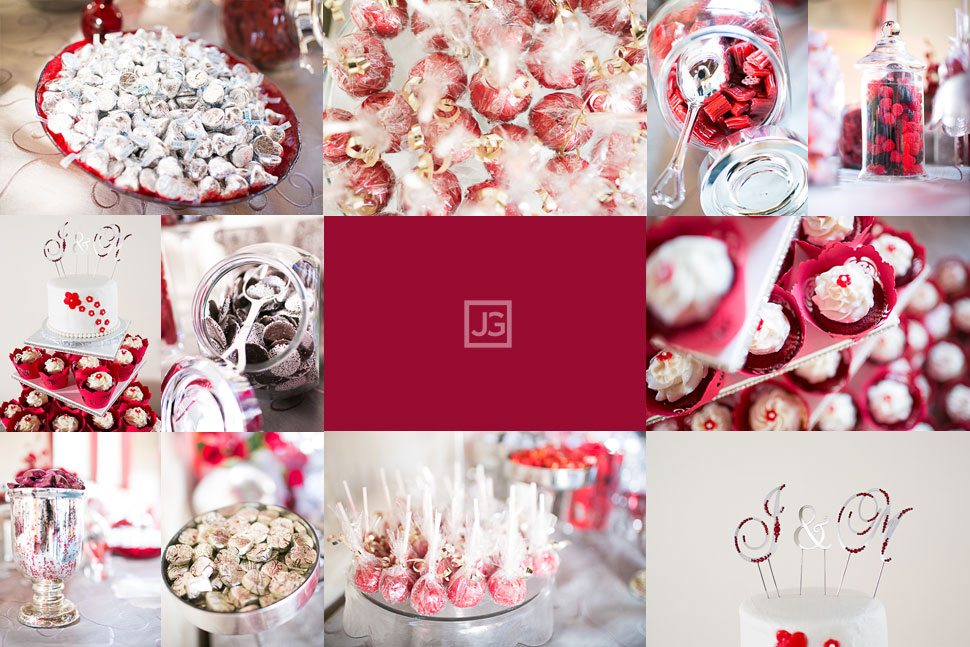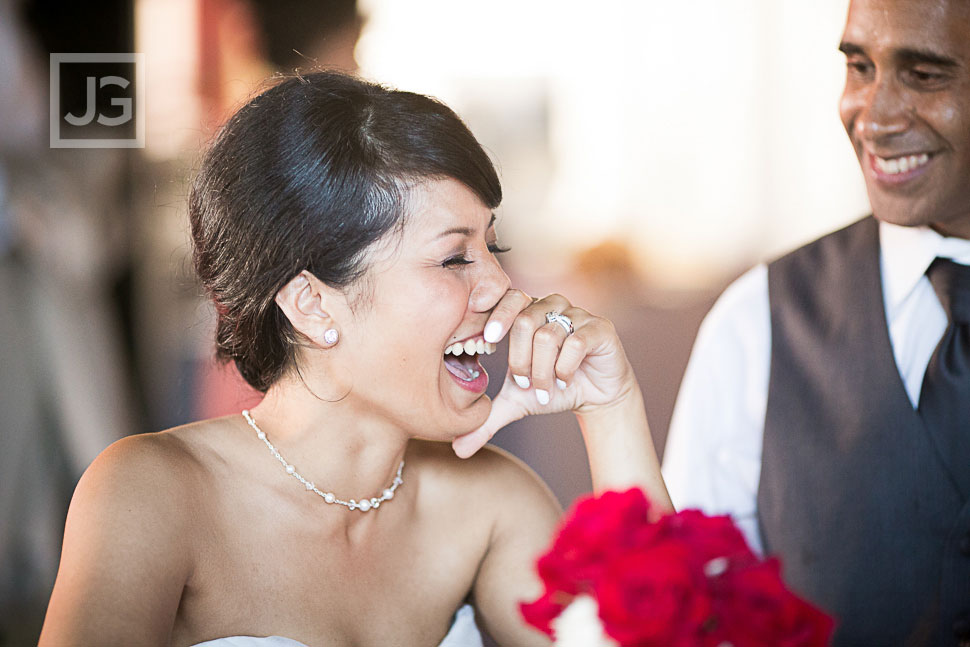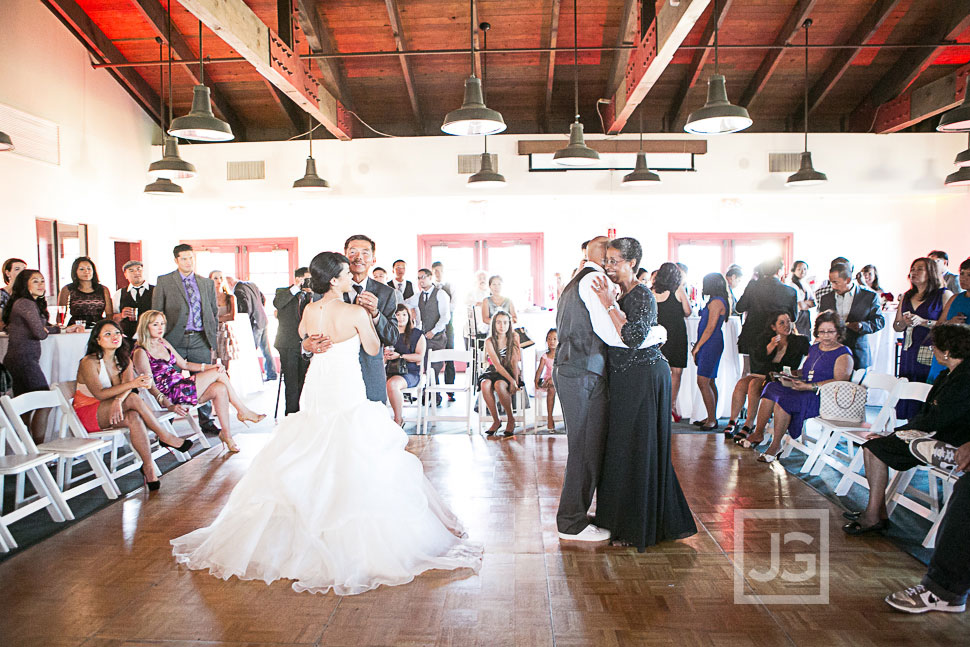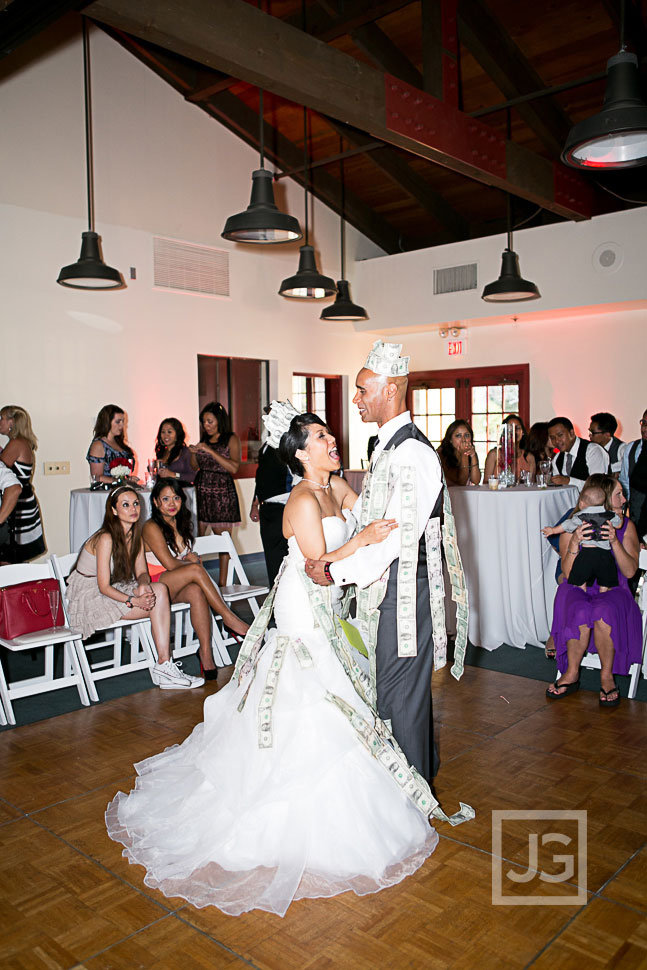 LOL!! I love the look on their faces when they thought the cake was gonna fall.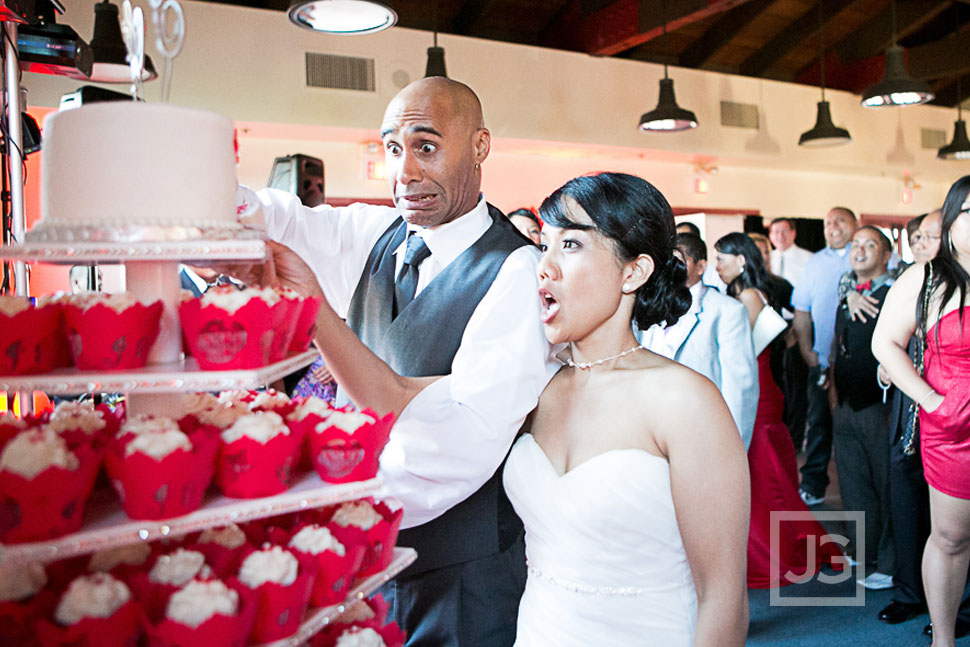 Cabrillo Marina Wedding Photography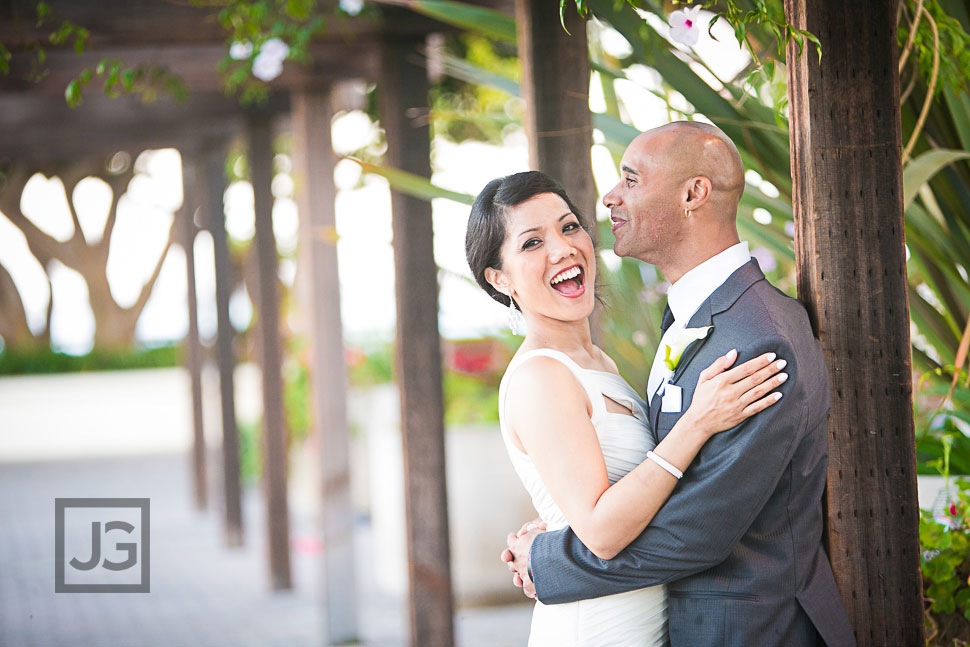 Their wedding ceremony and reception was held at The Plaza at Cabrillo Marina, in San Pedro. It had an awesome waterfront view that we took advantage of during sunset.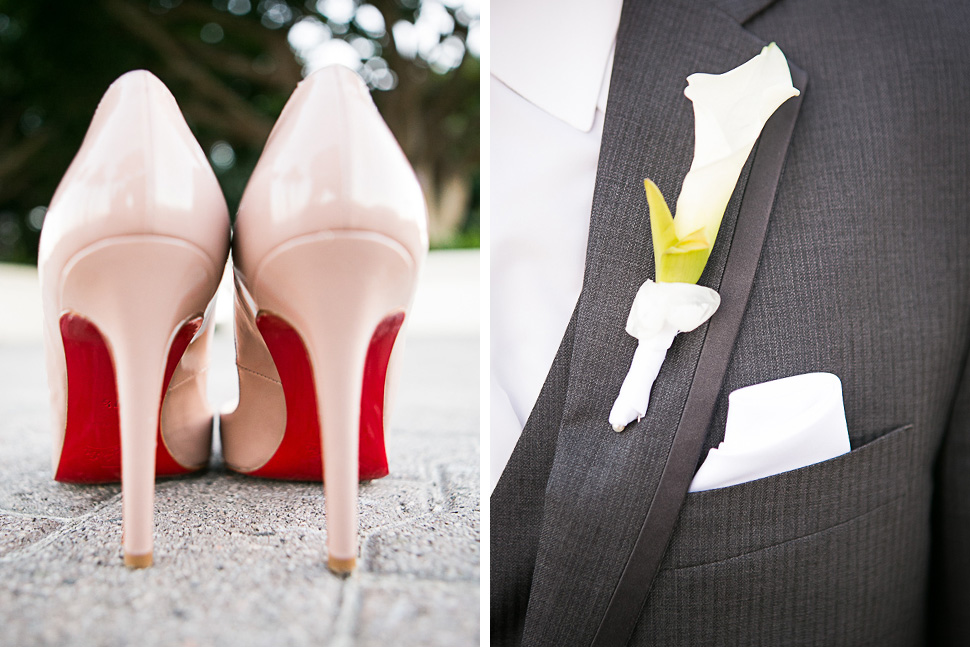 Marc (like Gavin) is really into Brazilian Ju-Jit-Su. This picture holds close to Marc's heart because the bracelets represents the color belts. White belt for where he was, Blue belt for where he is, and the Black belt for where he will be. Pretty meaningful if you ask me.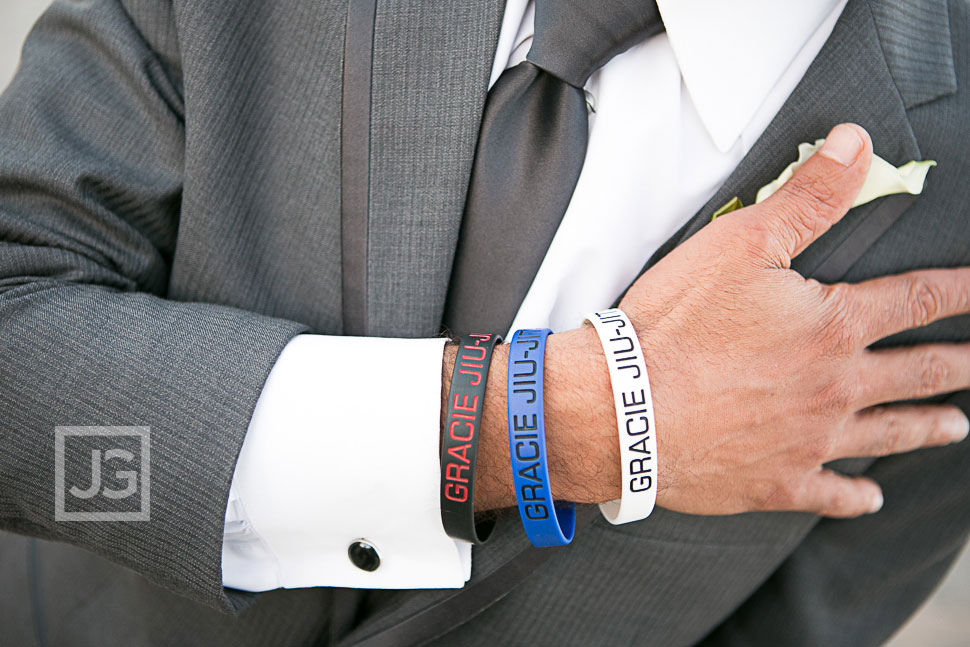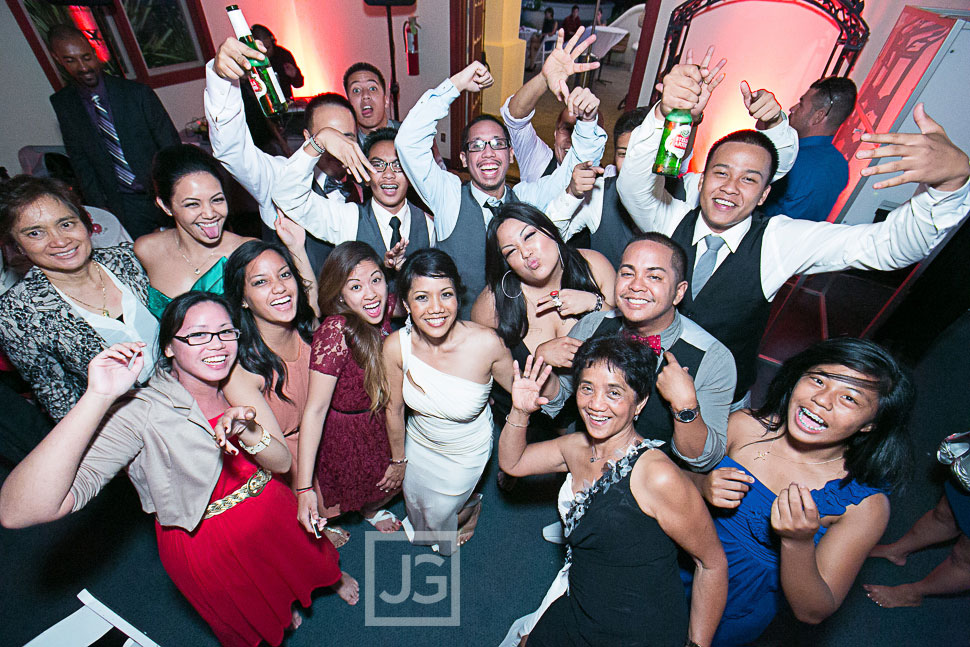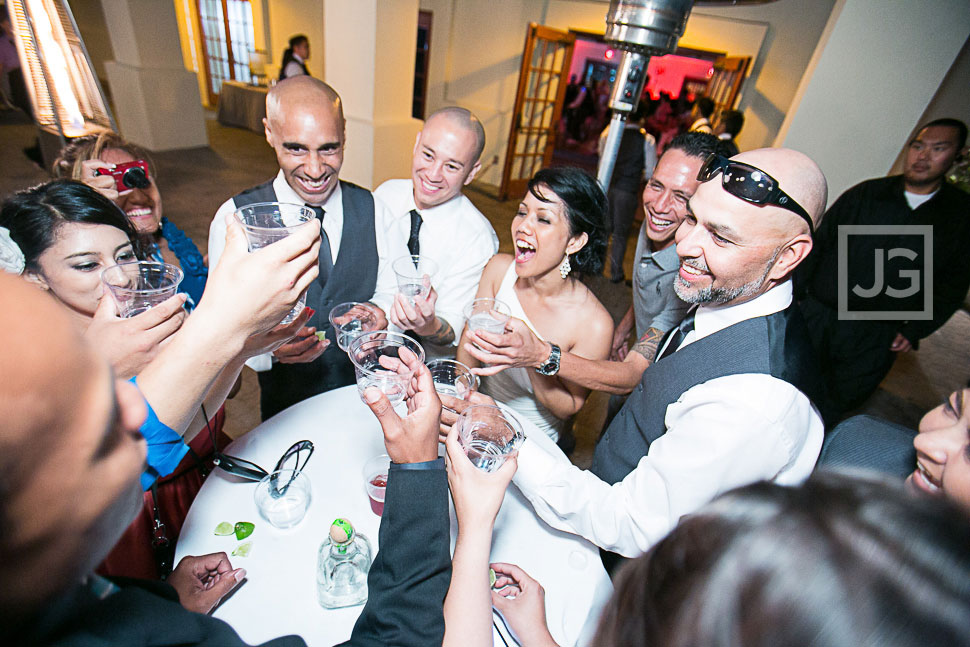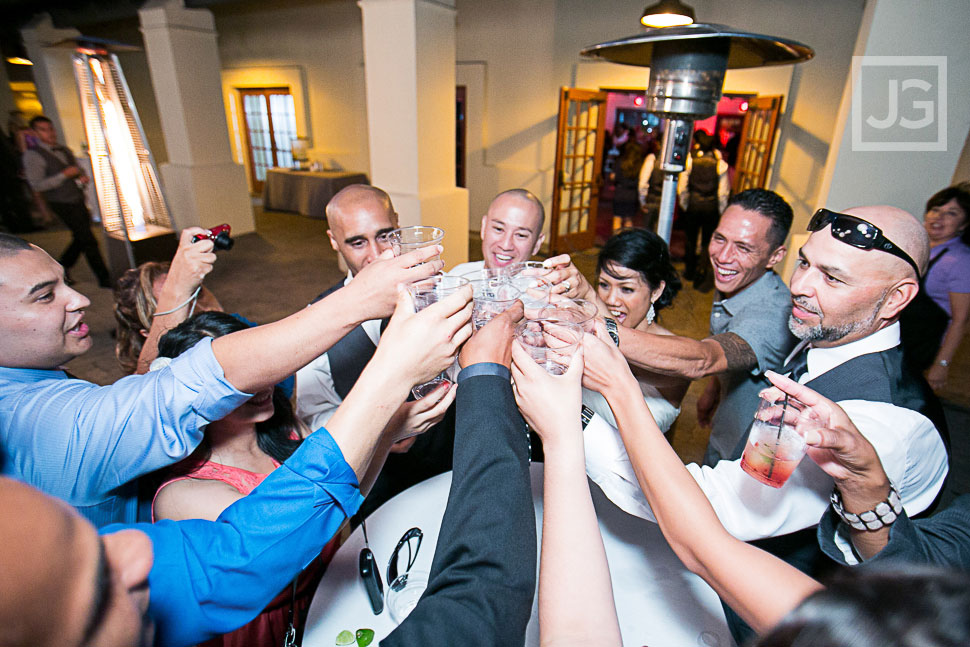 More Wedding Photos at the Cabrillo Marina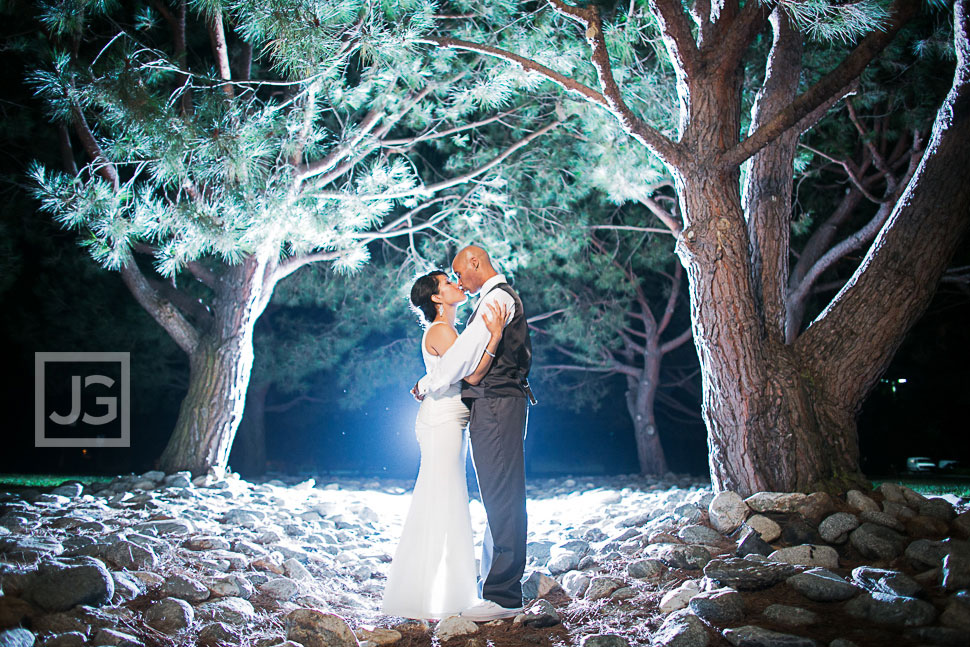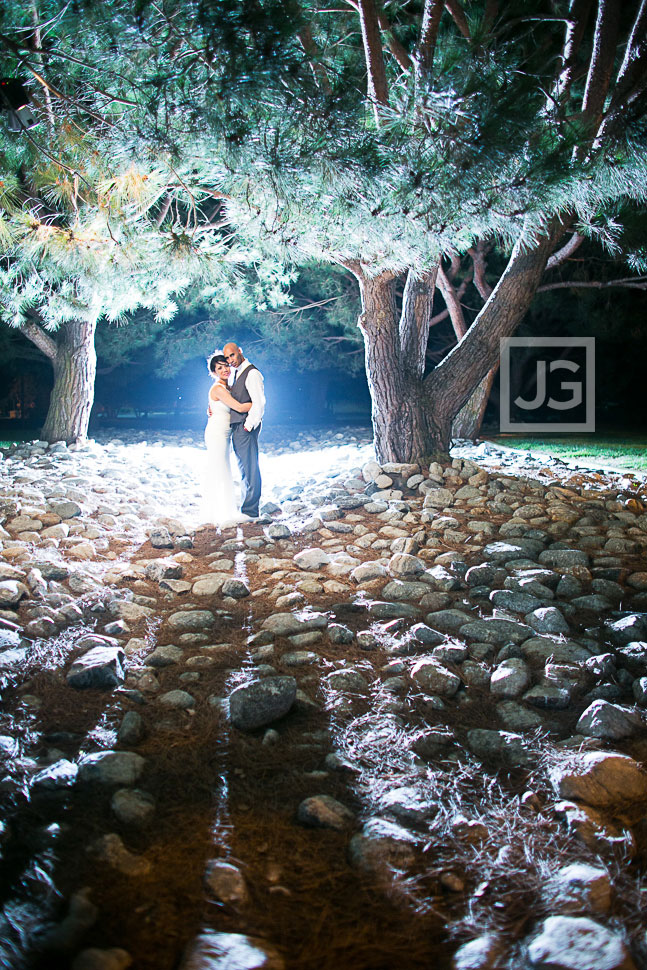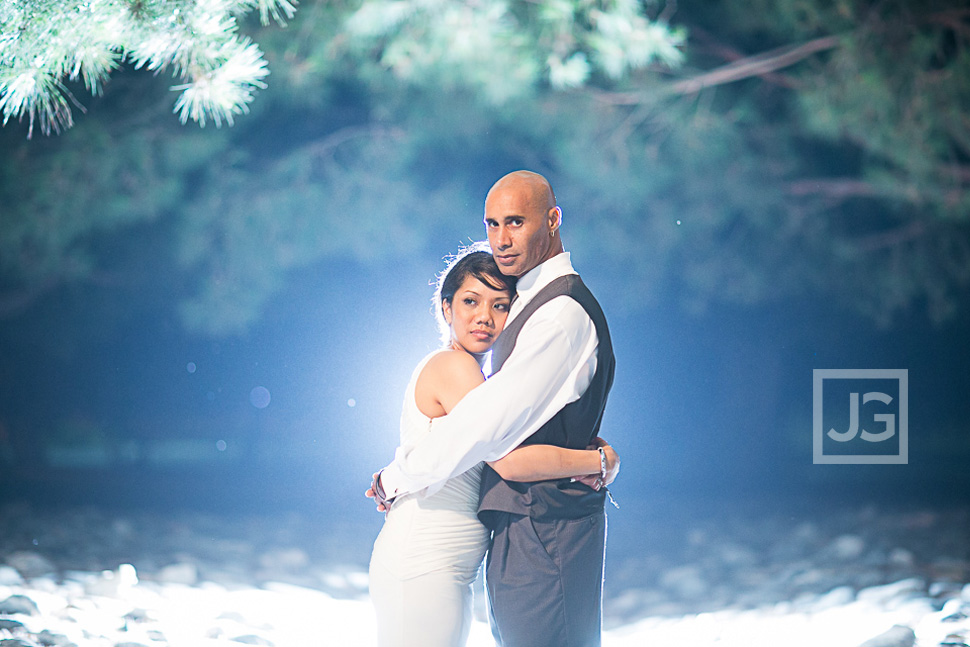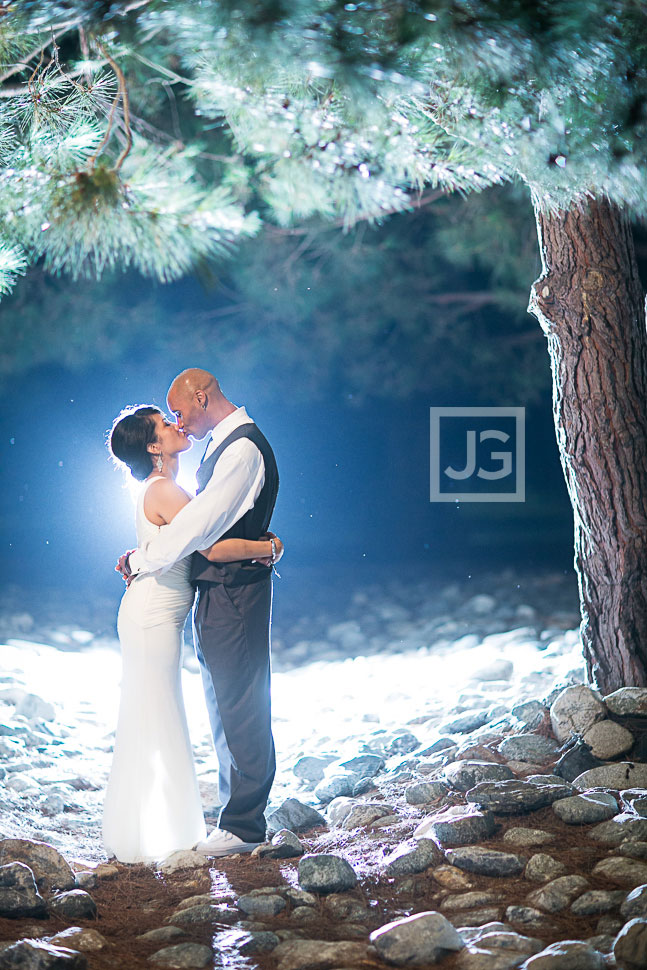 Congratulations to Jasmine and Marc!!
This article is our day of Plaza at Cabrillo Marina wedding photography in San Pedro (Port of Los Angeles). It has the wedding preparation at the Doubletree Hotel San Pedro, with the wedding ceremony and reception at the Cabrillo Marina.
Our Instagram account has our most recent work that we've done, so make sure to check it out. For example, here's a wedding that we shot on the other side of the peninsula (in Palos Verdes):