Kimberlee and Scott traveled all the way from Ohio to have their wedding here in Pasadena (so that family and friends can share their joyous day).  I remember that Kim and I played phone tag with each other (more than a few times) so when we finally got a chance to talk, it was like old friends catching up.  Since they were both in Ohio, all our correspondence were via phone calls and email.  I was so excited to finally meet with them for the first time on their wedding day!!  It was like going on a first date with someone you've been talking to for 6 months.  I was super excited to meet them!!  
We showed up at the Westin Hotel, Pasadena where Kim was getting ready in the morning.  She was nothing but smiles and giggles! I'm not kidding when I say there isn't a second of the day where Kim was not smiling!!  See for yourself…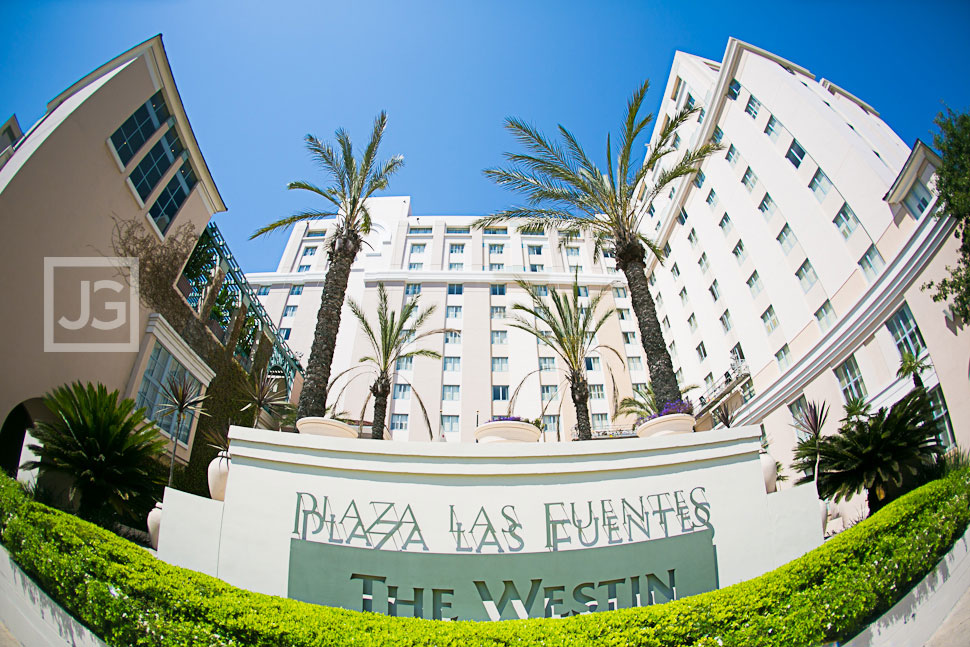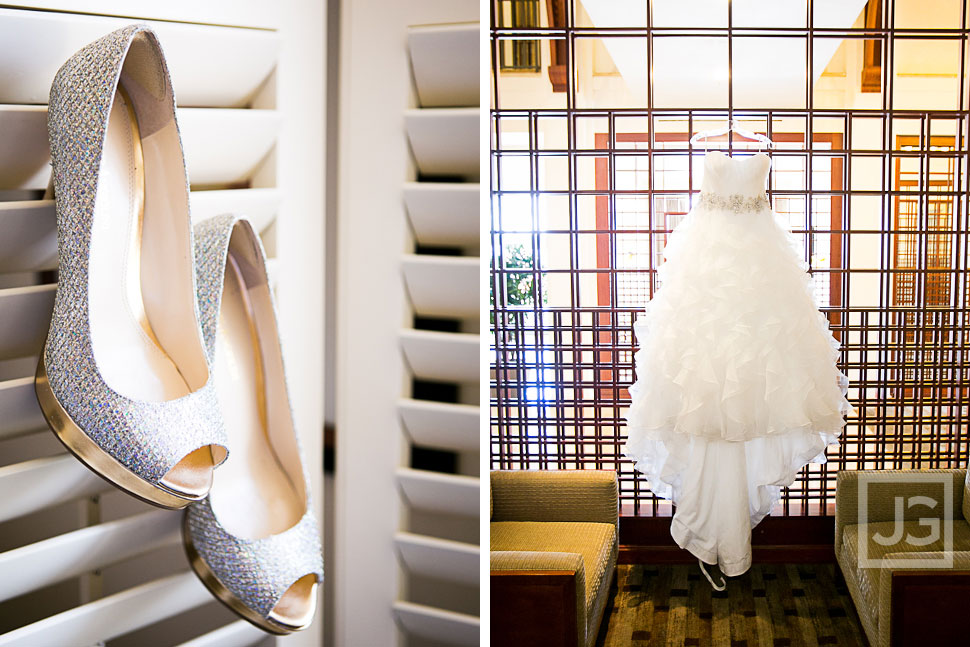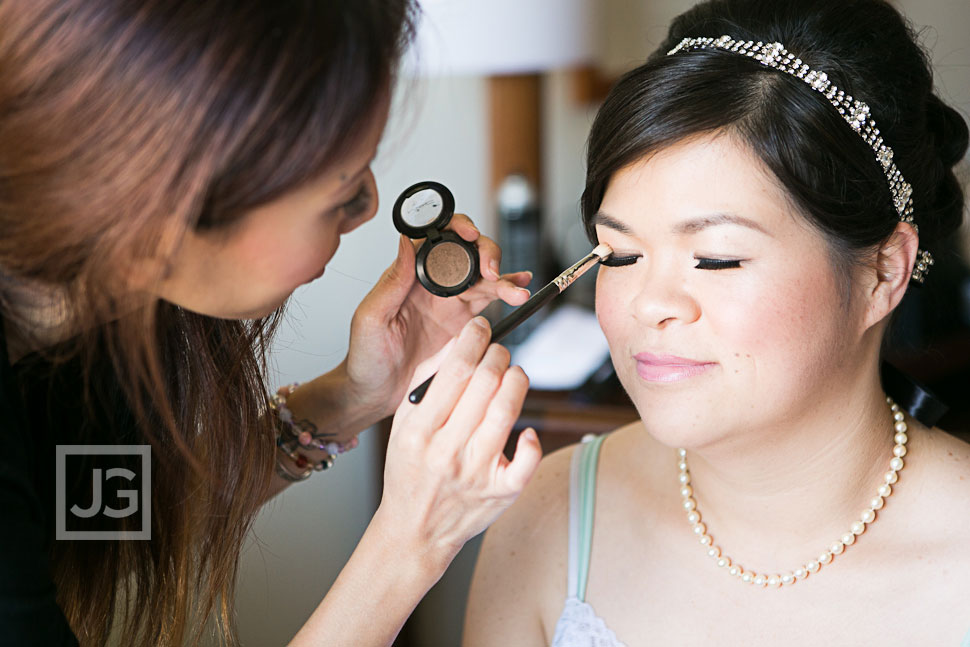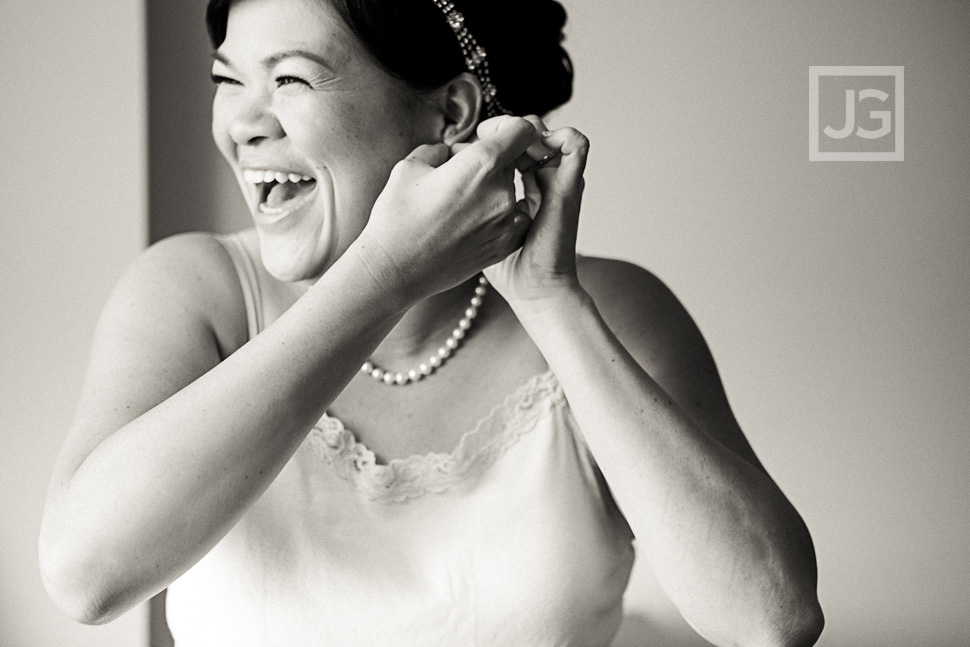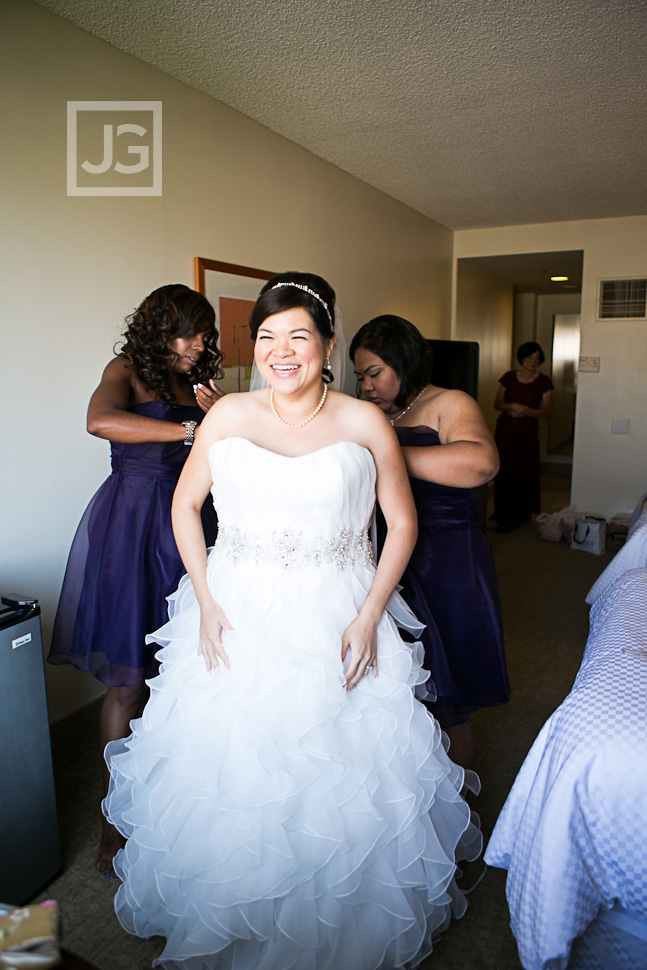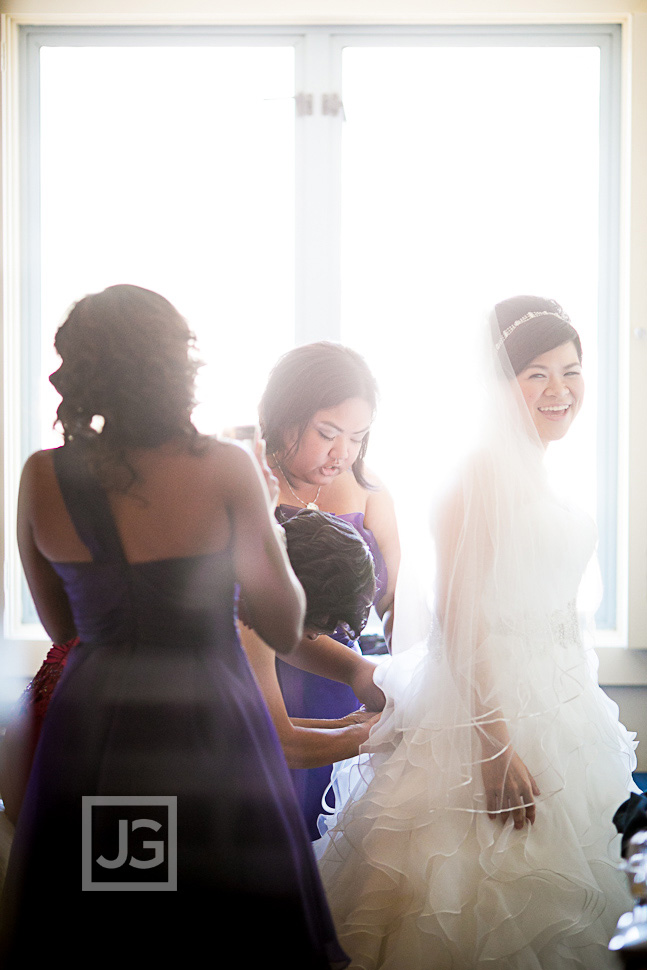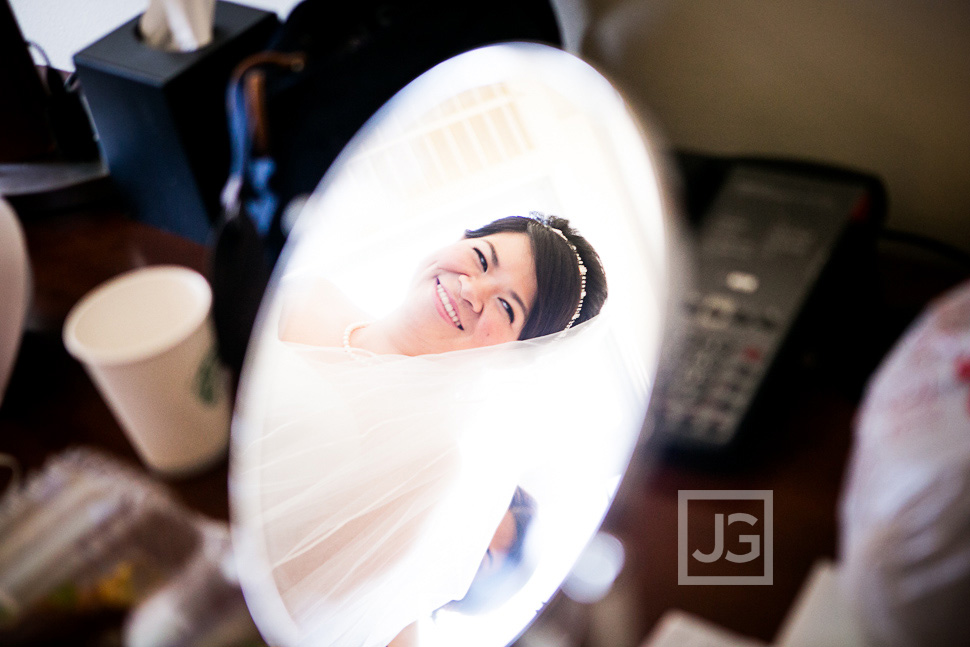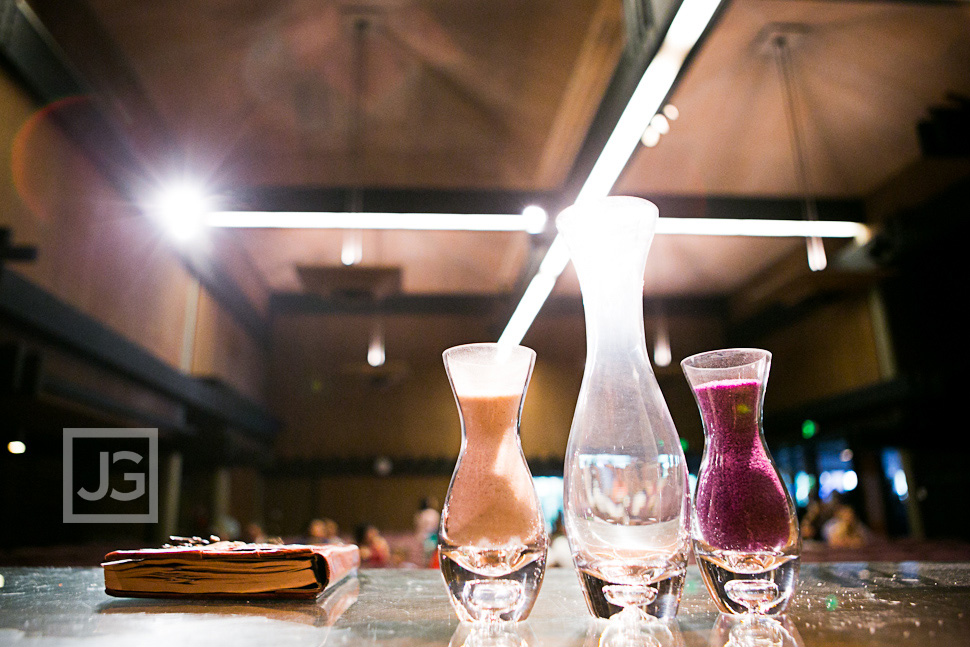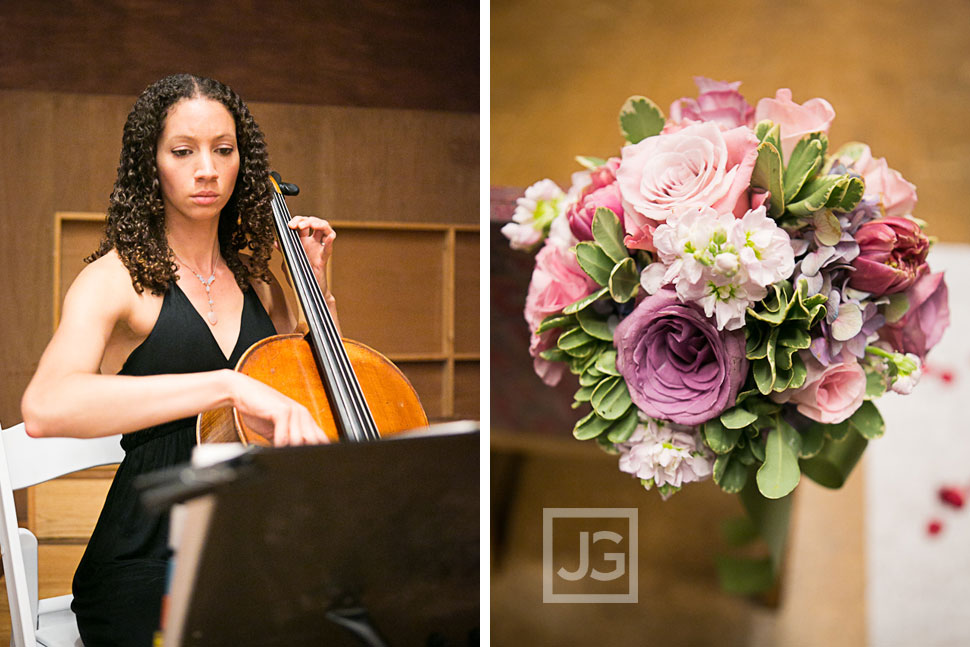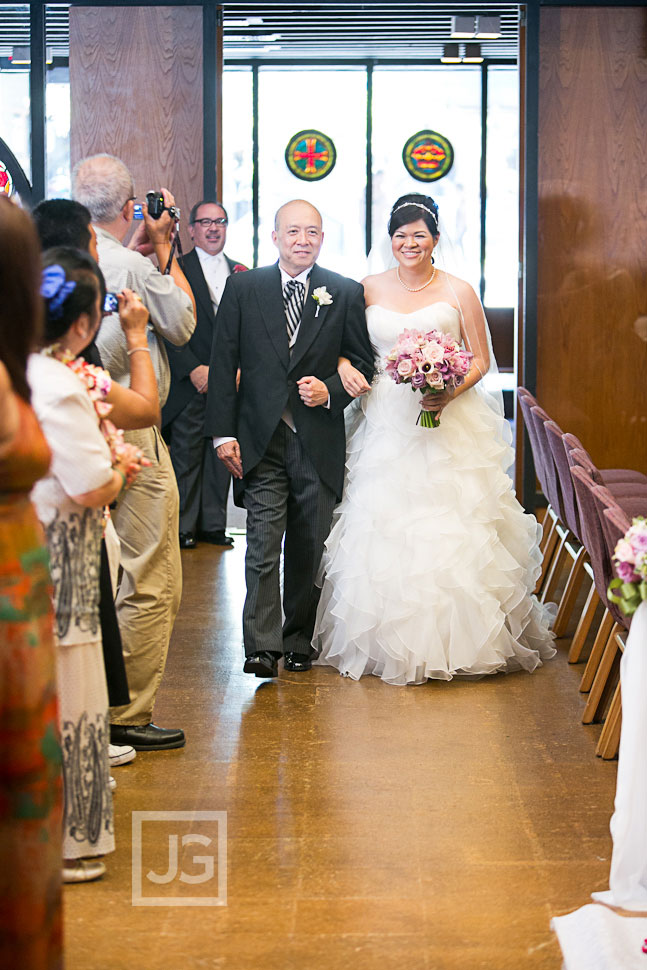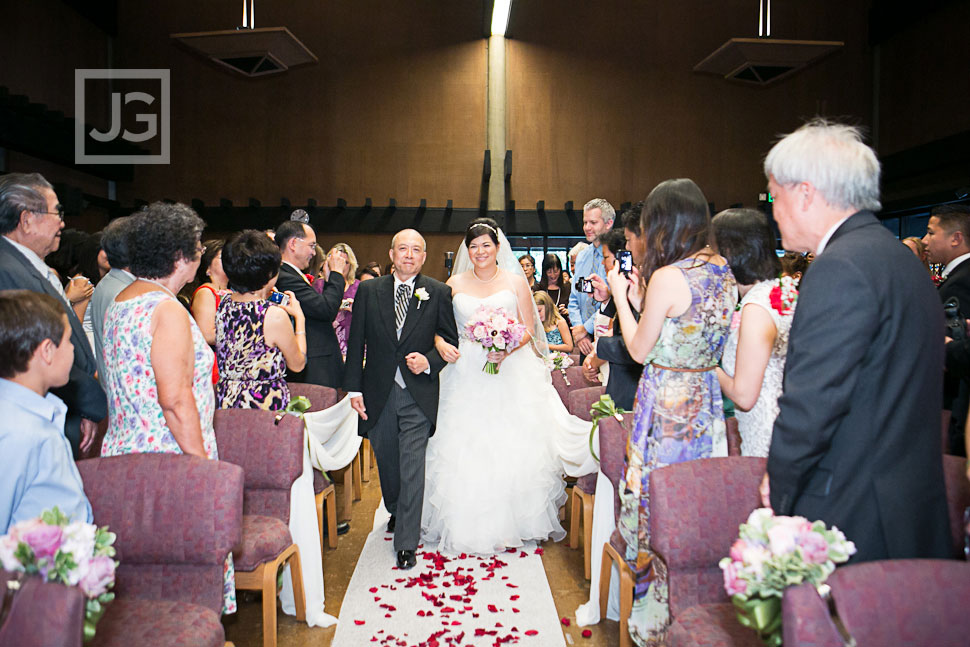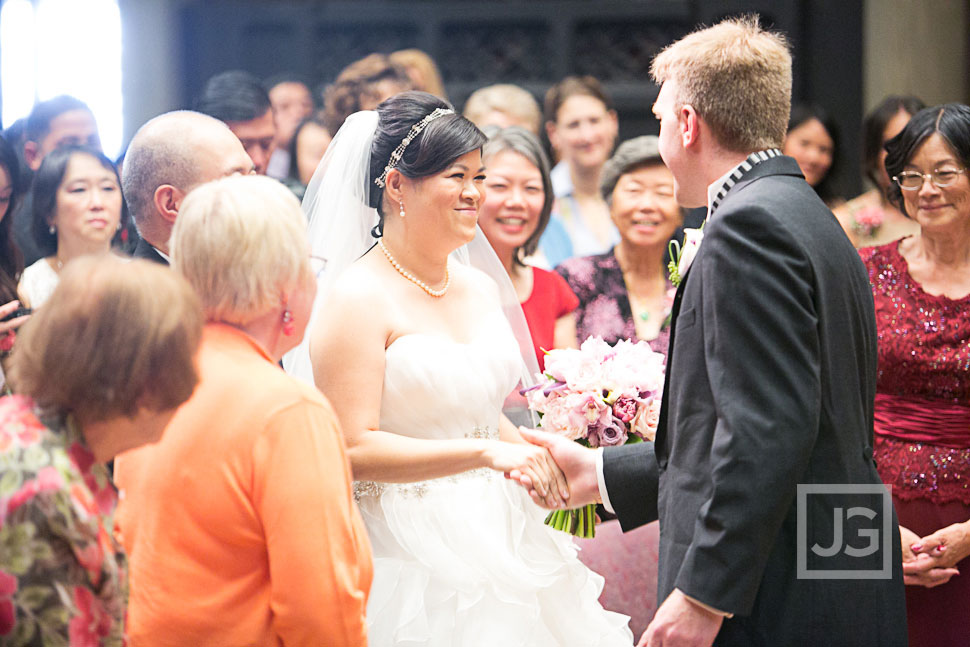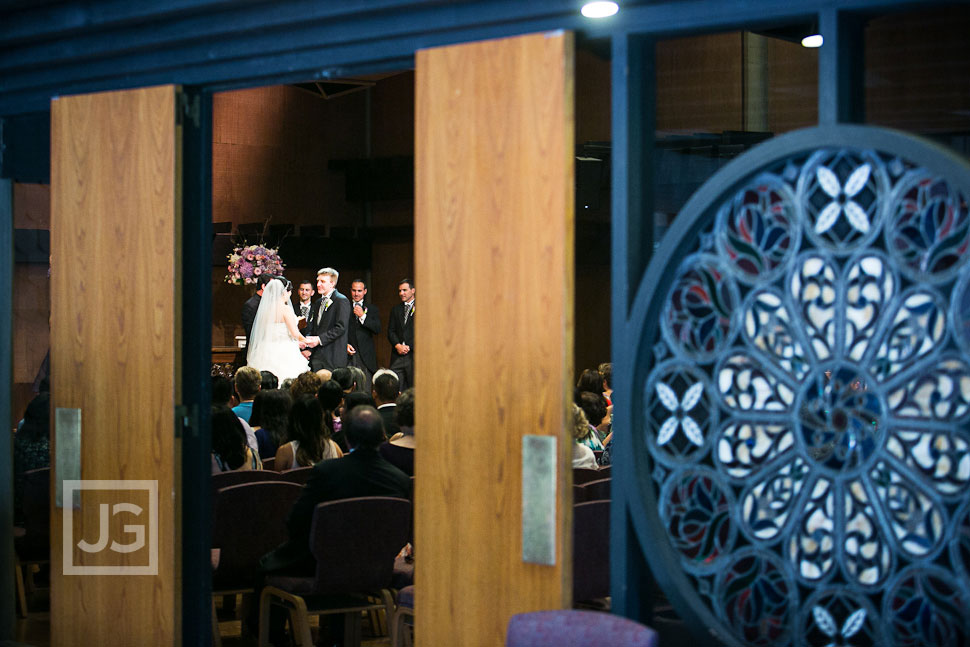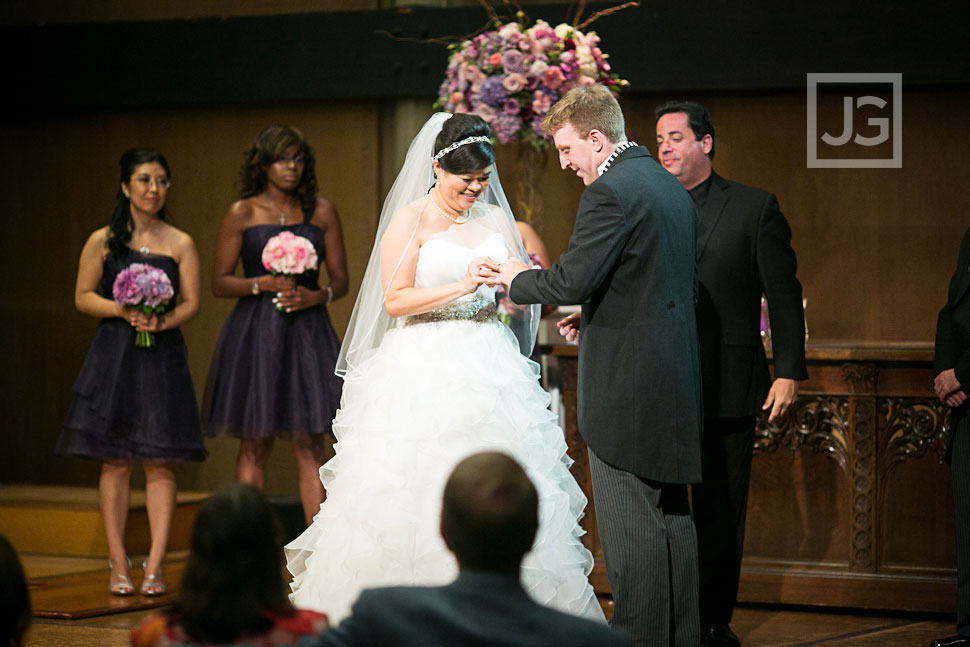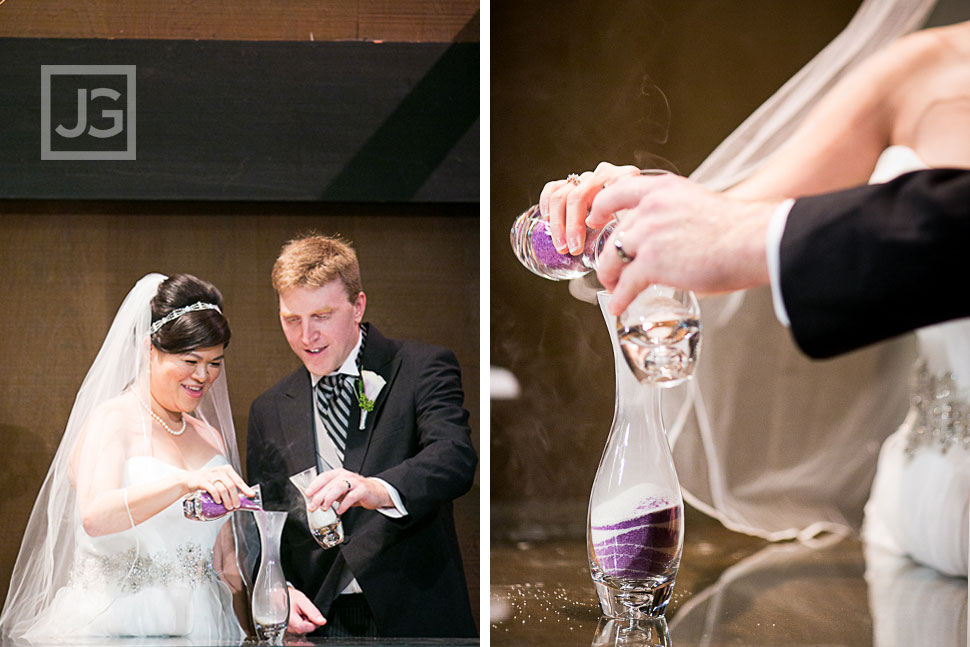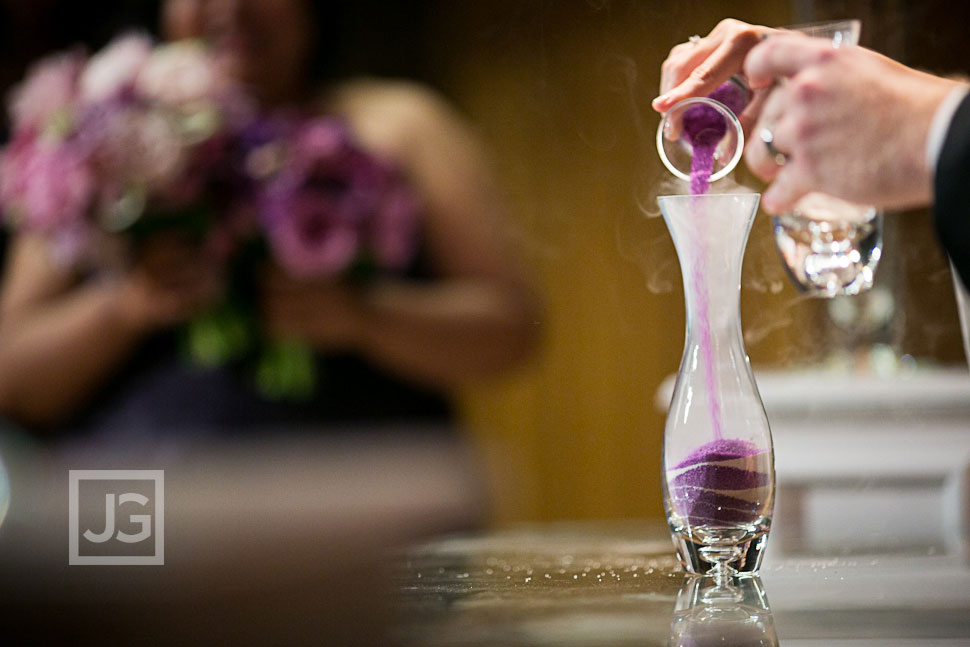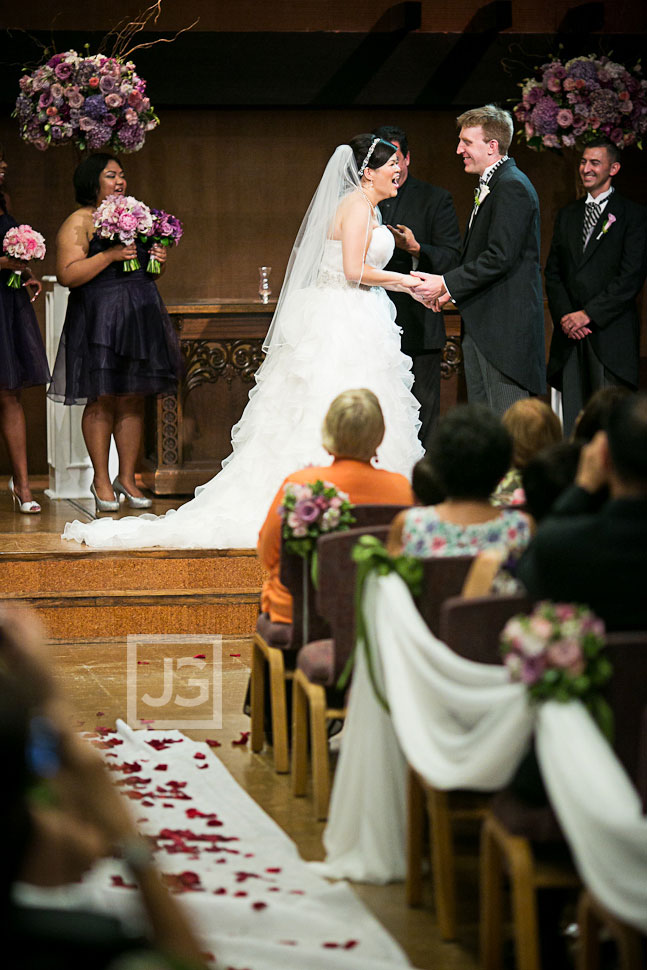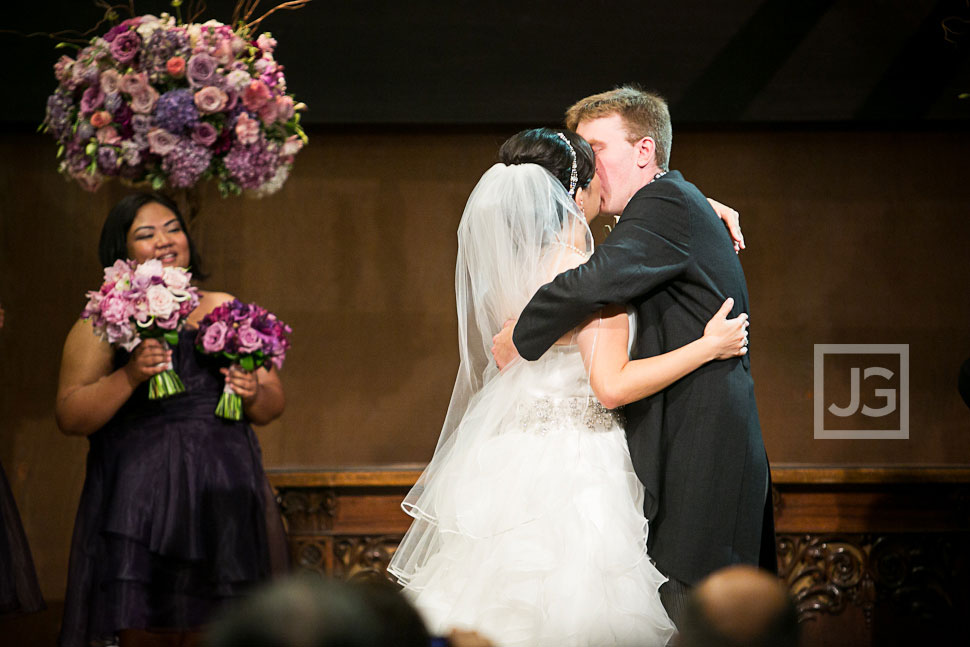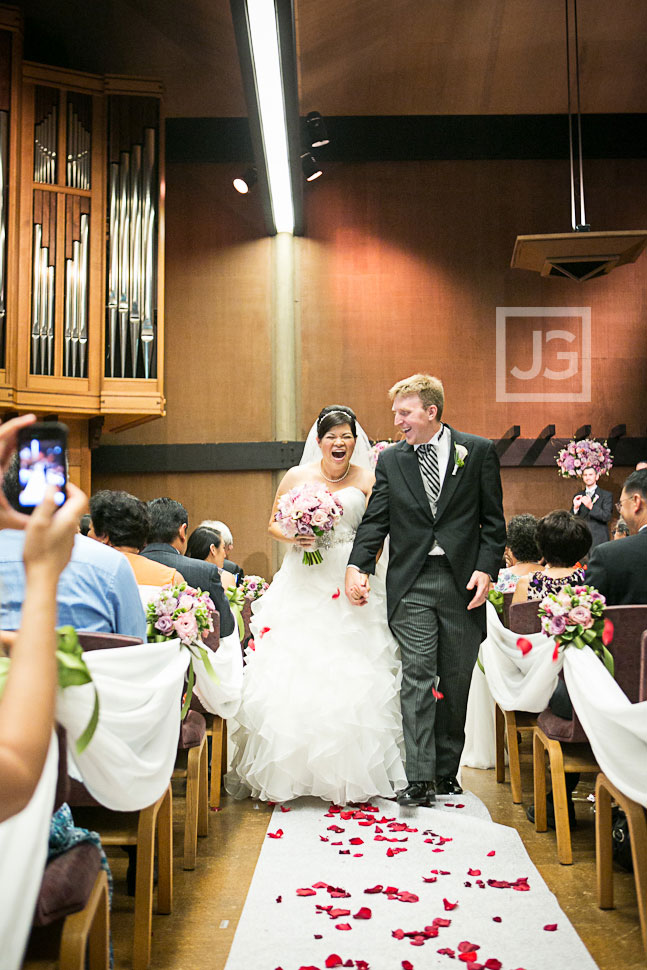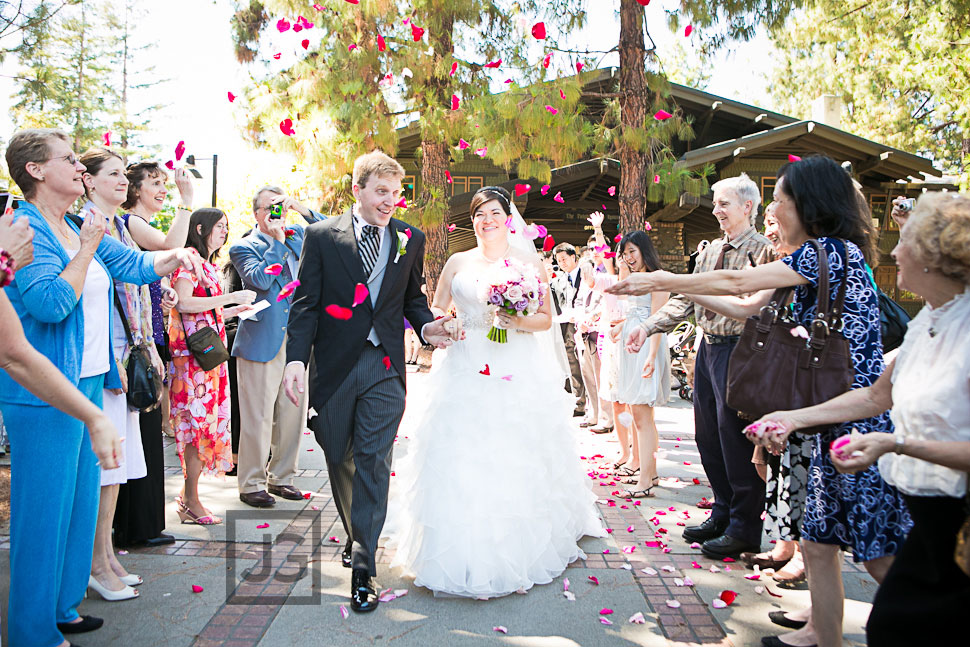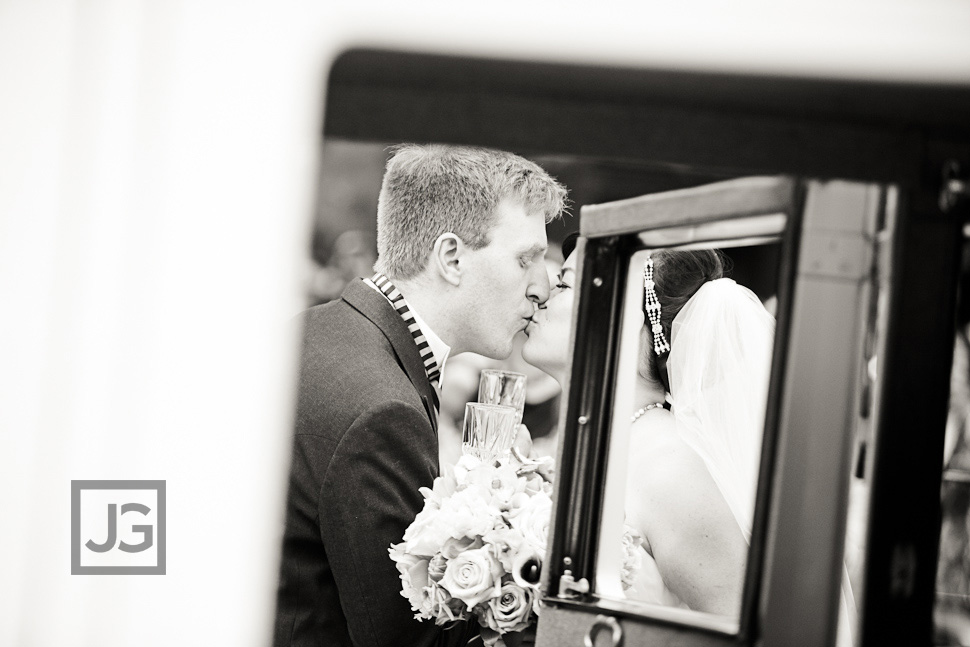 After their ceremony at the Unitarian Neighborhood Church, we headed out to the Ambassador Mansions and Gardens for the bride & groom wedding photos.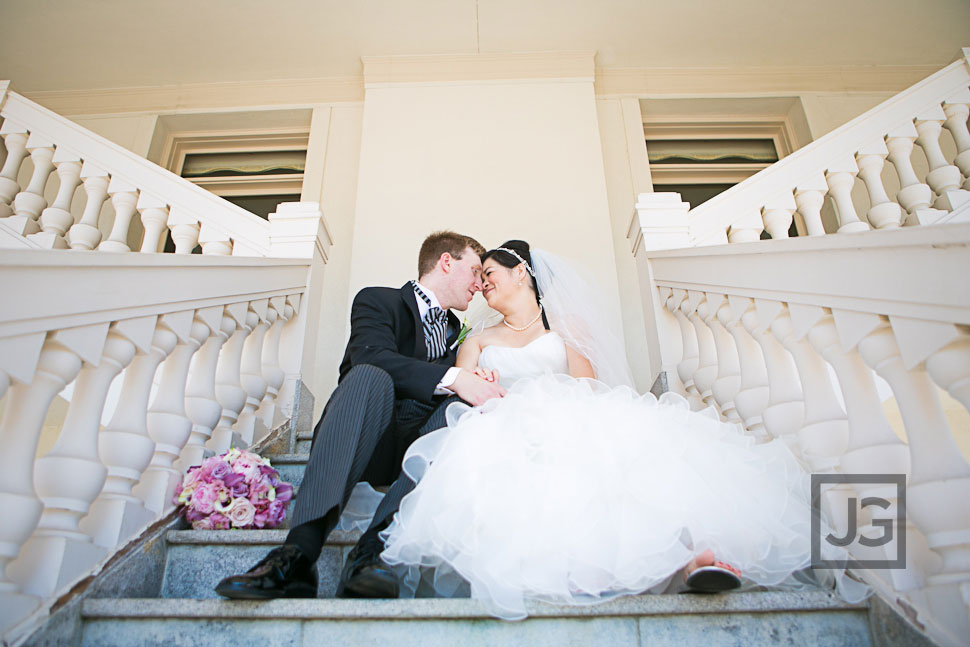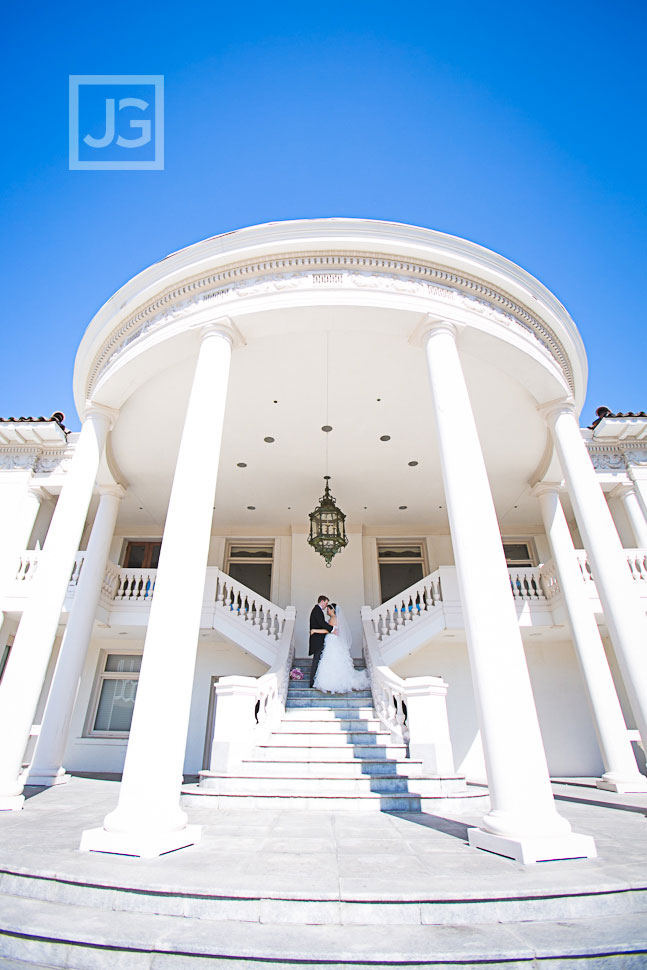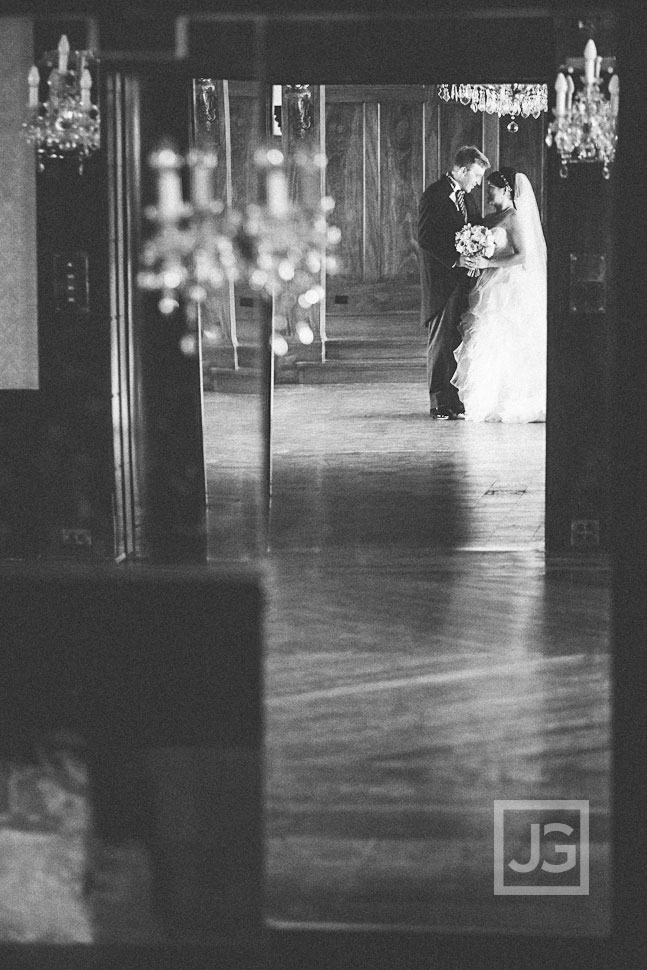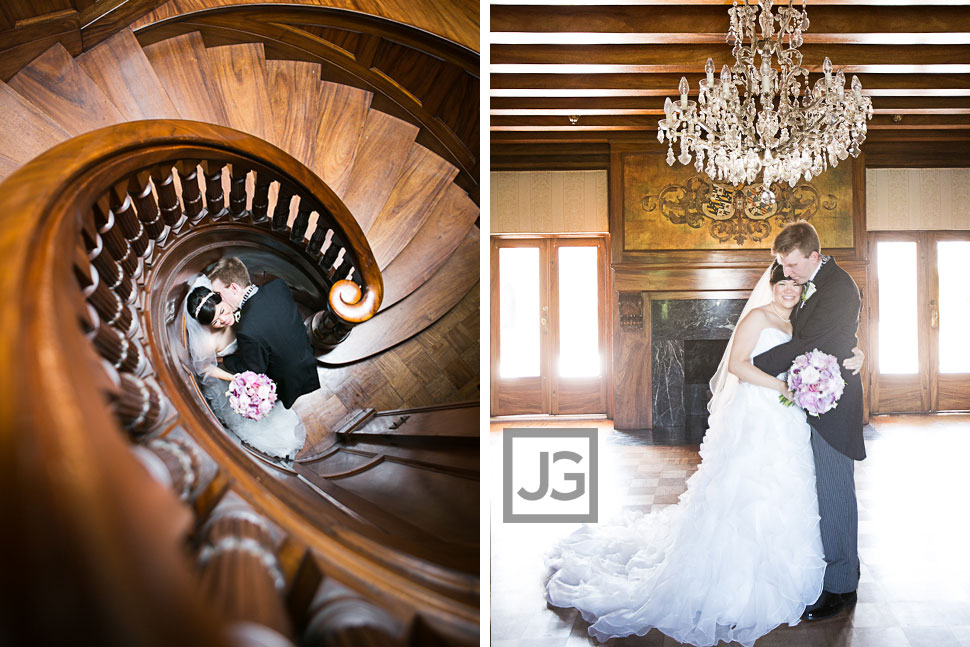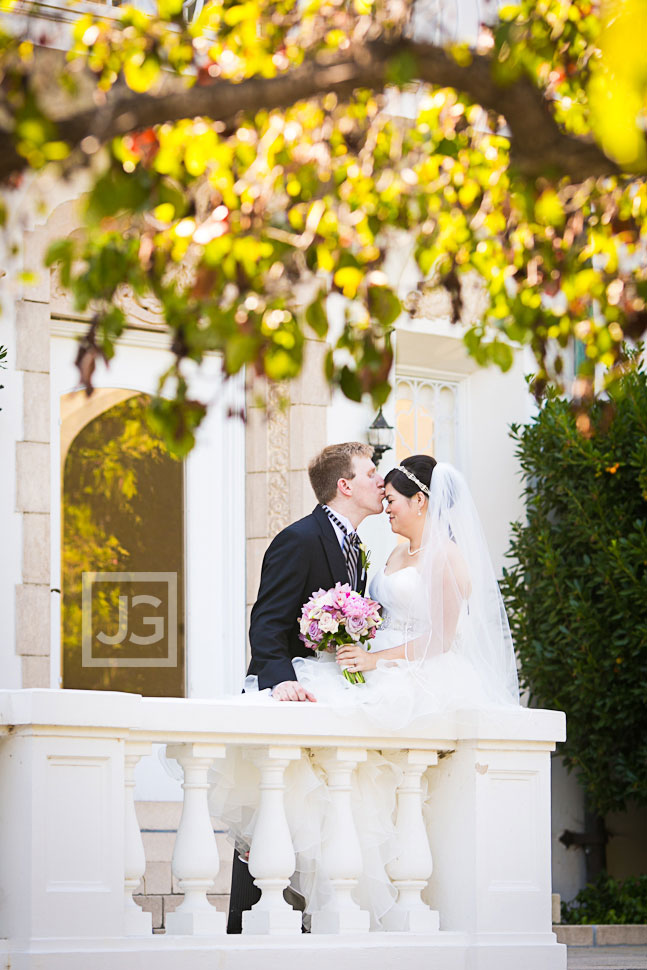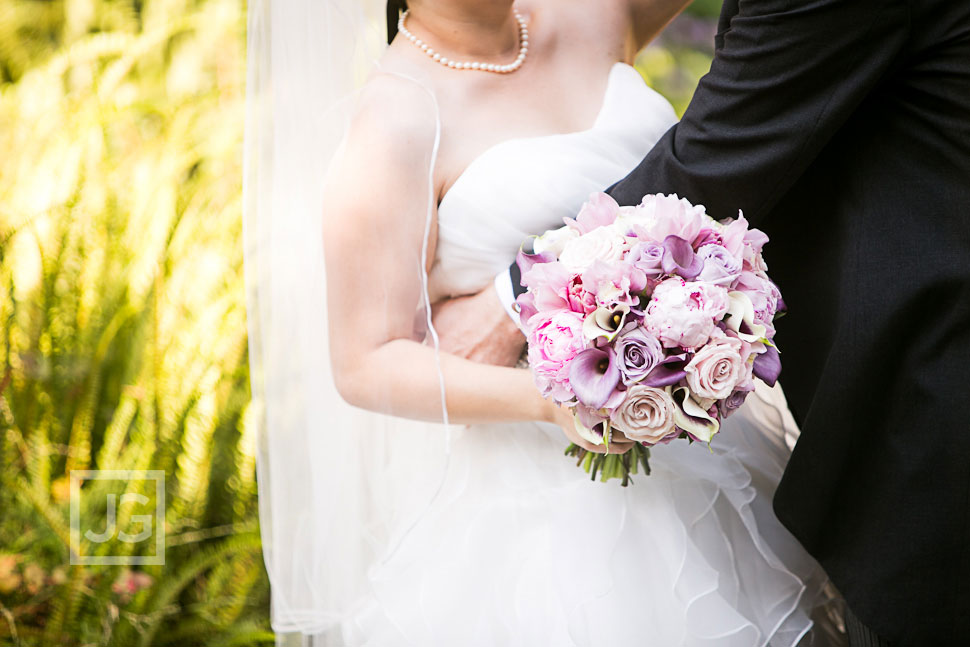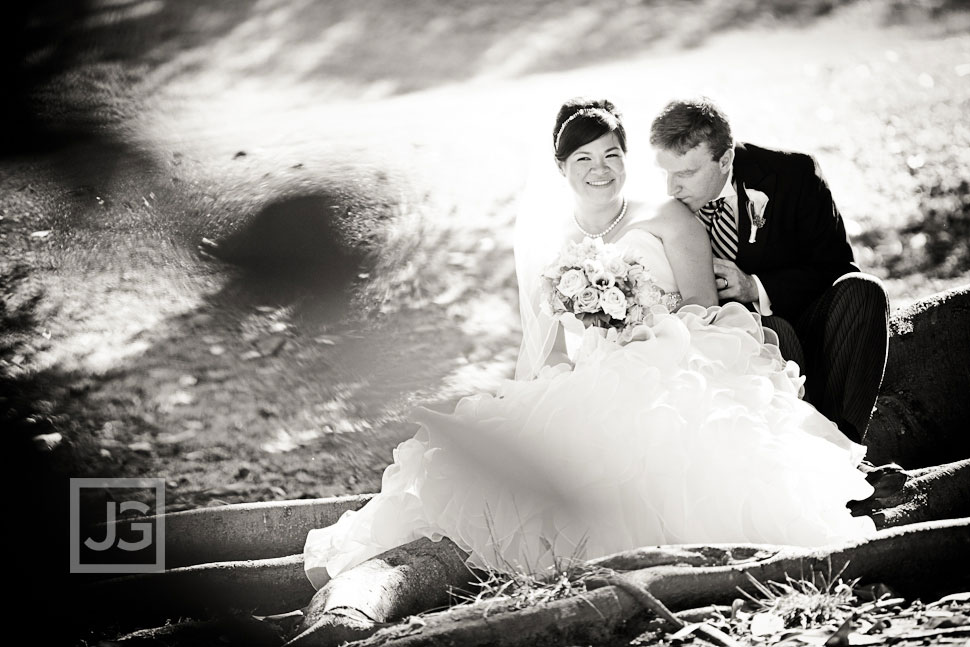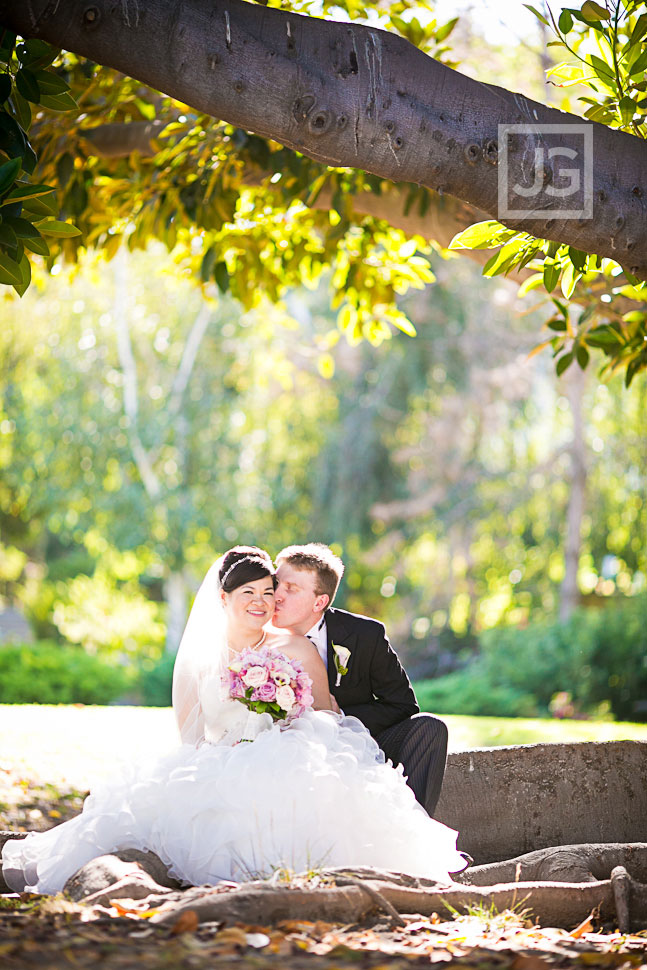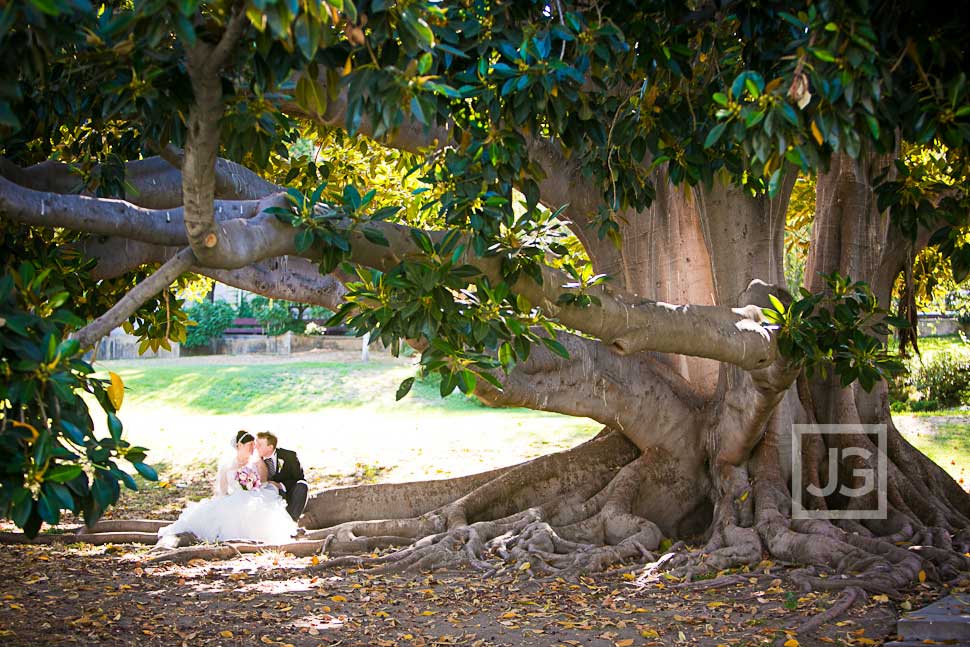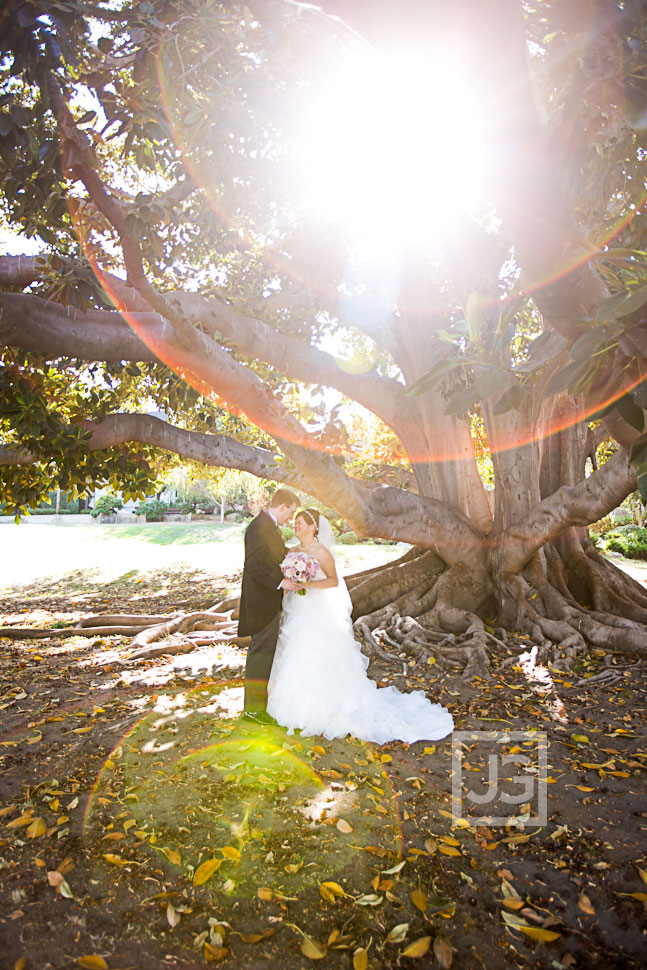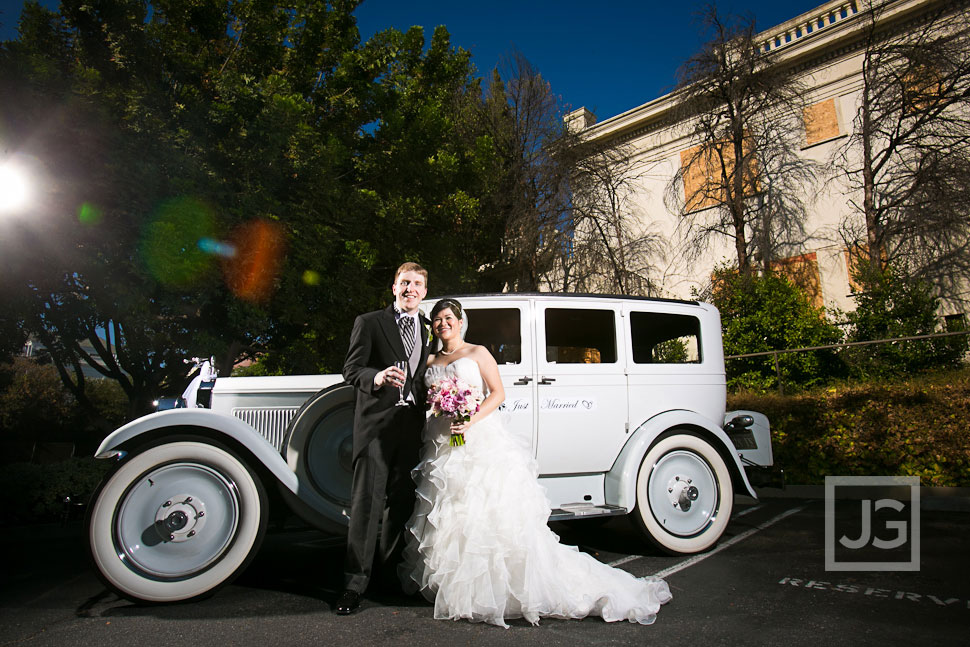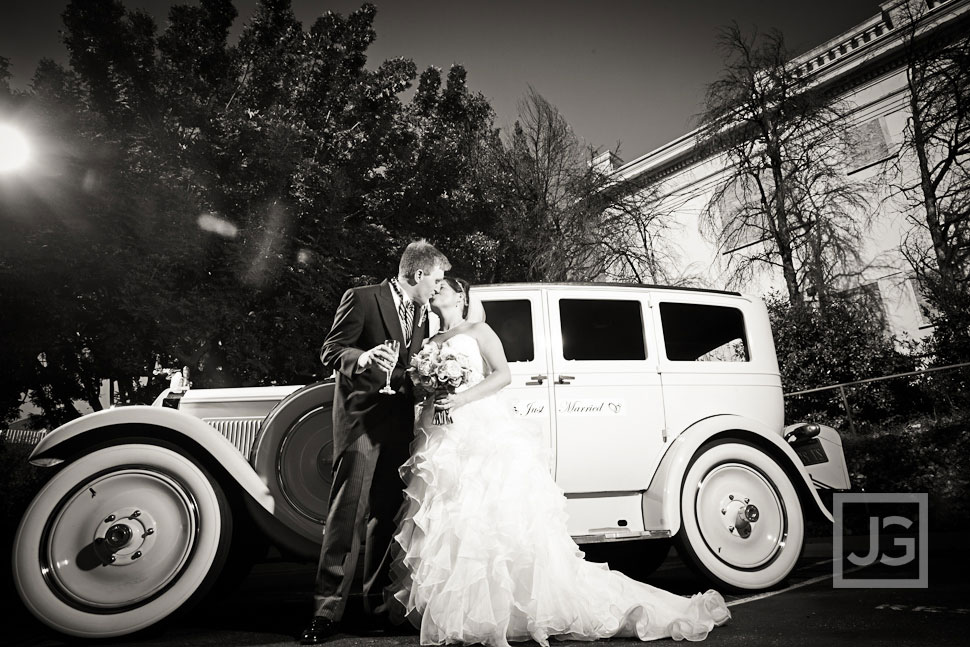 And on our way to their banquet reception, we stopped by old Chinatown for a quickie session.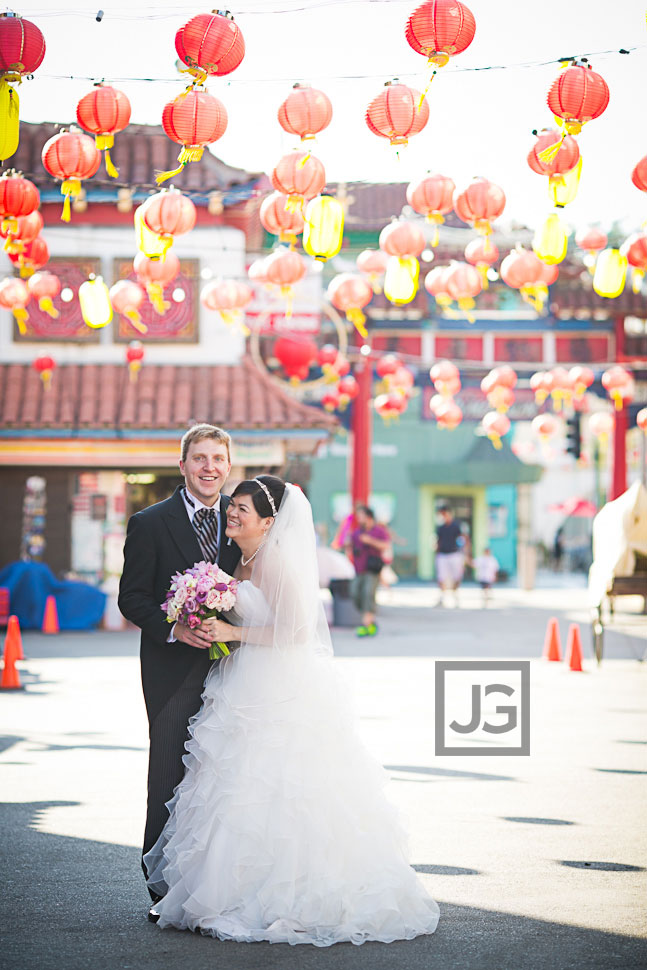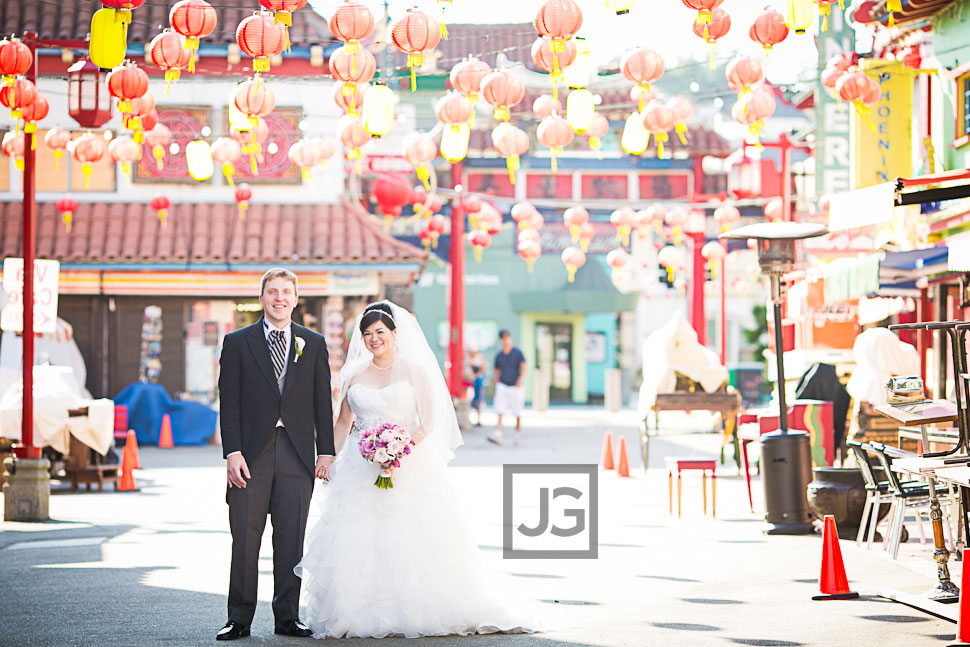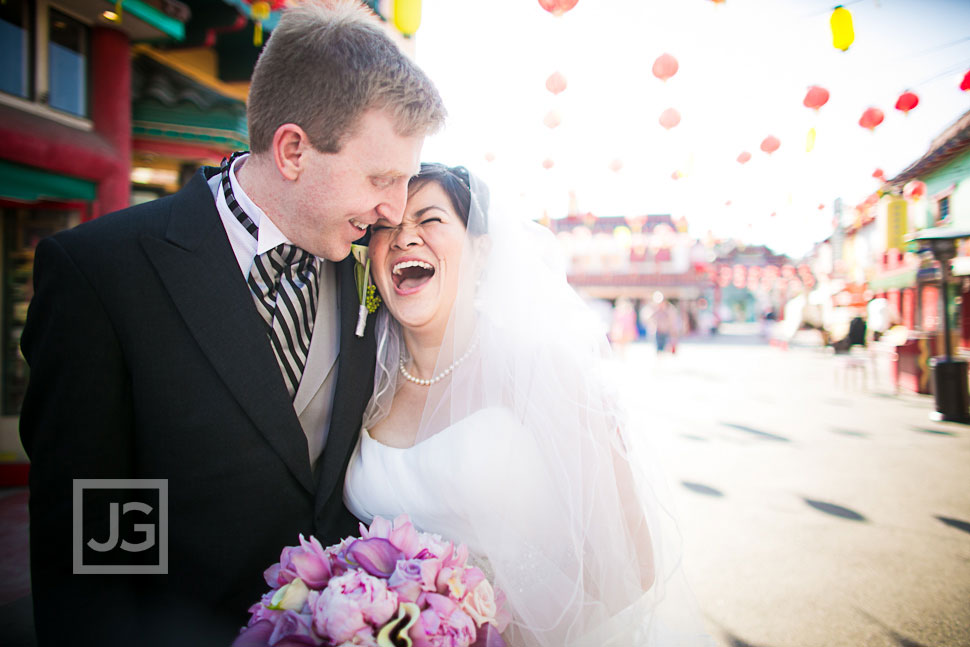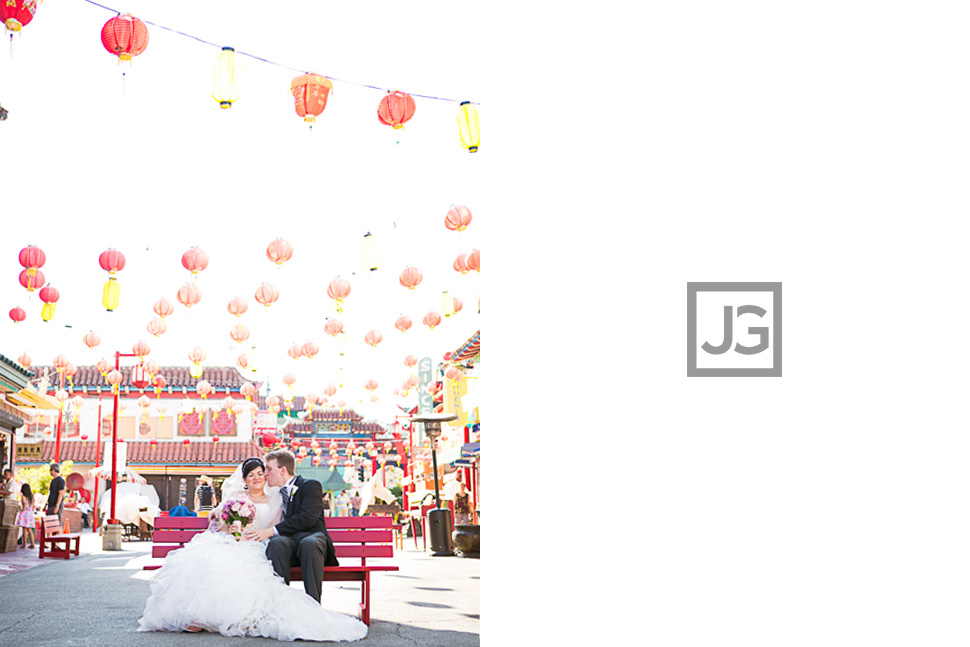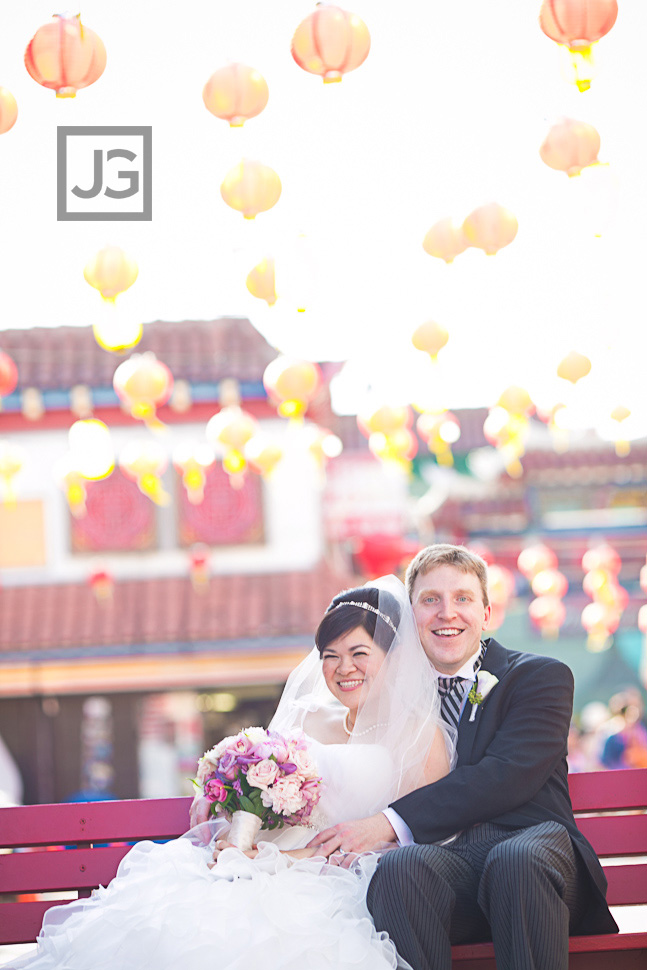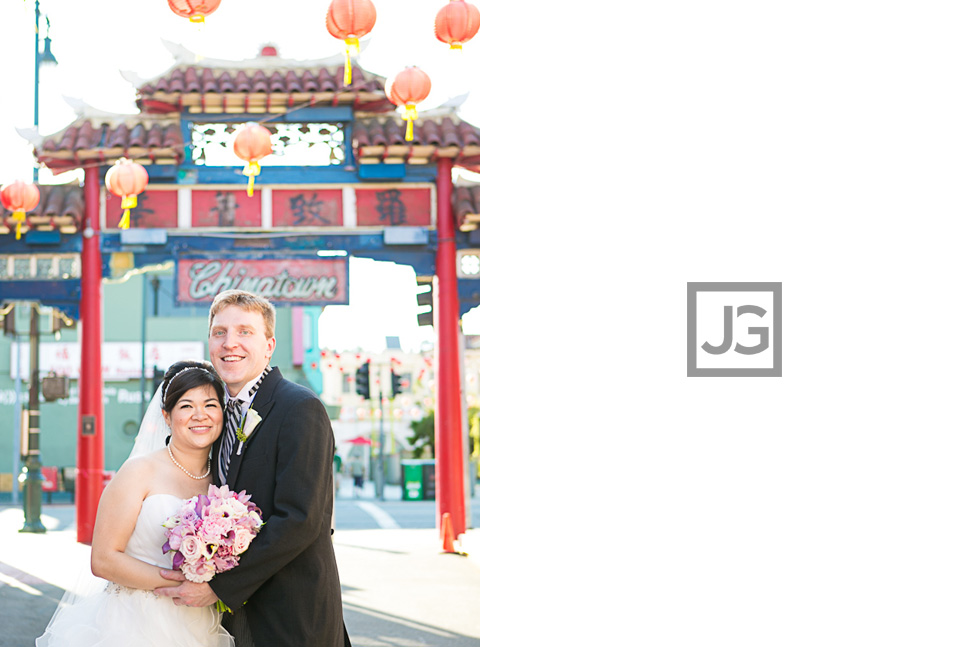 Kimberlee's family folded her 1000 origami cranes to wish her and Scott a lifetime of happiness and prosperity.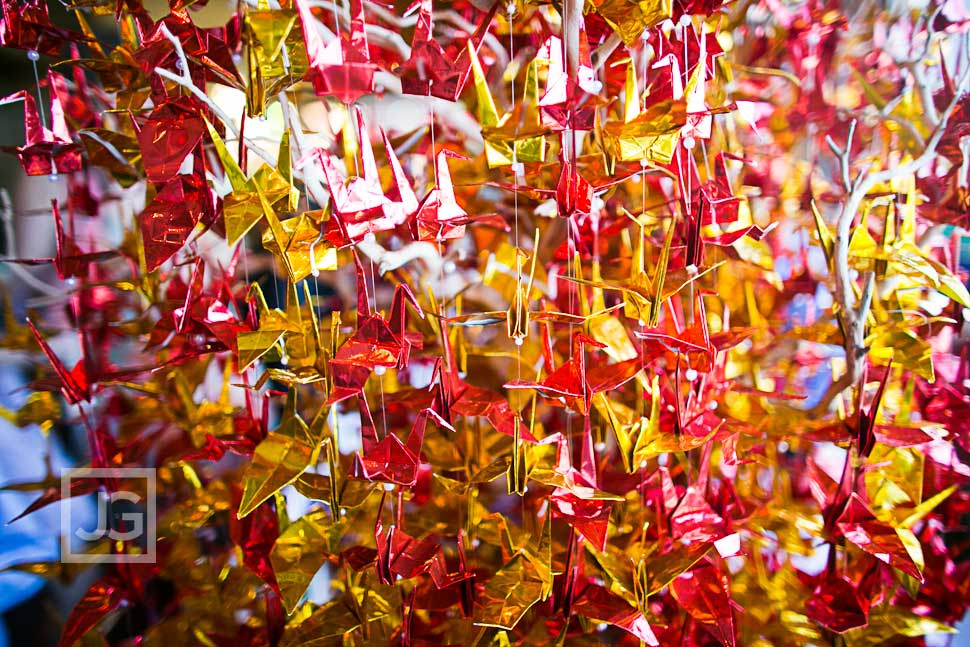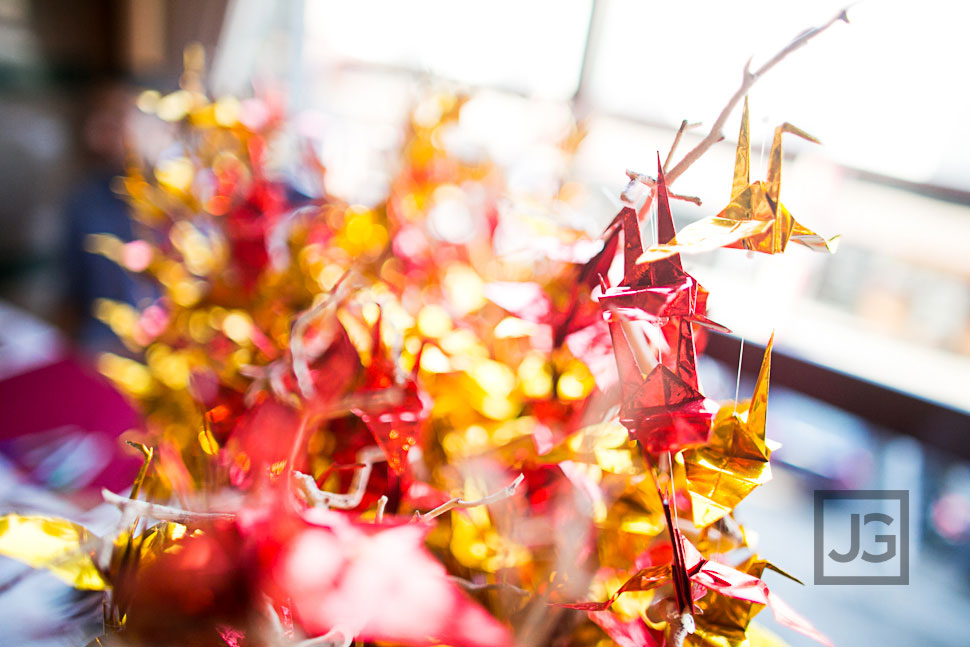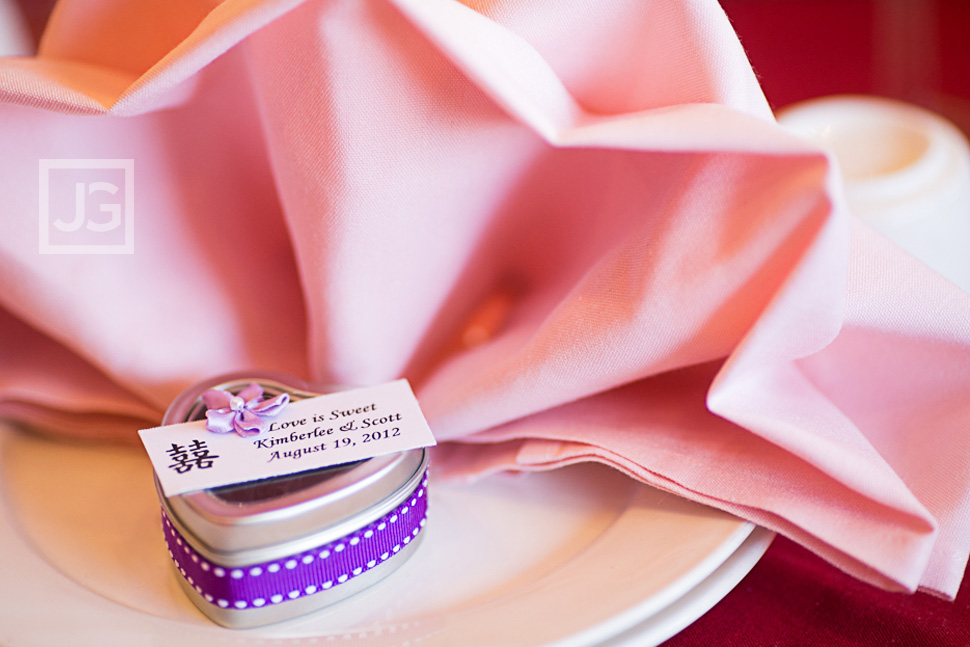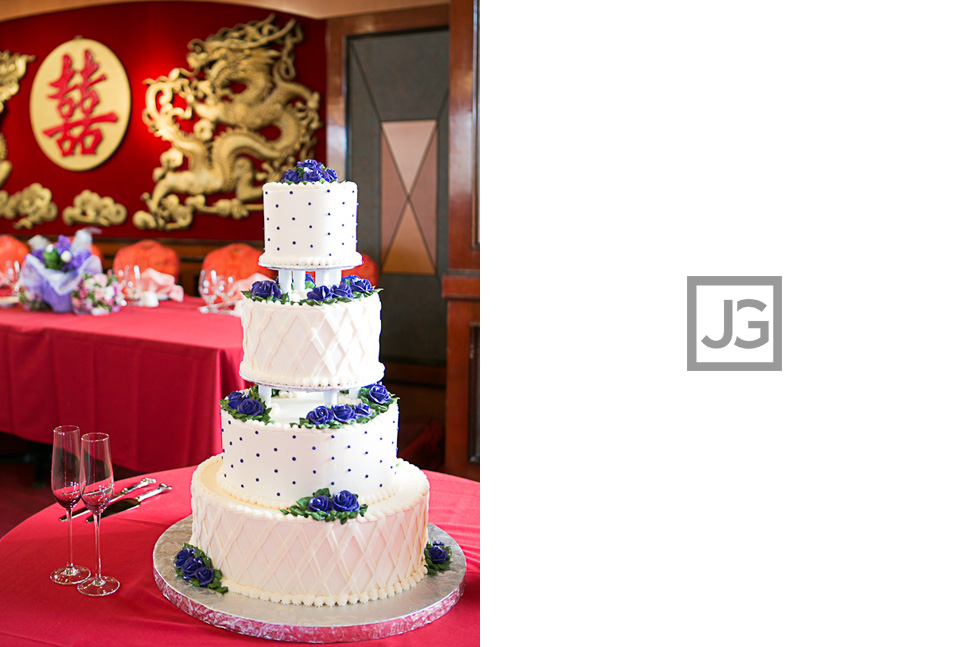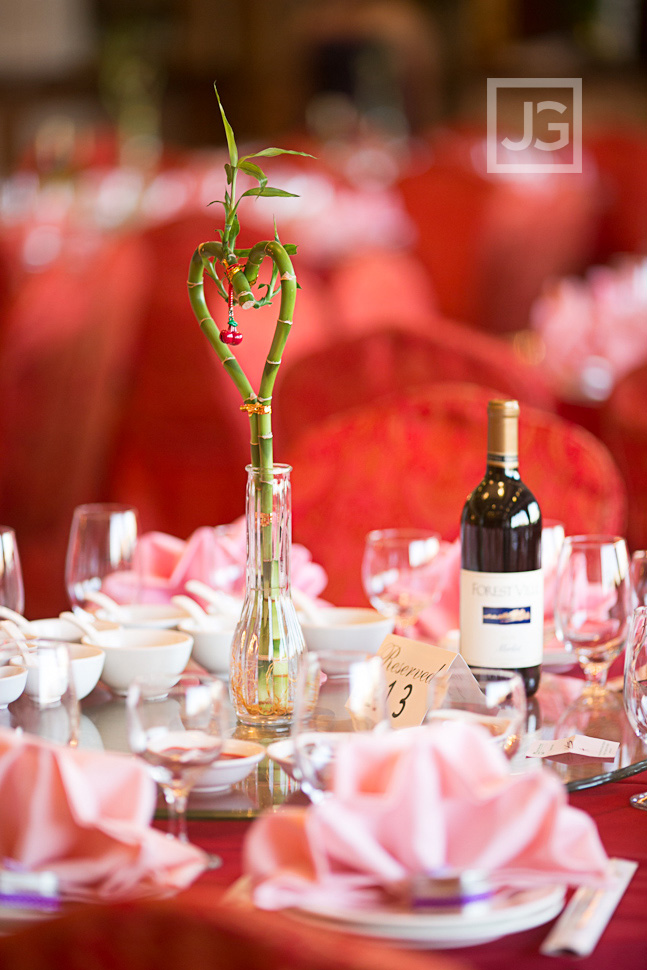 Kim and Scott decided to have a family style dinner at Ocean Seafood Restaurant.  It was pretty intimate in that everyone sat down to eat (the 11 course meal) and chatted among each other as the bride and groom made their way to personally visit each guests at each table.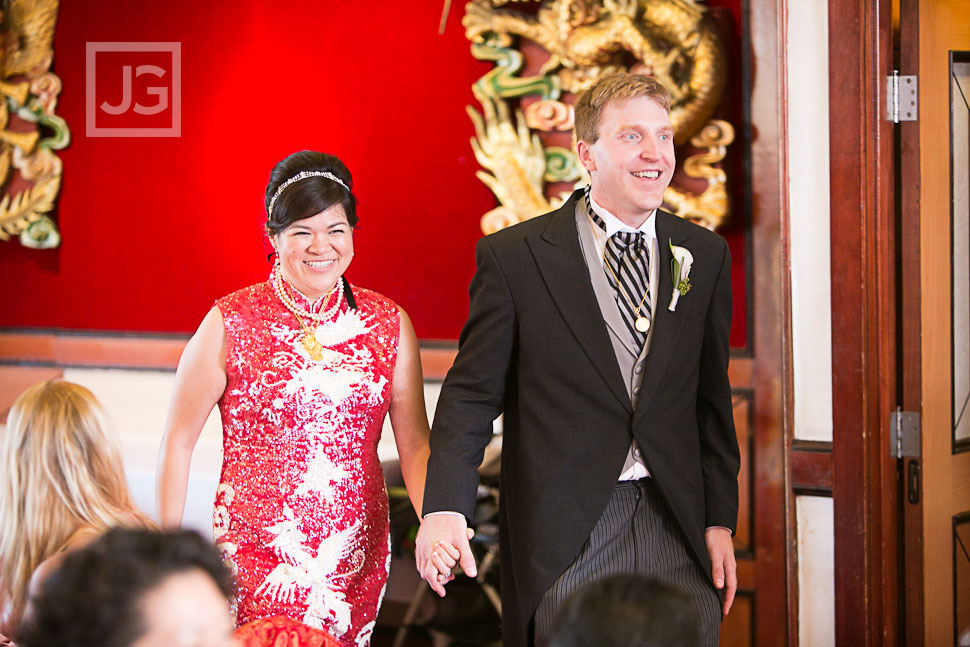 Check out all these yummy dishes!! They were so sweet to reserve two seats for us at their guest table as well.  =)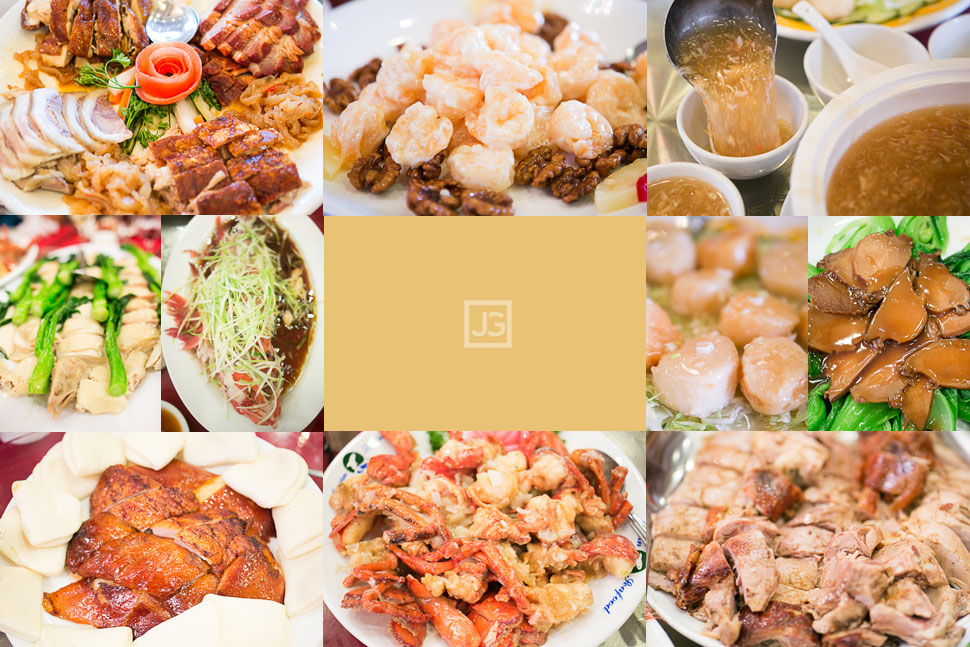 After the cake-cutting (around 8:30pm),  Kim and Scott sneaked away from the reception and went to LAX to catch their red-eye flight to Australia!!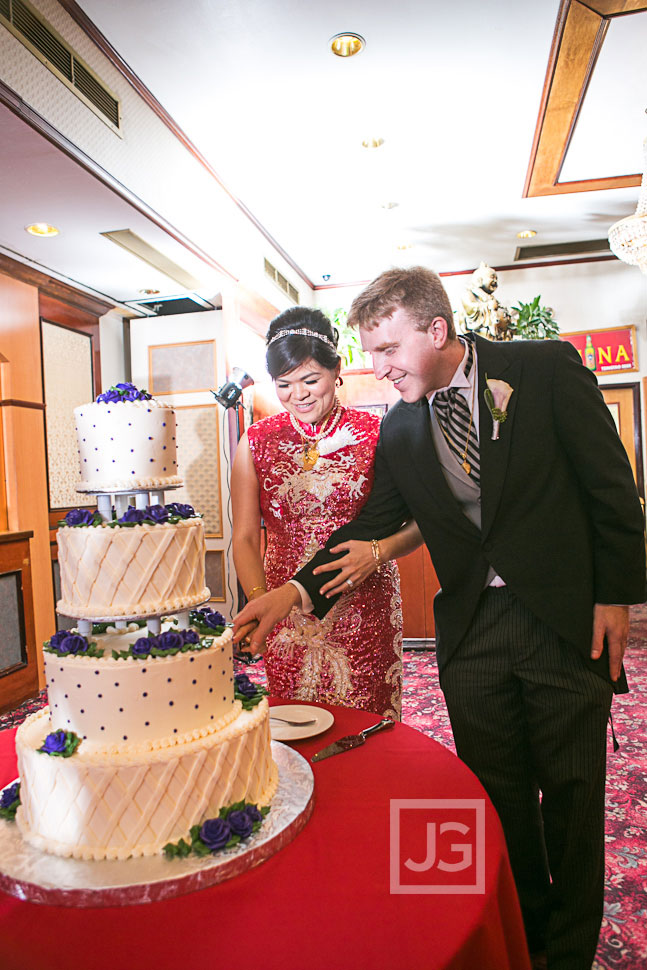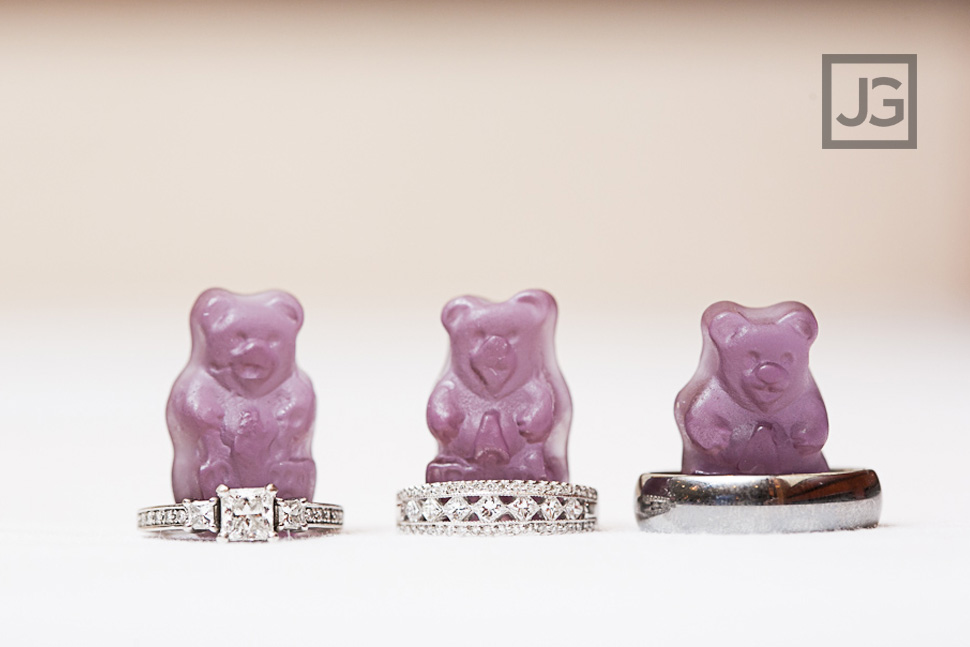 Congratulations to Kim and Scott!!  Best wishes to you both and thank you for having us!