It was such a pleasure to have photographed this lovely couple.  Michelle and Carlos are both beautiful people and have such great personalities.  Their wedding was full of emotions for myself and for their families. What a beautiful union these two posses!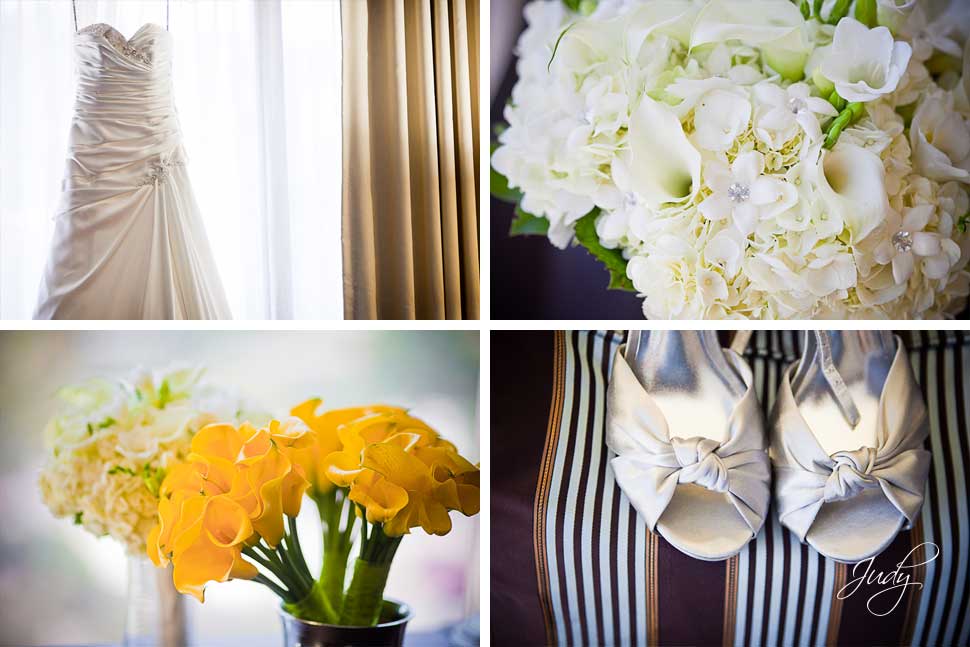 Her beautiful ring…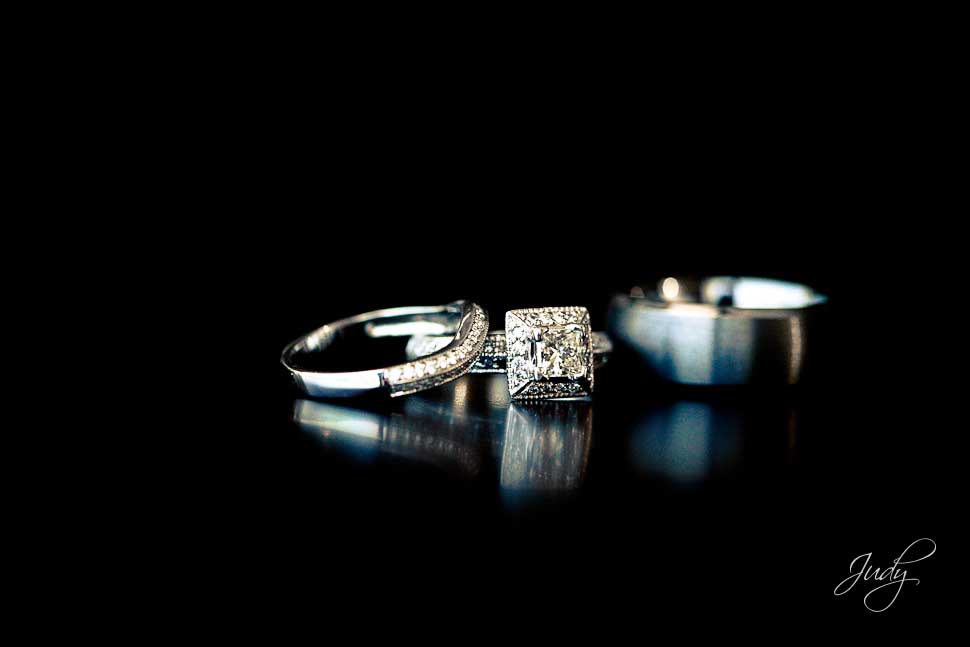 After many years of being on her High School dance team, Michelle is a pro at applying make-up and decided to do it herself for her big day!! It was such a mellow morning hanging out with the girls at the Universal Sheraton.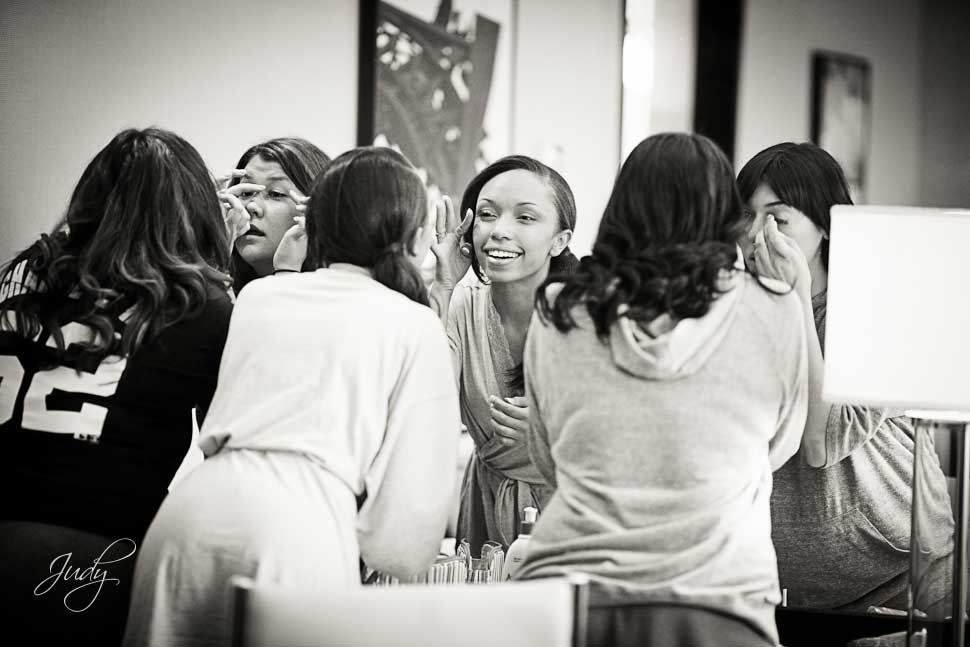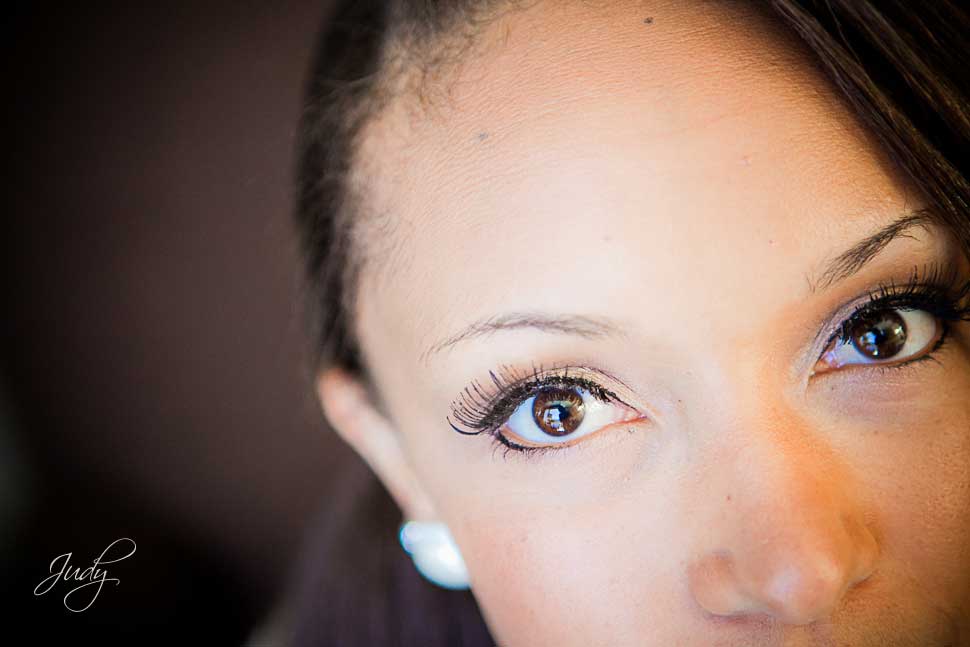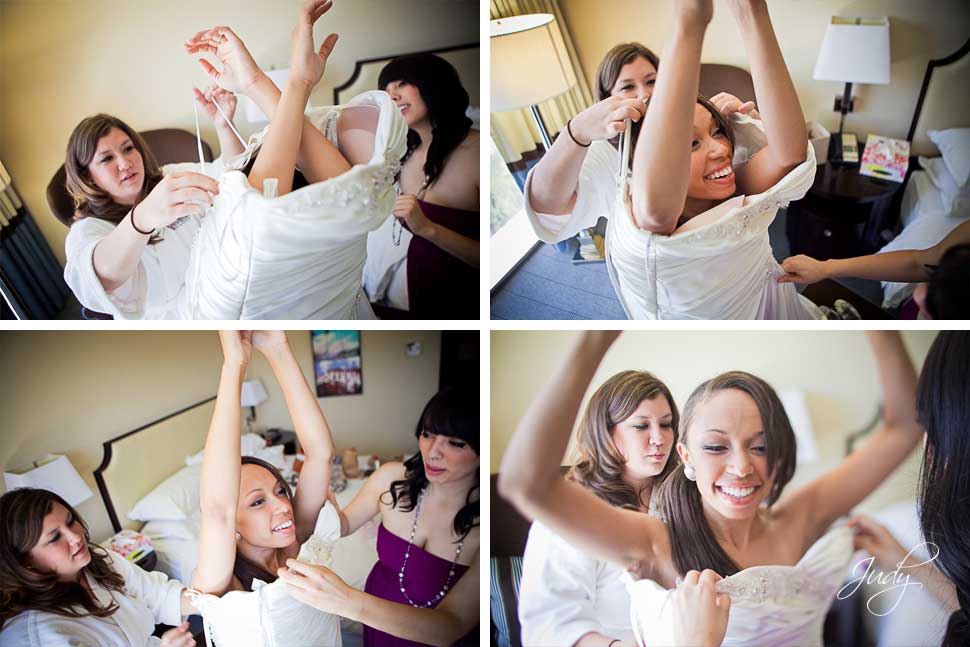 I love her dress… it totally compliments her body!!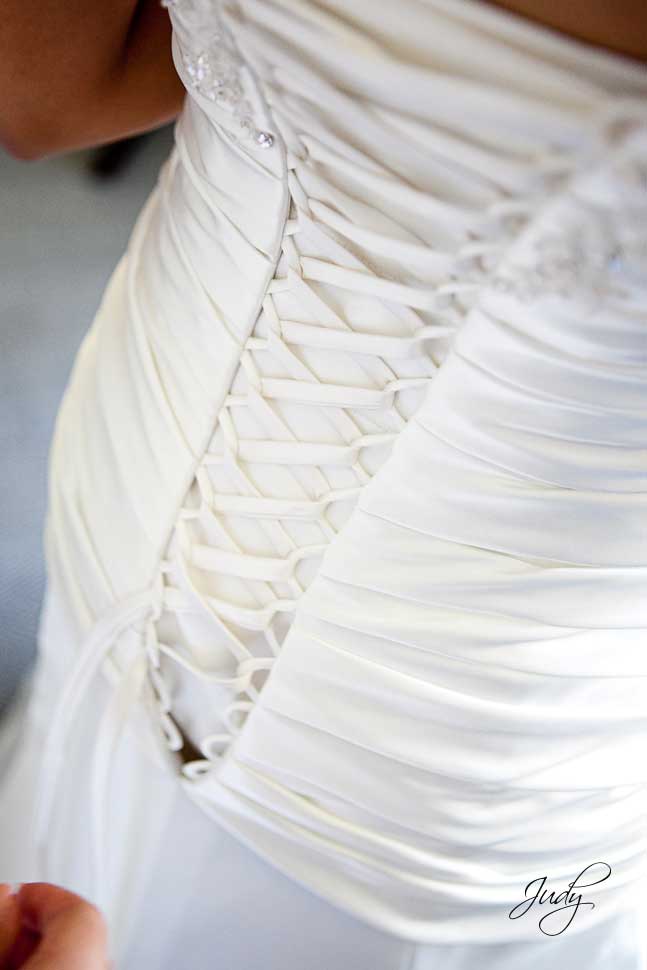 This pictures is so cute…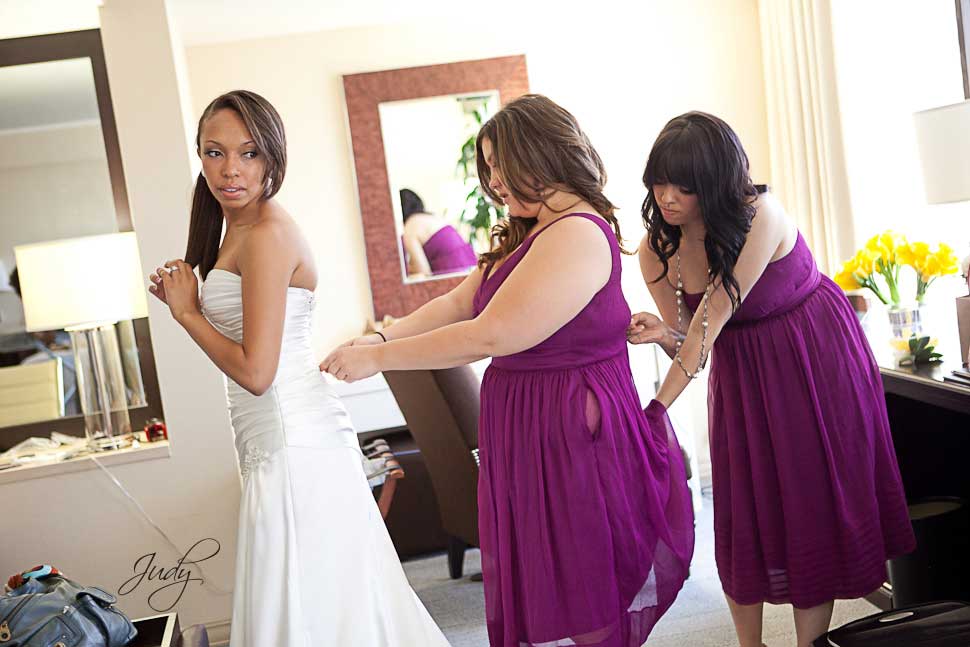 Michelle and Carlos's wedding party was A-M-A-Z-I-N-G!!!  They were such a cool crowd to be around… they were down for anything I suggested.
Jumping…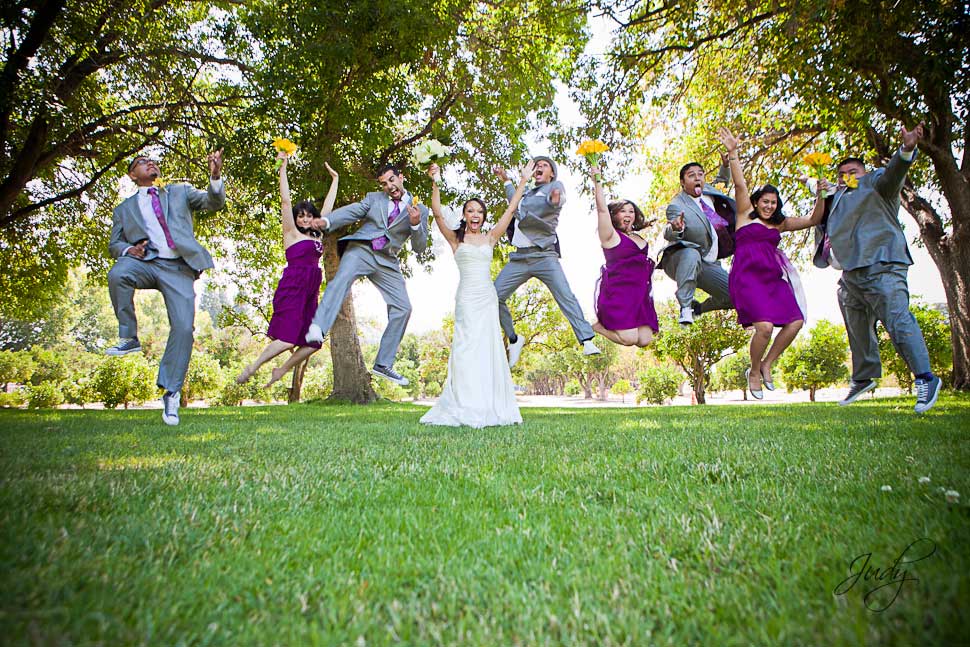 The human pyramid… can you believe it??!?!?!  And this is before the ceremony too!!!  LOL,  although after this human pyramid, one of the boys joking threatened to send me his chiropractor bill.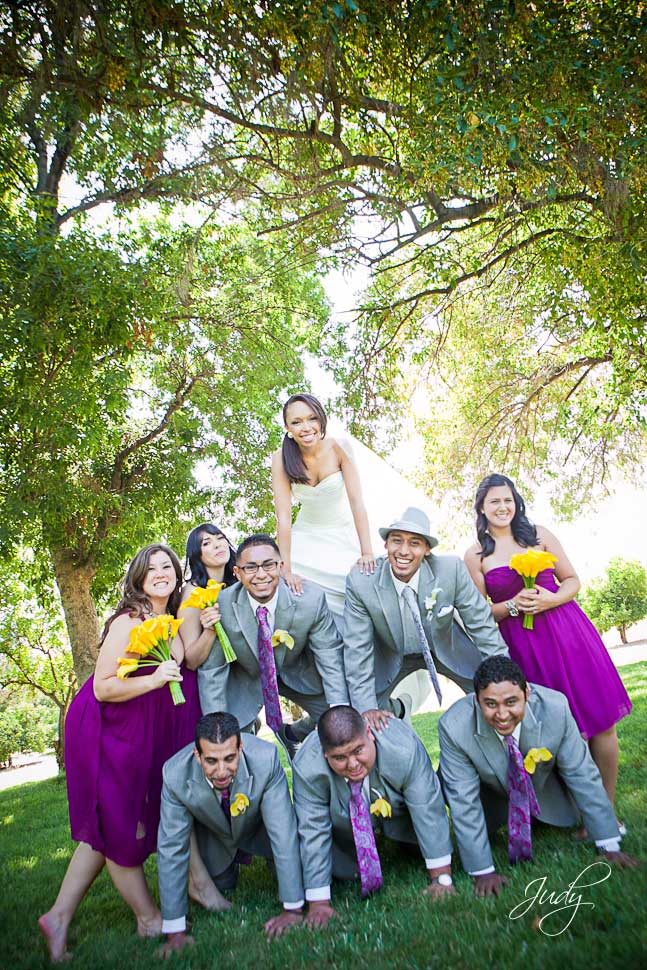 And tackle football too!!!  WOW….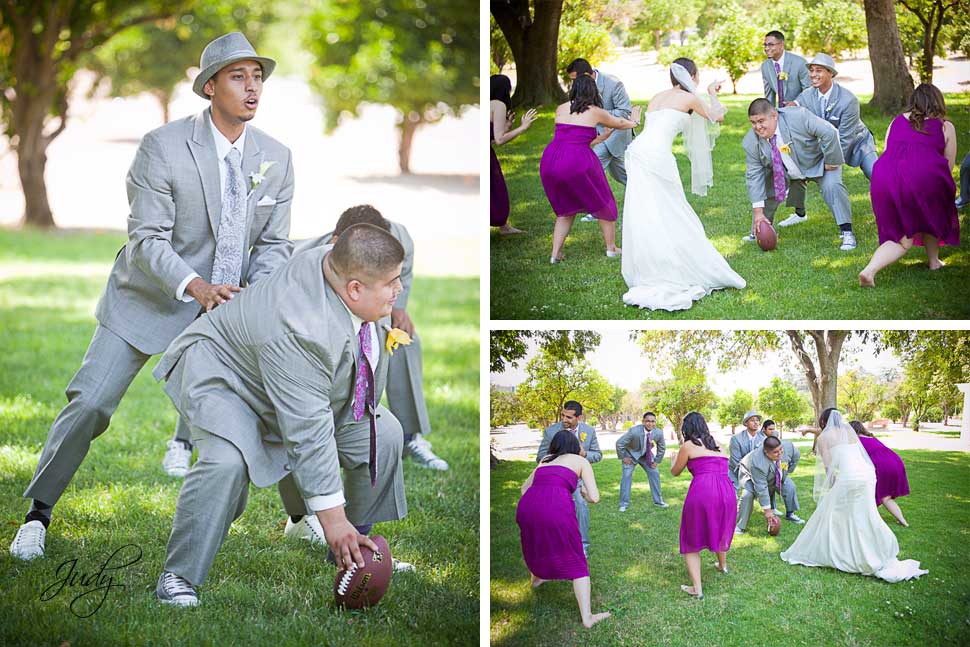 After a nice round of football, the bridal party went to chill in the limo while I photographed Michelle and Carlos's couple session around California State University, Northridge (CSUN) campus.  They make such a handsome couple!!
It is becoming more and more common now for couples to see each other prior to the wedding ceremony.  When couples choose to see each other prior to the ceremony, there is a magical moment known as "the first reveal" or "first glance".  The good thing about this is, the first reveal offers an intimate moment shared between the couple as they see each other for the first time.  I was told by many brides that it's an amazing and totally different type of emotion.  Another benefit of seeing each other before hand is time; there are now LOTS of time for pictures.  Bridal party pictures, family pictures, bride/groom pictures can all be taken care of ahead so that after the ceremony, the bride and groom have time to mingle and hang out with their guests.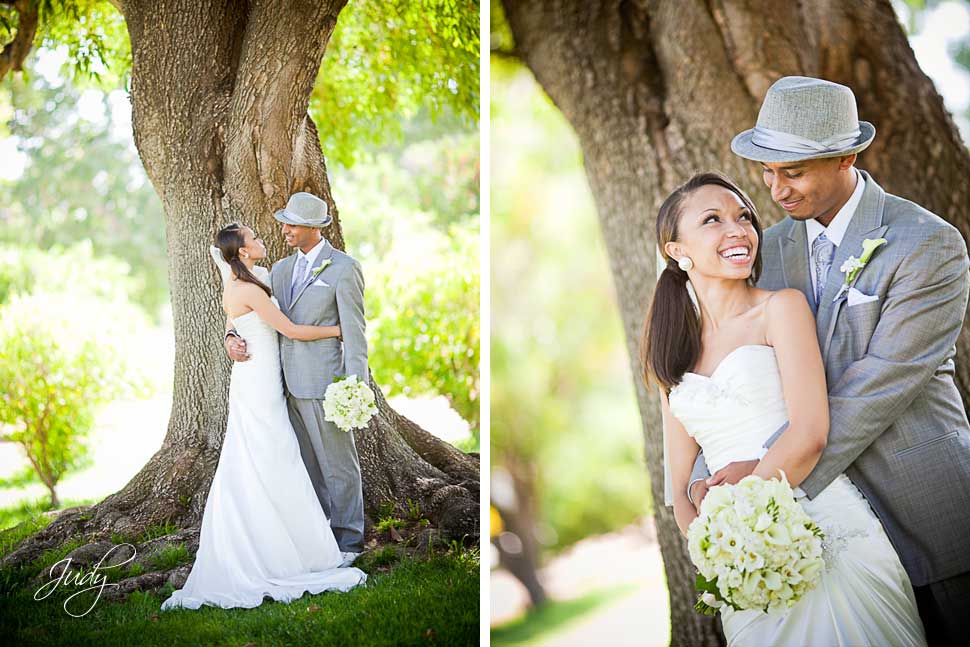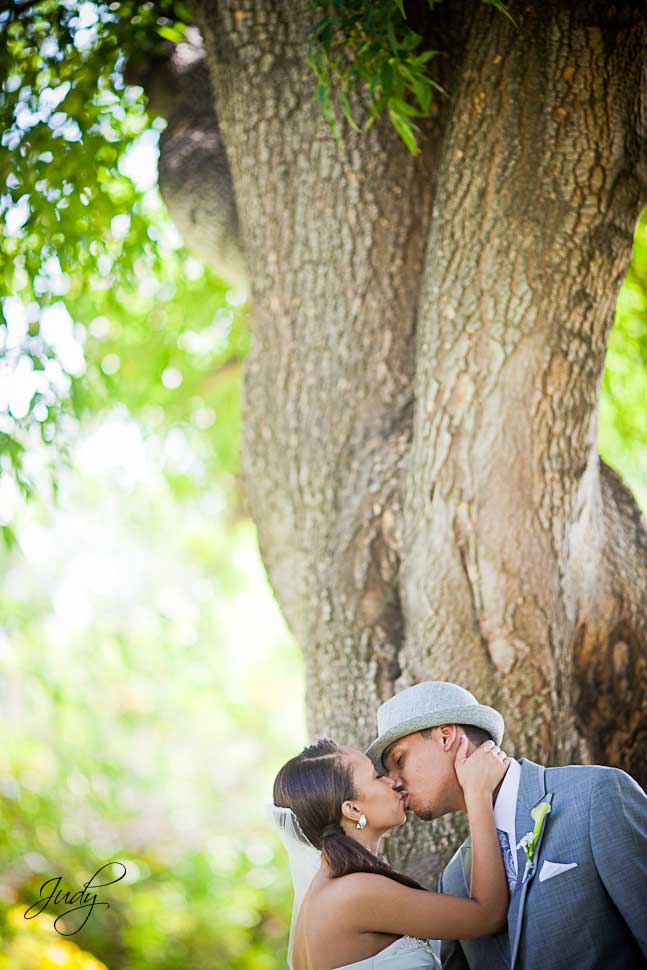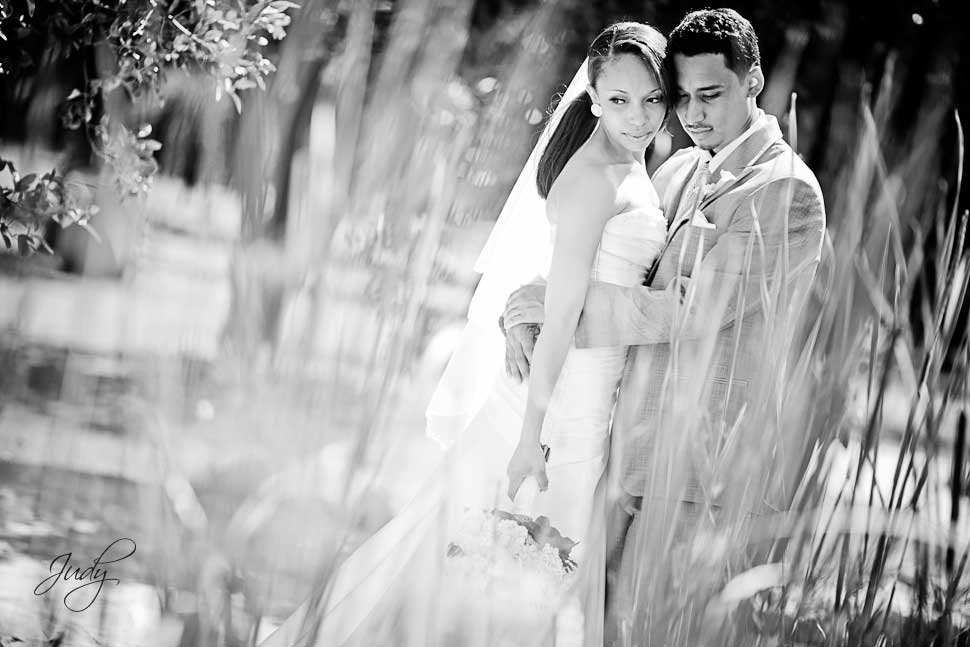 The orange groves at CSUN gave great symmetry for pictures.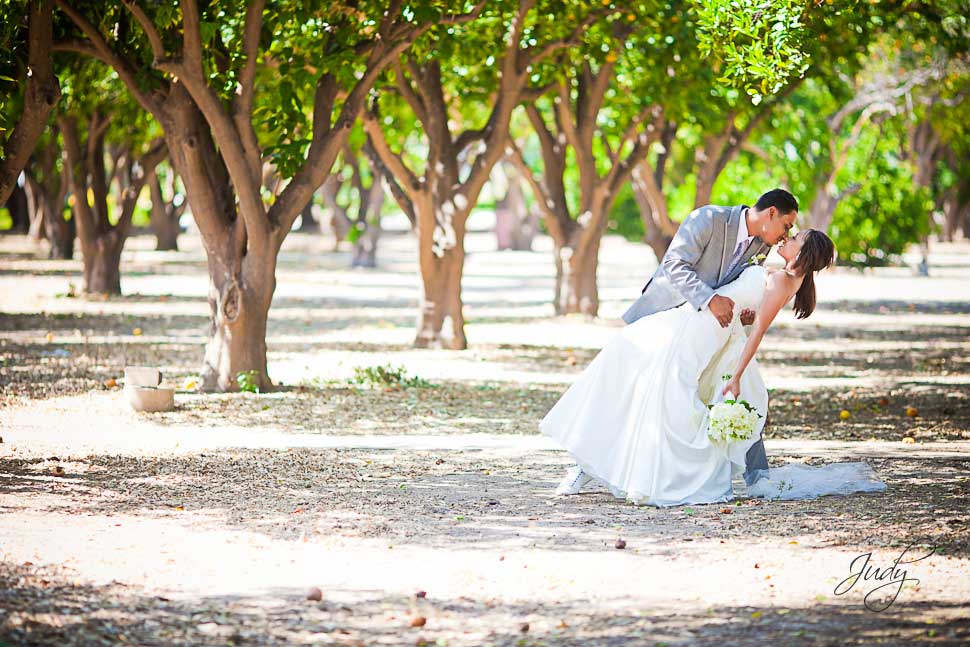 This picture was taken with a tilt shift lens and the blurs was actually in camera, not from post production.  It's such a cool lens to play around with…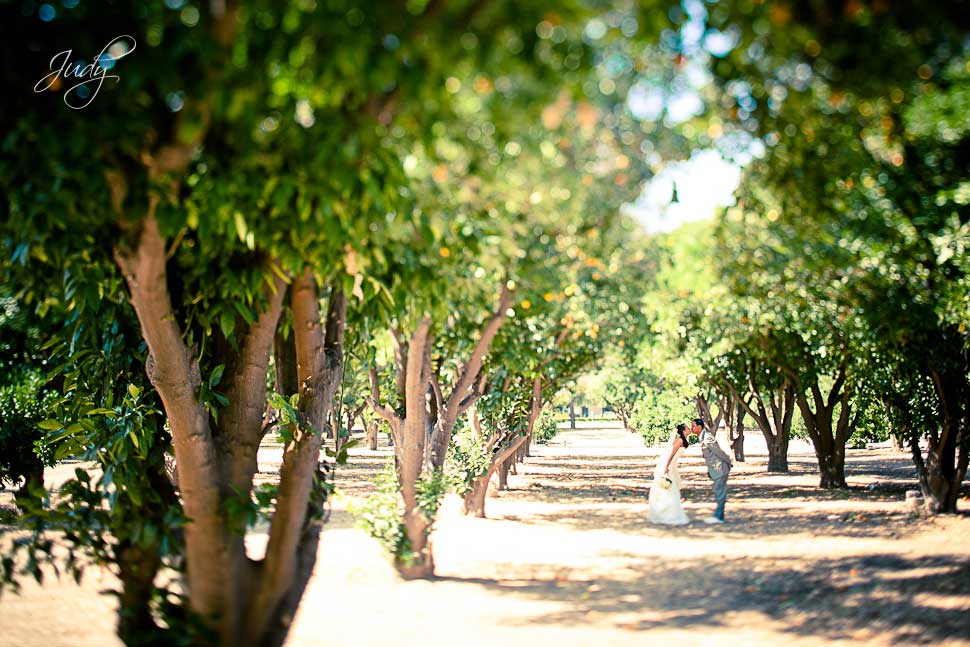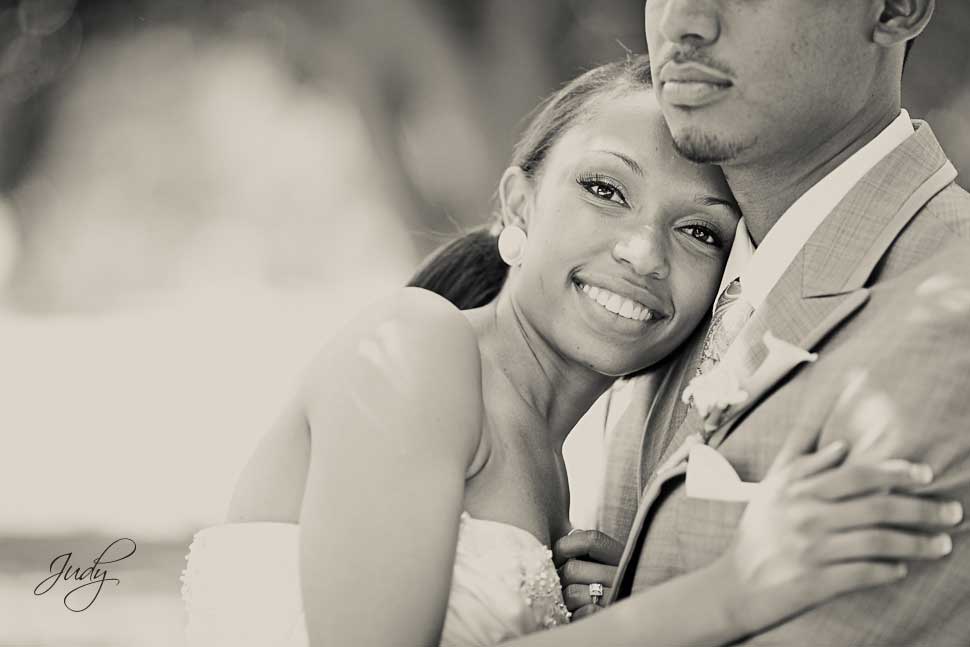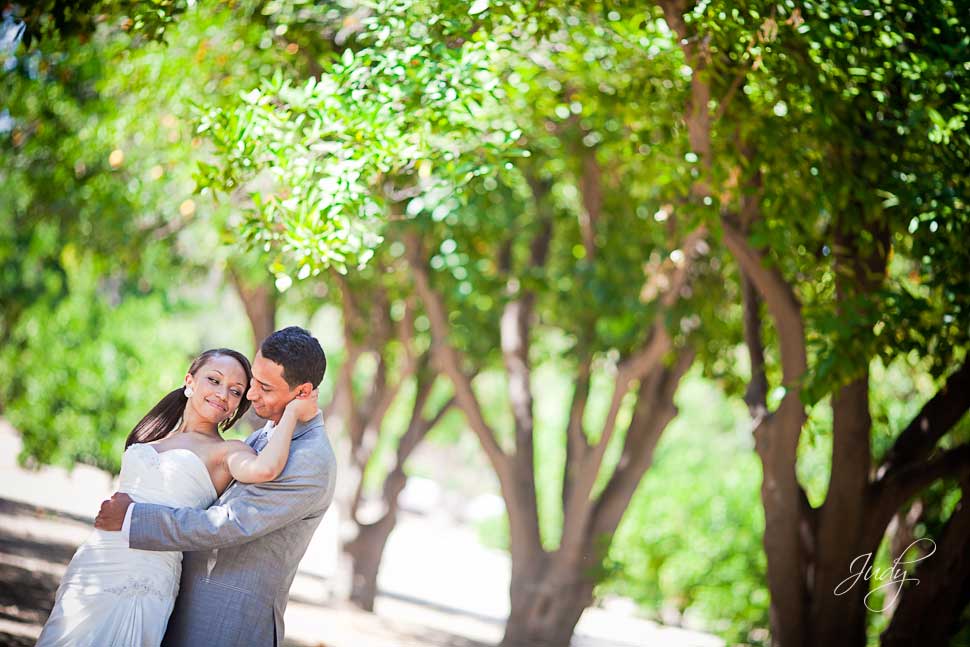 After the bride and groom portrait session at CSUN, we headed over their church for both their wedding ceremony and wedding reception.  Carlos is a Deacon at the church and is very actively involved with their youth group.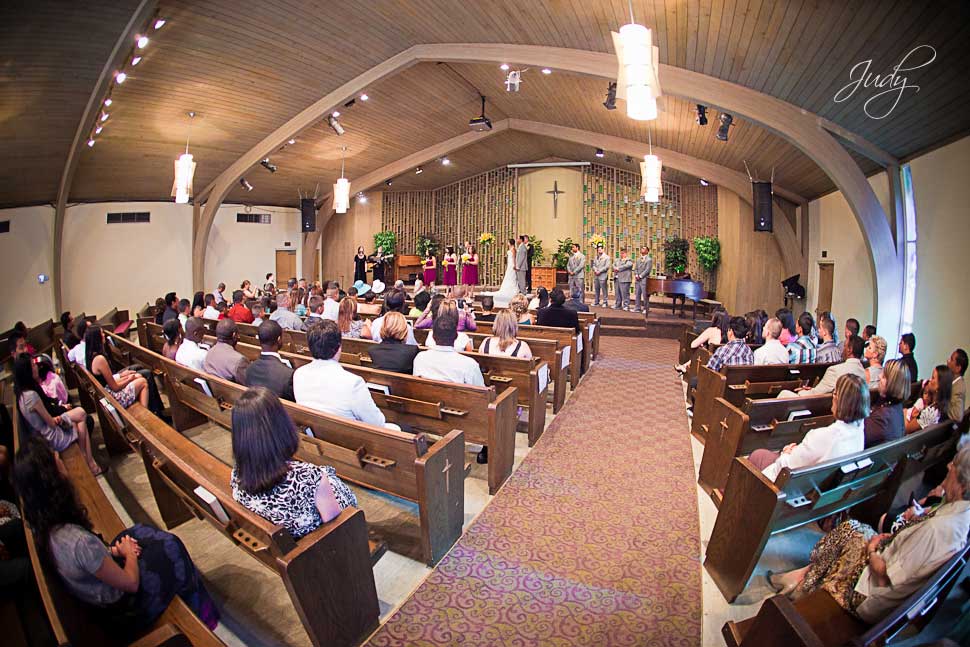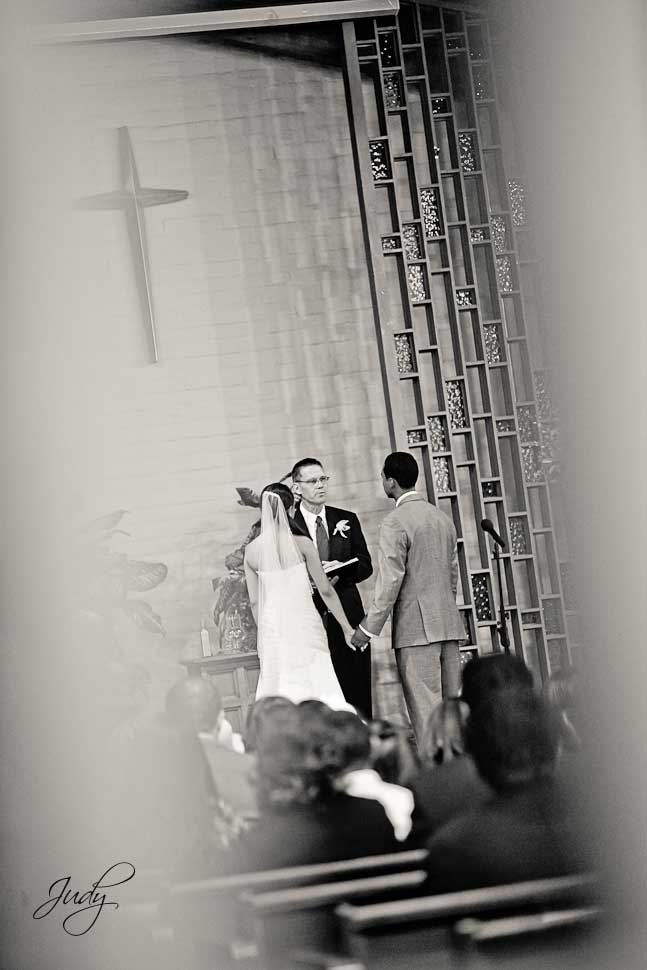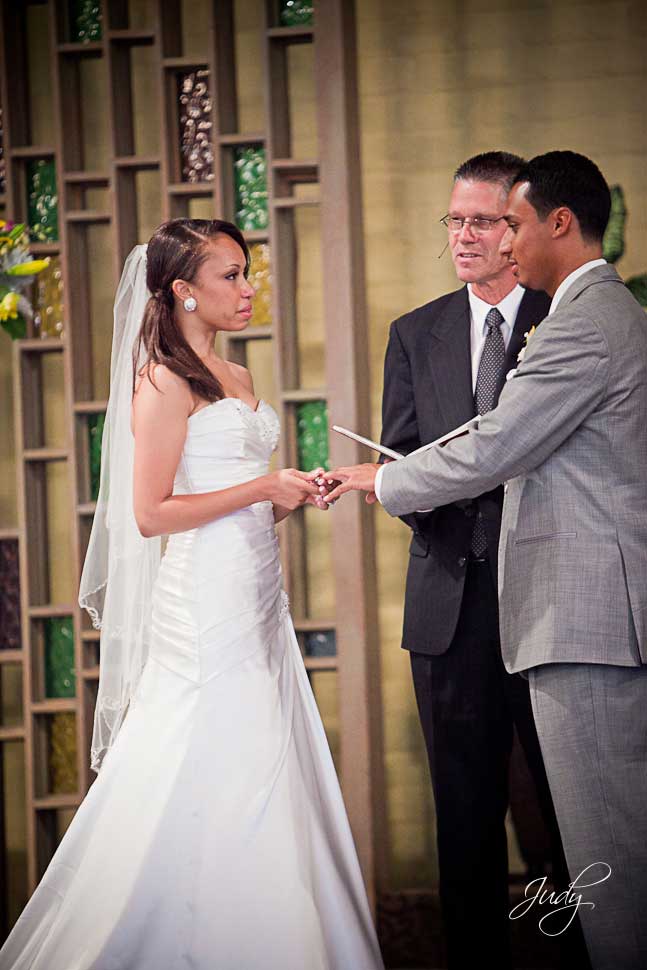 Their wedding vows were so heart-felt that A LOT of people were tearing up.  I didn't tell them this, but I teared up myself!!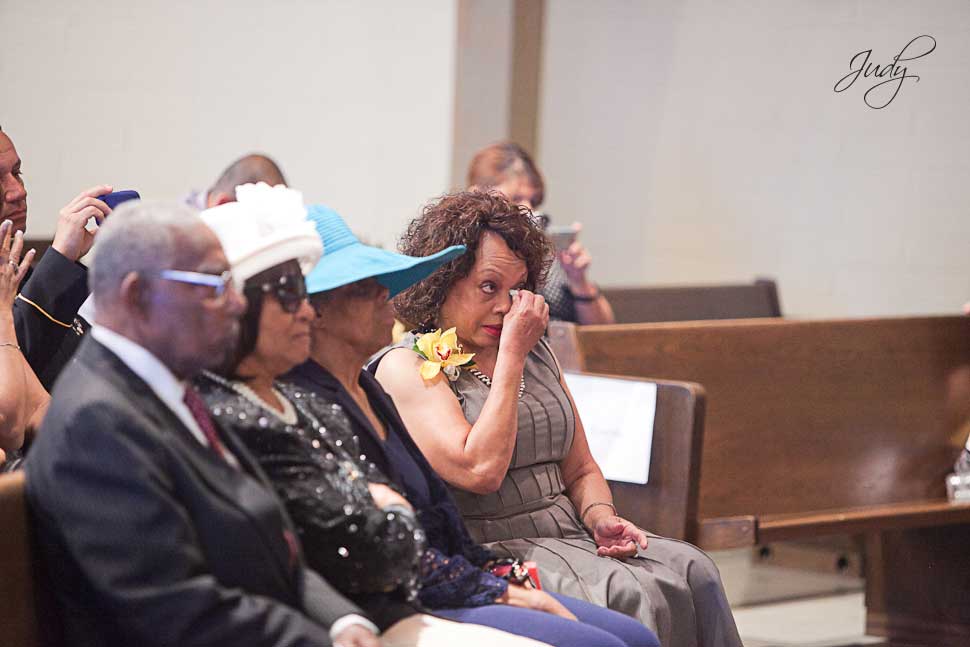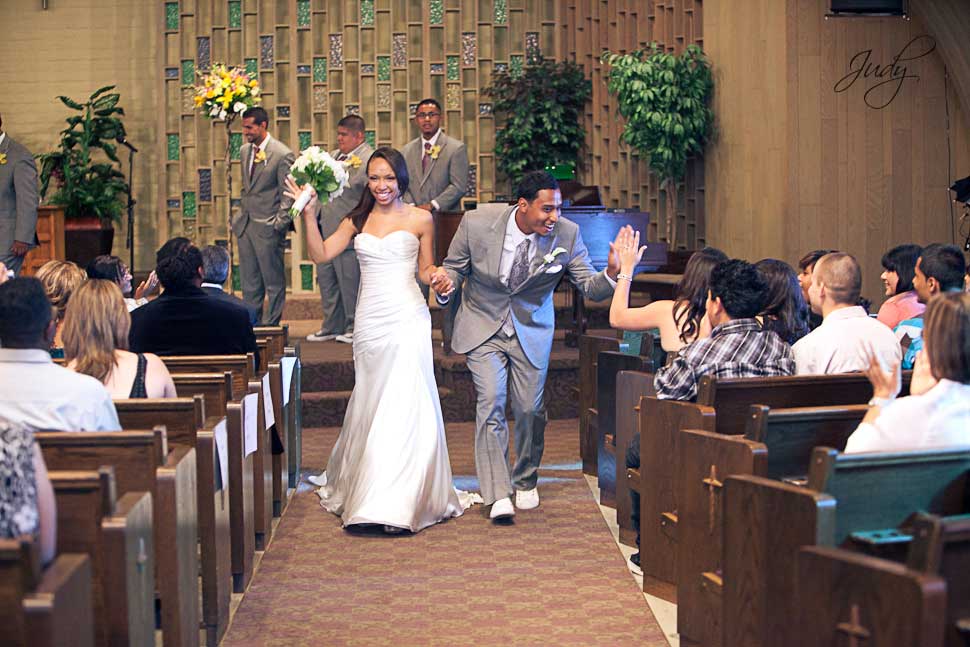 Michelle and Carlos — "A Pefect Match" indeed!!!  These two are perfect for each other in so many ways.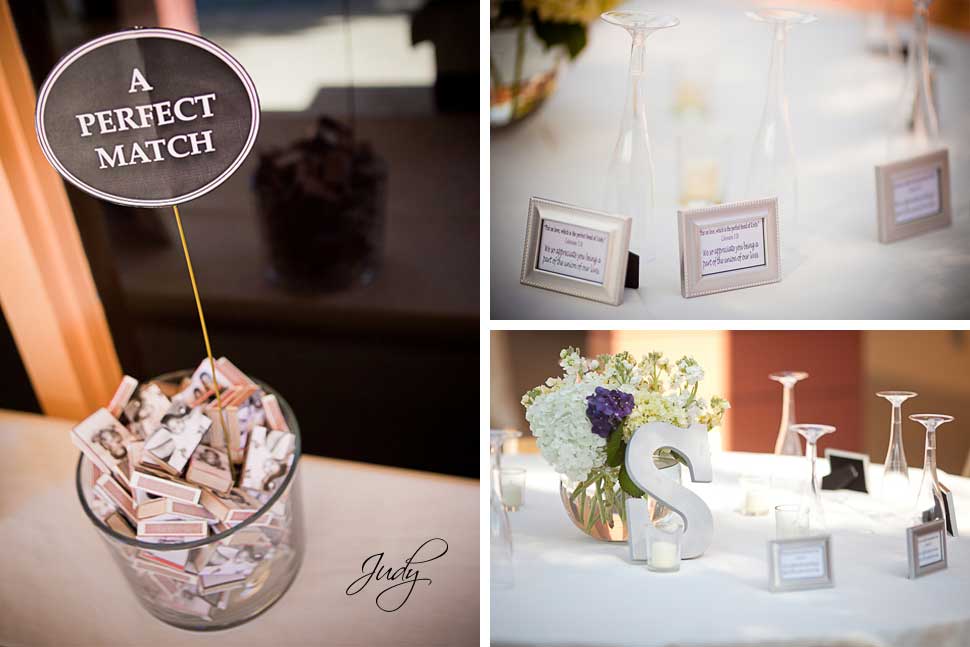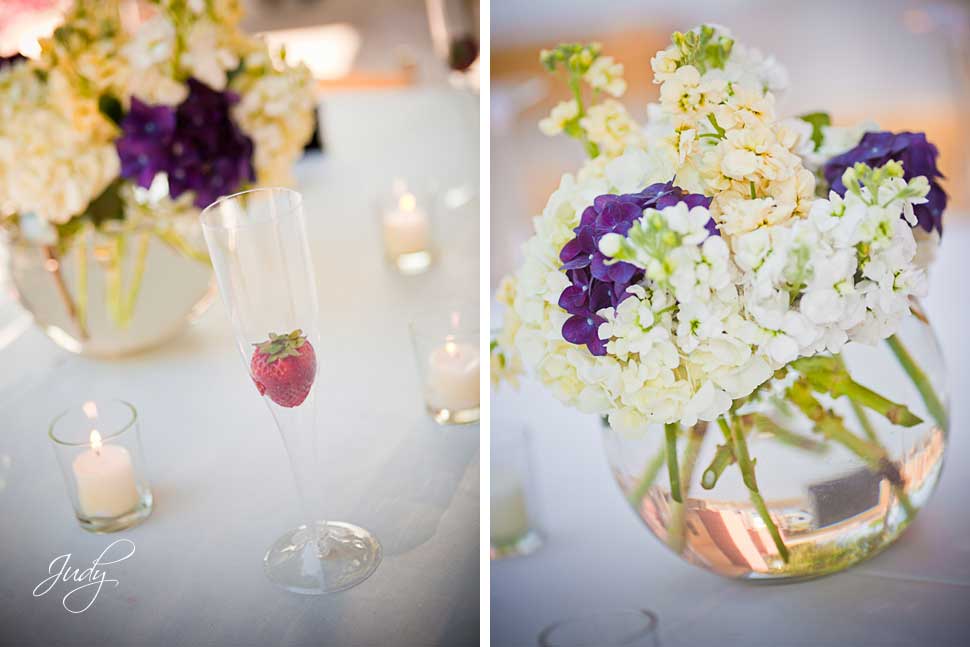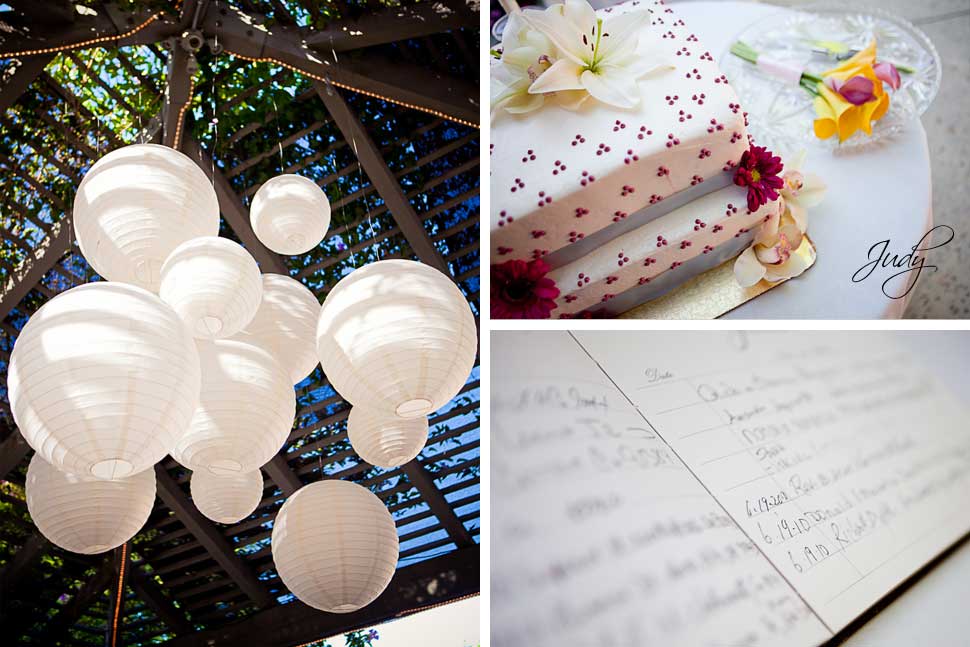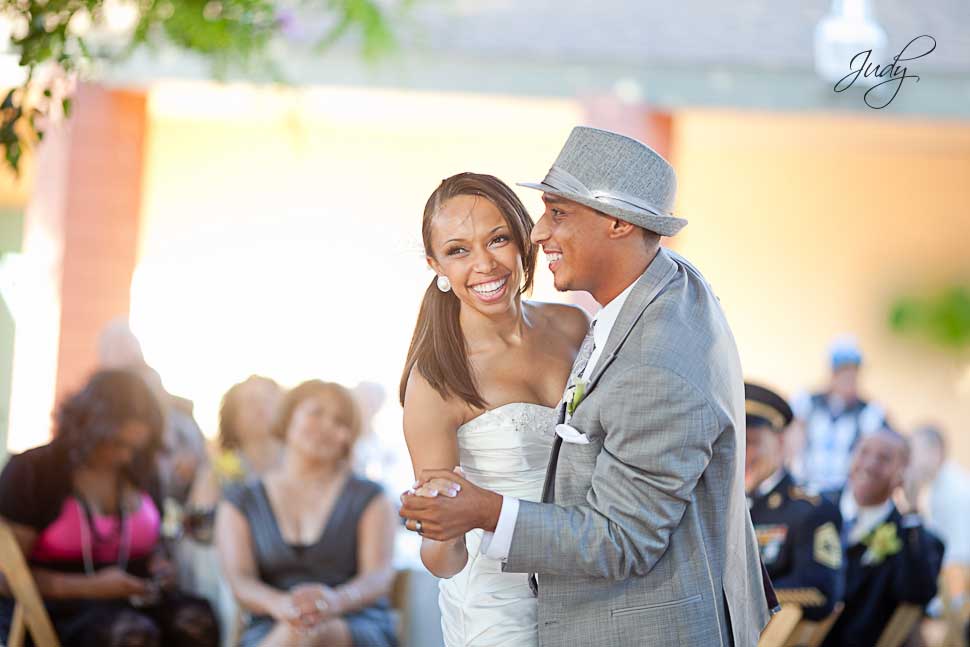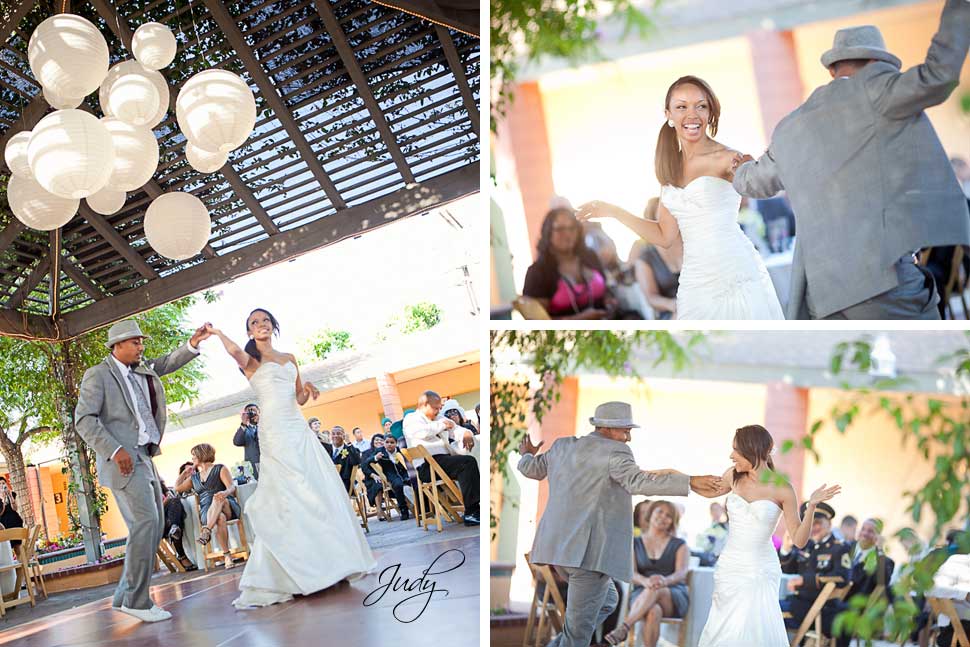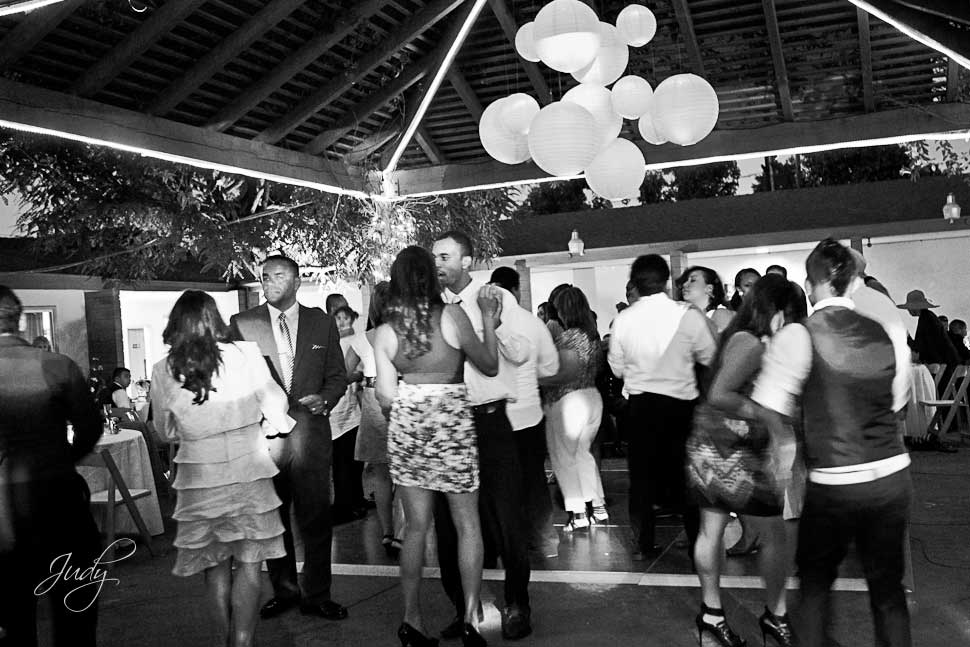 Michelle and Carlos's wedding had a great group of dancers!! One by one, their friends took the spot light in the center of the circle.  I was super impressed with all the moves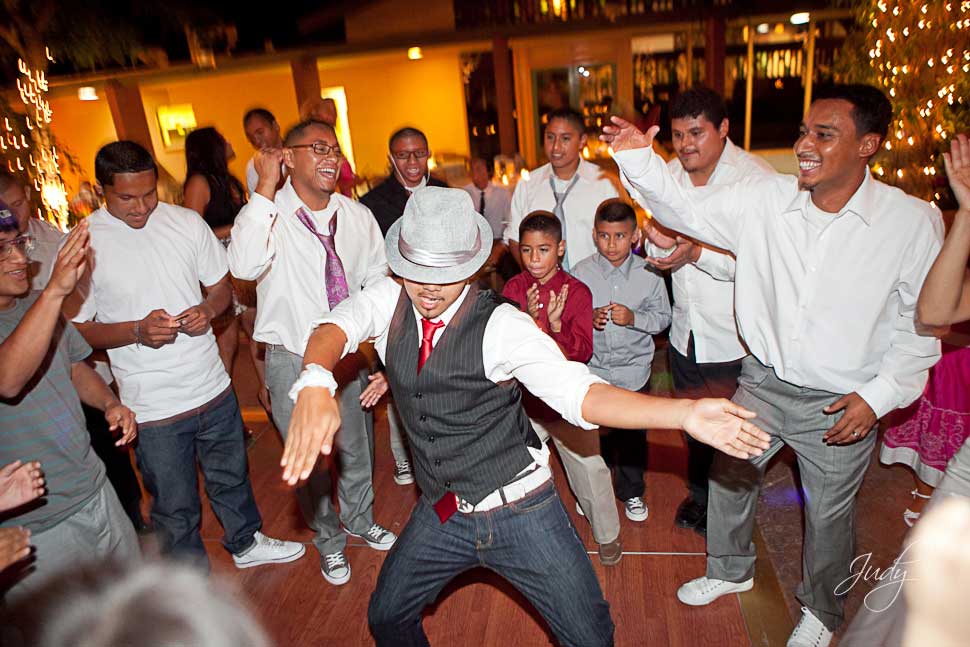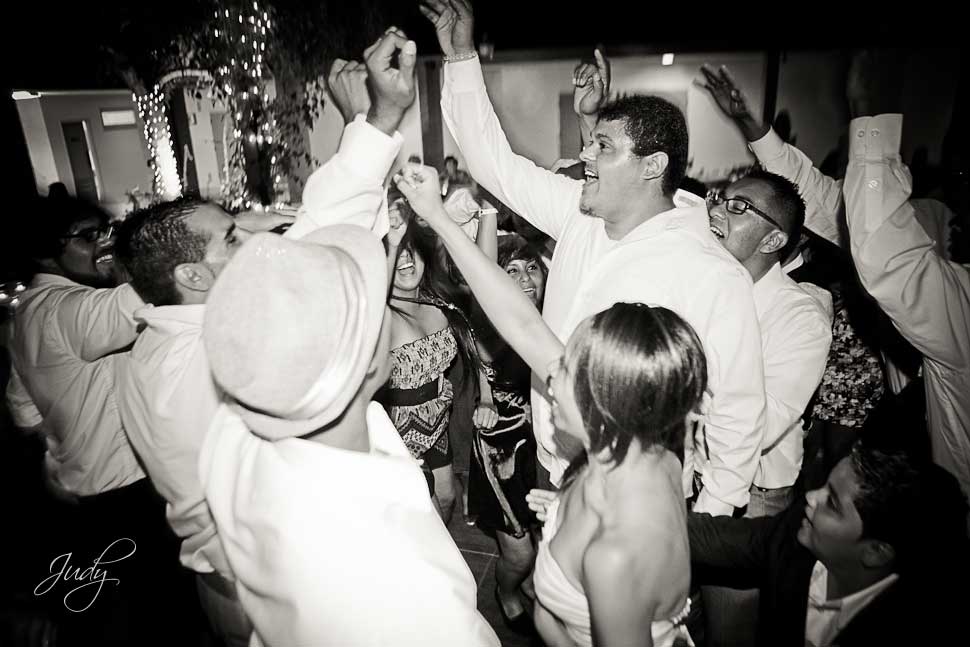 I just LOVE it when there is a grand exit (aka grand send off)  at the end night!!  It's a great way to "close" the night when friends and family gather all around to send the couple on their merry way.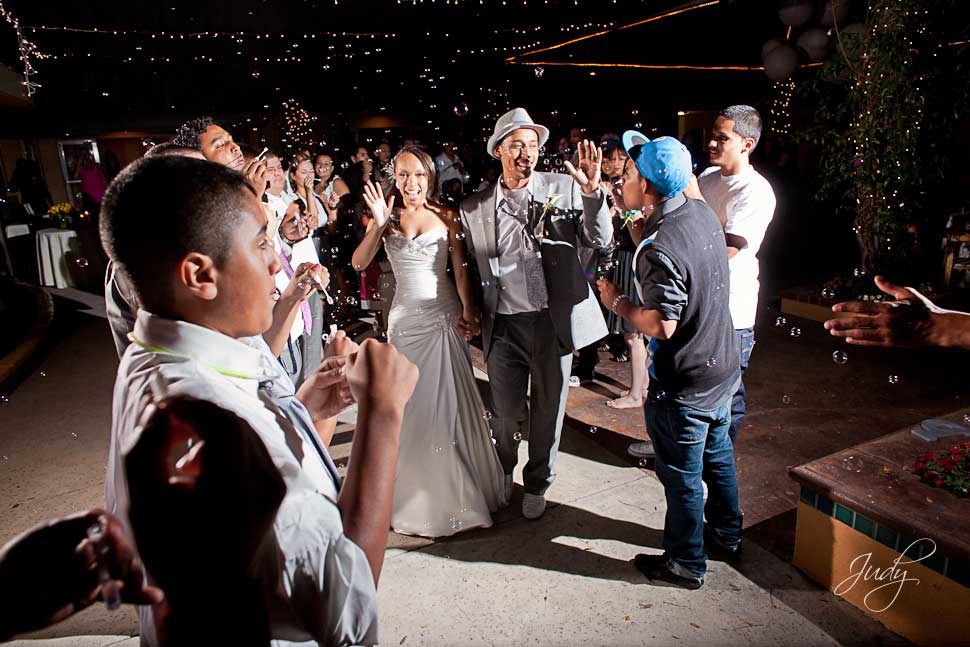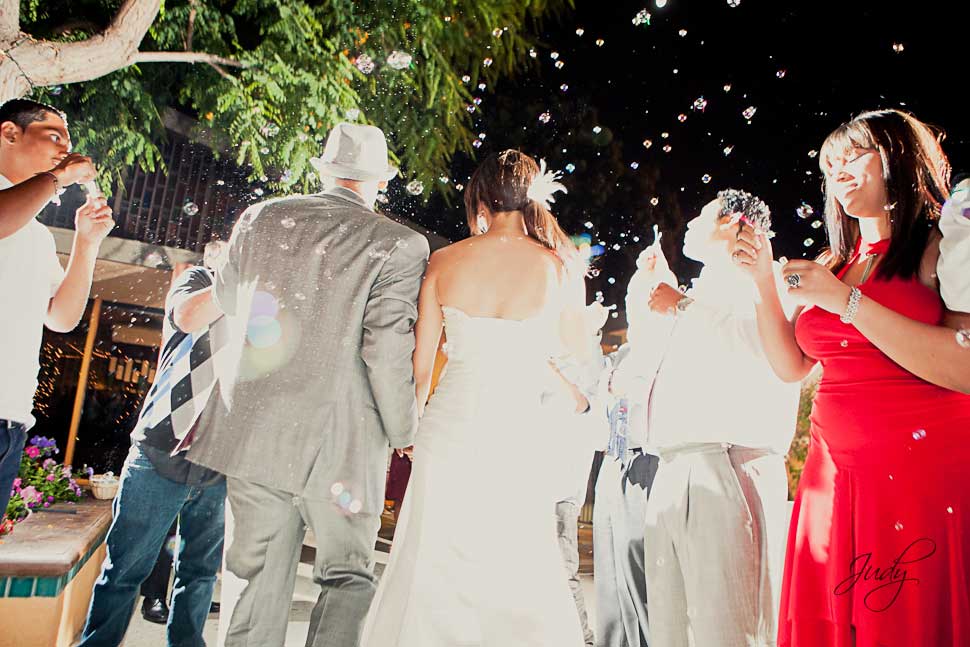 Congratulations Michelle and Carlos… and thank you for being a joy to work with!!