There are SO many things I LOVE about this wedding… from the cool as ever bride & groom to the joyous tears &  heartfelt laughters to the perfectly BEAUTIFUL summer day!!  Jenn and Matt are both from Seattle, so when they flew in and we met for the first time over coffee, we instantly clicked.  After talking with them for a while, I knew they were gonna be a great couple to work with.  Jenn and Matt are super sweet!!  Photographing them couldn't be easier because they are always genuinely smiling and laughing!!  I feel so happy and so blessed to have so many wonderful clients.  Photographing weddings never feels like work (to me) because really… my clients are that AWESOME!! =)  I'm grateful to have the opportunity to share so many sweet moments and I am thrilled to capture and transform those sweet moments into everlasting memories.  It means so much to me when my bride and groom smile as they flip through their pictures.
Jenn and Matt have been together since the 8th grade (YES… you read correctly… 8th grade) and on July 17th, 2010, they finally tied the knot.  Both, their wedding ceremony and wedding reception, were held at Jennifer's Uncle's estate in Simi Valley.  Look toward the end of the blog posting to see some beautiful sunset pictures in a field of wild sunflowers…
I love this candid picture of Jenn and one of her bridesmaid.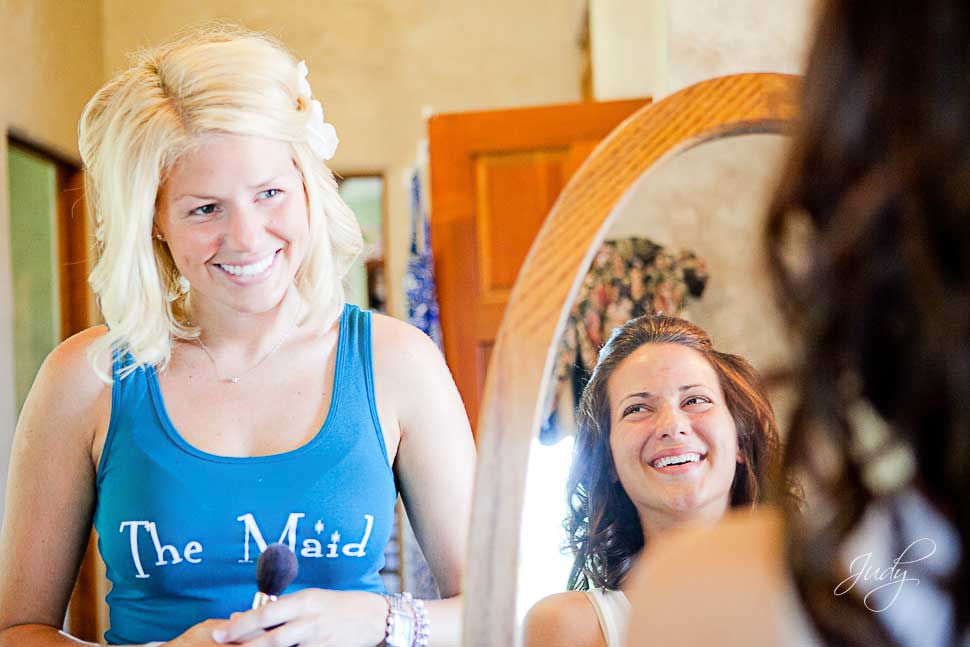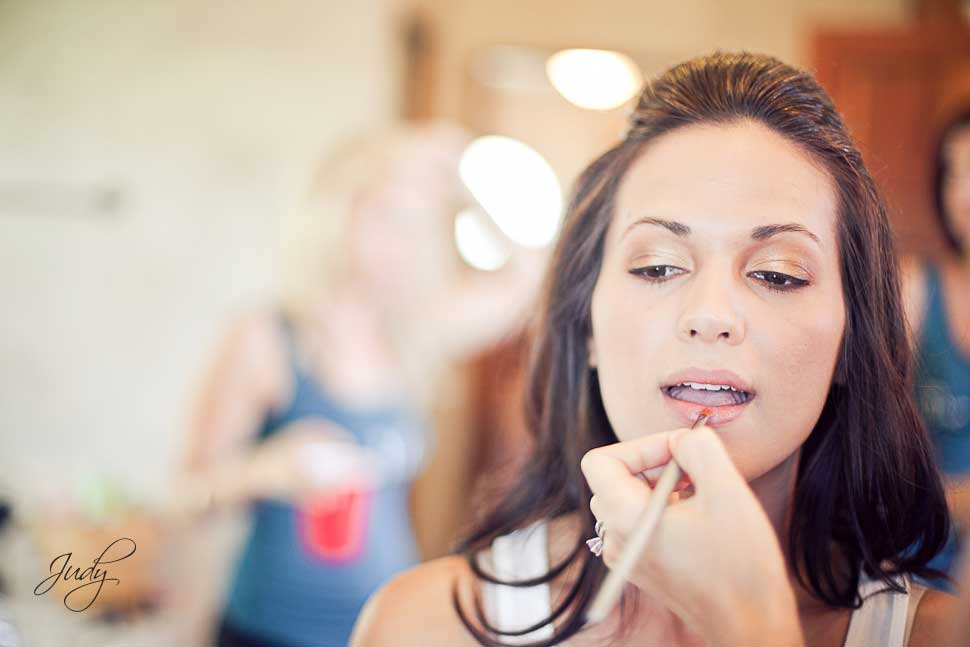 Nice lashes…
Introducing "The Mrs." and her "Maid".  heheheeee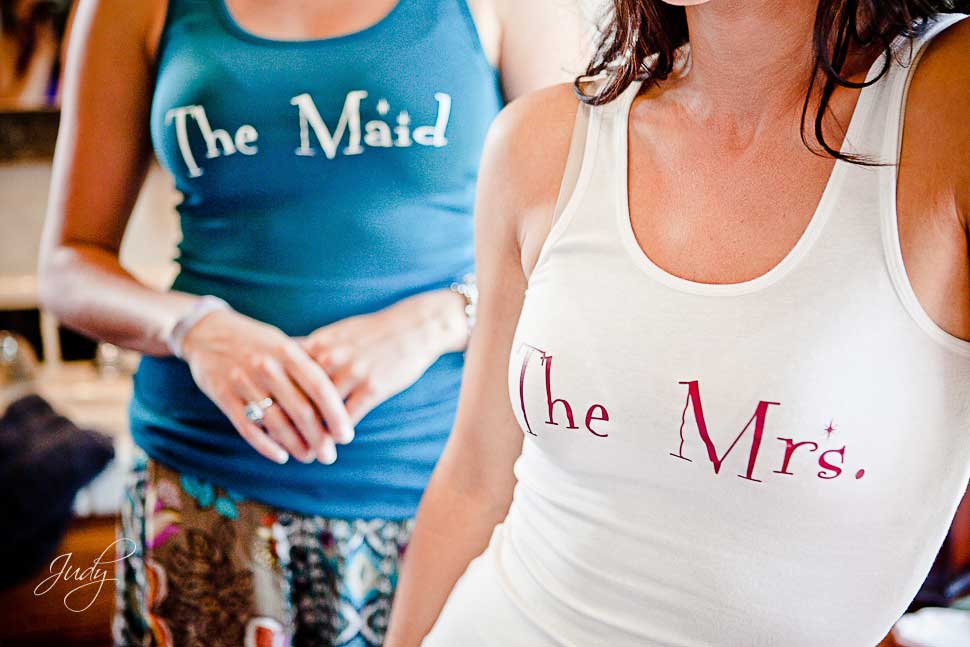 Jenn and Matt had a very intimate and emotion first meeting.  Jenn started crying the moment she walked towards Matt.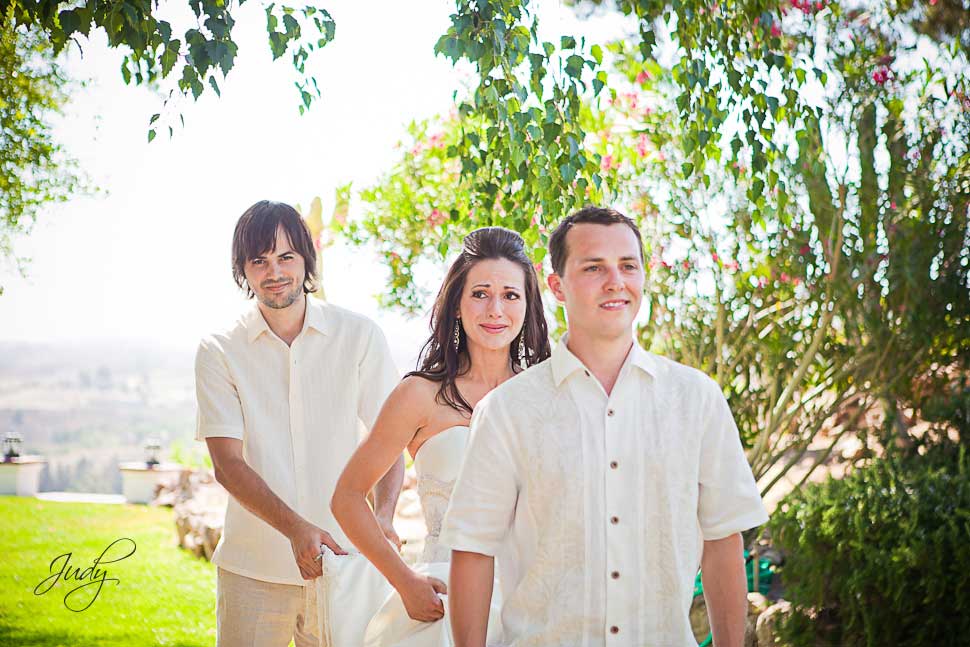 So cute…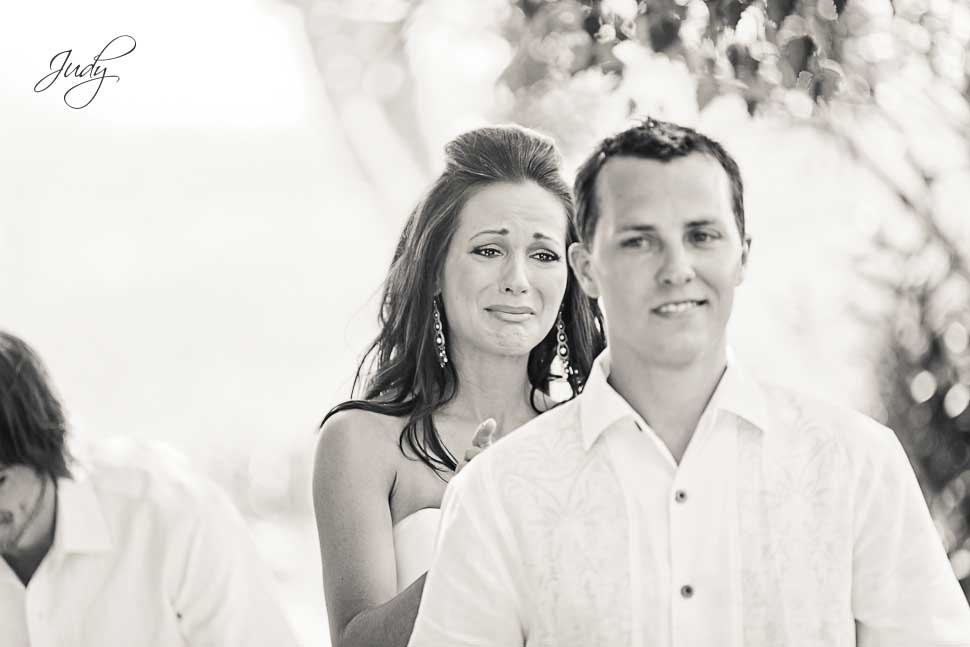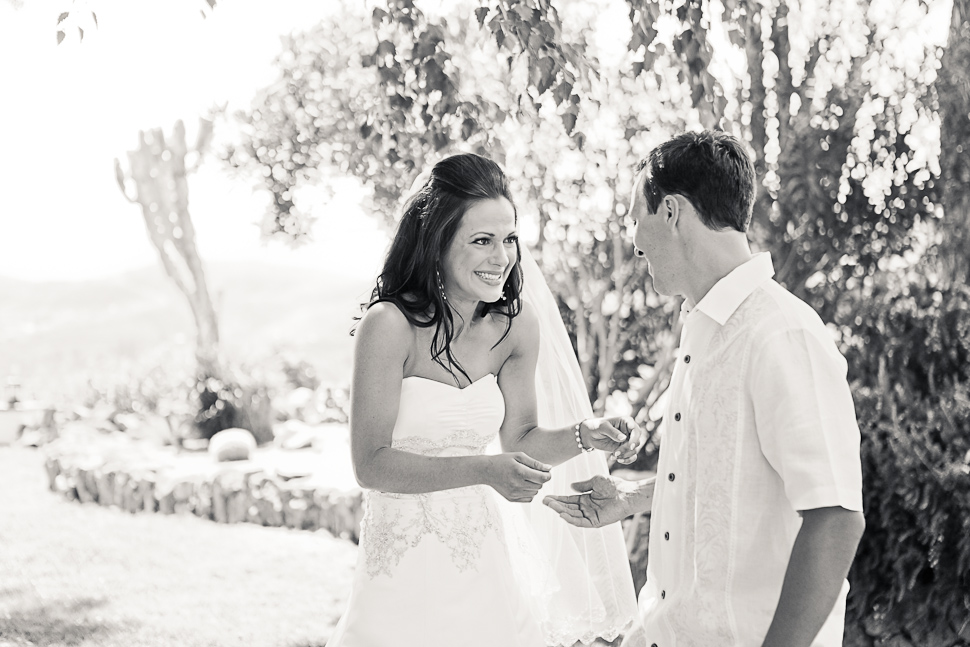 After their first glance, Jenn's uncle took us around the estate for the bride and groom portrait session in a tractor!!  It was so cool riding one of those…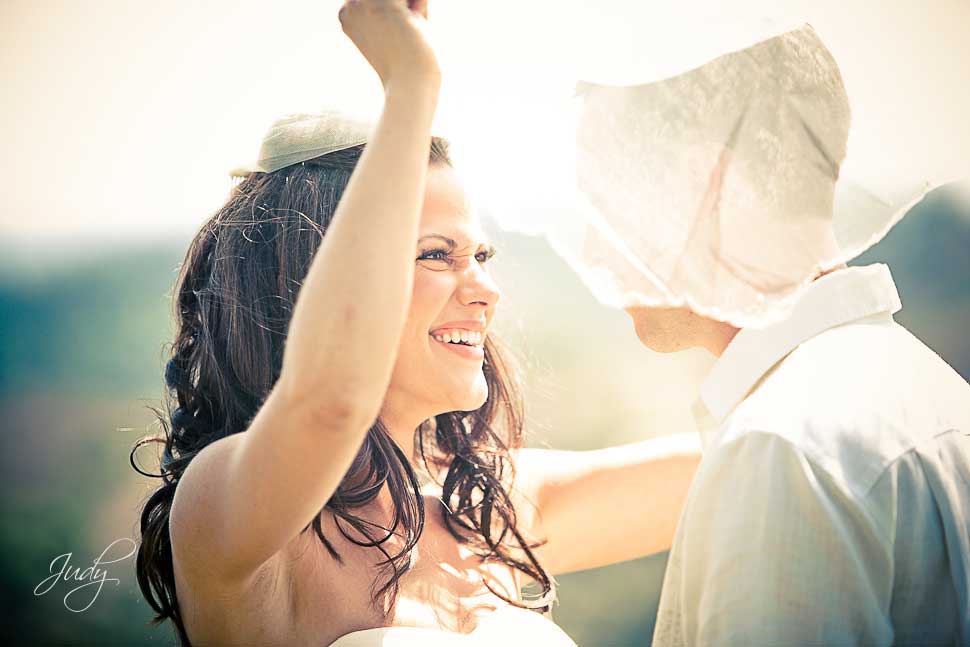 Jenn is such a cool cool bride!!  Even before the wedding ceremony, she was totally down for walking through dry weeds and dirt roads for pictures!!  That's my kinda girl!!!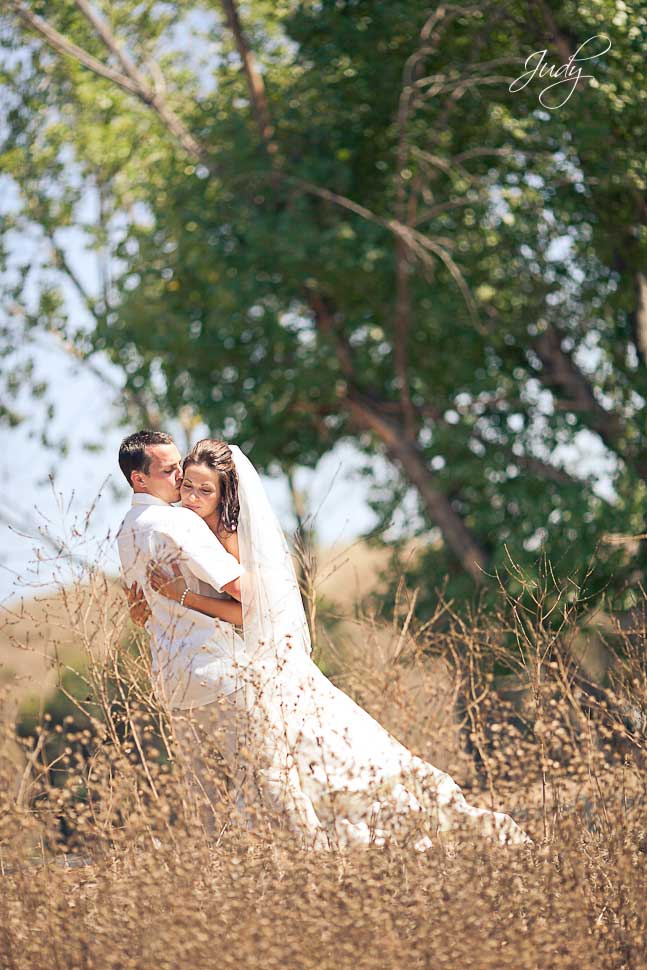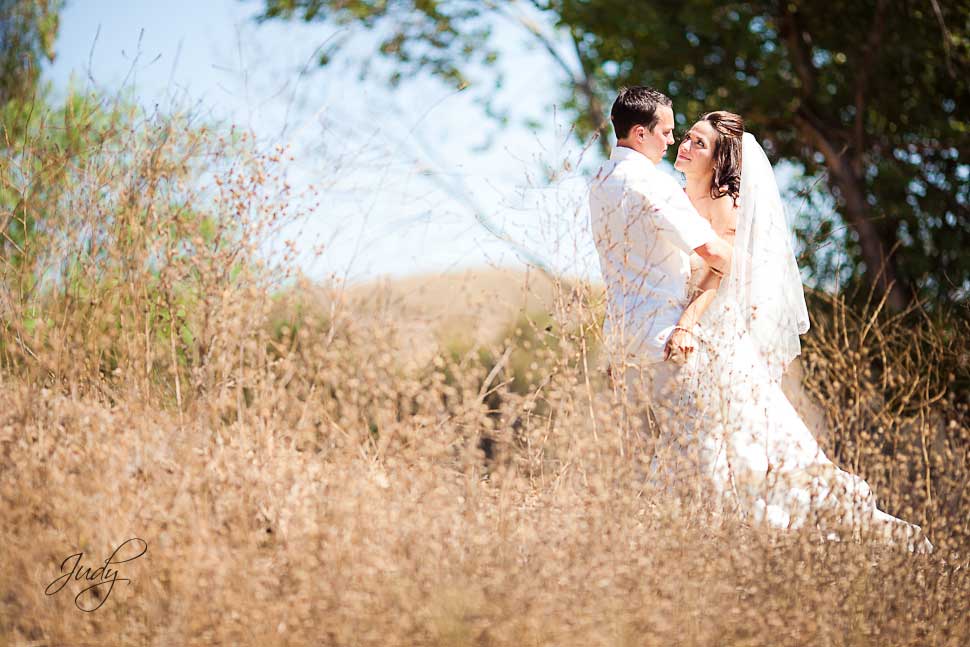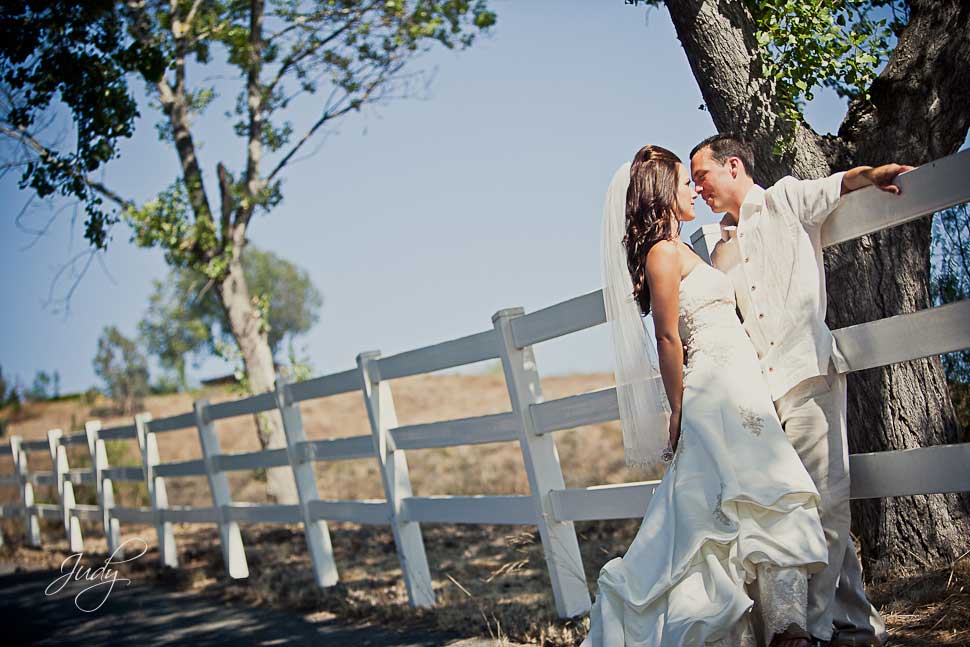 LOL…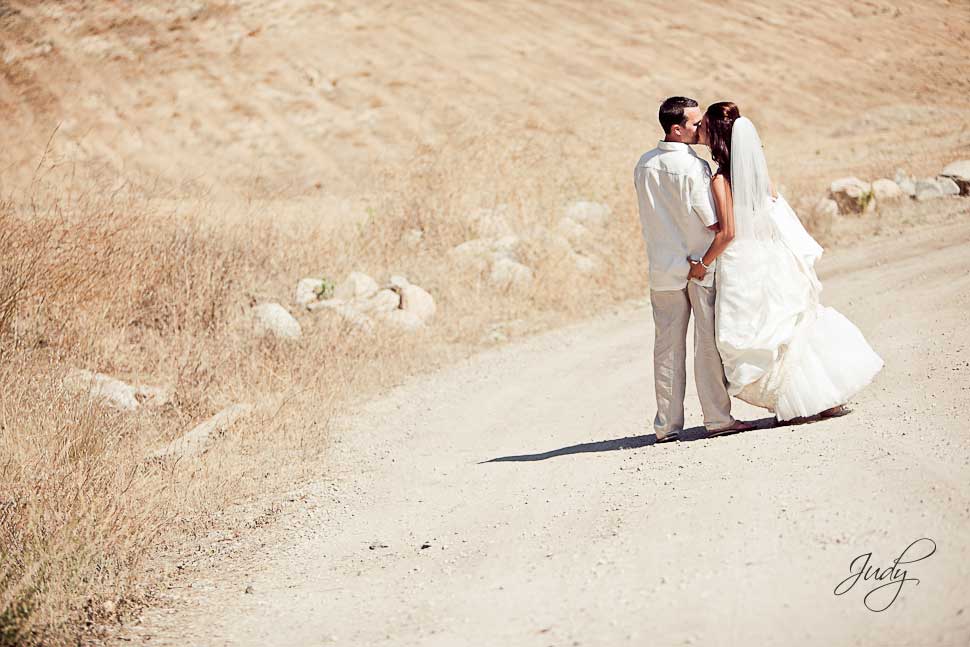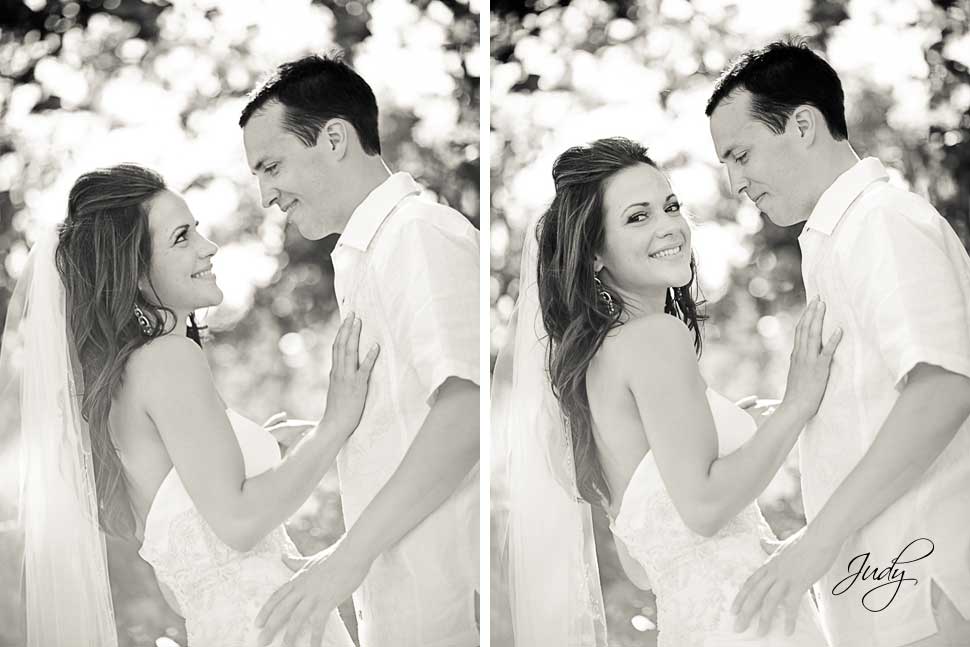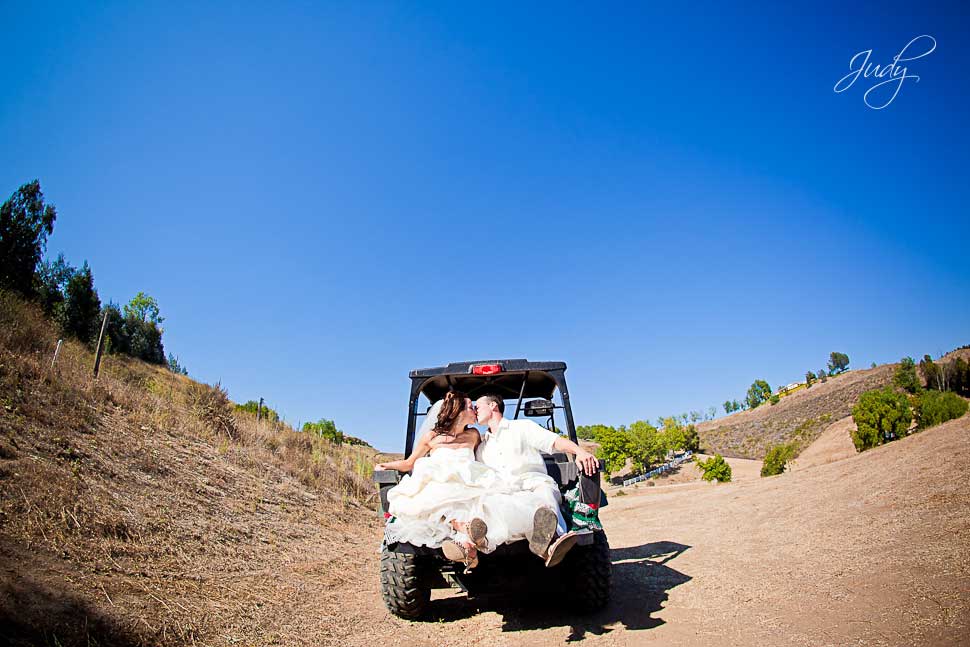 Jenn and Matt really want to hang out and mingle with their guests during cocktail hours, so they asked to have ALL pictures taken before the ceremony.
This little flower girl is adorable…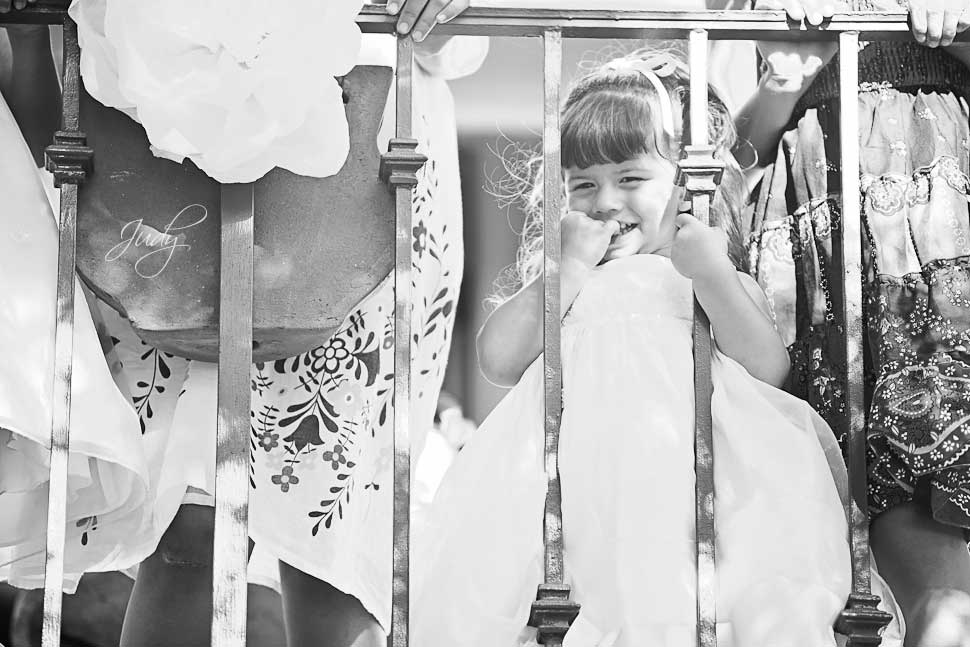 Jenn had 3 bridesmaids and all three wore a different color (of the same style dress).  Oh… and the blue one is EXACTLY the same as the one that my girls will be wearing for my wedding.  I LOVE how its got pockets too!!!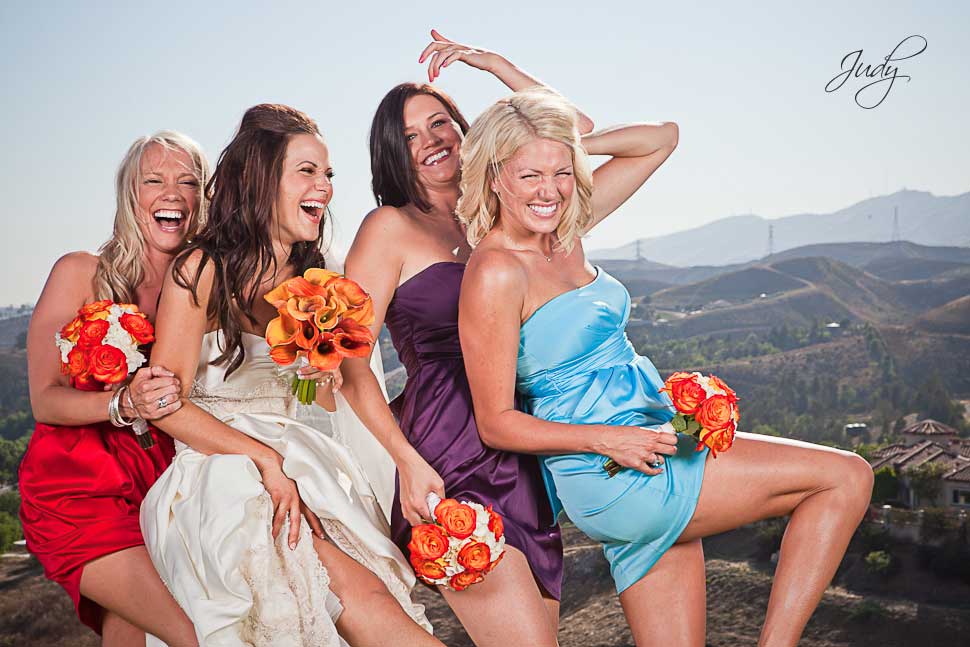 "Show them sexy legs girls"!!  LOL… Jenn, what are you doing?!??!?!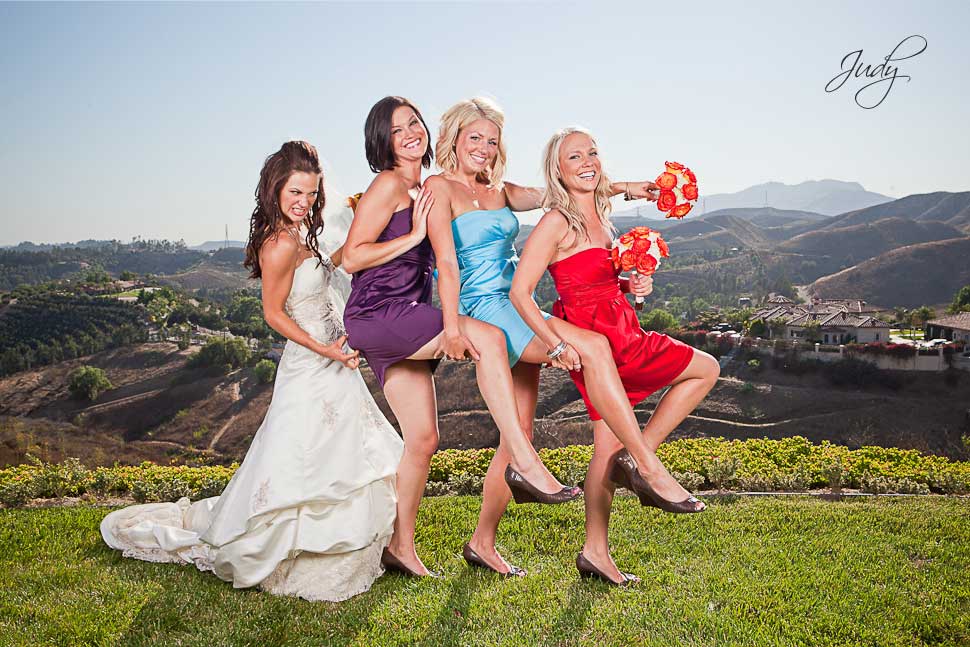 Introducing the bridal party…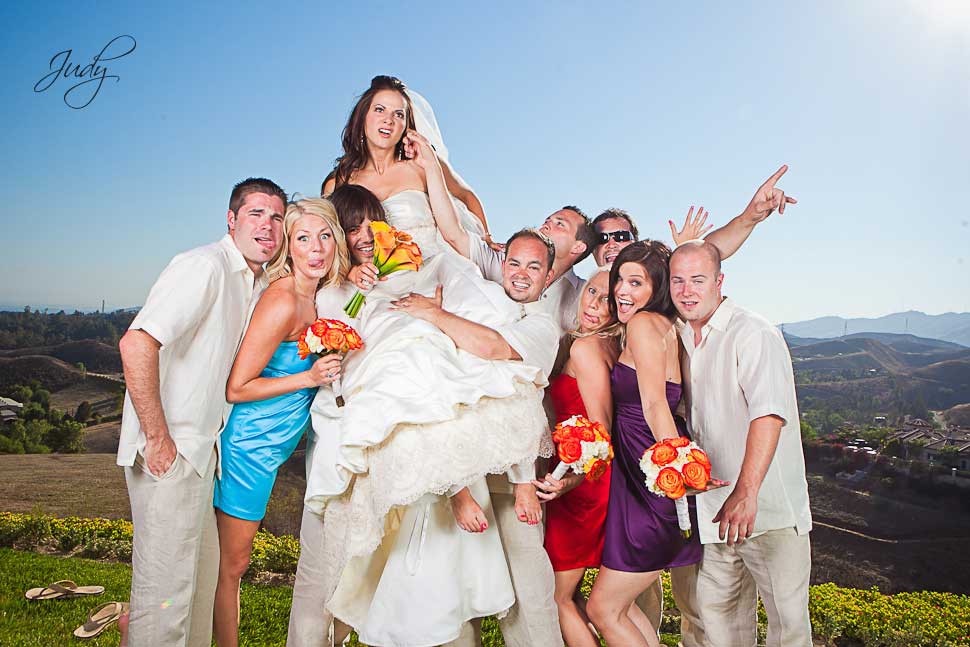 You know… I can't tell if he's really biting her toe!!  Hmmmm….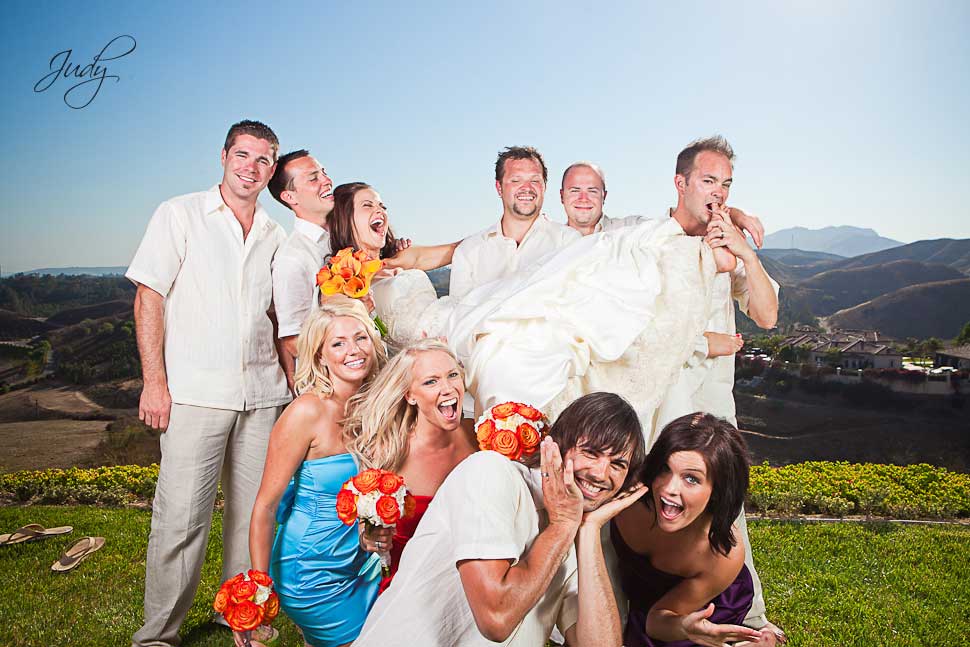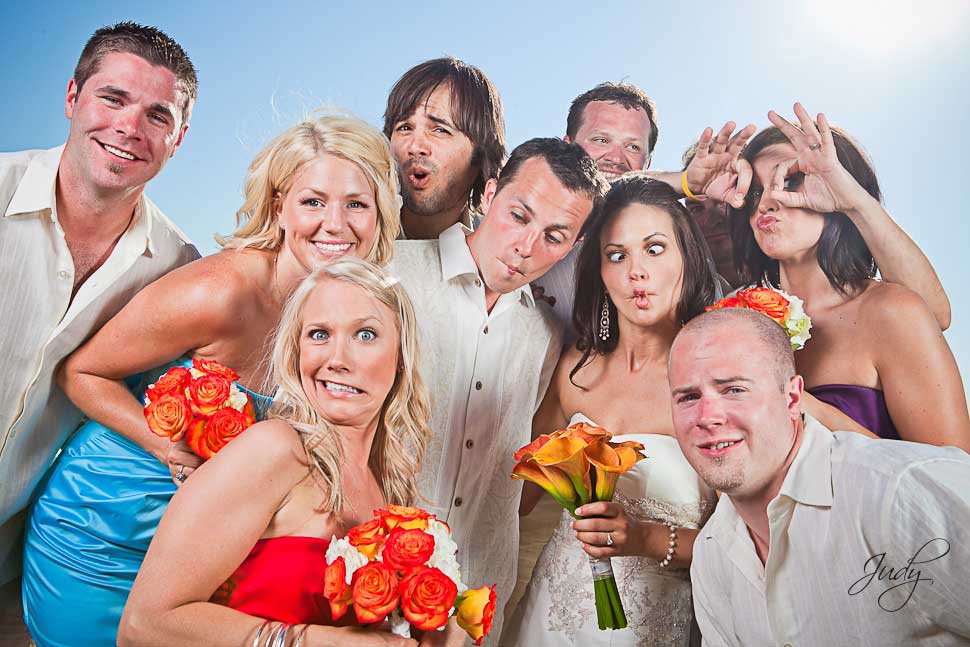 Their wedding ceremony started at around 6:00pm and oh boy was it still super bright!!  Thanks Gavin for setting up the lights so we can shoot against the sun!!
I love it how Jenn and Matt wanted their guests to show up in comfortable summer attire.  The groom himself was in Tommy Bahamas.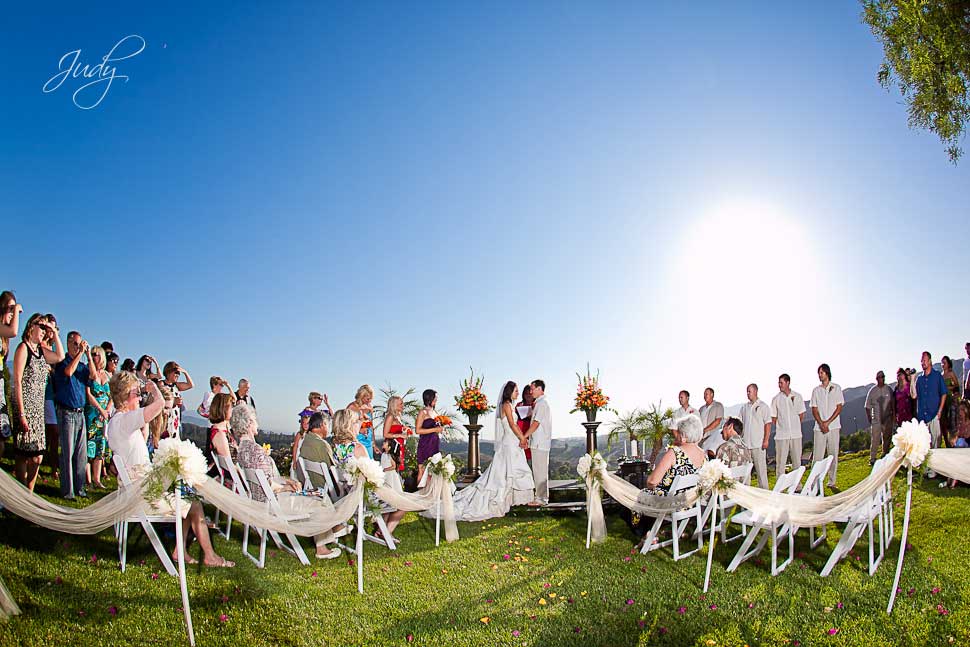 Jenn and Matt's wedding ceremony was a mixture of laughters and tears and MORE laughters and tears!!! I've photographed weddings where I've teared up, but this is the first wedding where I was actually crying… crying!!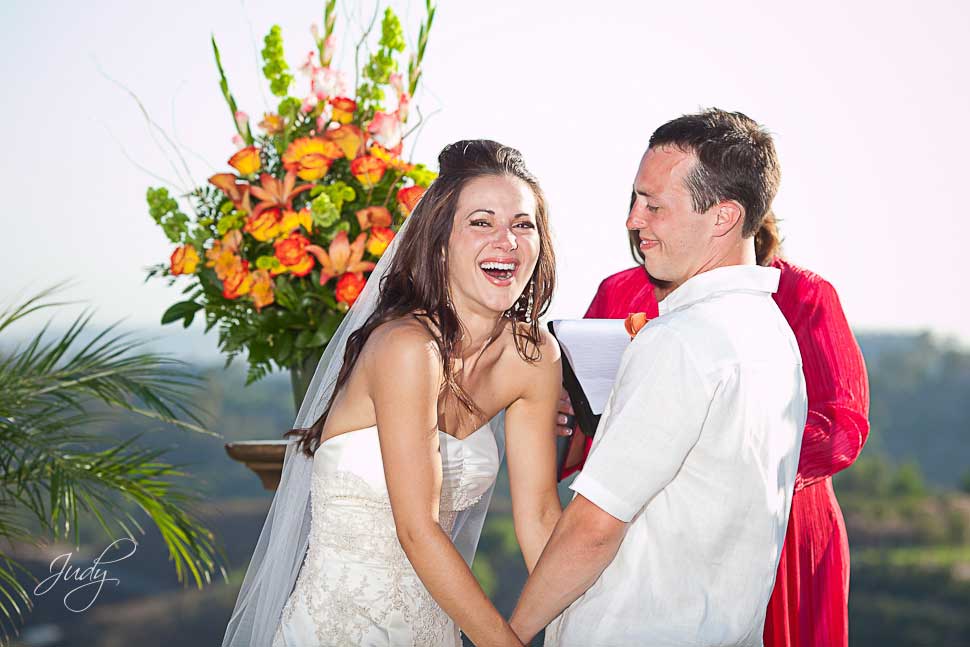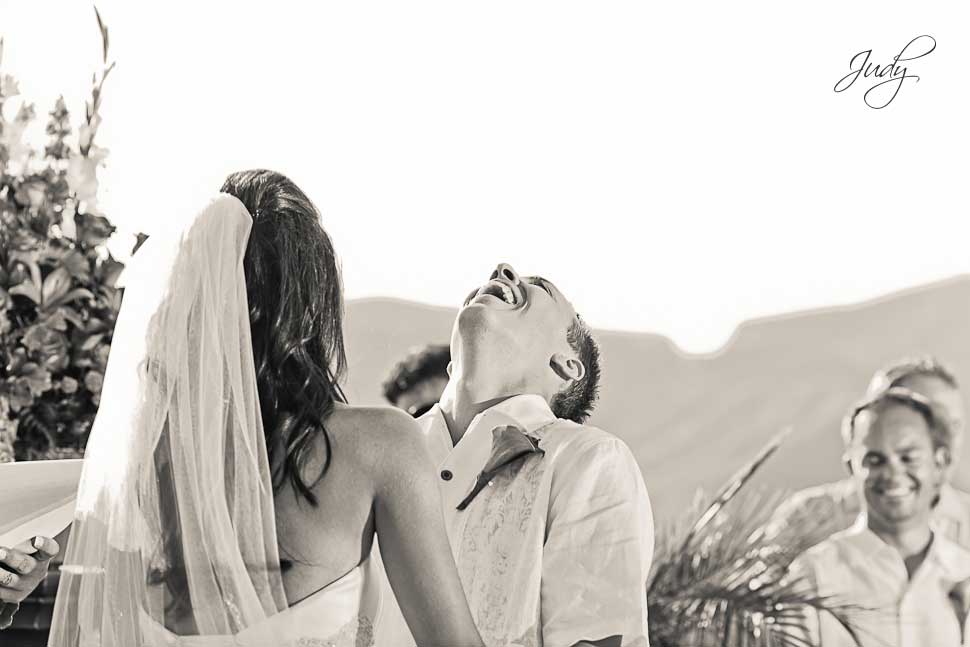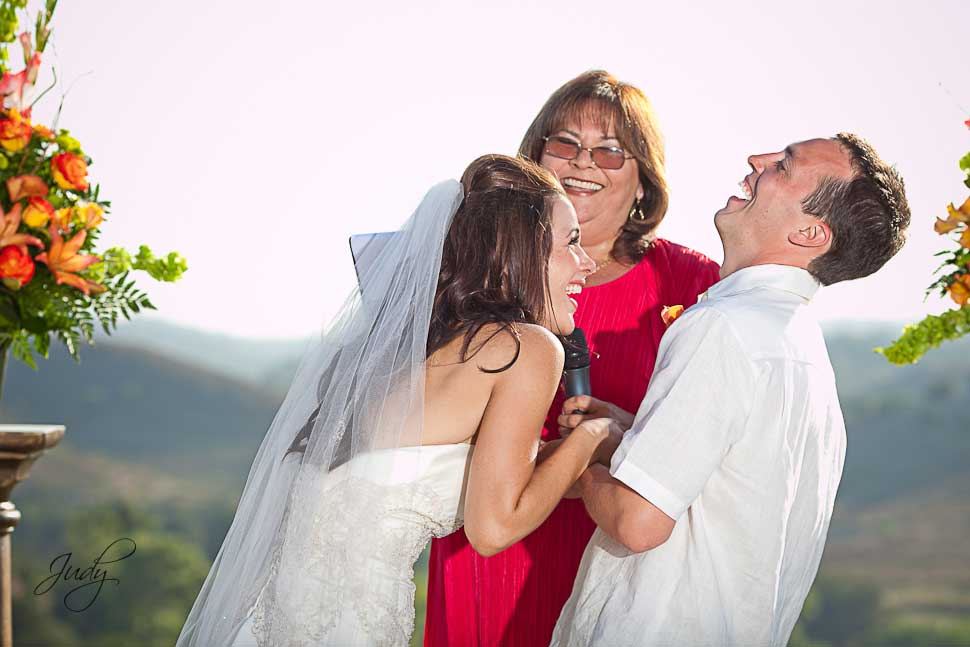 I started to tear up and when I looked up to find Jenn crying… I couldn't hold it!!  One of the guests took a candid picture of me (the photographer) crying!!  It was hilarious when she showed me.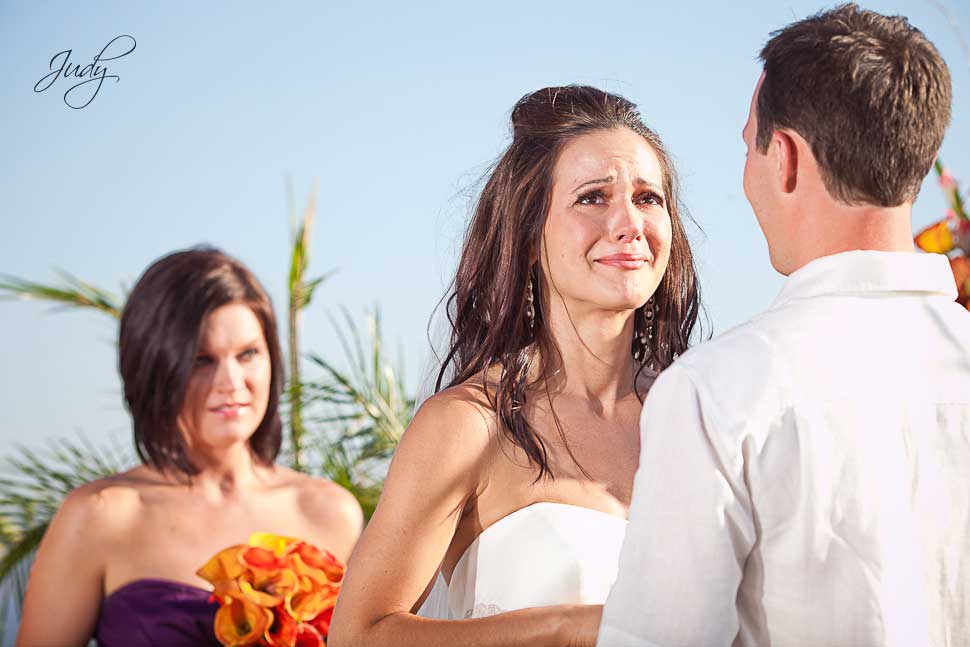 And this is when it got really emotional for everyone (including myself).  Jenn's brother and cousins performed a song and dedicated it to Jenn and Matt.  It's one of my favorites… "Lucky" by Jason Mraz and Colbie Caillat.  This song is definitely a must-play at our wedding.
Great job with the performance guys!!!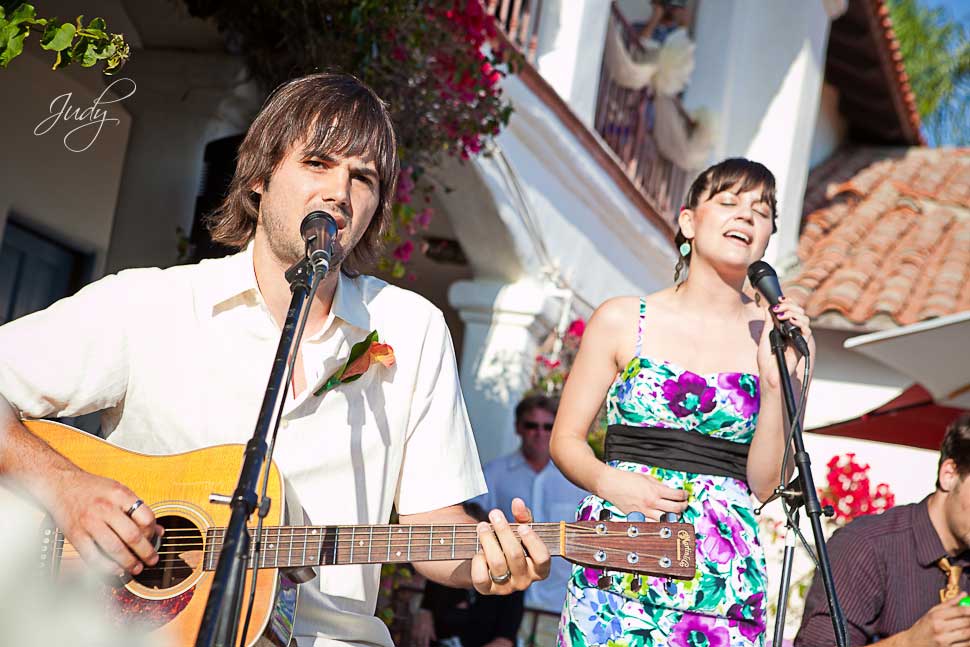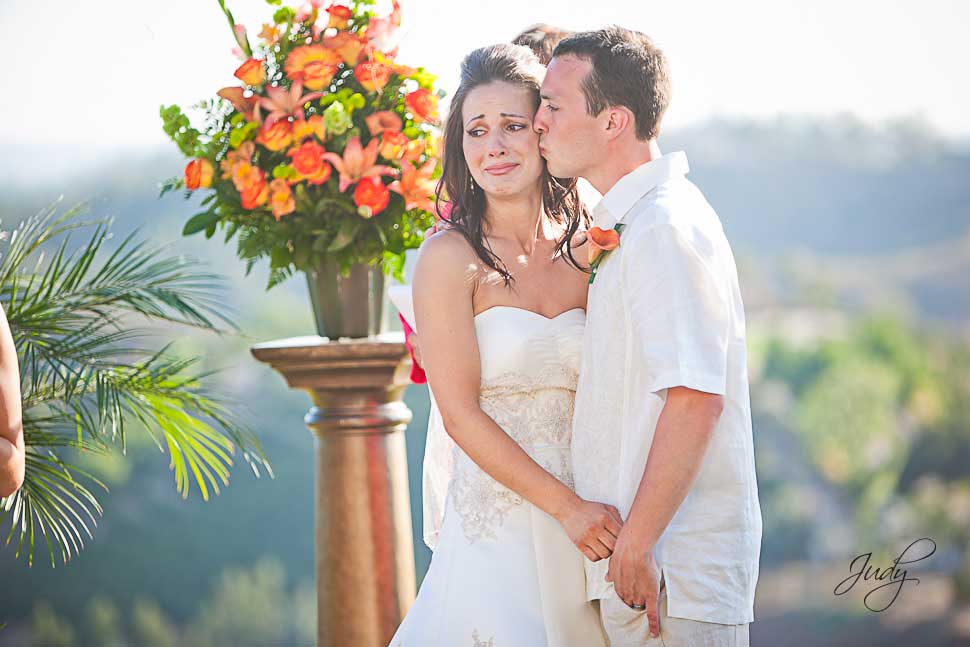 The Mr and Mrs…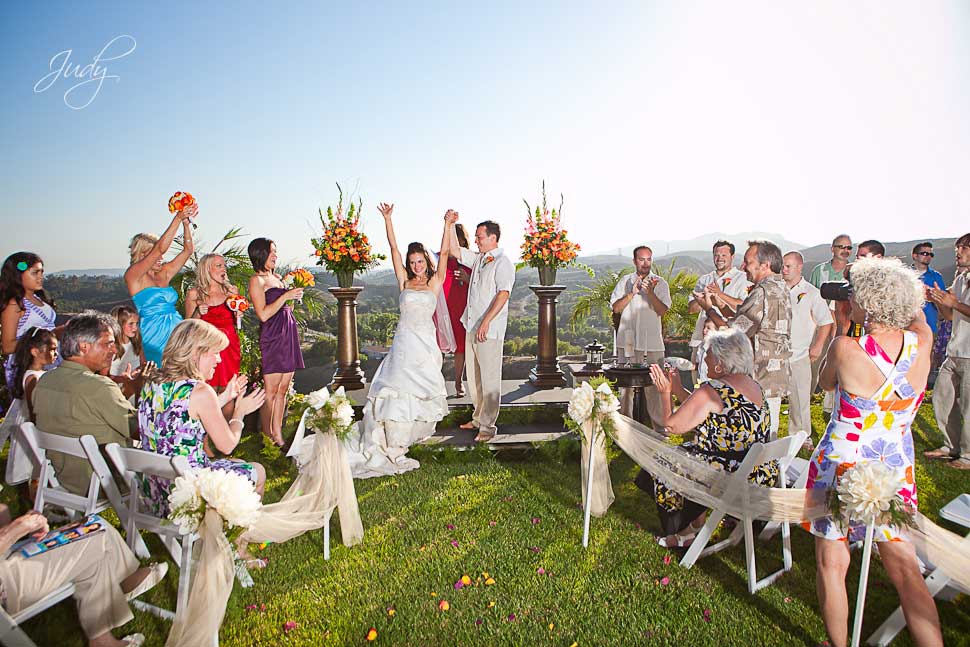 You know it's a party when the bridal party takes a shot immediately after the ceremony!!!  Shot shot shots shots shots shots shots…. everybody!!!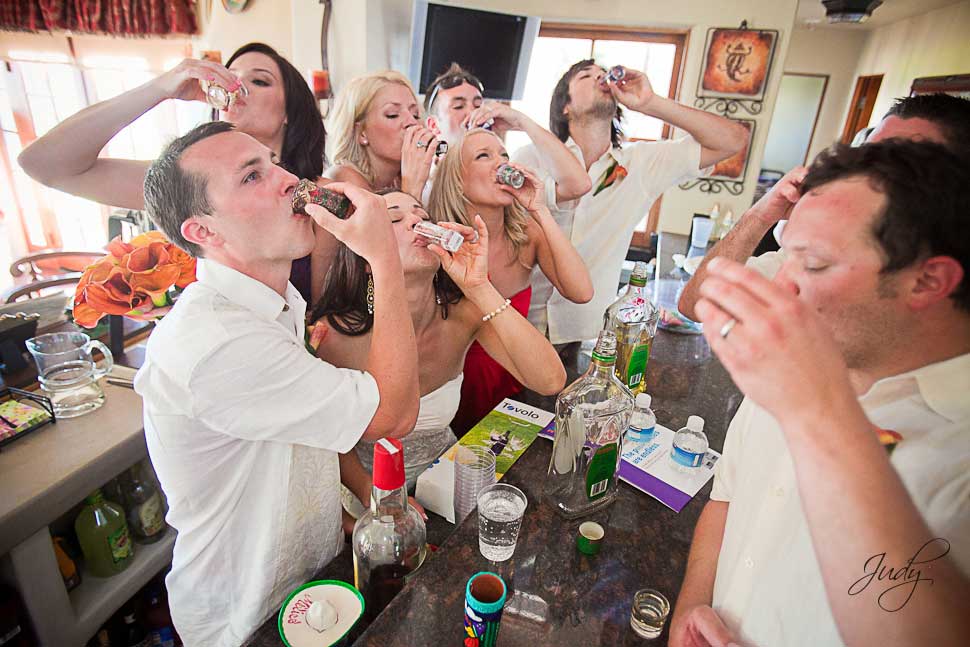 In the middle of the reception dinner, I pulled Jenn and Matt out for another bride and groom session!!  I couldn't pass on the beautiful lighting as the sun begins to set!!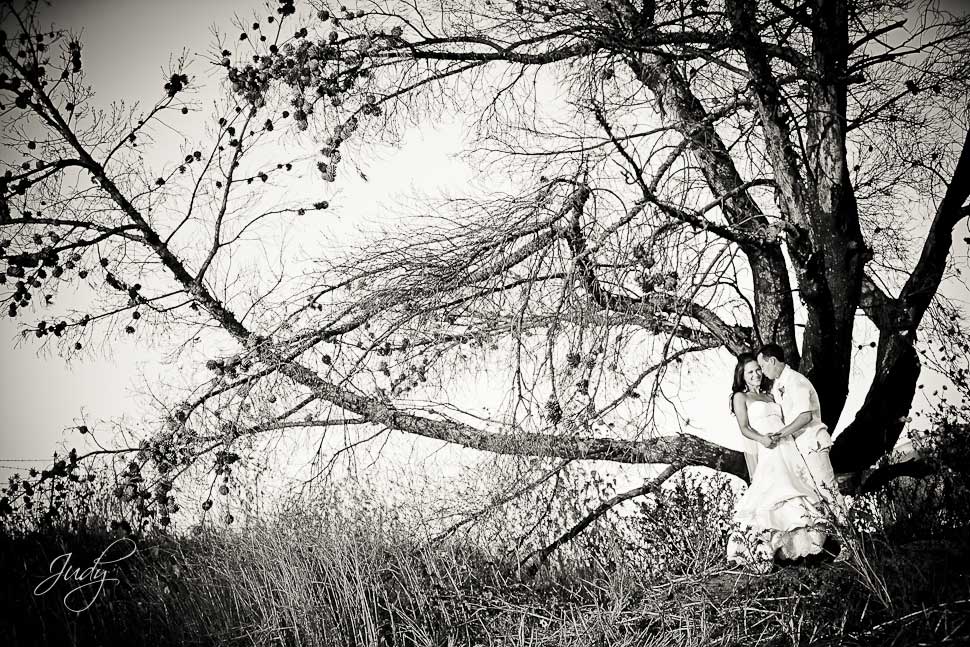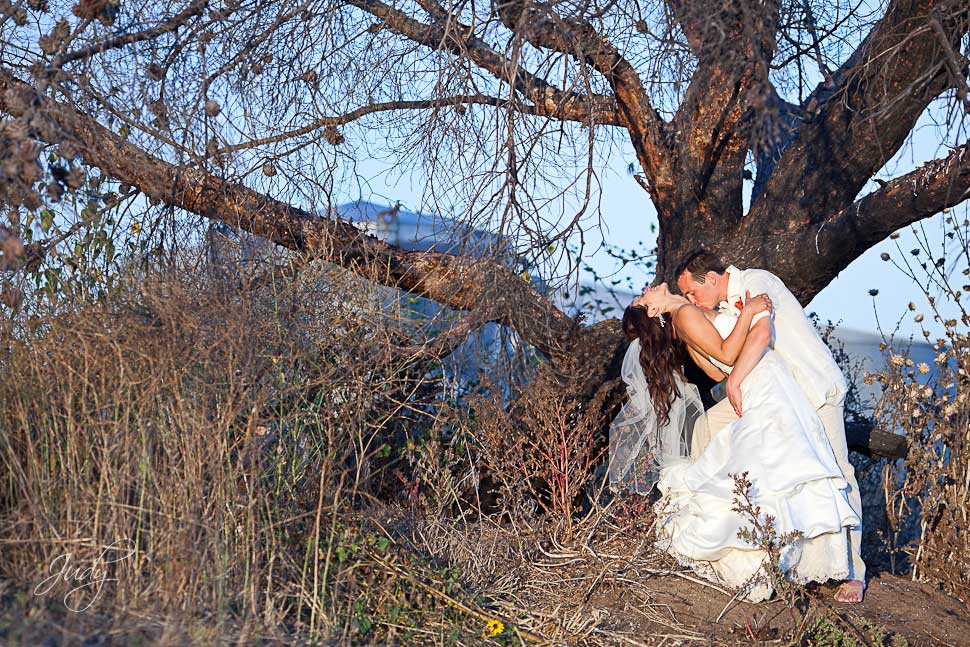 Right outside the house was a field of wild sunflowers!!  The lighting… the couple… the setting… **sigh** …  a photographer's dream!!  Couldn't ask for better…
Speaking of dreams… Jenn's a dream!!  Isn't she beautiful?!??!!
Here are some of my favorites!!!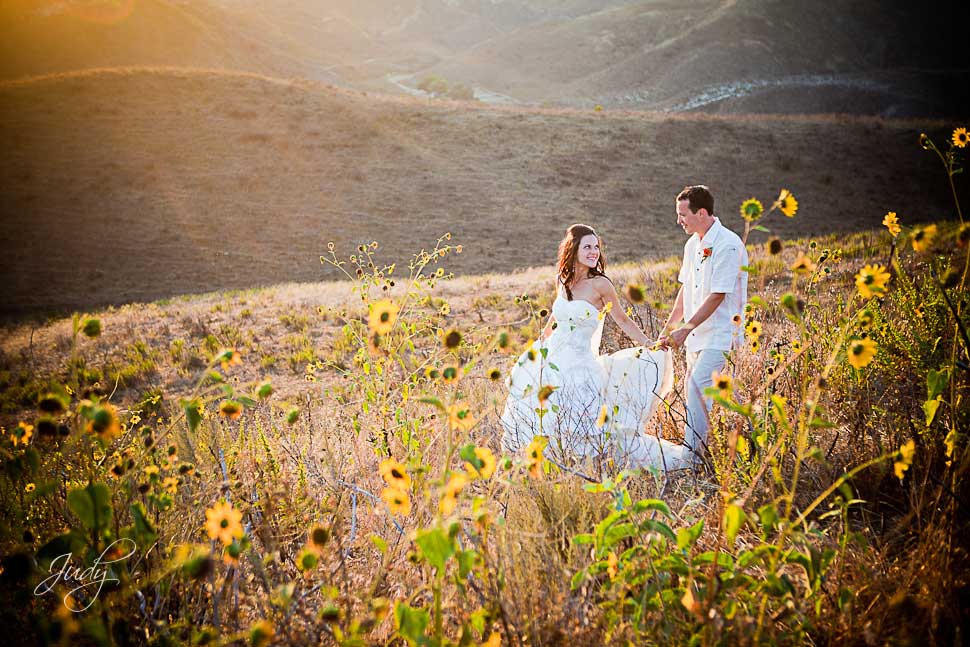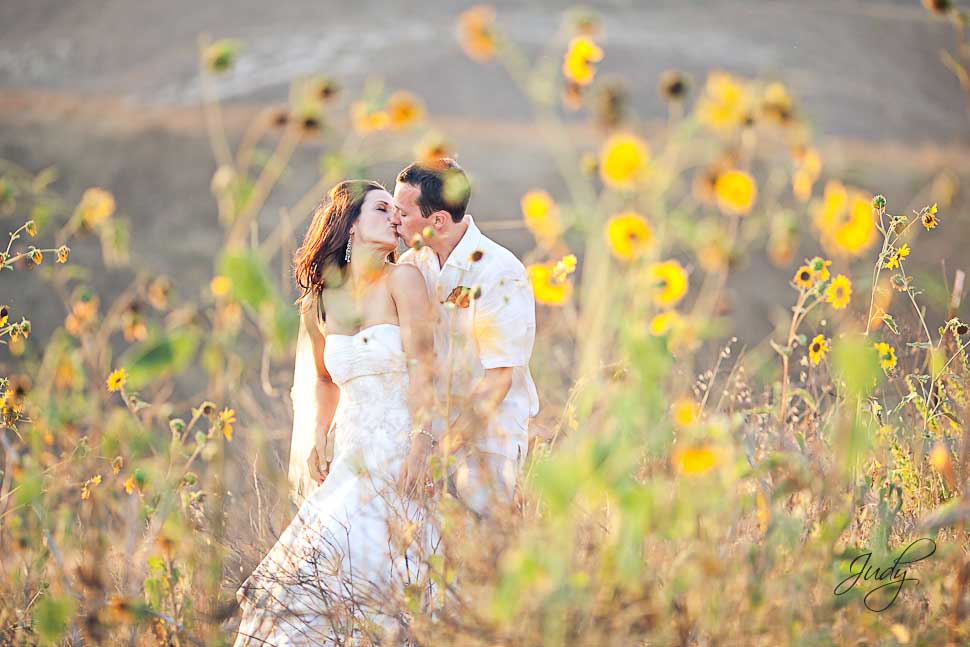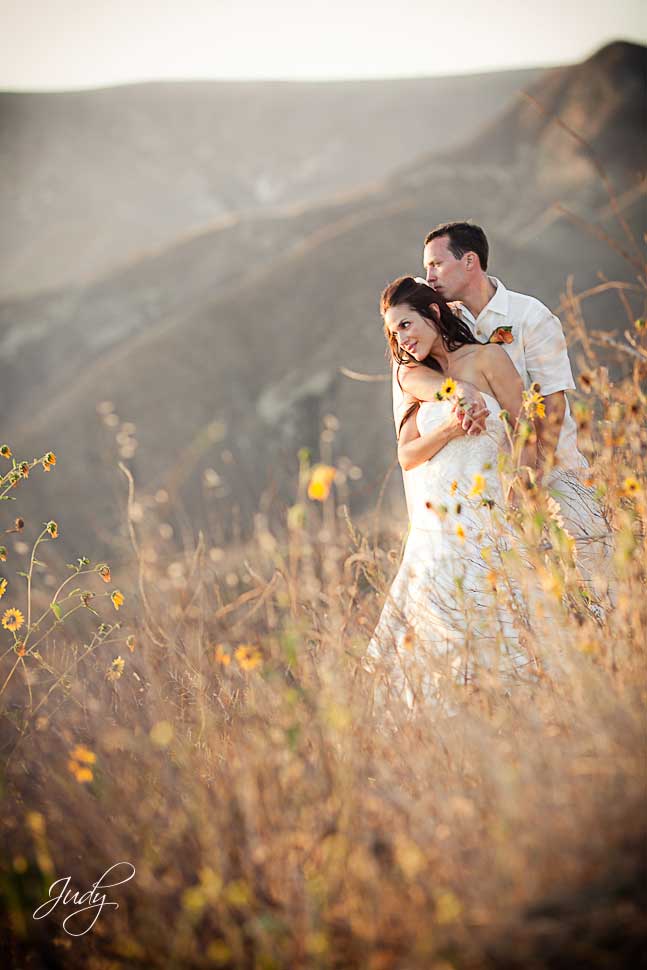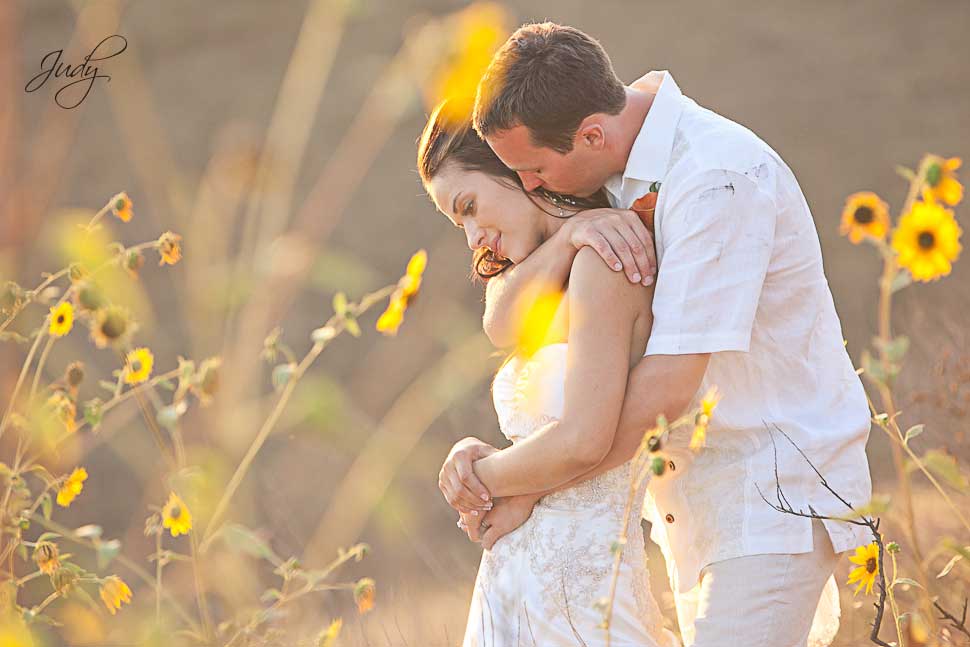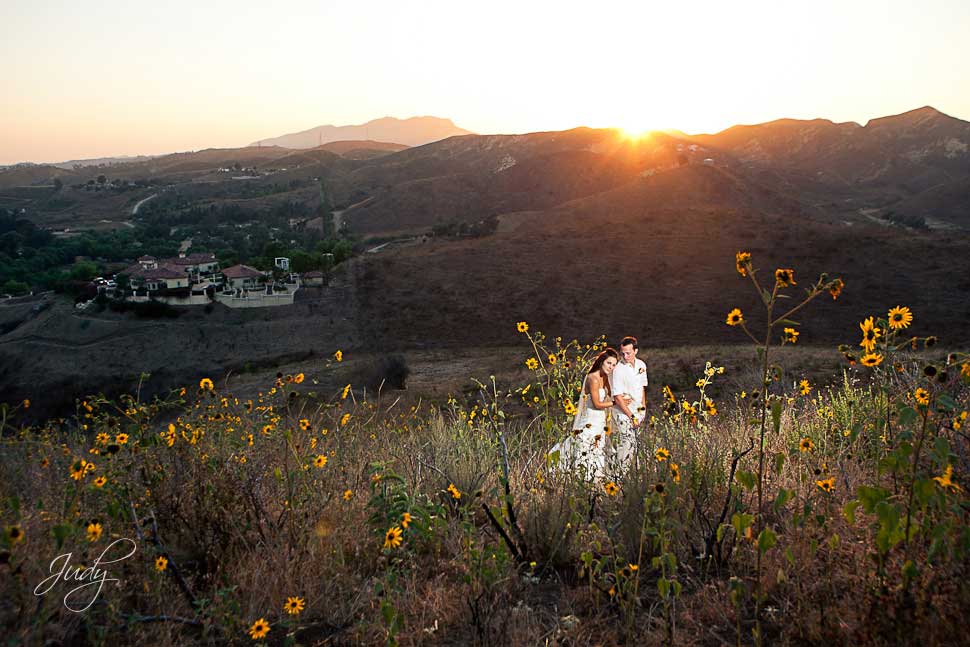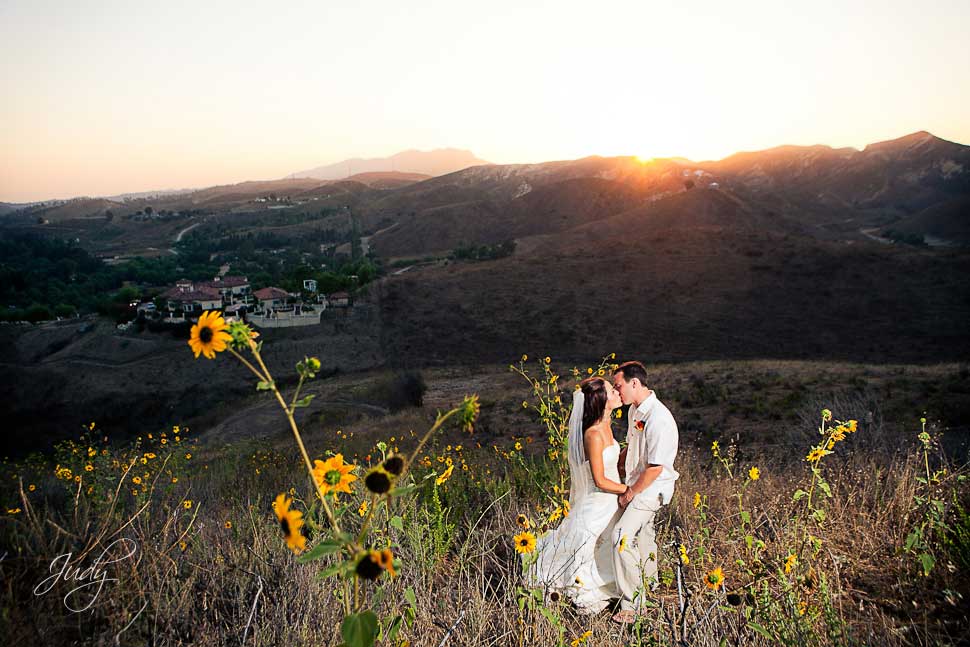 Thank you SO much Jenn and Matt!! It was awesome!!  Enjoy your one month honeymoon in Europe.  I wish you both all the best!!!  We'll hang out again when Gavin and I visit Seattle! =)