It was a beautiful Wednesday afternoon that Melinda and Greg tied the knot at Pasadena City Hall.  They had a VERY quick and intimate wedding ceremony.  A friend of Greg's officiated their wedding and the 4 most important people to them were there to witness their union.  Melinda and Greg have been together for 7 years and finally decided to make it official on July 14th, 2010.  They had told me that the wedding was not planned and that it was a last minute kinda deal.  I thought that it was quite romantic to have such a small and spontaneous wedding… don't you think??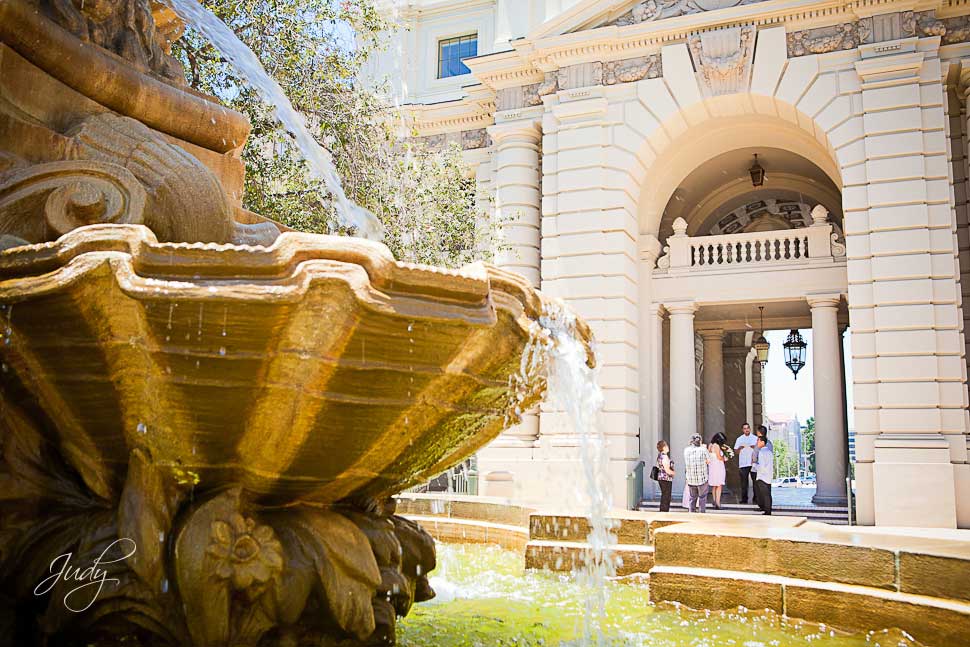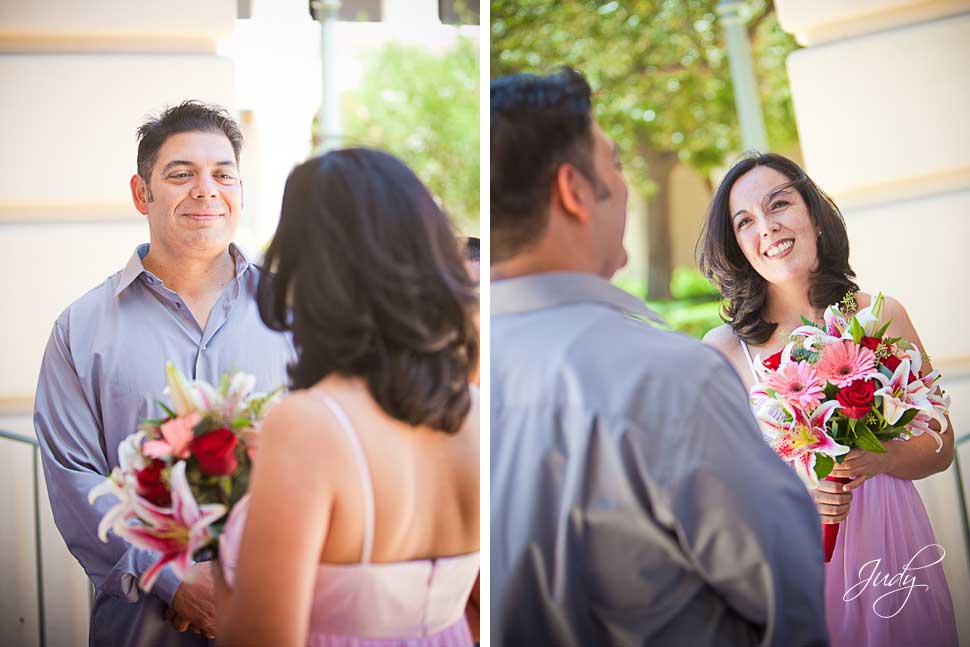 "You may now kissed your bride…"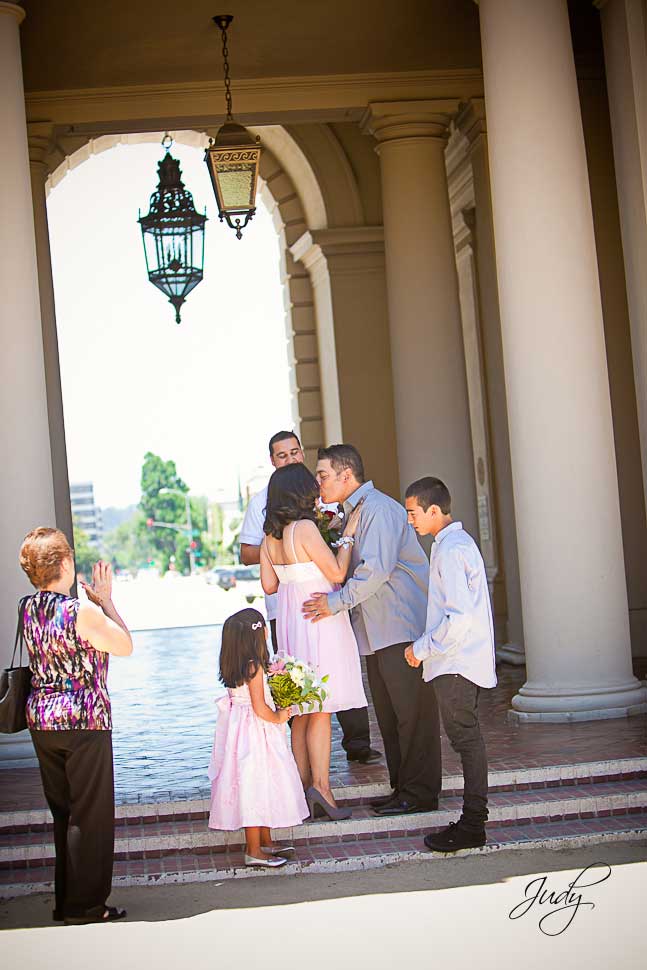 After their wedding ceremony, we did quick photography session around Pasadena City Hall.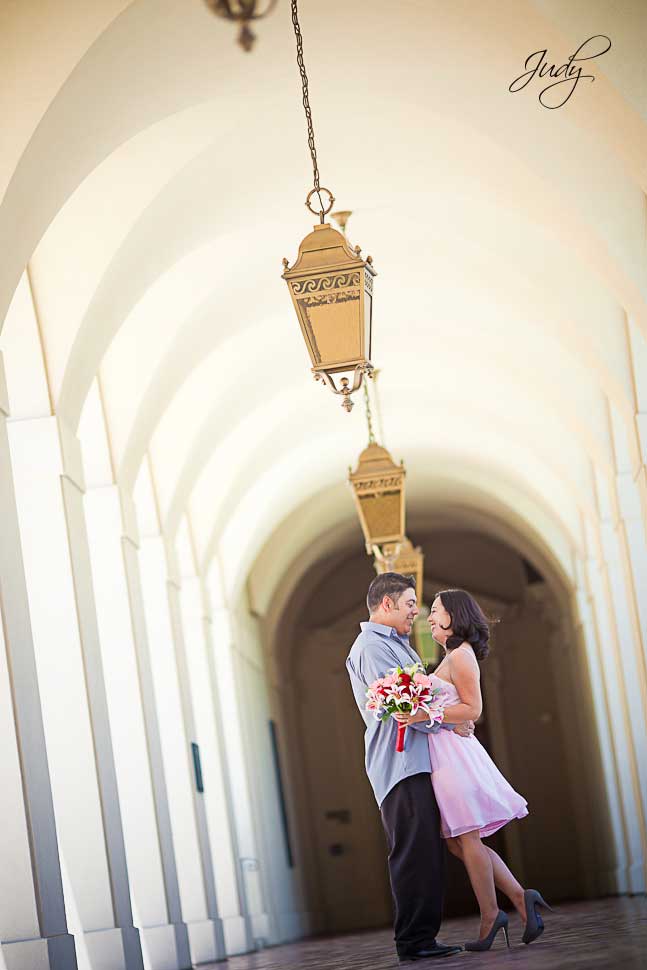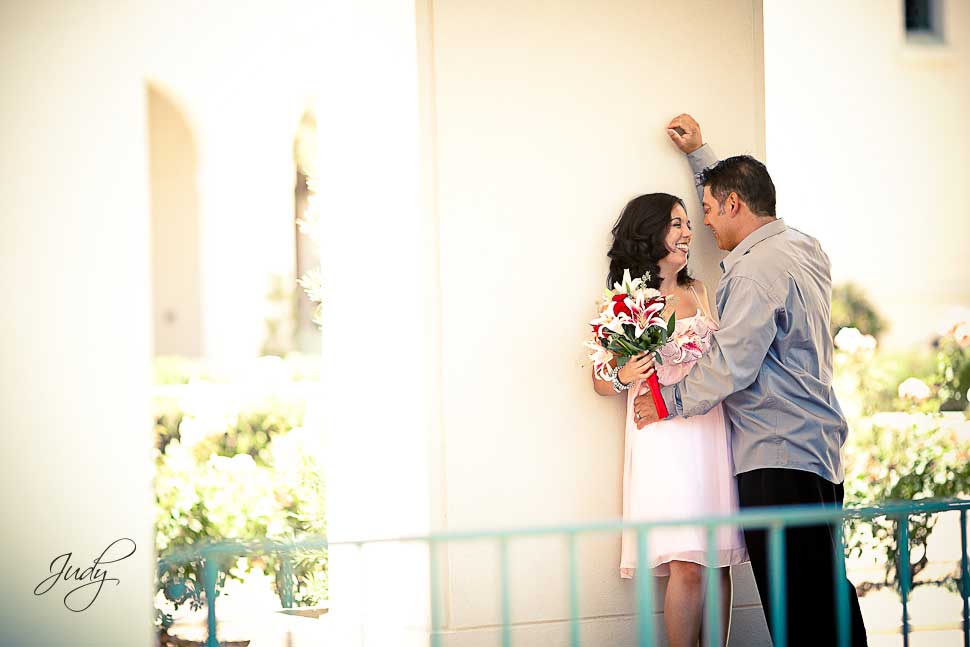 I can't believe that I've been to the Pasadena City so many times now and have not discovered that there are staircase in each corner of the building… until recently!!! Silly me…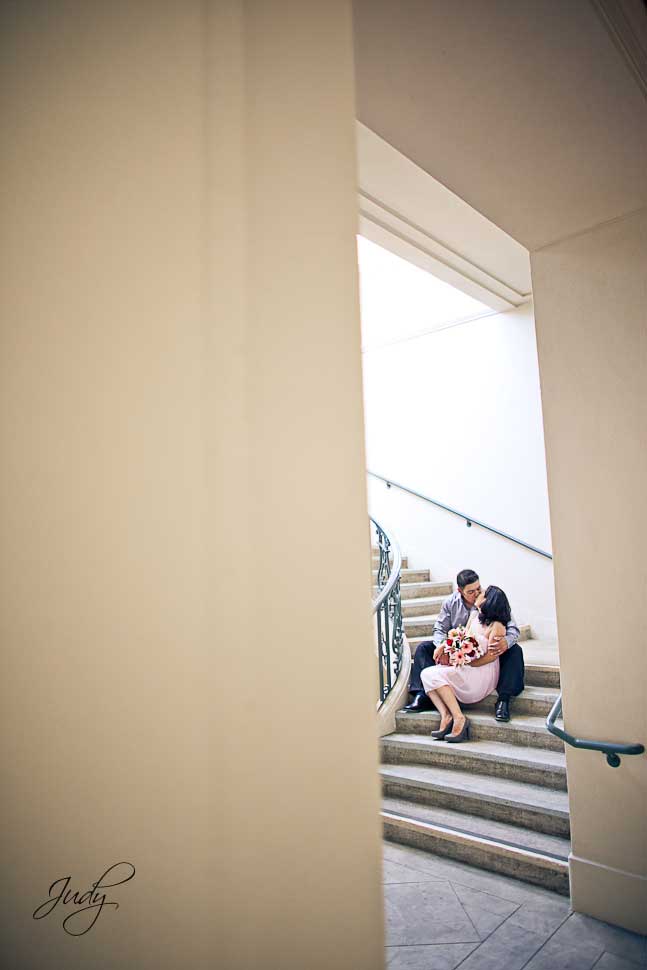 I LOVE spiral stairs!!  Would love to have one in my house. =)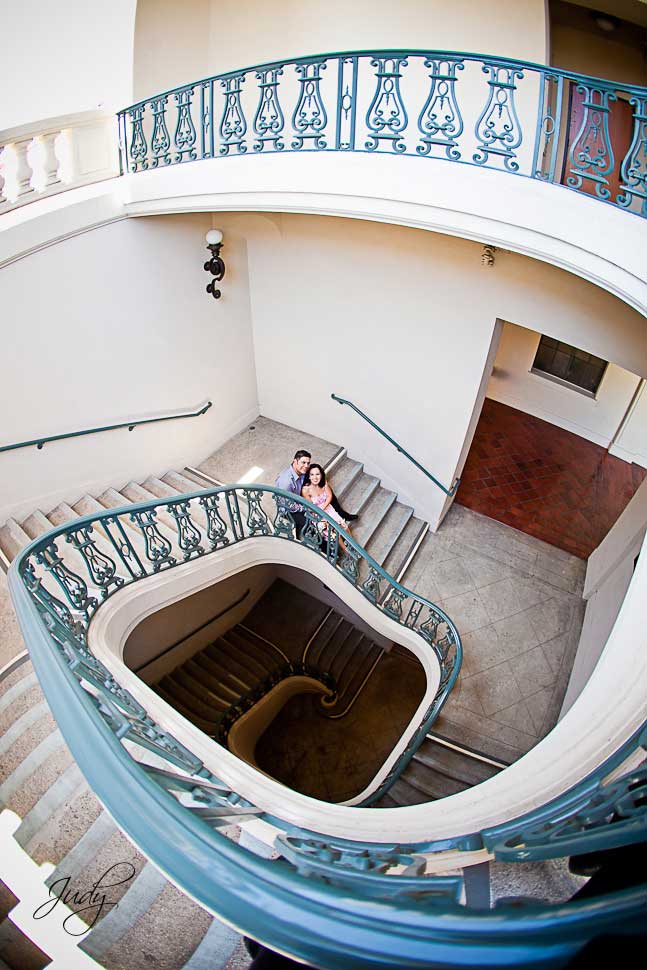 I love how Melinda and Greg are ALWAYS laughing and smiling.  Anyone that see them can see right away that they are SO happy together.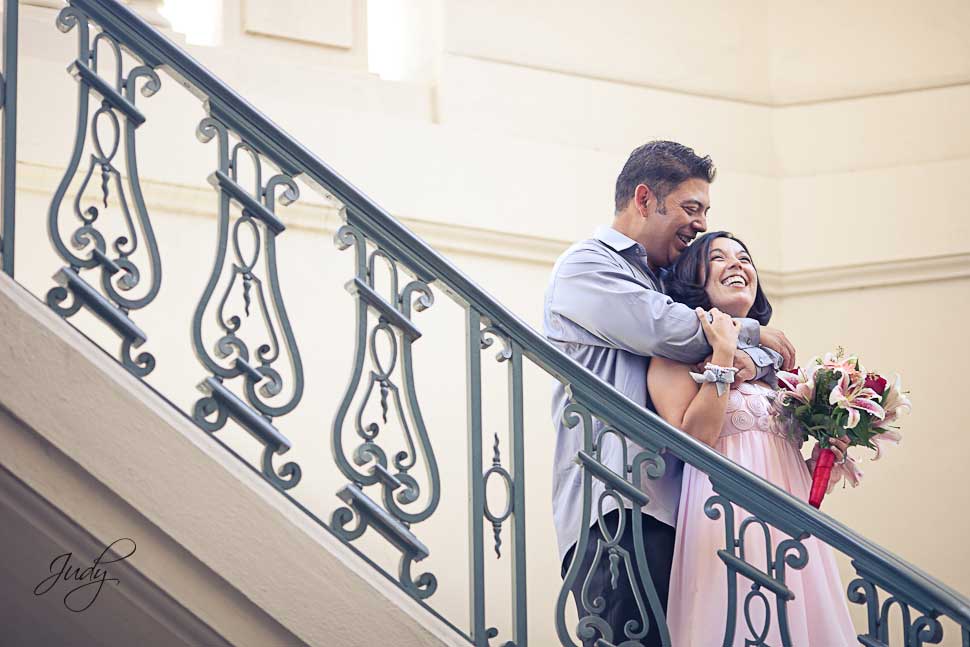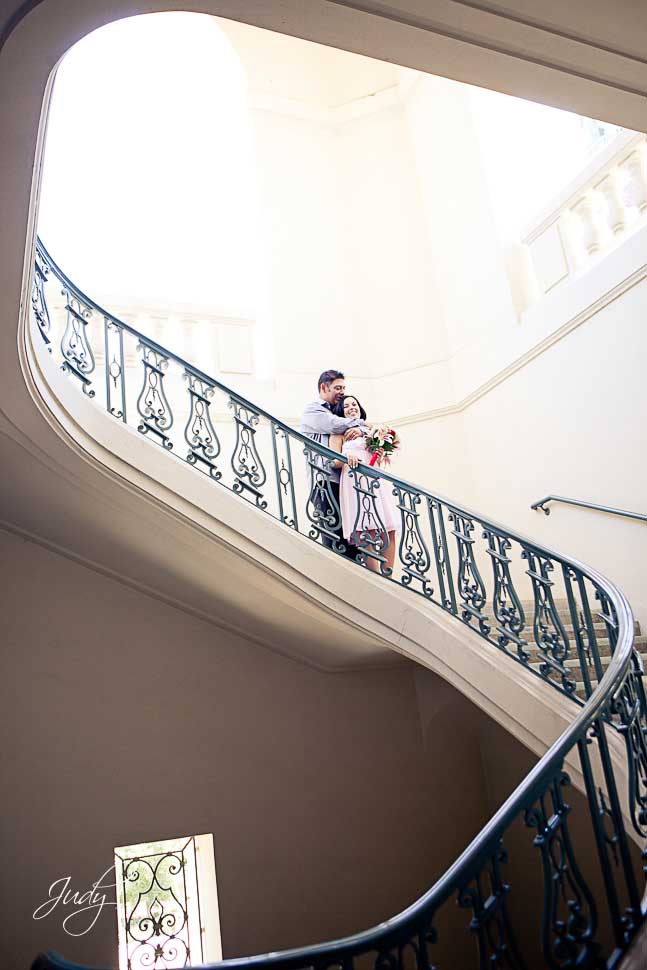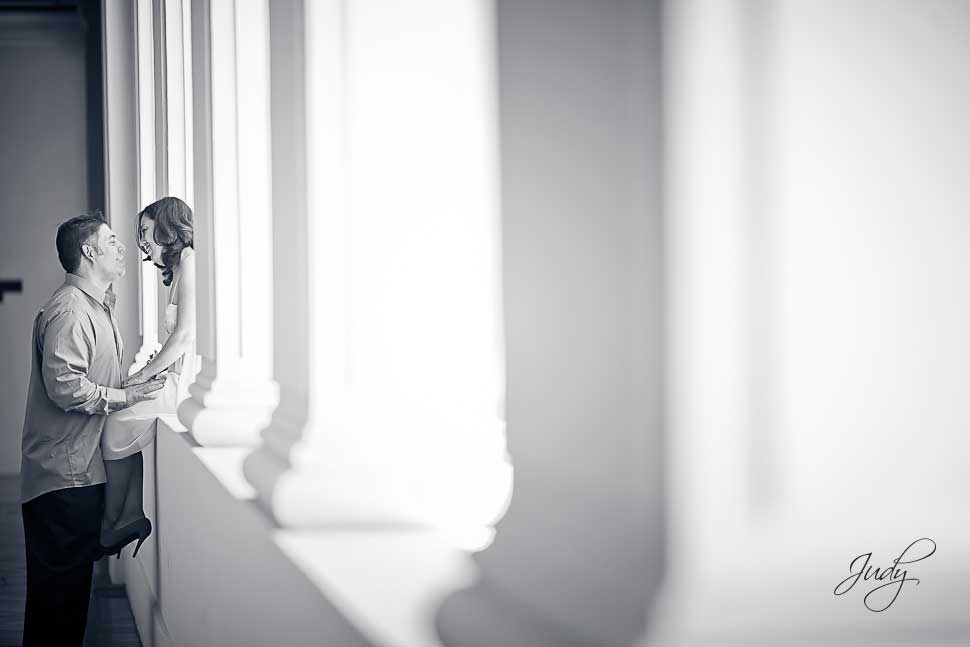 Love the symmetry in this picture.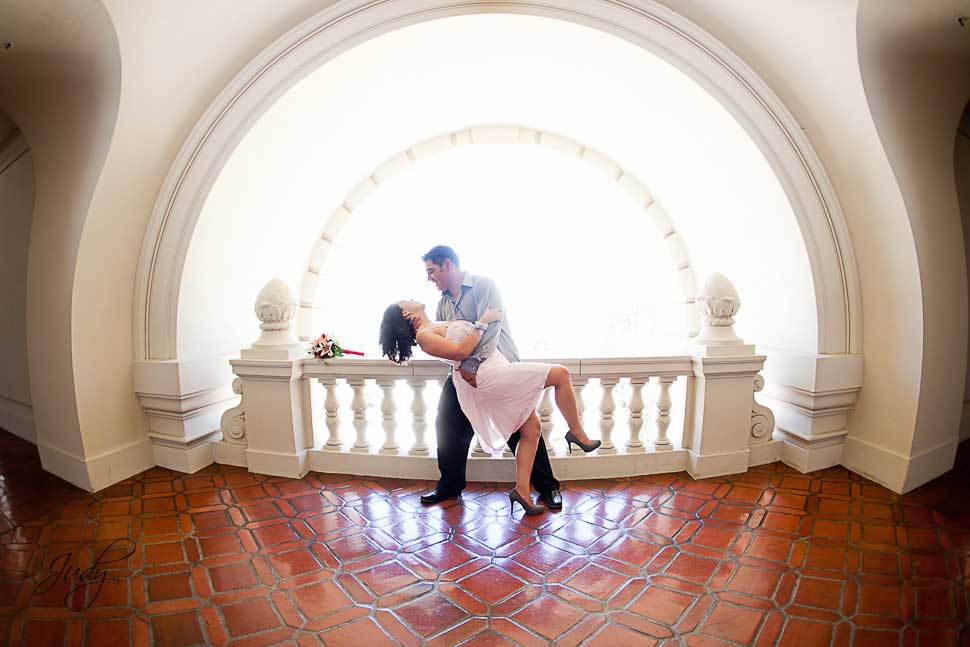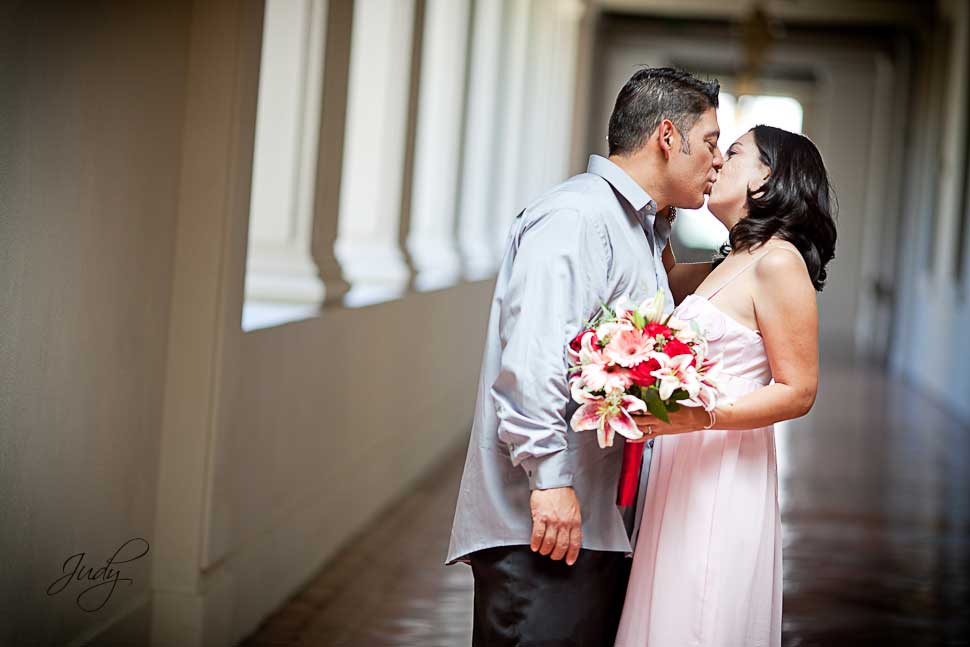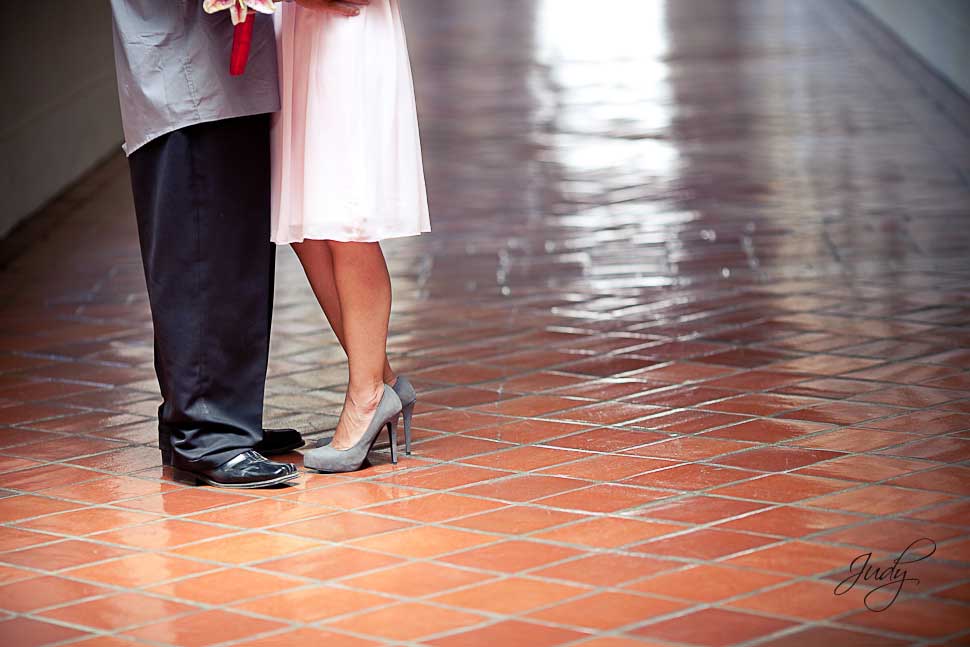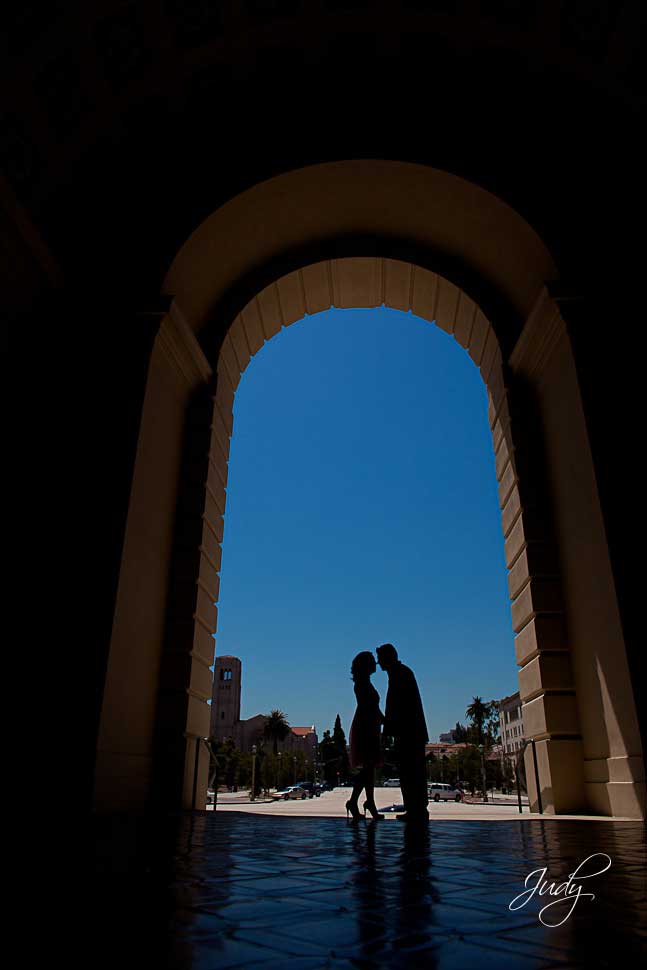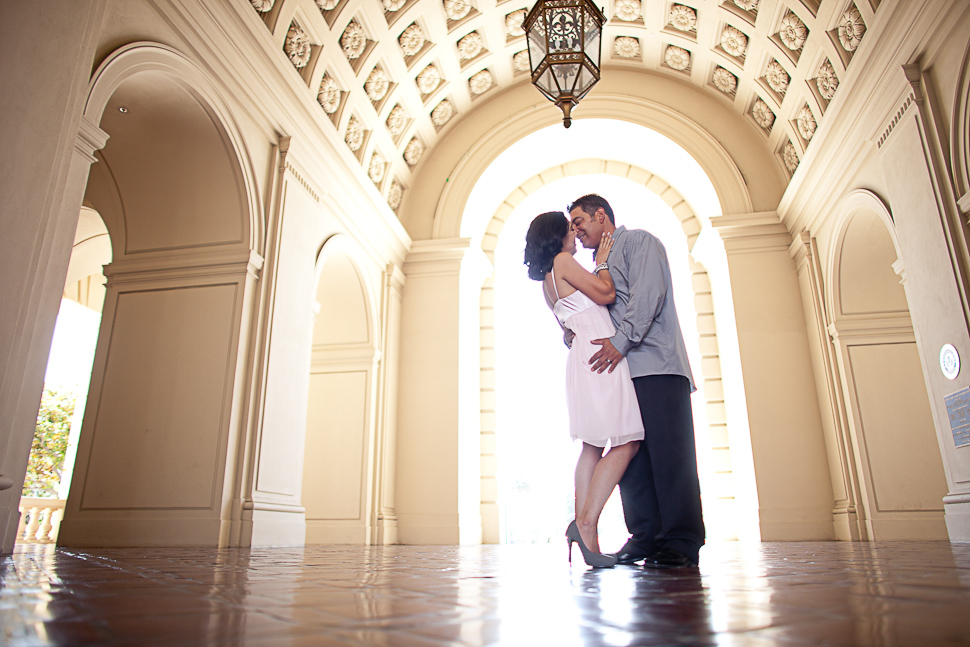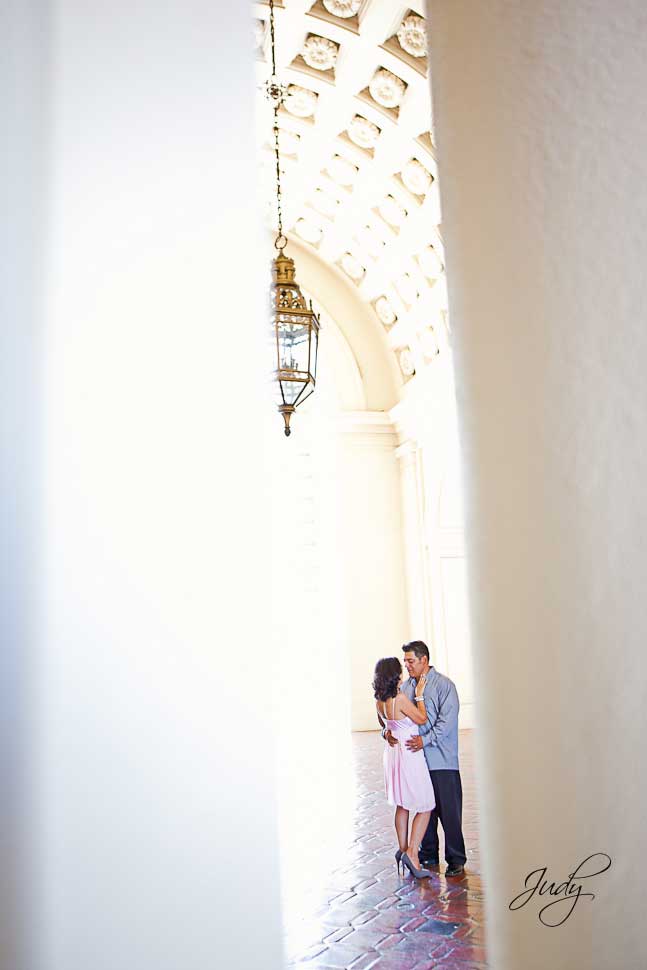 I love shooting at the Pasadena City Hall; it's such a beautiful place.  The architectural structure of the building is just amazing for photography. Can't wait to do more shoots here in the future…
Thanks Melinda and Greg, it was an honor to be a part of your intimate and special day!  Best wishes to you both…