The LA Arboretum (aka Los Angeles Arboretum & Botanical Garden) is a hidden gem in the  city of Arcadia.  I've heard many praises about the LA arboretum, but have not had the chance to visit it.  I was so excited when Megan and Scott told me that their wedding will be at the LA Arboretum.  They picked a beautiful day at a beautiful location for their wedding cerebration!!  The weather couldn't be any more perfect than it was…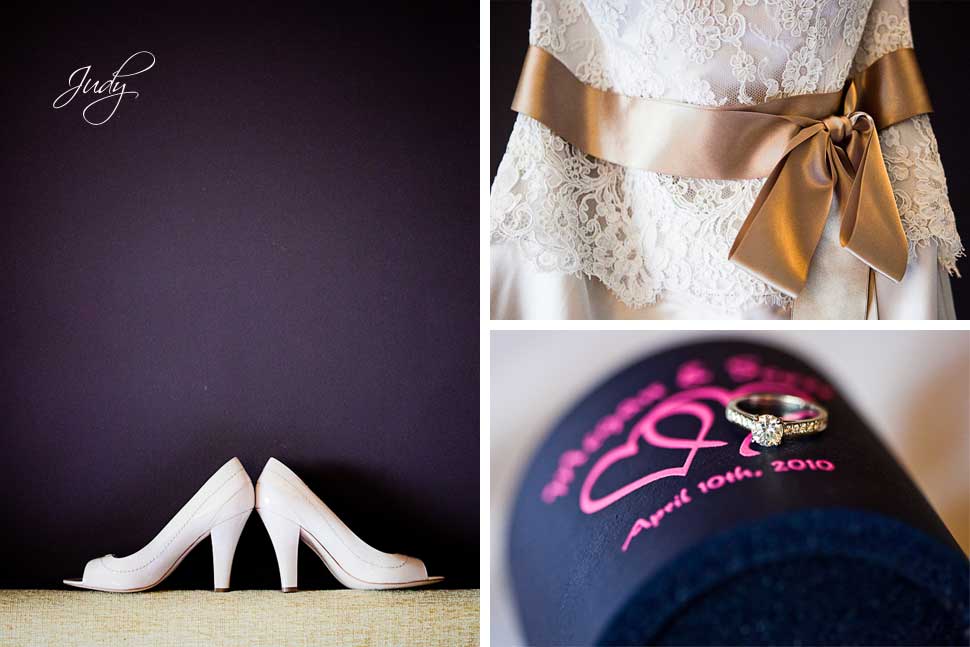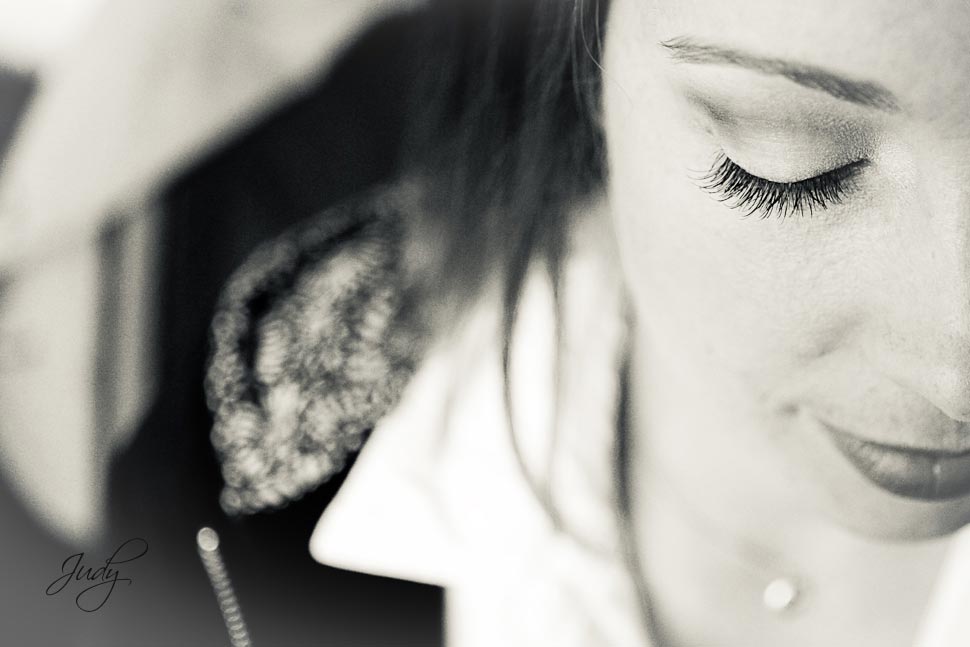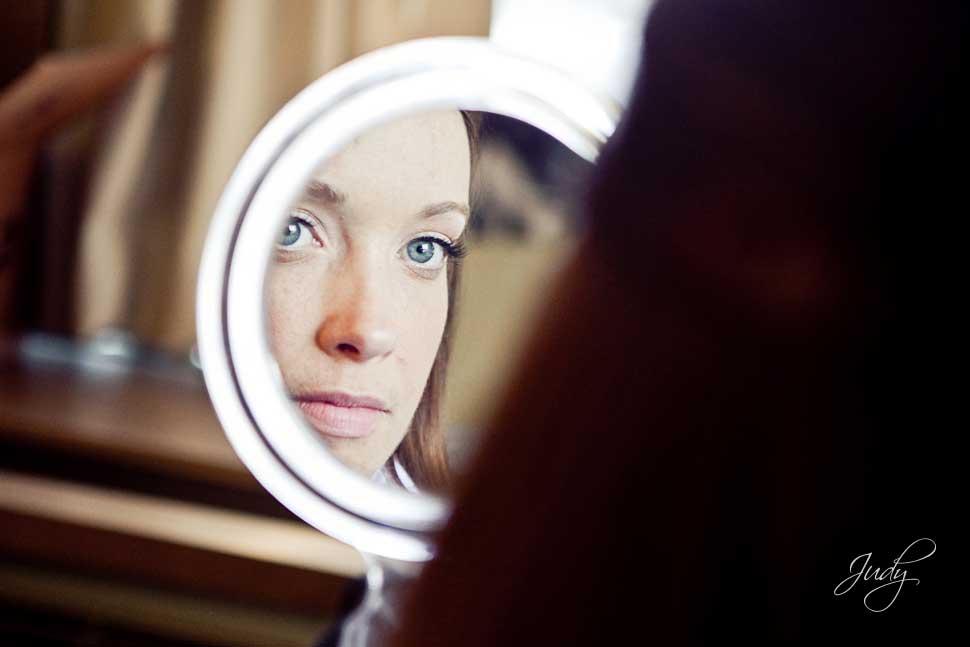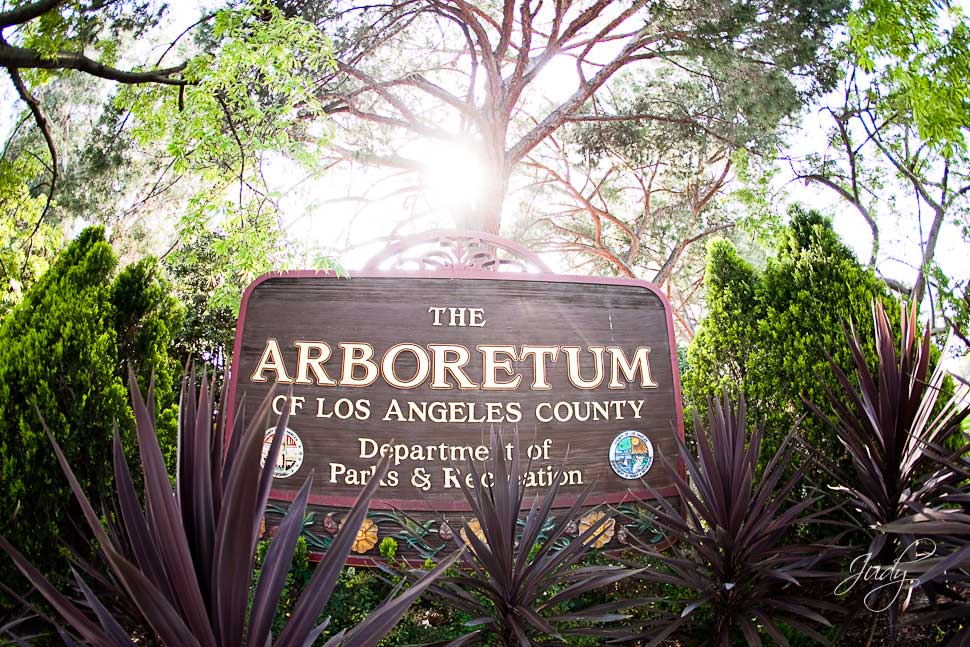 Aside from the naturally beautiful settings, the LA Arboretum is also a home to many peacocks.  These gorgeous birds roam freely around the arboretum and draw so much attention from guests and visitors (especially when they show off their elaborate feathers) !!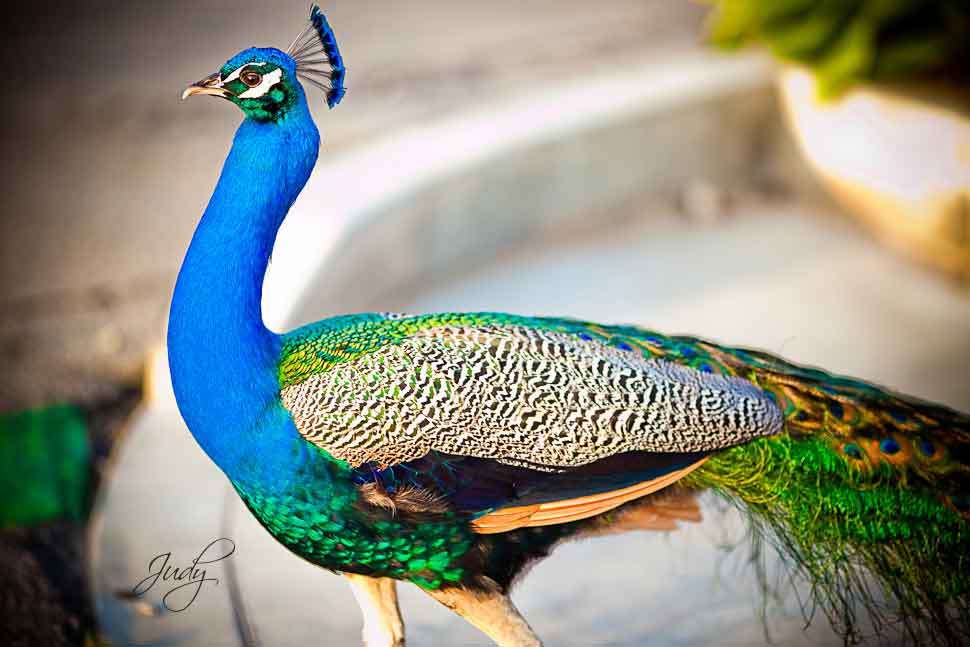 I have never been so close to a peacock… and it was so awesome to actually touch one!!!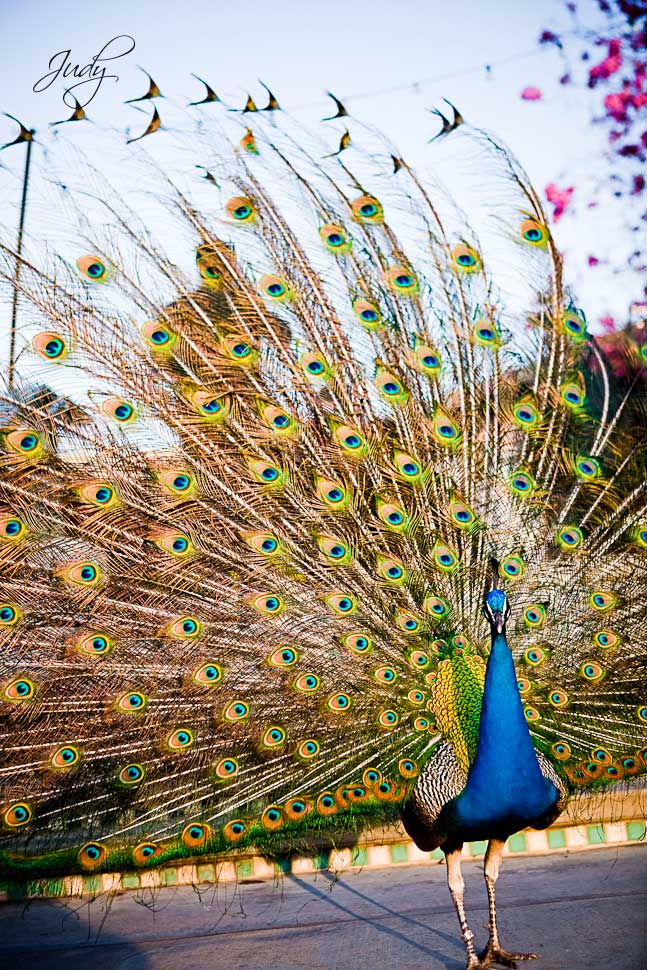 From a distance, Scott saw Megan slowly approaching him… and it's not long before he had tears in his eyes!!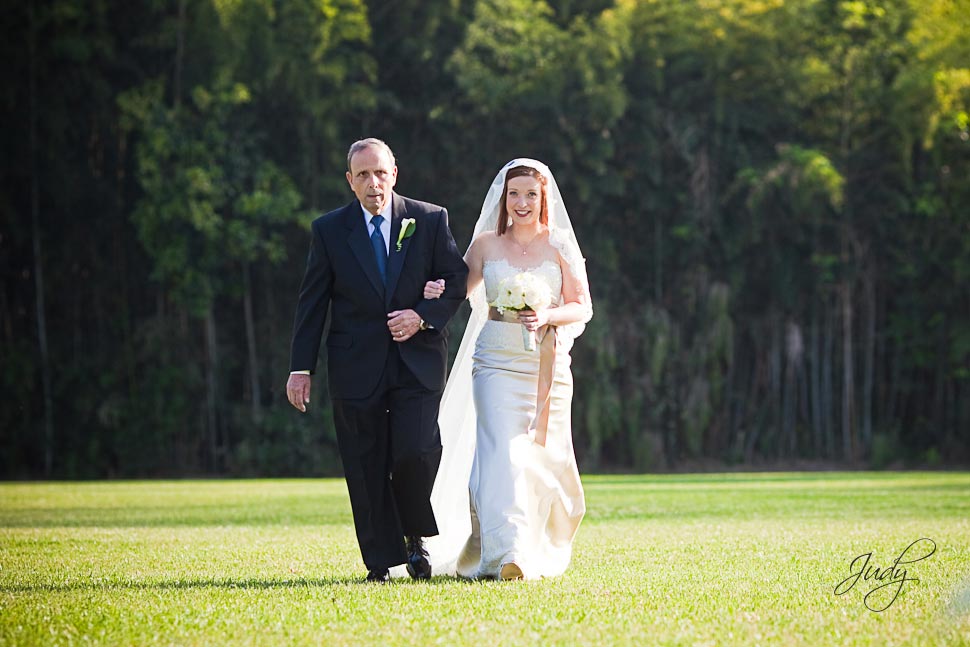 This moment was just so beautiful and sincere…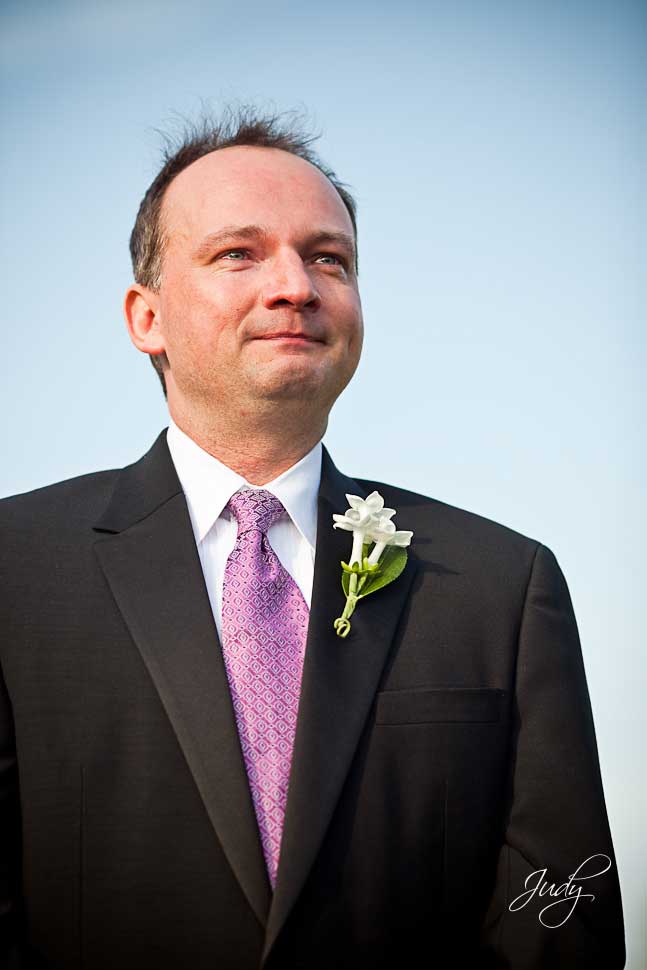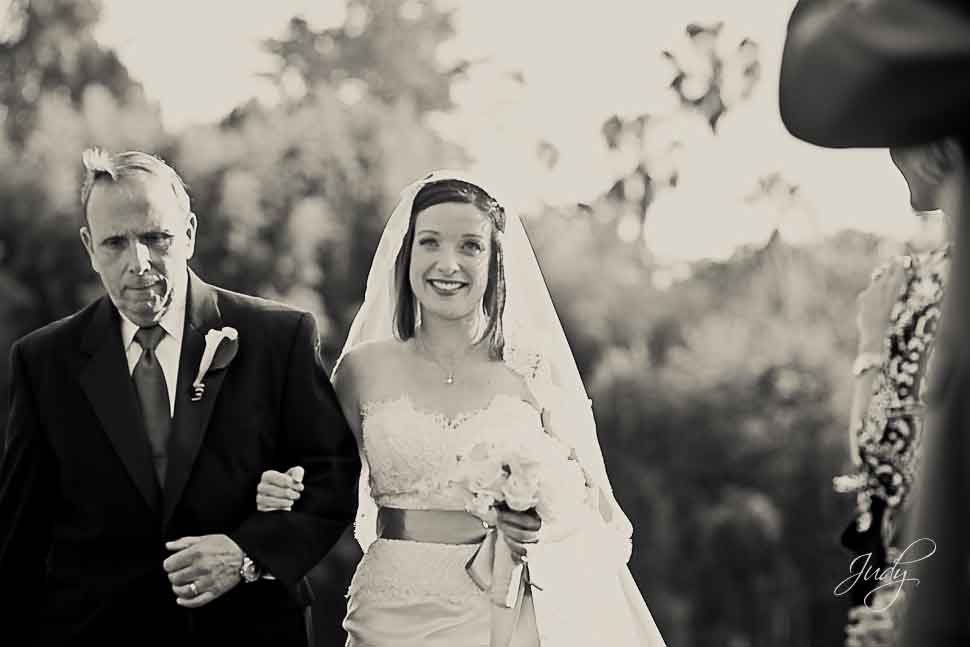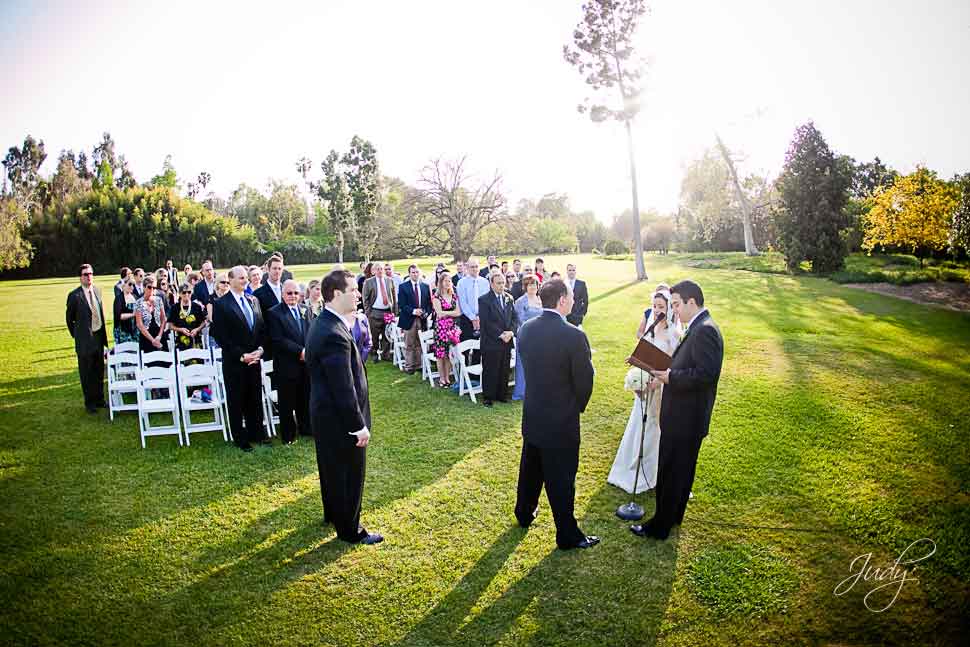 Megan and Scott wrote their own vows.  It was soooo cute listening to them take turn making their promises to each other!!  Scott promises to take out the trash everyday and promises to protect Megan from all the little bugs (i.e. spiders) that she's afraid of!!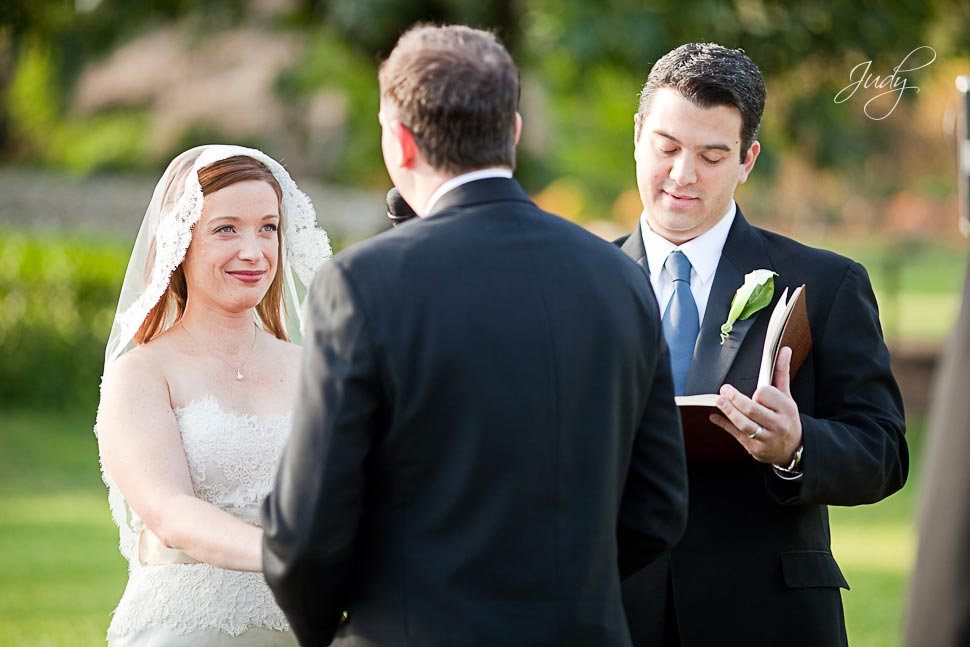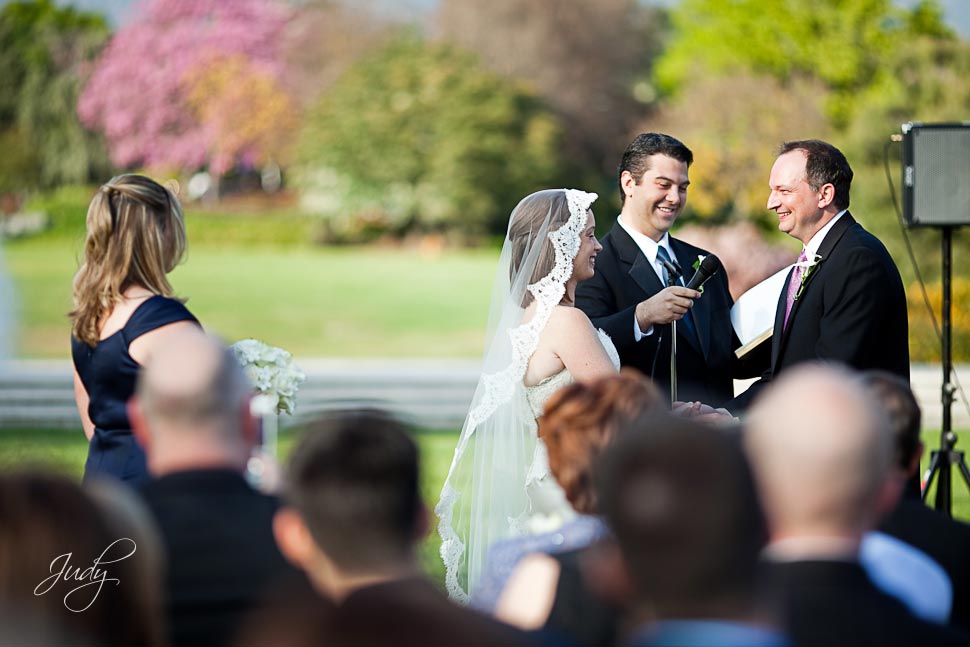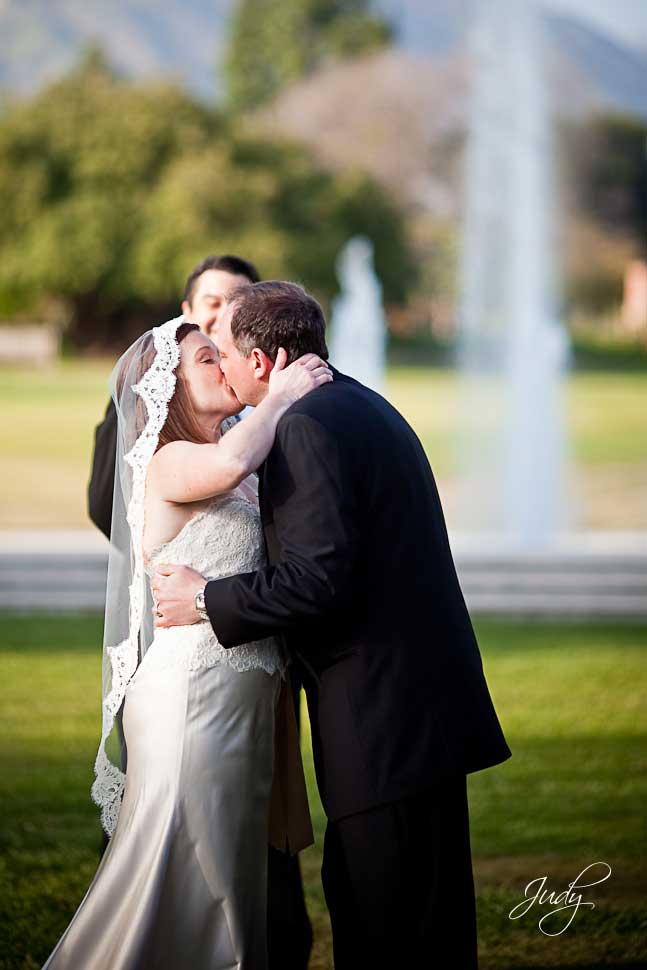 After the ceremony, we went around the arboretum for their bride and groom portrait session!!  The arboretum was really a wonderful location with LOTS of photo opps!!!
We started off the session at the "Catawampus" — a multi-room house made entirely of twigs and branches from the Atascadero willow.  This amazing architectural piece of art was designed by environmental artist Patrick Dougherty and built at the Arboretum in 2008.  It is a must visit and explore when visiting the LA arboretum!!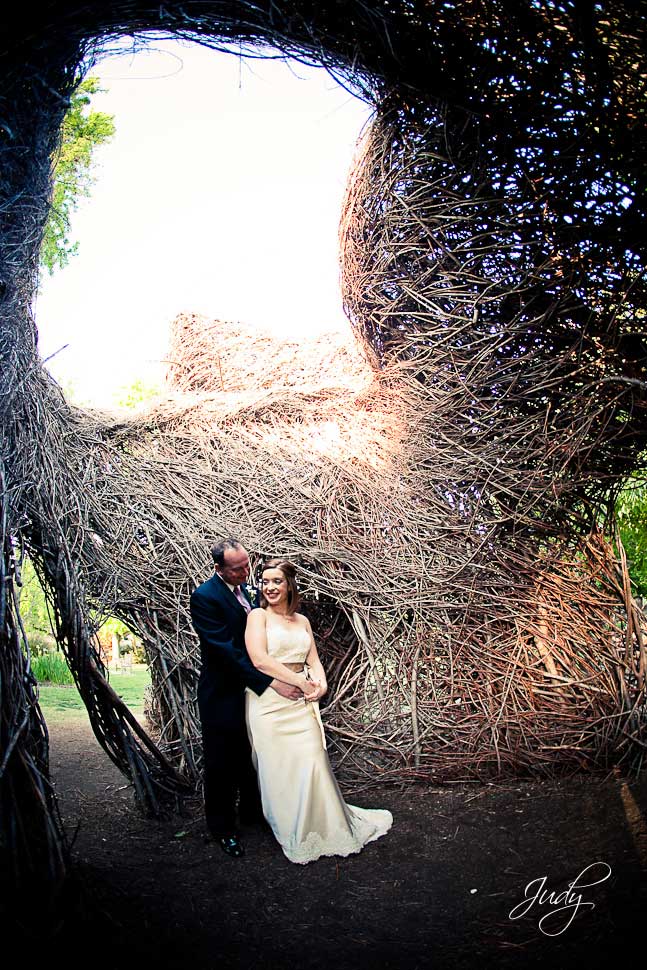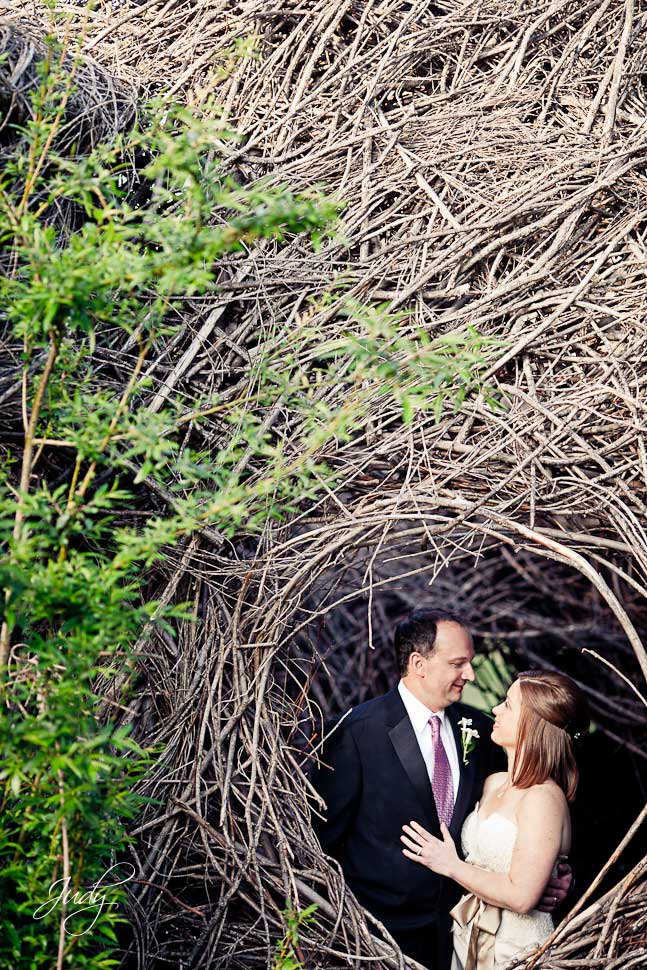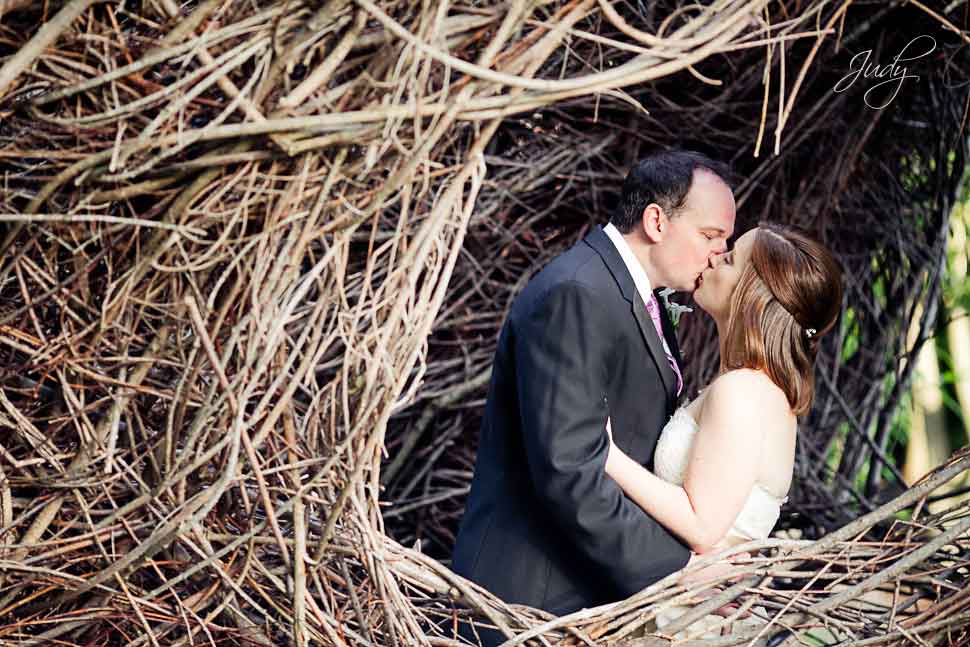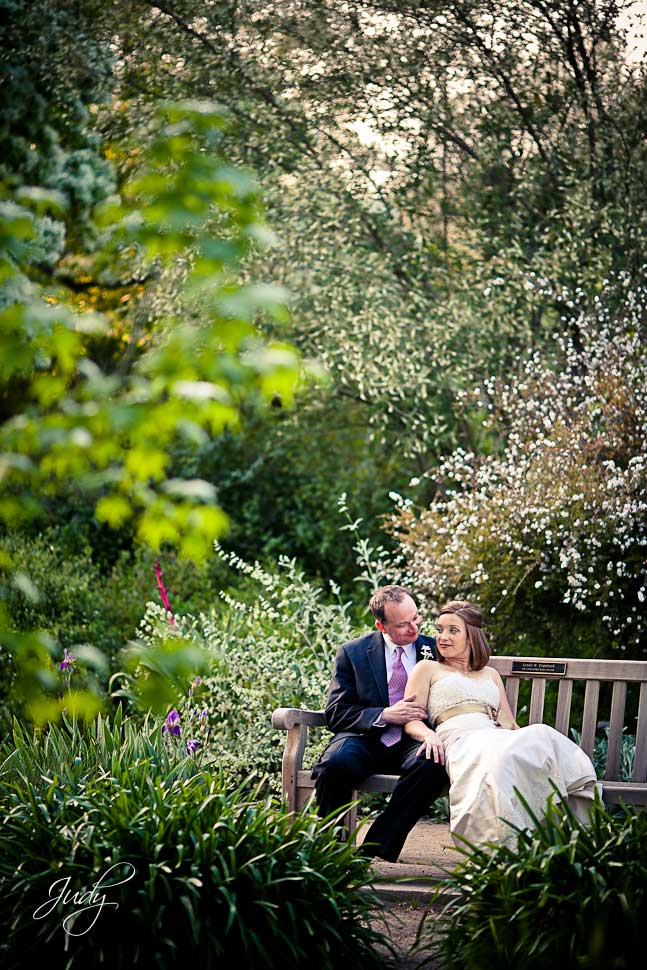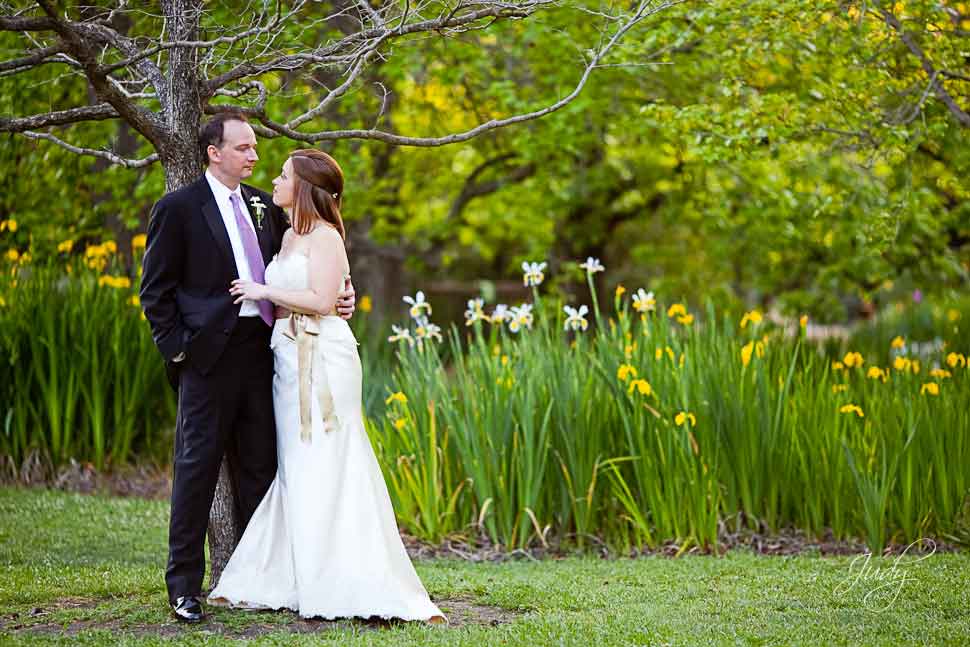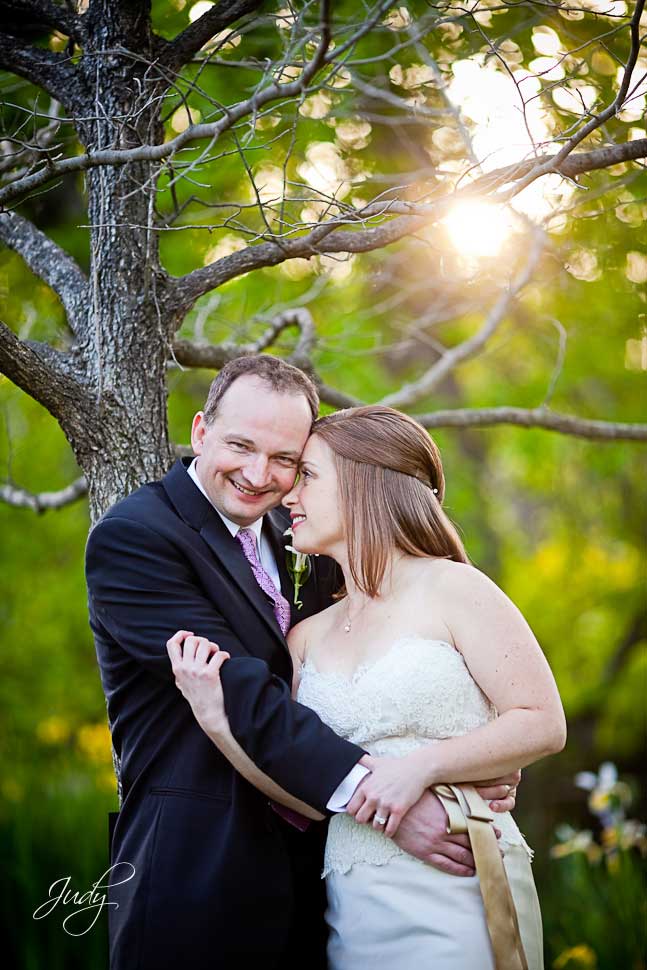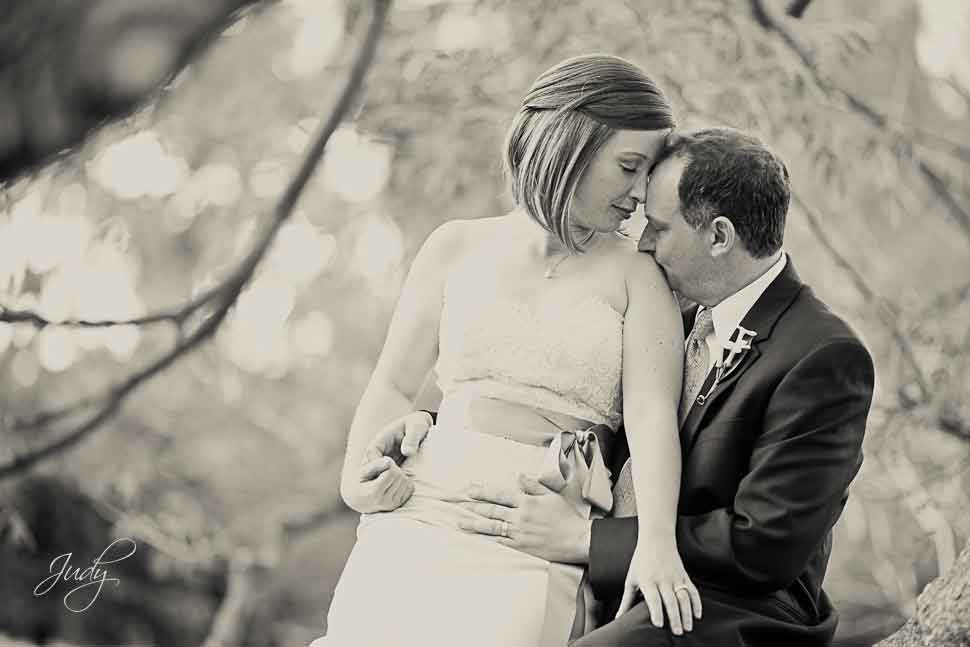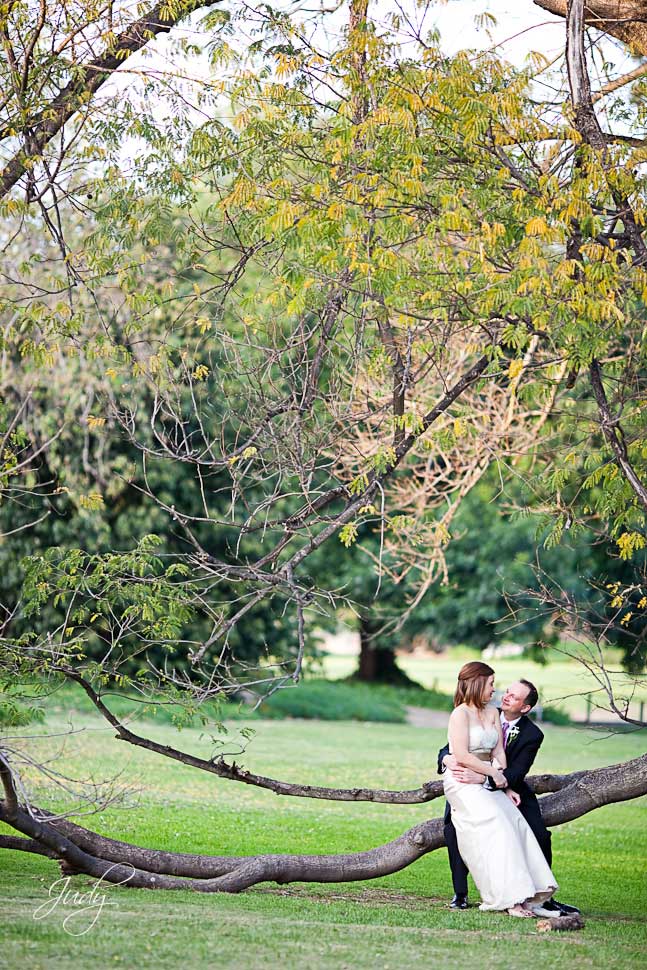 The reception was hosted at The Peacock Cafe, located inside the Arboretum.
It was a pleasure meeting and working with Megan and Scott's meticulous wedding coordinator — Kelly Demaray.  Thank you Kelly for being so helpful and for planning a such a wonderful wedding!!!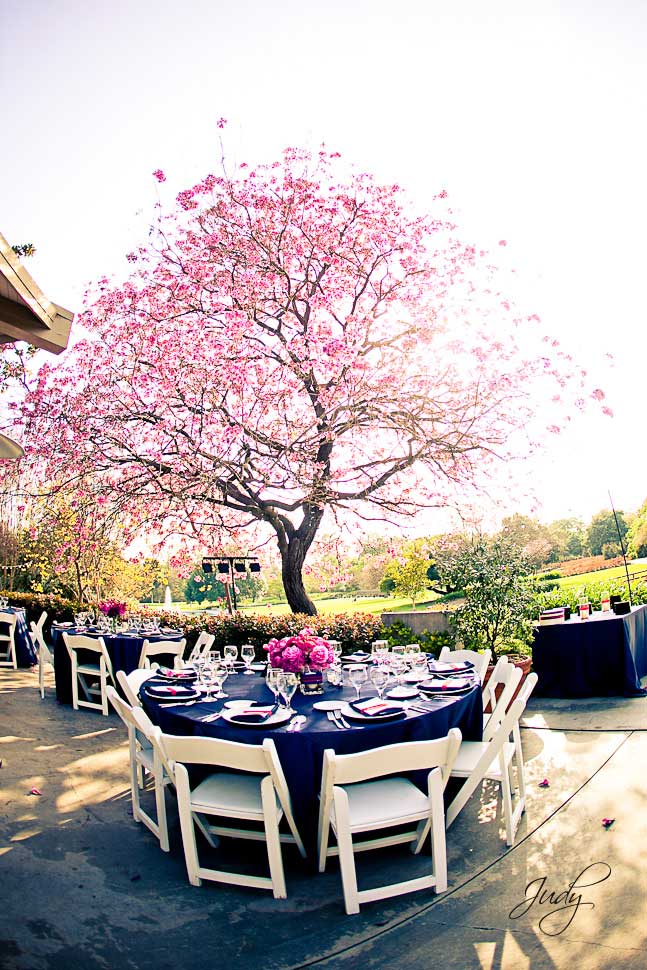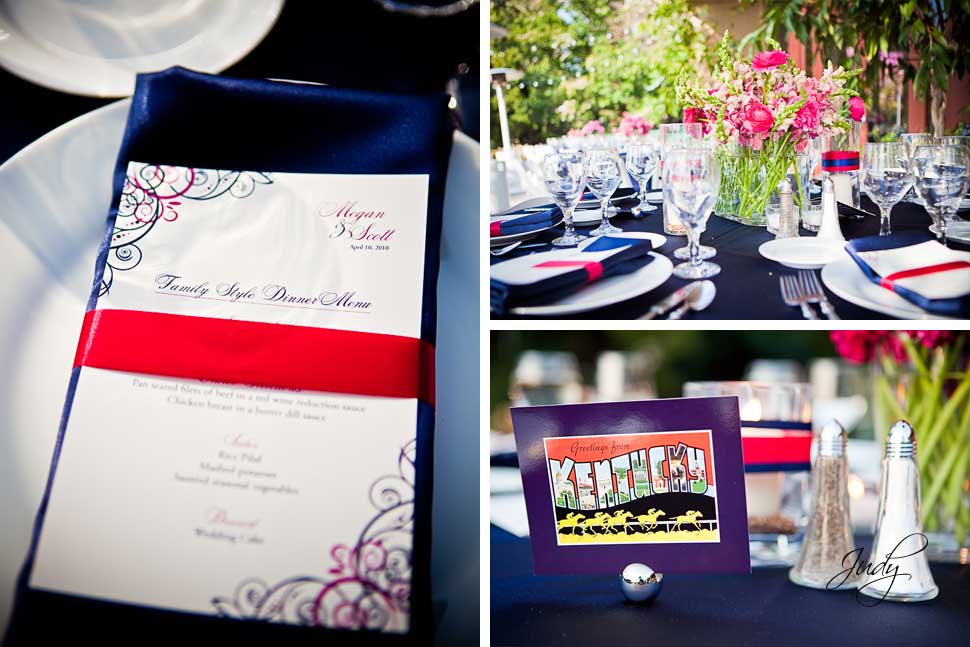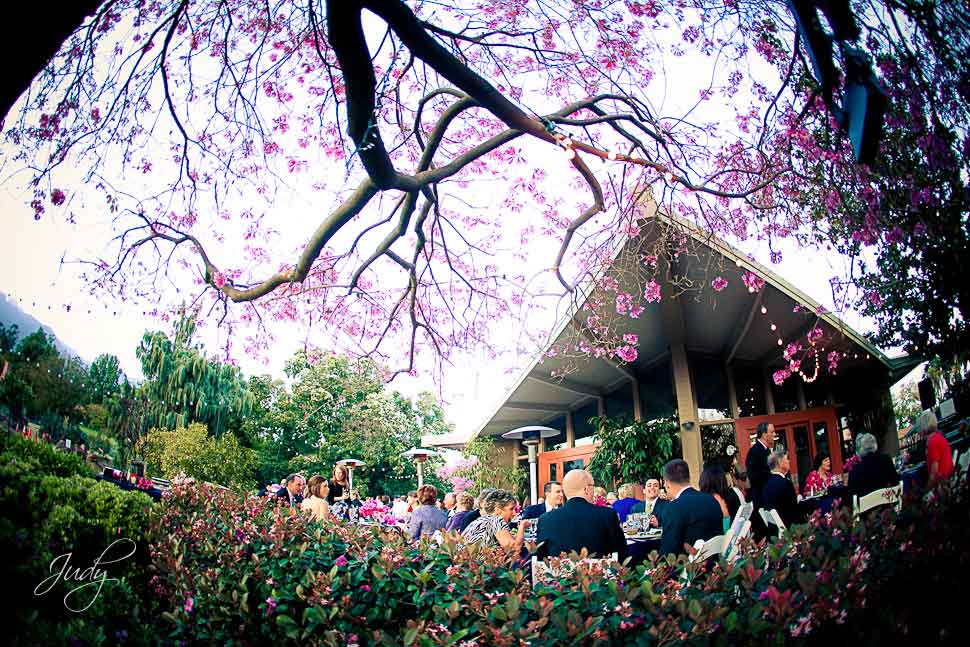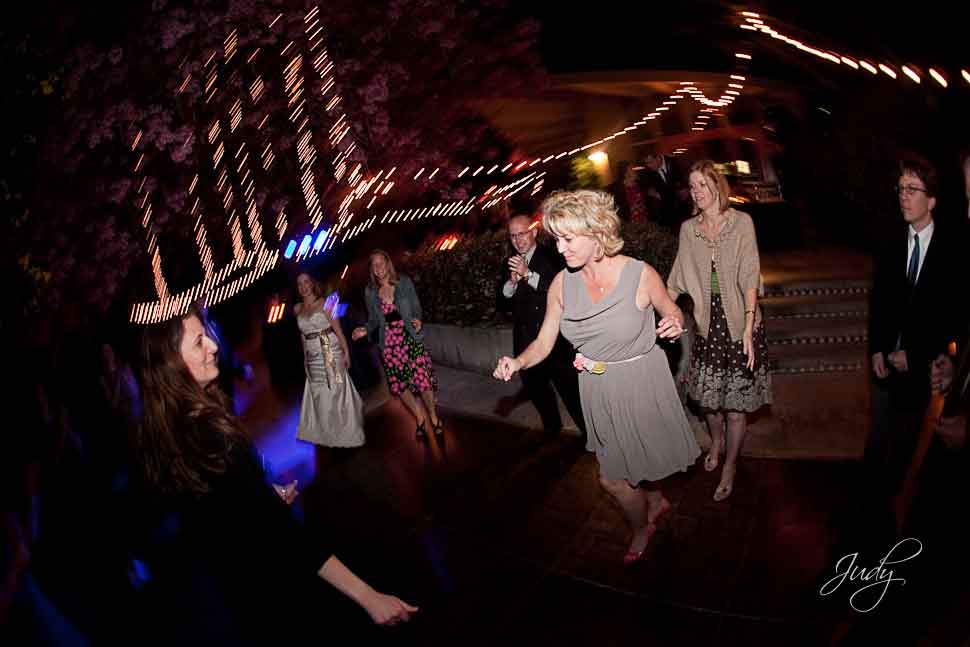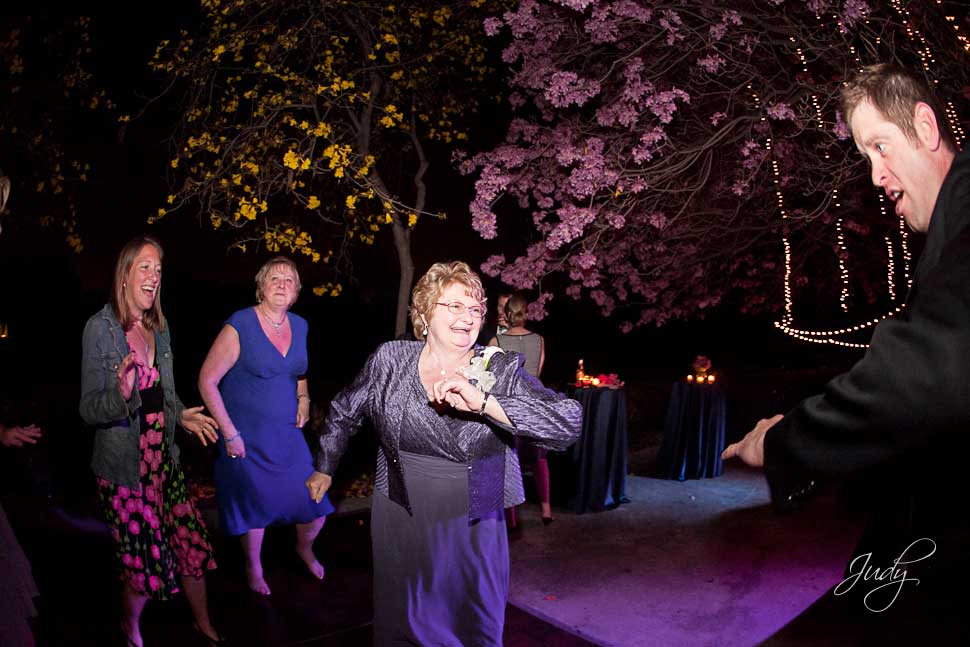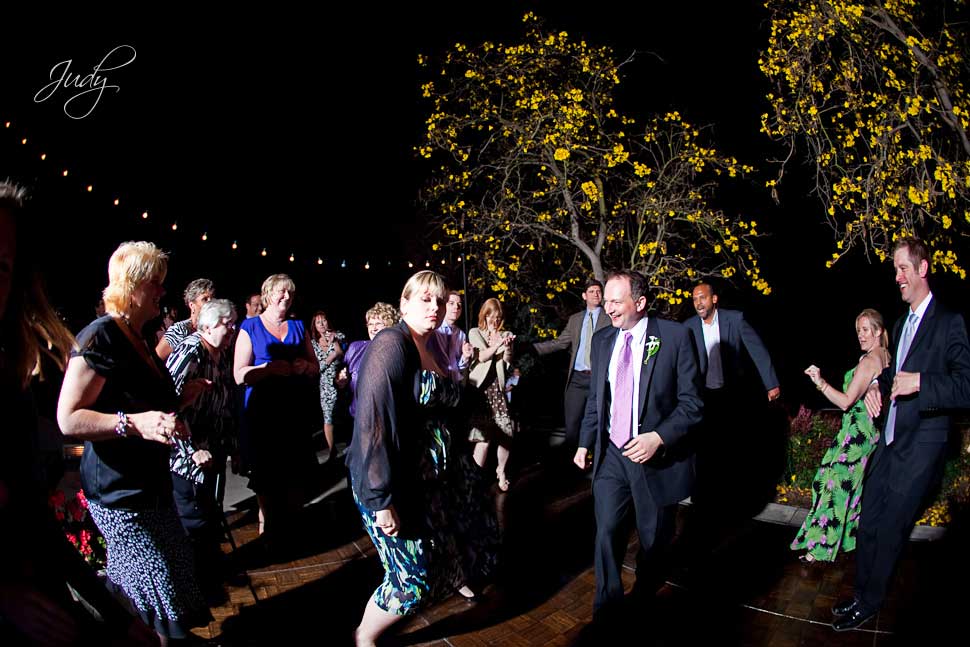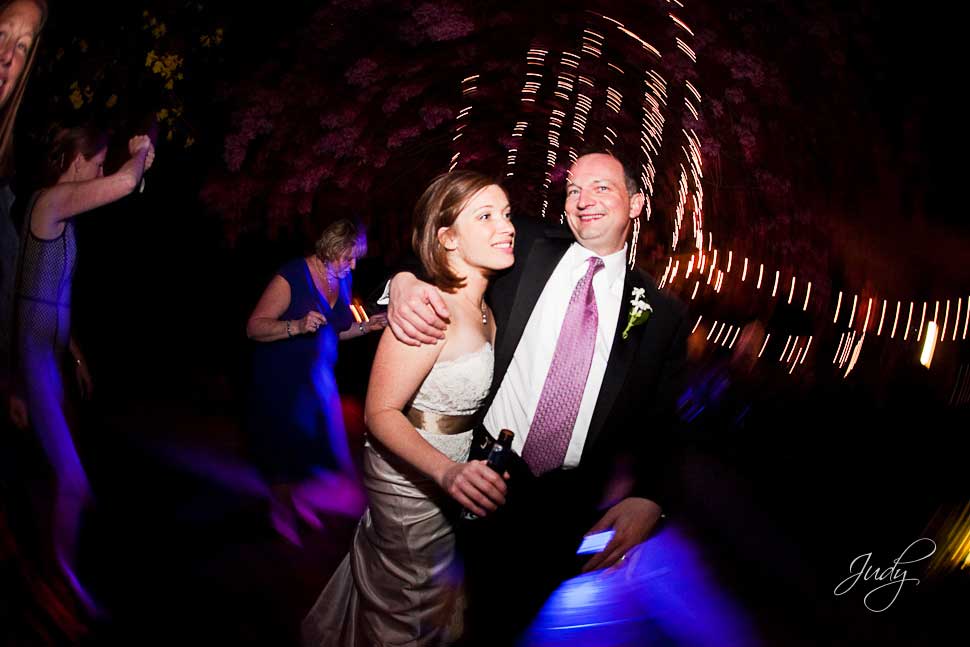 Congrats Megan and Scott!!!  May your ventures together be filled with lots of happiness and laughter!!
Also thank you Steven (an aspiring photographer) for coming along as my assistant!!